The Best of Chamonix:
We spent a month in Chamonix in Autumn 2018 and LOVED every minute. This is our "Best of Chamonix" - we hope you enjoy it!
---
1. Hiking in Chamonix
Hiking had to be number one as it was our main reason for visiting Chamonix and the trails did not disappoint! There is something for everyone with lifts and gondolas at your disposal you can easily make some hikes more manageable. For more about hiking in Chamonix please see some of our other blogs:
If the conditions are right and the gondolas are operating then definitely visit the Aiguille du Midi it is amazing! Our article reaching new heights at the Aiguille du Midi has all the information!
Consider also booking the panoramic Mont Blanc Gondola (if it is operating) which takes you from the Aiguille du Midi in France to Punta Helbronner in Italy, the views are incredible. Read all about our experience in our taking the panoramic Mont Blanc Gondola blog.
Below are some photos from various hikes that we have done around Chamonix.
Paragliding landing area in Chamonix!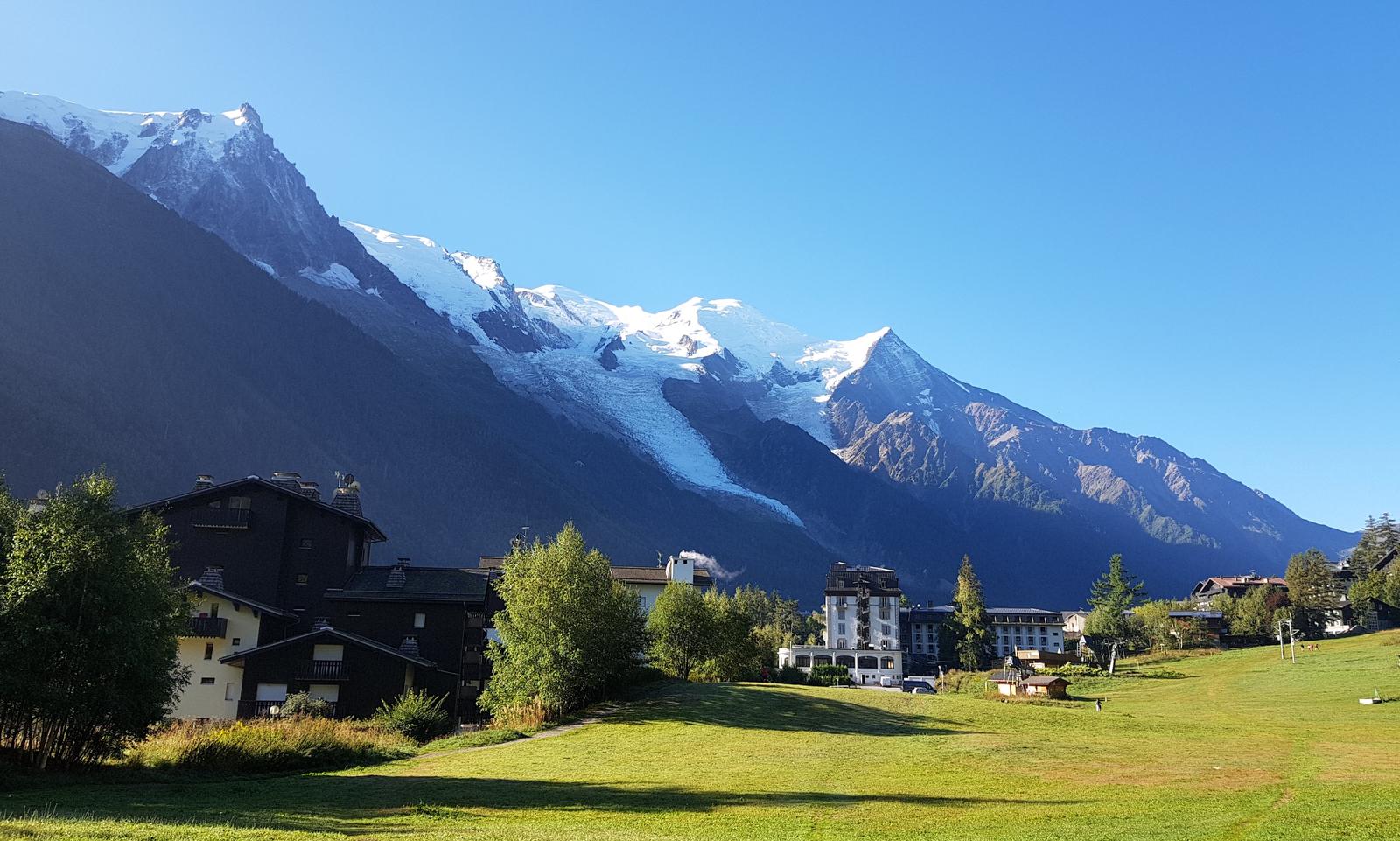 Hiking up one of the many trails in Chamonix!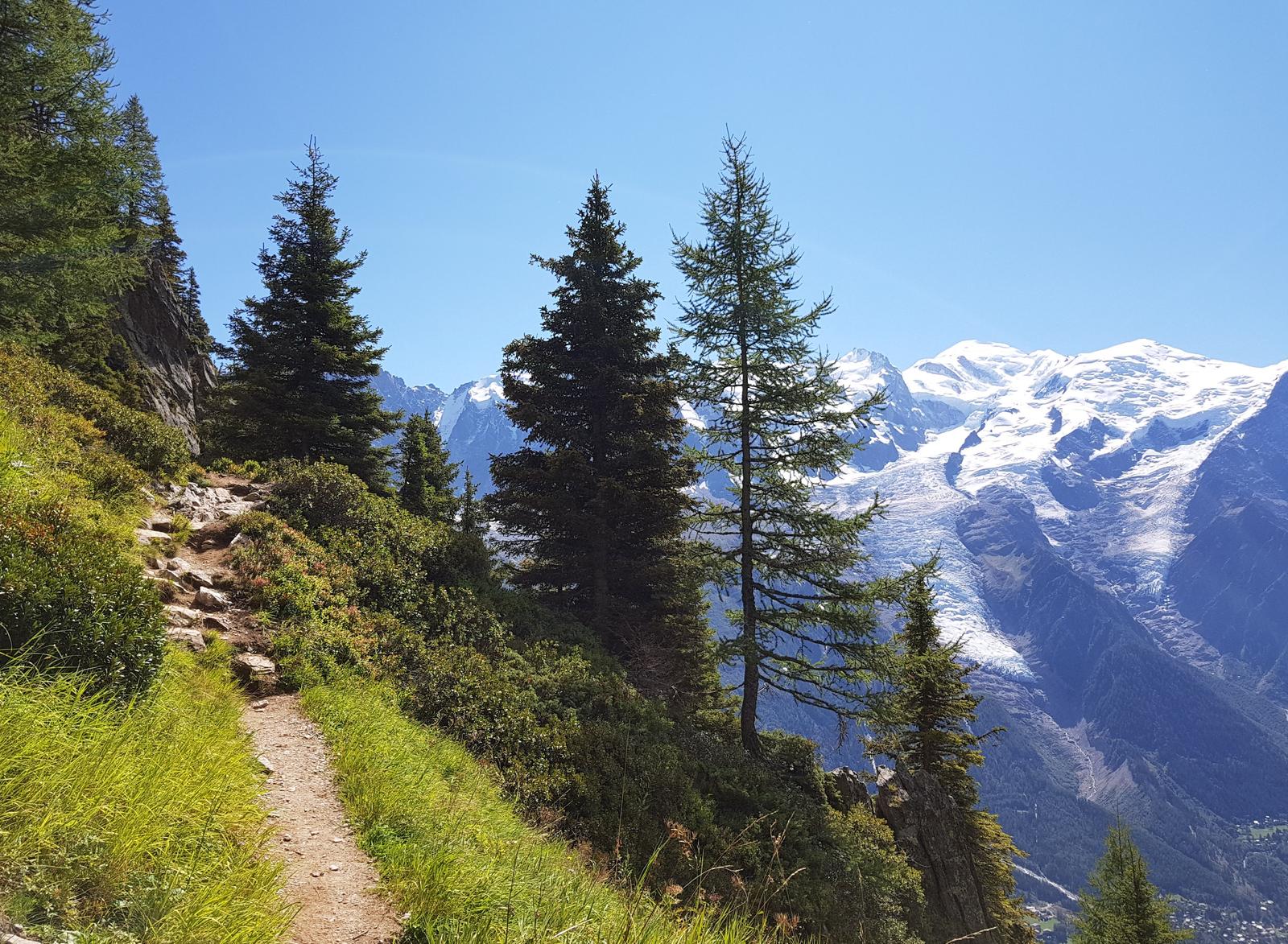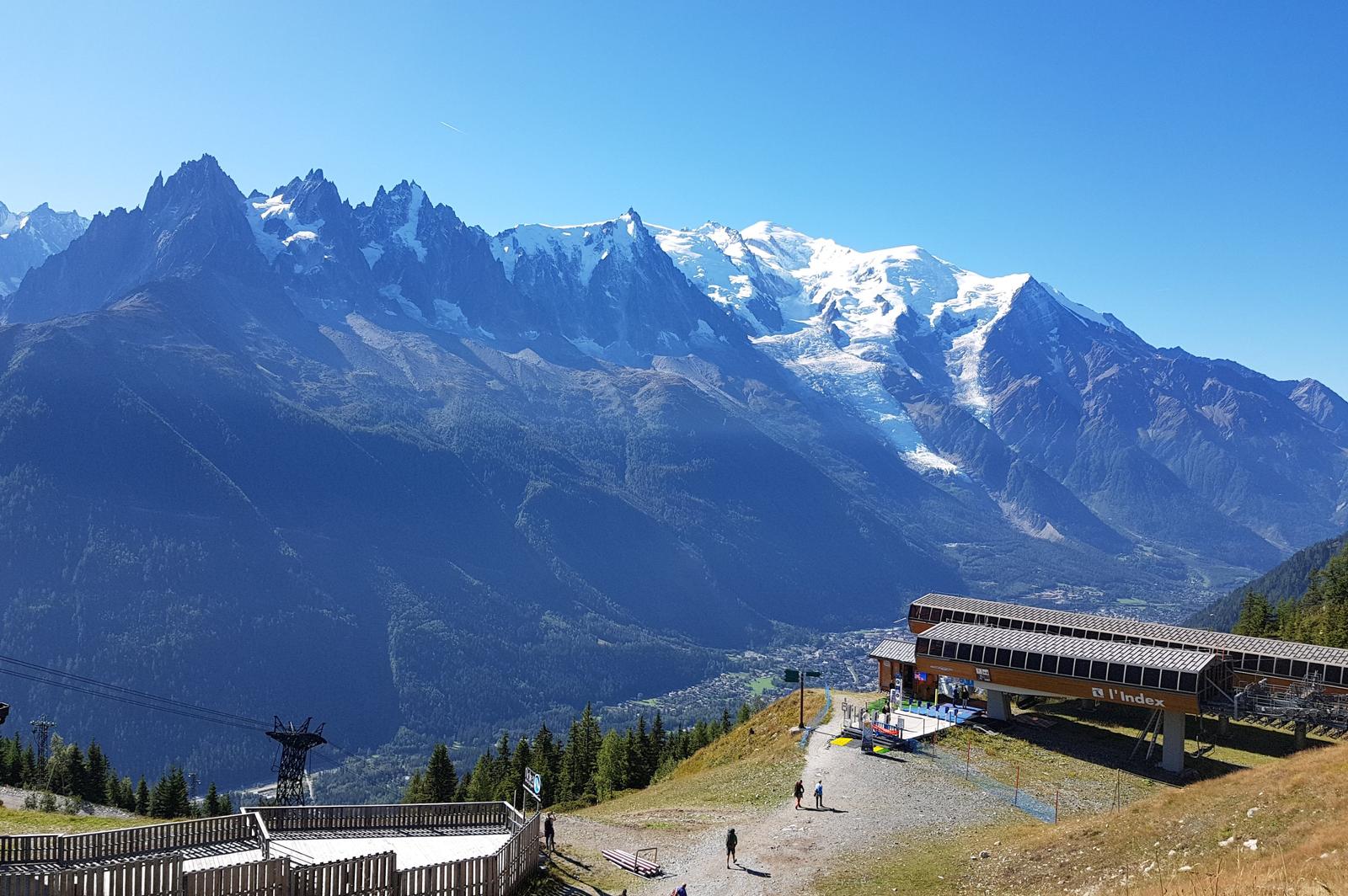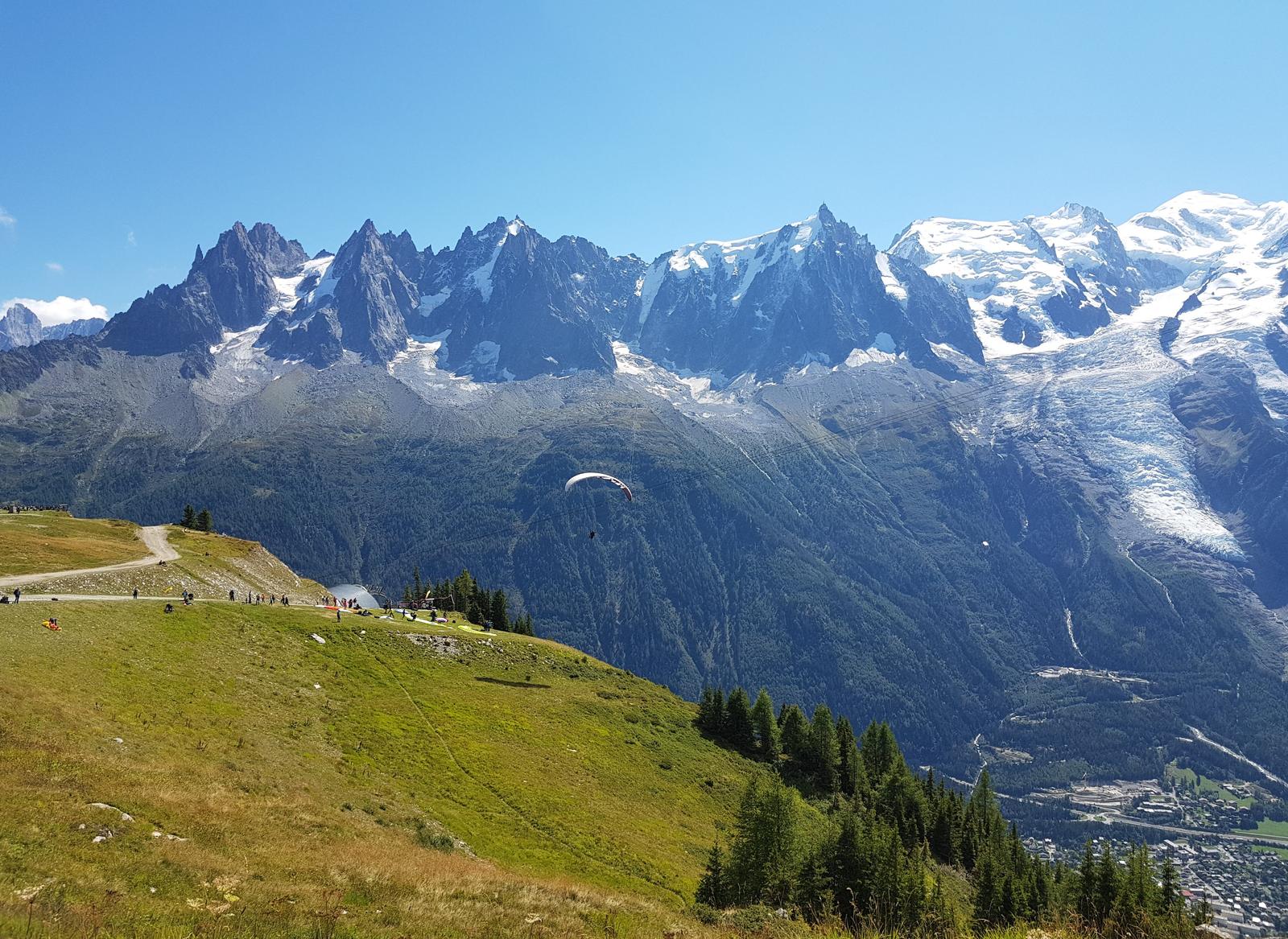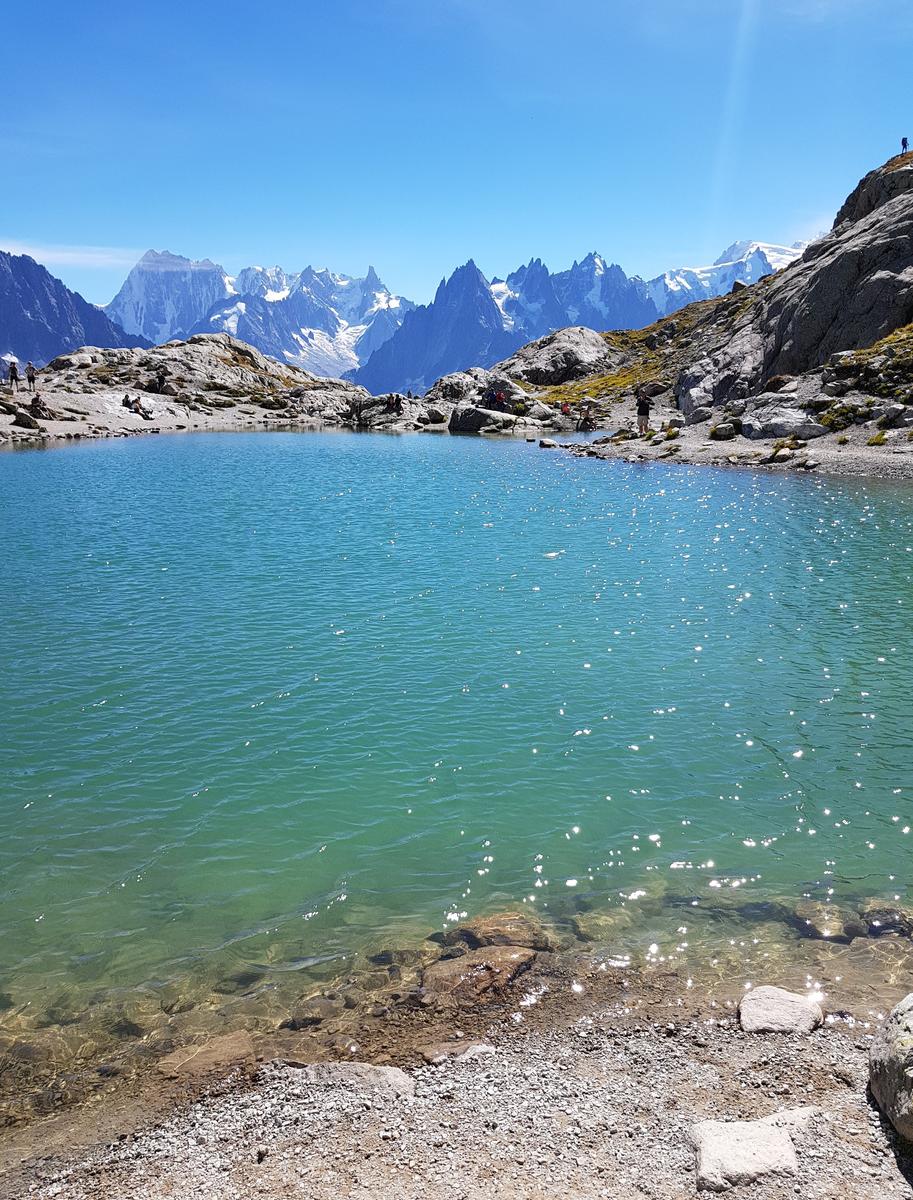 This was the view once we got off the gondola at the Plan de l'Aiguille early one morning!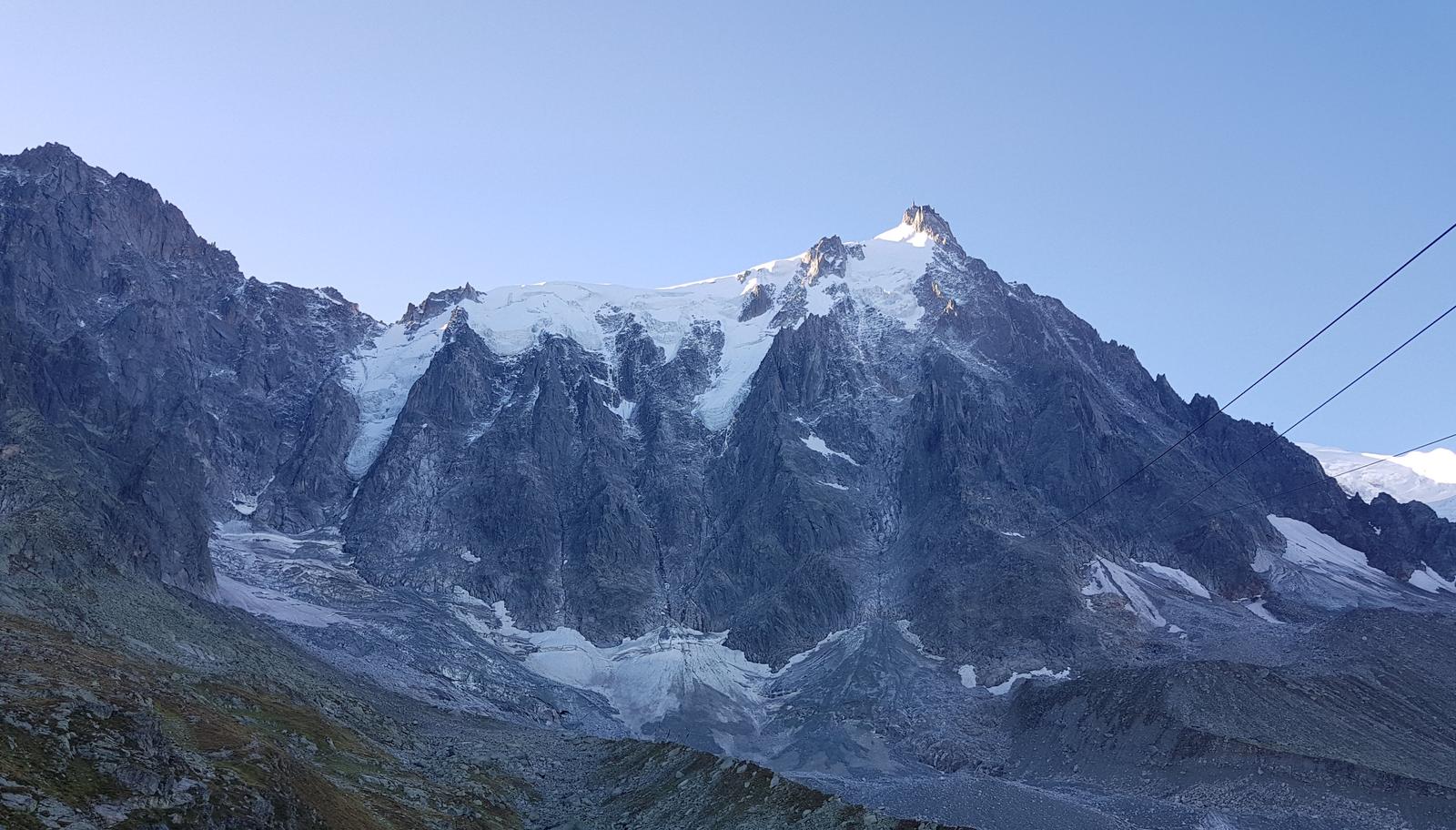 Hiking to Montenvers!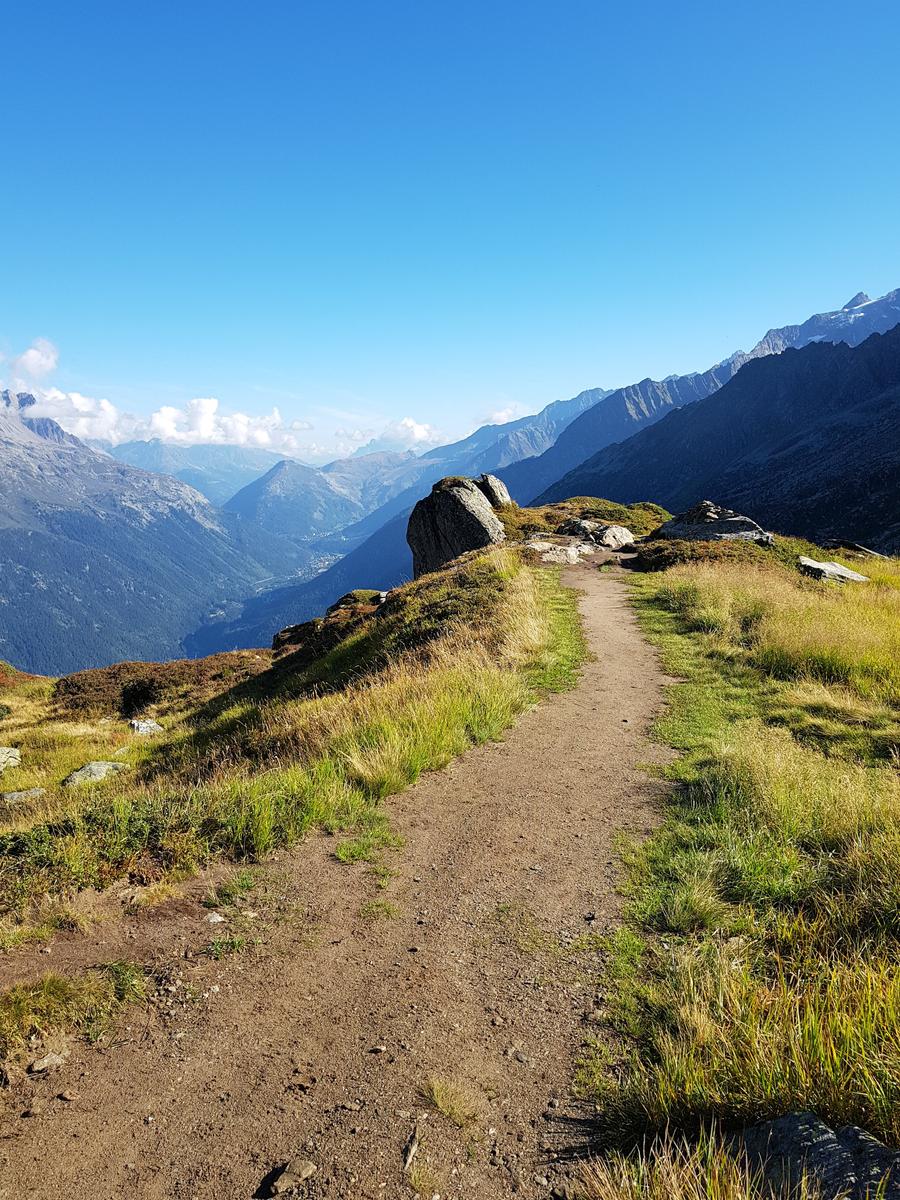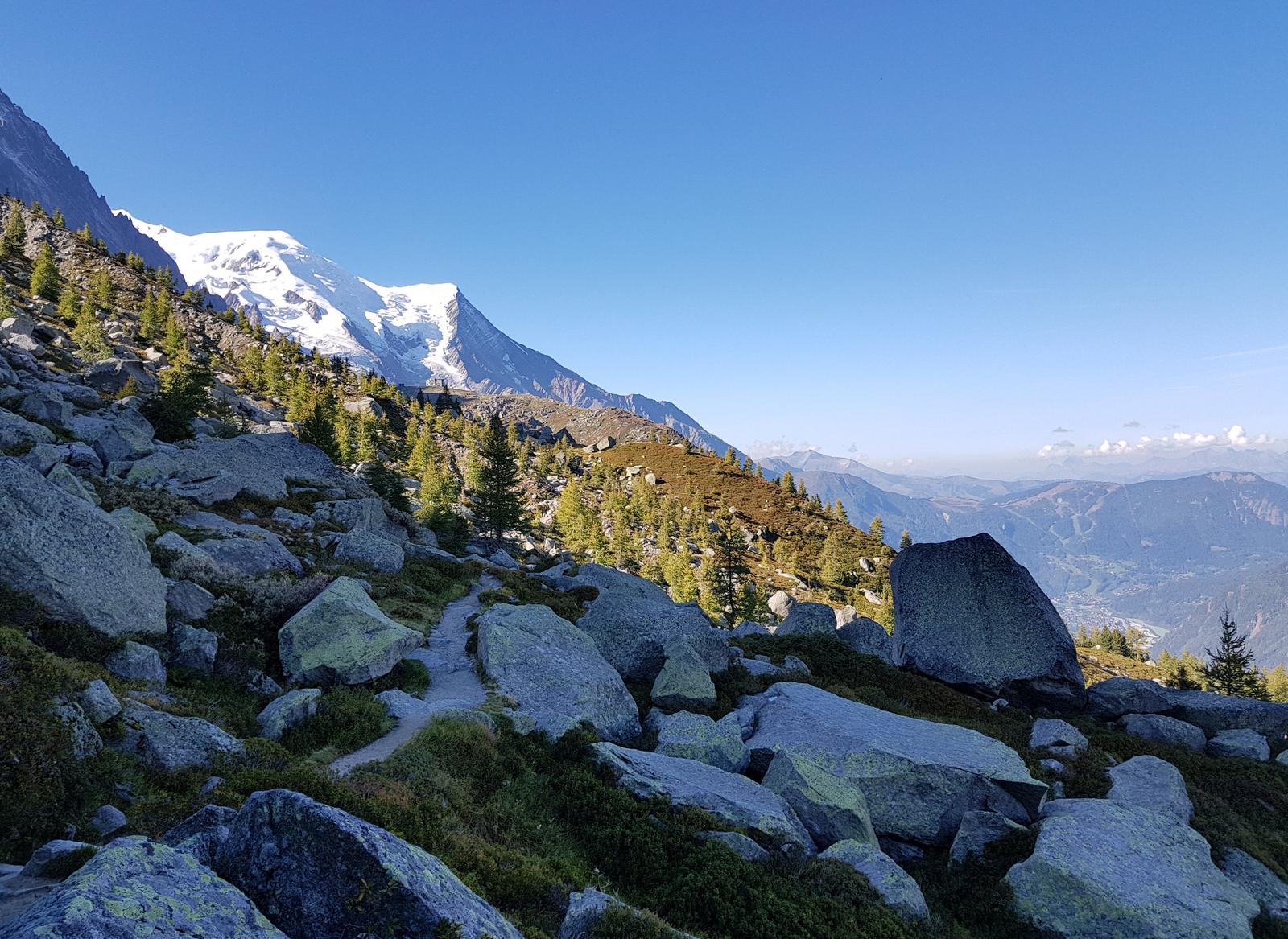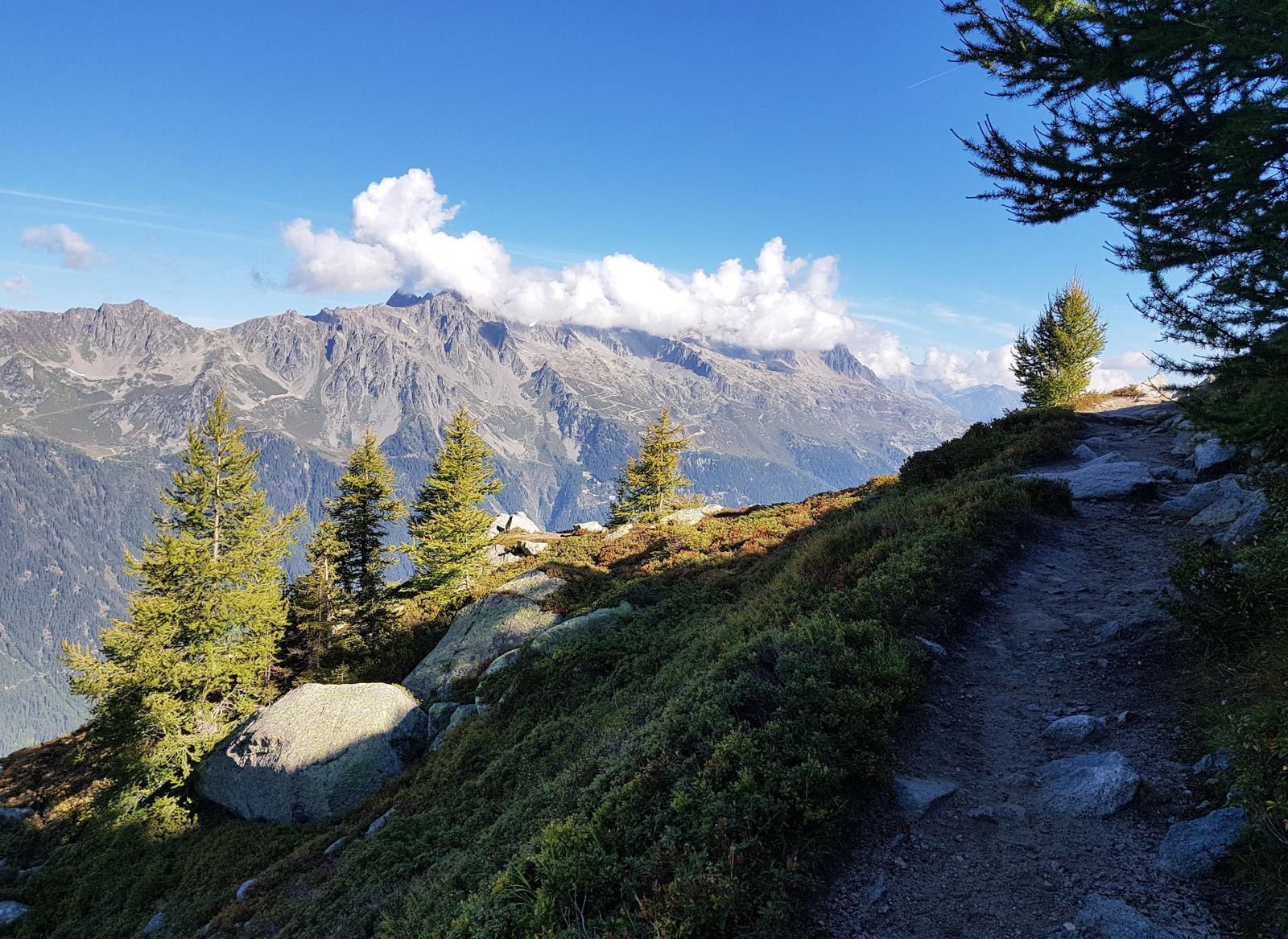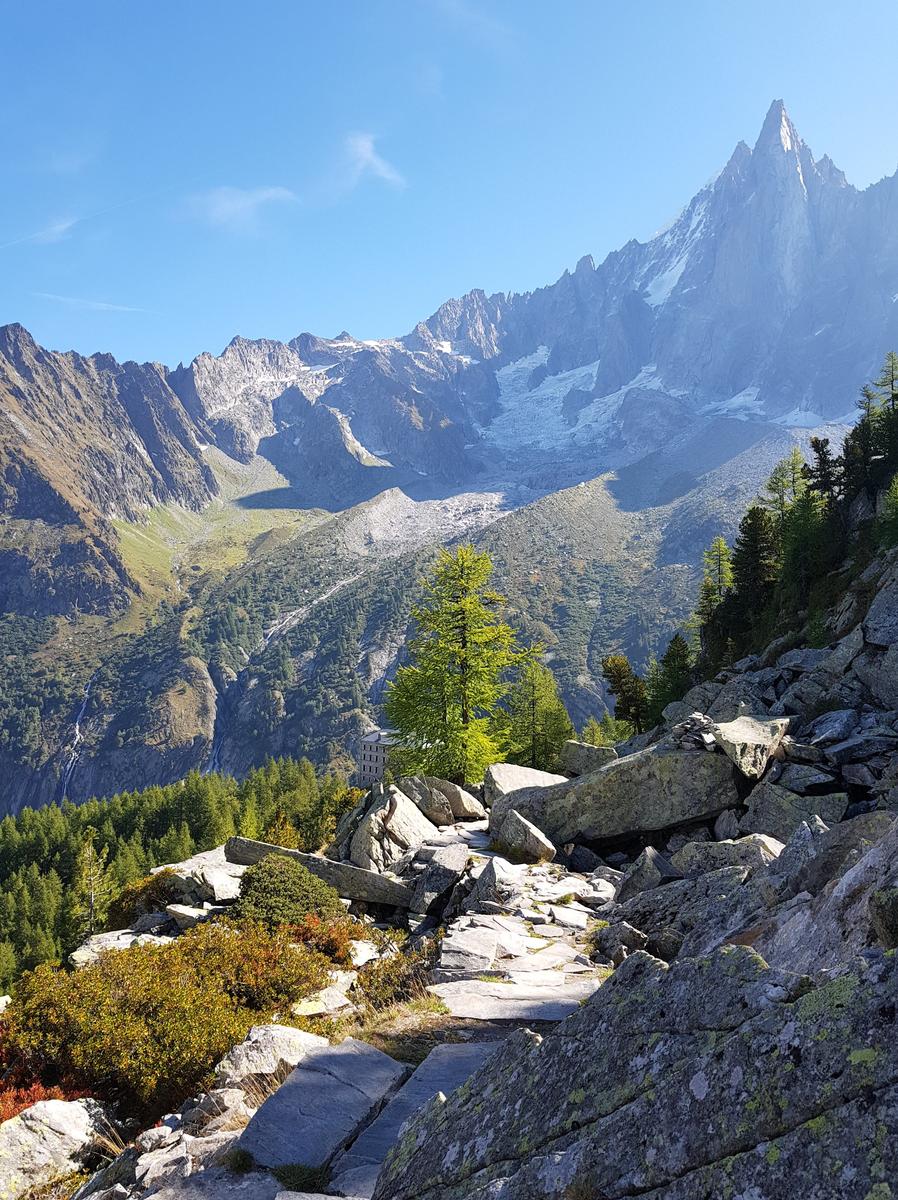 Made it - here you can see the glacier and then inside the ice cave in the second photo.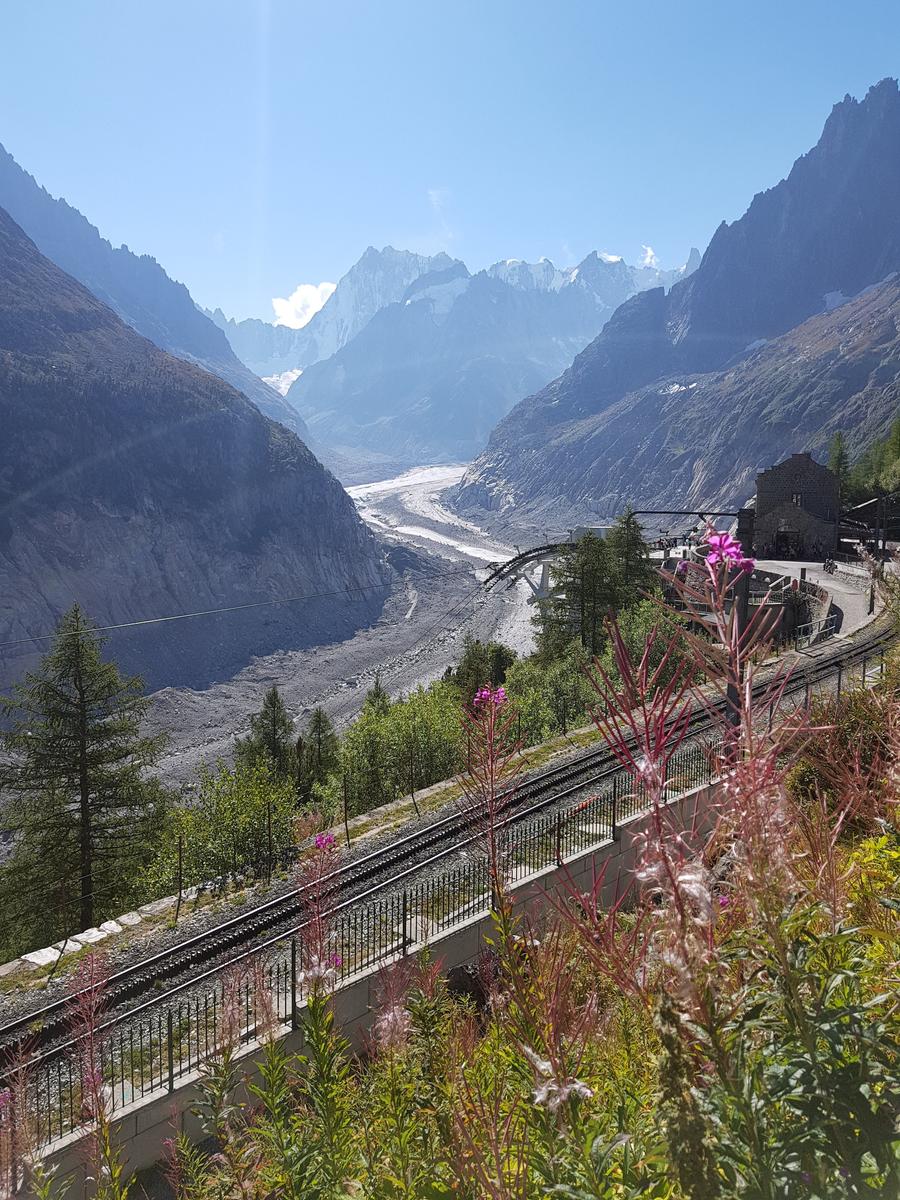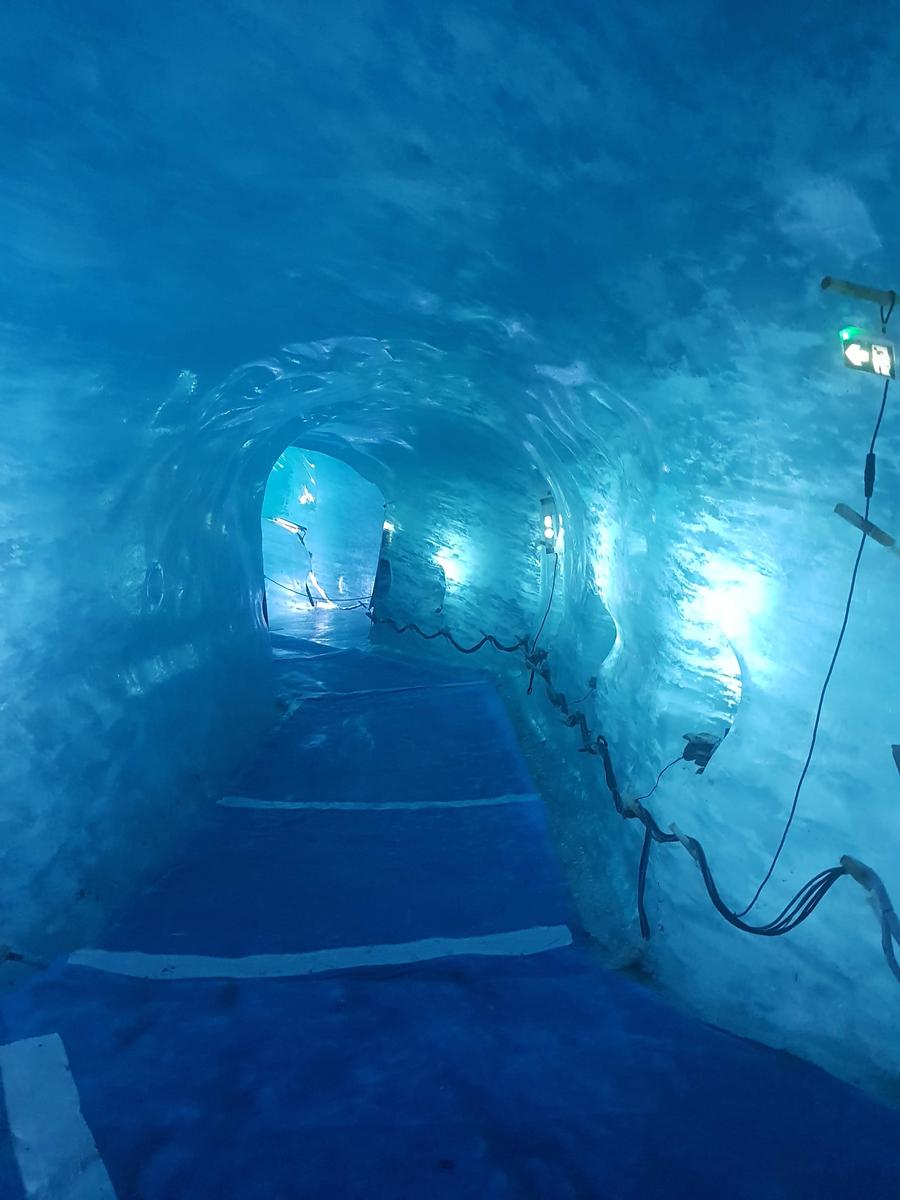 ---
2. Eating Out
The common theme of all the food places we have chosen are that they are all vegetarian and vegan friendly, fear not though, they all serve meat dishes too!
We were so excited when we booked our Airbnb and it was RIGHT next to Hibou Deli Chamonix as we had read so much about this place when researching our trip to Chamonix. What a bonus to be staying next-door. Hibou did not disappoint; delicious, wholesome, home-made dishes. Vegan, gluten-Free and lactose-free options readily available. Hibou is open from 11hr-20.30hrs Monday to Saturday, closed Sundays.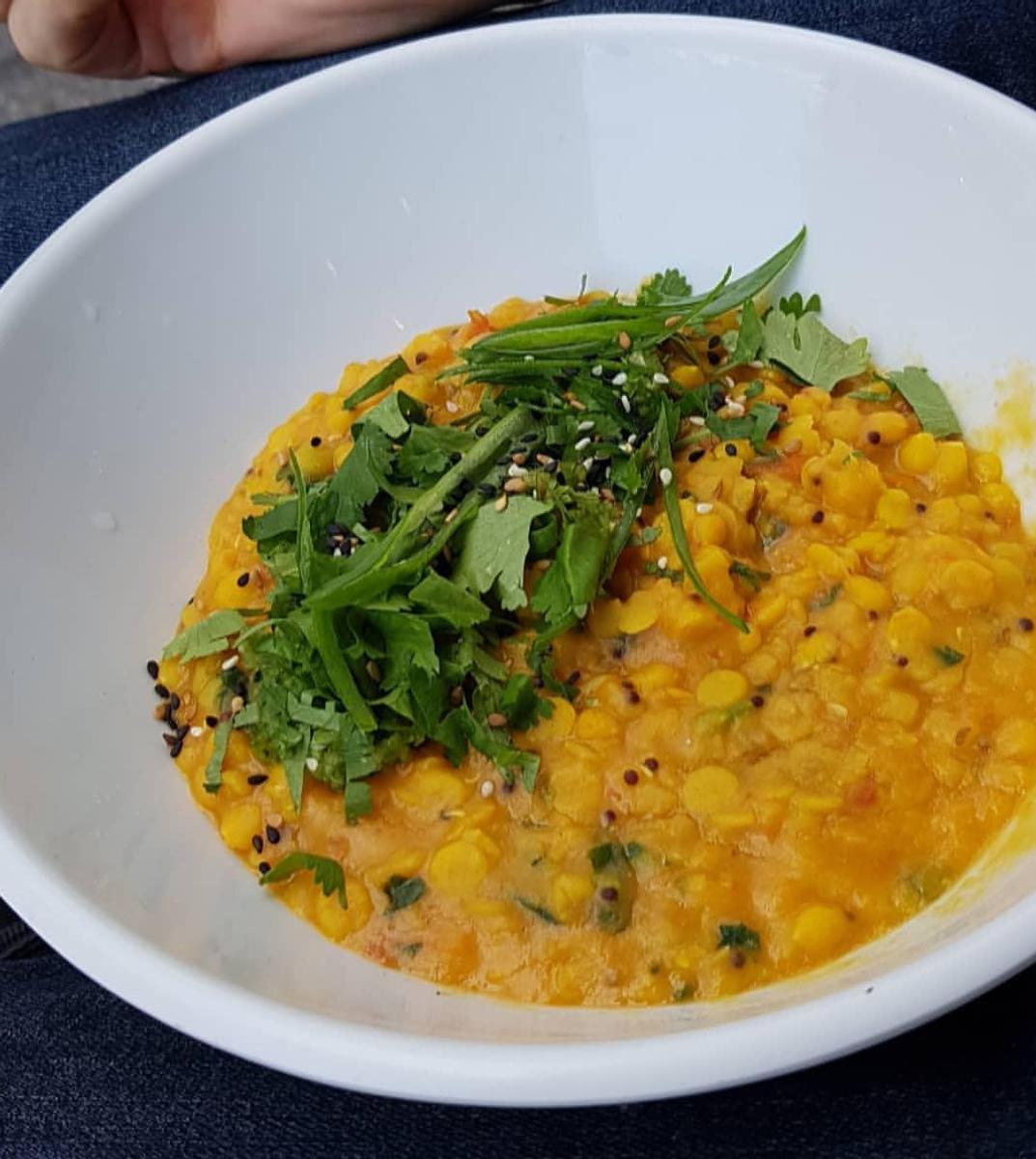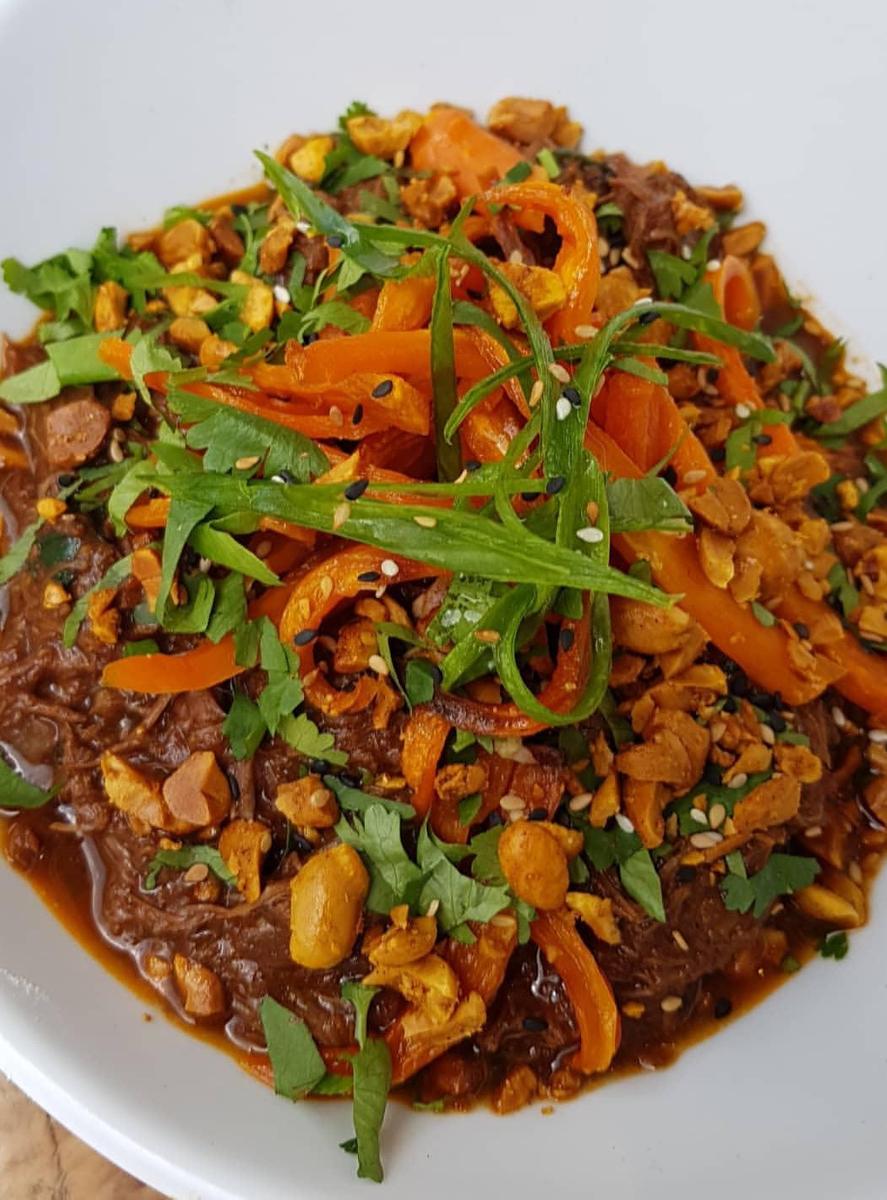 Our second favourite place was The Monkey Bar and it is a super busy spot! The burgers seemed to be the most popular item on their menu and we can definitely recommend the jackfruit burger "M.J" - YUM! On Monday's burgers are half price - a pretty sweet deal! Their tacos are delicious also, a little pricey but tasty for sure! You will also find plenty of outdoor seating here for good weather al fresco dining.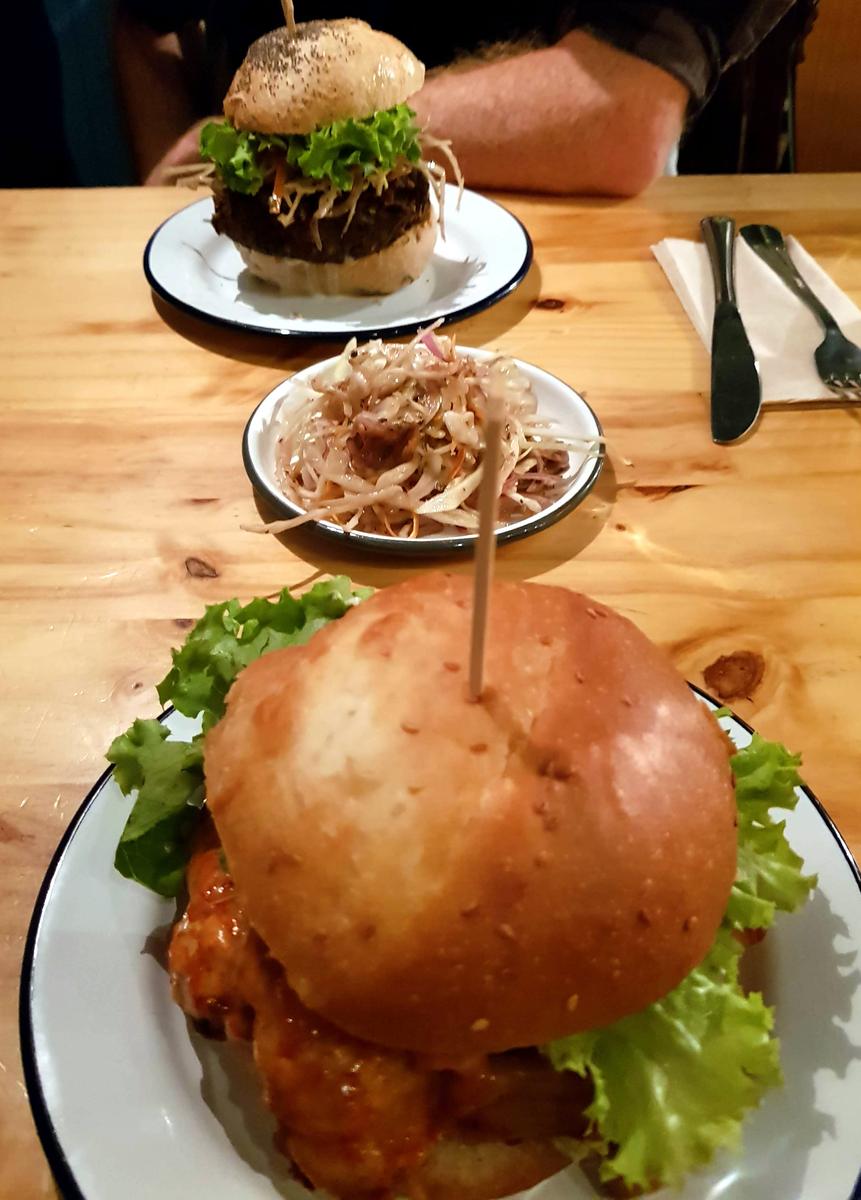 Third on our list would have to be the MBC Micro Brasserie Chamonix. Another very busy place, they often have live music and show sporting events on a large projector screen. Great selection of burgers including three vegan (without cheese) or vegetarian (with cheese) options. A cool trendy place to have a beer and people watch too. On a sunny day be sure to join the crowd and take advantage of their outdoor seating.
PROTIP: MBC is one of the last places to have afternoon/evening sun in Chamonix in Autumn when we visited, due to its orientation/location.
---
3. Having a Drink!
The aforementioned Monkey Bar and MBC are both great places to have a drink with or without food as they seemed to always be lively and both have outdoor seating should the weather oblige.
In addition, while expensive, we did enjoy pulling our own beers in Beer O'clock for the novelty factor of course! Staff are very helpful and friendly too.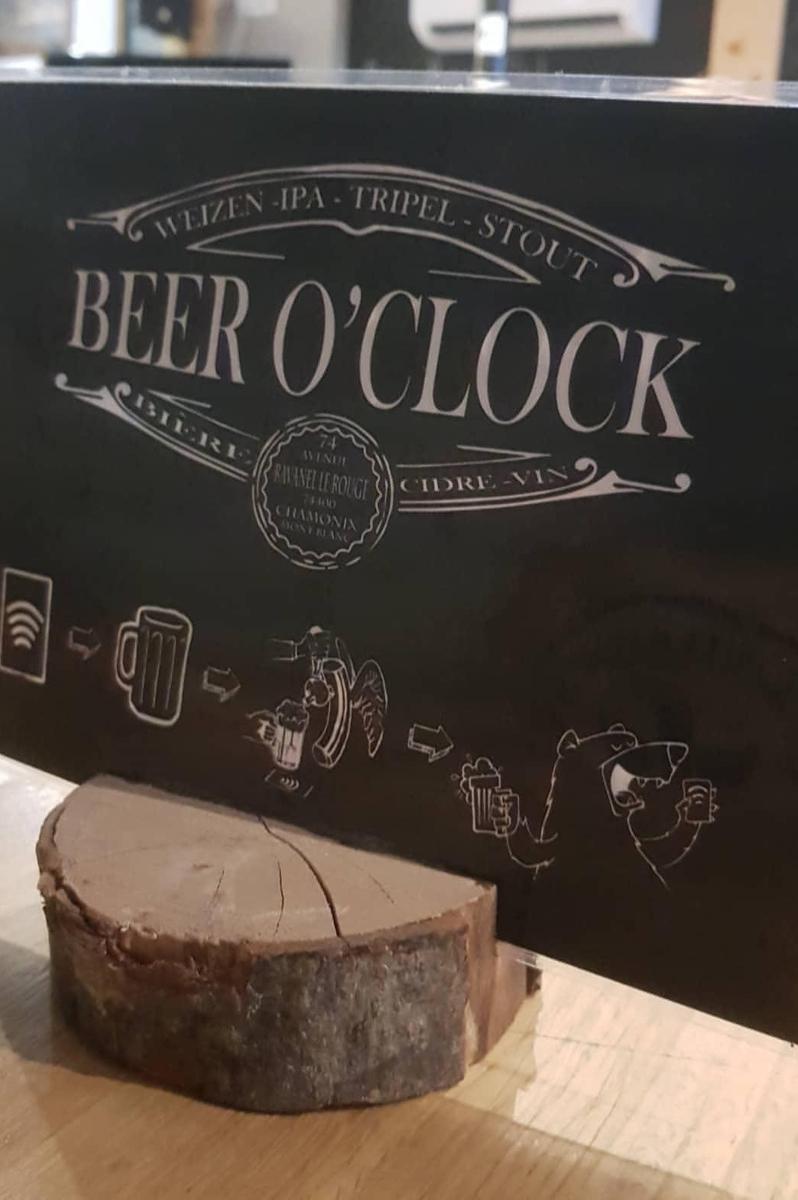 We also enjoyed a few afternoon drinks sitting in the sunshine outside The Pub. We were first drawn in here when walking by after taking advantage of the end of season sales and in need of a well deserved rest! The Pub caught our attention immediately as it had live music AND seats in the sunshine. It is also a great place for people watching as it is on the main street of Chamonix.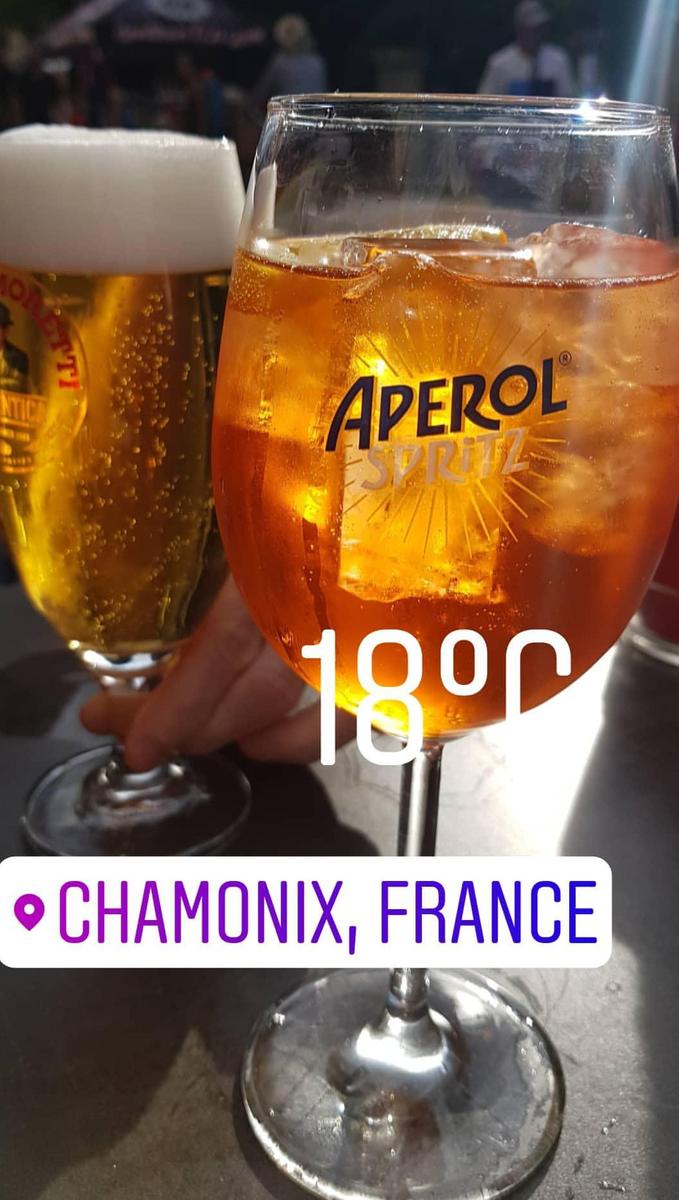 Berlucoquet is a small bar and wine cellar which offers a great selection of organic wines and bio beers. They also serve food and have a delicatessen - check out their website for more information! This bar is definitely "petit" but it has oceans of charm with a really cute interior. The owners are great for recommendations when it comes to choosing your wine.
---
THE END!
We hope you enjoyed this article and find it useful when you next travel to beautiful Chamonix. If you want to keep reading all about Chamonix then you might enjoy some of our other Chamonix blogs:
---
If you've any questions, suggestions or just want to say hello, contact me via the Contact Form, Instagram (@noroadlongenough) or By Email noroadlongenough1@gmail.com