Off We Go - Testing Out My New Leki Poles!
On Thursday we decided to check out the Chalet du Glacier des Bossons located at 1 Chemin du Glacier, 74400 Chamonix-Mont-Blanc. It would also be my first time using my new Leki Unisex Trail Running Poles (I loved them).
We left from our place in Chamonix about 10.30am, it was already hot, not a cloud in the sky. We did a nice easy run to Les Bossons. We actually stopped exactly where we needed to in Les Bossons, to take a steep left turn uphill and the route was sign-posted from there - lucky or what! For more detailed information on the route click here.
The route is very easy to follow, well worn and mostly on a lovely forest path. There were a few fallen trees that we had to hop over and go under but nothing difficult.
While the sign we saw at the start of the trail advised 1hr from that point to the Chalet, it only took us 30 minutes. It was almost exactly 2kms from that point on the proper trail (you walk about 600 metres uphill on the road from Les Bossons to the trail head first).
A few photos of the trail, we were almost at the Chalet at this point: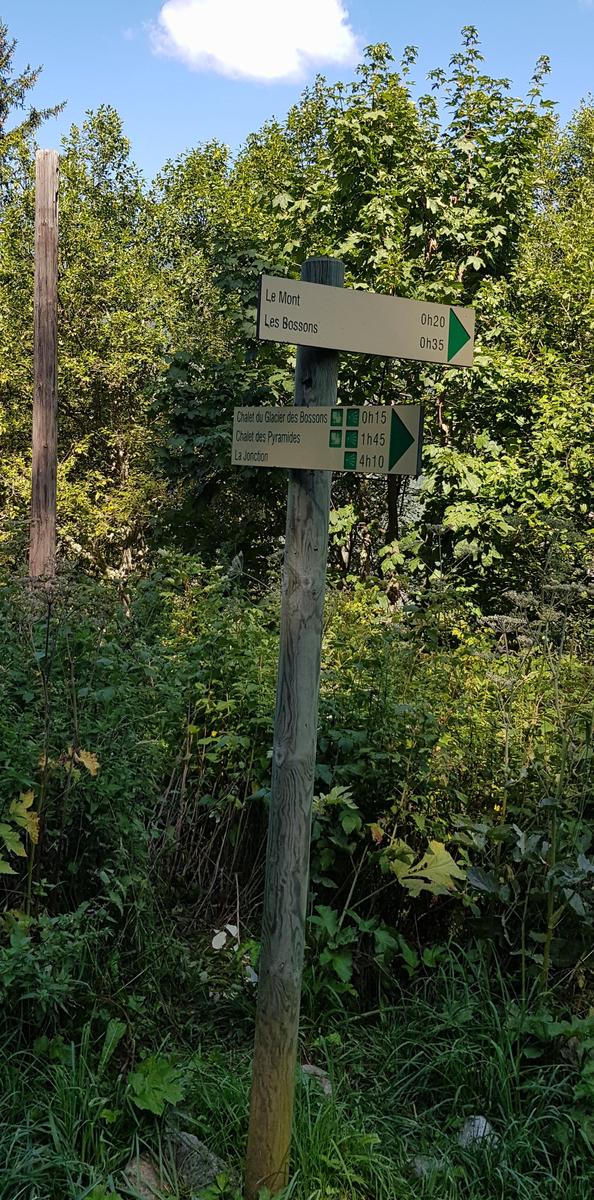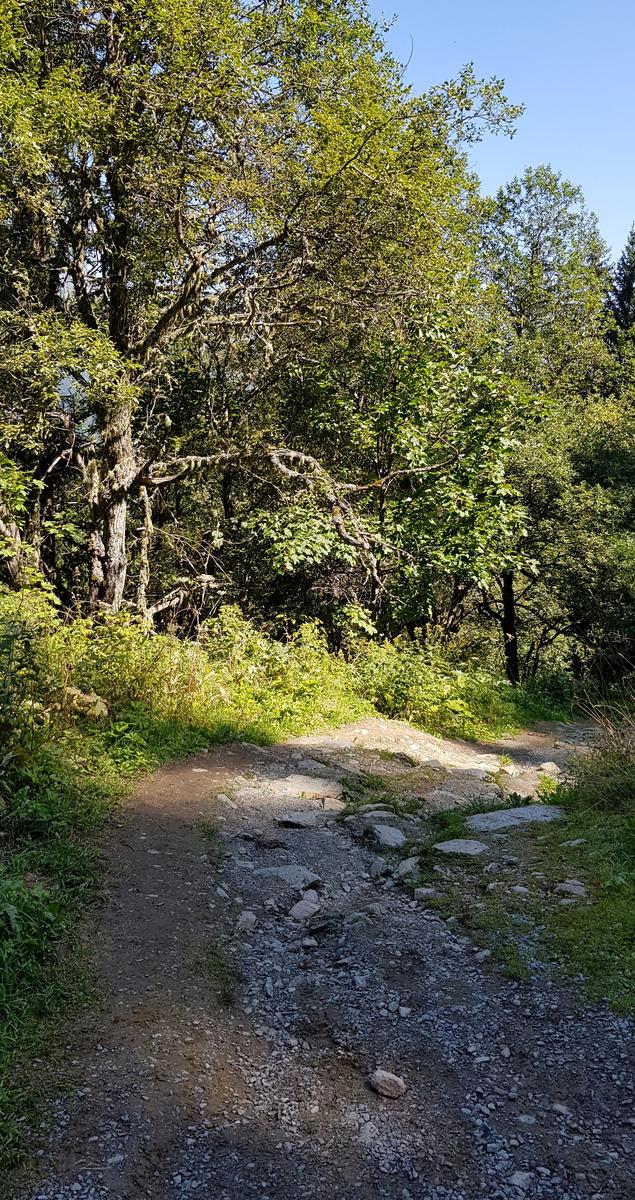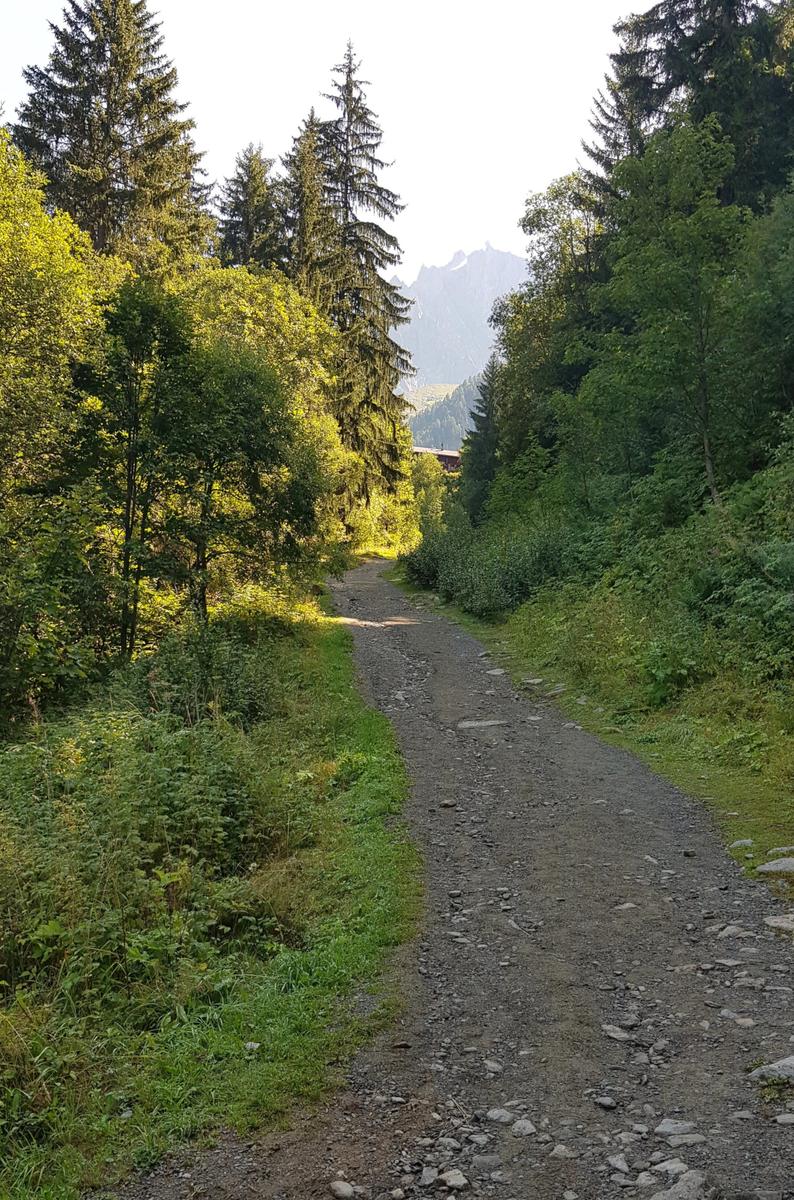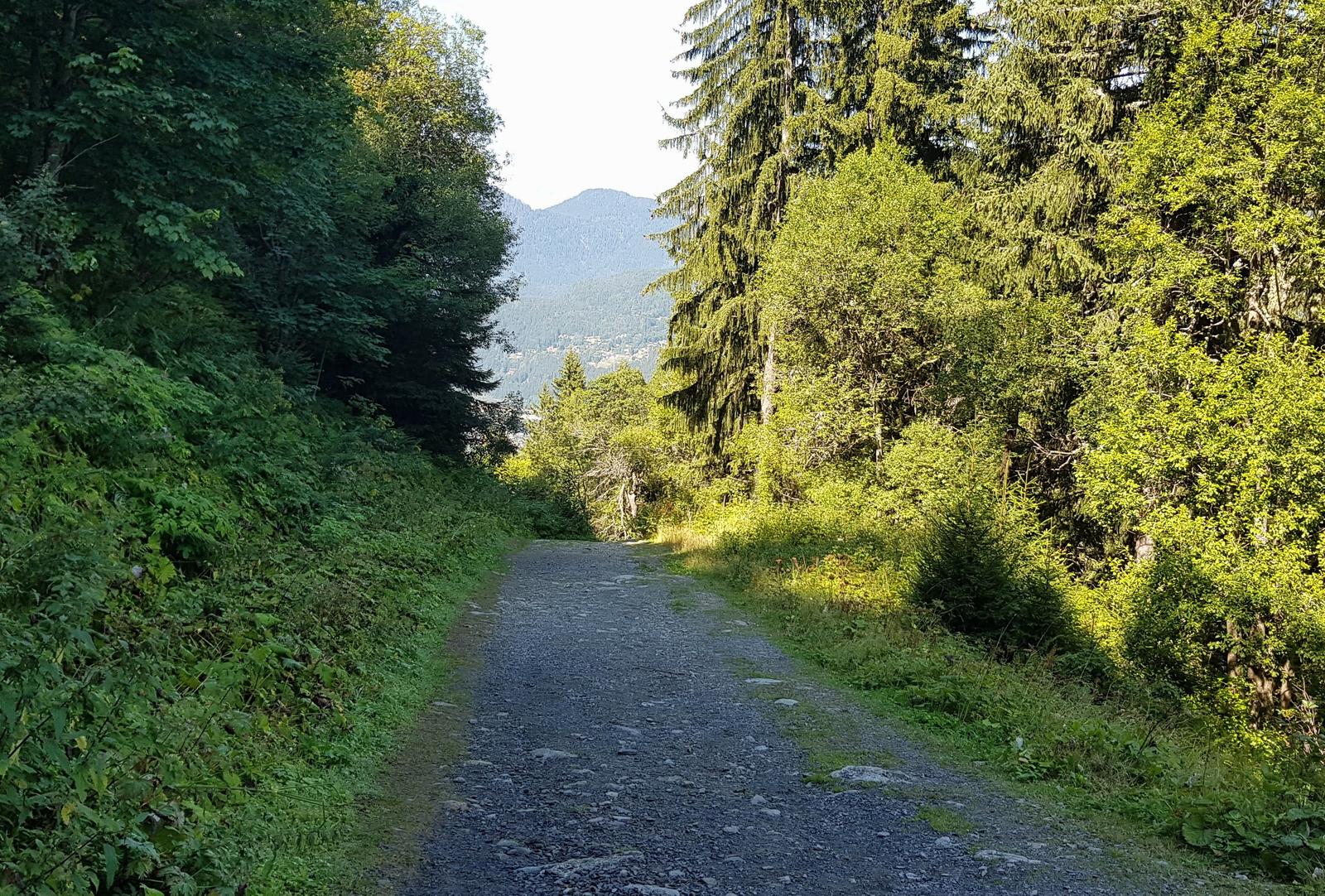 View of Le Brevent across the valley: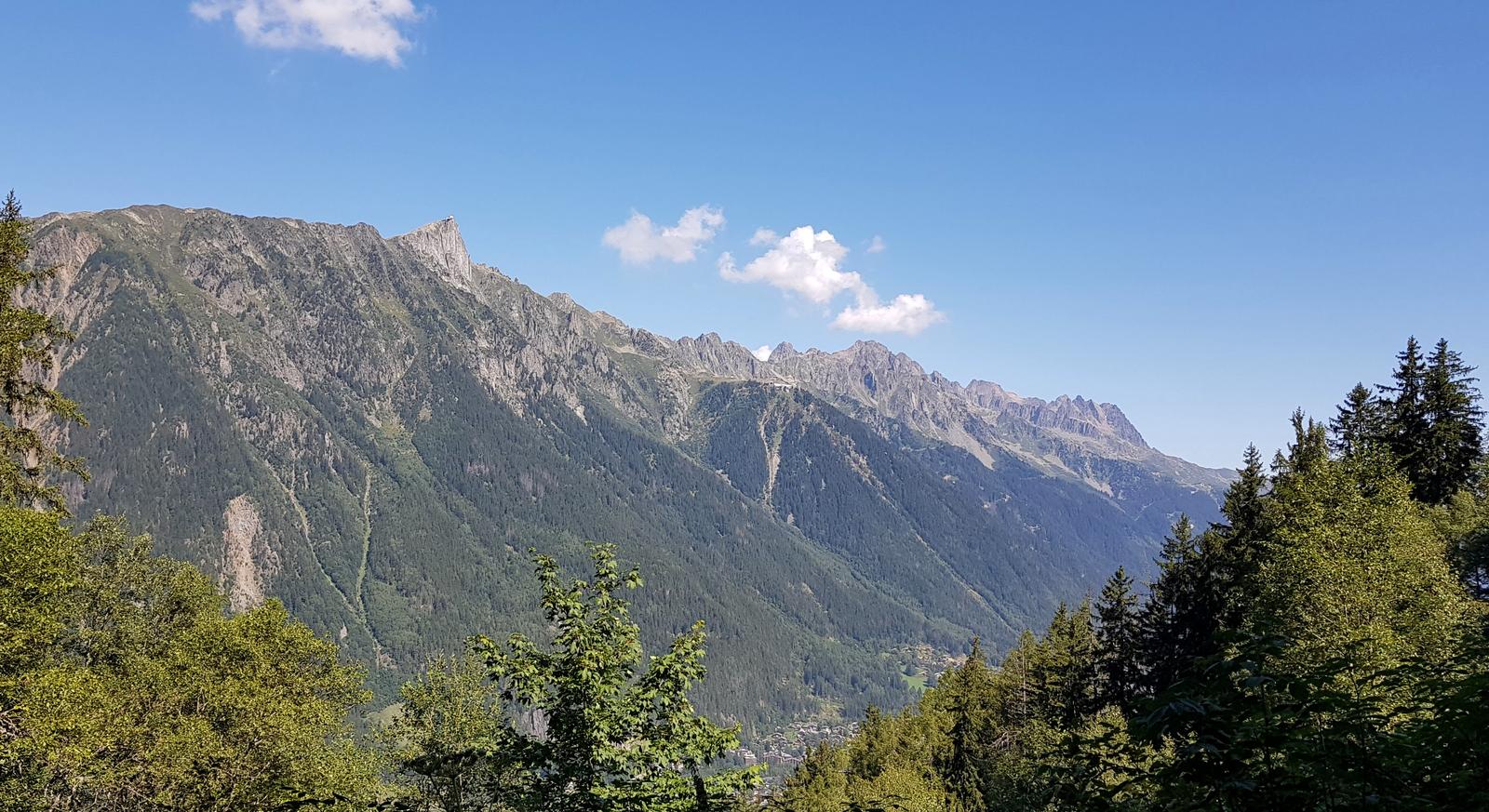 Once you get to the Chalet there are some great views and a lower viewpoint just a little bit further along: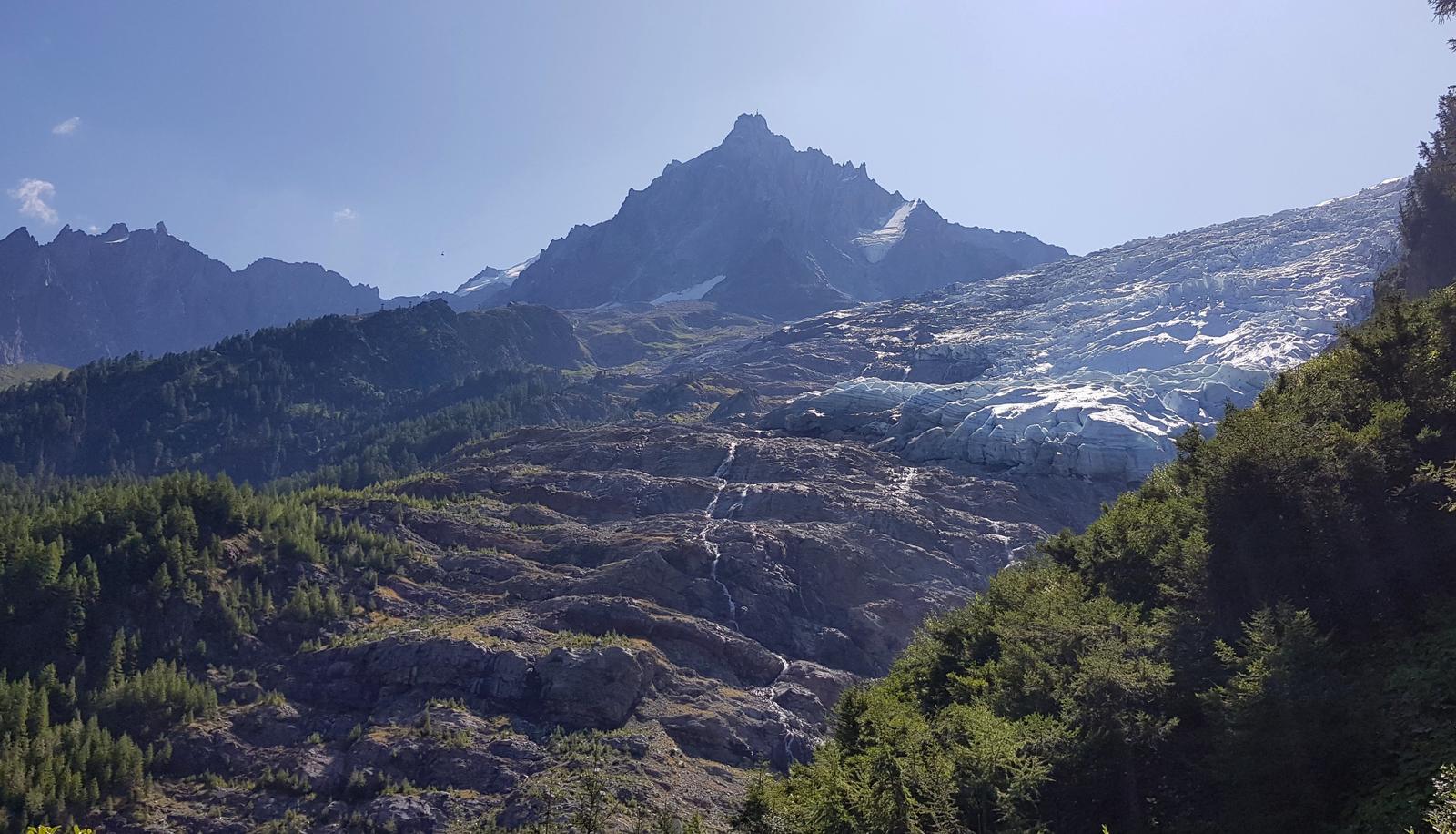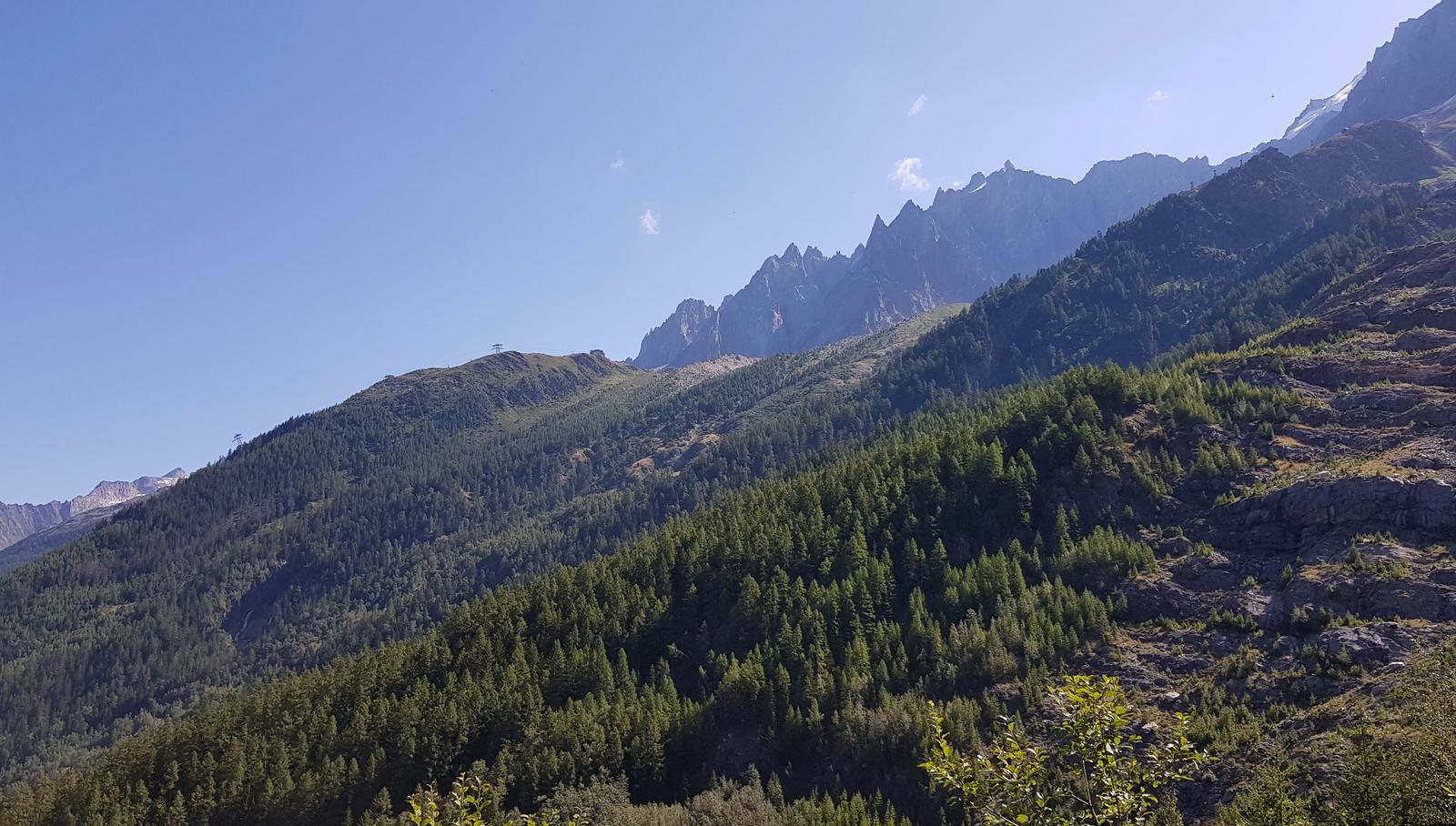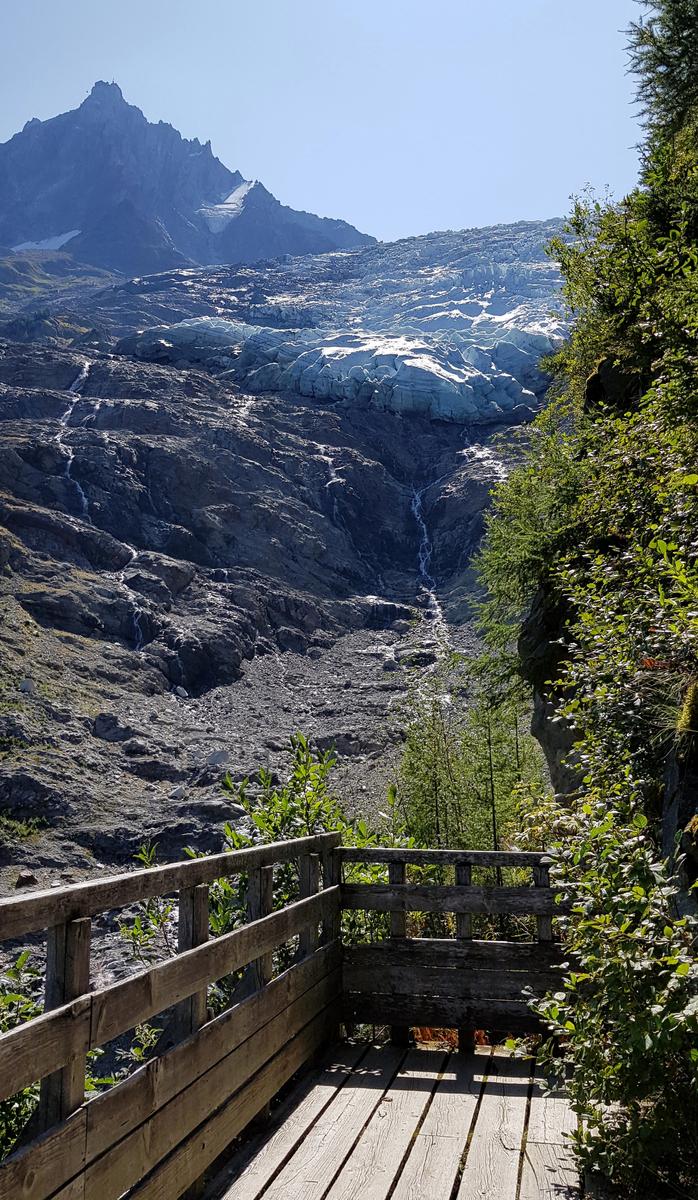 You can also continue onto the guided information route which leaves from the Chalet and takes you to a another viewing area, higher than the Chalet.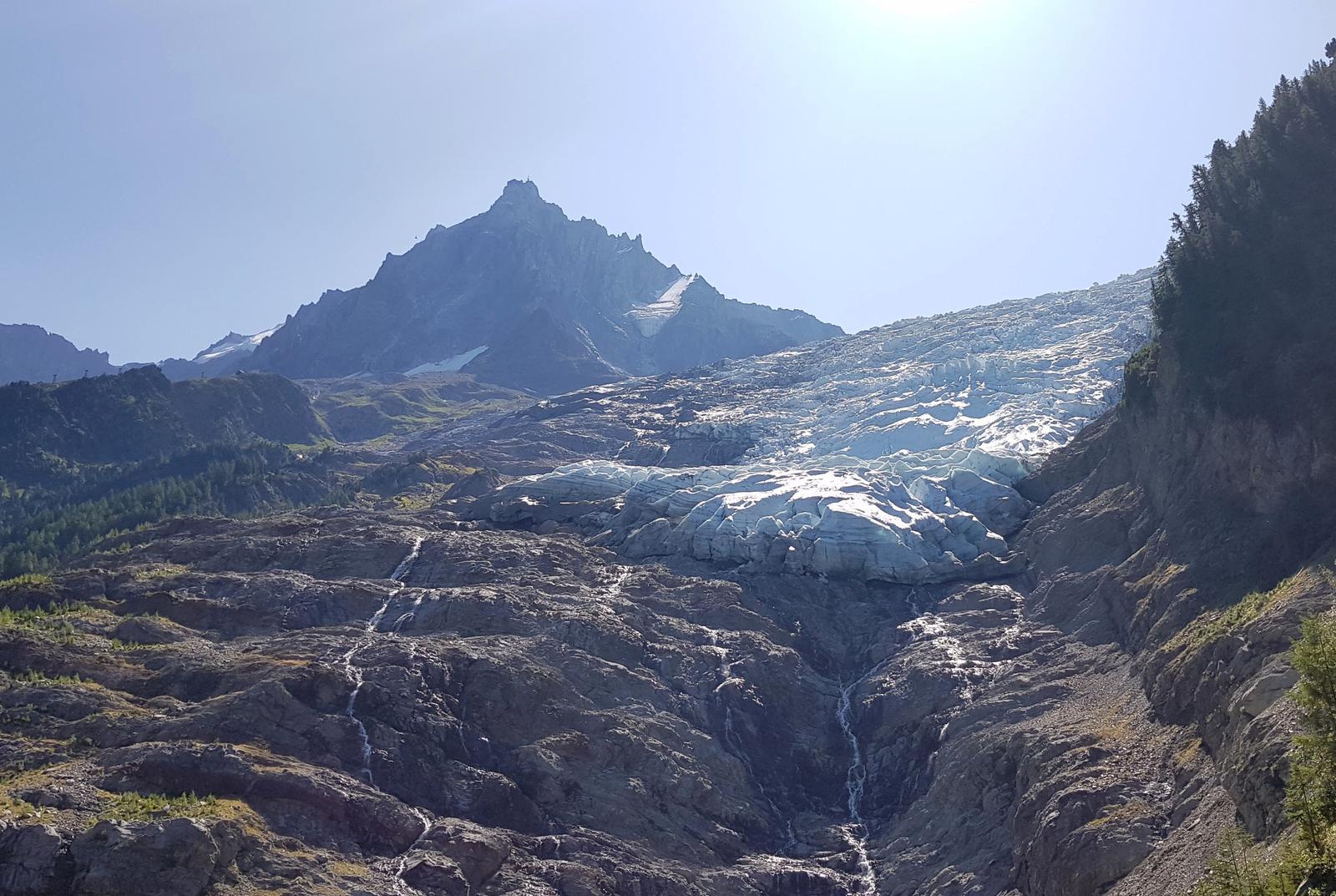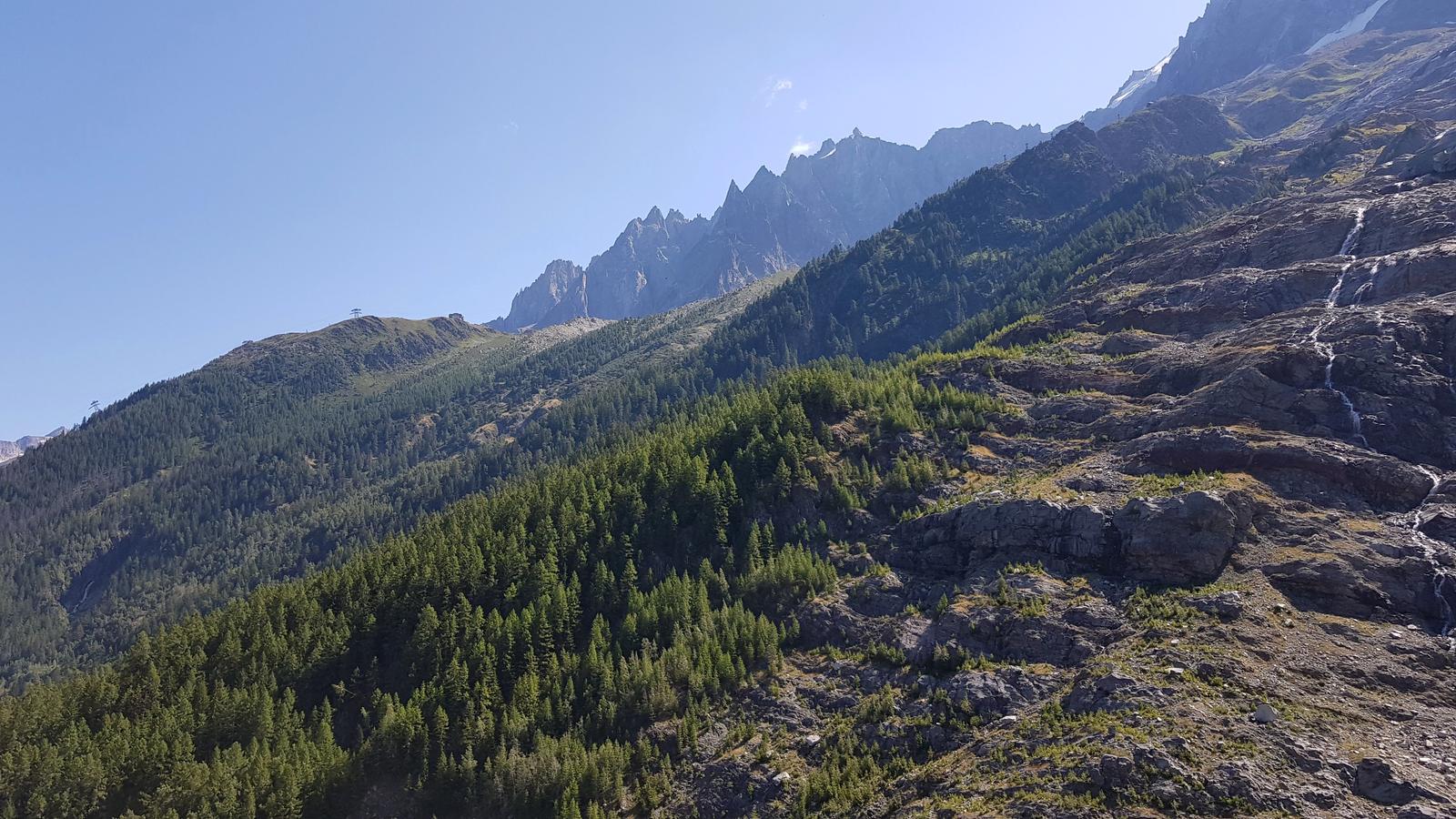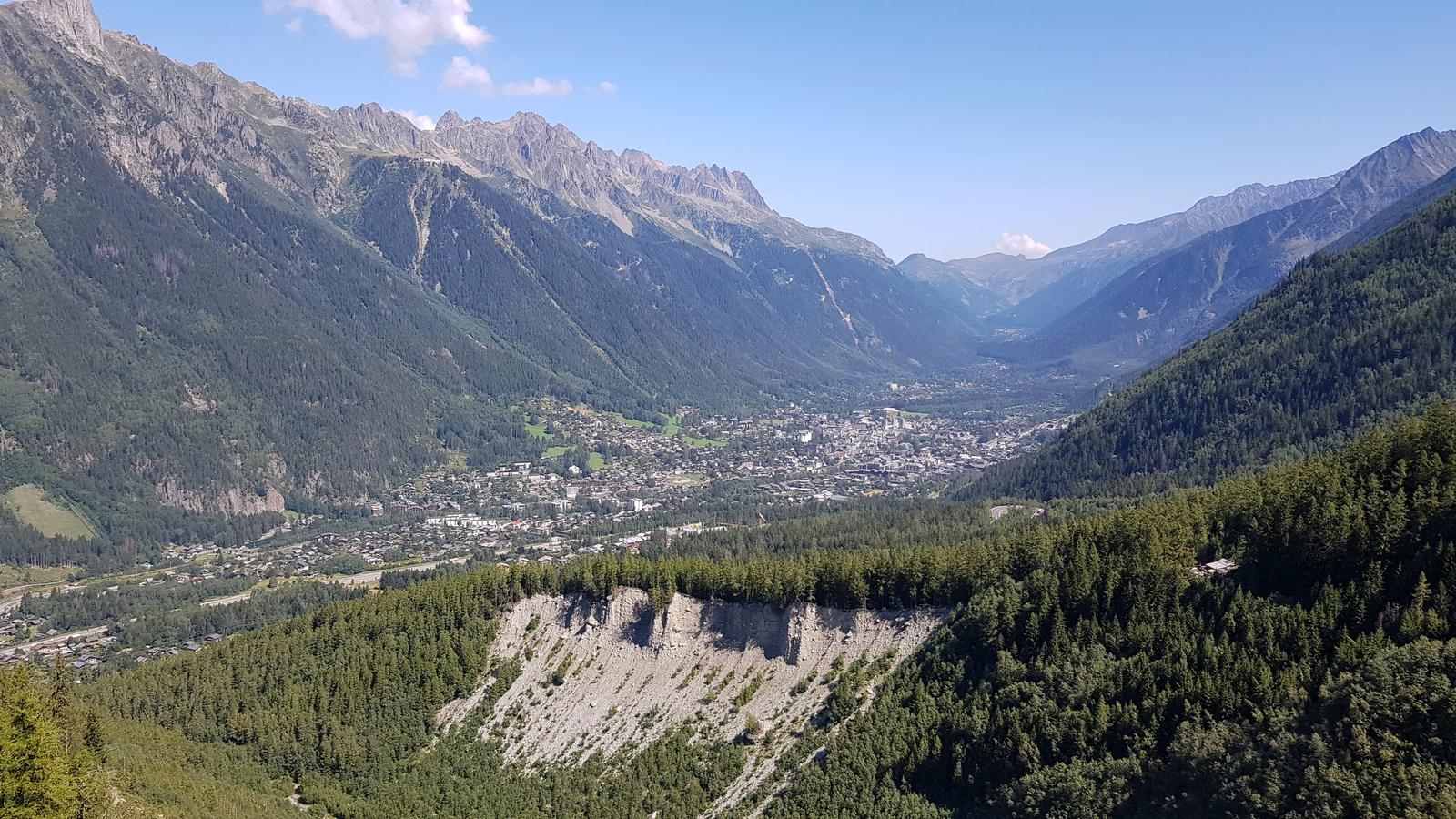 In this next photo, you can see the colourful sun parasols of the Chalet in the bottom left corner: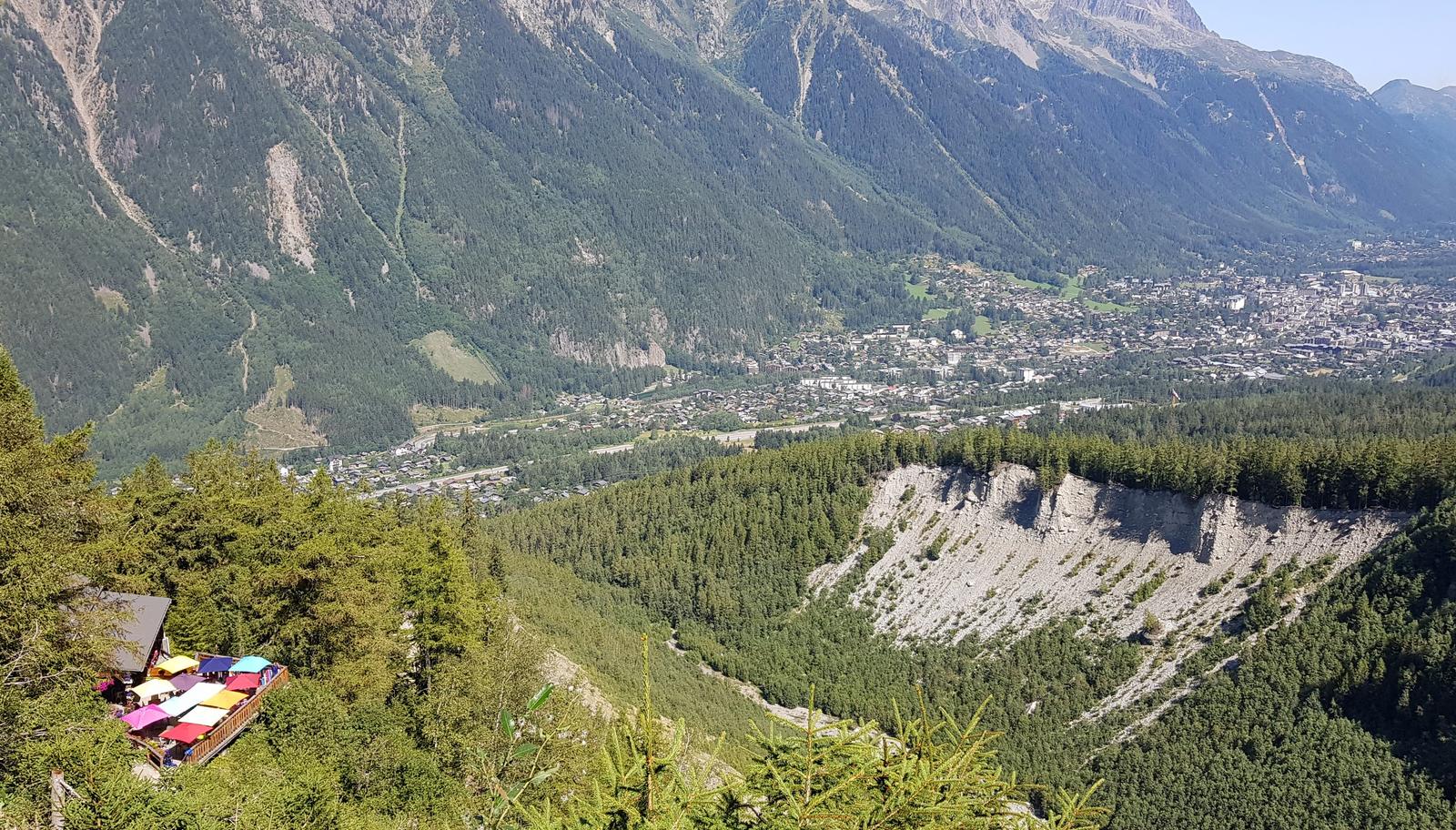 After we had visited the higher viewing area, we returned to the Chalet for a coffee. The view of the valley from the Chalet is beautiful as is the Chalet itself and all of the flowers!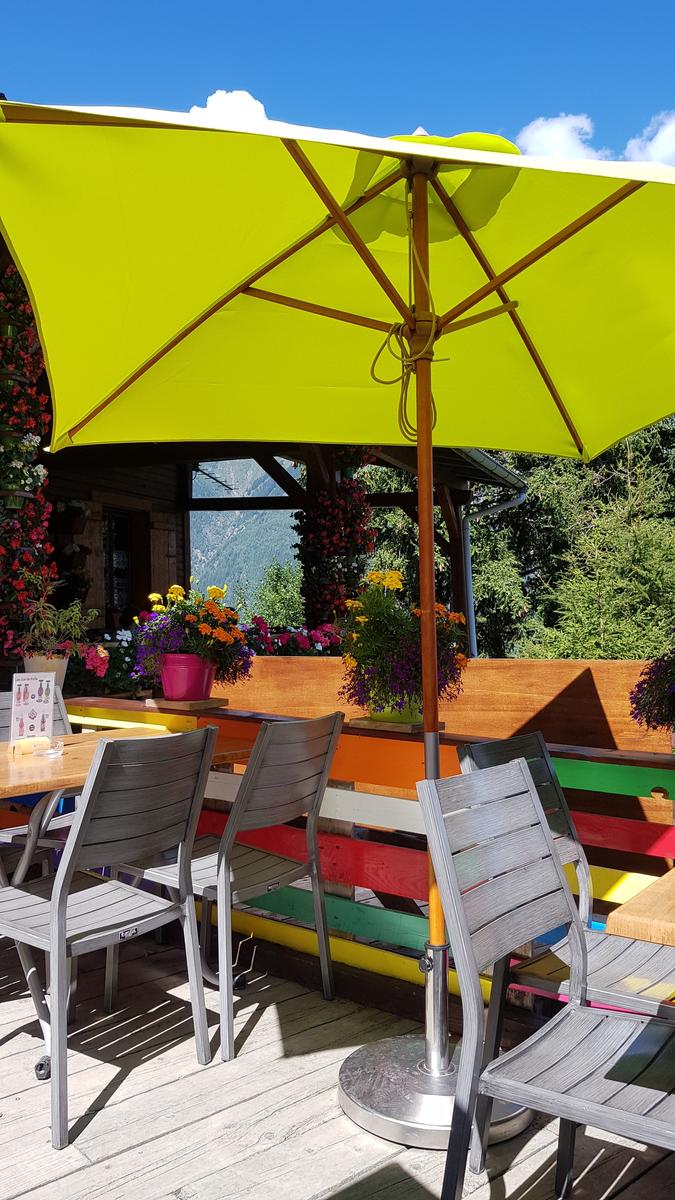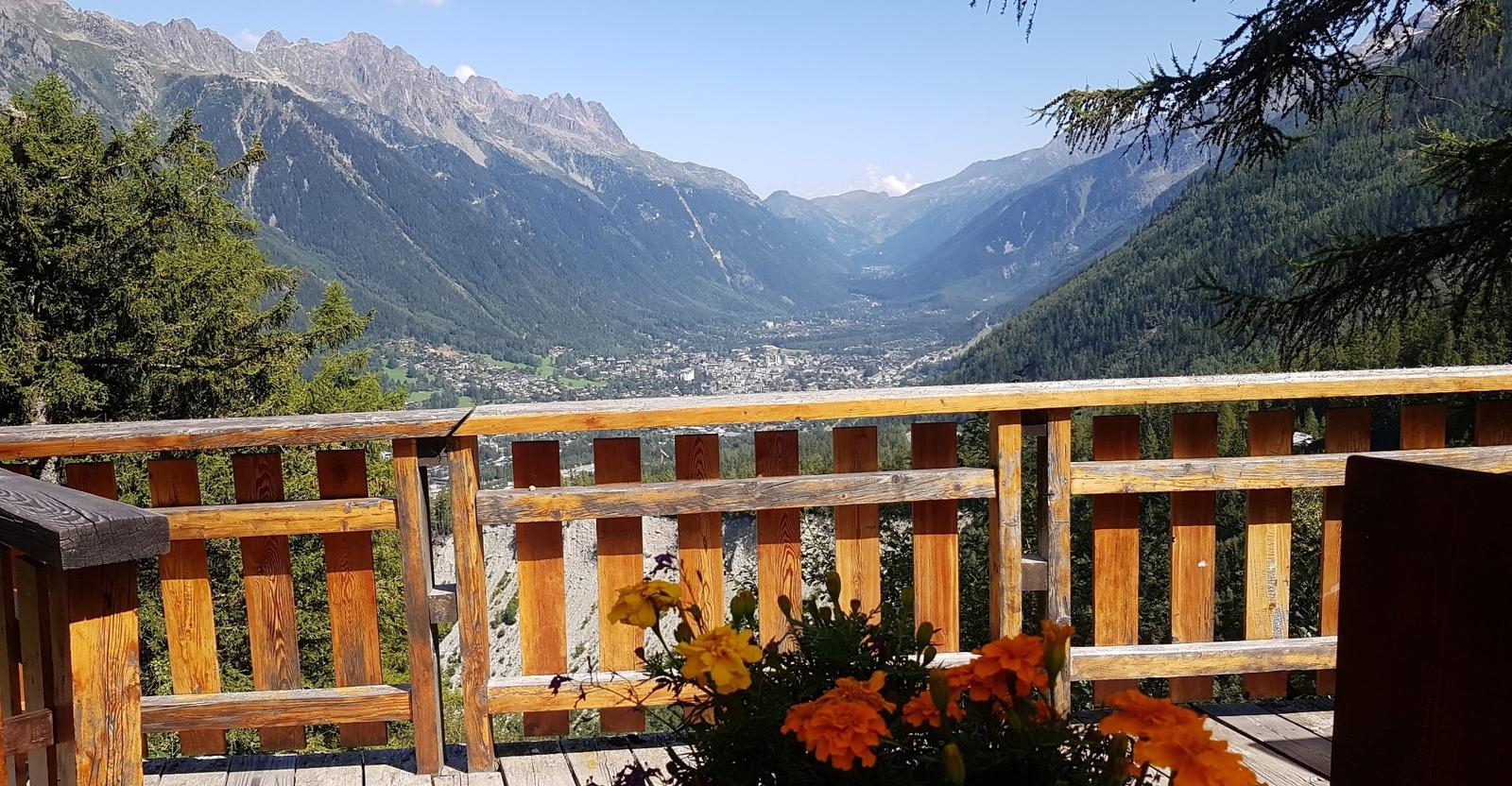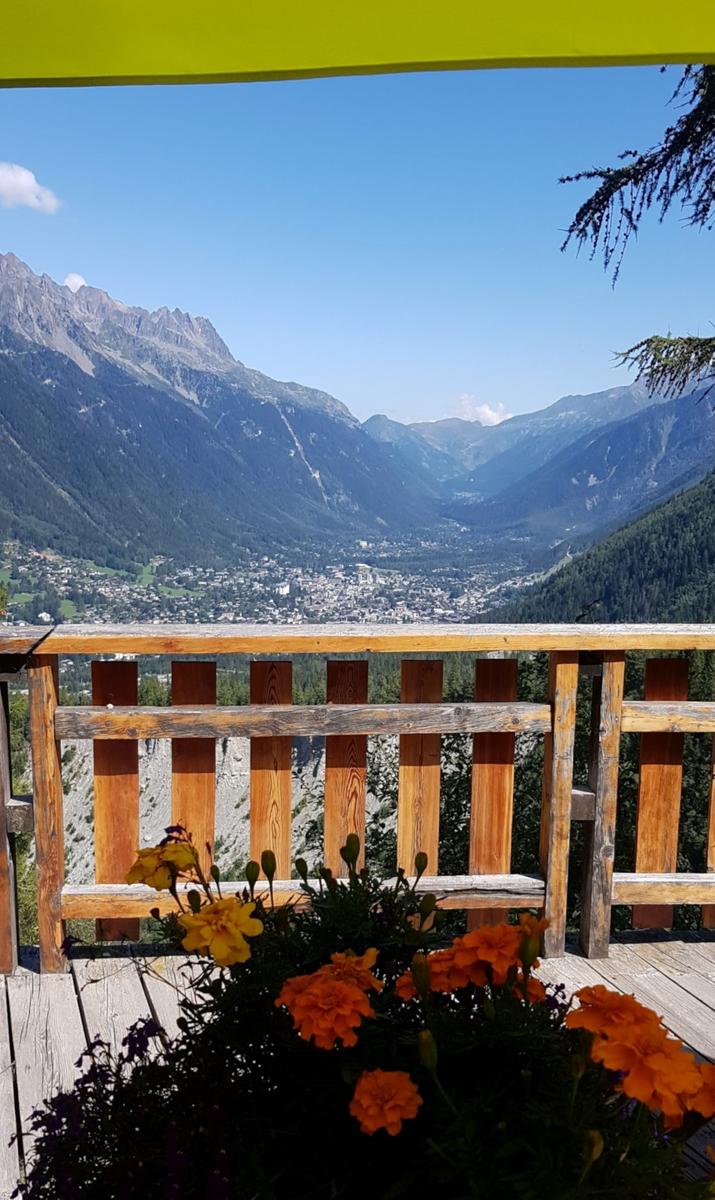 You can also have a lovely view of the glacier depending on where you get a seat.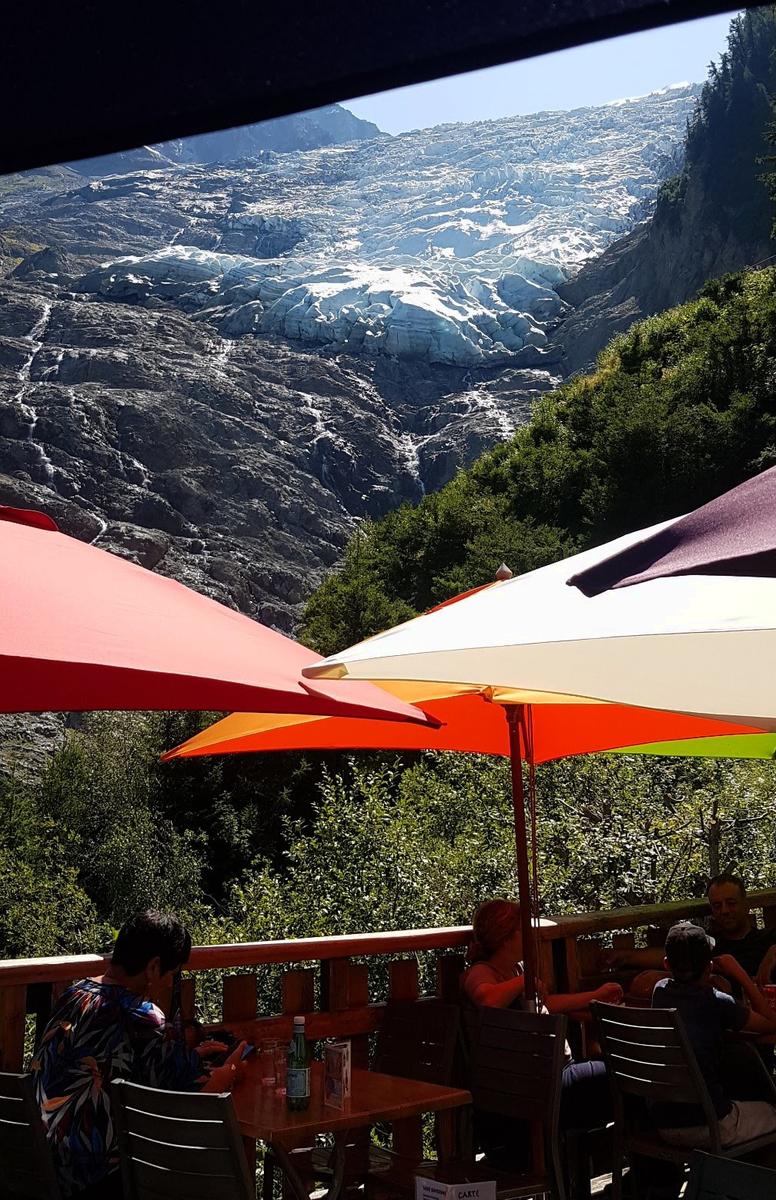 By the time we were leaving the Chalet it was very busy with families. I expect this was because you can access the Chalet via chairlift (instead of hiking up), a perfect child friendly activity.
We will definitely go back another day to continue on the trail up further as I am sure the view of the glacier can only get better the higher you go.
---
More Chamonix Blogs:
If you want to keep reading all about Chamonix then you might enjoy some of our other Chamonix blogs:
---
If you've any questions, suggestions or just want to say hello, contact me via the Contact Form, Instagram (@noroadlongenough) or By Email noroadlongenough1@gmail.com