Part One - 10 days Bike Touring From Roscoff to Bordeaux, France.
This is Part One of our 2018 bike touring route blog. Here we are going to focus on the first 10 days of our cycle which brought us from Roscoff in Brittany in northwestern France to Bordeaux in southwestern France via the Eurovelo 1 cycling route. This route is also known as La Vélodyssée or the Atlantic Cycling Route.
During this bike tour I kept a daily journal and this is what I am relying on here, along with memories of course. As you would expect, some days I have journaled more information then others and the same can be said for what photos we have. There is a great website dedicated to the La Vélodyssée cycling route with a breakdown of the route section by section, the terrain, path description, difficulty rating, recommendations for tourist attractions along the way and lots more, as well as GPX/GPS data available for download. Click here to check it out!
---
A Little Background:
In general, when bike touring, we try to plan a few days in advance (having planned the actual route before we leave home) so we usually have a few nights accommodation pre-booked and so we know the distances we will be cycling each day. Sometimes the distances we cycle (longer or shorter) are due what we can find accommodation wise and also what the weather forecast is predicting.
On this bike tour we would be visiting lots of new places and so we had pre-selected a number of larger cities that we wanted to explore further, such as La Rochelle, Bordeaux and Toulouse and planned our extended rest periods to be in these places as best we could. So, the 10 days we write about in this blog are Days Cycling, we had some breaks in between these days. You will see these non cycling/rest days noted. This also explains why the days are not in date sequence (one after the other) as we did not cycle every day. Also, as we had no time constraints we could cycle and sight see as much or as little as we wanted to.
We both use Garmin watches when cycling. J's Garmin watch is a high spec model so we can be fairly certain about its reliability with regard to the accuracy of the distances and elevation covered (and listed here) but of course we did get lost at times or make detours to stock up on coffee and hot pains au chocolat!
Some other of our bike touring blogs that you might like to check out are:
---
Day 1 - April 1st 2018 - Roscoff to Morlaix & train to Nantes.
- 28.9kms of Cycling & 295 metres of Elevation.
We cycled off the ferry in Roscoff at 7.30am, it was still dark, it was really cold and raining lightly. We joined the long queue for passport control. The people in their warm vehicles purposely ignored us getting colder and colder while we waited, no one offered to let us go ahead of them, instead we waited breathing in their toxic car fumes and fuming internally ourselves. While we waited we put on more layers, adjusted our bike lights and sorted our GPS.
Finally through the checkpoint, we were happy to get cycling, needing to warm up. At least we knew the way, having done this same route last year (Roscoff to Morlaix). We only had to cycle 28.5kms to Morlaix. There we headed straight for the Morlaix train station to purchase two tickets to Nantes (via Rennes). We had a little time before our train so we changed into casual clothes and layered up once again. This train was easy to navigate, we were able to wheel our bikes straight on and then removed and stored our panniers once we were on our way. This is not always the case, read more about our experiences of using trains with our touring bikes here.
Rennes was where the trouble began! We had to change trains in Rennes however we had two hours to do so… easy right? As it had been the previous year (2017), Rennes train station was still undergoing major renovation work in 2018 making it very awkward to negotiate with bikes. This meant that we were down to the wire once again when it came to catching our train from this station (despite arriving with plenty of time to spare). So, there we were watching the information board like hawks, waiting for our train platform to be announced, asking staff etc. as we needed time to get ourselves and our bikes to the platform. At 14.28hrs they finally announced our platform… for our 14.35hrs train departure! That's when the sweating started, 7 minutes is not a lot of time.
We could see the platform below us, but we had no way to get down to it, even the staff looked confused (they should have installed more lifts when building their fancy new station) and were unable to help us. In the end, left with no choice we had to push our bikes onto the escalators going down, holding the brakes firmly and praying we didn't fall or knock someone. With great relief we made it onto the platform and got a lot of relieved looks from fellow foot travellers and staff too. Let me tell you, holding a fully loaded bike while going down a moving escalator is no easy feat - our bikes weigh 16kg and our five panniers combined weigh about 30kg, getting on a moving escalator is seriously nerve wracking!
Our train was waiting at the platform, so we got straight on and it left immediately. At least once again we were able to roll on and sort the bikes once we were moving so we were thankful for that as otherwise we would not have made it.
We arrived in Nantes about 16.00hrs and it was just a short 2km cycle to our accommodation for the night. We stayed in Hotel Voltaire Opera. Our room was pretty small but the staff were very nice. After some dinner we went to bed early having explored Nantes in 2017 it was purely a one night stop over for us this year.
---
Day 2 - April 2nd 2018 - Nantes to Pornic.
- 95.5kms of Cycling & 430 metres of Elevation.
Today was our first proper full day of cycling of the trip and we started following the Eurovelo 1 route properly. It was 9am before we got on our way and it seemed like a very long time before we actually left the city completely - it is so big! It was raining and cold once again but once we were moving we were OK.
We stopped in Le Pellerin for coffee before continuing to Paimboeuf where the rain got VERY heavy and we got unavoidably soaked. Next stop was McDonalds in Saint Brevin les Pins for a toilet break, coffee and a cookie. McDonalds are a great stop for any cyclist as you will always find free WiFi, toilets and cheap (but nice) coffee.
Back on the bikes, we headed for Pornic, only one large hill stood in our way, just what you want when you are soaking and tired! We got to our hotel about 16.30hrs. We stayed in the Golden Tulip Hotel and it was very nice, easy to store our bikes and our dinner that evening was delicious. The hotel is outside the centre so hence why we chose to eat at the hotel and not cycle into Pornic for food… did I mention the hotel is up a hill? ;-)
---
Day 3 - April 3rd 2018 - Pornic to Fromentine.
- 61.4kms of Cycling & 238 metres of Elevation.
When I look back on my Garmin entry for this day of cycling the title is "Torture from Start to Finish" - this made me laugh reading it now. J had a more detailed analysis for his Garmin entry, "Rain for the first third, BRUTAL headwind for the rest" - so all in all, it was a tough day!
It started off with a very late departure from our hotel as we hoped that we might avoid the rain by leaving later but by 10.45am it was still raining so we left anyway. Around 1.5hours later we got to Les Moutiers-en-Retz where we had coffee and then decided to find somewhere to have lunch there also as it was still raining heavily. At 13.30hrs we finally left Les Moutiers-en-Retz and at last it was dry. Now all we had was a 30km/hour headwind to contend with (#FML). Our speed was halved, just about hitting 12km/hour, it was absolute torture and definitely made what would have been an enjoyable cycle just a plain old "suffer-fest".
We cycled through an oyster farming area, a massive wetland where we spotted the odd otter happily floating along not a care in the world. There were lots of birds and an abundance of giant wind turbines so at least the scenery was varied and interesting.
We stopped for a badly needed break in a tiny place with one cafe near Bouin and scoffed a snickers and more coffee. Fuelled for the final stretch we eventually made it to Fromentine and we were thoroughly looking forward to a rest the following day, April 4th 2018.
---
REST: April 4th 2018 - Fromentine.
A few photos from my rest day walk around the coast in Fromentine in the sunshine.
Here is a photo of the Pont de Noirmoutier: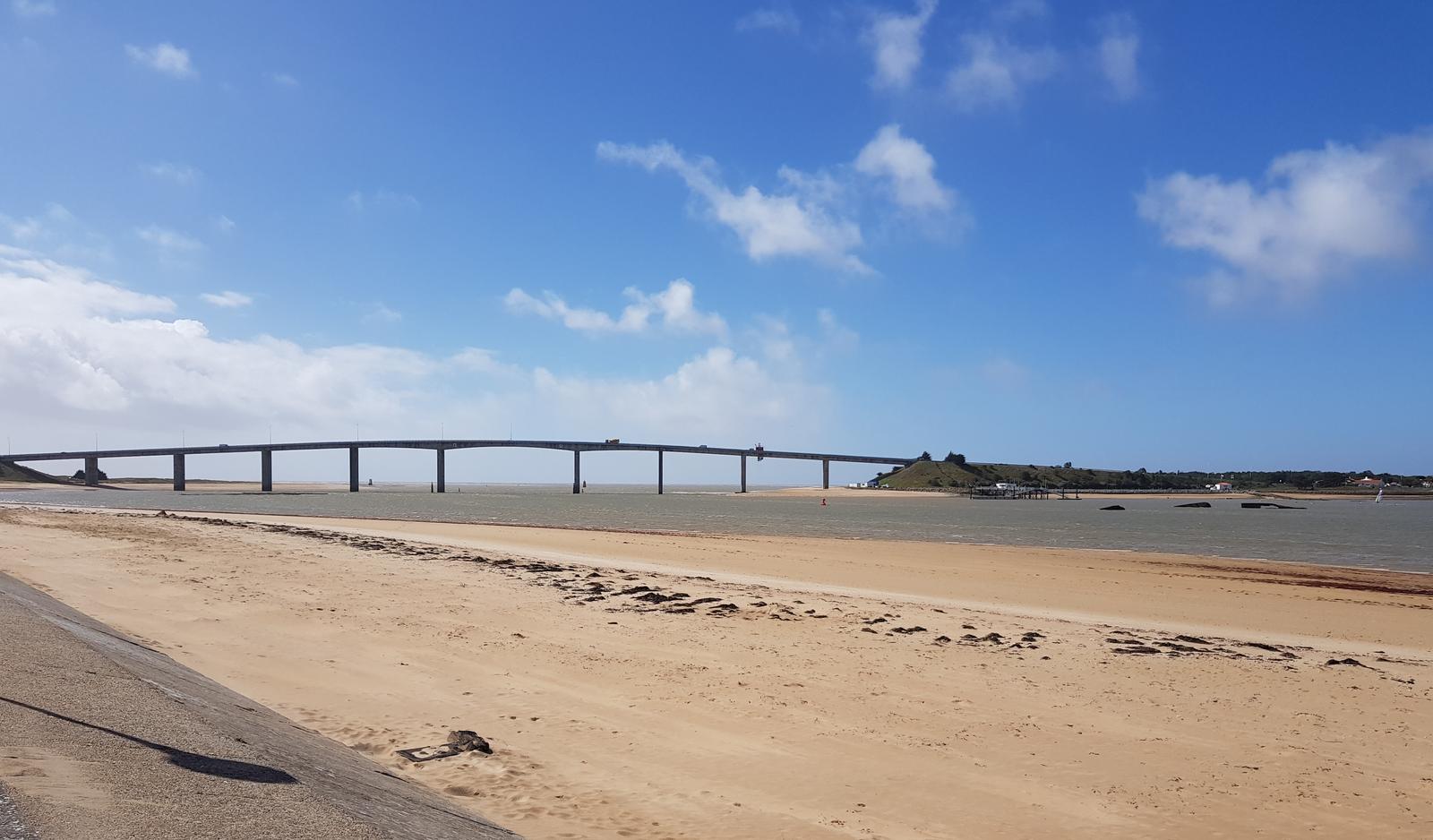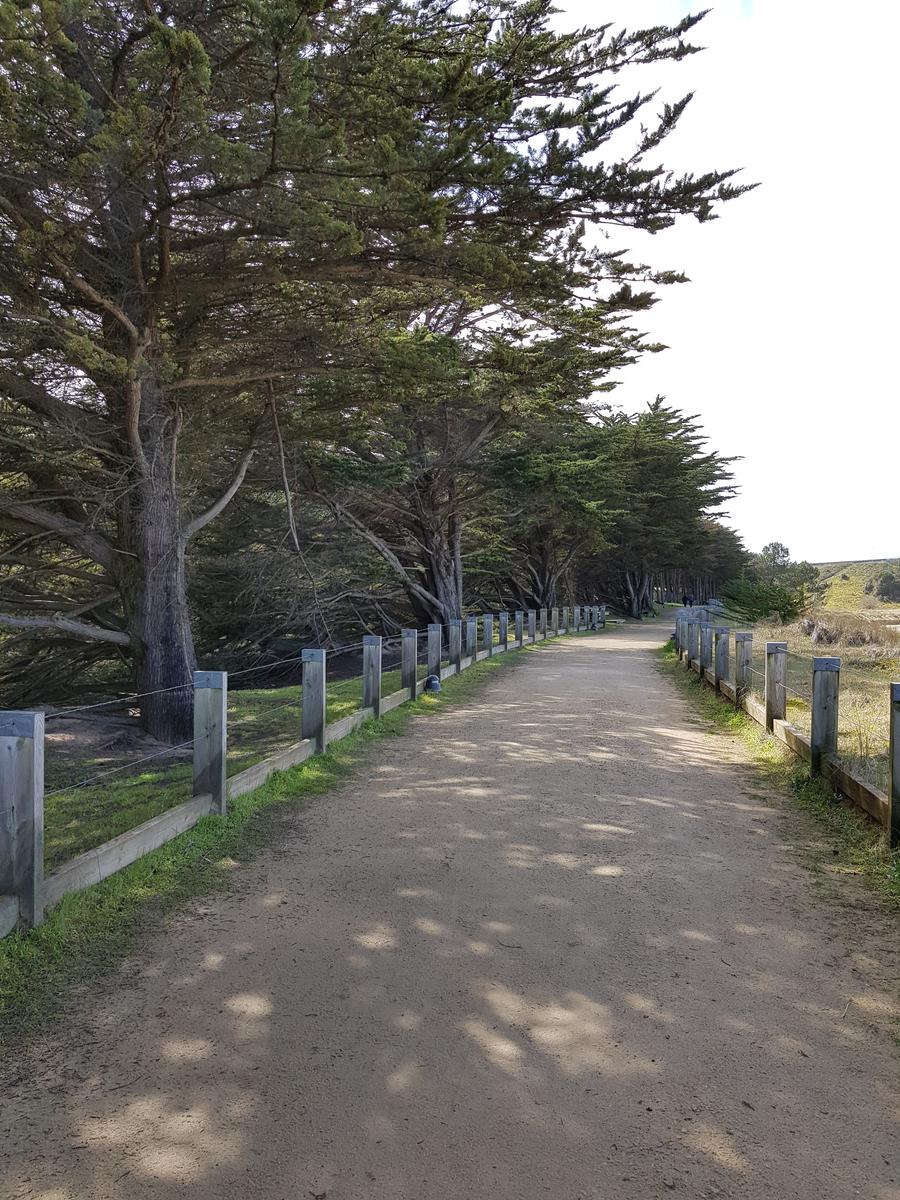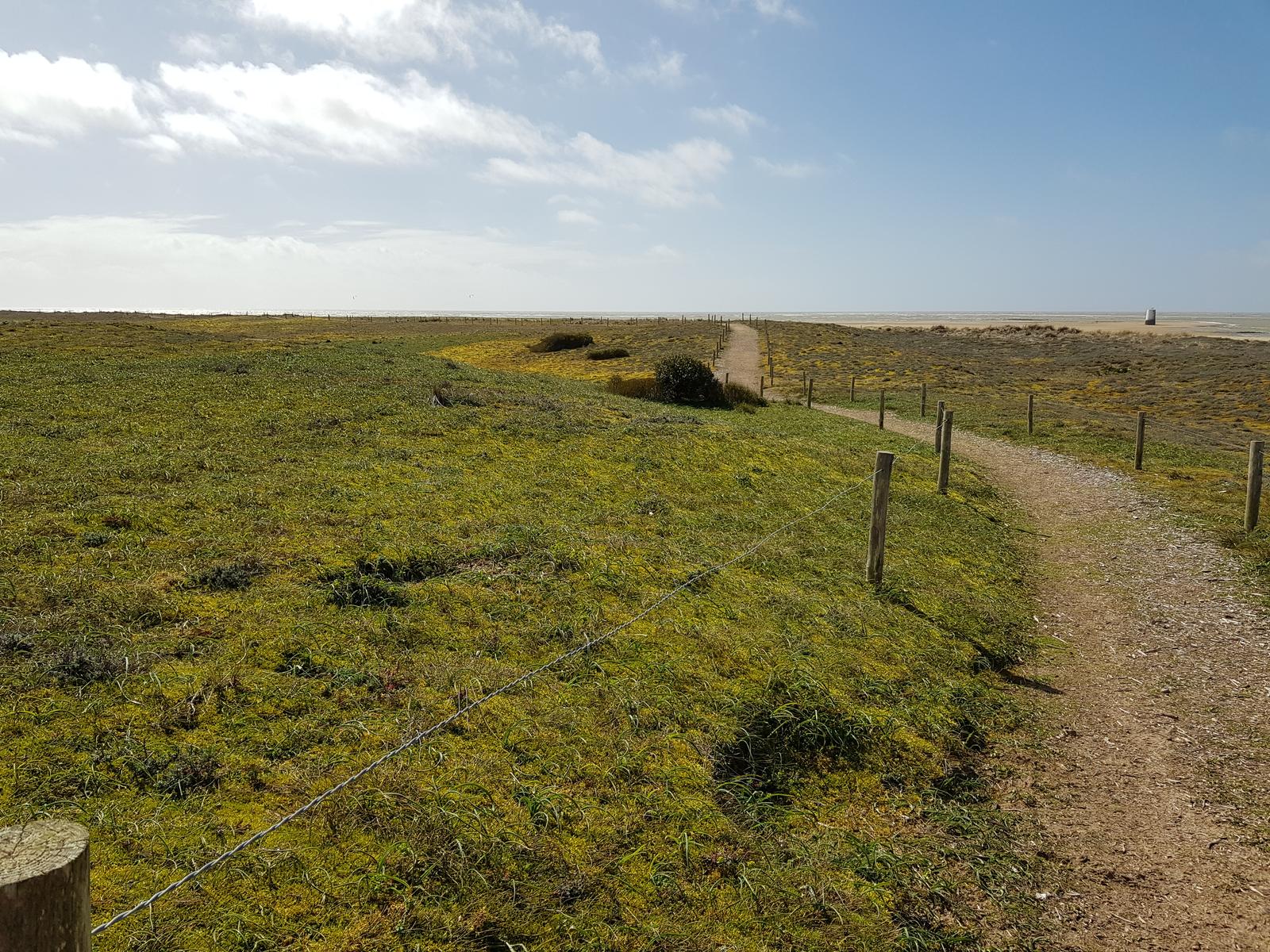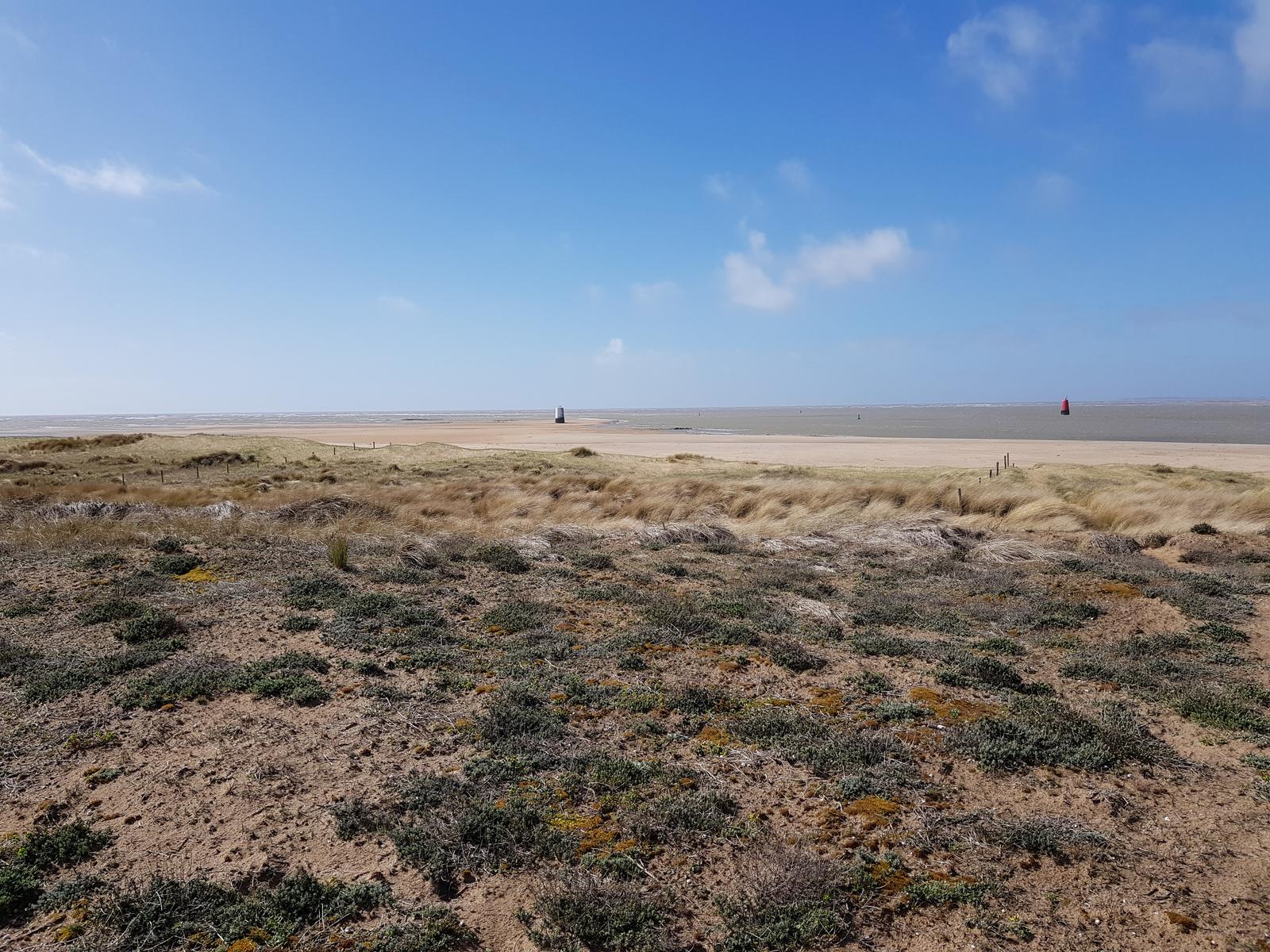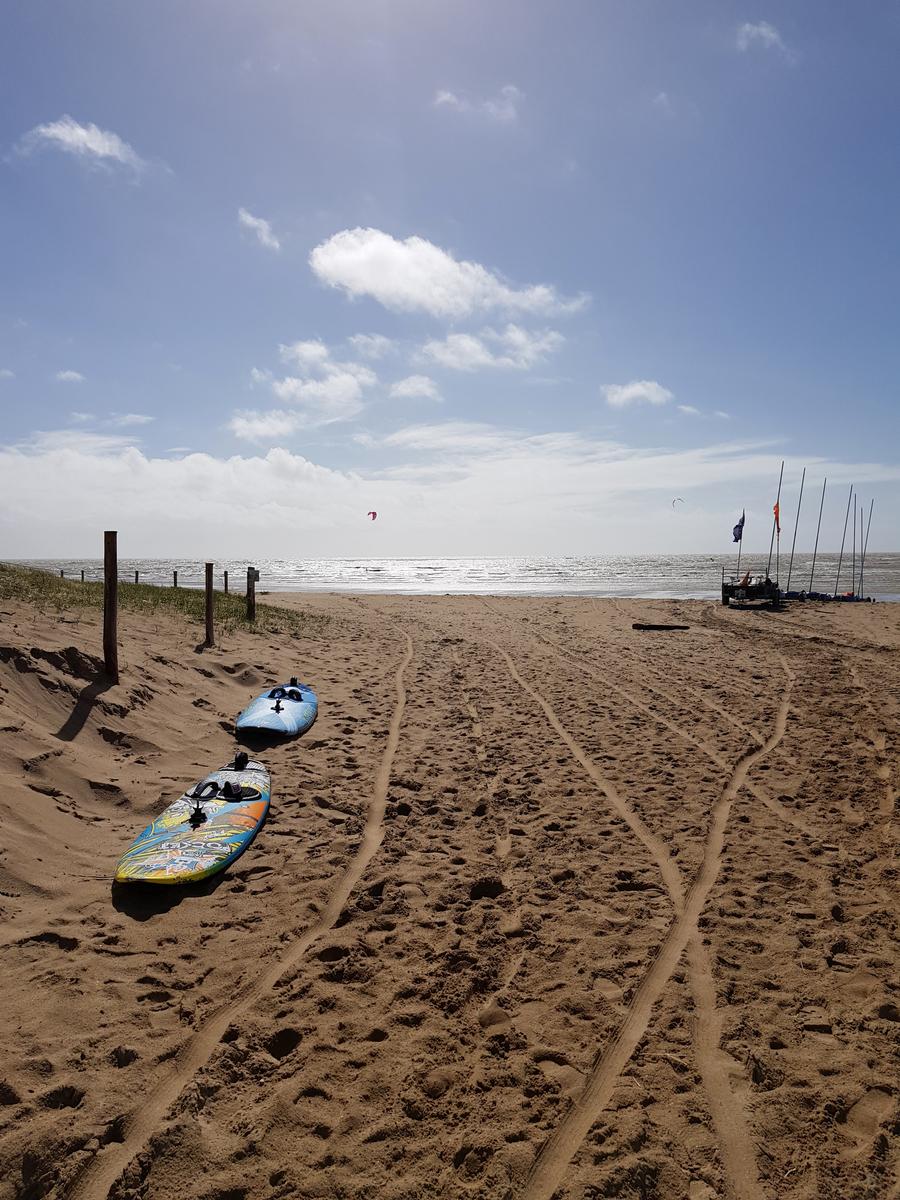 ---
Day 4 - April 5th 2018 - Fromentine to Les Sables-d'Olonne.
- 71.4kms of Cycling & 252 metres of Elevation.
We were up and gone for 9am. The first 18kms were through a gorgeous forest although the tree roots did nothing for our "tender" asses! We took a break for coffee and some really delicious pains au chocolat in the sun. Peddling on until lunch time we bought a few bits in a shop and had a picnic in the sun in Saint-Hilaire-de-Riez.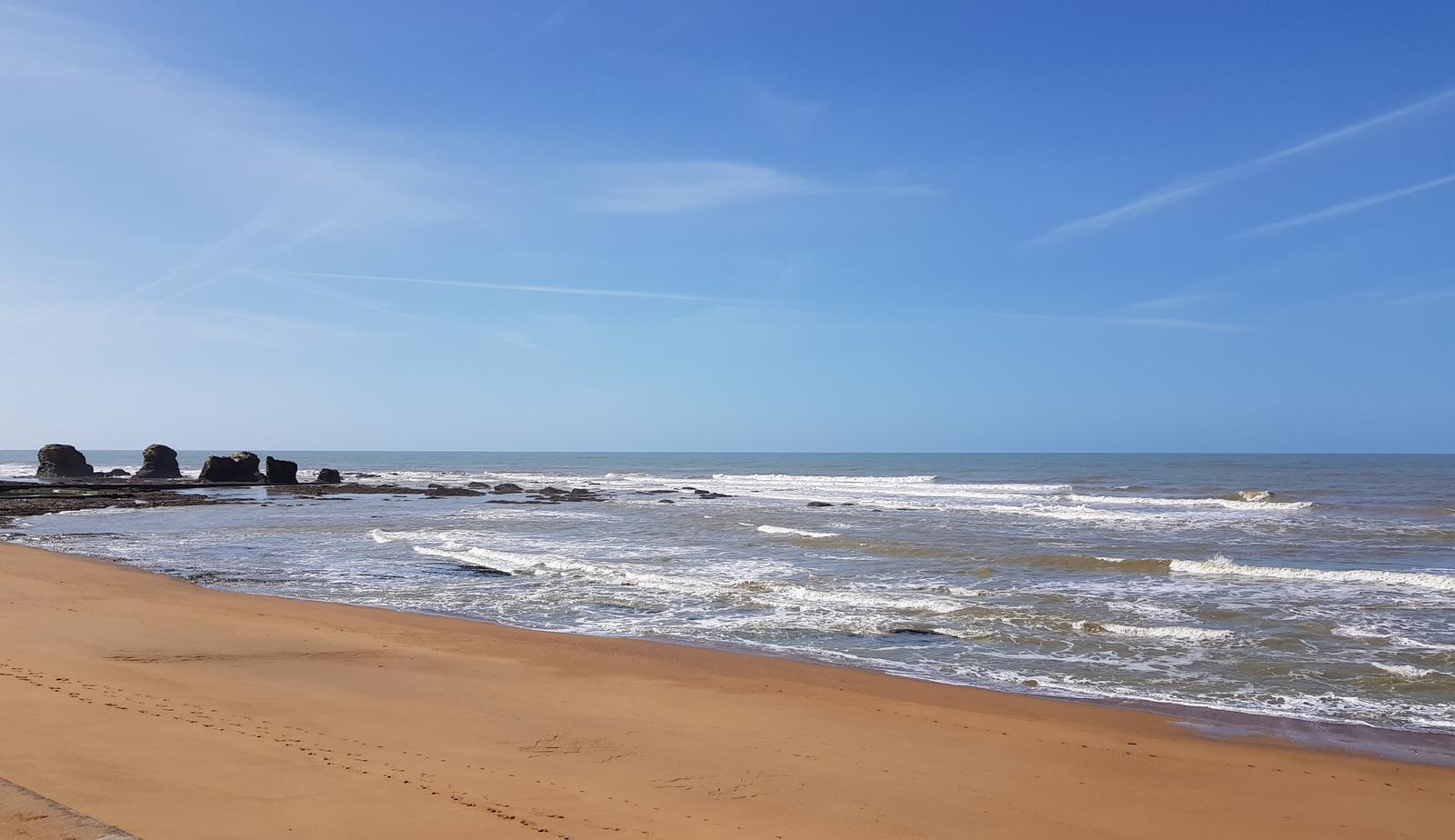 Our last stop was in Bretignolles-sur-Mer before we pushed through to Les Sables-d'Olonne.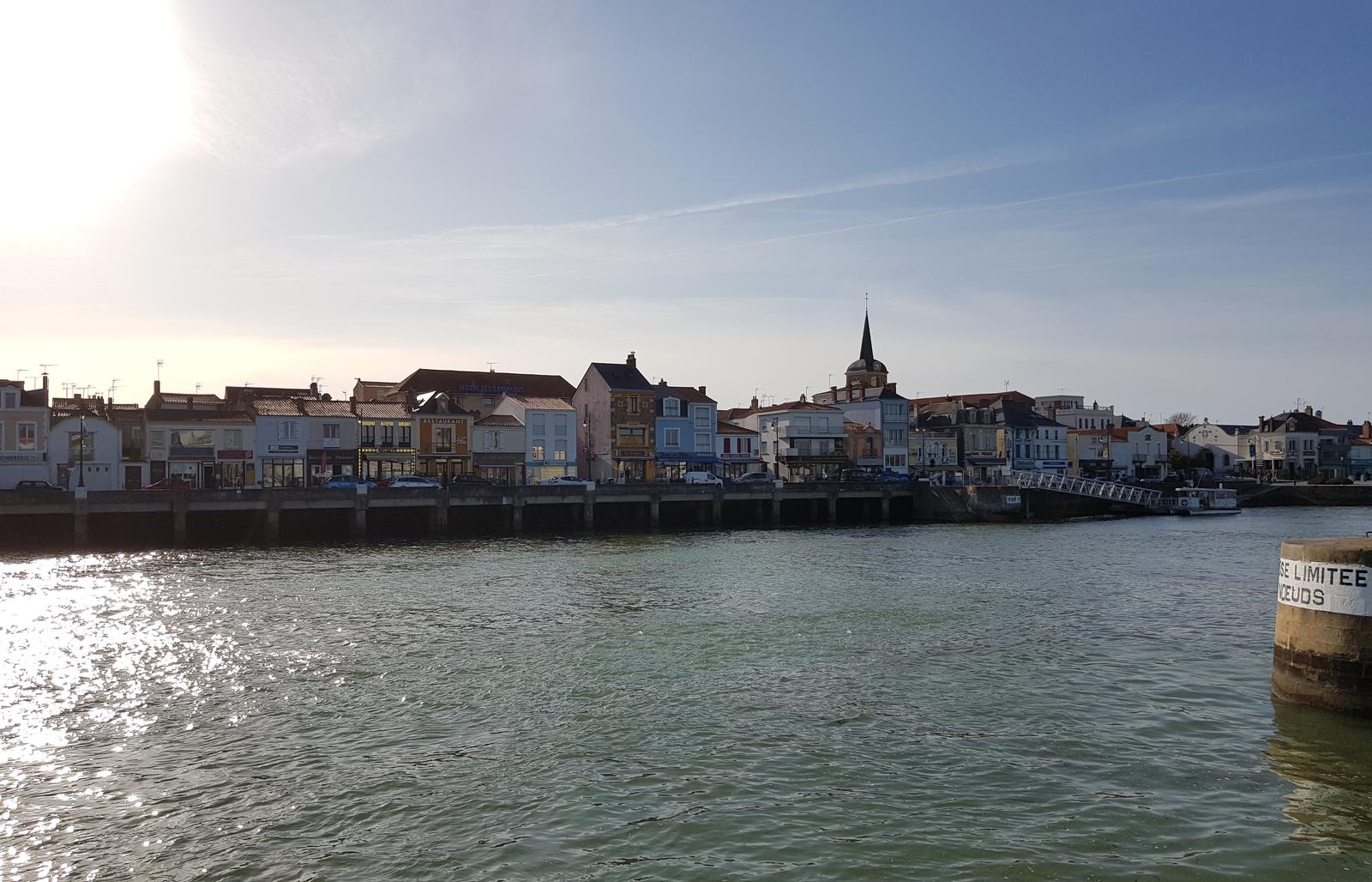 ---
The cycling was tough enough all day as we were mainly on forest or gravel paths which slows you down and makes you work harder than a nice smooth tarmac path would. It is also harder on your body, particularly your ass and arms with the vibrations. The area we cycled through was really nice though and the sun was shining all day. Also, you will always have plenty of signs showing you the way on the Eurovelo 1/La Vélodyssée so you generally don't have to worry about getting lost.
In general, the first few days of cycling are always tough on any bike tour as your body is adjusting to being back in the saddle. My knees always complain with the weight of the bike and my ass is always sore, this is especially true when you do zero hours in the saddle before departure! So it was a long day getting to Les Sables-d'Olonne but by 5pm we were at our accommodation, Hotel du Port. We really liked the hotel, we had a big room and the bikes were stored in the reception over-night so we knew they were safe. The following morning we were cycling to an Airbnb for a few days rest, perfect timing.
---
REST: April 6th - 10th 2018 - Les Sables-d'Olonne.
We spent four nights in Les Sables-d'Olonne and we thoroughly enjoyed the break. It is great to be able to take a longer break after a few days of cycling at the start of a bike tour for the reasons mentioned above. It allowed us to rest up and recuperate our niggles from the first few days. The second and third days we did some running and exploring the wider area. As we had an Airbnb we were able to wash our clothes and prepare our own meals which we love to do. There is a lovely sea front promenade so we took advantage of that too and enjoyed a few drinks in the afternoon sun one afternoon.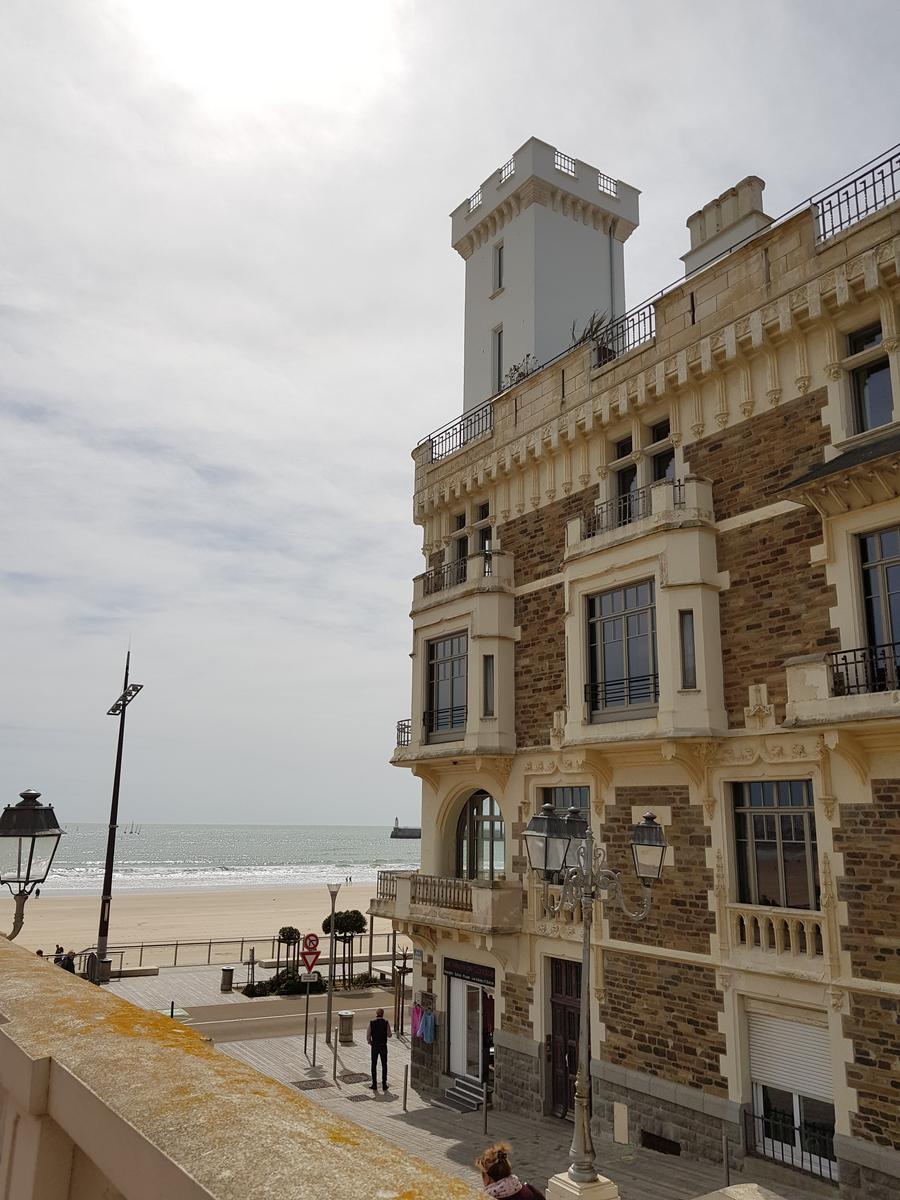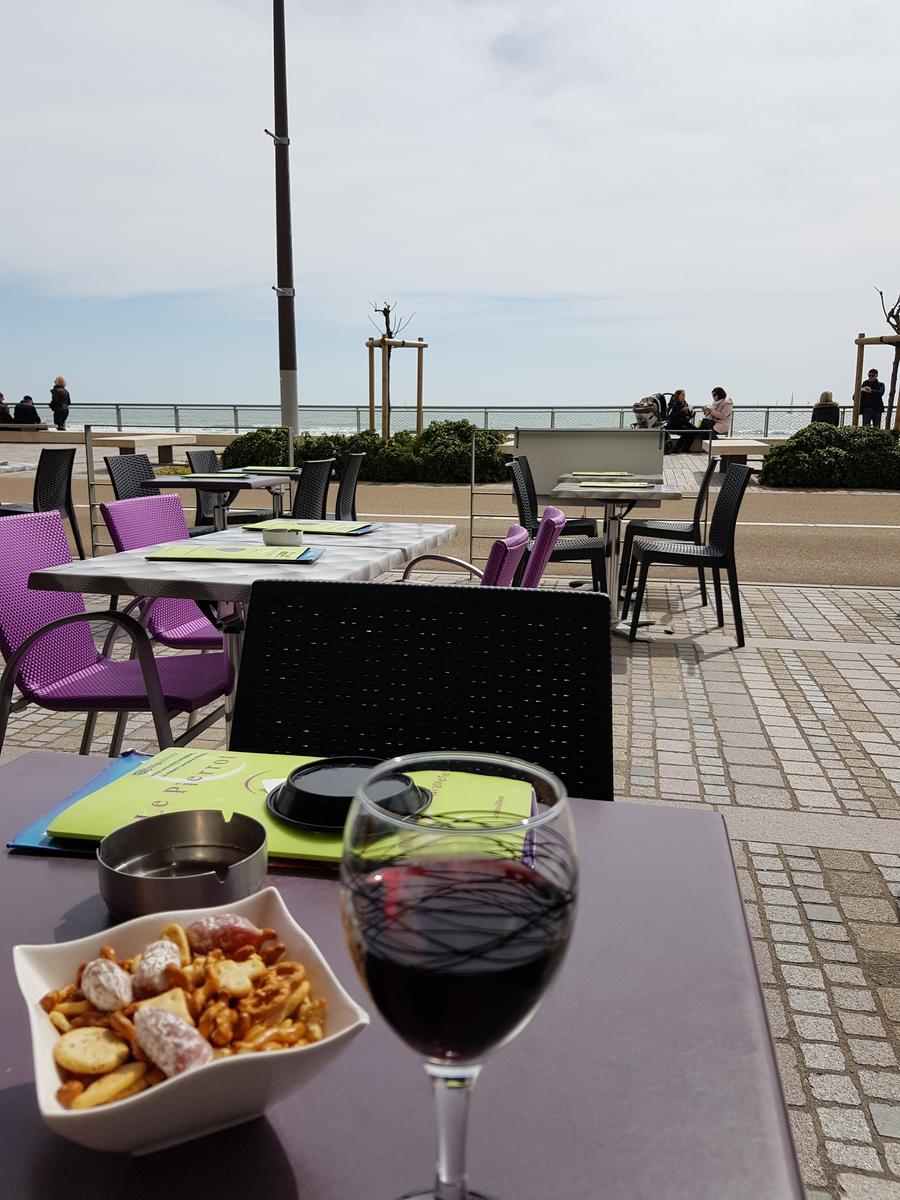 ---
Day 5 - April 10th 2018 - Les Sables-d'Olonne to La Tranche-sur-Mer.
- 46.3 kms of Cycling & 341 metres of Elevation.
We were on our way by 8.45am and spent the first 10kms cycling along the sea front which was nice, if a little windy! Next we were mainly cycling on gravel paths with lots of wildlife in the wetland area pictured below. We passed fields of rapeseed and some really cute goats too.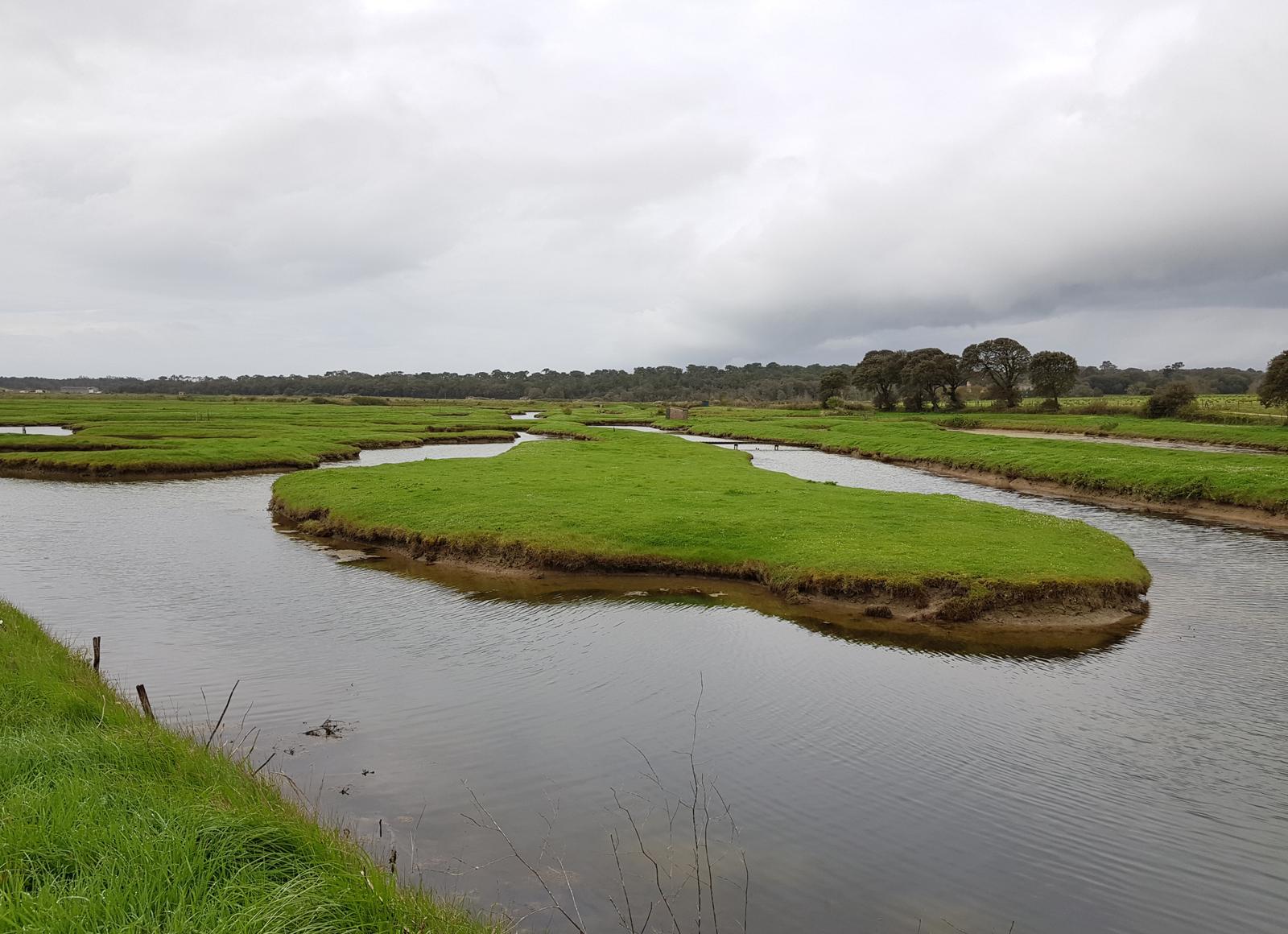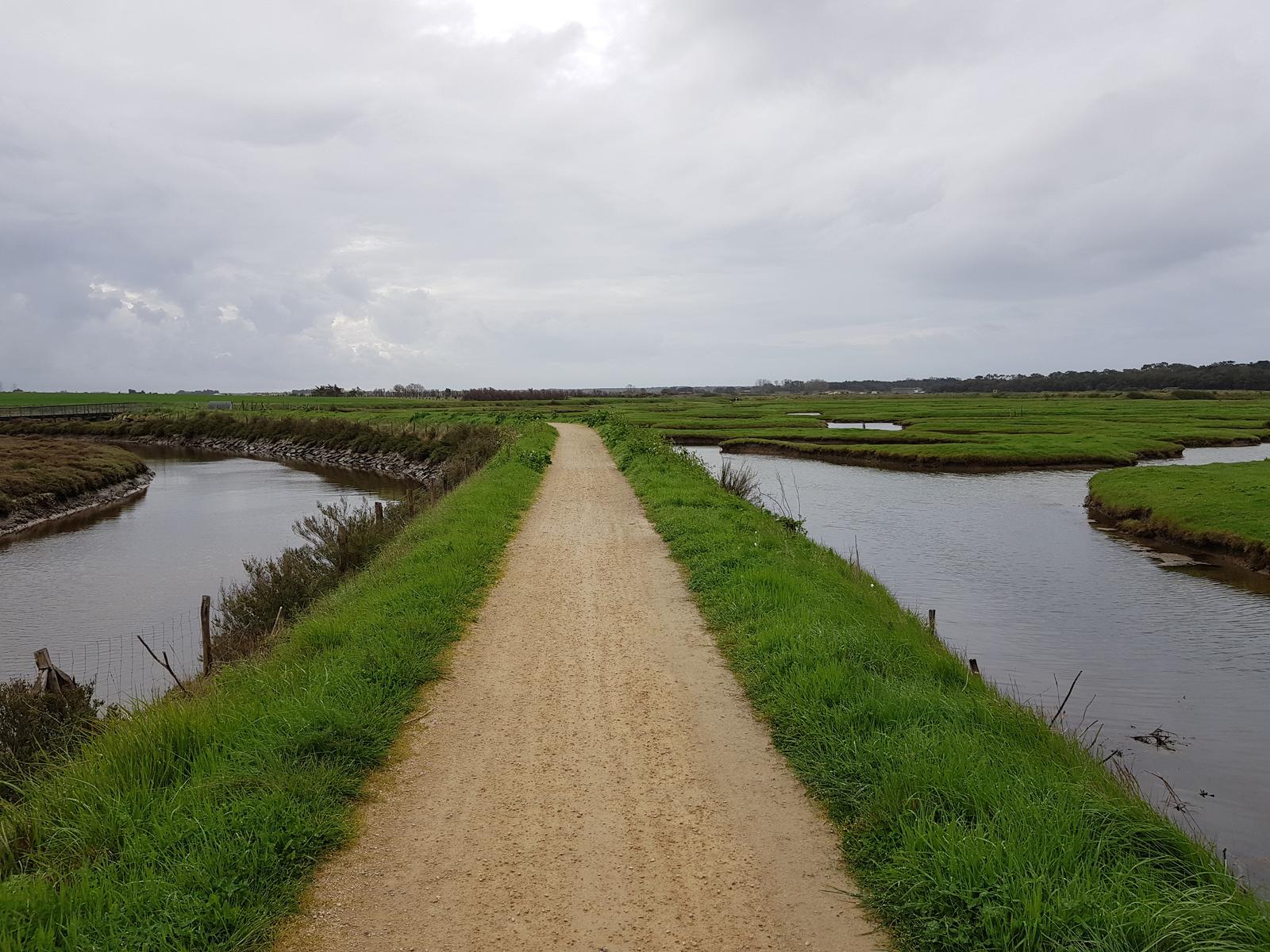 ---
We stopped in Jard-sur-Mer which is a really lovely town that we would have liked to explore further. It was very busy but we found an amazing bakery called Cafe des Sports for our usually pastry and coffee fix.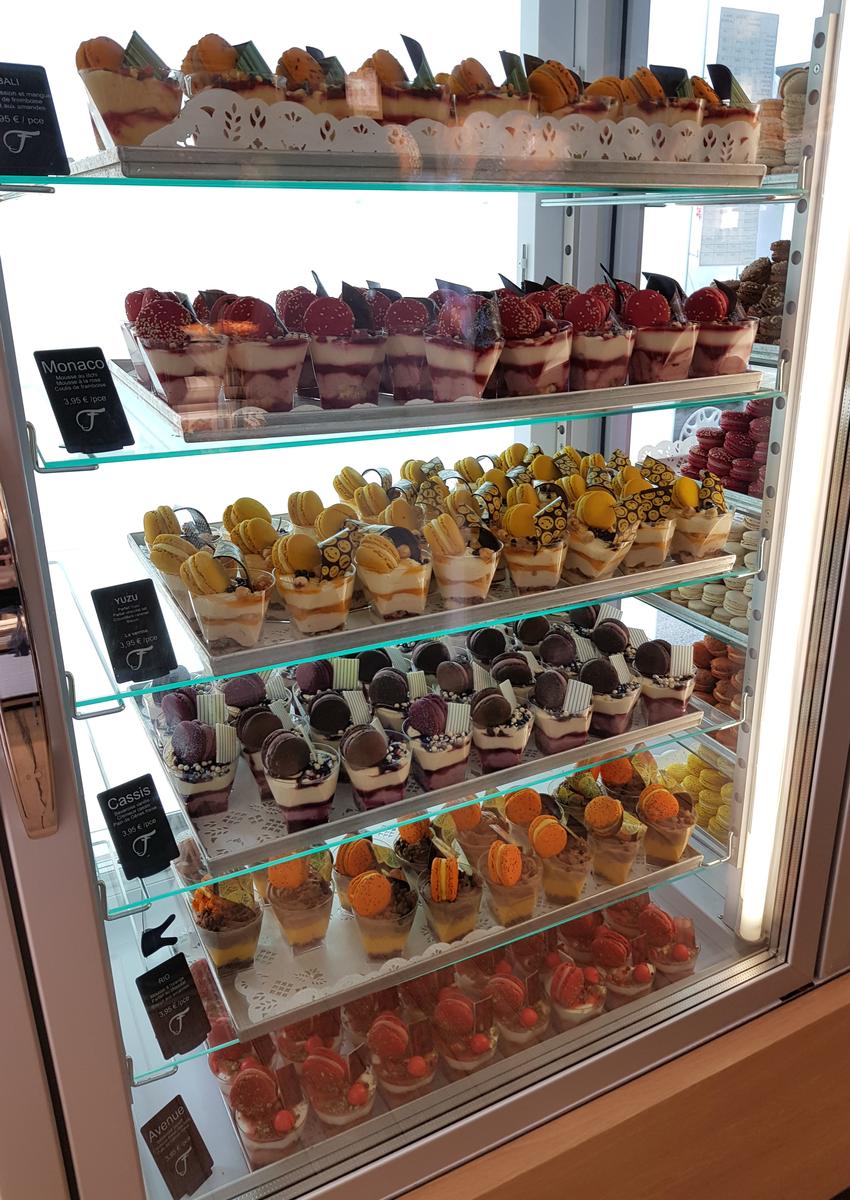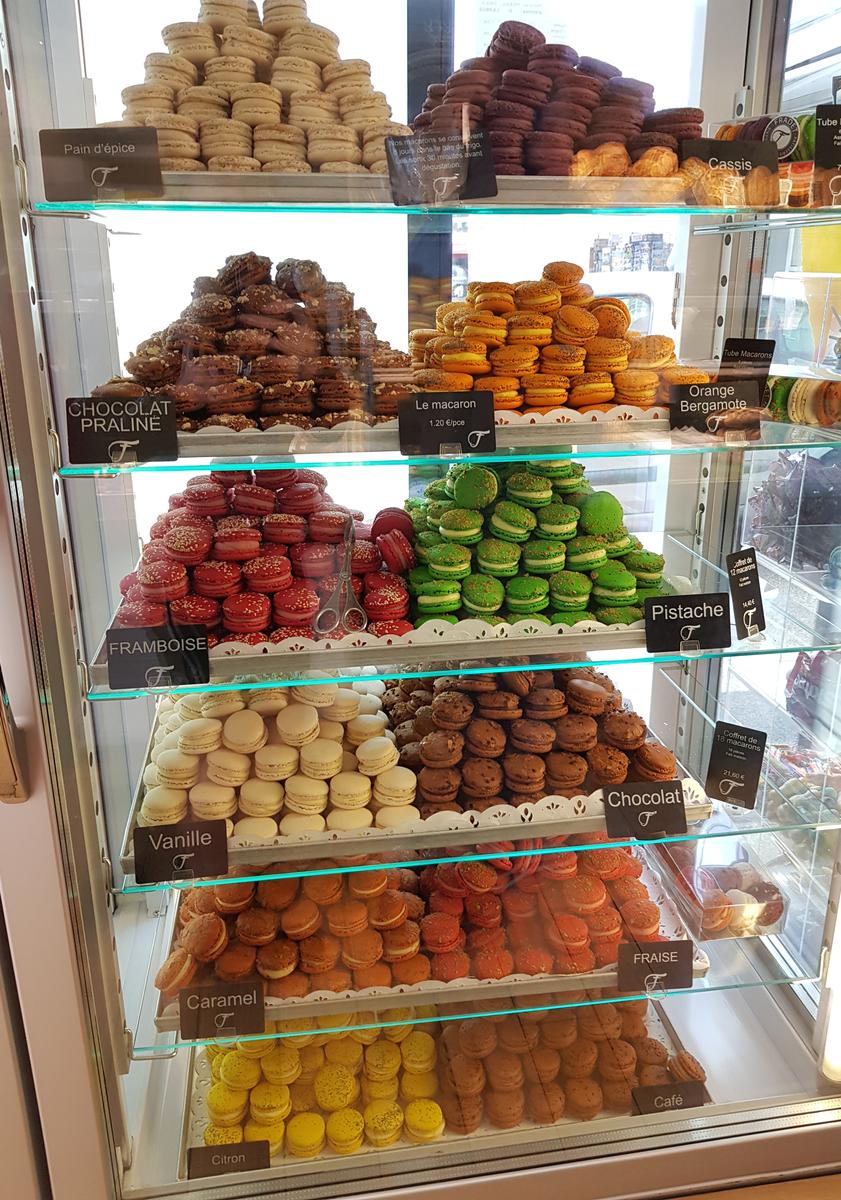 ---
We arrived in La Tranche-sur-Mer and had a picnic lunch and killed some time before we checked into our hotel just as the rain came. We stayed in the Logis Hotel Les Cols Verts which we would not recommend. The owners were very nice but the hotel and our room was very dated, it was cold (the heating was never turned on) and our shower was broken.
---
Day 6 - April 11th 2018 - La Tranche-sur-Mer to La Rochelle.
- 75.6kms of Cycling & 144 metres of Elevation.
Again we were on our way by 9am, it had rained heavily over night and it looked like we might get more rain any second. Lots of gravel paths with massive potholes and puddles so our bikes, panniers, legs and runners were mud spattered after only a few kilometres. We got to Saint-Michel-en-l'Herm, another really cute small town where we found a little gem of a bakery called Varillon Yohann with the friendliest female staff member ever!
The next section of cycling was on quiet country roads surrounded by farmland but with a headwind. Soon we were back on gravel paths and we had a few rain showers so it wasn't long until they were once again full of puddles. By the time we got to Marans we were truly filthy, soaked and ready for lunch. We had a picnic lunch at the local supermarket and then we were back on the bikes for the final stretch into La Rochelle. Back cycling on trails meant lots more mud which made for some slow slippery cycling. We had a nice tarmac track for the last few kilometres into La Rochelle.
La Rochelle was one of the places that we had planned on spending a few days on this bike tour so we had booked an Airbnb. We headed straight there to meet our host Karine. She was so nice and the apartment was perfect. Time to chill.
---
Rest: April 12th - 16th - La Rochelle.
We loved La Rochelle and would definitely recommend visiting if you ever get the opportunity. The marina area is really lovely especially on a sunny day and it is worth checking out the towers that guard the harbour too. Of course there is lots more to see and do there also.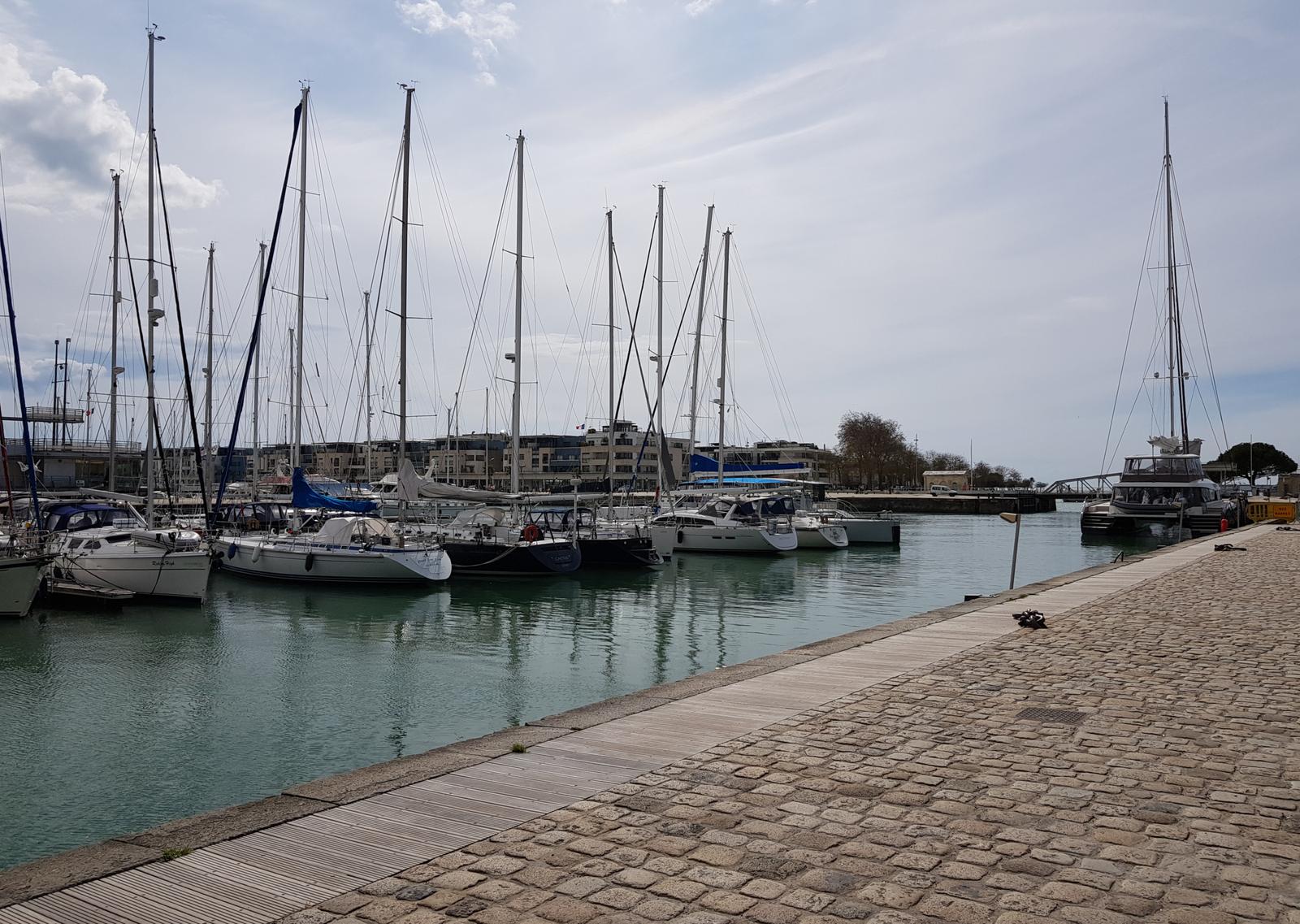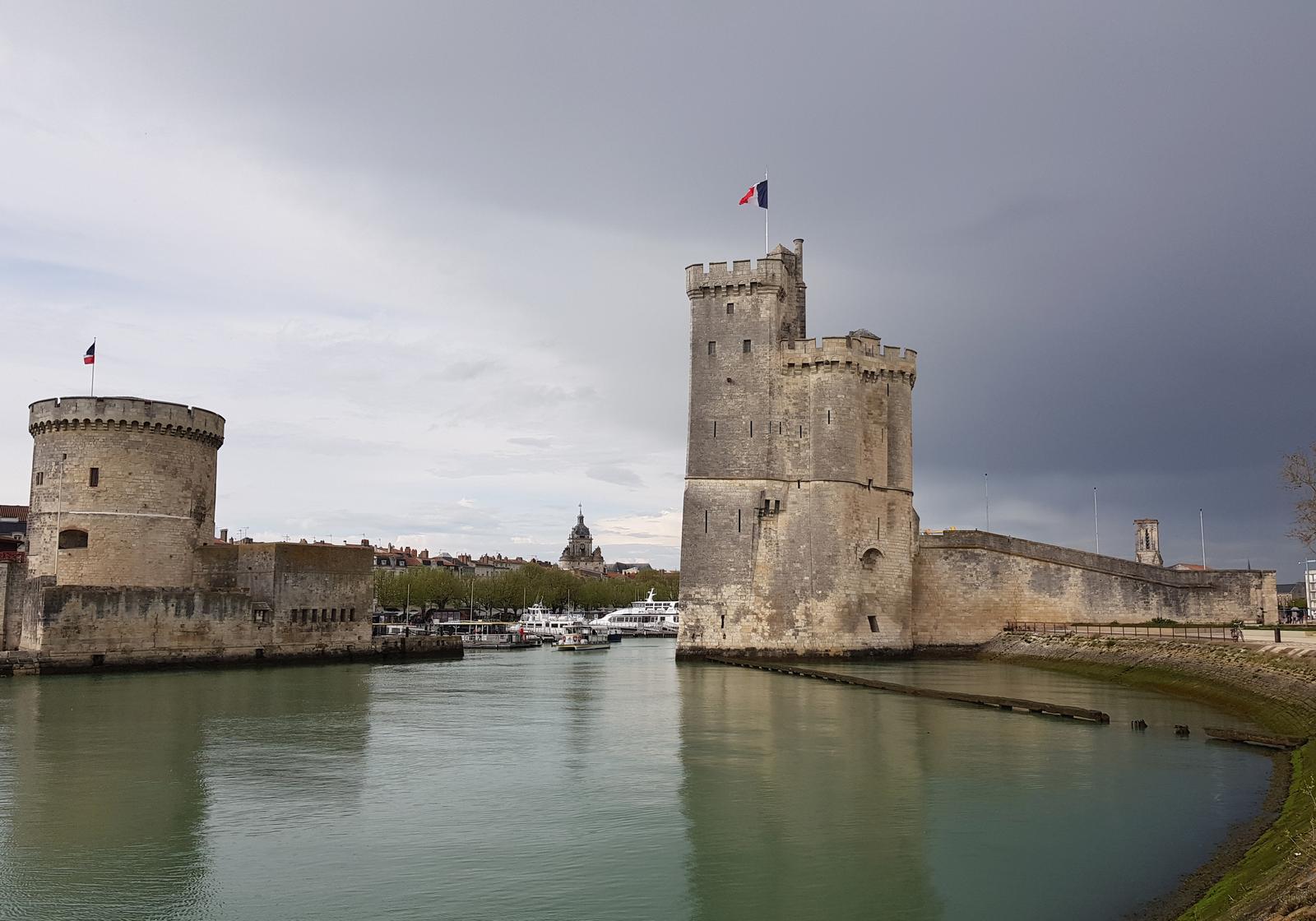 There are some lovely running/walking/cycling paths in the Charruyer Park of La Rochelle and along the seafront.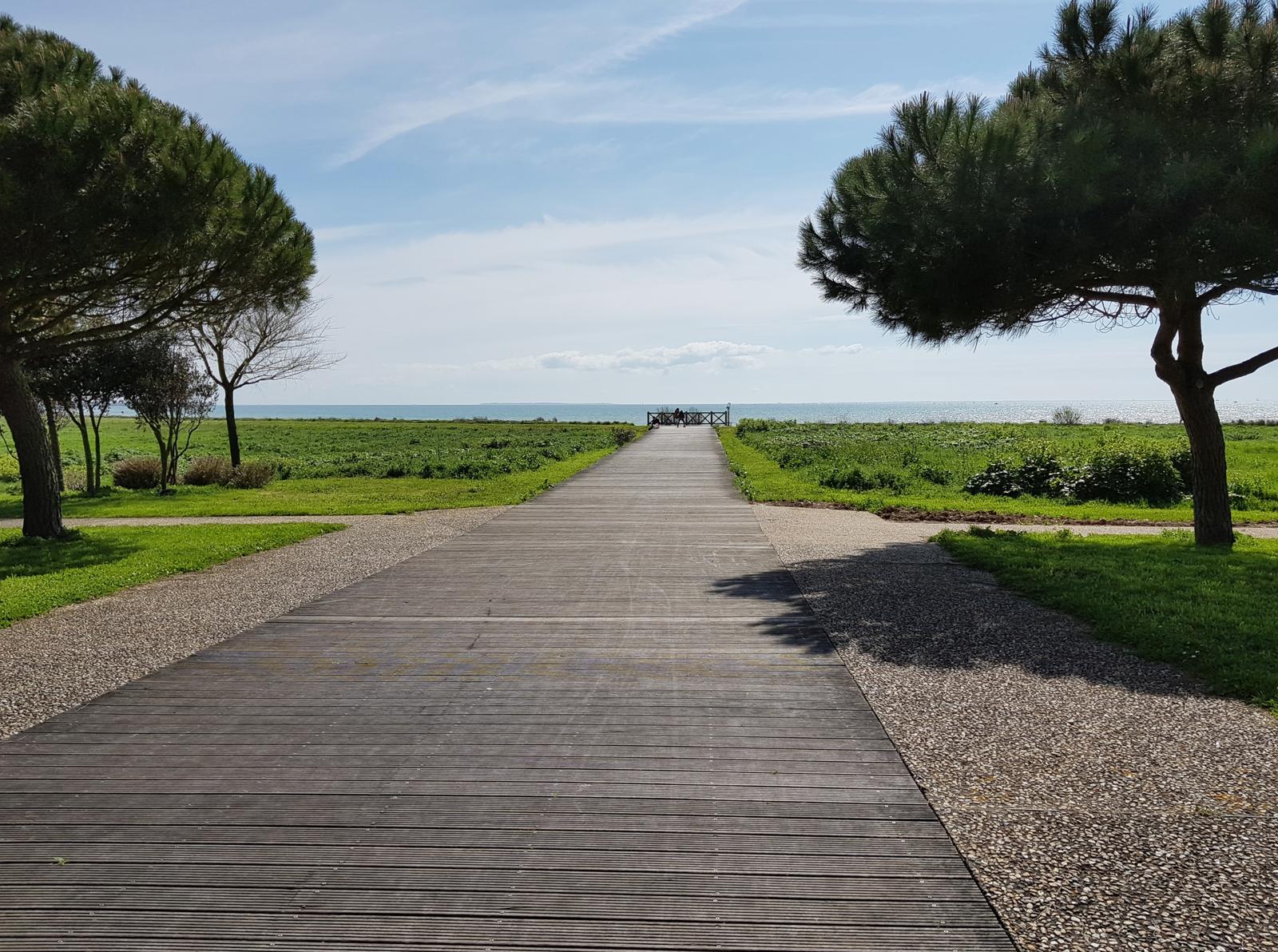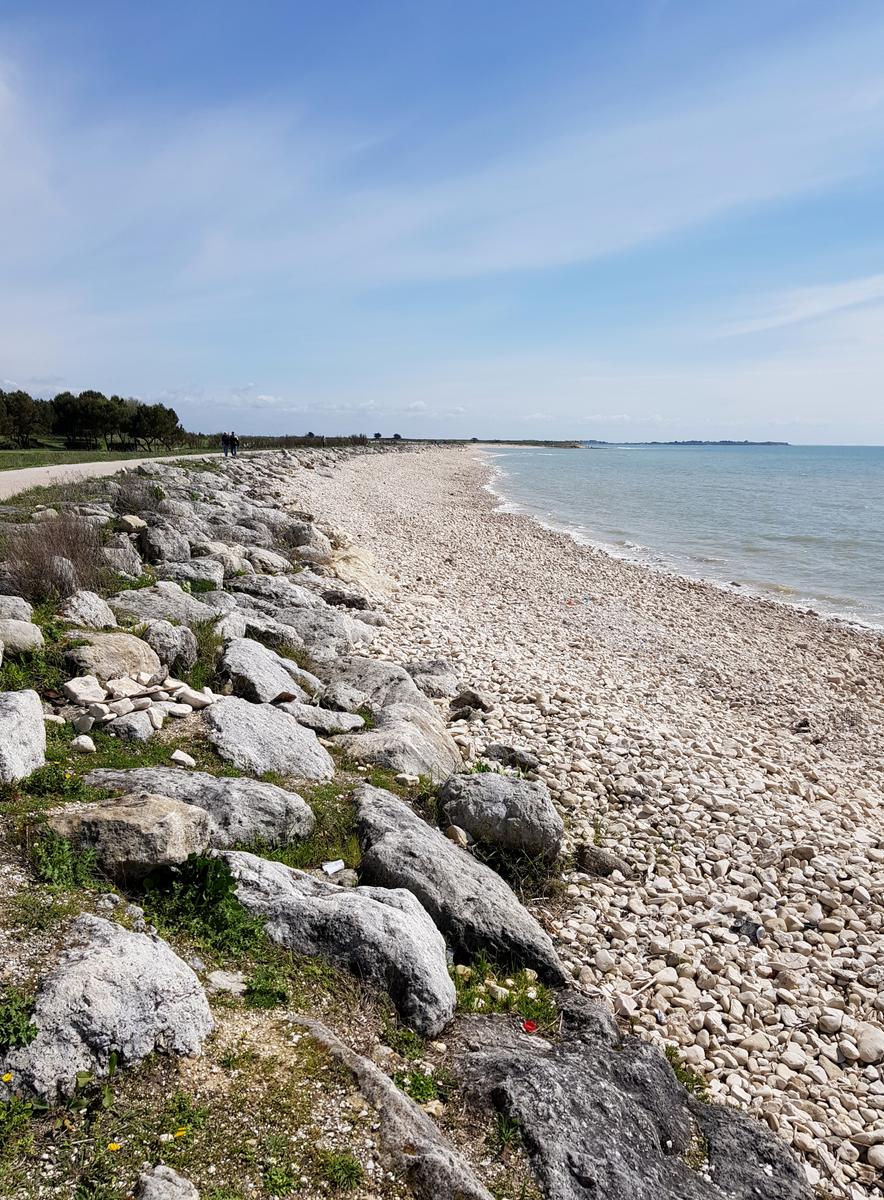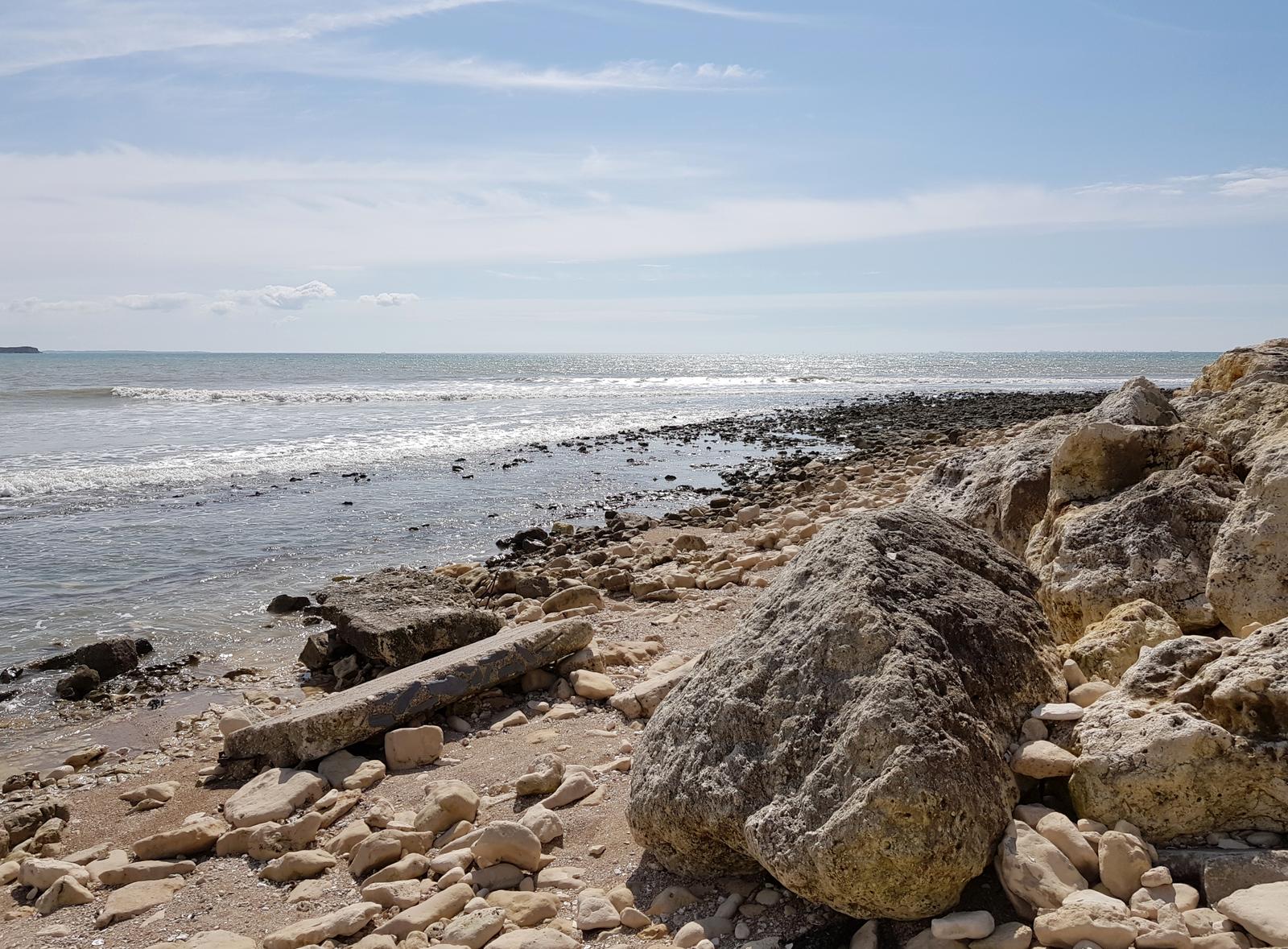 ---
On the 14th we cycled to Île de Ré for the day. We cycled 55kms overall but you could easily do more (or less), we didn't see all of the island. A really enjoyable experience with great cycling paths (very busy) and lots of lovely towns with cafes, ice-cream shops, seafood restaurants etc. It would be really nice to spend a night there and spend two days exploring the whole island.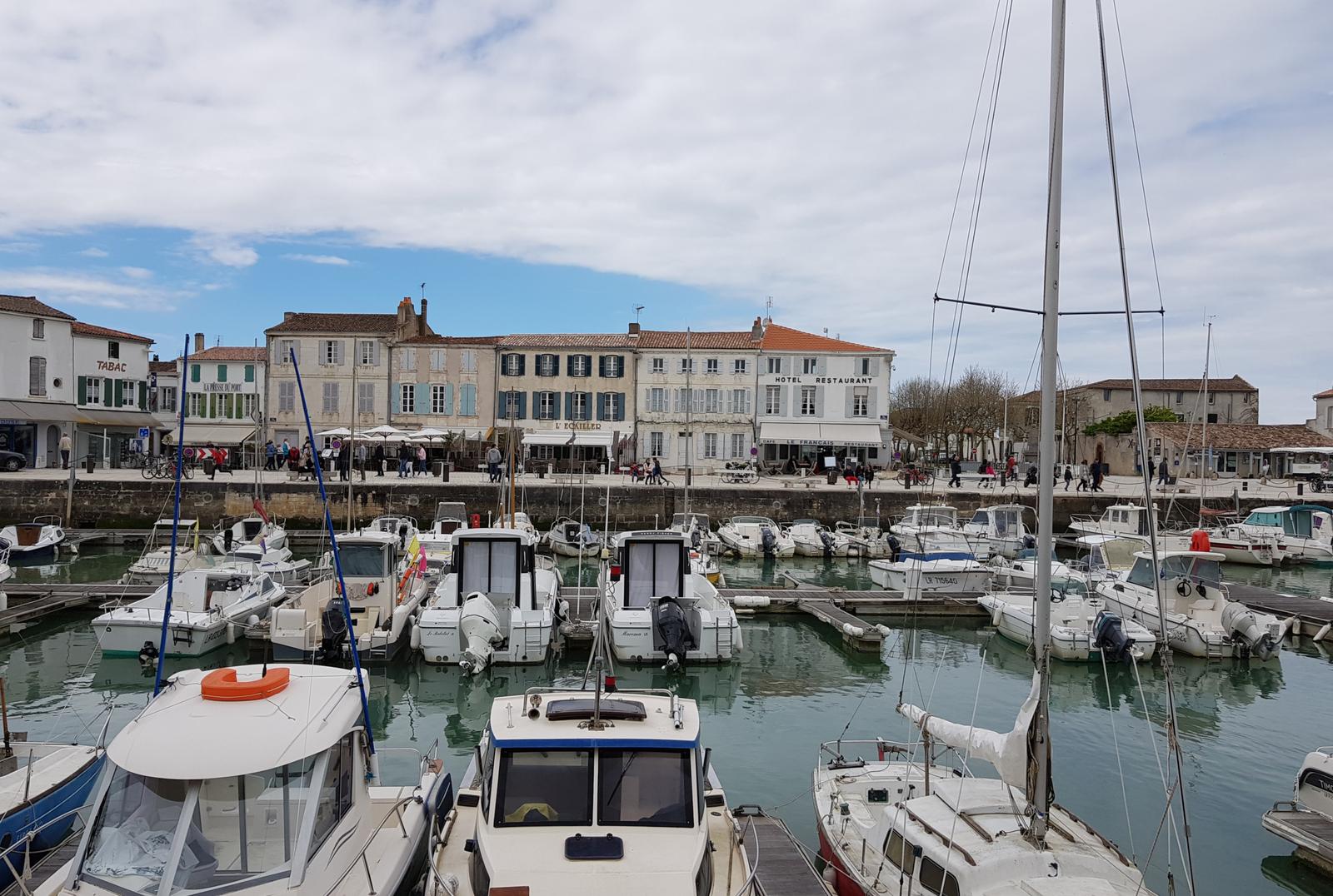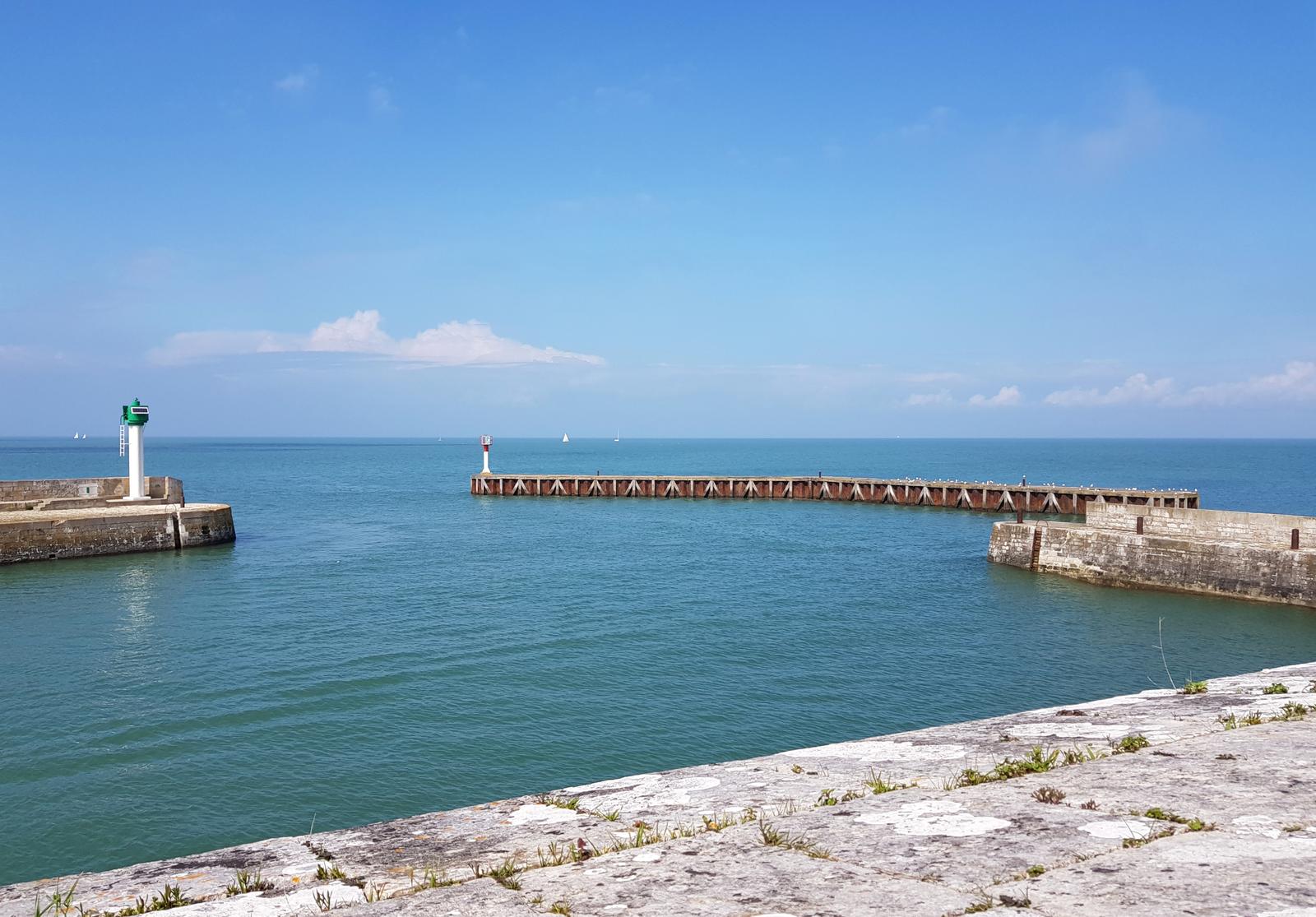 ---
Day 7 - April 16th 2018 - La Rochelle to La Tremblade.
- 90.6kms of Cycling & 228 metres of Elevation.
We had a slightly later departure time of 9.30am from La Rochelle as we had to wait for our Airbnb host to arrive, we were outside ready go to when she arrived to collect the key. Lovely weather for today's cycle. We were on a bike path most of the way to Châtelaillon-Plage and arrived there at 10.45am, the perfect time for a coffee and some chocolate: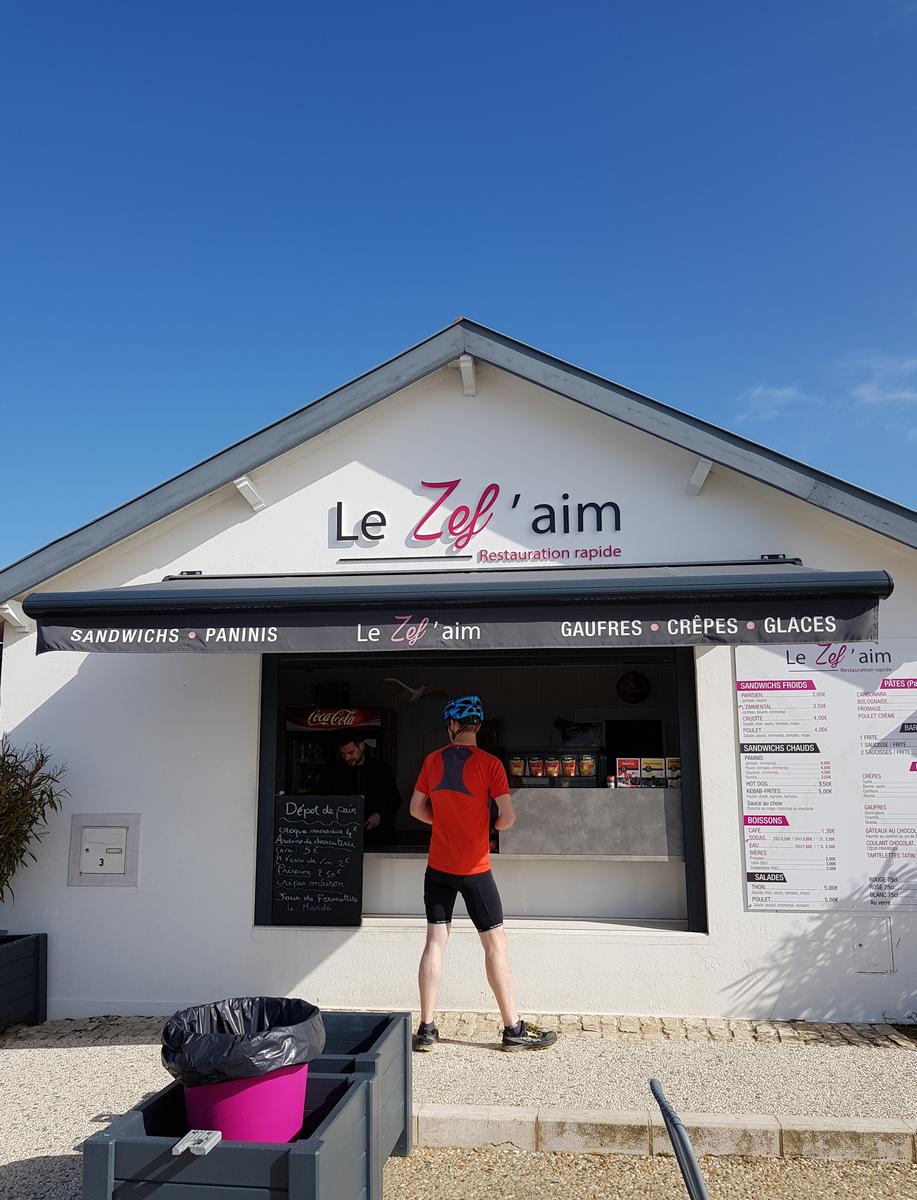 ---
Once we left there, we pedalled on to Rochefort mainly on quiet roads. Spotting a Lidl we stocked up on our favourite supplies and later had a picnic lunch (as we do most days).
The rest of the cycle involved a lot of dirt tracks, bumps and lumps, passing through mainly agricultural land.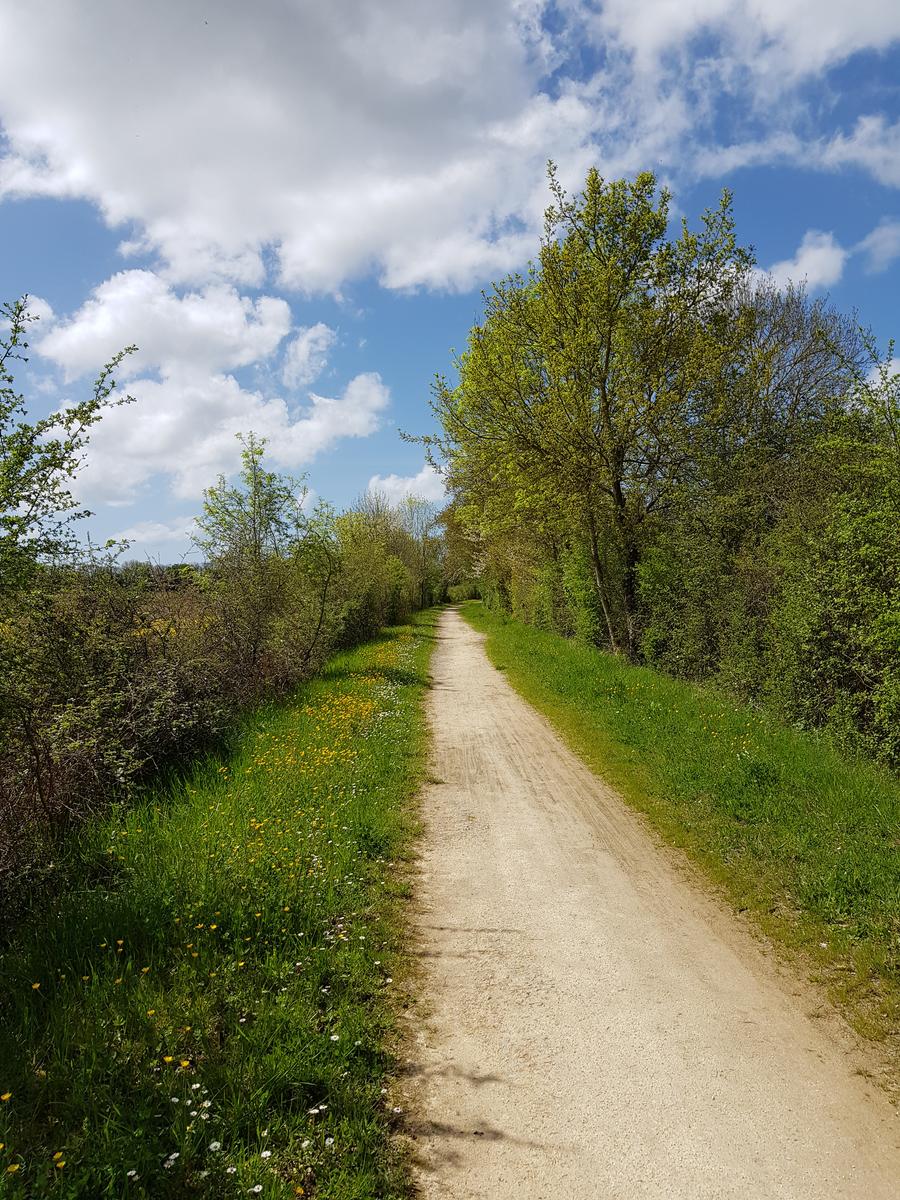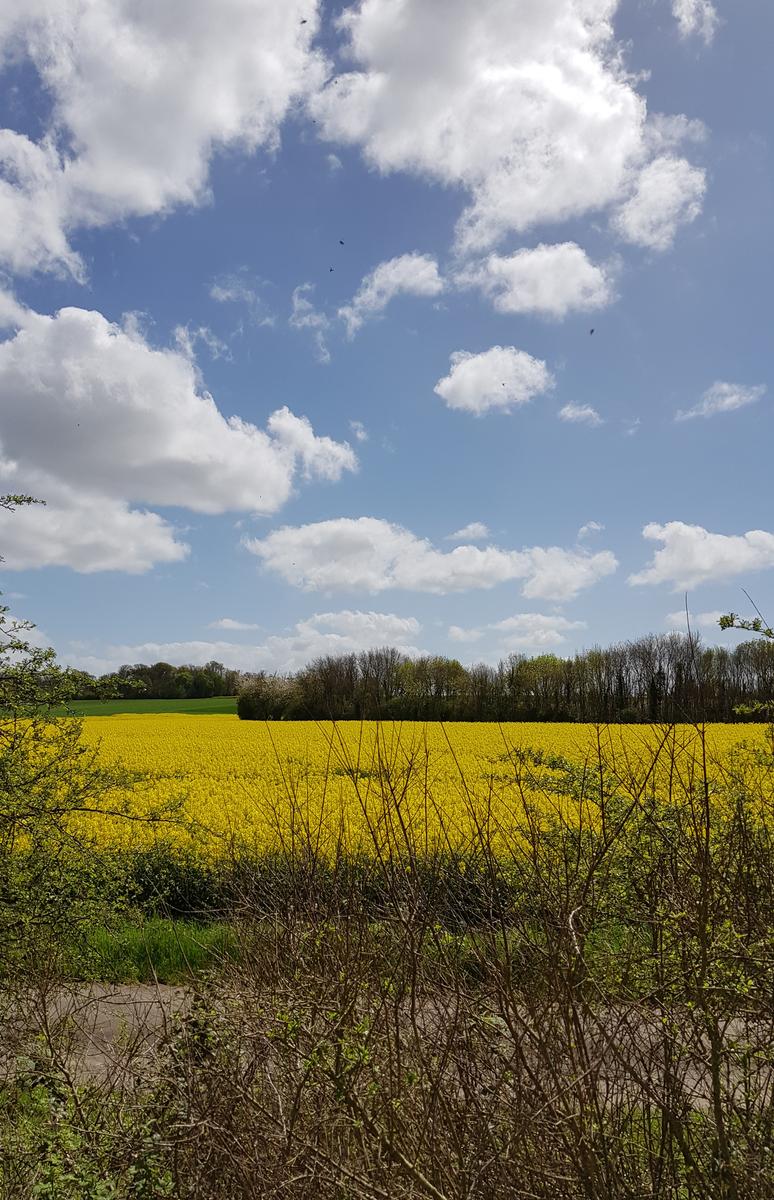 ---
We arrived in La Tremblade about 4.30pm and it was a little further to our accommodation in Ronce-les-Bains. A very cute area/town that I expect would be absolutely packed in peak Summer holiday season. We explored on foot once we were showered and got some tasty burgers for dinner in La Barbeuk: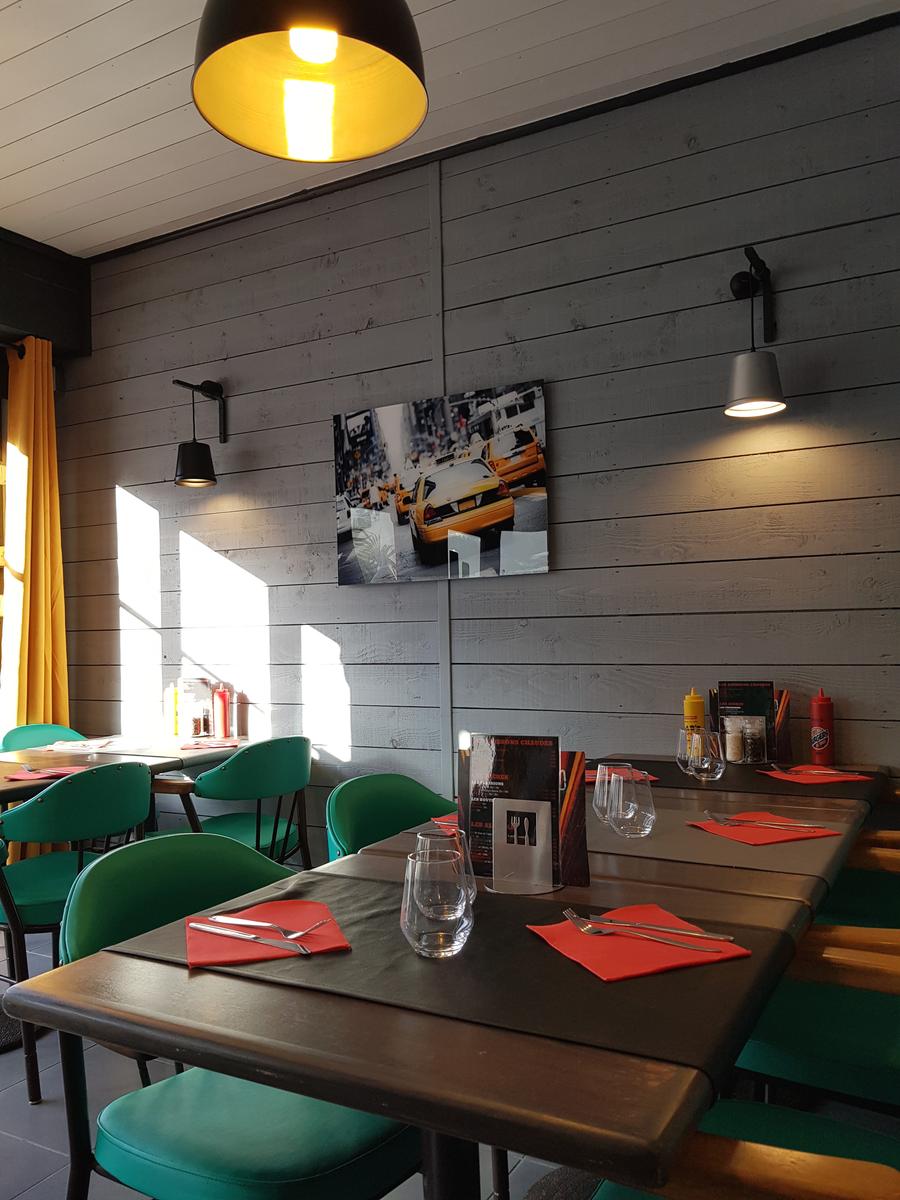 ---
Day 8 - April 17th 2018 - La Tremblade to Soulac-sur-Mer.
- 49kms of Cycling & 159 metres of Elevation.
Today we were on the move by 8am as the forecast was for warm weather and we hoped to escape some of the heat of the day and we also had a ferry to catch later on! The first 20kms or so was through a lovely National forest on mainly tarmac paths.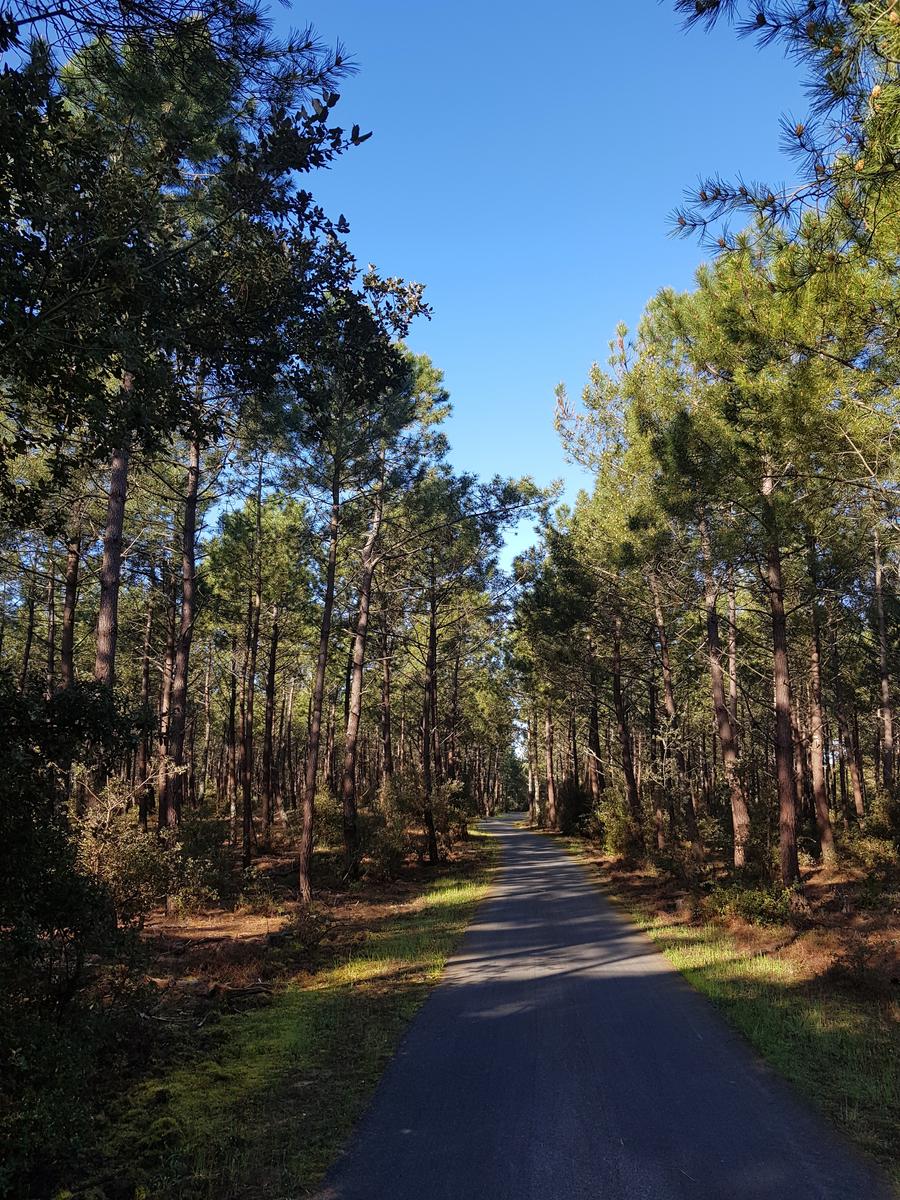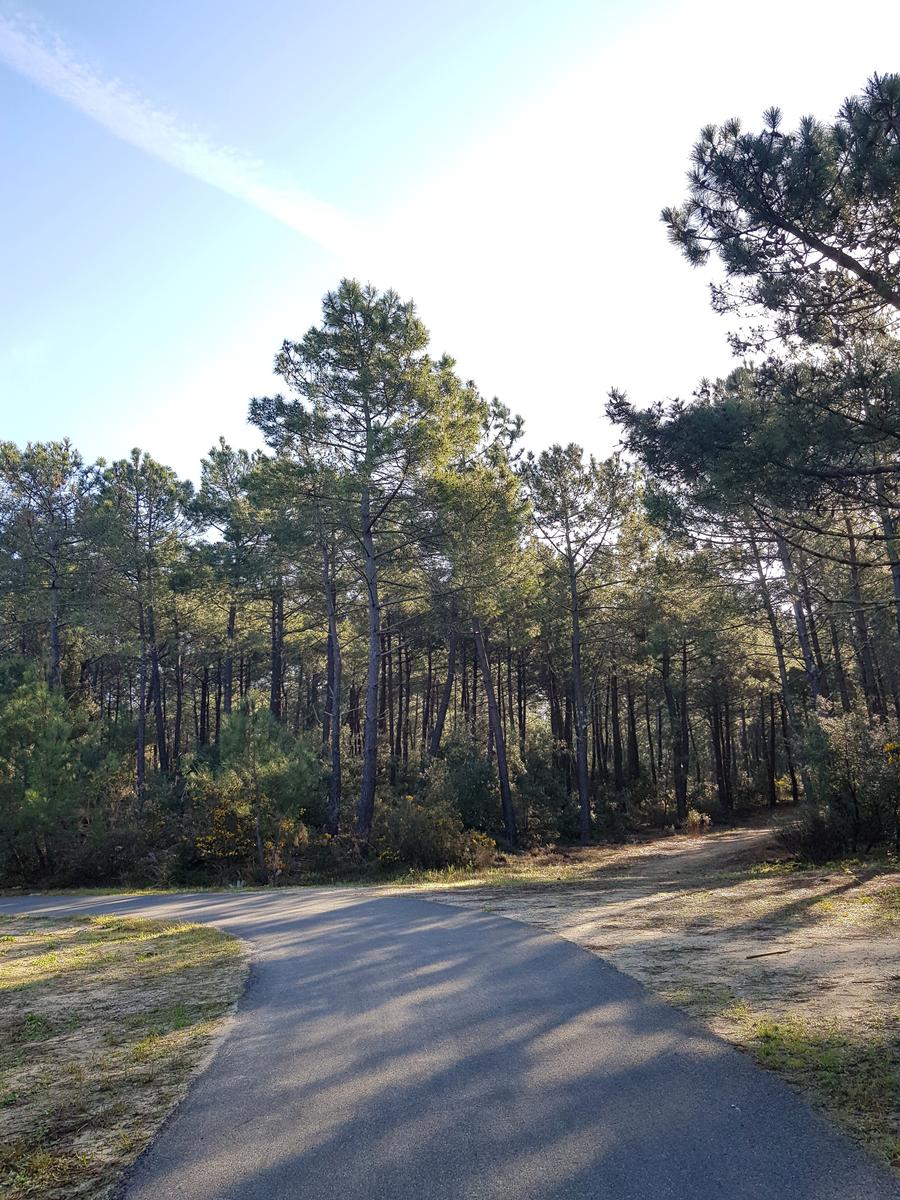 ---
We stopped for a coffee at 9.45am in the Auberge de la Cote Sauvage in the forest. We sat outside in the already decently hot sun and listened to the birdsong.
It was only about another 3kms of cycling to the first town after the forest, La Palmyre. We didn't stop there, instead we continued along the route (mainly good bike track) through some really lovely seaside towns, including Saint-Palais-sur-Mer until we reached Royan at 11.40am. Our ferry was at 12.30hrs so we hadn't too long to wait although the temperature had really risen and we lashed on the sun-cream while we waited. Royan was bustling with people and fellow cyclists and I think it would be a lovely place to spend a few days.
Once we got the ferry across we decided to get lunch and not picnic as we needed a break from the hot sun (and we had little picnic supplies). We went to Bar Brasserie Du Port which is very close to the ferry dock/port and we had really delicious seafood salads with some ice cold water.
The rest of our cycle was flat, next to a train track and we got to Soulac-sur-Mer around 2.30pm. We stayed in a lovely hotel called Hotel Michelet, the owner was so nice and welcoming. After showering we walked along the seafront and explored some of the town of Soulac-sur-Mer. It is such a lovely town I would definitely like to revisit and spend a few days there. We went to a local supermarket and got some salad ingredients which we then ate for our dinner on the balcony of our hotel room in the evening sun - perfect!
---
Day 9 - April 18th 2018 - Soulac-sur-Mer to Lacanau Océan.
- 75.2kms of Cycling & 300 metres of Elevation.
Once again we were on the bikes for 8am as another hot day was forecast. I normally read about the following days route online the night before to refresh my memory and get an idea of what to expect, potential coffee stops and so on. Today's route was graded as "expert" level so this warning definitely had us on high alert as we headed out of Soulac-sur-Mer. Today was also our last day following the La Velodyssee or Eurovelo 1 cycling route.
The bicycle path to our first stop of the day Montalivet was really nice, flat and easy. The beach was lovely there: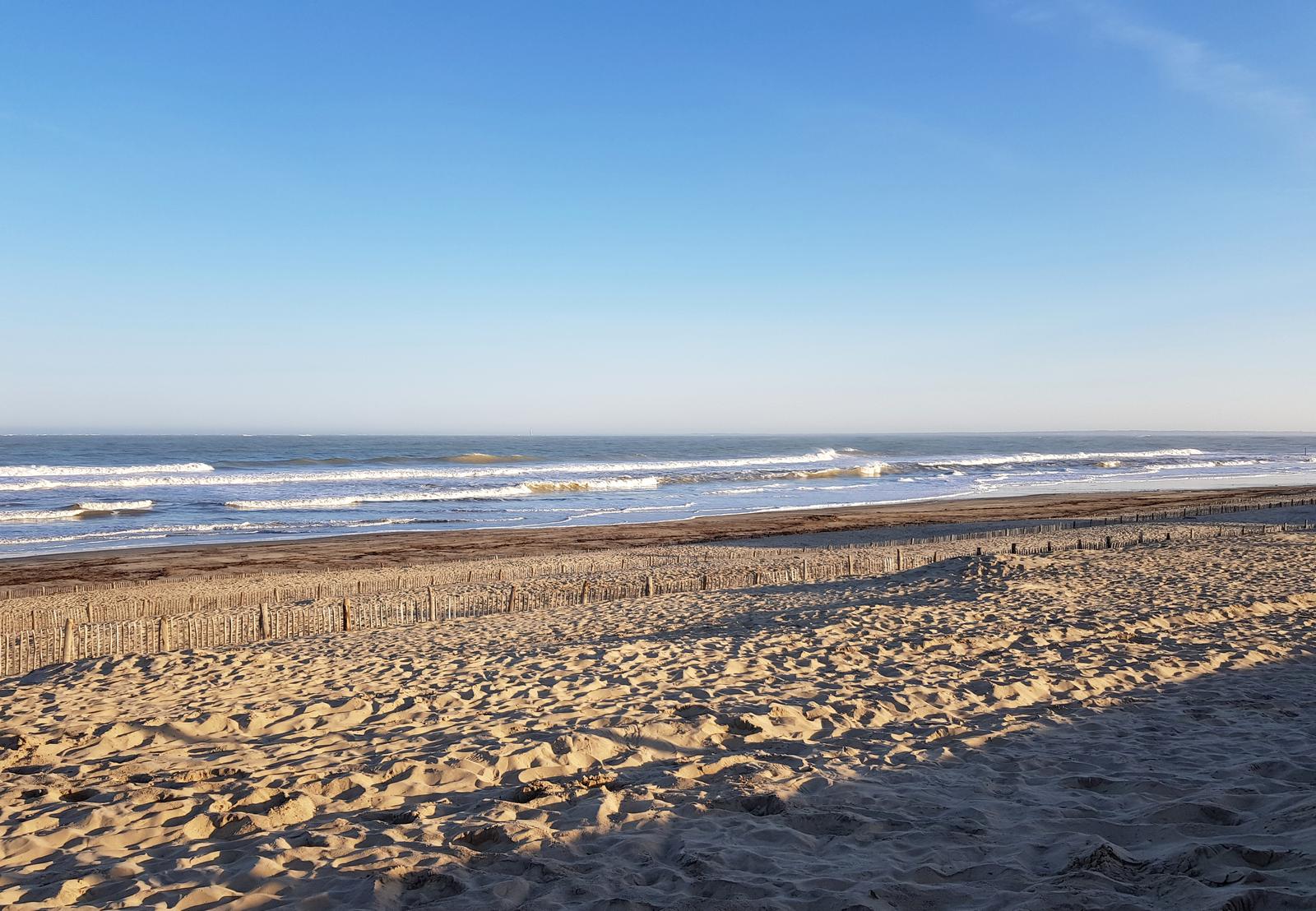 Here we got one of the nicest pain au chocolat of our whole trip (if I knew it then I would have had two). It was so good and from a bakery called La Tarte Médocaine, we sat outside and had coffee too of course.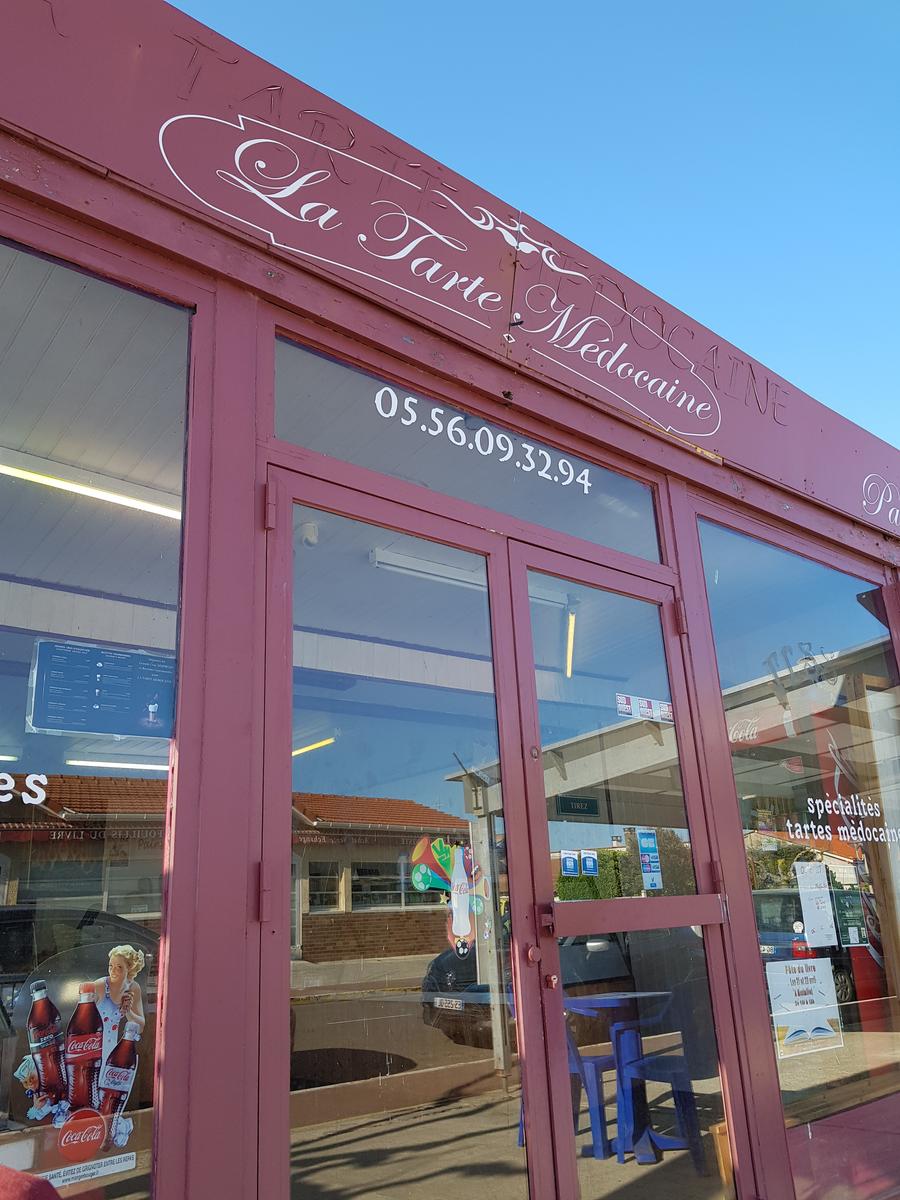 ---
Back on the bikes, along a pretty nice cycling trail for this section too. We met another bike tourer who was cycling to Casablanca for charity. It was about here that we encountered our first (ever) pollen cloud - dear God - we were covered as were our bikes, panniers, eyeballs, you get the idea, it was hard to breathe!
In the midst of the pollen attack we managed to miss the only town in the area that we had intended to visit to buy some more lunch supplies as what we had left over from the previous evening wasn't much. Anyway, we missed the town and so we had to make do with what we had, the emergency tins of tuna saved us again! We were also running low on water as due to the heat of the day we had drank more than usual (i.e. two 500ml water bottles each on bike cross bar and one 2 litre bottle to top up on the rear carrier), we were gasping by the time we got to Lacanau Océan.
By 11.45am we were well into a forest and it was SO HOT cycling along a tarmac (barely used) road with an almost constant gradual incline. In the end we just pulled in at the side of that road and ate our lunch sitting on the forest floor in the shade of the trees. Our Casablanca friend passed us while we ate.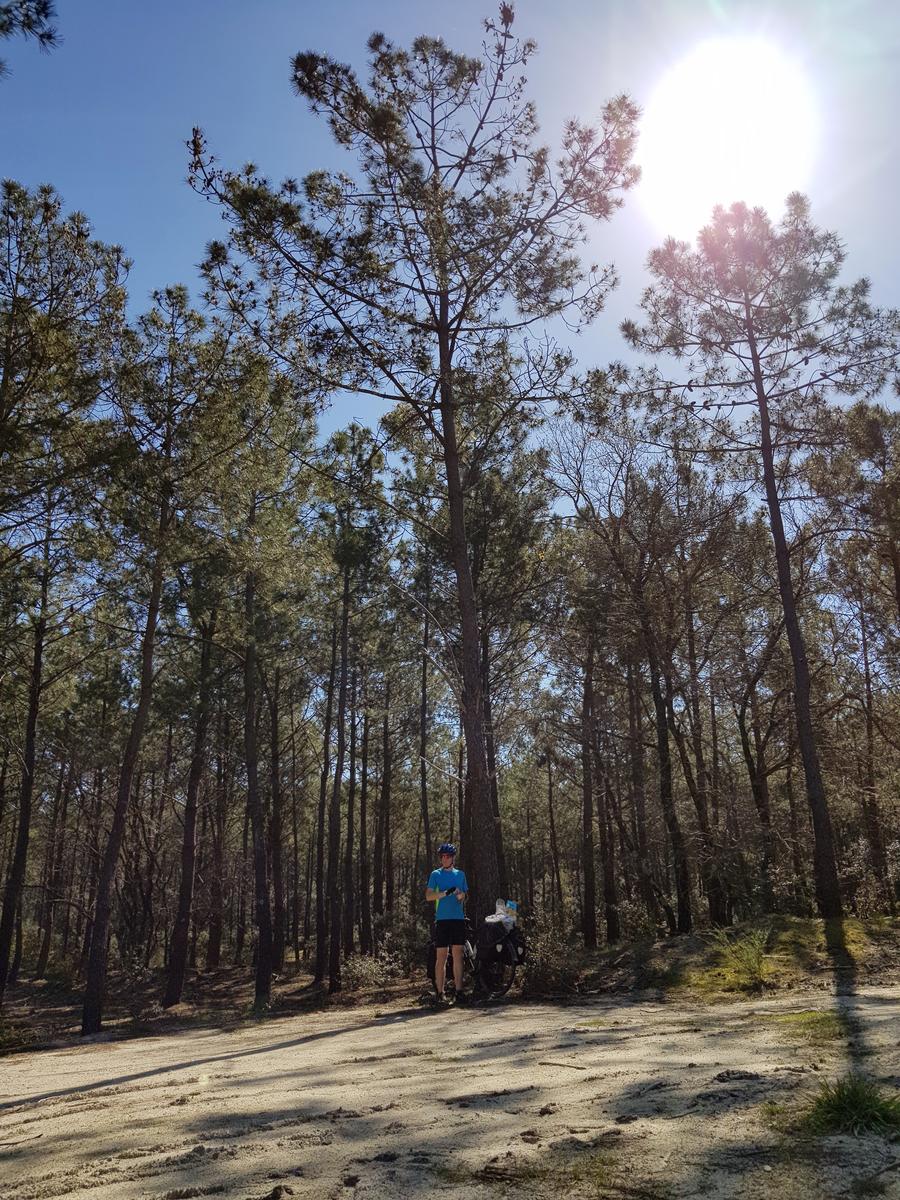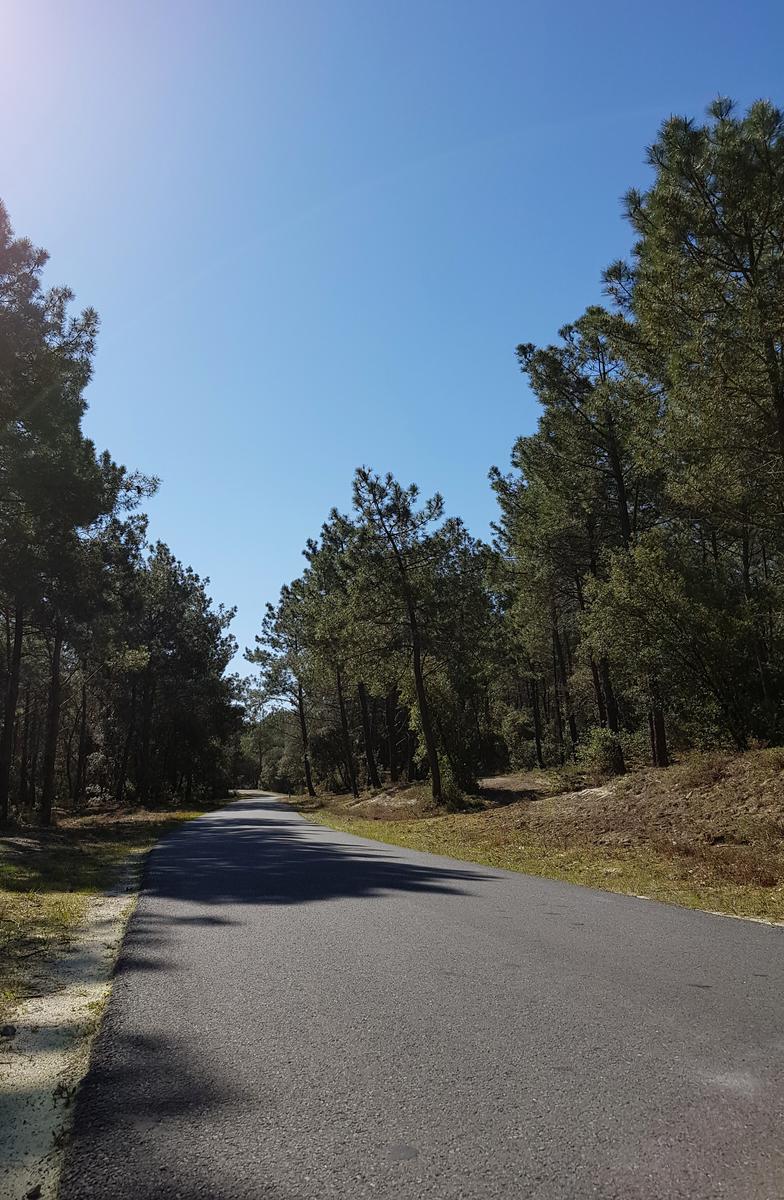 ---
Shortly after our lunch break the real hills started and we swapped smooth tarmac for dirt, gravel and tree root littered paths. This was made all the more difficult with the heat building and pollen cloud becoming ever present and then we added tiger mosquitoes into the mix; lets just say it is a days cycling that we will never forget.
The "expert level" trail was really not that bad however it was definitely more suited to mountain bikers and not bike tourers weighed down with panniers. What made it difficult was all the added elements, the heat, the dust, the pollen, the mosquitoes and our limited supplies of water and food. We did not meet ANY other cyclists on this section of the route.
We got to Lacanau Océan in the end, buckets of sweat later and glowing green (from the pollen). We headed straight to the closest supermarket for some ice cold water and yes I got some very strange looks while looking like "the Hulk" inside the supermarket.
We stayed in the very nice Lacan'Oceane Guesthouse and once checked in we immediately had showers and felt human once again. We then went for an early dinner in Riad Marrakech and it was delicious: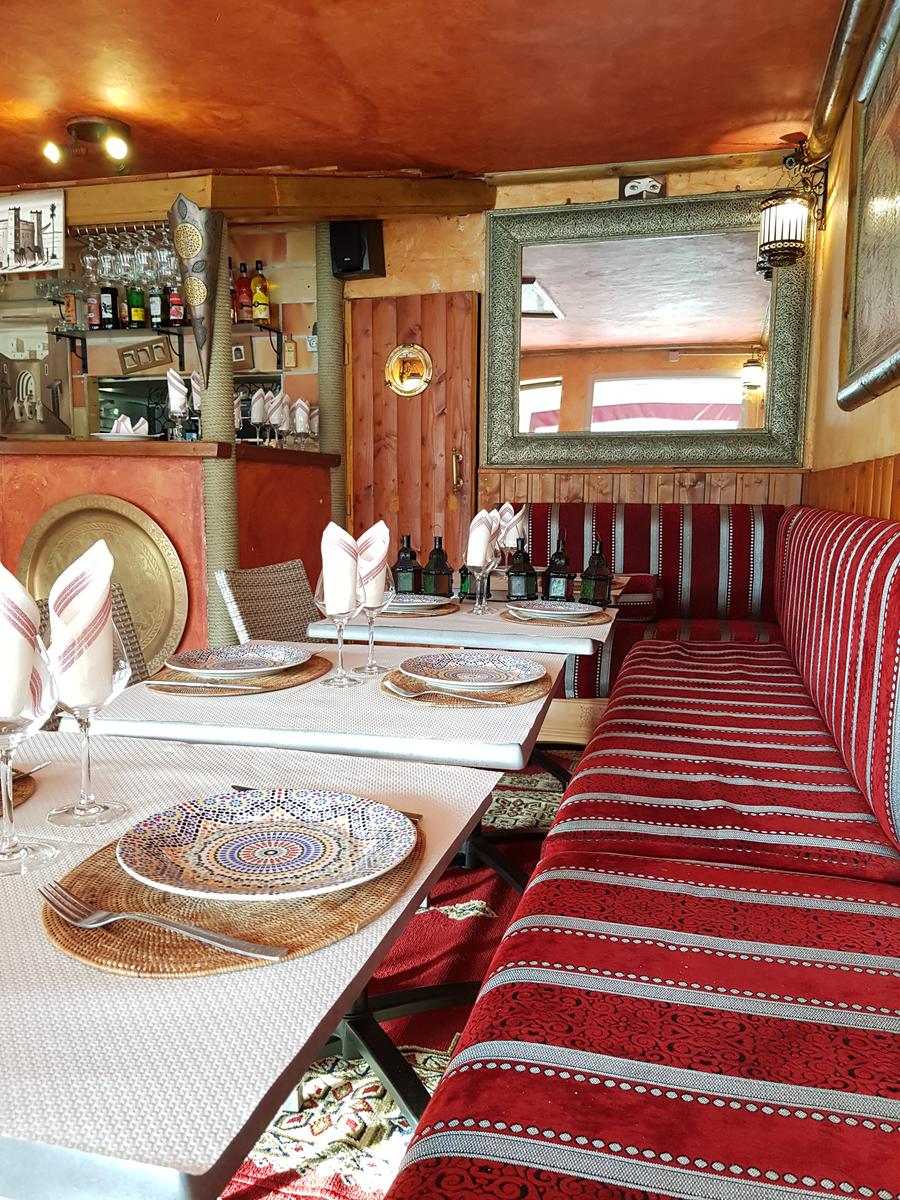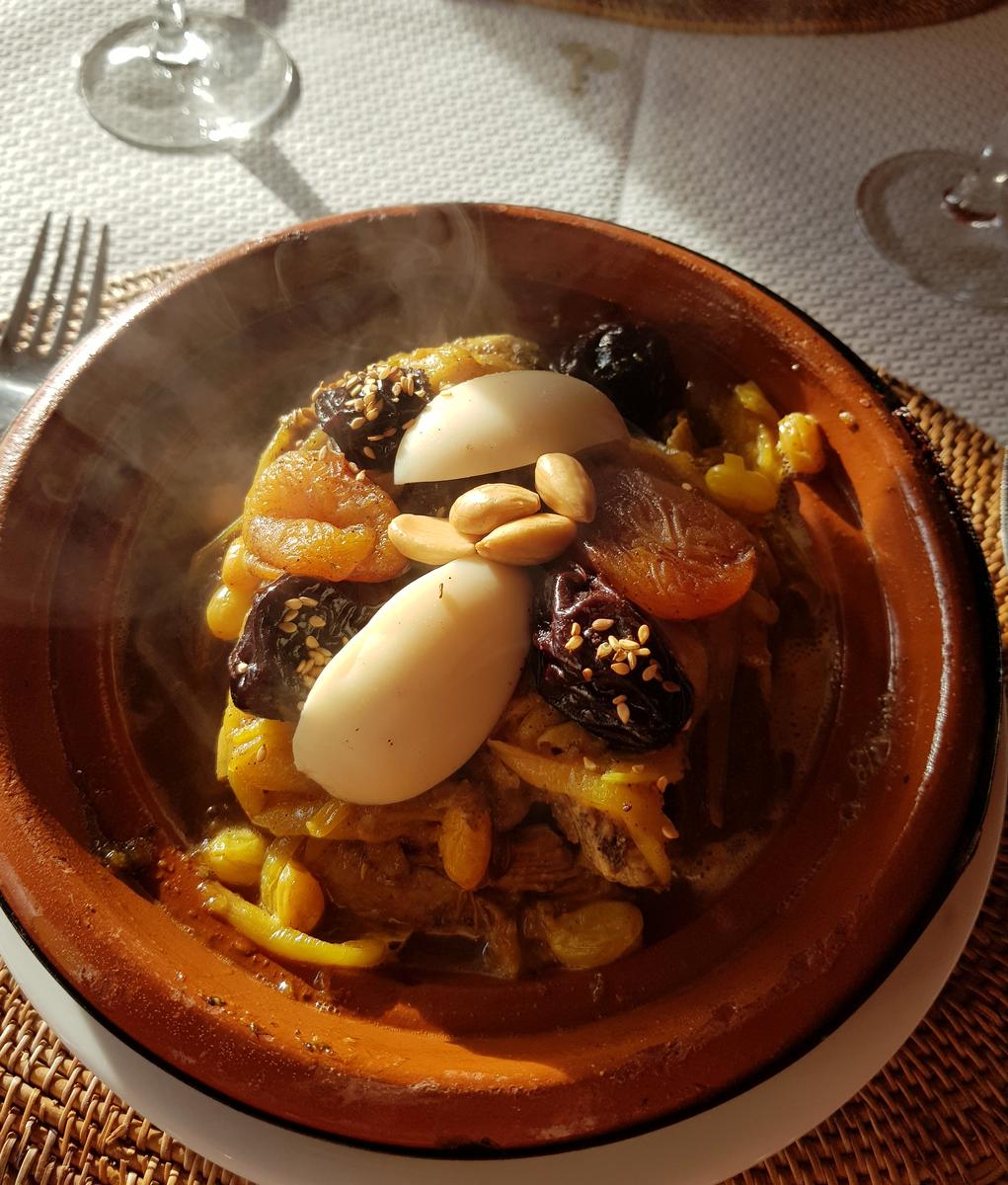 ---
After dinner we walked around the town a little, here are two (not great) photos of the pollen cloud in Lacanau Océan: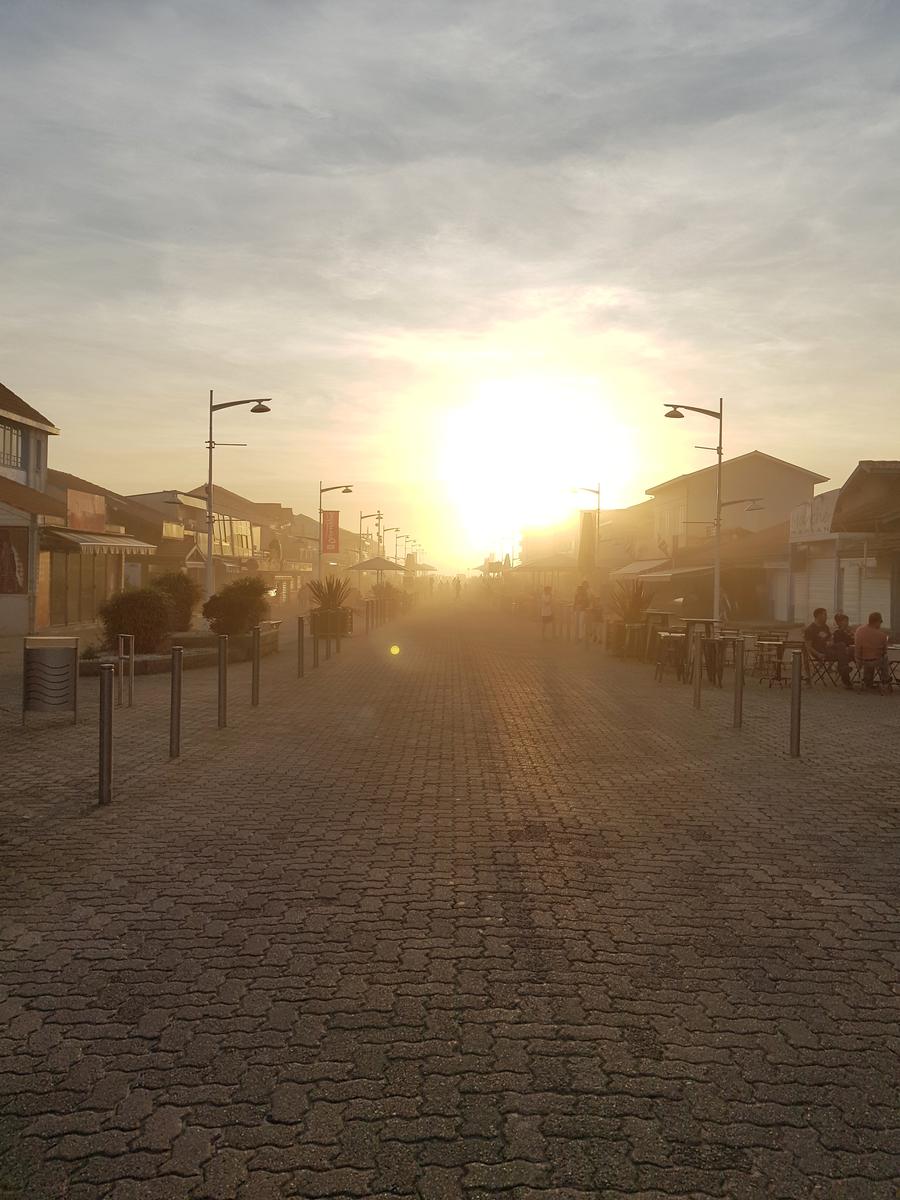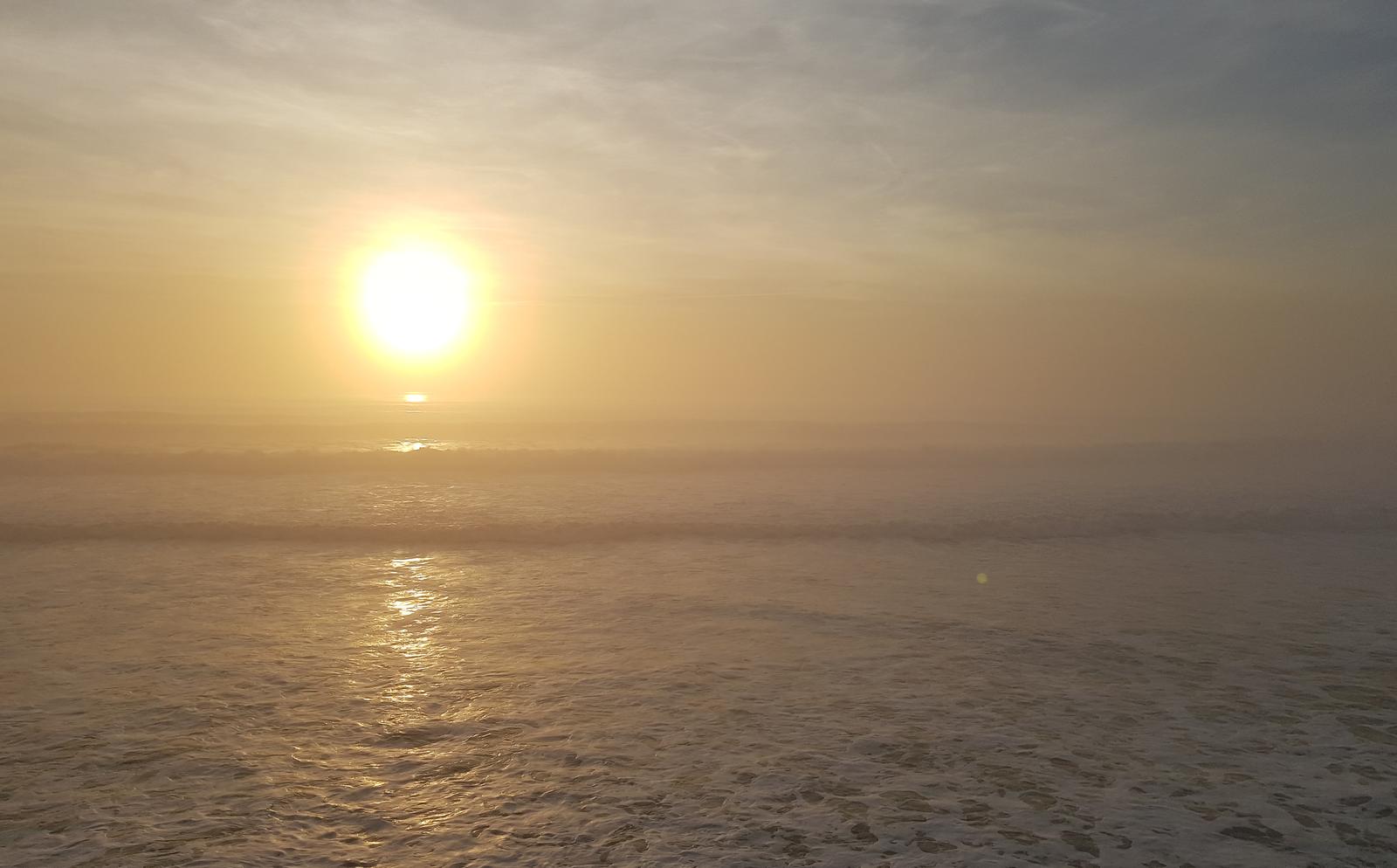 ---
Day 10 - April 19th 2018 - Lacanau Océan to Bordeaux.
- 72.3kms of Cycling & 94 metres of Elevation.
So today we were leaving the La Velodyssee or Eurovelo 1 cycling route and heading to Bordeaux but the new path we were following was really well signposted and easy to follow. From Bordeaux we would then be following the Canal de Garonne to Toulouse. But first, we had to get to Bordeaux.
Back on our bikes and on our way by 8am, we began by cycling back out the same road we entered via yesterday and then making a right turn, heading for Bordeaux. The bike trail was mostly flat, some of it on an old railway track and overall it was a nice break from yesterdays more challenging terrain.
These photos are from 9.30am, it was already very warm. You can see the nice tarmac path and river view: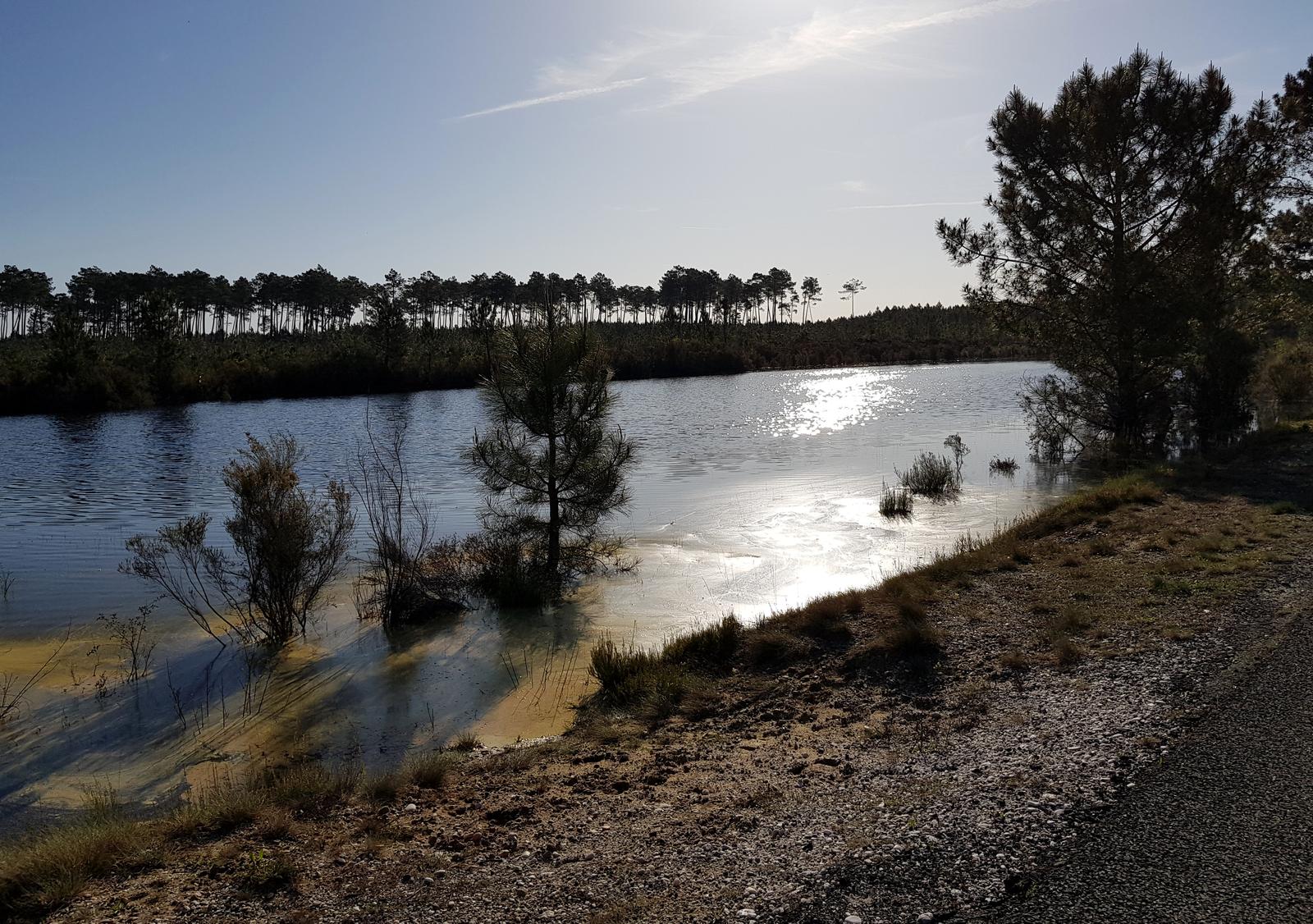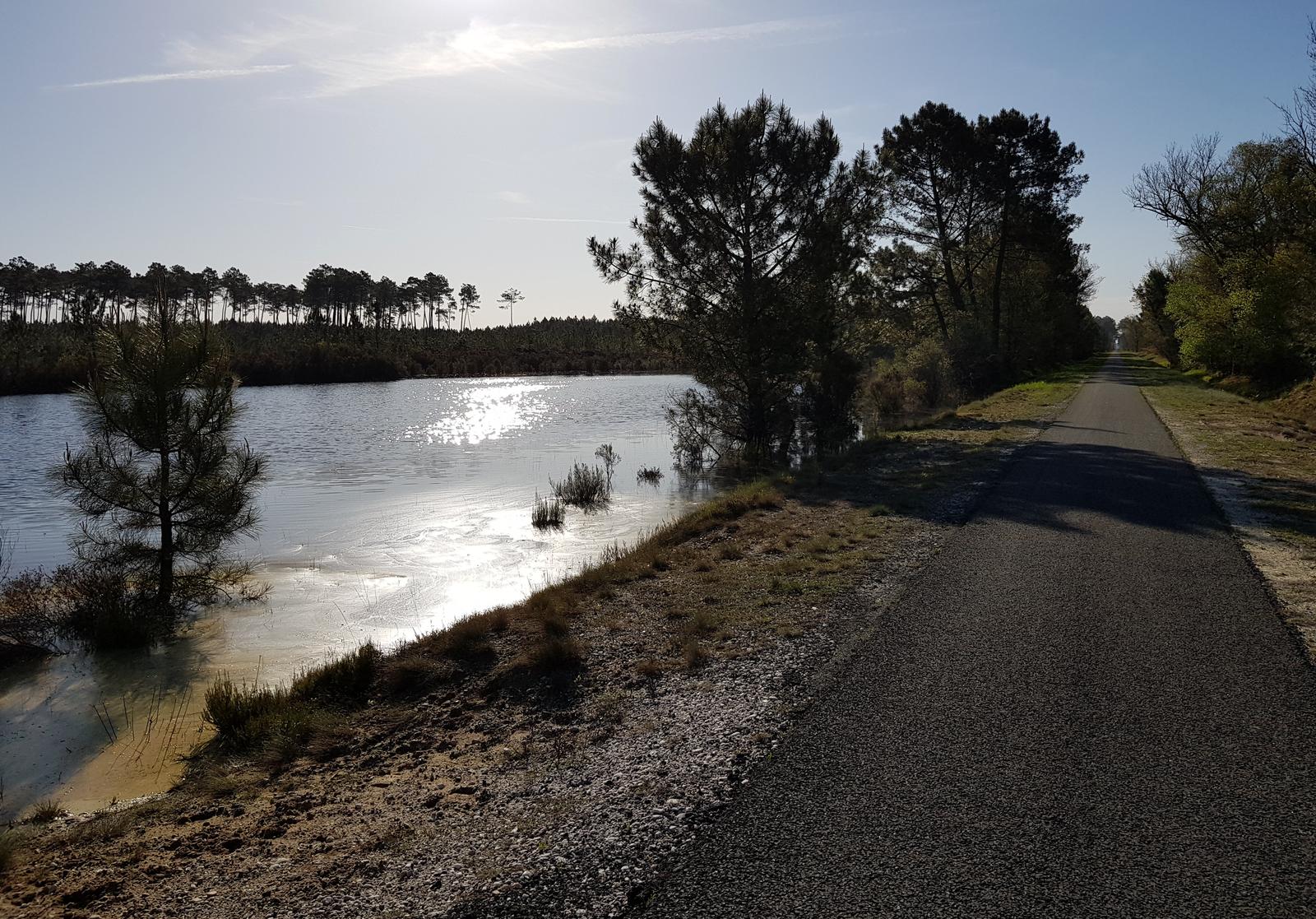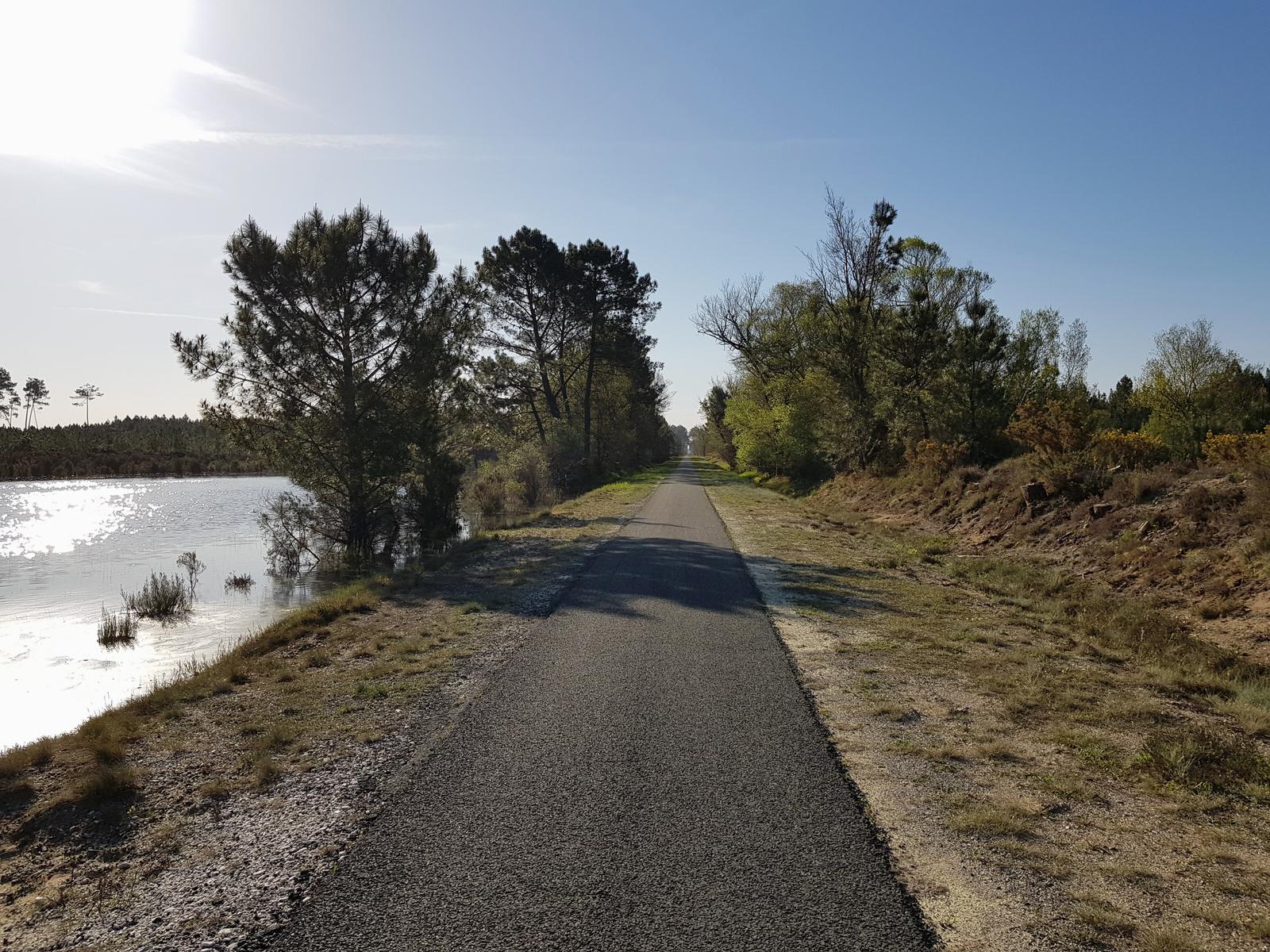 ---
The tiger mosquitoes were with us from the start and so we tried to keep moving as much as possible. We cycled 35kms before our first proper break in the tiny town of Sainte-Hélène where we had coffee and pastries from Boulangerie Meyre.
Back on the bikes, the path continued to be mainly flat and smooth so we made good enough time. It was really hot, 28C or so. We stopped in Saint-Médard-en-Jalles for a cold drink in the shade and then we went to a big supermarket where we got lots of delicious picnic supplies which we were so happy about after yesterdays "slim pickings". We ate our lunch in a park and when we went to leave I had a flat tyre! Once we had that sorted we cycled the final leg into Bordeaux which was challenging the closer we got into the city as it was very busy.
We were happy to get to our Airbnb in at 4pm and we were looking forward to a few days off to explore Bordeaux as we had never been there before. We stayed in Bordeaux for 5 nights and loved it, we even got to go to a Munster v Racing 92 rugby match with some Irish family members who had flown over for it, great timing!
---
So that was our first 10 days, Roscoff to Bordeaux. The total distance we cycled in kilometres over the 10 days was 665.8kms and our total elevation was 2481 metres. We hope you enjoyed reading about it! If you did, you can read Part Two: Cycling the Canal de Garonne from Bordeaux to Toulouse now. Read more of our general bike touring blogs. Also, don't forget you can find a more detailed description of each days bike trail conditions on the official website of the La Velodyssee here.
---
If you've any questions, suggestions or just want to say hello, contact me via the Contact Form, Instagram (@noroadlongenough) or By Email noroadlongenough1@gmail.com