Setting off on our first bike tour was a little daunting. We had the gear, we had our route, we were reasonably fit but we had never done anything on this level before. Overall we feel we did really well and we enjoyed ourselves immensely. Here follows a few tips for anyone setting off on a long bike tour for their first time!
RESEARCH IS KEY
Do your research. Make sure you select a route that is within your capabilities physically and the time frame you have to do it.
TEST YOUR GEAR BEFORE YOU GO!
If possible, it is great to be able to test your gear before you go. This is true not only for your bike, panniers, saddle etc. but also the for the clothes you will wear when cycling. It is even more ideal to have time to change things that you discover are unsuitable or uncomfortable before you go.
Things To Consider:
Having a bike that is the correct size/fit for you.
Having a comfortable saddle.
Good padded, well fitting cycling shorts (every brand is different and what suits one person may not suit you).
A very comfortable well fitting helmet (if cycling in hot weather, a white/light coloured helmet would an advantage, I have a black helmet and boy does it get hot).
Suitable shoes for cycling (if you are not wearing cleats).
Padded cycling gloves to protect your hands.
Ask Yourself: "Does everything work as it should?, "Does everything feel comfortable?"
Is your bike in good working order?
Are you happy with the positioning of the saddle/handlebars etc?
Are your panniers the right fit and waterproof?
Is your waterproof coat actually waterproof?
Do your shorts fit well? Do they cause any rubbing/chaffing issues?
Are your padded gloves comfortable for hours of use?
Are your bicycle lights charged? Are the batteries working if using bikes lights with disposable batteries?
Did you pack the right chargers for your devices?
We bought new bikes about three weeks before our first bike trip and my bike was completely different to anything I had used before. I was so glad I had a few weeks to practice as the first time I rode it, it took me 30 minutes to cycle about 3 kilometres as it felt so different (J has the patience of a saint but also got a good laugh at my expense)! Once I got the hang of it I added the panniers and again there was a period of adjustment required!
Our second day cycling on our first bike tour in France 2017.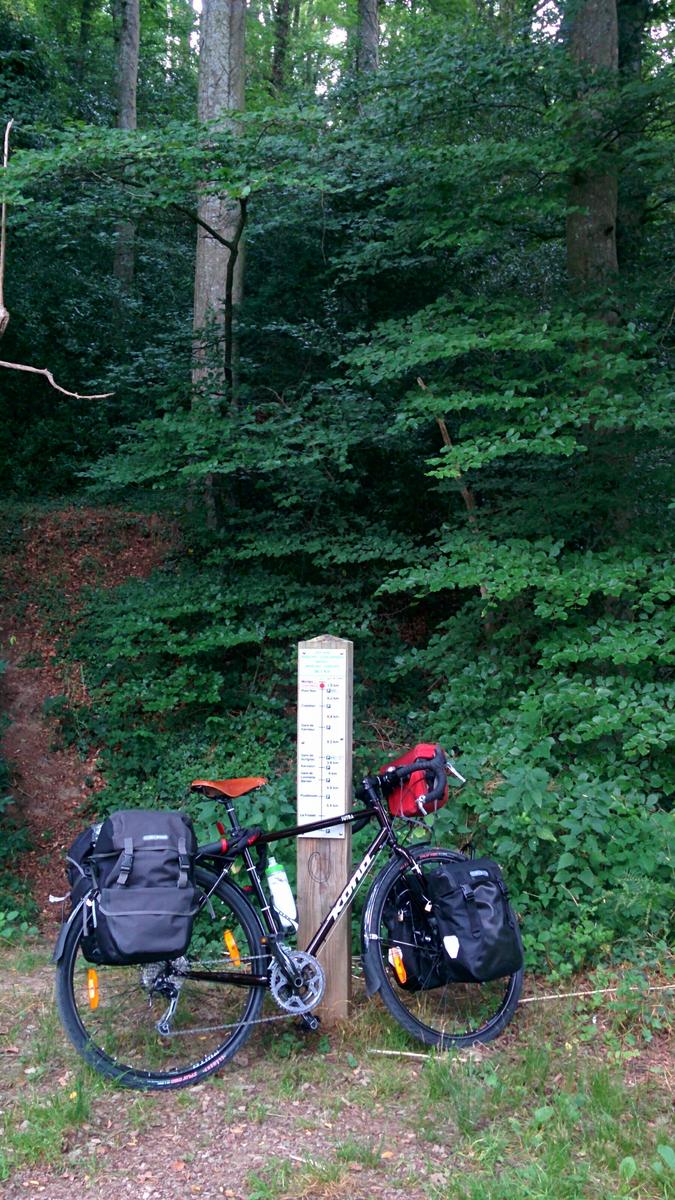 PACK SUITABLY
This ties in with the first point of doing research. It is important to make sure that you have an idea of the type of weather you are most likely to experience on your trip and pack to suit this. It is also so important to only pack what you need and what know you will use; you can always buy something along the way if you need to.
If you are cycling through changing seasons (or travelling through changing seasons in general) a great tip and what I always do is I bring older clothes or cheaply purchased items that I am happy to part with once I am finished with them. This means you can lighten/change up your load (e.g. dump old used base layers after Spring) and you can buy a few items that you need for the new season (e.g. buying a sleeveless top for hot Summer day cycling).
If you can, it is advisable to pack your panniers a few weeks in advance of your trip allowing you time to load up your bike and have a few test cycles. You will quickly realise if you are comfortable or not and be able to reduce or add more weight based on this.
NOTE: It is likely that in addition to your panniers, you will also be adding some daily water weight and food weight to your load so make sure you keep this in mind!
GIVE YOURSELF TIME TO ADJUST!
The first few days will be tough, you may feel a little overwhelmed as there is a lot to take in; everything is new!
Bike touring will be a new lifestyle for you. It will mean a new different daily routine, usually involving early mornings and long physically active days - then eat, sleep and repeat!
Physically you may be sore and tired. This stage will definitely pass as your body adjusts but be sure to allow for some rest days and/or shorter cycling days when planning your route and timetable.
You will find mentally it can also be very tough depending on your route. You may find yourself negotiating a lot of cities or traffic which really takes a lot of concentration; avoiding pedestrians, car doors opening in front of you, cars speeding past, one way streets and so on. When we cycled the French and Italian Riviera I was mentally exhausted from the long days cycling from town to town and couldn't wait to get back on some proper cycling paths like we had in the Loire Valley for some "mindless" and relaxing cycling.
You will need to get used to the constant packing and unpacking of your panniers as you embrace this new nomad lifestyle. Within a few days I found I was able to pack our panniers quickly and efficiently, allowing us some extra sleep time in the mornings!
Getting used to putting the panniers on and off your bike racks will take a few days, while our Ortlieb panniers were easy to use from the get go, you still need to do it a few times to really get the hang of it.
Finding places to lock your bike securely and then using your bike lock correctly the first few times can be tricky. It won't be long before you are a pro at this though. I guarantee you will find yourself automatically looking for good parking spots when deciding where to stop for your coffee/lunch (especially if you don't have a kick stand, as fully loaded bikes are heavy and need something solid to lean against). Its even more of a bonus when you find a place to lean your bike and where you can also sit, so you don't need to lock your bike!
Perfect parking spot - always great to find a wall to lean against!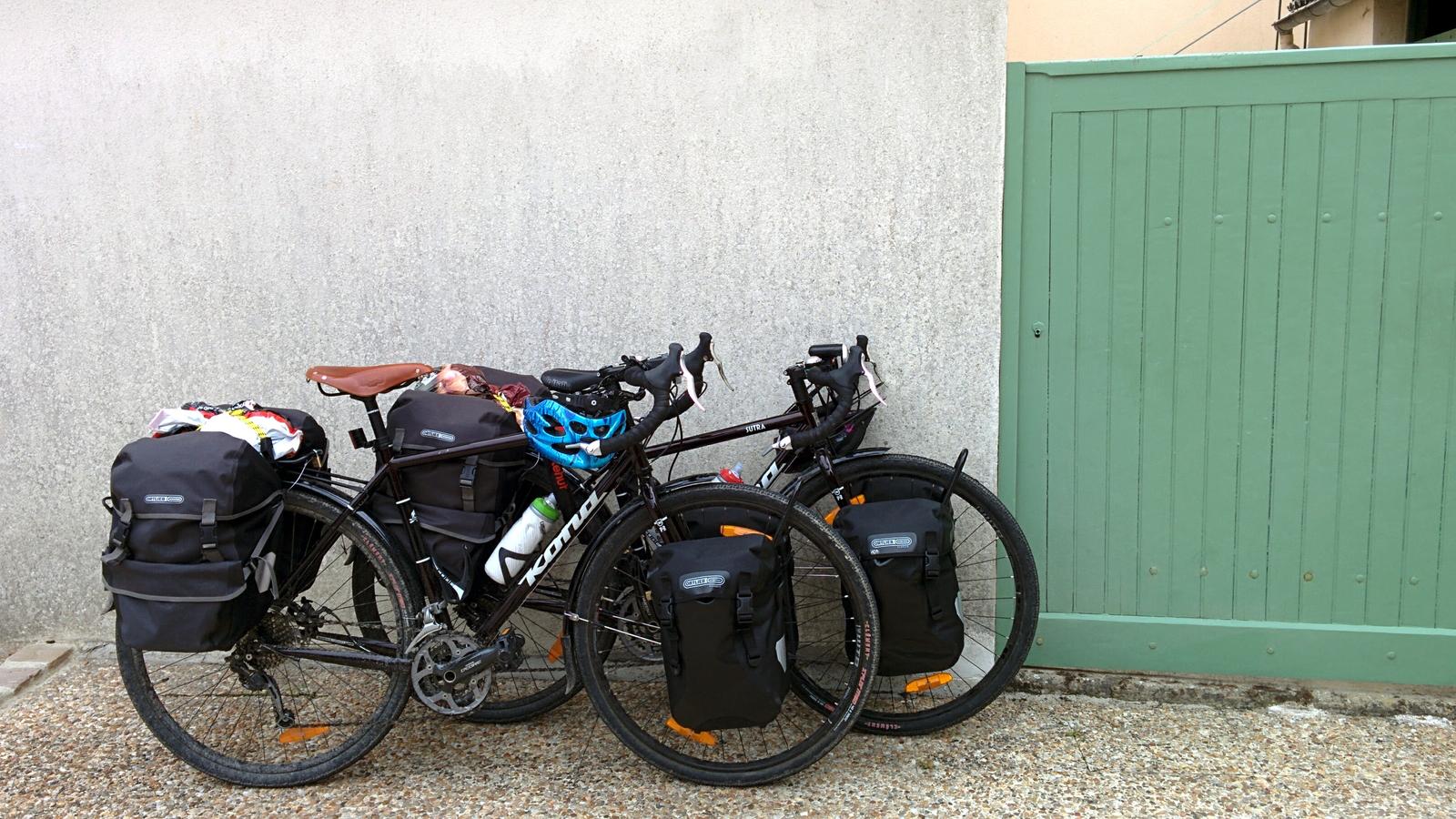 A tree can also do the job well!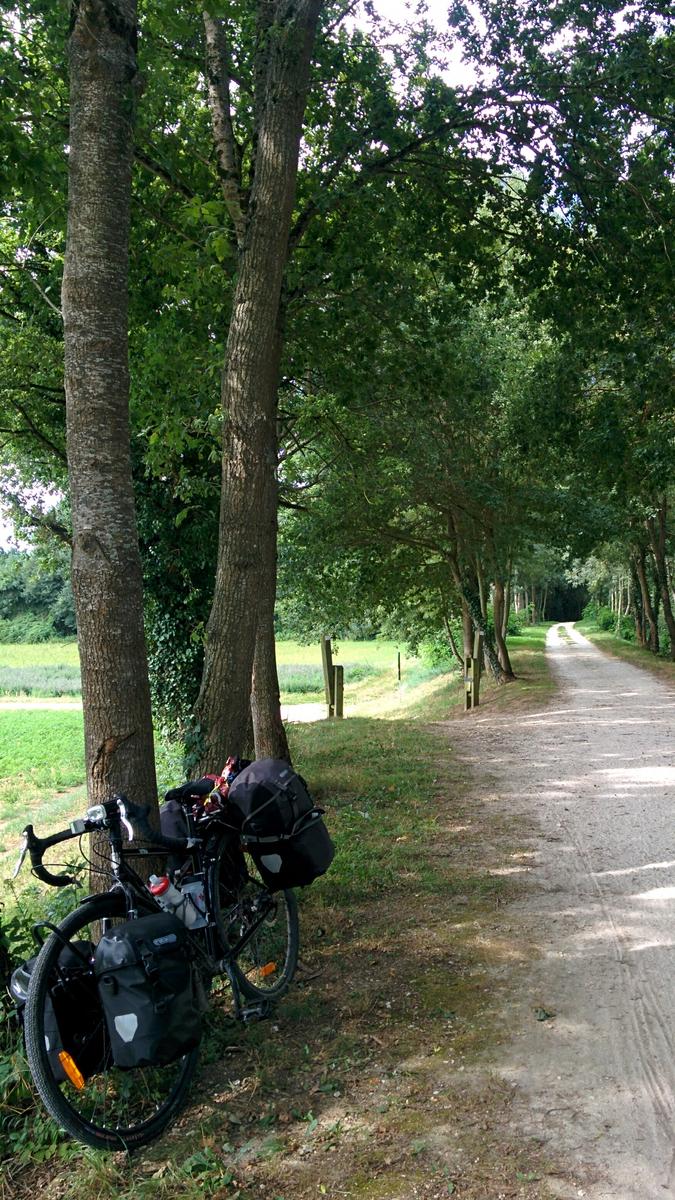 There may also be times that you need to adjust your planned route to cater for unforeseen circumstances such as path closures, detours or bad weather.
ENJOY ALL THE FOOD & TAKE PHOTOS!
The major upside of all that cycling is all that great food that you can/will eat, guilt free! In France we loved our daily morning coffees and chocolate croissants and it was a good motivator too!
Lunch time picnic stop in the Loire Valley.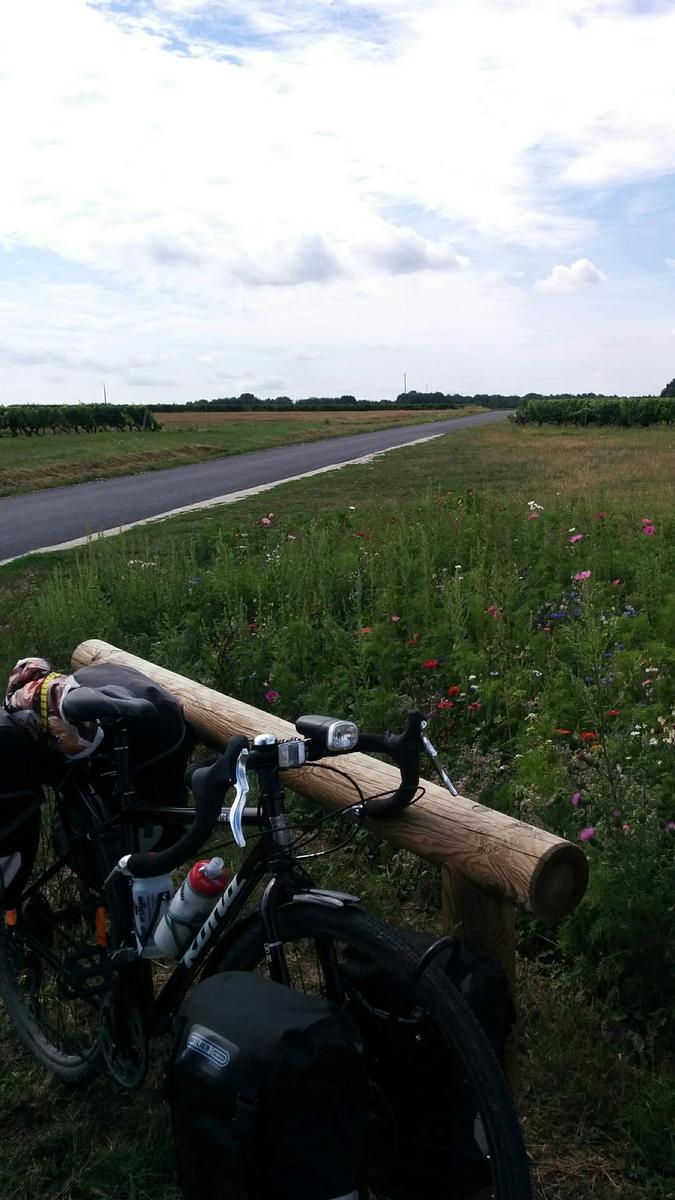 Keep your camera handy and be sure to snap your trip. Sometimes you can get caught up in hitting the kms and reaching that days destination and forget about all the things you pass on the way. Taking photos forces you to slow down and observe what is around you and it's cool to look back on them every few days/weeks and take in all that you have seen.
Pretty canal lock-house France 2017. Can you spot J on his bike?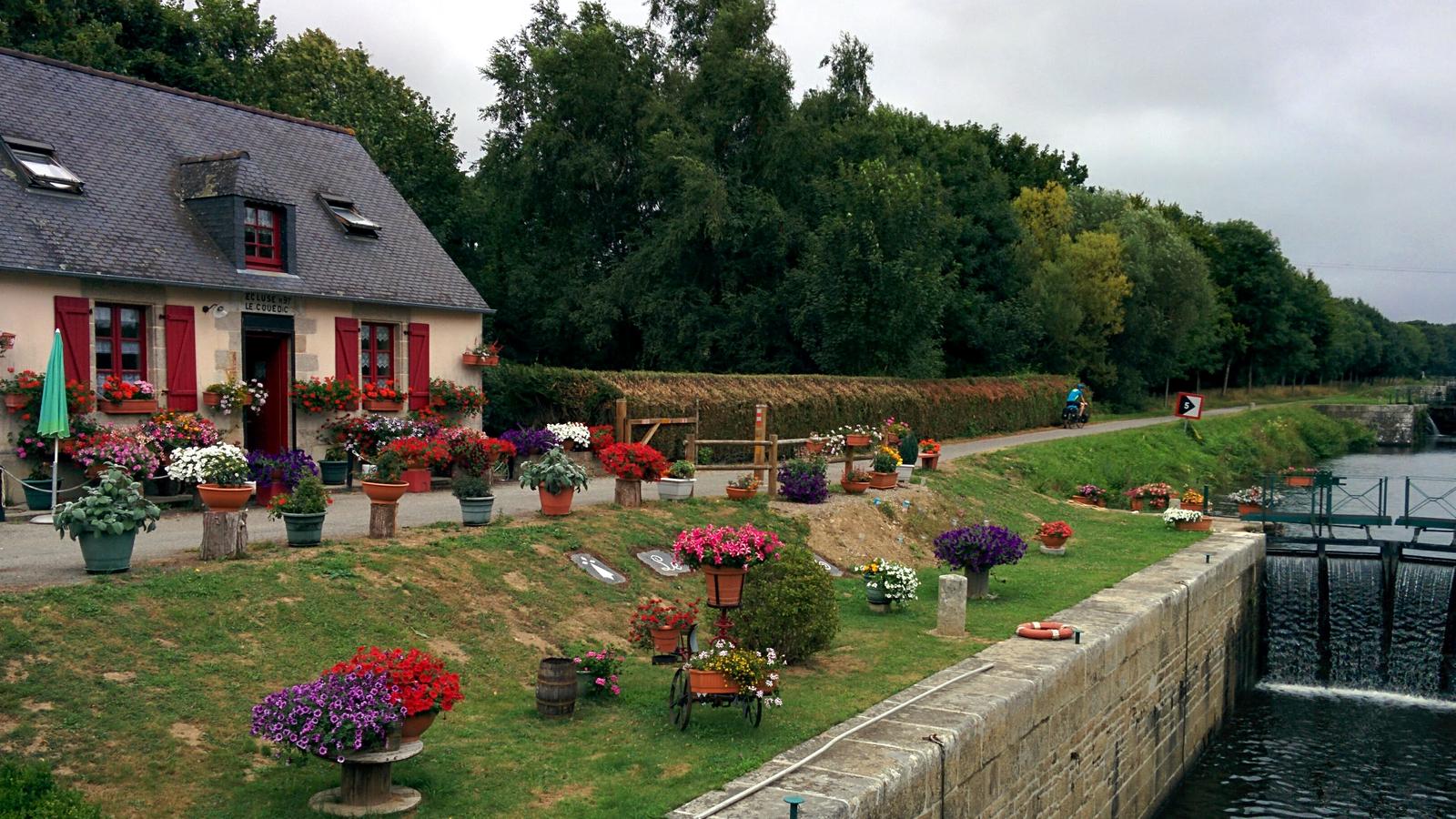 Vineyards of the Loire Valley France on a very hot day, on our first bike trip July 2017.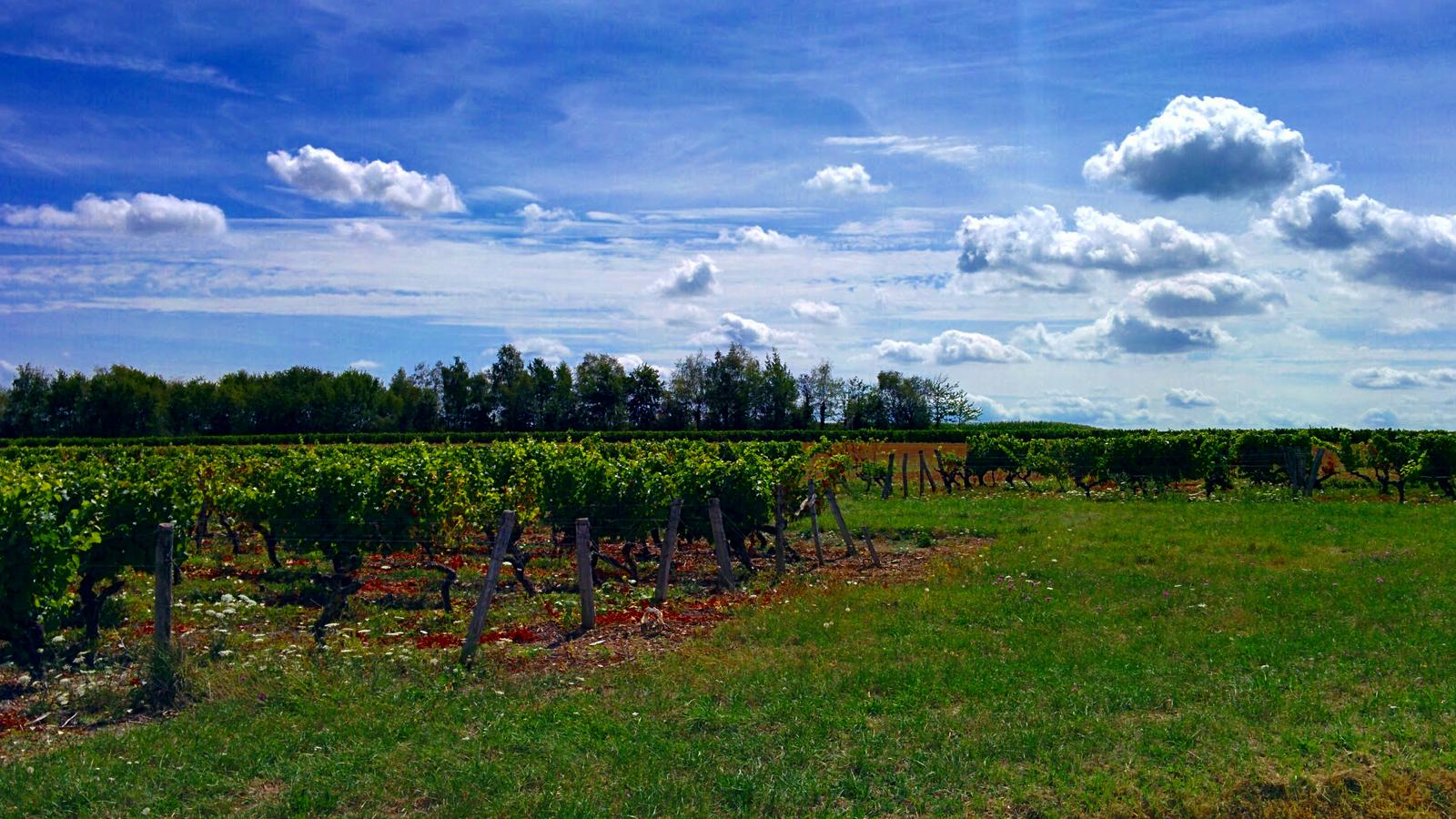 Stop and smell the sunflowers! One of my favourite views when cycling!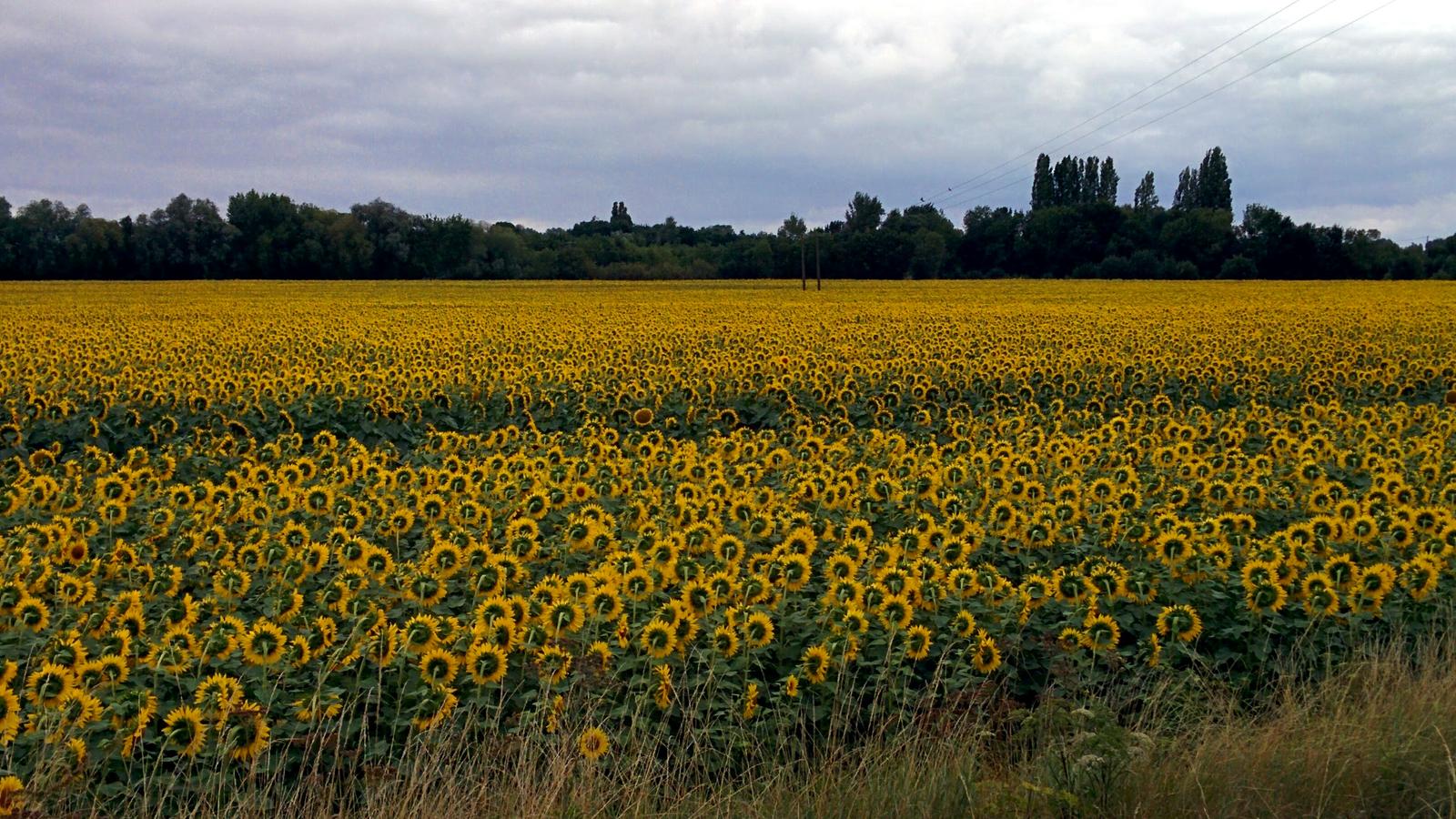 Maize/Corn fields and a blue sky!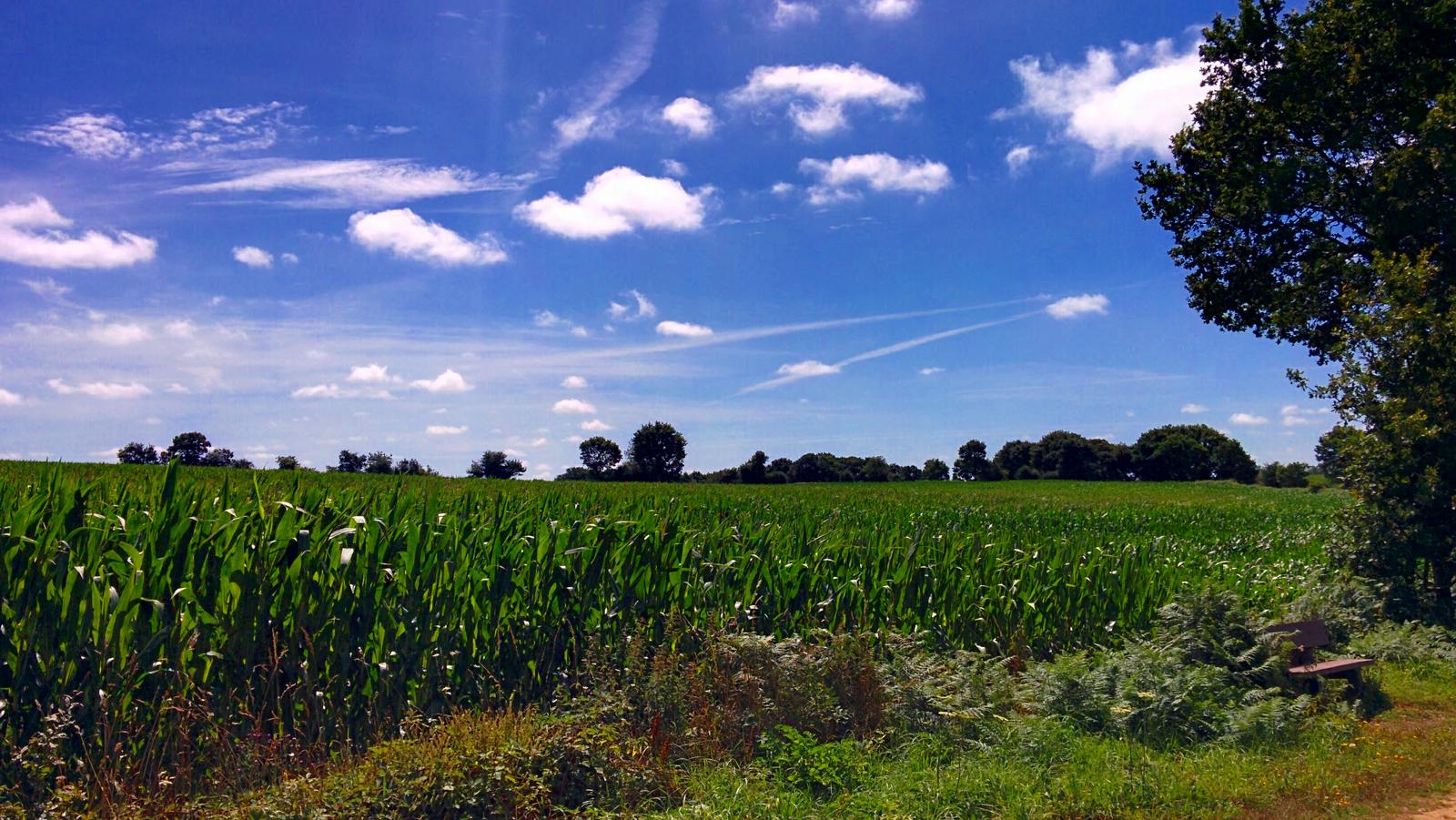 BE BRAVE & CONFIDENT - YOU GOT THIS!
After the first few kilometres of peddling into the unknown you will see you can do it AND you are enjoying it AND you don't know why you didn't do it sooner! Enjoy this feeling and remember it when times get tough. Don't underestimate yourself, when you think you have hit a wall you haven't, I can assure you from experience, there is more in the tank!
---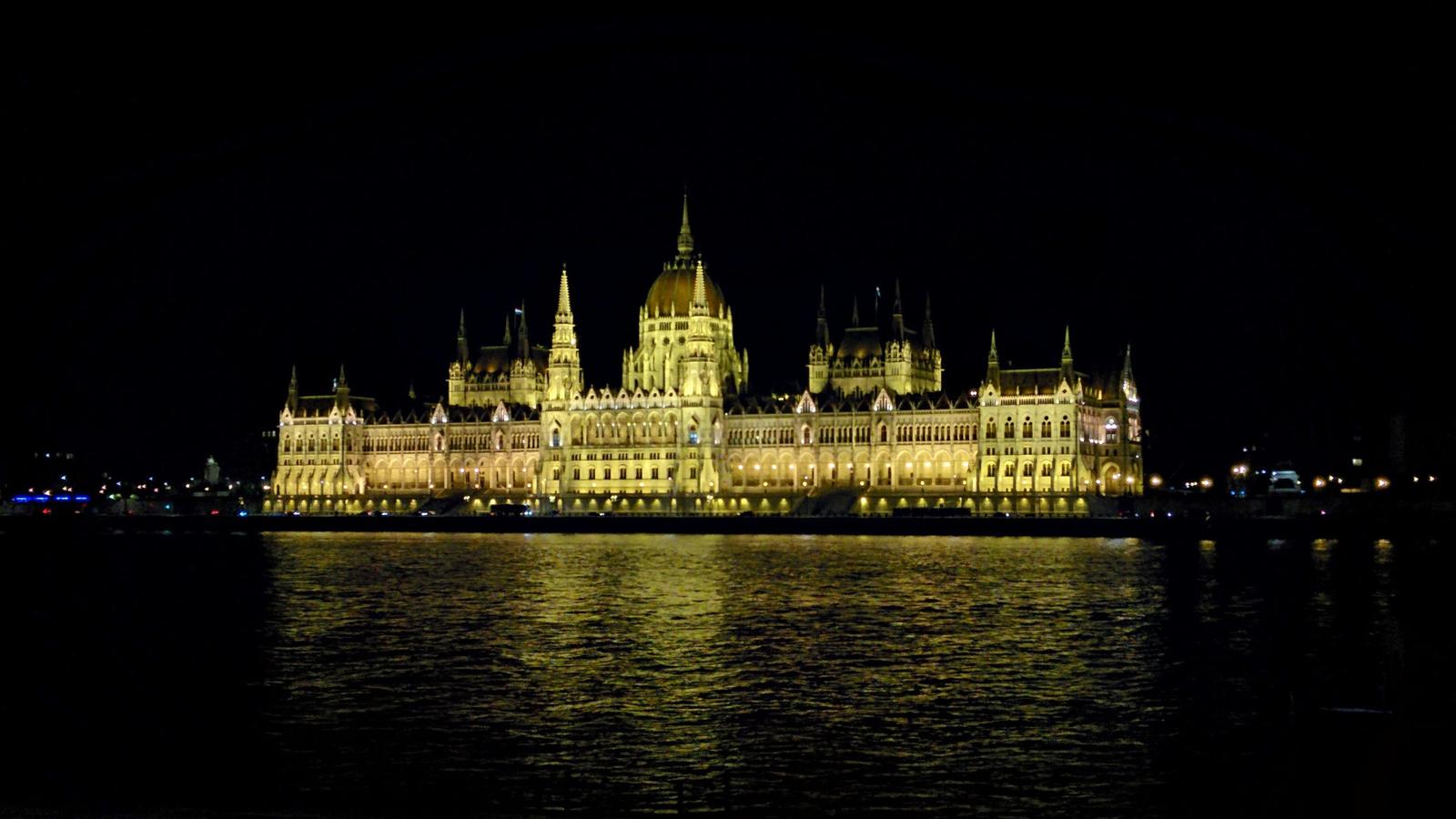 We did it! 3998kms later we arrived in Budapest at 8.30pm 19th September 2017, exhausted but happy! That last day was the toughest of the trip, 137kms of cycling, plagued with issues, delays and we got lost a lot due to disappearing bike lanes!
---
More Bike Touring Blogs:
If you liked this blog you might like some of our other bike touring blogs too so we have attached some links below to make it easier for you to find them:
Even more noroadlongenough bike touring blogs available here.
---
If you've any questions, suggestions or just want to say hello, contact me via the Contact Form, Instagram (@noroadlongenough) or By Email noroadlongenough1@gmail.com