Part Two: Cycling the Canal de Garonne from Bordeaux to Toulouse, France.
This blog is going to pick up where we left off in our last blog (part one) our experience of cycling the Eurovelo 1 from Roscoff to Bordeaux, France which amounted to 665.8 kilometres of cycling and 2481 metres of elevation over 10 days.
Now, leaving Bordeaux (day 11) after a few days relaxing and exploring the city, we would be following the Canal de Garonne, a route that would take us all the way to Toulouse.
You can read an accurate and detailed description of each section of the Canal de Garonne bicycle route on the official website as here we are relying on journal entries, memories and Garmin data for our daily descriptions.
---
Note: In case you have not read the previous blog in this series, the days we write about in this blog are Days Cycling, we do at times take breaks/rest days in between these days. You will see these non cycling/rest days noted. This also explains why the days cycling are not always in date sequence (one after the other) as we did not cycle every day. Also, as we had no time constraints we could cycle and sight see as much or as little as we wanted to.
---
Day 11 - April 24th 2018 - Bordeaux to Meilhan-sur-Garonne.
- 84.5kms of Cycling & 504 metres of Elevation.
We left Bordeaux at 8am and quite quickly and unexpectedly we were out of the city via some great paved bike paths. Making good progress we cycled as far as Créon, around 24kms. We were following the Roger Lapebie bike path, which is mainly along a rejuvenated train line and so while not 100% flat it was very nice and would suit all levels of cyclists. We had our first coffee break in Créon before continuing onto La Reole. Here is a photo from the bike path, it was so green and nice to be in the shade: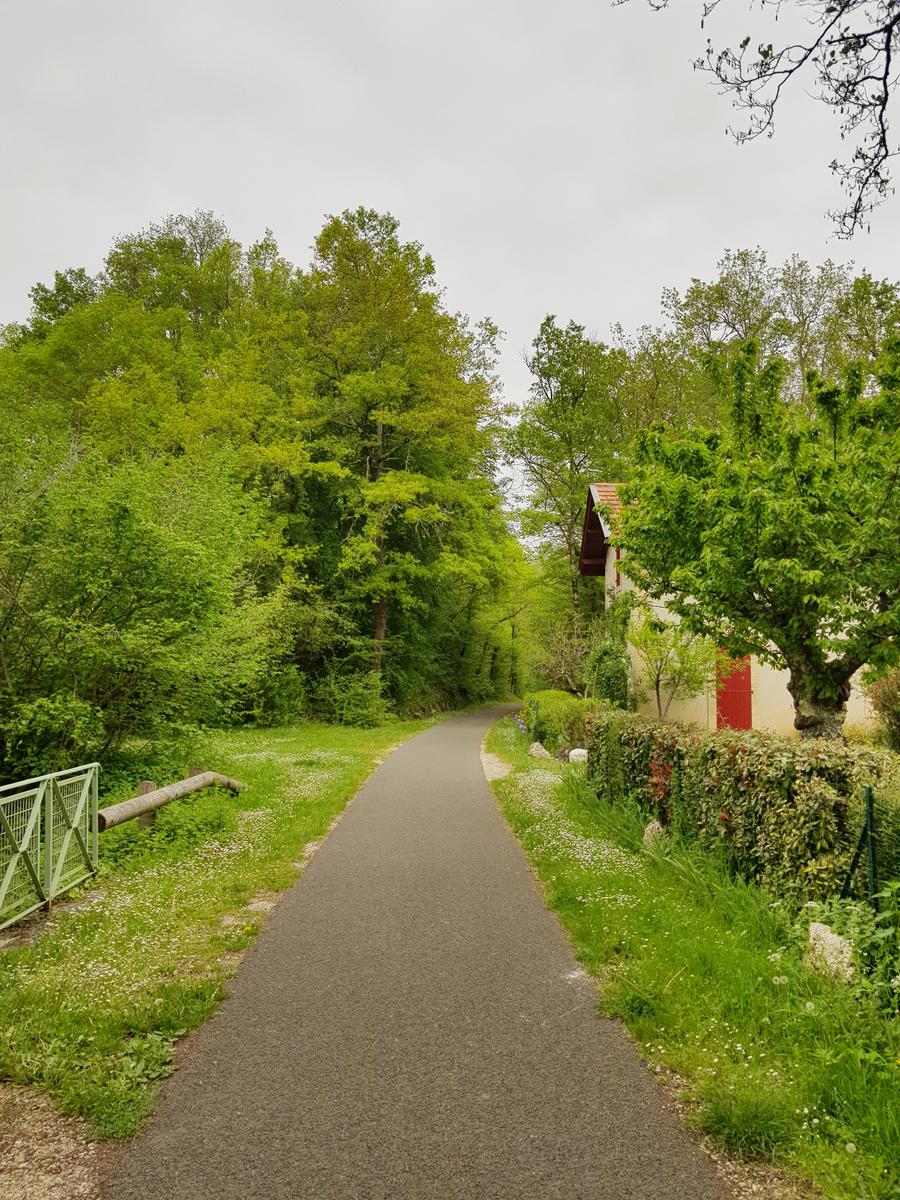 ---
Later on, the cycling became more rolling, up and down, as we left the bike path and instead cycled some road sections. The landscape was filled with wild flowers, green fields and vines.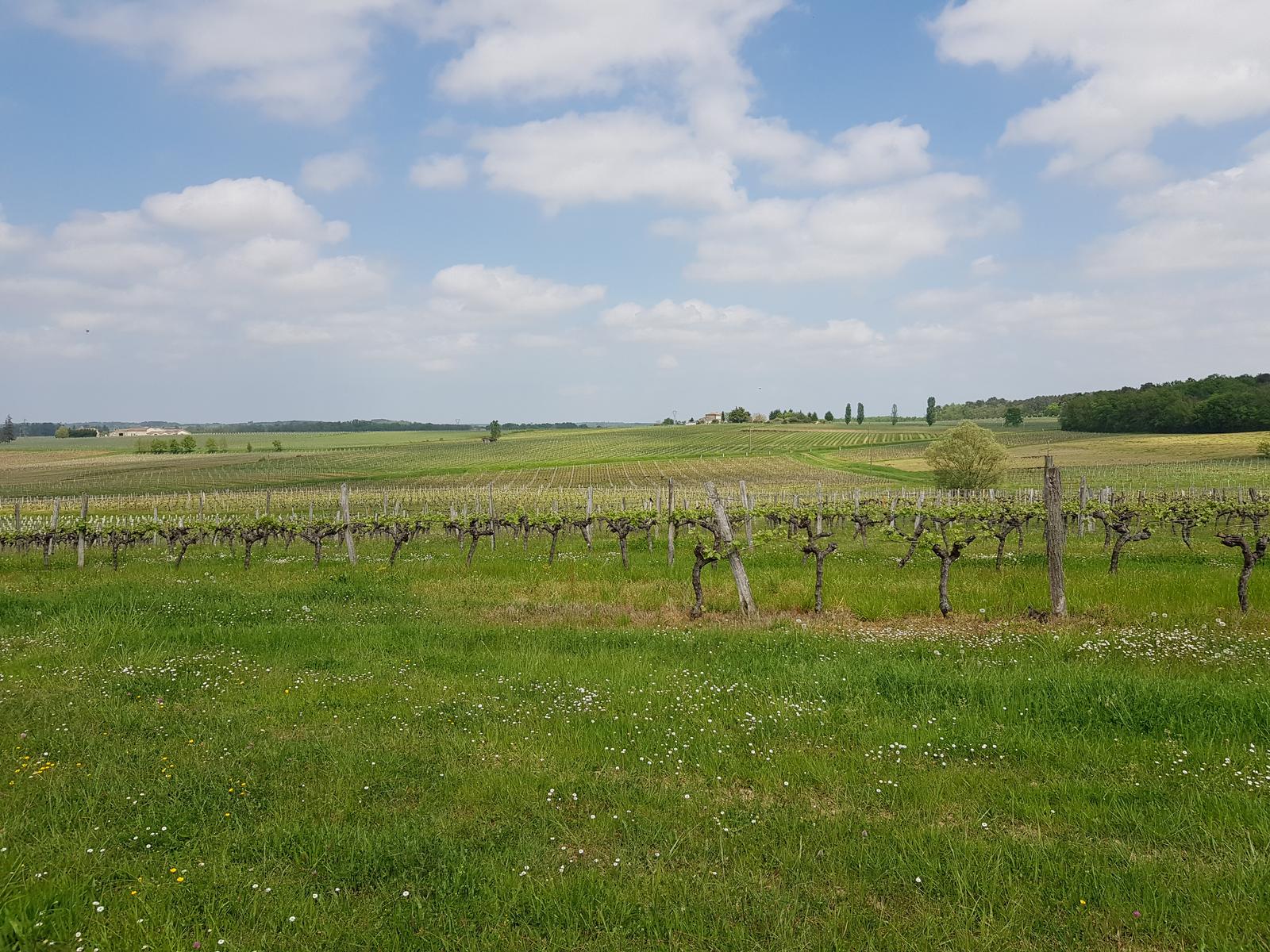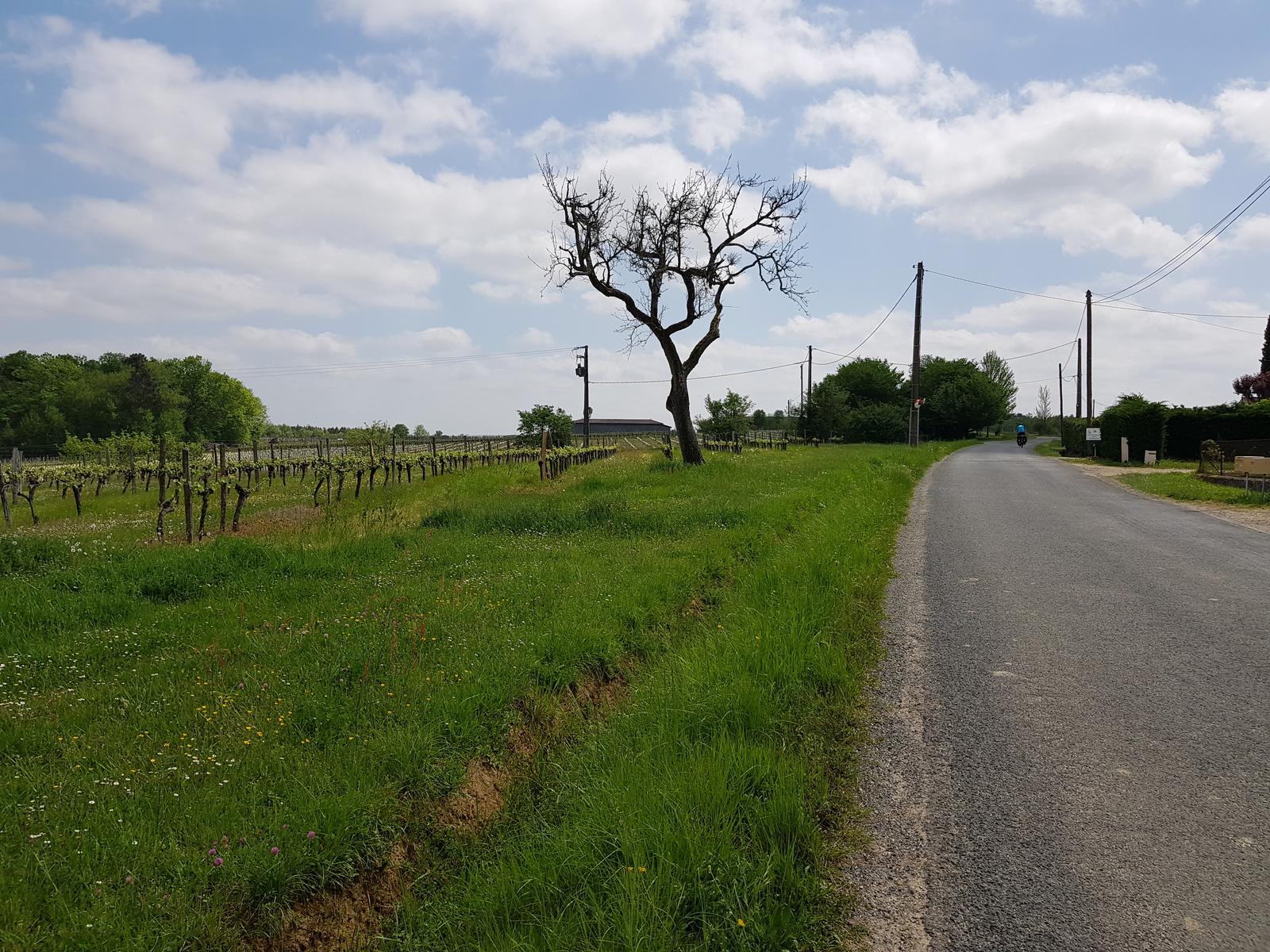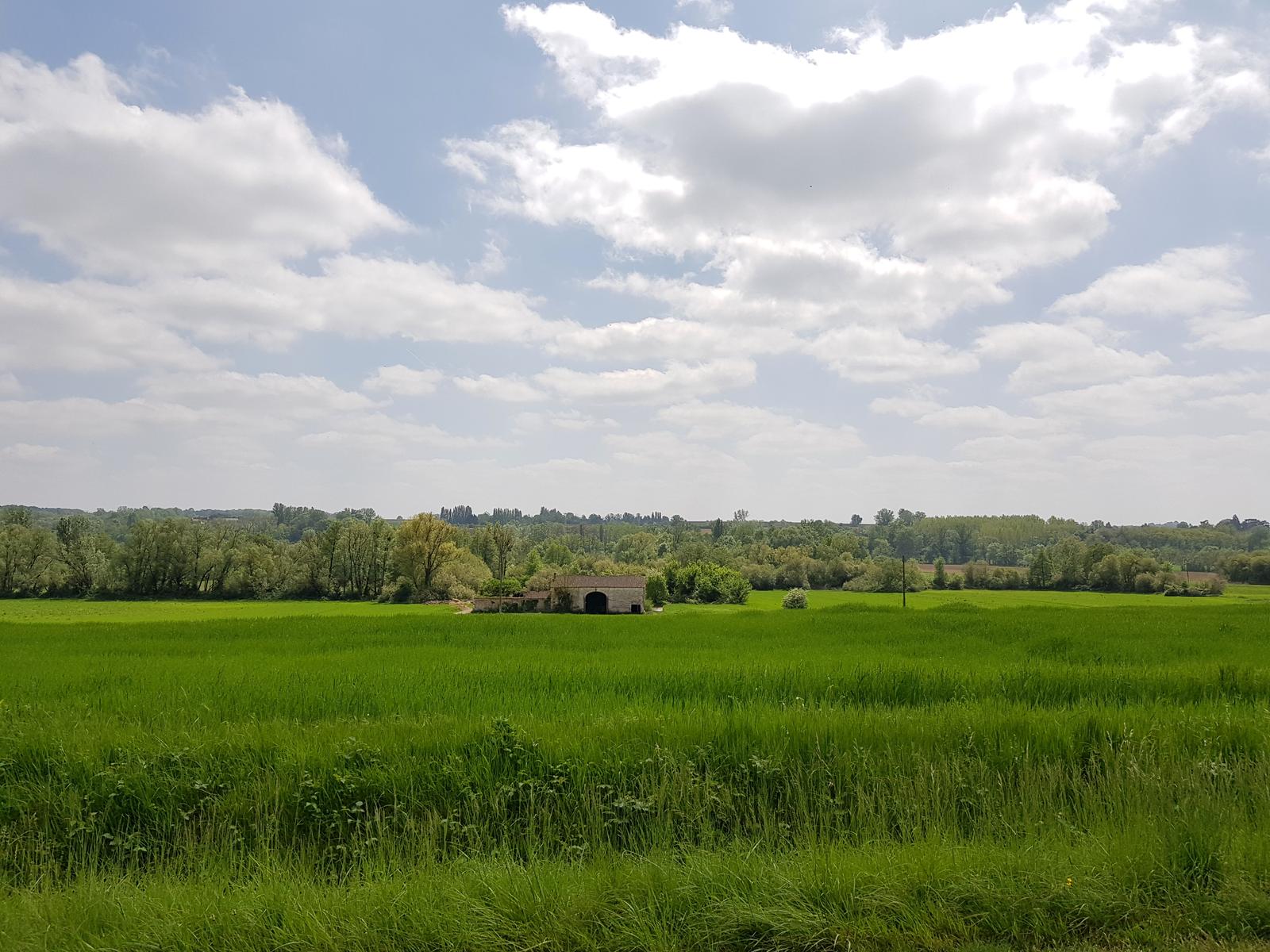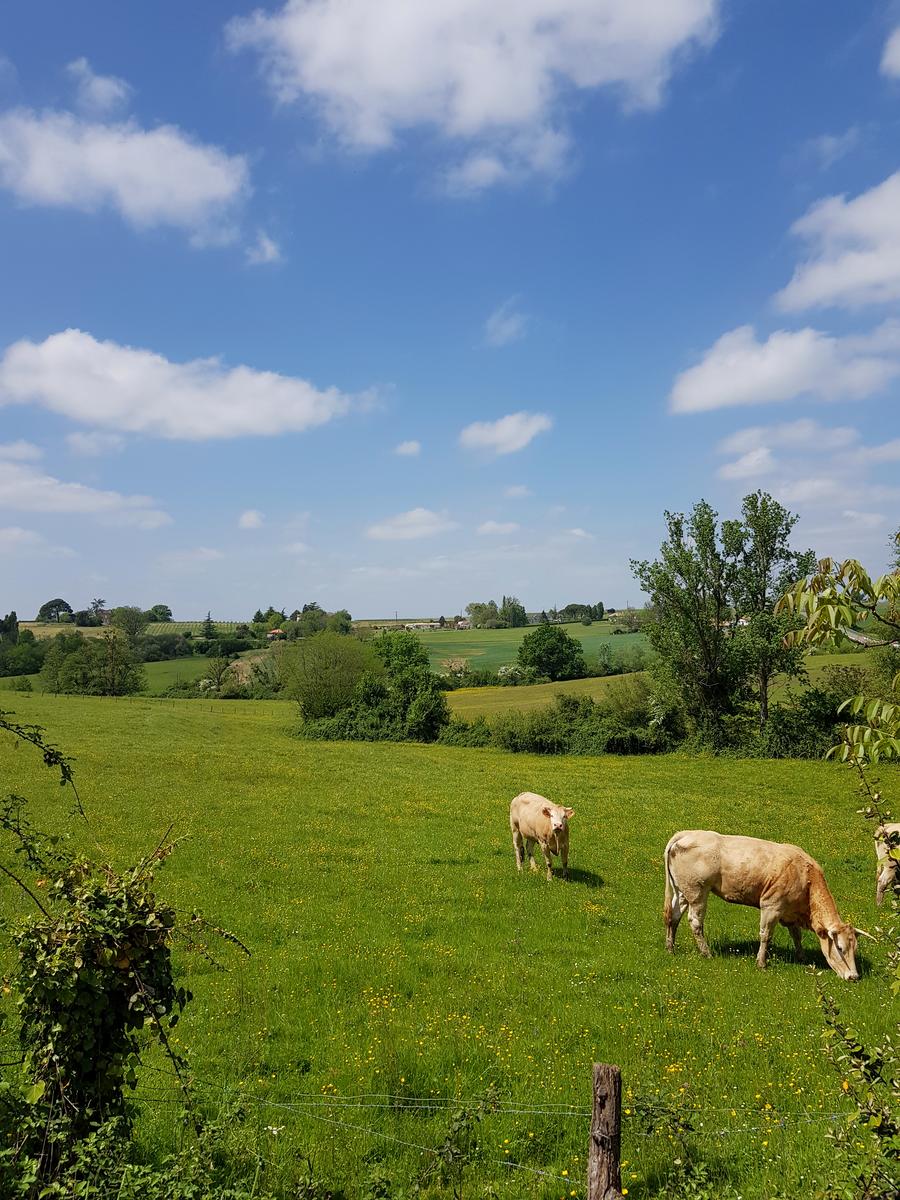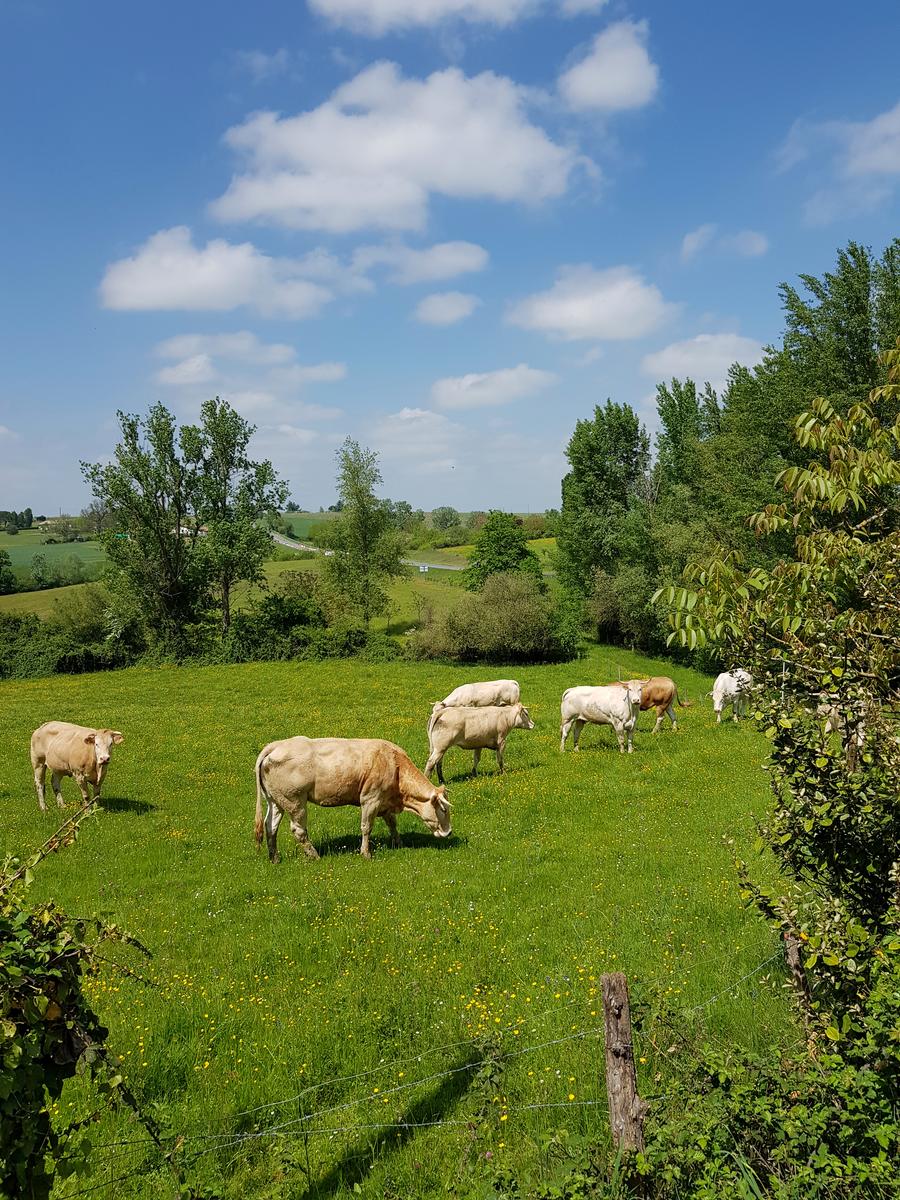 ---
We stopped in Sauveterre-de-Guyenne for a picnic lunch, eating supplies we had purchased in Bordeaux the previous day along with some fresh bread that we purchased from the bakery that was right next to the picnic bench we had chosen for lunch. Once we had finished our picnic we bought two coffees from the bakery and sat in the shade for a while, it was close to 30C by then. After lunch we headed up hill out of the town with our legs burning after cooling down during our break but it wasn't long before we were tipping along once again.
We ended up cycling along the canal again and it was lovely and shaded: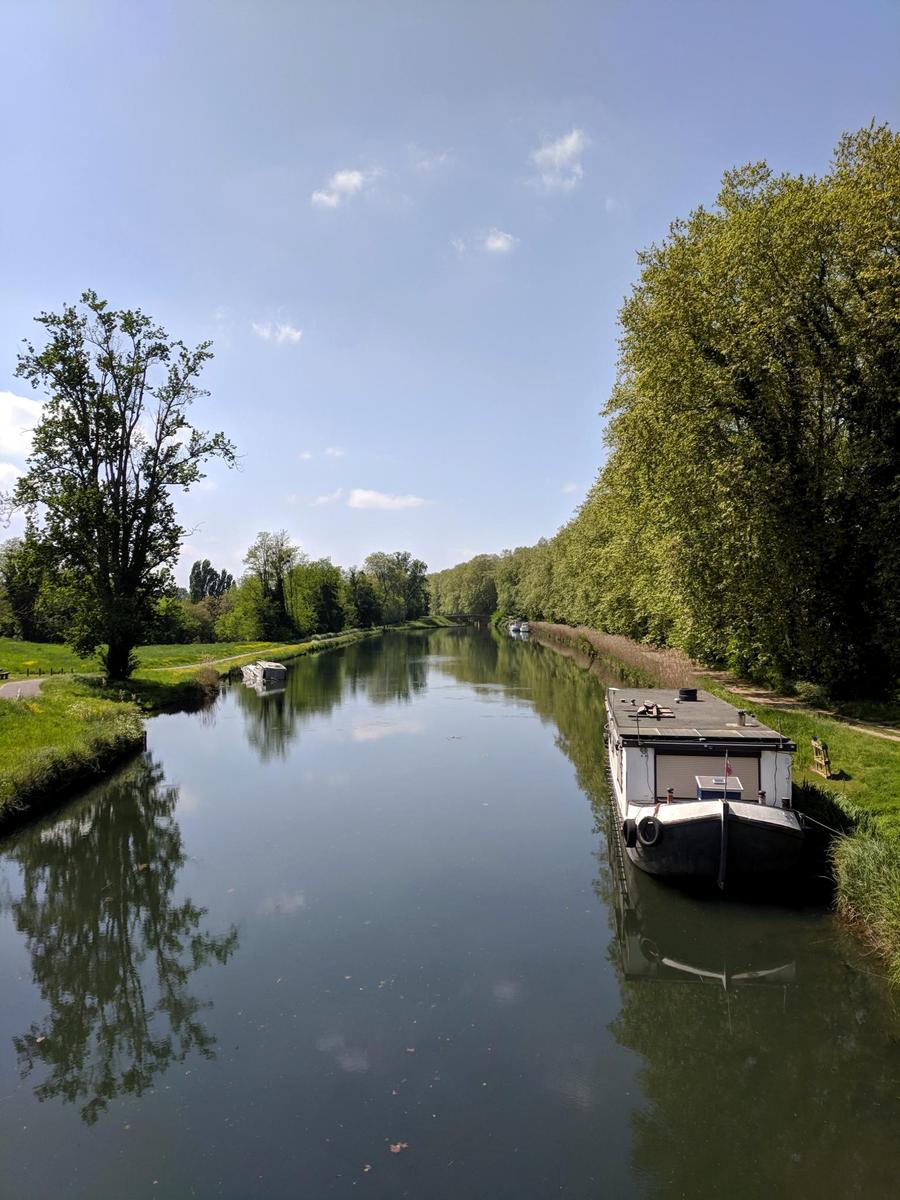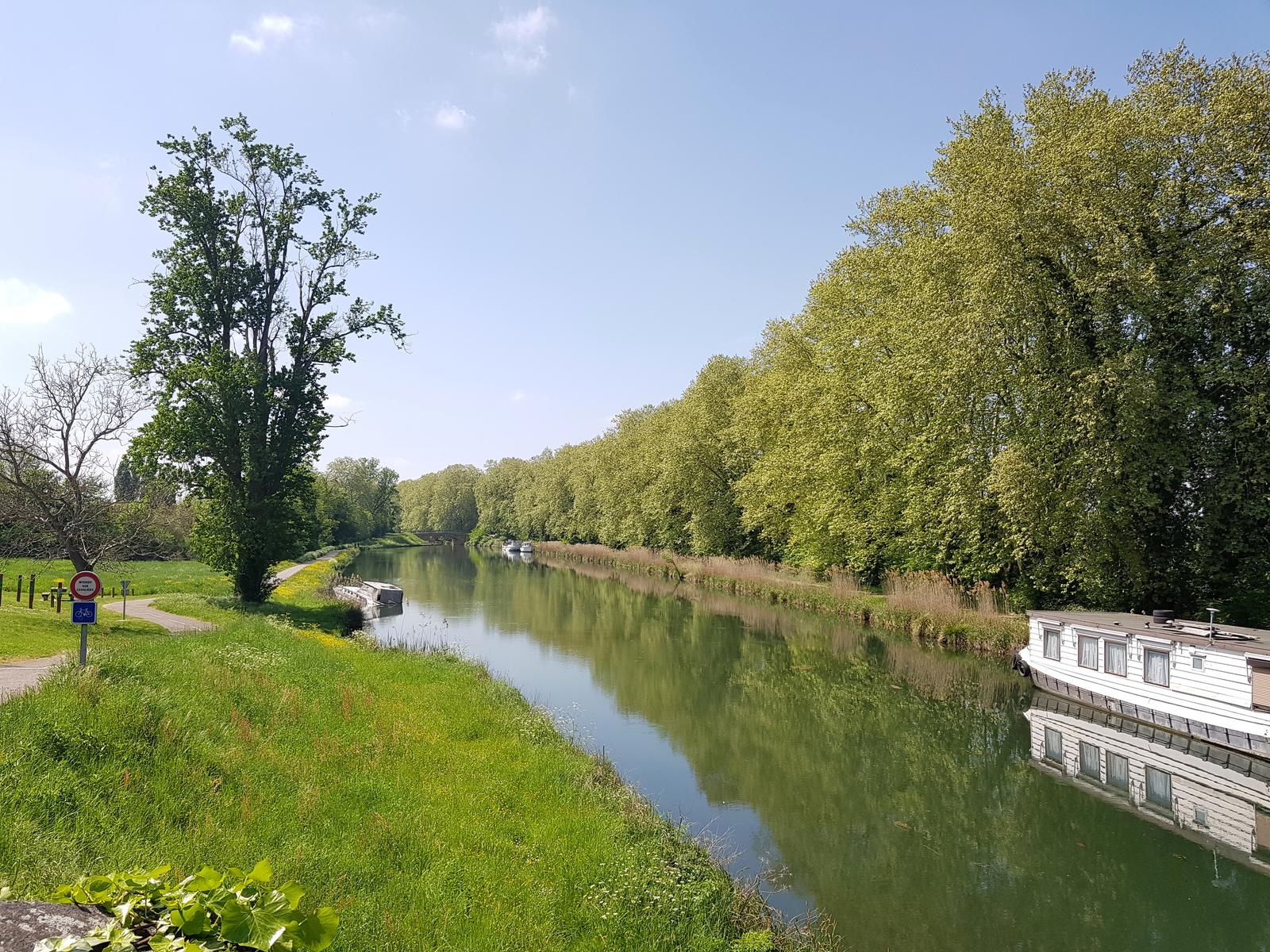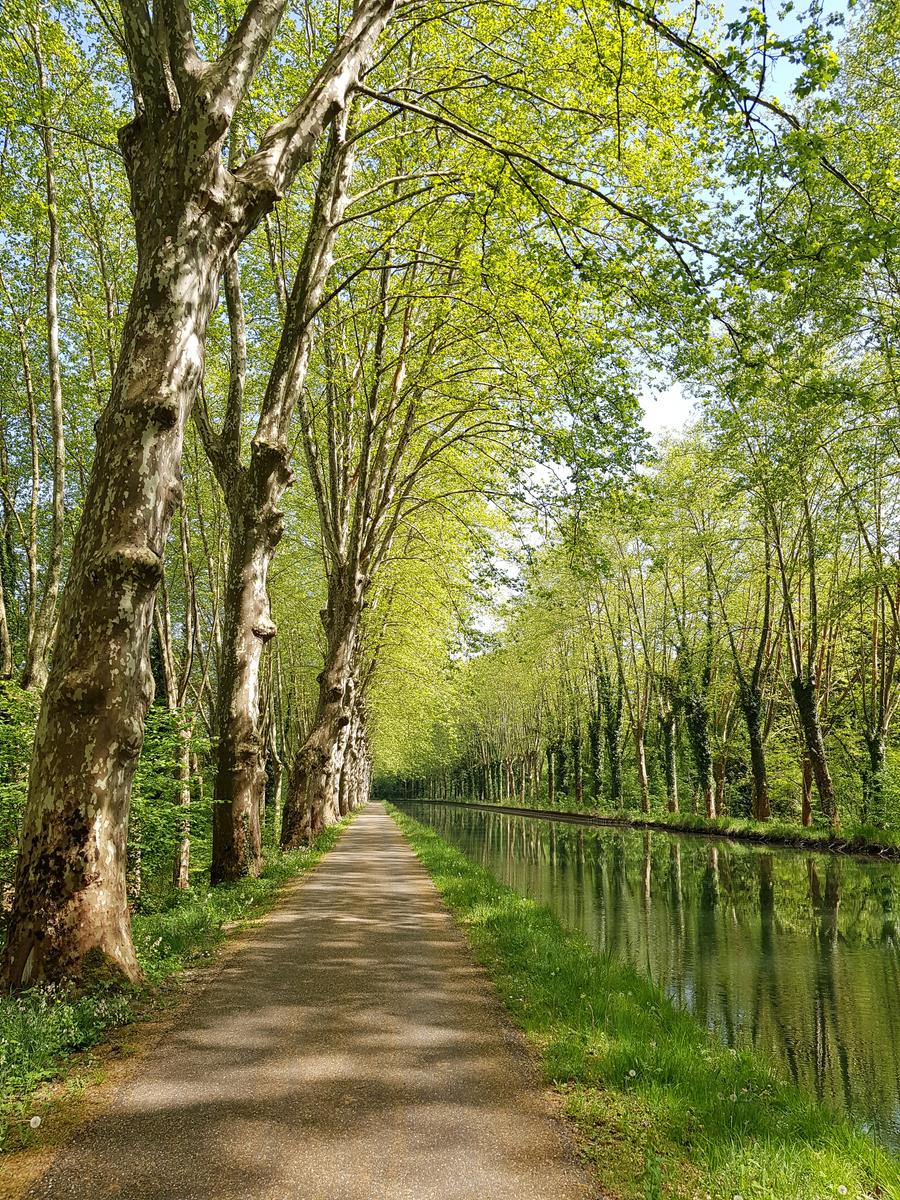 We were not far from Meilhan-sur-Garonne here: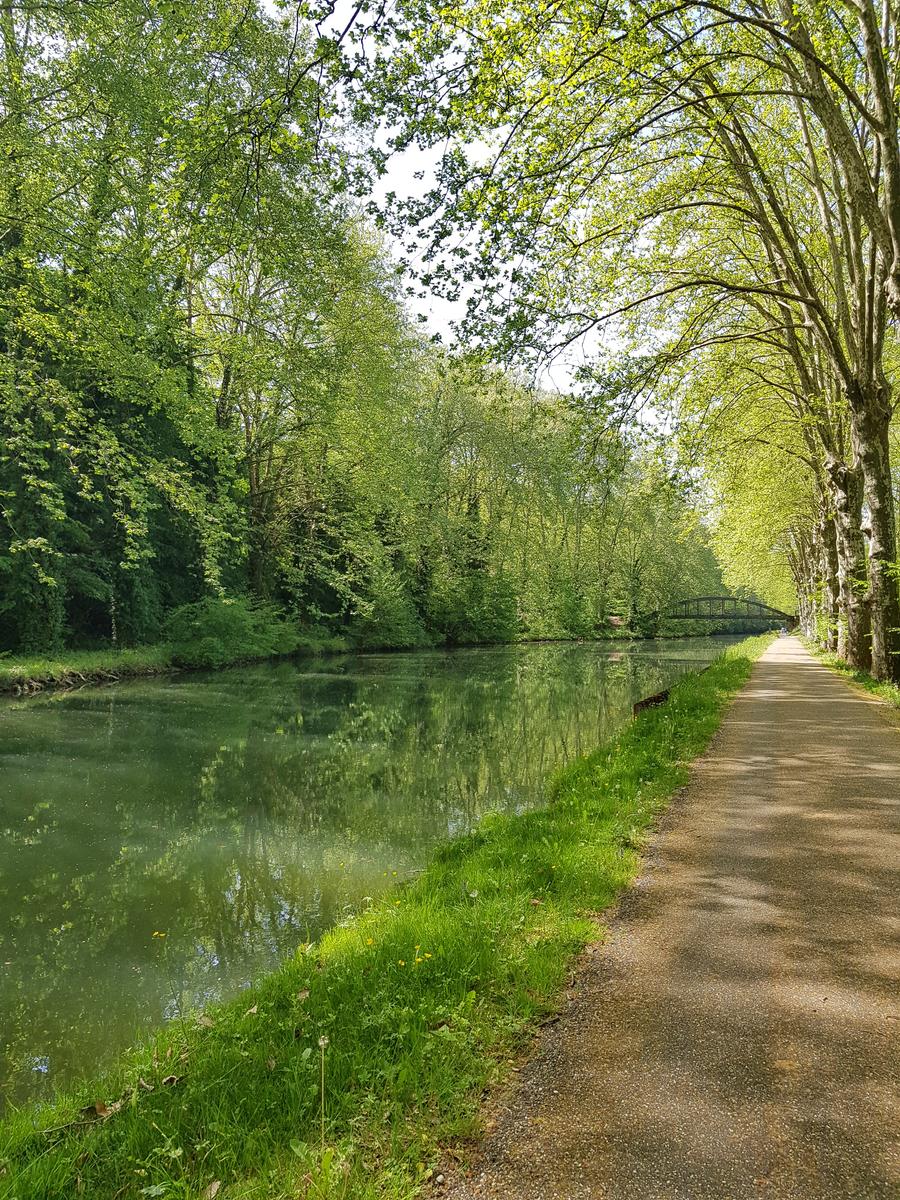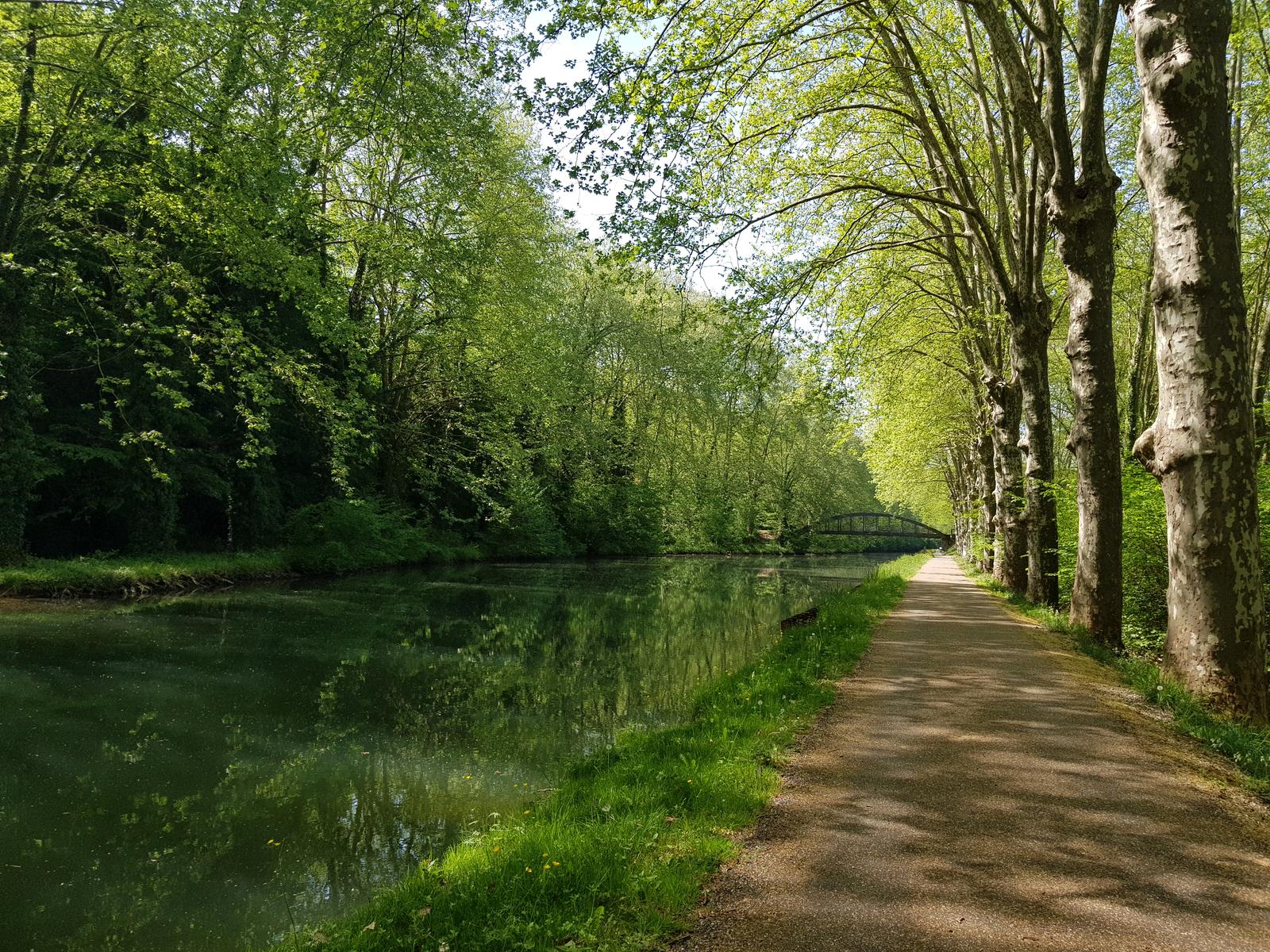 ---
We had booked a room in a Gîte for that night and it was located close to the Canal de Garonne, outside the small town of Meilhan-sur-Garonne. We arrived at 4pm and checked in with the owner who lives next door. We would definitely recommend this accommodation, Chambre d'hôte Gite Au Jardin, it was a kin to a slice of heaven, especially when we realised there were no other guests booked for the night so we had the whole house to ourselves.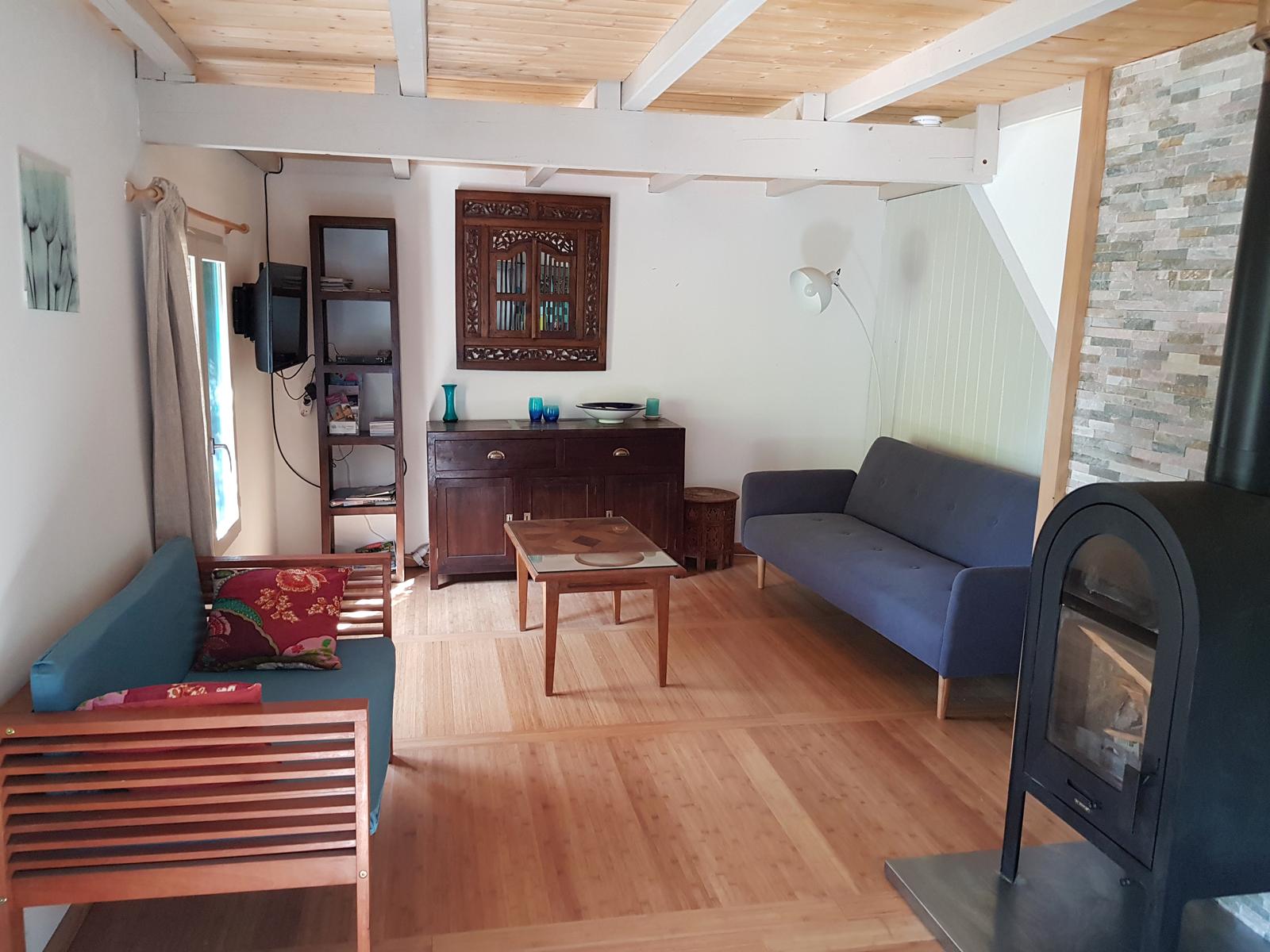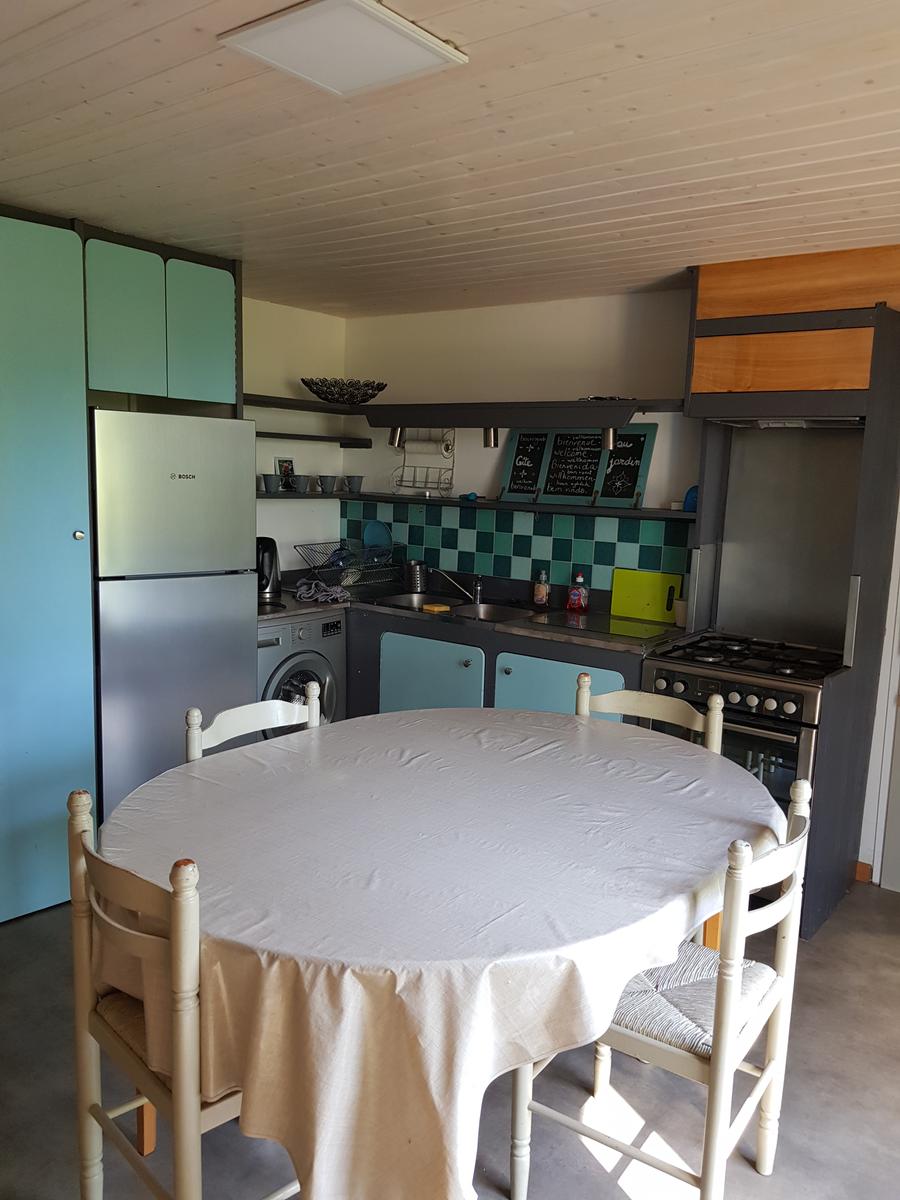 After glorious showers we sat outside and enjoyed the beautiful garden for a little while.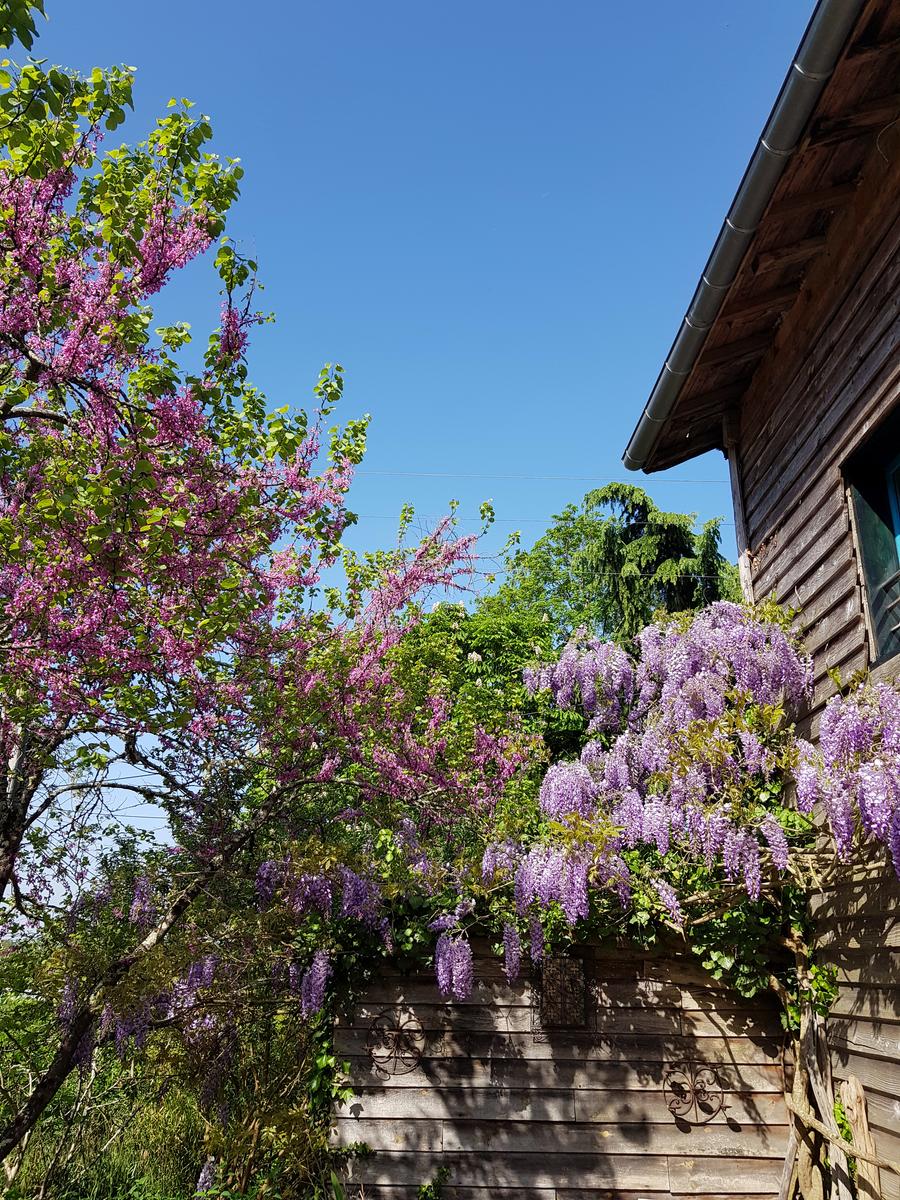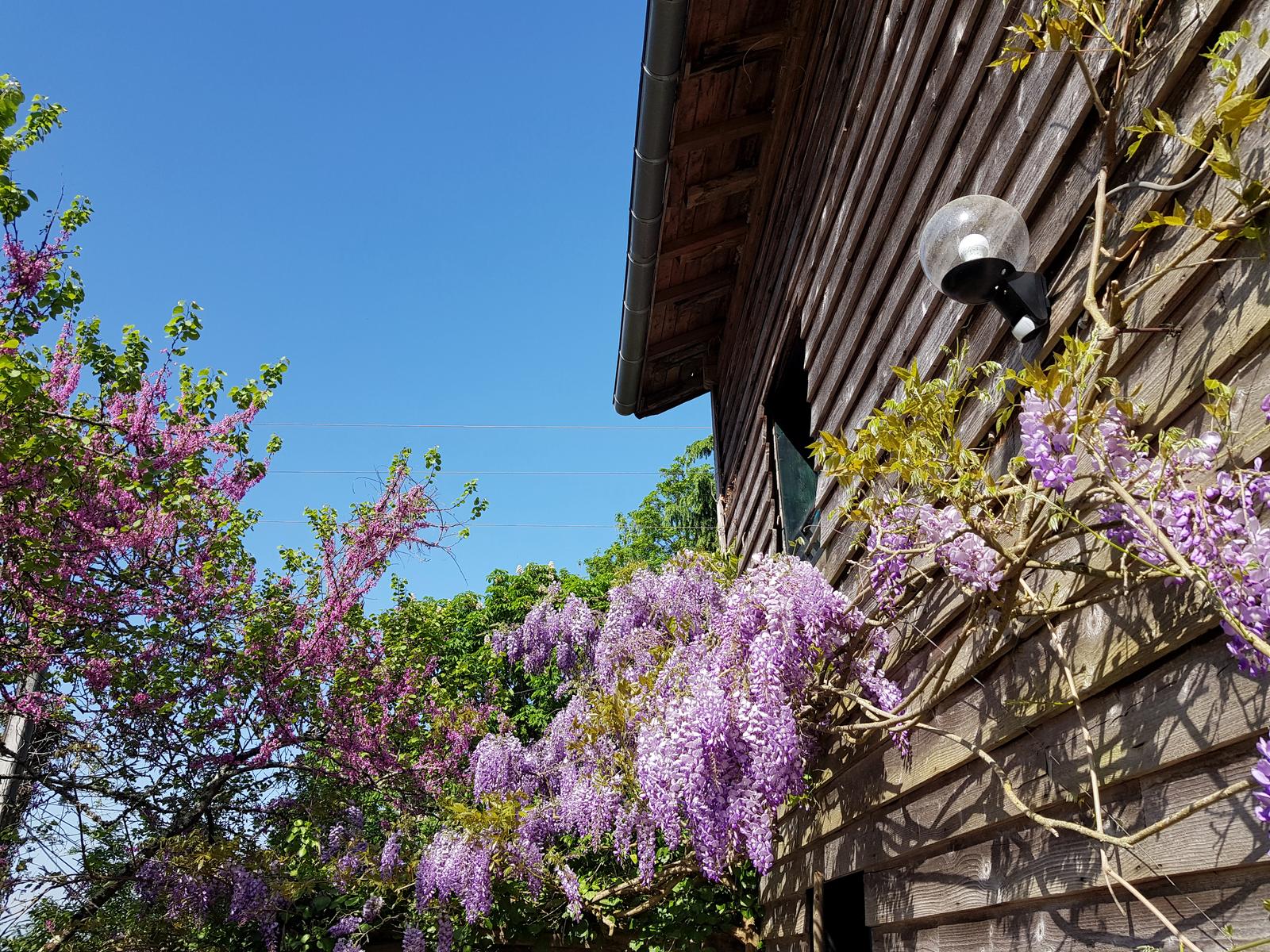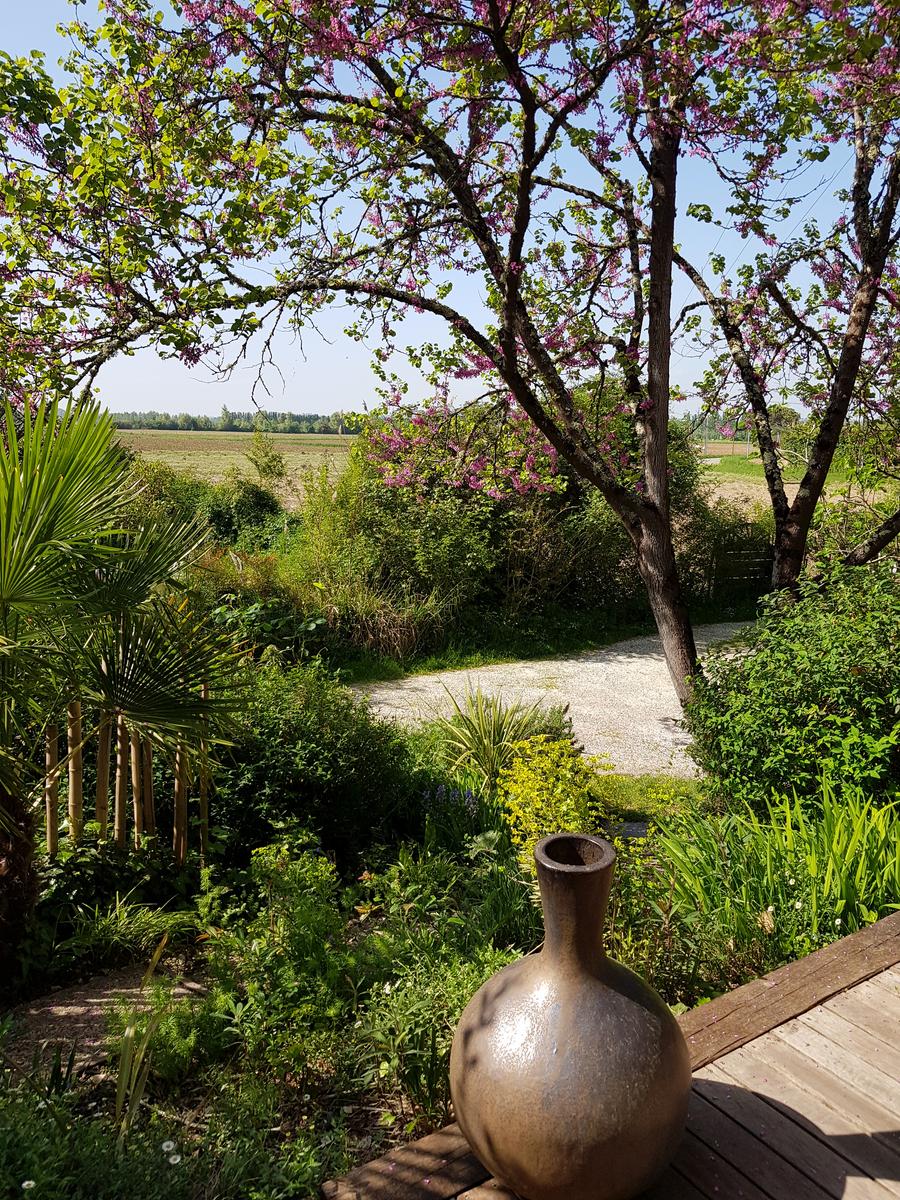 ---
Later we walked over a foot bridge across the canal and then about 1km up a lot of steps to the local town of Meilhan-sur-Garonne. We found a small shop and bought some basic items to cook ourselves dinner that night. We then decided to wander around a little and we found a small square with locals sitting out having a drink, it didn't take any arm twisting for us to join them and sip a few beers (wine for me) before we walked back to our Gîte where we cooked and then dined outside on the terrace. We went to bed early and slept great.
---
Day 12 - April 25th 2018 - Meilhan-sur-Garonne to Agen.
- 70.4kms of Cycling & 361 metres of Elevation.
On the bikes for 8.30am and happily cycling along a nice paved bike path next to the canal for the first 20kms. It was also a little cooler so that was a relief.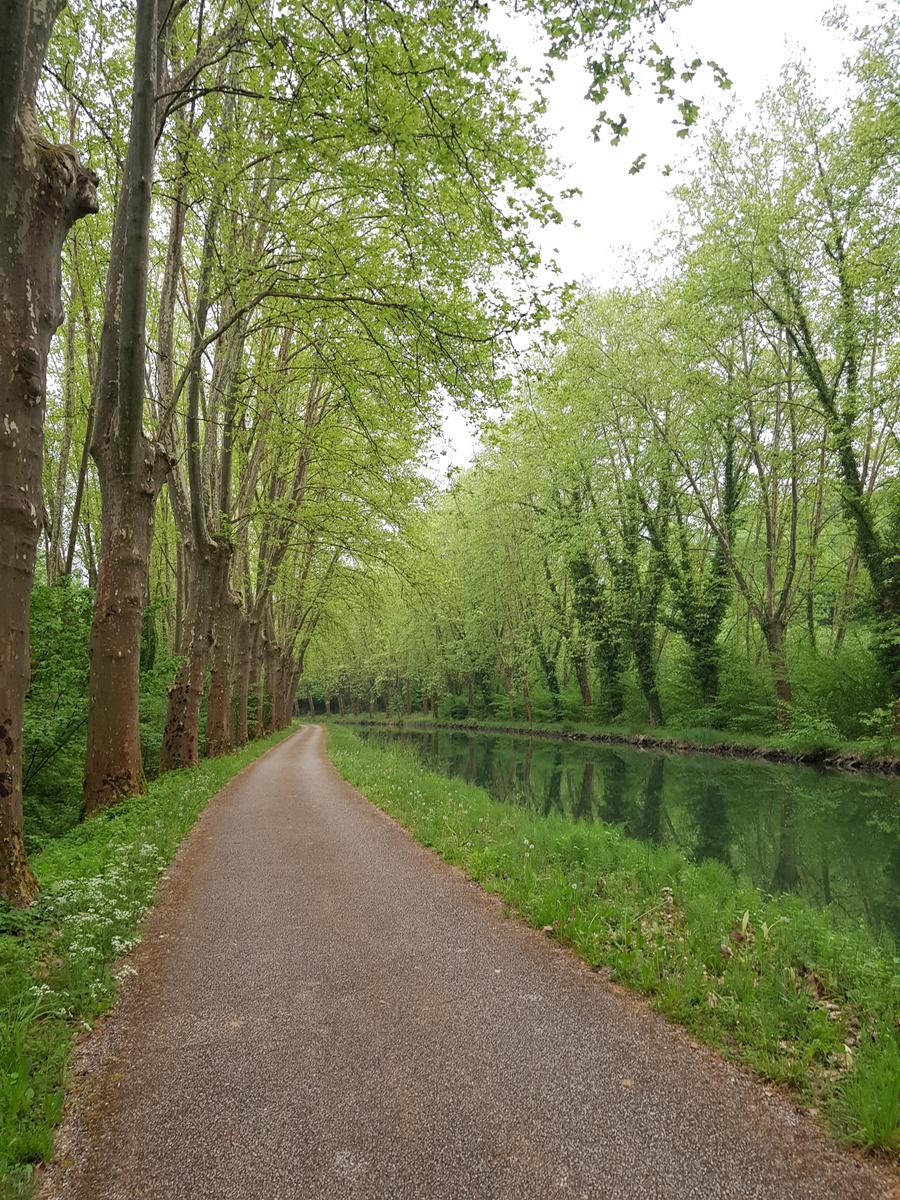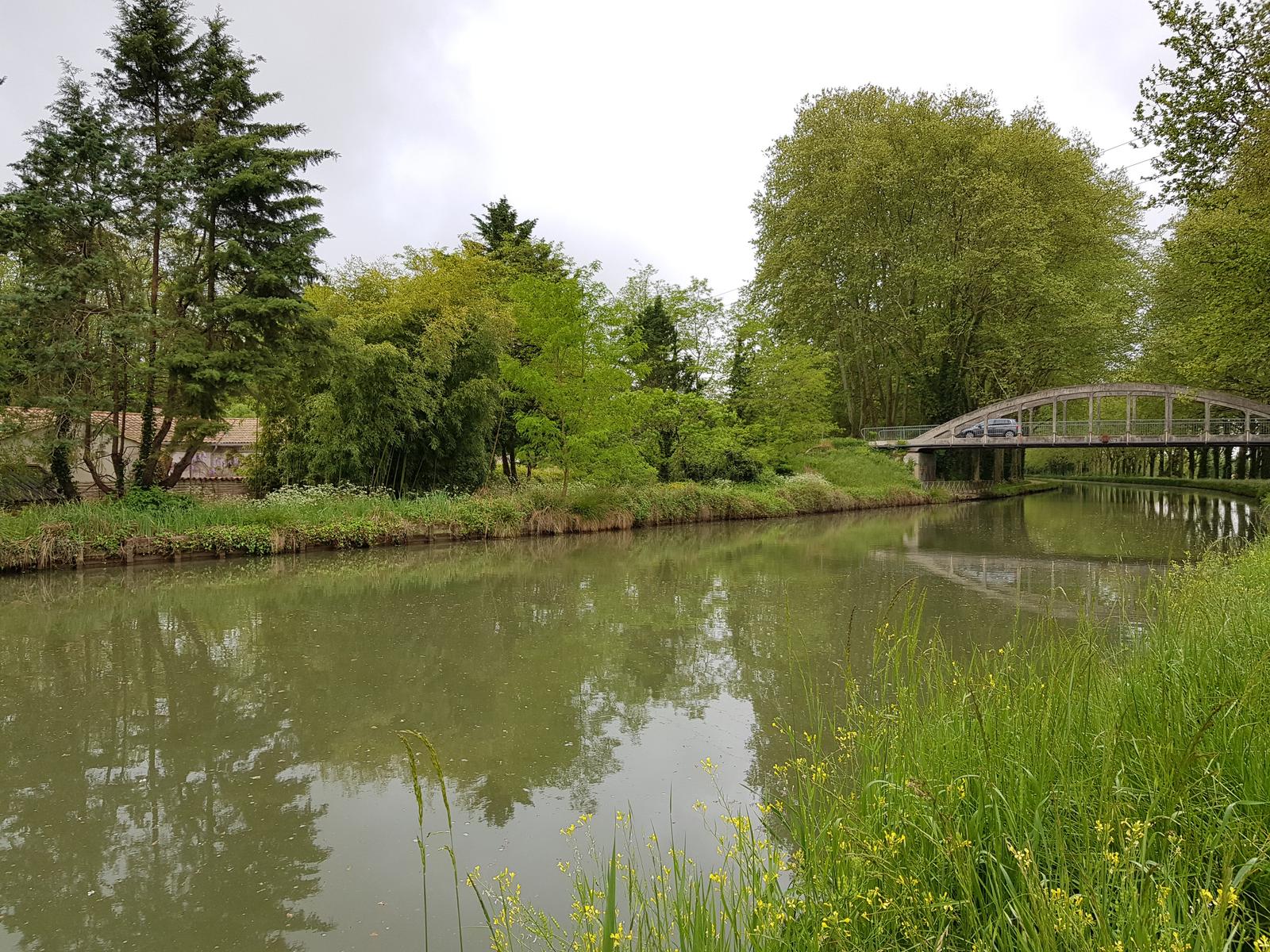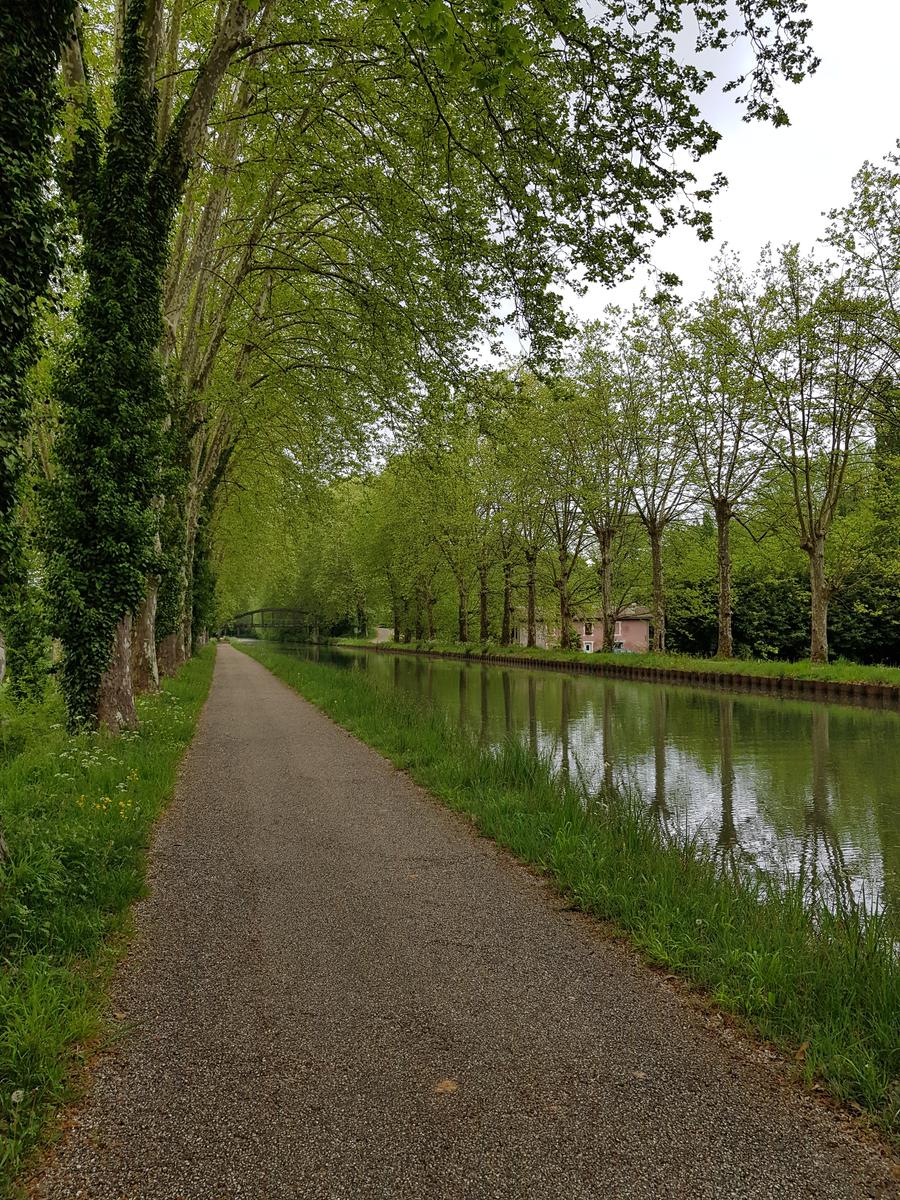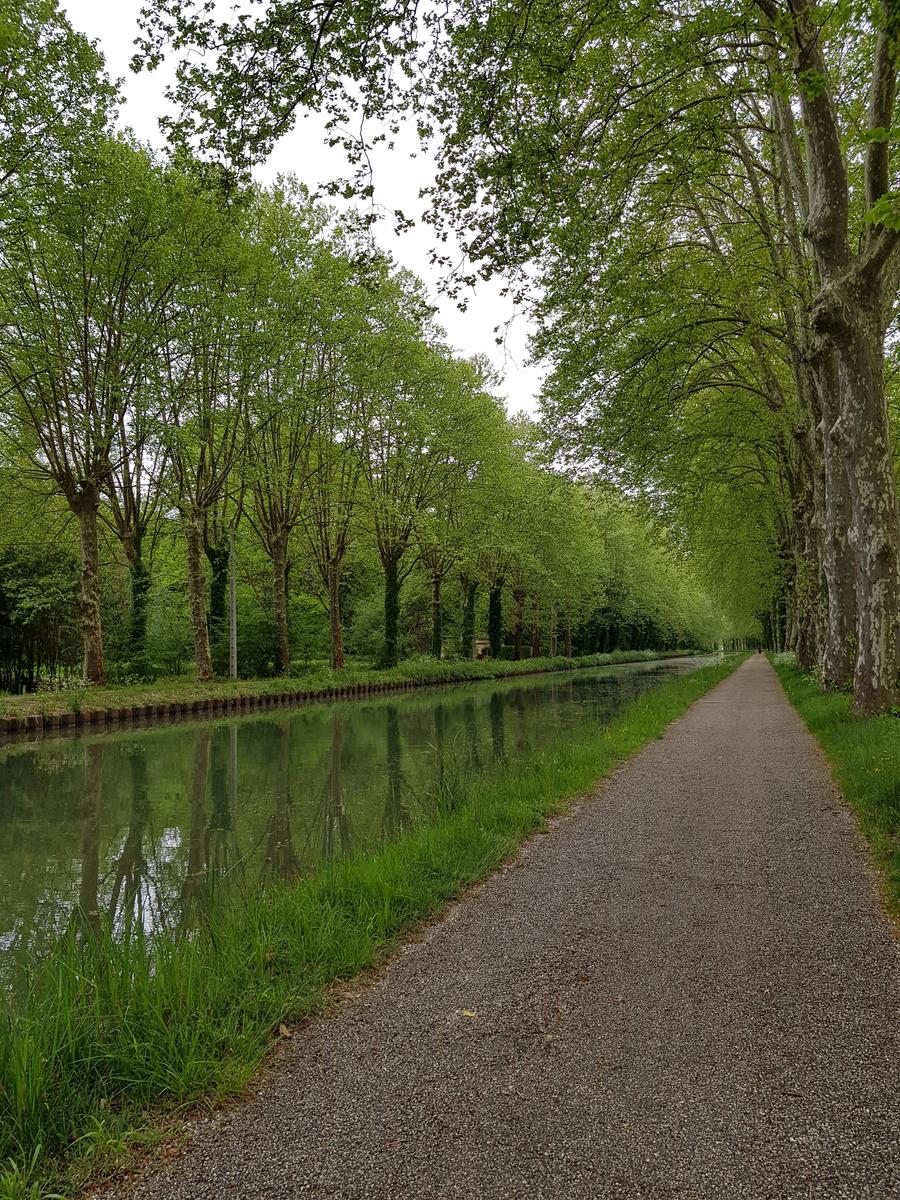 ---
In need of coffee but with no towns right along the canal, we checked our map and saw a town called Le Mas-d'Agenais and headed there. The only issue was that it was located at the top of a very steep hill! After some cursing and sweating and a lot of peddling we made it up into the centre of the town, parked up the bikes and found a bakery (across the road from our biking parking area):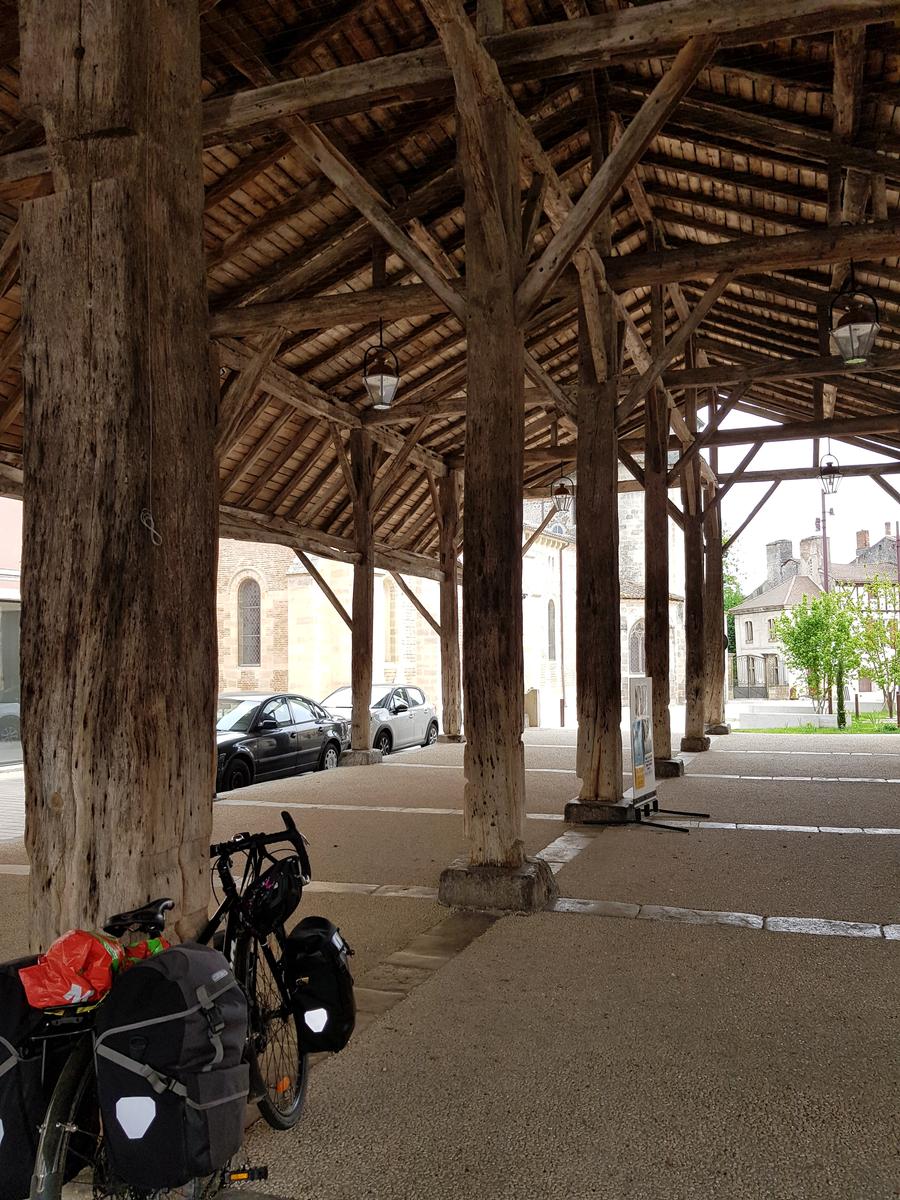 Soon we were happily eating pastries and drinking coffee, the steep climb up forgotten. We also managed to dodge a very heavy rain shower while having a break so that was definitely a bonus.
Le Mas-d'Agenais was a pretty cute town and the locals were very friendly, I don't think they get many tourists!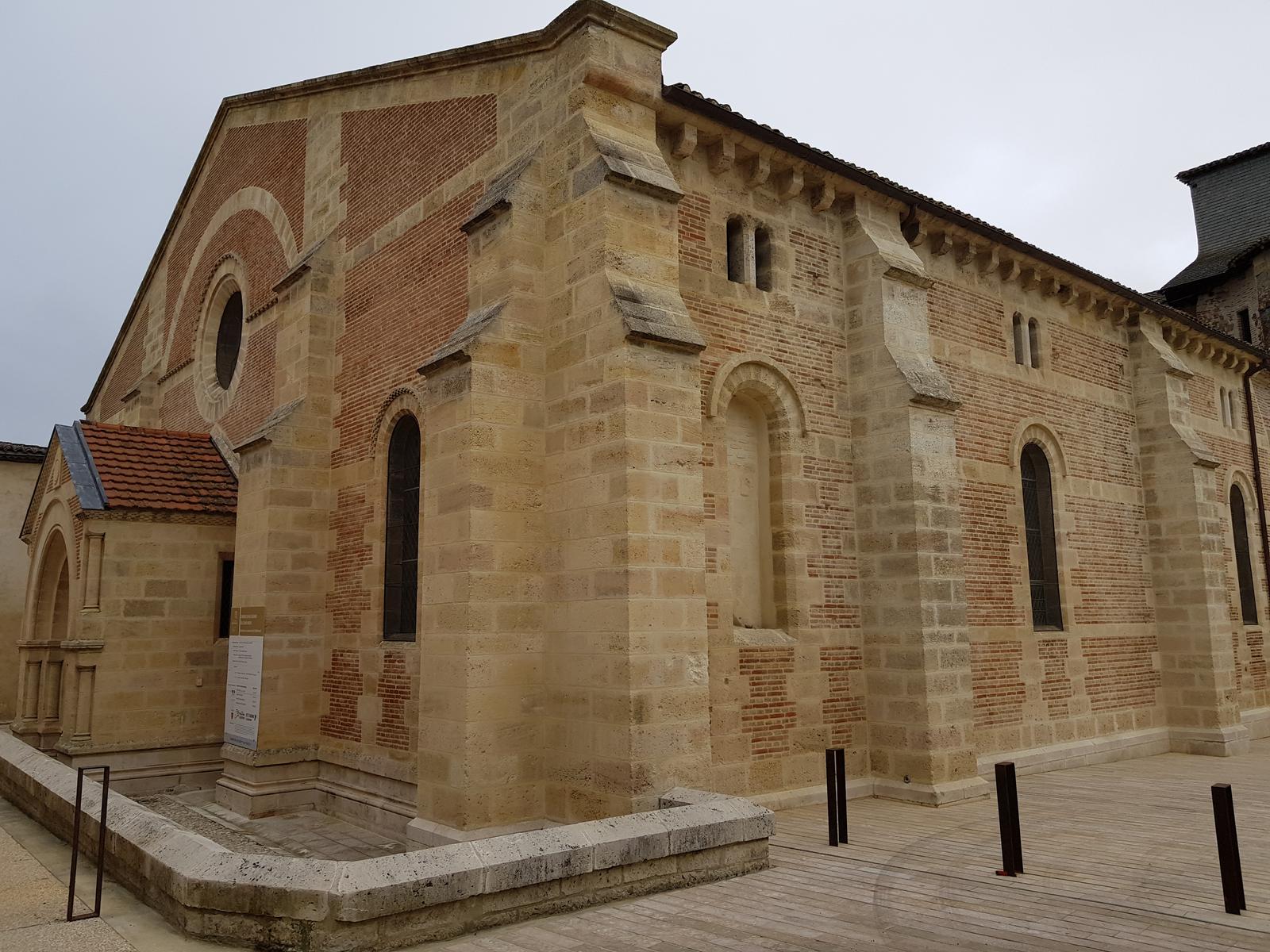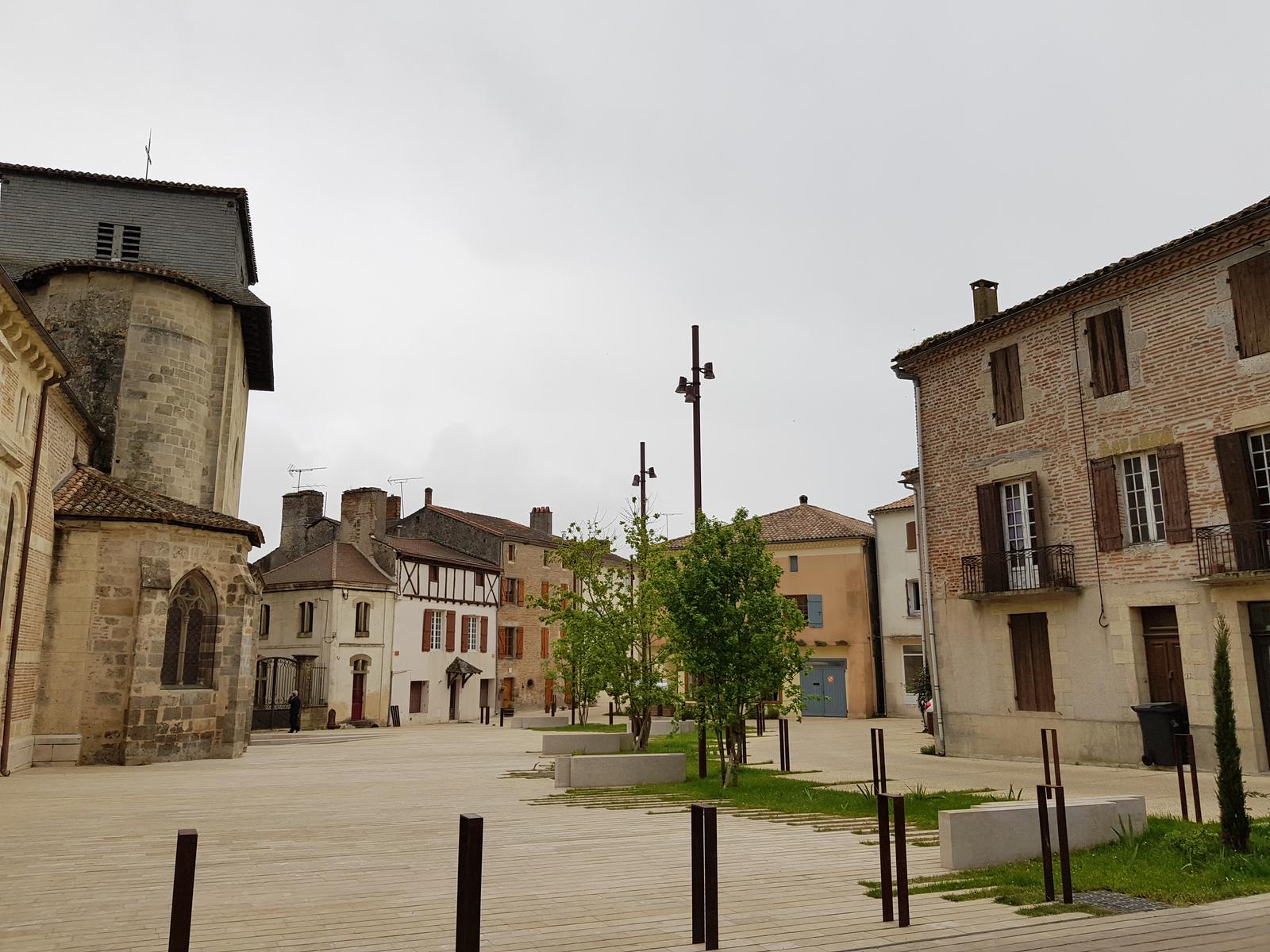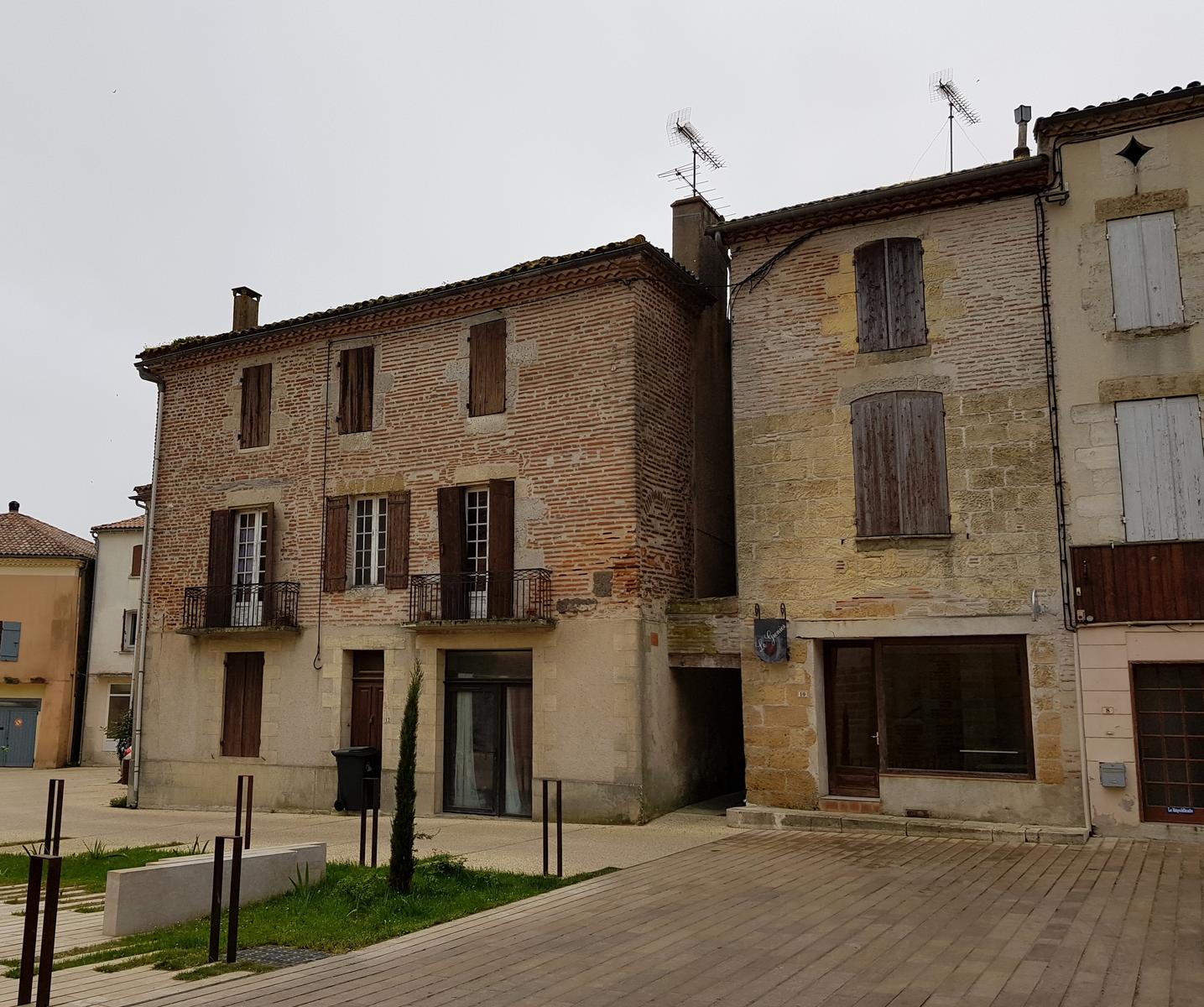 ---
We enjoyed a nice free wheel back down the hill to the canal and headed on our way. We stopped for a basic picnic lunch in Buzet-sur-Baïse and then cycled on, getting to our hotel in Agen about 3pm. We spent two nights in our IBIS hotel in Agen as we had a rest day exploring Agen the next day. That evening, at 6pm we went for a delicious casual dinner in Quarts Coffee & Kitchen, highly recommend checking it out!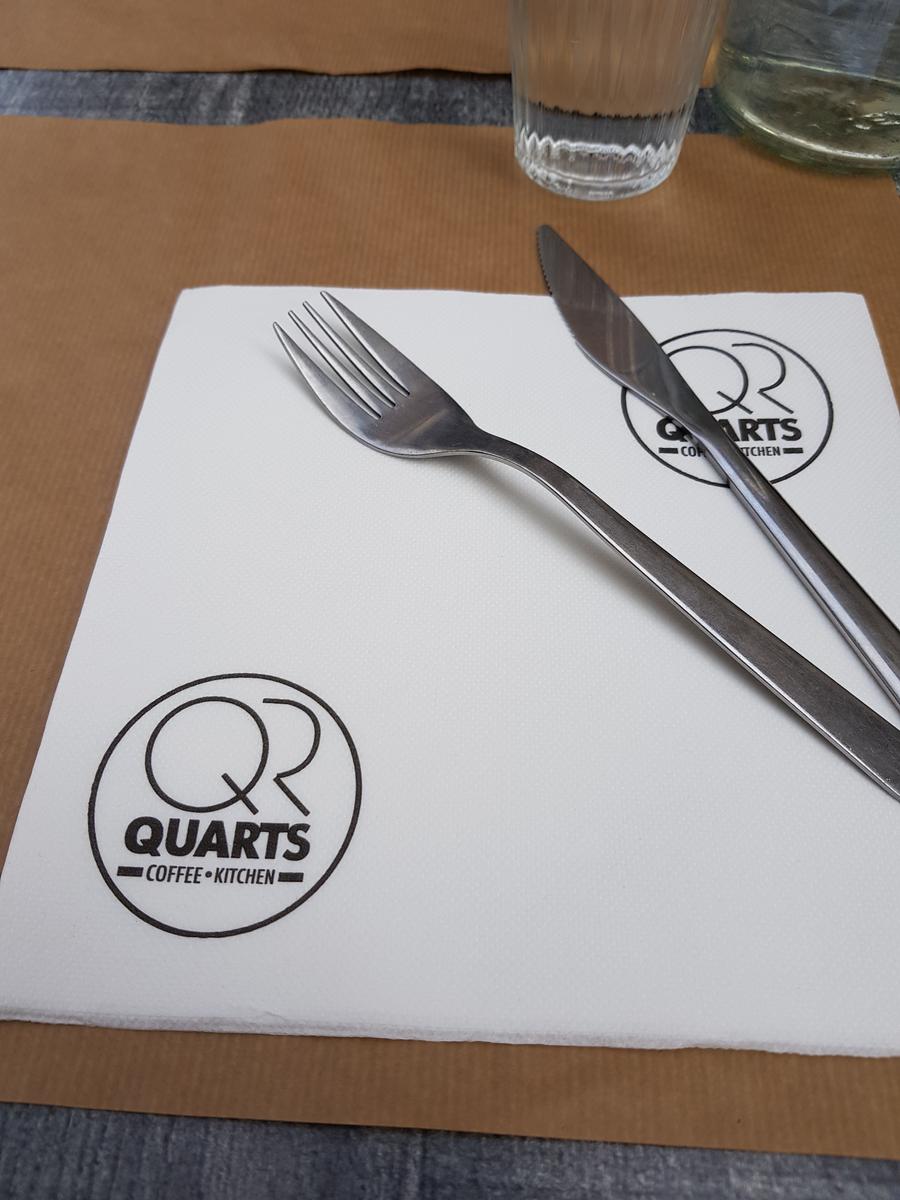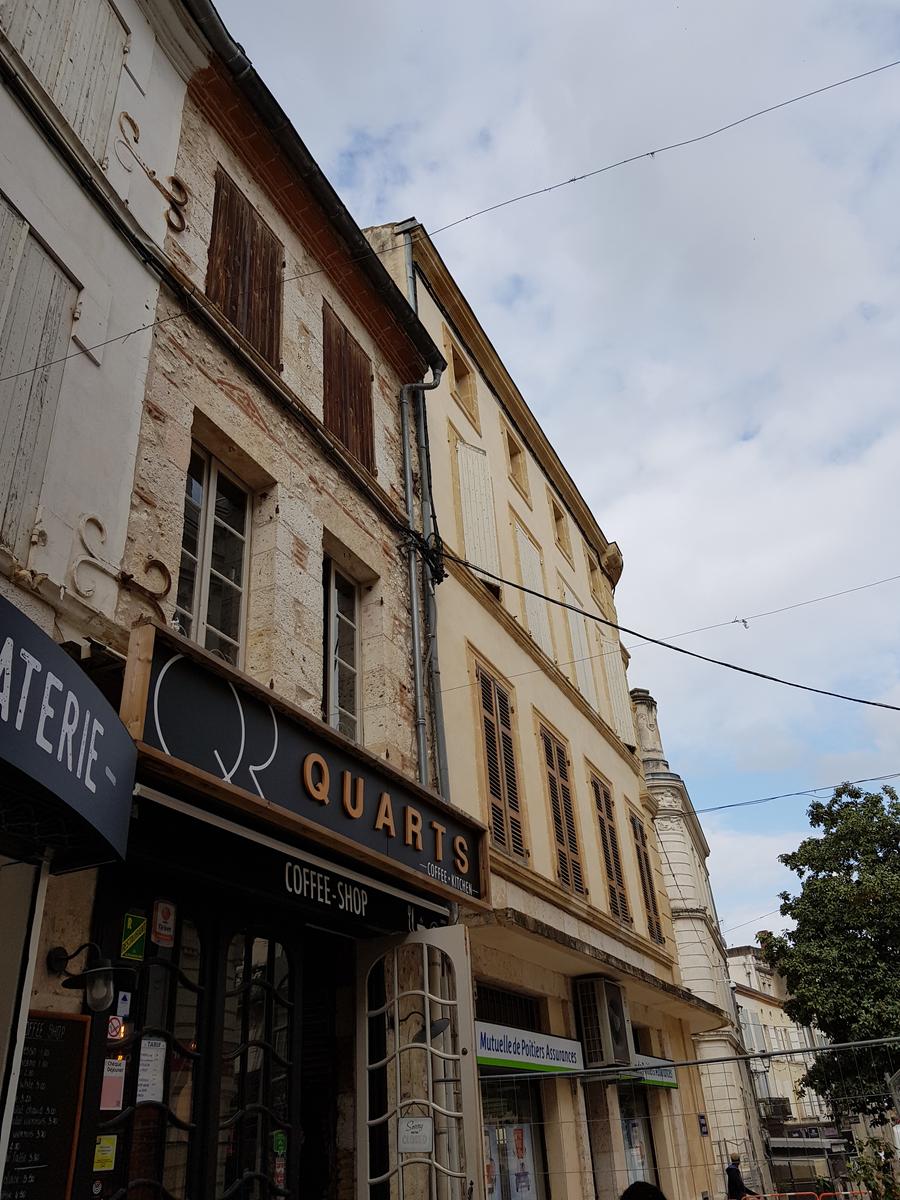 ---
Day 13 - April 27th 2018 - Agen to Toulouse.
- 113.6kms of Cycling & 206 metres of Elevation.
After a rest day yesterday we left Agen at 8am, today's cycle was going to be a long one, the longest of this bike tour so far.
We used a route on J's watch to get us out of the city, it mainly followed the canal. Valence-d'Agen was where we took our first break, we had about 25kms cycled by then, some of which was along quite rough, hard packed mud paths with some uphill sections. We went to a bakery Antoine et Sophie RIGAUX and grabbed some fresh bread for our picnic lunch and pastries of course! We then went to Bar Le Cyrano for coffee (it was great coffee) and munched on our pastries there. If the weather is suitable and there are tables/seats available, we always sit outside when we have break as this means we can park our bikes close by where we can keep an eye on them and not need to lock them up which really does save time!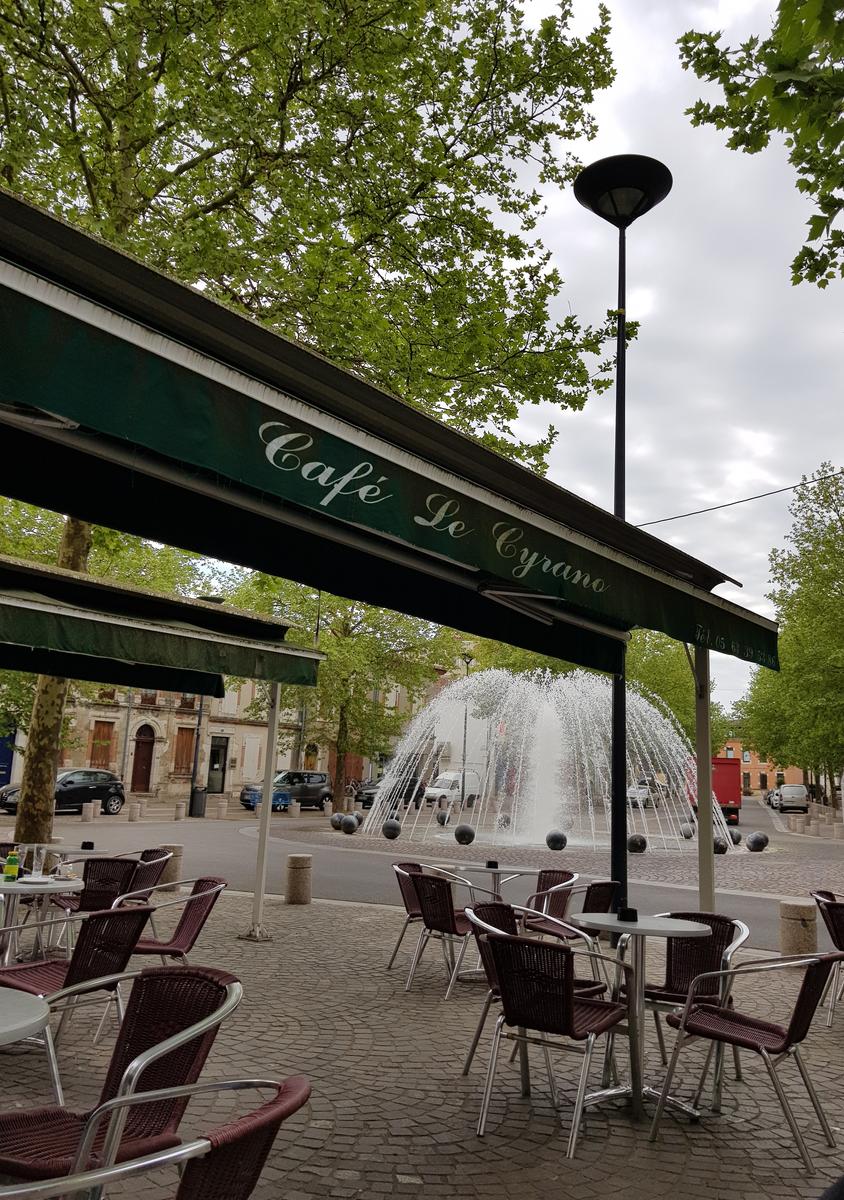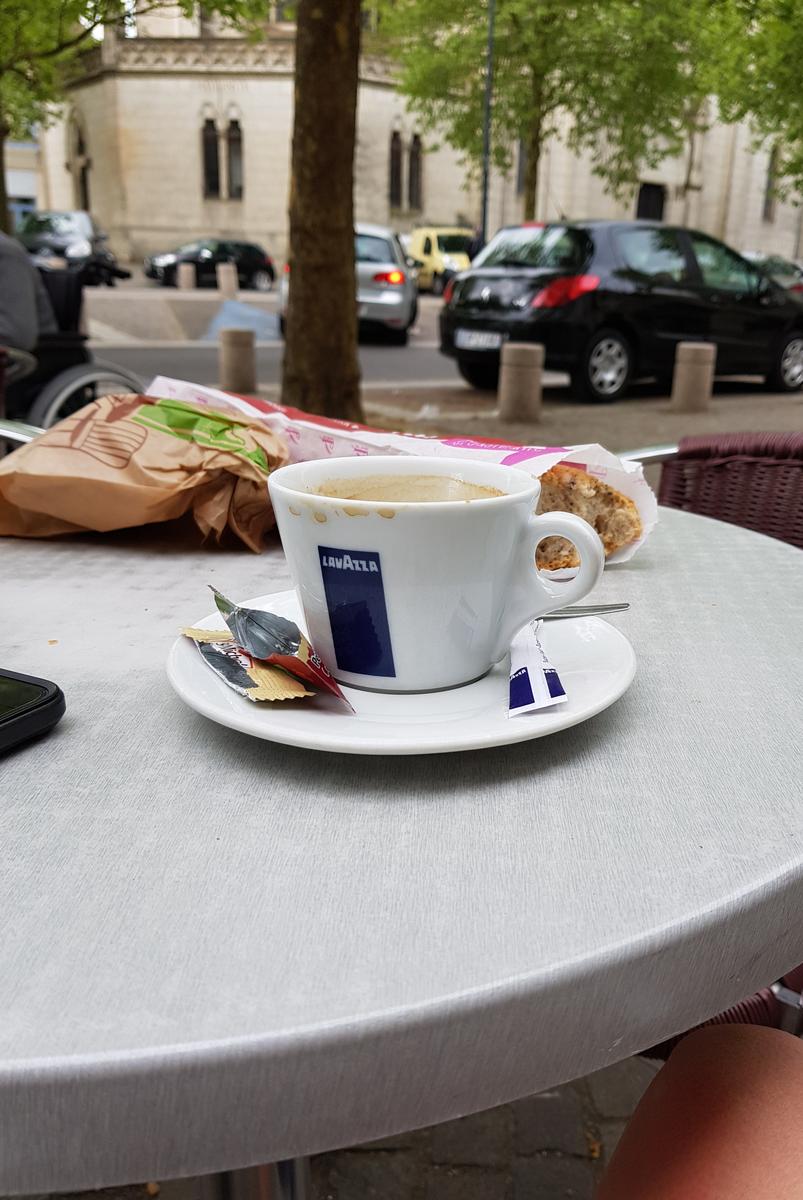 ---
When we got back cycling the day started to warm up. We were alongside the canal once again: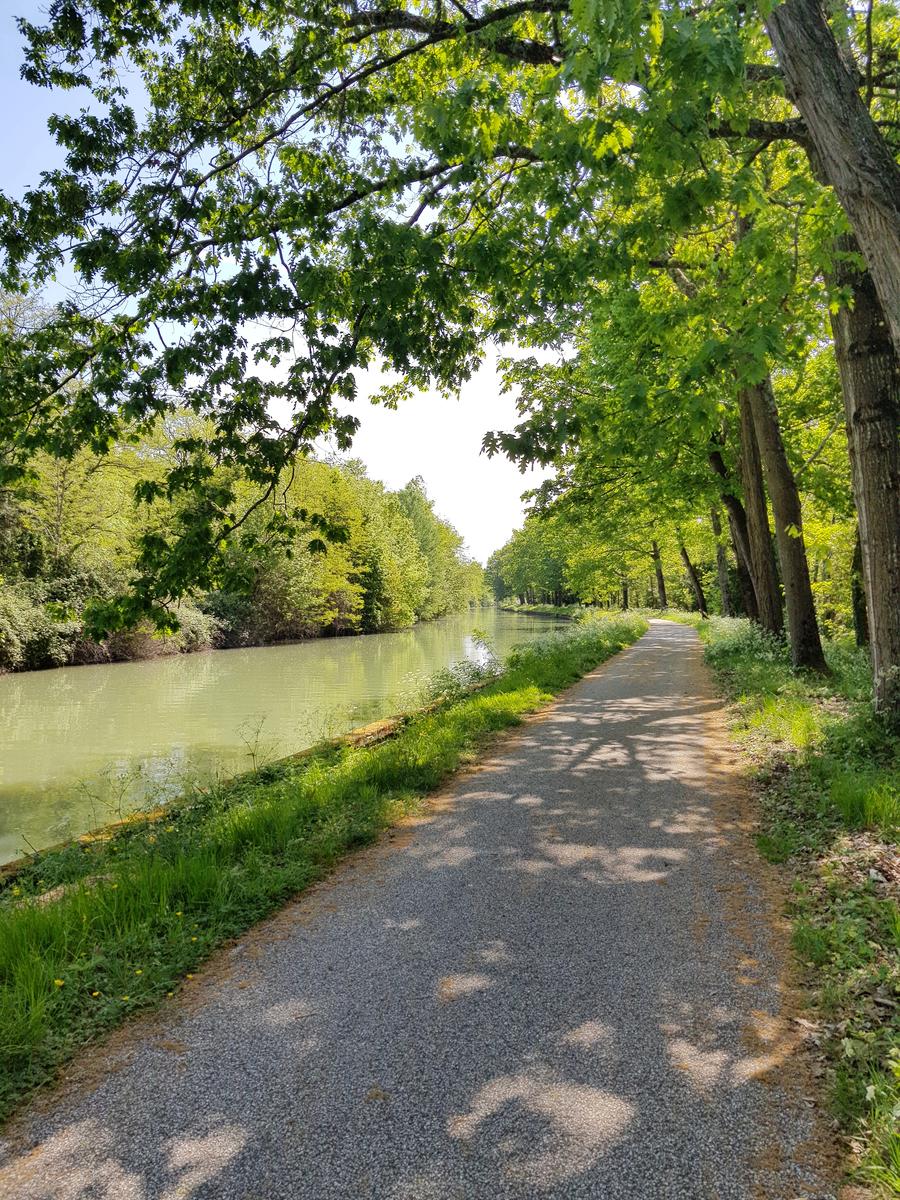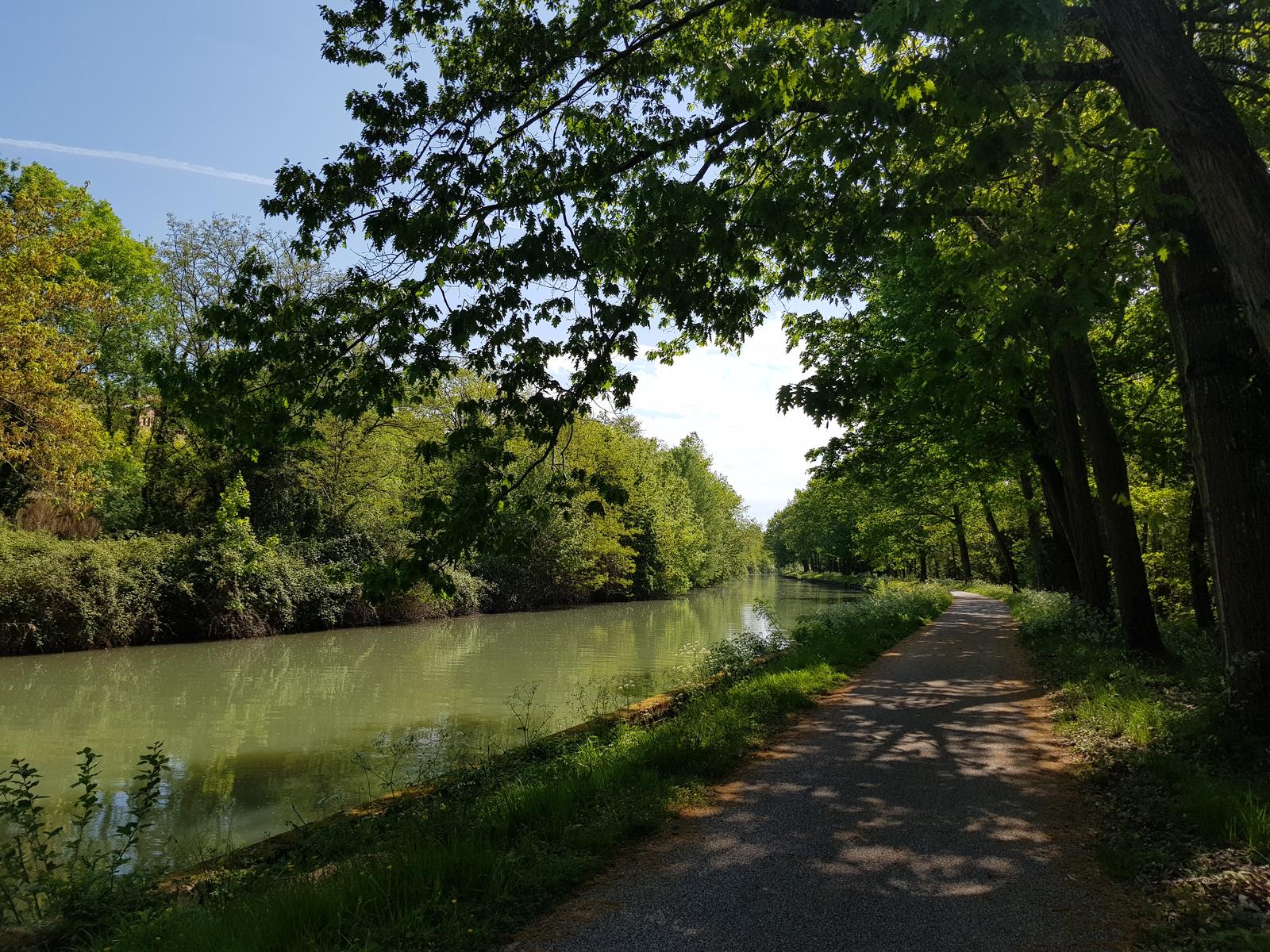 ---
We cycled through the lovely town of Moissac: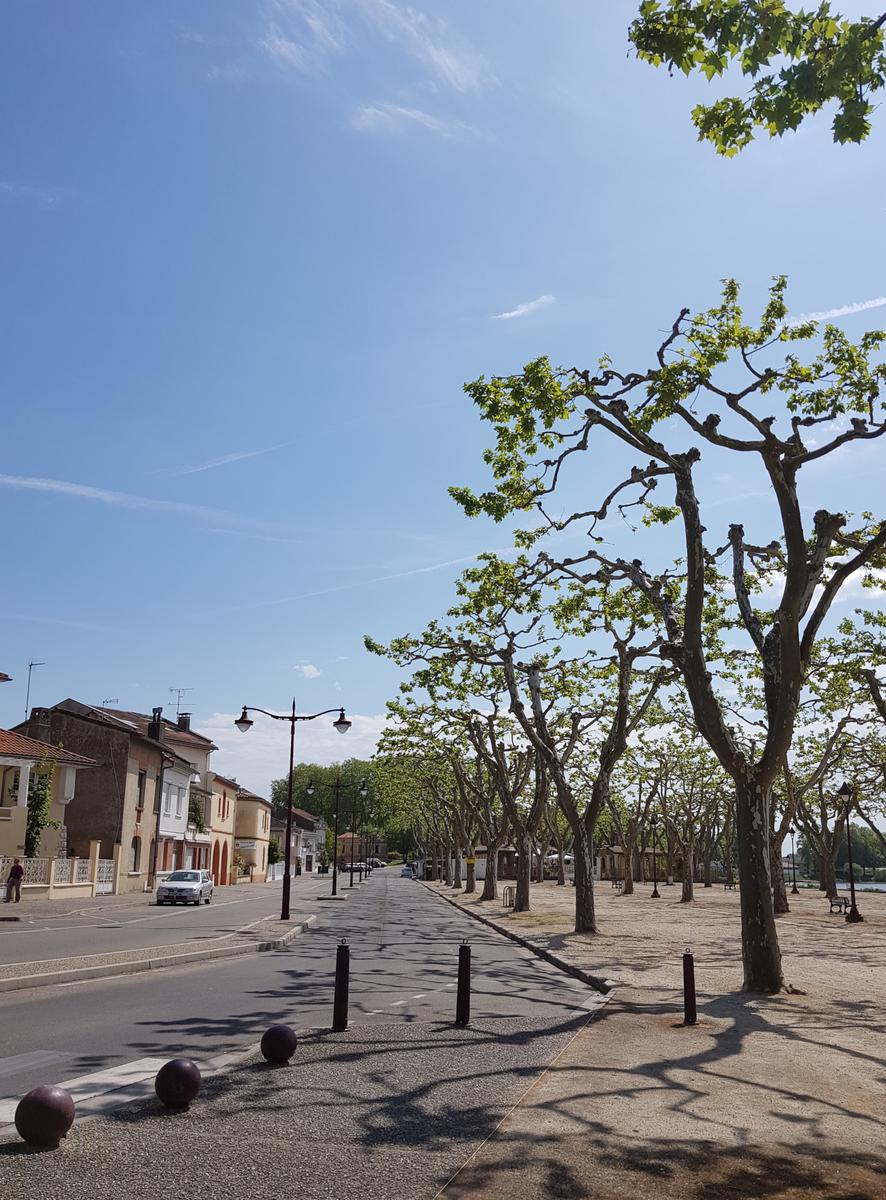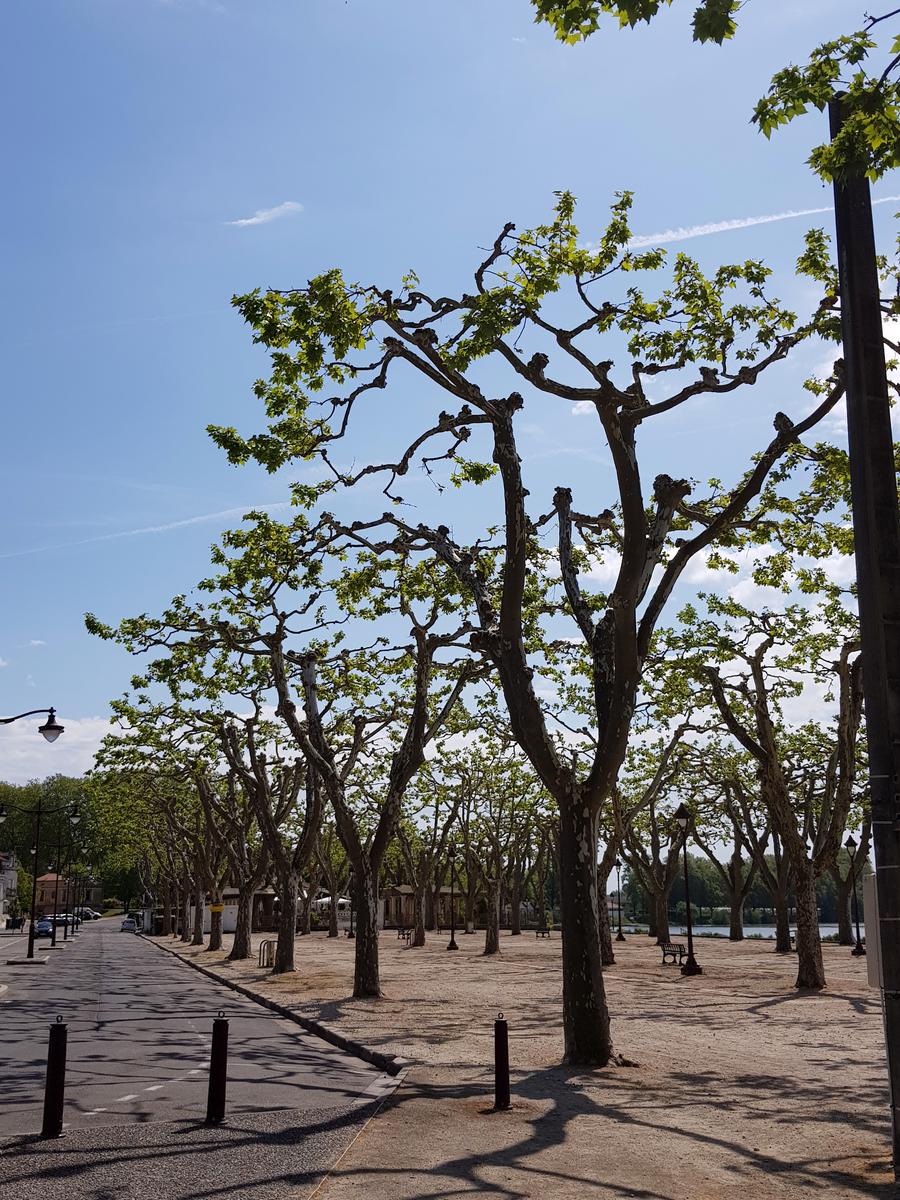 We didn't stop in Moissac as it was too soon to stop again. When leaving Moissac we had to cycle over the Pont-Canal Du Cacor, which brought us over the river Tarn and back onto the Canal de Garonne: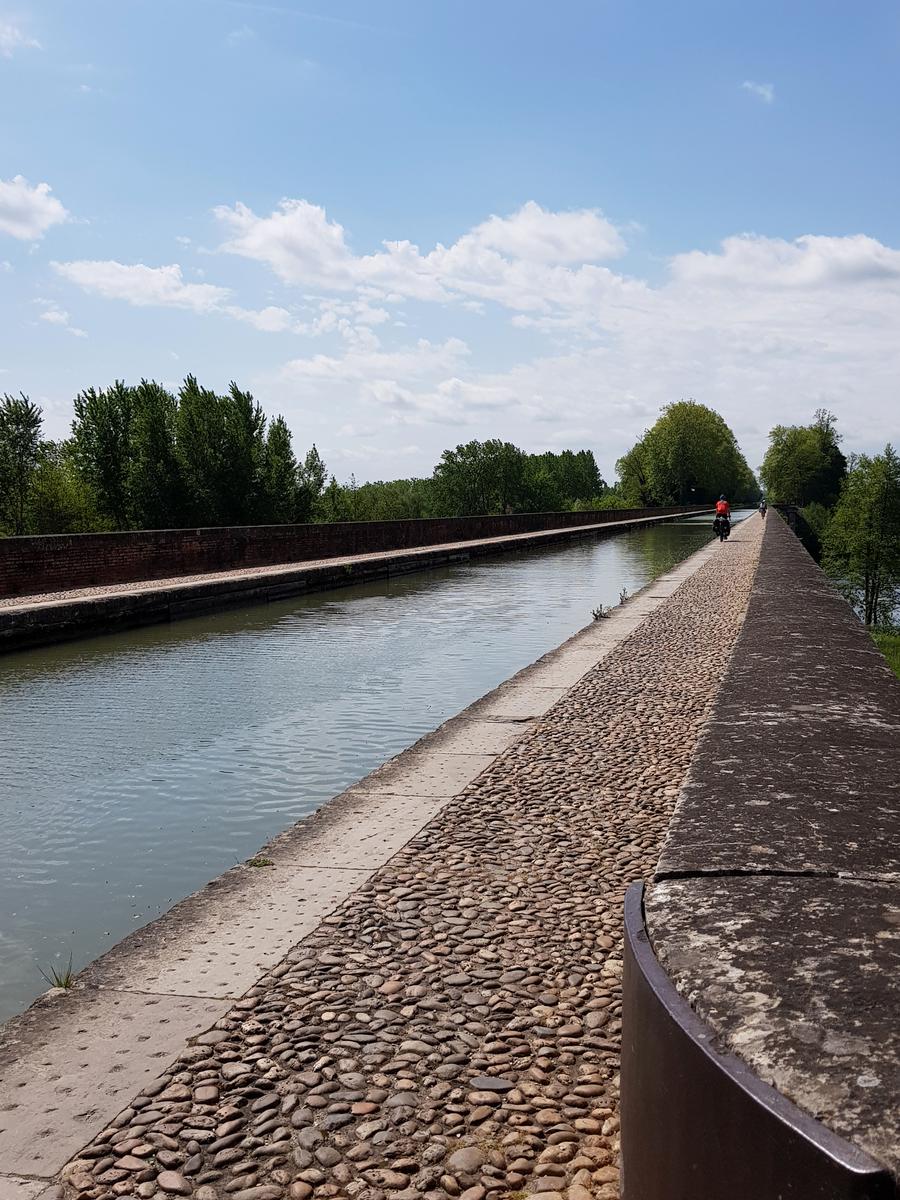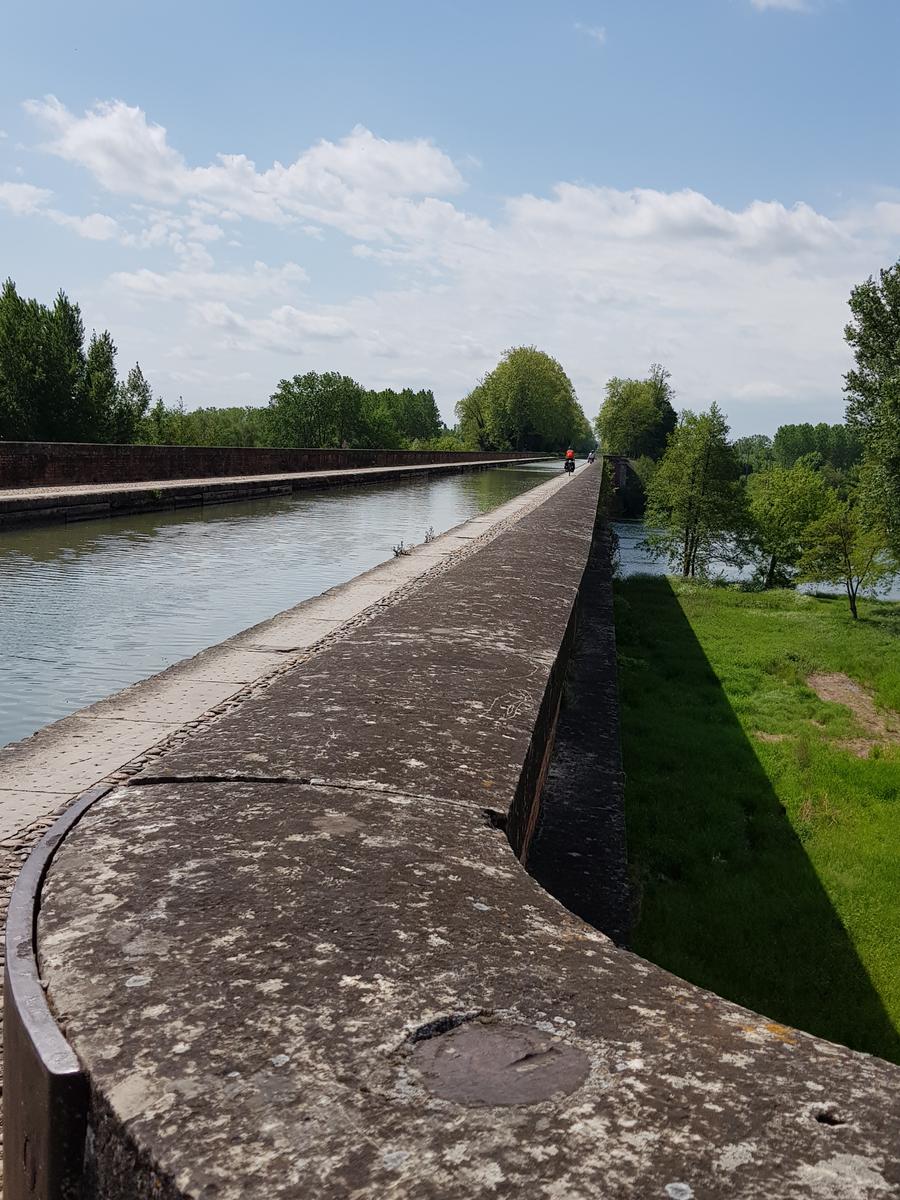 ---
We had a picnic lunch around Castelsarrasin and then cycled on, stopping for a coffee in Montech at the gorgeous canal side Bistrot Constant. We took a decent rest in the shade there having cycled 80kms by then. From there we had a nice tarmac path all the way to Toulouse.
Once we made it to Toulouse we had a precarious cycle to our Airbnb, a lot of kerb hopping, people dodging and traffic on what was a very busy Friday evening. We finally got there at 5.30pm, 113.6kms later!
That evening we had a yummy dinner in vegetarian/vegan B12 RESTAURANT.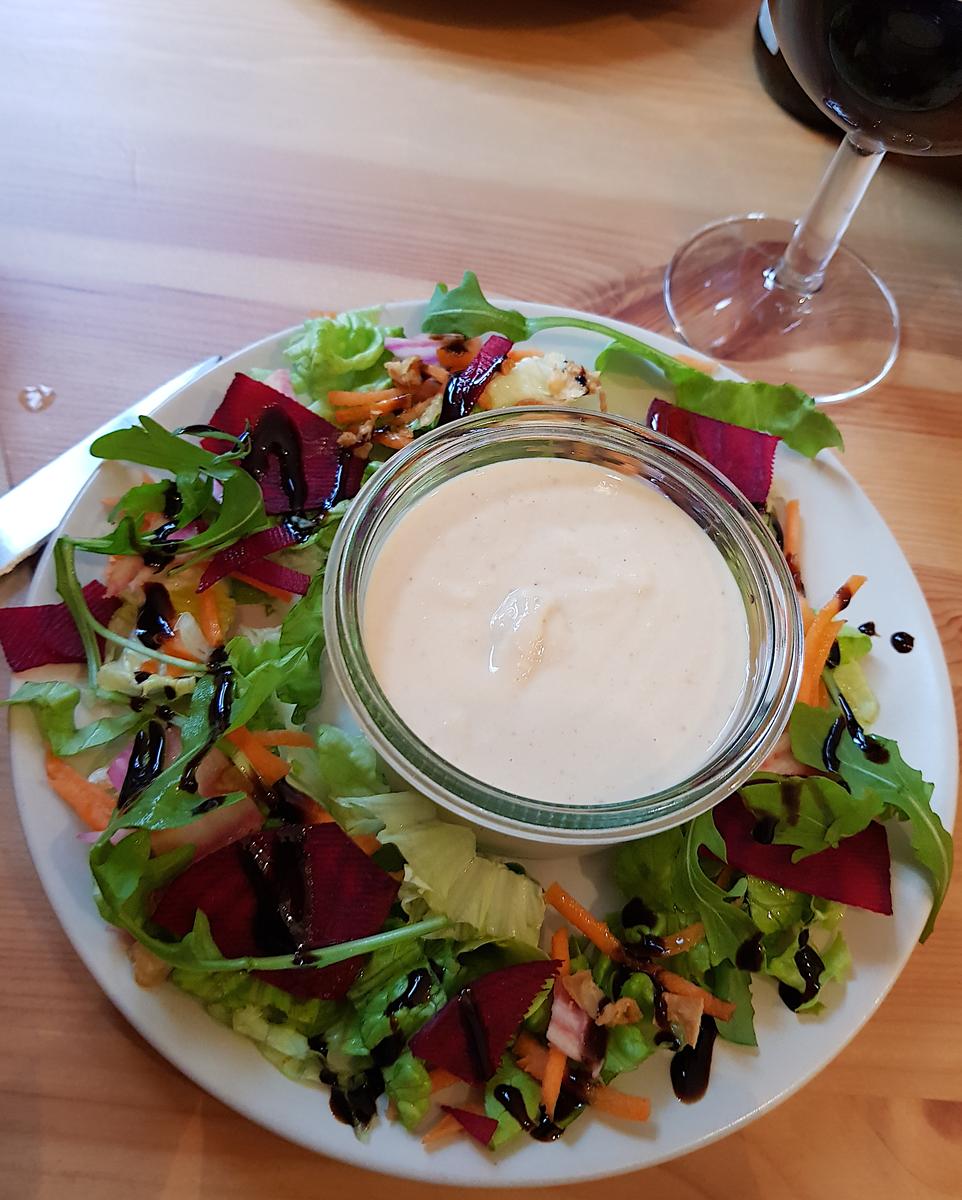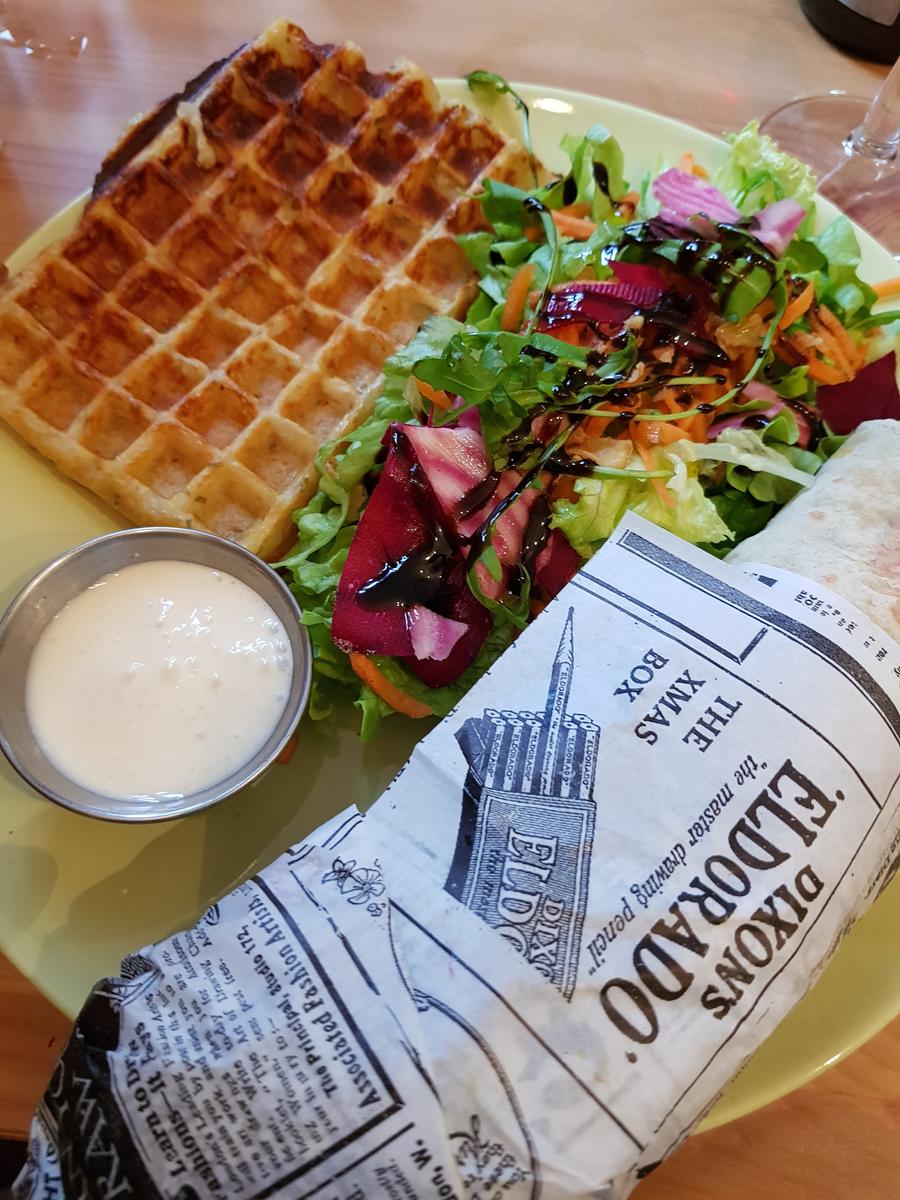 Tired we headed to bed early in our gorgeous Airbnb and looked forward to the coming days exploring another new city.
---
We stayed in Toulouse for five nights and spent our days exploring, running some new routes and organising accommodation for the next section of this bike tour, cycling the Canal du Midi from Toulouse to Sète. Sète was our original (end) goal when we started this bike tour, we wanted to cycle from the Atlantic coast to Mediterranean coast (Roscoff to Sète) but now that we were getting close to Sète we knew we were not going to stop there, the real adventure was only beginning - where to go once we made it to Sète?
Over the three days cycling described here (Bordeaux to Toulouse) we covered 268.5kms with 1071 metres of elevation.
---
If you've any questions, suggestions or just want to say hello, contact me via the Contact Form, Instagram (@noroadlongenough) or By Email noroadlongenough1@gmail.com