Lets Talk Handlebar Bags!
On our first bike tour, J had a handlebar bag while I had a bumbag/fanny-pack around my waist. I actually really liked having my essential items on my person but on our second tour, with all the hills, heat and sweat I decided to treat myself to a handlebar bag and boy am I happy I did!
So… what handlebar bags do we have?
Both J and I have Ortlieb handlebar bags, to match our panniers. J's is a little different to mine. He chose the Ortlieb Ultimate Six Plus Handlebar Bag, 7L in signalred-chili from Bike24.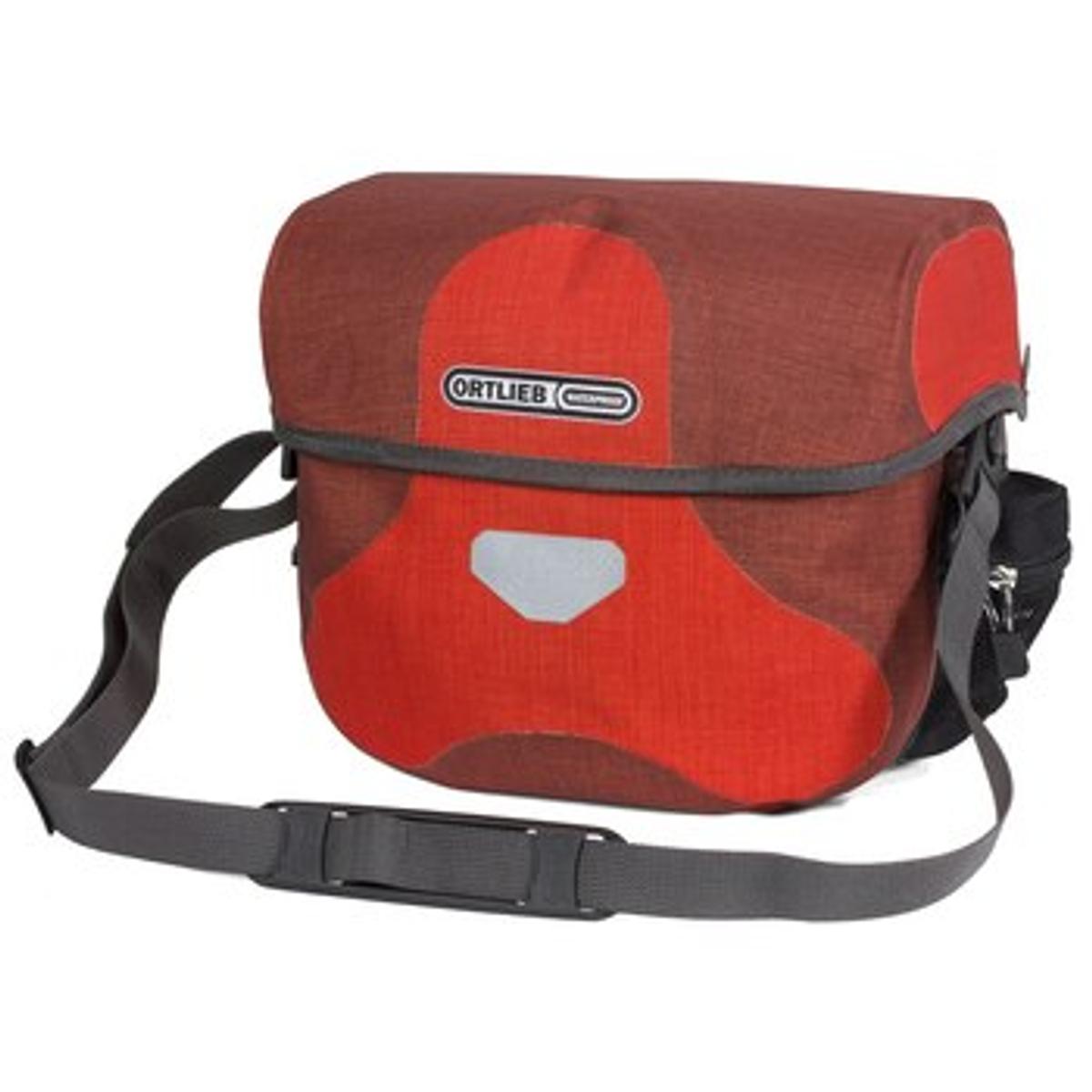 I bought the slightly different Ortlieb Ultimate Classic Six Handlebar Bag 7l in red which is also available on Bike24.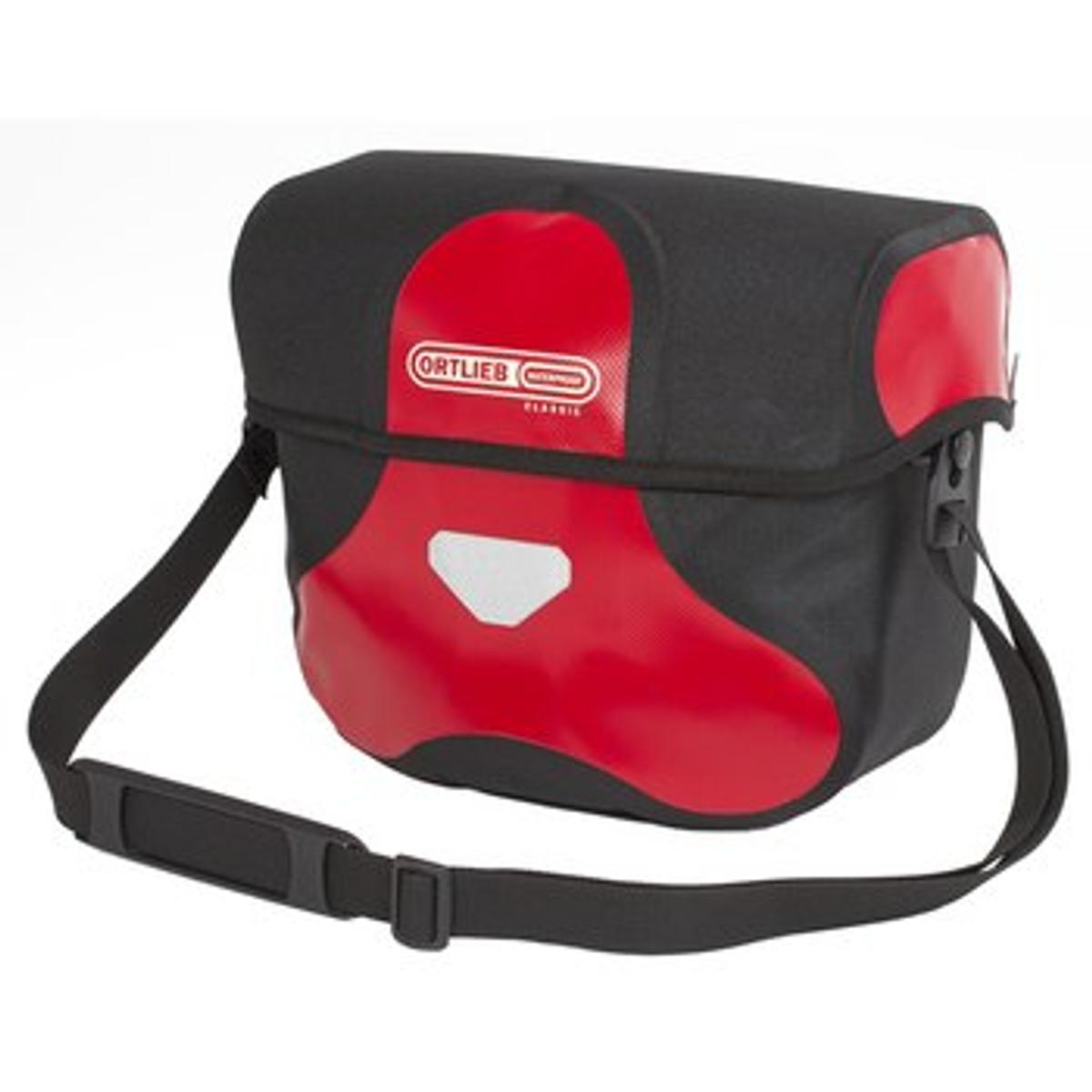 The main differences are:
J's is 90Euro while mine is 70Euro.
J's Six Plus is made from PU coated Cordura fabric (the same as our panniers) where as mine is made from waterproof polyester fabric.
J's has a divider inside.
J's has a small extra pocket on each end of the bag.
Overall, they are pretty similar and both have a 7 litre capacity. One great thing about the Ortlieb Handlebar Bags is that you can lock them onto the bike (while still leaving the lid and inside accessible). This prevents a would be passing thief from swiping it as you cycle. In addition, you can also lock the lid closed if you decide to leave it on your bike when you take a break although we usually bring our handlebar bags with us.
Other Ortlieb handlebar bags we like the look of?
Well, there is an Orlieb Ultimate Six Pro Handlebar bag which has a transparent waterproof window on the lid, a very useful addition which Ortlieb says allows for:
"GPS or other touch screen mobile devices can be safely stored inside the lid, and easily operated through the transparent waterproof window".
OR
What seems to be the real "Rolls Royce" of handlebar bags, the Ultimate Six Pro E which Ortlieb describes as:
"Make low battery power a thing of the past! The Ultimate Six Pro E allows you to recharge while riding your bike. This practical touring handlebar bag offers the right platform, allowing you to operate your mobile devices (e.g. for navigation) with the power you generate via your hub dynamo. All you need is an appropriate converter that can be purchased separately. Thanks to the contacts integrated in the handlebar bag's mounting device, a power connection is established automatically as soon as you attach the bag to the handlebar".
Maybe J will have to upgrade his bag to this!
So… What do we keep inside?
Money - Makes the world go round! We are always hungry when cycling and never miss an opportunity to buy a tasty pastry and a hot coffee, or some fresh bread for our picnic lunch!

Passport/ID - As we always bring our handlebar bags with us whenever we dismount, we have our IDs in the zippered inner pocket of our handlebar bags and this also speeds up our daily accommodation check-in process.

Keys to Bike and Pannier locks - Inside the Ortlieb Handlebar bags you will find a carabiner for key-chains. This is great for your bike and pannier lock keys so you can always find them when you need them.

Phone - Used all the time for GPS, music, taking photographs as well as normal phone use!

A Power Bank - Small and light-weight Power Banks are a bike tourers best friend. Great for long days especially when you use your phone as a camera and for GPS you will find your battery running down very quickly. Also handy for charging your smart/sport watch or GPS device on the go.

Camera/Go-Pro - If you do have a camera/Go-Pro or similar with you, then this is where you will want to keep it. Easy to access without delay when required.

Lipbalm/SPF Lipbalm - Wind burn, cold weather, sun burn and cycling in general, keep your lips happy and covered with some balm!

Tissues/Toilet Paper - No explanation needed!

Hand Sanitiser - You will need to use toilets (or bushes) along the way and you will not always have access to hand washing facilities. You will also be eating regularly … no more needs to be said!

Wet/Babywipes - I have mentioned this before, super handy for cleaning your hands, handlebars, legs etc.

Small tube of Sun Cream - Of course this is weather dependant but essential when sunny.

Oil for gears/discs - We always keep a tiny bottle of this in one of J's outer handlebar pockets, easy to grab when required.

Puncture repair kit - So much easier to have a patch kit in your handlebar bag then rooting in your pannier when the time comes! They are so small it's no trouble.

Map - If using maps for your route then you will most certainly be keeping them in your handlebar bag or in the transparent pocket on the outside.

Snacks - We always keep an energy bar or chocolate in our handlebar bags. We usually keep a piece of fruit in them also for a post breakfast snack on the go.

Swiss Army Pocket Knife - Always have this to hand, you never know when you will need it.

Multi-Tool - If you don't have small side pockets on your rear panniers like we do, then your multi-tool could definitely reside in your handlebar bag!
---
So now you know, time to get packing!
---
More Bike Touring Blogs:
If you liked this blog you might like some of our other bike touring blogs too so we have attached some links below to make it easier for you to find them:
Even more noroadlongenough bike touring blogs available here.
---
If you've any questions, suggestions or just want to say hello, contact me via the Contact Form, Instagram (@noroadlongenough) or By Email noroadlongenough1@gmail.com