The Top Vegetarian Friendly Restaurants in Ericeira Right Now - 2022!
From our own experience, we found it hard to find information on vegetarian and vegan dining options in wonderful Ericeira so we took it upon ourselves to get researching and get writing! We have tried out as many restaurants/cafes as we can in Ericeira to sample their vegetarian (and sometimes vegan) offerings. In this blog we are focusing on breakfast, brunch and lunch options. These are our top vegetarian recommendations so far. There were some others places that we tried that did not make the list for various reasons!
On this list, you will find the address, and where available, the website, for each business listed here. In addition, we have included the Instagram handles for each place as we have found that this is the best way to keep up to date on changing menus, scheduled events and varying opening times, especially during times of seasonal transition! As we continue to explore we hope to find more places worthy of this list.
---
1. Be U
Be U is an organic grocery store and we believe that within the store is the only truly vegan cafe in Ericeira. We have eaten and shopped in Be U many times. The food is consistently excellent and the staff are great. The menu of the day includes a soup, main dish and a tea, all for less than ten euro.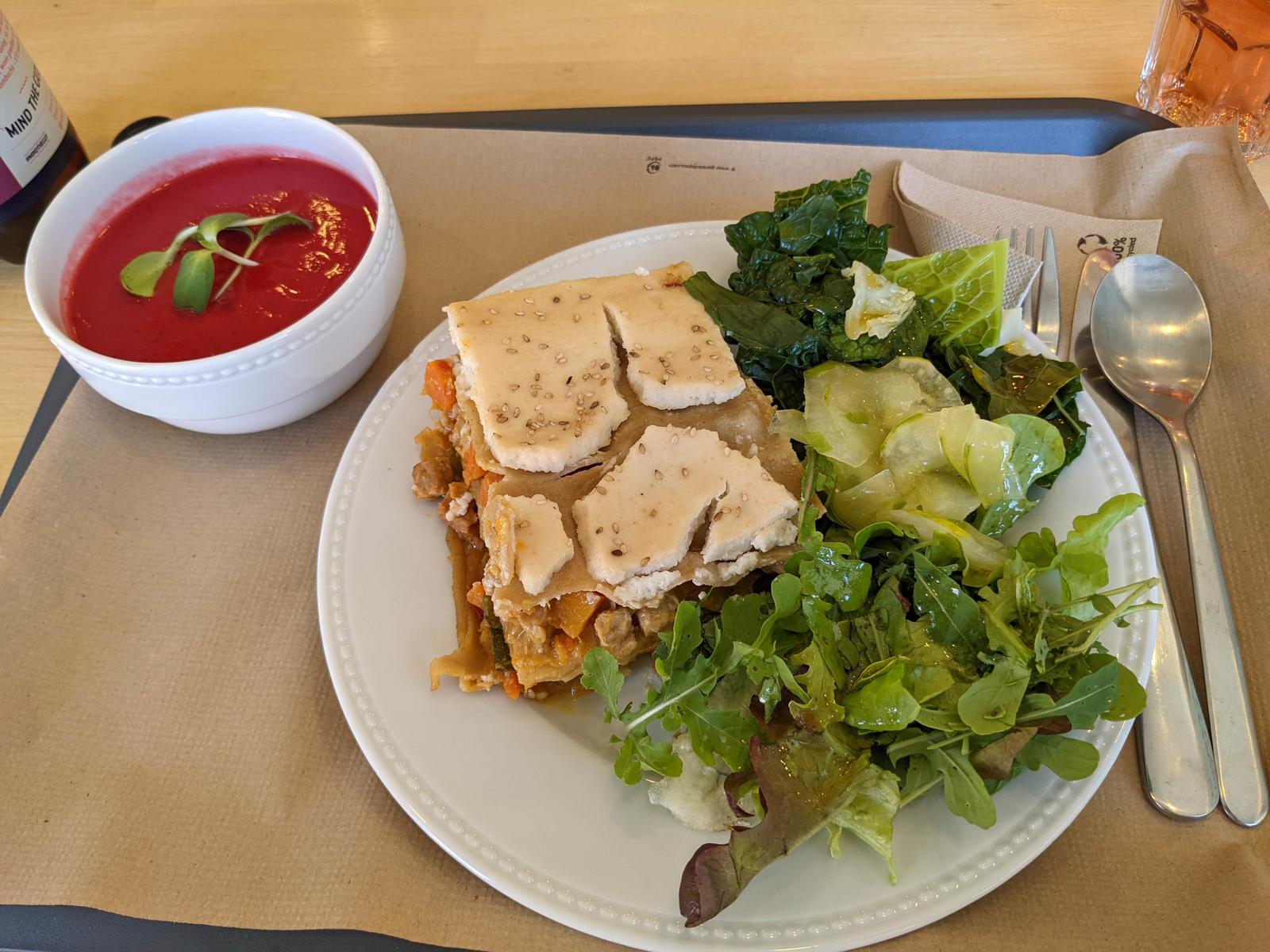 They also always have one other main dish available, separate to the menu of the day - their tempeh burger is delectable! Also available are a wide range of daily savoury empanadas, quiches and vegan sweet treats, all of which are particularly popular among take-away customers. This place is an absolute gem and I can never leave without picking up some groceries (usually chocolate) from their store.
---
2. GiG - Green Is Good
We featured GiG way back in 2020 when we included it in our A Short Stay in Ericeira Portugal blog and since moving here we have been back many times. GiG places an emphasis on good quality, fresh and local produce. They have an extensive menu which includes a lot of vegetarian and vegan options! You can browse the menu here. I recommend trying their Veggies & Patties, Saute Tofu or Ovo Vegig and any of their fresh juices, the Heart Beat is a personal favourite of mine. They have vegetarian desserts too, we have had the Brownie and it was delicious. You can expect to hear a lot of non-Portuguese voices here and you will normally have to queue for a table, however, you can avoid the queue by booking online in advance.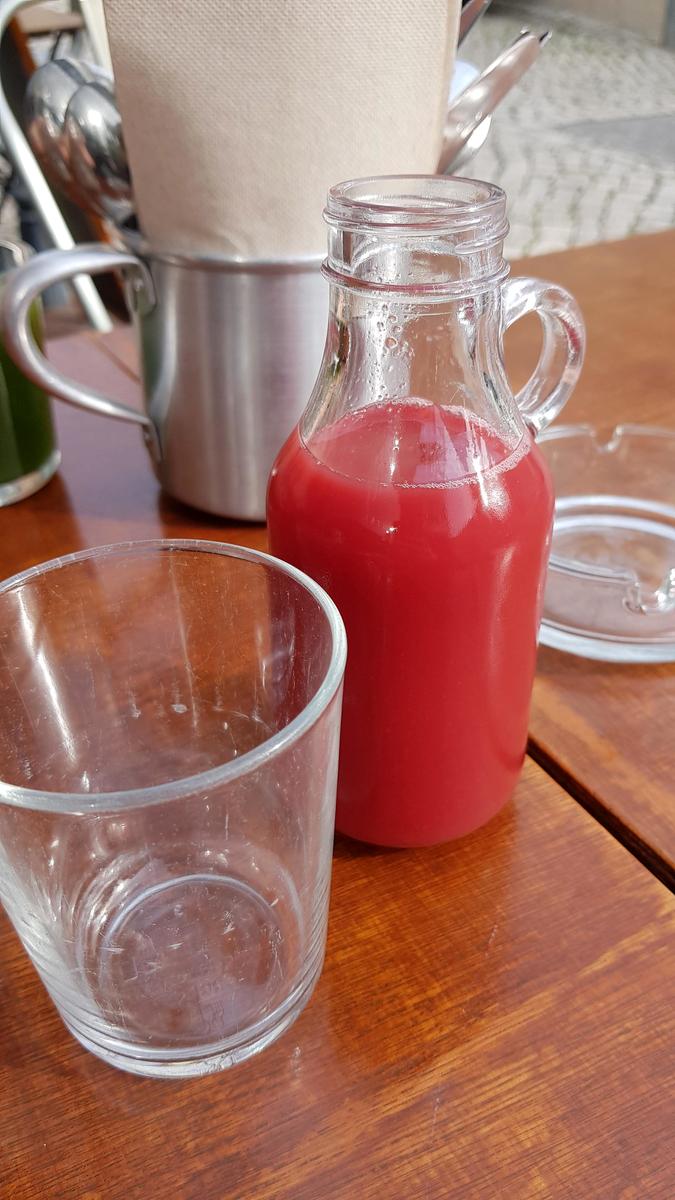 ---
3. Balagan - Deli, Cafe & Restaurant
Balagan is back in its newly opened, spacious and beautifully designed sea front location and the food is as excellent as ever! Balagan first came on our radar back in March 2021 and we featured it in our A Weekend Stay in Ericeira Portugal blog.
Balagan's new home is absolutely stunning and if you want to enjoy epic food with an equally epic sunset this is the place to go! During the day you can eat or have a coffee in their ground floor cafe and at night you can book a table in their restaurant upstairs: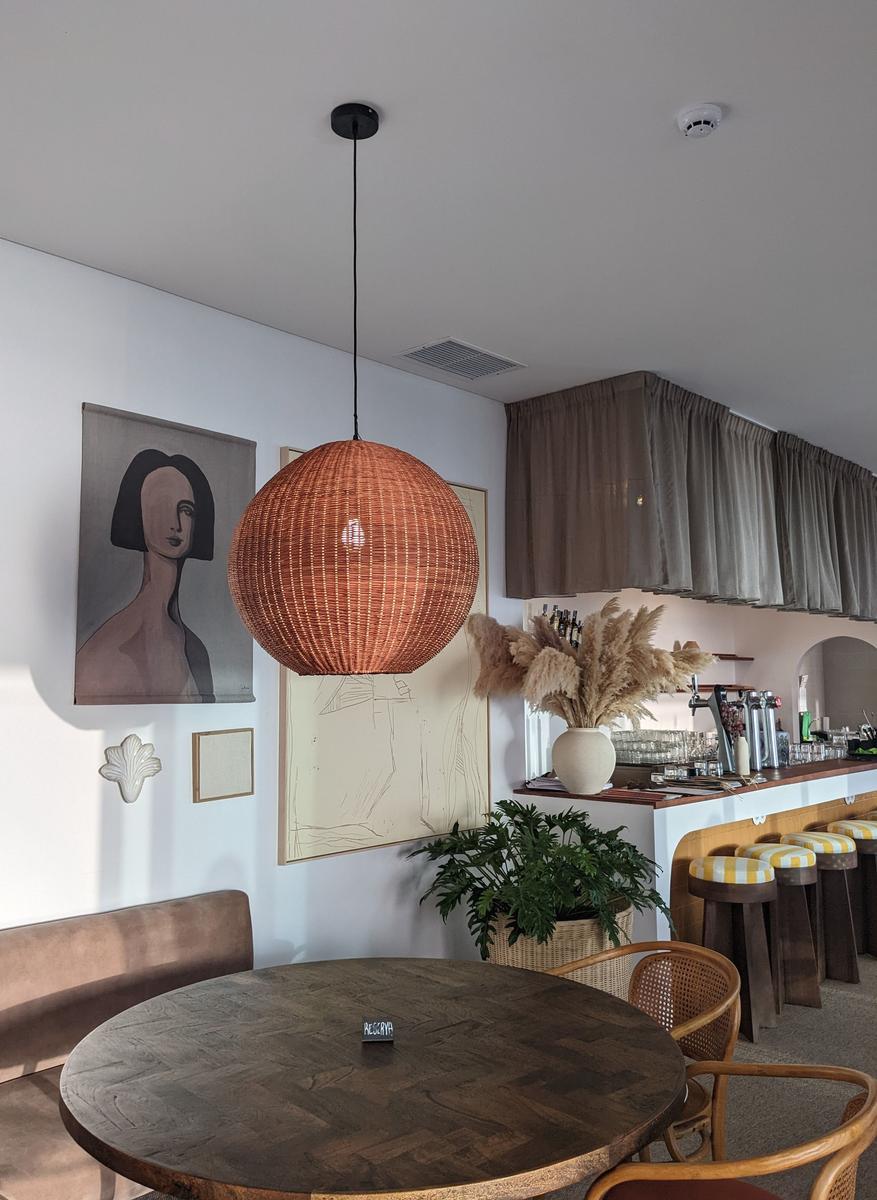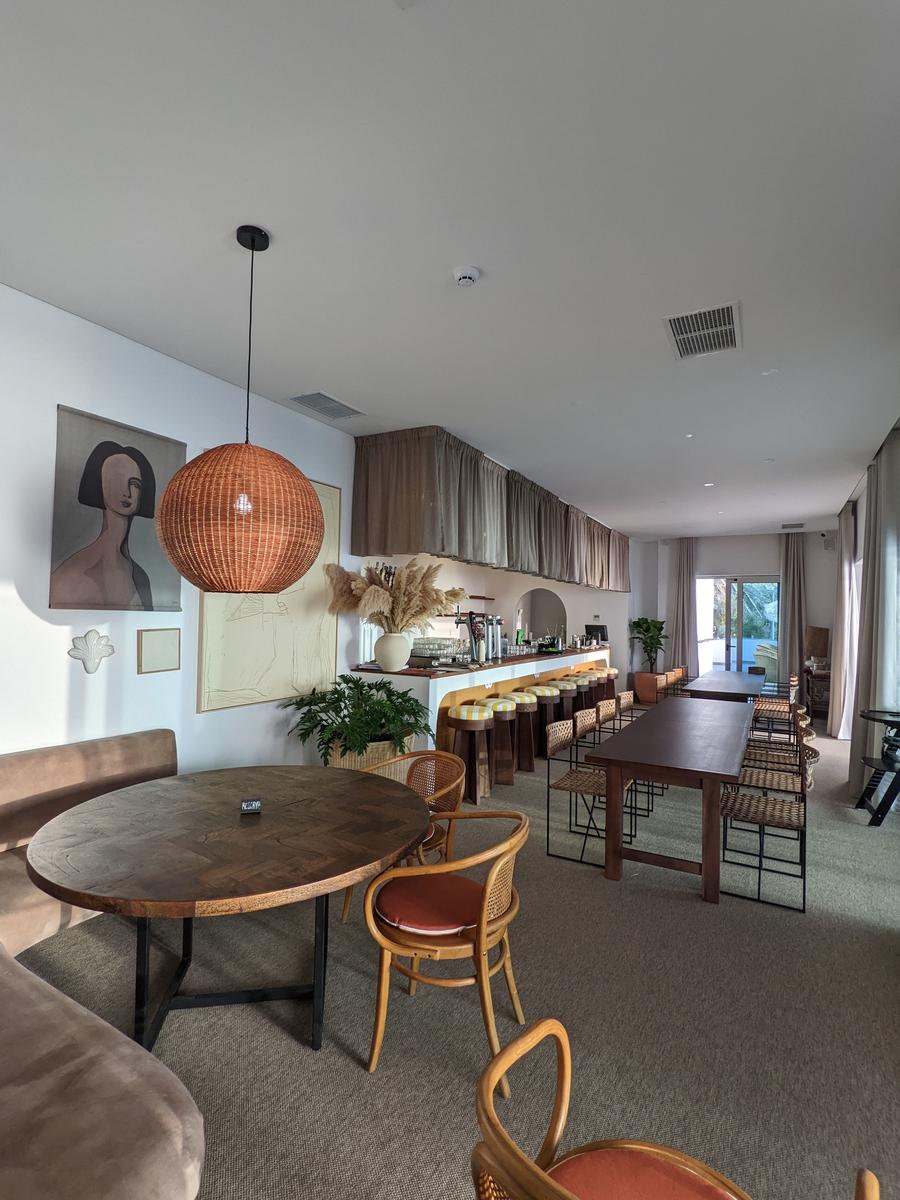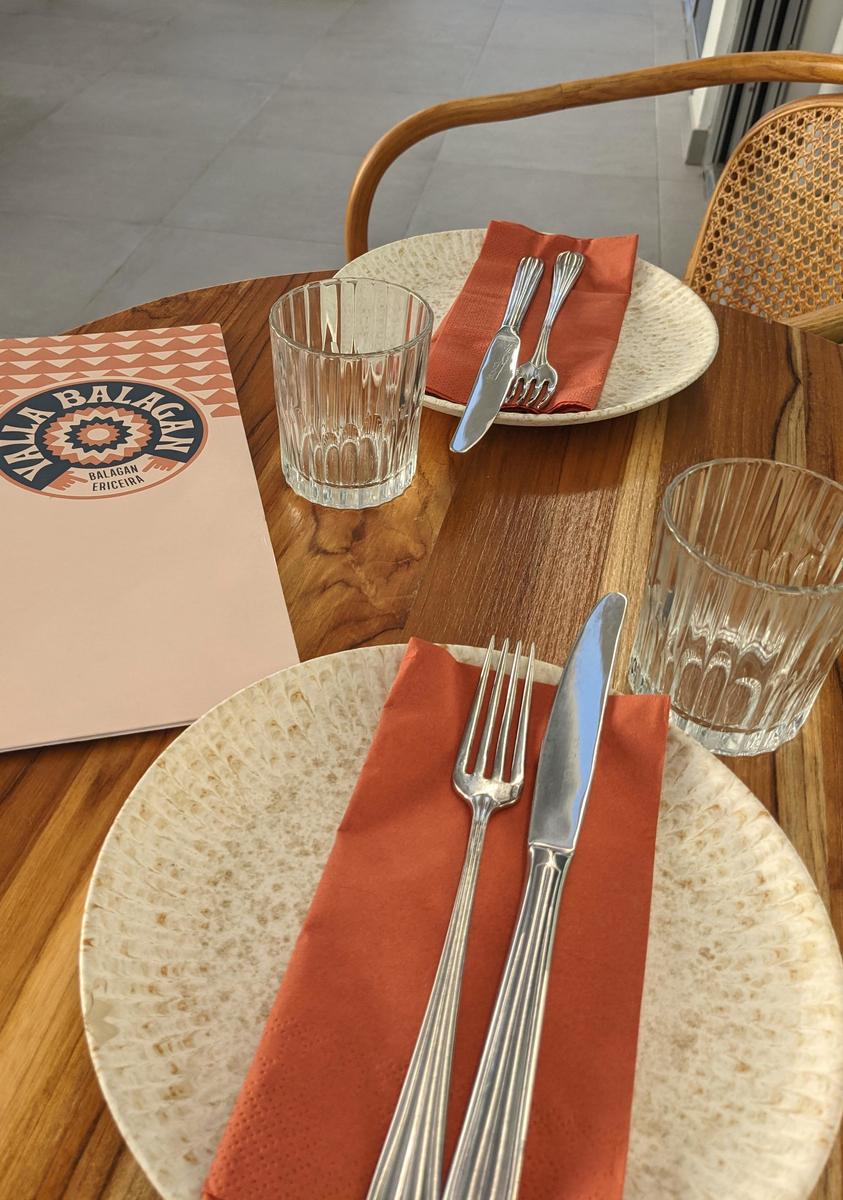 The restaurant has one of the best terraces in Ericeira!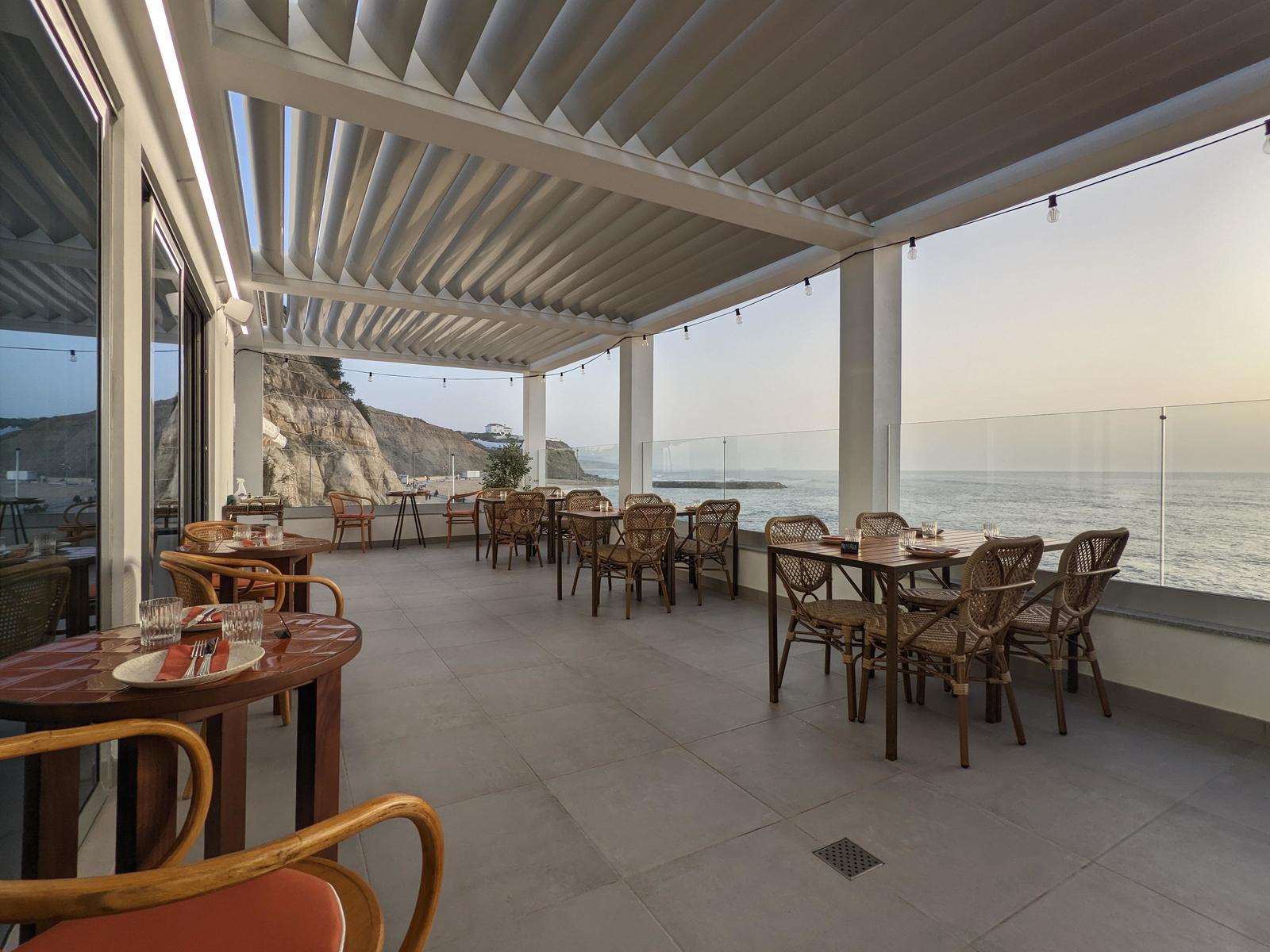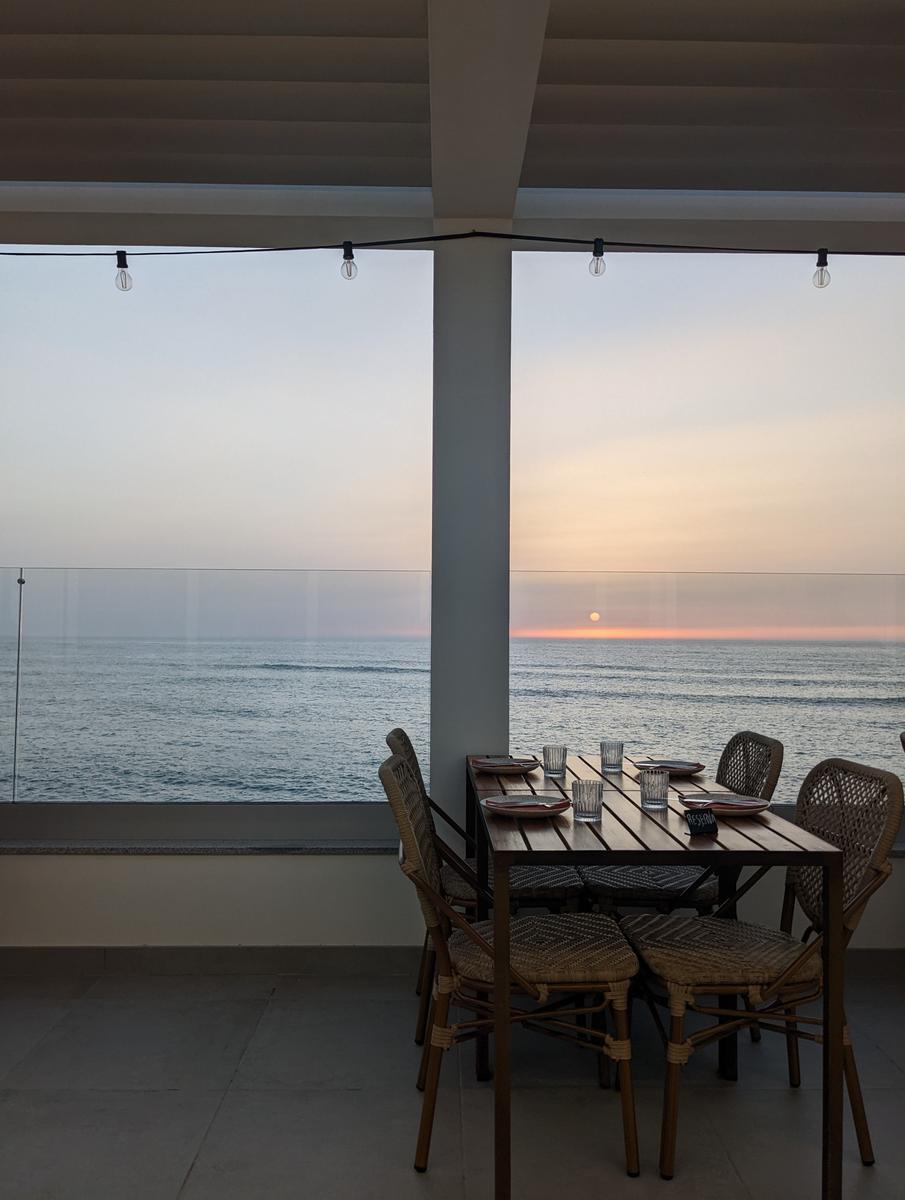 As you can see, Balagan's new home is absolutely stunning and if you want to enjoy epic food with an equally epic sunset this is the place to go! All of their vegetarian dishes are delicious, you will simply have to try them all - spoiled for choice!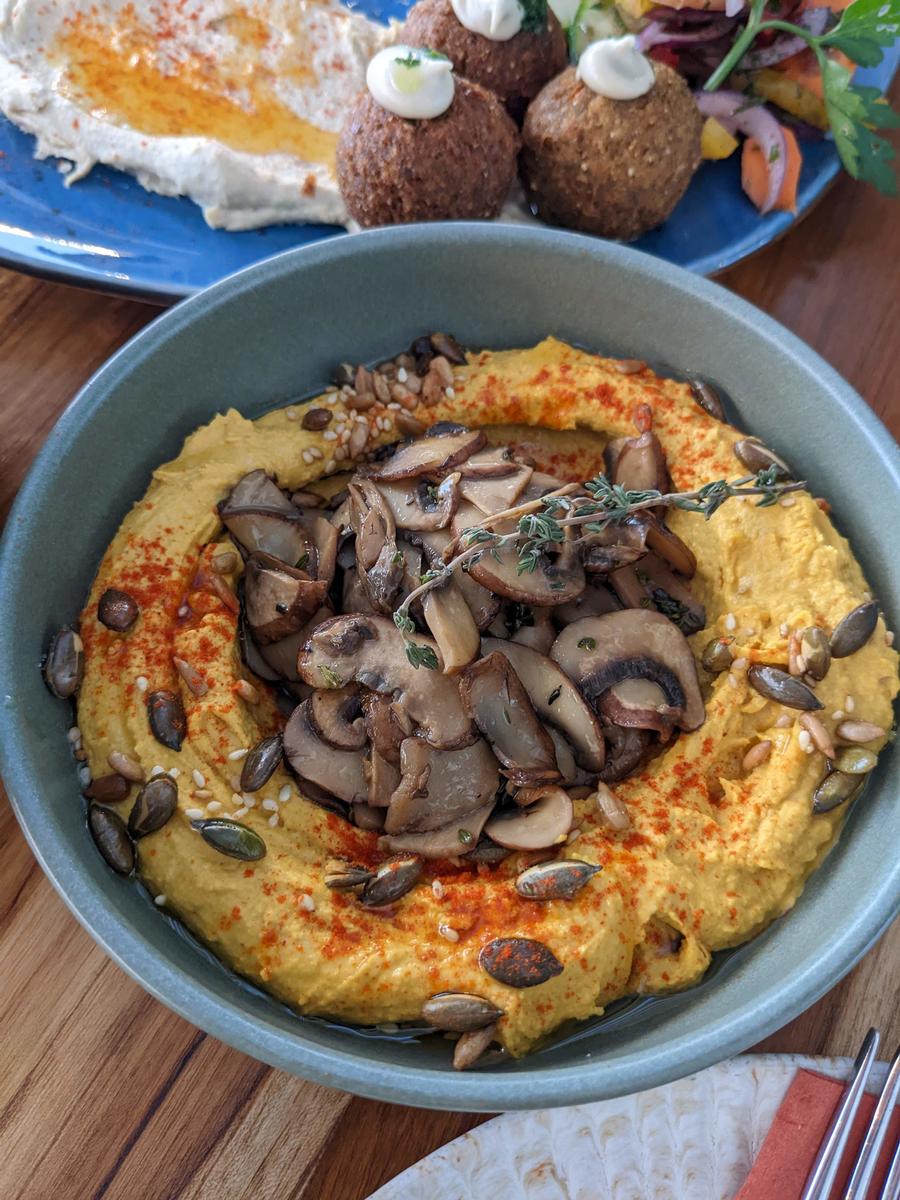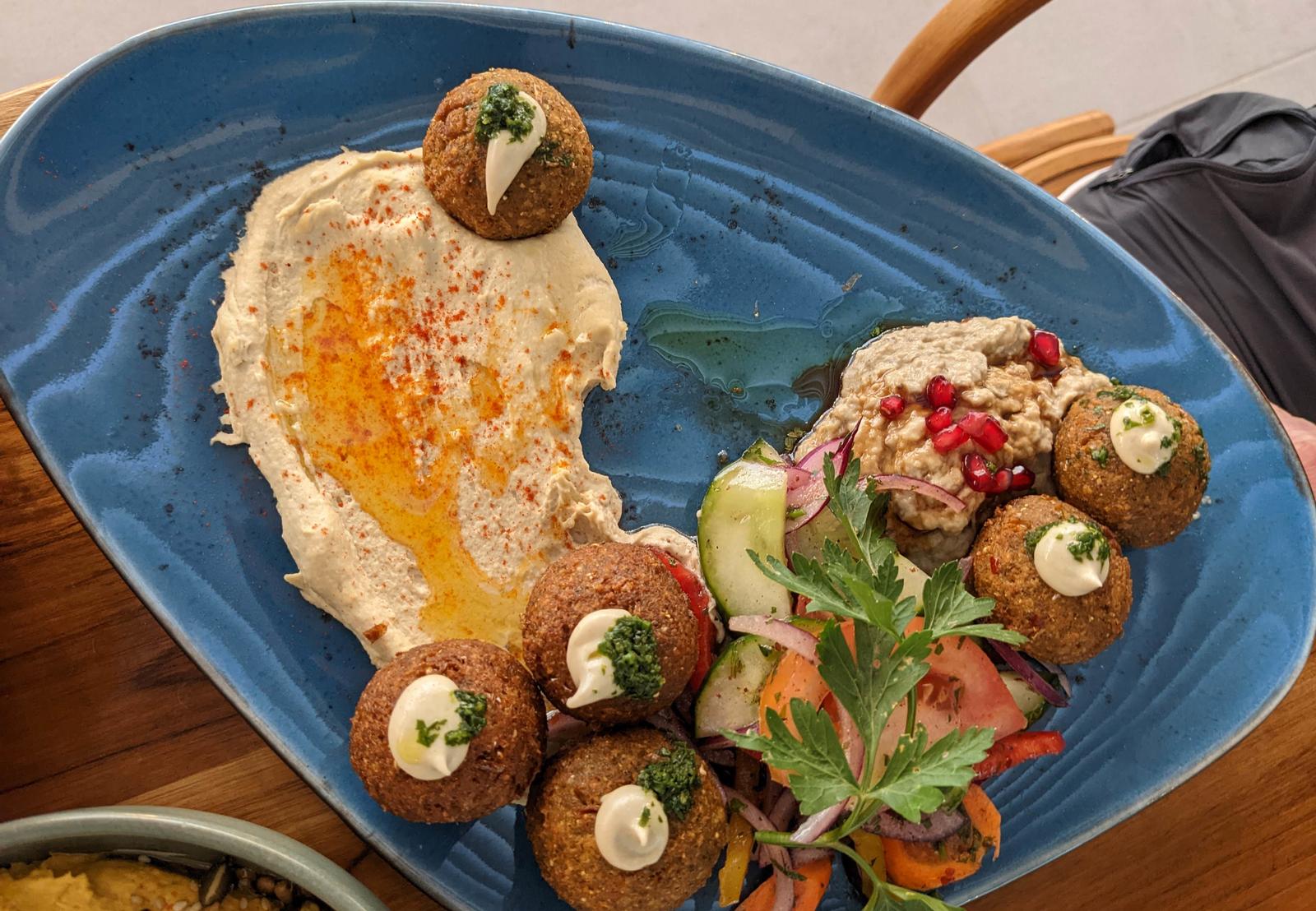 Booking a table in advance is highly recommended to avoid disappointment!
---
4. BrunchMe Beach Club
BrunchMe Beach Club is another restaurant that has recently relocated and revamped its original menu. Formerly known as simply "BrunchMe" it featured in our A Short Stay in Ericeira Portugal blog. Its new look, new location, great food and friendly staff are a winning combination.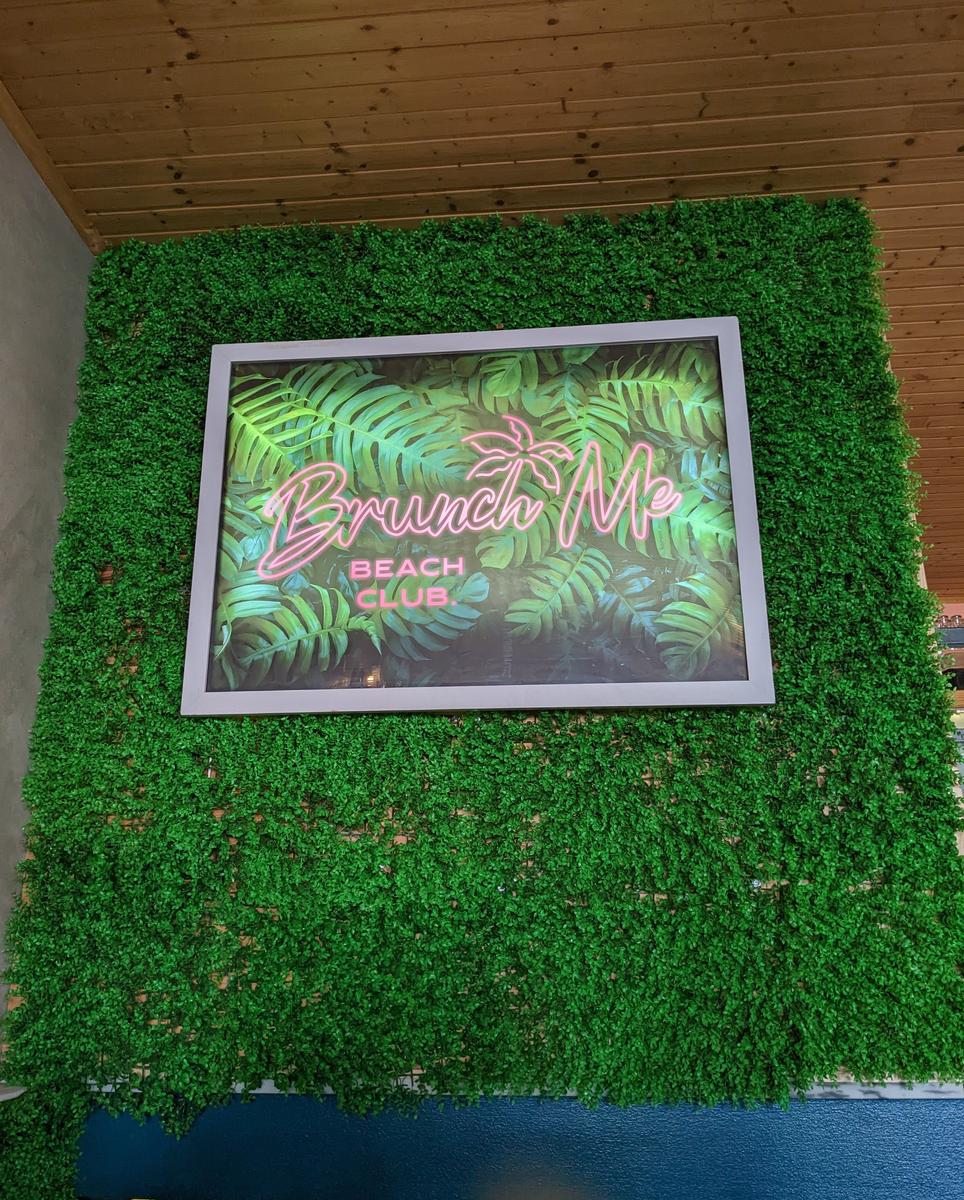 As the name suggests, this is the perfect place to have brunch and their food menu is BIG!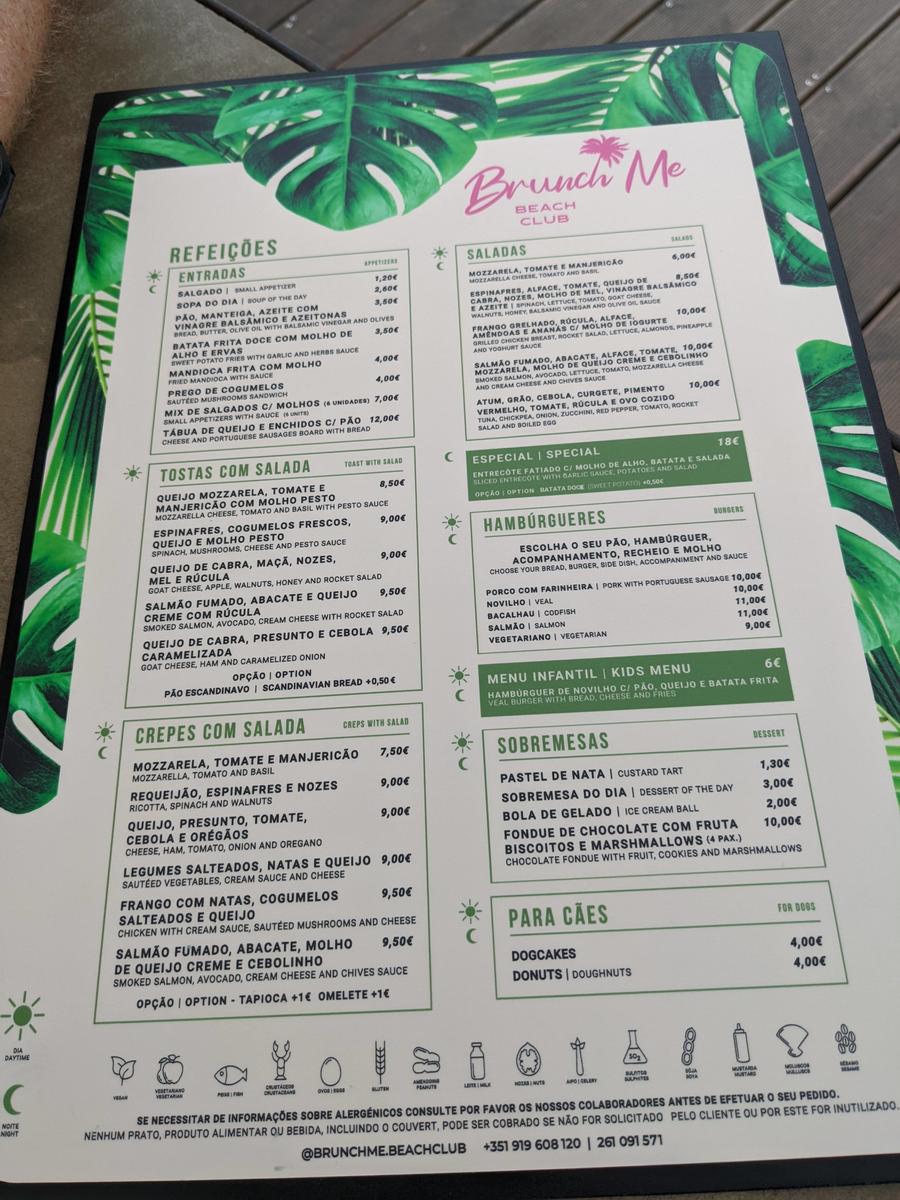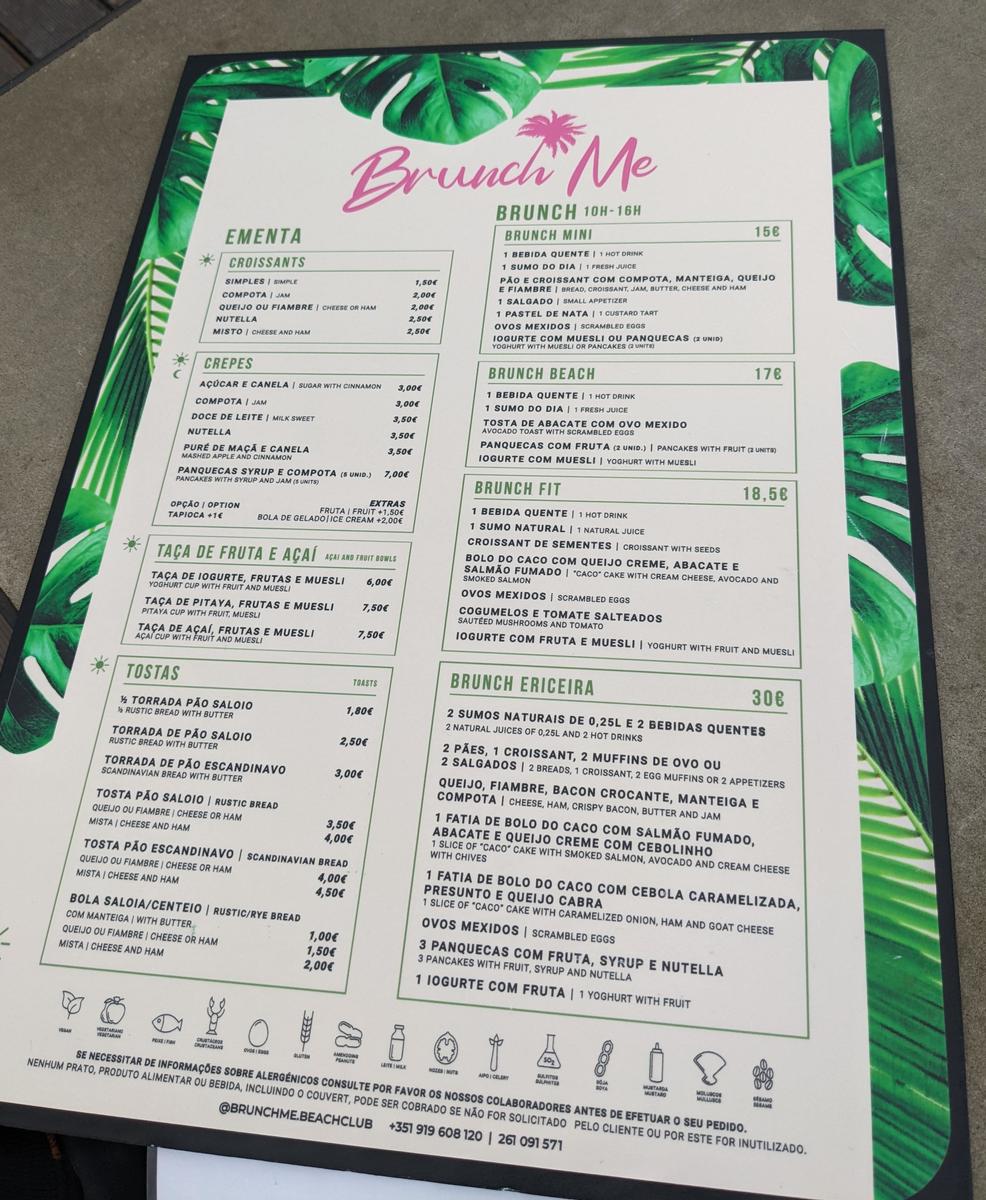 They have a great outdoor seating area but the interior is also super nice. The downstairs bar area is quirky, comfortable and relaxing.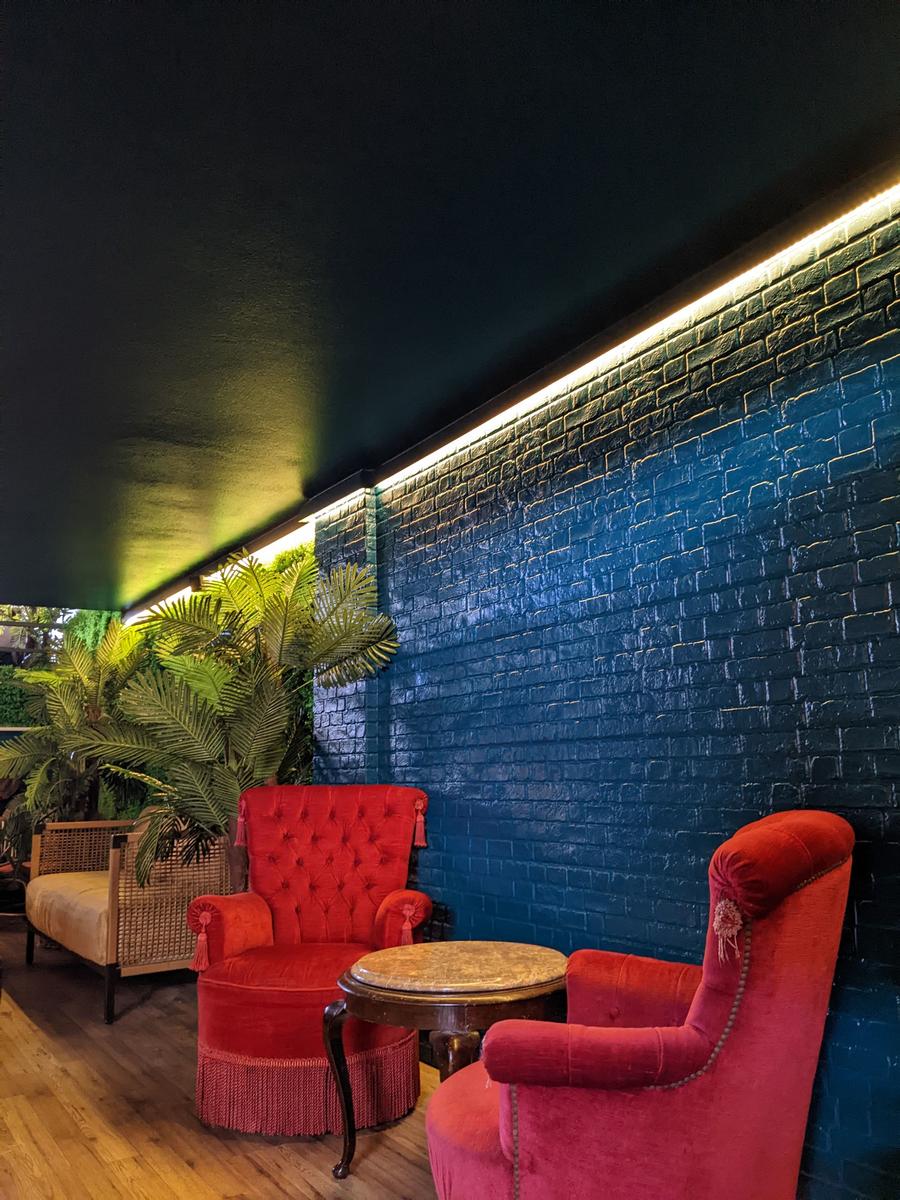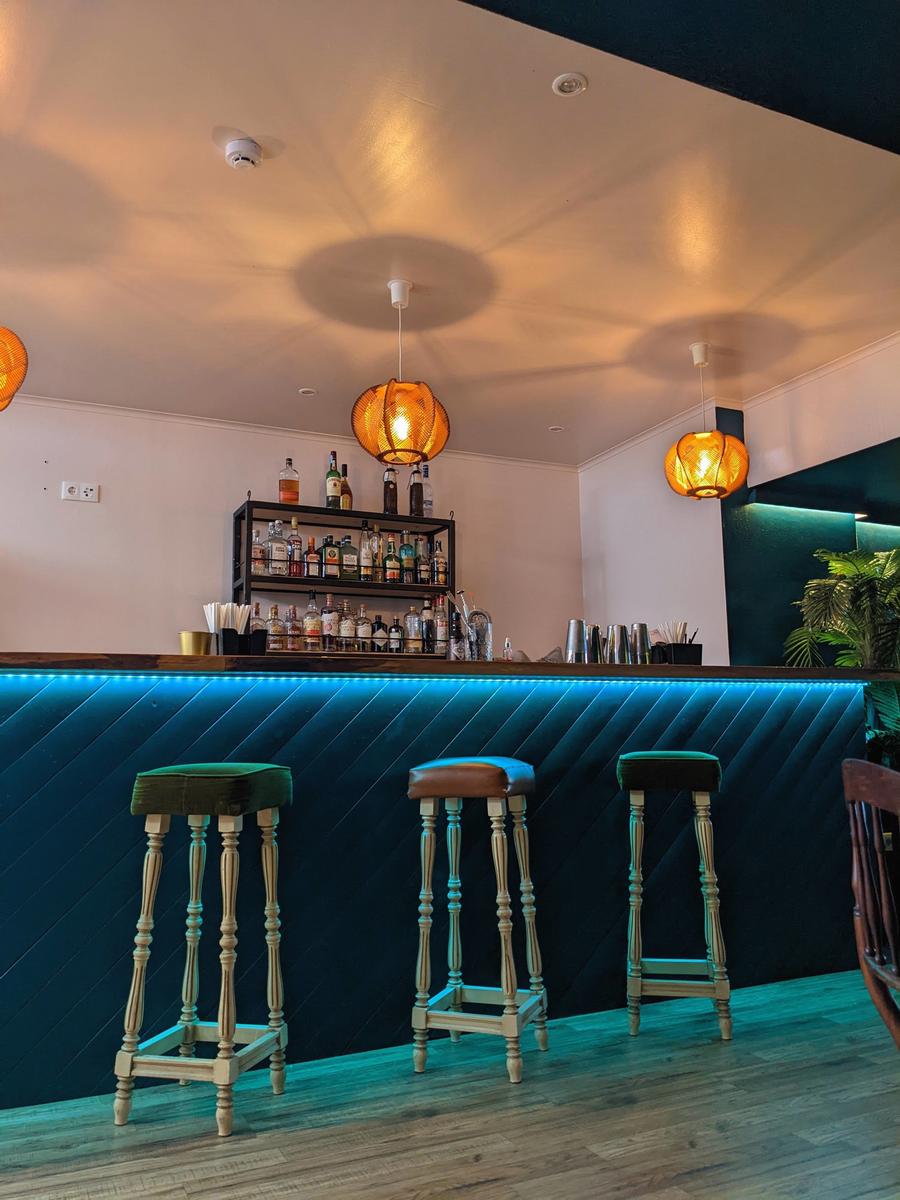 ---
5. Sweet Salt & Pepper
UPDATED March 2023: As of March 2023, Sweet Salt & Pepper have CLOSED! They are still doing private catering and have hinted that something else is on the way so for now we will leave them on this list and update it as soon as I know more. Check their Instagram for news.
Almost next door to BrunchMe Beach Club you will find the spotlessly clean restaurant Sweet Salt & Pepper.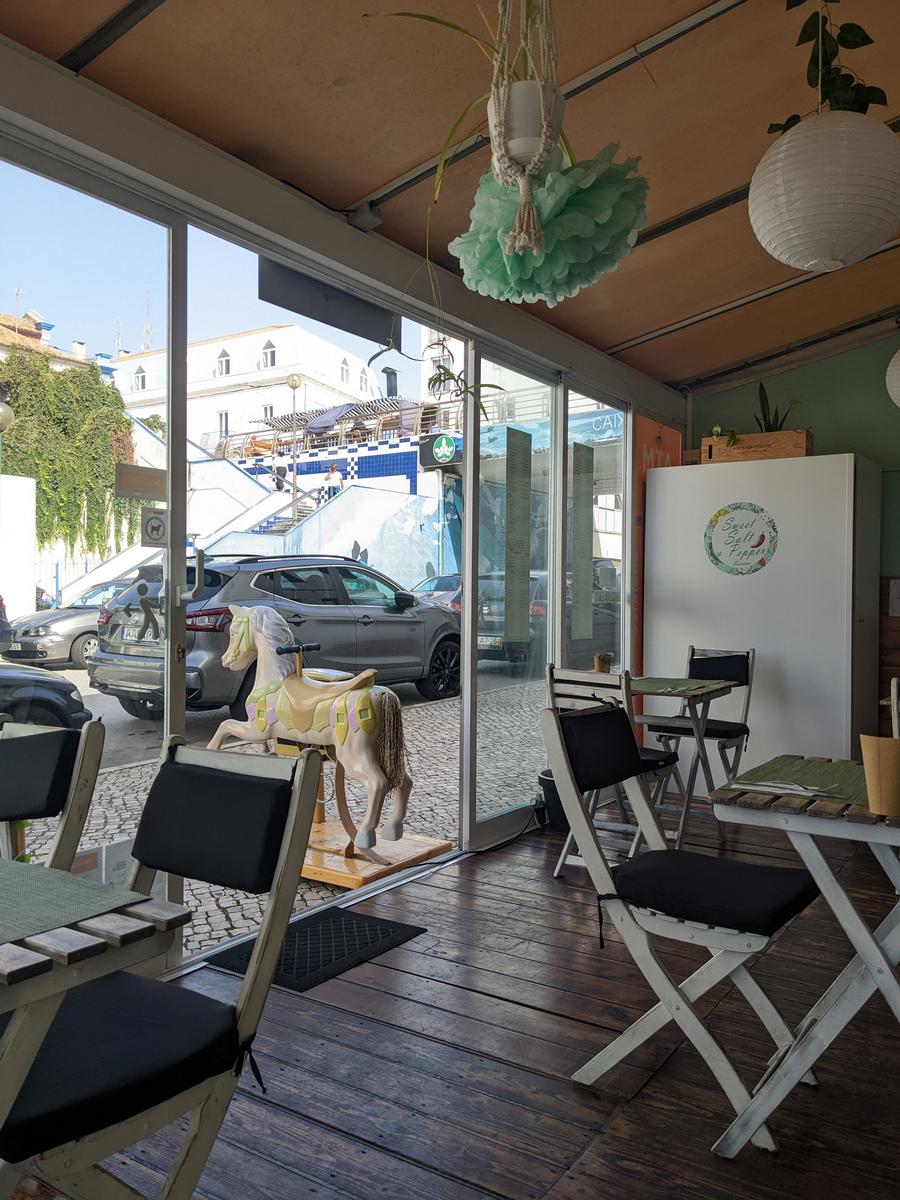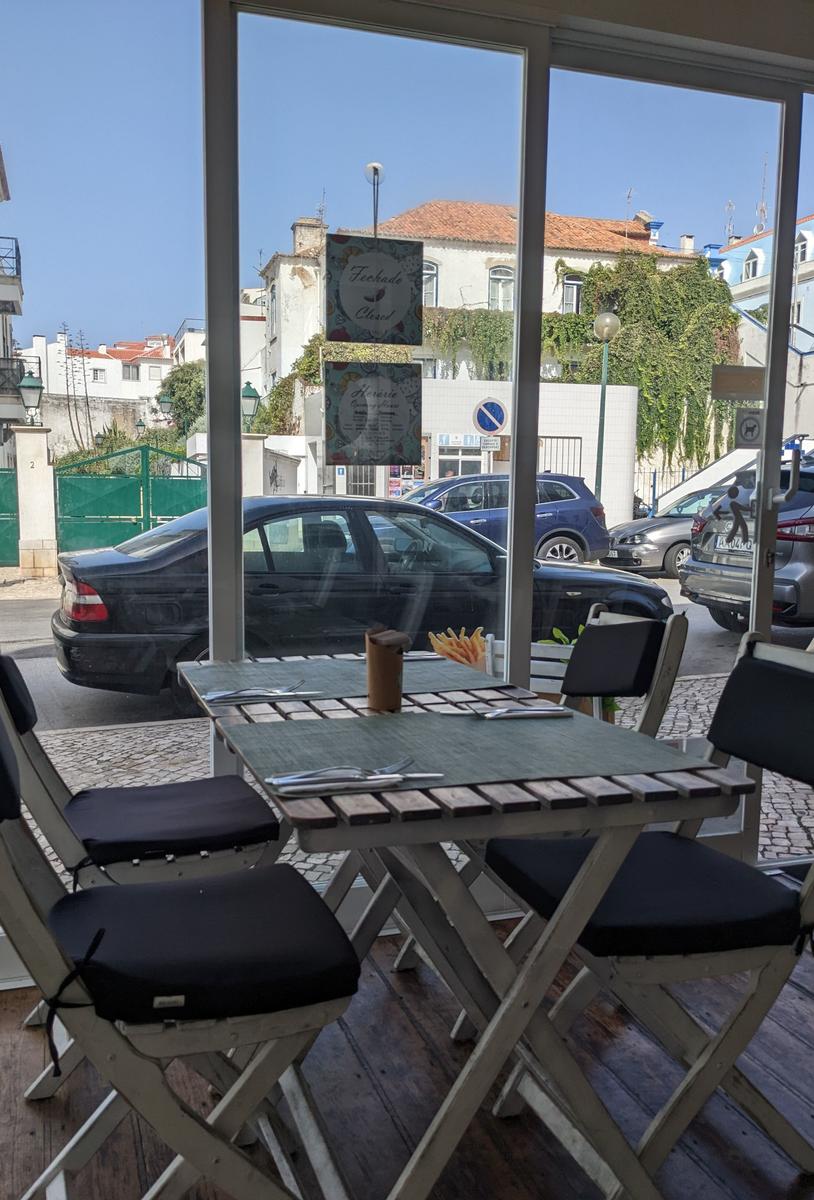 They have a great selection of vegetarian food, many of which can be also made vegan. Some of the dishes that are vegetarian/vegan include their Fu Wrap, their Verde Wrap, a delicious Vegan Burger, their Pasta Viagem and their Pasta Florestra. Next time I am definitely going to try their pancakes as they looked scrumptious!
The staff are really nice and the prices are very reasonable. All the food is made fresh to order.
---
6. Nico's Ericeira
Across the road from BrunchMe Beach Club you will find Nico's Ericeira. They offer vegetarian tacos, a vegetarian falafel burger (this is tasty) and the option to build your own bowl which allows you to opt for tofu or falafel. I really like the plaza where Nico's is located, it gets great sun and is the perfect place to relax.
Insider Tip: Another Ericeira jewel is located on the same plaza as Nico's, the sourdough bakery Terço do Meio - make sure you go early to avoid disappointment - their freshly baked goods fly out the door!
---
7. Dear Rose Café
Açaí bowls, bagels, salads, speciality coffee, delicious cinnamon rolls and much more awaits you at Dear Rose Café.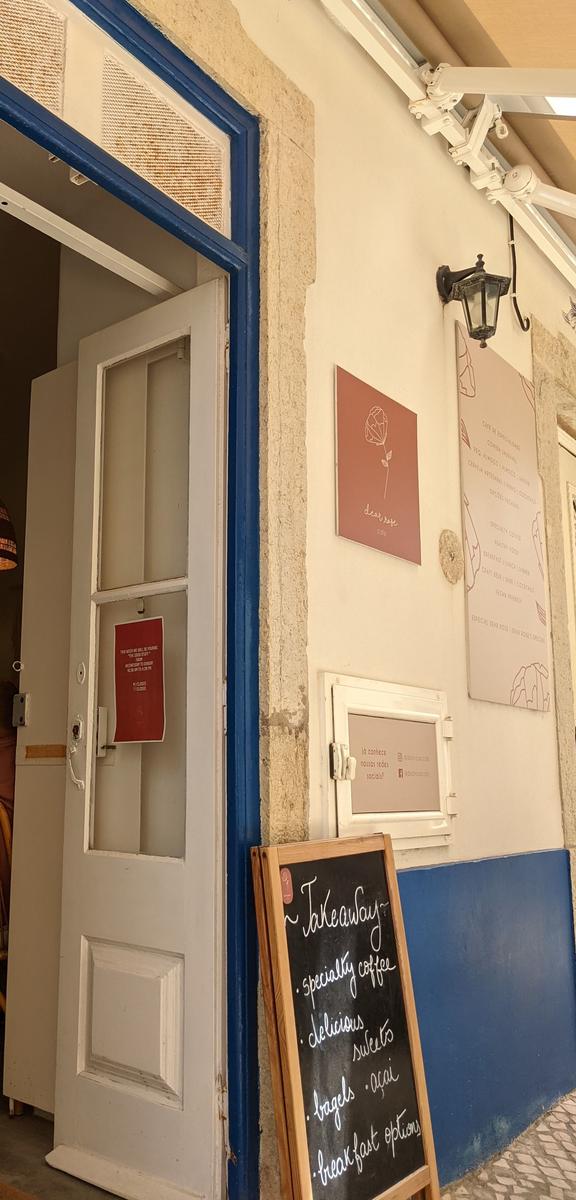 This family owned and run café boasts feel good vibes and healthy food in a great people watching cobbled street setting.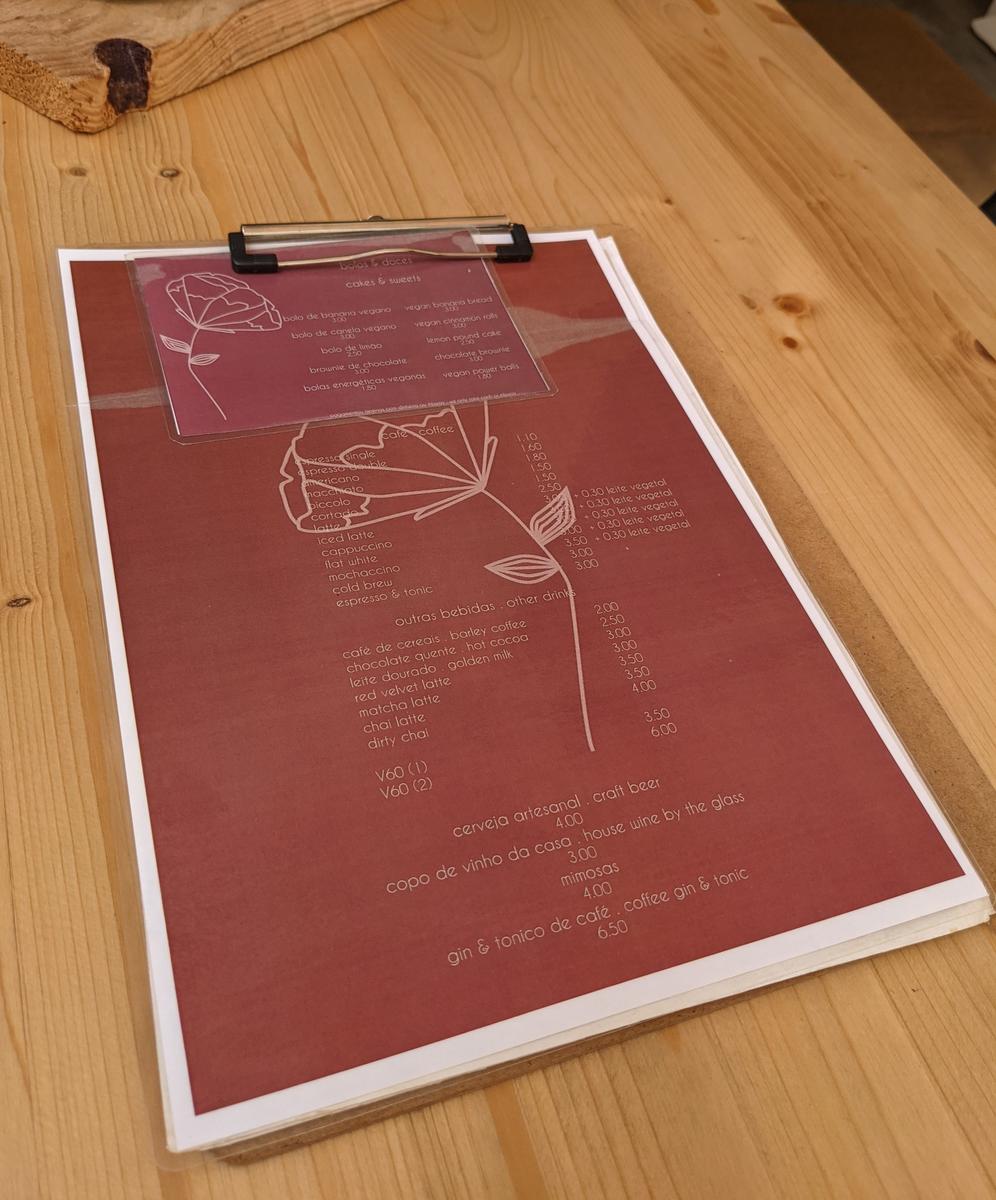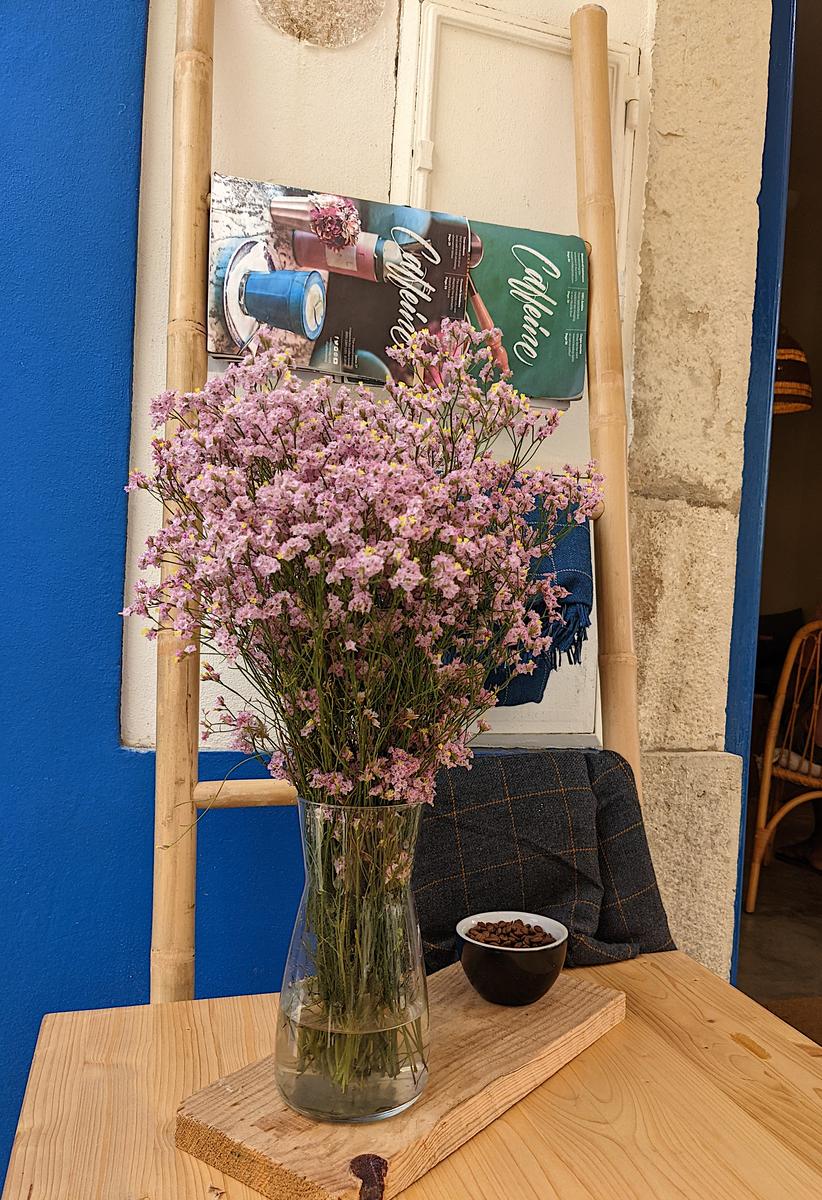 Look out for their daily specials, the scrambled tofu toast is yummy! It is more likely than not that you will have to queue to nab a table here.
---
8. Maika'i - The Good Food Place
OK so we are heading a little out of town for the next two places on this list. First up is Maika'i - The Good Food Place which is a bright and airy cafe/restaurant at the back of the 58 Surf Shop. There is also a craft beer brewery and a fantastic outdoor terrace where good music is guaranteed.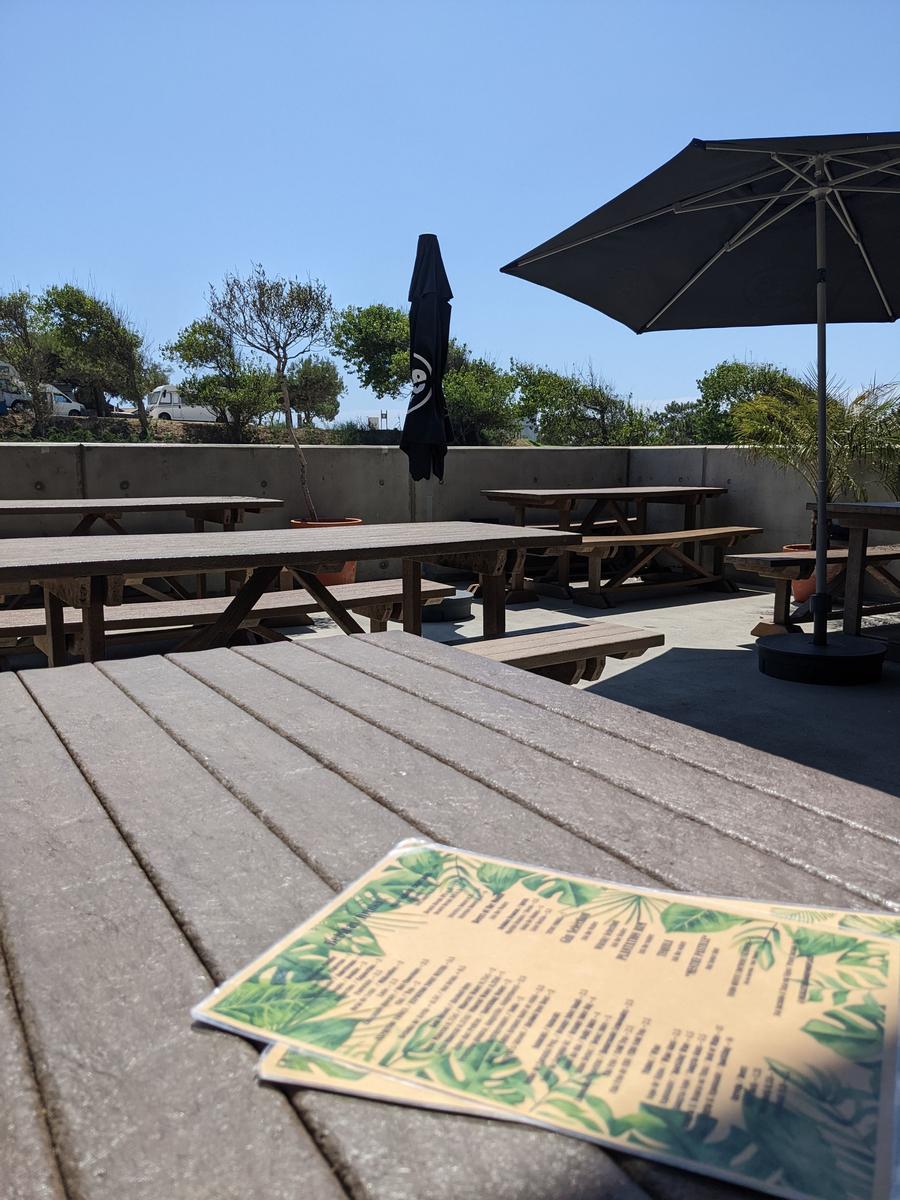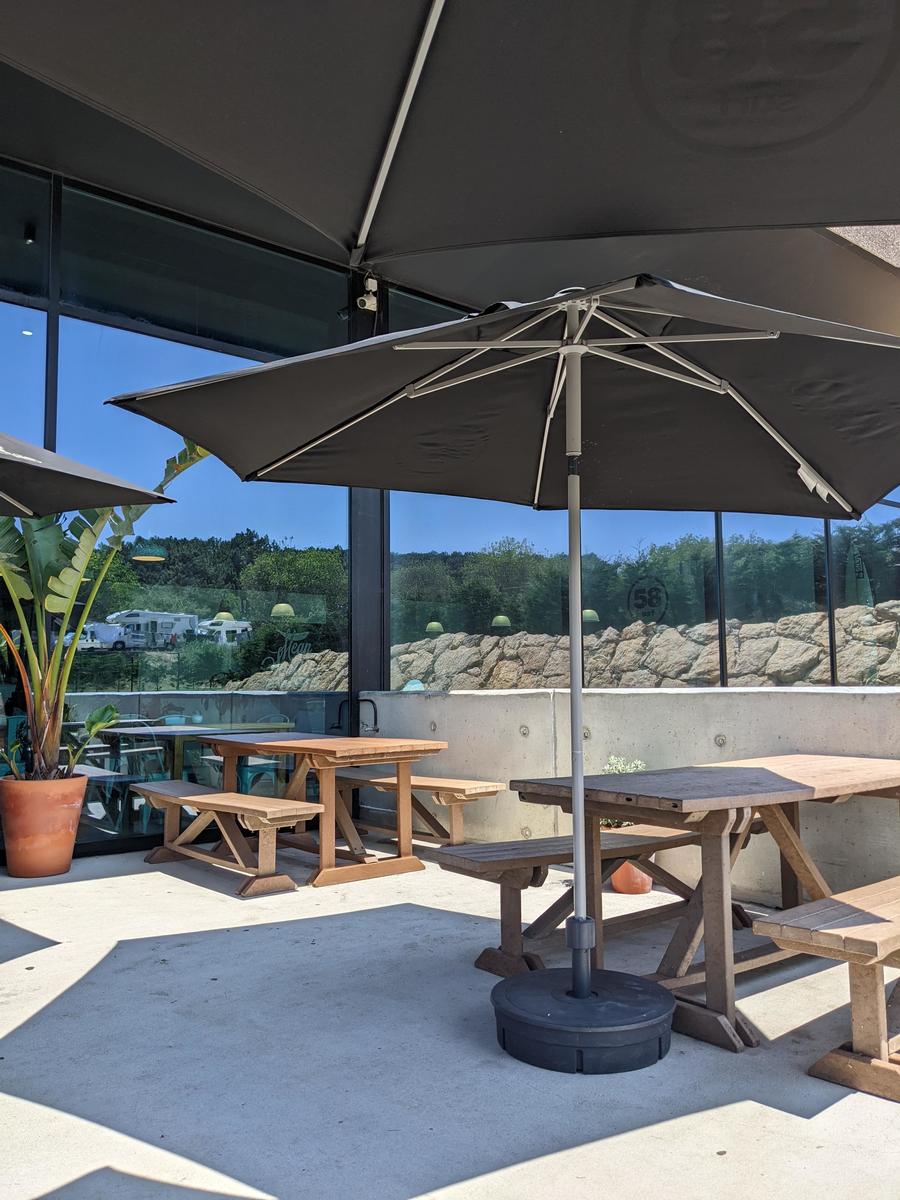 For vegetarians they have delicious Vegetable Gyosas to start and for main you can try their yummy Jackfruit Burger or their Noodles with Smoked Tofu. For dessert I definitely recommend their scrumptious Homemade Brownie with a cup of their equally delicious coffee.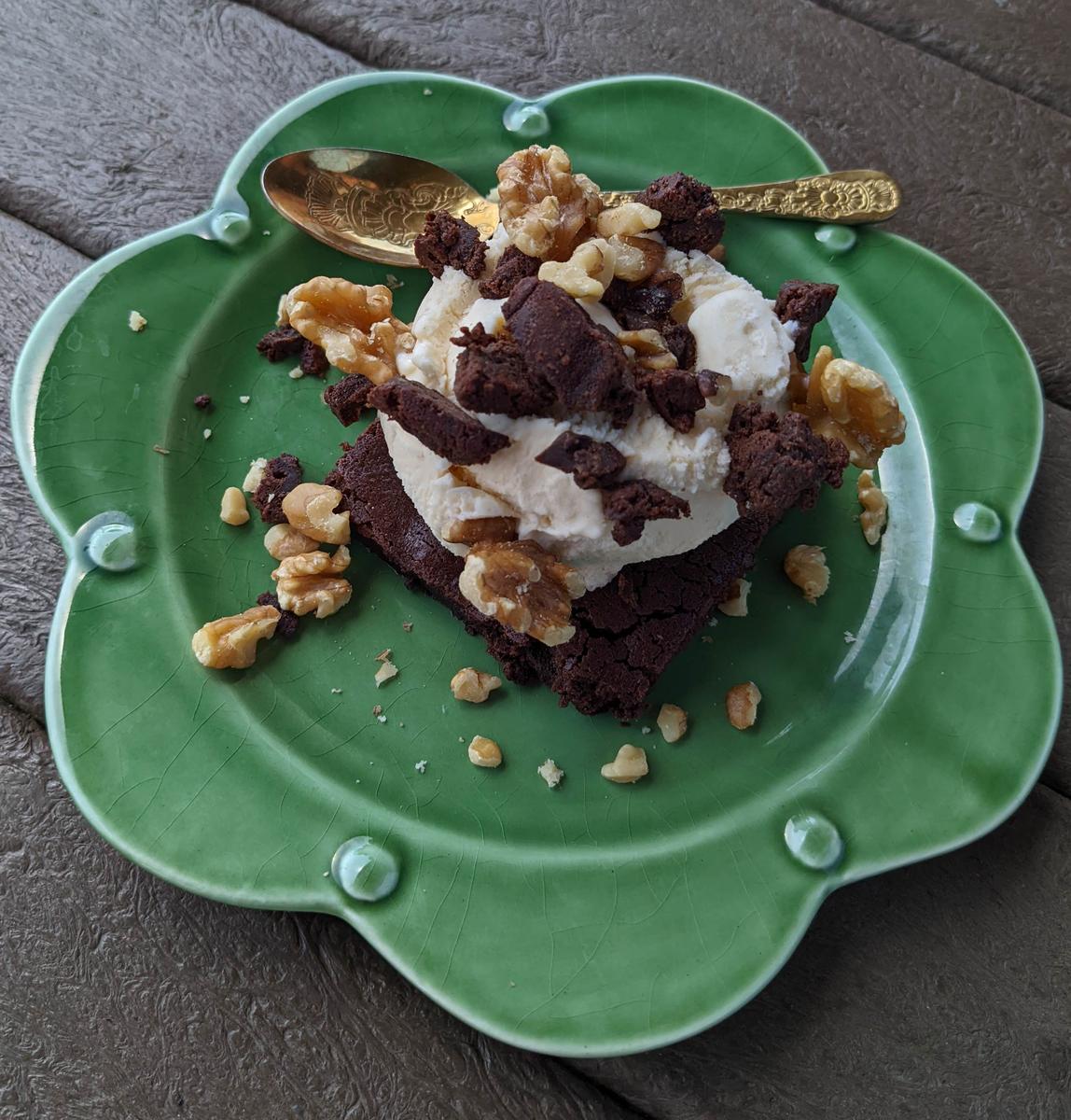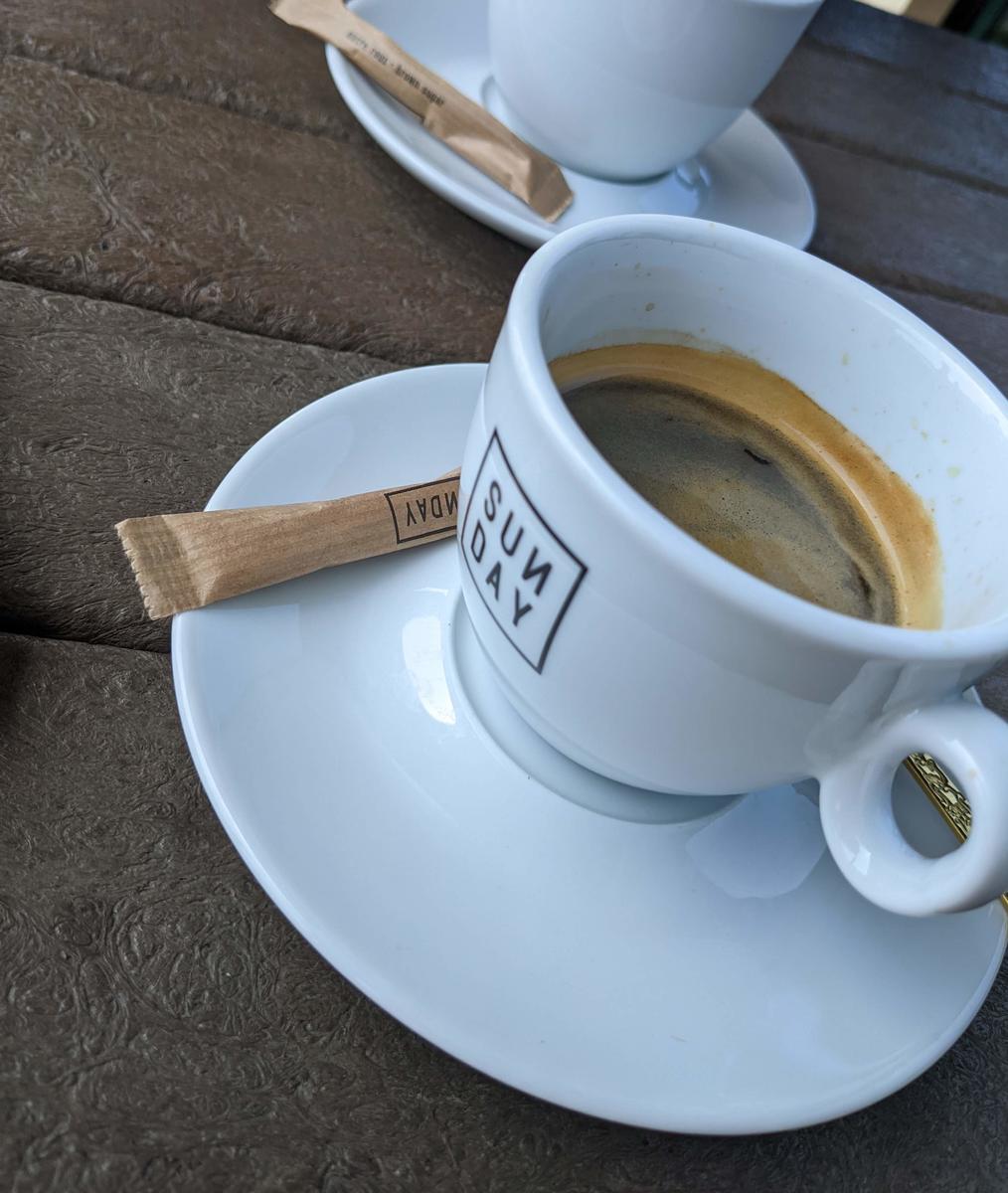 ---
9. Ribeira d'Ilhas Surf Restaurant & Bar
Located on the famous Ribeira d'Ilhas beach this restaurant and bar boasts sea views, a large rooftop terrace and friendly obliging staff. When it comes to eating, they have a vegetarian section on their menu. Of the dishes listed, the Spaghetti Integral w/tofu is our favourite. Within their burgers section you will also find a tasty veggie burger on offer. During the Summer months they have live DJs weekly and additional outdoor events - keep an eye on their Instagram! We love sitting on their terrace watching skaters, surfers and cute dogs having fun.
---
One More Tip!
A little further afield from Ericeira is the super cute village of Ribamar where we have also been exploring the vegetarian and vegan dining options! Read our Ribamar Ericeira - Time To Explore blog to discover what this great village has to offer.
---
If you've any questions, suggestions or just want to say hello, contact me via the Contact Form, Instagram (@noroadlongenough) or By Email noroadlongenough1@gmail.com