Escape To Ericeira
Ericeira is a peaceful fishing town on the West coast of Portugal in the municipality of Mafra. It is about a 45 minute drive from Lisbon centre to Ericeira (depending on the Lisbon traffic of course). We have been to Ericeira three times but only once have we stayed there over night.
Ericeira is probably best known as a surfing destination and is frequently referred to as a "mecca for surfers". Because of this it attracts a lot of surfer tourists. On all three visits we heard so many Australian accents we almost forgot we were in a small town in Portugal. Of course, Ericeira is also renowned for its seafood restaurants and great ocean views.
I really like Ericeira, I like the laid back beach vibe there, the people it attracts and its narrow cobbled streets lined with traditional whitewashed houses with their blue trimmings. From chatting to local people in Ericeira we have learned that there is a strong sense of community there and it is a very safe place to live. Ericeira is also a very popular among those who want to live outside the city of Lisbon but remain close enough to commute there daily to work. Equally, Ericeira attracts a lot of "Lisboêtas" who live in Lisbon but escape to Ericeira at the weekends for some rest, relaxation and surfing of course!
After three visits it is easy to see why everyone loves Ericeira - beautiful beaches, great cafes, bars and restaurants, an abundance of yoga studios and surf schools and amazing sunsets, we didn't want to leave either!
---
Where We Stayed!
We booked a one-bedroom apartment in Casas Burnay Ericeira - Rua Carmo via Airbnb however you can also book via booking.com. Best to visit their website for more information as they have two properties in Ericeira and different apartment types available (e.g. studio, one bedroom, two bedroom). They were extremely good to deal with and were always available to answer any questions and to offer advice about Ericeira.
We spent two nights in our apartment which was on the top floor of their property on Rua Carmo.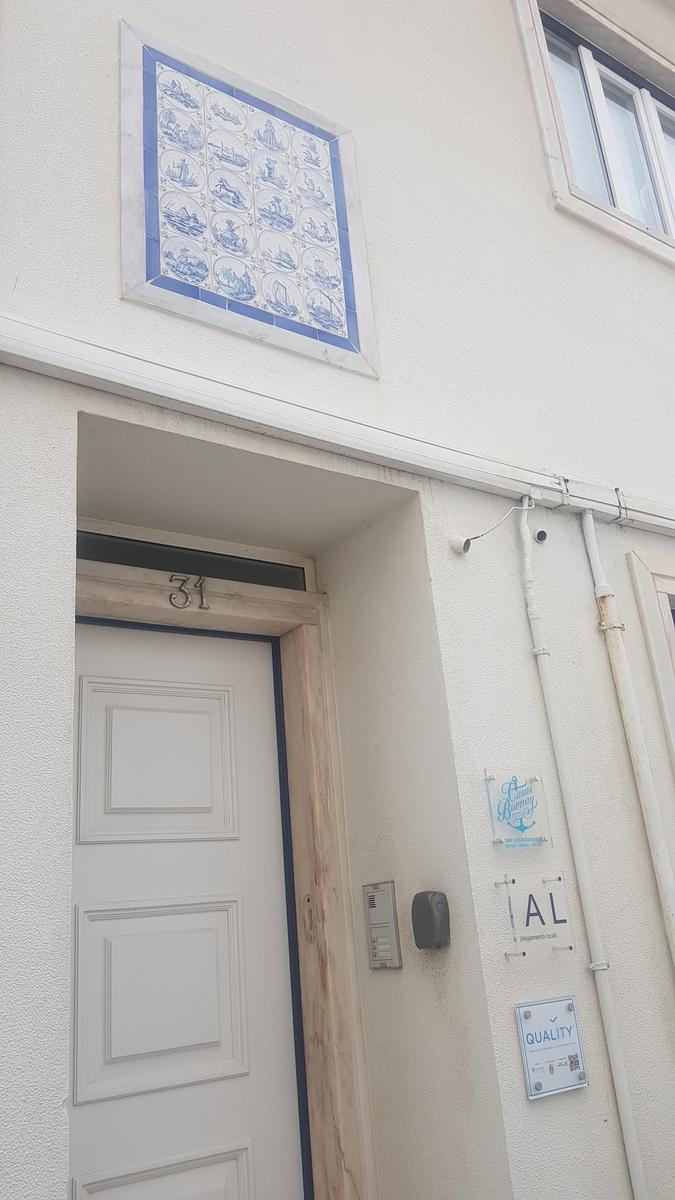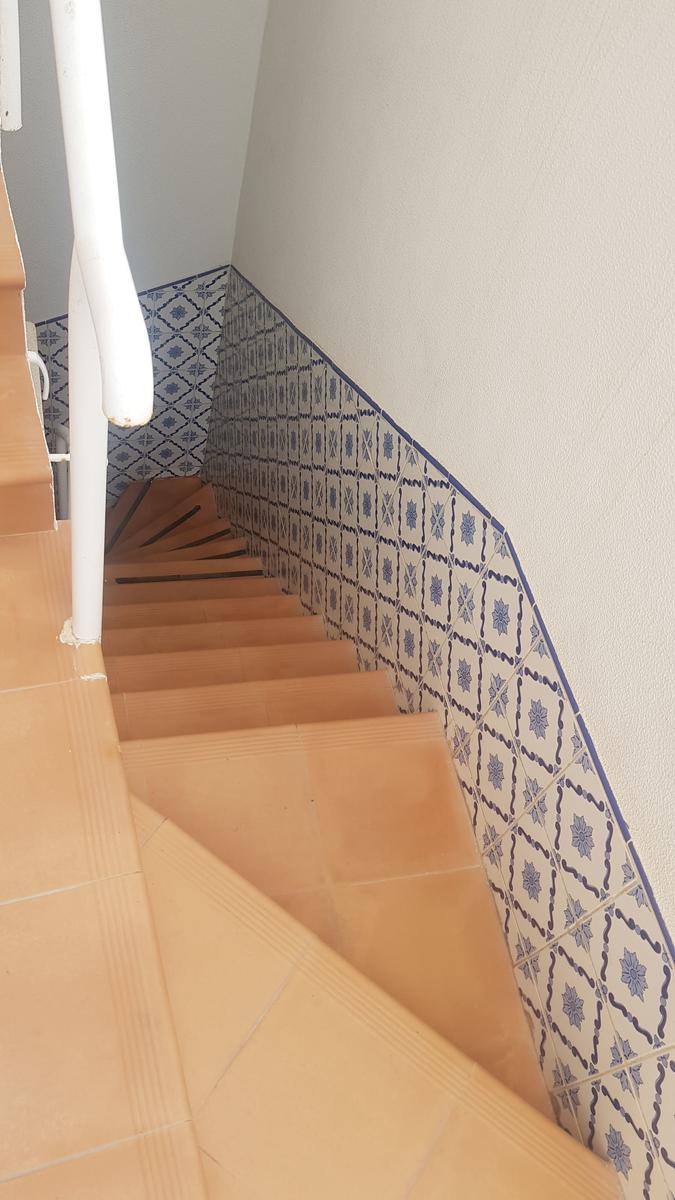 The owner checked us in and was very nice and friendly. The location was great, an easy walk to the town centre and to the beach, there is a large supermarket about a 4 minute walk away and a great bakery just around the corner. The apartment itself was absolutely spotless. Everything was new and the bed was comfortable. We would definitely stay there again.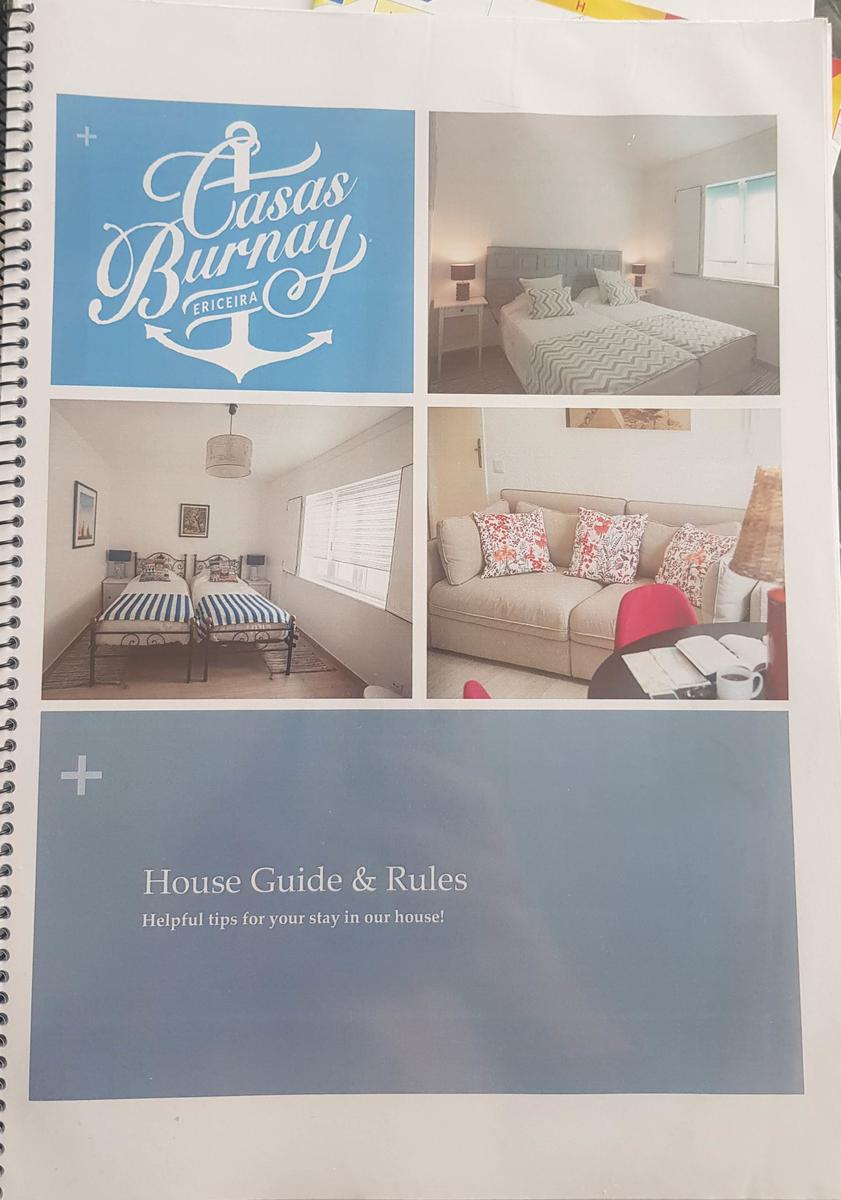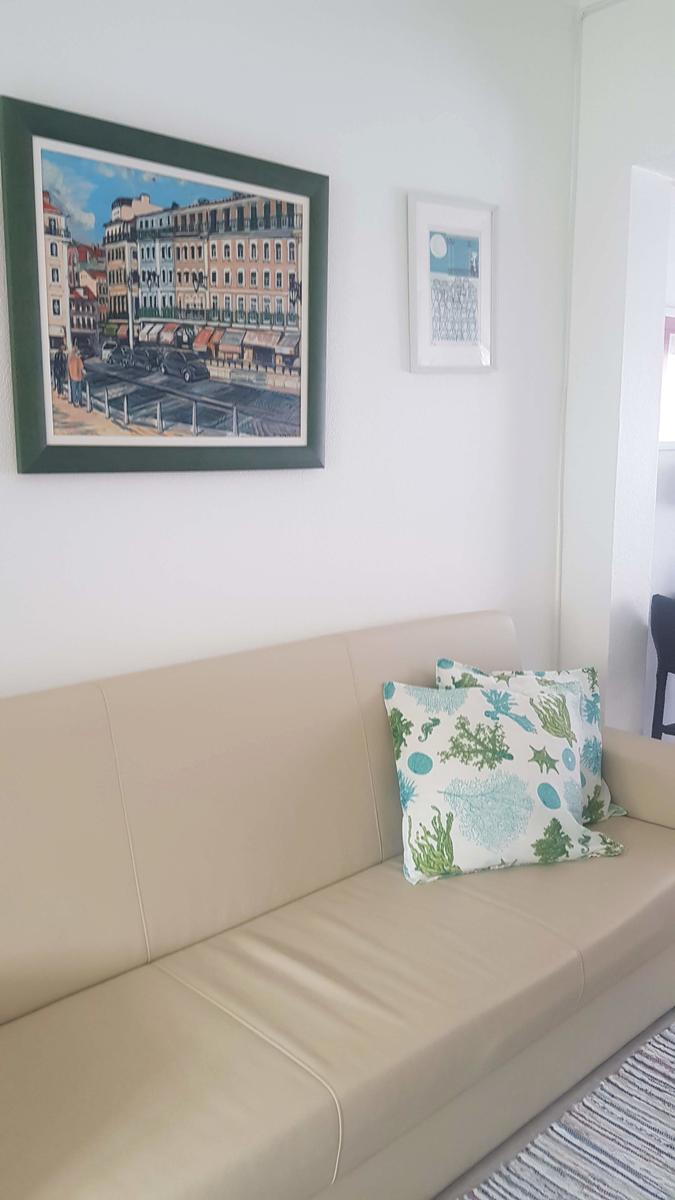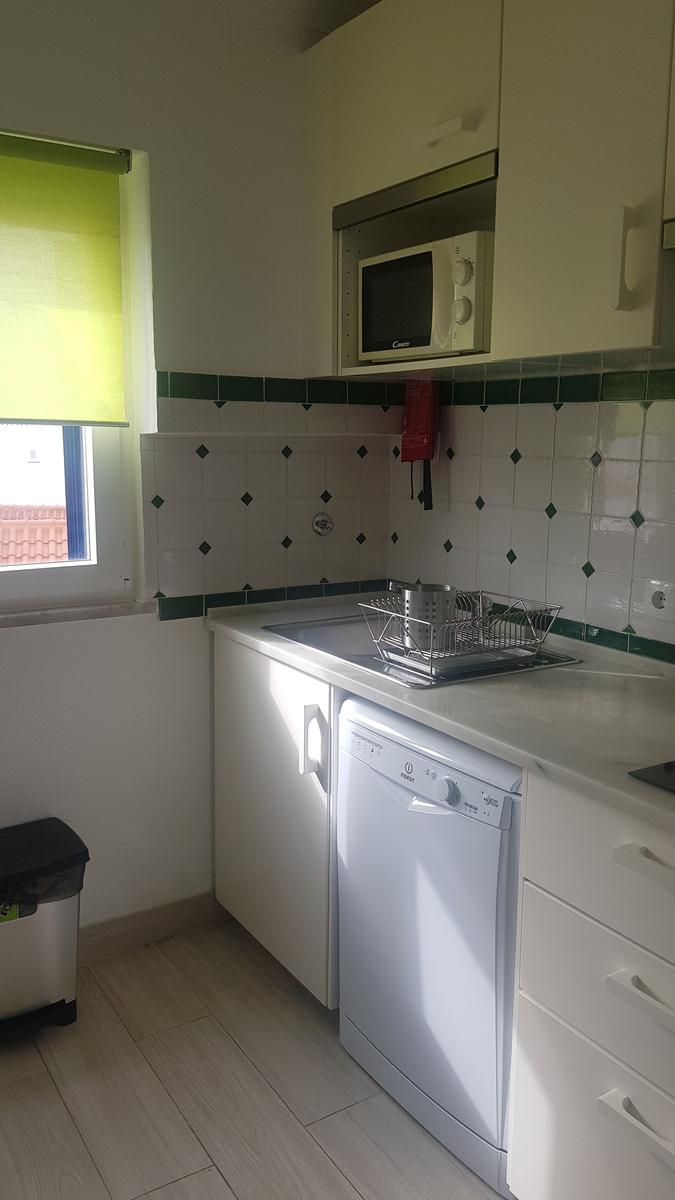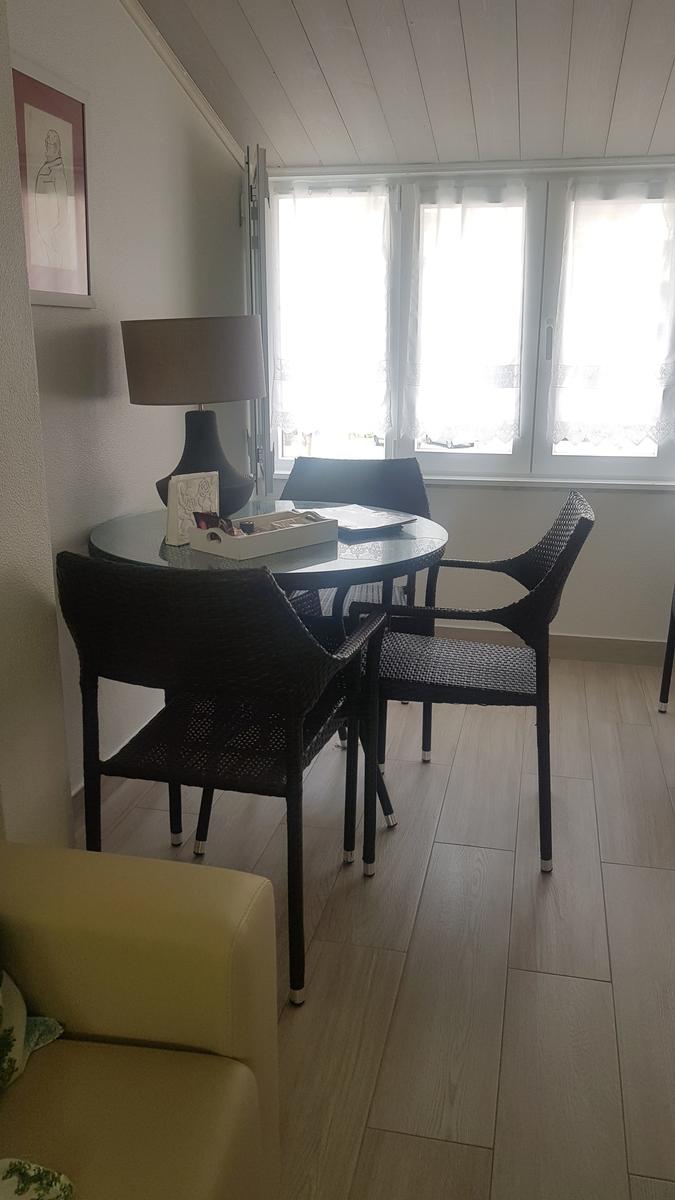 I was very happy to have a robe! It was nice that the towels, robes and pillows were monogrammed too. Although it wasn't hot enough for the beach when we stayed, it was great to see that they provided big blue beach towels also.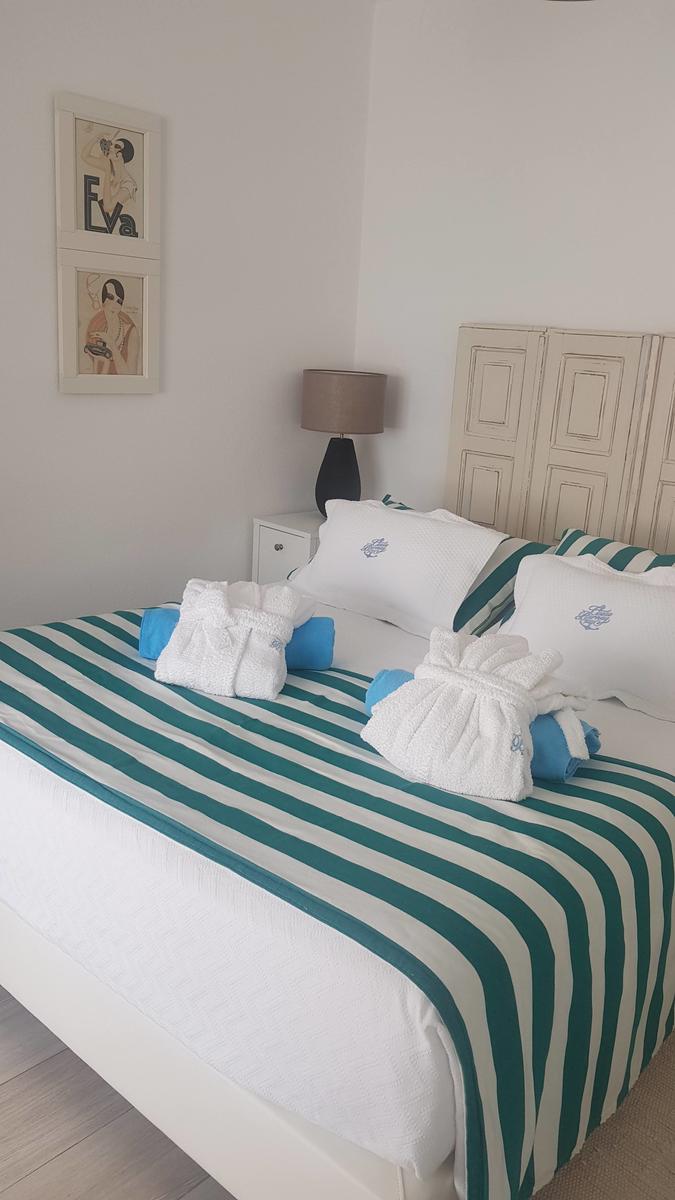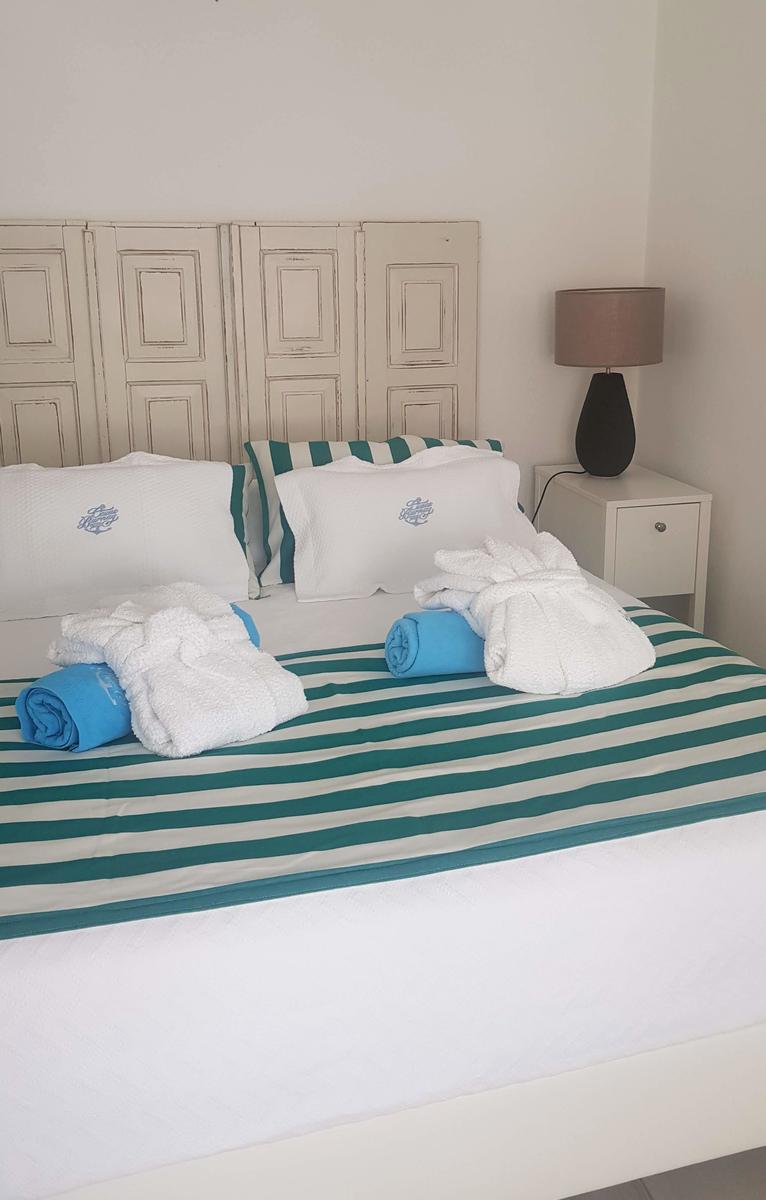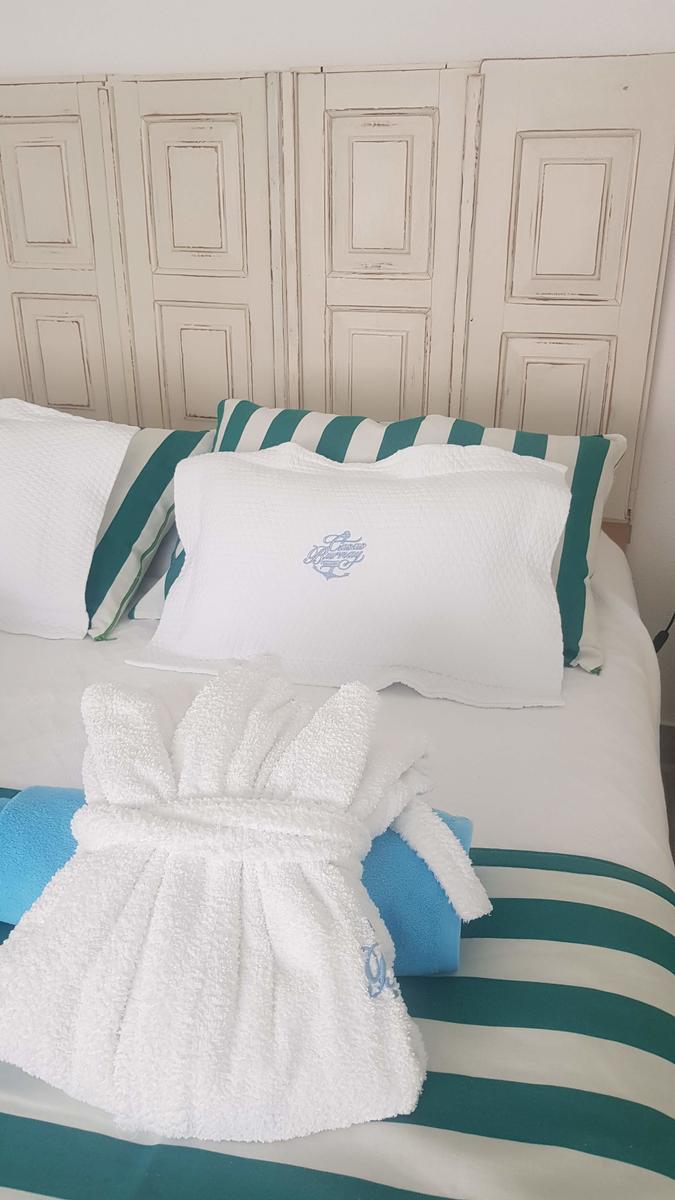 We had a small balcony/seating area just outside our apartment door which we made the most of in the afternoon, but first it was time to walk around in the sunshine and see a little of Ericeira. The view from our patio/front door of the apartment: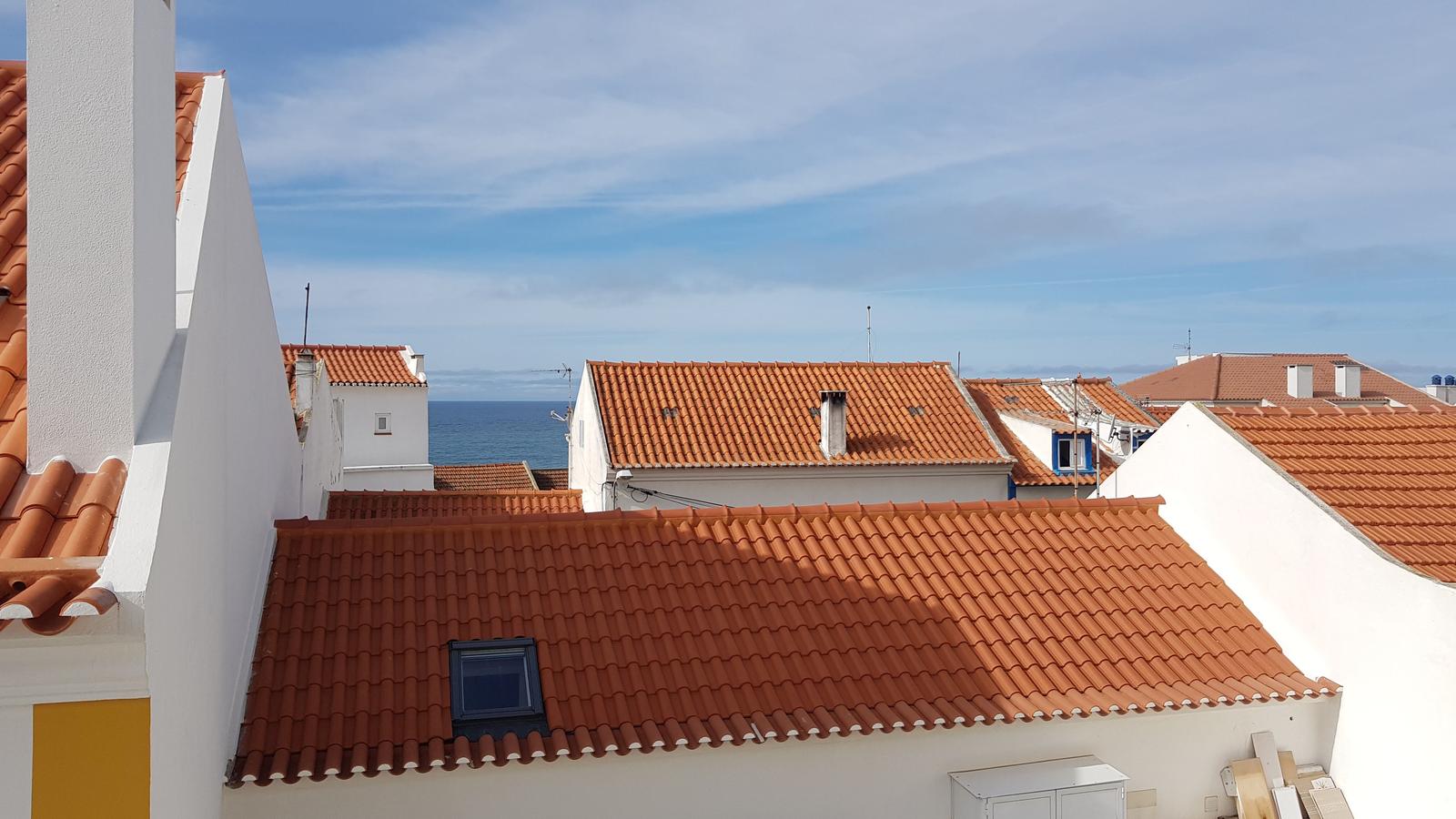 ---
What We Did!
Explored the Town on Foot
Ericeira is just lovely and easy to explore on foot. First we walked from our apartment to the Capela de São Sebastião where there is parking, some seating and public toilets too.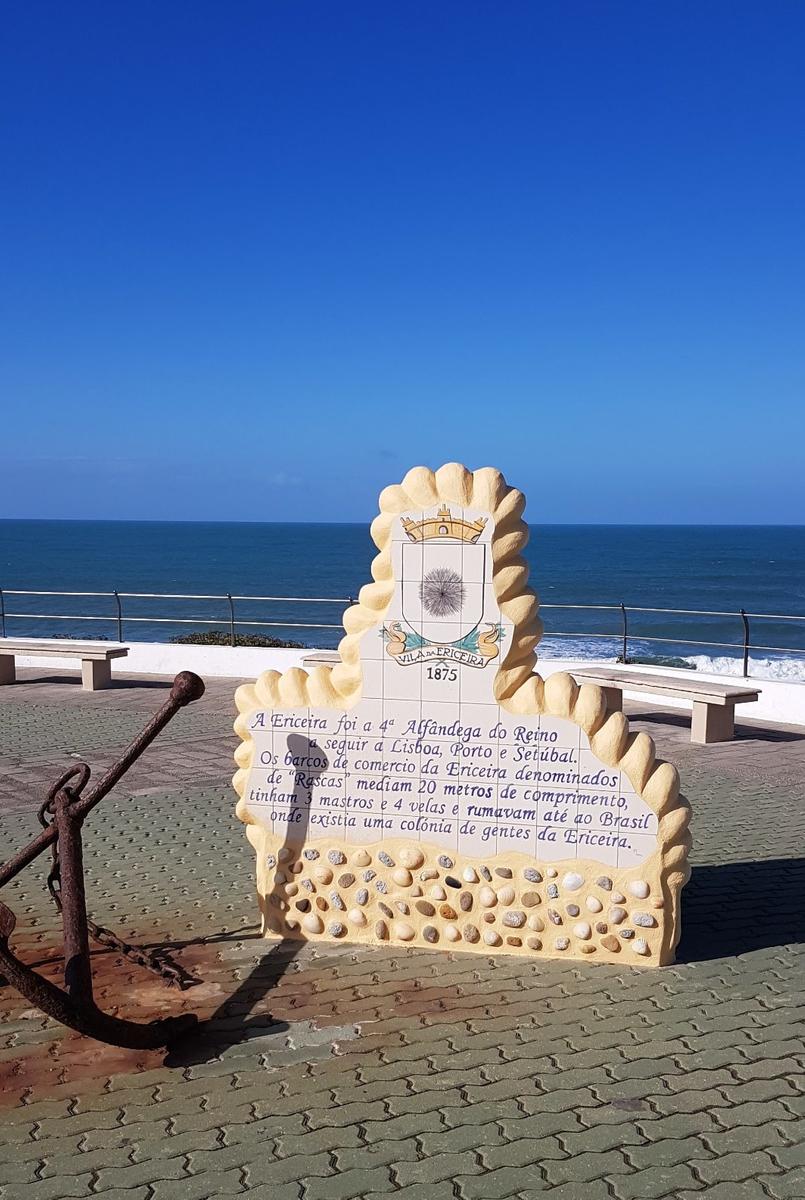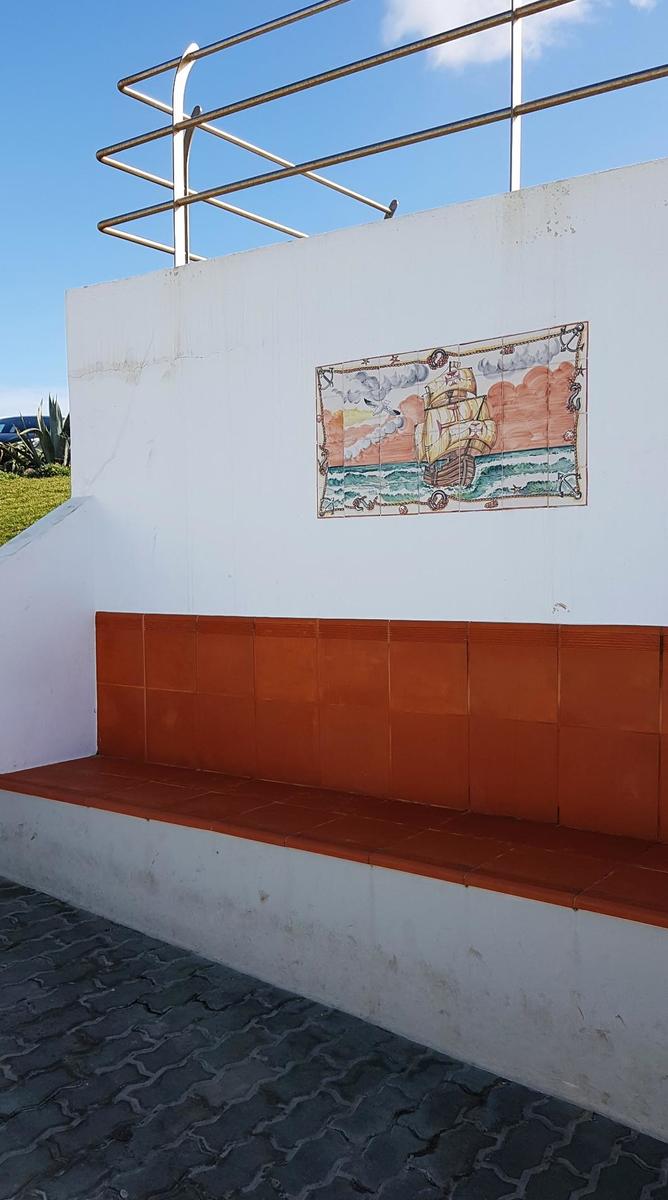 We then walked towards the town, along Praia do Norte: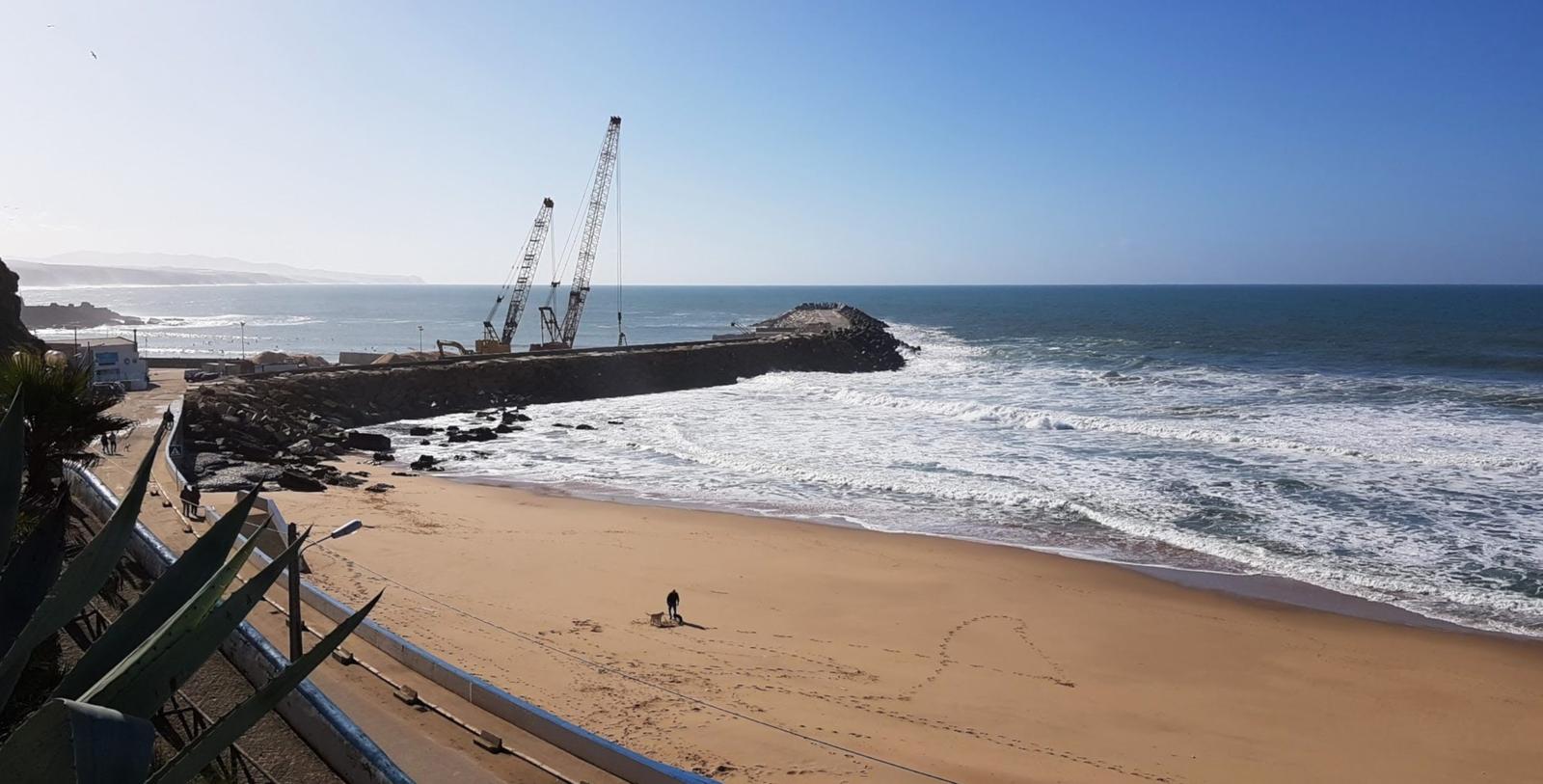 We continued through the fishing yard and along Praia dos Pescadores which seemed to be a very popular surf lesson spot!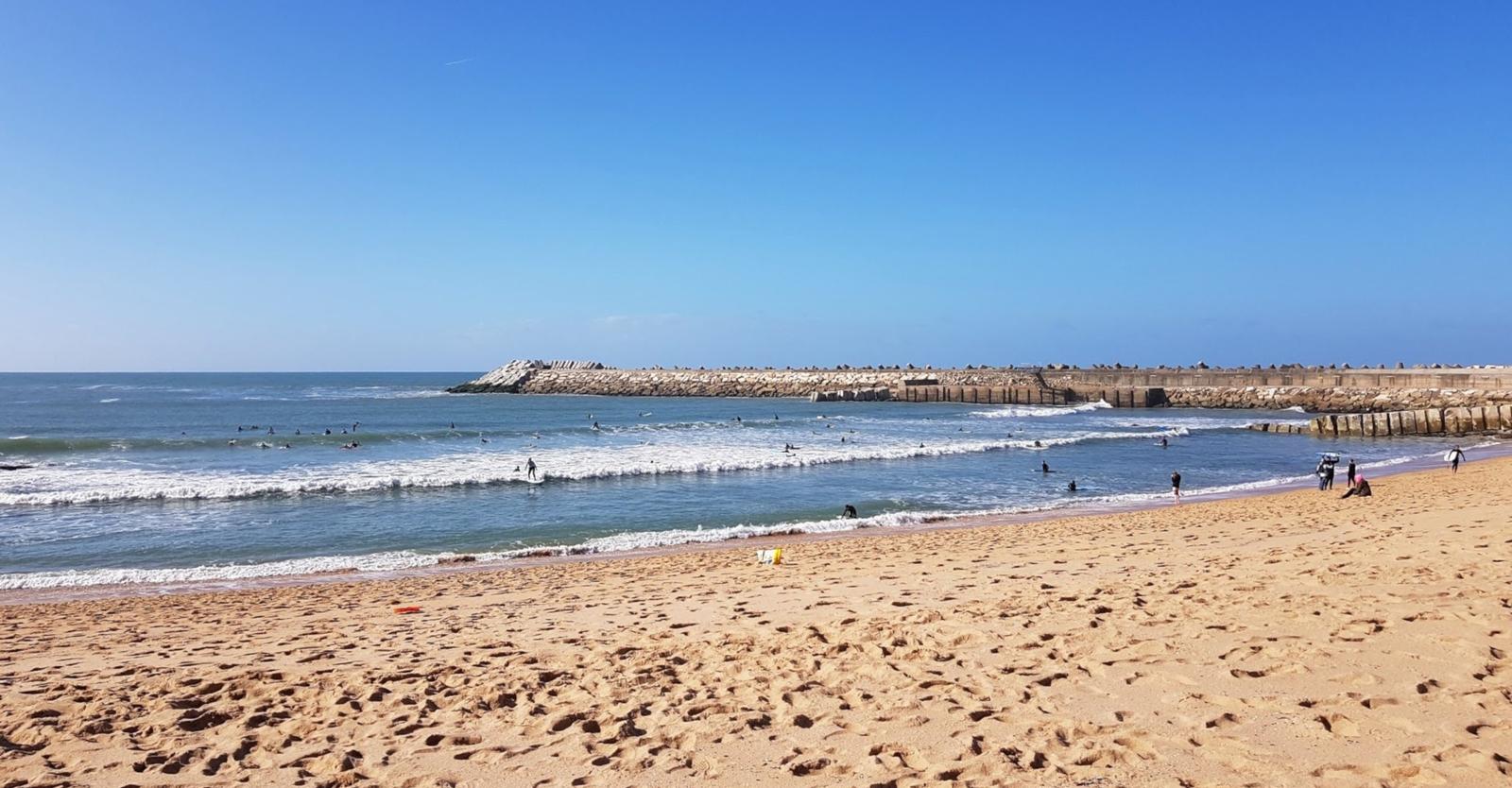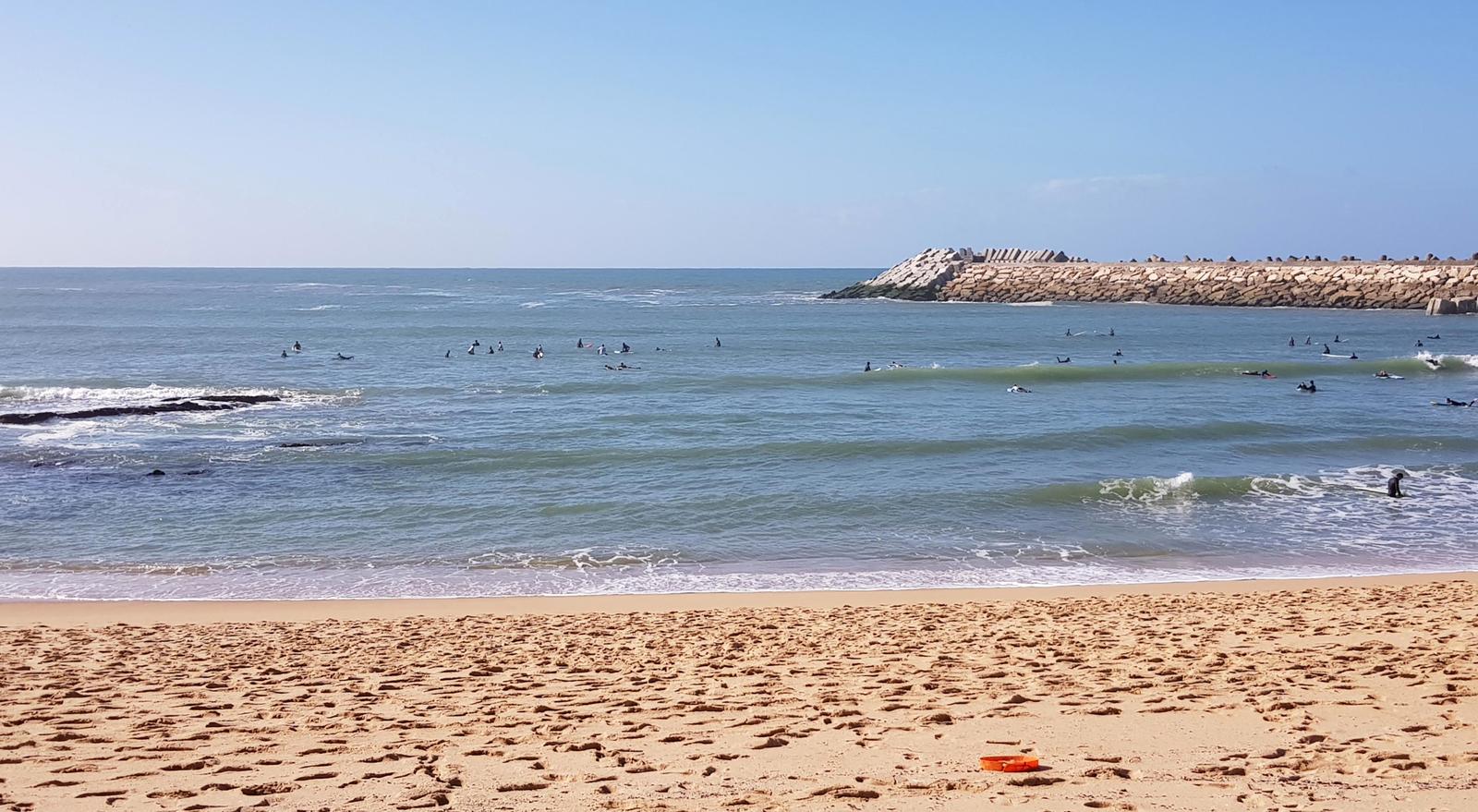 We exited the beach walking back up the walkway to the town/top of the sea wall.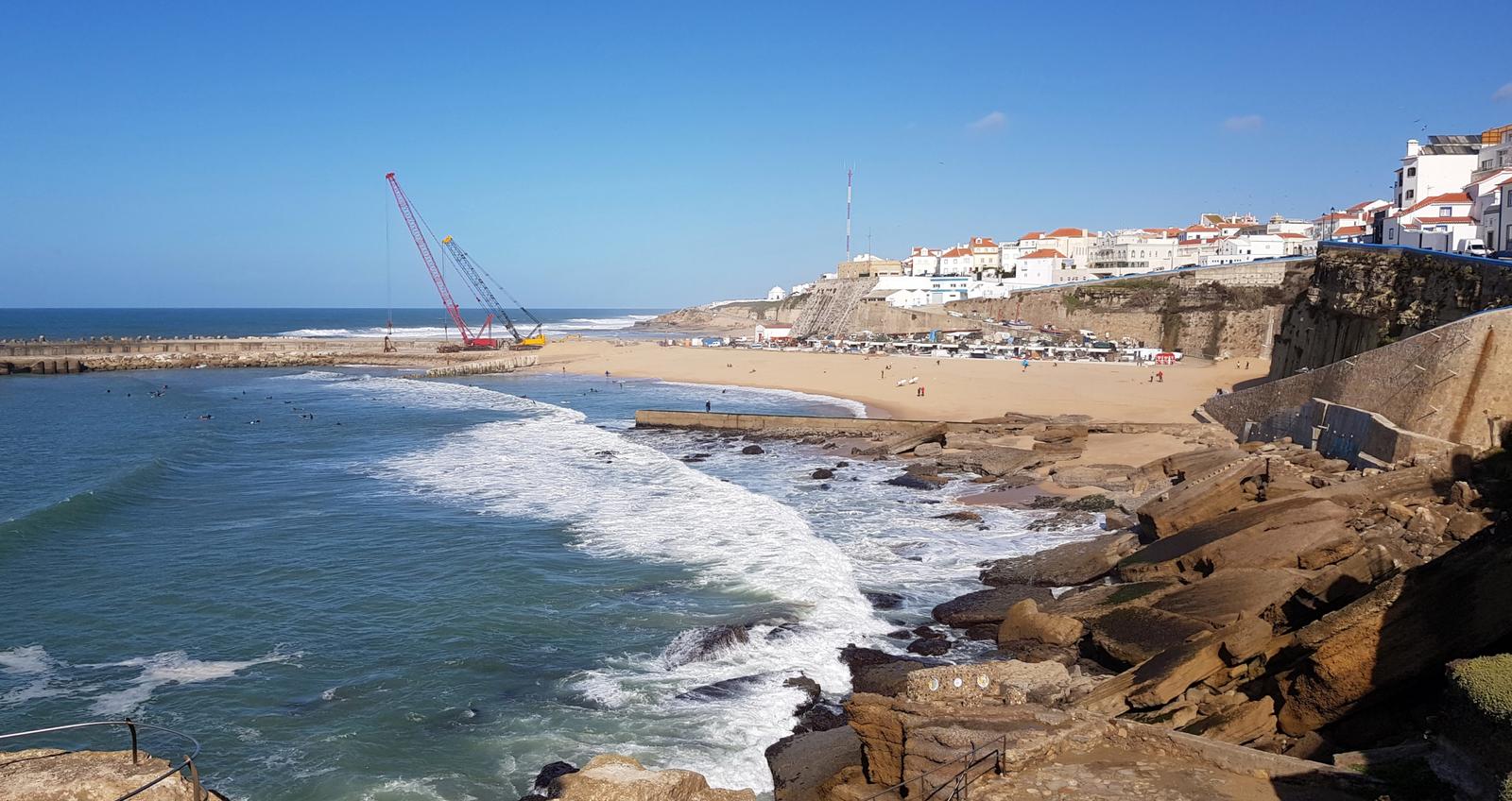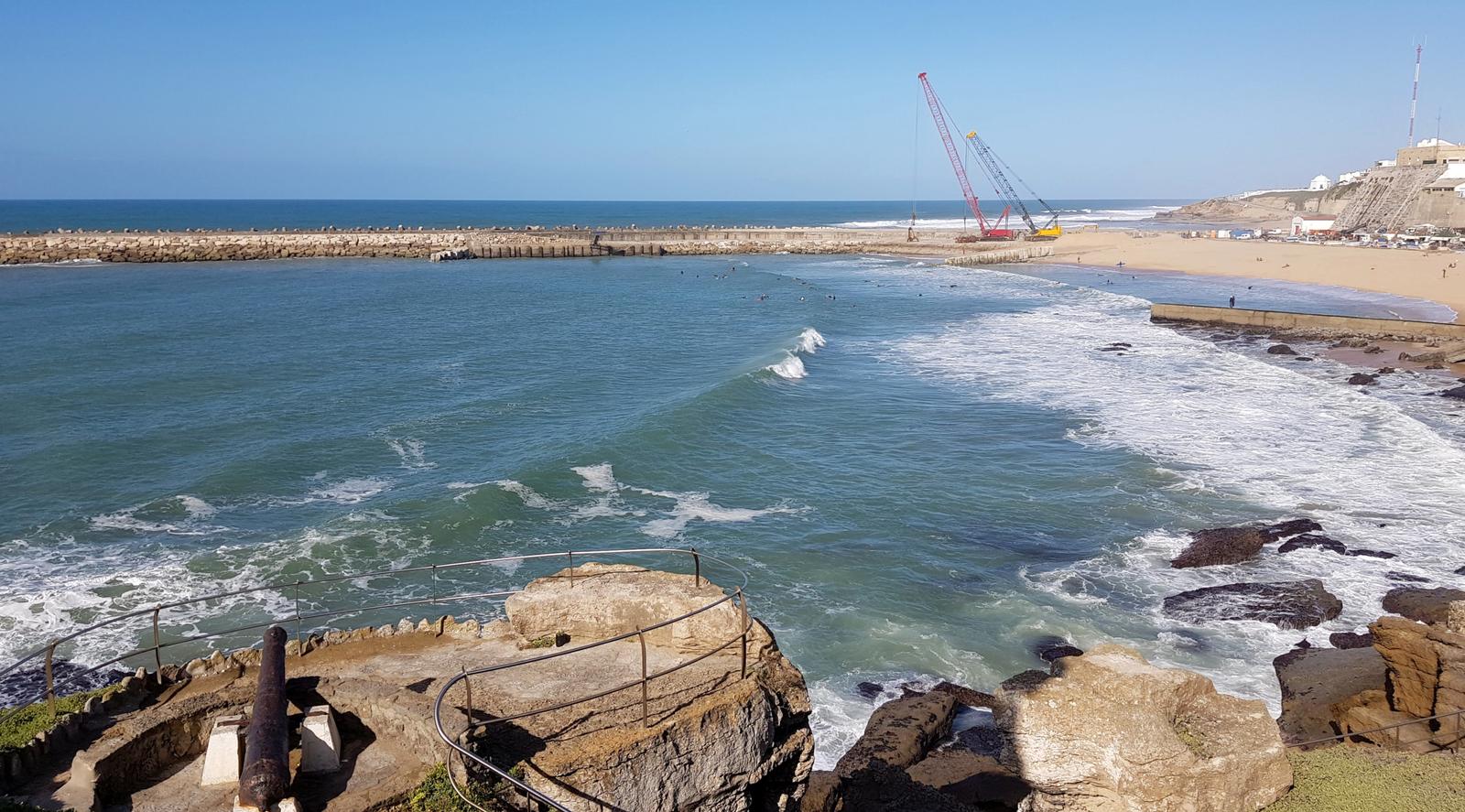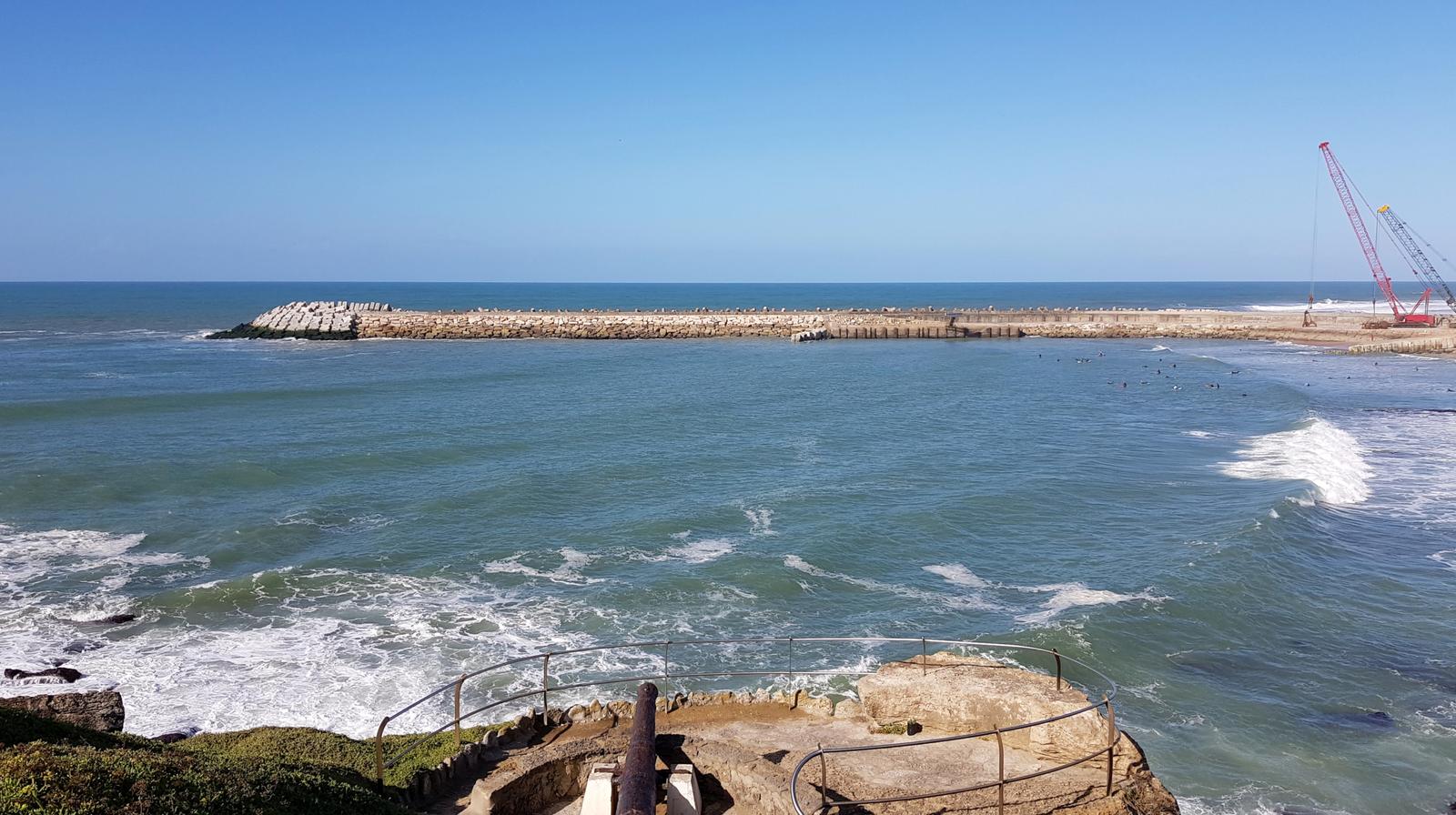 There are lots of nice places to sit along the sea wall, cafes etc too and a church.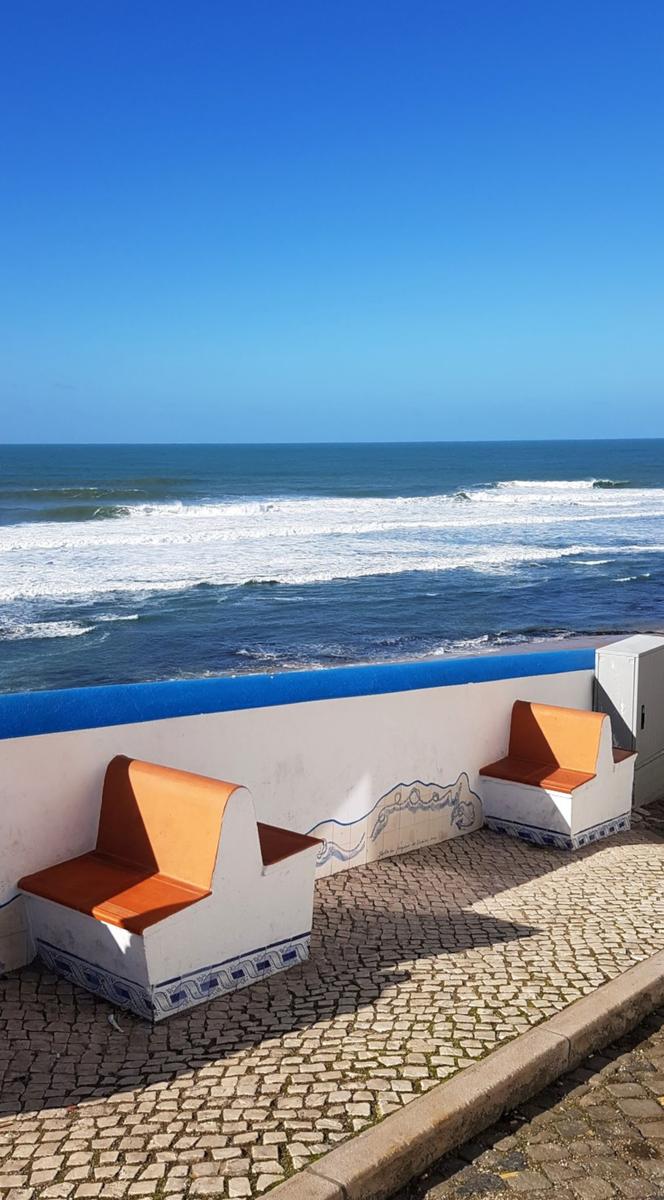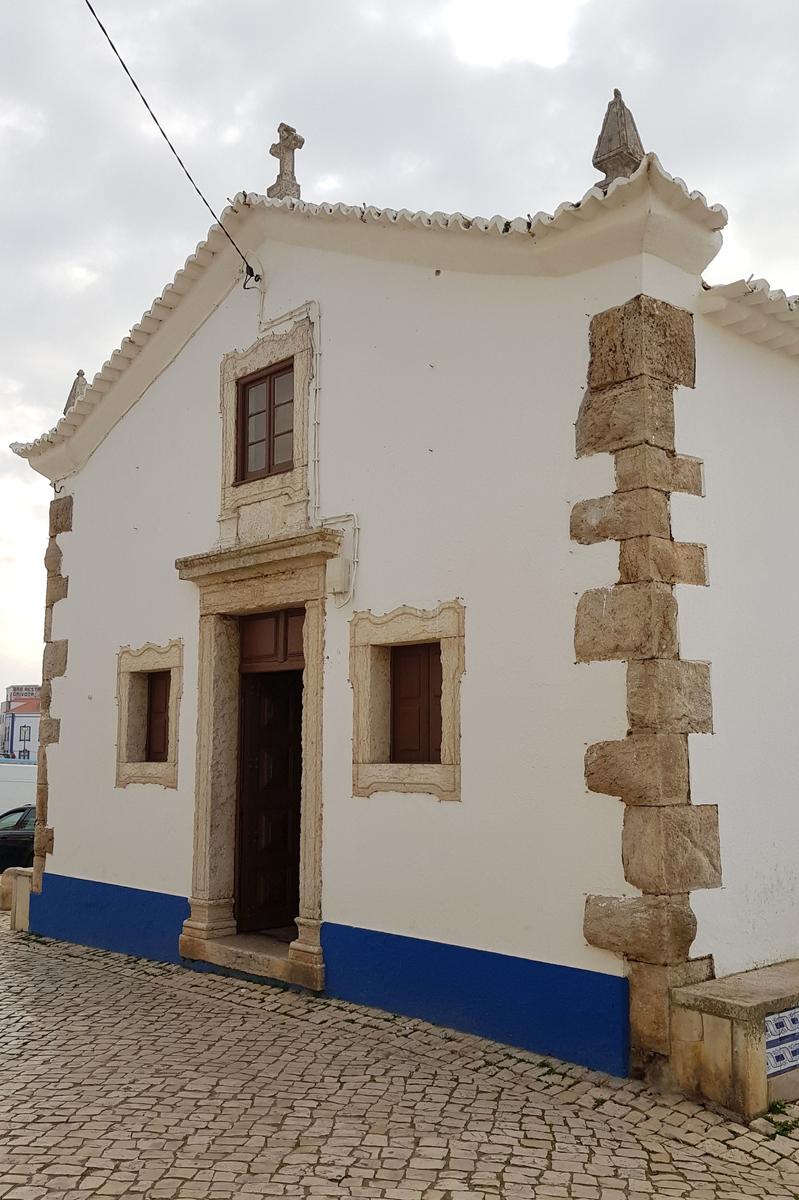 It is still a novelty to see washing hanging on the streets, we see this in Lisbon a lot also, in the older areas of the city, but this is something that you don't tend to see in Ireland.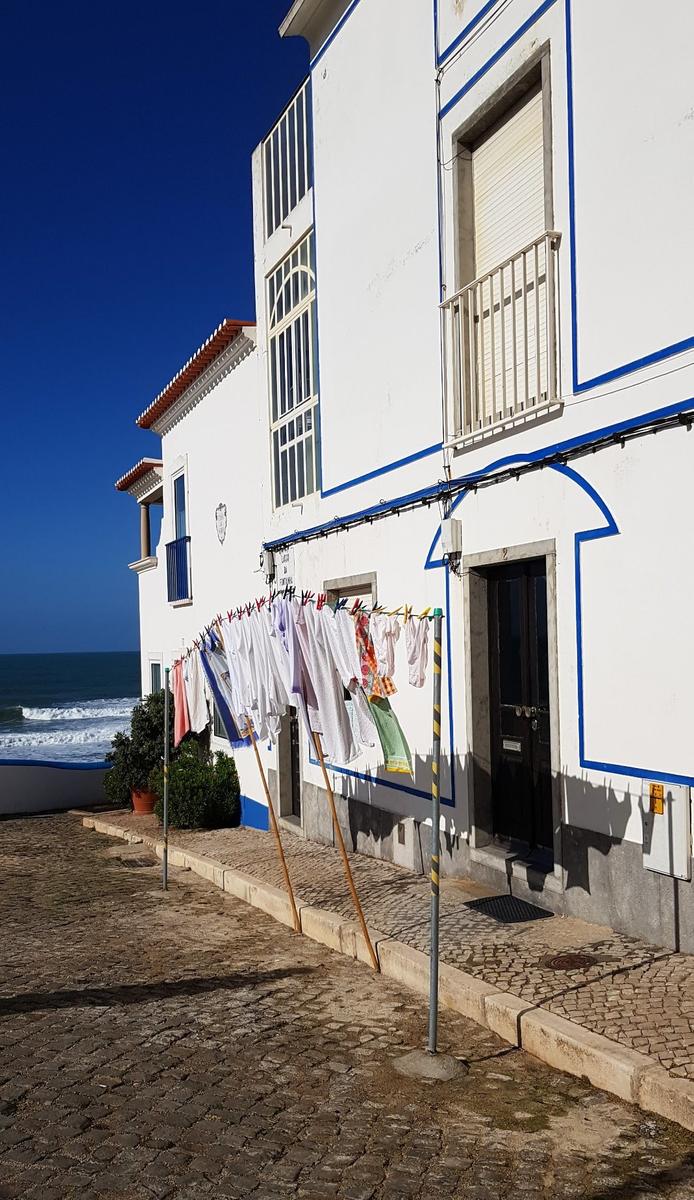 If you continue walking along the sea wall this large mural(?!) will be on your left: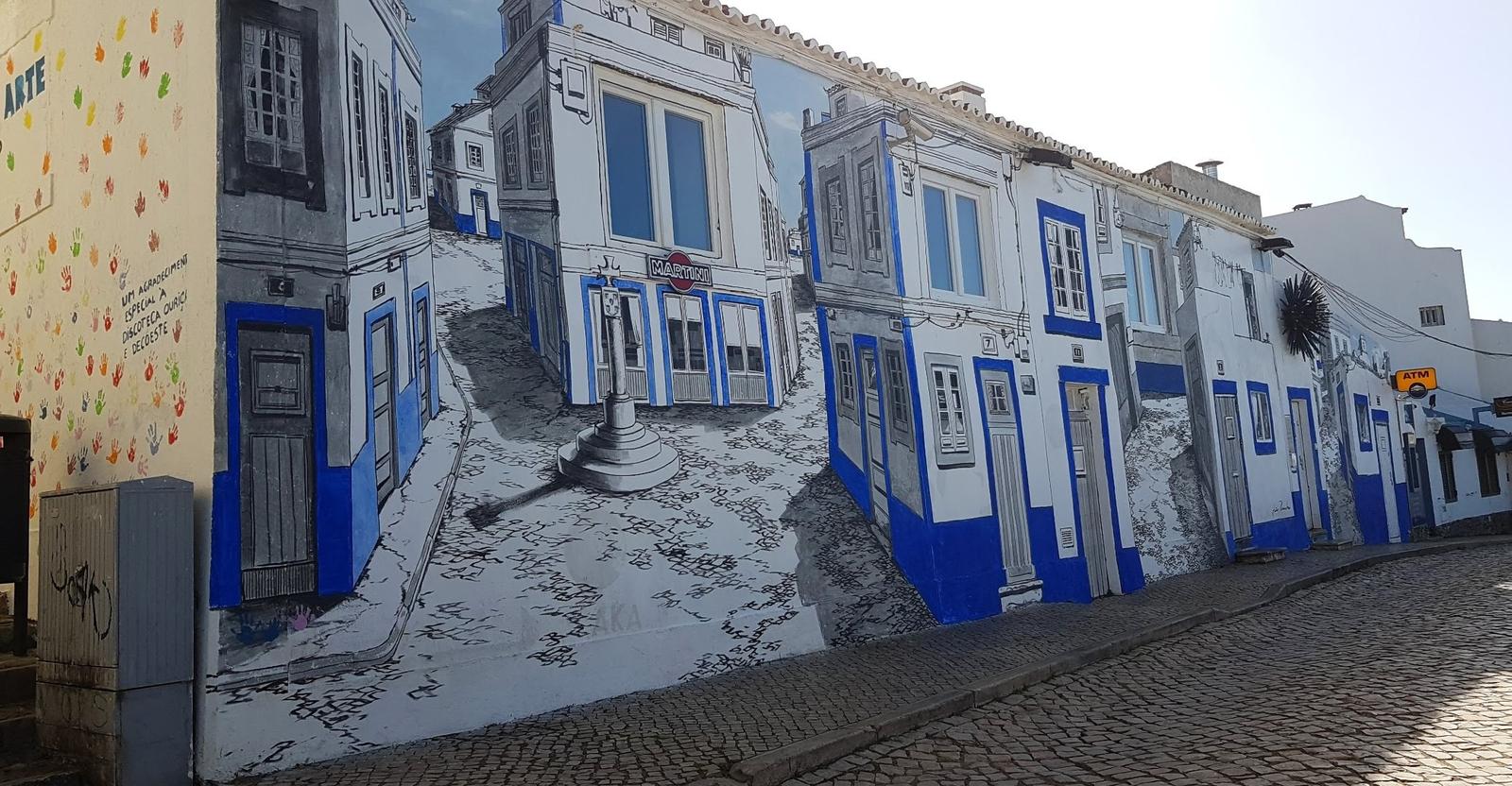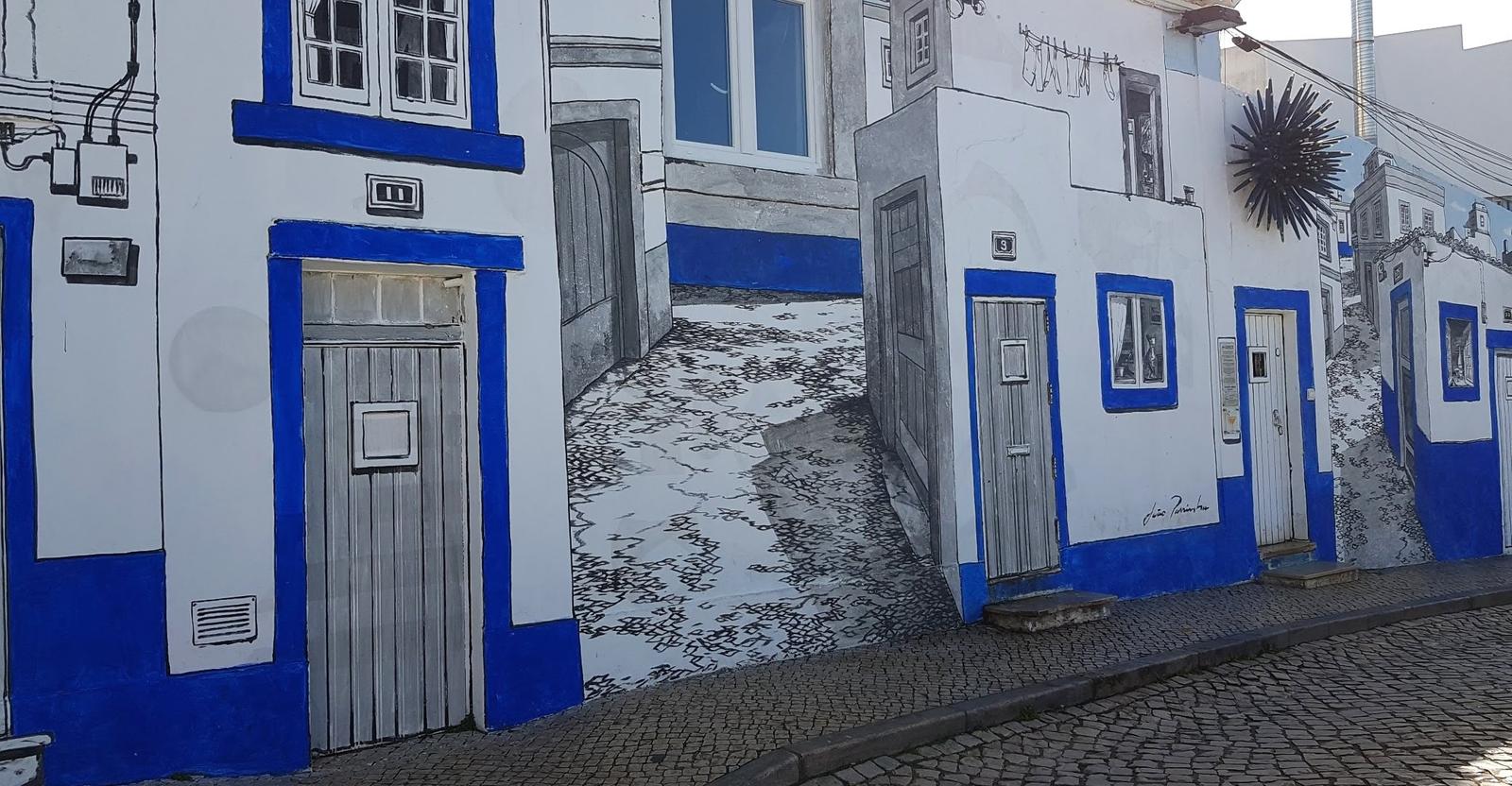 After a while we headed into the town centre, away from the sea, along the cobbled streets. I love the street signs in Ericeira: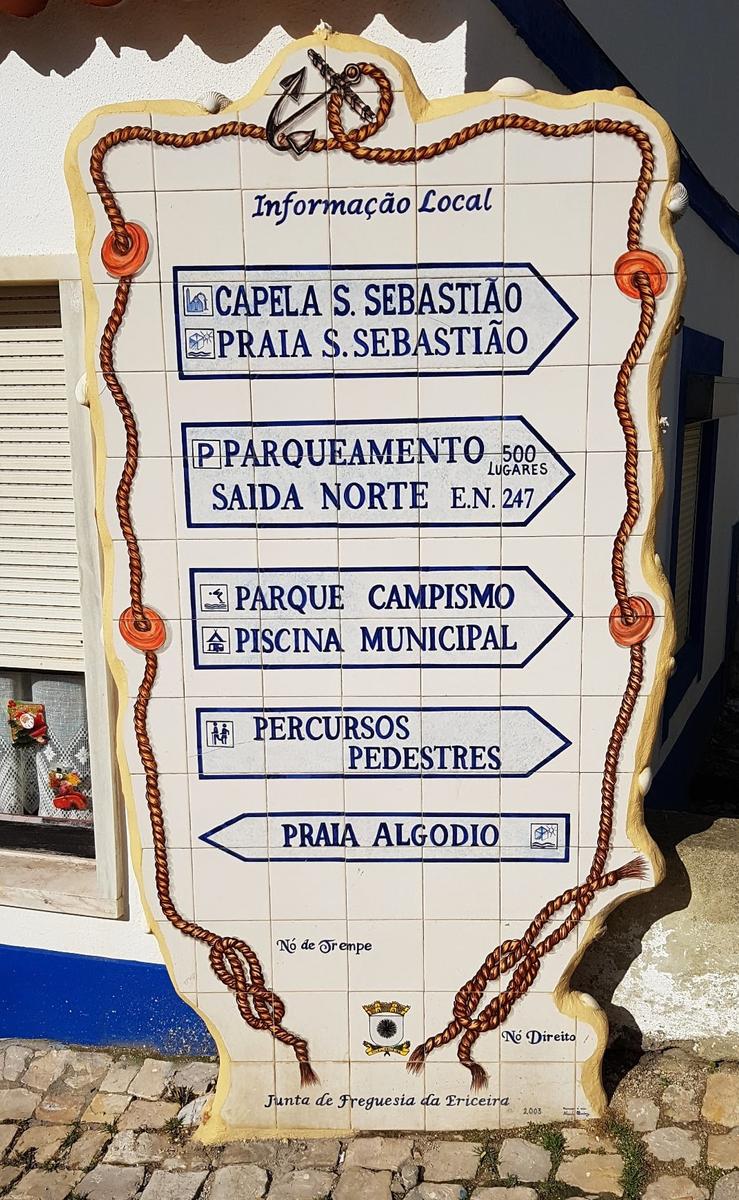 Lots of beautiful buildings (note the blue and white colour scheme)!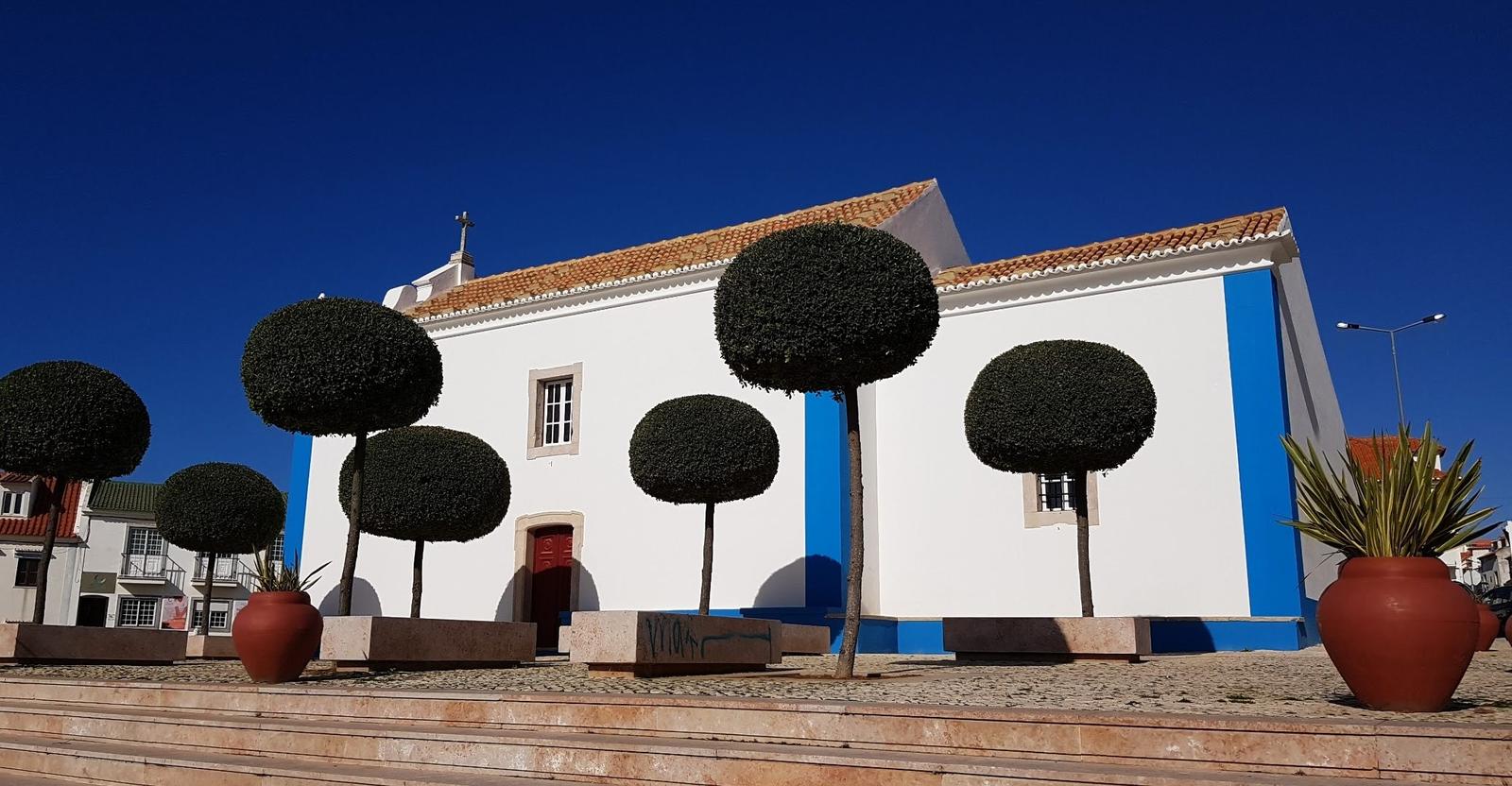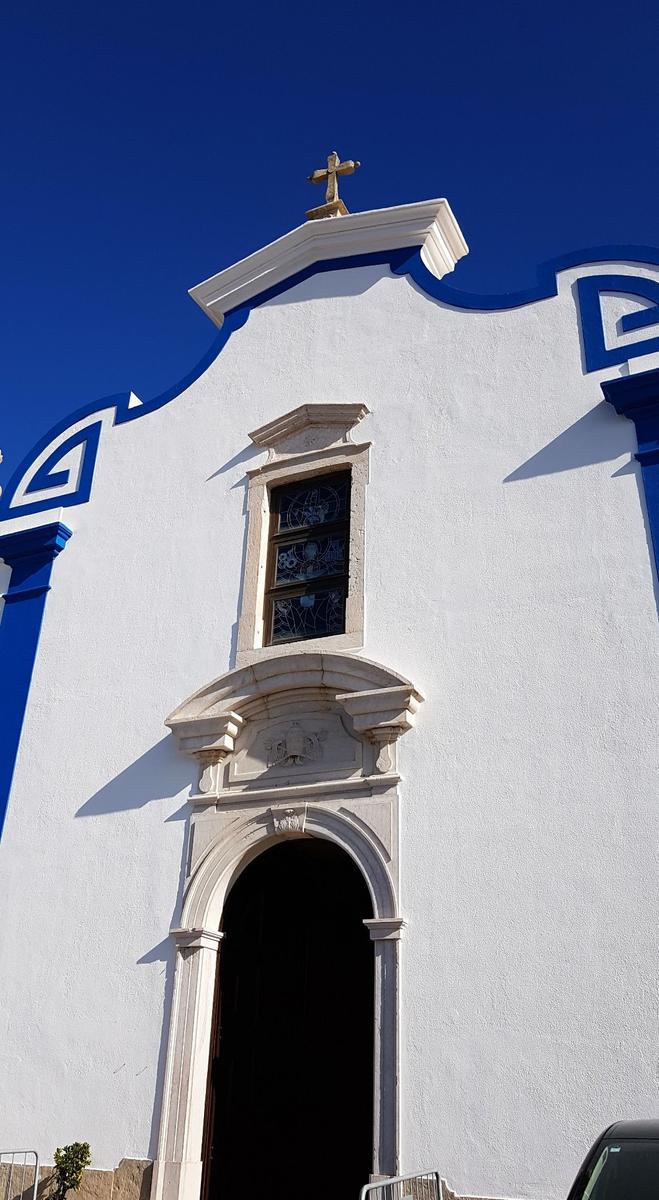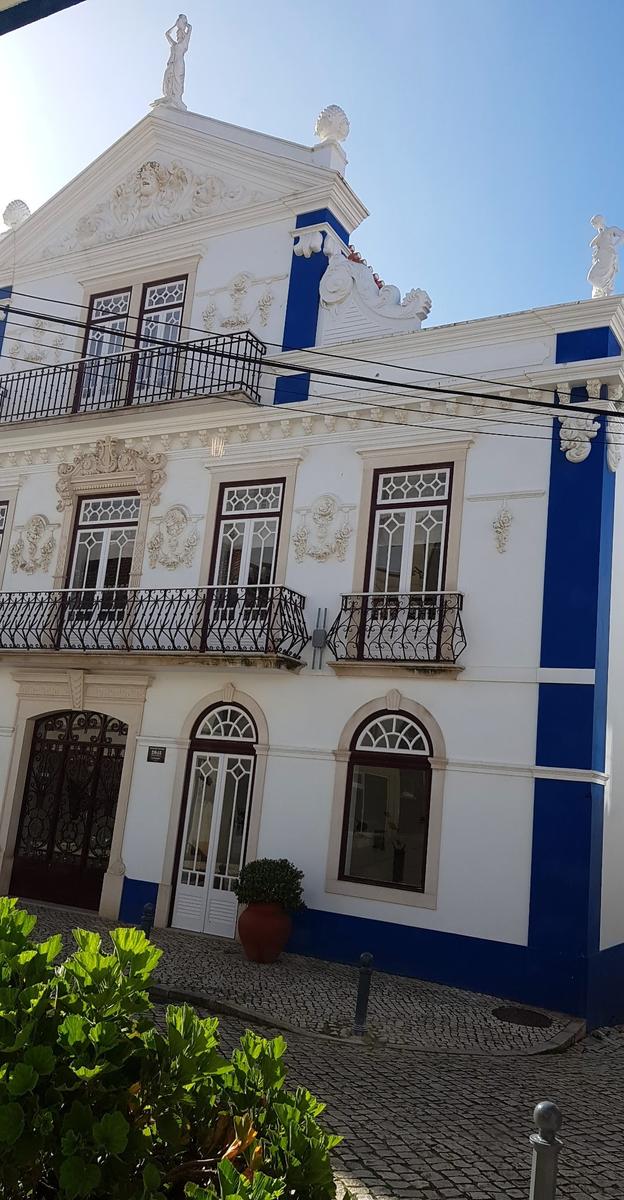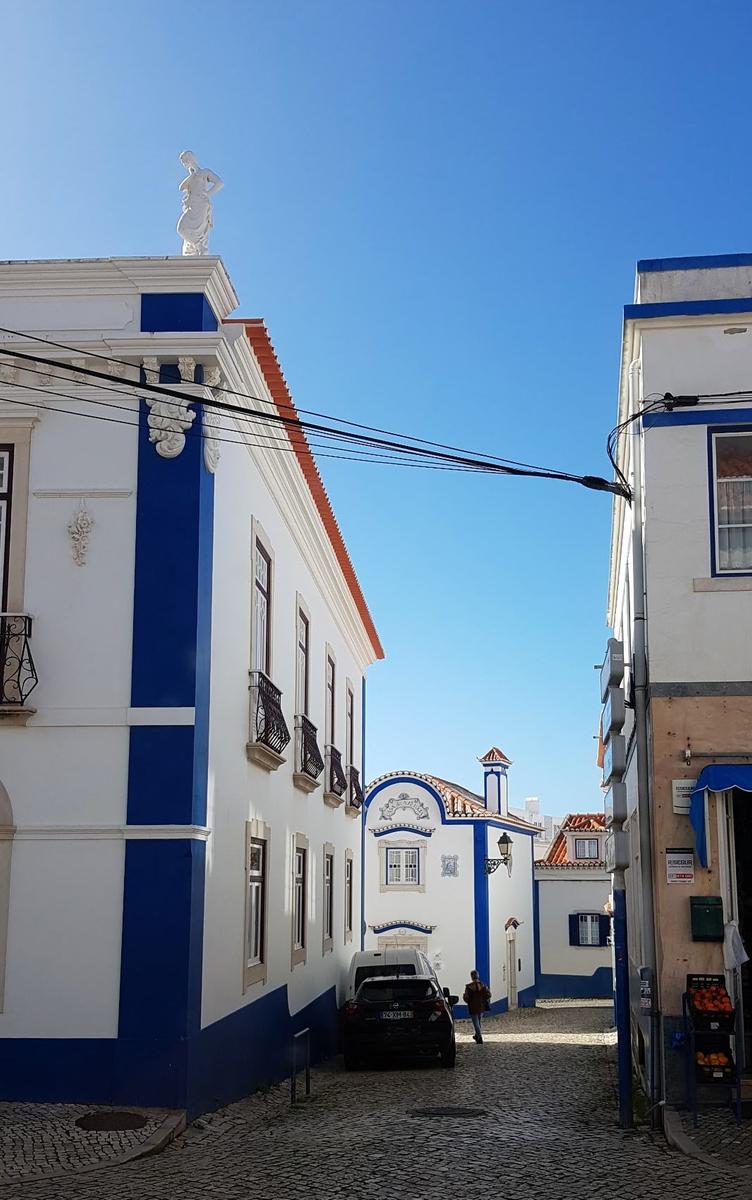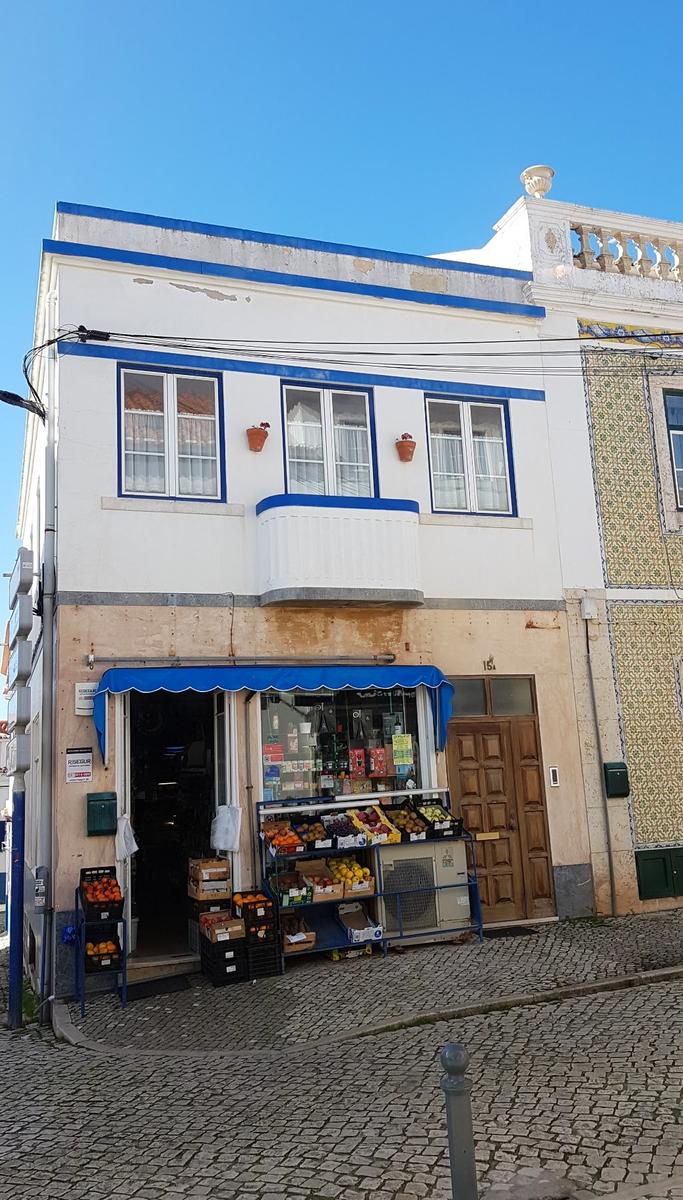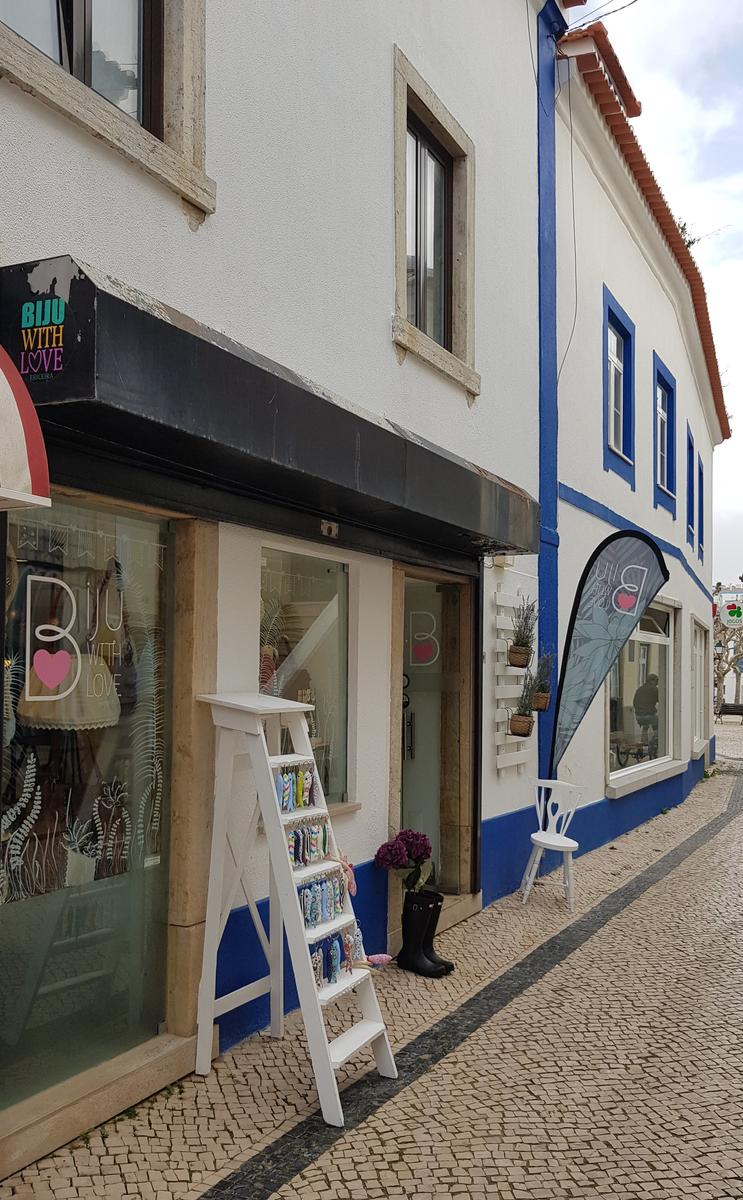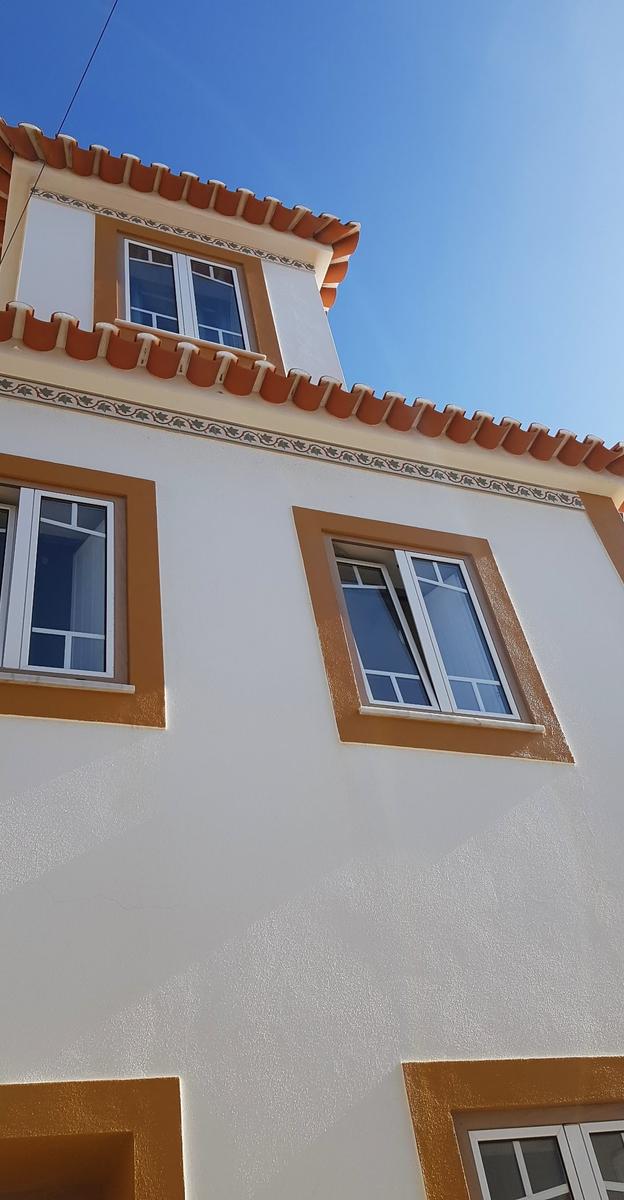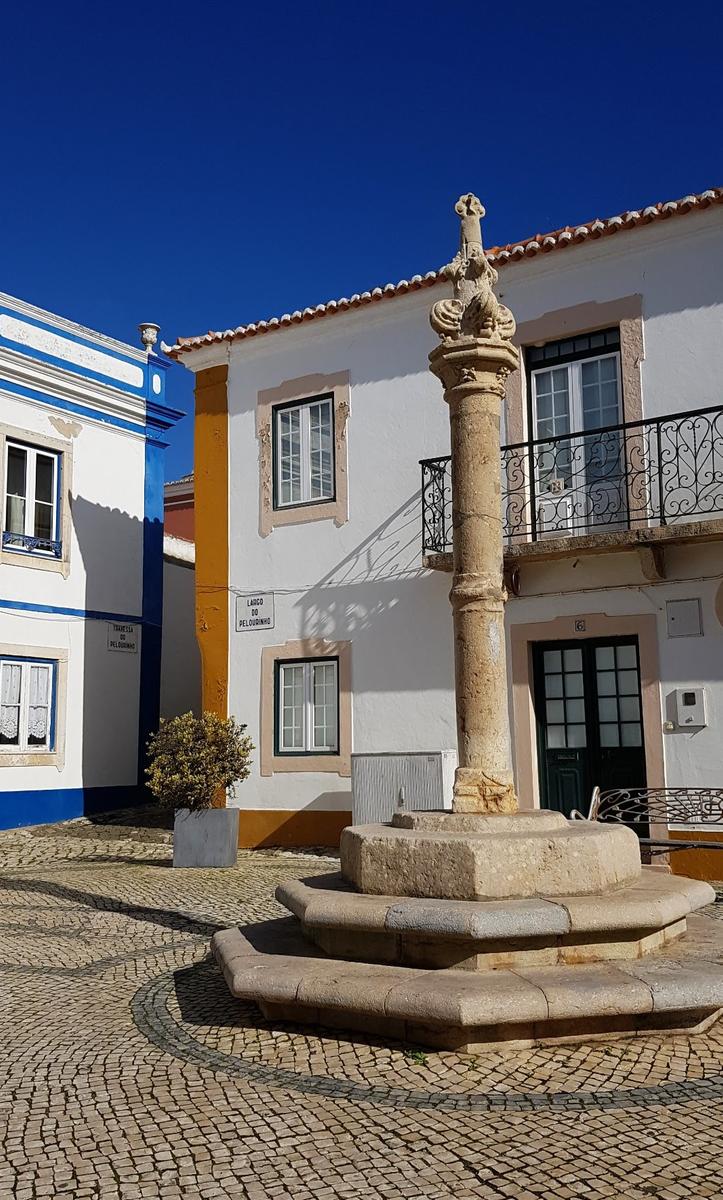 ---
An Afternoon Run To Miradouro Ribeira d'Ilhas!
After walking around the town (and getting lunch which we talk about below) we went for a run along the seafront but this time we headed out of town, to the Miradouro Ribeira d'Illhas.
We started our run outside our apartment and the first beach we came to was Praia de São Sebastião which we had glimpsed earlier as it is next to the Capela de São Sebastião.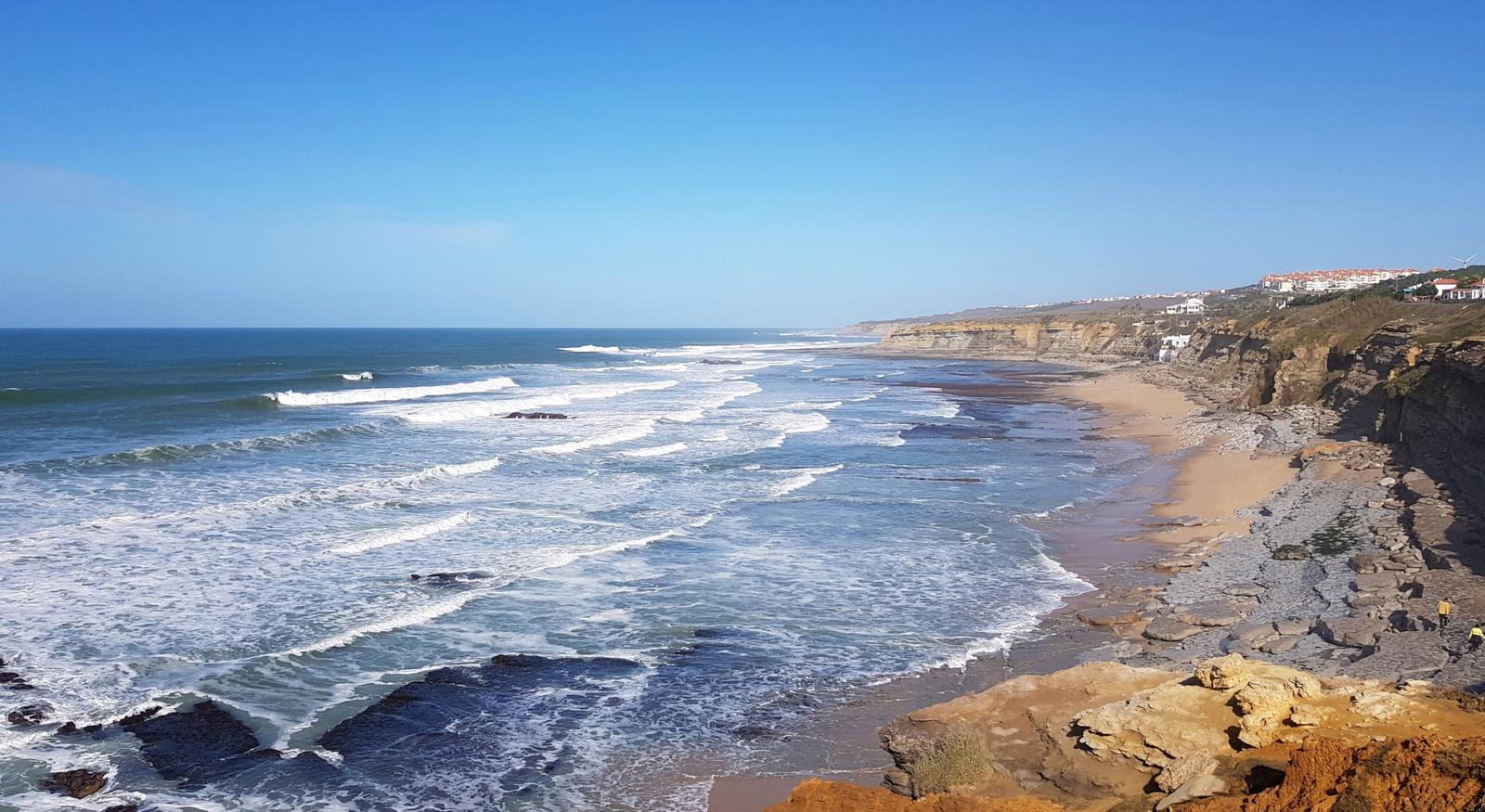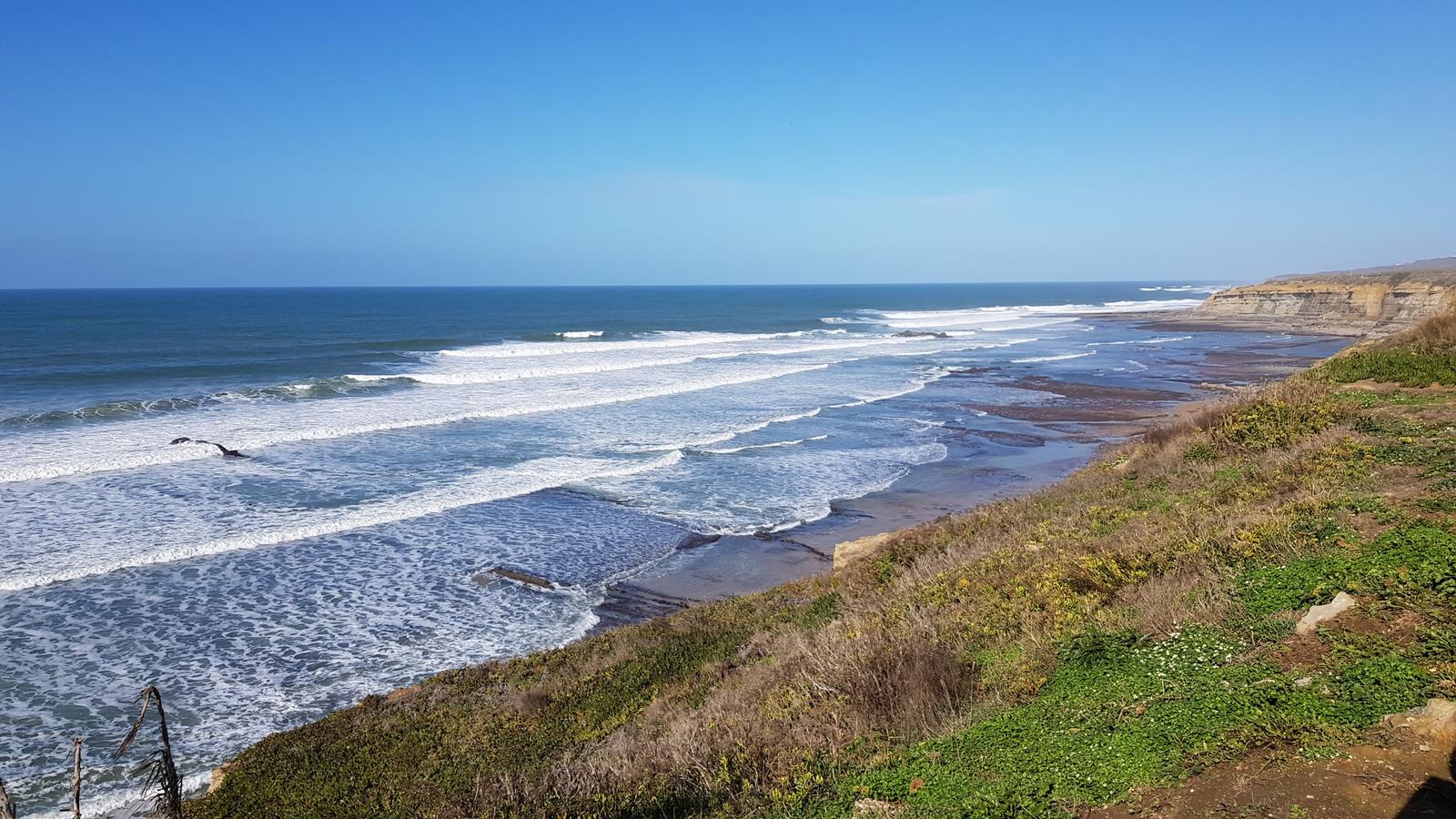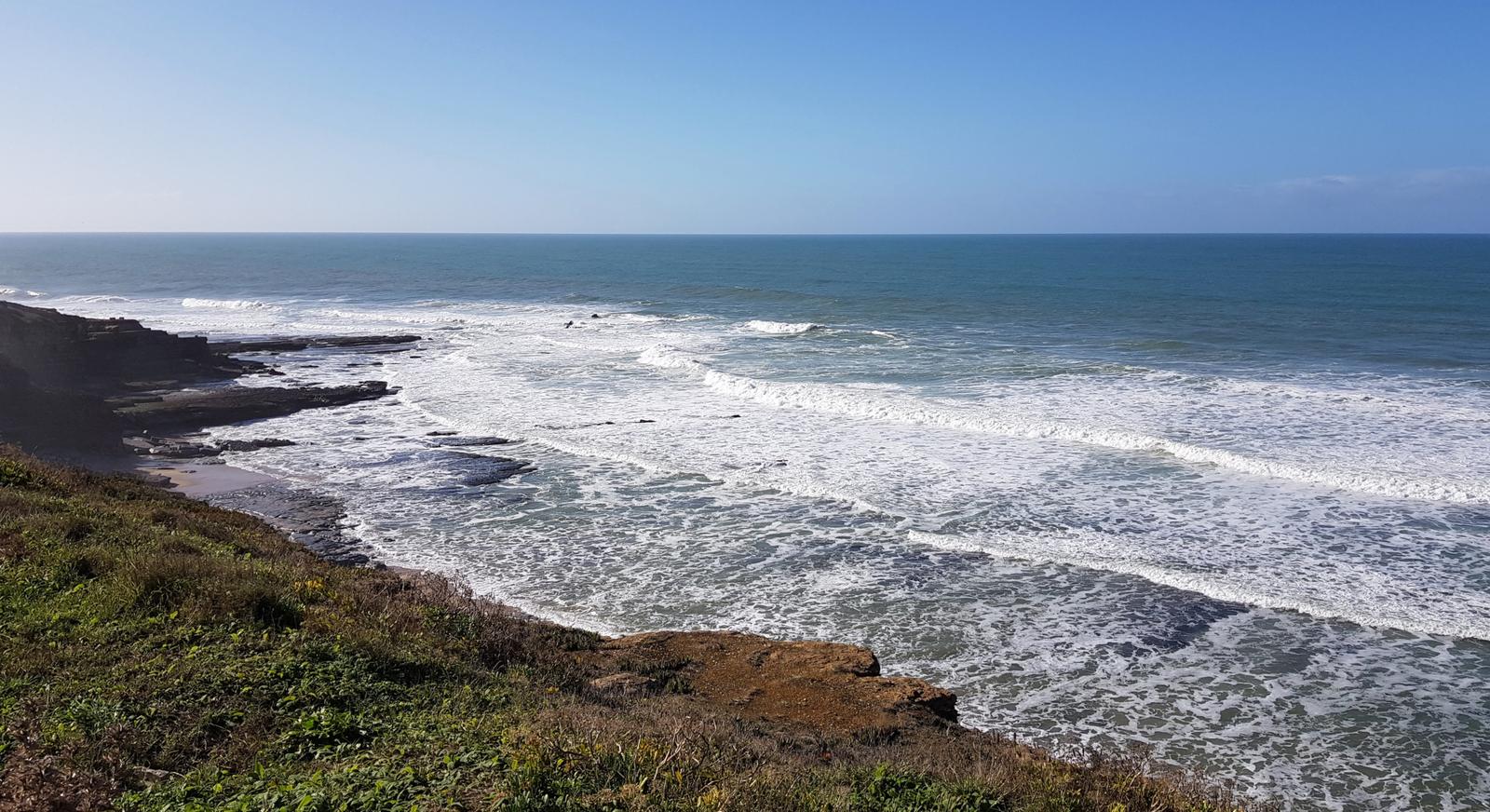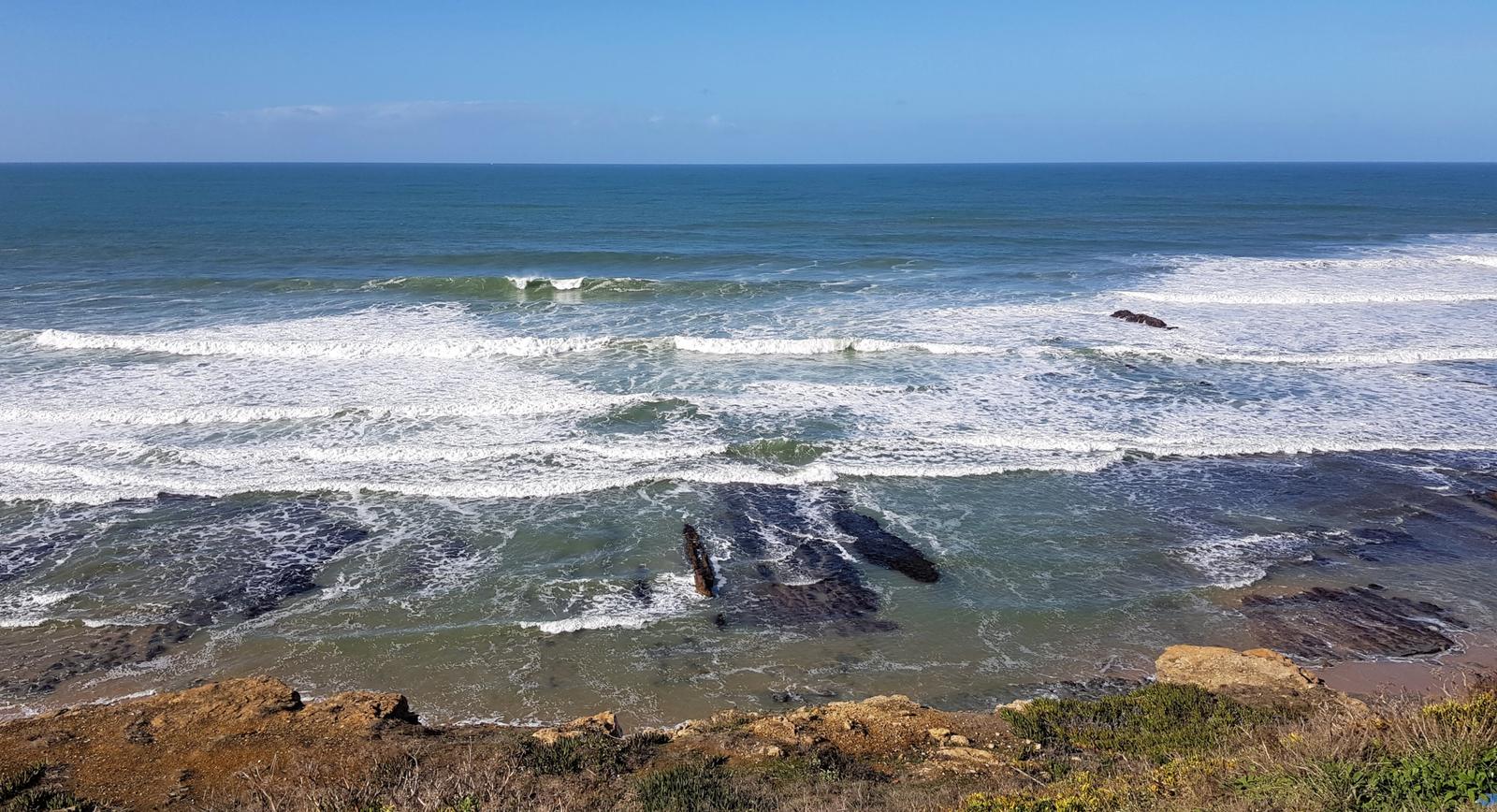 There is a very popular walkway (and bike path for some of the way) all the way to Miradouro Ribeira d'Ilhas, here is a photo of the path from the Capela de São Sebastião in Ericeira: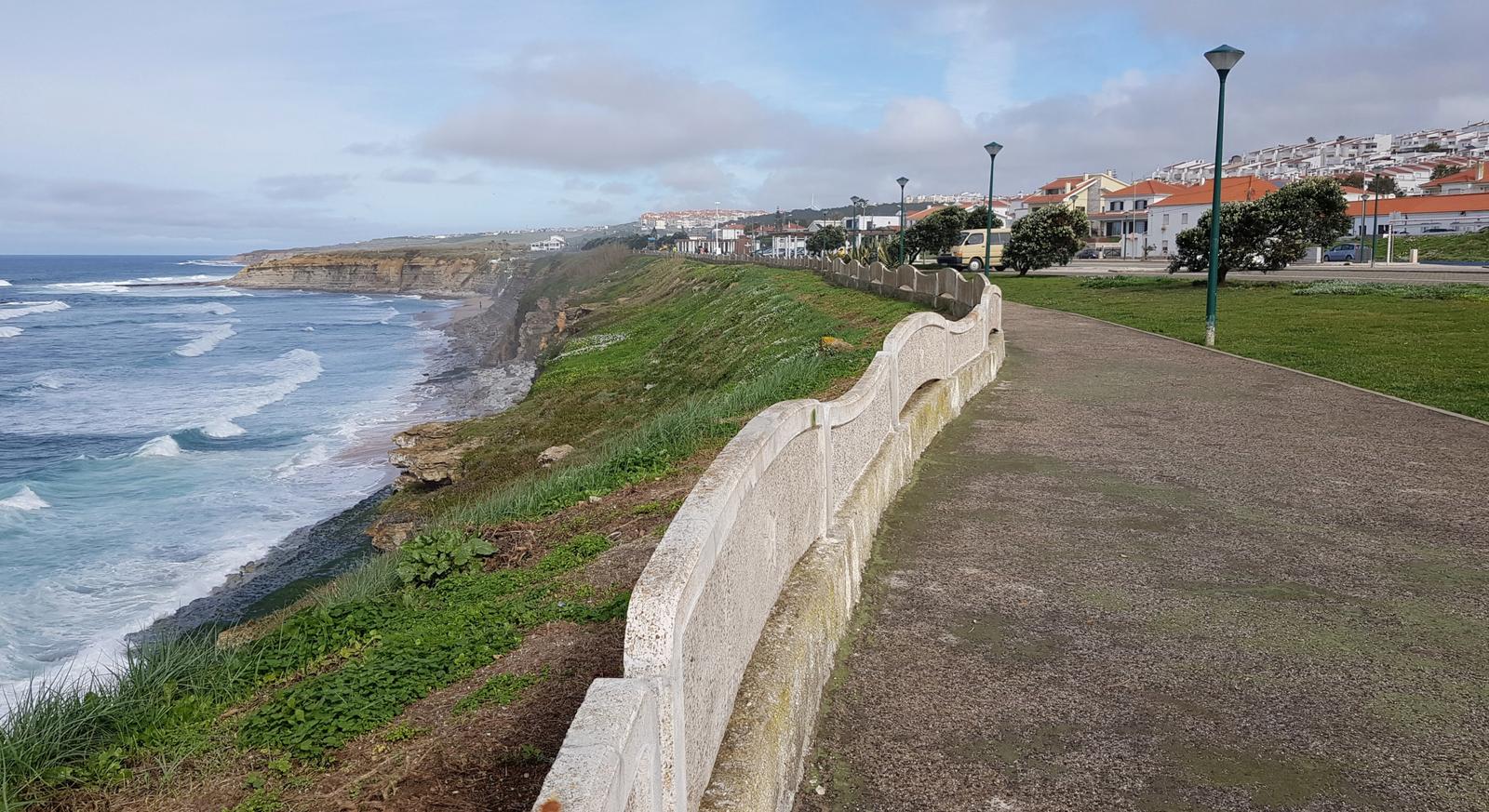 I followed the footpath out of Ericeira but about 1km in I then decided to take a left and veer off down a dirt path to another beach. Then I just followed a trail along the coast as far as Forte Mil Regos where the trail ended and I rejoined the footpath. It was gorgeous down there, I didn't meet anyone! There are a few beaches along this section, you can see them on Google-maps.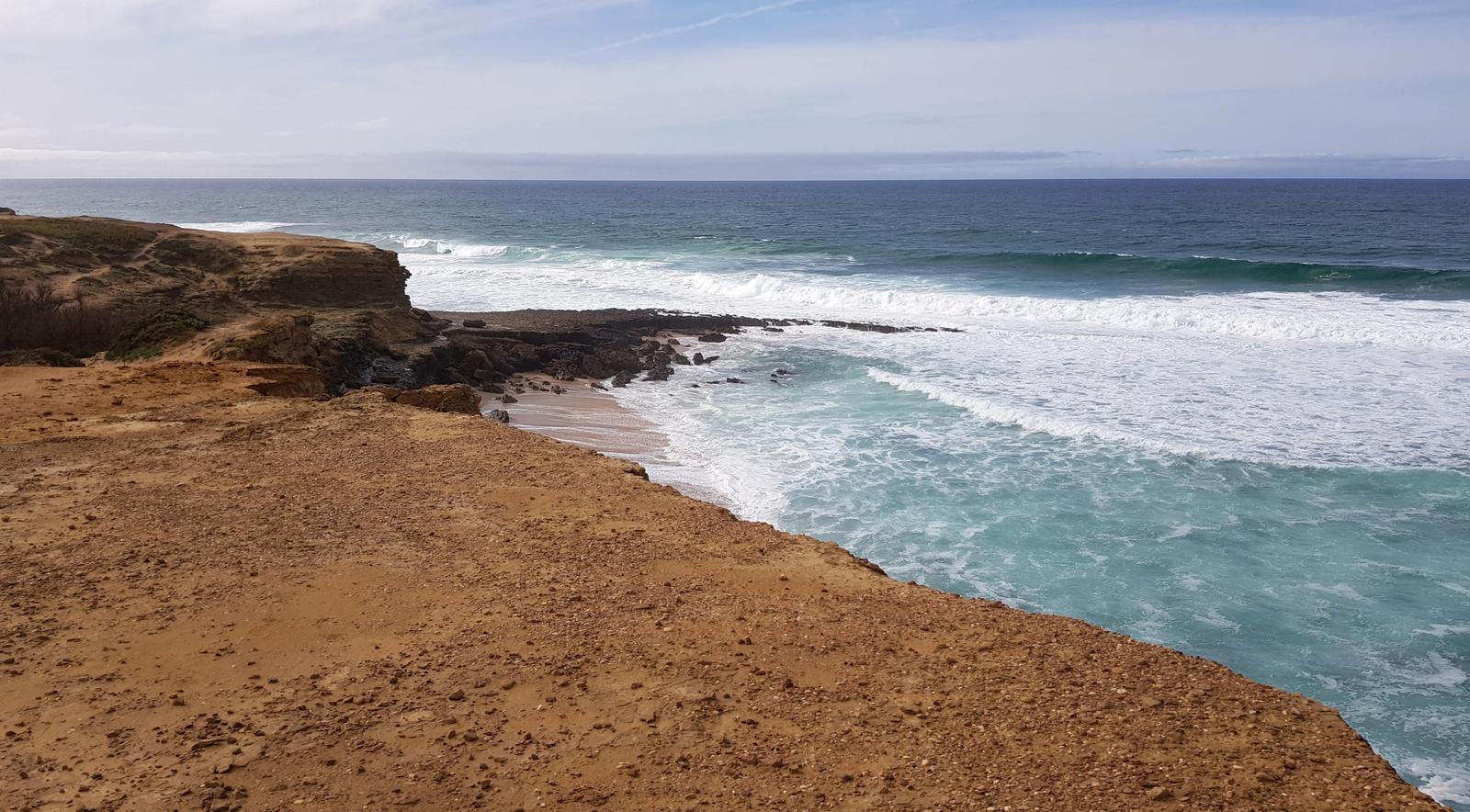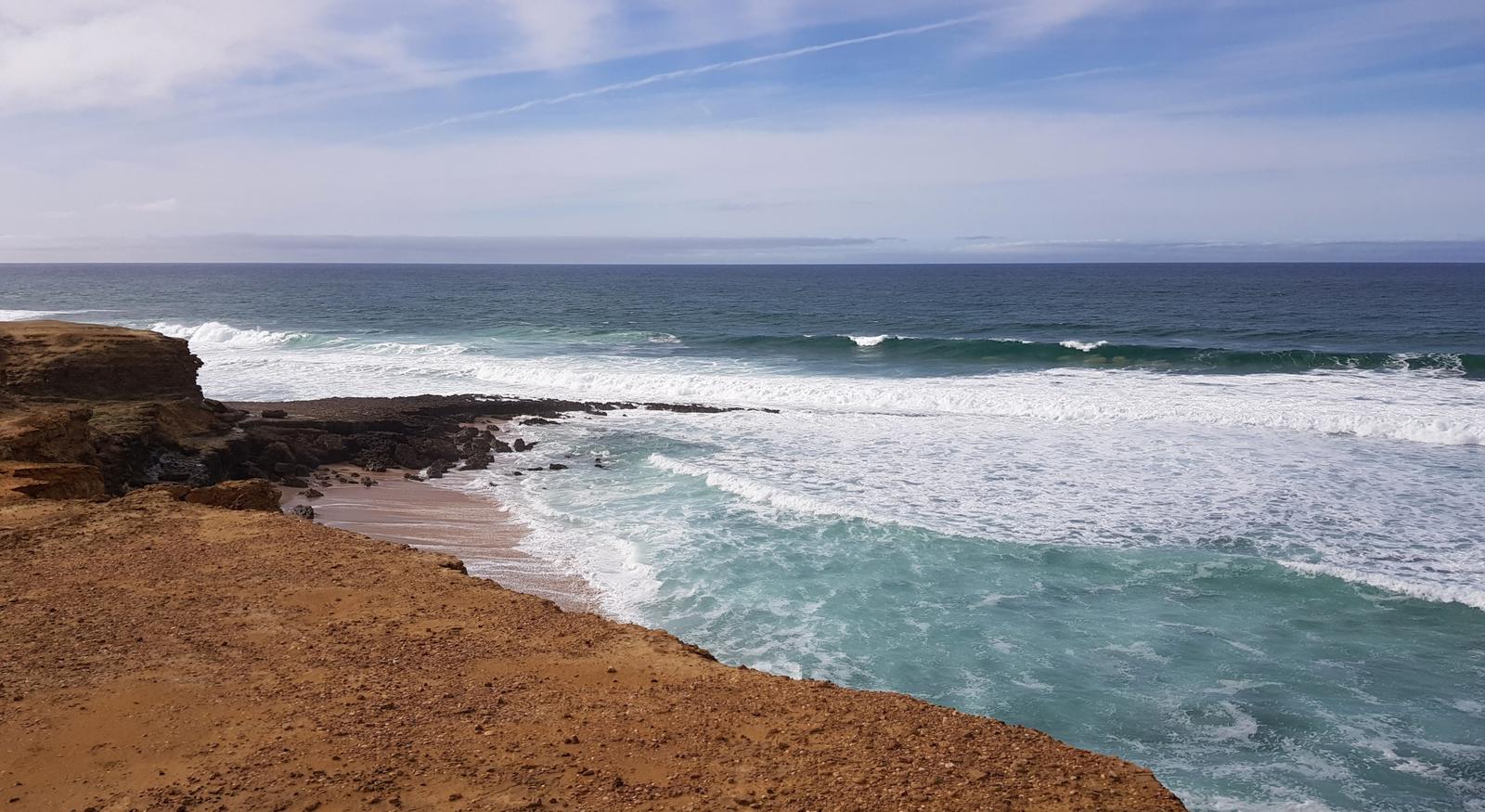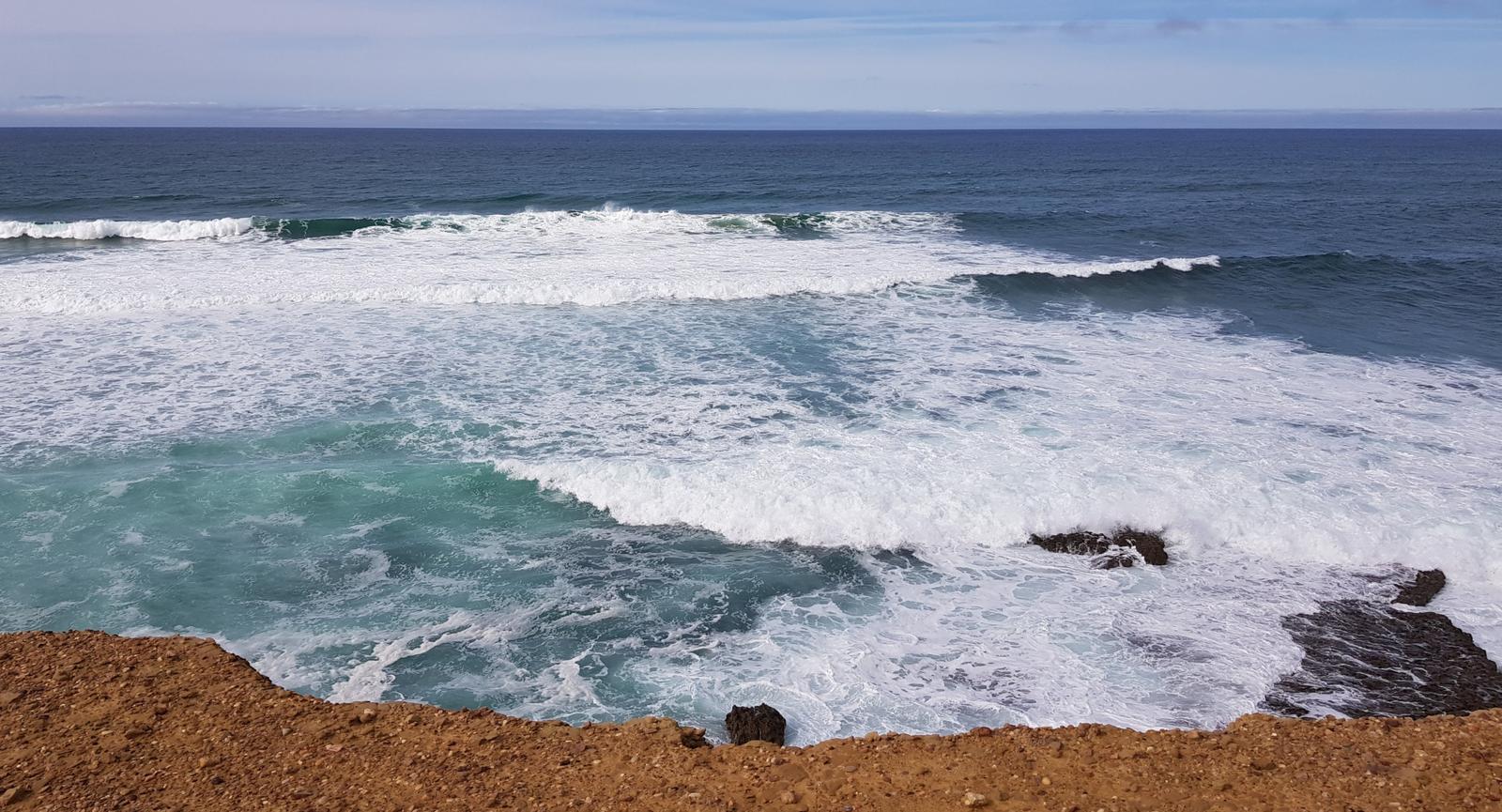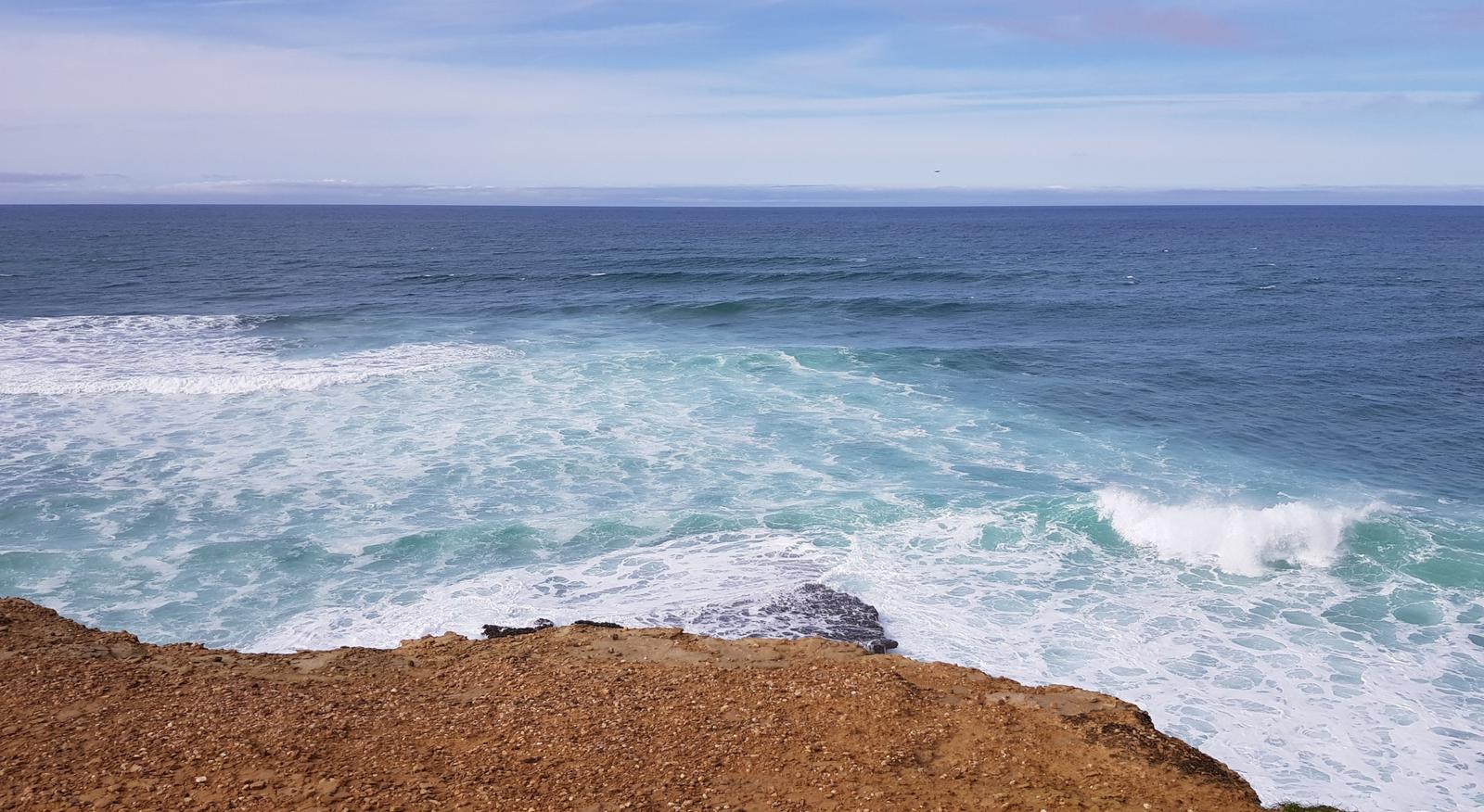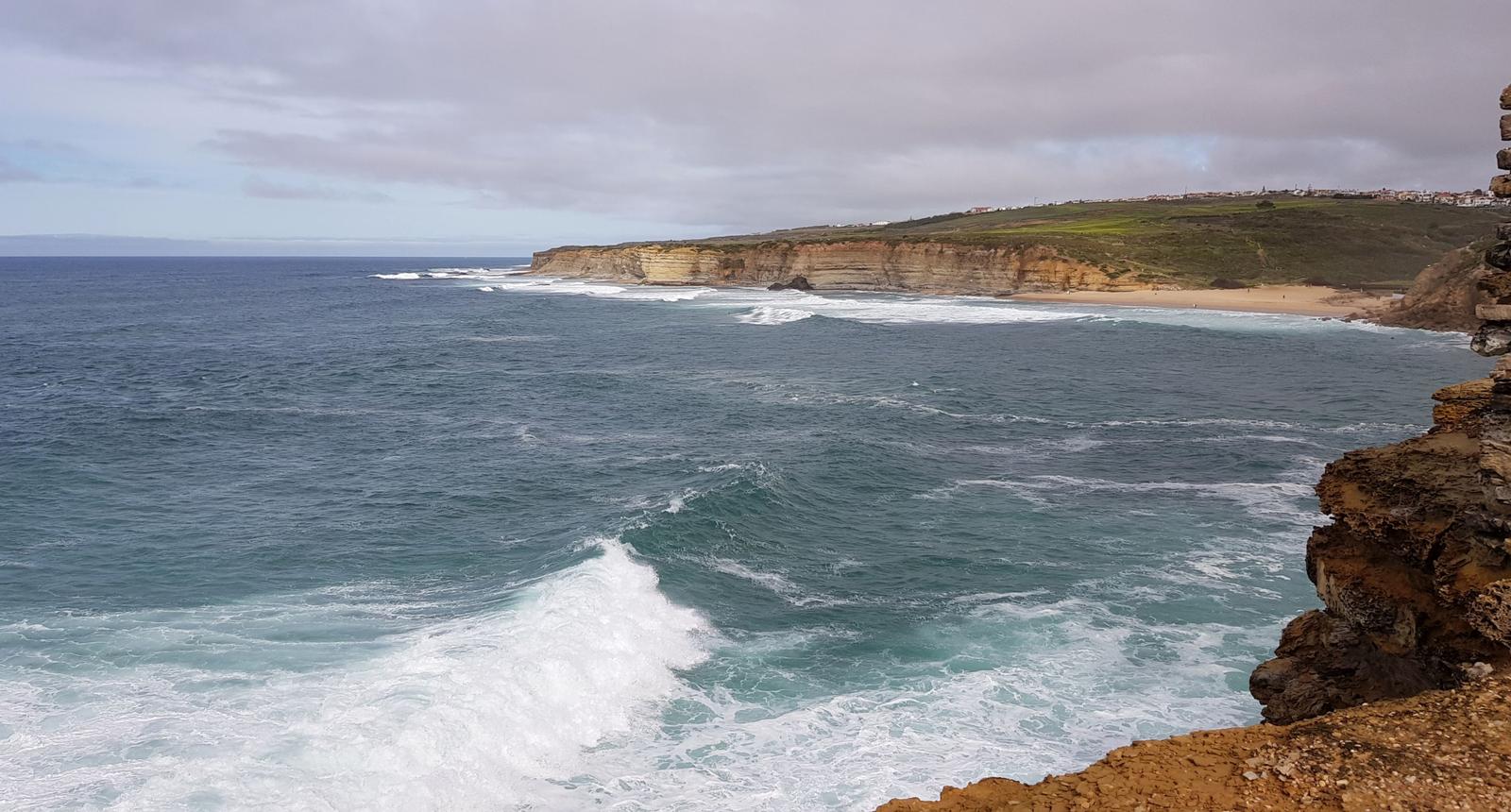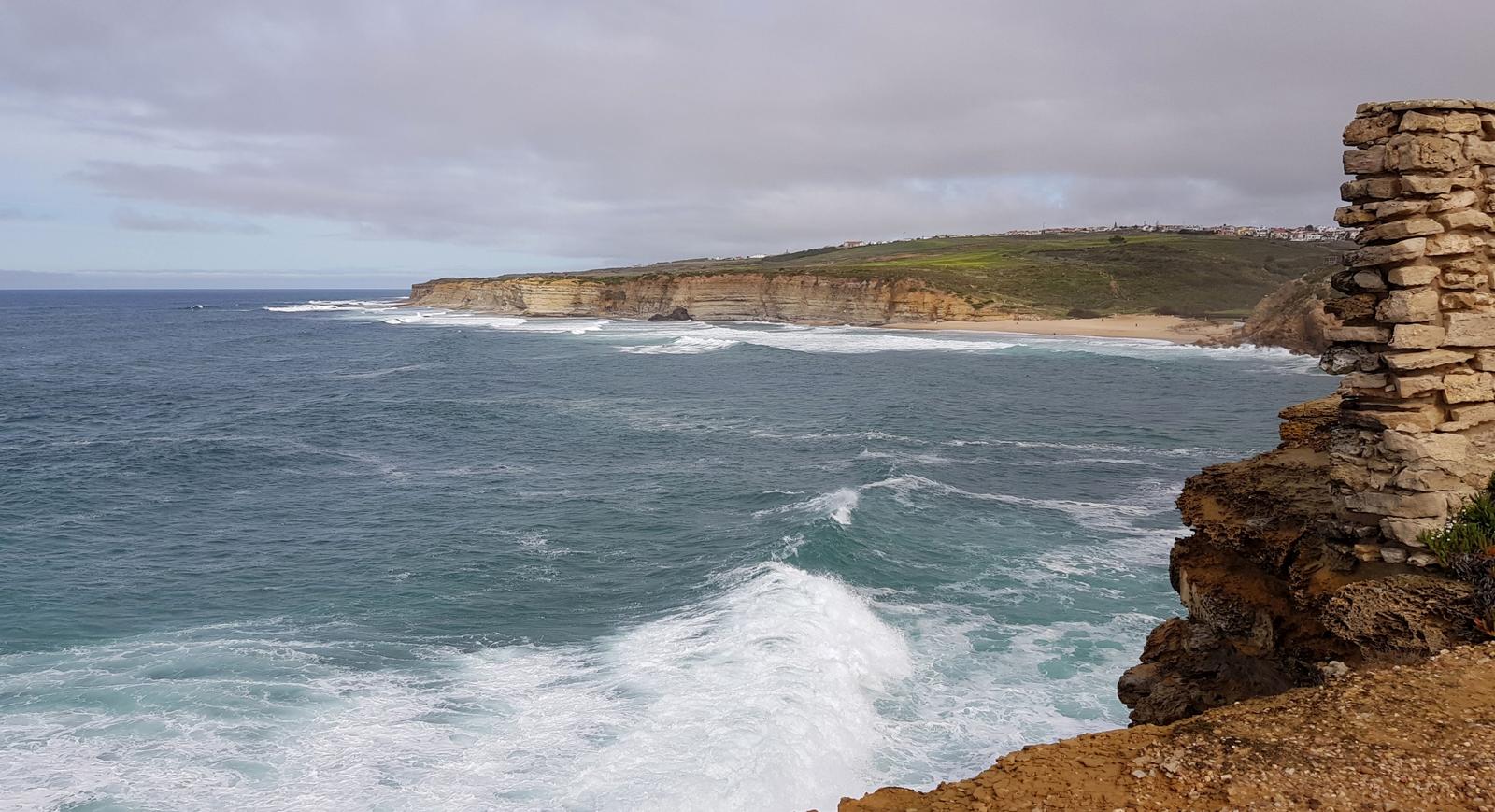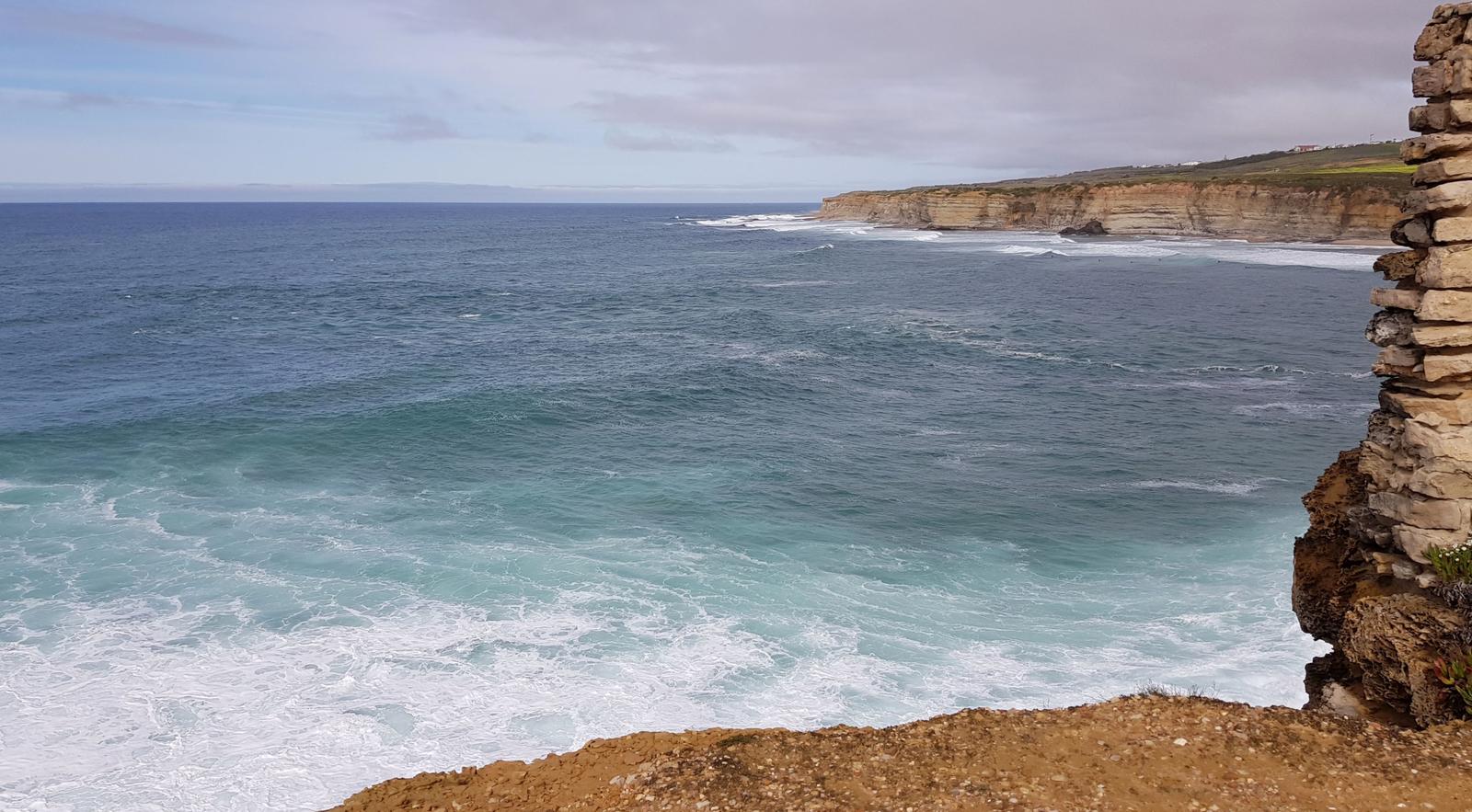 Making my way back up the footpath adjacent to the road, looking back at the Fort: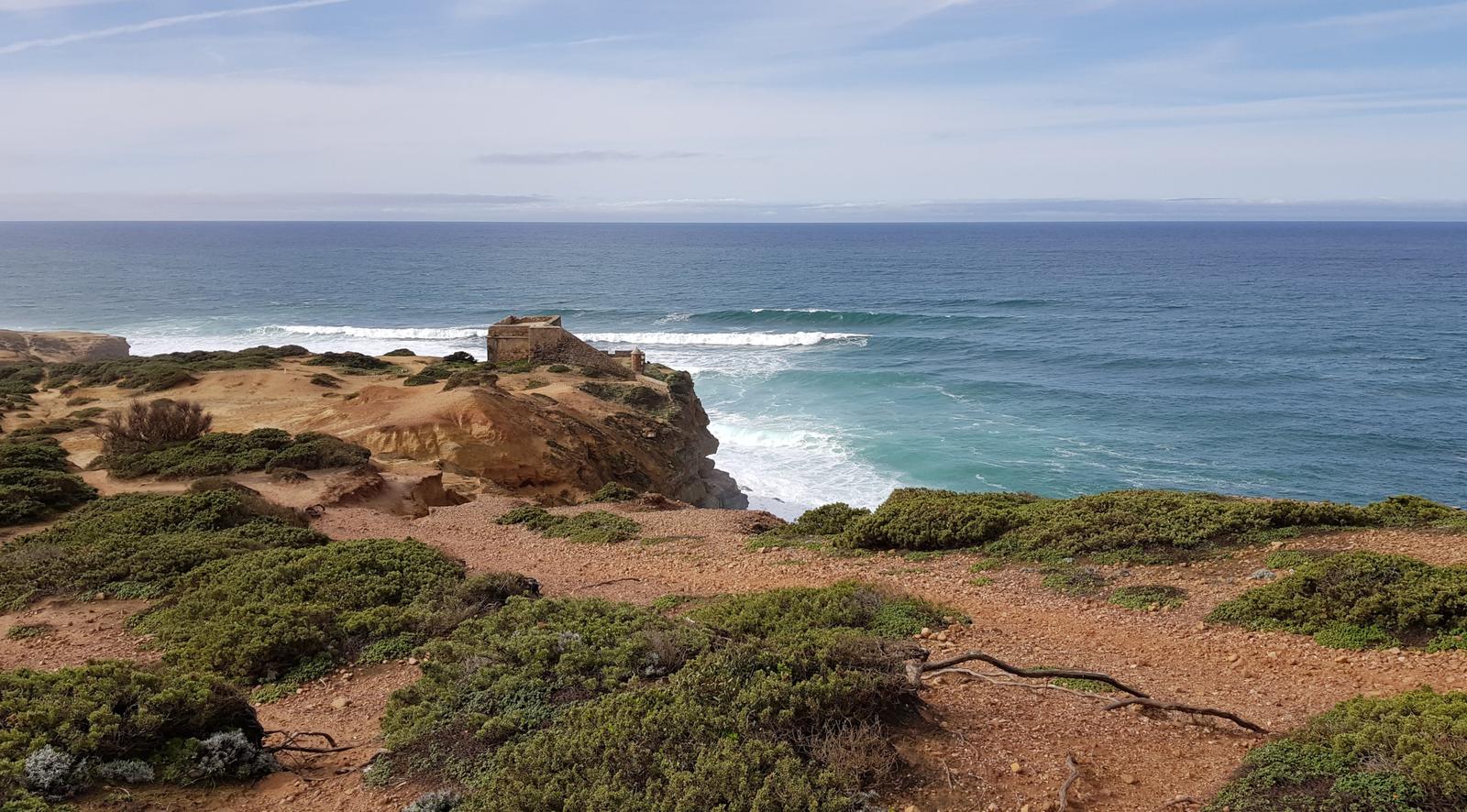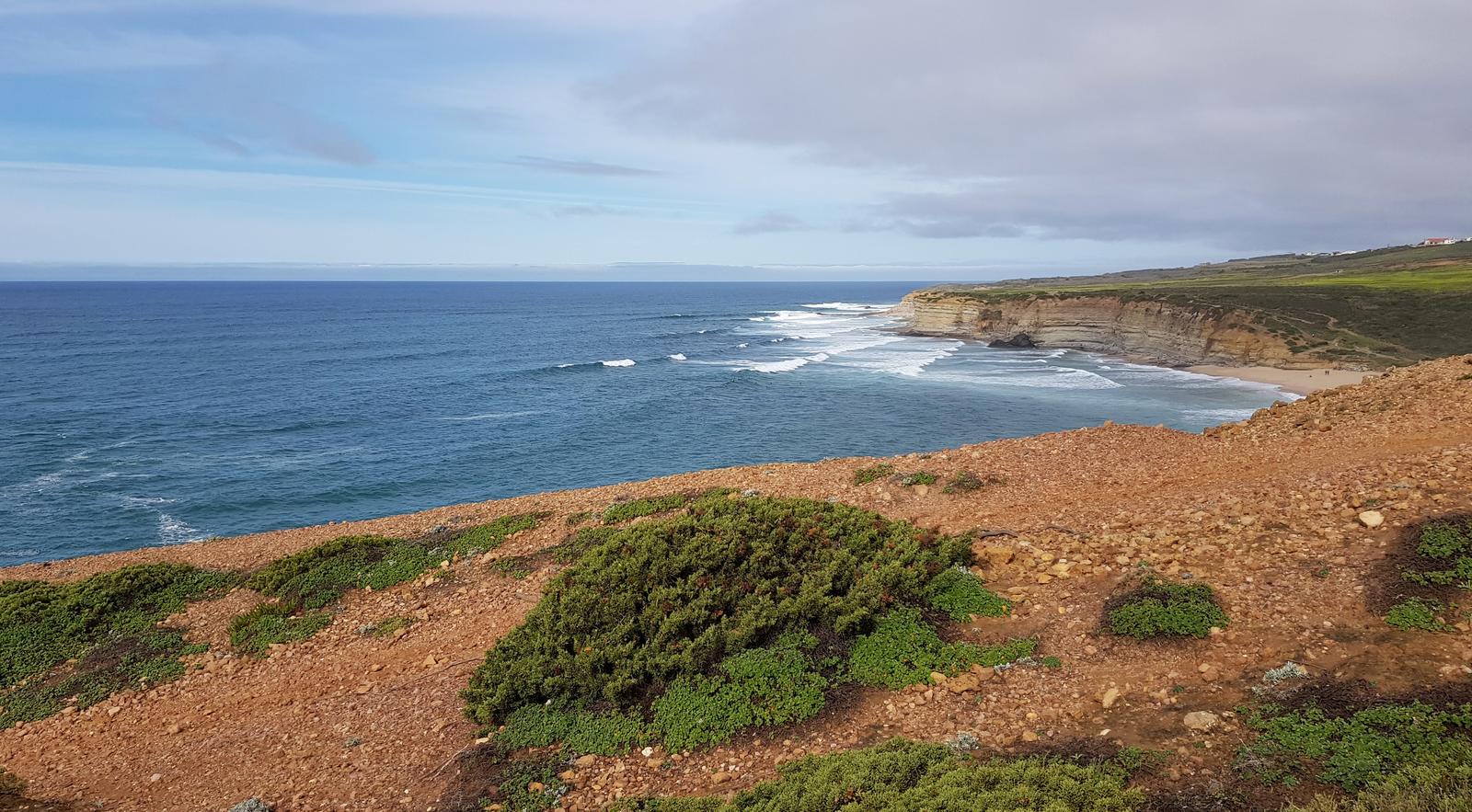 I followed the footpath adjacent to the road the rest of the way to the viewpoint and was greeted by this guy (below) upon arrival. This statue is a:
"… homage to the generation of surfers who grew up on these waves and an appeal for the preservation of the oceans and the environment." (Source here).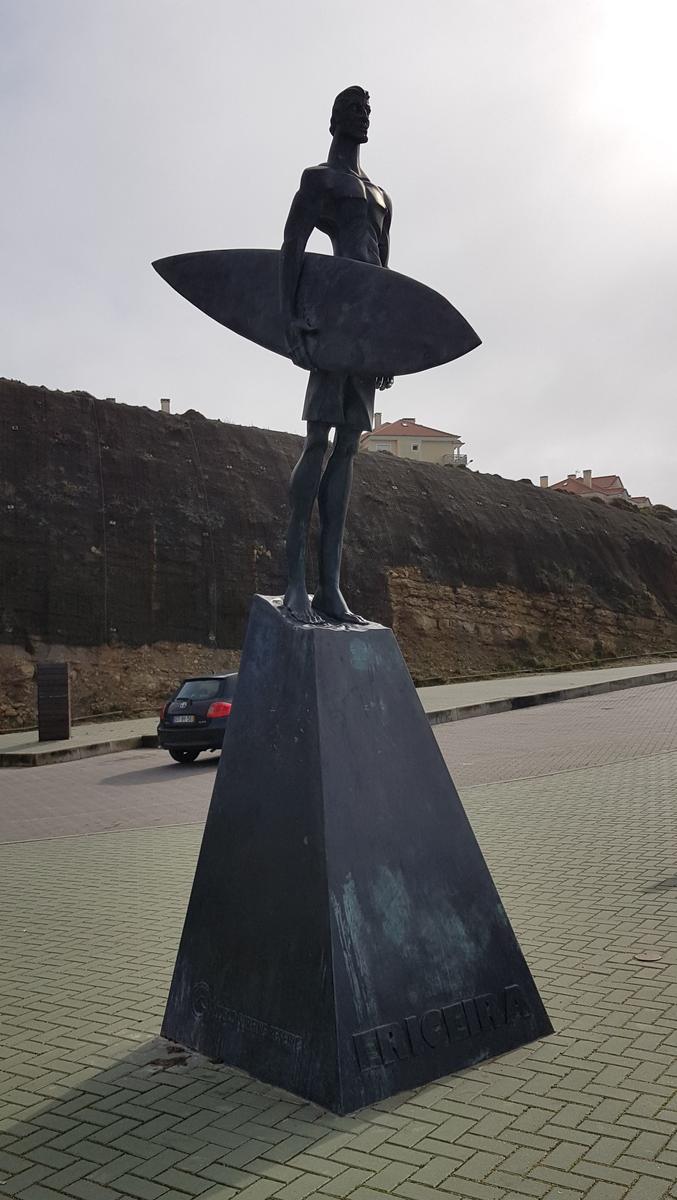 Here is the view from the viewpoint, facing North: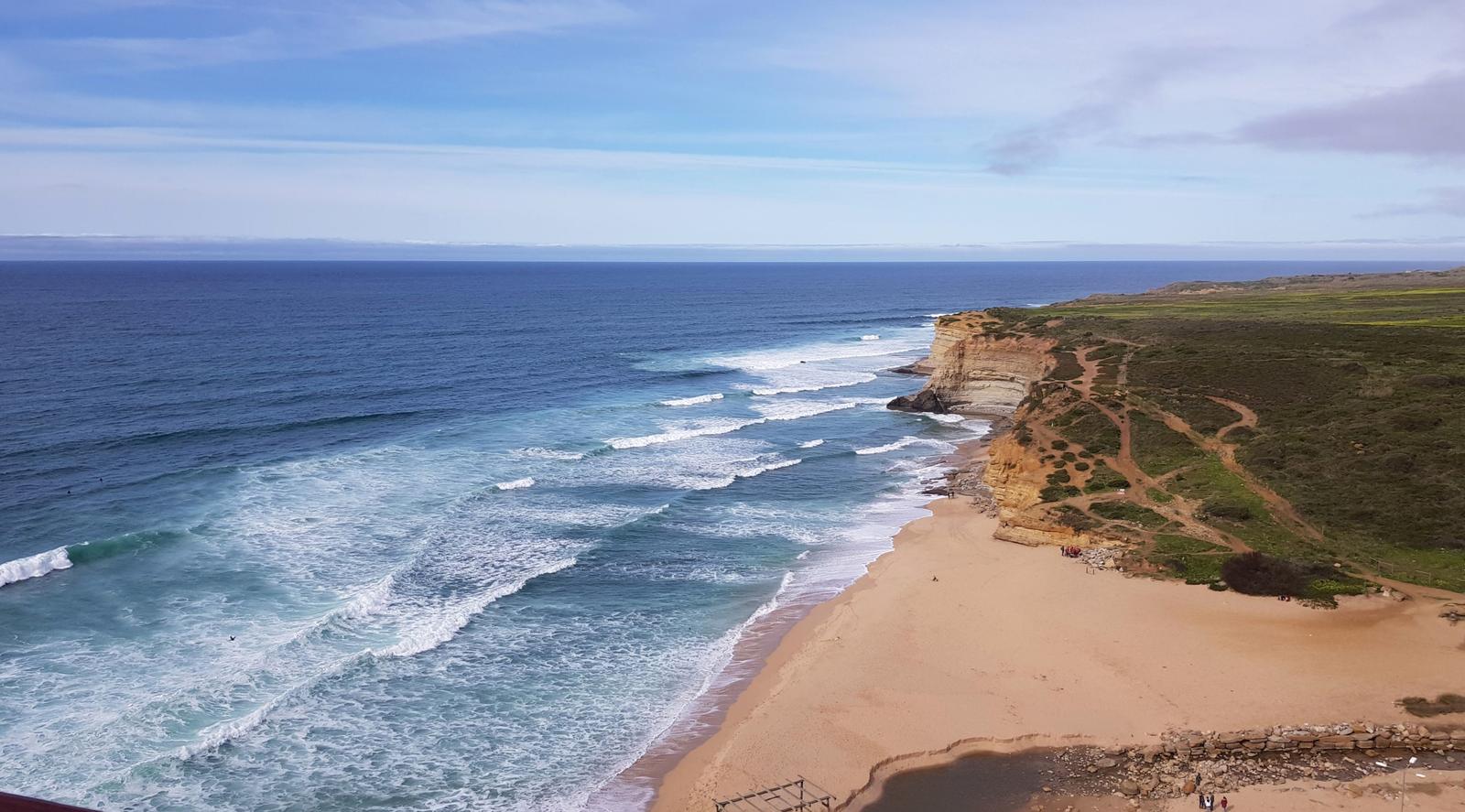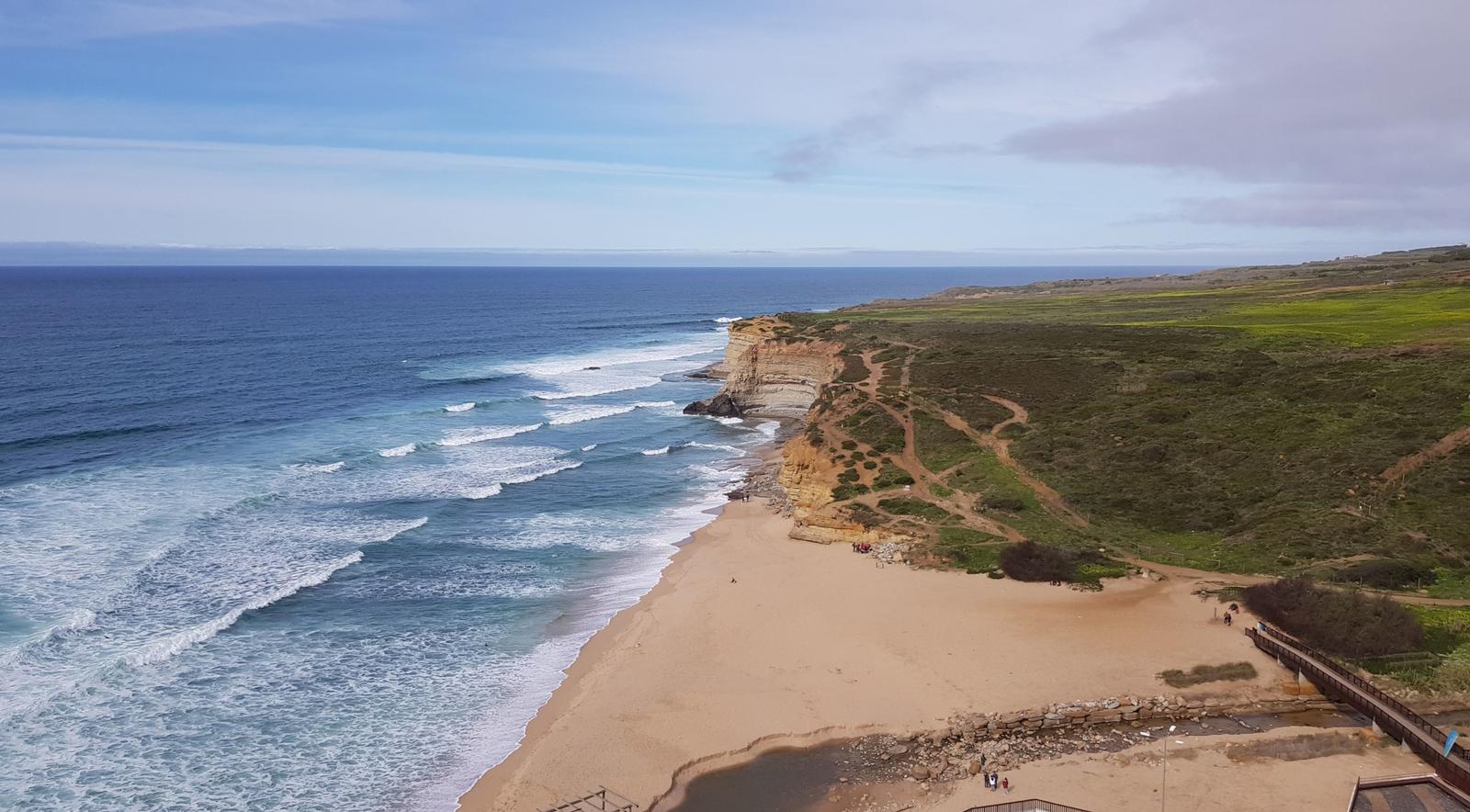 From the Miradouro Ribeira d'Ilhas there is a new footpath that follows the road and brings you down to the Ribeira d'Ilhas Surf Restaurant & Bar and beach itself (pictured above). Alternatively you can walk down wooden steps to the beach directly from the viewpoint. If you are driving, there is a decent amount of car parking there at the Ribeira d'Ilhas Surf Restaurant & Bar.
From the beach you can then follow dirt trails that continue North, following the coast. These trails are also suitable for mountain biking.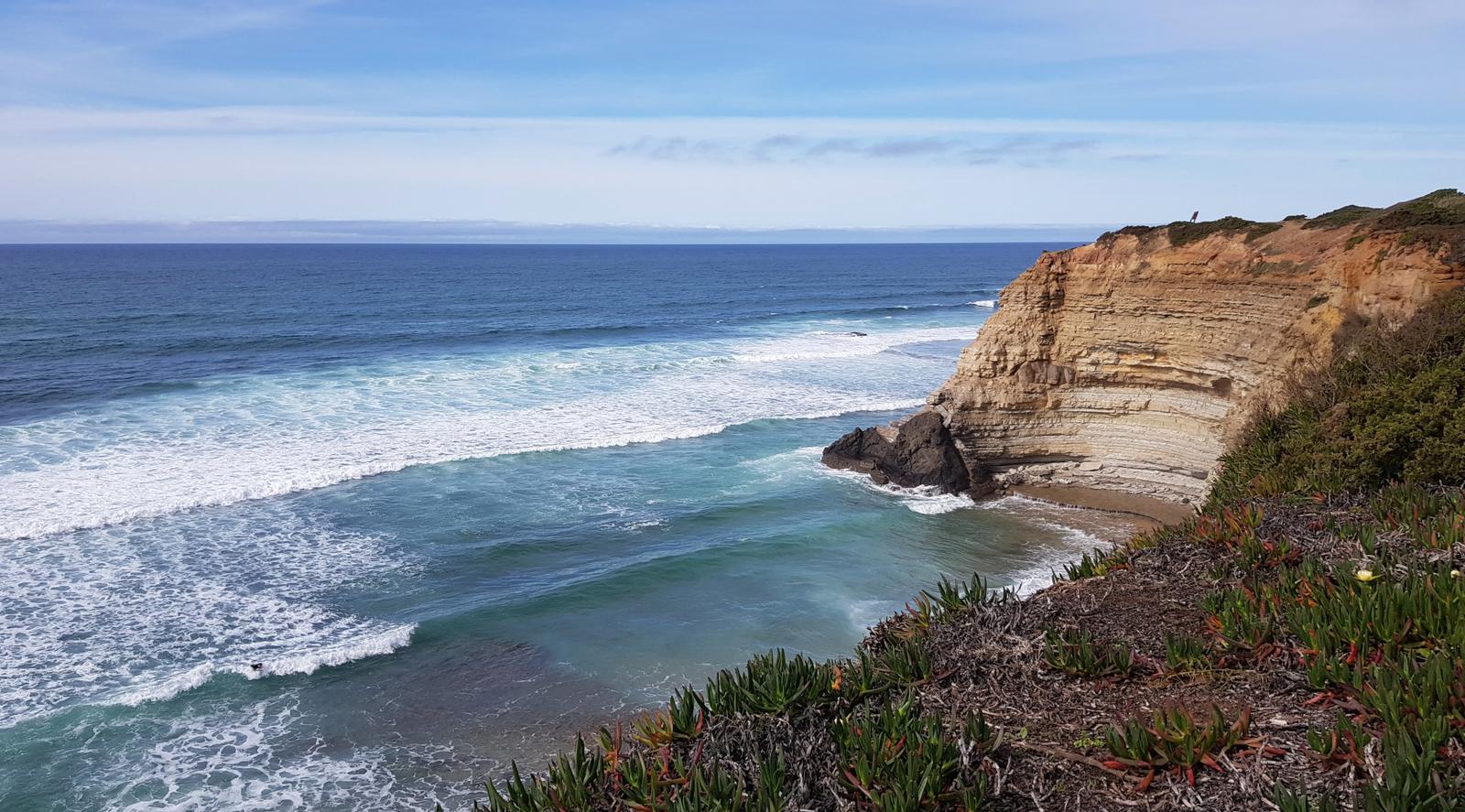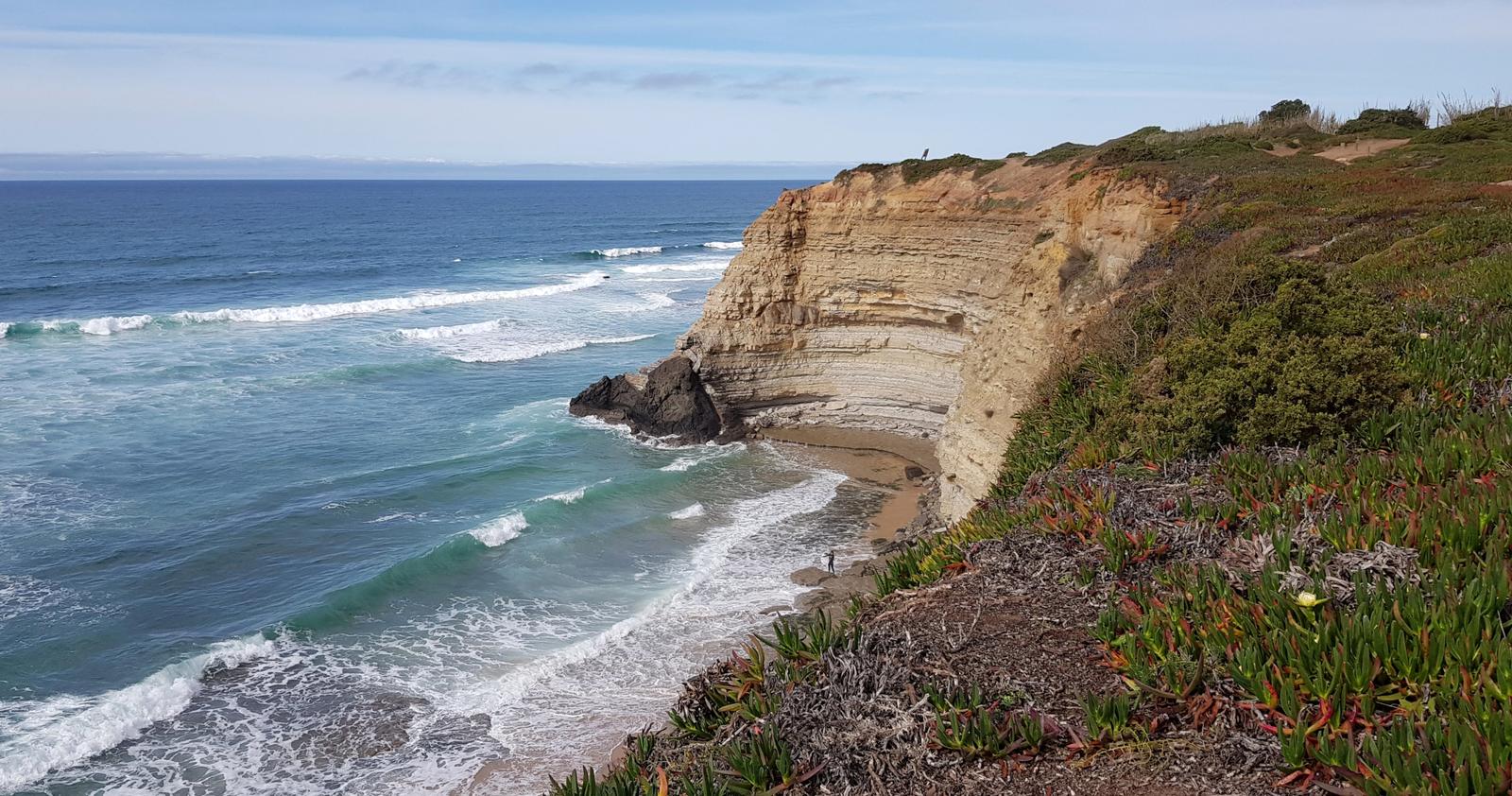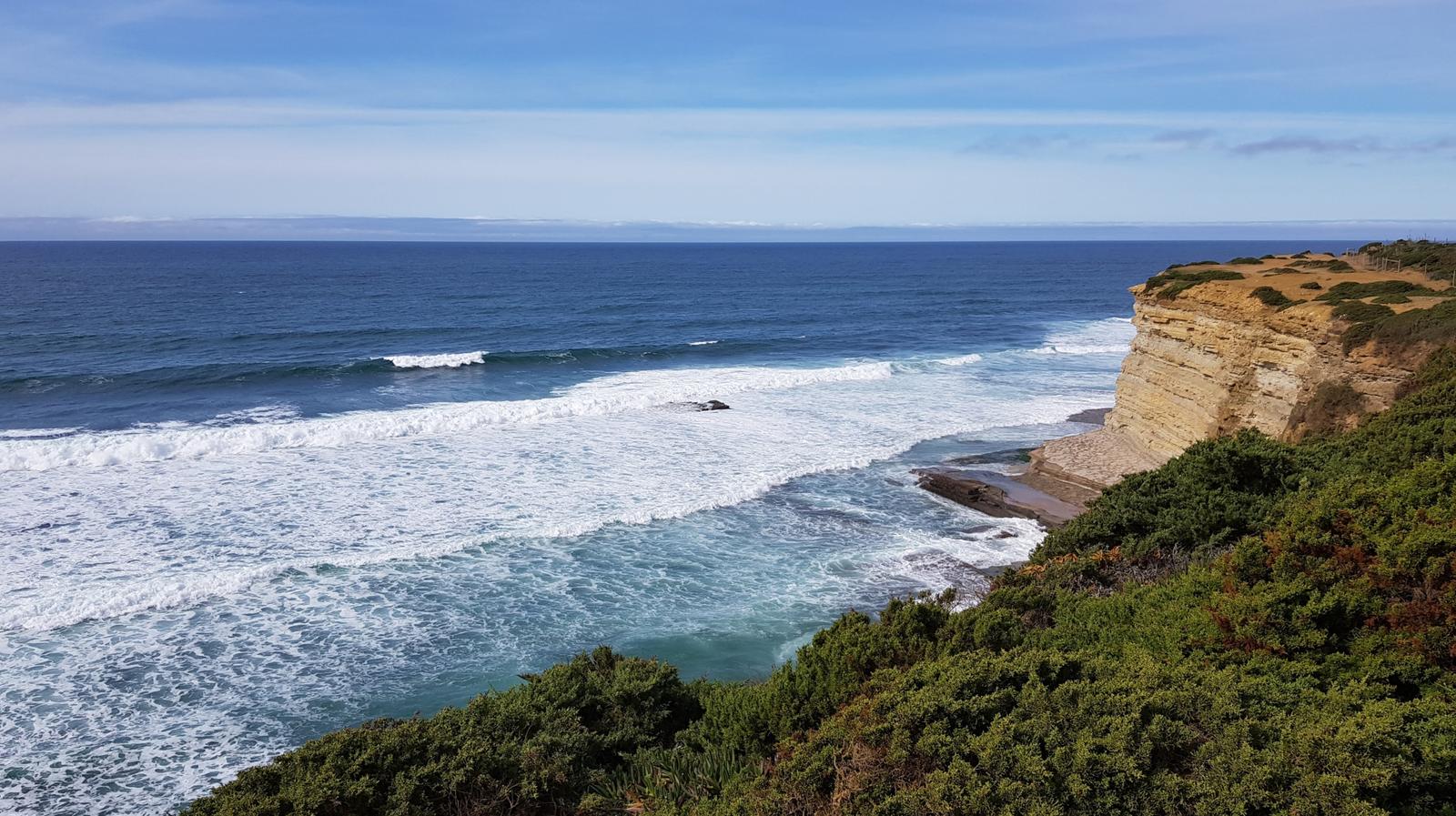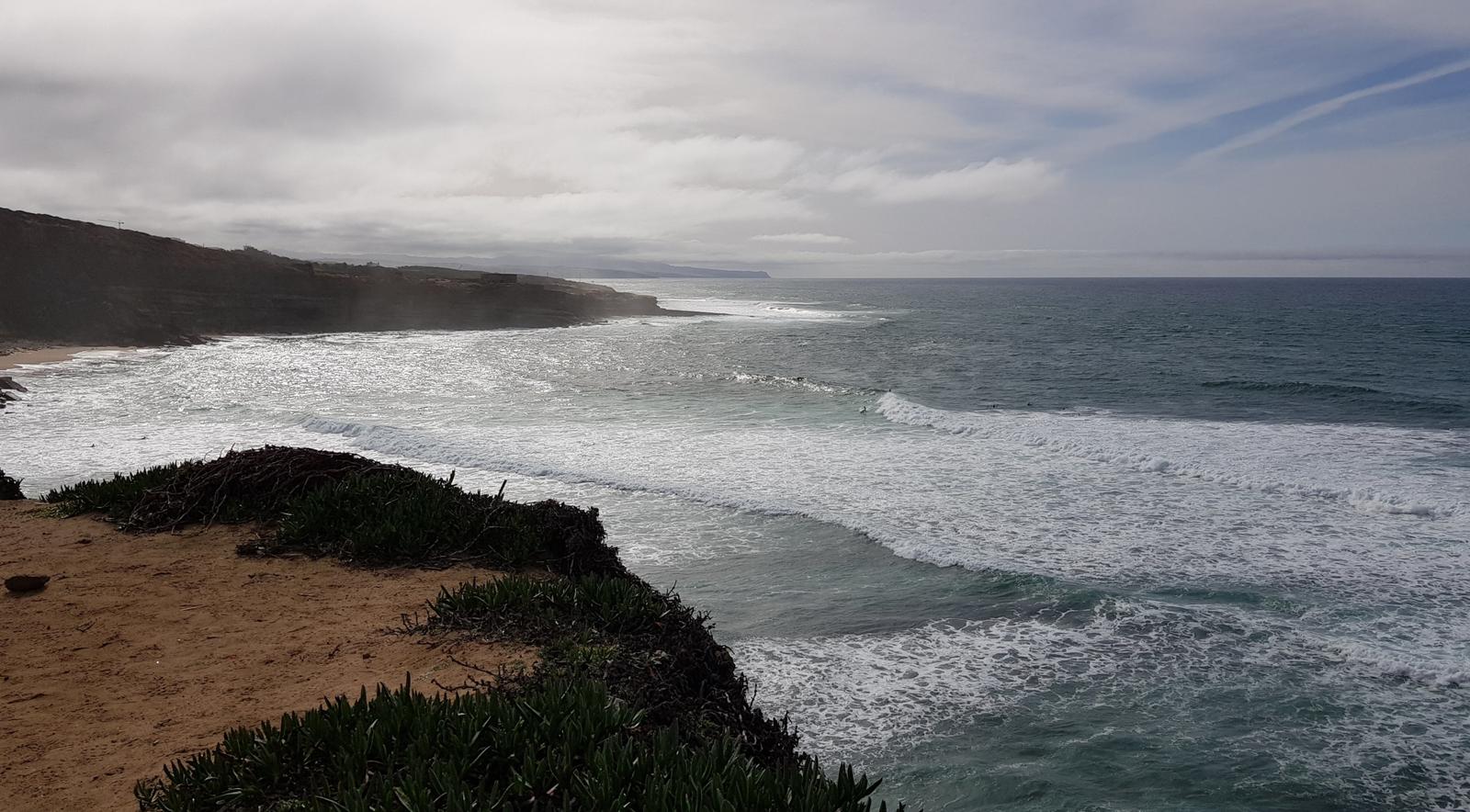 You can just about make out the viewpoint in the next photo, I've added arrows, the top arrow pointing to the viewing platform and the lower to a section of the steps that lead down to the beach: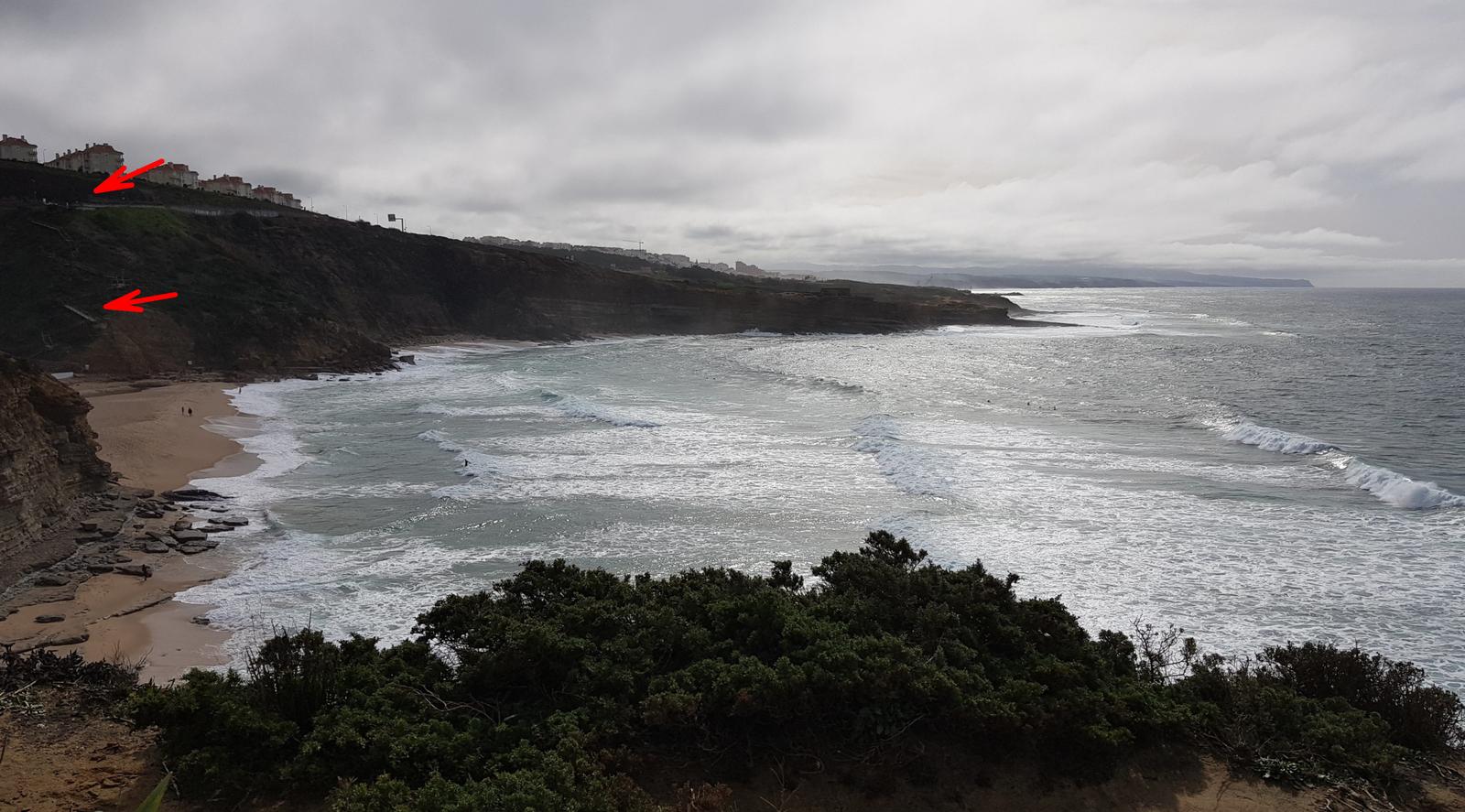 I ran along the trails for a while before turning and running back to Ericeira in time for a quick shower and a drink on the patio before we went for dinner!
---
Where We Ate!
Over our three visits we have had some delicious food in Ericeira. We would definitely go back to any of the following places! The prices everywhere we went were reasonable, cheaper then Lisbon city. One thing to note, a lot of places close for Winter/off-season so check with them directly beforehand to avoid disappointment.
---
Magic Quiver Surf Deli
We had a yummy lunch in Magic Quiver Surf Deli on our first day trip to Ericeira. It has a really cute "sea & surf" themed interior. We received a very warm welcome from the ladies working there.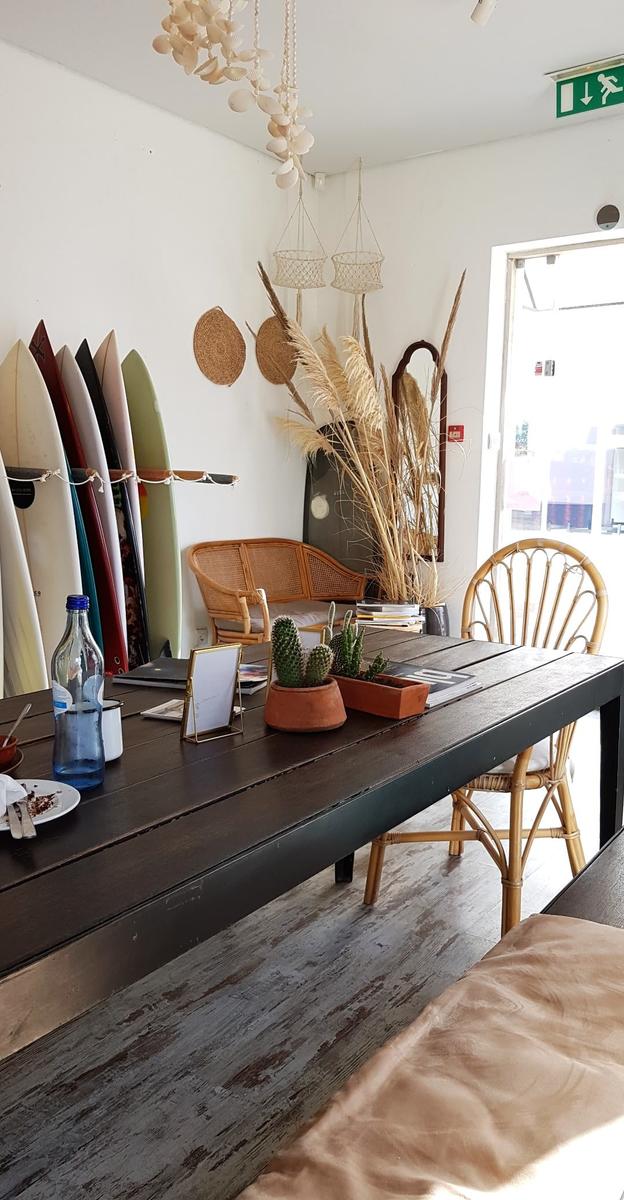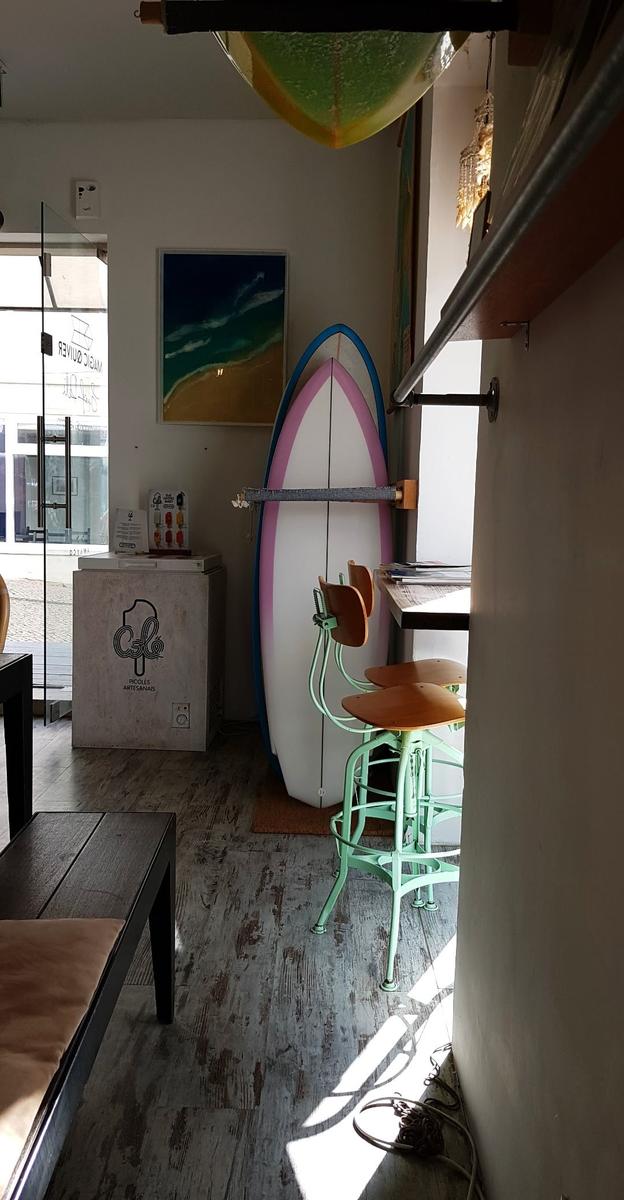 Can't wait to try some of their wines next time, see the information below: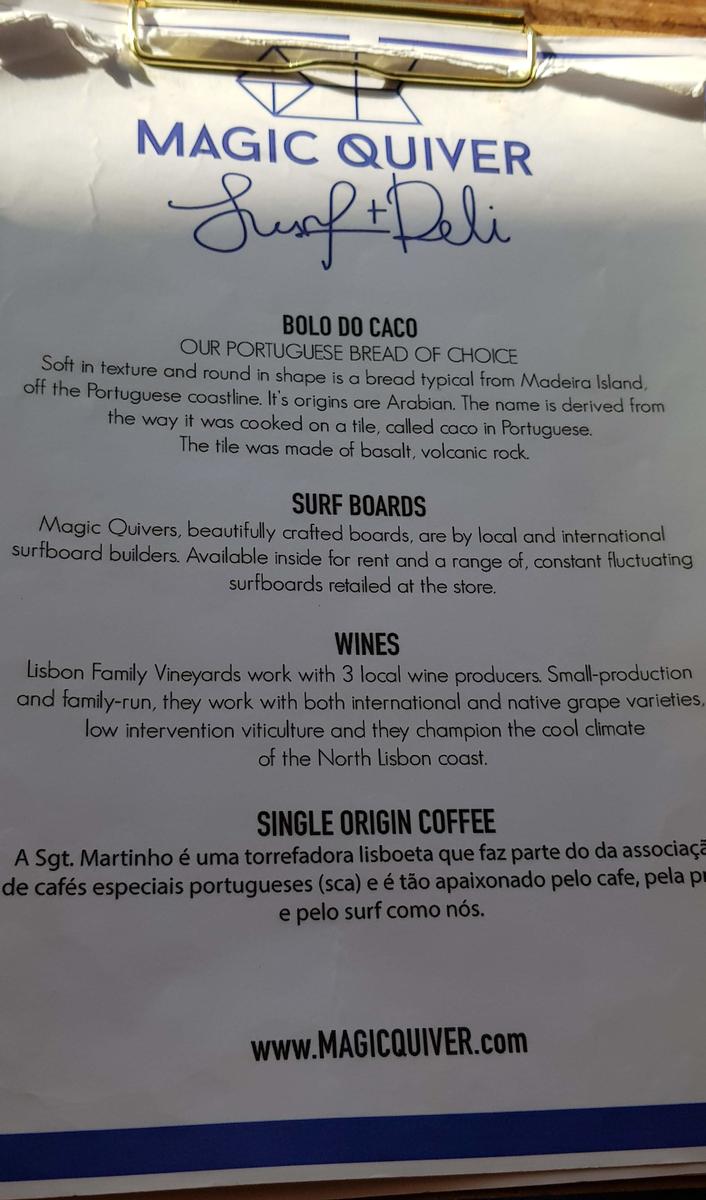 We both had a Bolo do Caco - Summer (€6.80) which was delicious. It contained falafels, homemade beetroot hummus, purple cabbage and apple slaw, chia seeds, homemade picked red onions and cucumber and a spicy jalapeno harissa lime mayo.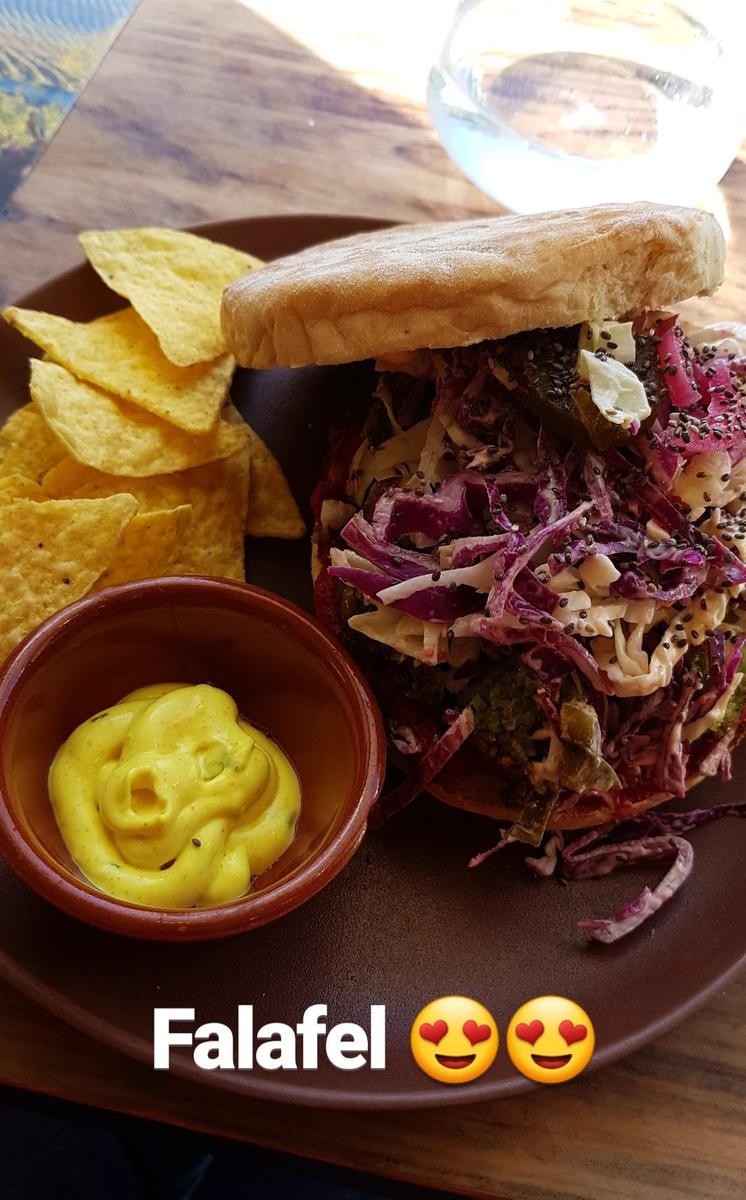 ---
GiG - Green is Good Restaurant
We were lucky with the weather when we stayed overnight in Ericeira and seemed to find one of the sunniest spots in town to have lunch on our first day. GiG - Green is Good Restaurant is located on a quiet cobbled street.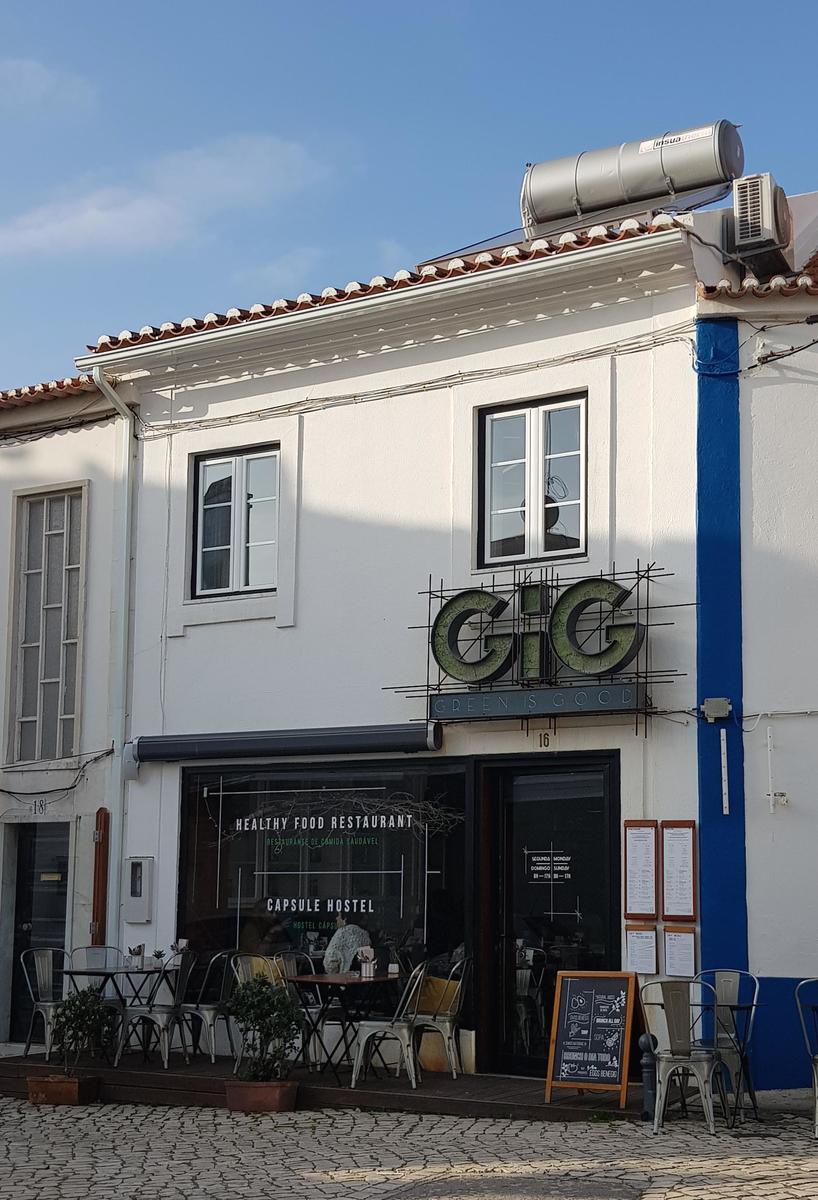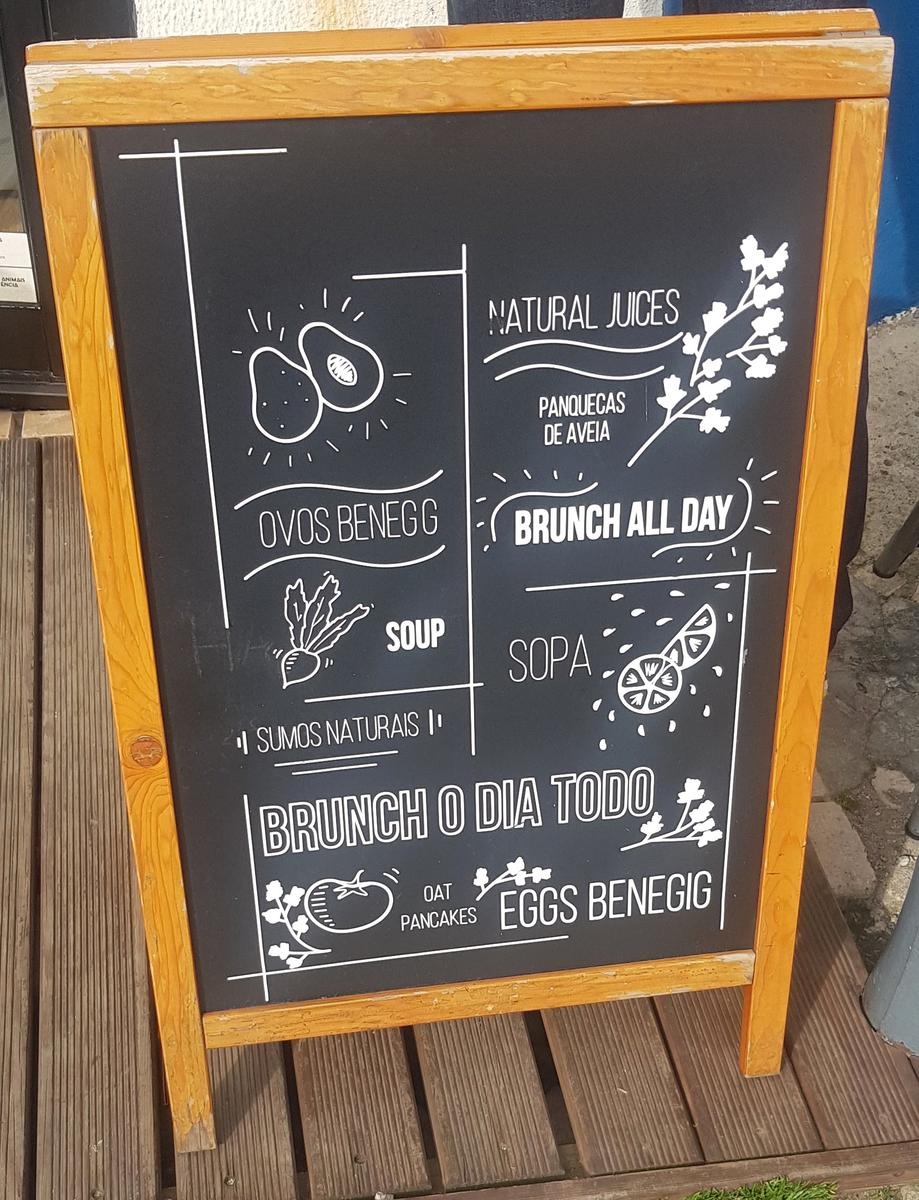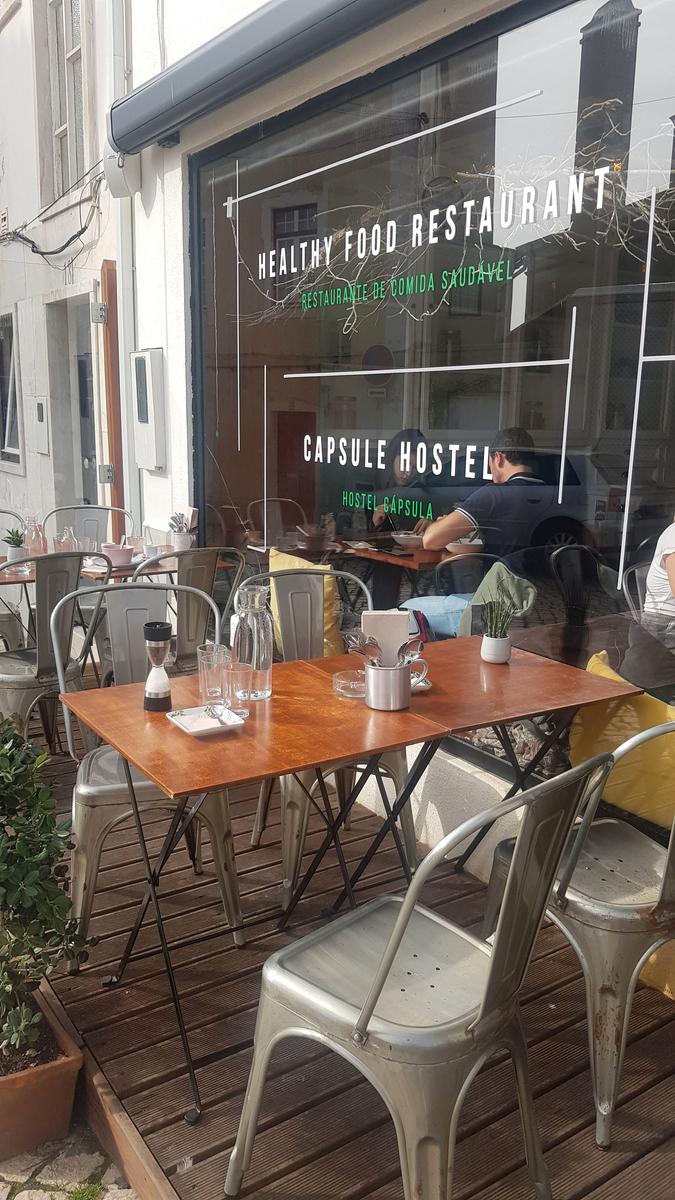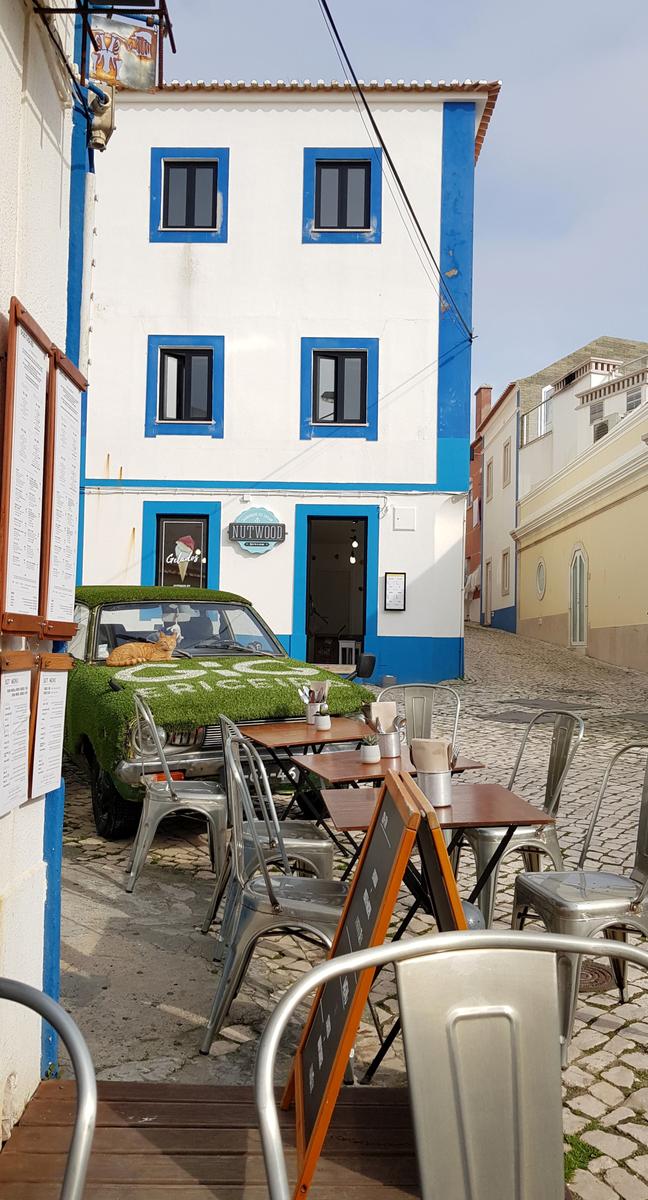 The menu is large and as you can see it has lots of great brunch options.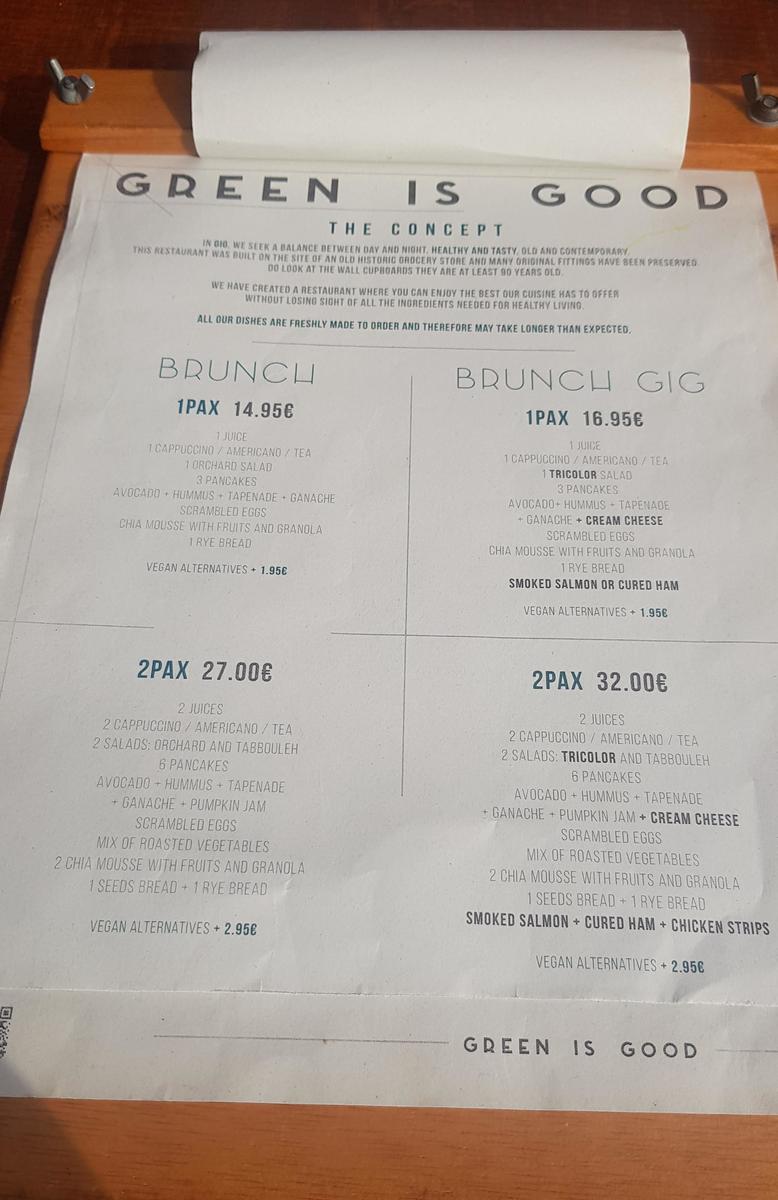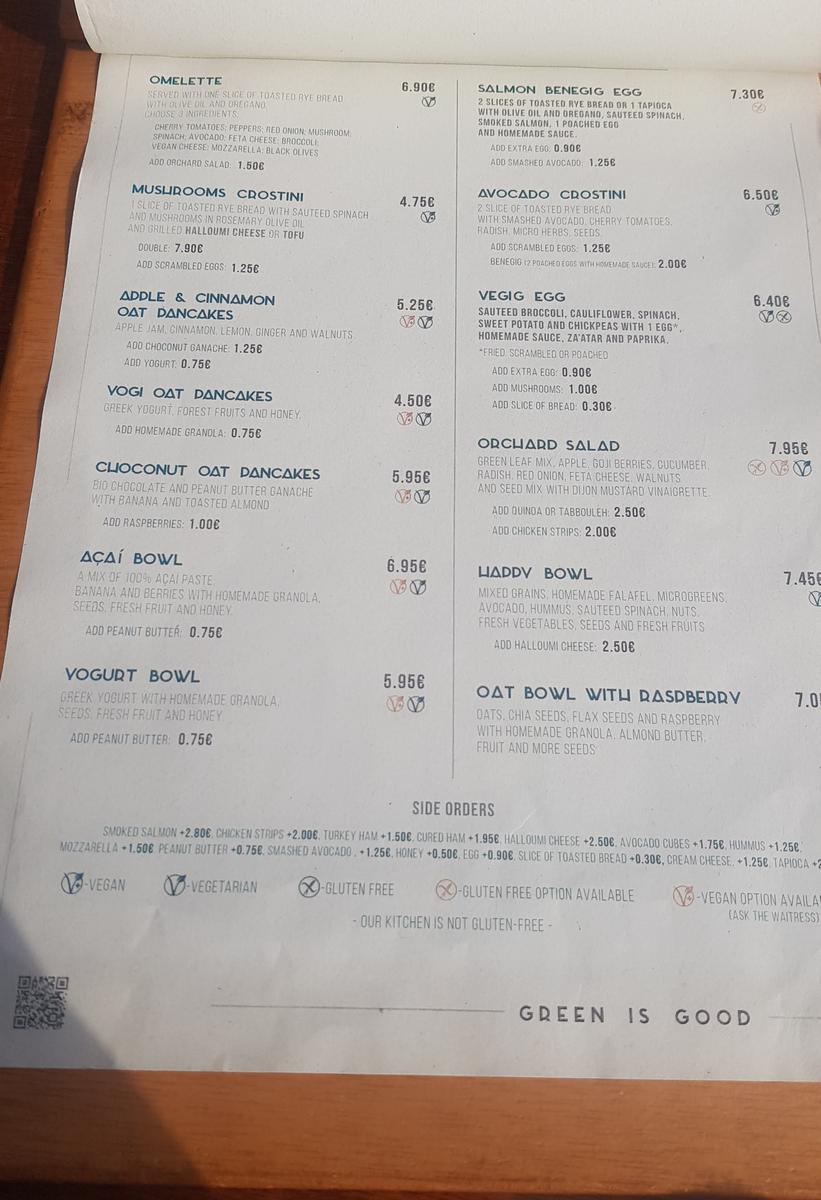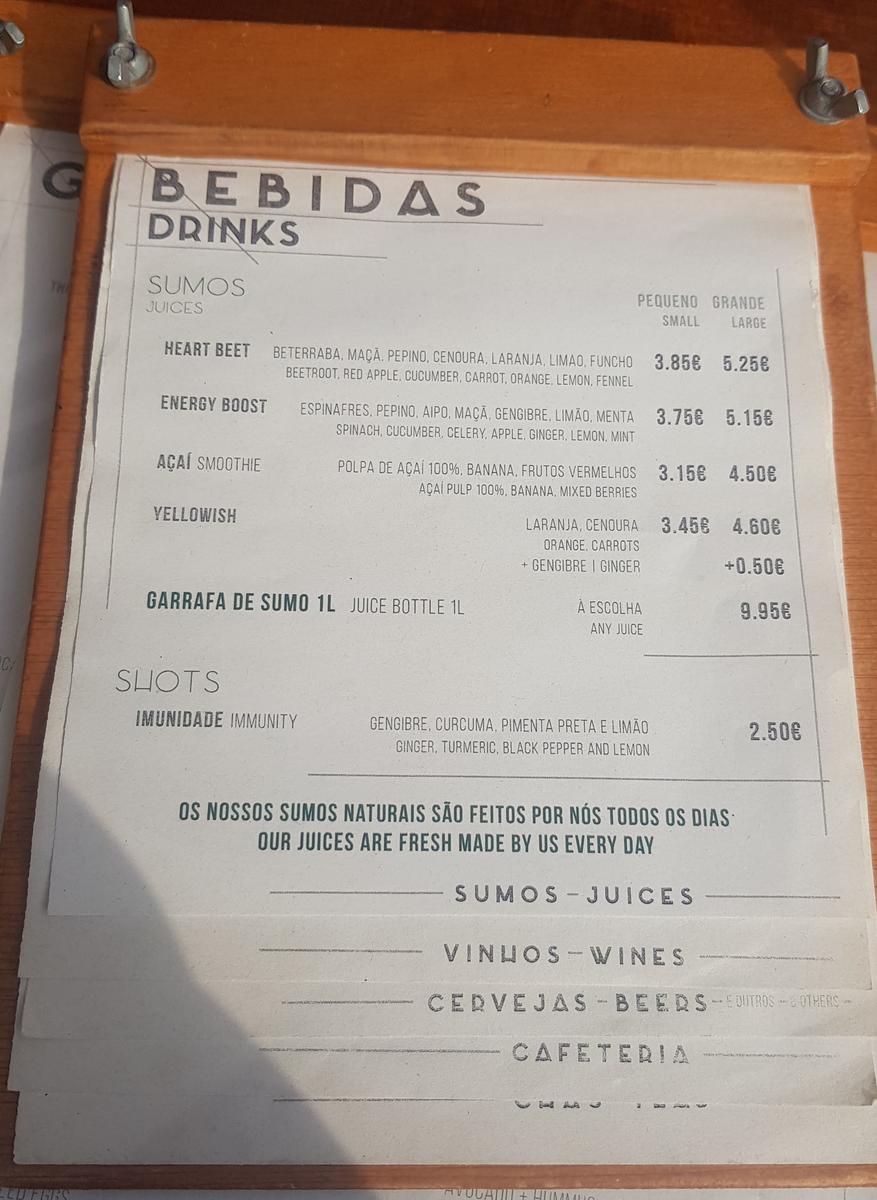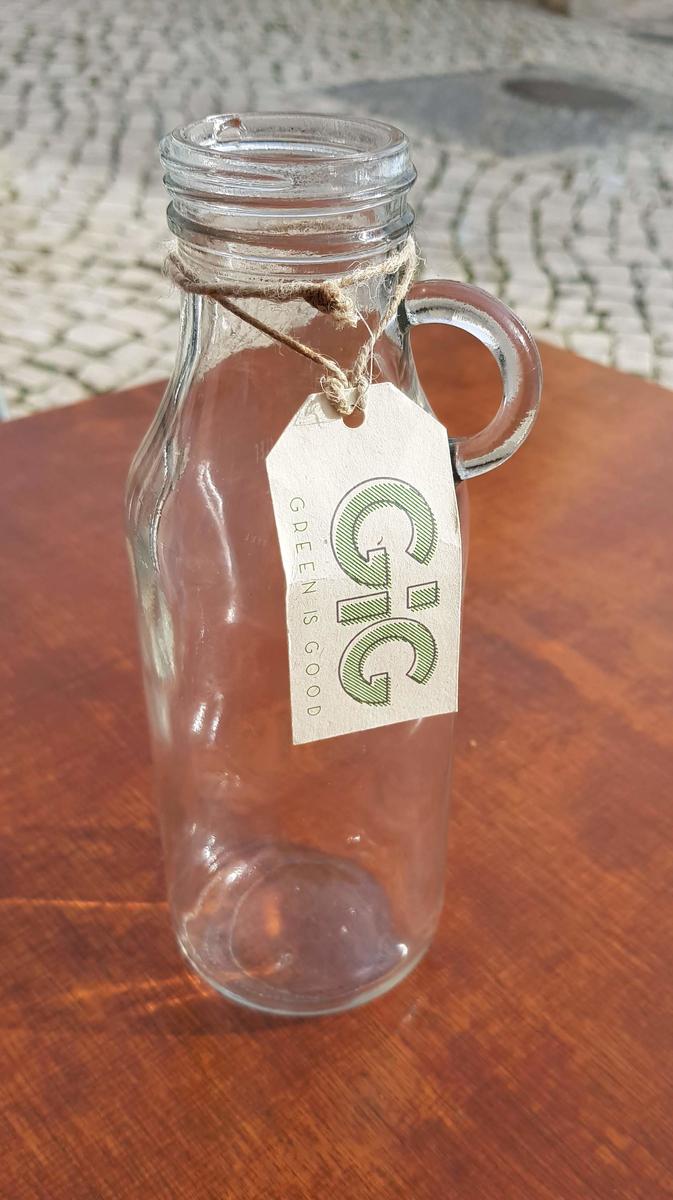 I had a Heart Beet juice and J had their Energy Boost juice, both were really yummy. We both had a Happy Bowl too, so good!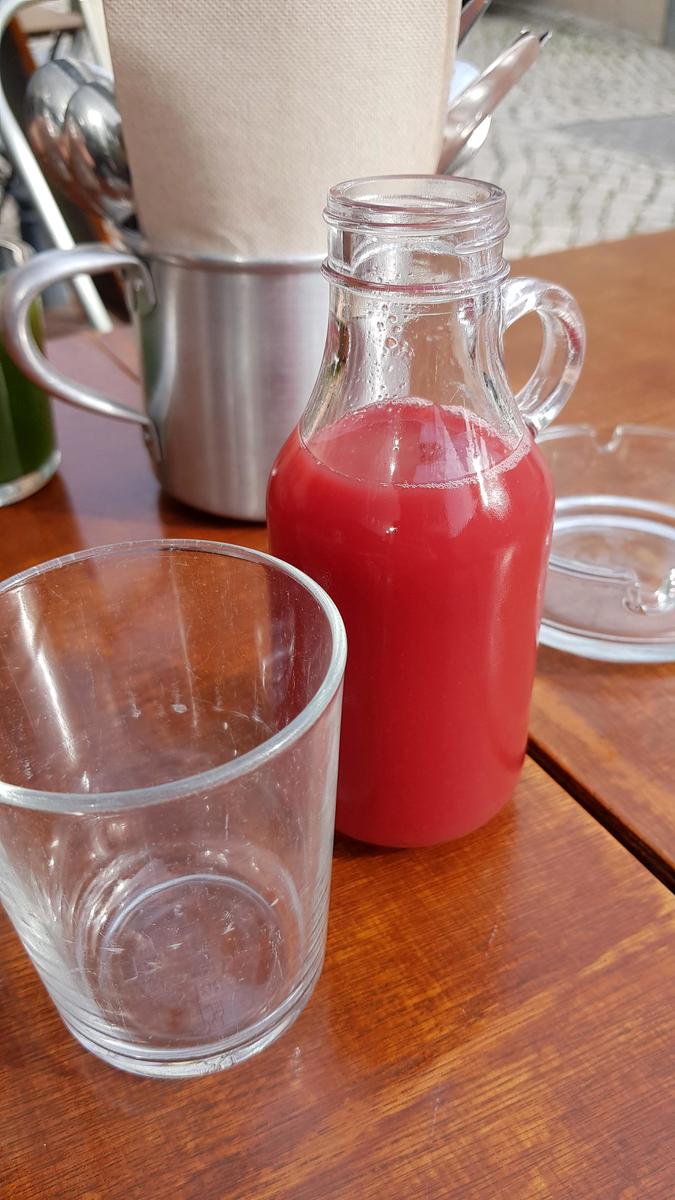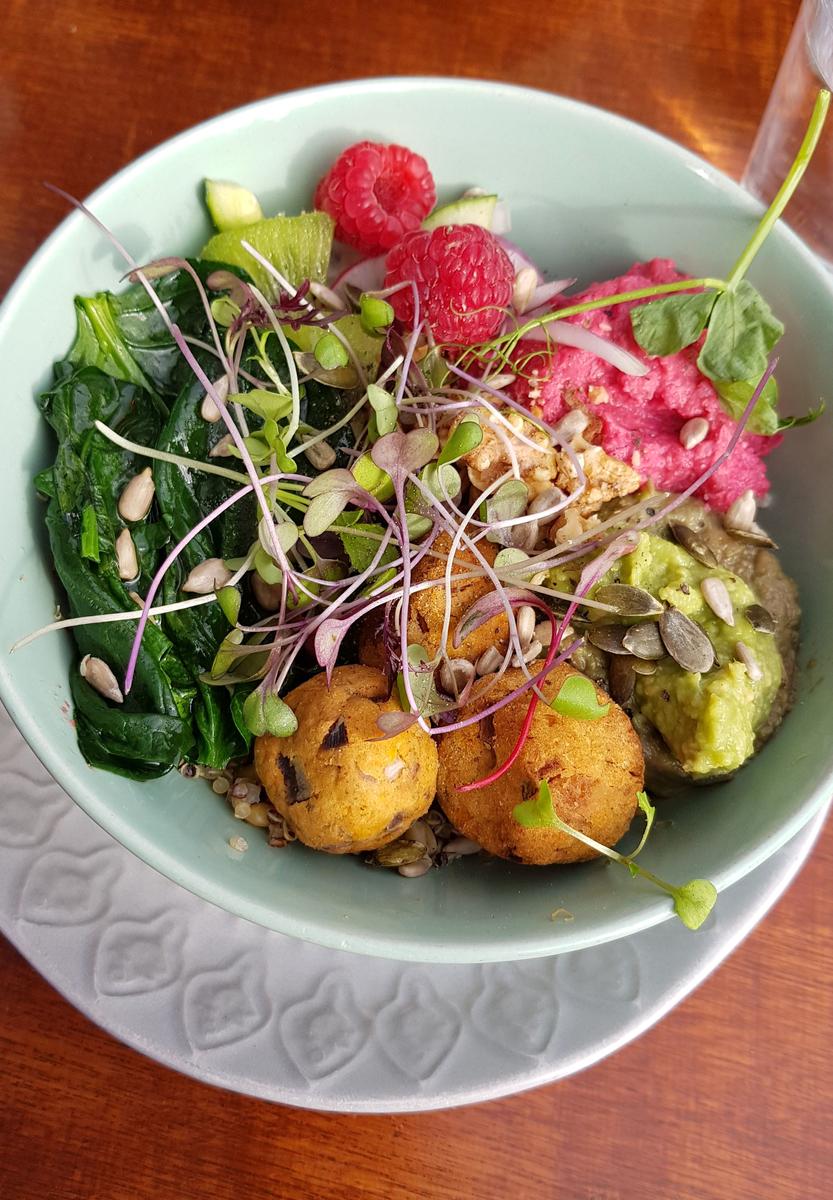 ---
Brunch Me
Ok firstly, the exterior of Brunch Me and the attached Villa Ana Margarida Hotel are gorgeous and have the most beautiful tiles!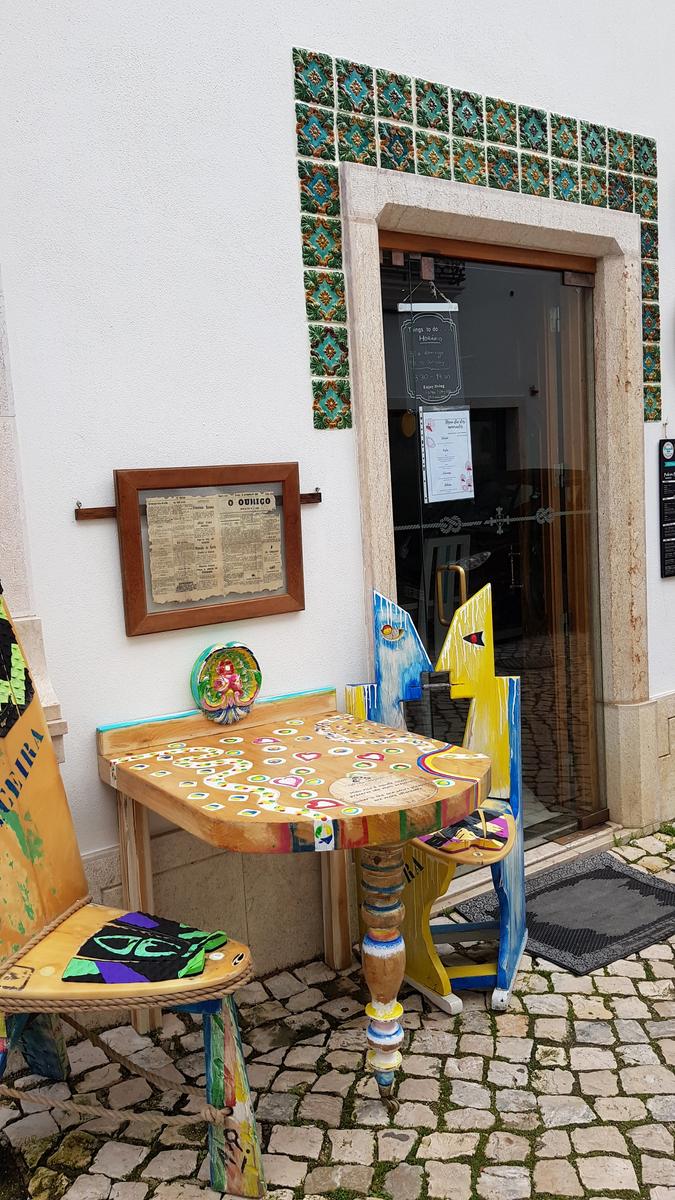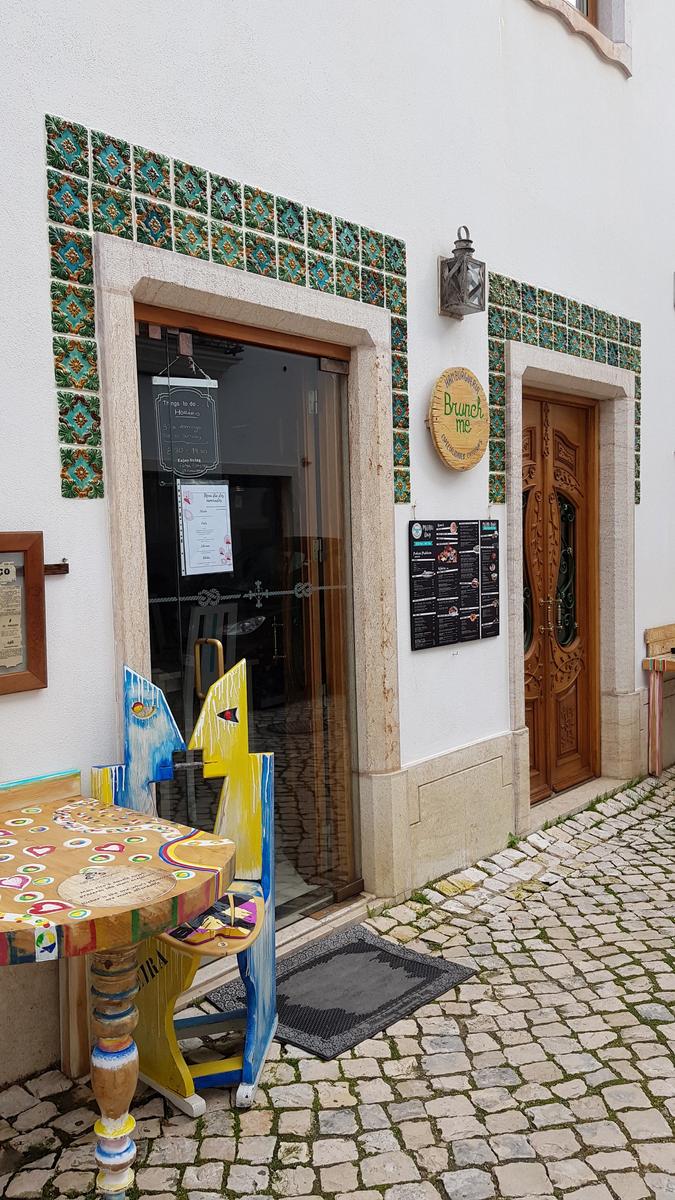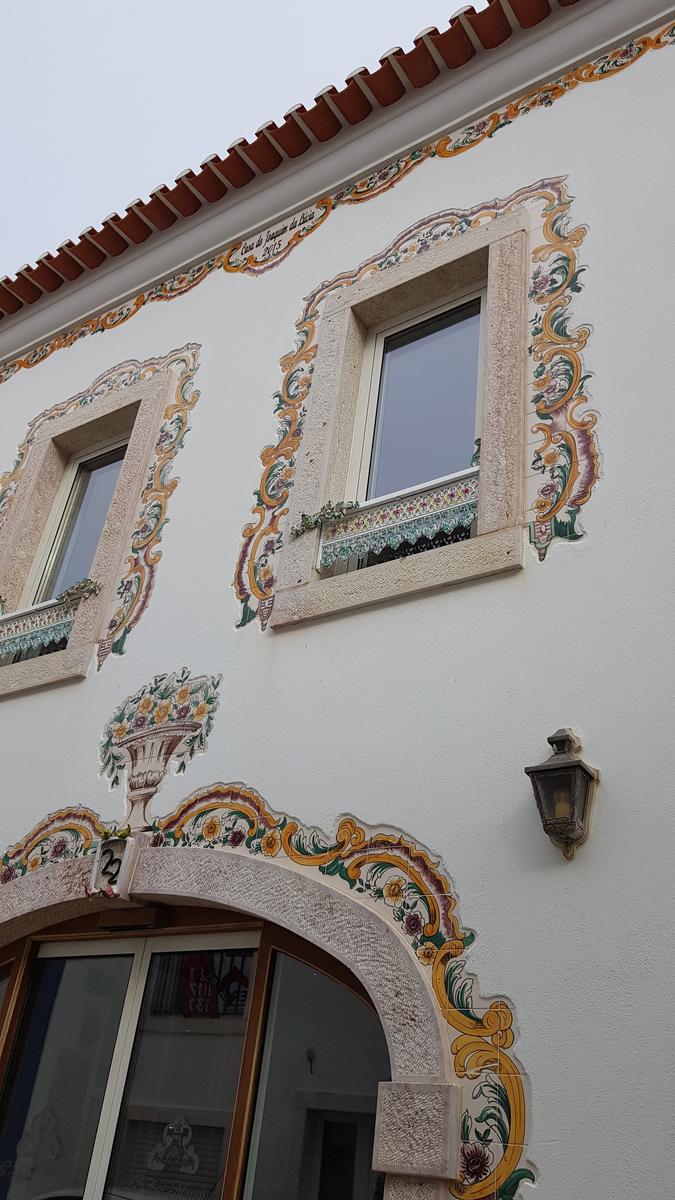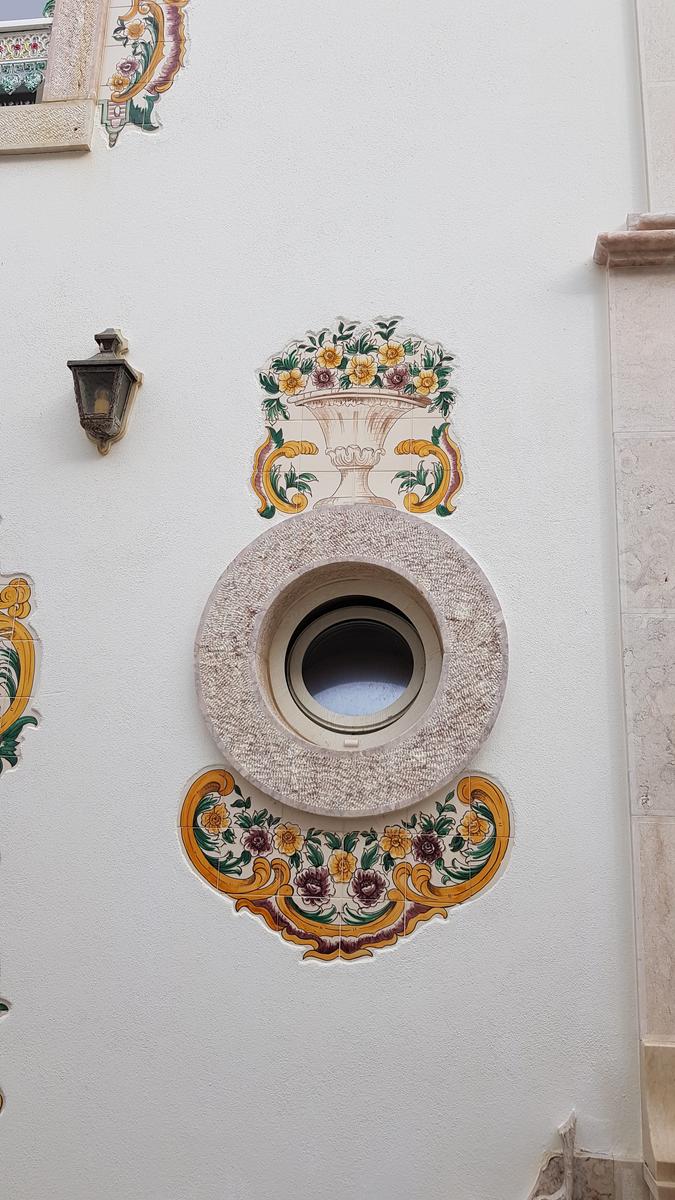 ---
The interior of Brunch Me did not disappoint either, it has a nautical theme, complete with a giant anchor. It was hard to get proper photos as there were other customers present but here is one: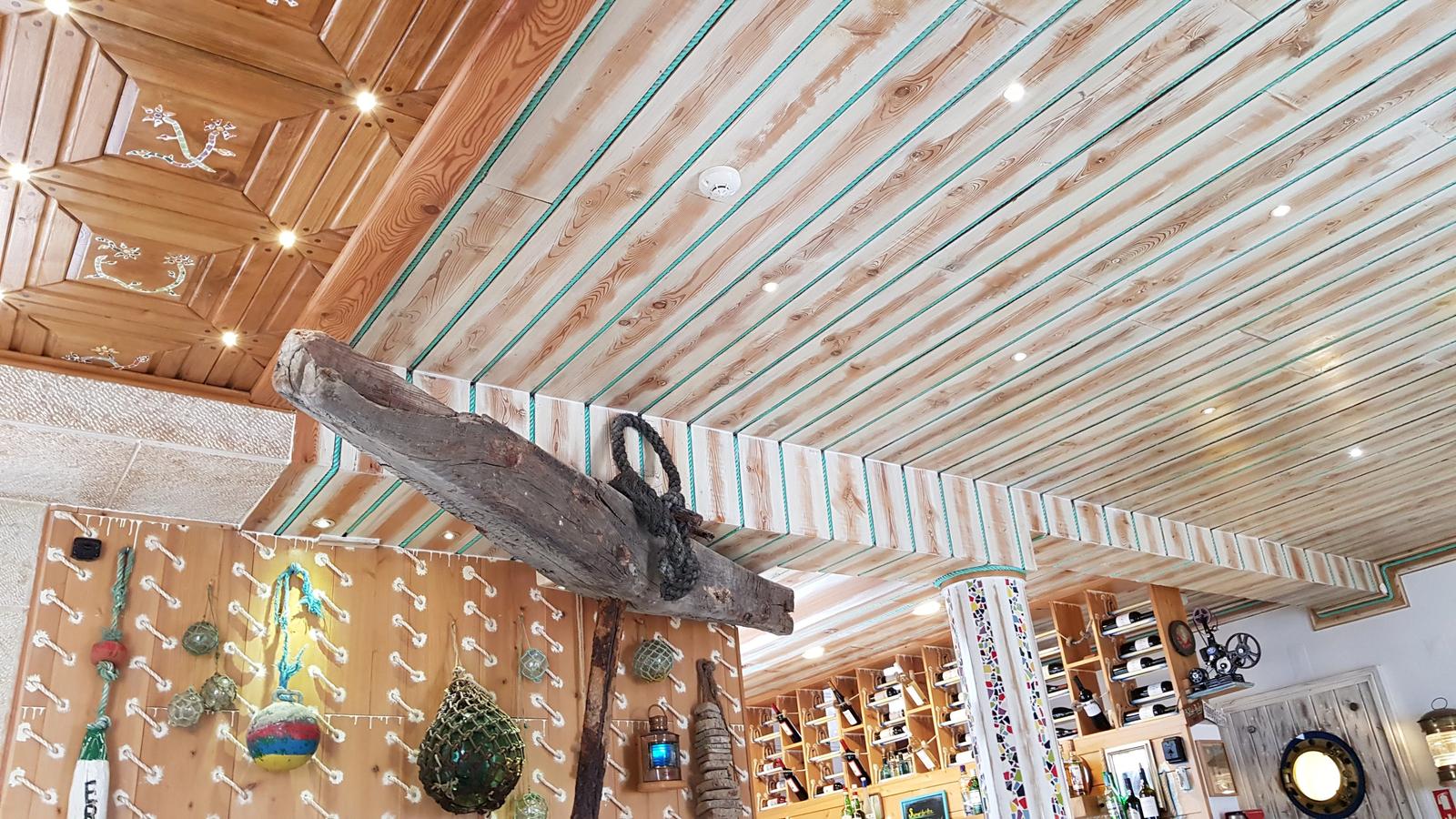 From within Brunch Me you can see the quirky reception area of the Villa Ana Margarida Hotel: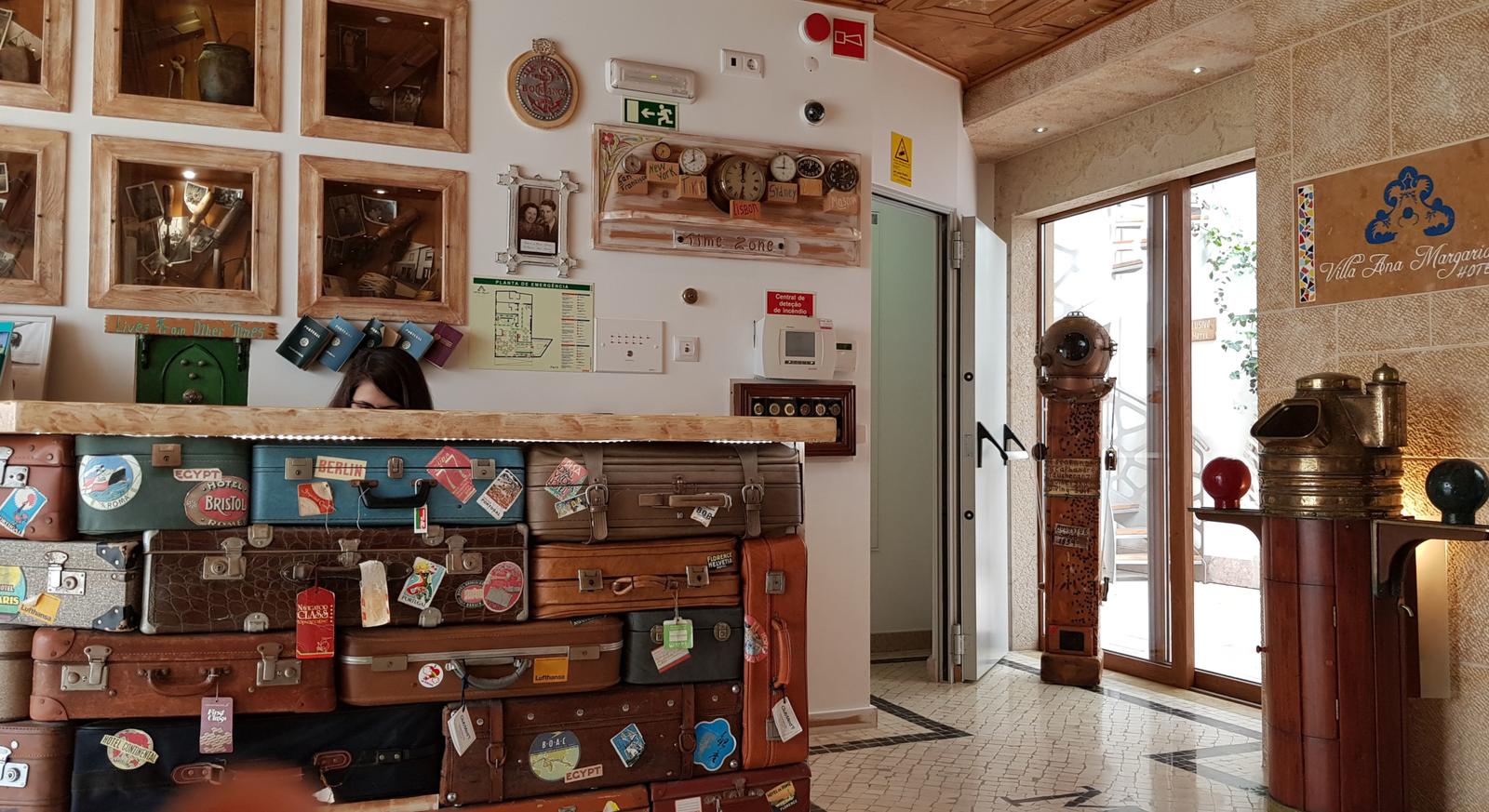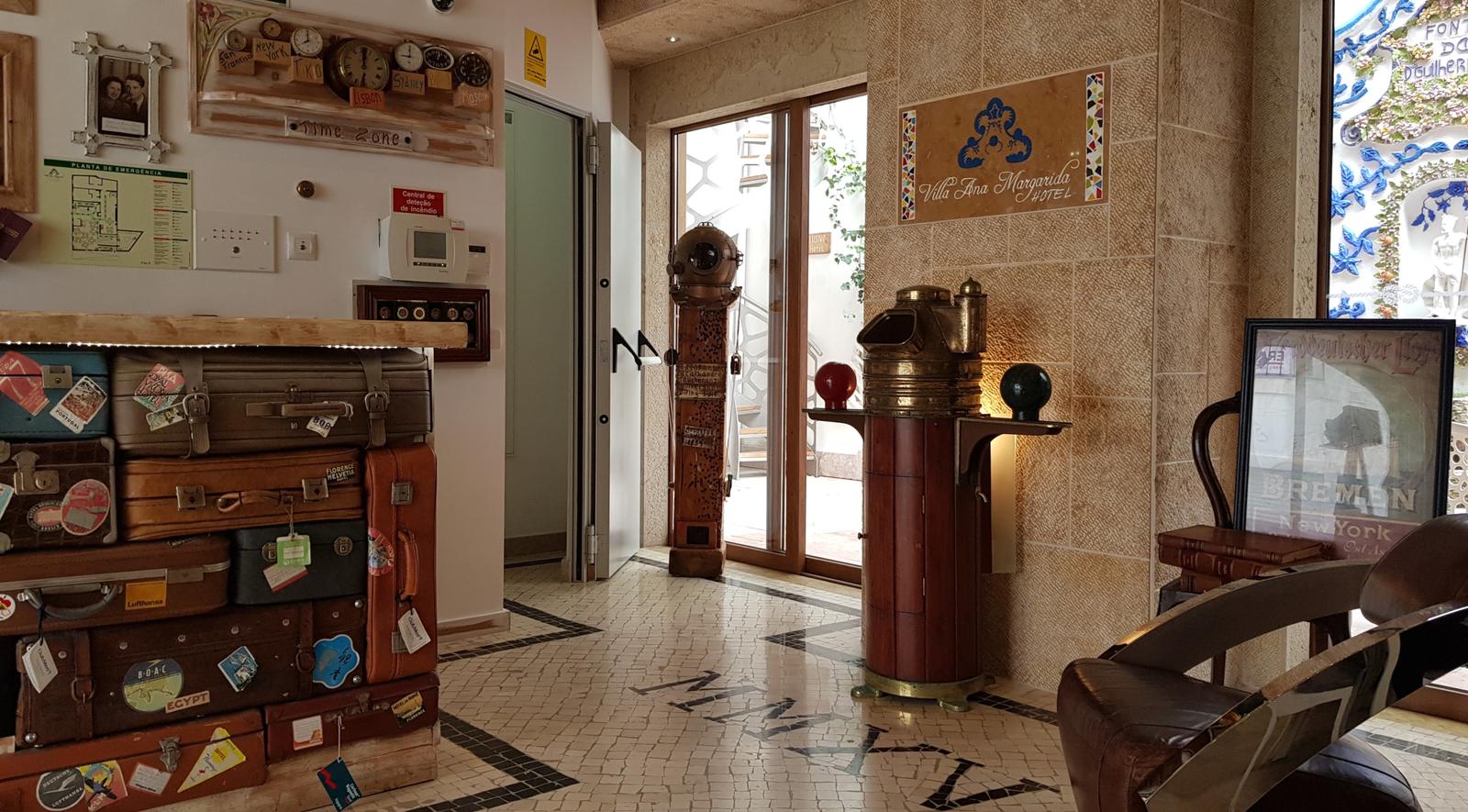 And lastly, before I get to the food, their outdoor courtyard is the stuff of dreams! As there had been a little rain there was no one sitting outside so I was able to take a few photos: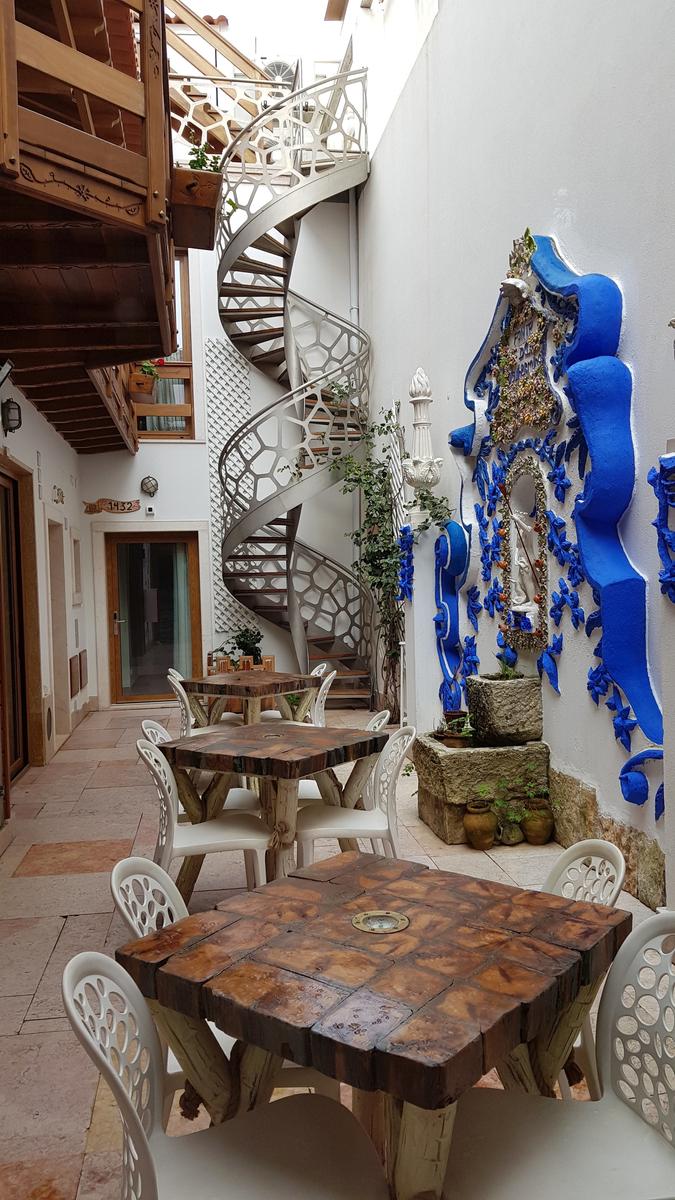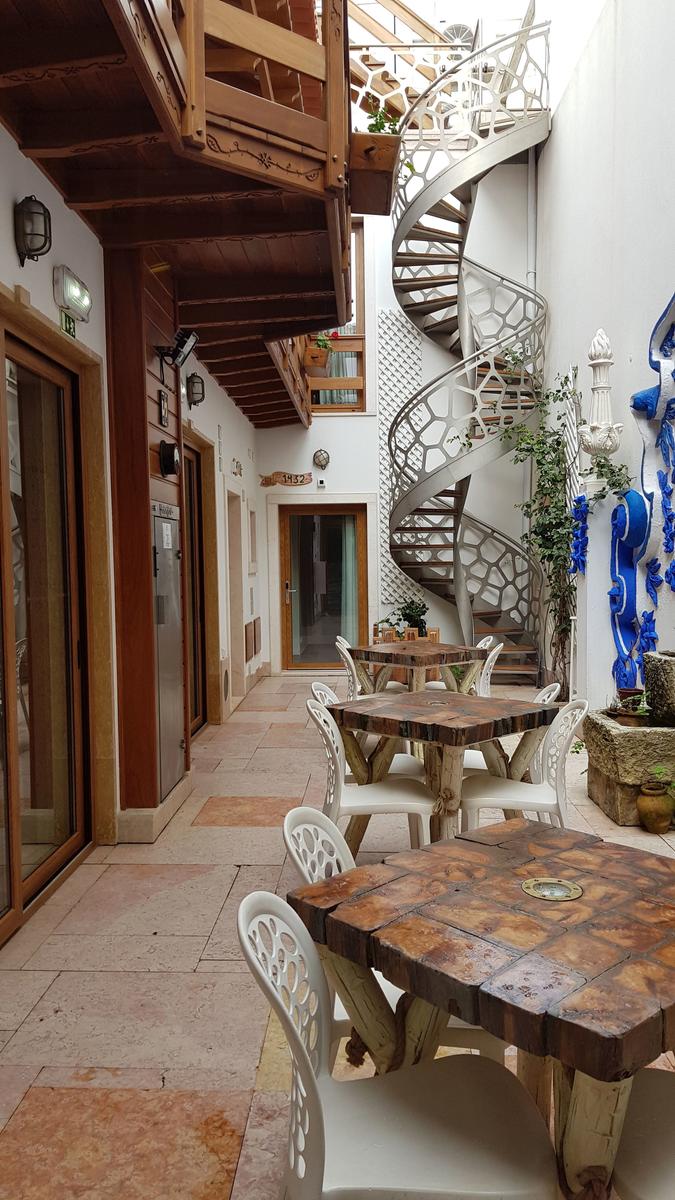 ---
We went to Brunch Me for lunch but obviously as its name would suggest this is a great and very popular brunch spot. For our lunch we decided to have soup and a sandwich. We opted to have our sandwiches in a flatbread and it was really delicious! The soup was vegetable and J's sandwich was vegetarian but I went for a cheese and jamon (photo below), I thoroughly enjoyed it.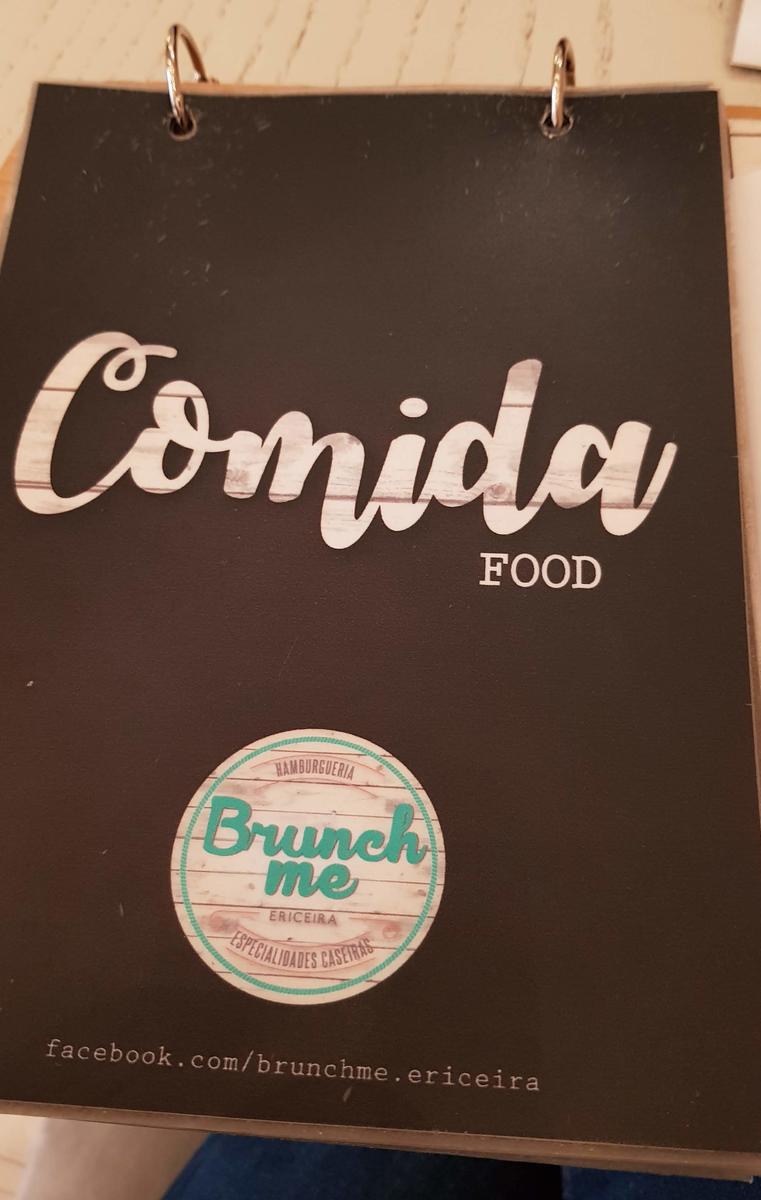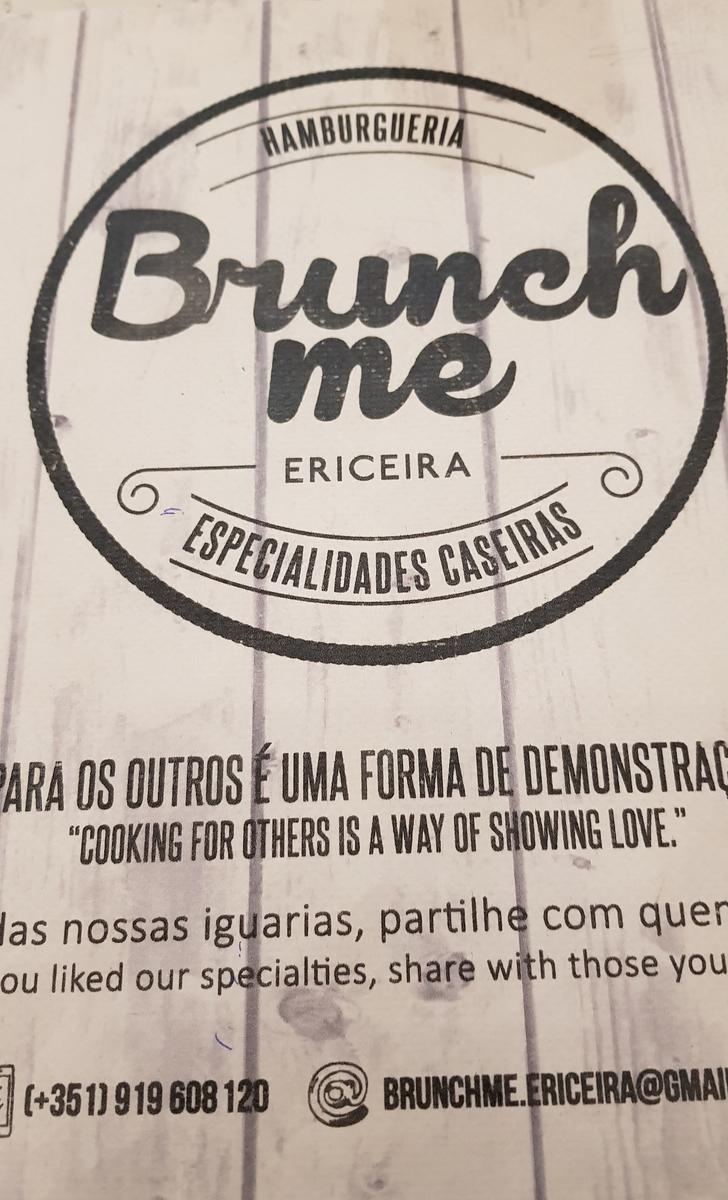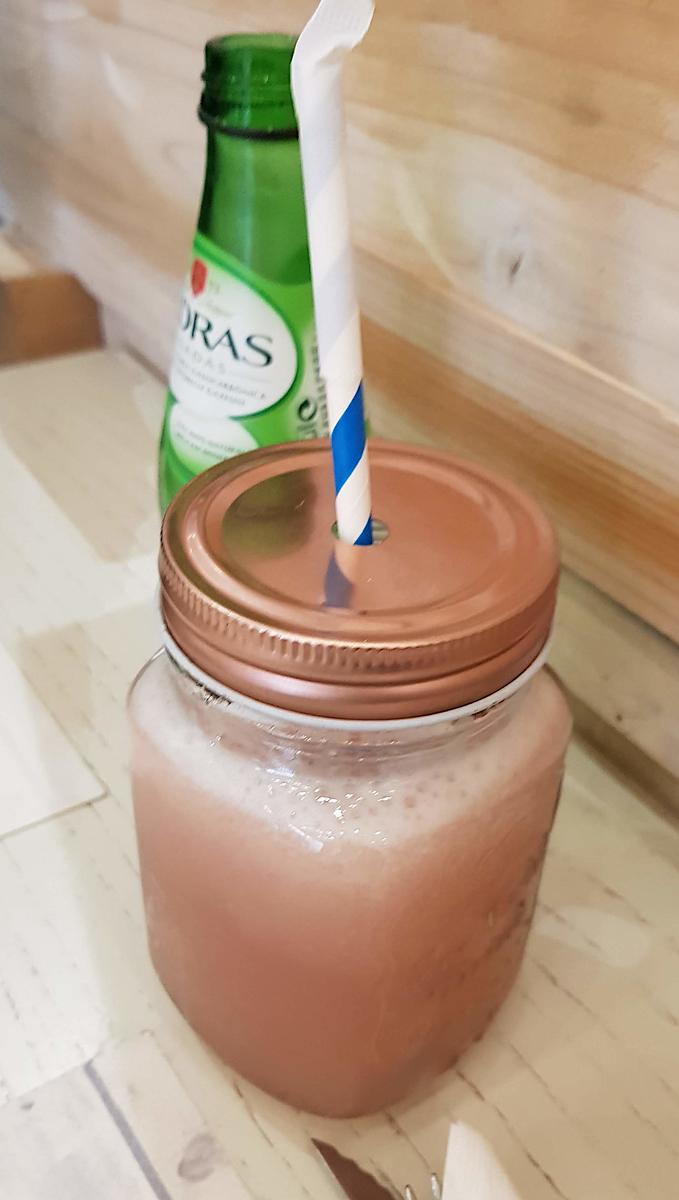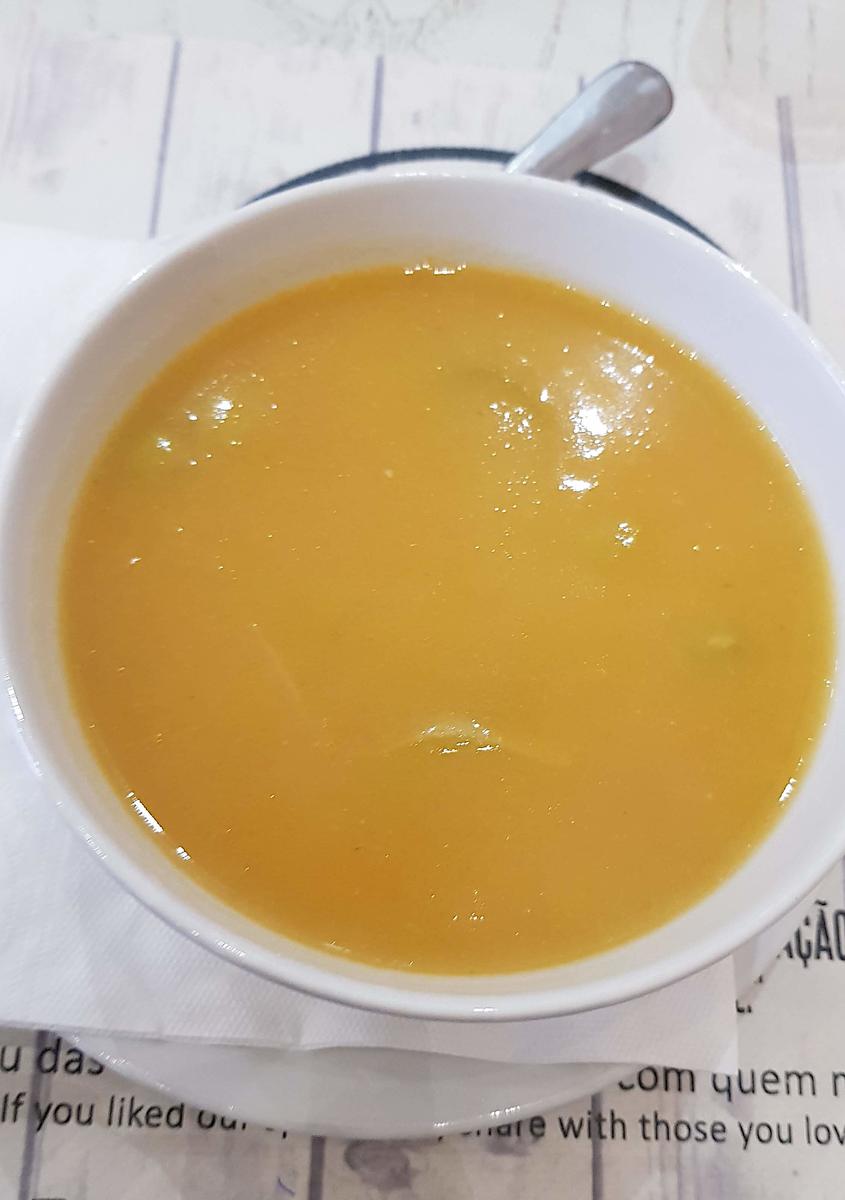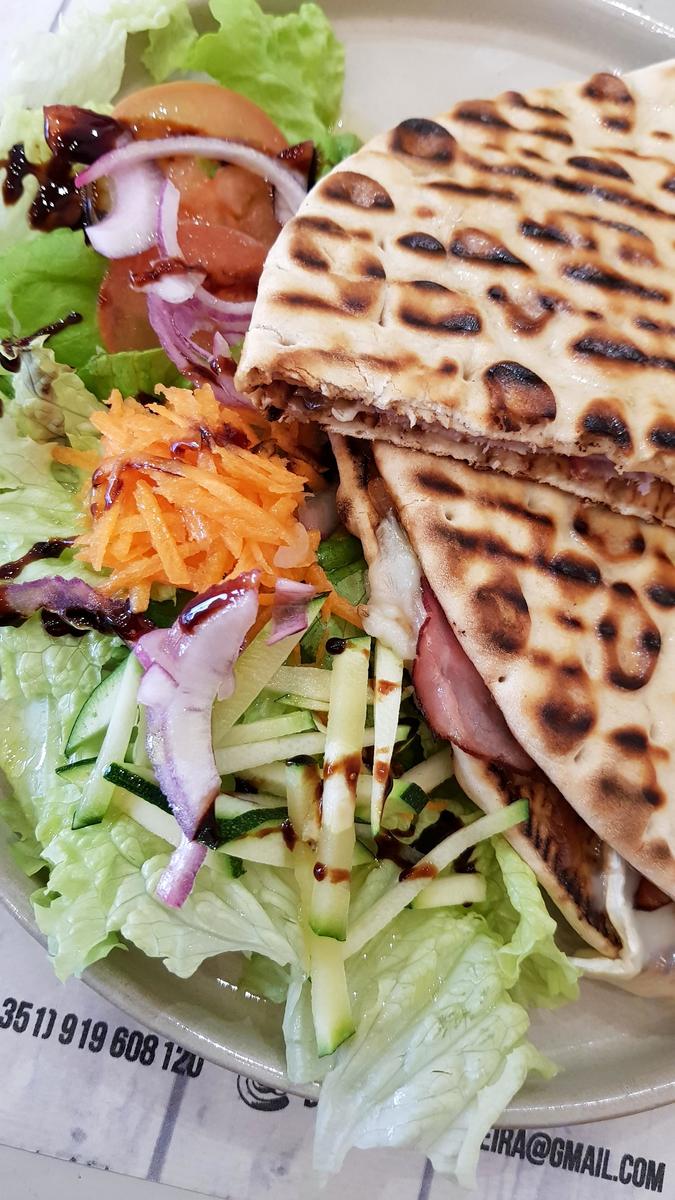 Definitely going to go back here again and might even try a one of their brunch menu options next time.
---
O Pãozinho das Marias
Looking for good coffee, a delicious cake or fresh bread (or all three)?, then look no further than O Pãozinho das Marias where you can enjoy something sweet and satisfying in a really comfortable setting, they even have outdoor seating for sunnier days! Extremely cheap also and yes the brownie tasted as good as it looks. This bakery/cafe is just around the corner from the apartment we stayed in.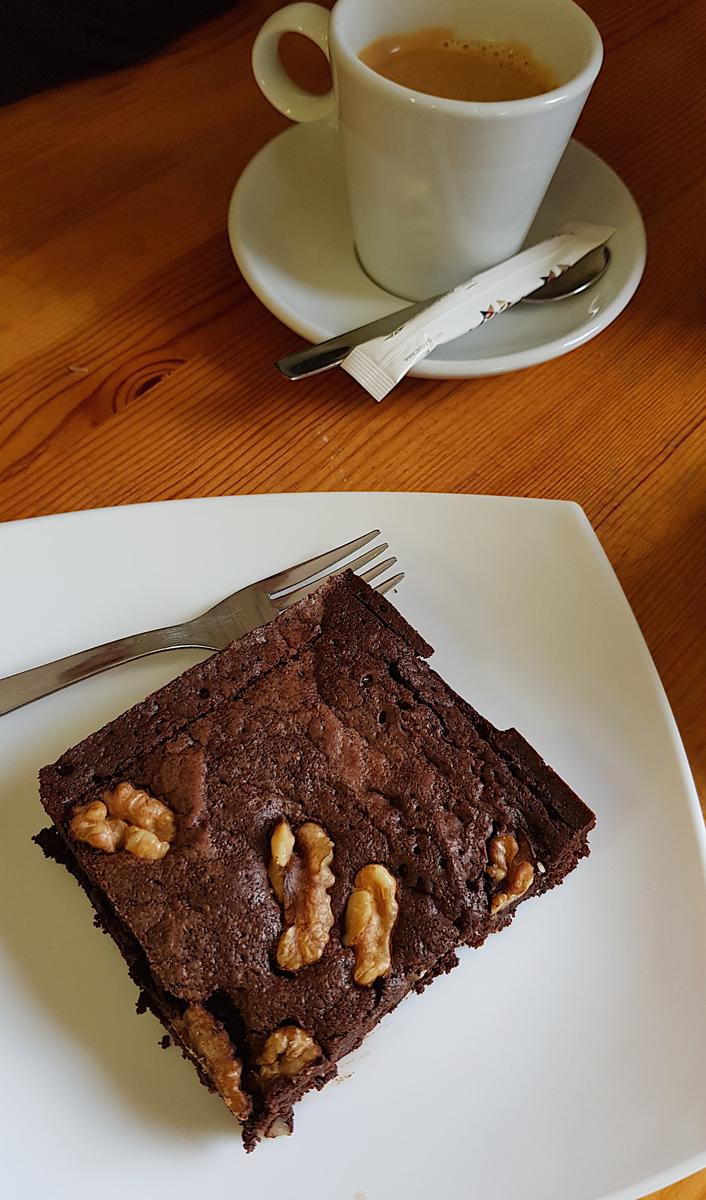 ---
Red Chilli Restaurant
Red Chilli Restaurant was a great find. We were slightly put off when we went inside as it was almost empty but reminded ourselves that it was "off-season" and took a seat. It wasn't long before some more customers arrived and the Uber Eats orders were flying out the door.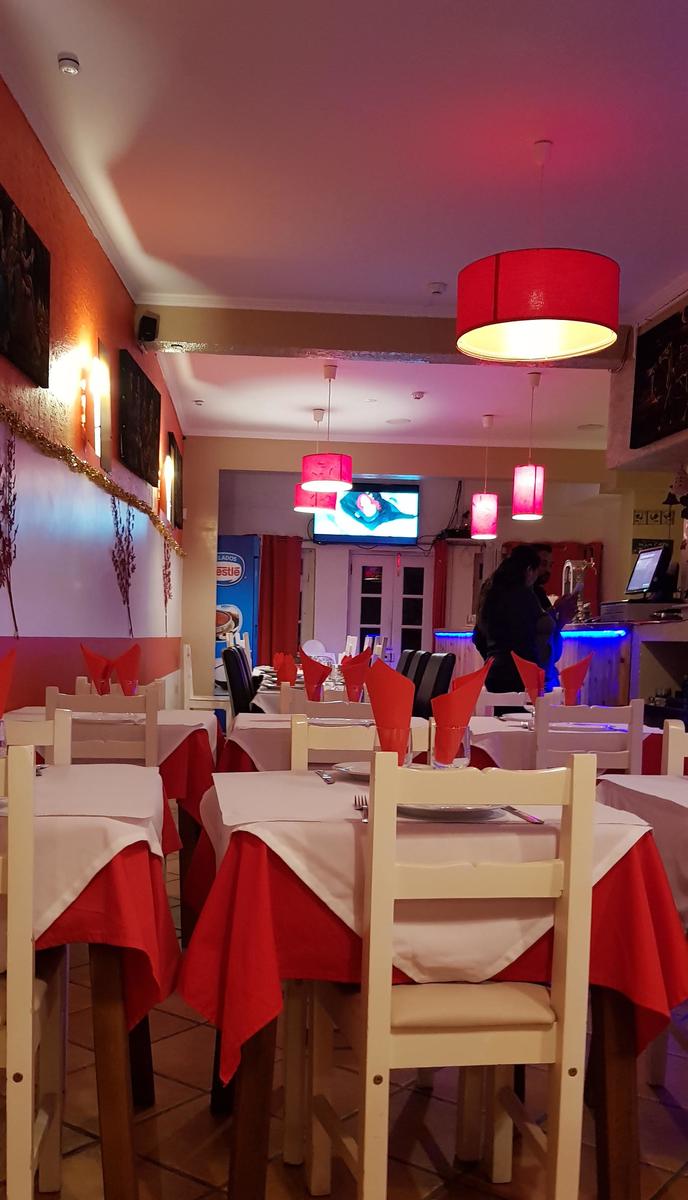 The food was really really tasty and the wine was surprisingly good and cheap!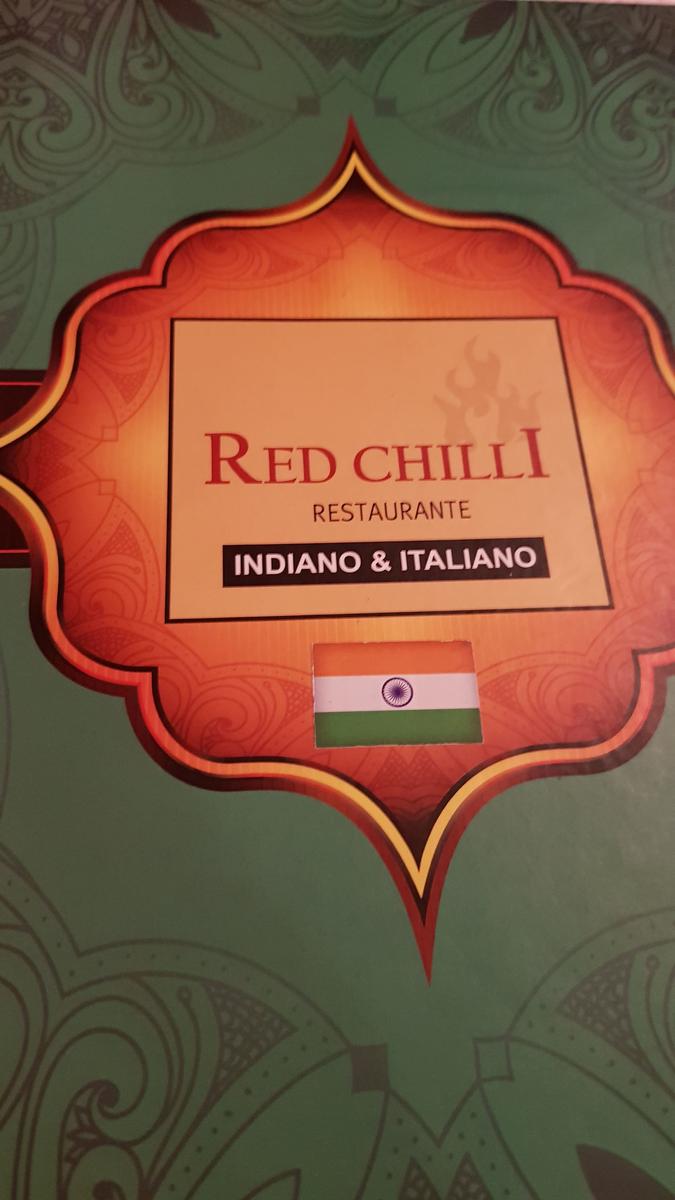 Vegetable pakoras, sauces and our mains: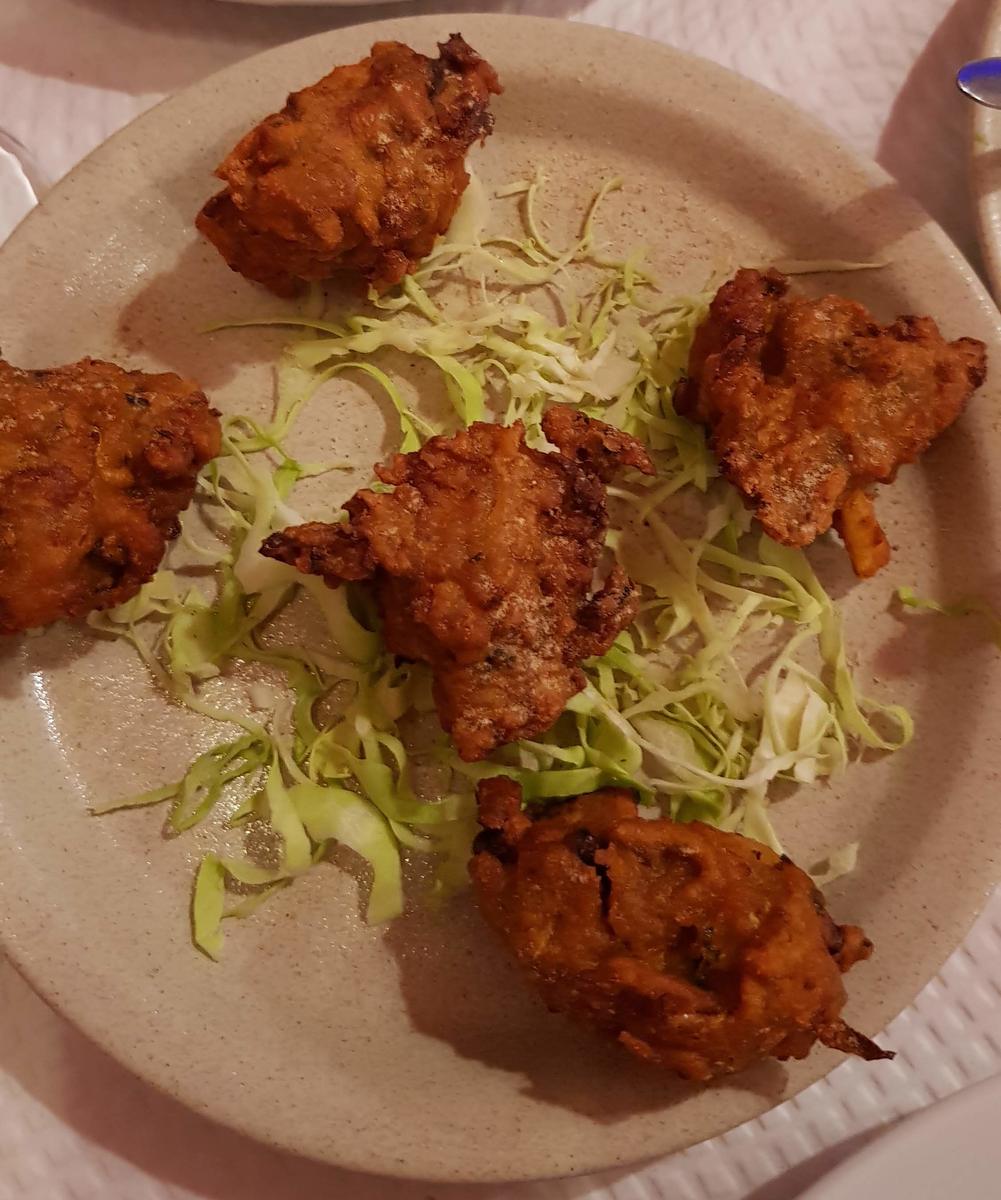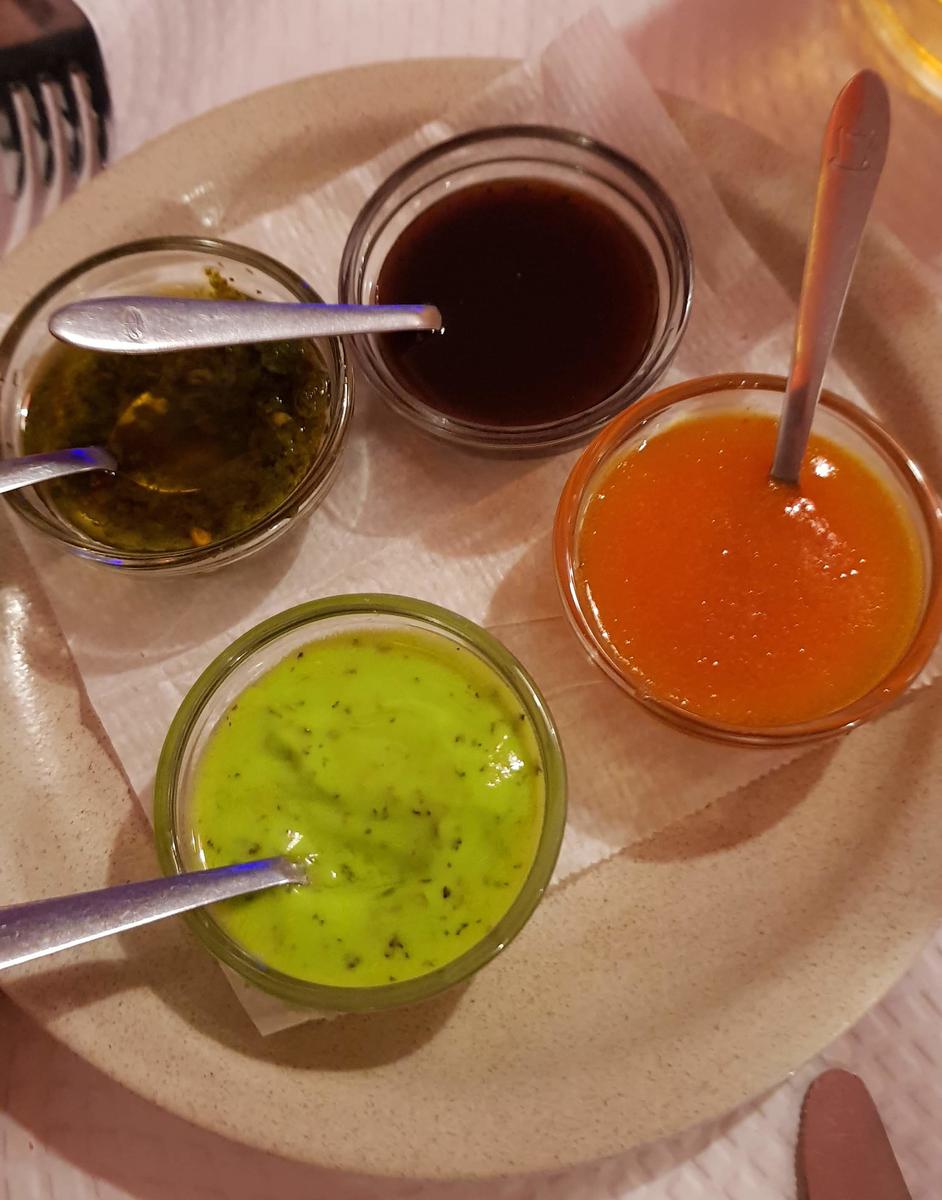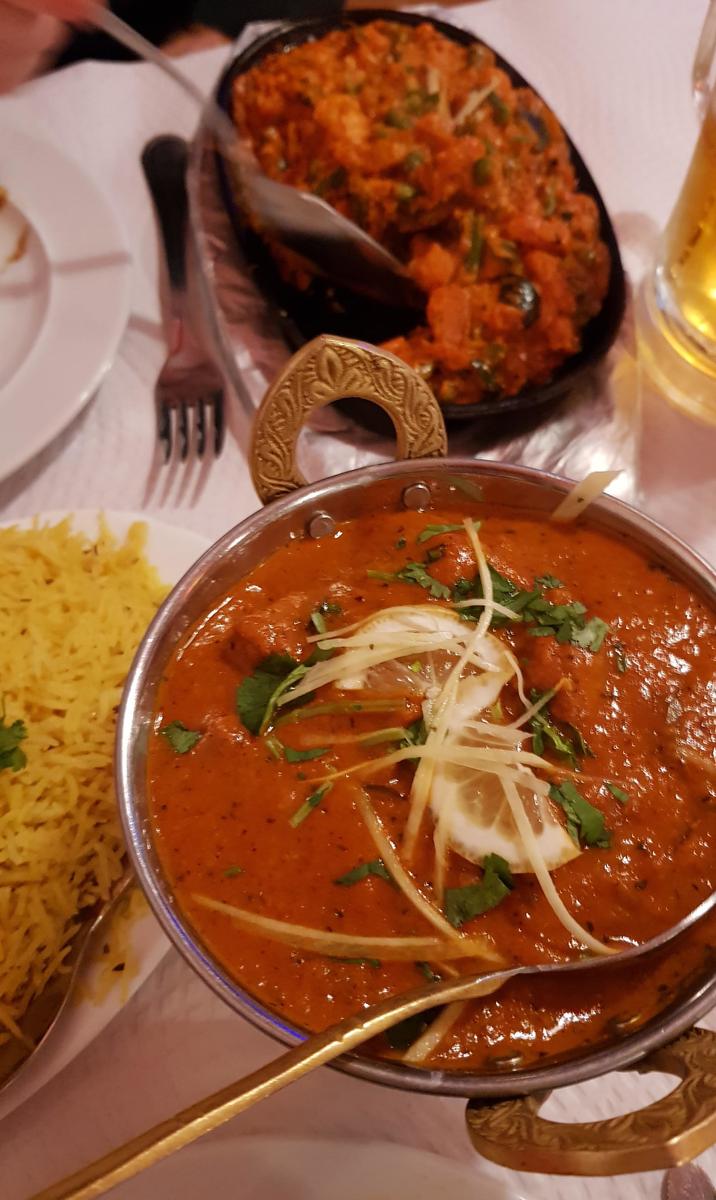 Cumin rice: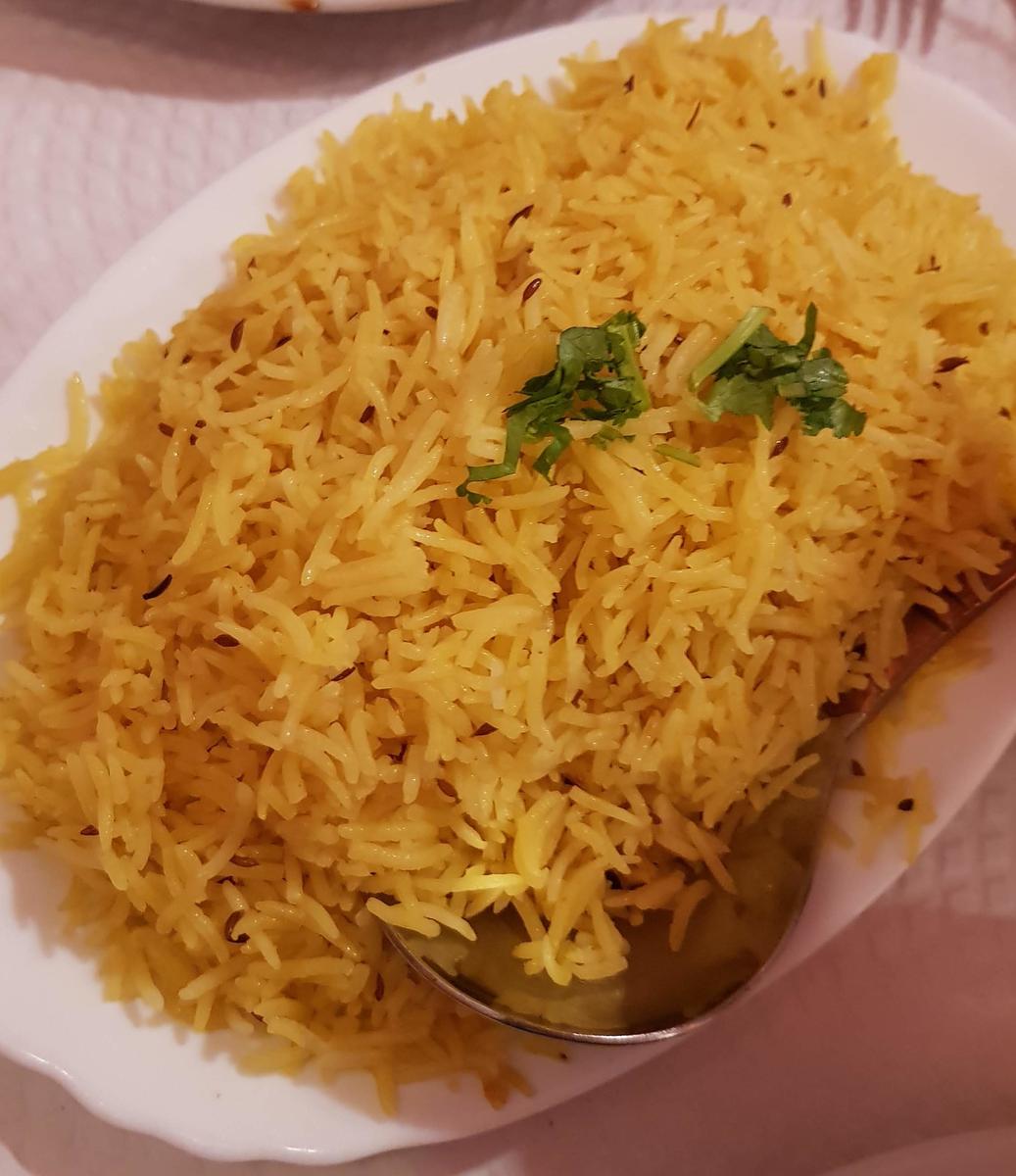 If you find yourself in Ericeira in the mood for some spicy Indian food for your evening meal then Red Chilli Restaurant is the place to go!
---
Adega Bar 1987
We went to the Adega Bar 1987 both nights that we were in Ericeira and could definitely see it being our local if we lived there. Cosy interior, friendly staff and they frequently have live music (which we got to experience one night). They were busy serving tapas too so we will have try some next time.
Here is a photo of the exterior earlier in the day, just as they were opening and staff were starting to setup the outdoor tables and chairs: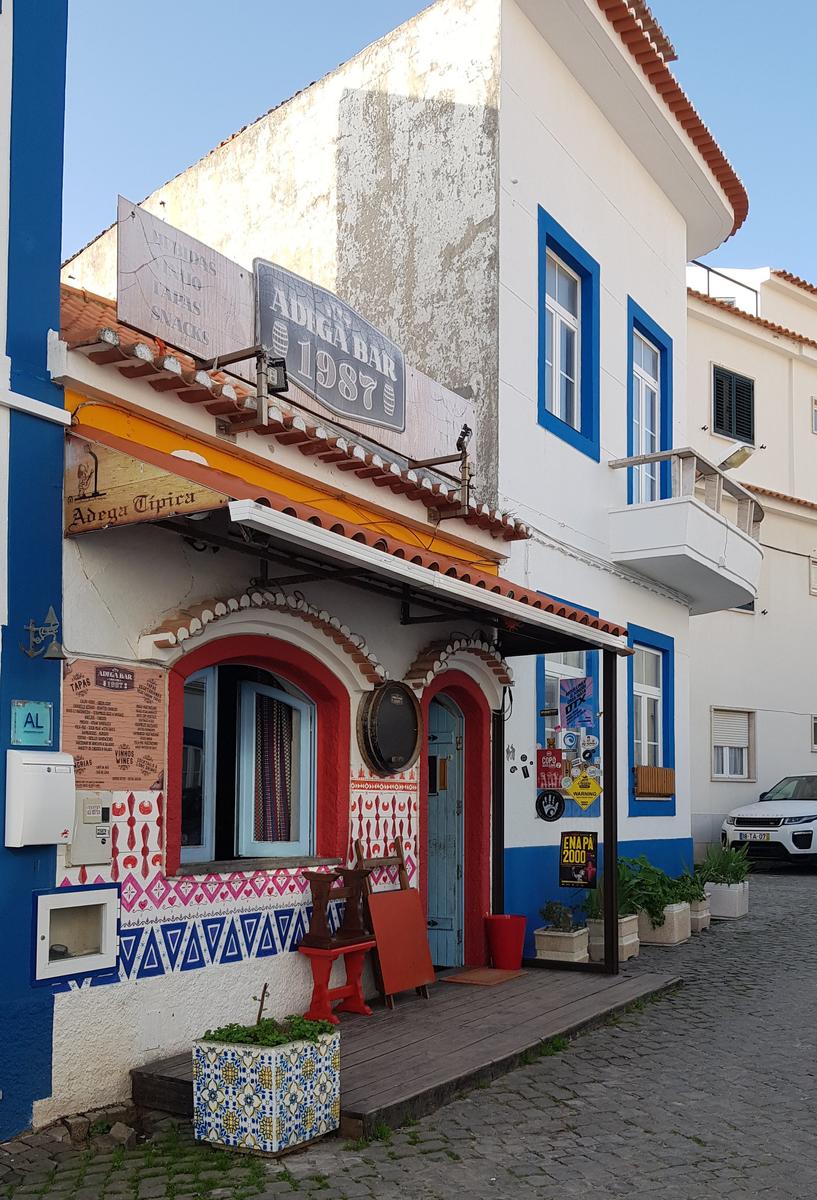 The interior at night, hence the dark photos!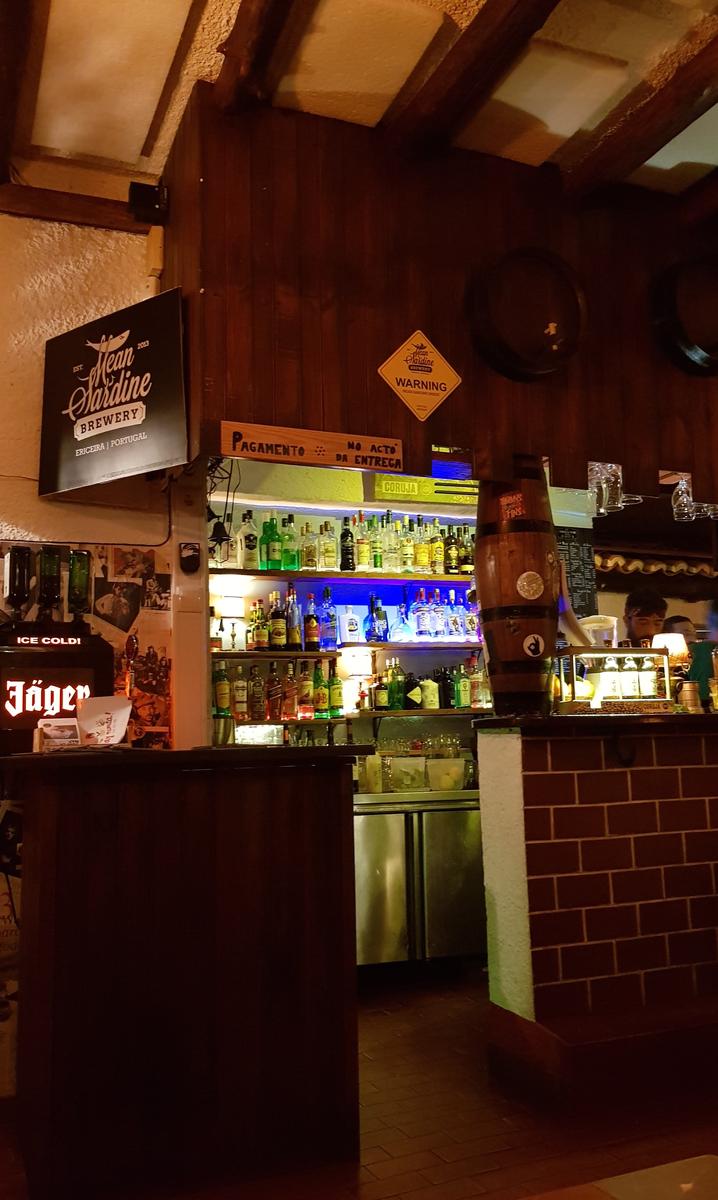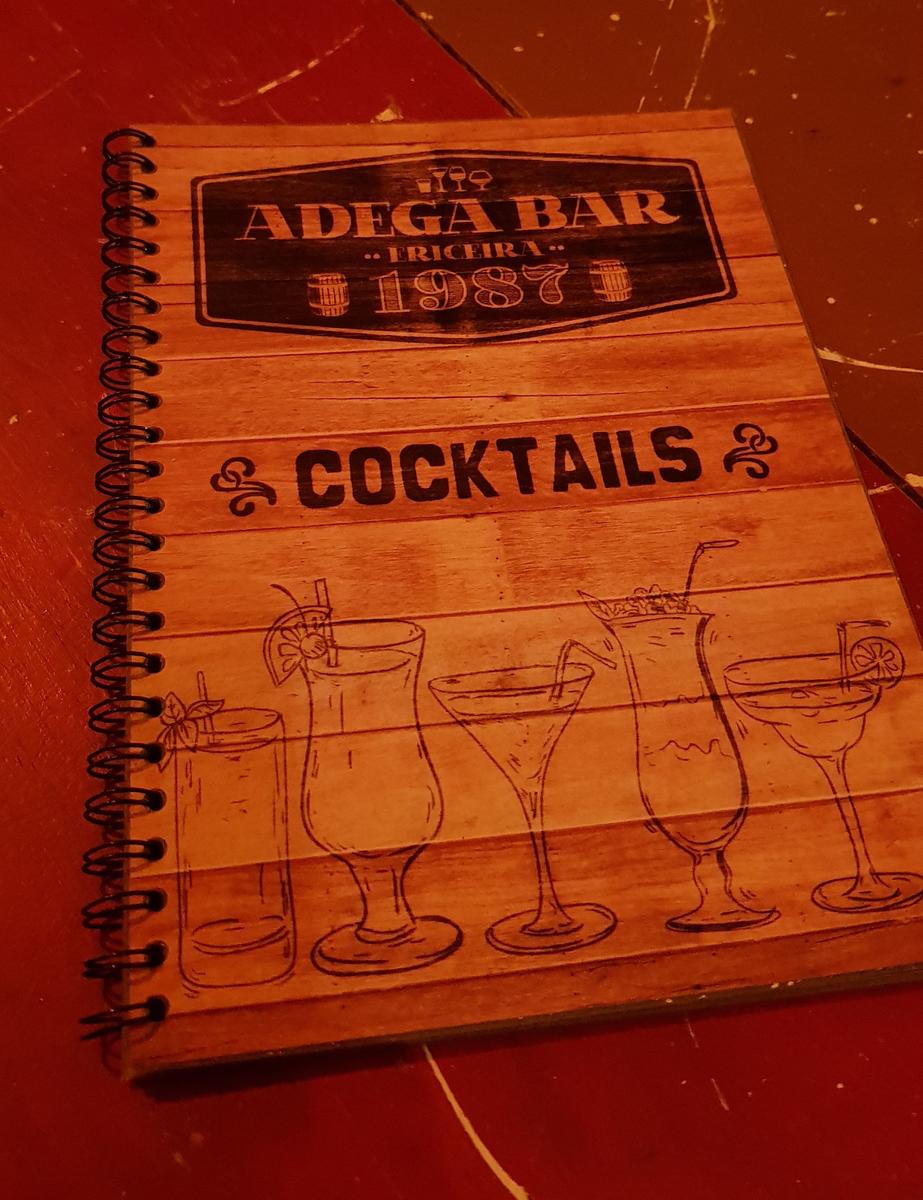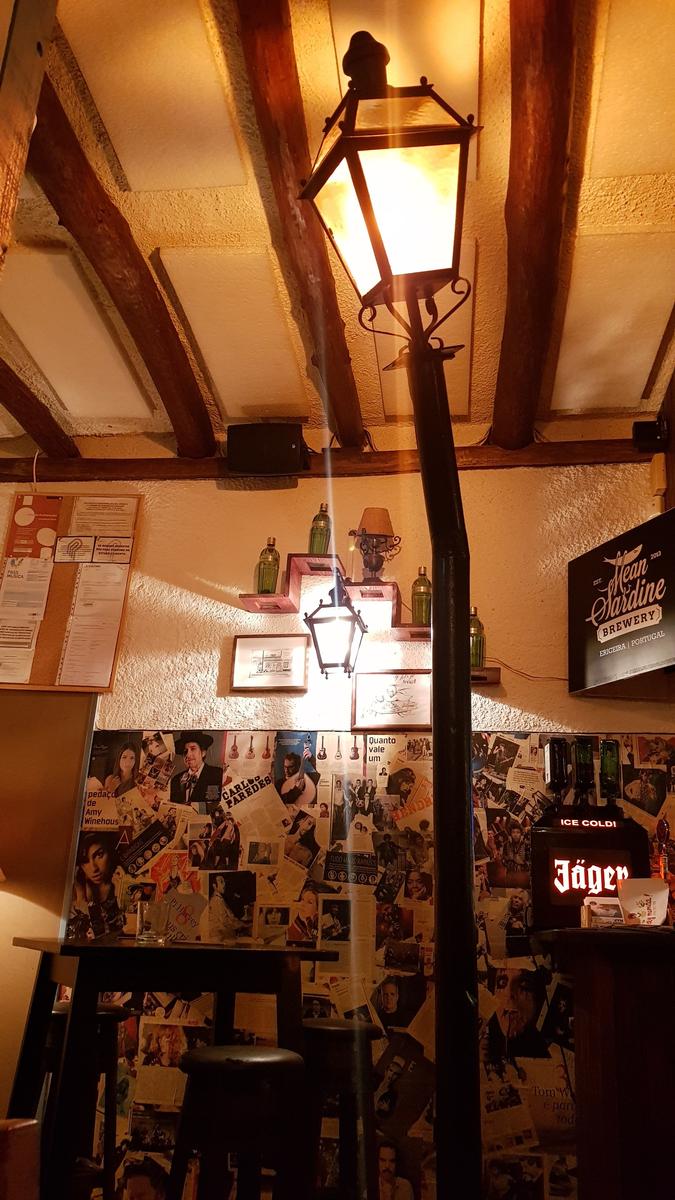 ---
Note: On one evening we had dinner in the highly rated Calavera Mexican Food in Ericeira. We were disappointed with our food and probably won't go back again. We both had burritos and they were pretty small, more like a wrap and not packed with loads of tasty ingredients that you would expect your burrito to contain. We felt they were over priced too. The service was quick and staff were friendly.
---
So that pretty much sums up what we got up to in Ericeira. Needless to say we will definitely be going back and look forward to visiting during the Summer and experiencing more of what they have to offer in terms of bars, restaurants and cafes. Excited to check out more trails too.
---
If you've any questions, suggestions or just want to say hello, contact me via the Contact Form, Instagram (@noroadlongenough) or By Email noroadlongenough1@gmail.com