Exploring & Relaxing in Ribamar, Ericeira - Portugal.
Ribamar (Santo Isidoro) is a seaside village just six kilometres North of the popular surf town of Ericeira, Portugal. This small charming village is a quiet oasis away from bustling hectic Ericeira. This is even more true in the peak Summer months when Ericeira swells in size, the streets seem constantly crowded and if driving you typically will spend some time sitting in traffic!
Ribamar offers a great alternative place to stay/base yourself if you are visiting the area by car. While the 206 bus route does exist, it only operates on weekdays and there are a lot of stops between Ericeira and Ribamar.
As you would expect, accommodation is cheaper in Ribamar and this also makes it a popular location for those working in Ericeira as it is the perfect distance for the morning commute, even a bicycle would work well for the short distance, once you don't mind a few hills that is! Due to its location and cheaper cost of living, Ribamar is a very popular location for surfers staying long term in the area and you will always see plenty of cars/vans parked up with surf boards attached, as well as wetsuits hanging from windows and clotheslines around the village.
Yes, Ribamar is small but it is also charming, peaceful and welcoming.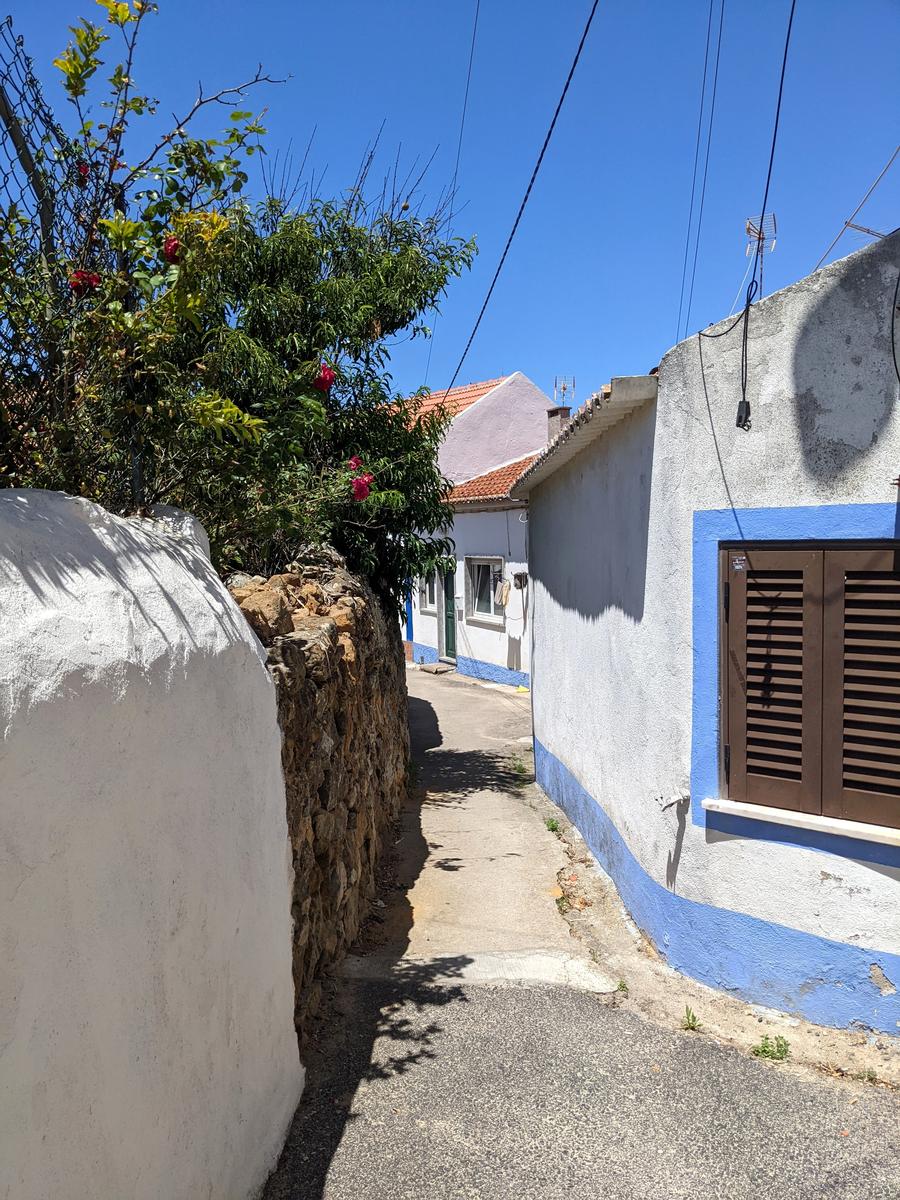 ---
Where To Eat/Drink?
Coffee/Snacks:
Clamar Coffee Shop:
If you are looking for a great morning cup of coffee and delicious breakfast of chocolate croissants then look no further then Clamar Coffee Shop. This lovely coffee shop with extremely friendly staff will have your coffee fix ready in the blink of an eye and it won't cost you an arm and a leg either! The prices are so reasonable, for example, two black coffees and one chocolate croissant costs €2.90 - you wouldn't even get one cup of coffee in Ireland for that price!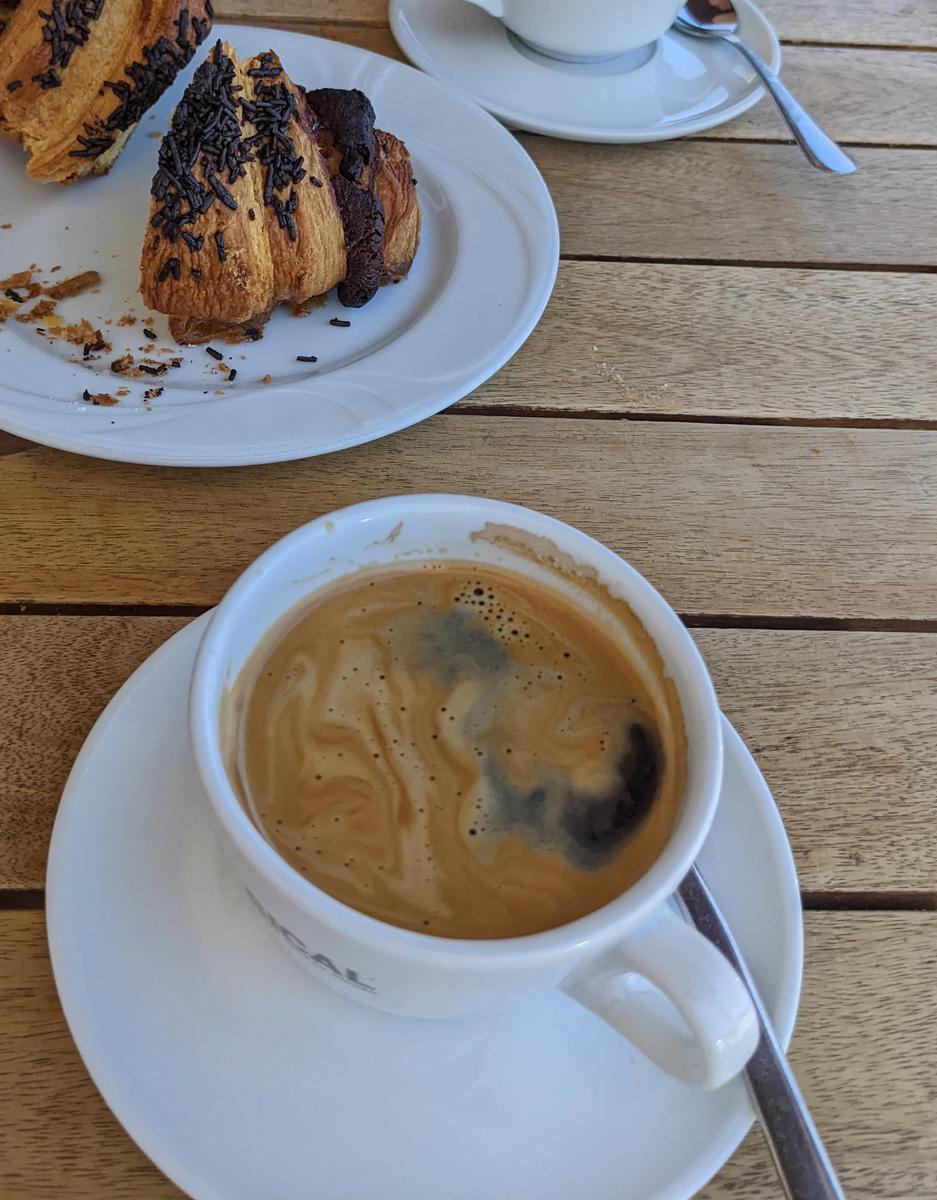 They have indoor and outdoor seating available and the whole place is spotlessly clean.
Of course they have a lot more than chocolate croissants on offer and their coffee is great any time of the day so don't limit yourself to just one visit there a day ;-).
---
Breakfast/Lunch/Coffee:
Pu.ro:
Looking for breakfast or lunch? Check out the very popular local vegan spot called Pu.ro.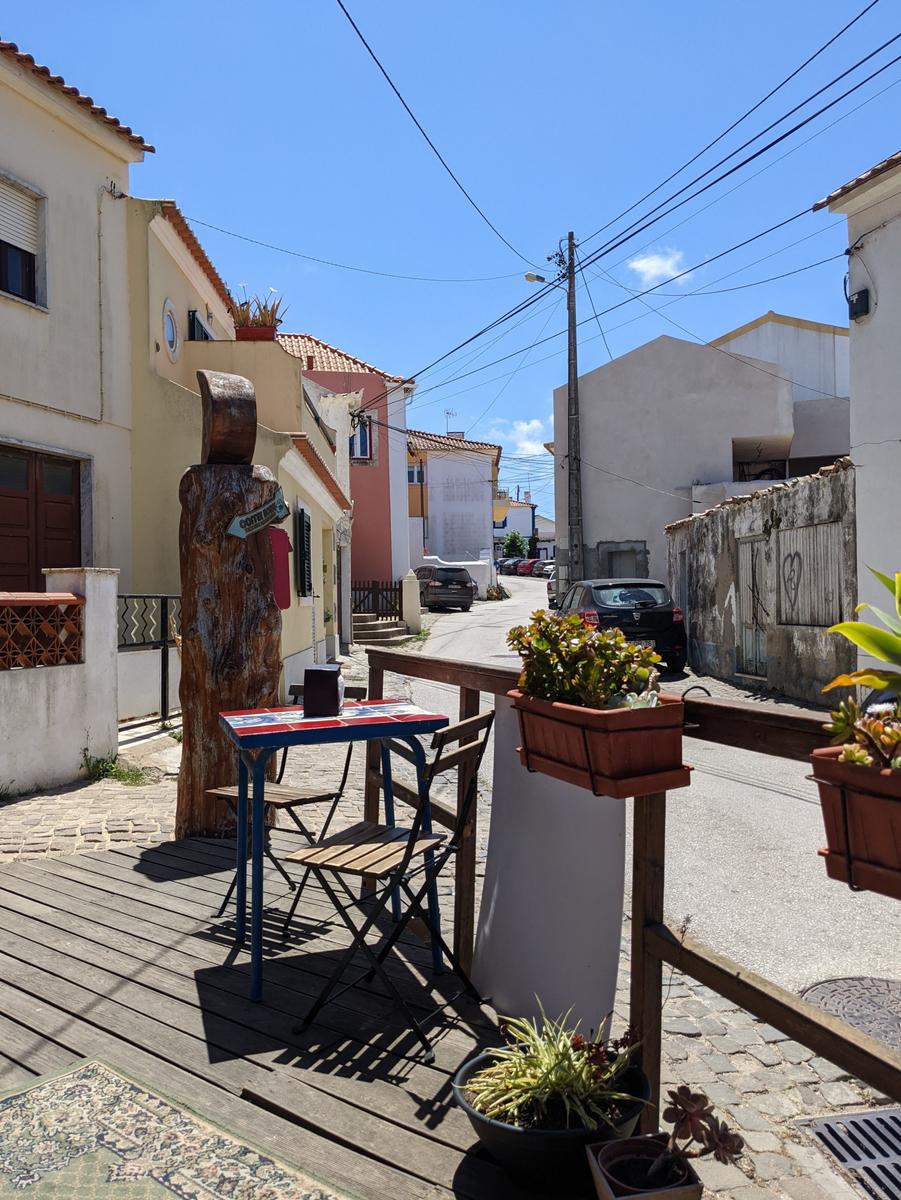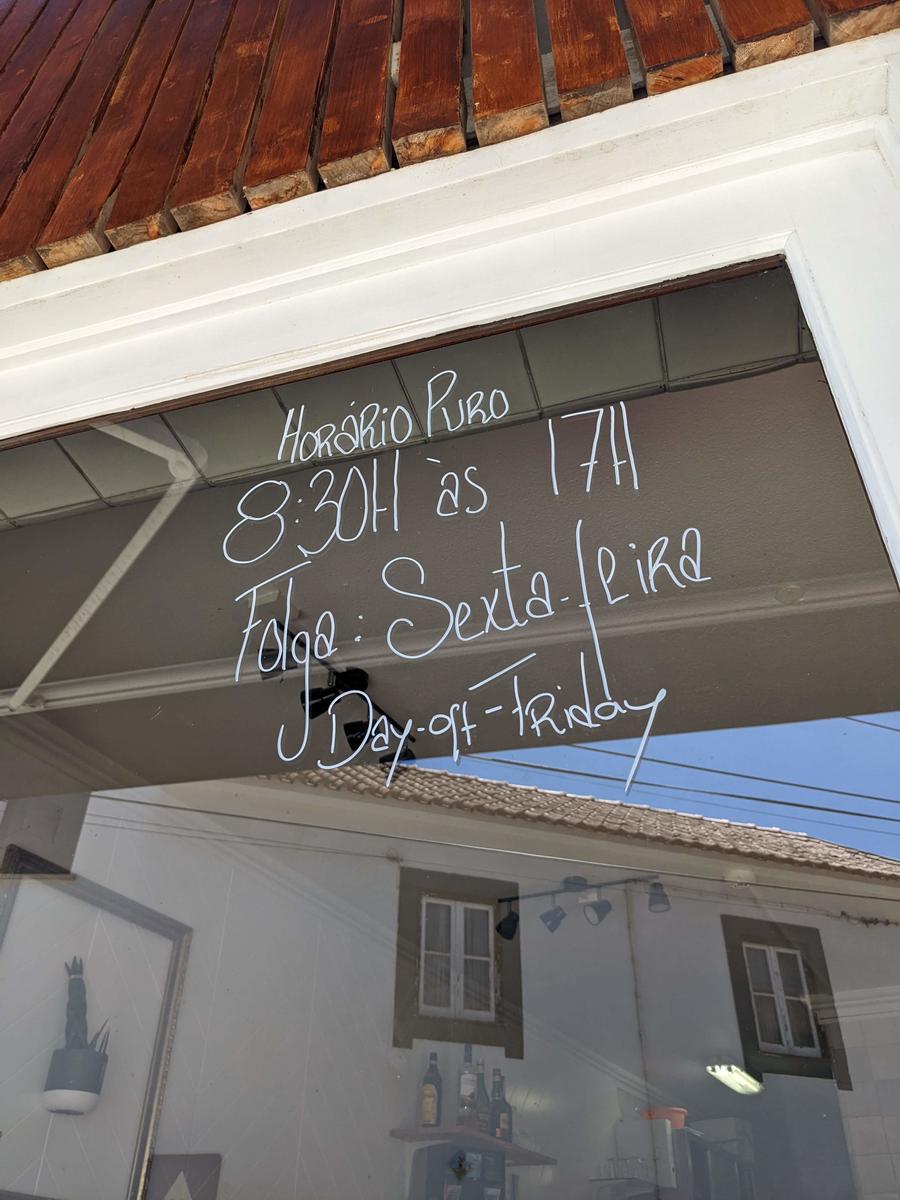 This small but eclectic cafe boasts "food made with love" - wholesome vegan dishes. They offer a daily juice and a daily dish in addition to their fixed menu. Here is their burrito bowl: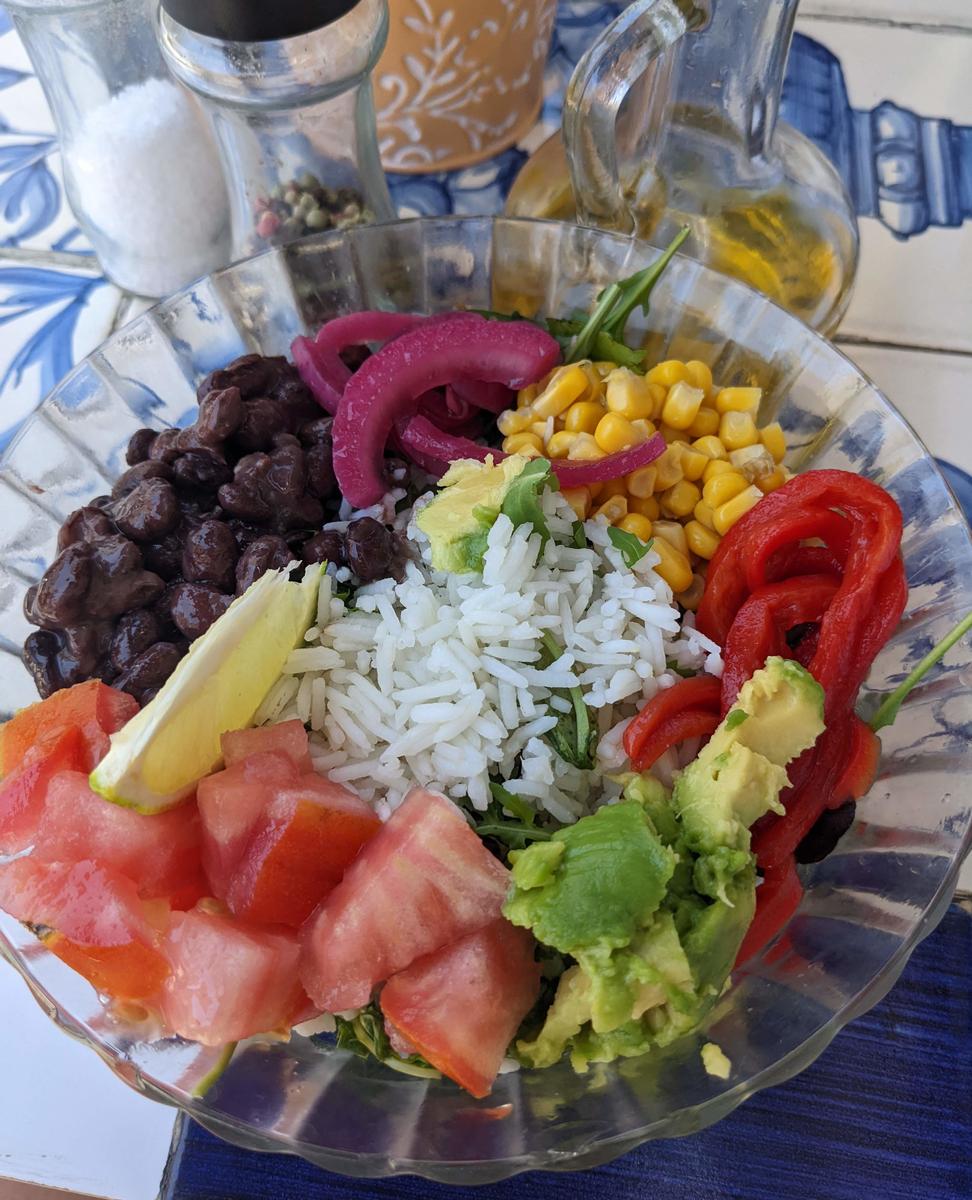 The outdoor terrace offers both shaded and sunny spots and I loved their tile topped tables. It is a very relaxing space to spend an hour and enjoy good simple clean food and coffee.
---
Indie Project:
A great new addition to Ribamar is the Indie Project. This colourful speciality coffee and vegan food truck is located just off the N247 Ribamar/Ericeira road. You will find ample parking, a gorgeous spotless shaded outdoor terrace and a sea view (weather permitting!).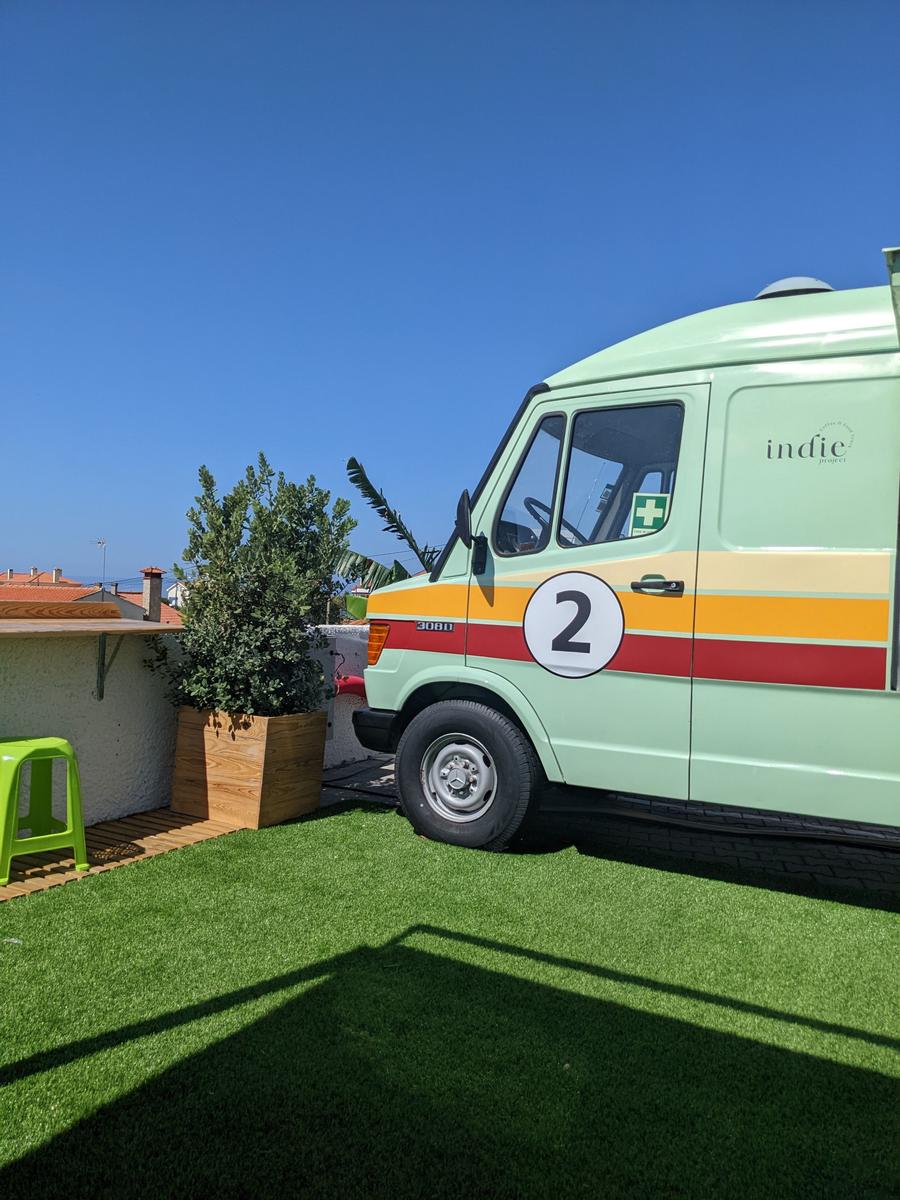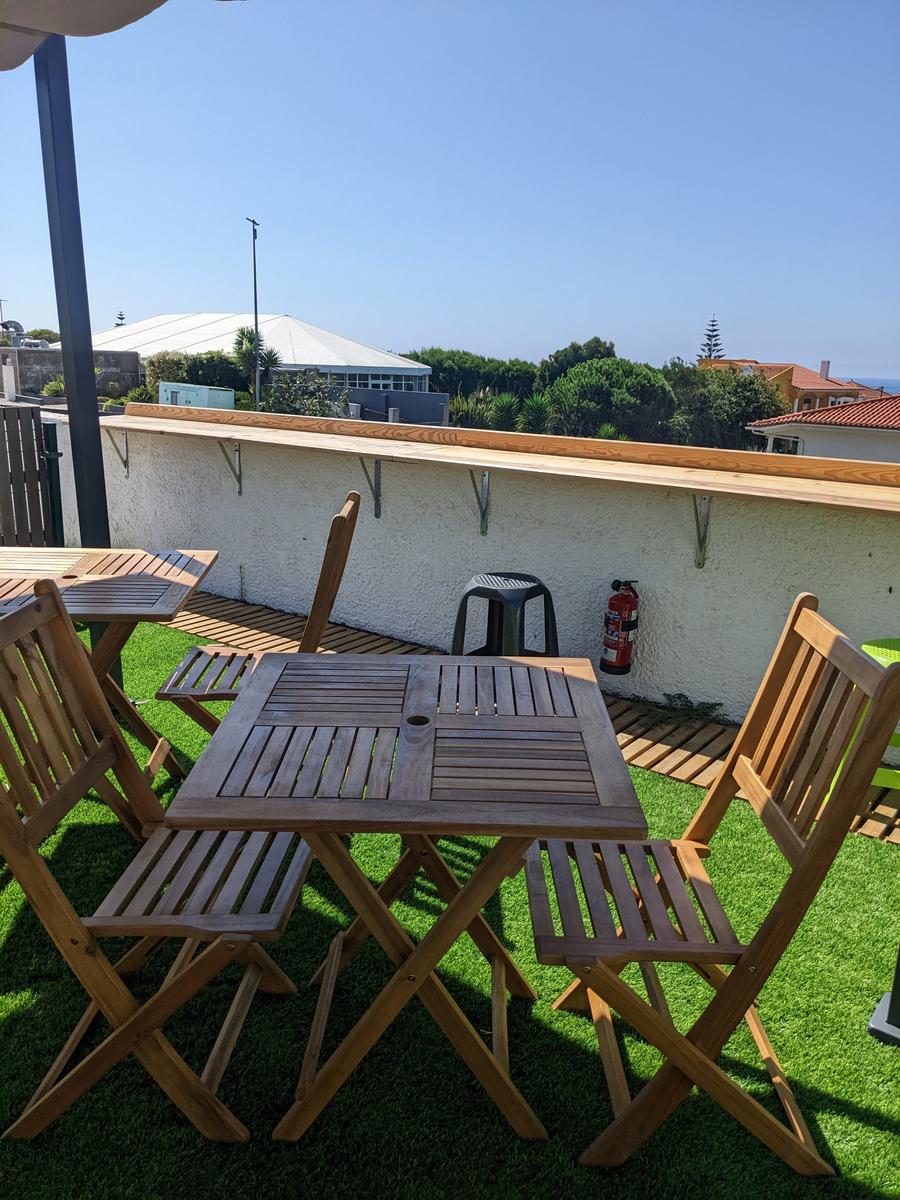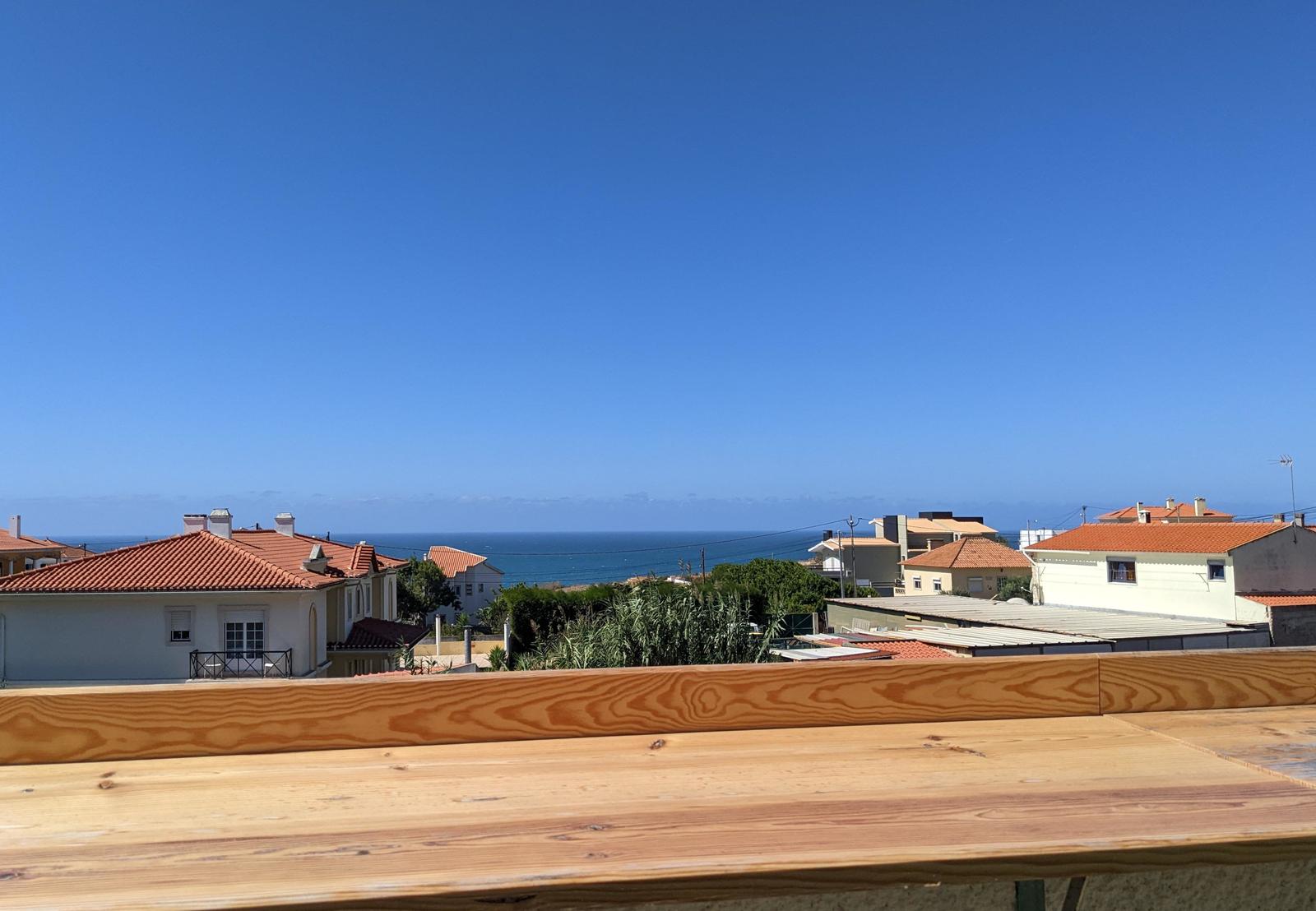 All the food is freshly prepared to order. On our first visit when we had a V-Burger each. The V-Burger is served with sweet potato fries. The burgers were so tasty! On our second visit we had their Falafel & Hummus dish - so good. Both visits we had their Crispy Cauli and I think it is the most delicious cauliflower I have ever tasted - so crispy and full of flavour. I definitely recommend getting a serving each of this -you won't want to share!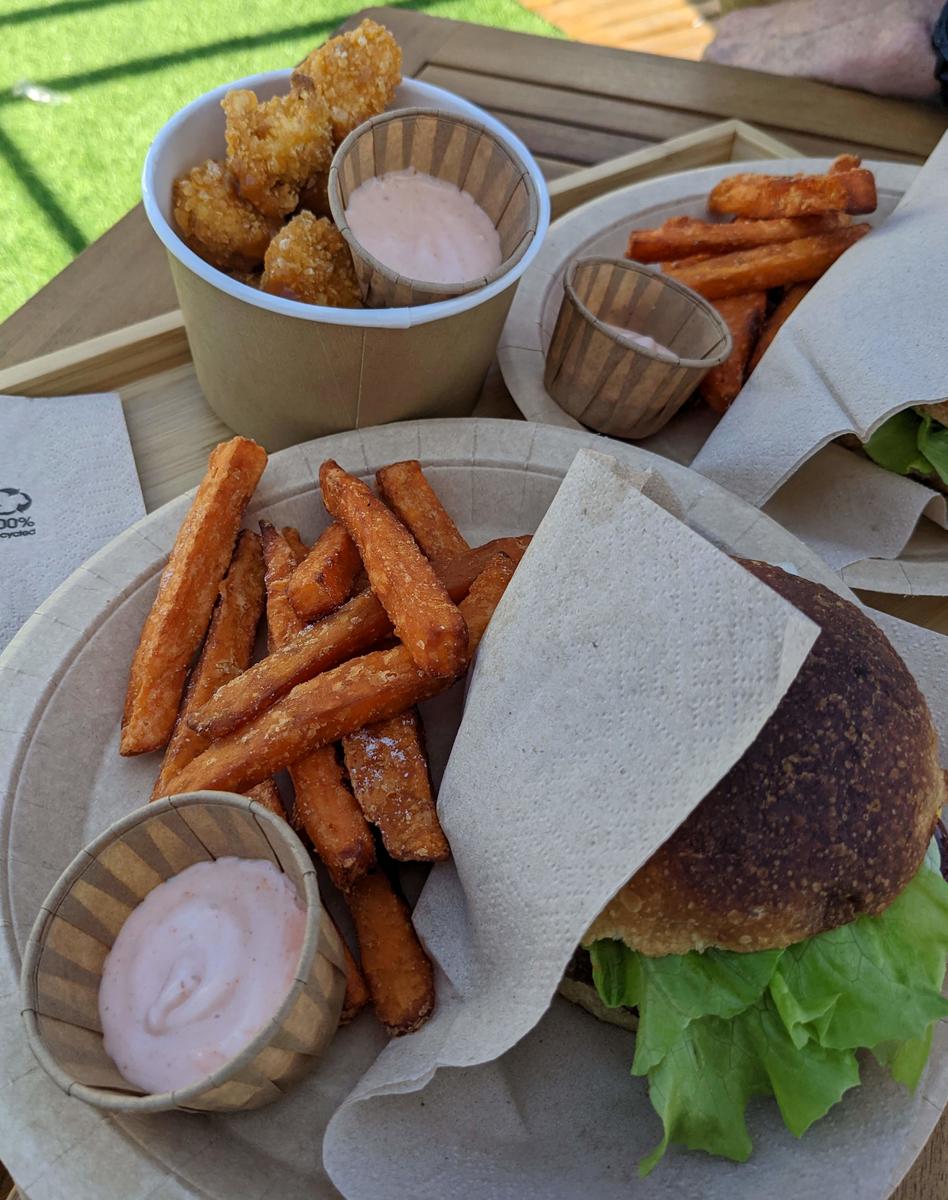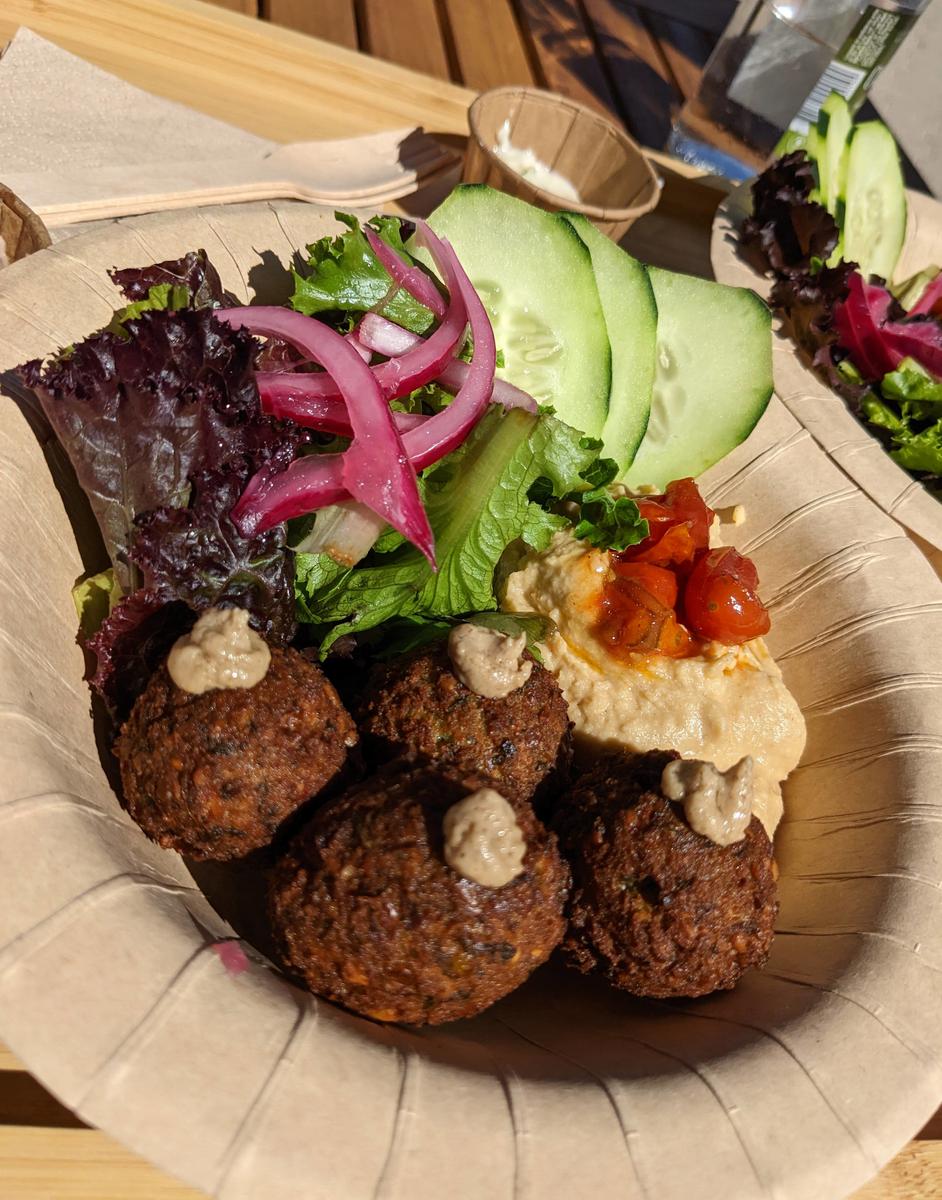 Keep an eye on their Instagram for updates/opening times etc.
---
Lunch/Dinner:
Casa Rodrigues:
Casa Rodrigues is located next to Pu.ro and offers traditional Portuguese food, especially popular are their fresh fish dishes. They have indoor and outdoor seating available. The prices are very resonable and the service is great.
---
Golfinho Azul:
Golfinho Azul is located just a short distance outside the village, right on the sea, so the view is gorgeous and overlooks Praia de São Lourenço.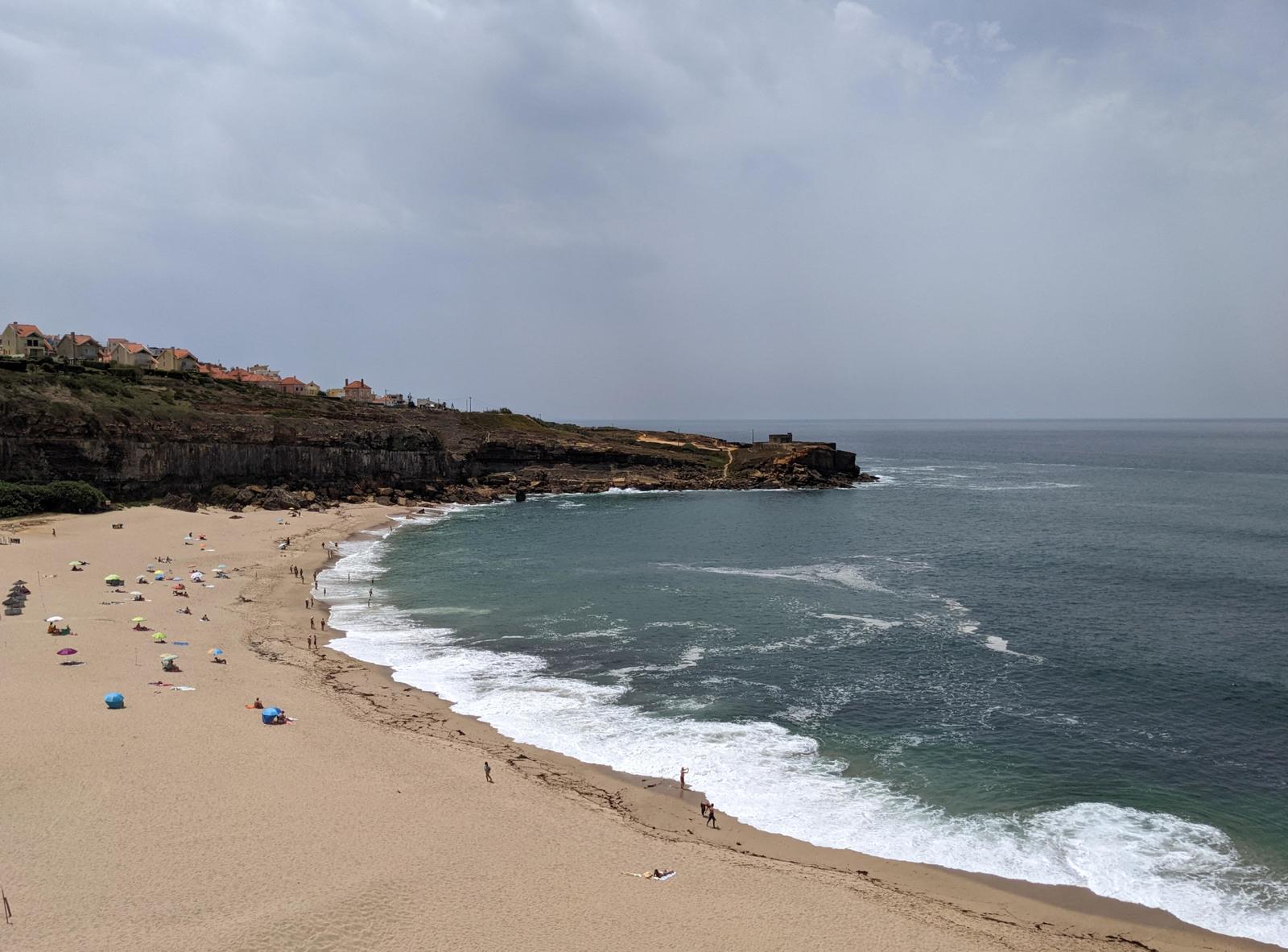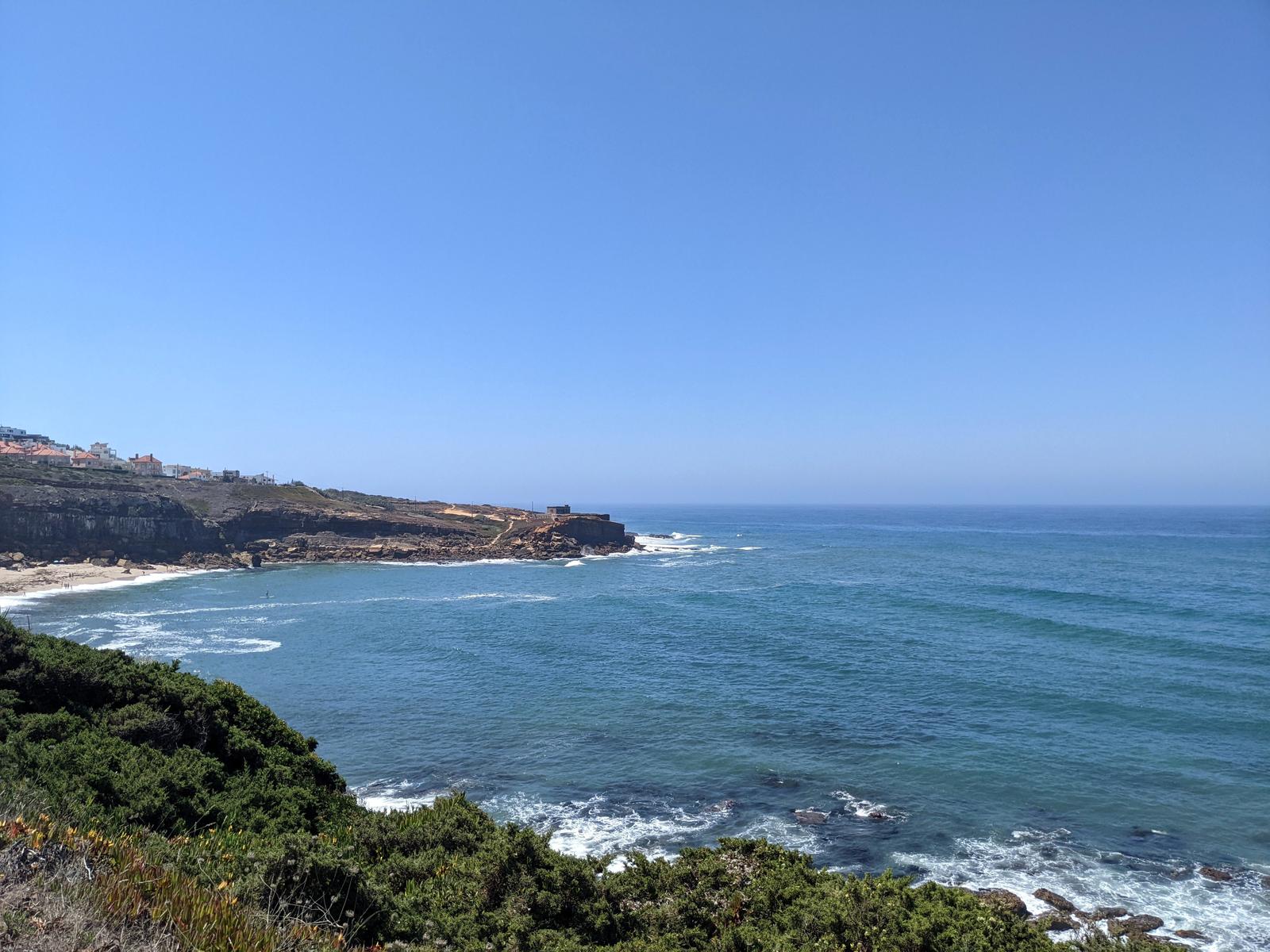 On our last visit we sat on their outdoor covered terrace, taking in the view and making the most of the warm Summer day.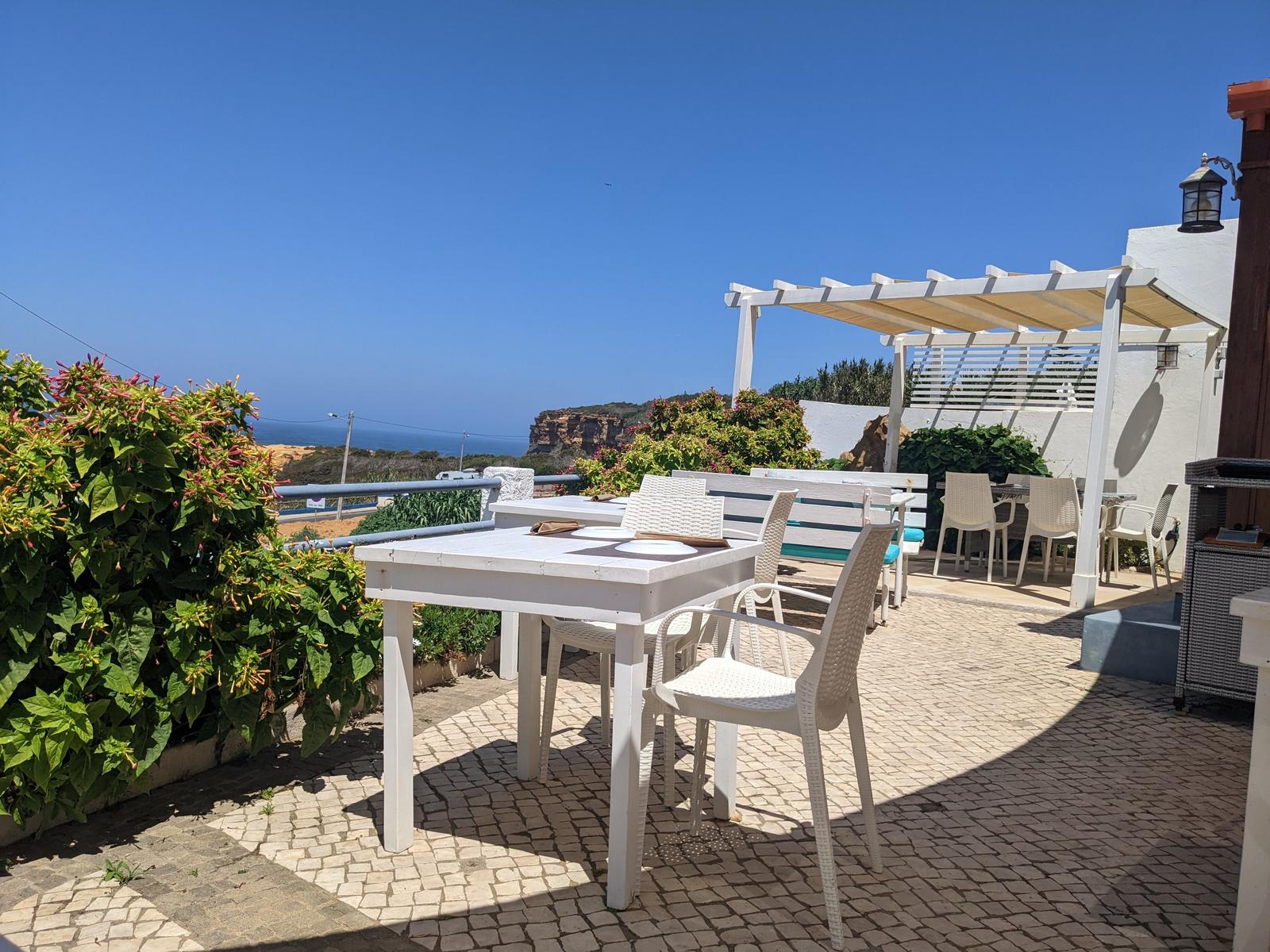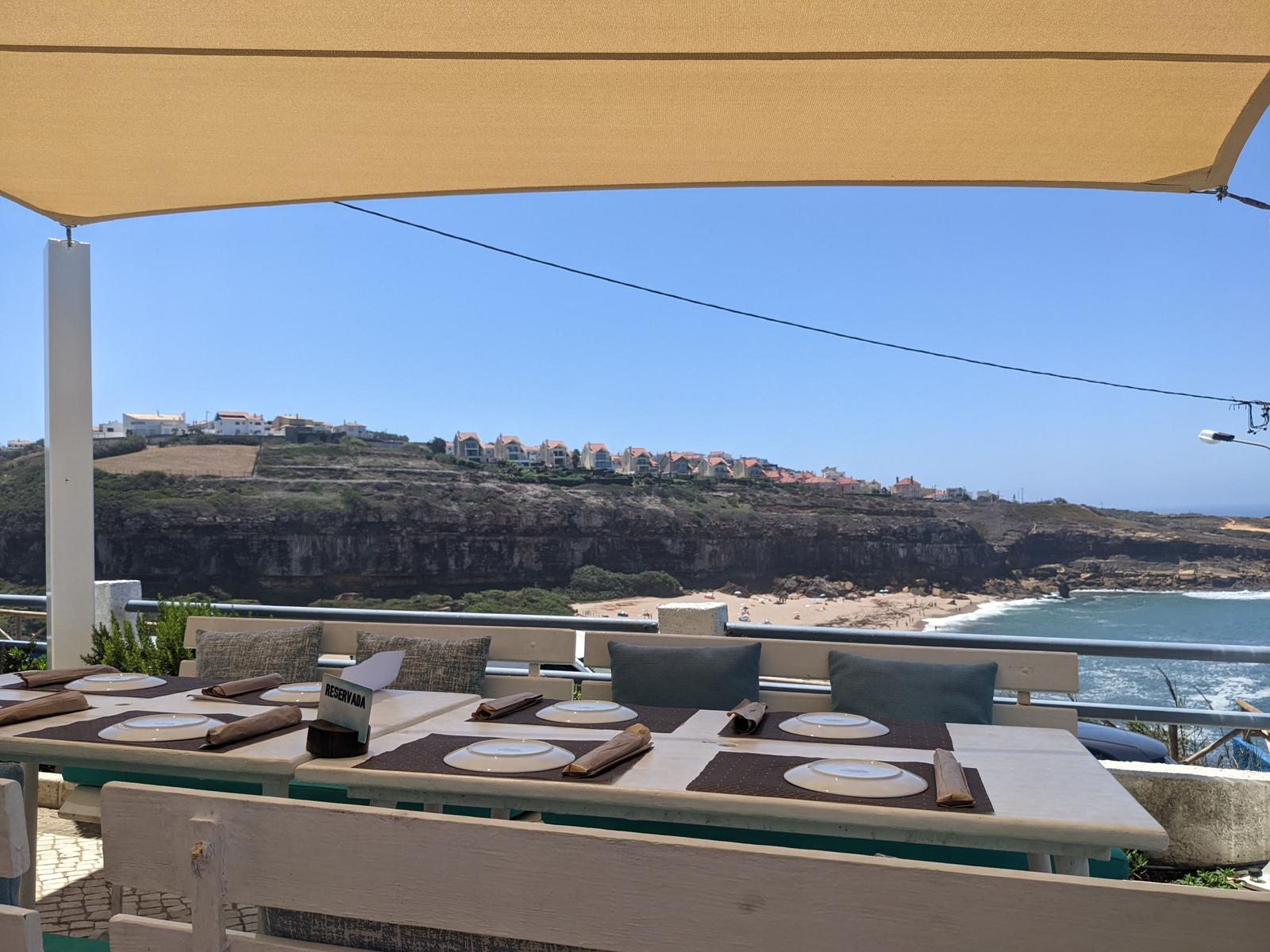 I had a lovely glass rosé from the local Mafra vineyard Manzwine which as a side-note you should definitely check out if you are in Mafra. I had the most delicious meal of cod baked in puff pastry and lots of other extra goodies with it, like toasted hazelnuts, crispy chickpeas and a Gorgonzola mousse - absolutely divine!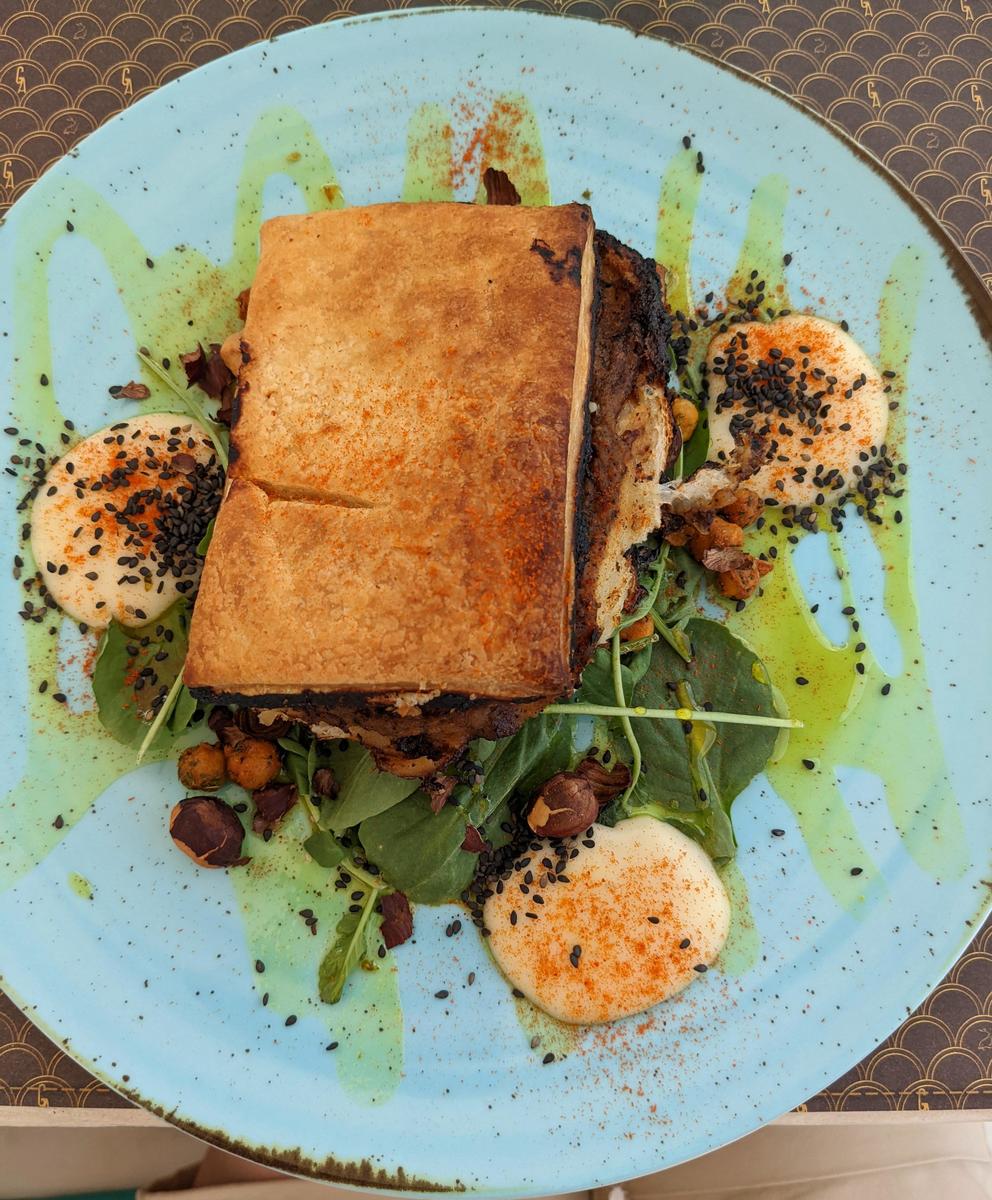 I can never resist lemon meringue pie: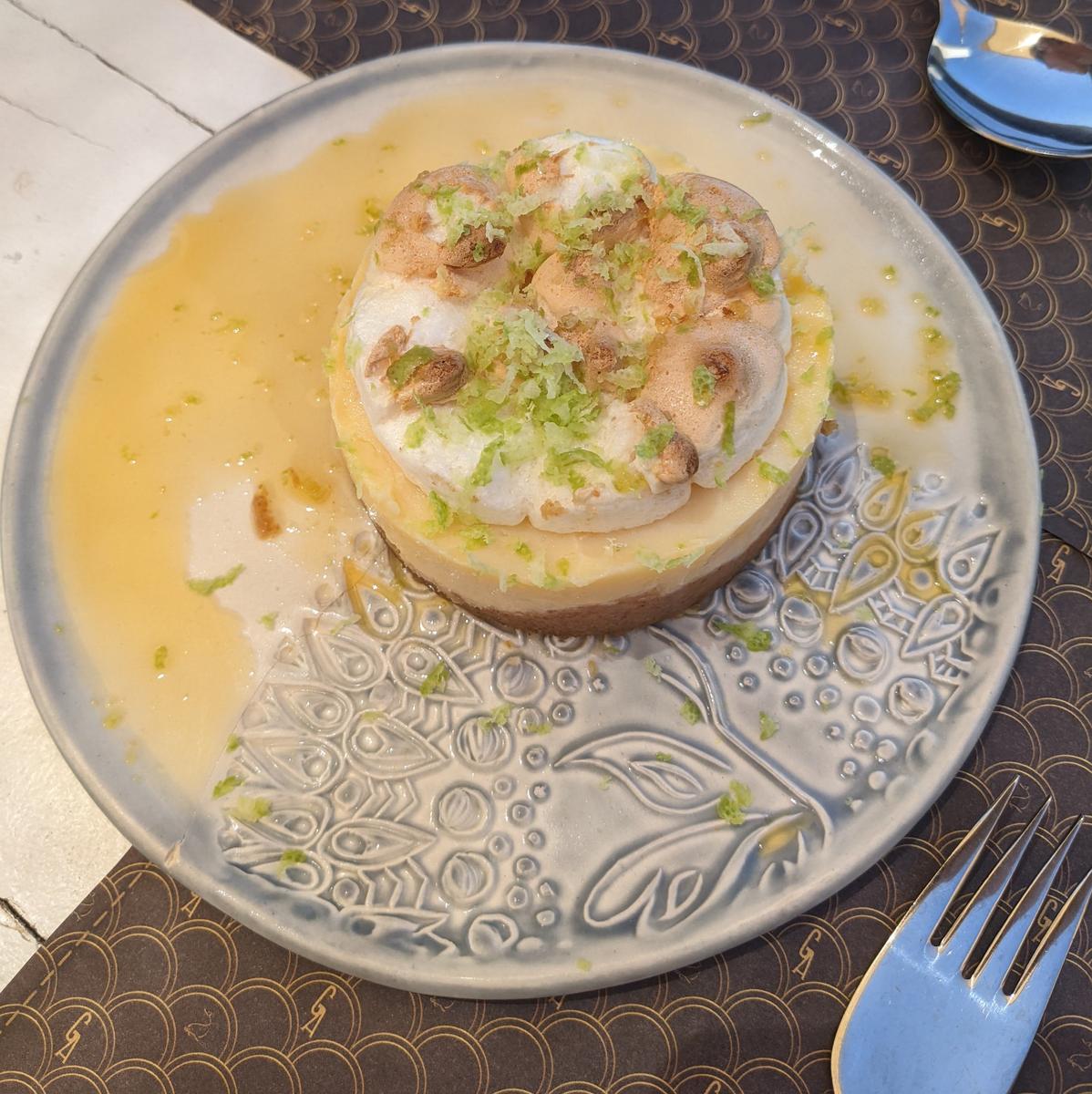 ---
Barzinho:
While we have not visited yet, Barzinho seems to be the place to go for drinks and live music. They also serve food in the evening time. We will report back once we have had the opportunity to check it out!
---
That is it!
So, that is our "guide" to Ribamar! Such a lovely local village, we attended their Christmas fair back in December 2021 and it was really enjoyable and gave us a taste for more. As we discover more Ribamar gems we will be sure to add them here.
---
If you've any questions, suggestions or just want to say hello, contact me via the Contact Form, Instagram (@noroadlongenough) or By Email noroadlongenough1@gmail.com