A Relaxing Weekend in Ericeira!
Back in August 2020 when our Covid-19 restrictions eased it enabled us to move around Portugal once again. We decided to go back to Ericeira as it had been a while since we spent a weekend there and it is only a short drive from Lisbon. You can read lots more about Ericeira and our tips for your trip in our other blog.
---
Where We Stayed:
We booked an apartment on Airbnb for two nights. Because of Covid-19 we felt more comfortable staying in an apartment where we would not meet other guests (rather than in a hotel/hostel etc.) and where we were able to self-cater breakfast and lunch. We did however eat out on both evenings (more about this below).
Our apartment was located at the South end of Ericeira, an area that we had not stayed in before. There was secure underground parking so once we arrived we parked up and did not use the car again until it was time to leave. Our host met us at the apartment and checked us in. When we were leaving we did self-checkout. The apartment had sea views and a nice balcony where we enjoyed sitting out, drinking coffee or wine (depending on the time of the day), listening to music and reading. We played some card games too until the wind picked up!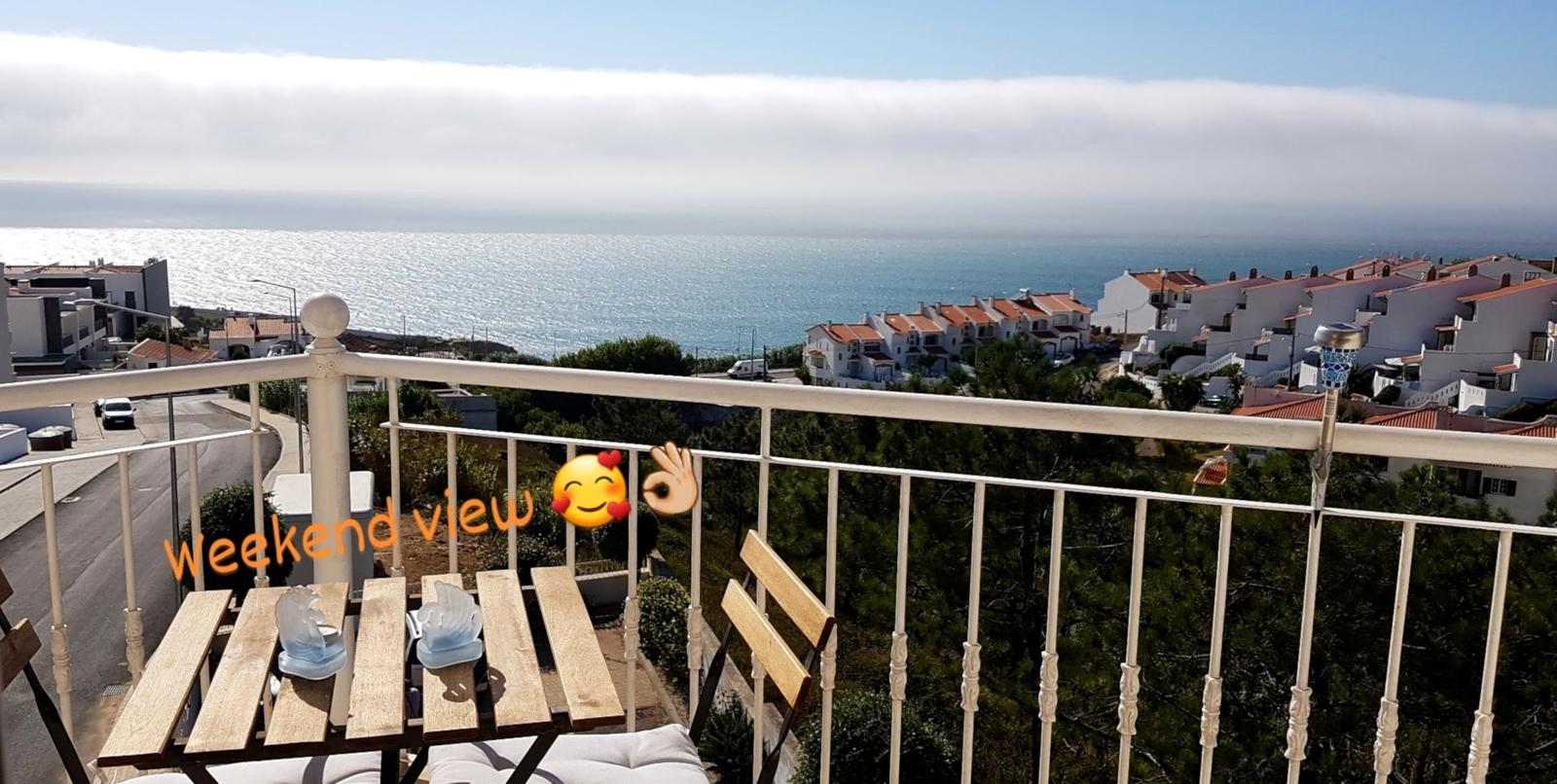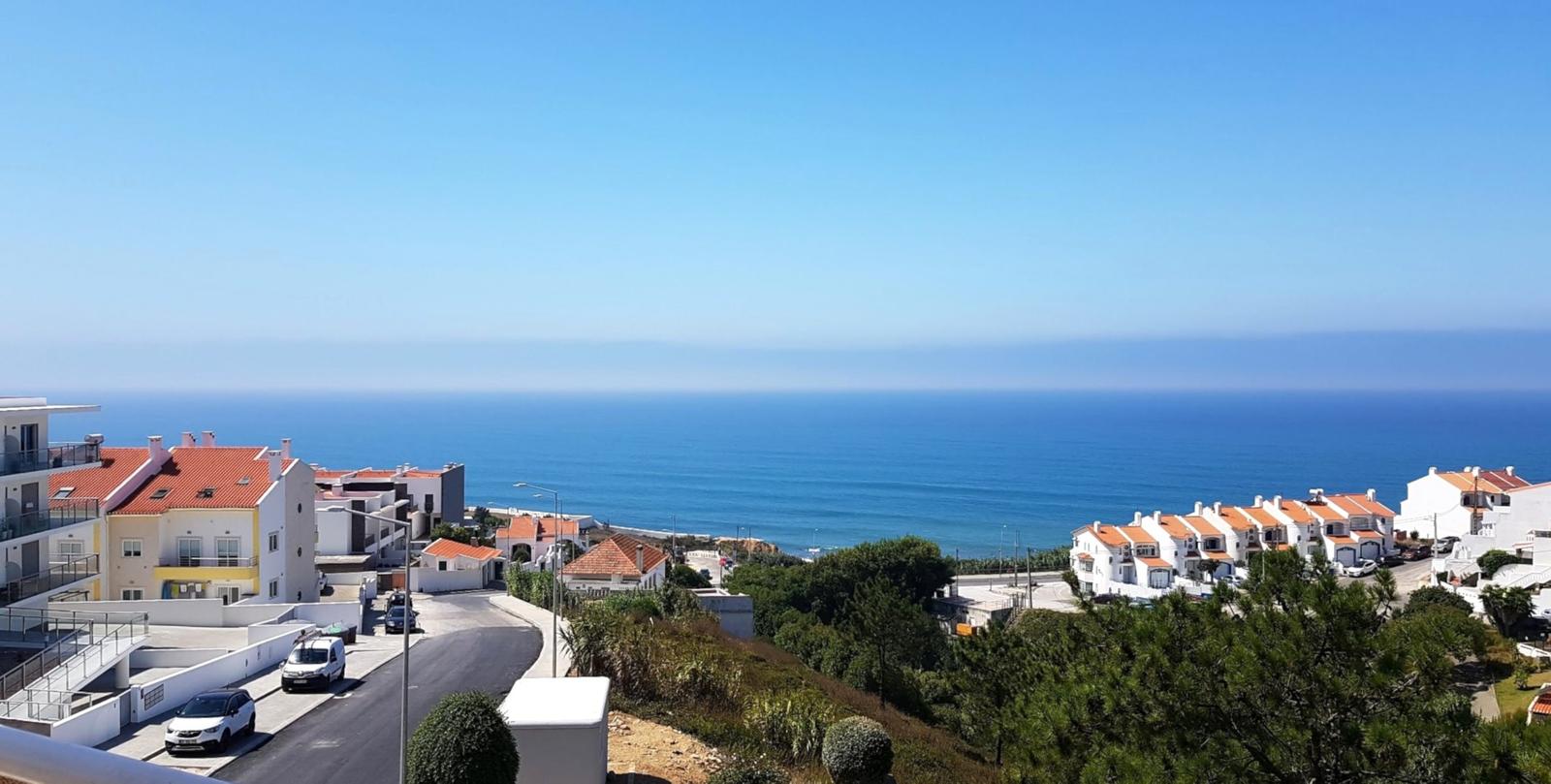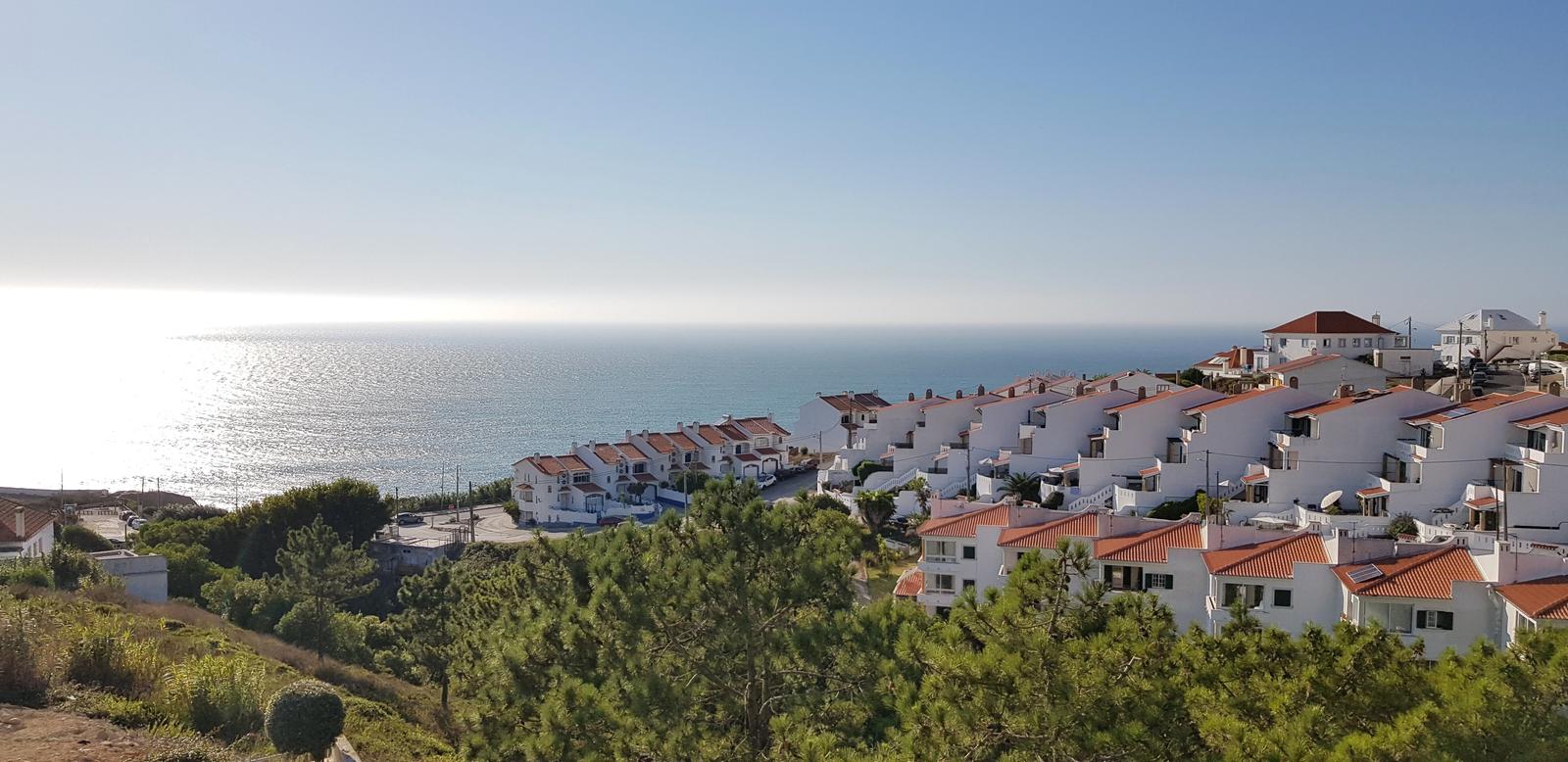 ---
What We Did in Ericeira:
A Scenic Morning Run to Praia da Foz do Lizandro:
On our first morning, I went for a short run along the coast heading South (J took a different route). It wasn't long before I arrived at a viewpoint and I couldn't resist stopping to take some photos, it was gorgeous!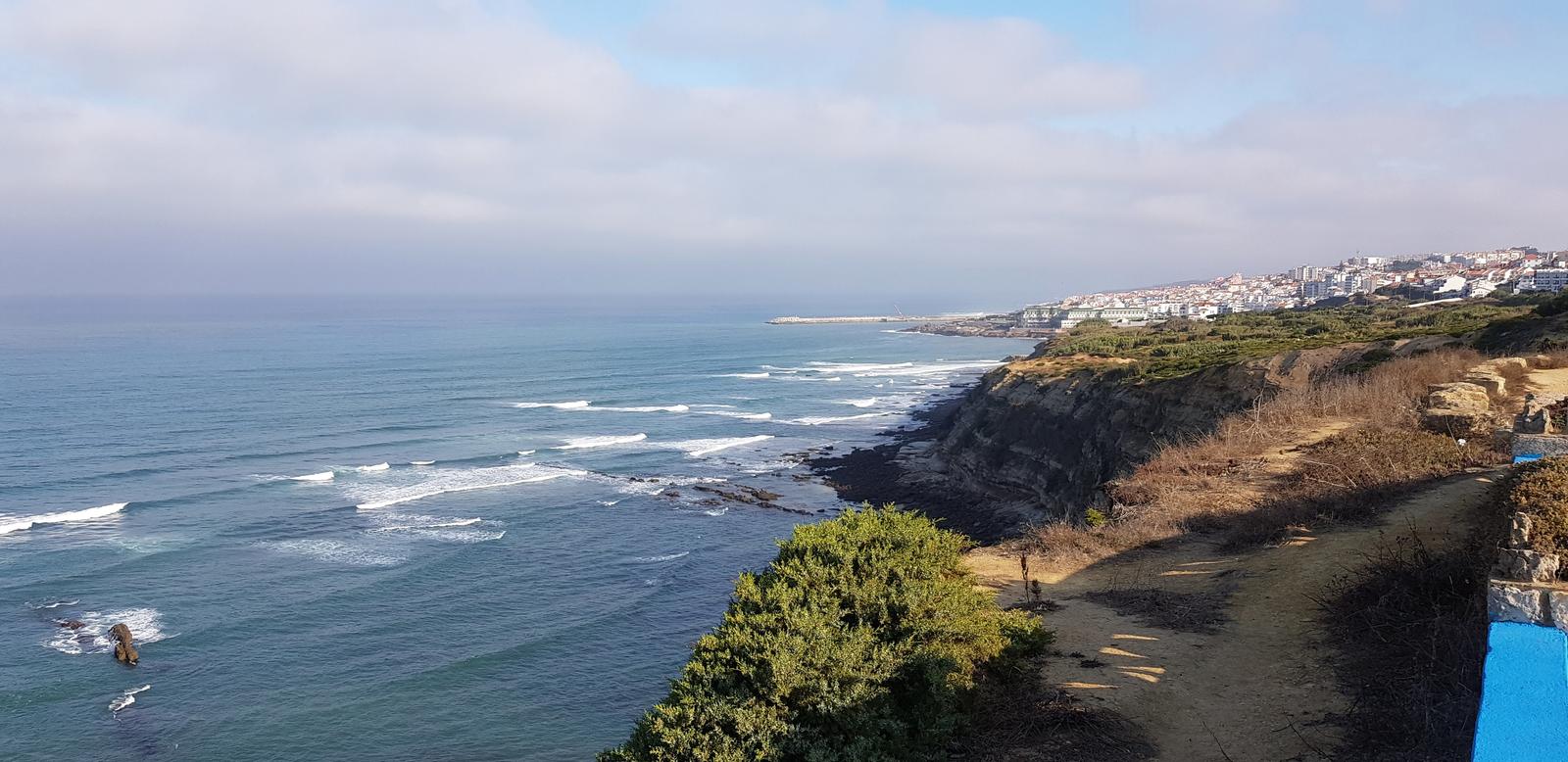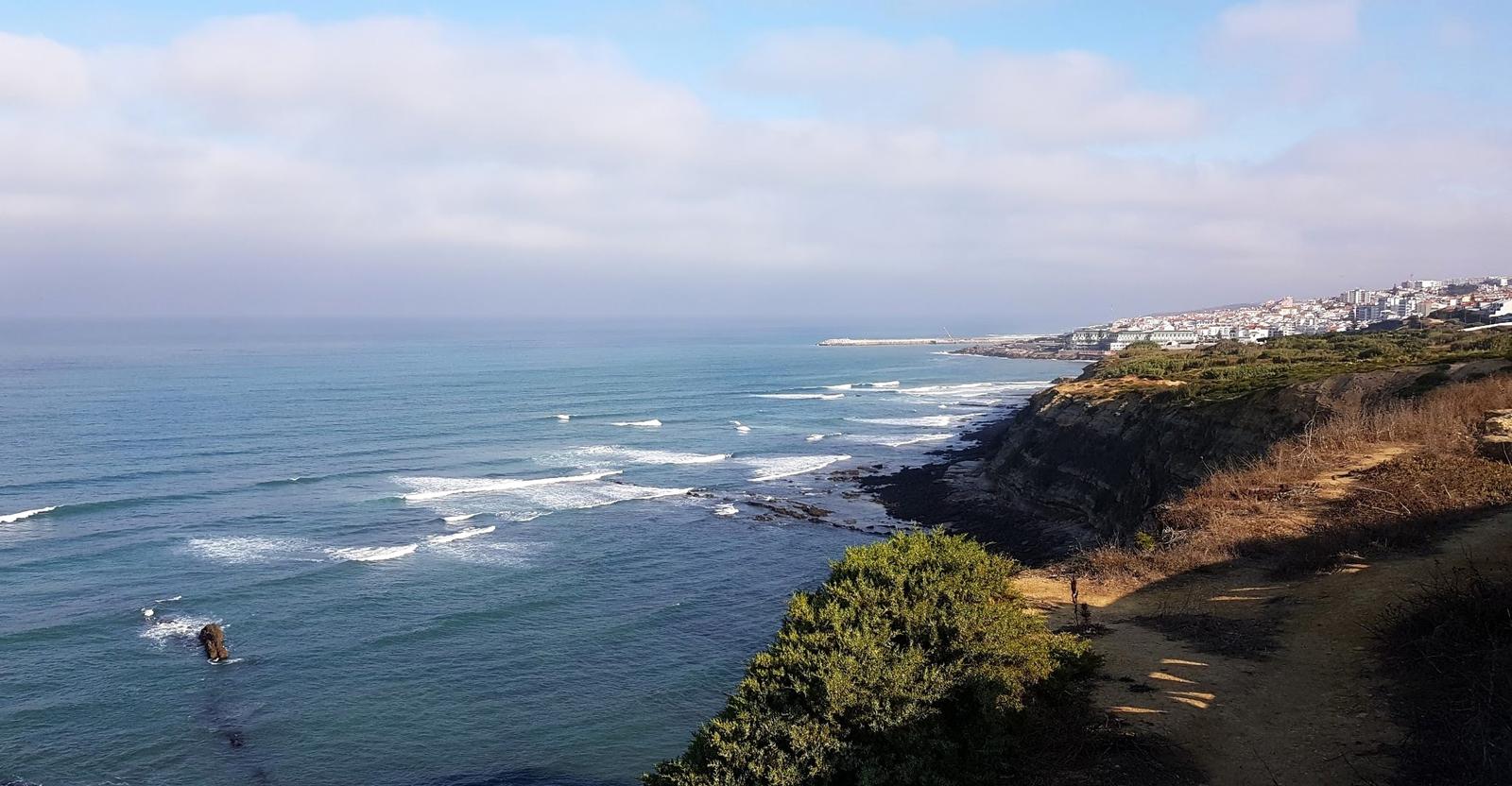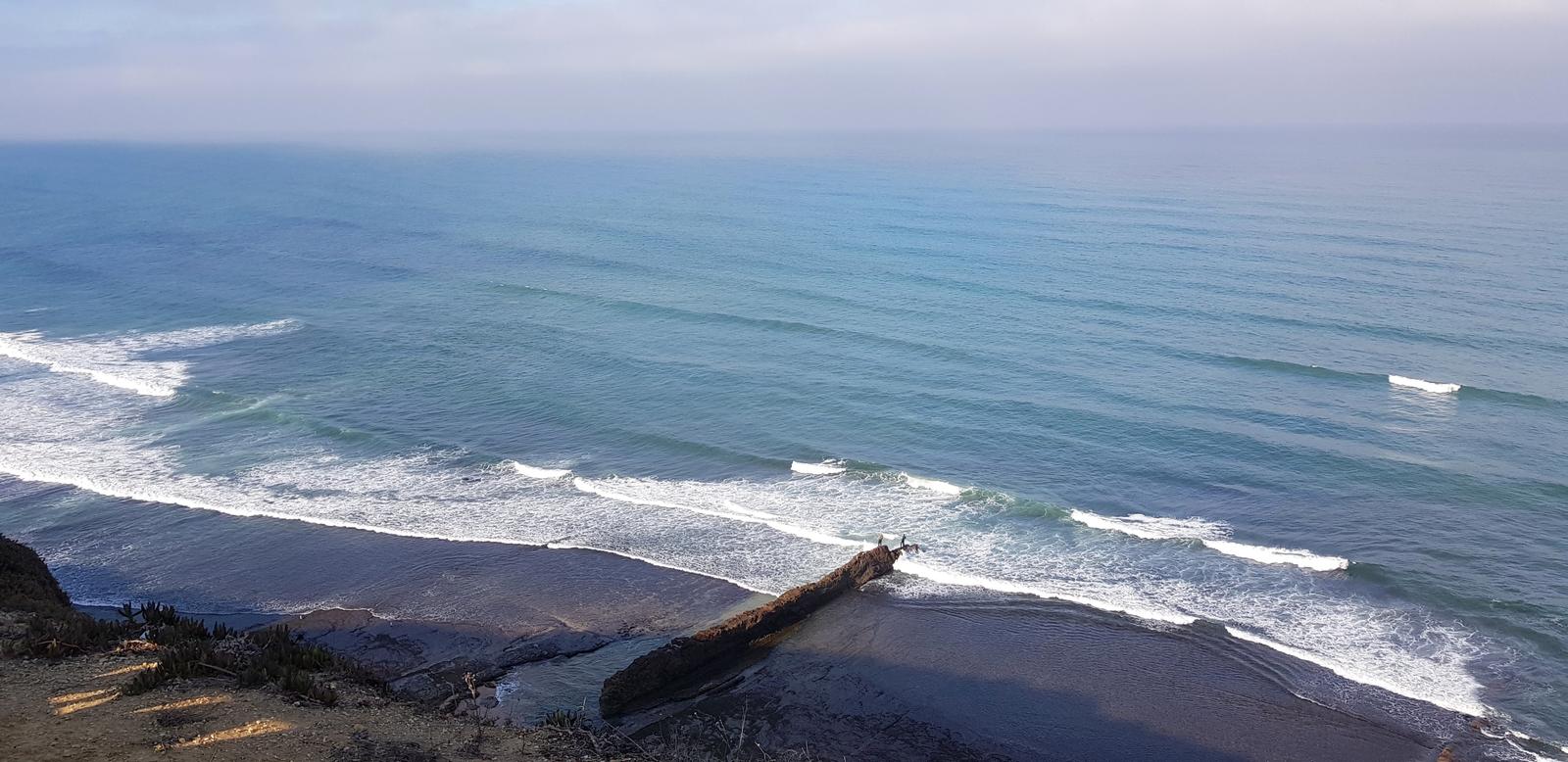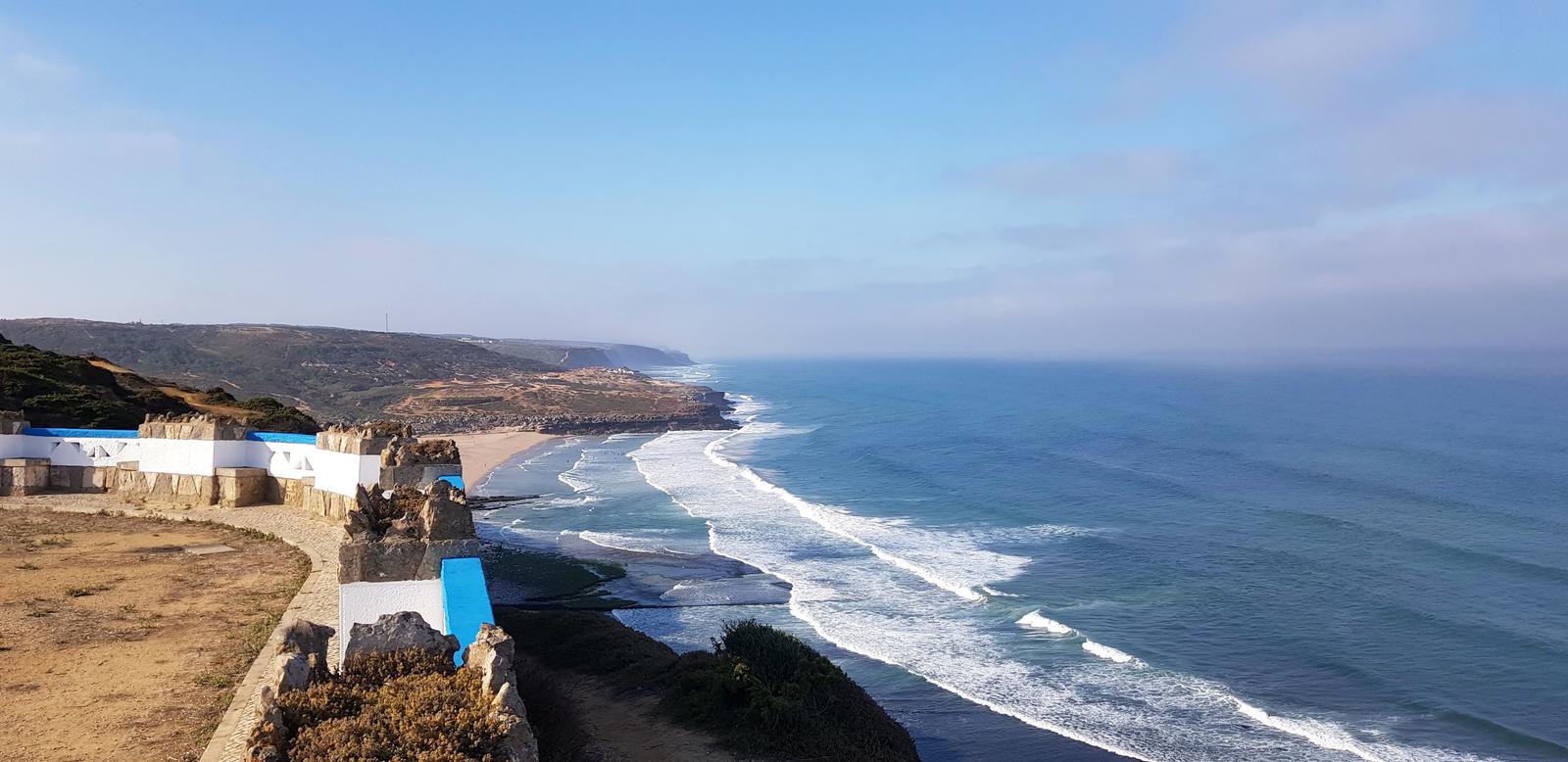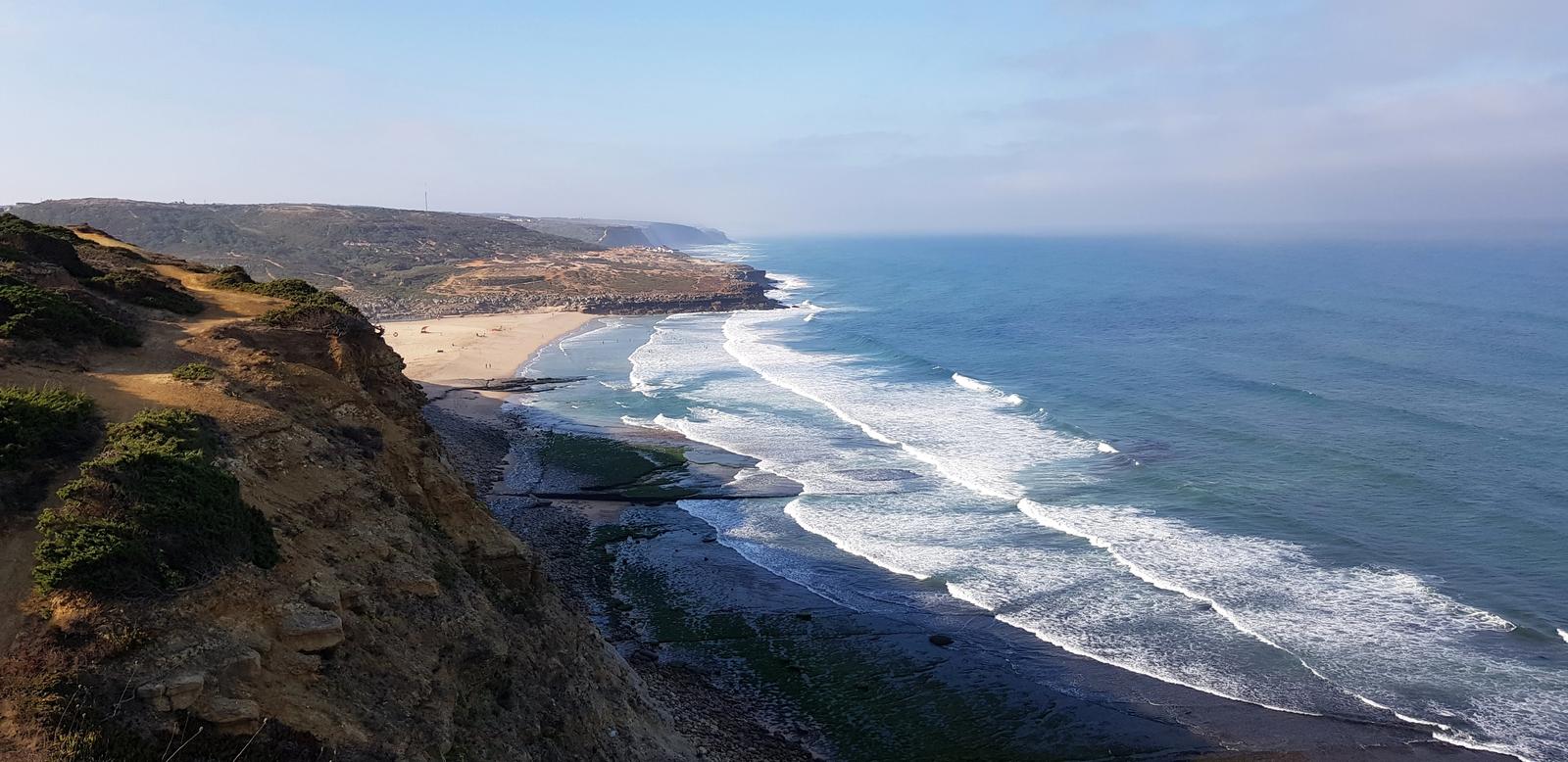 Back running along the footpath I ended up at at the beautiful Praia da Foz do Lizandro. Even though it was early there were lots of people around. The Naonda Bar & Restaurante and Barbatana Surf & Deli along with the other shops/cafes located there were open or getting ready to open. I am definitely going back there again to try some of the cafes/restaurants on offer.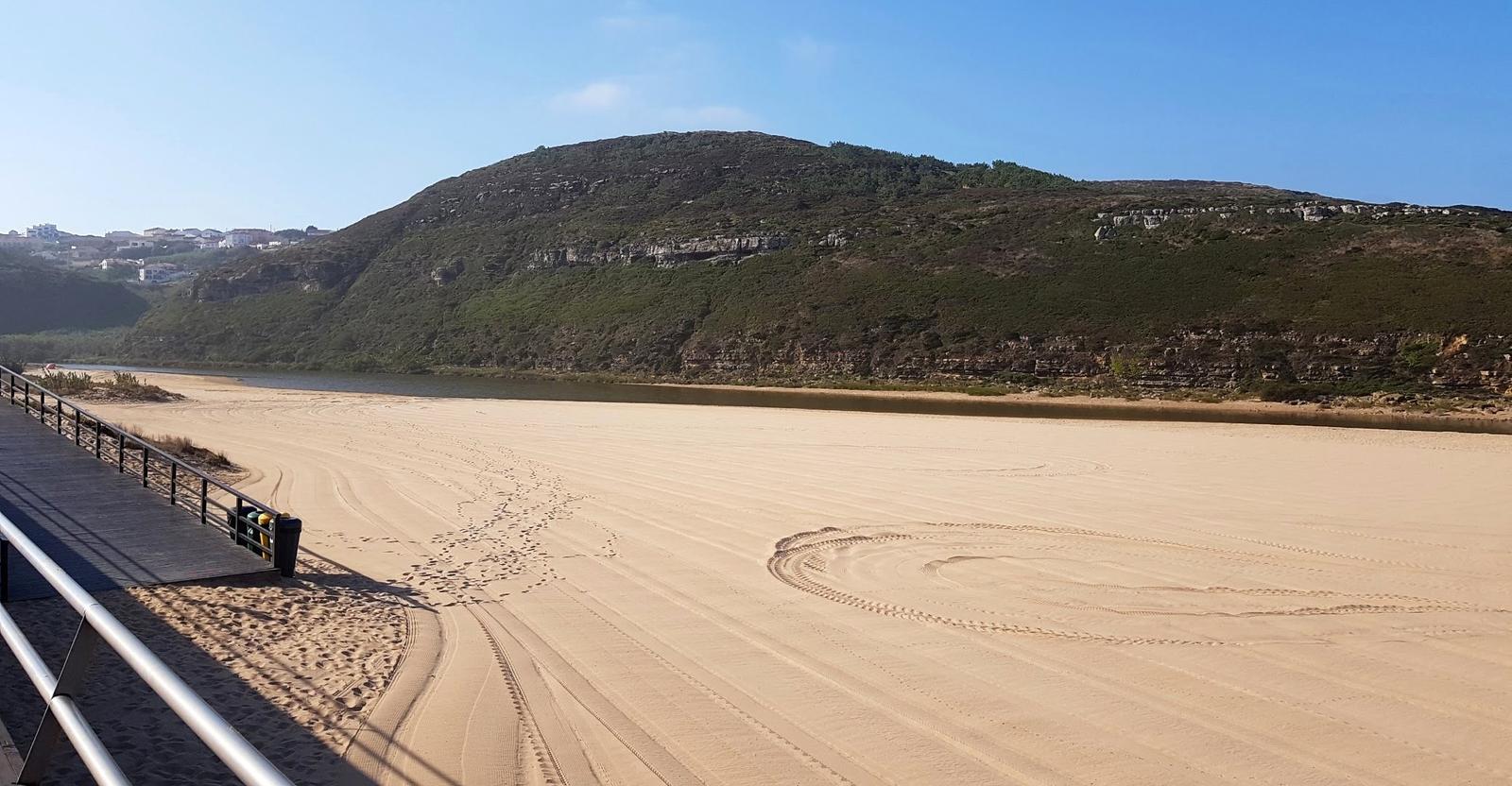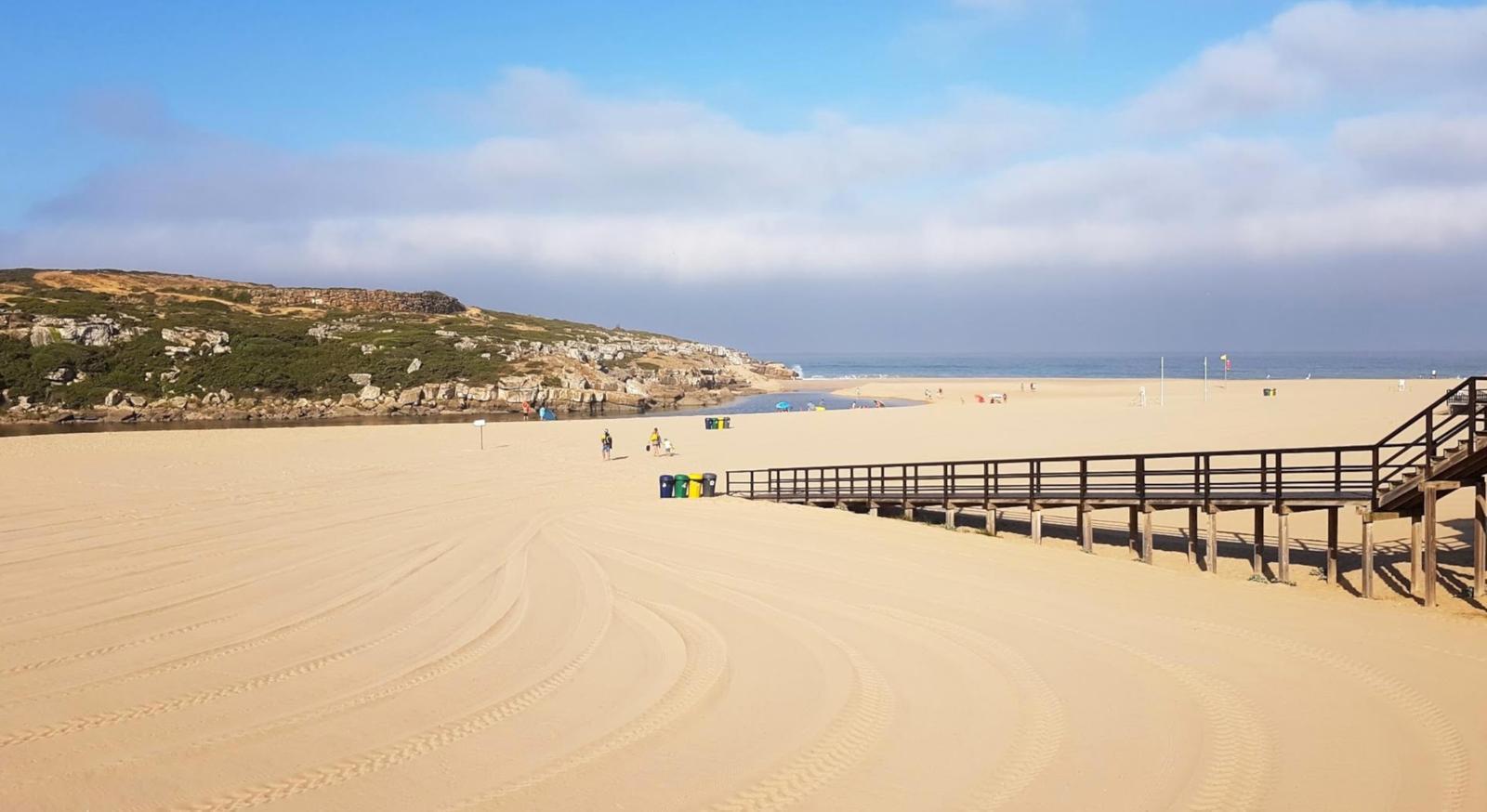 On my way back (uphill), I detoured into a car-park at the top of the cliff to take some more photos, well worth the stop!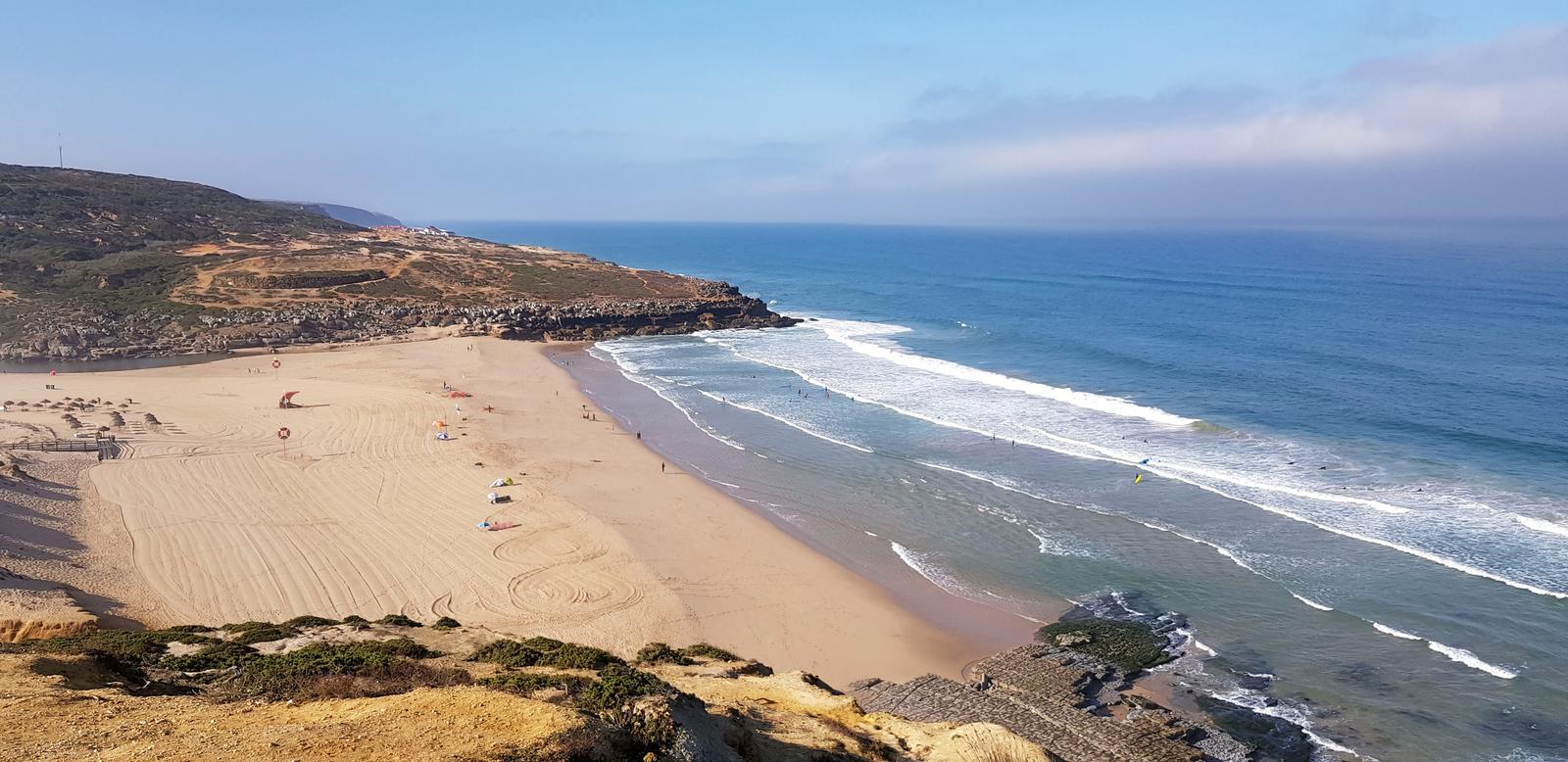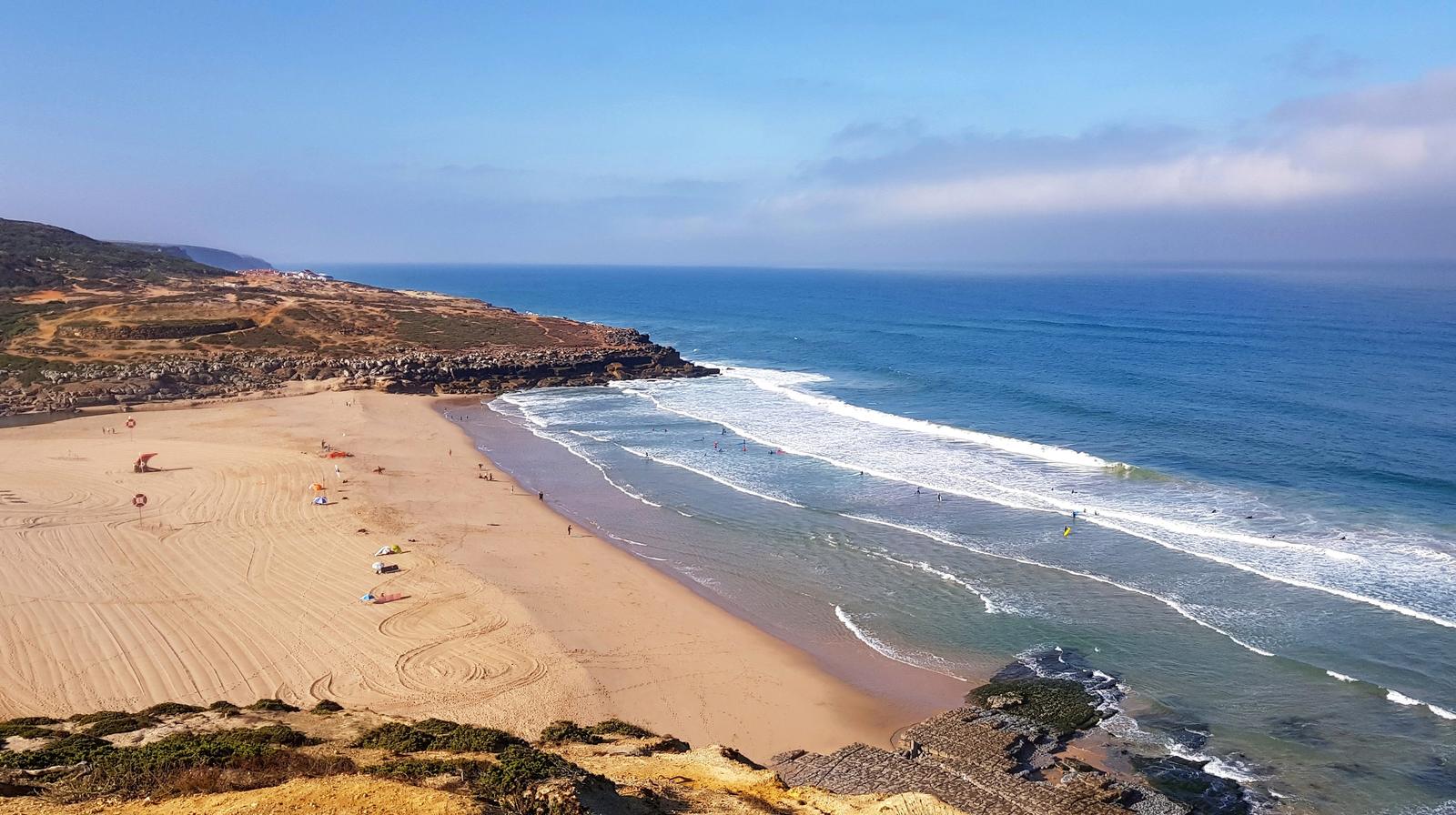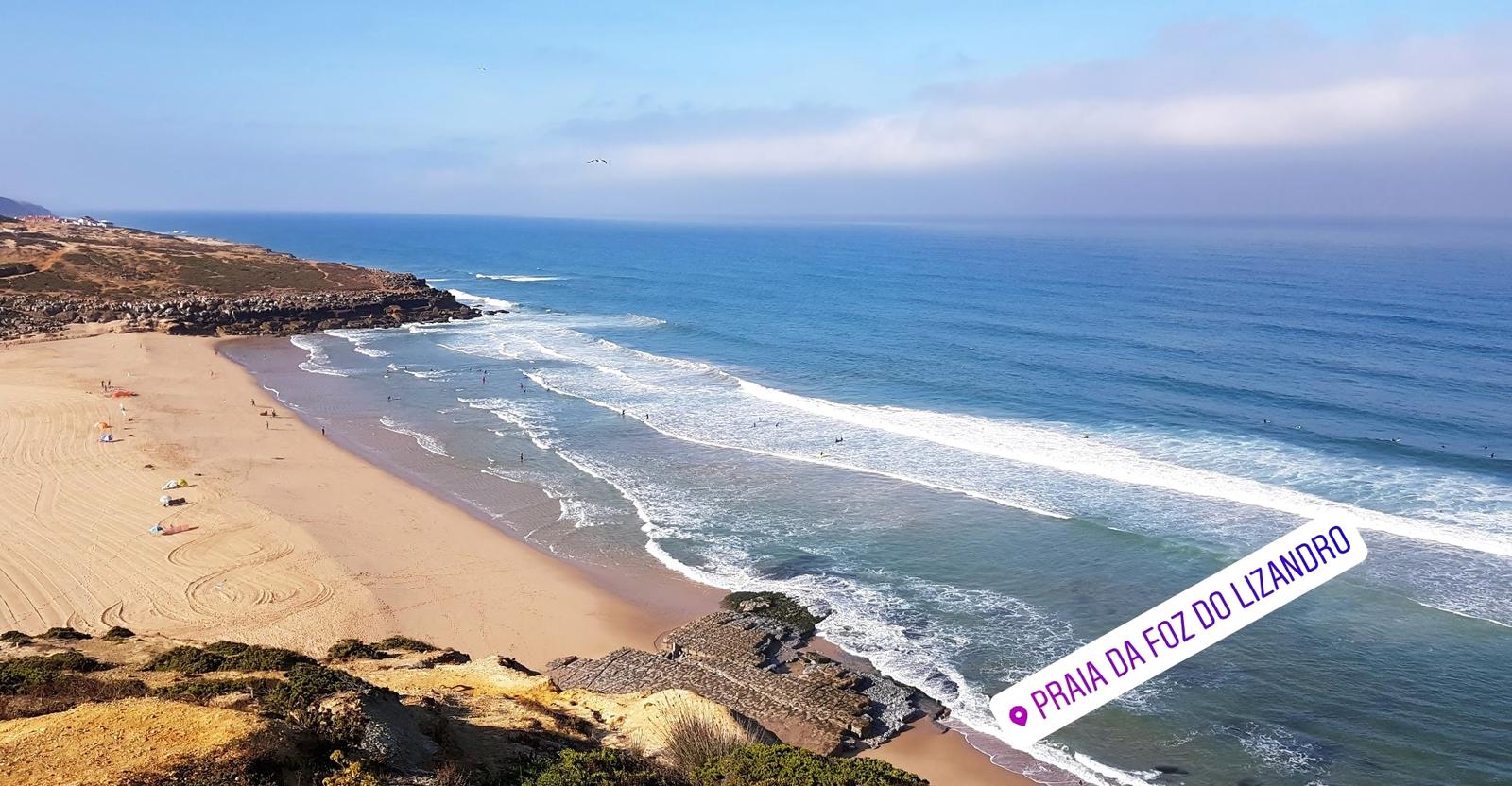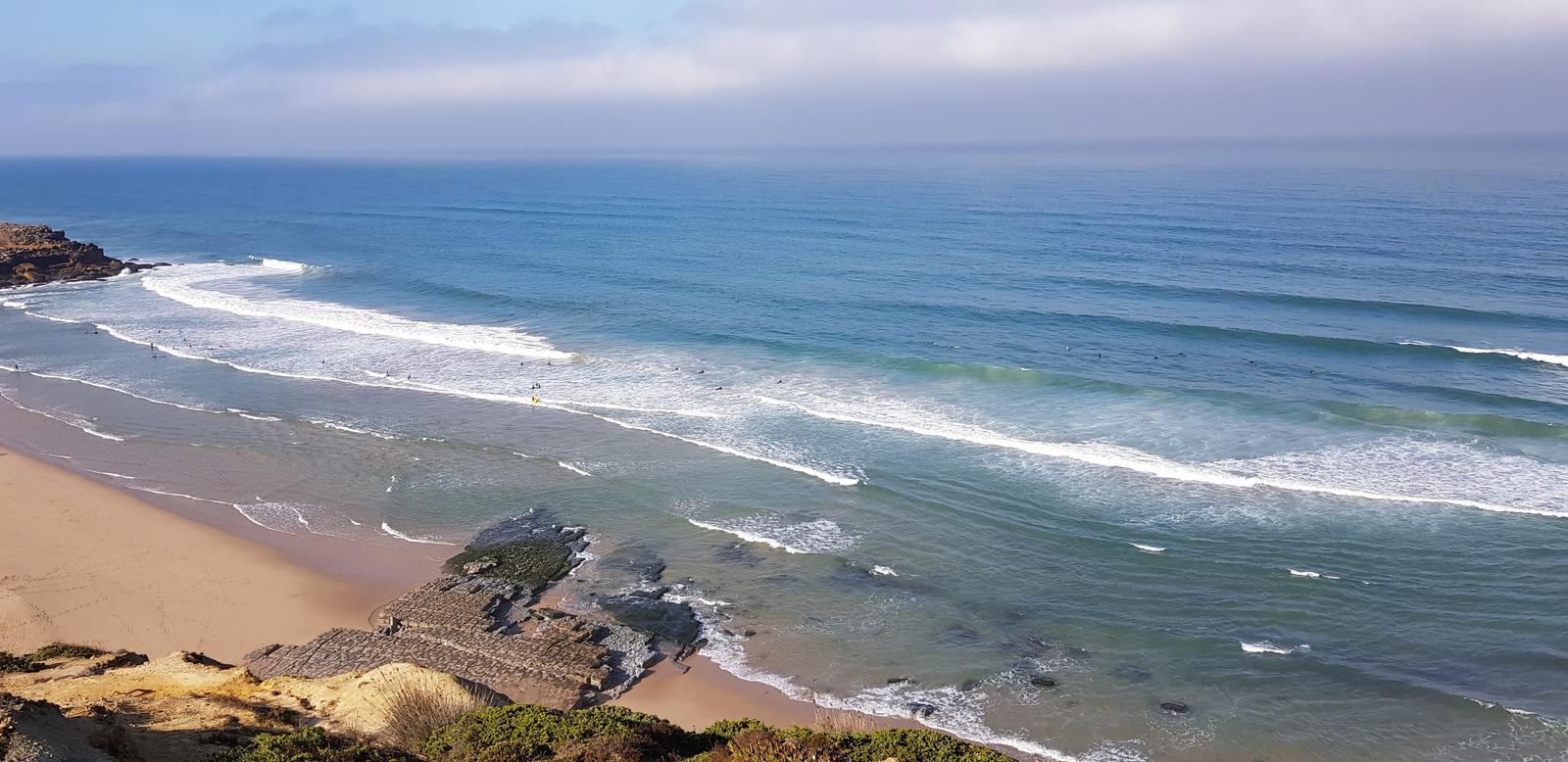 As you can see in the photo below, there are steps directly down to the beach from the car-park. The white buildings in the photo are some of the aforementioned cafes/restaurants etc.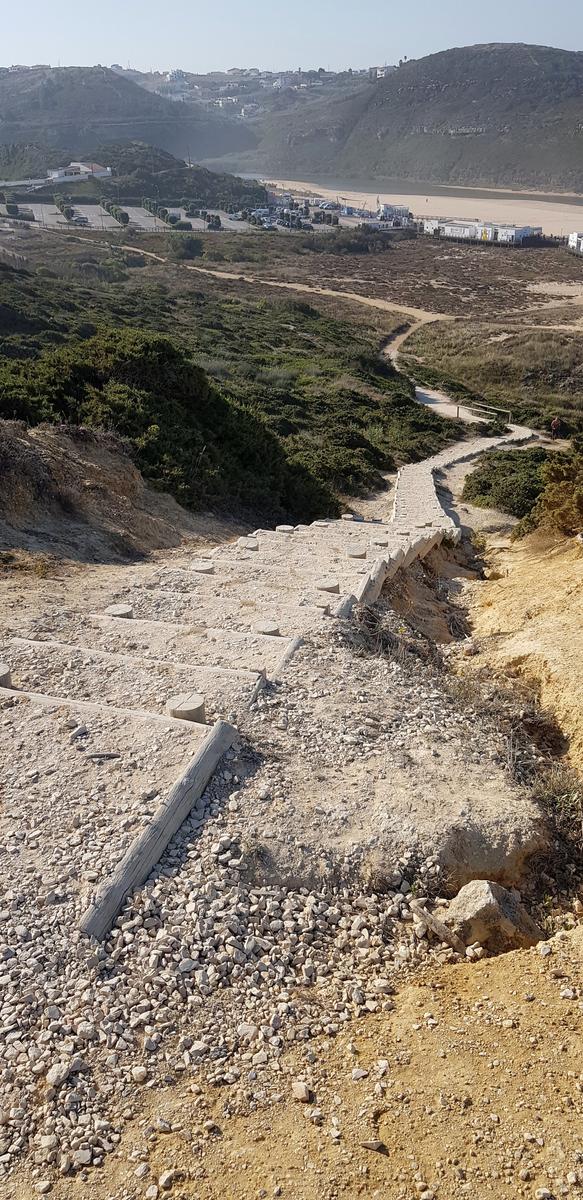 On our second morning in Ericeira I ran the same route but the whole place was shrouded in fog! I was so glad I had gotten to see it the day before and had photos to show just how nice the scenery is.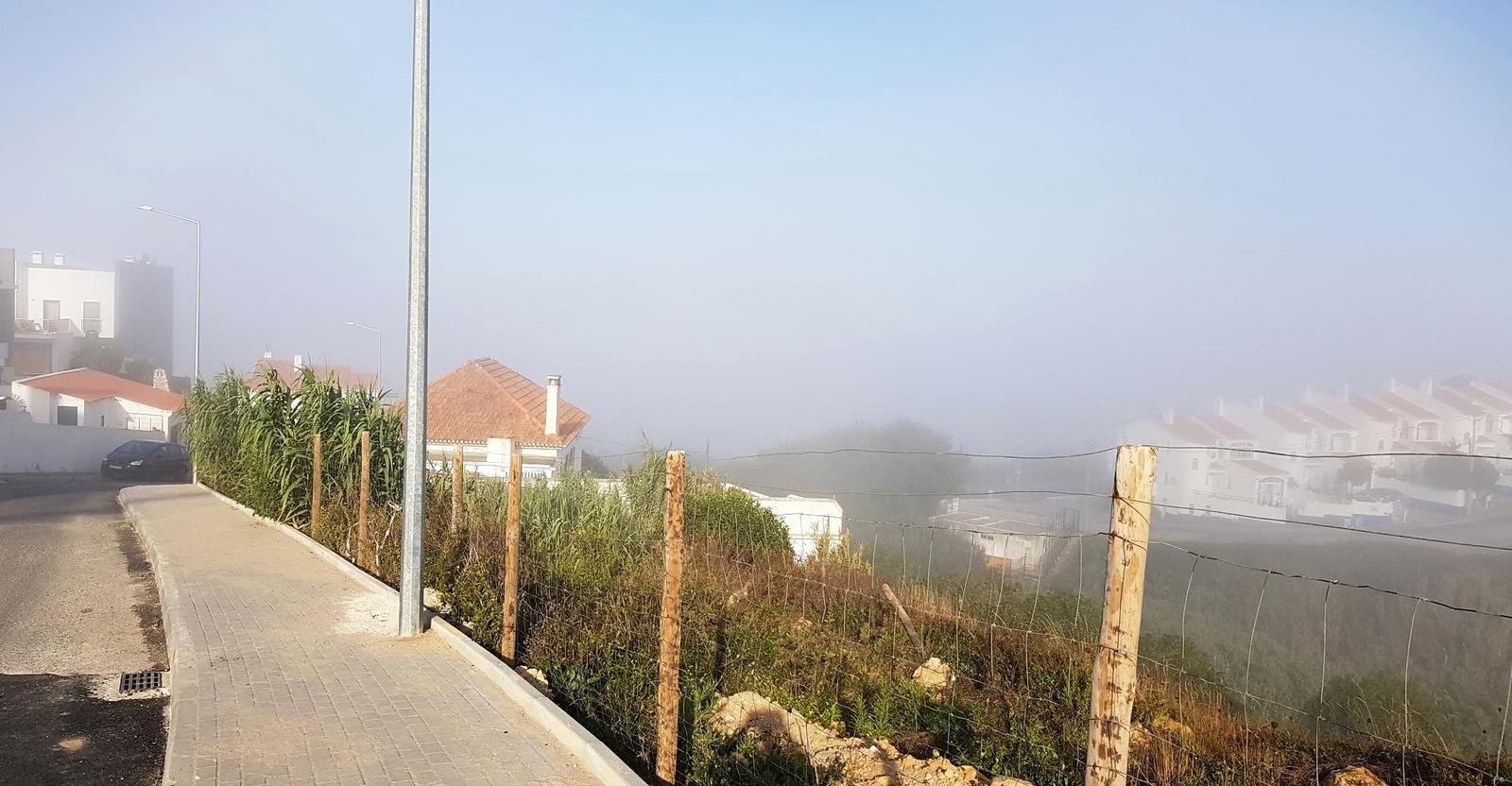 ---
An Equally Scenic Walk Along the Praia da Baleia Promenade:
Later on the first day we walked into Ericeira and took the seafront promenade (pictured below) that runs along Praia da Baleia. It is such a nice way to walk into Ericeira.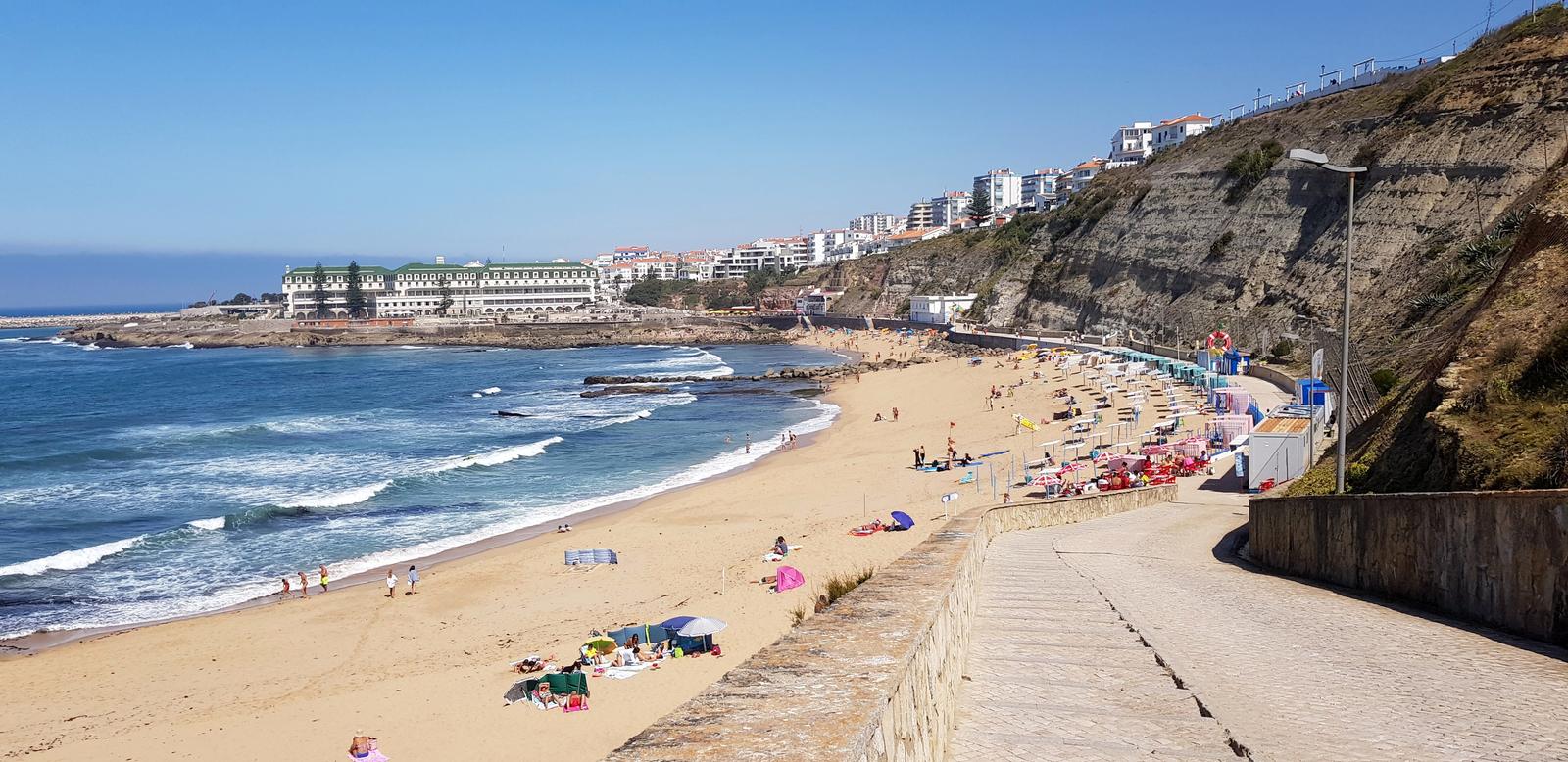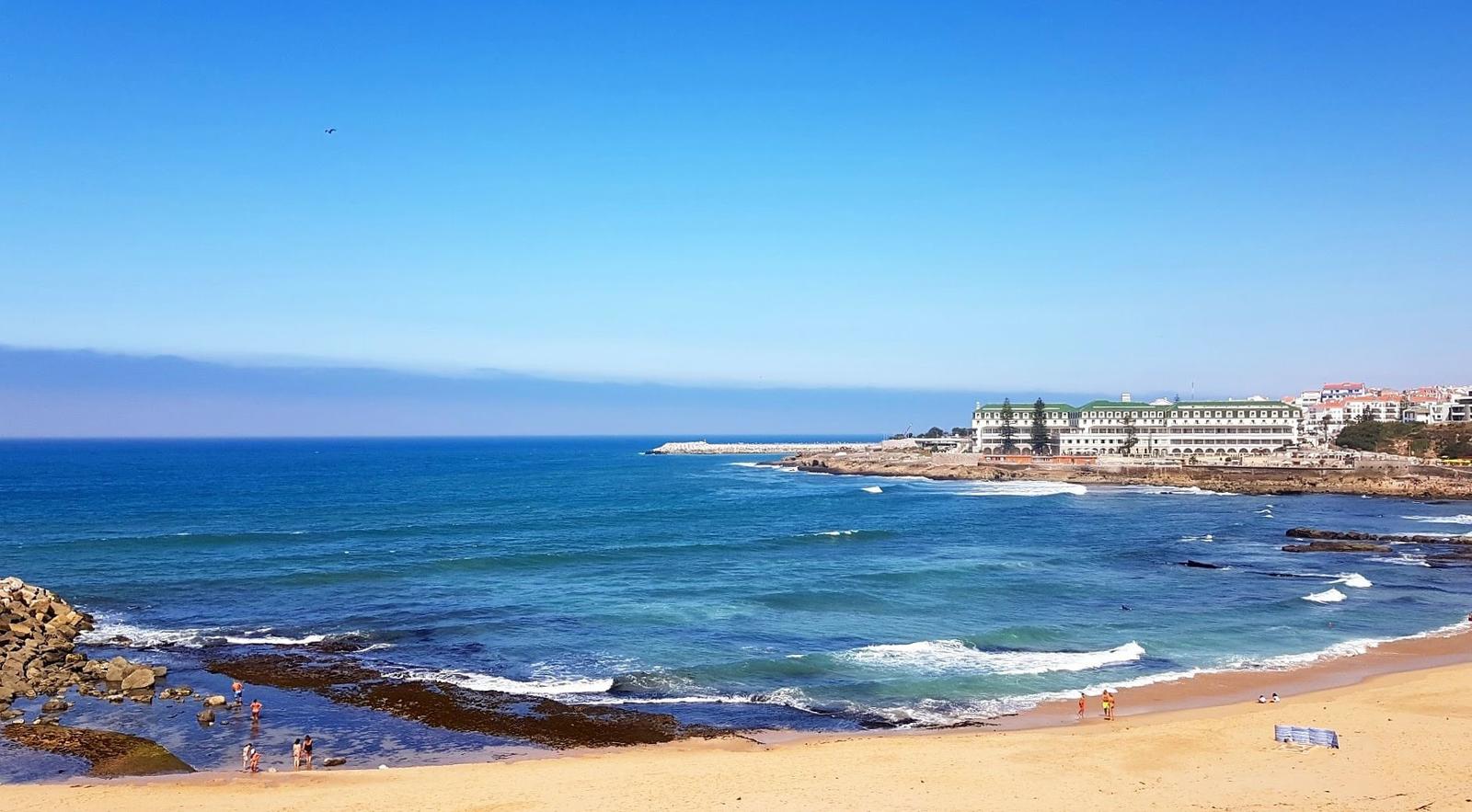 The streets of Ericeira were very busy so we just got what we needed at the supermarket and headed back to our apartment balcony.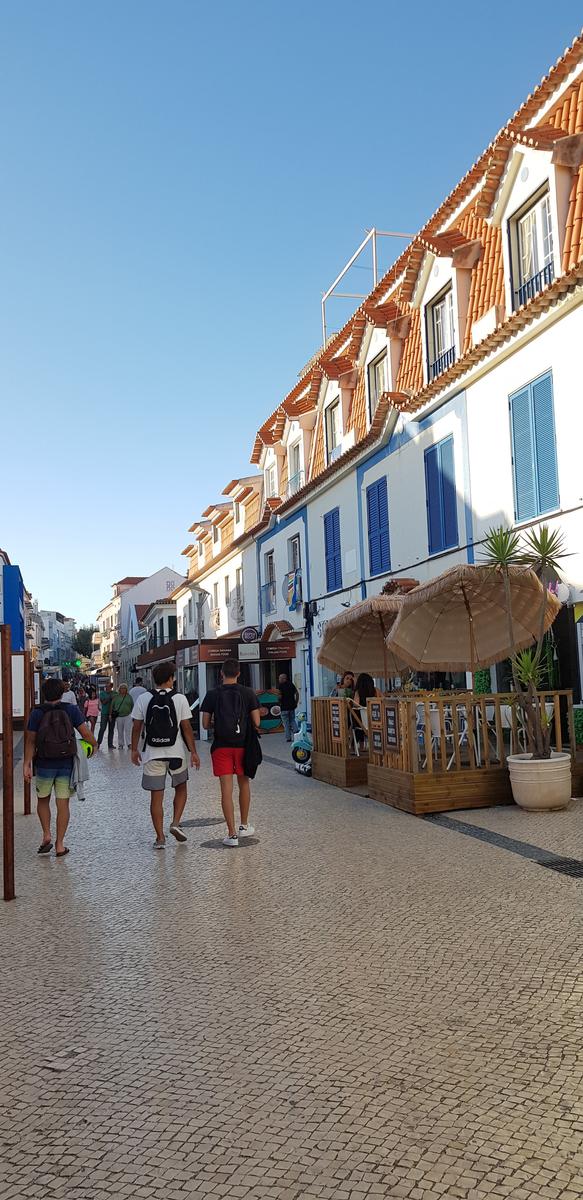 ---
Enjoyed the View From the Miradouro Sala das Visitas:
Later in the evening, we walked back into Ericeira to have dinner. This time we took the roadside footpath and stopped off at the Miradouro Sala das Visitas to see the view which includes a clear view of the promenade below: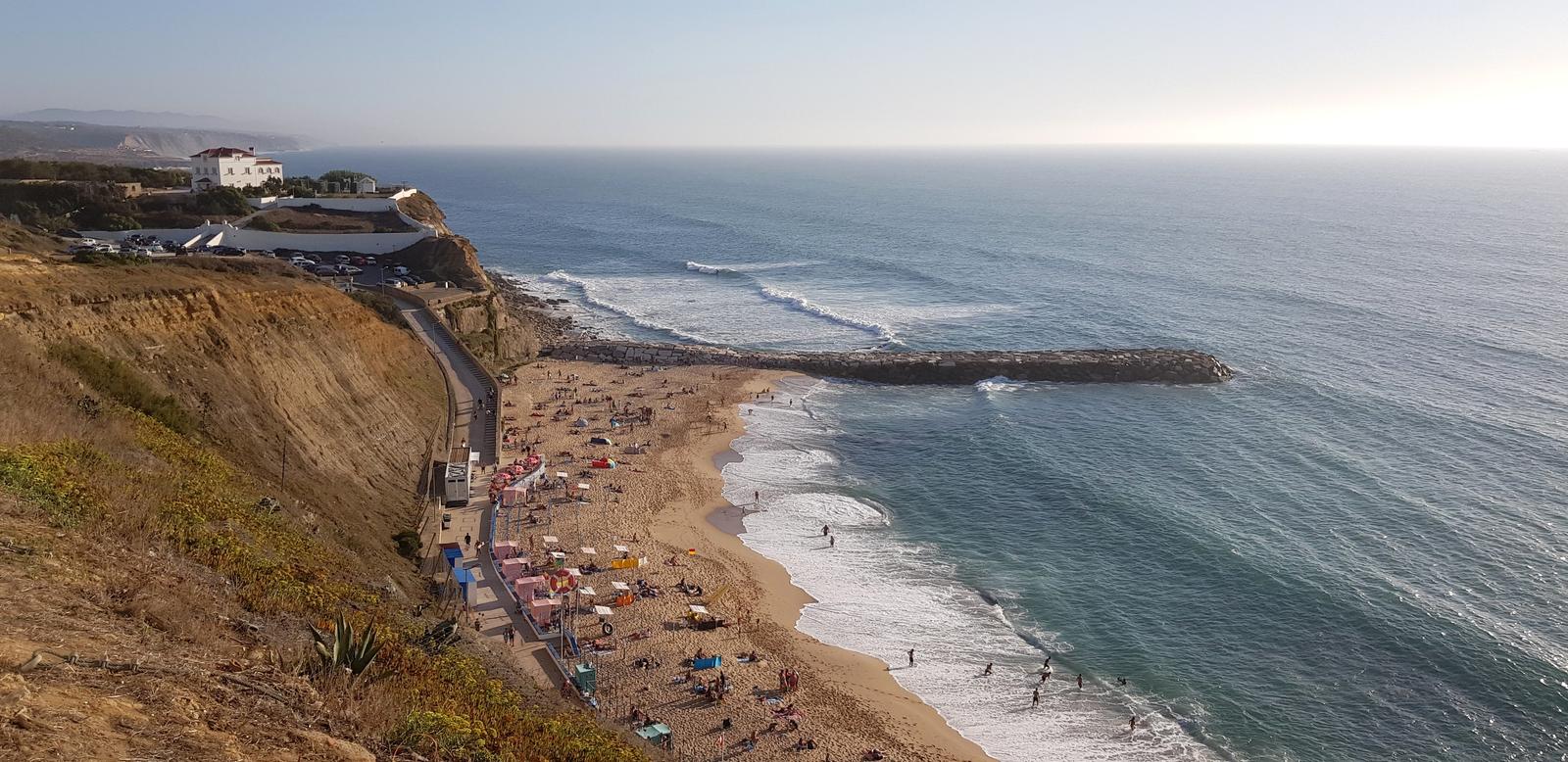 In the next photo the arrow is highlighting the entrance to the promenade which you can also see here on Google Maps.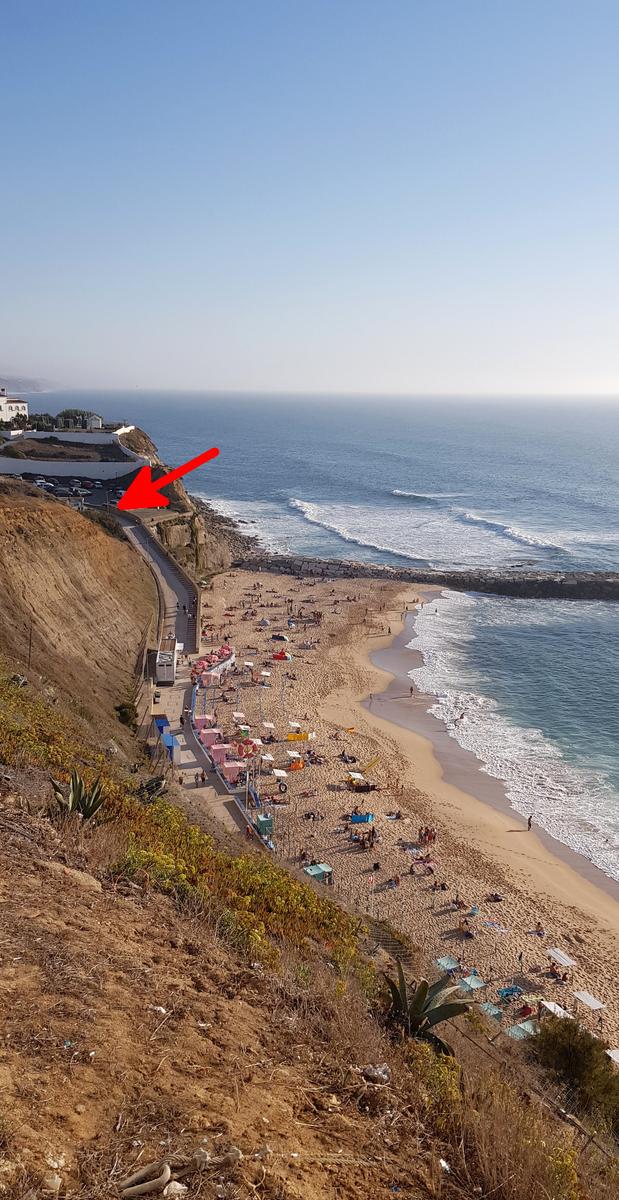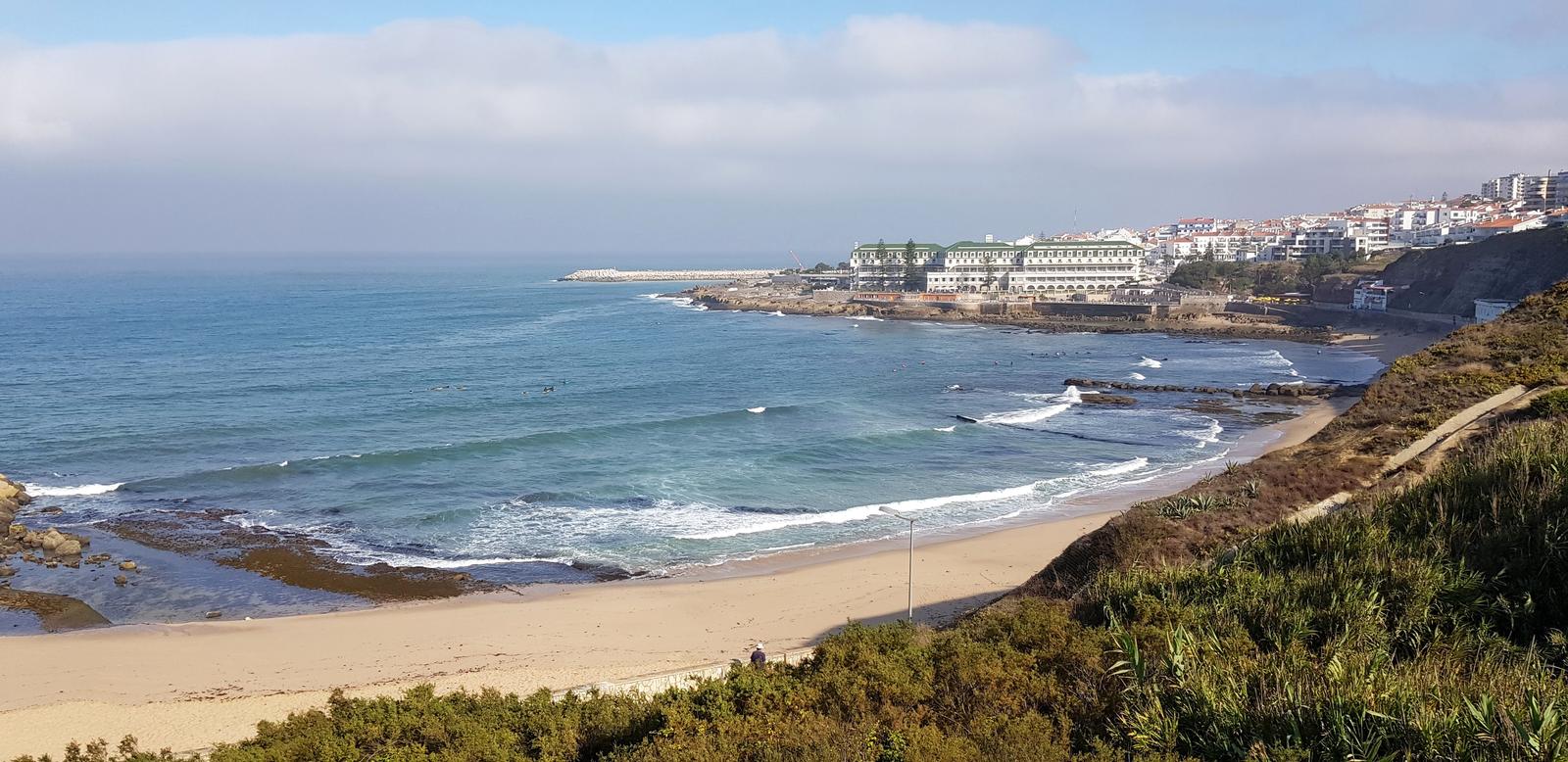 ---
Found The Cutest Building in Ericeira:
When we were walking to dinner our second night we walked right by this cute building!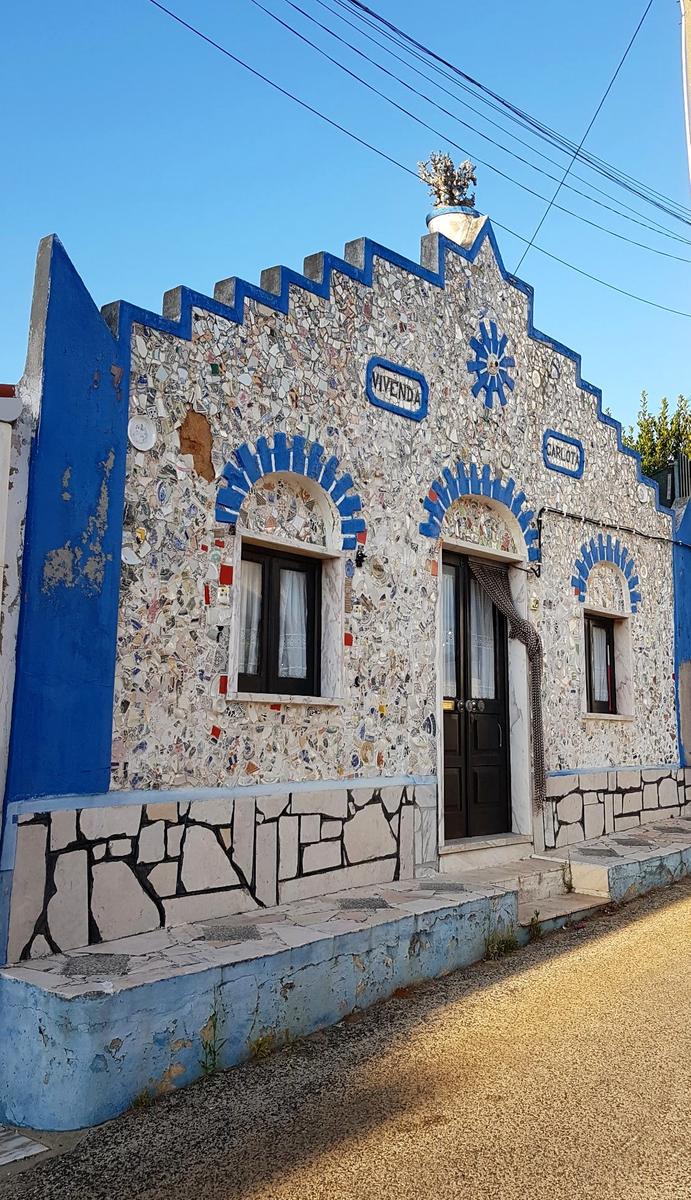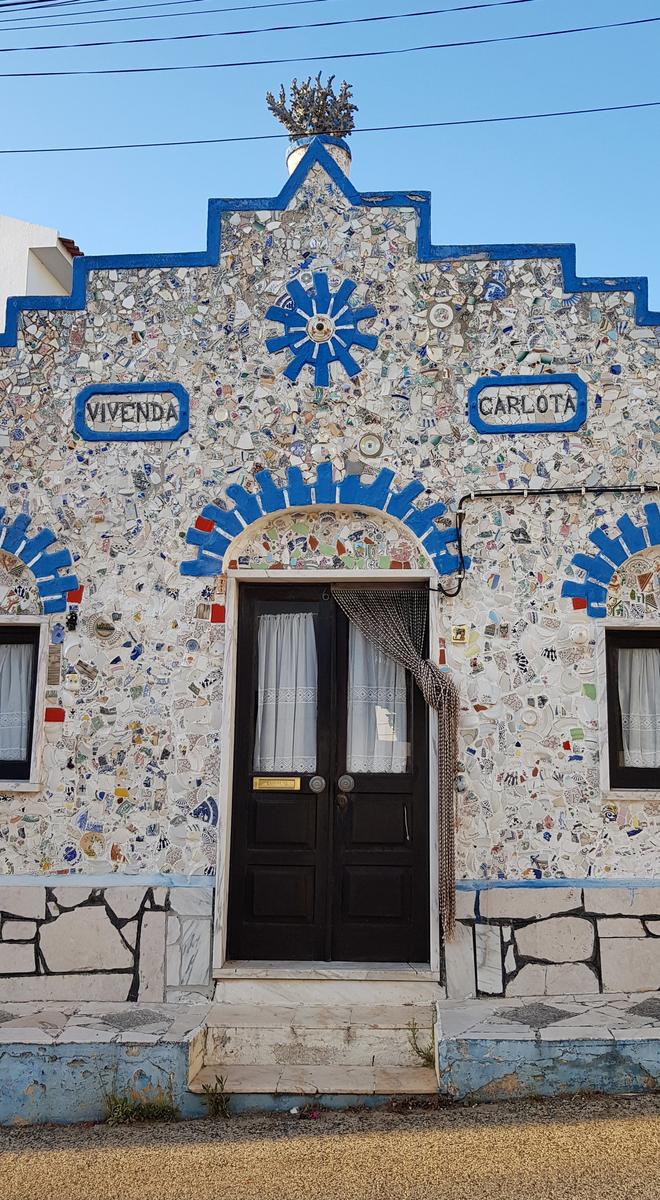 The entire front of the building is covered in broken pieces of pottery (and maybe azulejos too). A giant mosaic - loved it!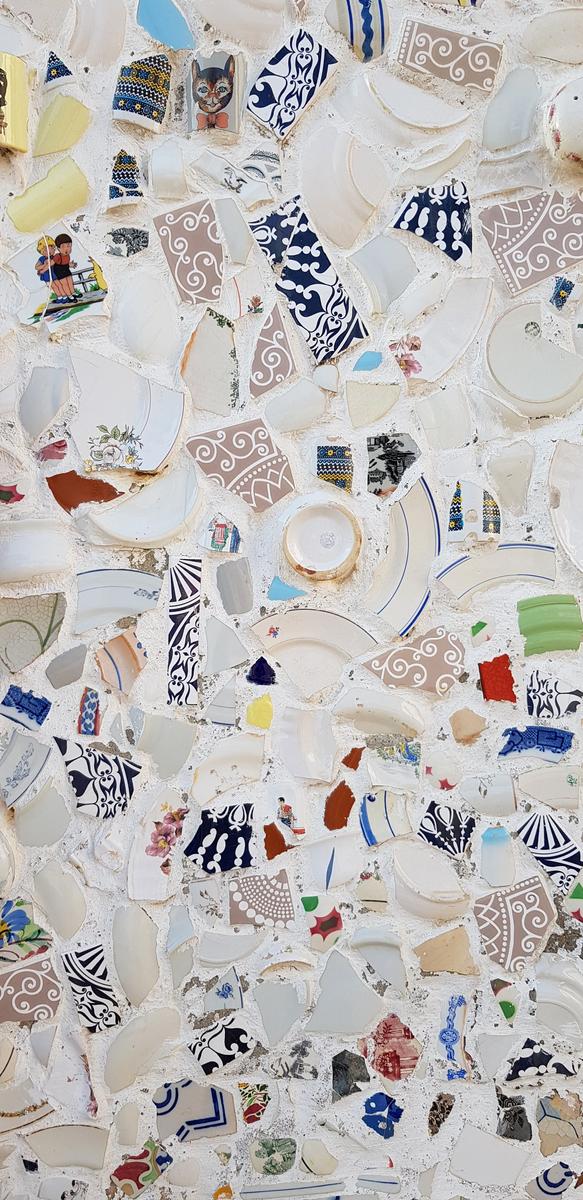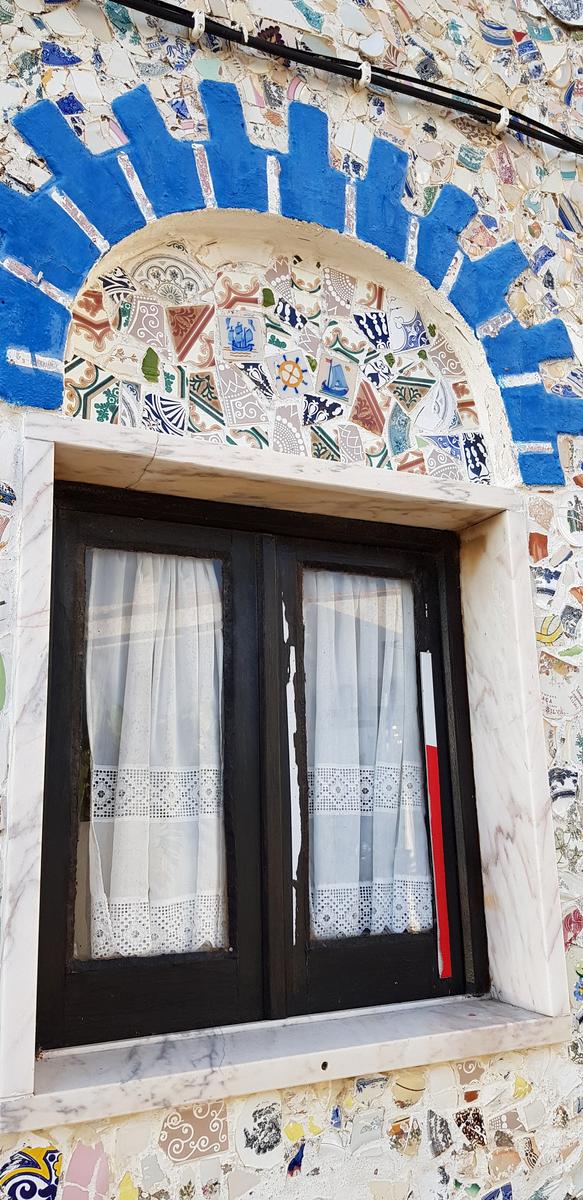 ---
Where We Ate!
Now down to the best part - the food! We ate in two really great places that I had found online during lockdown and was dying to try. I booked both places the week before we went to Ericeira (just after I booked the apartment).
Mar das Latas - Wine & Food:
Mar das Latas - Wine & Food has two premises side by side. I had booked a table in their formal restaurant. I was really glad that I had booked our table in advance (after reading online that it was best to have a reservation) as it was already busy when we arrived. There were other customers waiting also as 7pm was the first sitting of the evening. When we did go into the restaurant and were having dinner a continuous stream of people tried to get a table but the majority were turned away and/or told to come back later.
When we first arrived (6.45pm) we were lucky to get the last table in the evening sun outside their bar/relaxed dining premises and ordered a drink while we waited for the restaurant to open at 7pm. I would love to go back in warmer weather (although it was August it was really windy) and sit outside here for the night, the view is absolutely gorgeous.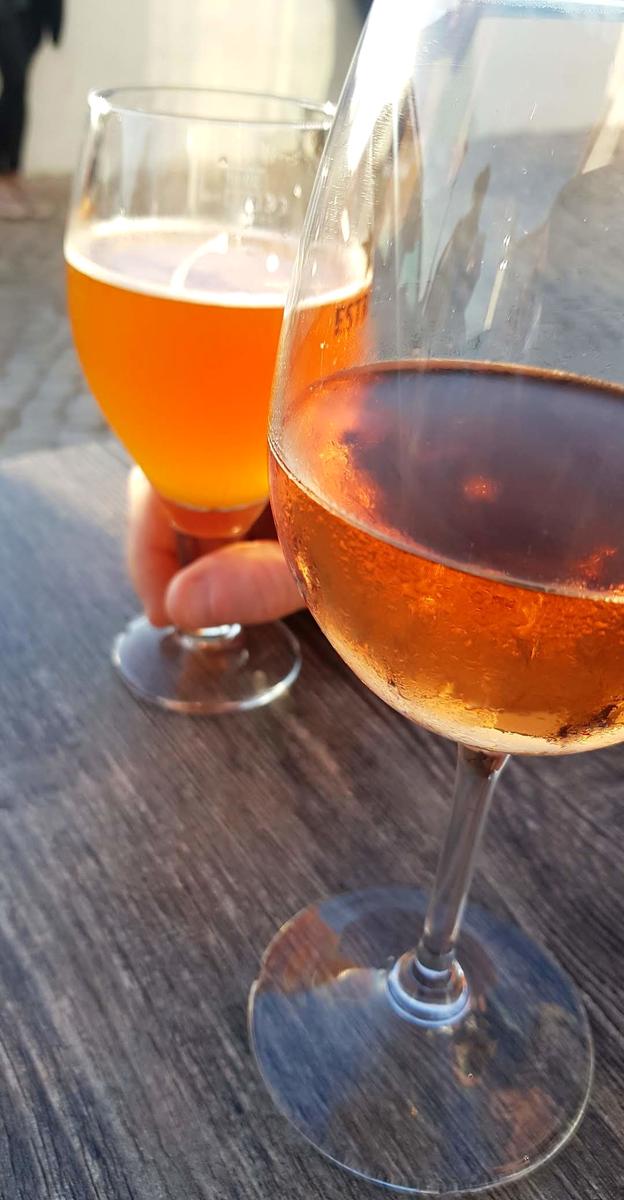 When the restaurant opened we were invited in. I quickly snapped a photo before the place filled up. The interior is stunning and so interesting.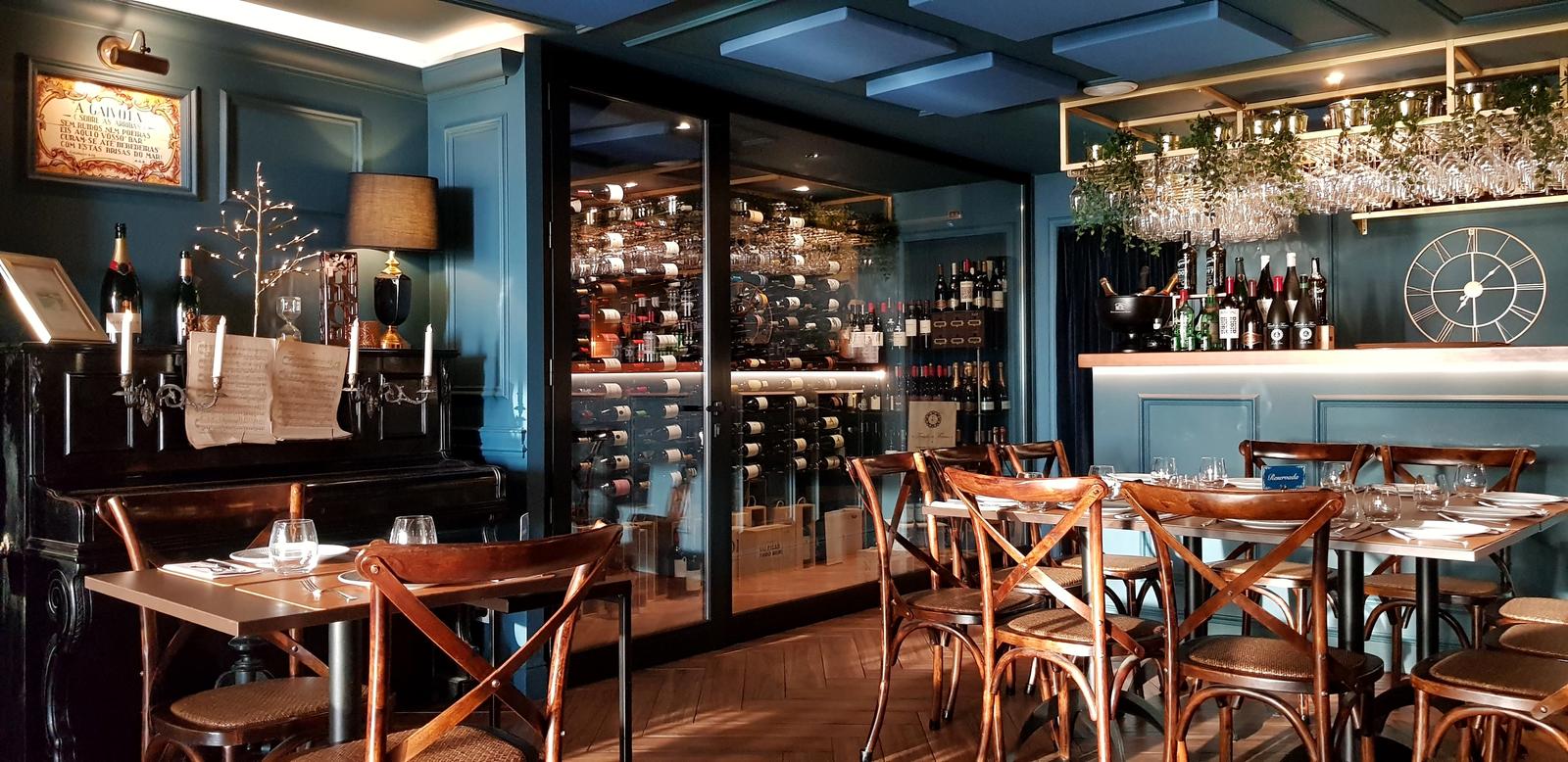 I can honestly say it was one of the best dining experiences I have had in Portugal. The service was 10/10 from beginning to end. The wine that they recommended was divine and the food was top notch. We had such an enjoyable experience, I didn't take any photos but take my word for it, it was beautifully presented and cooked to perfection, my main of Duck Breast with Orange Emulsion and Barley Pilaf was the best duck I have ever had and I am still dreaming of their Asian Style Crunchy Shrimp starter. I cannot wait to go back here if our current (March 2021) lockdown ever ends!
---
Balagan Ericeira:
On our second night we ate in the laid back Balagan Ericeira which provides "Locally sourced foods inspired by the vibrant streets of the Middle East". Balagan was so different from the more formal traditional dining experience we had opted for on our first night but again it was somewhere that we had been really looking forward to trying and we were certainly not disappointed.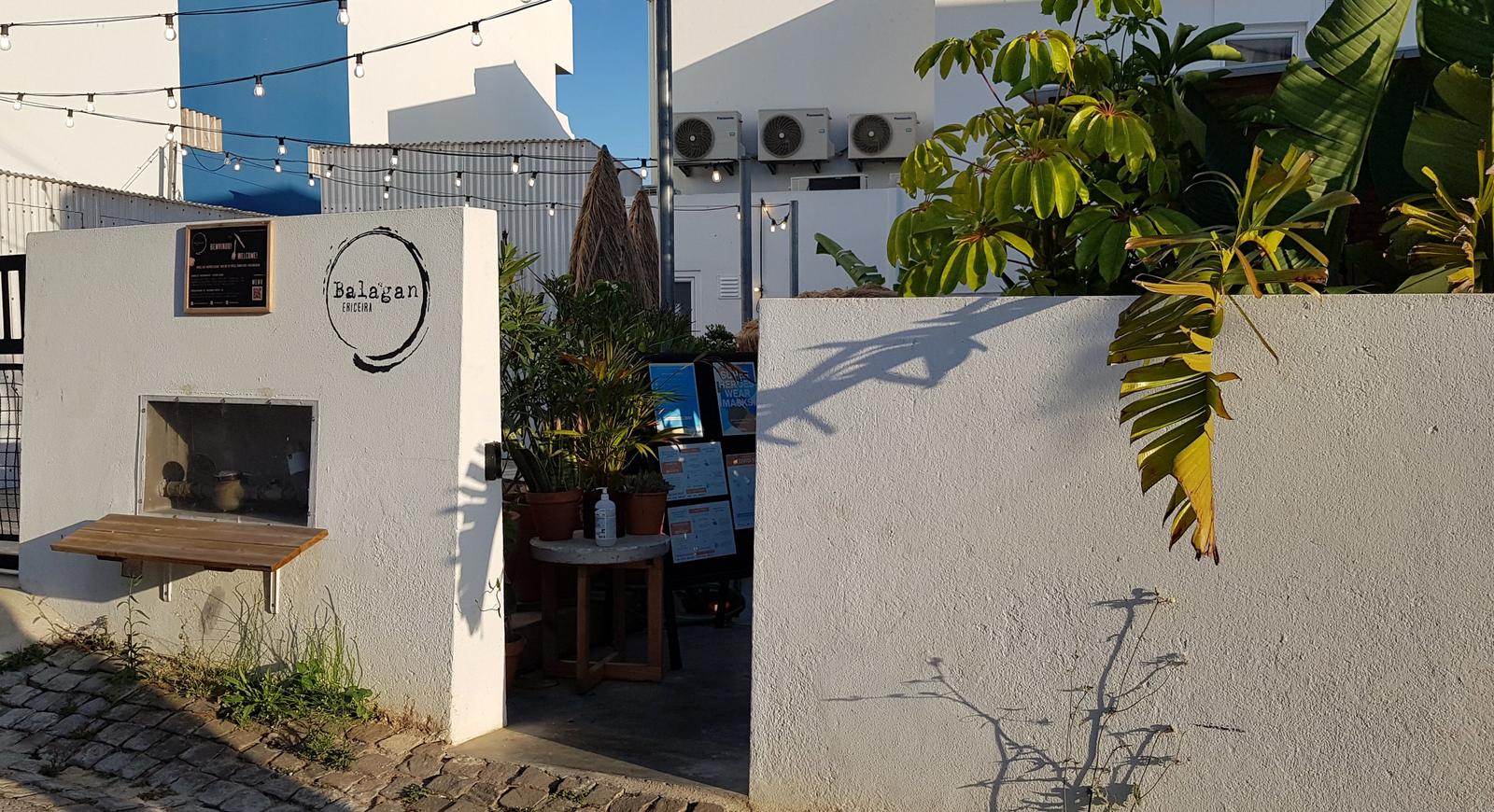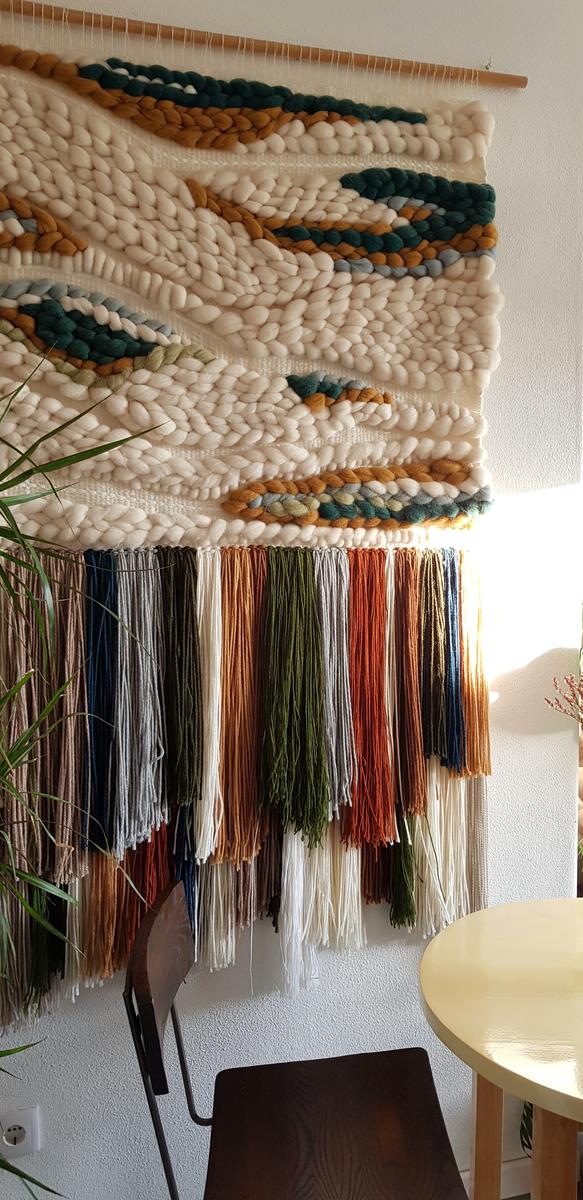 As we were early we pretty much had our choice of tables and we chose to sit in the last of the evening sun next to the pool.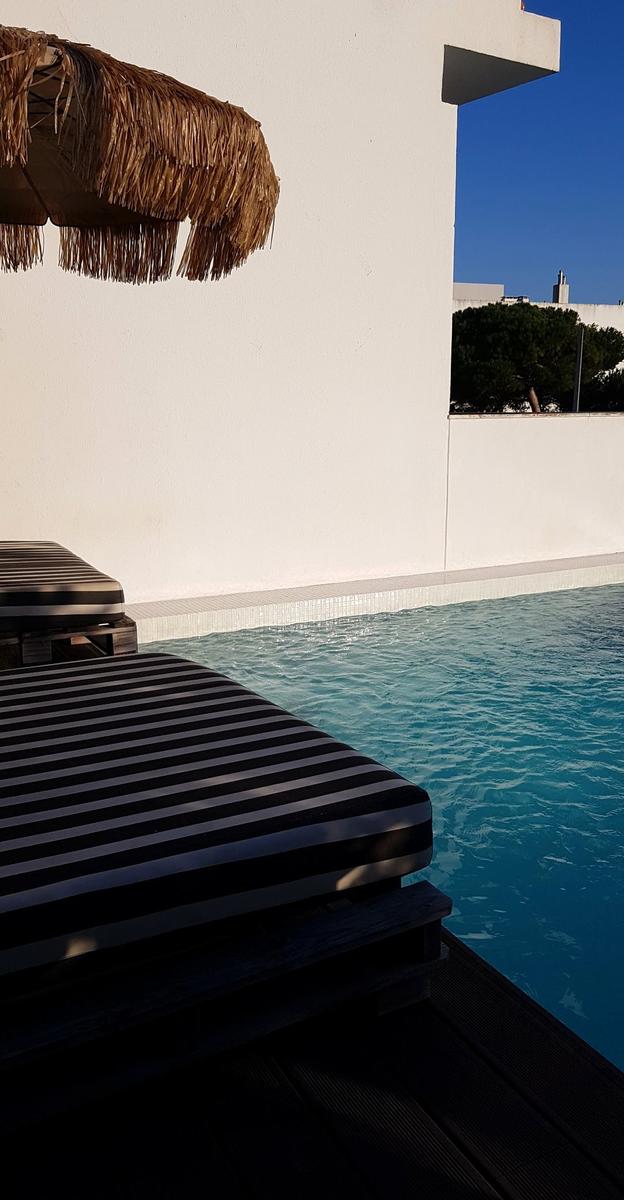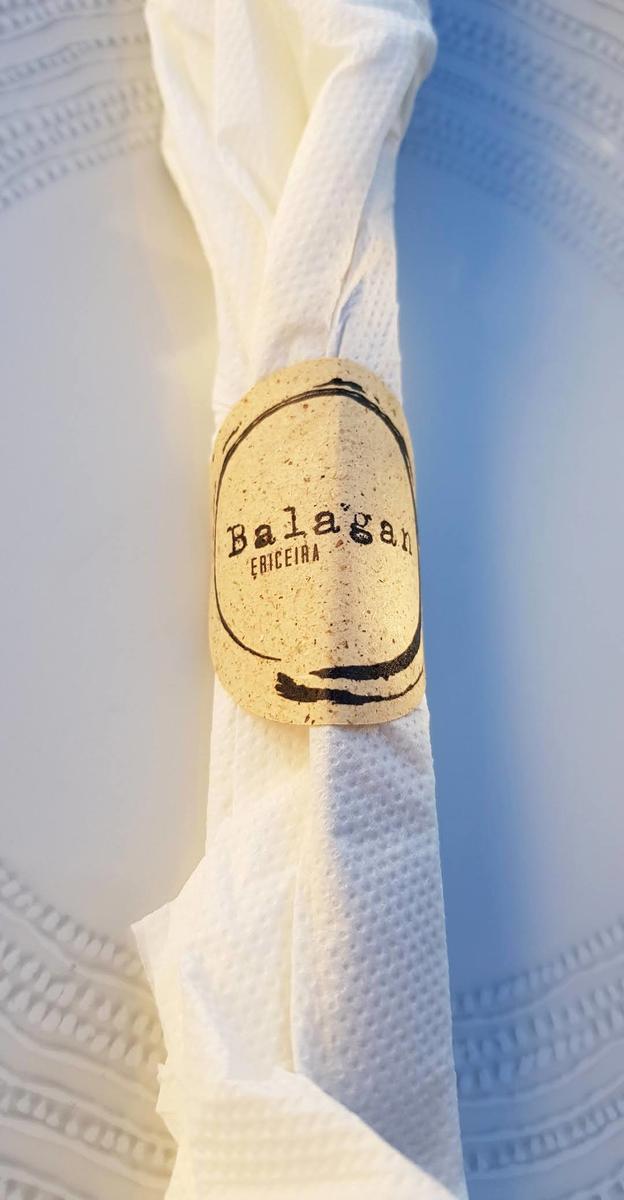 Of course I had to have an Aperol Spritz to start: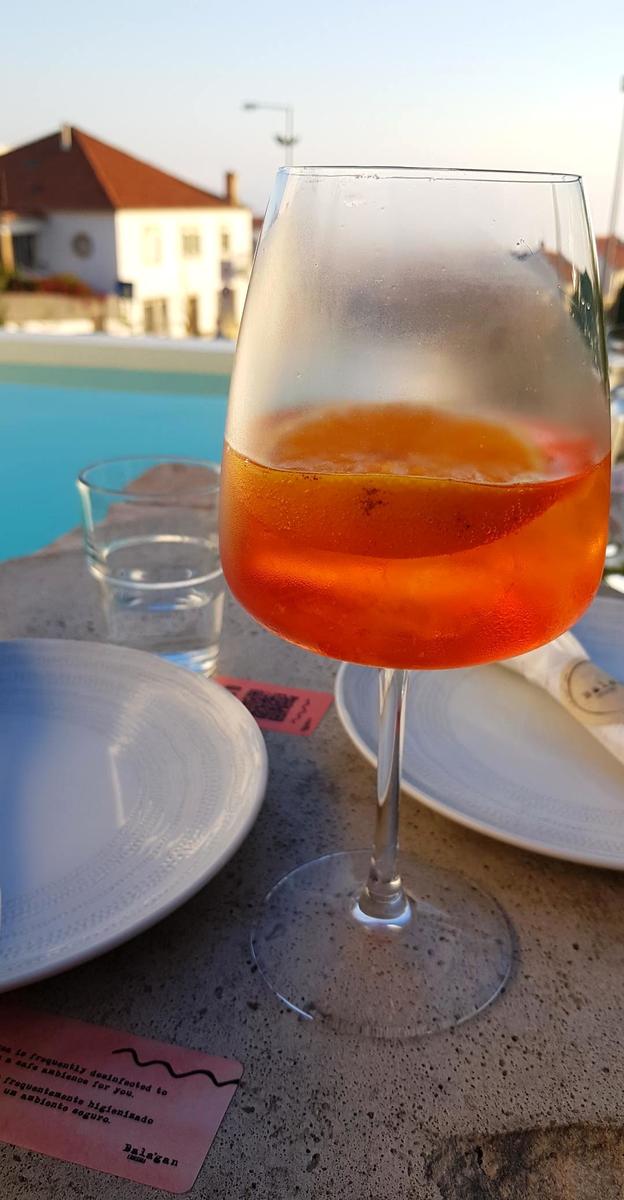 Dining was tapas style and everything we choose was great and full of flavour. You can find their menu here.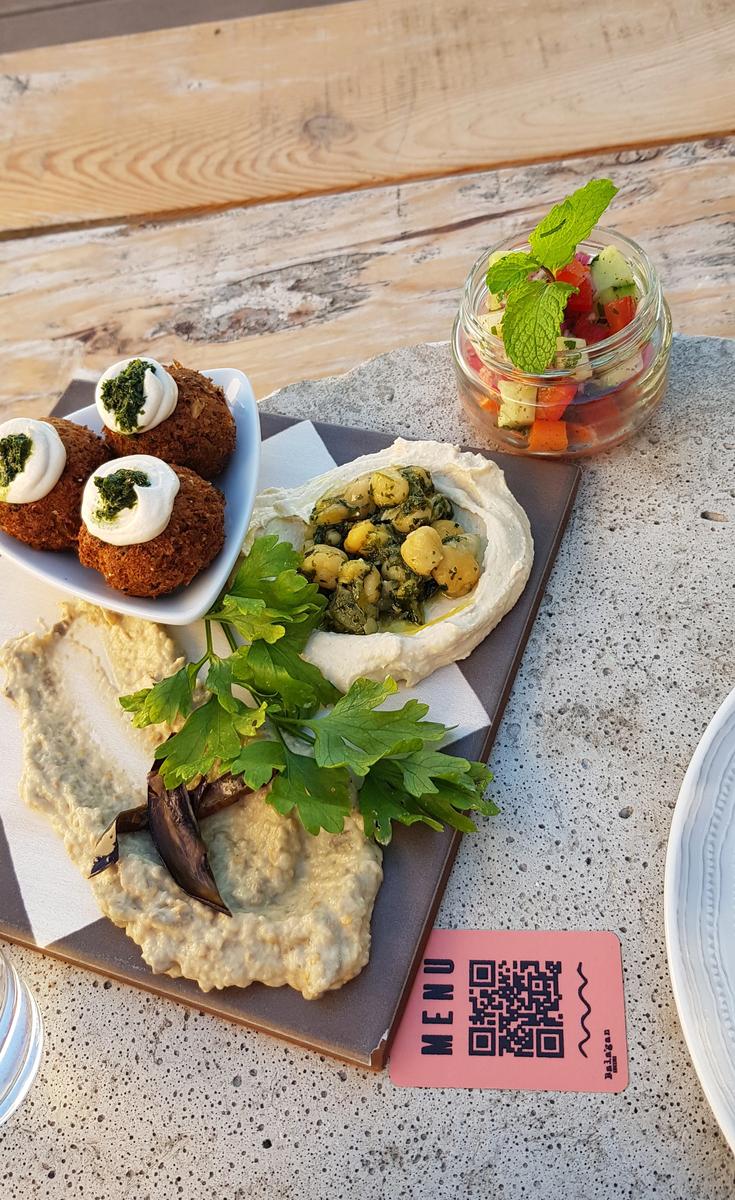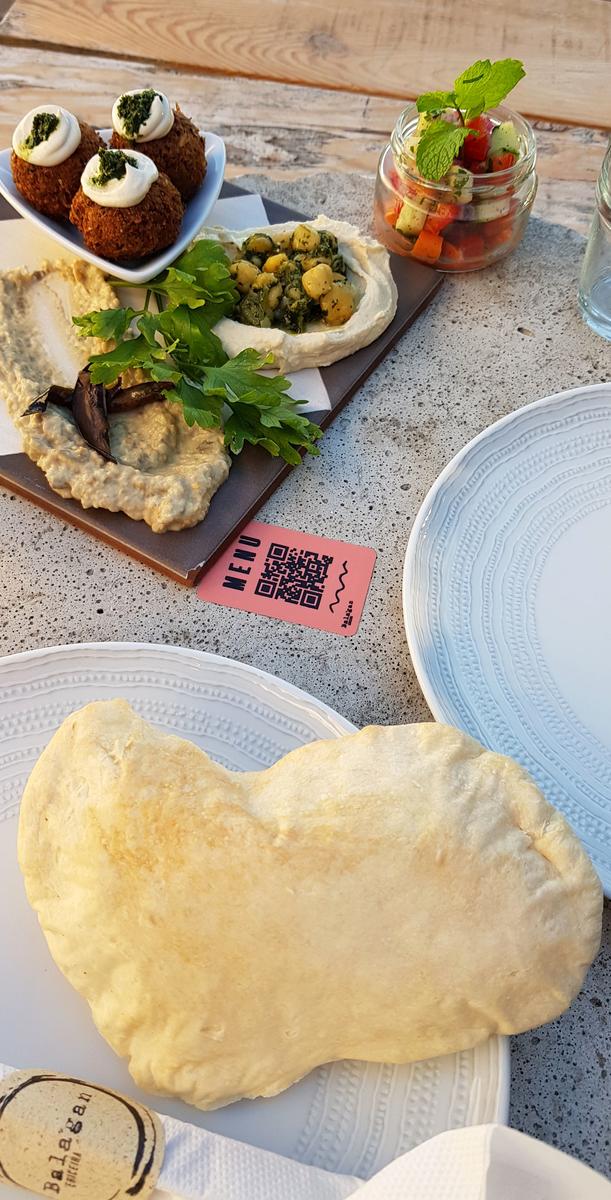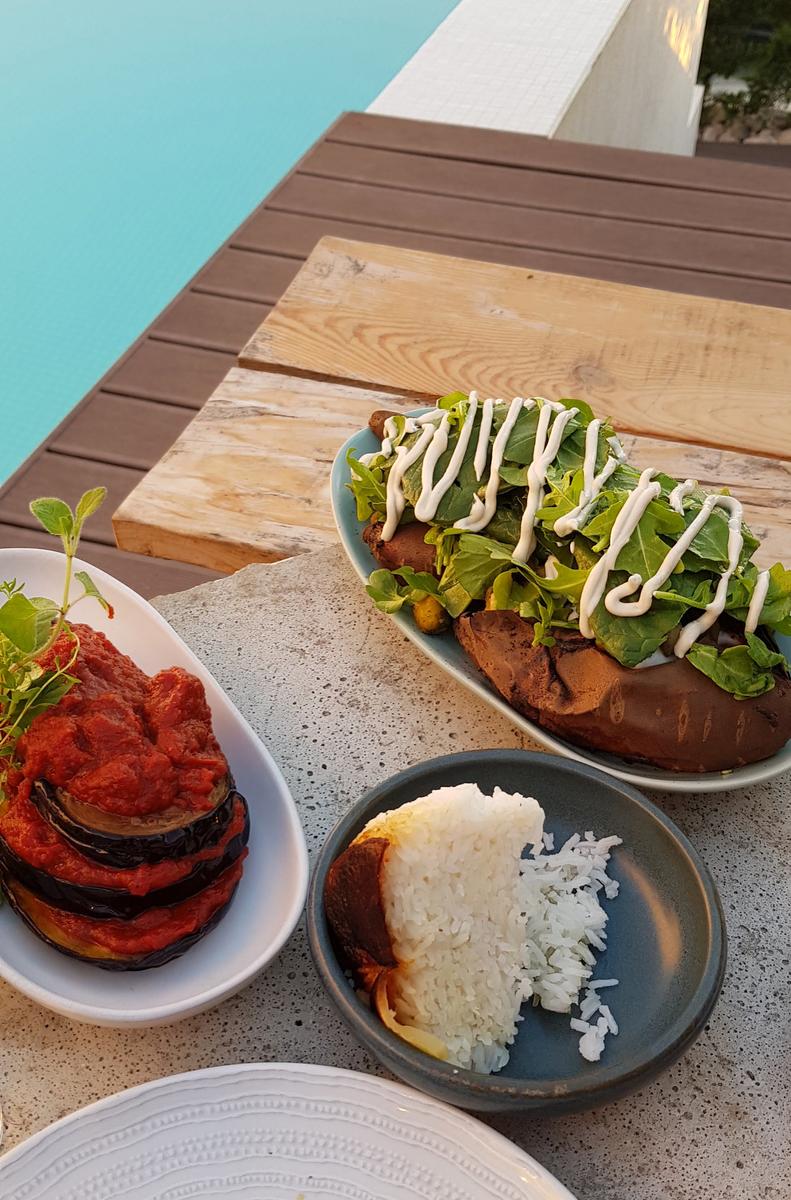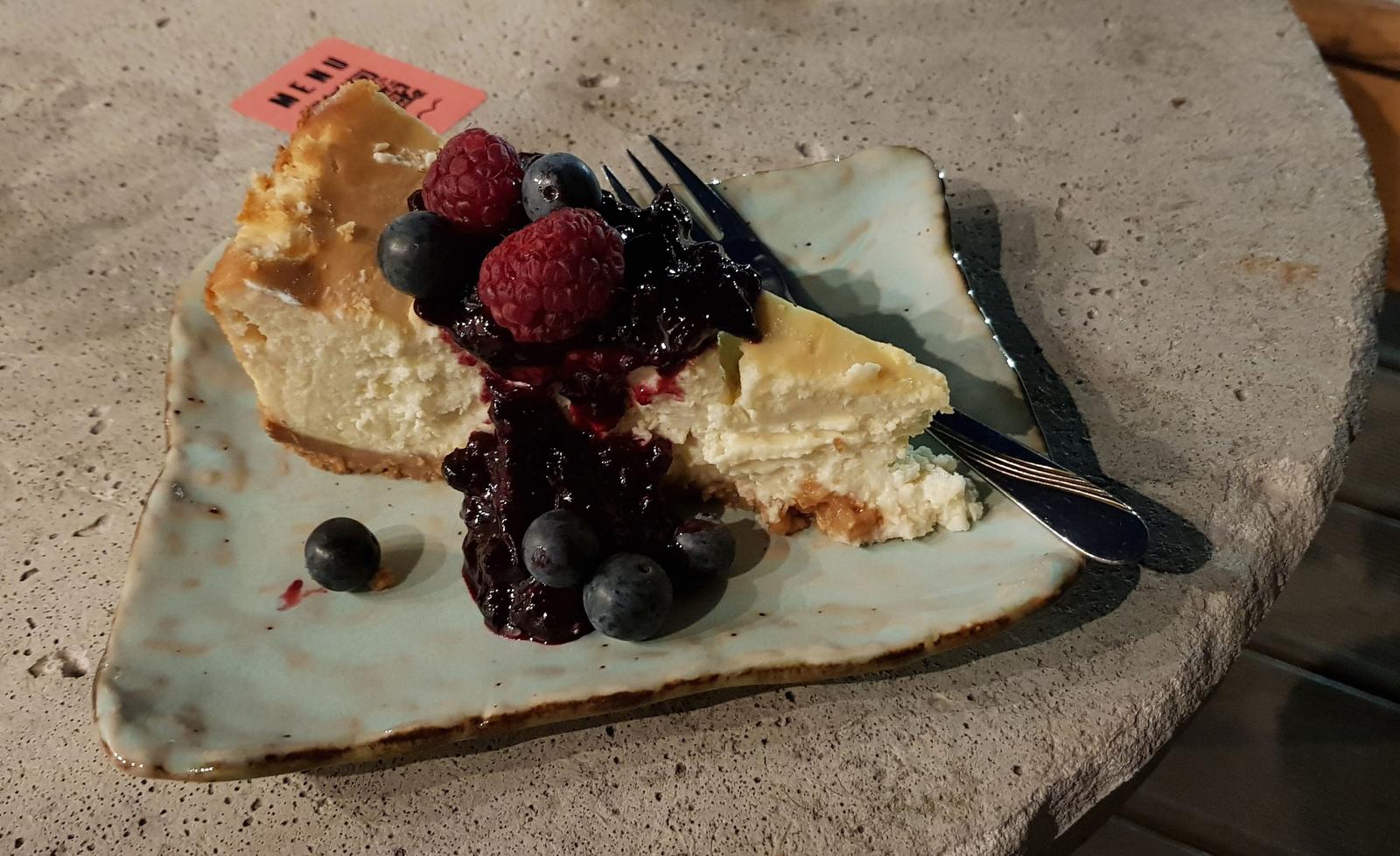 We will definitely be returning to Balagan, although perhaps in a different location as they have been looking for a new premises recently. The food was delicious, the staff were very friendly and we were able to stay and enjoy a drink after our meal with no pressure to leave. A super place to "kick back and relax" while enjoying some great food, drinks and music - serious holiday vibes!s
---
Take Us Back!
Remembering this weekend break in Ericeira and revisiting the photos makes me want to go back there so bad. All going well we might get there before the Summer - fingers crossed! If you did like this blog and want to know more about other things you can do and see in Ericeira then be sure to check out our other blog article A short Stay in Ericeira Portugal.
---
If you've any questions, suggestions or just want to say hello, contact me via the Contact Form, Instagram (@noroadlongenough) or By Email noroadlongenough1@gmail.com