A Short Stay in São Romão, Seia - Serra da Estrela, Portugal.
After four nights in Sameiro in Serra da Estrela our next stop was São Romão in the municipality of Seia in Serra da Estrela. We found São Romão to be a very convenient location for exploring more of Serra da Estrela. I will talk more about this below but first some information about where we stayed!
---
Where We Stayed in São Romão:
We stayed in Casa na Montanha da Neve for four nights.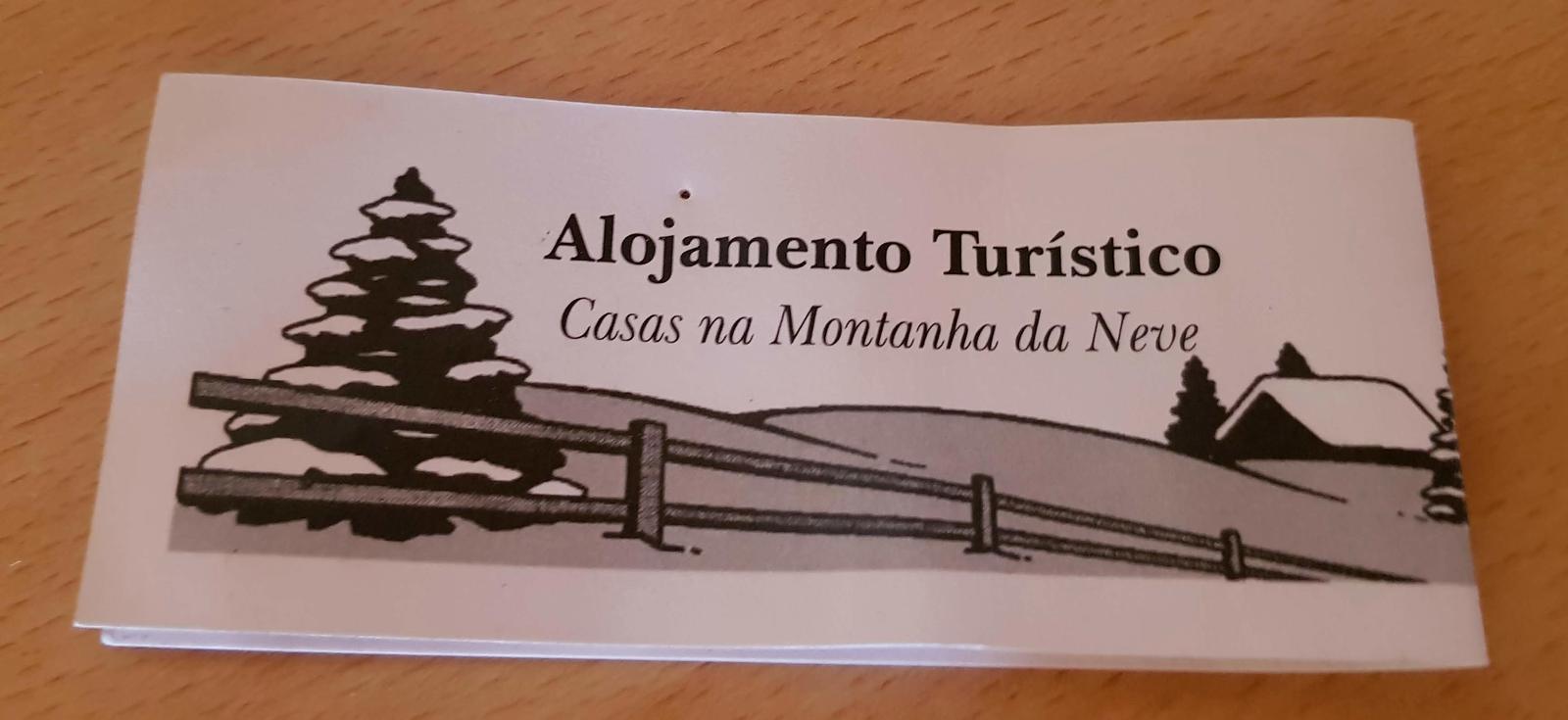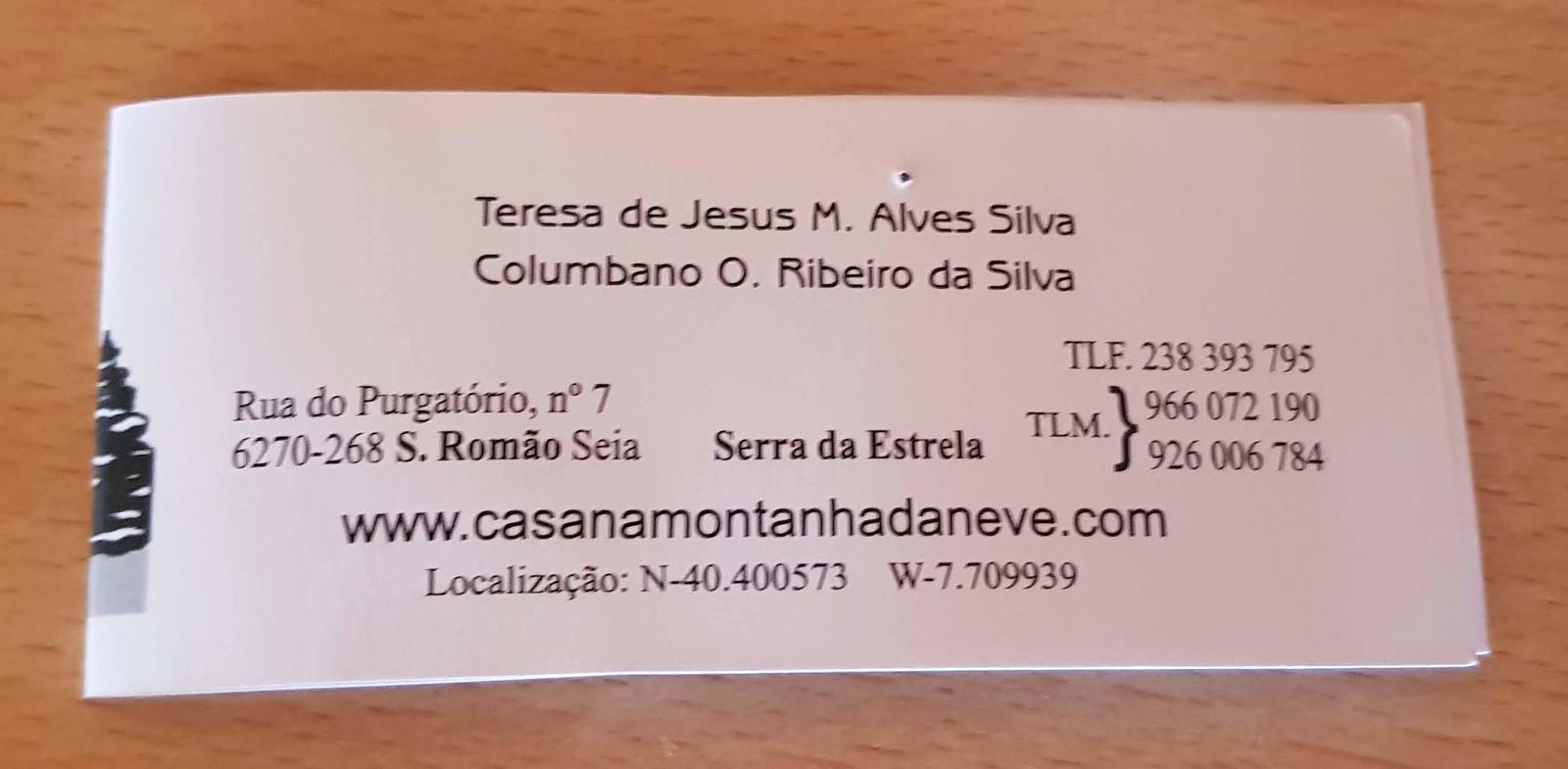 The particular apartment that we booked is called Casa da Lua. It was very clean, comfortable and well equipped. The owner lives on the ground floor and she was friendly and welcoming and even allowed us to check in earlier than normal. There is parking outside the door, at the rear of the property. We stocked up on groceries in one of the bigger supermarkets located in Seia before we checked in.
We spotted kiwis growing over the wall at the back of the property: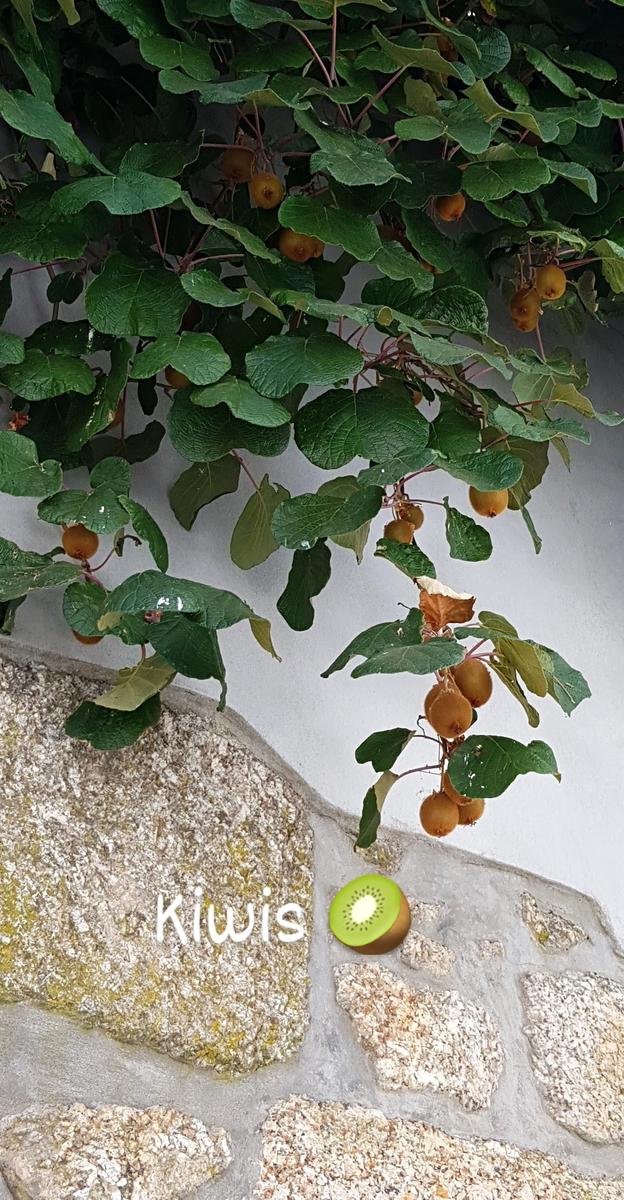 It was really hot (+33C daily) when we were there and the fans provided were badly needed (no air conditioning). We slept with the windows open but unfortunately there are church bells that ring every hour, continuing throughout the night so this was annoying as it kept waking us up. I would say this was the only downside but of course this was not the fault of the accommodation, they are not responsible for church bells or light sleepers!
By far our favourite feature of our apartment was the terrace off the kitchen/living area: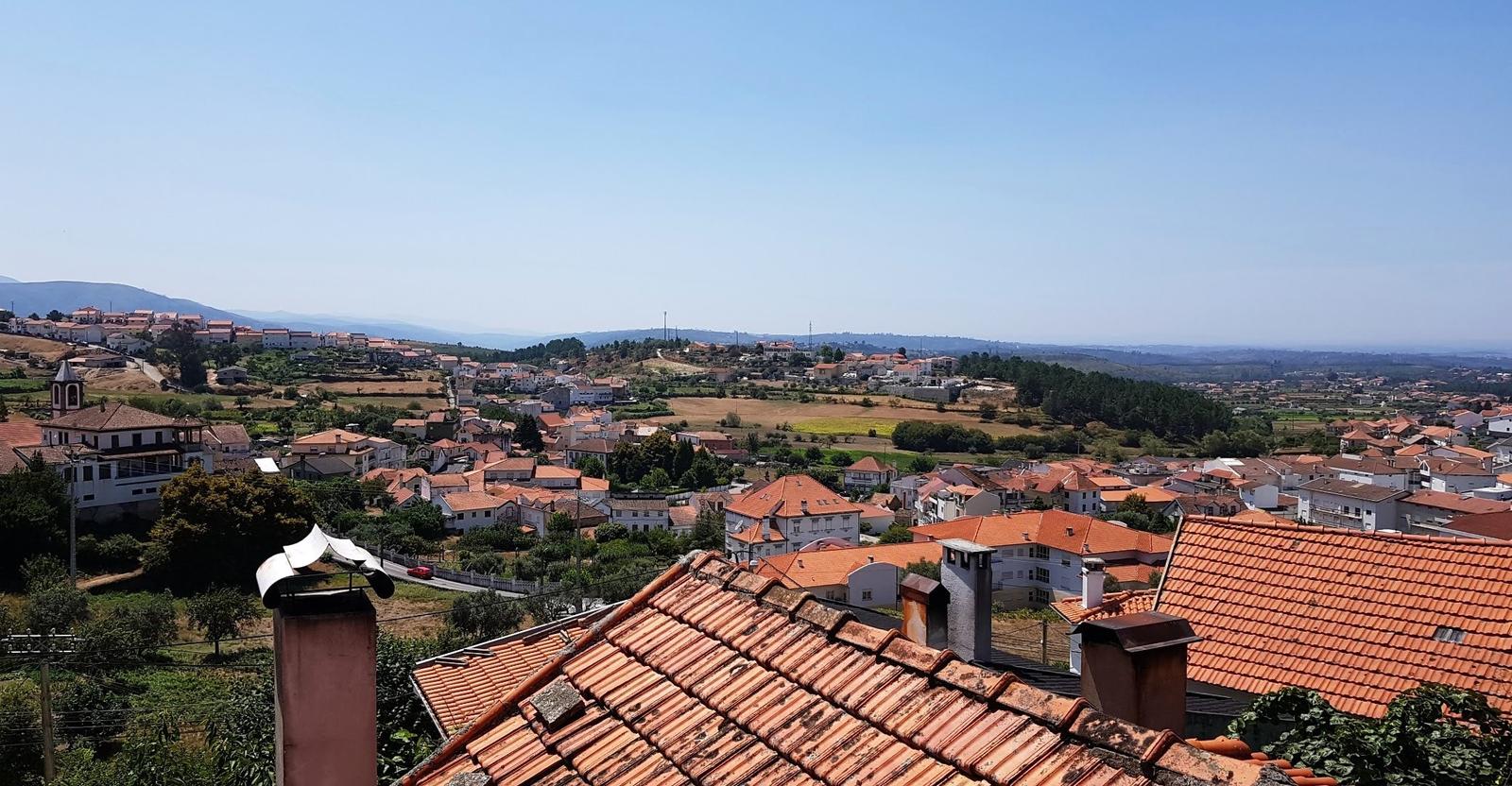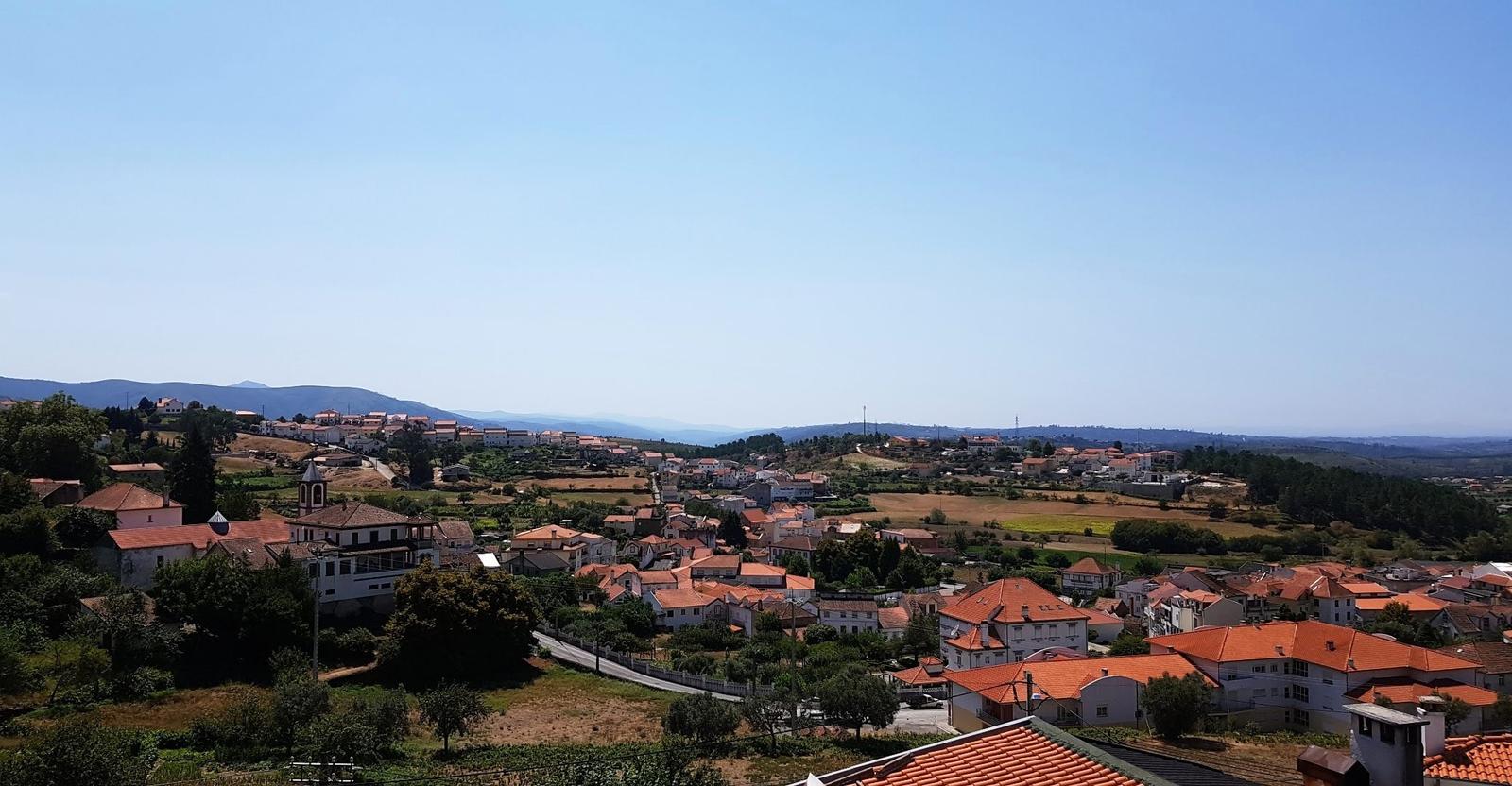 From this terrace we saw some of the most beautiful sunsets of our lives - out of this world, impossible to capture properly in photos.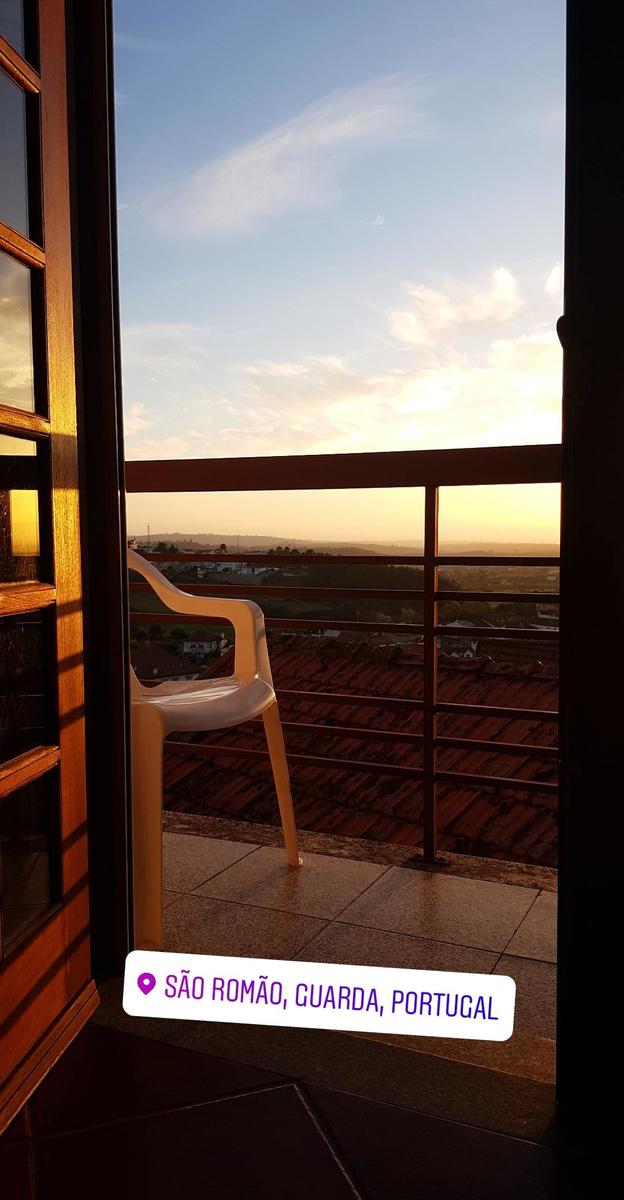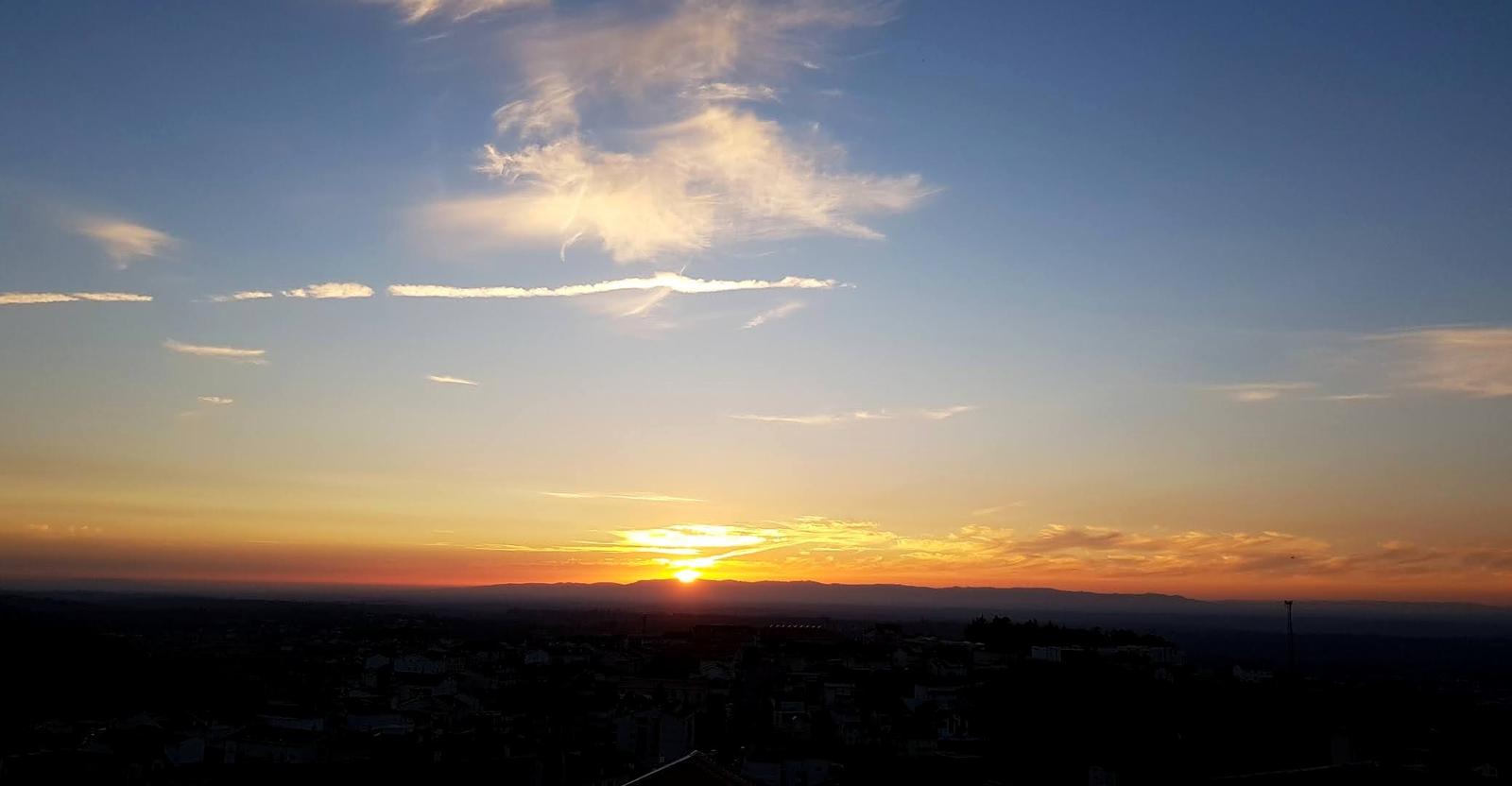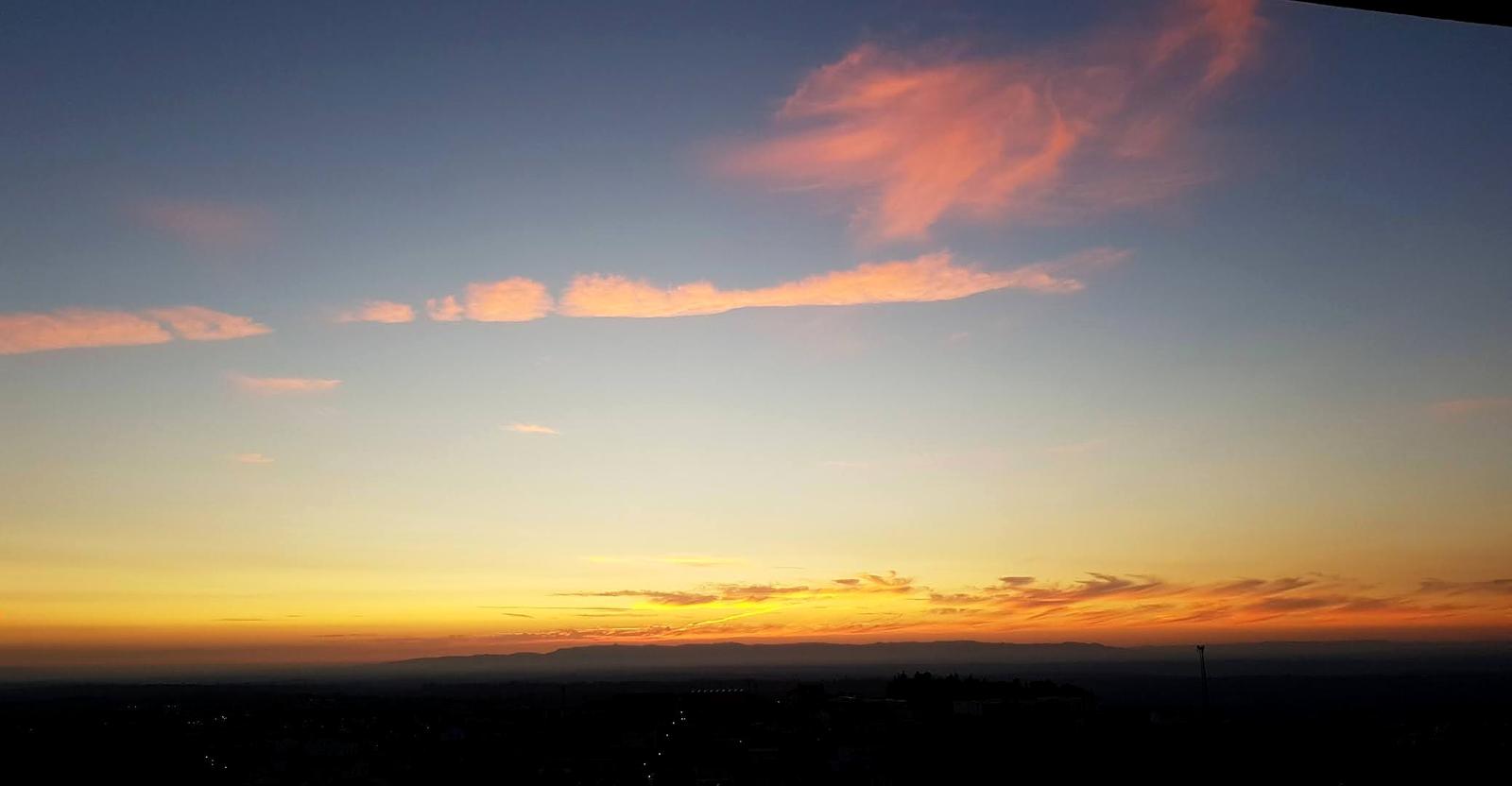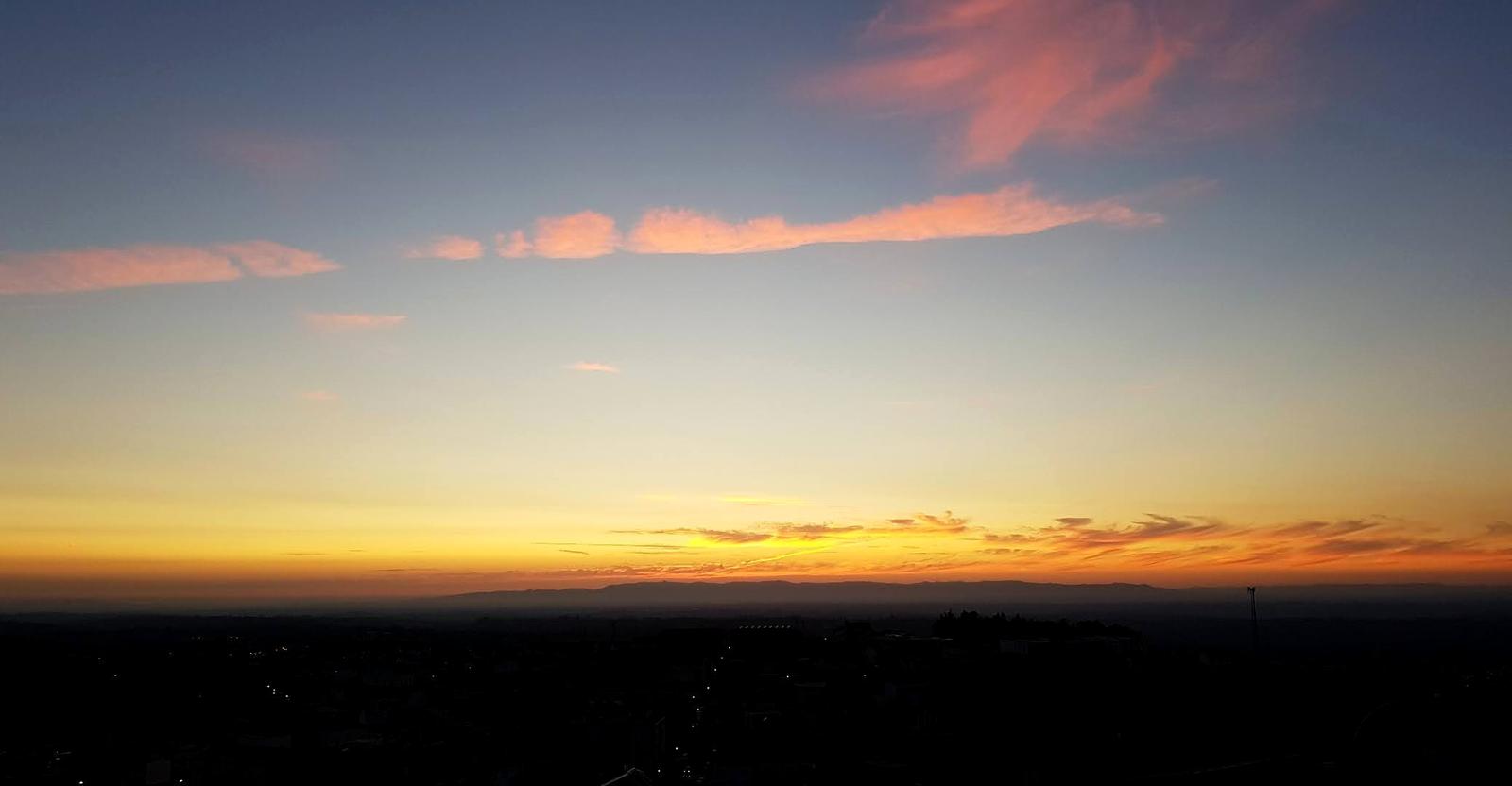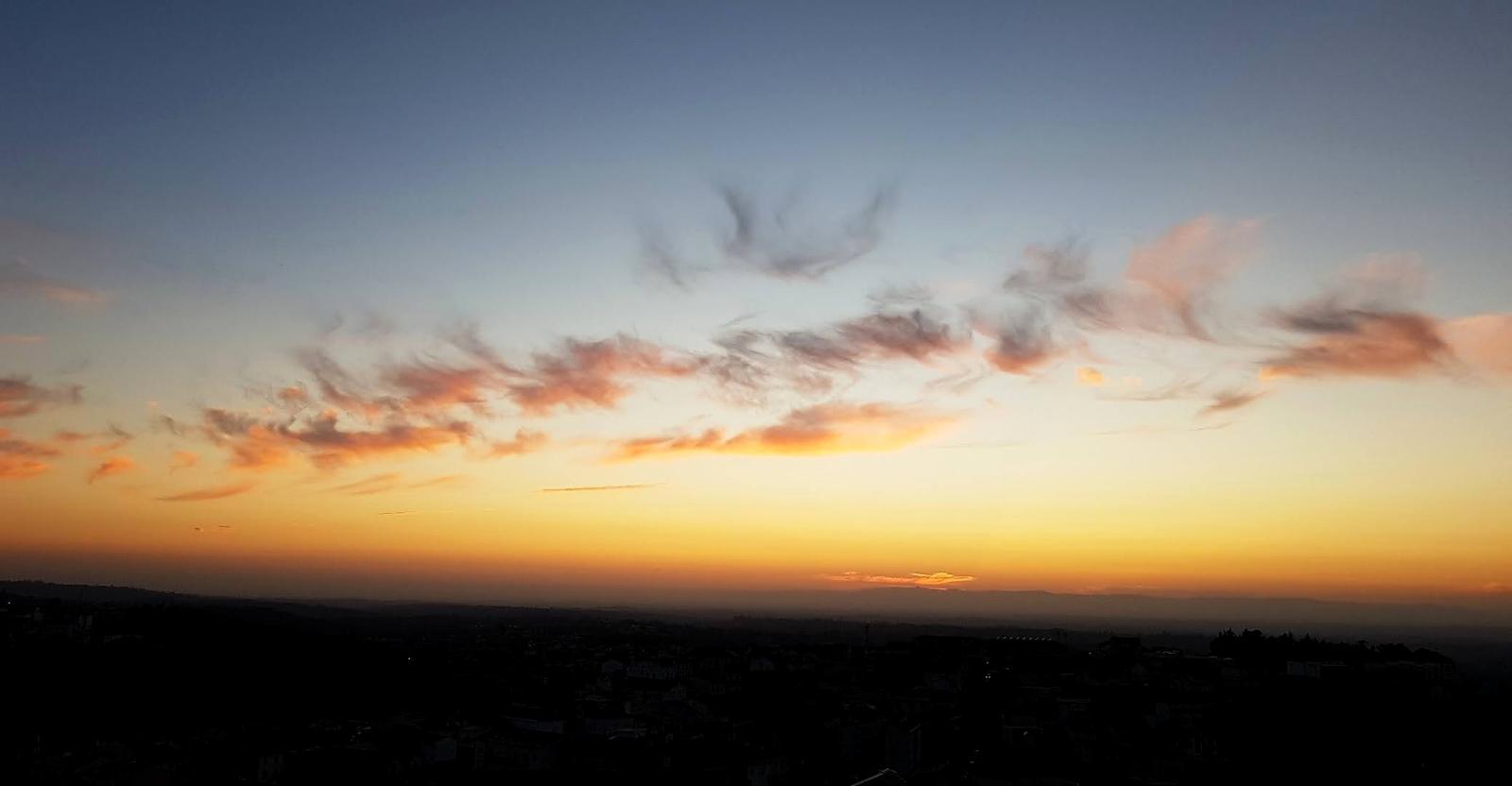 ---
Hike to São Romão's "Cabeça da Velha/Old Woman's Head":
On our first morning I headed off to find the Cabeça da Velha or "Old Woman's Head/Elderly Lady Rock" that I had read about and wanted to see for myself. I had a GPX route for a trail that led there.
From the car-park at the back of our accommodation I walked up the steps leading to the Ano Santo Mariano, which is a monument of/shrine to, the Virgin Mary and is a popular viewpoint and picnic spot in São Romão.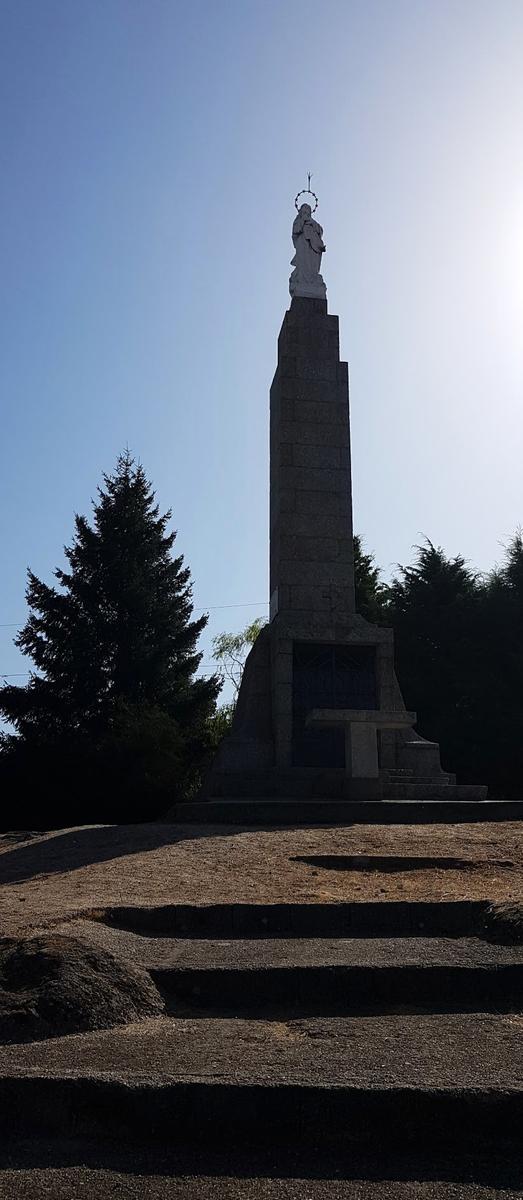 The view from the Virgin Mary looking towards São Romão: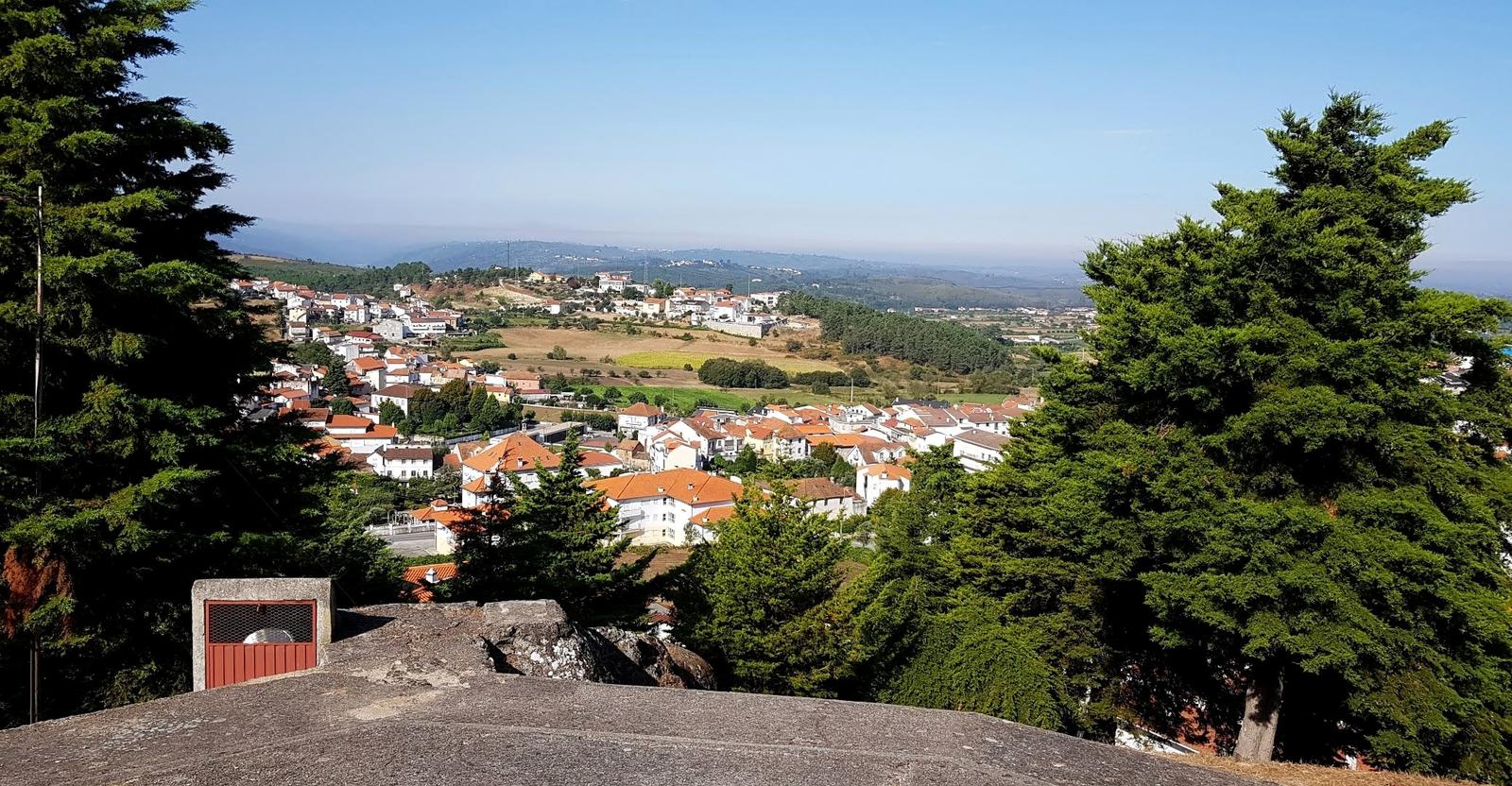 If you continue walking past the monument, a trail begins on your right that zigzags through a gorgeous forest. Without my GPX route I know I would definitely have gotten a little lost as there are a lot of trails and not many/any markers.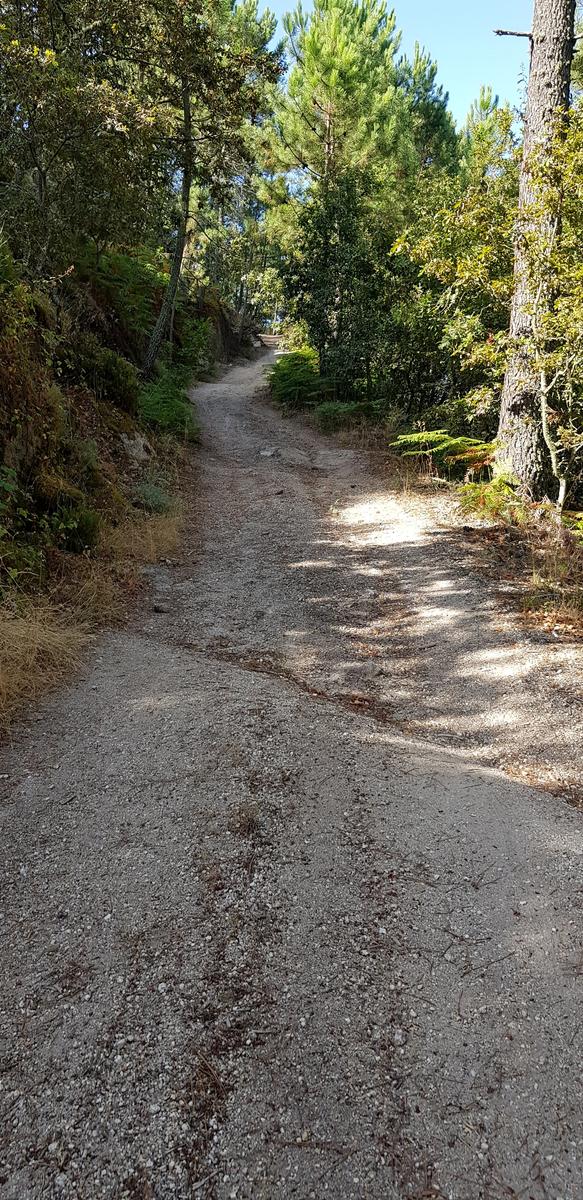 Some relief from the hot sun in the shade of the forest: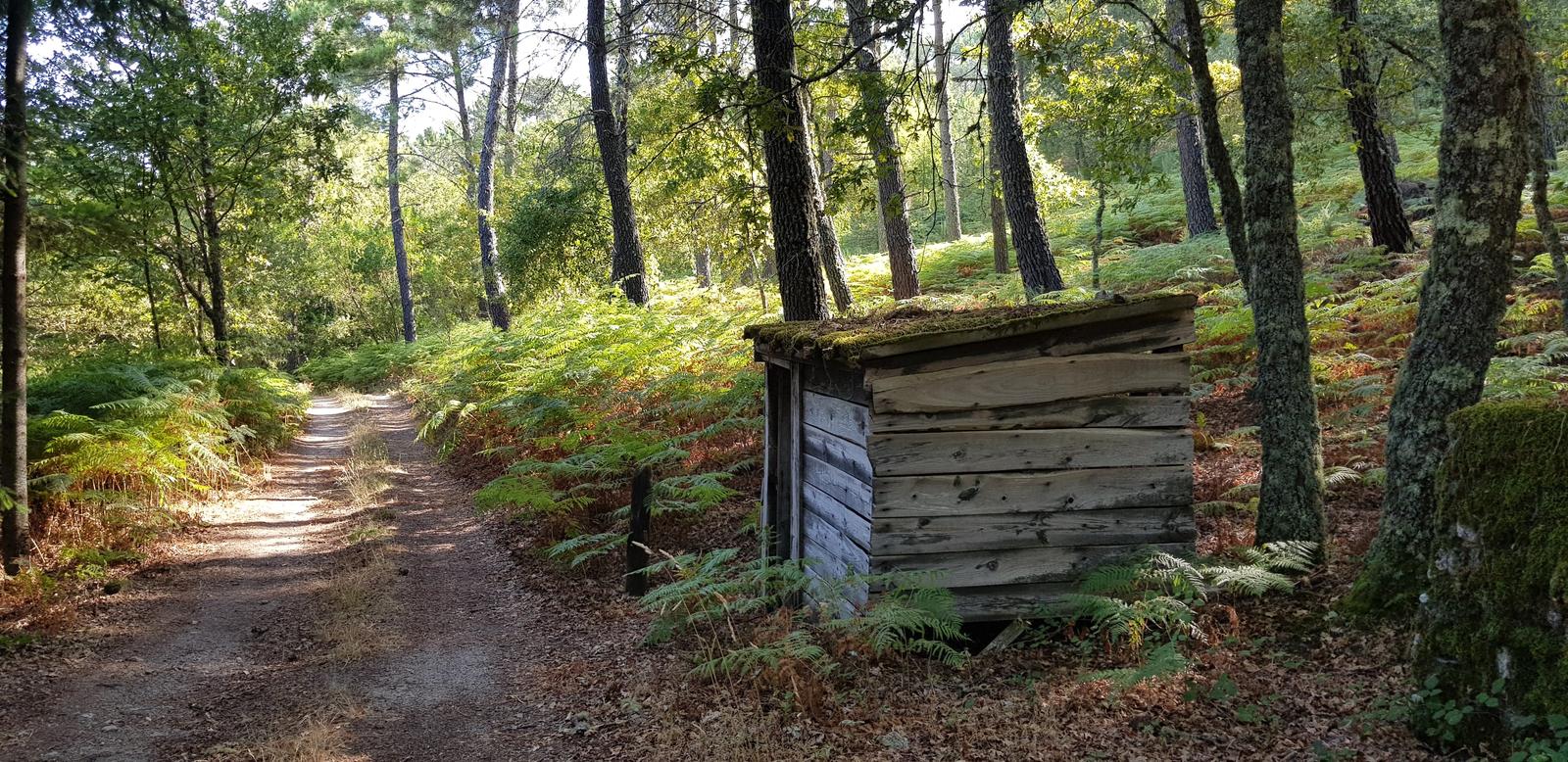 After about 1.5 kilometres you will see the Church Capela do Sr. do Calvário ahead of you on your left.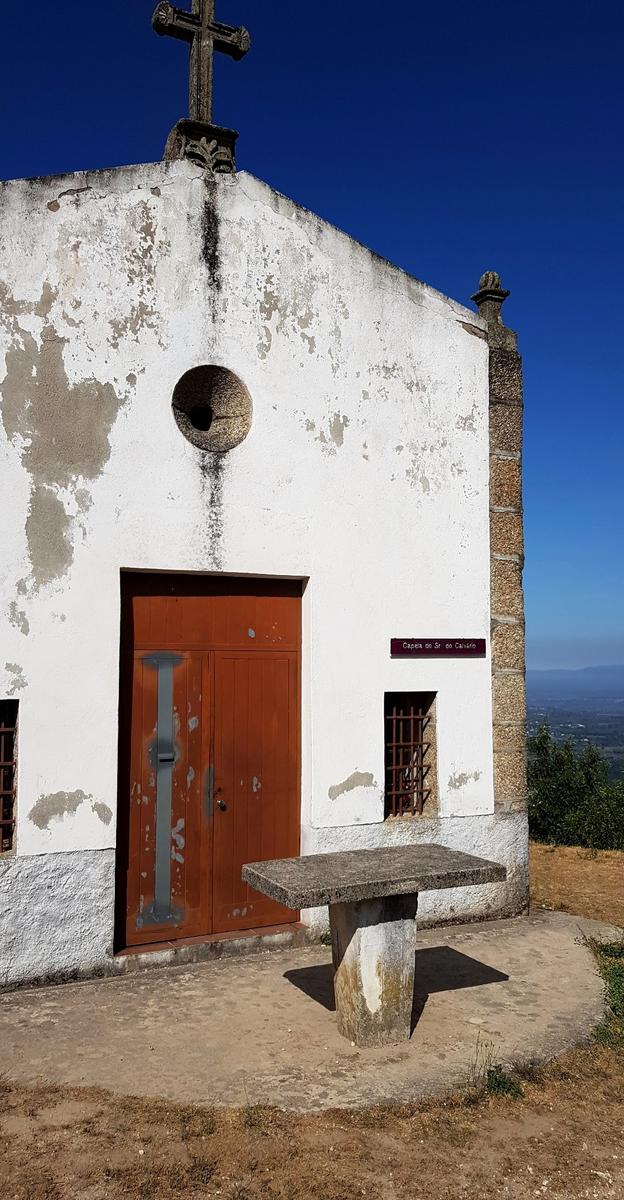 There is a nice view from here: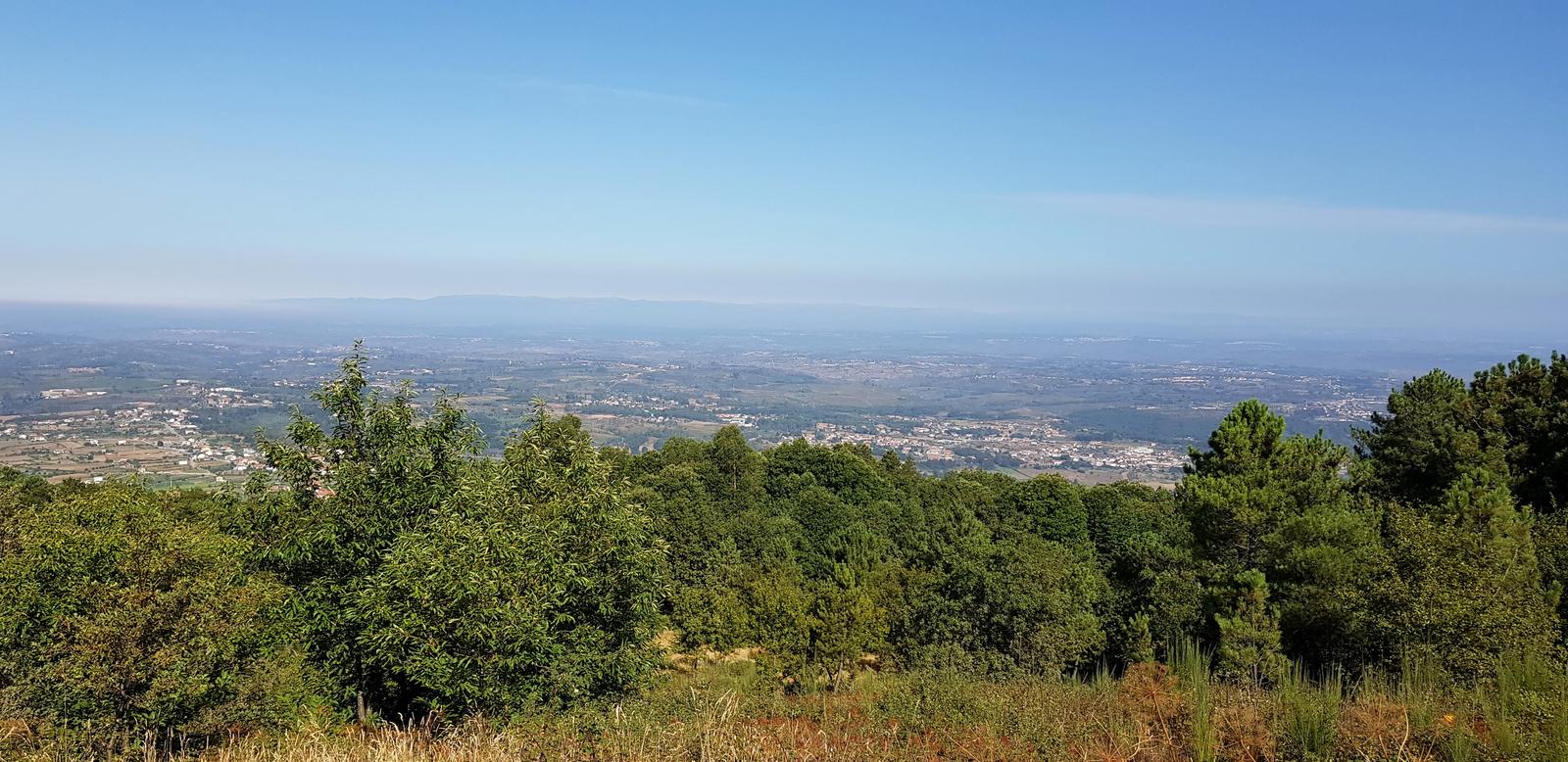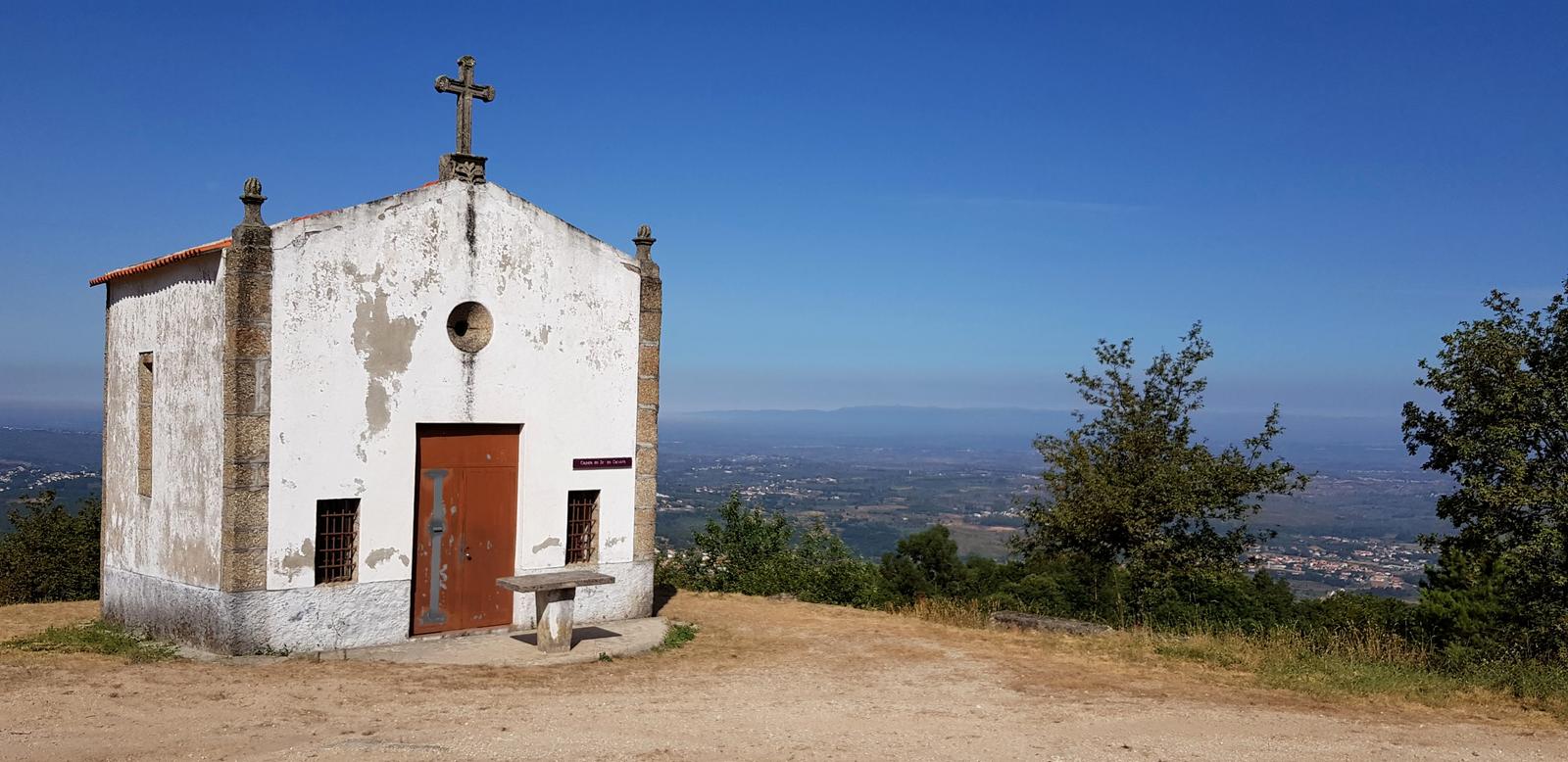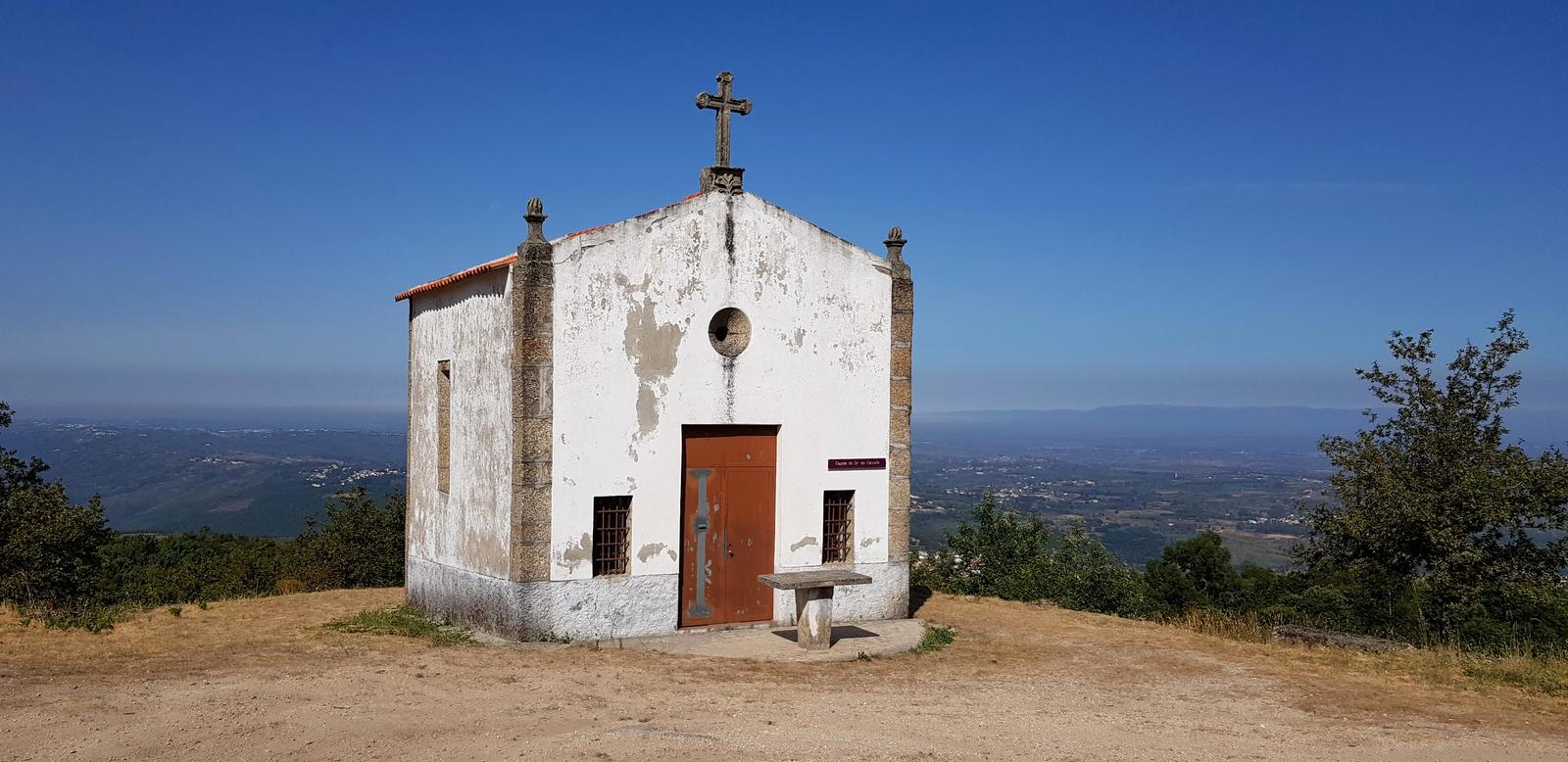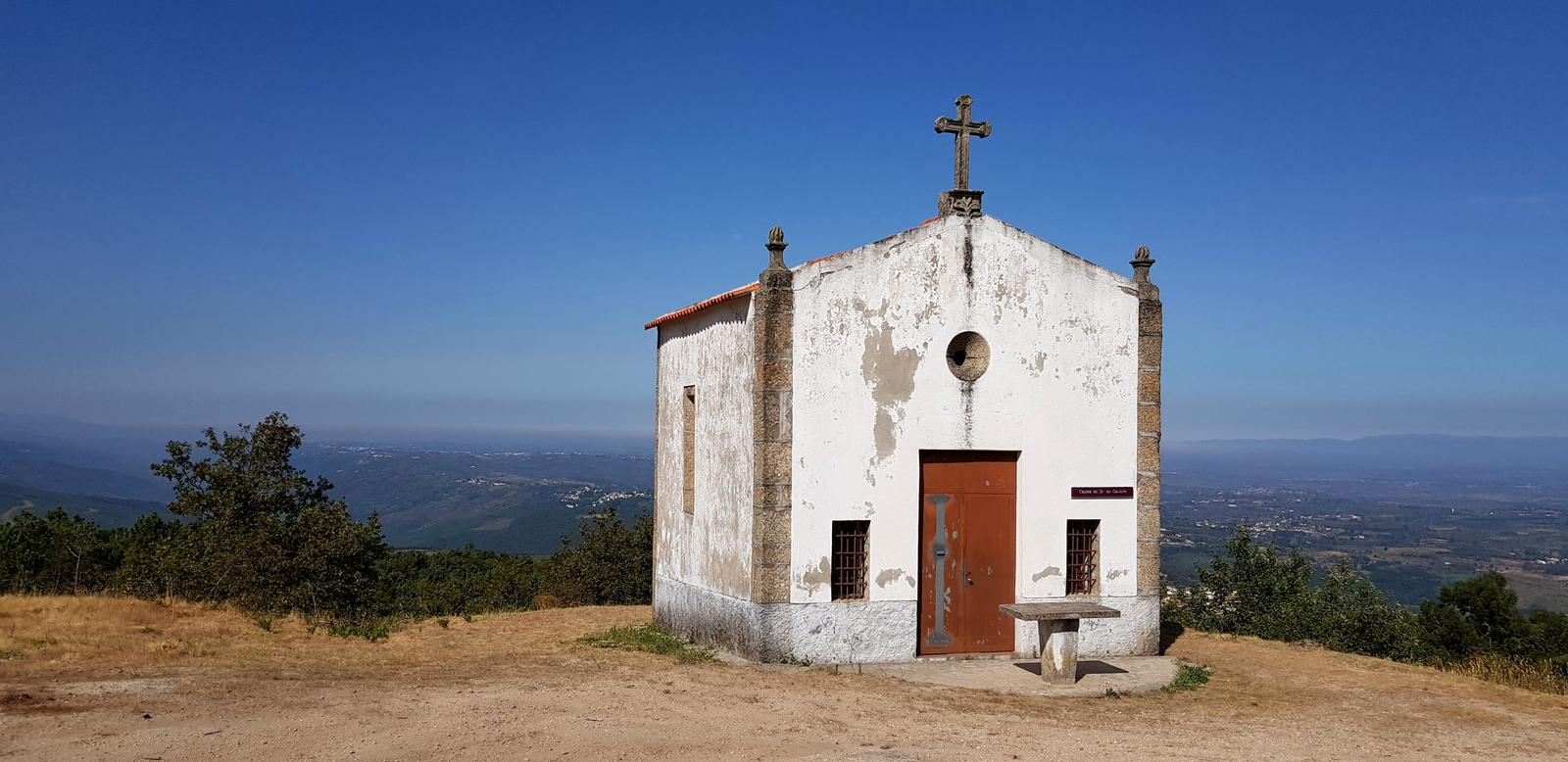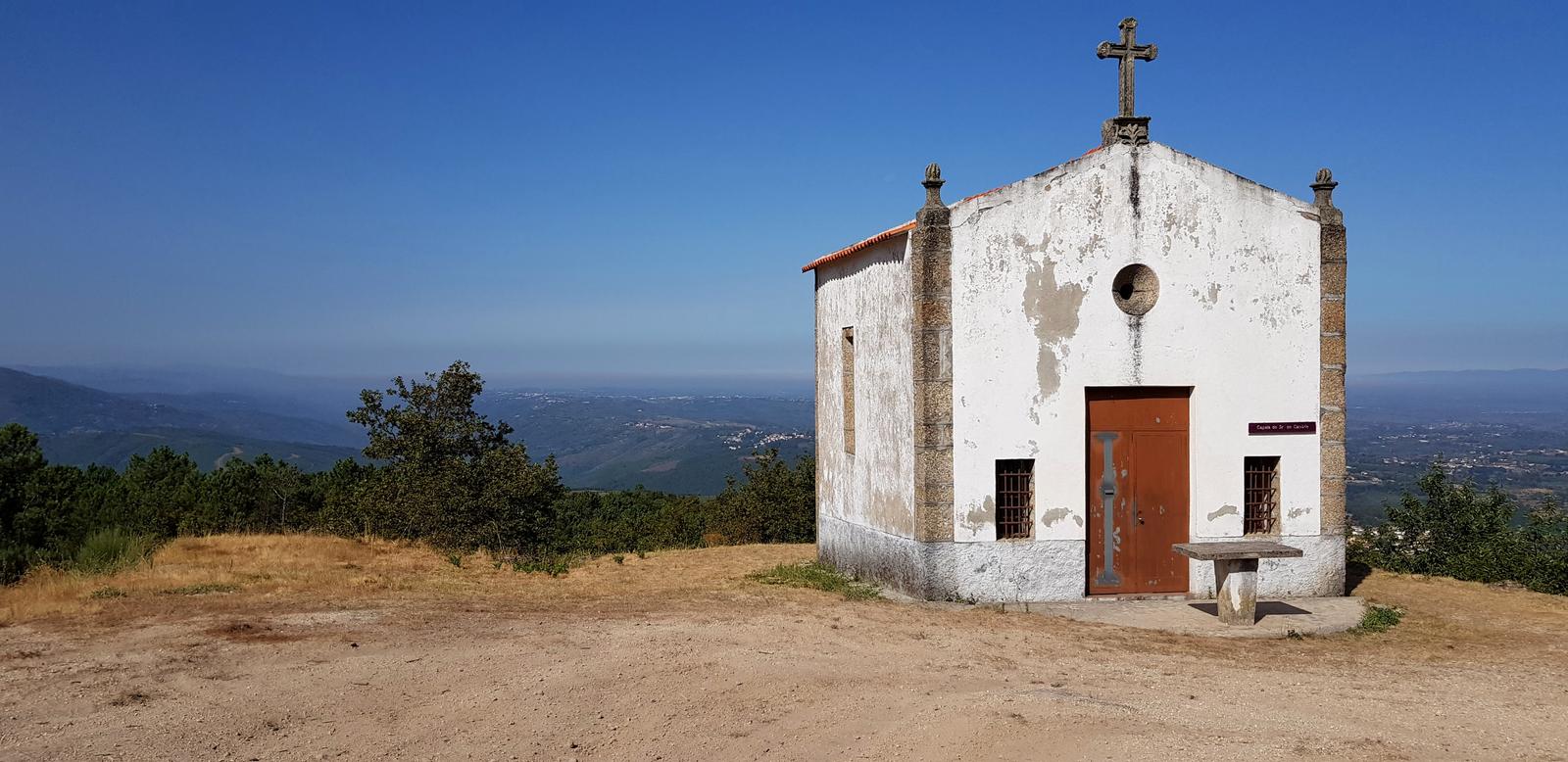 With the church at your back, you will be facing uphill, walk forwards up the hill and then keep right. You will see the Cabeça da Velha ahead of you on your left: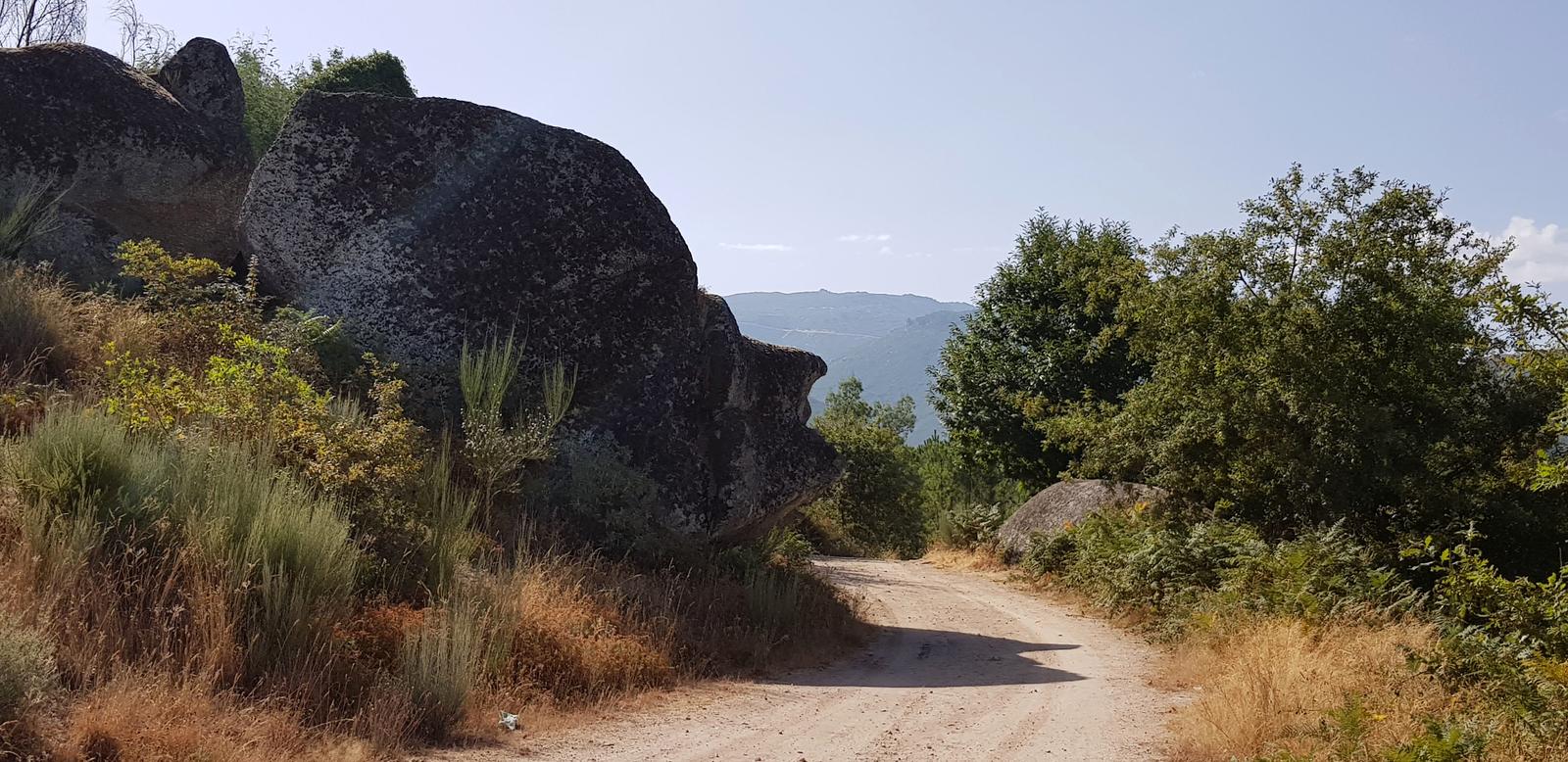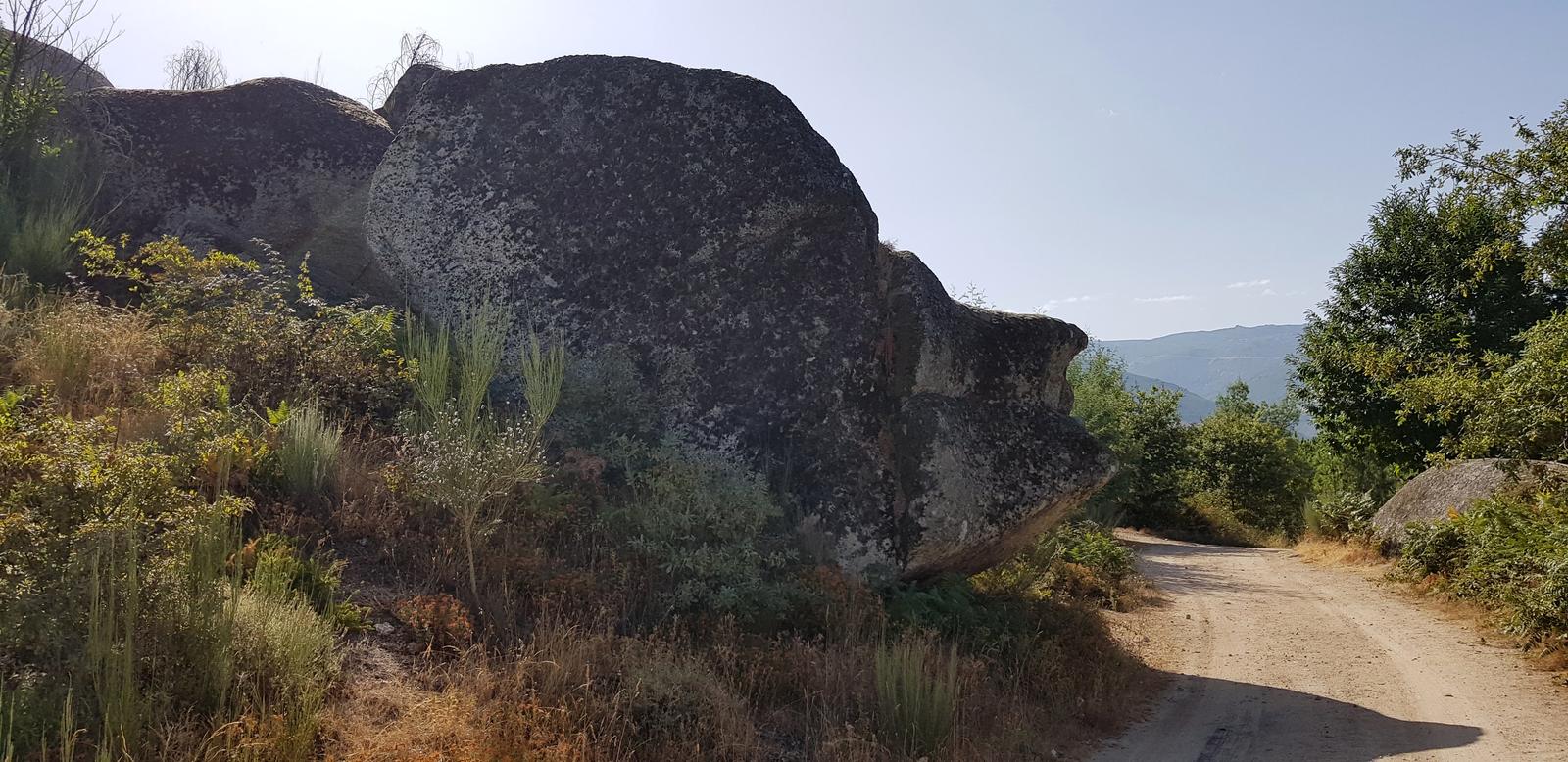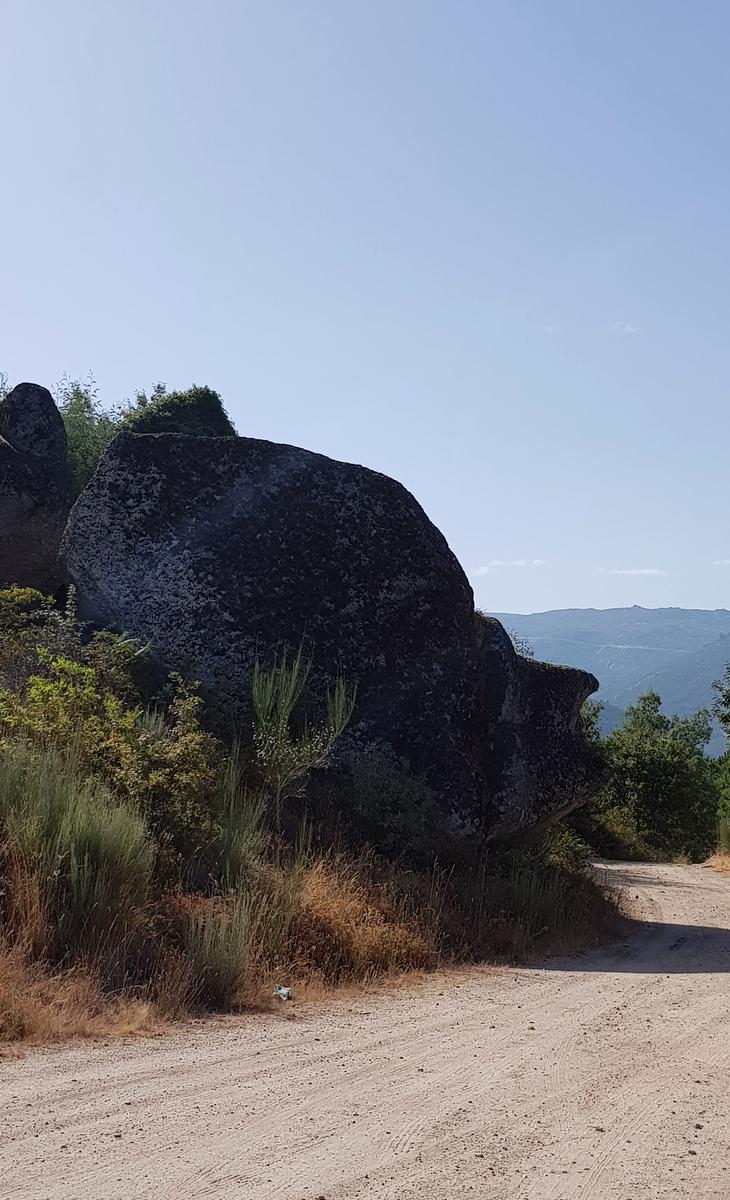 Having a look from the other side: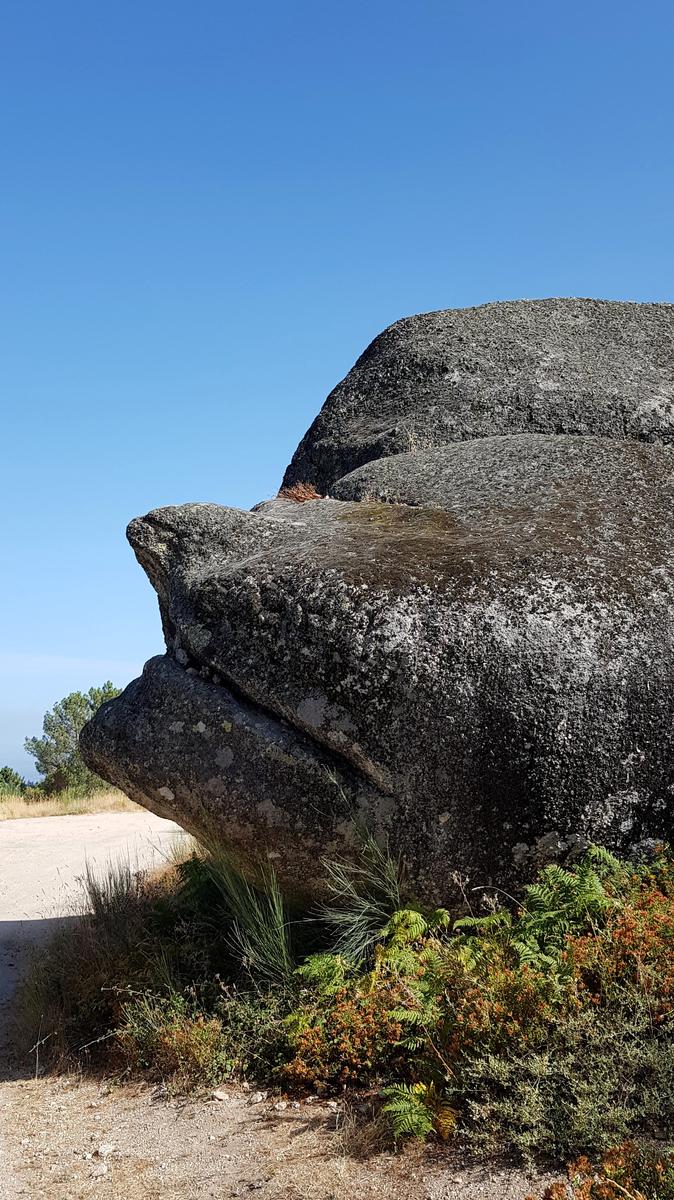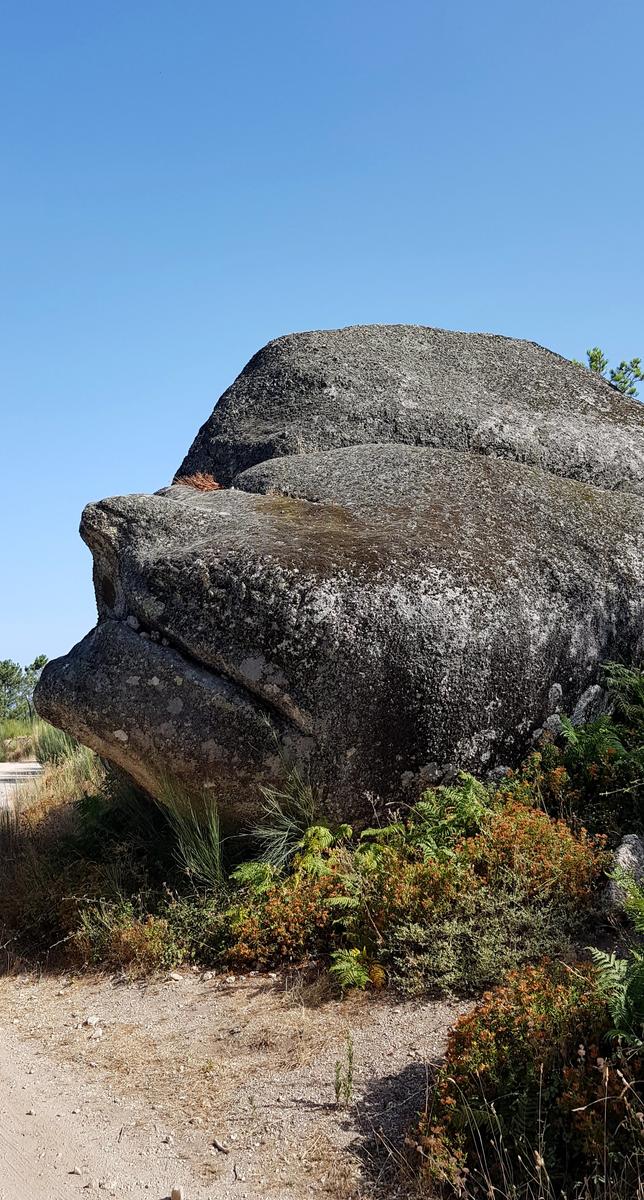 A close up of her rock teeth: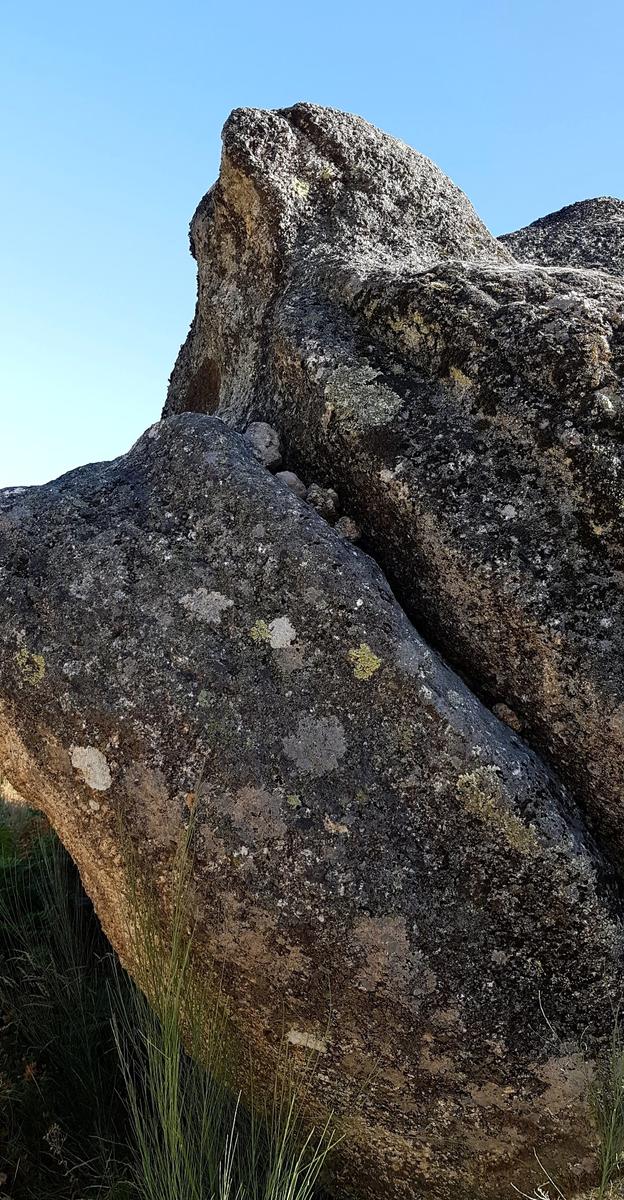 Mission accomplished I headed back down the way I came. In total the hike was only 5 kilometres in length and as seems to be the norm, I had it to myself. I enjoyed this trail so much I did it again one afternoon a few days later.
---
Day Trips from São Romão:
As aforementioned we found São Romão to be a great base for visiting some of Serra da Estrelas biggest attractions. We did two half day trips to visit two of these.
1. Lagao Comprida & the Covão dos Conchos Trail:
The first place we visited was Lagao Comprida where we walked the Covão dos Conchos Trail. You can read all about this on our Walking the Covão dos Conchos Trail Blog. Here is a glimpse of what you can expect: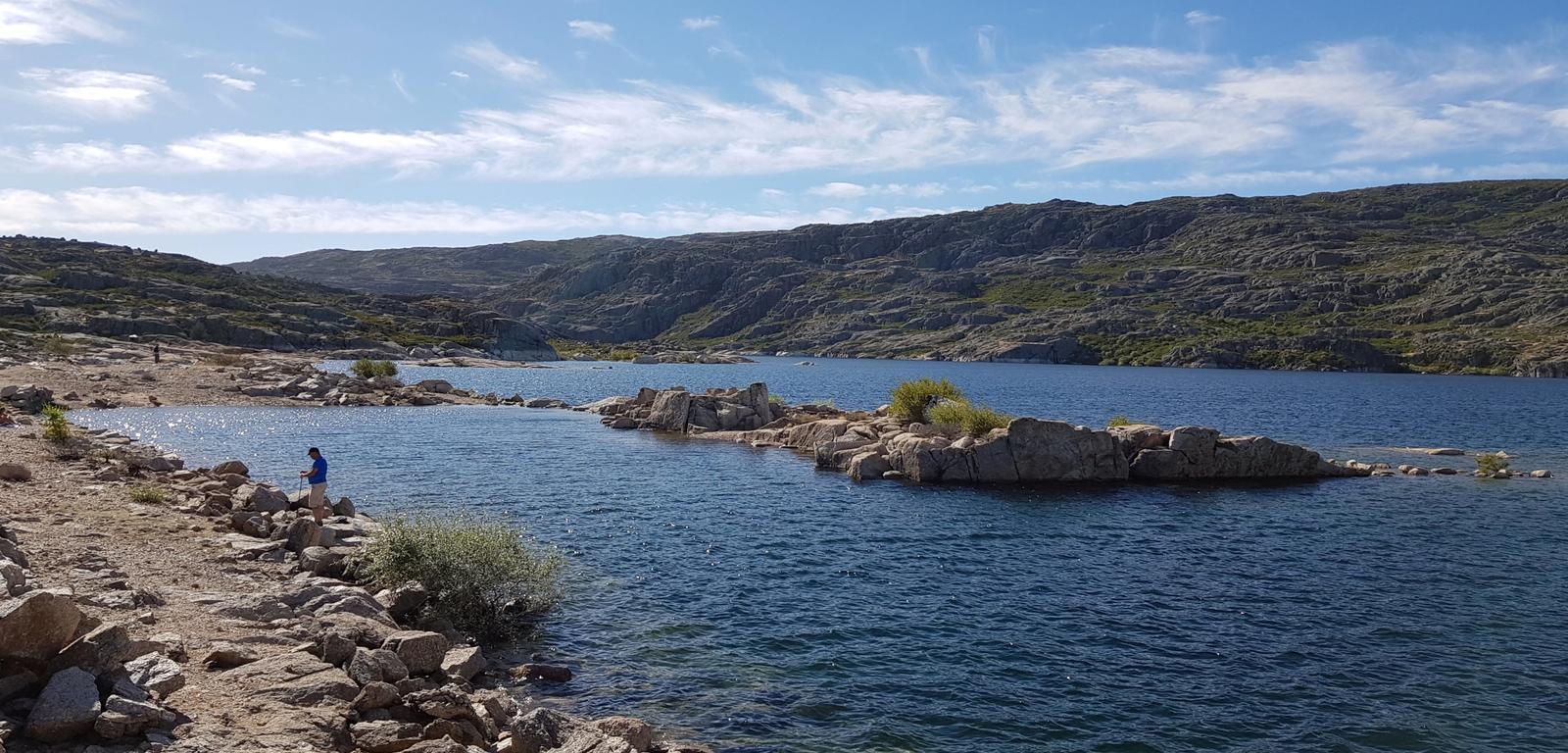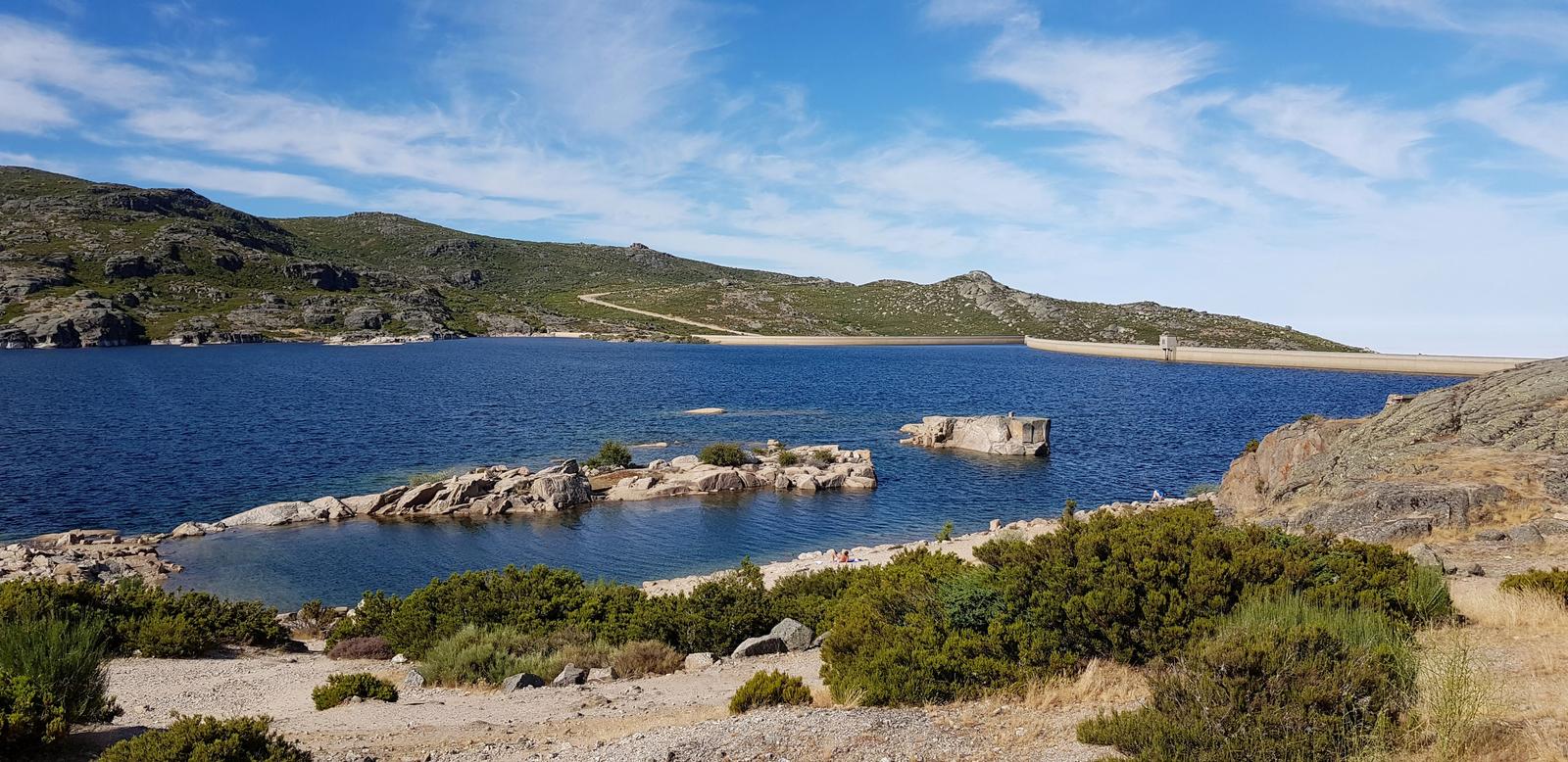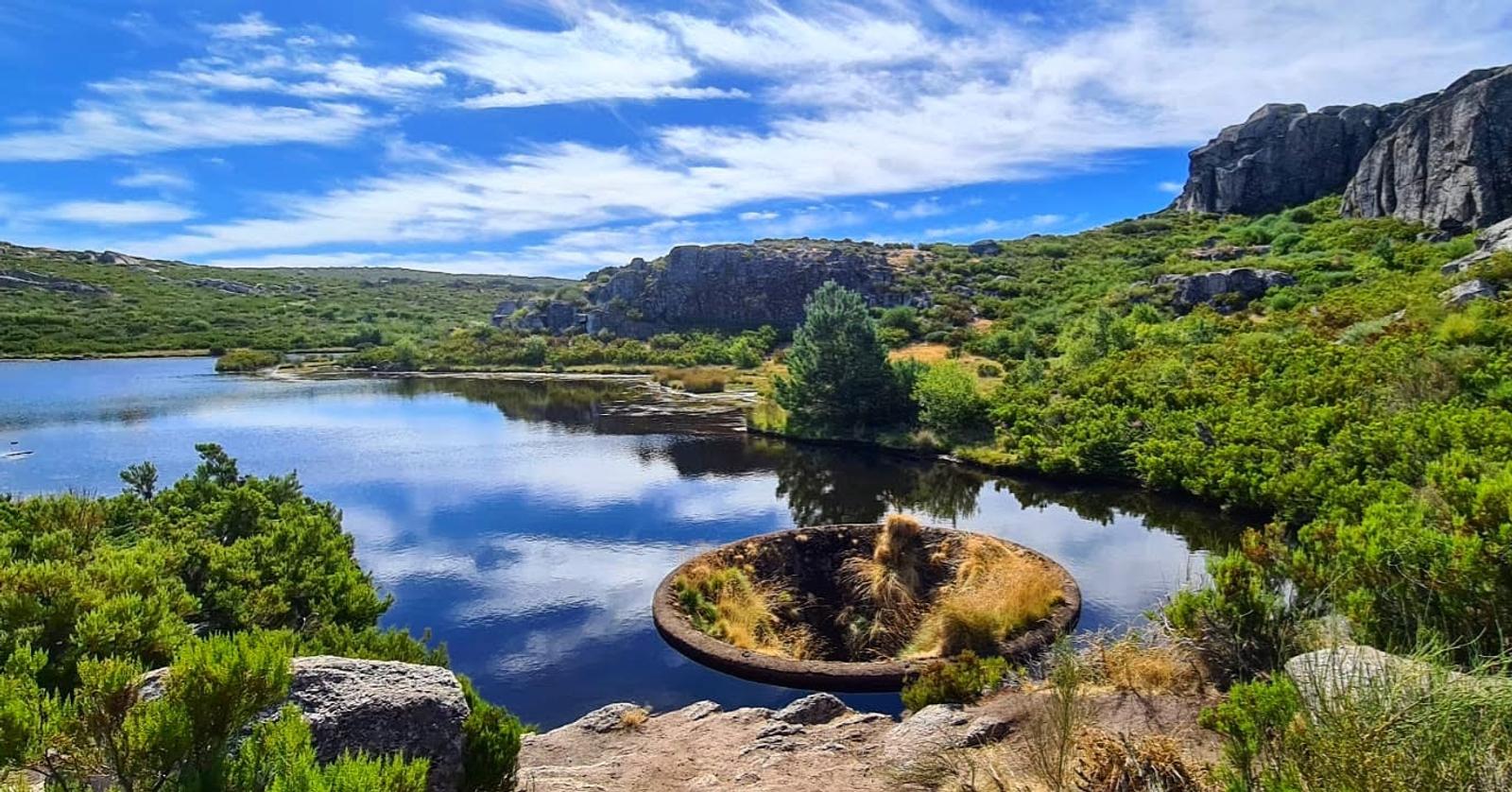 ---
2. Torre, Mainland Portugal's Highest Mountain:
Our second half day trip was to Torre, mainland Portugal's highest mountain. We also have a dedicated blog article about our Torre Experience. The view from Torre is definitely worth checking out!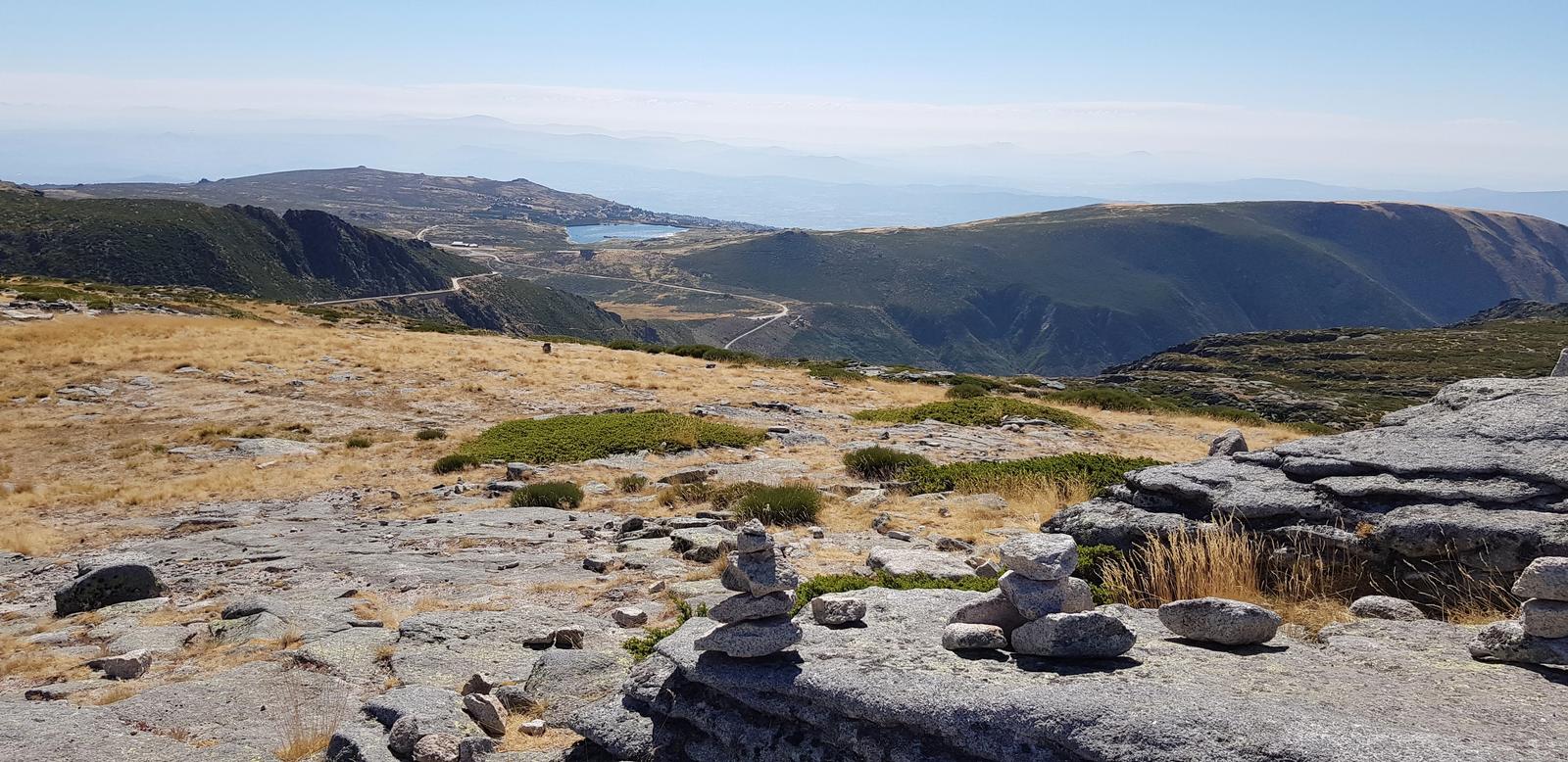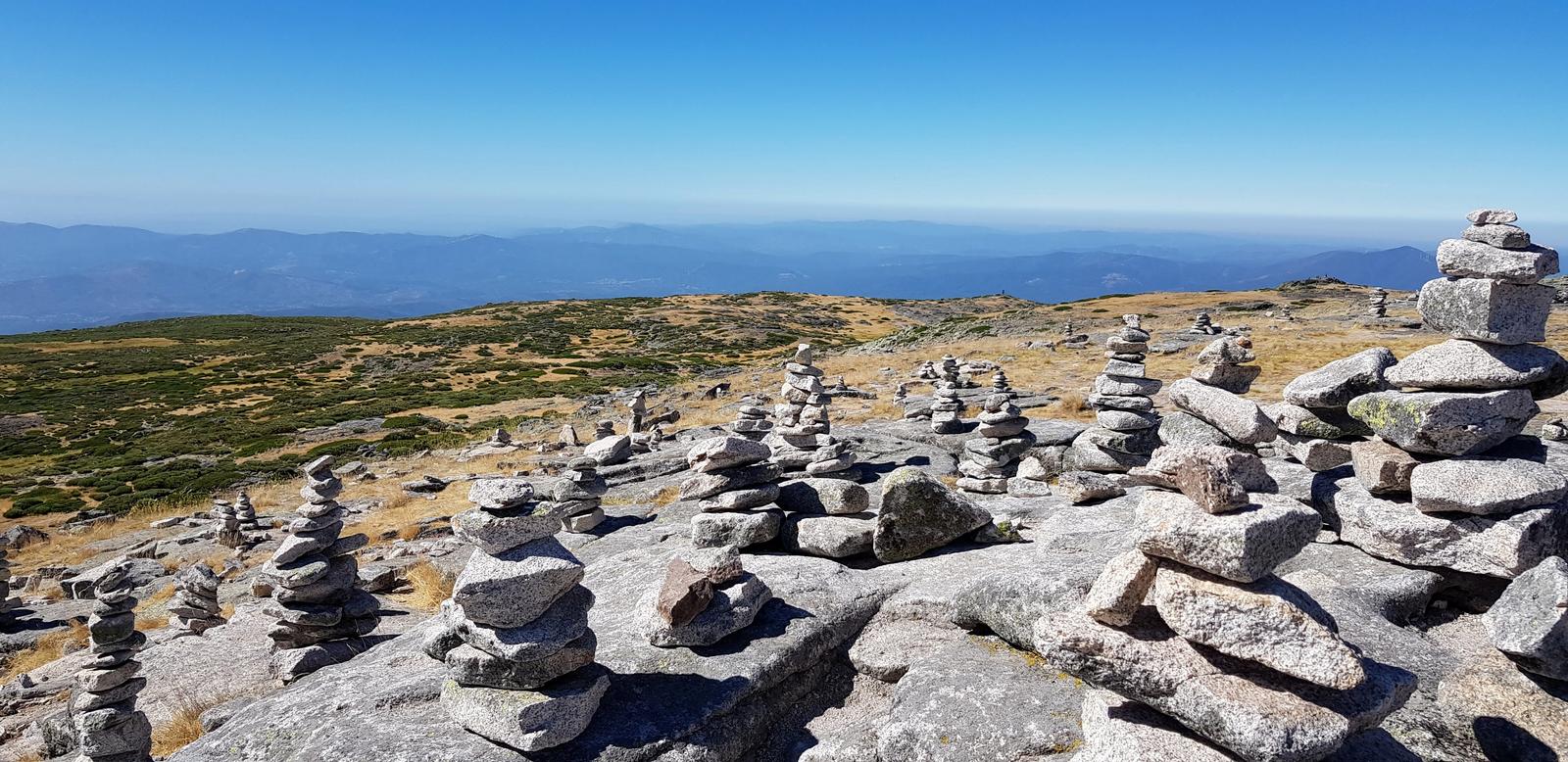 ---
Goodbye São Romão:
As Covid-19 was a consideration we did not visit any local restaurants, cafes, bars etc. in São Romão. We did walk around the small town and there is definitely a bit of life there, a lot more than you would find in Sameiro. Hopefully we will get a chance to return and experience more of the town and see even more of Serra da Estrela. The four days flew by and it was time to pack up the car once again!
---
If you've any questions, suggestions or just want to say hello, contact me via the Contact Form, Instagram (@noroadlongenough) or By Email noroadlongenough1@gmail.com