Solitude & Tranquillity in Entre Ambos-os-Rios, Portugal:
In June 2021 we made our second visit to the spectacular Peneda-Gerês National Park. This time we were based a little outside the small village of Entre Ambos-os Rios. J was attending an event in this area so that is why we found ourselves driving from Lisbon to Peneda-Gerês National Park for the second time in six weeks.
We stayed in a two bedroom apartment that we booked on booking.com. It was located on the ground floor of the owners large house, along with a couple of other apartments. The view from the terrace was gorgeous, as was the terrace itself and it was where we spent most of our time relaxing after exploring the nearby trails.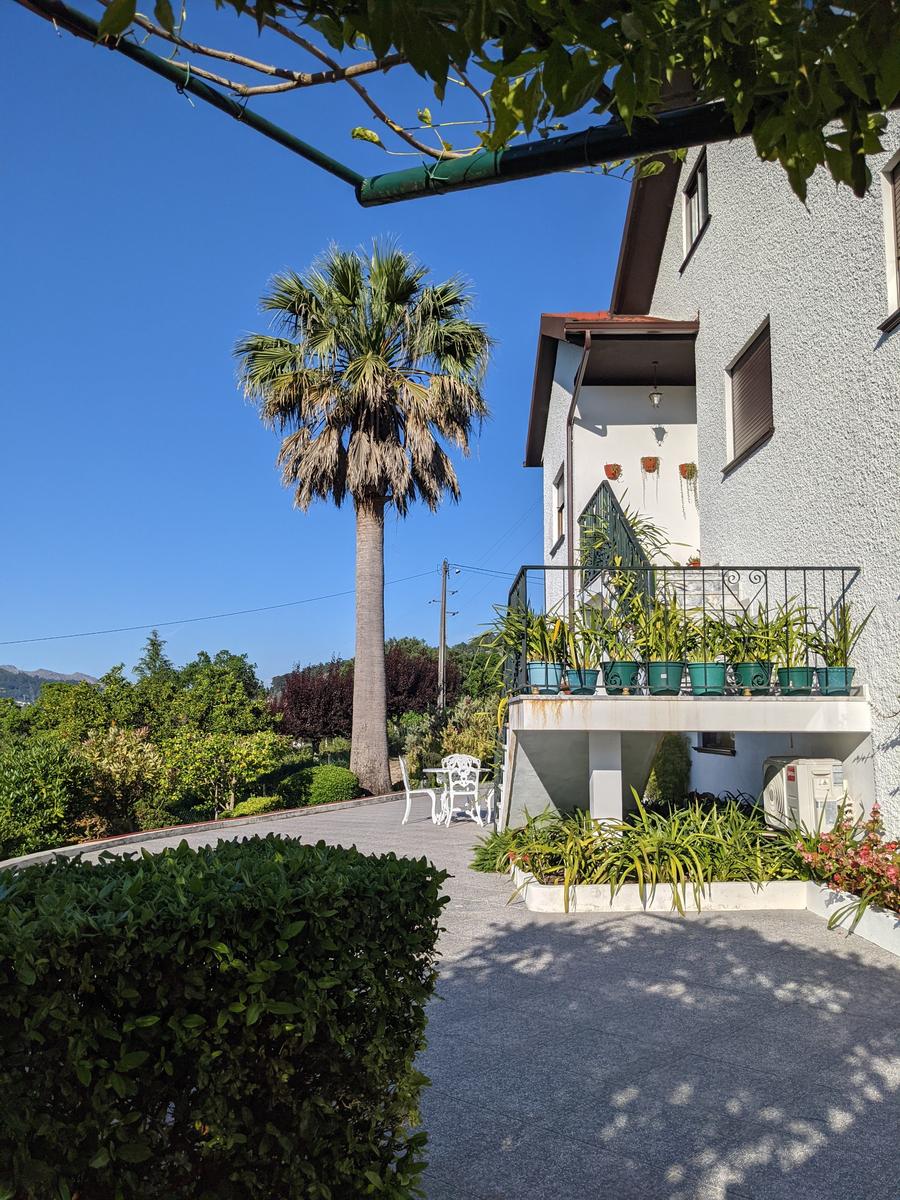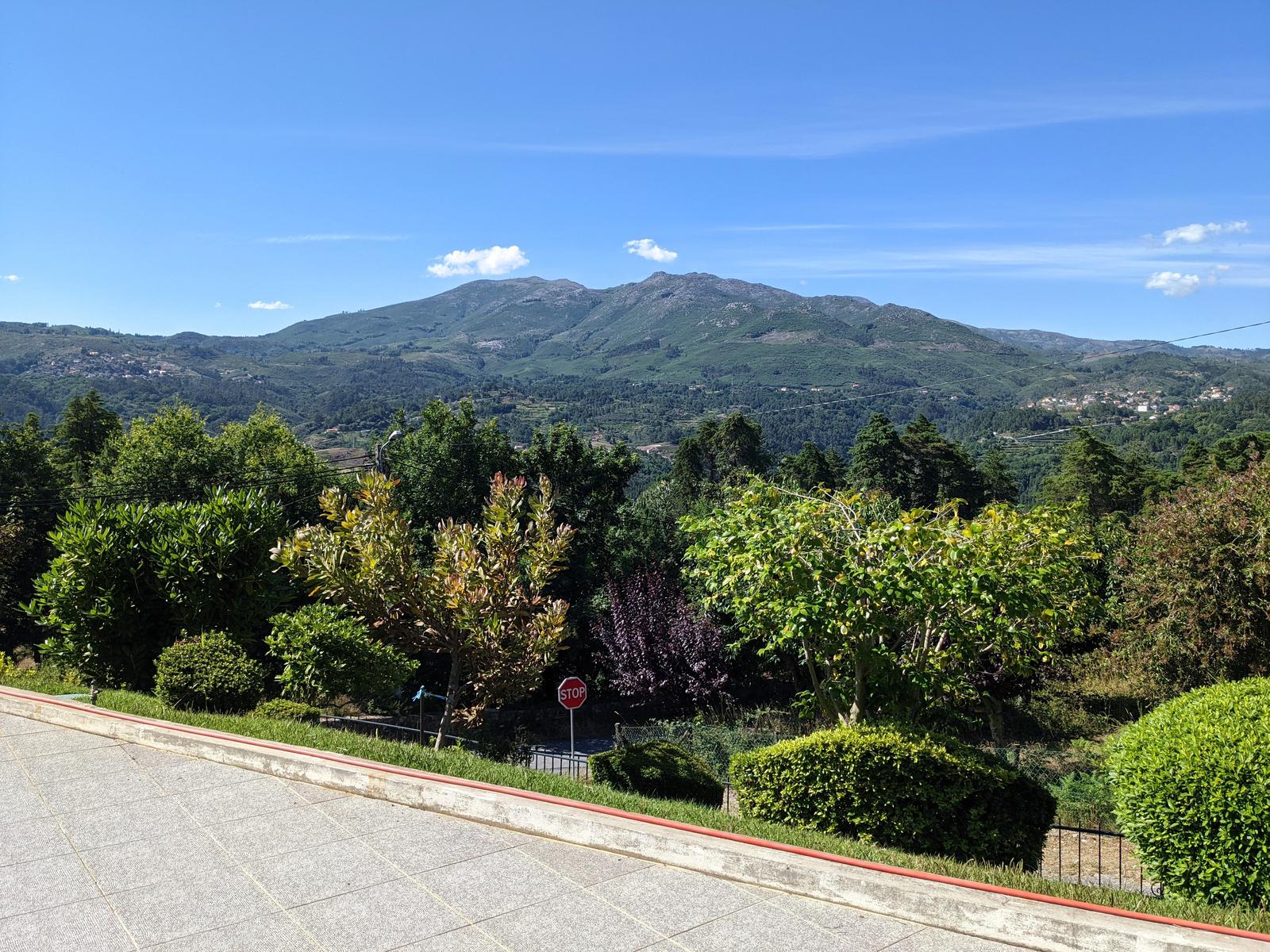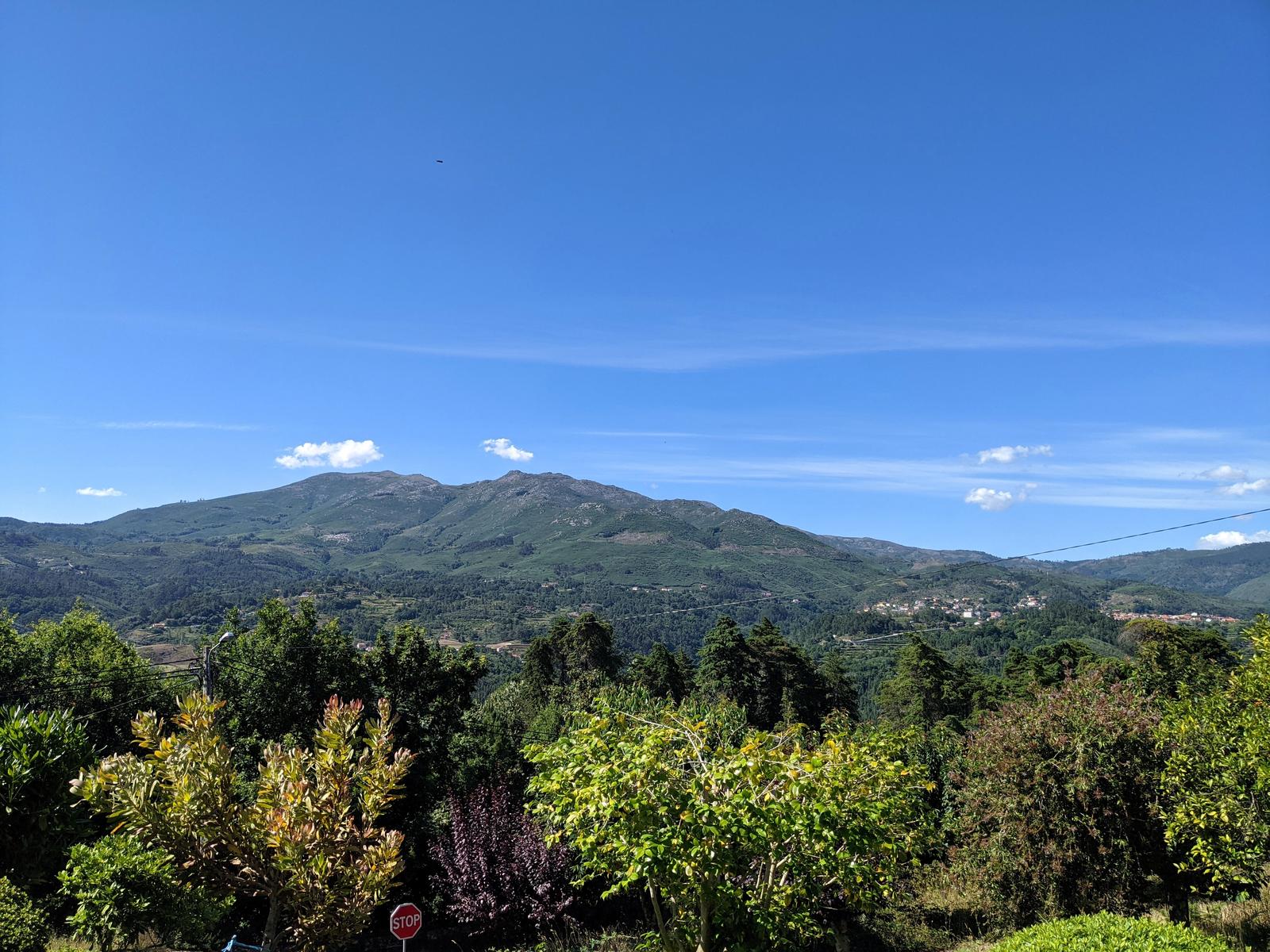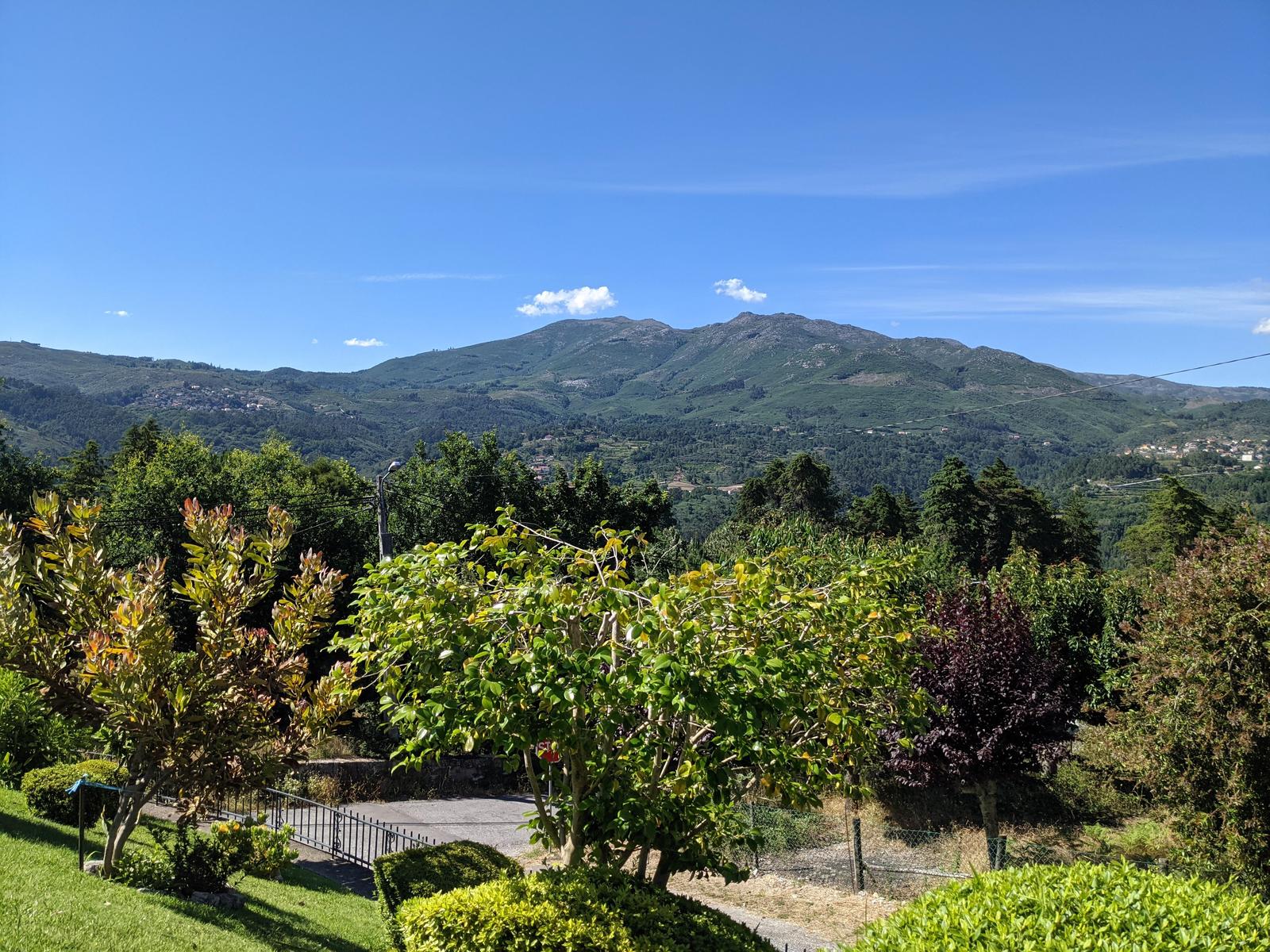 Entre Ambos-os-Rios is a small village and so it does not have many dining options available. The Café Entre Ambos-os-Rios is one option located in the centre of the village. Another option is Lima Bar which is located outside the village, on the Rio Adrão and it seemed to always be busy.
If you want to more dining and drinking options then we would suggest staying in the nearby town of Ponte da Barca. There is a lot more going on here and you are still only a short drive from the national park.
---
Hiking in Peneda-Gerês National Park:
Day One:
We were staying very close to a section of the GR50 or Grande Route Peneda-Gerês hiking trail so on our first full day I headed off early to explore. The GR50 route is about 200 kilometres long and is divided into 19 stages so I barely scratched the surface on my hike.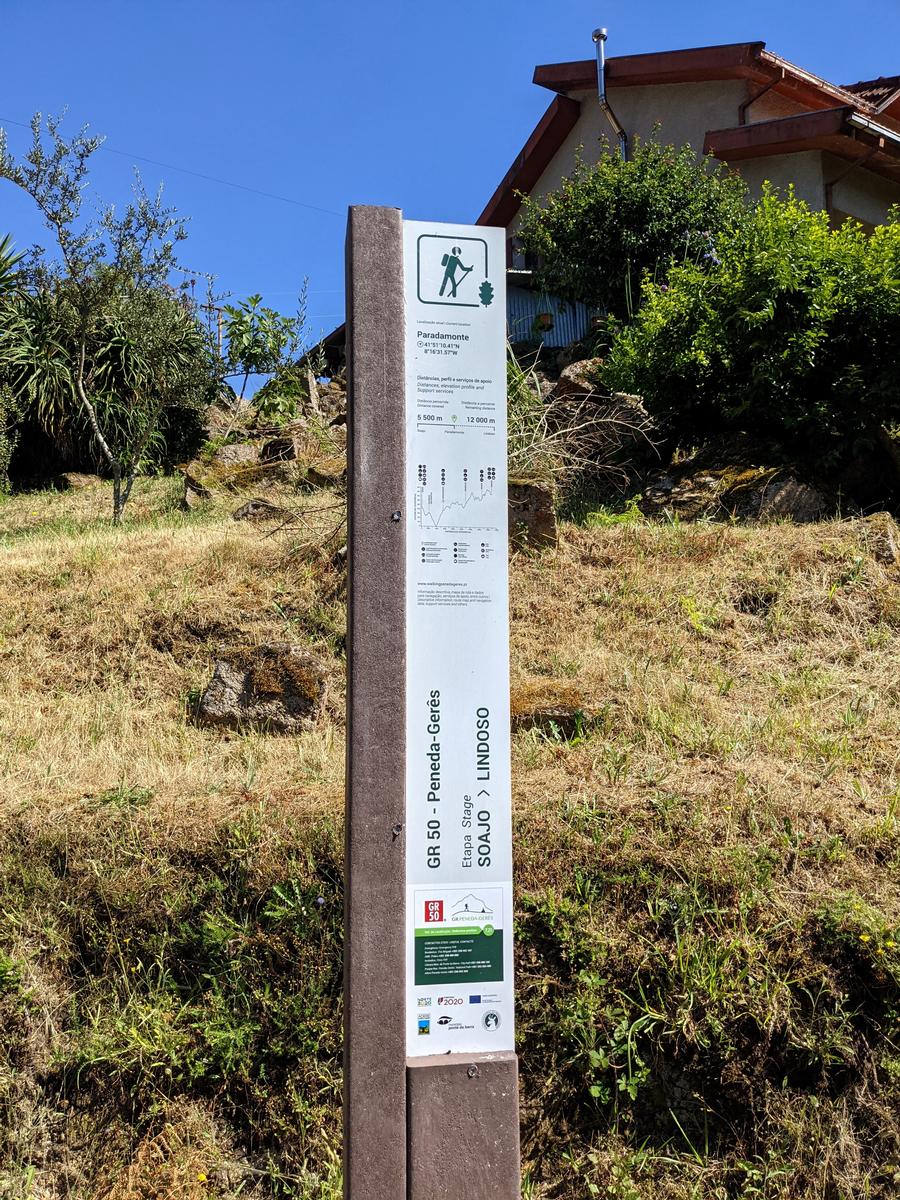 From the small section that I hiked, I have already decided that the GR50 is wonderful. The trail is really well marked and the scenery was gorgeous. There was little shade on the section I hiked so you definitely need to bring water, sun-cream etc. on a hot day.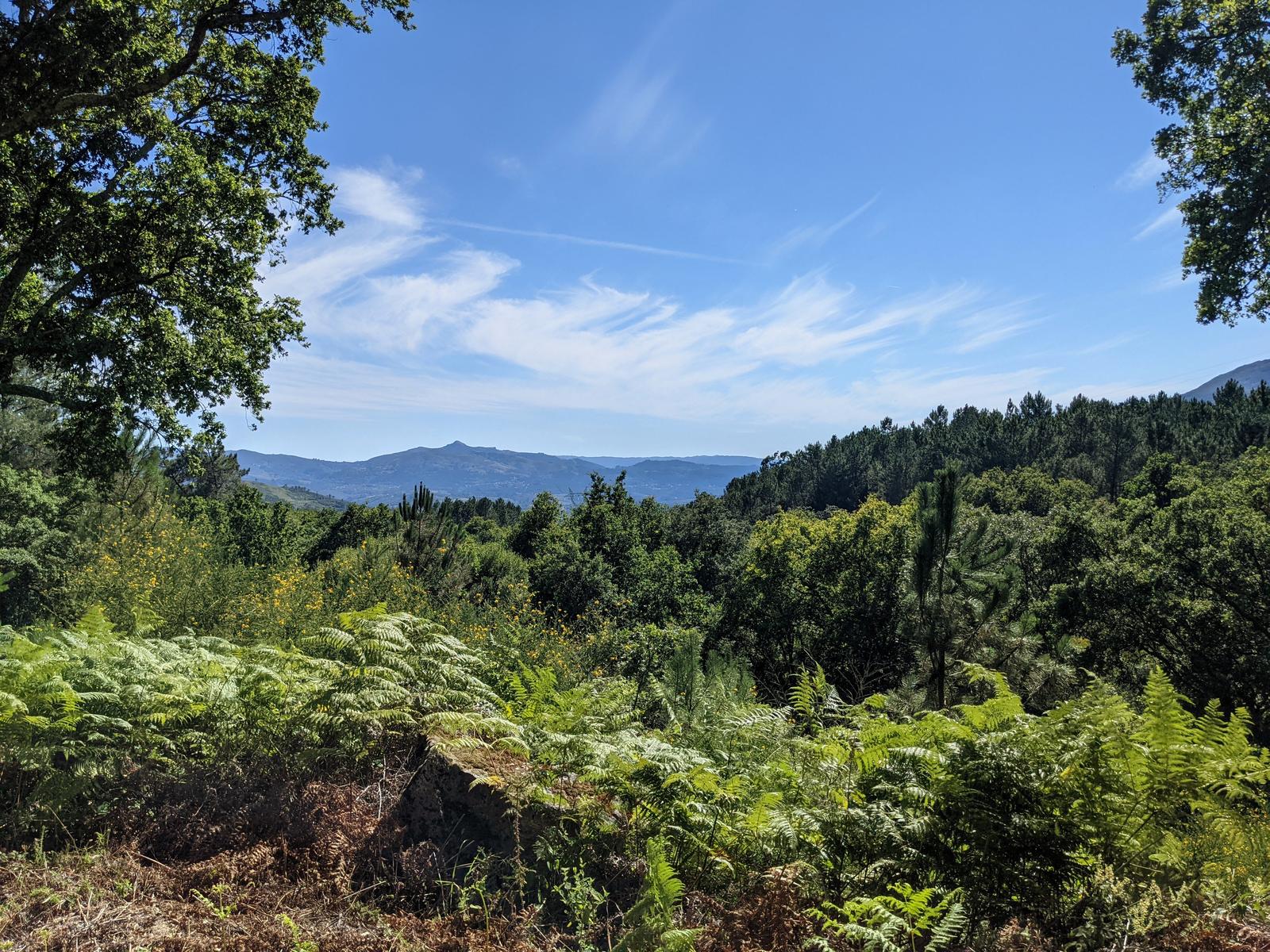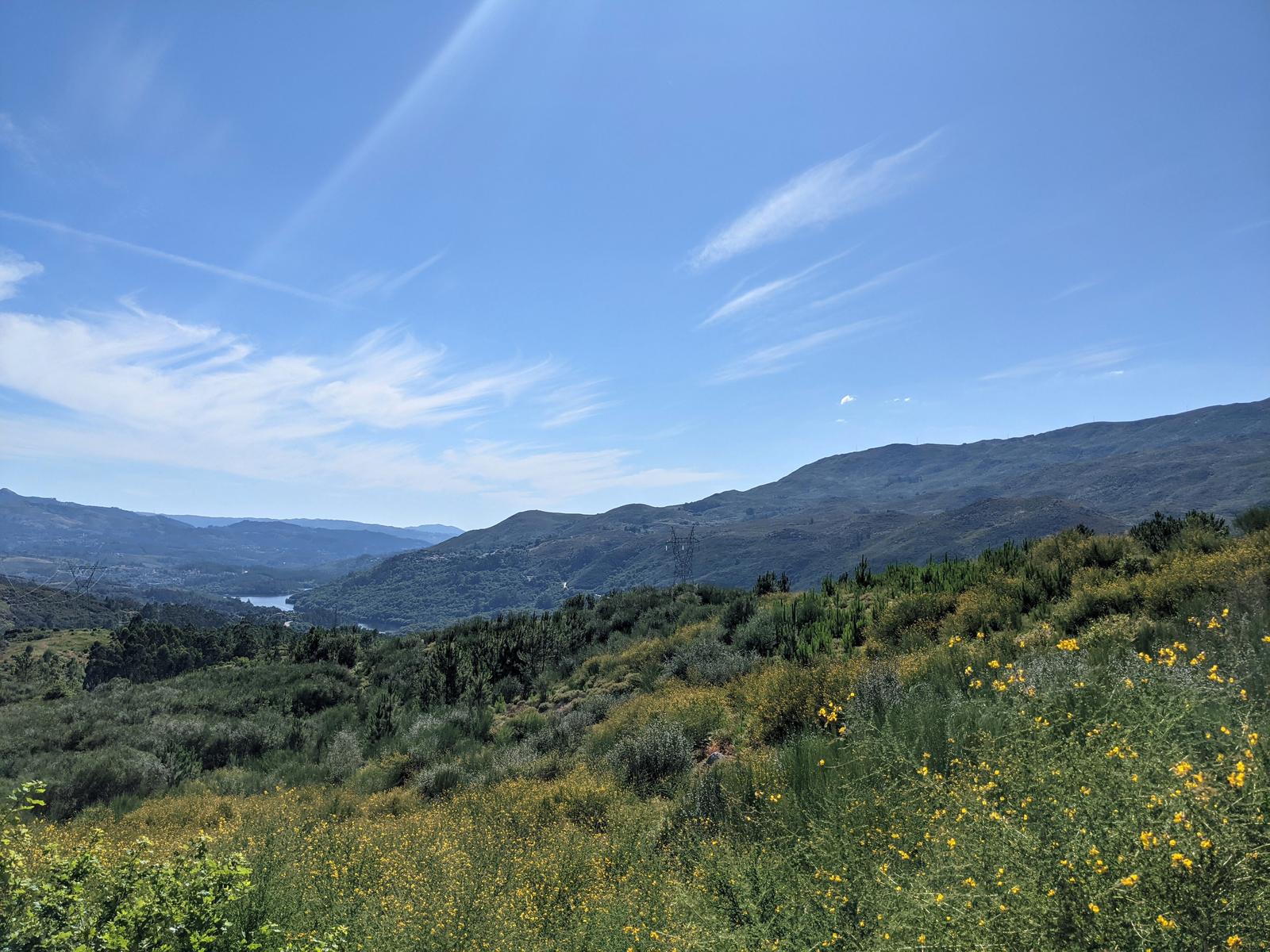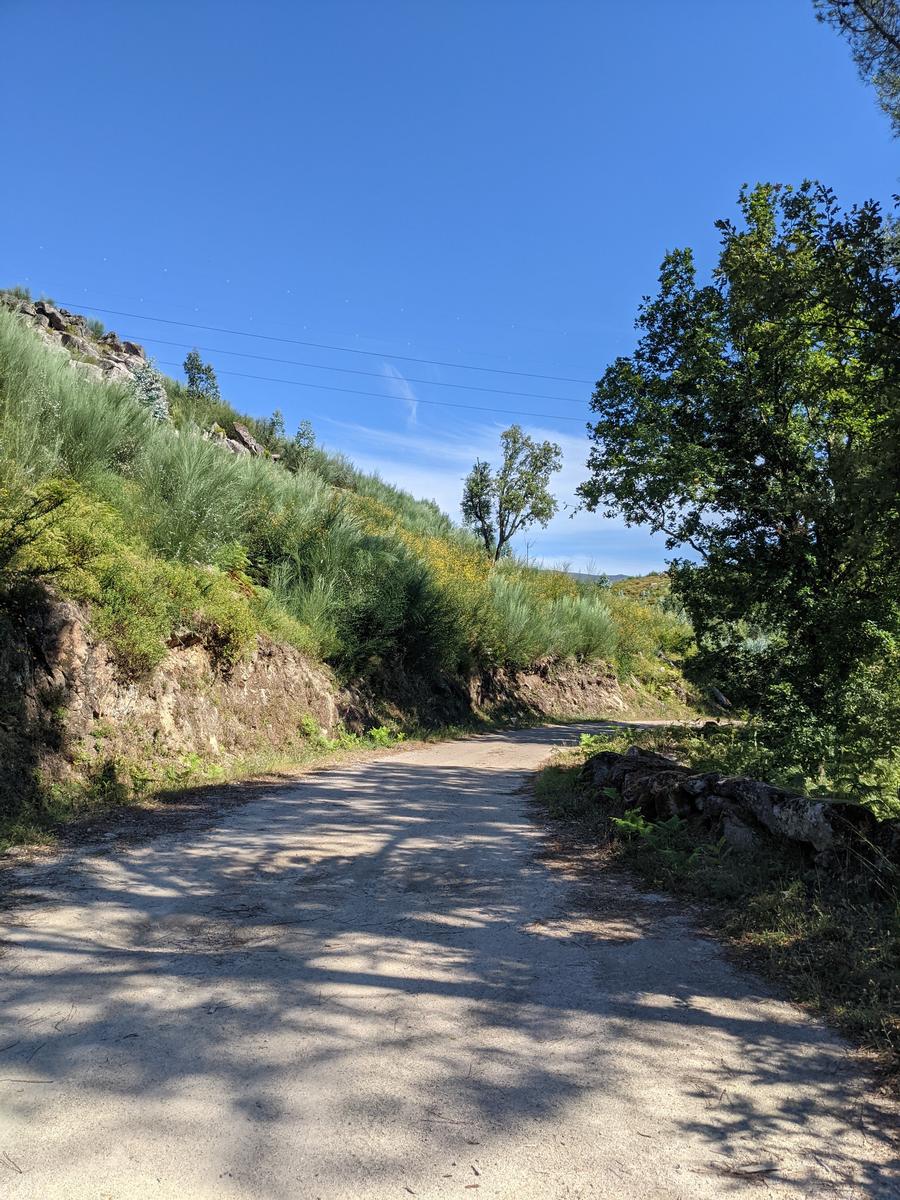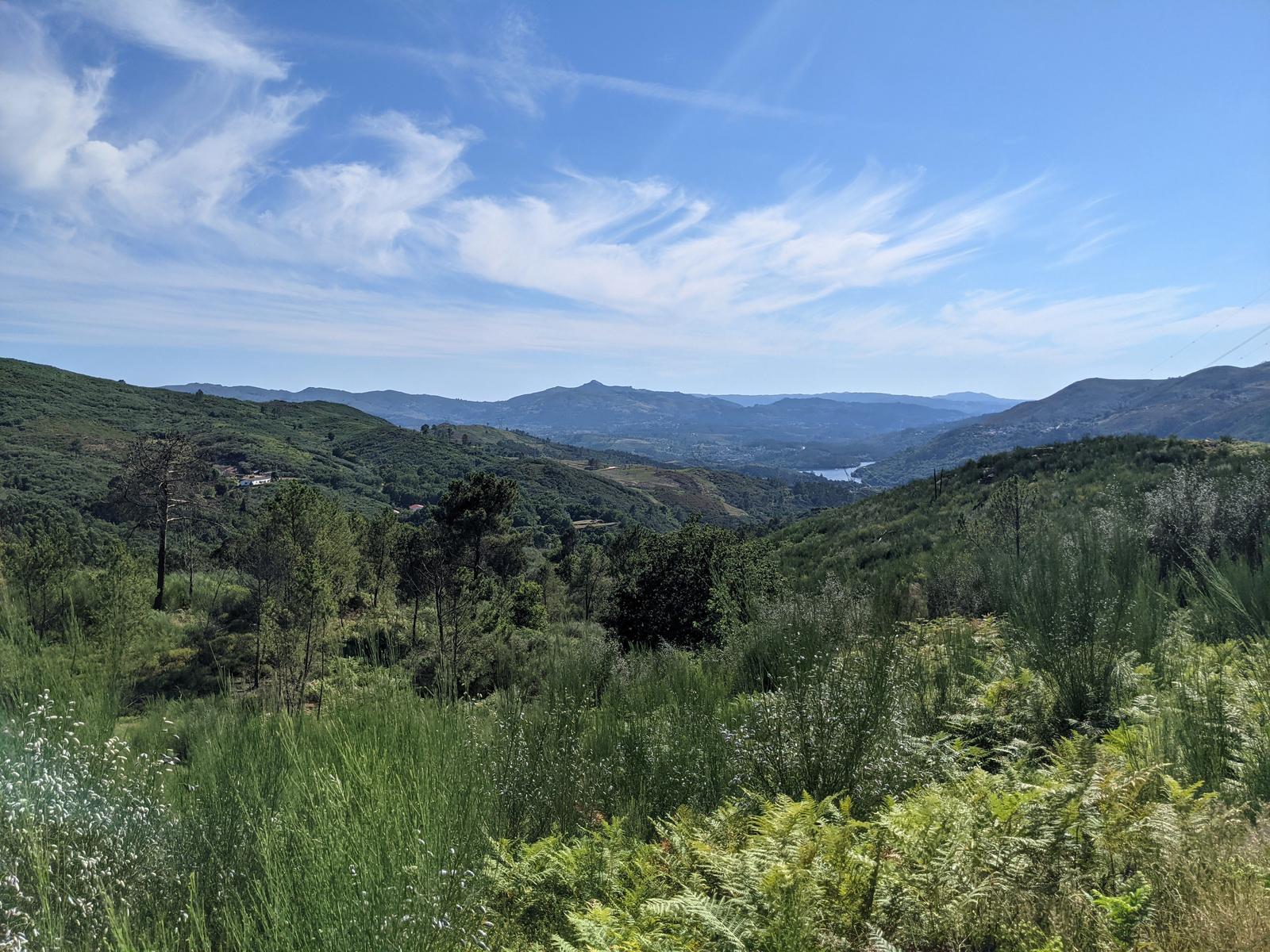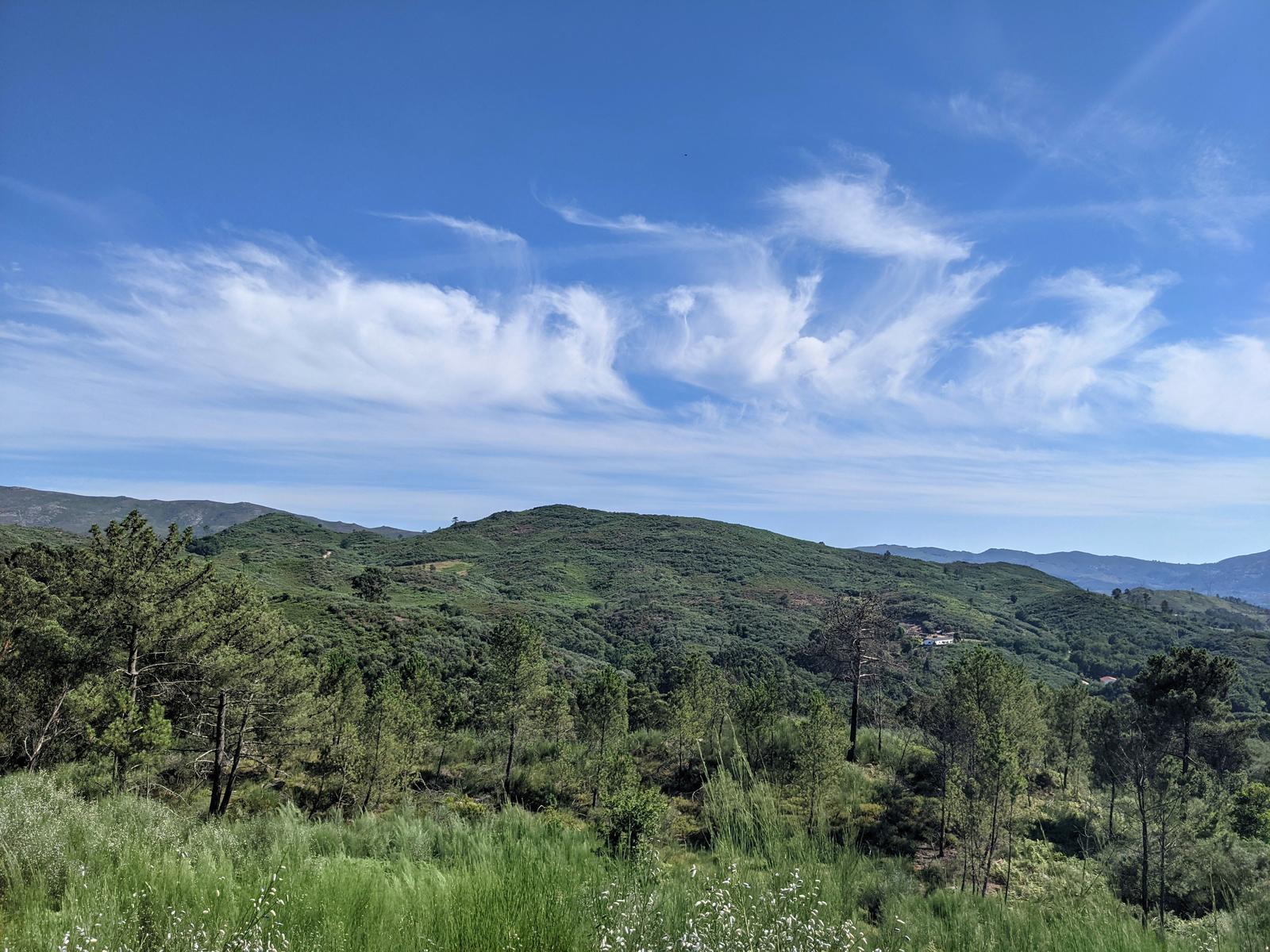 Hard to stop taking photos with views like these!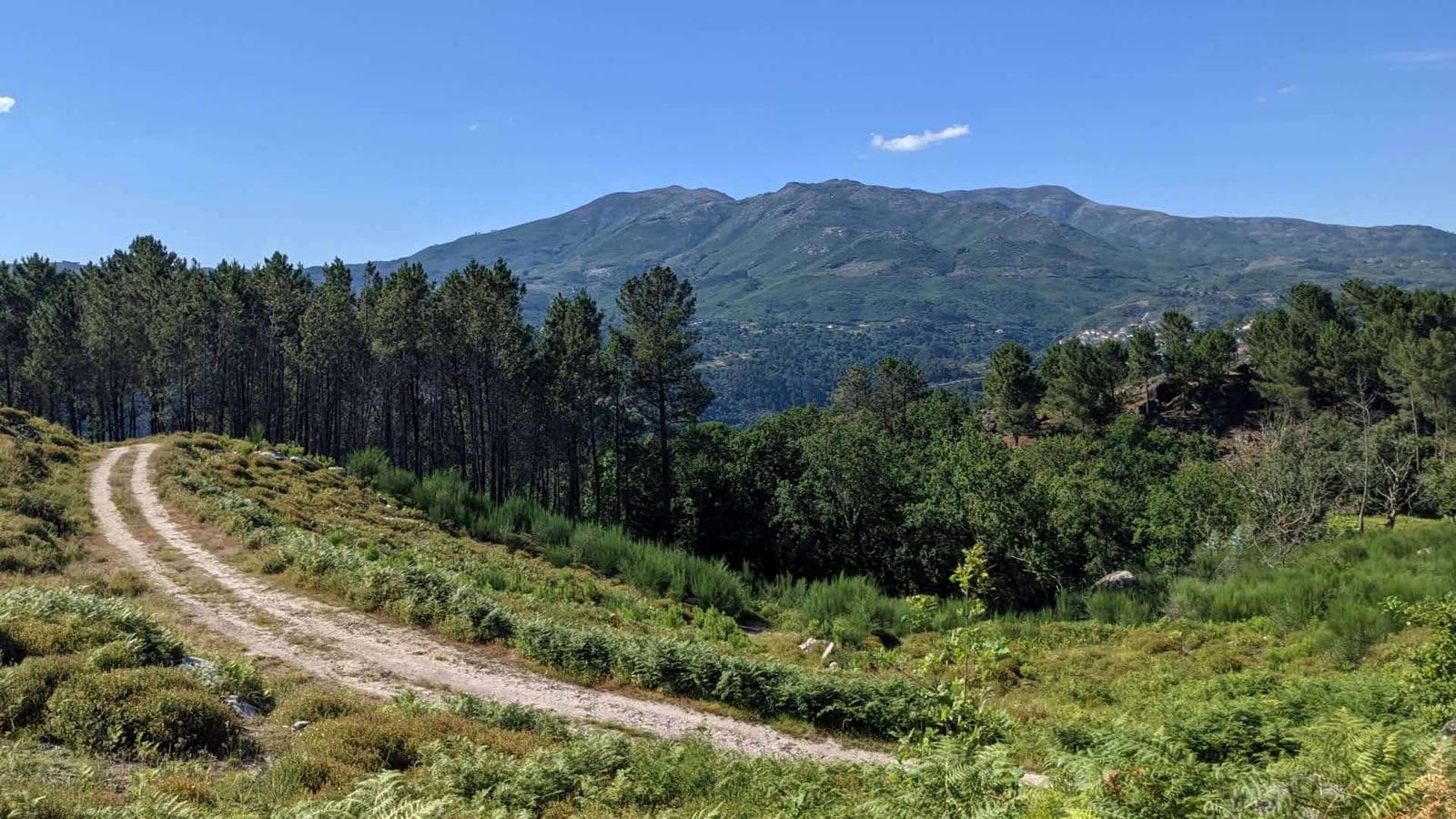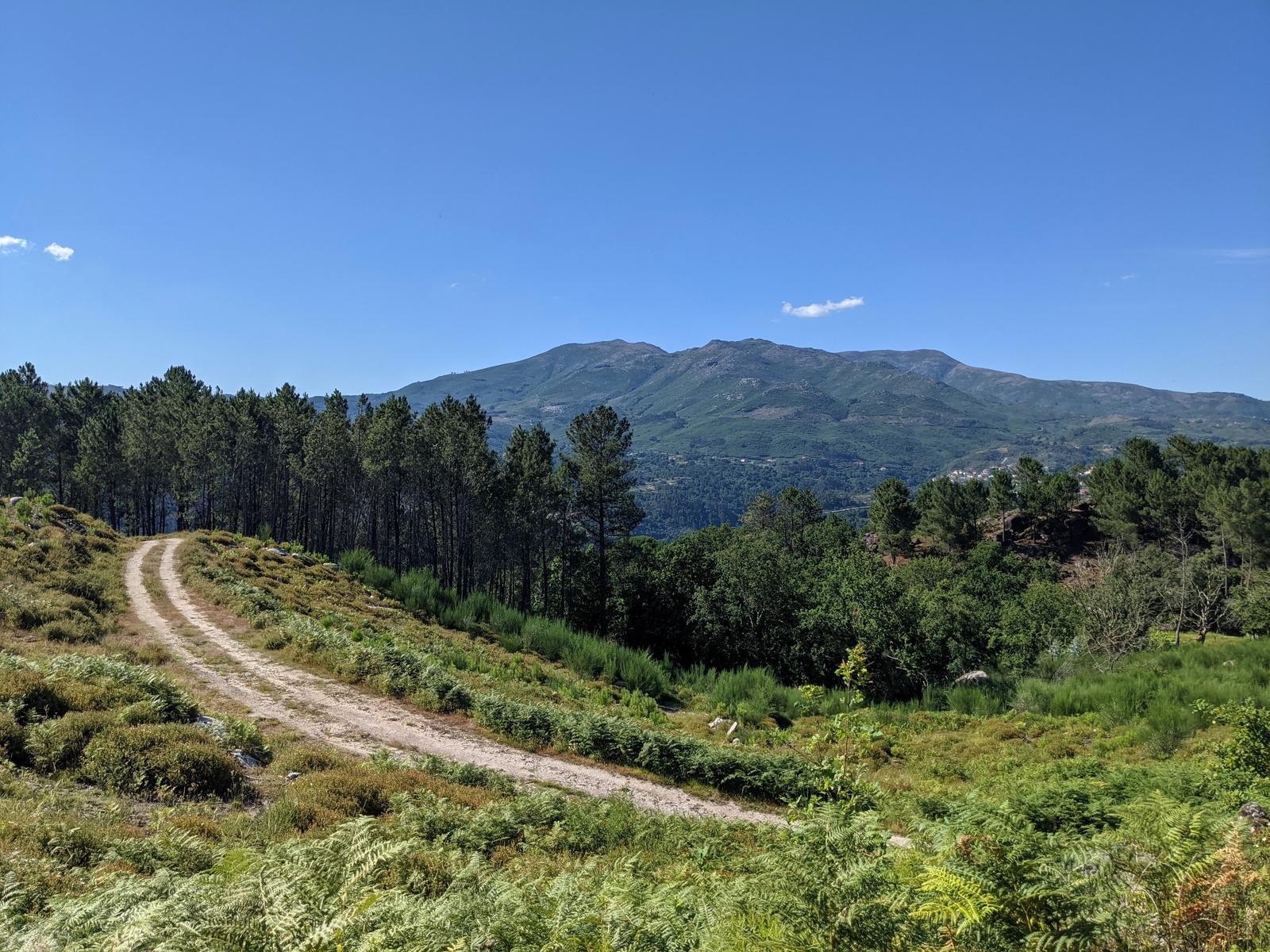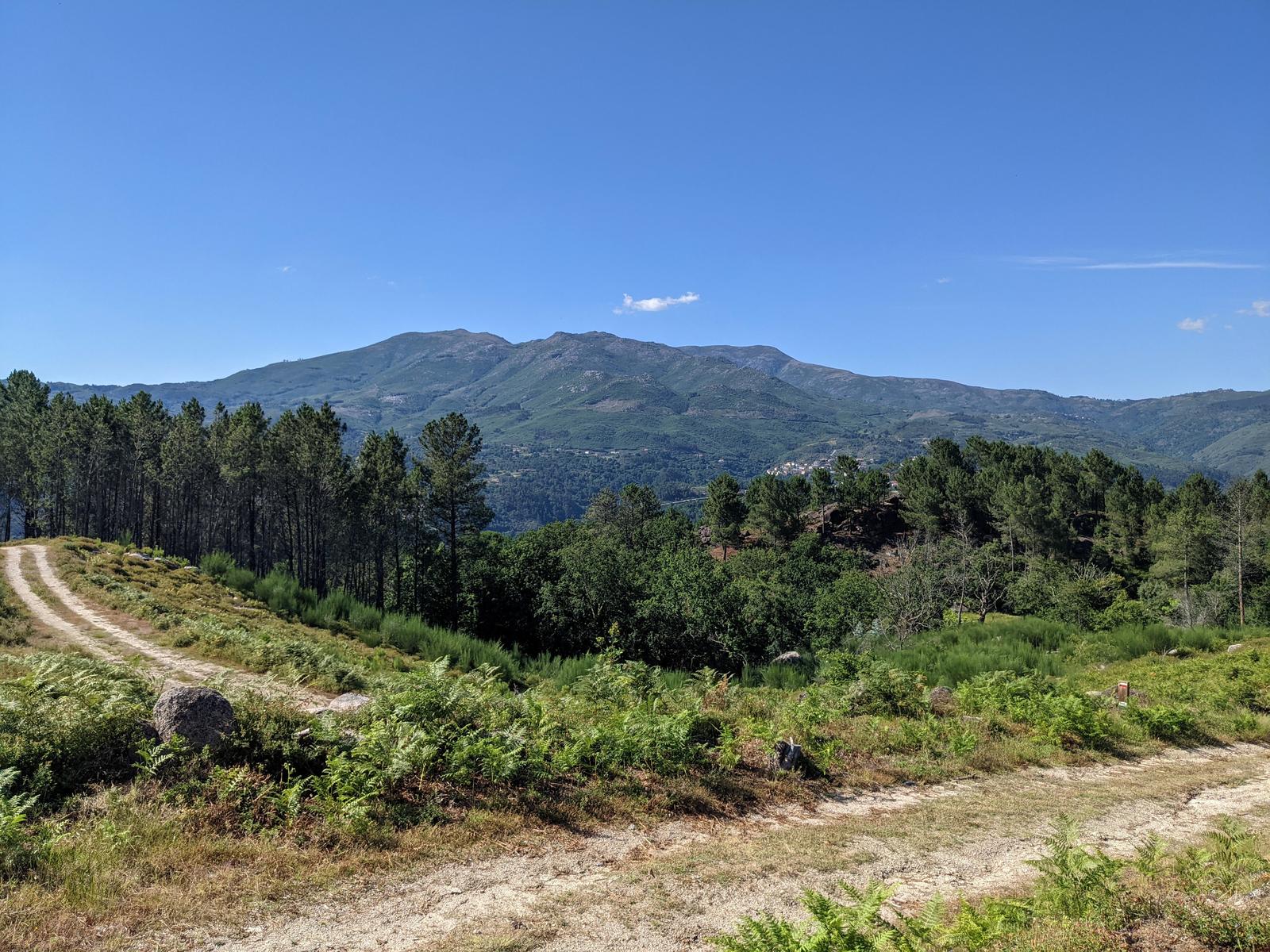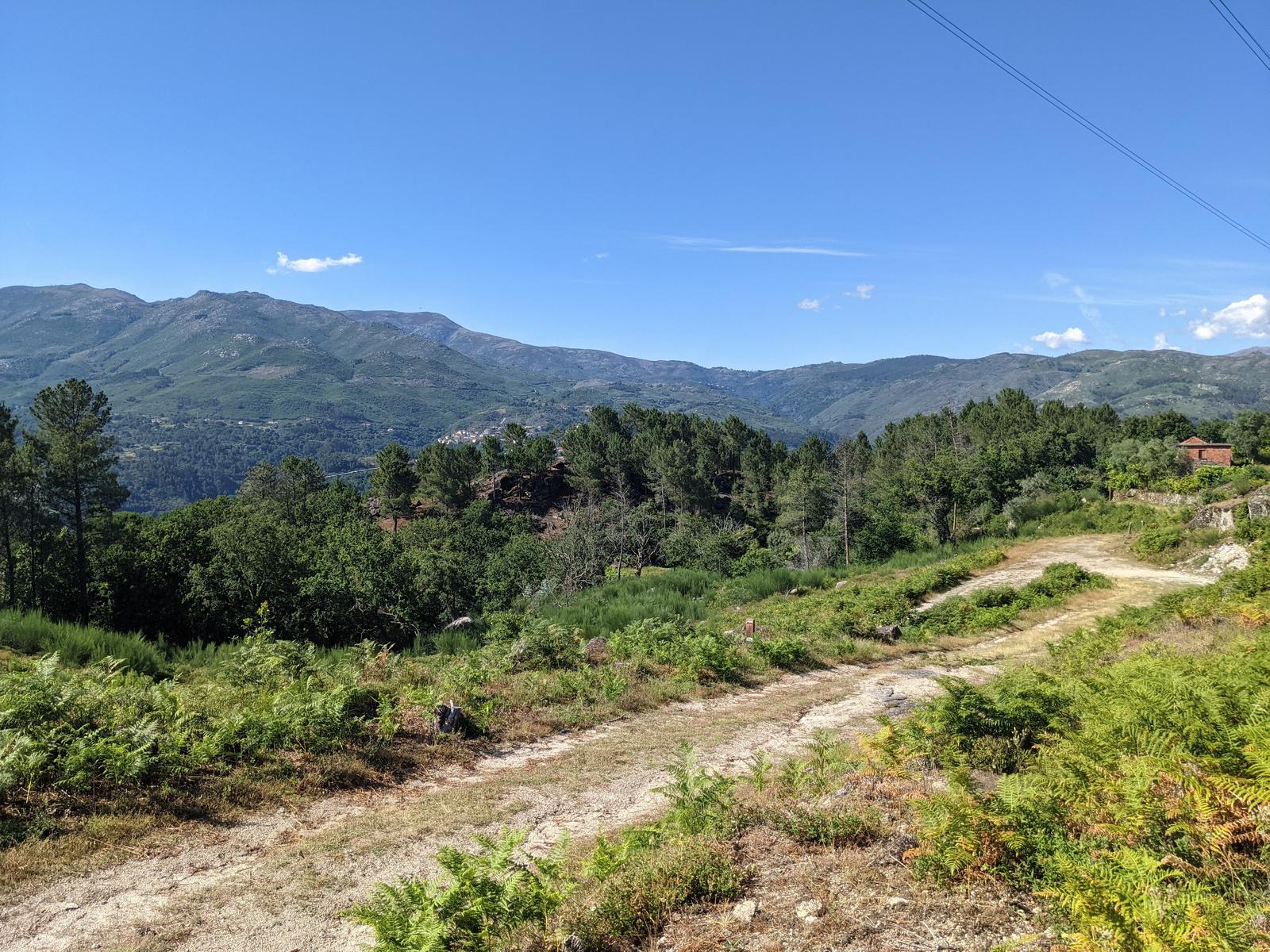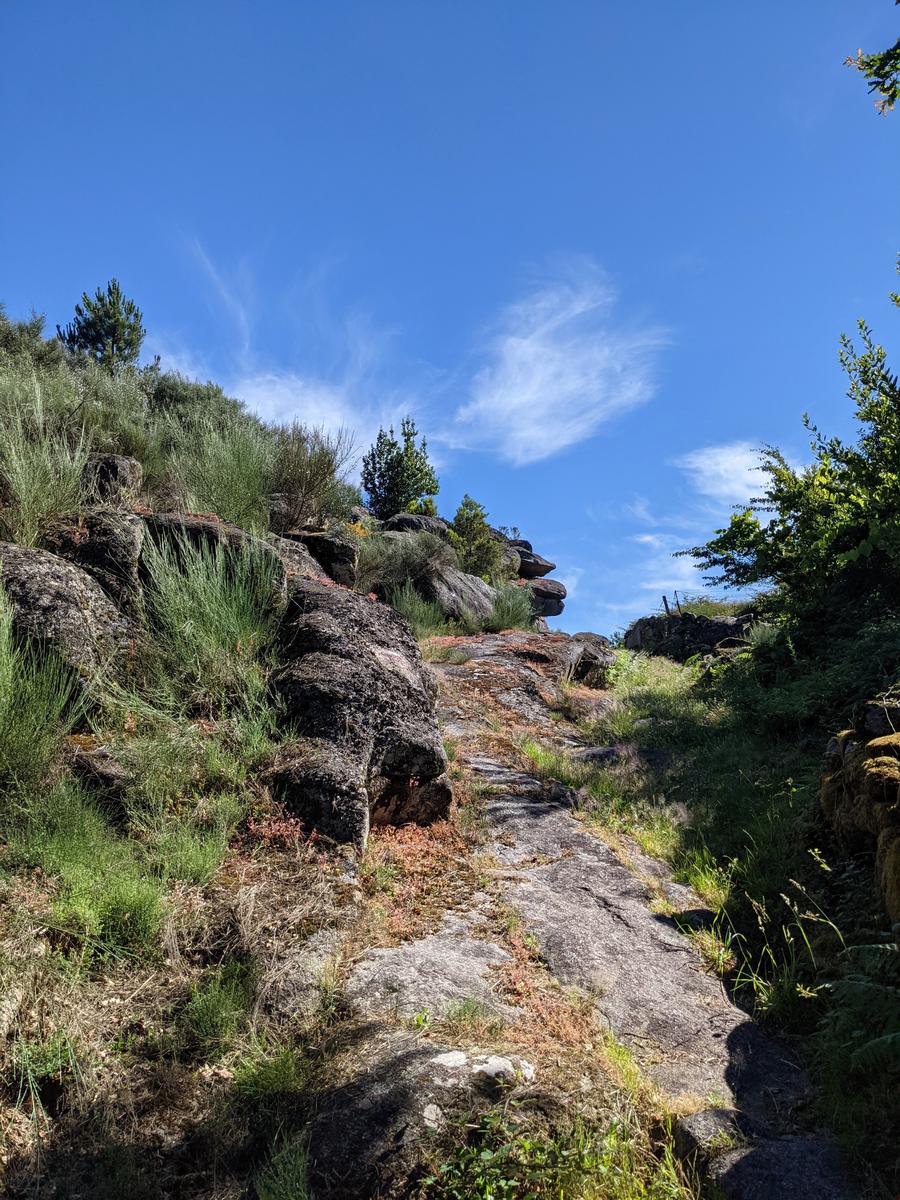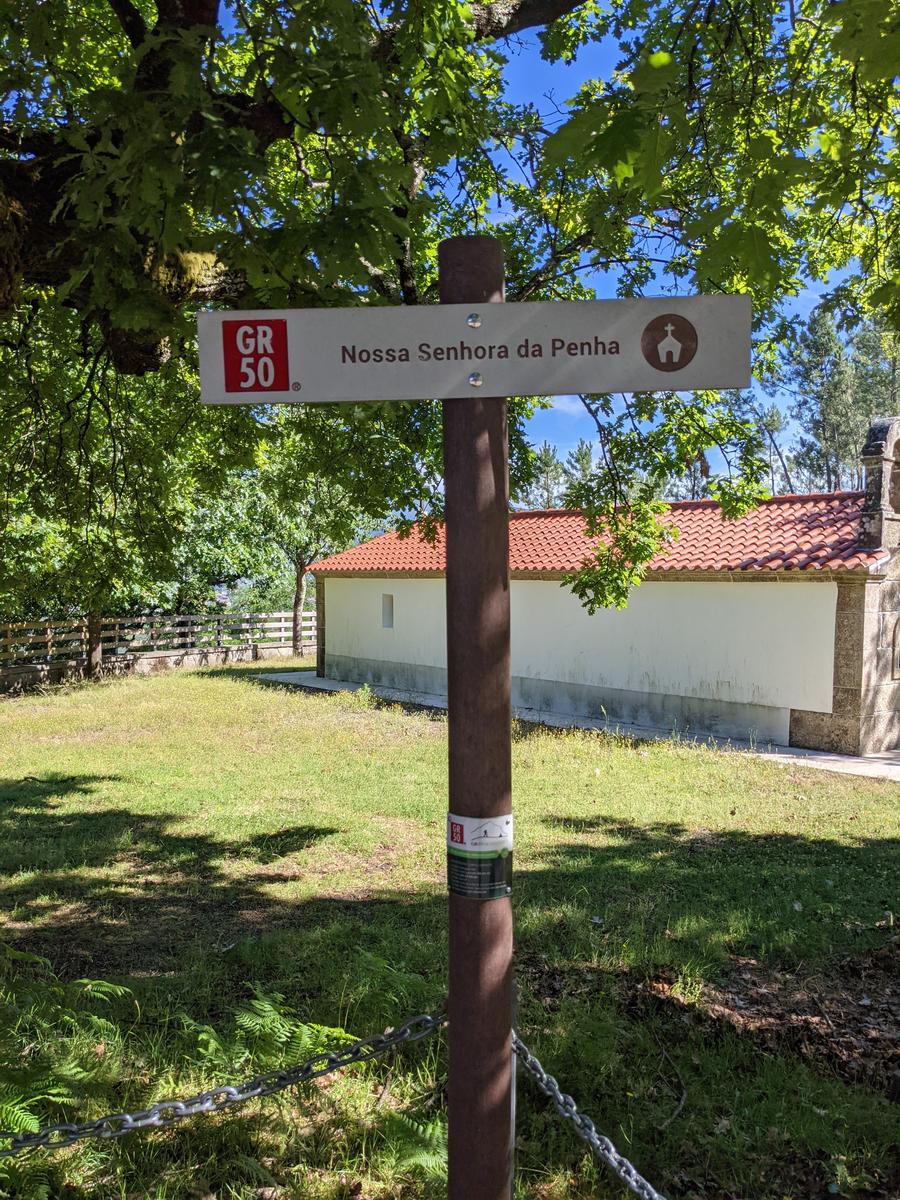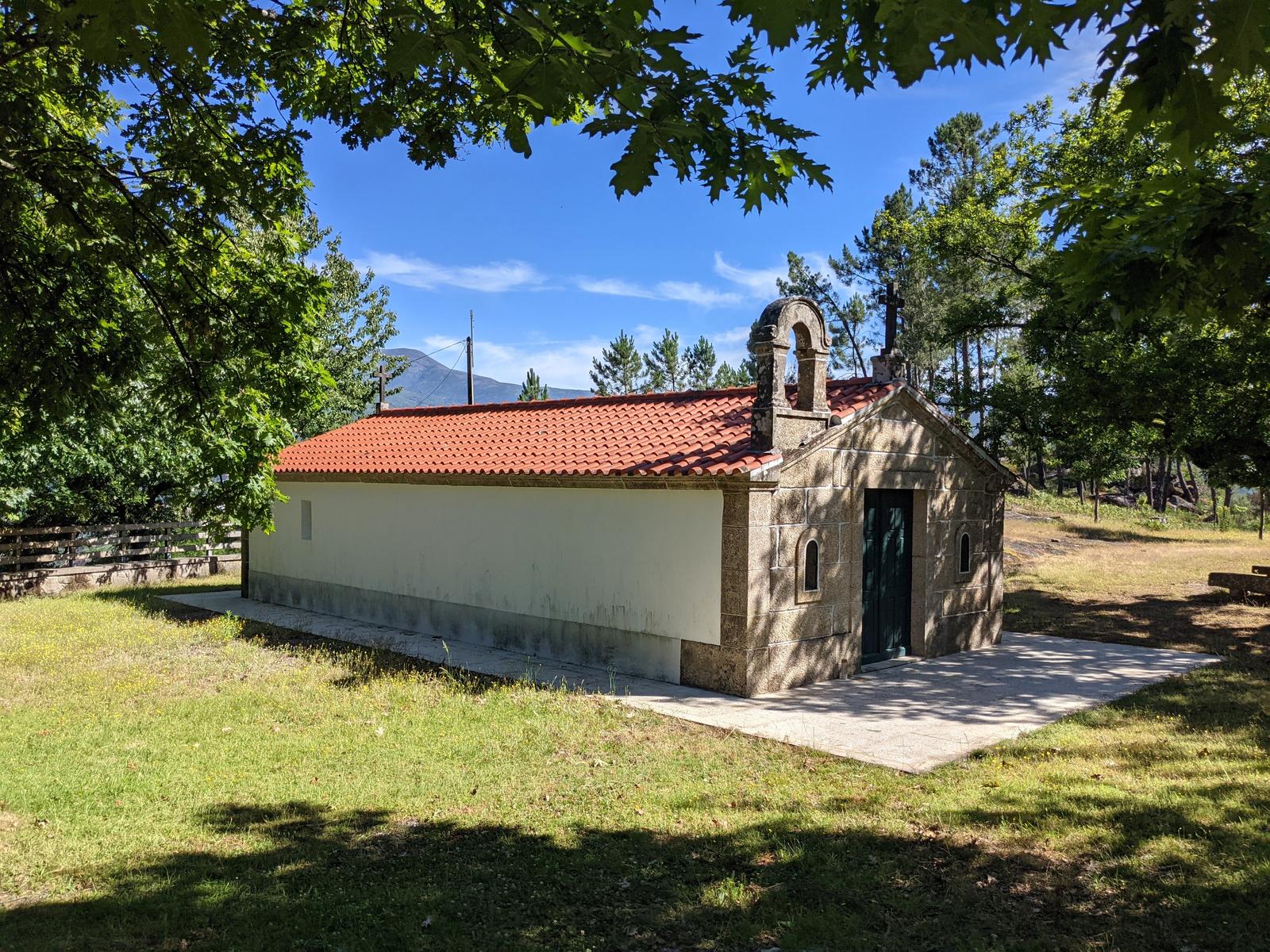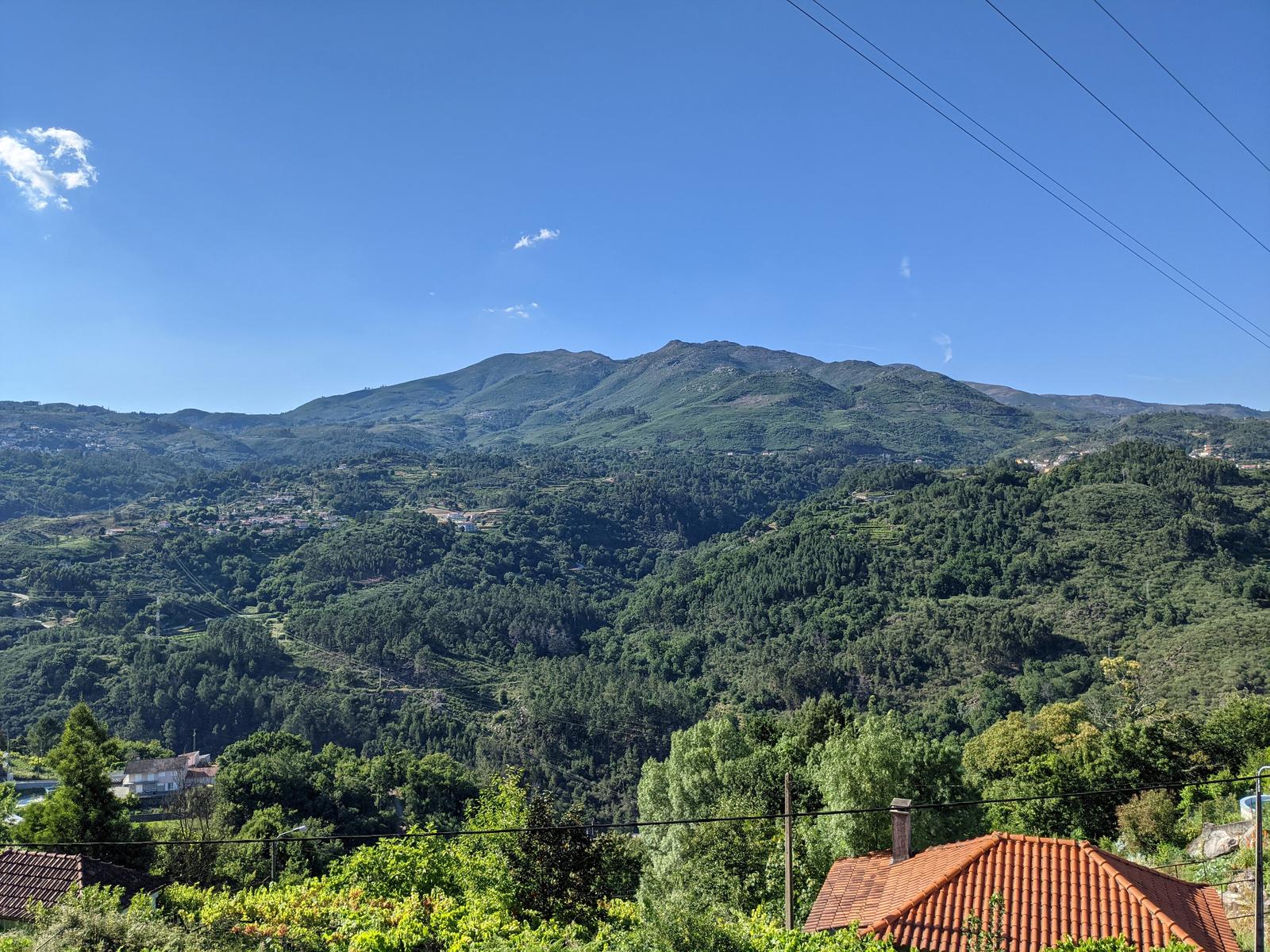 Some of the signposts: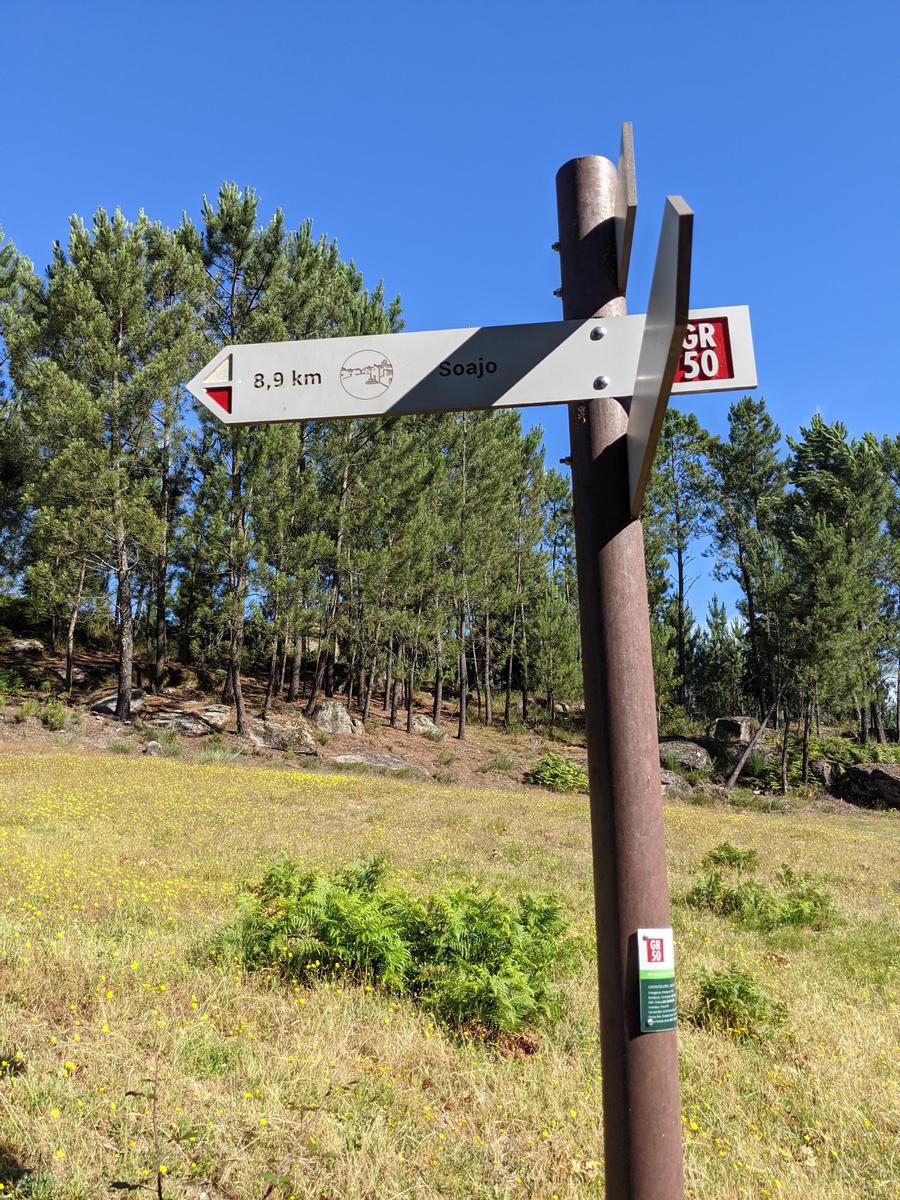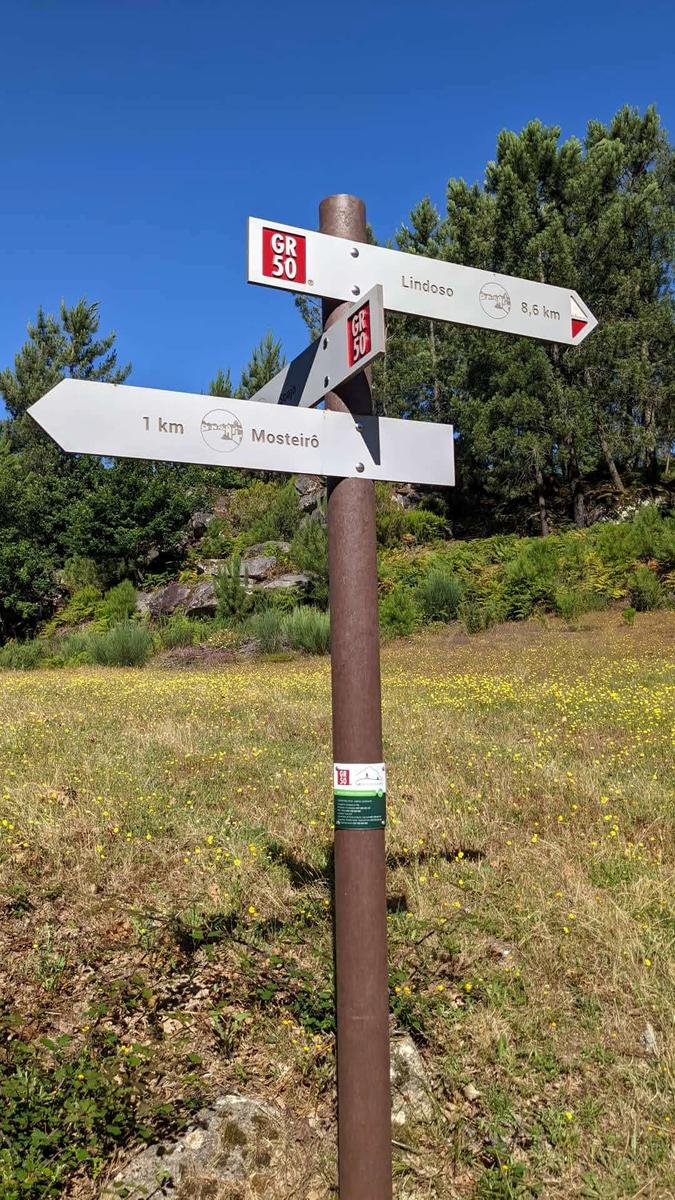 Easy to follow pathways like the one below: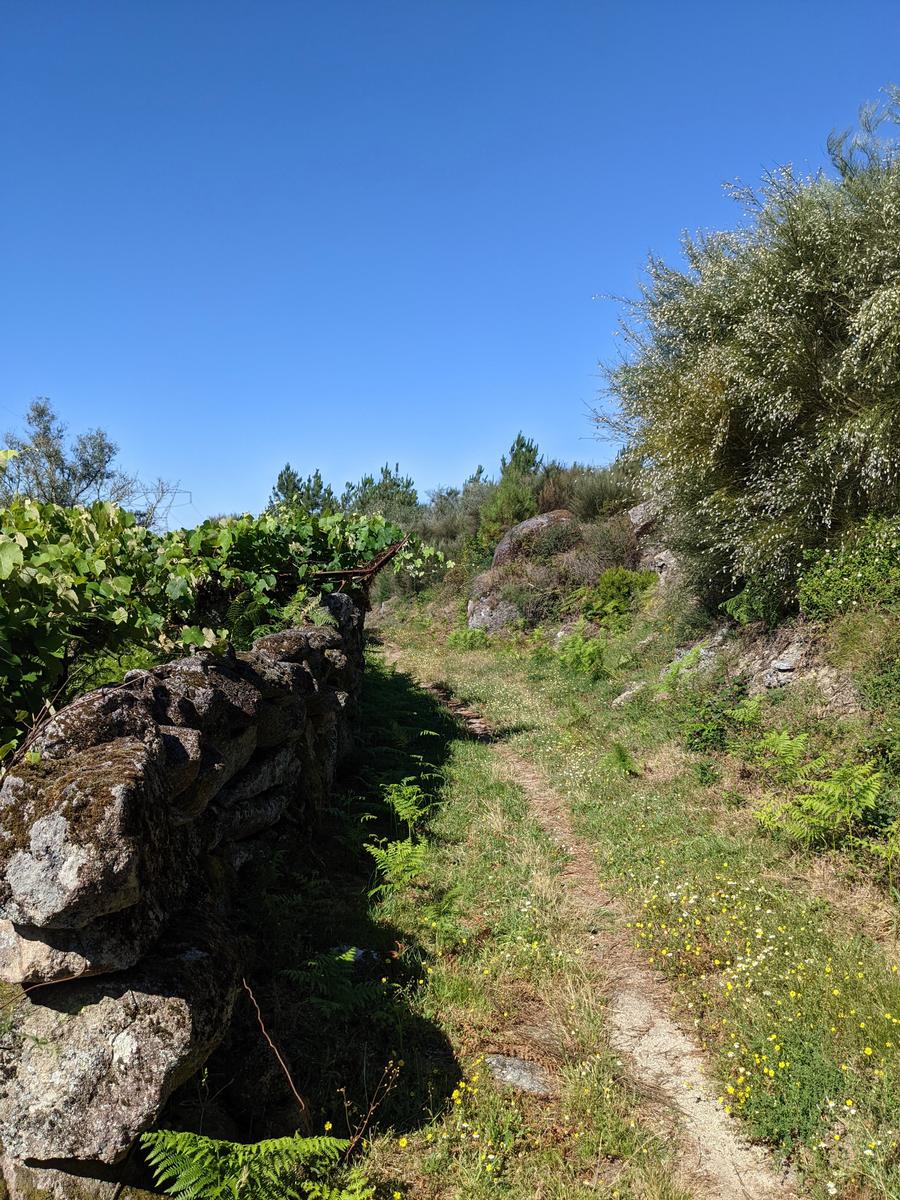 A very enjoyable couple of hours on the GR50 and plenty more of the route left to explore next time!
---
Day Two:
The next day I took it easy and did more walking then hiking around the Entre Ambos-os-Rios area. I first checked out a little of the river/stream trail in the village.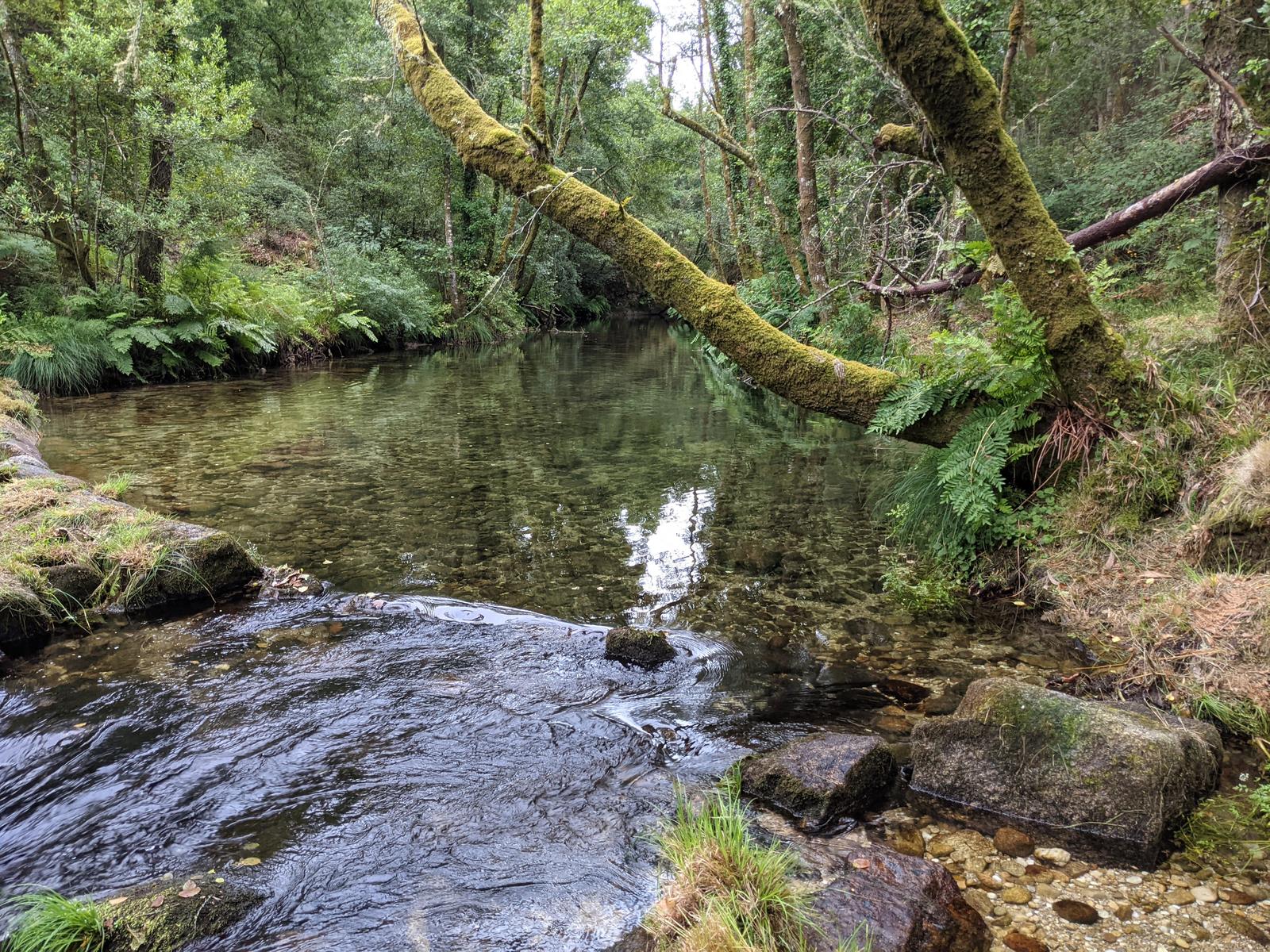 There were lots of fish in the water although you can't see them in my photos. Hopping over these slippery rocks I was glad I had my hiking poles for stability, nearly took a dip!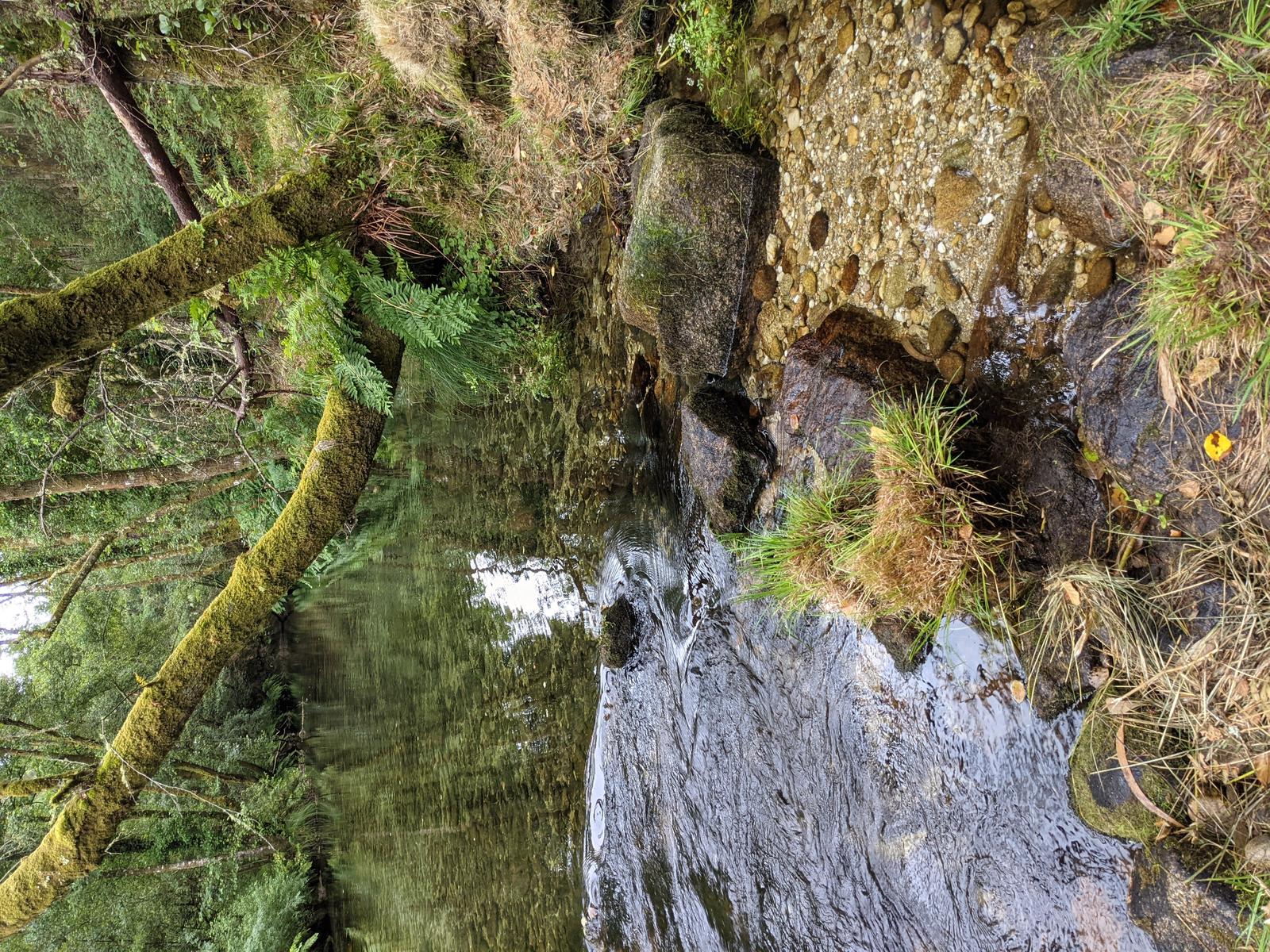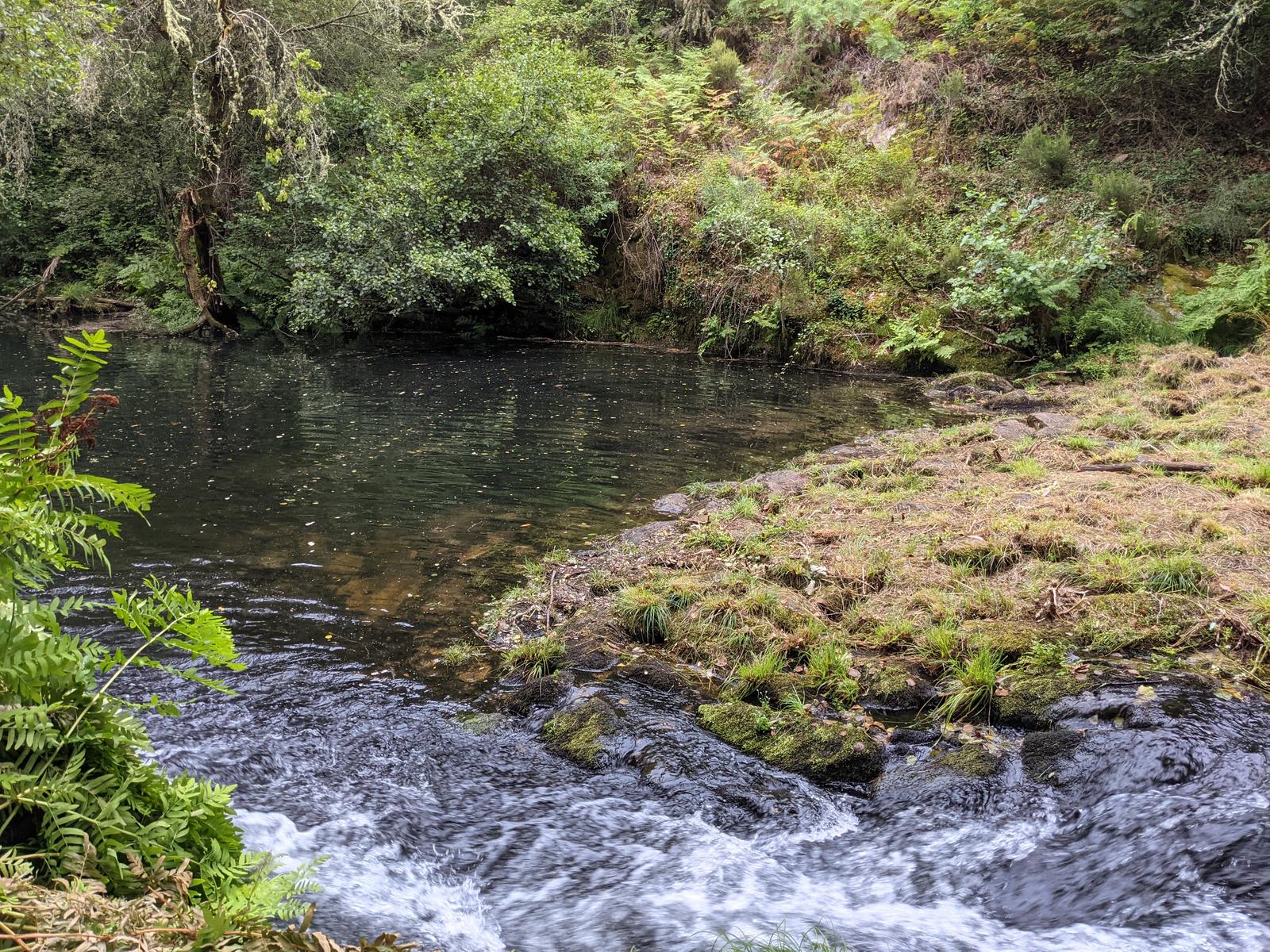 A terrible photo below but there were ropes there to assist you up and over some of the bigger boulders on the route: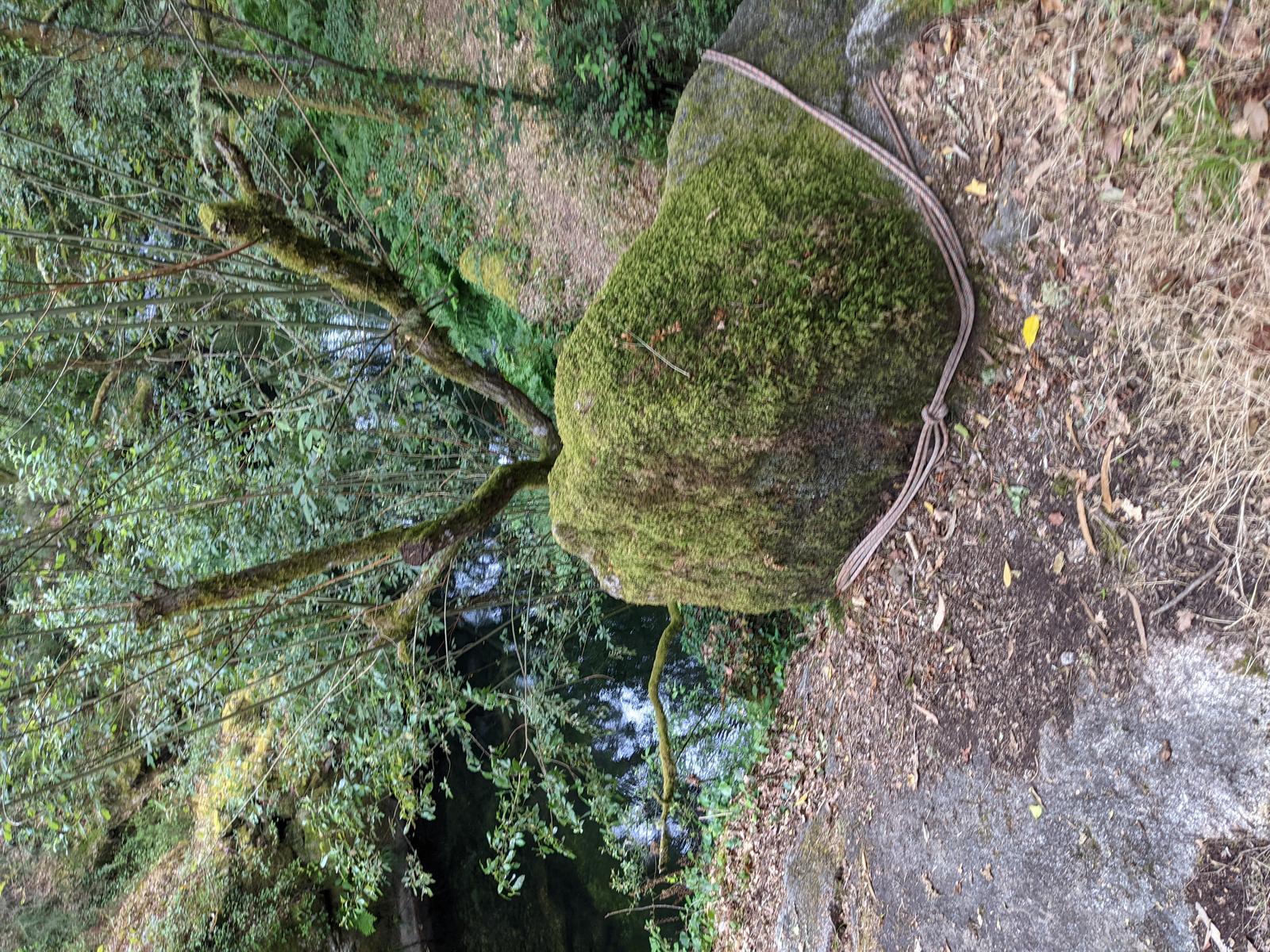 I then walked some roads and some forest paths enjoying not having a GPX guiding me and just wandering: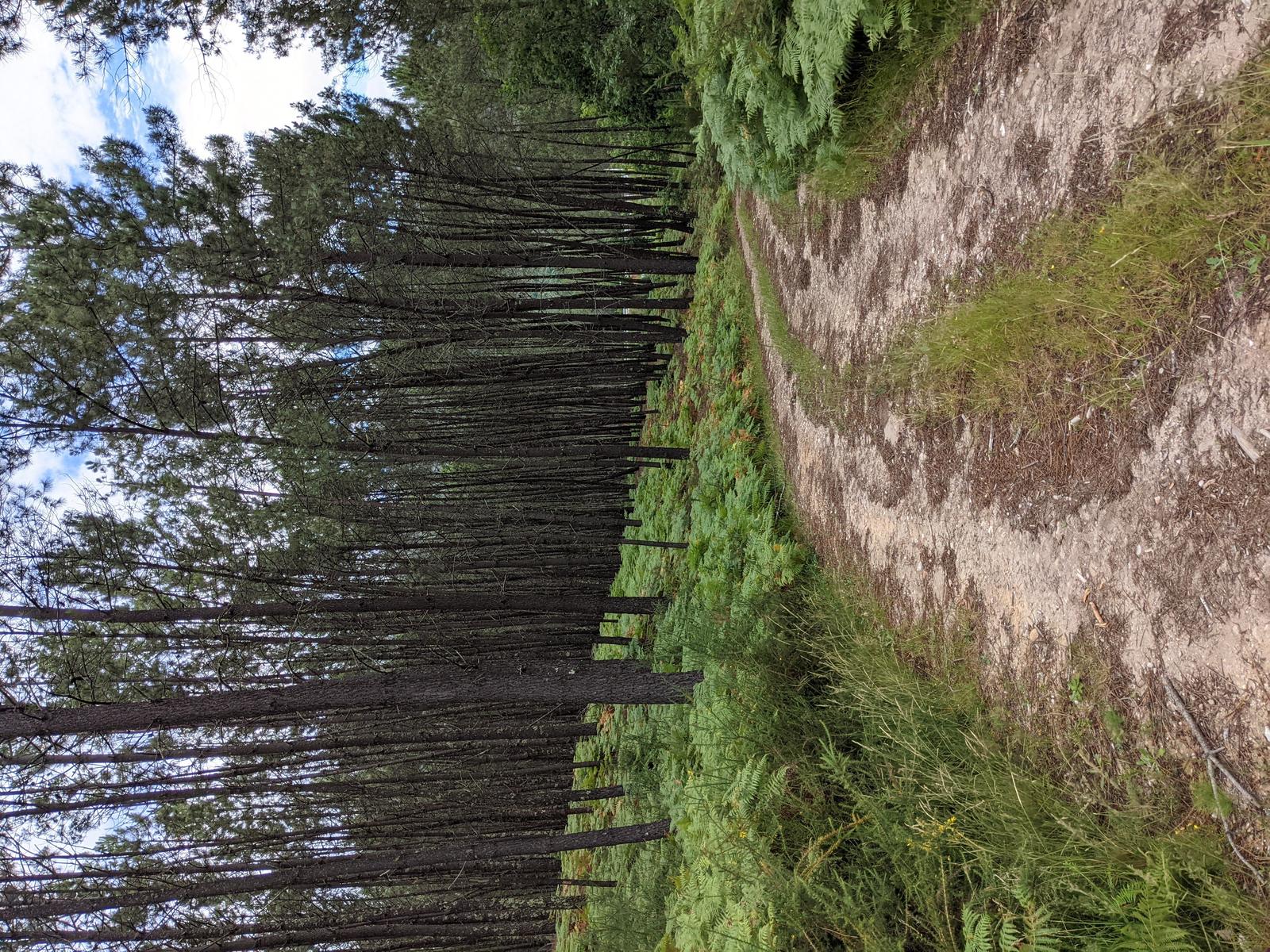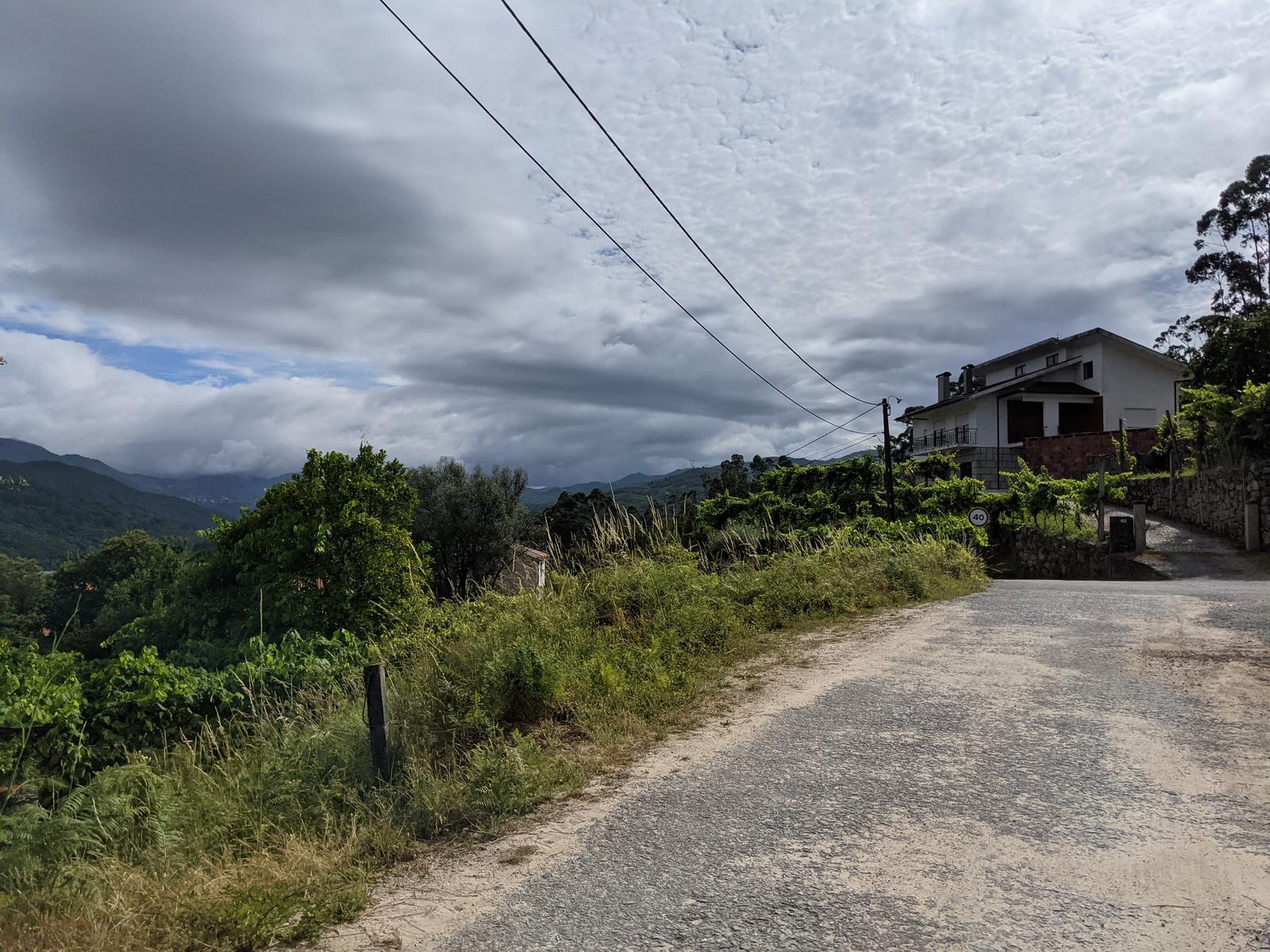 And then headed over towards the river (where the aforementioned Bar Lima is located). I found the perfect place to have my picnic lunch: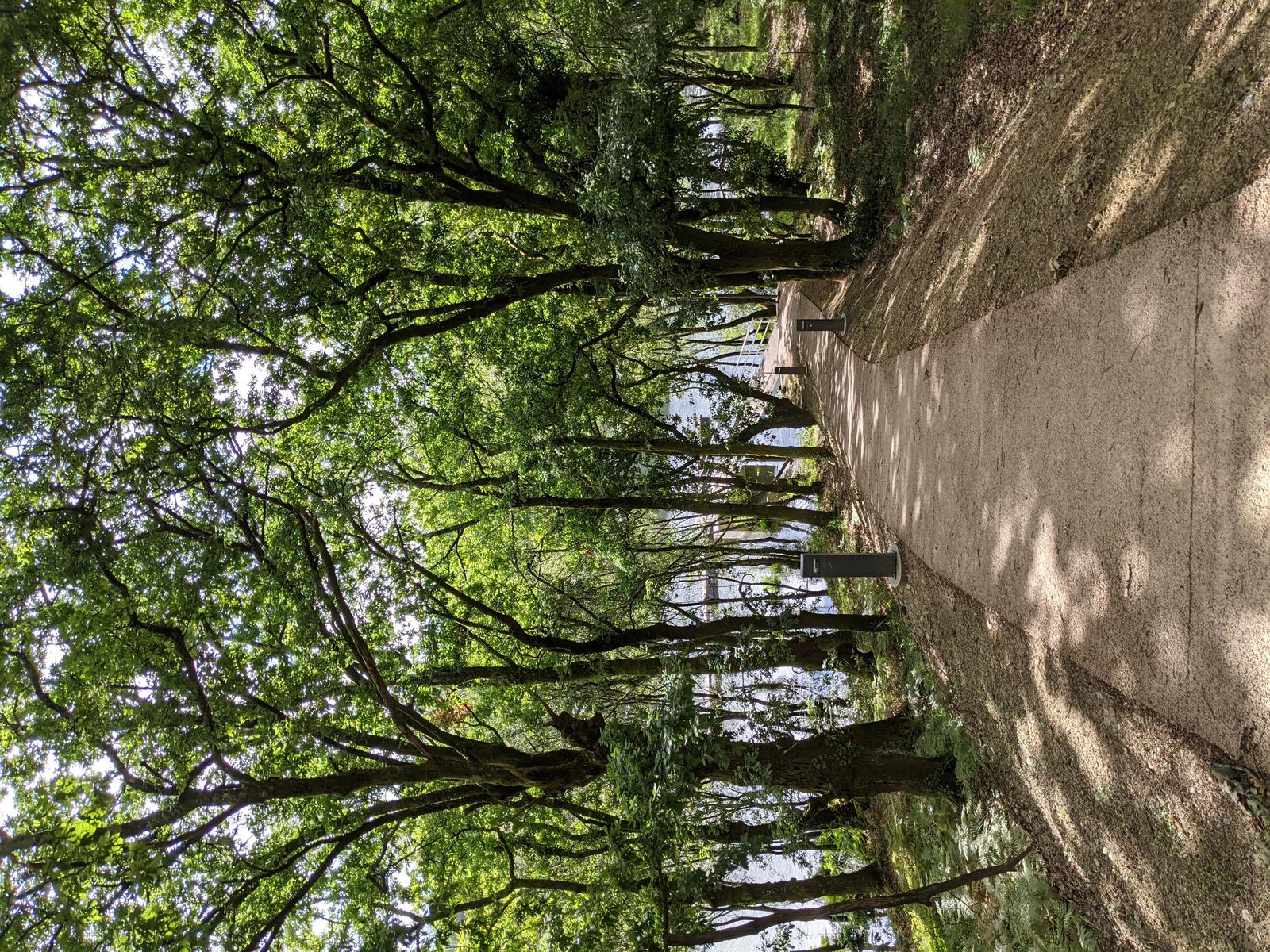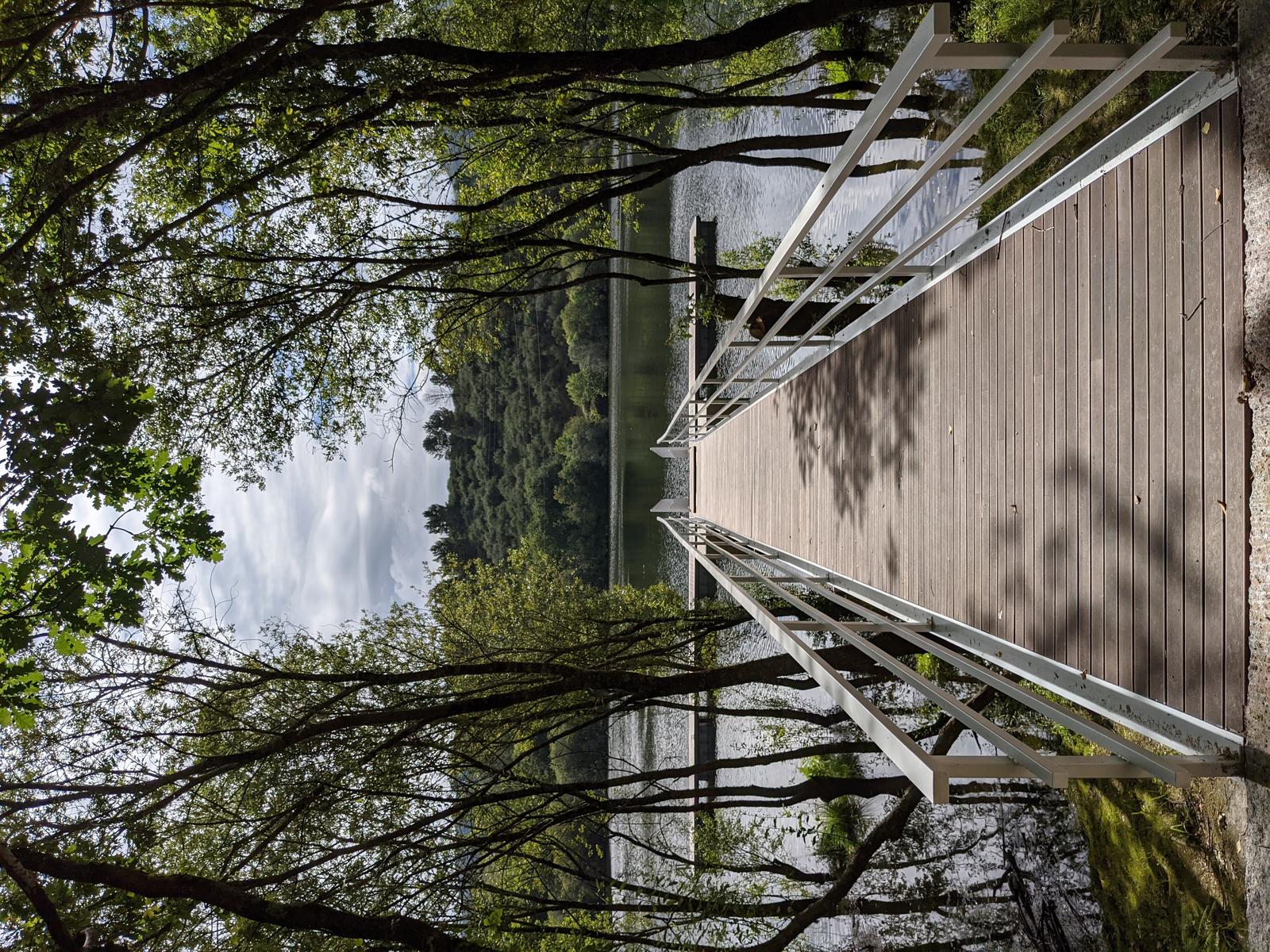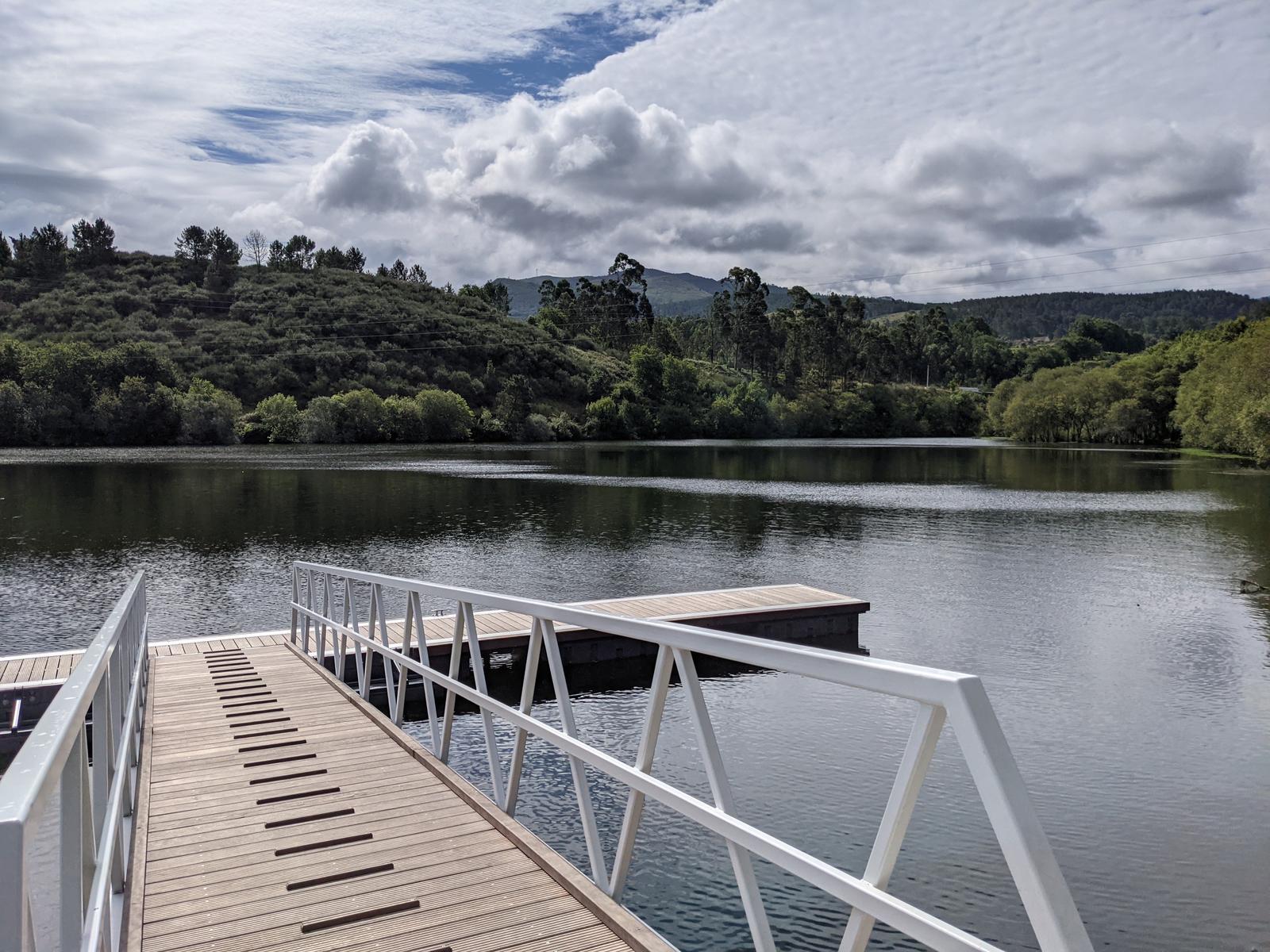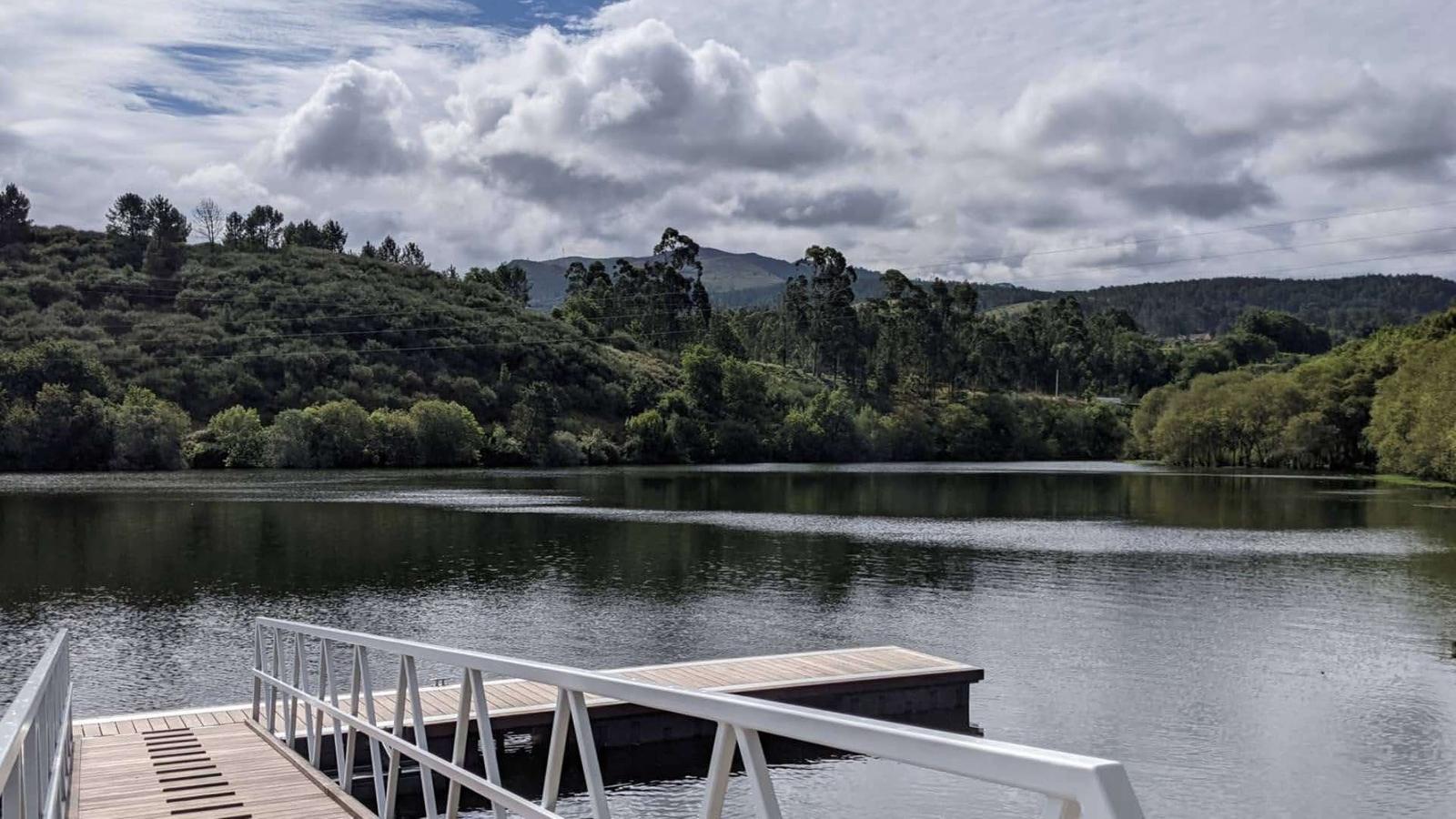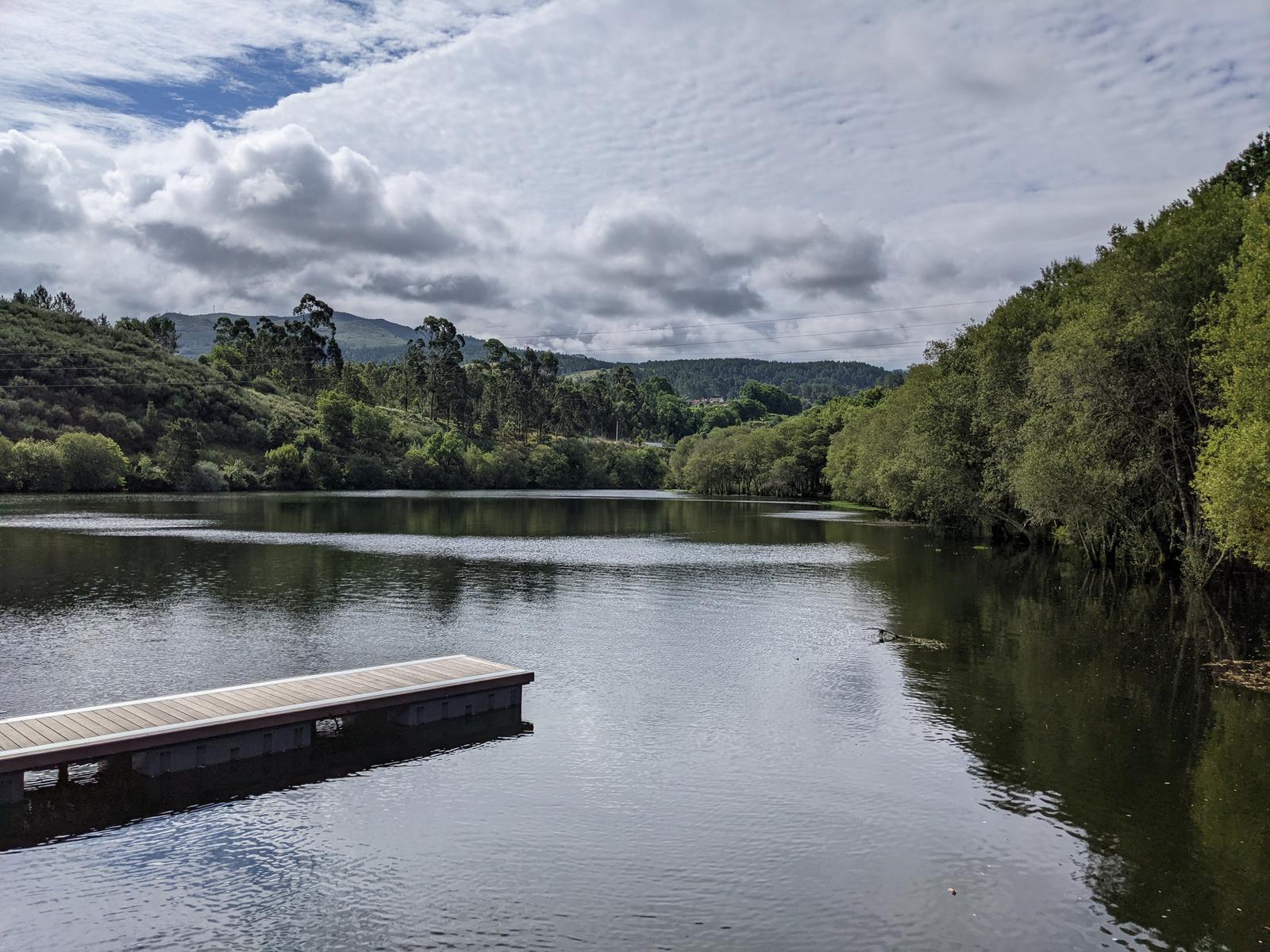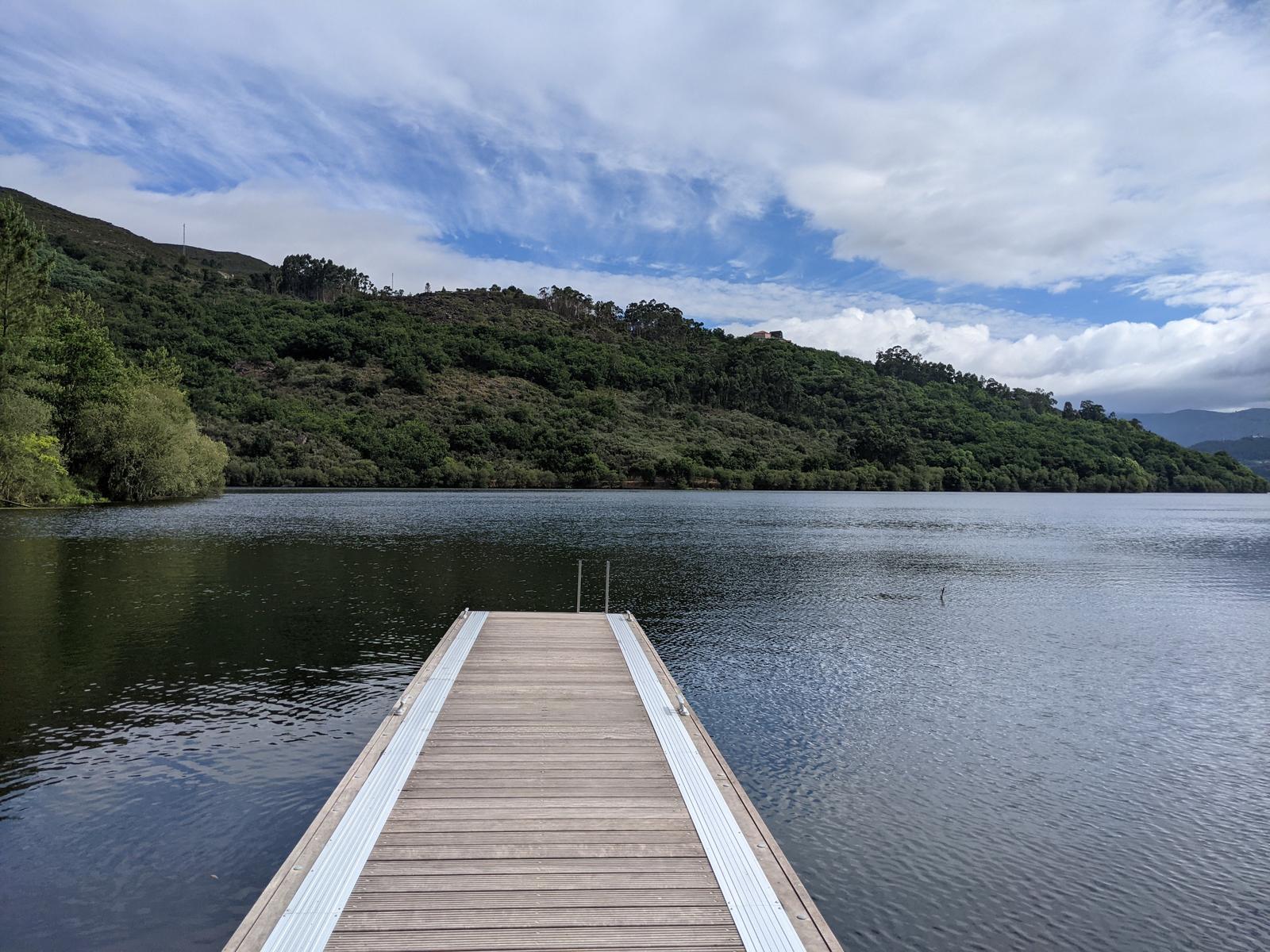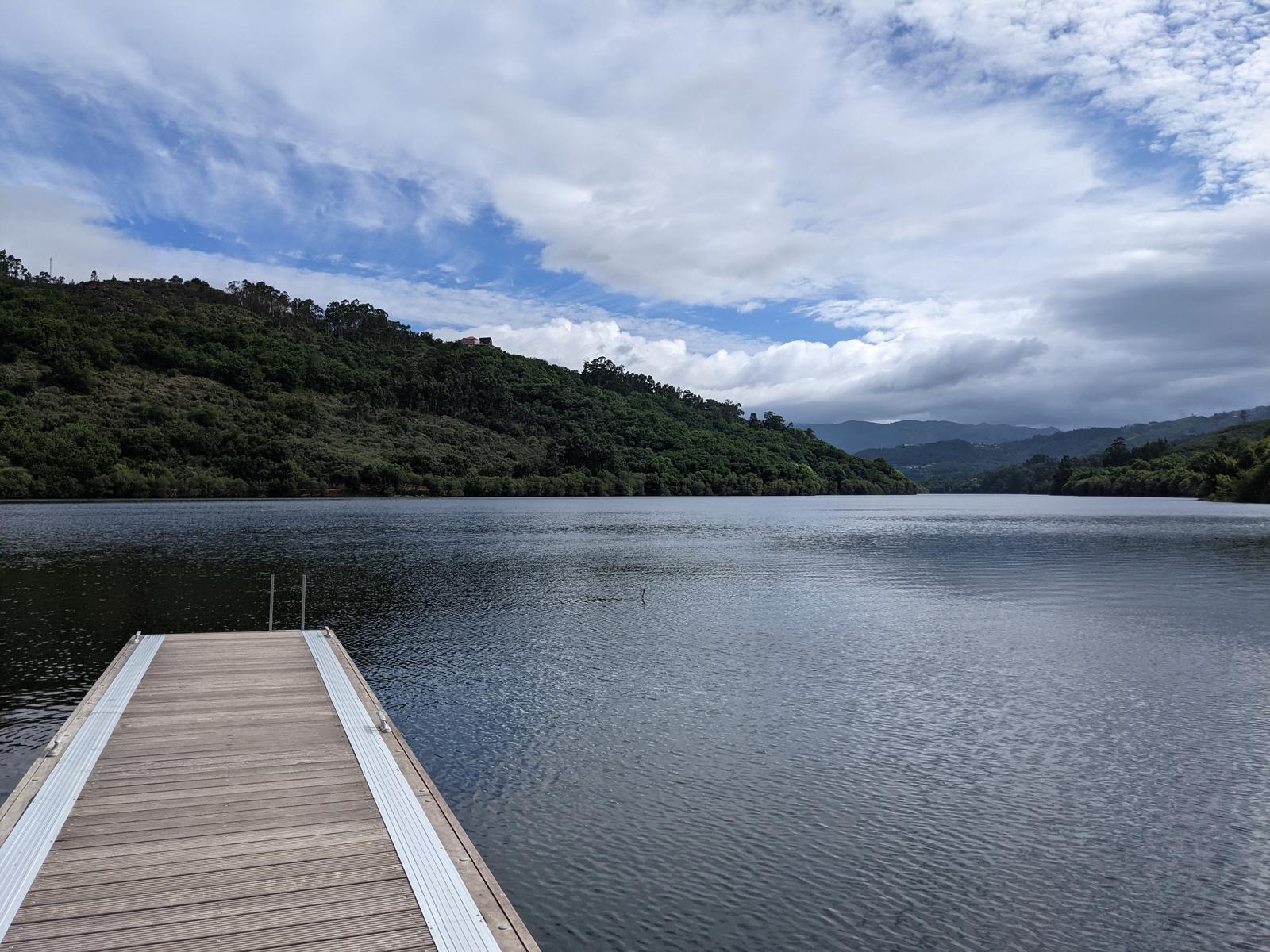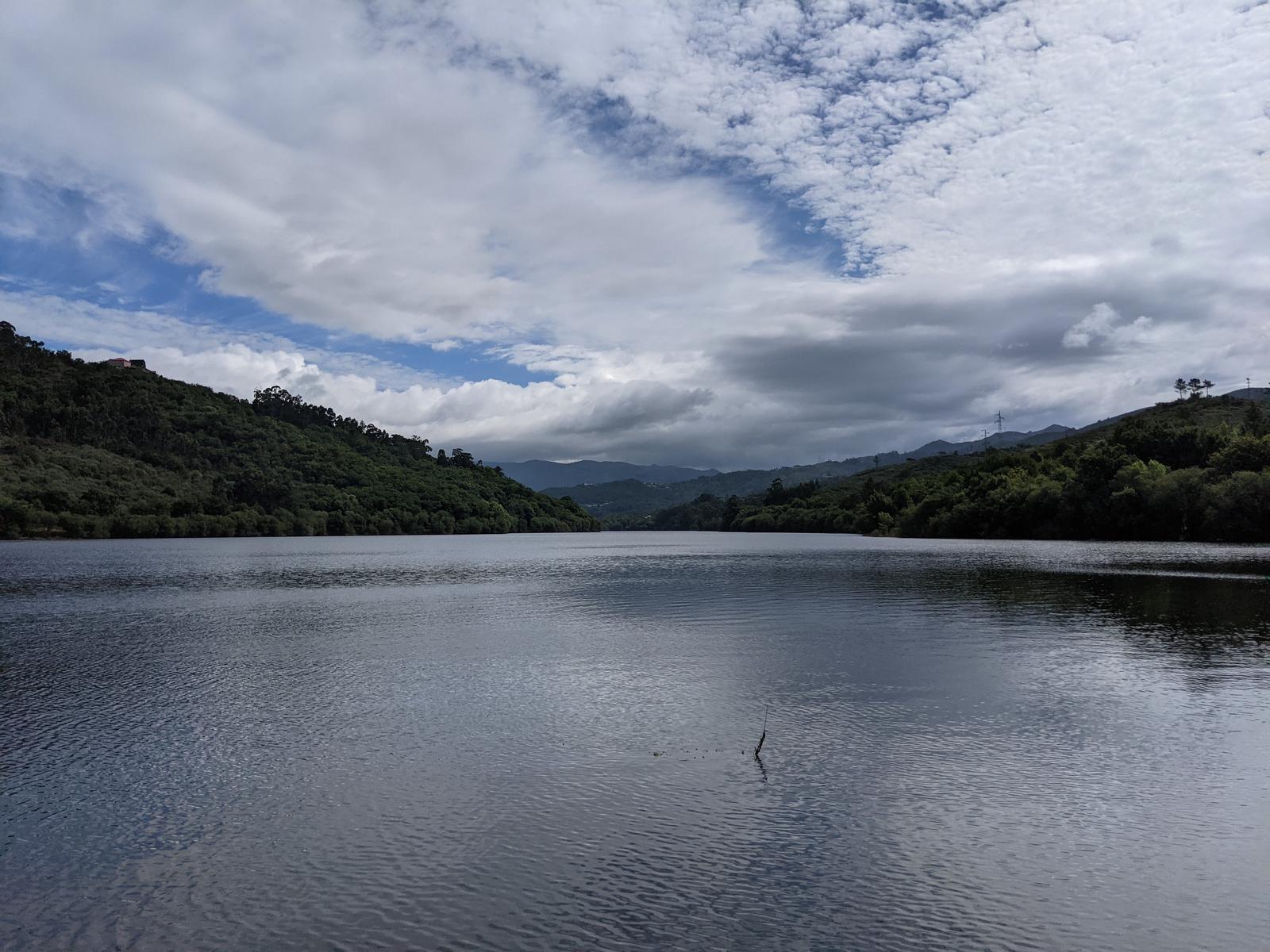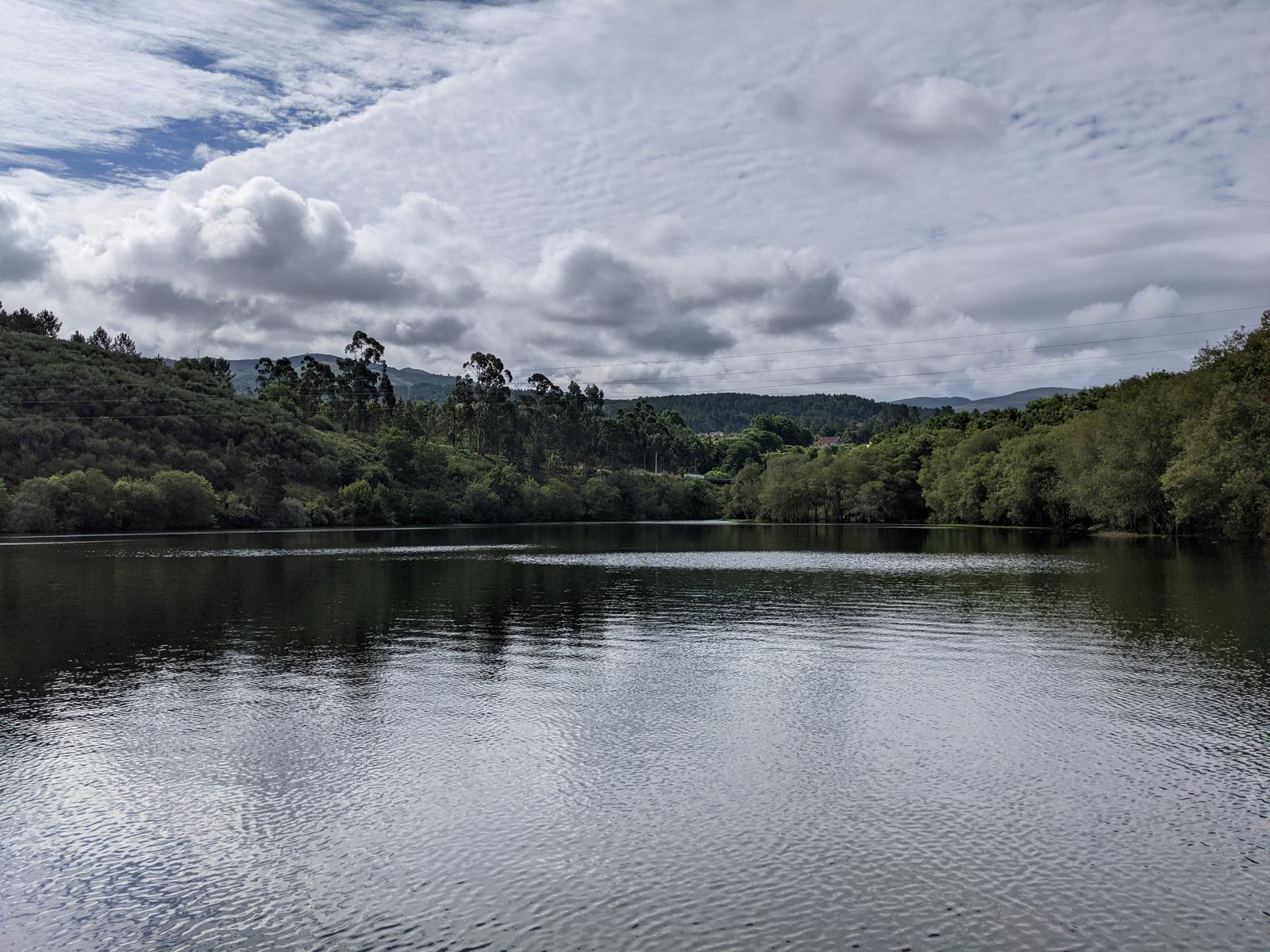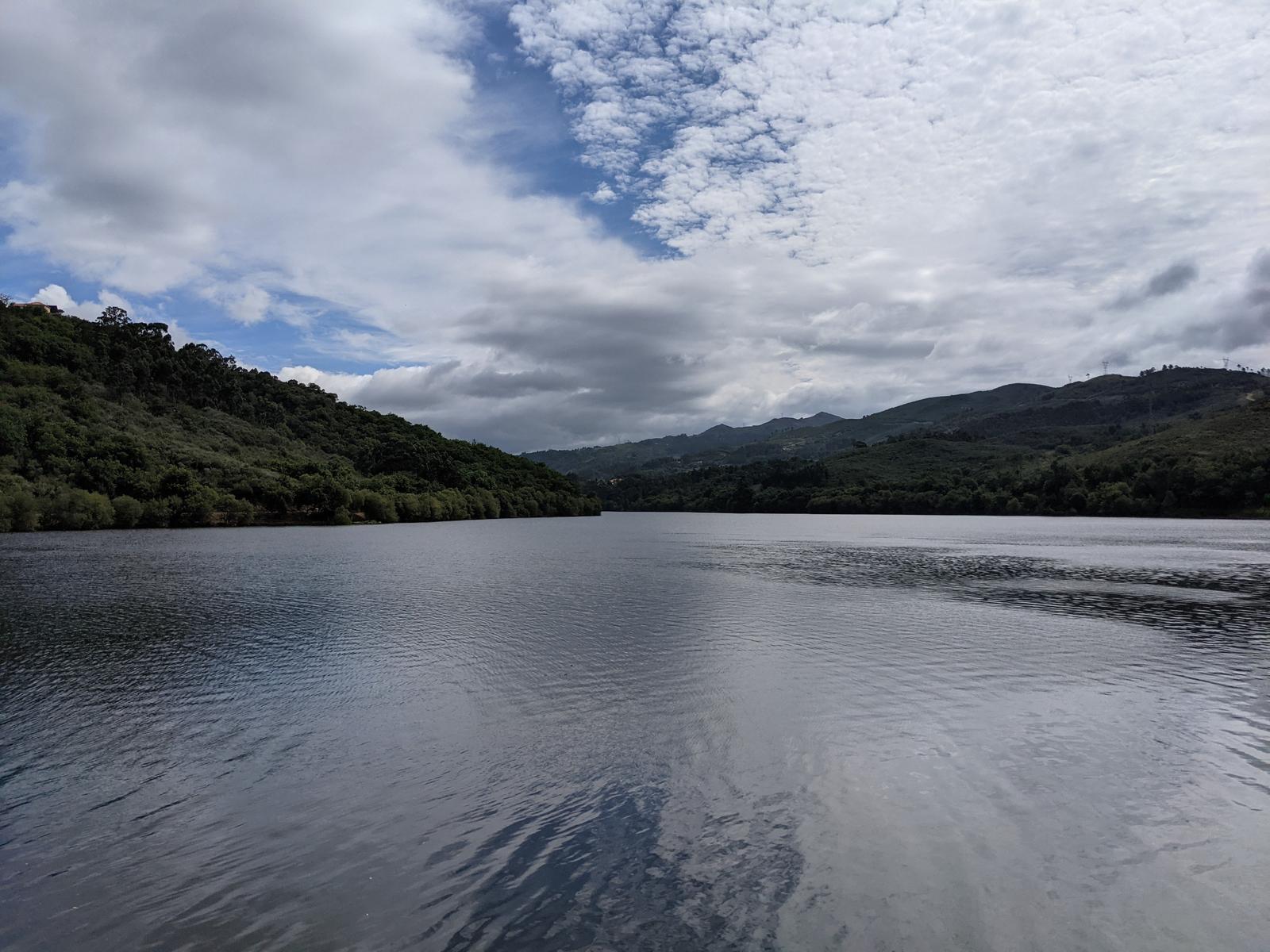 After my picnic and some Kindle time it was time to meet up with J once again. A nice relaxing rest day.
---
Day Three:
The final hike that I did brought me to Serra do Soajo and to Vila do Soajo in a quest to see its famous Espigueiros do Soajo or granite granaries. My blog Exploring Northern Portugal: A Hike to the Village of Soajo has everything you need to know about this hike so please check it out :-). Needless to say, it was a very worthwhile and the granaries are magical! Here's a peek at what you can expect: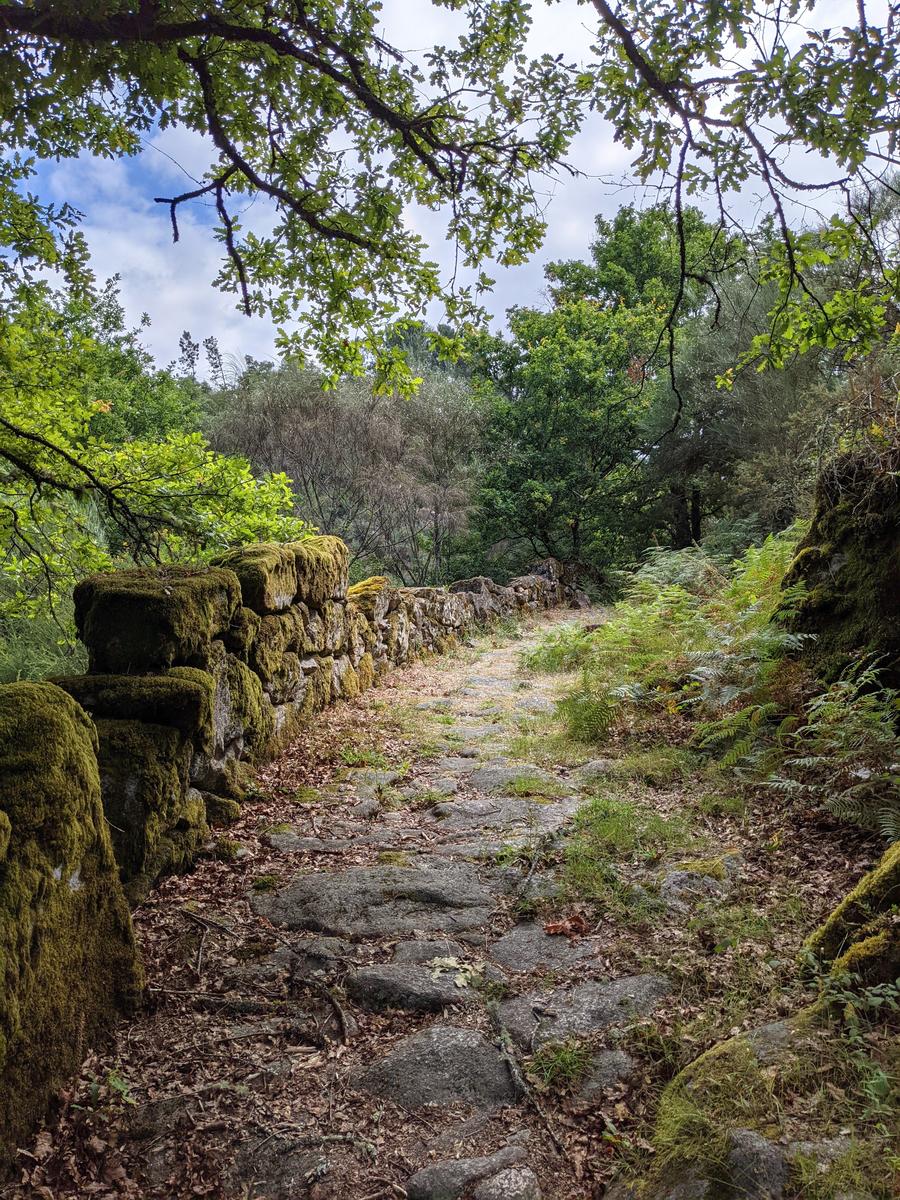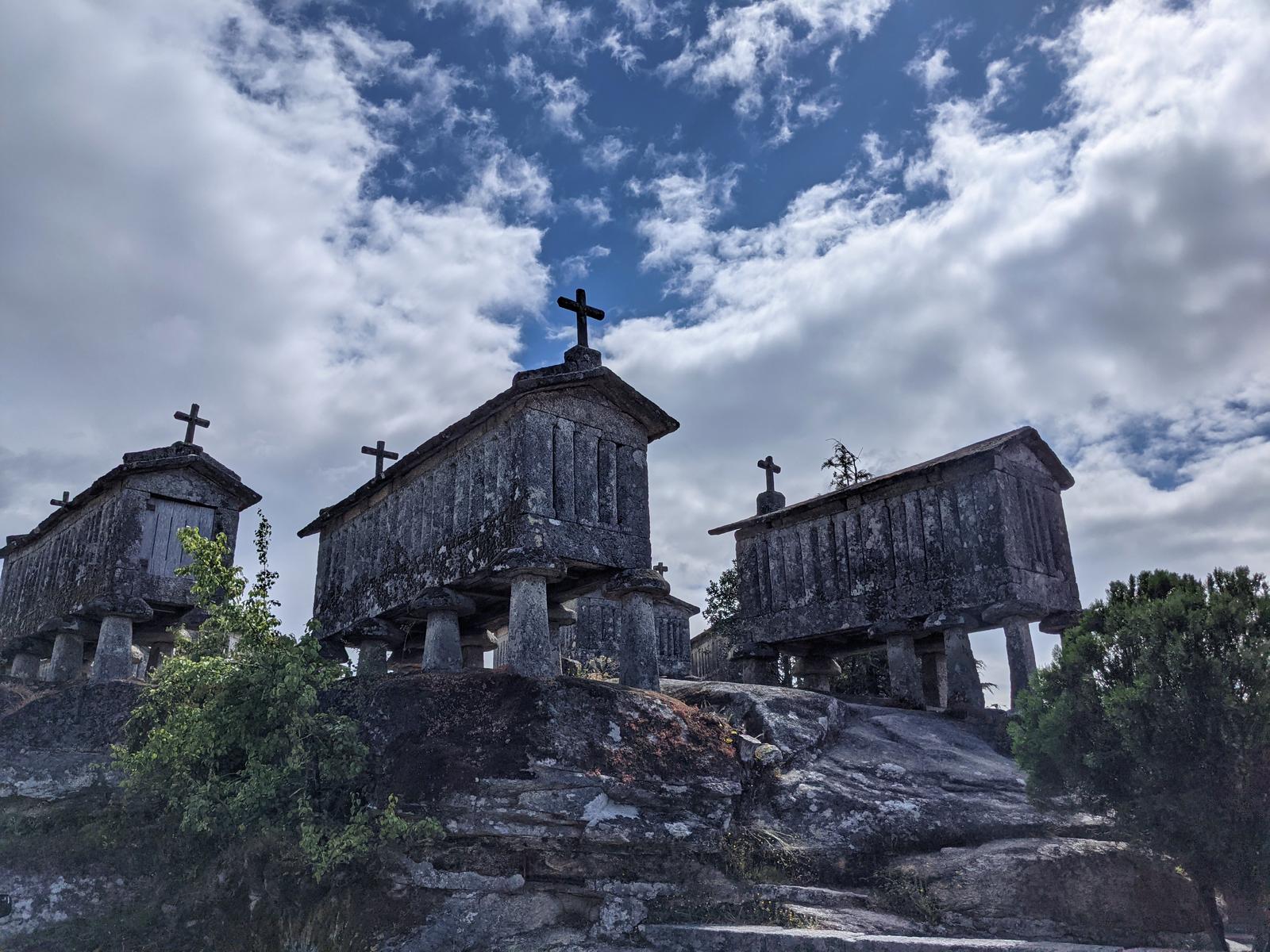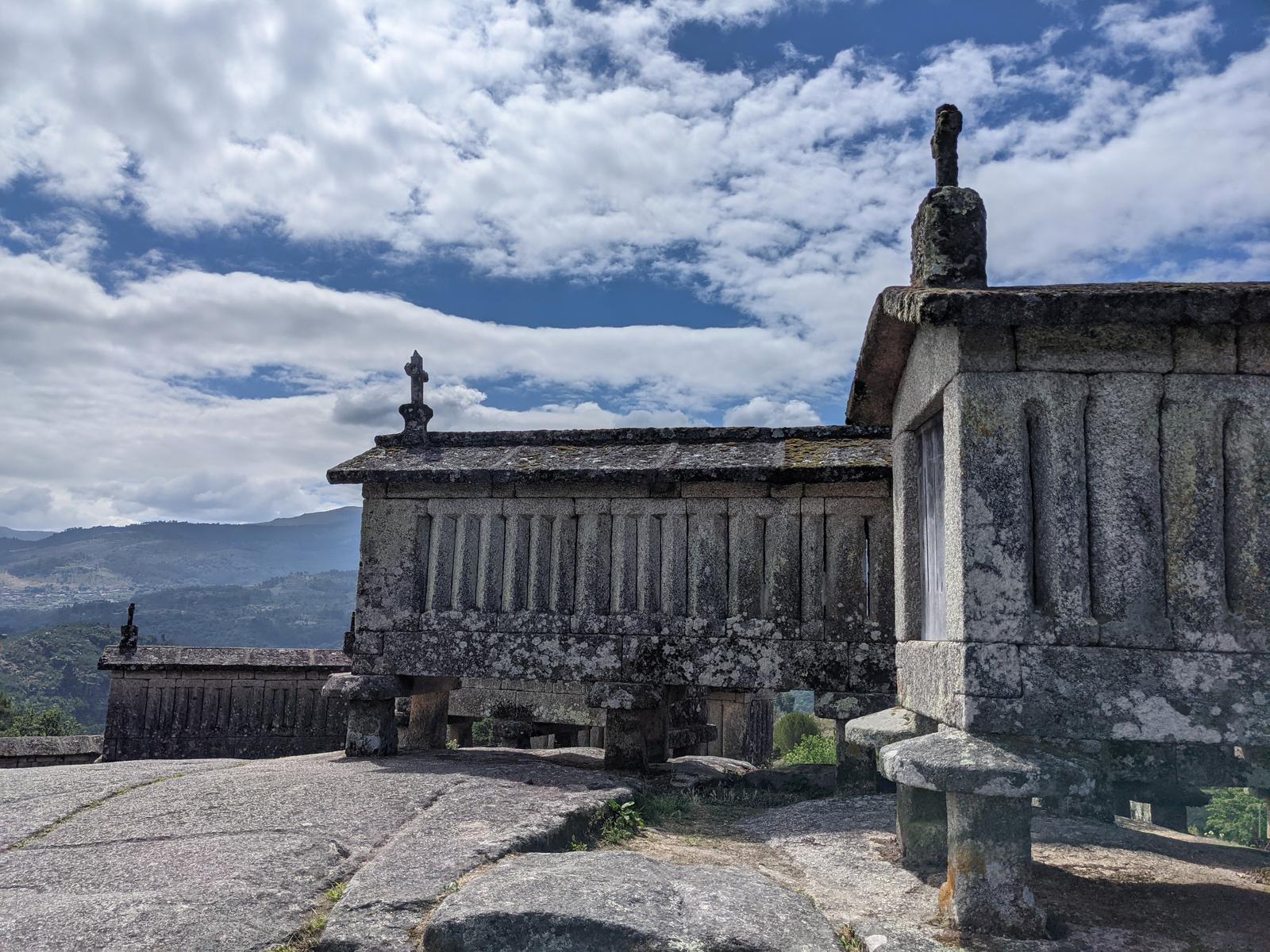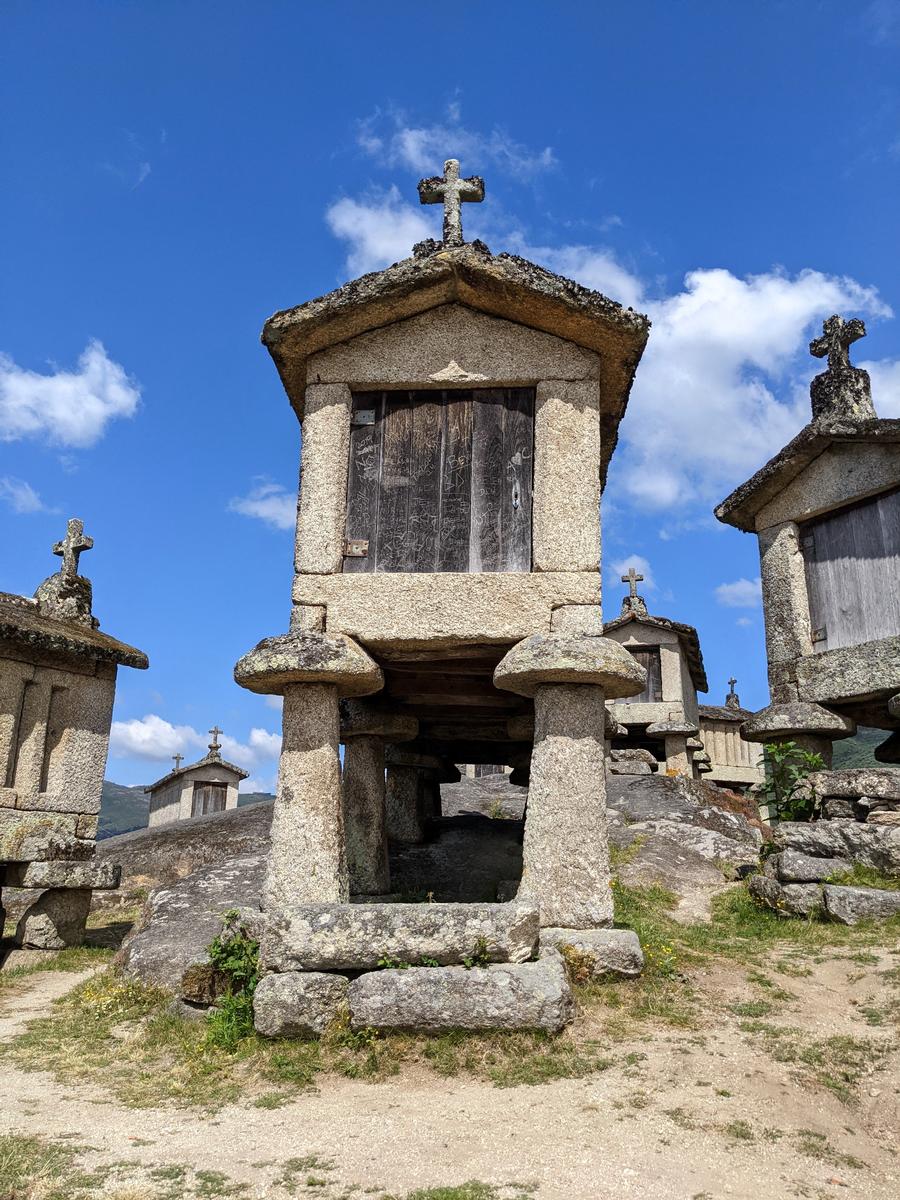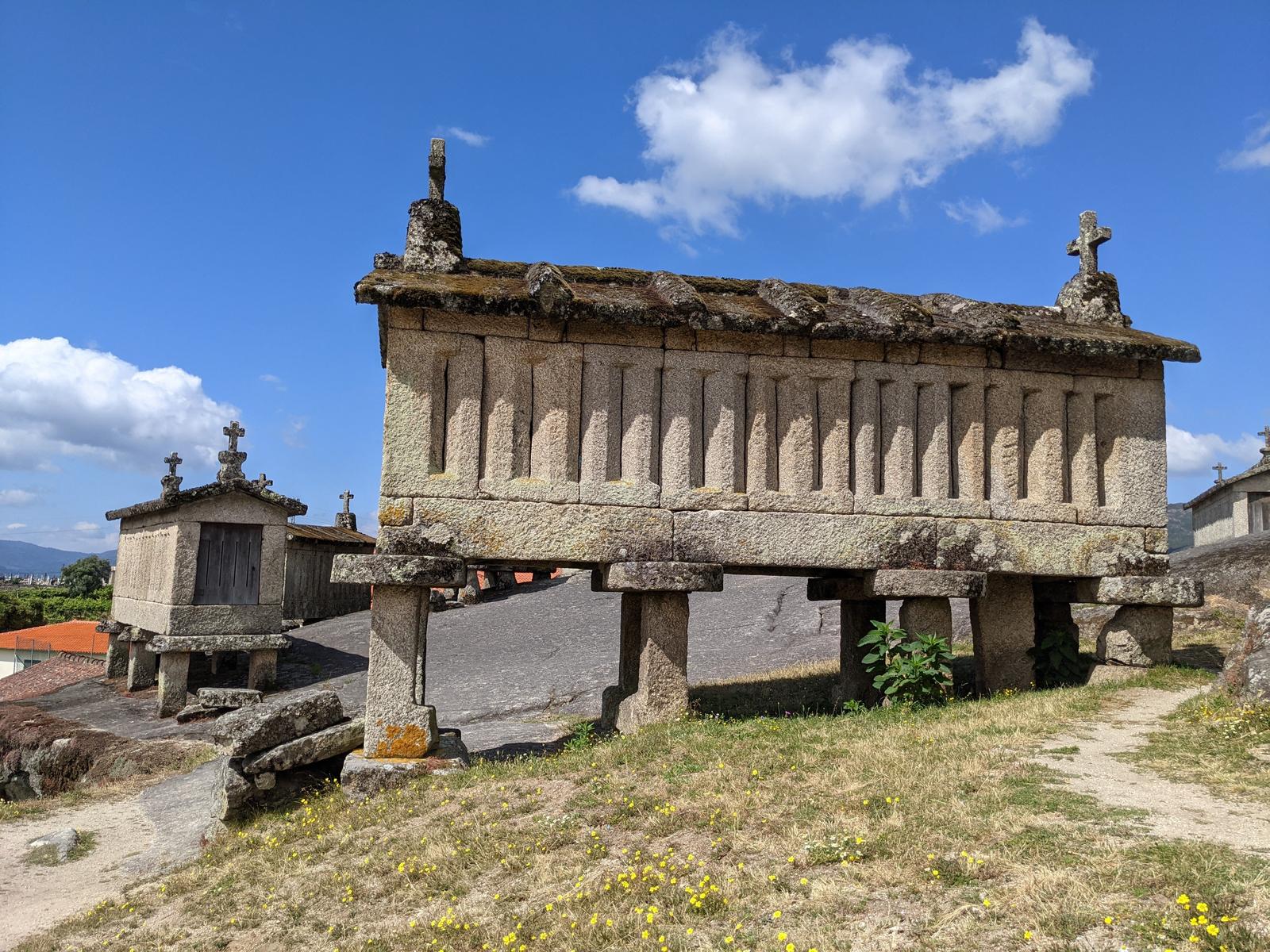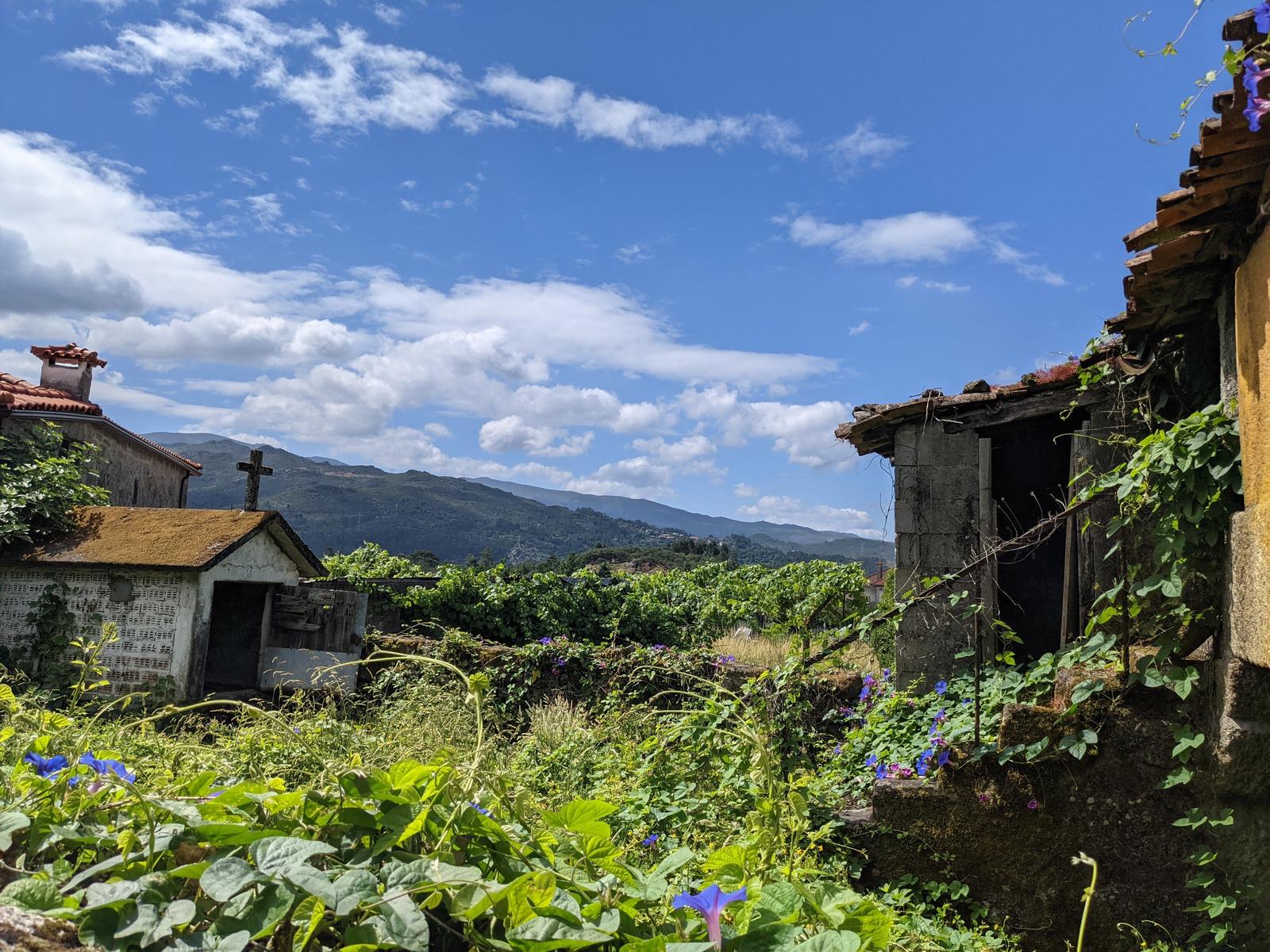 I absolutely loved this hike. The scenery was so nice throughout and as you probably guessed, I had the trails to myself!
---
Another Successful Hiking Trip!
If you want to get away from everyone and everything and most likely have all the hiking trails to yourself then this is a great area of the Peneda-Gerês National Park to base yourself. If you want a little more life, Ponte da Barca is where you should go. Wherever you decide to base yourself there are plenty of trails to satisfy your desire for new adventures, trails and stunning landscapes!
---
If you've any questions, suggestions or just want to say hello, contact me via the Contact Form, Instagram (@noroadlongenough) or By Email noroadlongenough1@gmail.com