Vila do Soajo's Magical Granite Granaries:
While planning our second trip to Peneda-Gerês National Park and having already booked accommodation that was located a short distance from the village of Entre Ambos-os-Rios I started researching what I could do/see in the area. This was how I learned of the village of Soajo and it's really cool Espigueiros do Soajo or granite stone granaries. Following this discovery I created a GPX hiking route that would take me from our accommodation to Soajo and set off on a solo hike on the last day of our stay to this magical location.
---
Where is Vila do Soajo?
Vila do Soajo is located in Serra do Soajo. Serra do Soajo is part of the Peneda-Gerês National Park. Soajo is in the municipality of Arcos de Valdevez in the district of Viana do Castelo in Northern Portugal.
"Soajo is proud of its history and its identity. During the Middle Ages its Monteiros had specific privileges of independence and guarding an area of enormous importance to the Portuguese crown." (Source here).
It is about a one and a half hour drive from Porto or a one hour drive from Viana do Castelo to Soajo. Vila do Soajo is only an 18 minute drive from where we were based in Entre Ambos-os Rios but when I learned that I could hike there that was far more appealing to me!
---
What are the Espigueiros do Soajo?
The Espigueiros do Soajo are 24 granite stone granaries or "corn stores", the oldest of which date back to 1782.
"There are 24 and the oldest was built in 1782. A community threshing floor that is still used by the population today. The construction is of stone with a granite base." (Source here).
They are located on top of a huge granite rock from where there are glorious 360' views: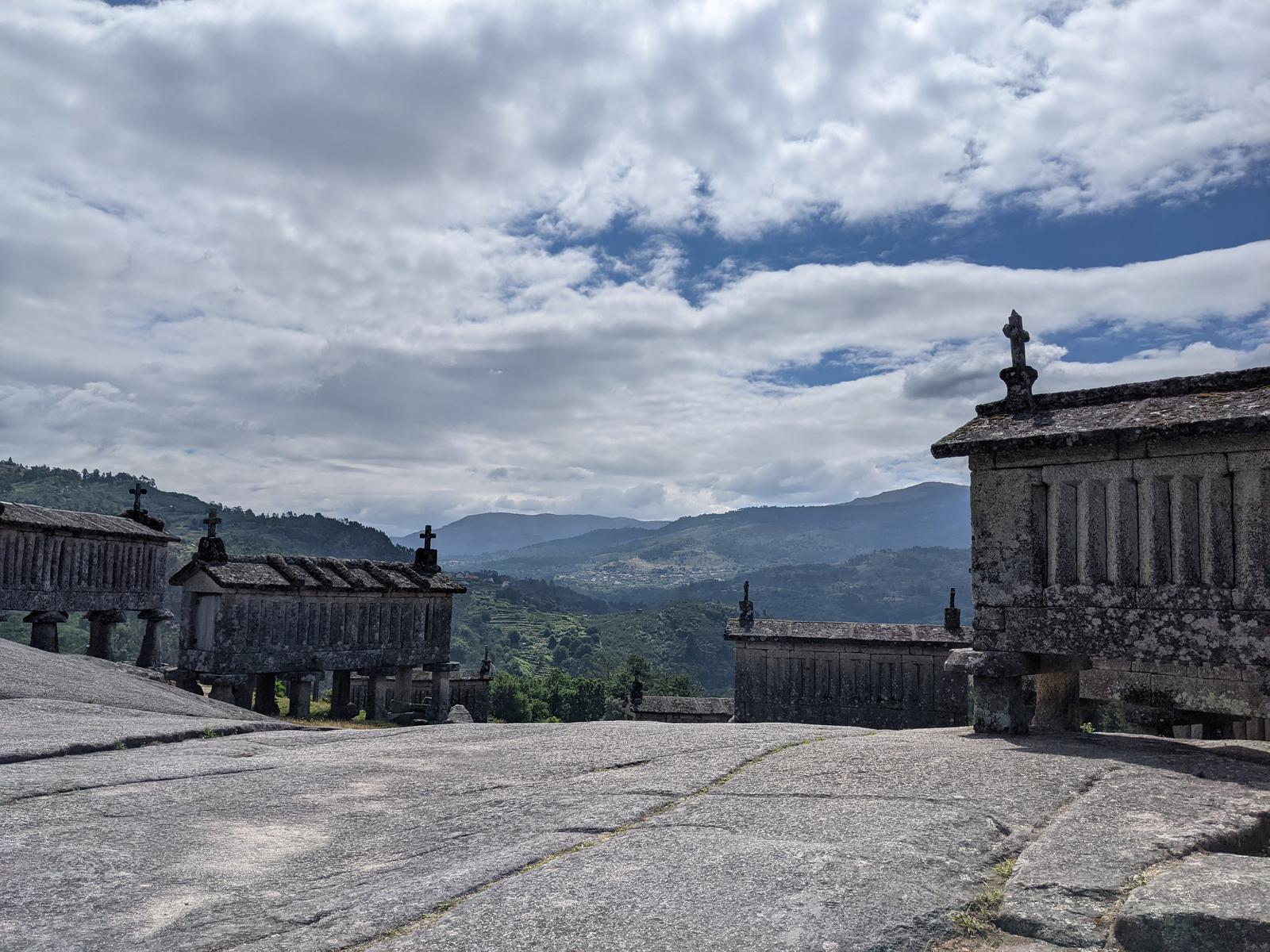 As you can see, there is a cross on top of each granary illustrating the belief in "Gods Blessing" of the corn crop stored and in turn its importance in the lives of those who depend on it for survival.
---
My Hike to Vila do Soajo
The GPX I created followed the most popular hiking routes I could find and was a little over 10 kilometres return. I would be following marked trails as much as possible. I was a little late starting, it was already 10am when I left our accommodation!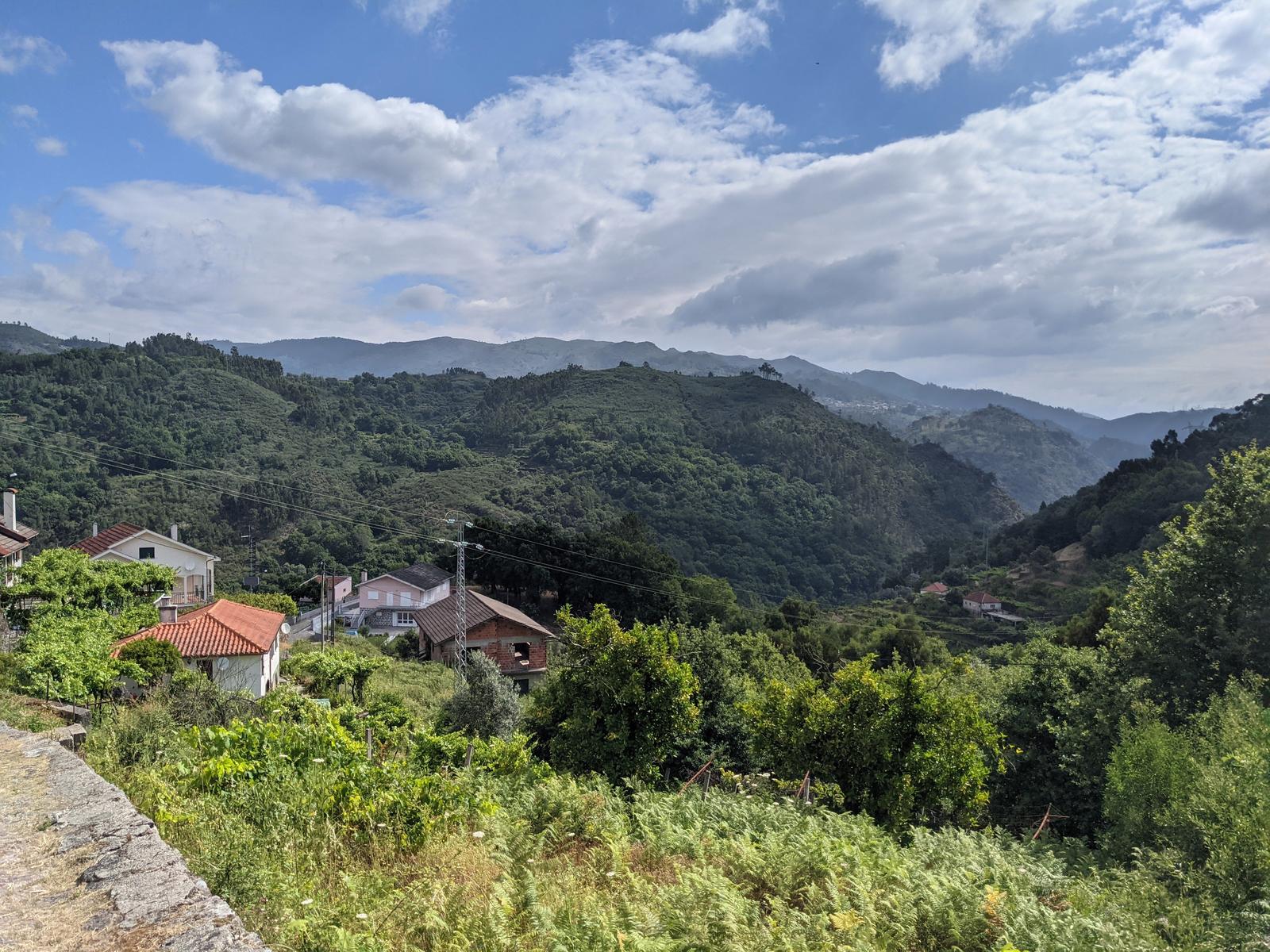 Gorgeous views from the start: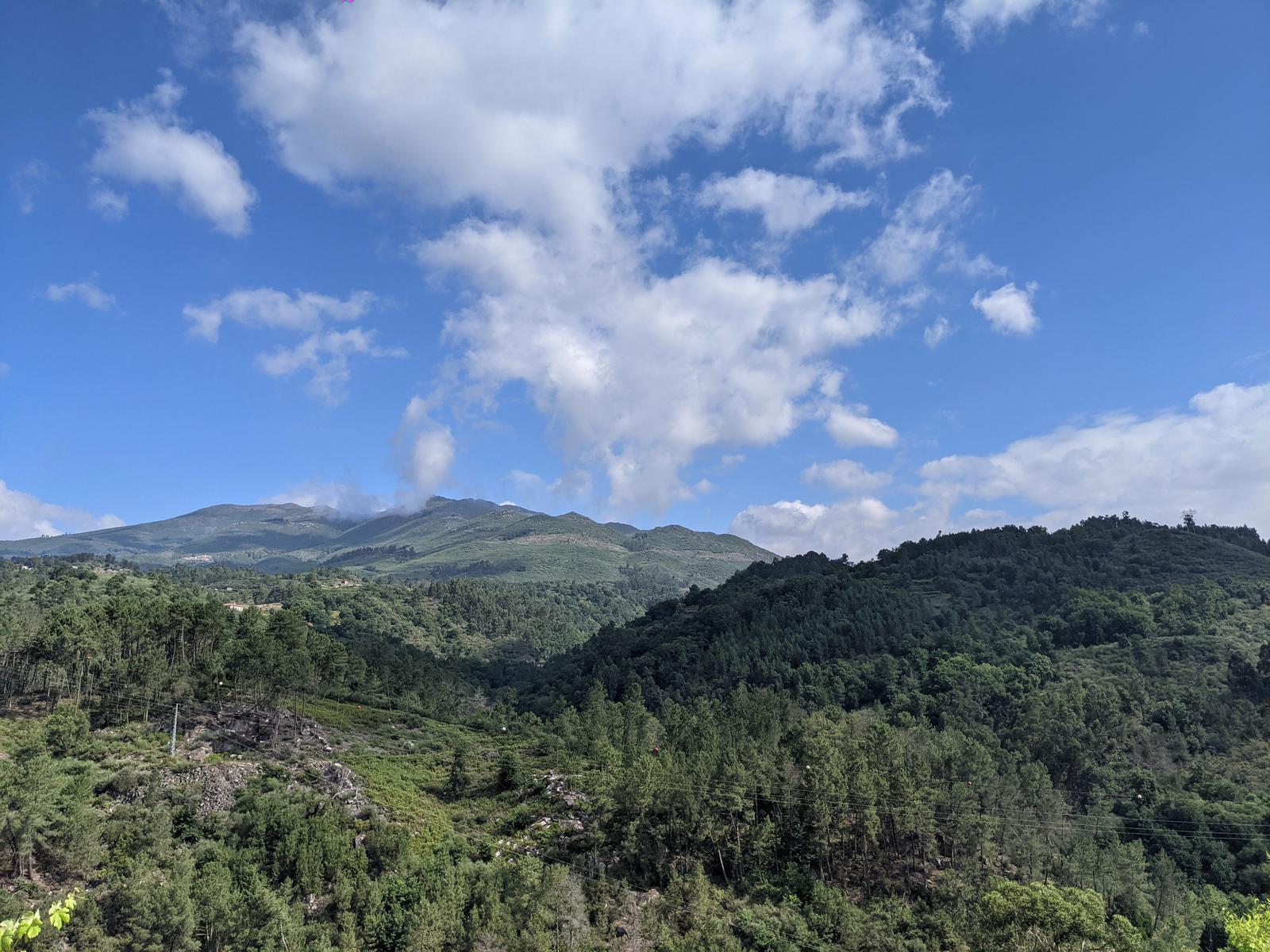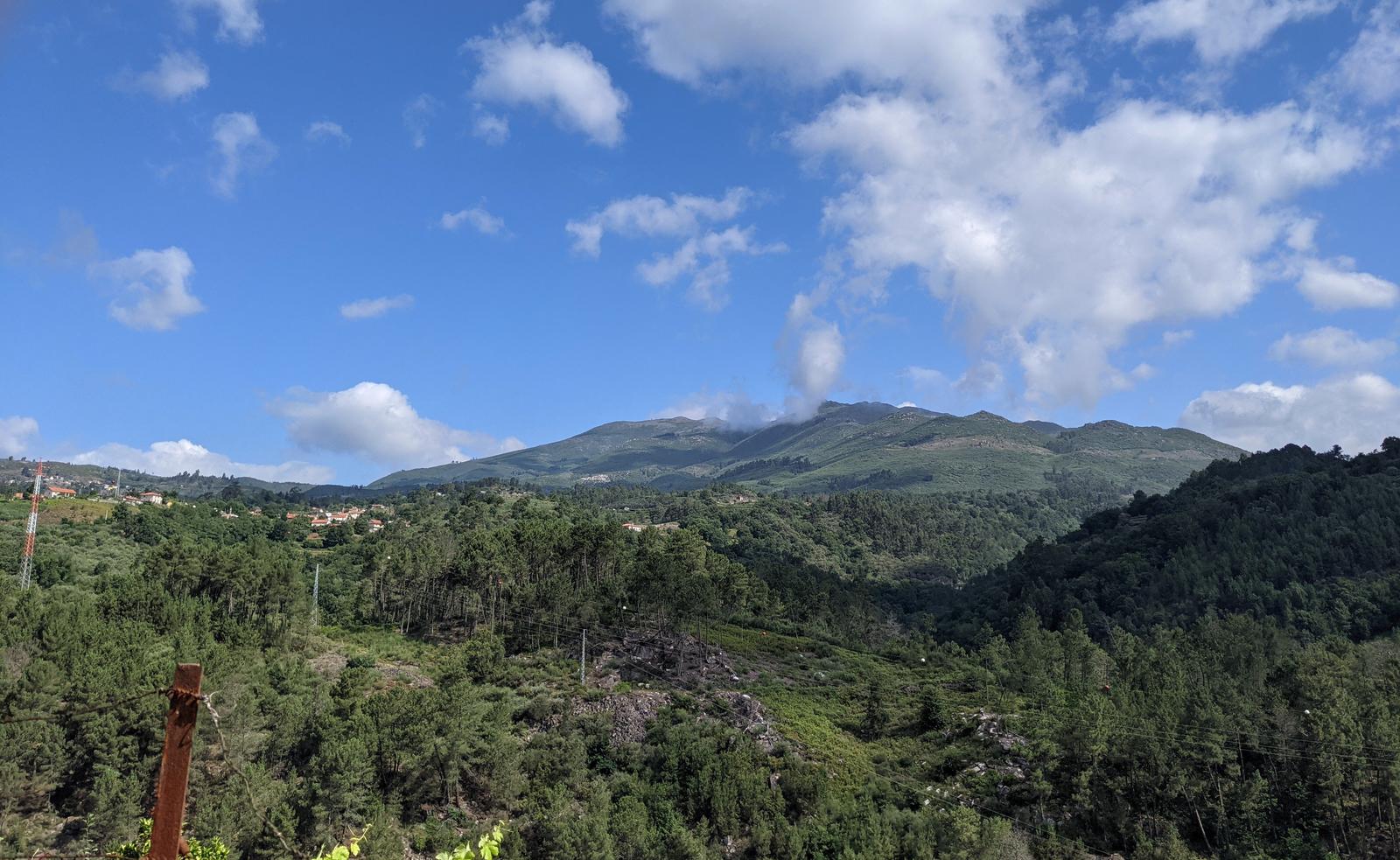 We had passed the trail head in the car previously so at least I knew where to go and I was soon hiking steeply downhill into the valley below our apartment. On the downhill I couldn't help but think about how I would be hiking back up this steep path later in the day, probably at peak temperature too, my punishment for not leaving earlier! The trail was a mix of cobbled paths and roads and narrow trails through terraced gardens and small vineyards. There were trail markers all the way and of course my GPX was leading me too.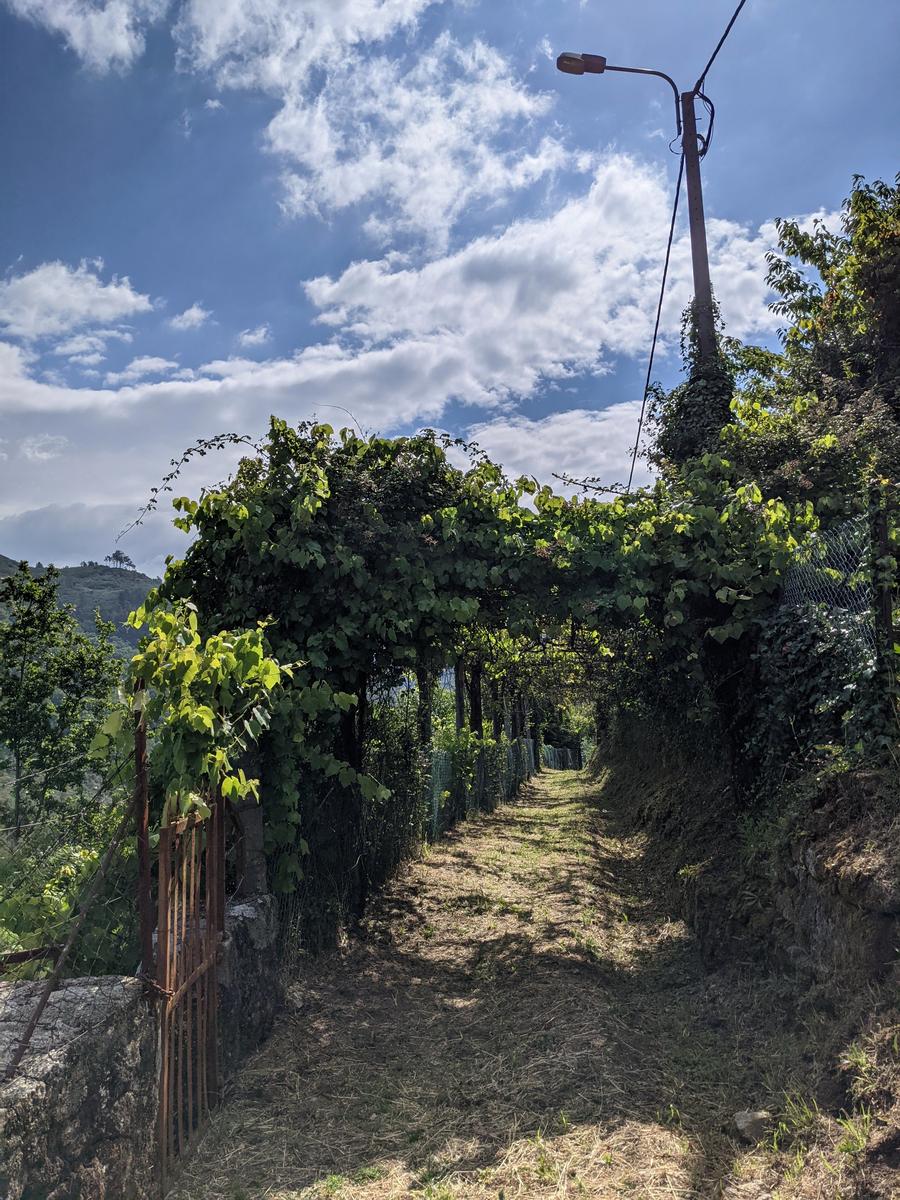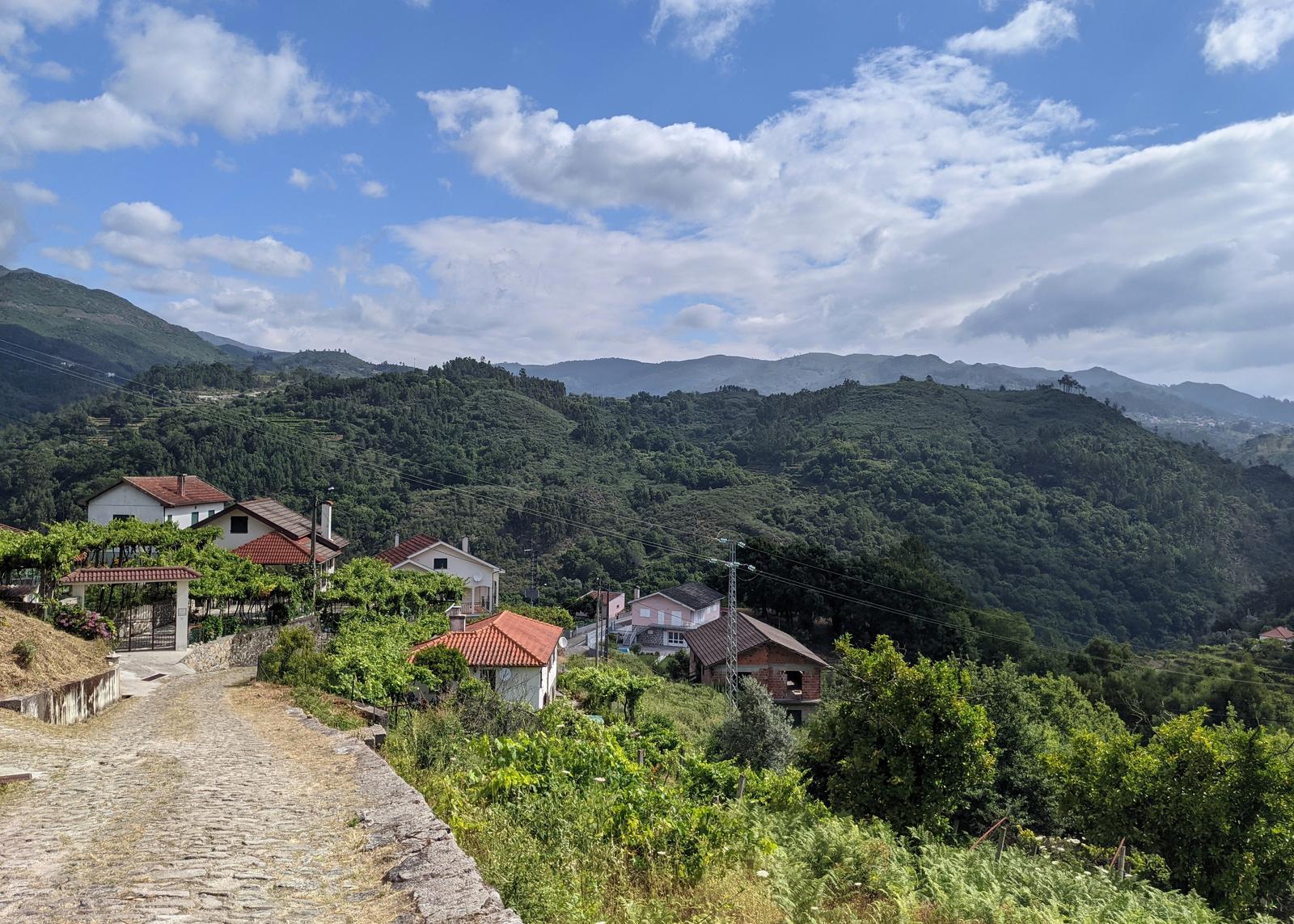 After about one and a half kilometres downhill on a trail, I popped out onto a wide cobbled road and followed it down to the Rio Adrão where I crossed over this impressive stone bridge: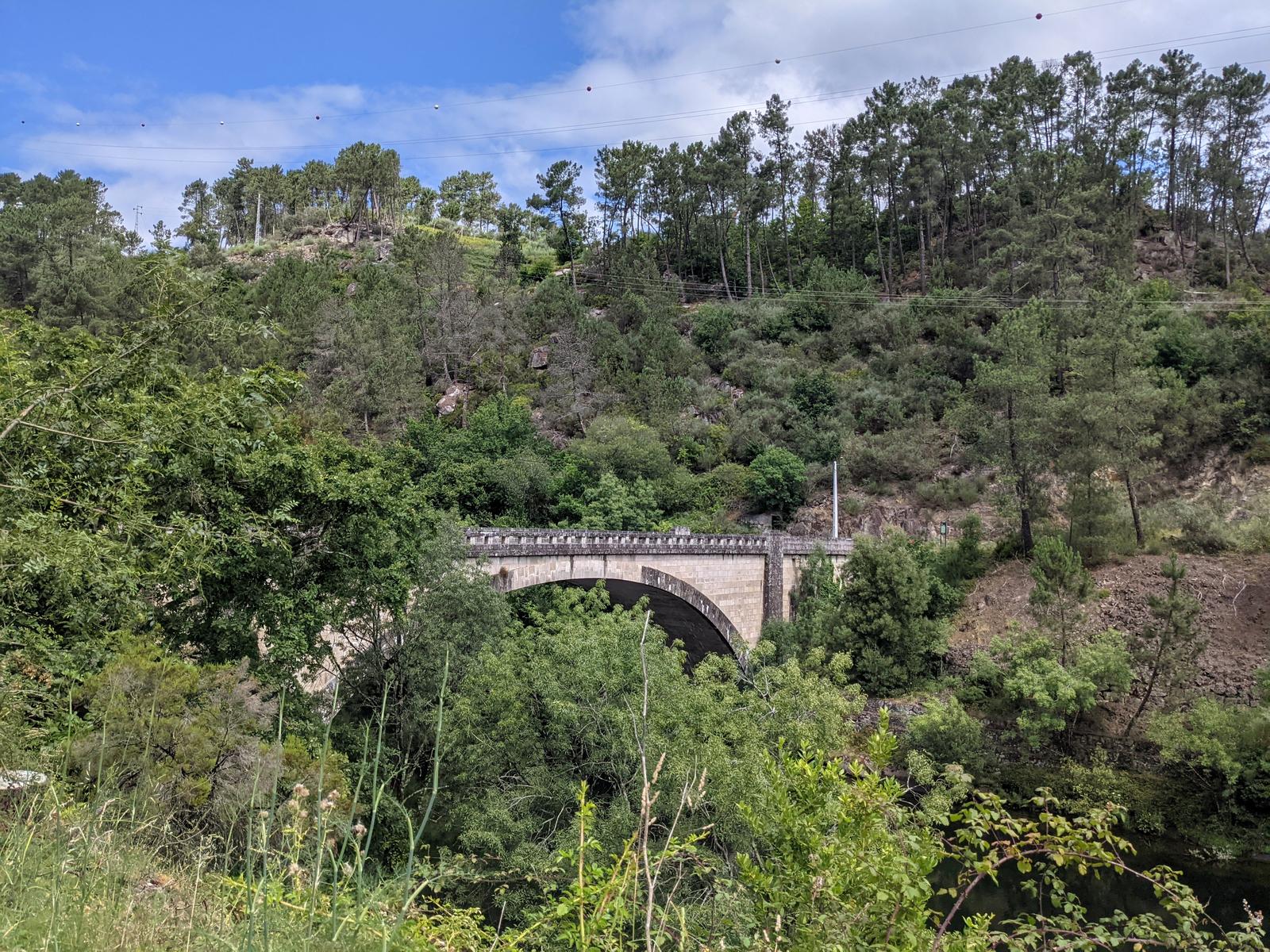 Crossing over the bridge, looking up river, an old hydro-electrical plant visible on the right: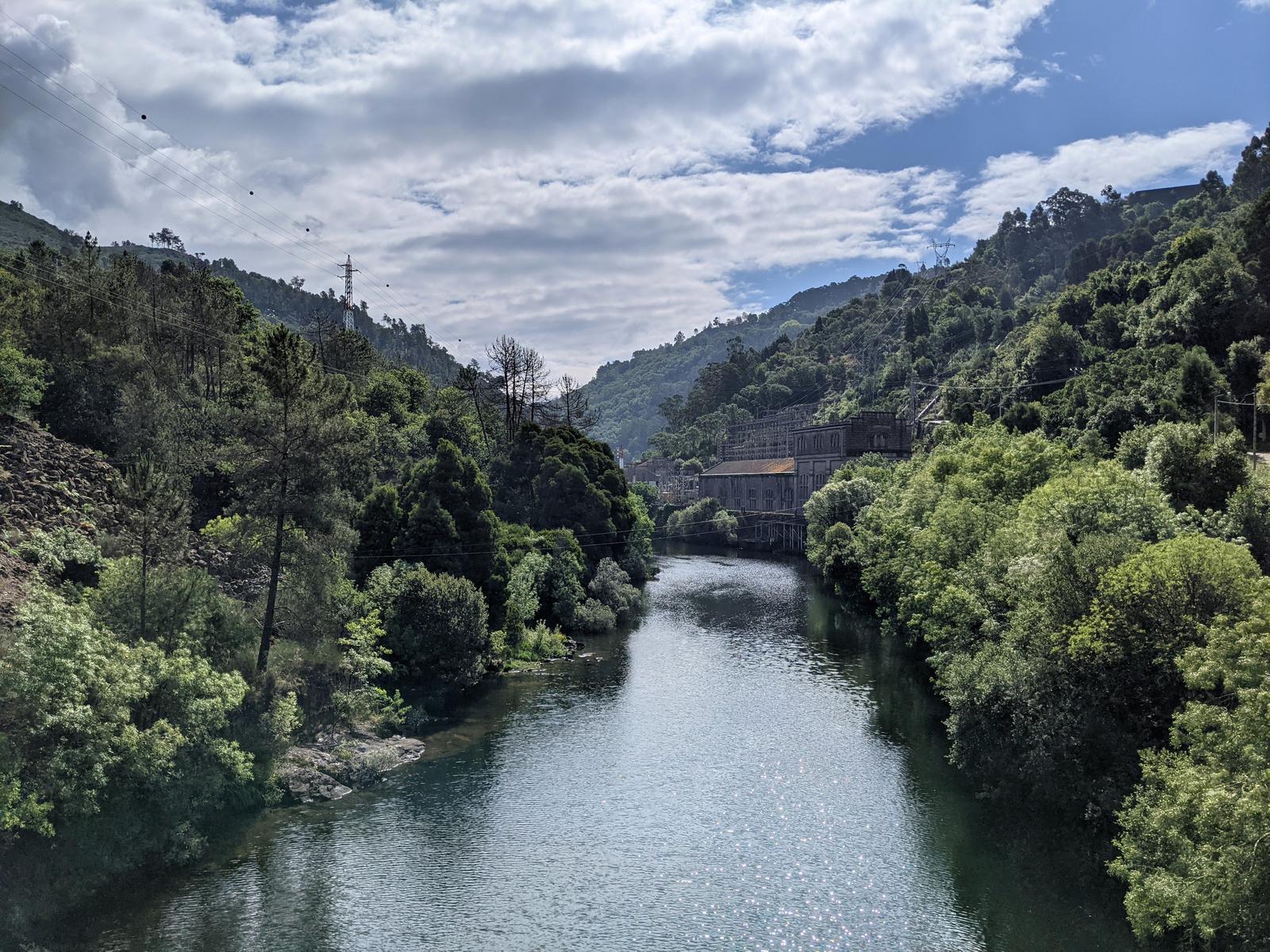 And looking down river: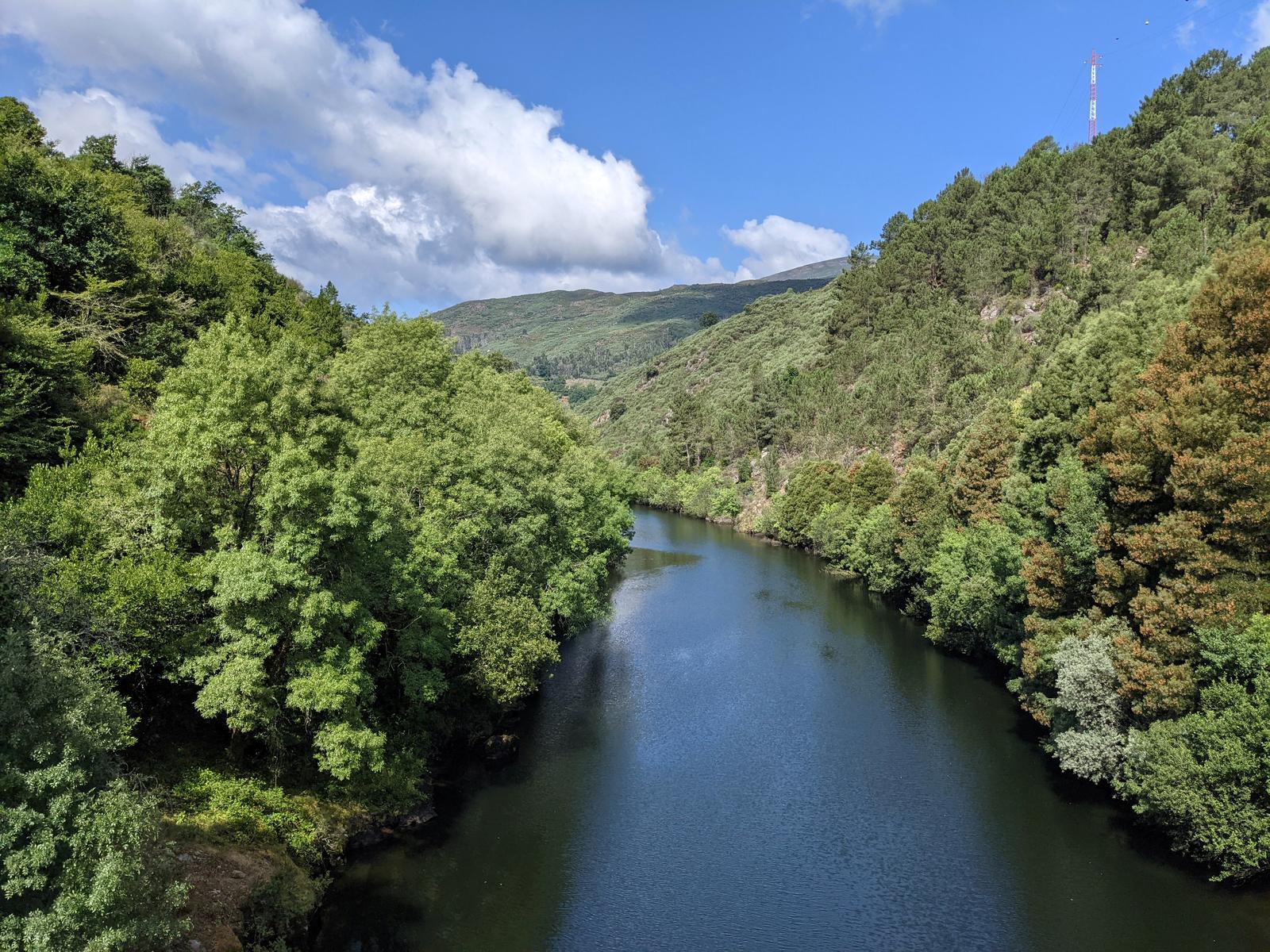 Looking back over to where I had come from: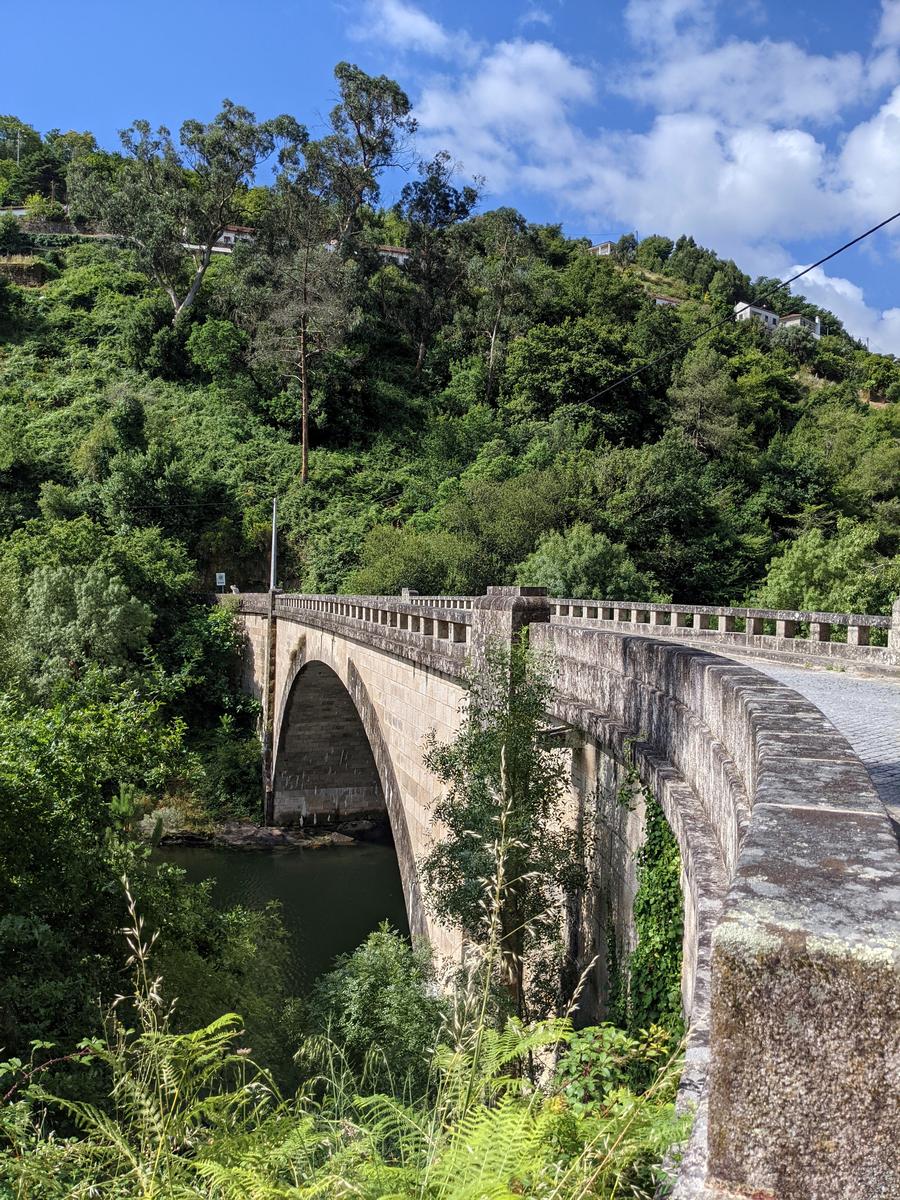 Once I crossed over the bridge I also saw the below sign for Soajo: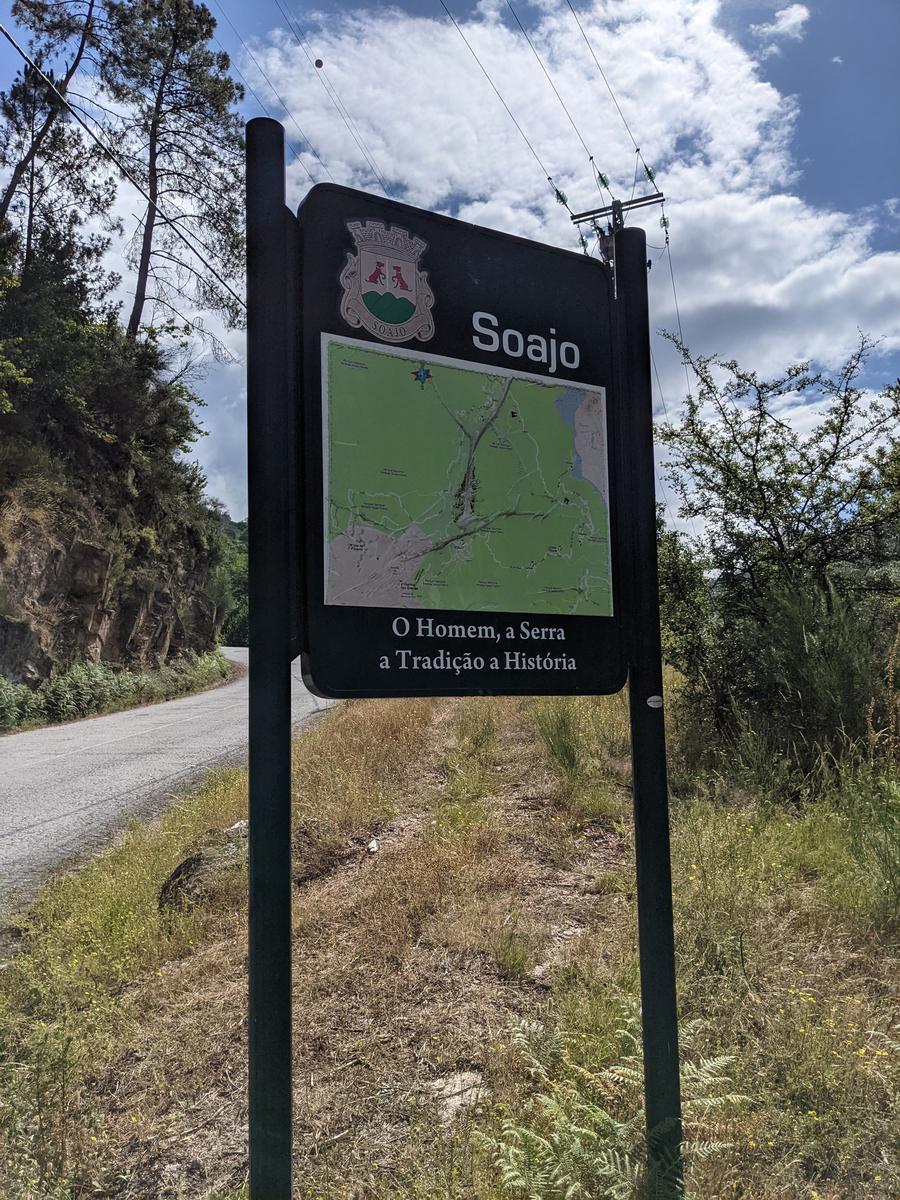 The next section of the hike was along the road (which was very quiet) and this time I was climbing up!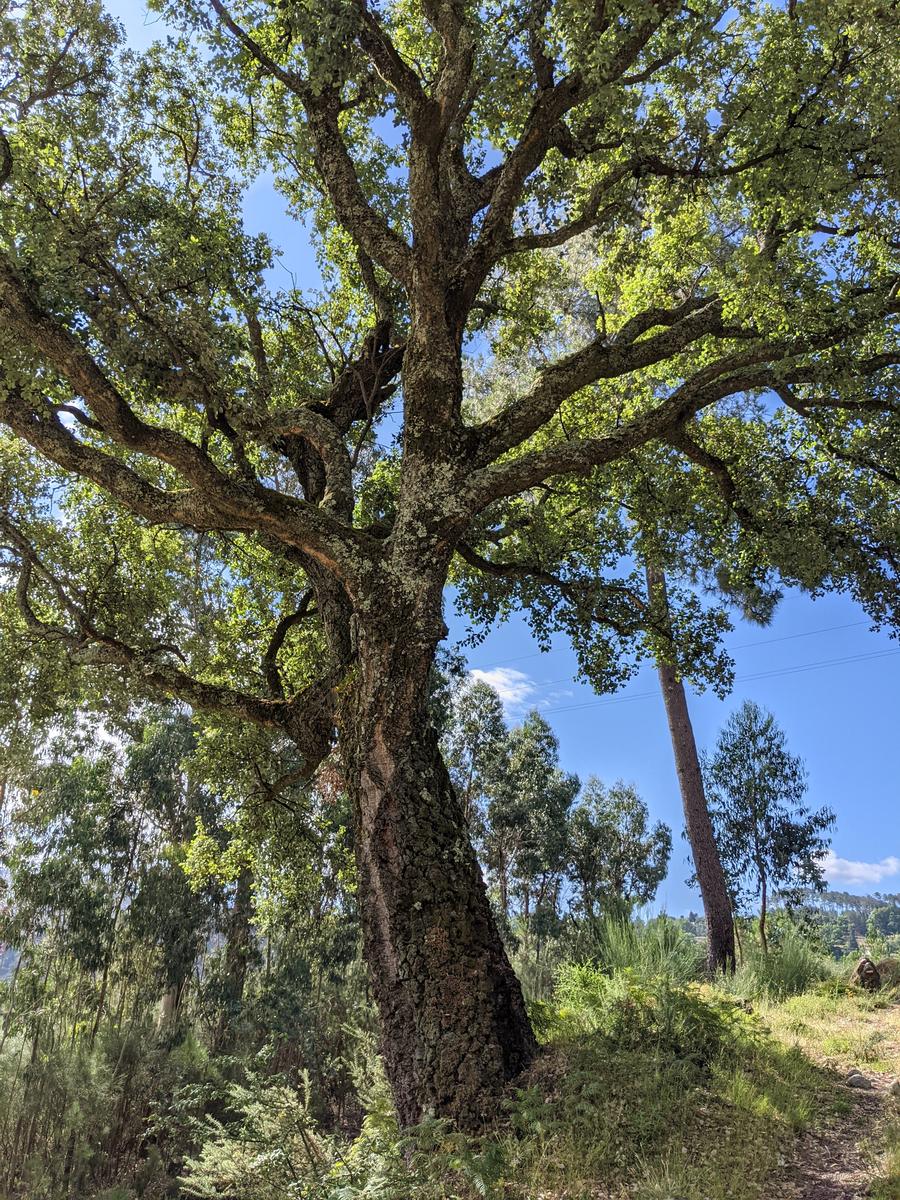 The great view continued and I was able to see where I had started out that morning: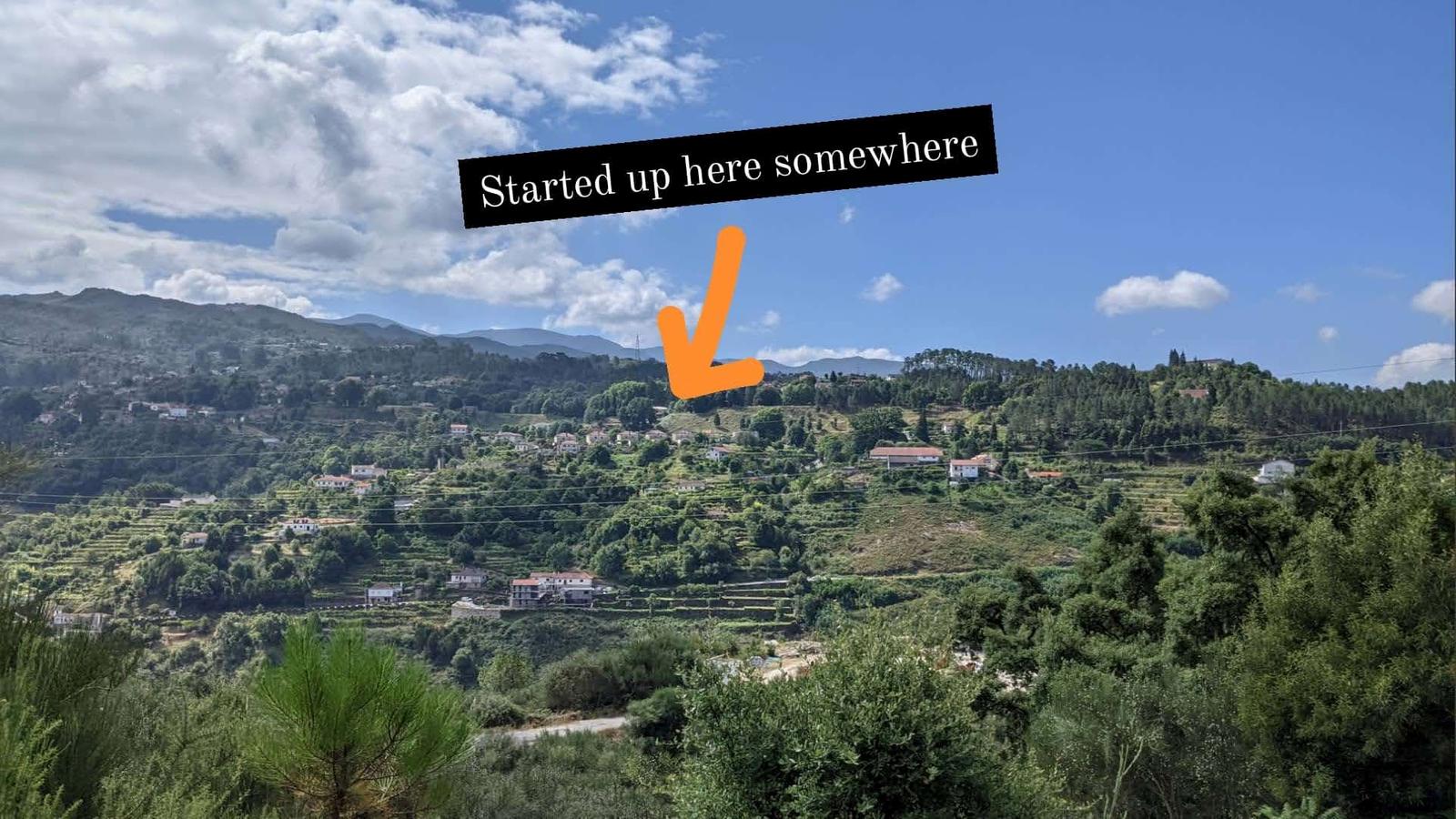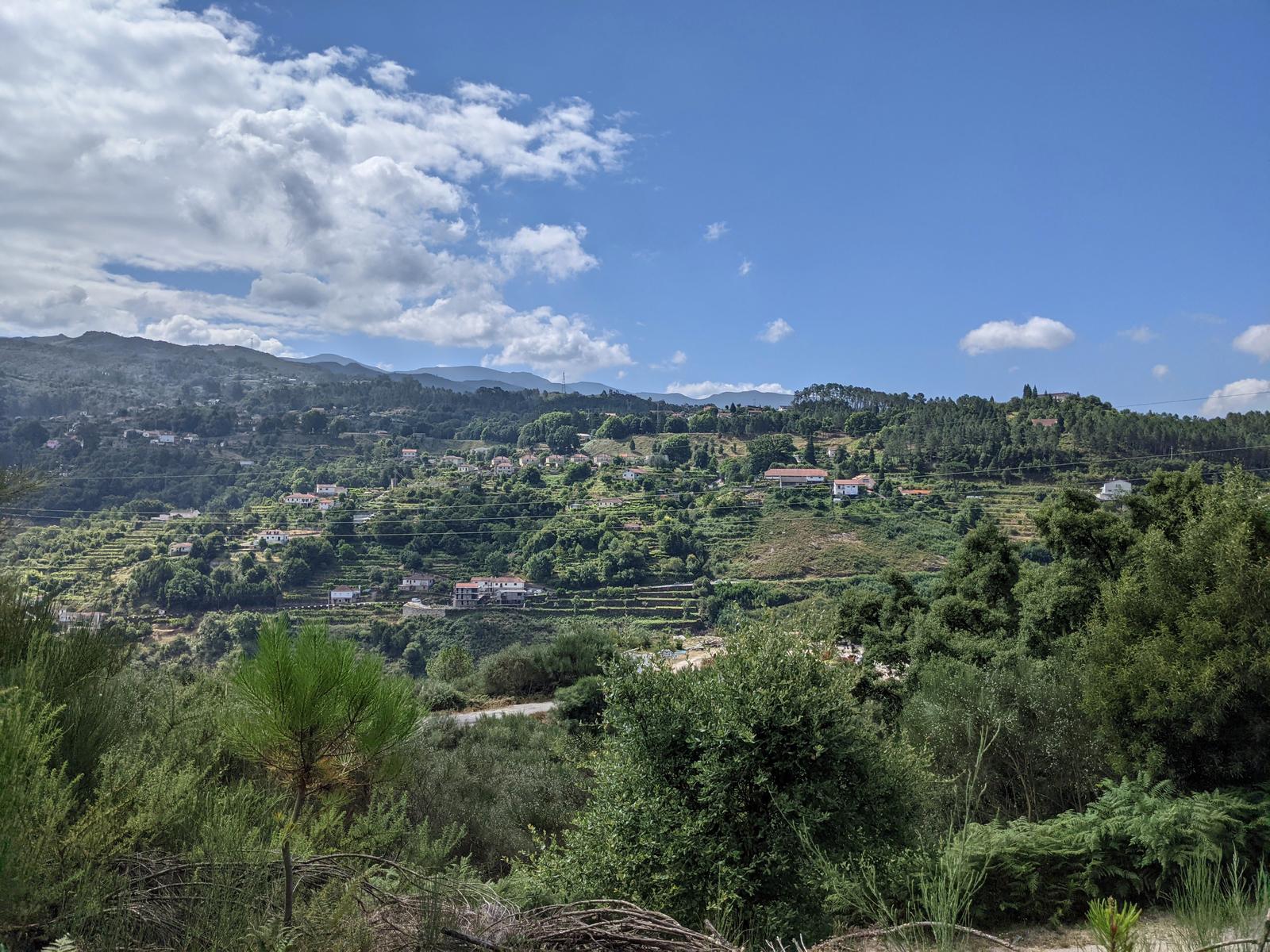 Lots of twists and turns later, almost always on the road and following trail markers I found myself back on a lovely quiet grass and moss covered cobbled path: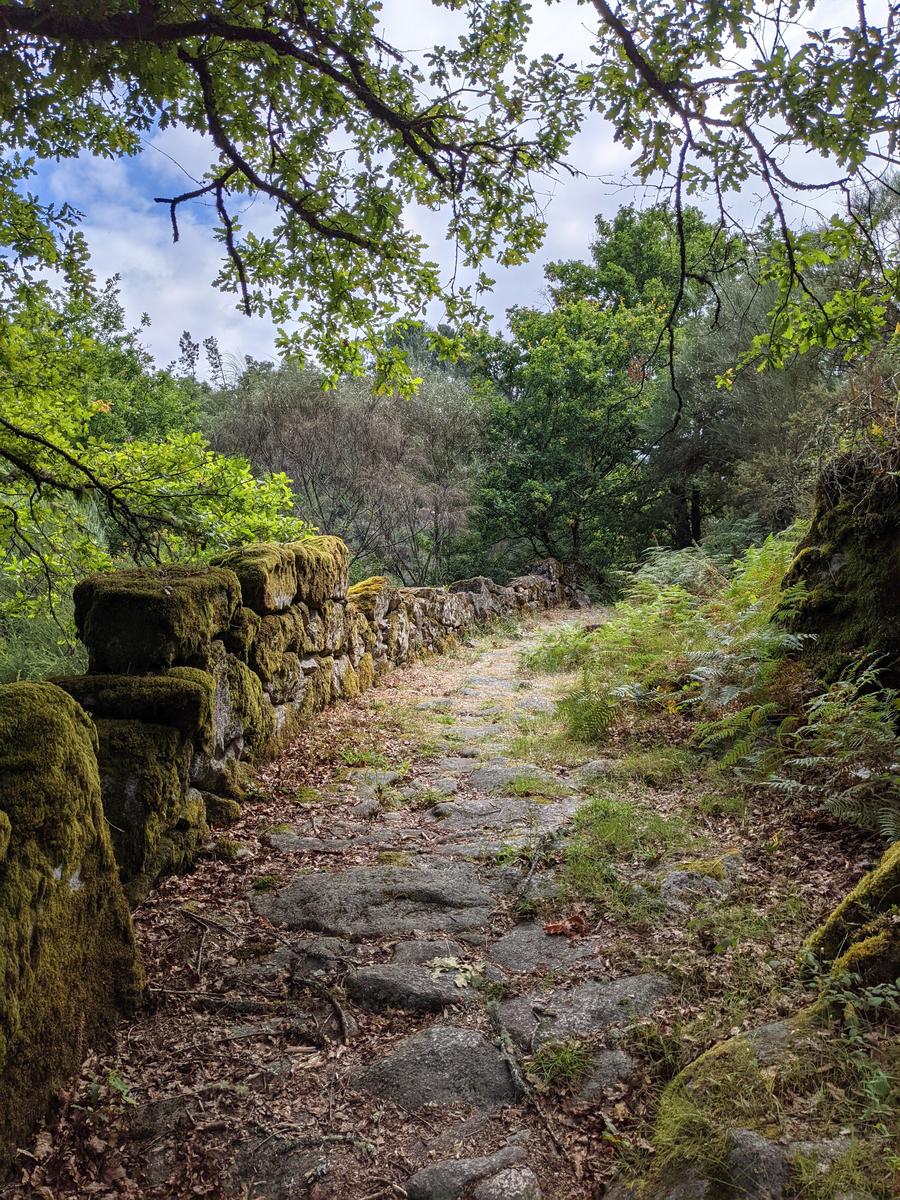 And then the path became all grass: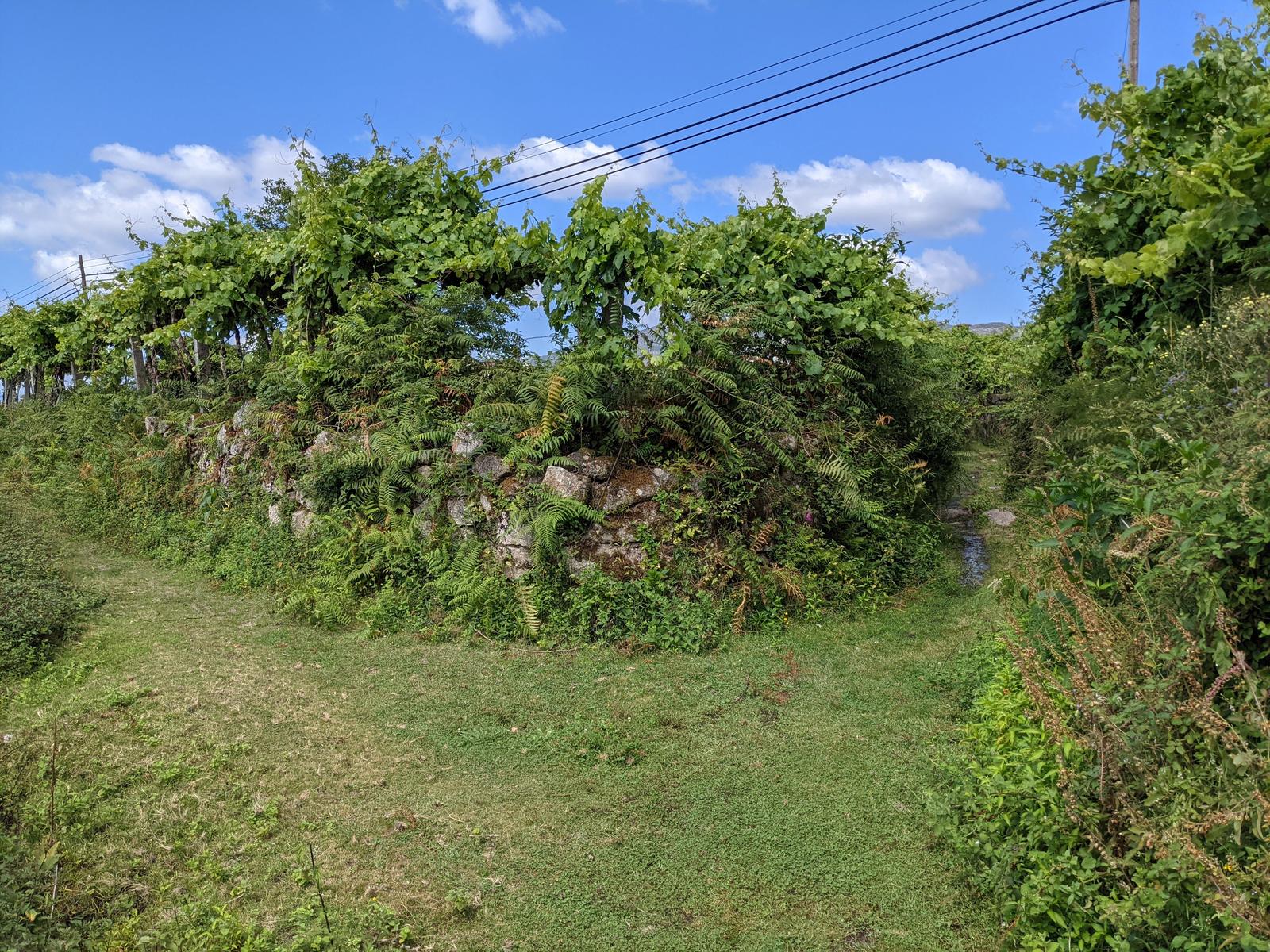 Getting close to the village of Soajo and taking in the landscape: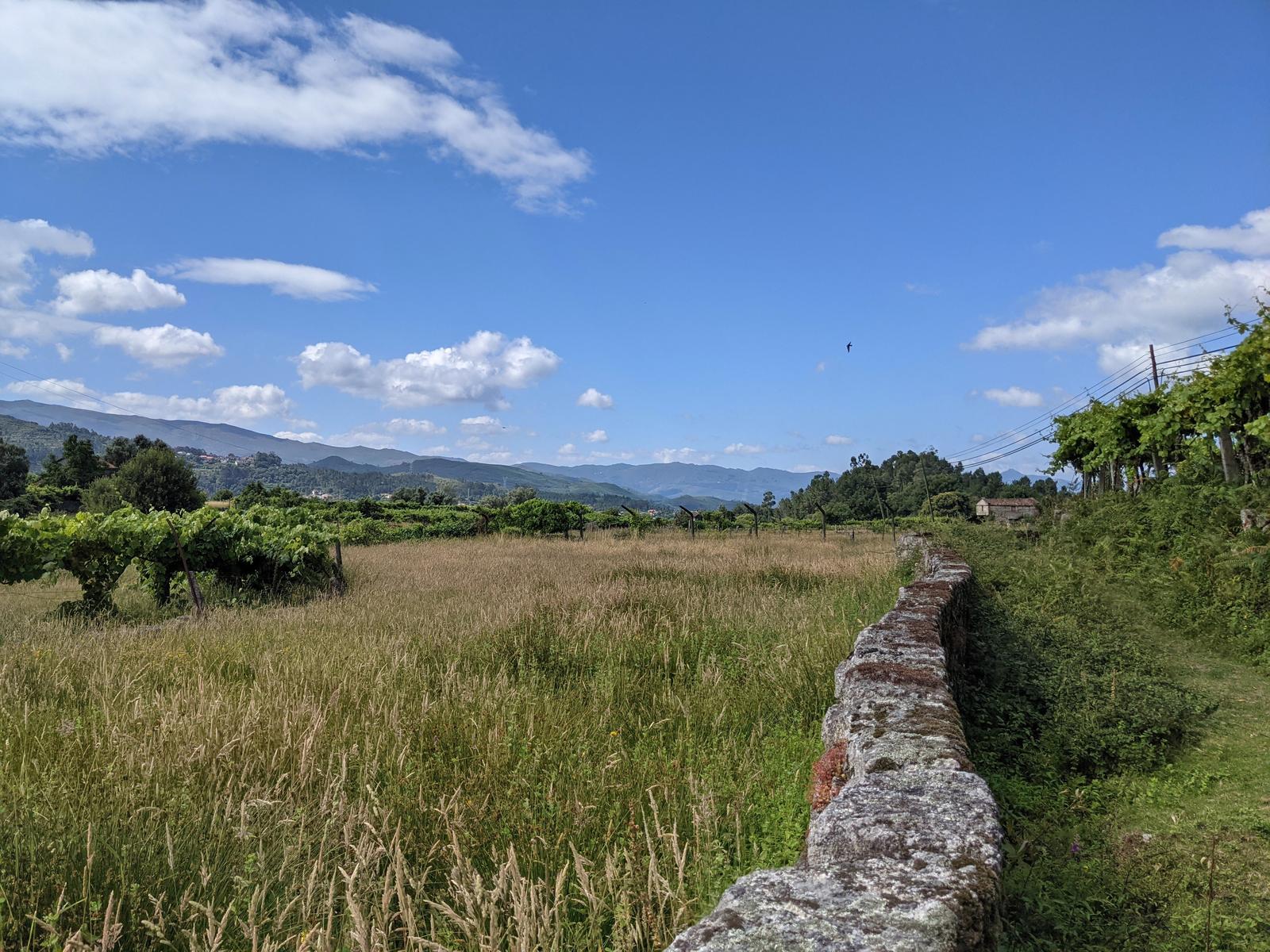 What a view!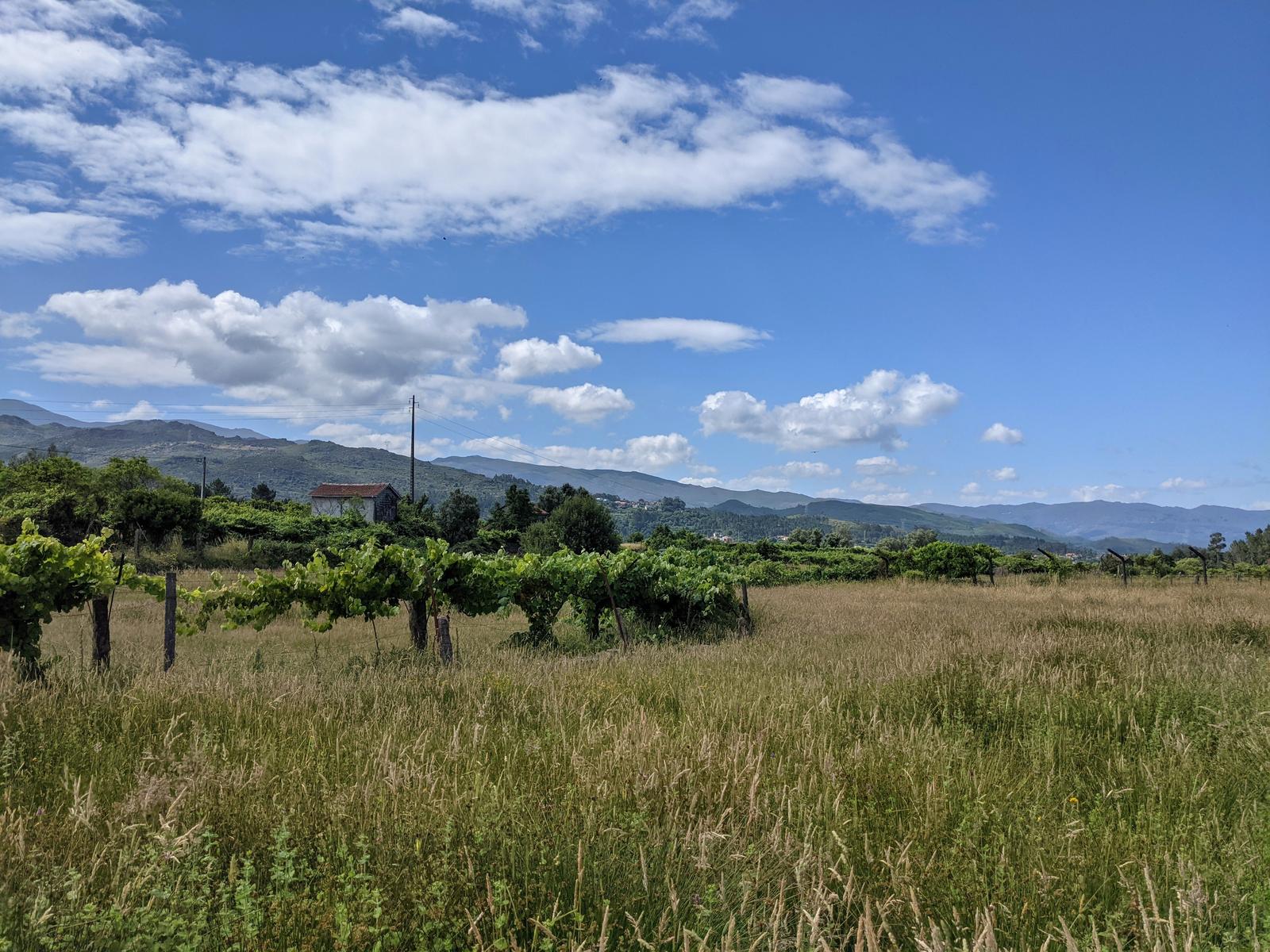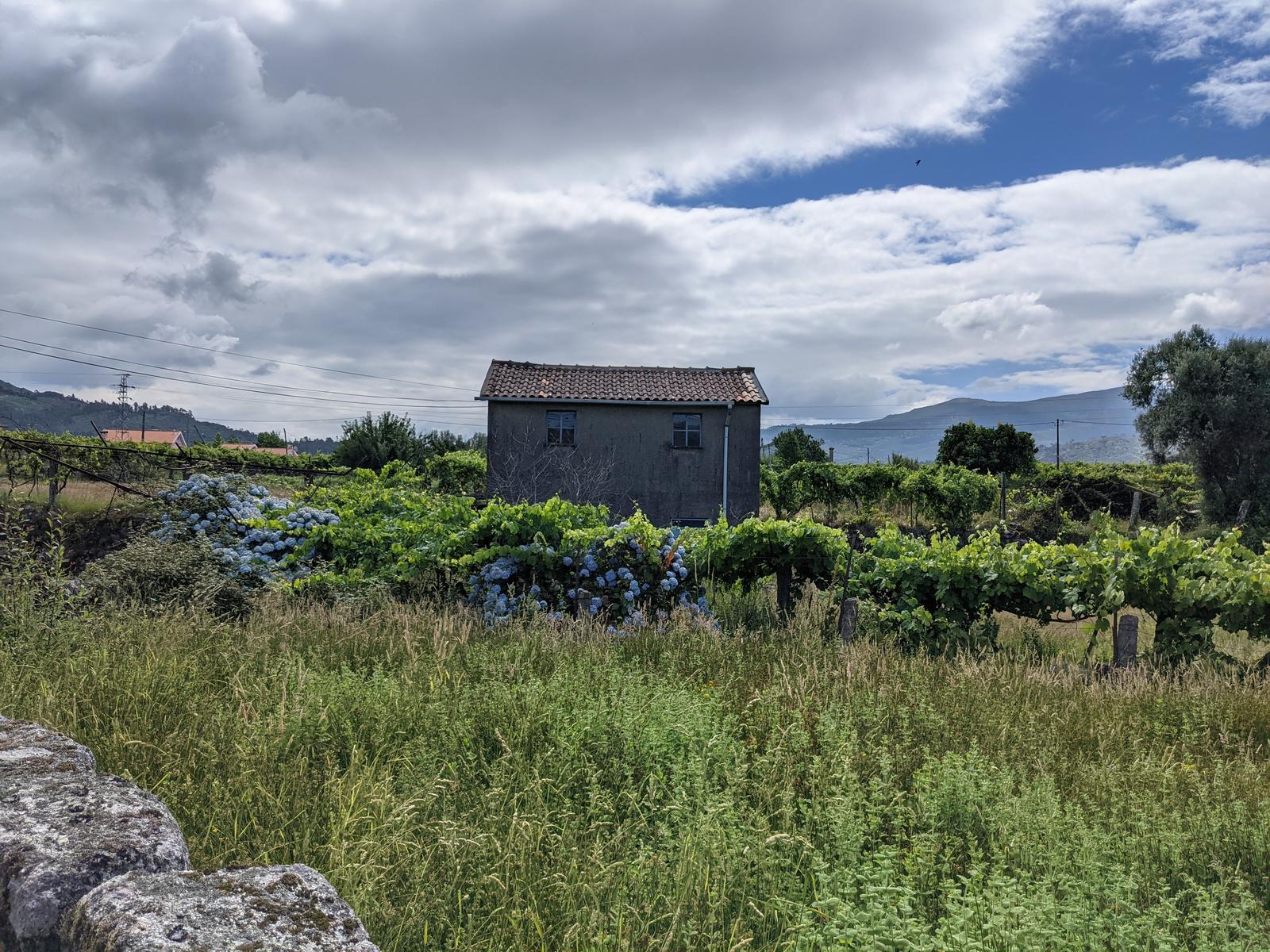 After about five and a half kilometres of hiking I reached the village of Soajo: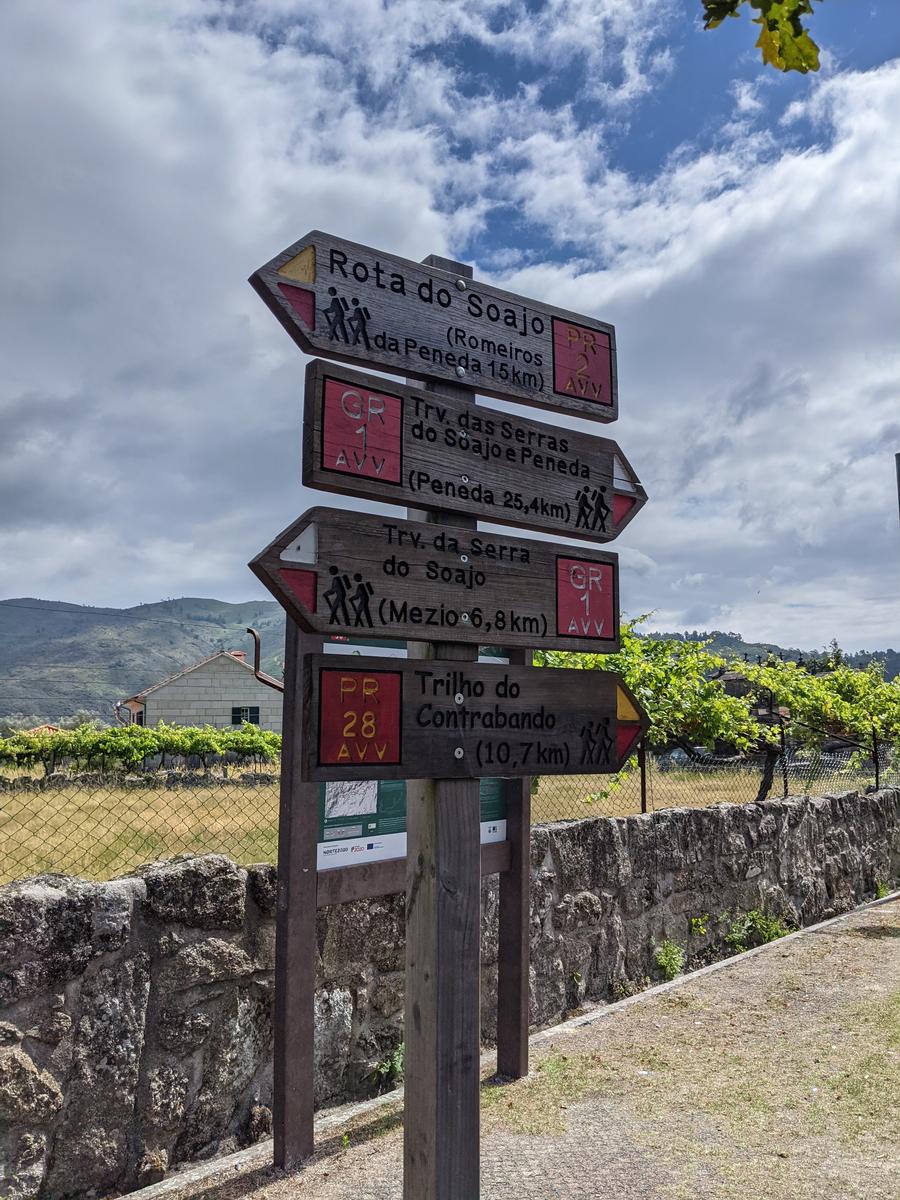 I headed straight for the Espigueiros do Soajo and had the place to myself.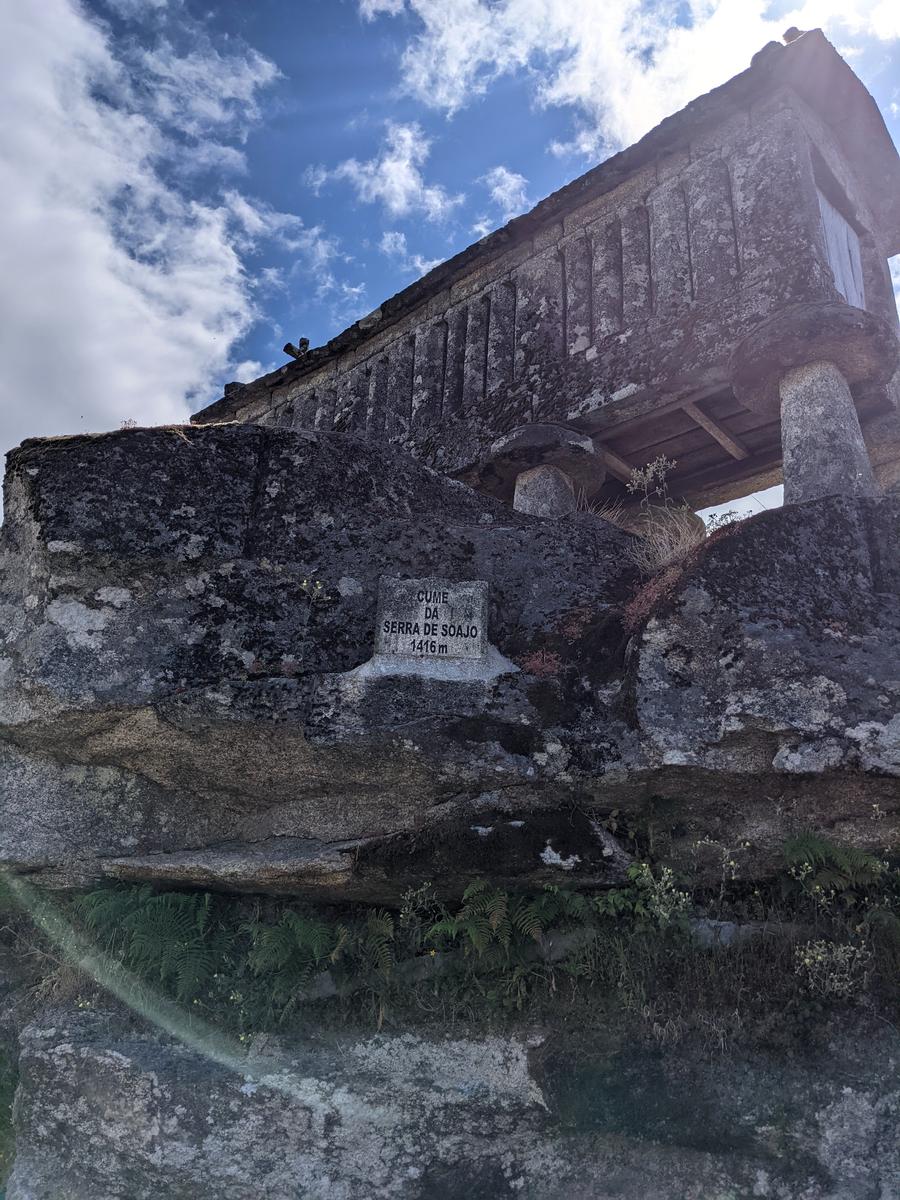 I walked up through the path below: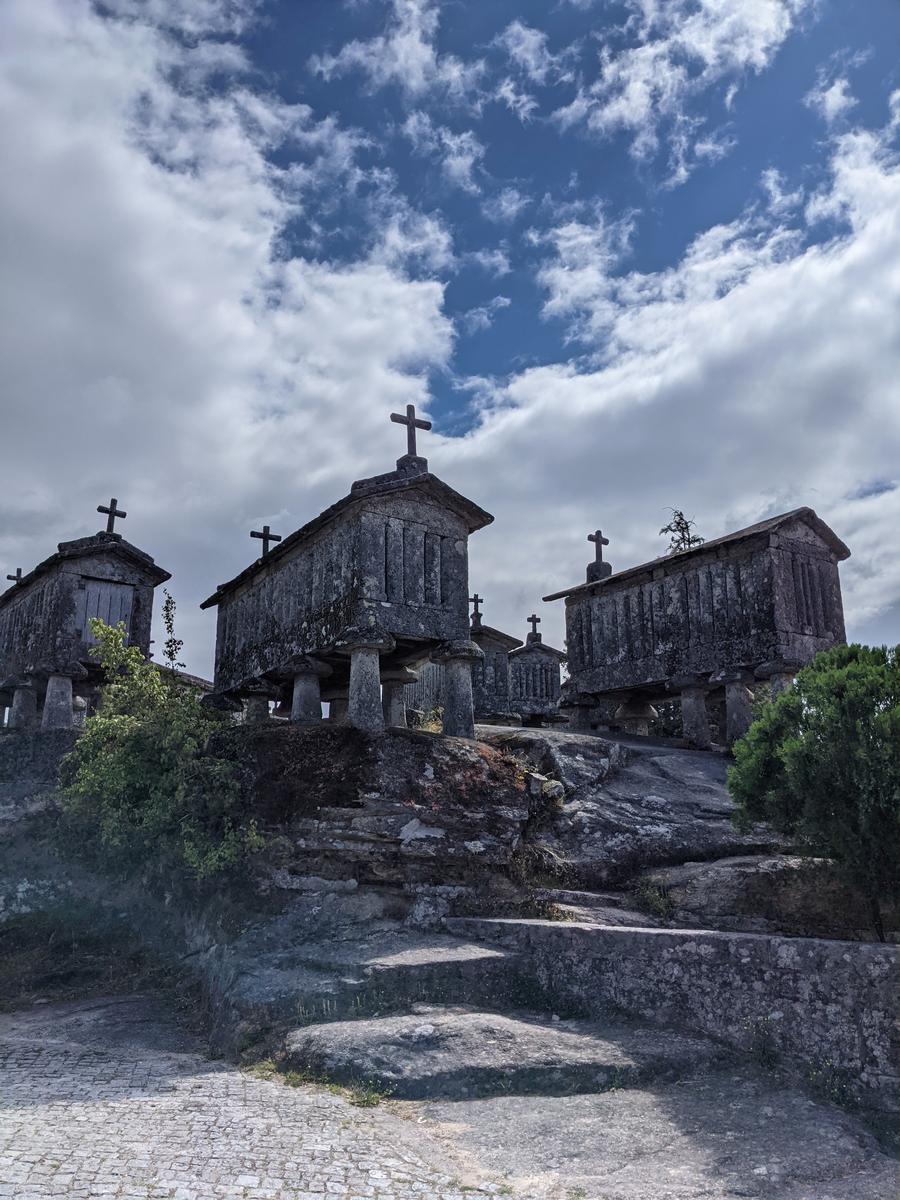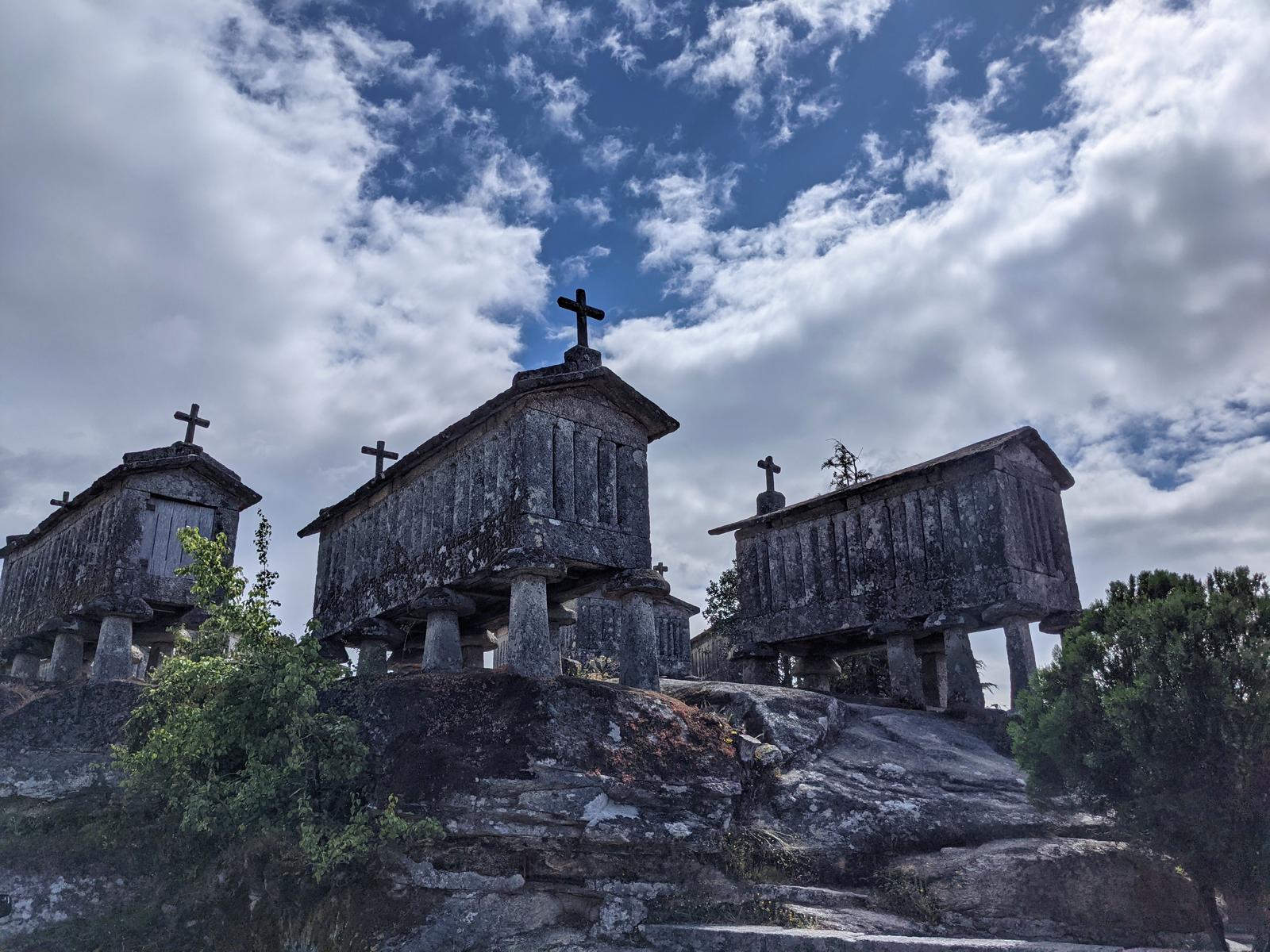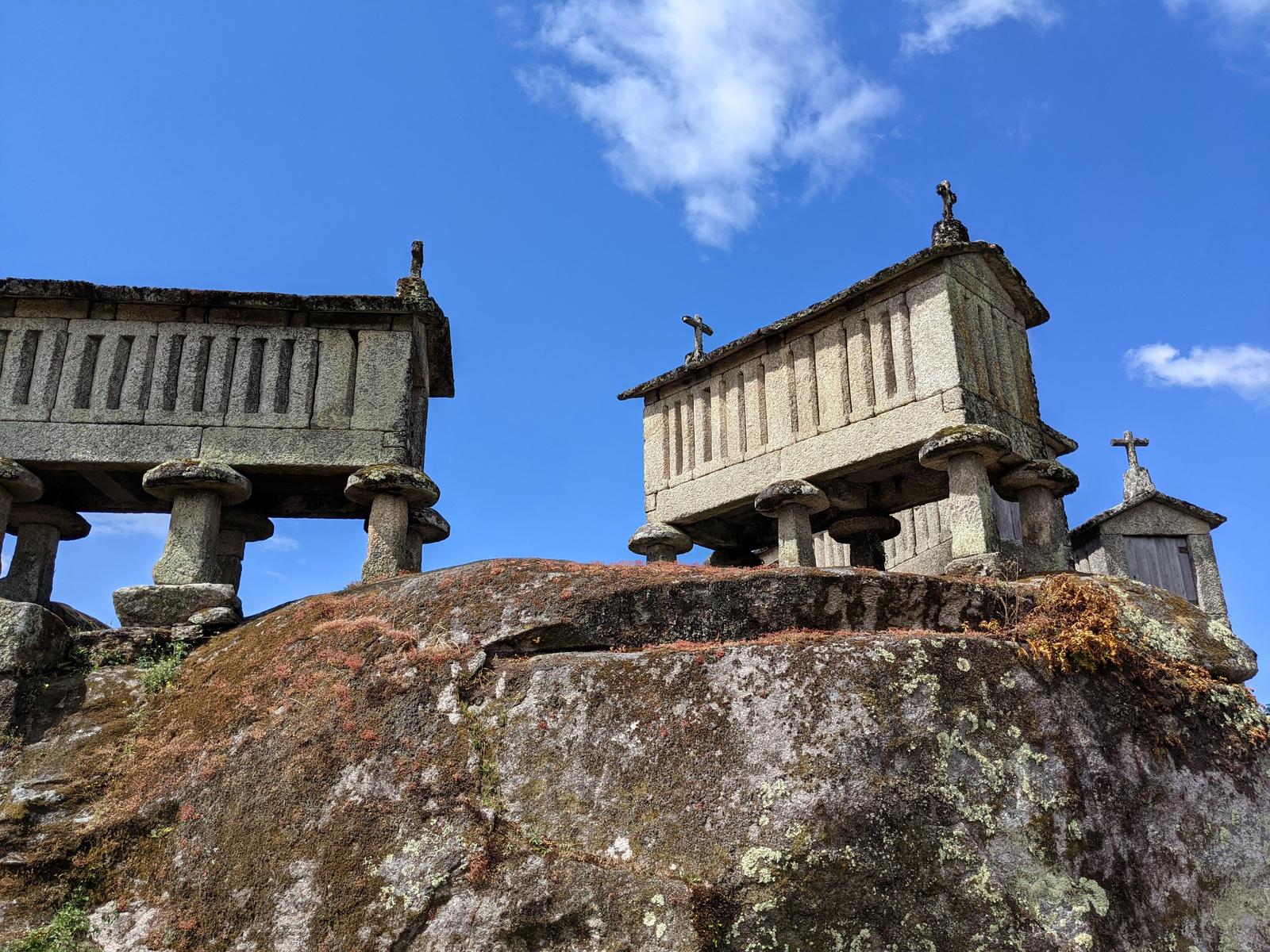 And soon found myself standing on the large granite rock I had read about and surrounded by the impressive and fascinating granaries: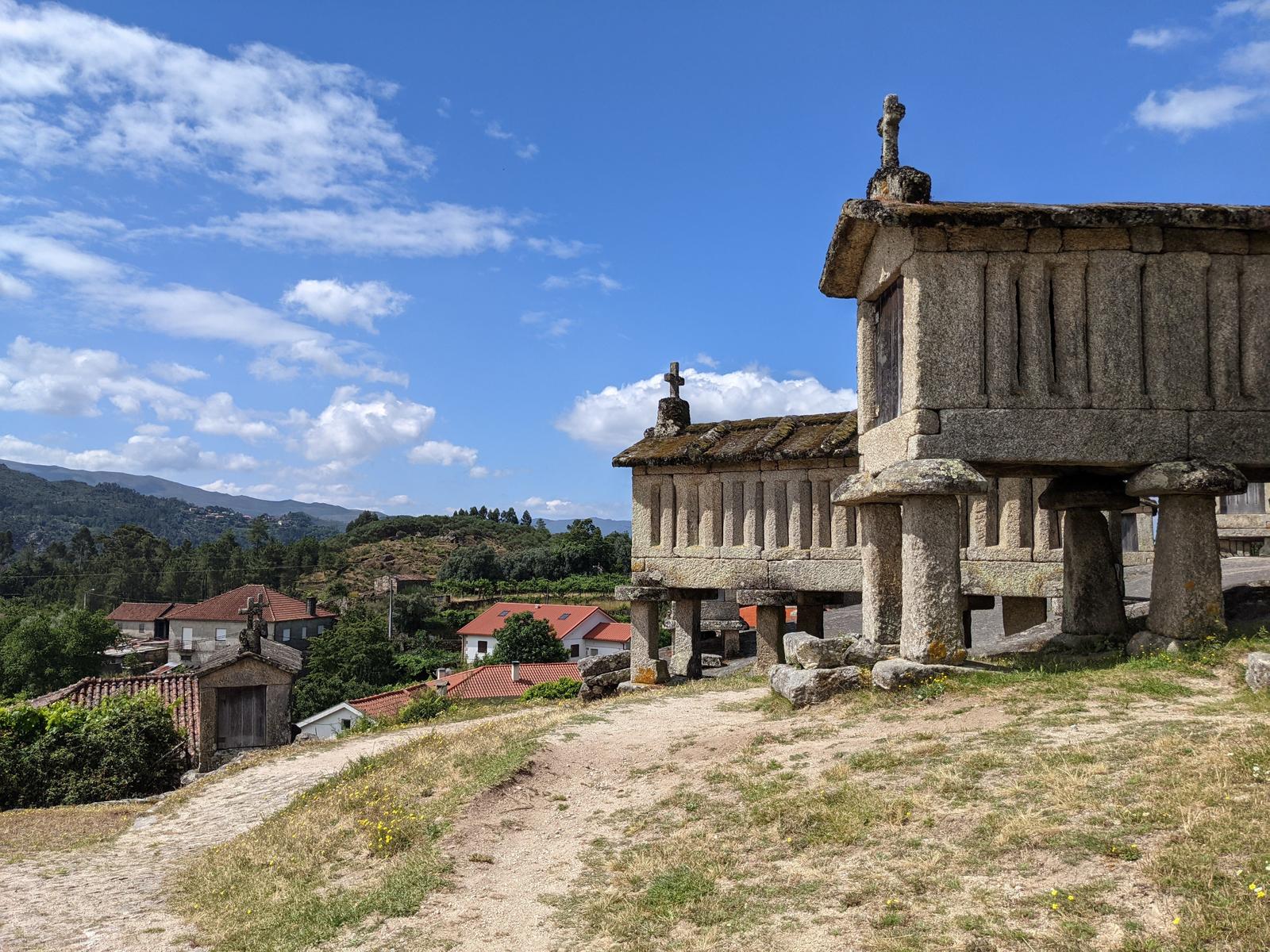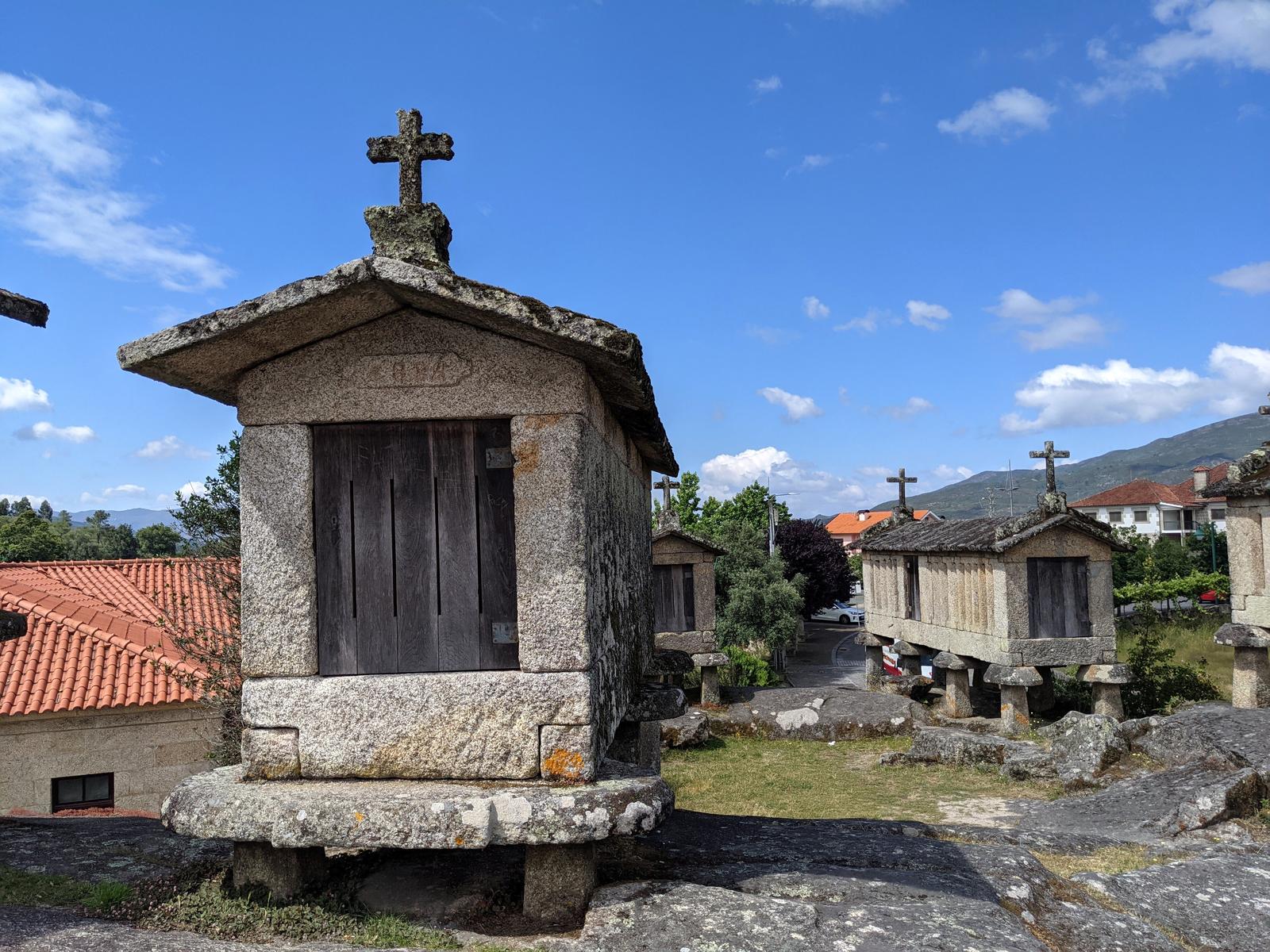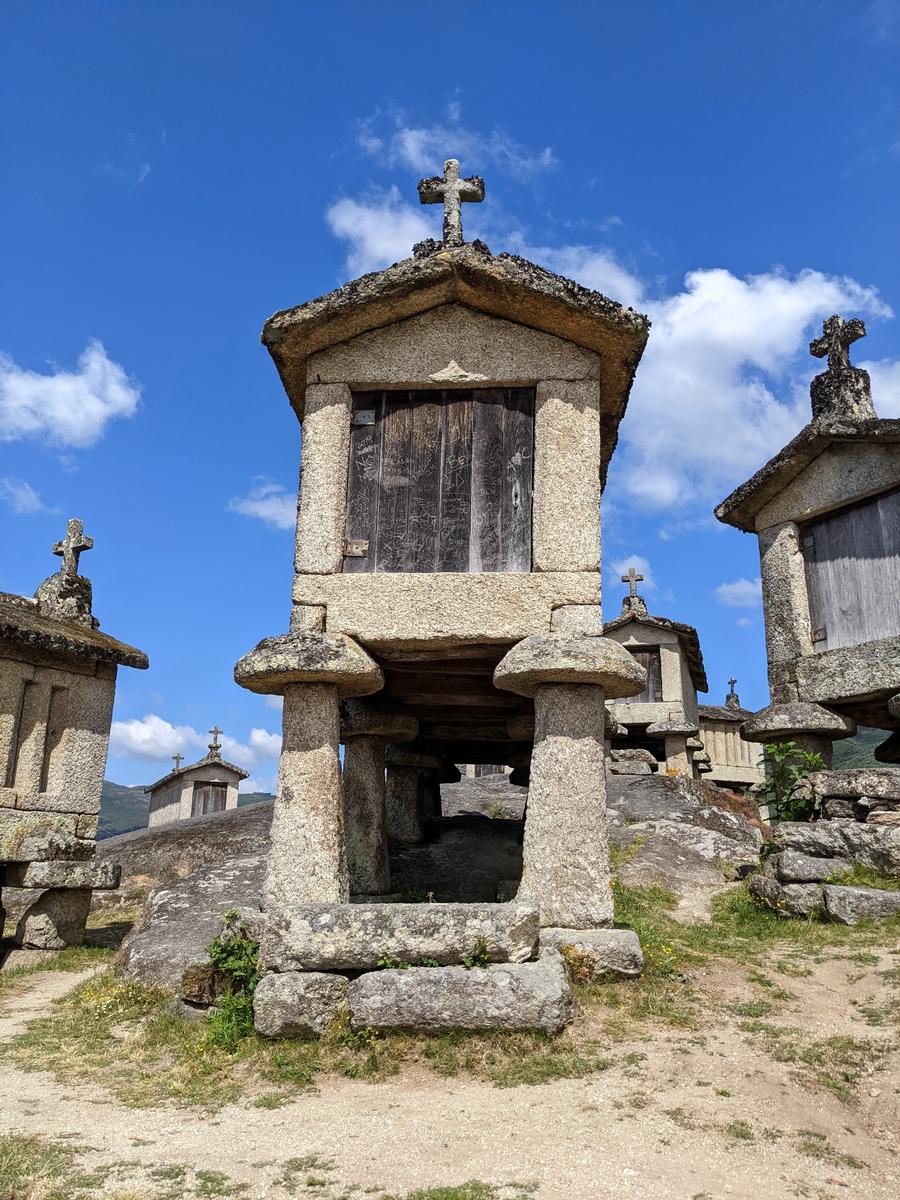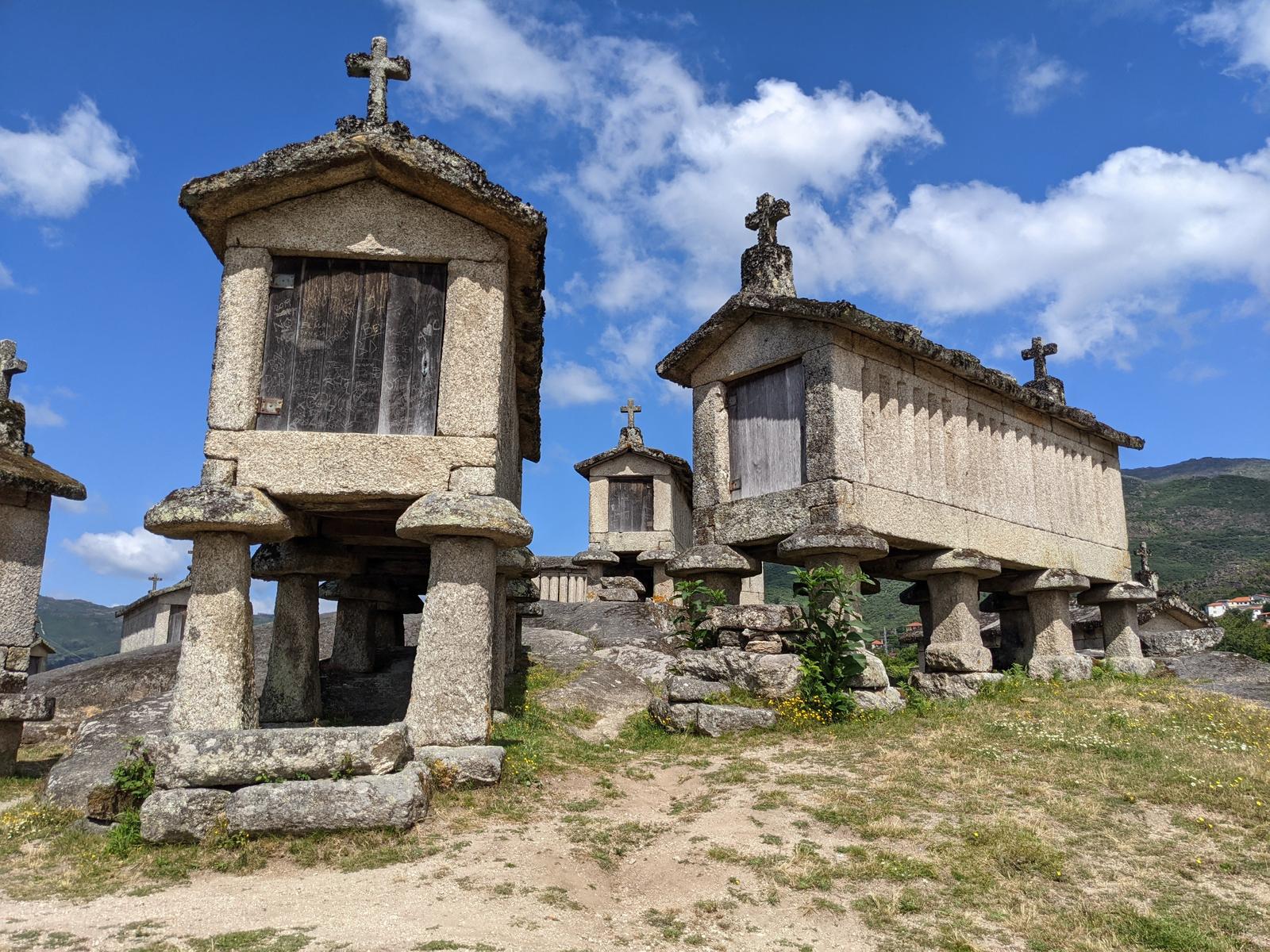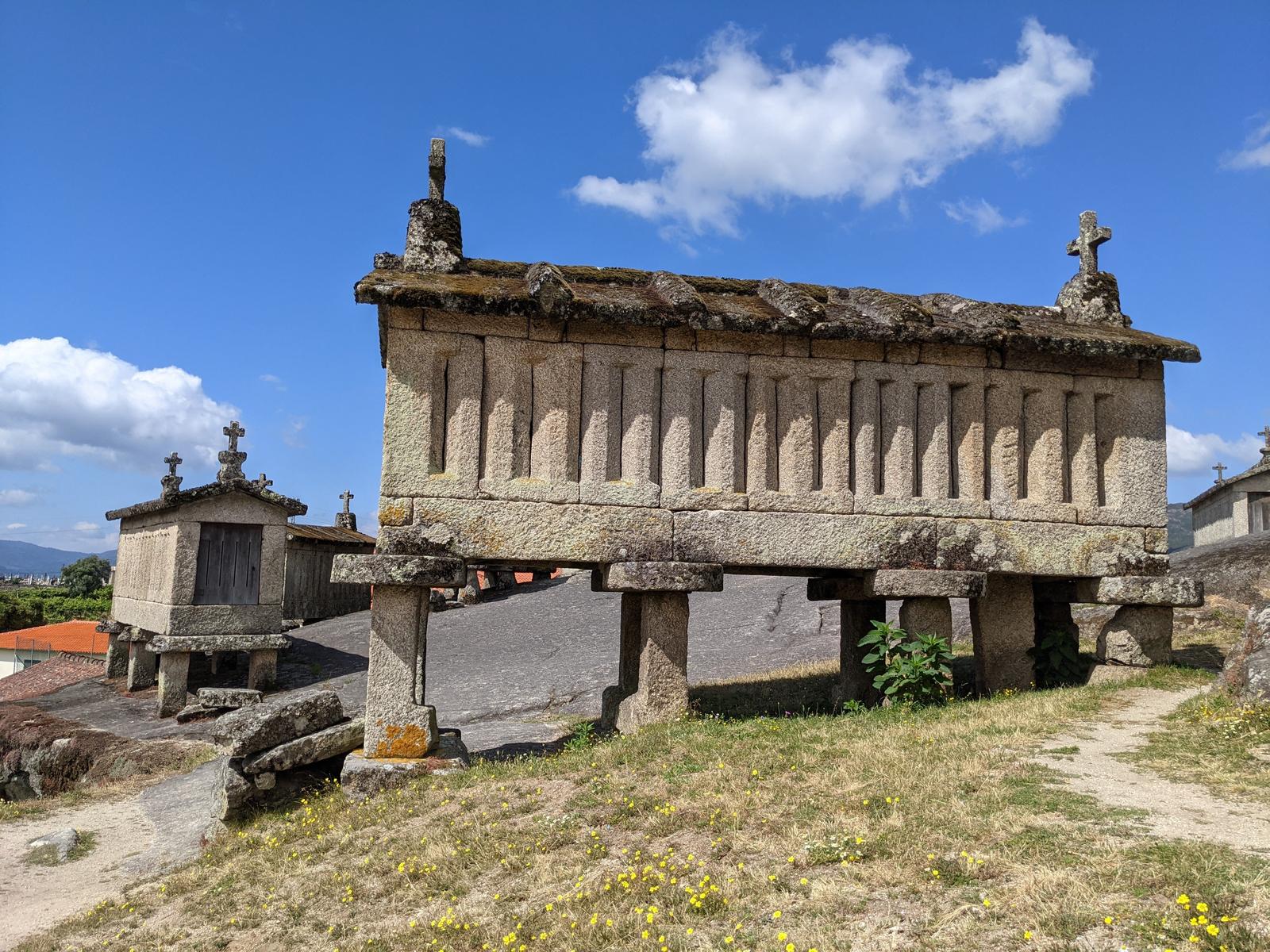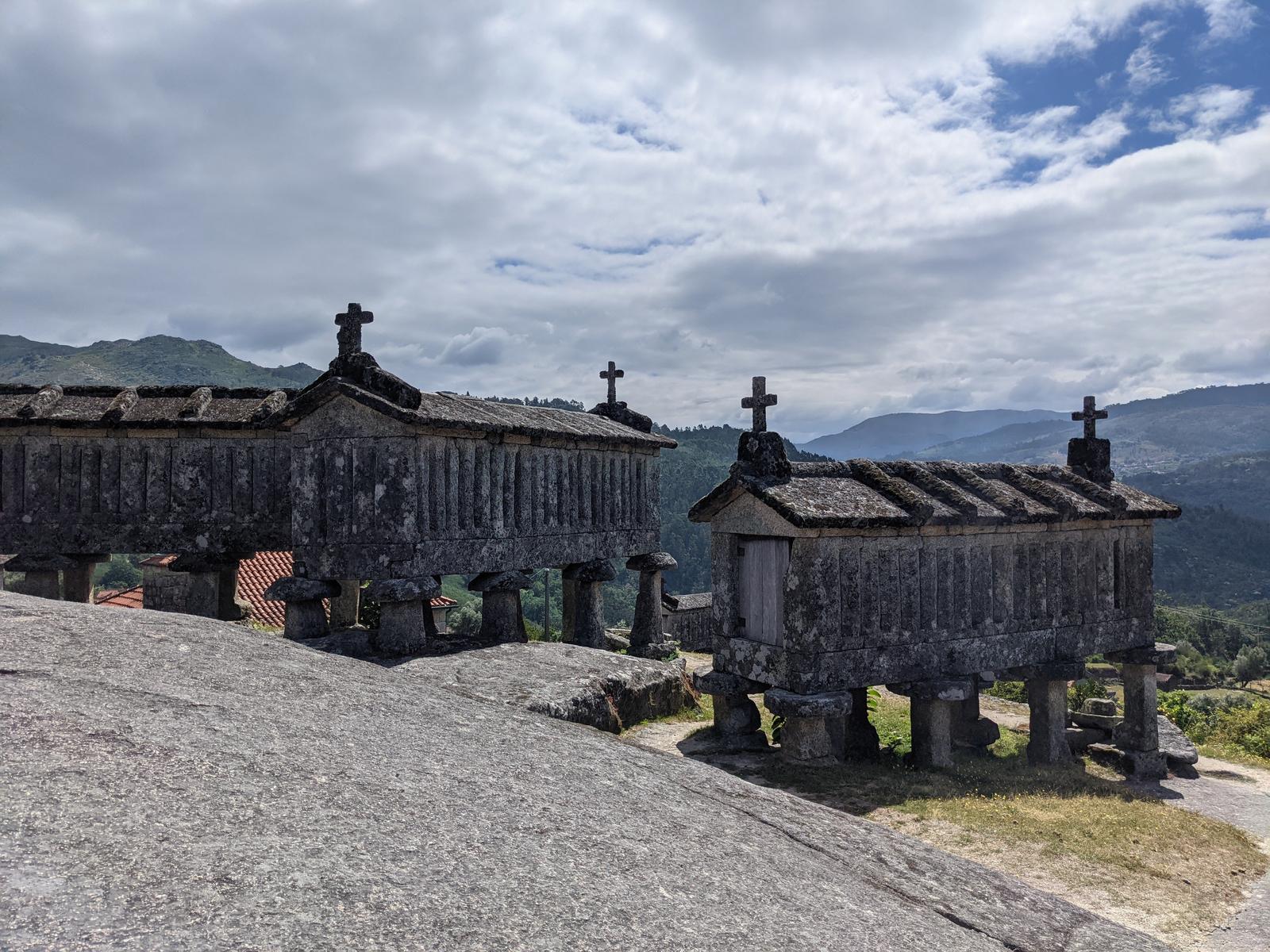 I love this next photo with the mountains (facing East) in the background: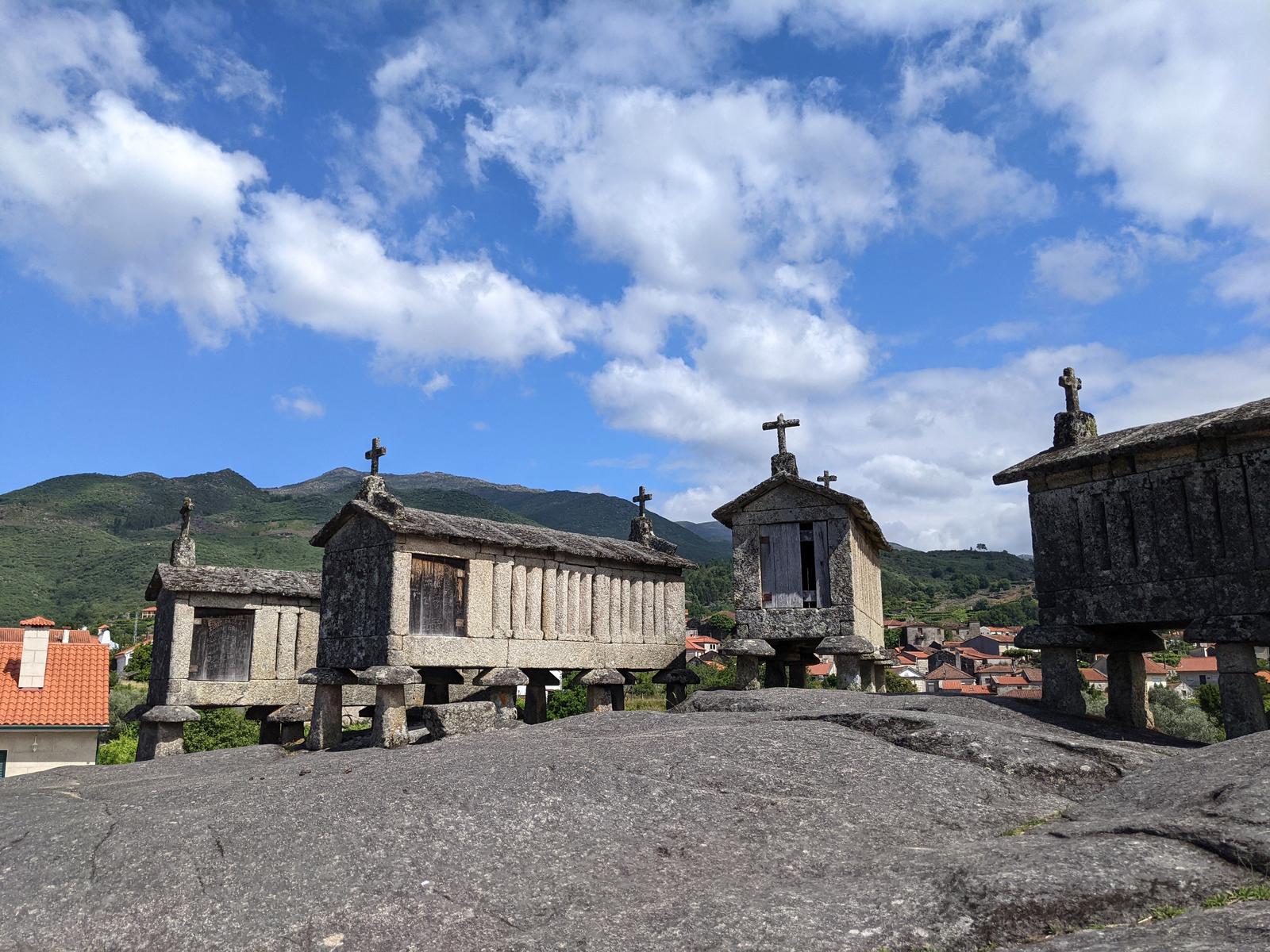 And a great view facing South/South-West too: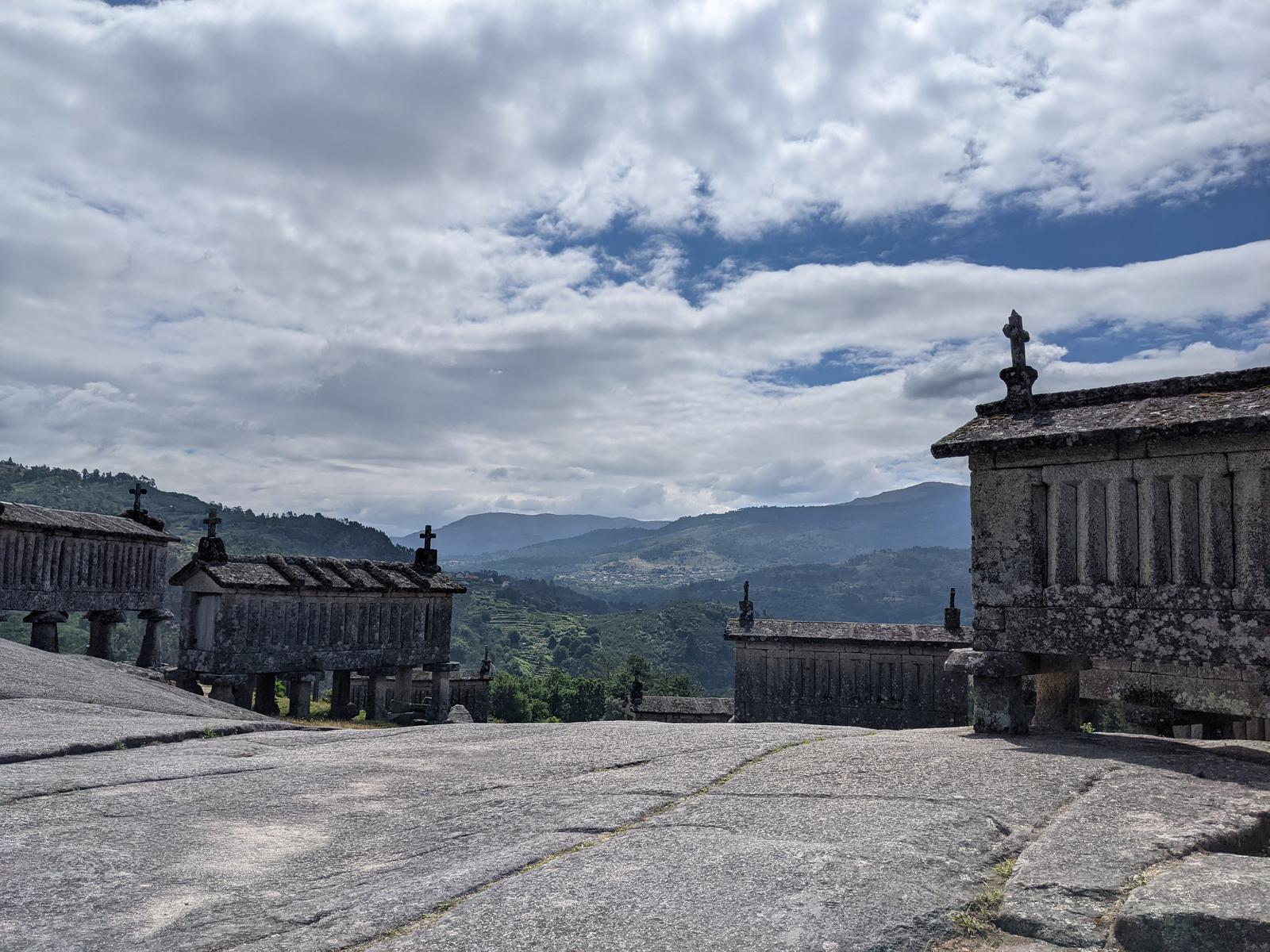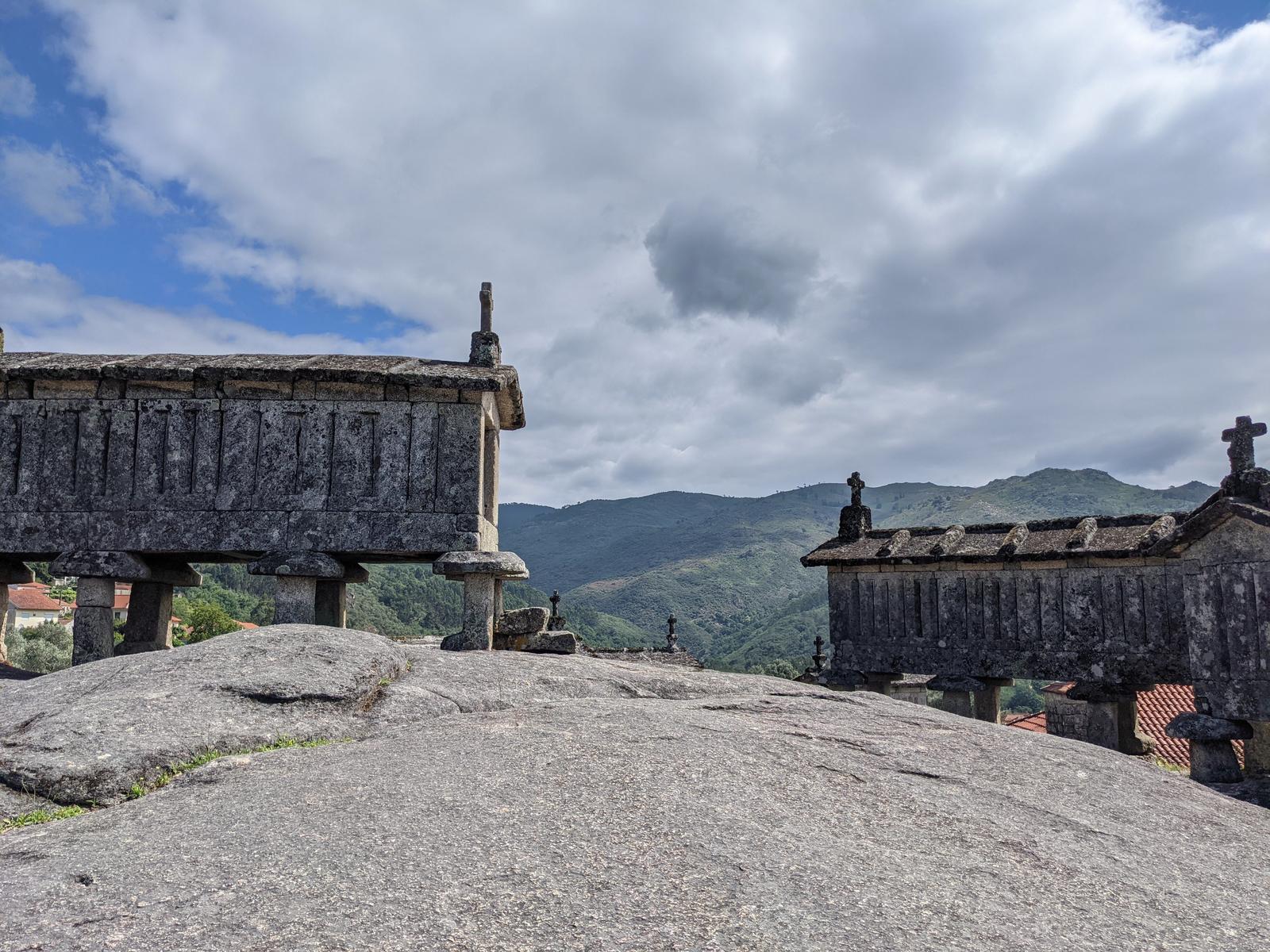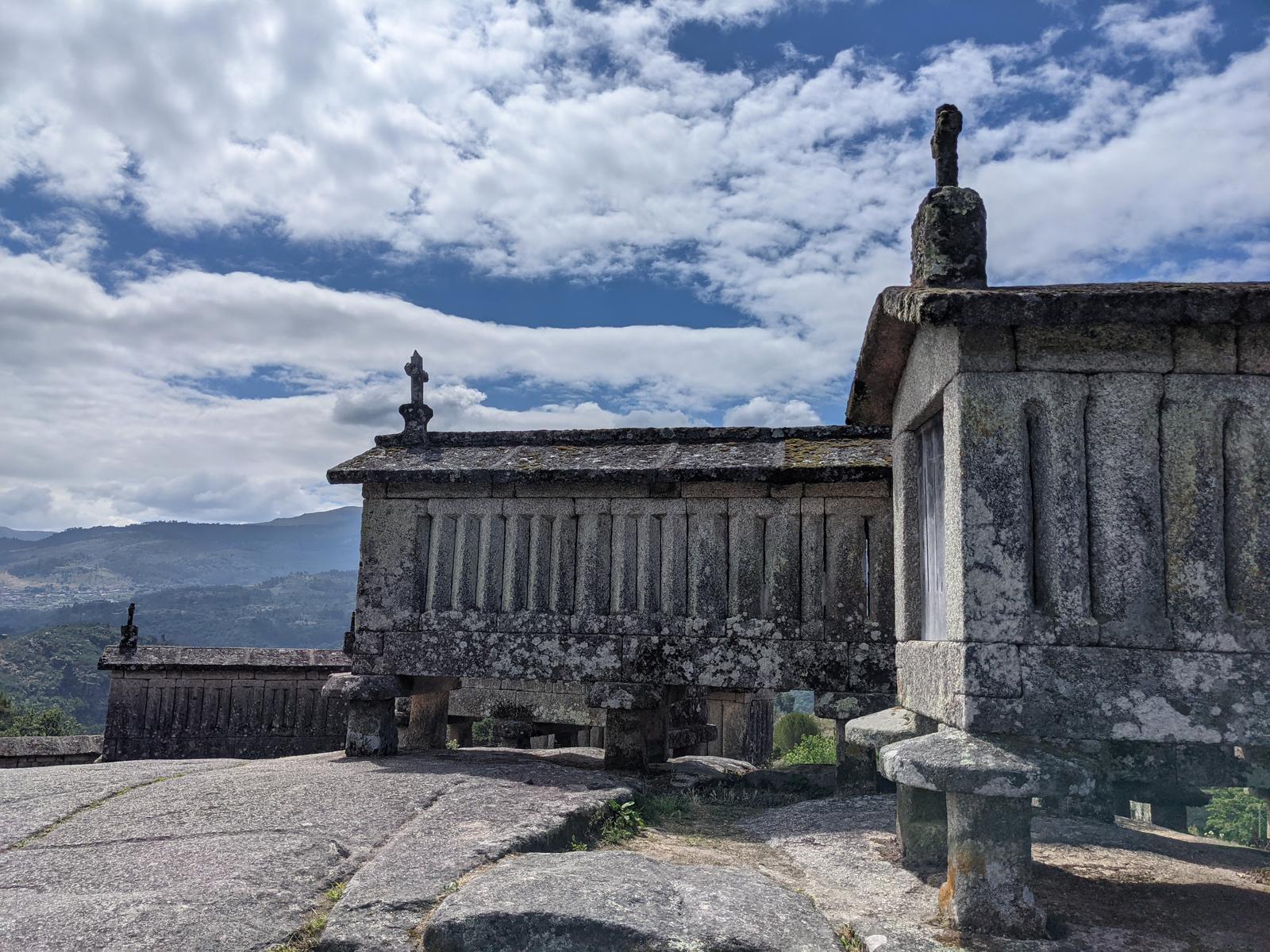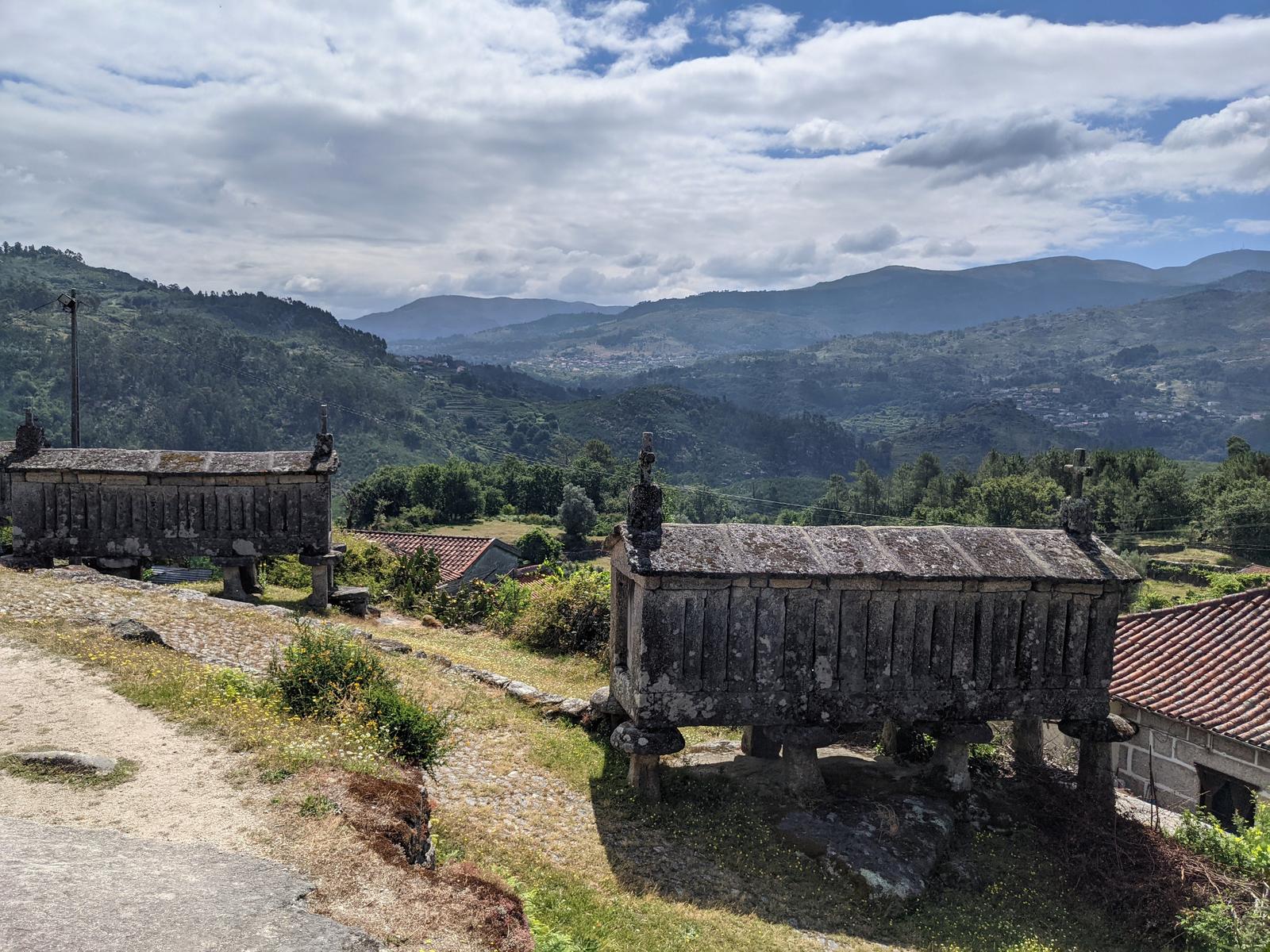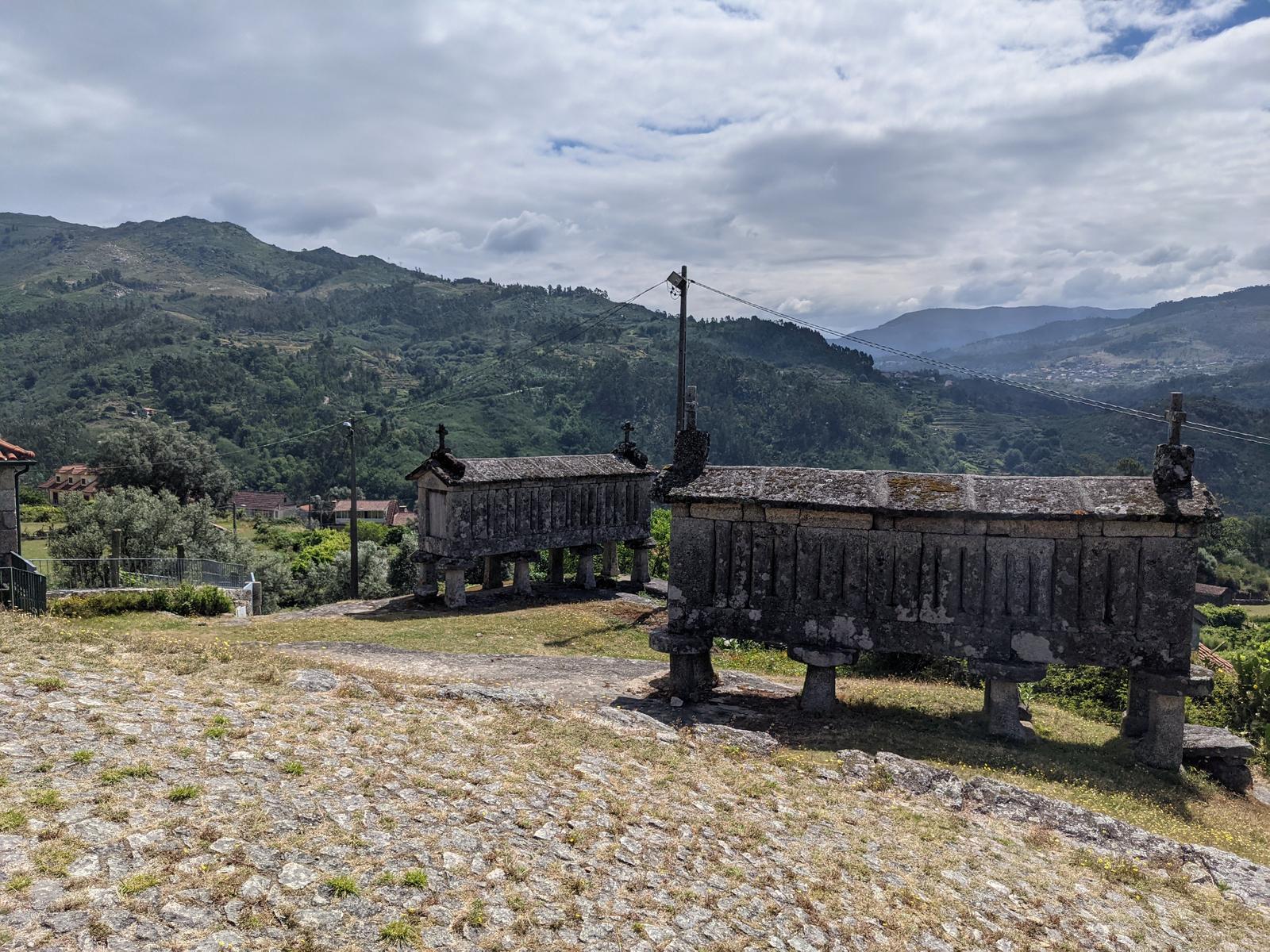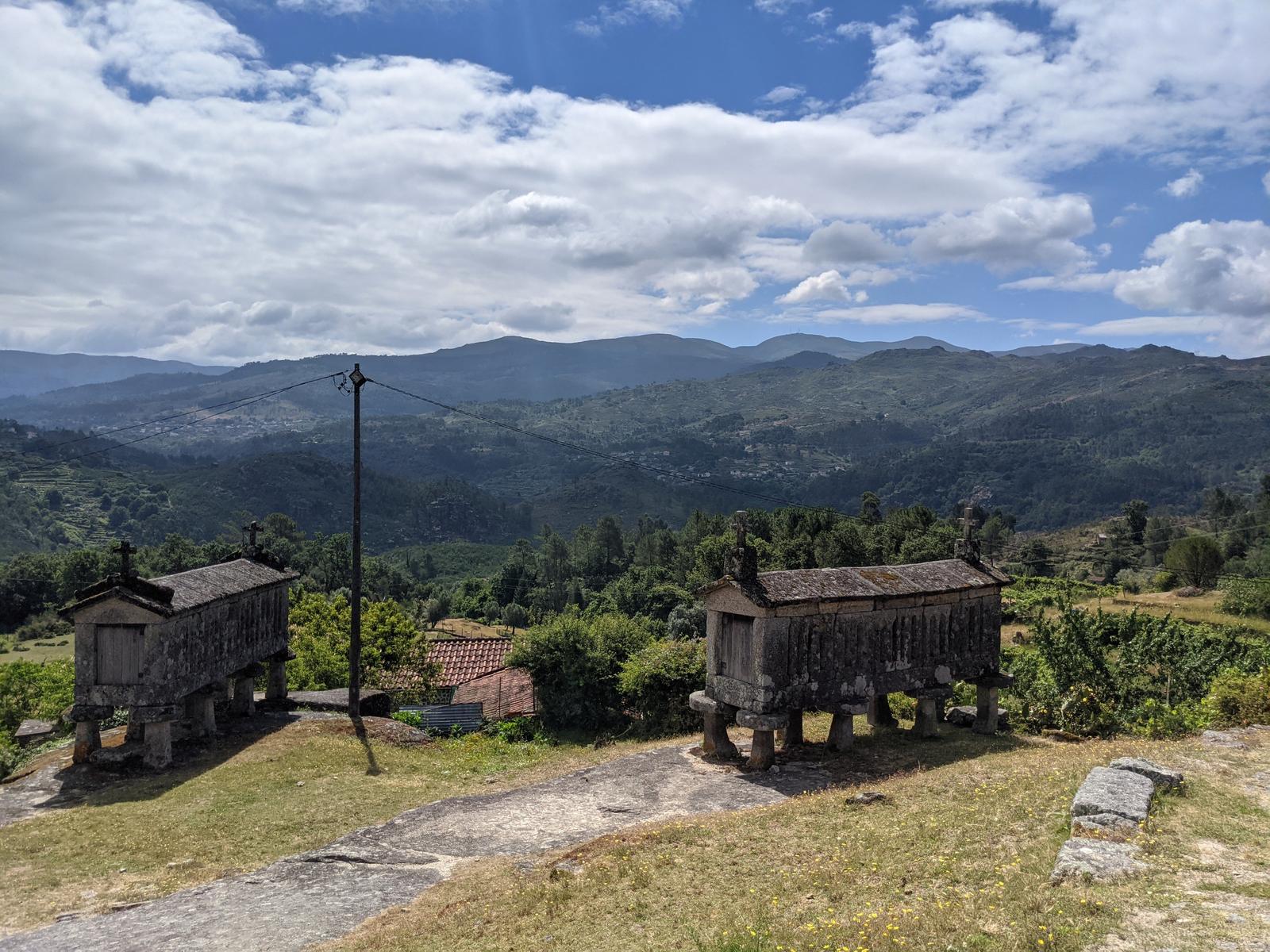 I walked around the village but conscious of Covid-19 I did not visit anywhere, I simply strolled along the cobbled streets and then headed back in the direction of the trail: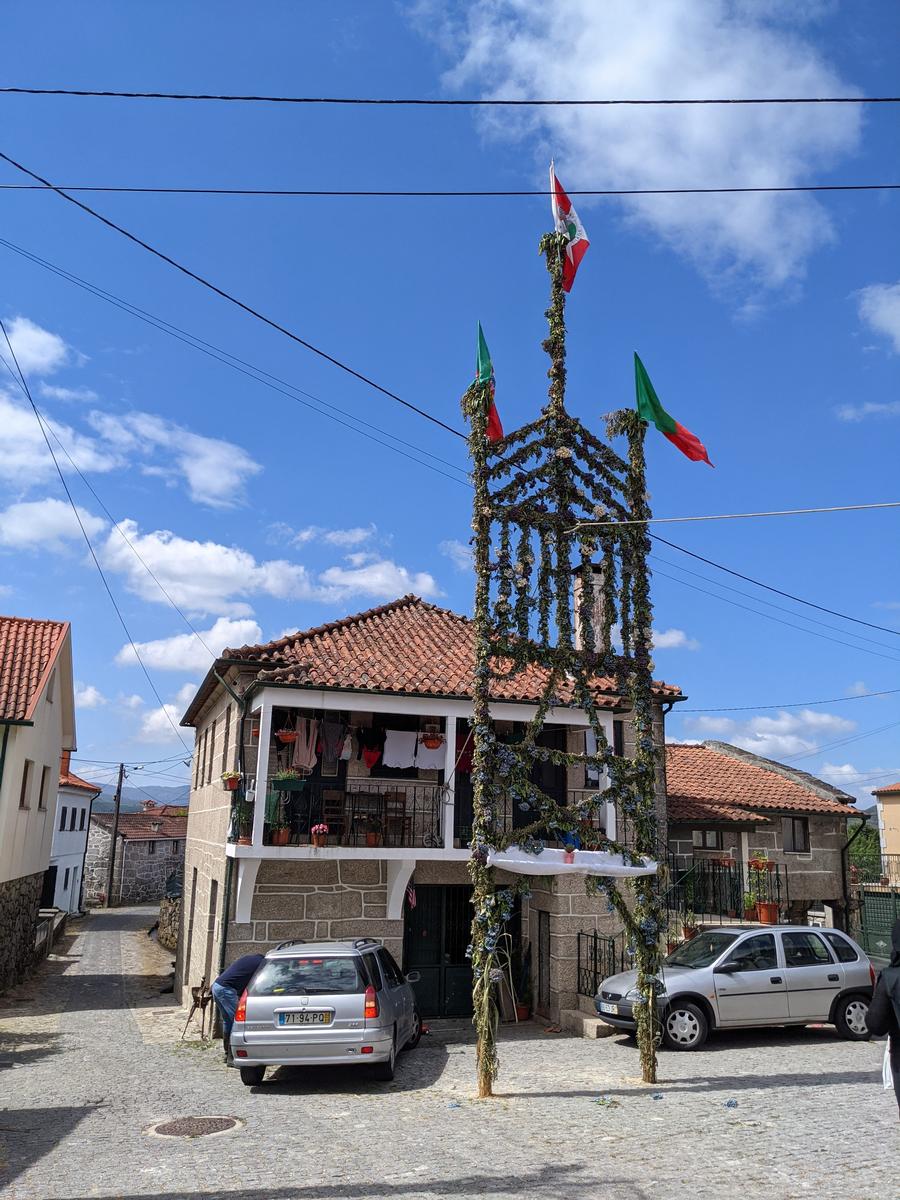 Back on the trail leaving Soajo: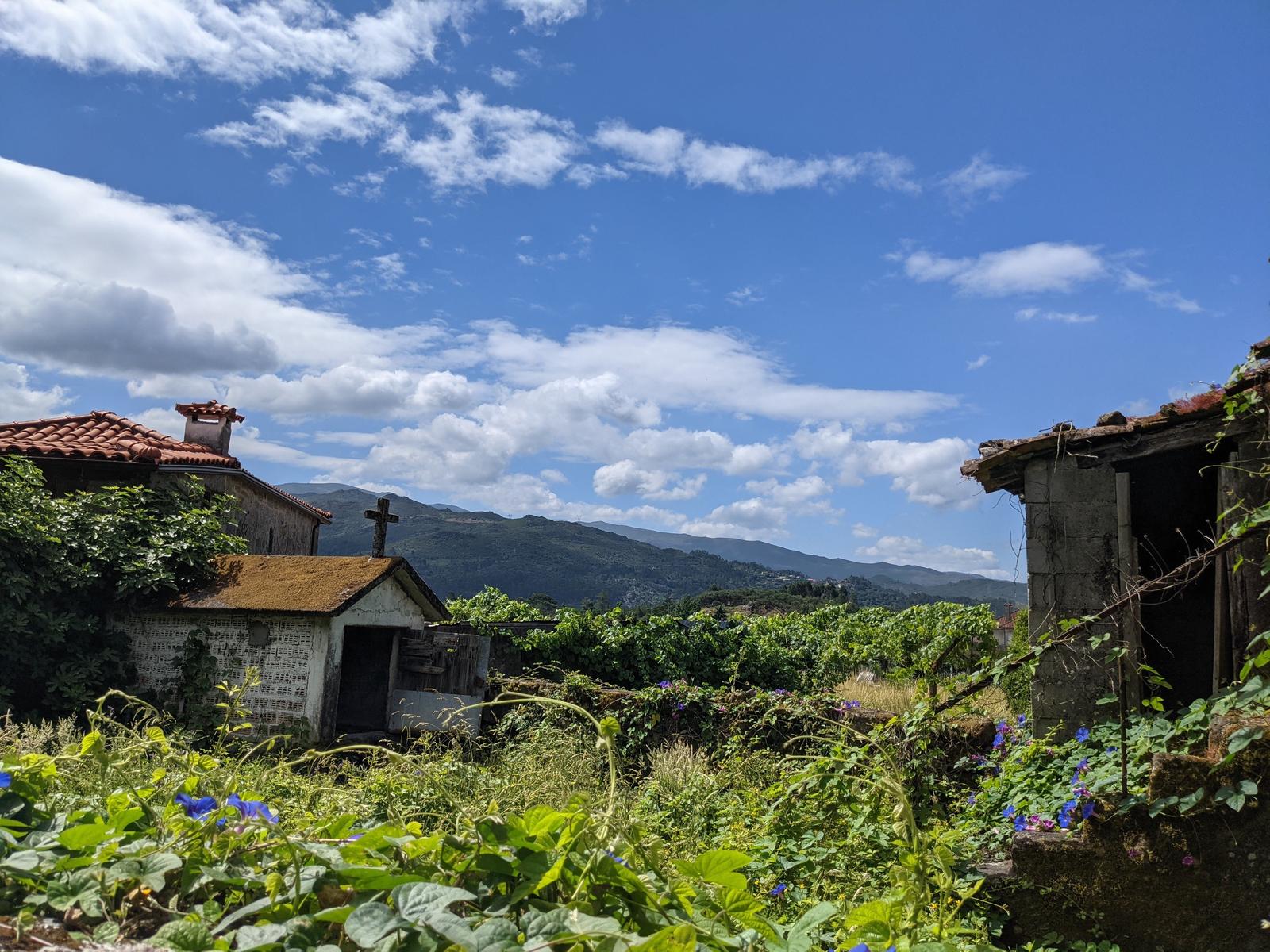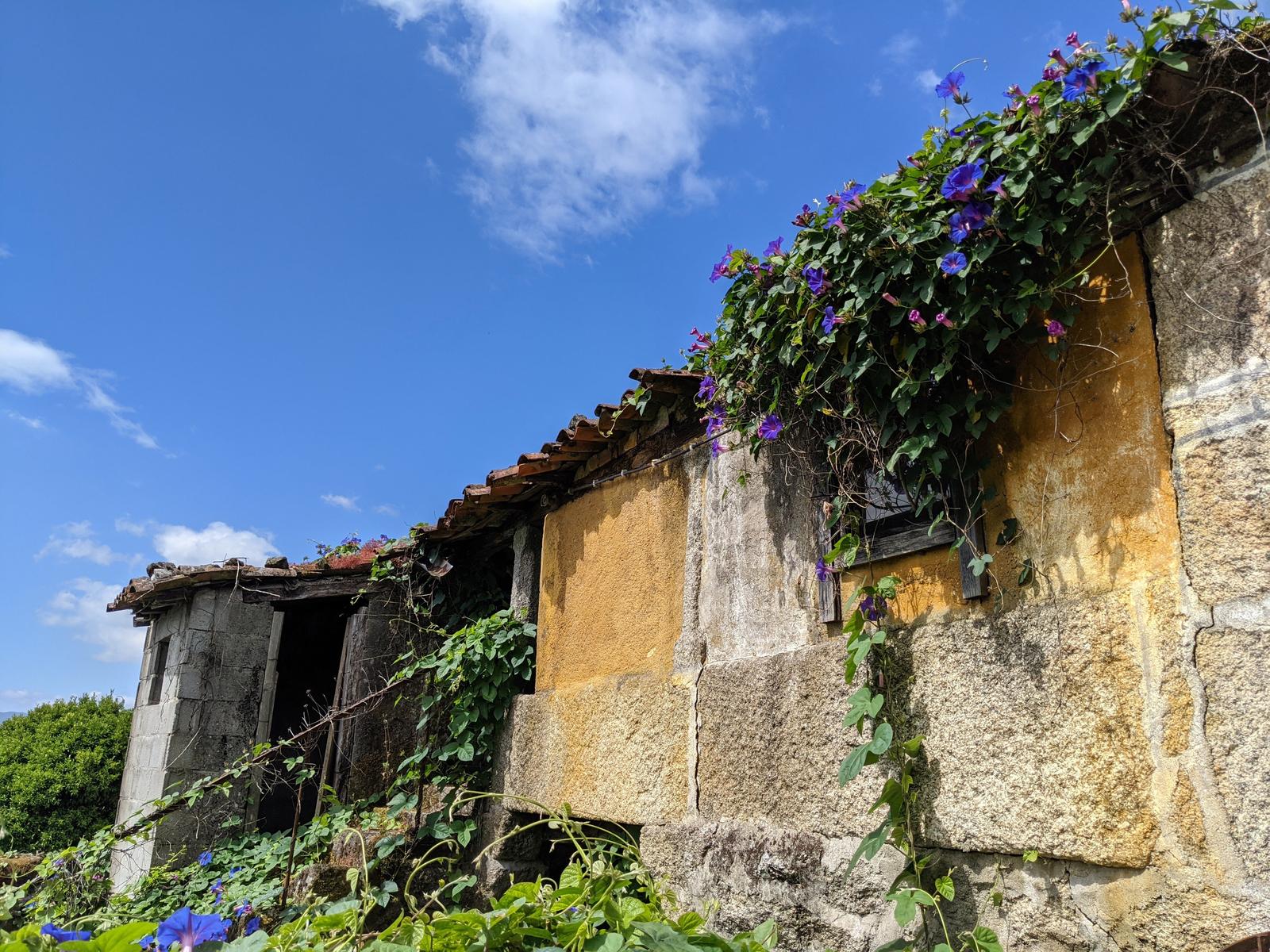 This time I was descending down to the river: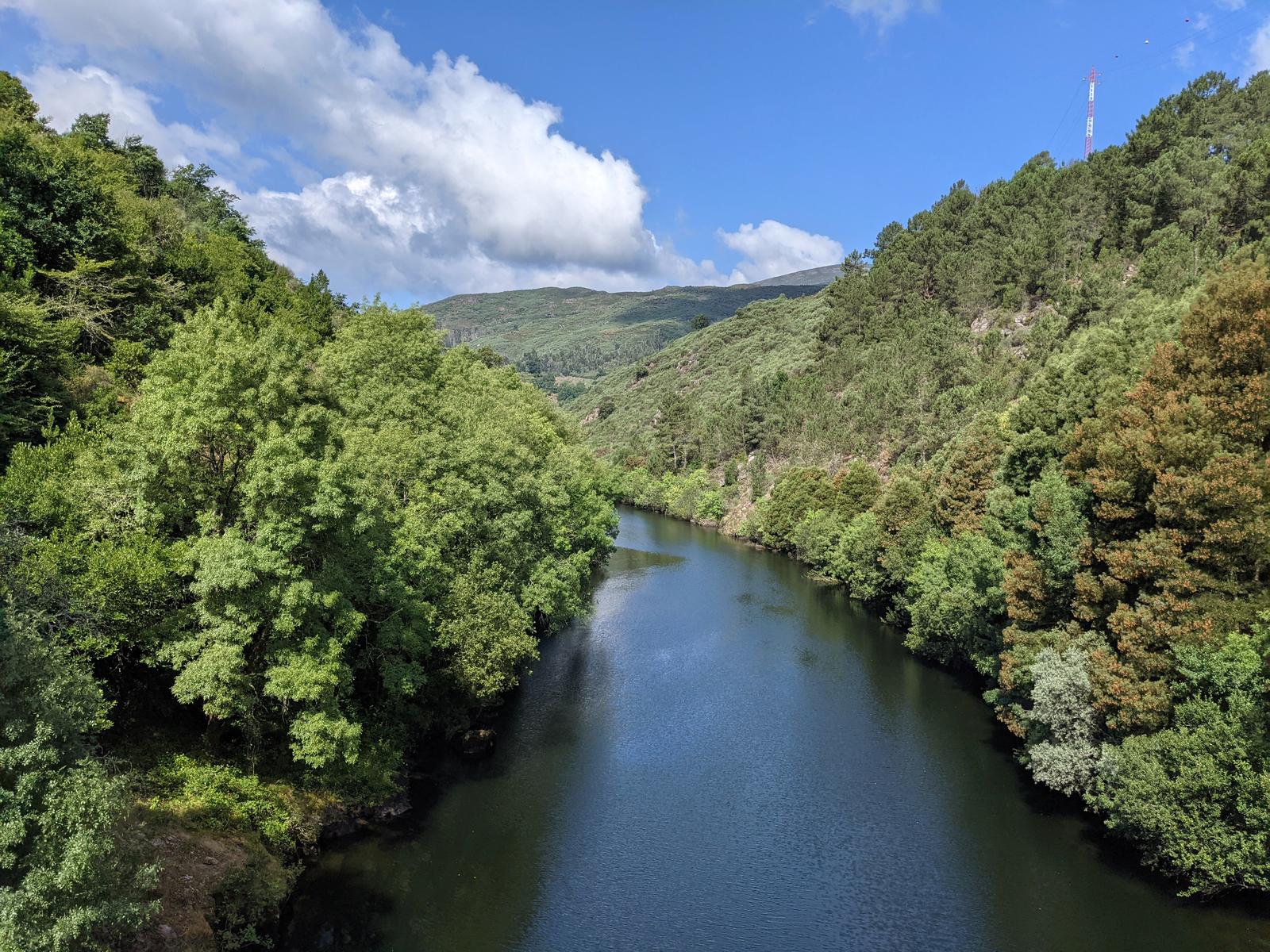 And then hiked up from the river all the way back to our accommodation. Surprisingly it was actually only about 160 metres of elevation over 1.8 kilometres so not as bad as I thought it would be. A little over 5 kilometres of hiking from Soajo and I was back in our apartment and looking forward to a cool shower and a late lunch.
I really enjoyed this hike and exploring the area. I hope I have convinced you that it is worth visiting Soajo, whether on foot or by car. The Espigueiros do Soajo are a historical, unique and free attraction that are absolutely worth seeing!
If you want to read more about this area of the National Park and other hiking options then please check out our blog **Solitude & Tranquillity in Entre Ambos-os-Rios.
---
If you've any questions, suggestions or just want to say hello, contact me via the Contact Form, Instagram (@noroadlongenough) or By Email noroadlongenough1@gmail.com