Flores do Cabo - Art Gallery & Cafe - Delicious Organic Vegetarian Dining!
On a post lock-down drive, we decided not to stray too far from Lisbon and so we headed for Cabo da Roca. This in turn led us to ask "Where are we going to have lunch?". Having been to Cascais many times, we really wanted to go somewhere new. So J Googled and found Flores do Cabo - Art Gallery & Cafe and once we were done walking along the coast by Cabo da Roca, we drove the short distance to there.
Spoiler Alert - we have been back again since our first visit, it is that good!
---
About Flores do Cabo - Art Gallery & Cafe:
As you probably guessed from the name, Flores do Cabo - Art Gallery & Cafe (Cape Flowers) is located close to Cabo da Roca (Cape Roca) which you will see covered in flowers if you time your visit (seasonally) right!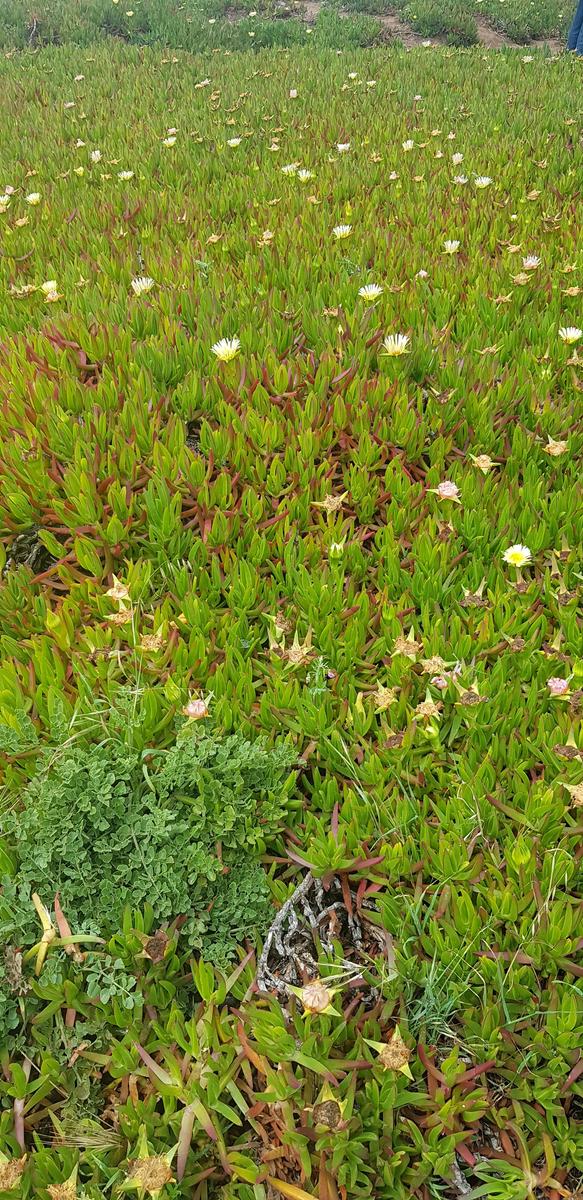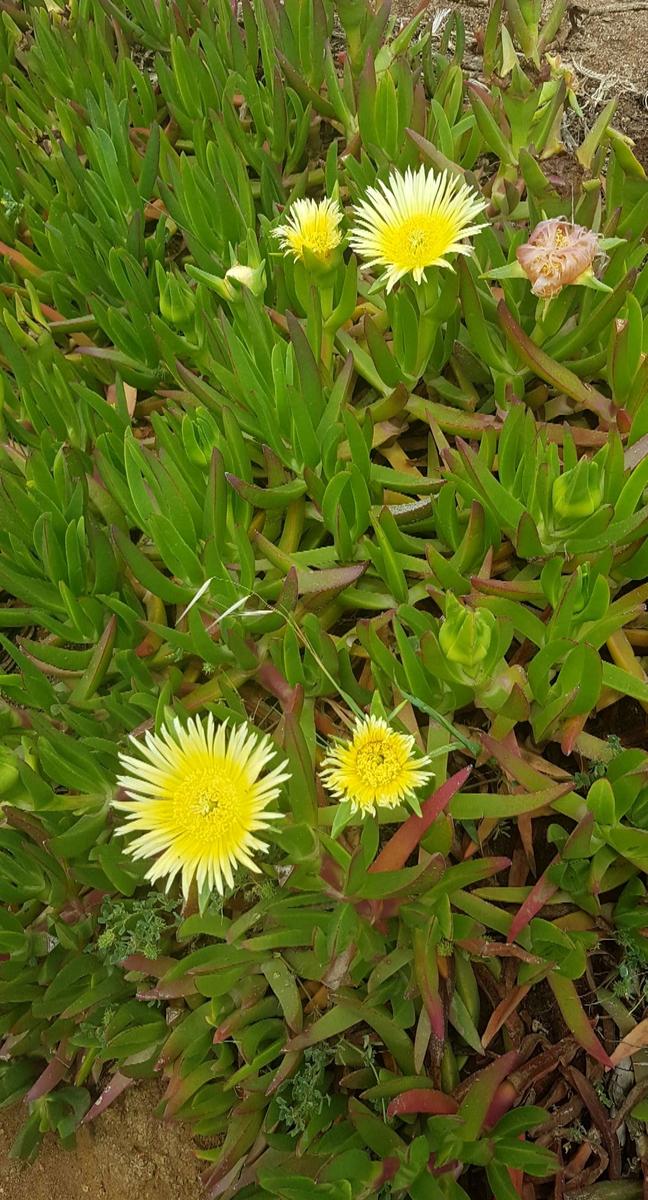 ---
The official address of Flores do Cabo - Art Gallery & Cafe is Estrada dos Capuchos 839, 2705-255, Colares. It is located on a narrow cobbled street just off a bend in the main road (N247) - take care! Parking outside is limited but we continued past the restaurant, turned and were able to pull into and park in a gravel lay-by about 200 metres from the door.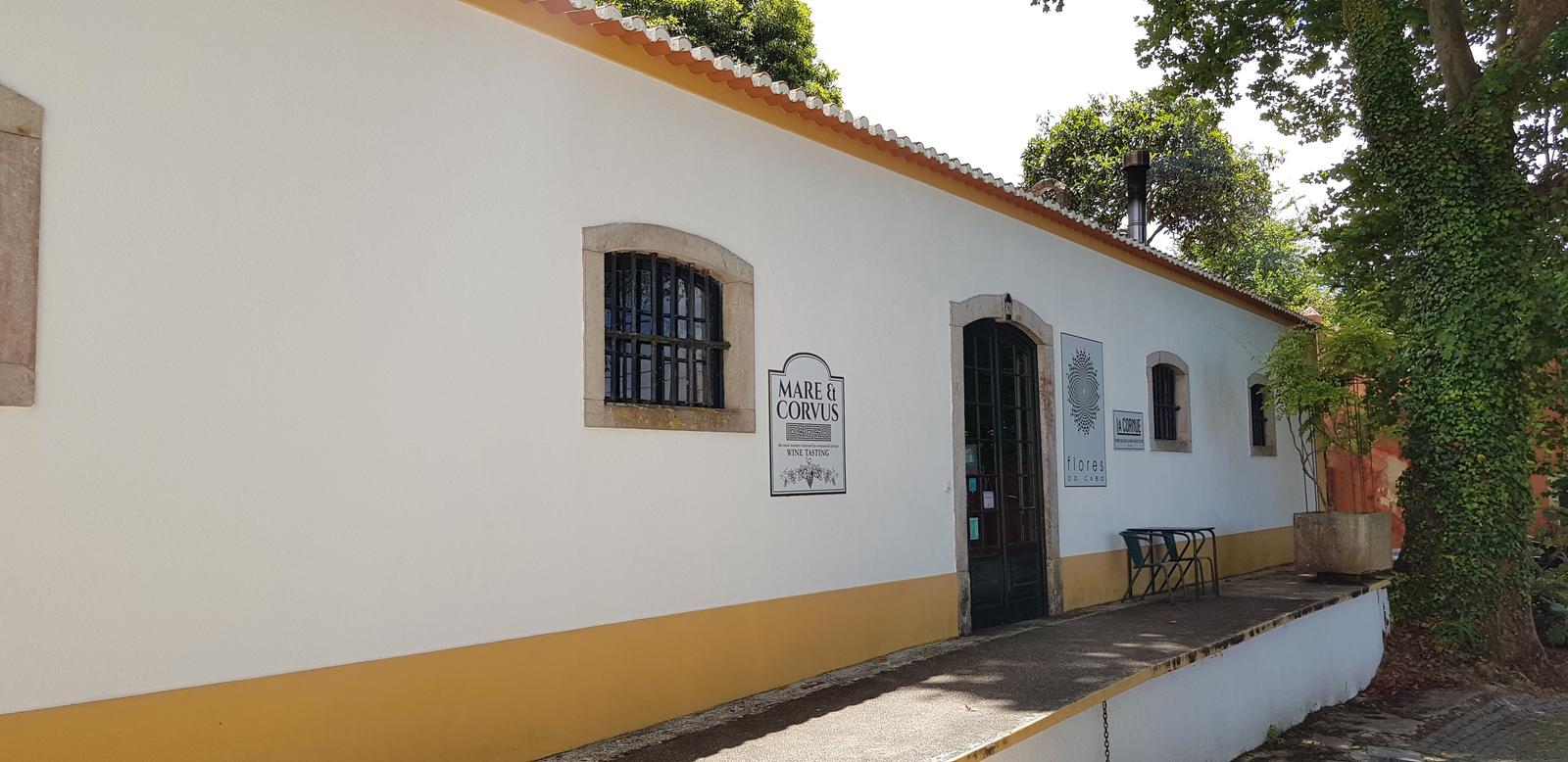 According to the Flores do Cabo - Art Gallery & Cafe website it:
"… is a concept store and art gallery actively promoting a more natural and organic lifestyle. Inspired by nature and natural life forms we share the things that go along with our passion. Biophilic Design, Organic Food, Eco Furniture, Tribal Rugs and Pottery , Contemporary Art and Unique Objects. Food and Gastronomy are always on the menu."
When it comes to their food, here is what they have to say:
"Around a kitchen Lab, an organic vegetarian gastronomic offer is available every day. Speciality coffee and a wide choice of Organic and Natural wines."
---
What We Ate - Visit Number One:
The first time we visited we did not have a booking but luckily they had space and we had a large table all to ourselves. The first thing that struck us was the quirky interior, filled with gorgeous art work/pieces and lots of greenery. I do not have that many images of the interior as I did not want to have other diners in the photos, but trust me, it is cool with plenty to look at in between courses.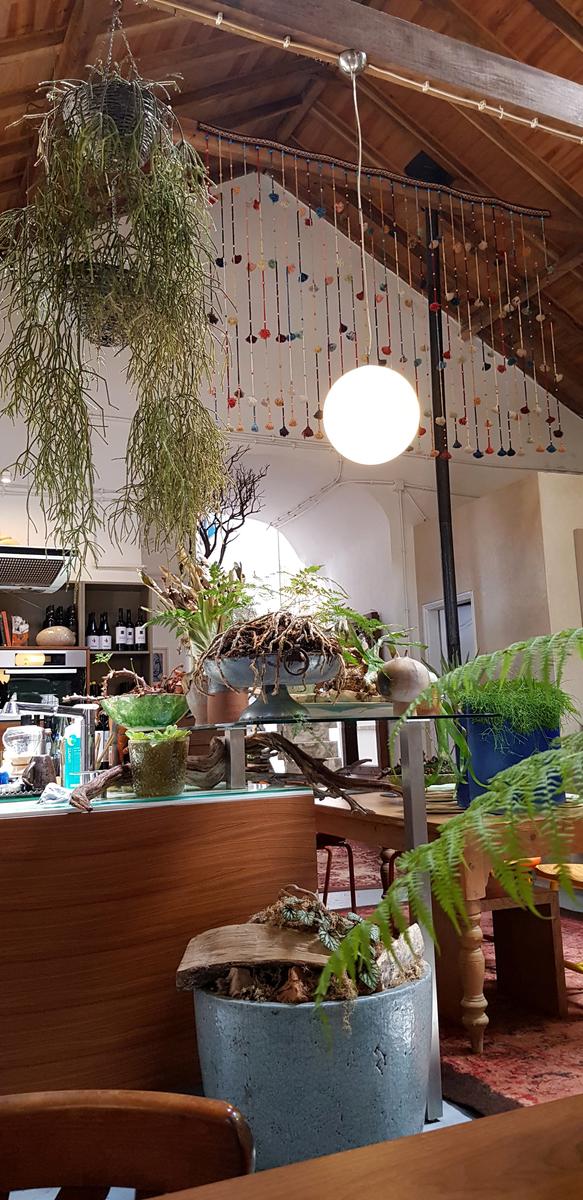 We loved the plants on each table, replacing the need for cut flowers and promoting eco-friendly living, sustainability and of course tying in perfectly with their whole ethos: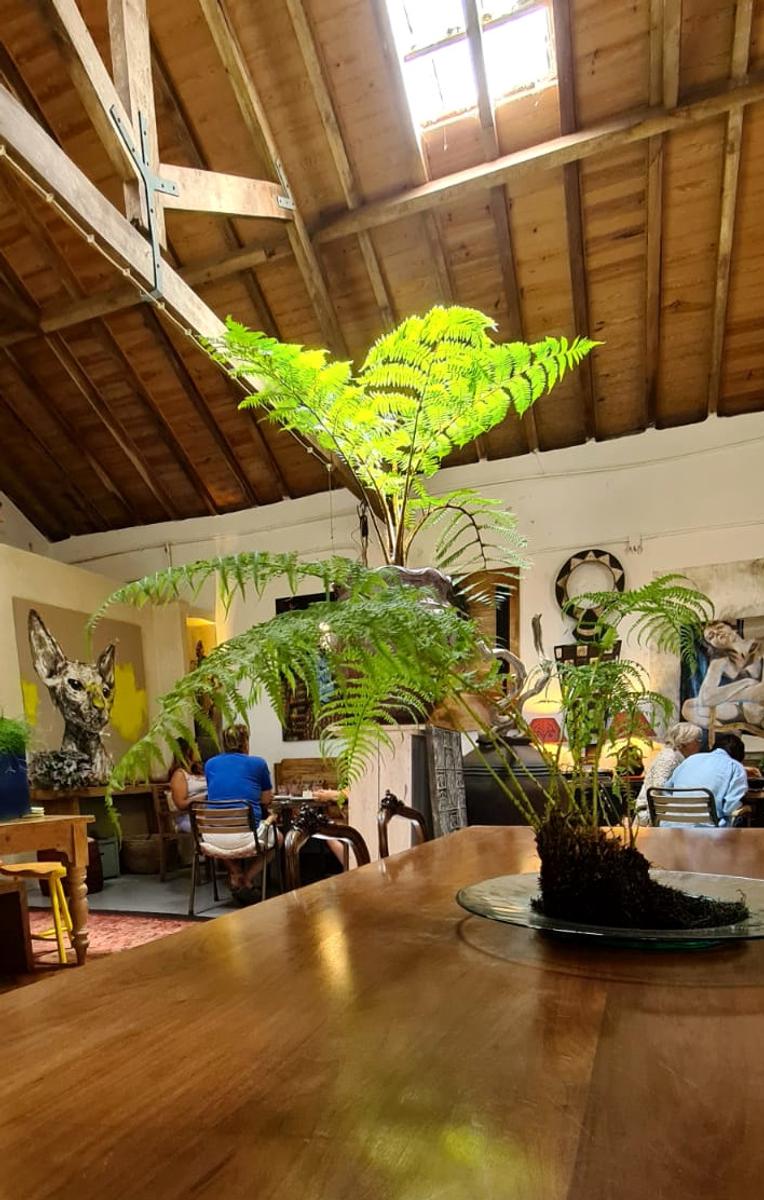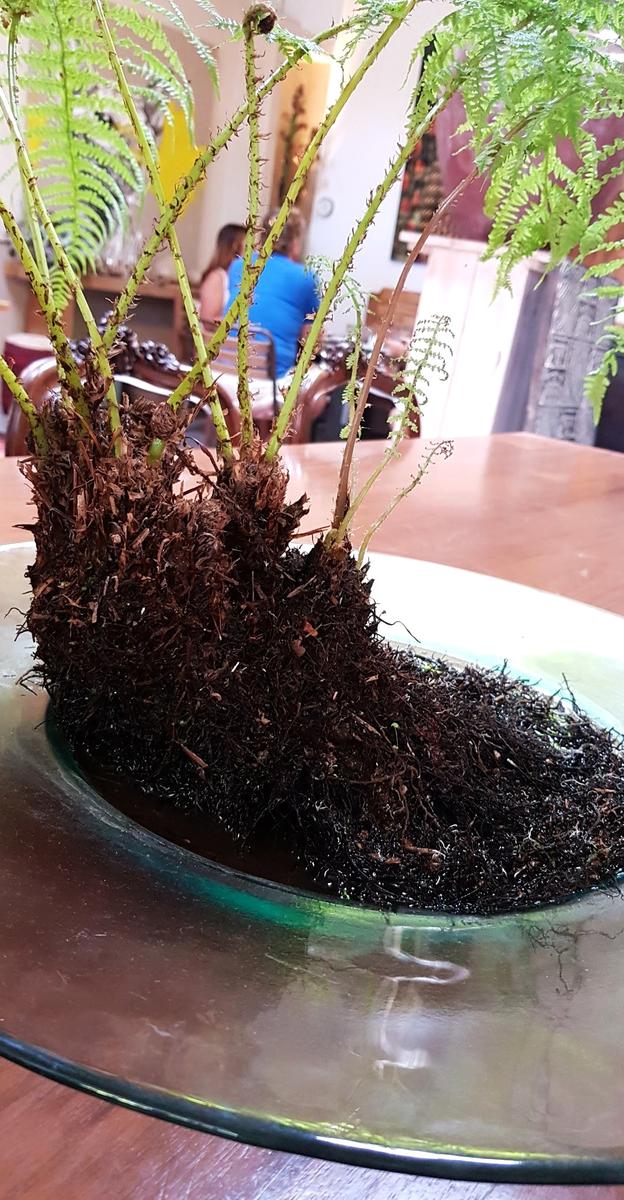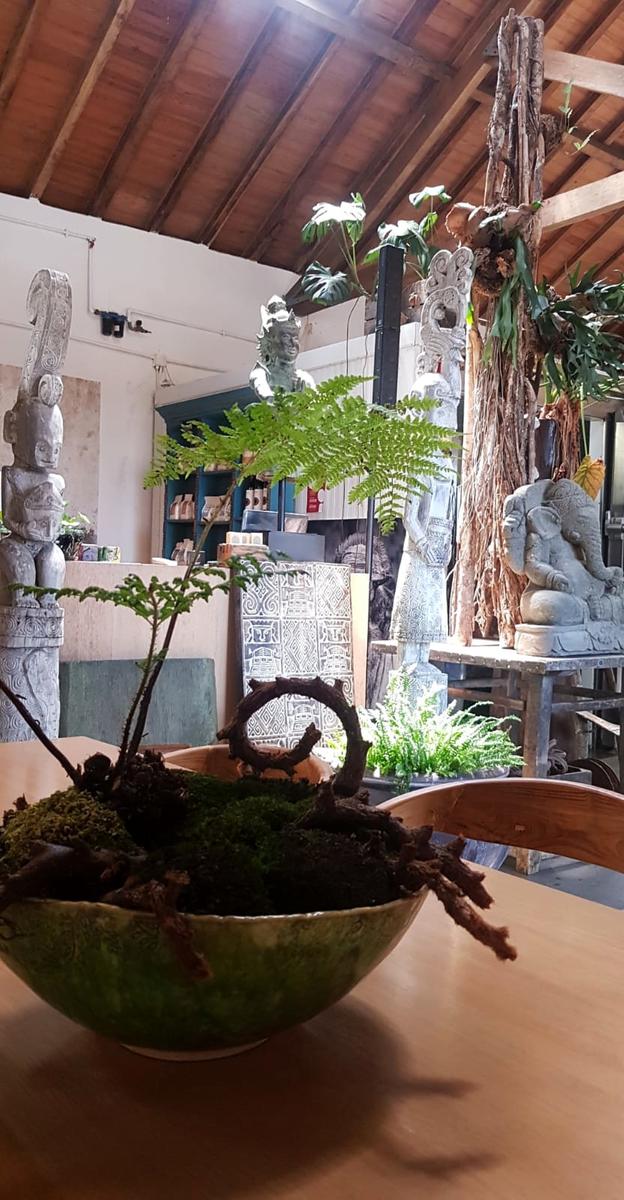 Here is a look at the menu, with the daily dishes explained in person on the day by your host: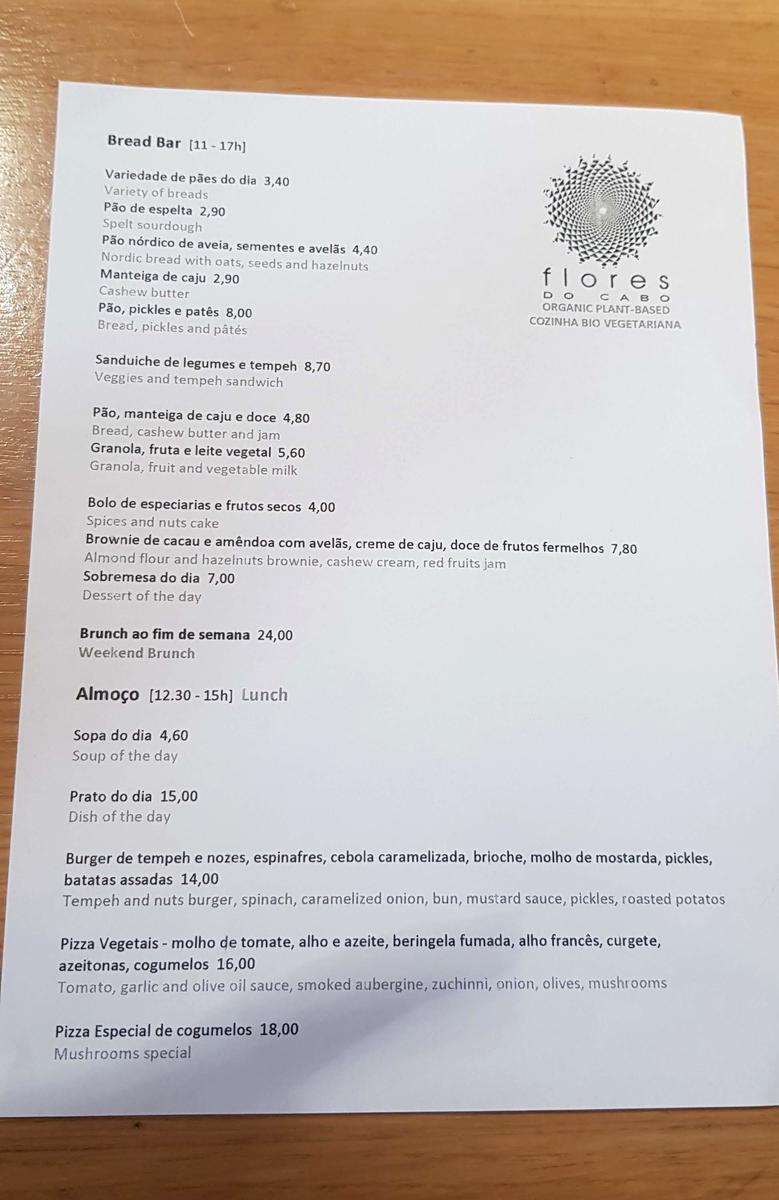 ---
On our first visit, there were two daily dishes so we chose one each for our mains (€15.00 each). I had their interpretation of a nasi goreng with some extra elements: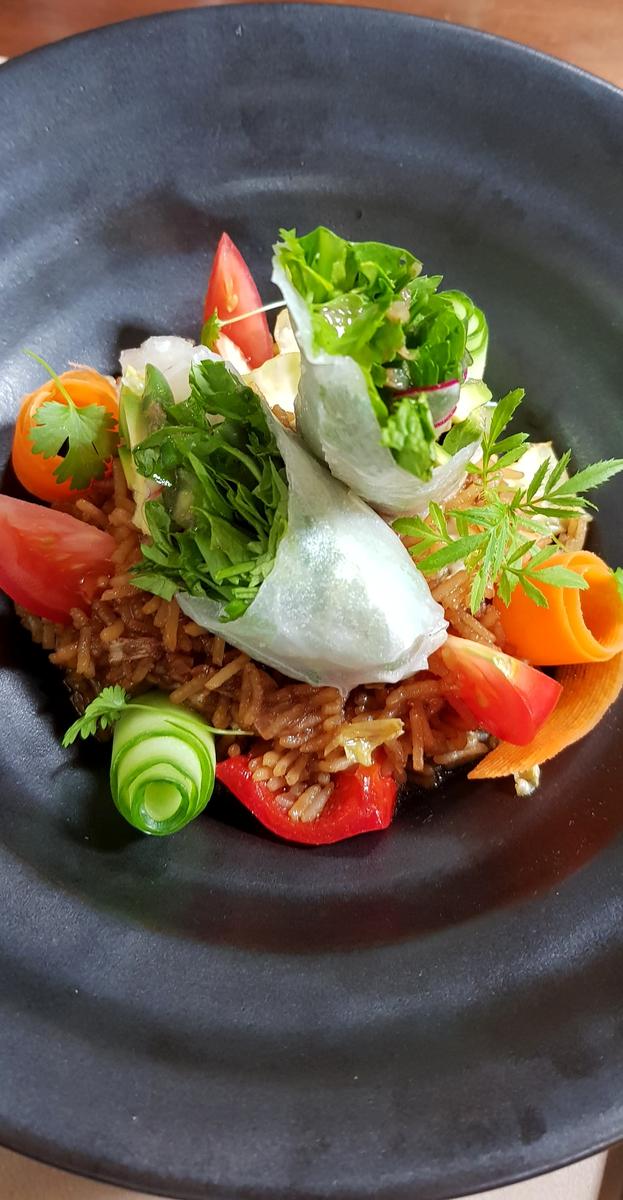 J's was a curry dish, served with a samosa and pakoras: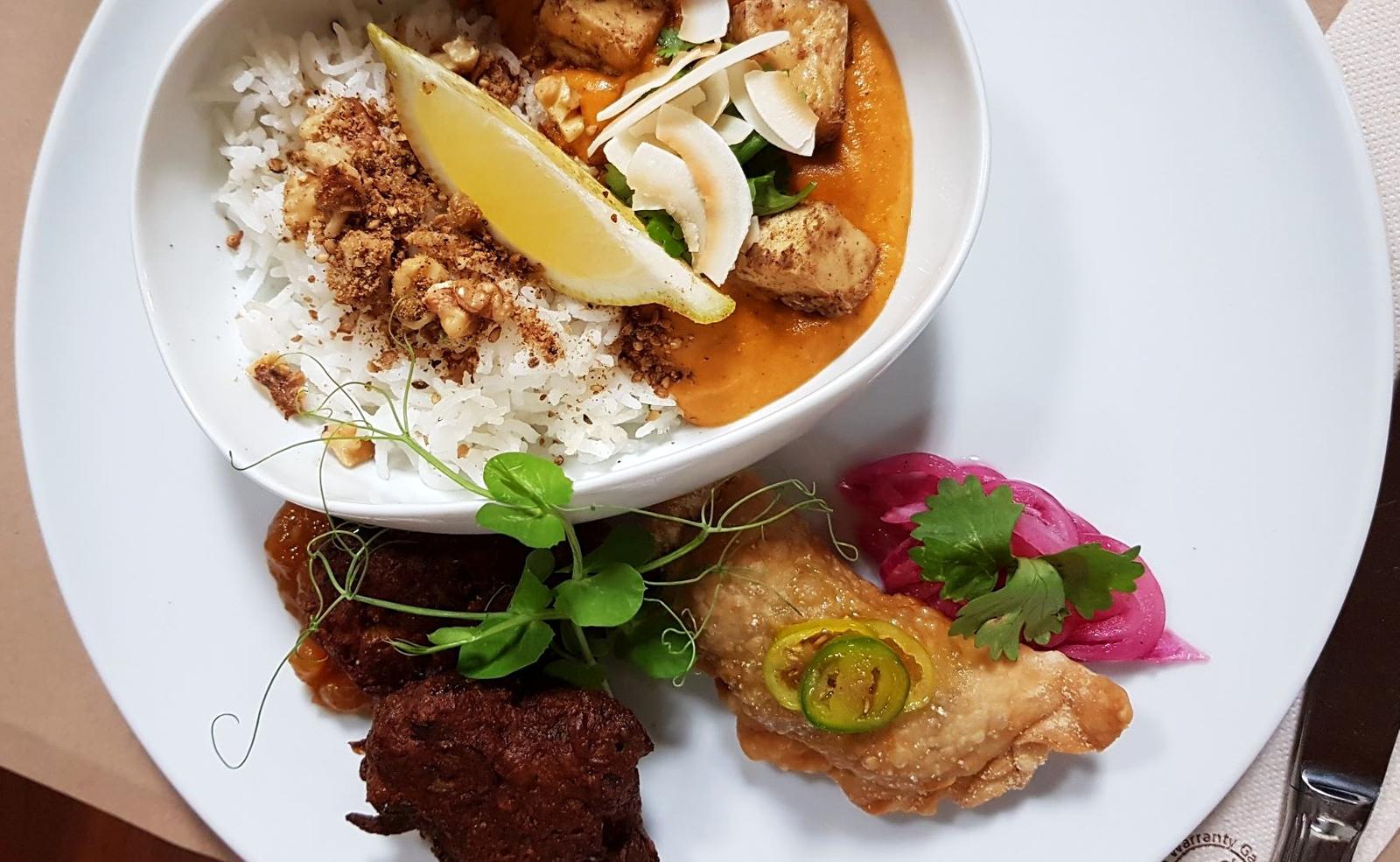 Both main dishes were delicious so of course we had to try some desserts with coffee. I chose their dessert of the day (Sobremesa do dia) which was rhubarb tart/pie (€7.00). The pie crust was so light: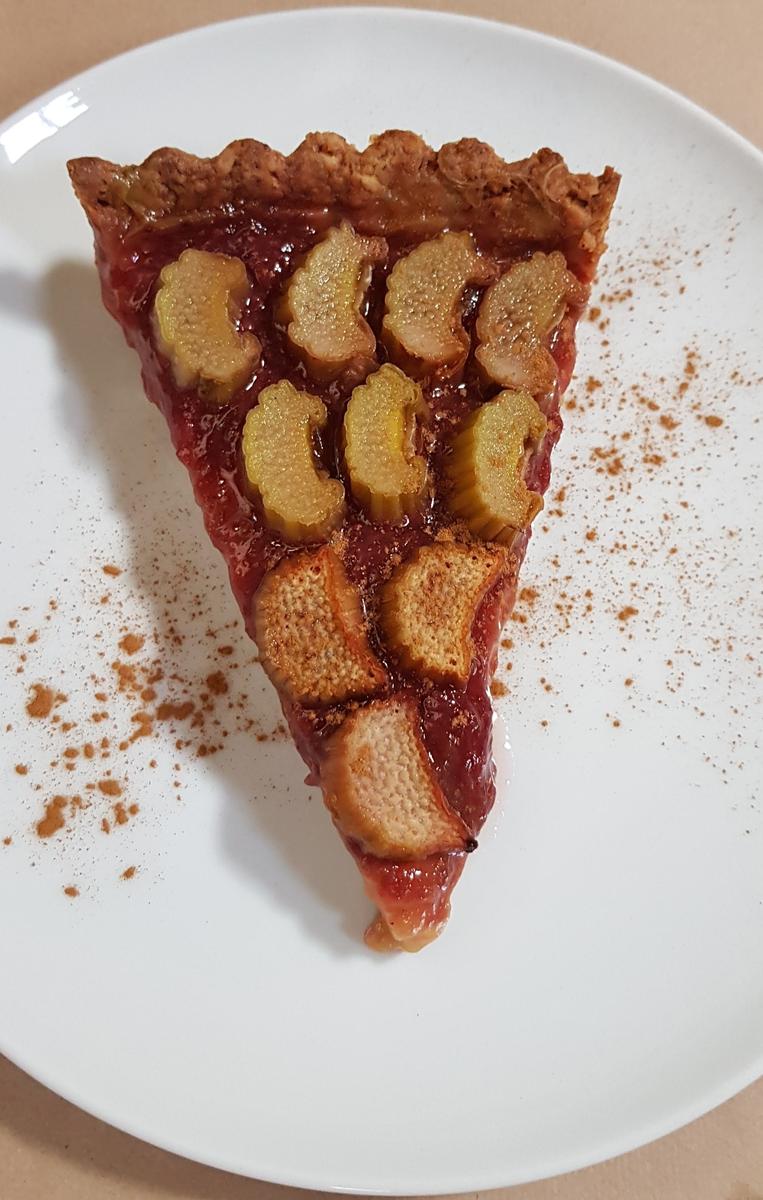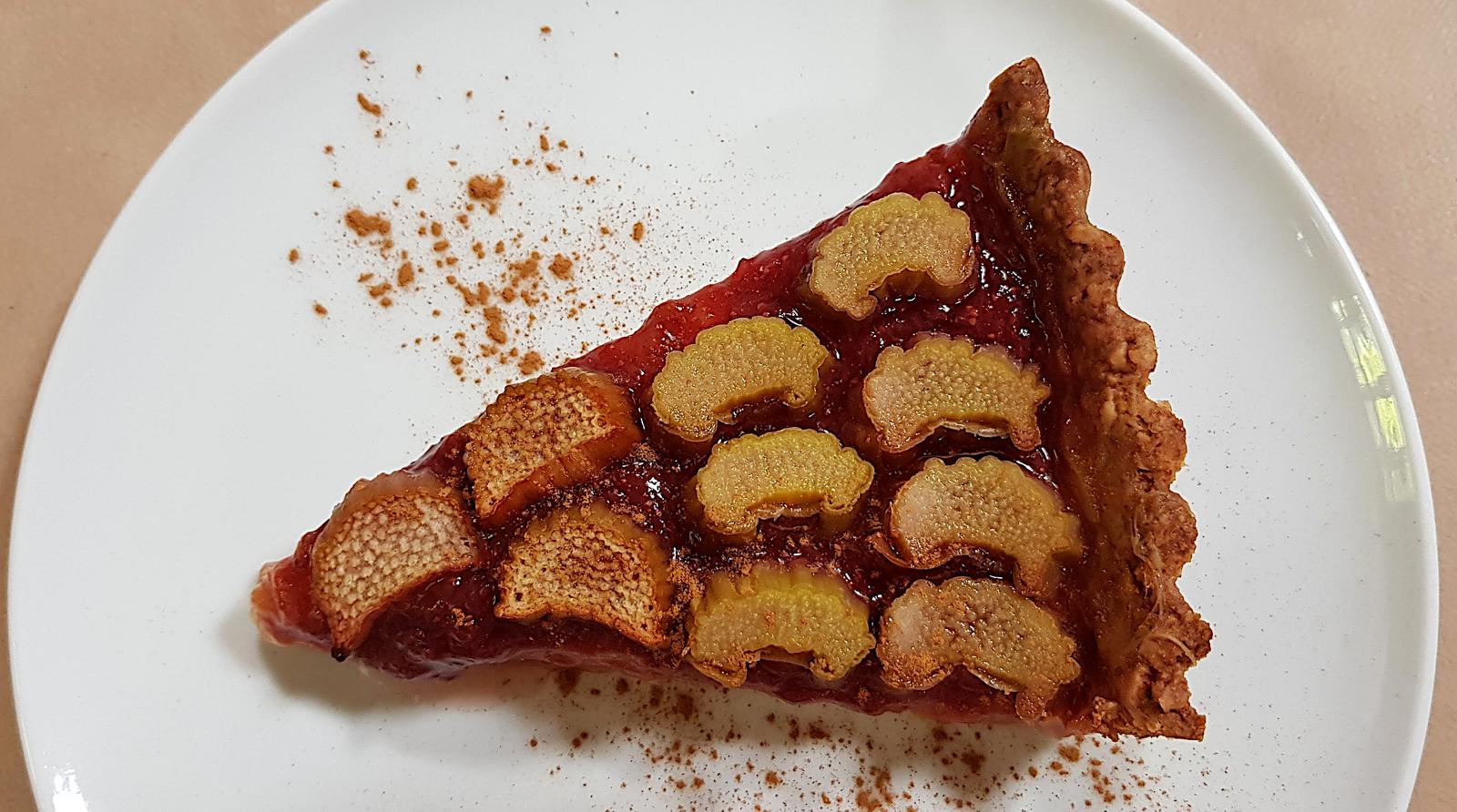 J went for their almond flour and hazelnut brownie (€7.80) which was served with a yummy muesli, cashew cream and berry jam: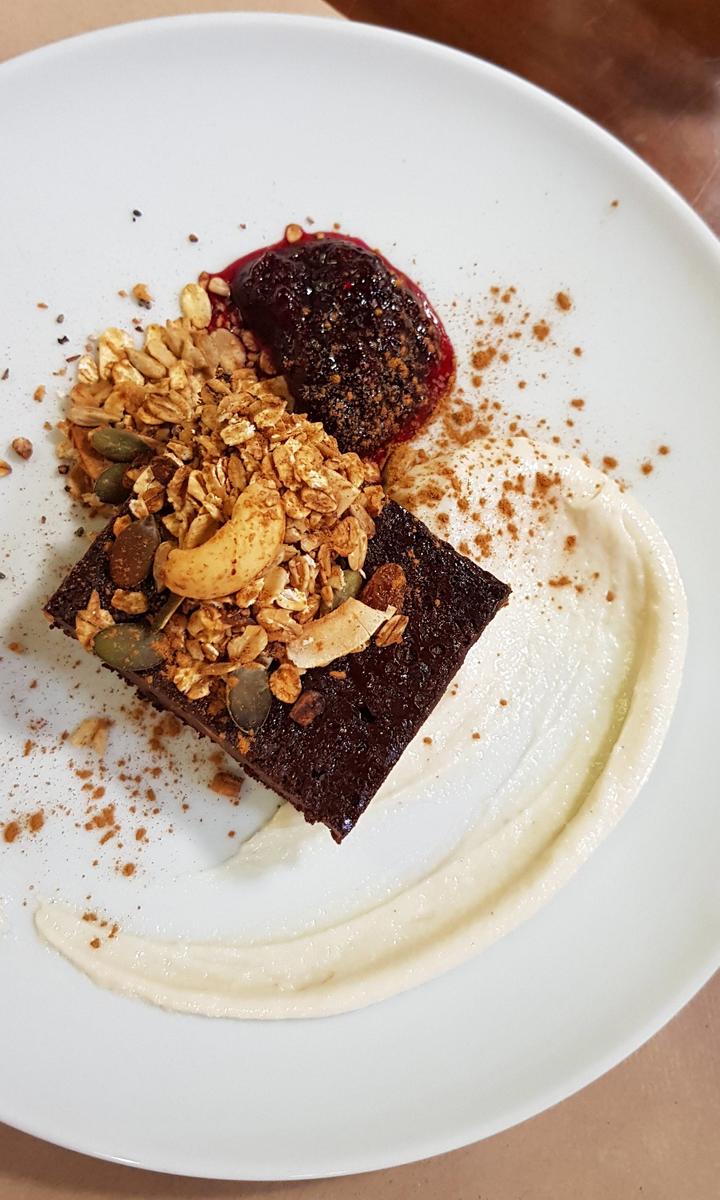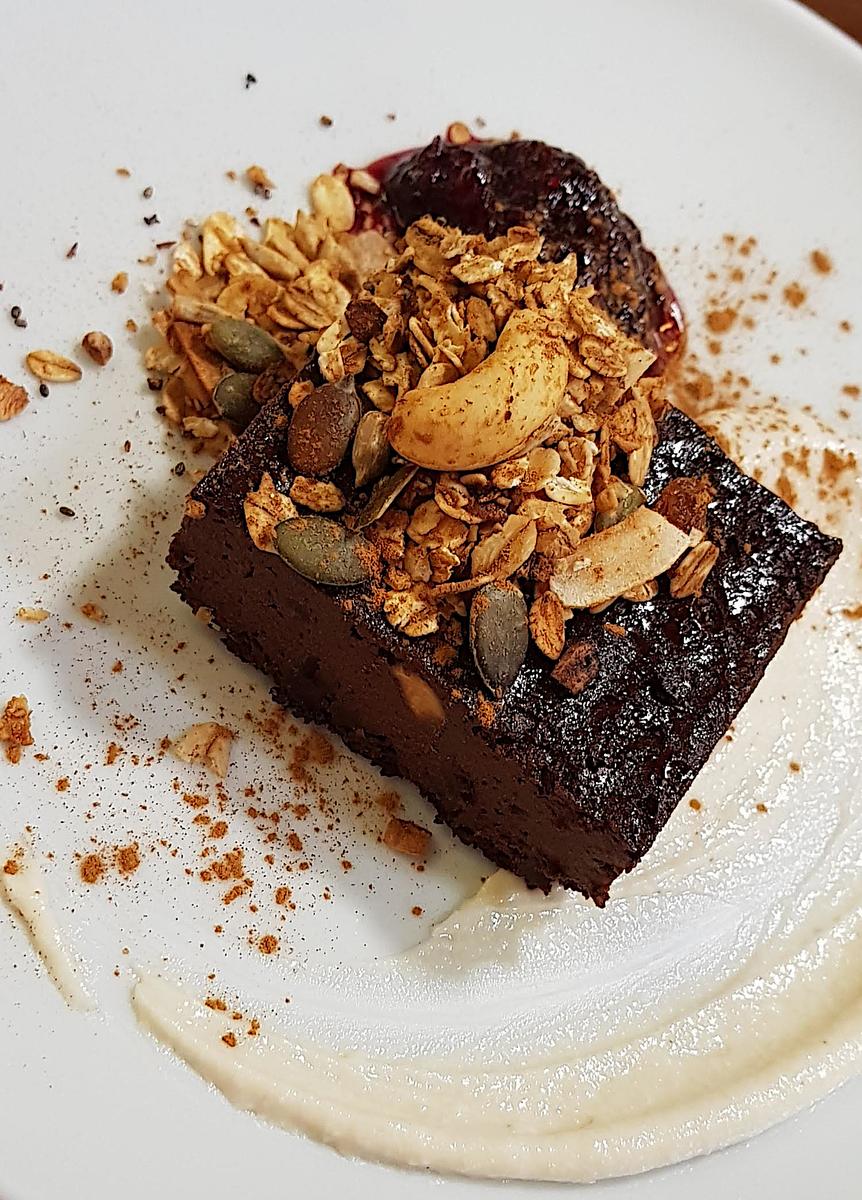 ---
Our Second Visit to Flores do Cabo - Art Gallery & Cafe:
This time we were more organised and had used the The Fork to book a table for lunch at 1pm. Again we were seated at a long table which we had all to ourselves. The interior is generous, tables are well spaced out and the ceiling is very high, meaning it is cool and airy even when it is 35C outside (which it was the second time we visited).
For our starter we decided to share their bread, pickles and pâté plate (€8.00). While we waited we were given some yummy natural and very tasty "crisps":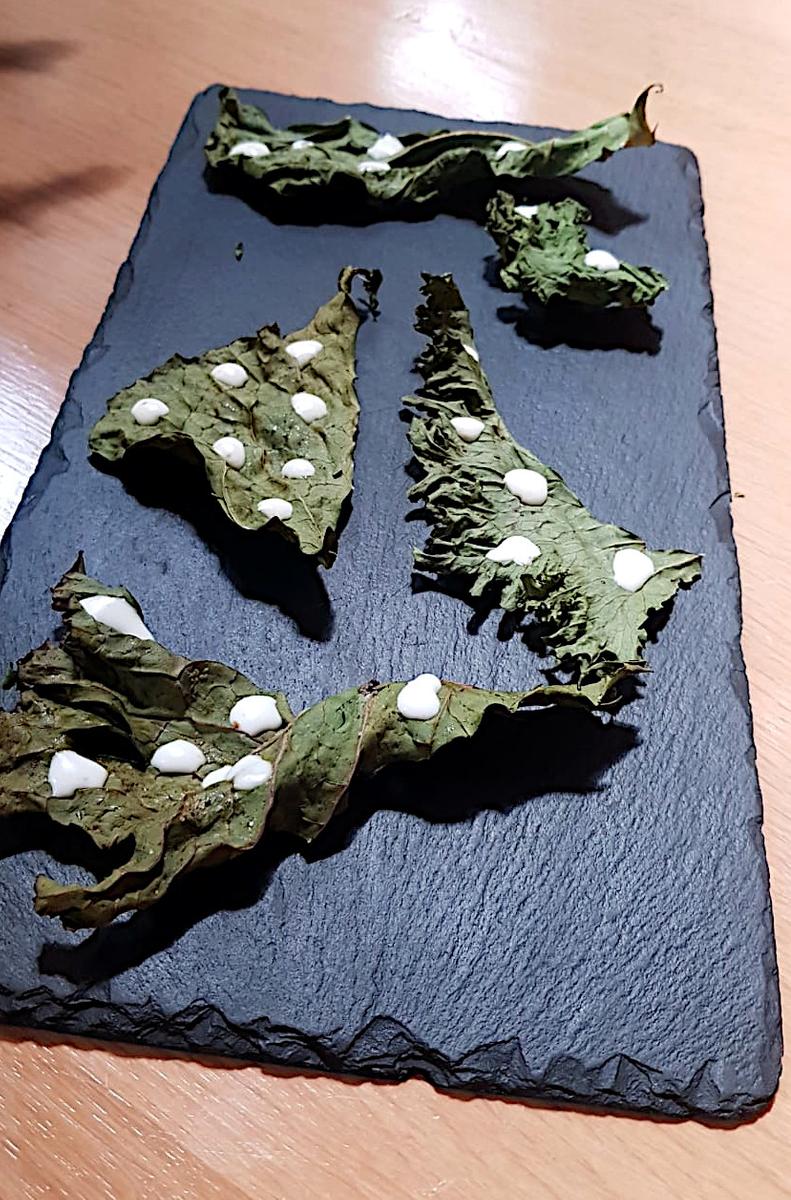 ---
Although J was driving, I was not and so I had a glass (€5.10) of the local Colares white wine "Mares et Corvus". It is a really lovely wine and I later purchased two bottles to take home (€8.70 each).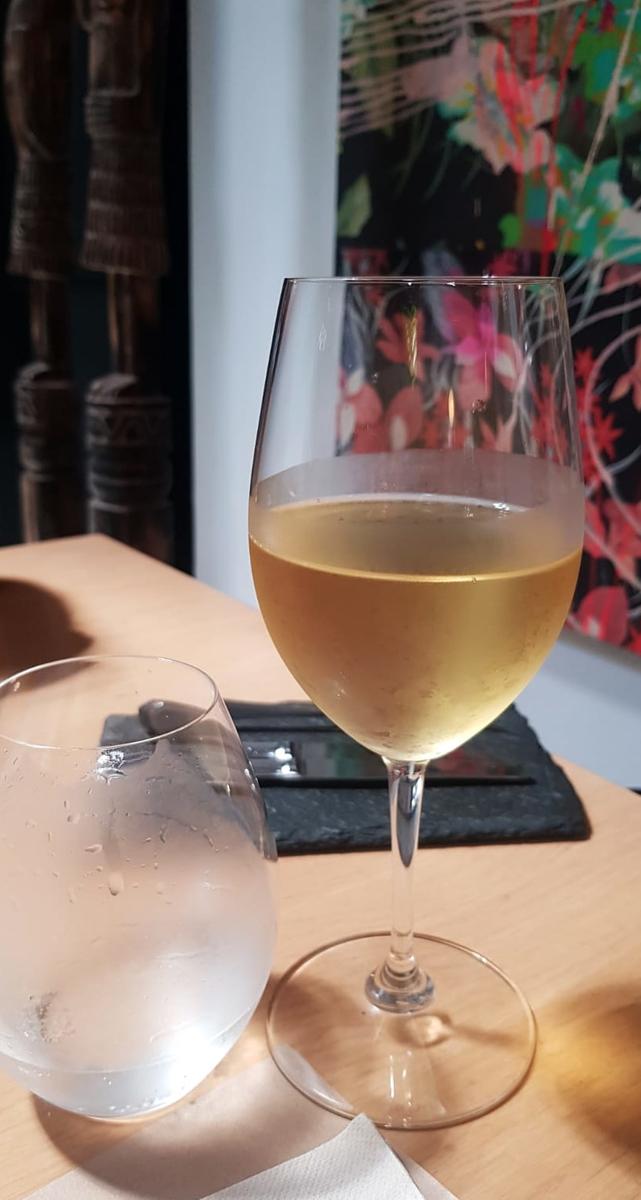 According to the Mares et Corvus website, the wine was:
"… born on the westernmost vineyard of Continental Europe, on the Adraga promontory, 1 mile from Cape Roca, Sintra, a difficult and unique terroir, hanging above the Atlantic and besieged by violent winds and salty mists."
And the flavours you can expect are:
"By carefully blending Fernão Pires, Malvasia and Chardonnay we have obtained a golden, crisp and salty wine, offering plenty of lively lemon-lime and green apple fruit."
Be sure to try a glass when you are at Flores do Cabo - Art Gallery & Cafe.
---
Anyway, back to the food! Our starter came and it was quickly demolished, the bread was so fresh and the pâtés were packed with flavour: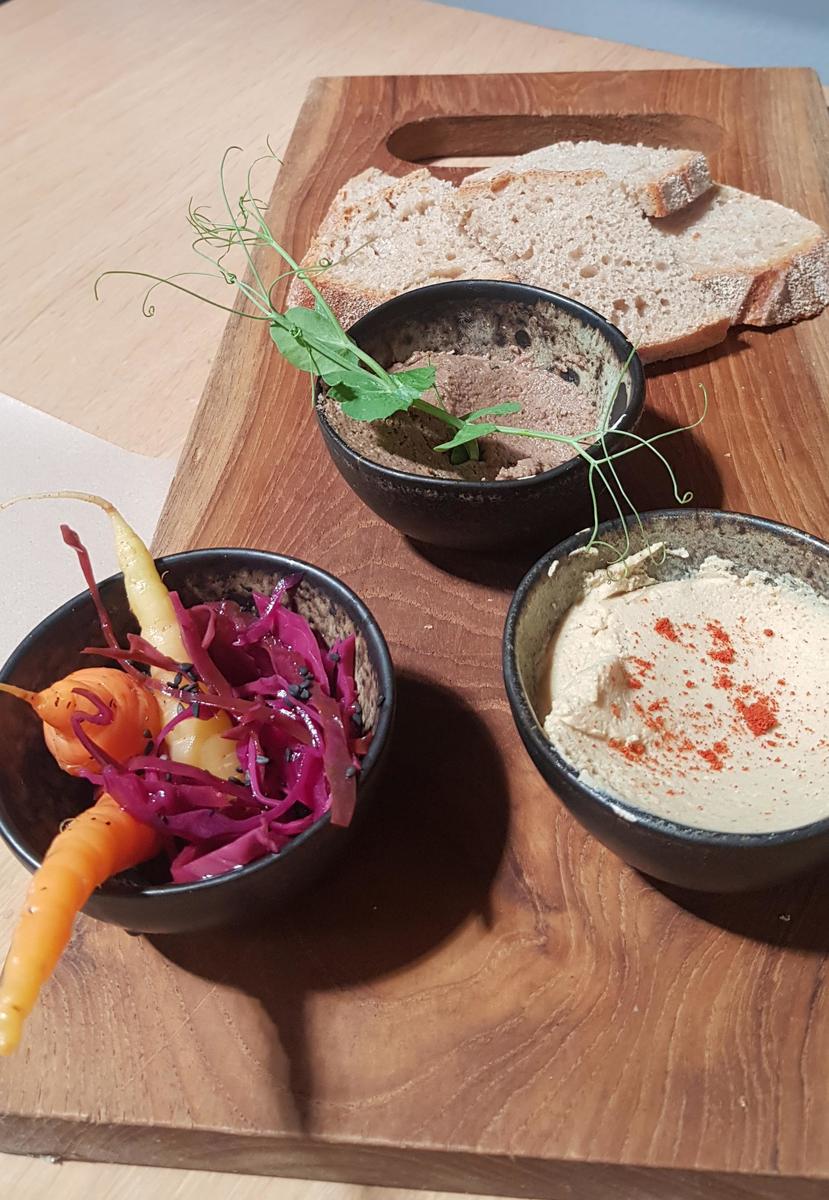 ---
Next came our mains. I chose their tempeh and nut burger, with spinach, caramelised onion, bun and a mustard sauce with roasted potatoes (€14.00). I also got some more of the fresh pickled vegetables that we had with our starter, heavenly!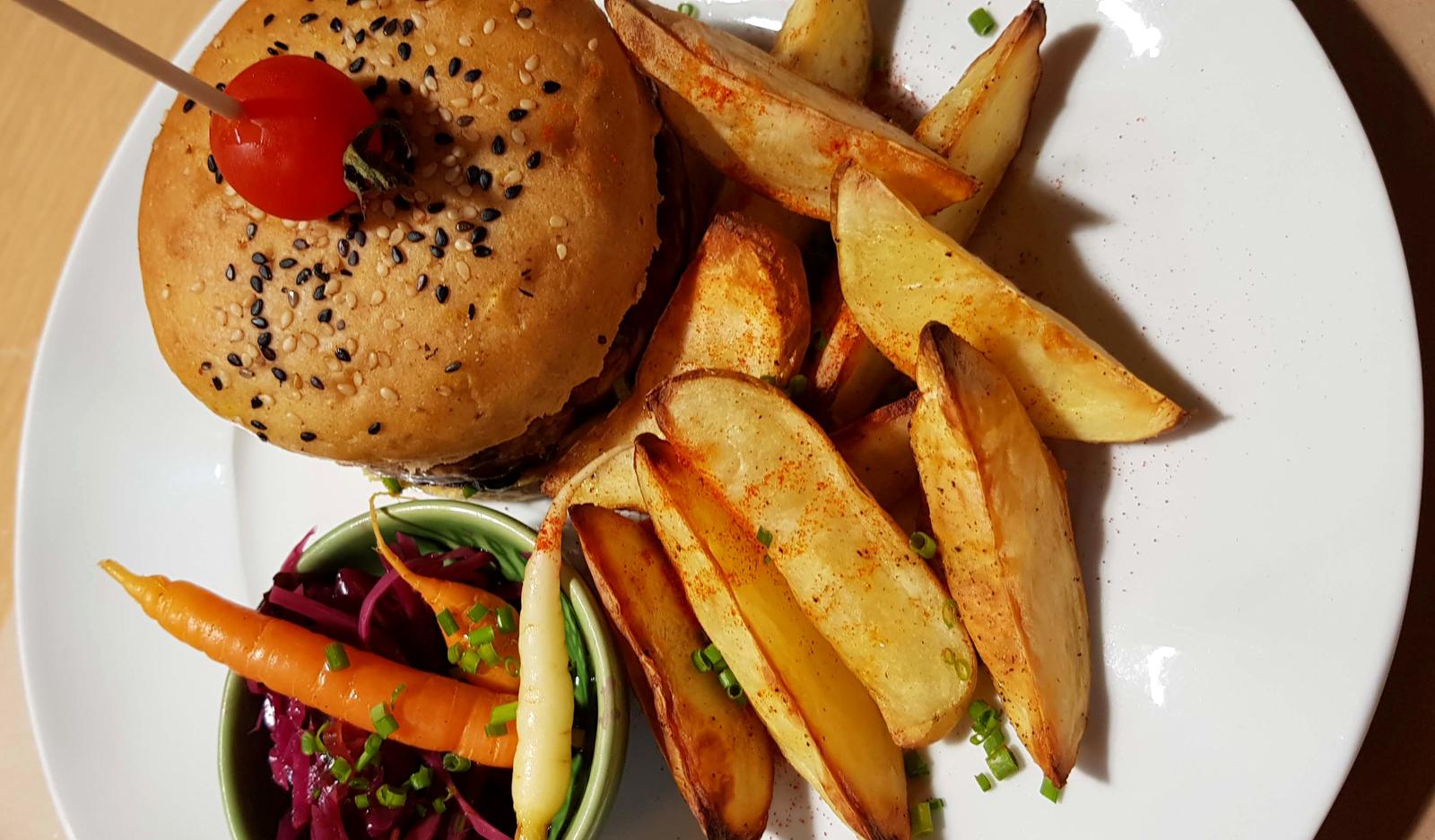 J chose one of the dishes of the day (€15.00). The dish was a masterpiece that included satay sauce, teriyaki marinated skewered mushrooms, teriyaki tofu, vegetable sushi and rolls and definitely the nicest picked cucumber we have ever tasted. The presentation was so impressive, it was a shame to eat it: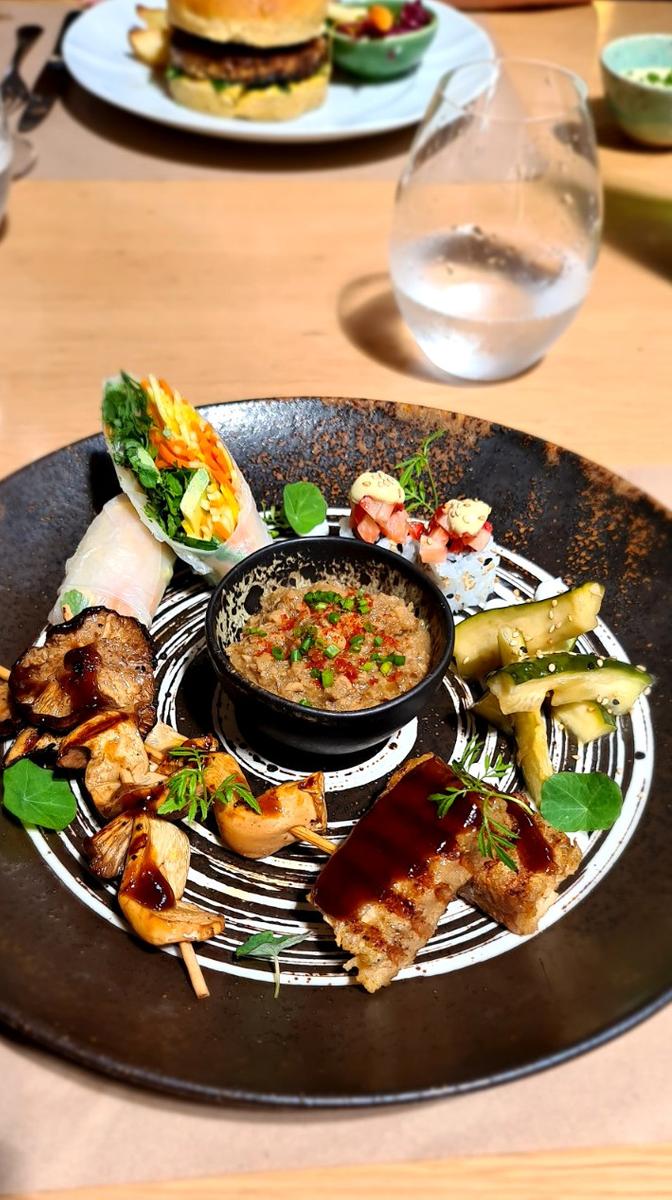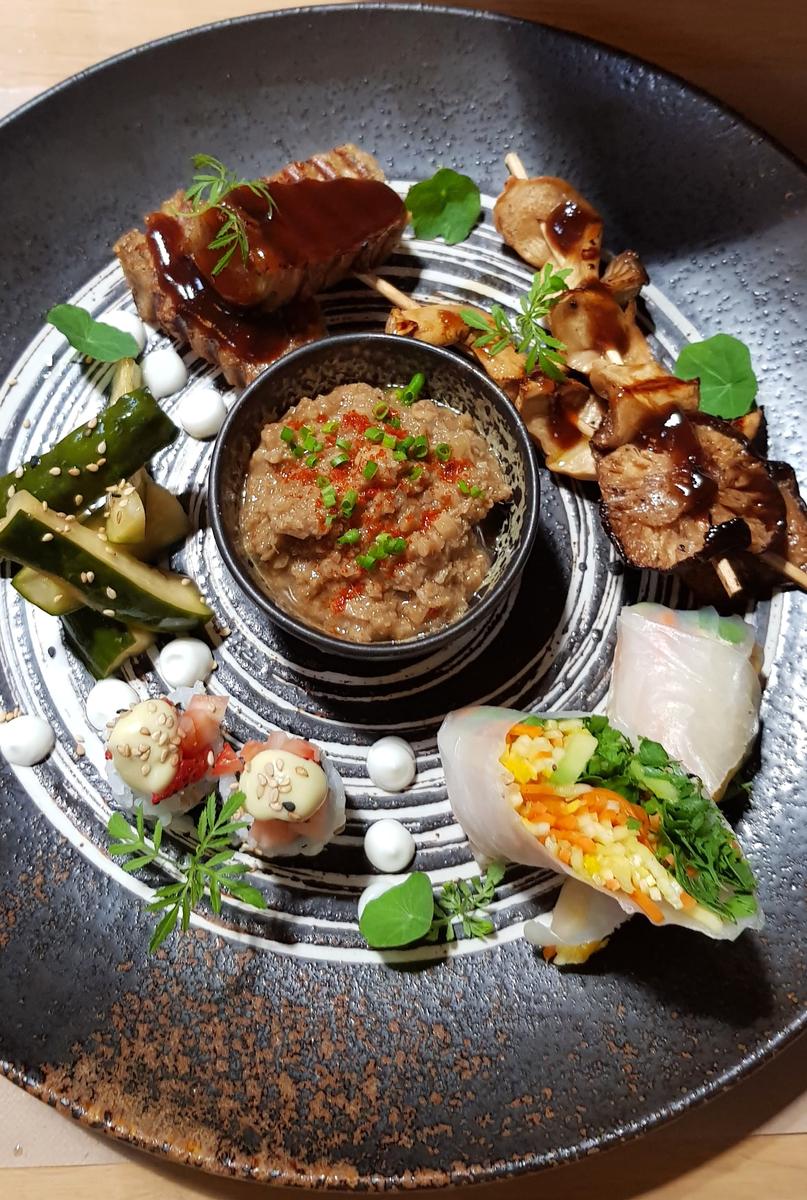 ---
As we had a starter, we decided to share a dessert. The daily special dessert was an apple pie with salted caramel sauce, cashew cream and dried pear slices (€7.00) so that is what we had and boy was it good: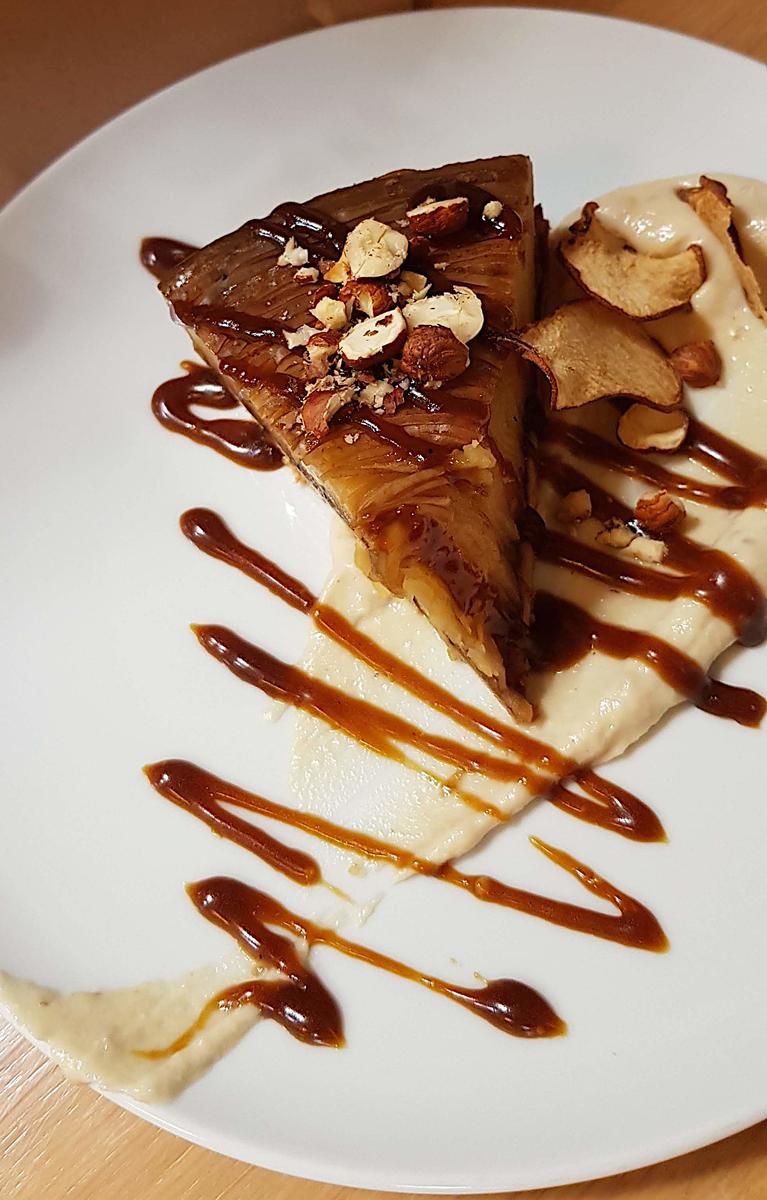 ---
So that's it, I really hope I have convinced you to visit when you are next in the area. I truly believe that non-vegetarians will also love the food at Flores do Cabo - Art Gallery & Cafe, it would be hard not to appreciate the thoughtfully created, artistically presented and super flavoursome dishes. We had the same female host on both visits and she was great, really friendly and patiently explained the daily dishes to us in English.
---
Note: All Portuguese COVID19 regulations were carefully adhered to and implemented.
---
If you've any questions, suggestions or just want to say hello, contact me via the Contact Form, Instagram (@noroadlongenough) or By Email noroadlongenough1@gmail.com