Cabo da Roca
Cabo da Roca is the Westernmost point of the Sintra mountain range and of Portugal AND mainland Europe. This makes the Cape a very important marker for those sailing along the coast. It is about a 40 minute drive from Lisbon.
"Historical records indicate that there was a fort on Cabo da Roca in the 17th century that played an important part in guarding the entrance to Lisbon's harbour, forming a defensive line along the coast, especially during the Peninsular Wars. Today there are only traces, as well as the lighthouse which is still an important point for navigation." (Source here).
On a clear weather day, expect to experience spectacular views of the ocean and the Serra de Sintra. There is also a lighthouse, a stone marker/monument, a souvenir shop and parking. We have been told that sunsets at the Cape are amazing so perhaps that is something that we will get to experience in the future.
It is about a year (April 2019) since we visited Cabo da Roca. We left a very foggy, misty, showery Sintra and made our way to there. We were delighted to find that Cabo da Roca was having a much more pleasant weather day, it was not surrounded by fog and we could actually see the view!
---
There are numerous small paths, one follows the cliff edge, about 150 metres above the sea below. Next is a photo of the path from the car-park to the monument, it was lined by flowers when we visited: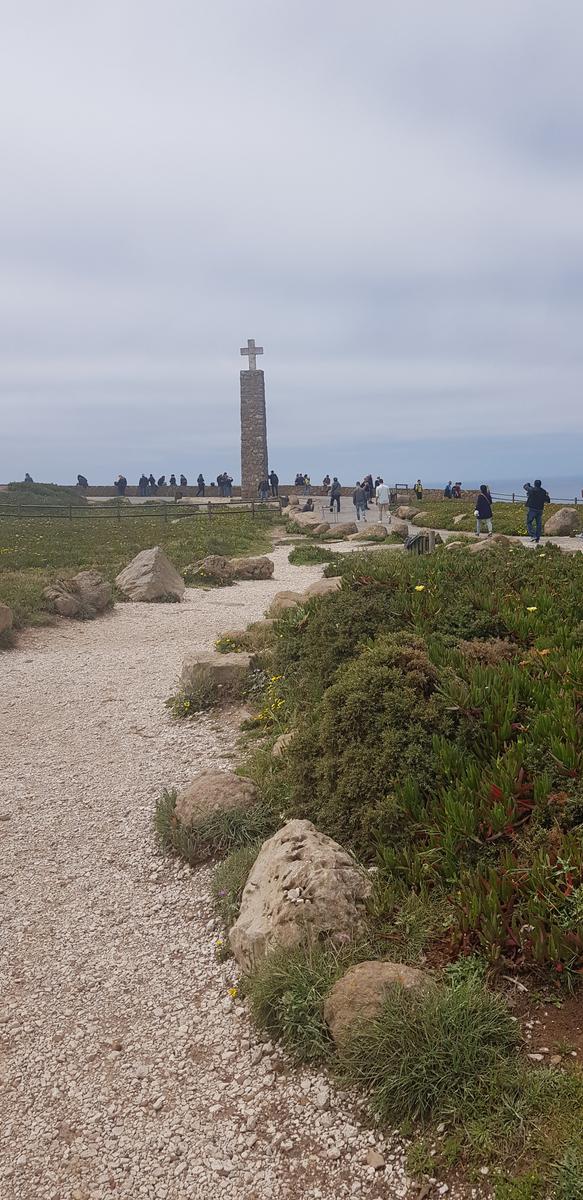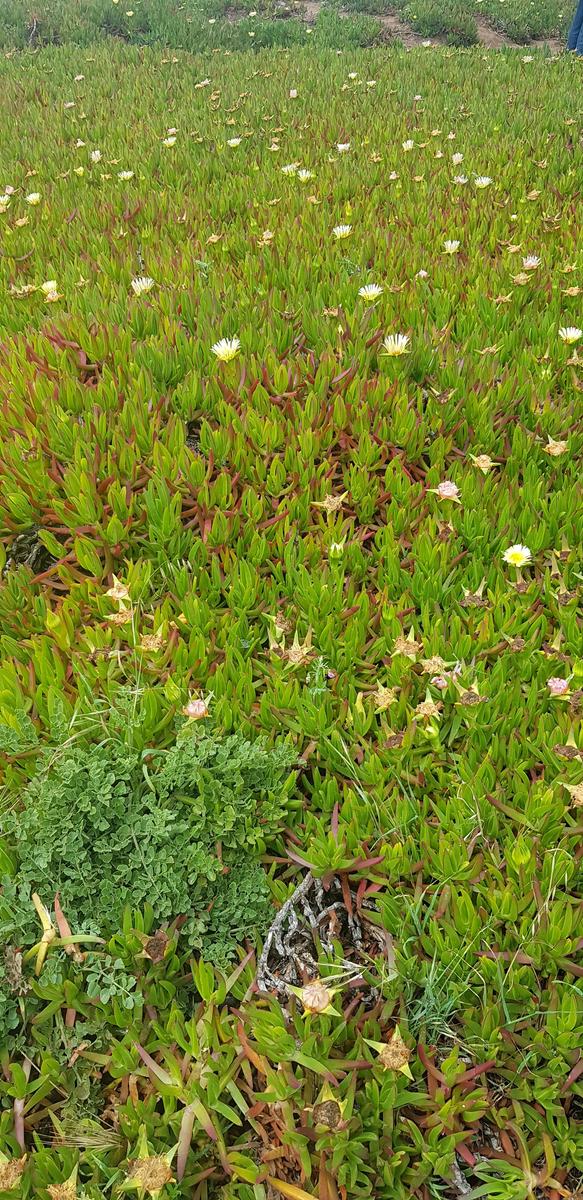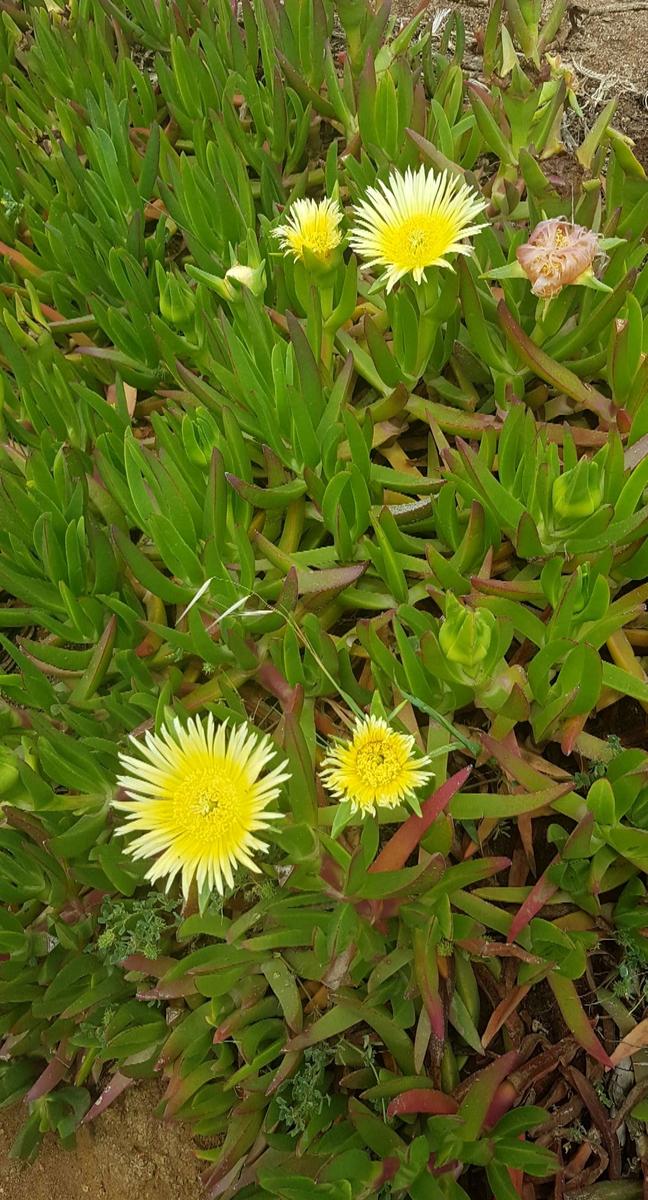 The monument is inscribed with the words of Luís de Camões (1524-1580) who was famous a Portuguese poet:
"Author of the poem Os Lusíadas, one of the most important works of Portuguese literature, which celebrates the maritime and warrior feats of Portugal. He is the greatest representative of Portuguese Classicism." (Source here).
Luís de Camões words on the monument read:
"Here… where the land ends and the sea begins." (Source here).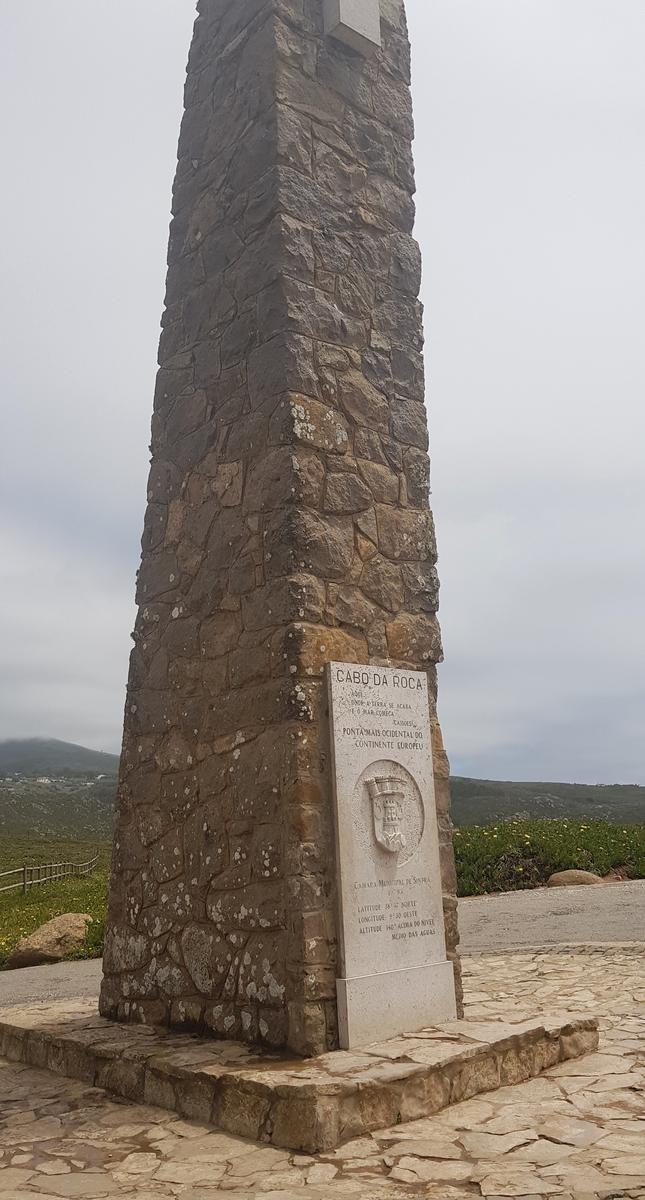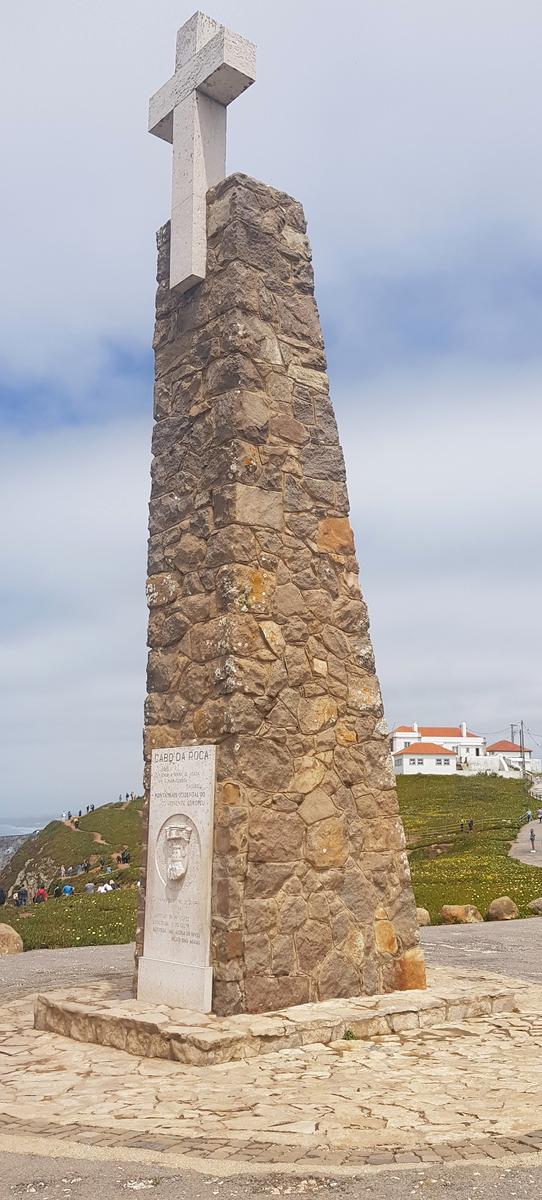 ---
The lighthouse in the distance and the many paths that lead to and around it: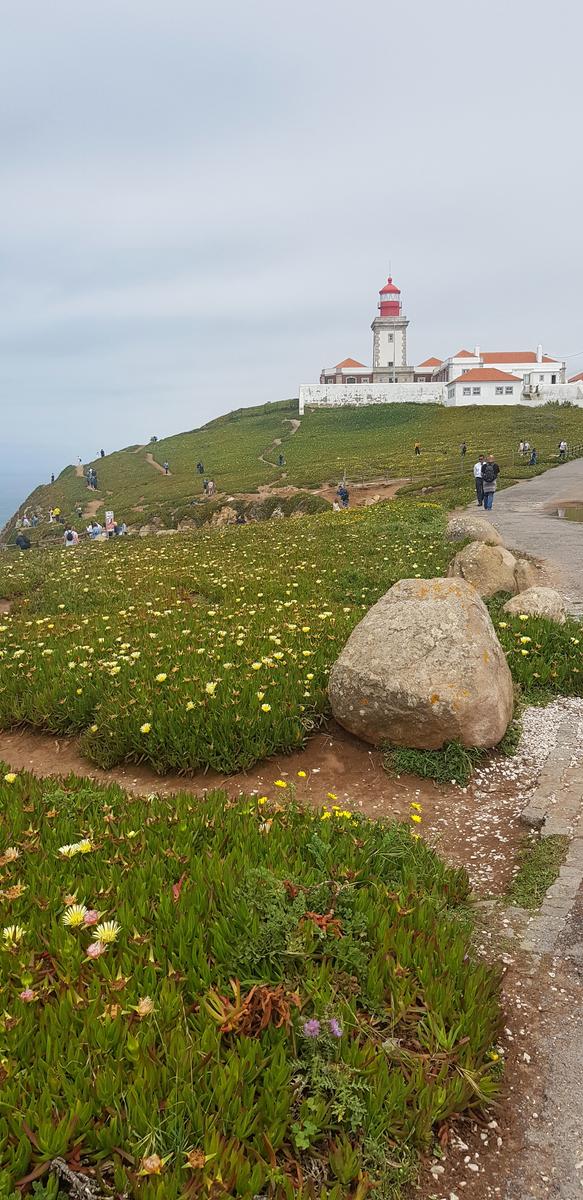 ---
The path along the cliff edge: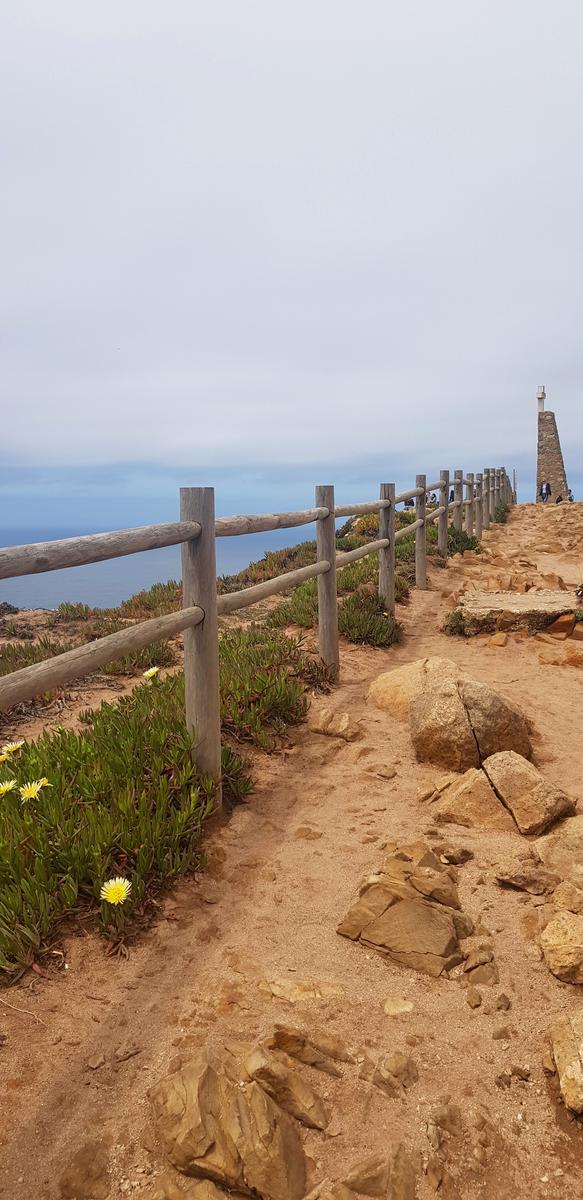 You can just see the edge of the lighthouse on the upper right corner of the next image. As you can see, it was reasonably busy when we visited and the cliff path is clearly visible and easy to follow (some parts are unfenced):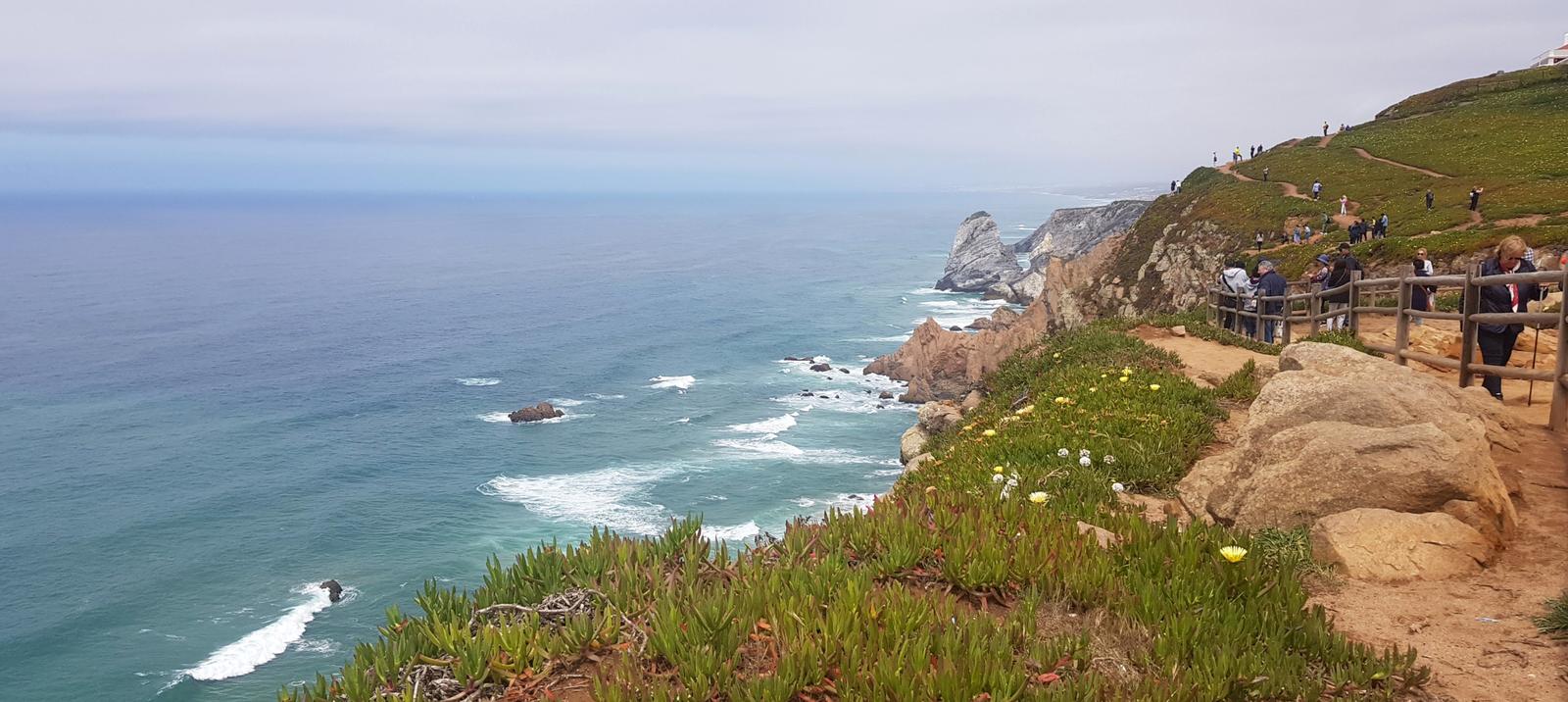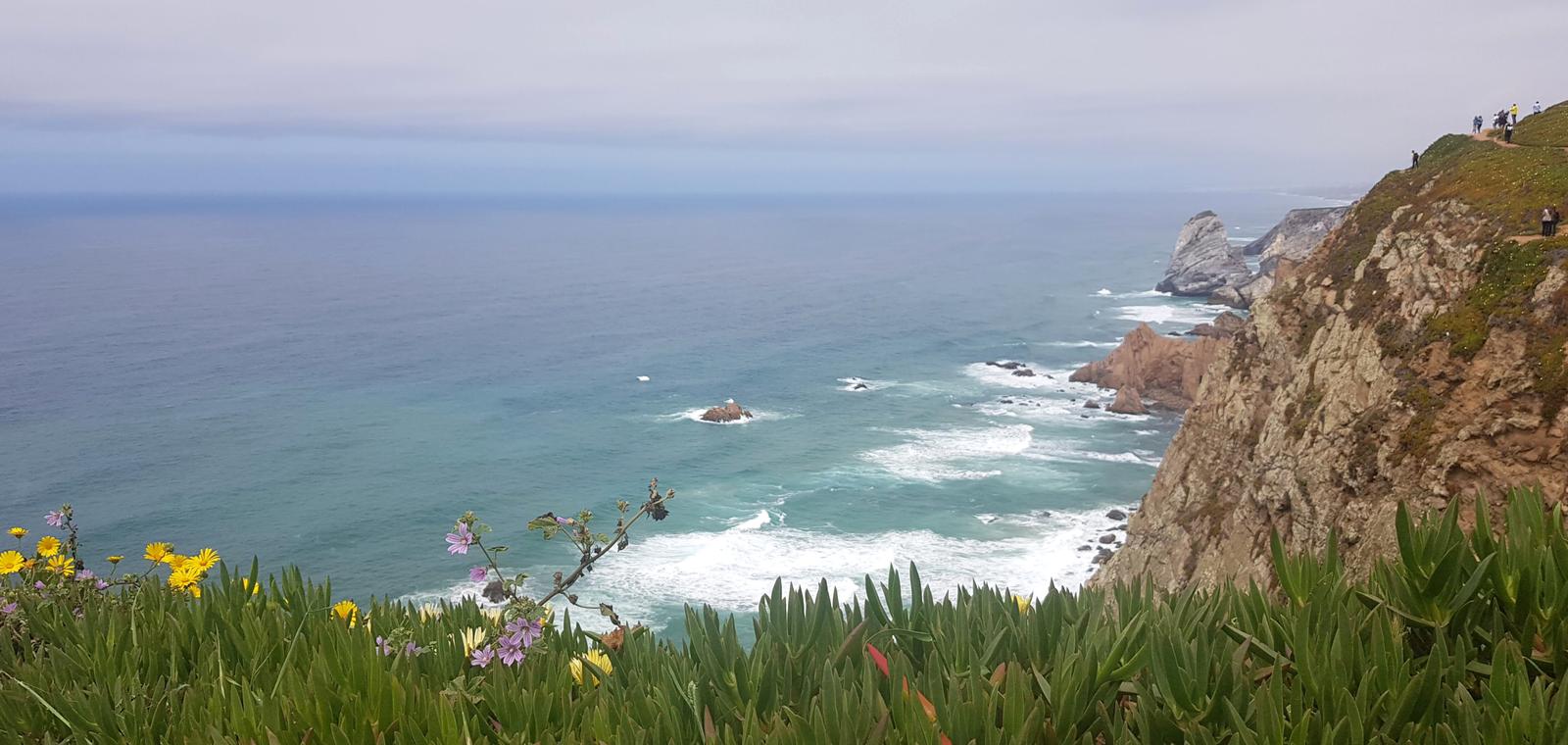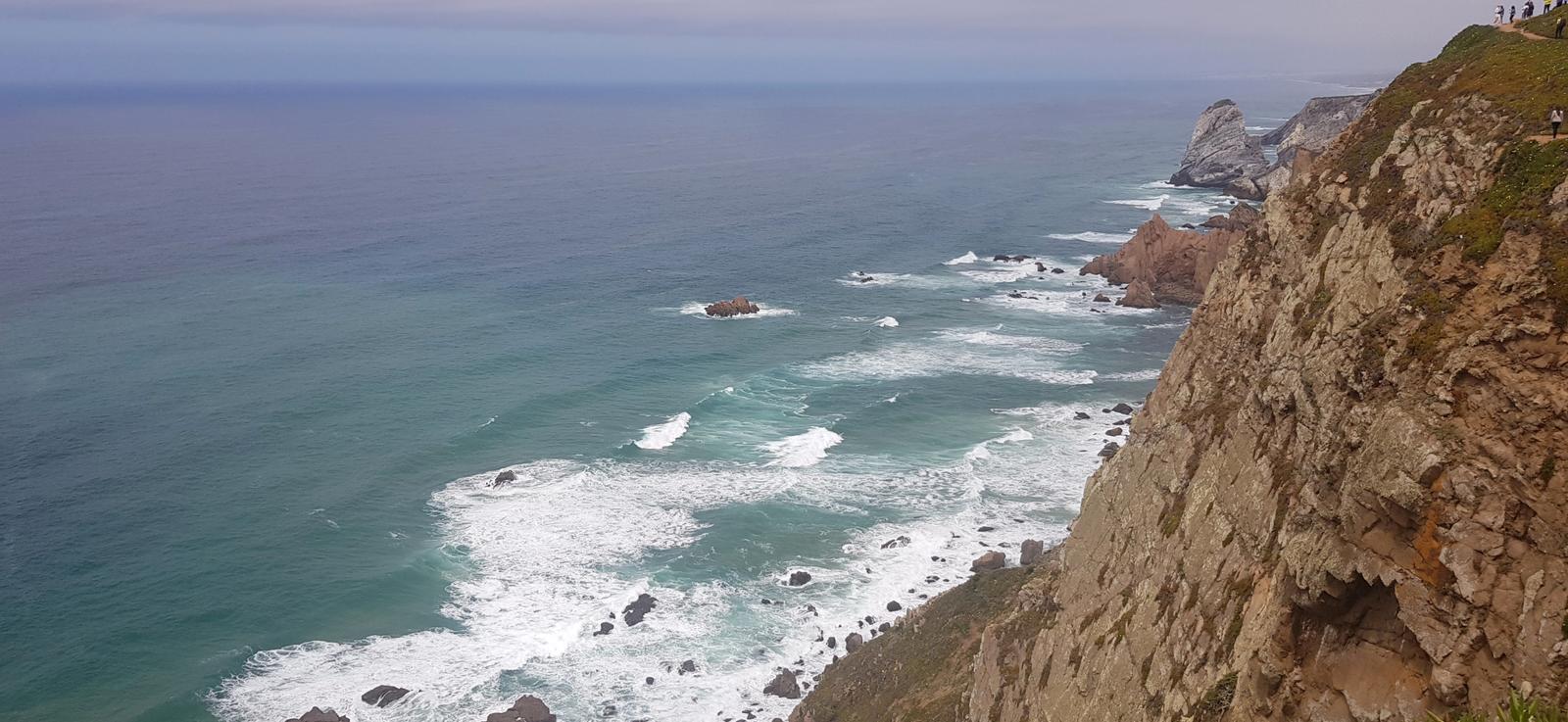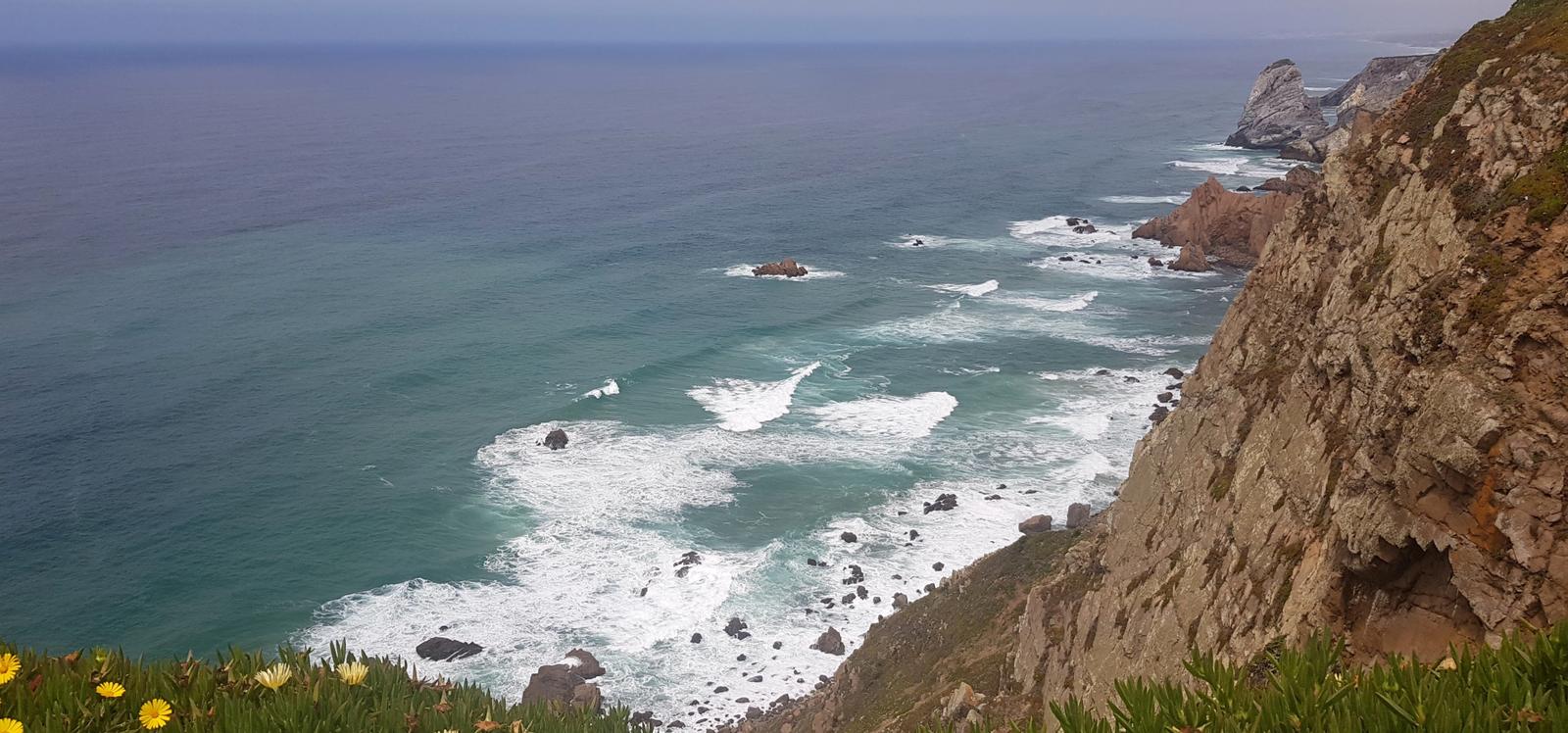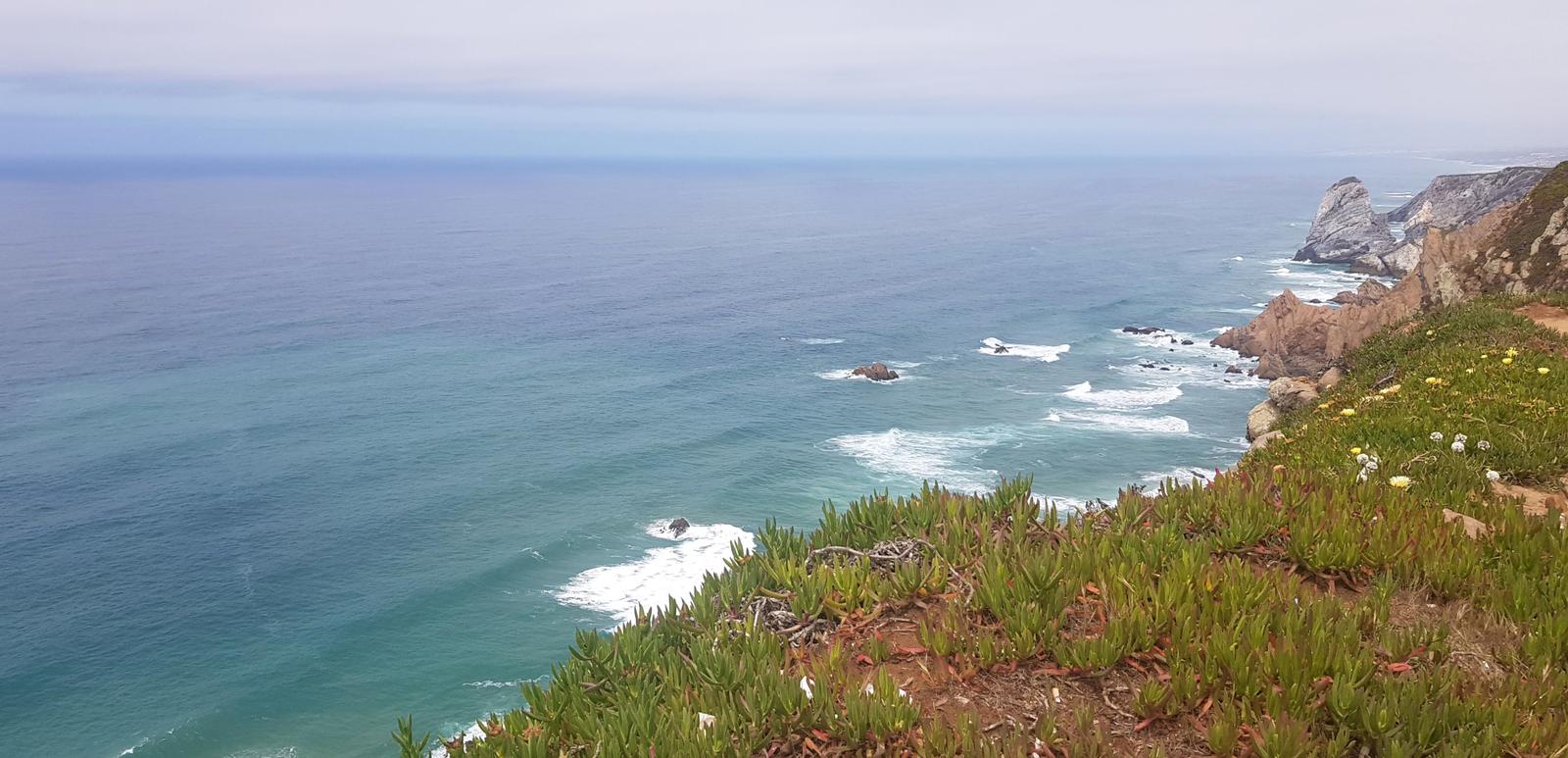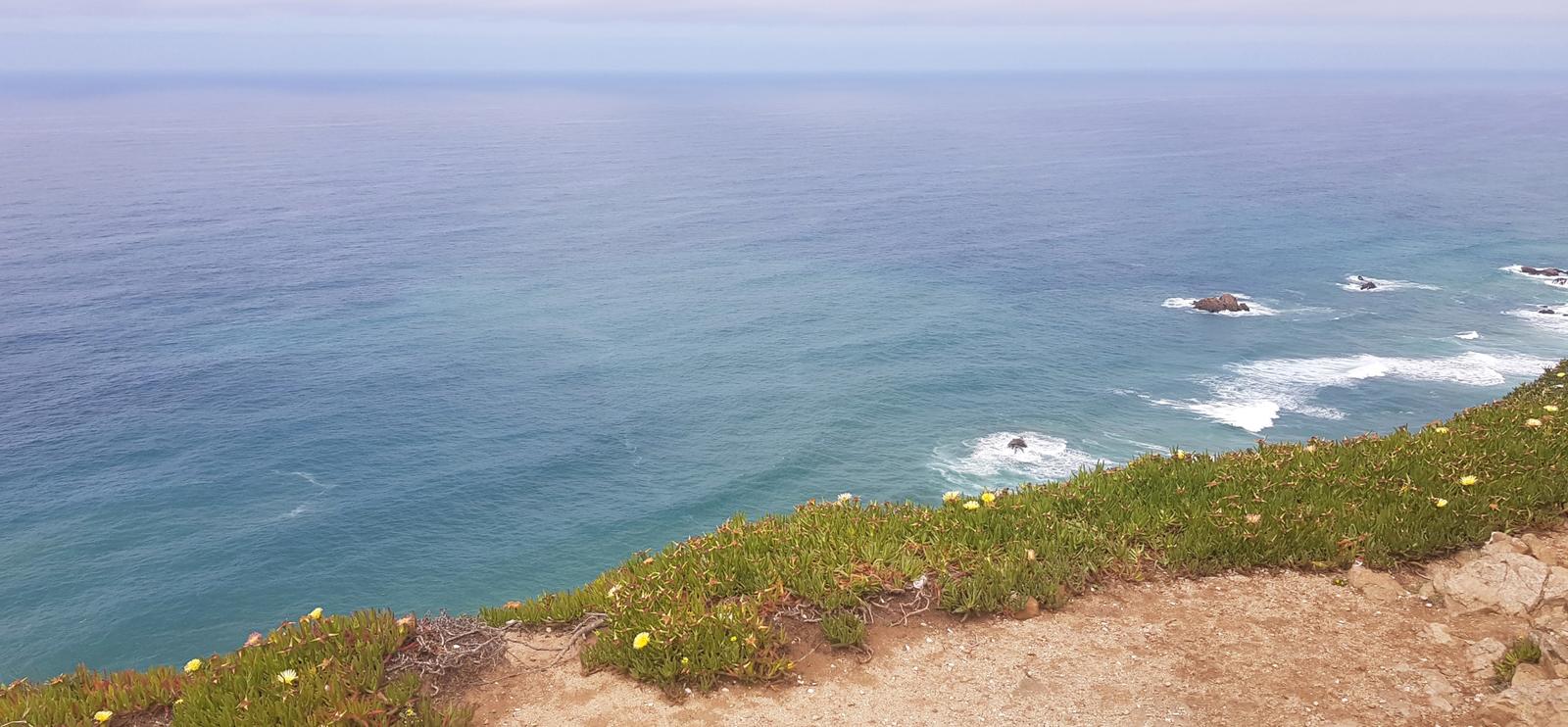 ---
Some more photos of the view (facing South), on a clear blue sky day it would be really epic!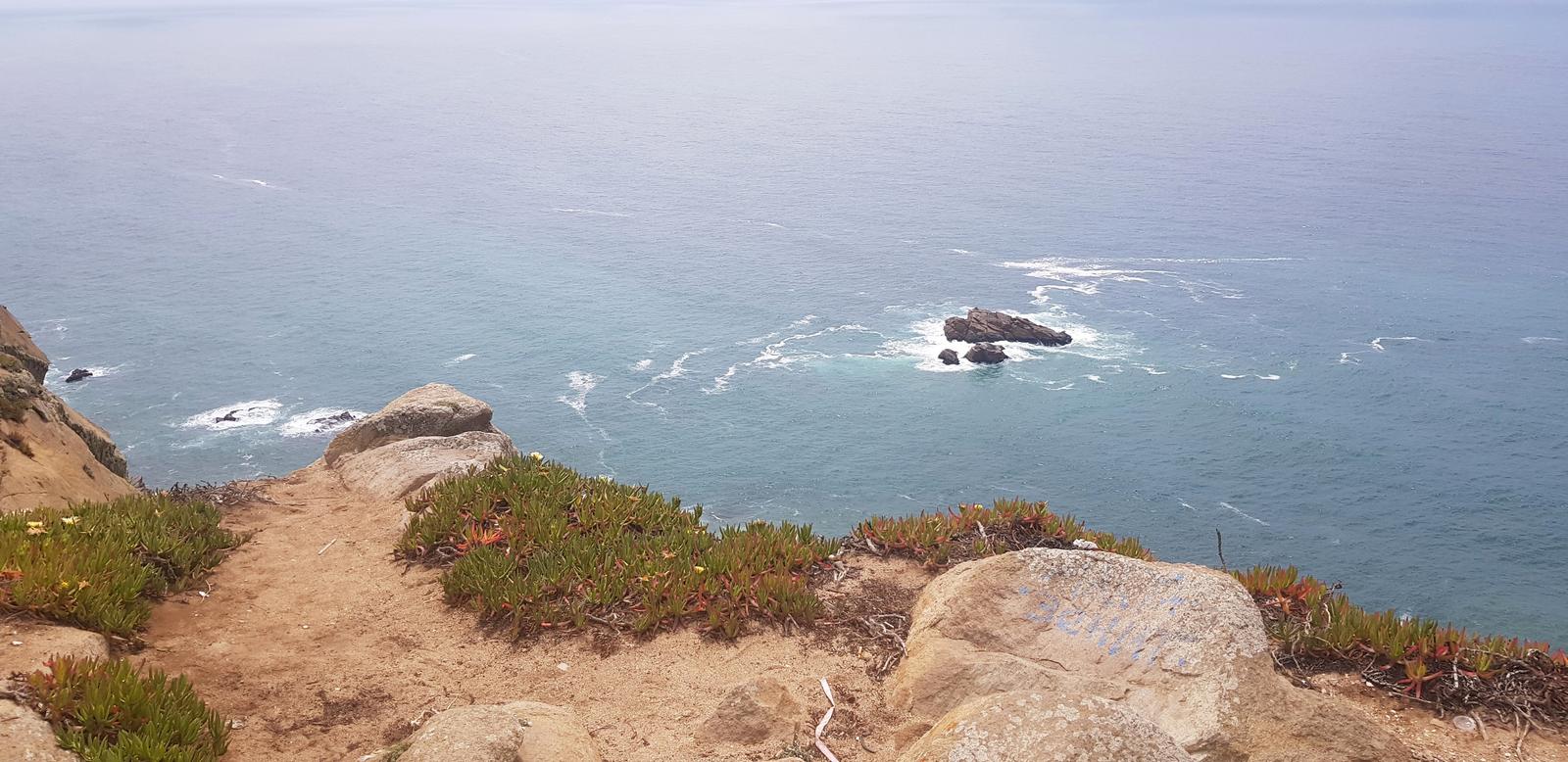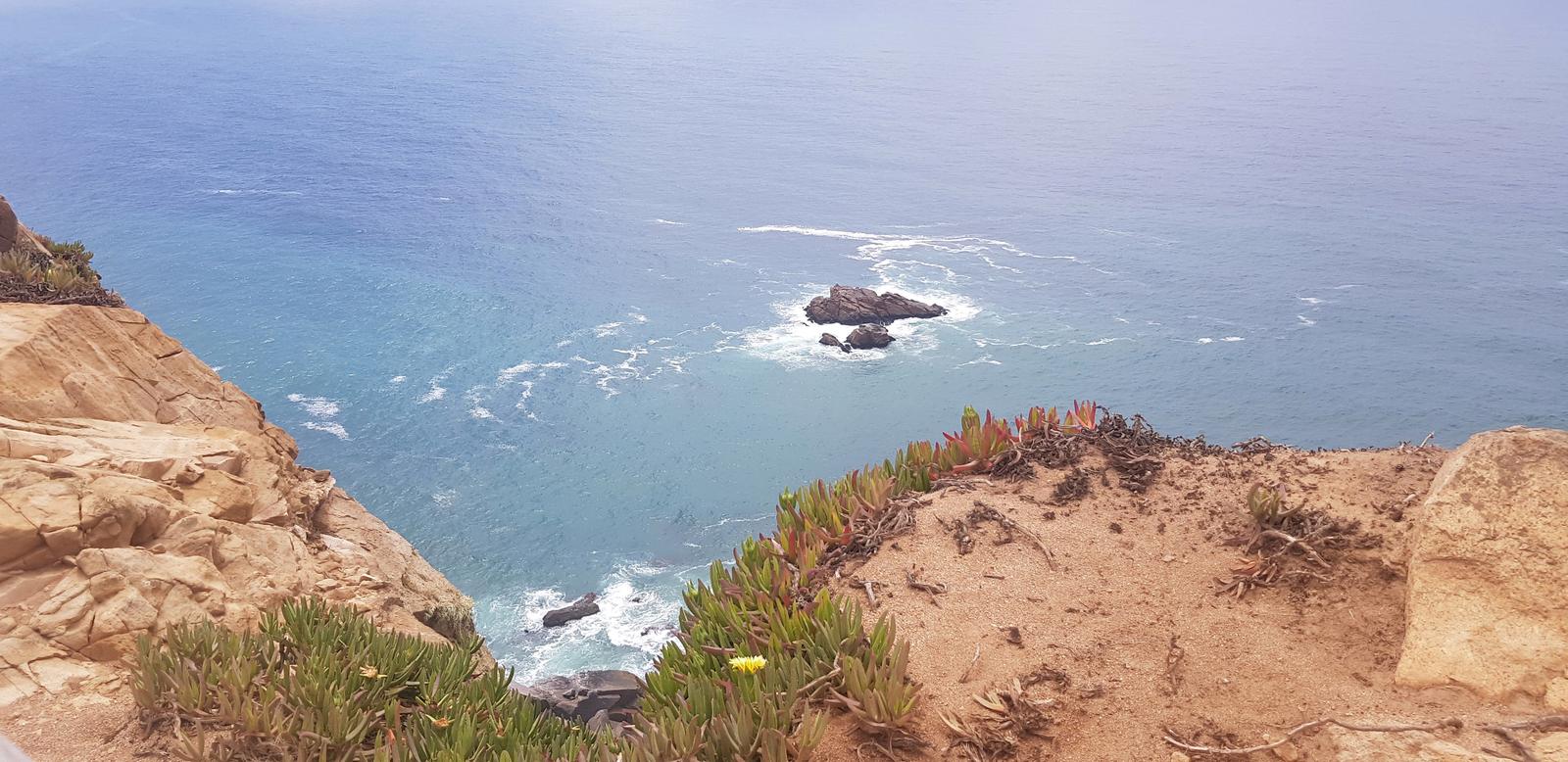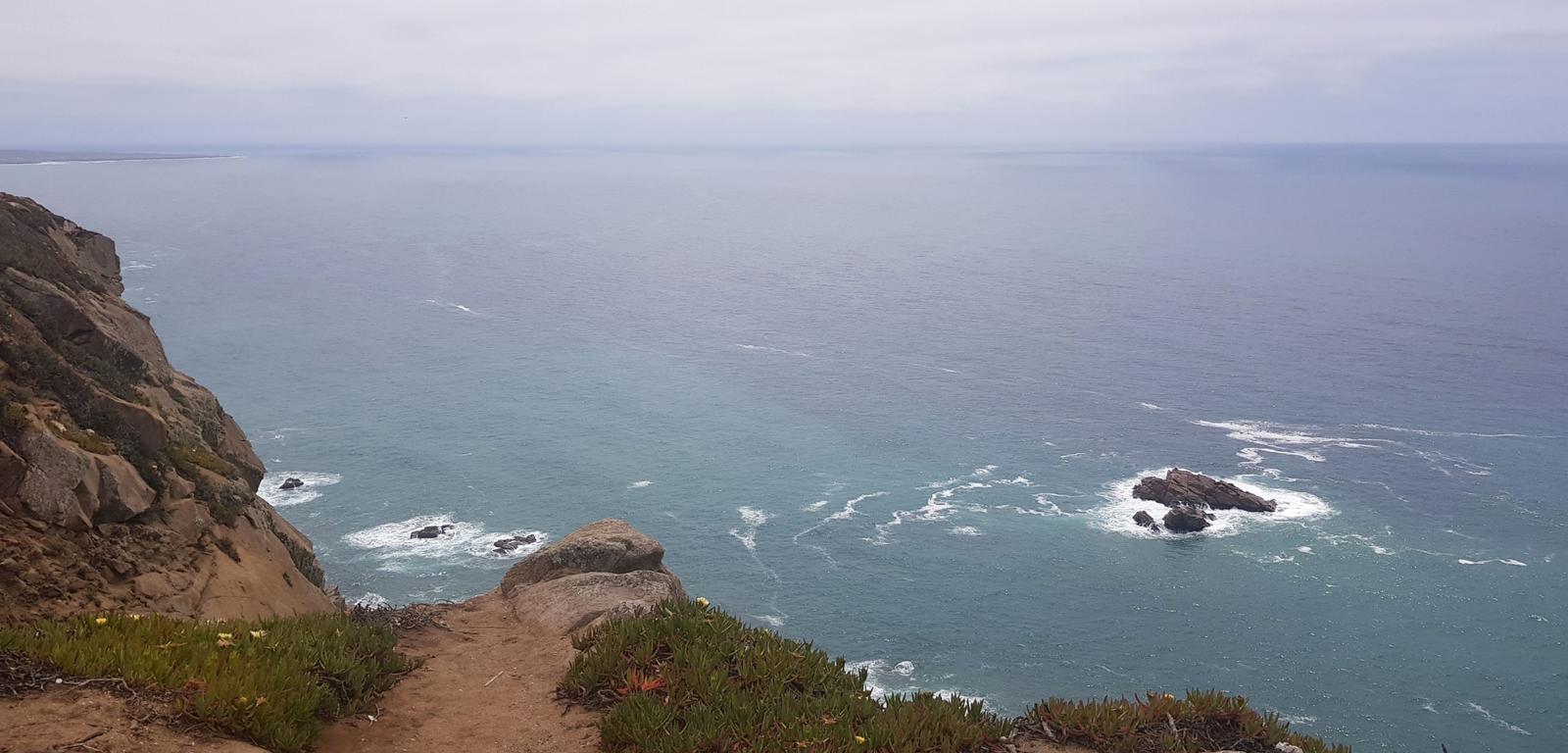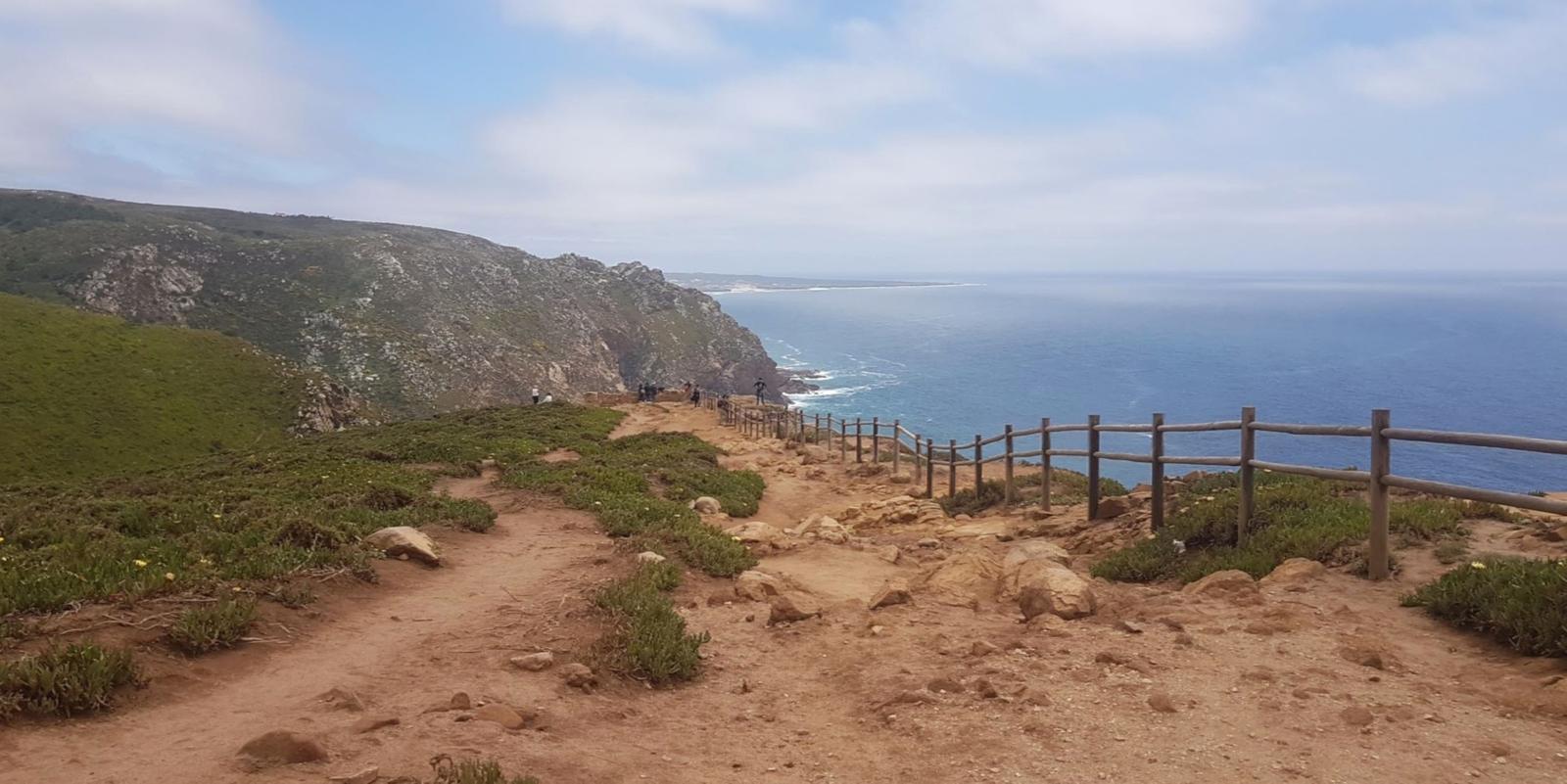 ---
Can you spot the man in the photo below?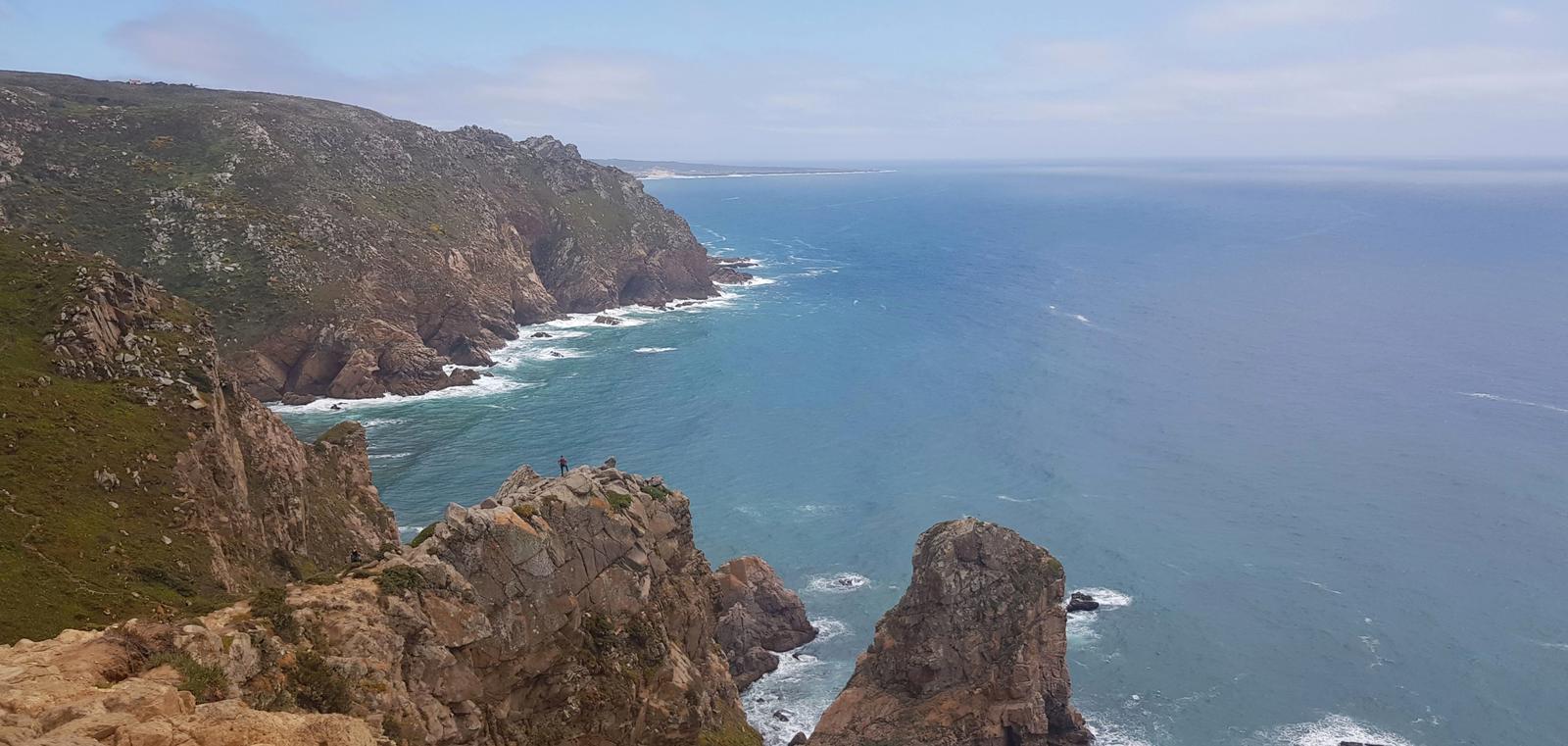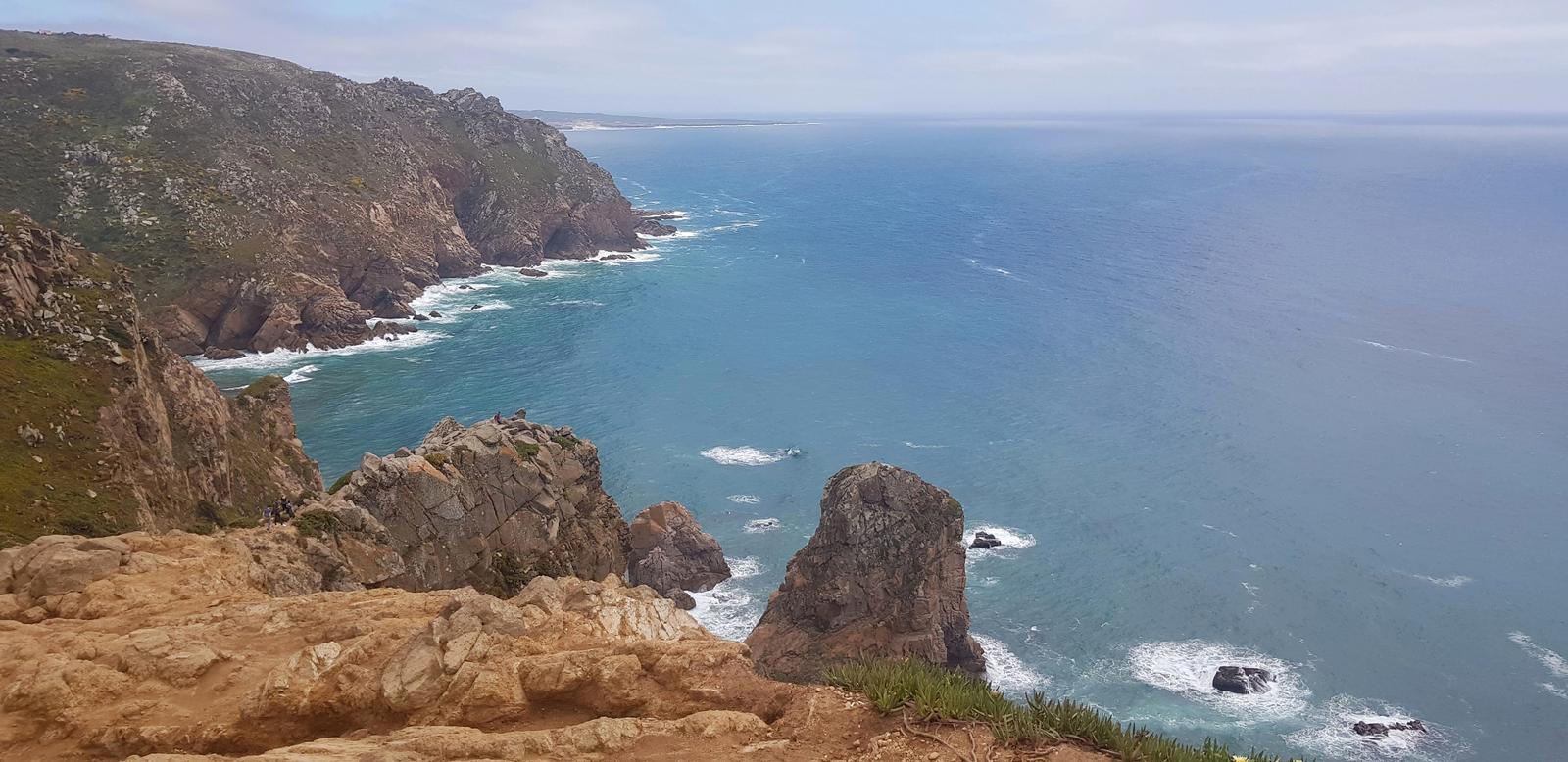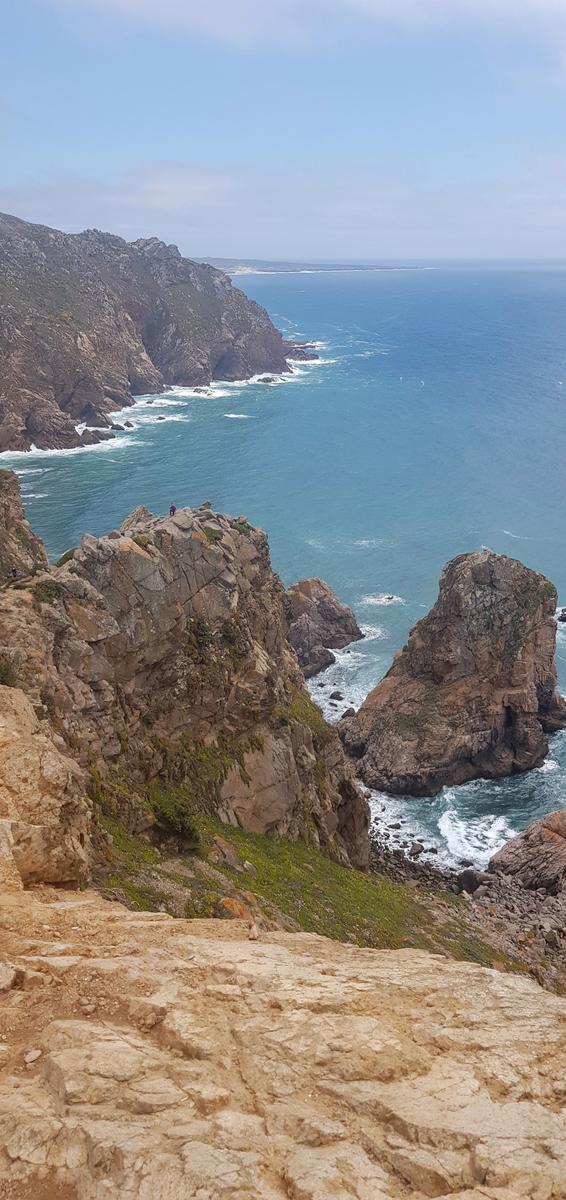 ---
Taking a different path back to the car - time to go!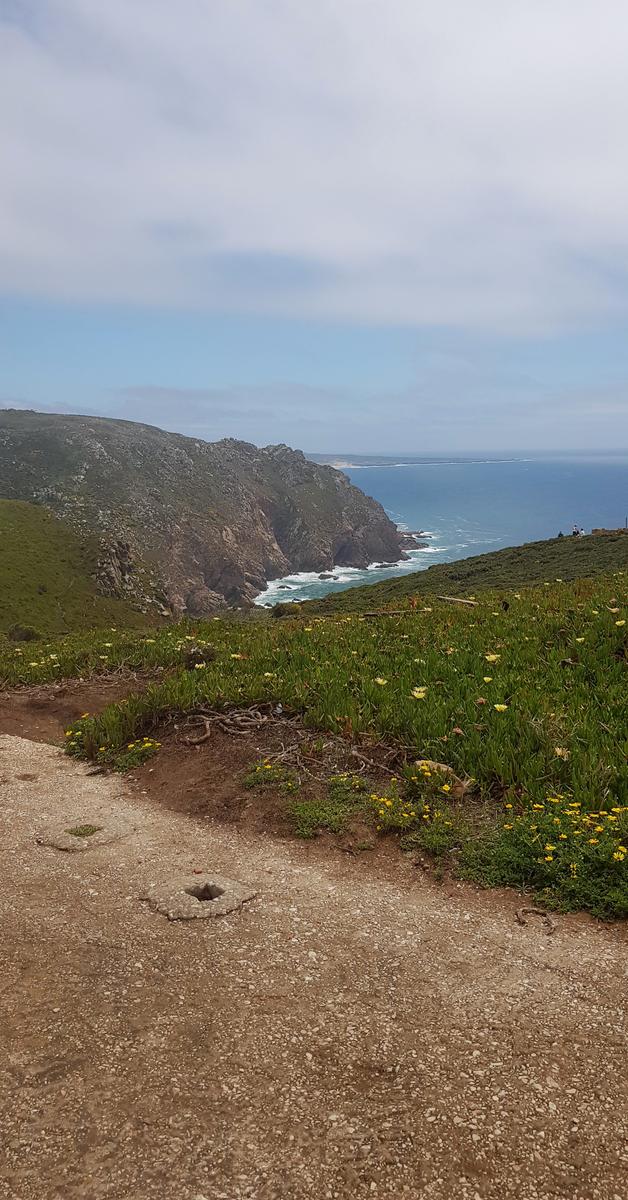 ---
Be sure to visit Cabo da Roca when you are next in Lisbon or Sintra, although make sure the weather is good before you travel to avoid disappointment. We didn't visit the lighthouse itself, instead we spent our time walking around the various paths and enjoying the view!
---
If you've any questions, suggestions or just want to say hello, contact me via the Contact Form, Instagram (@noroadlongenough) or By Email noroadlongenough1@gmail.com