OUR GUIDE TO ZELL AM SEE, AUSTRIA - PART ONE
We have been to Zell am See in Austria many many times, too many to count! While most of our trips have been Winter snowboarding trips, we have also been lucky enough to rent an amazing Airbnb for a month there during Summer and it was fantastic. It was incredibly beautiful with the snow melted and the green hills covered in wild flowers.
I have given friends and family tips for Zell am See numerous times so I am finally putting it all into a series of articles for you, I hope you enjoy it!
---
GENERAL INFORMATION
There are two main supermarkets in the town of Zell am See. One supermarket is called Billa and is located on the main street (Stadtplazt 2, 5700 Zell am See). The second is Spar and it is located at Brucker Bundesstraße 4, 5700 Zell am See. It is no harm to visit both, they have slightly different products and brands. You will find certain items cheaper in one or the other.
There is a Pharmacy very close to Billa, on Bahnhofstraße 3, 5700 Zell am See, Austria.
If you need any nappies, baby formula, cosmetics, shampoo, cleaning supplies or even perfume then BIPA is where you will find it. It is located at Postplatz 4, 5700 Zell am See.
---
WINTER ACTIVITIES
Skiing & Snowboarding!
Of course skiing and snowboarding are the main Winter activities in Zell am See. Above the town of Zell am See is the Schmittenhöhe ski area. This is comprised of 77kms of groomed slopes, mainly an open area with some trails through forest in the lower area of the mountain. There is a lovely bar with a panoramic terrace at the Schmittenhöhe. It is a great place to relax with a nice beer on a sunny day and watch people skiing on the slopes below you.
In addition, Zell is partnered with Kaprun and together they form the "Zell am See-Kaprun" ski region. This means you can use your ski pass to visit Kaprun (10 minutes away by bus). Click here for the piste map.
Kaprun : "… has vast snowfields on the glacier under the Kitzsteinhorn mountain. Statistics for the overall region include 80 miles of marked trails, 56 lifts, a highest vertical of more than 2270 metres and a longest run of six kilometres."
NOTE: You can also access the large ski area of Saalbach Hinterglemm from Zell am See. Depending on the ski pass you have, you may or may not have to pay extra to visit here.
The two photos below were taken from two different chairlifts in Zell am See: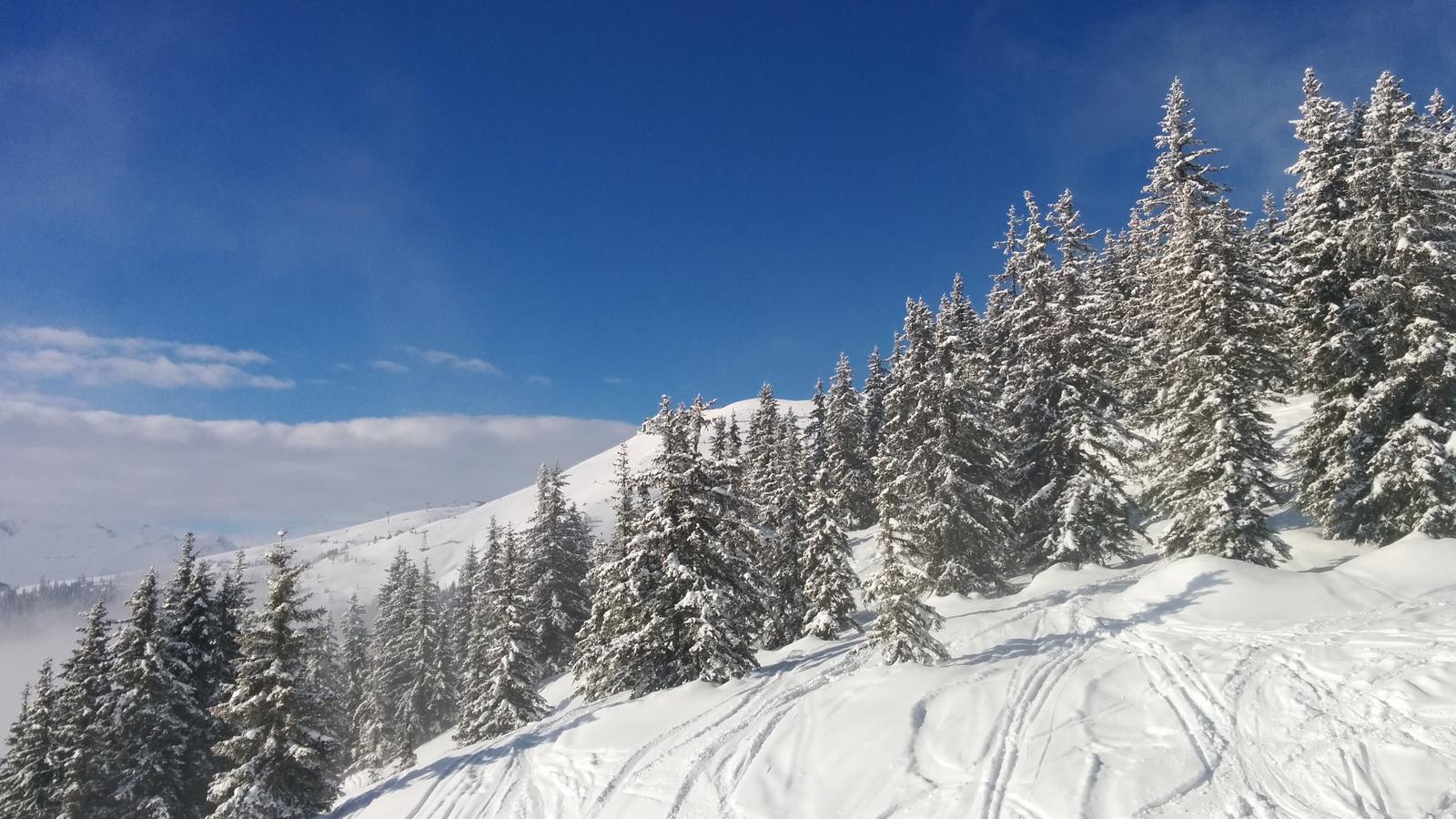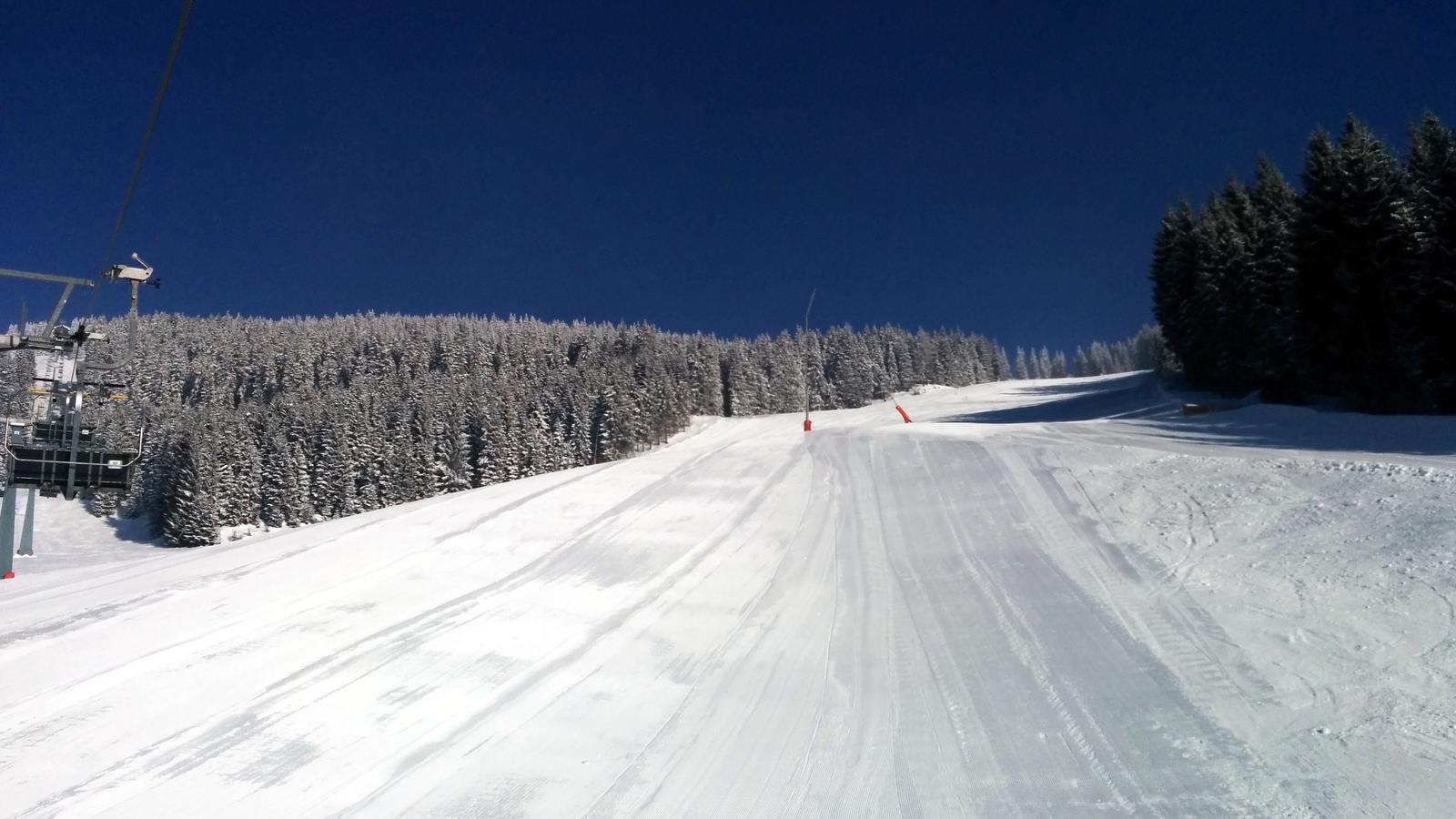 Snow Shoeing & Hiking!
You can also hike and/or snow shoe within the region of Zell am See-Kaprun, with or without guides. For more information about hiking and/or snow shoeing in Winter see here. We have done some great solo hiking during Winter with a good pair of trail runners and some hiking poles. Be sure to be aware of your surroundings. Skiers/boarders may not see or hear you so it is important that you hear them coming!
These are photos taken from the easy walking/hiking trail above the main road in Zell am See: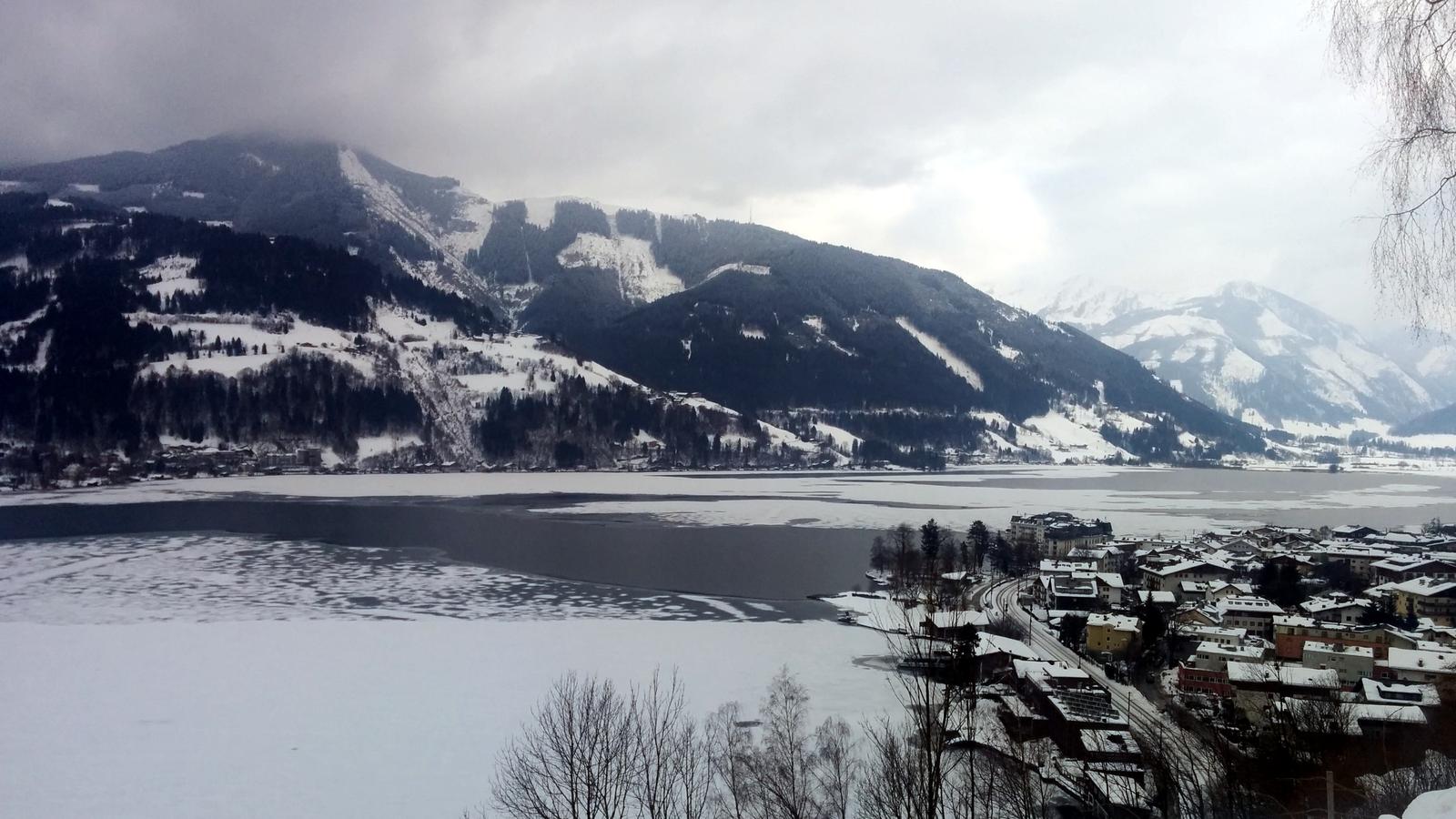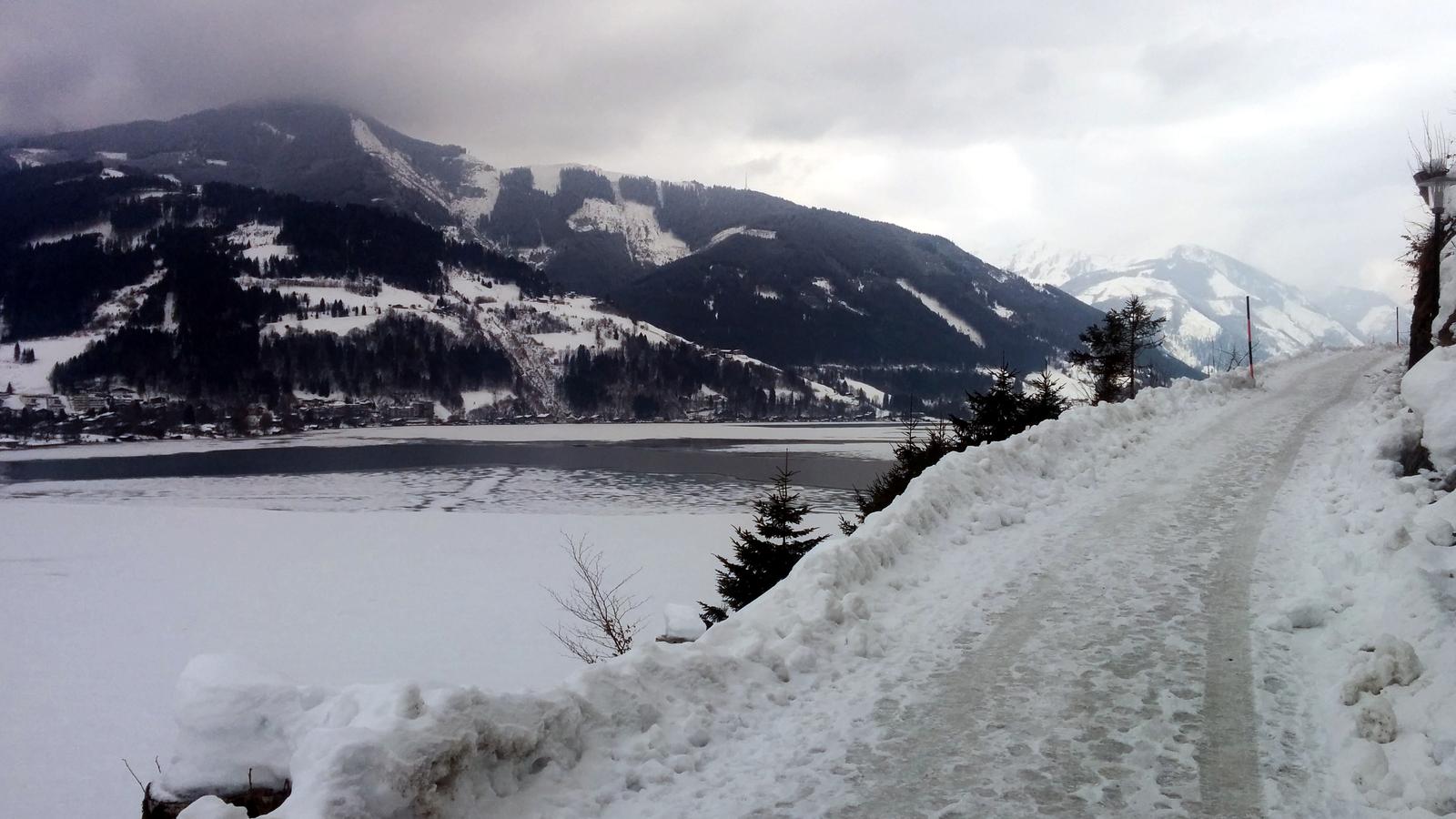 Same route just on a sunny Winters day!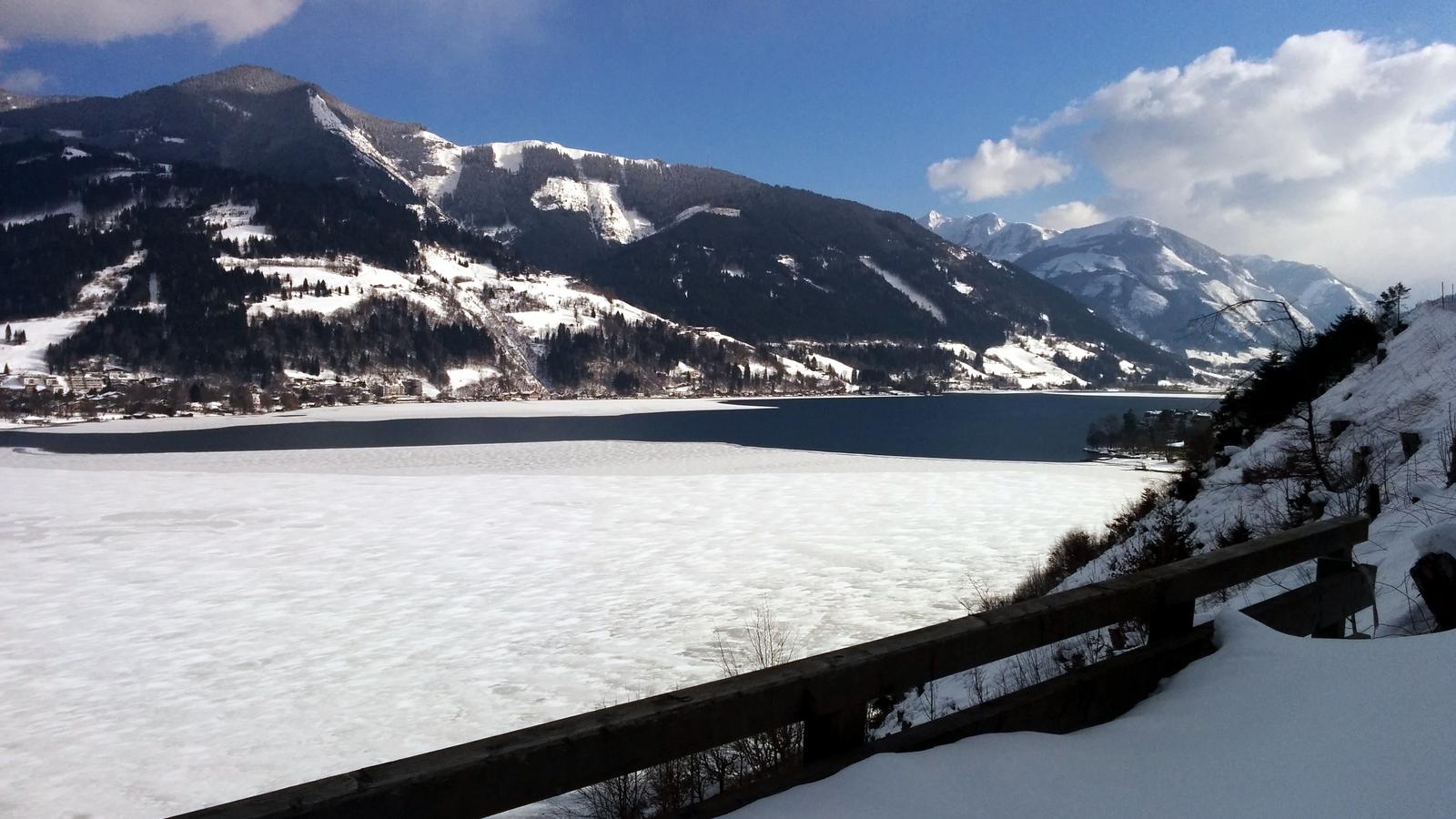 Enjoy Lake Zell!
The town of Zell am See is really beautiful in Winter. Some years, Lake Zell can freeze completely allowing for some walking or other activities on the frozen ice surface of the lake but ensure that it has been officially declared safe and open first!
You can also walk or run the circumference of the lake. It is approximately 11.5kms for a full loop.
This is how Lake Zell can look in Winter, quickly snapped on a run around the lake!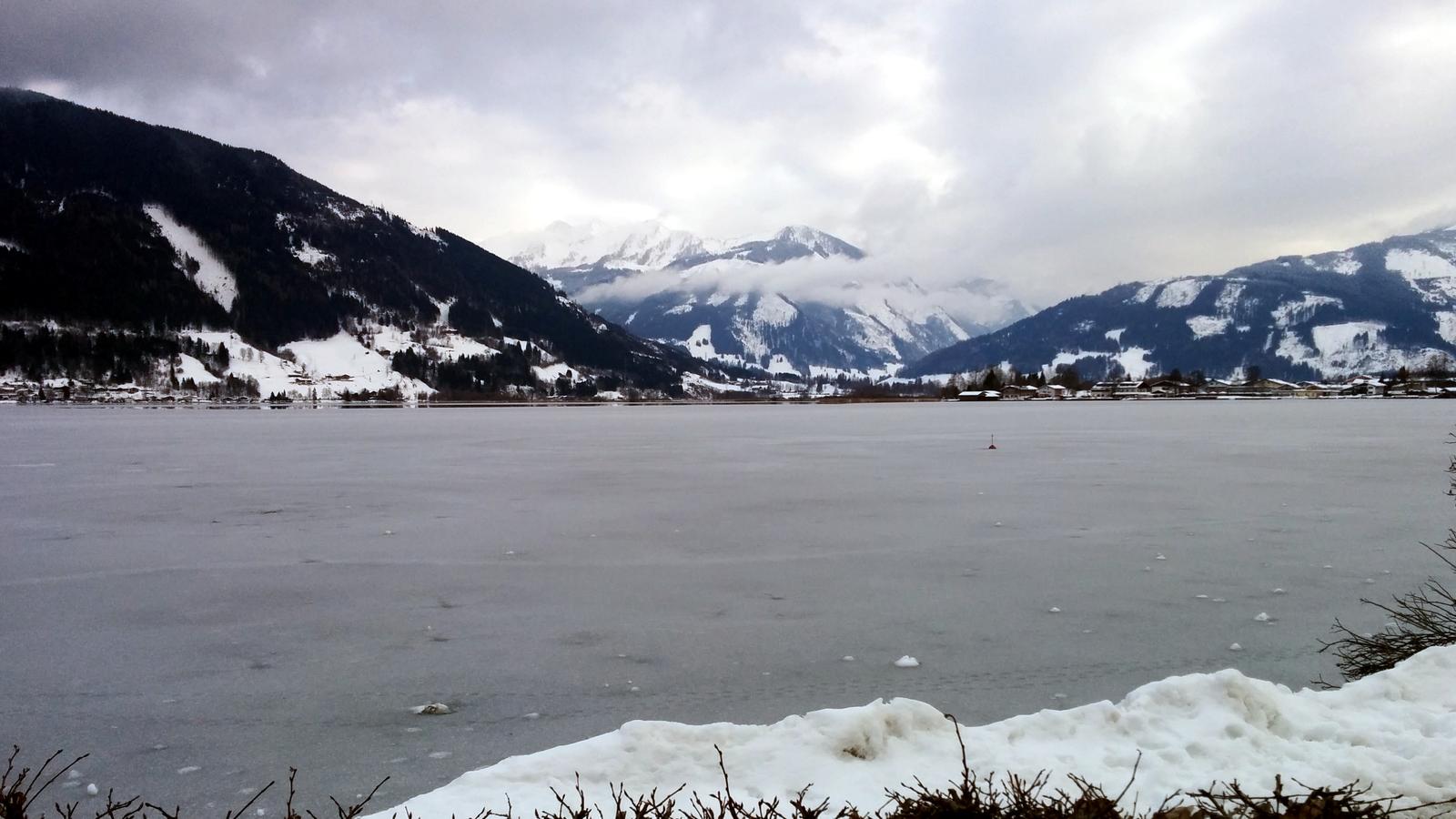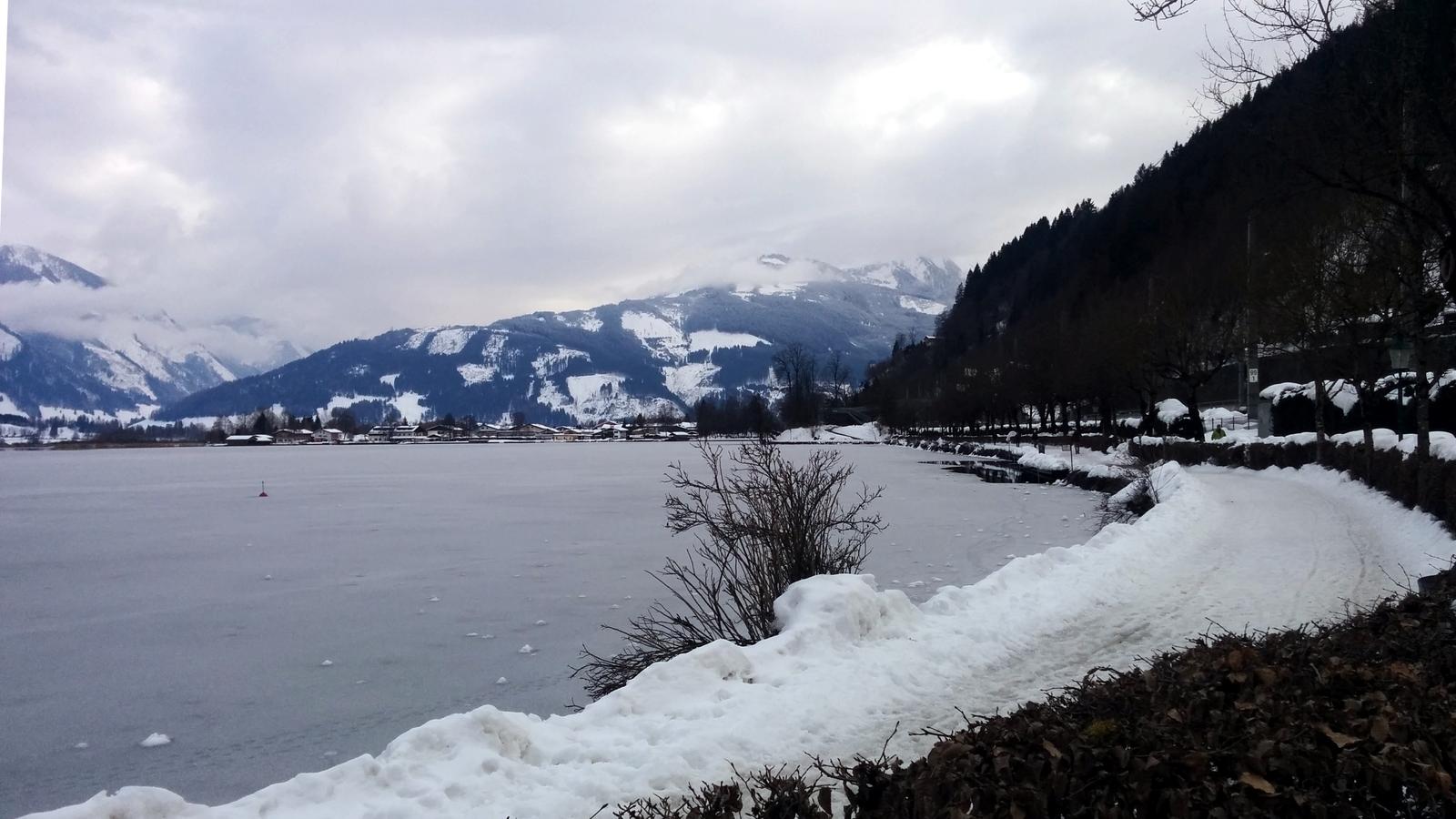 Visit the Kitzsteinhorn Glacier!
Another popular activity is to visit the Kitzsteinhorn Glacier and the Gipfelwelt 3000 which is the highest panoramic platform in Salzburg. Access these activities from Kaprun.
Experience the weekly on mountain snow shows!
There is a snownight every Wednesday night in Zell am See and every Monday night in Kaprun. These shows are free and especially loved by children. There will be ski and snowboarding freestylers amazing you with their skills, with music and lights to accompany them. There are usually fireworks at the end. Read more here.
Visit Zell's Indoor Swimming Pool & Sauna & go Bowling!
You can go the indoor swimming pool and sauna at Steinergasse 3-5, A-5700 Zell am See. There is also bowling available here. Read more and check their prices and opening times on their website here.
---
SUMMER ACTIVITIES
A Zell am See-Kaprun Summer Card exists and can give you discounts for various activities in the town. You receive the Zell am See Summer Card upon arrival in any participating accommodation. For more information see here.*
The top activities during the Summer months in Zell in the Summer are:
Lake Zell Activities!
When the weather is good and the temperatures are hot, Lake Zell can reach 23C or more! Perfect for swimming. Pick a spot on the grass, sunbathe, read a book and cool off in the lake at your leisure. Be sure to bring your picnic basket!
Of course, you can do all sorts of water sports too. SUP, pedal boats or kayaks or even visit the floating assault course.
You can also go fishing in the lake, for more information and information on getting a licence to do so, click here.
You can do a tour of Lake Zell on the ship MS Schmitten or just use it as a lake crossing to visit some of the other small towns that surround the lake.
Some Summer time Lake Zell photographs, how good does that water look!!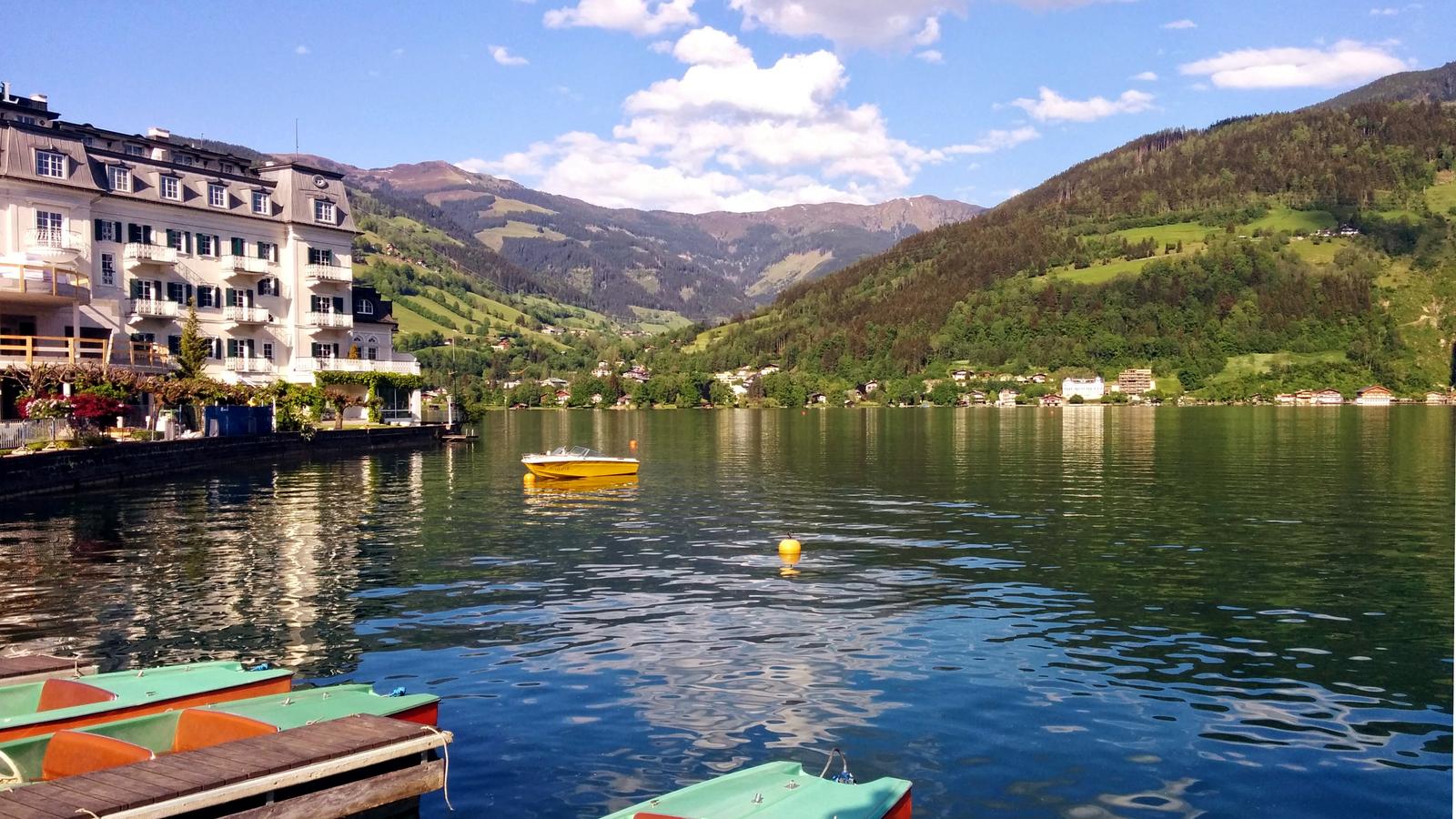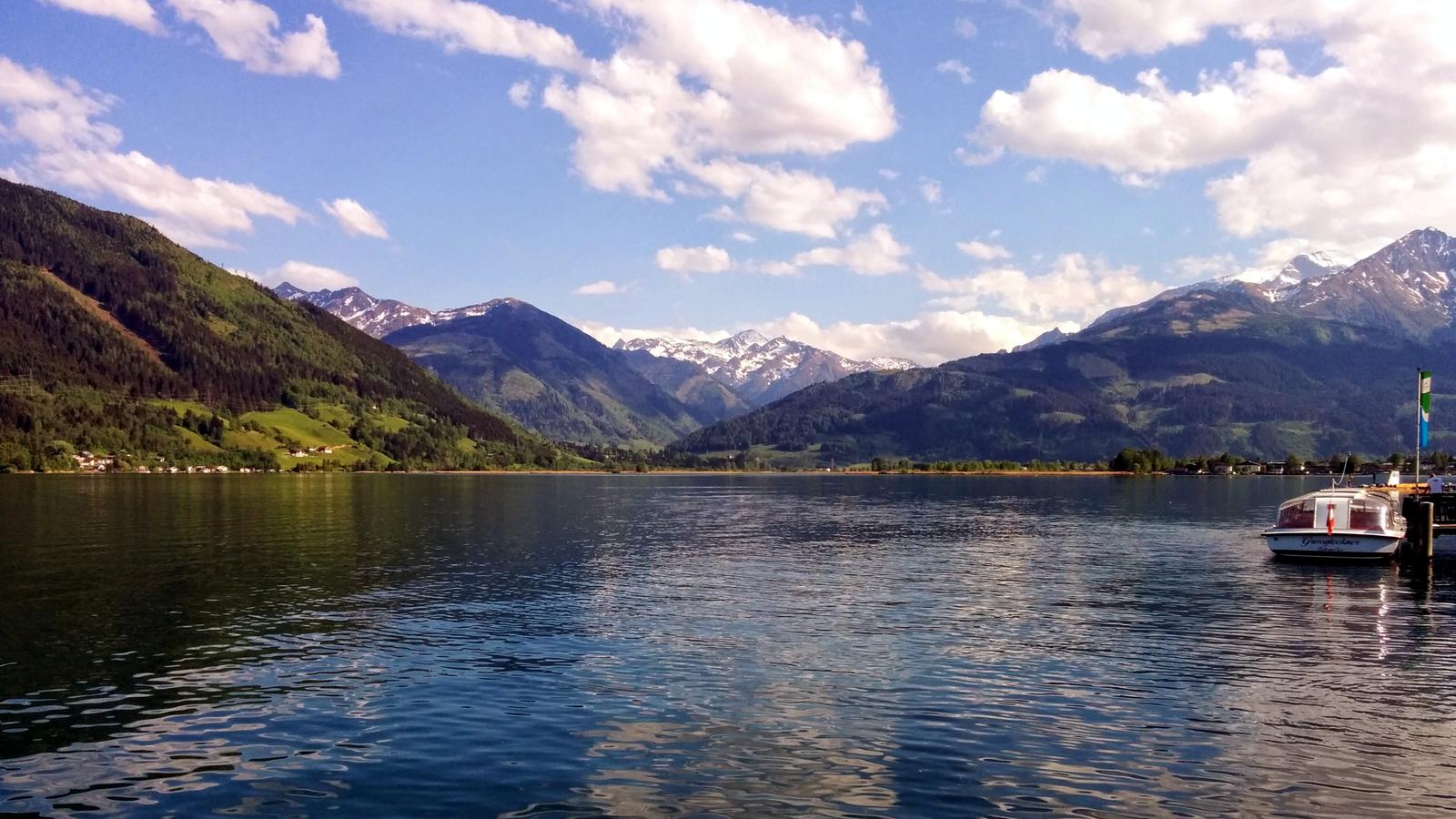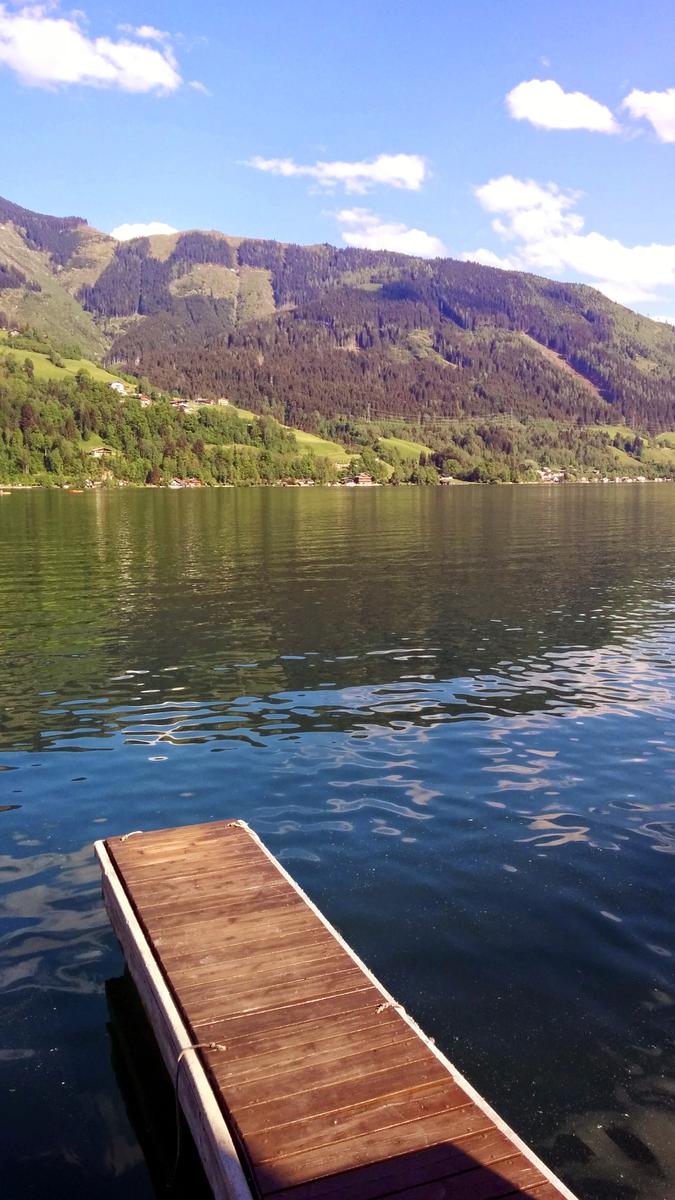 Visit a Beach Resort!
As mentioned in the Winter activities, the town swimming pool and sauna are also available in the Summer. There are also three outdoor beach resorts which have slides and diving towers.
Go Hiking!
You will find plenty of beautiful hiking trails to keep you occupied during your stay in Zell am See and even more in Kaprun if you fancy it!
Check out the view of Zell in the Summer!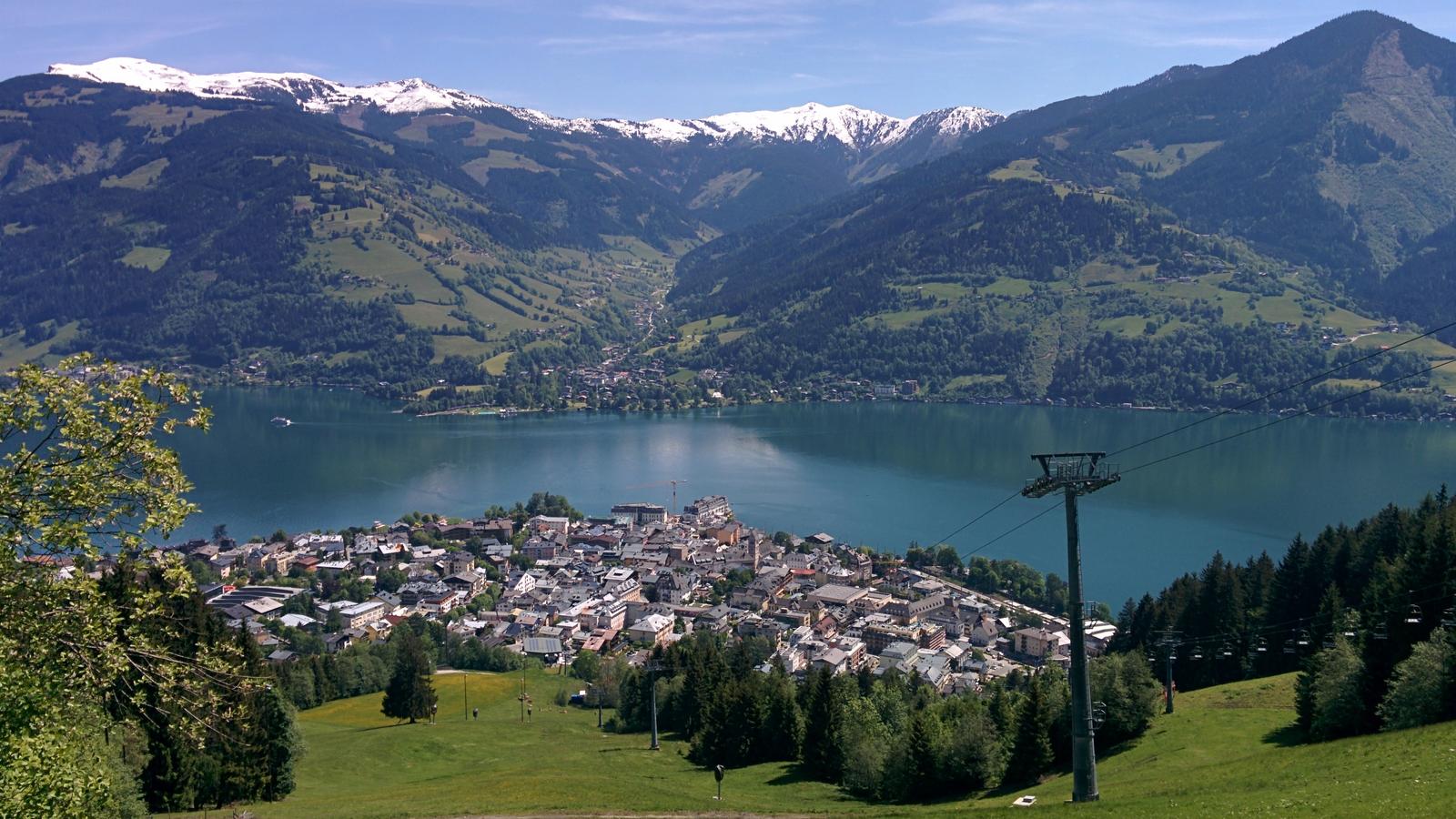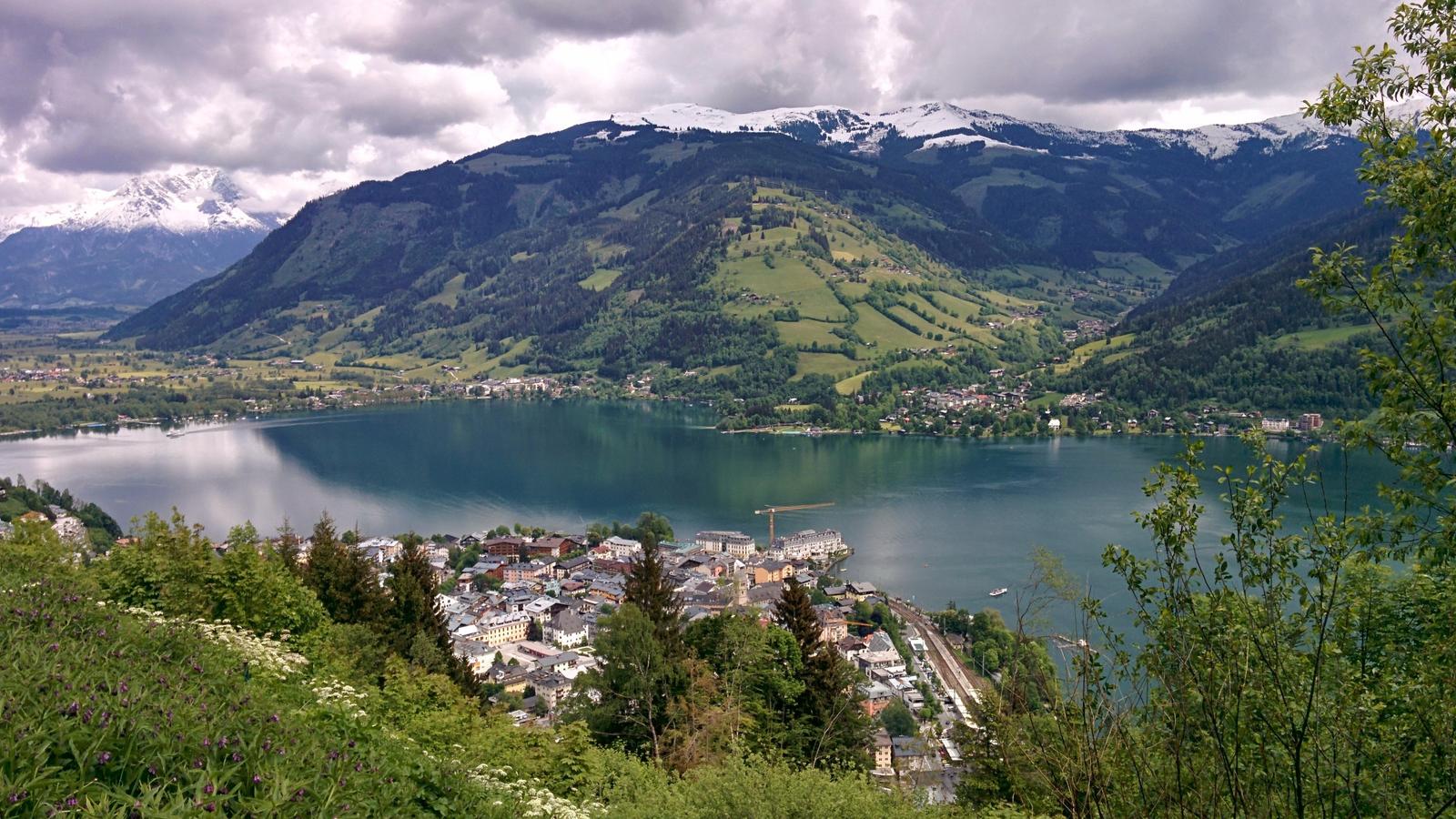 These are some of the lovely hiking paths available in Zell: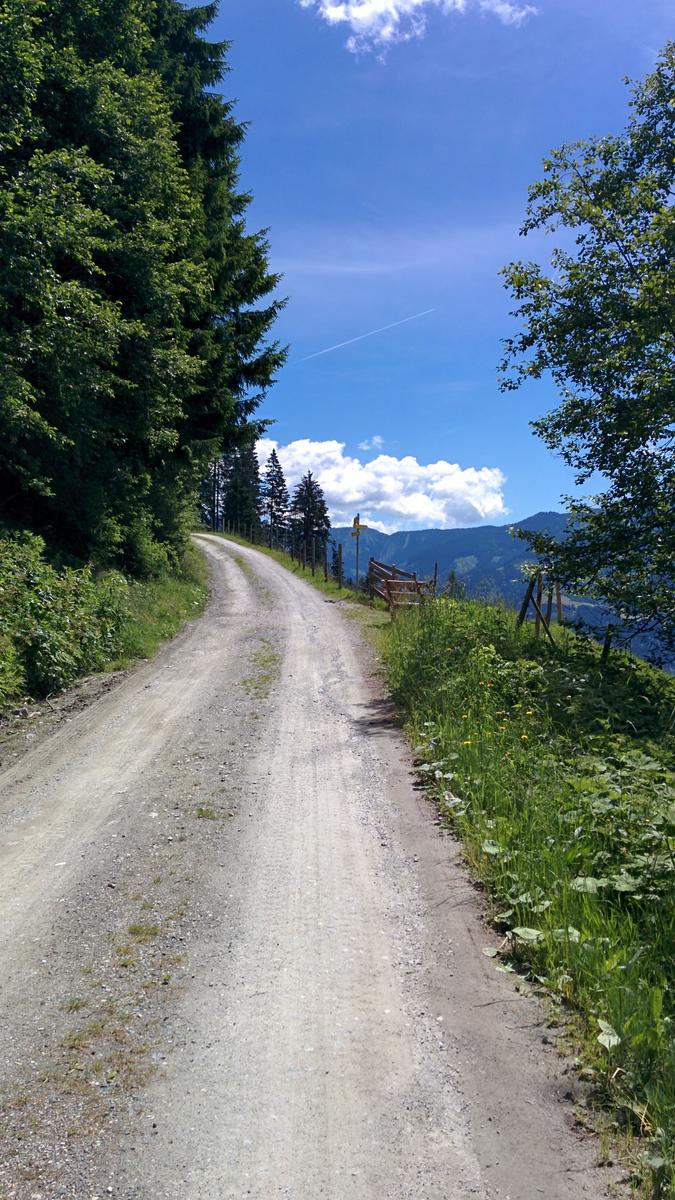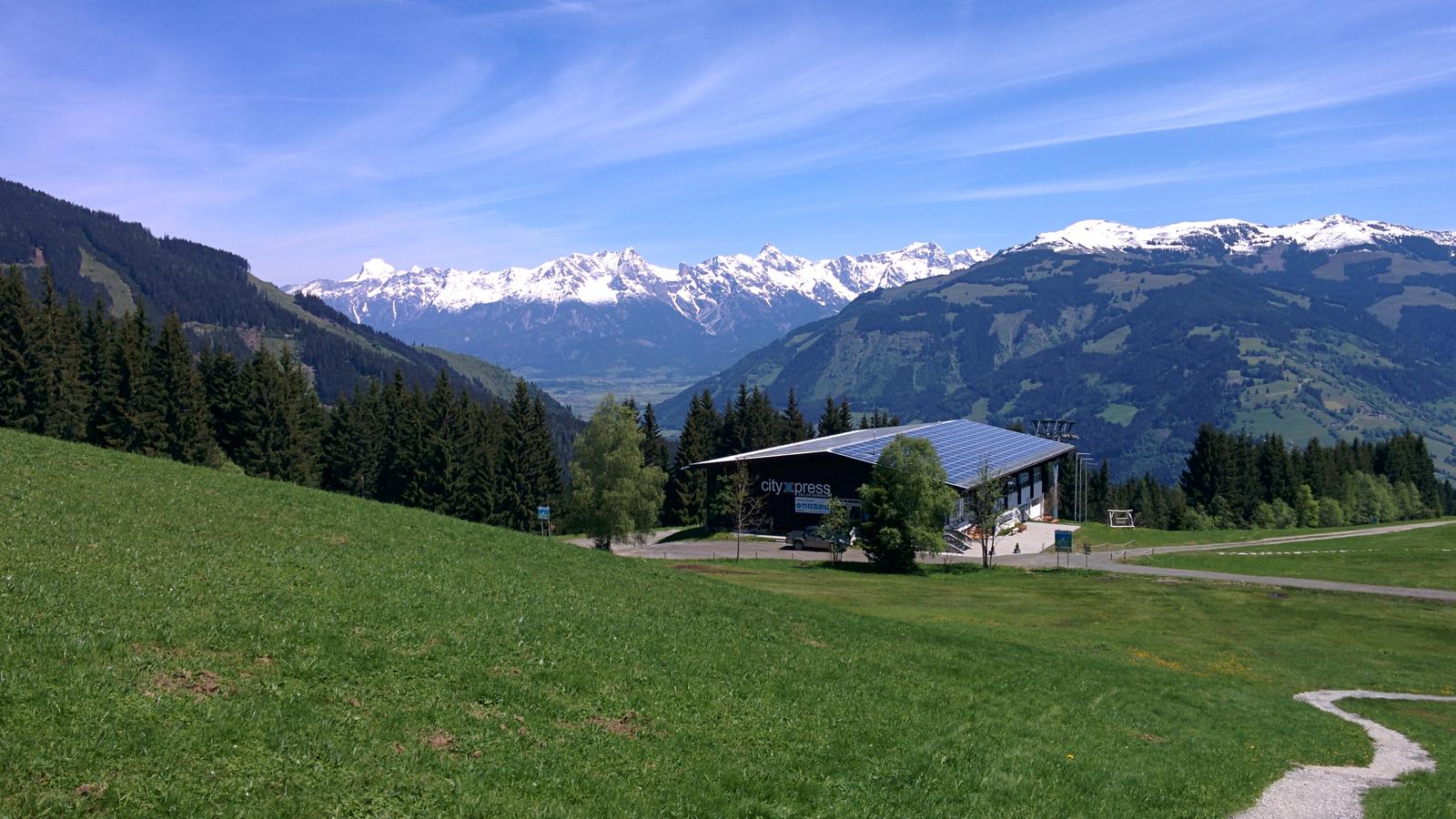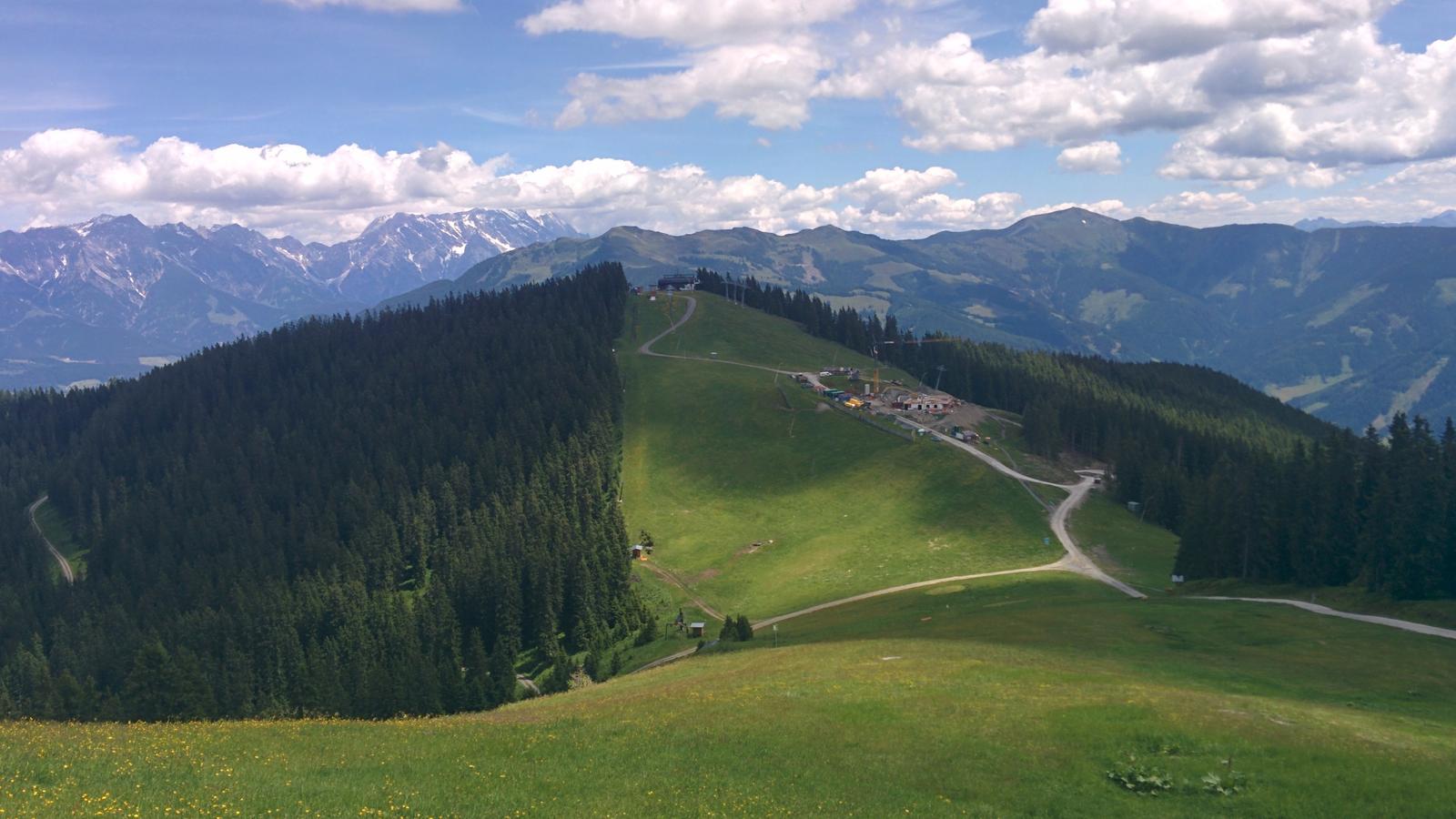 The wild flowers are amazing in the Summer, as is the scent of them and the scent of freshly chopped timber!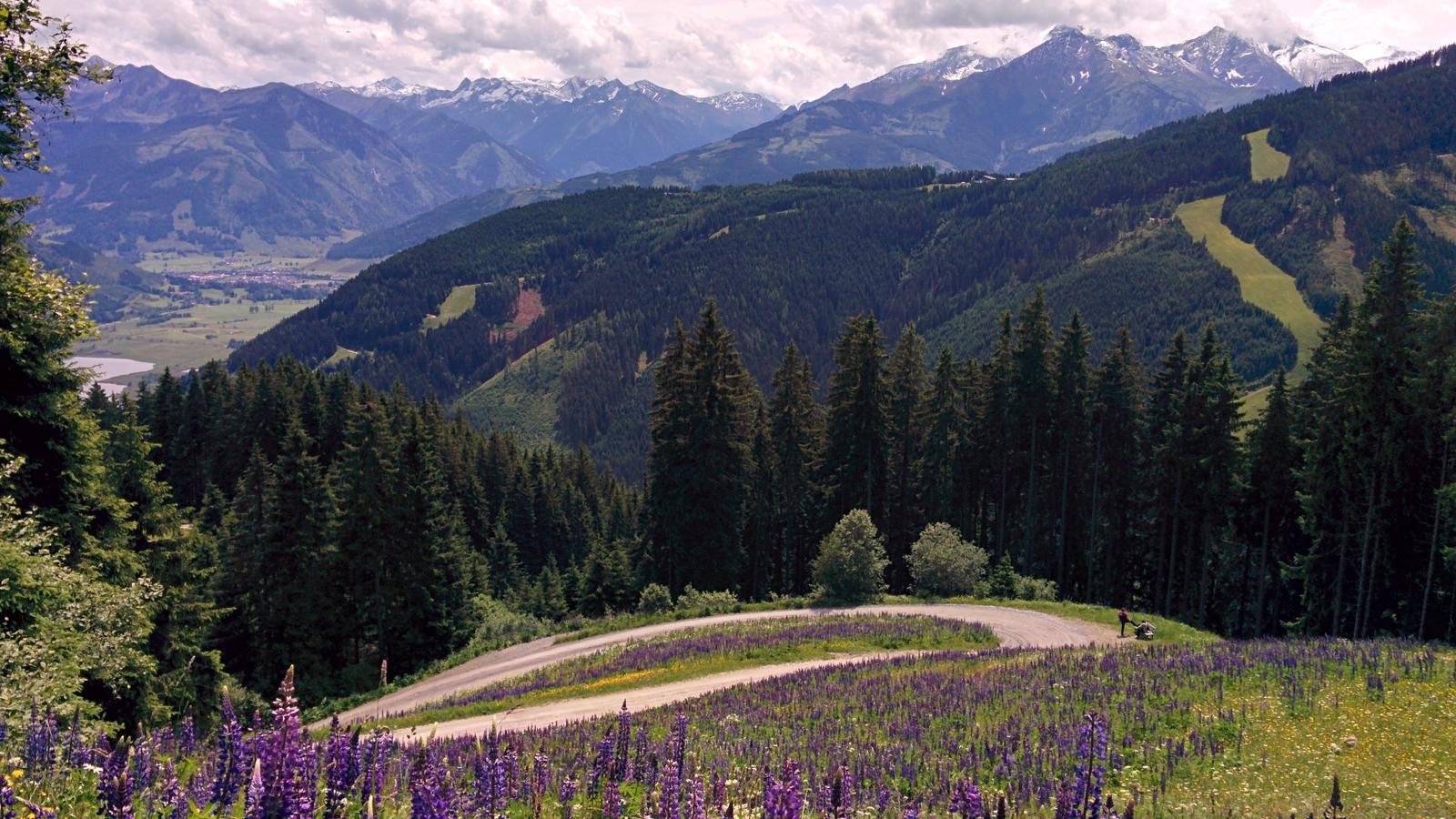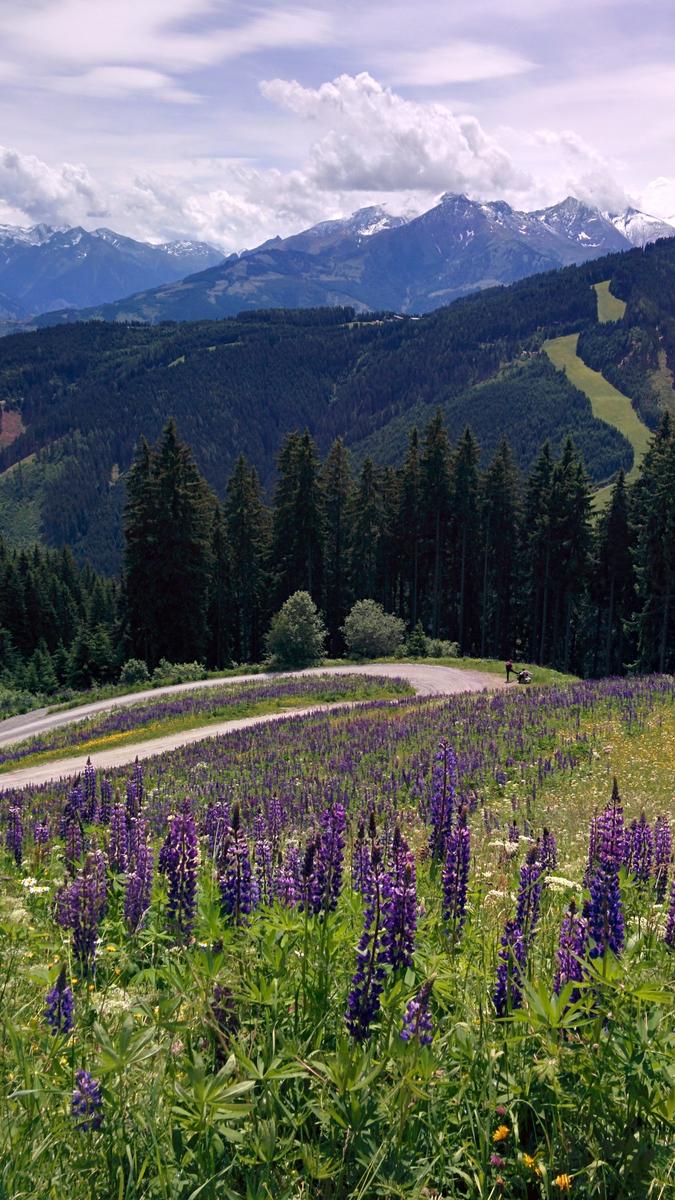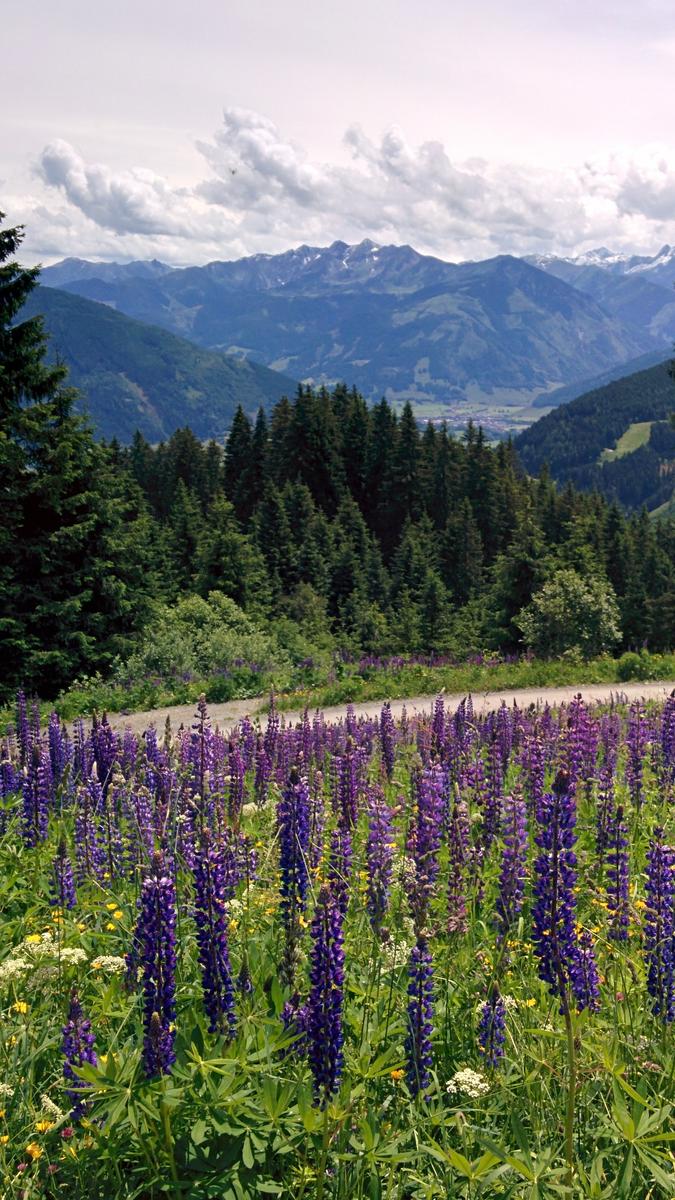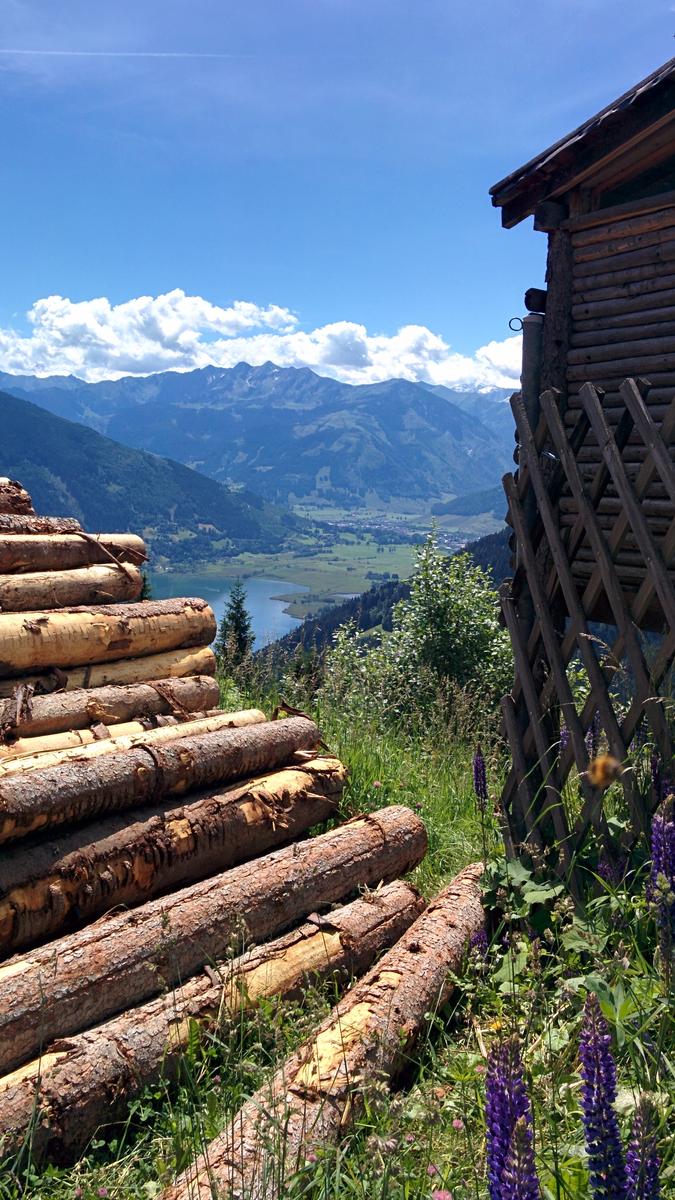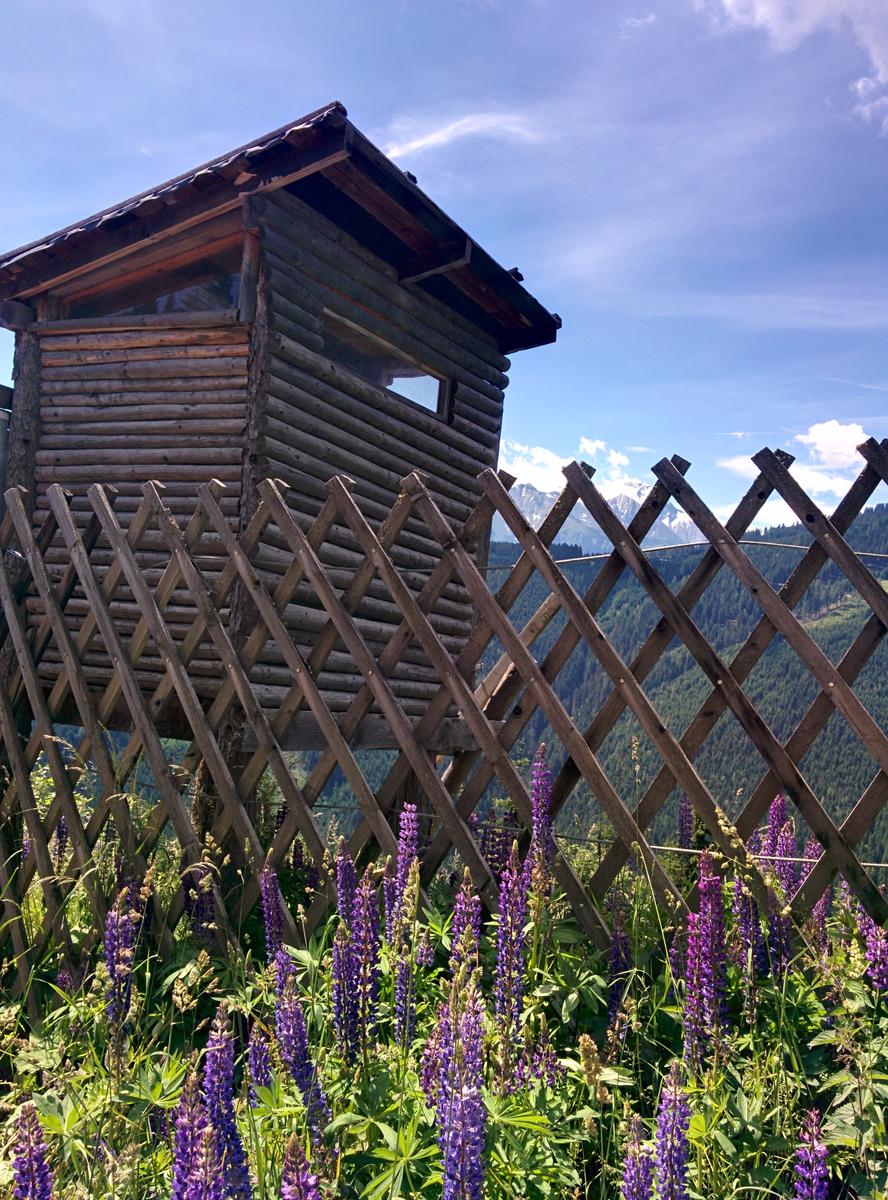 There are some lovely resting areas along the trails also:
You can do self-guided or guided tours. See here and here for more information. You can of course make them as long or as short as you like by using the available lifts/gondolas.
Also, there are plenty of beautiful outdoor terraces attached to the different restaurants and bars on the trails, perfect for relaxing after a tough hike!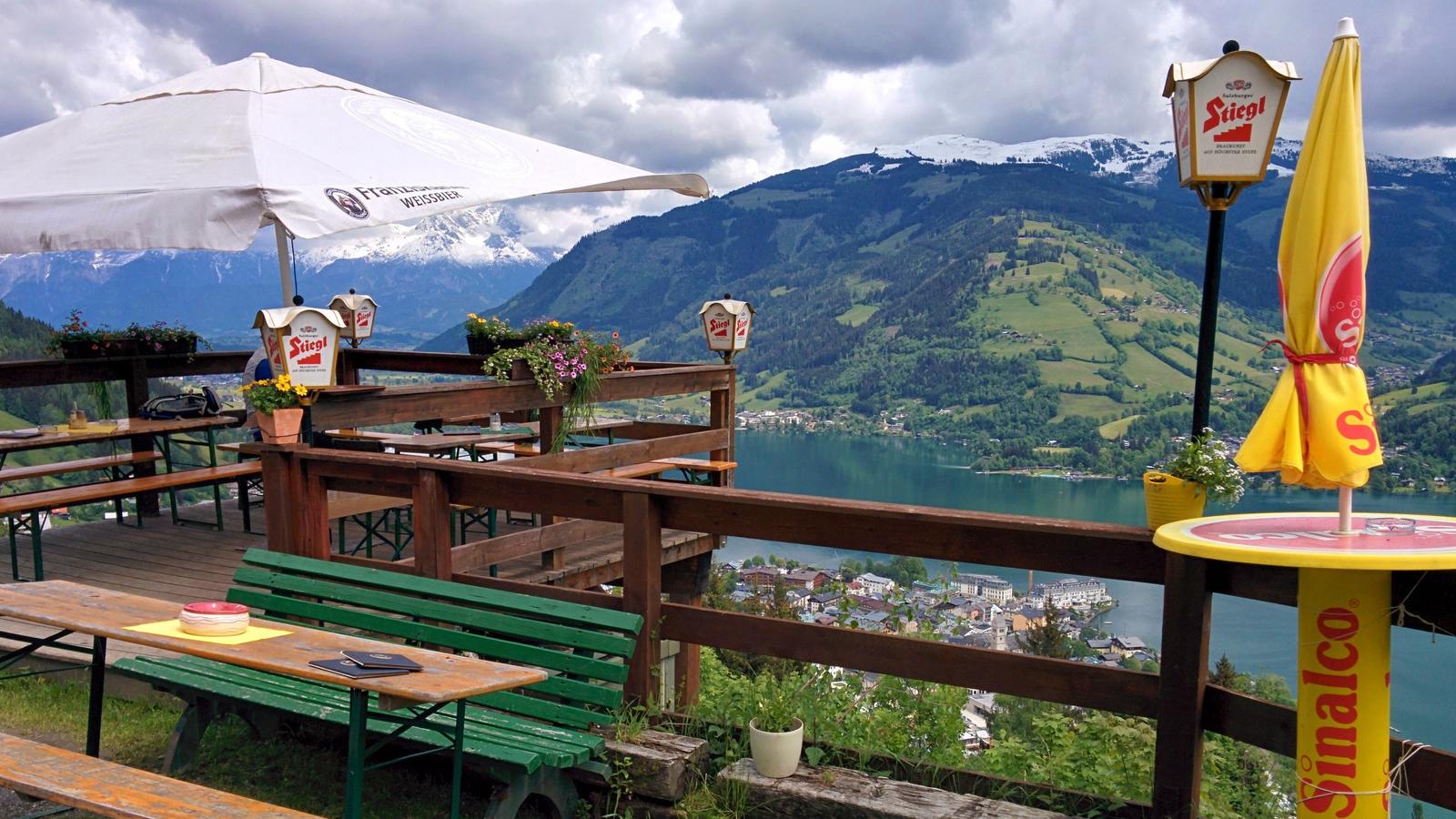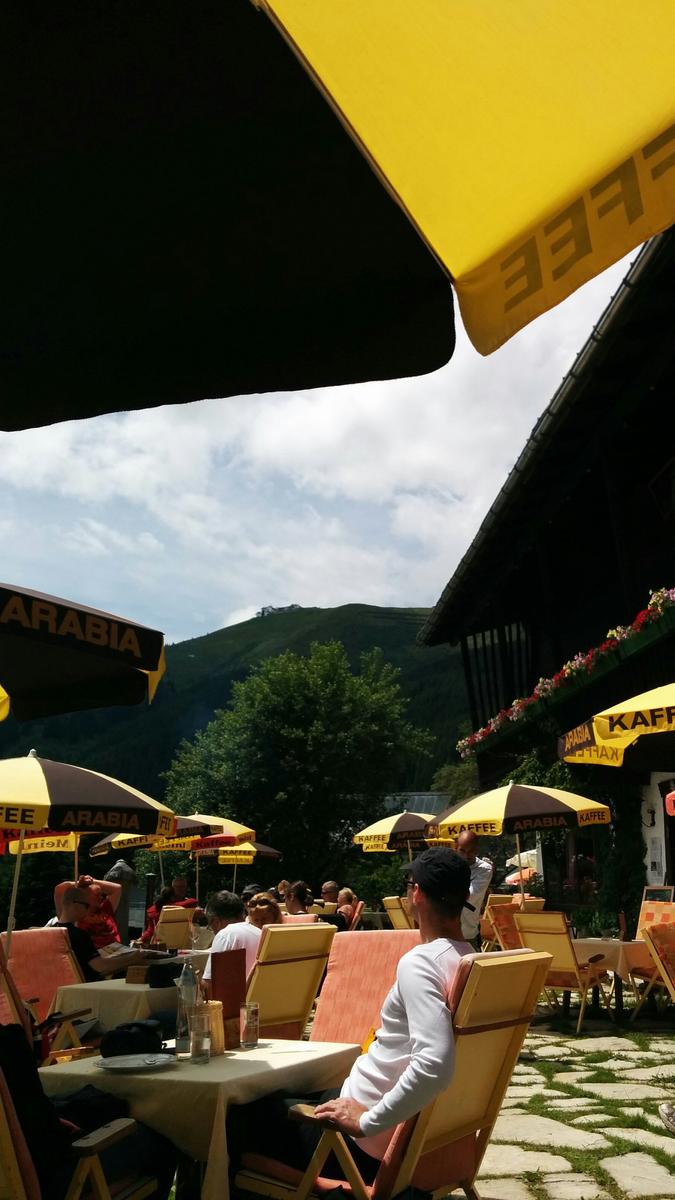 Hire bikes!
We had a great day cycling around Lake Zell and the surrounding towns. It was so easy with great bike trails and the bike rental company even supplied us with easy to follow maps and suggested routes. You can find a list of bike rental shops here.
Here is a photo one of our rental bikes!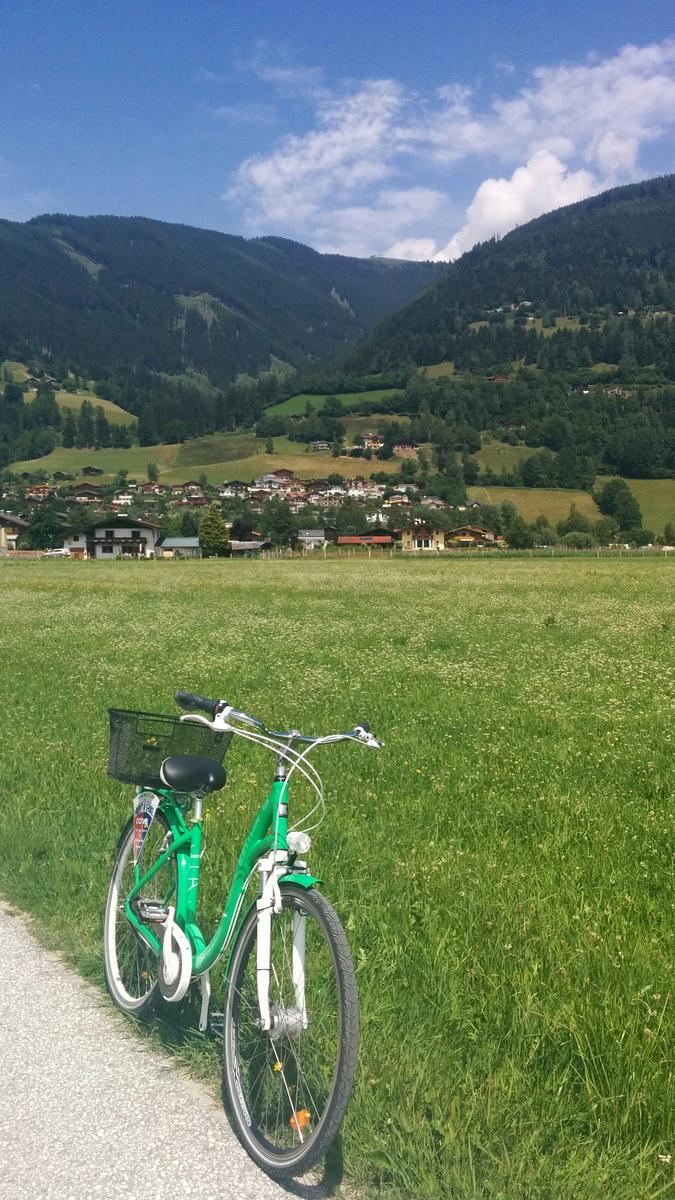 The great bike paths!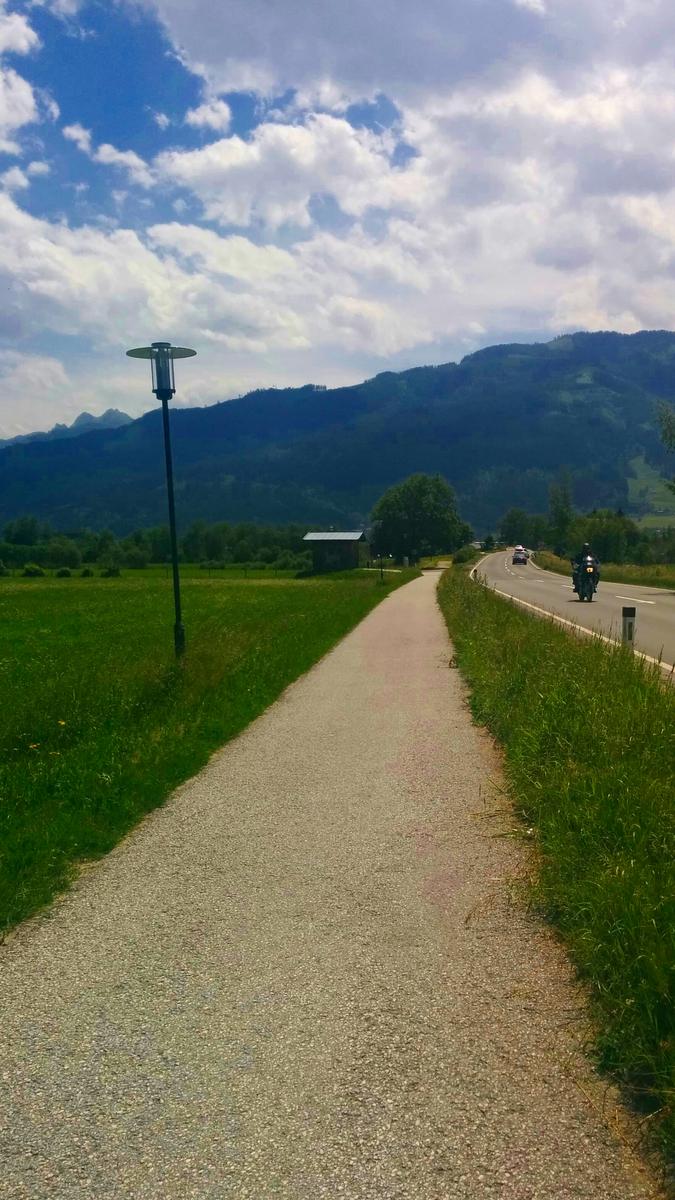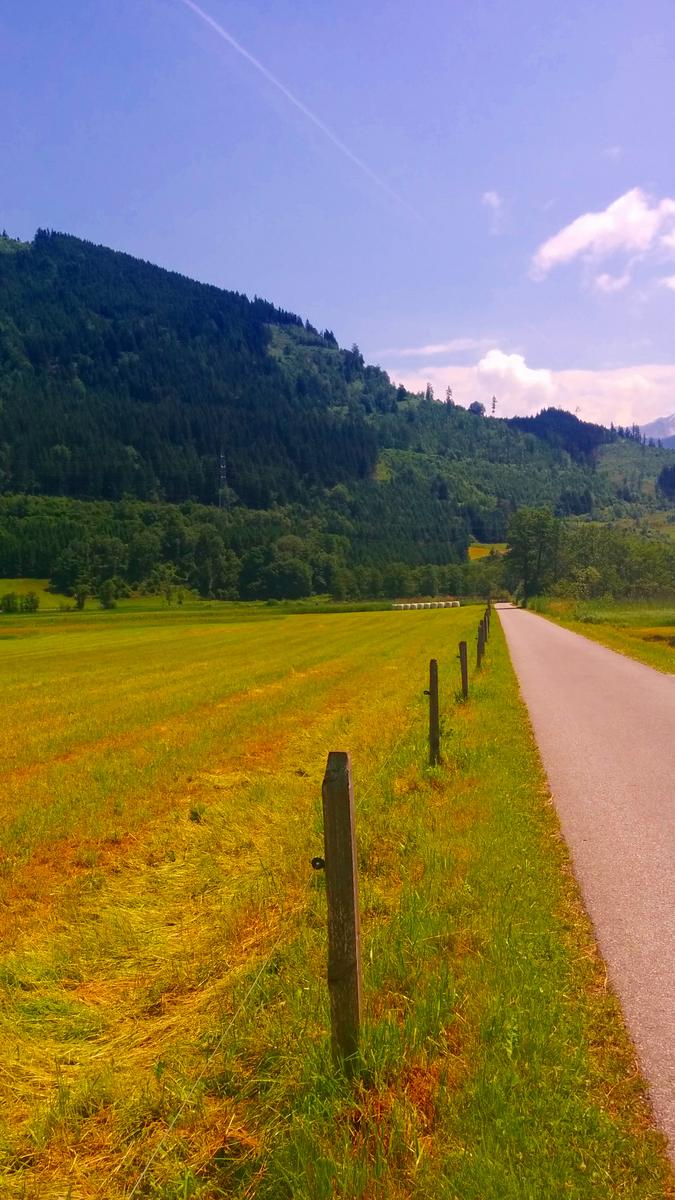 A sunny coffee break!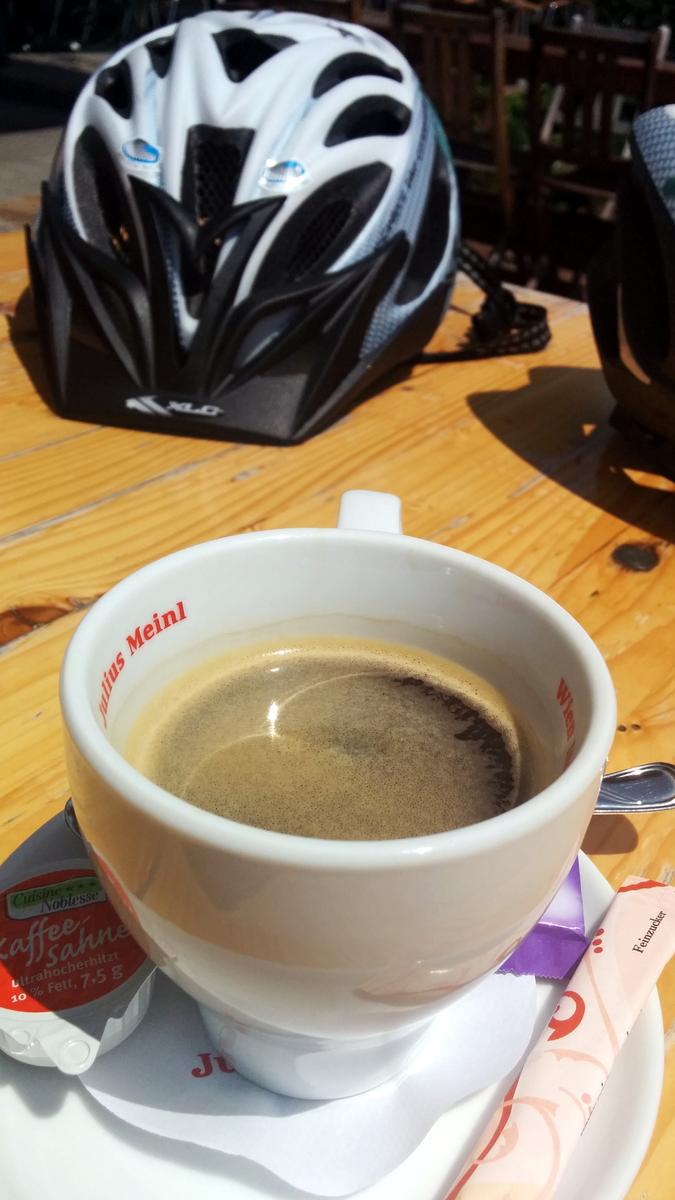 Play some mini-golf!
There is also miniture golf available at the Zeller Strandbad.
Visit the Kitzsteinhorn.
You can also visit the Kitzsteinhorn Glacier and the Gipfelwelt 3000 in the Summer and the views are well worth it!
Rent a car and go exploring!
If you don't have your own car, you can rent a car in Zell am See and explore the local area or further afield! You could spend a day exploring Salzburg (guided tours and trains also available to bring you to Salzburg).
We would highly recommend visiting the stunning Gross Glockner on a clear sunny day. The drive is beautiful and the views are amazing. Be sure to bring some warm layers for up top though!
Here are a few photos from our Gross Glockner loop drive, you can see how the weather varied!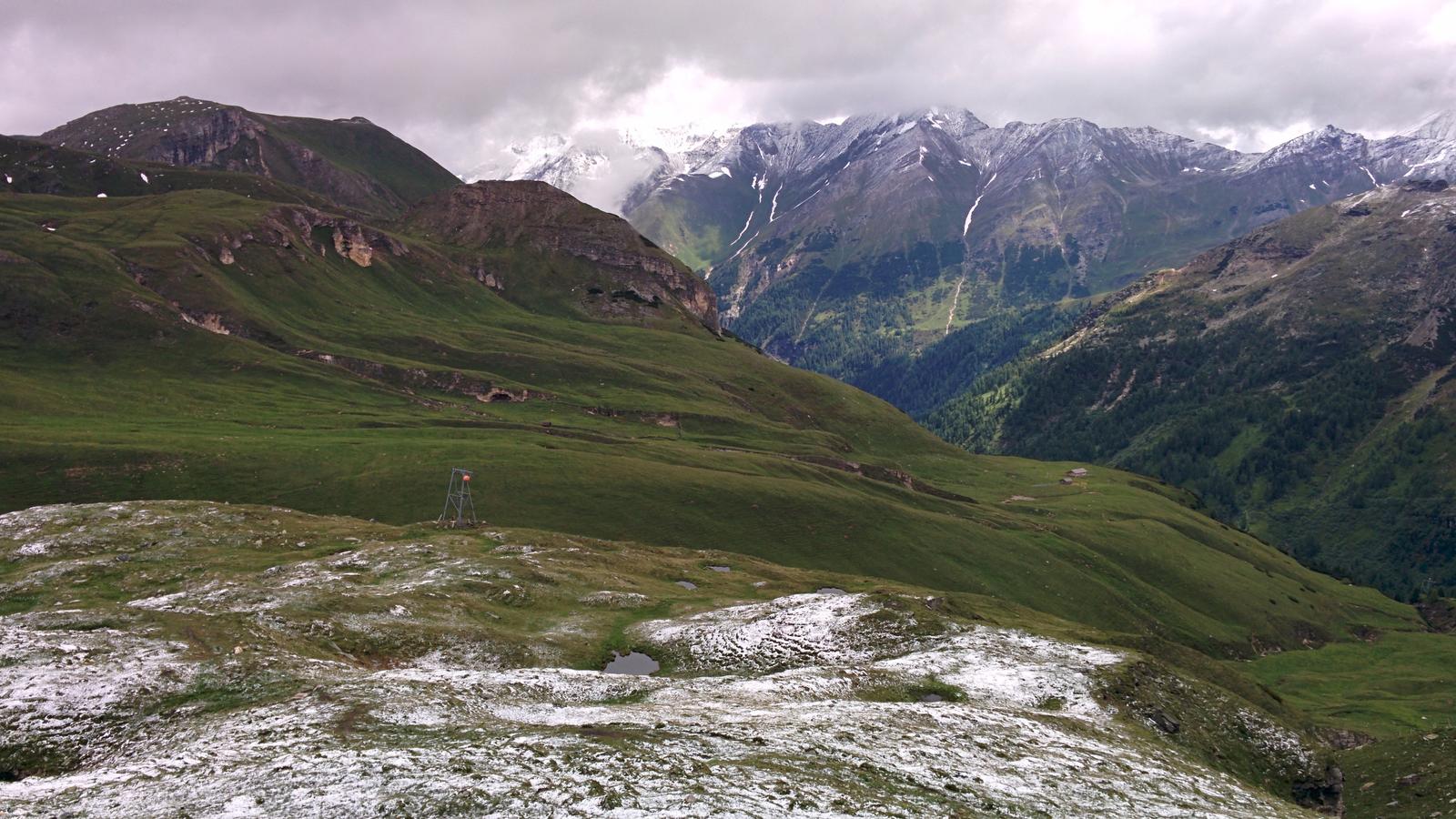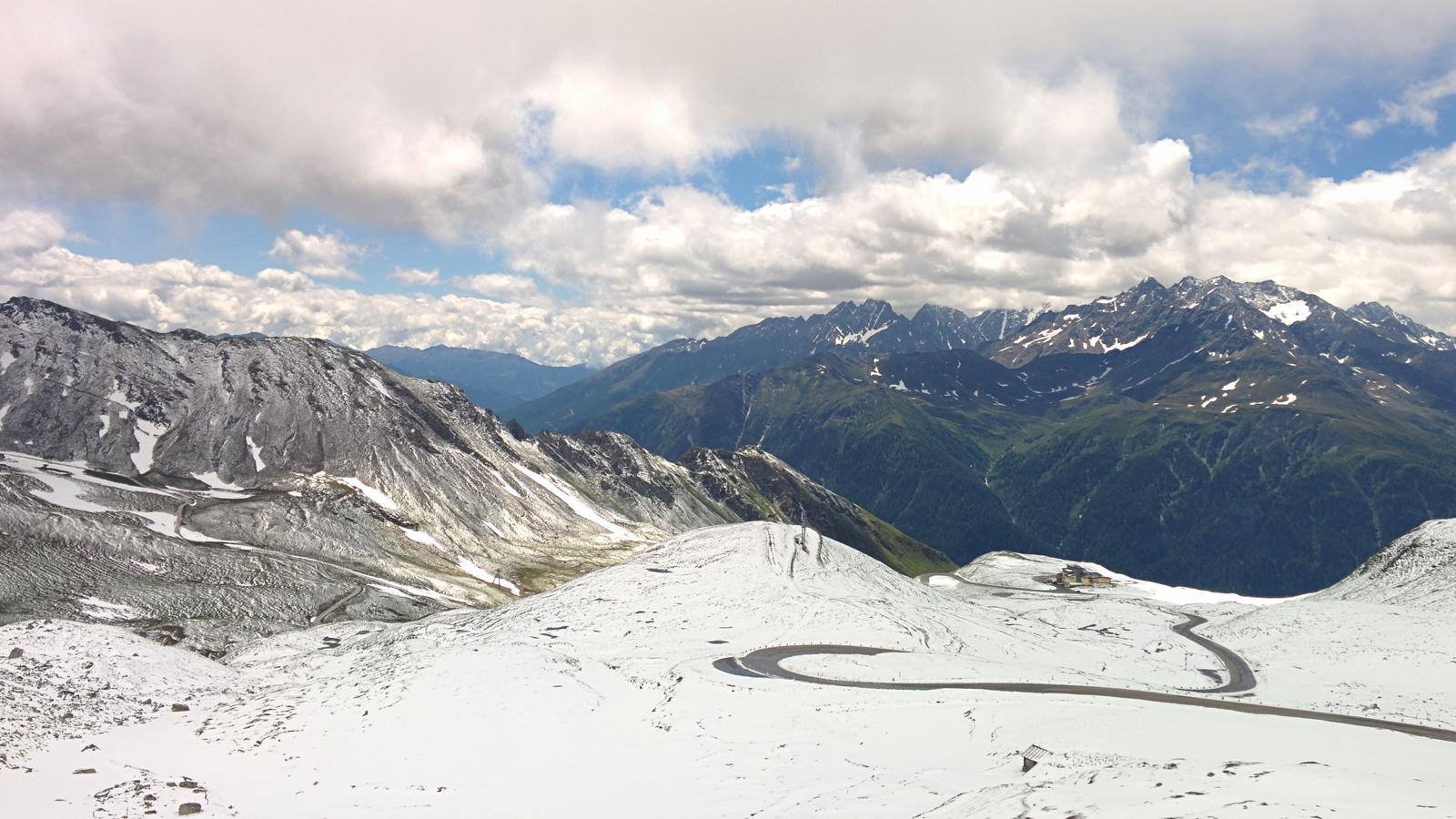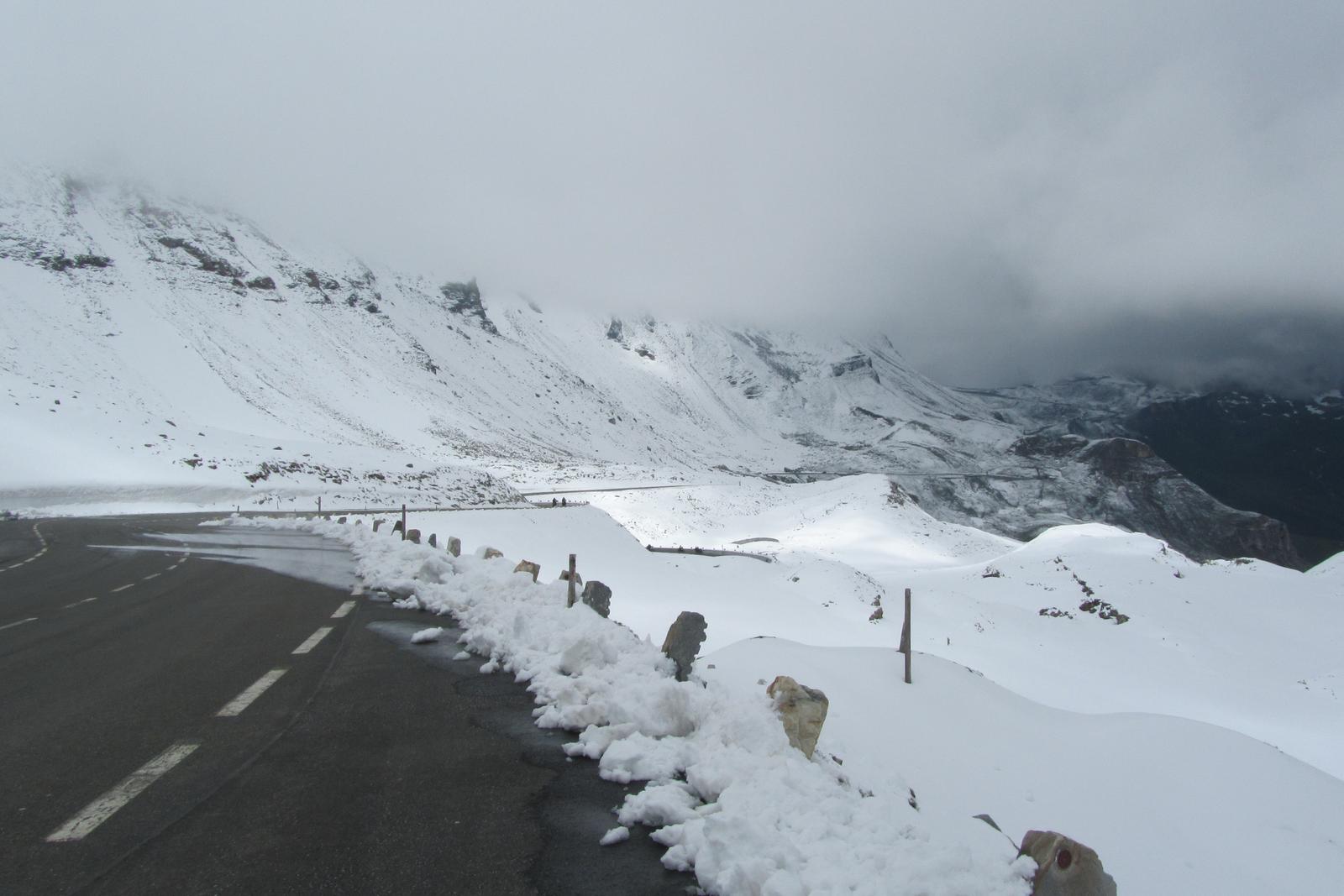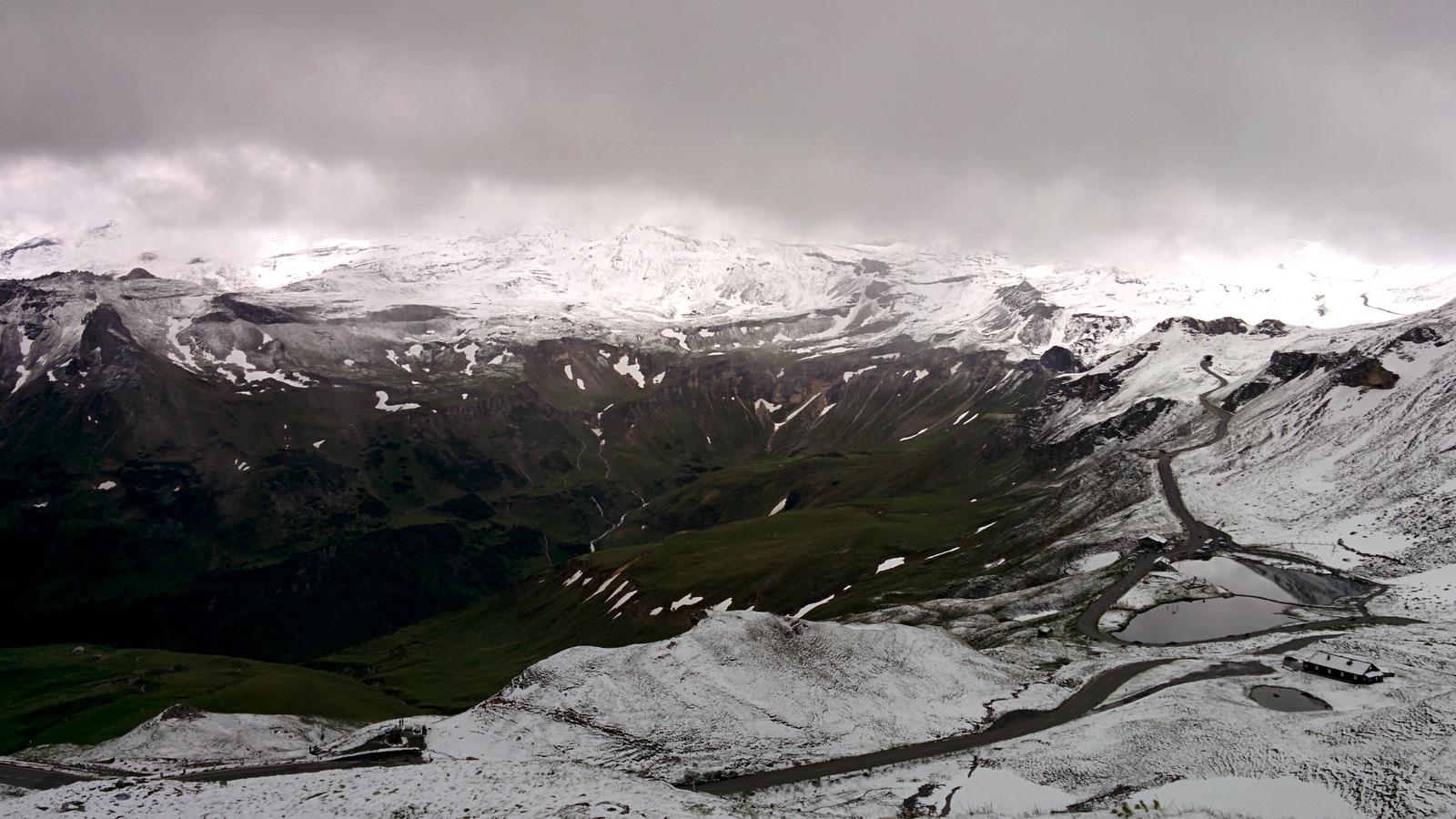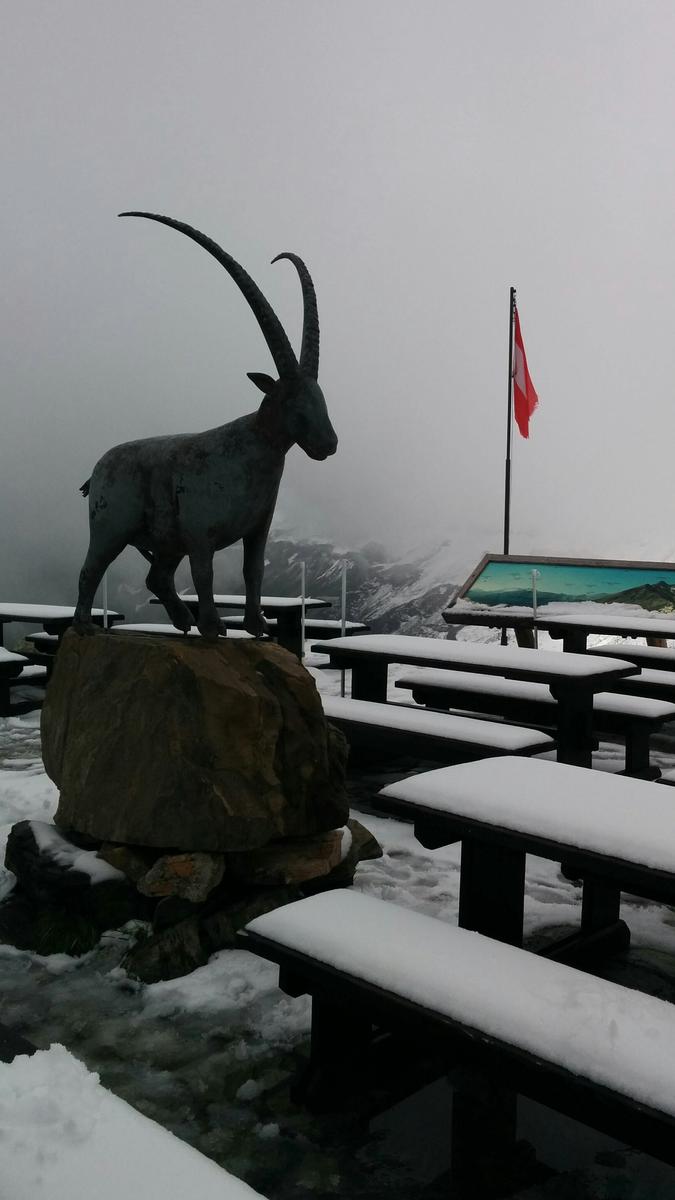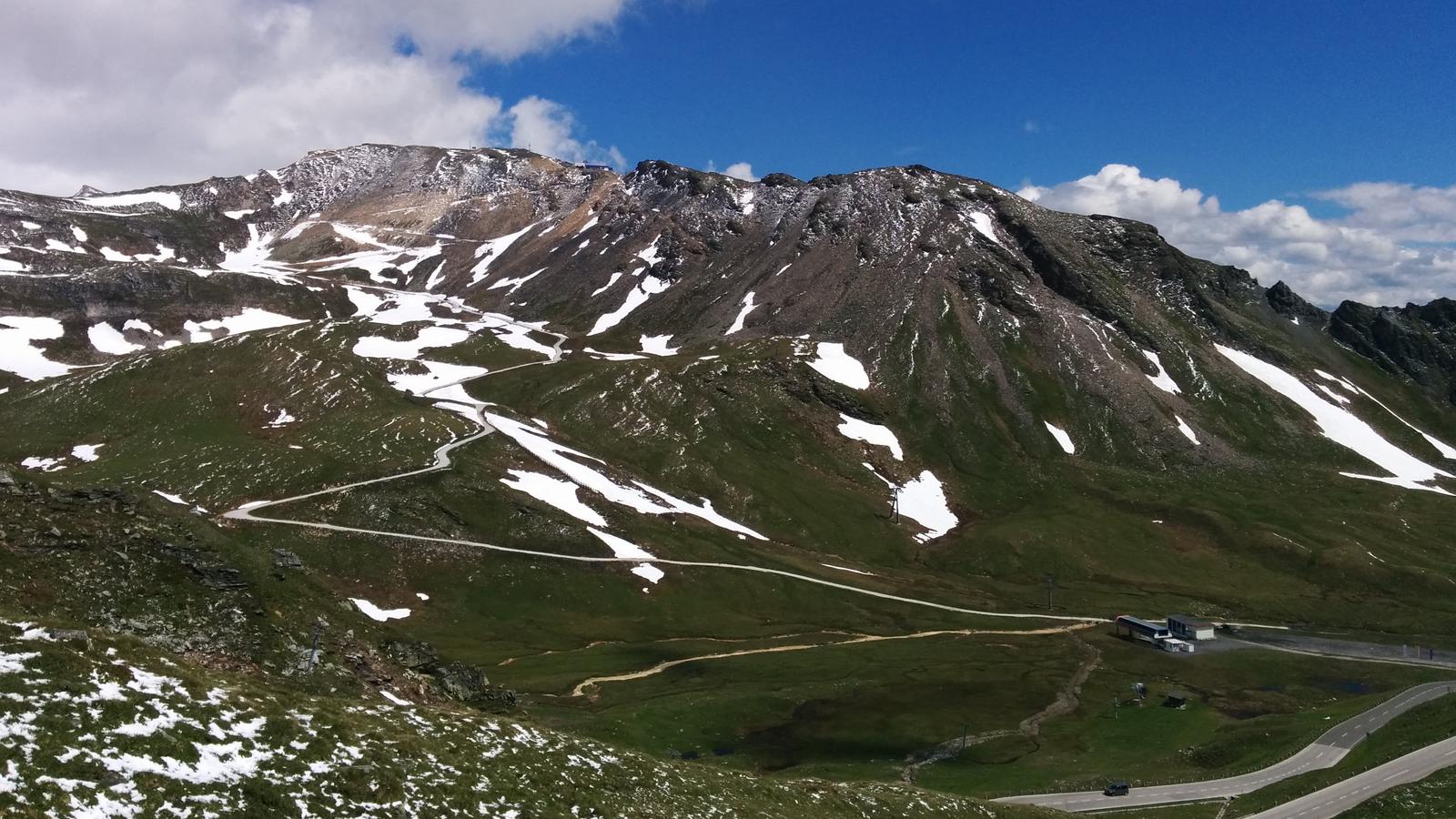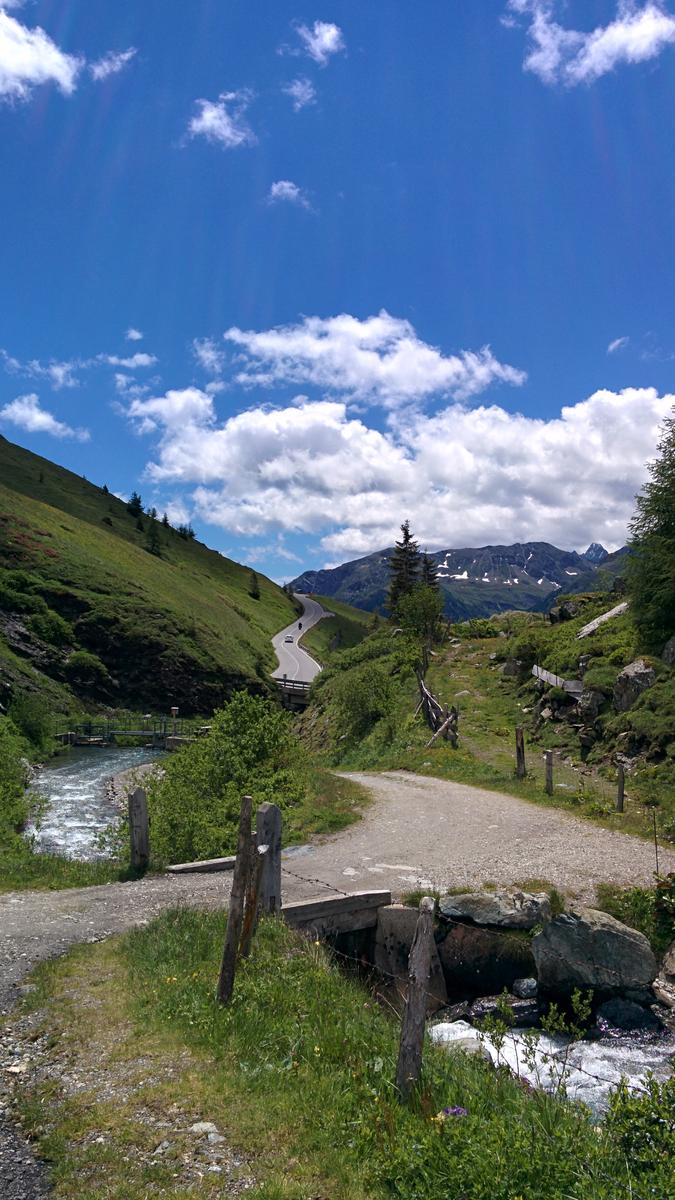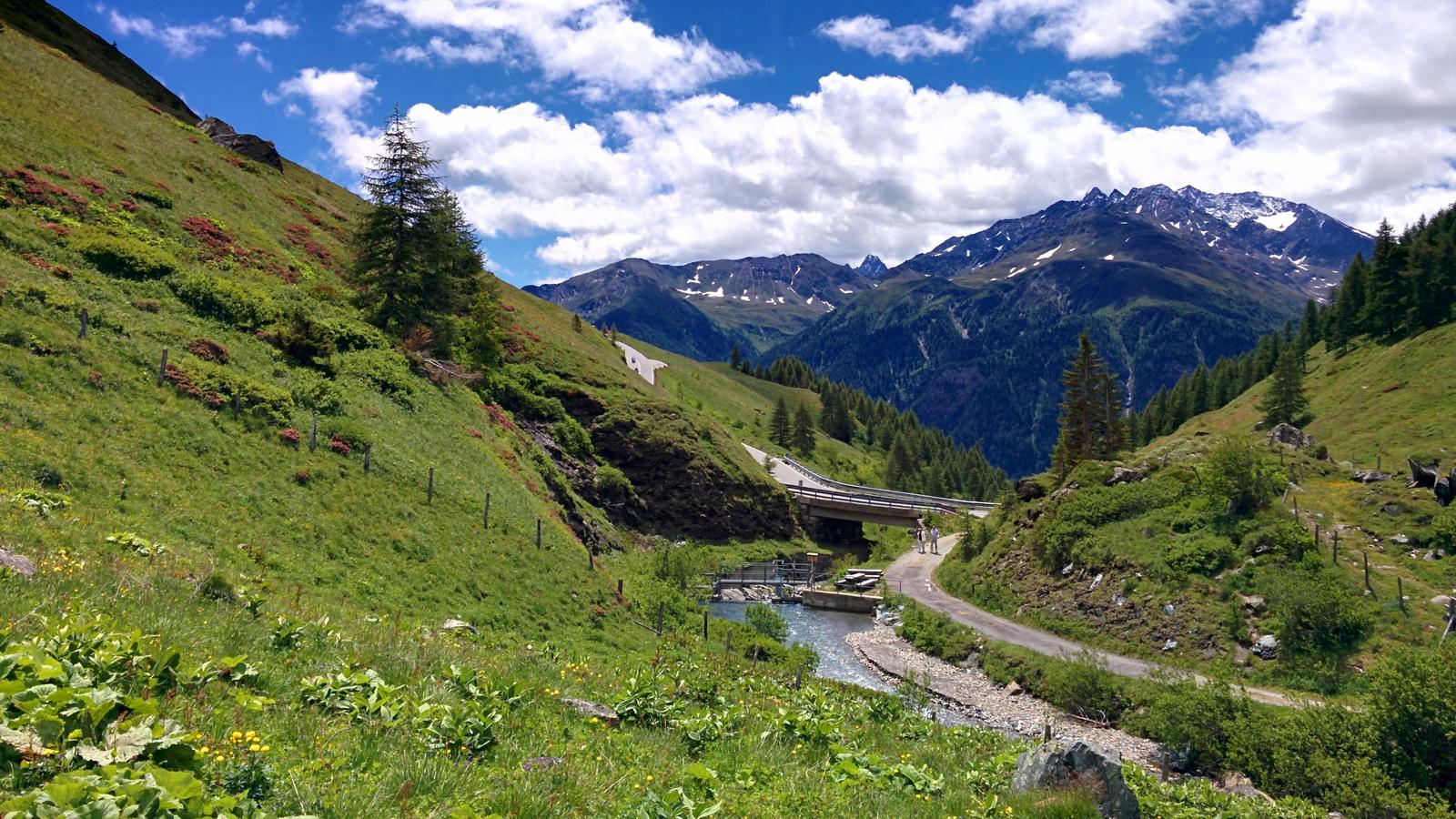 ---
I hope you found this article helpful. If you want to keep reading about Zell am See then be sure to check out Part Two which looks at restaurants and bars in Zell am See: "Our Guide to Zell am See, Austria - Part Two".
---
TIP: Winter or Summer be sure to visit the beautiful Grand Hotel on the lake, you can't miss it!
---
USEFUL WEBSITES:
https://www.zellamsee-kaprun.com/en
https://www.kitzsteinhorn.at/en
https://www.outdooractive.com/en/hikes/zell-am-see/hiking-in-zell-am-see/1443846/
If you've any questions, suggestions or just want to say hello, contact me via the Contact Form, Instagram (@noroadlongenough) or By Email noroadlongenough1@gmail.com