Serra de Sintra, Portugal.
Serra de Sintra or the Sintra-Cascais Natural Park is best known for the many very famous tourist sites that are located within it. These include the Palacio National da Pena, the Chalet and Gardens of the Countess of Elda, the Castelo dos Mouros, Monserrate Park and Palace, Quinta da Regaleira and Cabo do Roca. However, in this article we are going focus on the beautiful trails and viewpoints that are located inside Serra de Sintra.
The Sintra mountains and park are located about 30 minutes by car from the centre of Lisbon. When we are allowed to (depending on Covid-19 restrictions) we usually visit the park at least twice a month to do some trail running and hiking. Unfortunately, due to Covid-19 restrictions we had been unable to visit Sintra for many months but as of March 2021 our restrictions have changed (excluding Easter holidays where travel is not permitted) and we have already returned to this trail running wonderland - yippee!
When you are running/hiking in Serra de Sintra you will always have mountain bikers for company. If you listen to music (or Podcasts if you an addict like me) when running/hiking then be sure to only have one earphone in place so you can listen out for approaching mountain bikers. A lot of the trails are shared and as you know, mountain bikers are usually travelling at speed so it may be up to you to be proactive and get out of their way to avoid a collision!
---
Barragem do Rio da Mula:
One great place to start your adventure in the mountains of Sintra is at the Barragem do Rio da Mula. There is some parking available there especially if you arrive early in the day, if not, you will find parking nearby. If you park nearby you can take one of the many forest trails to the barragem.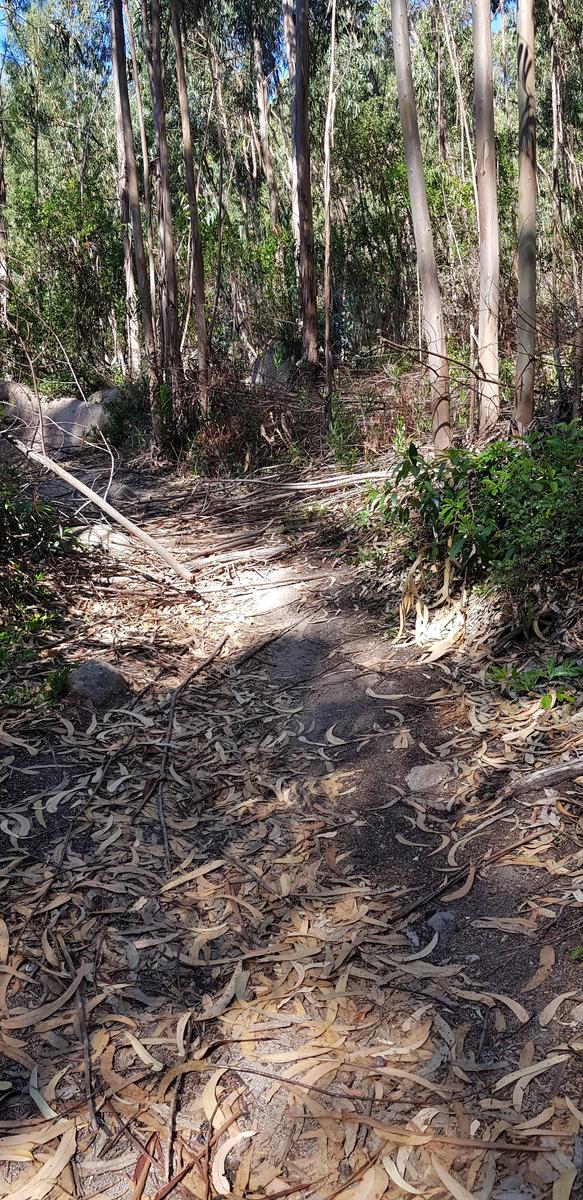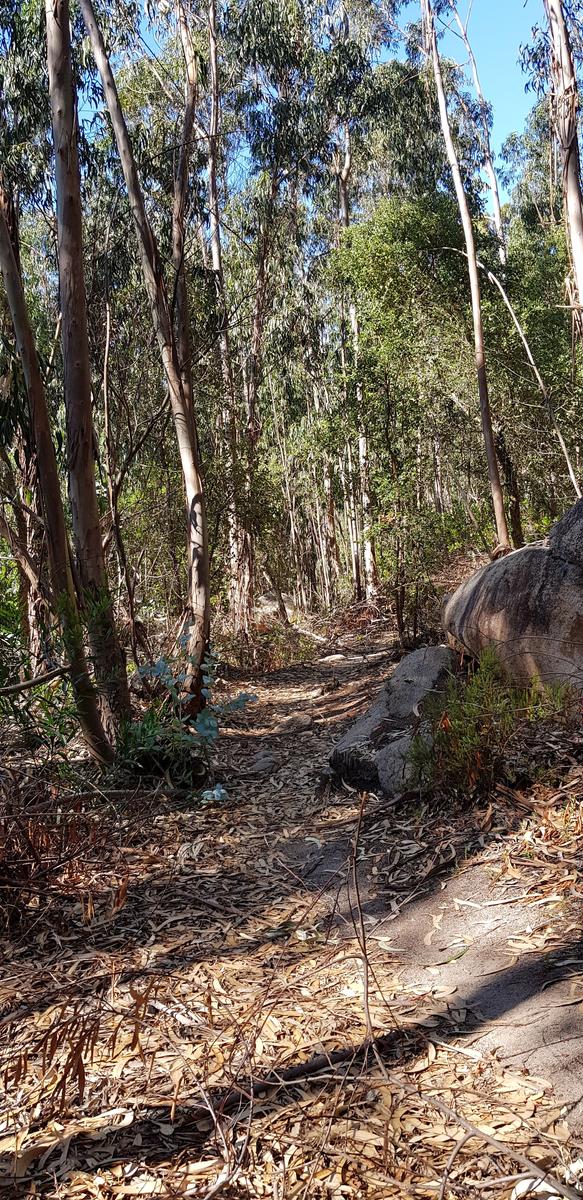 You can walk a full loop of the water and it is really pretty there on a sunny day.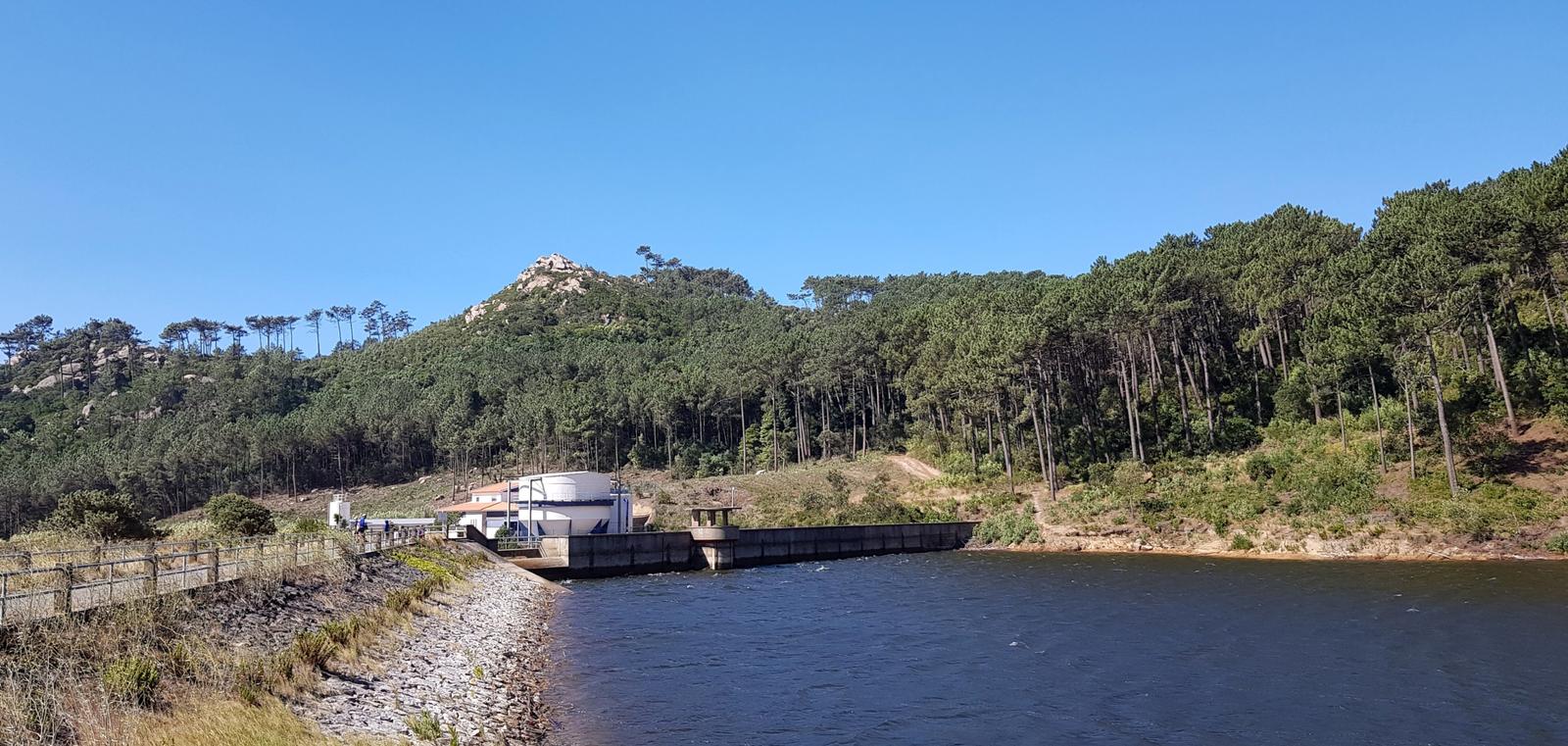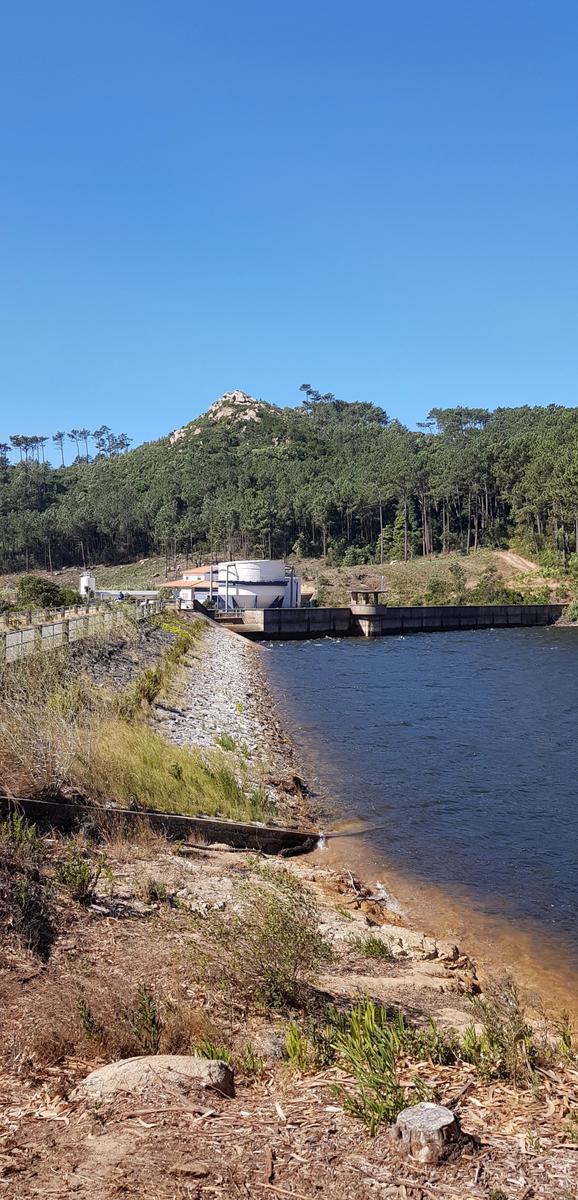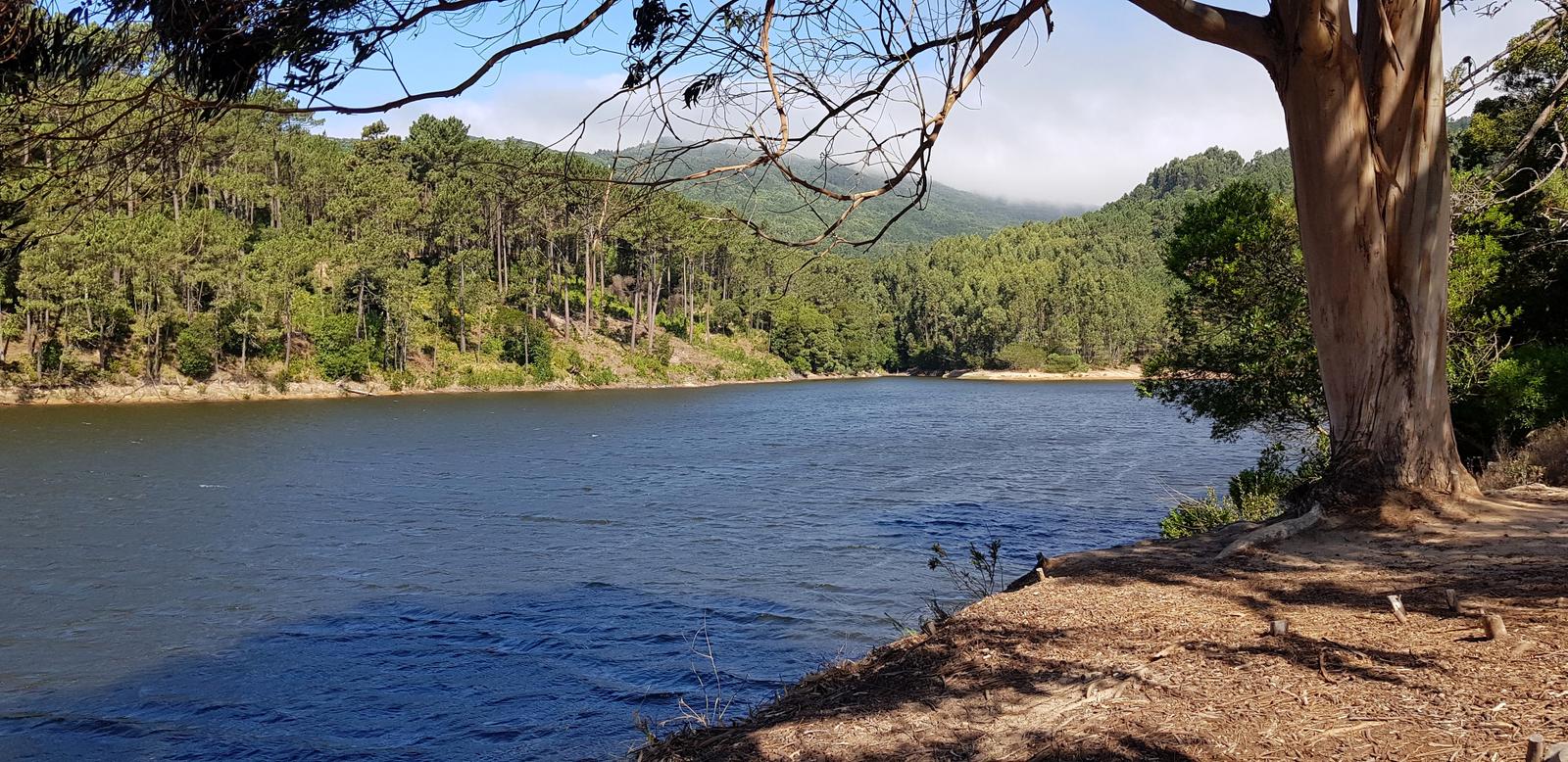 Below the arrow is highlighting where the aforementioned parking area is: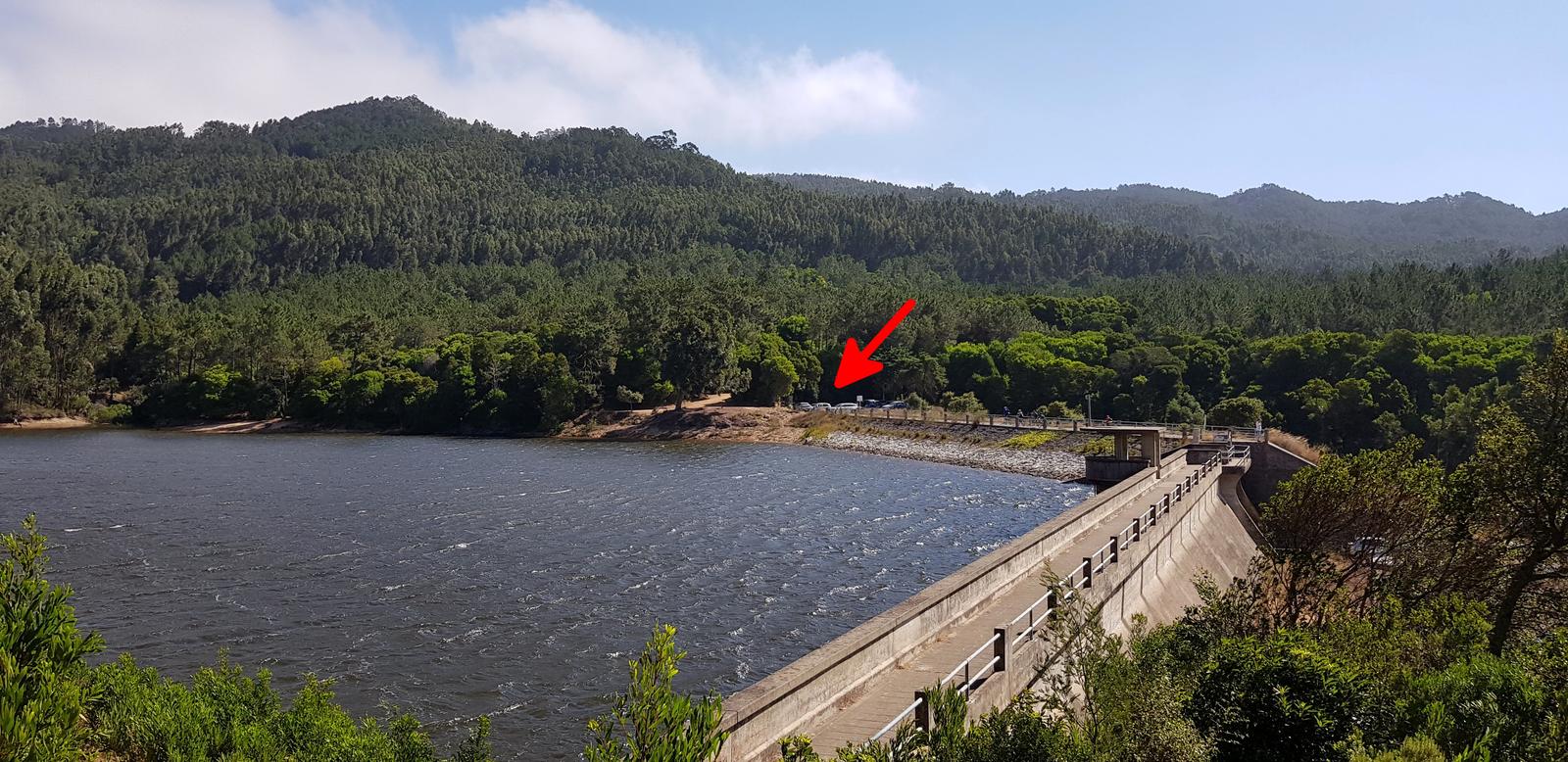 Walk across the dam via the walkway (pictured below):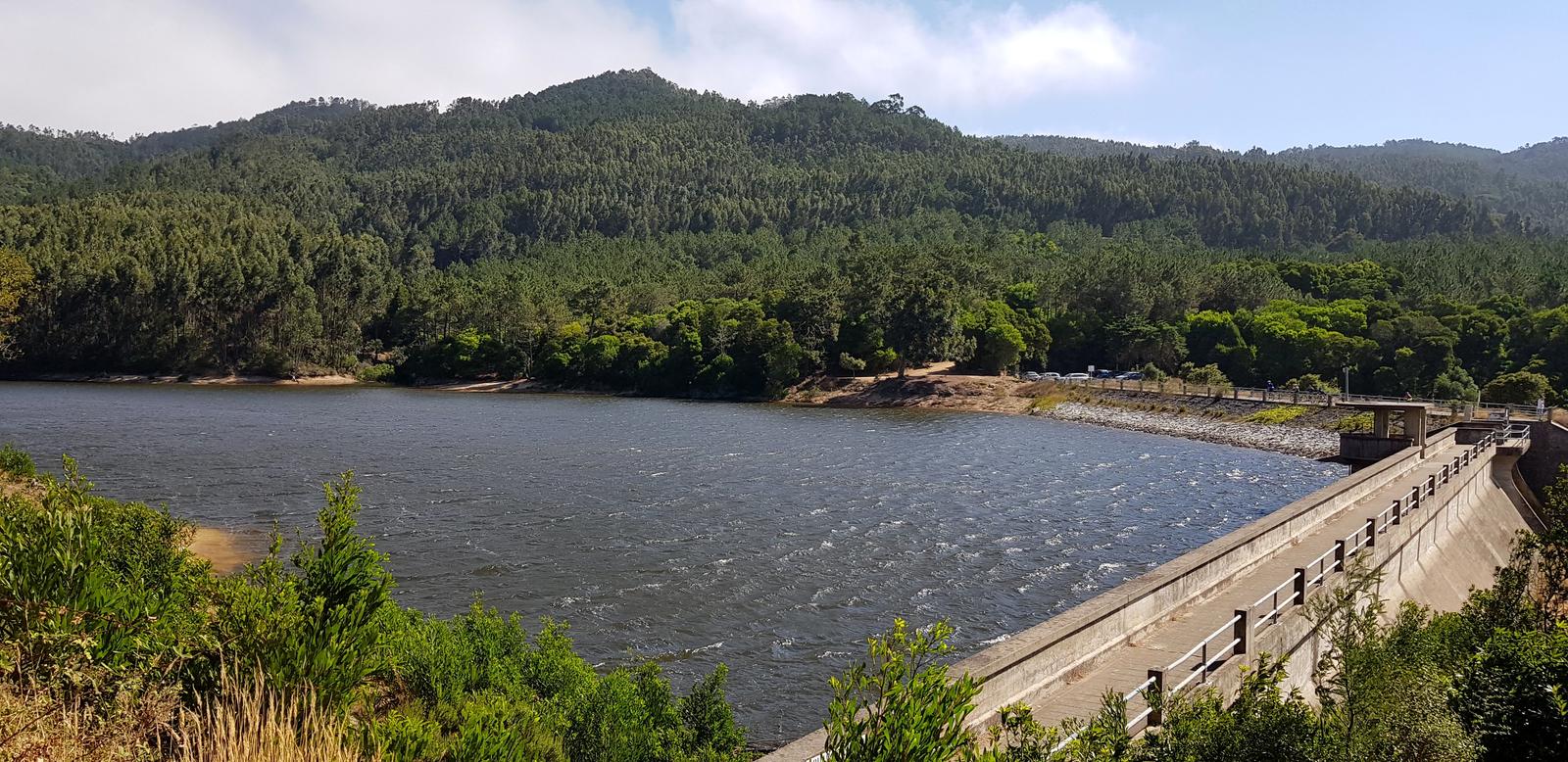 There you will find a map of the area and some marked trails that you can follow. Some trails will take you up into the surrounding hills. The arrow below points to the approximate location of the map and start of some marked trails (one of which we followed):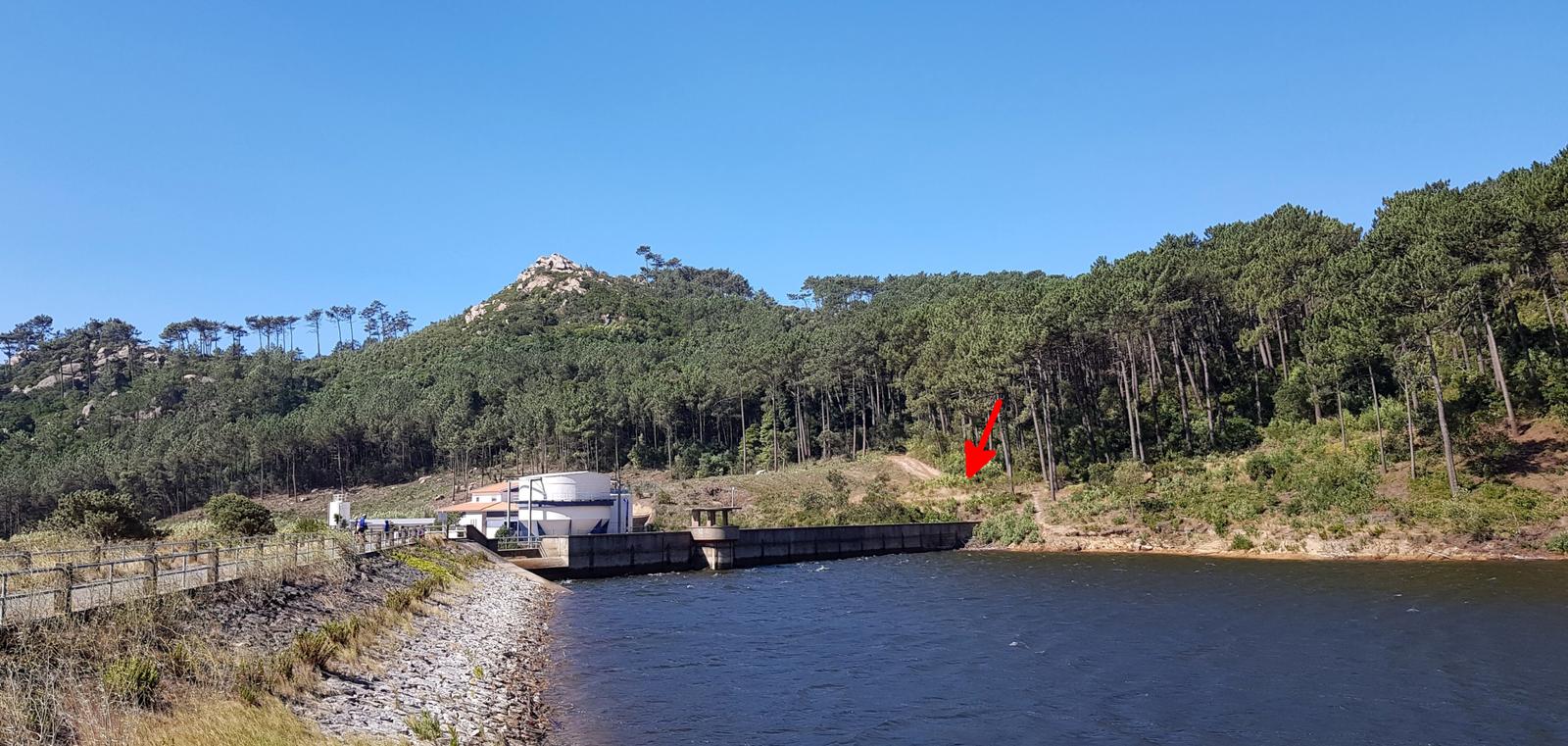 We usually plot a route online in advance using existing data, transferring a GPX of our planned route directly onto our Garmin watches so that is what we did this time also (email us if you want a copy of the GPX). We ended up following one of the marked trails for about 500 metres as we left the barragem behind us, then we veered off and took what turned into a very steep loose earth and stone path to the "top".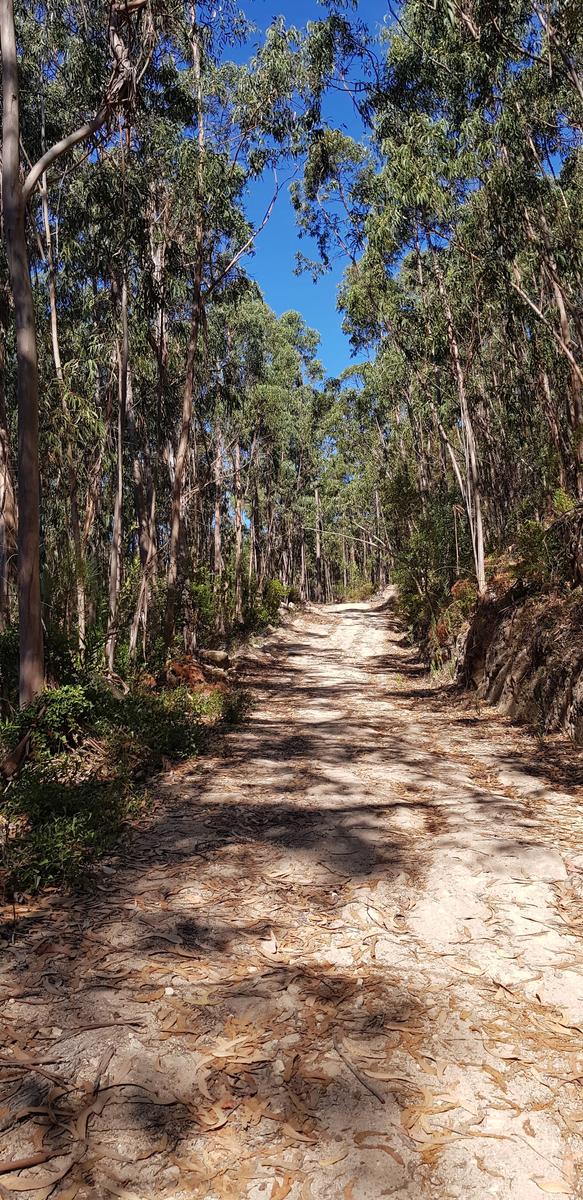 It was definitely a very direct route leading straight up, but we did pass a few other people on our way, all of us were dripping with sweat as it was almost 30C the same day. Some nice views on the way up and you can see the barragem down below: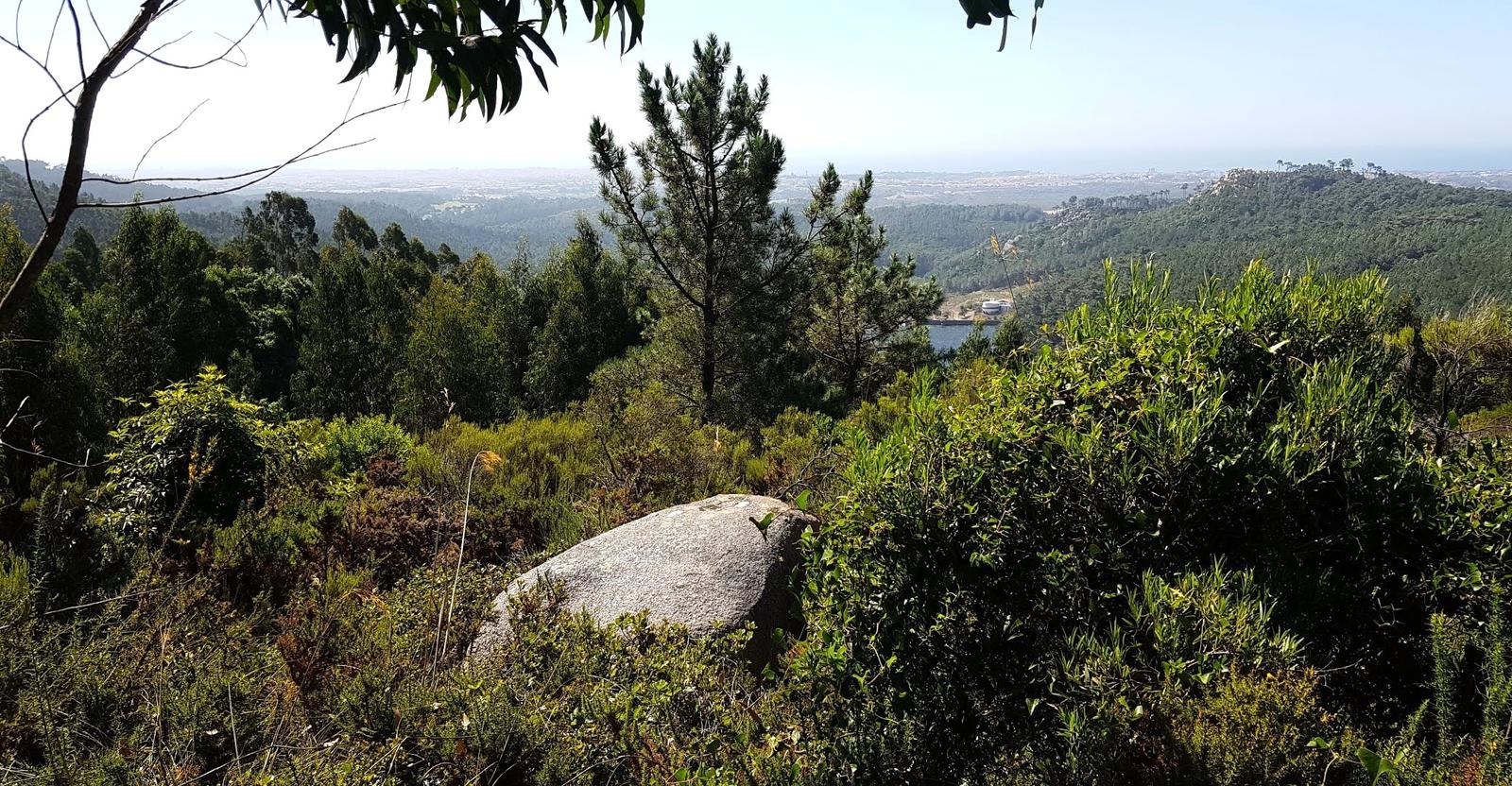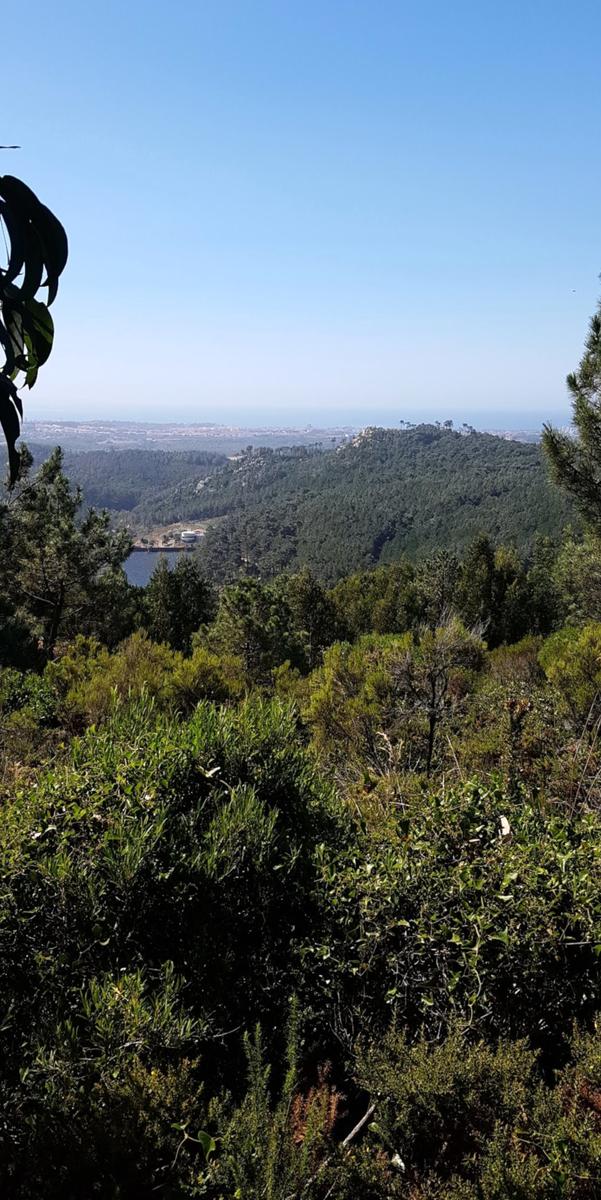 ---
The Sanctuary of Peninha - Capela de Nossa Senhora da Peninha:
If you visit Serra de Sintra on a clear day then I would highly recommend that you visit the Sanctuary of Peninha/Capela de Nossa Senhora da Peninha, you will be rewarded with beautiful views of the Atlantic coast. We hiked up to the sanctuary in June 2020. The Sanctuary of Peninha is located at approximately 488 metres elevation and the trails are varied but equally lovely along the way.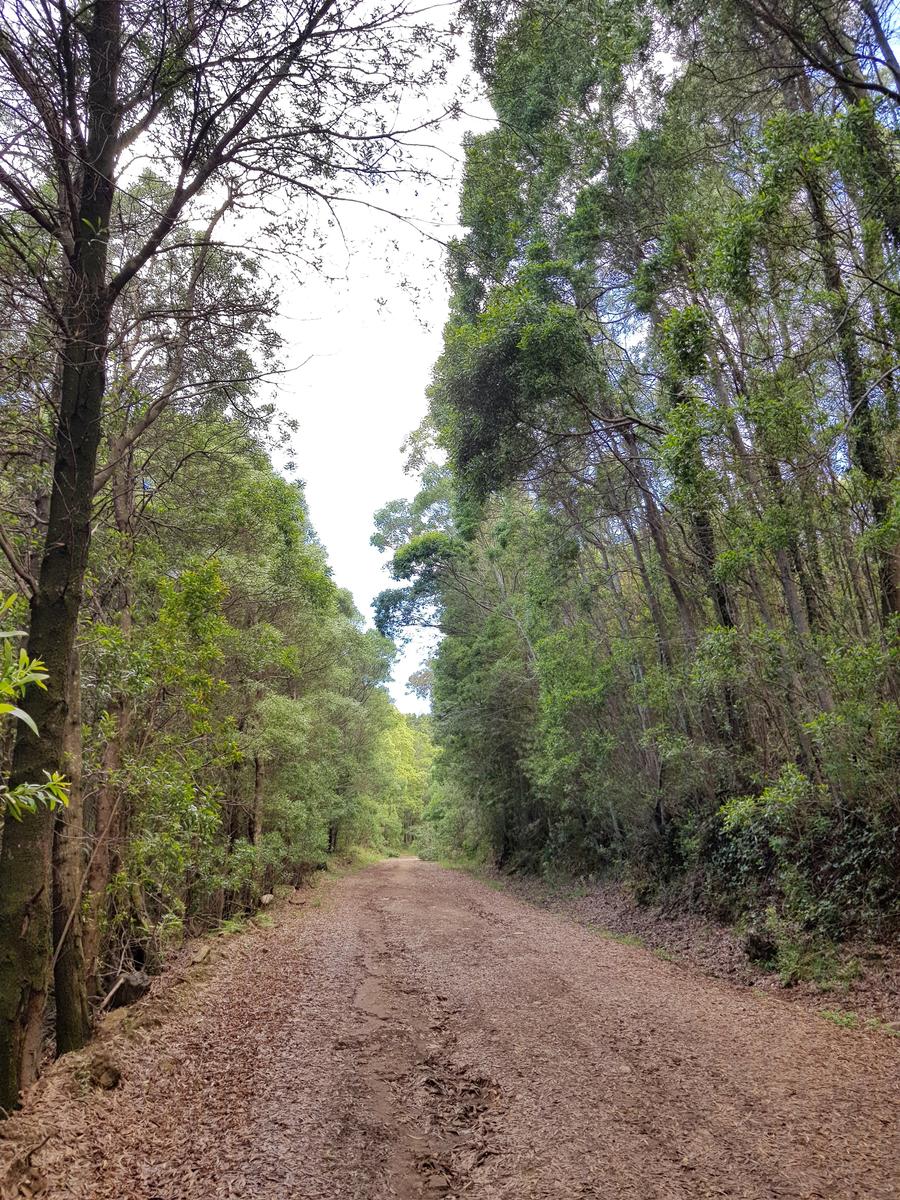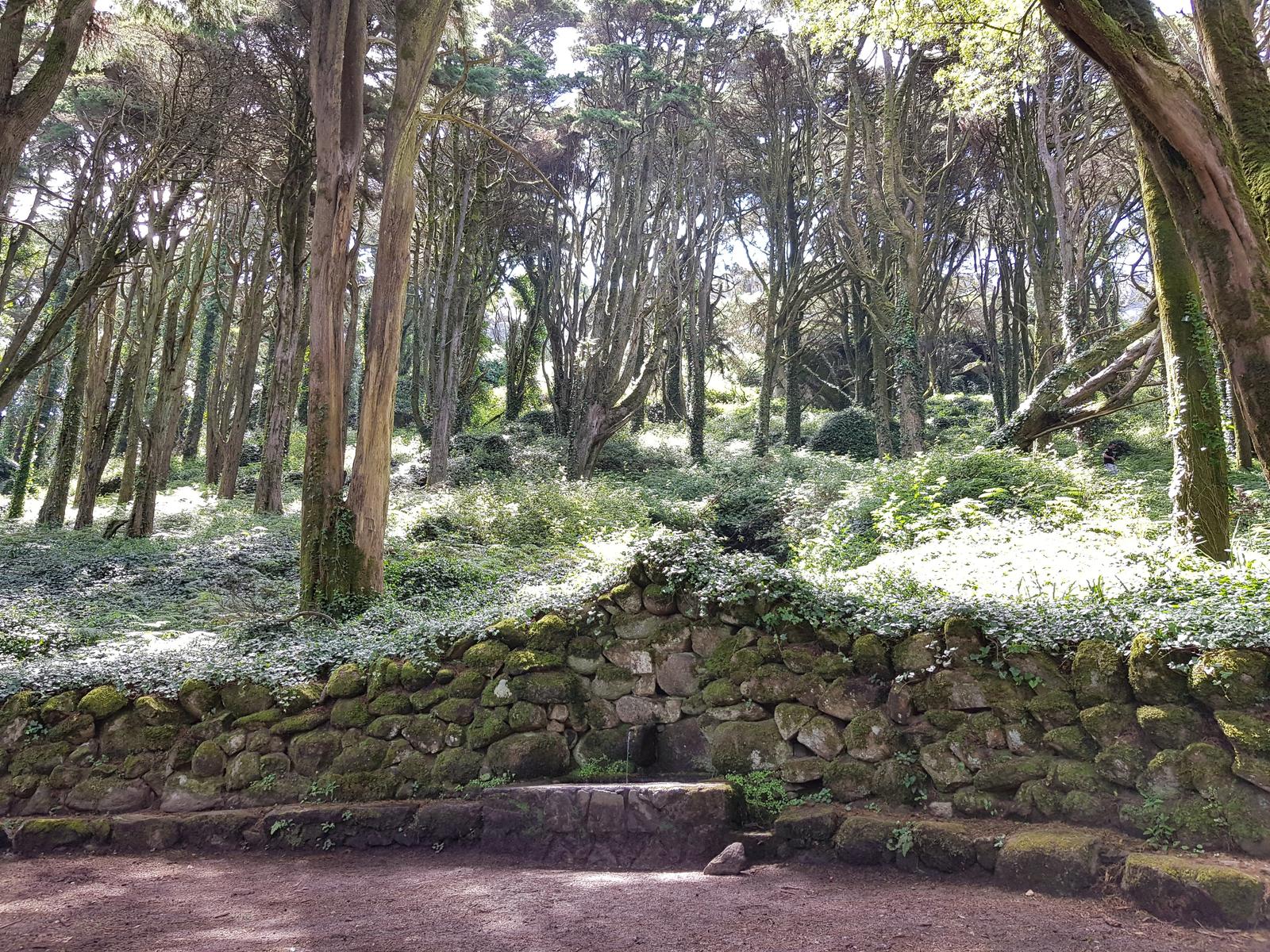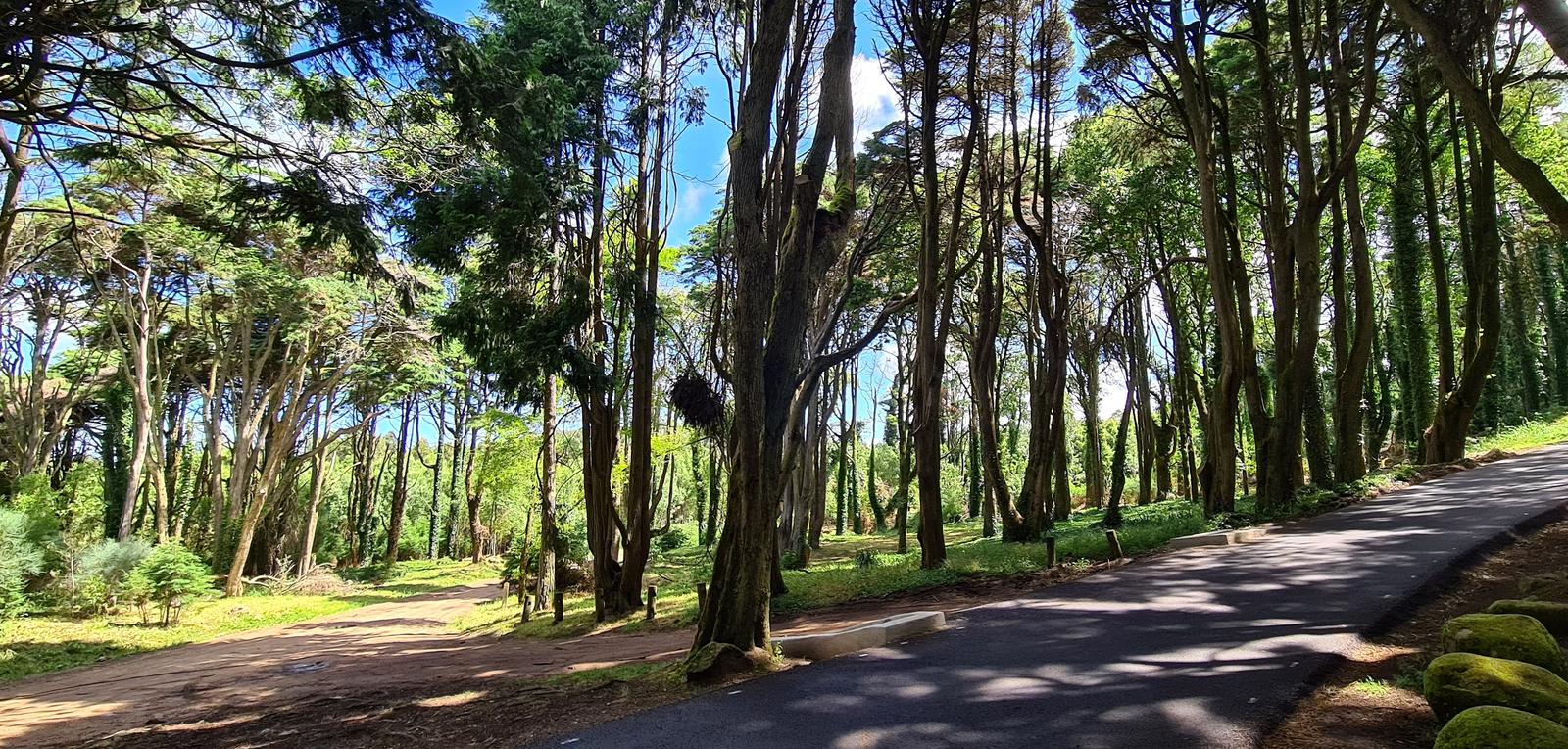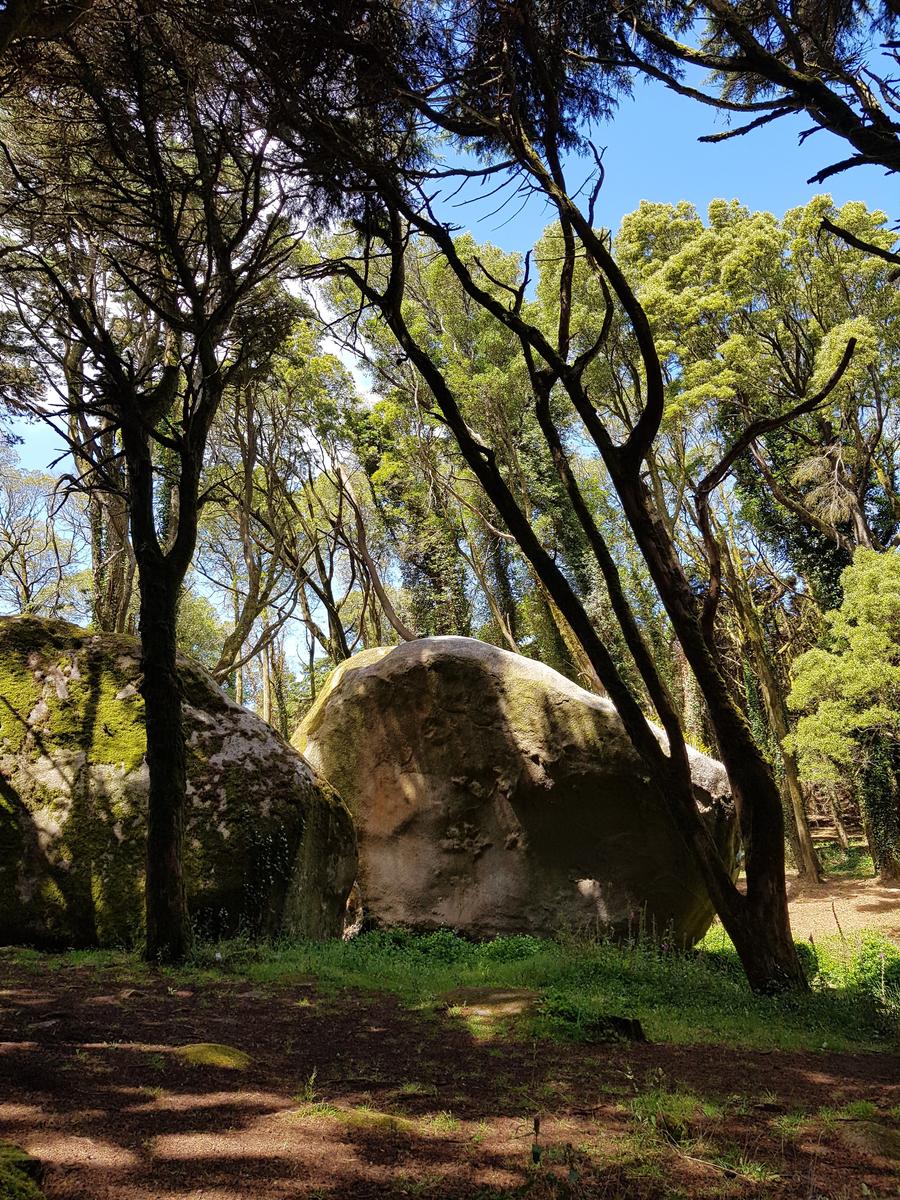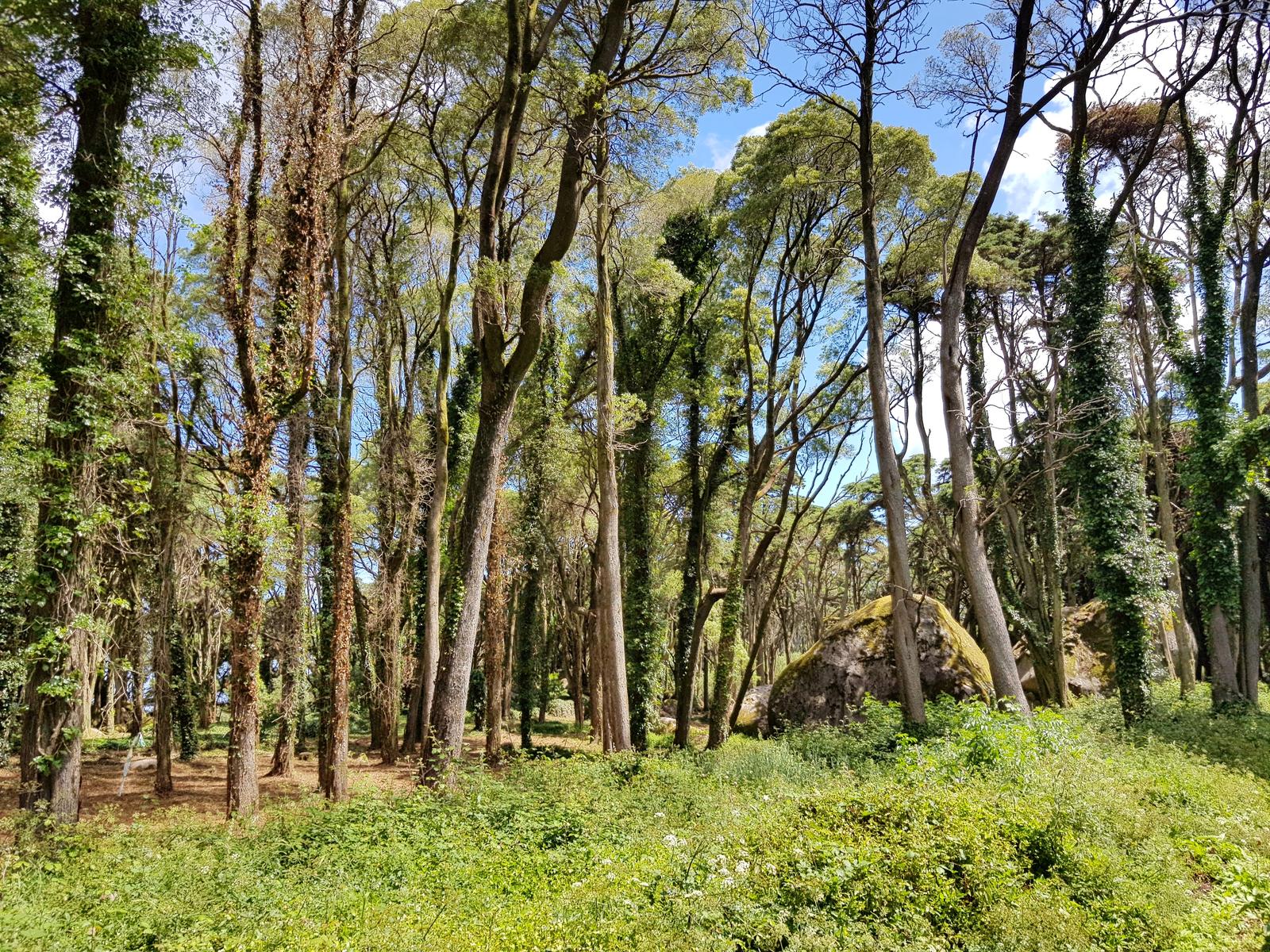 If you don't want to hike up, you can drive most of the way, there is just one short steep uphill walk from the parking area. As Covid-19 was a consideration when we visited, we remained outside in the open areas as there were quite a few people around. So, if you want to see some photos of the Chapel and old palace and learn more about them then click here.
While we sipped water and took in the view, hot and sweaty from our hike up, we quickly realised that the majority of people had in fact driven to the car park. Easily identifiable in their "street clothes", wedge sandals, flip flops, carrying handbags (not hiking day packs), many accompanied by small children in buggies and all were suspiciously not sweaty - I was definitely a little jealous as the sweat dripped down my face! Now, back to that view: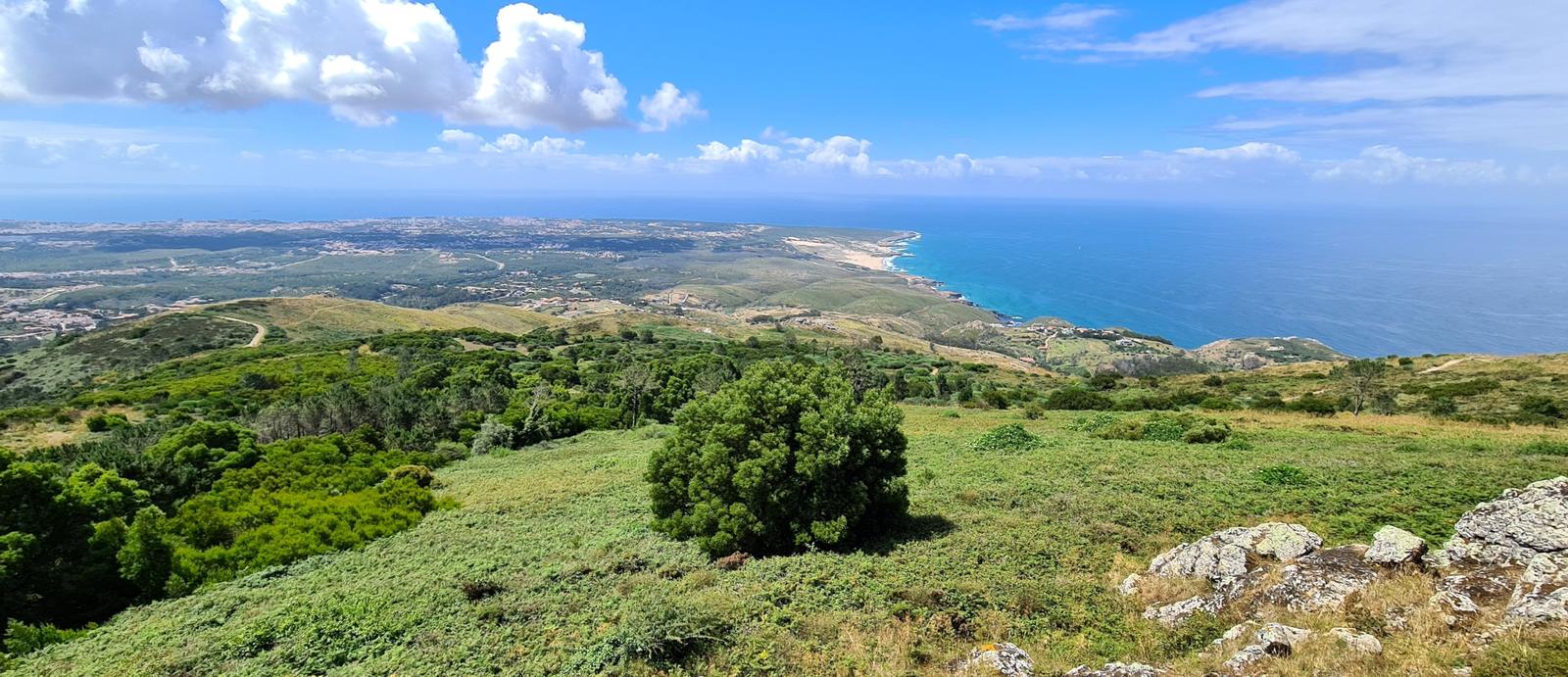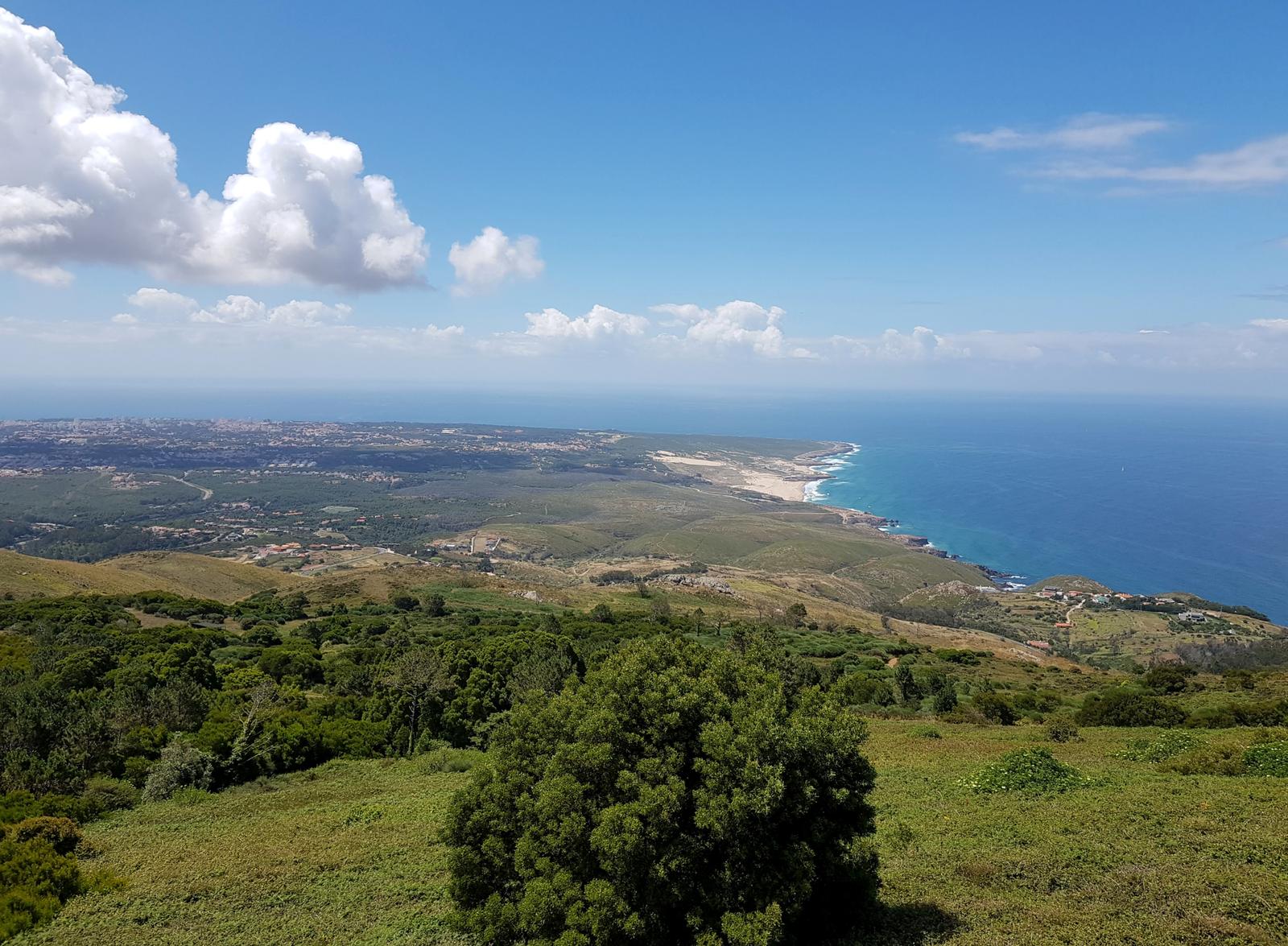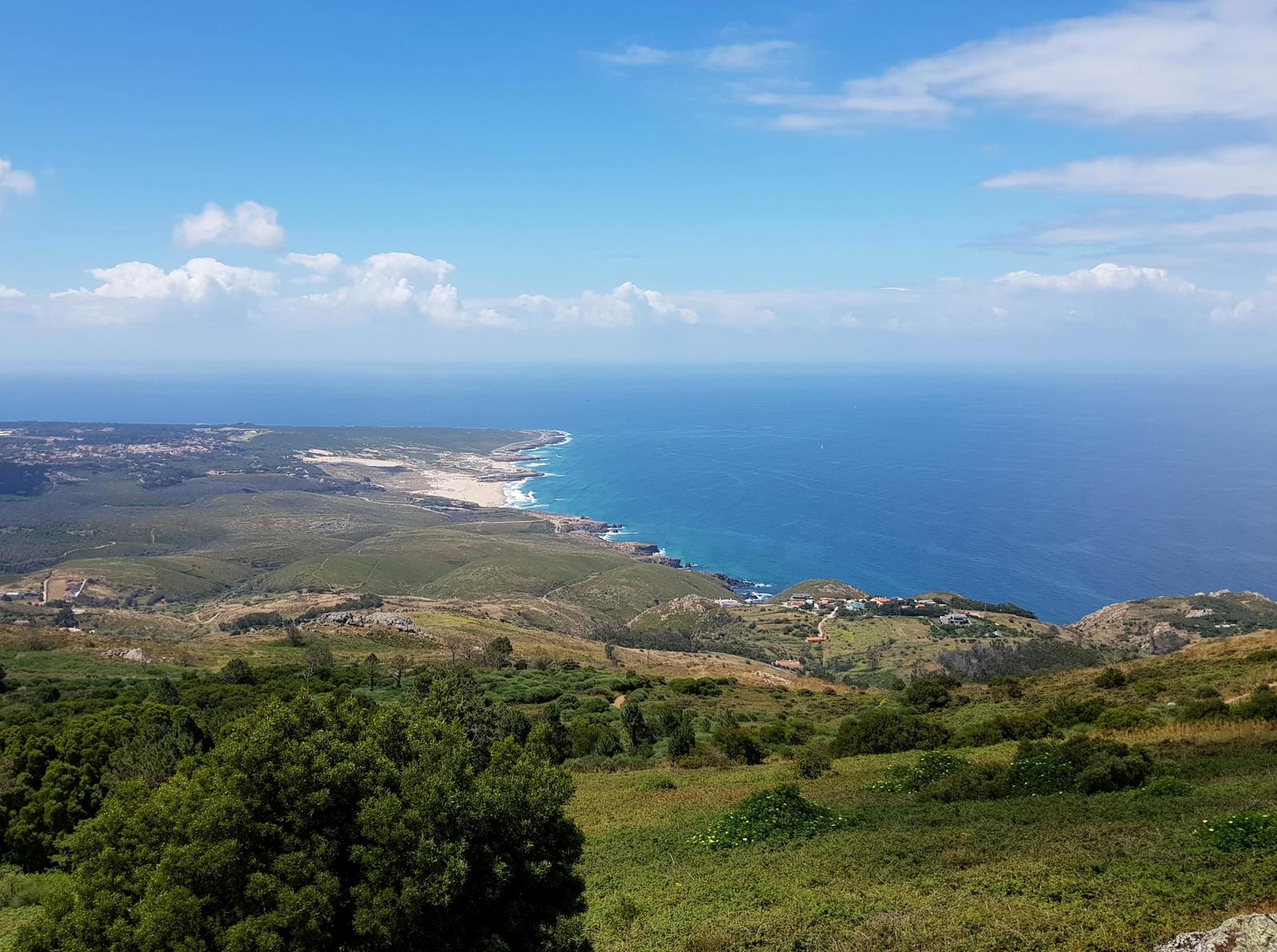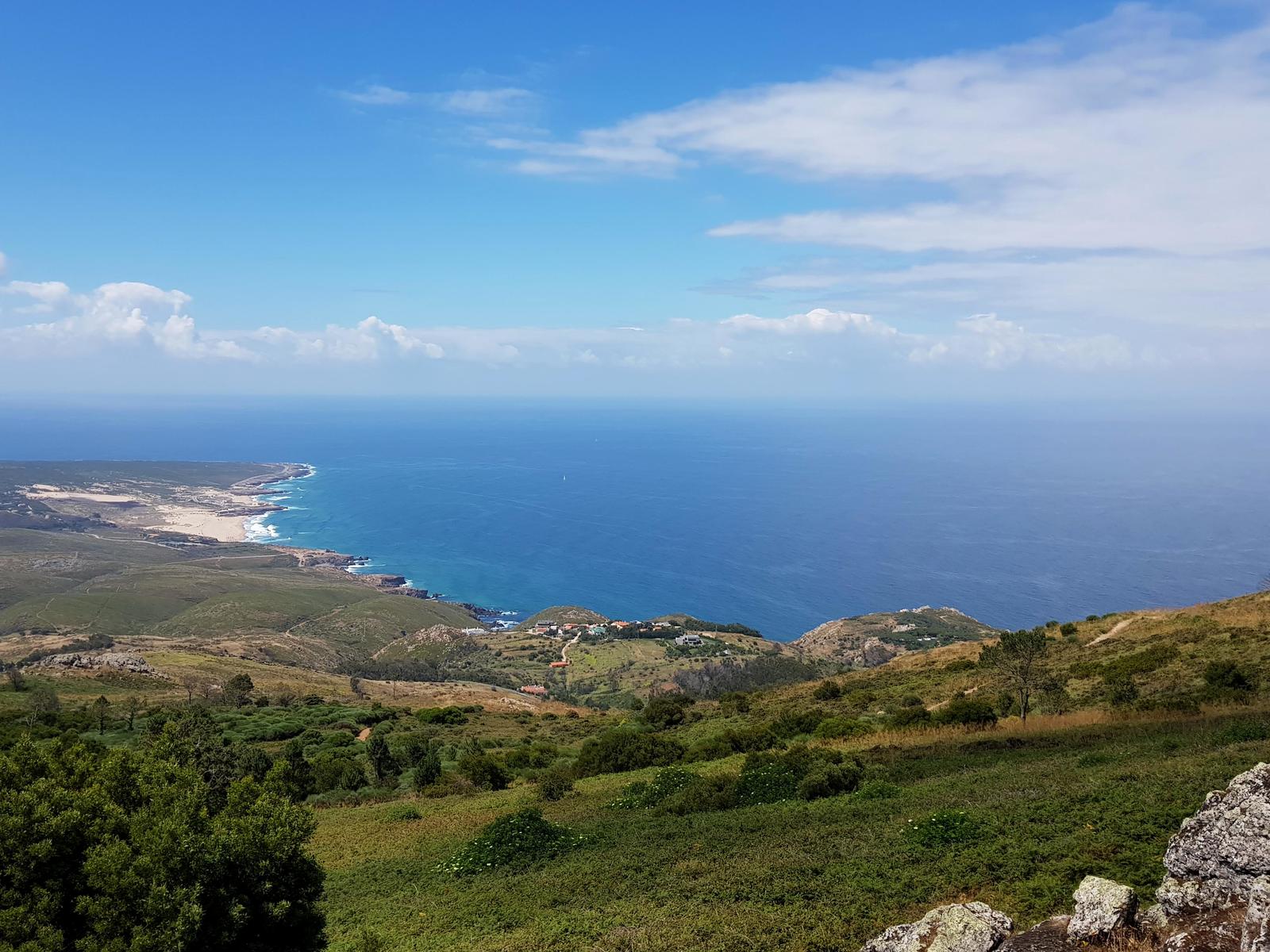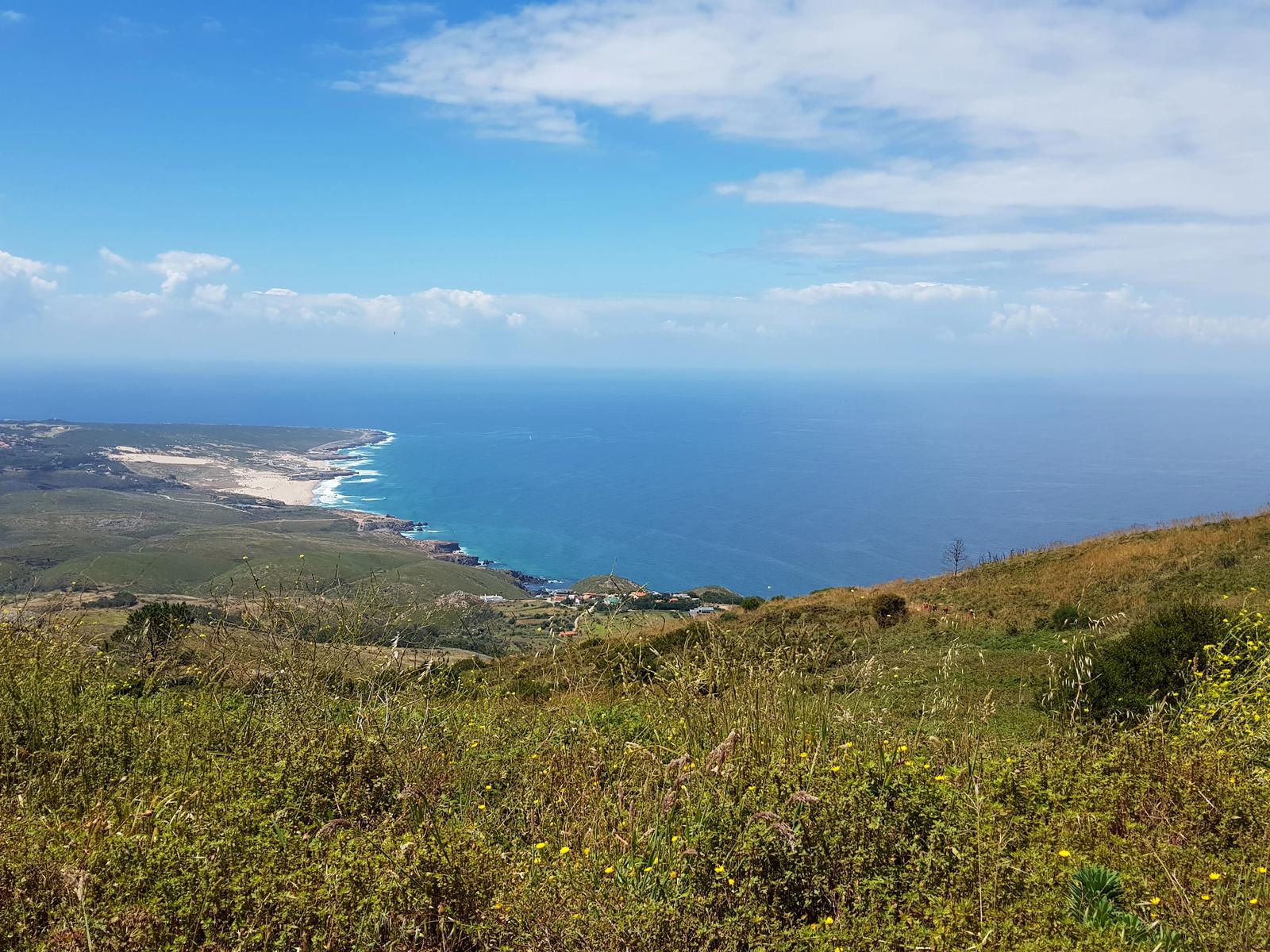 Below the arrow is pointing to the gorgeous Guincho Beach: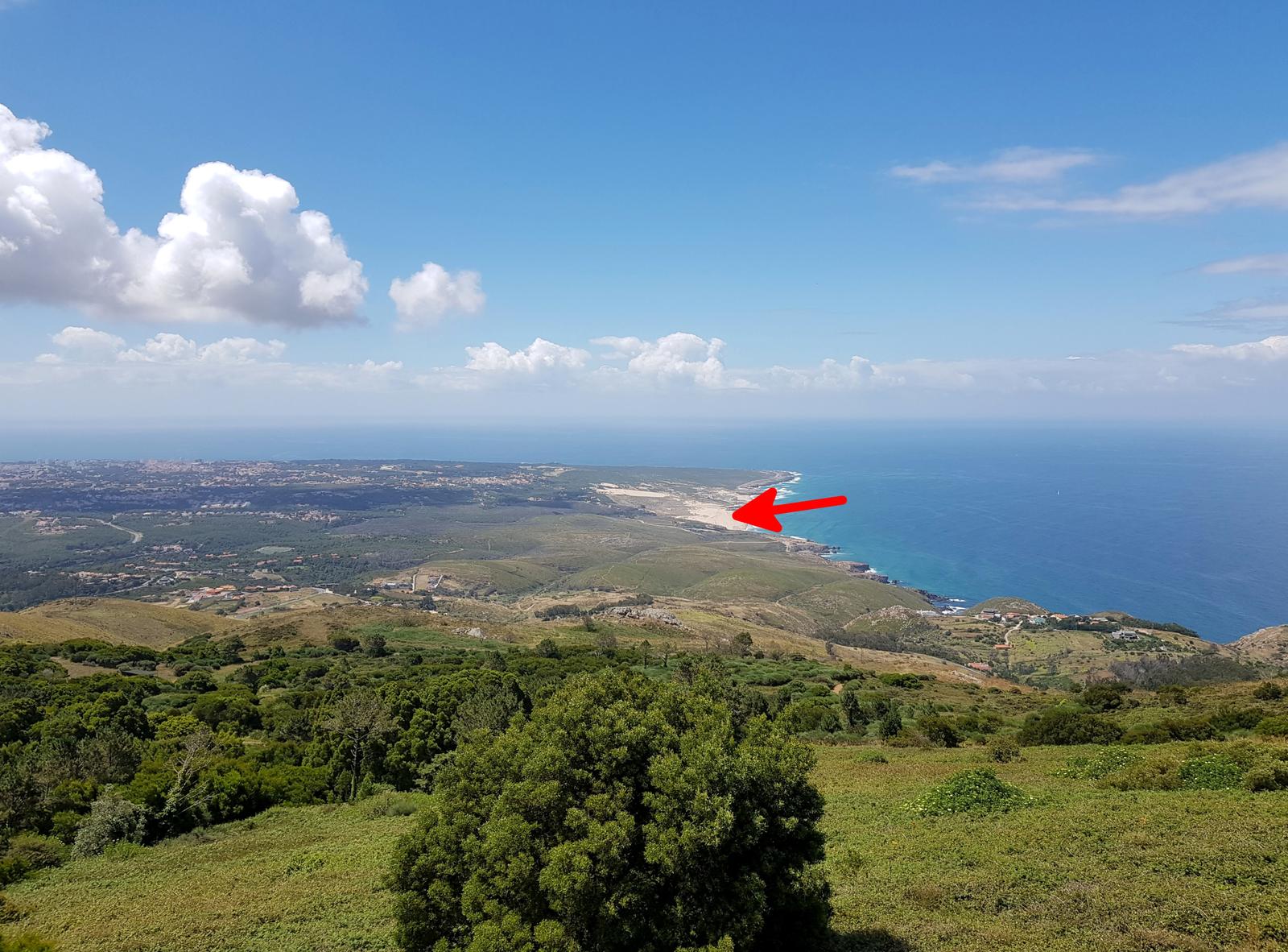 A closer look at Guincho Beach and the Forte do Guincho in the foreground: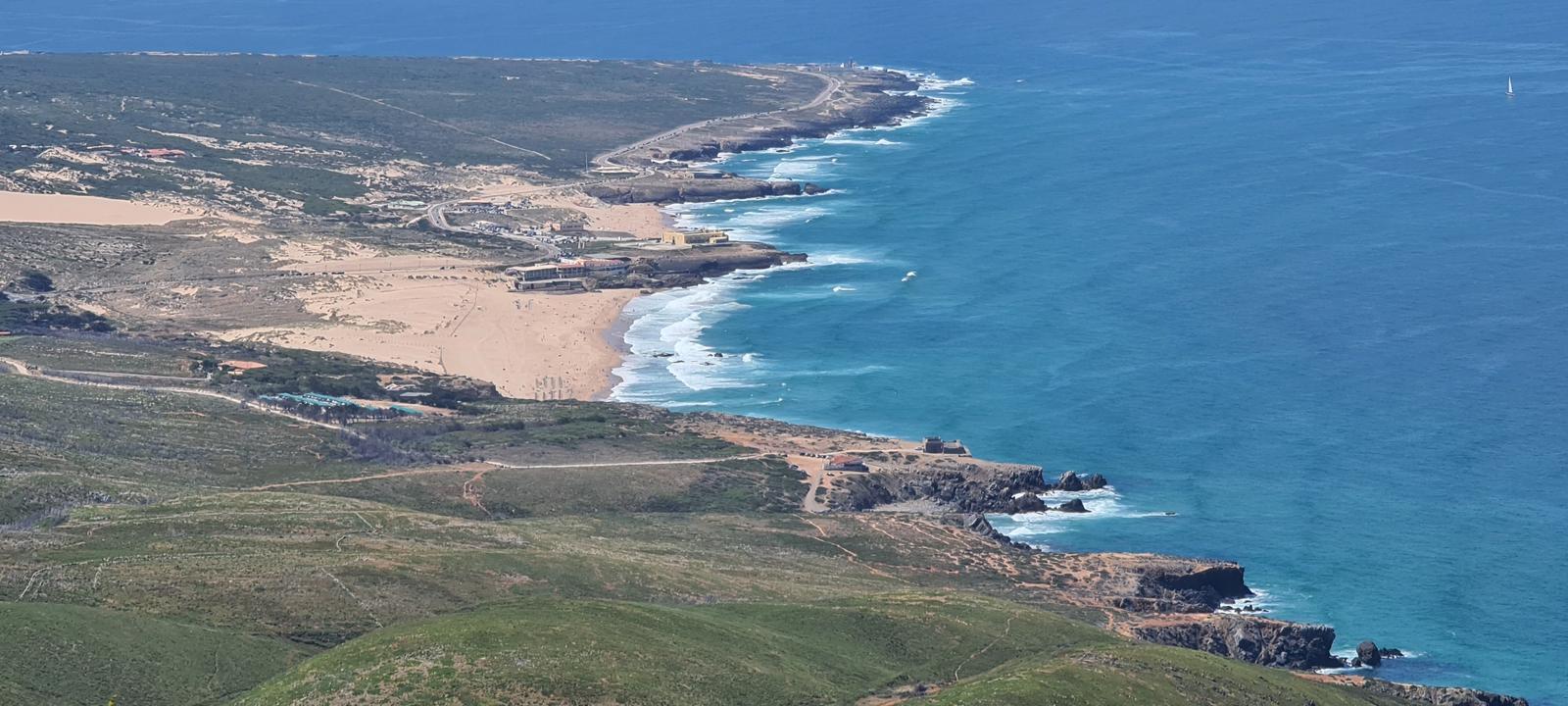 In the next few photos we are looking South towards Cascais and Lisbon: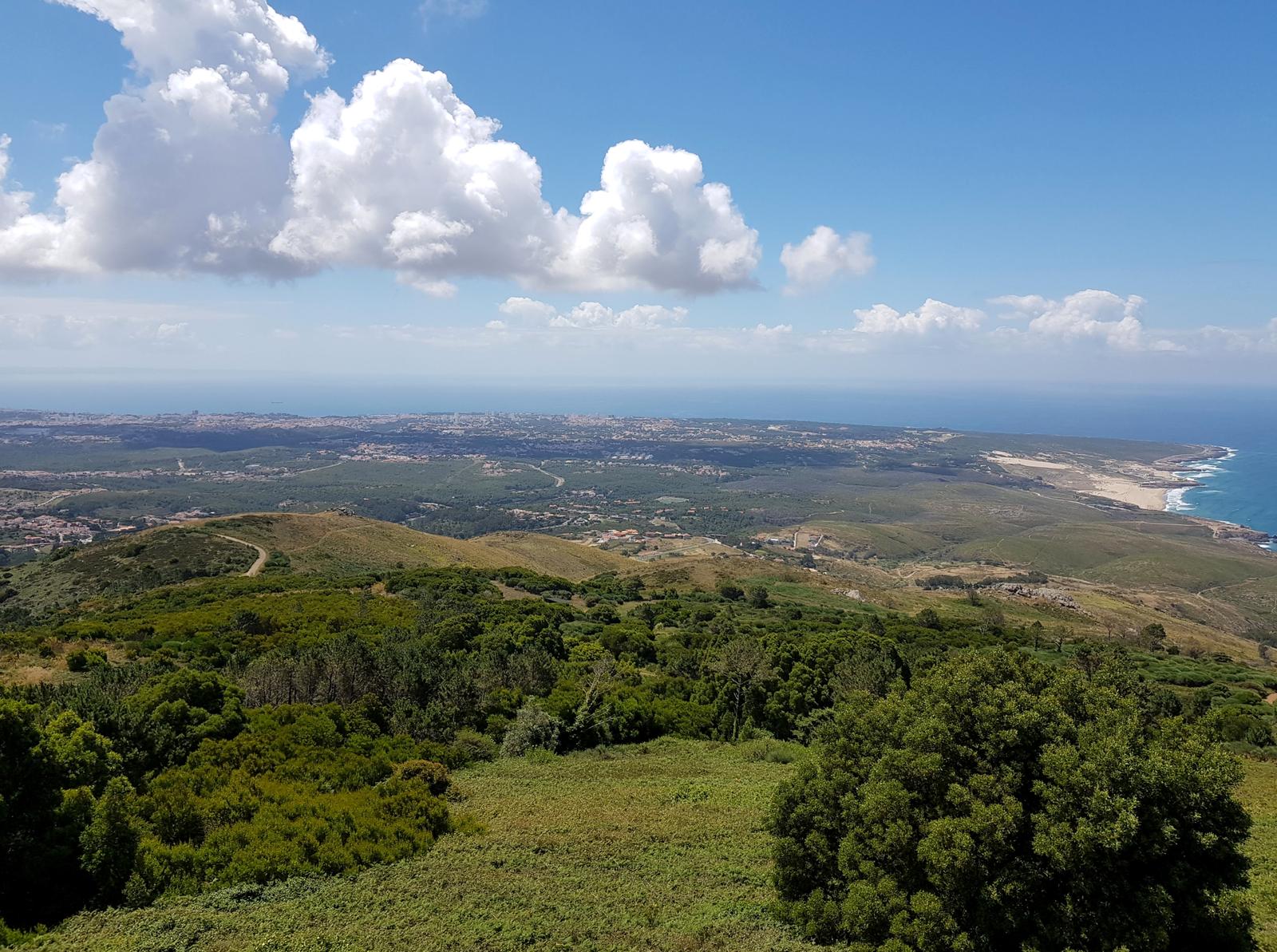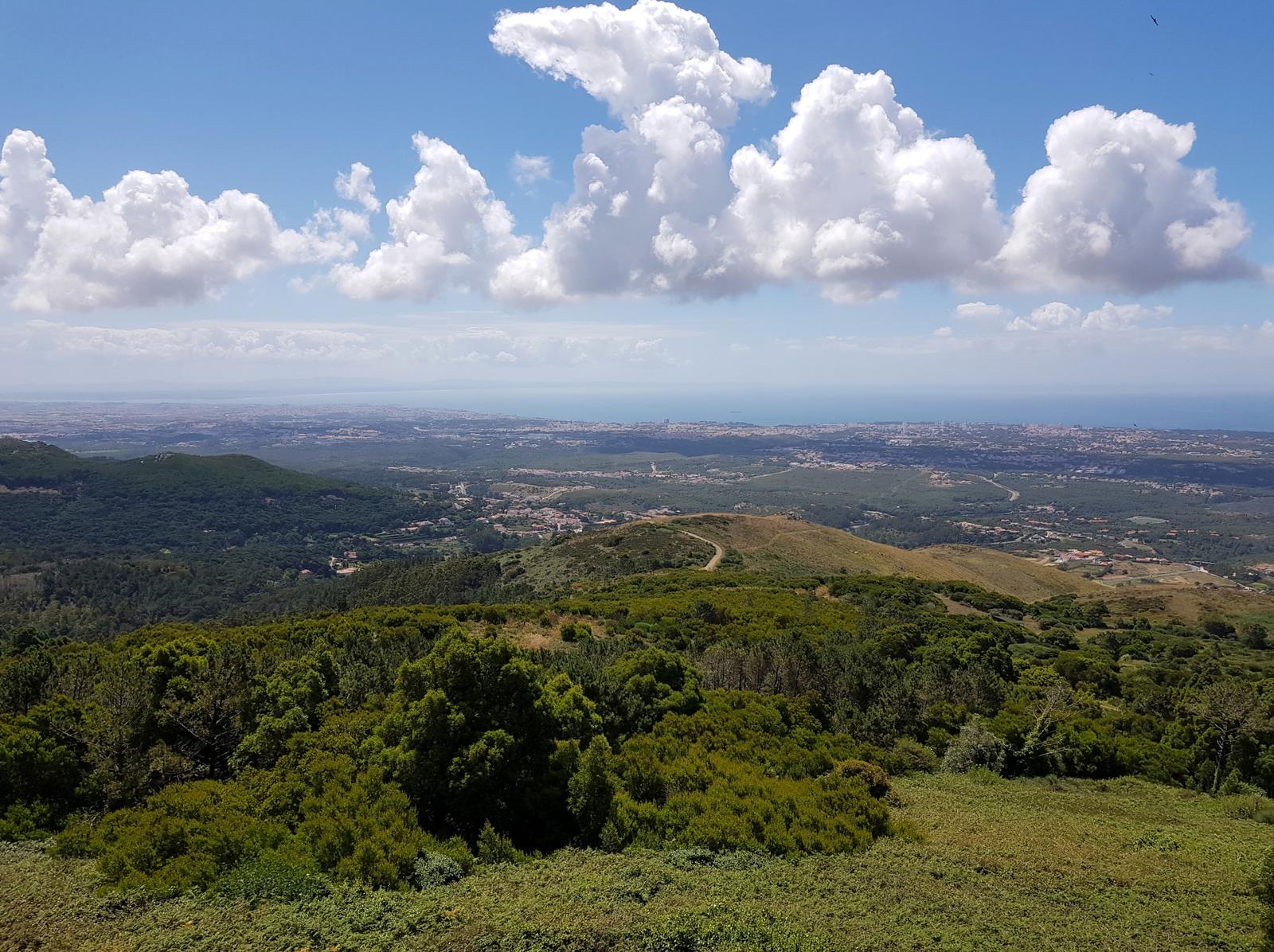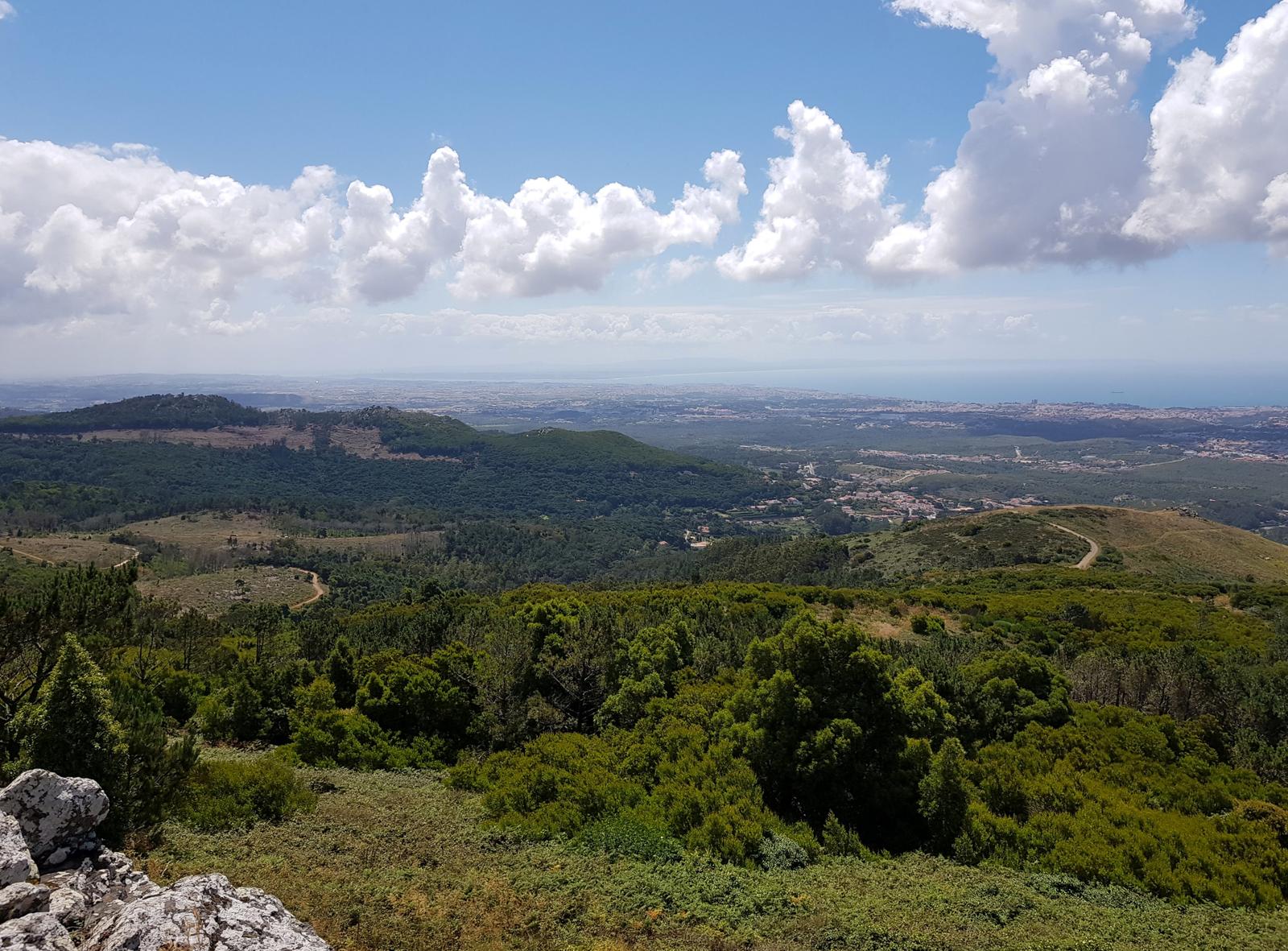 Next you can see more of the hills of Serra de Sintra: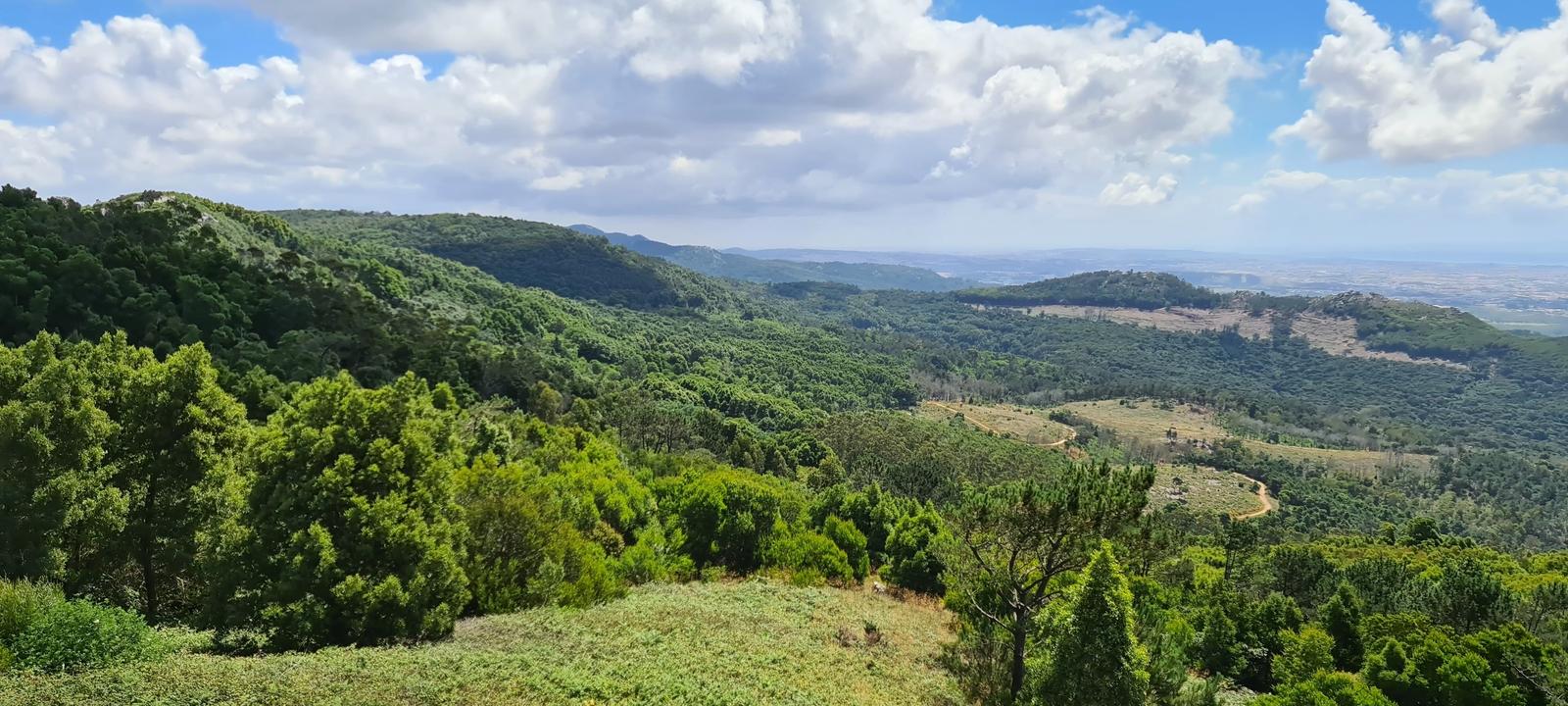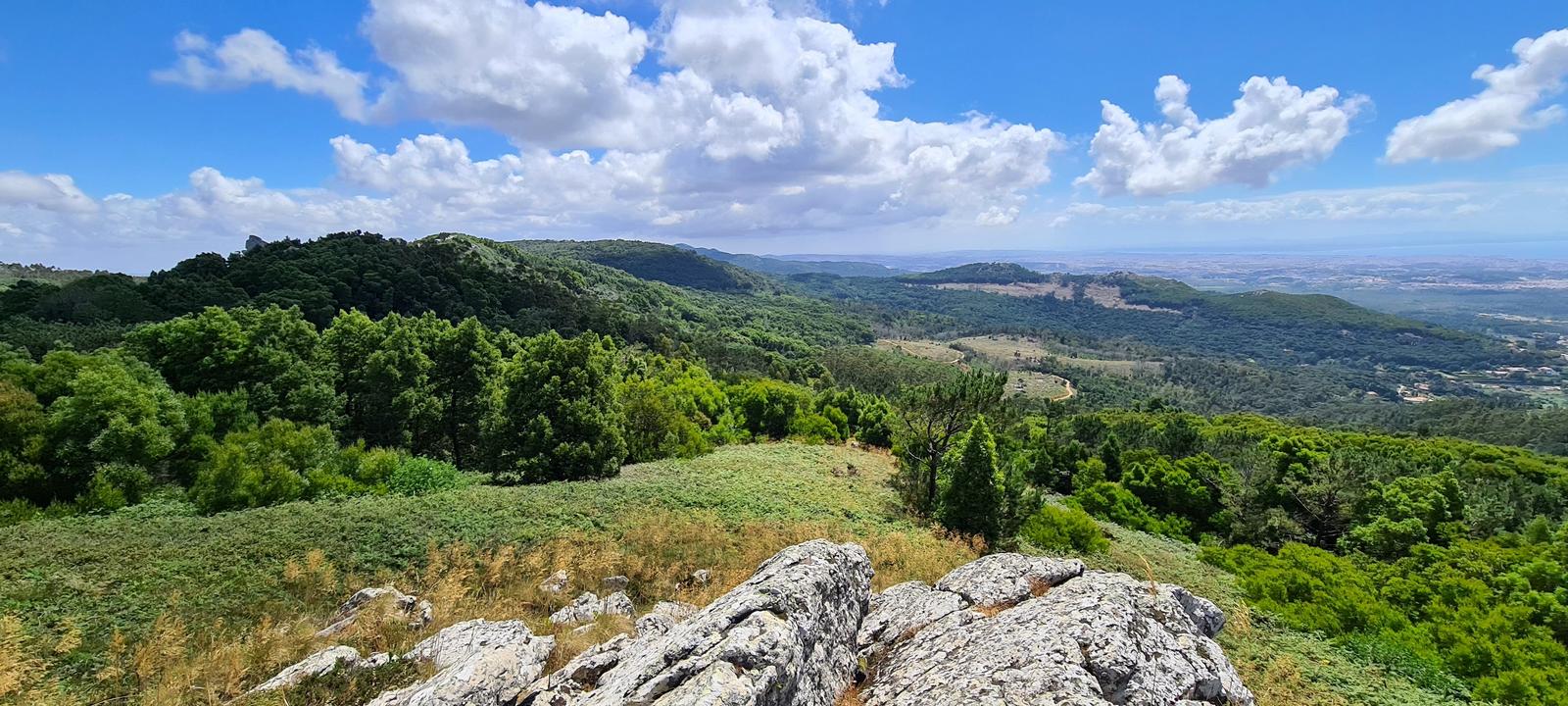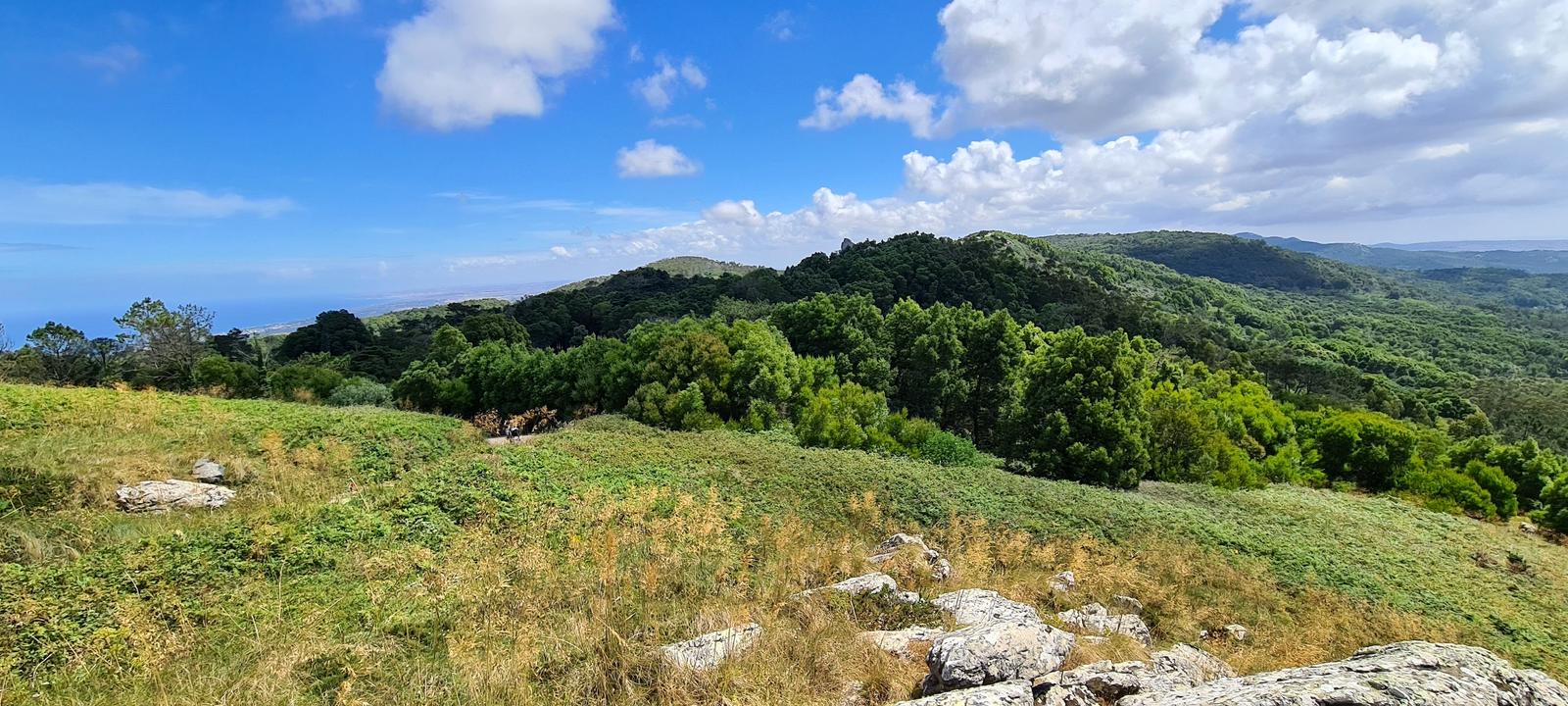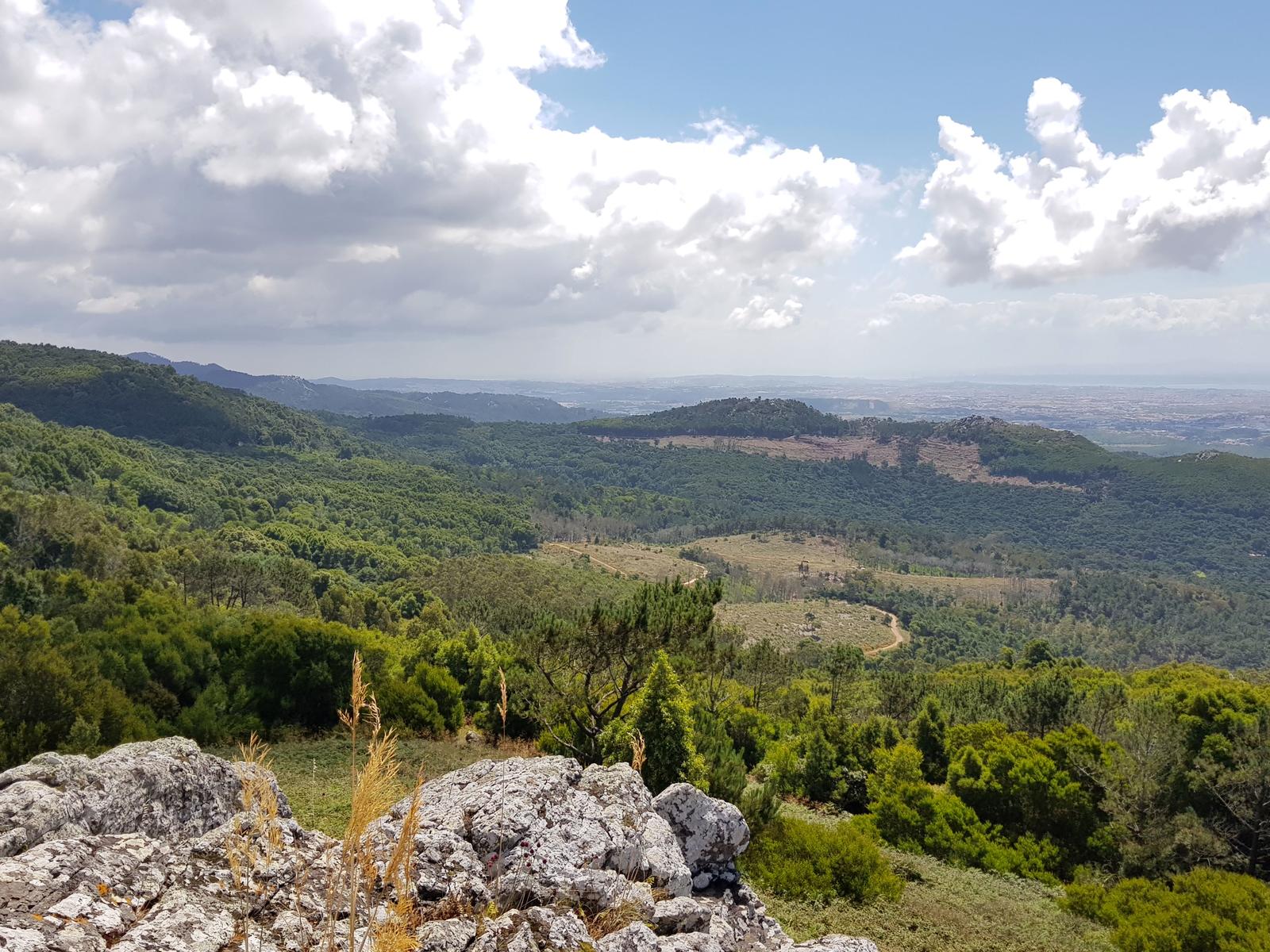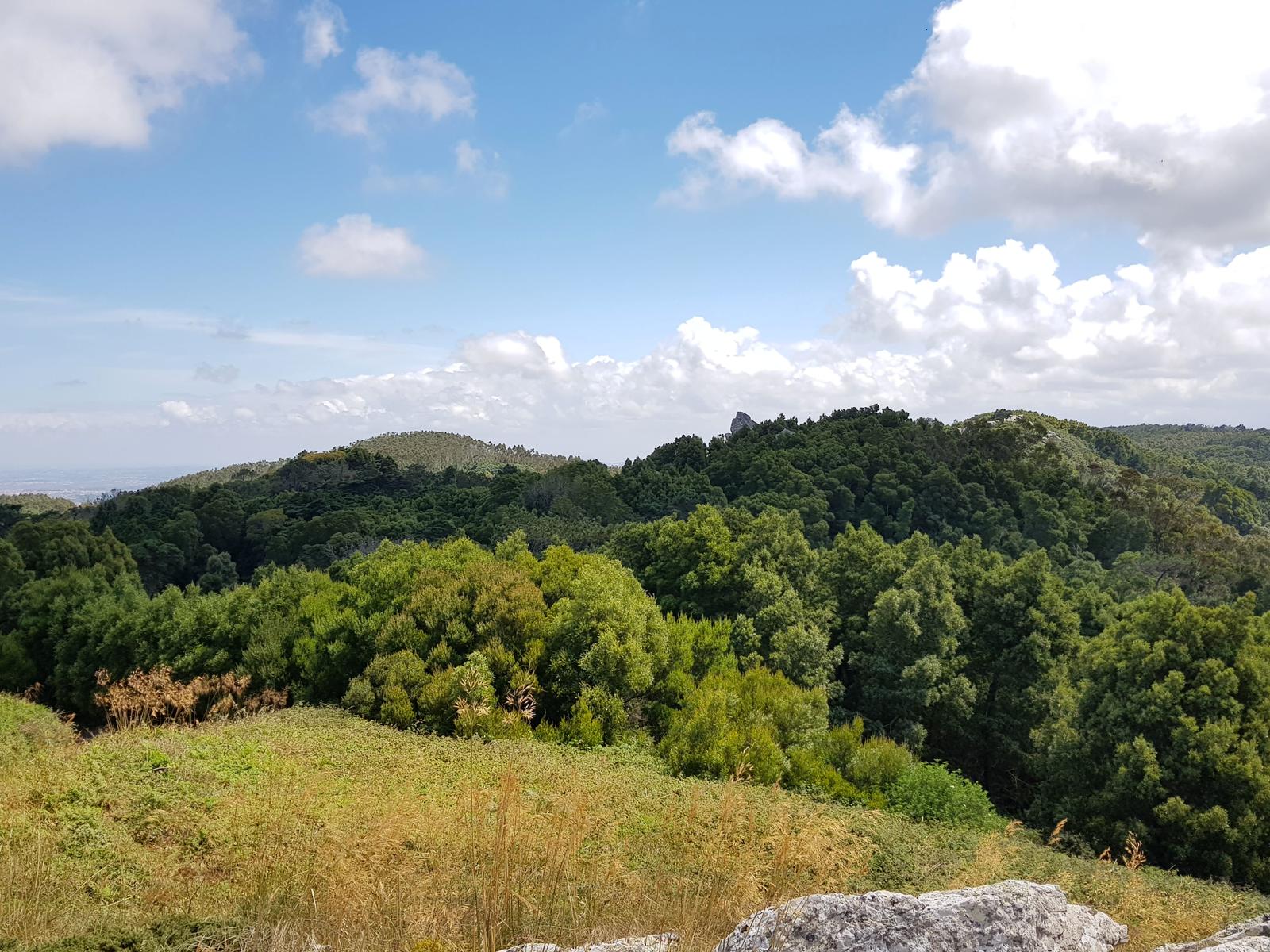 We left the Sanctuary of Peninha behind us and followed one of the trails below it, heading West and followed some new (to us) trails back to where we started: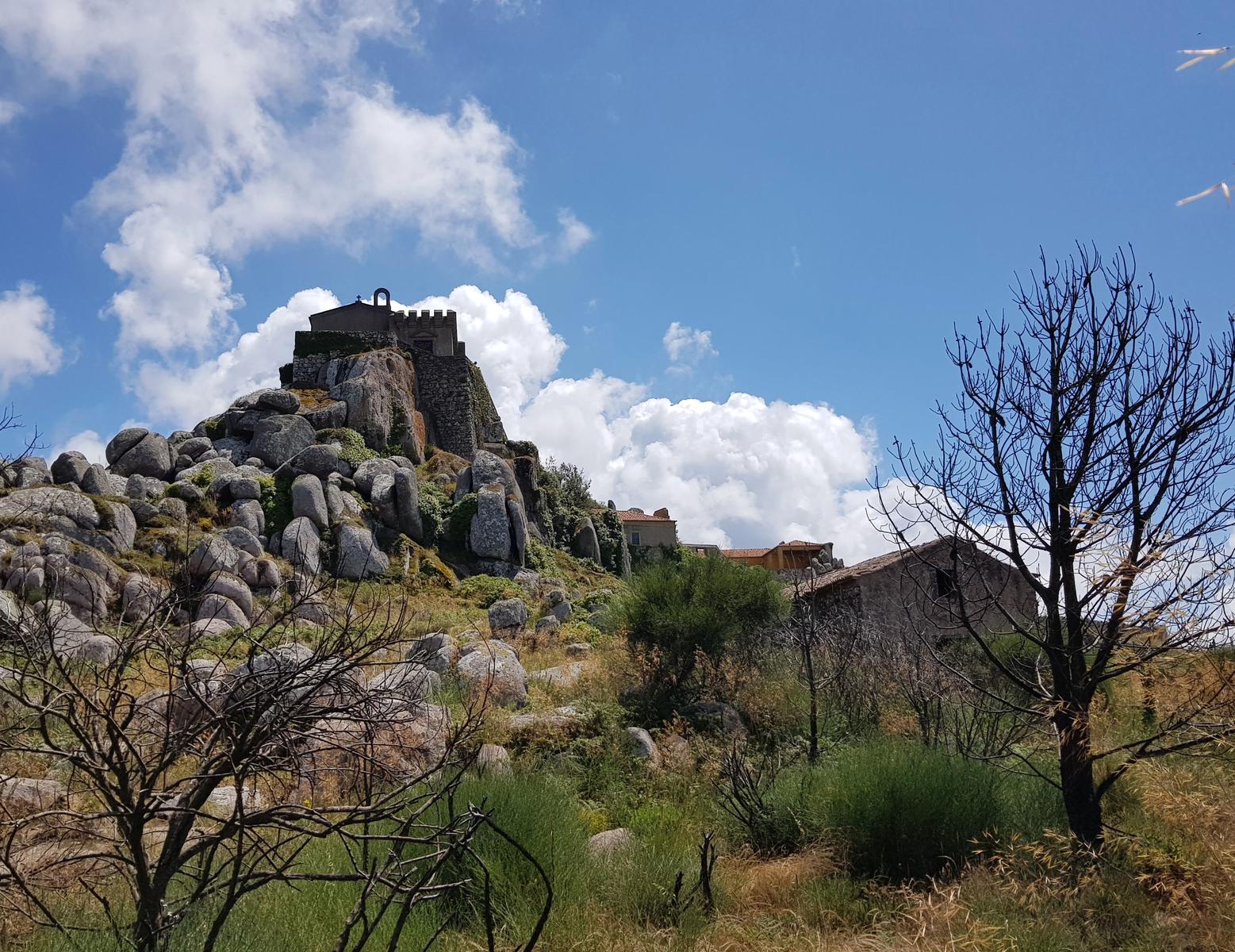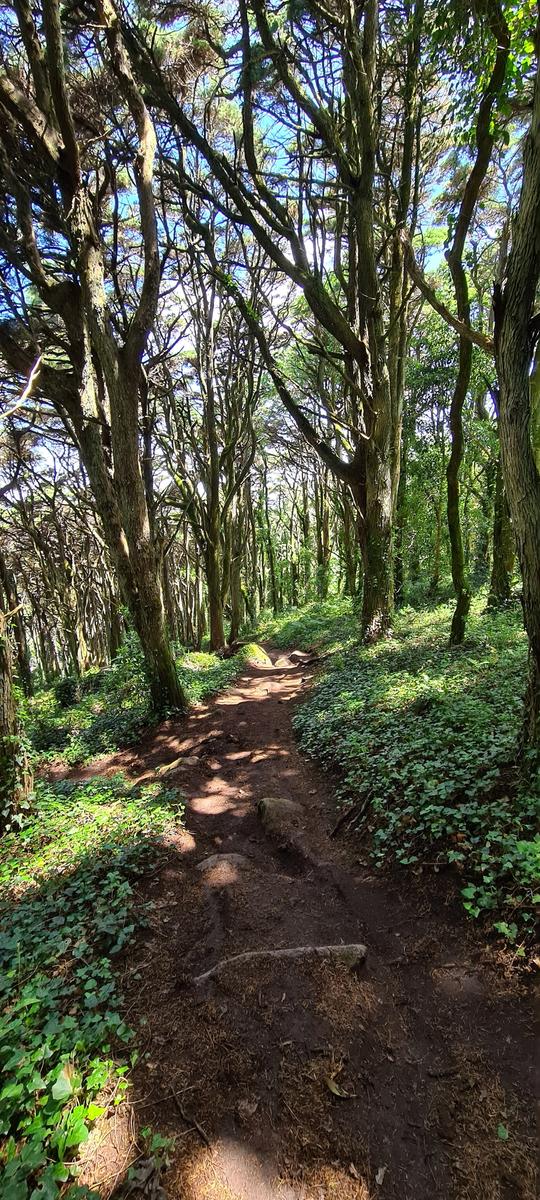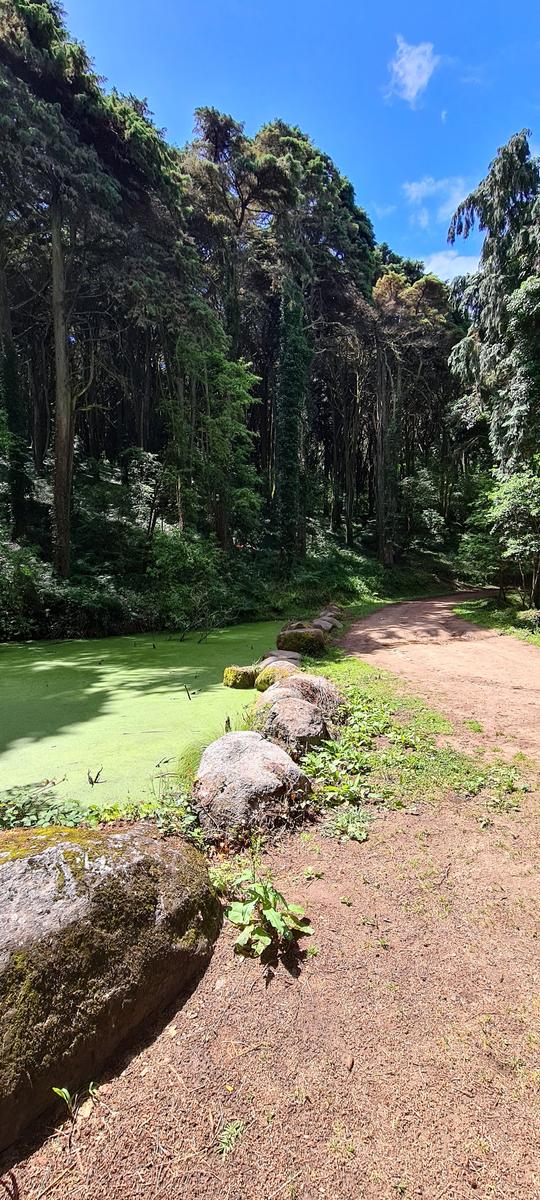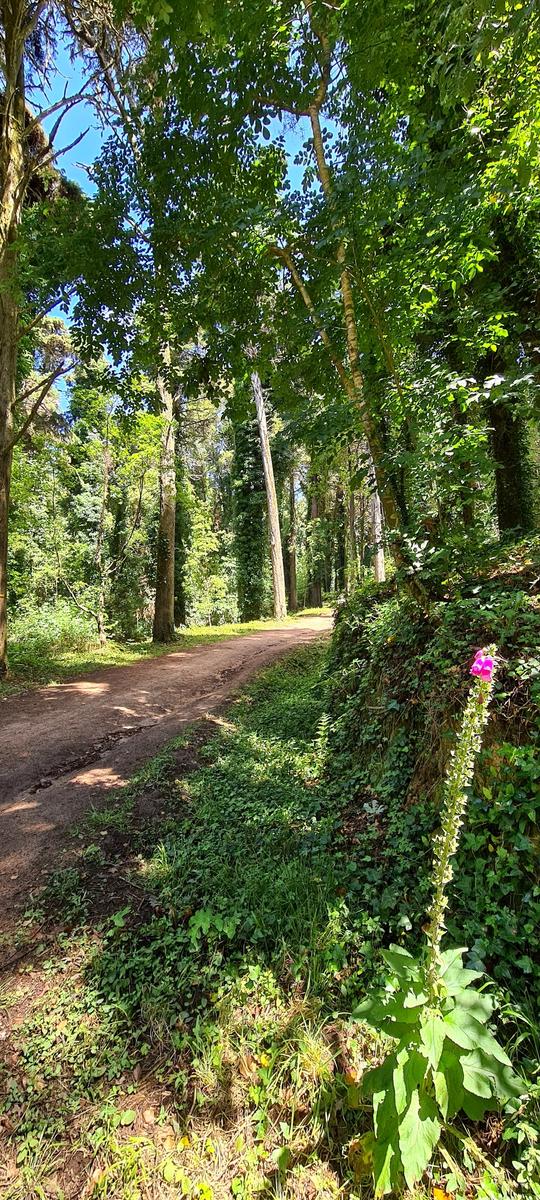 ---
The Pedra Amarela Viewpoint:
It was a really hot July 2020 morning and going to be a very hot day when we parked at the Pedra Amarela Campo Base.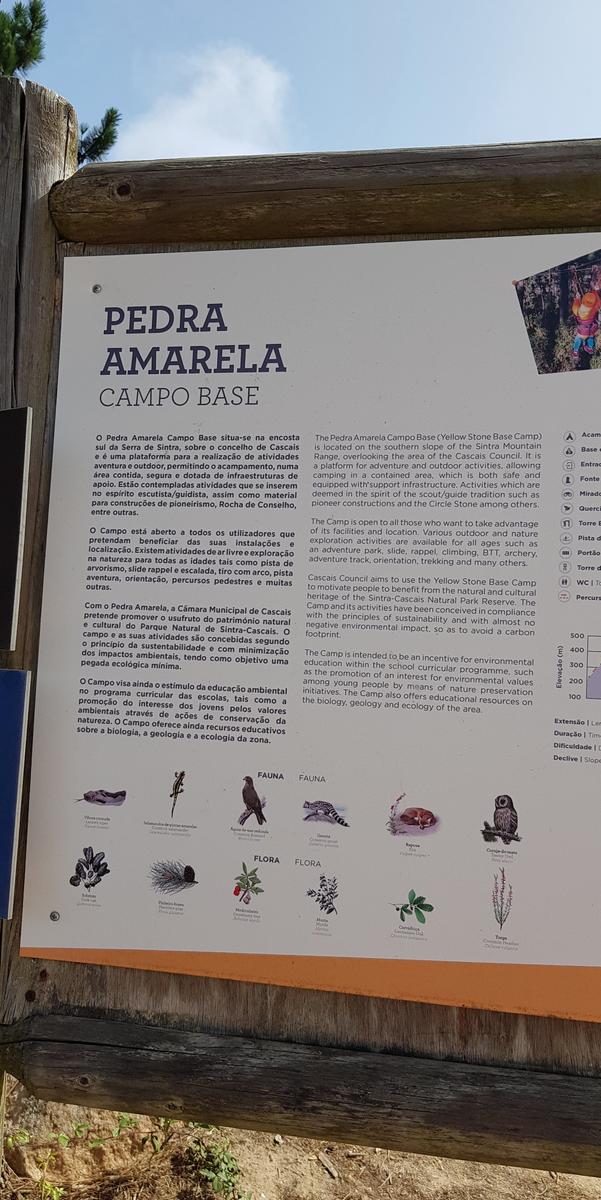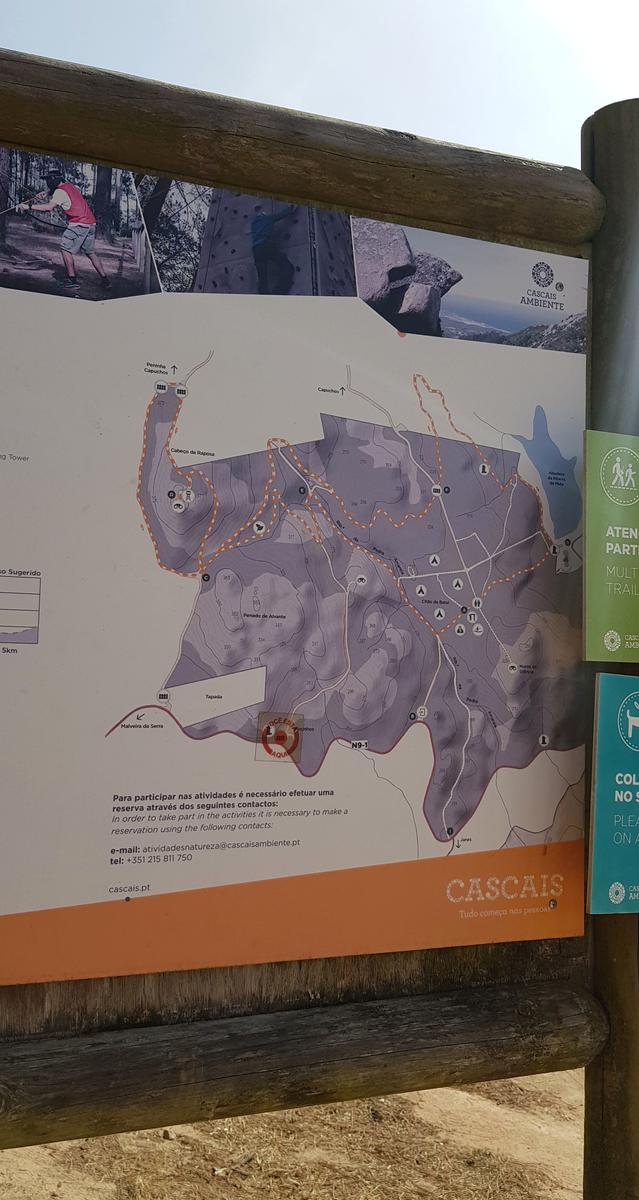 We headed off to explore the area and find the Pedra Amarela viewpoint, following the trail markers and our pre-plotted GPXs on our watches.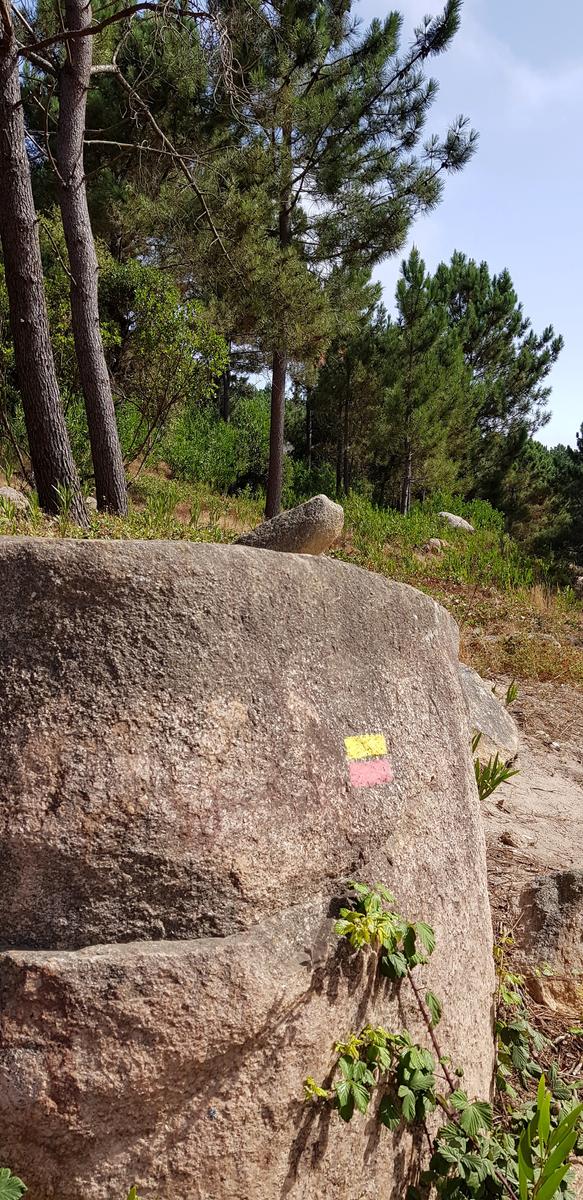 There was little shade on a lot of the trail so we were very glad we brought water with us, it was so hot! The fire risk was at its highest level at the time of our visit and the park rangers were patrolling the area.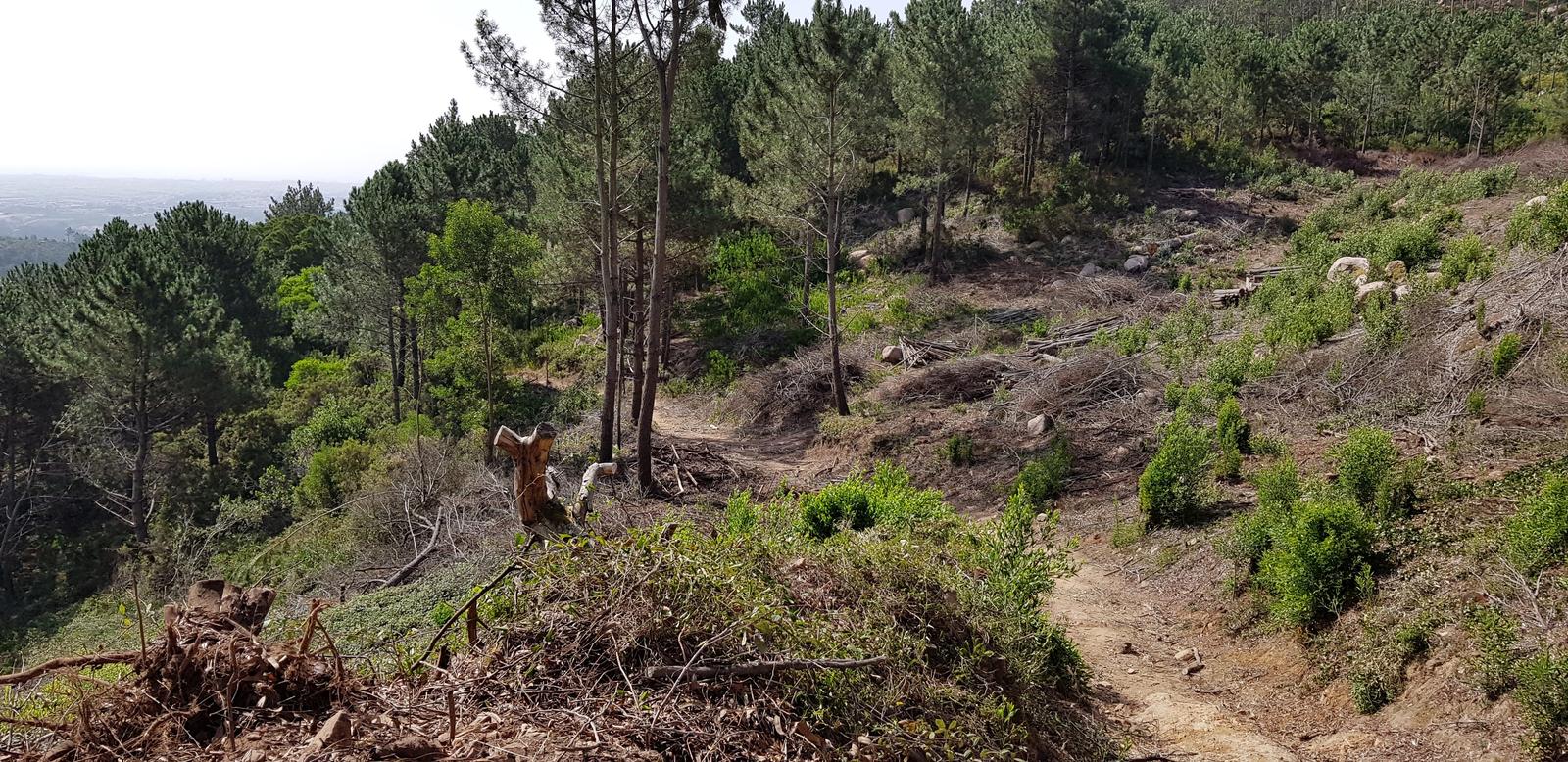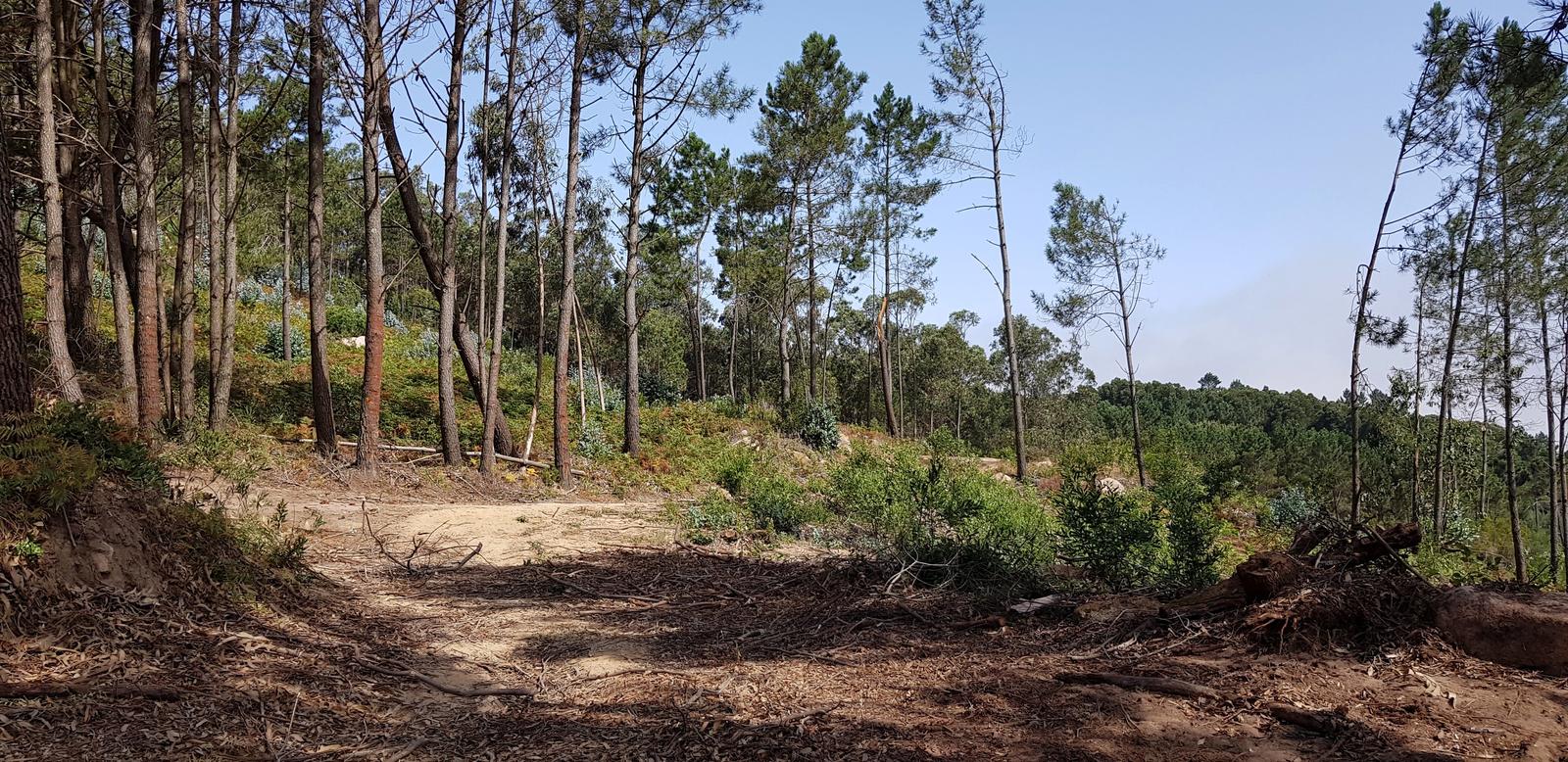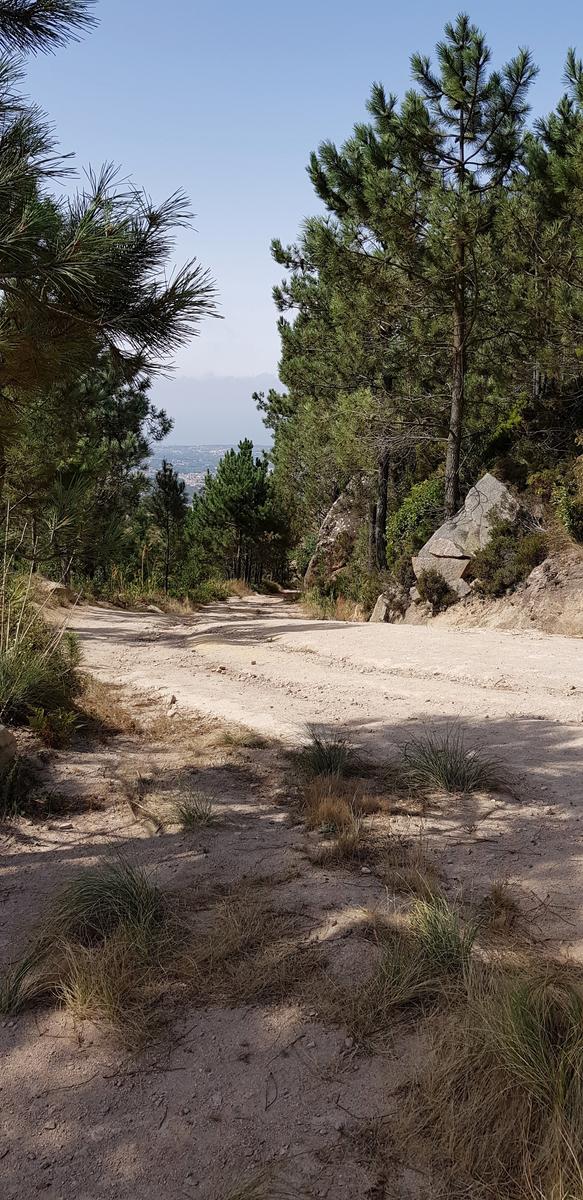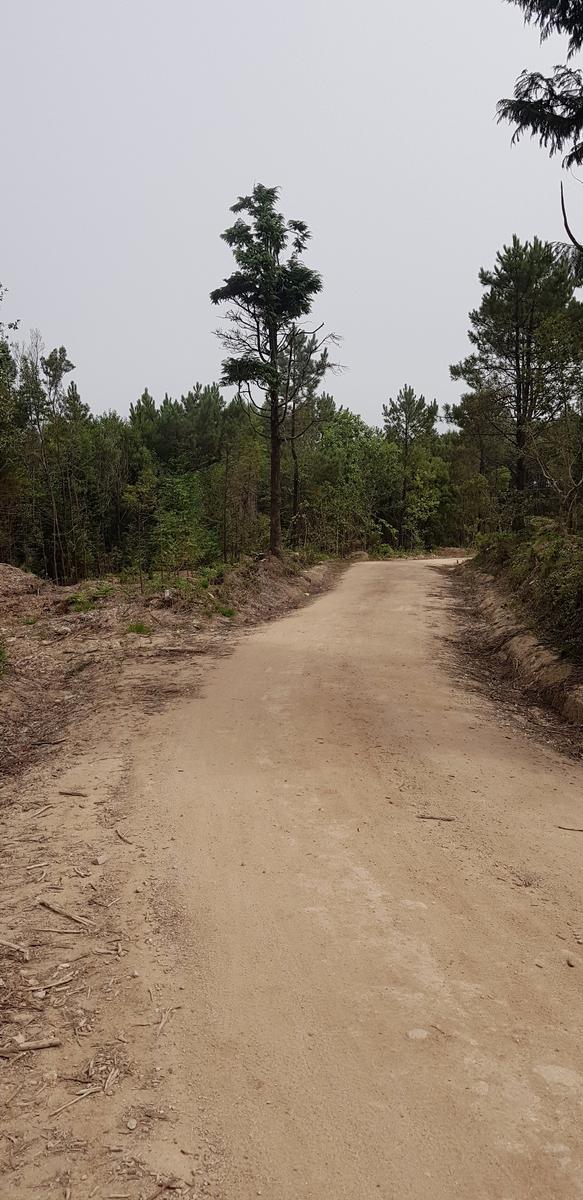 We made it to the lookout area but as you can see in the photos below, there was a haze/fog/low lying cloud hanging around: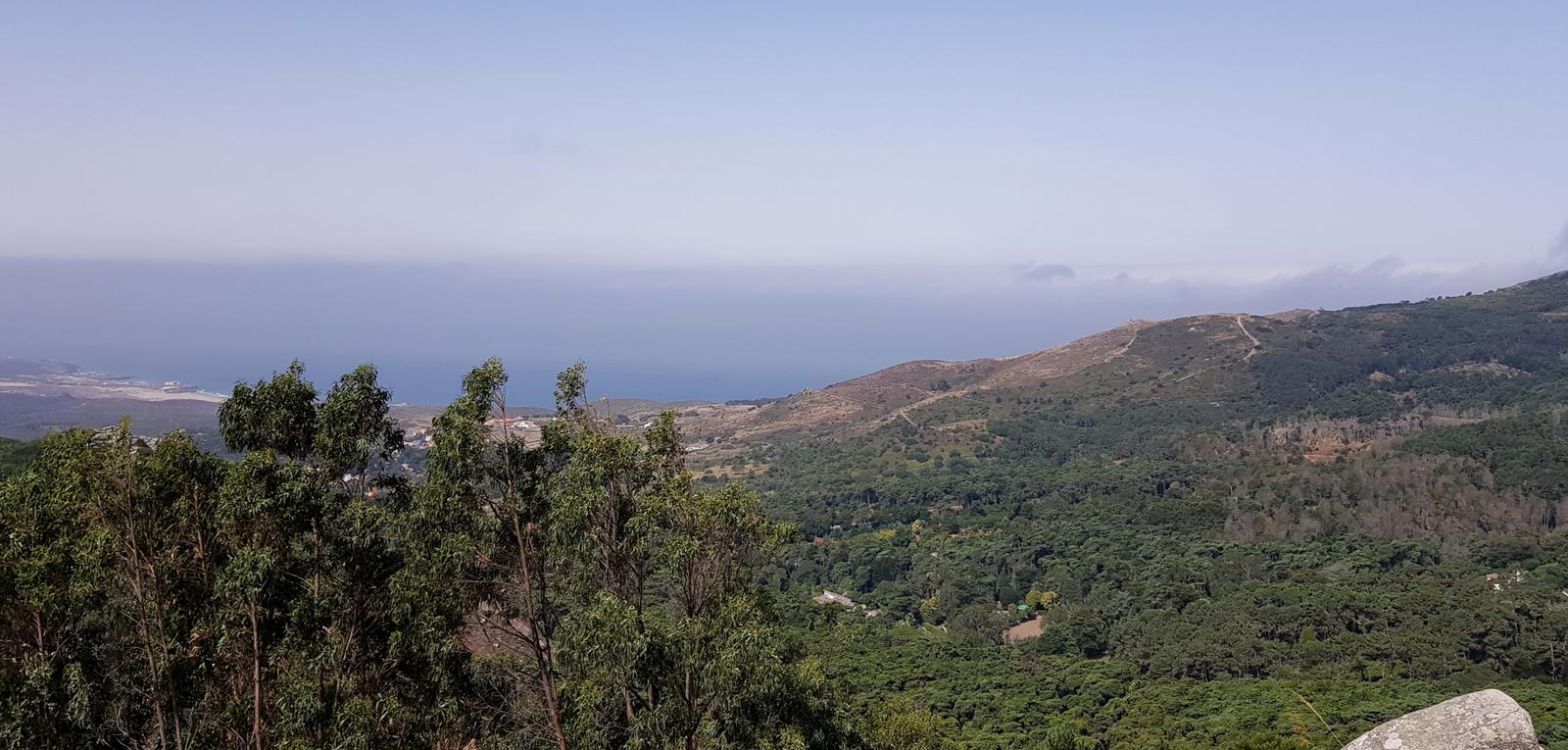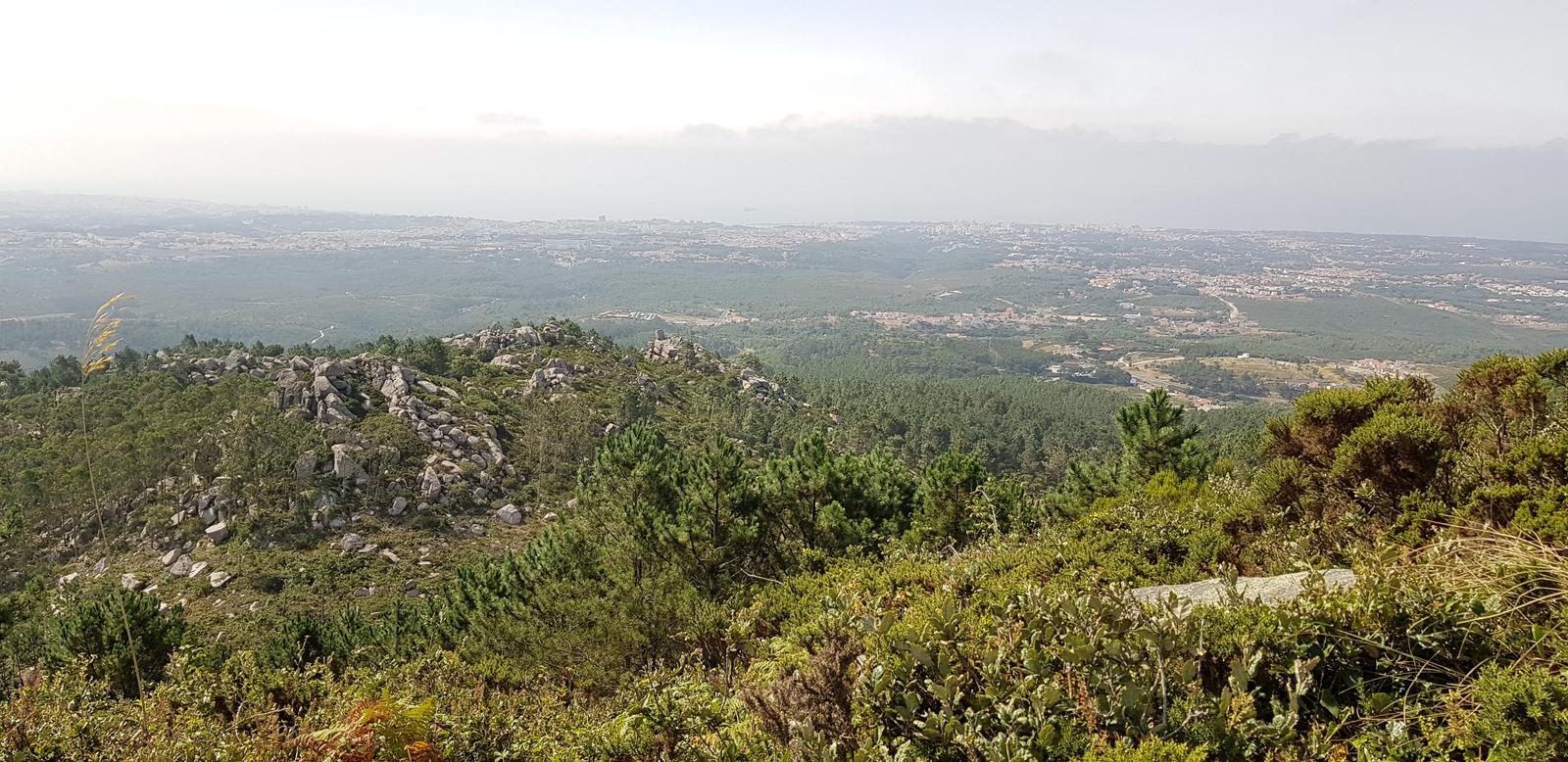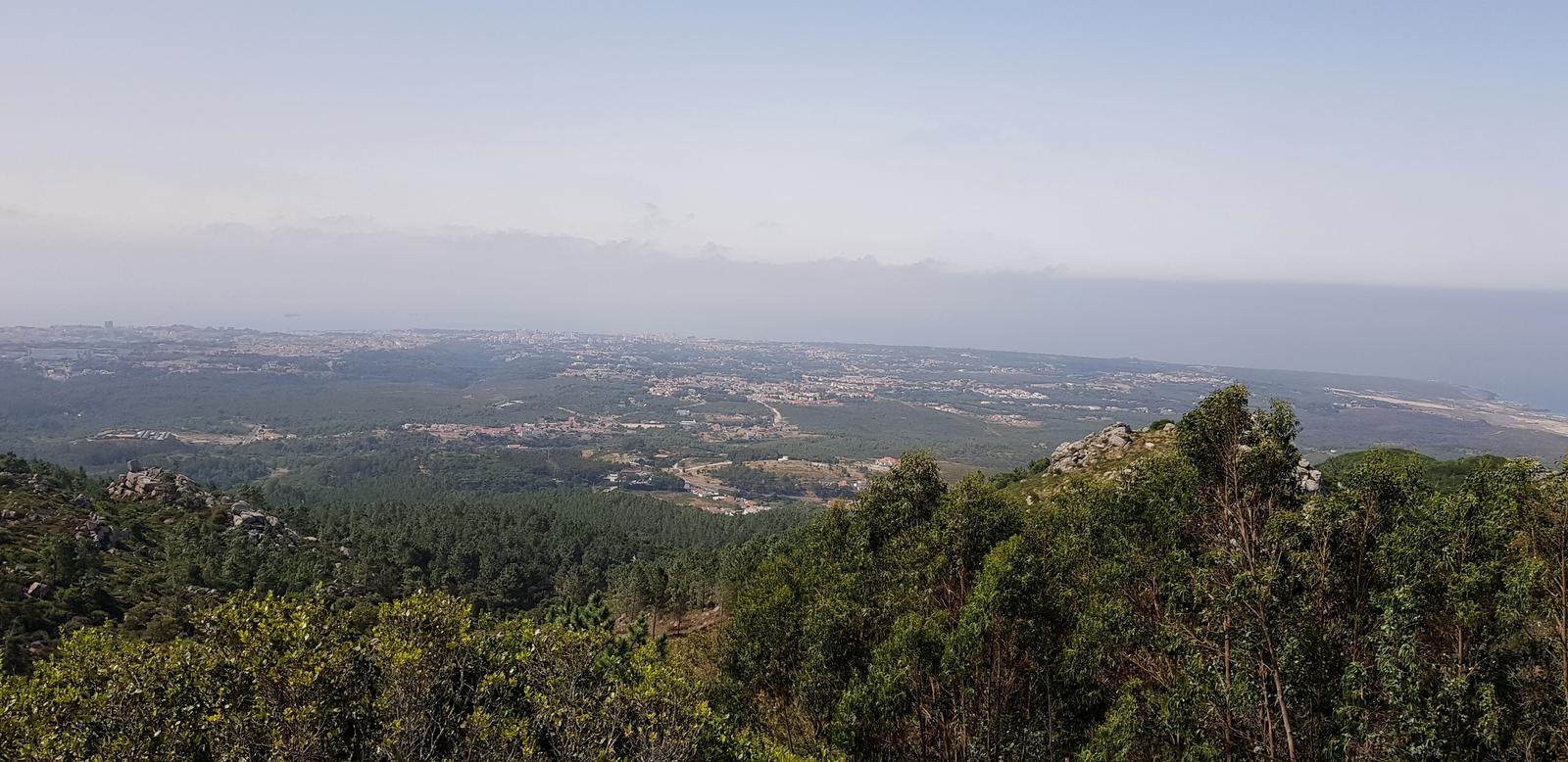 We headed off once again and went to another lookout that we had visited before.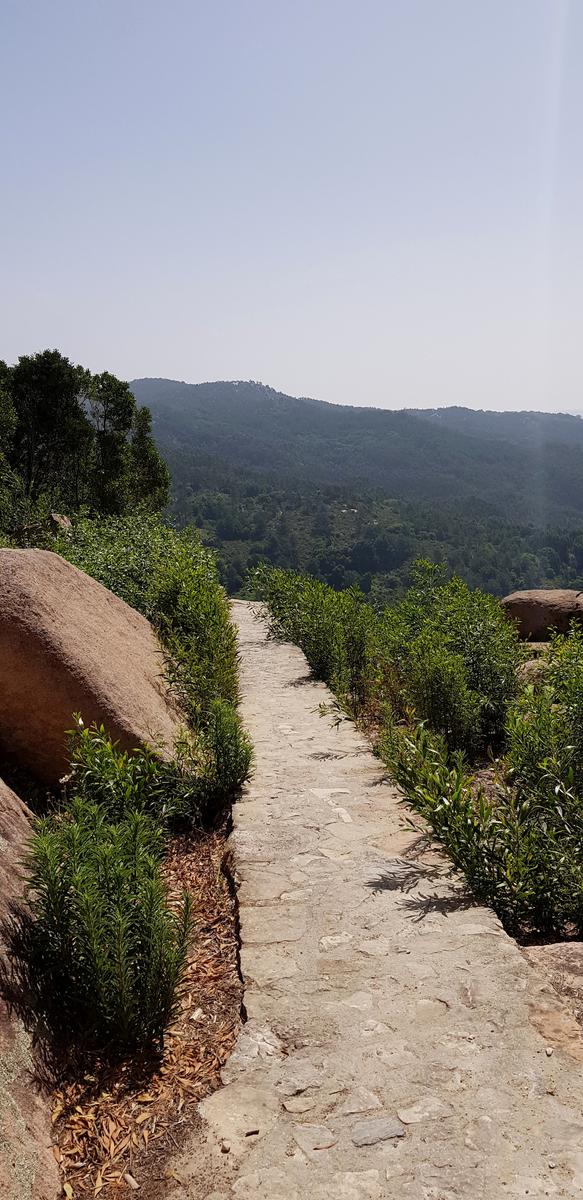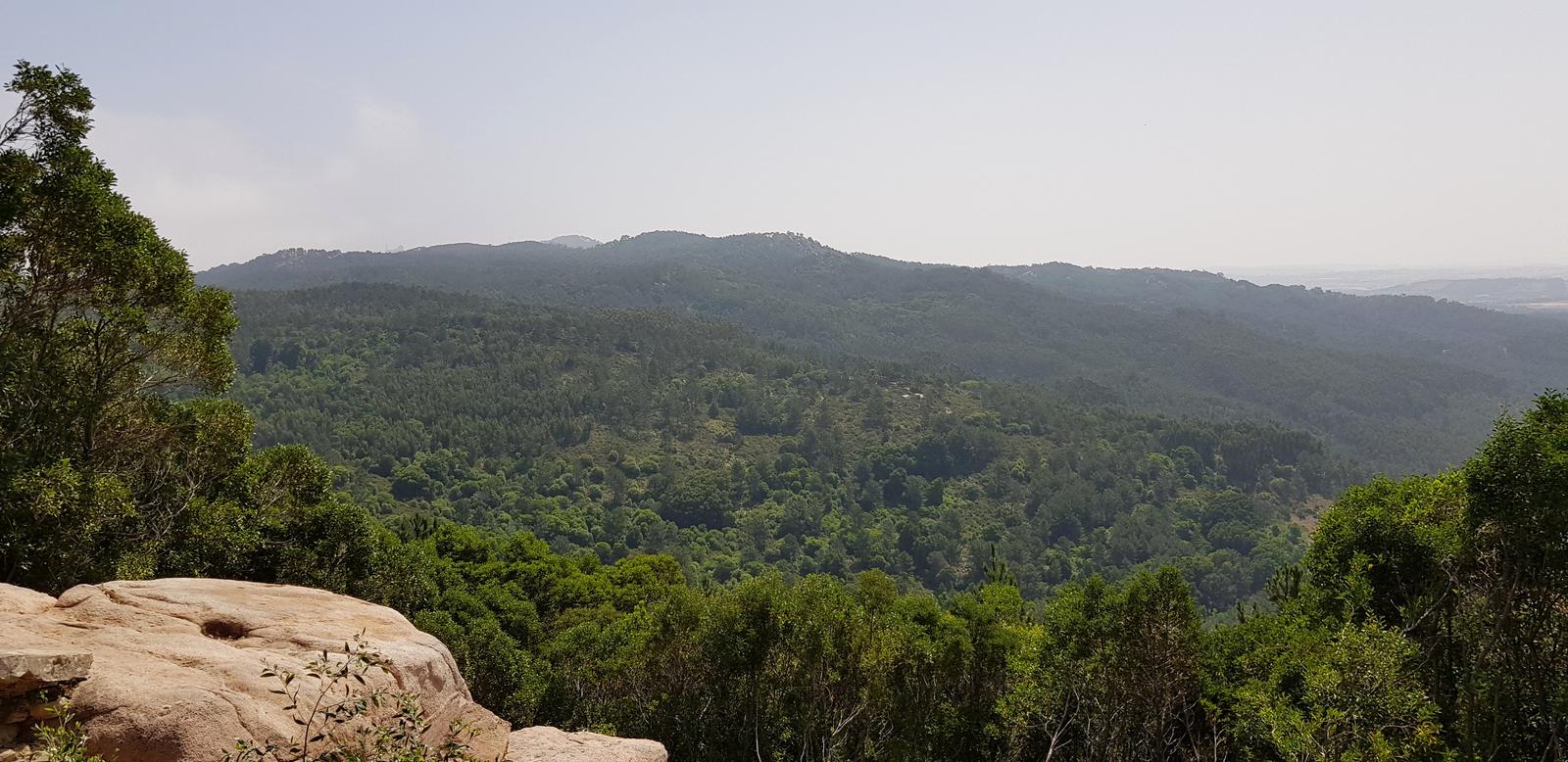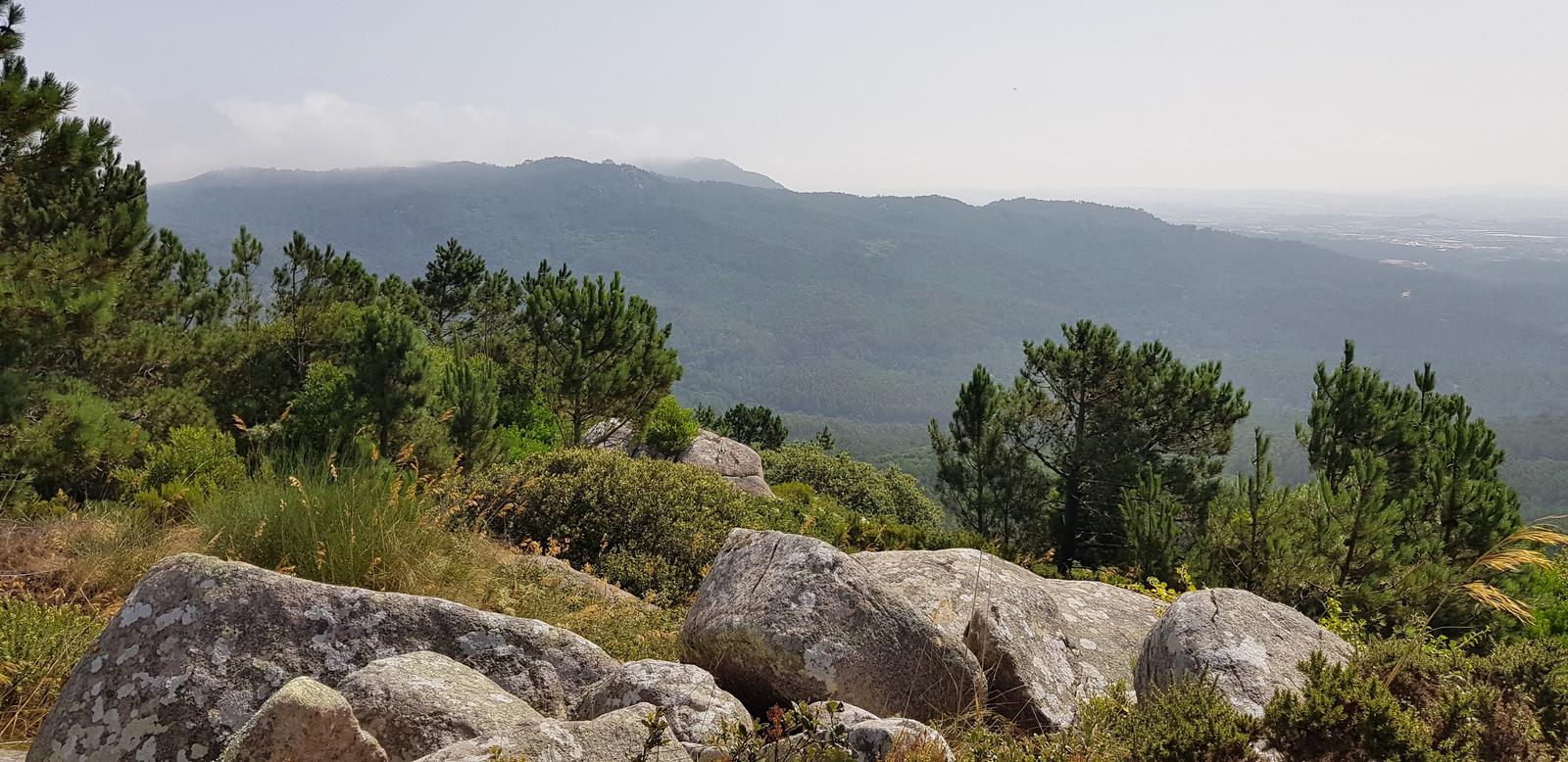 You can see the Barragem do Rio da Mula below but we must go back again, on a clear day, for better photos!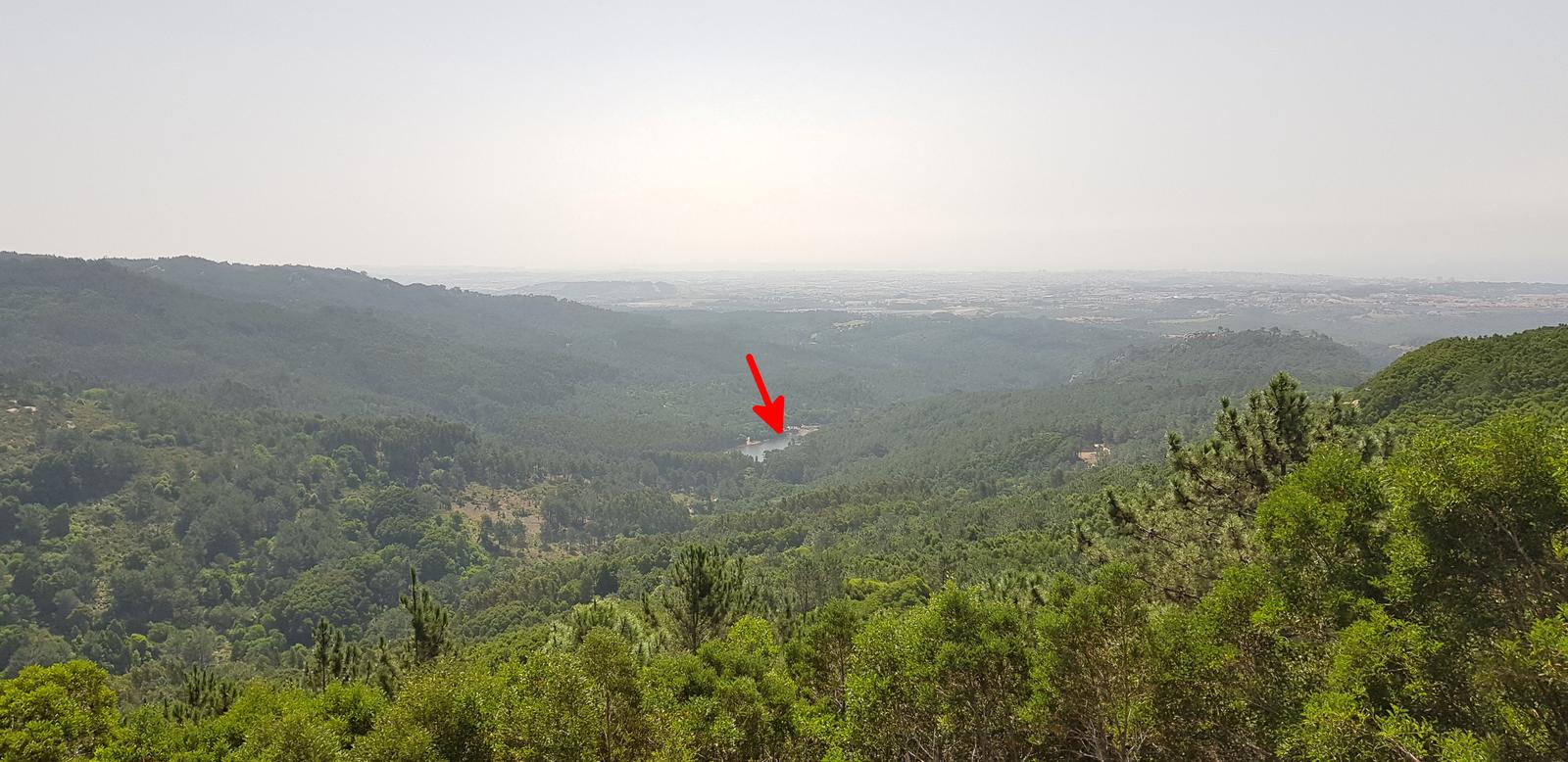 Once we had enjoyed the view we got back on the trails and made our way back to our car.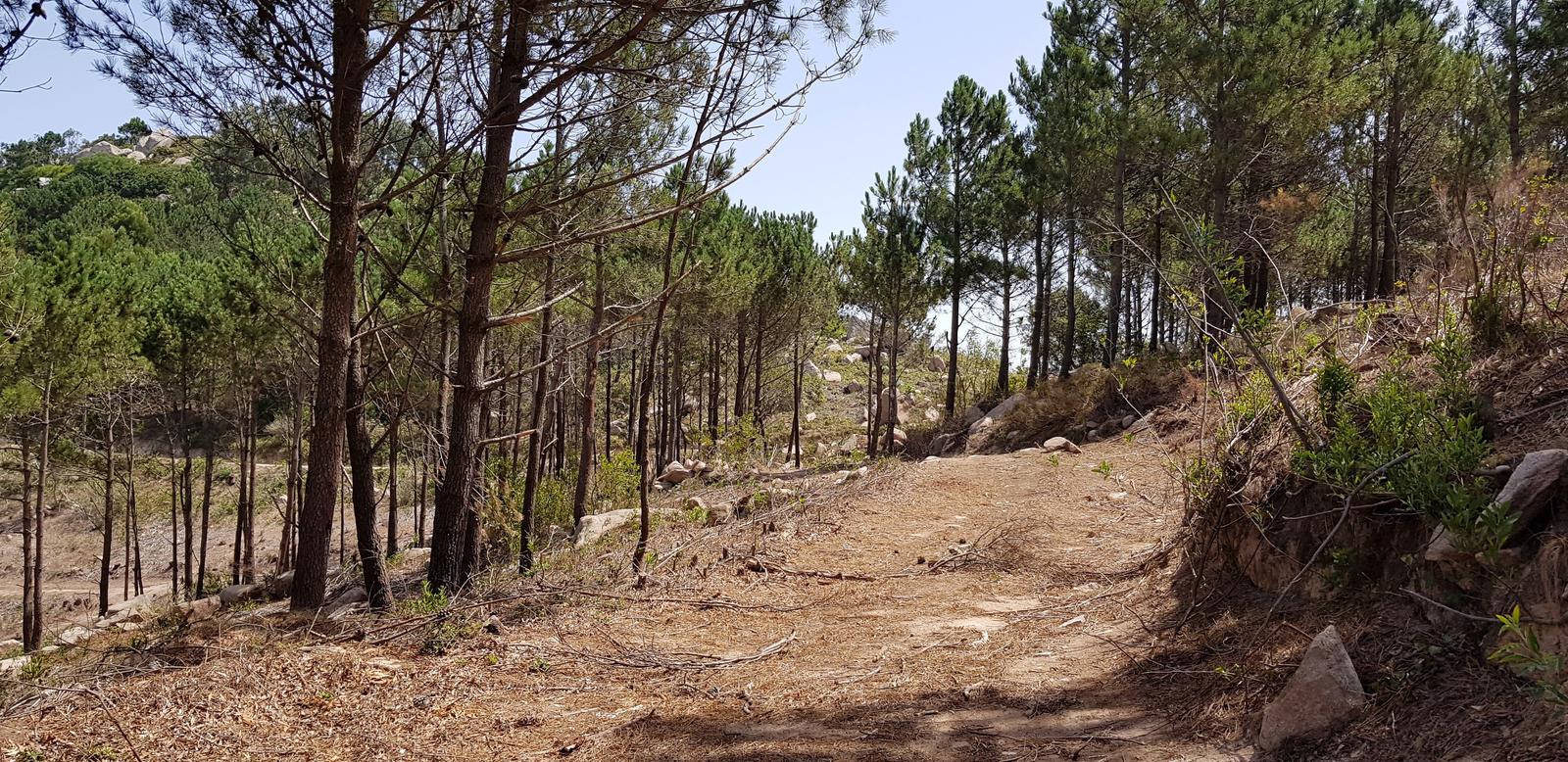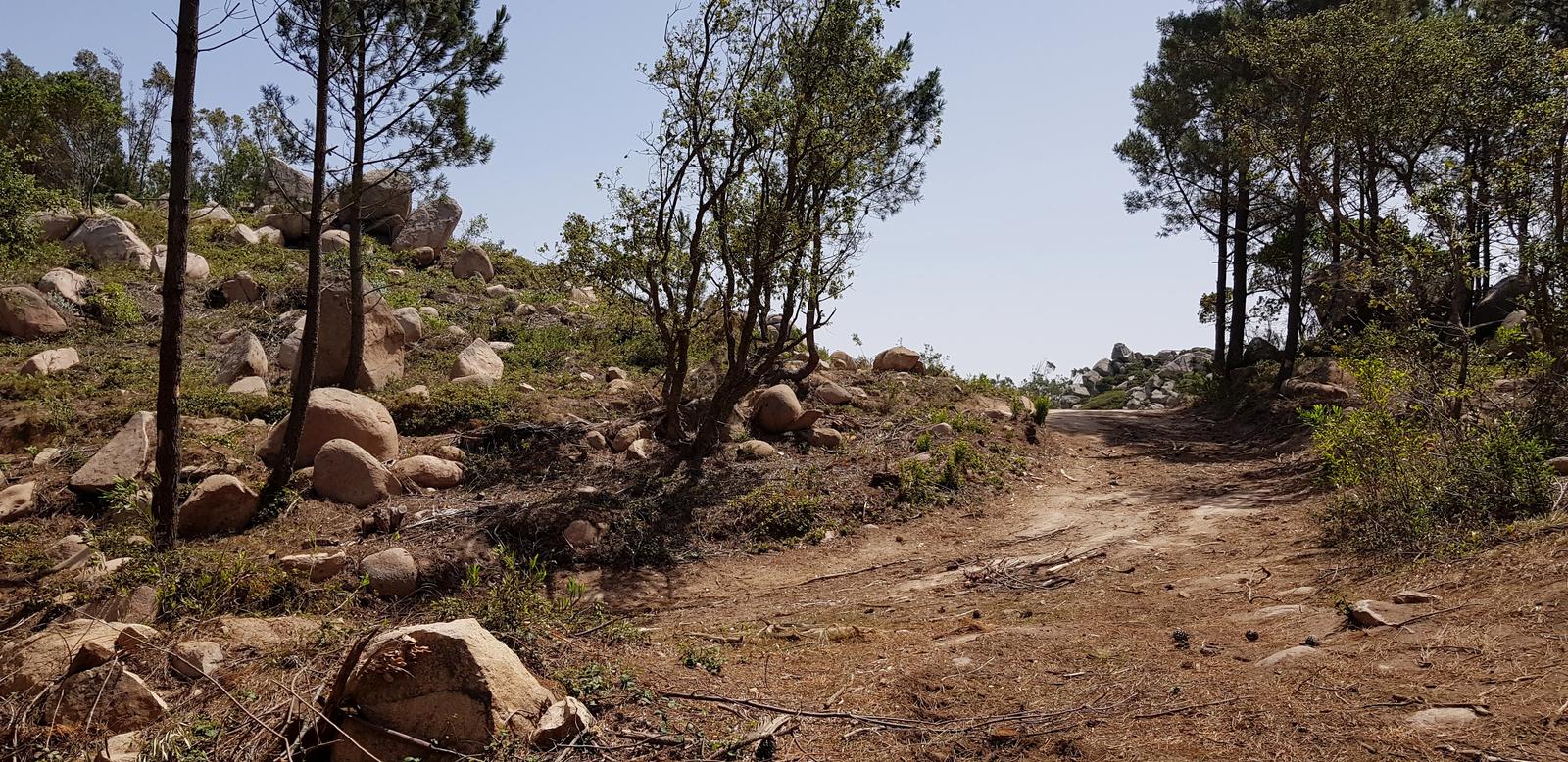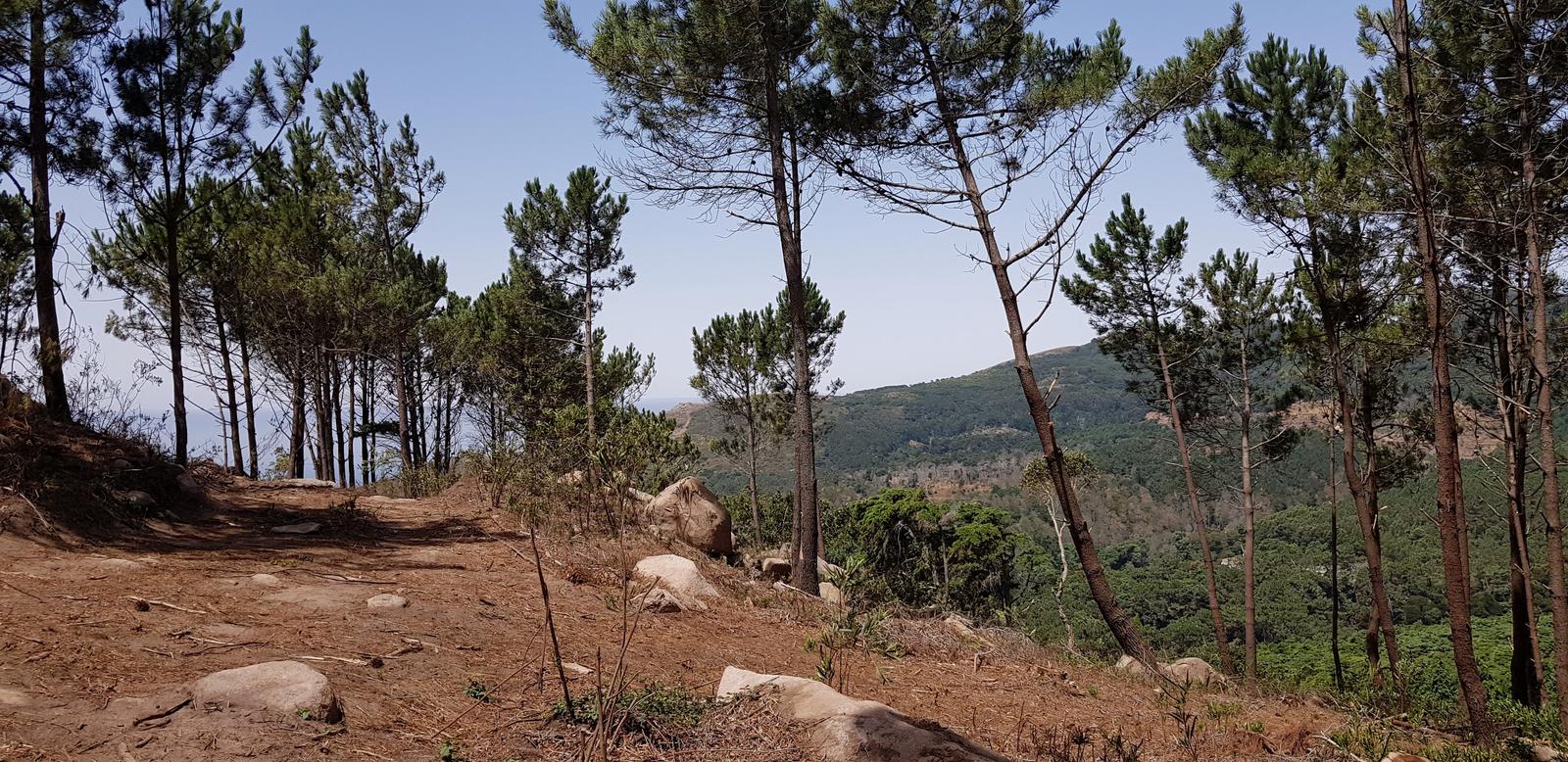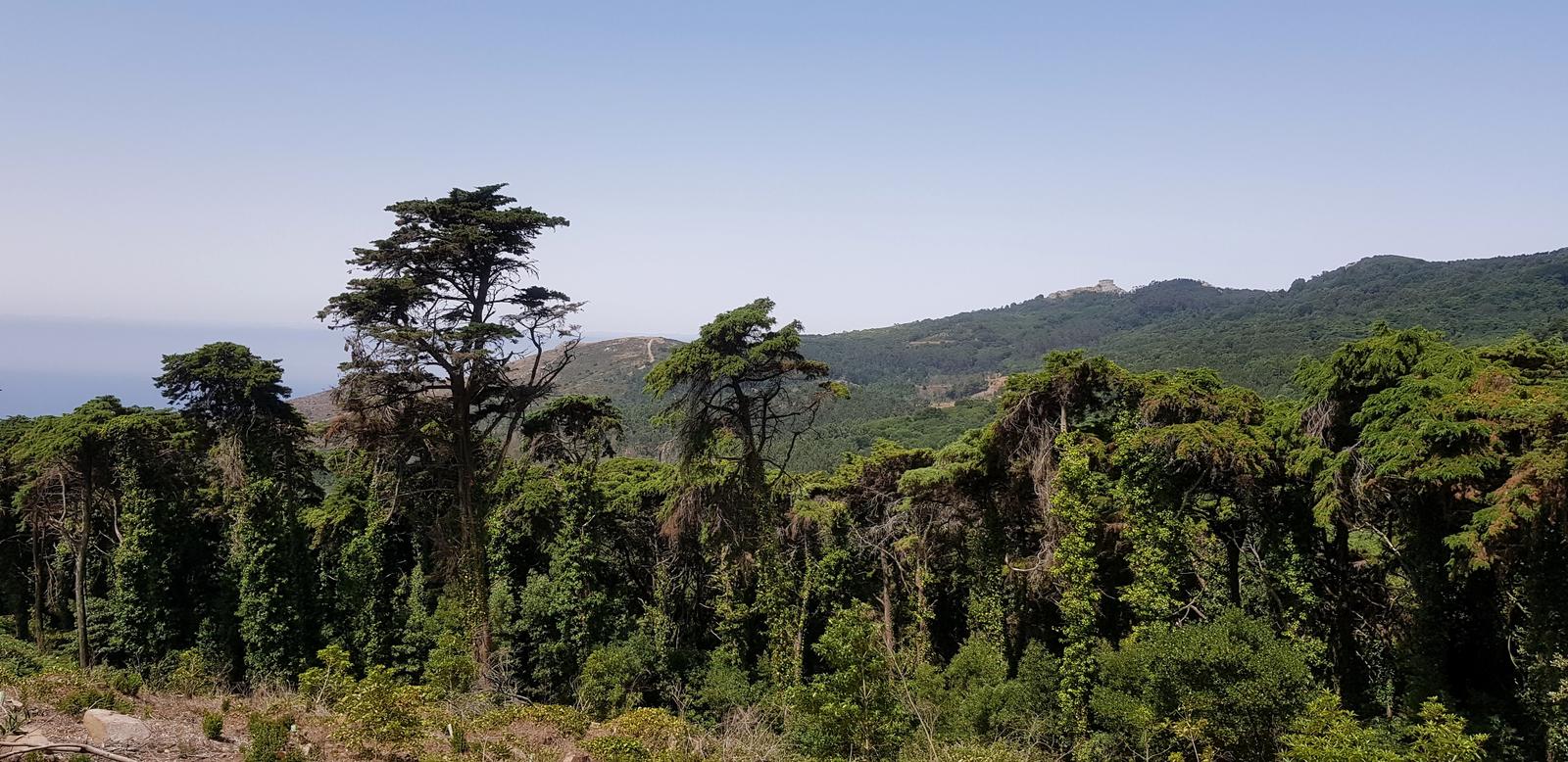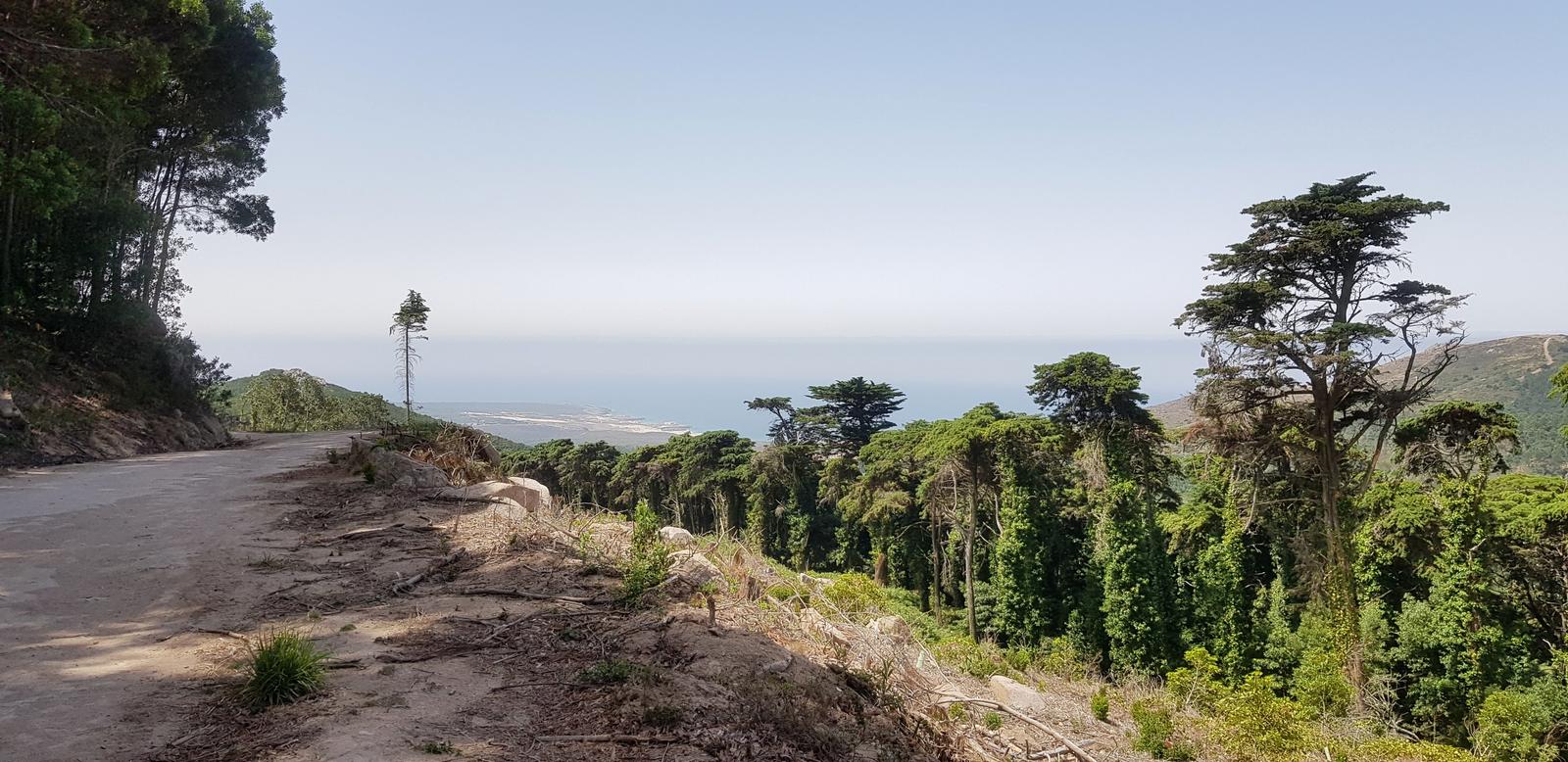 ---
Quinta do Pisão & Ovil do Pisão
One of our more recent discoveries are the trails around Quinta do Pisão and Ovil do Pisão. We had driven past the parking area at Quinta do Pisão many times but it was always very busy with cars spilling out onto the road so we had never stopped. However, when we visited Sintra recently (March 2021) we noticed it was quiet and headed in. If the first parking area is full you can drive the dirt path in further to a second larger car-park. This is a single lane but a two-way dirt path so be prepared to meet vehicles head on!
Parked up, we headed off with no plan and ended up running an 8km loop around the area. There are lots of signposts to guide you: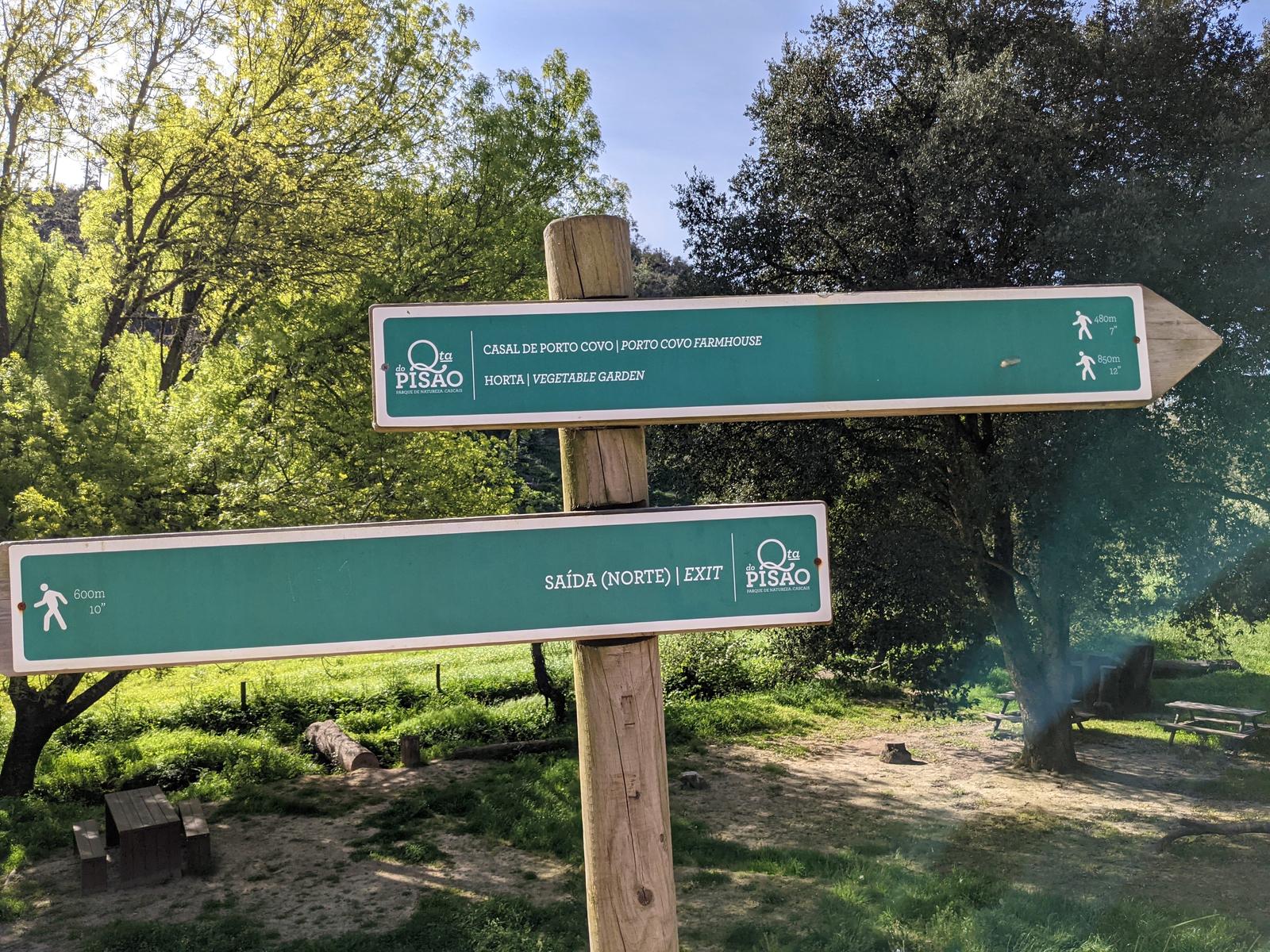 Shortly after we left the car we passed a building on our left with an old tractor on display behind it: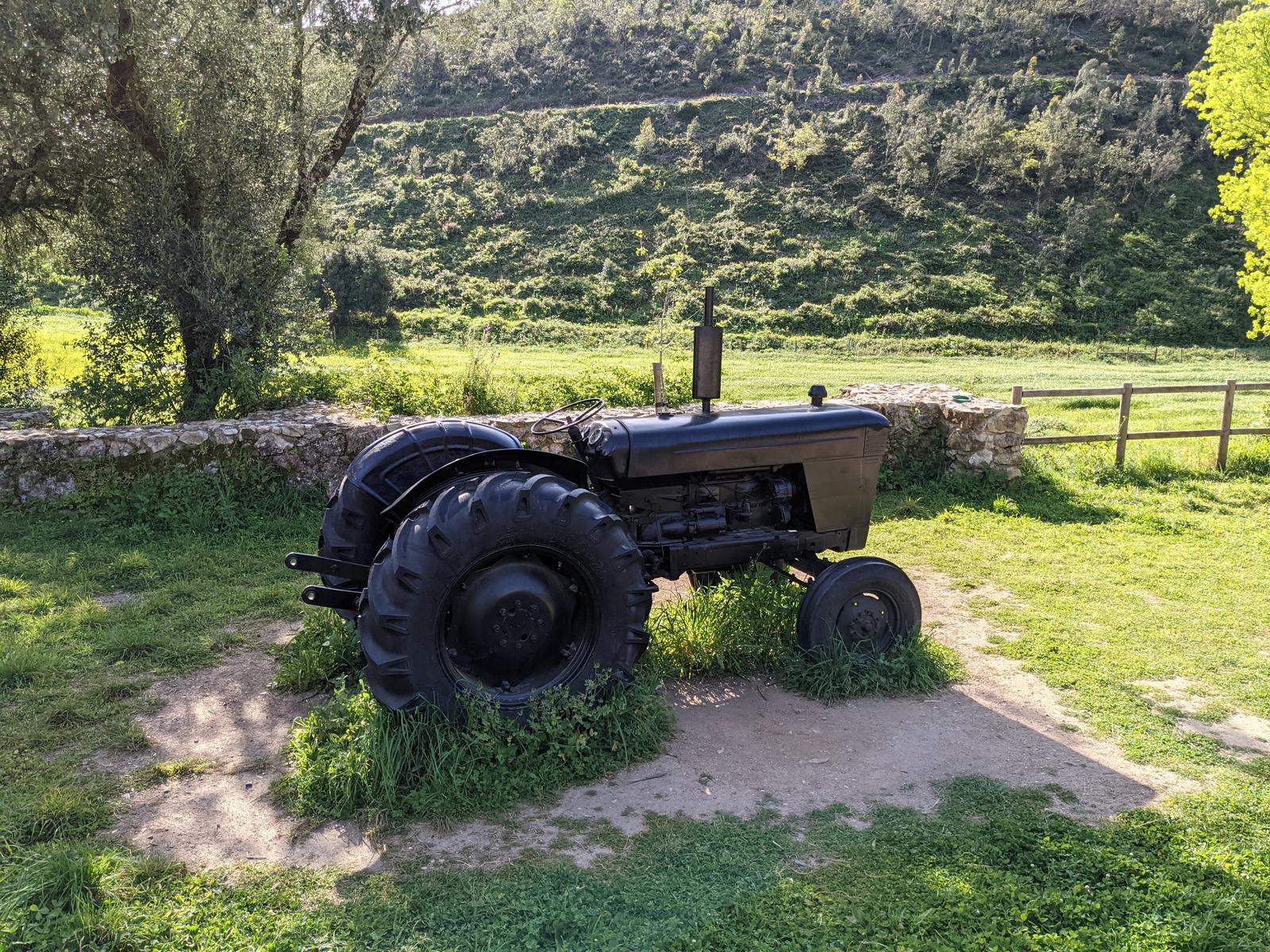 We continued on and saw fields of vegetables and later a horses at their stable. We headed uphill and came to the most gorgeous donkeys, their ears were so big and their coats were so fluffy! When we later passed back they were happily munching on freshly delivered hay.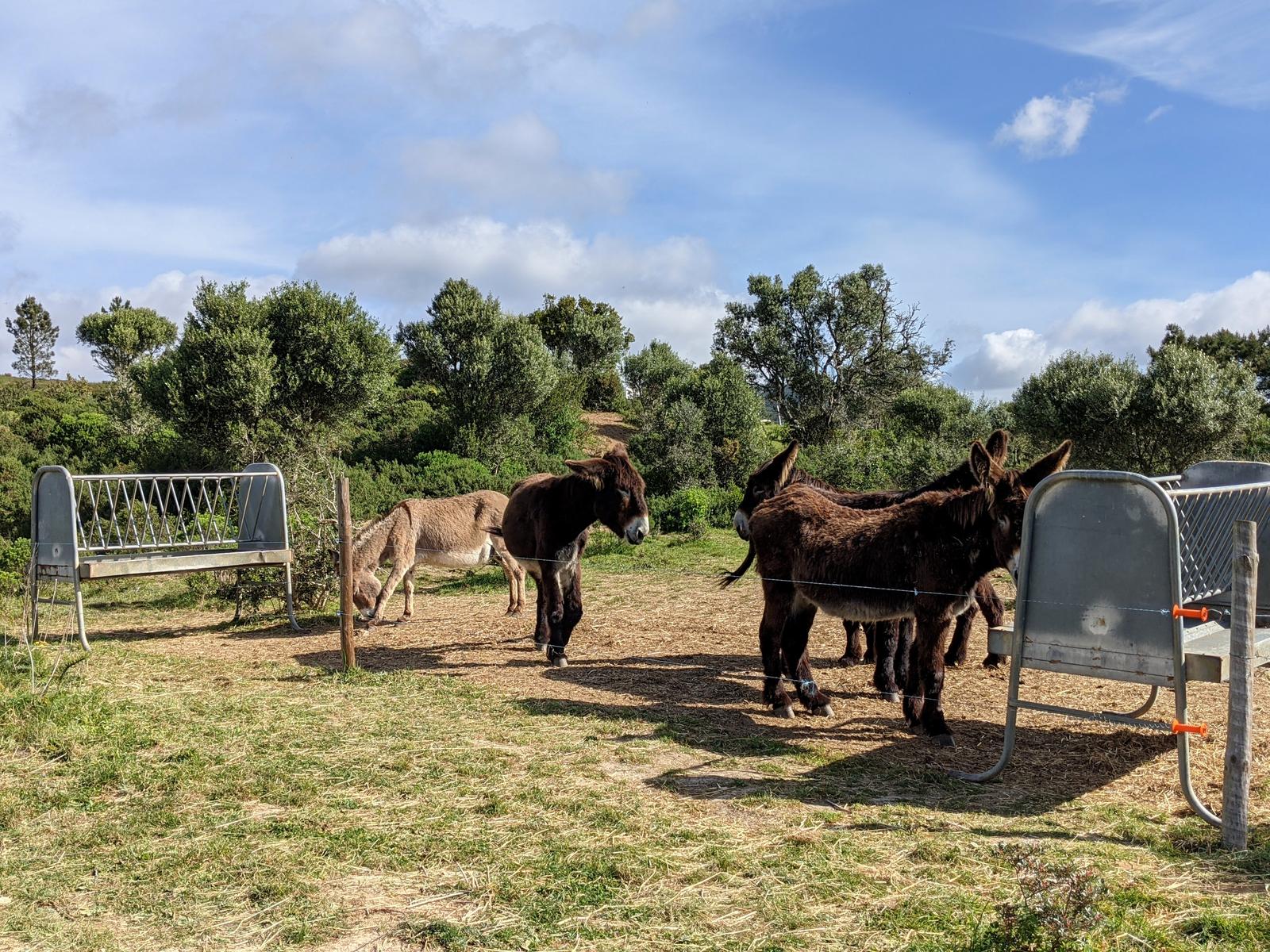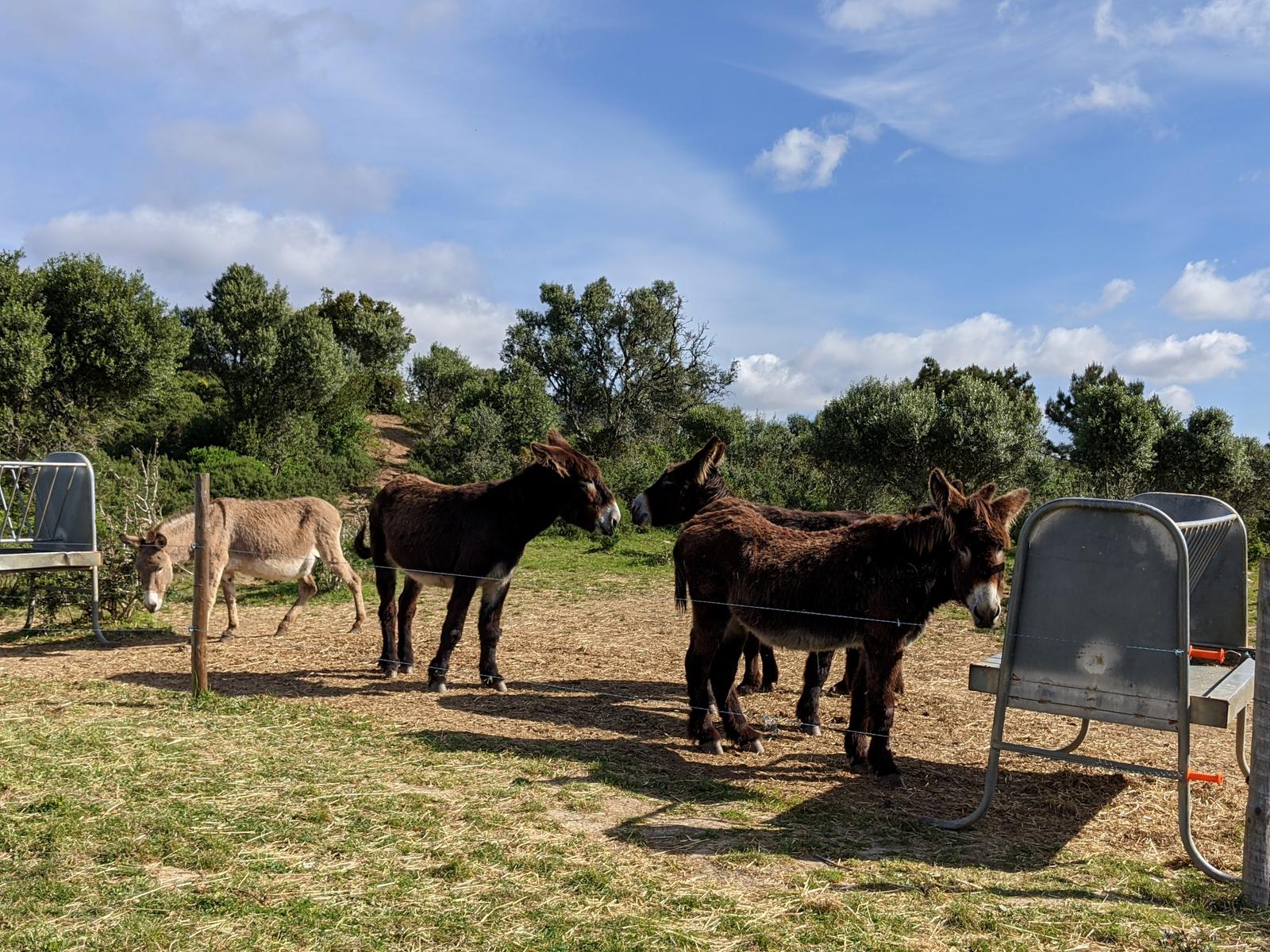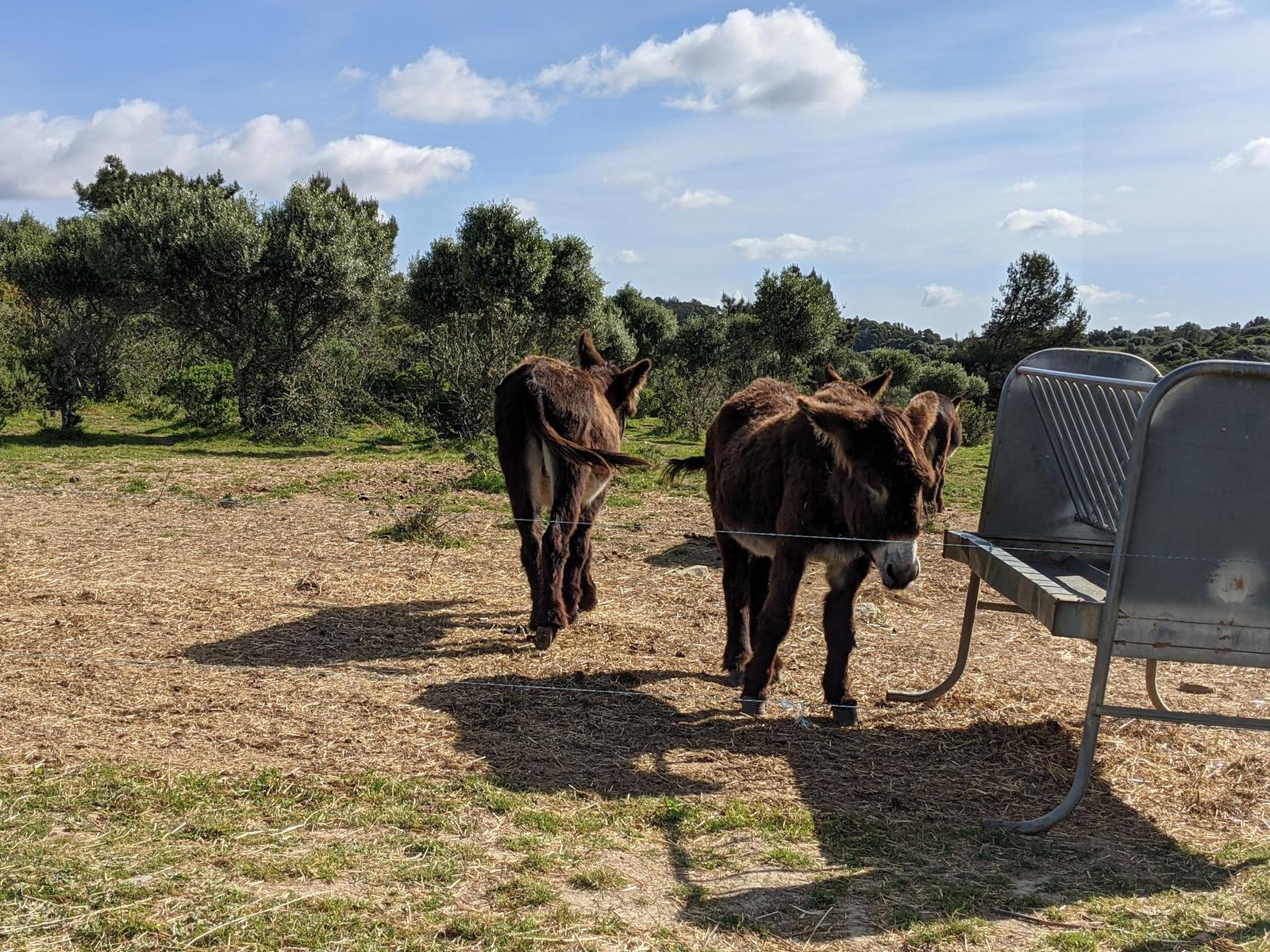 We kept going and found ourselves heading up a gently sloping hill. We were following wide paths with loose gravel: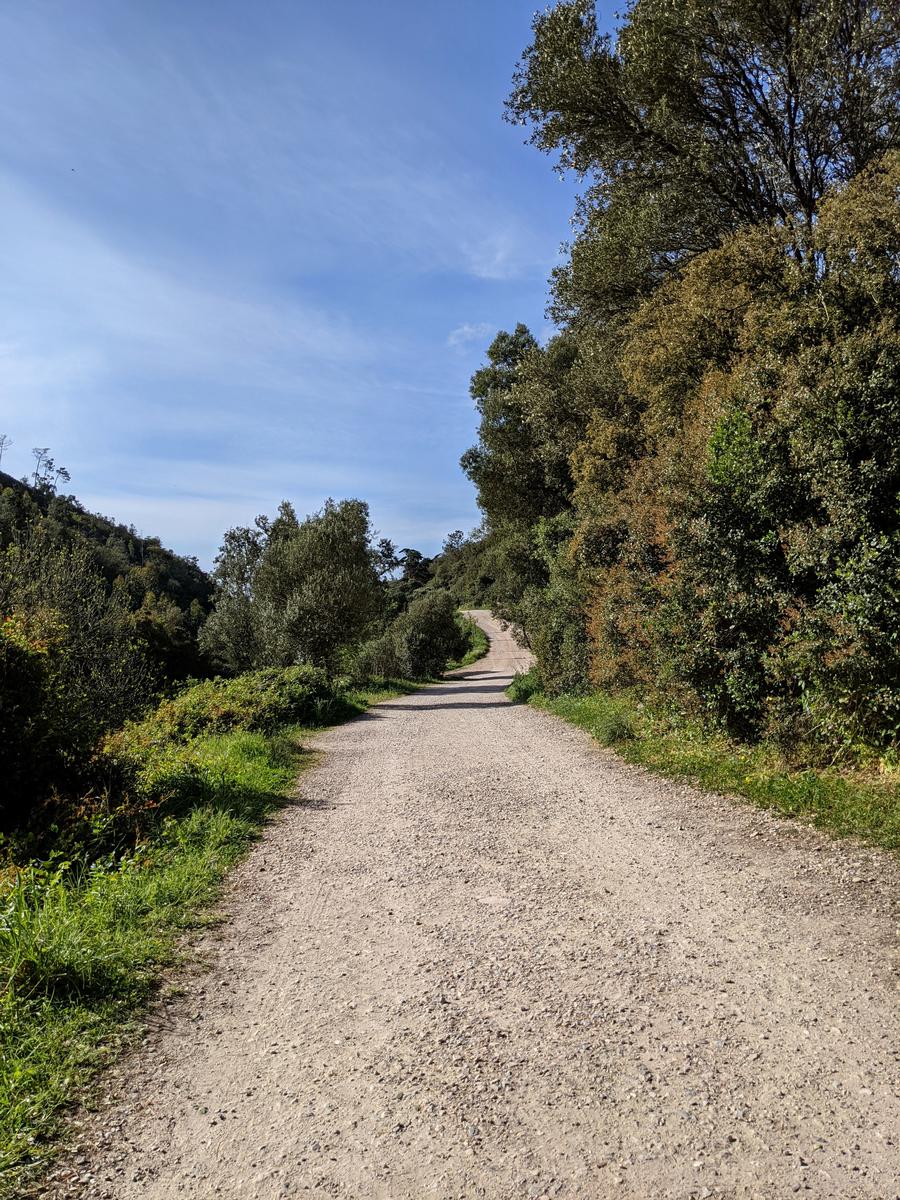 We met some other people walking along this path. The surrounding fields were full of wild flowers: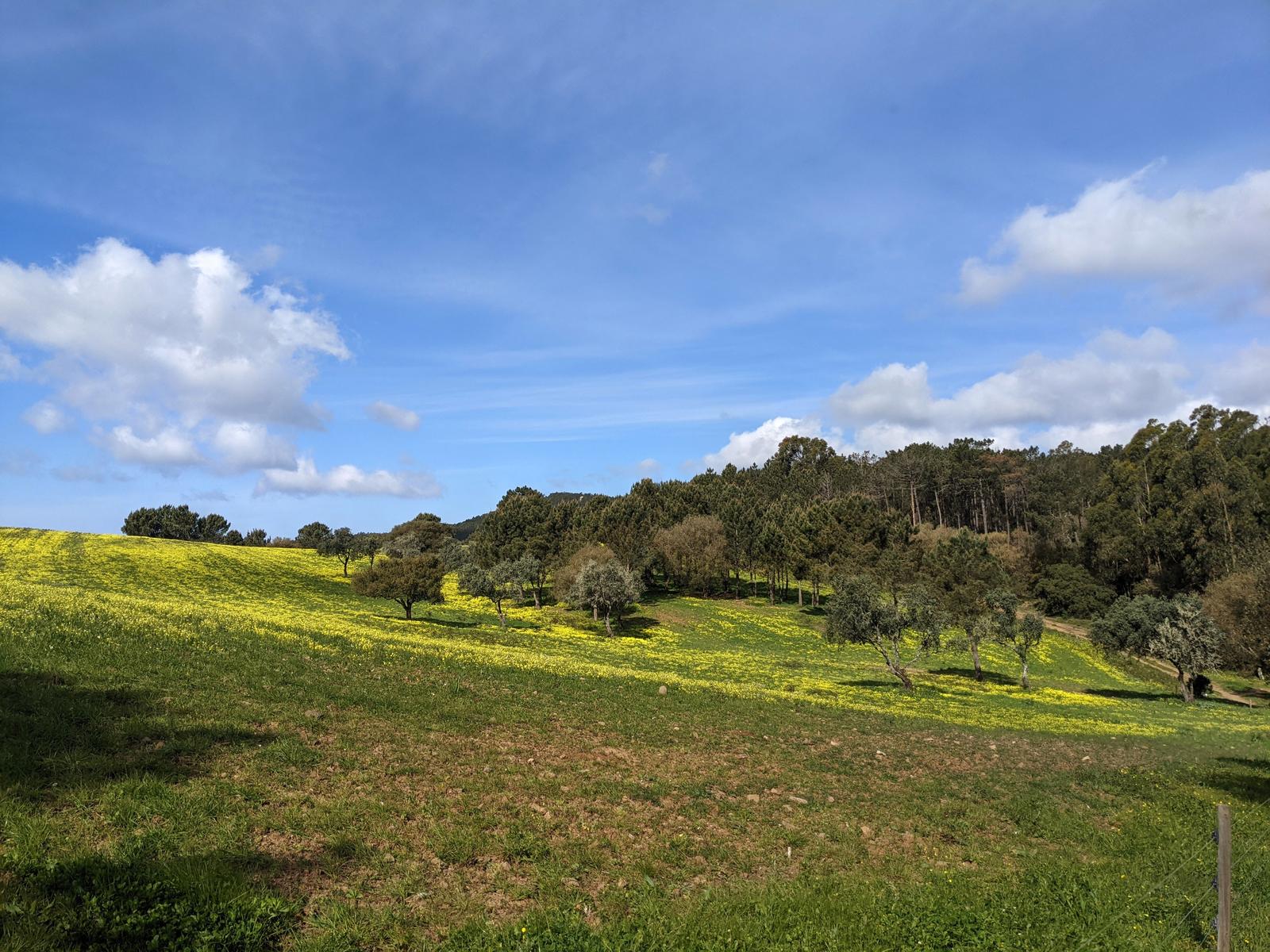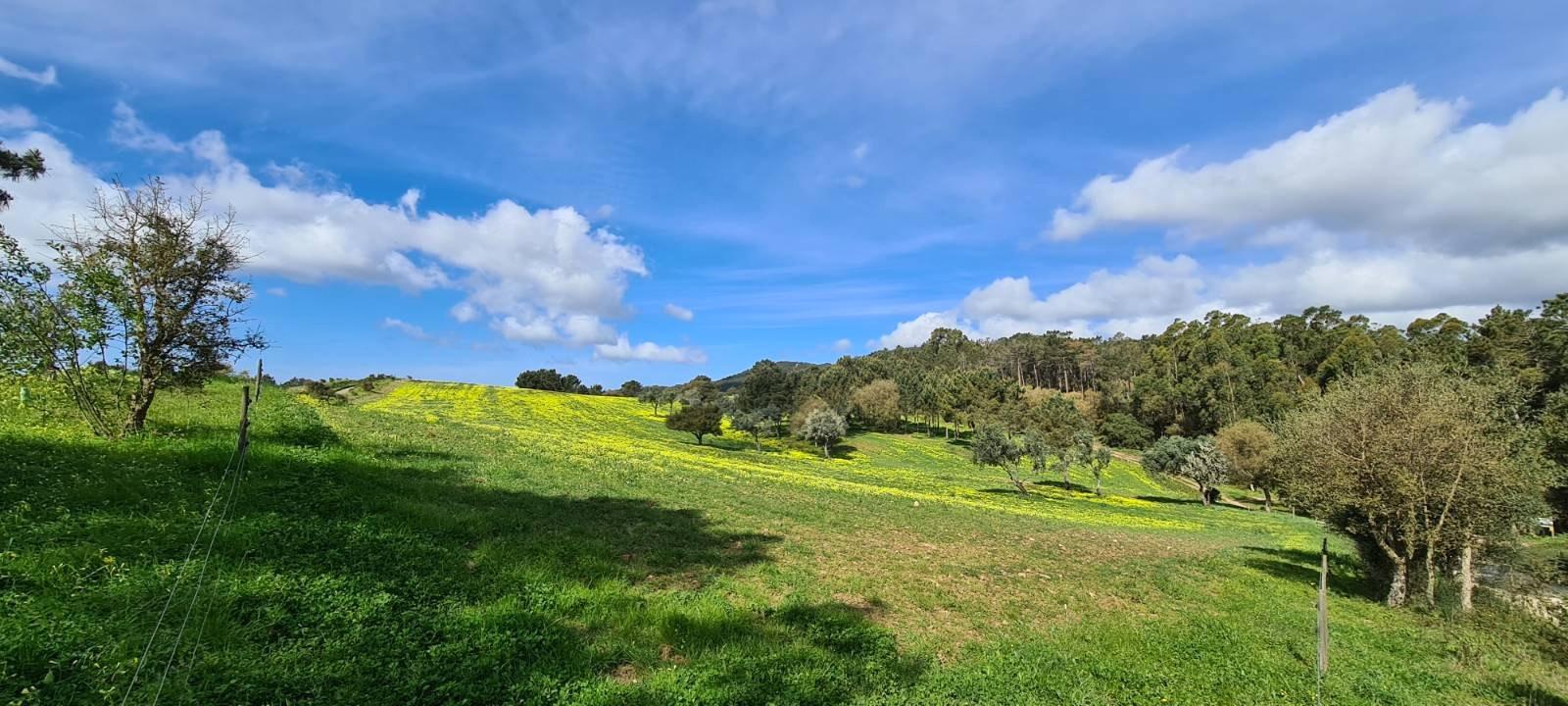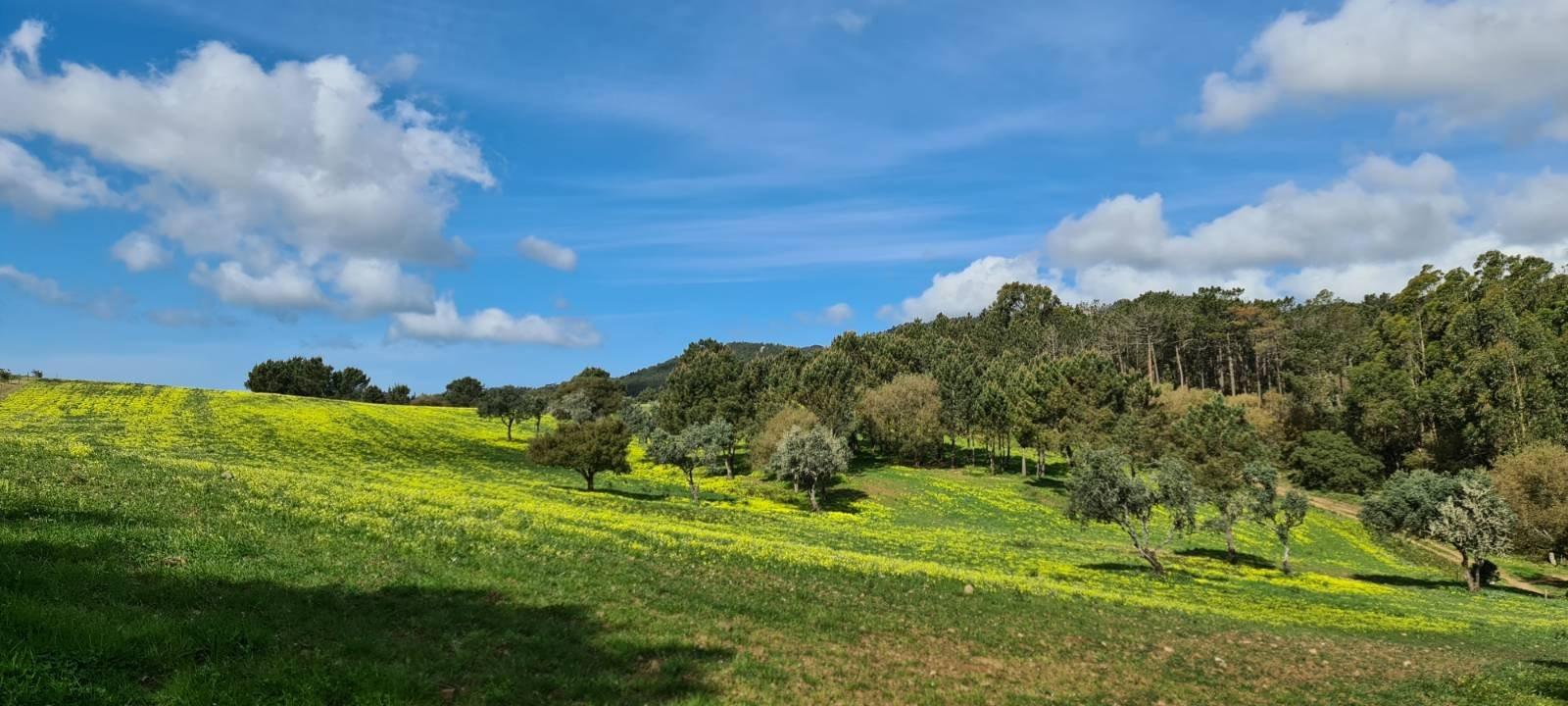 After running along a lovely shaded forest trail we popped back out close to the donkeys and headed back towards the car, taking a lower path this time which brought us passed this cute little goat: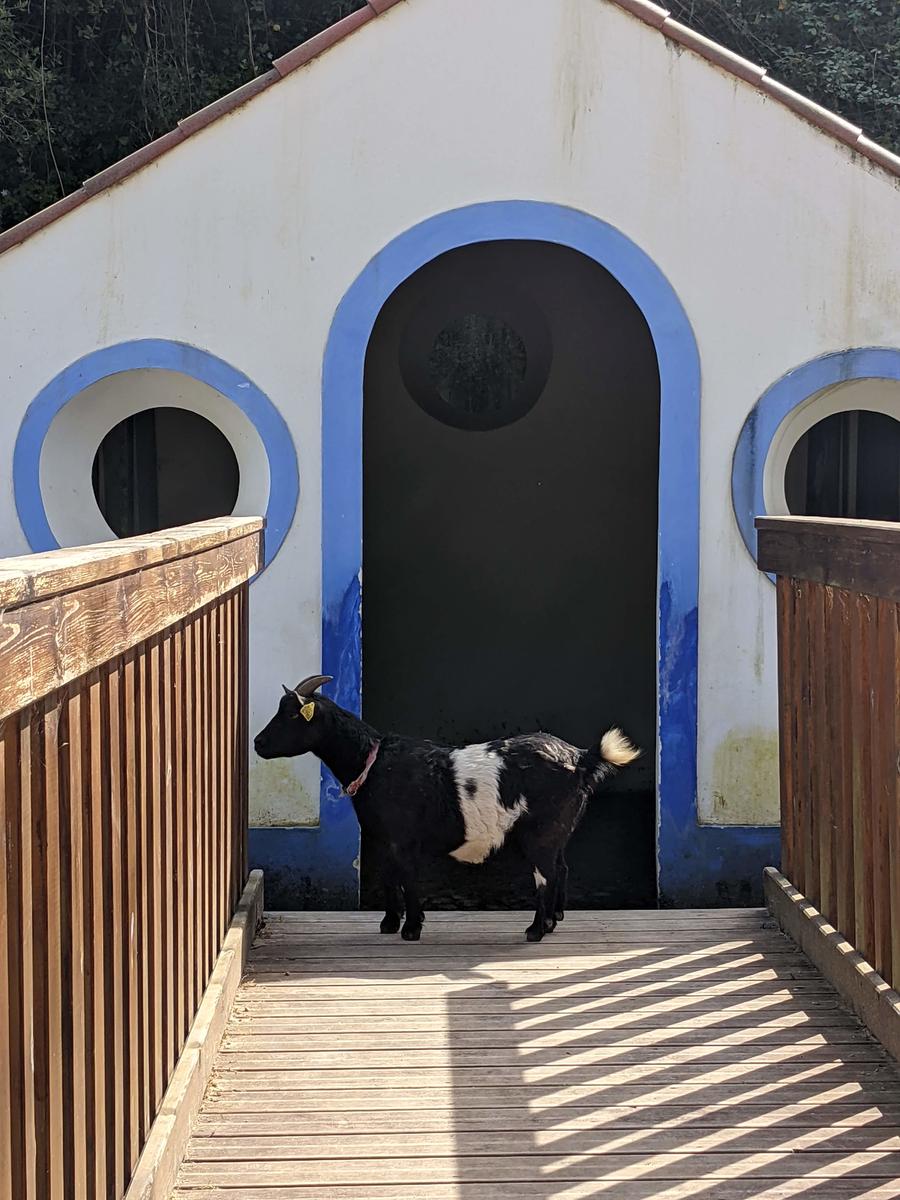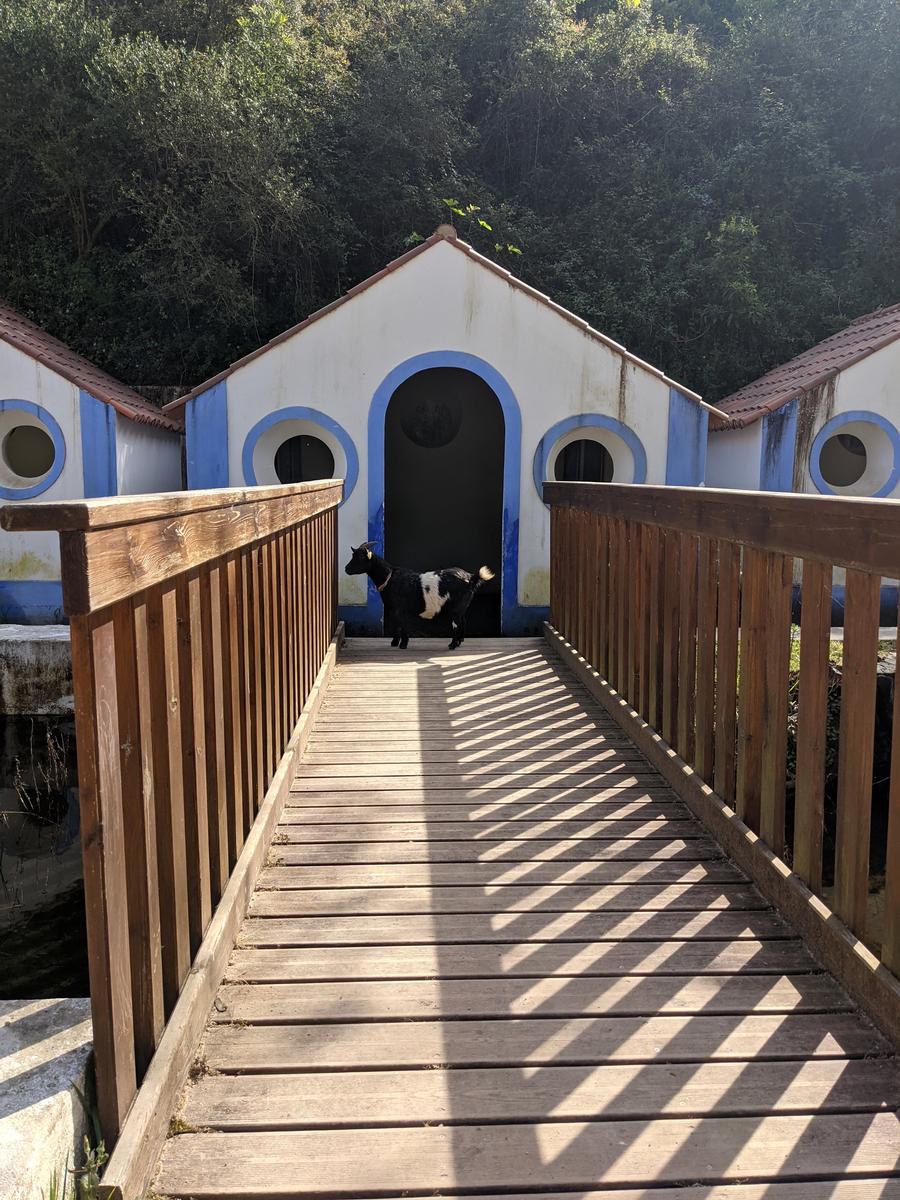 Back at the car by 11am, the car-park was noticeably busier. We understand now why it is always so busy, such a great place to explore with lots of lovely animals, wide trails and a great place for kids to explore. I think they offer donkey rides in non-covid times!
---
Other Trails To Explore:
We frequently park here in a dirt car park approximately 1.5kms from the main entrance of the Penha Longa Resort. From this parking area there are a variety of routes that you can take, including trails to the aforementioned Barragem do Rio da Mula.
My most frequented trail here is a nice 3km gradual climb from the car parking area to the N247-3 road, ideal for running up as it is wide and easy to follow. Watch out for mountain bikes as there are some biking tracks that cross this trail up to the N247-3, like the one below: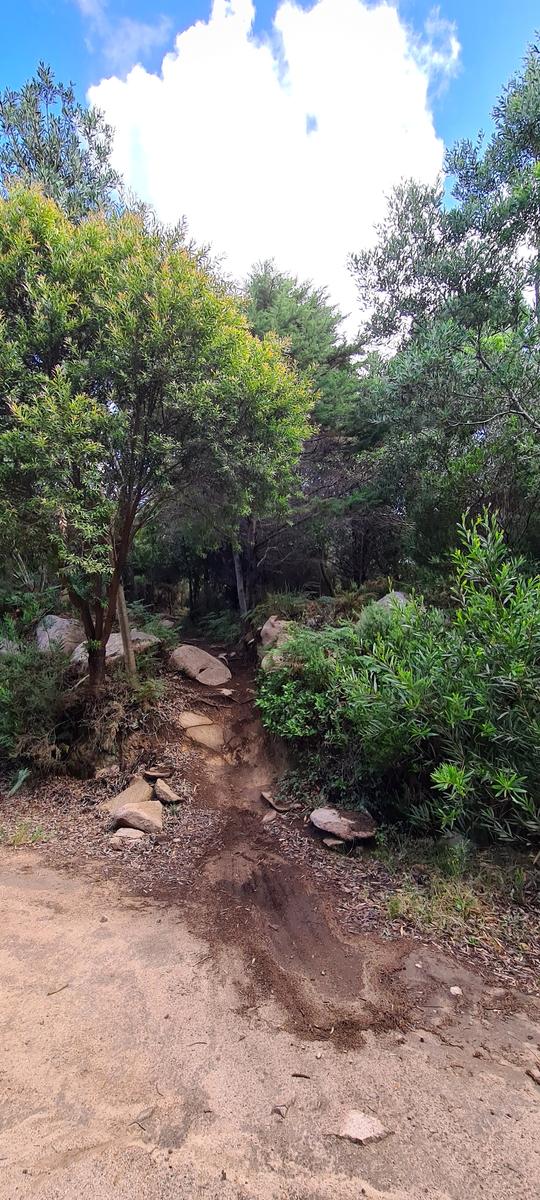 Below is the path leading out from the car park: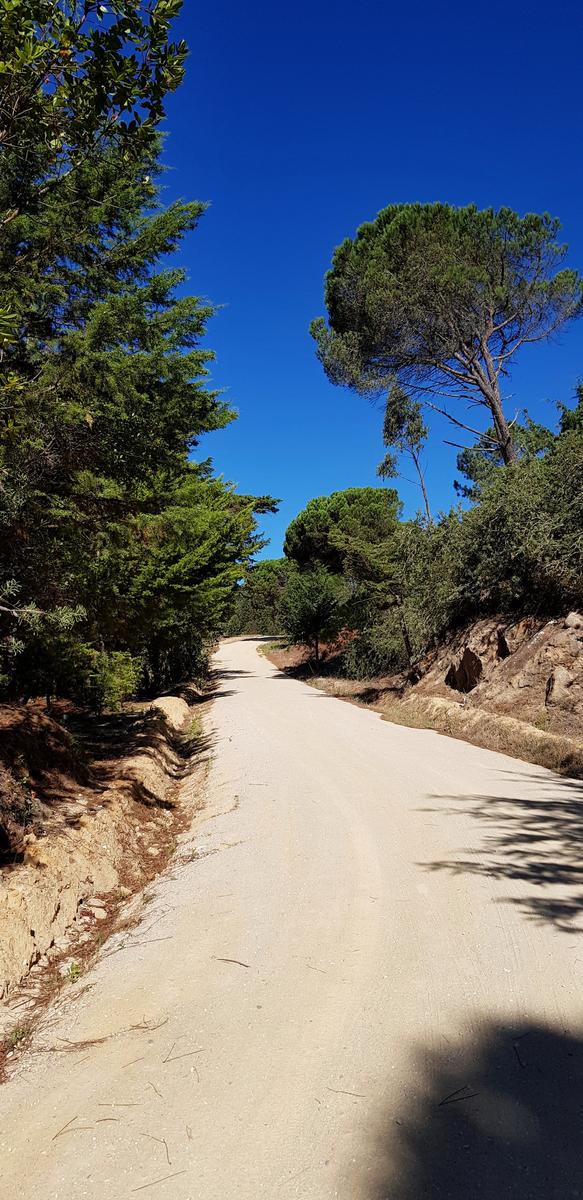 A little further along the same path, you can park here too (on the left) if the first car parking area is full: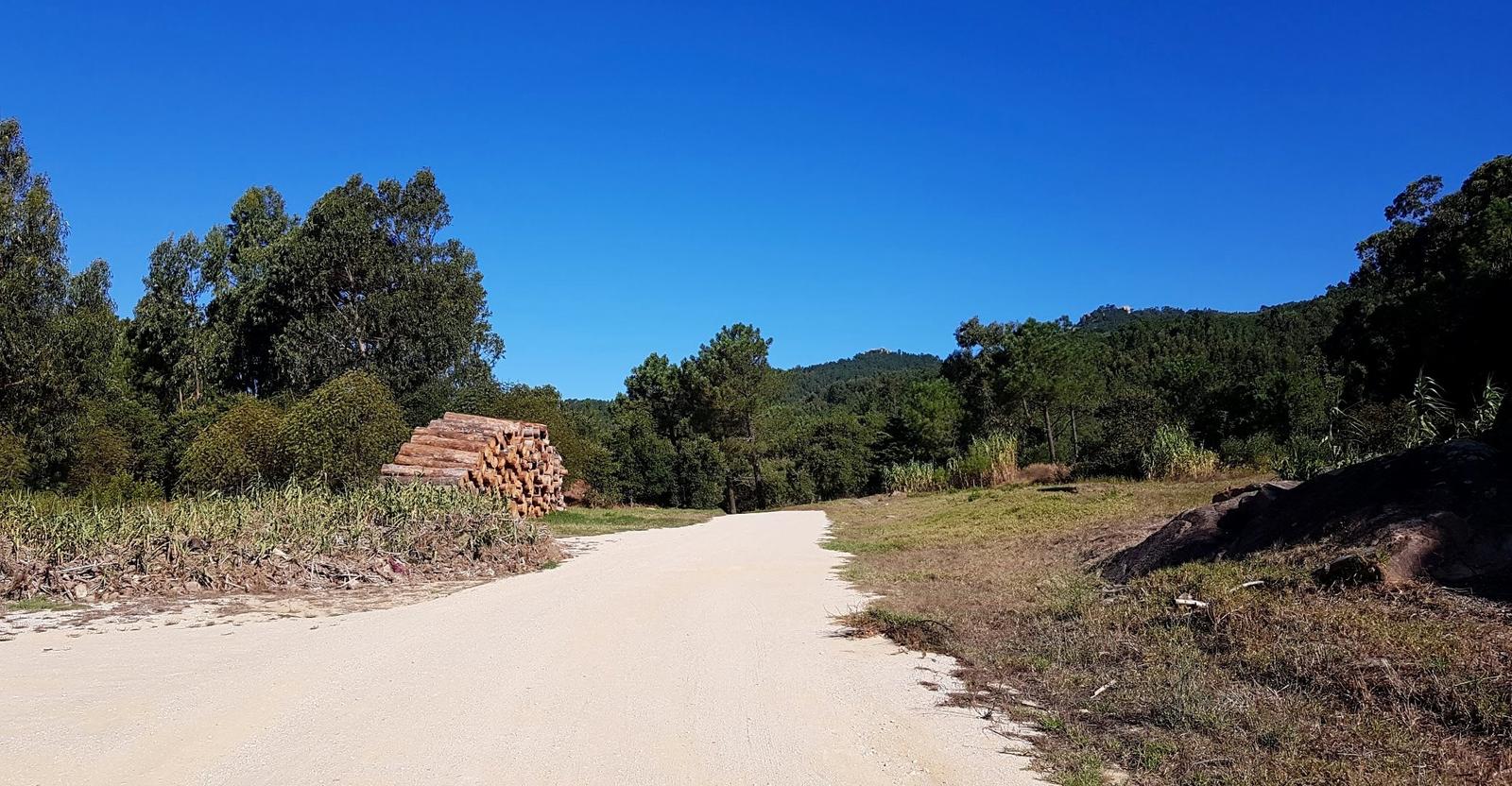 Following the sandy trails: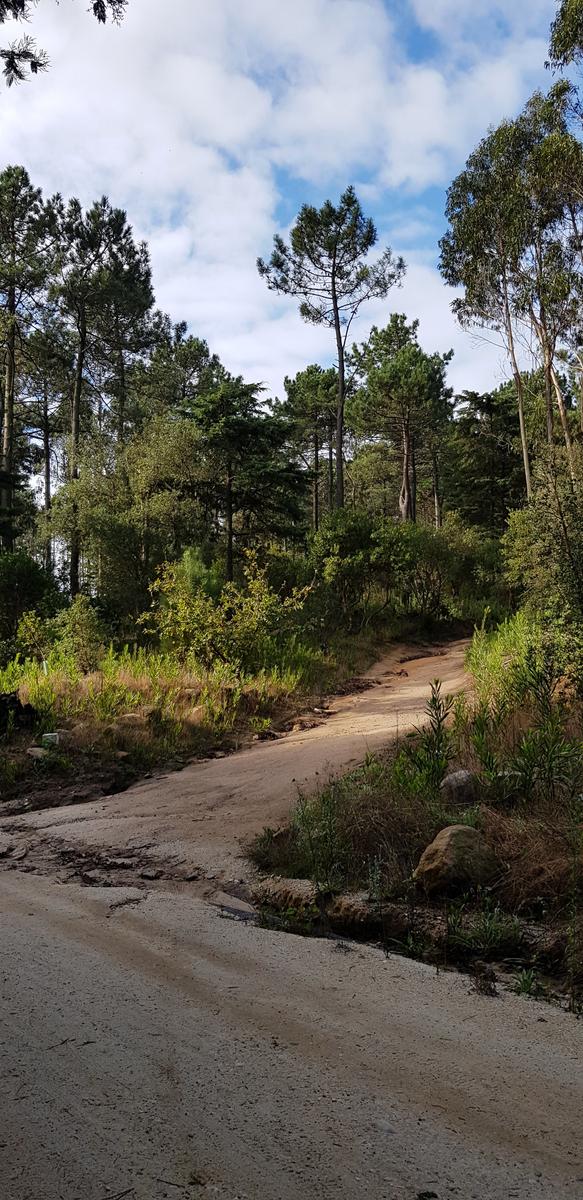 Making progress and a glimpse of the coast: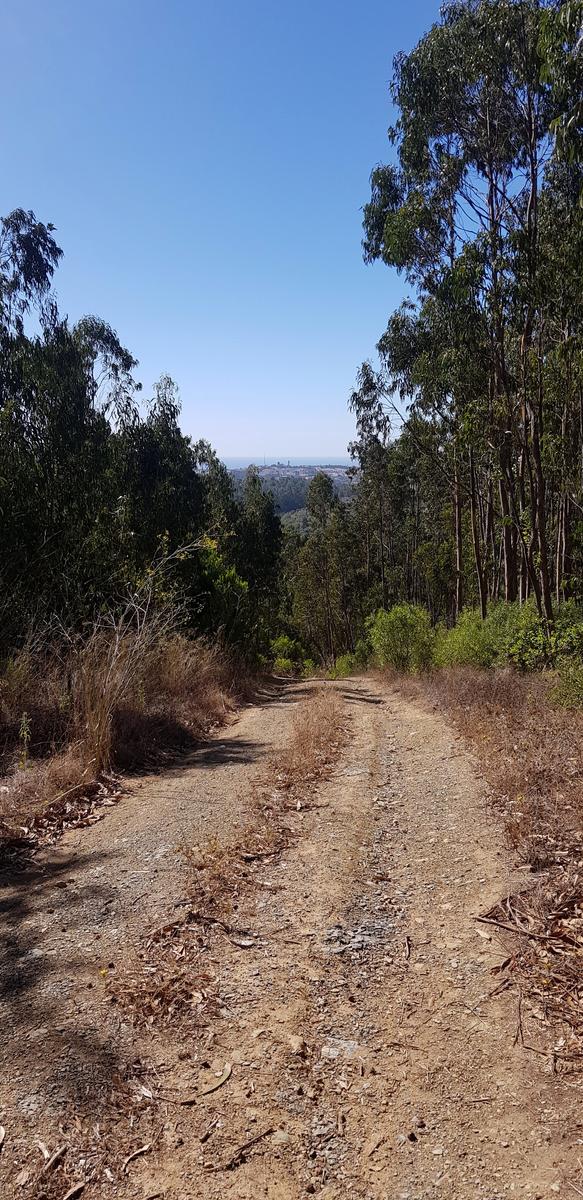 Once I hit the N247-3 road, I normally take a right (always a lot of mountain bikers at this intersection) and continue on that trail: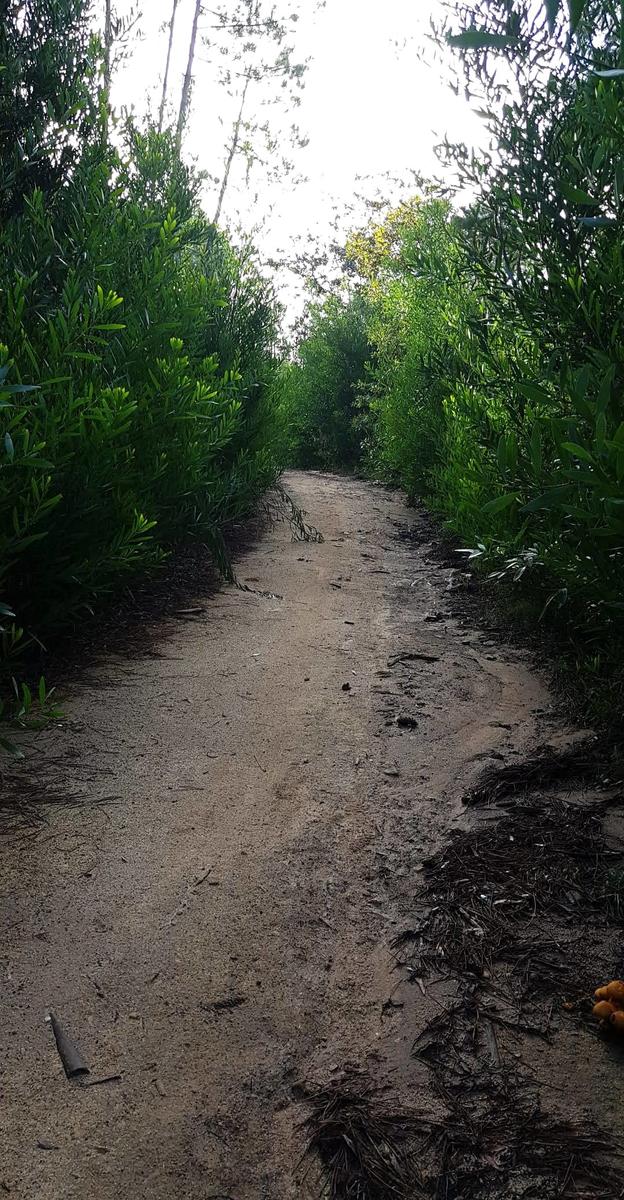 On another run, in the same area but after some rain, here is what I found: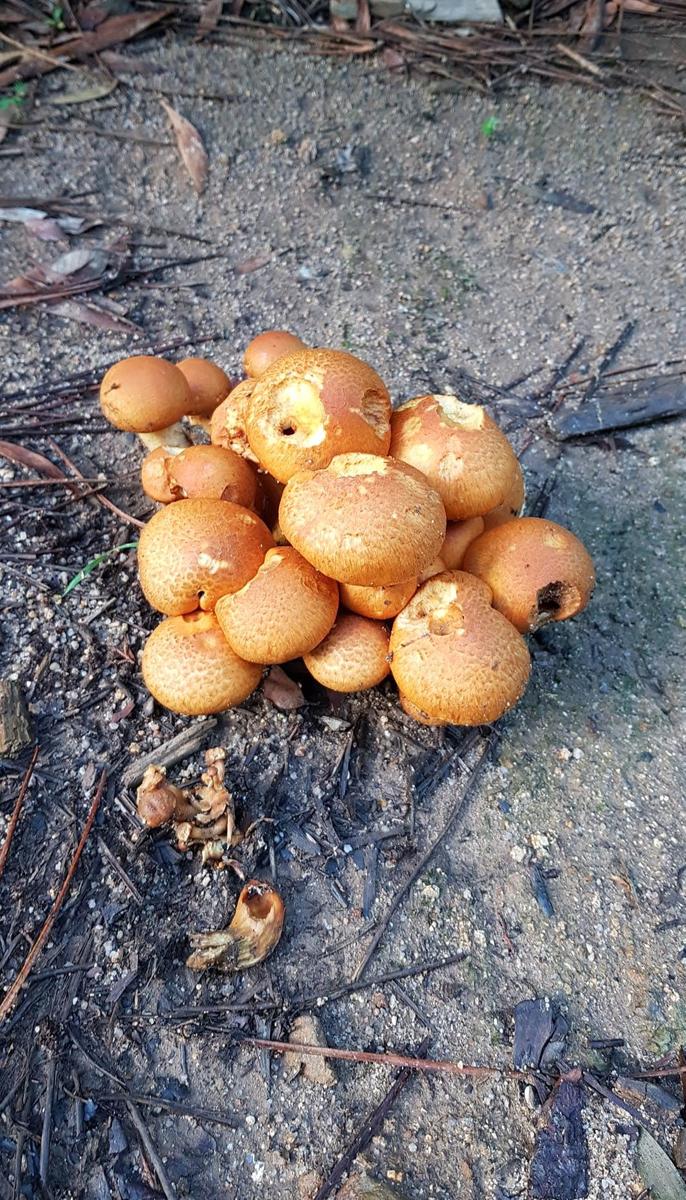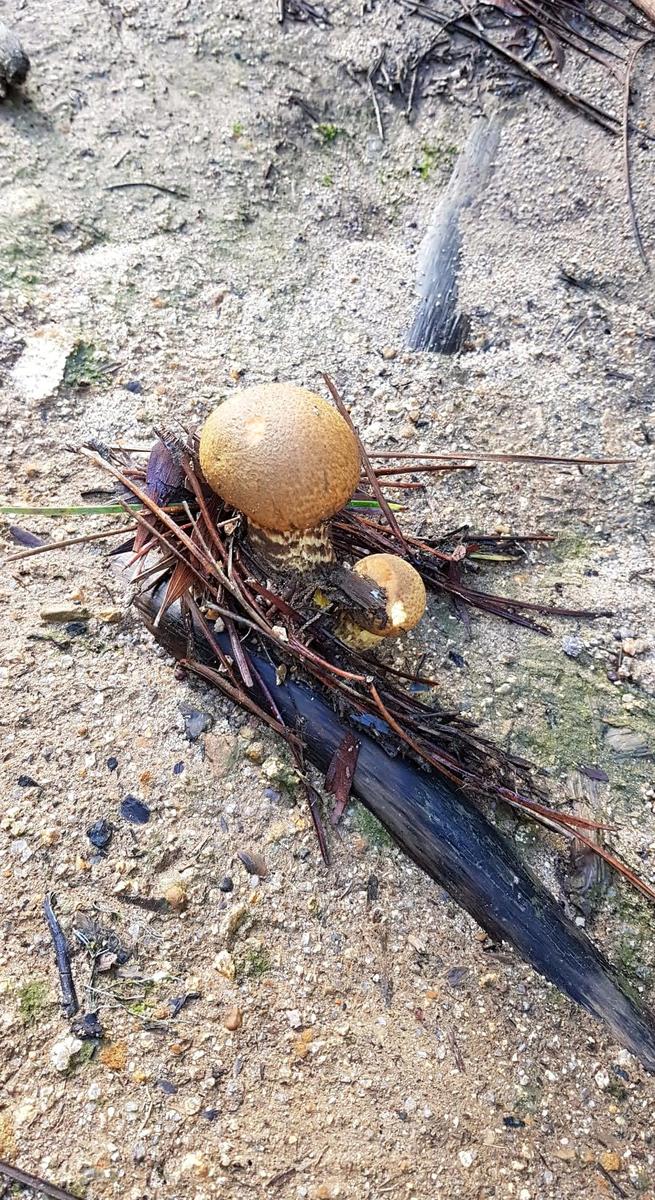 You can keep going on a circular route that will bring you back to the car parking area.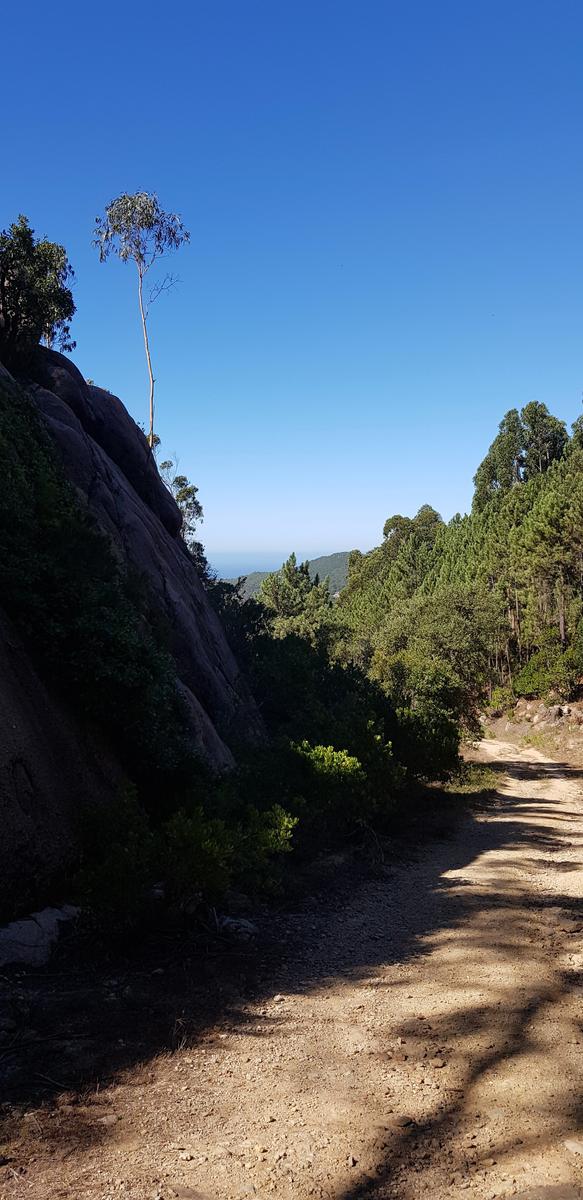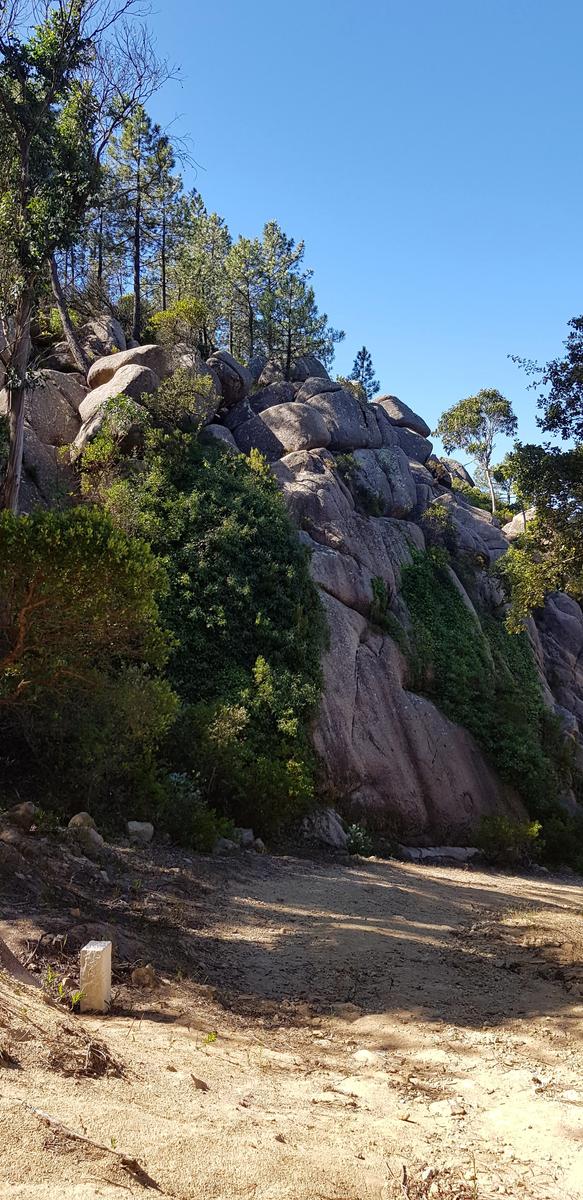 ---
Well, that is it from Serra de Sintra for now. Hopefully we will get back to there soon. I hope we have made you want to check it out for yourself too!
---
If you've any questions, suggestions or just want to say hello, contact me via the Contact Form, Instagram (@noroadlongenough) or By Email noroadlongenough1@gmail.com