Hiking the PR11 Silhas dos Ursos Trail - Gerês
On our fifth and final day in Gerês I decided to walk the PR 11- Silhas dos Ursos hiking trail that takes you to the well known Pé de Cabril. From the outset, I want to be clear that I did not hike/climb up to the Pé de Cabril, I observed it from below as this is not something I would undertake on my own for safety reasons. Now, having seen Pé de Cabril I am not sure that I would even climb up with company - definitely looks more like a climb than a hike but the views from the top would be epic!
---
About the Trail:
While I have a very limited knowledge of Portuguese, I did know that the word "urso" means "bear" however "silhas" was not a word that I had come across before. From what I understand a "silhas" is a type of stone house in which bees would be kept in hives for their honey etc. The stone house was designed to protect the hives inside from bears:
"The first is a small stone wall, built on top of a boulder, whose interior kept the bee slums out of the reach of bears (15th/16th century)."

"Inside the Silhas, arranged in small terraces, the bees' tenements were placed, in a circular shape, made of cork and covered by a small thatched roof. The location and orientation of Silhas is always on slopes sheltered from the winds and sunny. They are built close to water and to vast expanses of woods and honey plants." (Source here.)
The theme of the Silhas dos Ursos trail is "beekeeping and rural archaeology" and I was struck by the near constant buzz of bees when I was hiking through the purple flowering heather portion of this hike - I have mentioned it below also.
---
On the Trail:
As I was creating my own GPX I was able to add a few extra stops onto my hike that I would visit after finishing the Trilho Silhas dos Ursos while on my way back to Gerês, but I had a long way to go before I got to the extras! In order for me to get to the Silhas dos Ursos trail, I first had to tackle a 3.8 kilometre uphill climb (468 metres of ascent) to Miradouro da Junceda. I would be following part of the PR6 Trilho dos Miradours trail for this first section. In the map below, the red arrow is pointing to where I started my hike and the blue arrow is pointing to where you turn right to get onto the Silhas dos Ursos trail. As you can see, you don't quite go the whole way to Junceda, veering off a few hundred metres before it.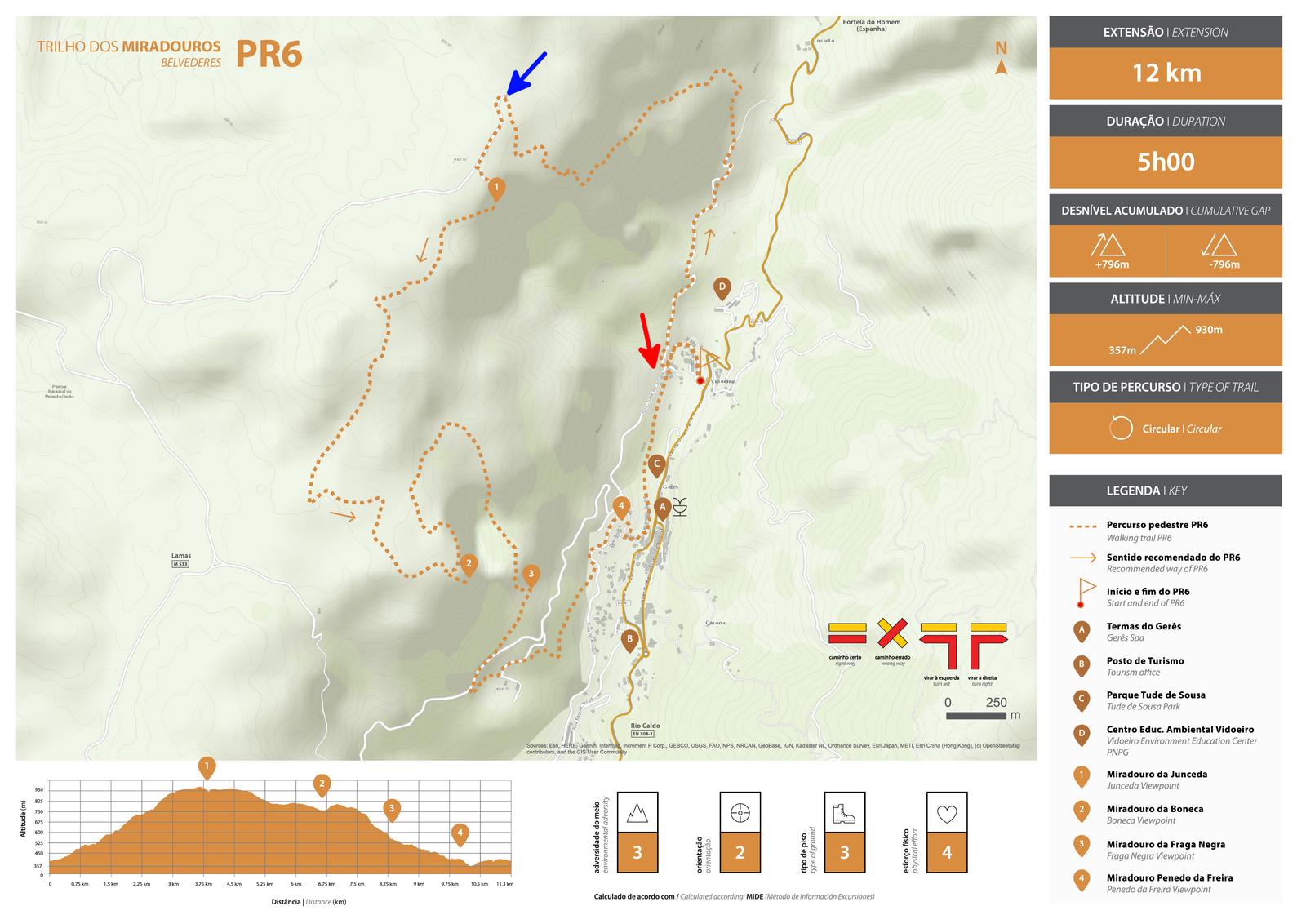 ---
It was a hot cloudless blue sky morning and it wasn't long before I was sweating buckets on the climb but loving every second of it. I knew what to expect as I had hiked down the same route from the Junceda lookout on day two in Gerês during my Trilho dos Miradouros Hike.
Nice views near the top: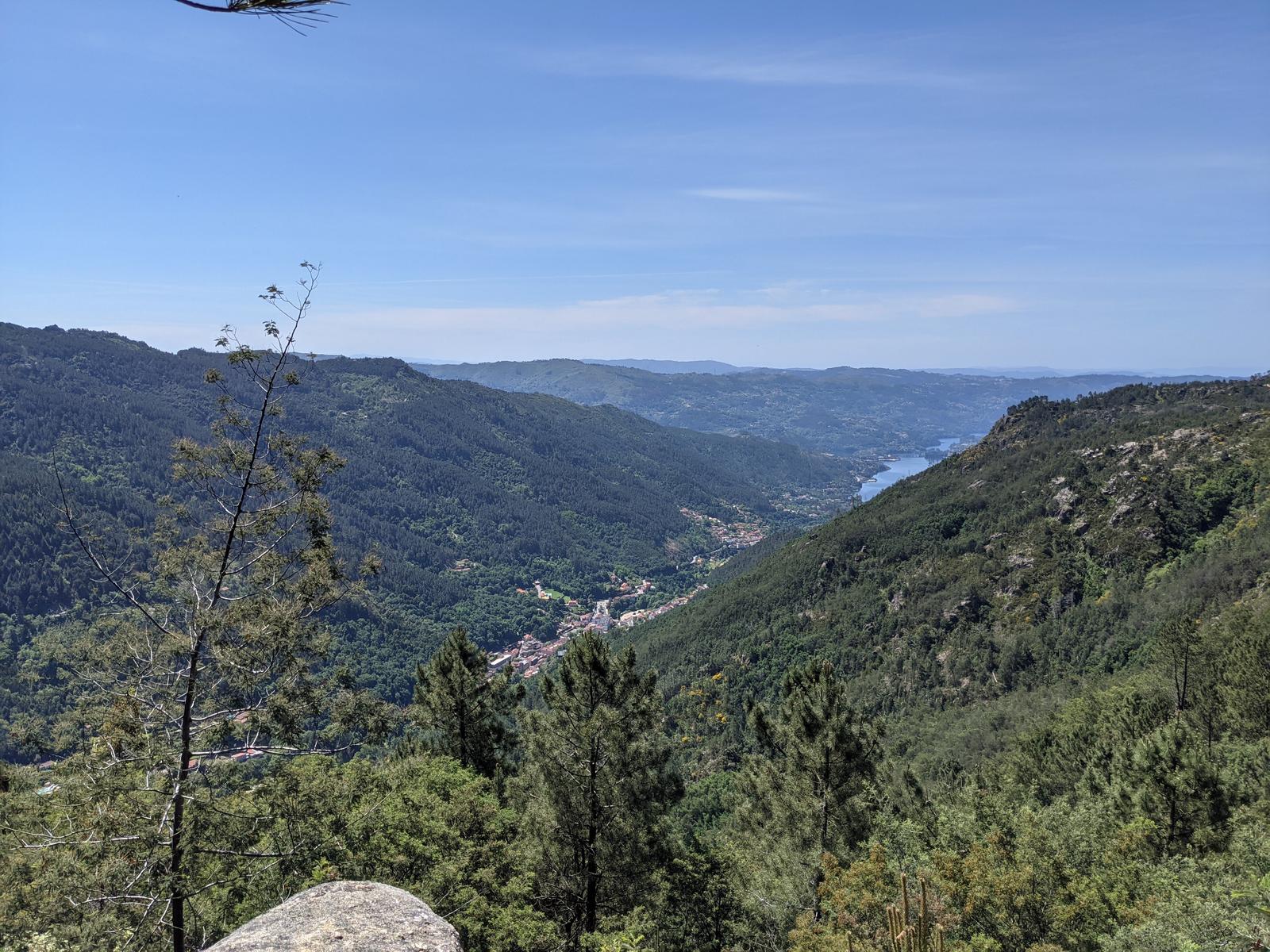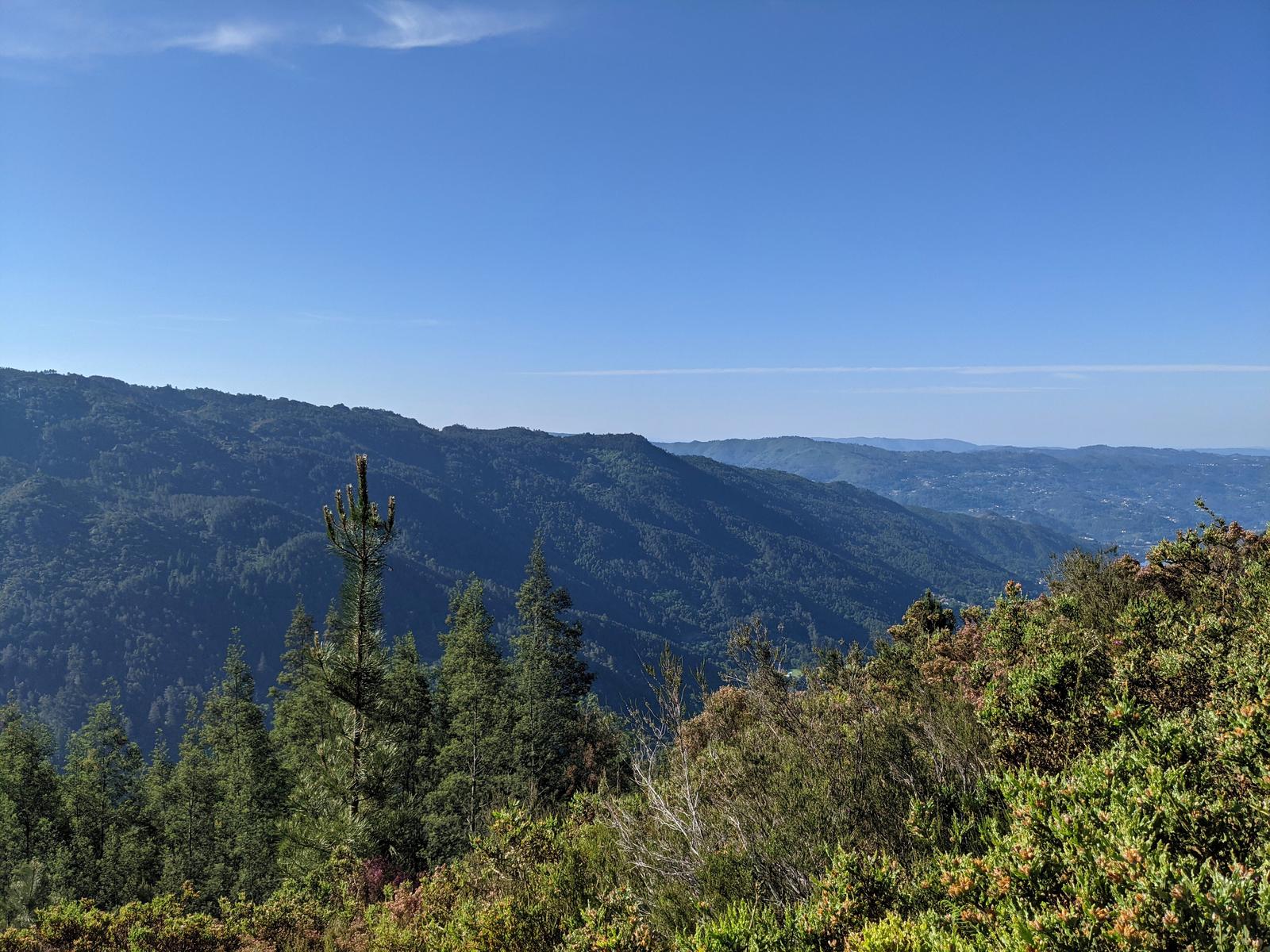 Miradouro da Junceda up top: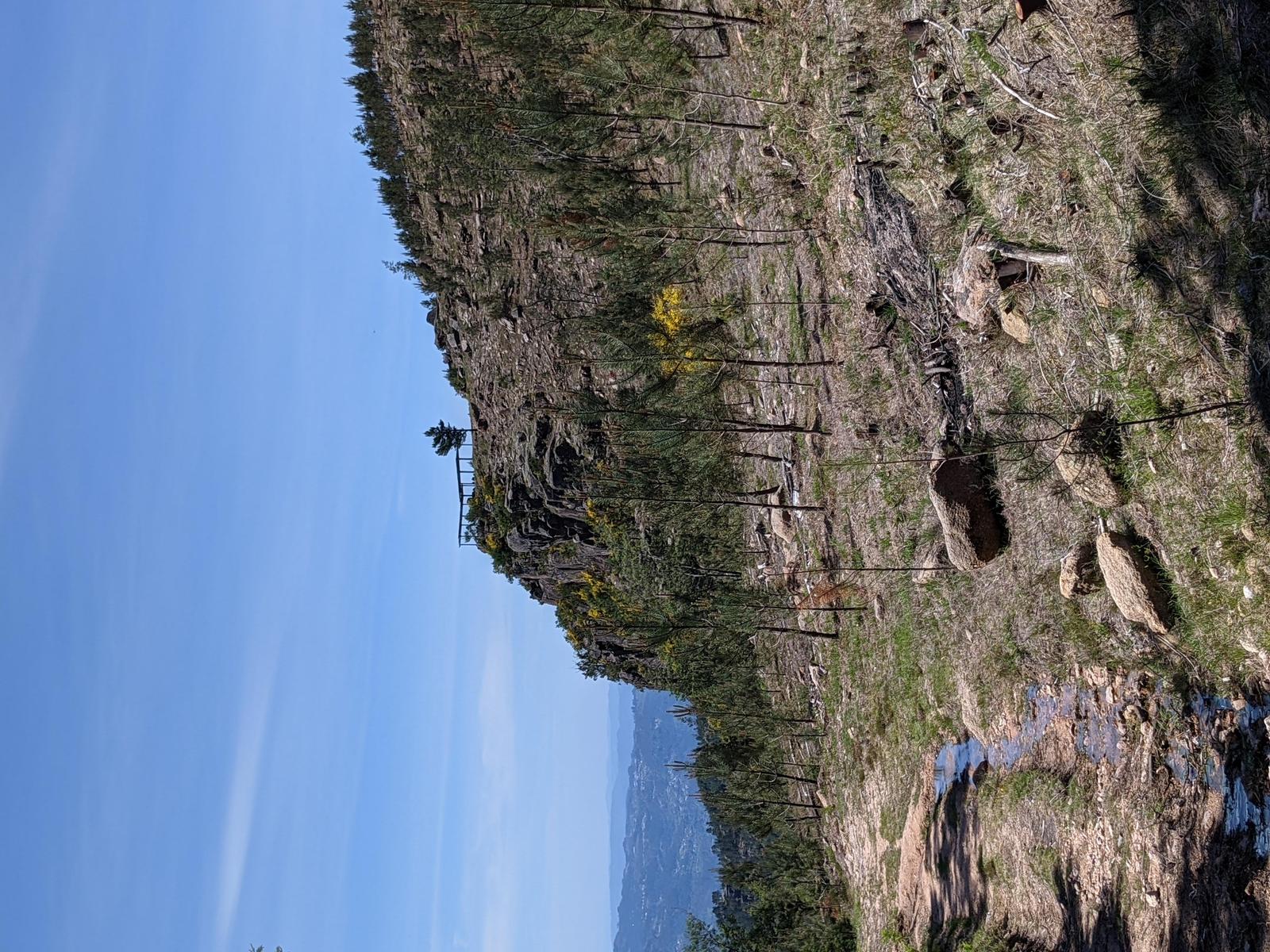 I made a quick detour to Miradouro da Junceda again, couldn't miss the opportunity: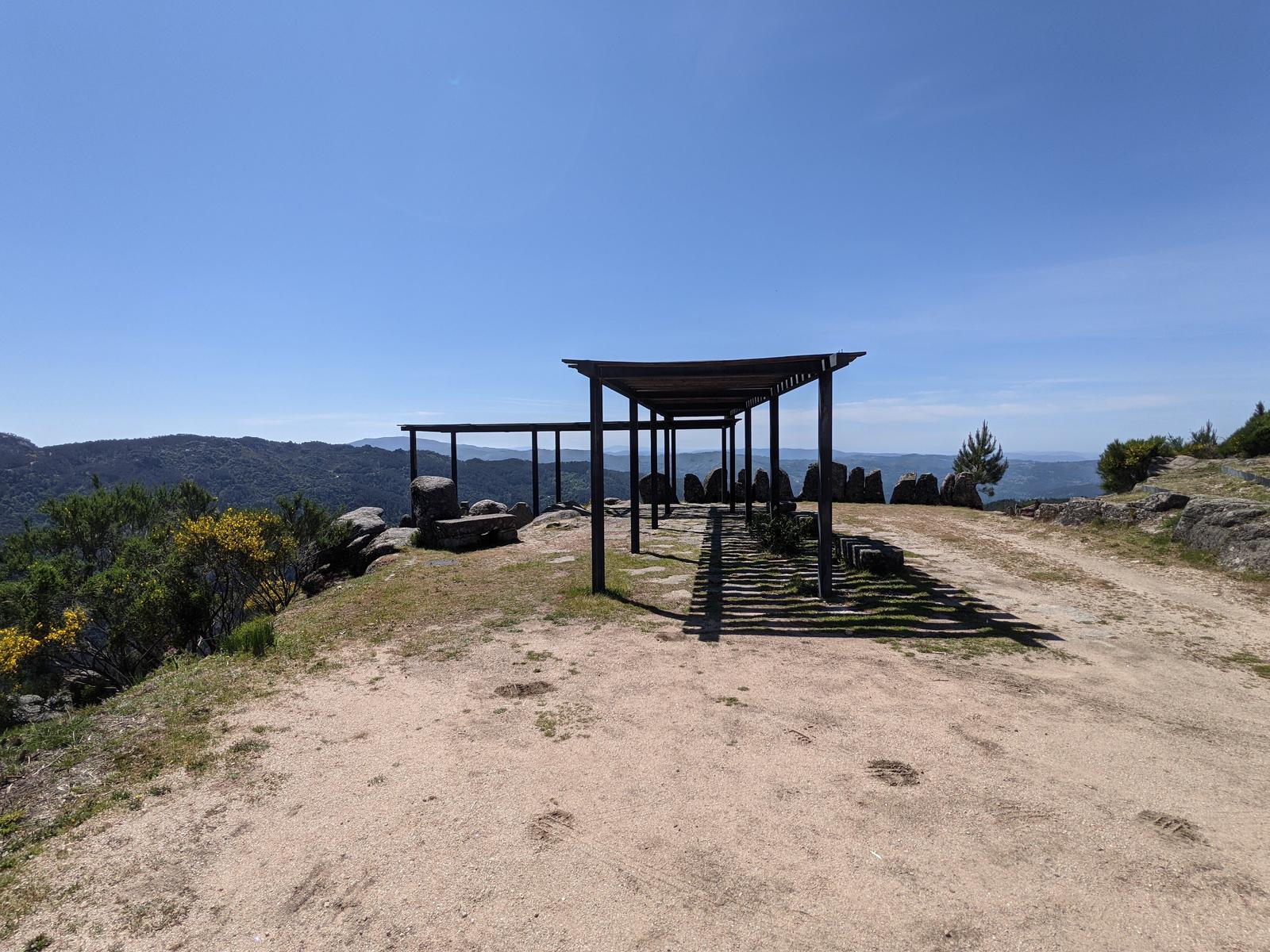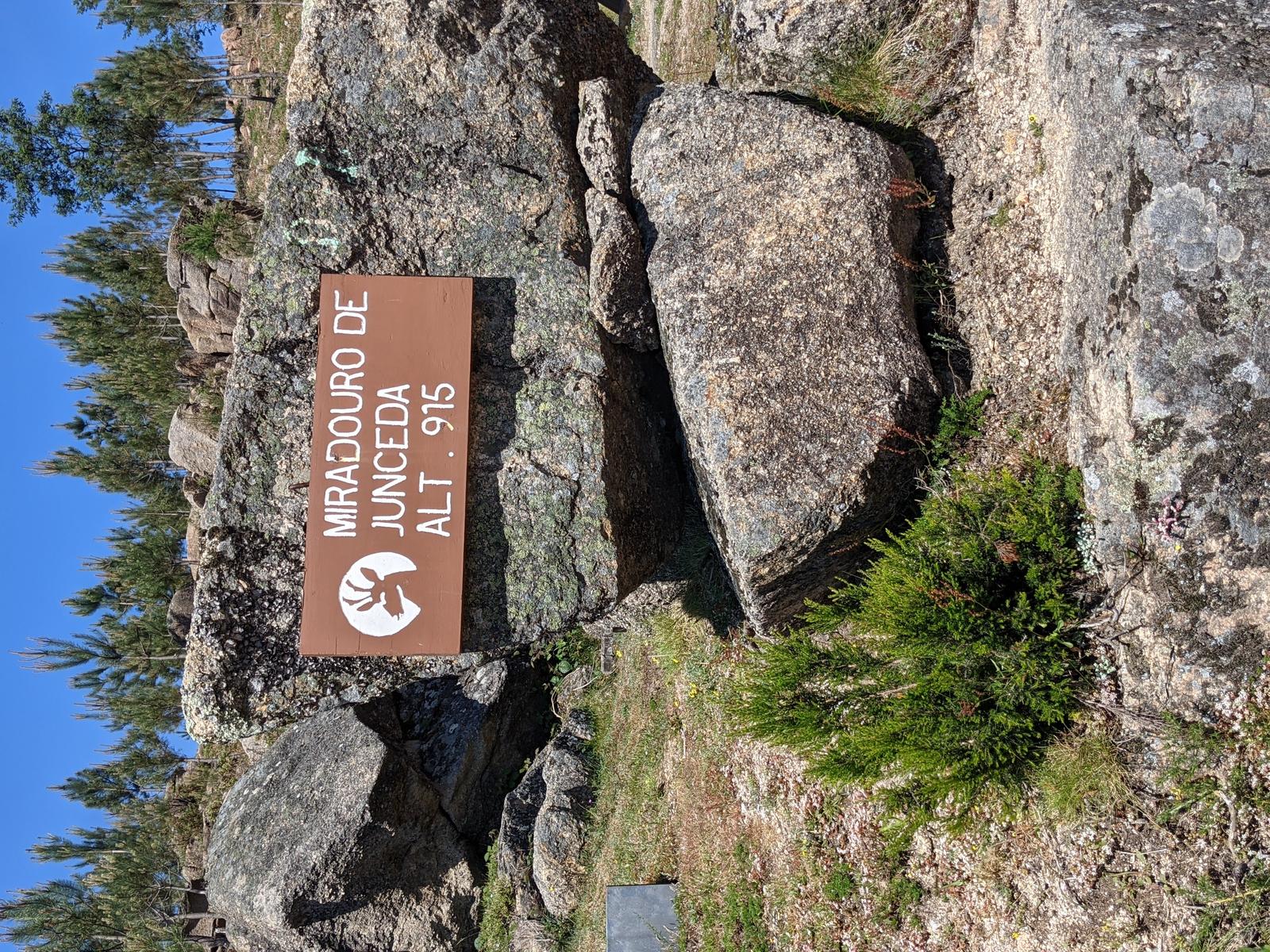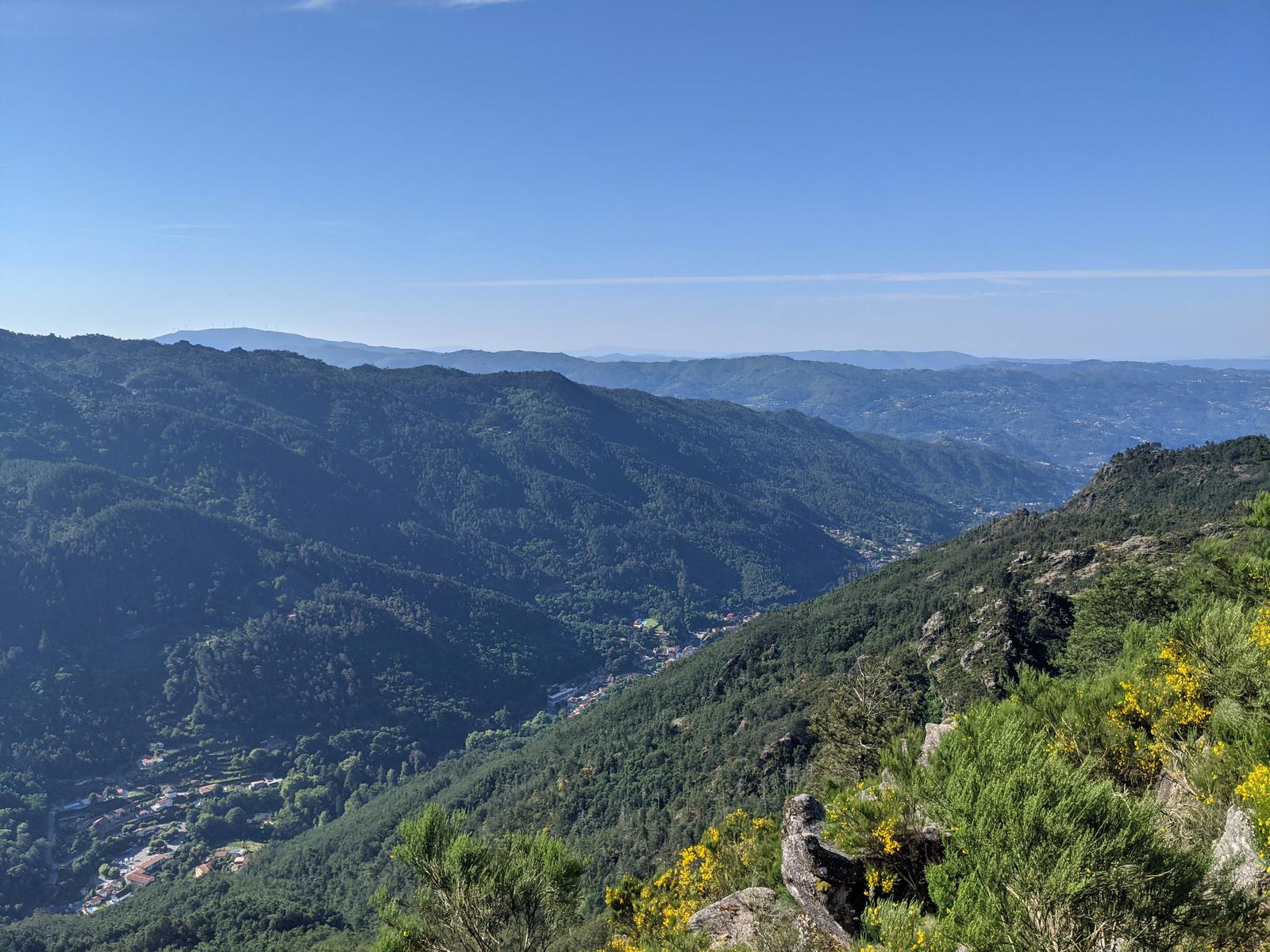 ---
I doubled back to where the turn for the Silhas dos Ursos trail was (highlighted by the blue arrow on the map earlier), back down the forest road pictured below: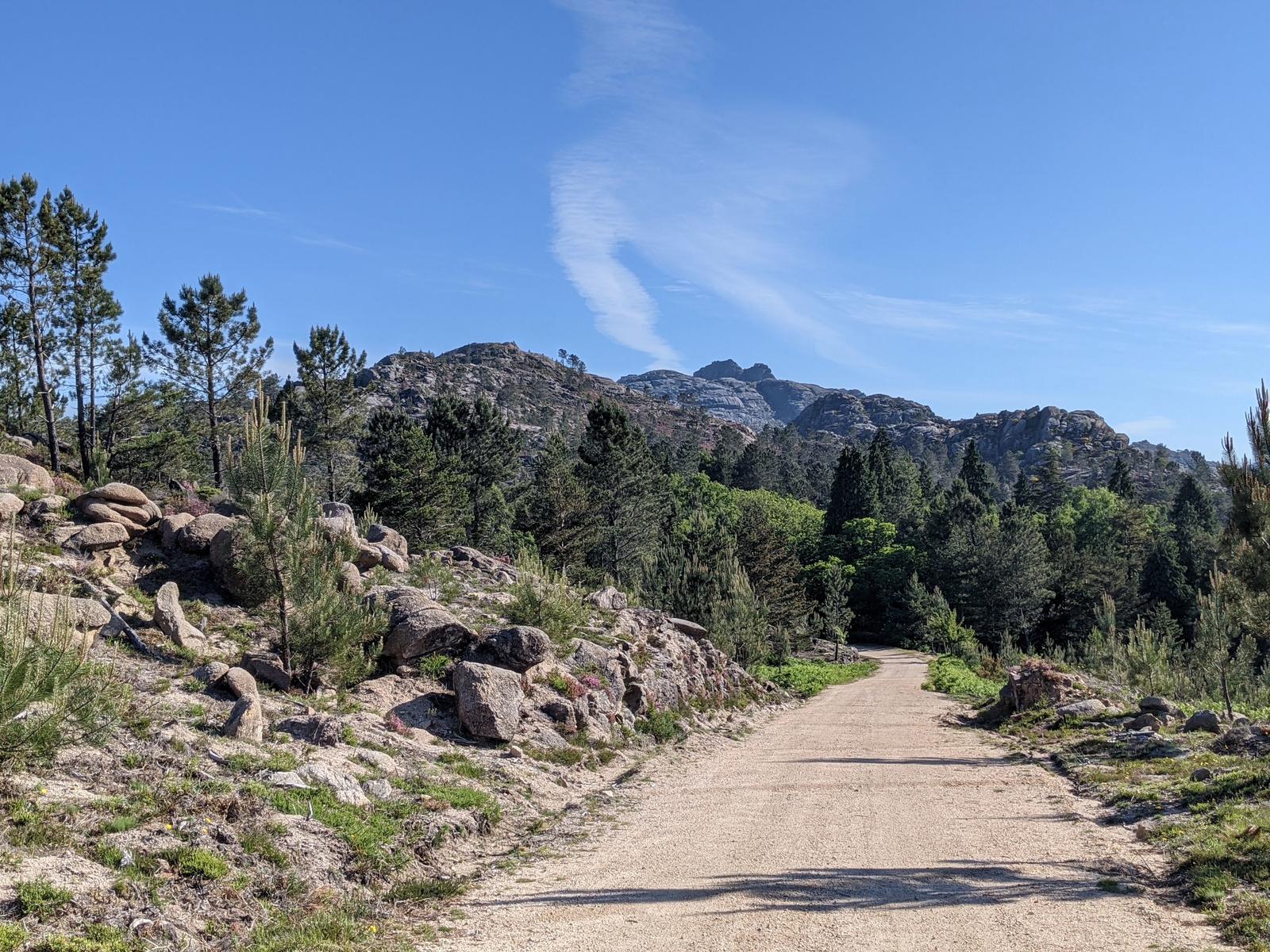 Keeping straight I quickly came to this sign which marked the trail head: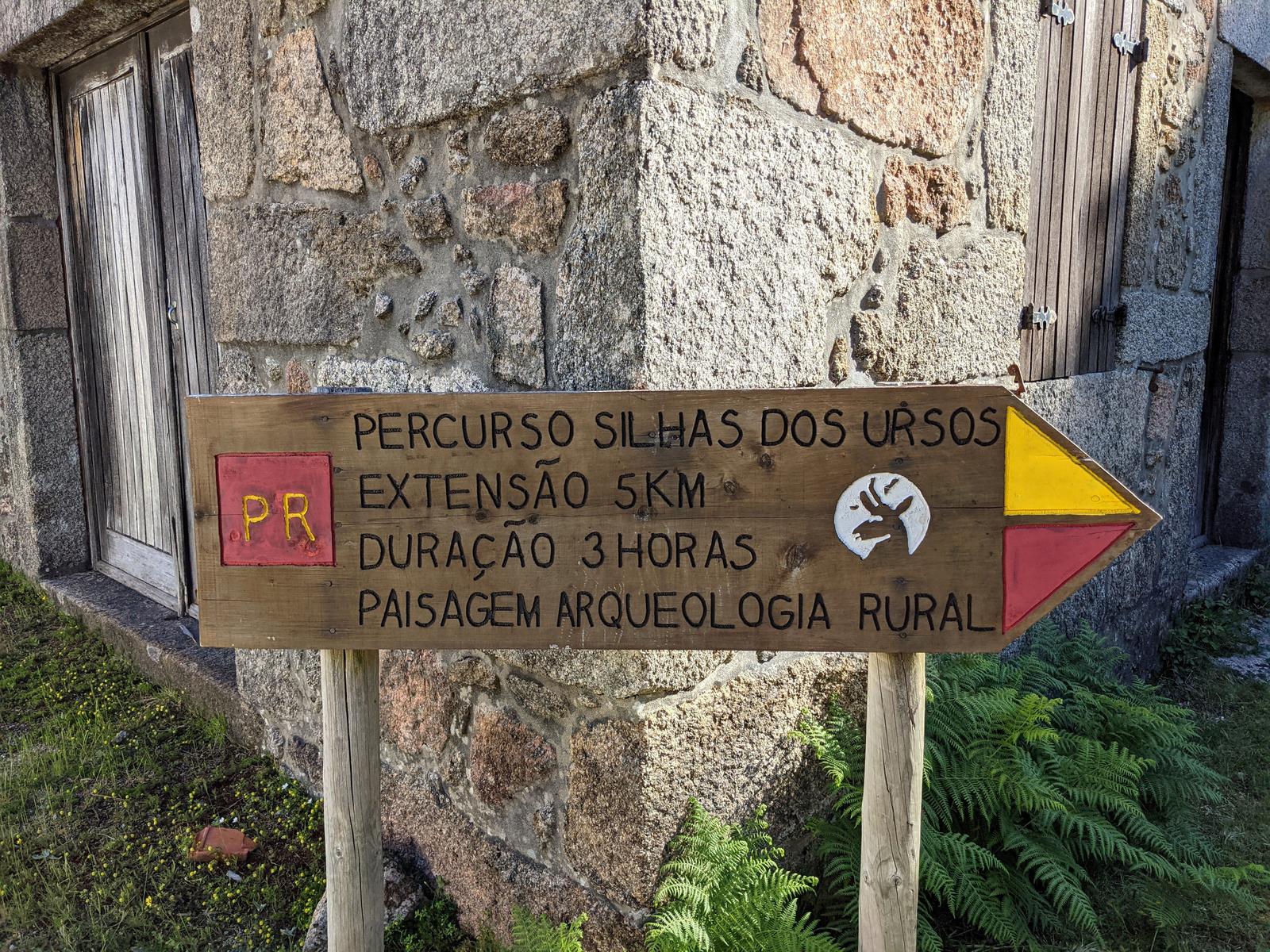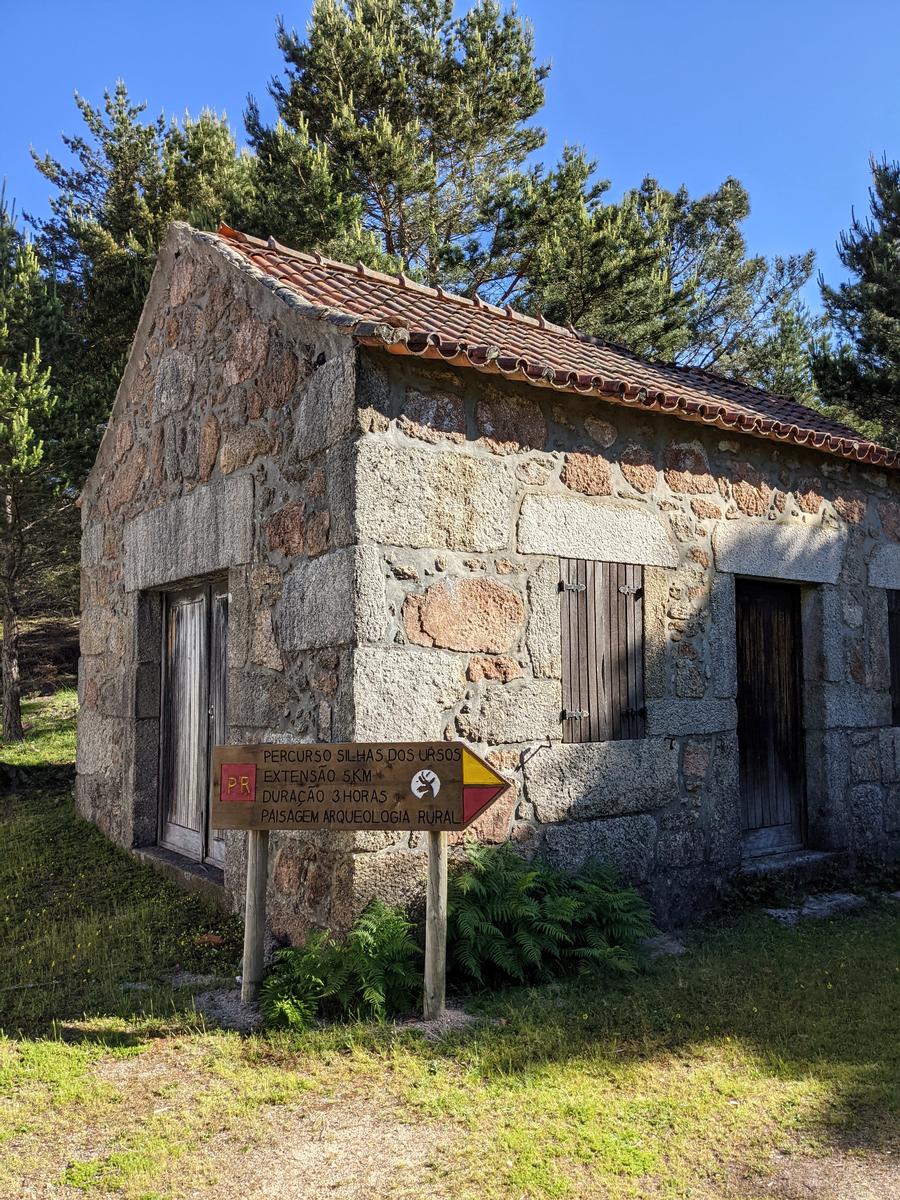 I was now on new (to me) terrain and excited to see what was in store for me! The trail begins through the trees below: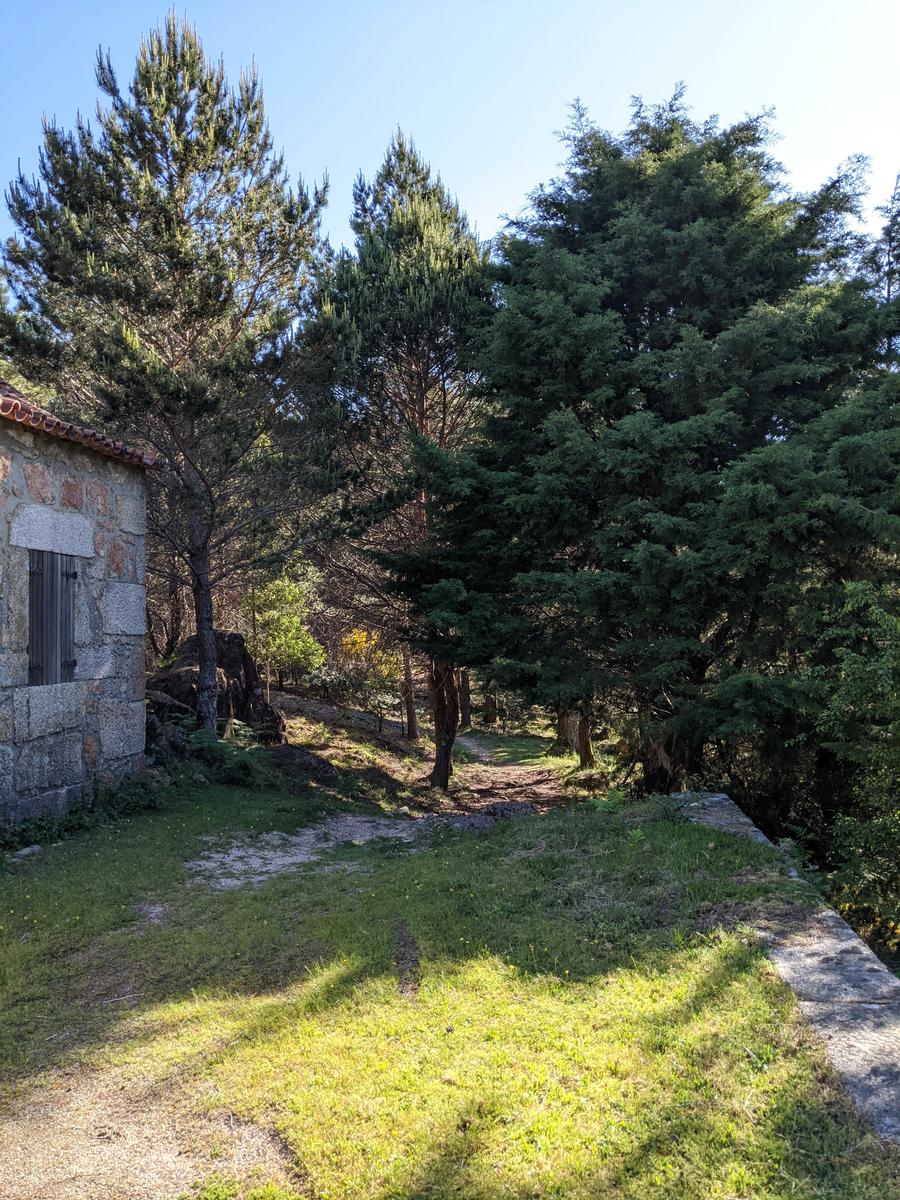 It wasn't long before I was surrounded by purple flowering heather, buzzing bees and sun bathing lizards.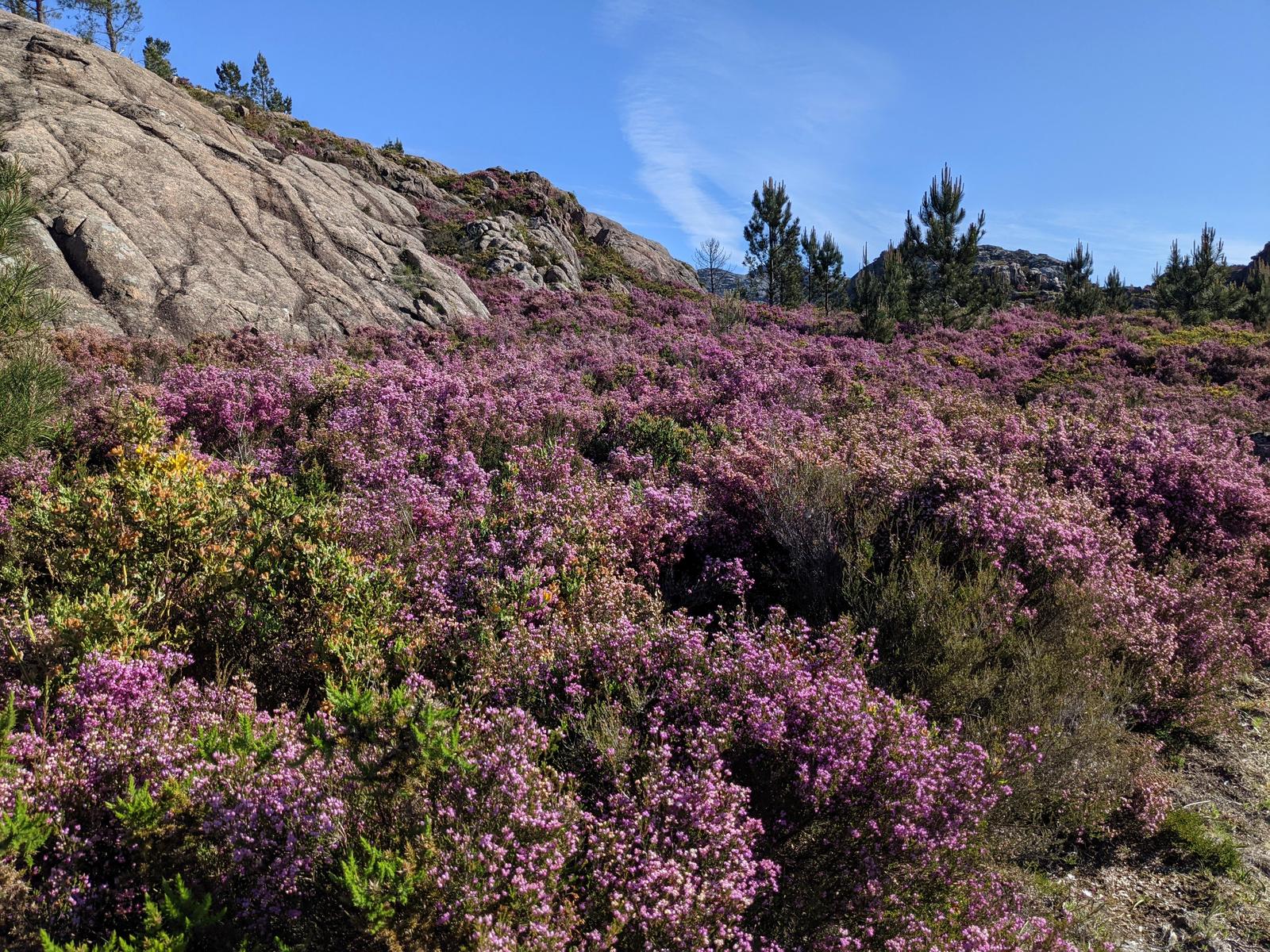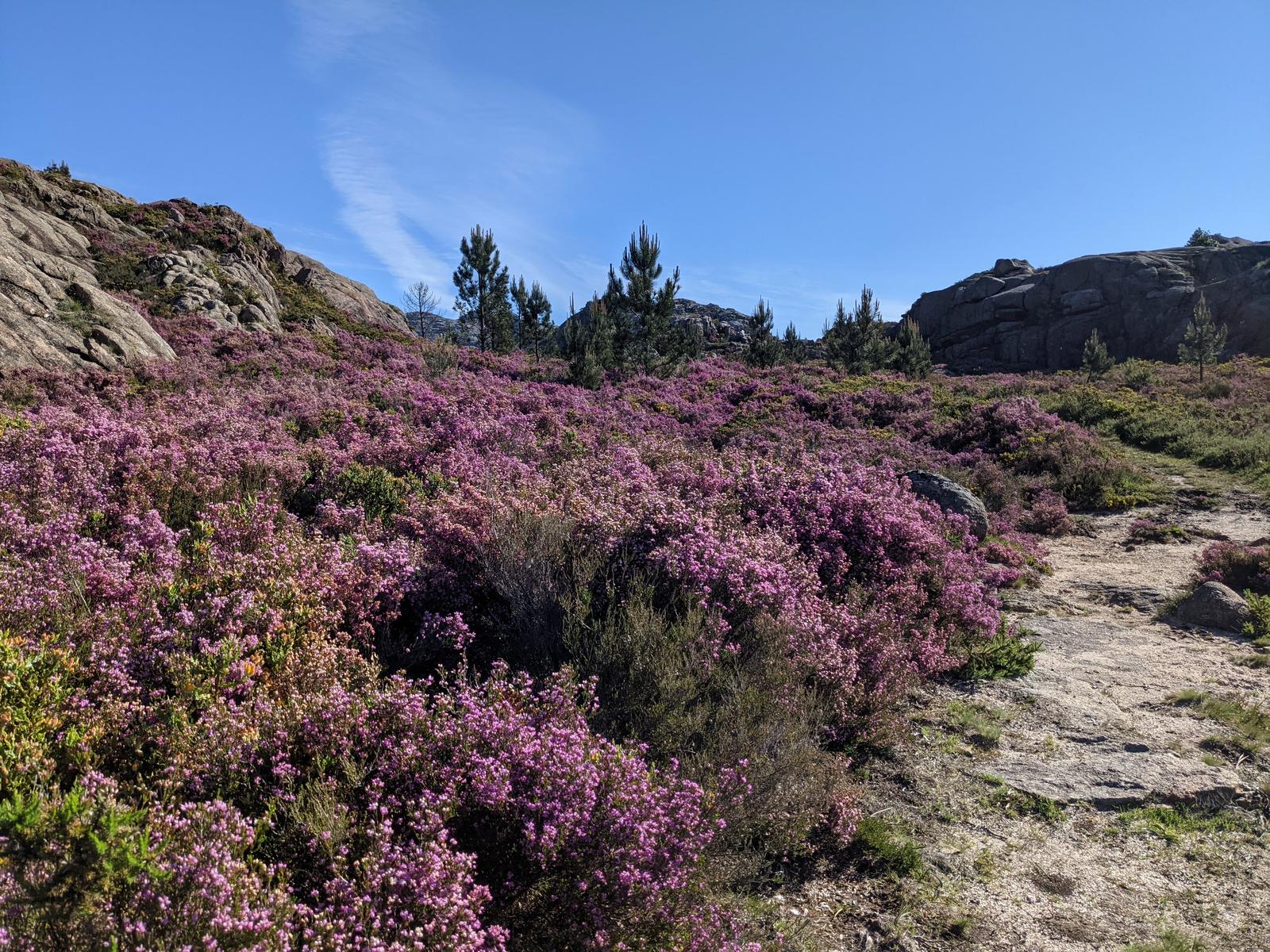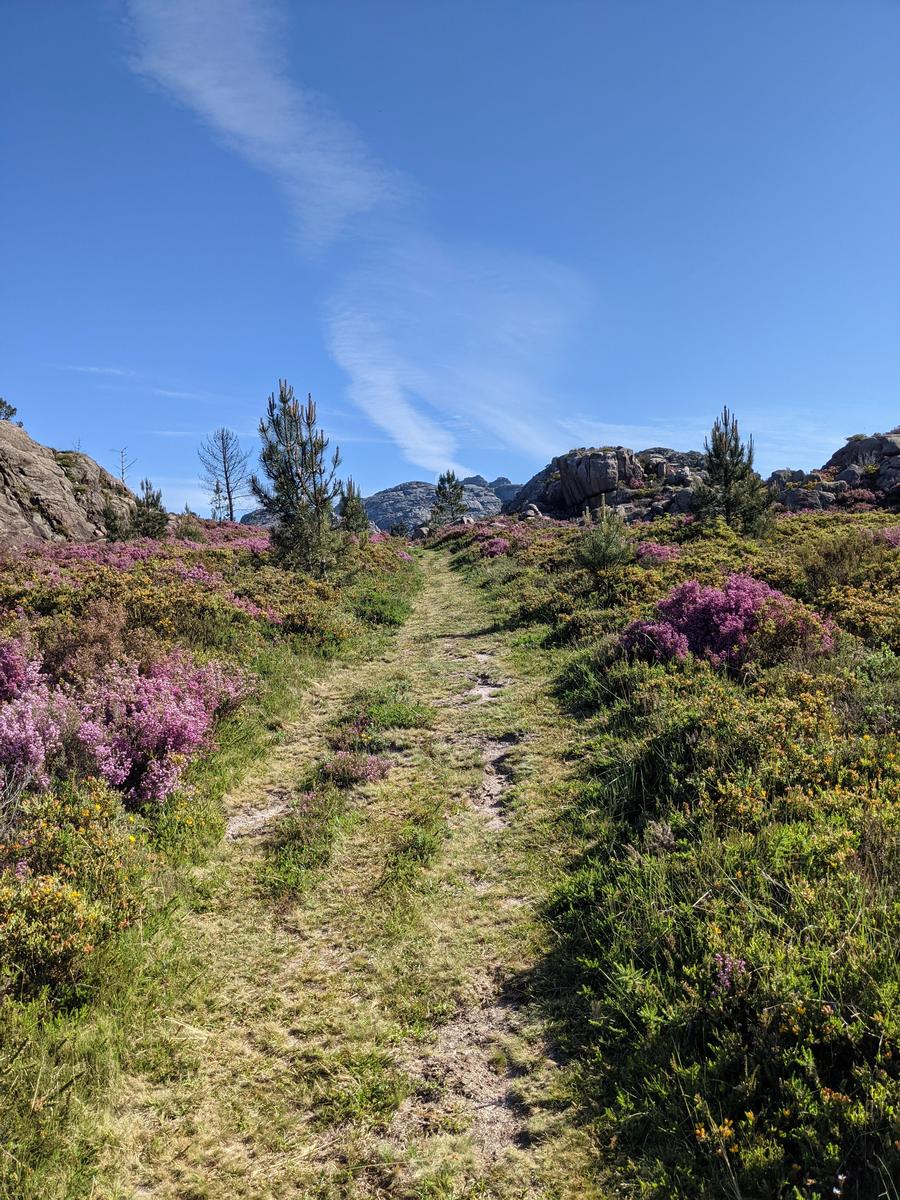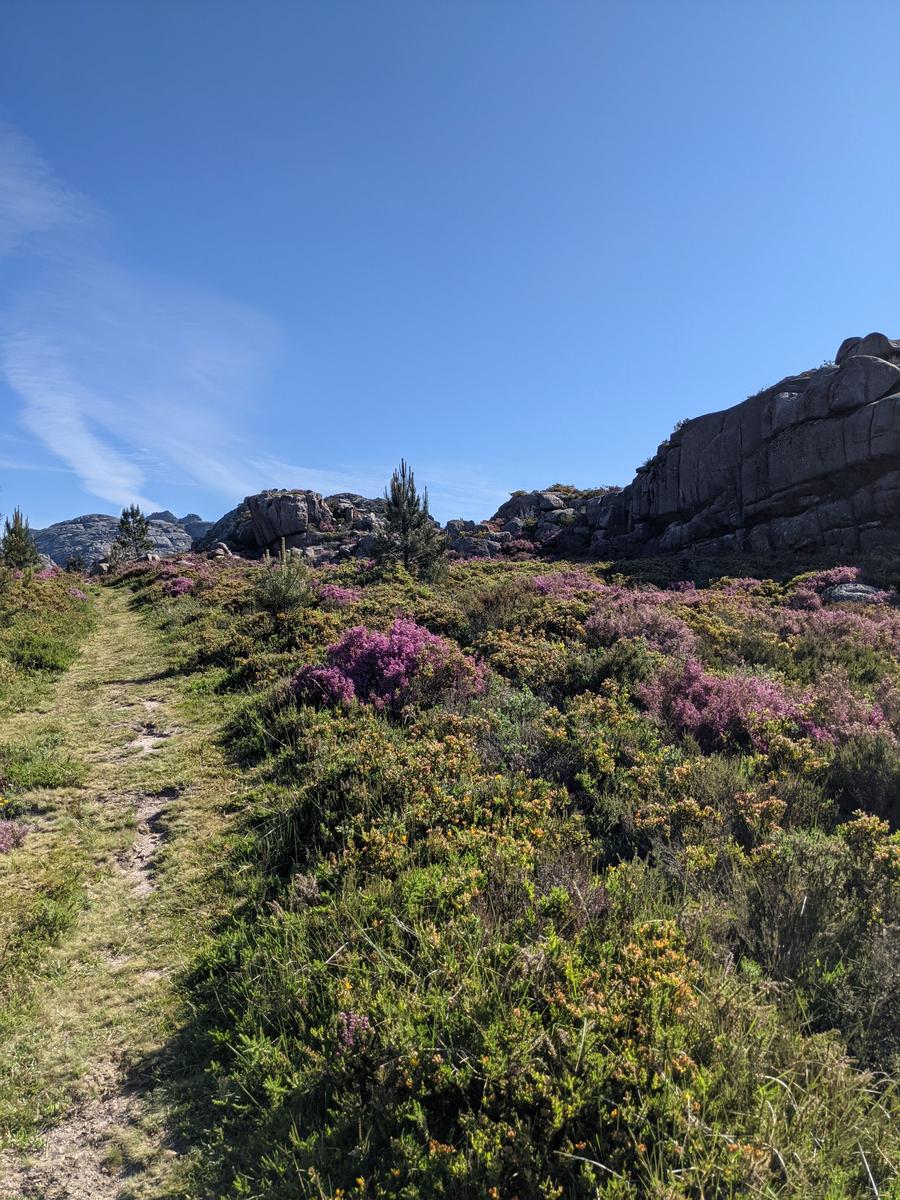 I absolutely loved this section of the hike, how beautiful is this trail!!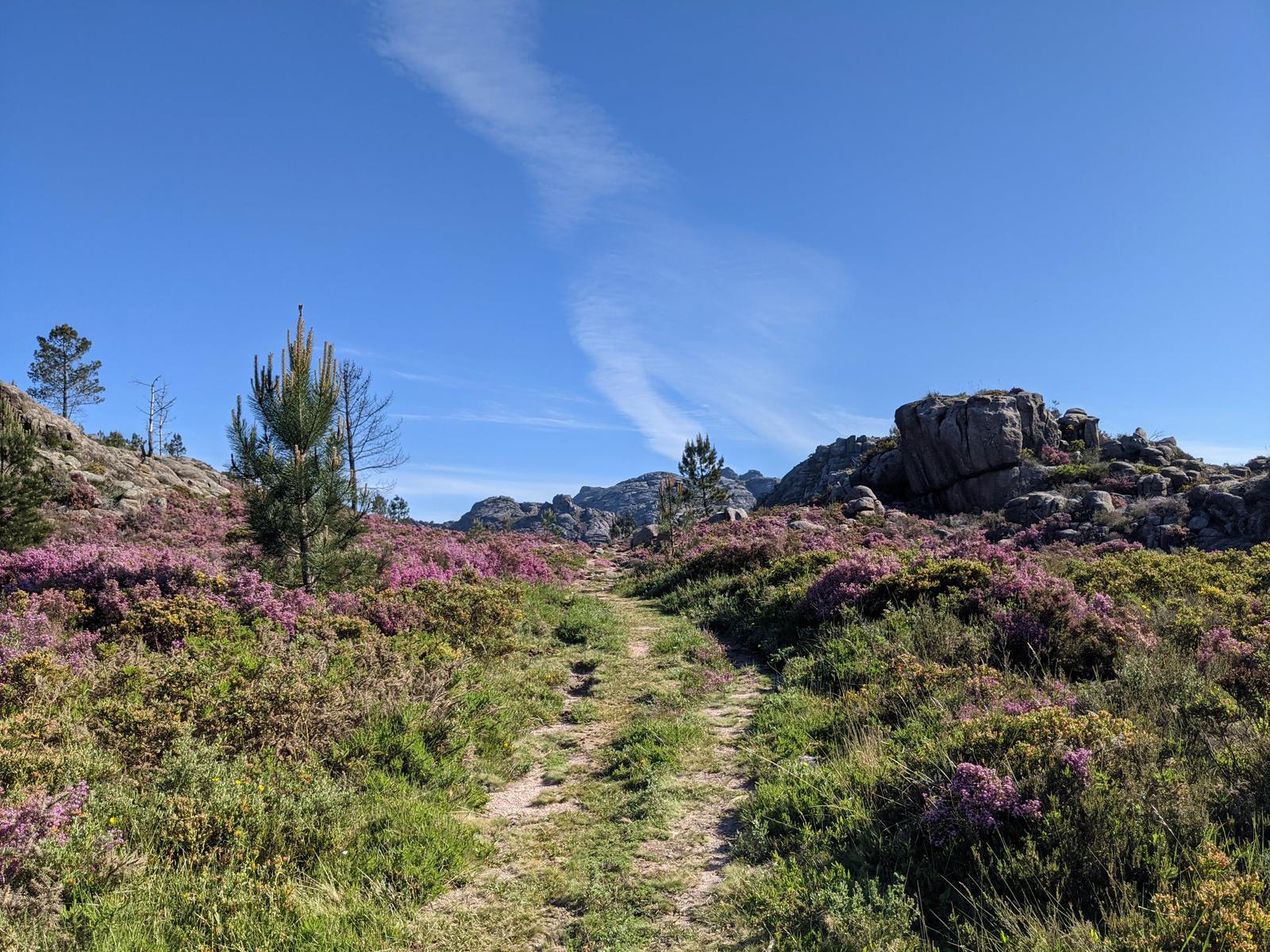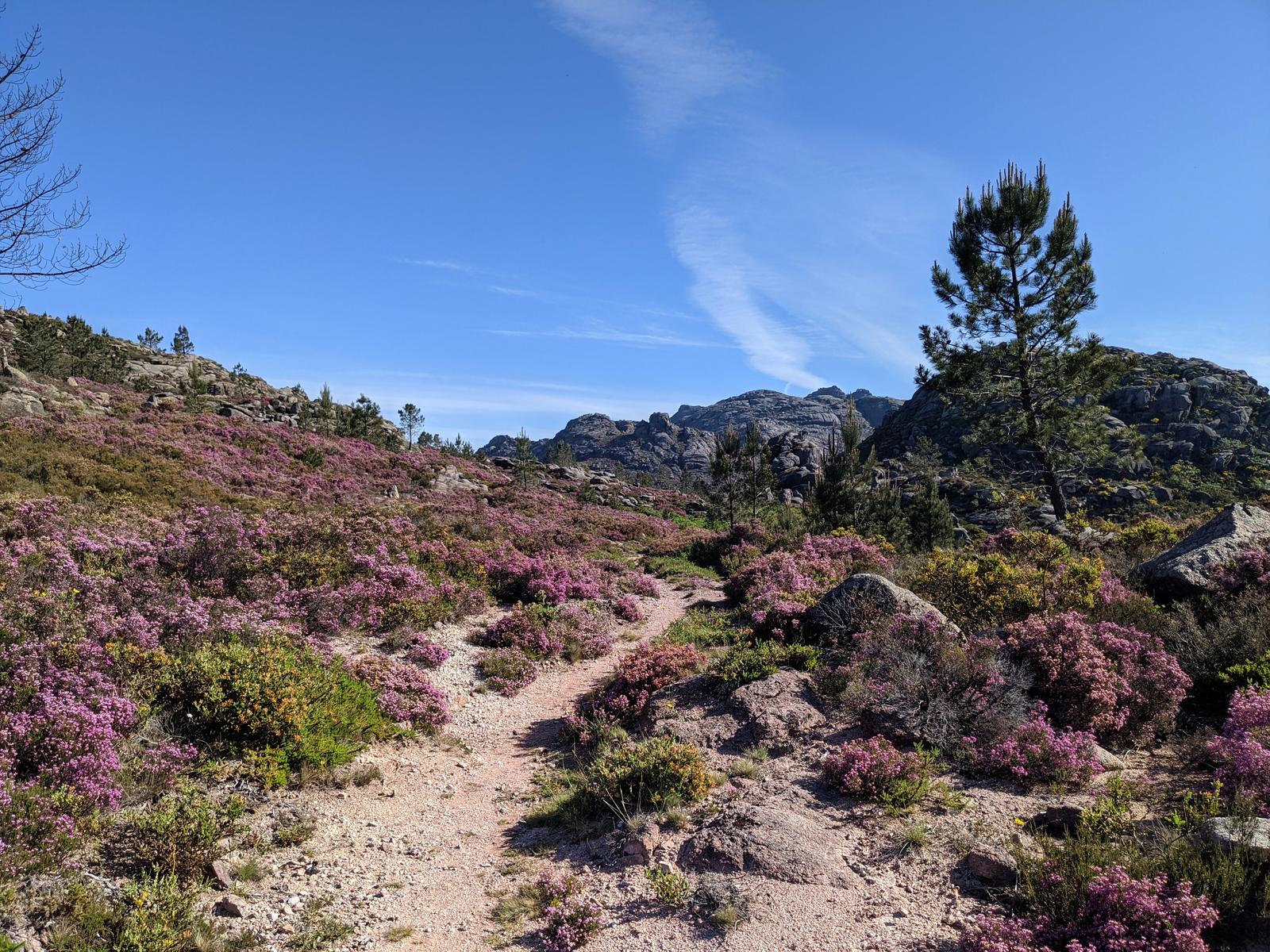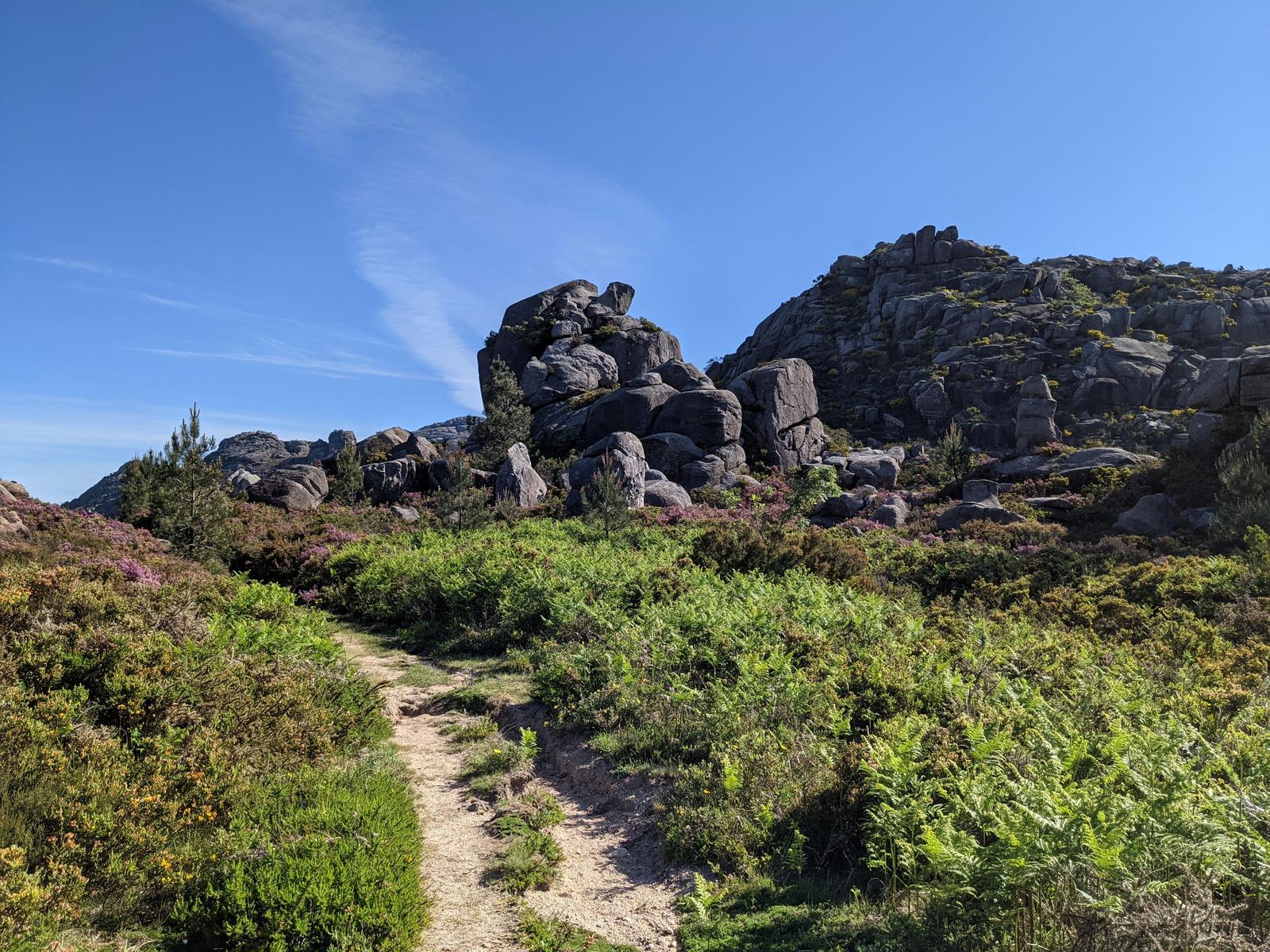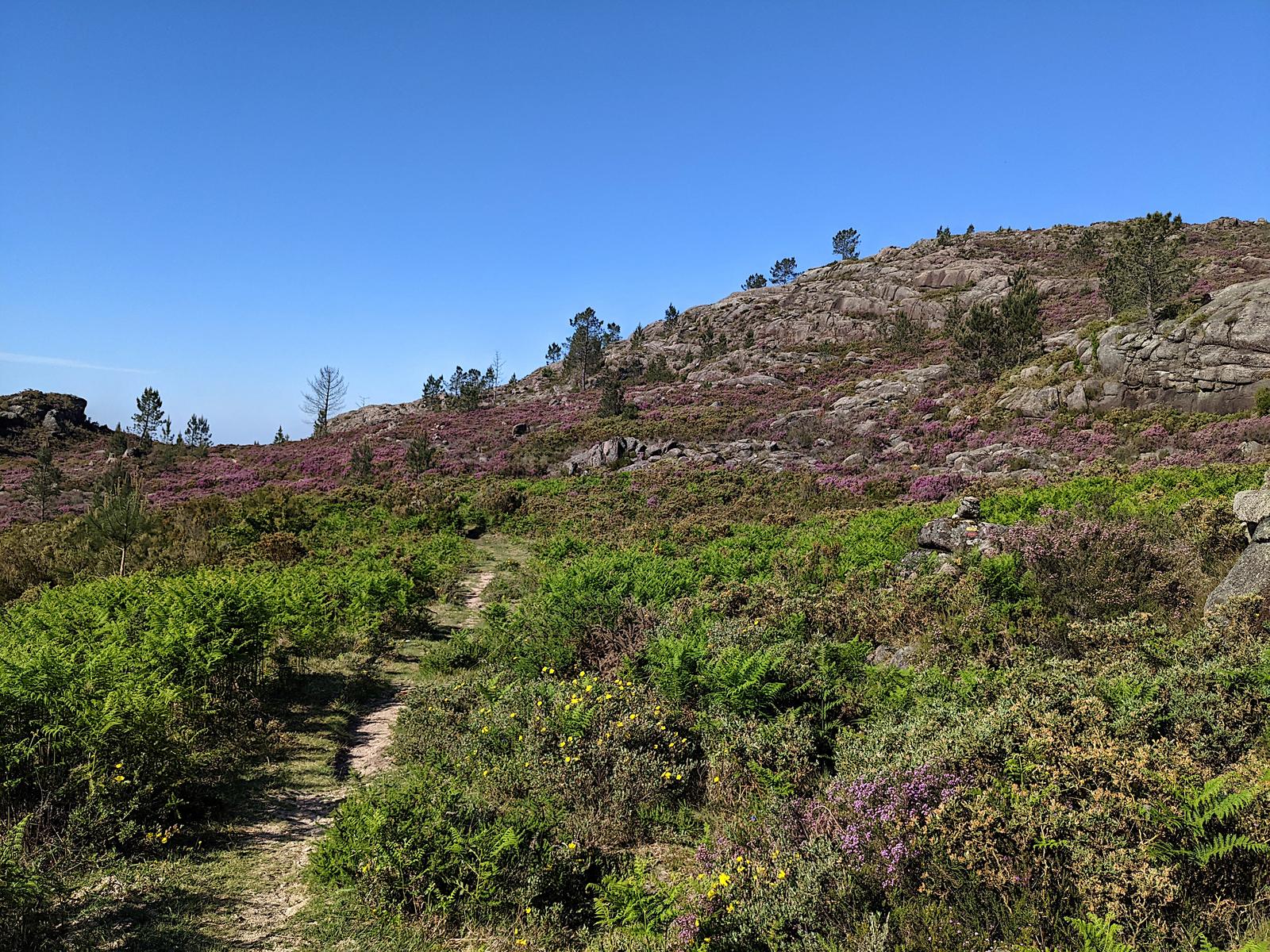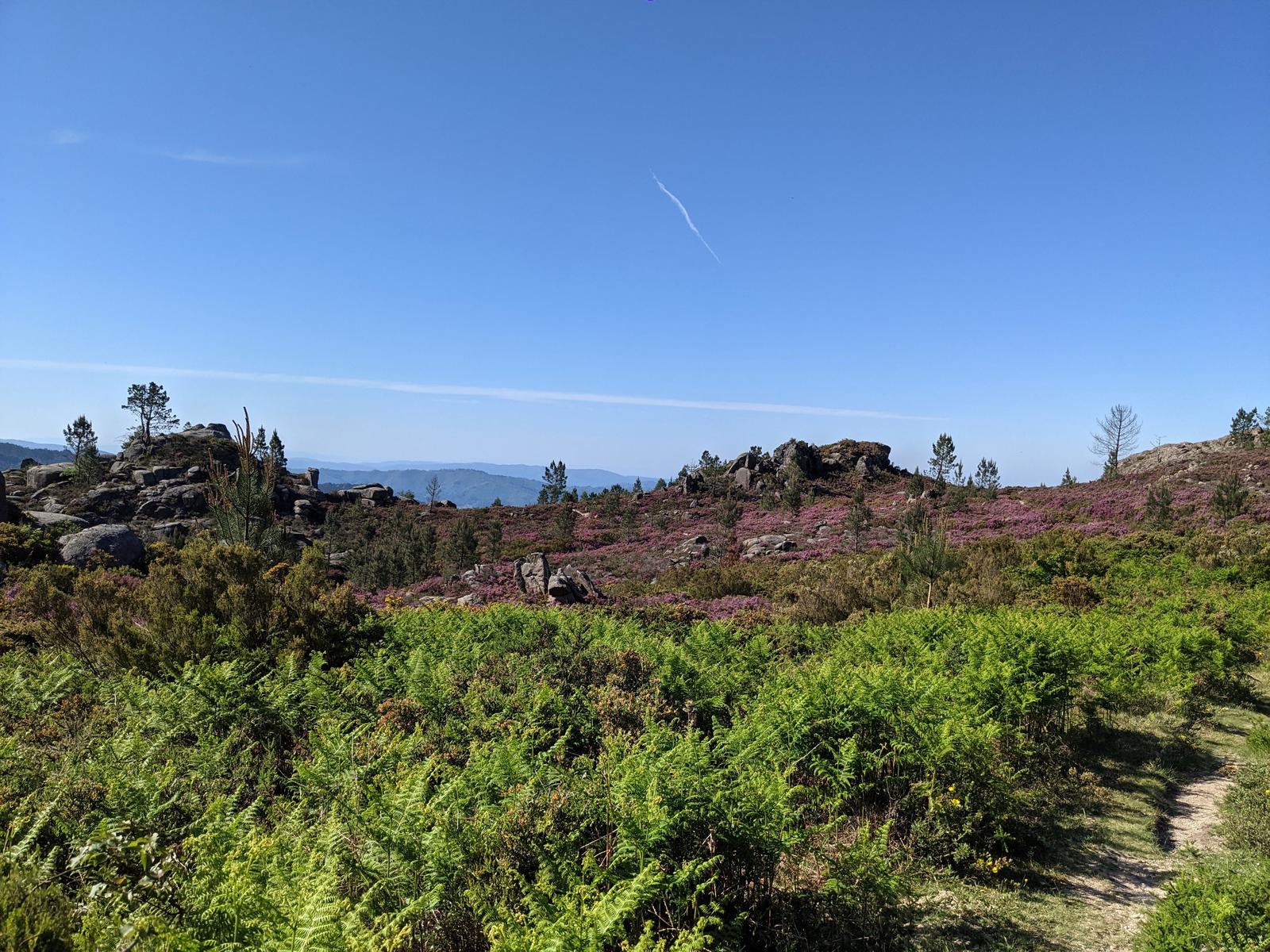 I hiked about 2.5 kilometres on these gorgeous trails, mainly marked by stone cairns, to the Prado - Alt. 1049 which I can only presume is one of the aforementioned "silhas":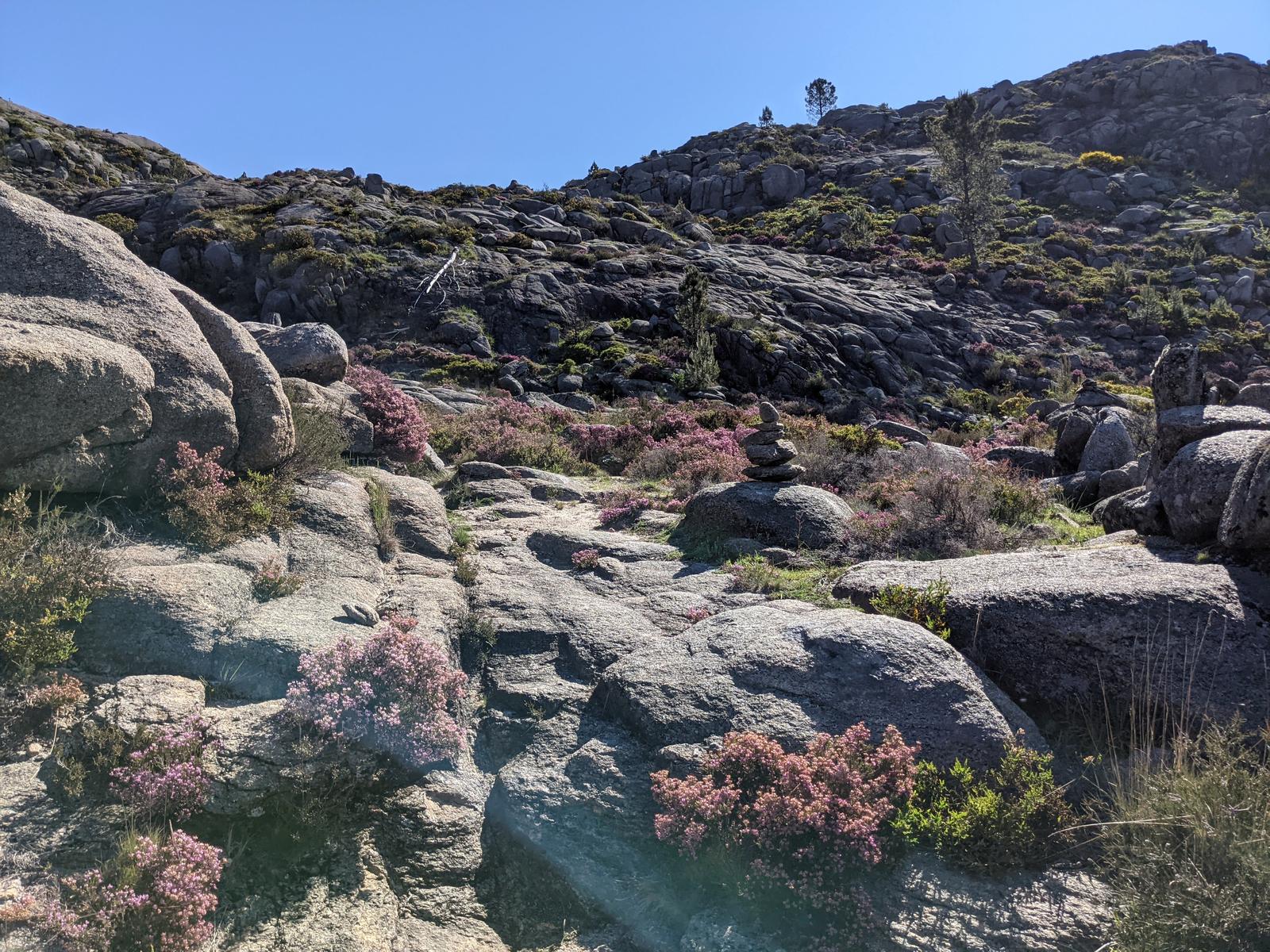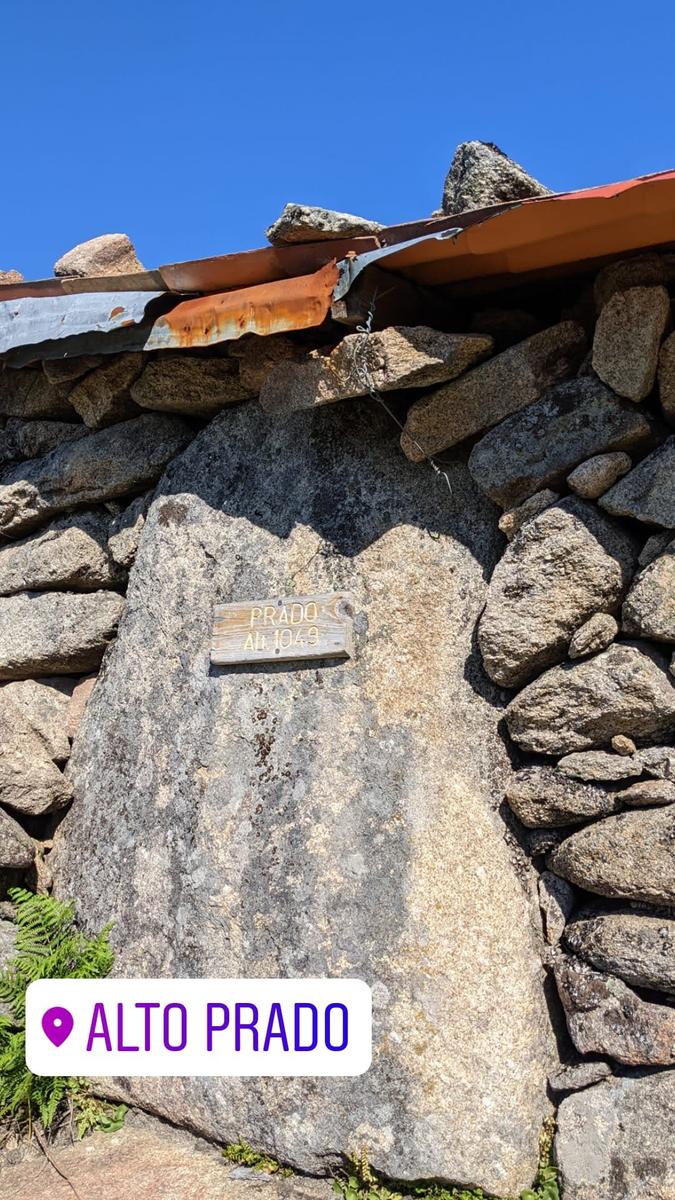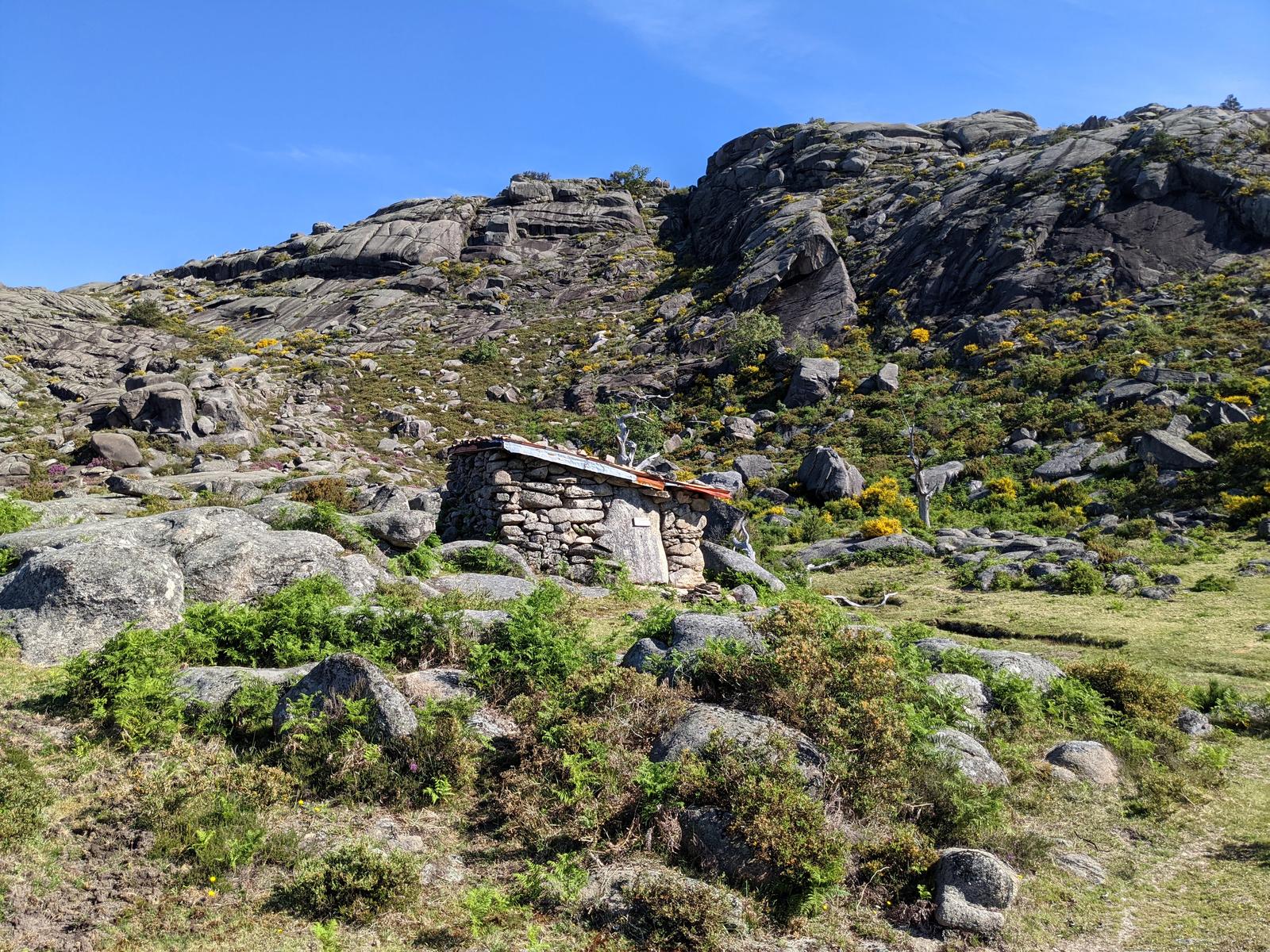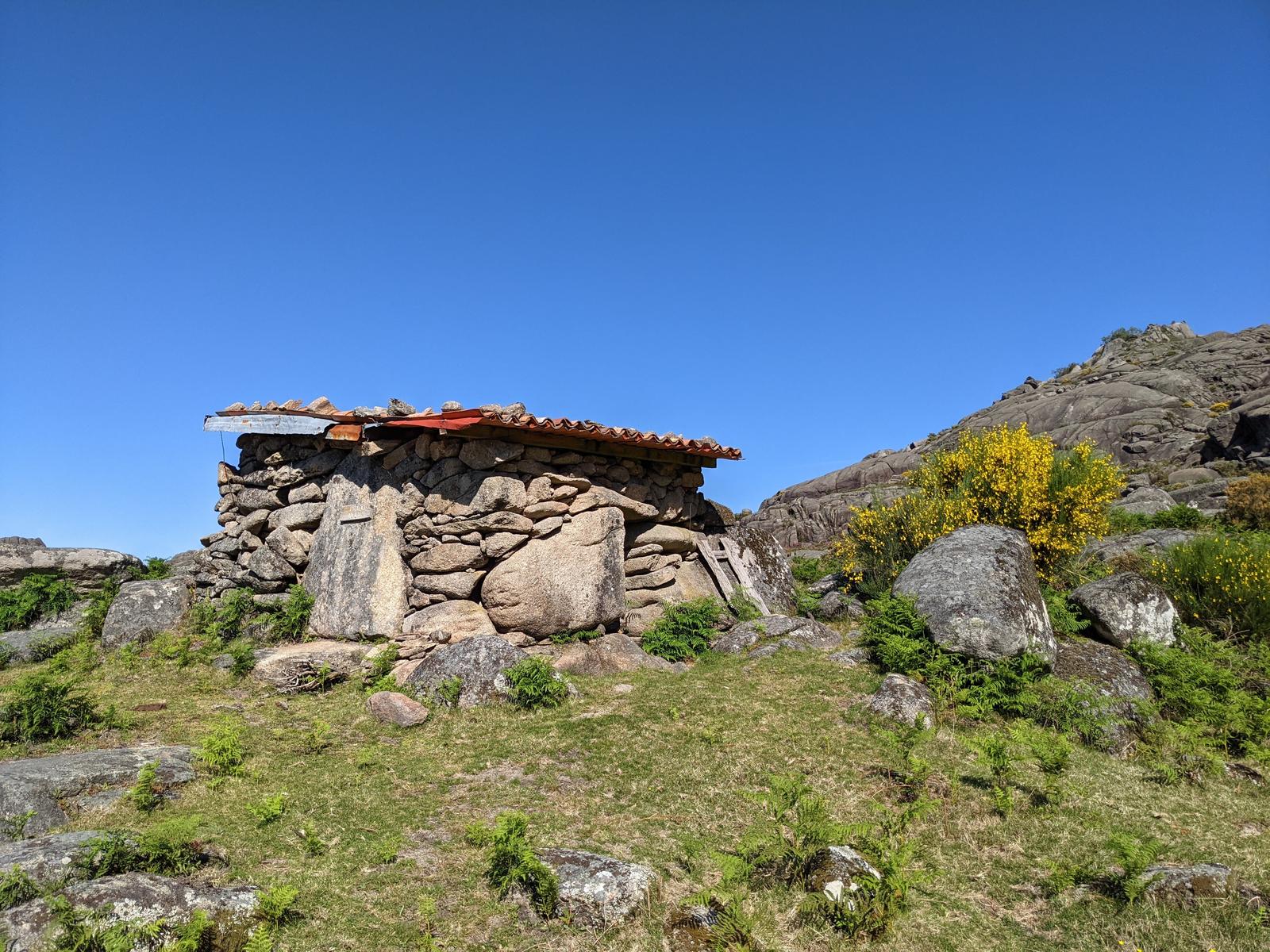 The view from Prado: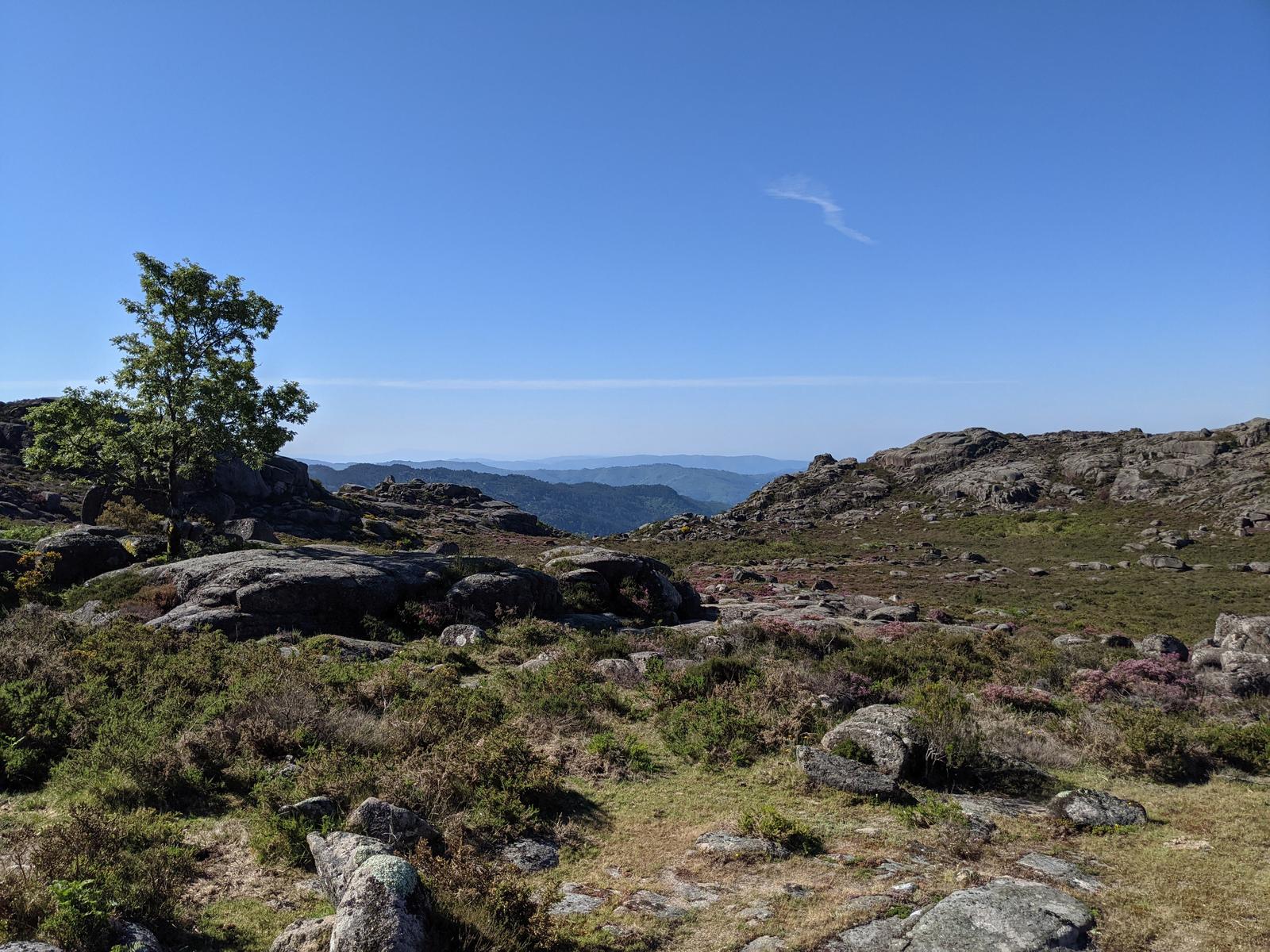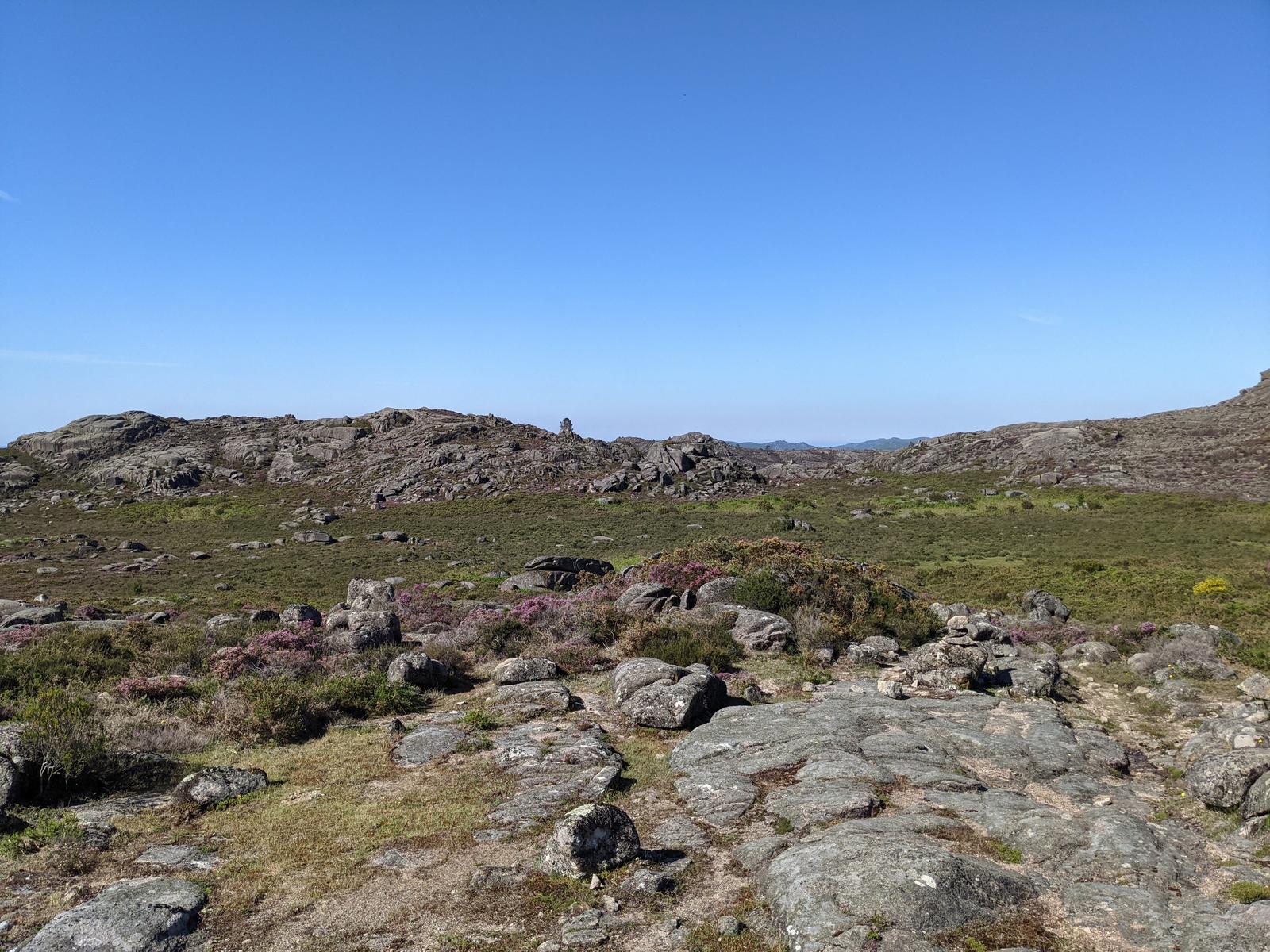 Another kilometre of hiking and this was the view: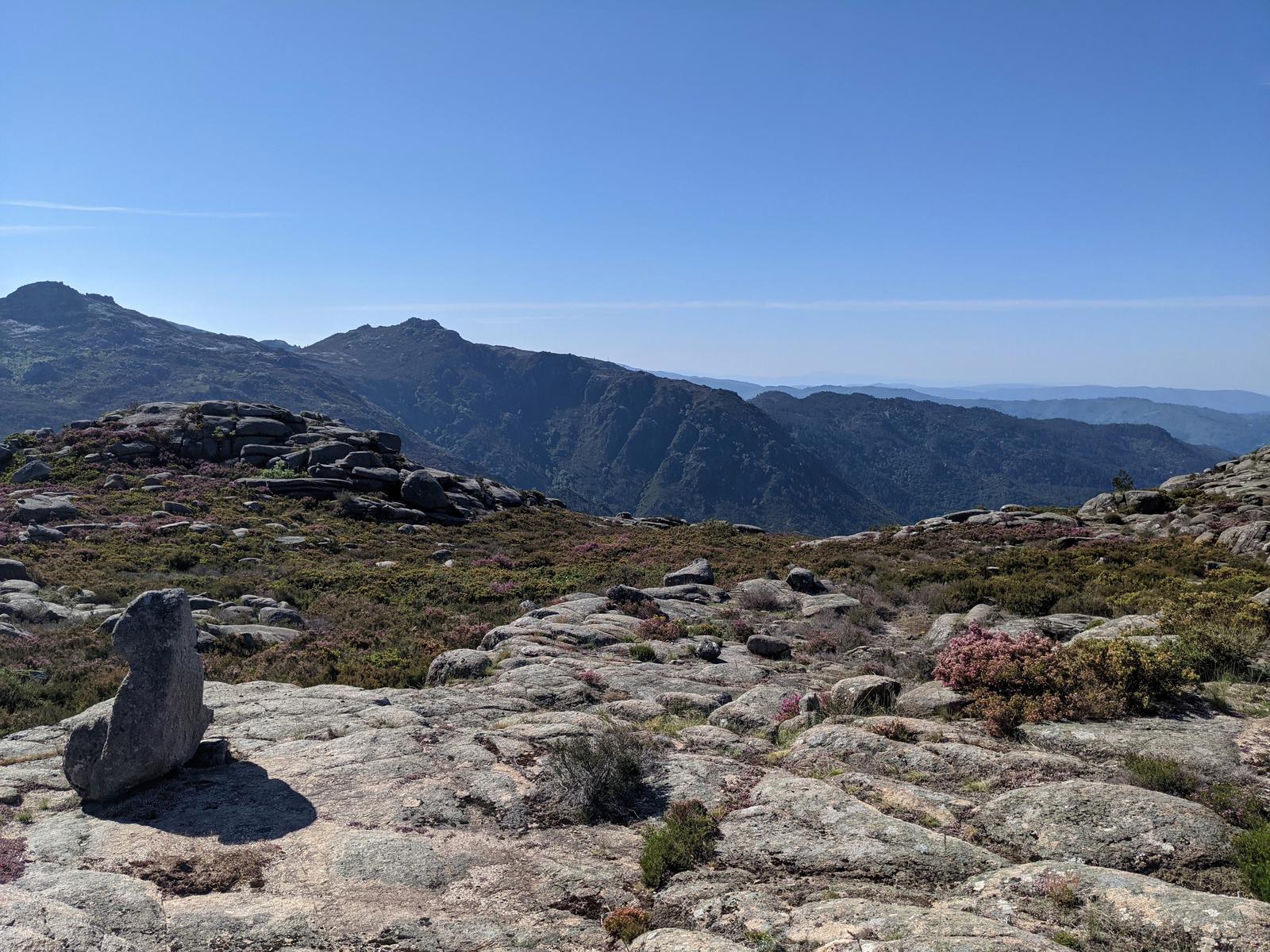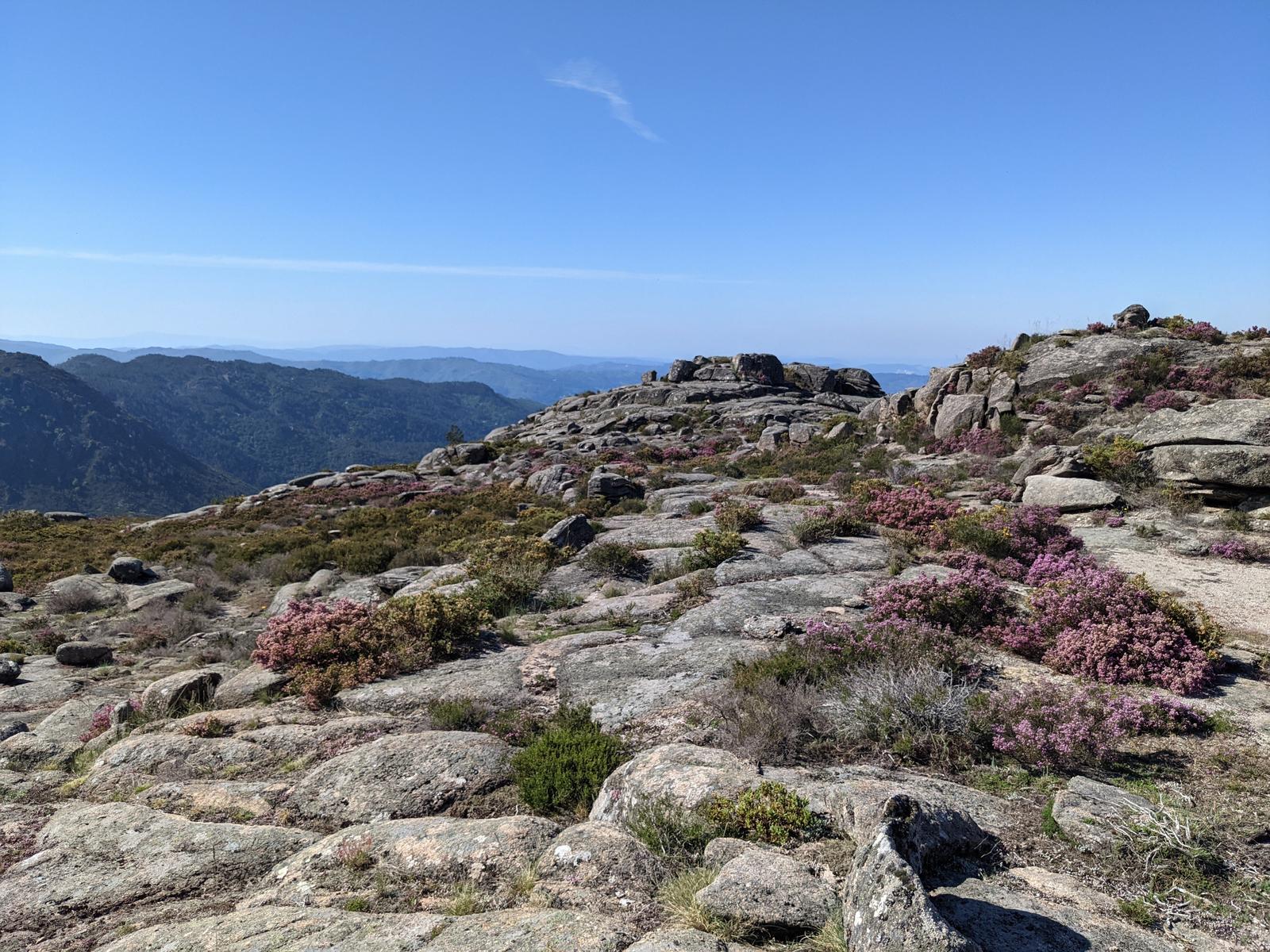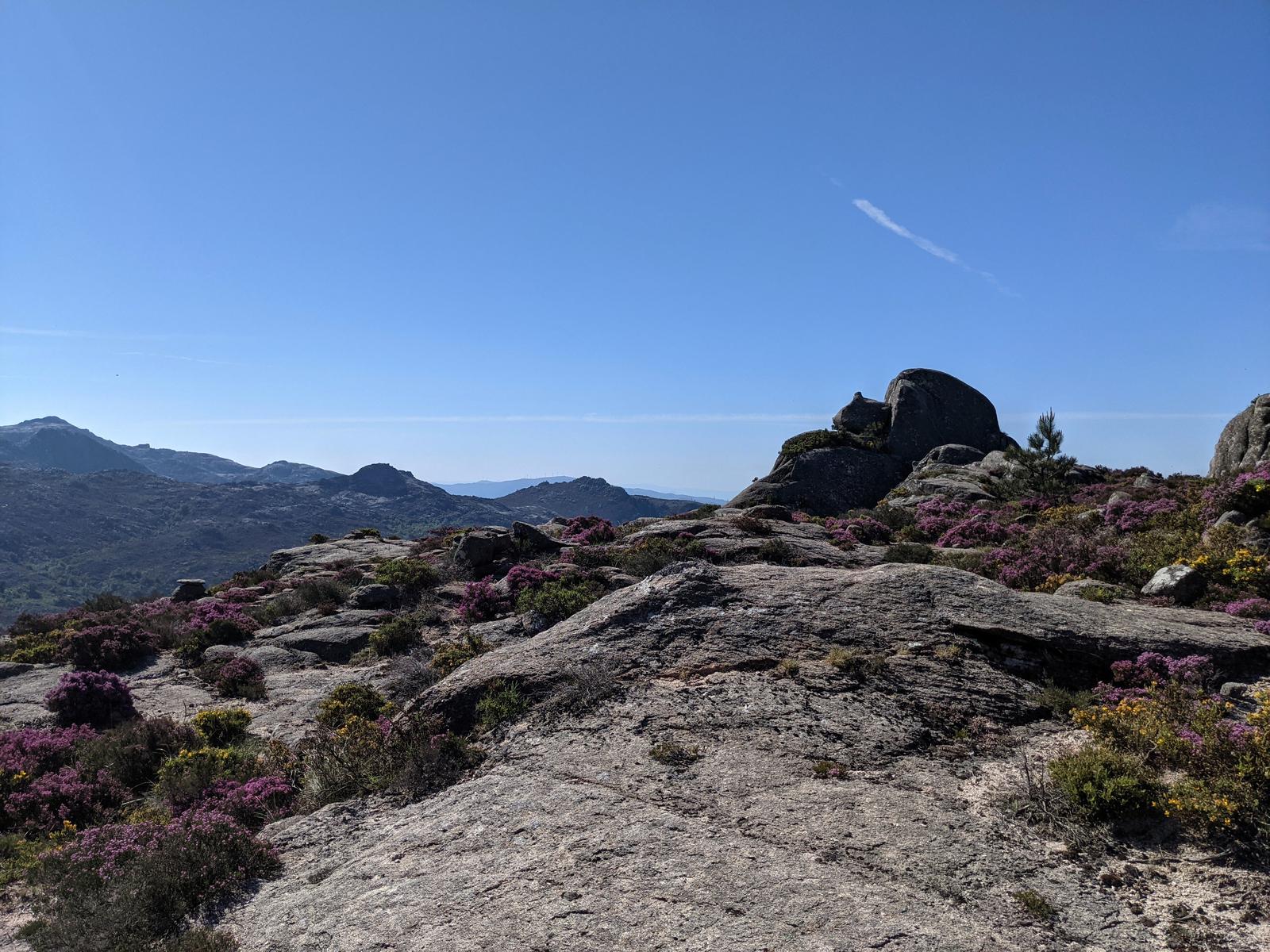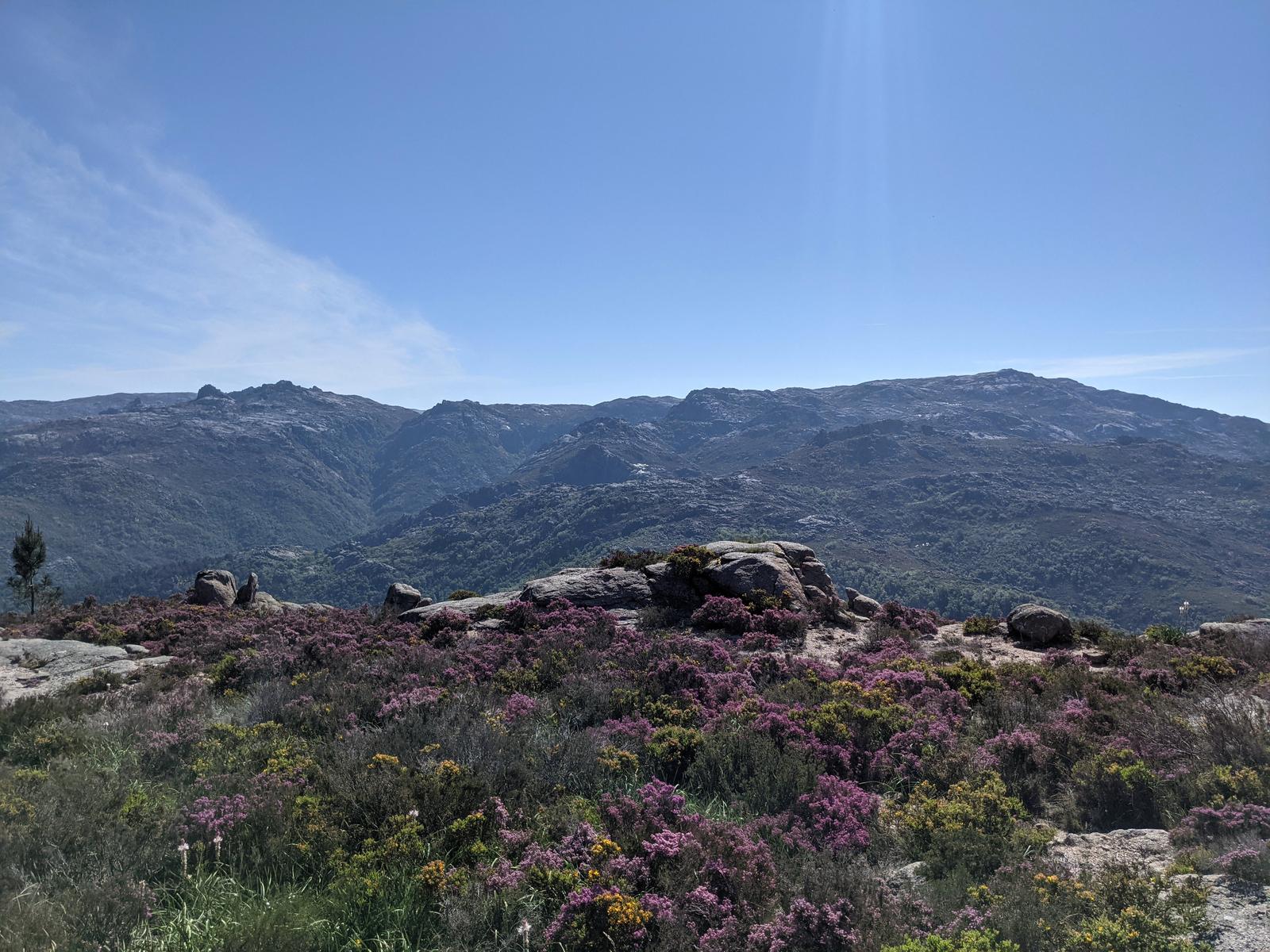 And I had made it to the Pé de Cabril (photo below):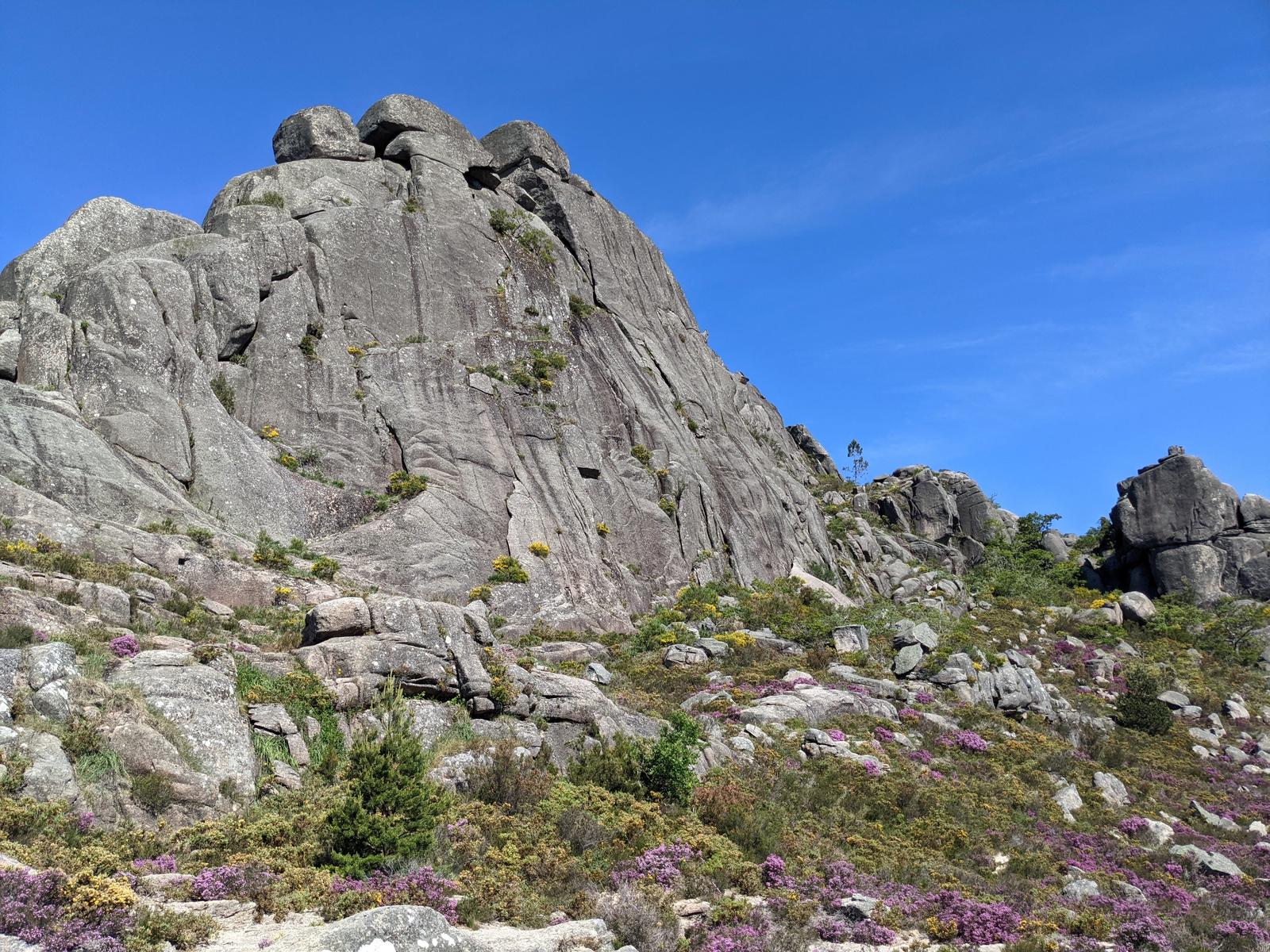 ---
After Pé de Cabril I relied more heavily on my watch to keep to the trail. There seemed to be another hiking trail almost intersecting with mine, also marked by stone cairns. I mistakenly followed the wrong stone cairns for a 100 metres or so and realised I had veered off my GPX map. So, I backtracked slightly and then I decided to ignore the cairns for the most part and instead rely on my GPX and it worked out perfectly. Pé de Cabril also marked the end of my climbing/ascent and the beginning of a long multi kilometre descent.
Two kilometres from Pé de Cabril I came upon the lovely ponies pictured below. I had to wake the first one to get by as I did not want to startle it. Turns out they were all very relaxed and friendly. I was nudged and had to provide some nice nose rubs to them all - a tax on the hiking trail, one that I did not mind paying ;-)!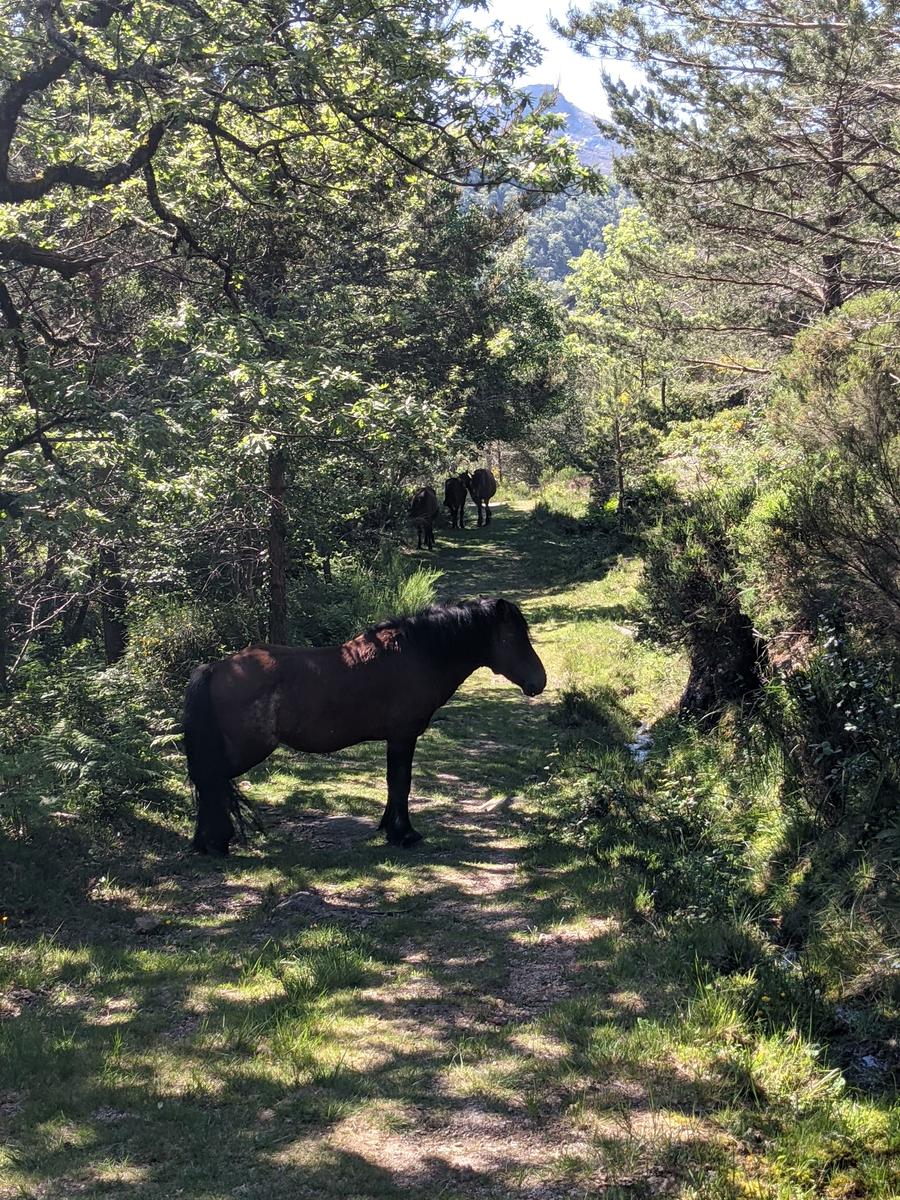 Less than 800 metres later I was at the Casa da Leonte, well the edge of it anyway and there were some people and cars here. This was where my route would now begin to take me to an extra few attractions in the form of waterfalls and another lookout!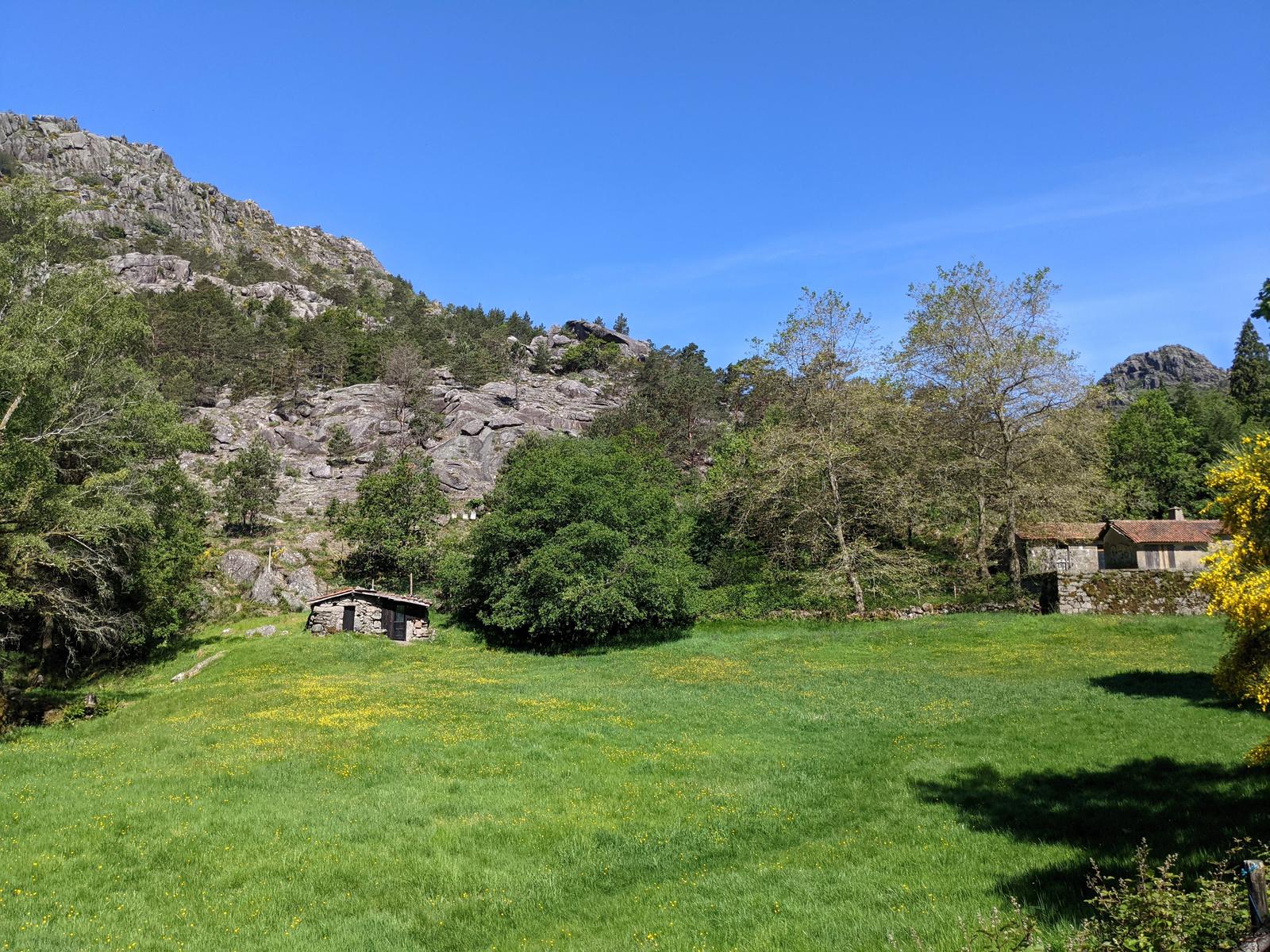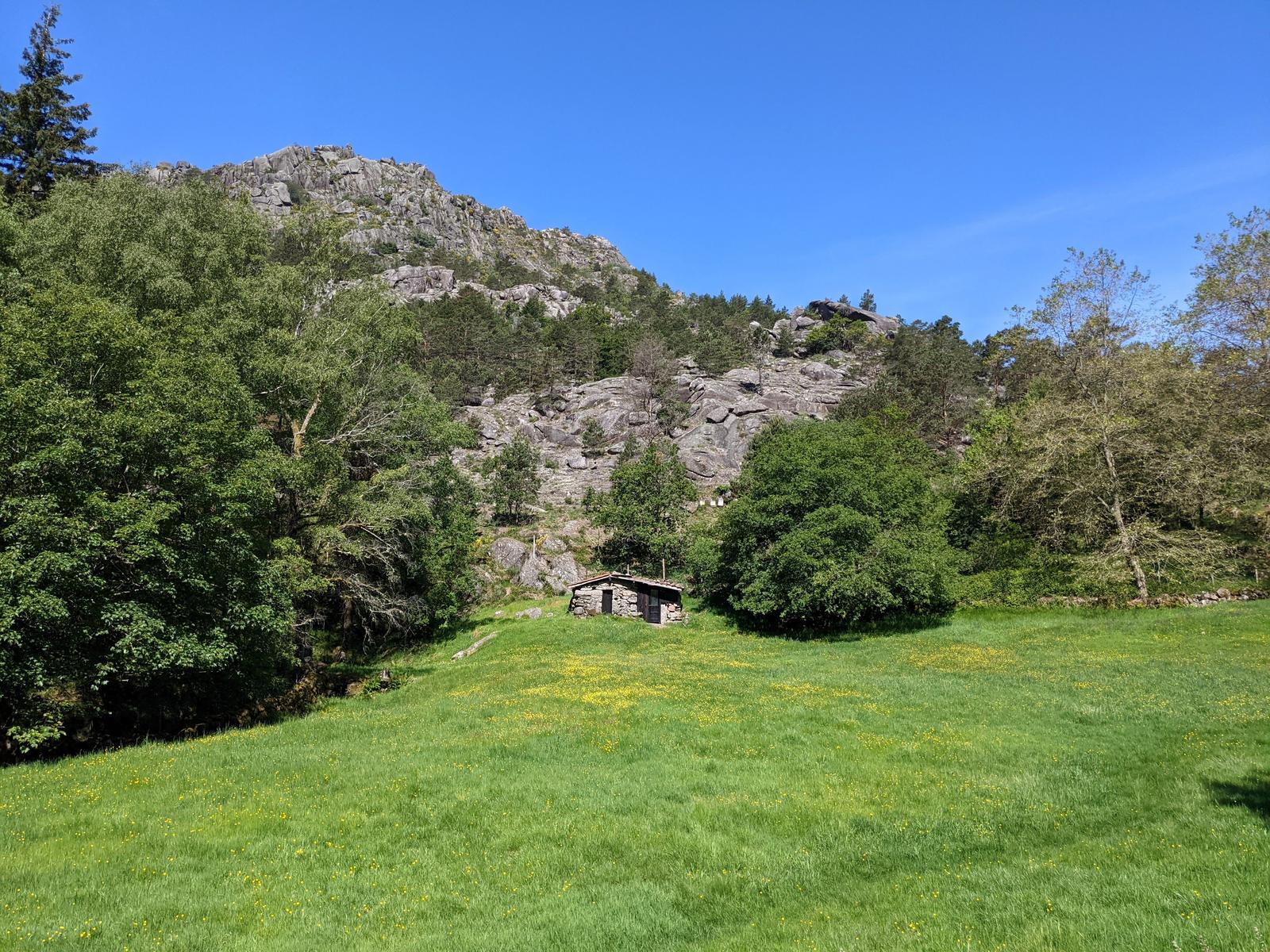 Following the road and then trail in the direction of Gerês for about one kilometre I came to the Cascata de Leonte: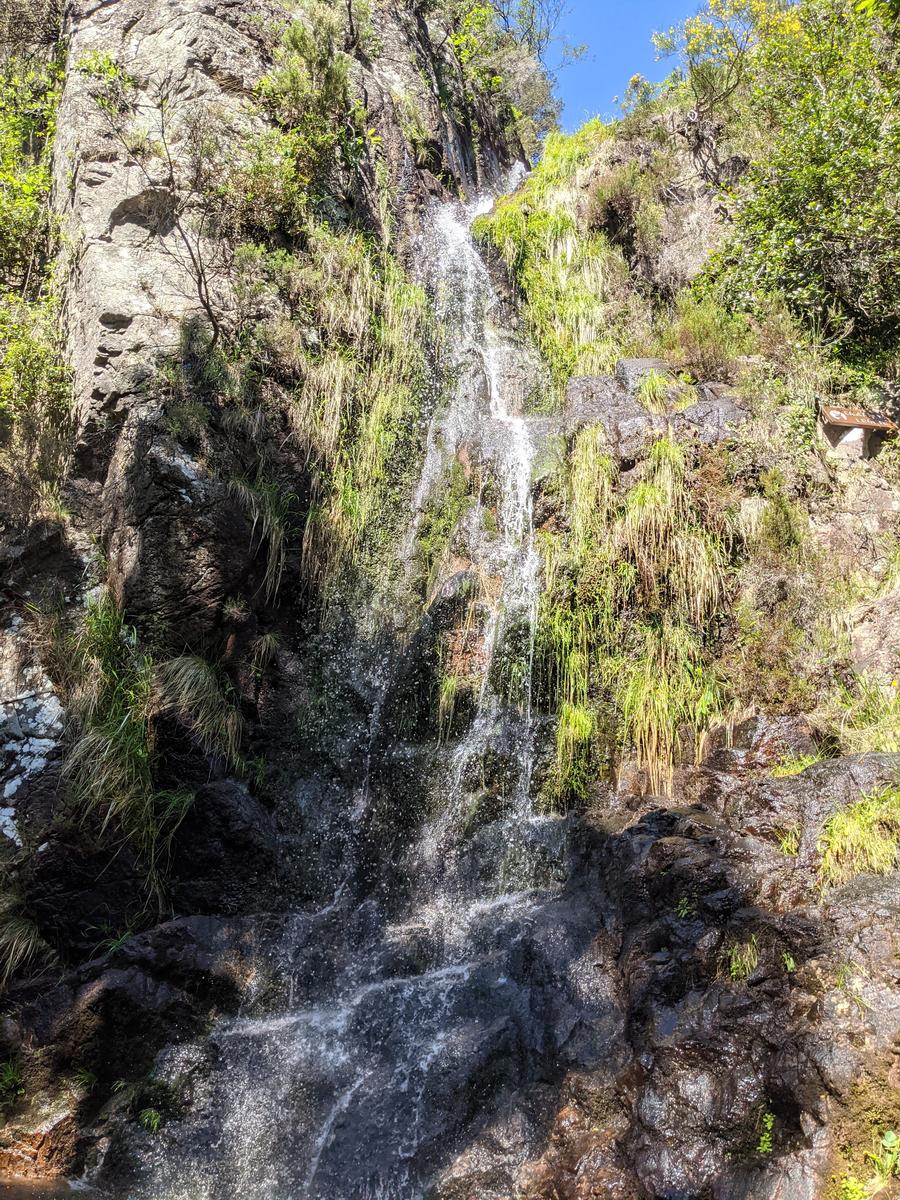 Next up was the Cascata da Laja about 500 metres further along the trail: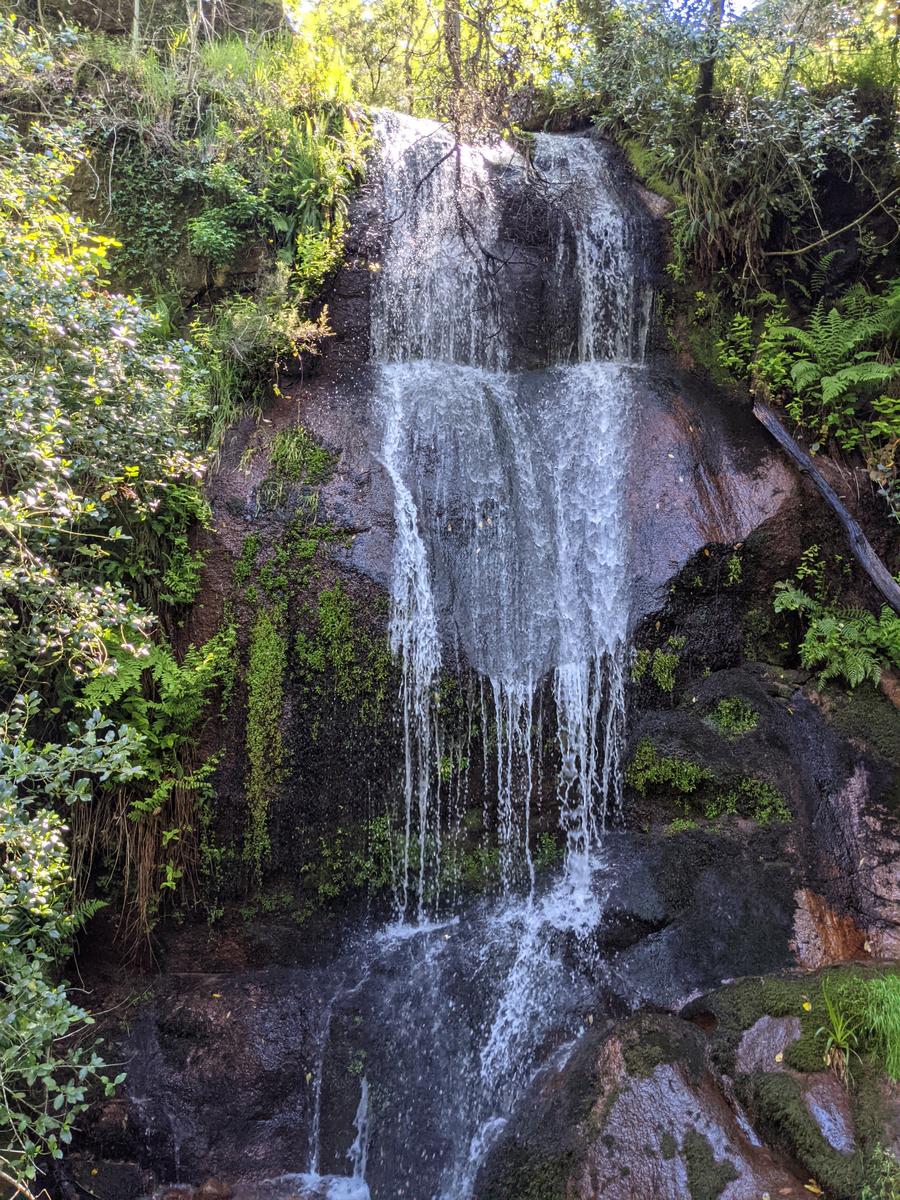 Then I arrived at the Miradouro da Preguiça (my last stop before Gerês) and had a quick snack and rest in the shade there: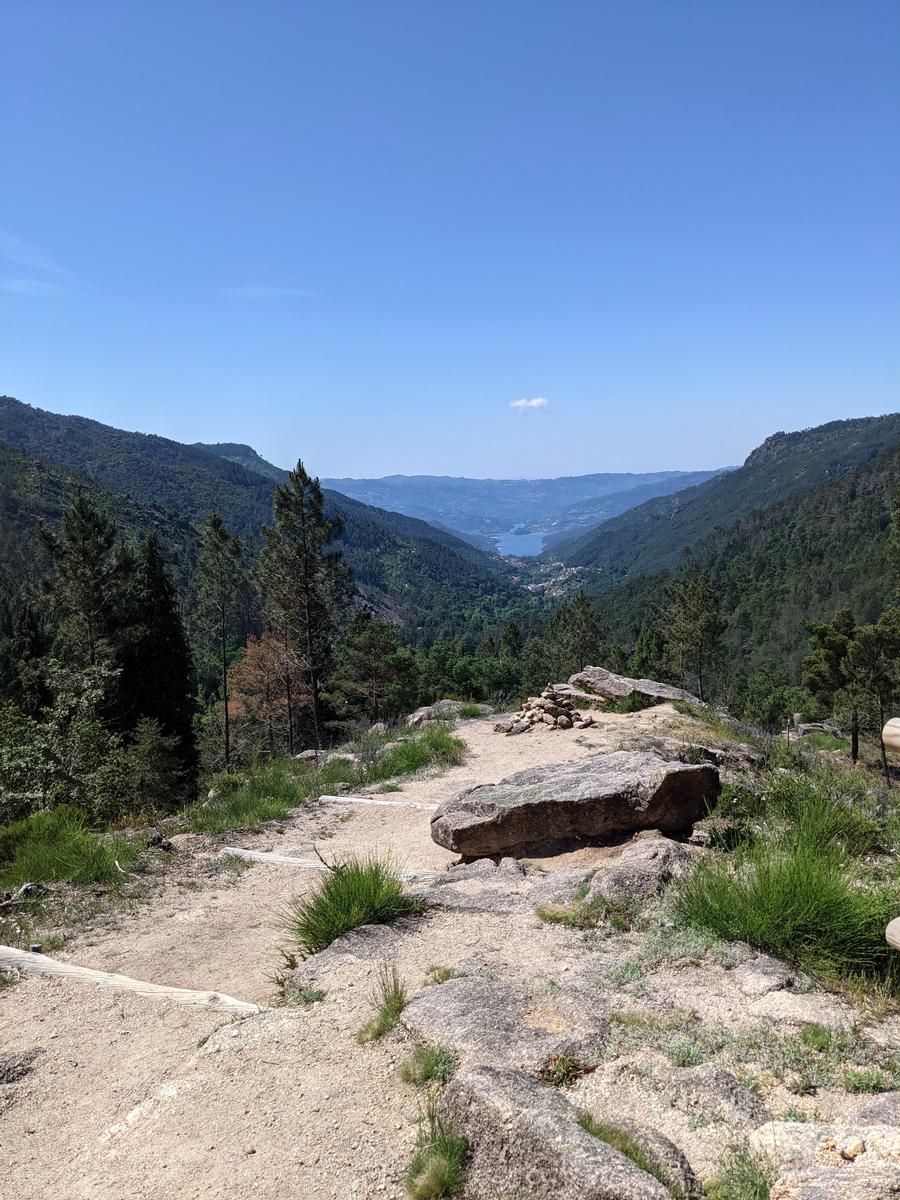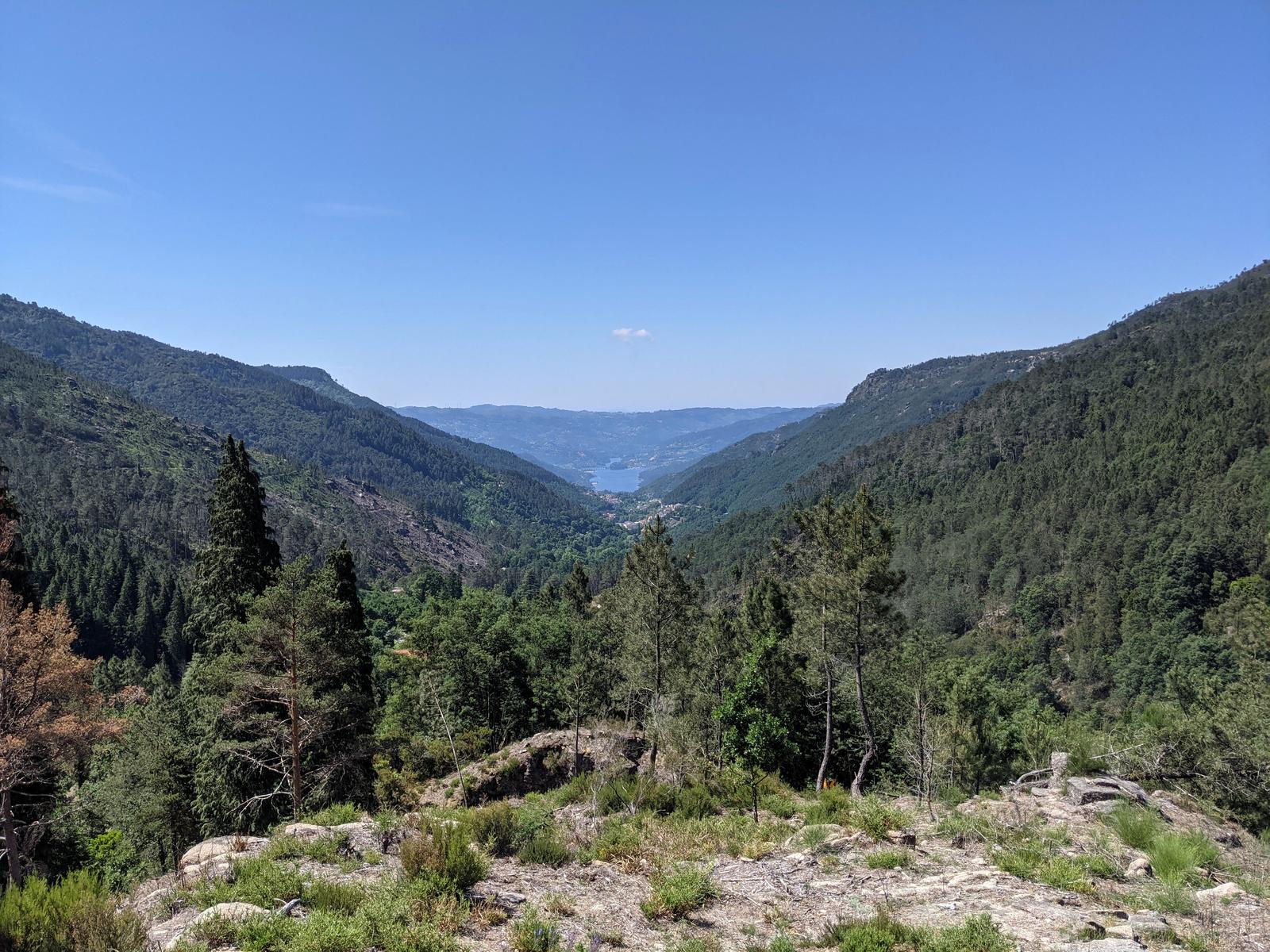 All that all that was left was the three kilometre (mostly) downhill back to Gerês, where the arrow below is pointing to: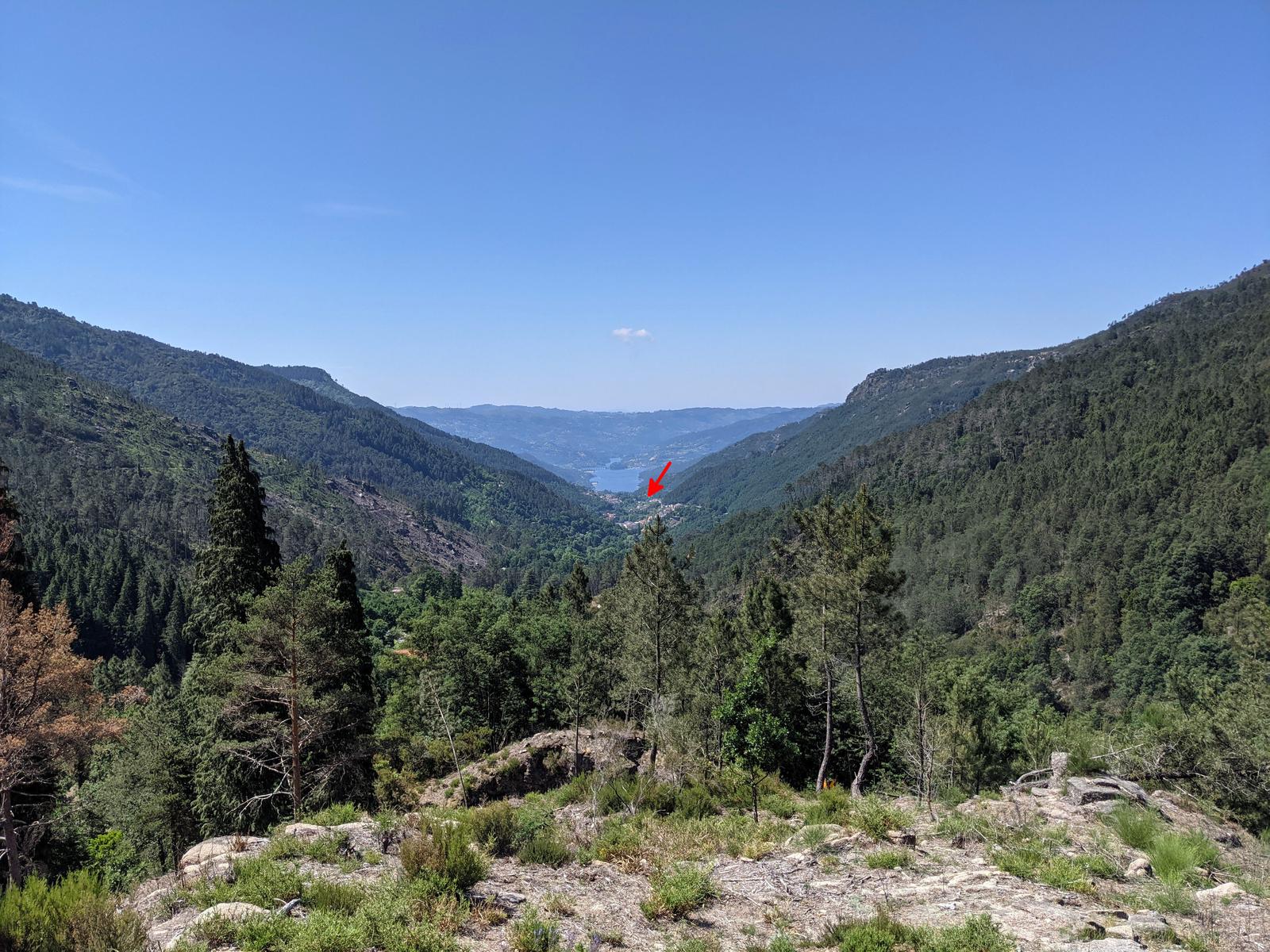 That last three kilometres was a mix of road and trail. The trail when I was on it was really nice and easy to follow through forest and crossing small streams and rivers.
---
Another Day in Paradise!
After just over fifteen kilometres and total elevation of 905 metres I was back at my Gerês refugio where I had started from that morning. I was glad to have an ice cold water followed by a cooling shower and relax in the shade for a little while - it was a hot day! Another great hike in the Peneda-Gerês National Park and our last day in Gerês well spent.
---
If you've any questions, suggestions or just want to say hello, contact me via the Contact Form, Instagram (@noroadlongenough) or By Email noroadlongenough1@gmail.com