Hiking the PR6 - Trilho dos Miradouros - Gerês, Terras de Bouro.
On our first day in Gerês I hiked to Miradouro da Pedra Bela and you can read all about that hike here. Below is a photo to show you what you have to look forward to should you decide to check it out: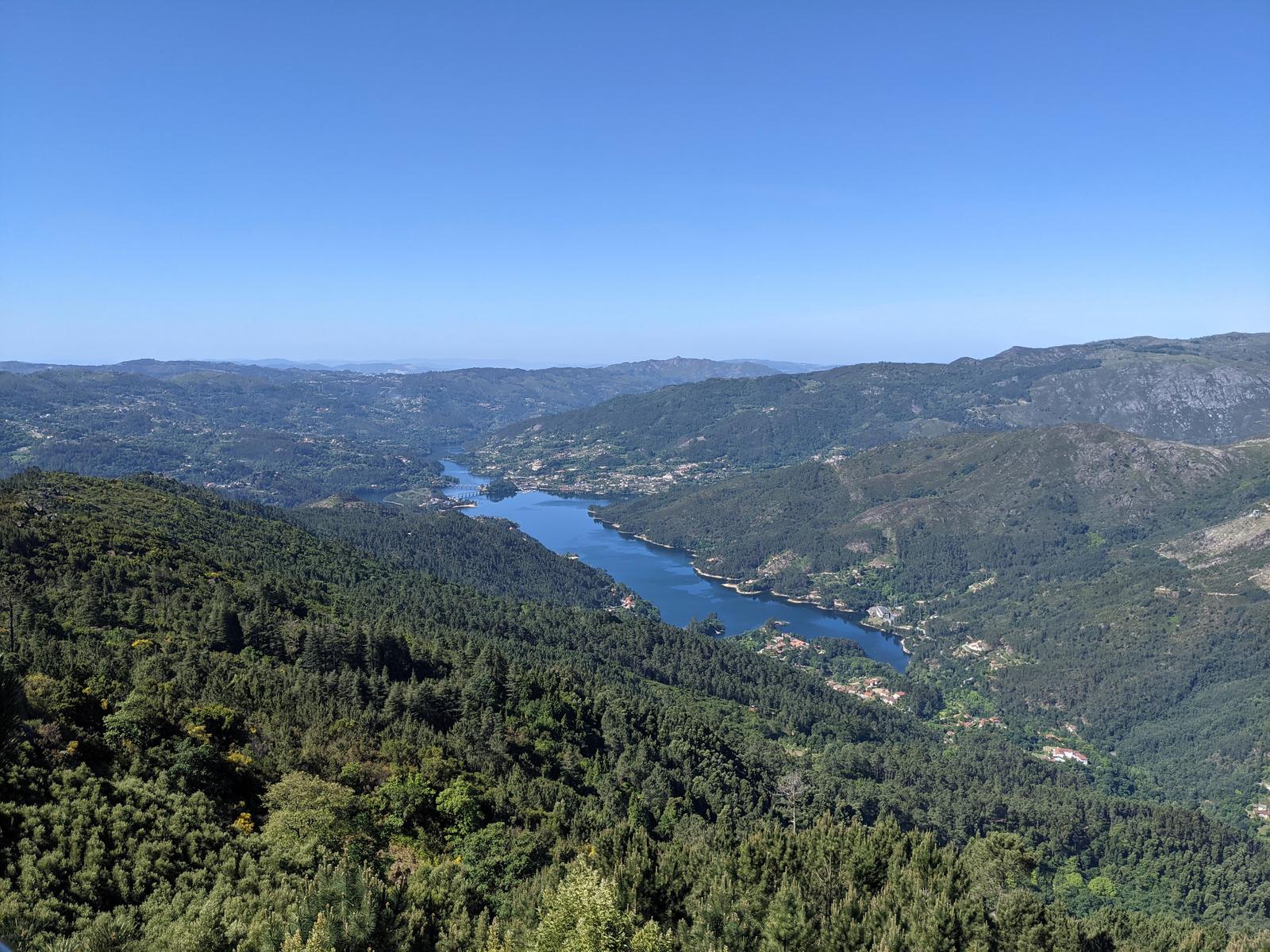 I had such an enjoyable hiking experience that I could not wait for my next hike and luckily I didn't have too long to wait, after a good nights sleep it was day two in Gerês and time to explore the popular PR6 - Trilho dos Miradouros.
As usual I created my own GPX and in doing so I slightly altered the official PR6 route whereby I added an extra two kilometres at the start of my hike to visit another lookout Mirante Velho Miradouro and I also chose to skip the Miradouro da Boneca later on the trail. This meant I went directly from Miradouro da Fraga Negra to Miradouro da Junceda.
---
A Quick Look At The PR6 Trail Map:
Below is a photo of the official PR6 trail taken from here. The arrow is pointing to where I started my hike and I hiked in the opposite direction to the map, whereby No.1 Miradouro da Junceda was my last viewpoint and I descended back into Gerês from there. To be honest, I think this is a better way of doing it as the trail up to Miradouro da Junceda is fairly relentless and steep so I was certainly happy to be going down and not up it (although I did go back up to Junceda a few days later so I got to experience the uphill burn then).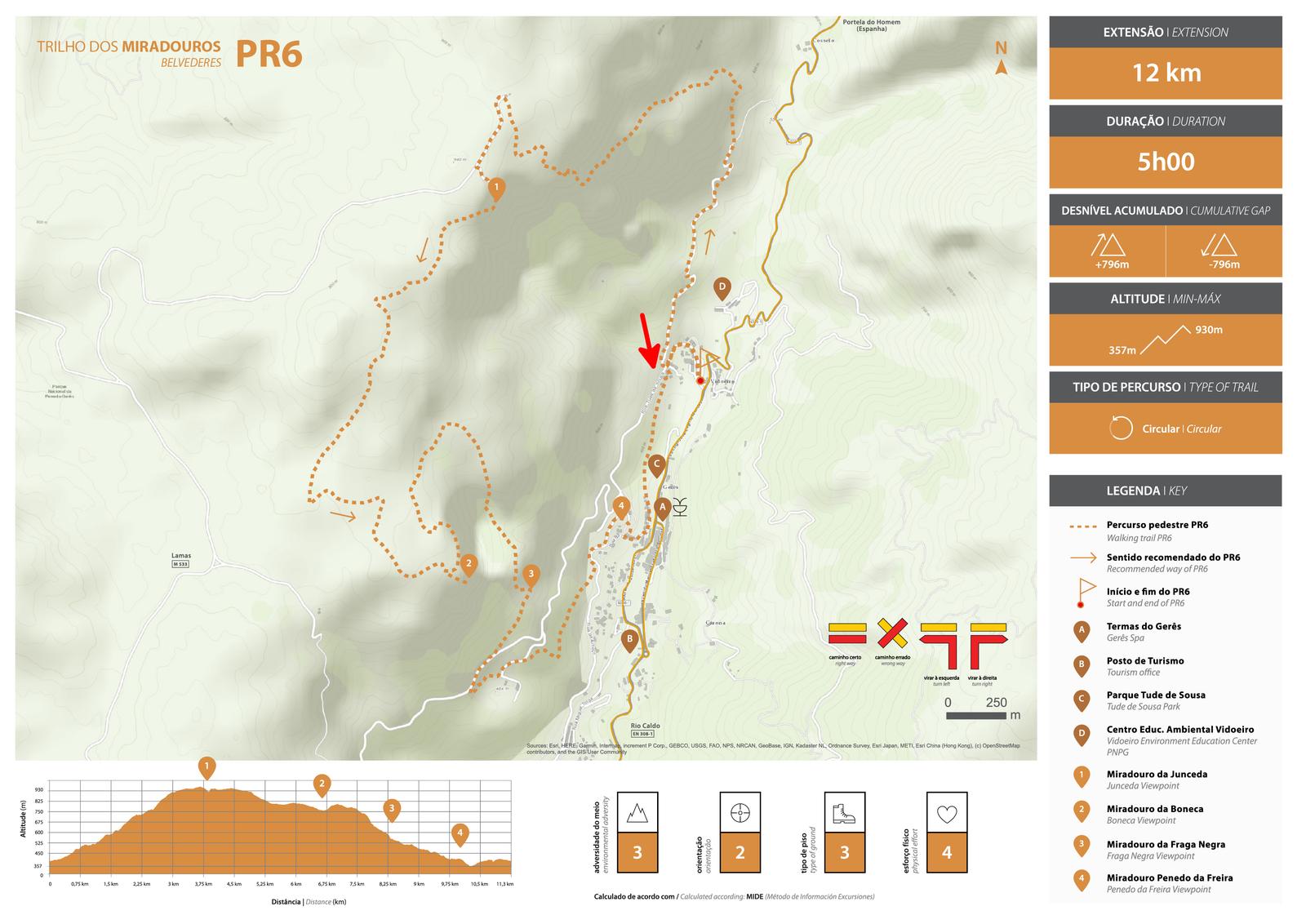 Below are the trail signs located close to where I started my hike: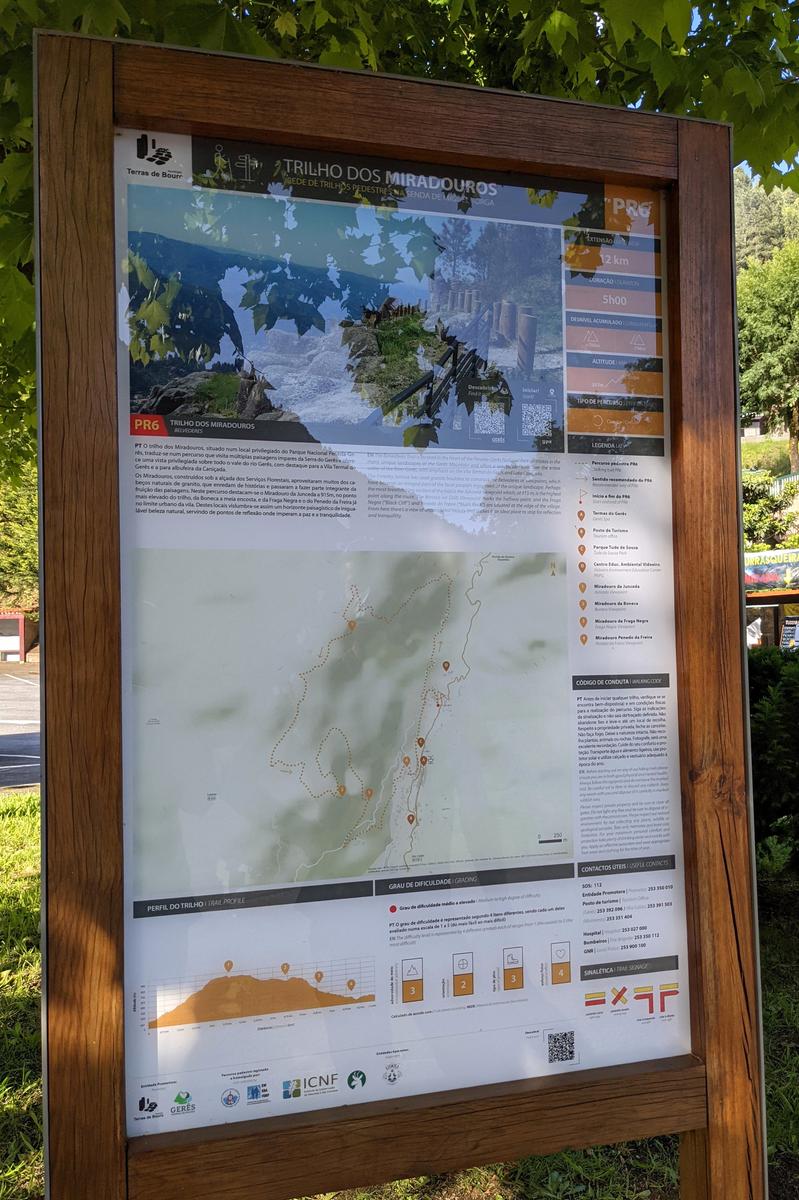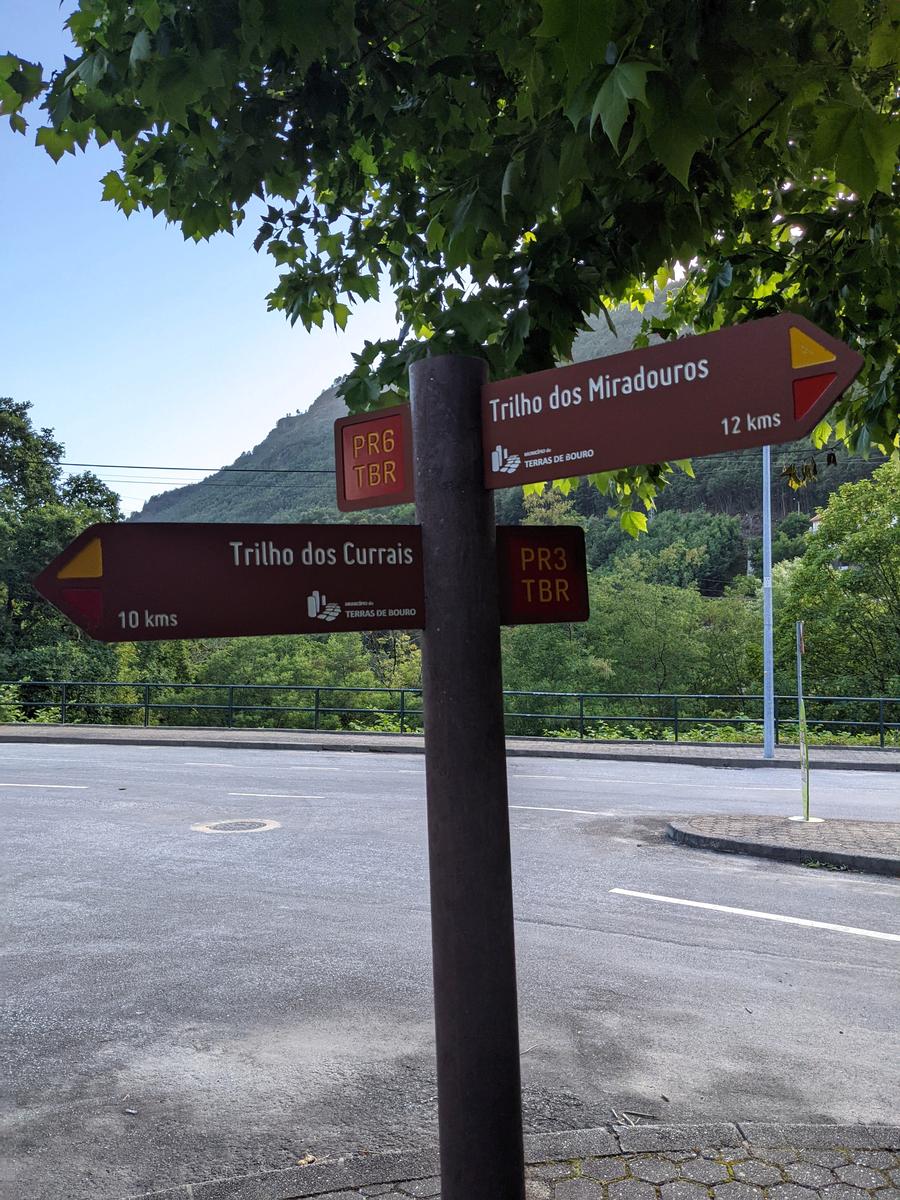 ---
On The Trail:
Lucky for me, I was able to join the trail just about 250 metres from the apartment/refugio that we were staying in so at 9am I was on the trail. The path was very easy to follow as you can see below: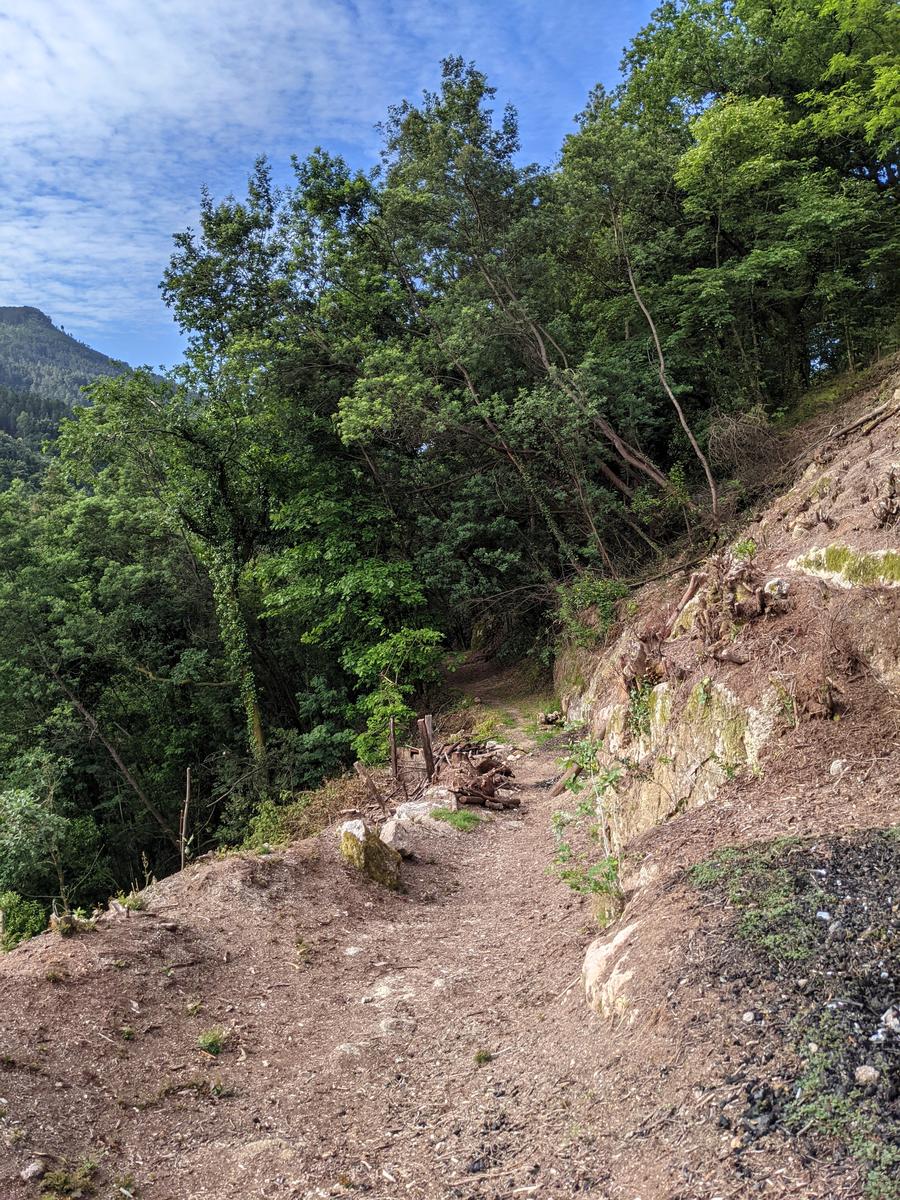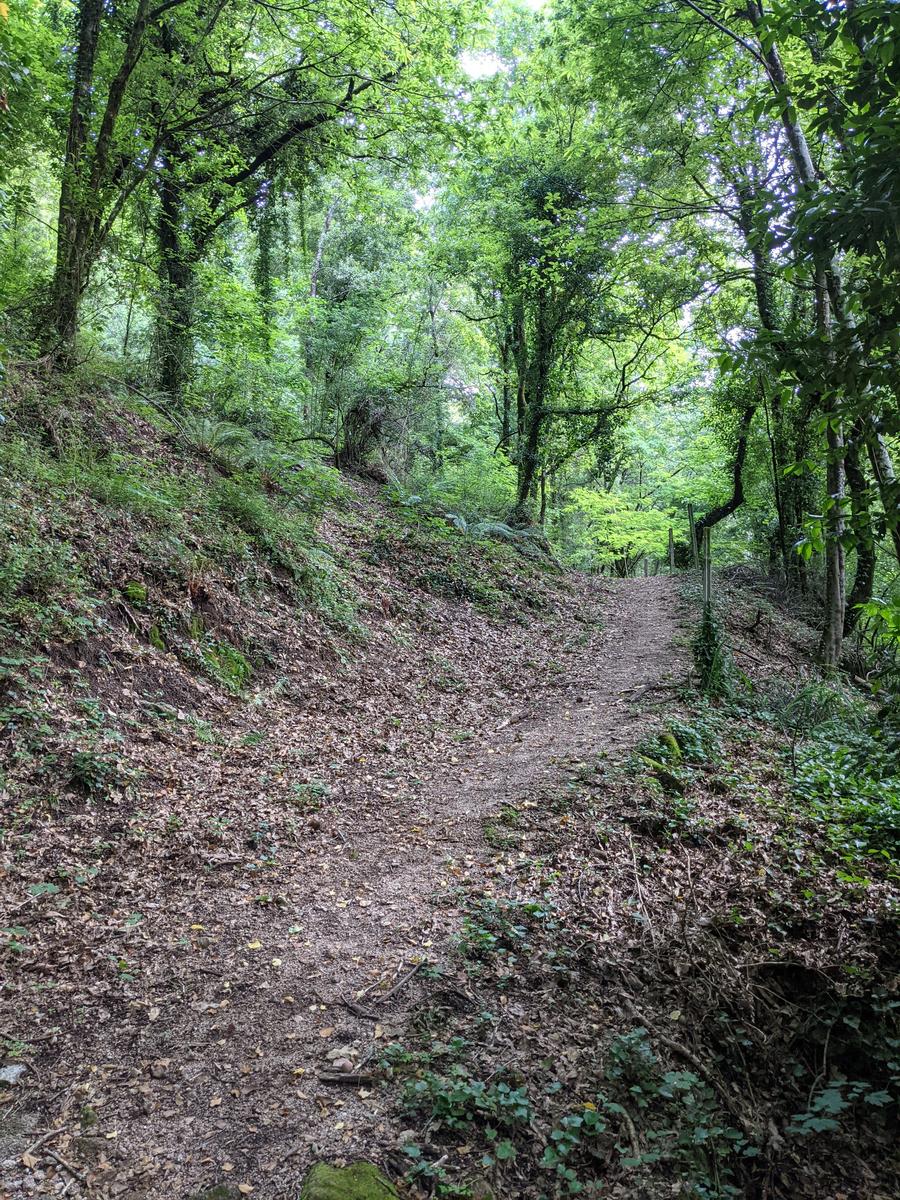 Waterfall along the way: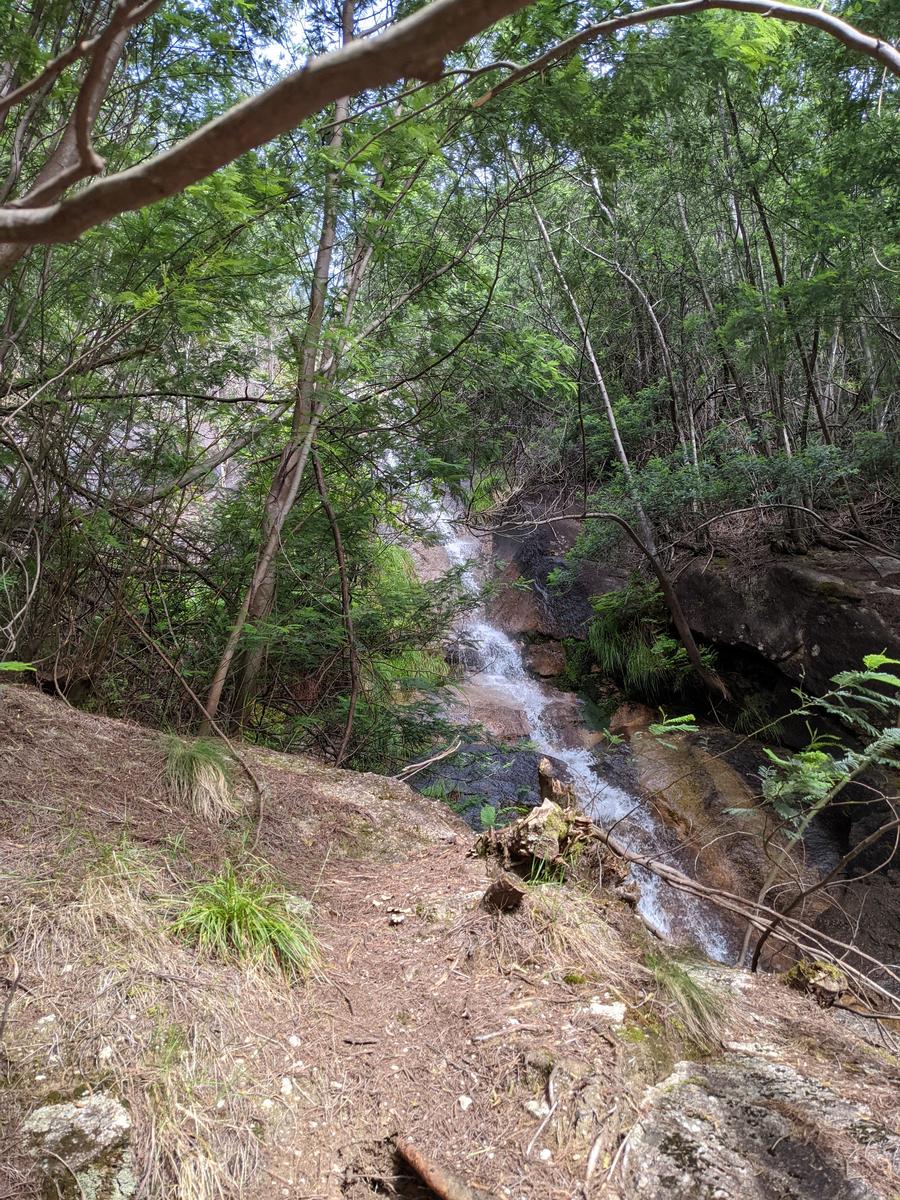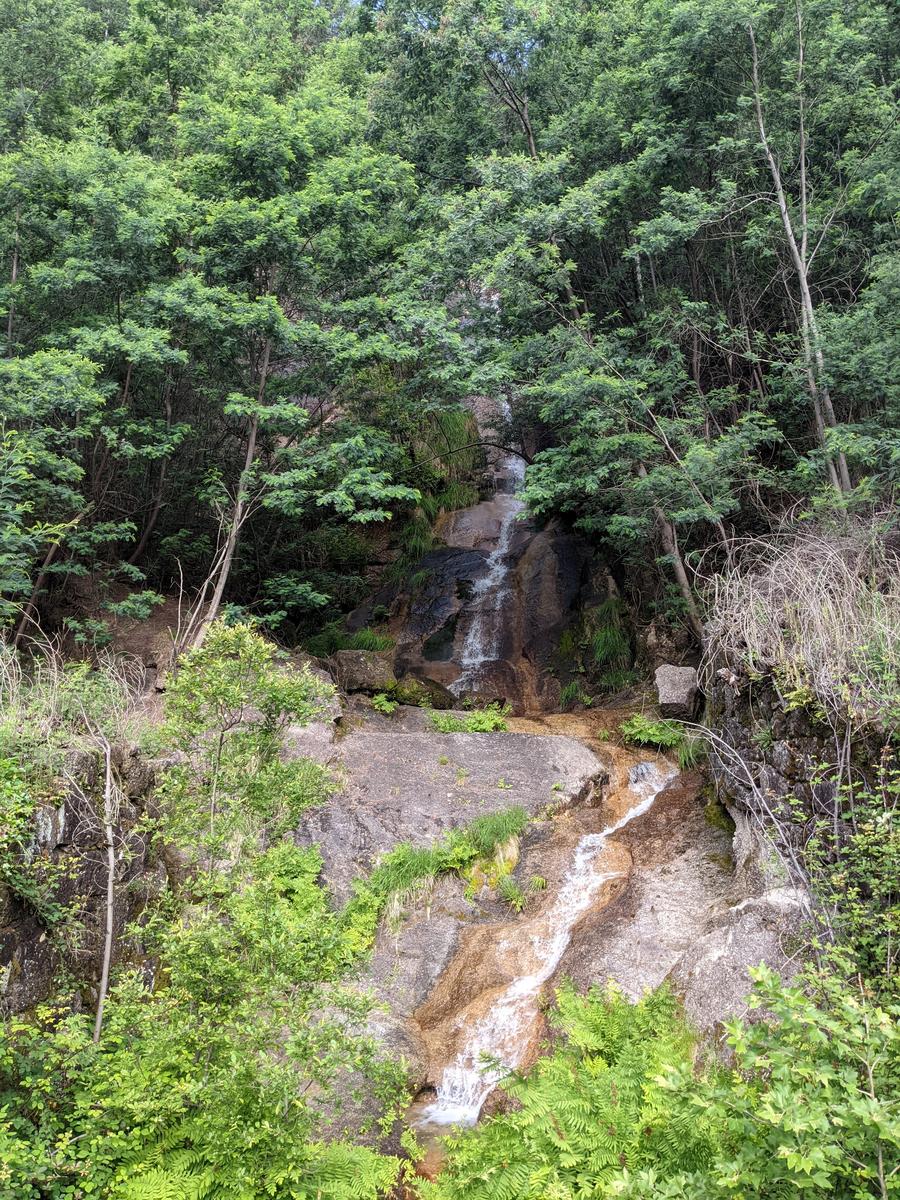 This trail brought me South, towards the town of Gerês, on an elevated path overlooking the town. The path ended and I then followed a narrow very steep road with hiking markers up and up!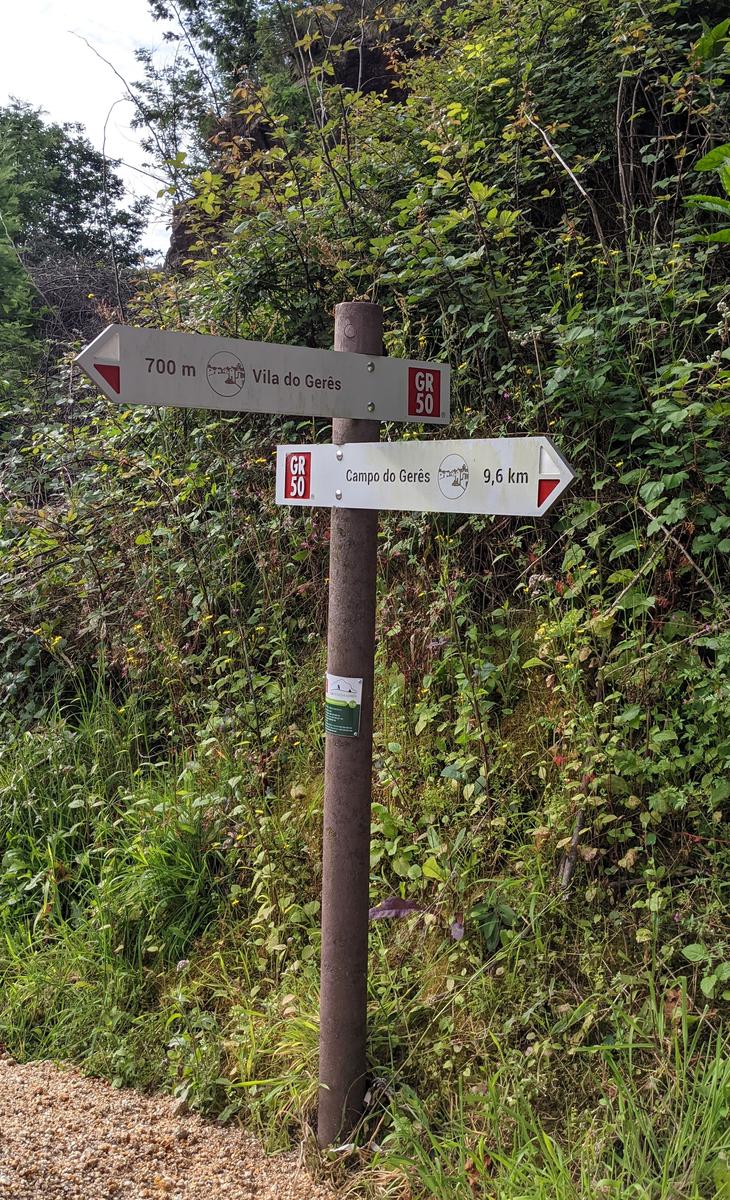 Back on a trail, I soon came to the Gerês outdoor sports field and the trail runs along side it: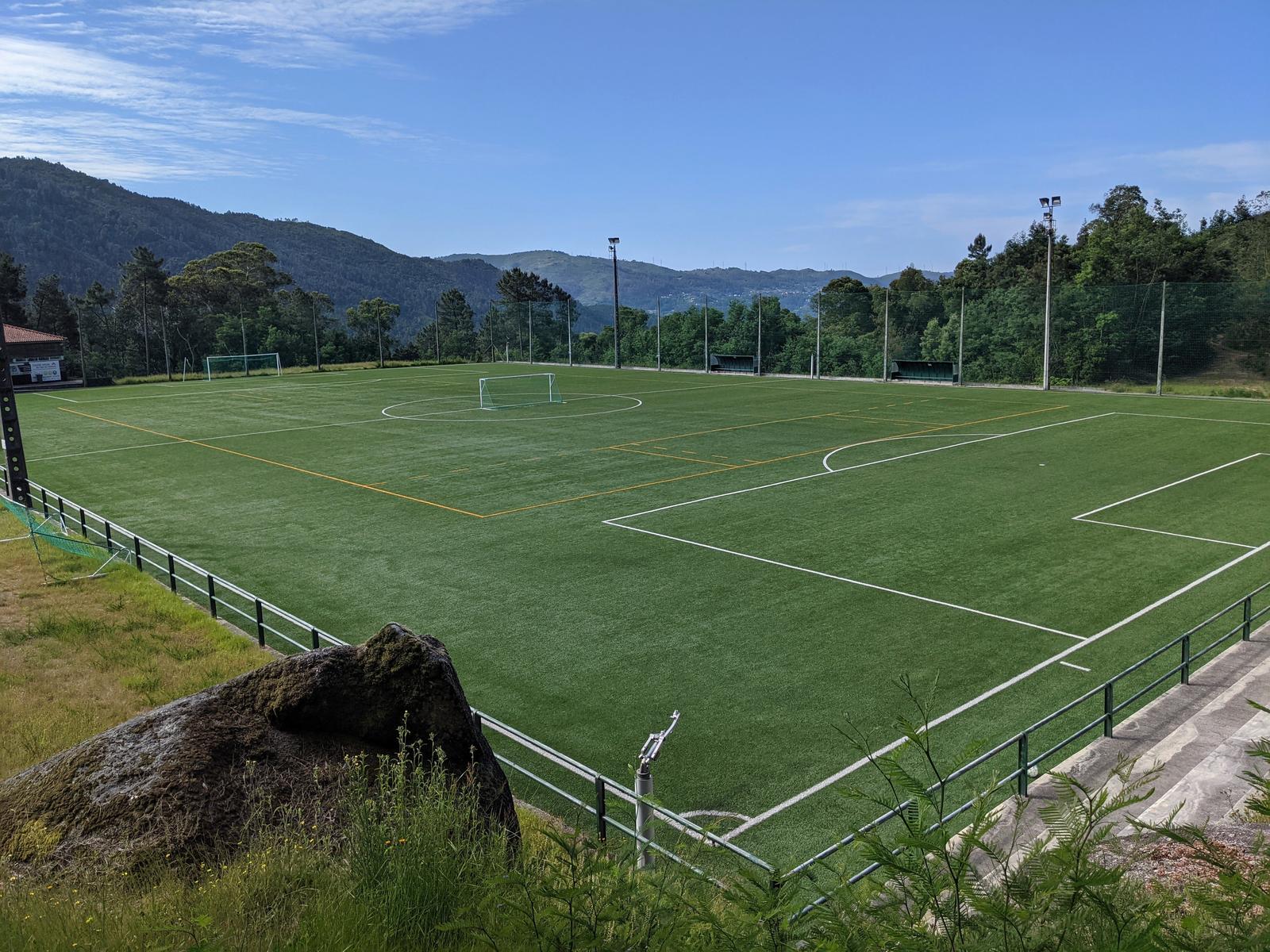 A pretty scenic view from the sports field: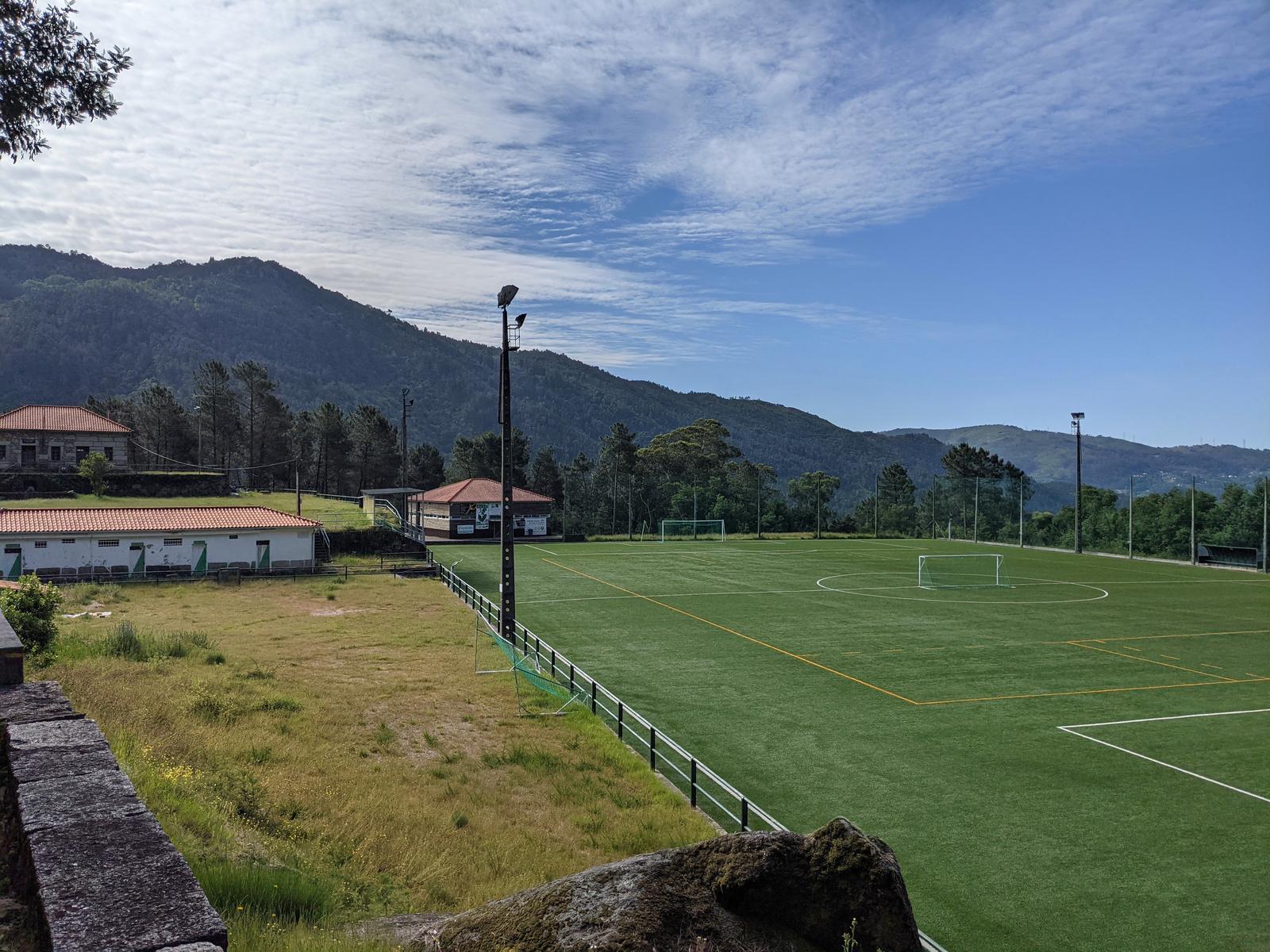 From here the trail turns right and up into the forest once again. I passed another small waterfall too: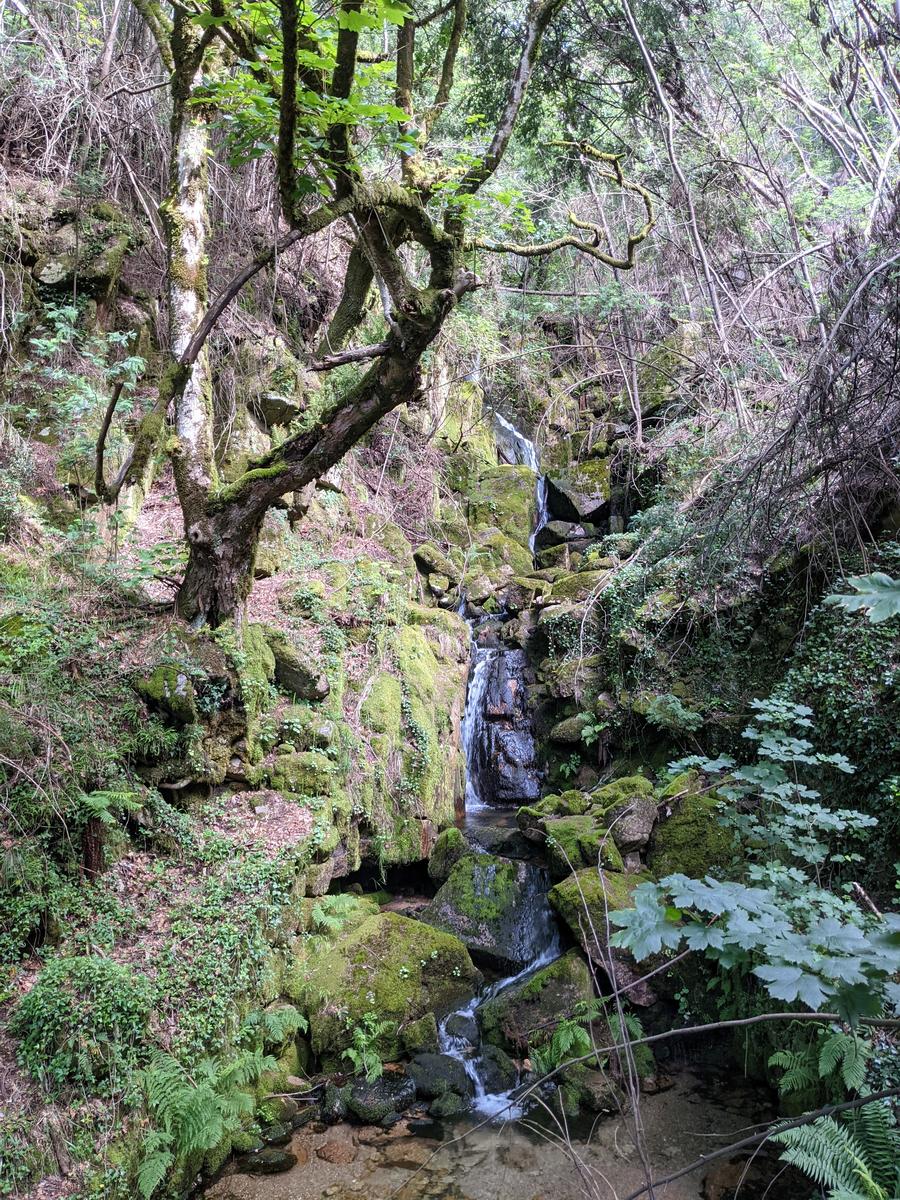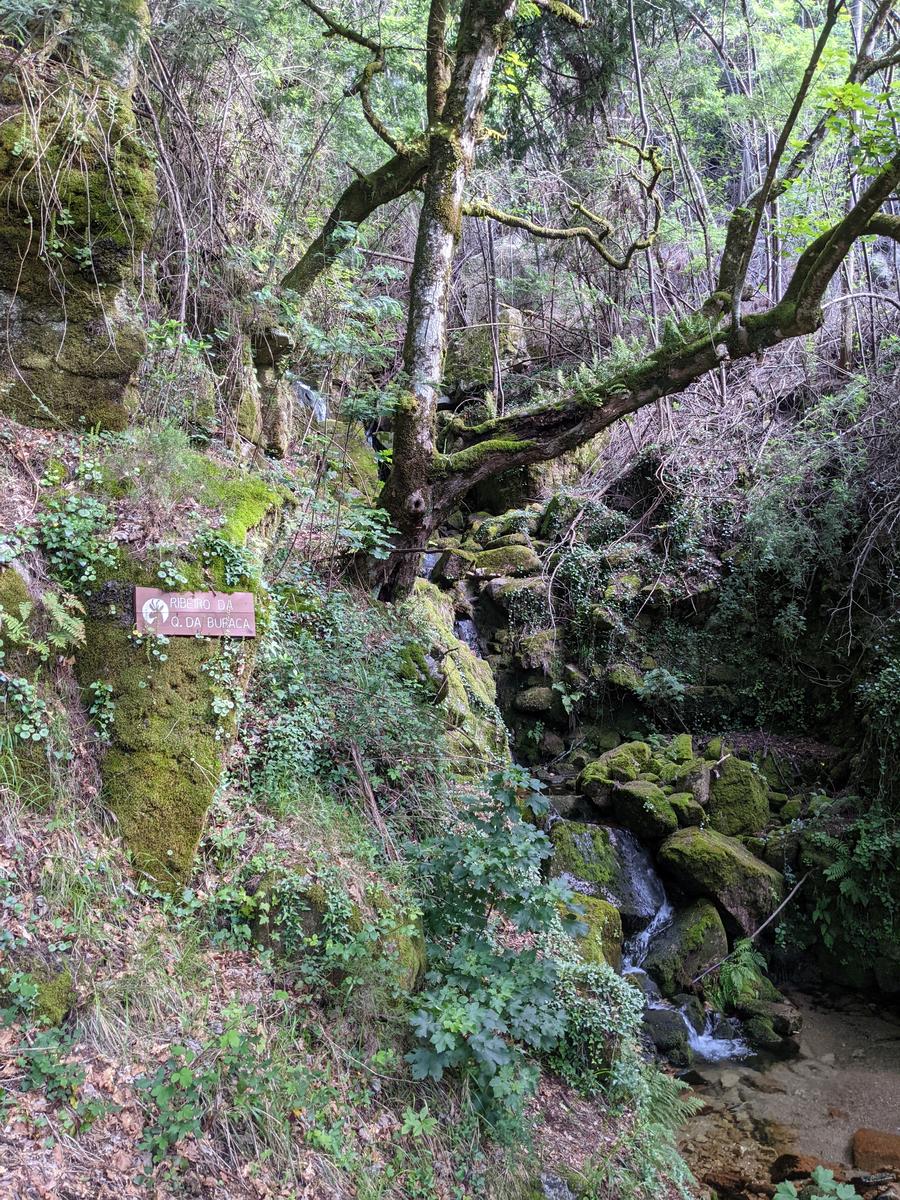 After a while I emerged onto a road and knew this was where my detour to my first lookout began. I followed the road uphill all the way to Mirante Velho Miradouro. It was about 3.5 kilometres from where I had started my hike and it was 9.40am when I arrived so I made good time.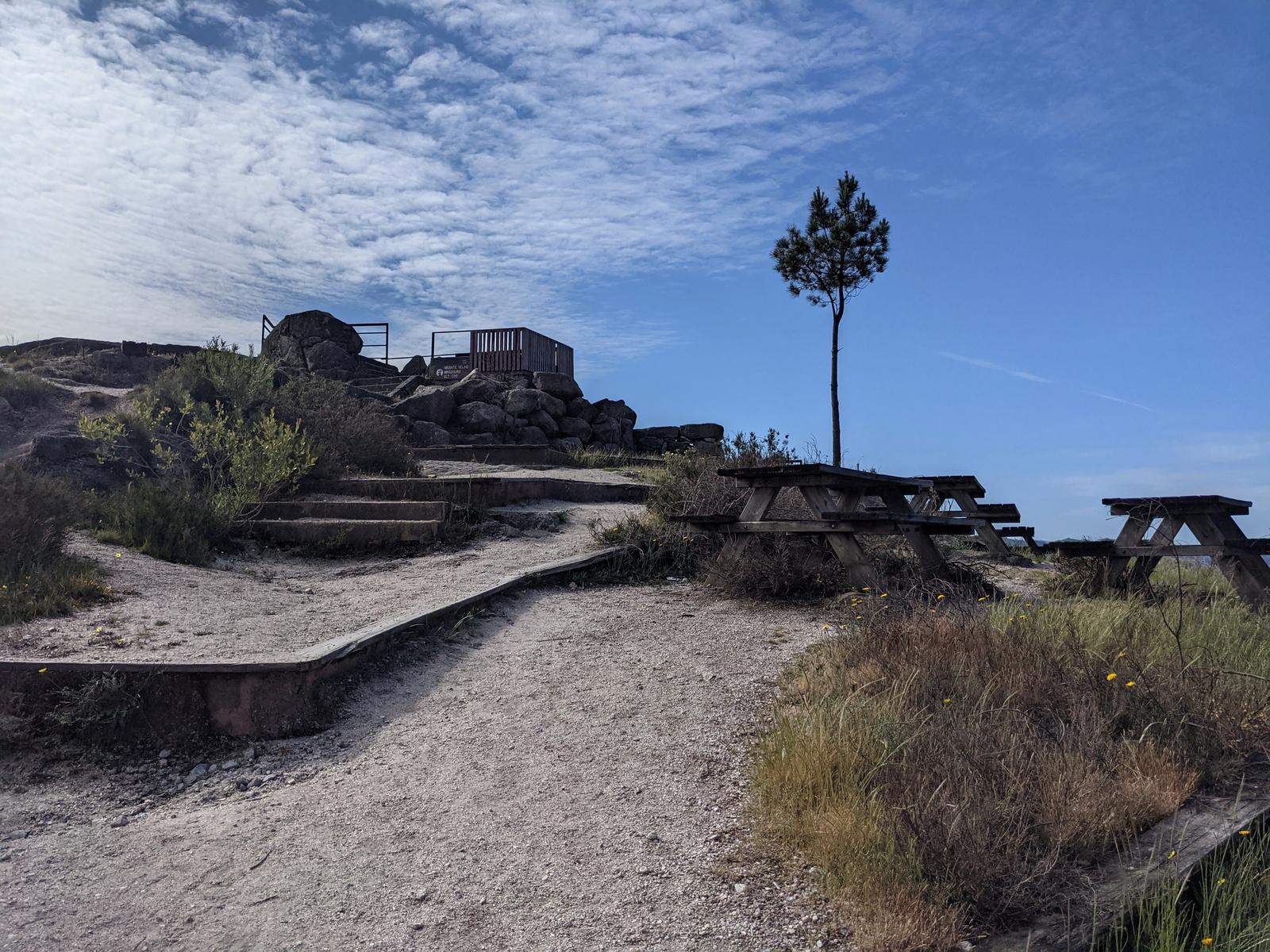 I think the detour was definitely worth it for the view and I had the place to myself.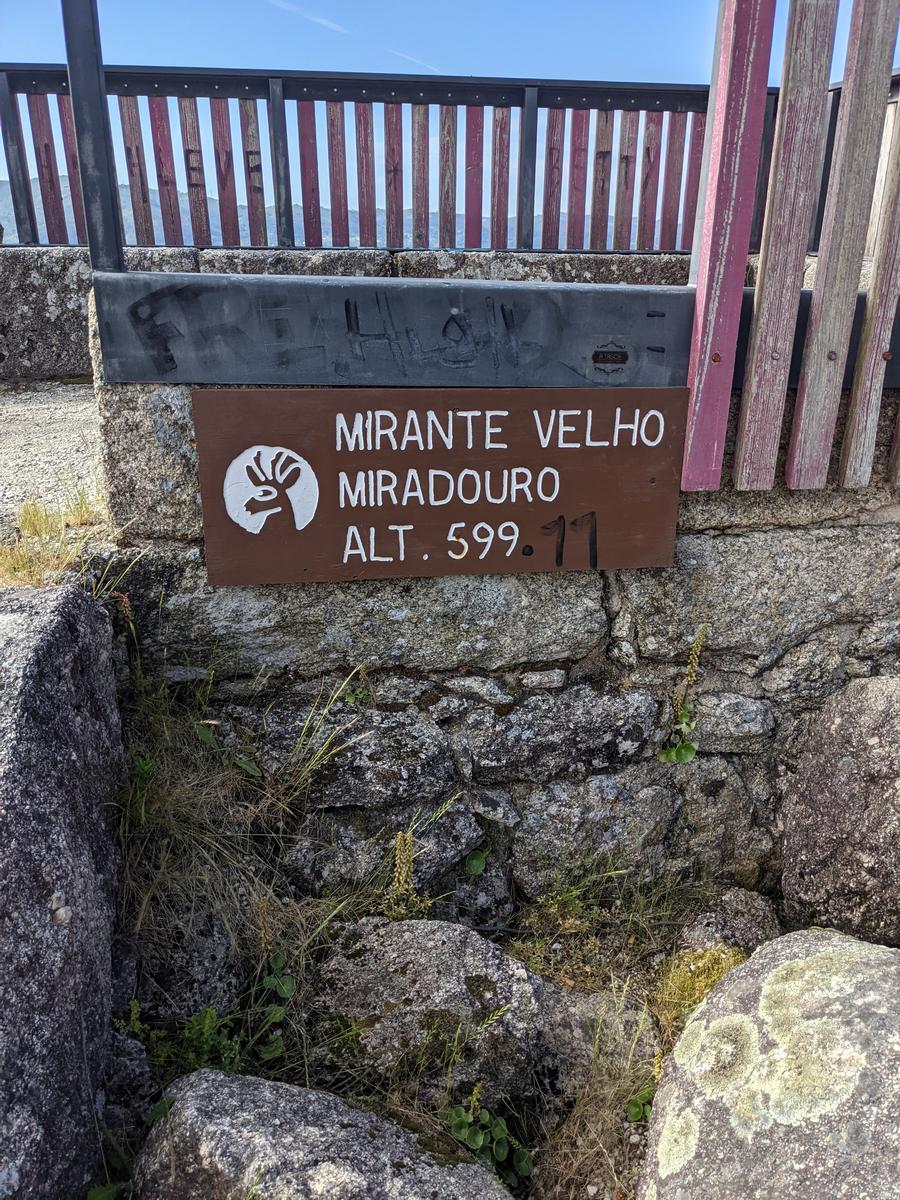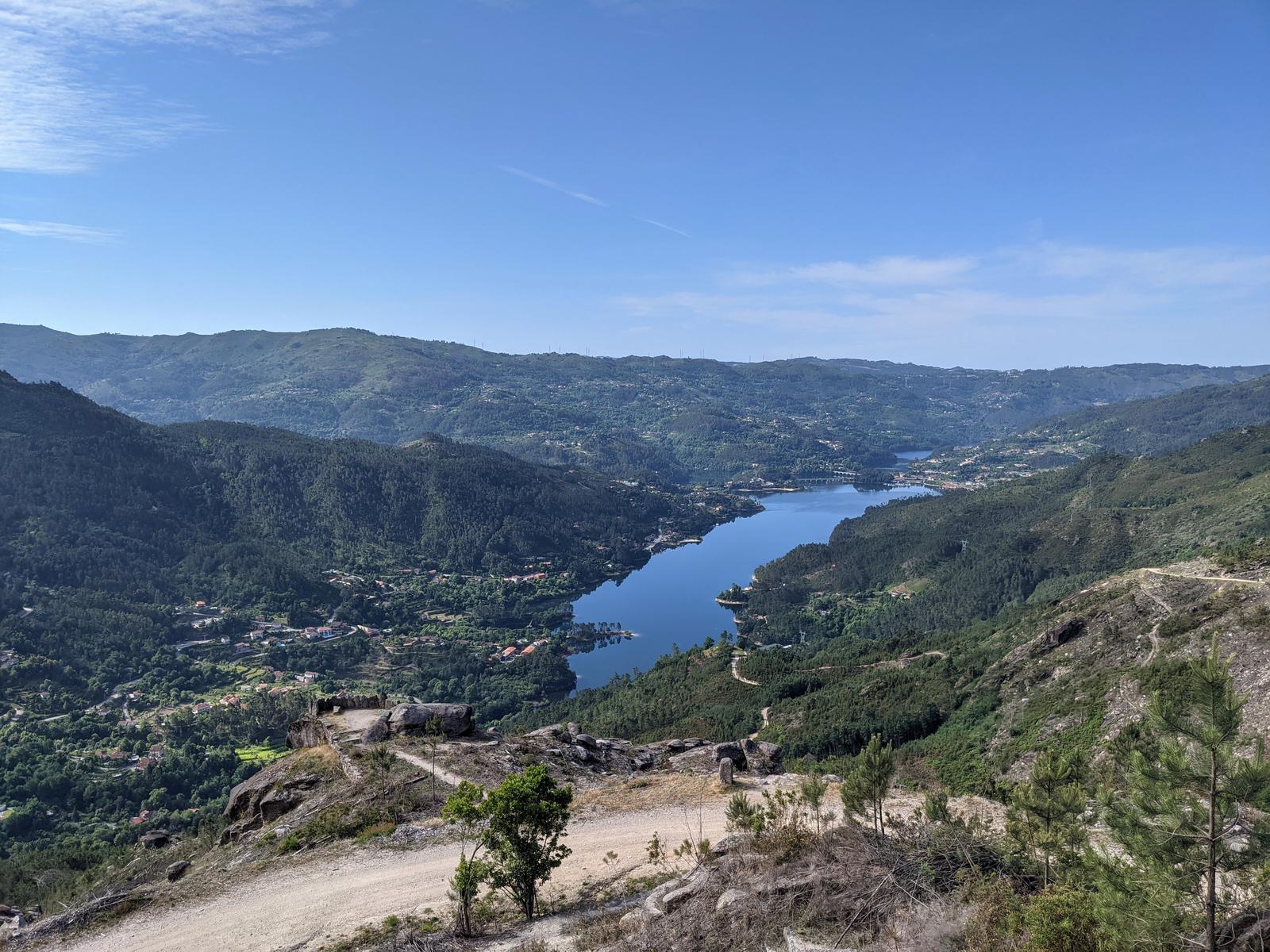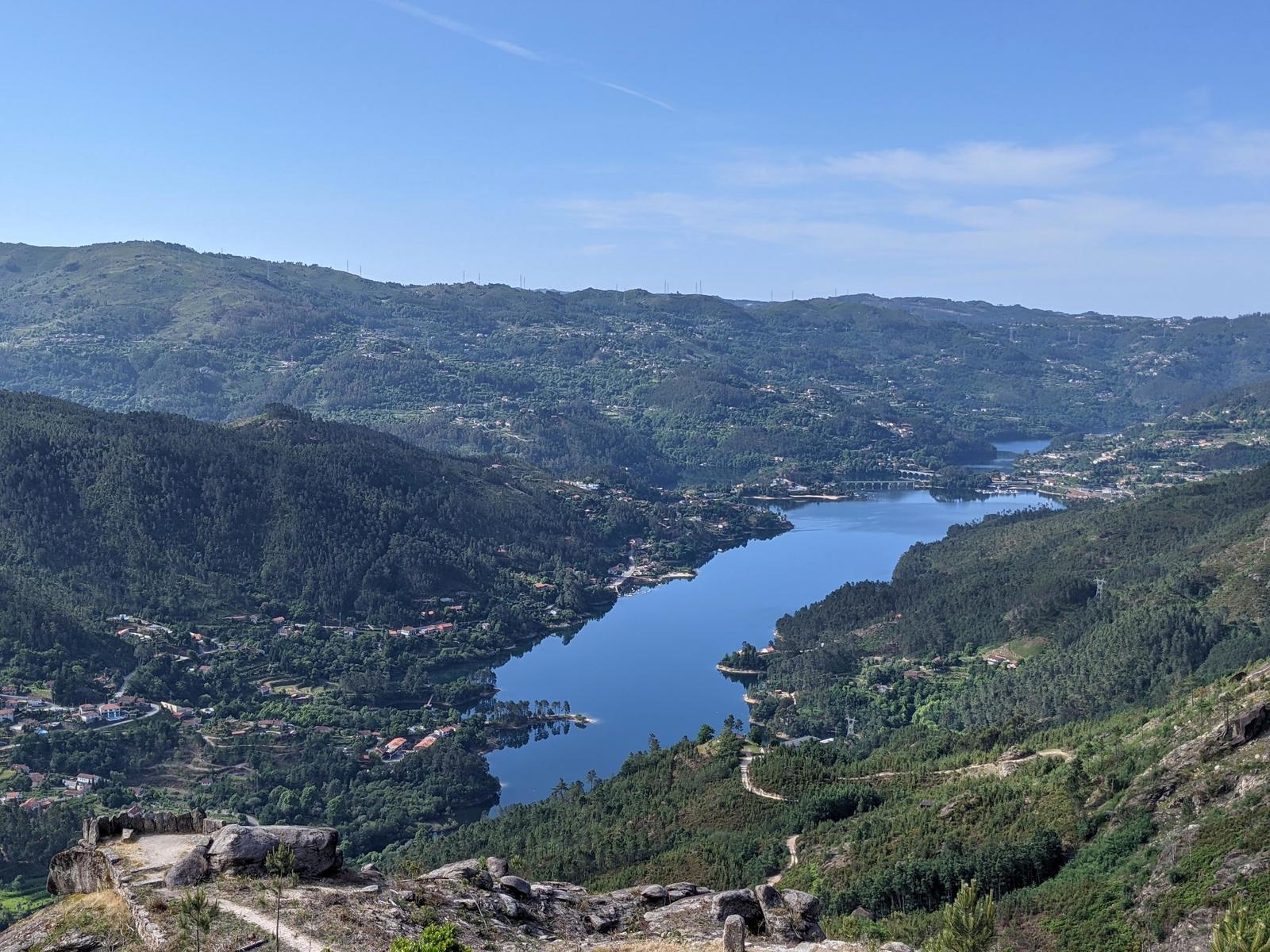 I walked down to the lower viewpoint here too which the arrow is pointing to below: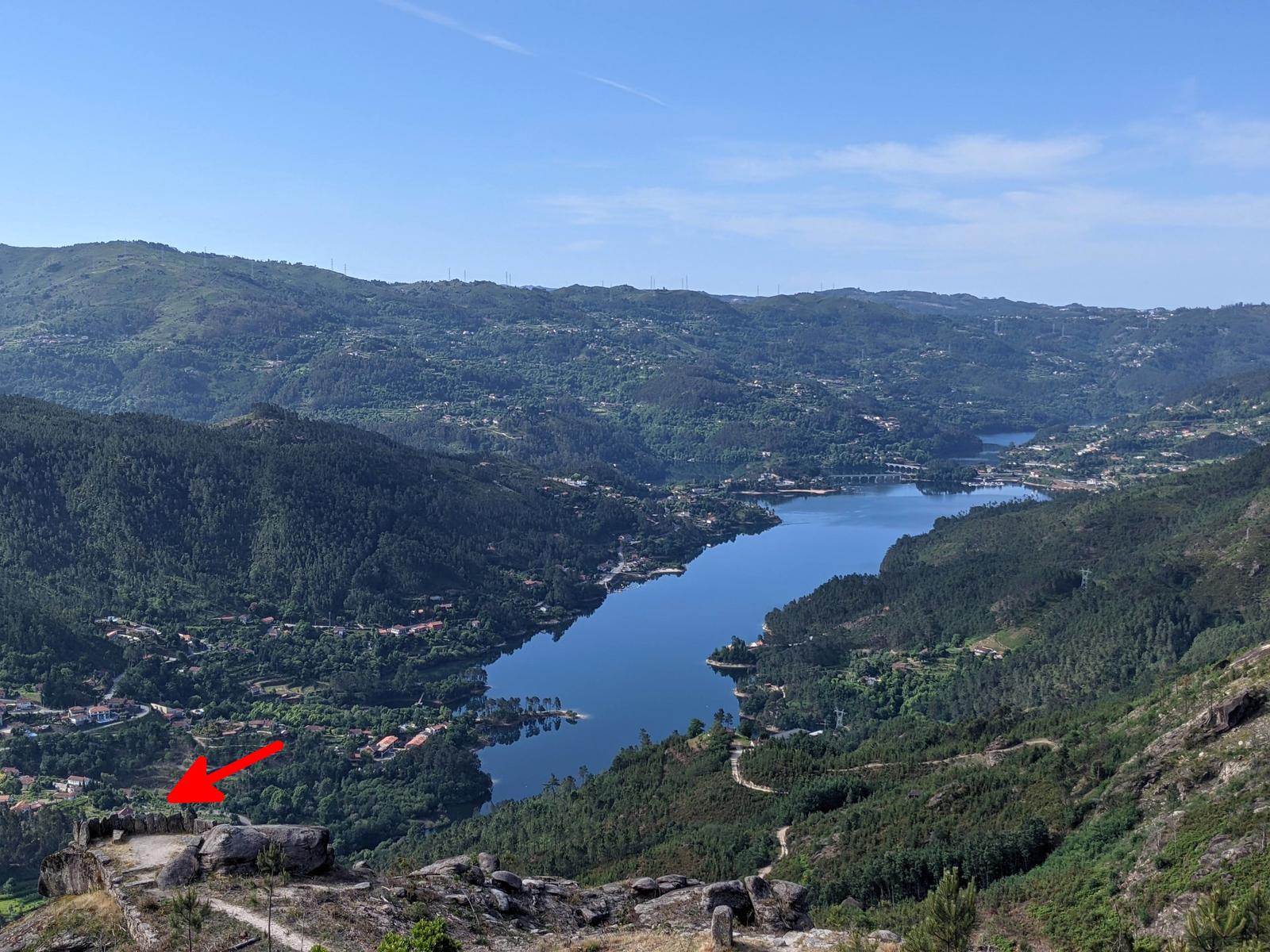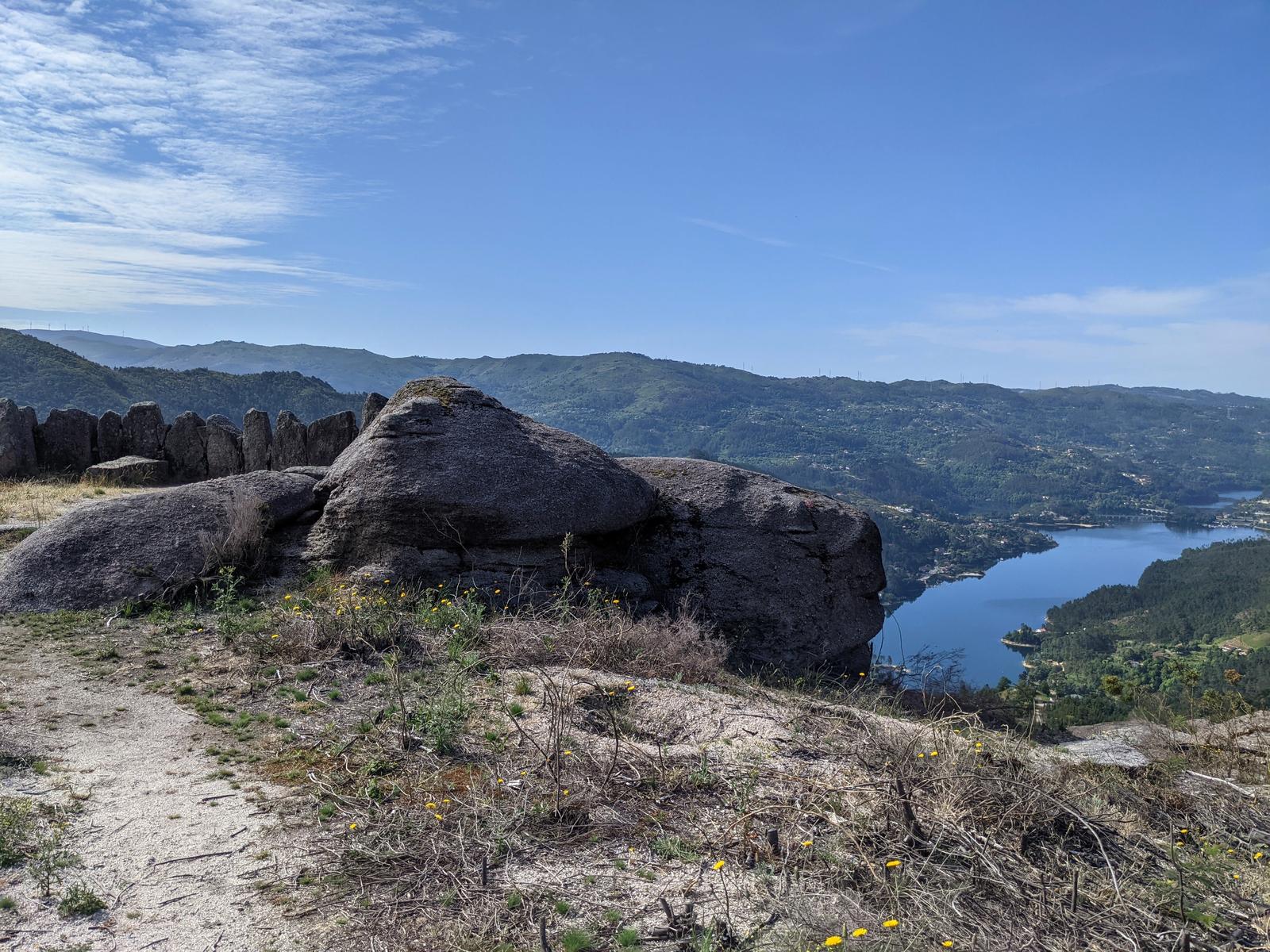 The view from the lower lookout was also good: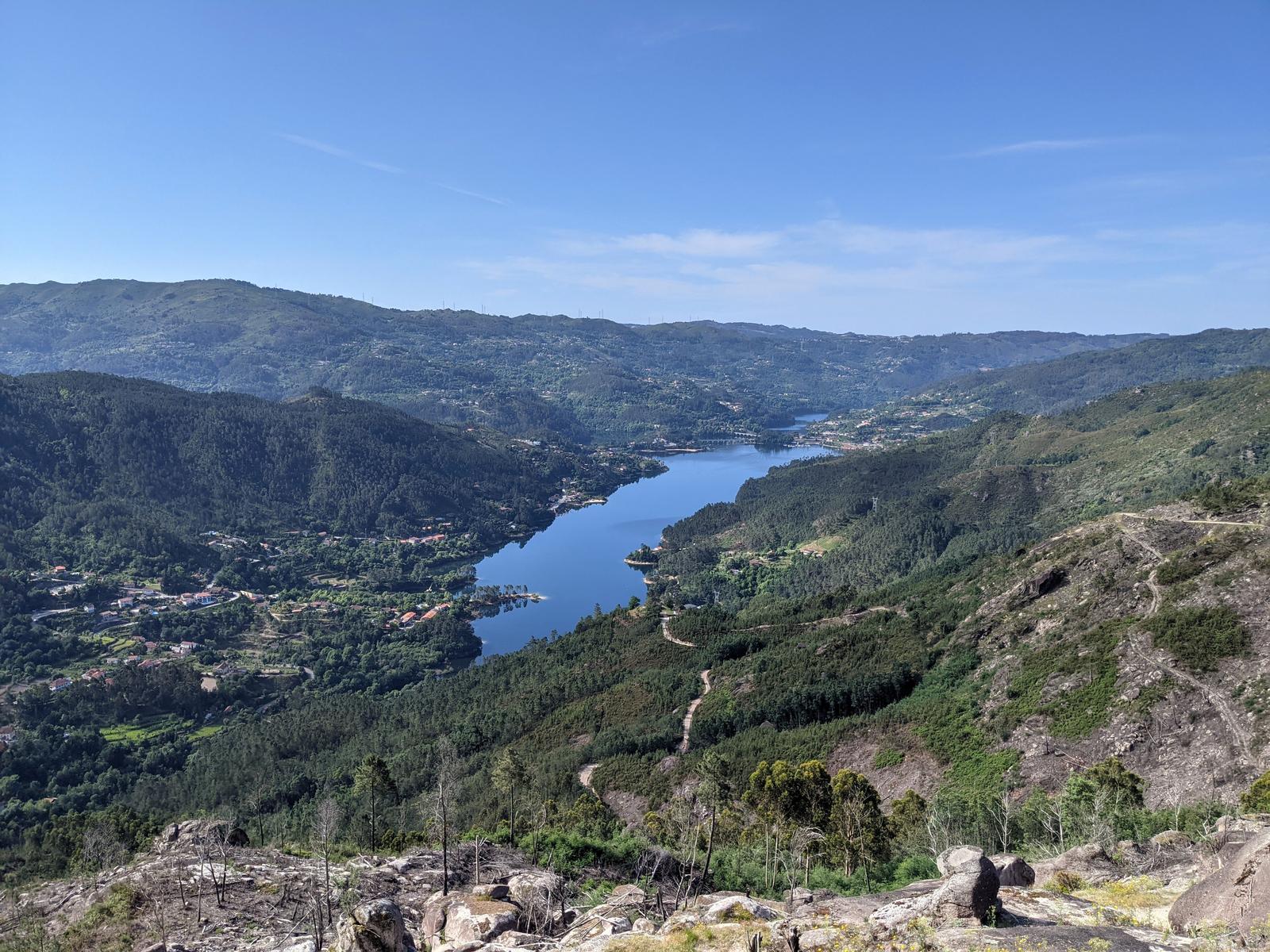 Next time I am definitely going to check out the dirt path/fire road that you can see in the photo below all the way to the Cavado River: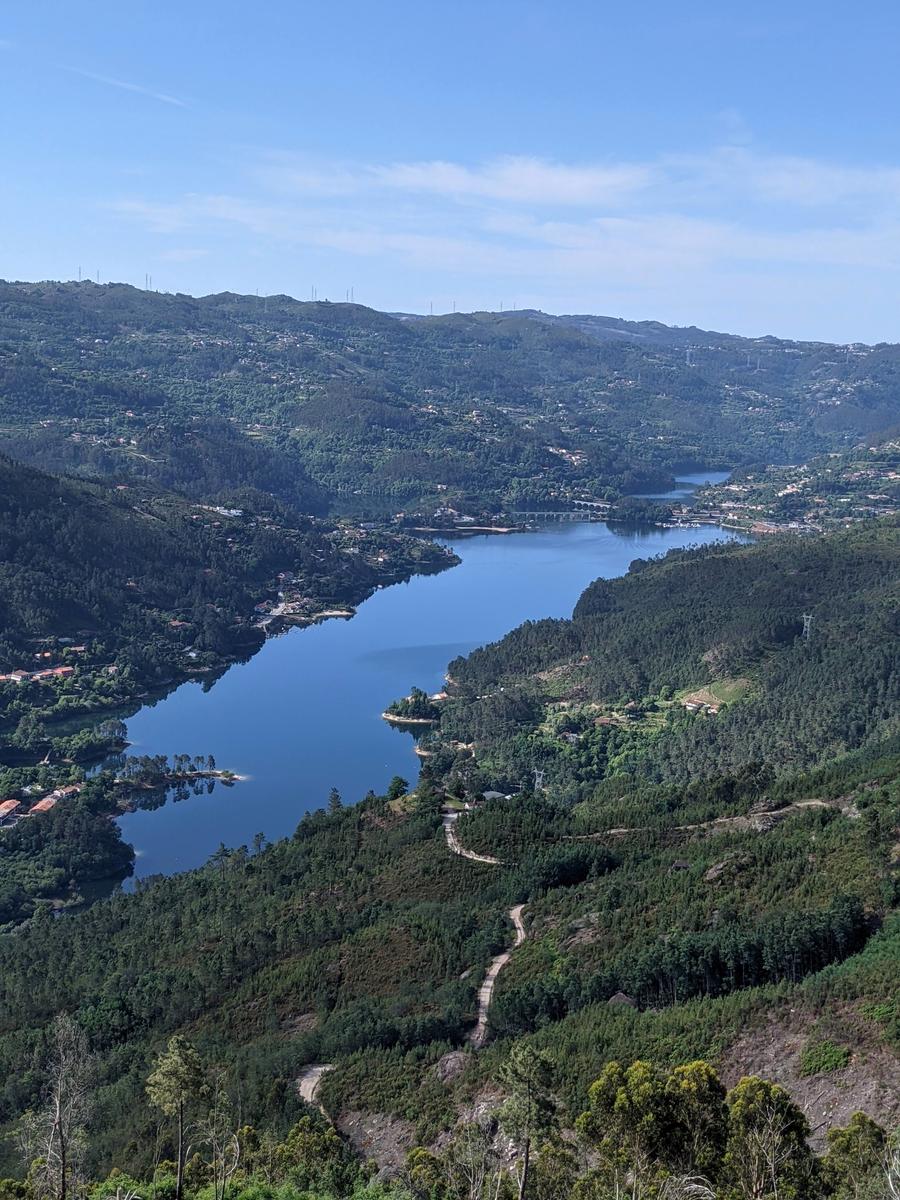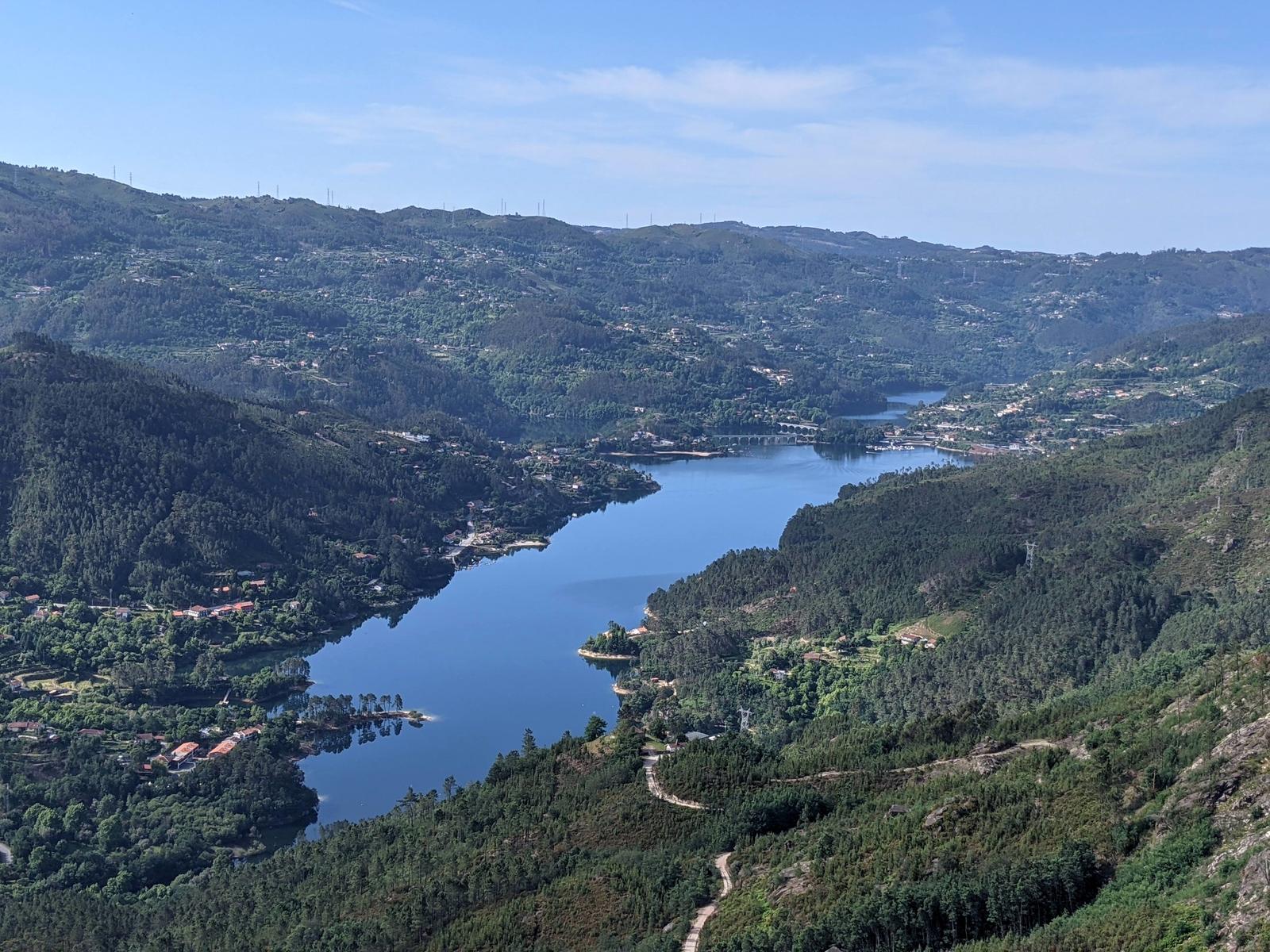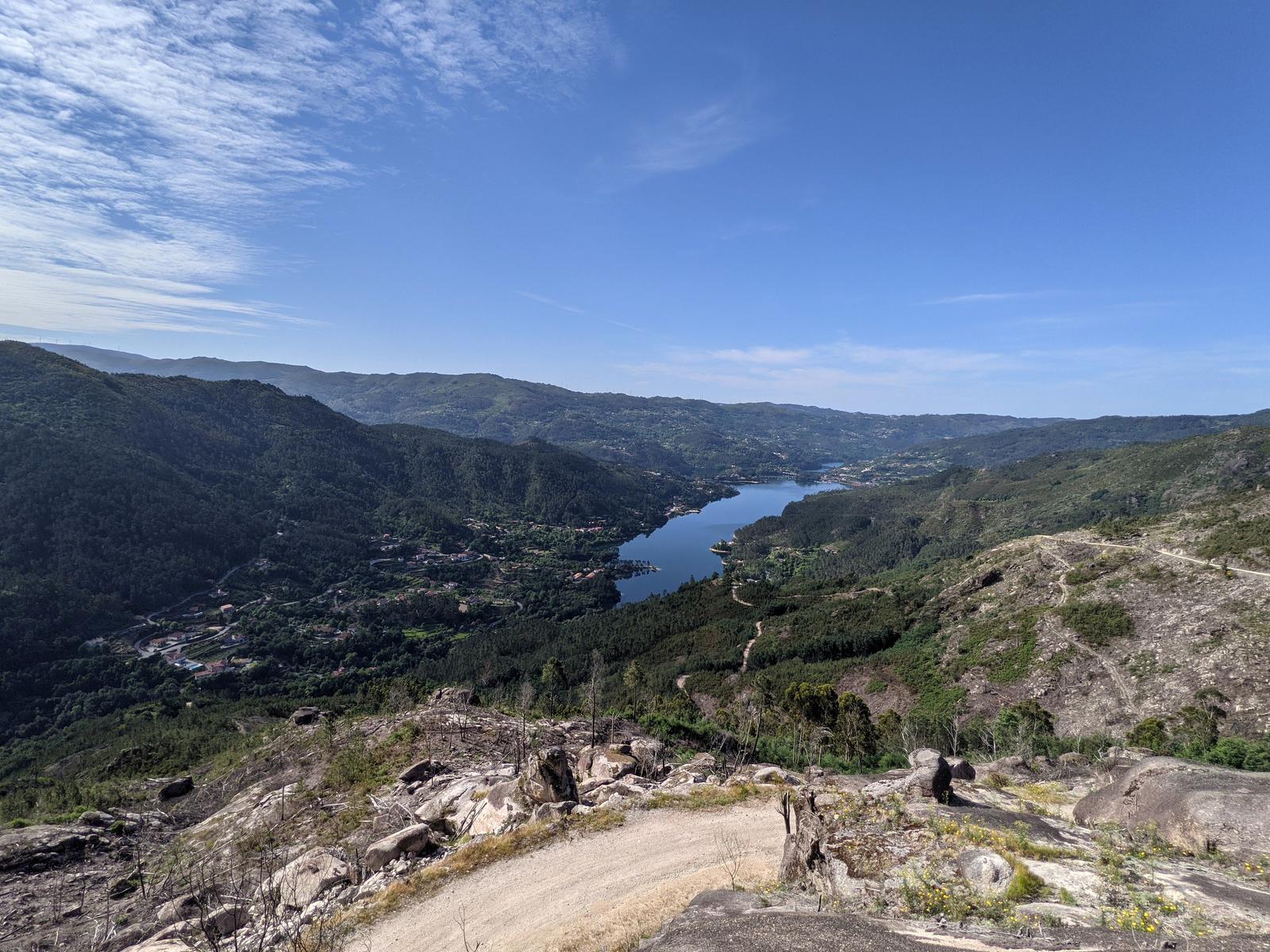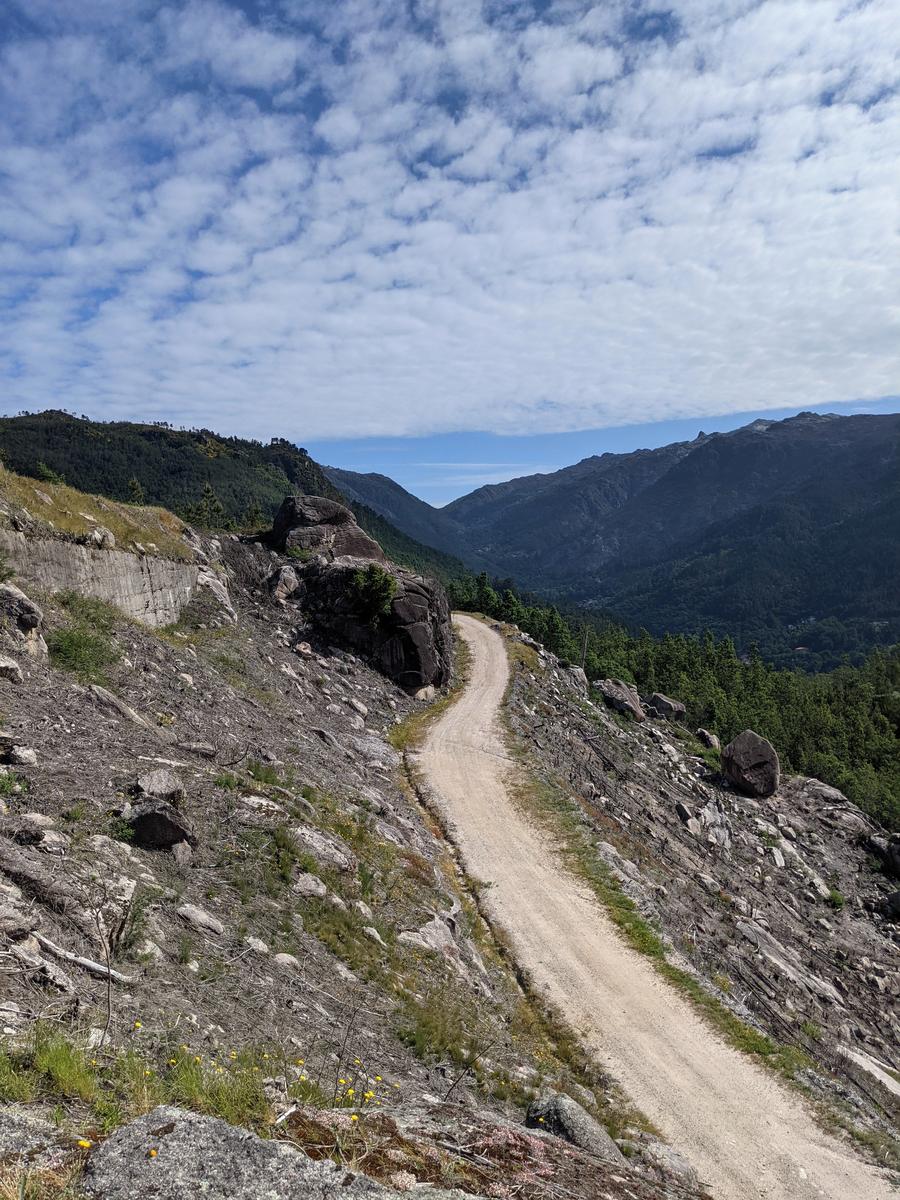 In the next two photos you can see the higher lookout (Mirante Velho Miradouro) that I visited first and see how close it is to the lower lookout: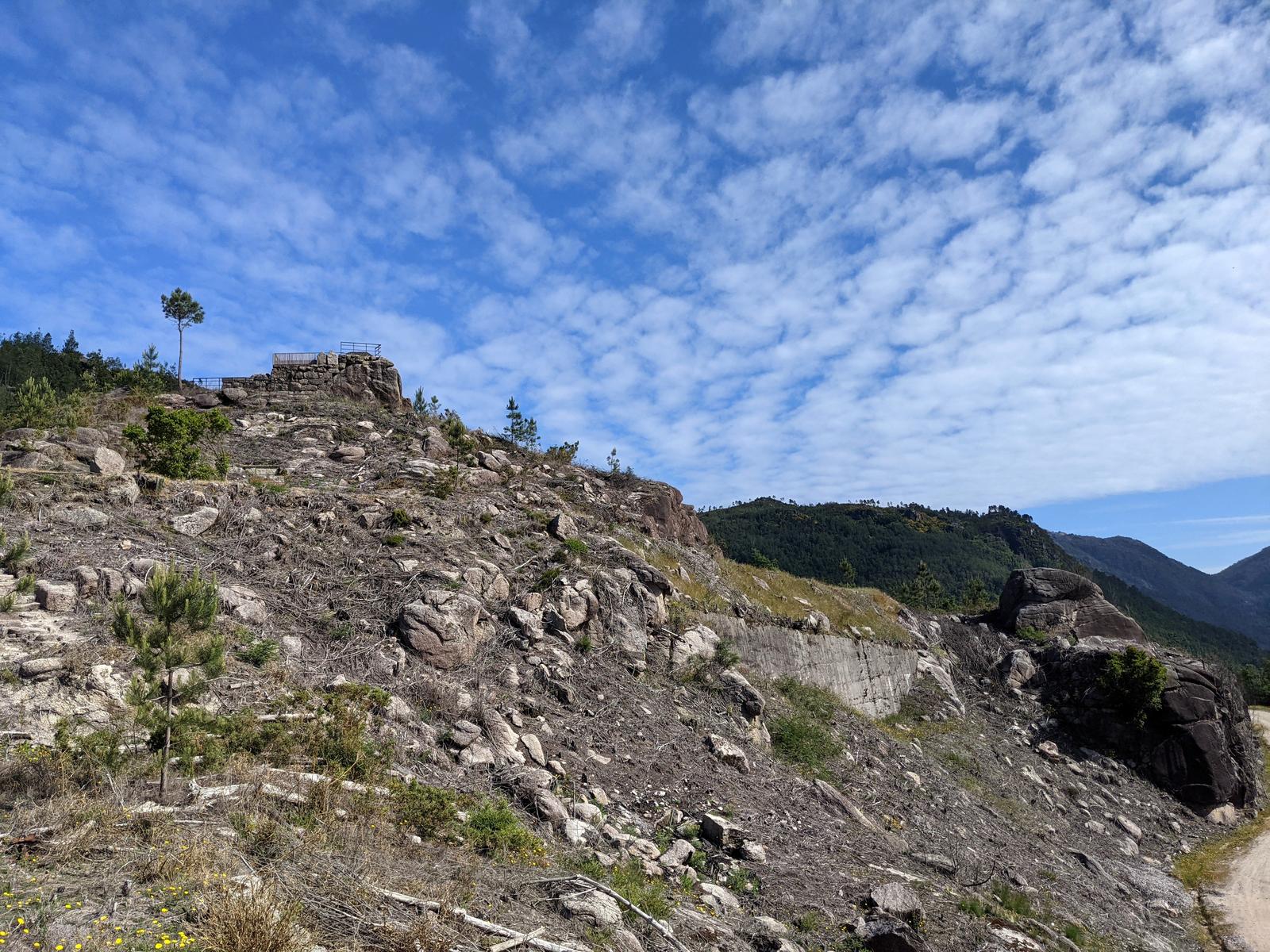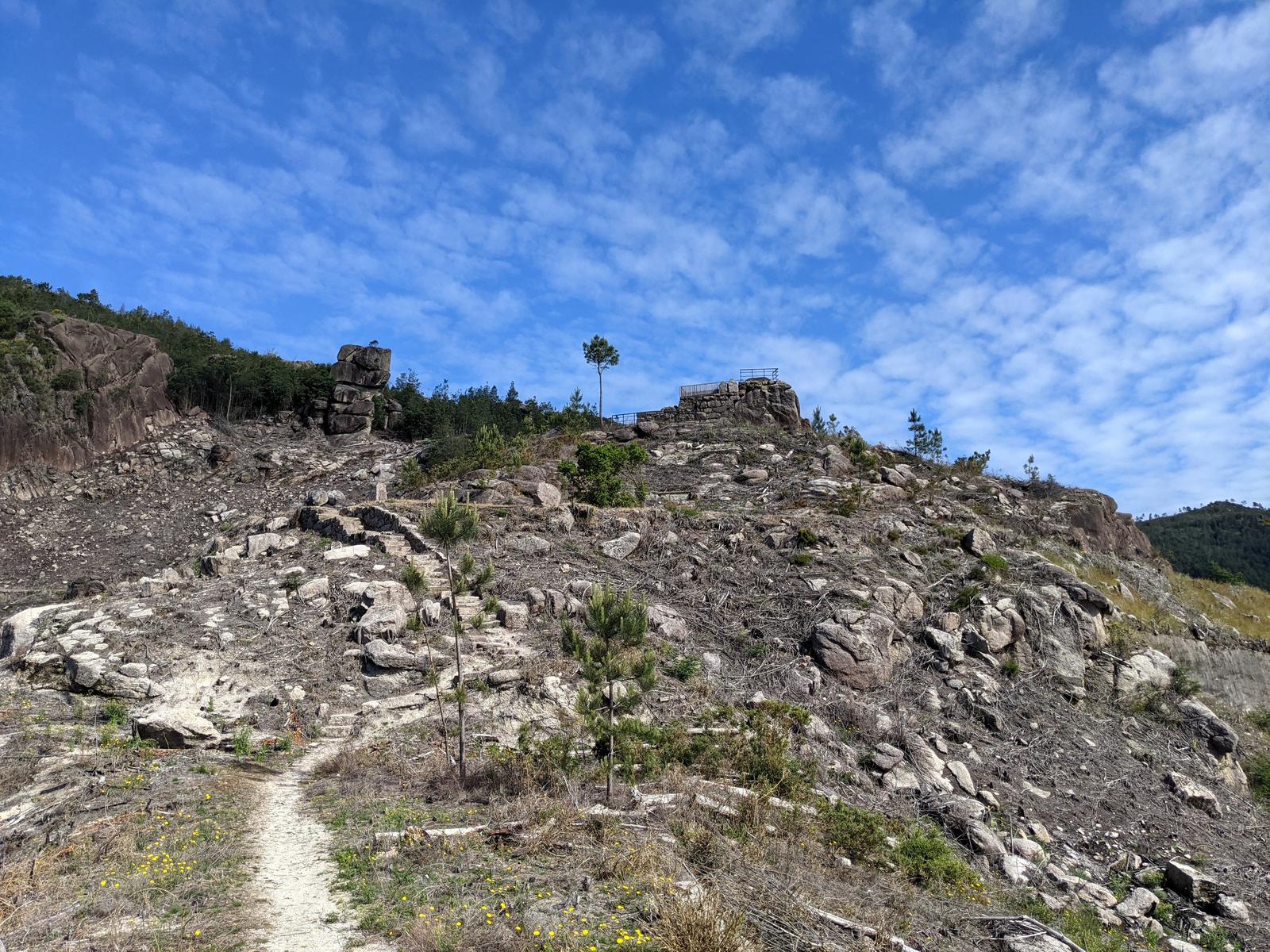 And in the next photo below I am looking back to where I had hiked from, with the arrow pointing to the Gerês sports ground: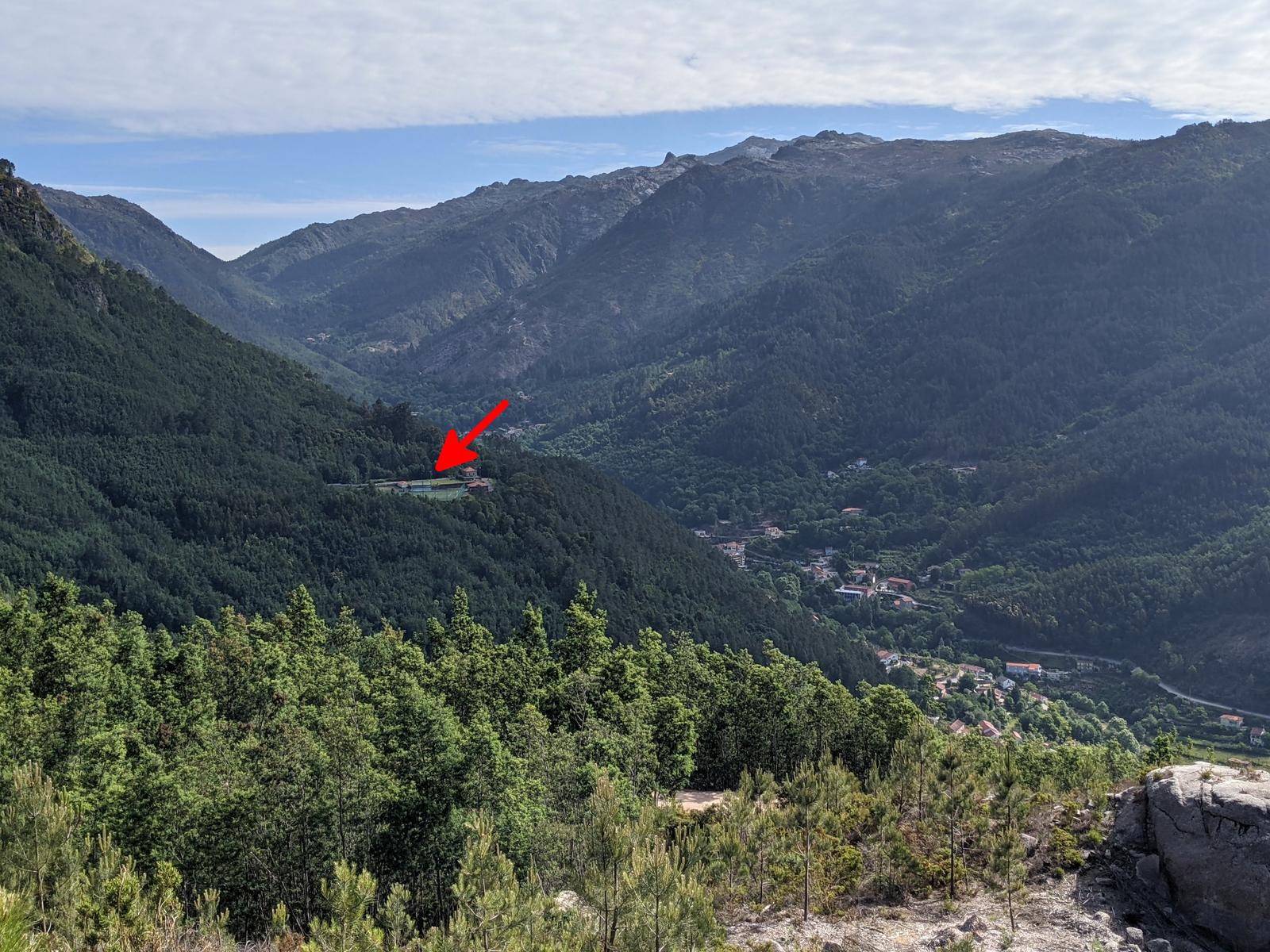 Once I had taken my photos I walked back down the road and rejoined the official trail: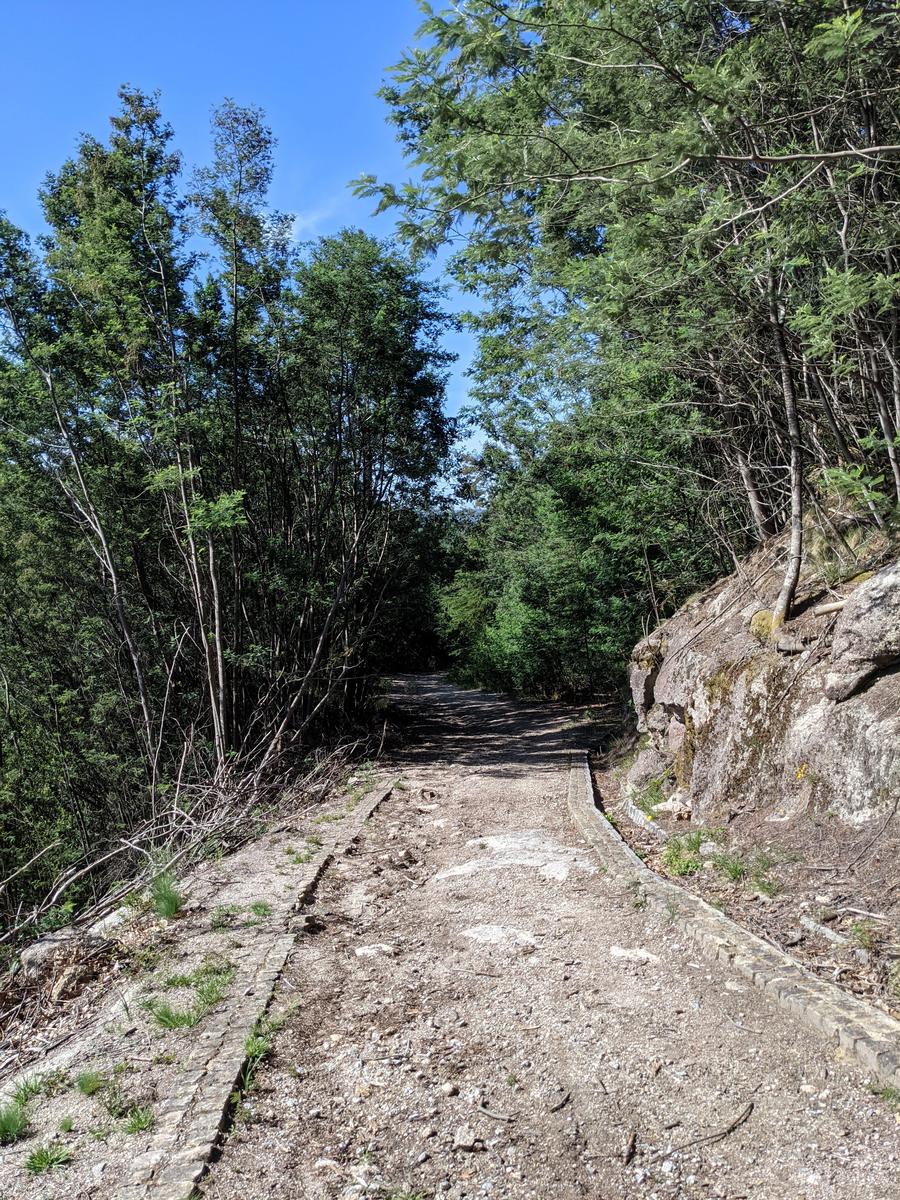 It was mainly uphill through a forested area. The view was getting better and better as I hiked: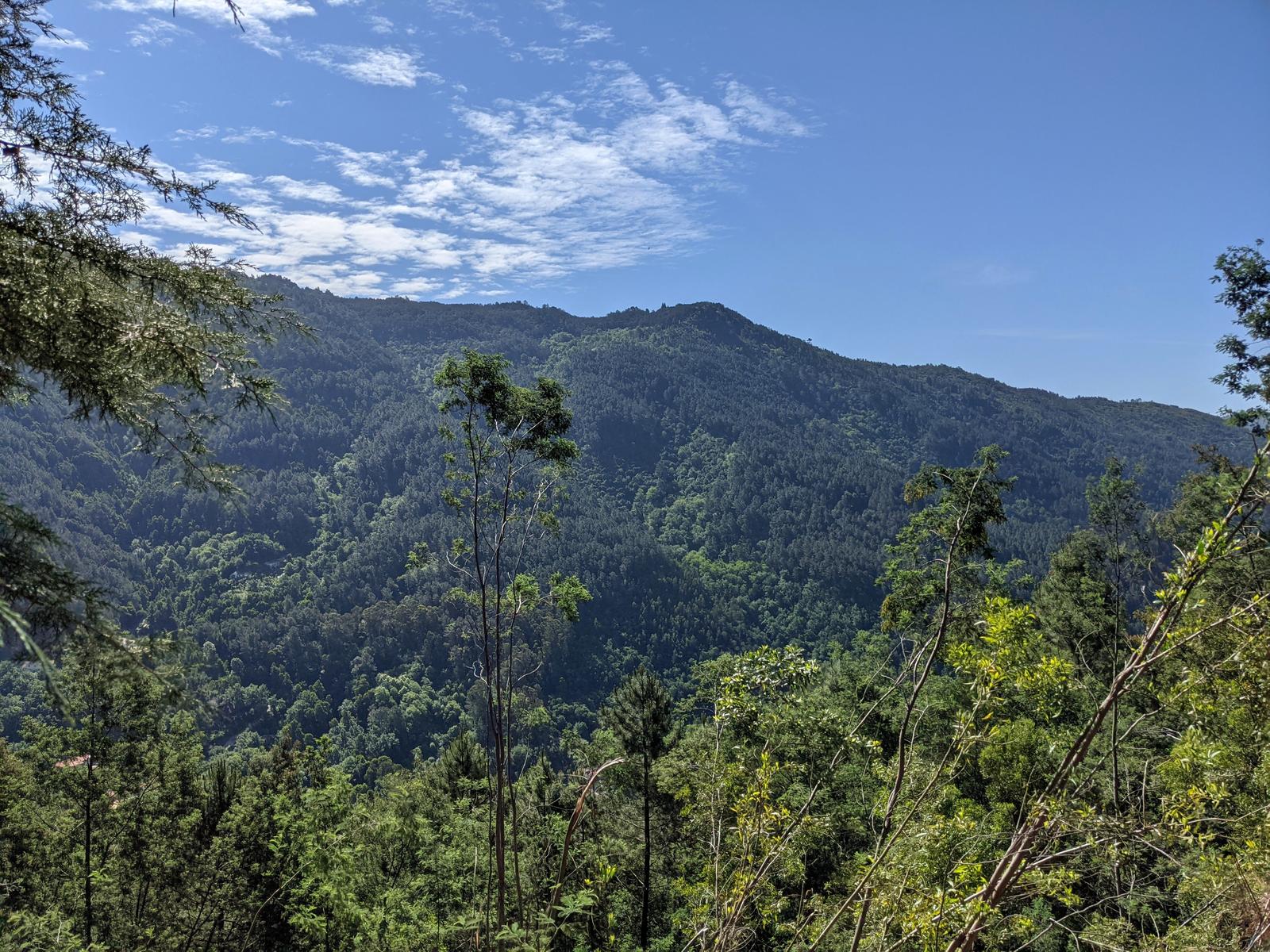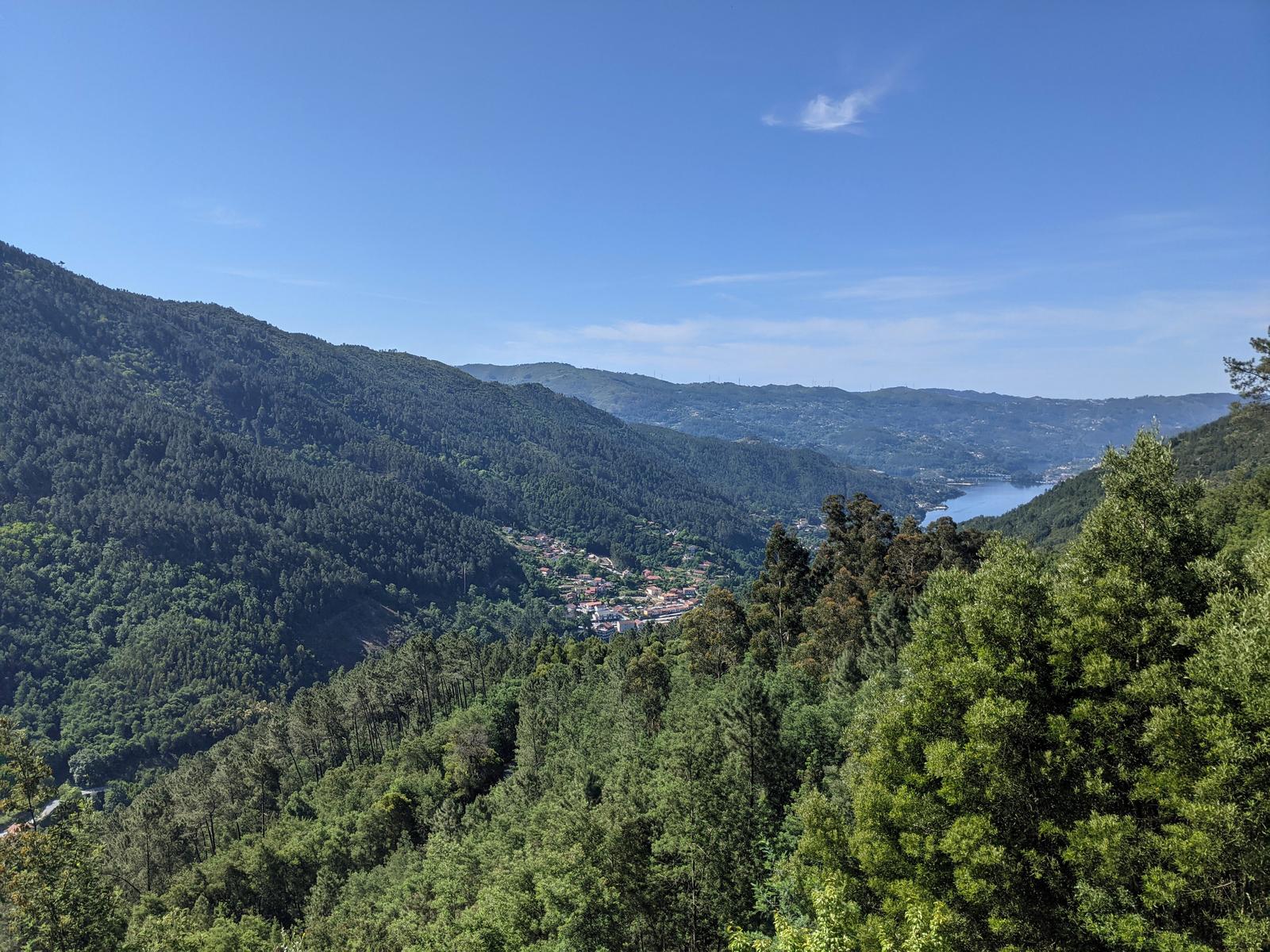 I was only about 600 metres along this trail when I arrived at the Miradouro da Fraga Negra. So by 10:05 am I was taking in the view from my second lookout of the day. These stone steps led me to the lookout: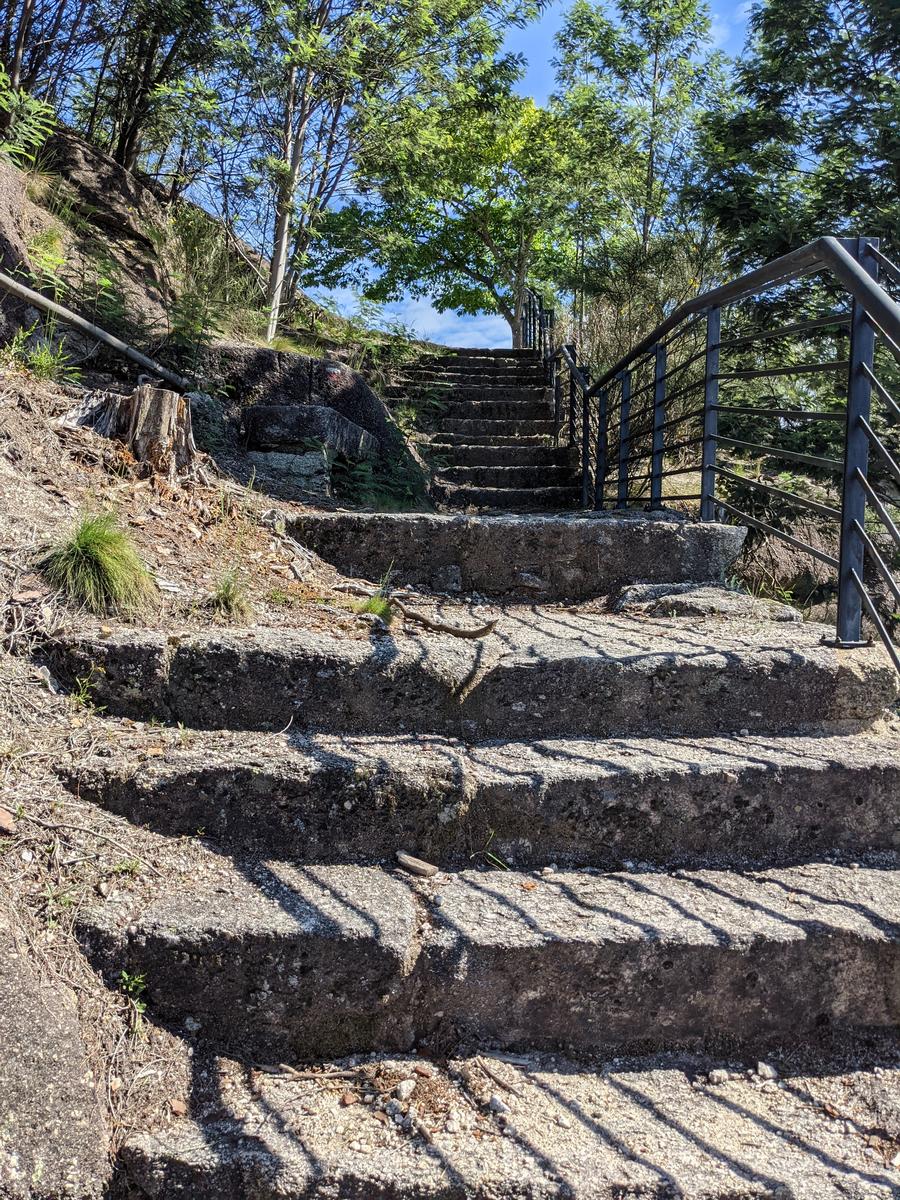 It was gorgeous there: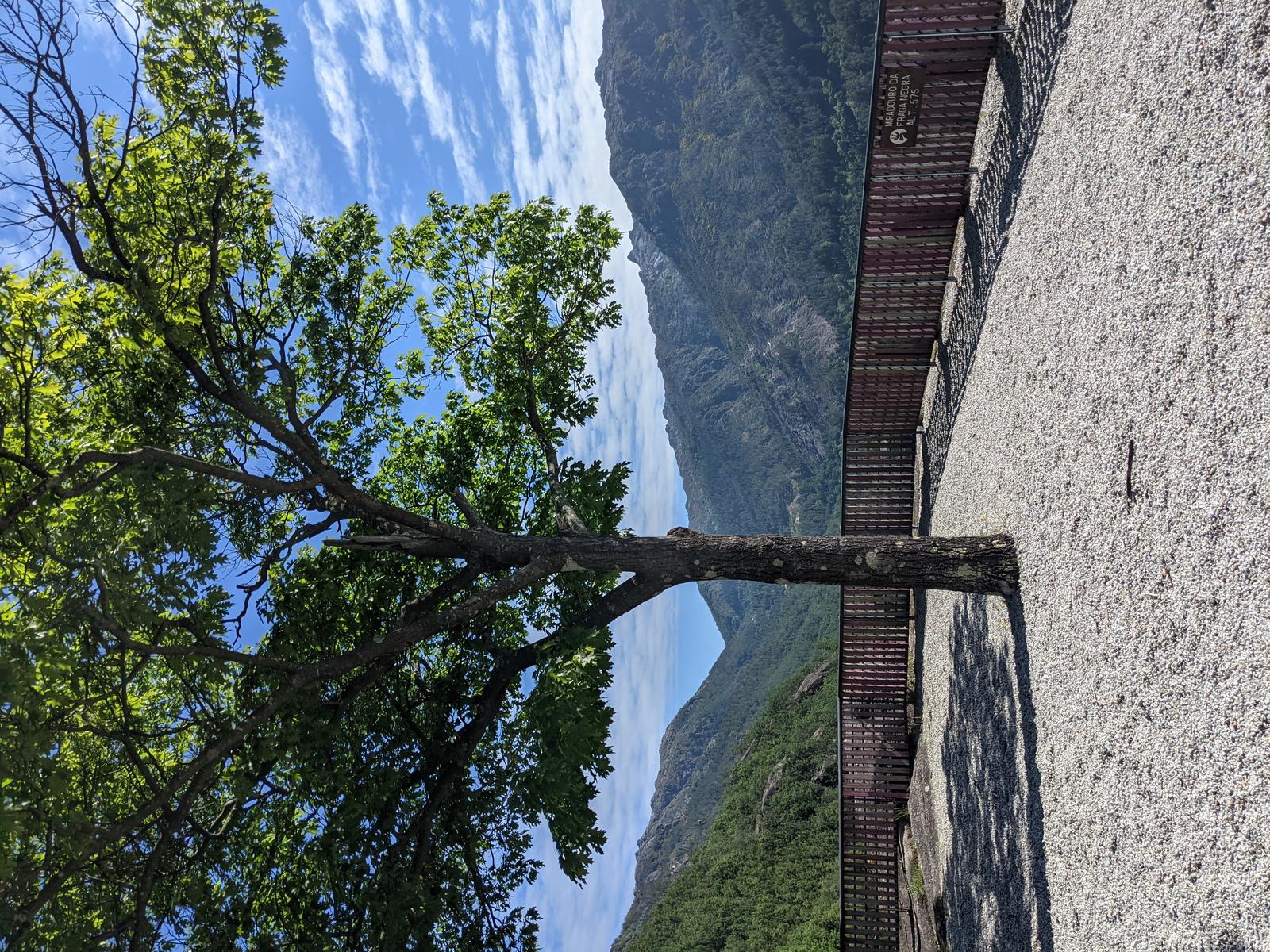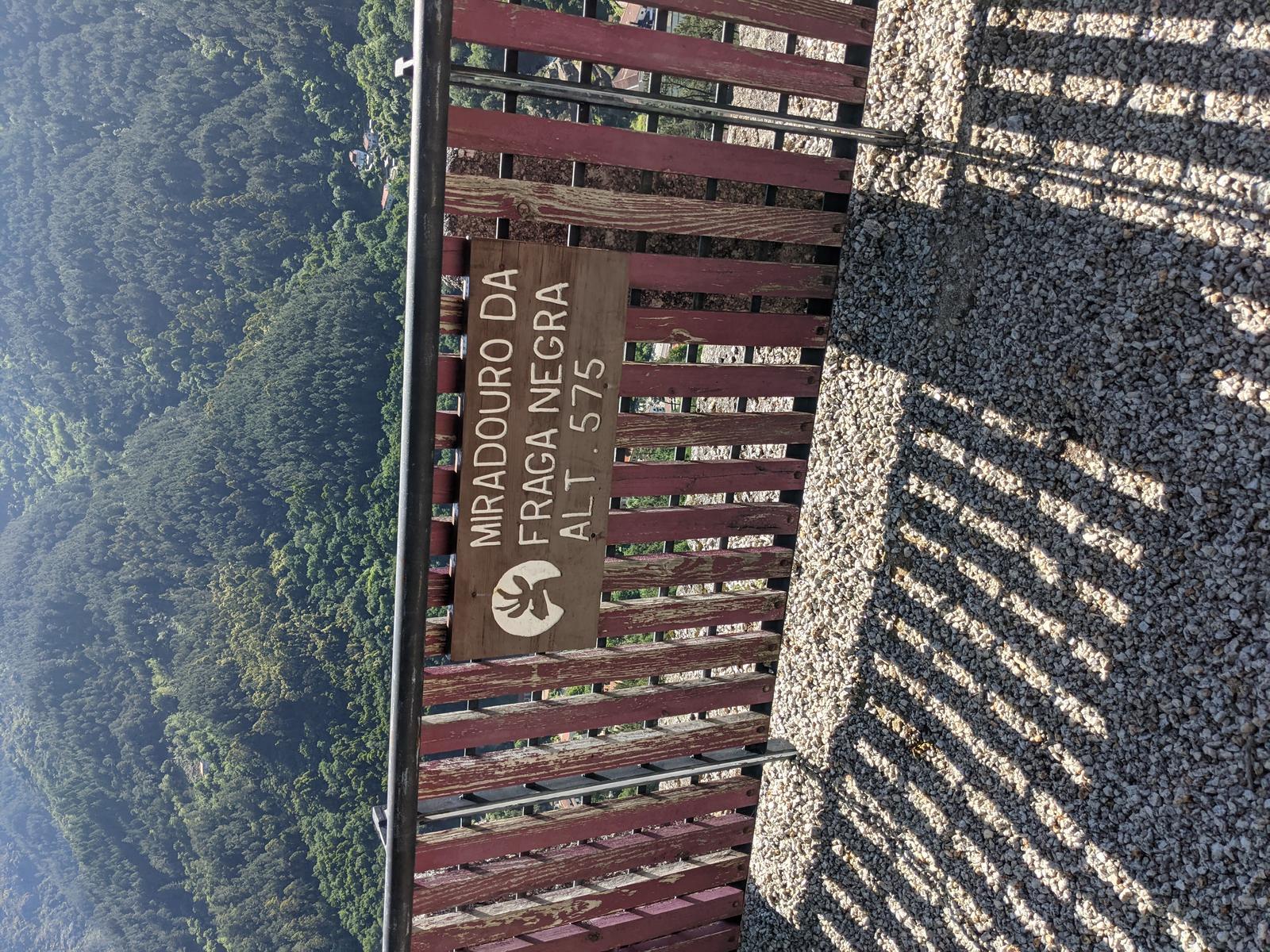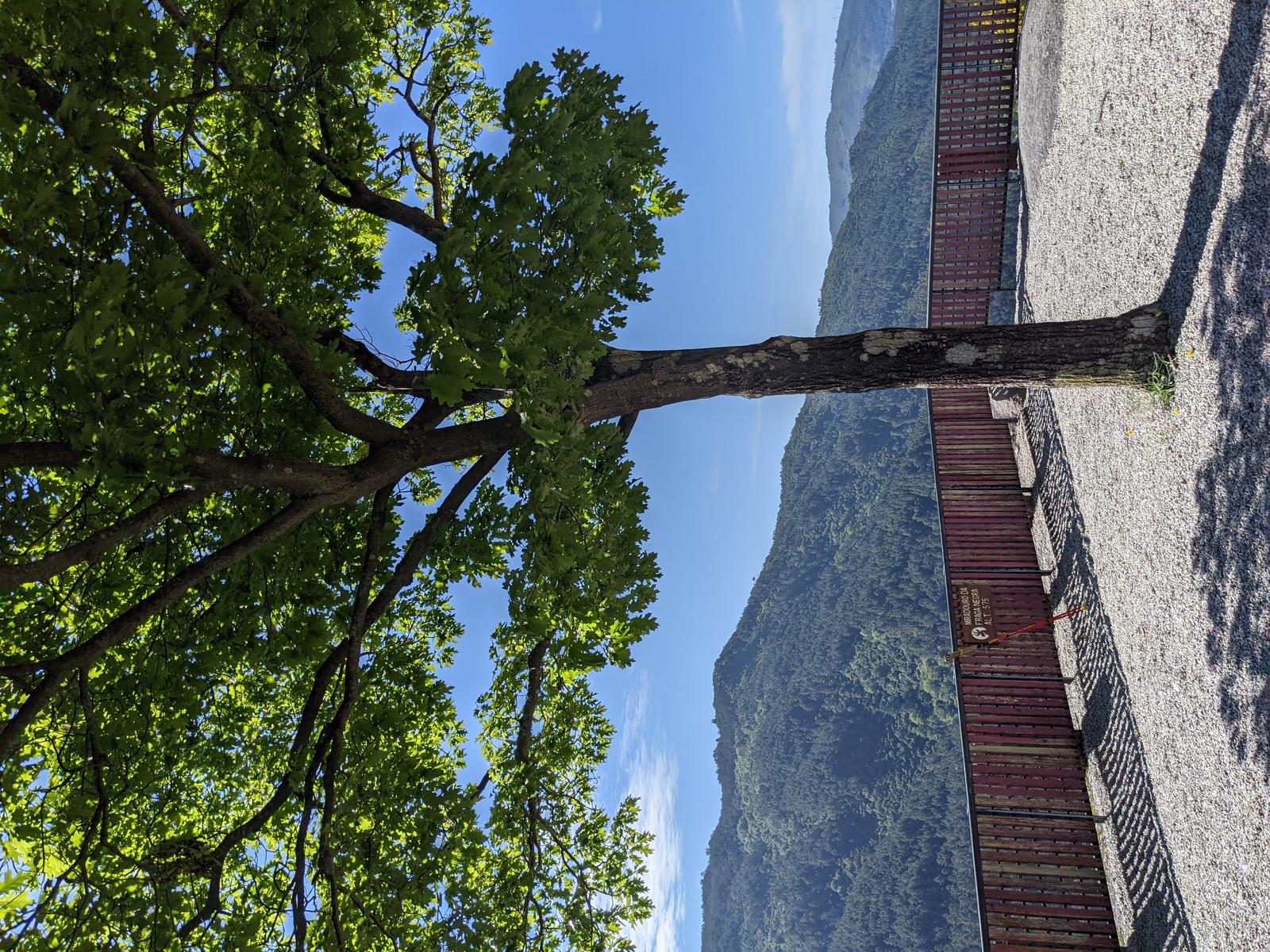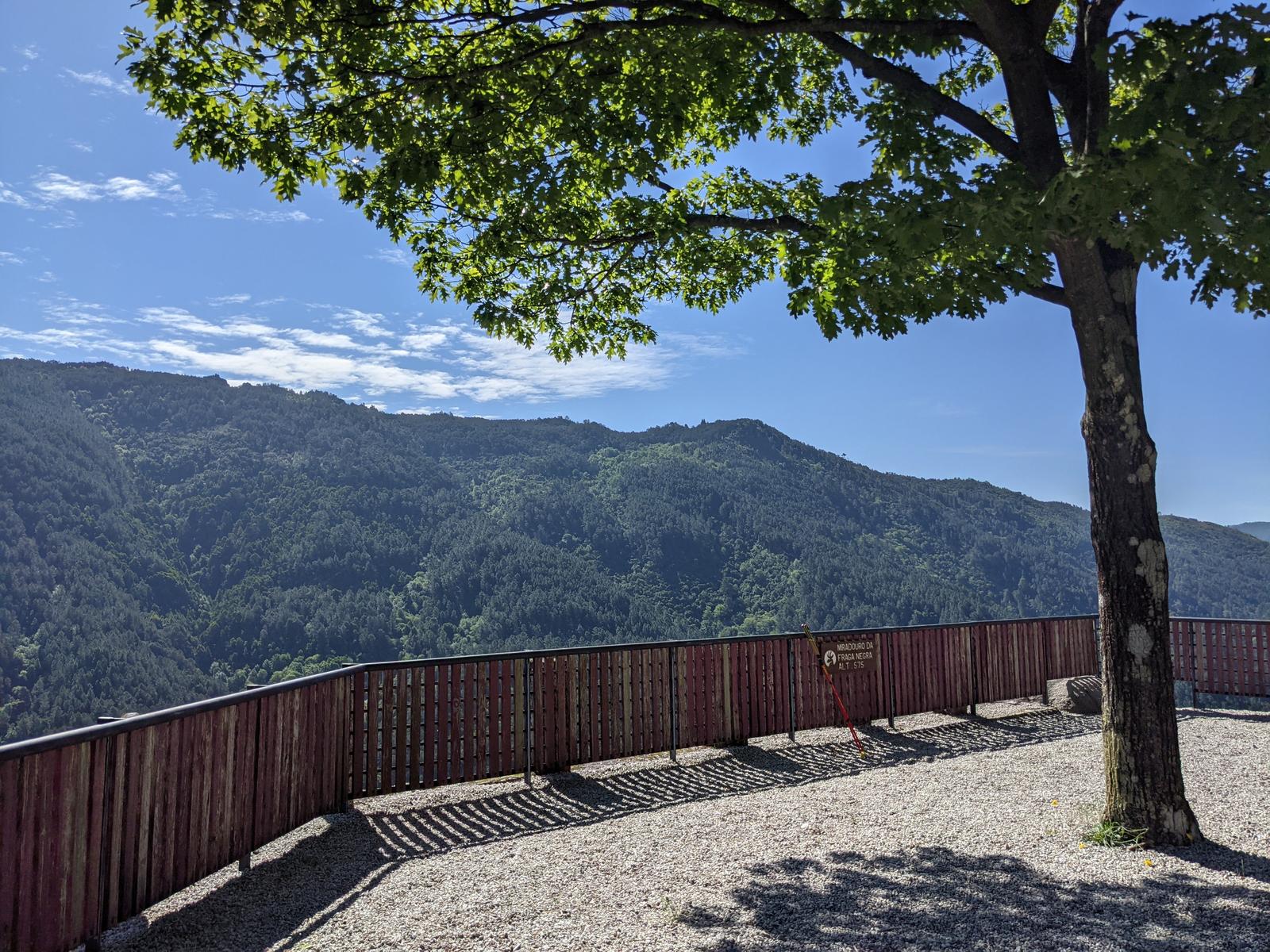 The stone steps that led to the lookout are where the red arrow is pointing below: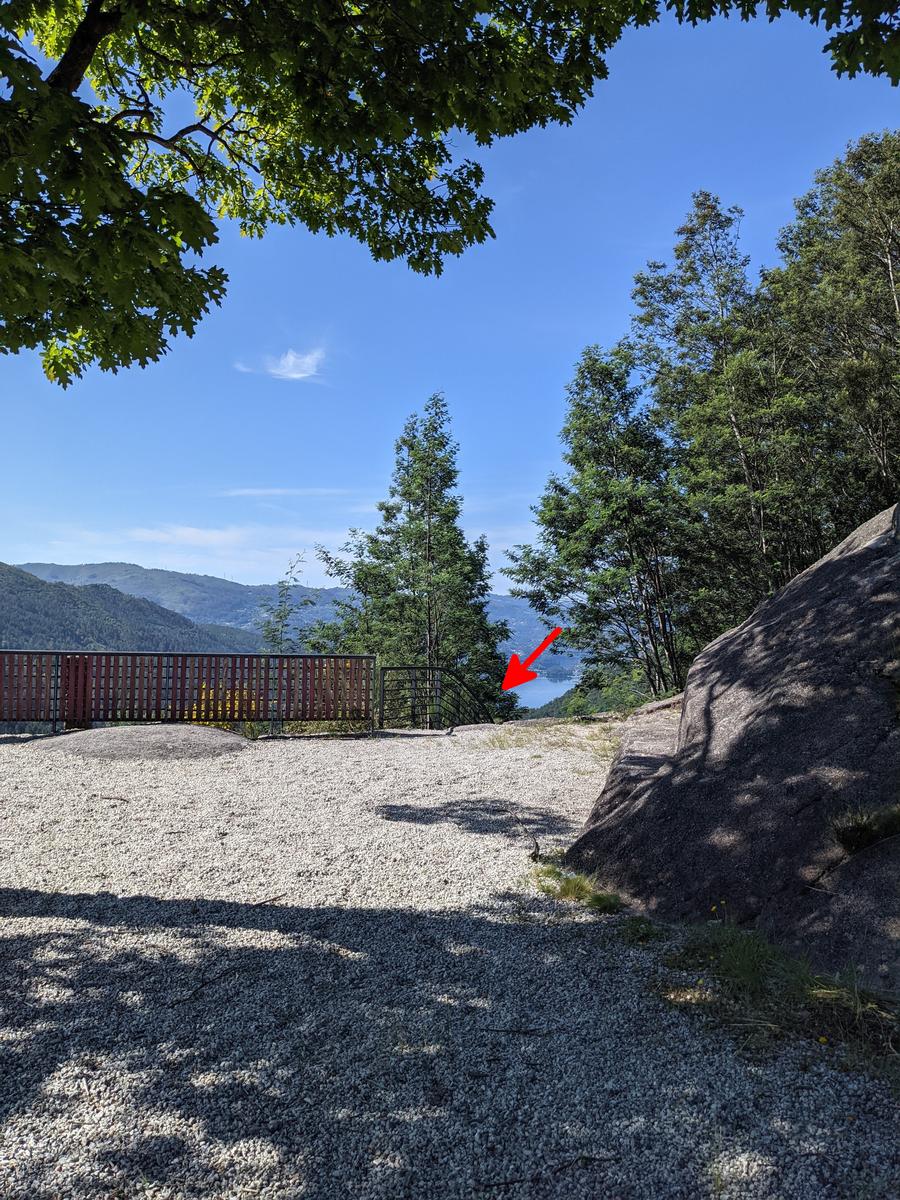 Lots of photo taking followed - below the view towards Gerês: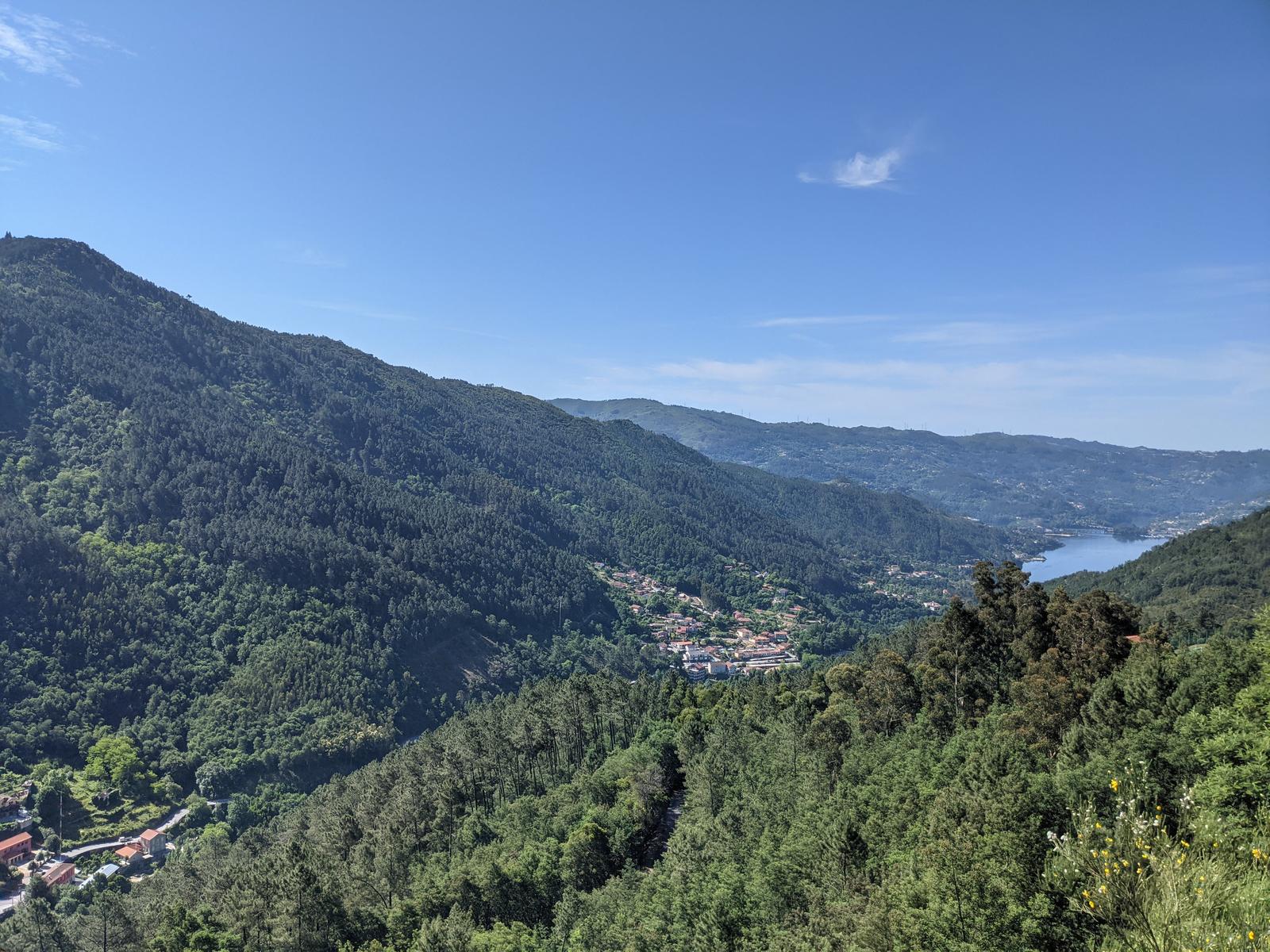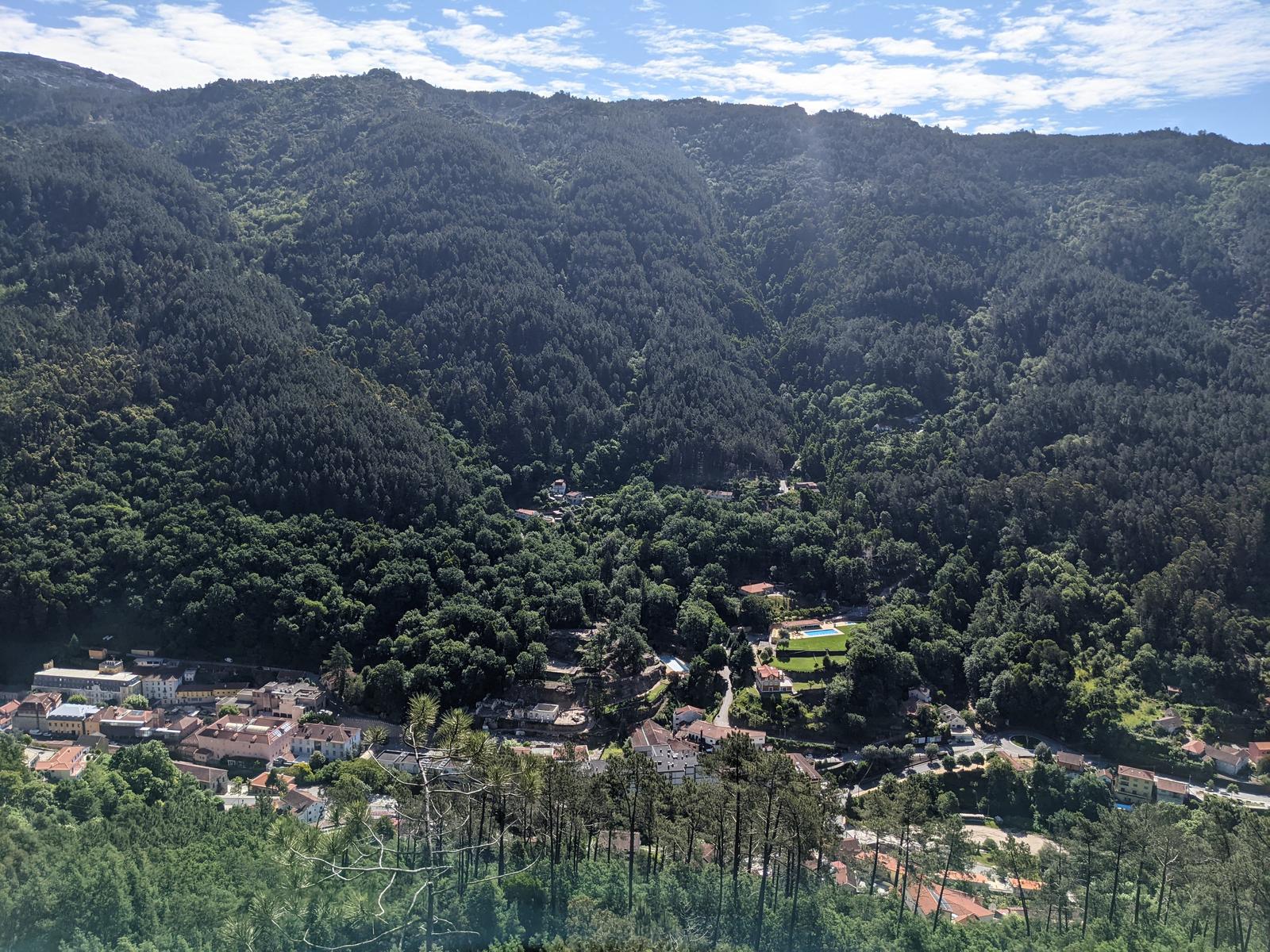 And then looking up the valley: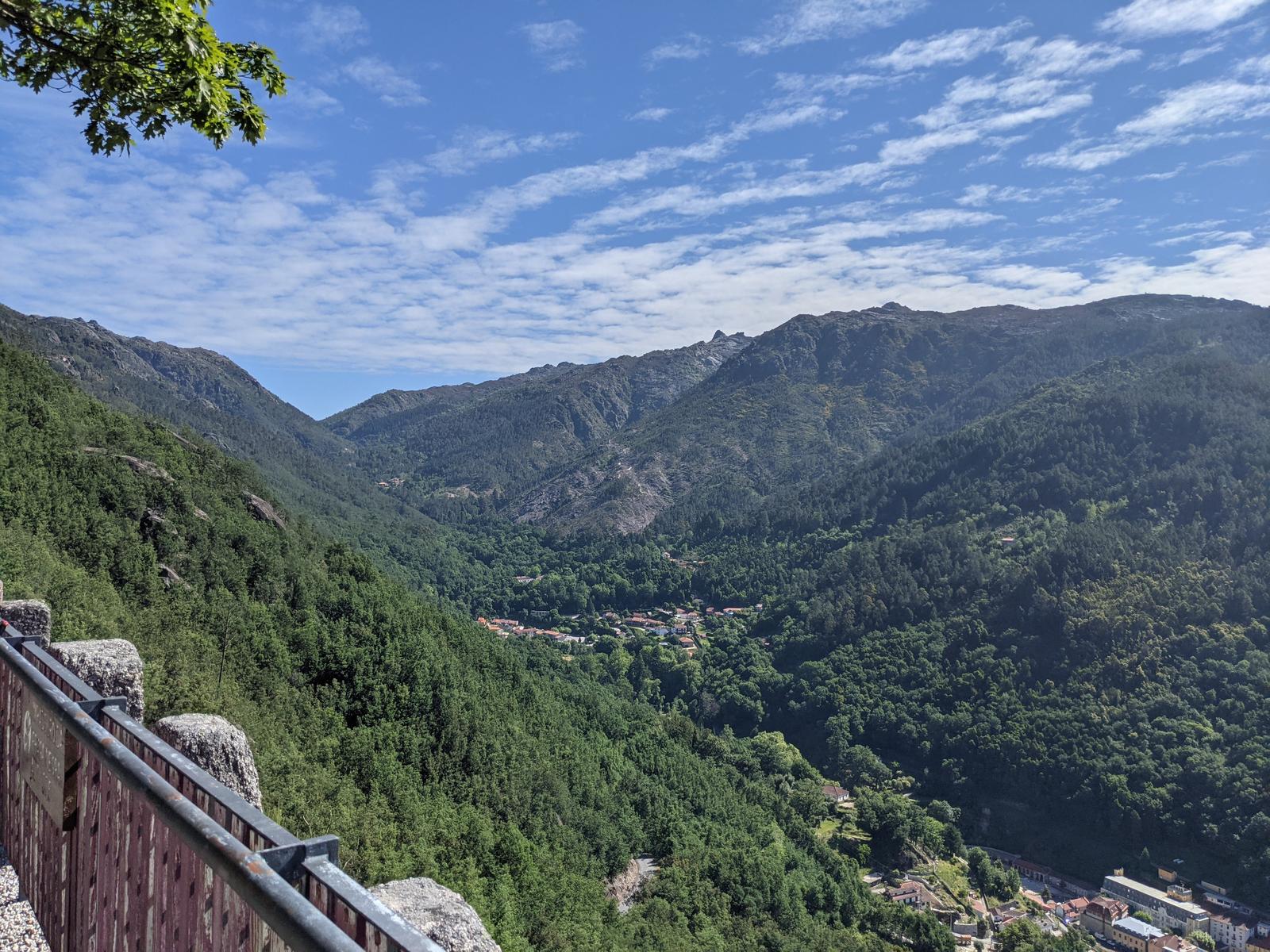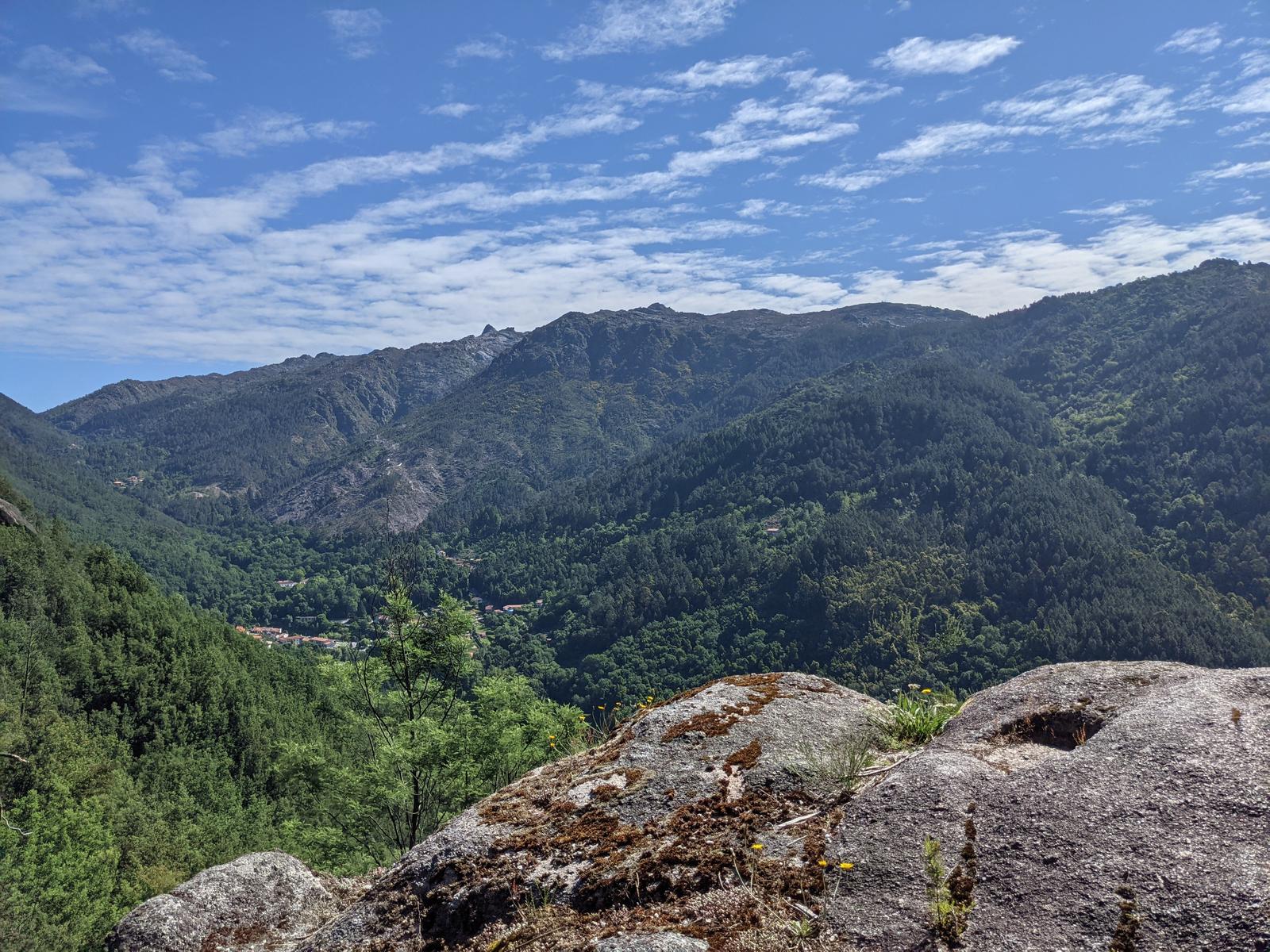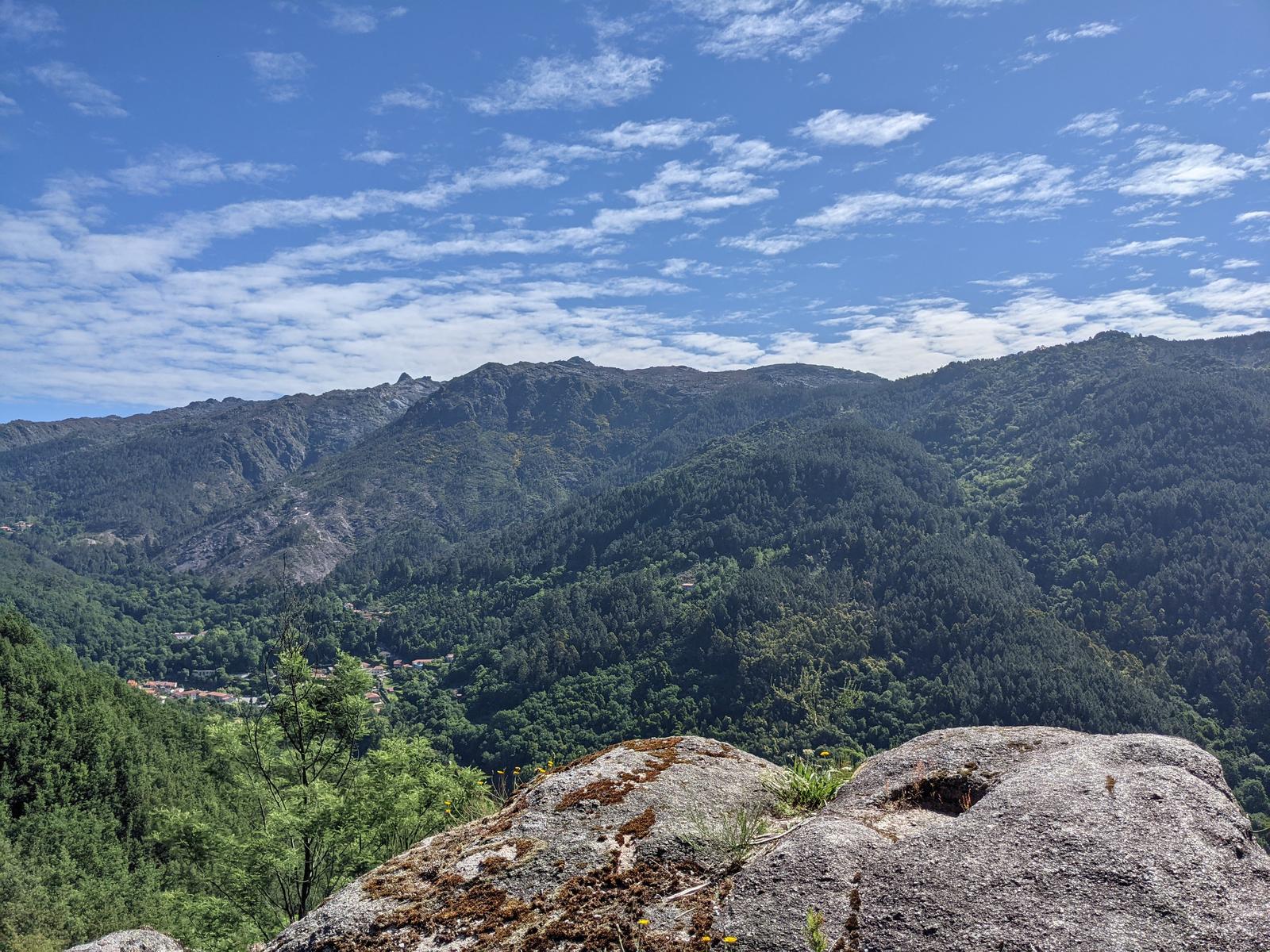 Satisfied with my time at the lookout I rejoined the trail which was pretty much all up hill as you would expect.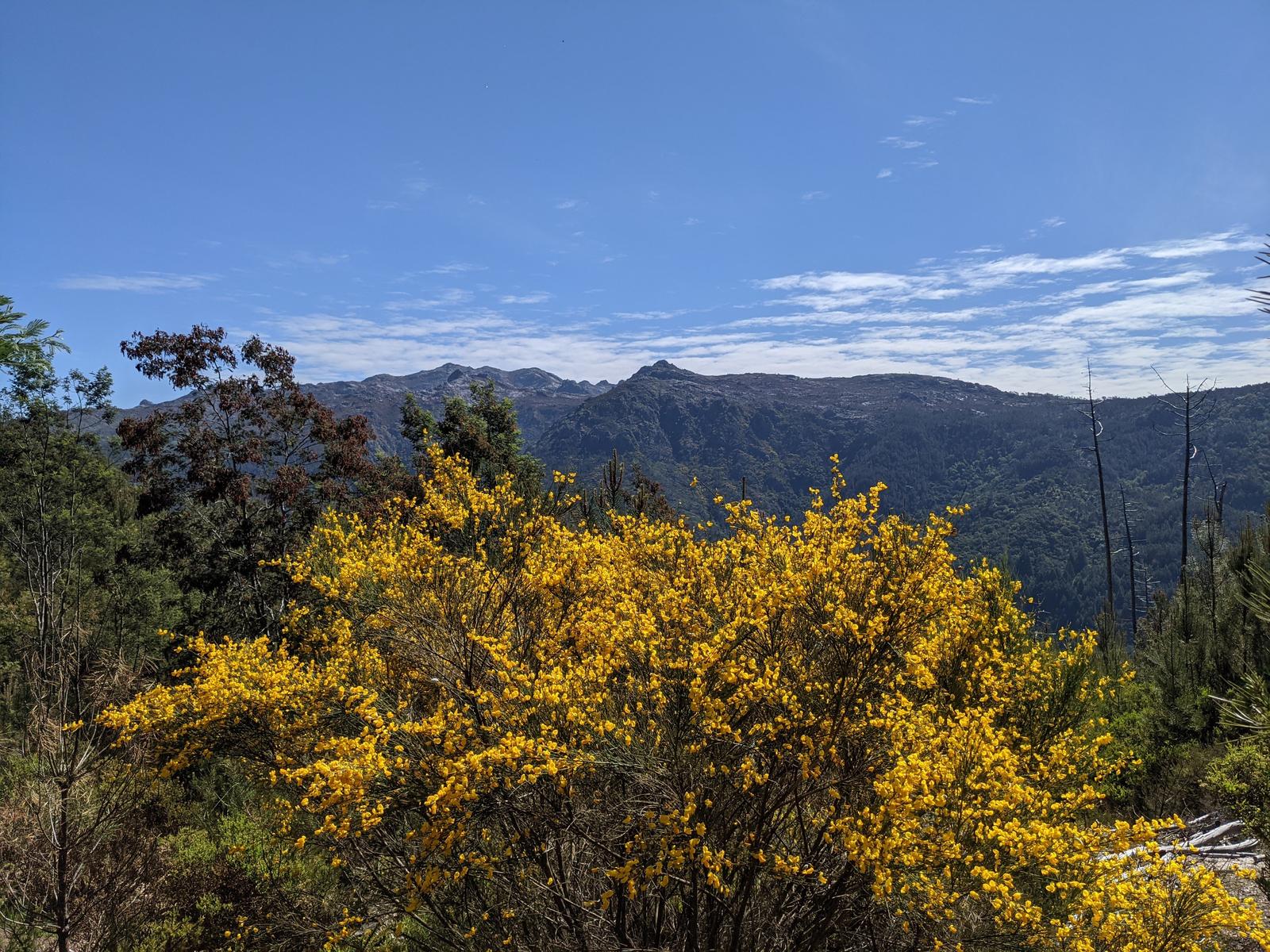 Looking back down the trail I had just hiked up: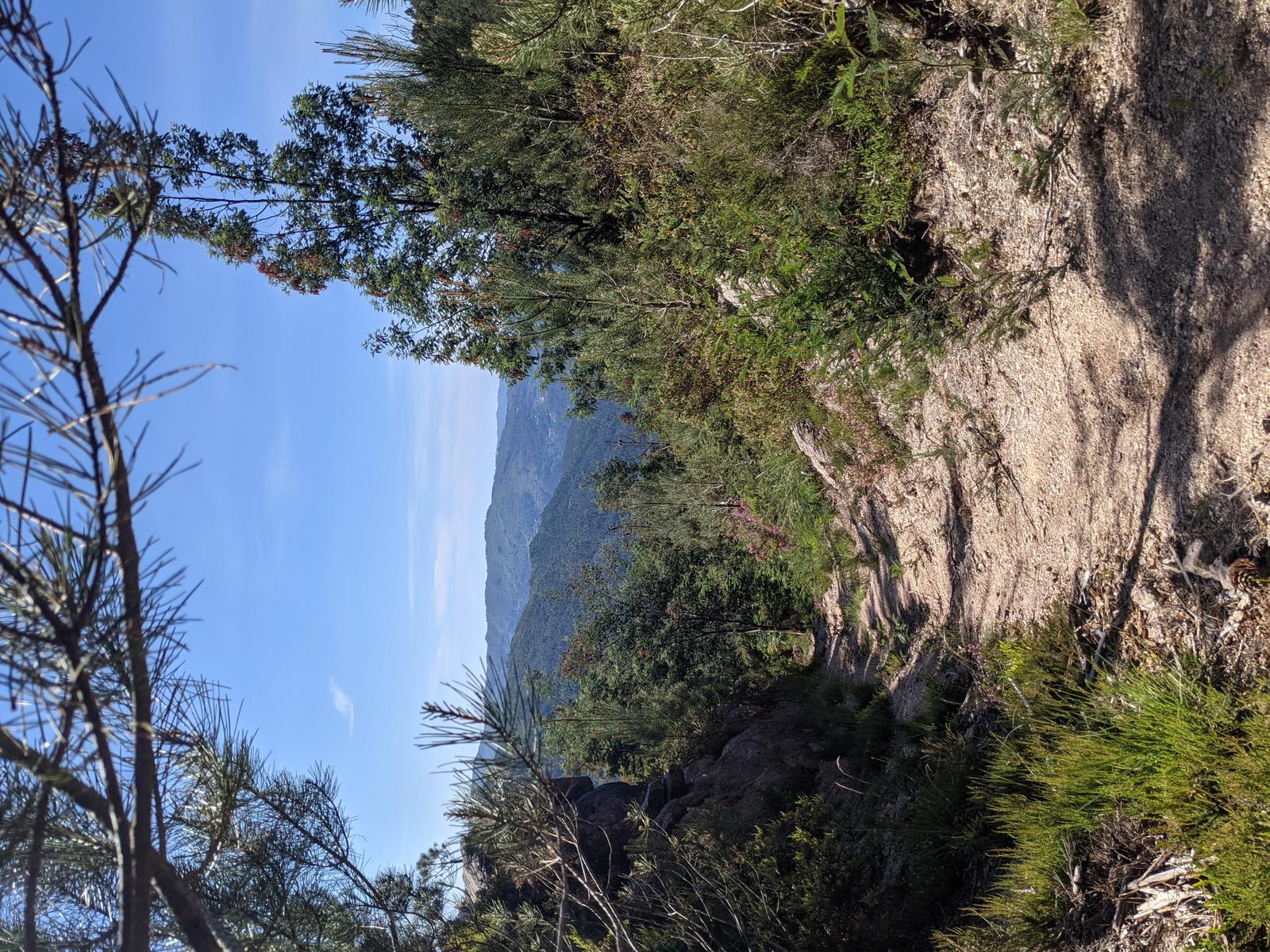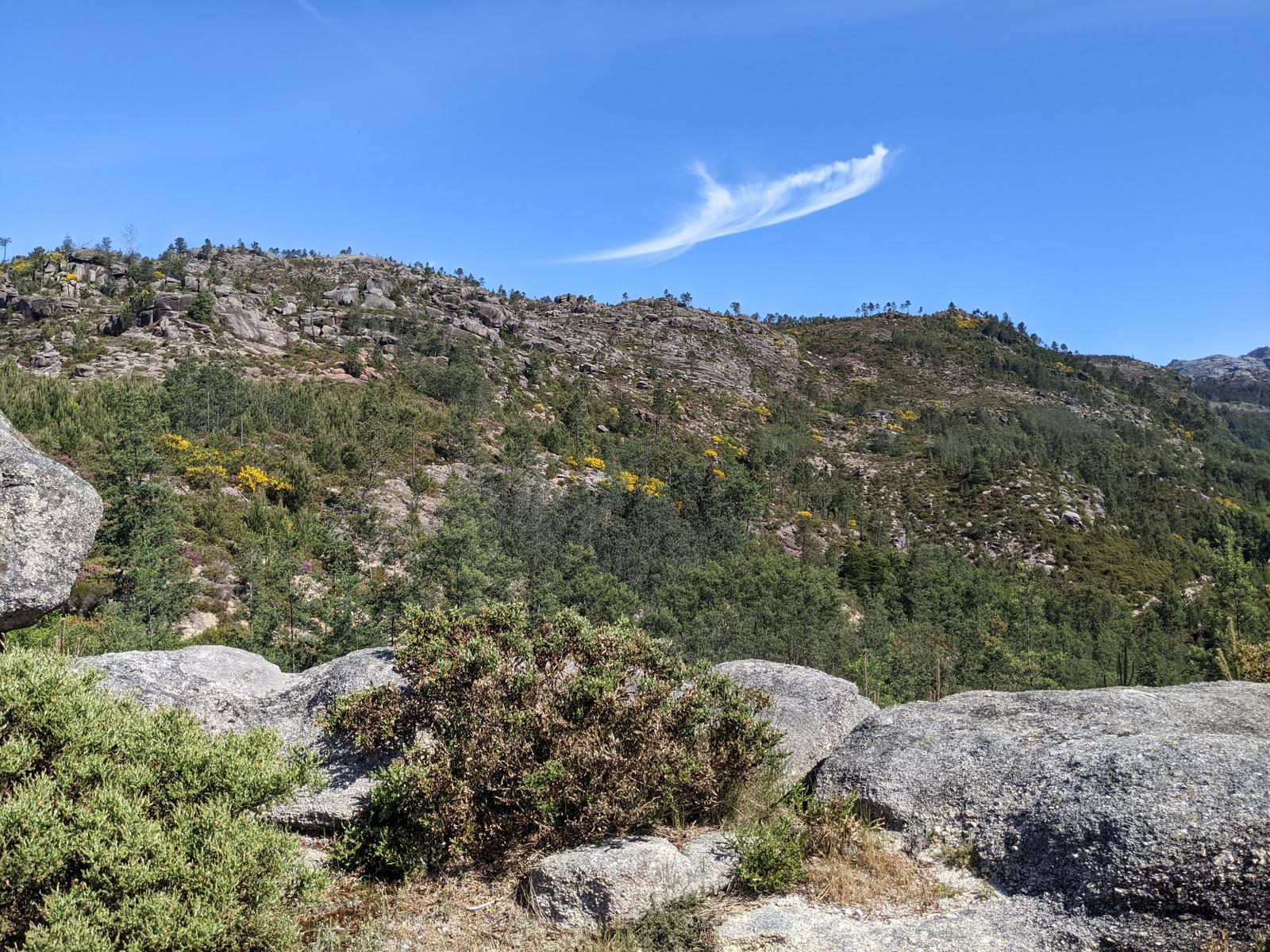 After about 1.5 kilometres I came to the signs for the trail to Miradouro da Boneca but I remained on the trail I was on and as aforementioned did not detour to visit this lookout (it is an out and back from the main trail to get to it).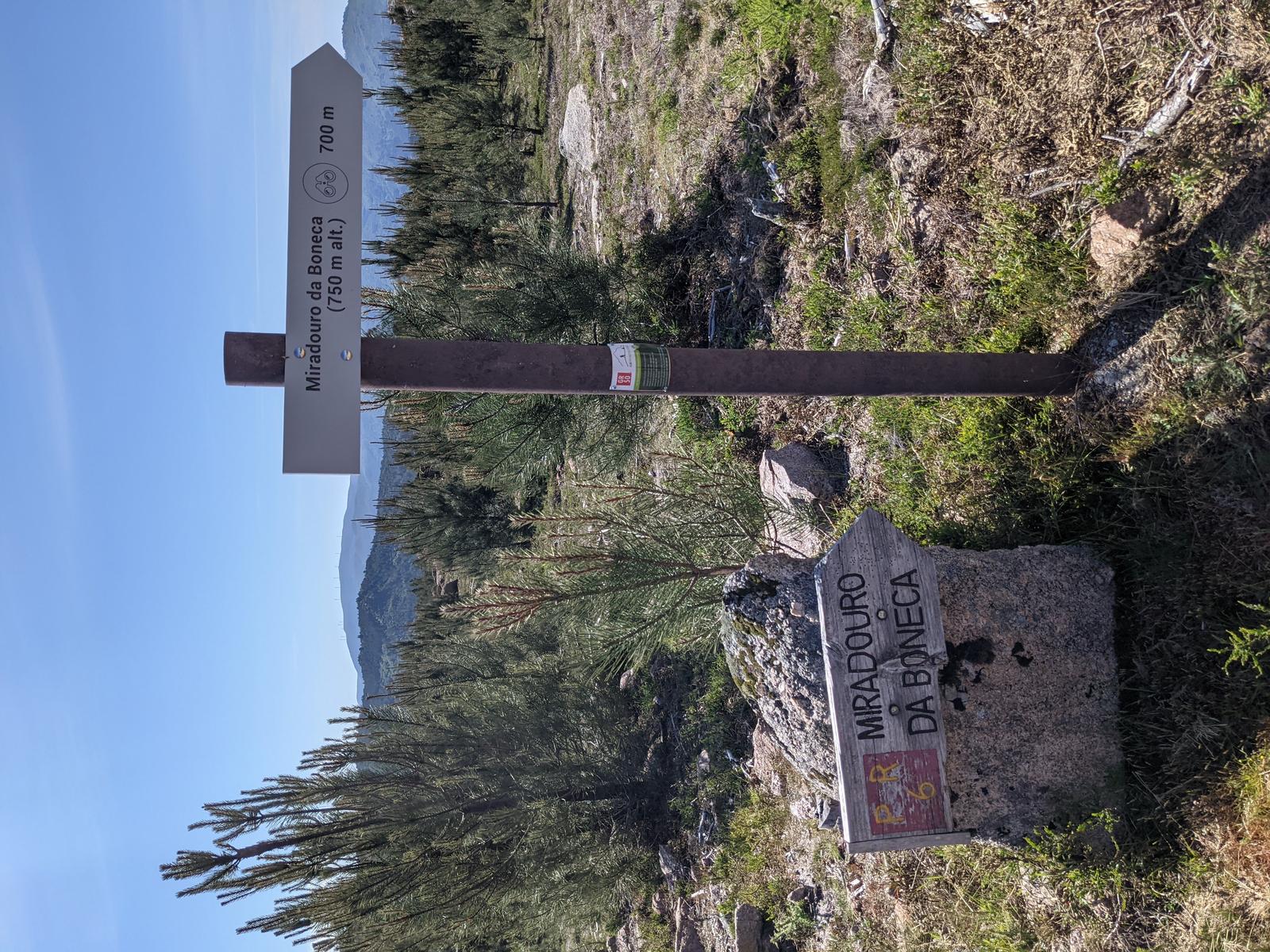 Below is J (in red) heading out to Miradouro da Boneca for a look!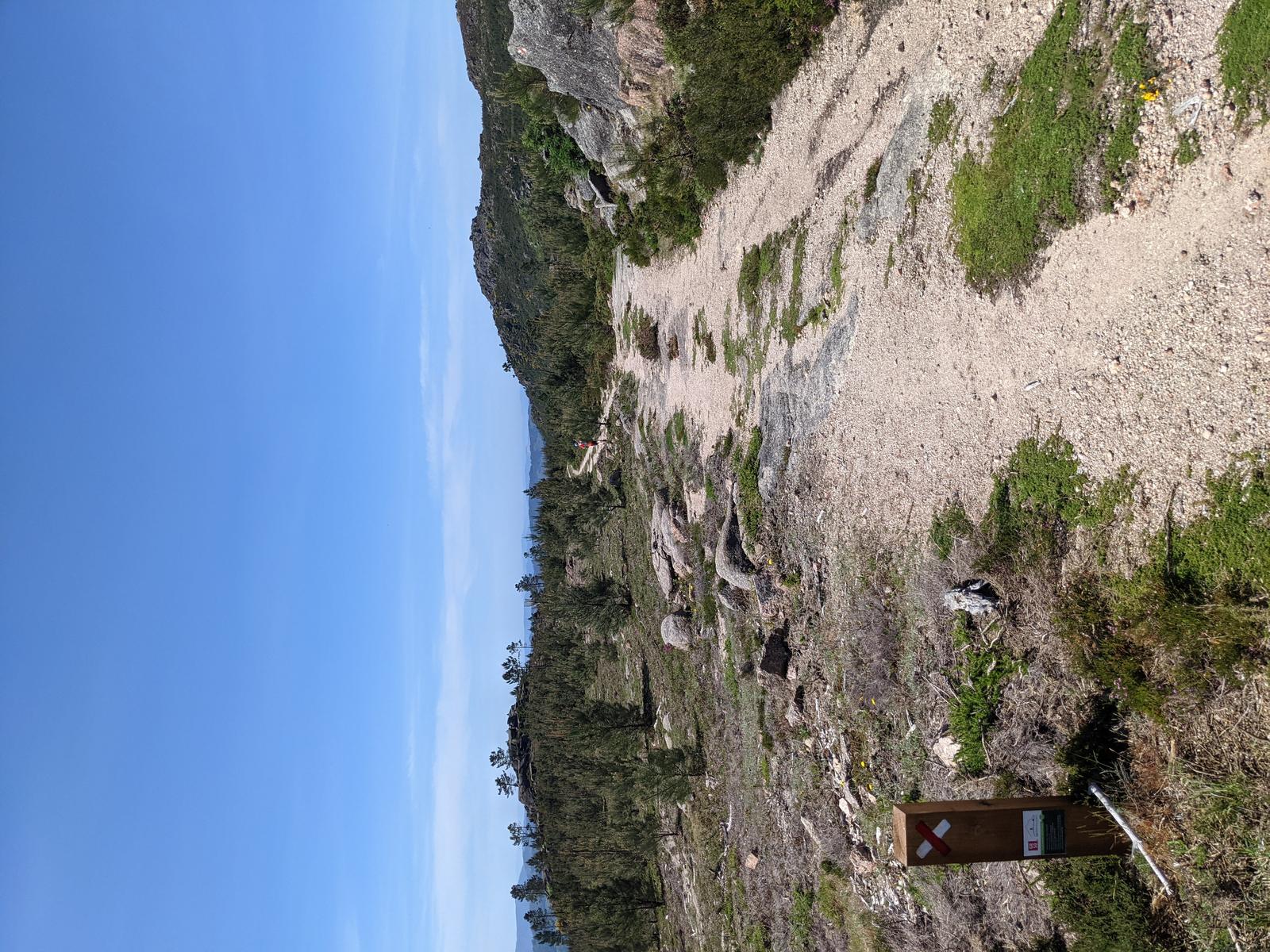 Continuing along the trail and looking back to take in the view: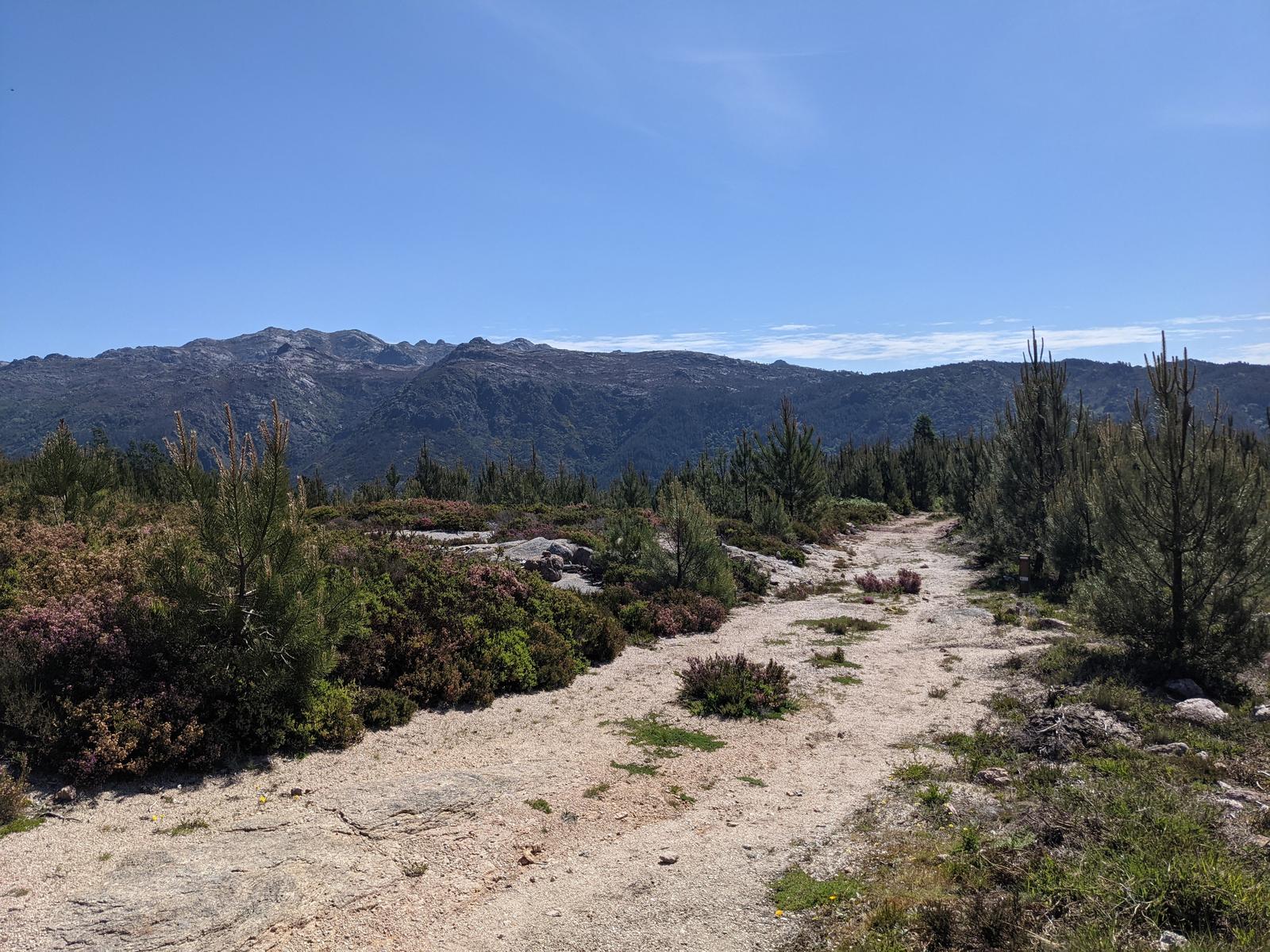 On the trail, you are gently climbing most of the time but it was so pretty and distracting the kilometres passed quickly.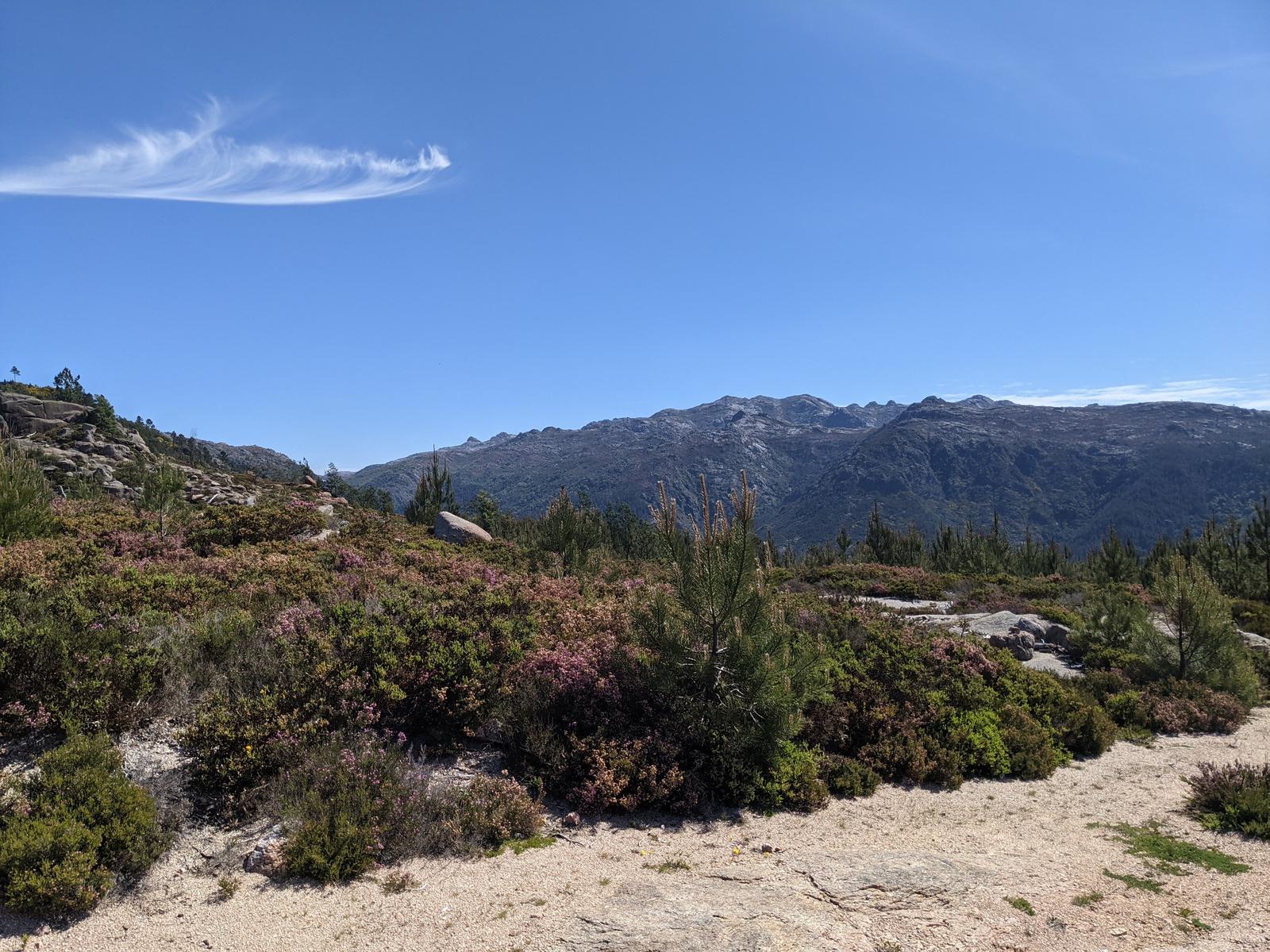 You can see the trail gentle climbing in the photo below: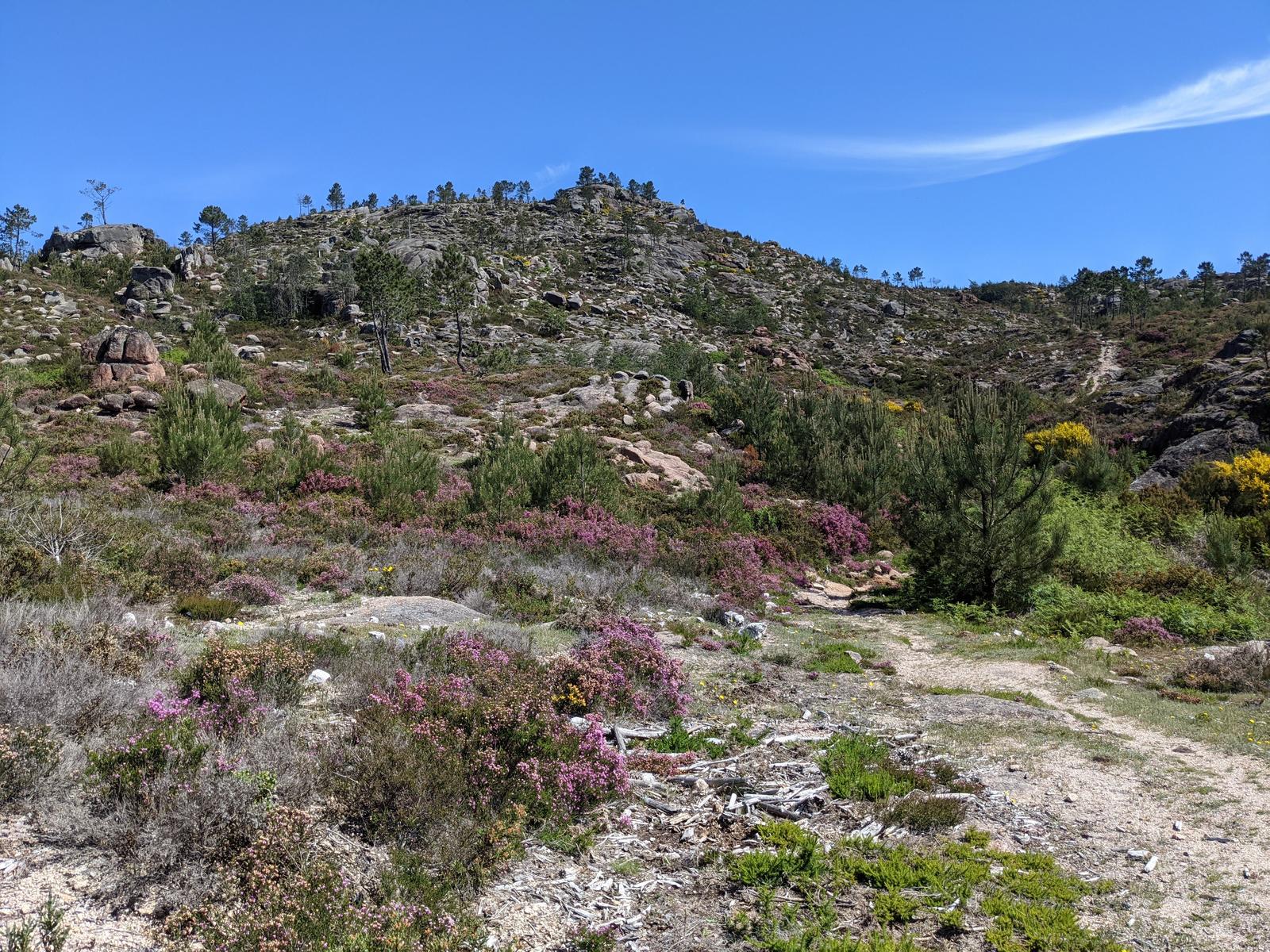 It was about 2.5-3 kilometres of climbing from the turn to Miradouro da Boneca before I pretty much topped out and the trail began to plateau. The next section (about one kilometre) along the "top" was so nice, gentle ups and downs with stone cairns and purple flowering heathers.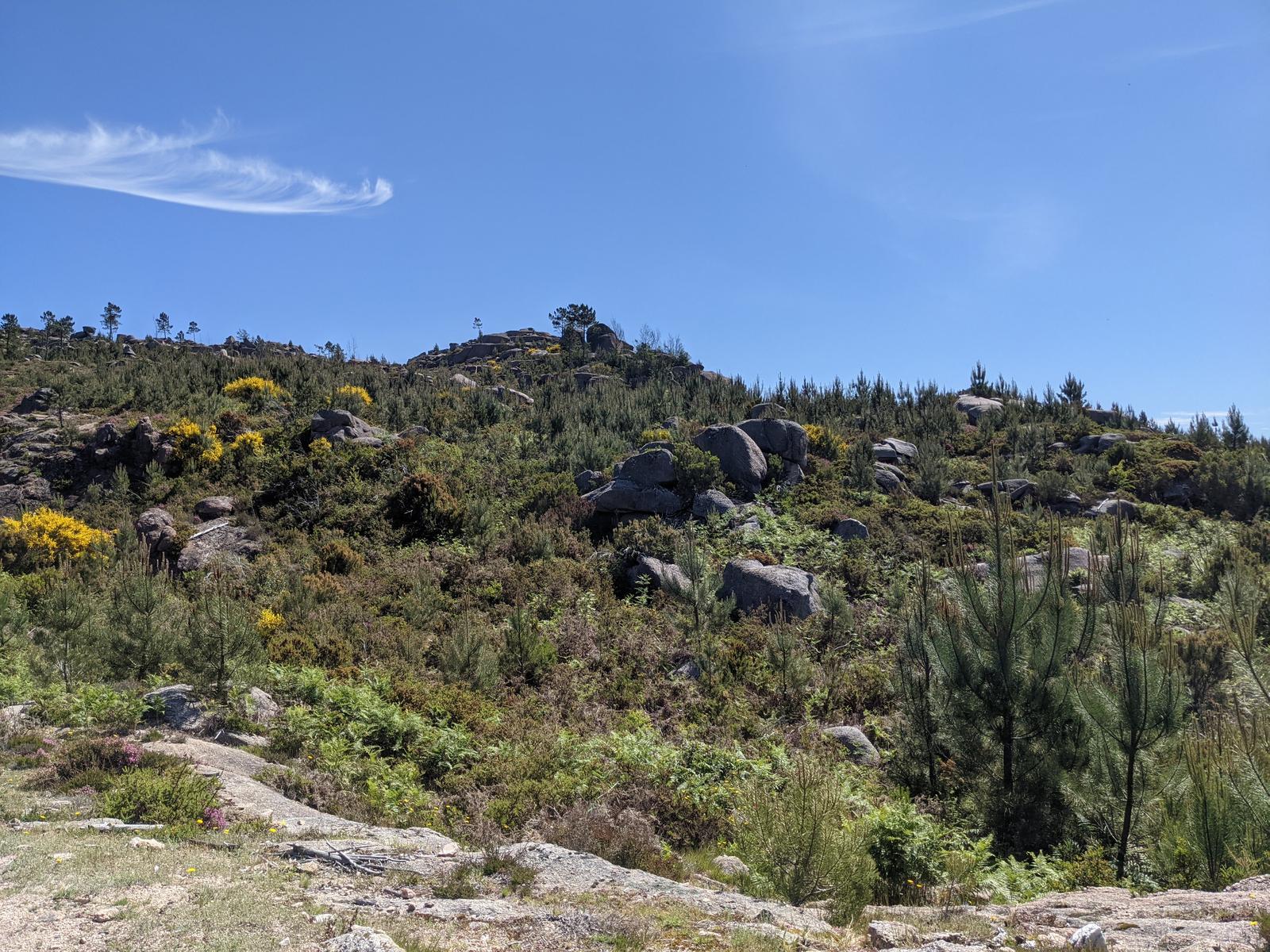 No one around!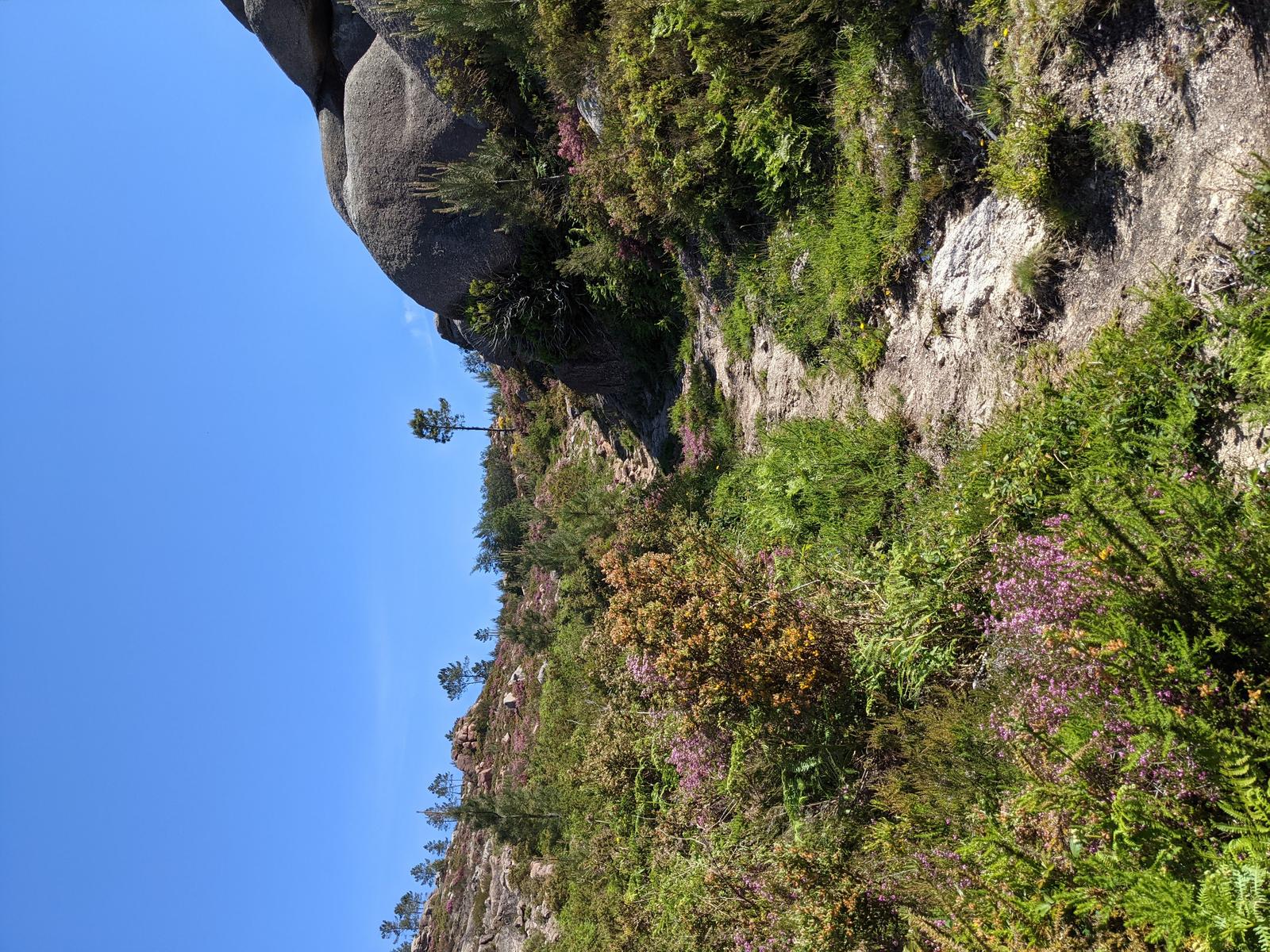 As you can tell, I took loads of photos!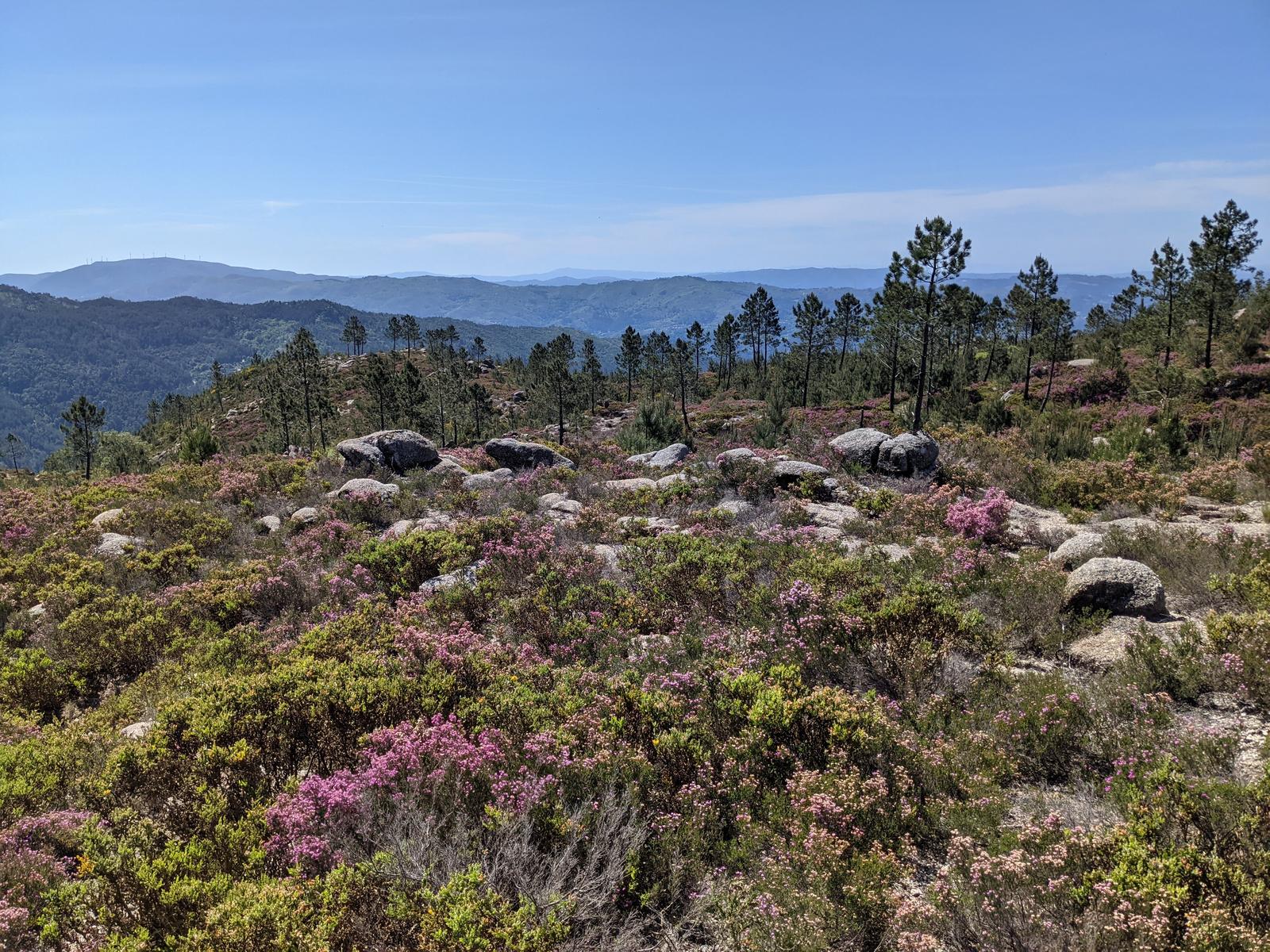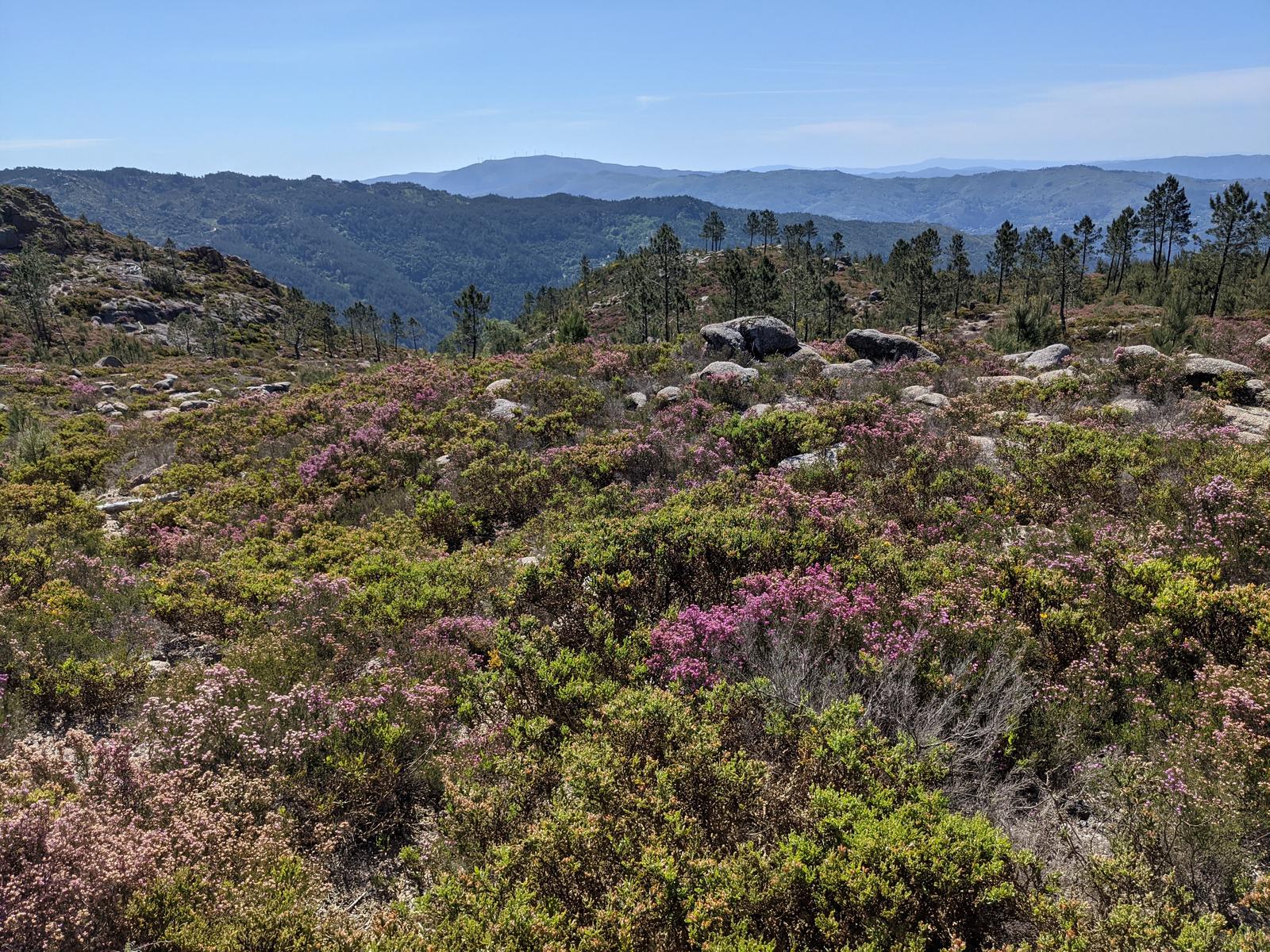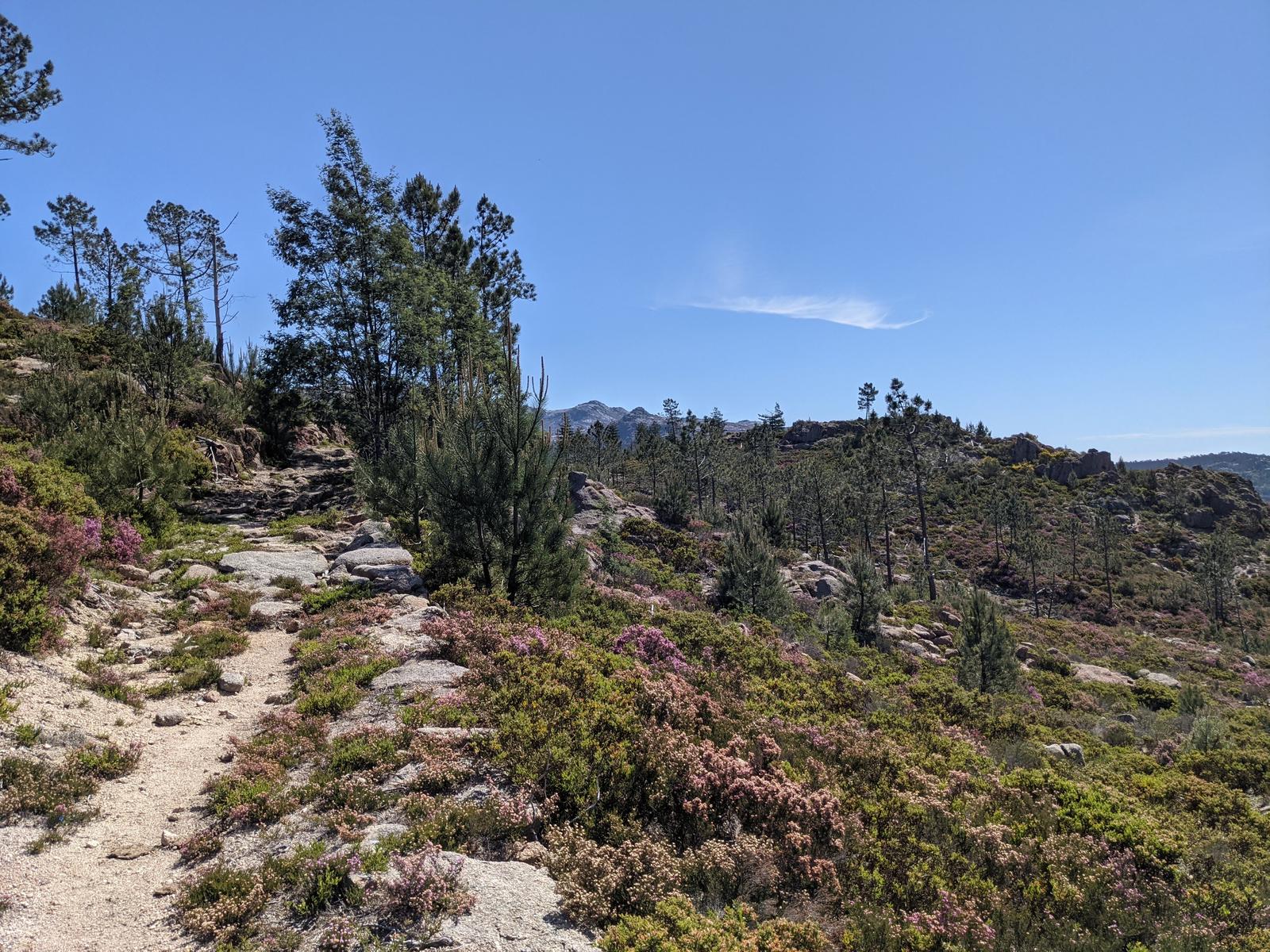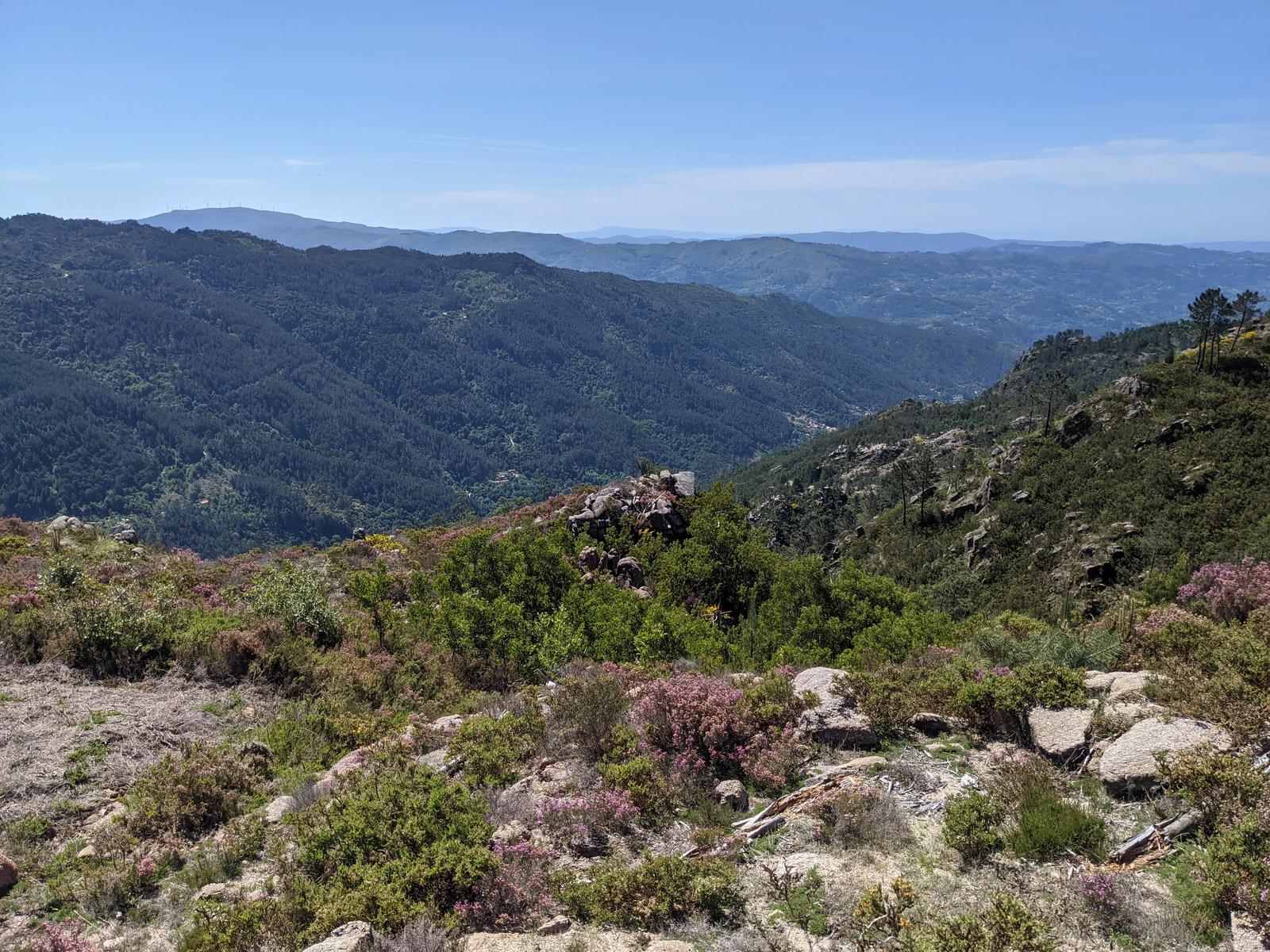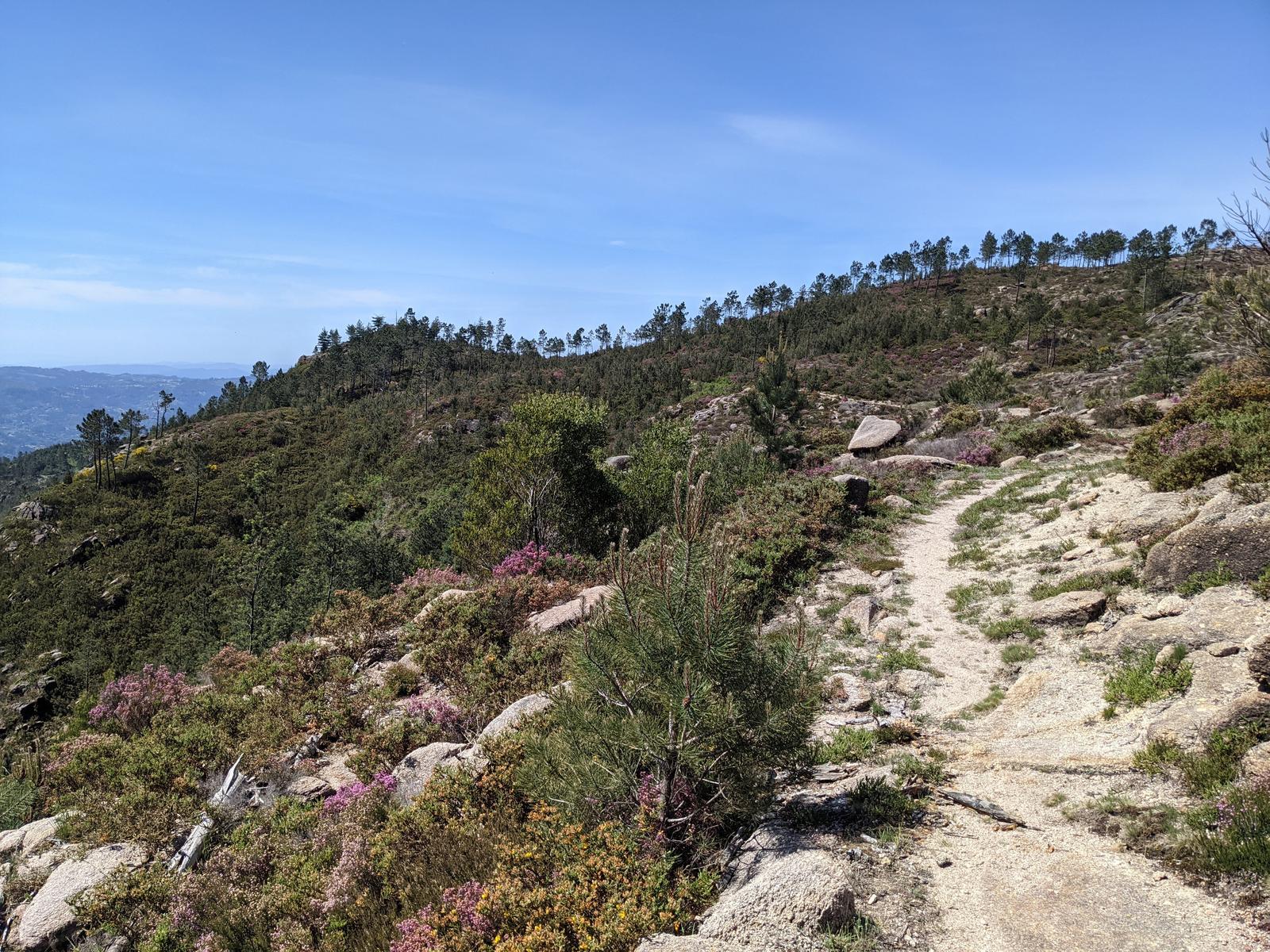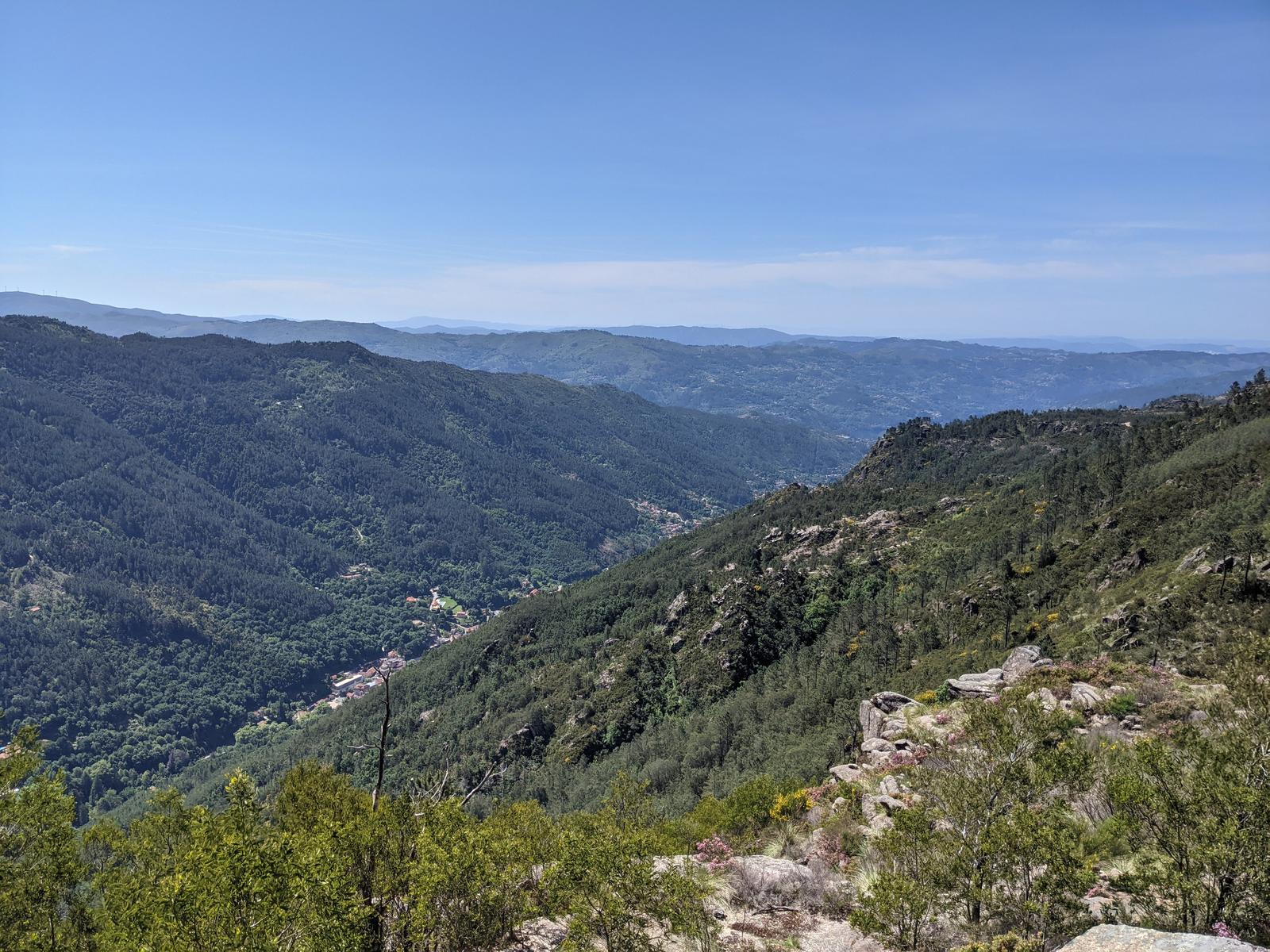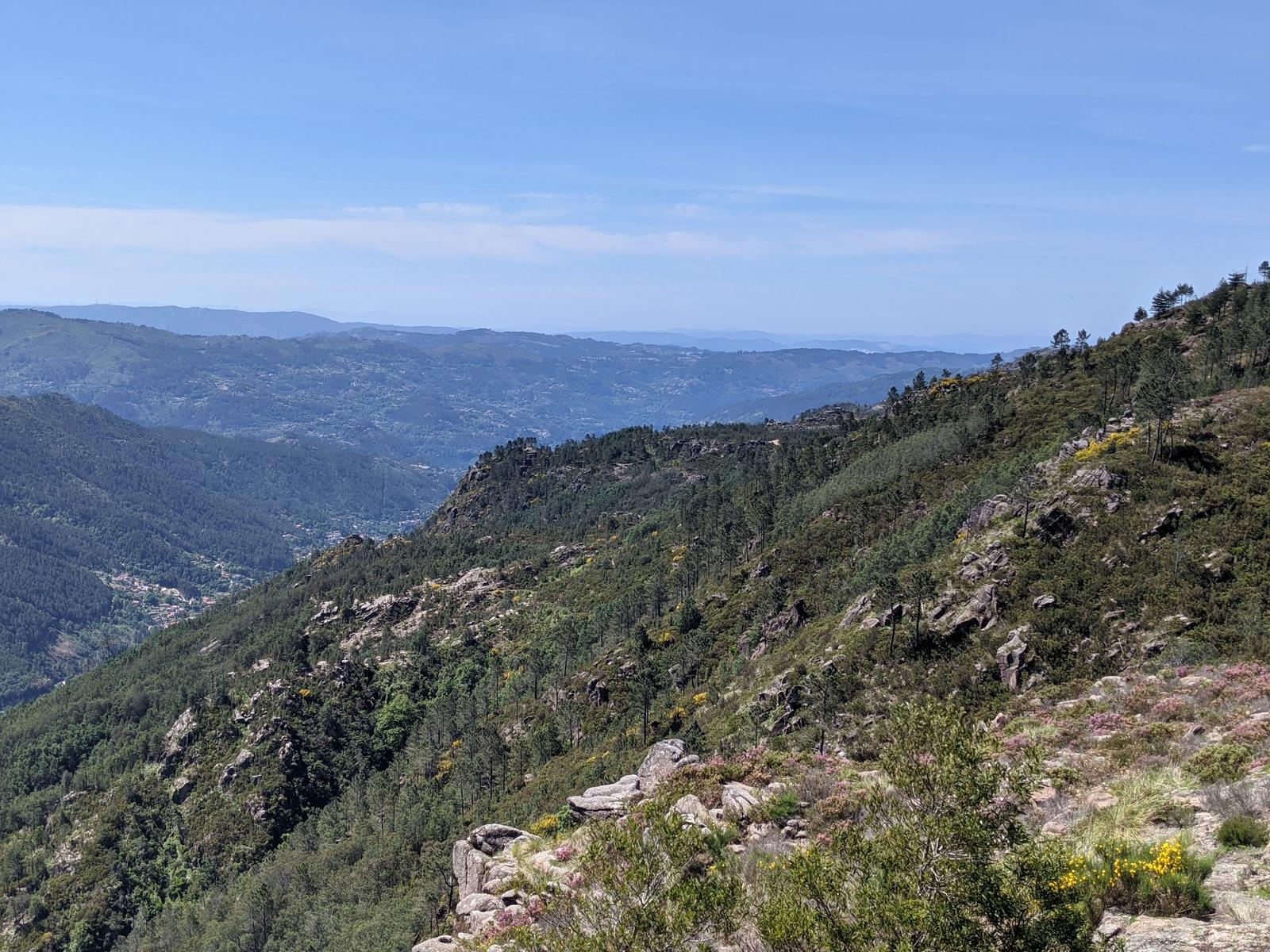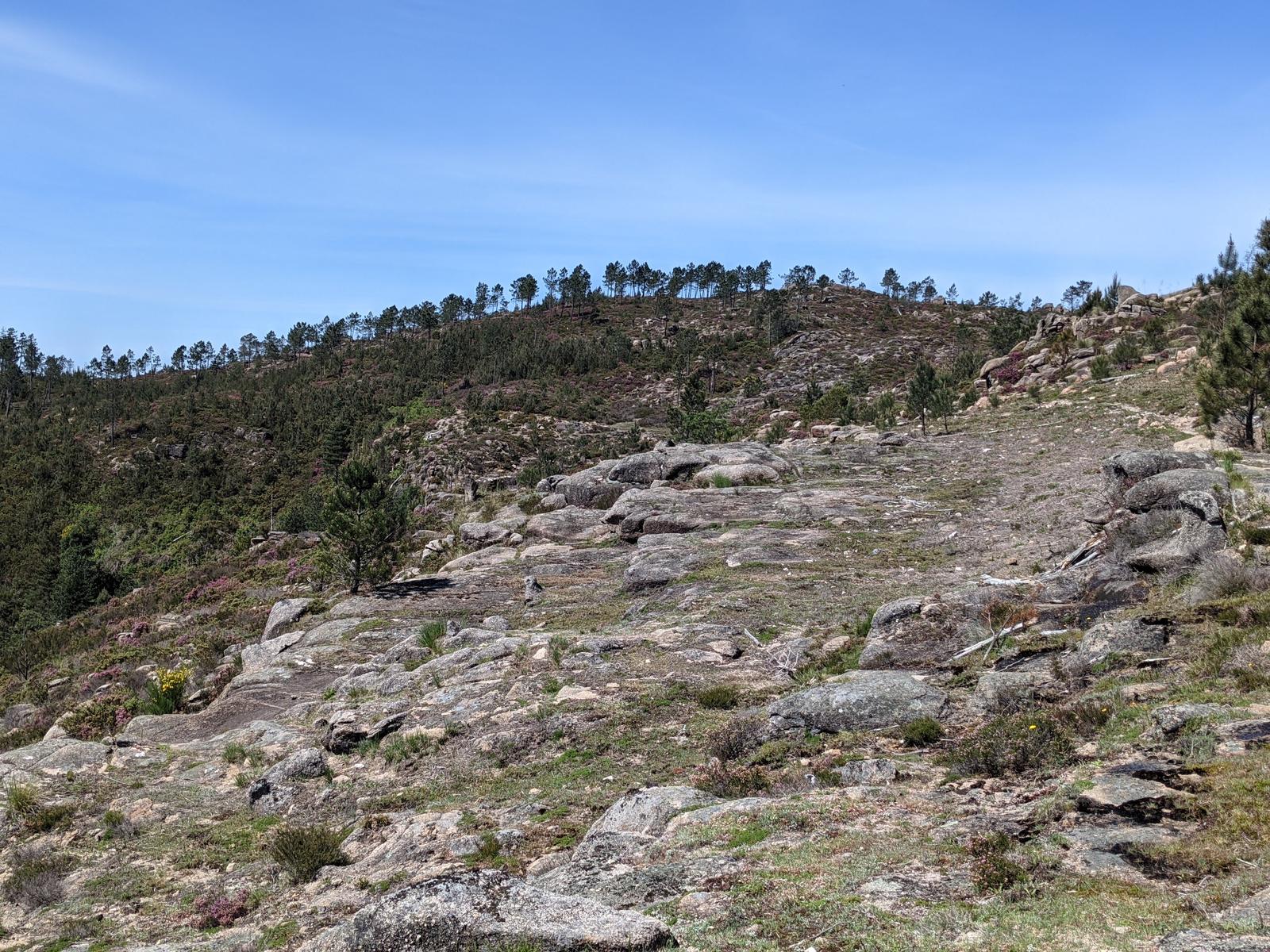 It wasn't too long before I arrived at my final lookout of the day Miradouro da Junceda. There was no one else there (about 9.5 kilometres hiked so far to this point).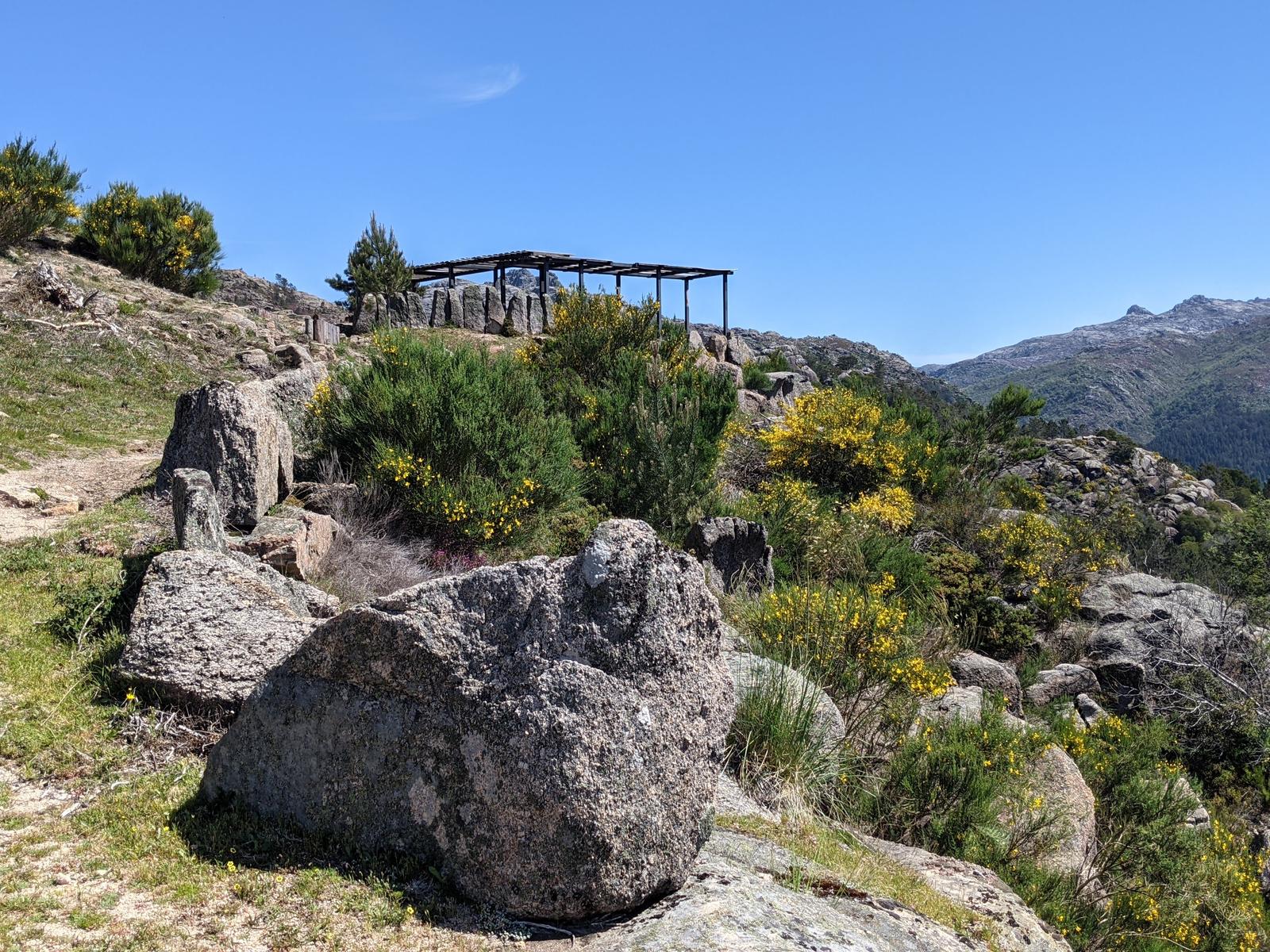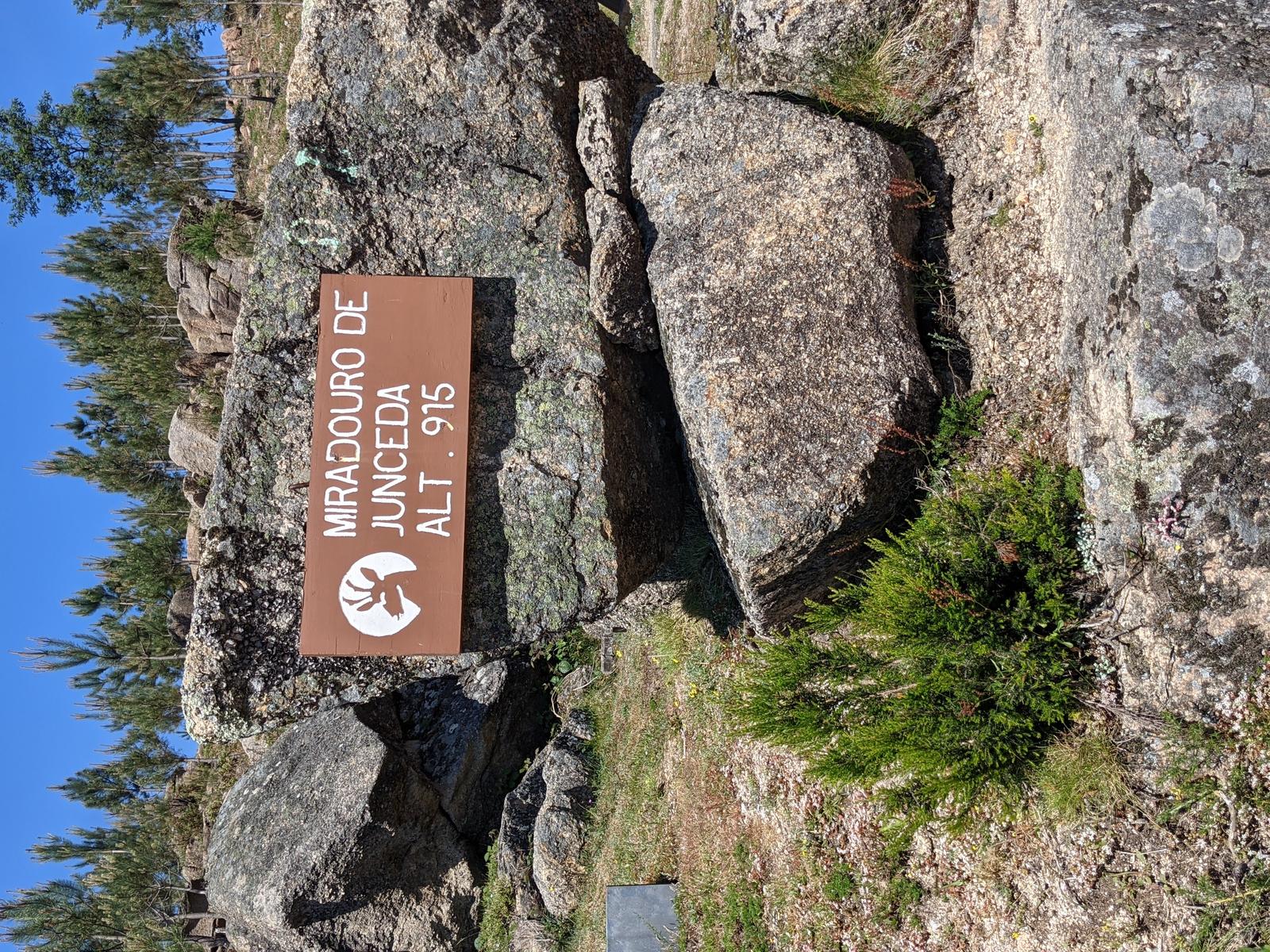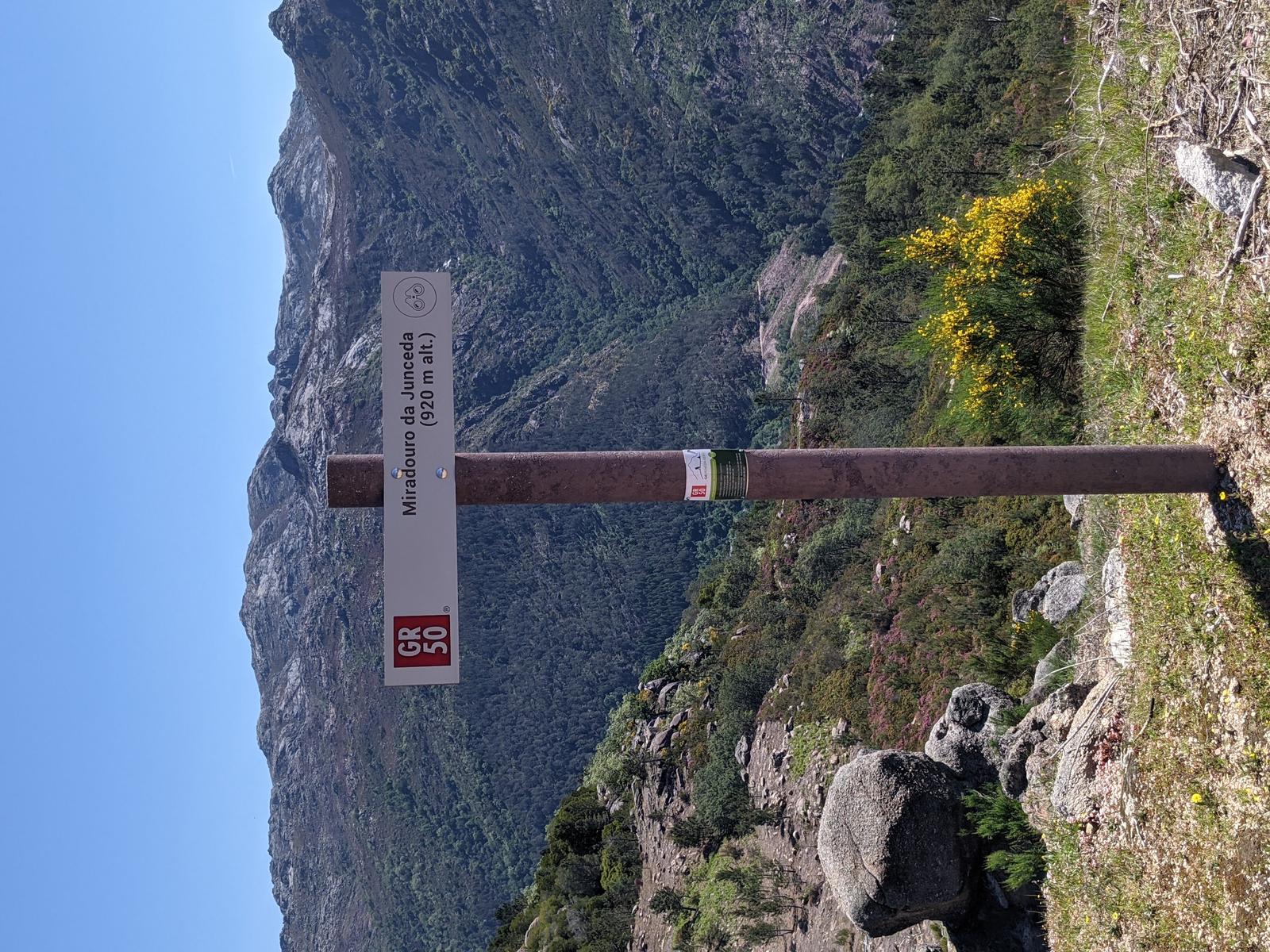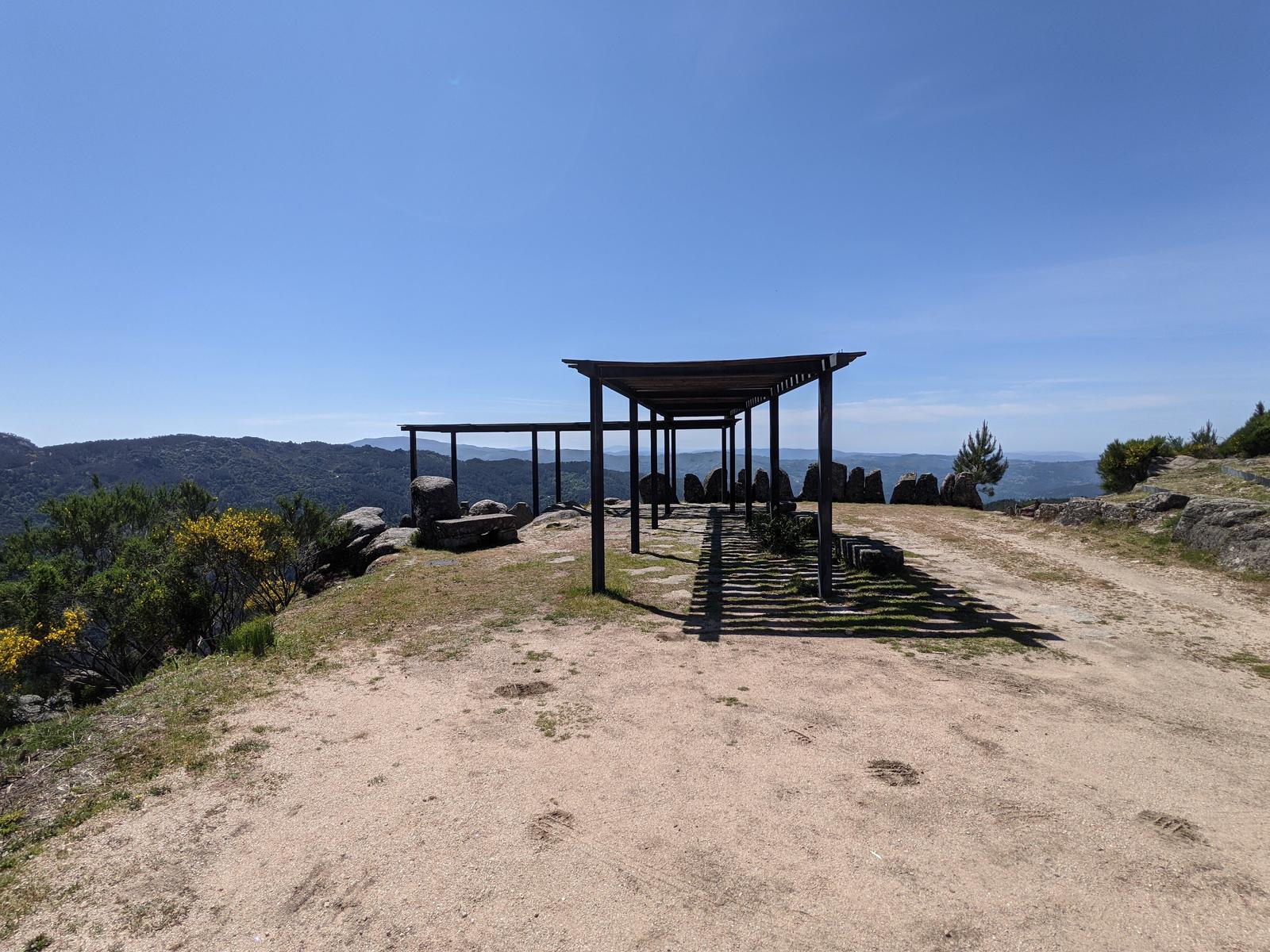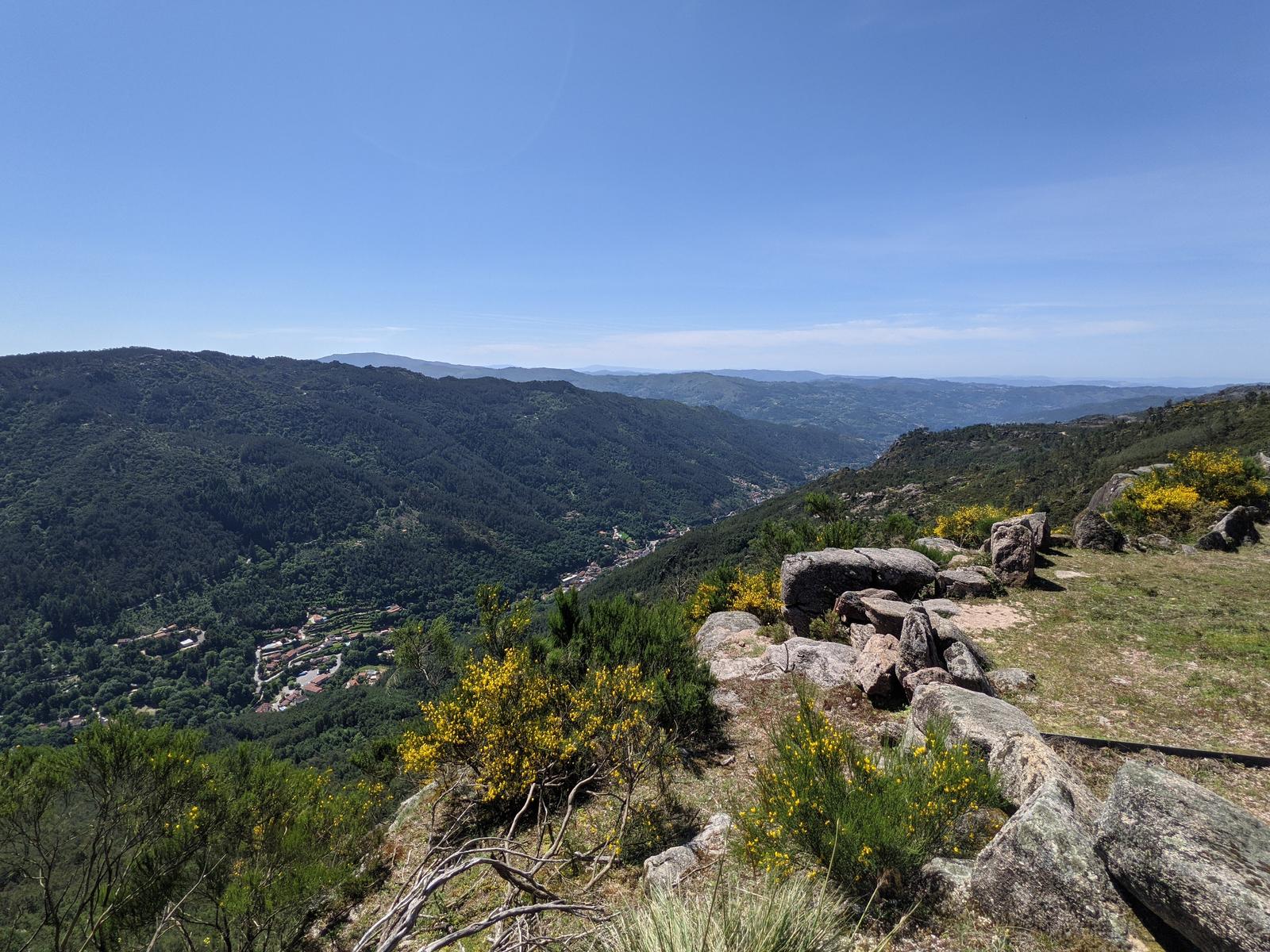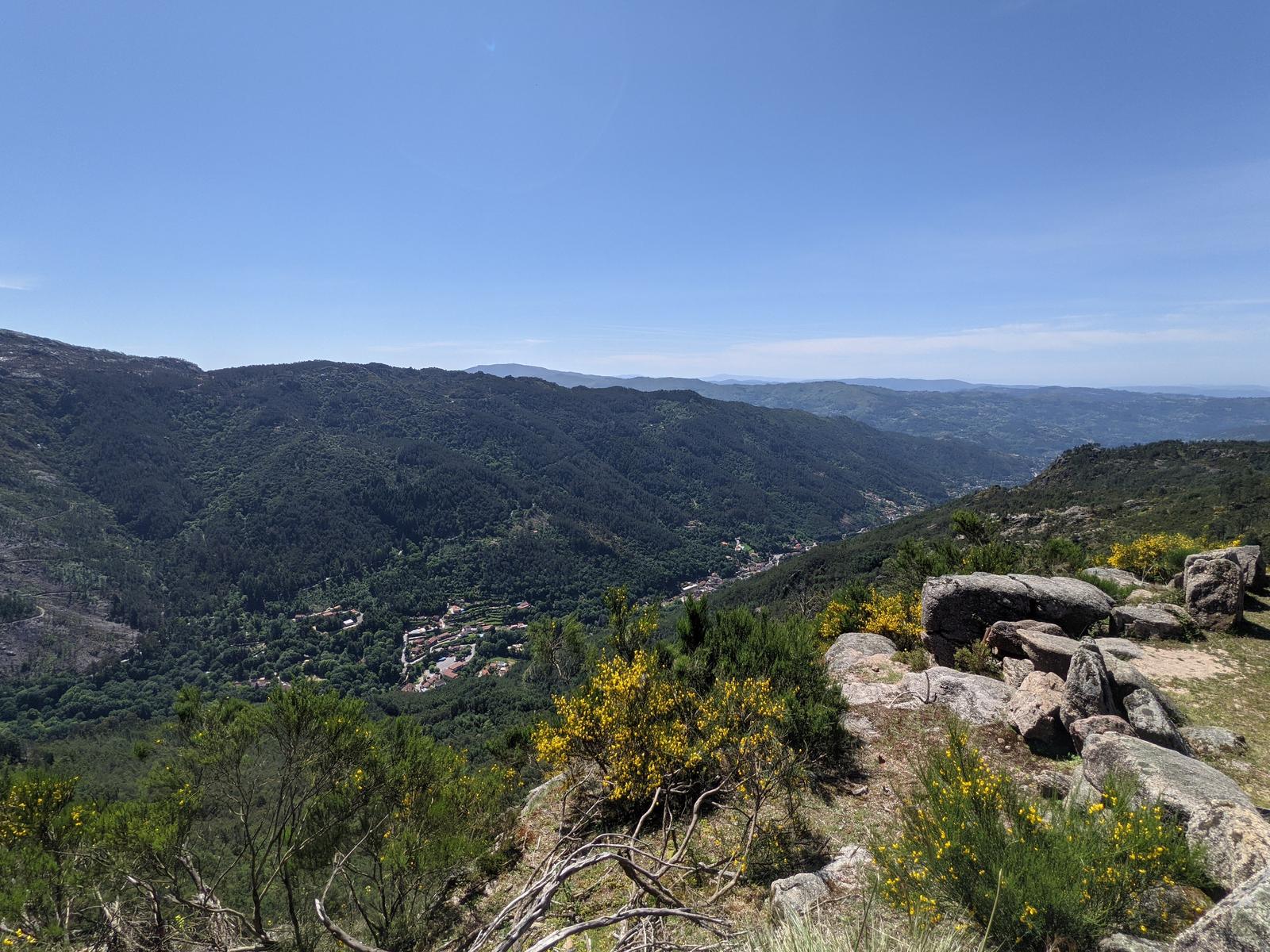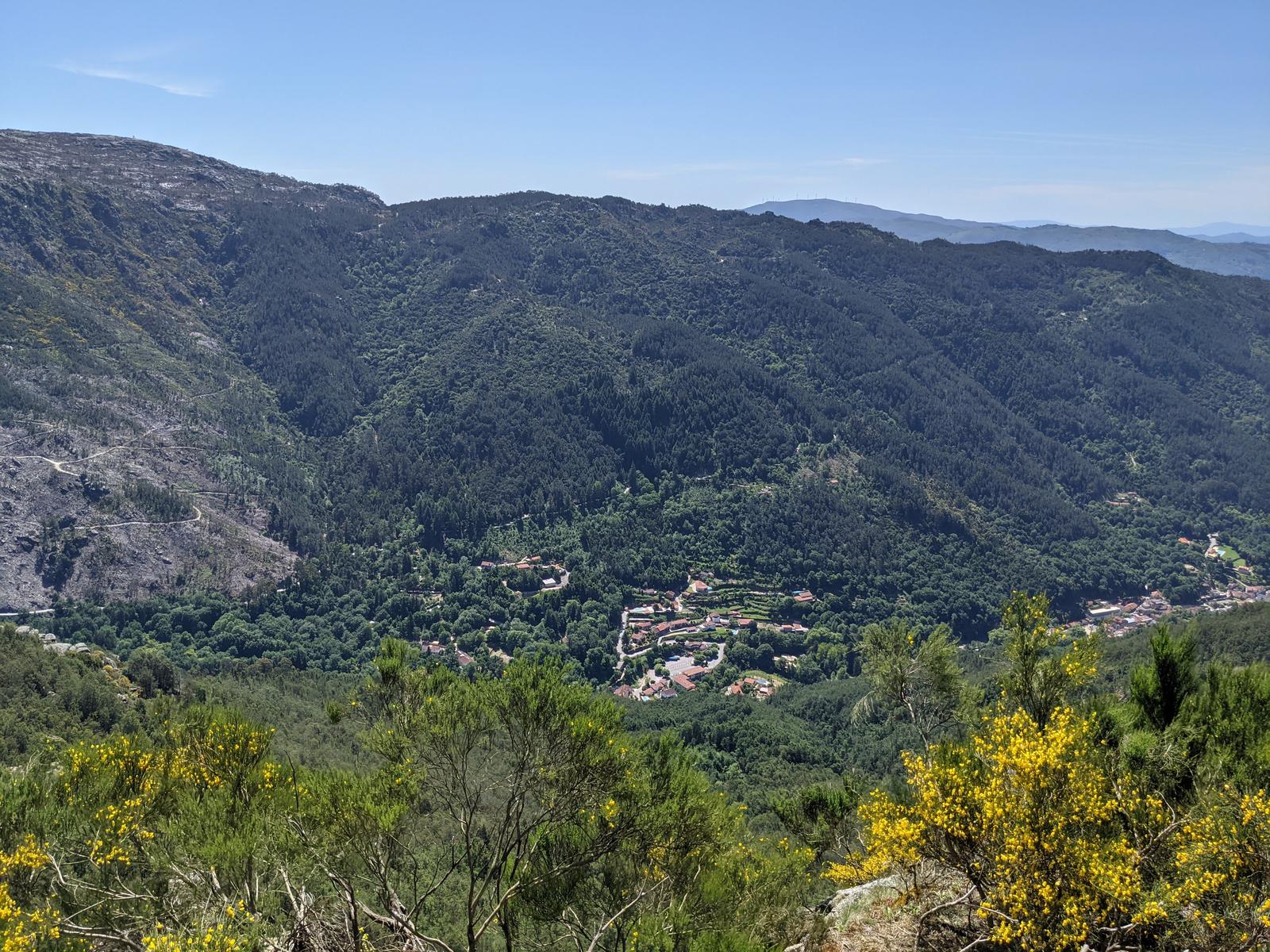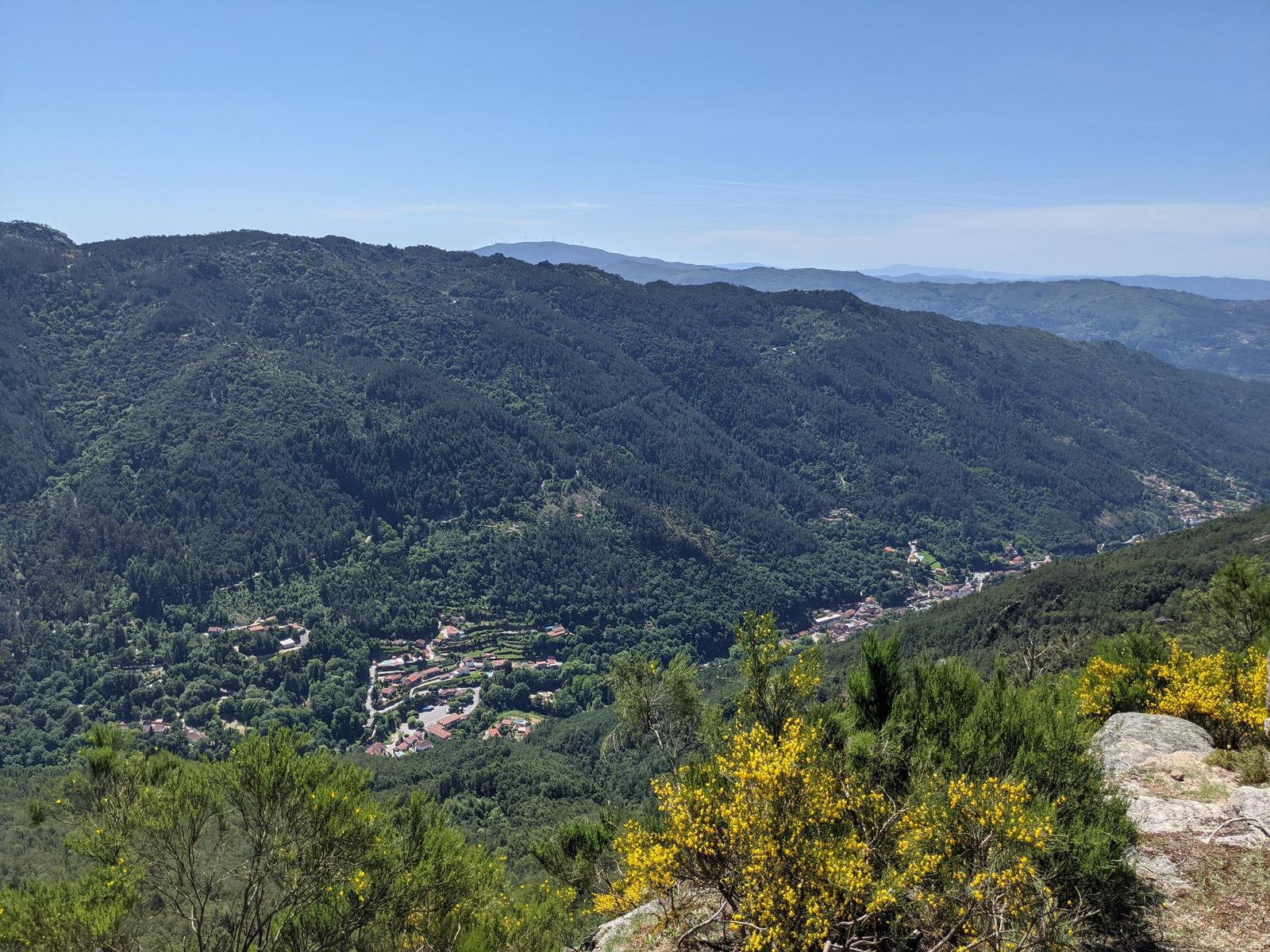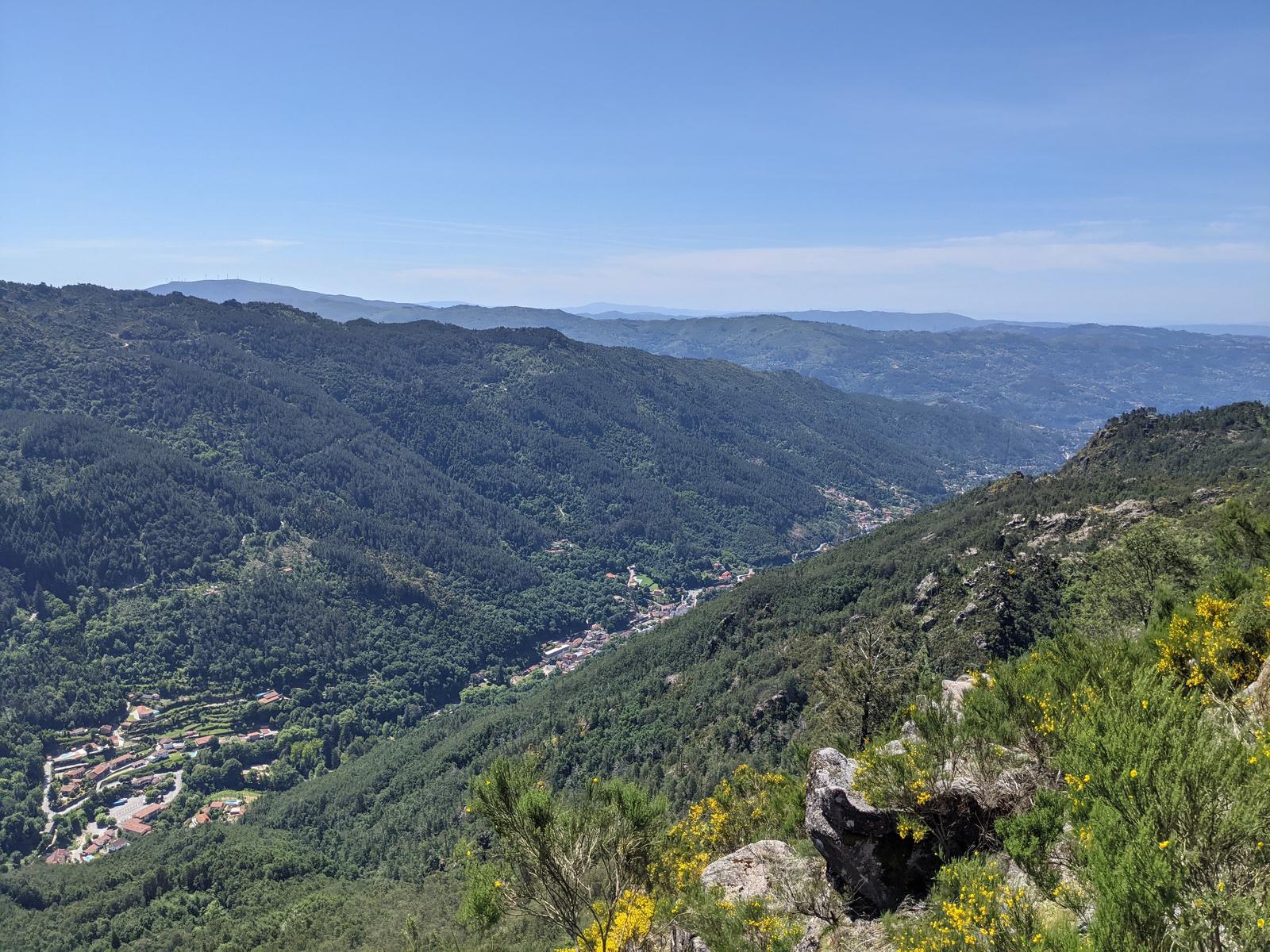 Of course I took lots of photos and then sat down and ate a snack before making my way down to Gerês. The photo is looking at Junceda at the start of my descent: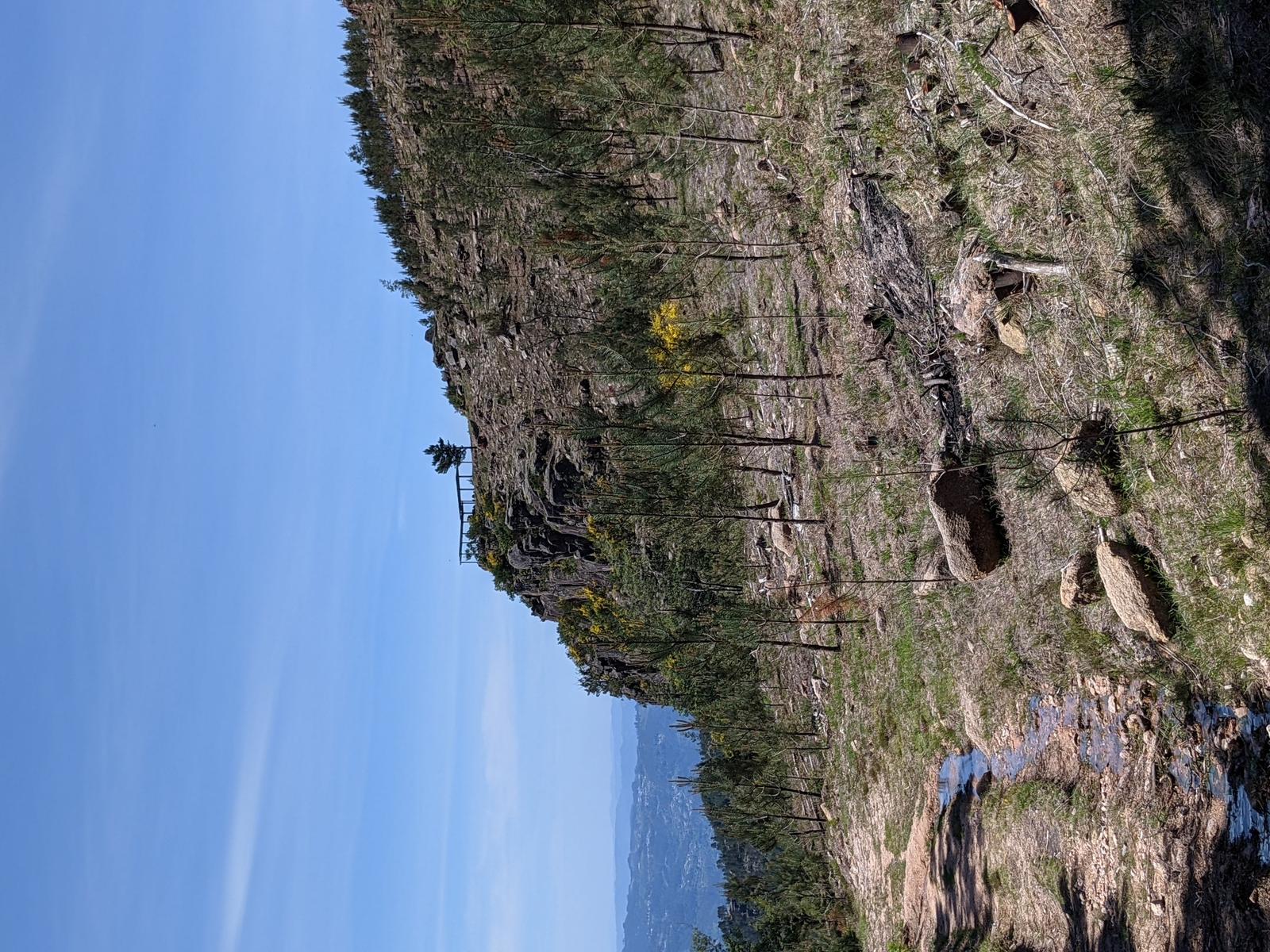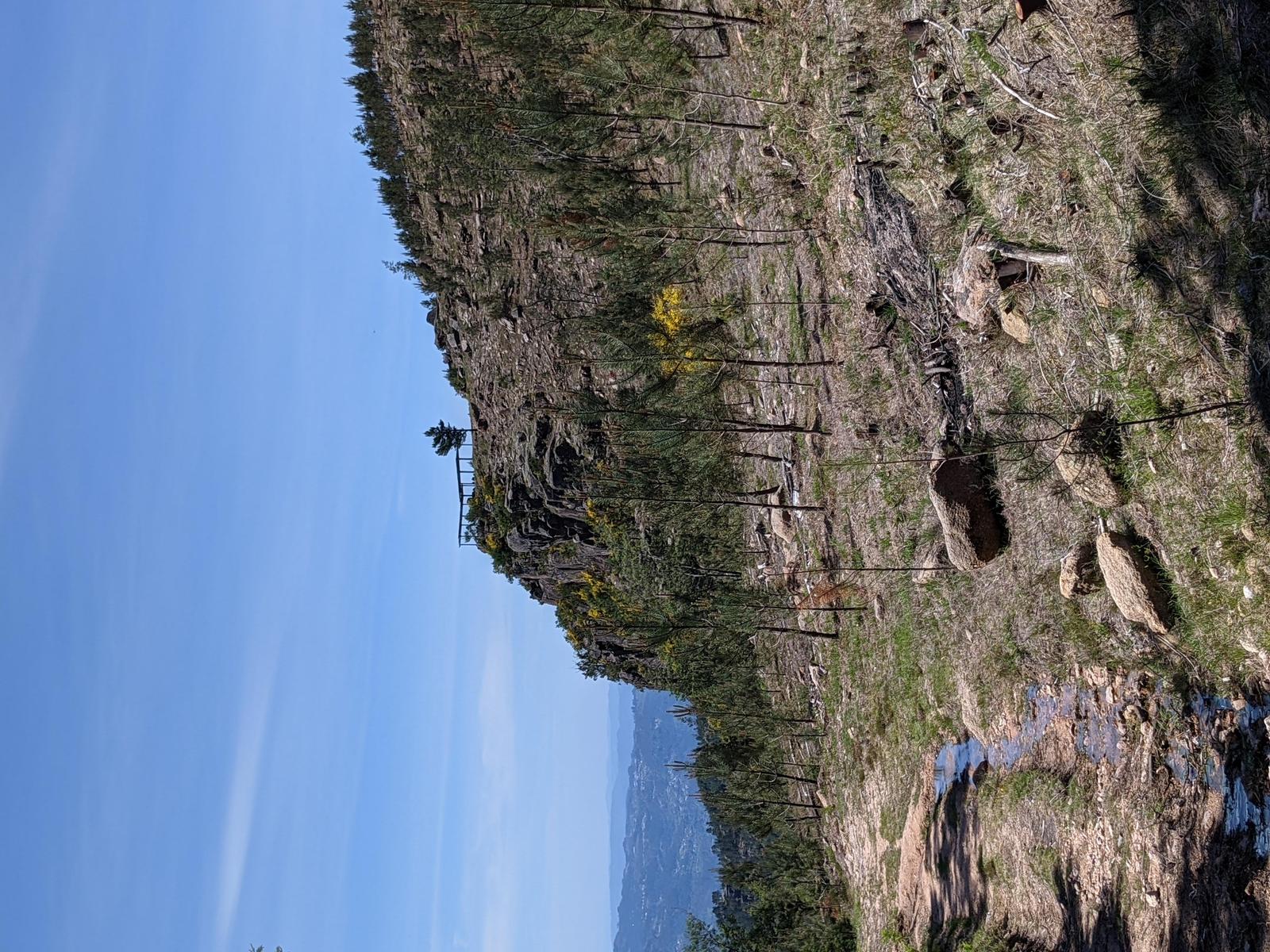 As aforementioned the descent/trail down to Gerês is very steep in parts from Junceda but it is a well worn and easy to follow trail.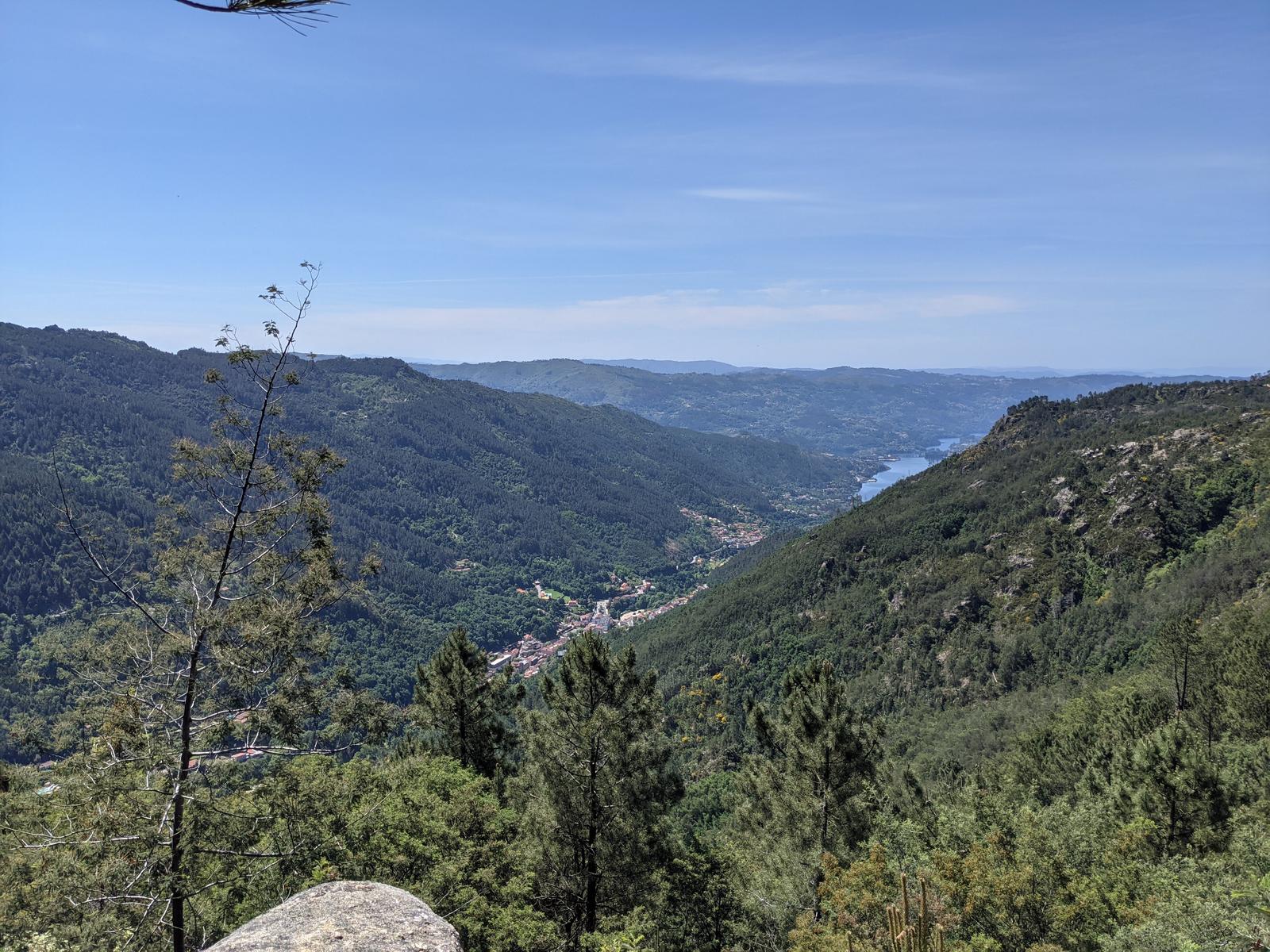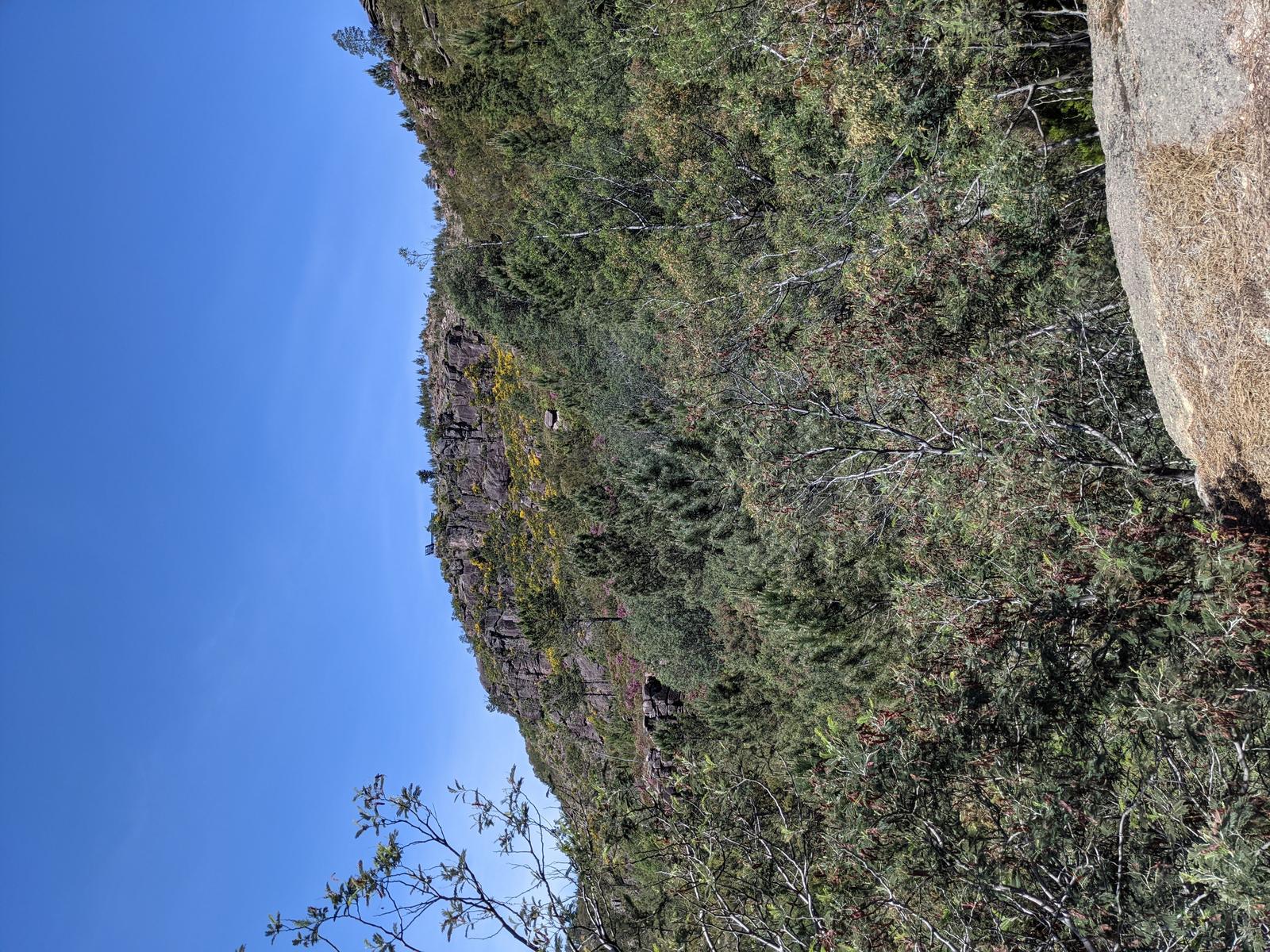 Last photo before putting away the camera and heading for home.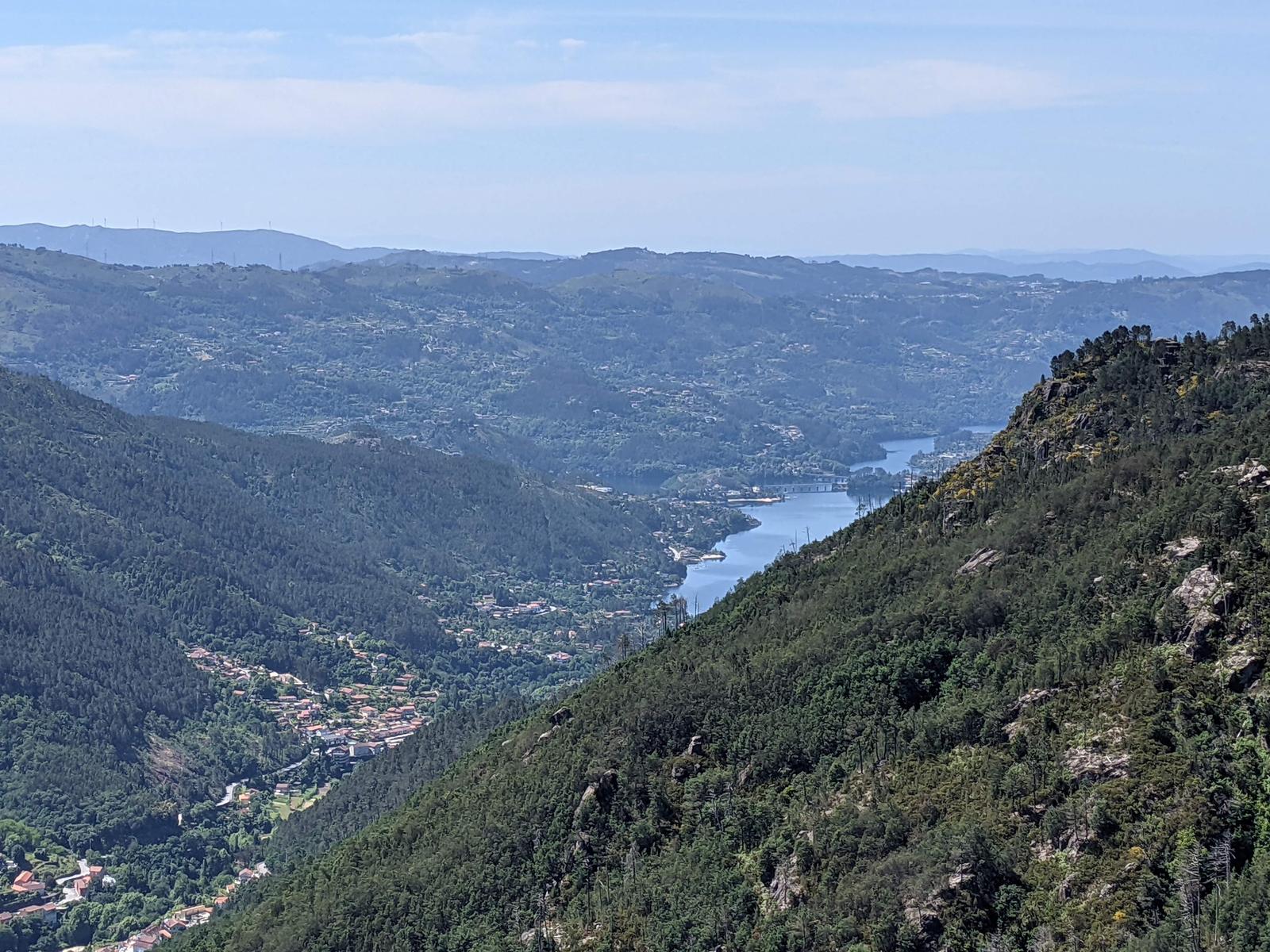 It is about 4 kilometres from Junceda back to the Northern edge of Gerês town, where I had started that morning and where our accommodation was located. I was soon back at our refugio, showered and relaxing after another memorable hike. The total distance hiked was 13.6 kilometres and this included 716 metres of elevation.
---
Final Thoughts:
This is a truly wonderful hike and now looking at the photos I just want to go back and experience it all over again. I would highly recommend checking it out for yourself and I am certain that my photos will encourage you to do so!
---
If you've any questions, suggestions or just want to say hello, contact me via the Contact Form, Instagram (@noroadlongenough) or By Email noroadlongenough1@gmail.com