Heavenly Hiking in Cinque Terre - Day One!
Note: Before you travel be sure to check the Park of Cinque Terre Official Website for up to date information about the park e.g. what trails are open/closed, weather warnings, flora & fauna information etc.
During our 2018 bike tour we planned a few stationary days in La Spezia (Italy) so we could visit the Cinque Terre National Park and tick another place off our ever growing bucket list of places to visit.
The Cinque Terre National Park is located in the province of La Spezia in Liguria, Northern Italy. It's position on the coast of Italy (on the Italian Riviera) makes it one of the most stunning places we have ever been and we would strongly recommend visiting if you ever have the chance.
As explained here, within the territory of Cinque Terre are five medieval villages, all of which are UNESCO World Heritage Sites since 1997.
We spent two days hiking in Cinque Terre (June 2018) and we were blown away by how beautiful it was. In preparation for our visit I researched transport to and from, hiking routes, swimming spots and prepared picnic lunches.
Taking a train is the easiest way to access Cinque Terre from La Spezia and it is a scenic ride too. Trains operate very frequently and stop in all five medieval villages which gives you plenty of options when deciding what you want to do. You will find more detailed train information here.
---
Day One in Cinque Terre:
Hiked from Monterosso to Corniglia - 17.28kms & 1,144m Elevation.
Day one started early with a quick breakfast and a 2km walk to the train station in La Spezia. We made it on the 8.55am train and hopped off in Monterosso al Mare. Monterosso is the largest of the five villages in Cinque Terre and is the furthest village from La Spezia within Cinque Terre. So, our plan was to start that days hike in Monterosso and end in Corniglia.
Note: As you can see (in the photos below) there is a lovely beach in Monterosso if you fancy a beach day or an 'out and back' hike and swim after. There are bars, restaurants and cafes along the street overlooking the beach also.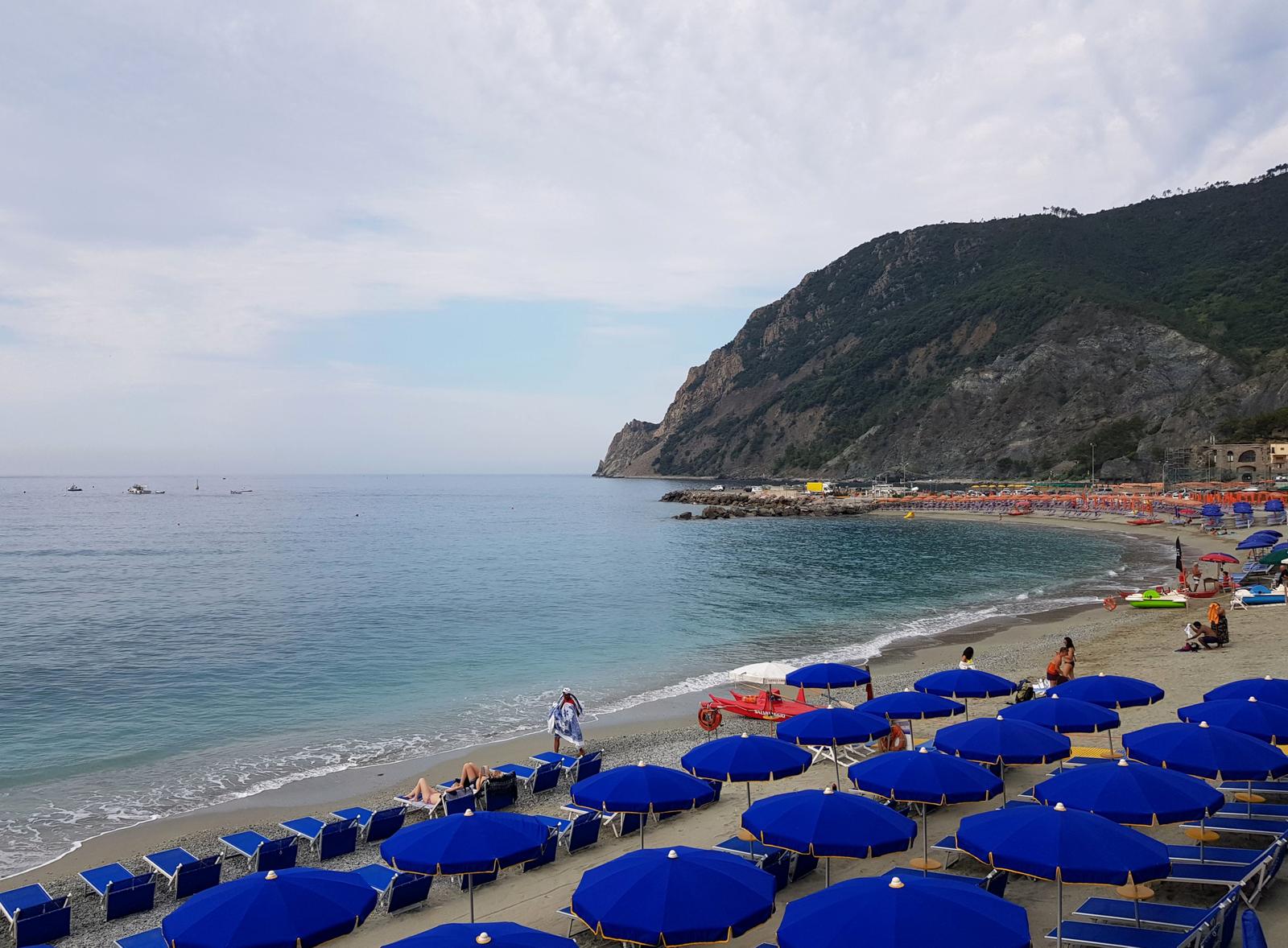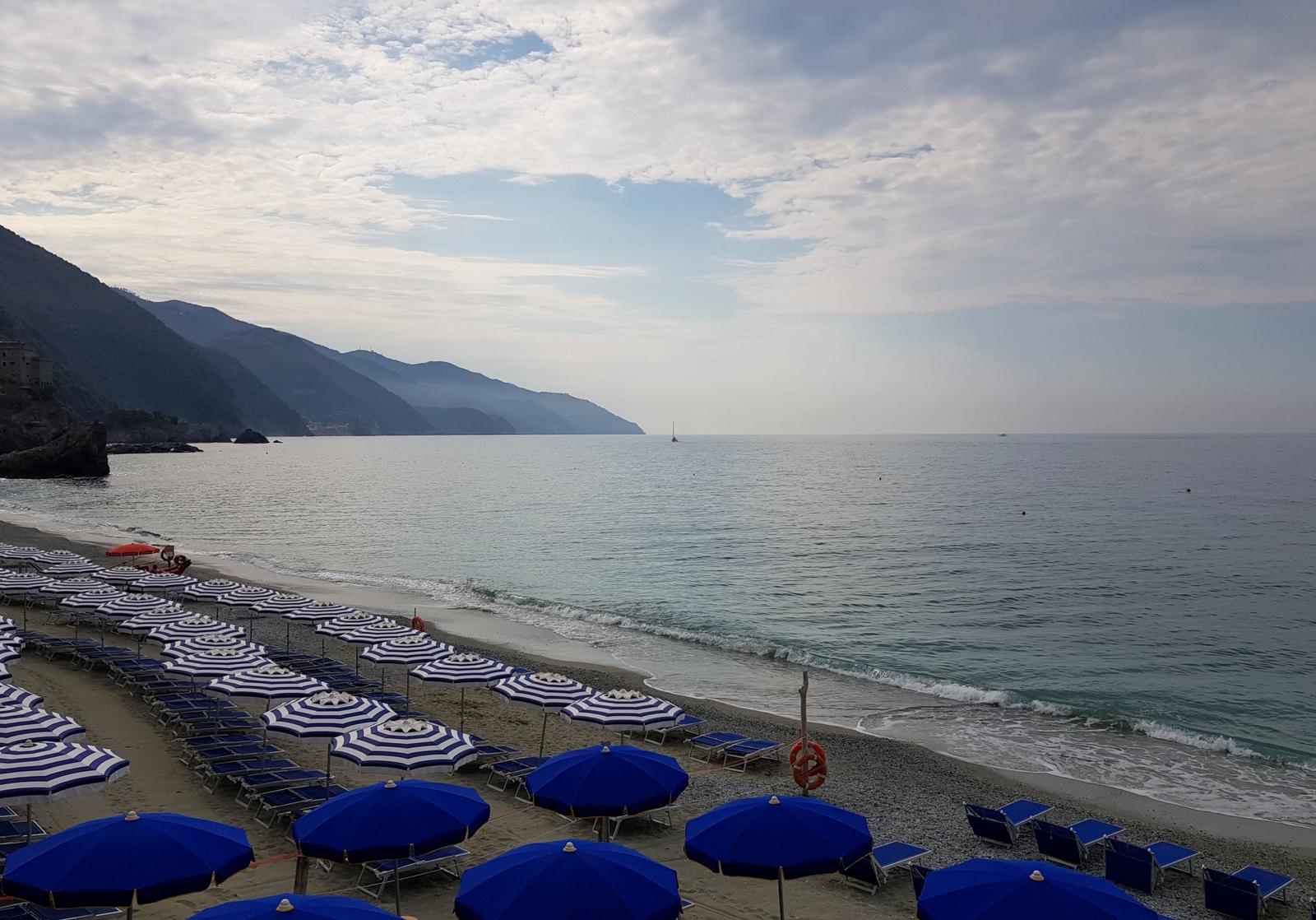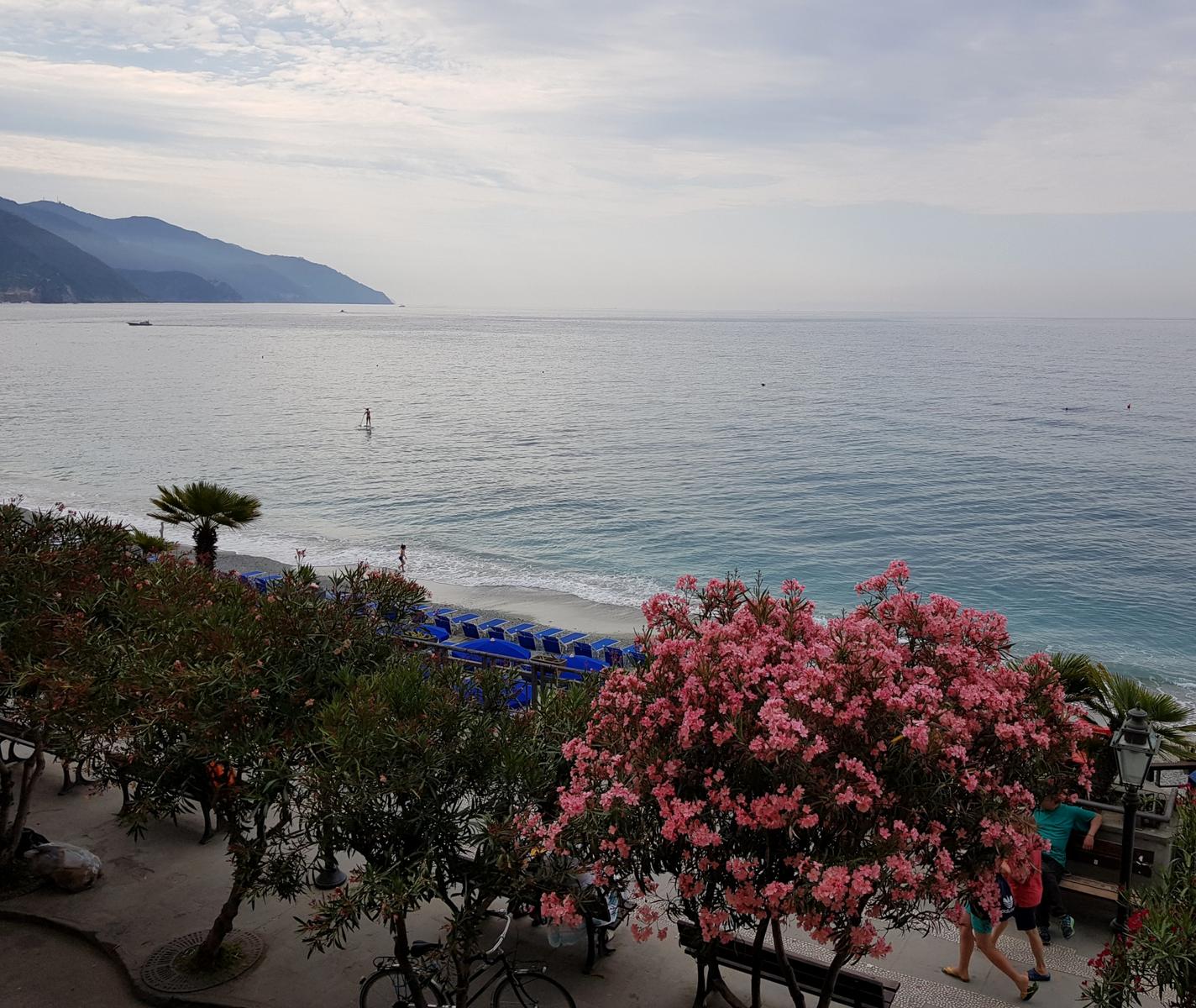 To begin, we were following a hiking route to the Sanctuary of Soviore. It wasn't long before the trail got really steep, but it meant we had nice views of the coastline as we hiked. The vibrant blue water was at times subdued by the cloudy overcast weather.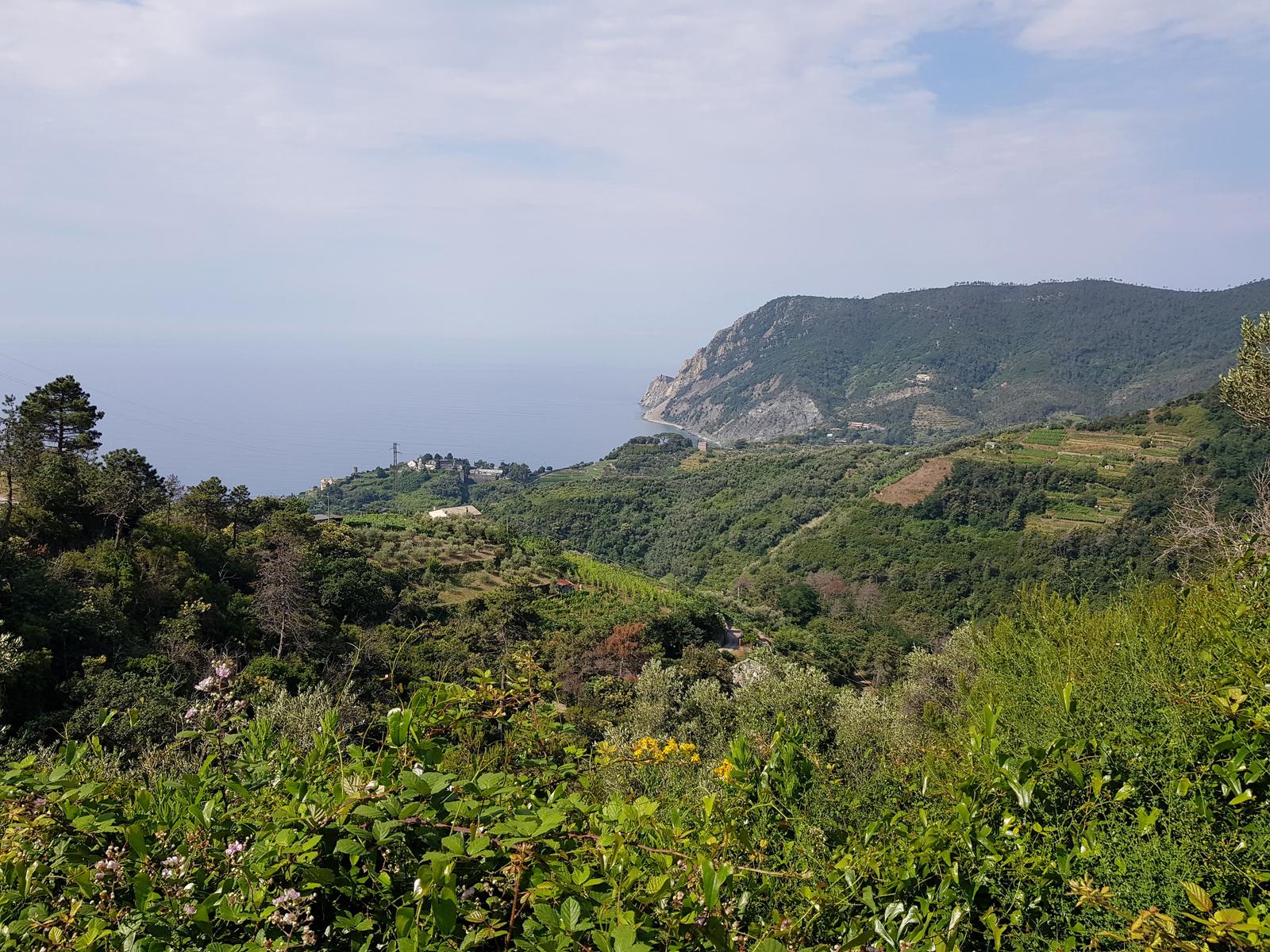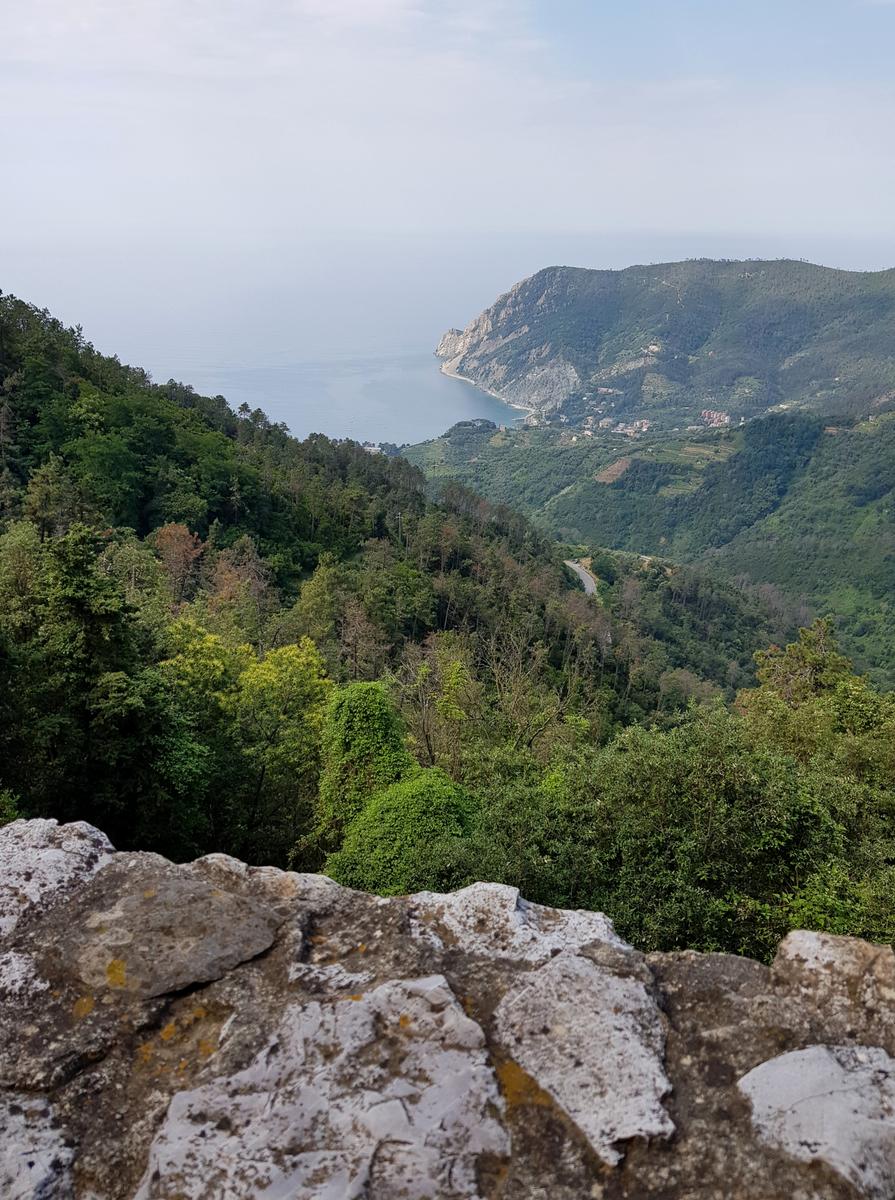 The path was well signposted and easy to follow. It was actually very quiet too.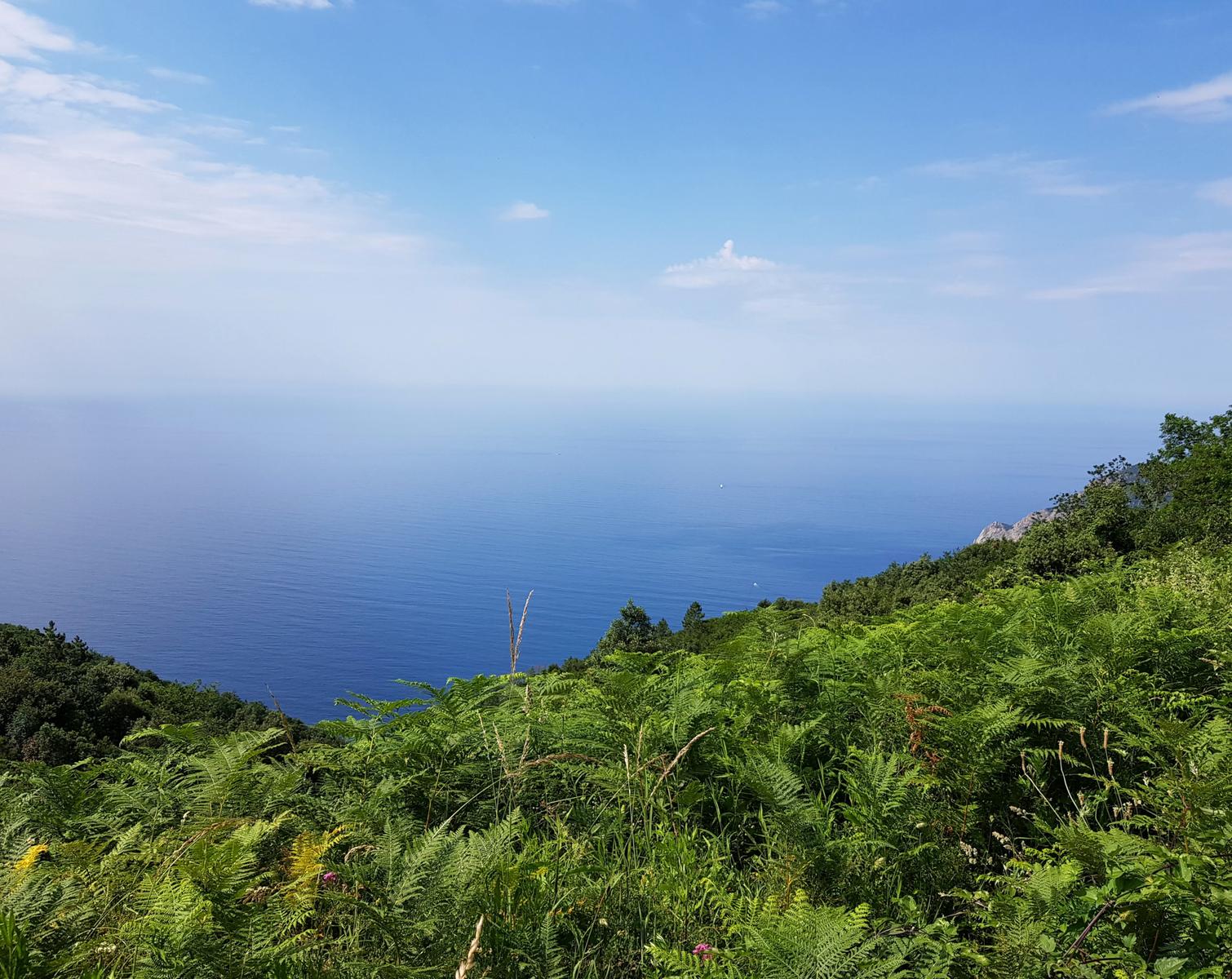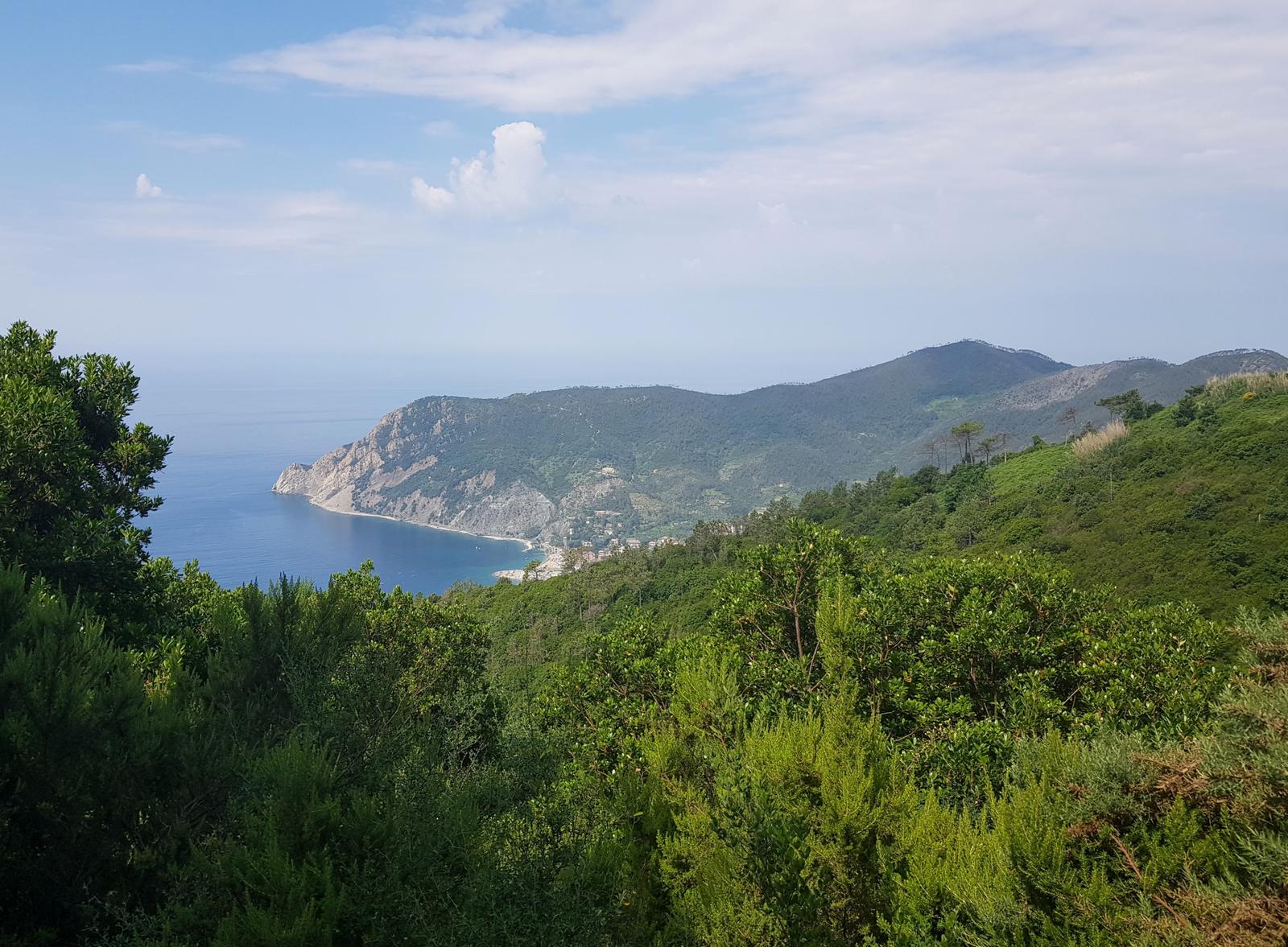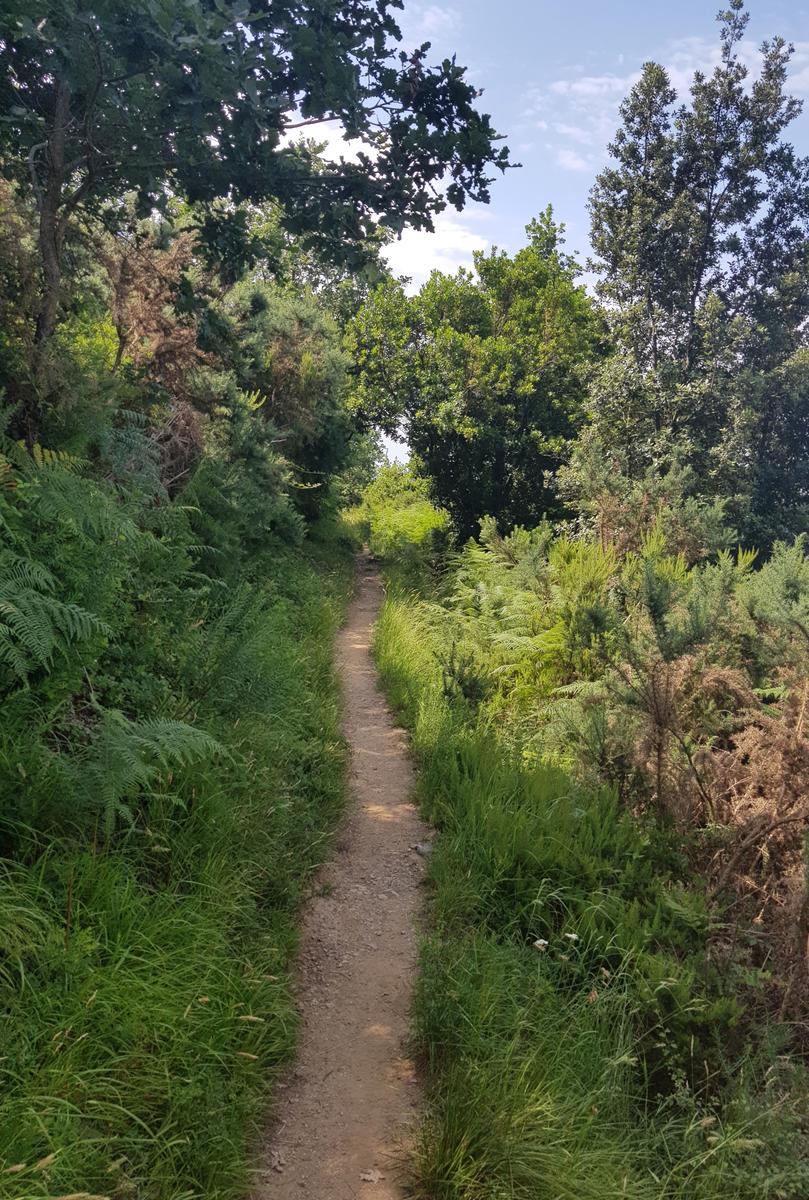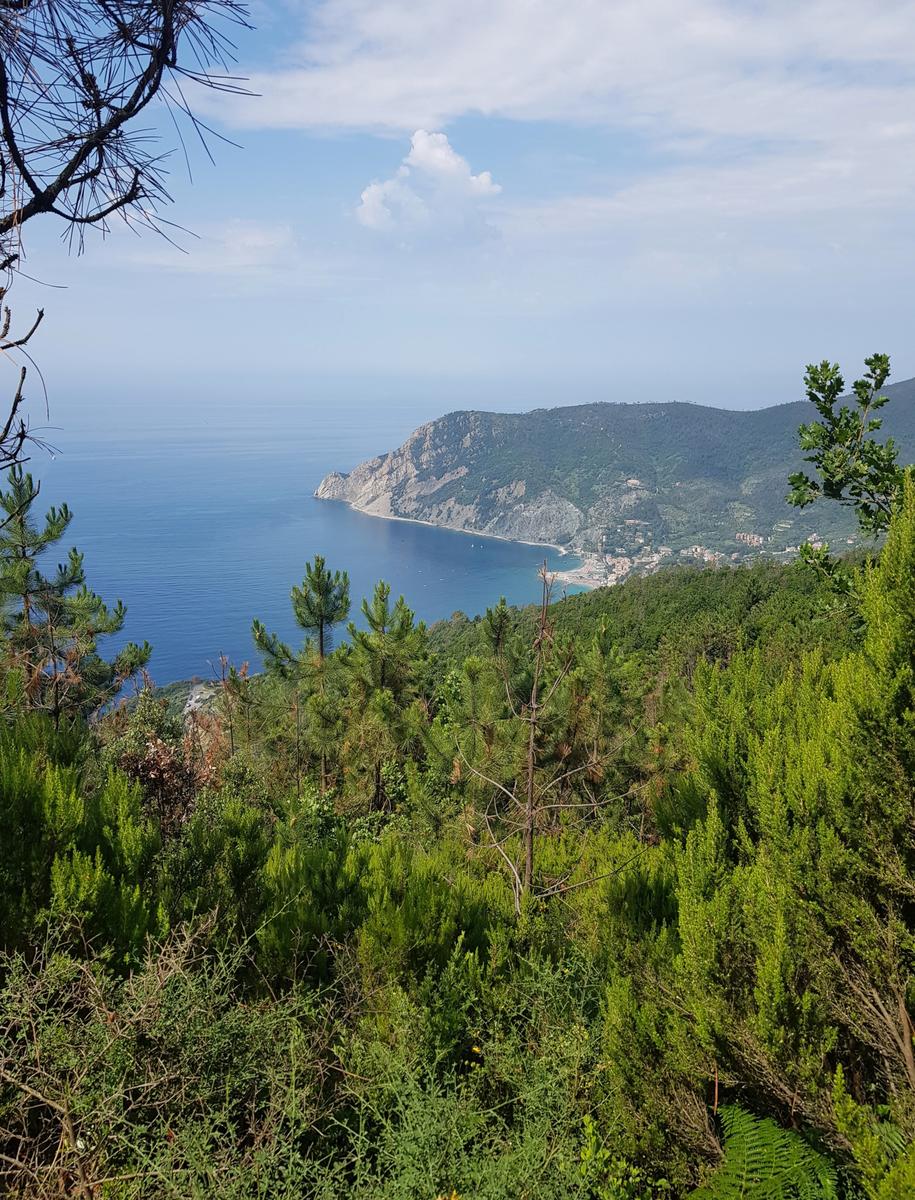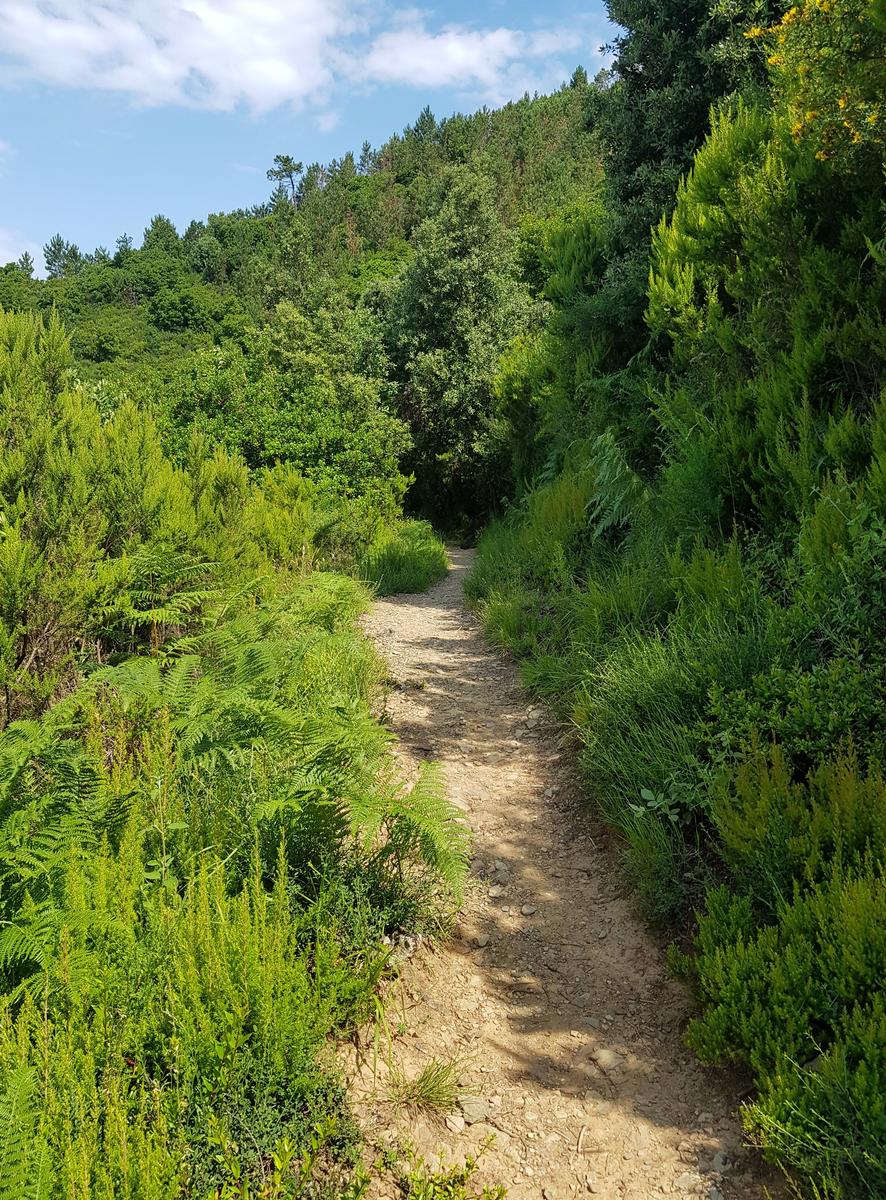 It was cool to be able to see Monterosso where we started our hike: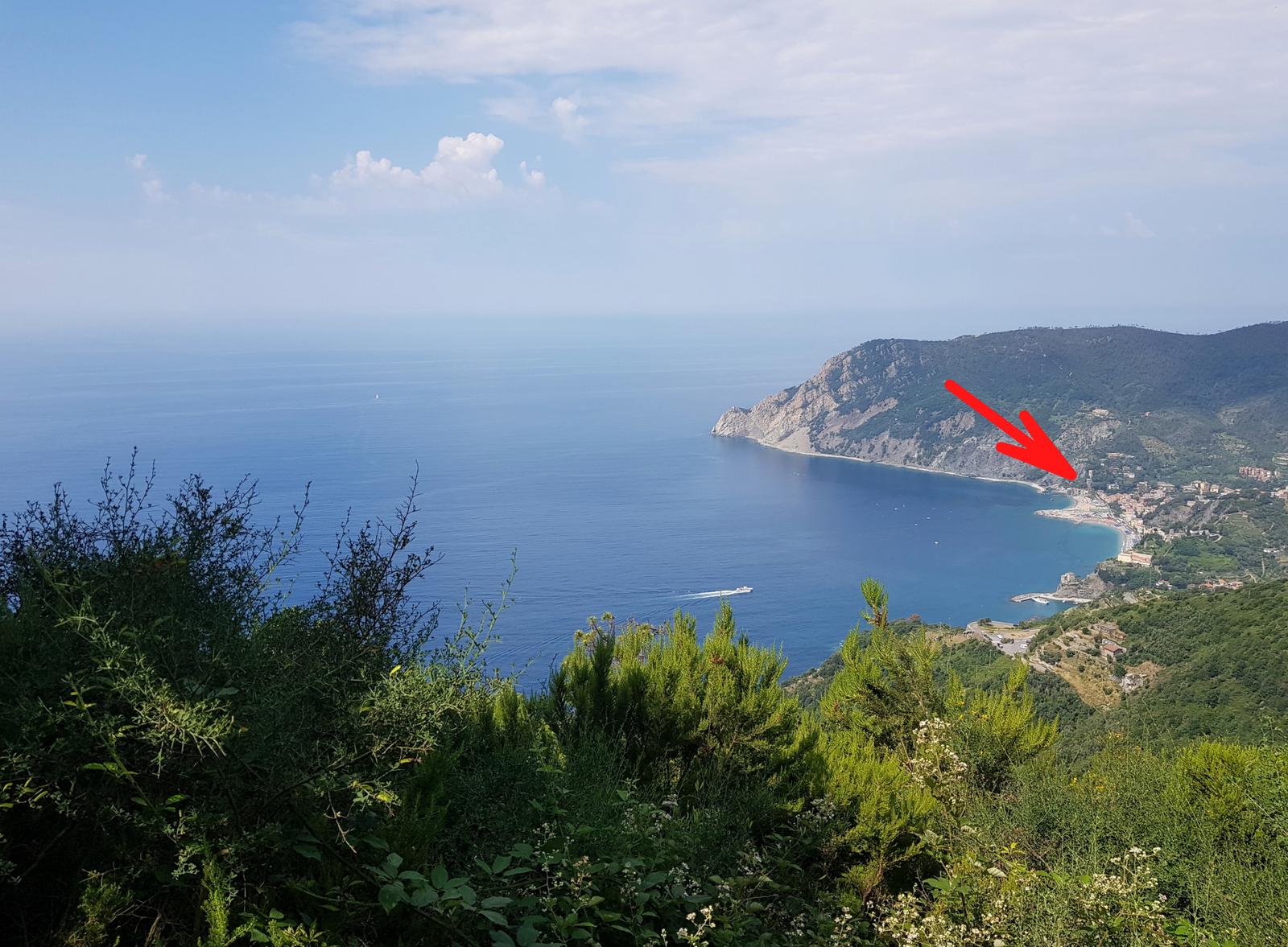 The 3km trail to the Sanctuary of Saviore was really gorgeous, plenty of photo stops!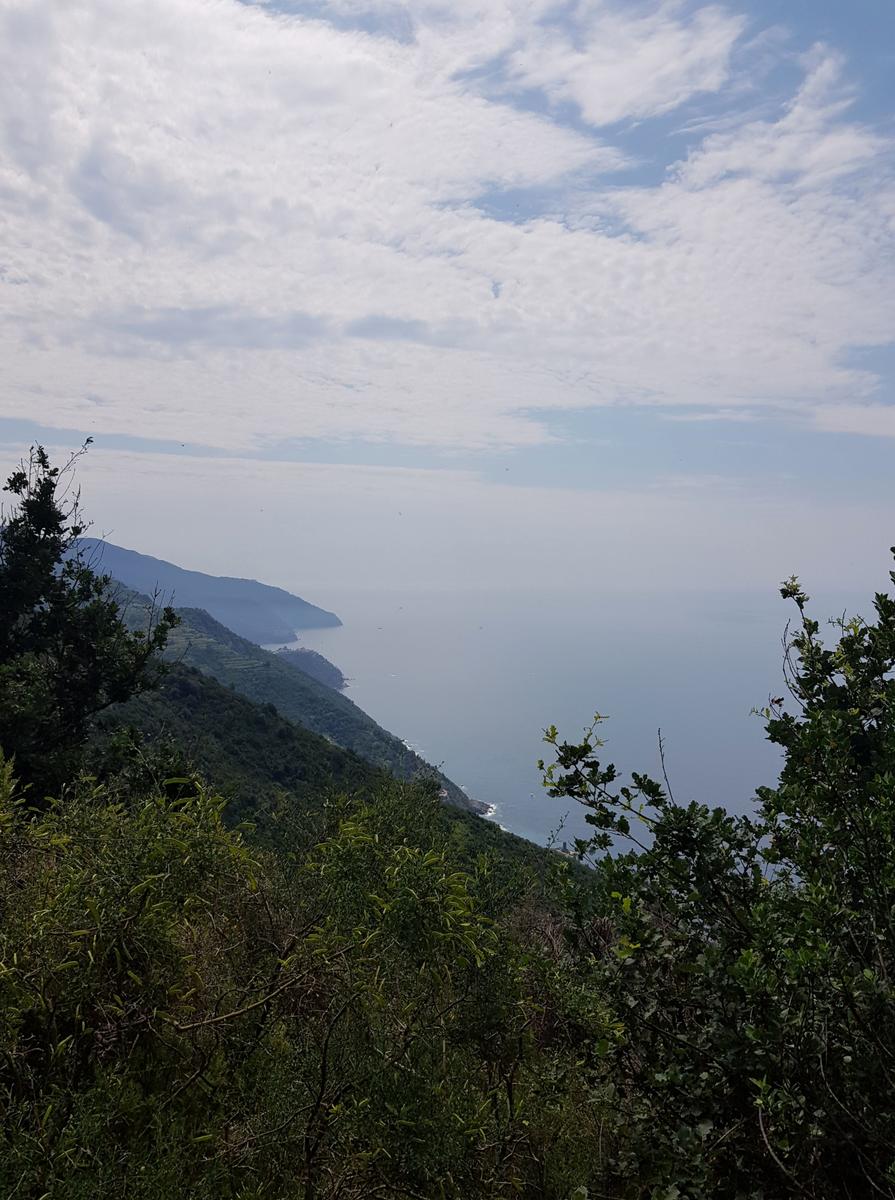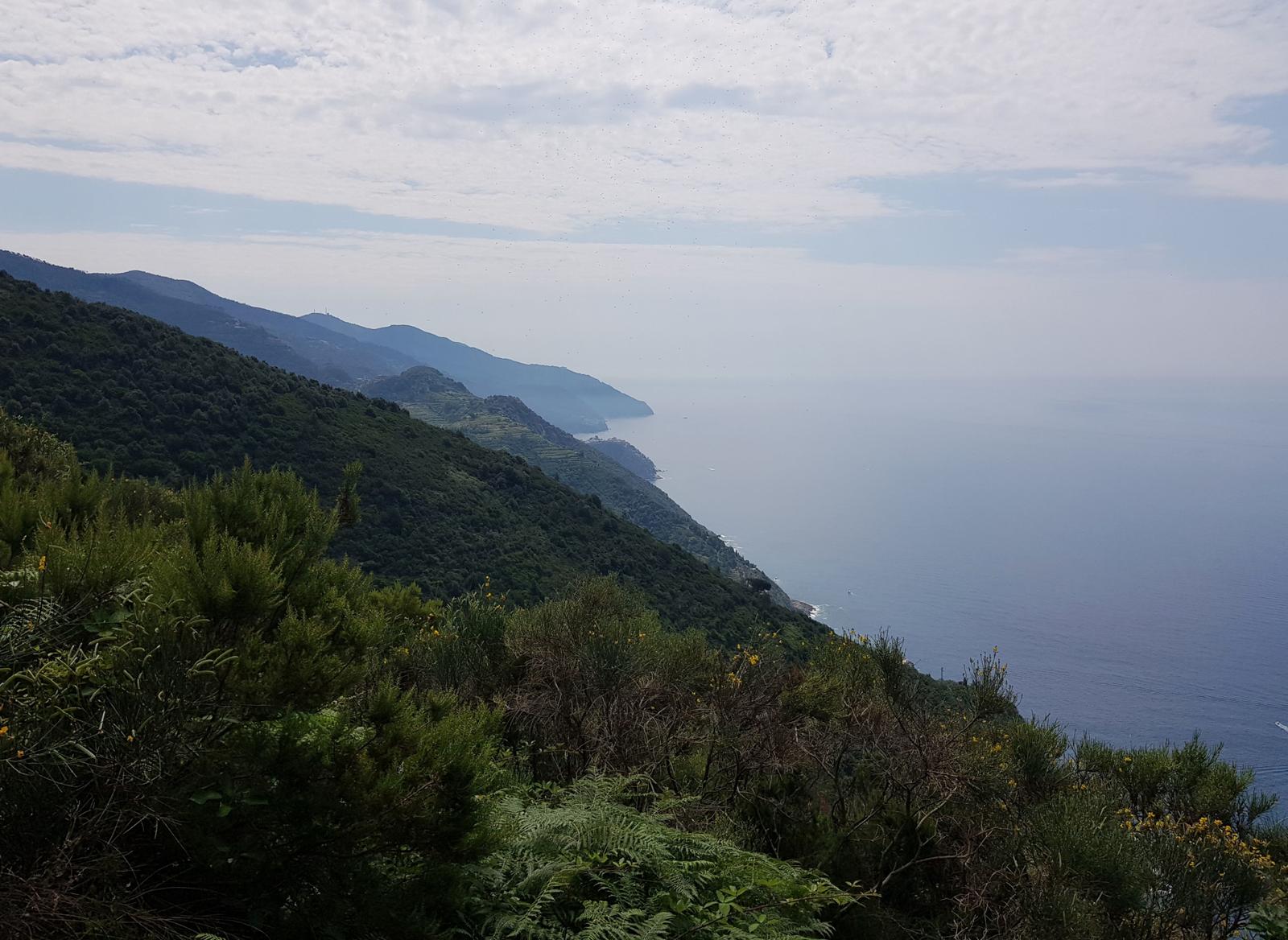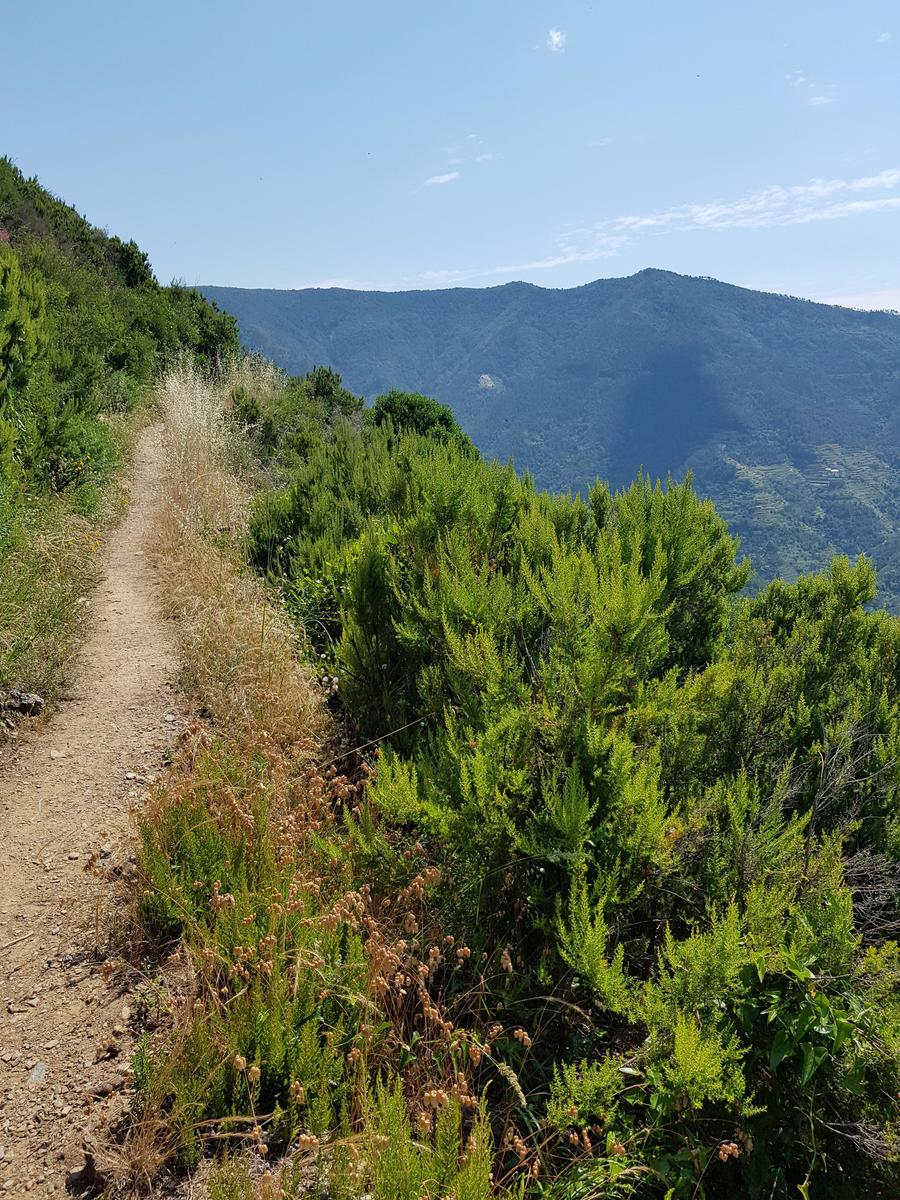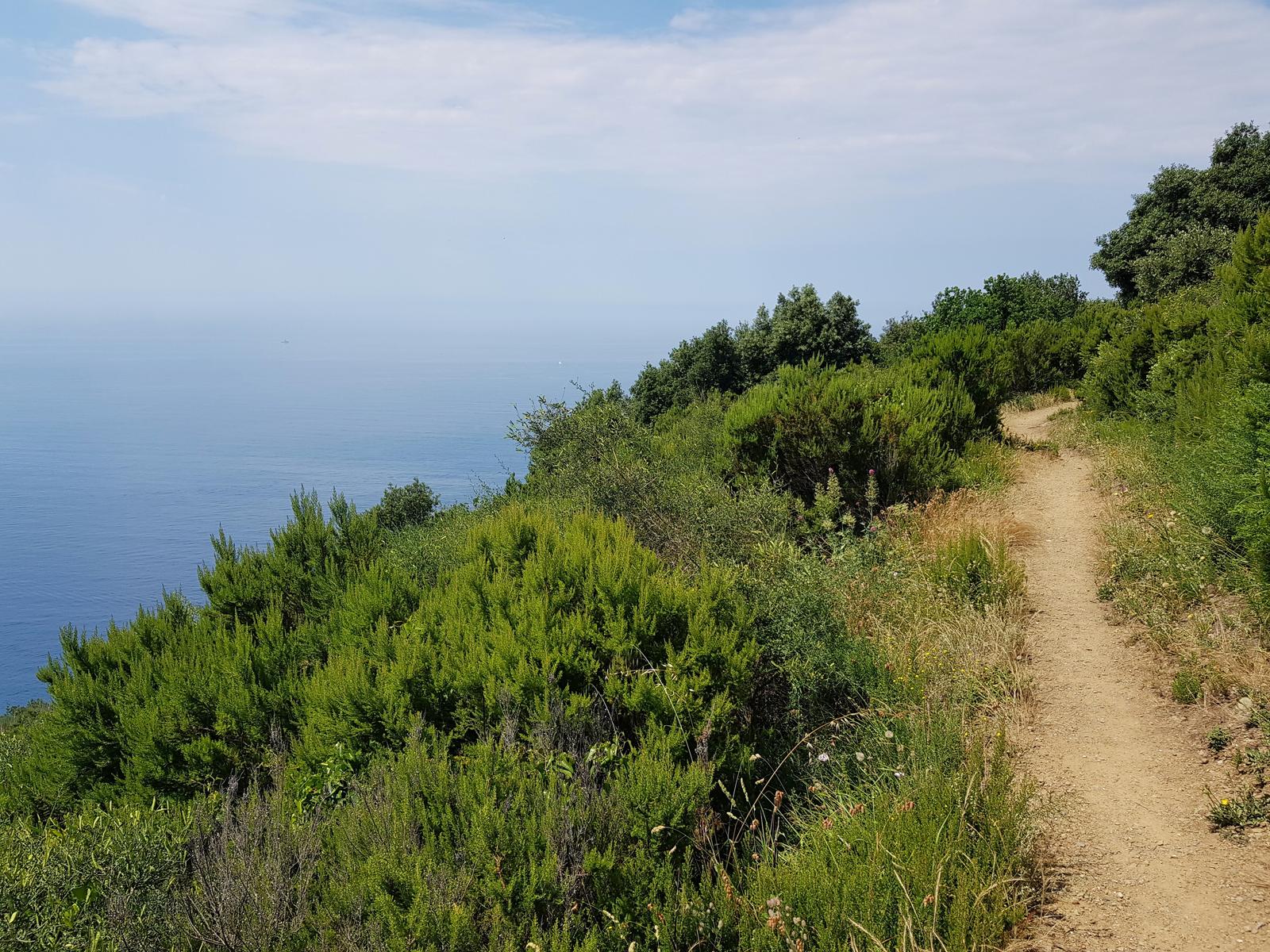 As we continued, we were able to see another Cinque Terre village below us, the village of Vernazza: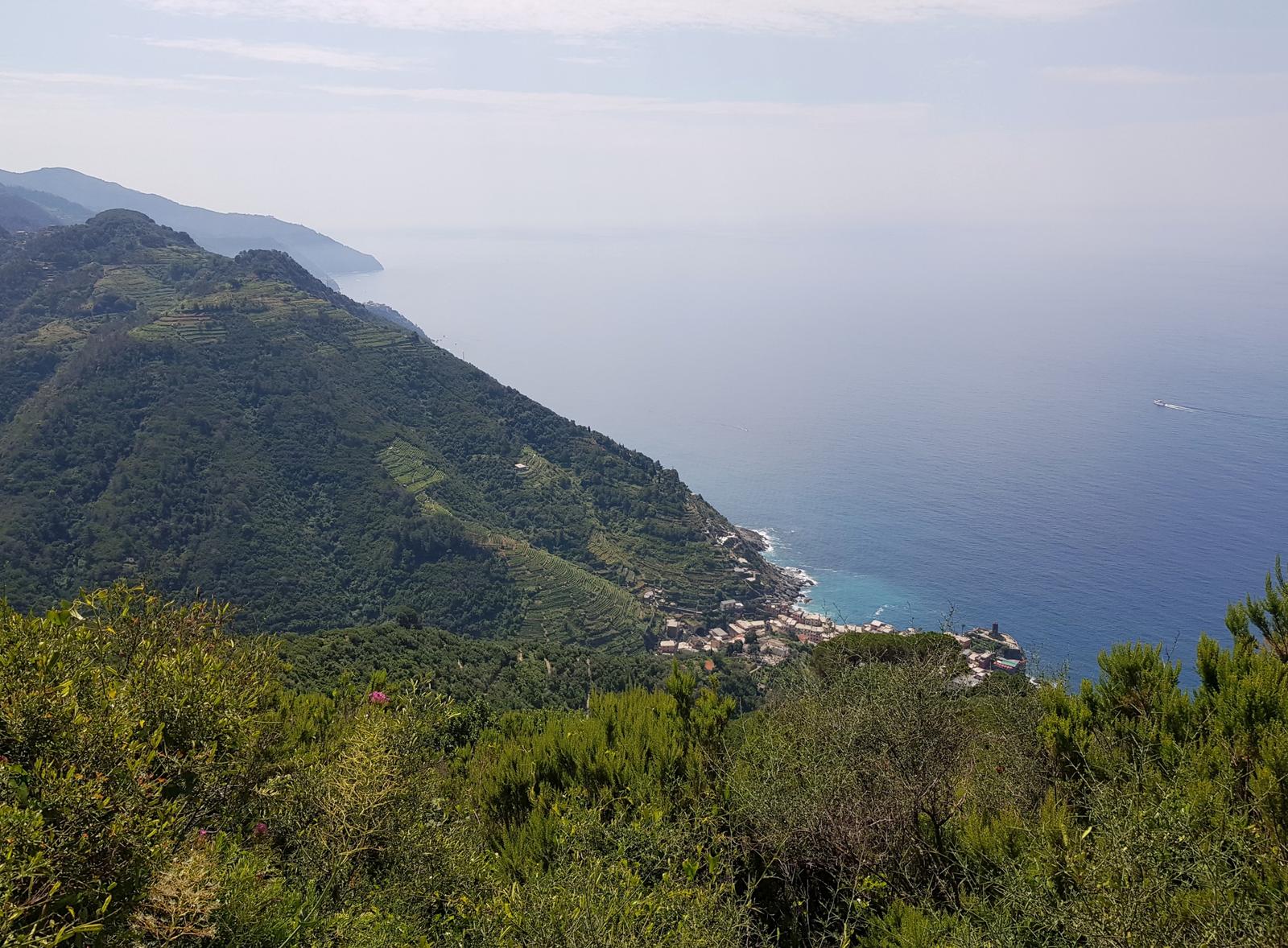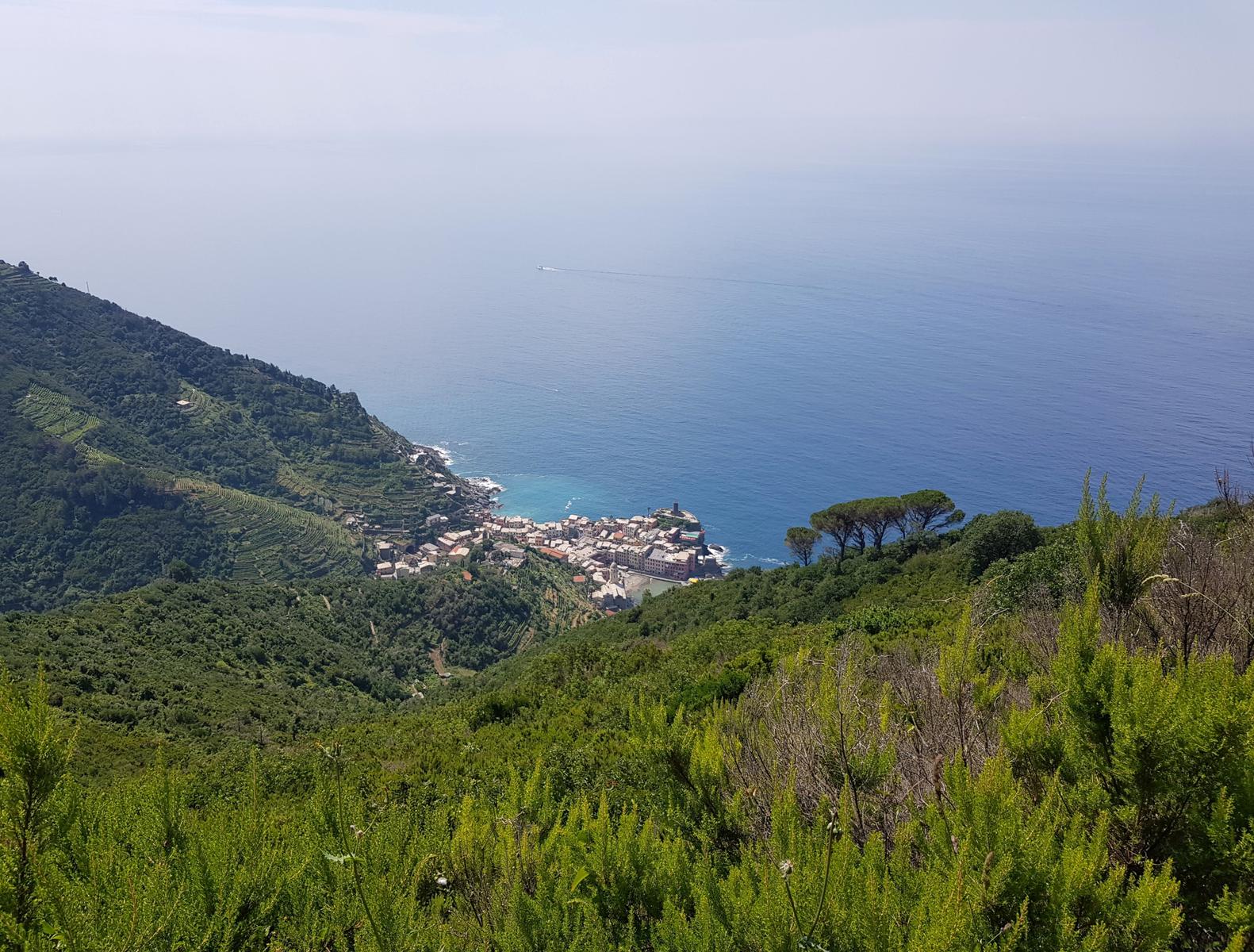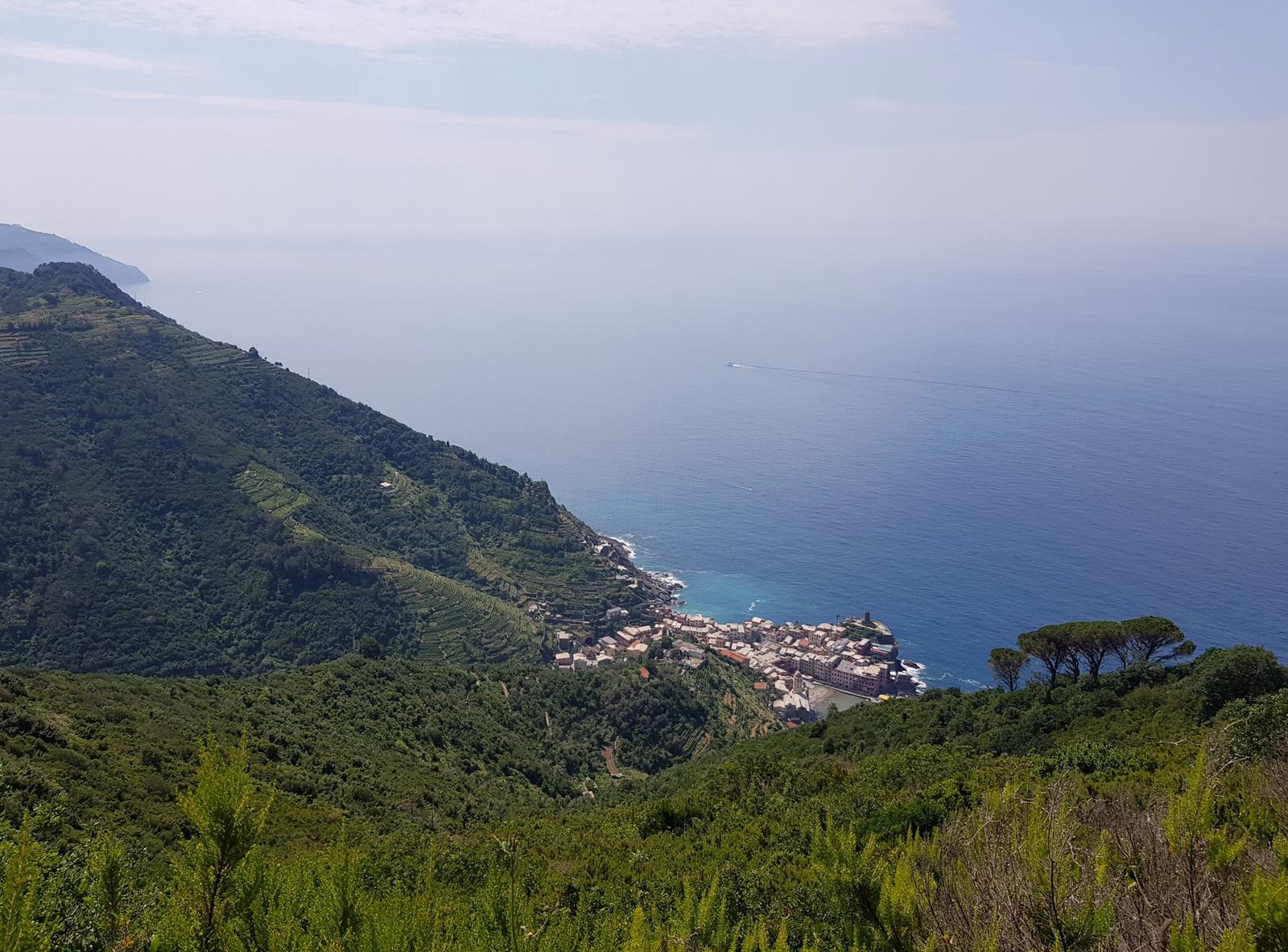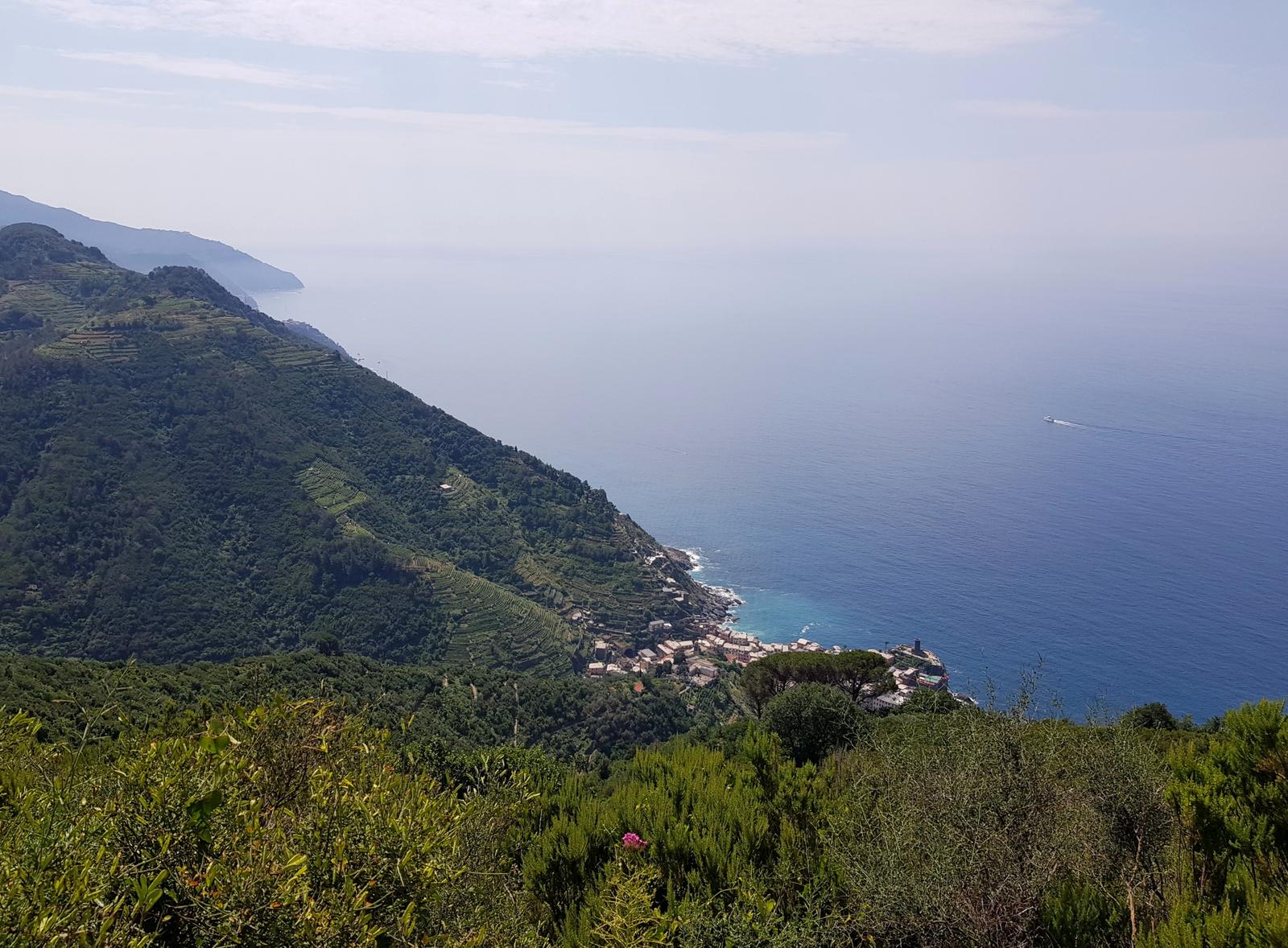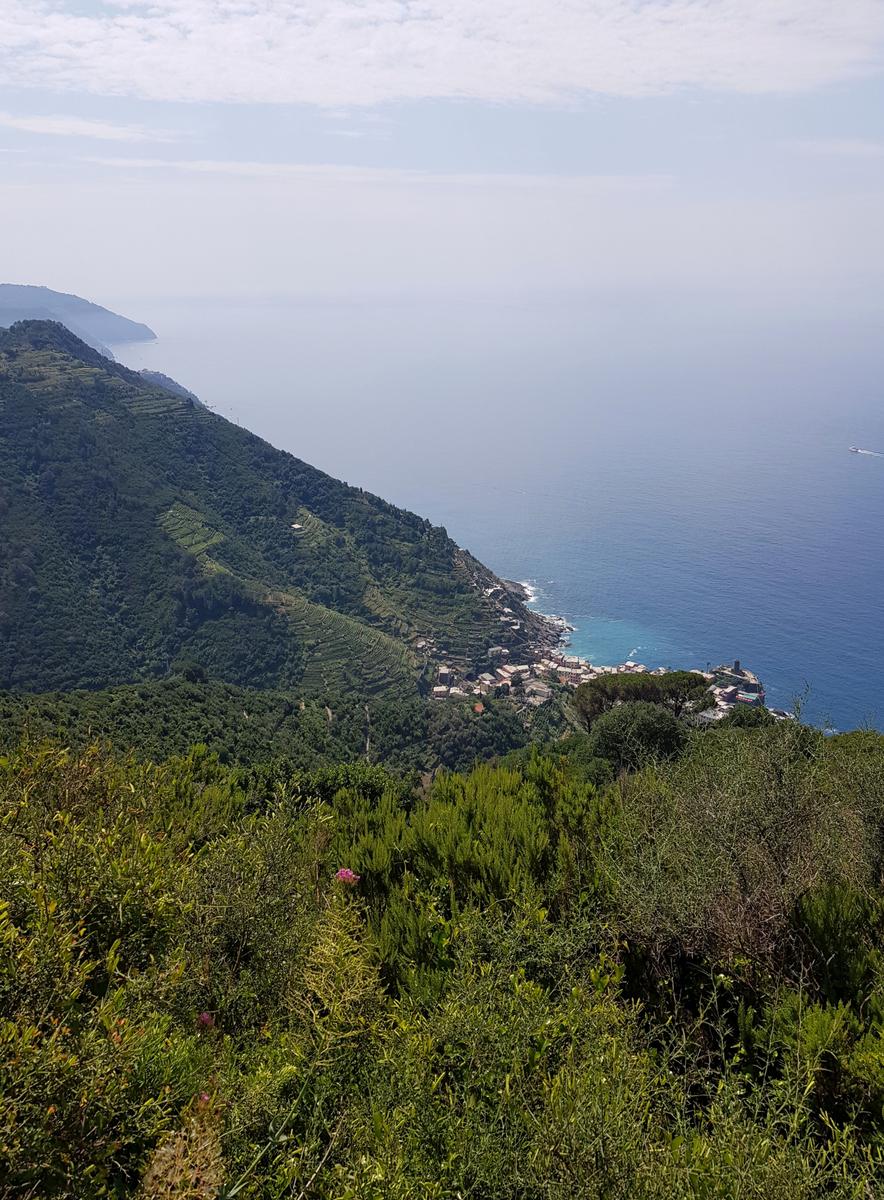 Soon we were at the Sanctuary of Saviore. There where a few other hikers there who had taken a different trail to us (there are loads!). I still can't get my head around how green the landscape was and loved spotting all the vineyards.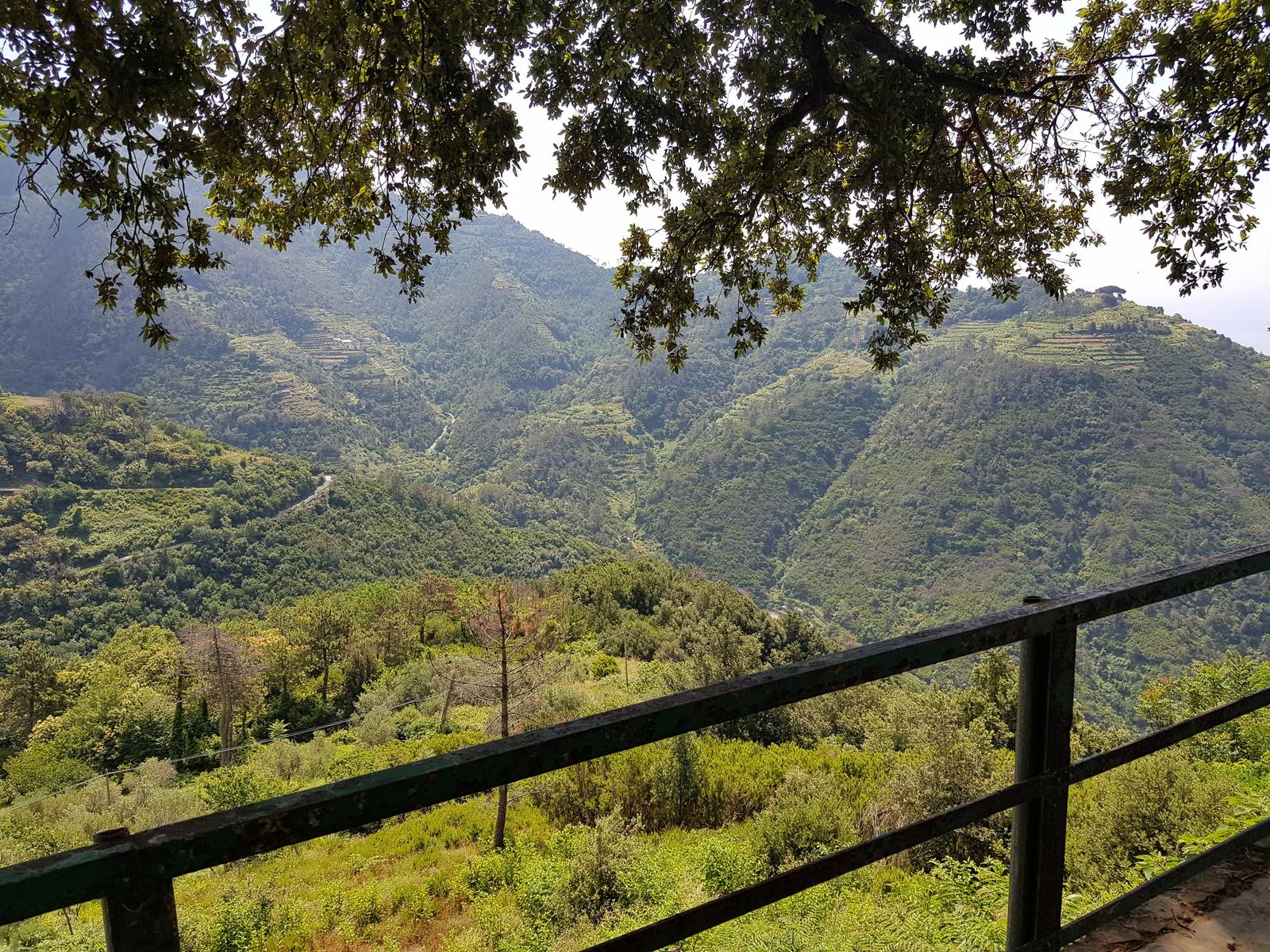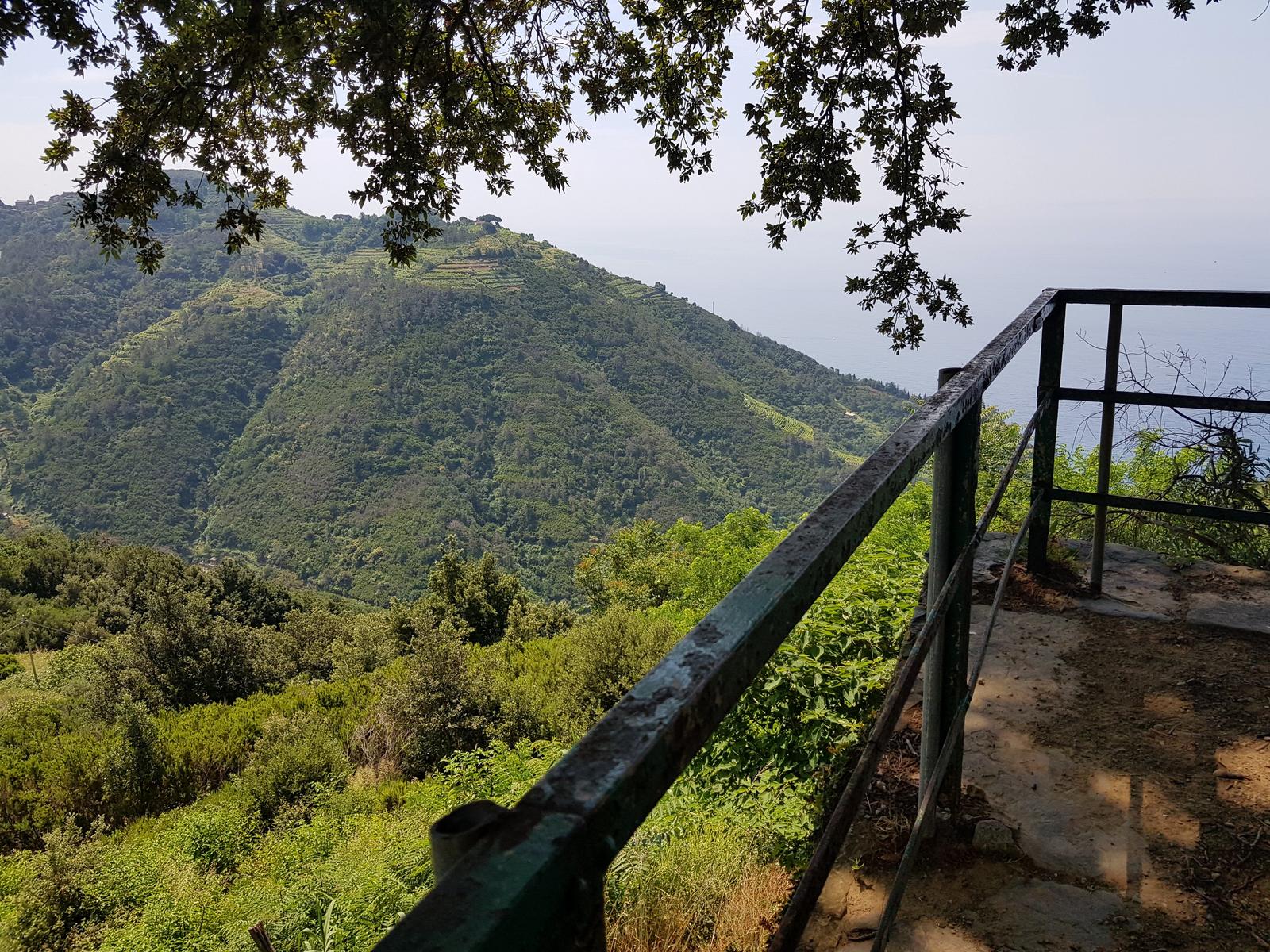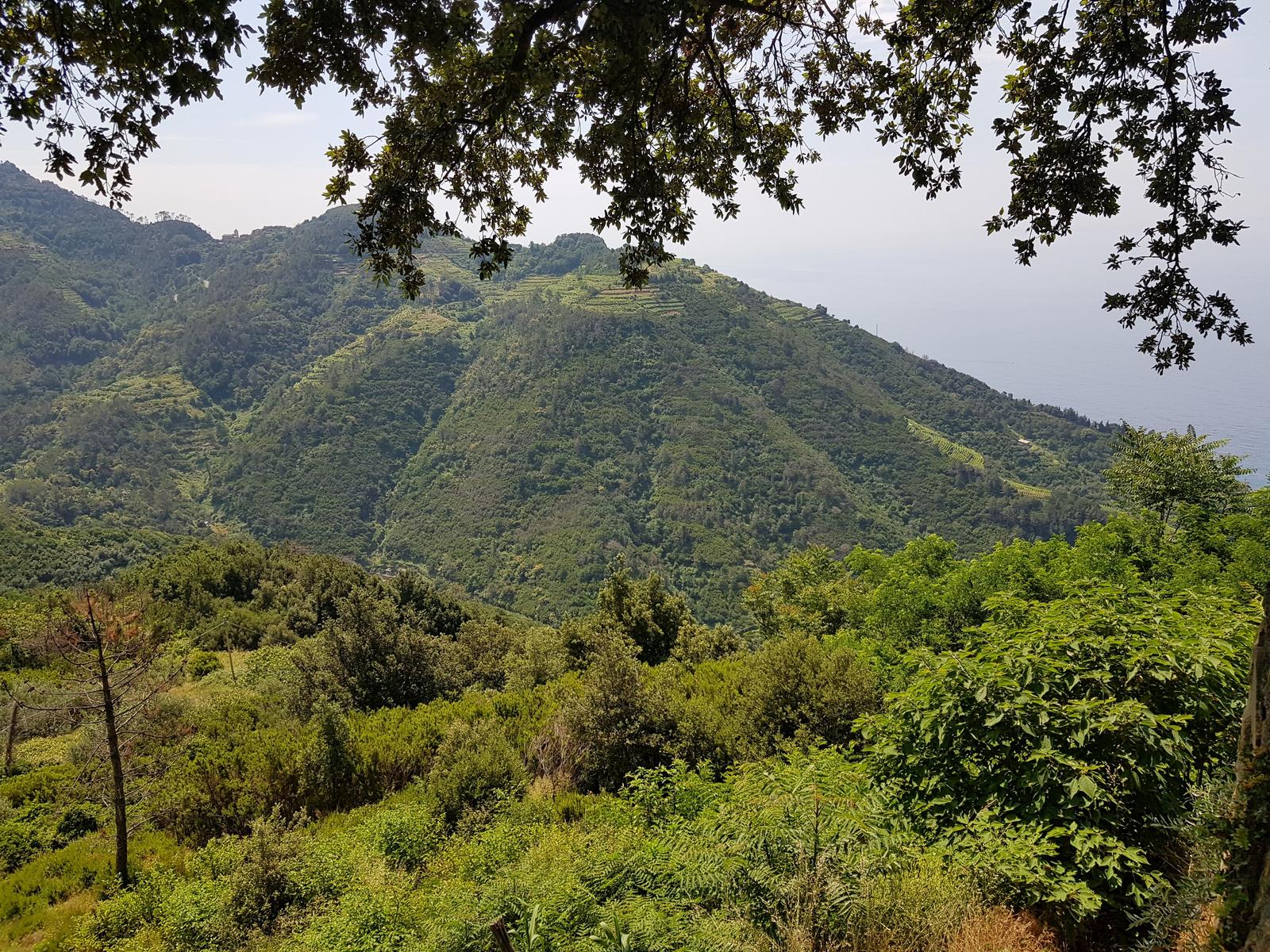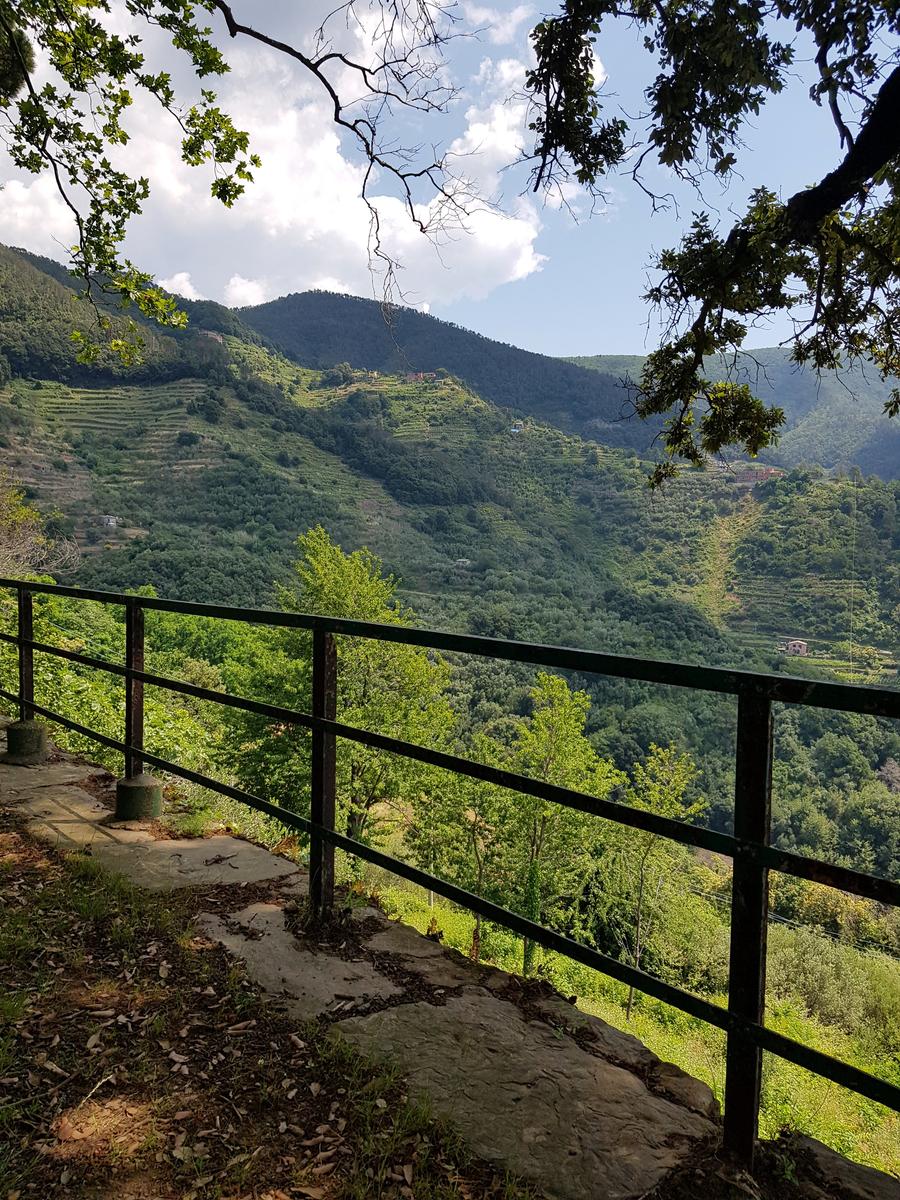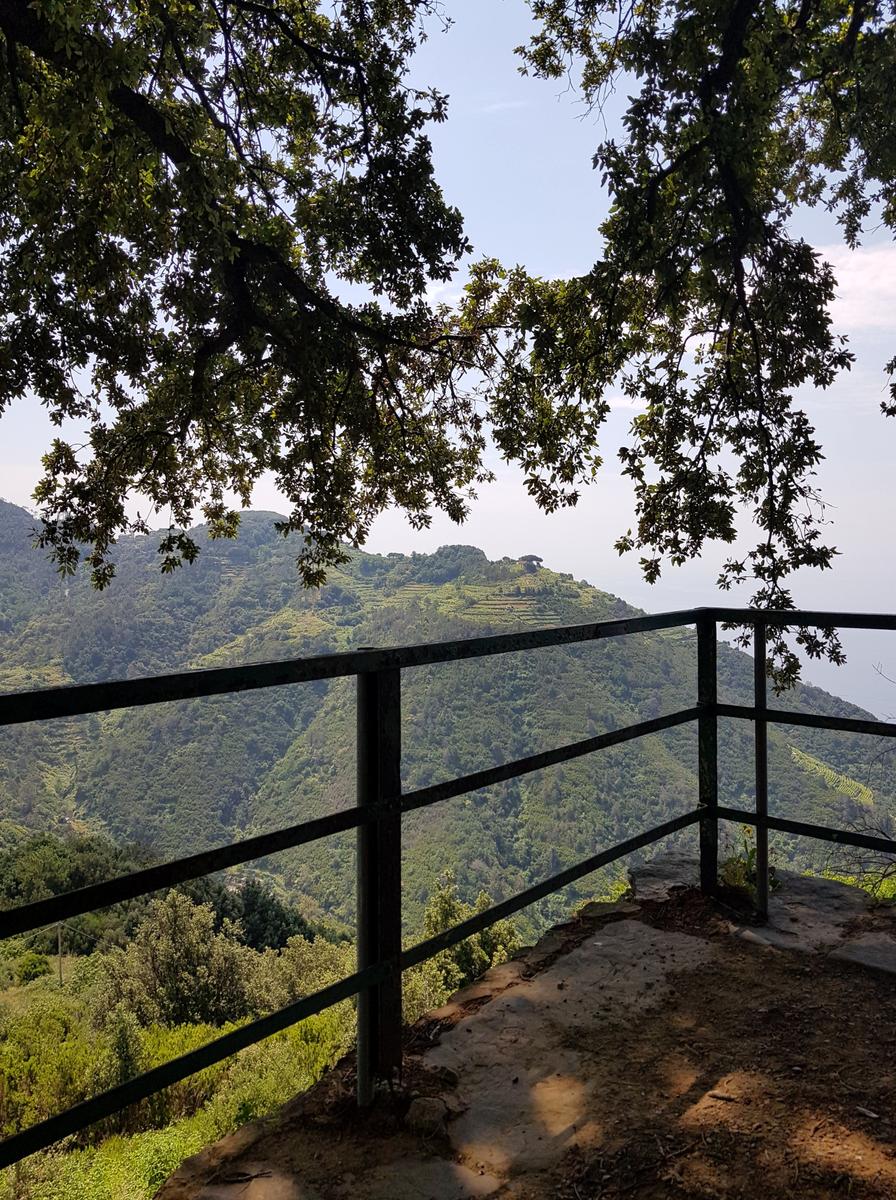 From the Sanctuary you can see where we hiked next: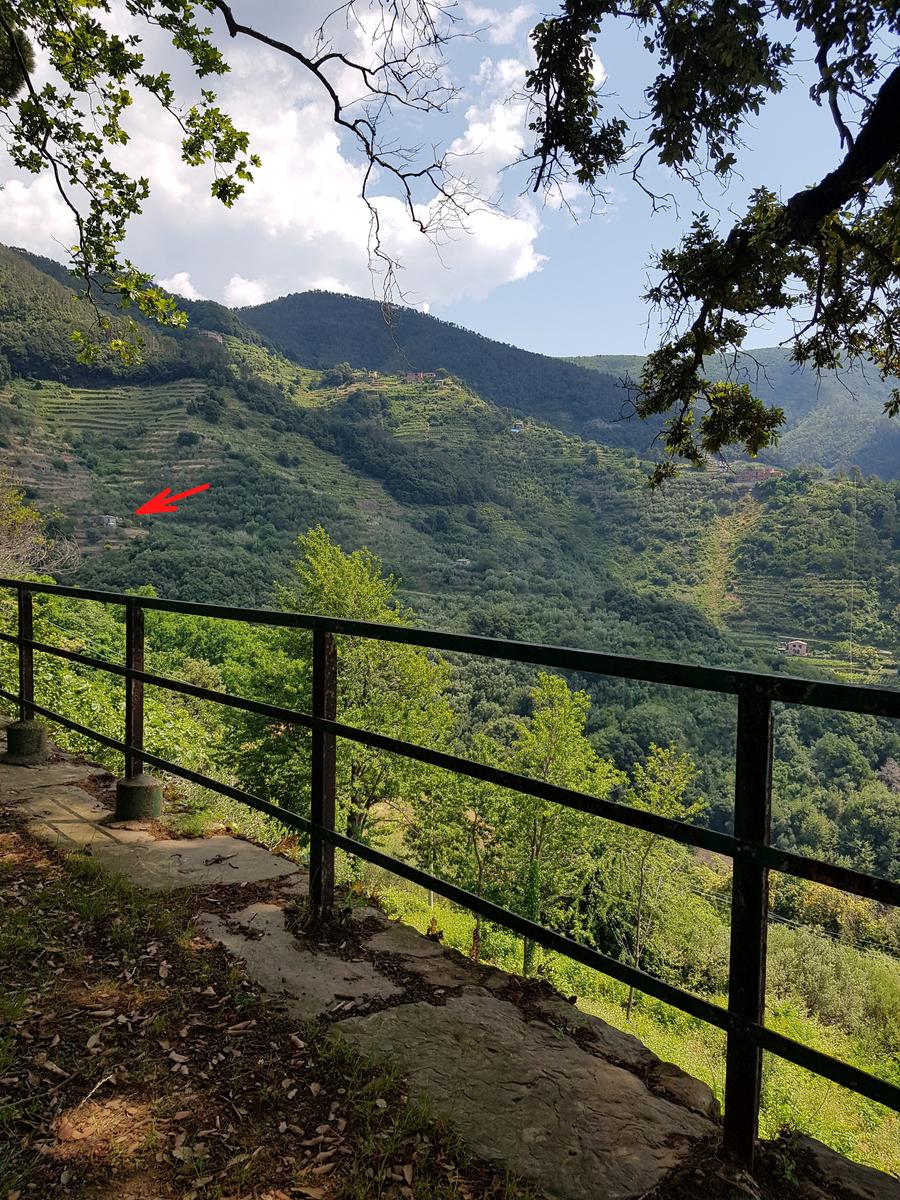 That next section of the hike was a bit more challenging for a few reasons. Firstly, the trail was not as well defined as it had been so it was harder to follow (we had a GPX of the route on our Garmin watches as back up). Secondly, we hiked through a lot of vineyards and got stuck behind some very slow moving wine tour groups who had taken over the path.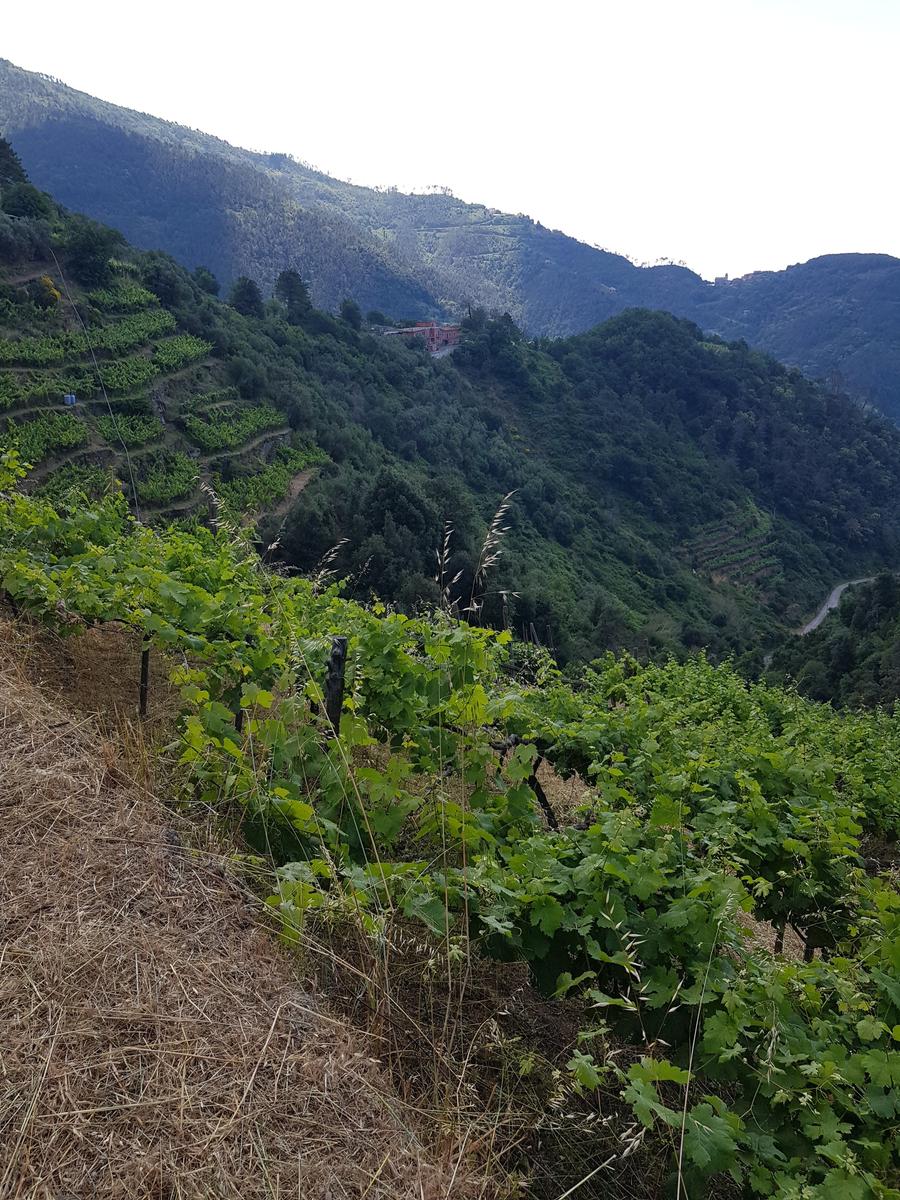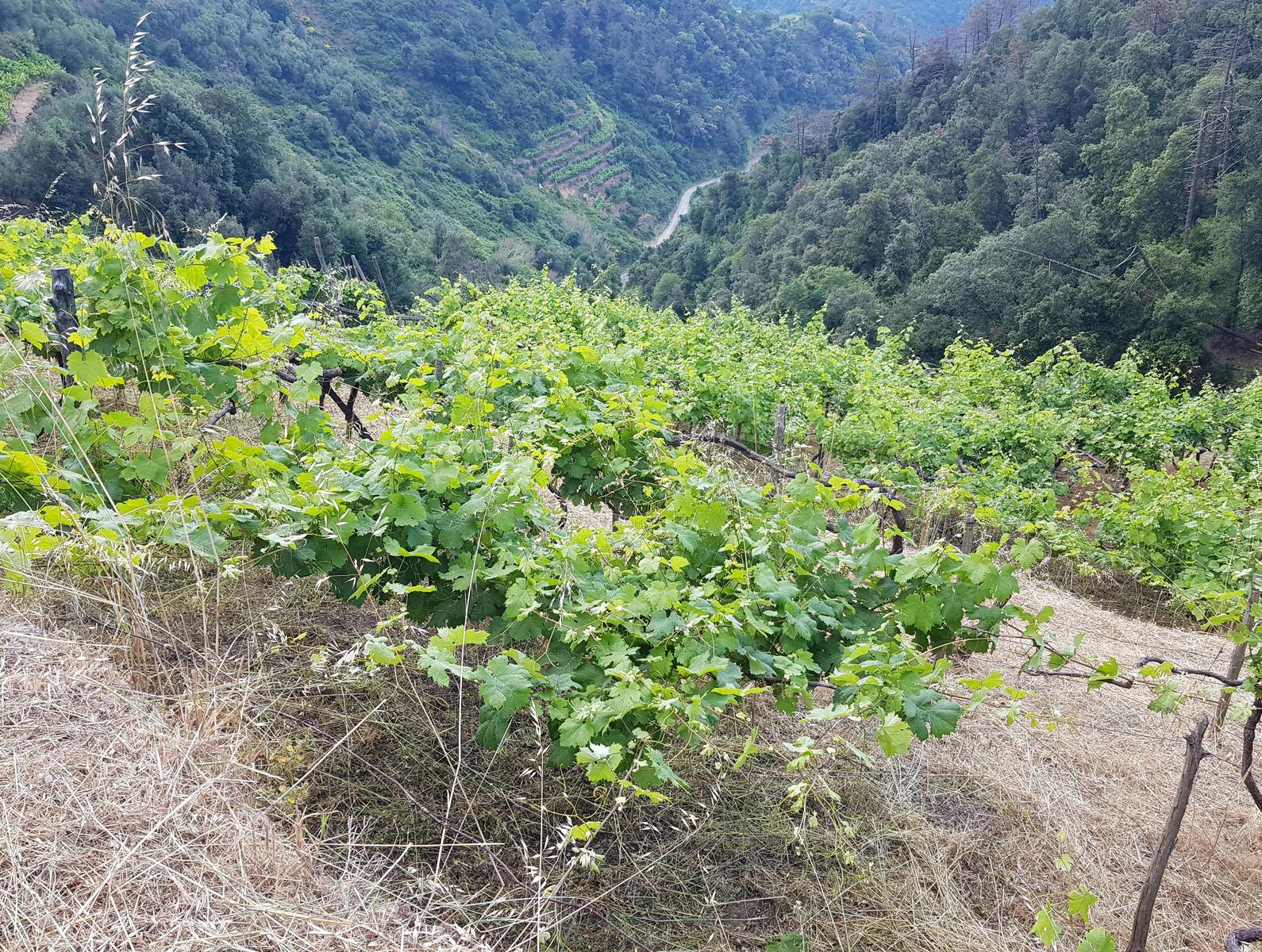 One section was through a thick forest where we had to use the GPX to guide us as we couldn't find the trail markers. When we did emerge from the forest, we had another climb through a vineyard, it was around this time that we also noticed approaching big black clouds. Sure enough, big drops of train began closely followed by thunder and lightening. Luckily we found ourselves right next to small shack so we sheltered on its porch and took the opportunity to eat some of our snacks.
Onwards and upwards and briefly onto a road where we could see back to the Sanctuary of Saviore: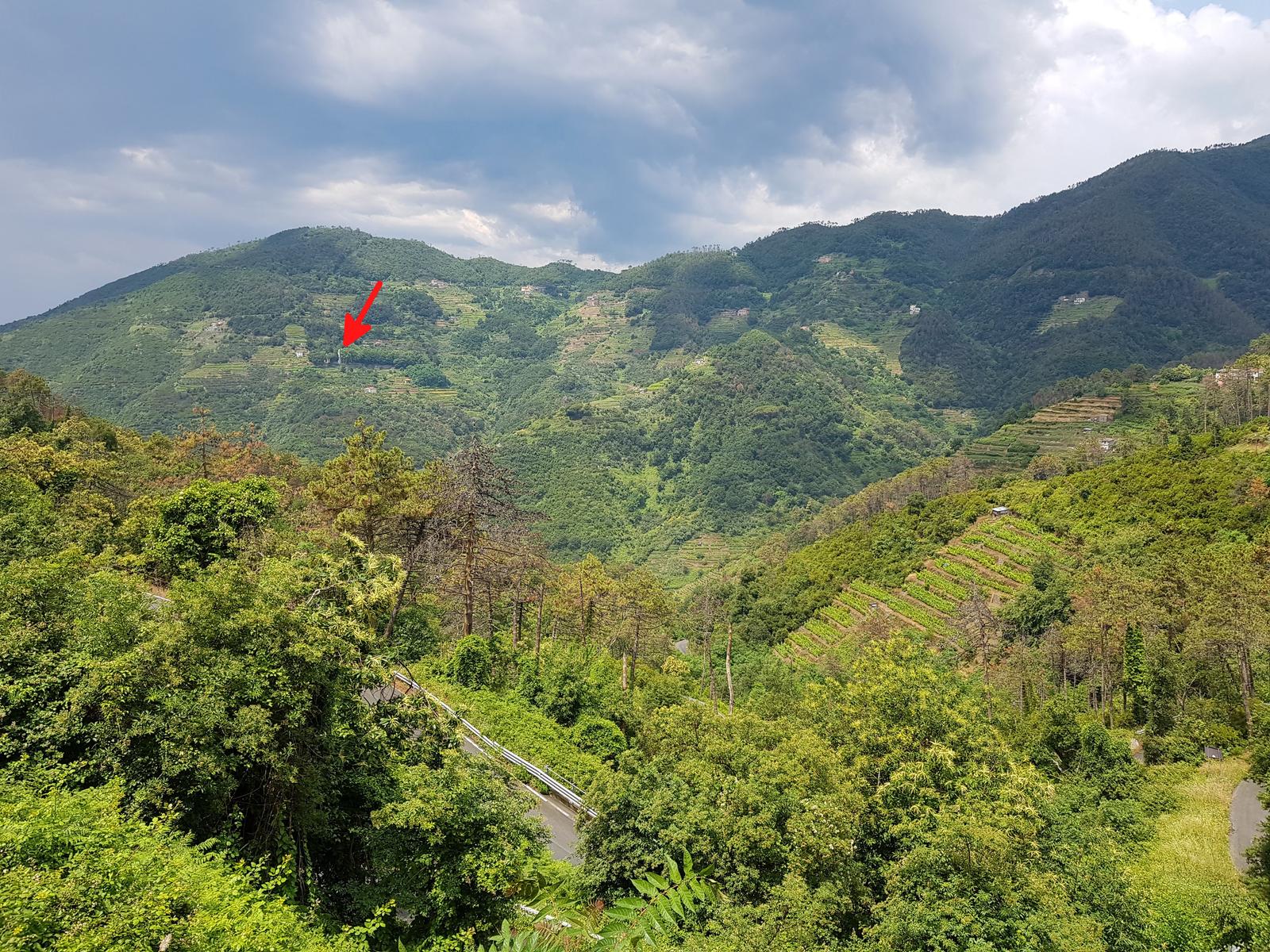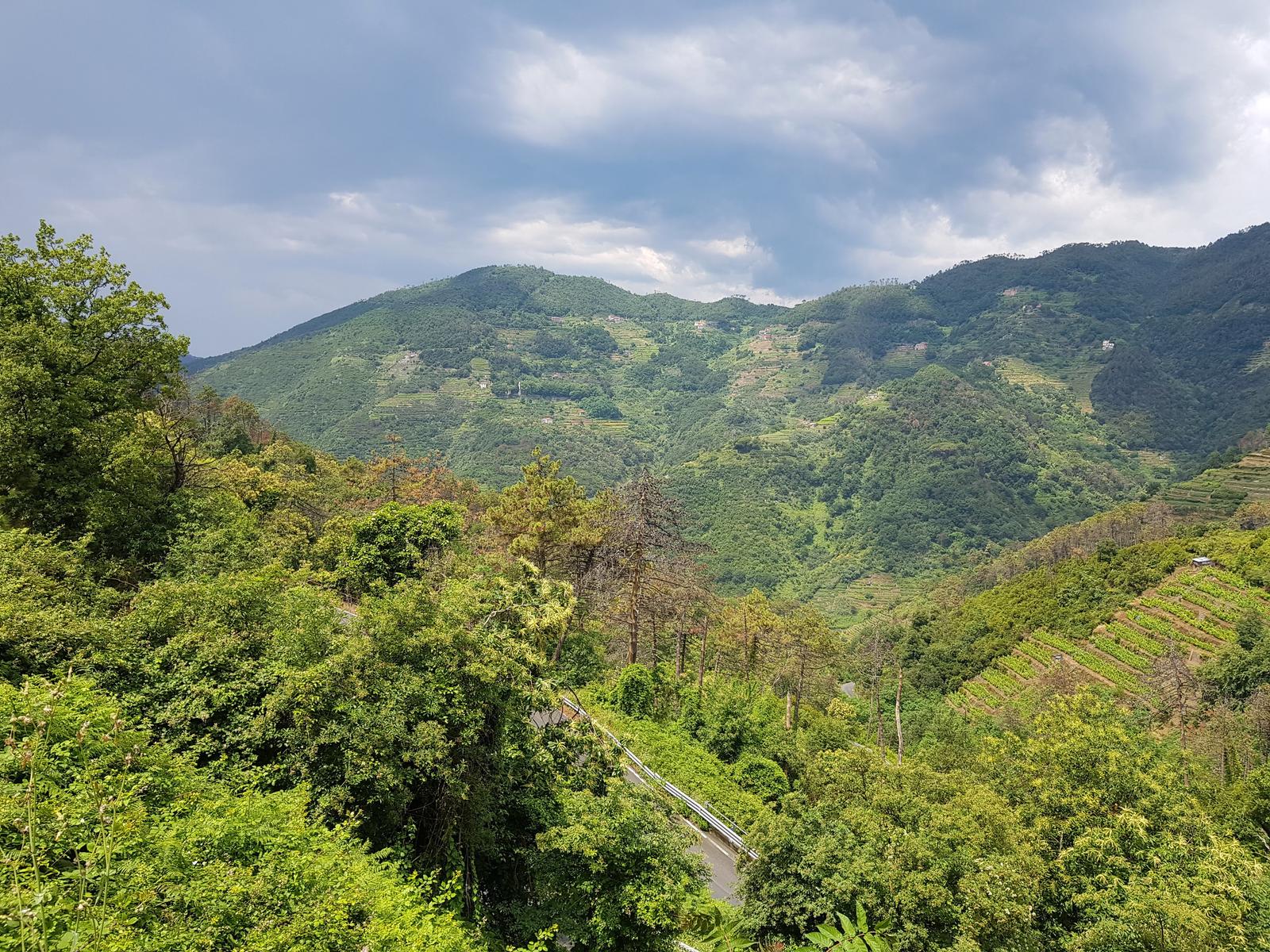 After hiking 12.5kms we made it to the Madonna San Bernardino where we grabbed a coffee in the only (tiny) place that we could find and had a rest.
The final section was a 4km descent down into the village of Corniglia. We could see Corniglia in the distance most of the time.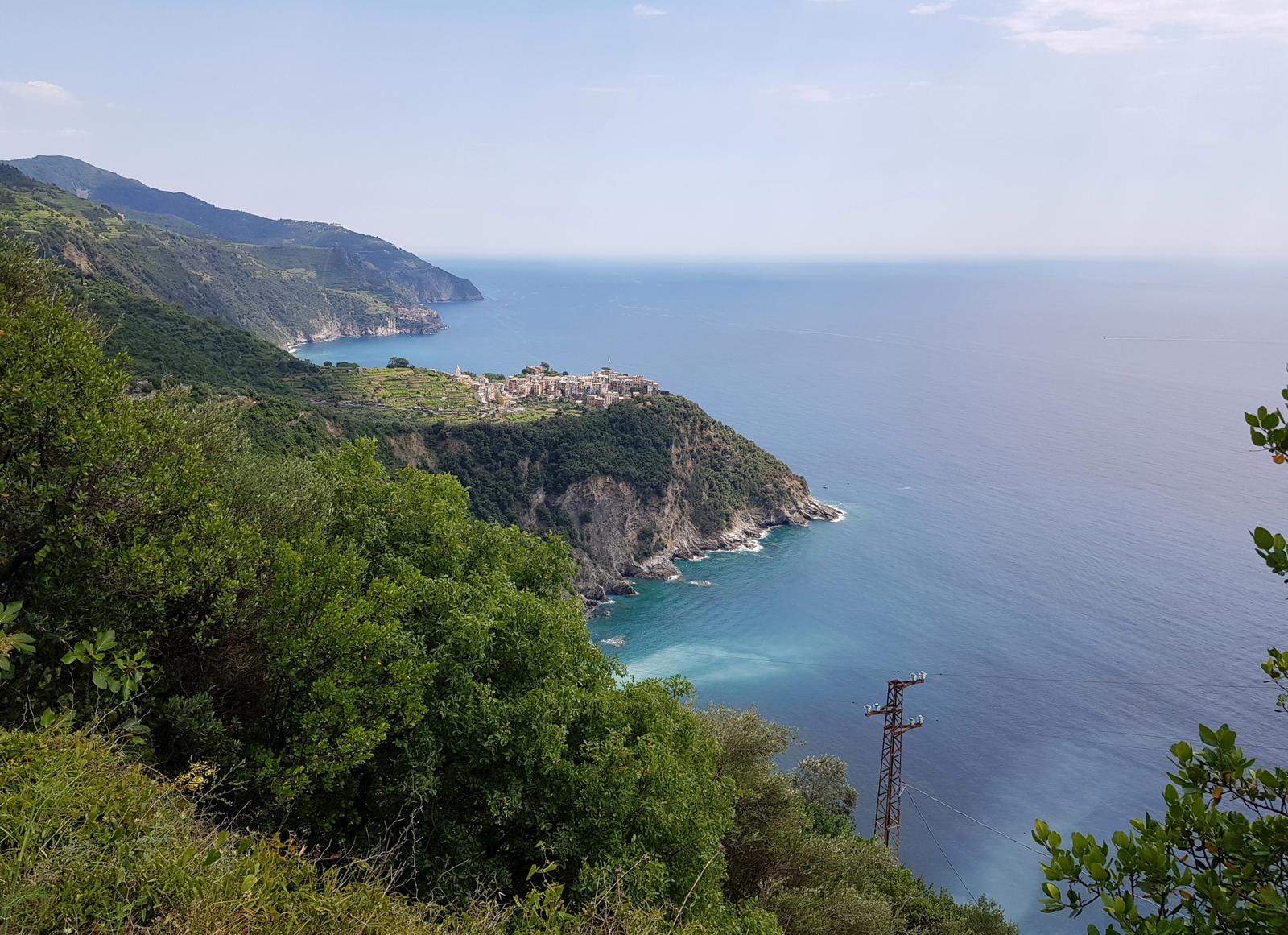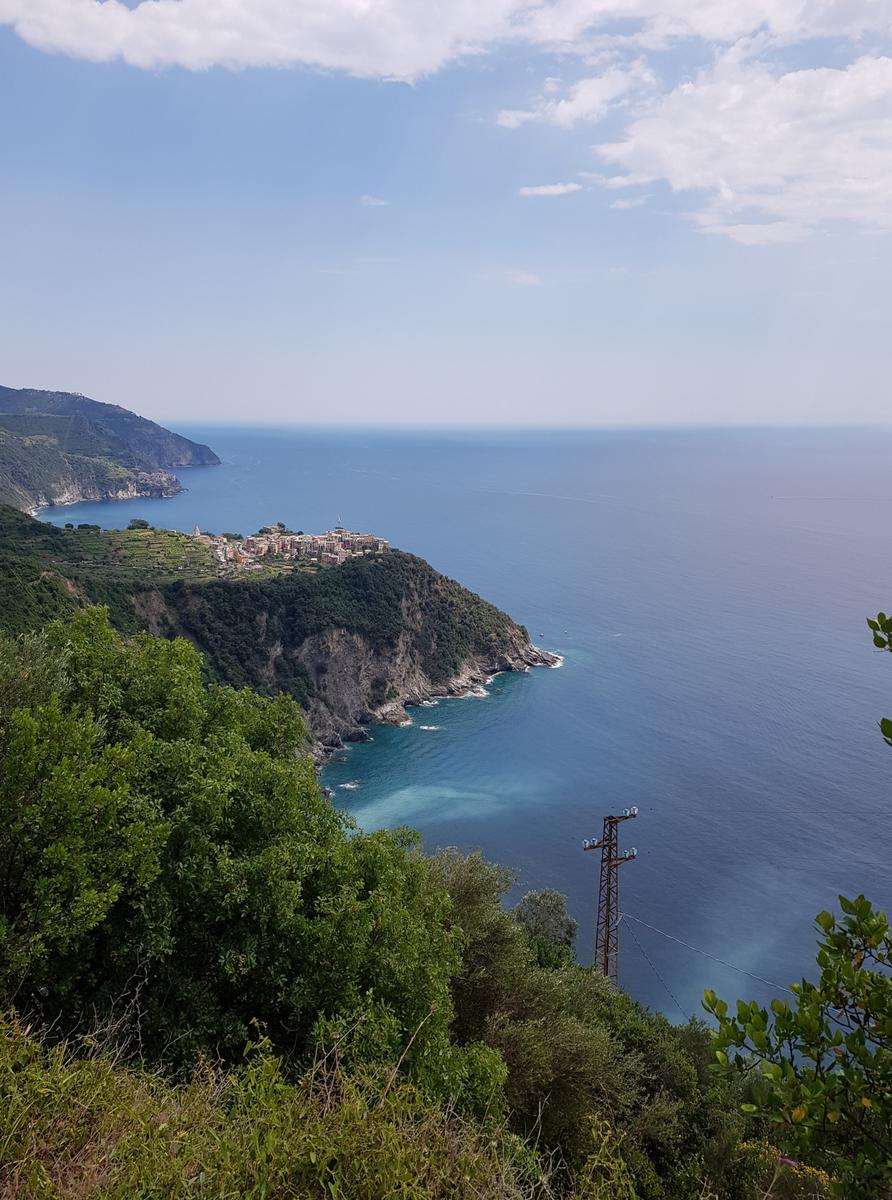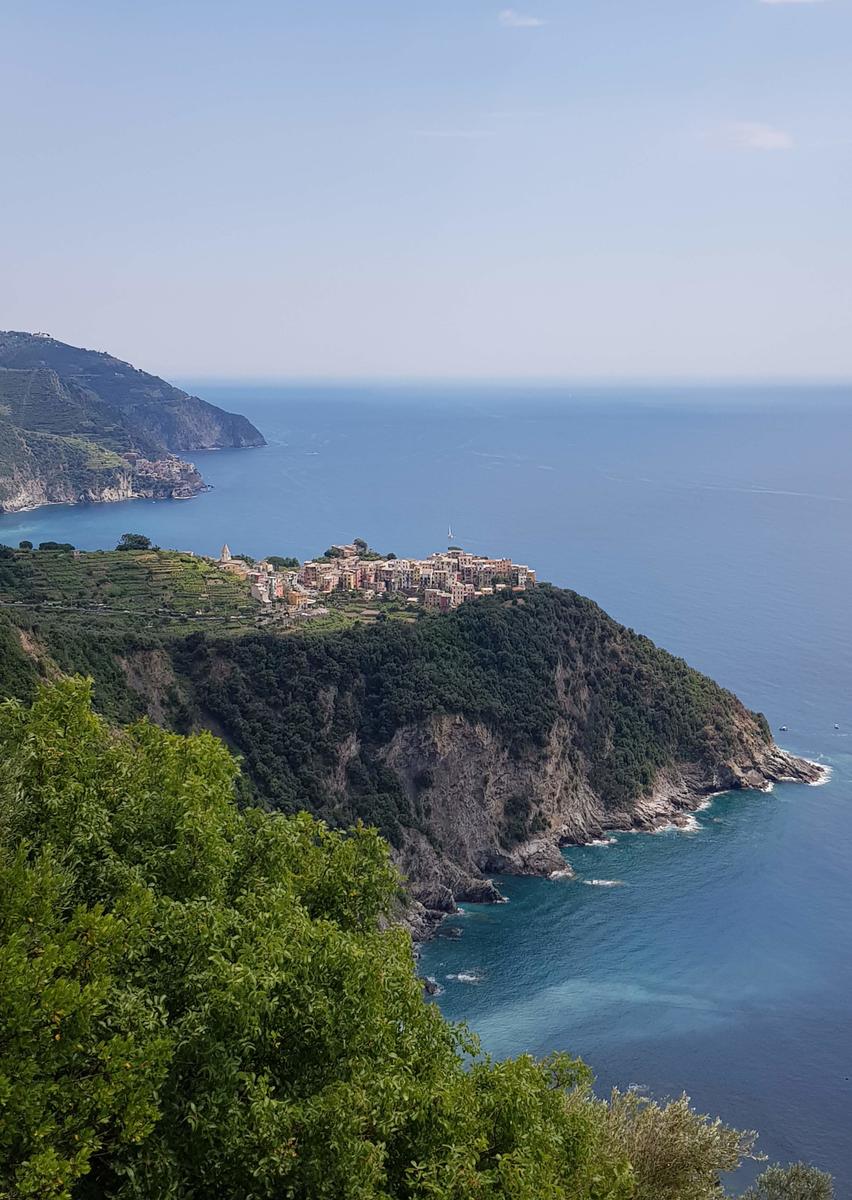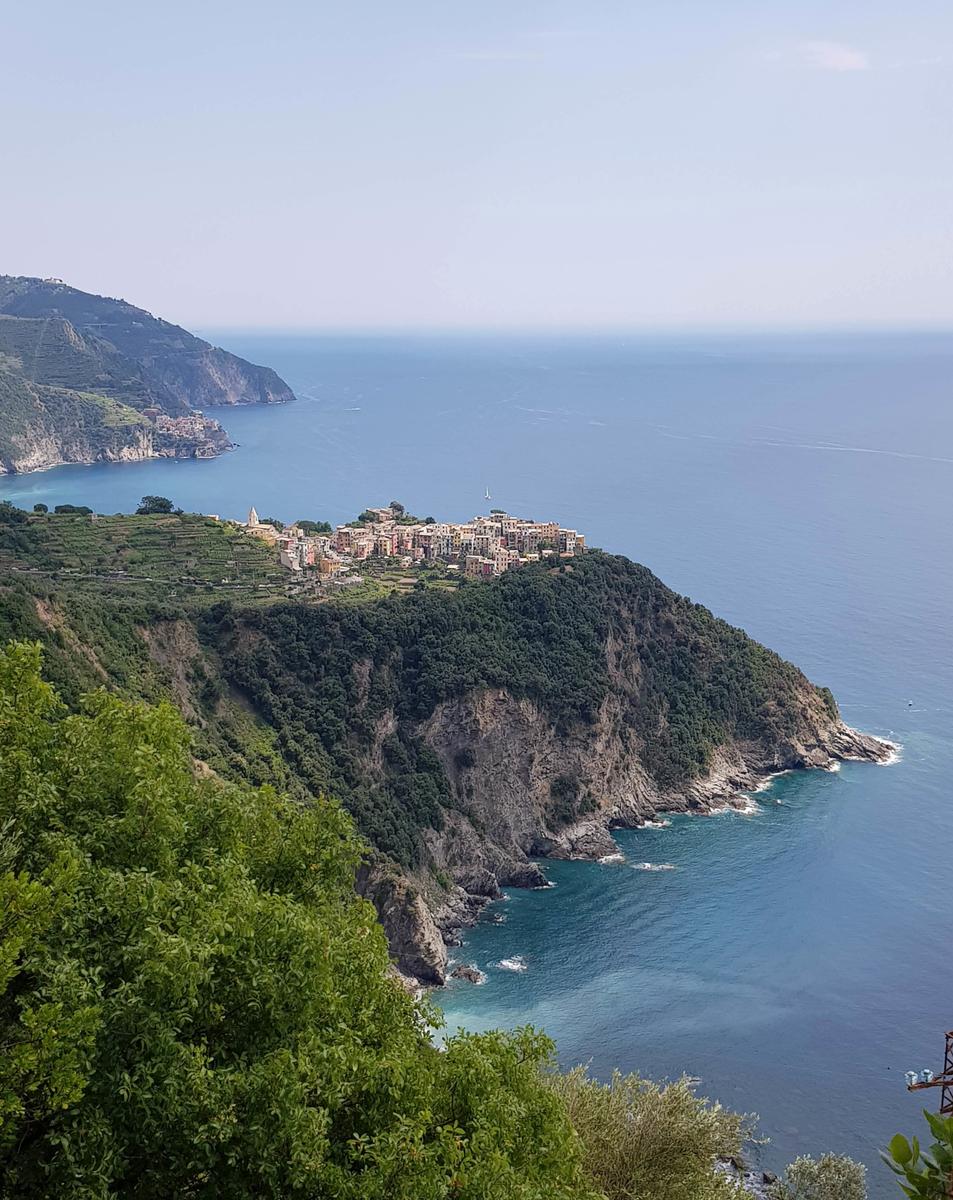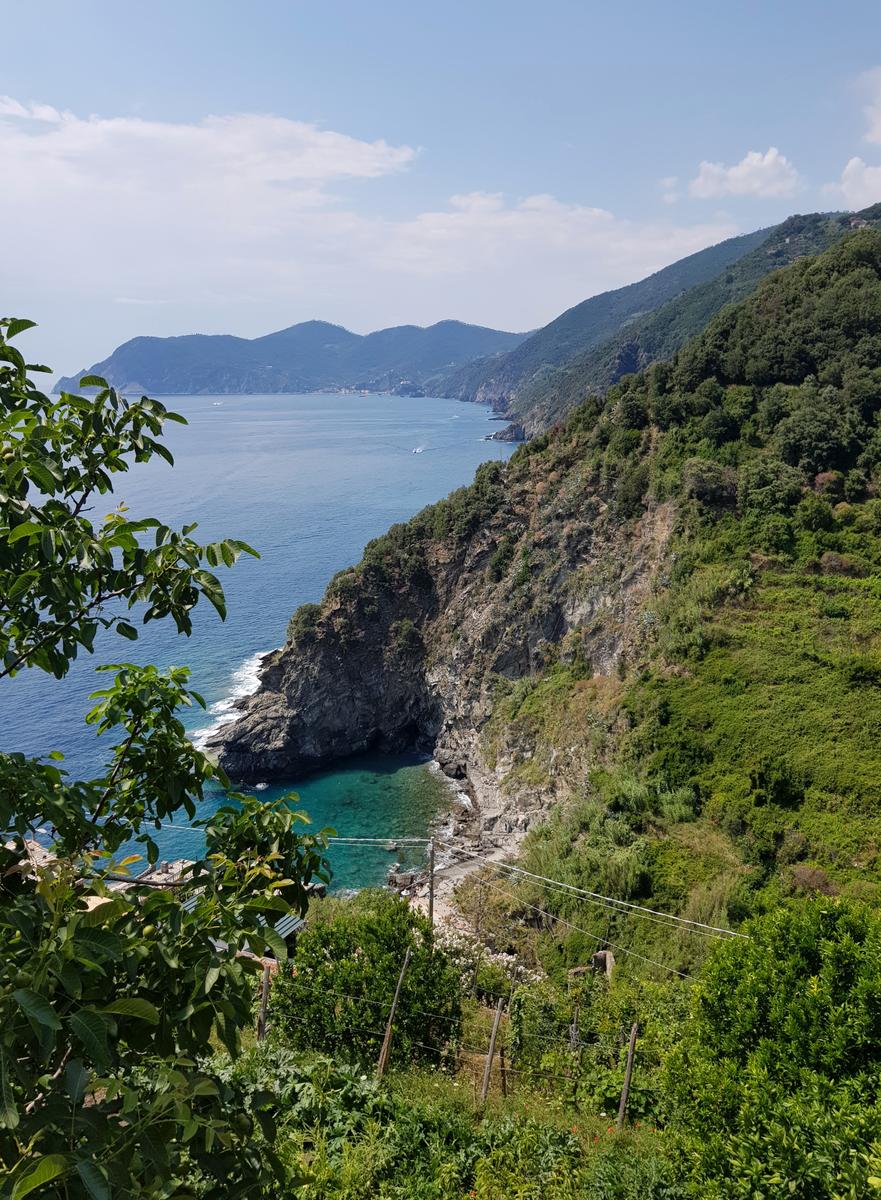 When we got to Corniglia it was packed with people (mainly tourists) making it really hard to get around the narrow cobbled streets. We did walk around though, perhaps being sweaty and smelly helped us get through the crowds! It was worth exploring the village for the view.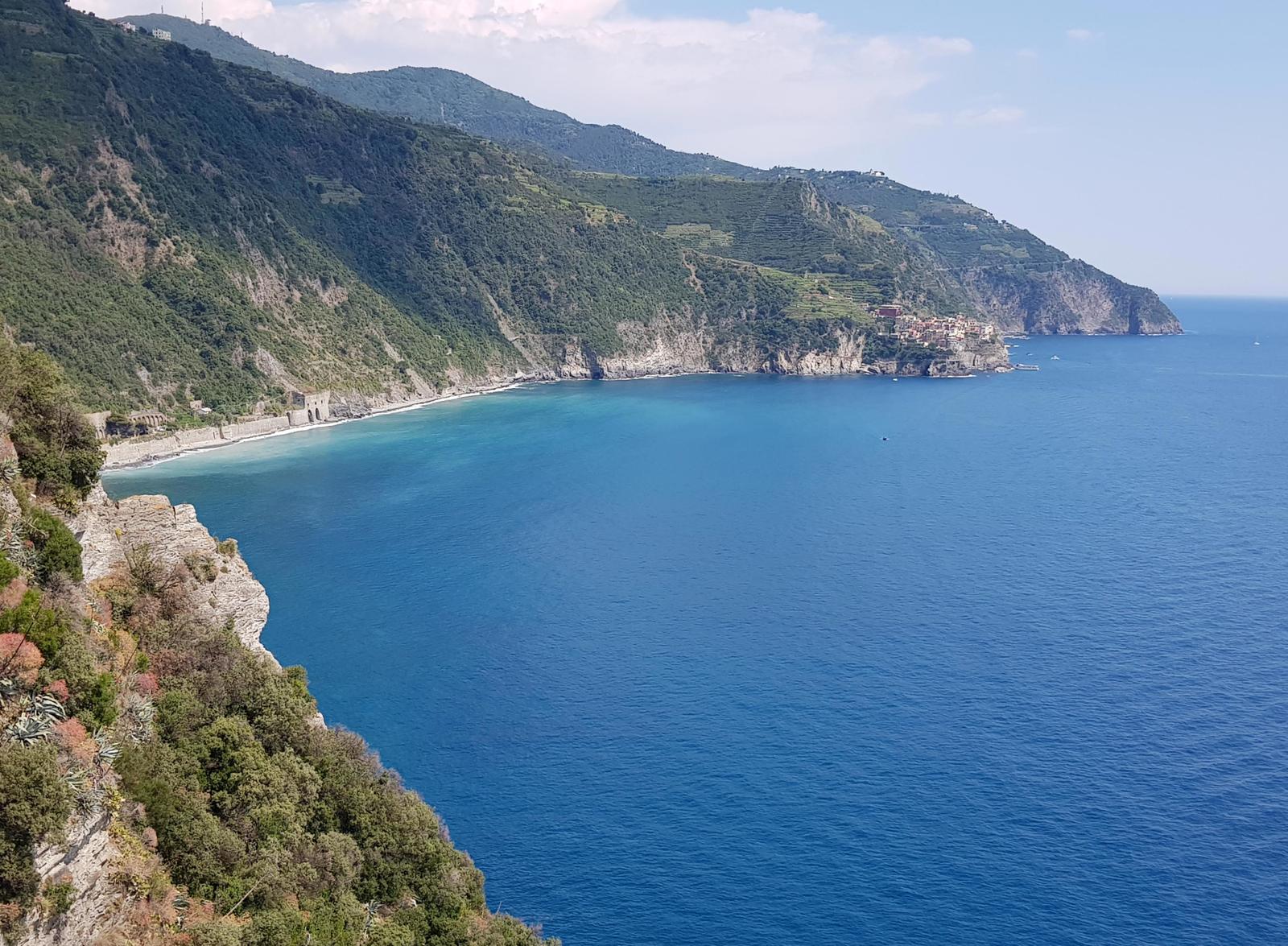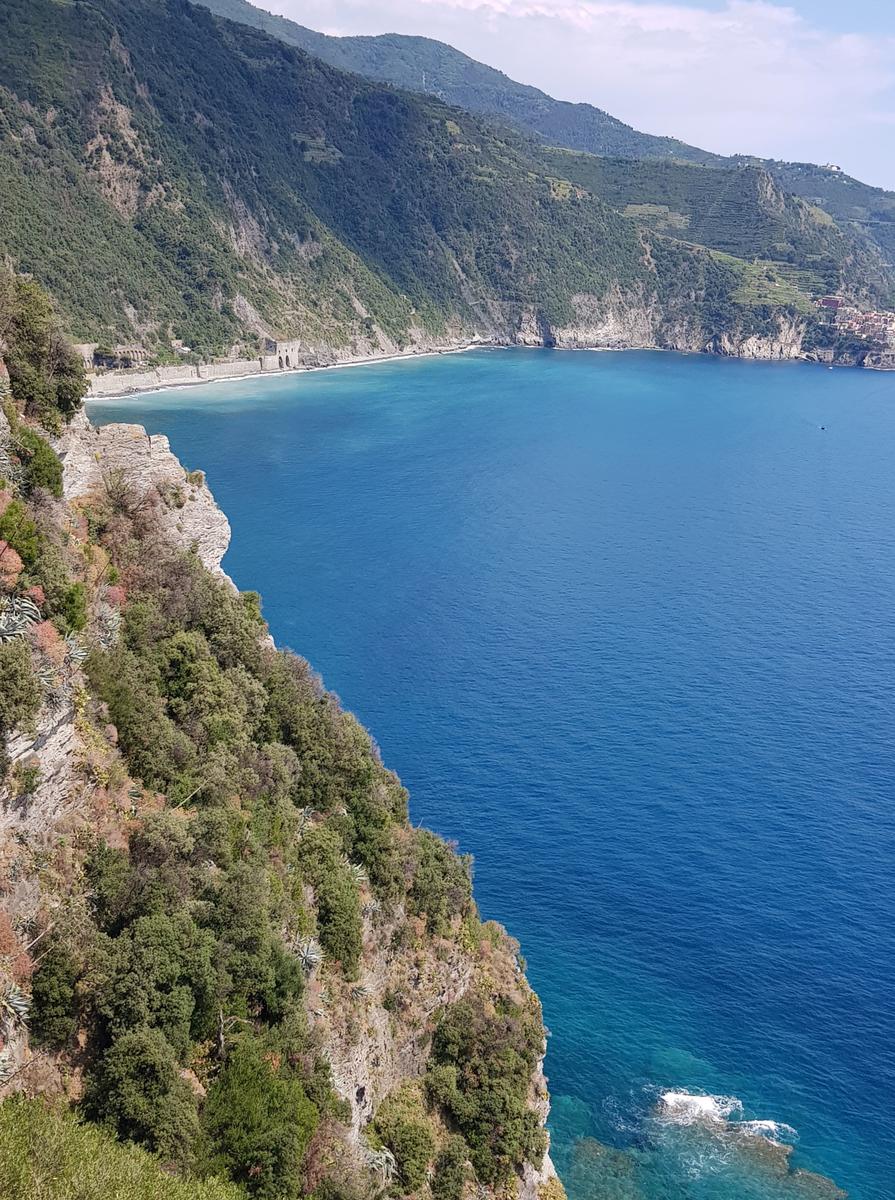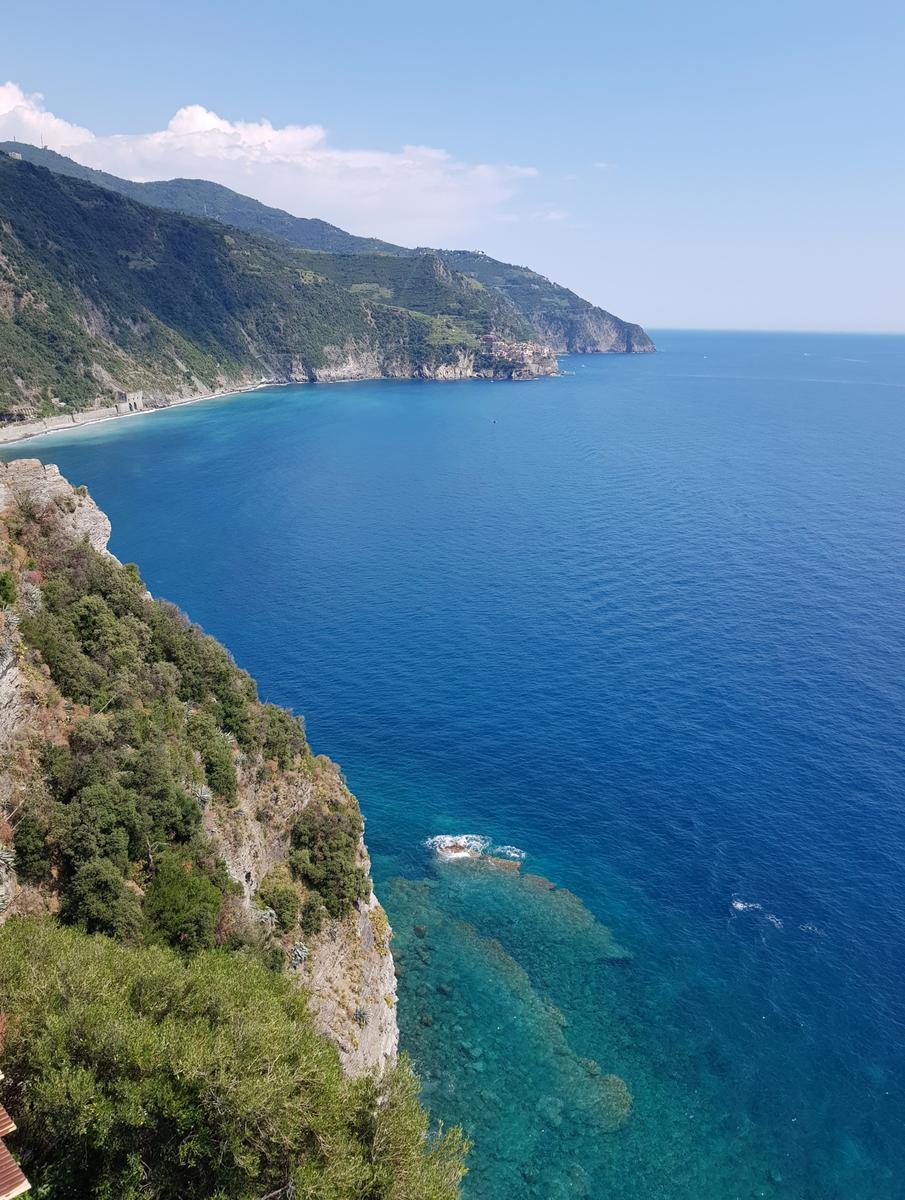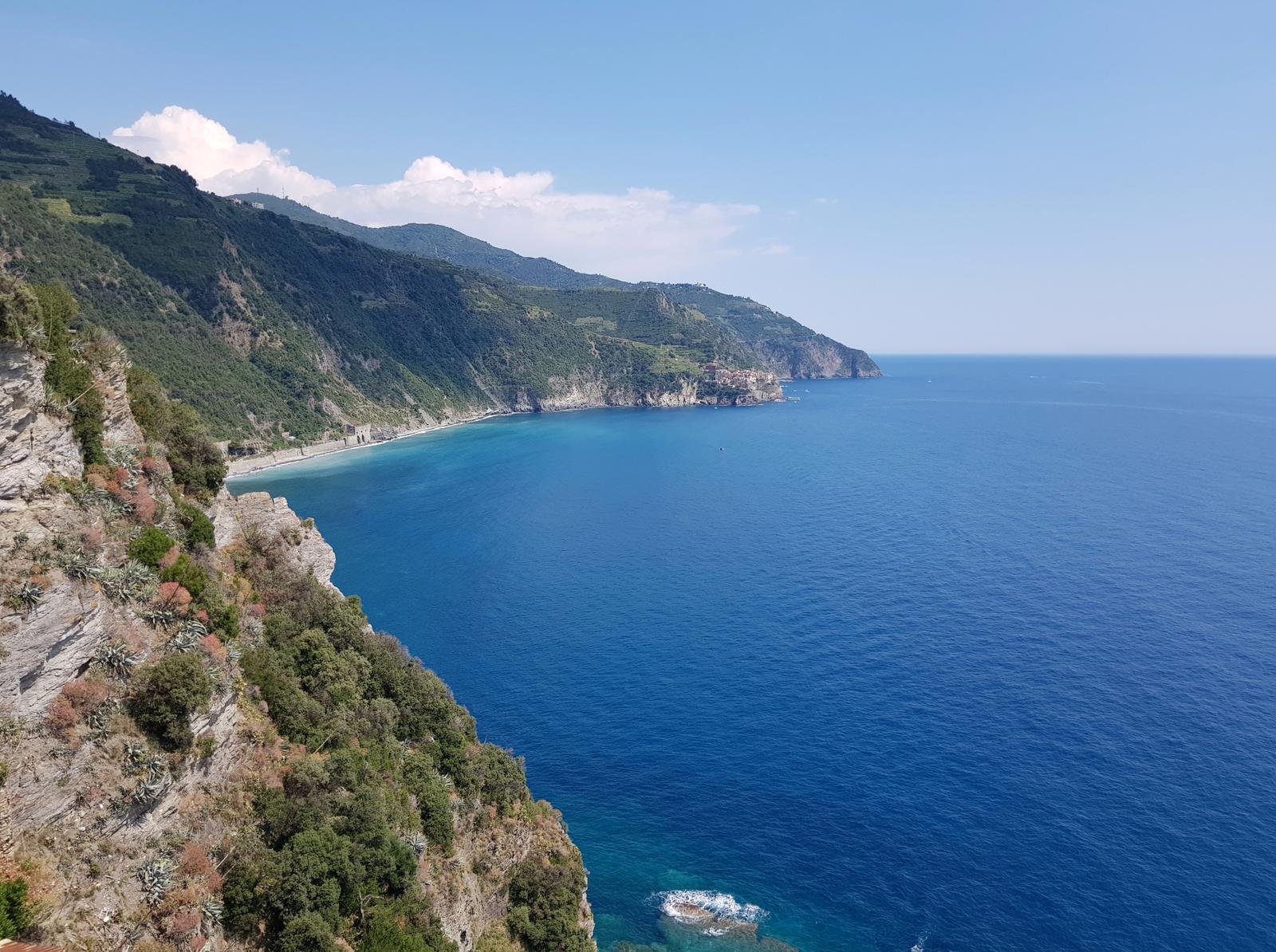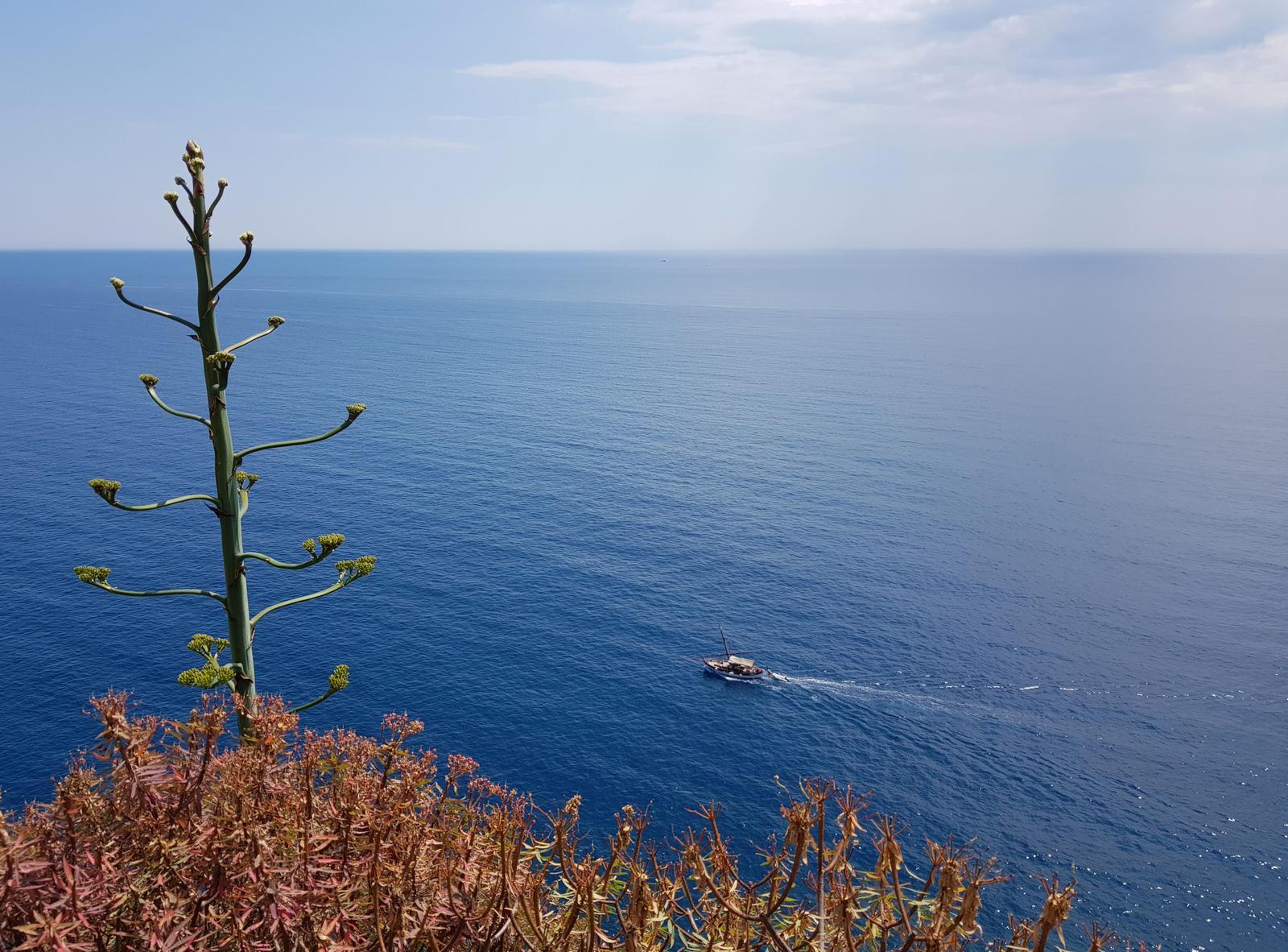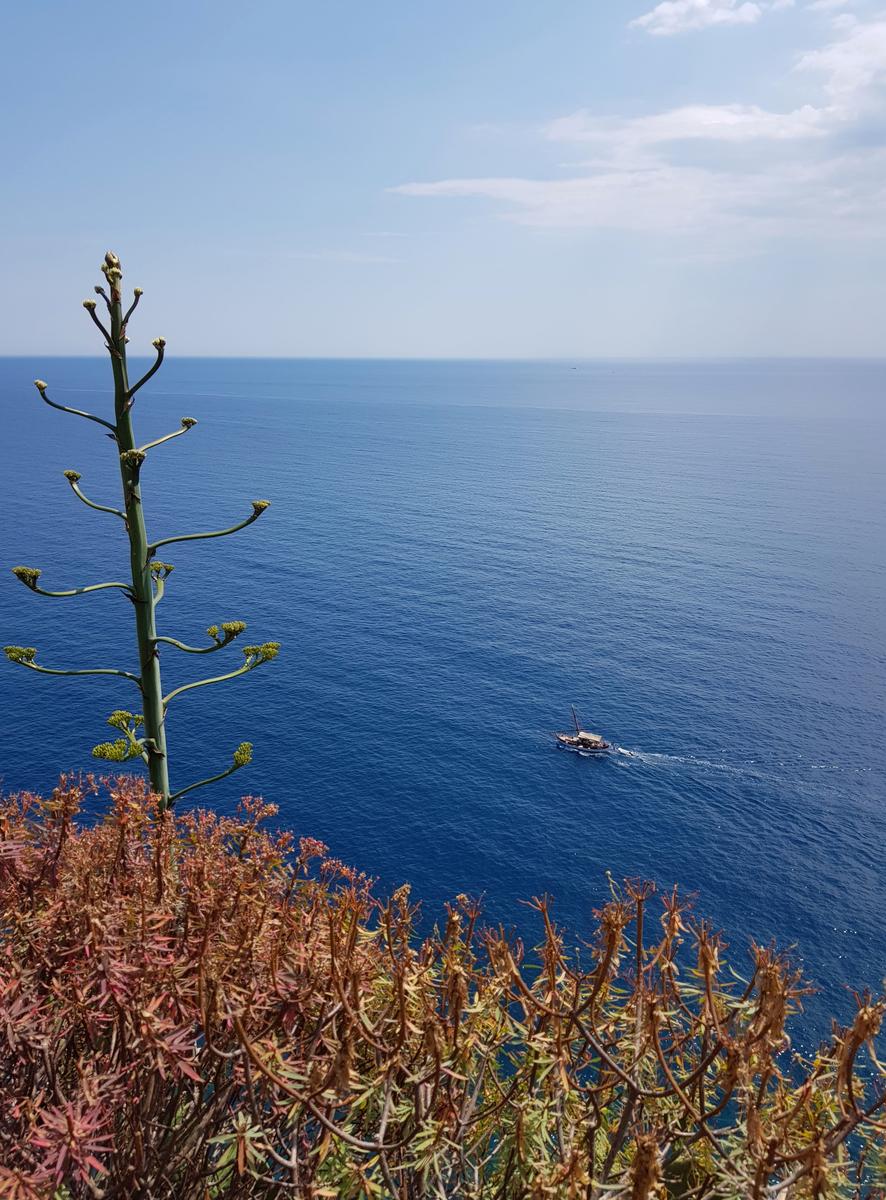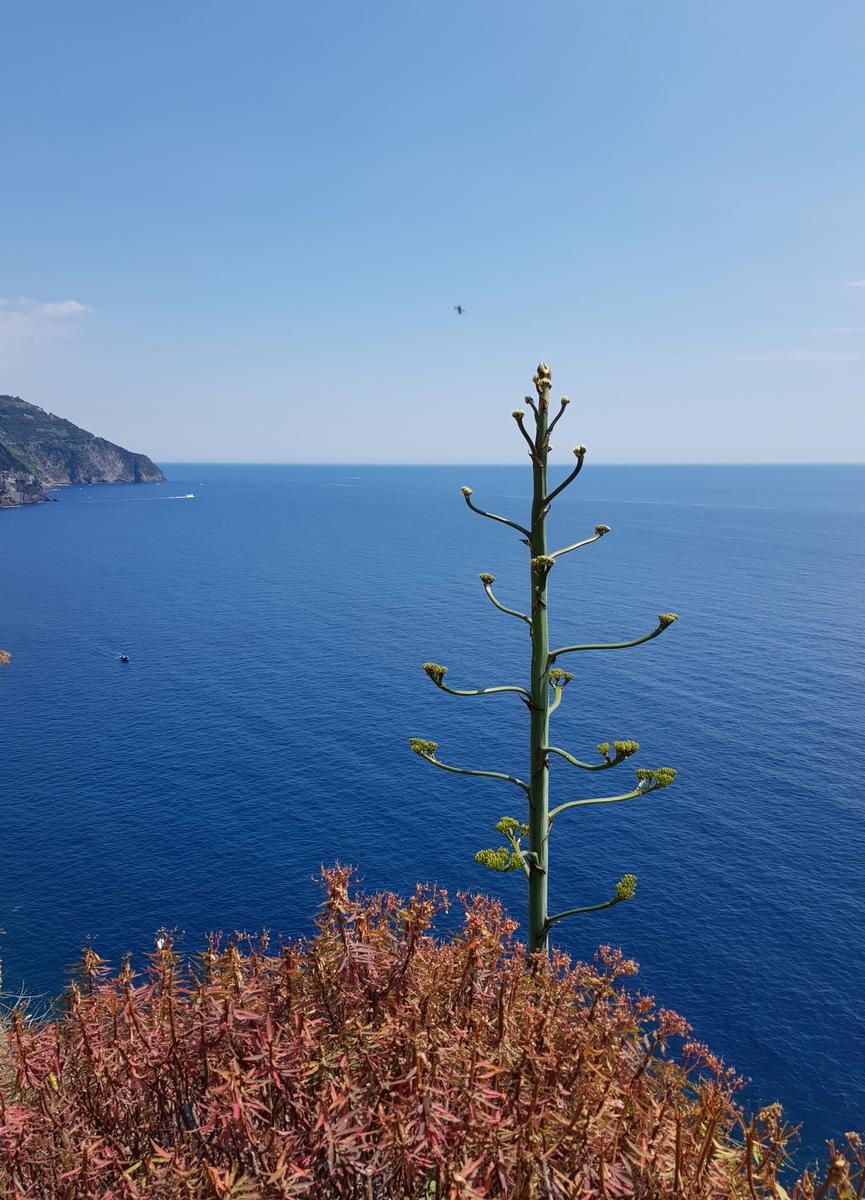 Happy with our hike and walk around Corniglia we made our way to the Corniglia Train Station which is located just outside the village but easy to find - follow the crowds!
---
Back to La Spezia.
The train ride back was busy but thankfully we got seats. After 21kms of walking we were glad of those seats and once we got to La Spezia we walked 2kms back to our Airbnb for well earned showers!
We had such a great day, we were both dying to go back and spend another day hiking in Cinque Terre, so I got planning our next trip. You can read Cinque Terre - Part Two now!
---
If you've any questions, suggestions or just want to say hello, contact me via the Contact Form, Instagram (@noroadlongenough) or By Email noroadlongenough1@gmail.com