Relaxing Weekend Lunches in Lisbon:
As you know, it is so easy have a few favourite places to eat, places that you love and return to time and time again. For this reason, we have been making an extra effort to try new places in Lisbon and PSI Restaurante Vegetariano was one such place. It was so good that we broke the original rule of trying new places and returned there a week later for lunch again - doh!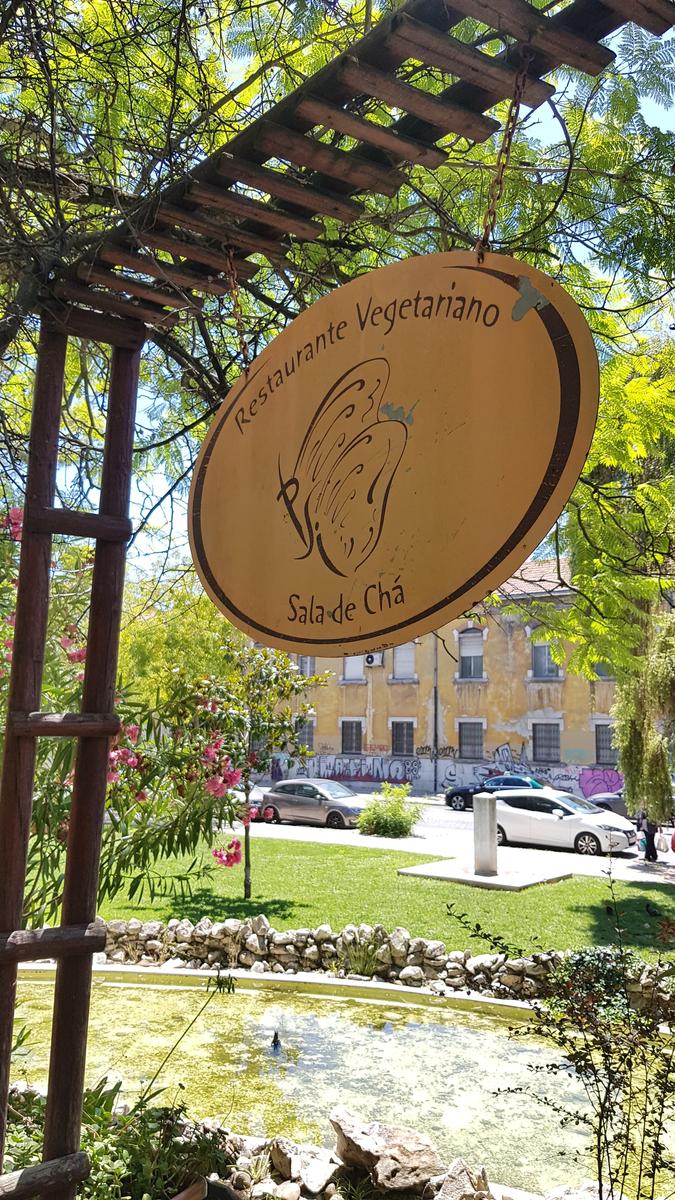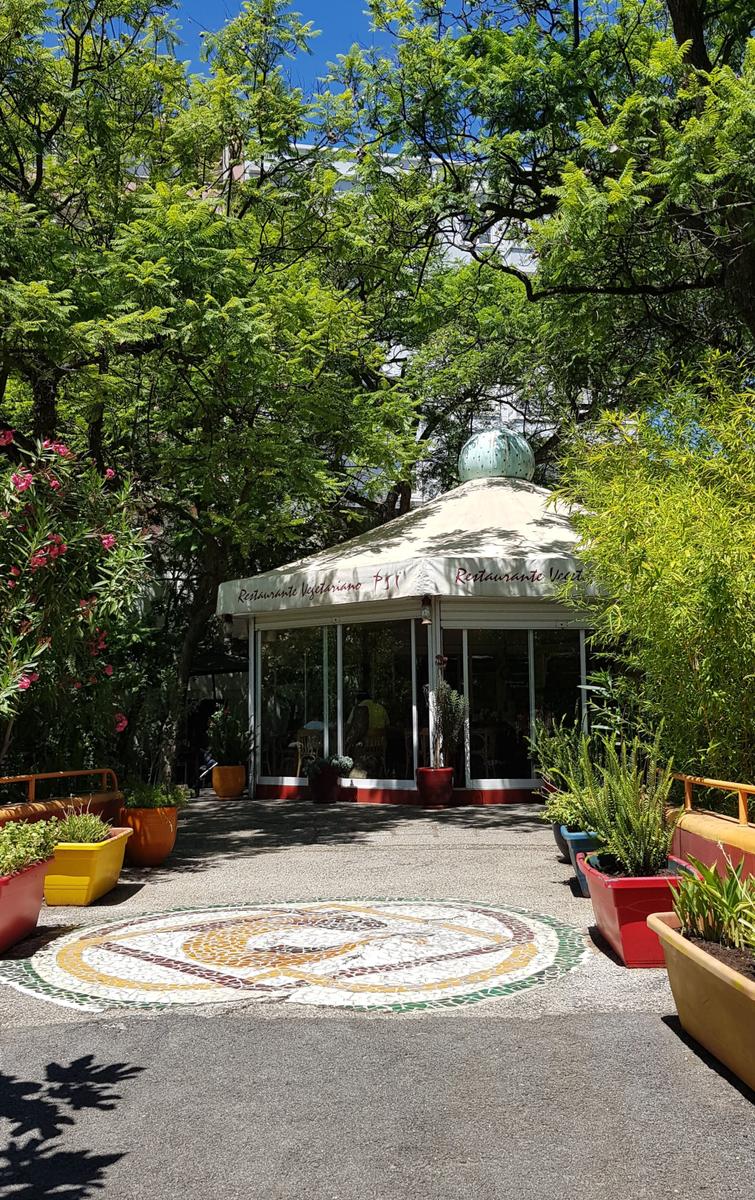 On both visits the weather was fantastic, almost 30C so we were delighted to get a table in their outdoor patio area under some shade, especially as we had not booked and most of these tables were reserved.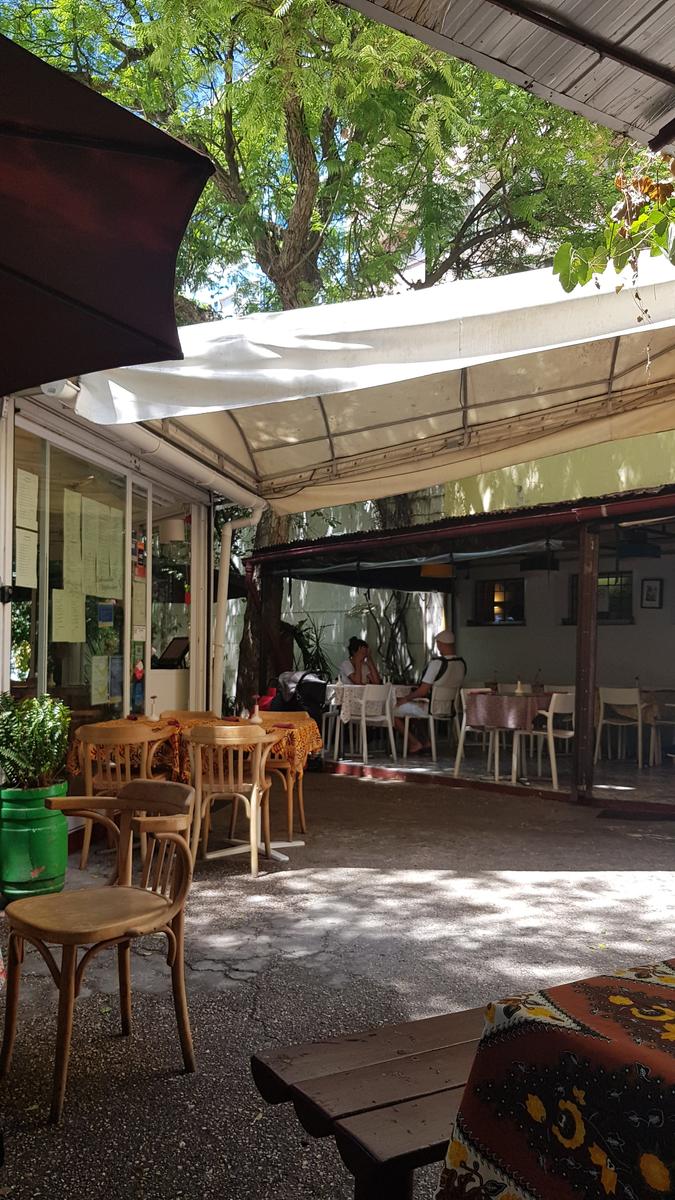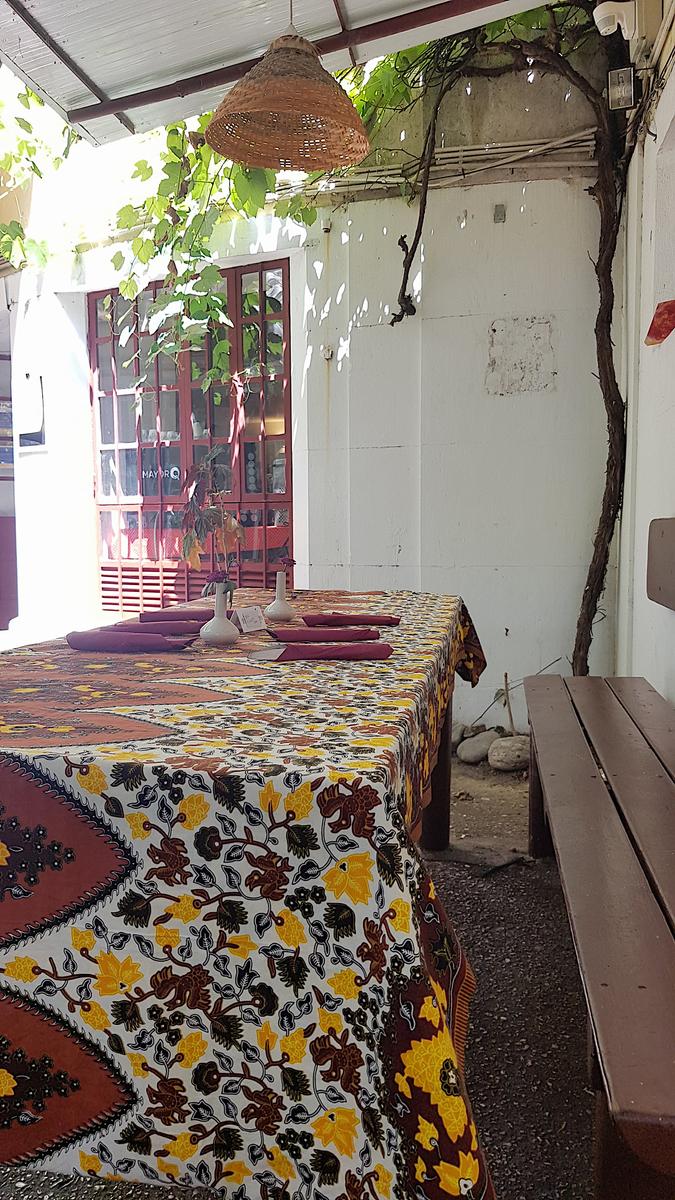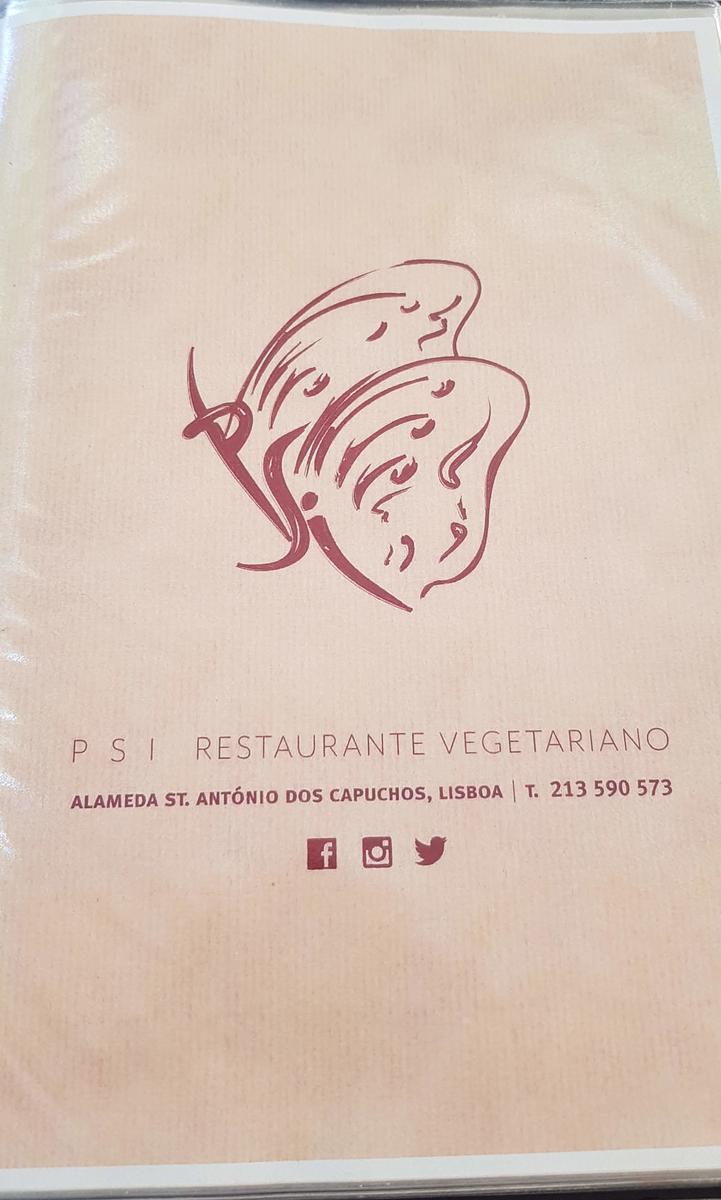 The staff are really nice and welcoming. The service was excellent also, we were served promptly at every stage of our meal, regardless of how busy they were (and boy do they get busy).
One our first visit, we shared their Falafel (€4.80) starter: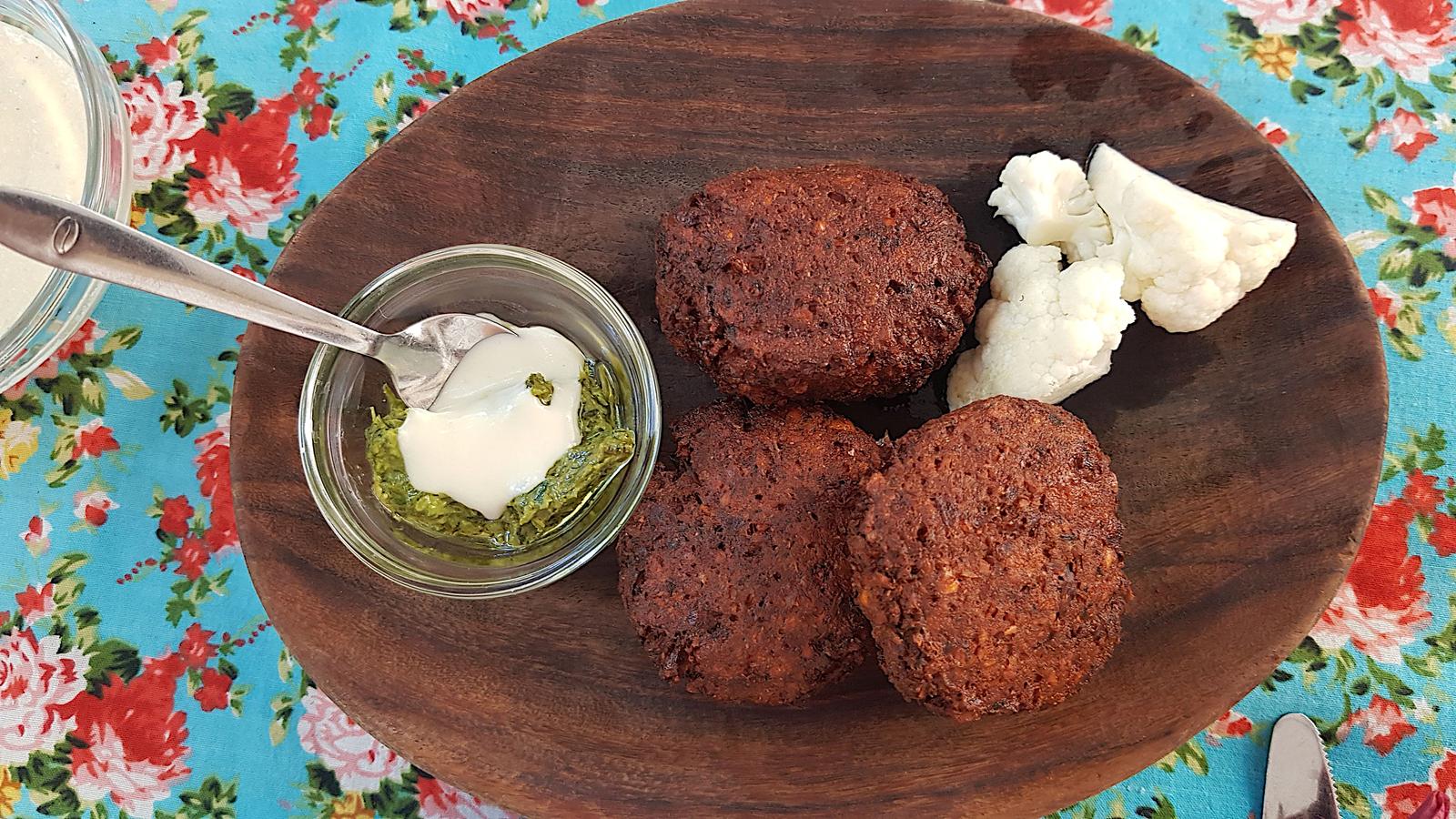 For main I had the Laksa Curry (€11.90) which is a Malaysian style curry with sautéed tofu. I opted to have it with brown rice. It was absolutely delicious, I had to refrain myself from licking the bowl.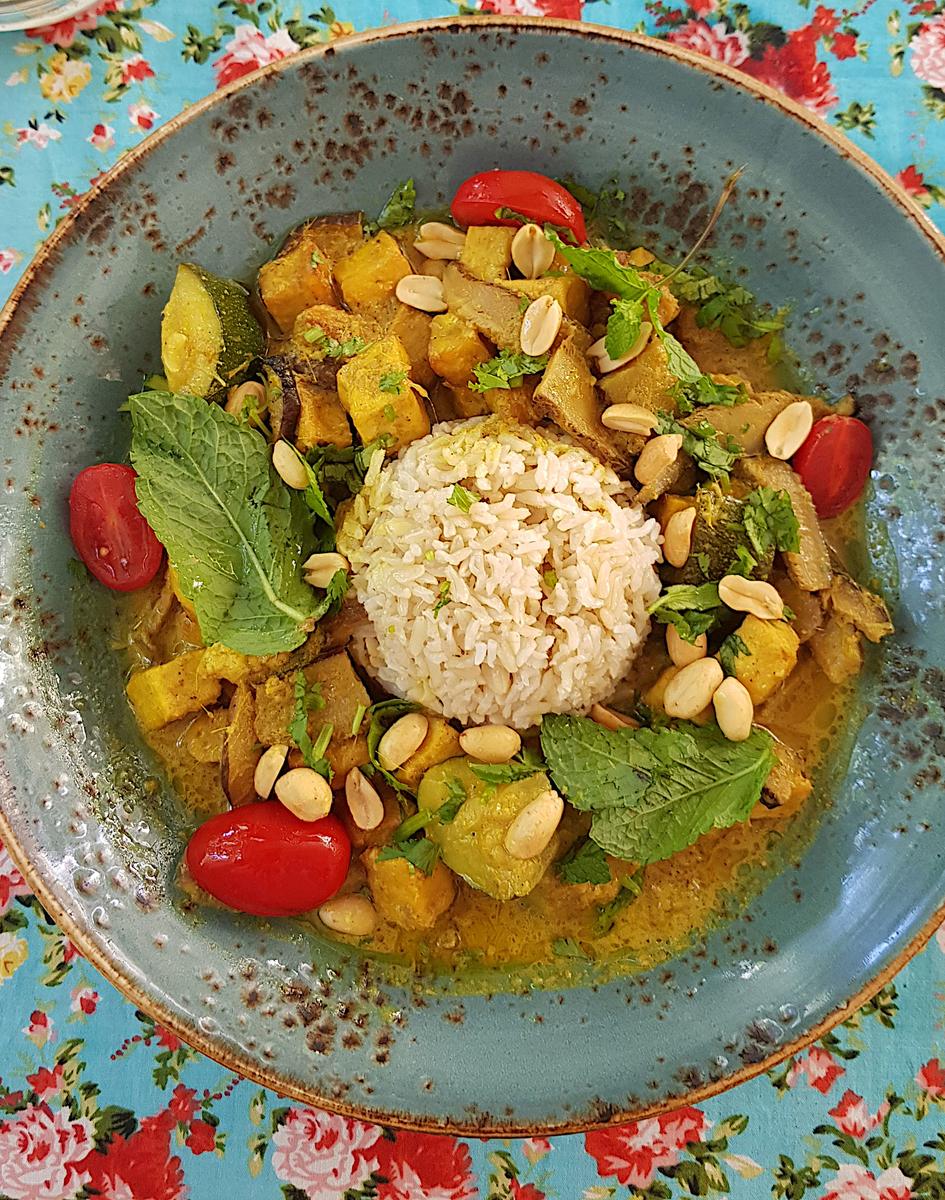 J had the Dan Dan Noodles (€11.90), also with tofu and J chose to have it with rice noodles. This dish is a little spicy and so J loved it, the spicier the better!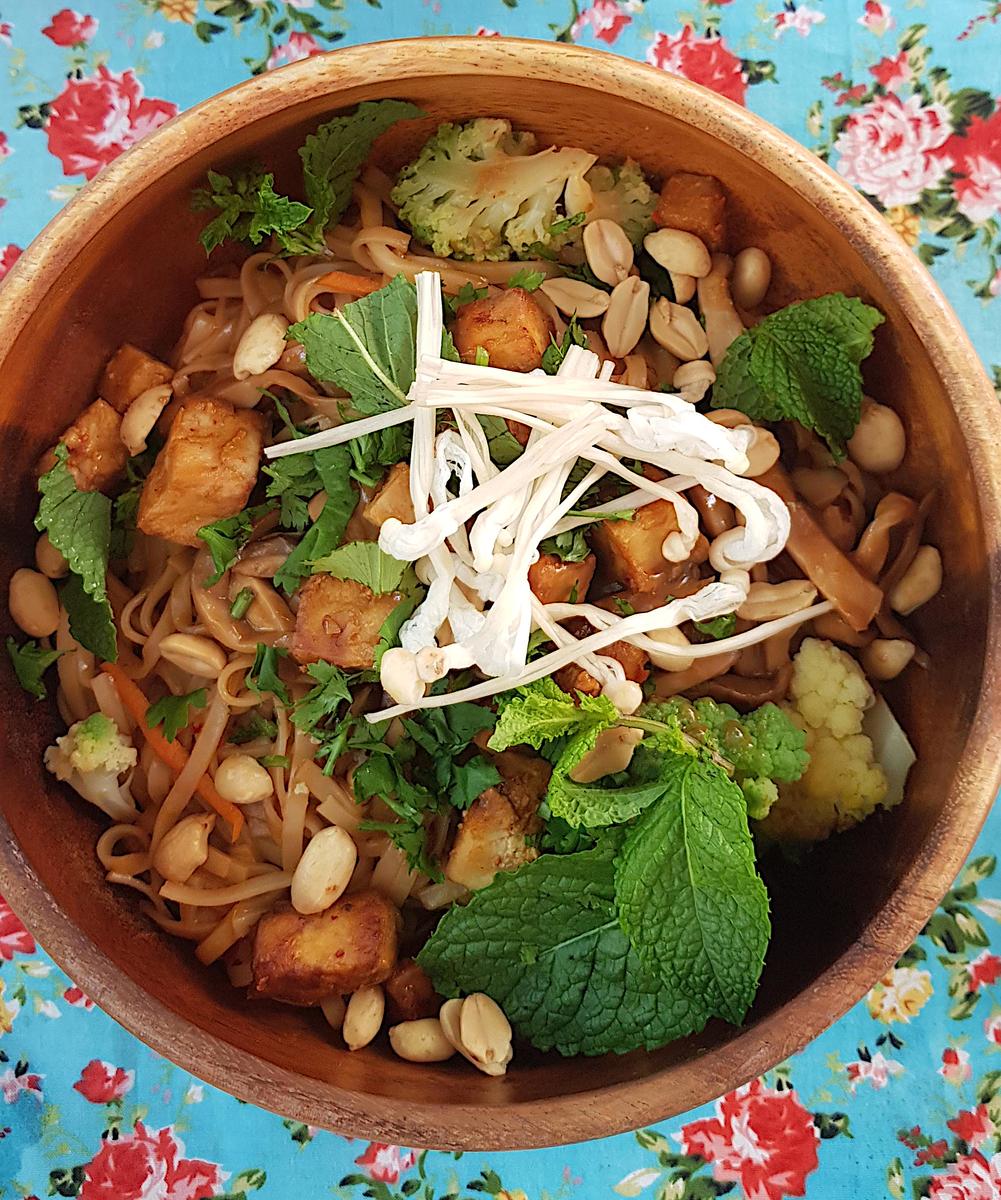 We shared their Cheesecake Crumble Dessert (€3.40) which was quickly demolished, truly scrumptious especially the crumble on the top.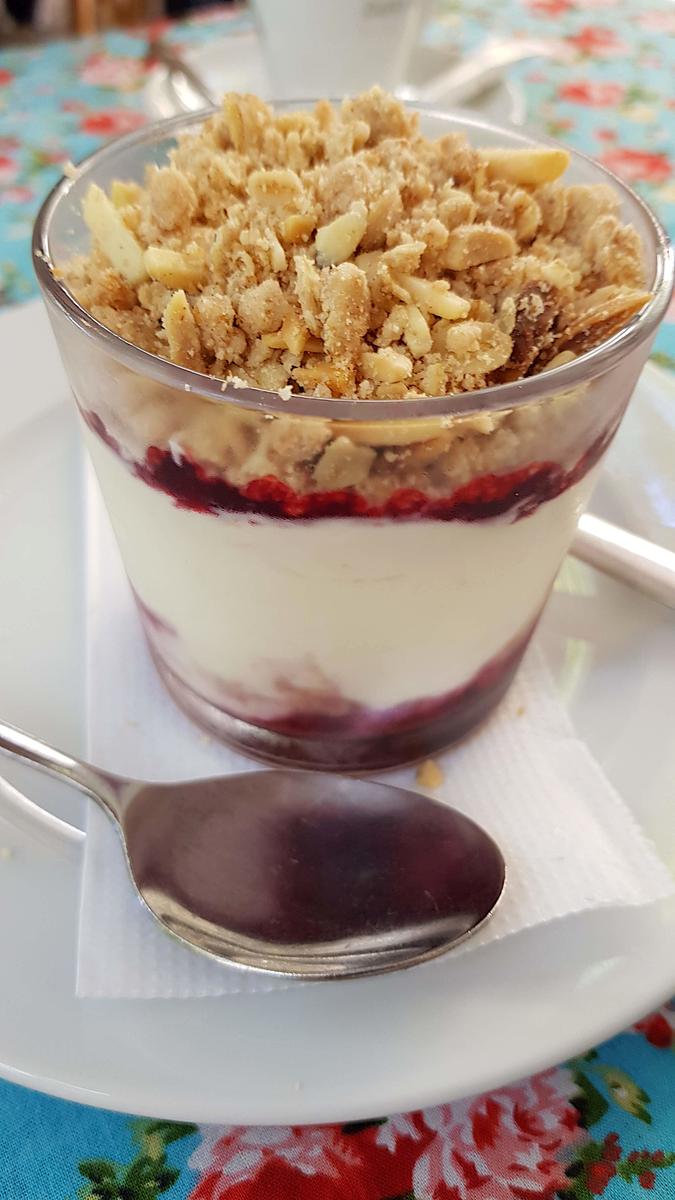 ---
Encore/Outra/Round 2:
A week later we returned, this time we did not have a starter and instead went straight for mains.
I had the Pad Thai (€12.90) which was of course delicious and the presentation was gorgeous too.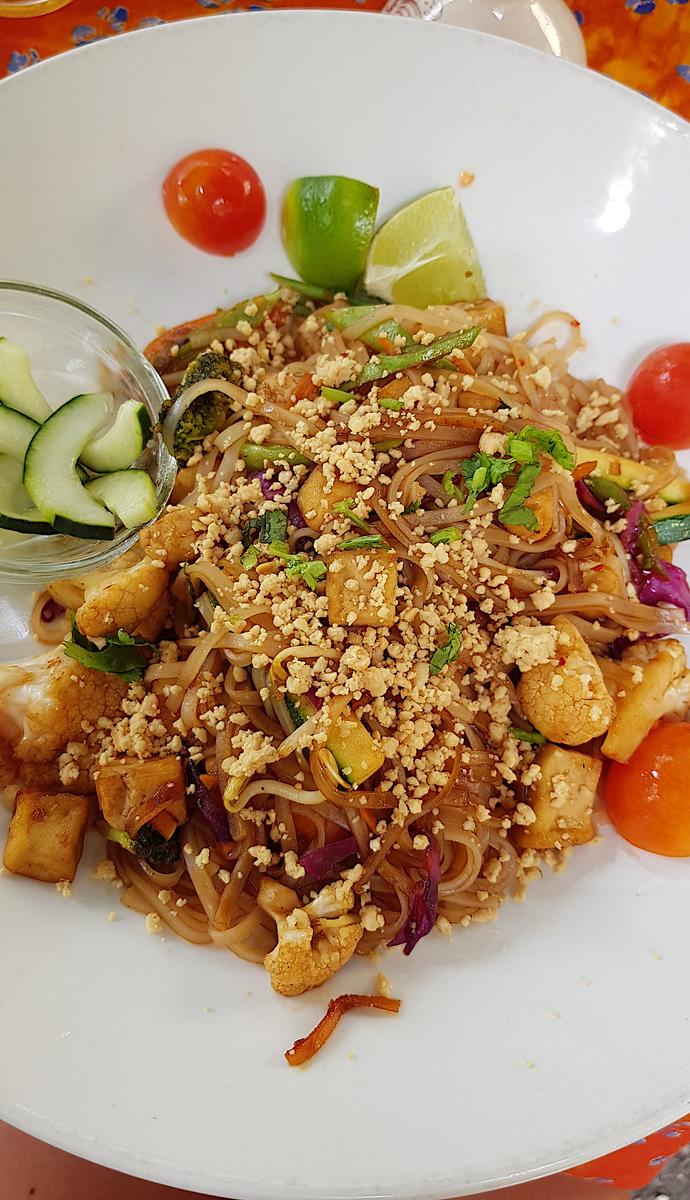 J had the Thali from PSI (€12.90), a very cool dish with lots of little components, as described on their menu:
"… curry of the day, lentils, vegetable biryani, raisins and cashews, with samosa, badija and salad."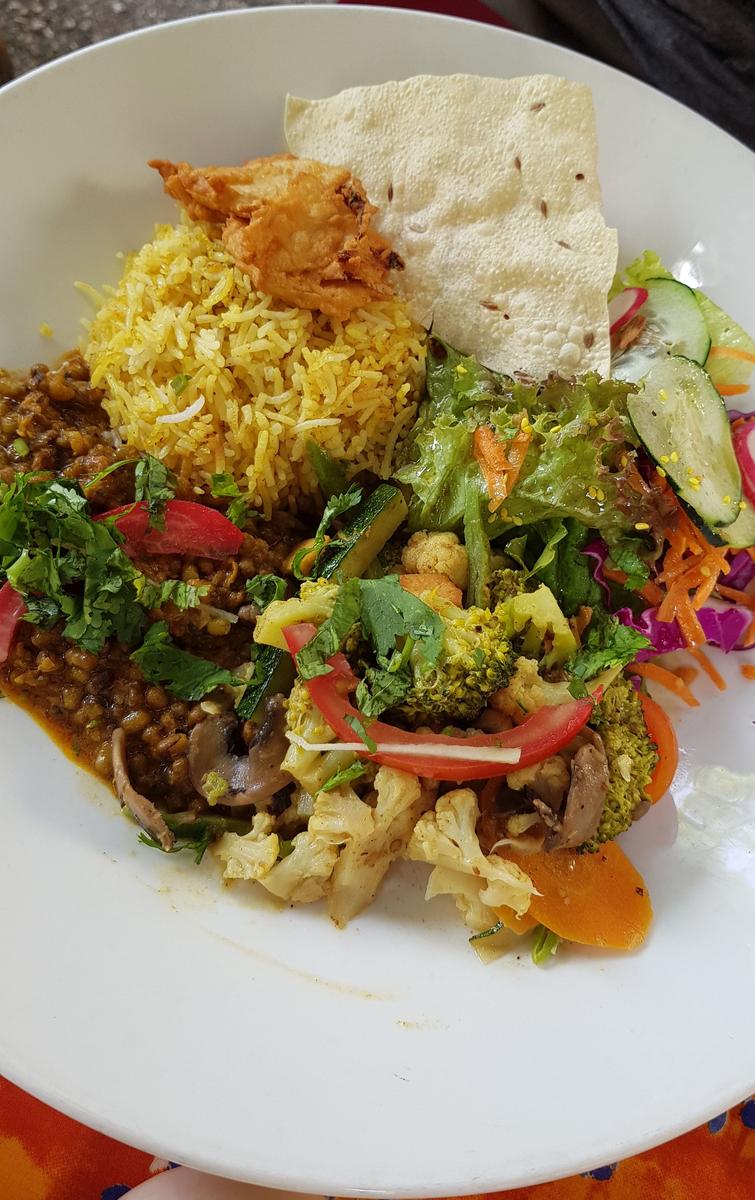 We shared their BIO 100% Chocolate Mousse & Rose Petals (€3.80), needless to say it got a quick death and I was in chocolate heaven.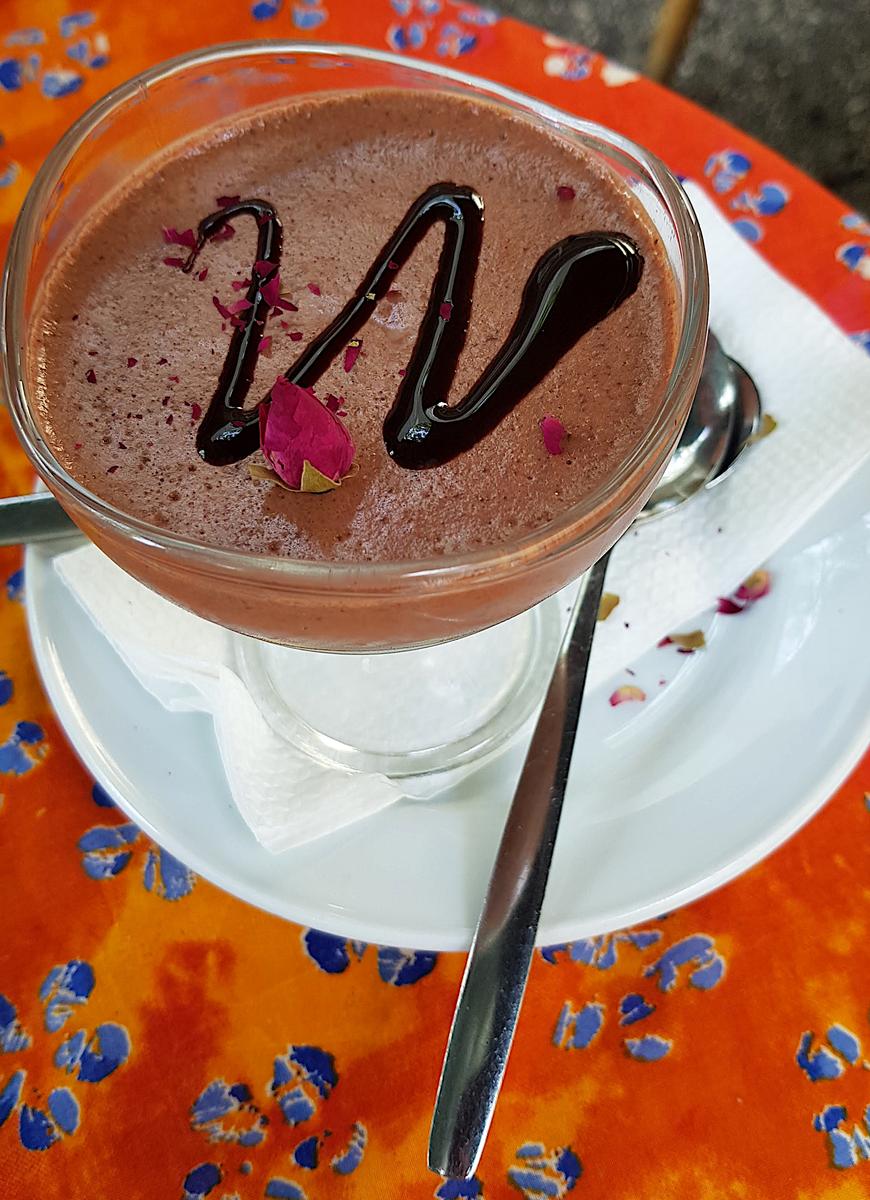 ---
So… as the saying goes "rules are made to be broken" and it was definitely worth breaking our "try new places" rule to visit PSI Restaurante Vegetariano for a second time. Now that we have been away from Lisbon for more than a month, I think we can definitely return to PSI again once we get back, I can't wait!
Before we left Lisbon, we also visited Arkhe Vegan Restaurant so stay tuned for my blog post on that - what an experience (#spoiler we went back for a second time too)!
---
Notes: The full address for PSI Restaurante Vegetariano is Alameda Santo António dos Capuchos, 1150-314 Lisboa. Credit to Sylvie Charron on Unsplash for the featured Image used here.
---
If you've any questions, suggestions or just want to say hello, contact me via the Contact Form, Instagram (@noroadlongenough) or By Email noroadlongenough1@gmail.com