Loveable Letná!
We spent two weeks in Prague in June 2019. For one week we were based in the Letná neighbourhood of the Holešovice district and quickly realised why it has been named as one of the coolest districts in Europe.
If you didn't know already, Prague is politically divided into 22 districts, which are numbered from 1 to 22. Each district is made up of smaller areas. The most popular districts in Prague are of course those located in the city center such as Prague 1 which includes the Old Town, Lesser Town, Josefov and Hradcany. Prague 2 is another hugely popular area as it includes the New Town, Vysehrad, Nusle and Vinohrady.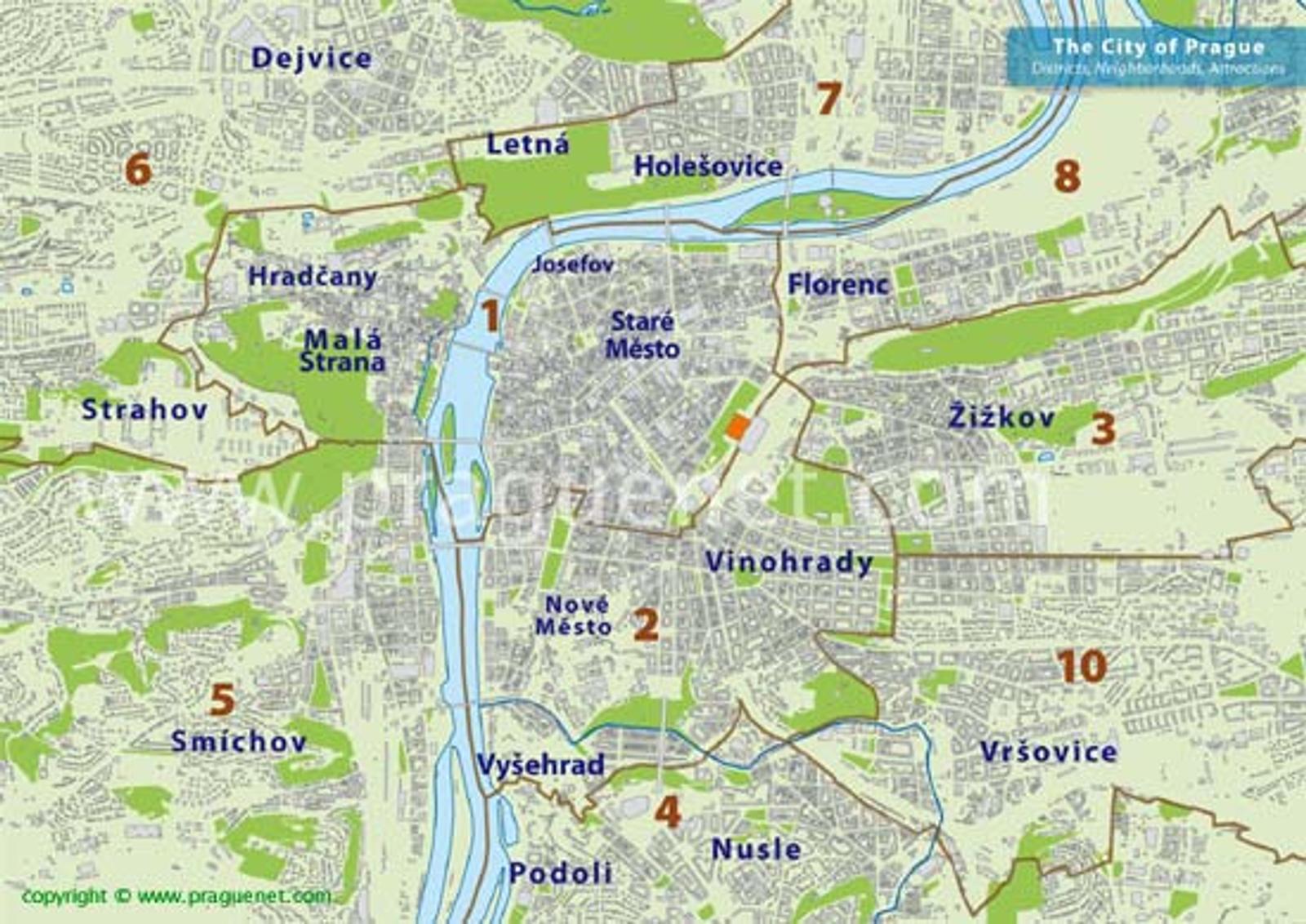 Letná is in Prague 7 within the Holešovice district. If we ever return to Prague, Letná will definitely be our neighbourhood of choice, it is the perfect place from which to explore the rest of Prague. We only scratched the surface of things to do and see in Holešovice. We missed the art galleries that are said to be among the best in Prague and the shops of Veverkova street that featured in this New York Times article, so we will have return.
---
Why Stay in the Letná Neighbourhood?
The main advantage of staying in Letná is that you are outside the hustle and bustle of Prague centre which I can tell you is "crazy town" but you are still within walking distance (or metro/tram/bus) to the centre.
Below is a copy of the Prague Transport Map. I have put two arrows on it, one highlights the Metro Stop on Line C (red) line to Vltavska. The second arrow is Letenské náměstí which is the closest tram stop to Letná Park.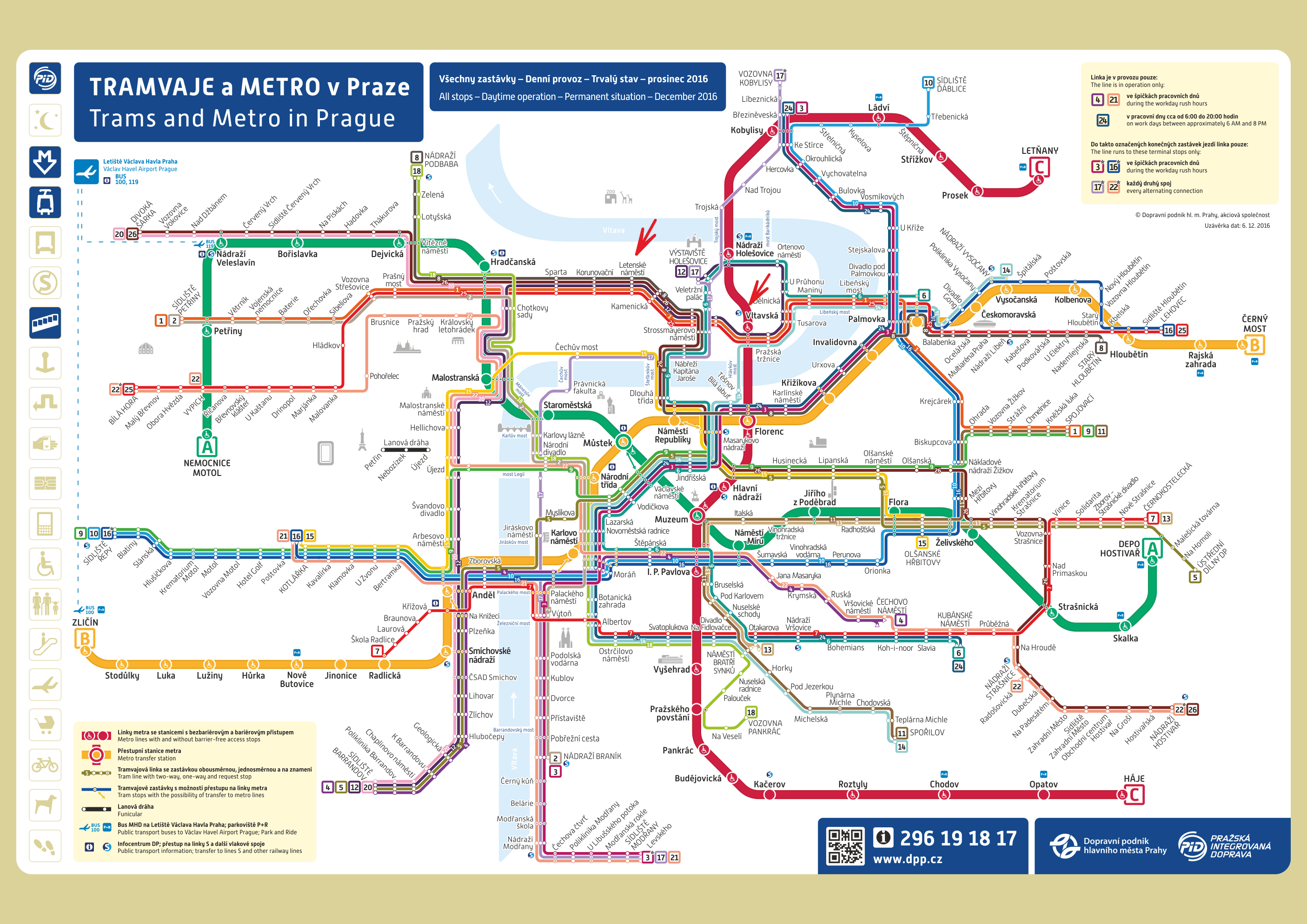 Here is a PDF version of the transport map.
Of course, as you are outside the main city area, another advantage is that you will get much better value for money when it comes to accommodation. We stayed in a lovely quiet apartment that we found on Airbnb. There is a large Billa Supermarket as well as loads of smaller grocery stores to be found in Letná if you want to save more money by cooking for yourself.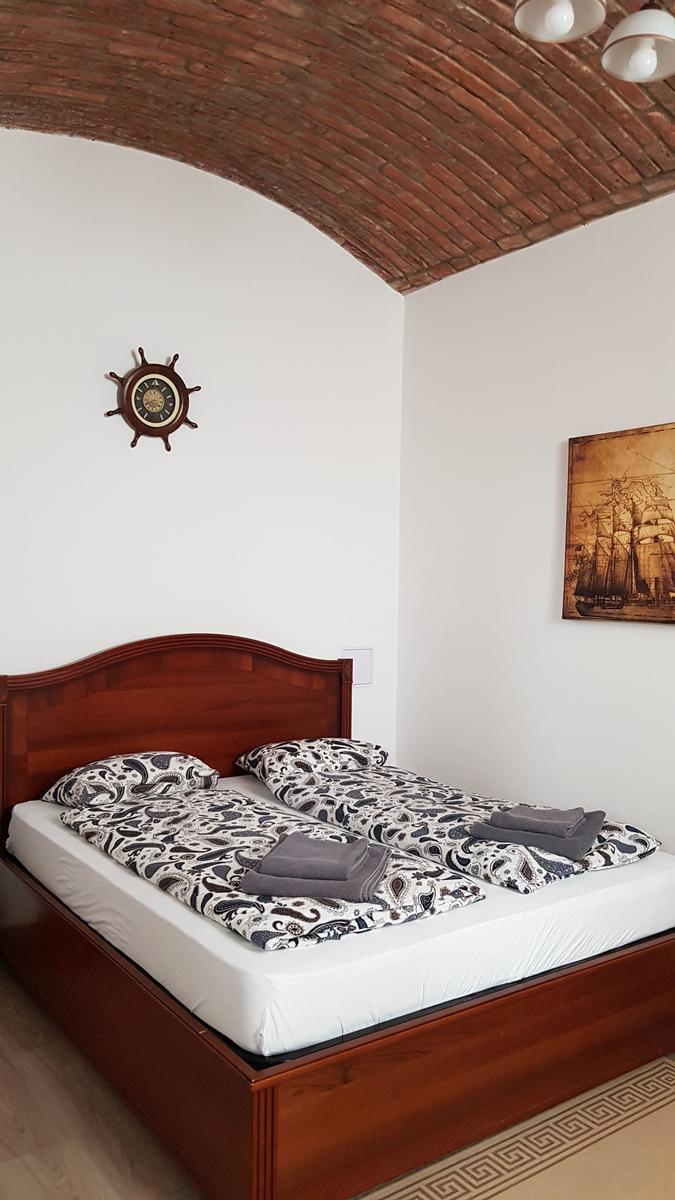 Anyone who has visited Prague will agree that it is filled with beautiful colourful buildings and Letná is no different.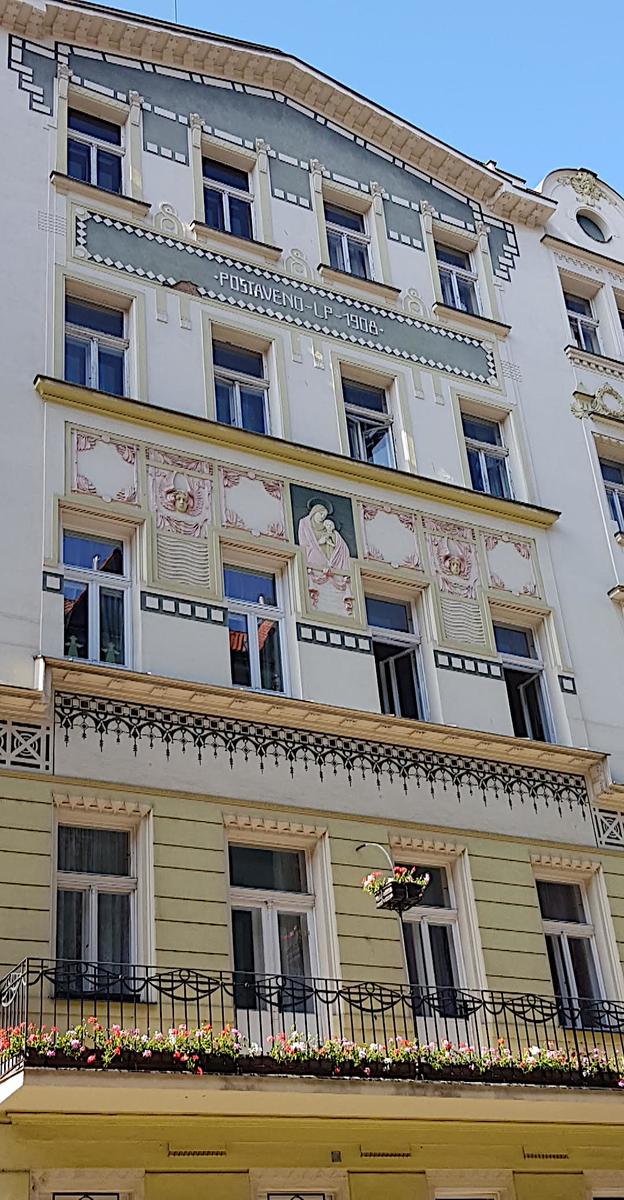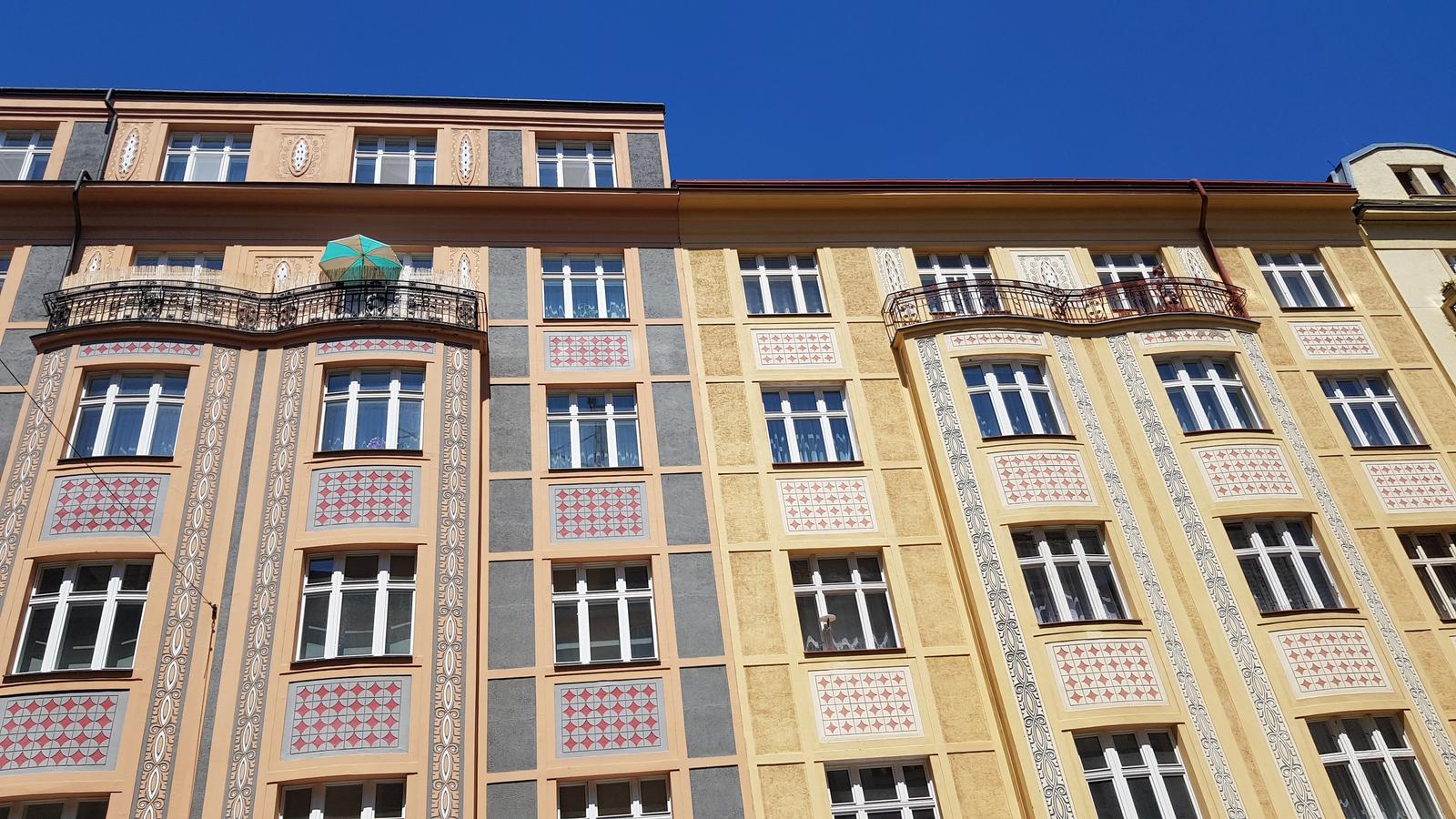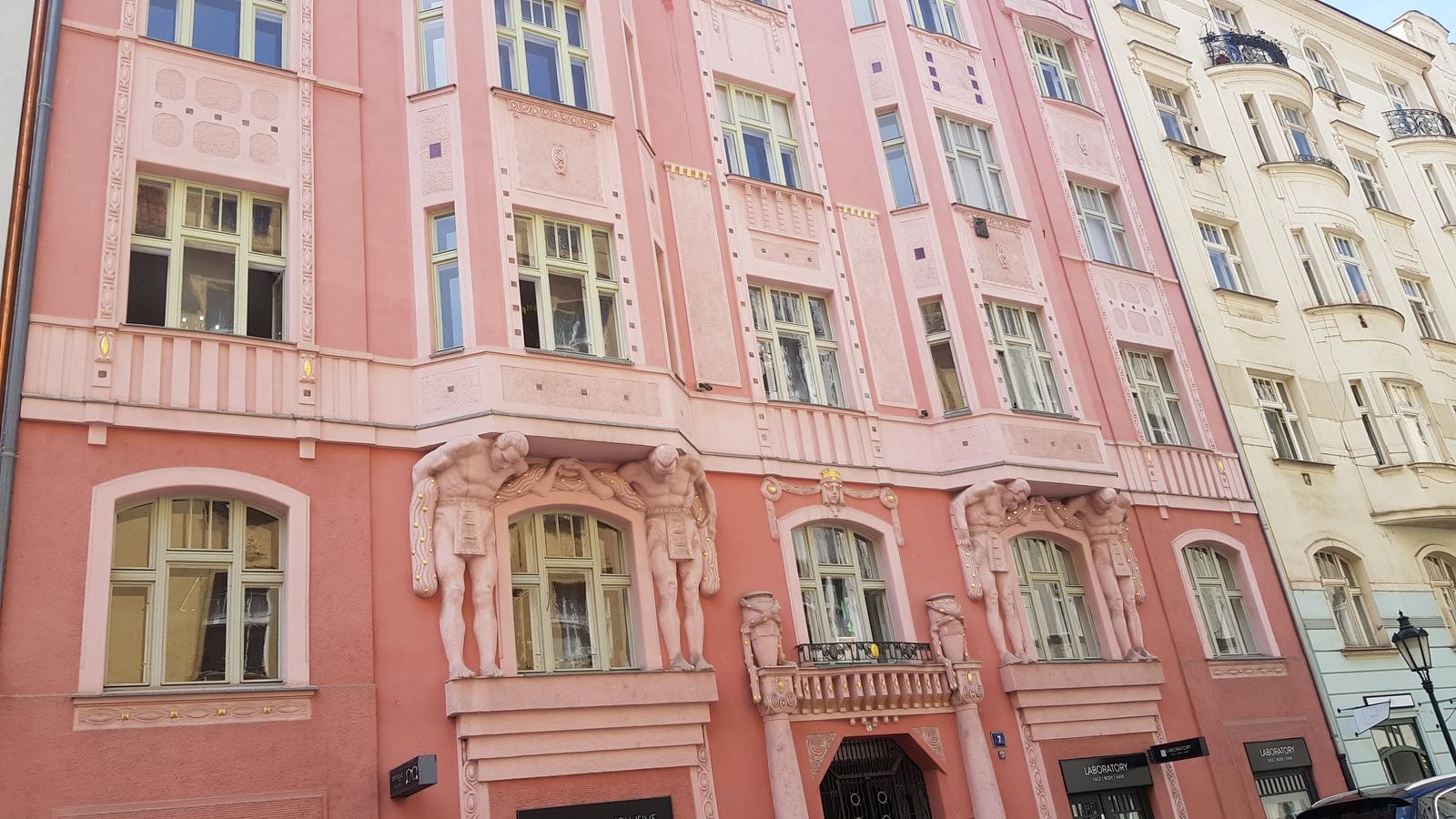 Letná/Holešovice has a really relaxed laid back atmosphere and there seemed to be lots of local people living there too. It was great to be able to walk around comfortably without having to fight fellow tourists for kerb-space.
As you would expect there are lots of options when it comes to finding a place to eat, drink and/or just to explore in general in Letná. Continue reading to find out what our favourite finds were!
---
Beautiful Letná Park.
Letná is probably most well known for its gorgeous green Letenské Sady (Letná Park). If you like to walk, run, cycle or rollerblade this is where you need to go. There are loads of paved and unpaved paths all around the park as well as a sports centre with tennis courts, paintball, archery, a children's playground, a dog park, a skate park as well as landscaped gardens and various monuments.
You will find lots of places to grab a bite to eat or a drink within the park. A super popular hangout spot within the park is the beer garden of Letenský Zámeček where the view is great and the drinks are cheap! They also have a fine dining restaurant next to their beer garden.
A popular sight within the park is it's metronome Pražský Metronom. This site was formerly home to a large monument in honour of Joseph Stalin. It was demolished using dynamite in 1962. In 1991 a seven tonne metronome was installed in its place and was meant to be a "symbol of the new era". There is a wonderful view of Prague city from the metronome, just watch out for the skate boarders doing their thing!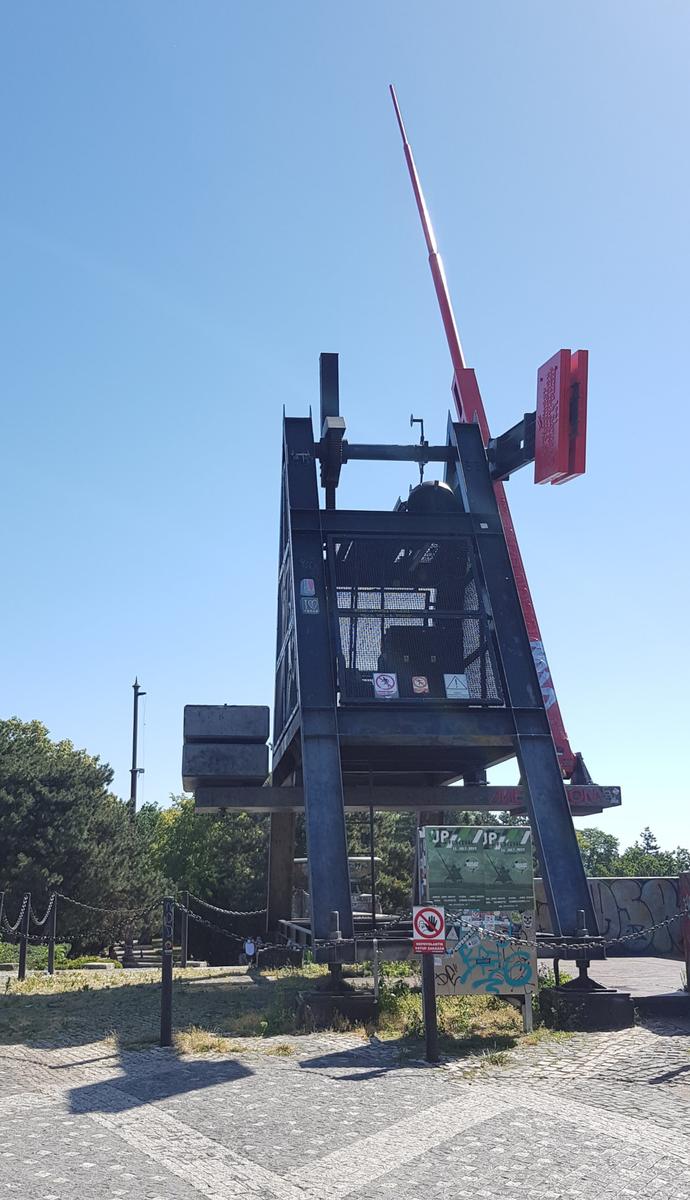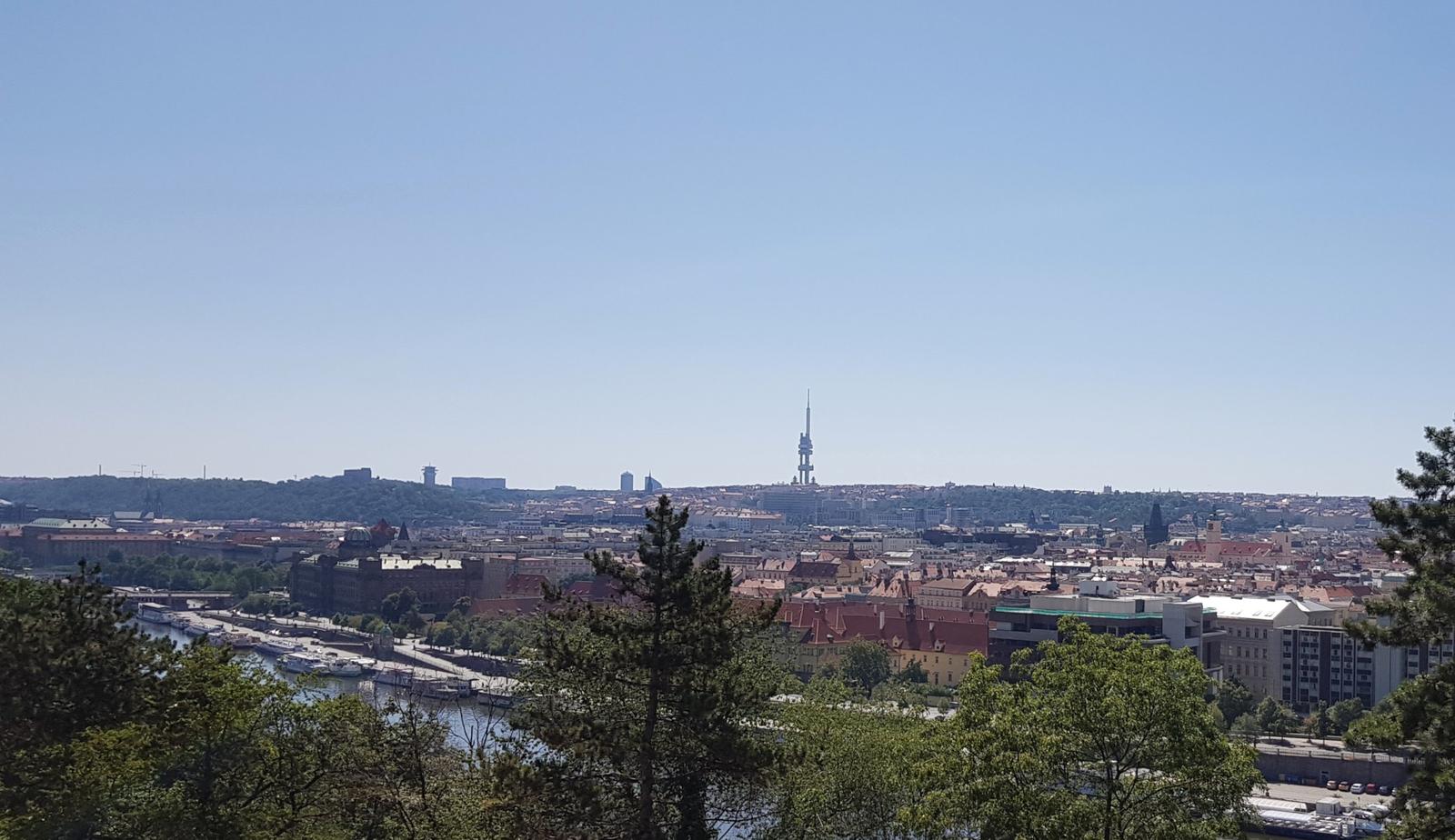 There are also great views of Prague, the Vltava River and its many bridges from the path below the Metronome, although I did find myself wishing I was taller so the trees wouldn't be in my way!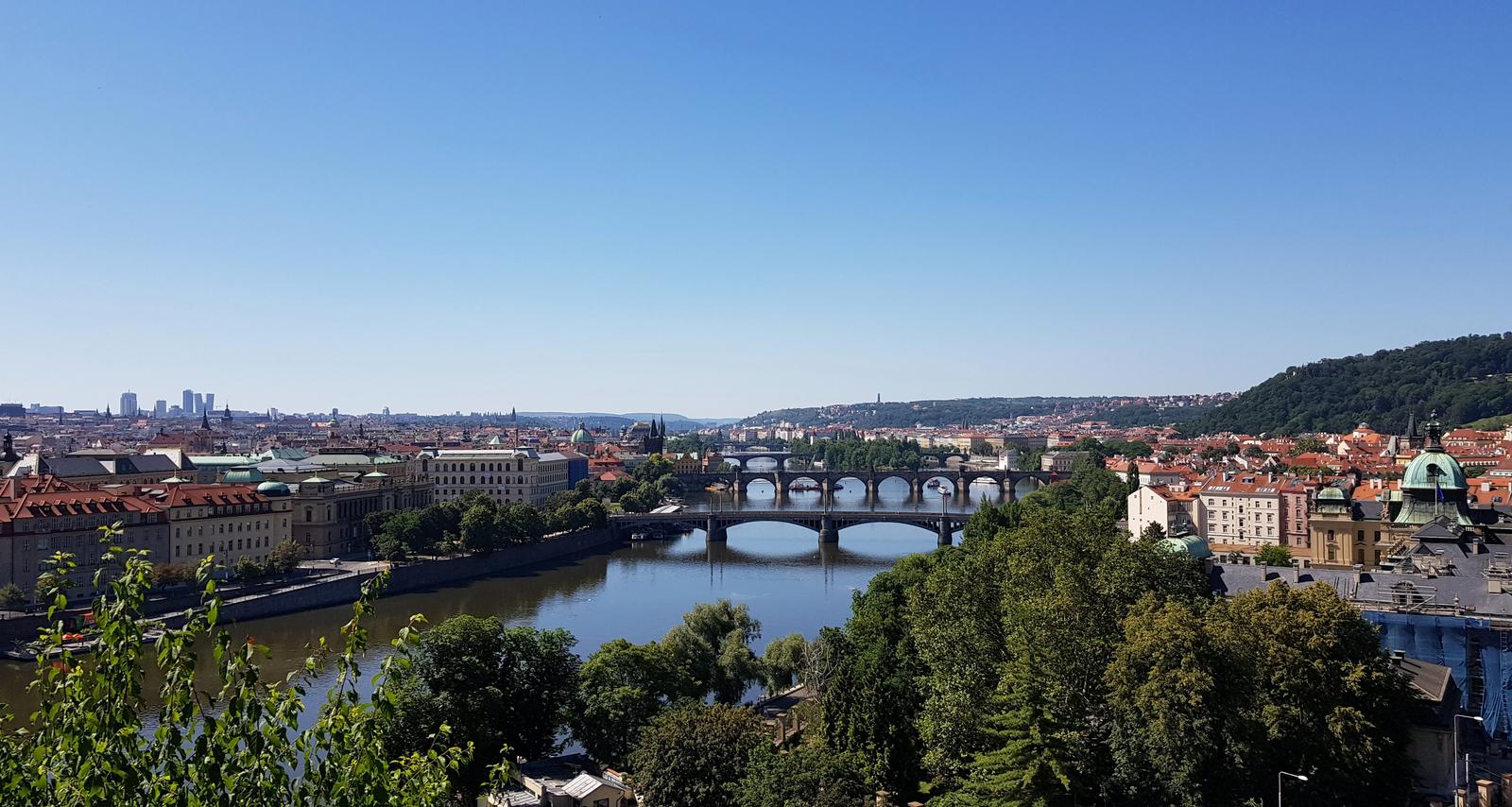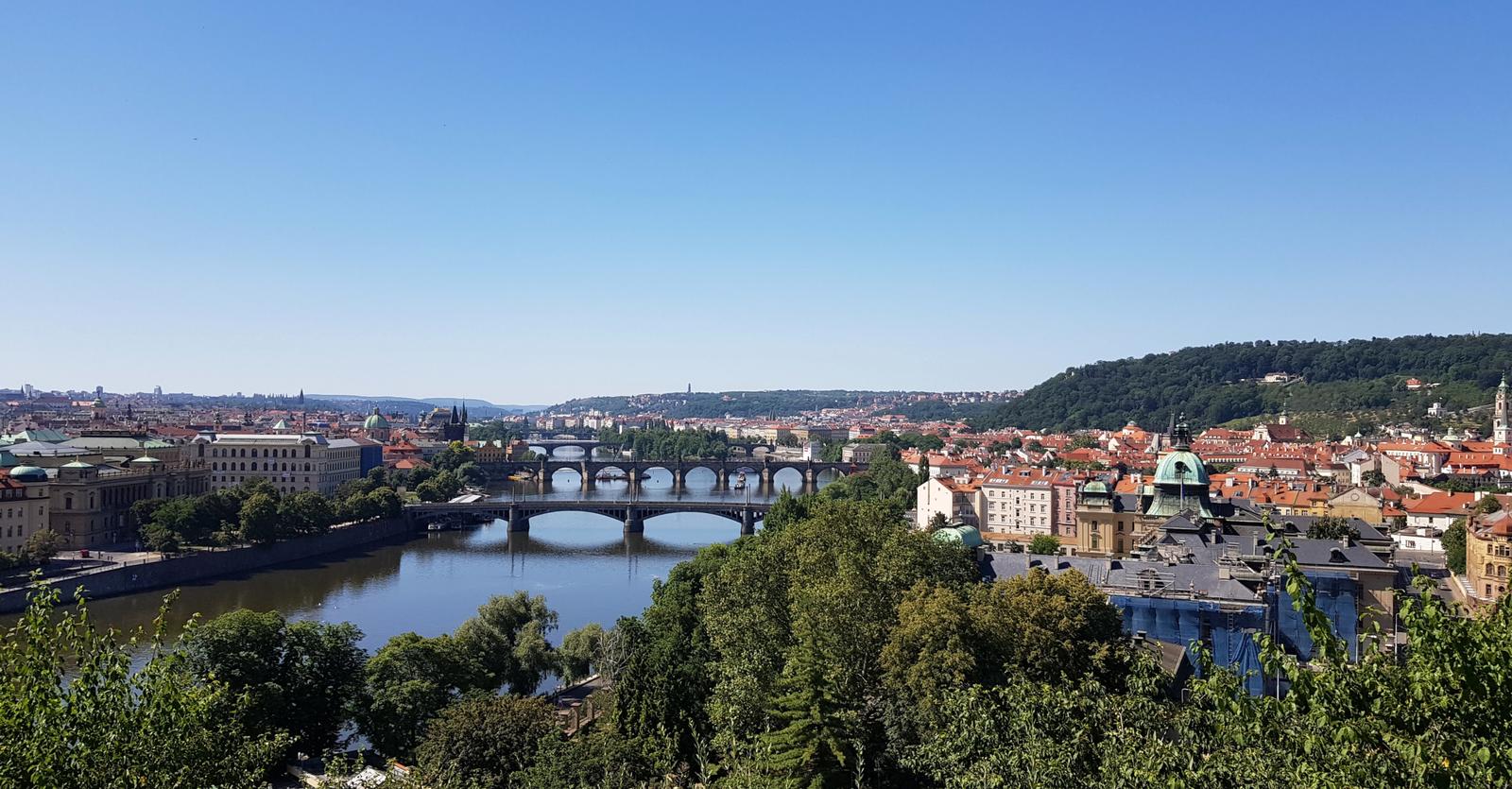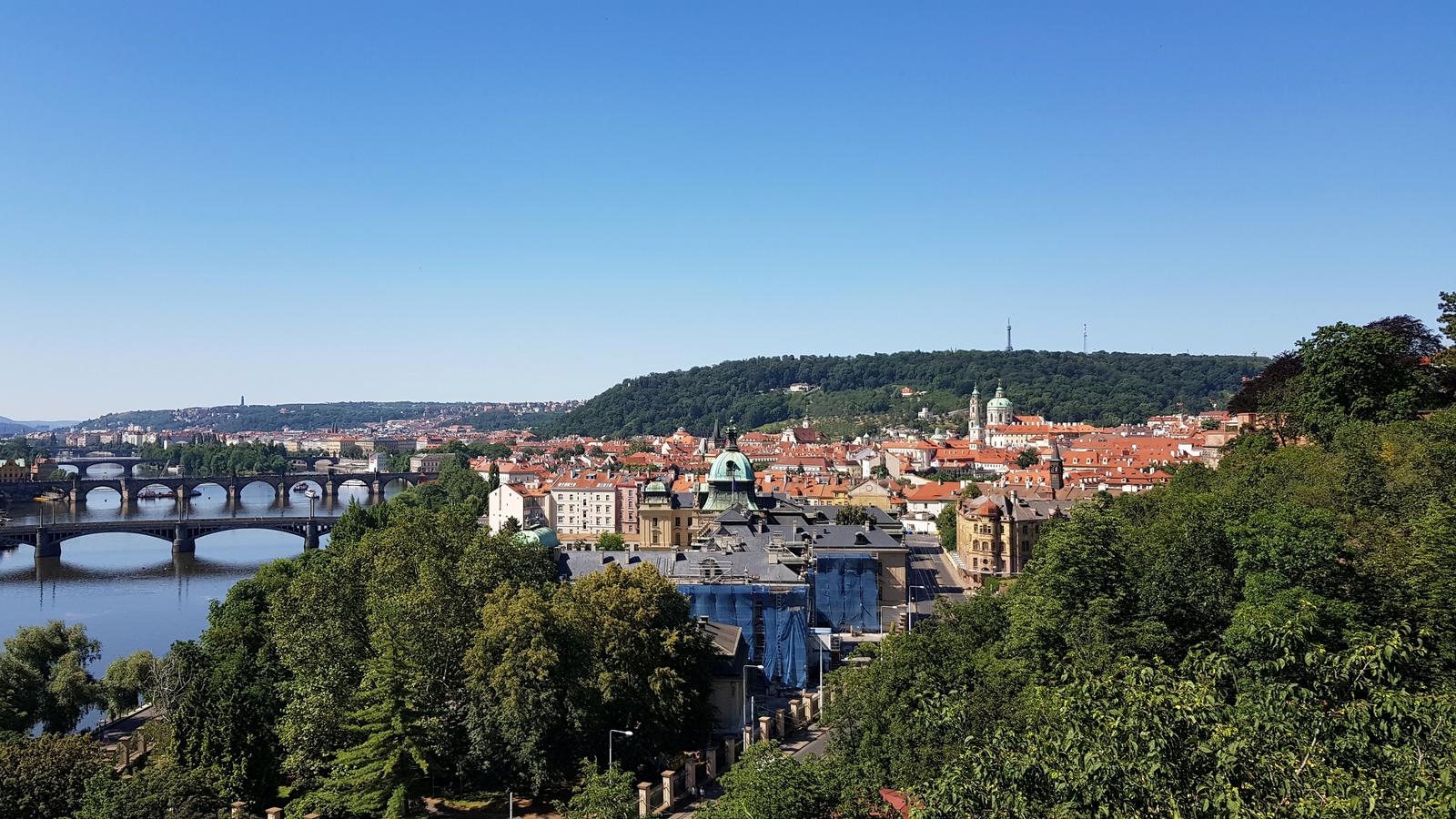 You can see Prague's answer to the Eiffel Tower, the Petrin Tower in this photo (the view from the Petrin Tower is fantastic on a clear day).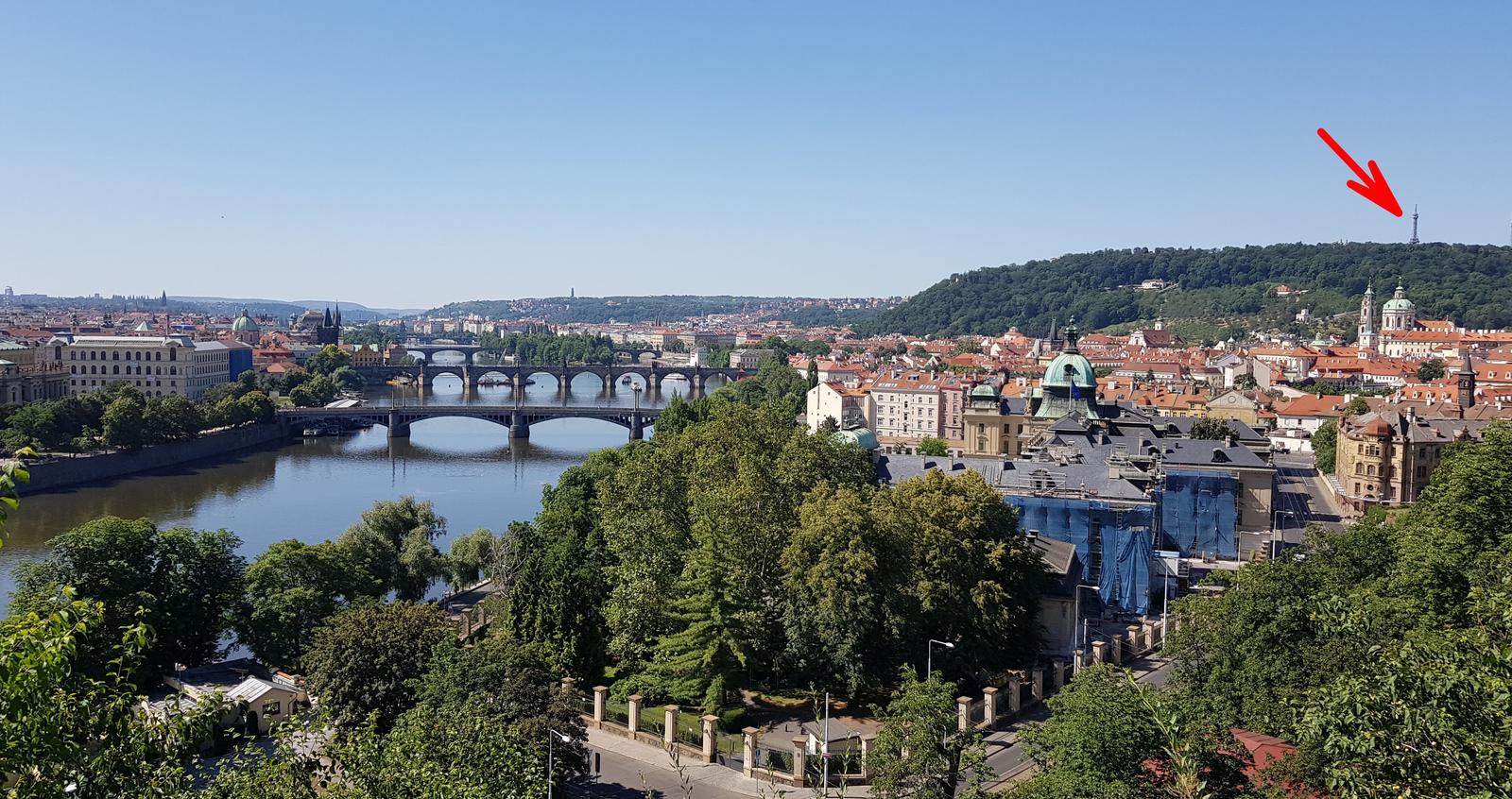 Prague's most famous bridge, the Charles Bridge (Karlův Most) is visible too although you can't see the crowds that consume that bridge all day.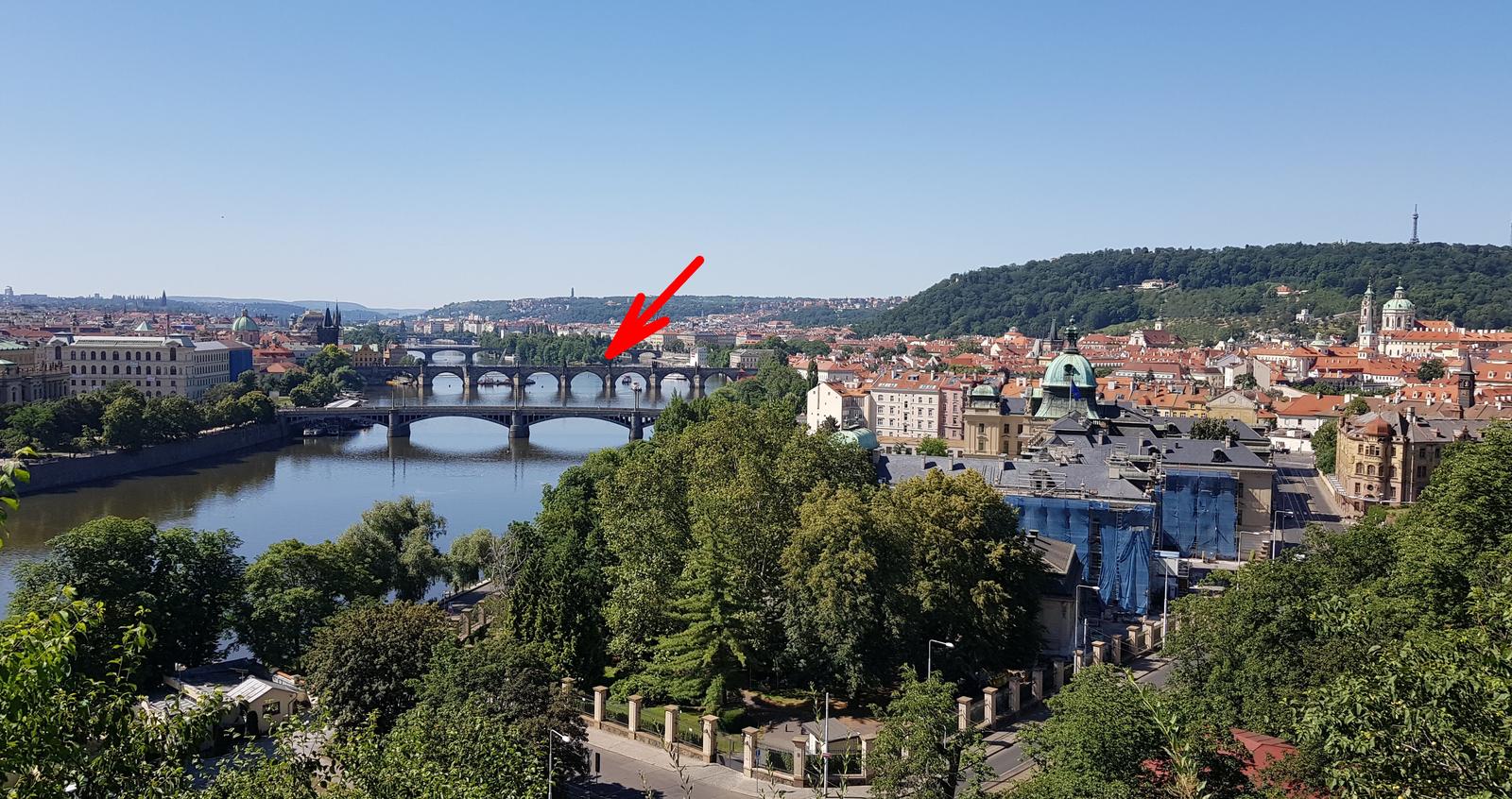 If you decide to walk into the centre of Prague via the park you will get to see more of the view.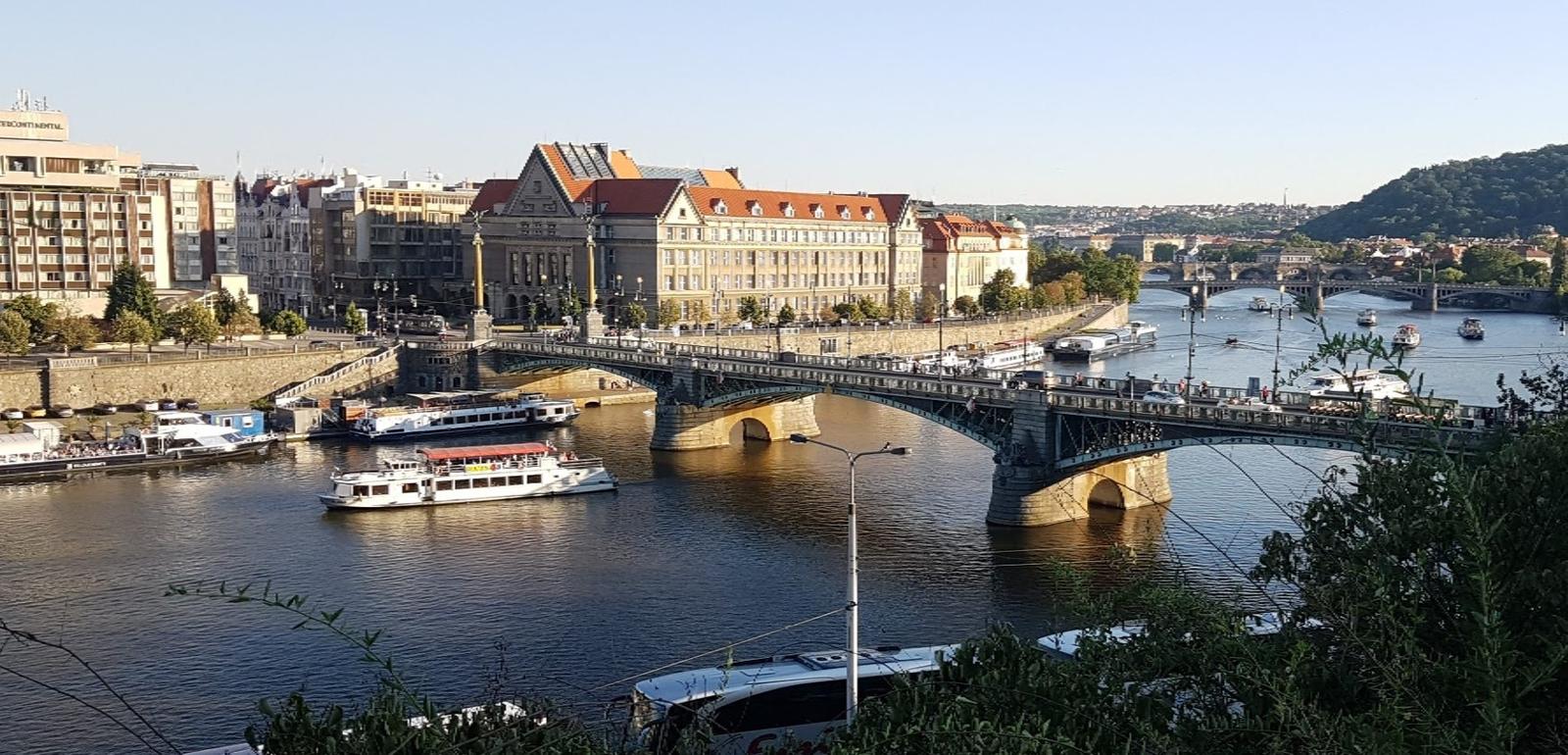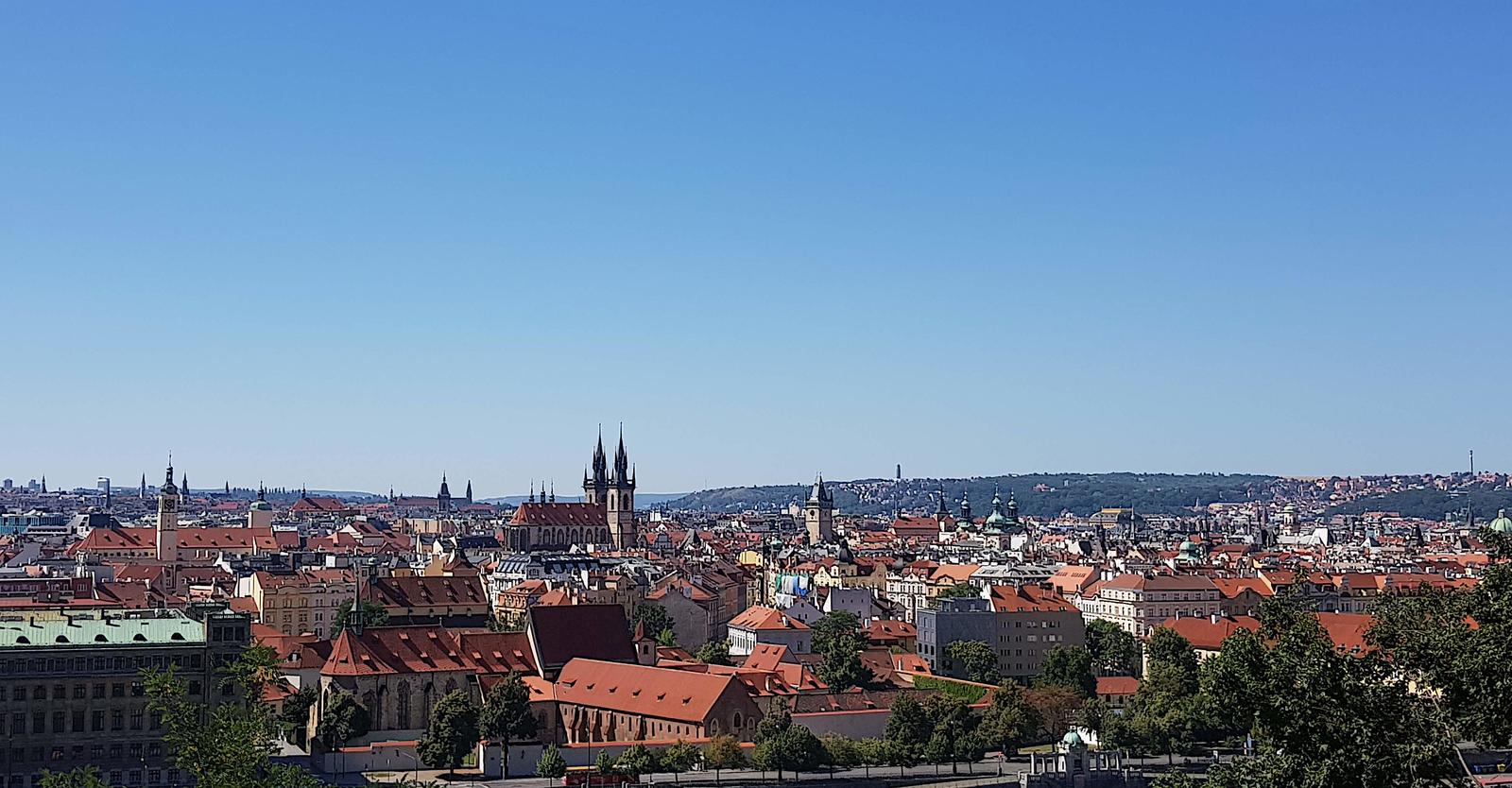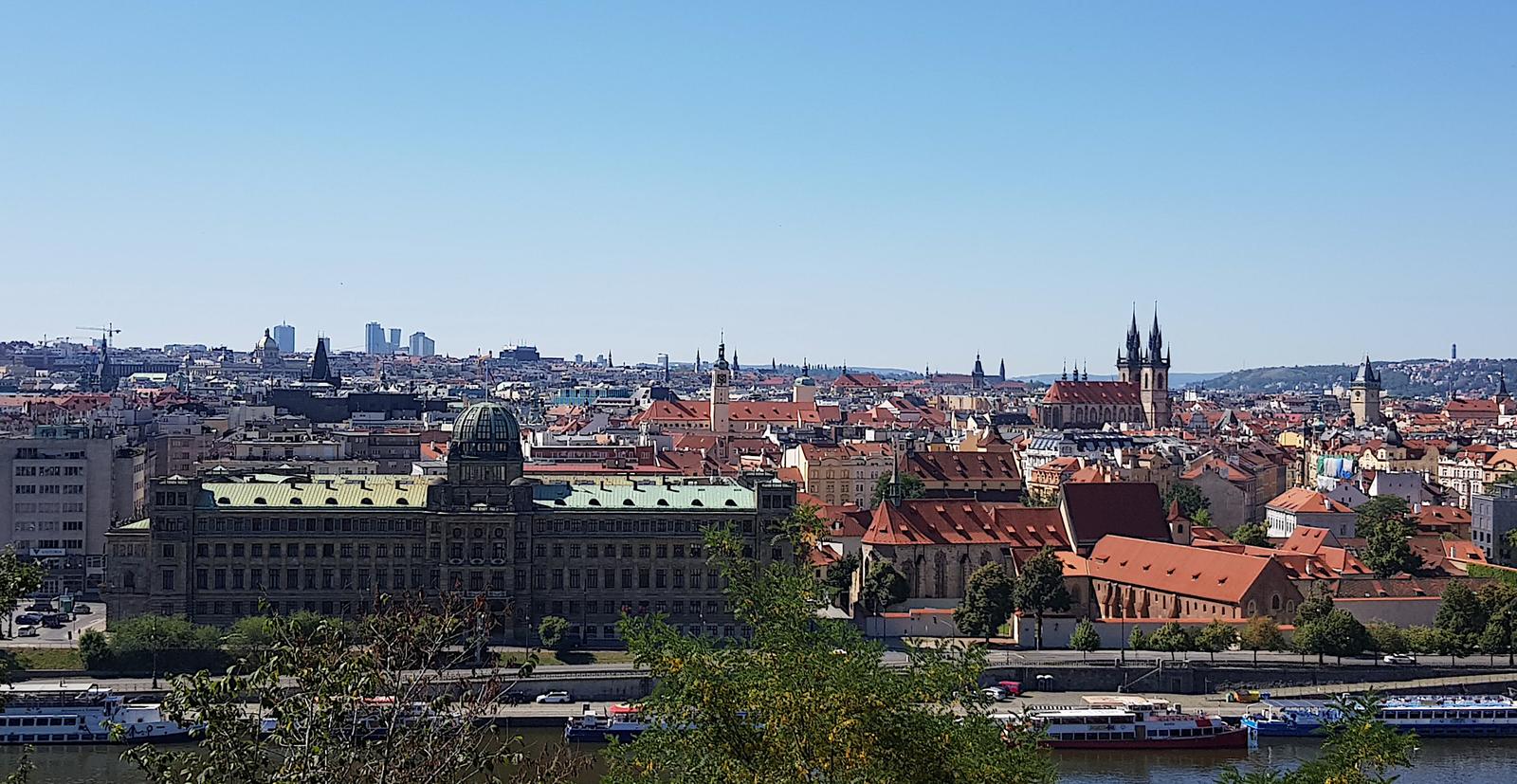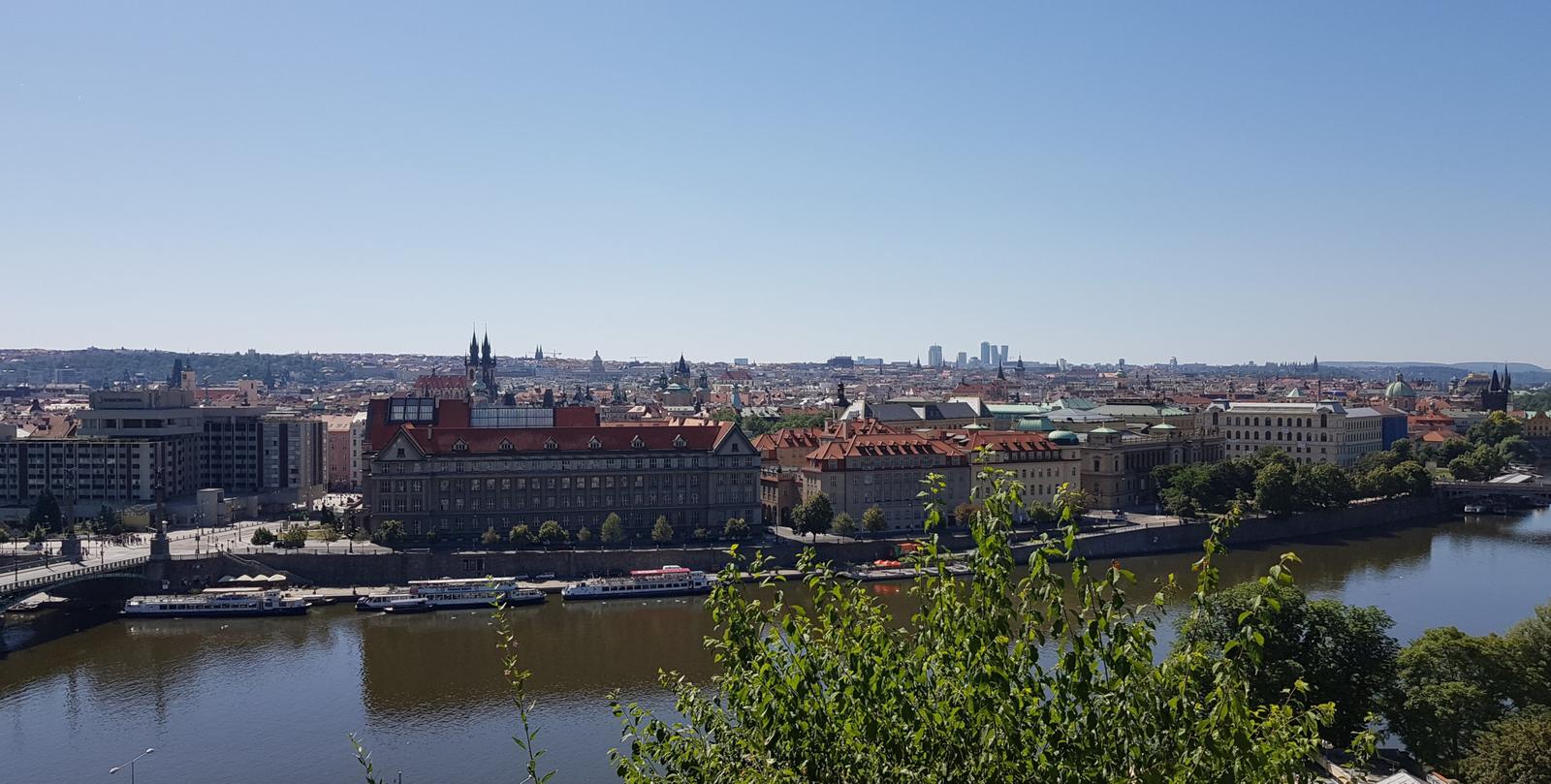 From the other side of Letná Park you can see the top of Prague Castle and the buildings that surround it: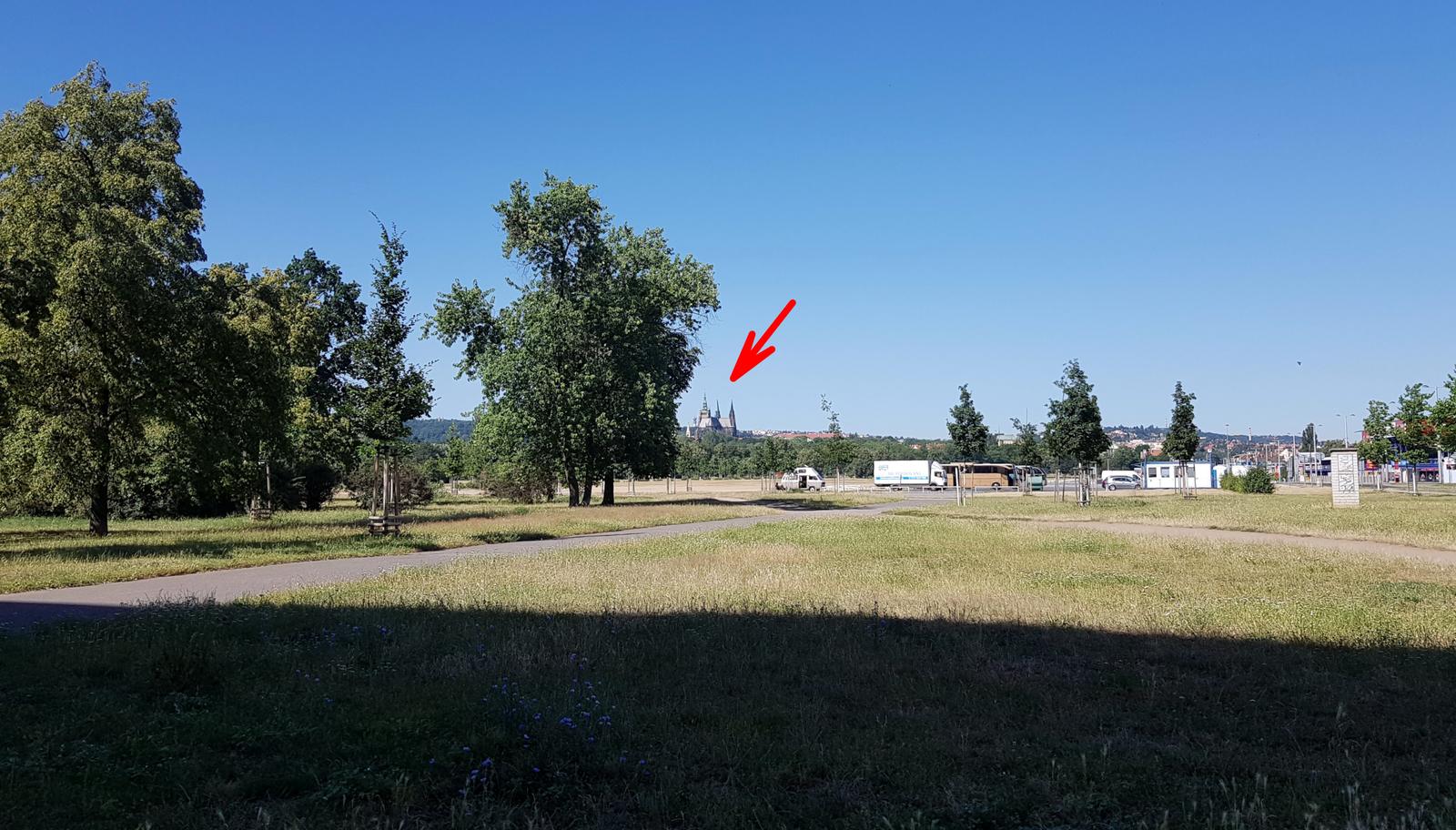 Also within the park you will find the Kramář Villa (Kramářova Vila). This villa was home to the first Czechoslovak Prime Minister Karel Kramář from 1860–1937.
---
Super Cool Coffee Shops = GREAT Coffee!
If you can drag yourself away from Letná park we found two lovely coffee shops for real coffee lovers!
Dos Mundos Café Letná.
Dos Mundos Café Letná serves really great coffee in a comfortable setting.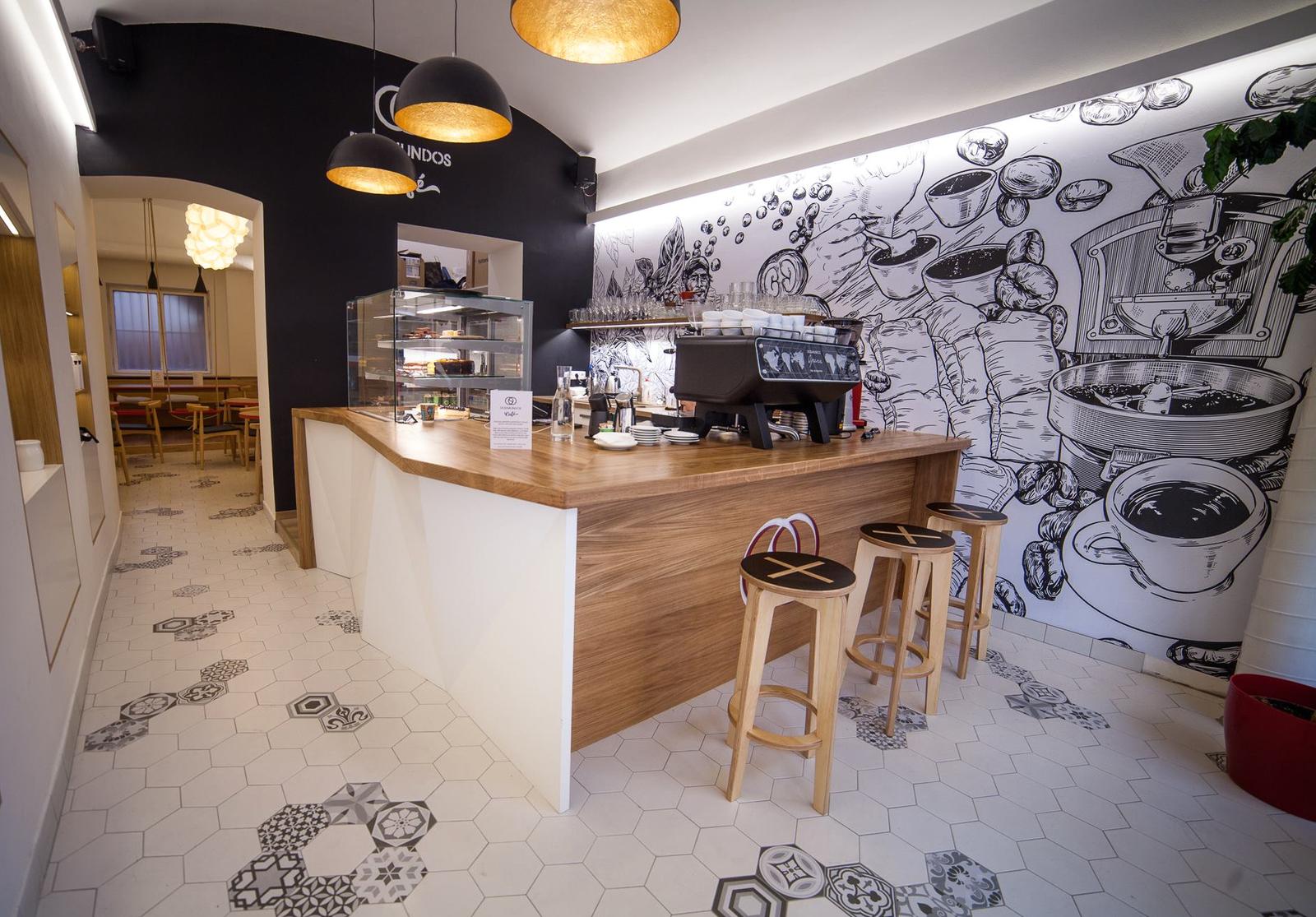 They have a wide selection of coffee available and these various freshly roasted coffee blends are also available to purchase in 300g bags.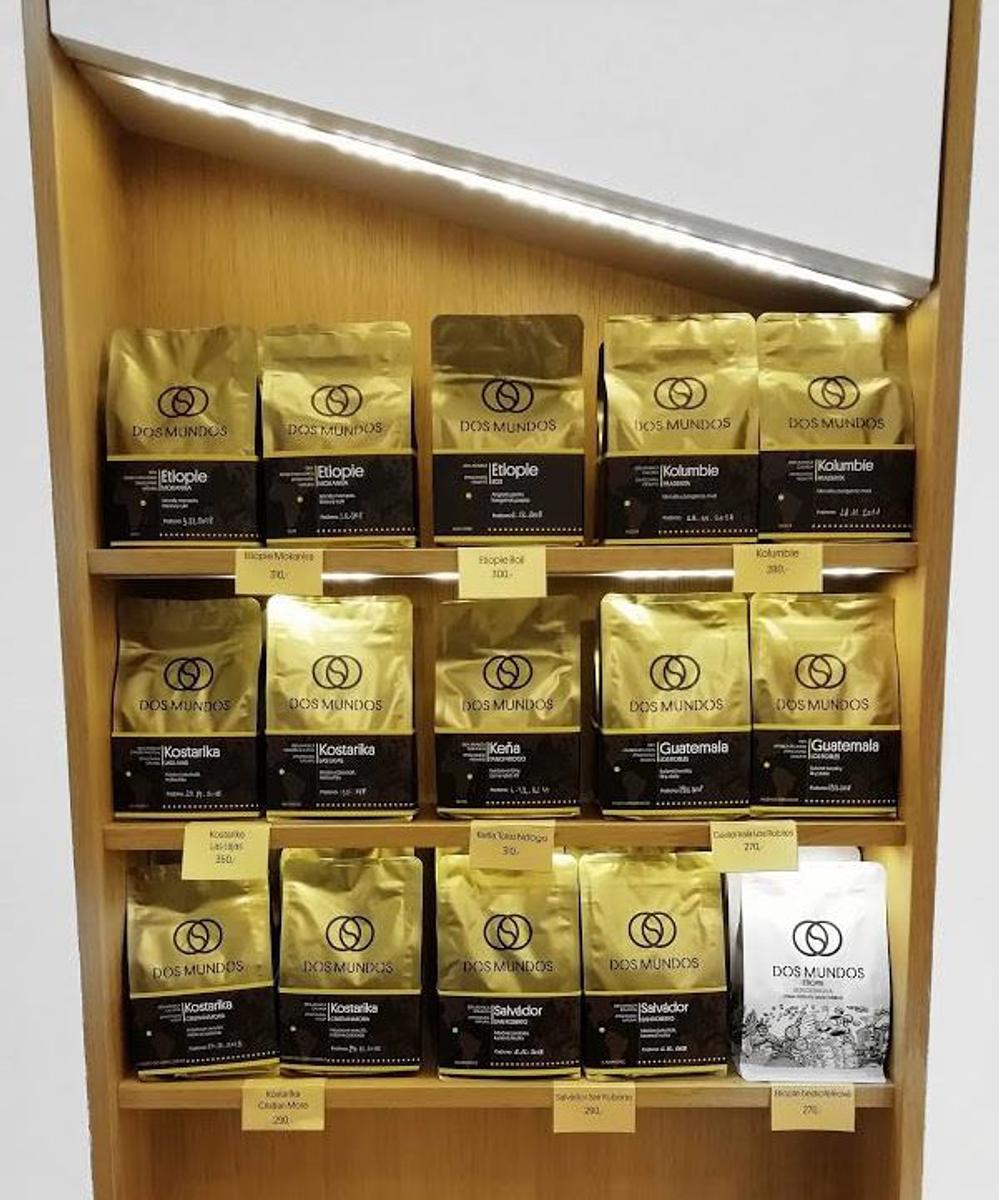 They also offer breakfast, small meals, soups and cakes. In the evening time you can enjoy a glass of wine.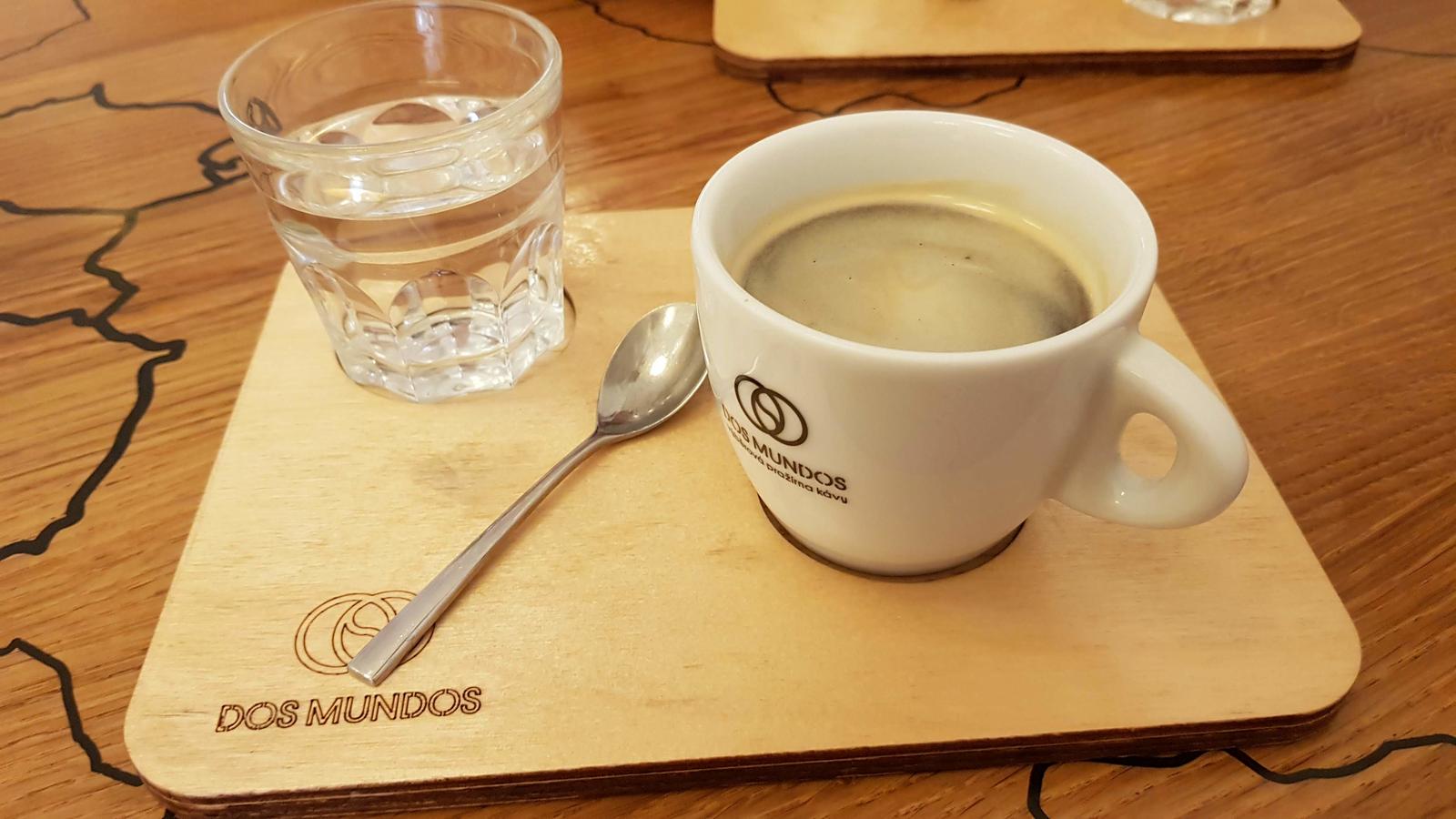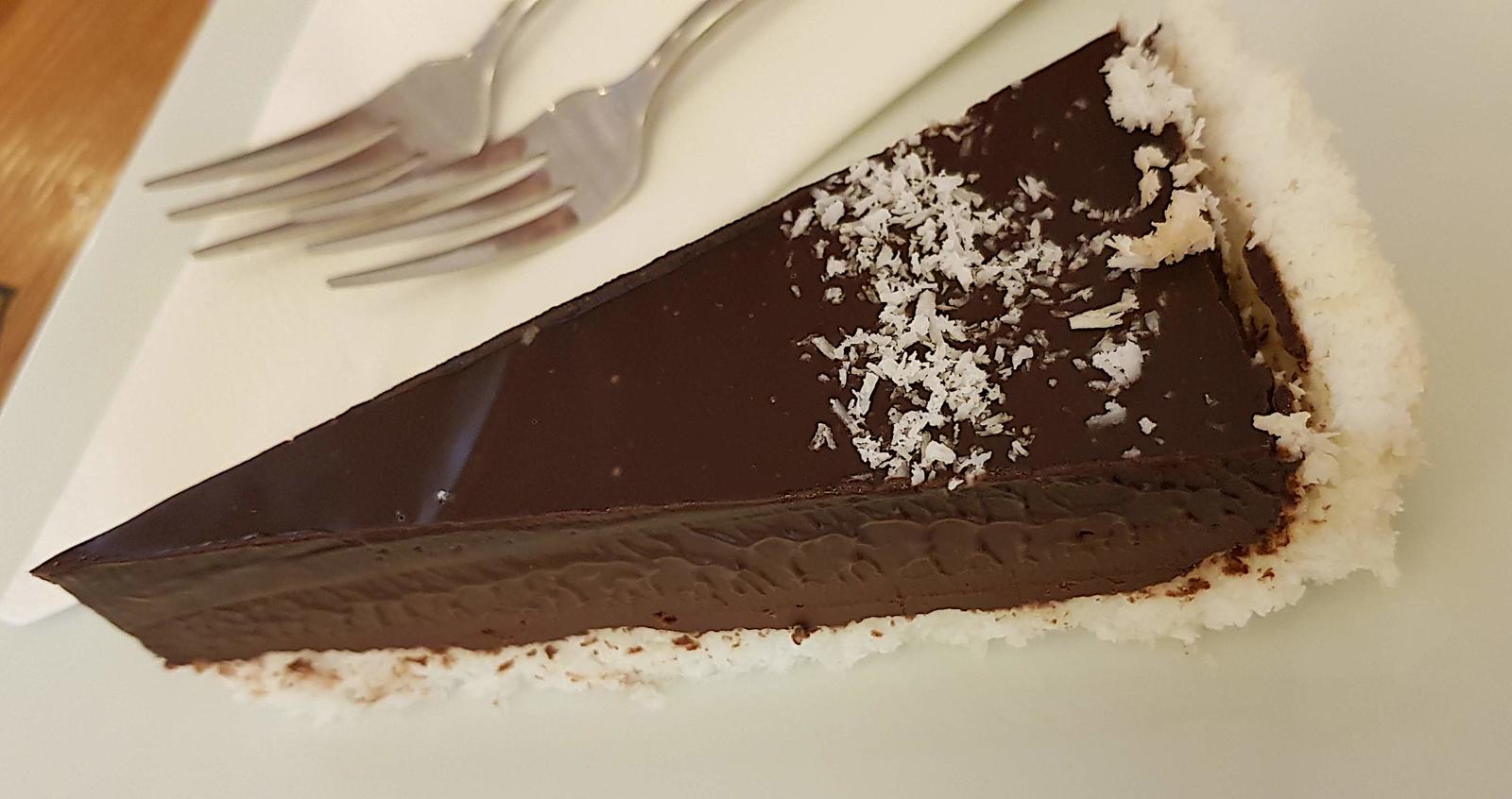 Unusual for a coffee shop is the presence of some swings as seats which you are invited to use if you wish, perhaps not too enthusiastically while holding a hot coffee though!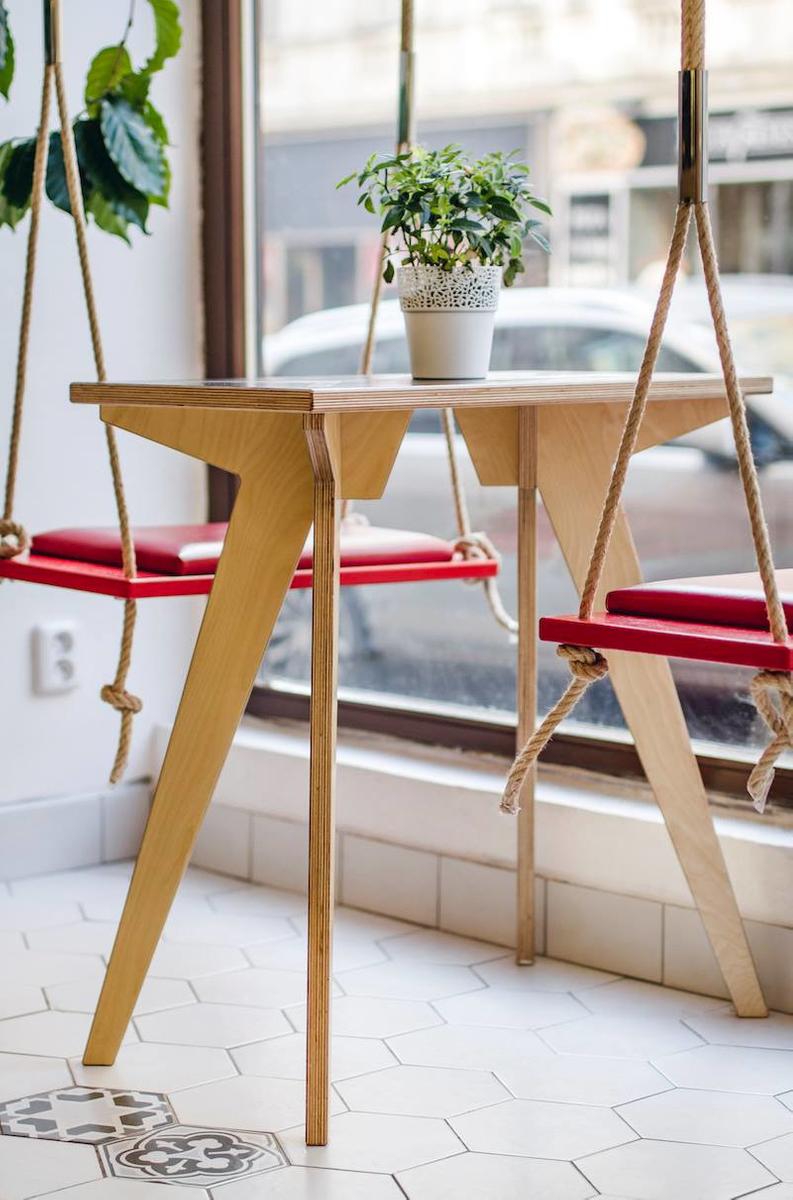 Sólista Espresso Bar.
Sólista Espresso Bar was another great find. They have indoor and outdoor seating but overall the space is small but comfortable with good music. We visited in the morning time and it was very busy with work commuters calling in for their pre-work coffee fix. The male staff member was really friendly and seemed to know a lot of the customers by name which is always nice to see.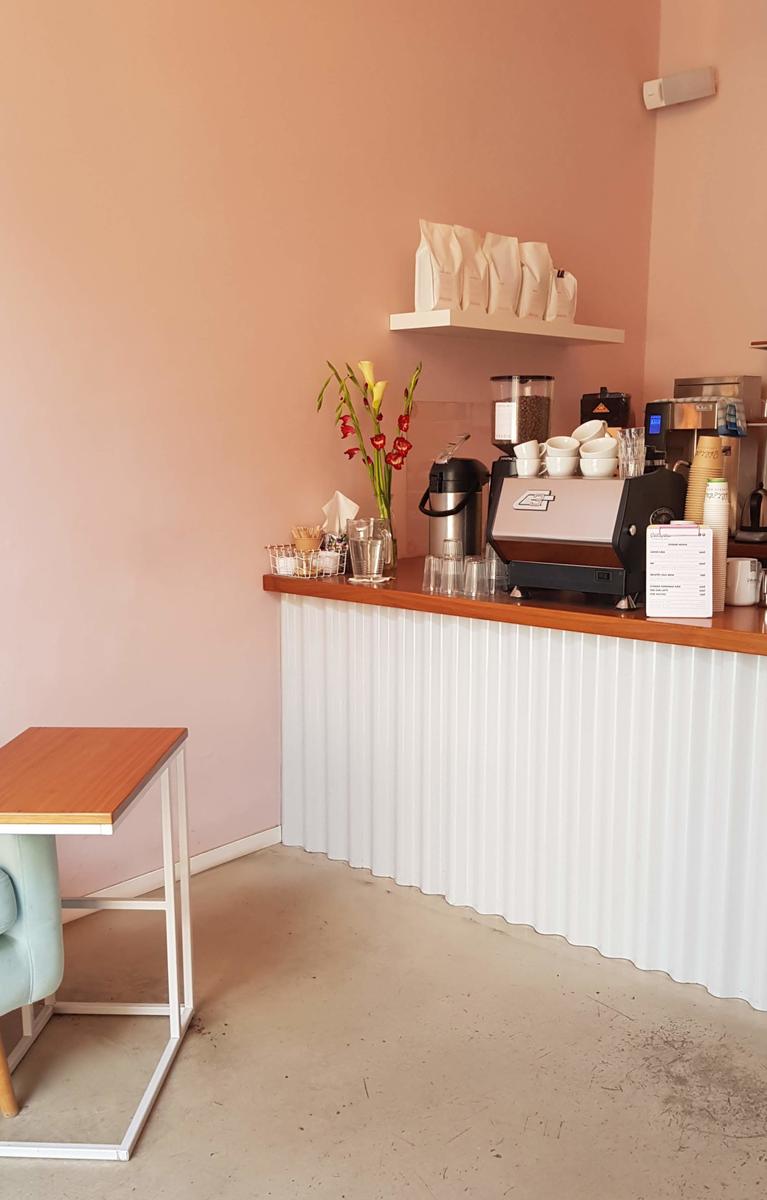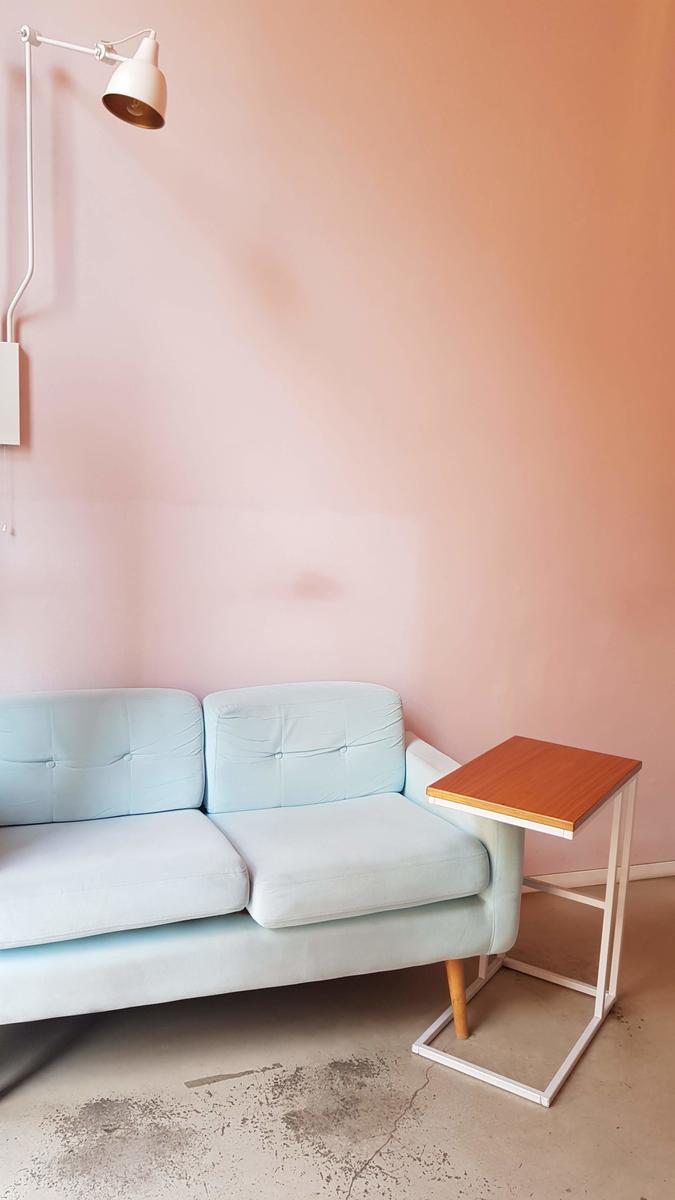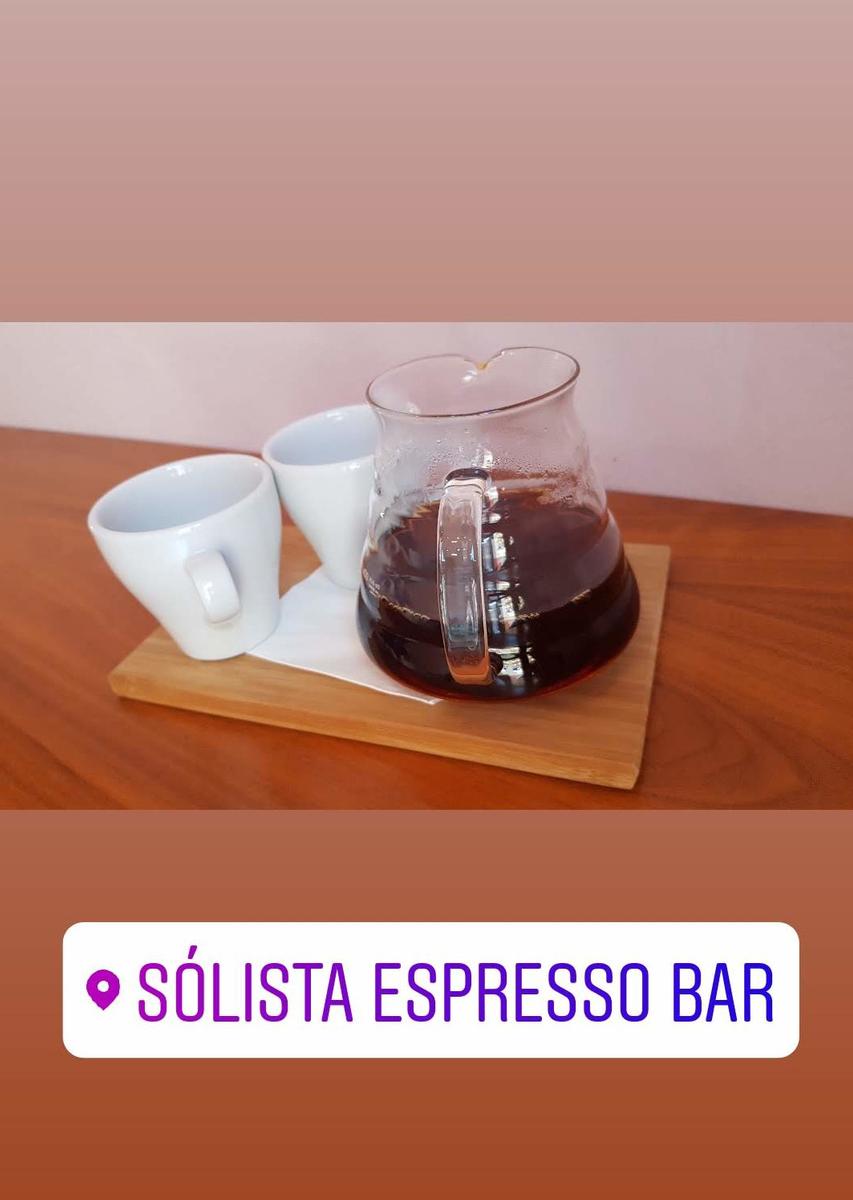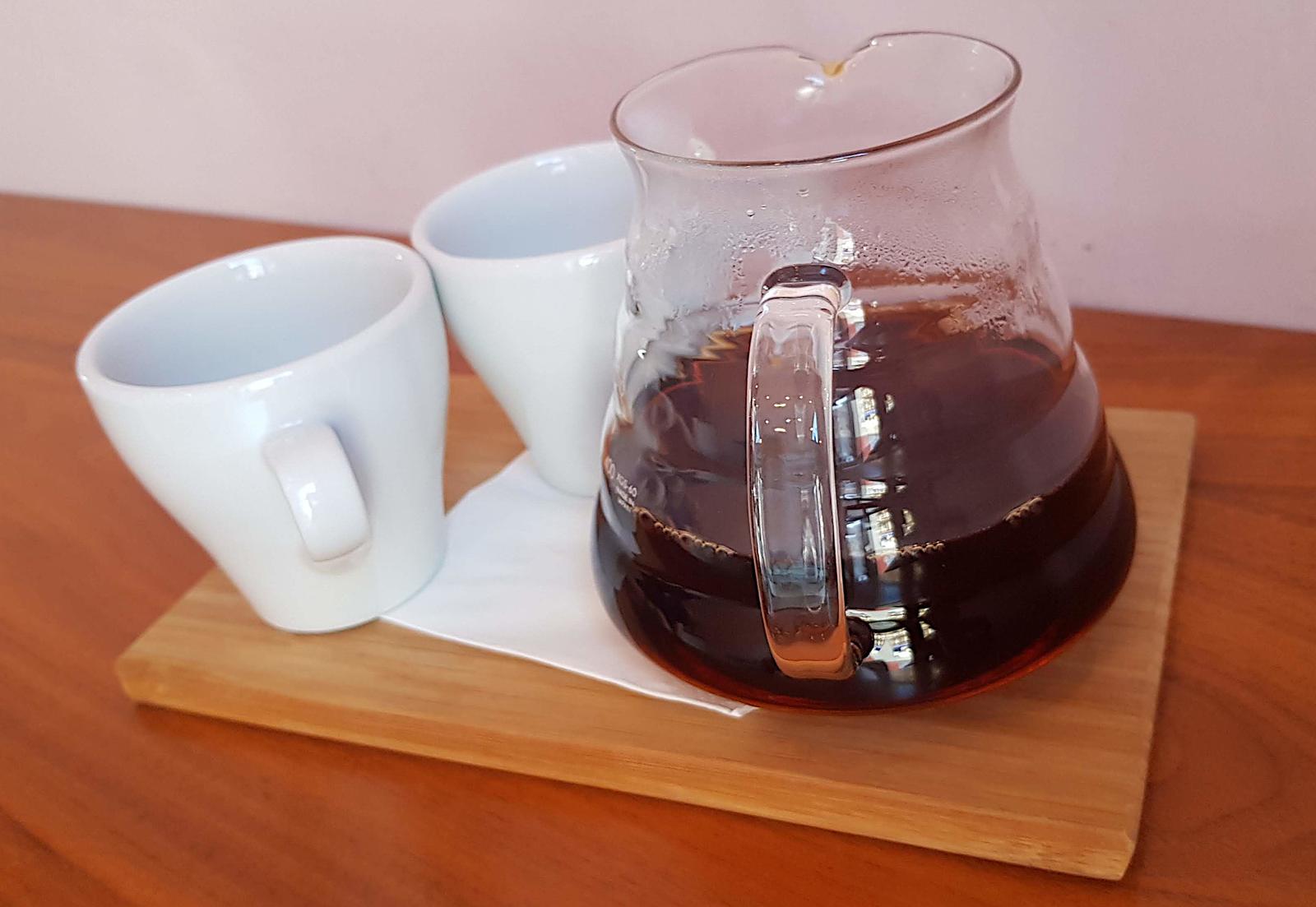 Next Time?
On our list to visit next time is Ye's Kafe & Studio. It has great reviews online and looks like a really cool place to enjoy a coffee. It has a vegan menu and often hosts live DJs and events so be sure to check it out if you are in Letná and let us know what you think!
---
There Are Great Bars in Letná!
Now is the time to mention that when we were in Prague there was a heatwave with temperatures hitting 39C. This meant we were in need of some cool refreshments (any excuse). We thoroughly enjoyed our ice cold beers in the evening sun. Here's where we went!
HANGÁR - Craft Beer & Wine.
There might only be one bench outside HANGÁR but it is perfectly positioned to allow you to take advantage of the evening sun which was still a ridiculously hot 28C/29C at 5pm. Seats available inside too where there is air conditioning and friendly staff.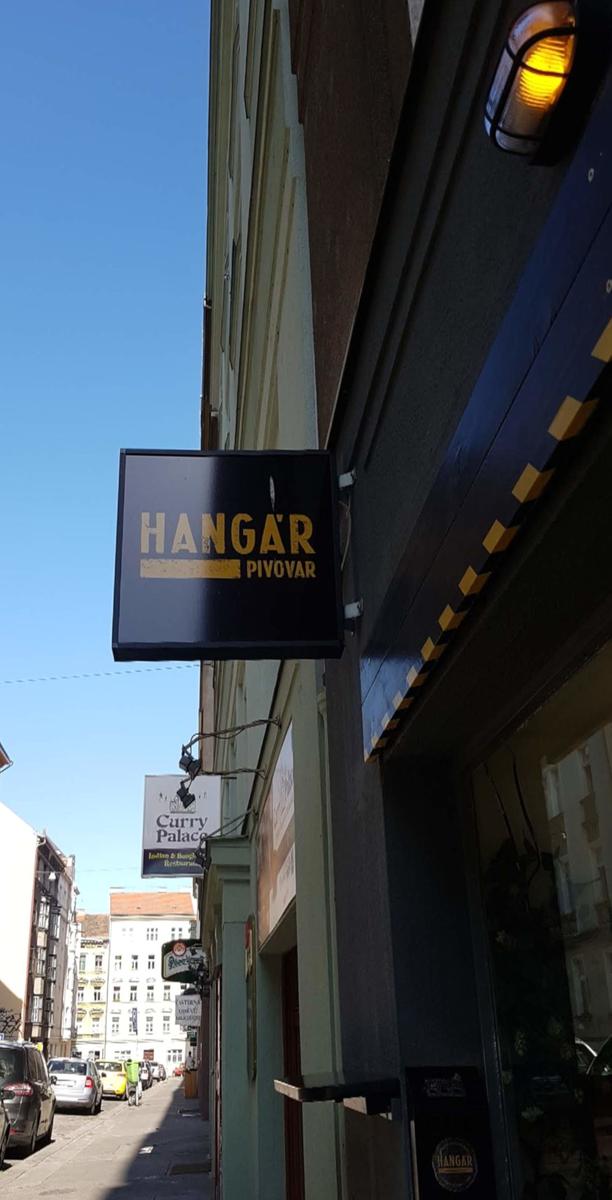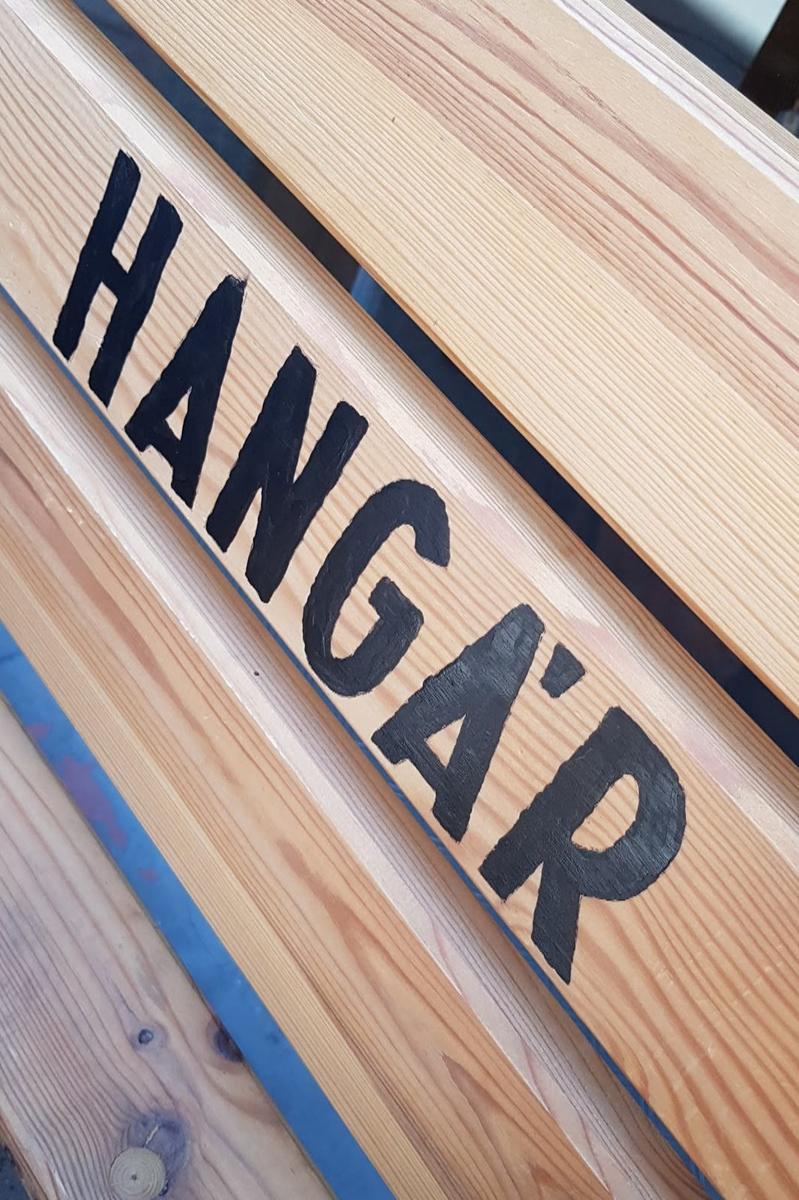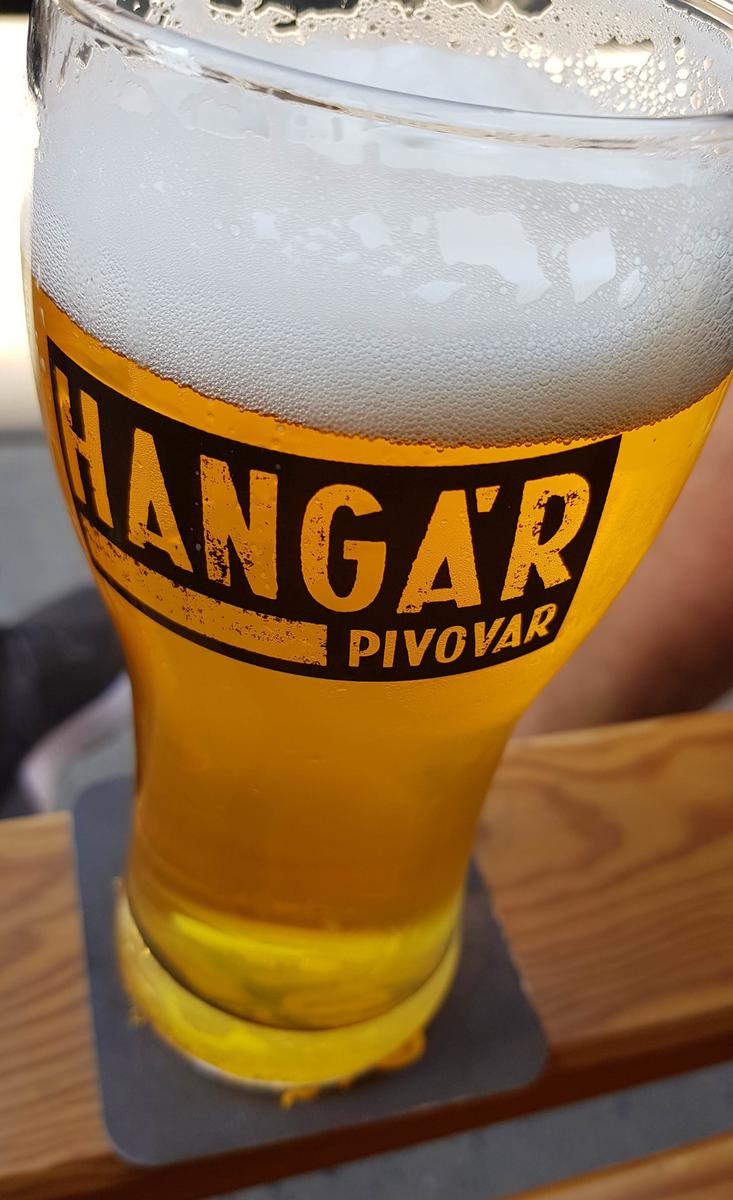 Luft - Cafe, Bar & Records.
Luft is any evening sun worshippers paradise with its giant outdoor elevated wooden benches that allow your legs to dangle while you sip and chill, enjoying some great tunes. No photos, too busy relaxing!
Brut - Wines & Oysters.
Needless to say we didn't have any oysters in Brut but we did have great wine. Their outdoor seating is limited but we were happy enough sitting inside as we had the place to ourselves.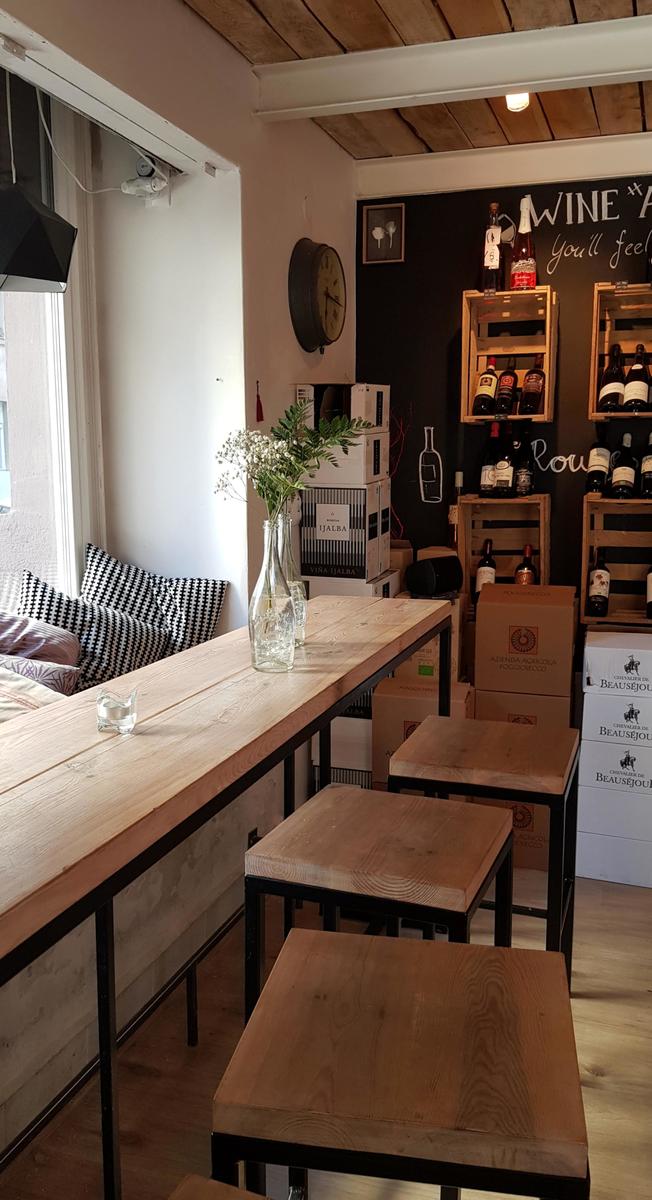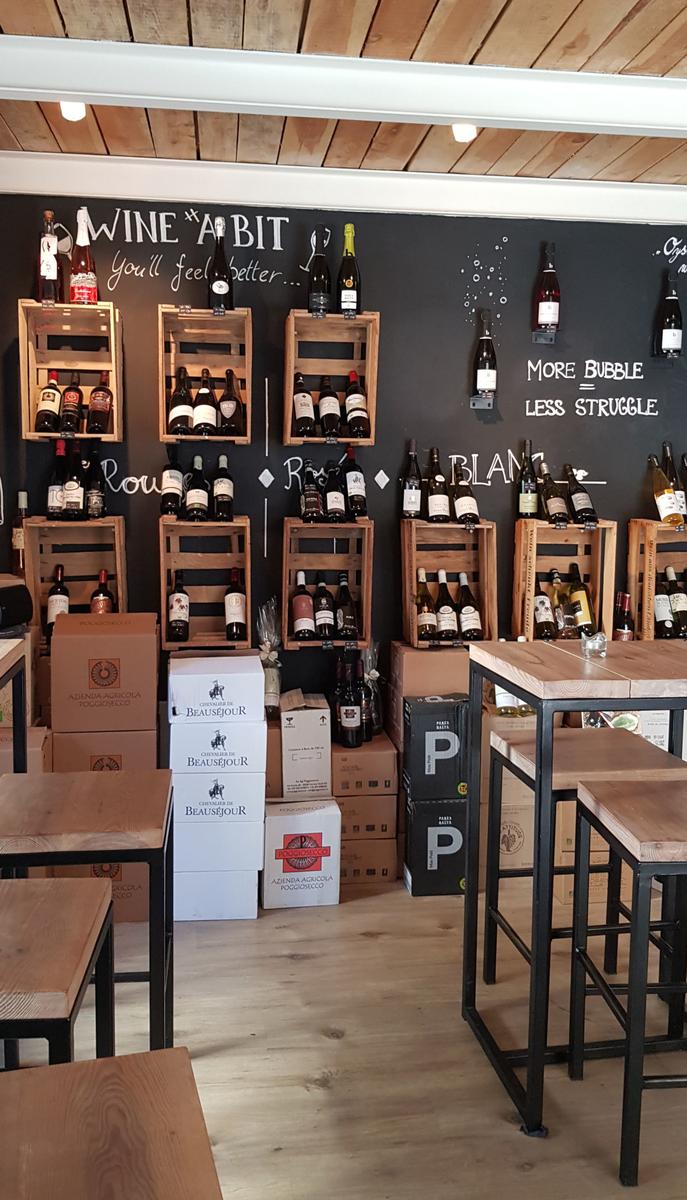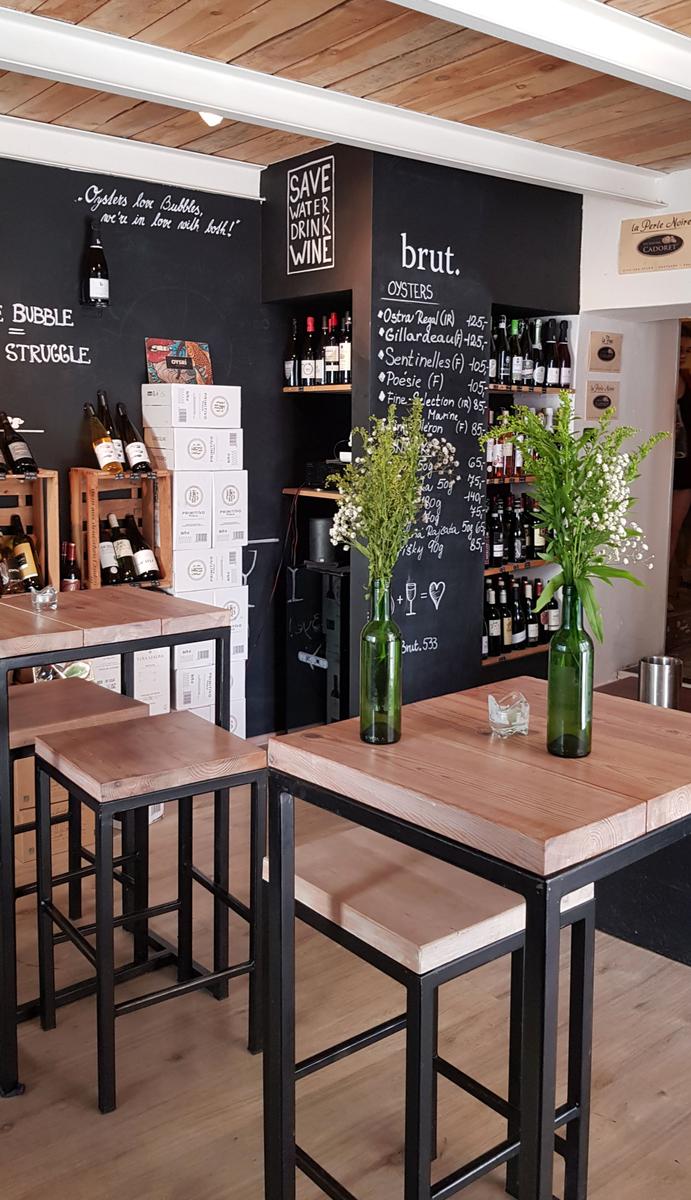 Next Time?
We never got to visit Freeride Cafe and Bar, we did try to but it was closed despite be advertised as open. It is meant to be a really nice chilled place to have a drink. We definitely will try to go there again the next time we are in the area.
Also Bar Cobra was on our list but we never got there. Bar Cobra serves breakfast, lunch and dinner and regularly has live DJs too. This is a very popular spot in Holešovice so perhaps prepare for crowds and avoid it if you are looking for a quiet drinking experience.
---
Delicious Vegetarian Food.
OK, so while we were staying in Letná we were also exploring Prague centre a lot, this meant that we ate there too some days so really the main place we visited in Letná was Vegtral and it was awesome!
Vegtral Letná.
On our first day we went to Vegtral and it was so good we decided there and then we would be going back before the week was out. It is a large restaurant with lots of outdoor seating (indoor seating too) and a play area for children outside also. They have a big food menu as well as daily specials and a large drinks menu too.
I had their Halloumi Burger which was delicious and a very reasonable €6! Jer had a bean salad plate.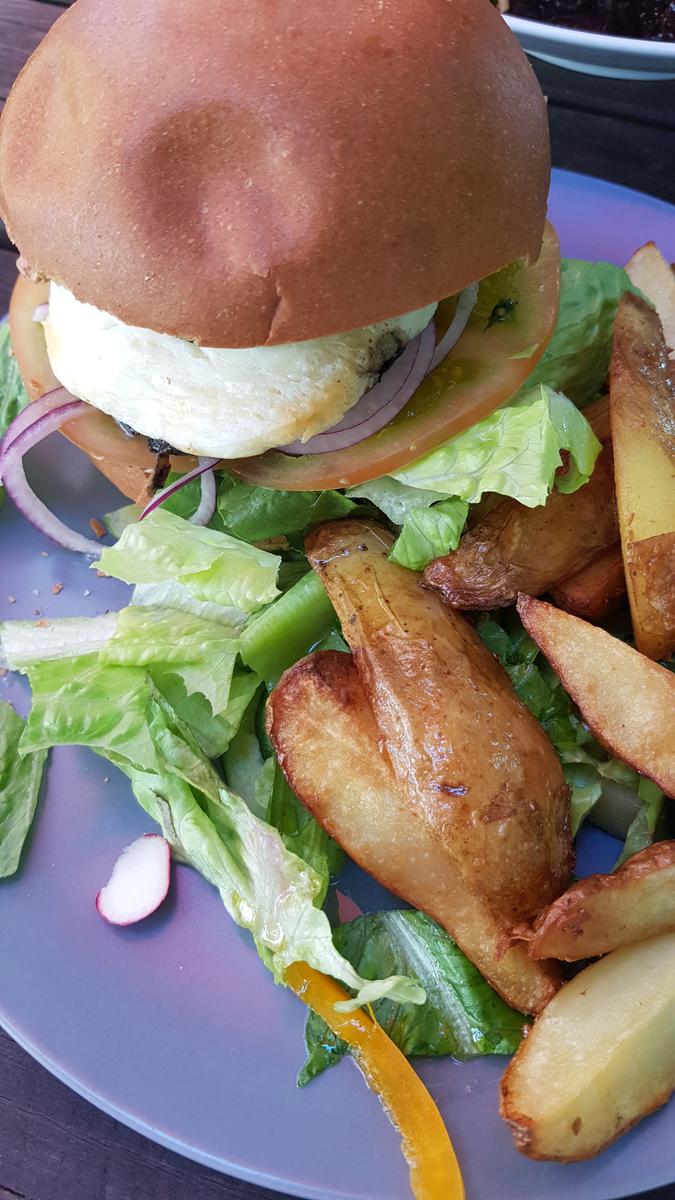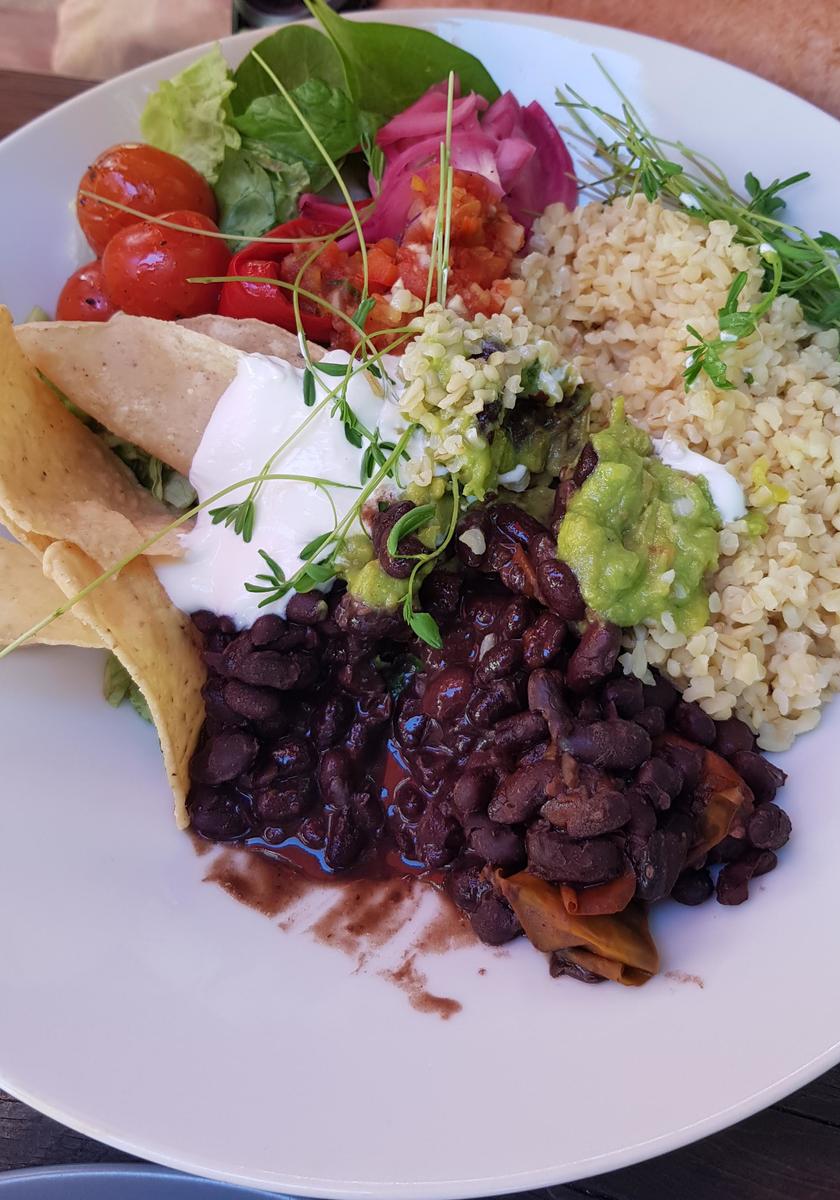 On our second visit I tried one of their tortillas with goats cheese and loved it!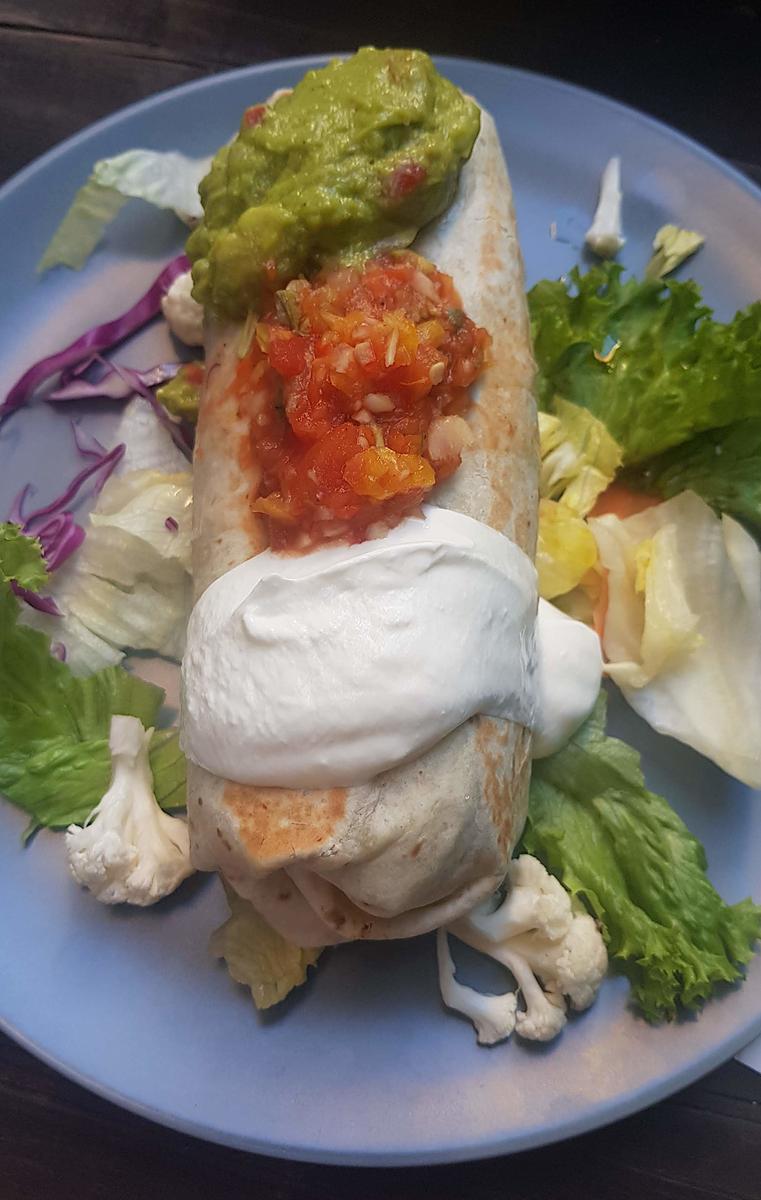 Jer had the same bean salad plate: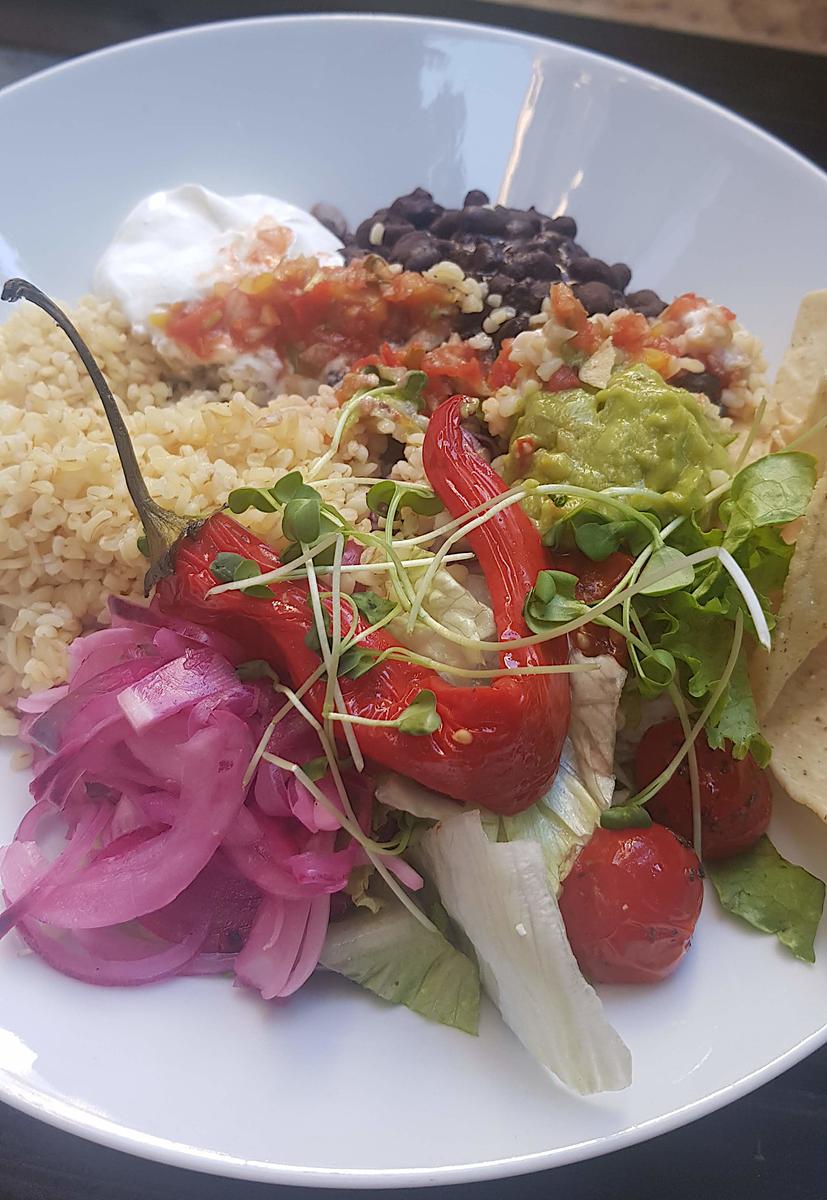 On our third and last visit I had another of their tortillas but it was hot, baked with goats cheese inside and cranberry sauce on top, it was divine!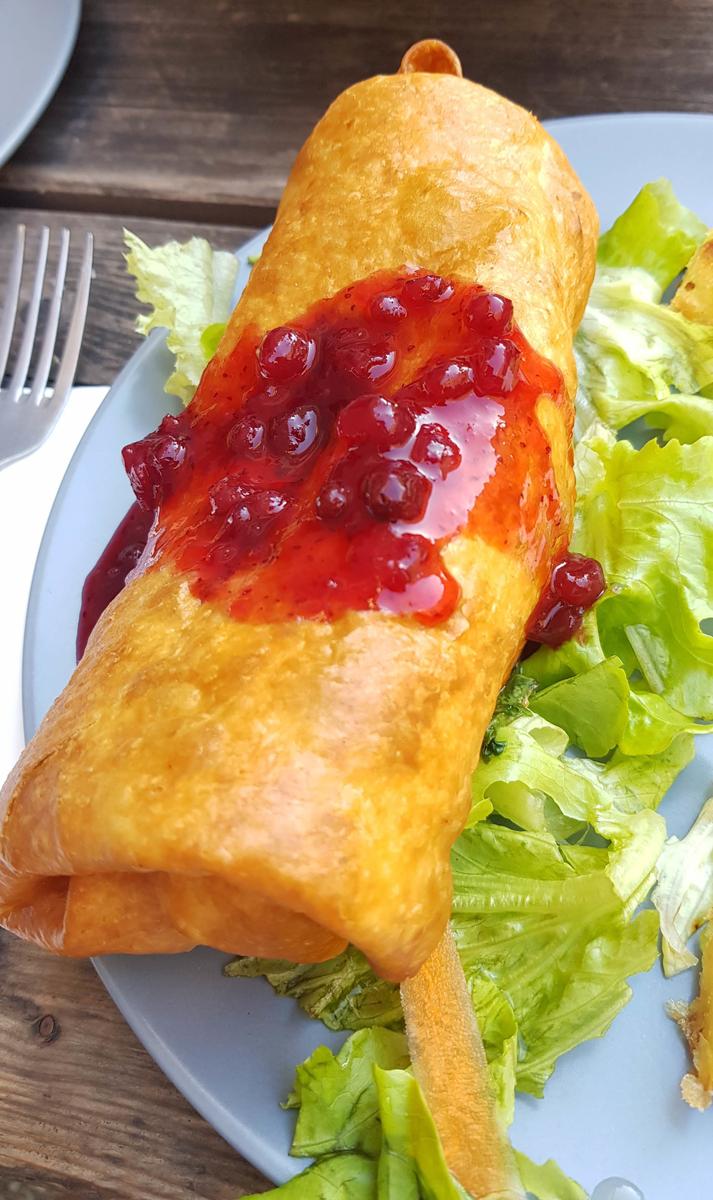 Next Time?
As we developed a little bit of an obsession with Vegtral, we never made it to Waipawa which is another popular vegetarian restaurant in Letná. Must visit next time for sure.
If you love Indian food then Curry Palace is the place to go in Letná. The heatwave in Prague meant weren't in the mood to have hot spicy food but Curry Palace comes highly recommended online.
---
Bye For Now!
All in all, Letná and the Holešovice district was a great place to stay while visiting Prague. We really only scratched the surface in terms of exploring the area fully but that only makes us eager to return.
PS - If you liked this blog, you might also enjoy our blog article Exploring Prague - Part One!
---
If you've any questions, suggestions or just want to say hello, contact me via the Contact Form, Instagram (@noroadlongenough) or By Email noroadlongenough1@gmail.com