OUR FOOD TRAIL IN COIMBRA
If you have been following the blog you will have noticed one of our favourite things to do is EAT - true for most people but what we really do love doing is trying out vegetarian restaurants and cafes in every new place we visit. So, of course, once we had booked our train tickets to and accommodation in Coimbra I was back online looking for the most highly recommended vegetarian places to eat there.
---
Restaurant Cozinha Consciente
The first vegetarian place we visited on our trip to Coimbra was Restaurant Cozinha Consciente. I chose this for our first lunch in Coimbra as, firstly, it was Friday and this restaurant does not open Saturdays or Sundays so we would not have another opportunity to visit it! Secondly, it was only a short walk from our Airbnb so once we arrived on the train, walked the 300 metres to our Airbnb (and checked in) it was then 1pm; the perfect time to eat lunch and we were at the restaurant in a few minutes.
Restaurant Cozinha Consciente is located on the second floor of a shopping centre (tricky to find if you didn't know it is on an upper floor). The exact address is Rua de Olivença, Galerias Topázio nº 9, 2º Andar Loja 35, 3000-306 Coimbra.
It is a cafeteria style setup. You take a tray, some cutlery and join the queue to be served. There is a "daily plate" which comes with that days options such as rice/potatoes/barely plus the daily vegetables plus the daily salad and one other element to be chosen by you (on the day we visited this was a choice between a hummus style dish with tofu or seitan with vegetables). J went for the plate +tofu option and I went for the plate +seitan option. In addition, we opted to have their "menu" so we got a portion of soup, a plate each (as described above) and their tea of the day. All this was for a very reasonable €9 each.
Once we had our food we took a seat and enjoyed! There were a lot of people already seated eating and many more arrived after us.
Here is a quick photo of my tray of food: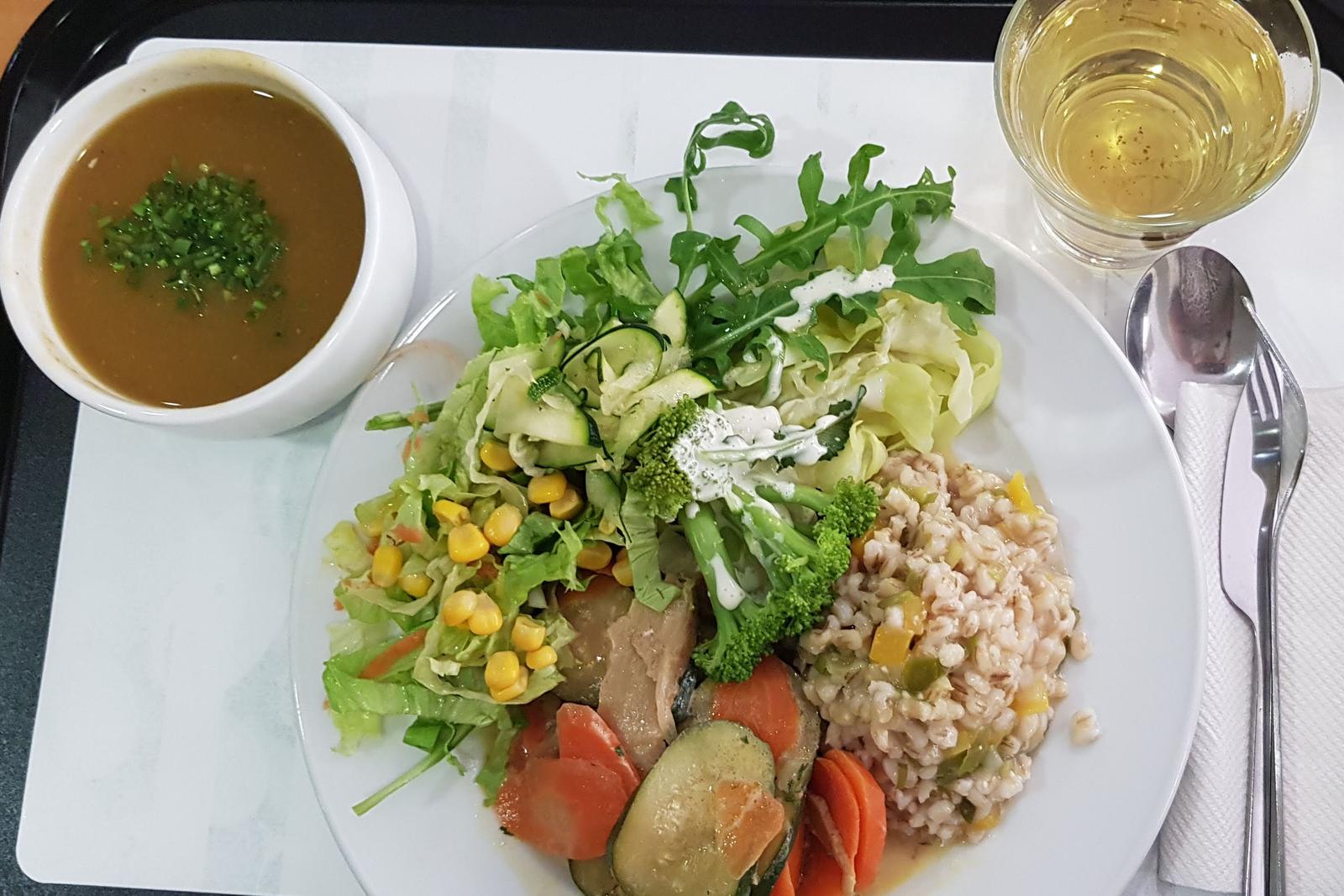 There appeared to be a lot of local people dining who all knew the staff. Which reminds me to say that the staff were great! The male chef (possibly the owner) took his time explaining all the different elements of the plate to us (before we ordered). He also asked if we had any food allergies and explained the different ingredients in the optional dishes. He really was very nice and friendly.
Overall it was a lovely experience and a great start to our weekend in Coimbra. If I lived there I would definitely be a regular visitor. While the food was not the tastiest vegetarian food I ever had, it was wholesome, home-made, clean and pure.
---
O Burrito
Next up is O Burrito which we now know has the BEST vegan quesadillas and burritos we have ever had! We ate in O Burrito twice during our stay in Coimbra. O Burrito is located:
"… in the heart of Alta, next to the University, National Museum Machado de Castro, right next to the Republics of Marias do Loureiro and Bacchus. The Burrito was created by Annie Kleinhesselink in the city of Porto, and has now arrived in Coimbra, in order to make possible a vegan alternative, for those who try to try a simple and balanced meal, made with fresh and nutritious products."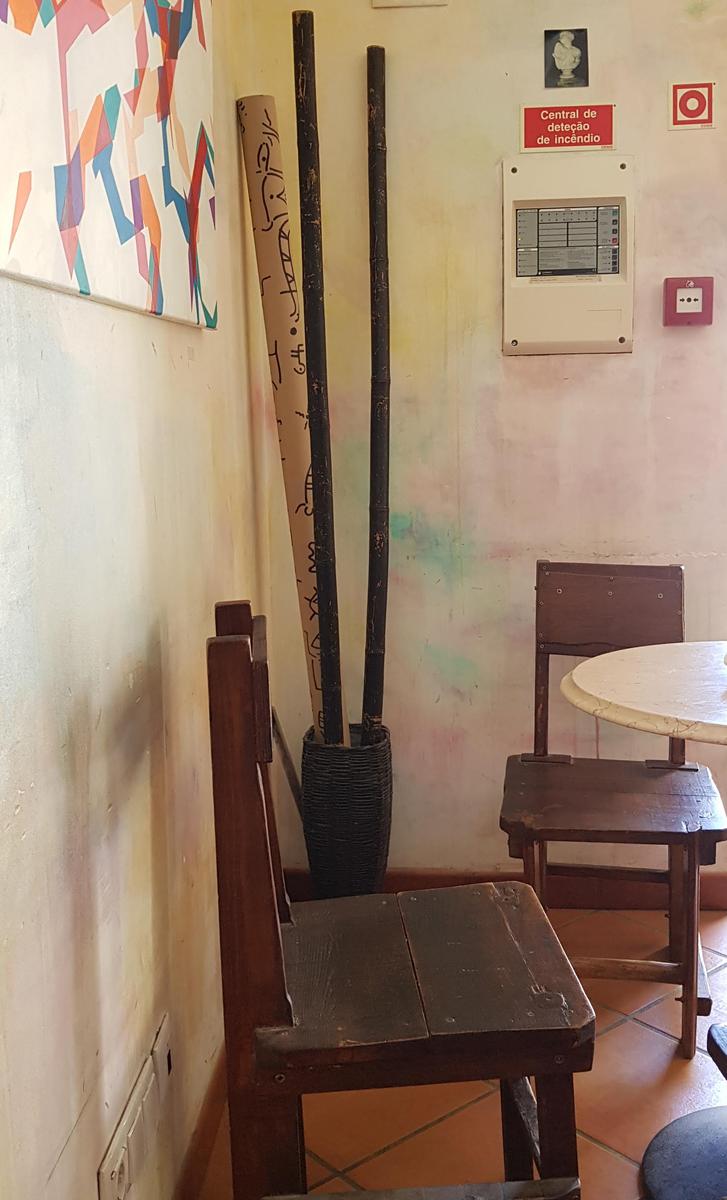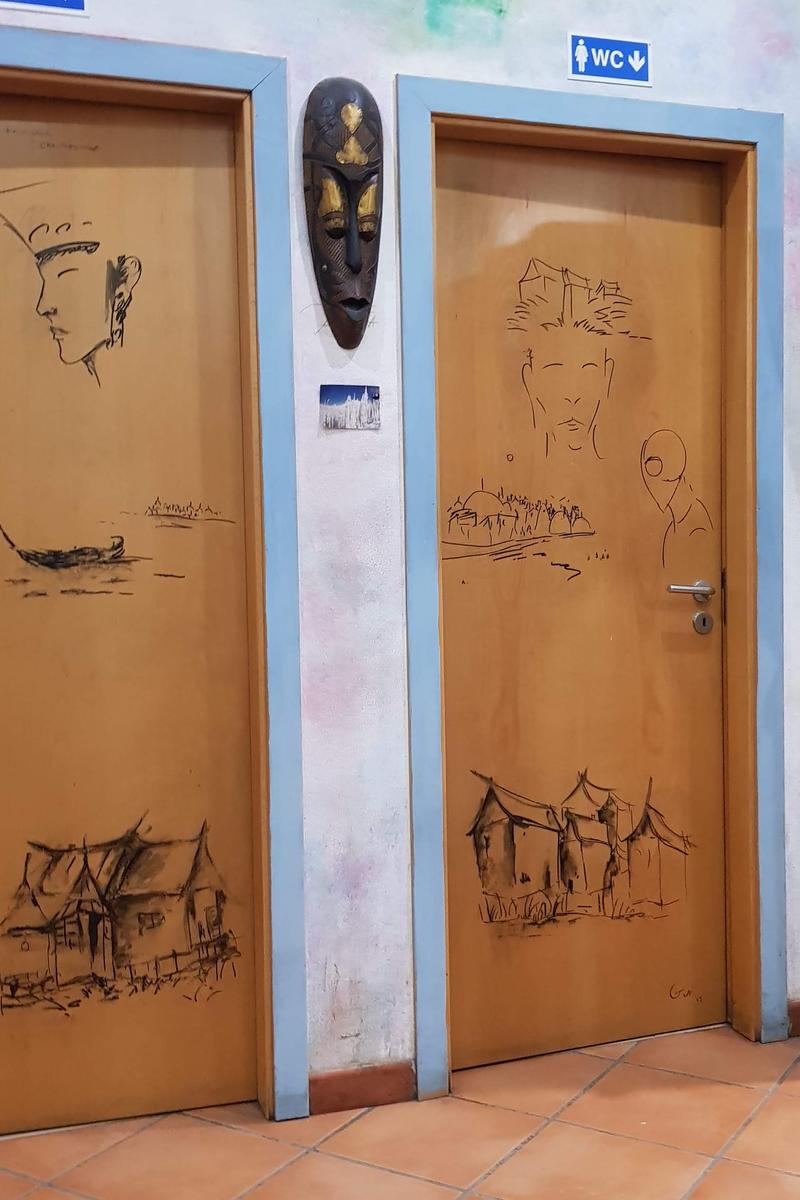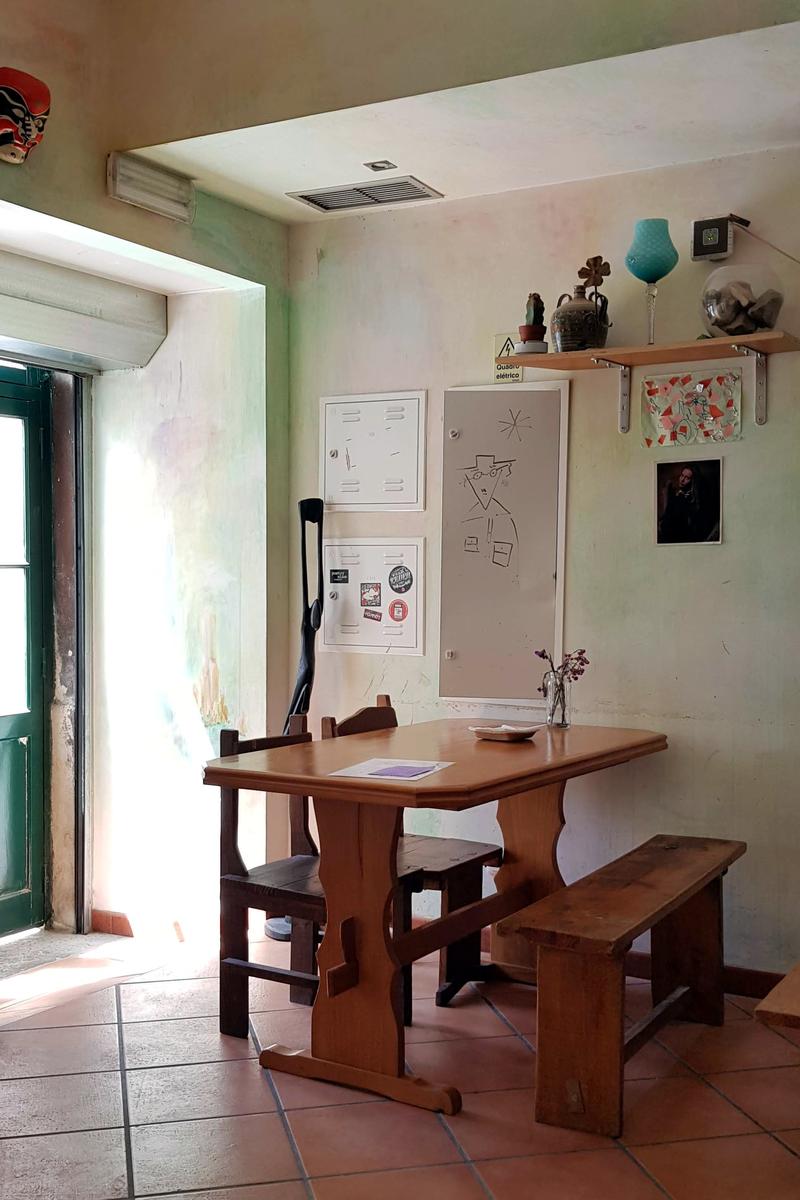 On our first visit, it was evening time and we were late so they did not have many options left but we were happy as they had their vegan quesadilla with vegan mince and that days burrito special, the "Ostana" which was perfect for us.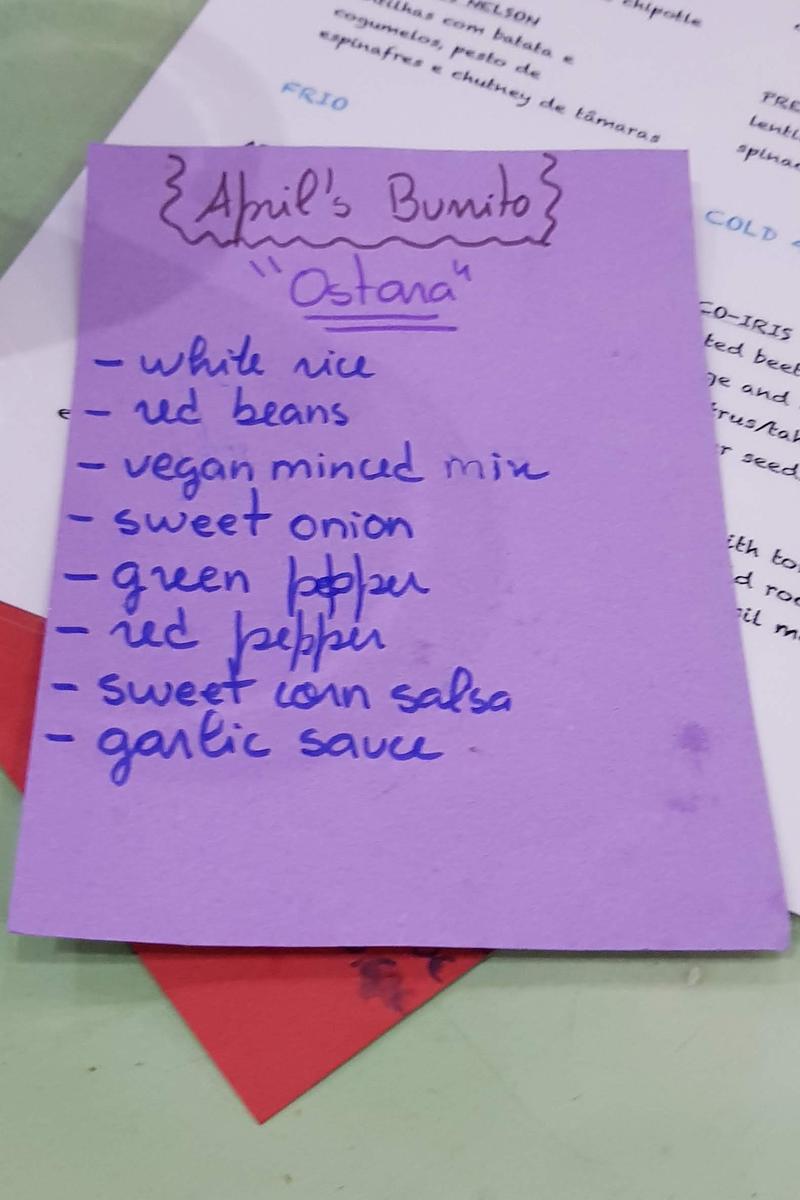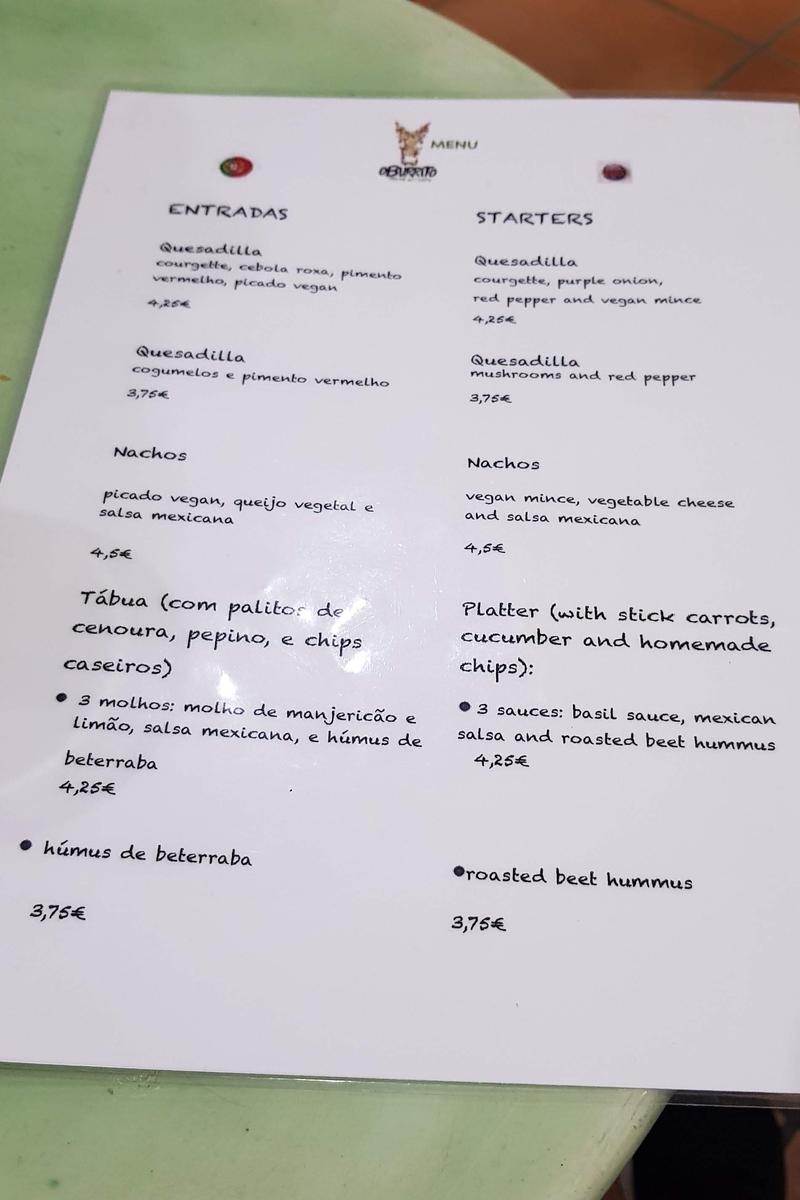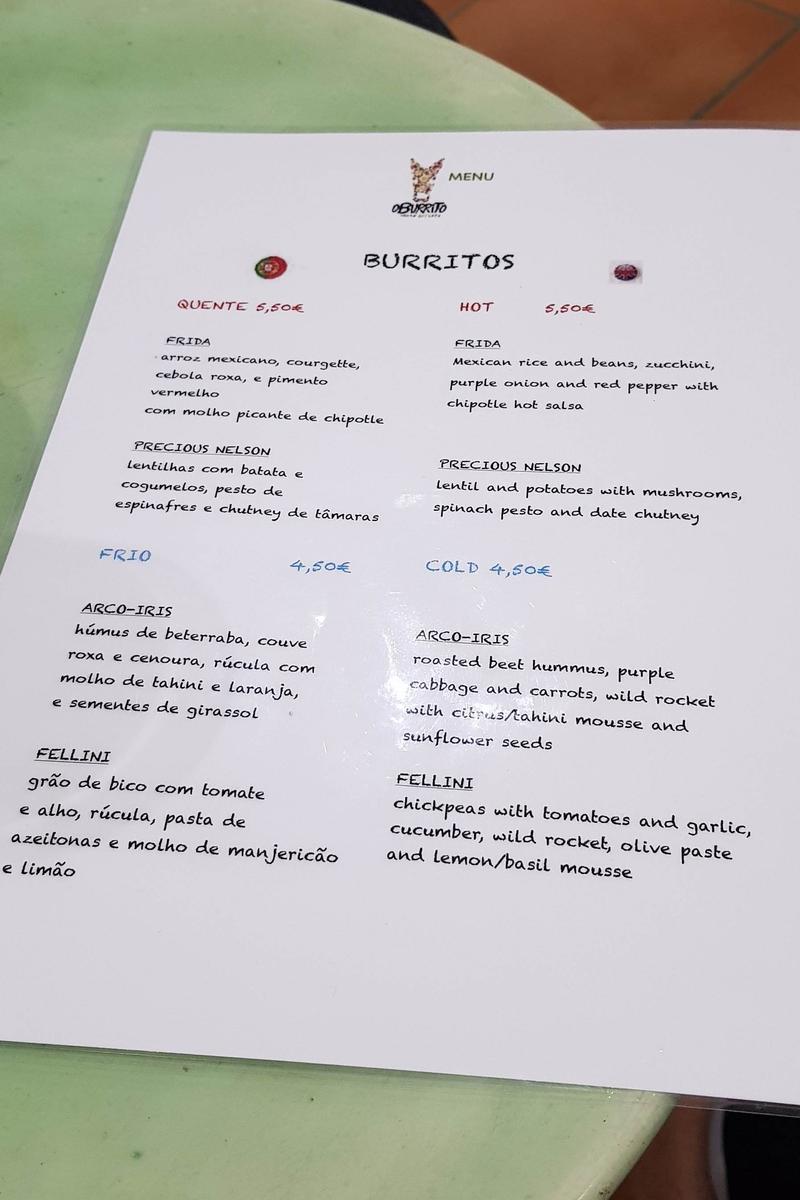 We shared the vegan quesadilla and had a burrito each. Both were freshly prepared and absolutely delicious. Our second visit was for lunch and we both had the "Precious Nelson" (lentil and potato) burrito and it was the nicest vegetarian burrito we have ever had. We would definitely have gone back again but we decided that we really should try some other places! O Burrito offers great value for money, with prices that reflect their main clientele, University students. Be sure to visit if you are in Coimbra, you will not be disappointed.
---
A Cozinha da Maria
The third vegetarian friendly place we visited was A Cozinha da Maria. We ate there on two evenings. The first evening we did not have a reservation so we sat outside as there were no tables inside available.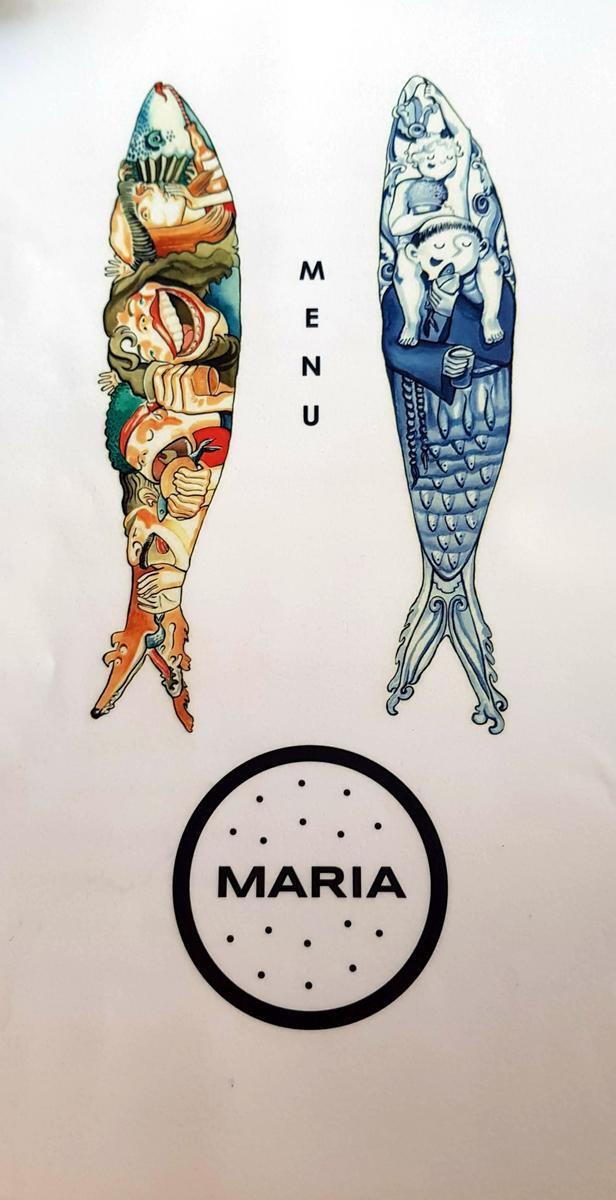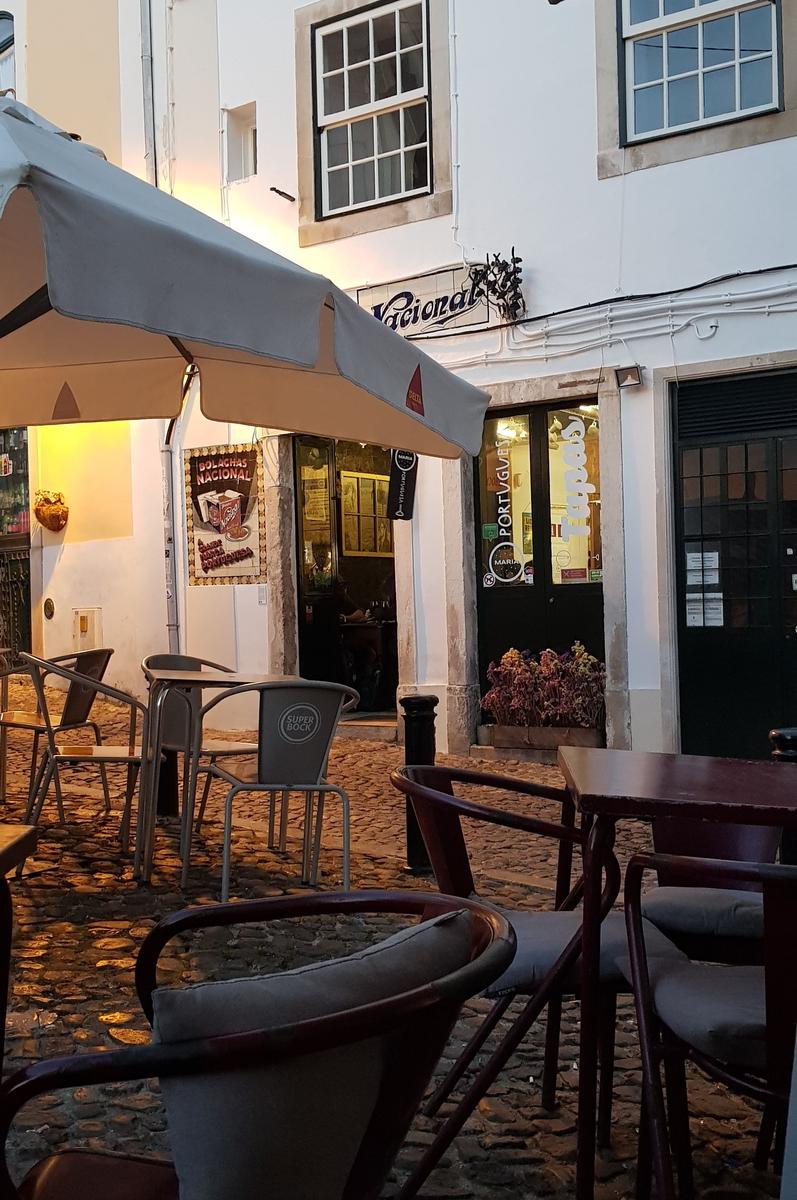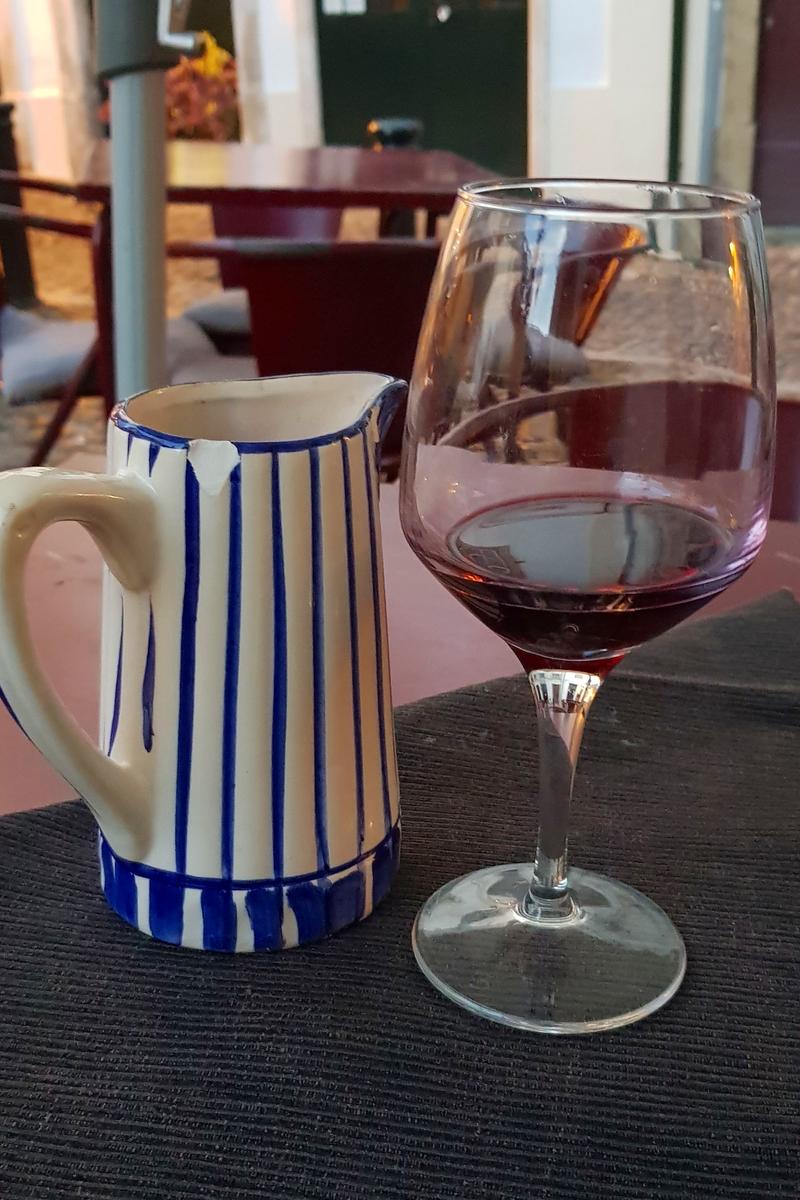 We booked for the second night and reserved a table inside.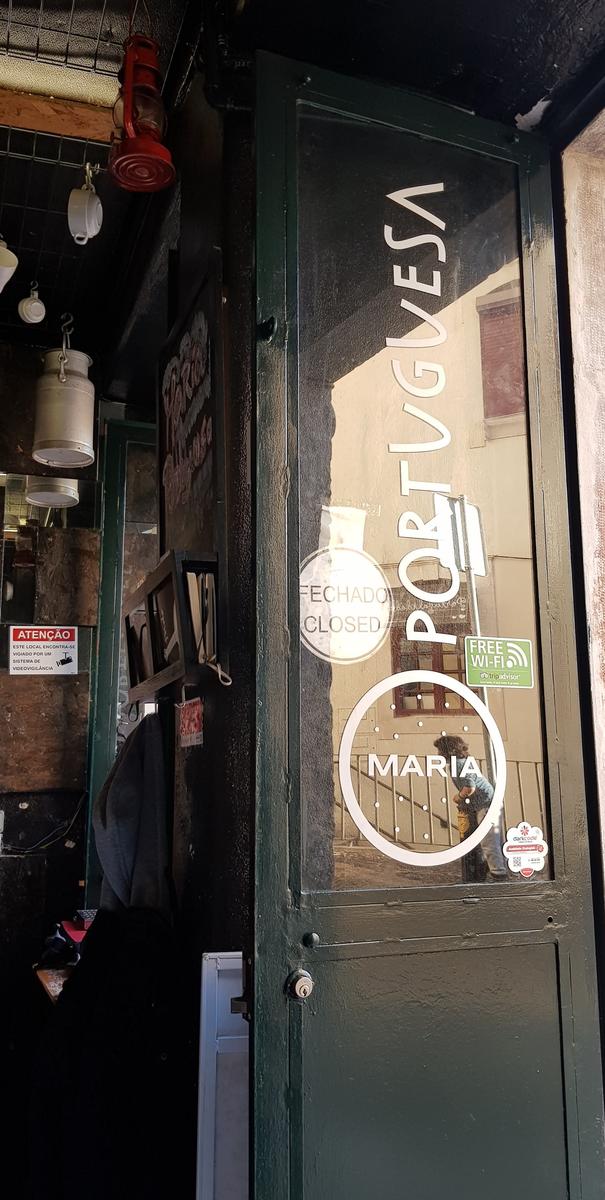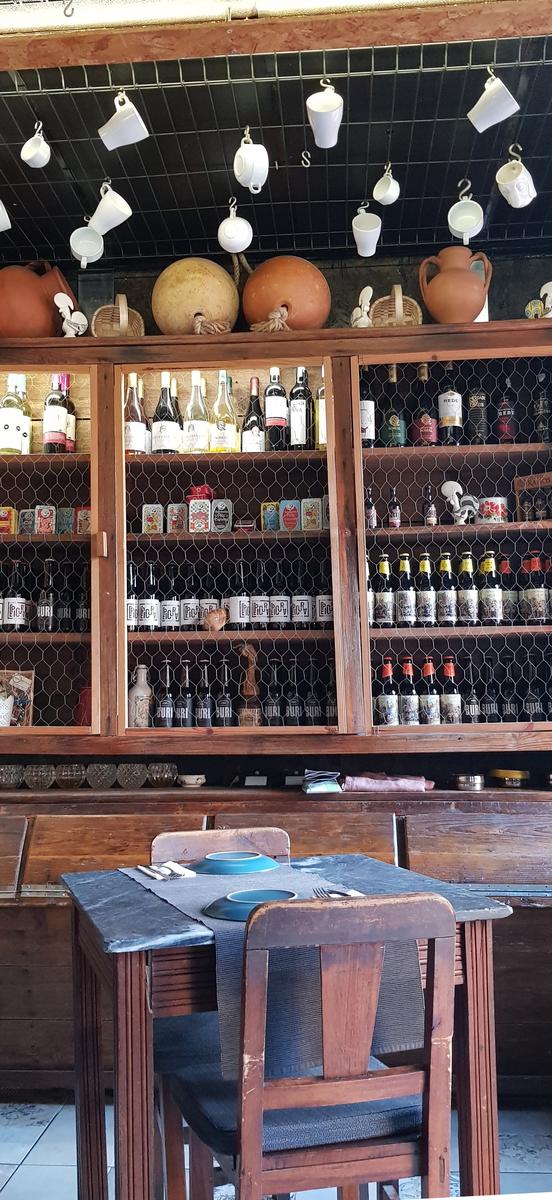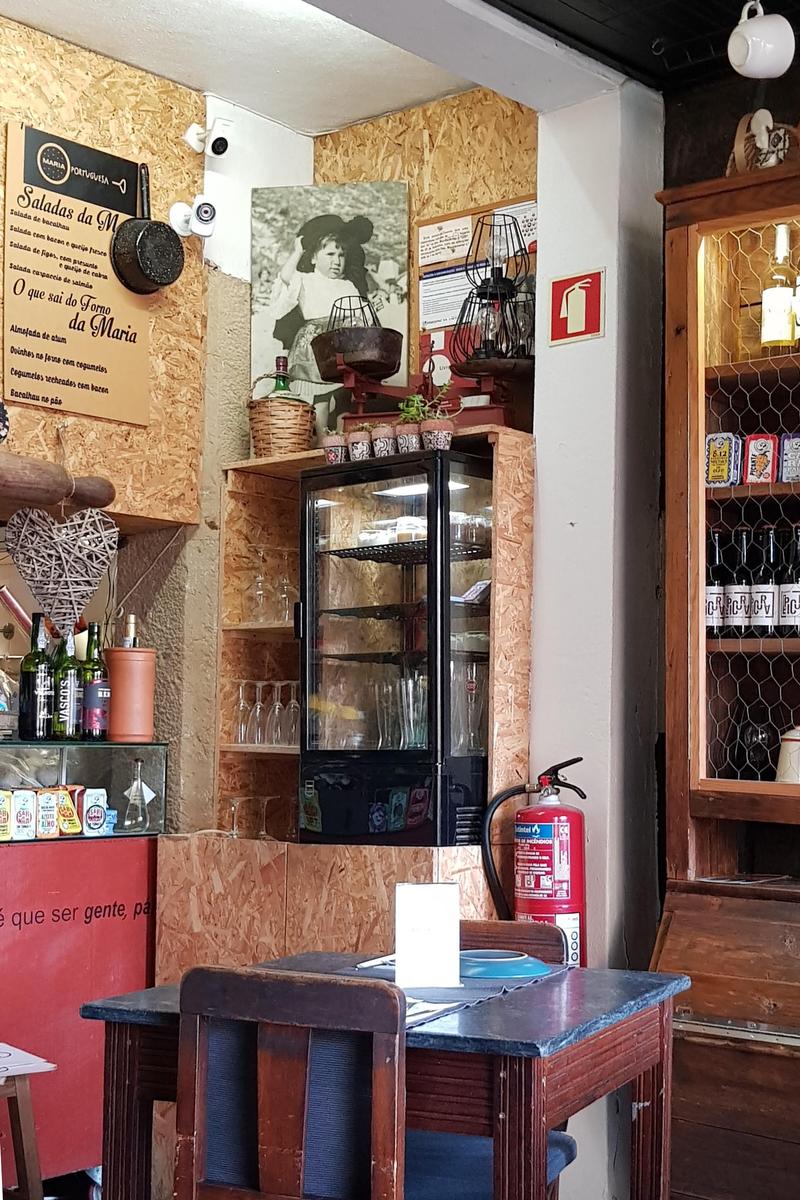 The food was very good on both occasions, we especially liked their stuffed roasted peppers and mushrooms. I don't have any photos of our food as the first night it was too dark to take photos and the second night we were too hungry to take photos!
There is one negative aspect to this restaurant and it is the slow service. The kitchen where all the food is prepared is tiny (you can see into it from the restaurant) and of course this affects how quickly the food can be prepared and served. Secondly, there was only one waiter working on the two nights we were there. I will say, the waiter was extremely friendly and helpful on both visits and was working non-stop but the volume of diners was too much for one waiter in our opinion. While the menu is tapas, I would advise you to order everything you want at the start as unfortunately the service is too slow and staff are too scarce for you to have a few dishes, re-visit the menu and order more (as you would normally do with tapas) - it just won't work here.
Despite the service, we still enjoyed A Cozinha da Maria and we would return there, just make sure you are not in a rush when you do visit. The prices for their food and drinks are very reasonable; their house red wine was delicious!
---
PASSEITE - TABERNA DO AZEITE
Passeite, Taberna do Azeite was just around the corner from our Airbnb. I was excited to go there as I had read some great things online about this place and we were not disappointed.
Passeite offers a decent selection of dishes (and wines) including vegan and vegetarian options of course. Their meals are focused around using their own olive oils (those of which we tasted were delicious) and their food is described on their website as:
"Gastronomy with Portuguese olive oils at the heart. Aiming to promote the organic, local produce & celebrate healthy food from the center of Portugal."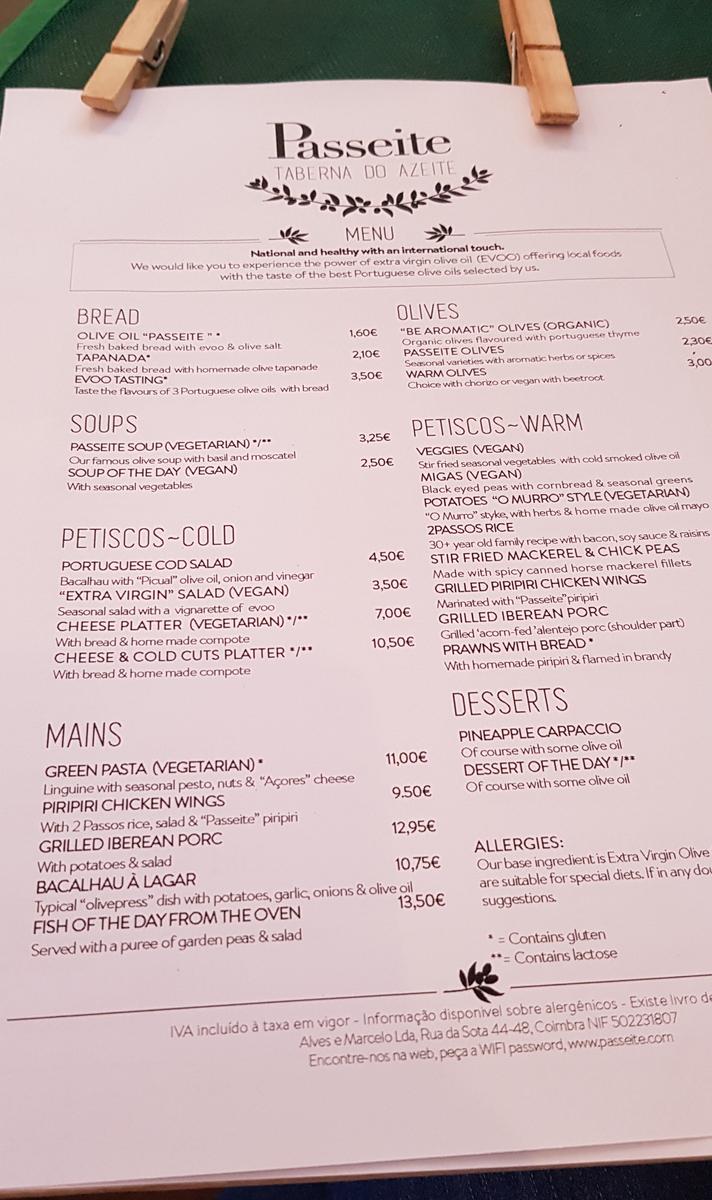 We visited for our lunch on a very hot day. We were happily seated inside in the shade. The interior of Passeite is so nice and straight away I got a good vibe from the place when we received a very warm welcome from the lady working there.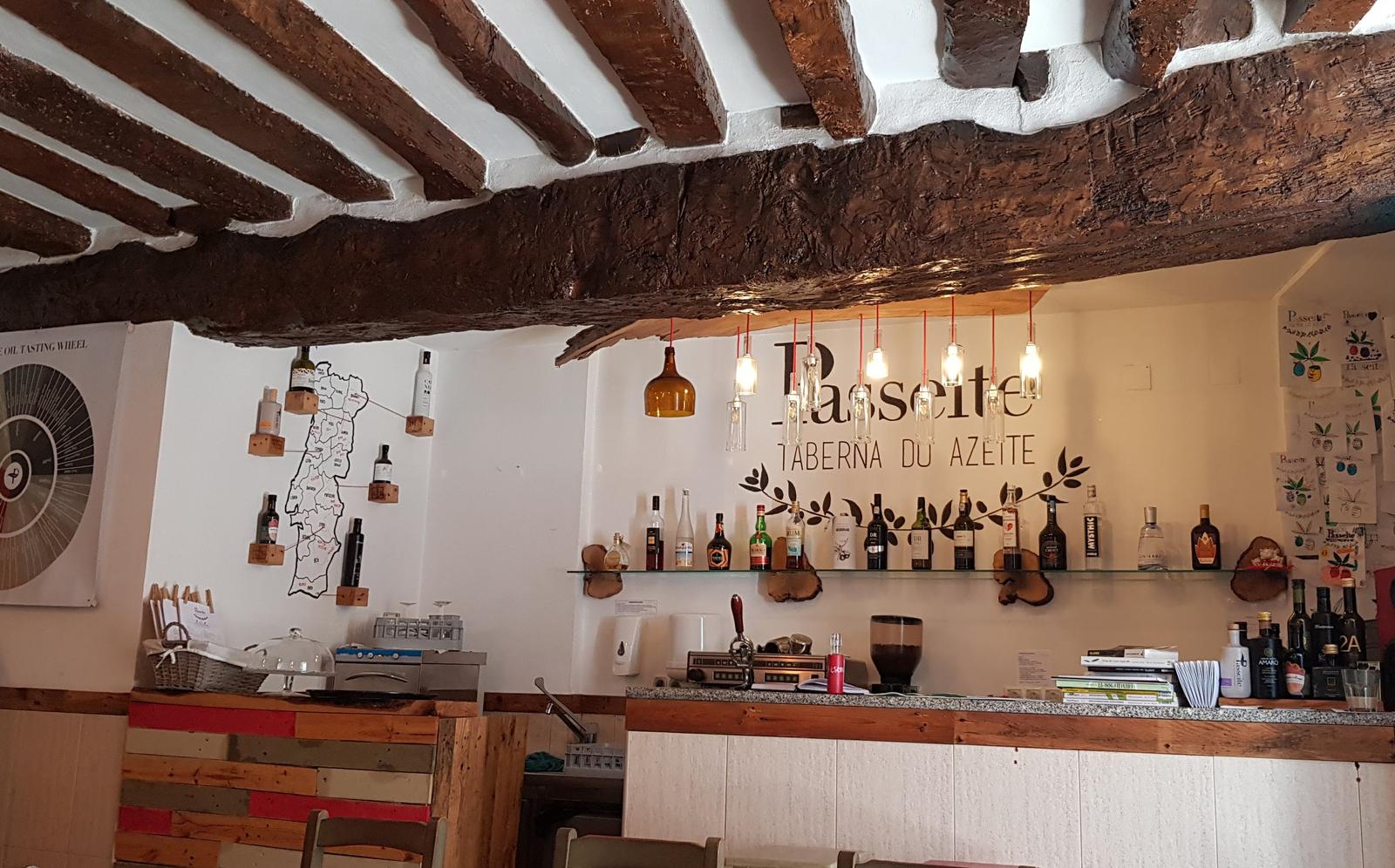 While we studied the food menu I sipped a delicious cold glass of Rose. We both had the daily vegan soup and a portion of their freshly baked bread with homemade olive tapanade as our starters. The soup, bread and tapanade were all absolutely scrumptious!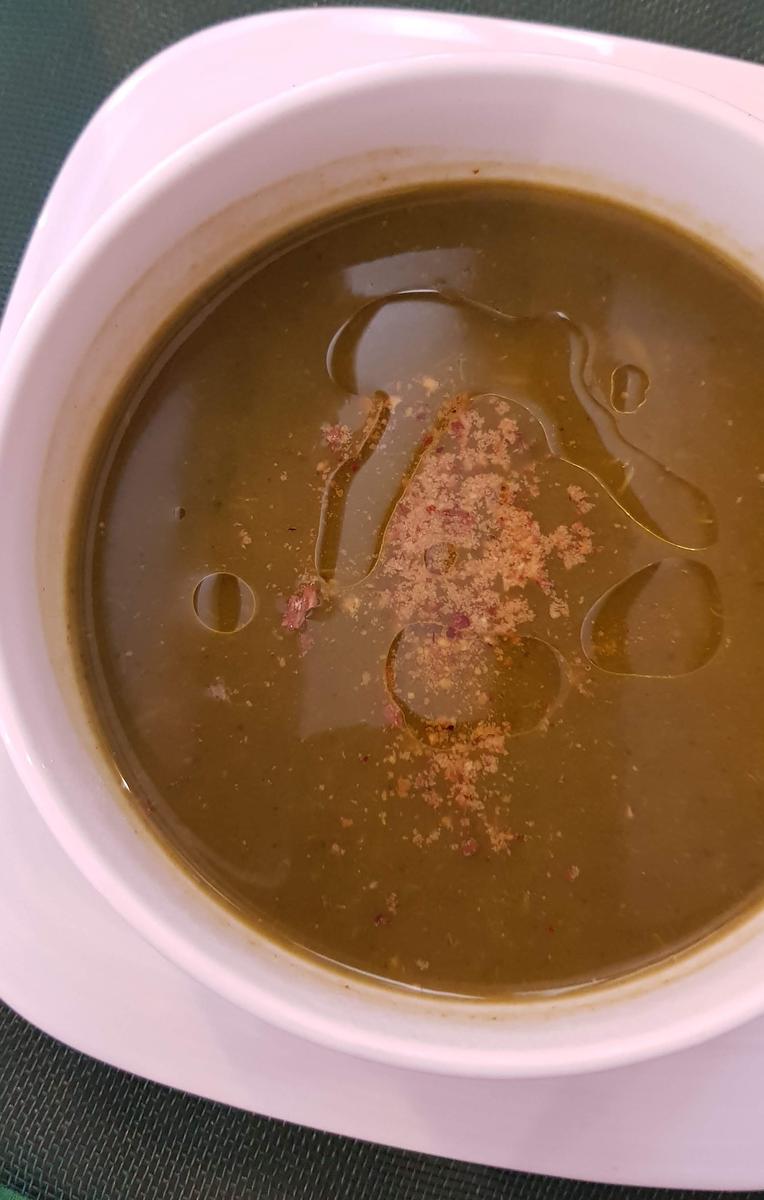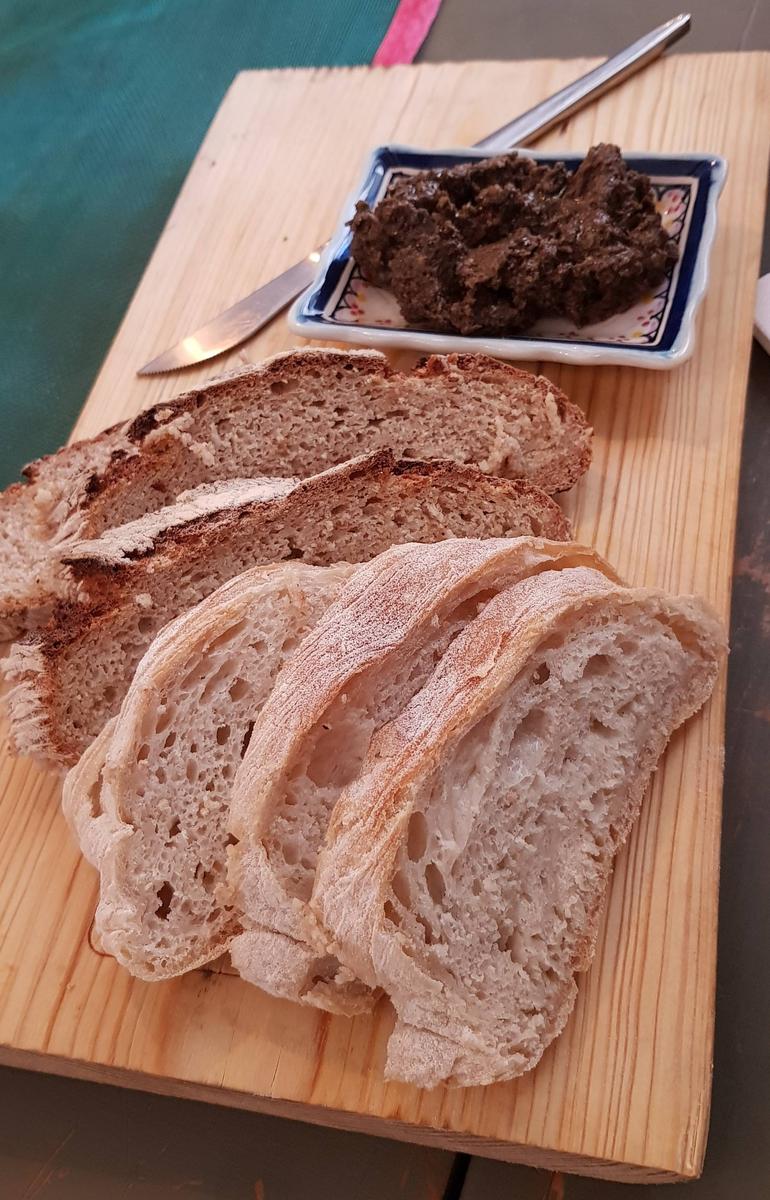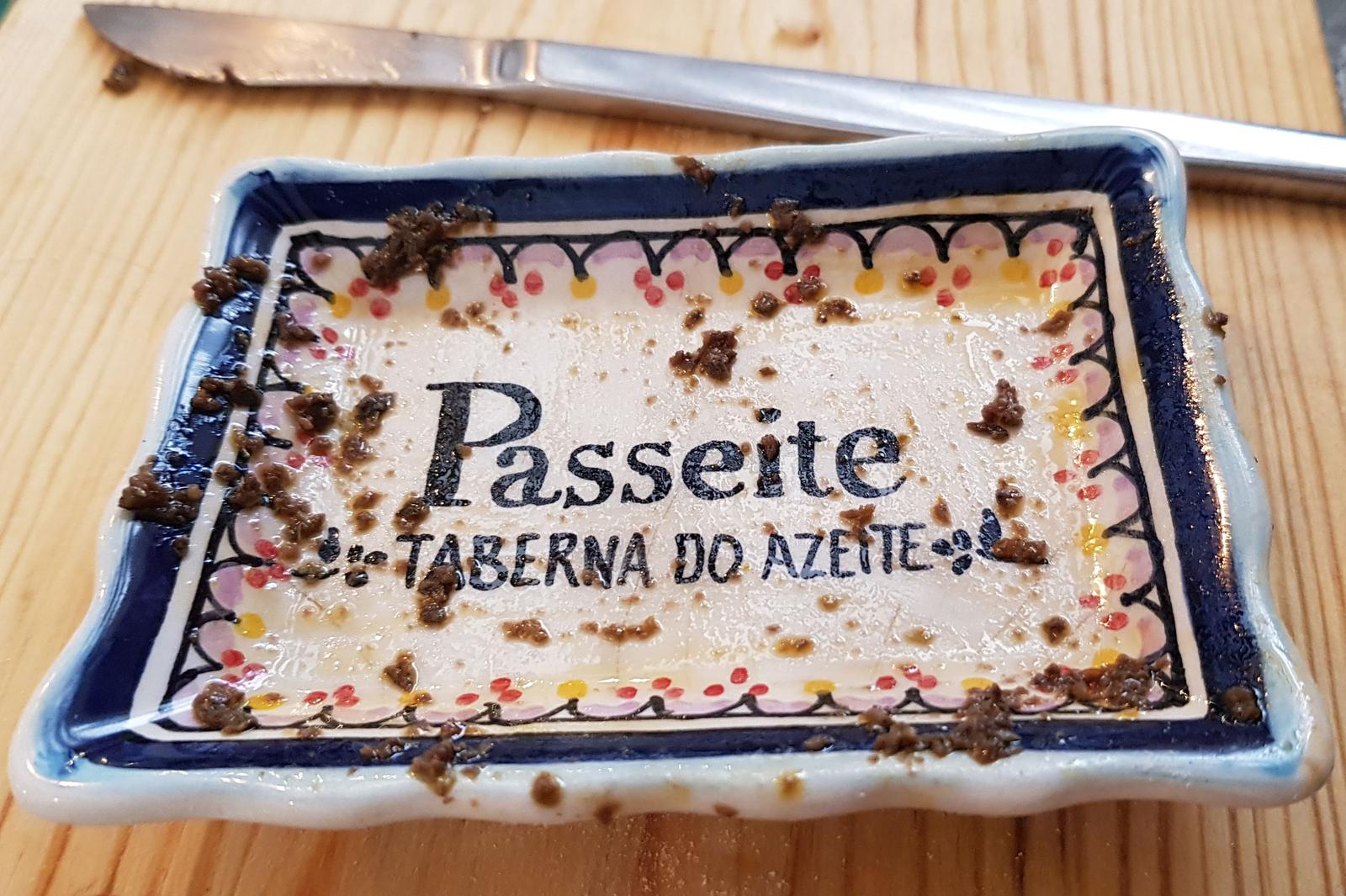 For our mains, we shared a "MIGAS" dish which was black eyed beans with corn bread and seasonal vegetables, a portion of their "POTATOES "O MURRO" STYLE" and their "STIR-FRIED MACKERAL & CHICKPEAS" (obviously this contains fish so was not vegetarian). All the dishes were really tasty, freshly prepared, hot and arrived promptly. We were also given two different olive oils to accompany the different dishes. The waitress explained which oil to use with each dish and they were a great addition to what was already flavoursome food. All in all I think the food and the wine was very good value for the quality and portions we received.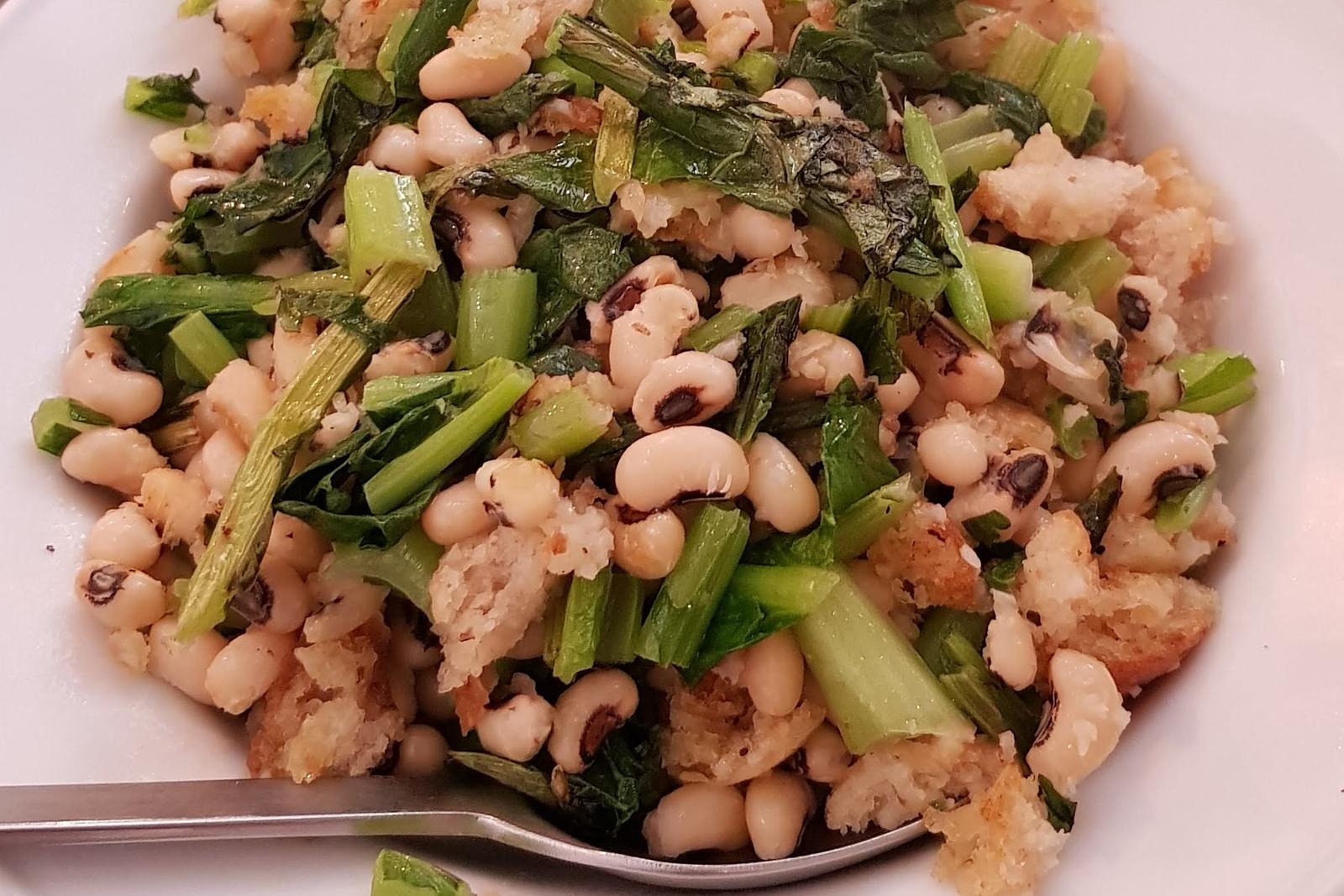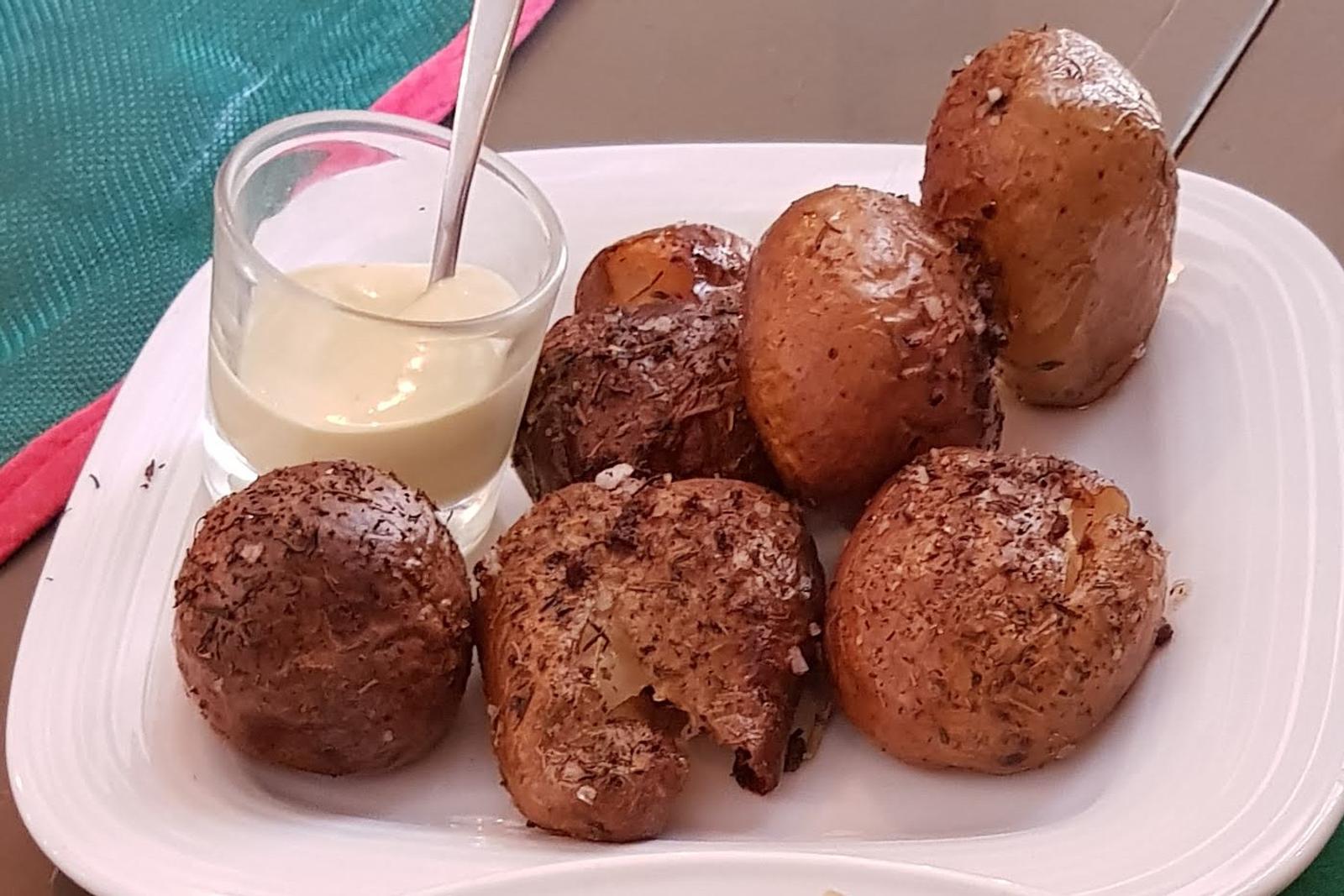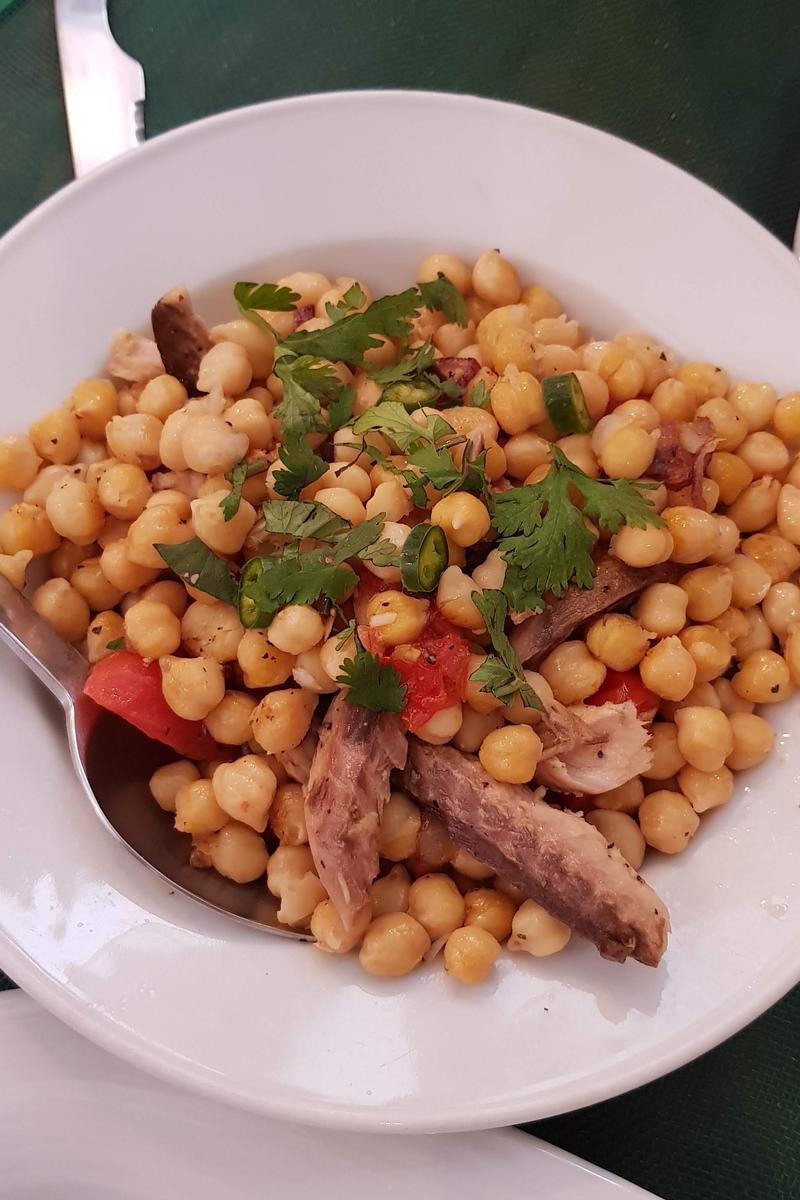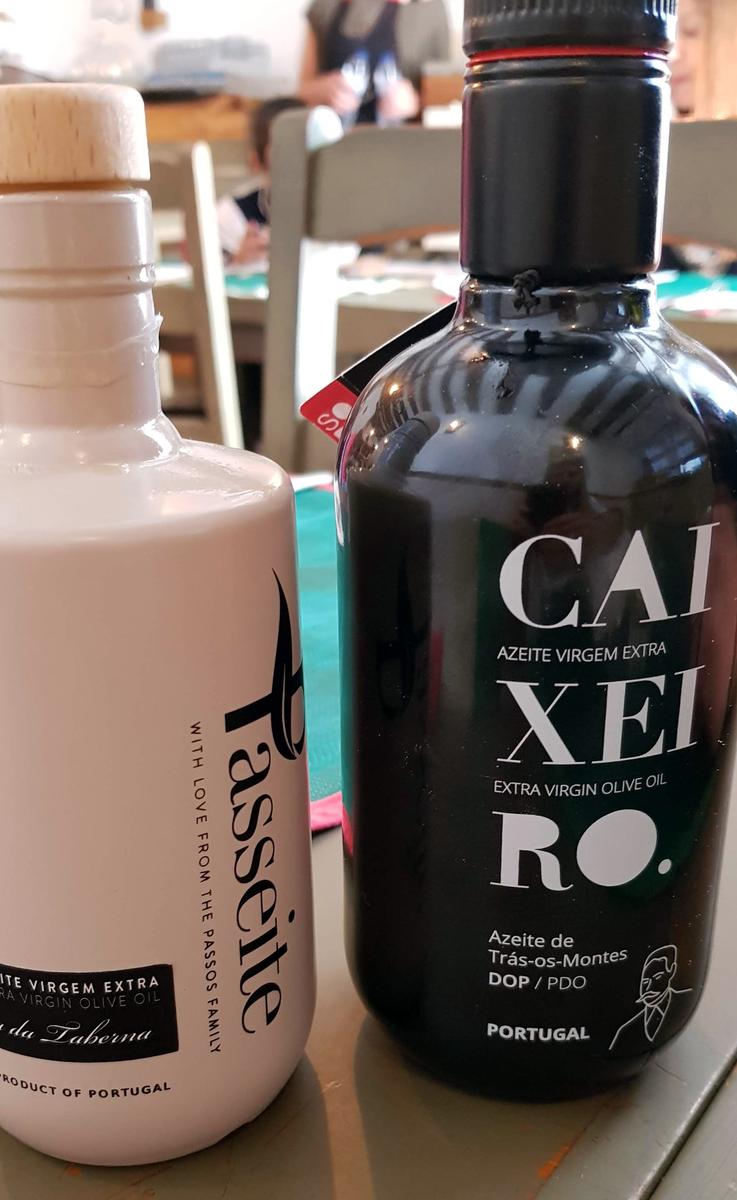 ---
Coimbra has some great options for vegetarians and some great running routes too, we happily could have stayed for longer.
---
If you've any questions, suggestions or just want to say hello, contact me via the Contact Form, Instagram (@noroadlongenough) or By Email noroadlongenough1@gmail.com