Vegetarian & Vegan Restaurants in Valencia, Spain
In August 2022 we spent five nights in Valencia. It was our first time visiting the city and we really enjoyed the experience. The weather was really hot when we were there, 35 to 37 Celsius daily, so we took advantage of the Spanish way of living and embraced afternoon siestas like pros. This meant we made the most of the (slightly) cooler mornings and absolutely balmy evenings. We enjoyed some ice cold (alcoholic) drinks to "keep us hydrated" and found some excellent people watching locations. As always, we were excited to try some of the Valencia's vegetarian and vegan restaurants and cafes and we really had some great dining experiences. Some of the places were not strictly vegetarian/vegan but had options to cater for these requirements. We barely scratched the surface of vegan and vegetarian dining in Valencia so we will definitely have to go back to sample some more! On this list, you will find the google maps link, address, and where available, the website and Instagram handle for each business we visited.
---
1. La Casa Viva Ruzafa
I think this was my favourite of all the places we dined in. La Casa Viva Ruzafa offers solely vegetarian and vegan cuisine and as the name suggests, we visited their Ruzafa/Russafa location. We booked our table online the day before and judging by the amount of people who did not have a reservation and were turned away, booking is definitely advisable. The interior is filled with neutral wood furniture and I loved the polished concrete floor. Colourful lamps, mirrors and lots of plants create a relaxing dining space. The curve of the bar is inviting and leads you into the rear of the restaurant, towards the tranquil outdoor garden area.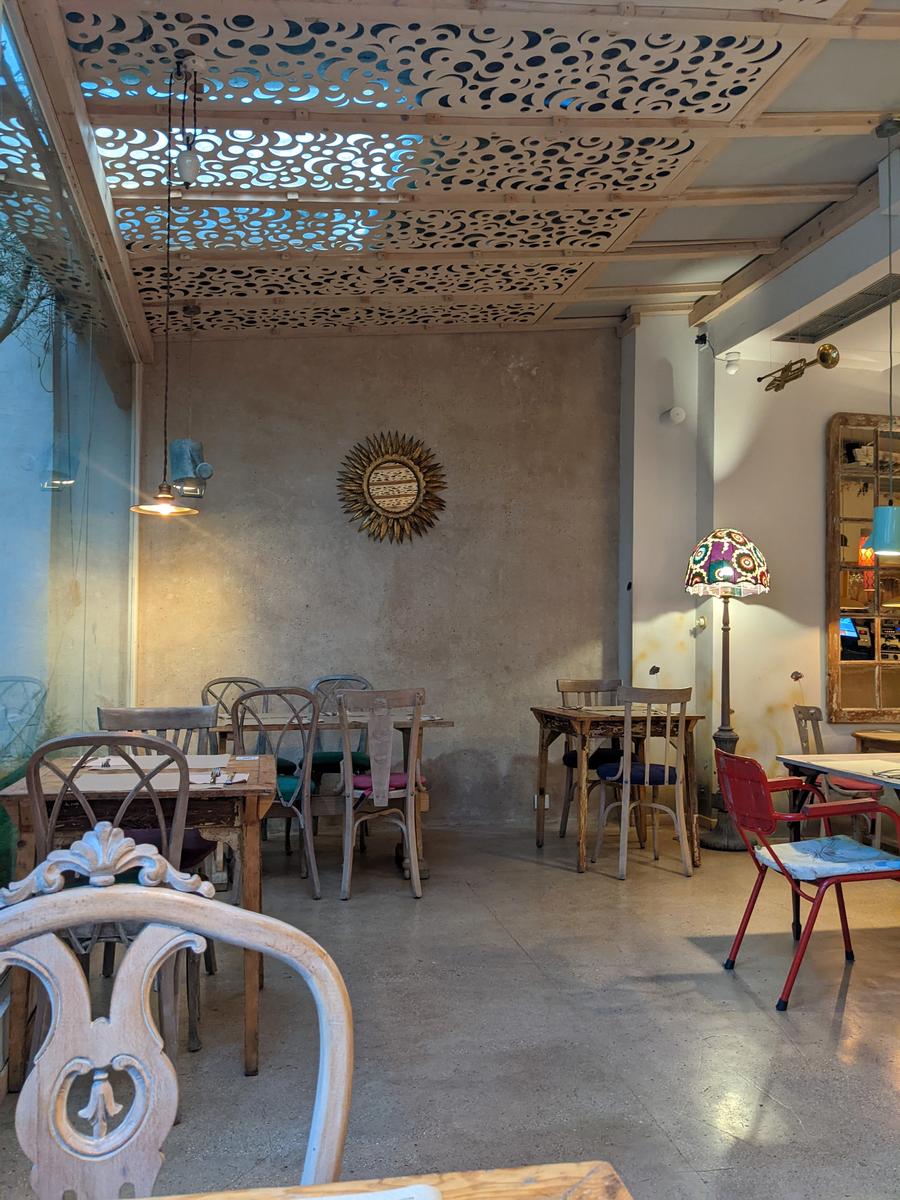 The staff were welcoming, helpful and very friendly and we were soon seated and had placed our order. To start, we ordered the Pates Board to share: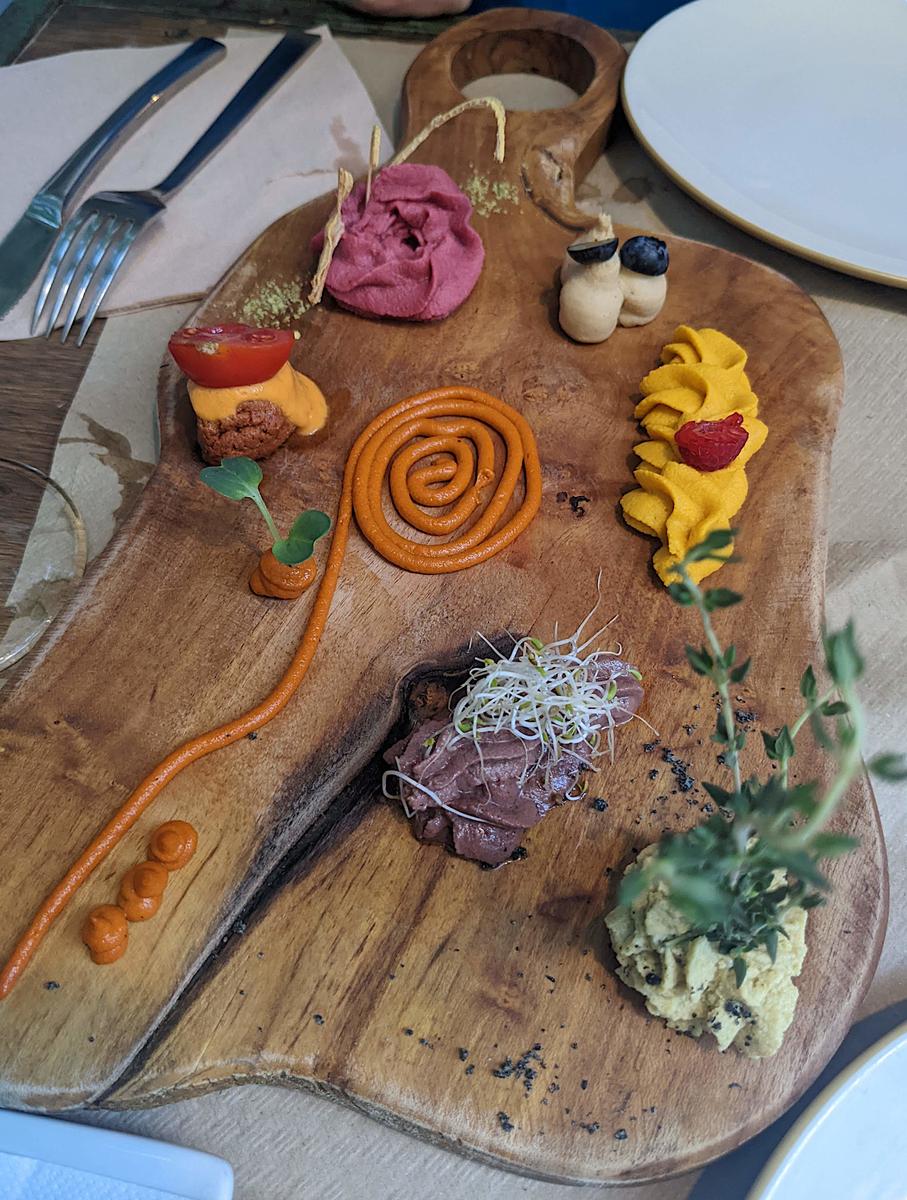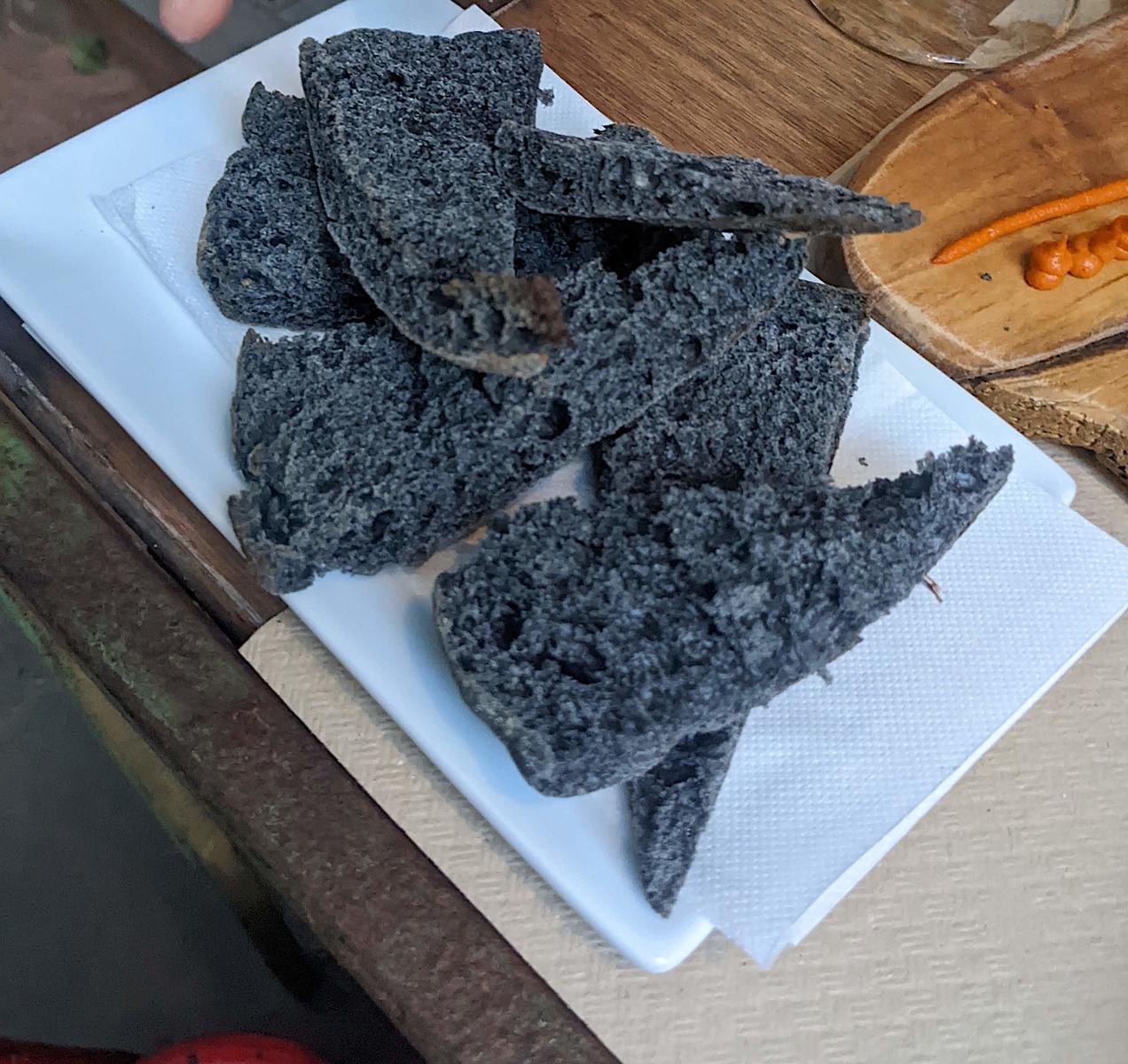 For mains, we both had lasagna, I had the Mushroom Lasagna and J had the Pumpkin Lasagna and we were both happy with our delicious choices: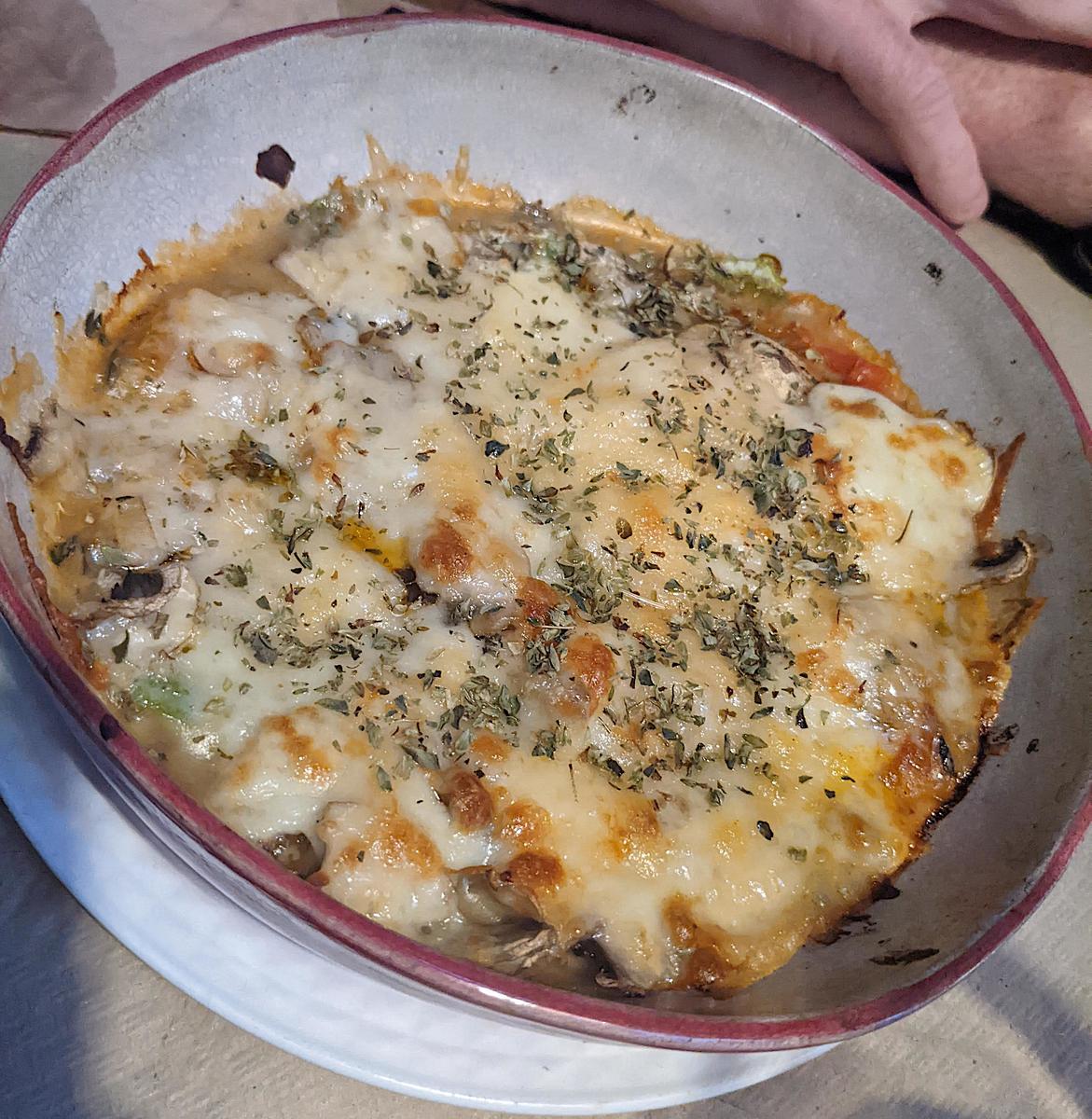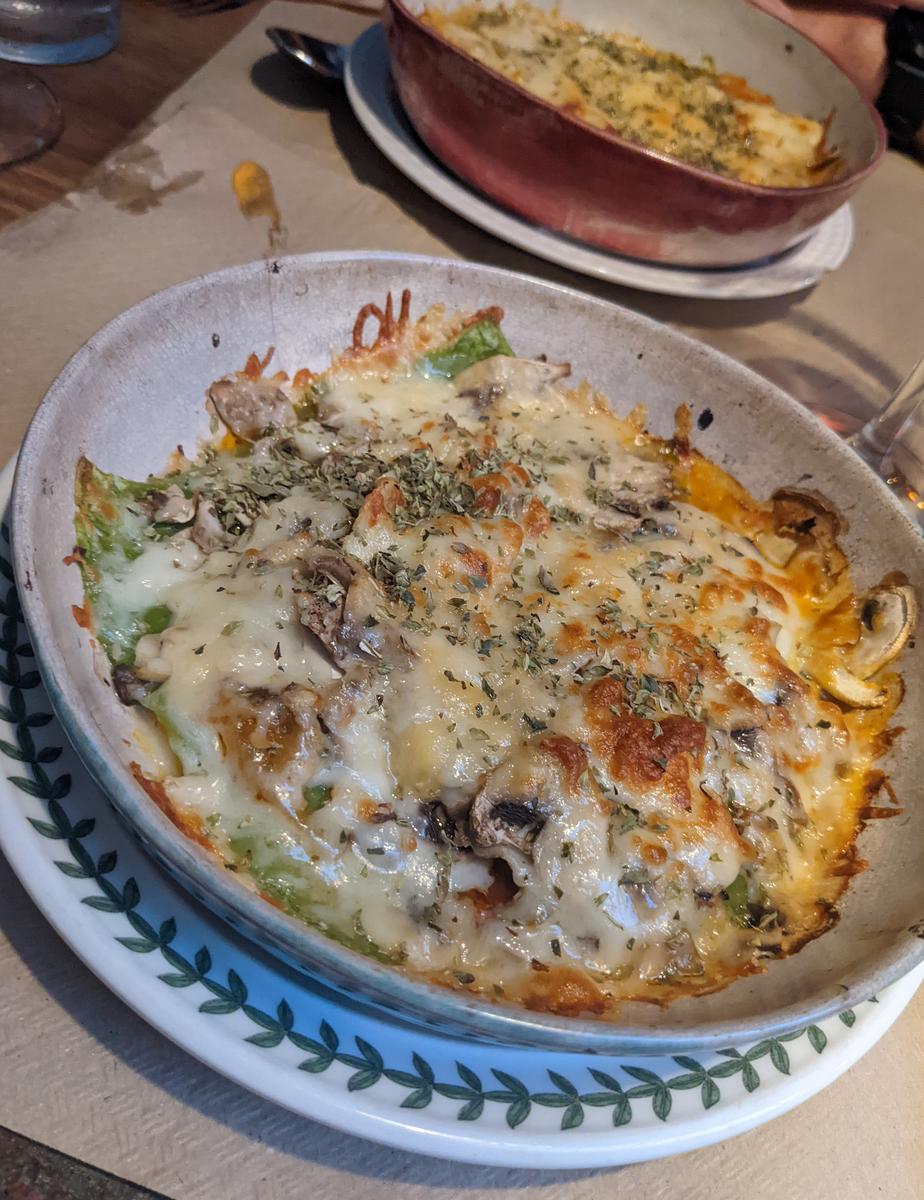 We decided not to have a dessert as we were both quite full after our hearty lasagna. We really enjoyed our meal, the ambiance and the food were perfect and the prices are very reasonable. I will certainly dine here again the next time I am holidaying in Valencia.
---
2. Amberes Wine & Cocktail Bar
Amberes Wine & Cocktail Bar is located inside the very nice Ad Hoc Monumental Hotel and when we arrived (we reserved in advance) we were the only people there, although we were not alone for long! It has a really elegant, classy high-end interior vibe: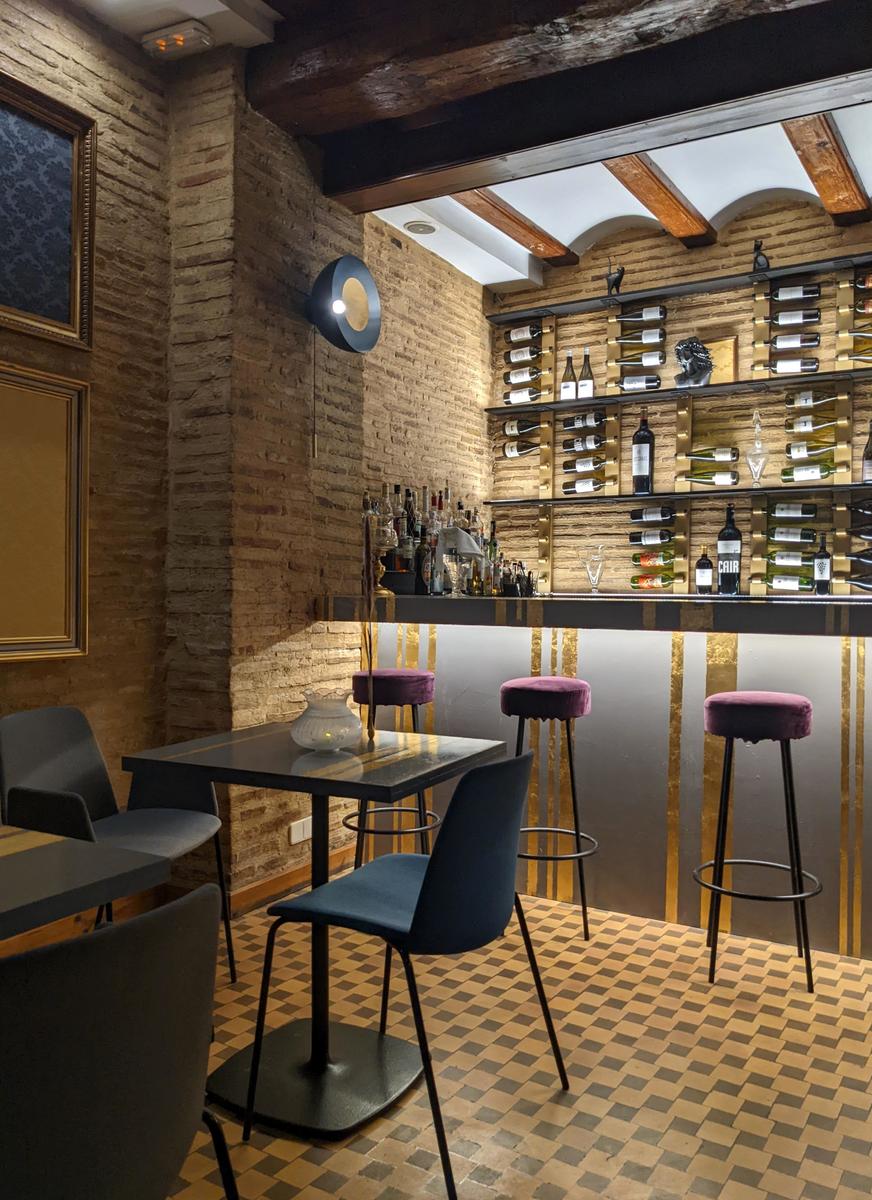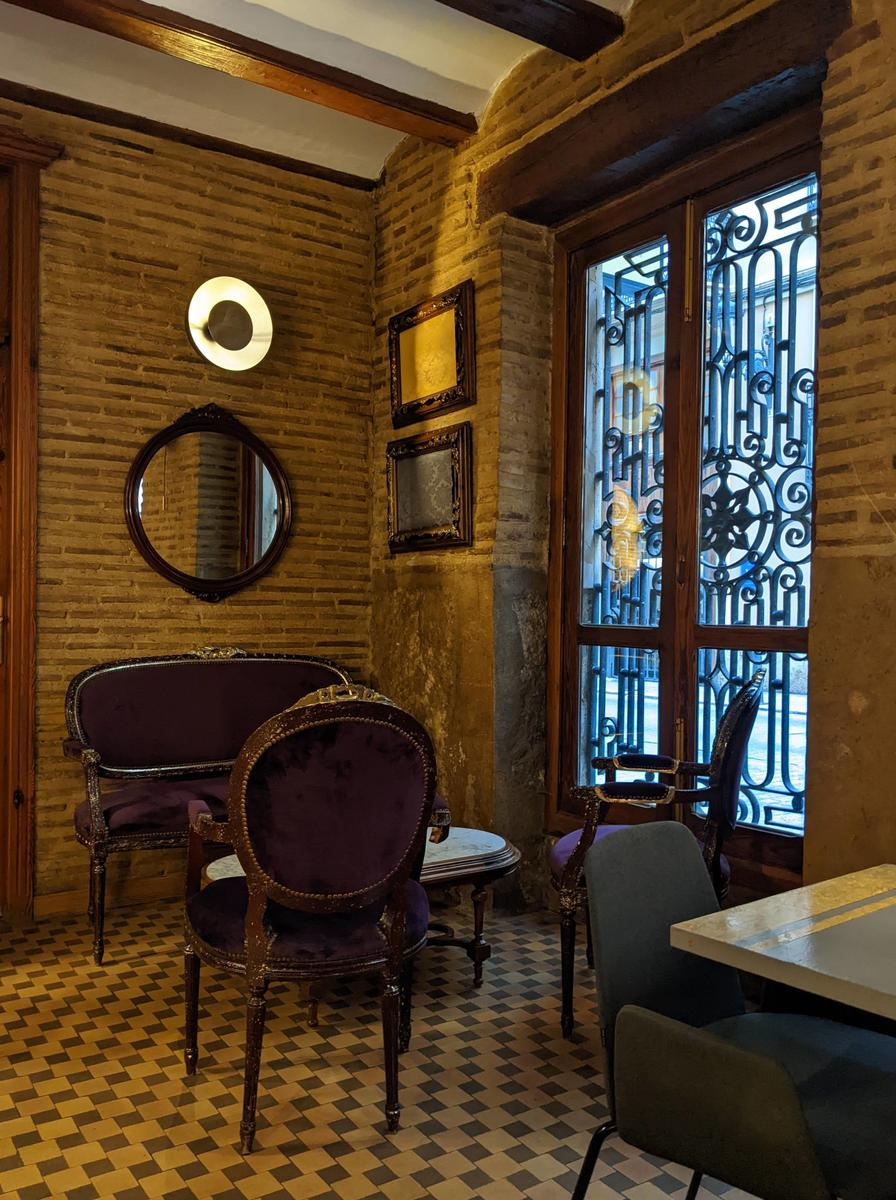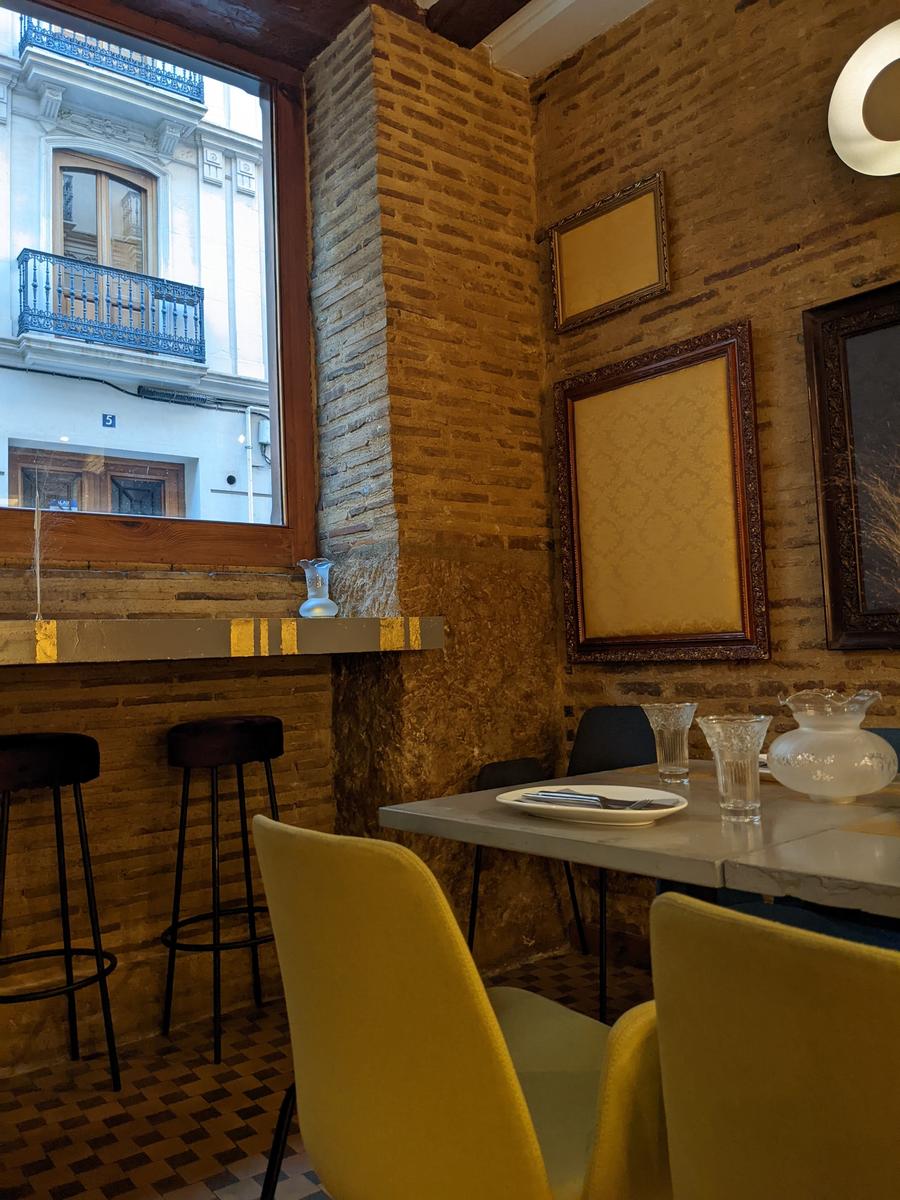 I didn't take many photos as we were enjoying our meal but I can say that the menu is quite unique and everything we had was packed with flavour. I would go back here again in a heartbeat. We both loved the Bao bread with sautéed vegetable prawns and ended up having a second serving of them. Their vegan Tartar was another big hit for us, simple but well executed.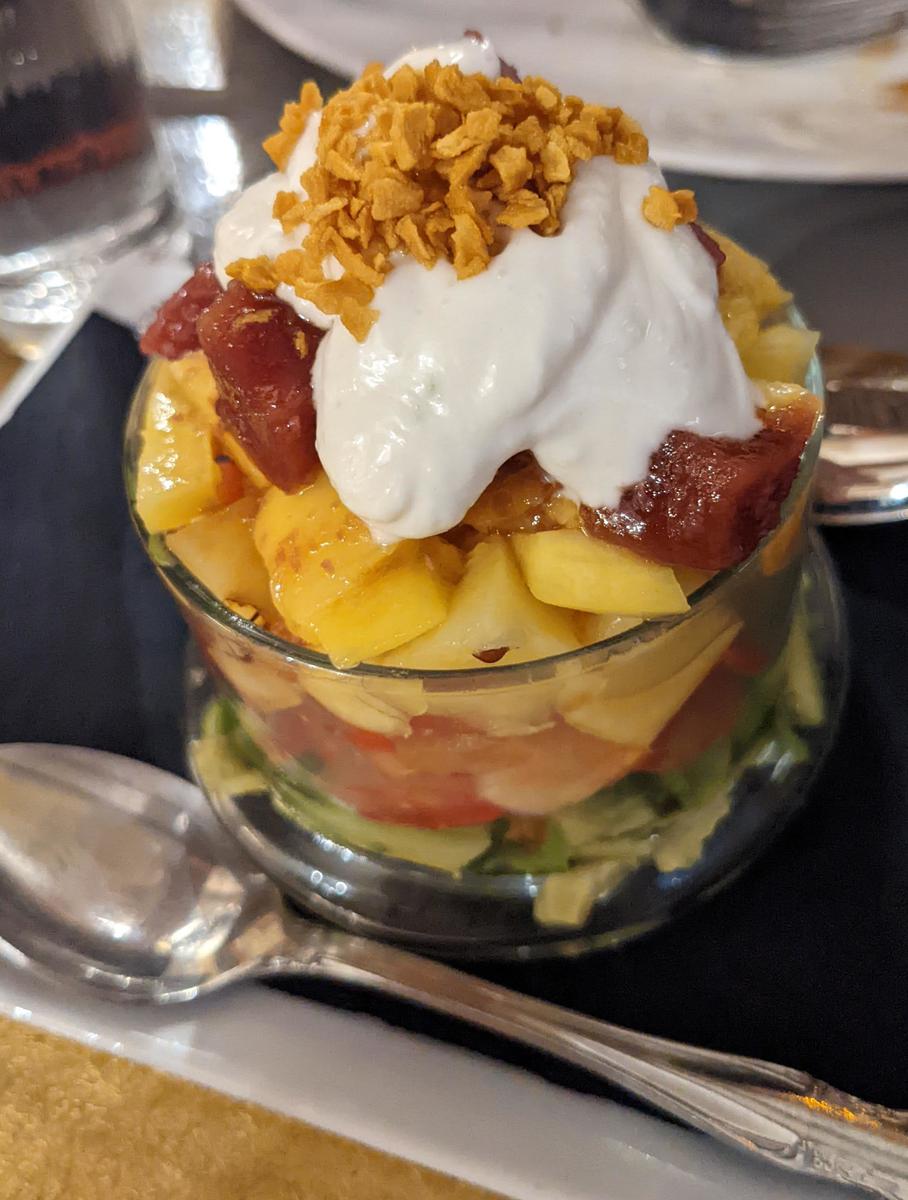 We also loved their Hojalbravas:

And this time we did save room for a dessert: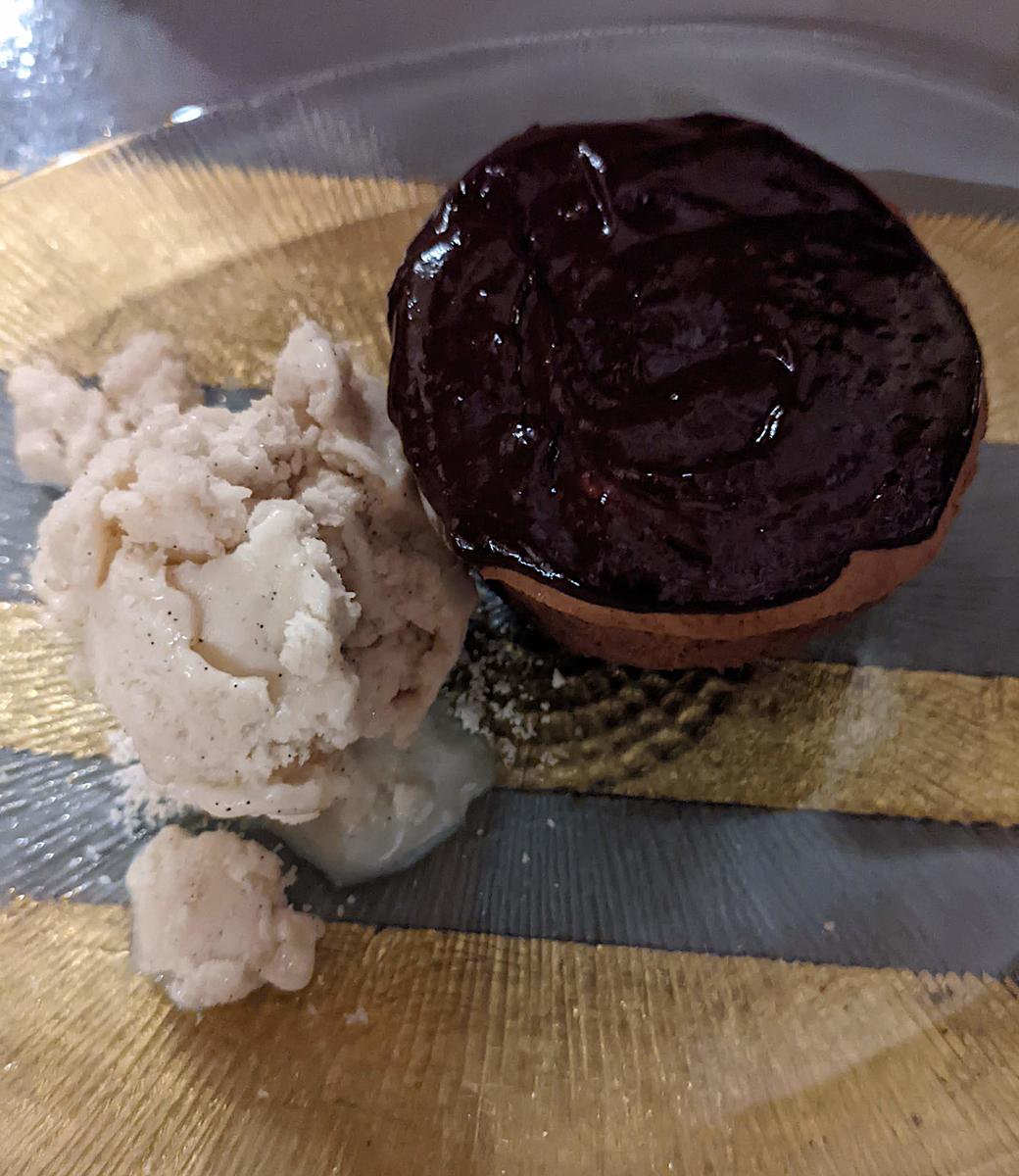 A lovely meal in relaxing atmospheric surroundings.
---
3. IO Restaurante
Based on how busy this restaurant was and the volume of people they turned away, we were lucky we booked our table in advance! We received a very warm welcome and were soon seated upstairs with the menu and a drink while we perused it. I quickly snapped a few photos before all the tables filled up: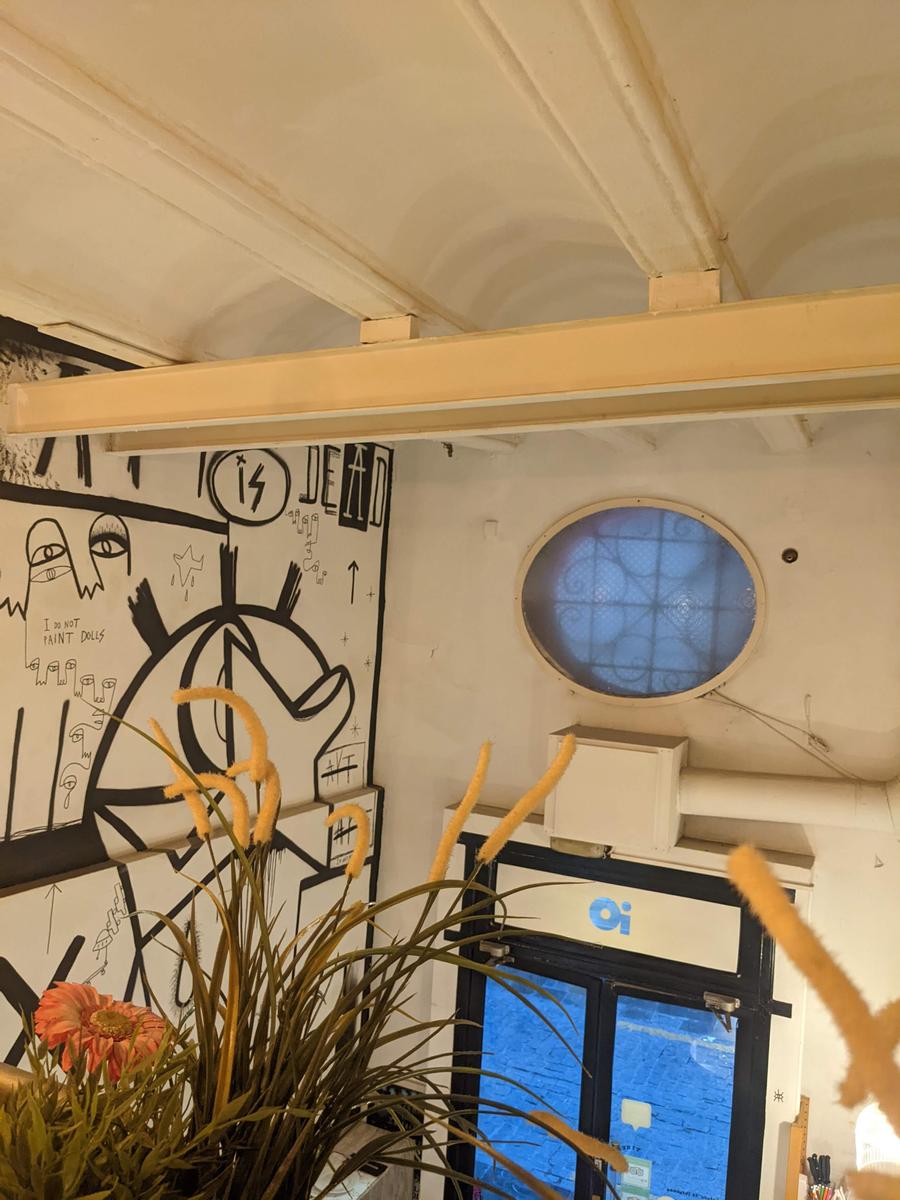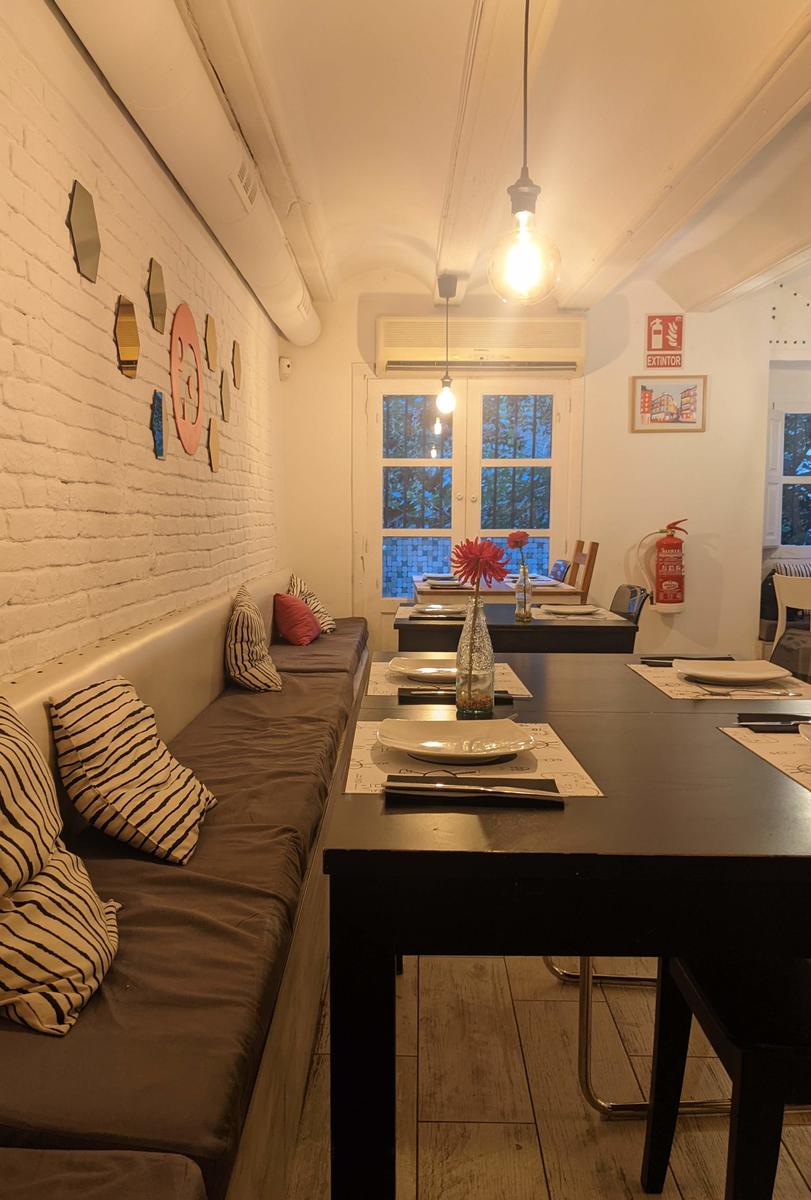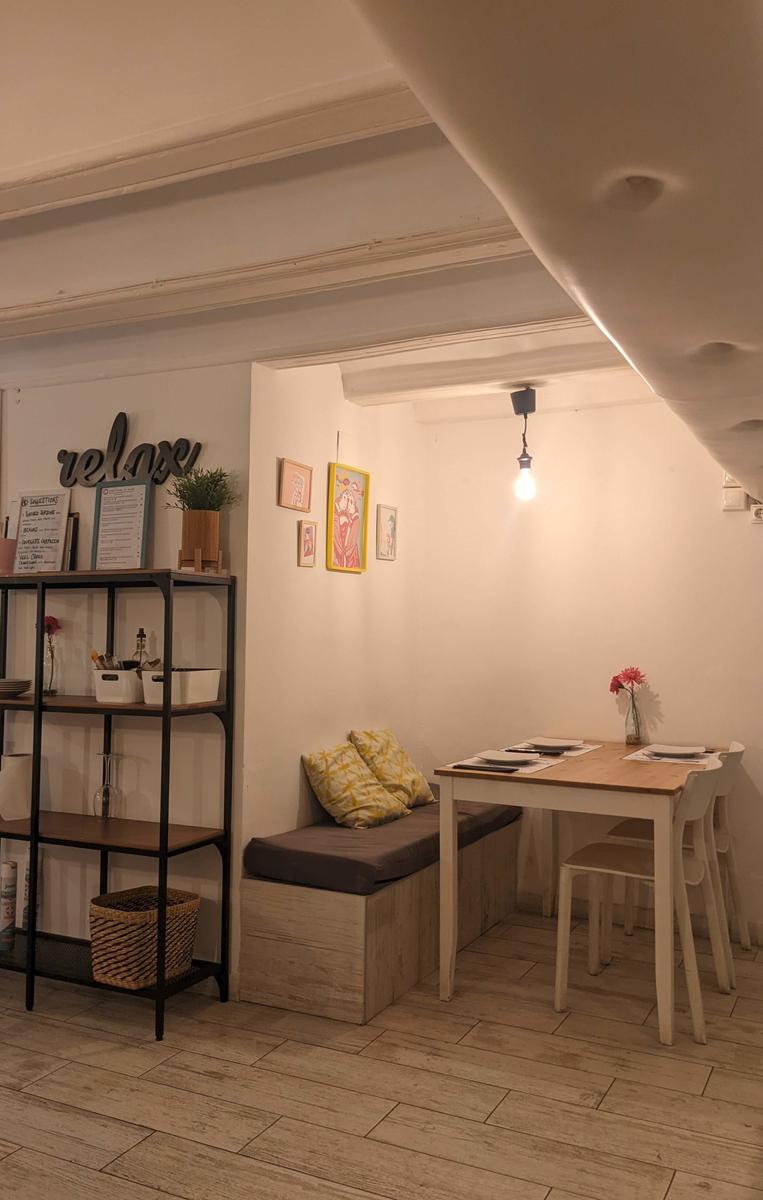 This tapas style restaurant is not vegetarian/vegan but there are some vegetarian options, you can view the menu here. You can see the specials on the night that we visited in the photo below: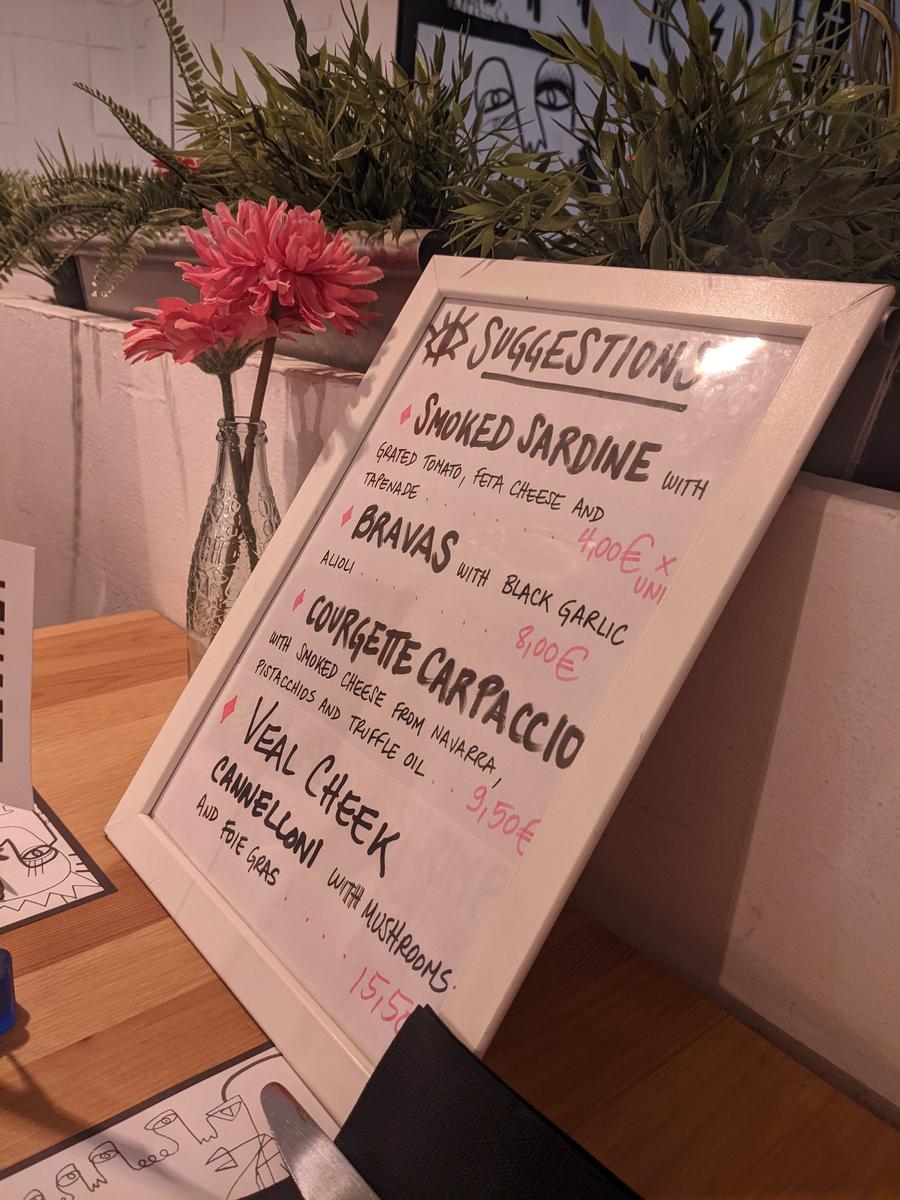 We were pleasantly surprised with the portion sizes, they were very generous and the prices are so reasonable. This was their special Bravas: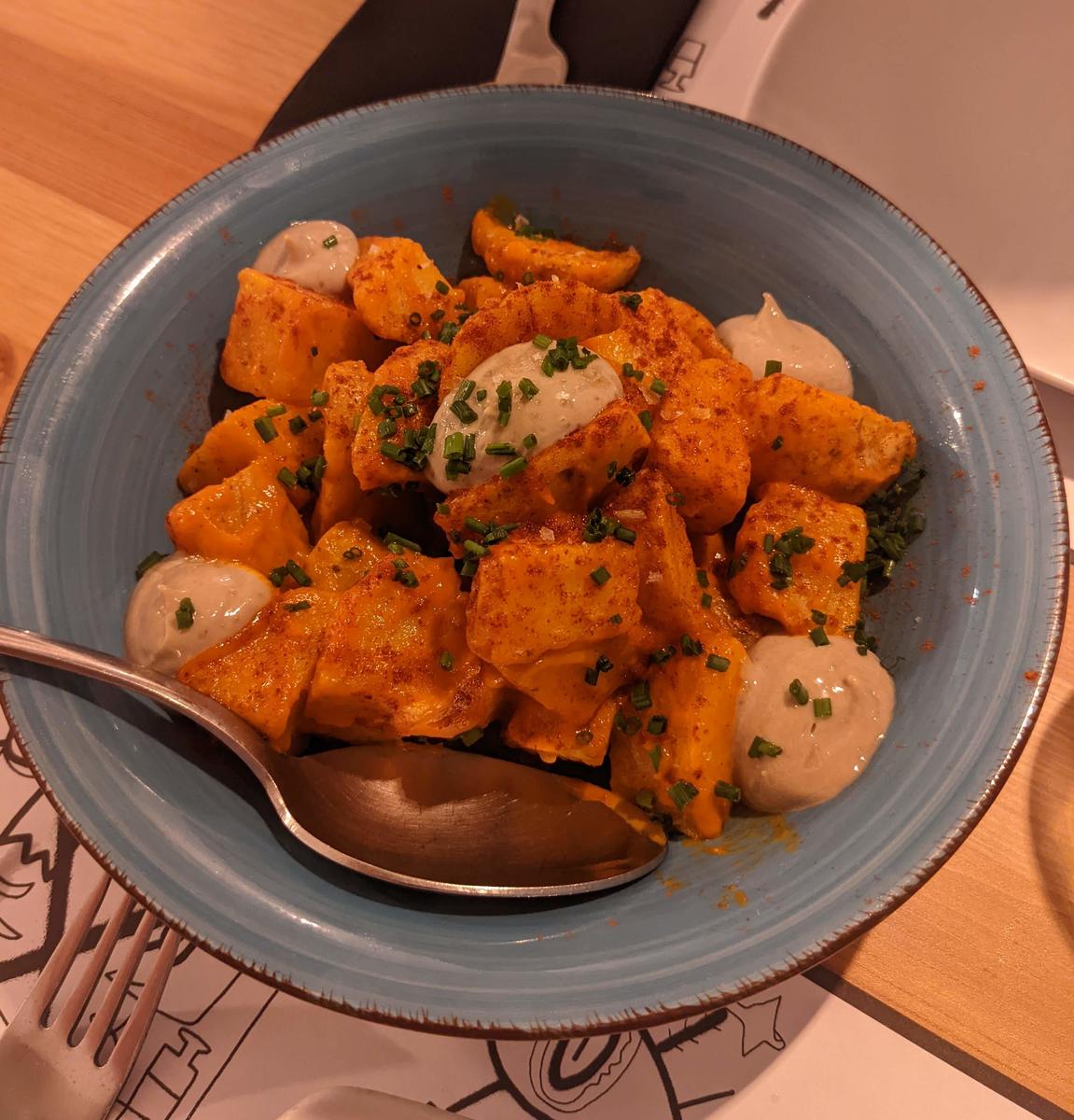 We also had their Nachos del IO (pictured below) and Ensalada Tabule and Falafel dishes.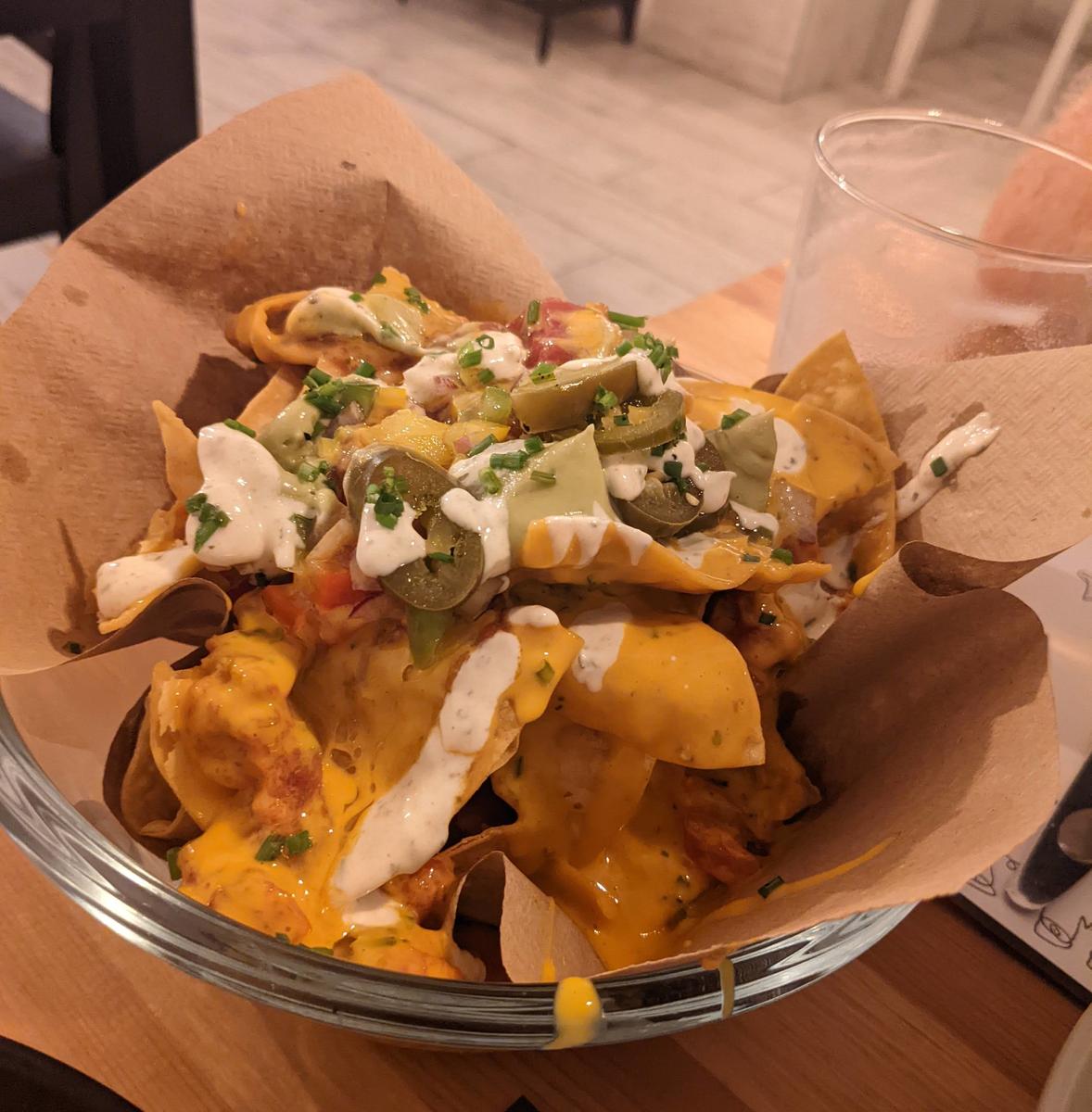 We just about had room for dessert and shared a cheesecake: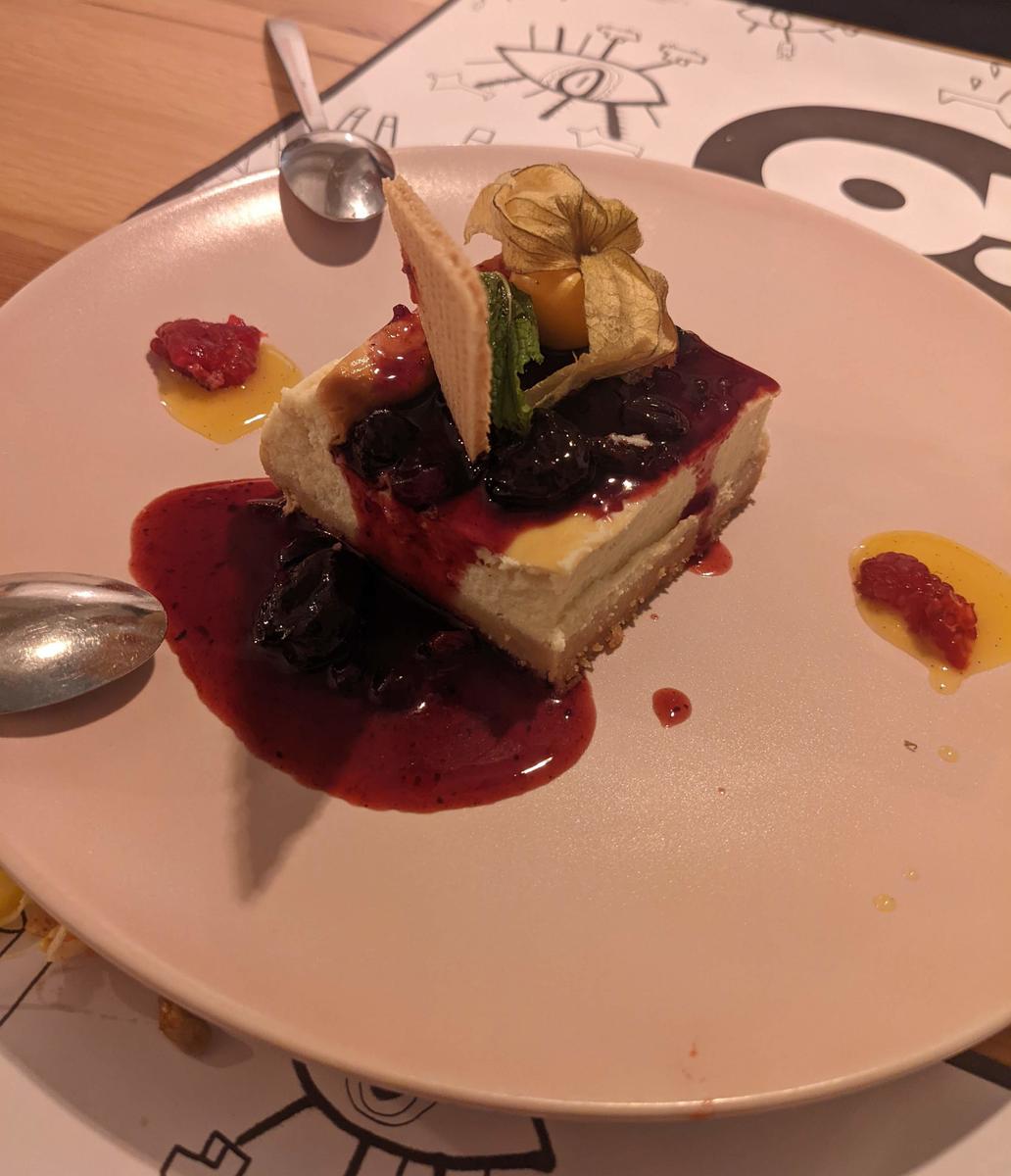 This was a relaxing restaurant experience with good vibes, great staff and delicious tapas.
---
4. La Terrazza
This Italian restaurant has a great location, just off Plaza la Virgin/Virgin Square and a large outdoor seating area, perfect for enjoying a leisurely dinner on a balmy evening - which is exactly what we did! It is also a great people watching location. They have a full vegan menu so lots to choose from. We ate here two evenings as we just enjoyed the location so much, there was live music in Plaza la Virgin too. If you like a thin, crispy around the edge pizza then you will adore their pizzas. They were well loaded with toppings too and scrumptious.
---
5. Almalibre Açaí House Valencia
Almalibre are a small franchise with a premises in Barcelona and another Madrid, as well as one in Valencia. Almalibre is a great option for quick, fresh, healthy food. The good news is that they even have a specific vegan menu. We were staying close to their Valencia location and dined there twice for lunch. Both times the food was really delicious and the staff were really nice.
It has a cute colourful interior: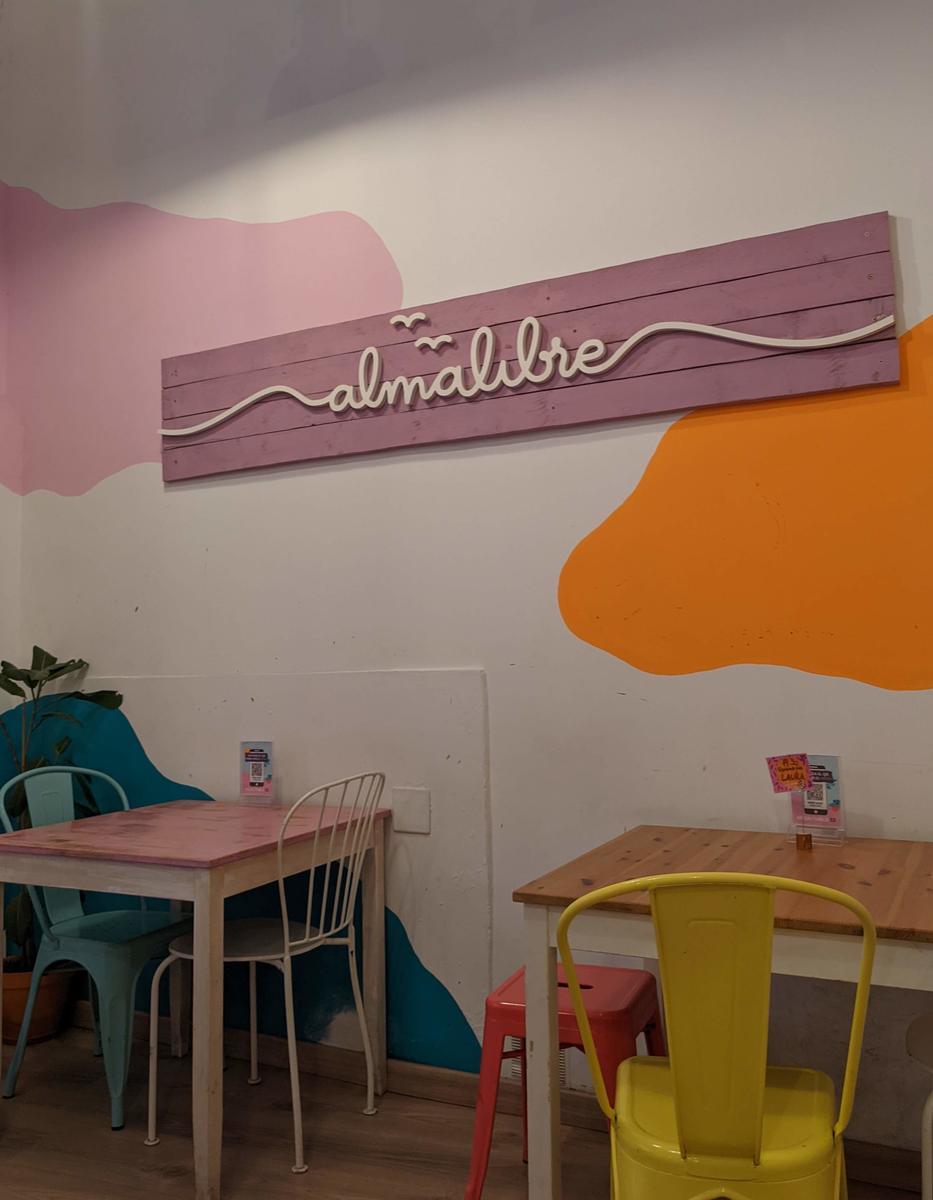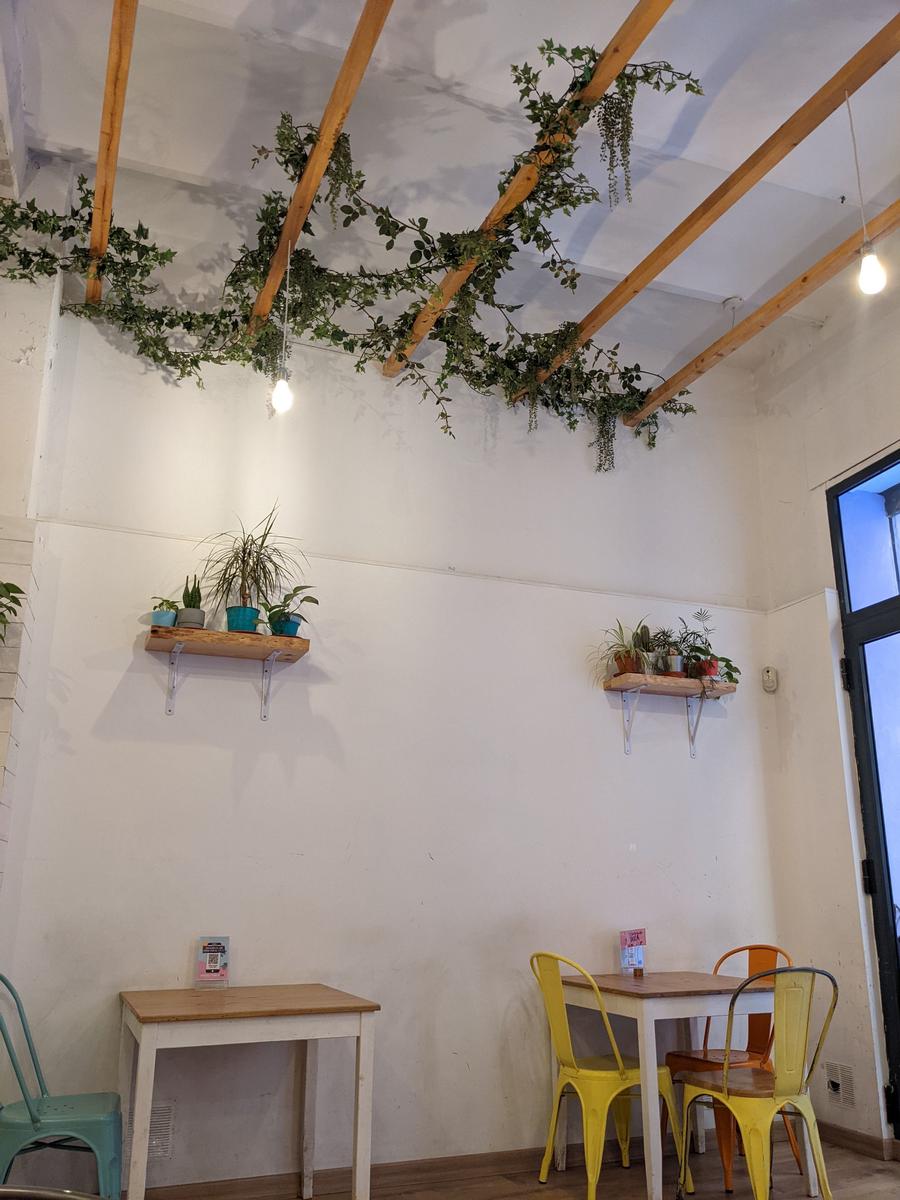 On our first visit, we both had one of their Eco Vegan Burgers (no photos) but they were great - freshly made and satisfying. We went for one Red Rice & Tempeh and one Chickpea & Quinoa Burger.
On our second visit we had a Bowl Kilimanjaro each and shared a portion of their Bravas Almalibre.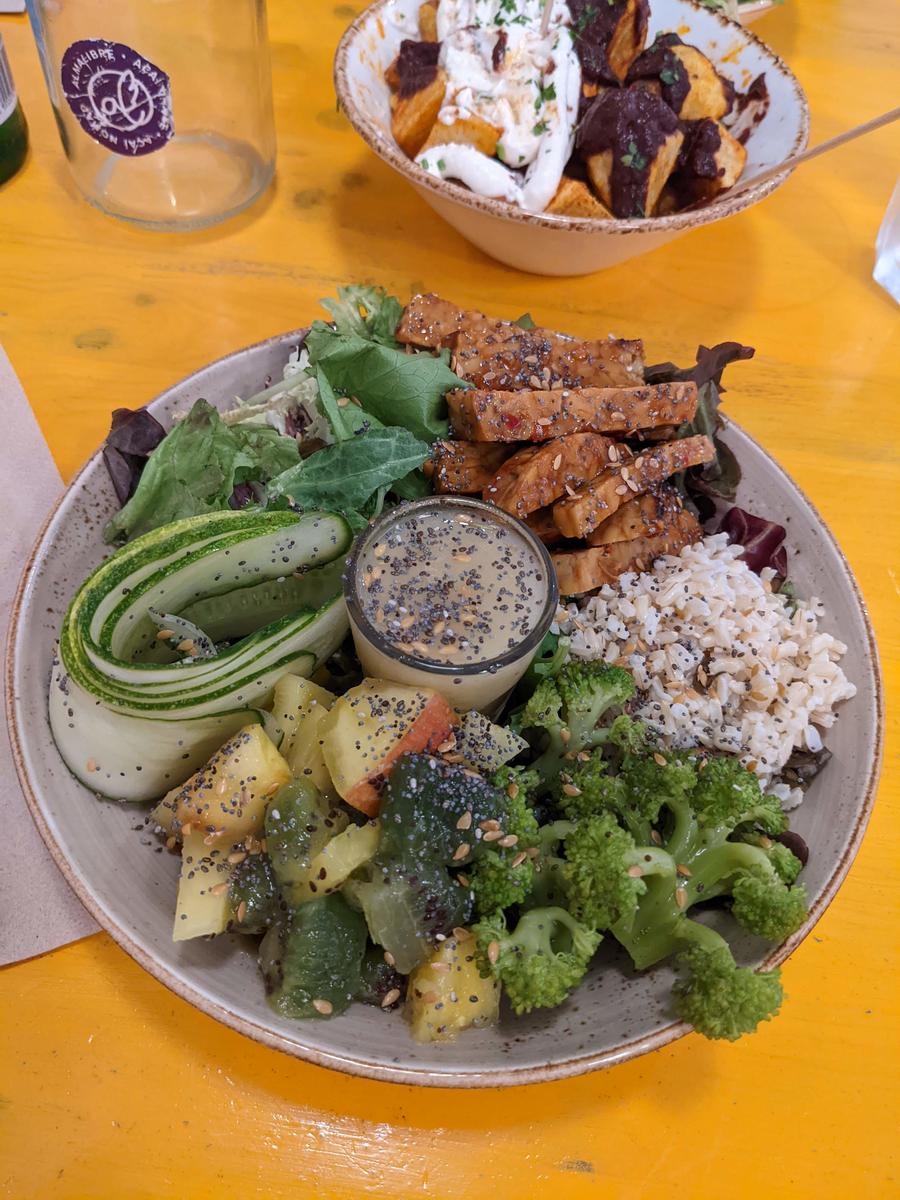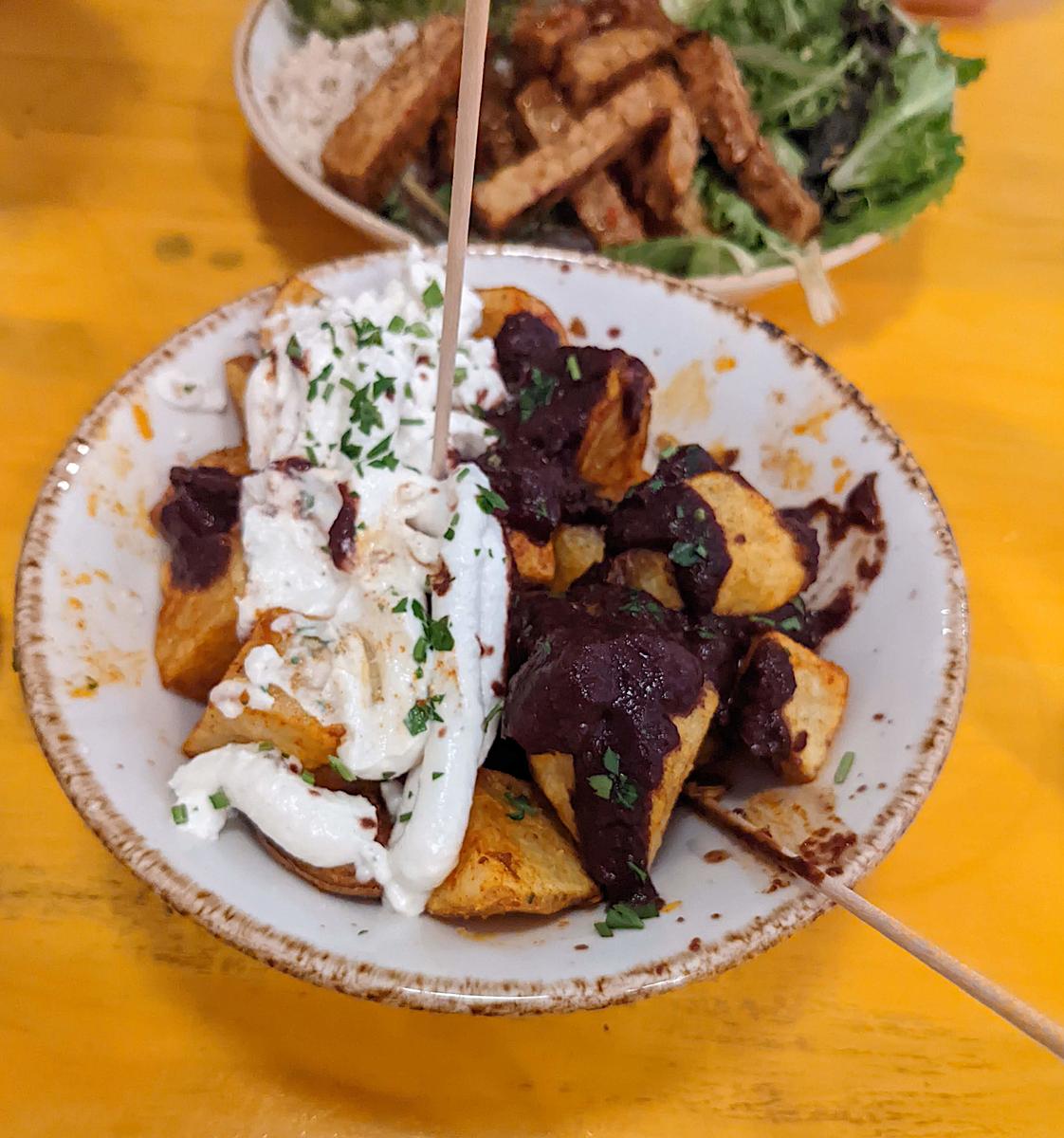 I would definitely eat here again and would be a regular customer if I lived close by.
---
6. Mayan Coffees
As the name suggests, Mayan Coffees is a coffee shop!! The coffee here is fantastic and of course we couldn't resist having something sweet to go with it: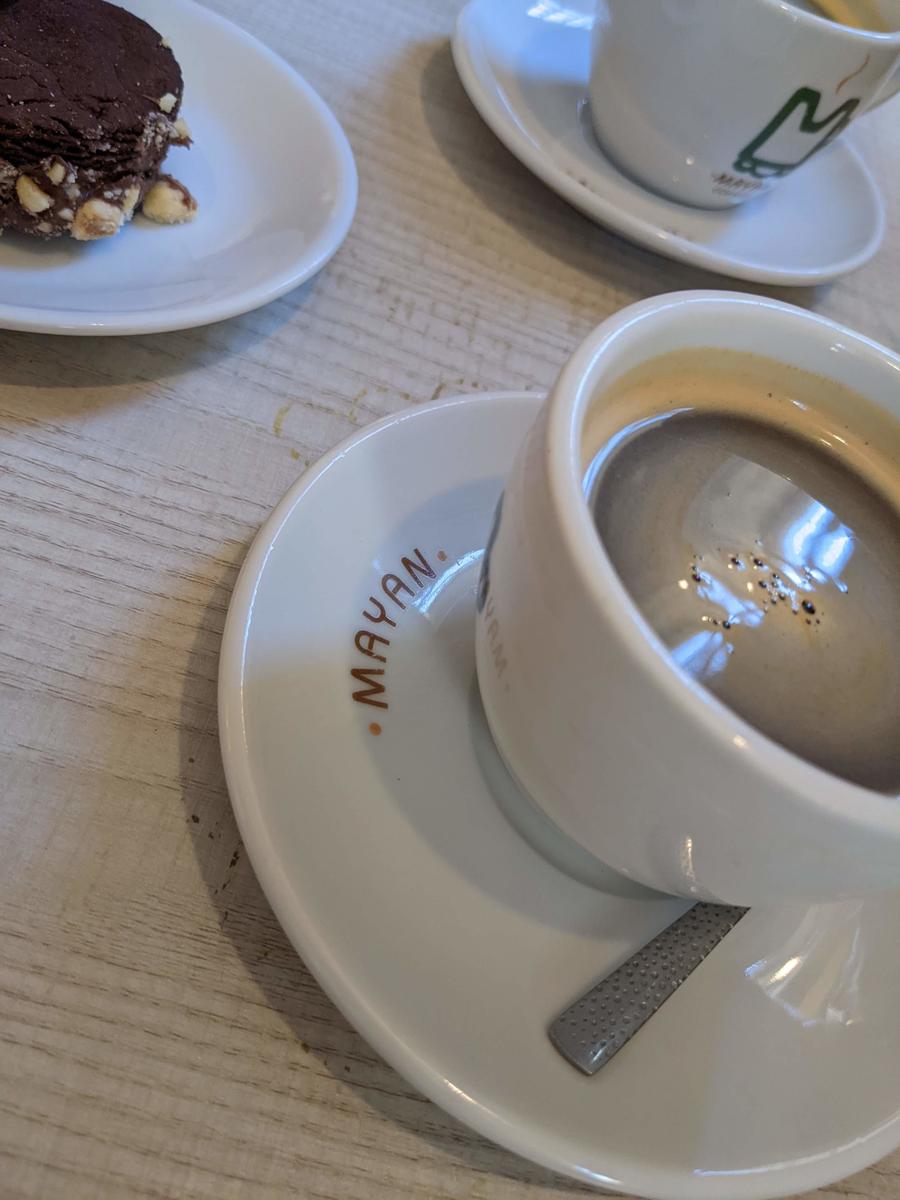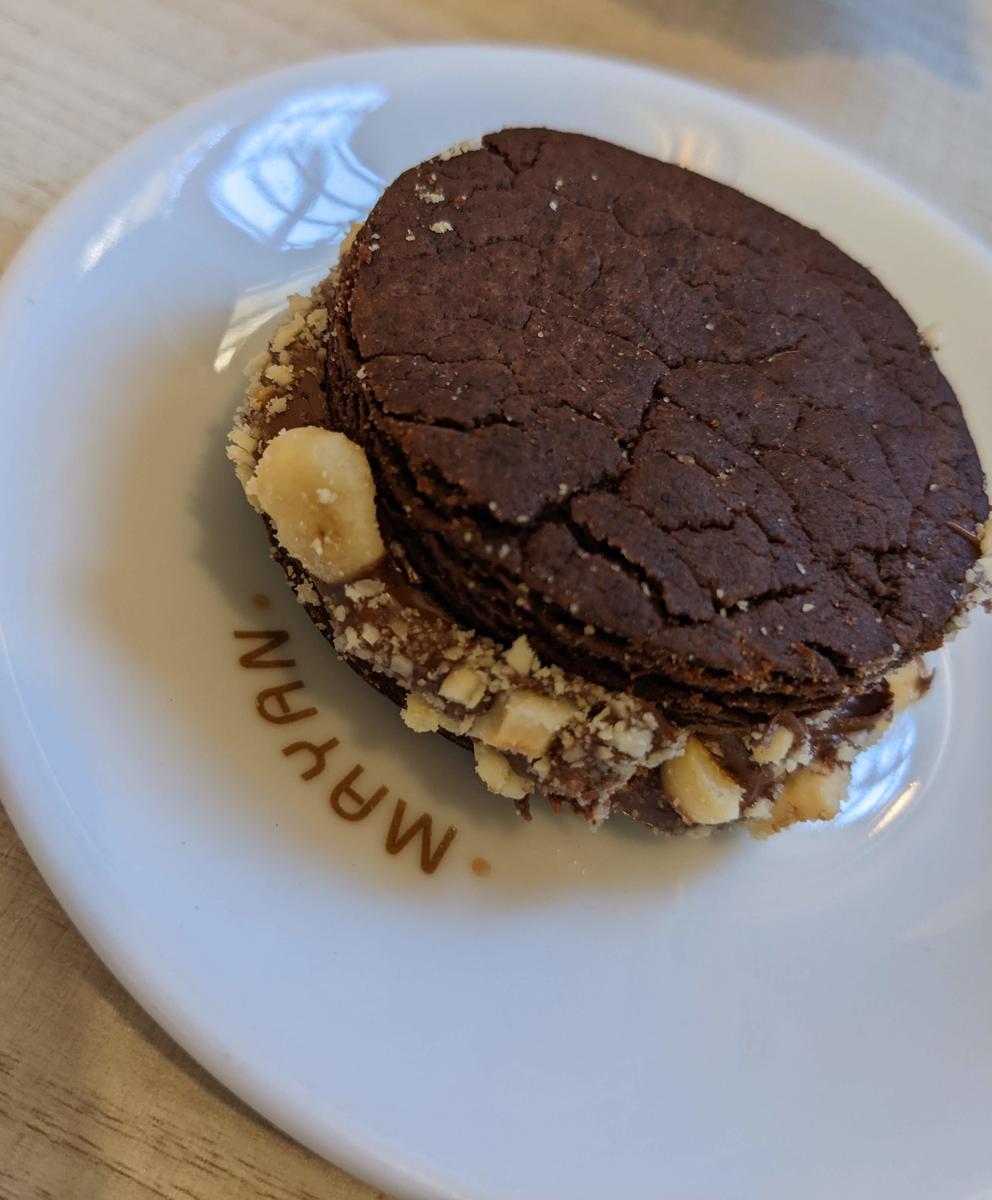 They have a small food menu with some vegetarian options. We had a simple tomato and avocado toast and it was yummy: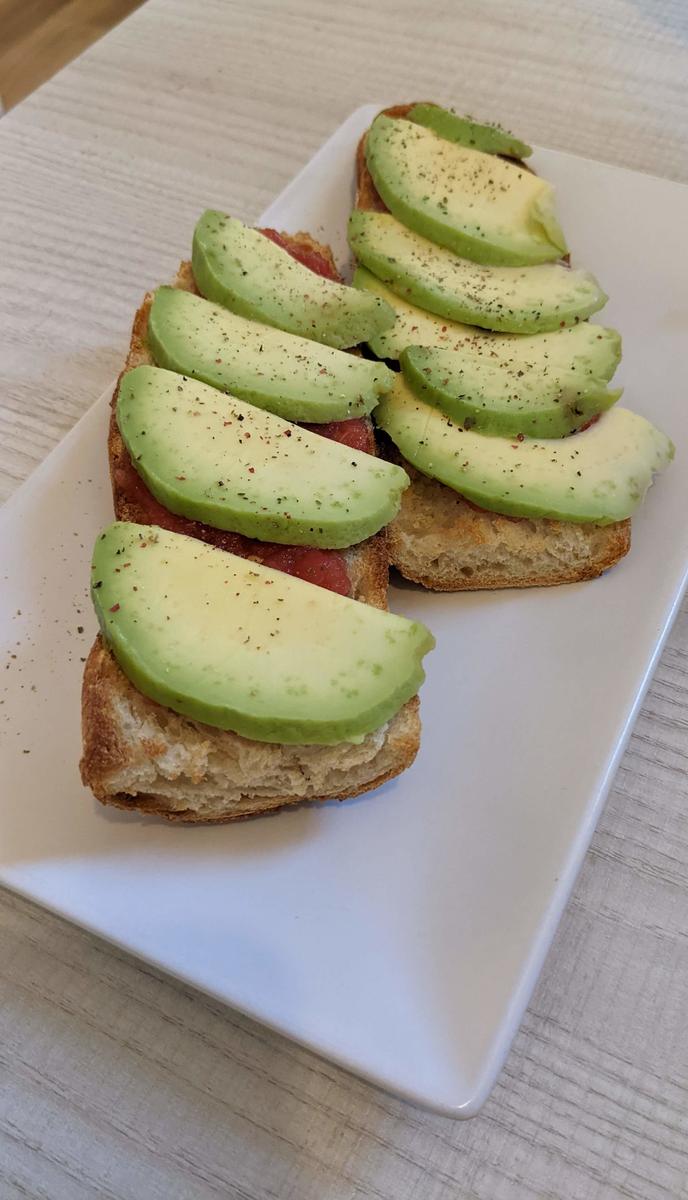 This is a great place to take a break, have a snack and regain your energy before exploring more of Valencia city.
---
Quick Easy Lunch Spots
Two other convenient "fast food" places that we found in Valencia that cater for vegetarians and vegans are:
beGreen Salad Company has great salad bowl options and allow you to "build your own". The staff were great and so helpful, happy to answer any questions you have. You can view their menu here.

Burritos are a franchise with multiple locations around the city. If you are hungry then this is the place to go, they are super generous with the fillings when you build your own burrito and/or burrito bowl. We visited two different branches and they were equally good. You can view their menu here.
---
I hope you found this blog helpful and get a chance to visit some of the places we have suggested here. I can't wait to go back to Valencia, such a cool, vibrant city.
---
If you've any questions, suggestions or just want to say hello, contact me via the Contact Form, Instagram (@noroadlongenough) or By Email noroadlongenough1@gmail.com