Who doesn't love a good chocolate cake not to mention the best chocolate cake in the world! So it was a no brainer for us to visit the original store of O Melhor Bolo de Chocolate do Mundo, located in Campo de Ourique, Lisboa and try this famous cake!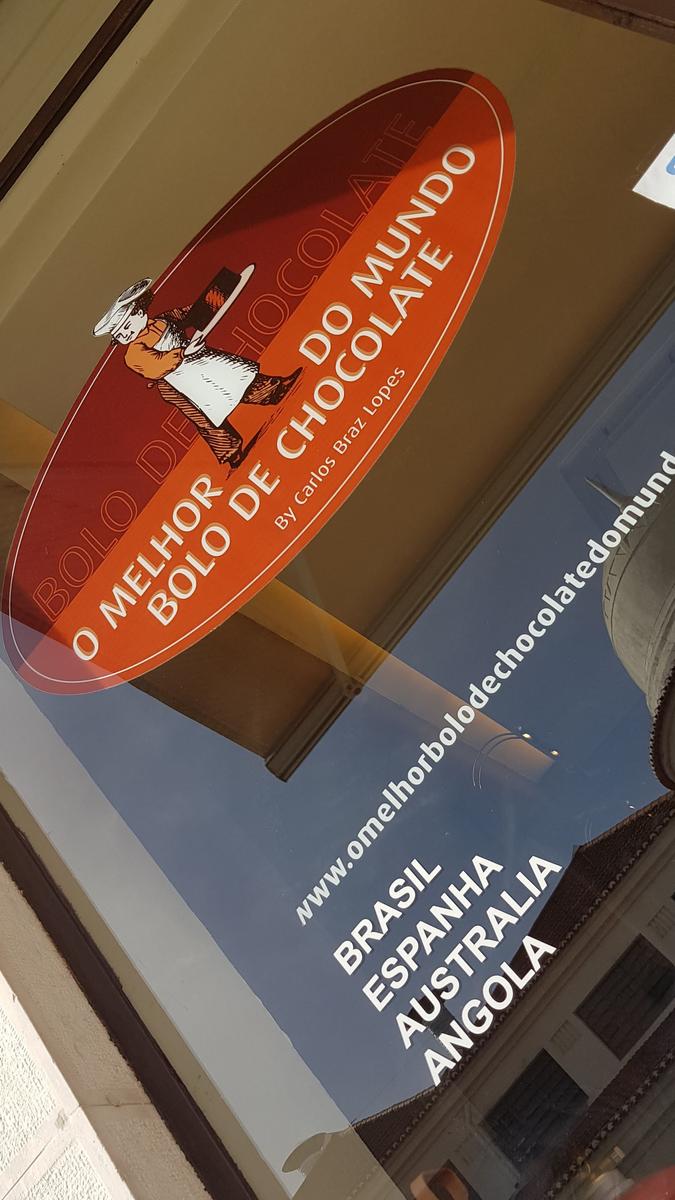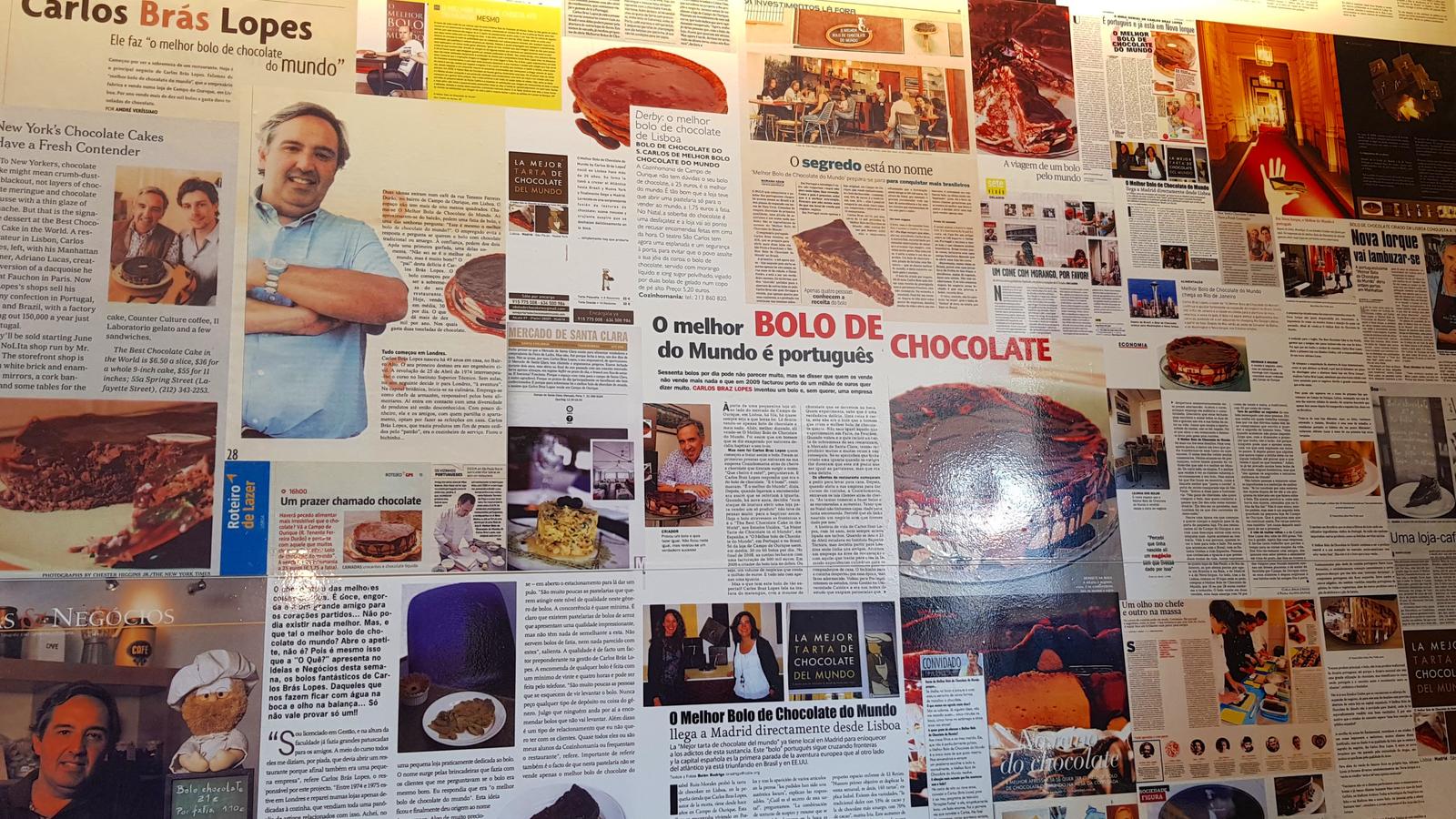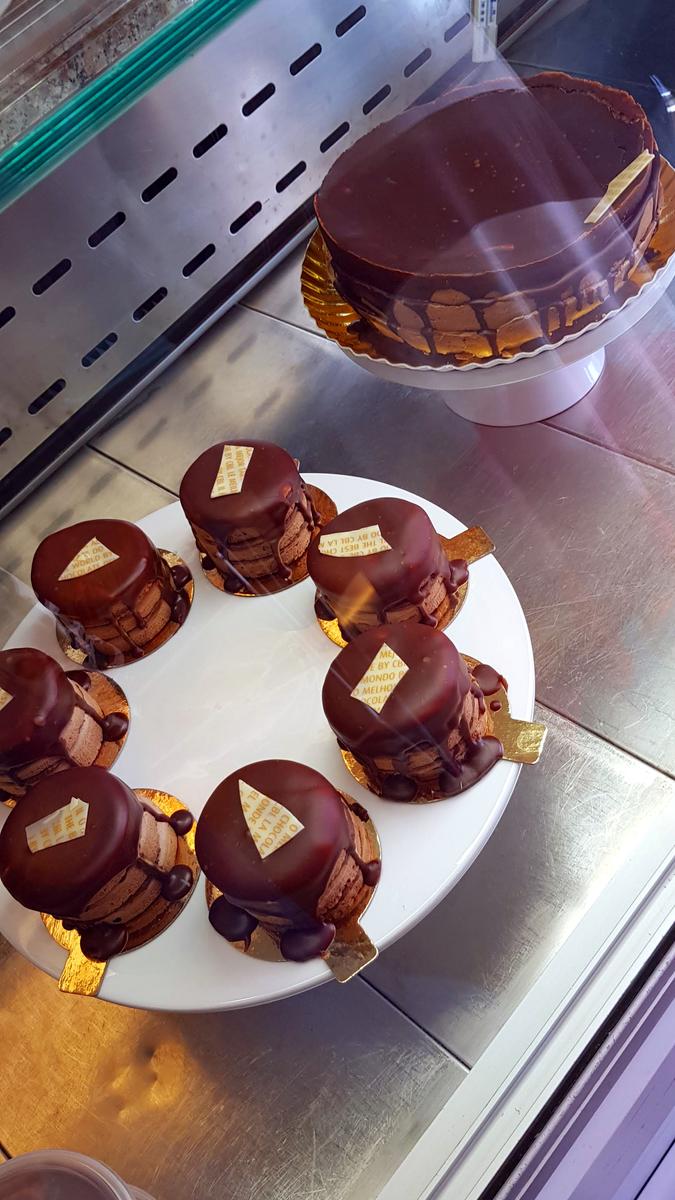 It was a fabulous sunny day so we took advantage of the outdoor seating at their Lisbon location. We decided to share a miniature version of their cake for €4.00 (it was so good I wish we had gotten one each) with two coffees. According to the O Melhor Bolo de Chocolate do Mundo website, the cake is made up of: "Crunchy layers of meringue wrapped in a creamy French chocolate mousse, topped with an irresistible chocolate ganache.". Well, I can say with certainty that the cake is absolutely delicious. It is so light! Pure melt in your mouth goodness and the flavour was fantastic. The cake does not contain any flour and uses French Valrhona chocolate.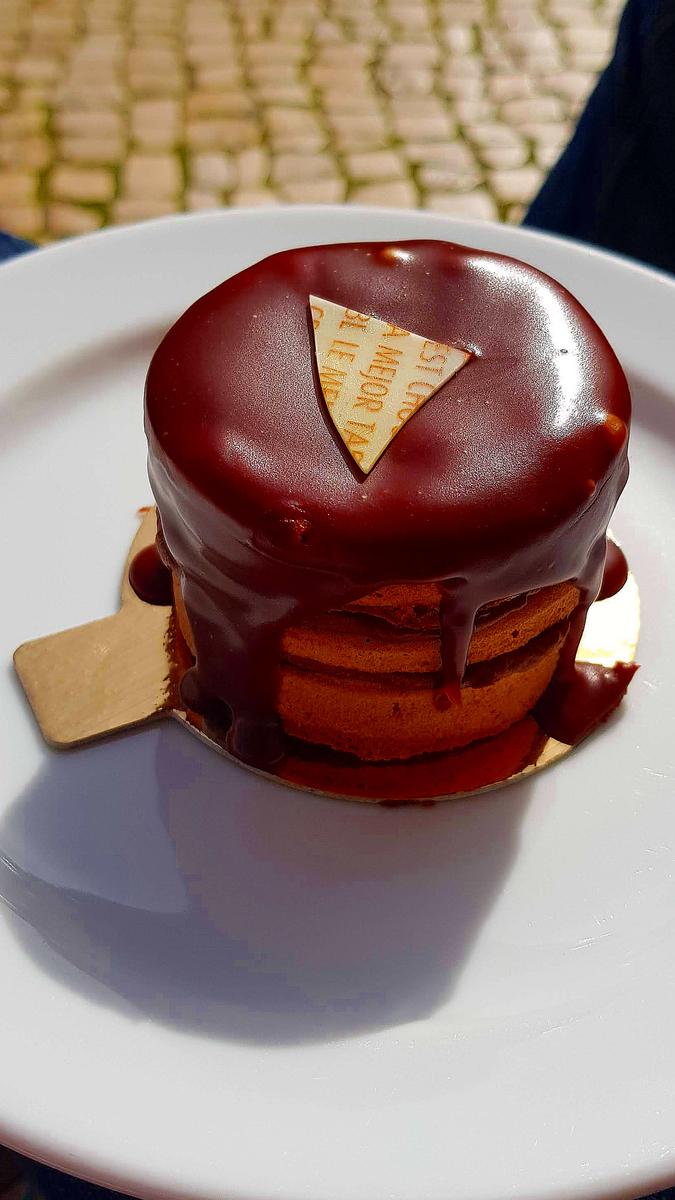 Having tried this scrumptious cake it is no surprise that it is so popular. There are a number of shops scattered around the world where you can try it, including in Spain, Brazil, Panama, Australia, Angola and New York City.
Be sure to pop in and try it for yourself if you are in Lisbon, you can check out the wonderful Mercado de Campo de Ourique while there as it is located across the road!
---
Store Information:
O Melhor Bolo de Chocolate do Mundo, Rua Coelho da Rocha 99, 1350-076 Lisboa. geral@cozinhomania.com Phone: +351 213 965 372
---
If you've any questions, suggestions or just want to say hello, contact me via the Contact Form, Instagram (@noroadlongenough) or By Email noroadlongenough1@gmail.com