Restaurant and boutique wine bar Senhor Uva attracted our attention straight away when we first moved into our new apartment in Lisbon. It is so close and looked so cute and is vegetarian! We couldn't wait to visit… but then we had to wait as the husband and wife owners were away launching Stephanie's cookbook, "Cuisine Botanique" in Montreal, Canada. I am glad to say, it was worth the wait.
We were given a warm welcome by Stephanie's husband Marc. The interior is beautiful, simple, uncluttered and tastefully decorated. It was quiet when we arrived to I took a few quick photos, it wasn't long before the place filled up though!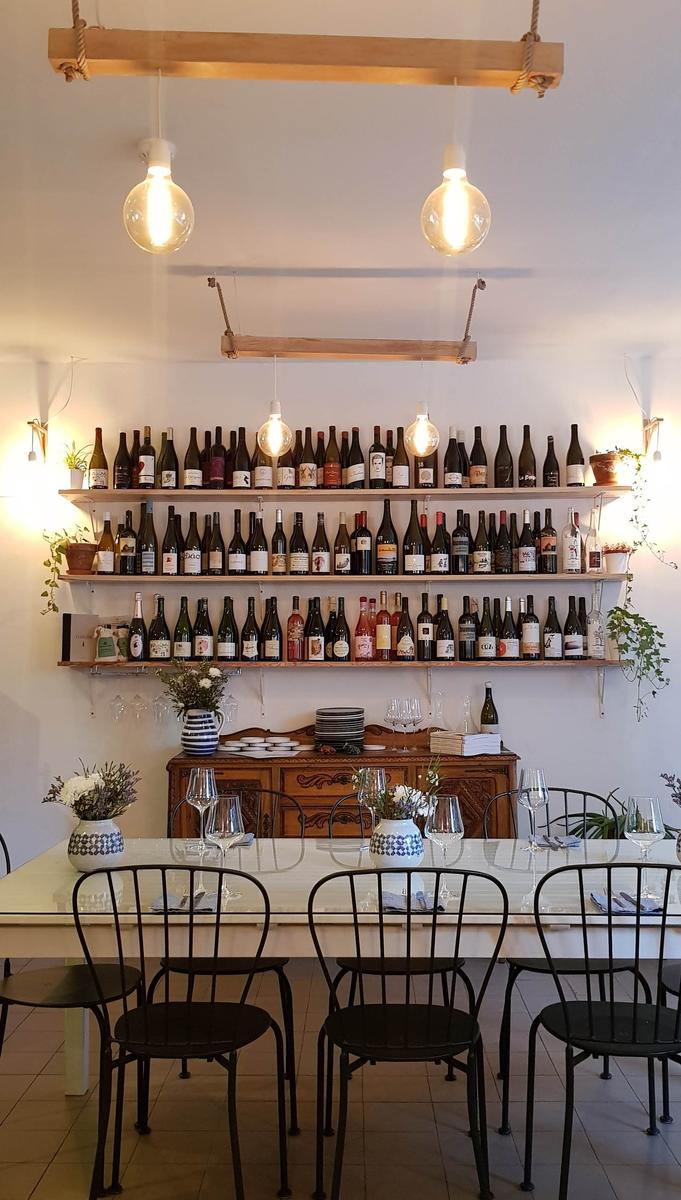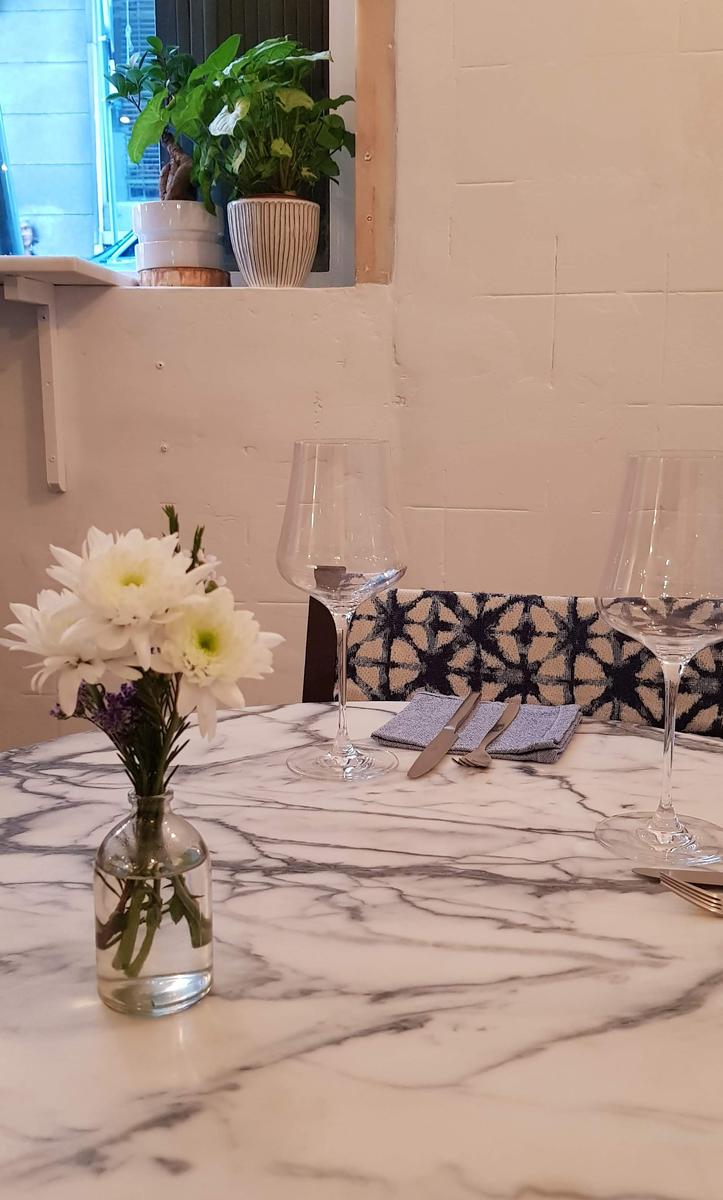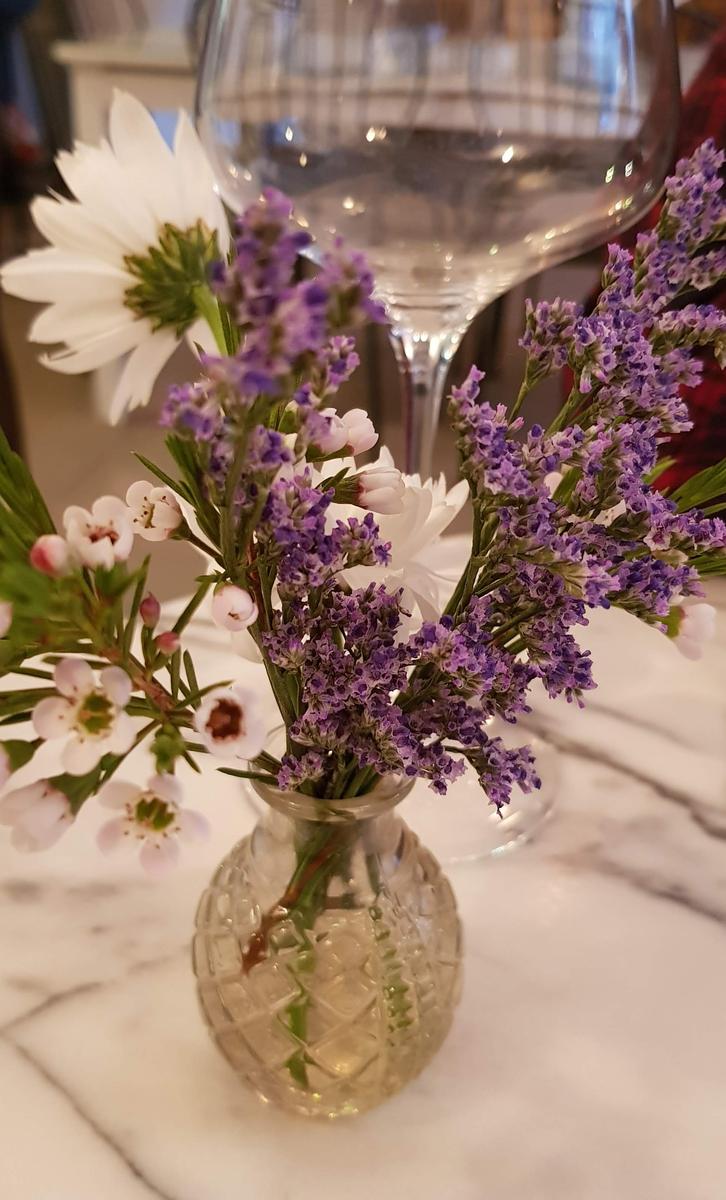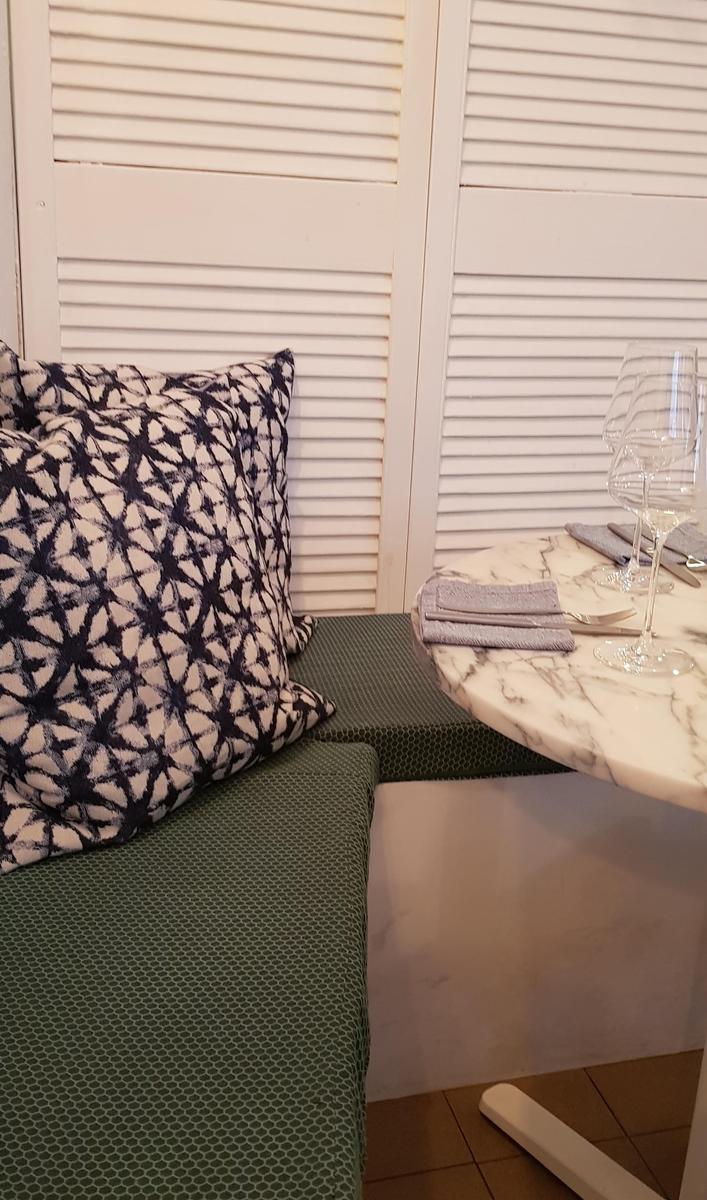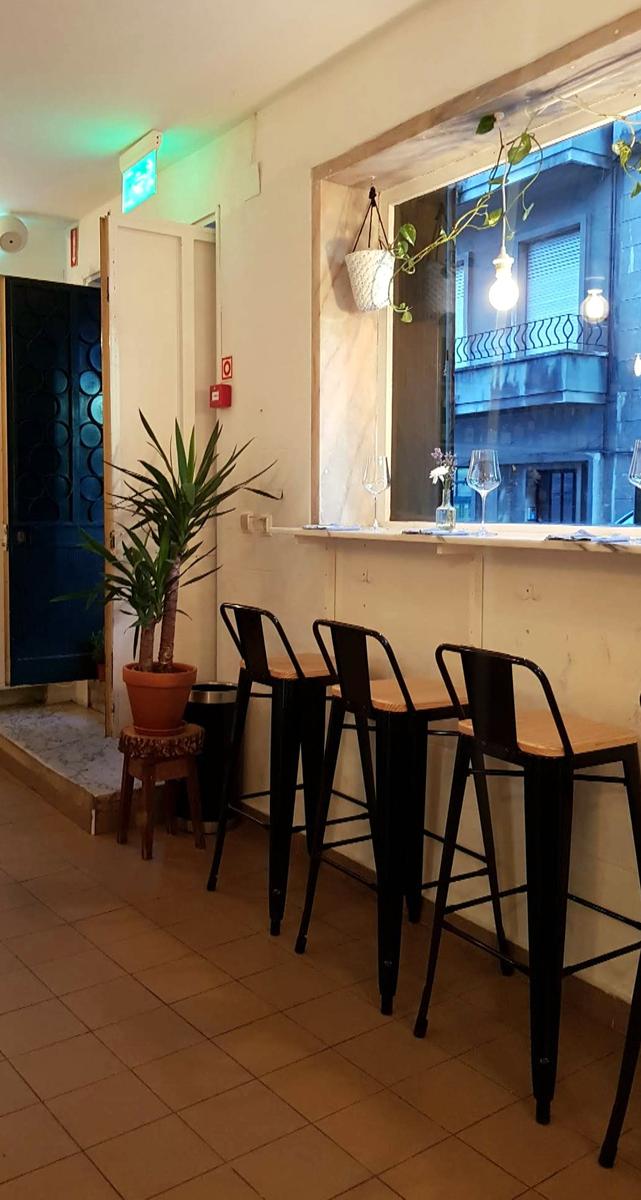 Once seated we took a few minutes to study the wine list. I decided to go for a glass of Humus Rose and J went for a local red (Stephanie's husband Marc was great for recommendations and information about the wines as well as allowing us to taste before making a final decision).
Once we had our drinks, the food menu was explained to us and we then took another few minutes to decide what to have. To start from the small plates, we chose the organic olives with lupini, garlic and orange and the pickled vegetables of the season. We also got a side of their sourdough bread with sheep butter which was scrumptious!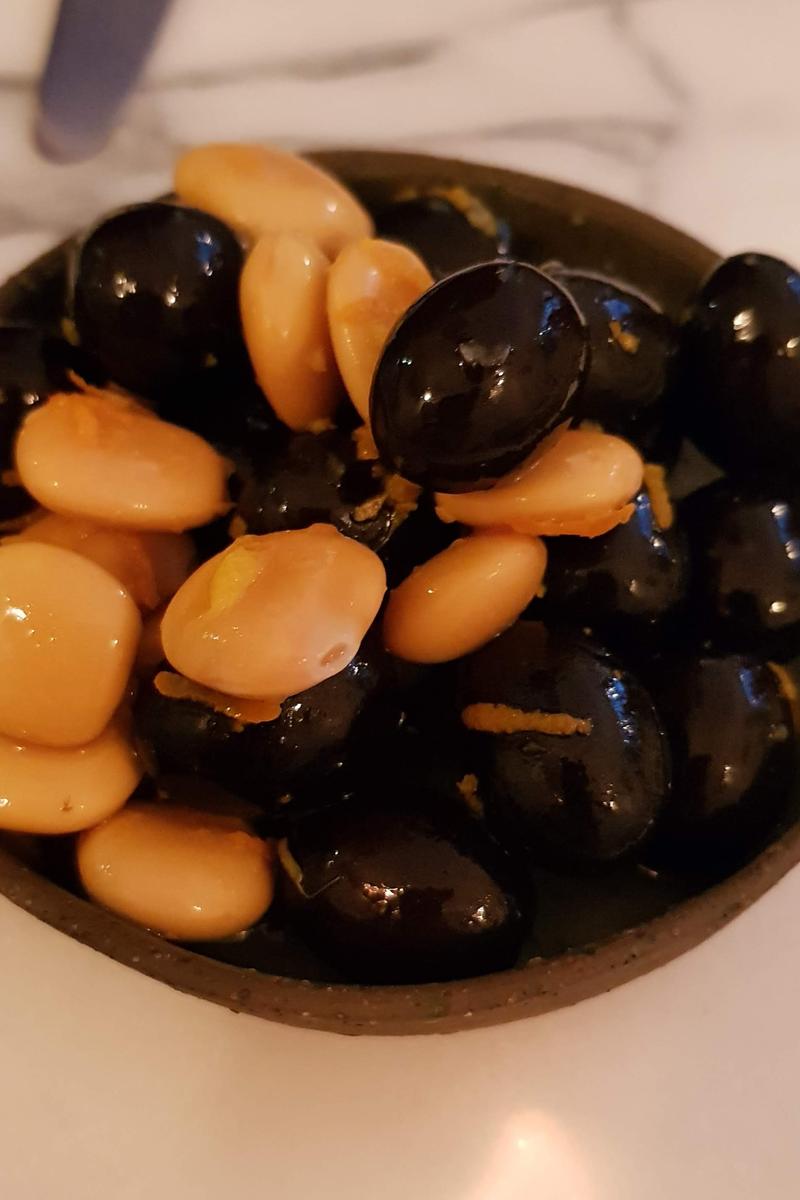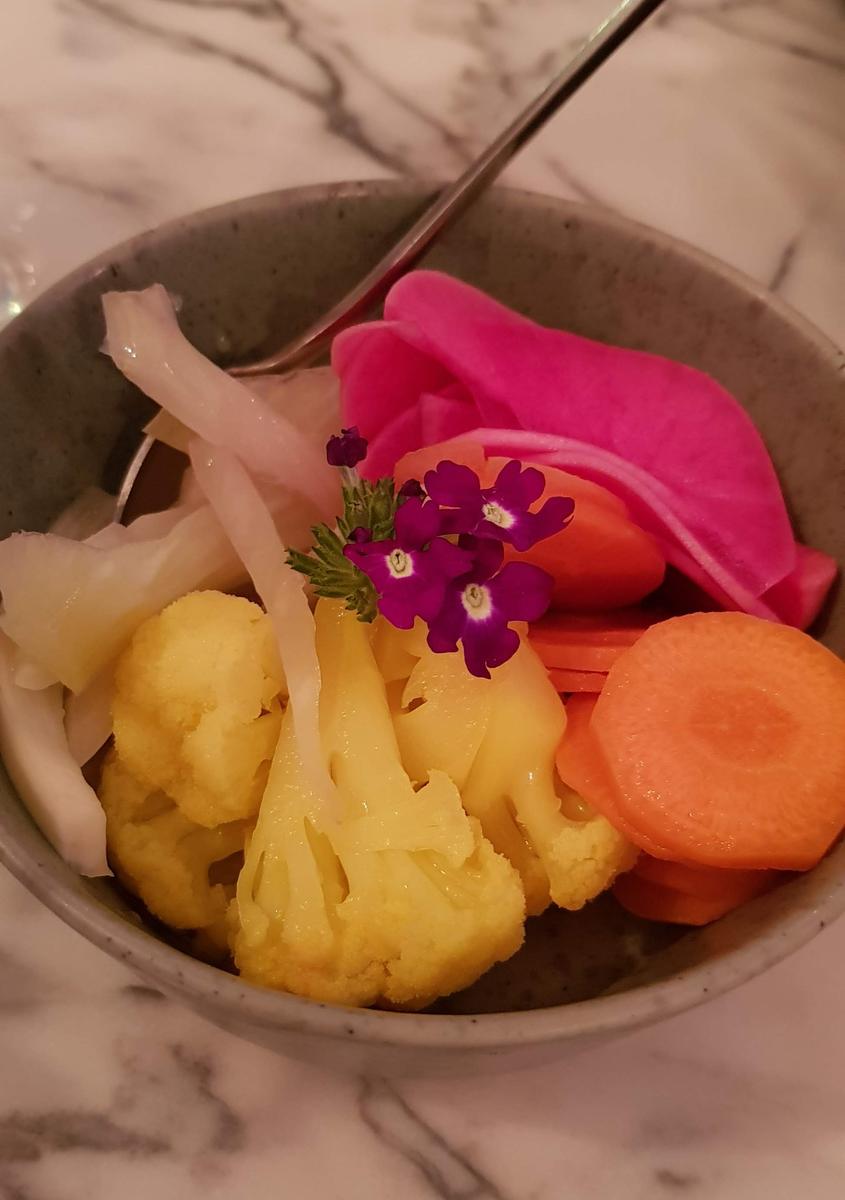 We ordered three mains to share. All three were truly divine and the presentation was another level. You could see the work that went into creating each dish, with all the different elements and the amazing combination of flavours that each one offered.
We had their "Carrot hummus with marinated eggplant, cucumber, cilantro and cumin" which we ate with our sourdough bread: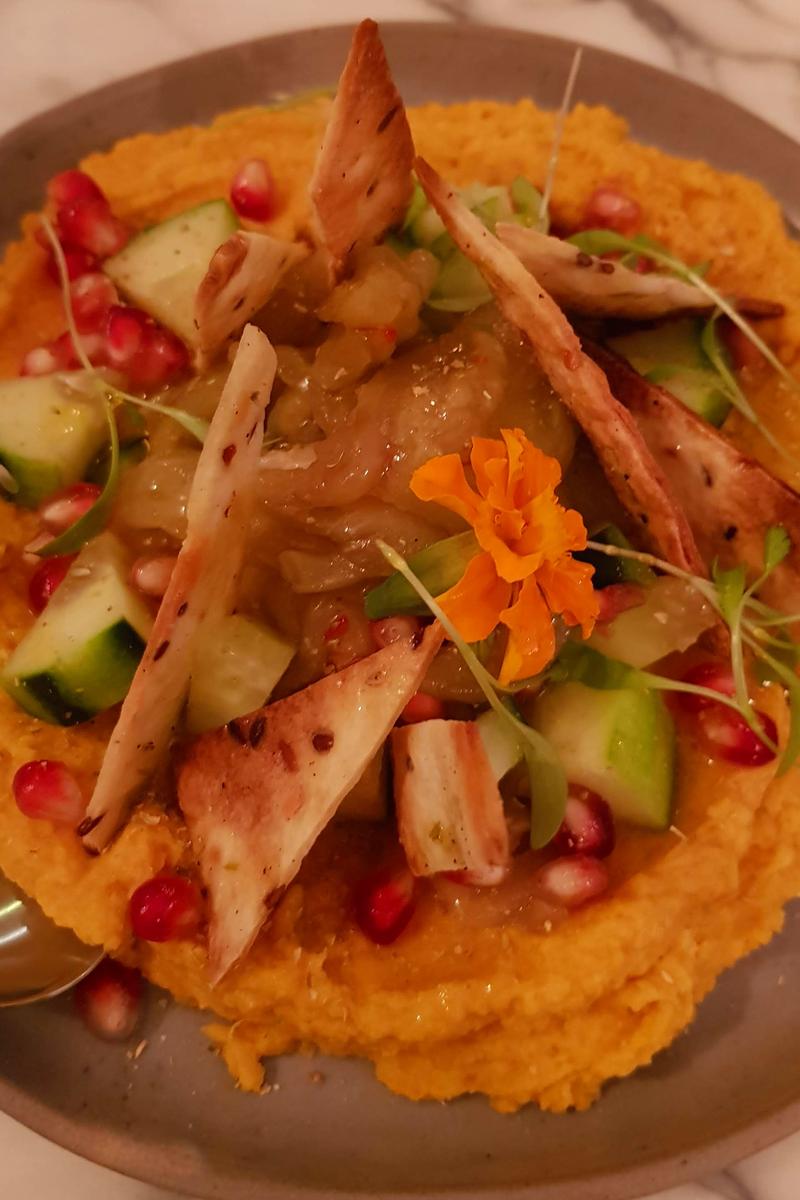 Secondly we had their "Beetroot, grapefruit, mustard, caper, mint, dill, cucumber and ricotta" dish: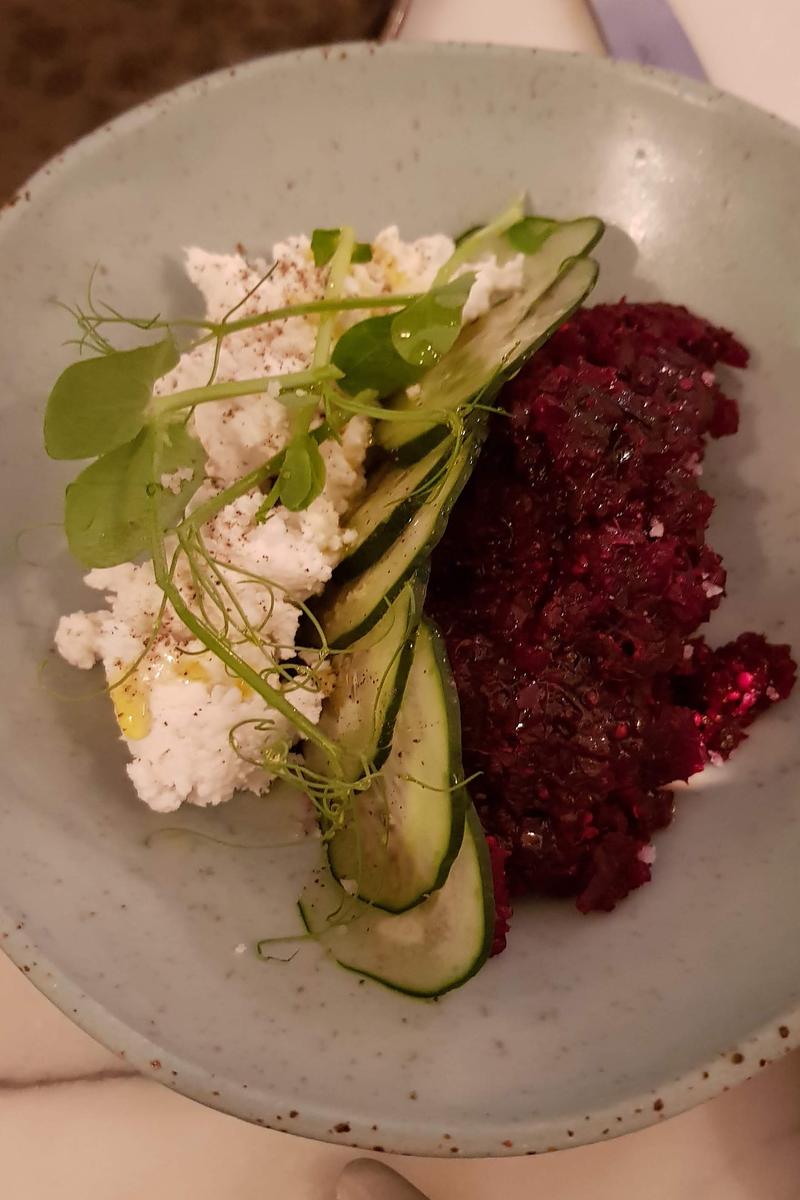 Lastly we had their "Butternut squash, honey pumpkin seeds, goats cheese, caramelised onion and bee pollen" dish. This was my favourite of the three main dishes, I wanted more!!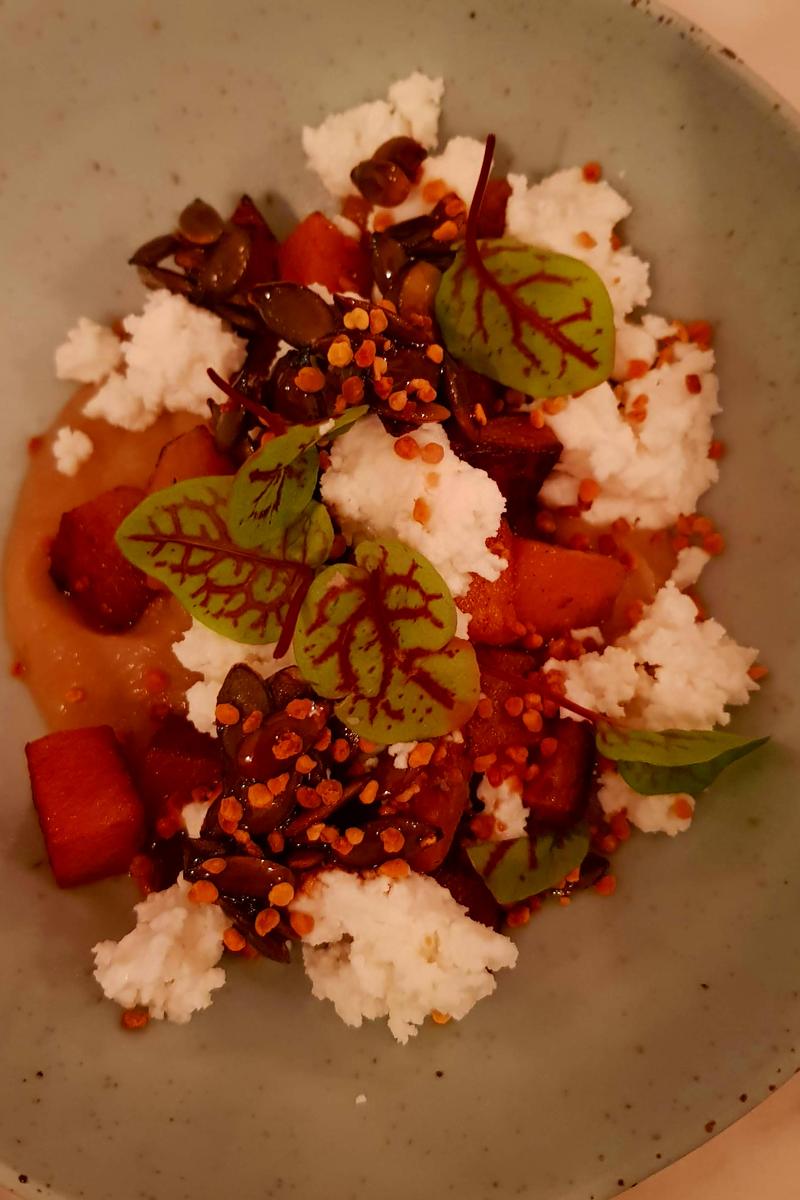 We also had another glass of wine each with our mains. The mains are smaller than a normal main dish, but designed that way for sharing, hence why we had three between us and not just one each. We love that style of dining, where the dishes are served simultaneously or close enough to it, allowing you to move between dishes at your leisure. Everything was so delicious that we decided we had to try a dessert and went for their five spice pumpkin cake which I forgot to take a photo of but was amazinggg!
So glad to have this absolute gem on our doorstep, already planning our next visit and what's even better is that they change up their menu every few weeks so there will always be something new to try. The same can be said for their wines, they are constantly sourcing new local wines for their customers to try. Our total bill came to €51 which we felt was reasonable for what we had.
---
If you've any questions, suggestions or just want to say hello, contact me via the Contact Form, Instagram (@noroadlongenough) or By Email noroadlongenough1@gmail.com