Portugal's Beautiful Tile Tradition
Portugal is known for its tiles or azulejos. Traditional azulejos are "painted tin-glazed ceramic tiles" used to decorate everything from the outside of buildings to the inside of train stations.
You can read more about the history of Azulejos in this great Culture Trip article here. Of course if you find yourself in Lisbon you can visit the Museu do Azulejo to see, read and learn all about the history of azulejos for yourself. We visited it about one month ago and it was fantastic.
LISBON
Whenever we are strolling (or running) around Lisbon I find myself having to stop to take photos of any tile that catches my eye, the more colourful the better. The Lapa region is particularly good for tile spotting and you can see all the lavish embassy buildings located there too of course.
Here are some of my favourite finds so far (mostly found in the Lapa district):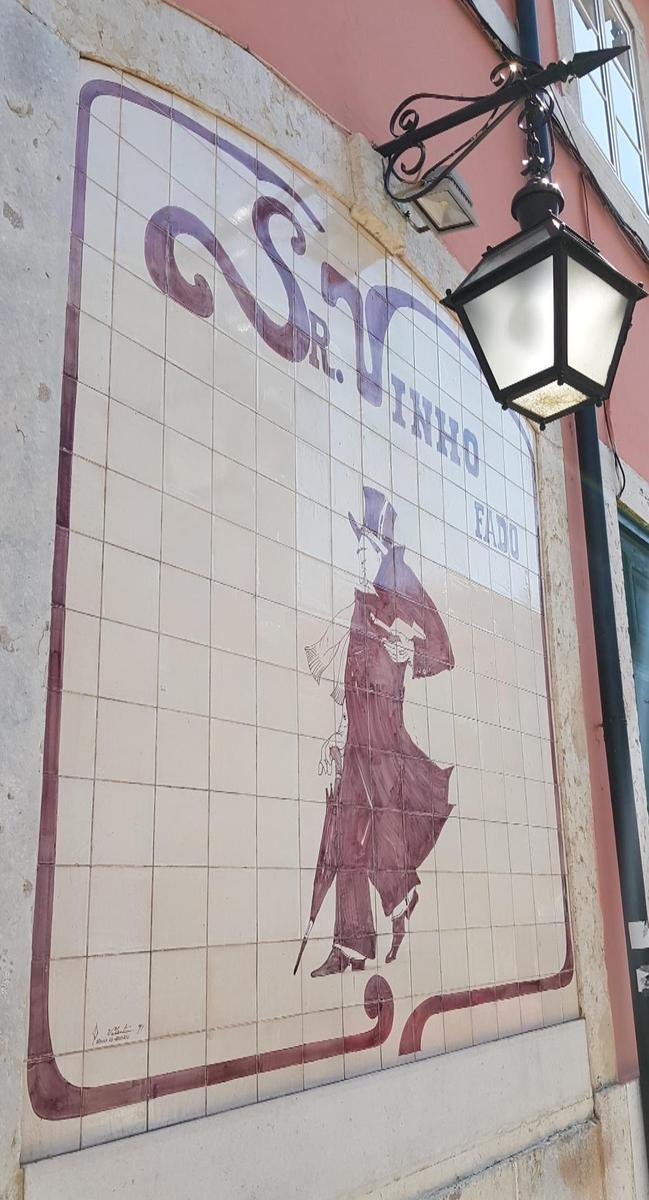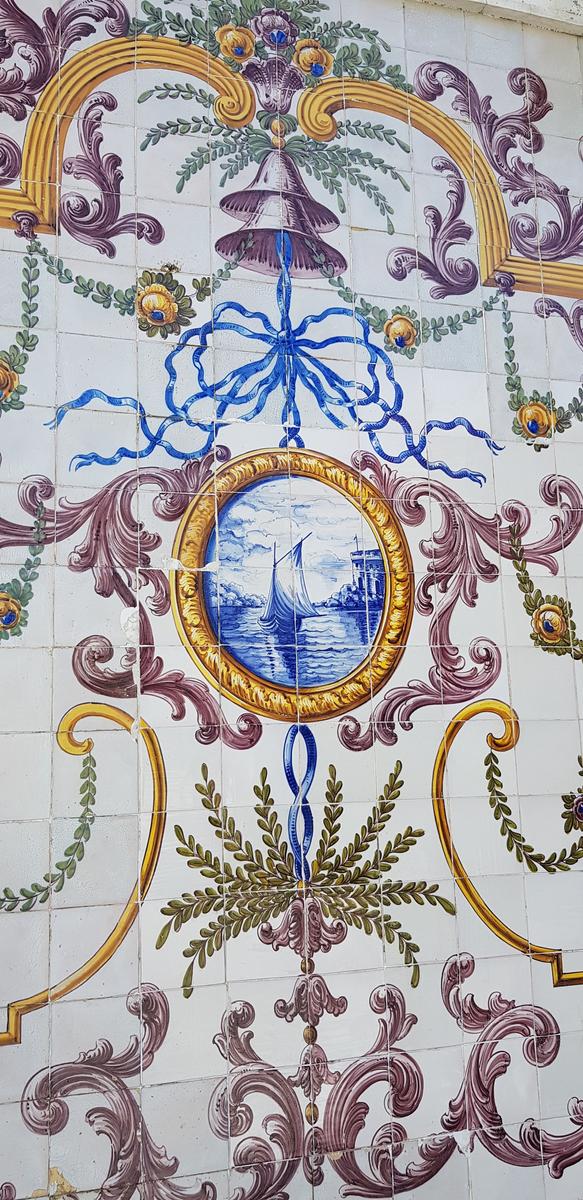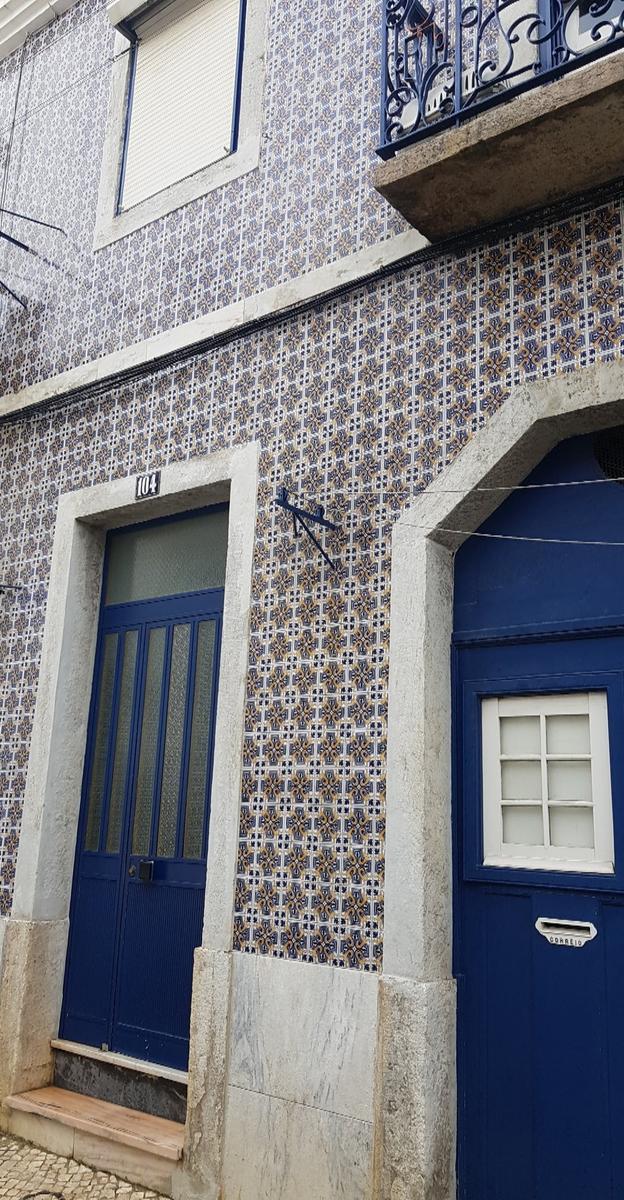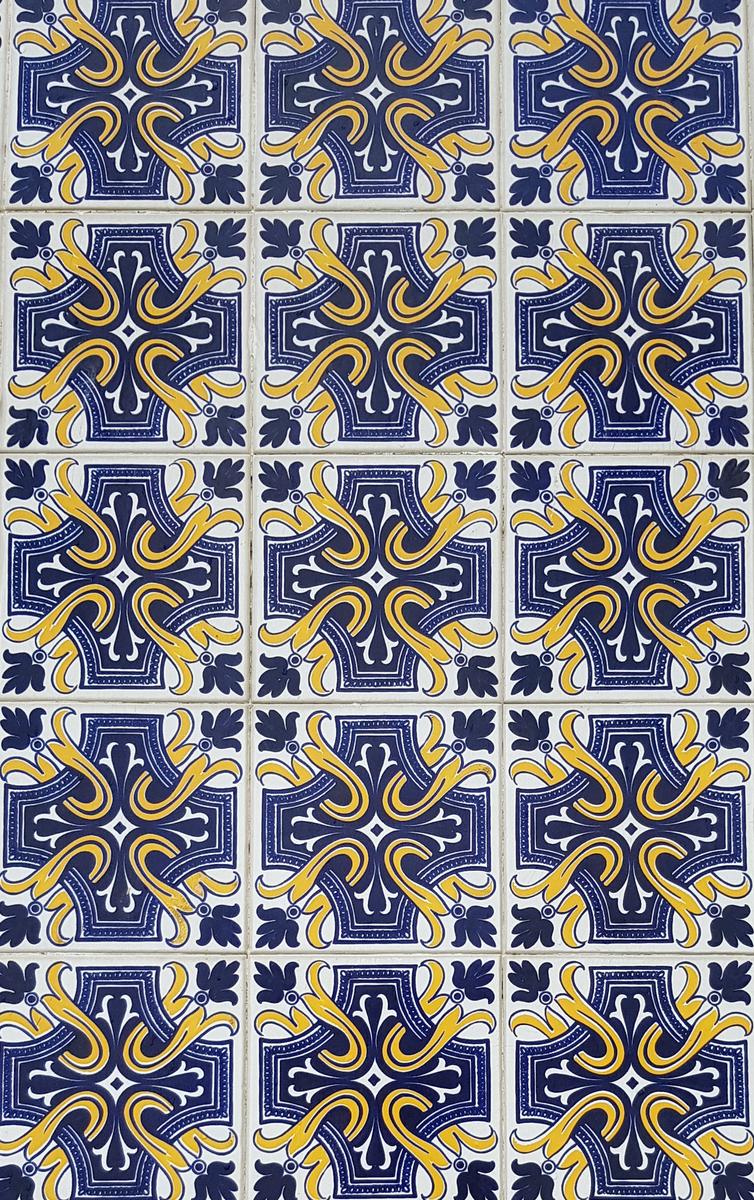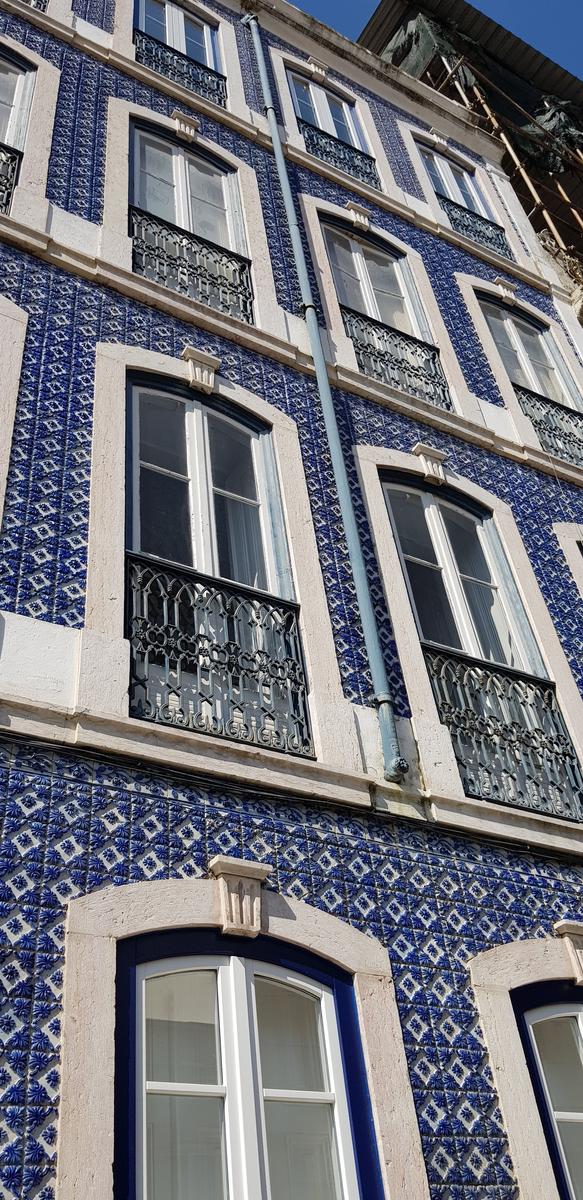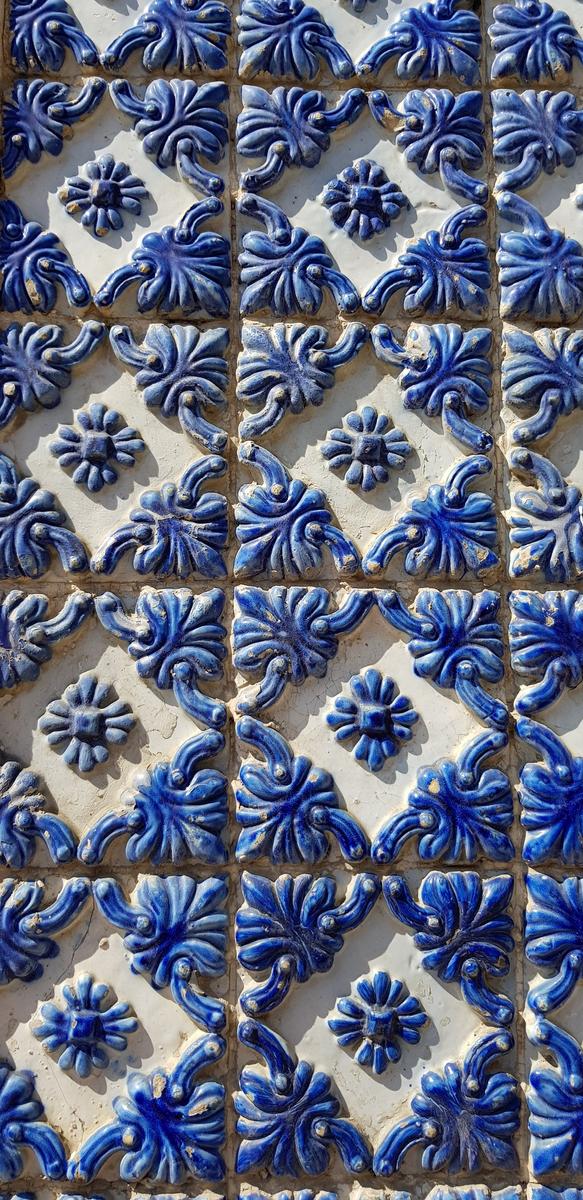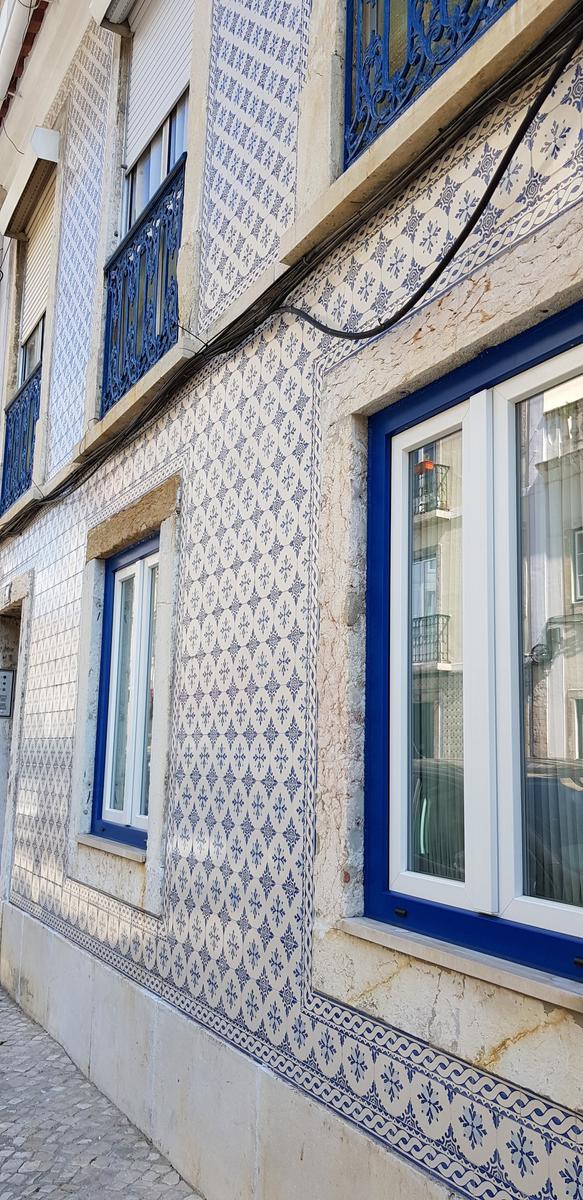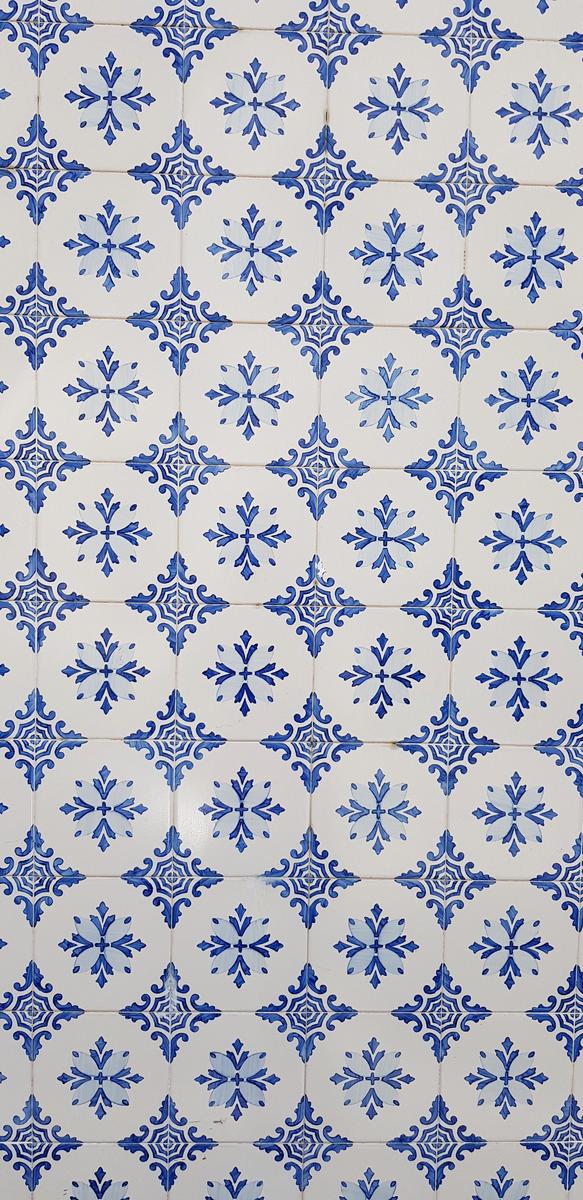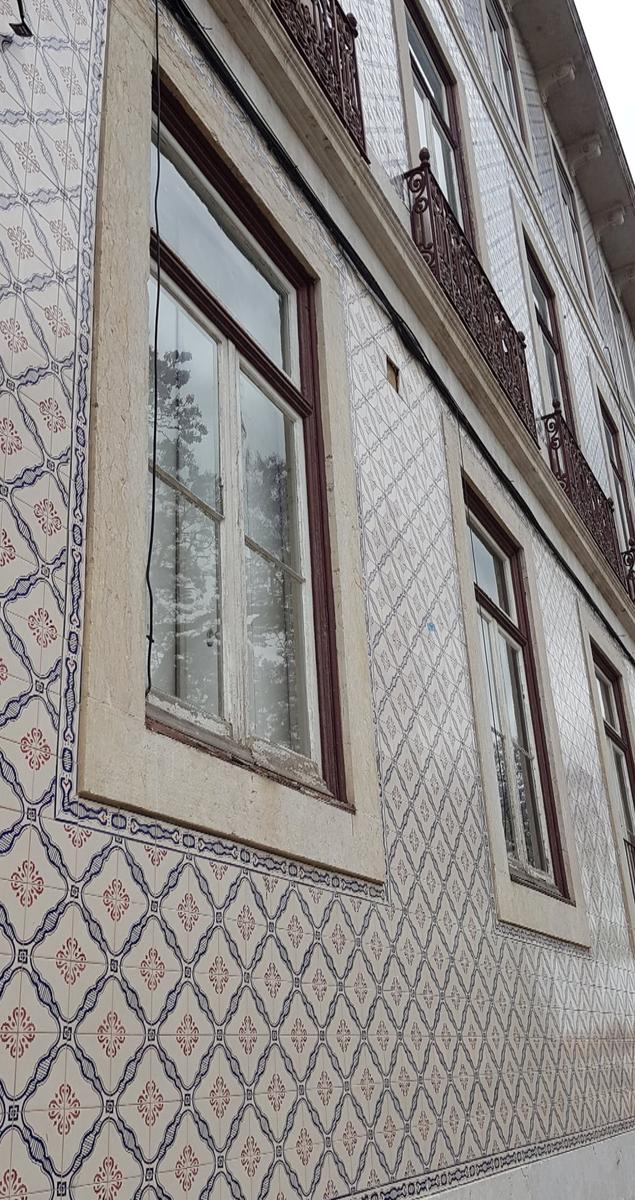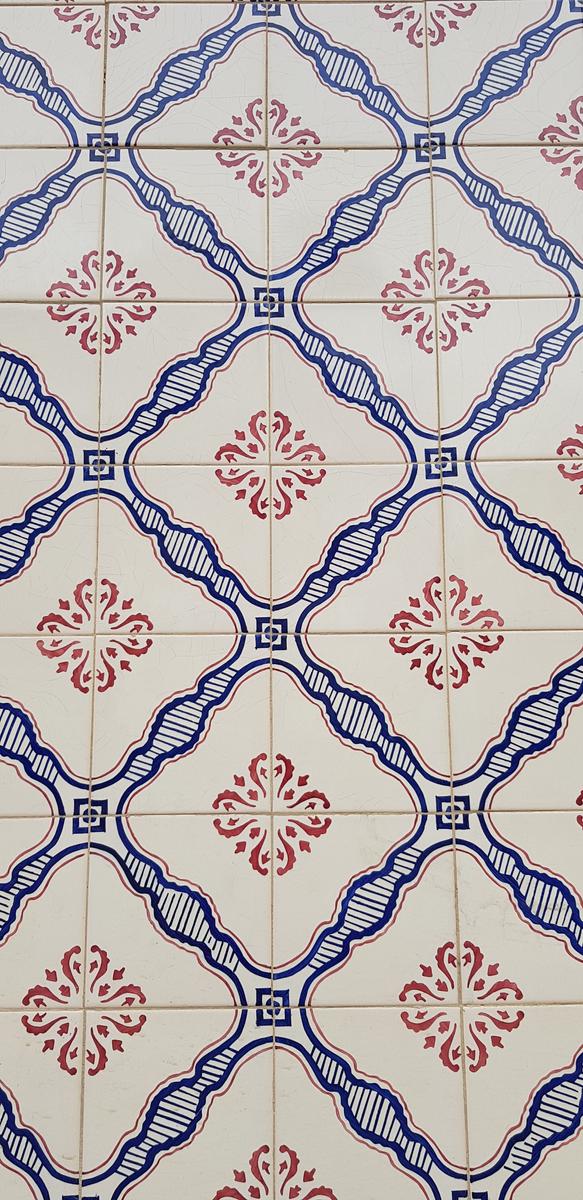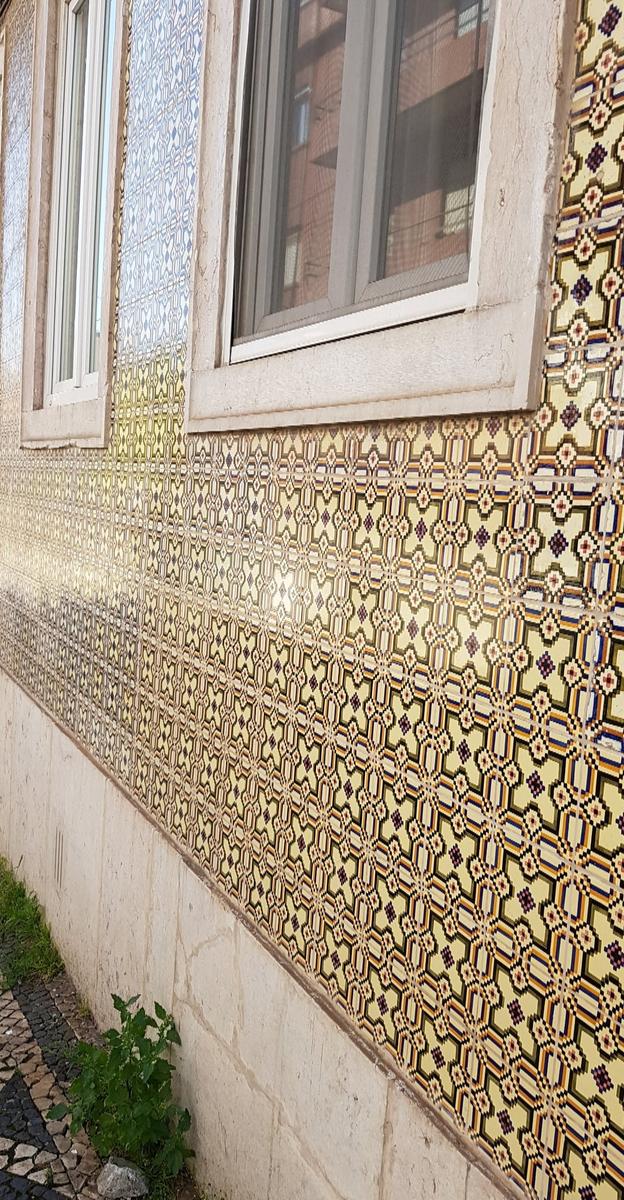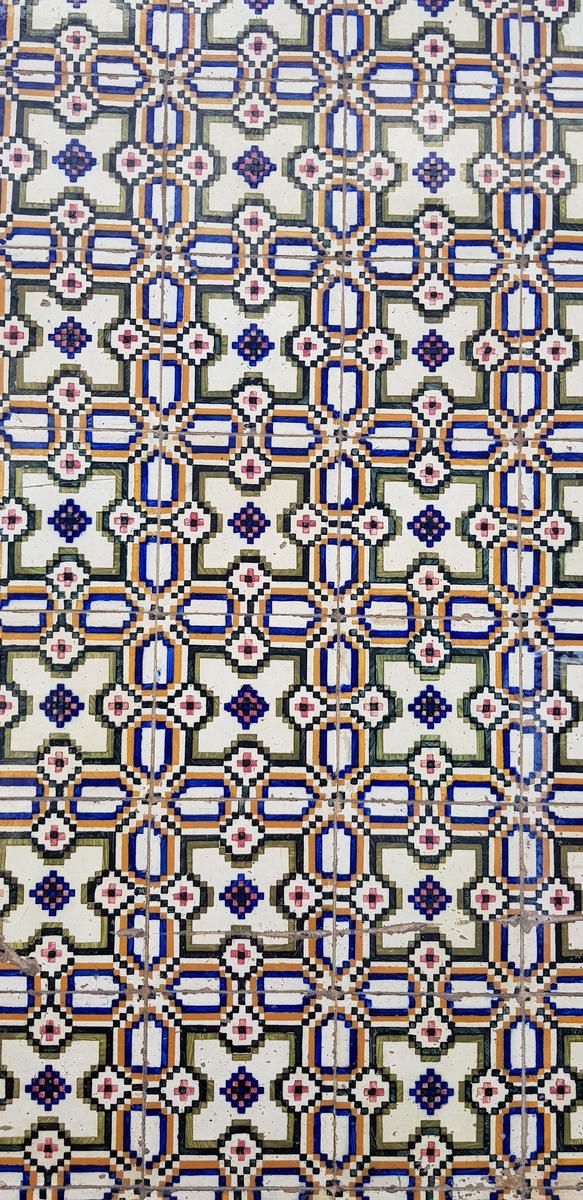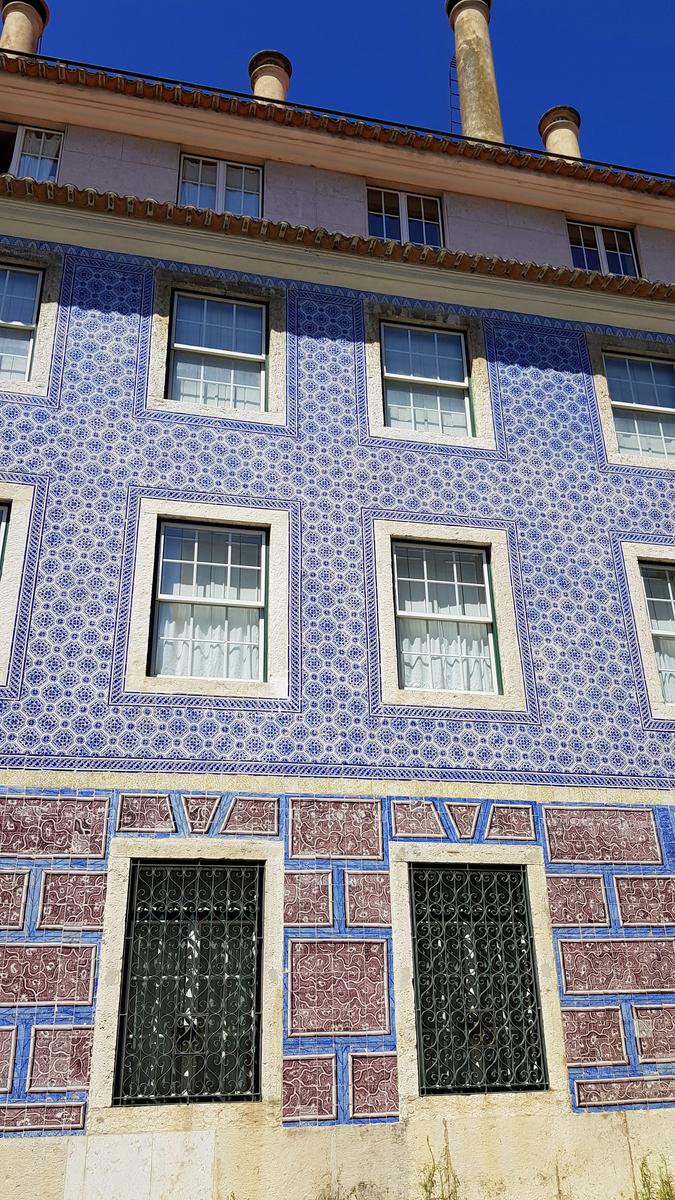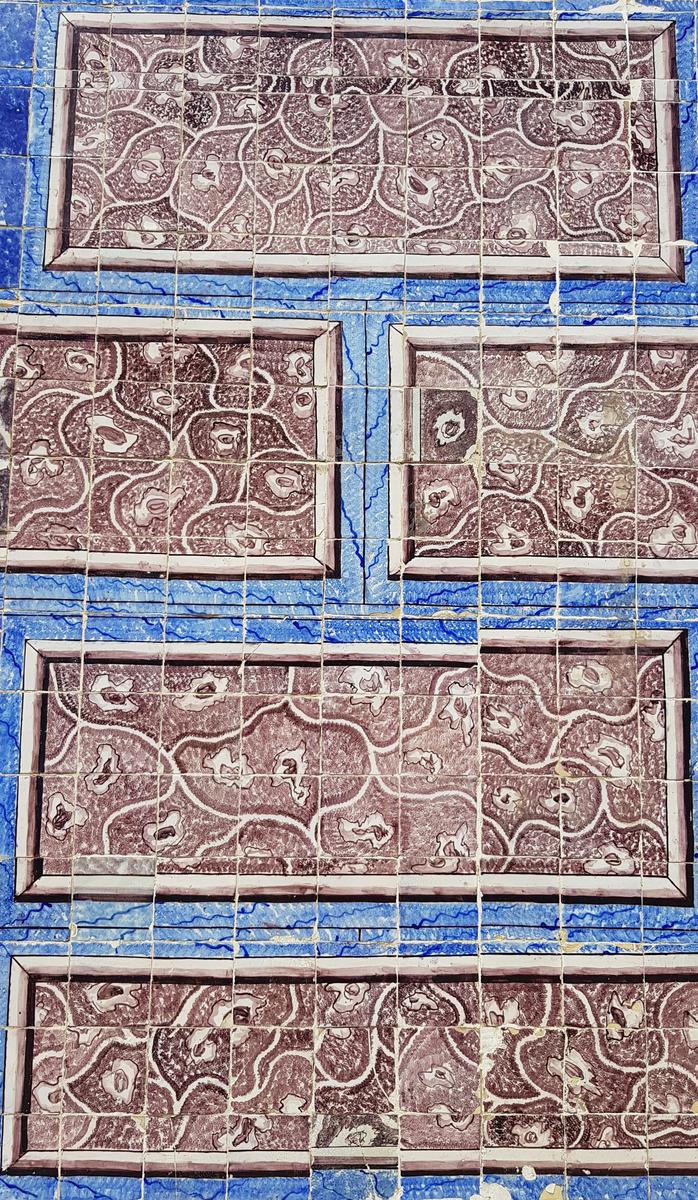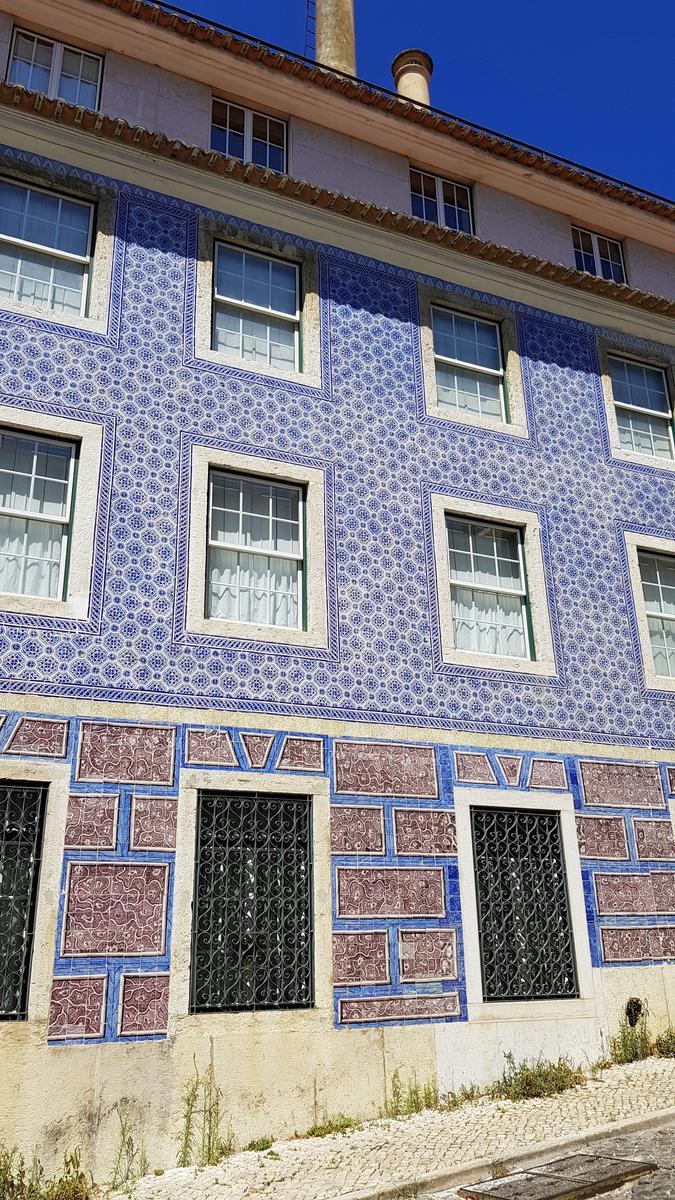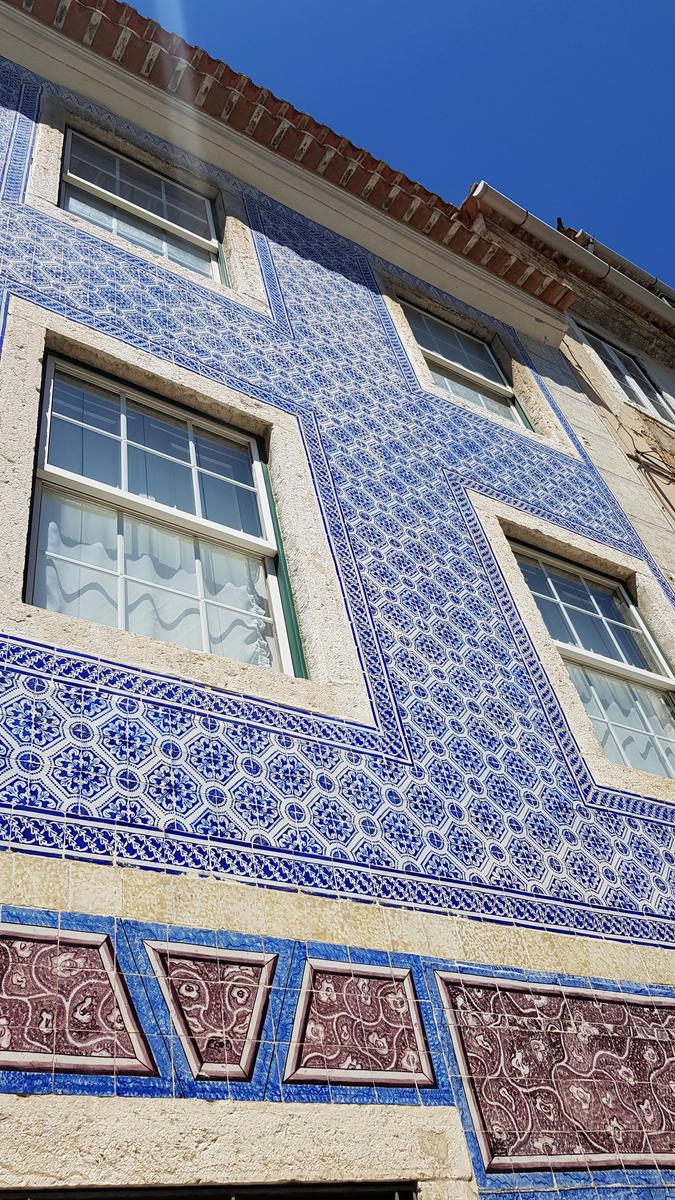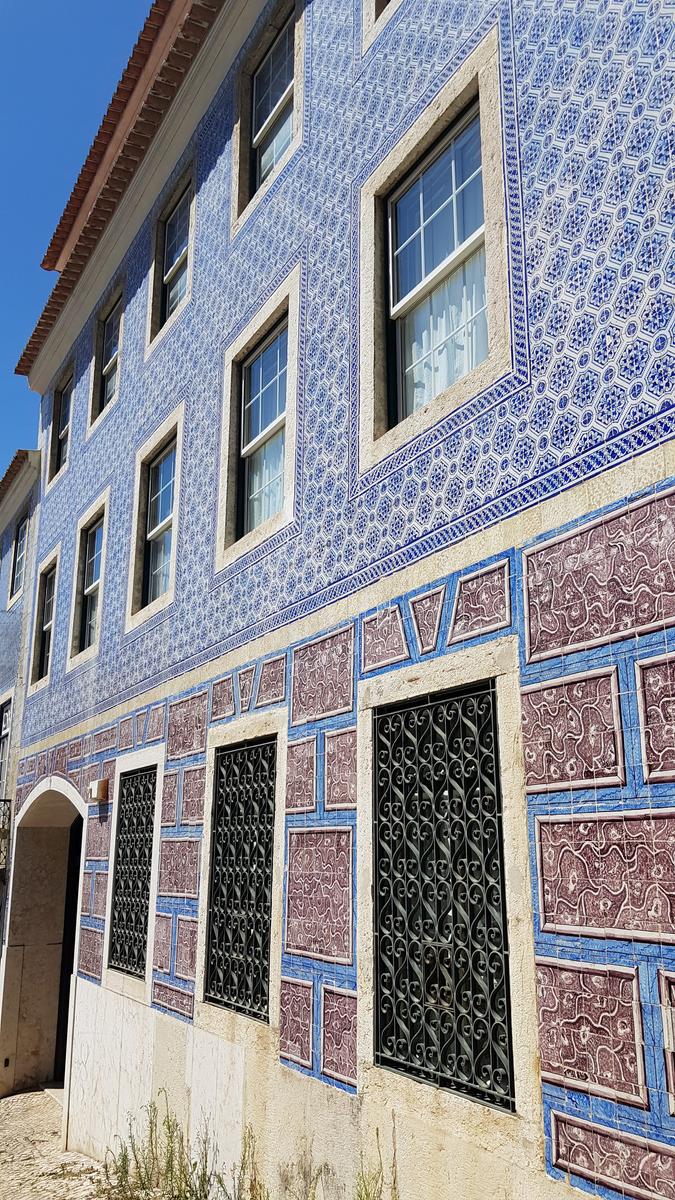 Lots of tiles used decoratively on the building below.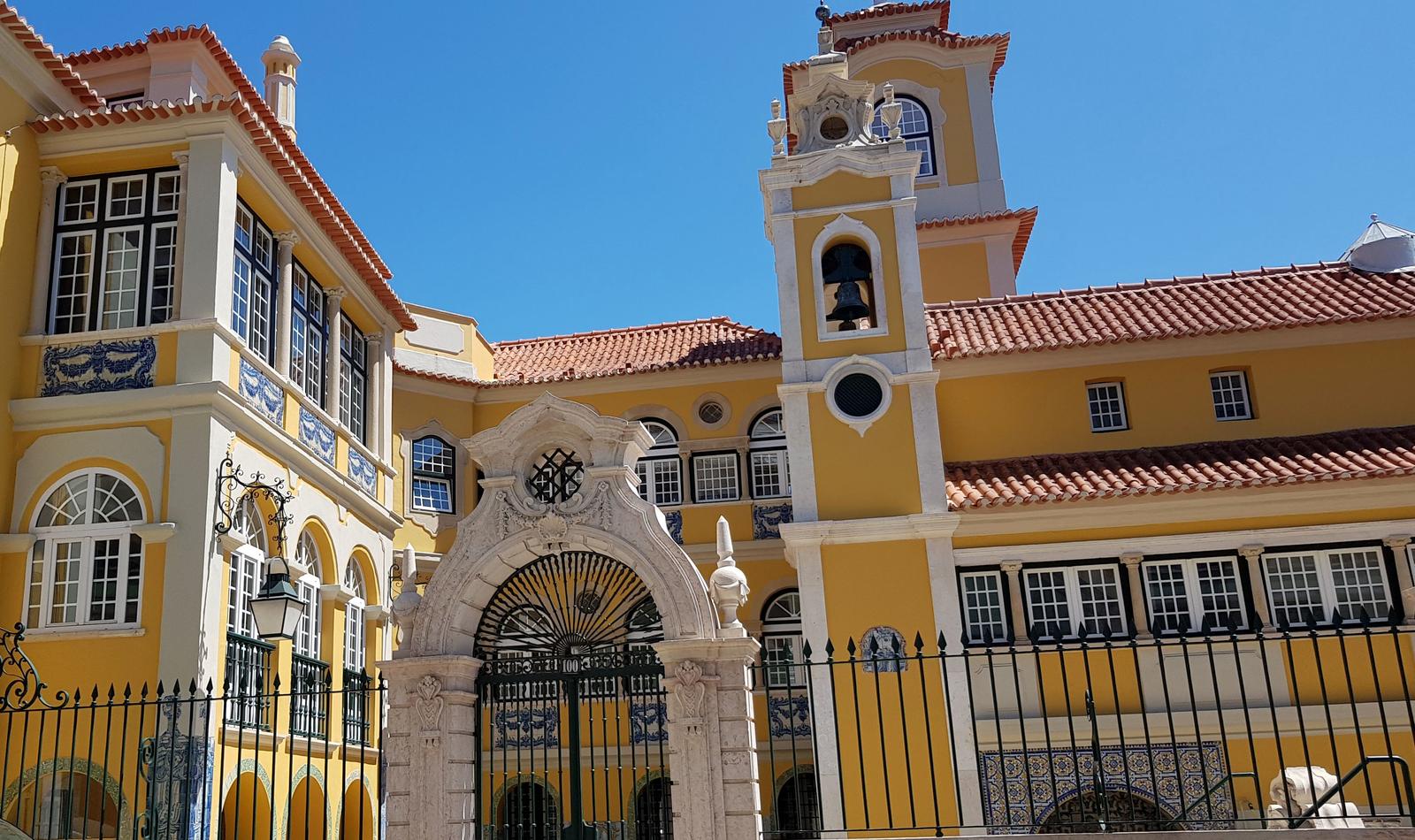 These ones below look particularly old and faded in need of a little TLC (Lapa):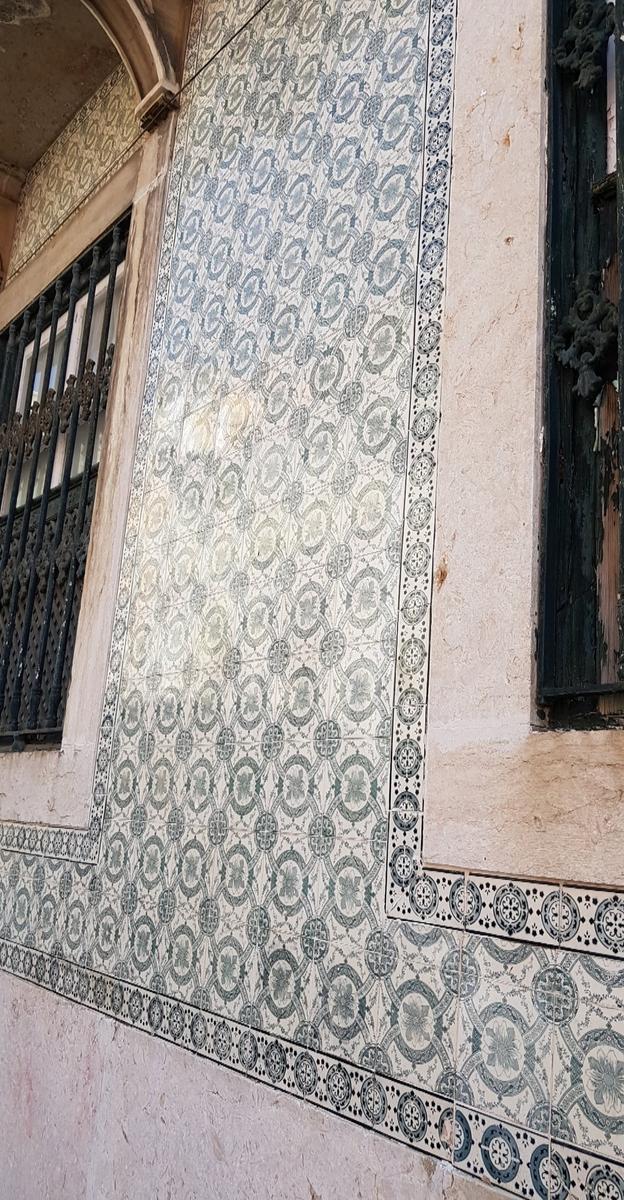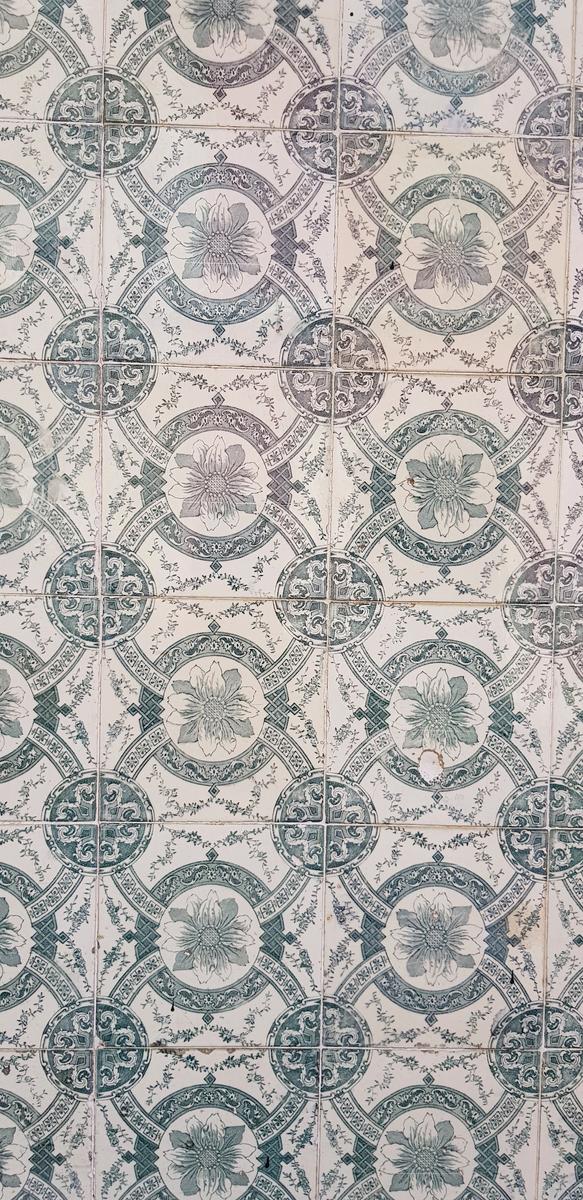 I love this building below, also in Lapa, the tiles are arranged to look brick/rectangular shaped but in reality they are square tiles: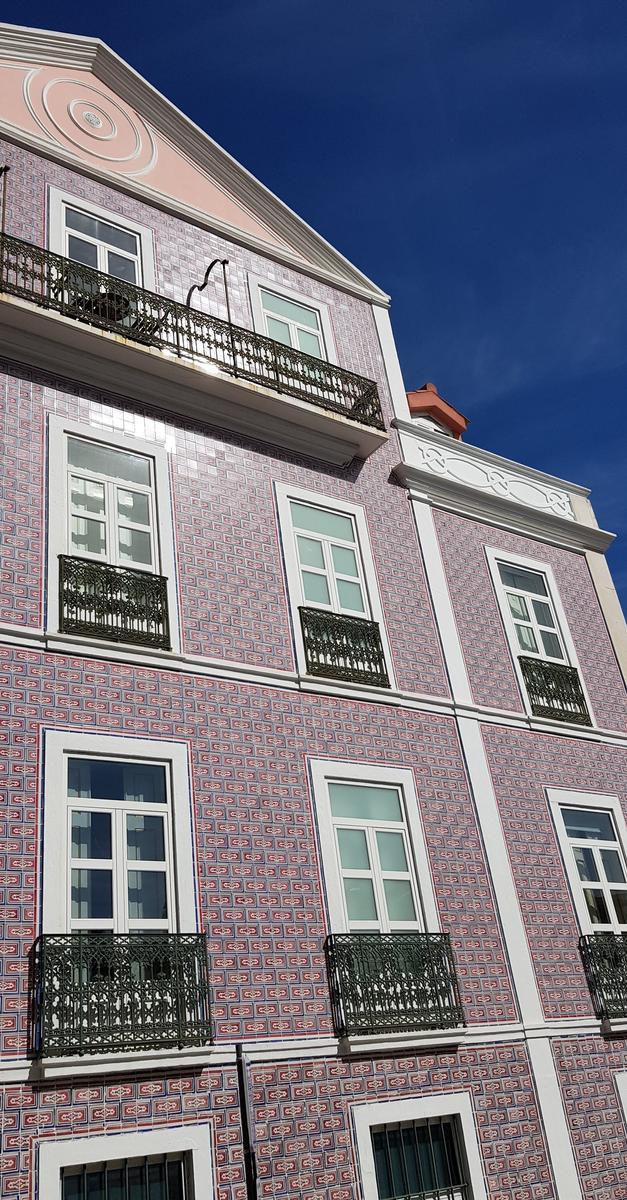 This next green tile fronted building is located in Lapa and I think it looks more modern. Rectangular tiles are used here. I have seen a few other recently renovated buildings in the Estrela area that use these or similar tiles, one using a grey version and one black.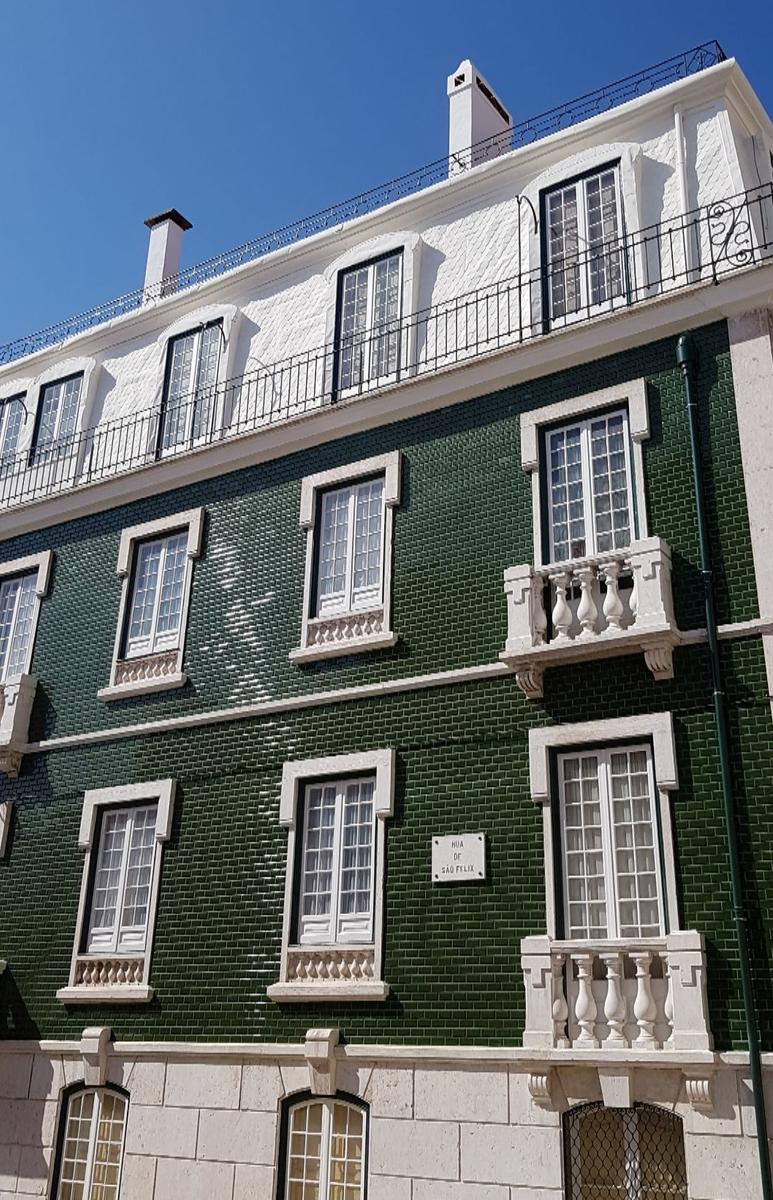 These pale pink tiles caught my eye only yesterday: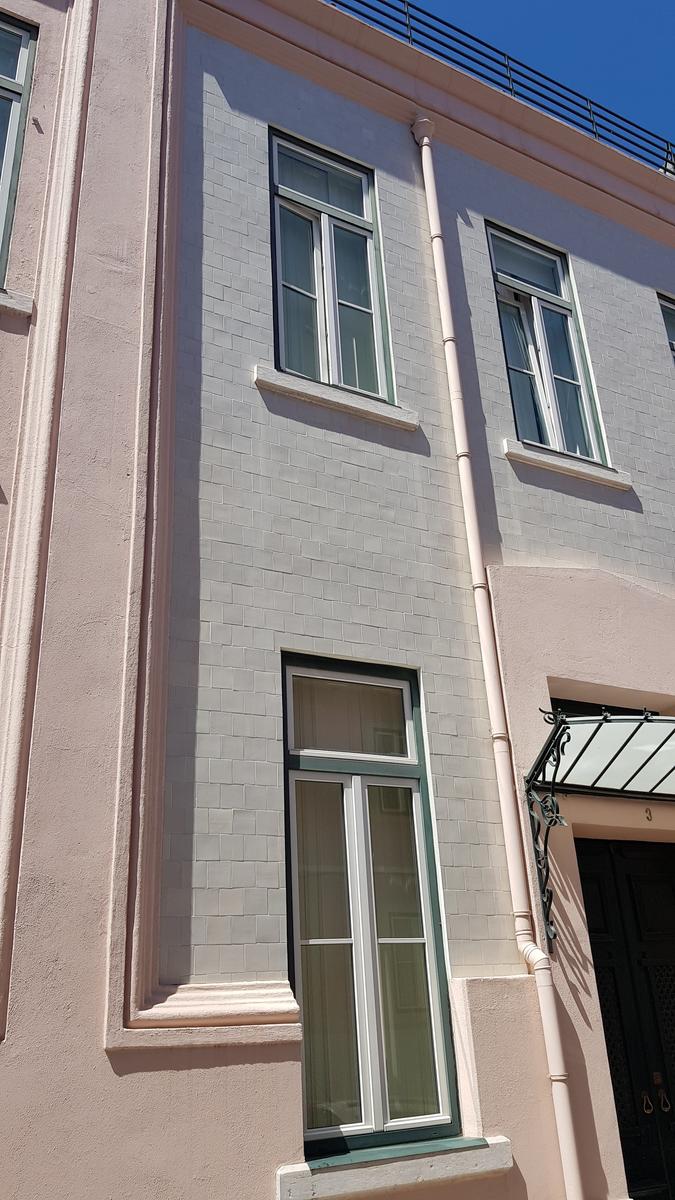 I also love this building (Lapa):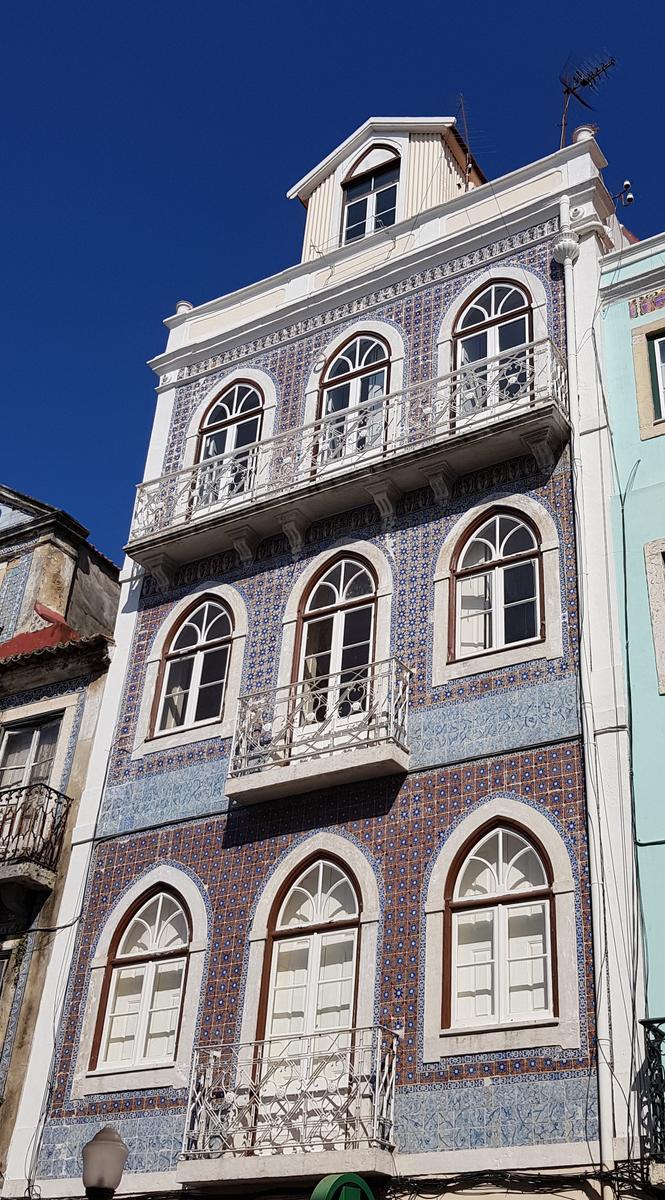 Here are some more: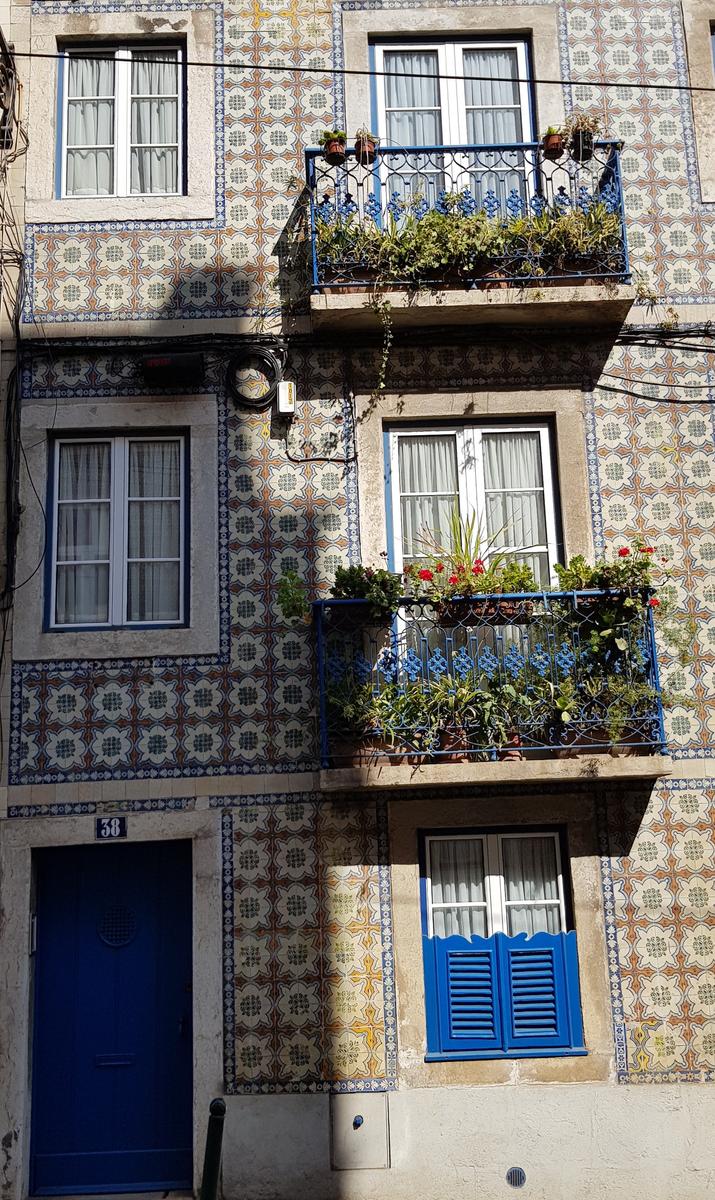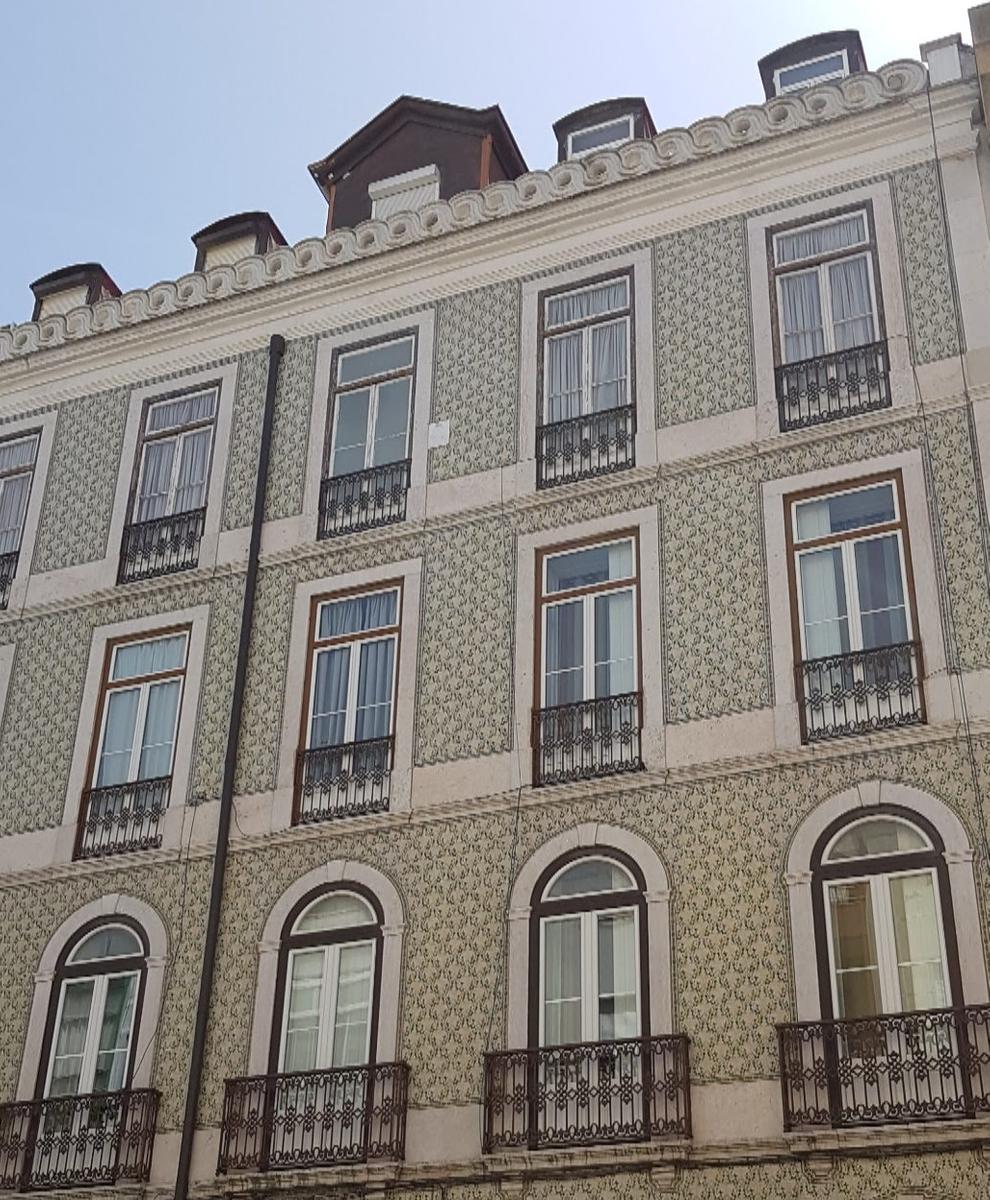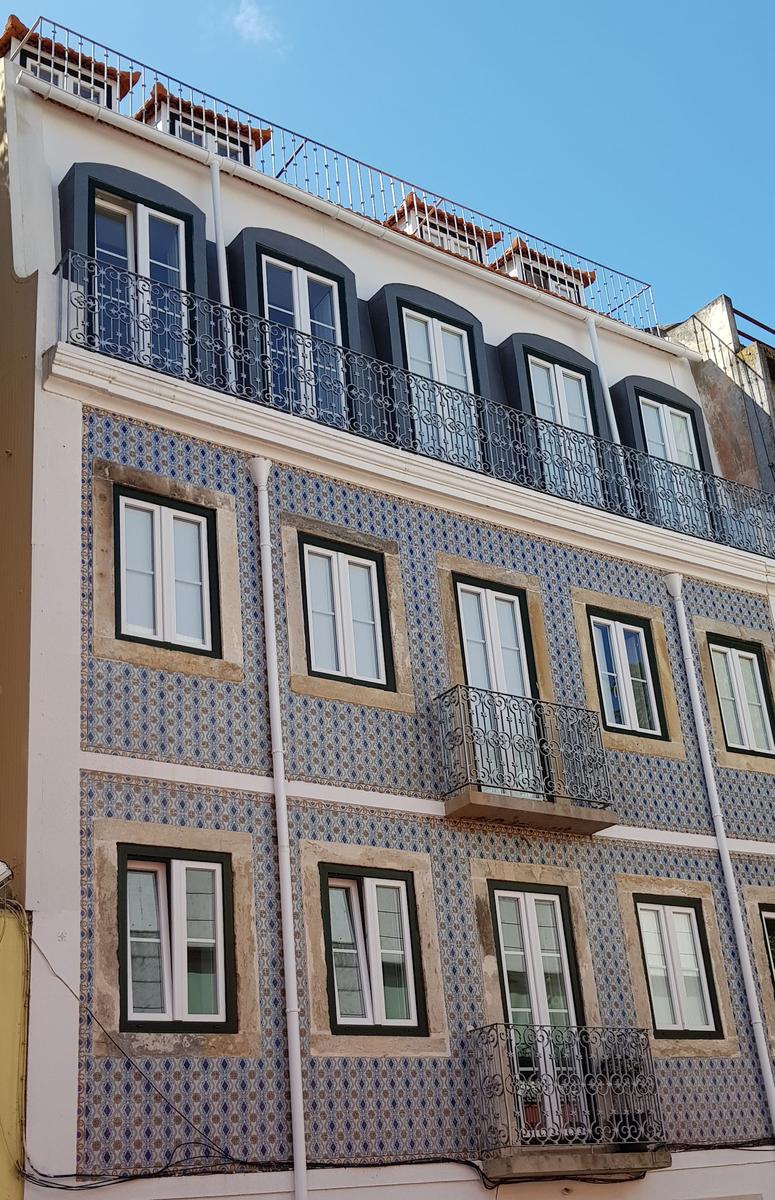 ---
More Tiles
Now for some tile close ups: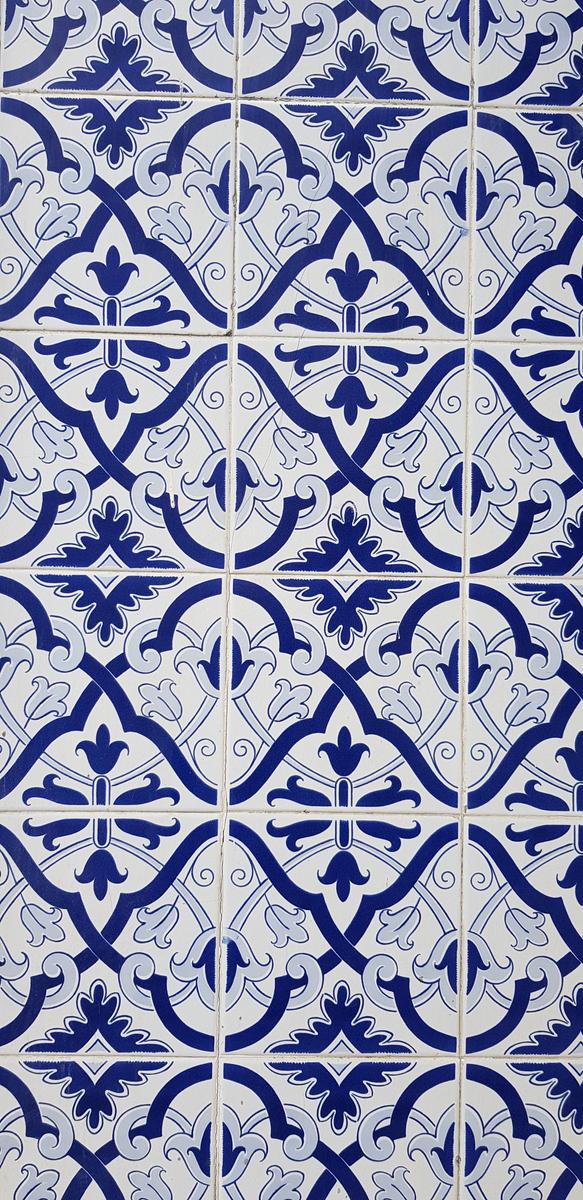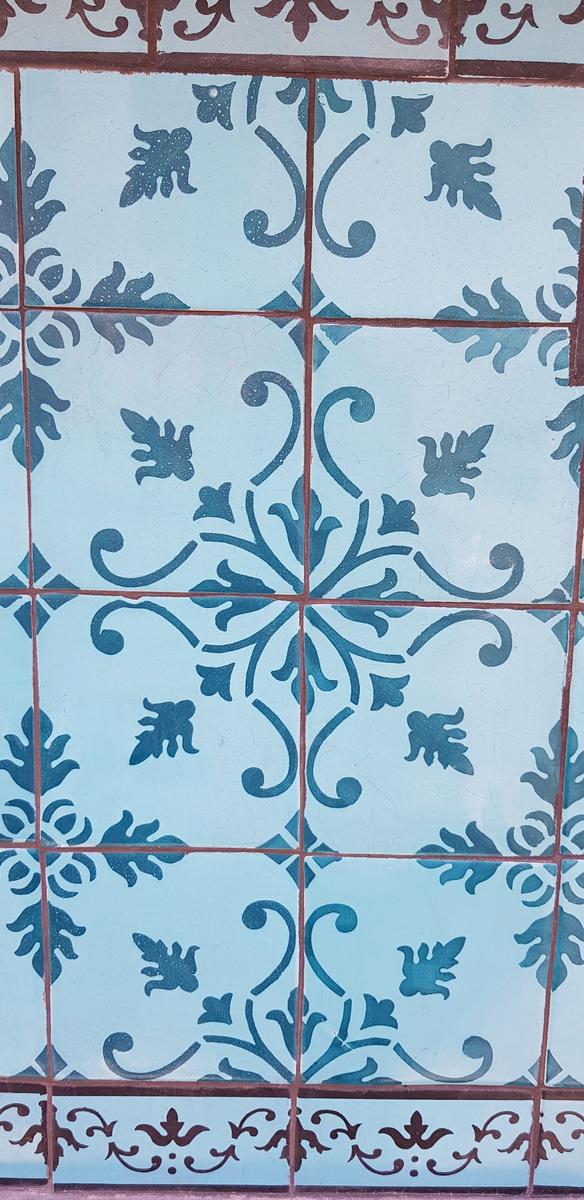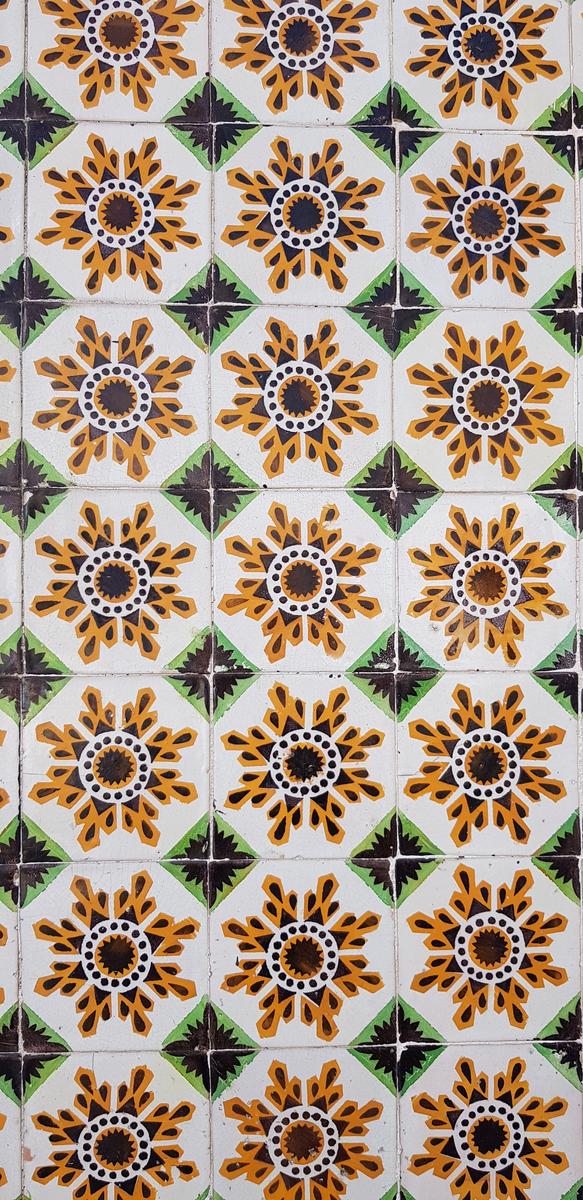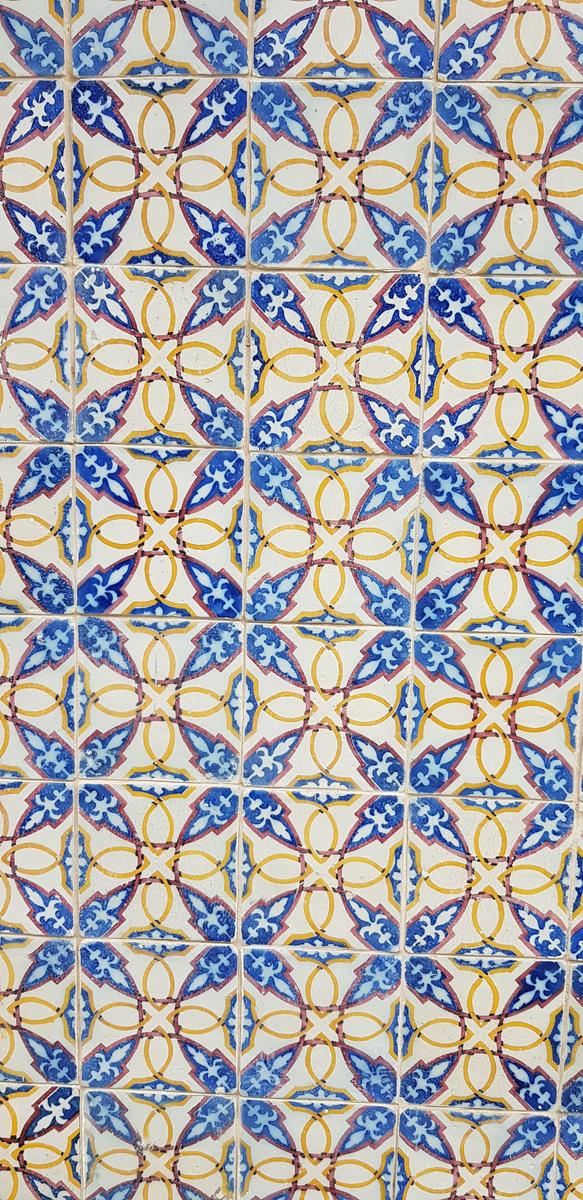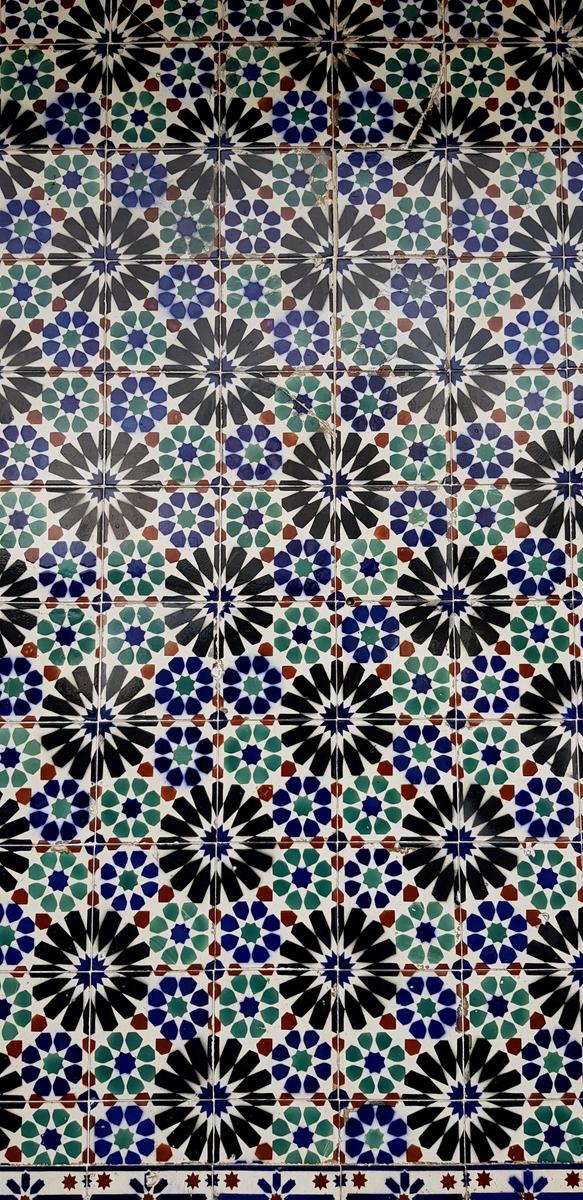 Some tiles are worn and I presume older: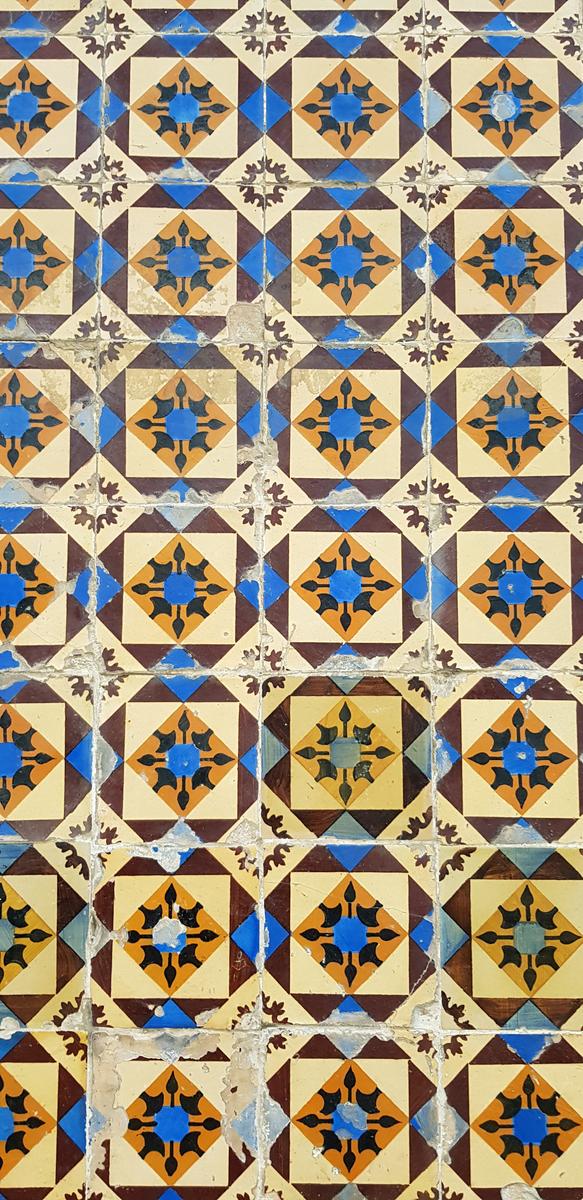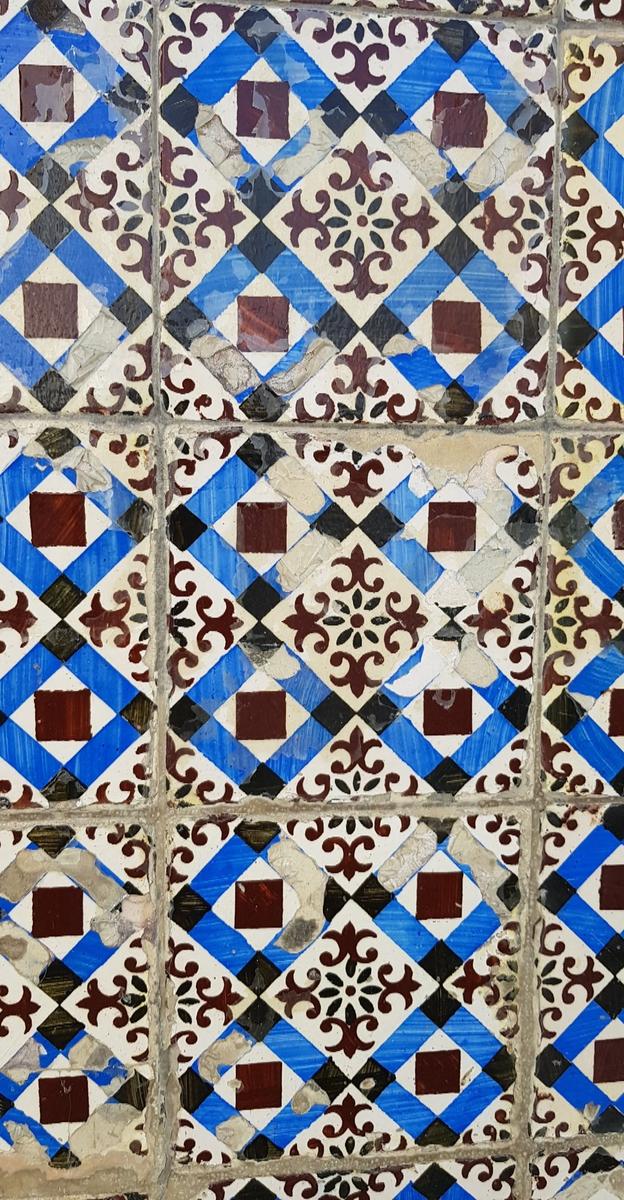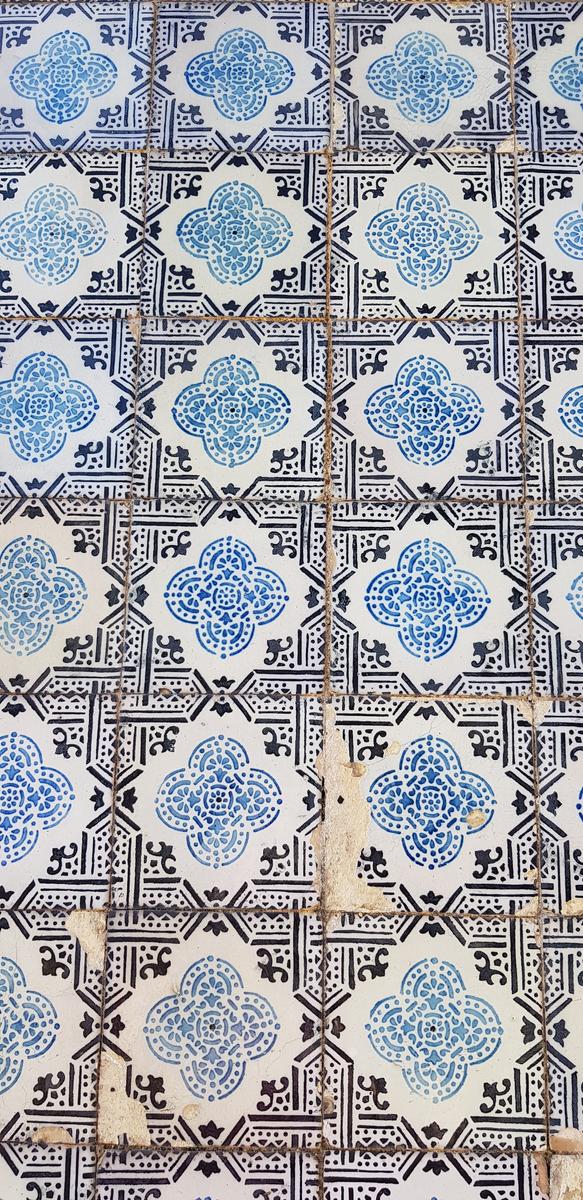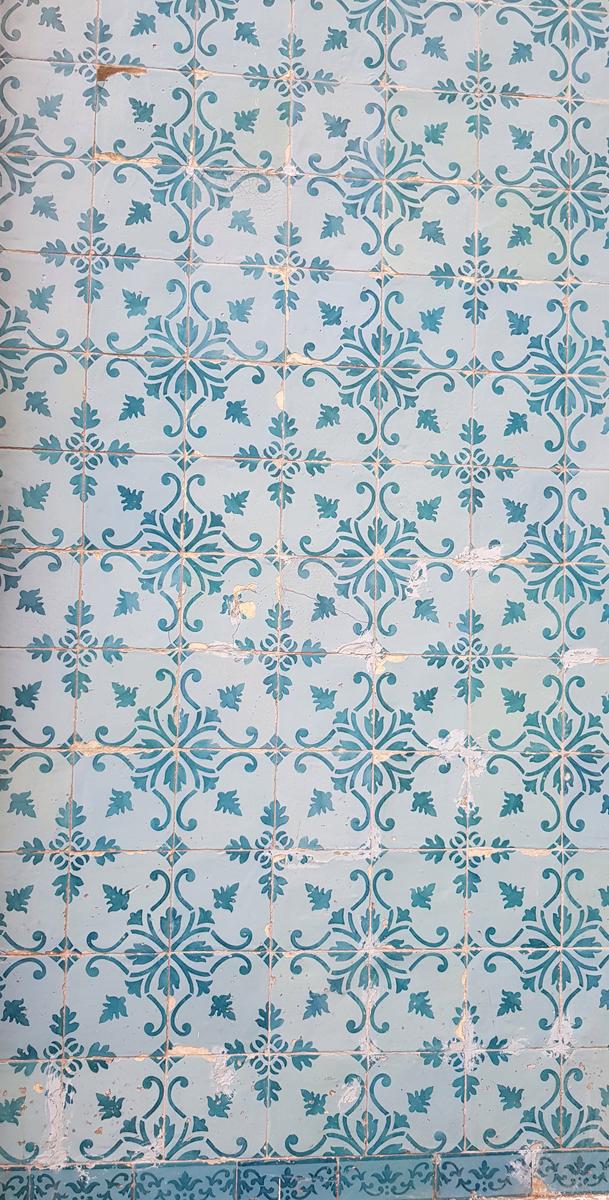 Spotted writing on these tiles, love the idea: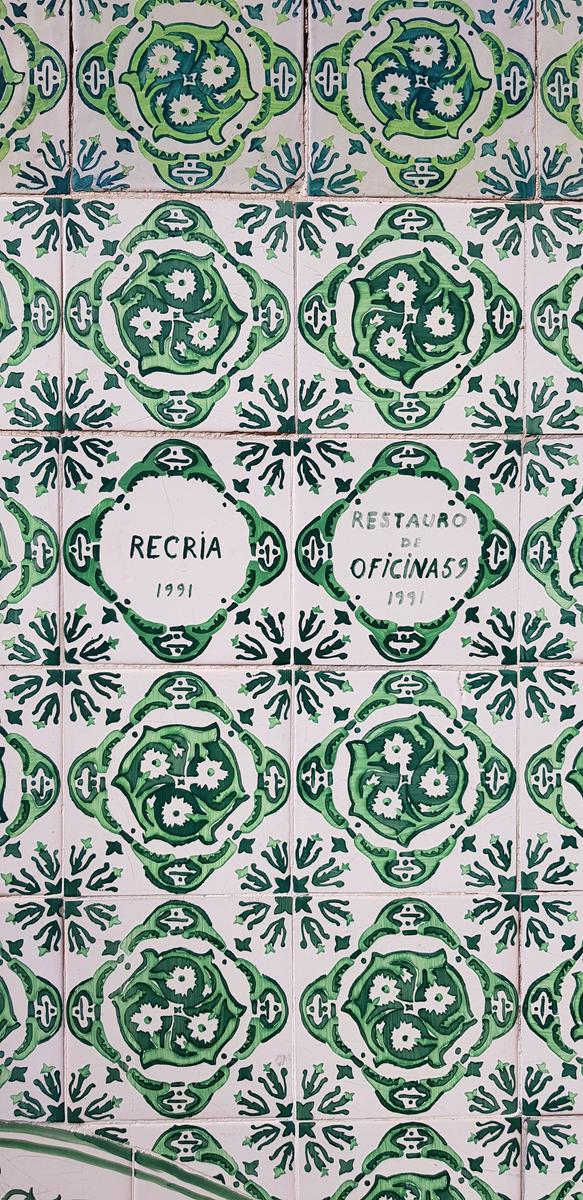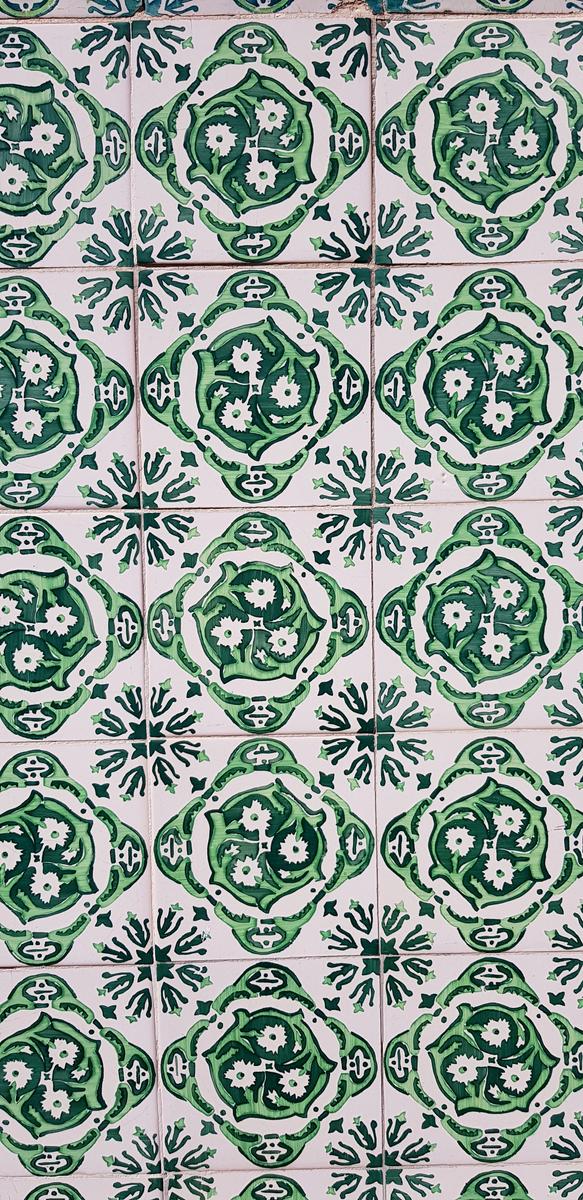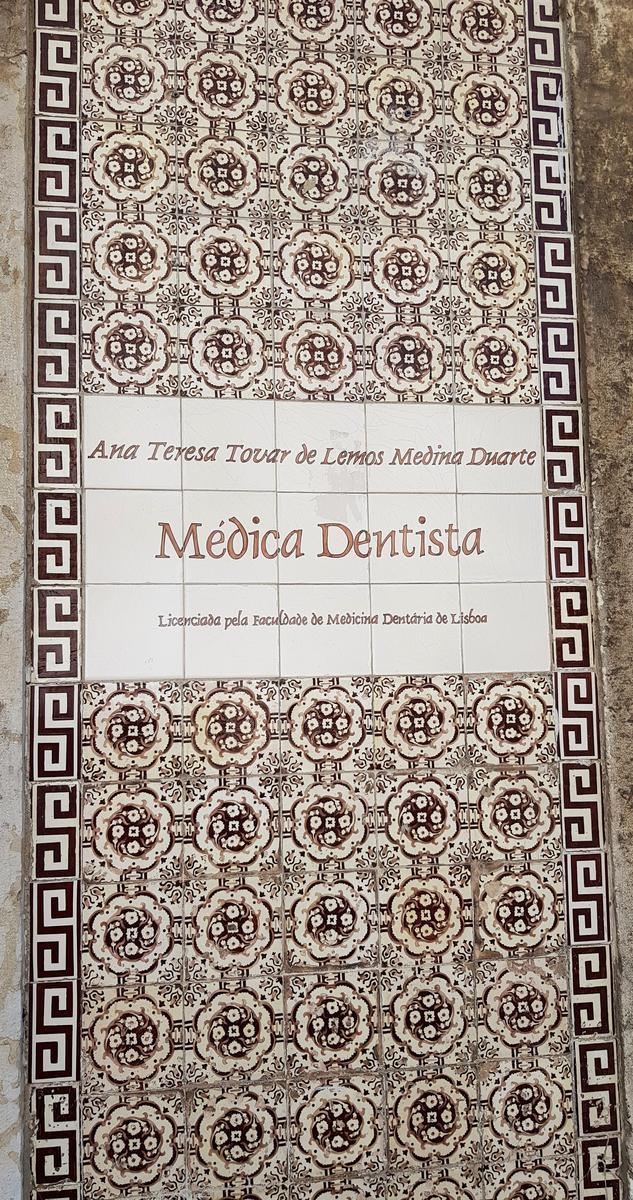 These next two images are from Belém: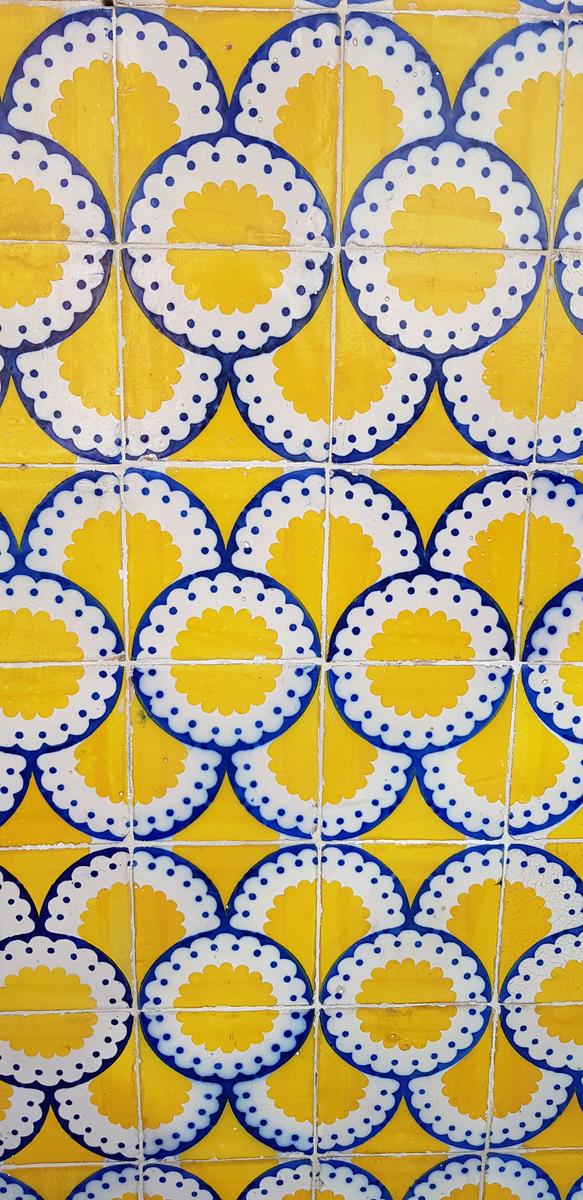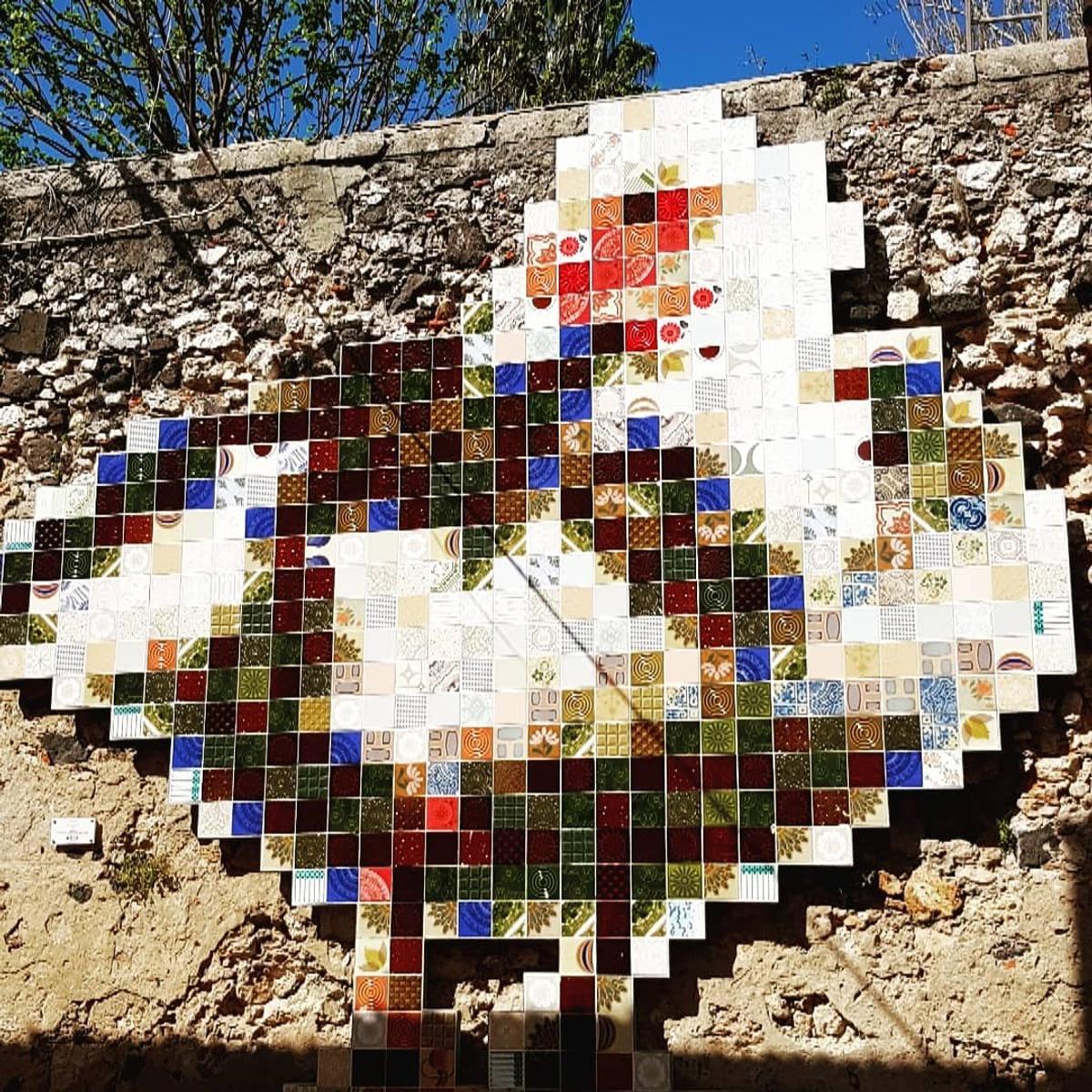 ---
The Jerónimos Monastery has some great azulejos too, here are a few photos from our recent visit (I highly recommend visiting this fantastic attraction in Belém).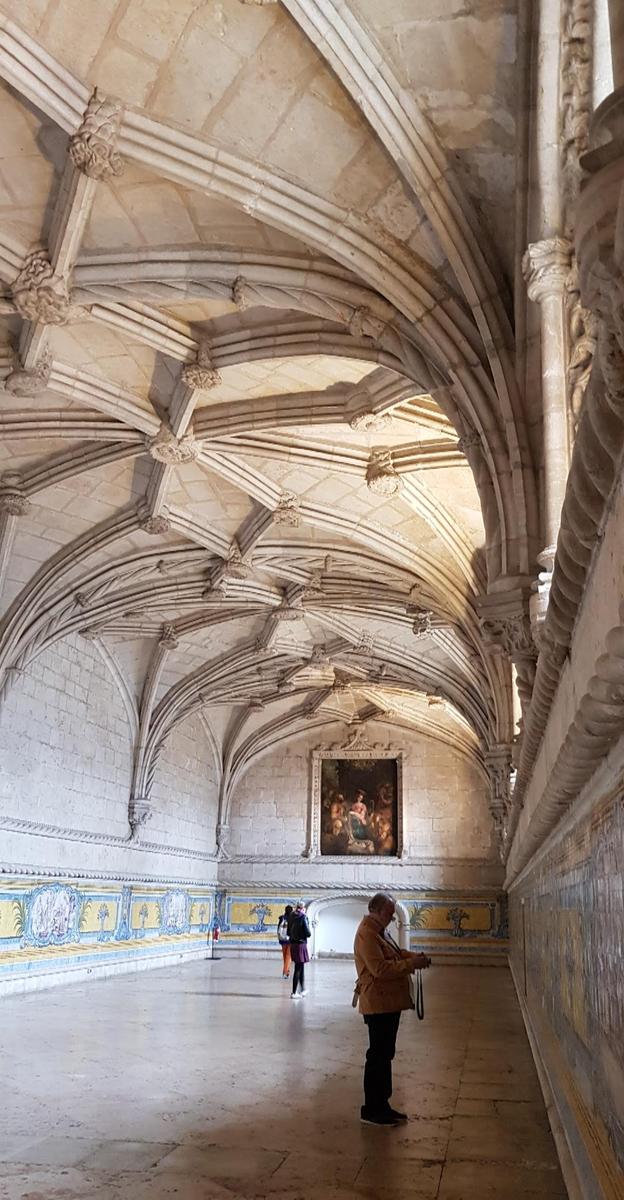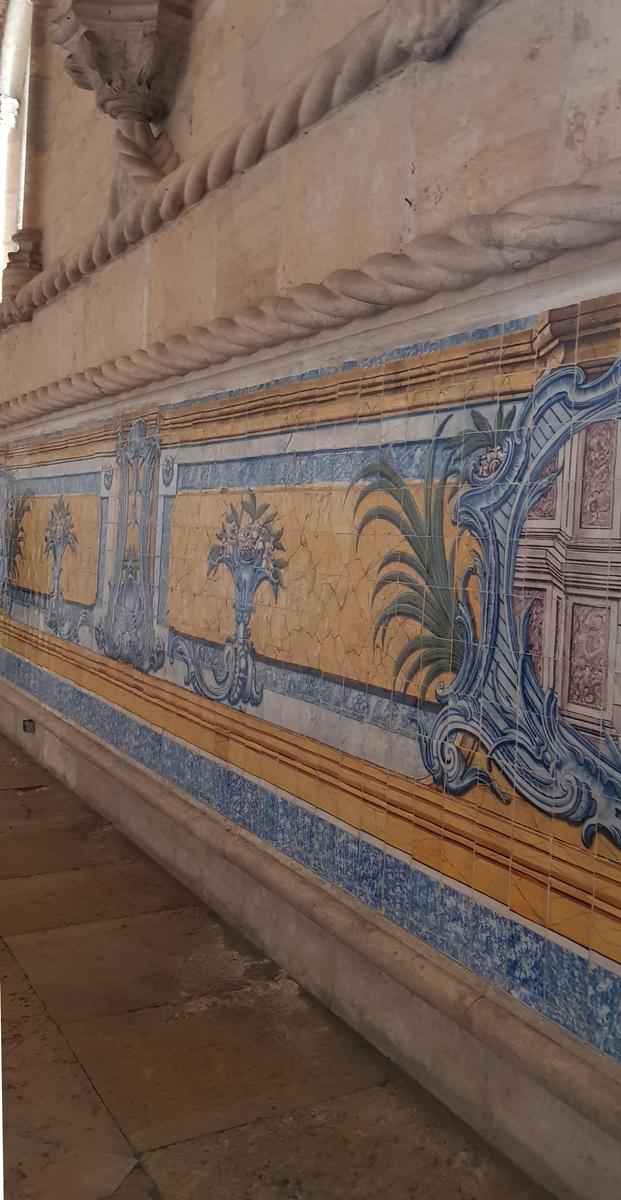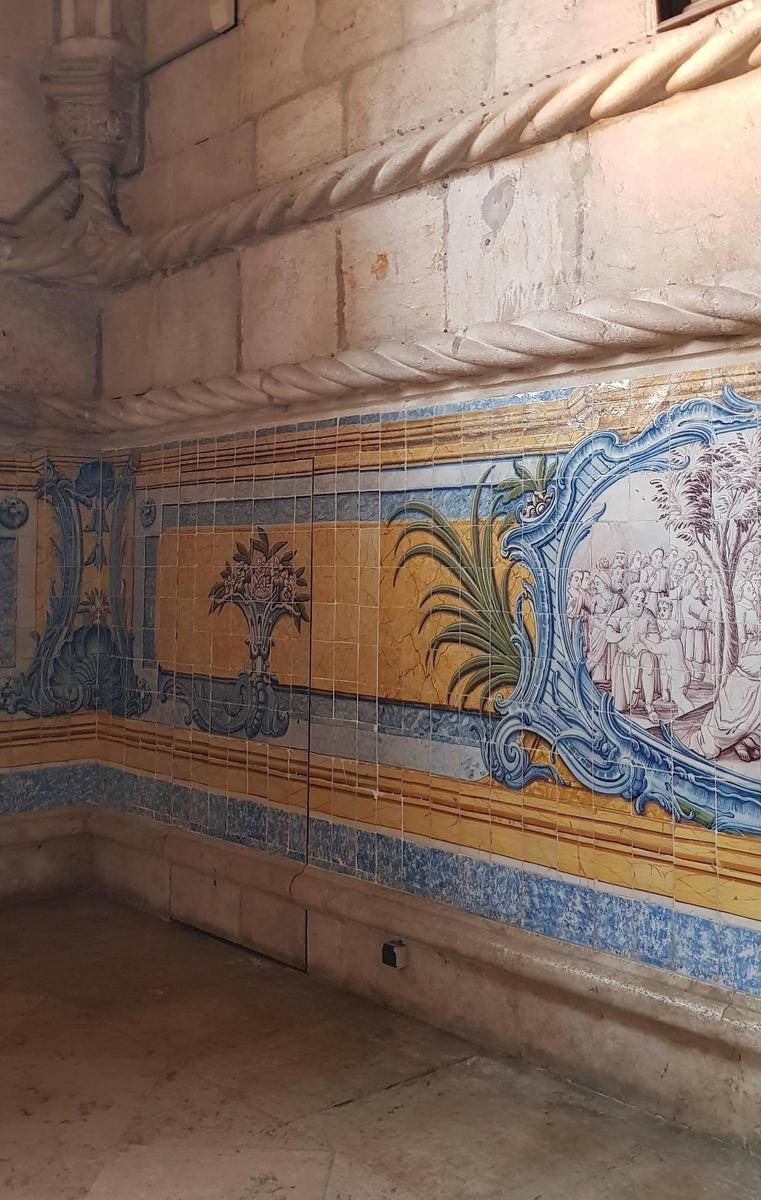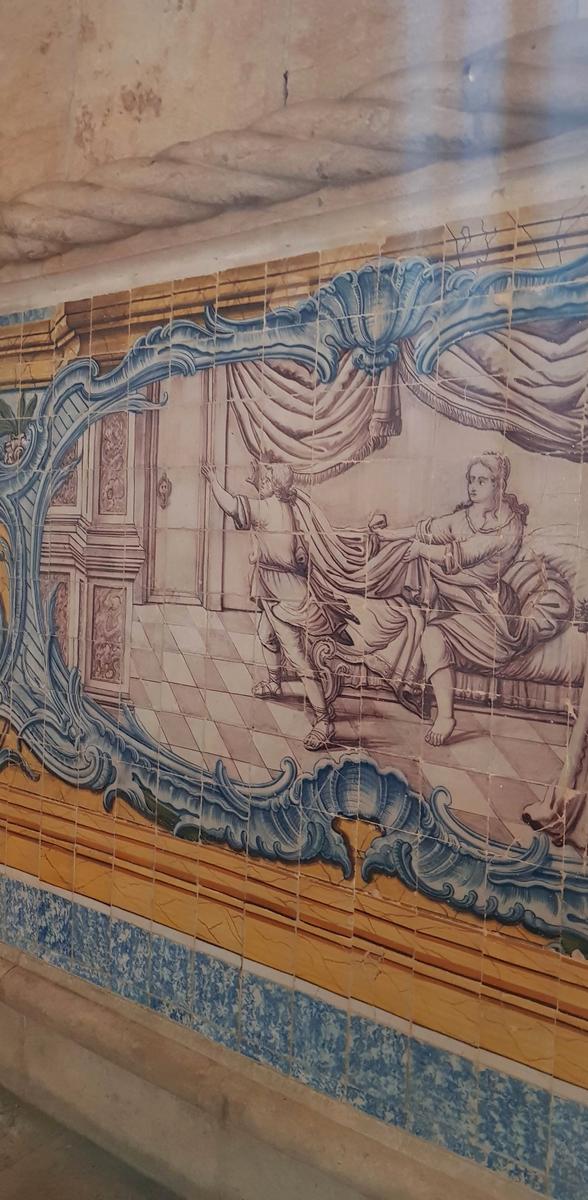 ---
CASCAIS
In Cascais we paid a visit to the exterior and gardens of the Museu Condes de Castro Guimarães where there are some lovely tiles to be found. The Museum is the former house of Jorge O'Neill and was built in 1900. When he died, Jorge donated his estate, including the house and it's garden to the people of Cascais and it was opened as a museum on July 12th, 1931.
The former house of Jorge O'Neill that is now a Museum: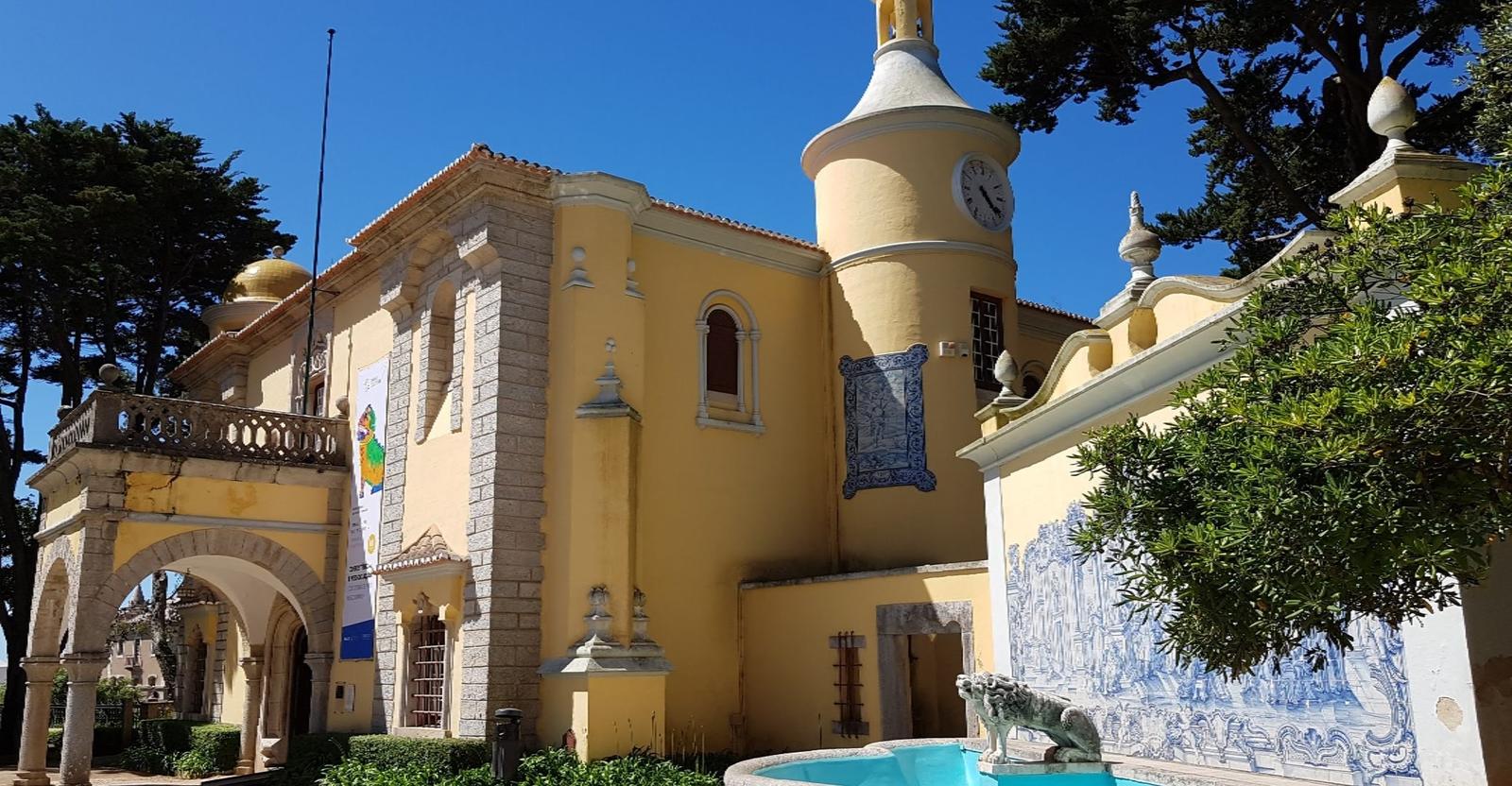 The fountain in the garden of the Museum decorated with azulejos: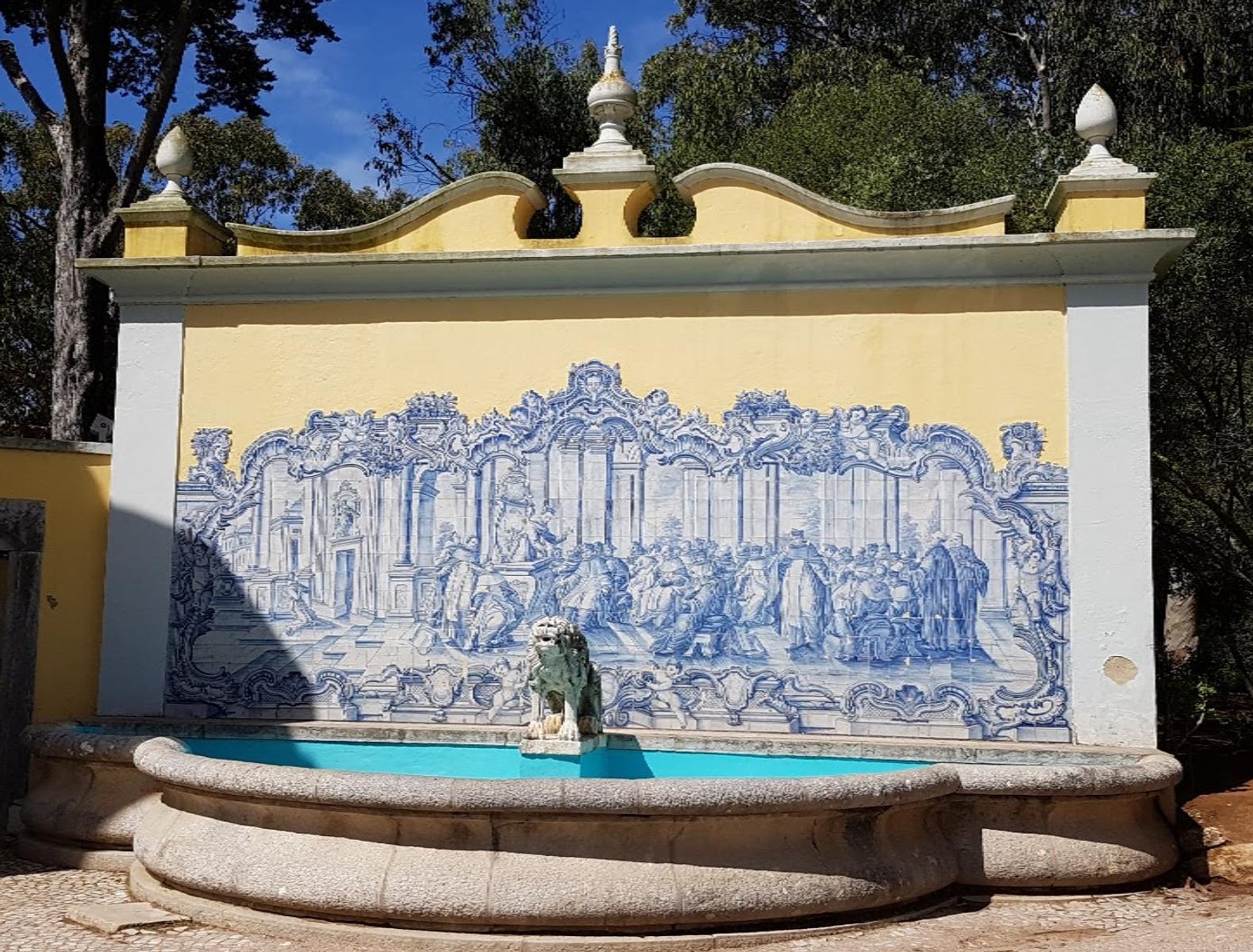 The Chapel across from the Museum (in the garden) also decorated with azulejos: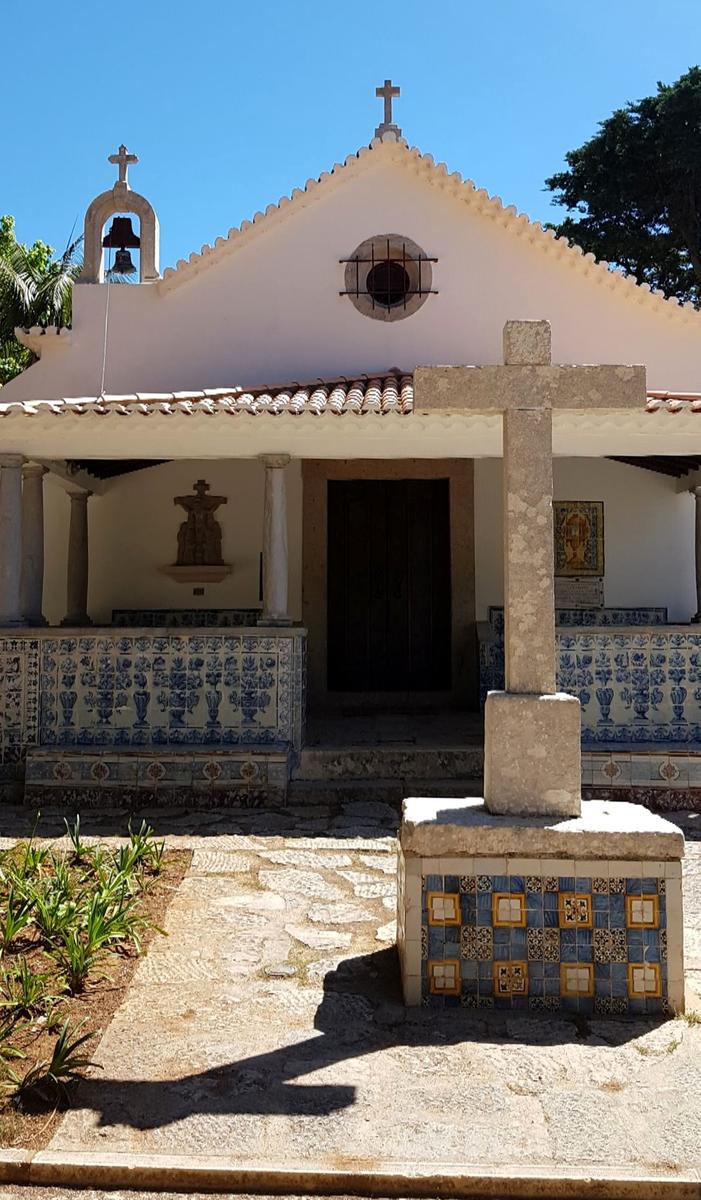 The inner courtyard of the former house: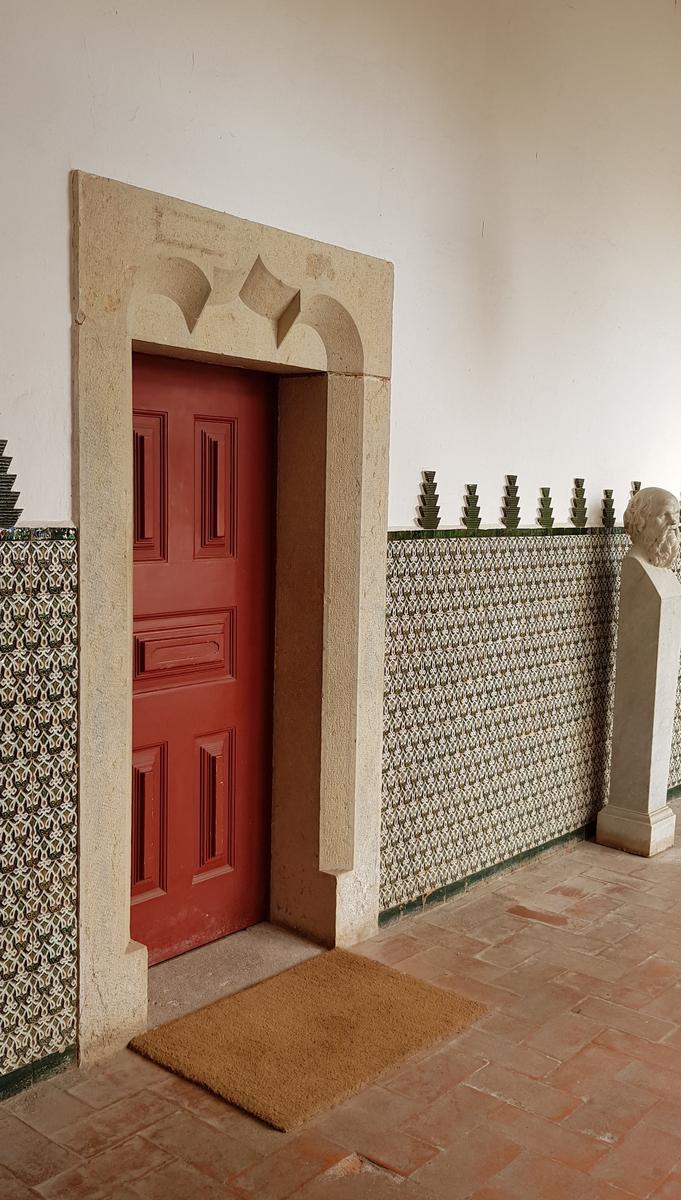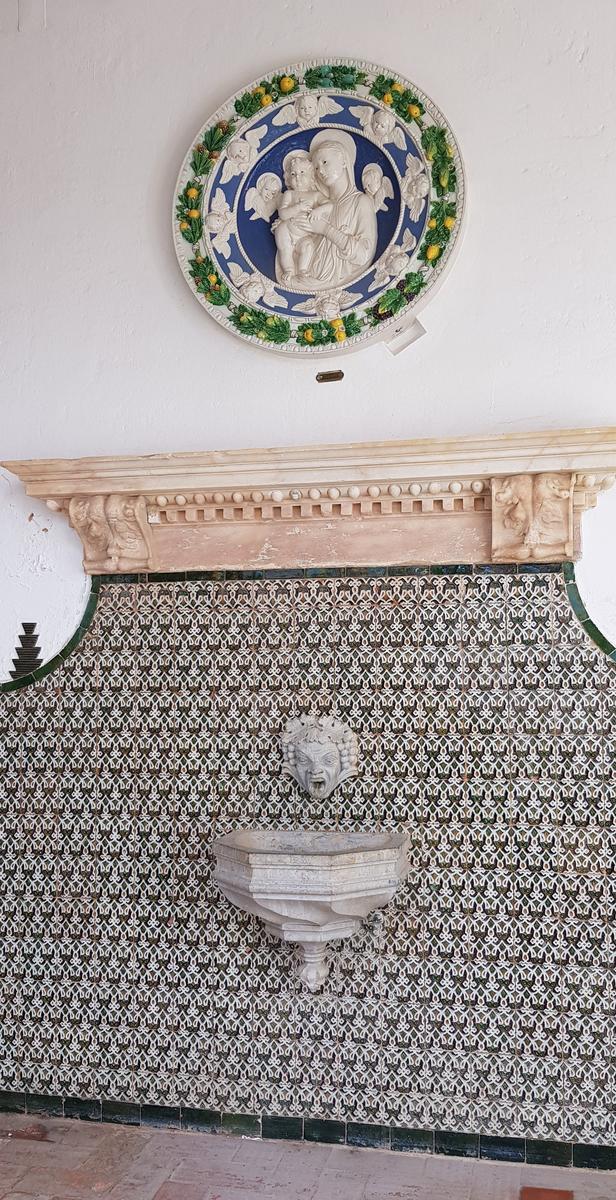 A close up of the tiles: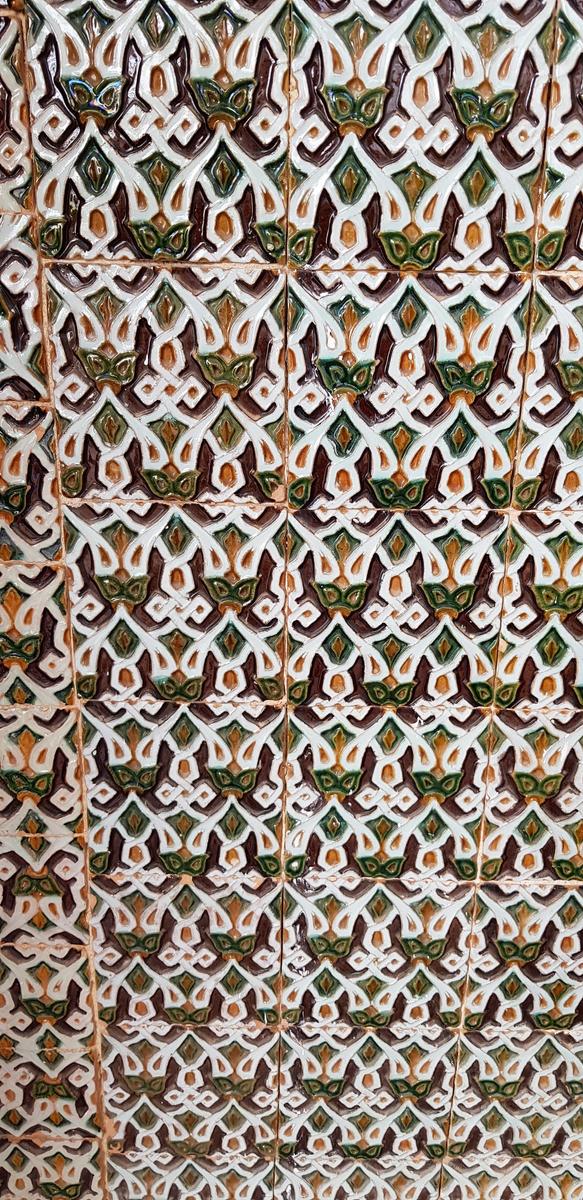 ---
The town hall building in Cascais (Municipality of Cascais) also has these beautiful tiles: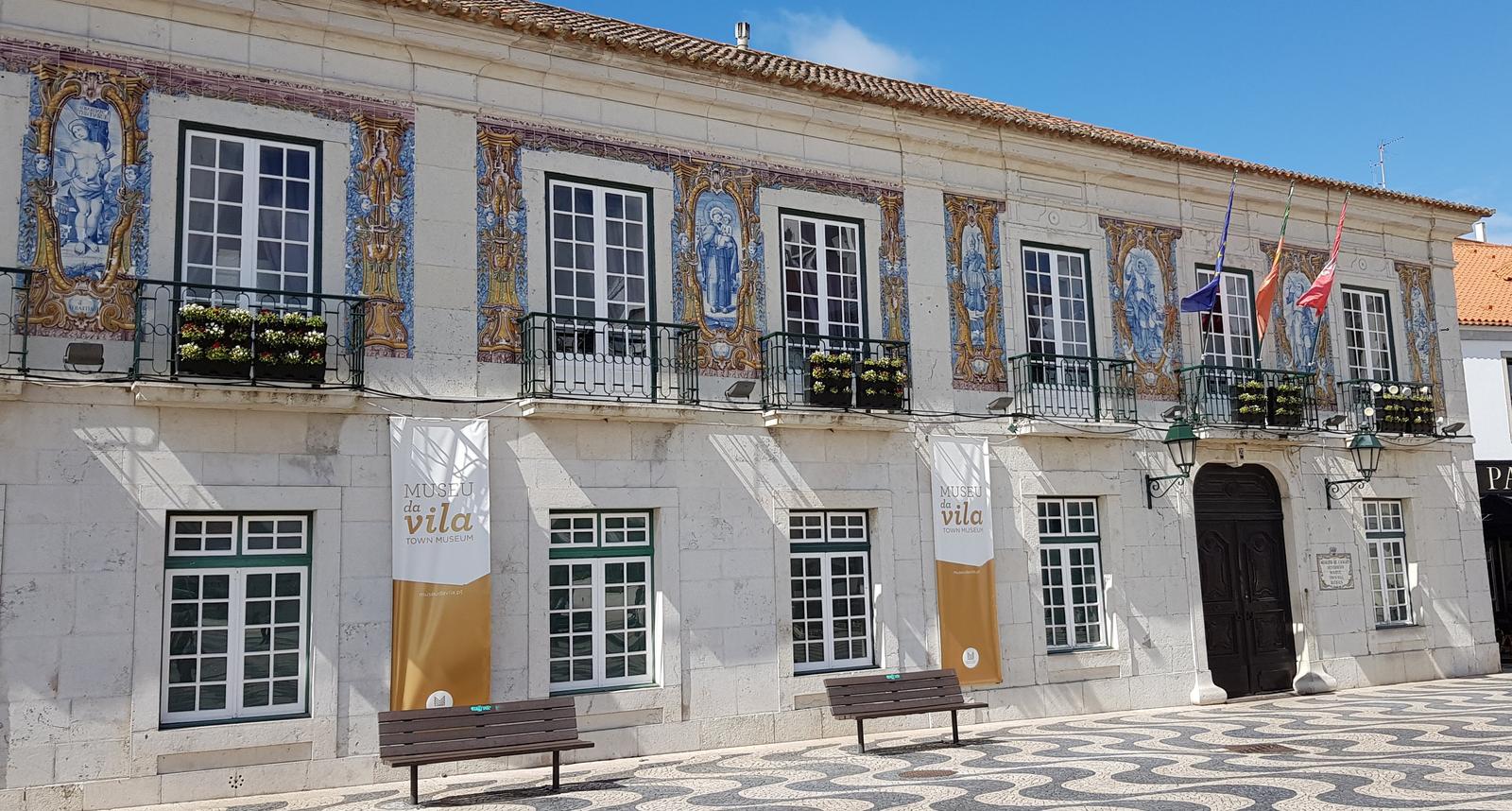 ---
COIMBRA
When we went for a long weekend to Coimbra we stumbled upon a building we think is part of the University of Coimbra, located on Rua Arco da Traicao. The door was open and I could see that there were some impressive azulejos inside so I went in and quickly snapped some photos. Here they are: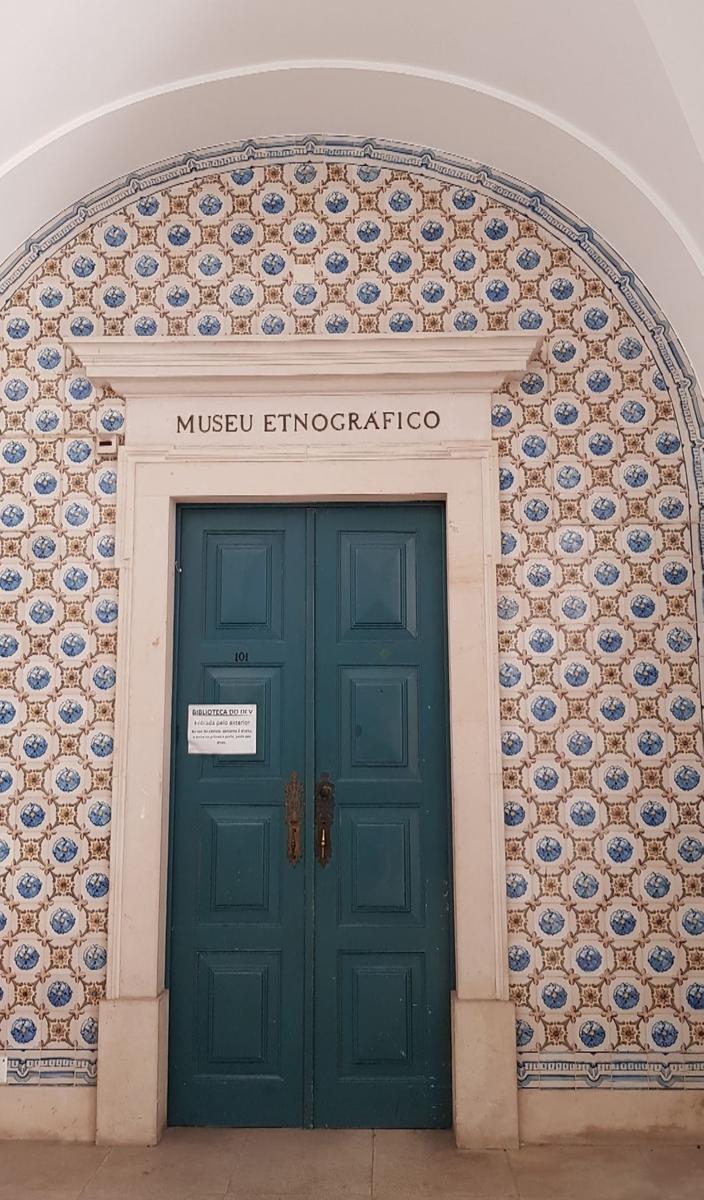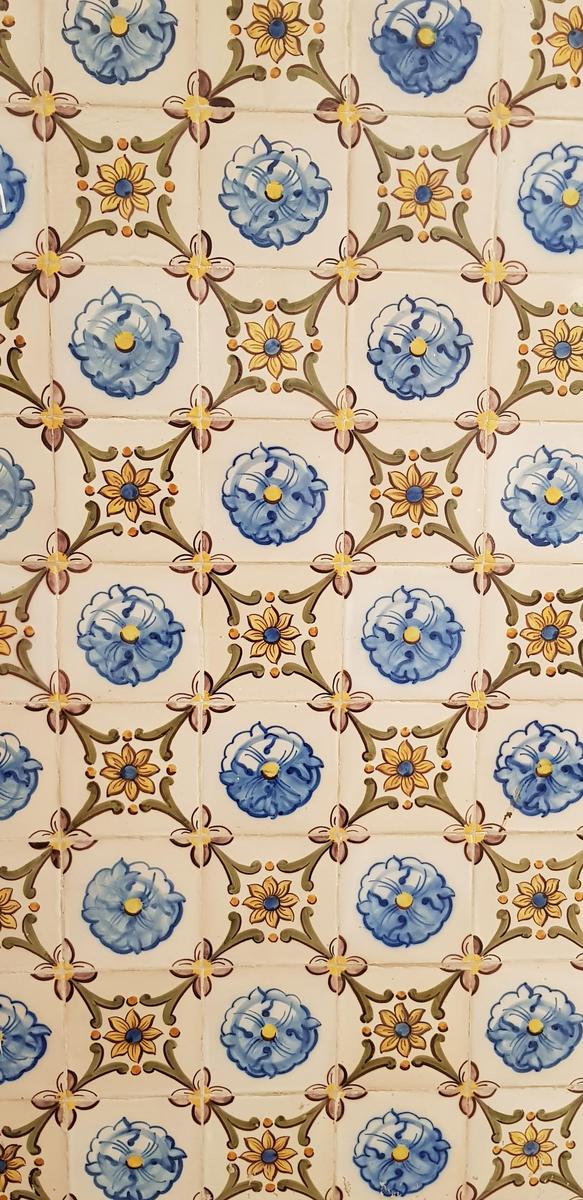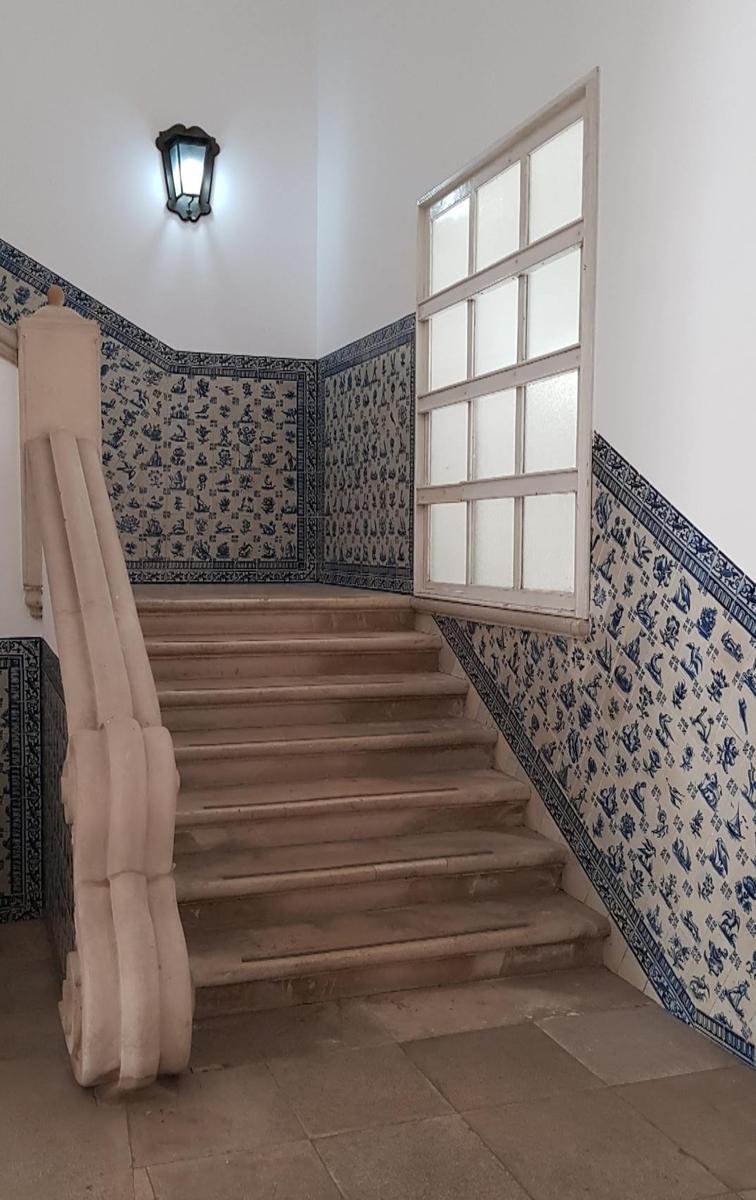 ---
When we visited the Science Museum of Coimbra (Museu da Ciencia) I couldn't resist taking some photos of the tiles there too.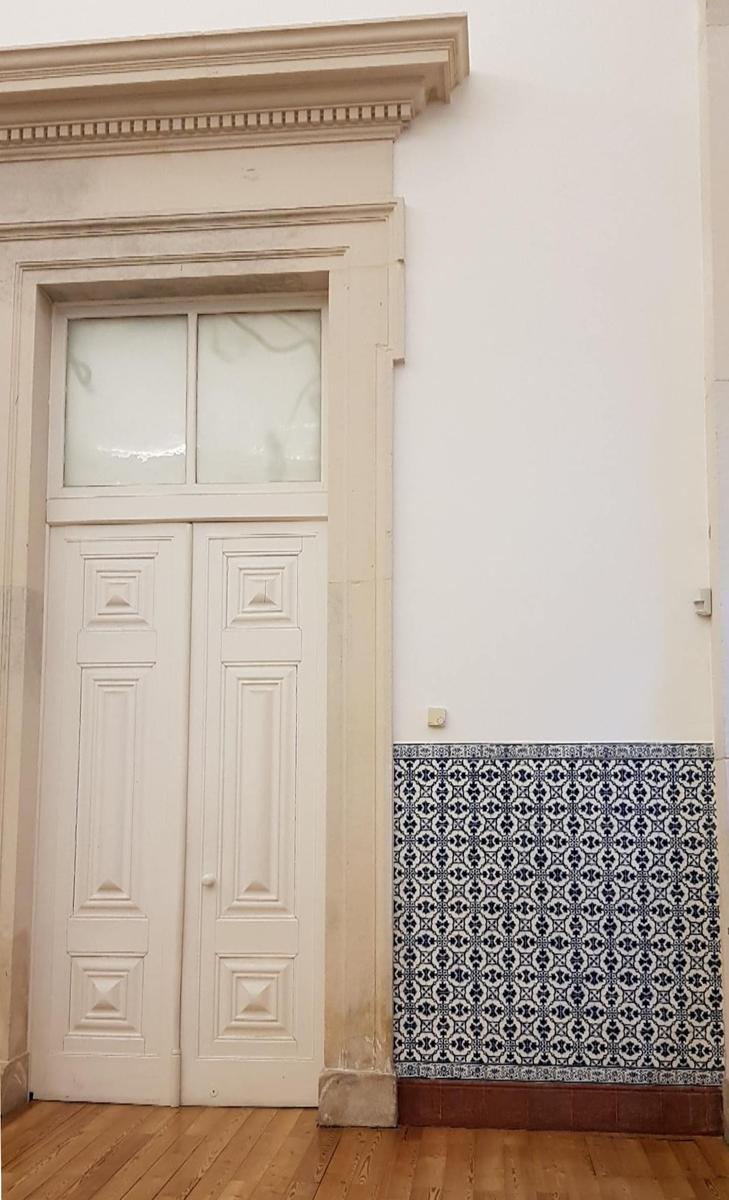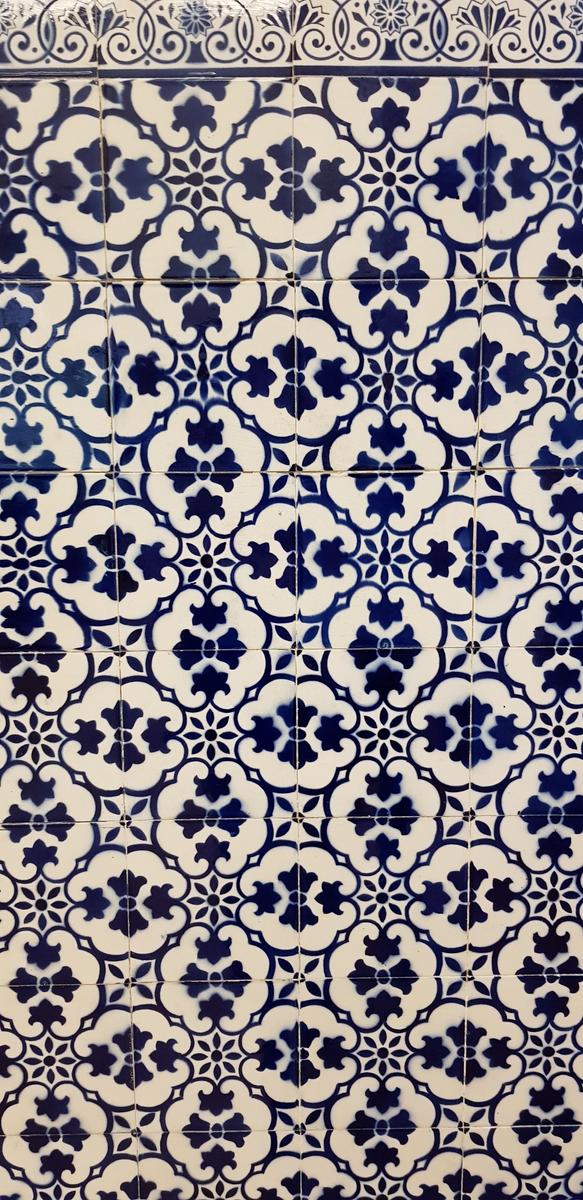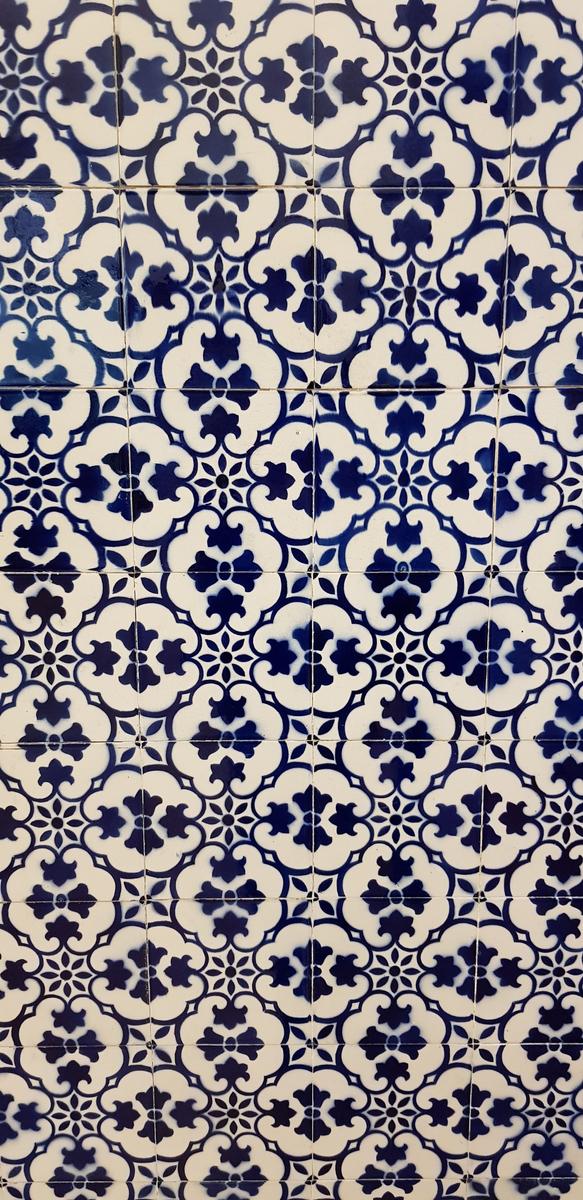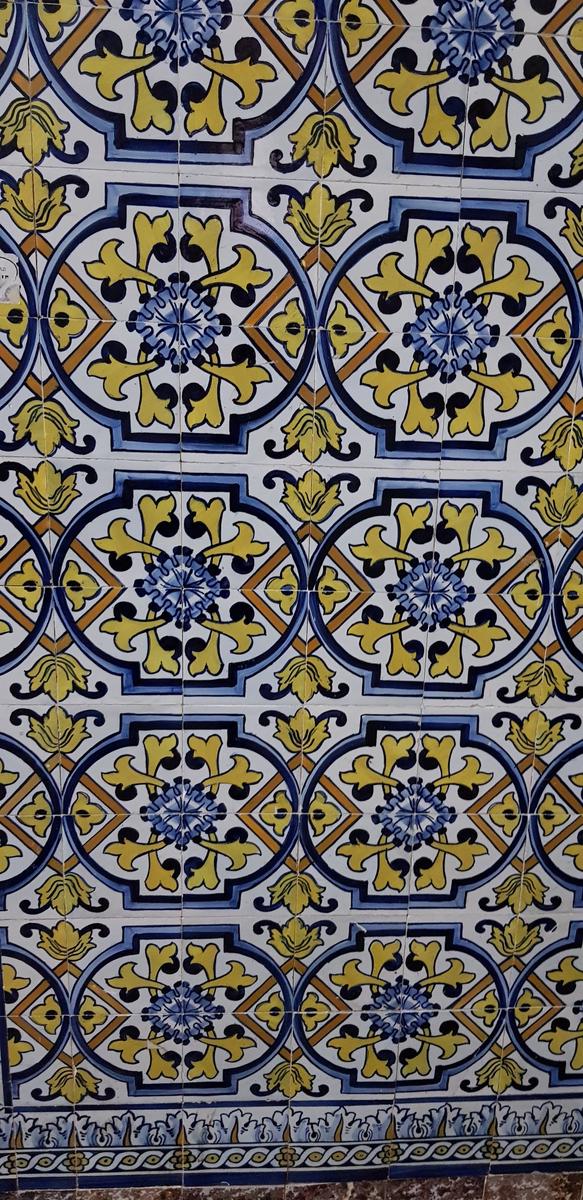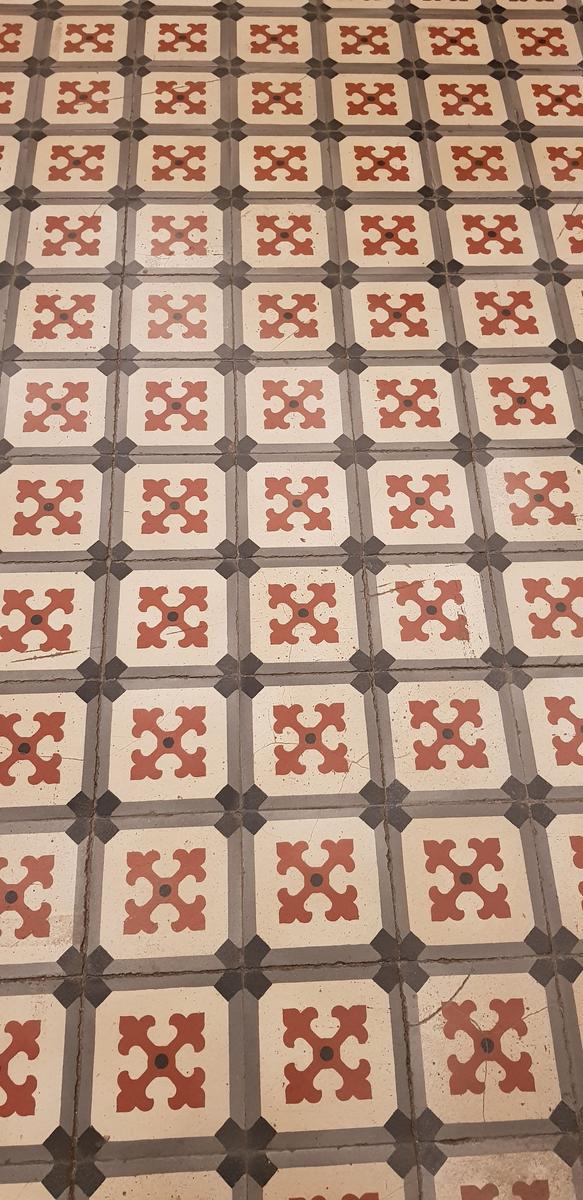 We have the same floor tiles (as shown in the photo below) in our current rental apartment in Lisbon (probably cheaper/lower quality version):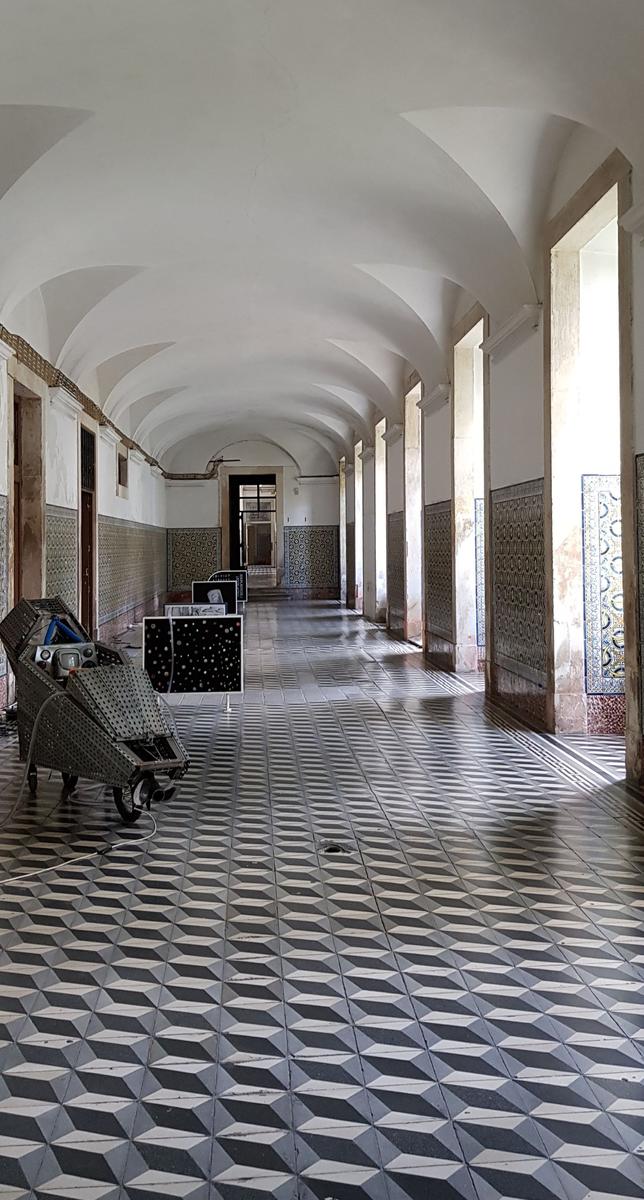 ---
On the same day in Coimbra we also visited the University of Coimbra. The interior of the Chapel de Sao Miguel has probably the most amazing azulejos and artwork I have seen so far in Portugal. According to the website, while the church dates back to the 11th Century, the interior work was carried out in the 16th and 18th Centuries and was completed by:
"… artists like Simão Rodrigues, Simão Ferreira, Joaquim Ferreira Bernardes and Francisco Araujo can be appreciated all throughout the building."
Here are my photos from my visit, the blue walls left and right of the altar are completely tiled!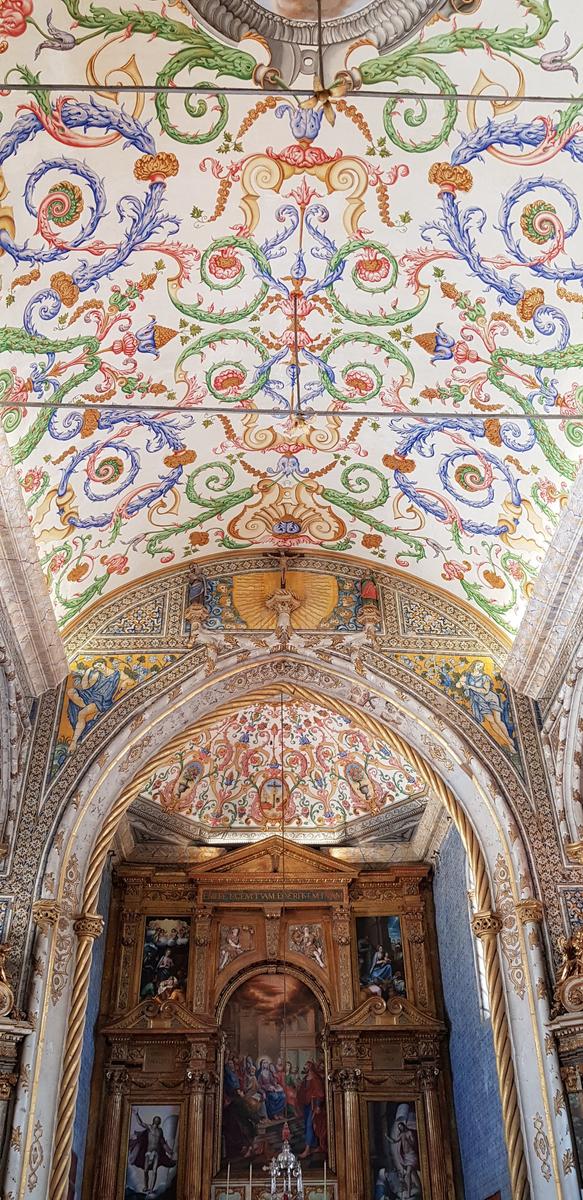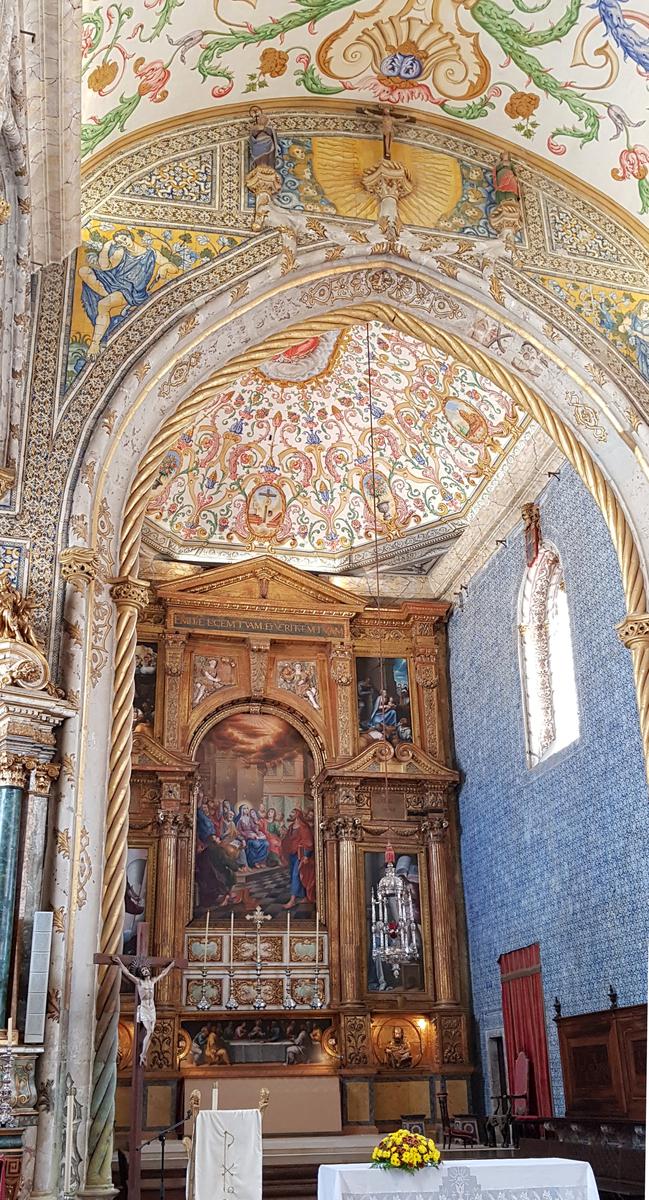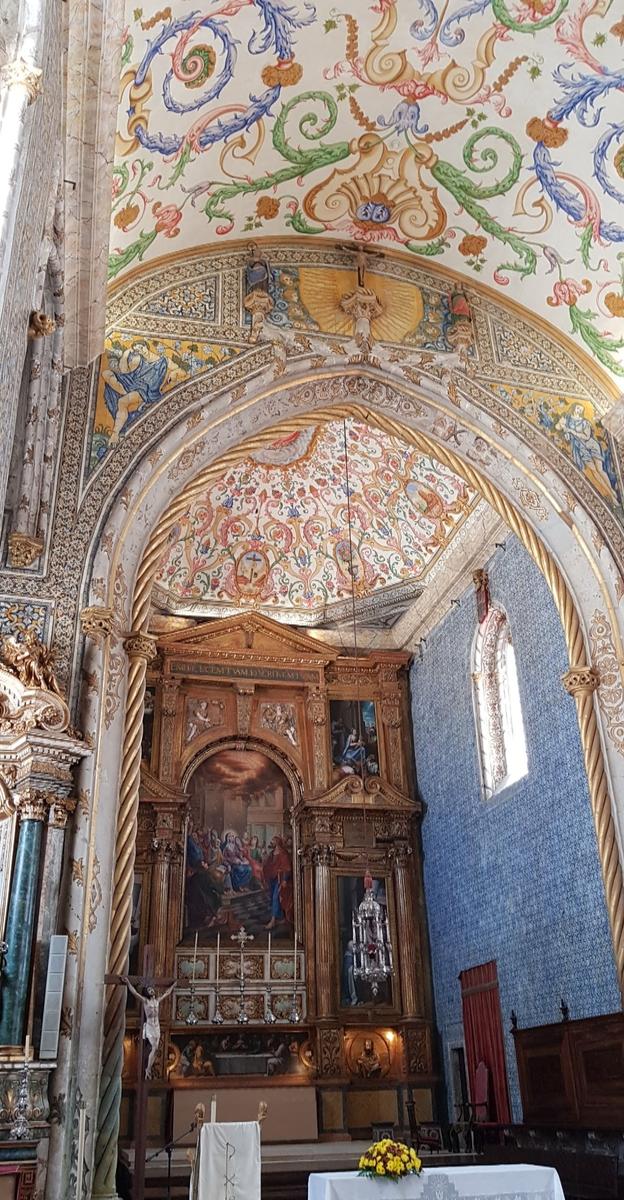 Tiles, tiles and more tiles!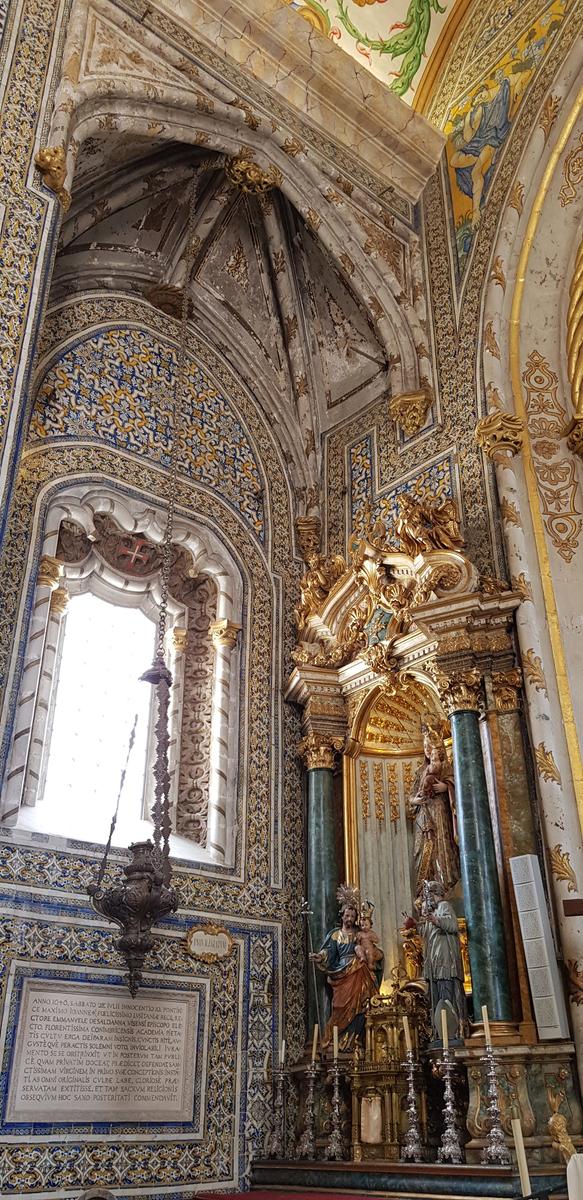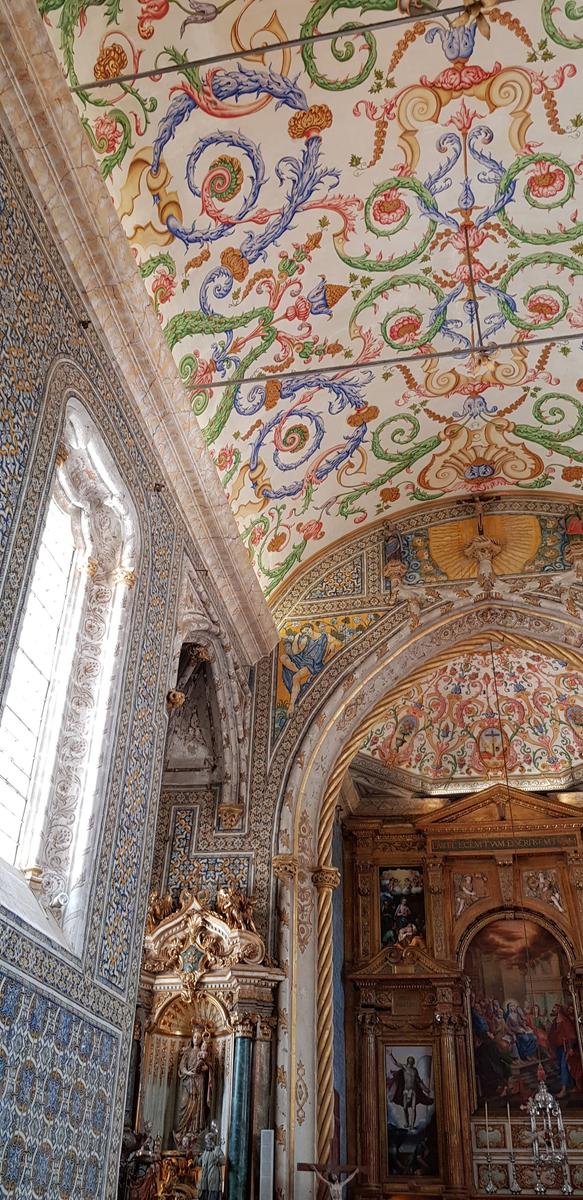 The pipe organ has been in place since 1733, has over 2000 tubes and is still used today.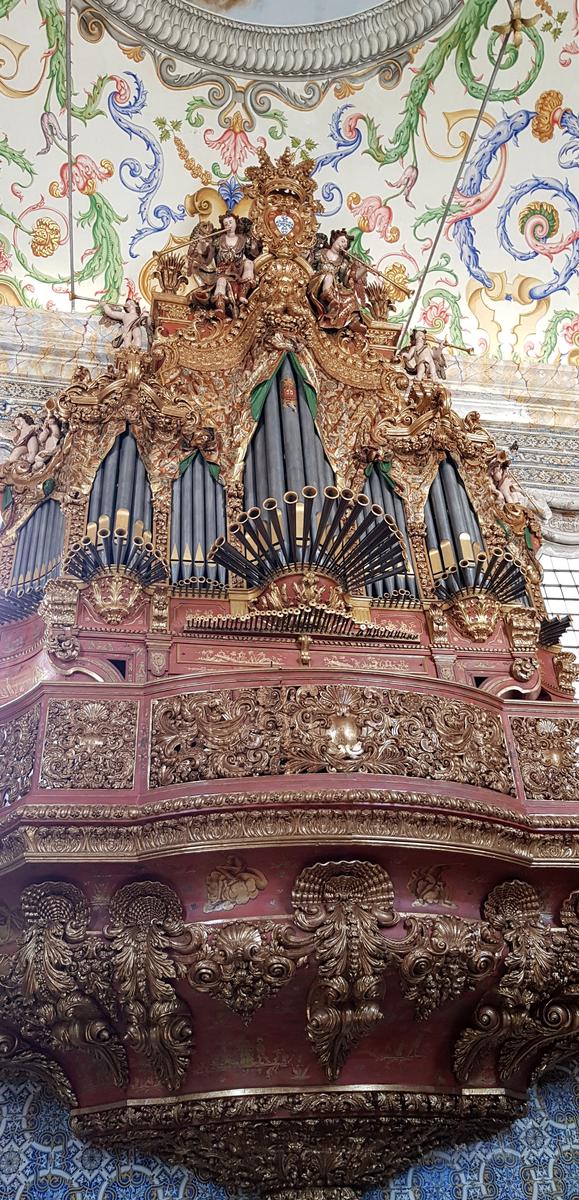 ---
They are all my tiles so far, plenty more to come I am sure!
---
If you've any questions, suggestions or just want to say hello, contact me via the Contact Form, Instagram (@noroadlongenough) or By Email noroadlongenough1@gmail.com