A few days ago we headed off to enjoy a sunny afternoon wandering around Lisbon, first stop - lunch! We decided to try Comoba as having been there for coffee already, we loved it and had checked their menu and we were very happy with the vegetarian options available.
Although it was not quite 1pm, Comoba was already very busy. We were seated on a long shared table, but that was fine by us!
I decided to try their Jaca Club Sandwich which is "BBQ pulled Jack Fruit, cashew sour cream slaw, avocado and pickles on toast or corn tortillas" (taken from their menu description) - I went for the corn tortillas and boy were they tasty! The presentation was so nice it was a shame to eat them… but it had to be done and they were great!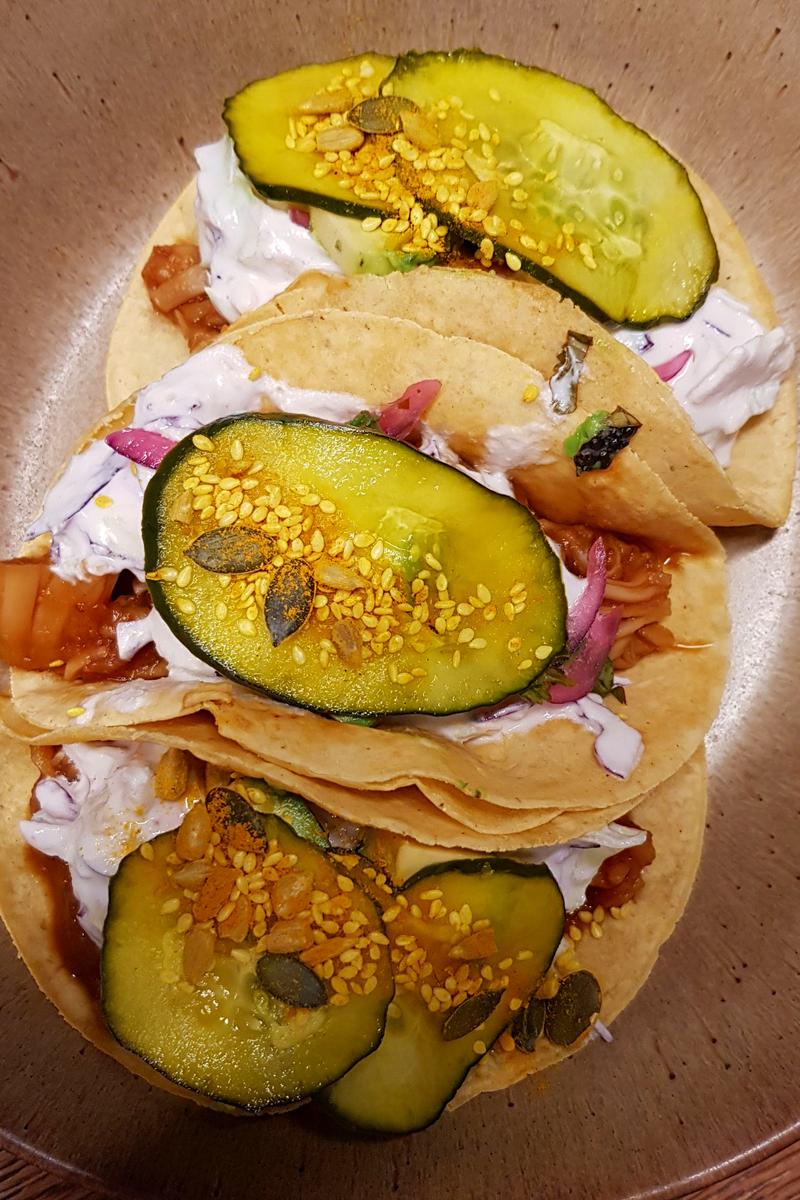 J had their Atlantico Fish Tacos which are "Corn tacos, Dorada, avocado, red cabbage, sweetcorn chipotle and a red onion and tomato salsa" (taken from their menu description) - J swapped the fish for their VG option of smoked tempeh. Once again, the presentation was fabulous!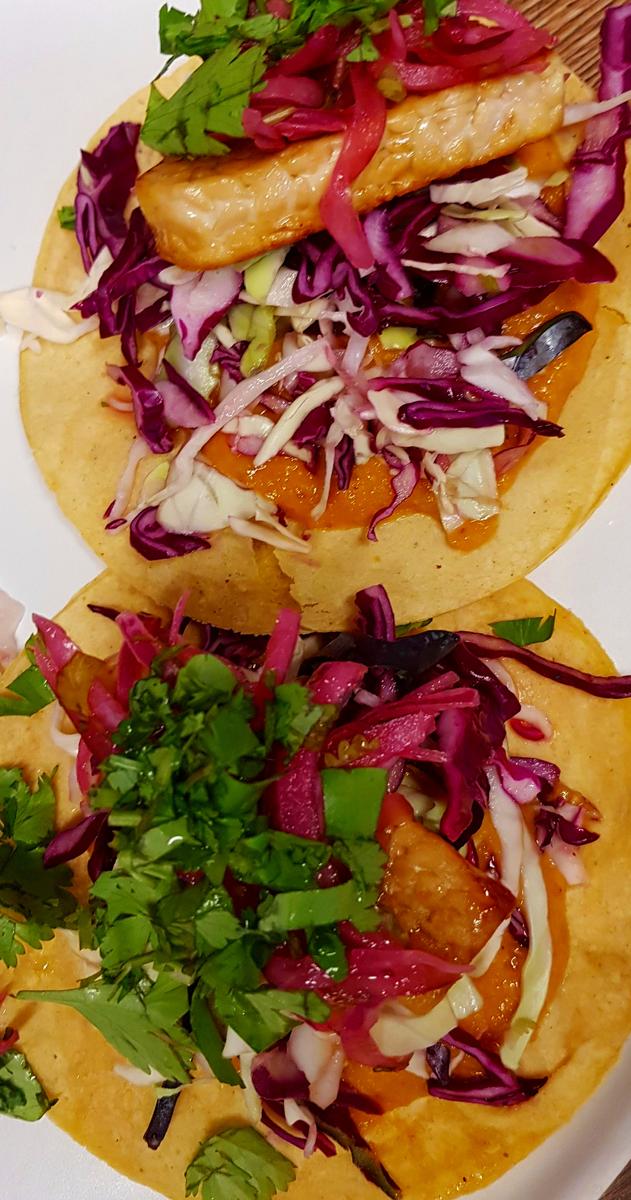 Comoba's coffee is so good, we couldn't leave without having one and J wanted to try their Raspberry Tofu Cake which is a vegan version of a regular cheesecake! We shared a slice and it was yummy!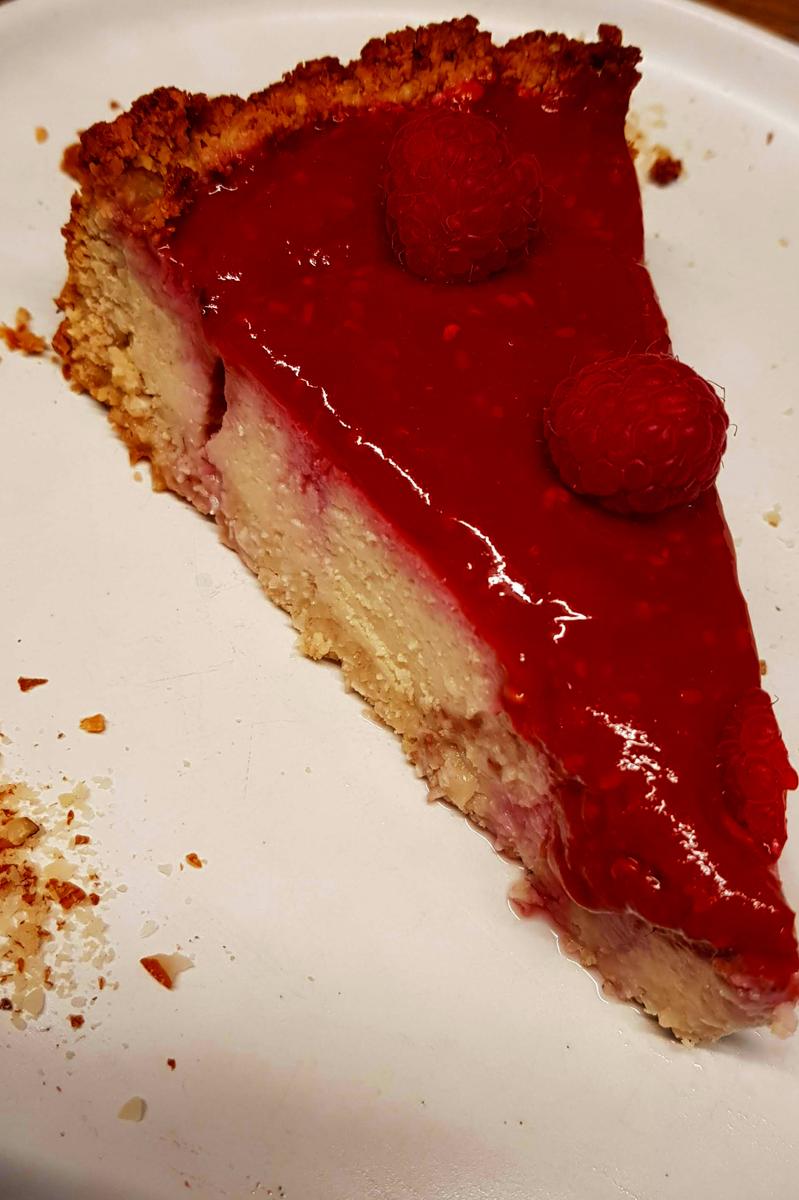 Needless to say, we can't wait to go back!
---
If you've any questions, suggestions or just want to say hello, contact me via the Contact Form, Instagram (@noroadlongenough) or By Email noroadlongenough1@gmail.com