As you know, we love to seek out vegetarian places to eat when we travel and visit as many as we can! While we are still in the early stages of exploring the wonderful city of Lisbon, we already have a few favourite vegetarian restaurants!
---
VEGANPATI - Rua da Prata, 242, 1100-423 Lisbon.
First up is Veganpati. This restaurant is a firm favourite. It has a really big menu to choose from, very reasonable prices, great staff and a large gorgeous modern interior. There are also a lot of tables outside which would be great in hotter weather.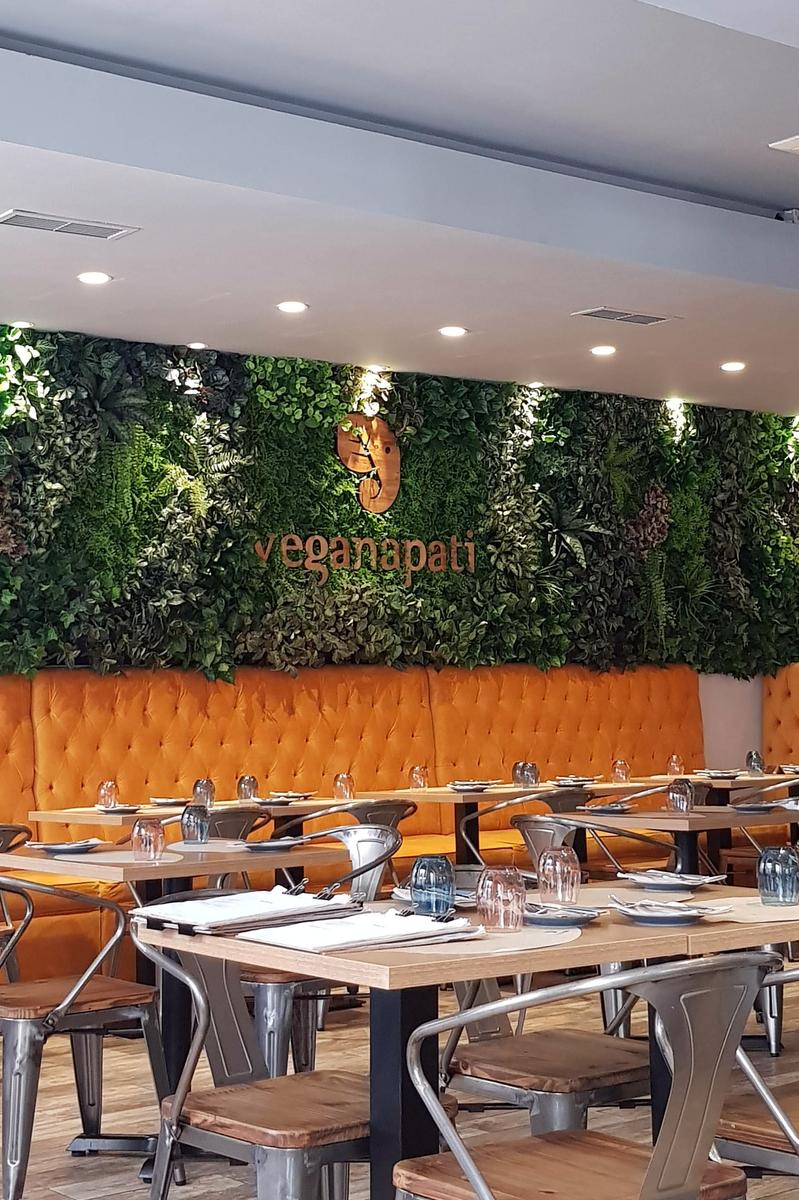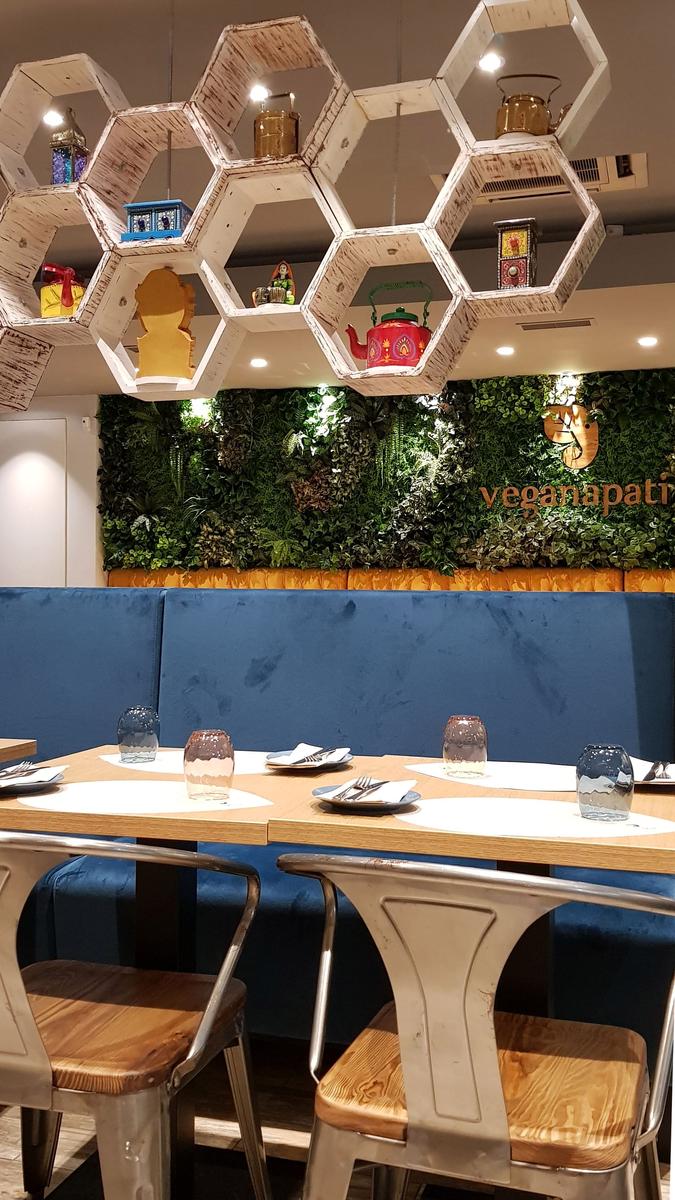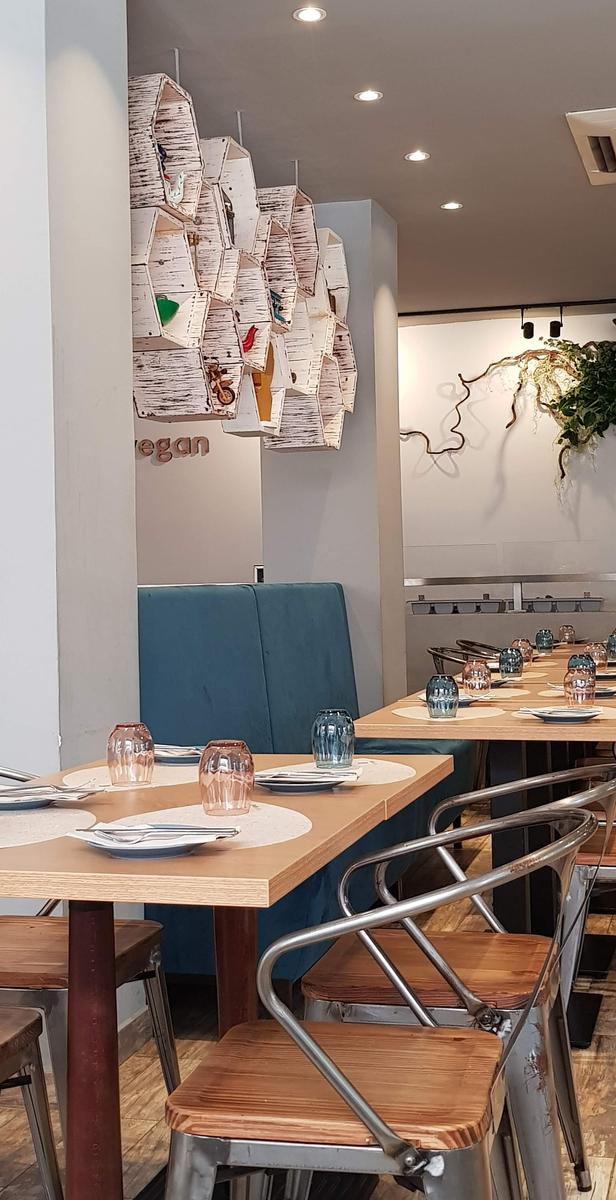 The first time we visited was for dinner. To start, I had the Bhajis (€4.20) which came with delicious chutneys and J had the Mini Idli (€4.20) which are a type of savoury rice cake and were served with sambhar lentils, coconut chutney, mint chutney and a spicy tomato chutney which J demolished immediately! Both starters were really great, decent sized portions and super flavoursome.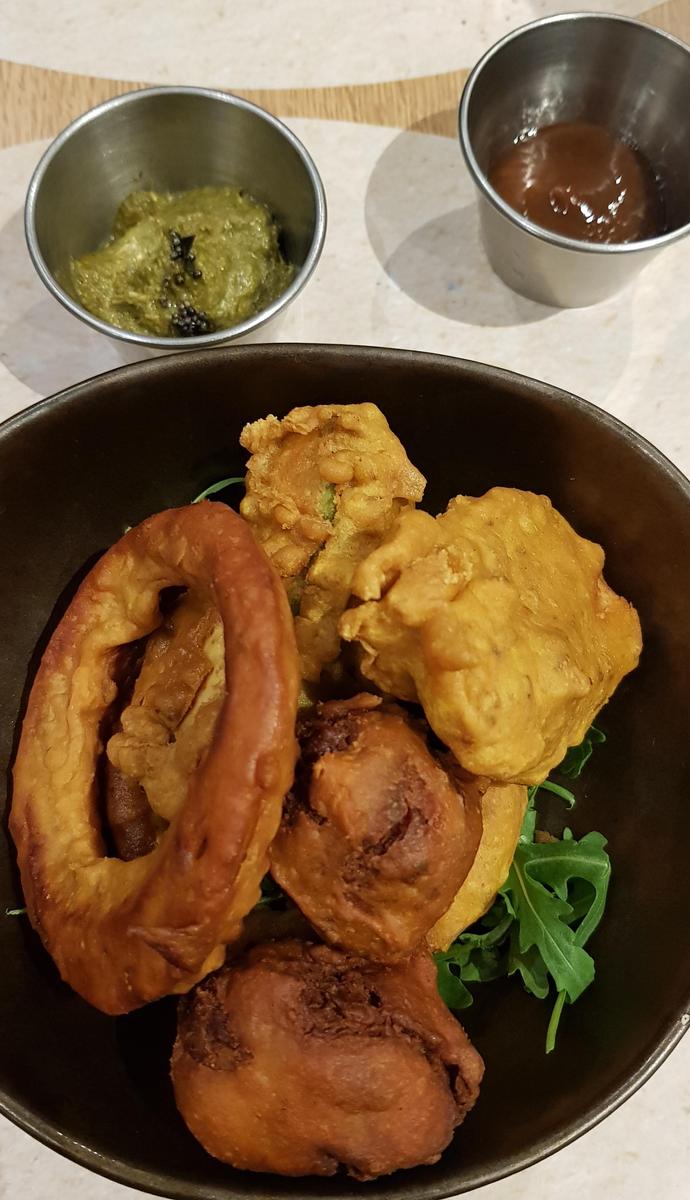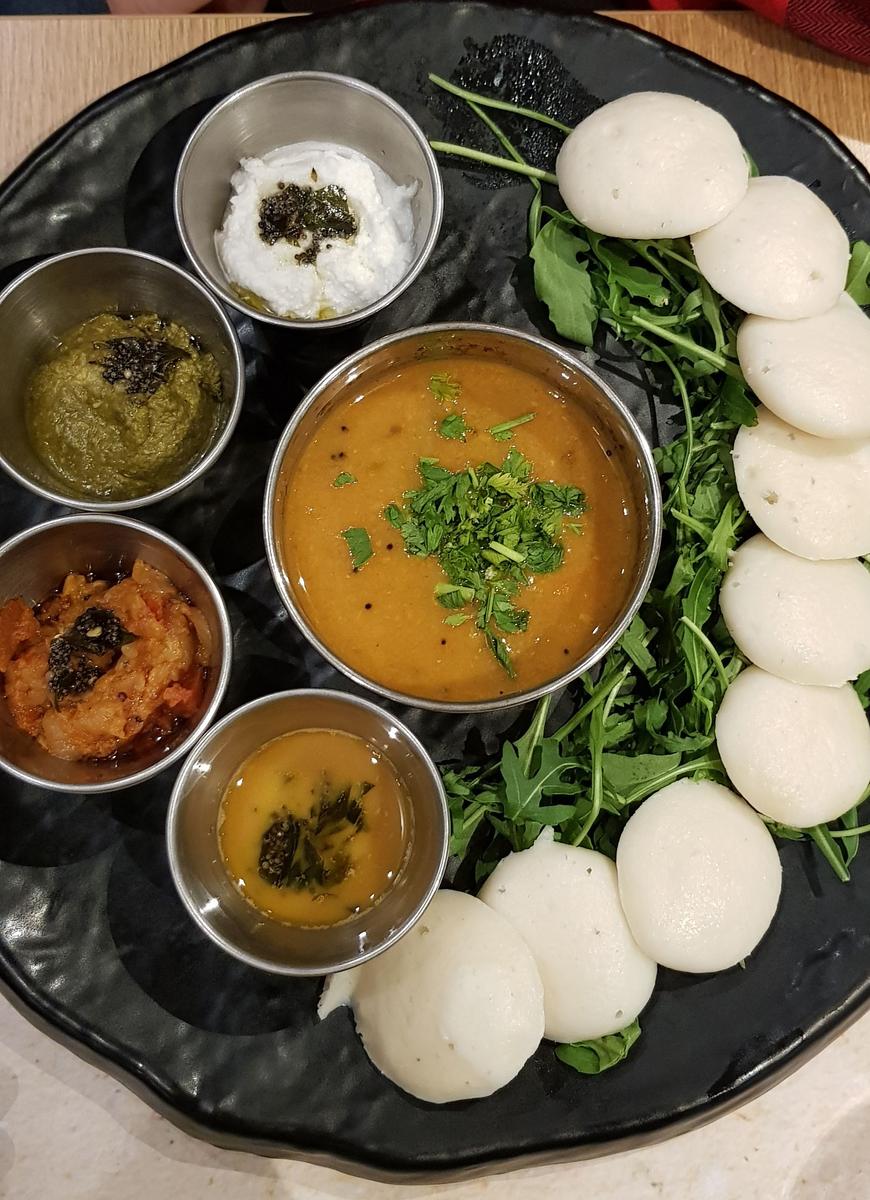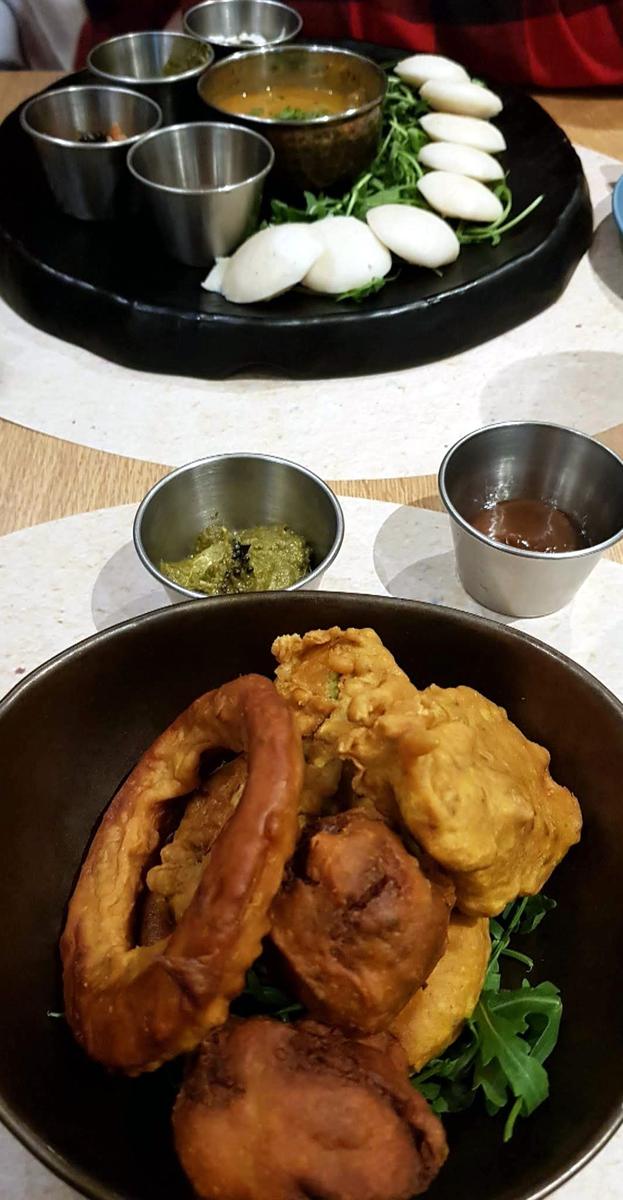 For my main I chose the "Brownie" (€9.20) which is a black bean and tofu burger with all the burger essentials including vegan cheese and the tastiest caramelized onions EVER! My burger came with sweet potato fries and their homemade beet ketchup - OH MY GOD so good! (J had the "Brownie" burger on our third visit and agreed as vegetarian burgers go it would be hard to beat it!)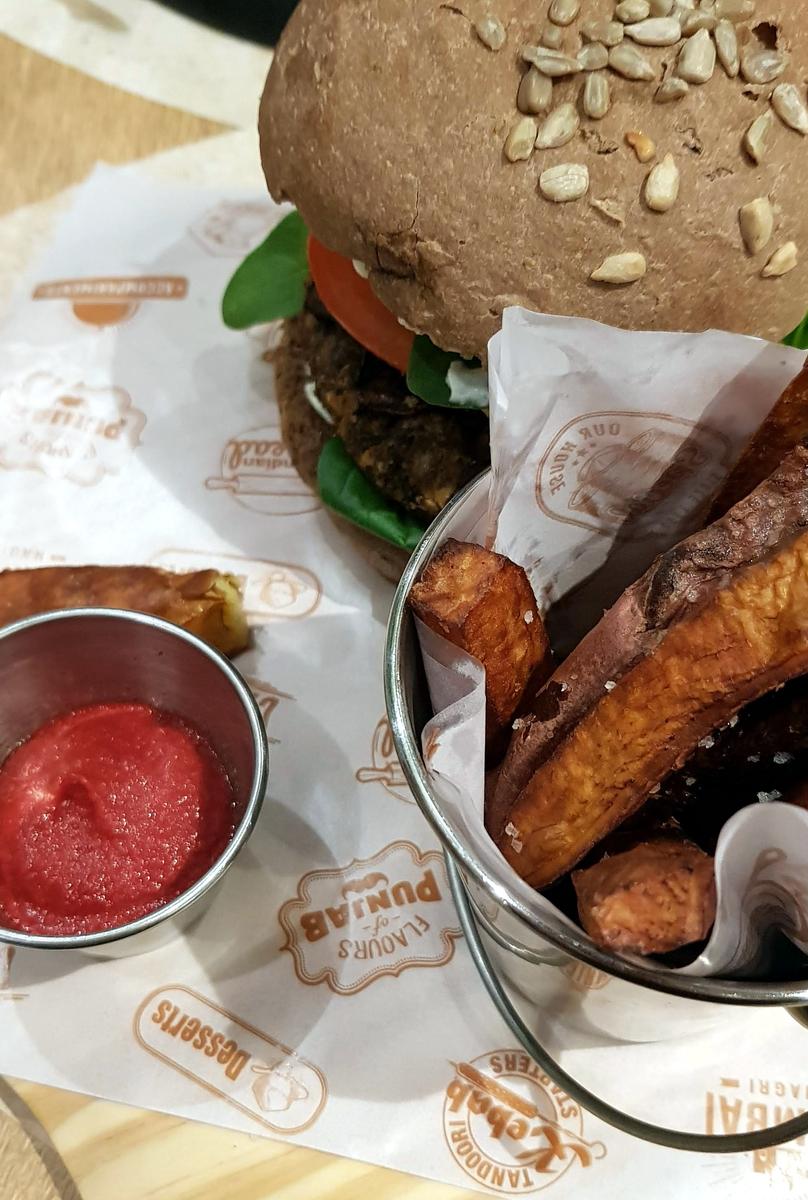 J had the "Frankie" (€8.50) for his main. The "Frankie" is crushed potato and garam masala, green pepper, kale, purple onion in a roti wrap with a portion of sweet potato fries, beet ketchup and mint and coriander chutney (forgot to take a photo!).
I had two glasses of the house red wine. It was €3 per glass and very nice - a generous pouring of wine too! J had a few pints of Sagres which was quite pricey at €5 a pint.
Our second visit was for lunch and so we did not have starters and boy were we glad we didn't as our mains were so big! I had the "Mumbai Sandwich" (€9) which is two slices of bread filled with the most delicious curcumin flavoured crushed potato, topped with smoked vegan cheese, tomato, cucumber and beet (you actually get two of these sandwiches, four slices of bread). The Mumbai Sandwich comes with sweet potato fries and of course their homemade beet ketchup and also with their mint and coriander chutney (similar to pesto and unbelievably good).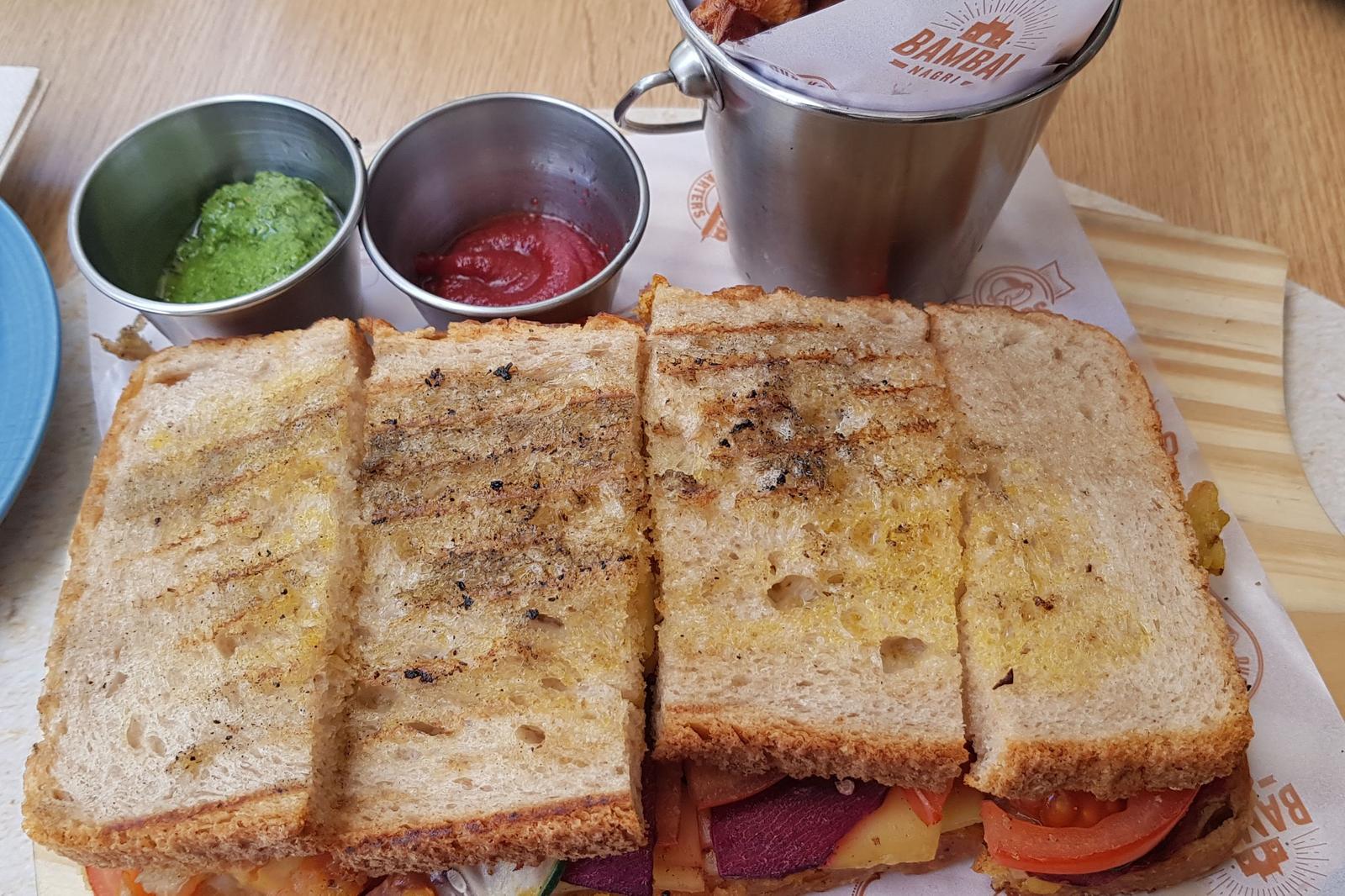 J had the "Holi" burger (€9.20) which is made of chickpeas and quinoa and topped with tomato chutney, purple cabbage pickles, tomato and arugula. The burger is also served with sweet potato fries and beet ketchup. It didn't last long so it must have been good!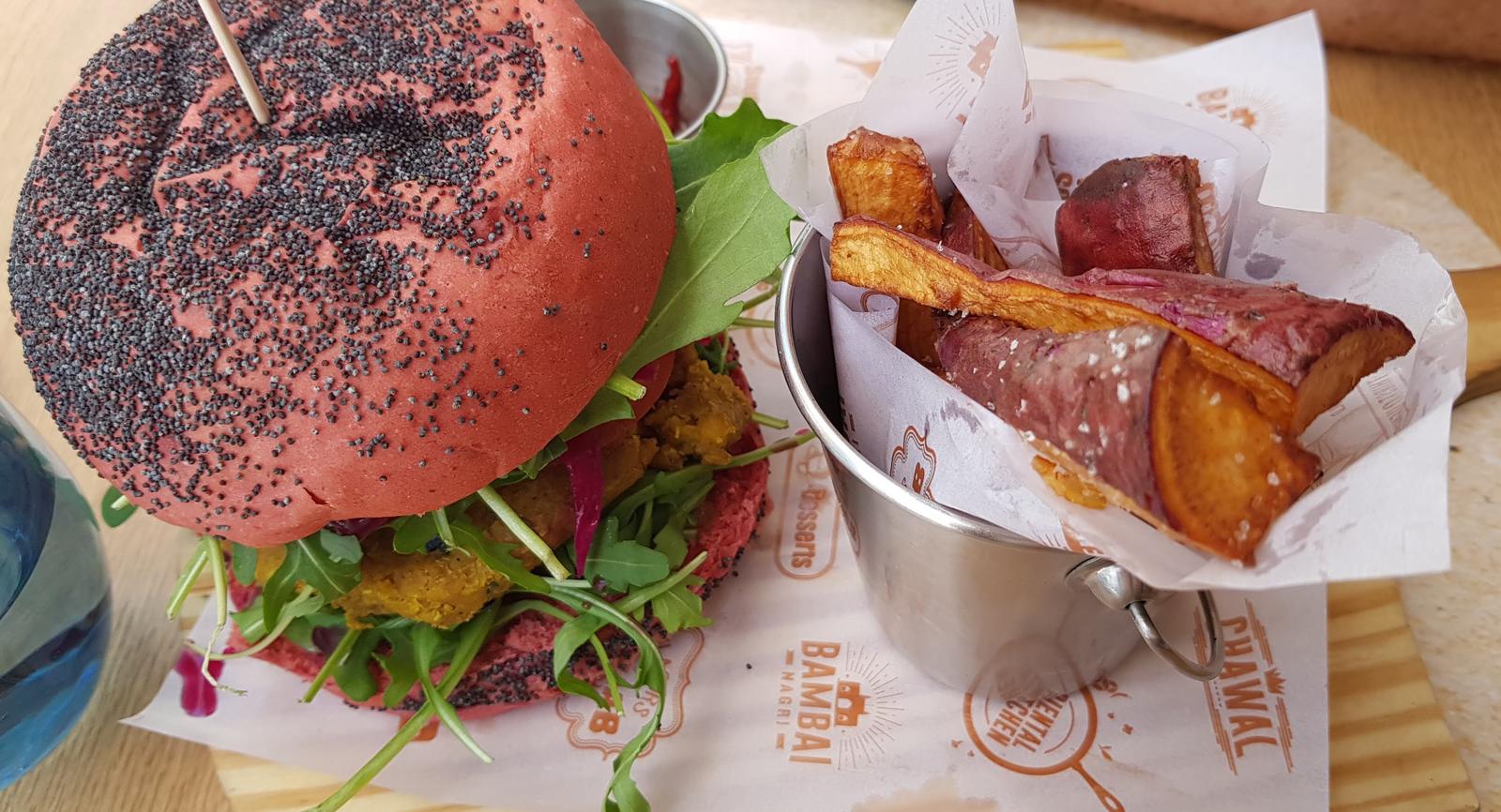 Our third visit, I had their mango, coconut, almond salad for starter (J had the mini Idli again).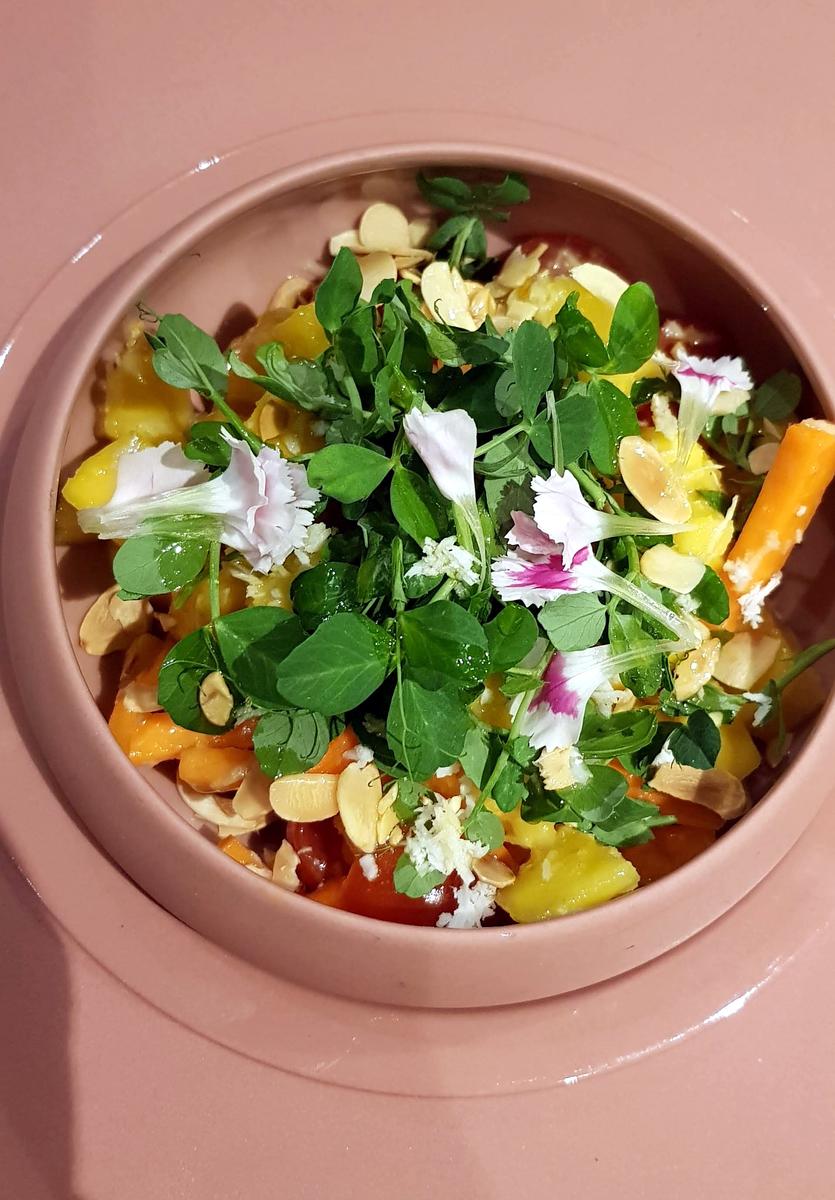 J had the Brownie burger and loved it. I had their Frankie and it was so good! We also had our first dessert. We shared their panna cotta with lemon and cardamom. It was delicious, so light!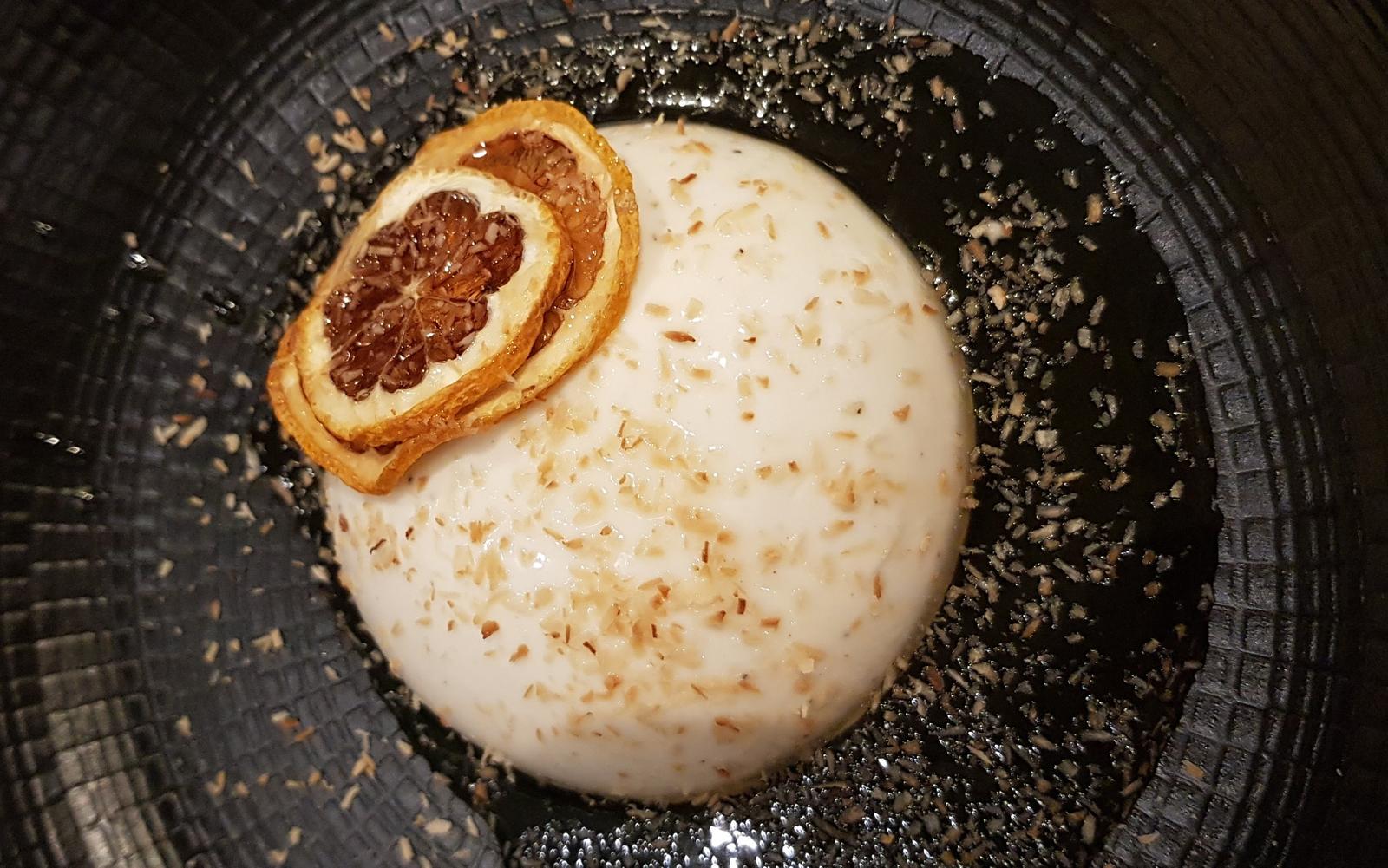 Overall we absolutely love Veganpati, it has been excellent every time we have visited. As we mentioned the portions are very generous and the food is great value for money. The staff are also very friendly and helpful with advice and suggestions of what to have should you require it some help.
NOTE: There were a LOT of UBEREATS orders heading out every time we have eaten there so take away is definitely a popular option!
---
PRINCESA DO CASTELO RESTAURANTE VEGETARIANO - Rua do Salvador 64 A Lisbon.
Next up is Princesa do Castelo Restaurante Vegetariano on Rua do Salvador 64 A Lisbon. This is a small, older style restaurant but has plenty of character, friendly staff and tables outside. We have also been here twice so far, once for dinner and once for lunch. On both occasions, the other diners were all also tourists; American, French, Norwegian and German.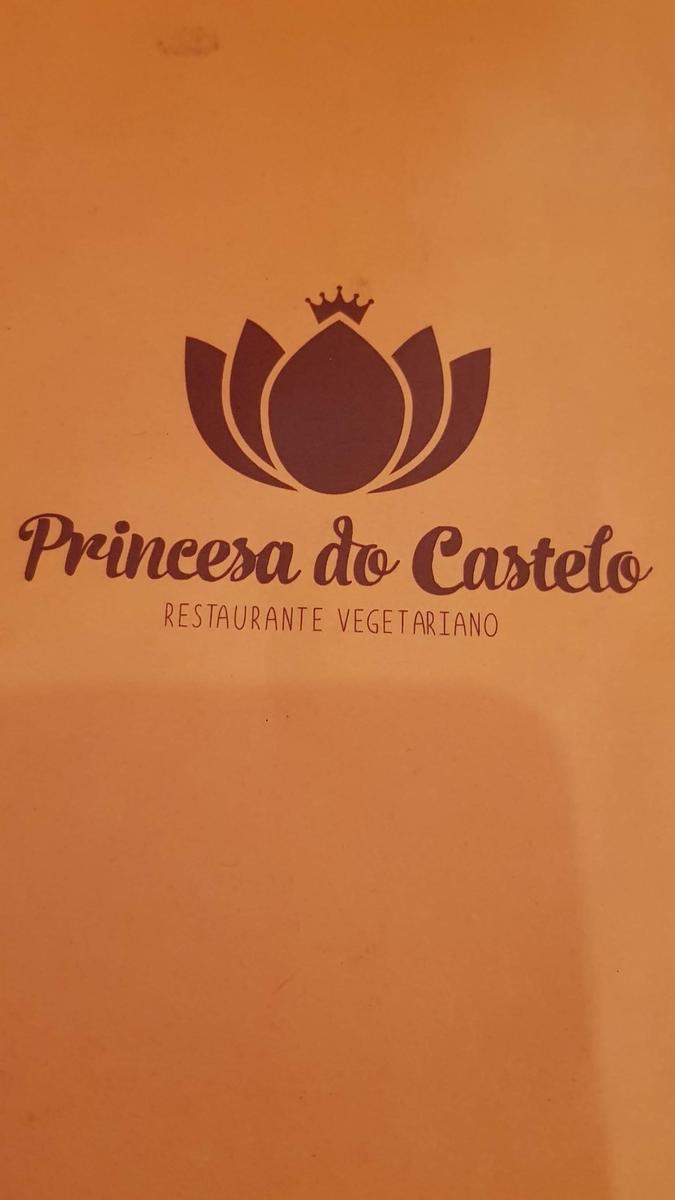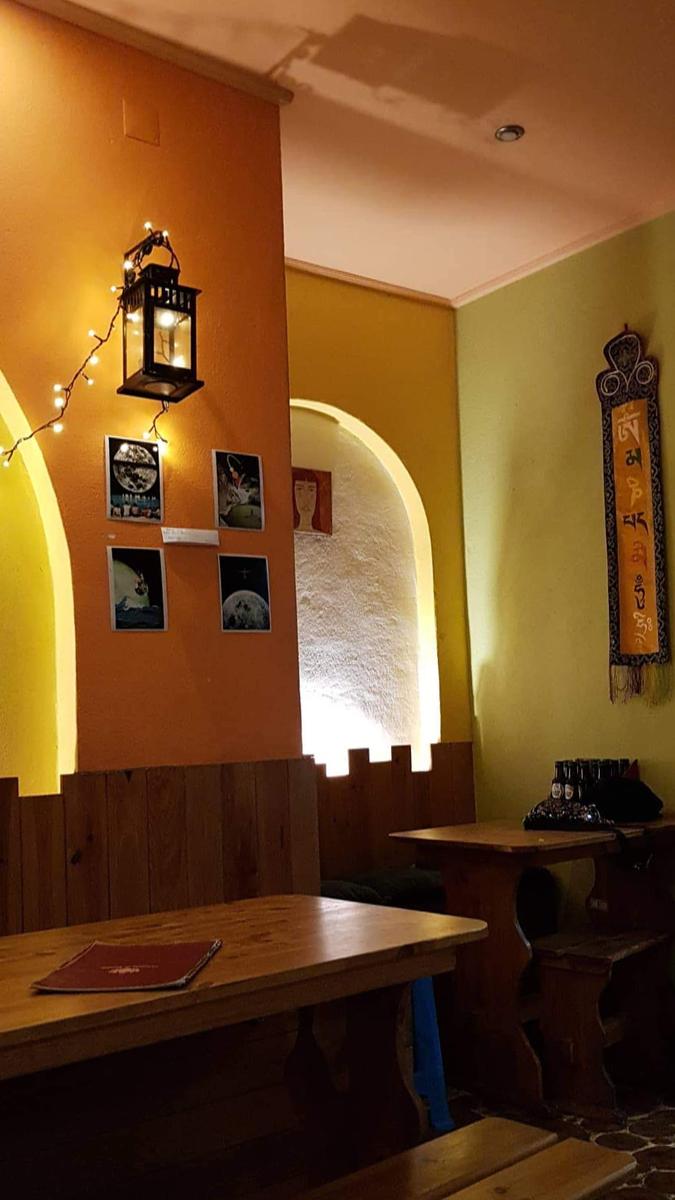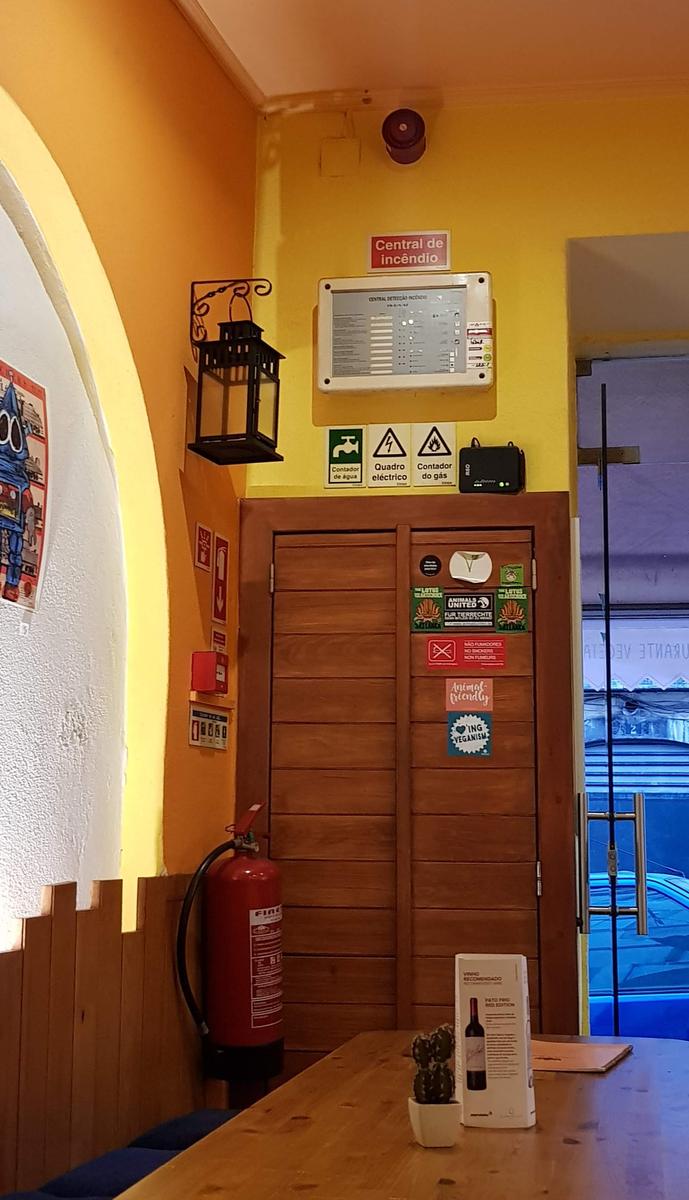 In Princesa do Castelo they have a small menu of daily specials. The first time we both had their mushroom and sweet potato soup (€2.90) to start.
For our mains we also both had the quinoa, bean and tofu hot bowl with vegetables (€10.50) (sorry I should have photographed the menu to get the correct wording) - but it was very nice and warming on what was a cool February evening.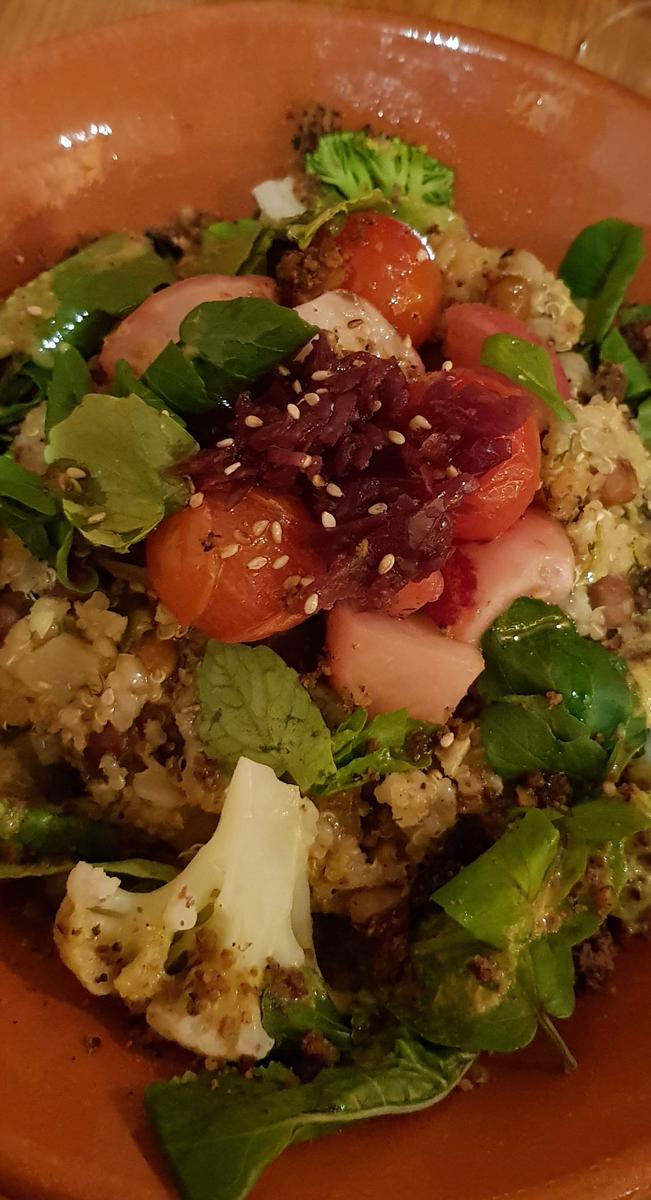 We also shared a vegan cheesecake (€4.80) and loved it! It was light but scrumptious and the perfect end to our meal. I had a jug of red wine which was great value at €5 and J had a few bottles of Lisbon beer, €3.60 each.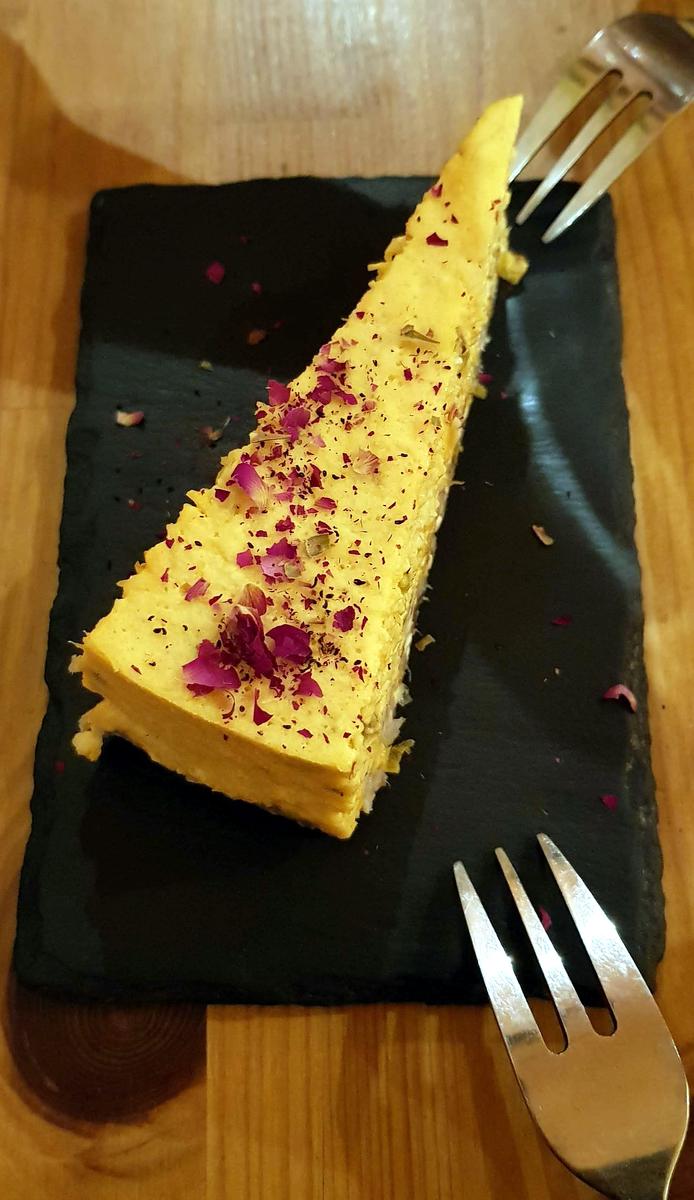 On our second visit it was lunch time so we both just had a main course each, their black bean burger (€10.50) which is served with whole roasted baby potatoes and salad. I really enjoyed their burger, it was full of flavour and held together well. The roast potatoes were great too!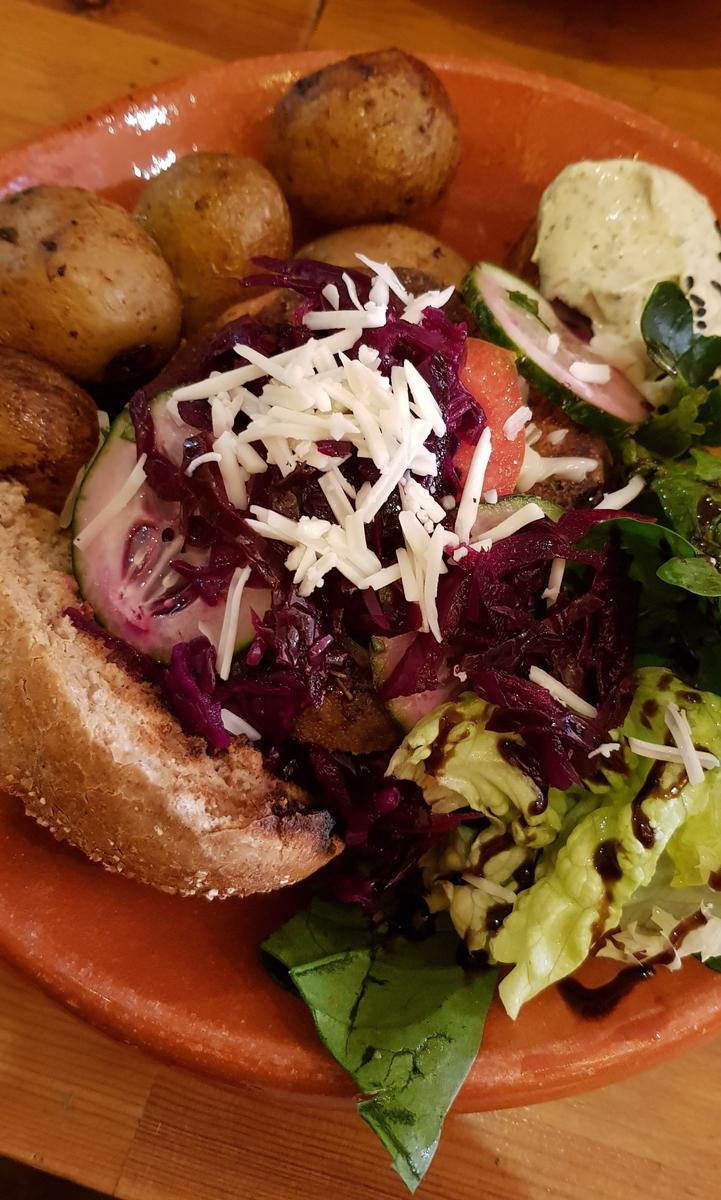 We are looking forward to going back and tasting their latest creation.
---
RESTAURANT YAK AND YETI - 495, Calçada de Santo André 17, 1100-495 Lisbon.
The third restaurant on this list is not solely vegetarian but has plenty of options for vegetarians. Nepalese Restaurant Yak and Yeti. We went here for dinner one evening last week. Yak and Yeti is small, quaint and similar to a fast food premises but do not be perturbed, what awaits you inside are friendly welcoming staff and delicious authentic freshly prepared food.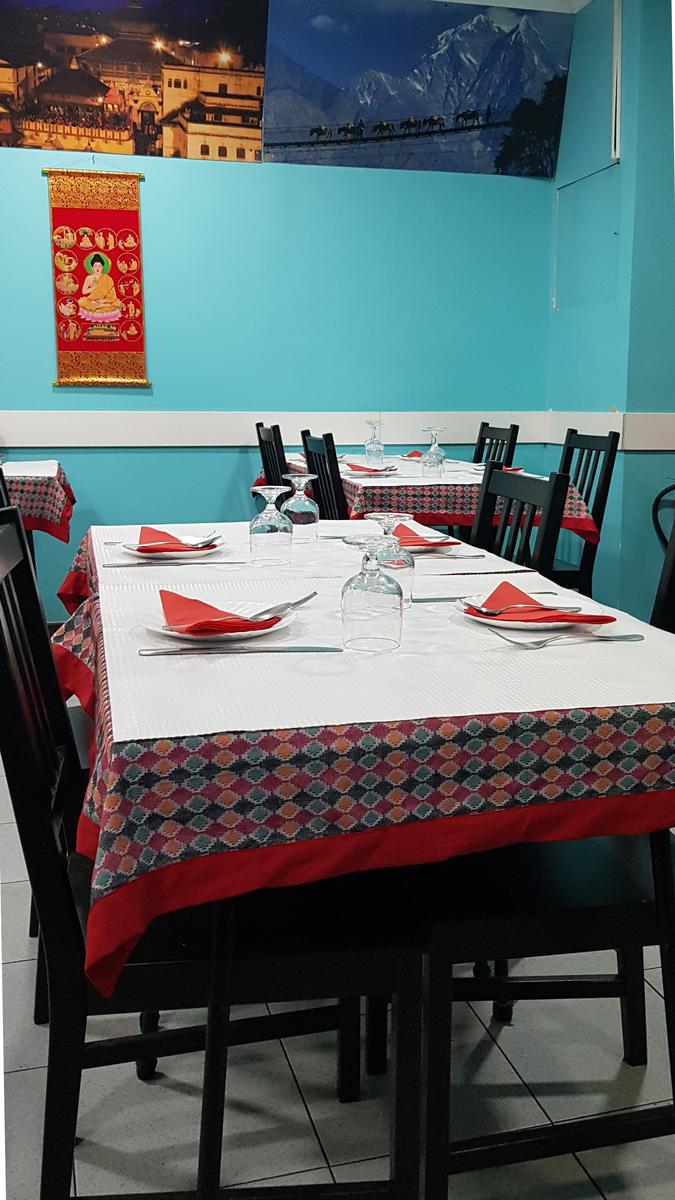 We thoroughly enjoyed our vegetarian thali plates (€7.50) which we had with boiled rice, a fresh warm garlic naan (€2.50) and a side of Aloo Govi (3.50). Their prices are very affordable and I think Yak and Yeti is a great relaxed easy dining option.
Here's the Aloo Govi … didn't take any other photos too busy eating!!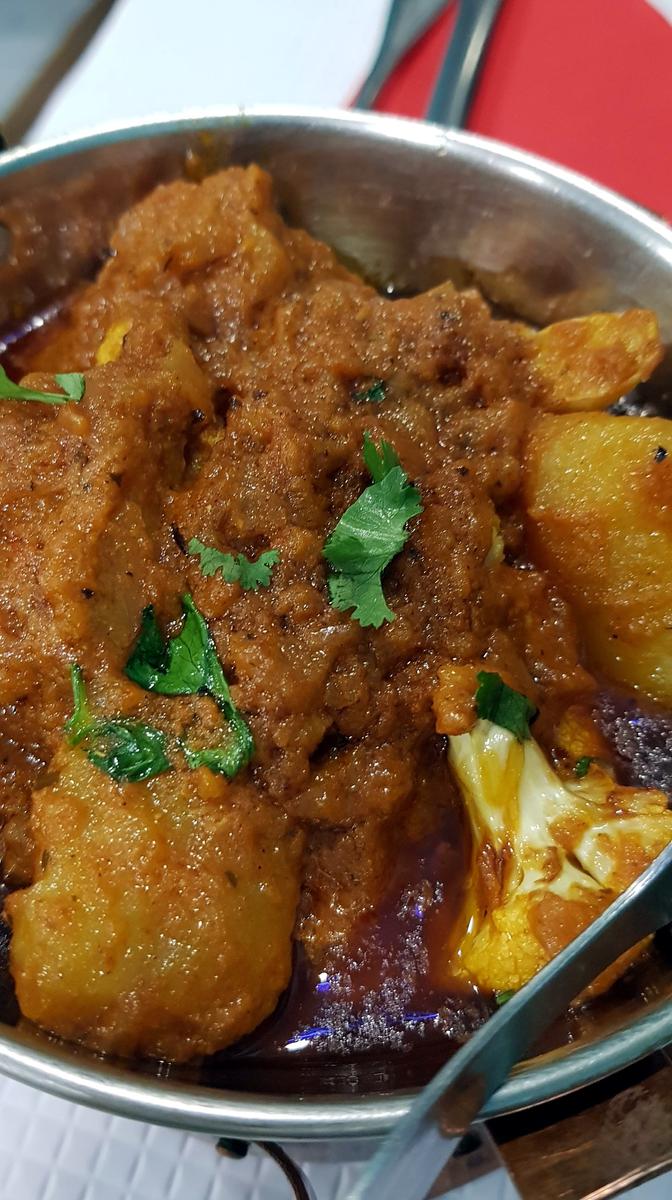 ---
GURKHA RESTAURANT & BAR - R. de São Bento 318, 1200-820 Lisbon
Once again, this restaurant, Gurkha Restaurant & Bar caters for both vegetarians and non vegetarians, they have a large selection of vegetarian dishes. You can view their menu online here.
Gurkha is an Indian/Nepalese restaurant and is located close to where we live and boy are we happy that it is, its sooooo good! We have been there twice already and honestly it was fantastic both times. Their garlic naan (€2.55) is to die for! Their vegetarian Pakoras (€2.95) are some of the best I have ever tasted. We have also had their vegetarian Samosas (€1.75 each), so good too!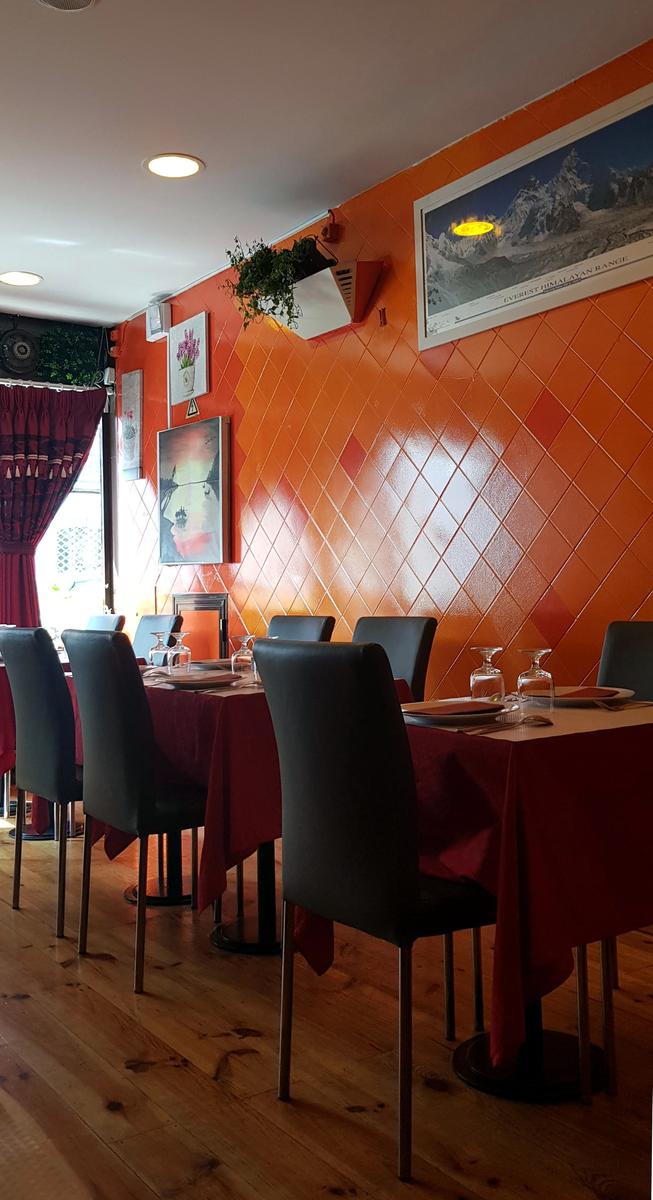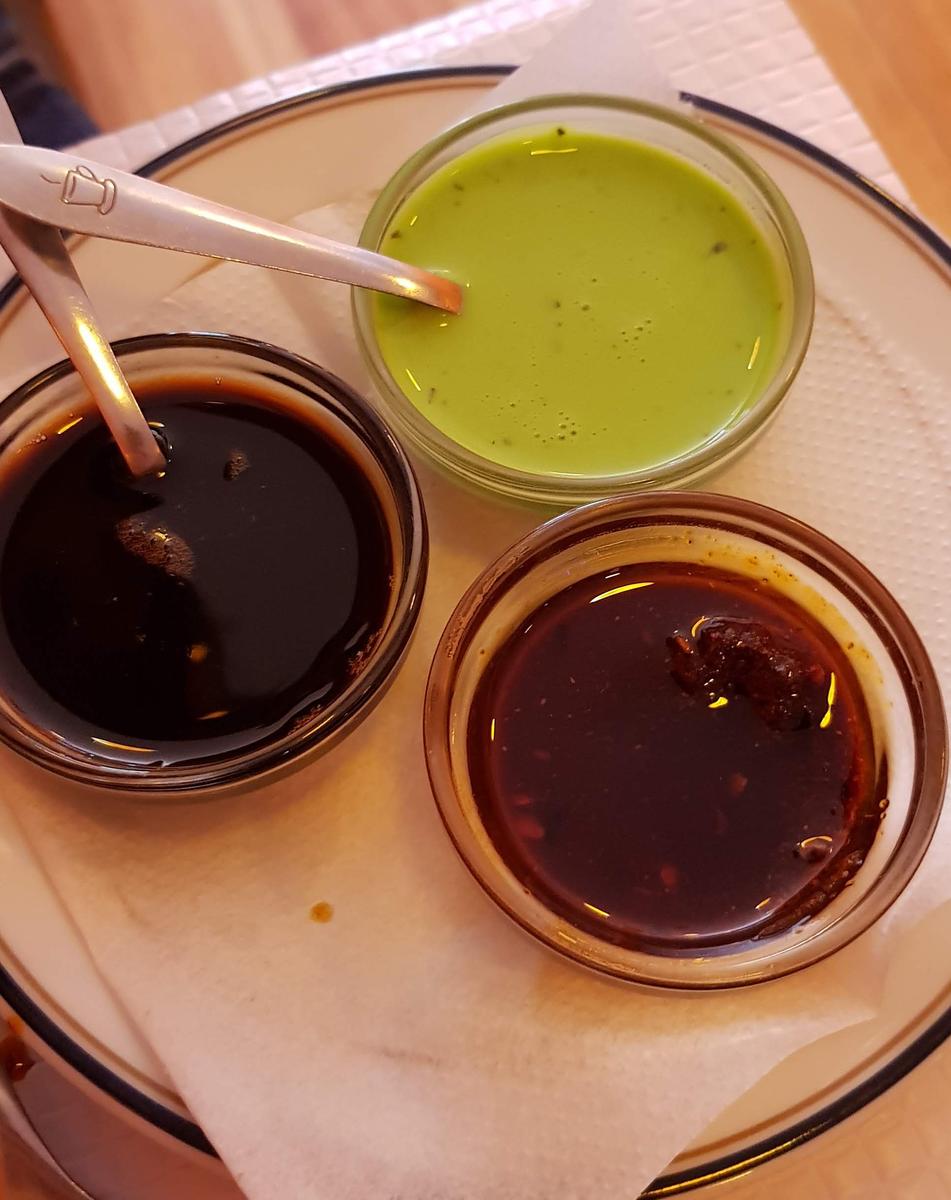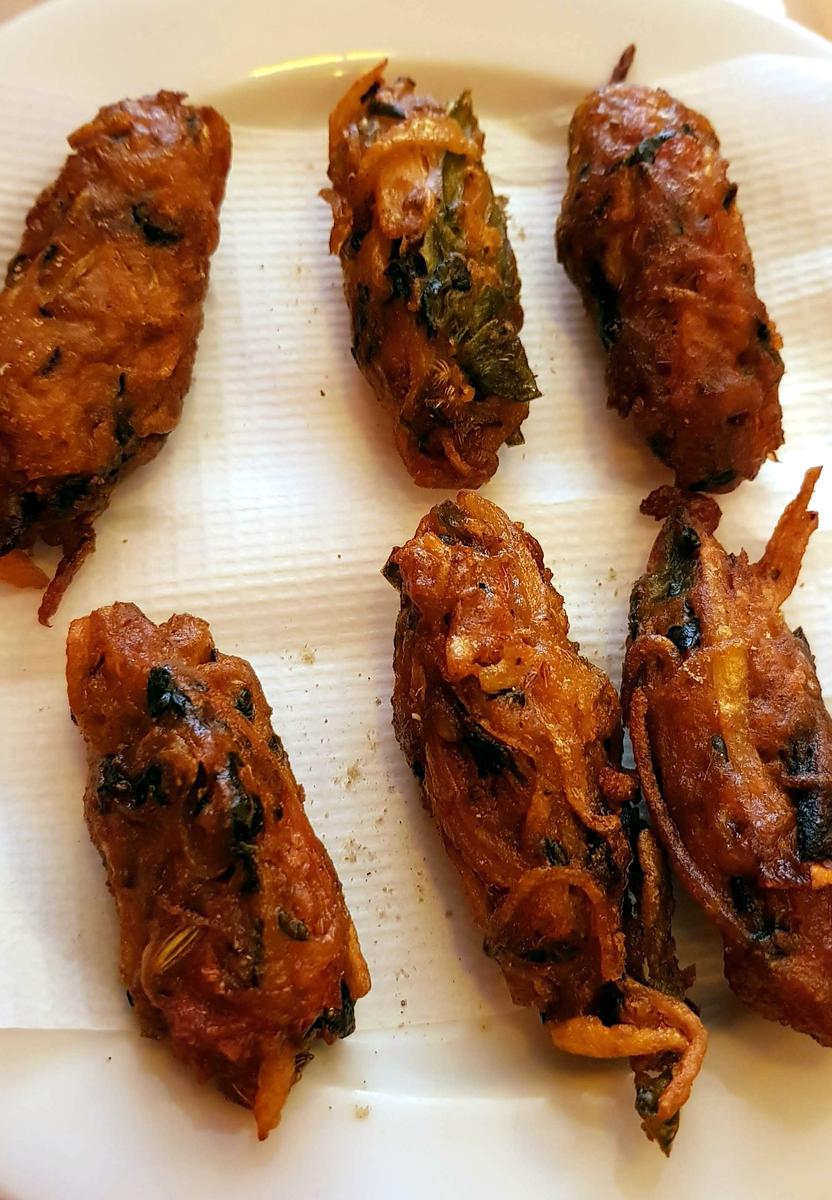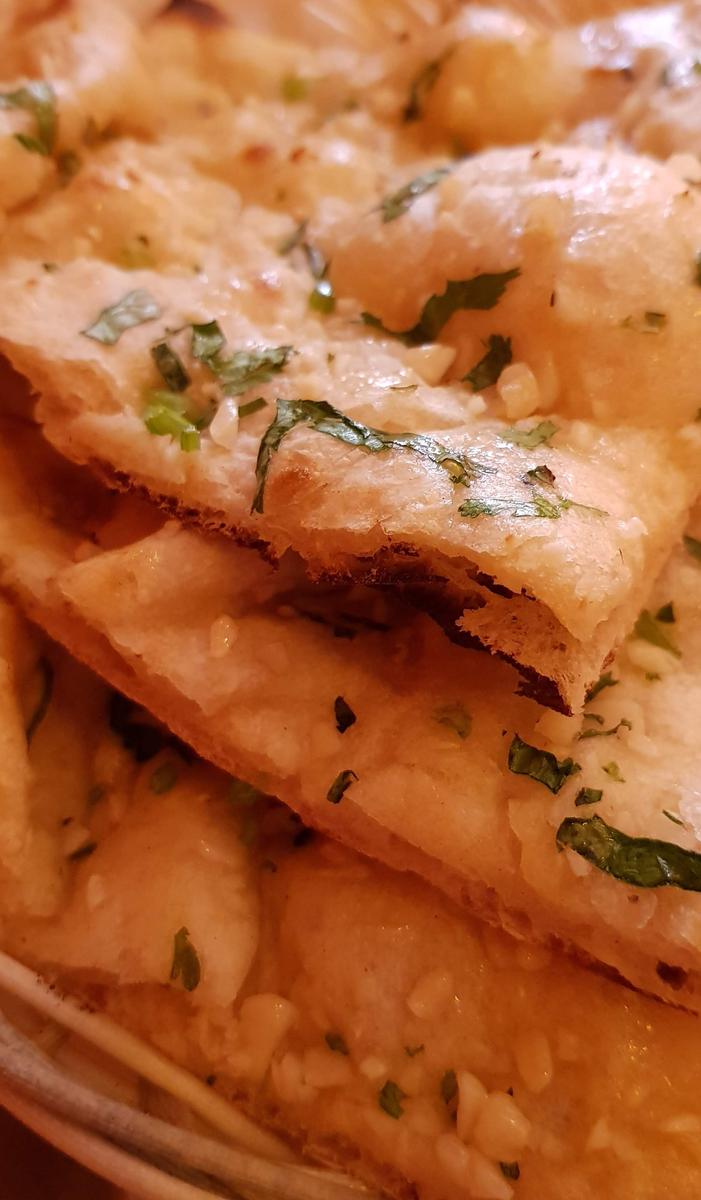 I actually had a meat dish (Lamb Karai, curry of lamb stewed in a special skillet with green pepper, coriander butter and spices €10.25) both times I visited. J has had both their Chan Masala (Grain curry cooked with tomato, coriander, cream and spices €8.75) and their Dal Tarka (Lentils stewed with onions, garlic, coriander and spices €8.25). They were so flavoursome, I of course tried a little of both.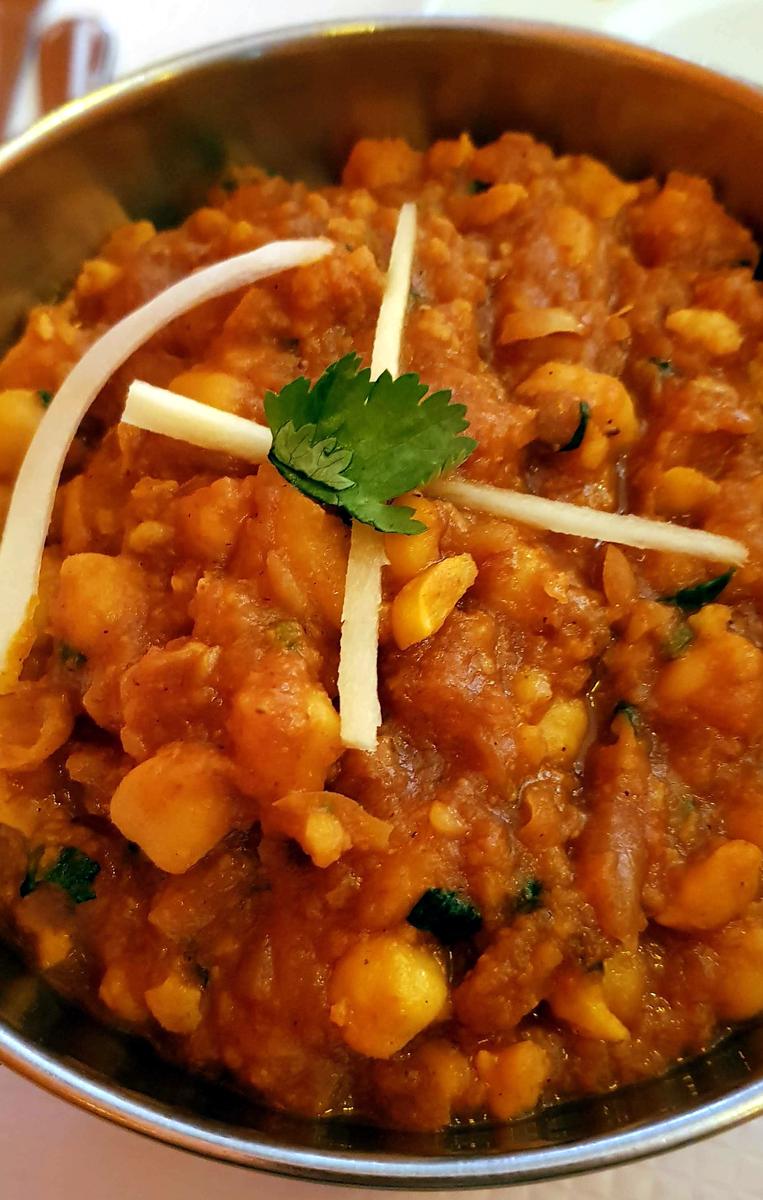 We have been back twice more and really cannot fault the food or service. Be sure to check Gurkha our if you are in the area, you will not regret it!
NOTE: There were also a load of UBEREATS orders so take away is definitely a popular option!
---
EIGHT: THE HEALTH LOUNGE - Praça da Figueira, 12A 1100-241 Lisbon
The fifth and final vegetarian place we have been to twice for lunch is Eight - The Health Lounge. The interior of Eight - The Health Lounge is really hip and modern with an emphasis on natural wood finishes and greenery galore. They have a concept store downstairs which is nice to browse while your food is being prepared.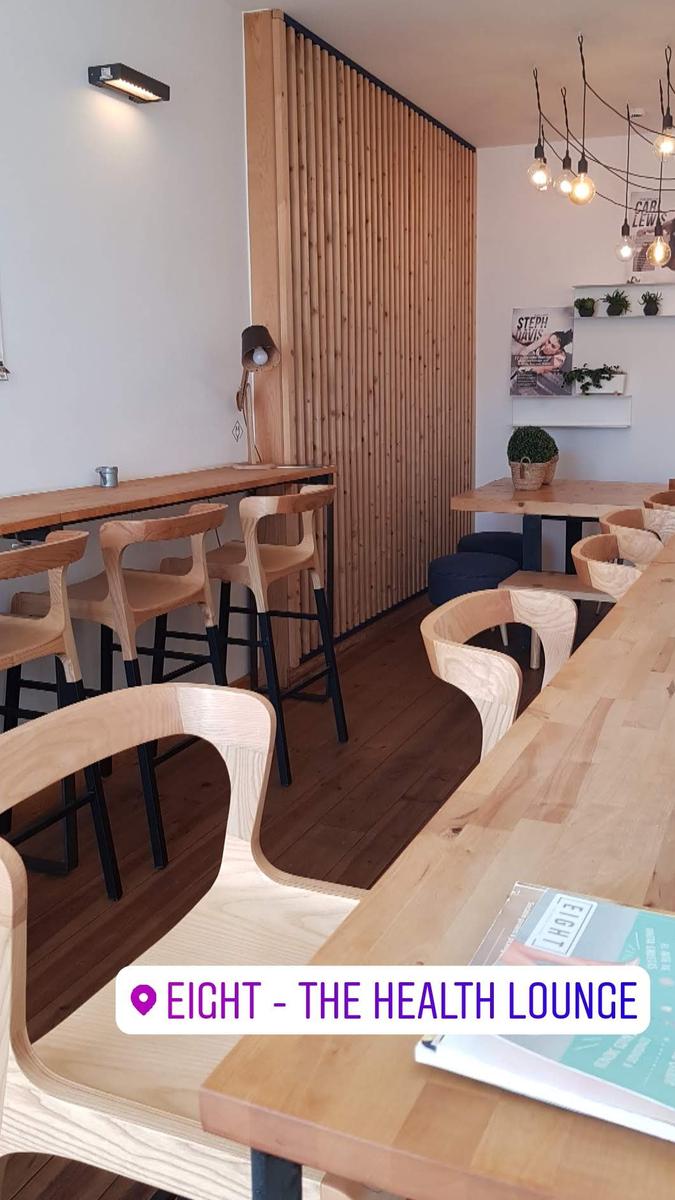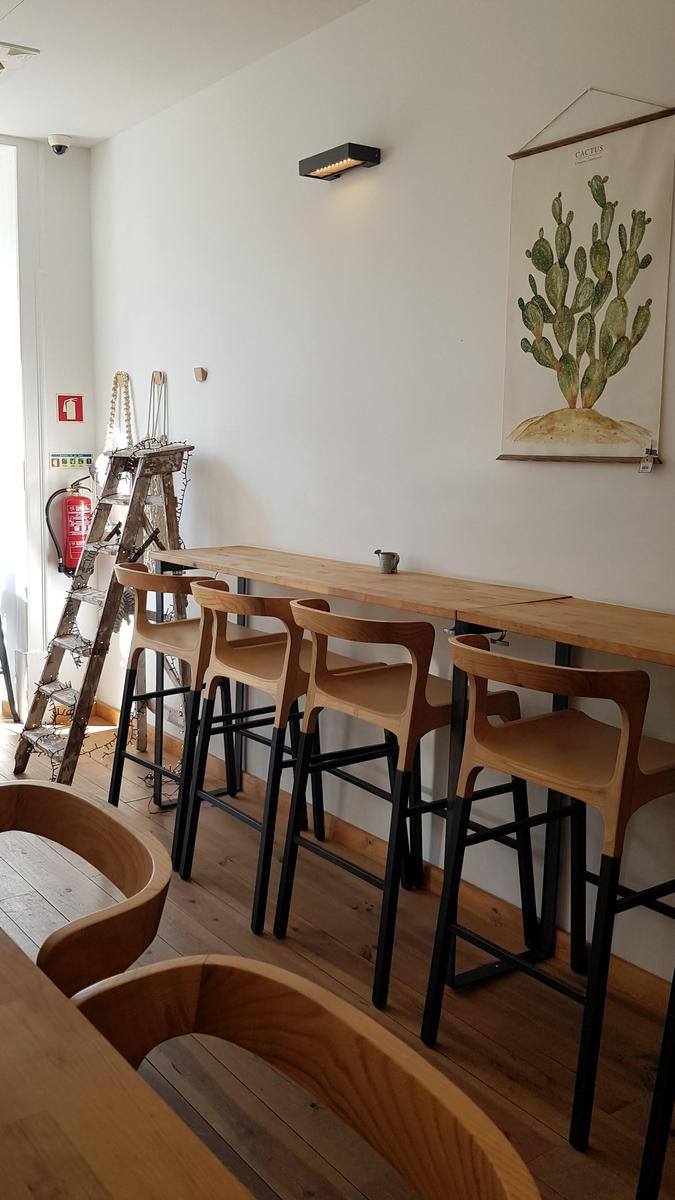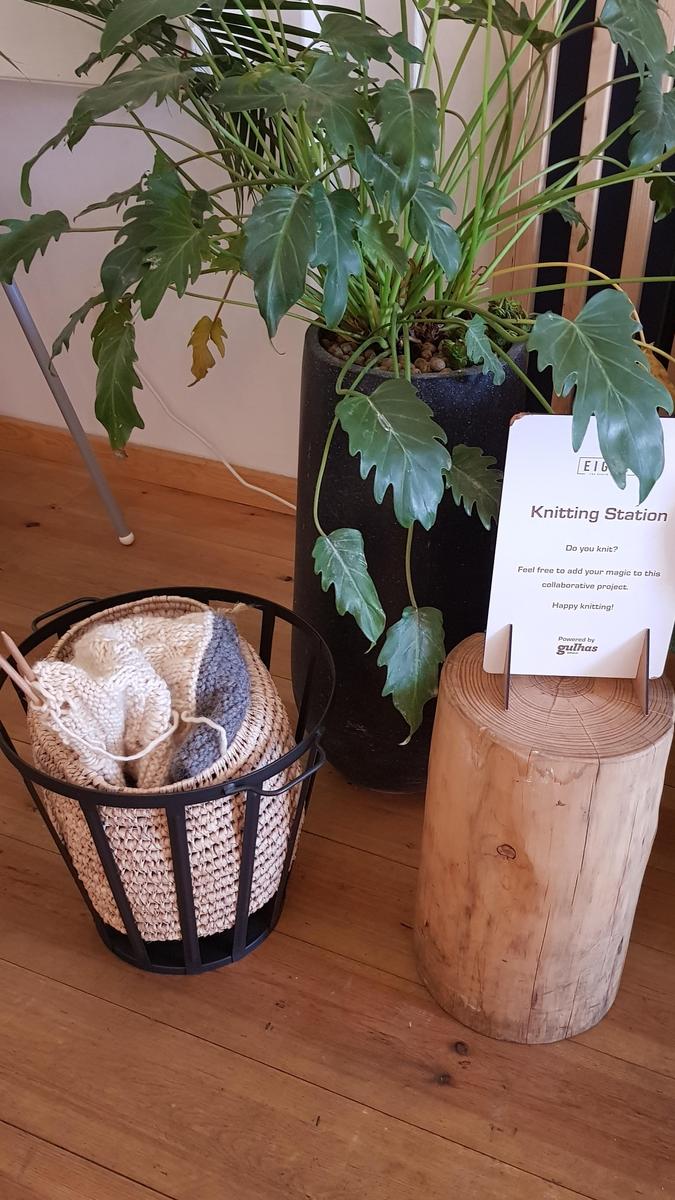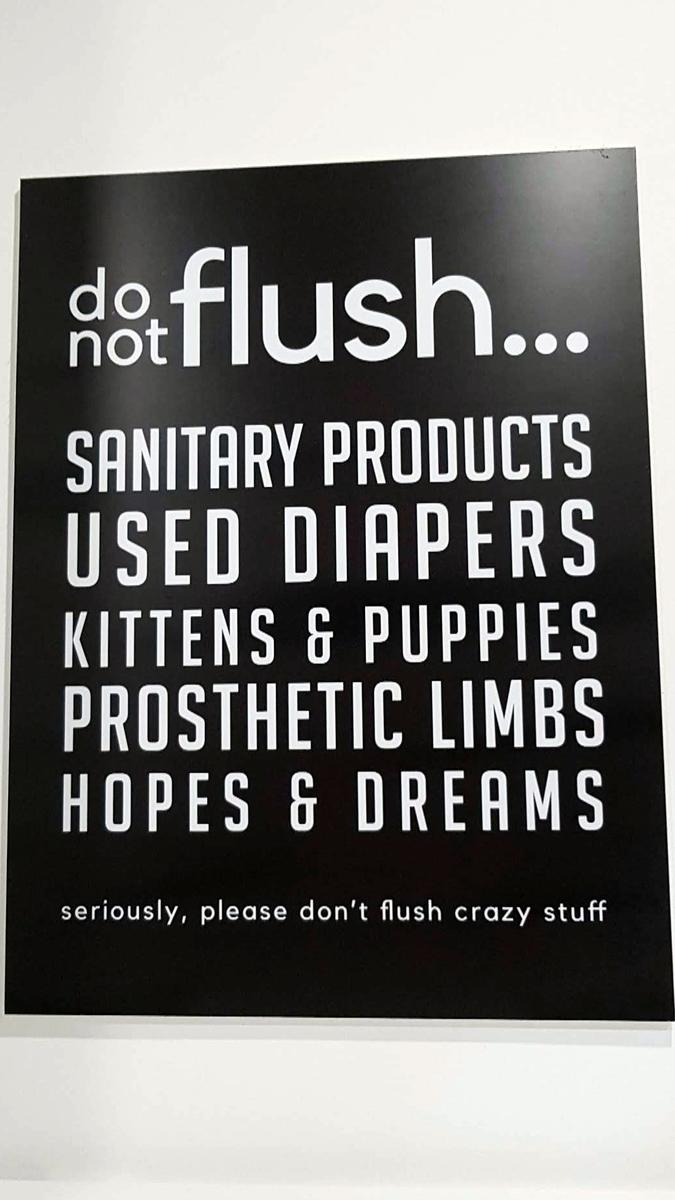 On both visits we had their Super Bowl (€7.50) which is comprised of mixed greens, purple cabbage, cucumber, red pepper, carrot, garbanzo, tomato, olive, spinach, microgreens - think "eat the rainbow" and this is what you will get! We added hummus to ours and rate it a 10/10.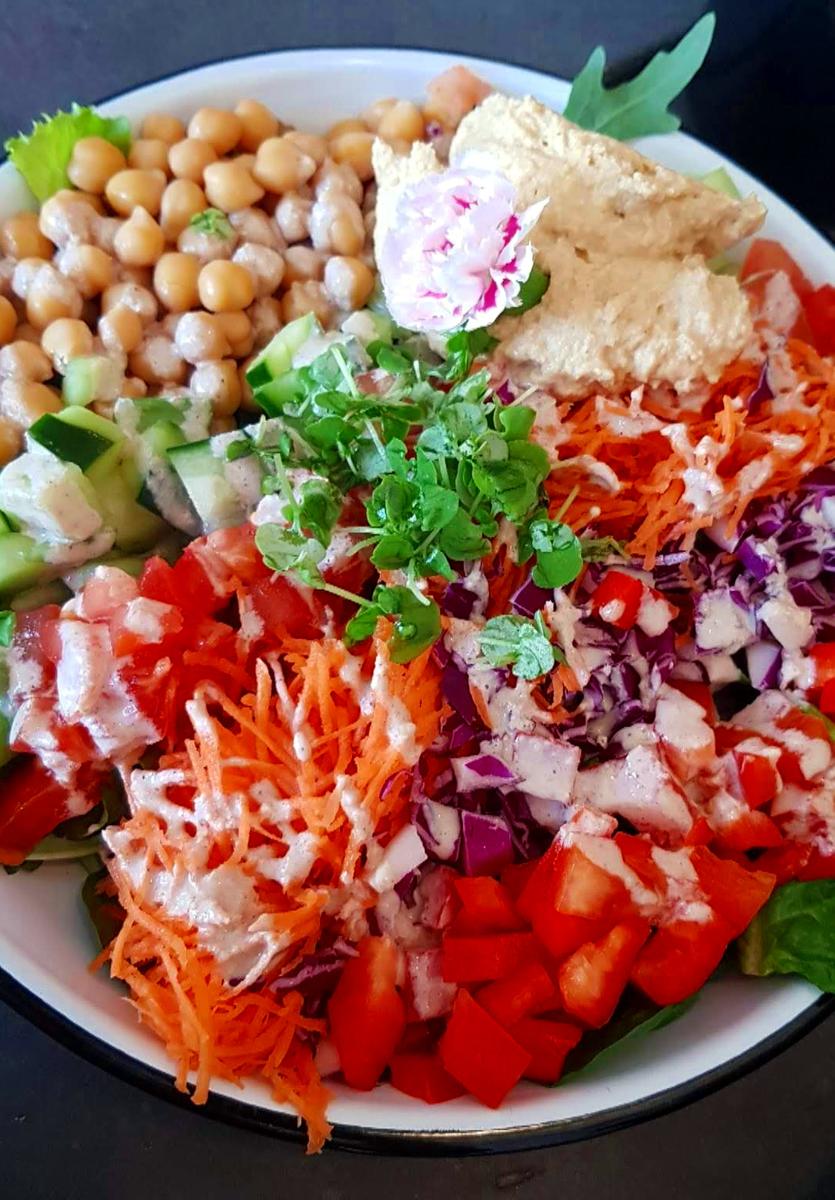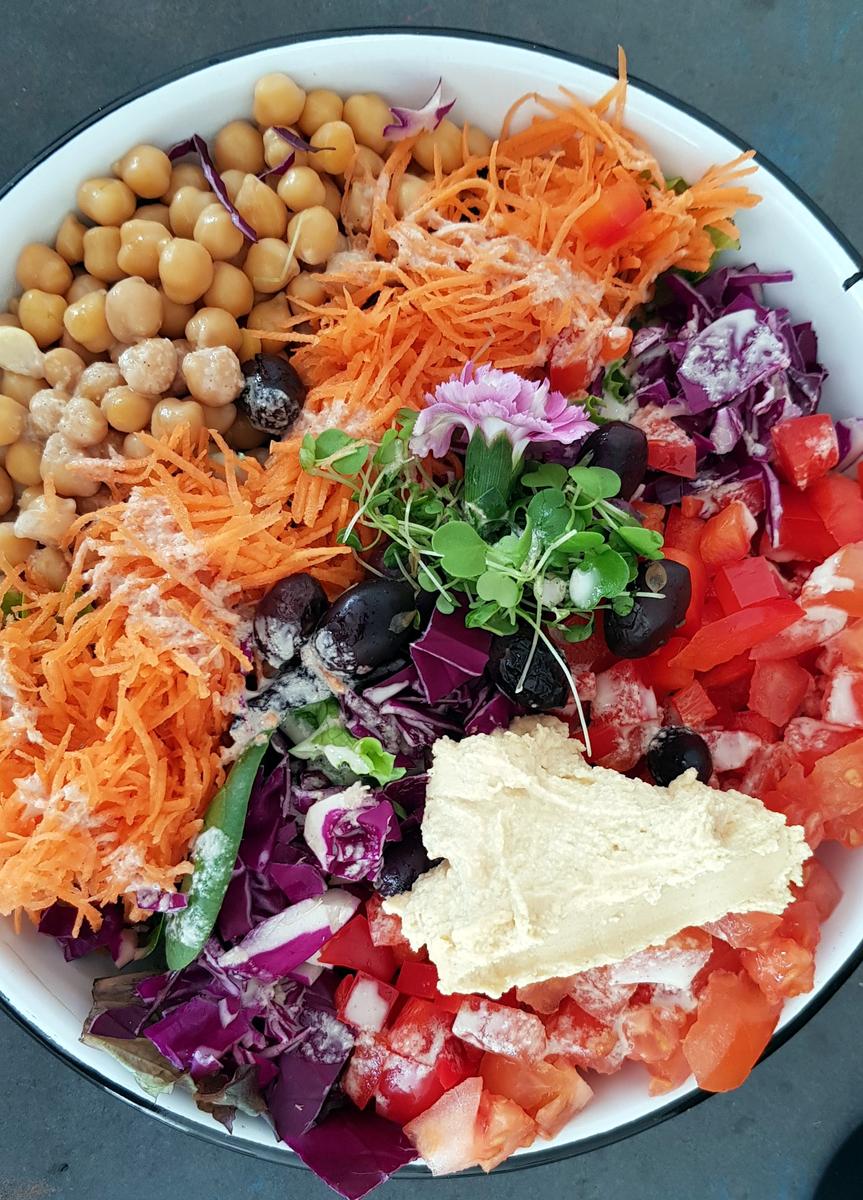 We sat upstairs, a bright sunny space where there are window seats overlooking the square outside or tables with power supplies available should you need to charge a device or want to work for a while, making the most of their free wifi.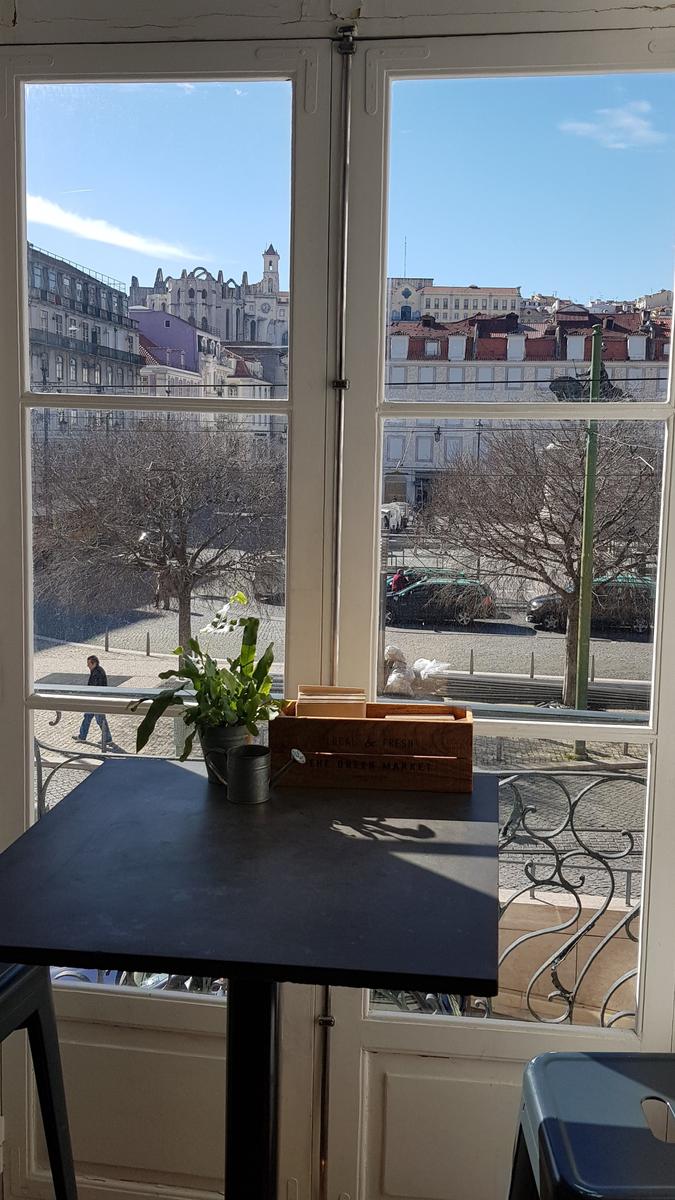 We also tried our first ever Chicory "coffee" and while J was not that big a fan of it (preferring regular coffee) I was quite happy with it and would definitely have it again.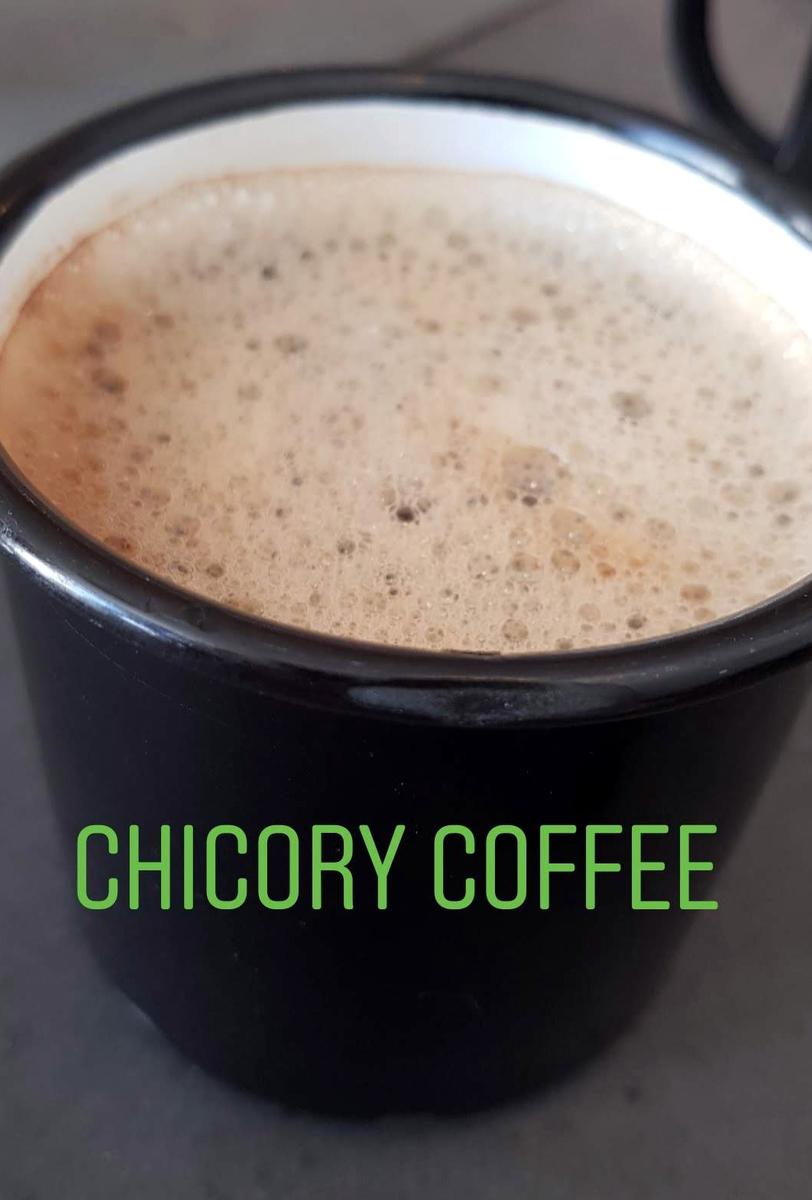 ---
Over and out for now, as we explore more of Lisbon I will be sure to update this article!
---
If you've any questions, suggestions or just want to say hello, contact me via the Contact Form, Instagram (@noroadlongenough) or By Email noroadlongenough1@gmail.com