ITALY ON TWO WHEELS
We cycled across the border from France to Italy on June 2nd 2018, on our second bike tour. It was our 24th cycling day since we started in Roscoff, France. In Italy we continued our coastal cycle as far as Viareggio. From there we cycled inland to Lucca and then continued to Barberino di Mugello, Bologna, Modena, Lake Garda, Isera, Leifers and Tschars before crossing into Austria and beyond.
Our last look back at France: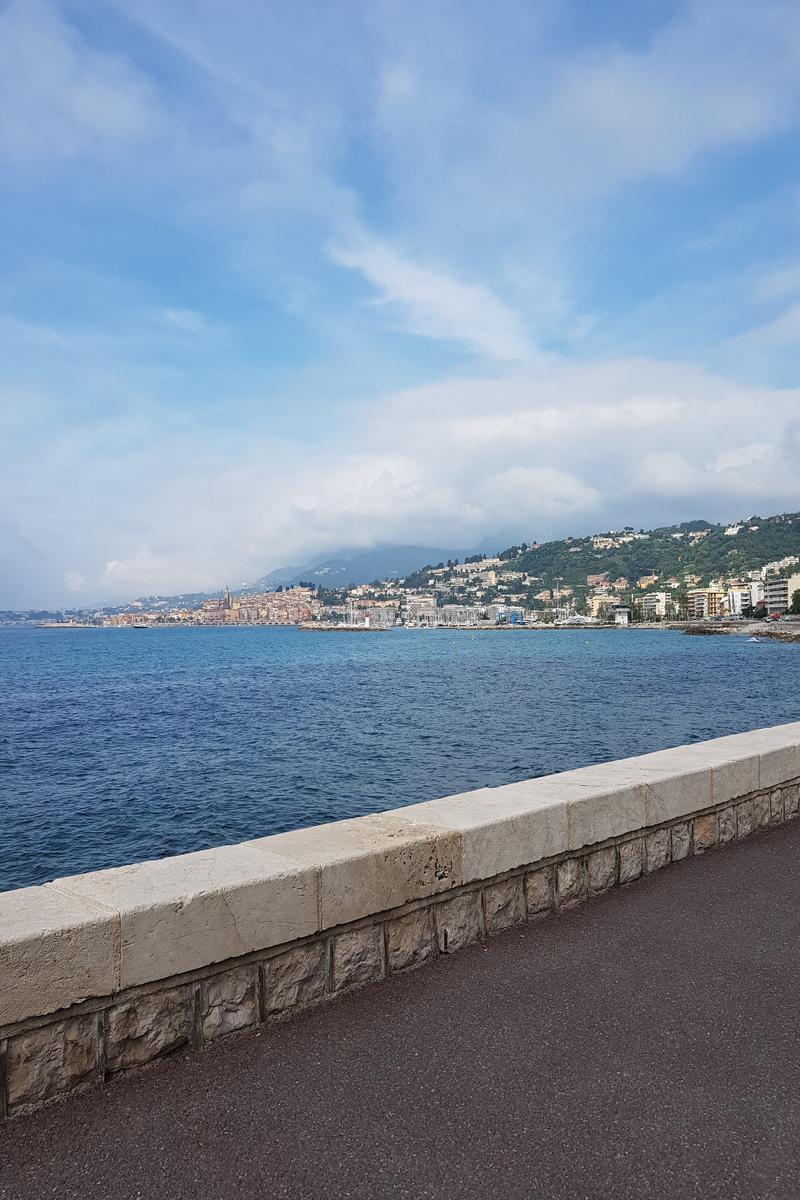 We simply cycled through the border check point, no stopping.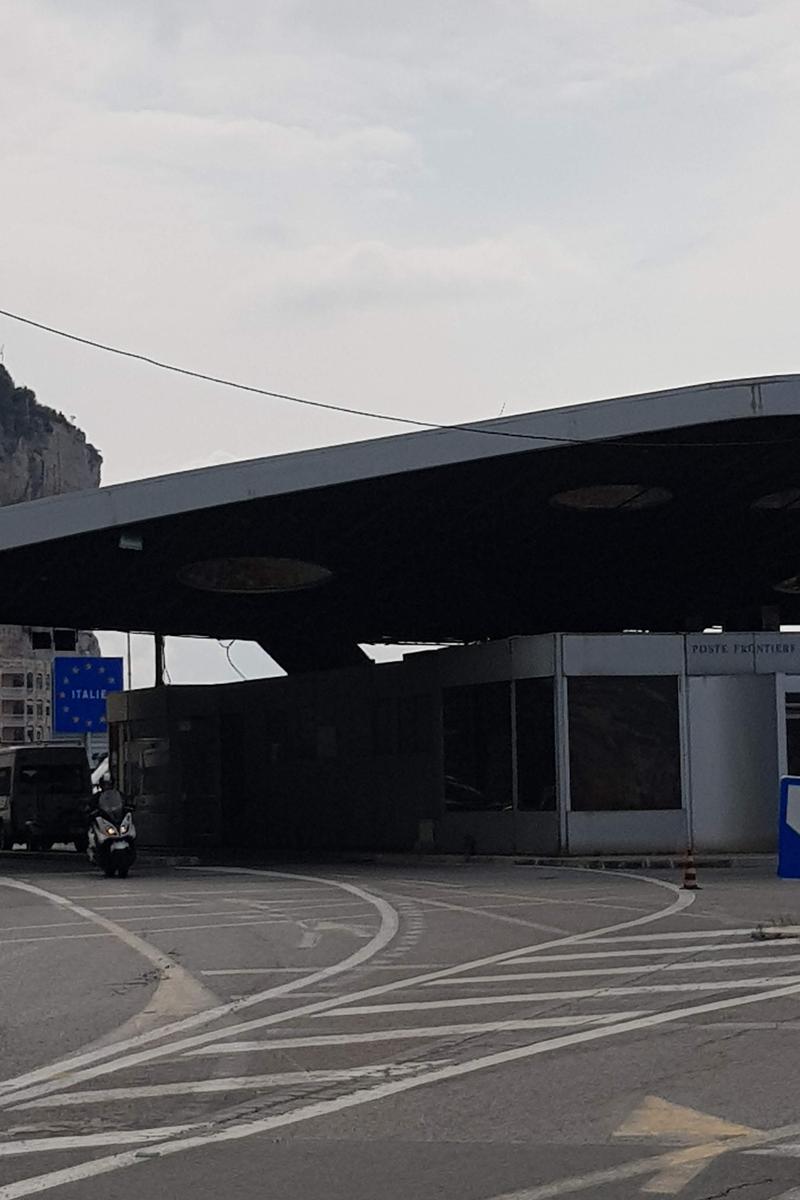 Our first look at the Italian coastline.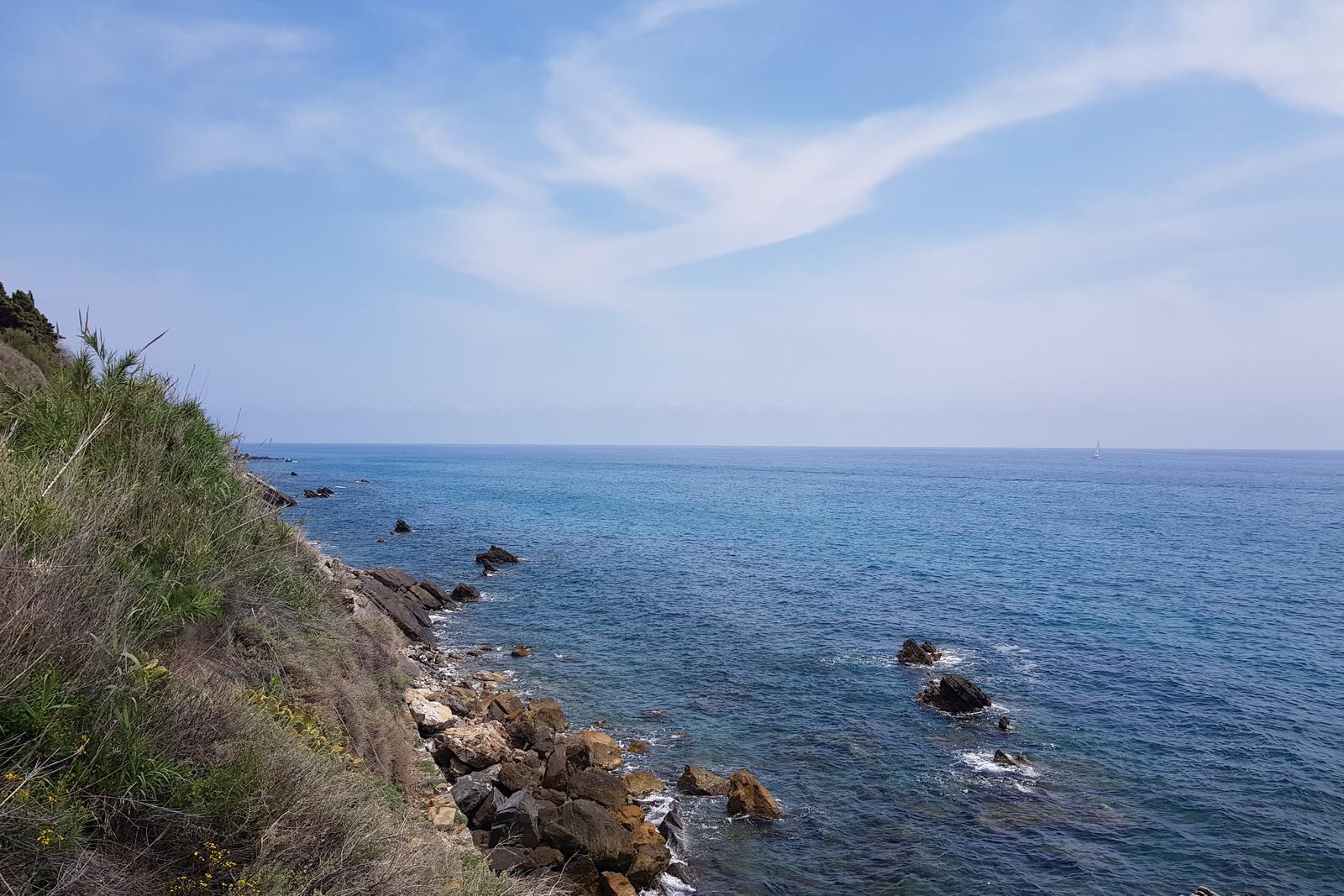 ---
THE CHALLENGES
Cycling in Italy was challenging to say the least. We had the intense Summer heat to deal with (which we had also in France). Due to the heat we started cycling early in the mornings to try avoid the worst of it.
We were cycling along the Italian coastline to begin with. As you would expect it was extremely hilly and dotted with small towns. This meant we were constantly climbing up out of one town only to descend again into the next one - and repeat for the day! This was usually coupled with the added pressure of cycling on narrow, winding, poorly surfaced roads with no cycle lanes or hard shoulders. Moreover, you then had the stress of cars/vans etc. building up behind you on these steep stretches, dying to pass you and taking risks to do so (a fully loaded bicycle approx 40kg + cyclist + 30'C temperature + steep inclines = slow & steady cycling is the only way). Italian drivers are most definitely aggressive! We did cycle on some main roads also, usually this meant you were dealing with a better surface but of course these roads were busy.
---
Here are some photos from June 12th when we had a short cycle from Genoa to Rapallo (33kms with 420 metres of elevation). You can see the road was steep, winding and there really wasn't much extra space besides for two cars to pass. The views were nice though.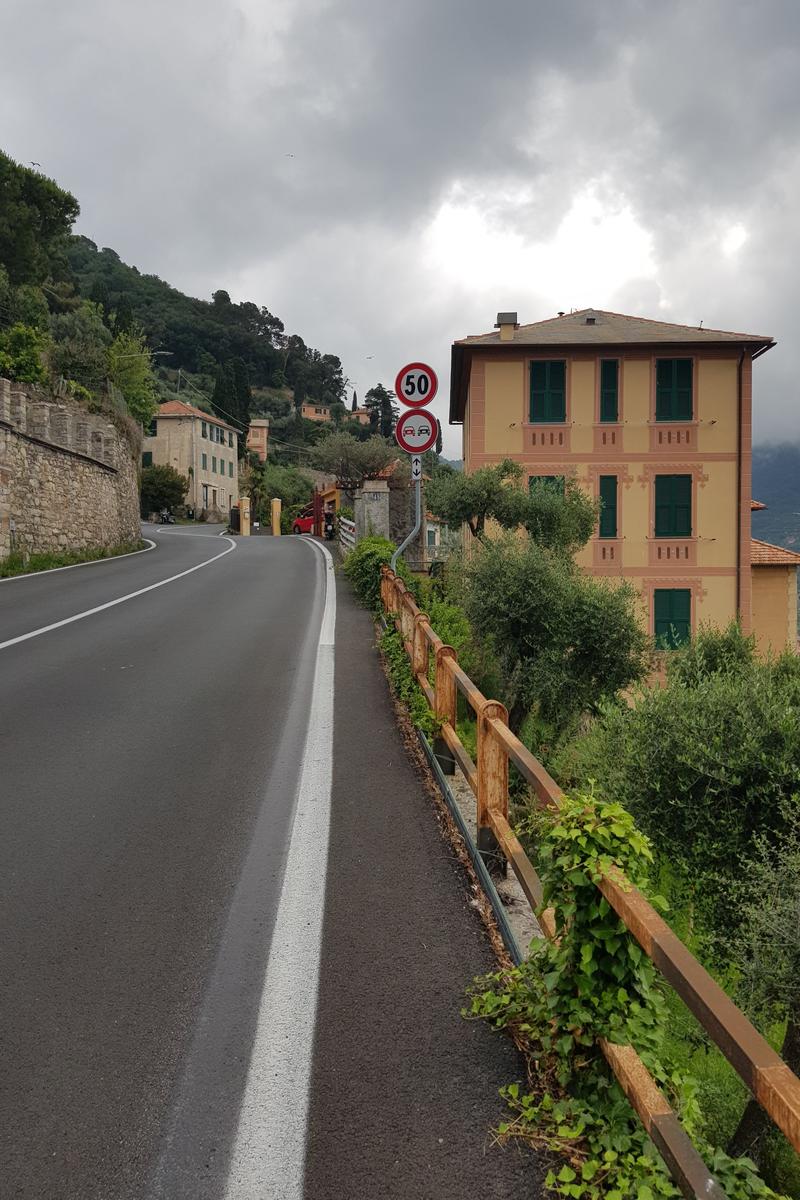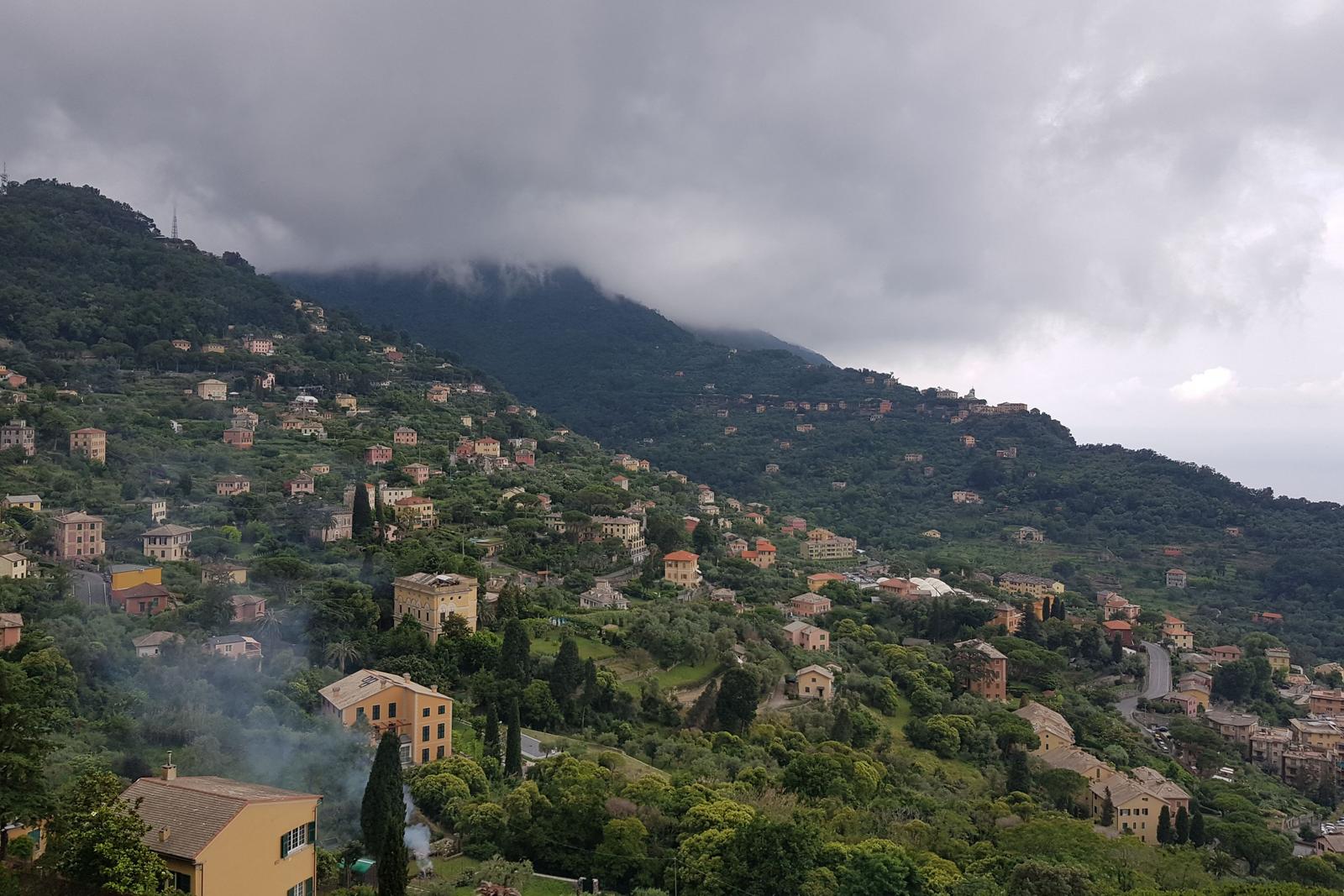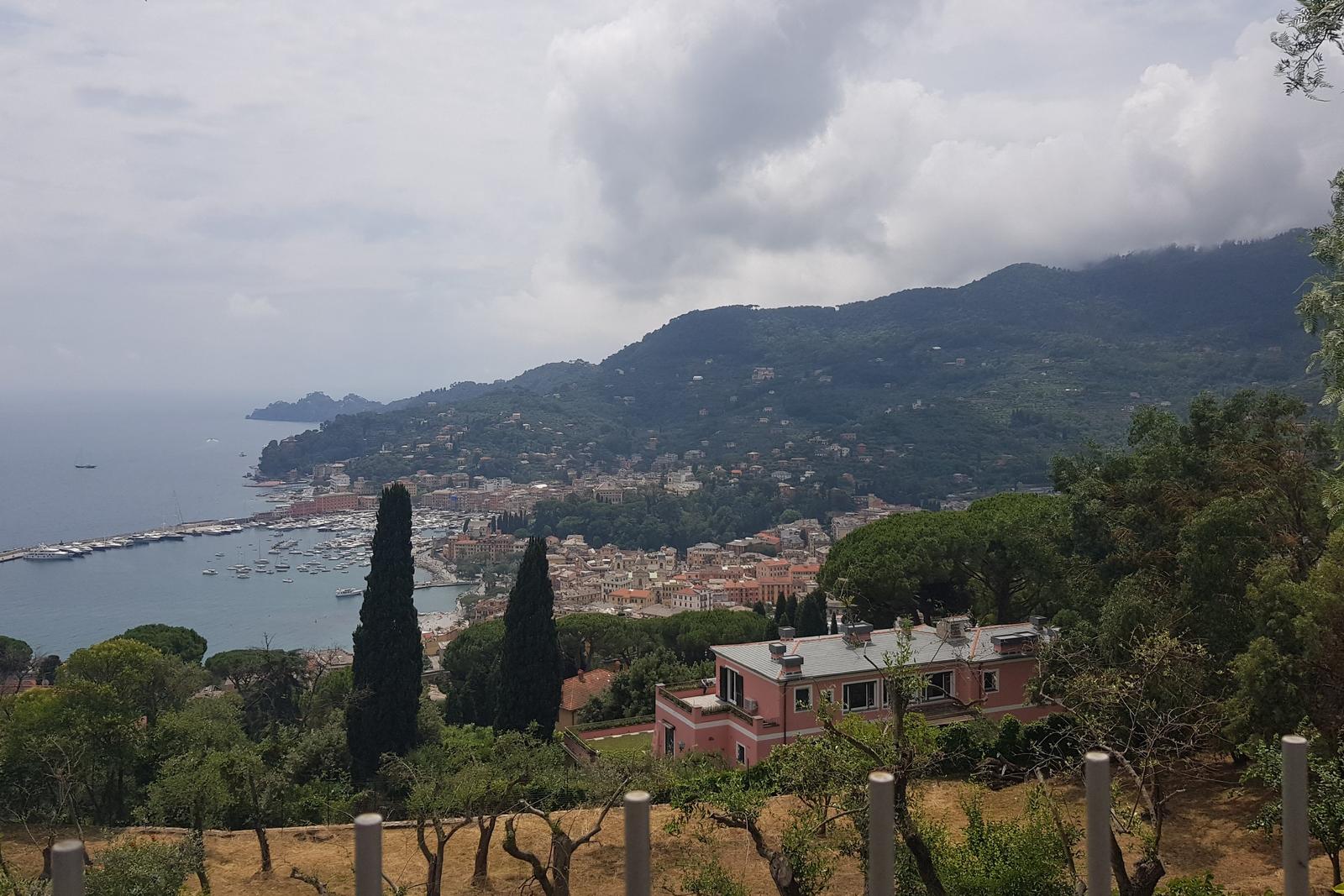 ---
Another difficulty was when you came to a town then began the struggle of getting through the town in one piece. You needed to be alert at all times, avoiding potholes, changing traffic lights, car doors opening in front of you and pedestrians crossing not realising stopping with a fully loaded bike takes time and it is difficult to come to a sudden or immediate stop.
The one other thing I really disliked was the need to go through tunnels on the bikes. Some of the tunnels were fine and super short. Others were long, scarily dark (we wore high-vis tops and had front and rear lights on the bikes), potholed, full of rubbish, debris and so dusty you could barely see! They really were quite dangerous to manoeuvre on a bicycle and you found yourself peddling as fast as you could to get the hell out of them (we did try to re-route to avoid longer tunnels but were unable to do so).
Cycling inland from Lucca to Barberino di Mugello, Bologna, Modena and so on was of course also very hilly, however the scenery was stunning. From Lake Garda onwards we got to make use of quieter roads mostly used by cyclists (this is a busy section of the Eurovelo 7 cycle route) and we then got to some fantastic tarmac bike paths from around Trento onwards. They were heavenly after battling busy roads for a few weeks. We welcomed the break from having to be constantly on alert for hazards and enjoyed the smooth scenic bike paths.
---
THE HIGHLIGHTS
The main highlight has to be the scenery, all those steep hills meant amazing views from the top which you thoroughly enjoyed and savoured as you free-wheeled down into the next town.
June 5th after a few days break in Imperia, we cycled 50kms to Finale Ligure. We got our first real taste of the wonderful Italian scenery and its whopper hills of course!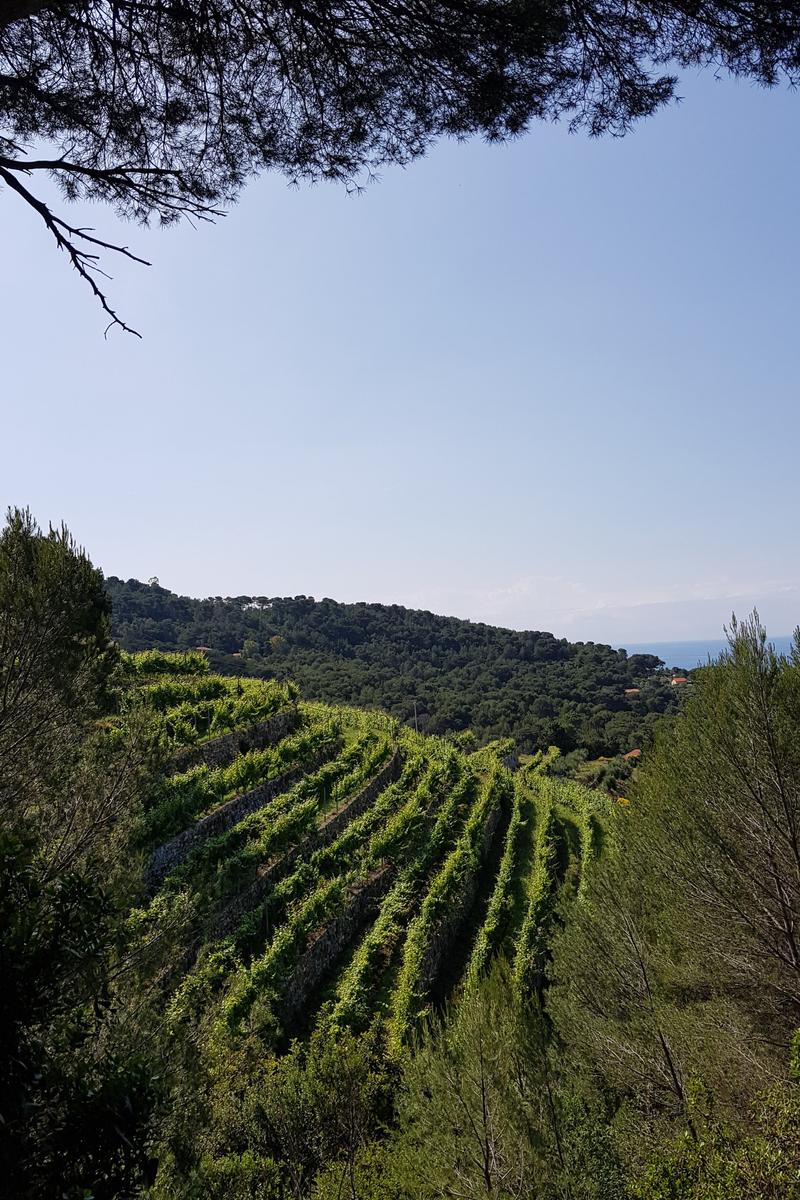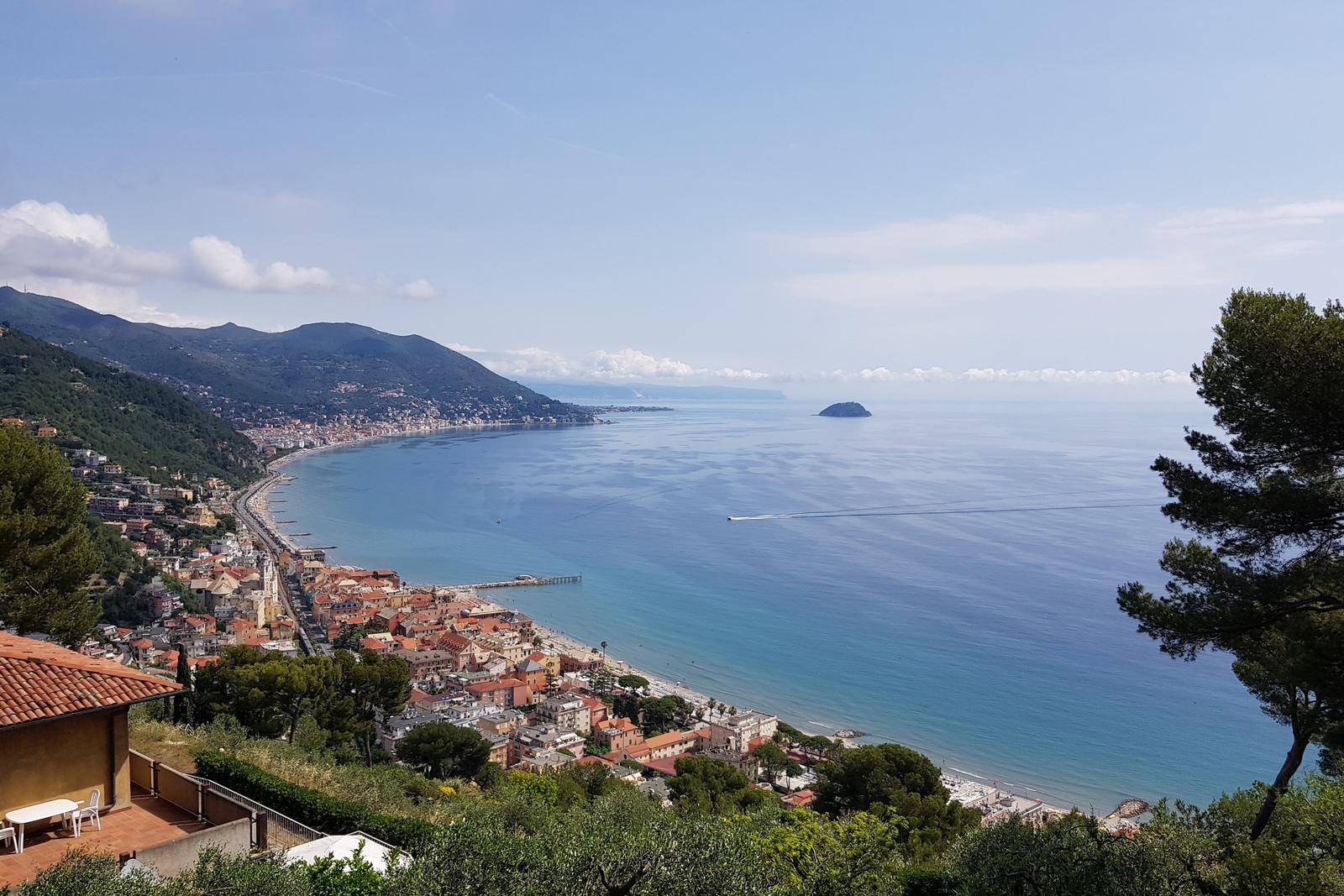 Picnic lunch by the sea in Albenga!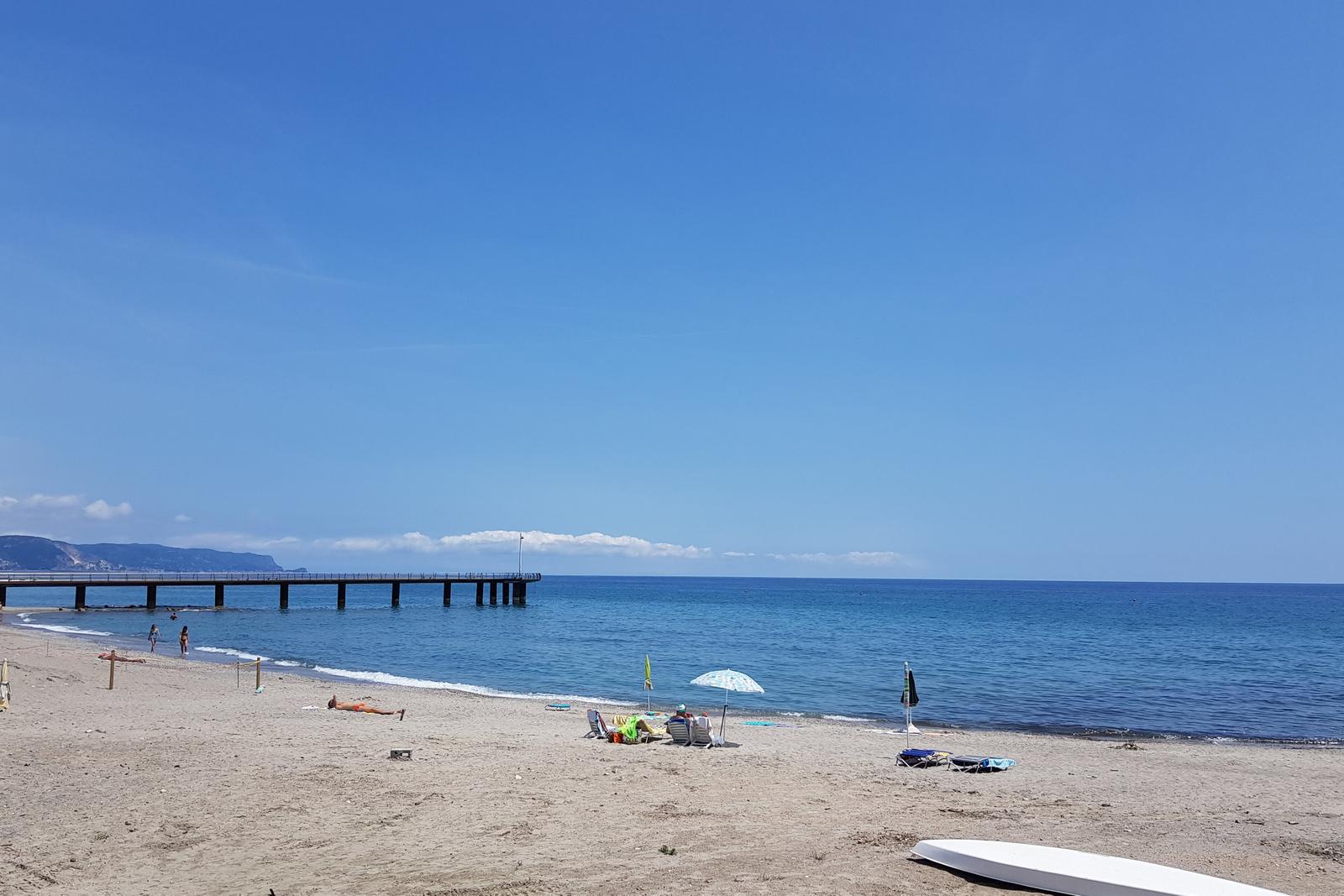 Rest day running route near Finale Ligura, we cycled this way when we left. You can see one of the easy smaller tunnels in this photo.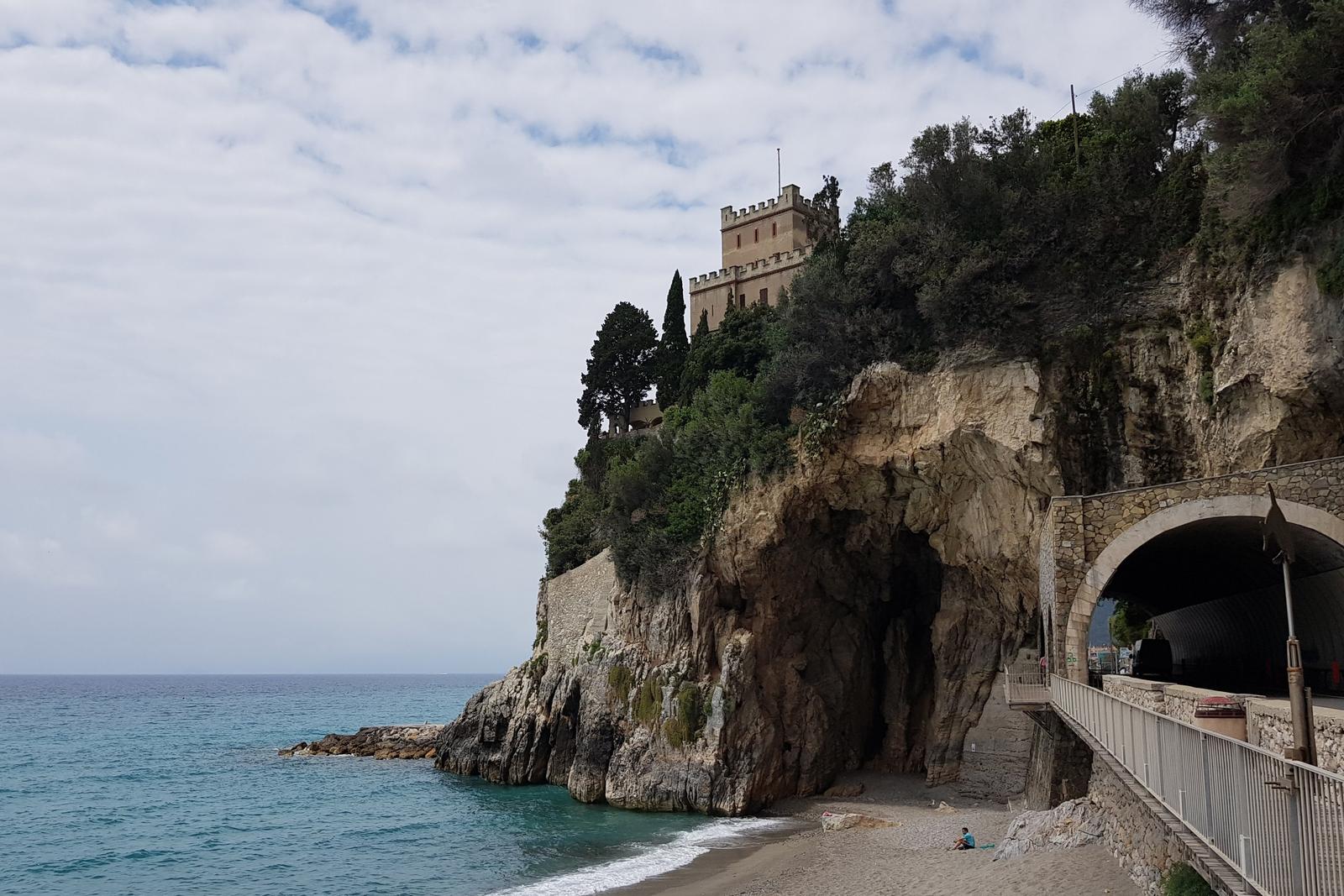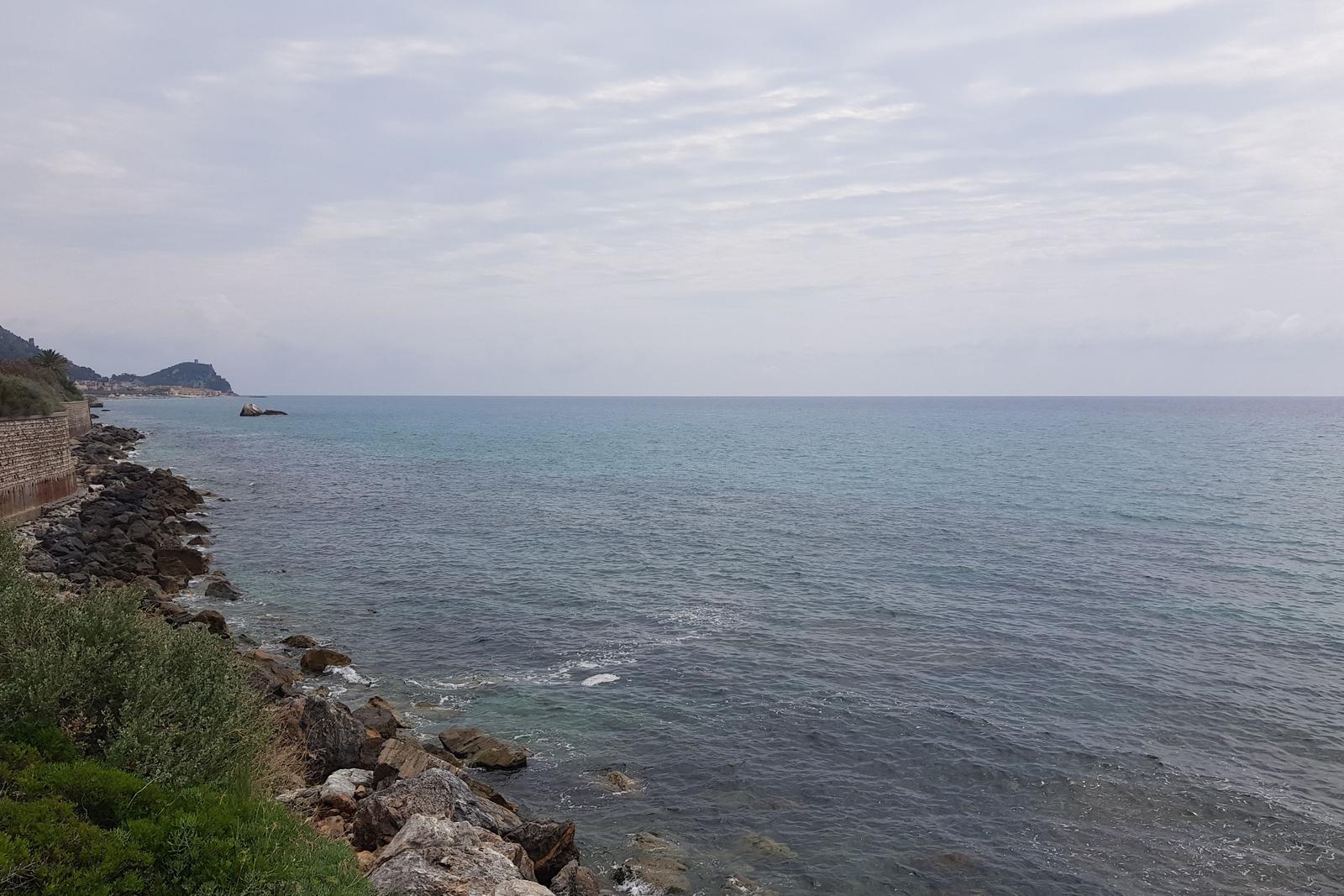 Inland uphill running route with lovely scenery on another rest day in Finale Ligure.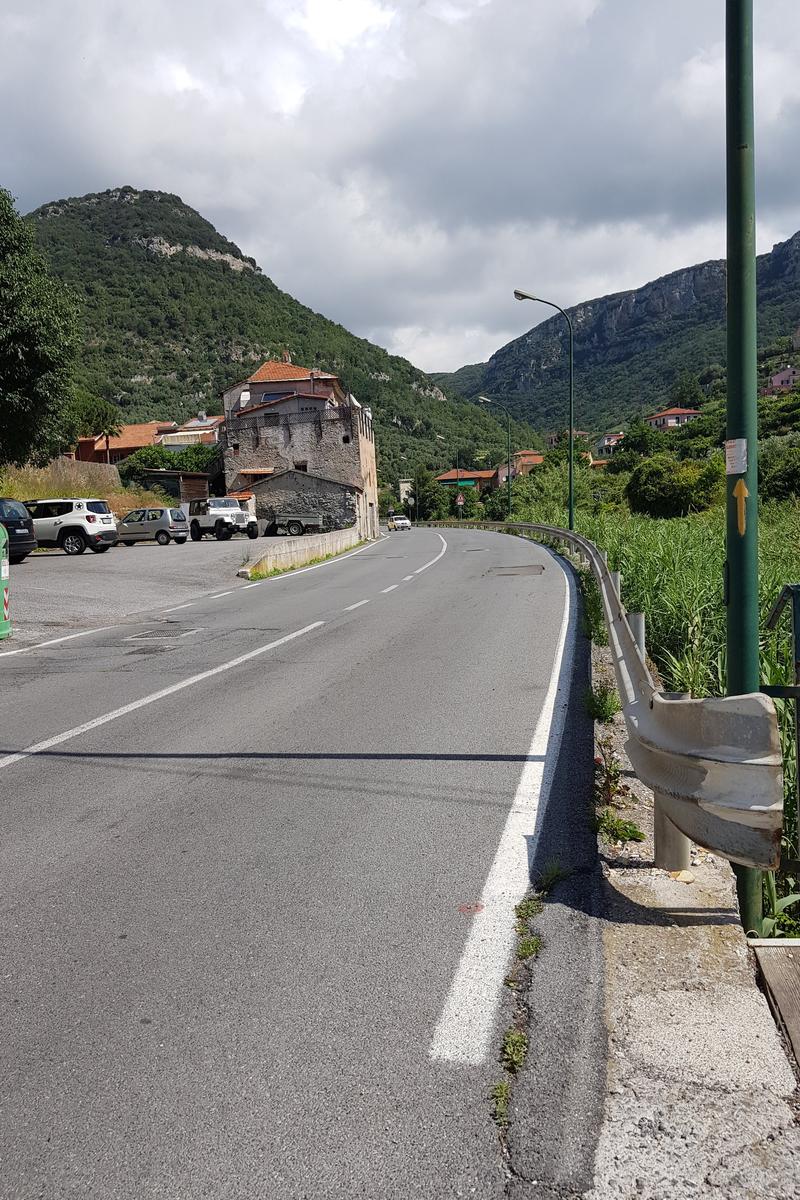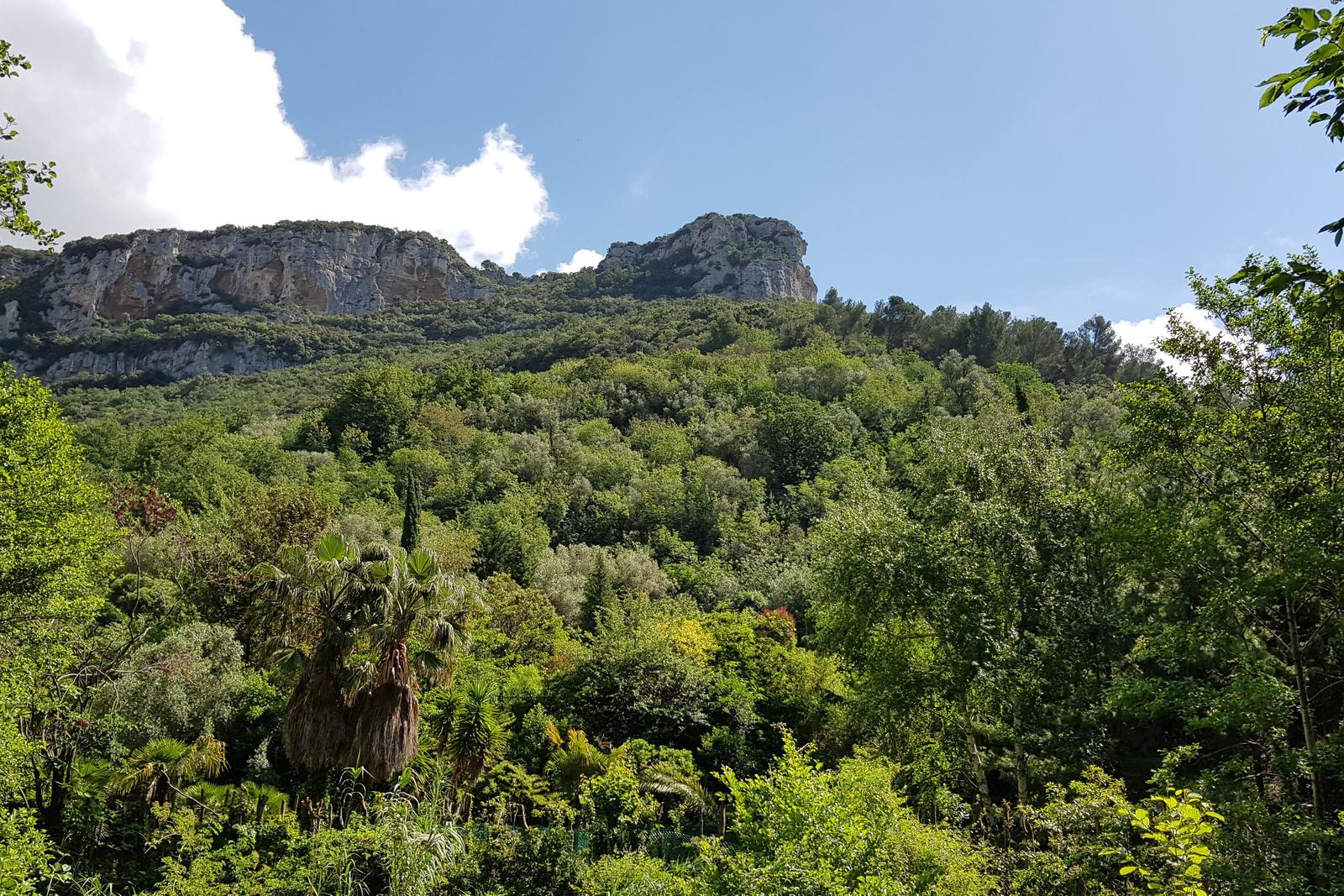 Back on the bikes and enjoying the sea view and gentle breeze.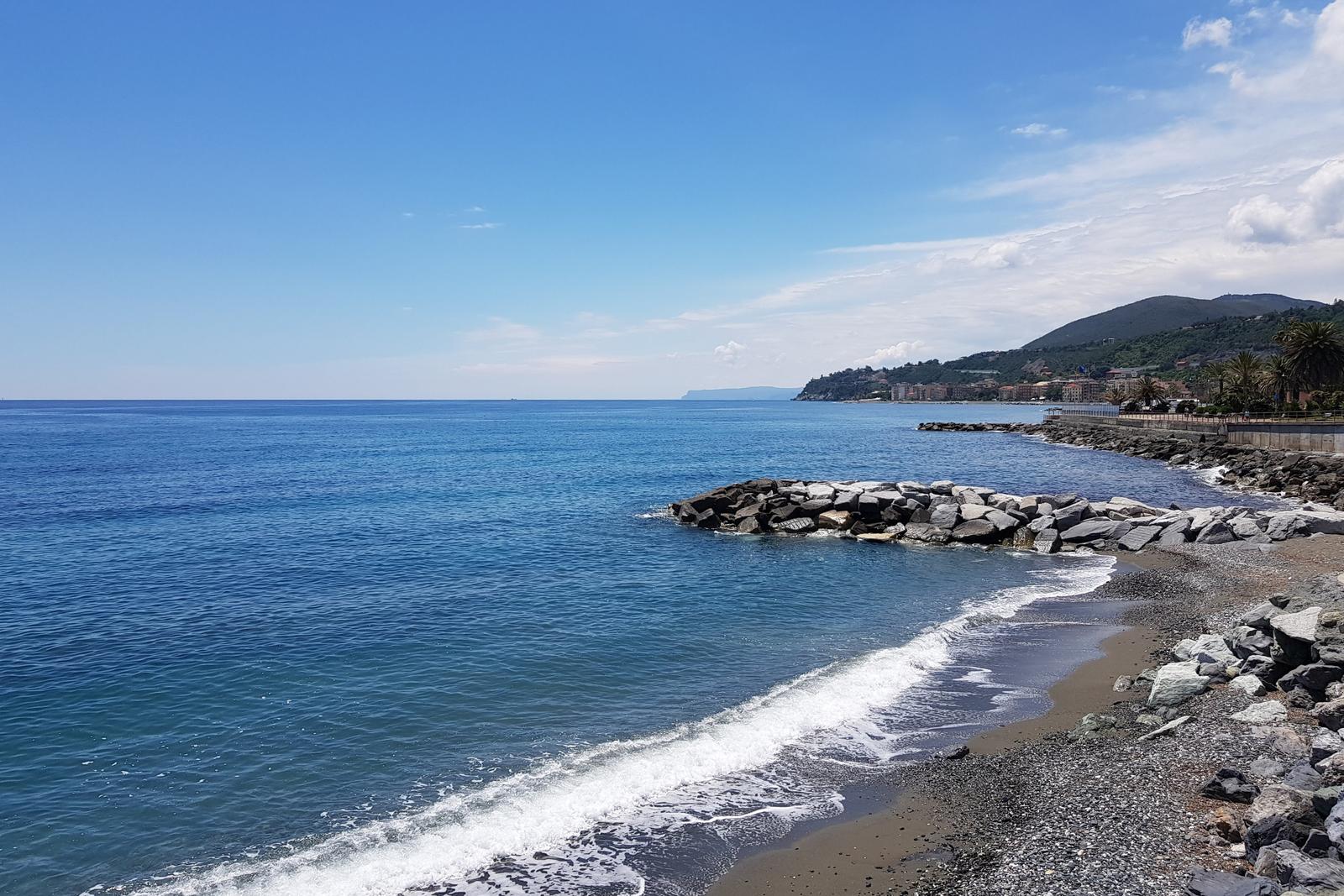 We also got to visit some great places along the route and spend some time exploring them on our rest days. We especially loved Rapallo, from where we took boat trip to stunning Portofino and spent a day exploring there. Other stand out days were those spent hiking in the Parco Nazionale de Cinque Terre which we were able to easily access via train from our base in La Spezia.
The great advantage of getting up early to avoid some of the heat of the day is the quietness that comes with these early mornings. You can enjoy a private breakfast at your hotel, quiet bike paths and then find a just opened bakery for delicious freshly baked pastries and freshly brewed coffee after some cycling - bliss!
A definite positive of the Italian cycle was the sense of achievement after completing it; our toughest bike touring days to date. It was a challenging bike tour for sure, with Italy being the most challenging section physically and mentally. Every time you made it through a tough day cycling you were delighted with yourself and amazed at how your body had performed; our fitness increasing everyday.
Another highlight was getting back to cycling on smooth tarmac bike paths. After a long couple of weeks cycling on busy roads and through packed towns we had forgotten how relaxing cycling on purpose built, well signposted bike paths actually was. We had become accustomed to trying to keep up our speed to avoid causing traffic jams and getting through rough narrow sections and busy towns as well as trying to avoid potholes and broken glass all while trying to follow our GPS. Being back on proper bike paths gave us a real boost and the scenery from Trento along the valley was some of the best we ever had! So much so that we both agree that we would go back there to complete that section again (Trento to Nauders).
---
A few standout tough Italian bike touring days were:
June 15th - We cycled from Rapallo to La Spezia. It was 80kms but 1090 metres of elevation and it was 28'C. Our Airbnb hosts in La Spezia were shocked to realise we were cycling that route with all our panniers. Having driven it many times they knew what was ahead of us… I think it was better that we didn't!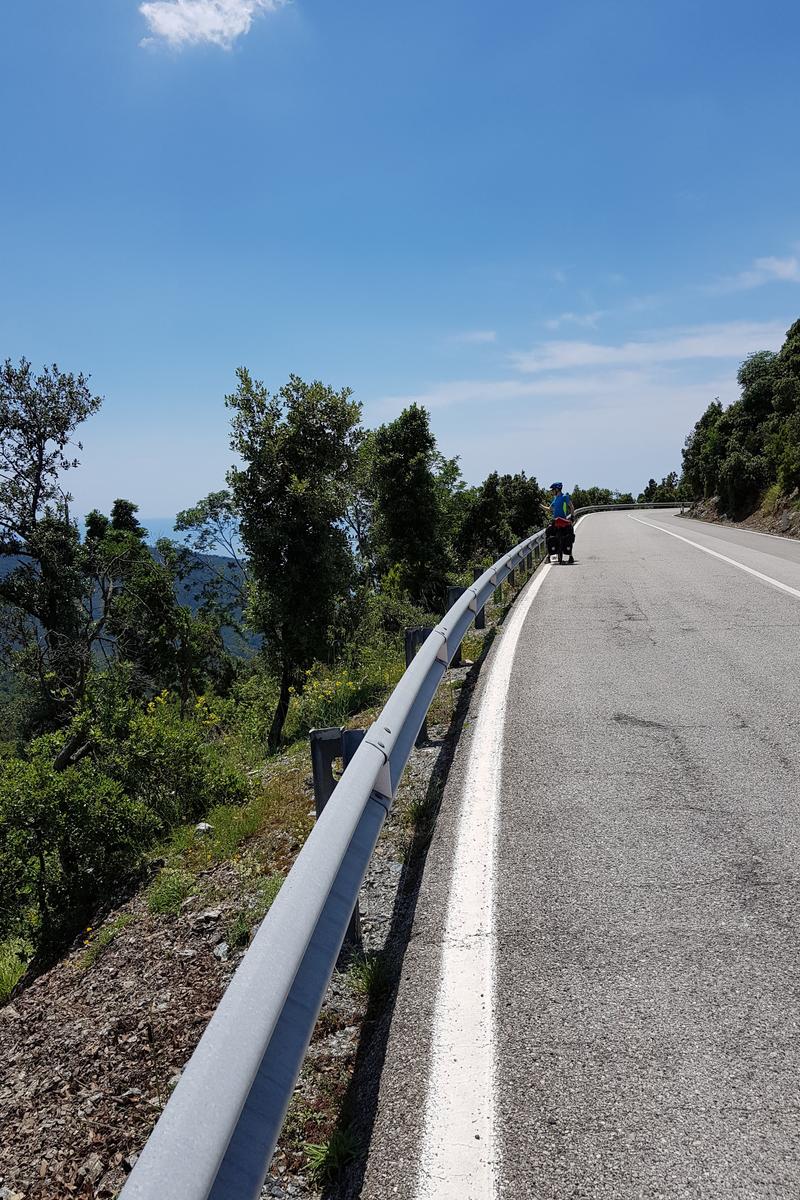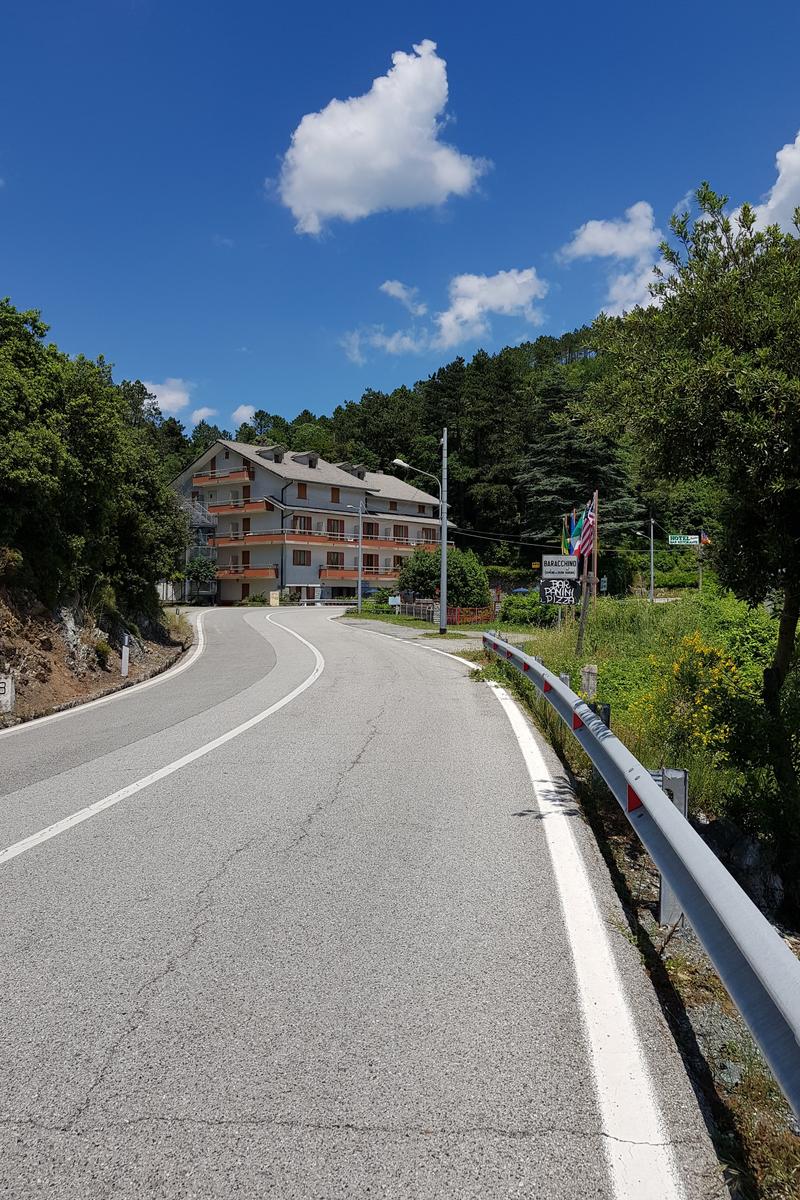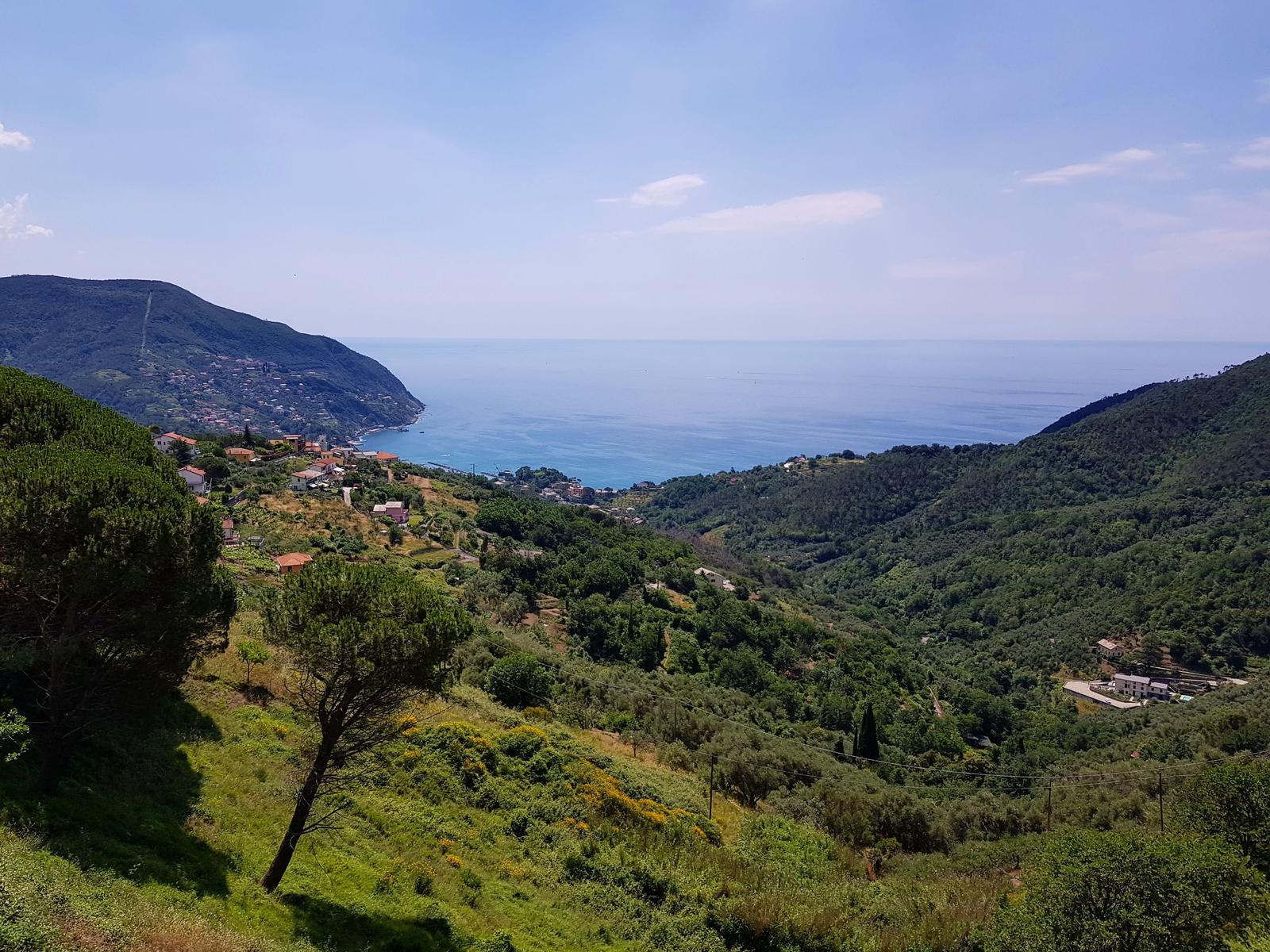 June 25th - We cycled from Lucca to Barberino di Mugello. It was 90kms, 800 metres elevation and 30'C. The hills here were so steep at times that I had to push my bike up - definite moments of "Why am I doing this?" that day.

June 26th - We cycled from Barberino di Mugello to Bologna. It was 83kms and 900 metres of elevation, another hot 30'C day. The hills were not as steep as the previous day but there were plenty of them with added tired legs but still not as bad as the day before.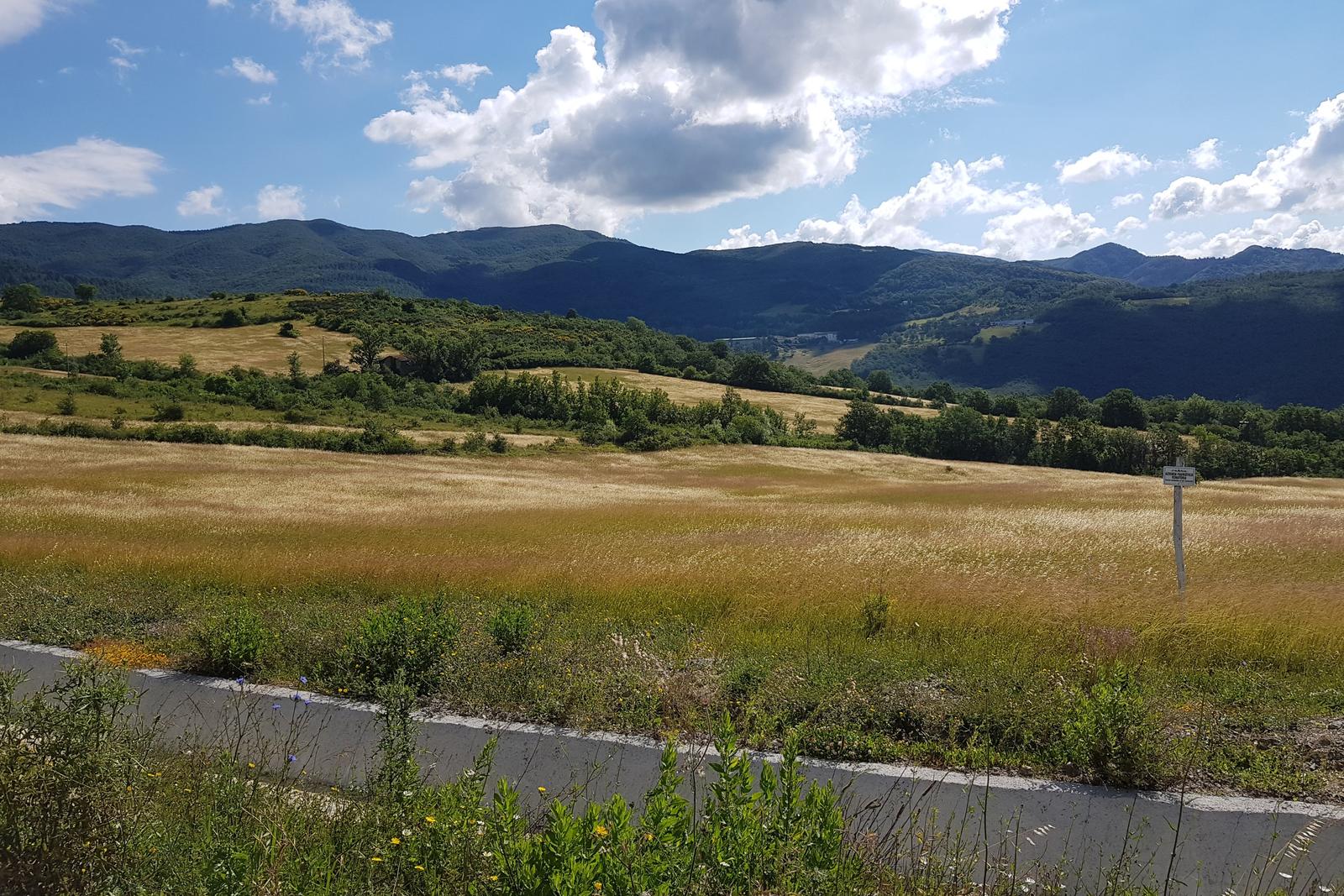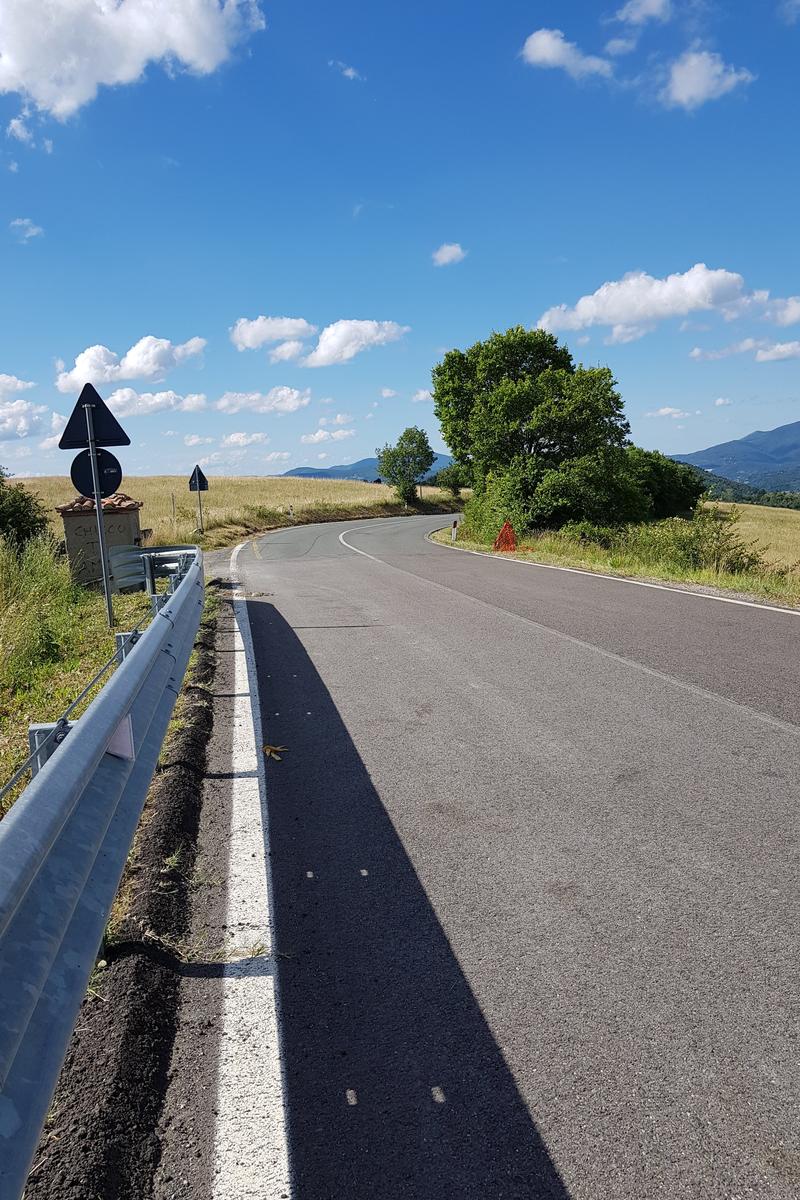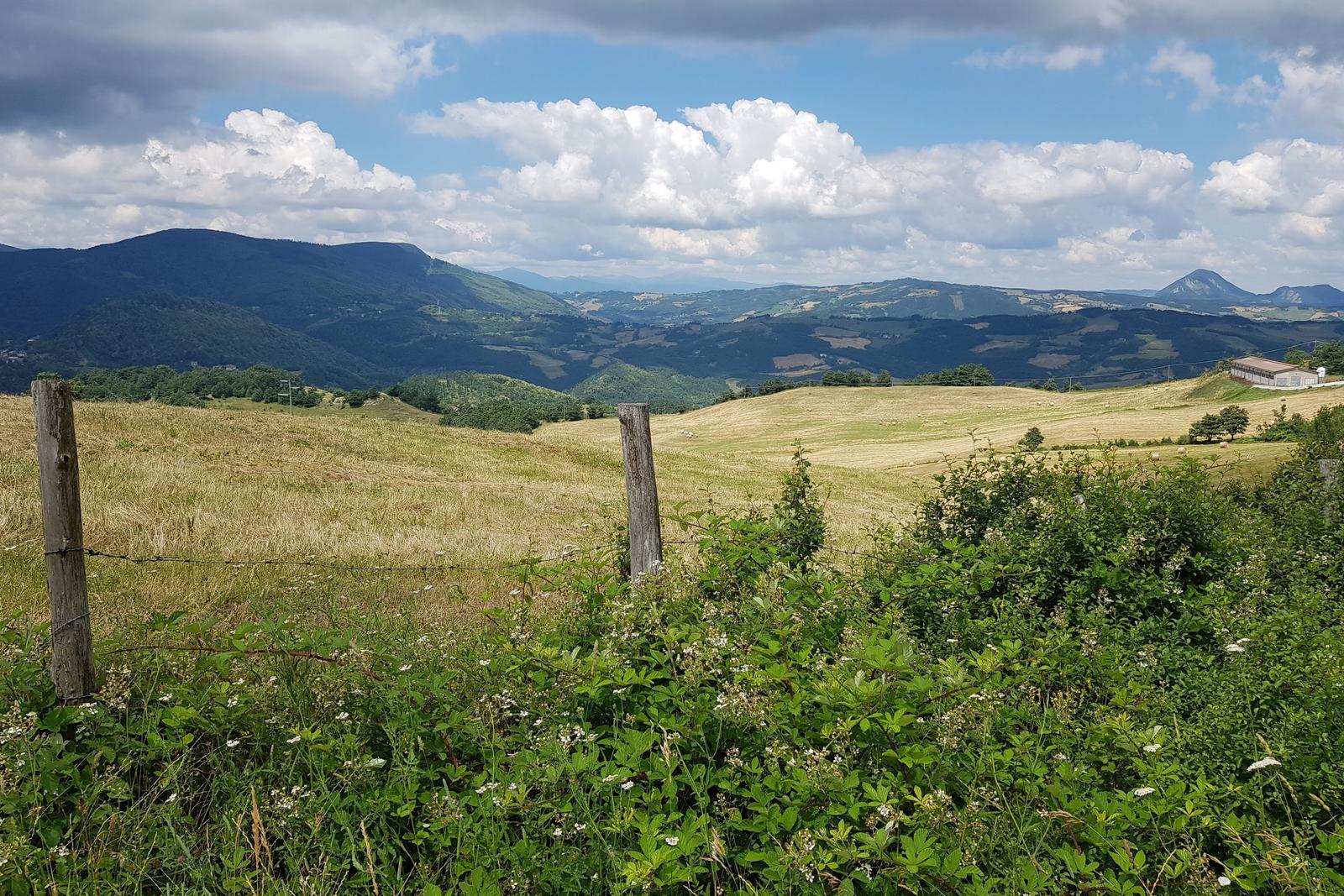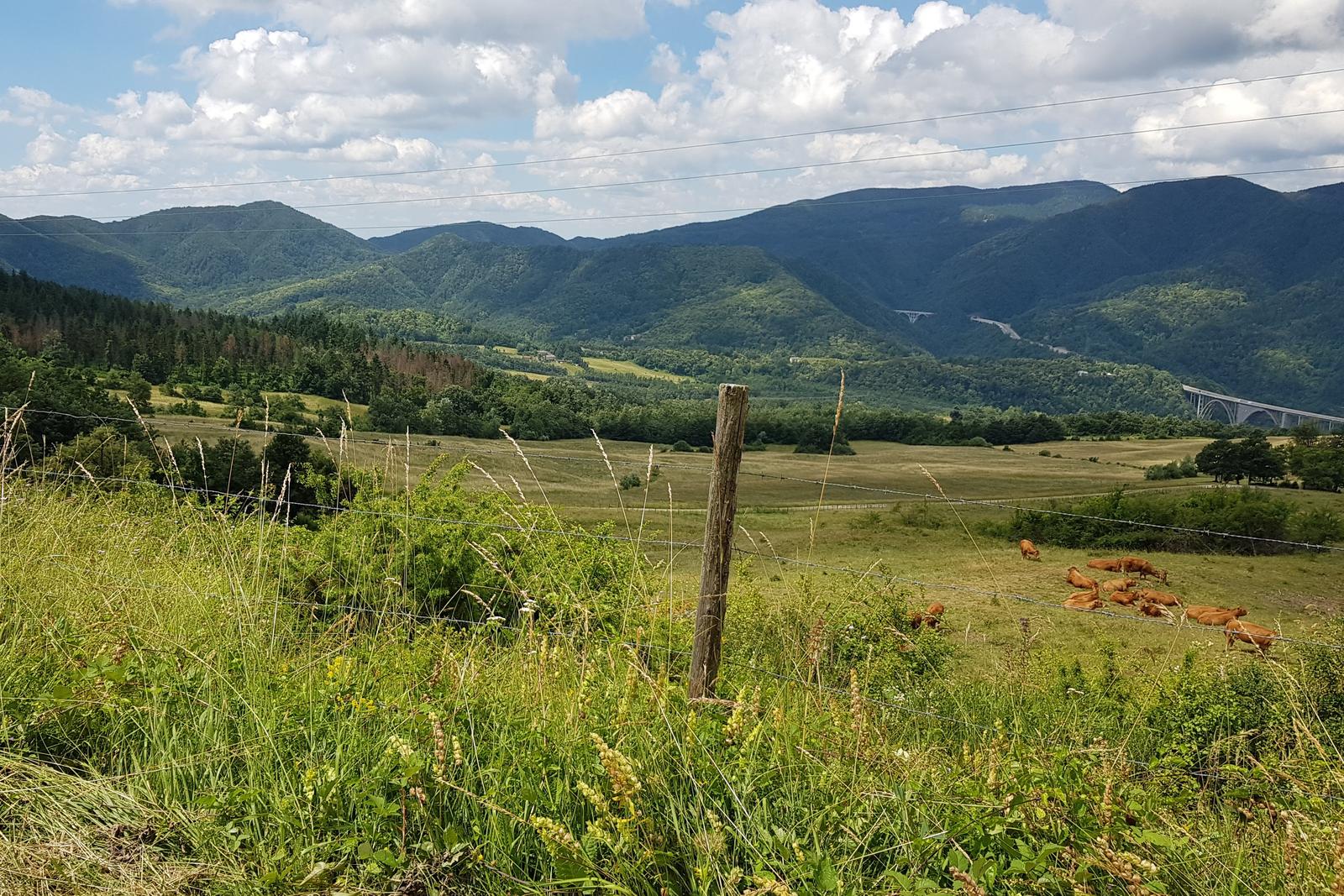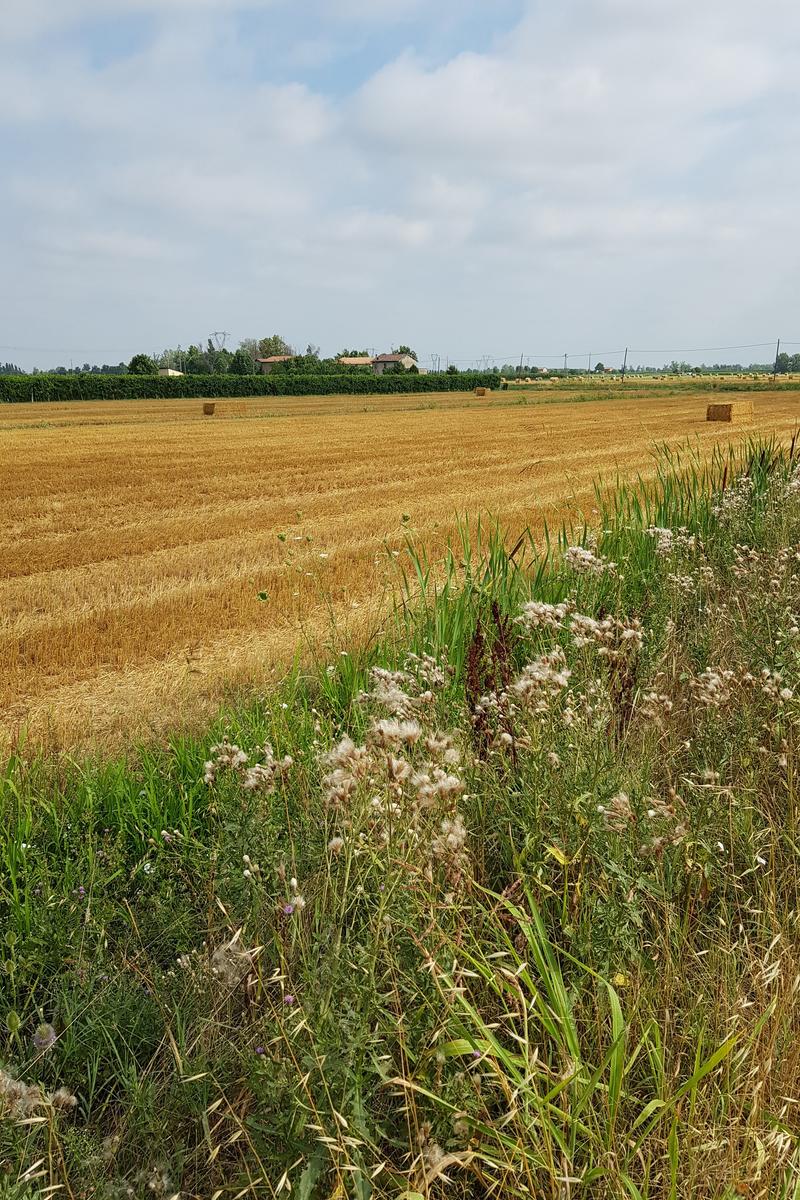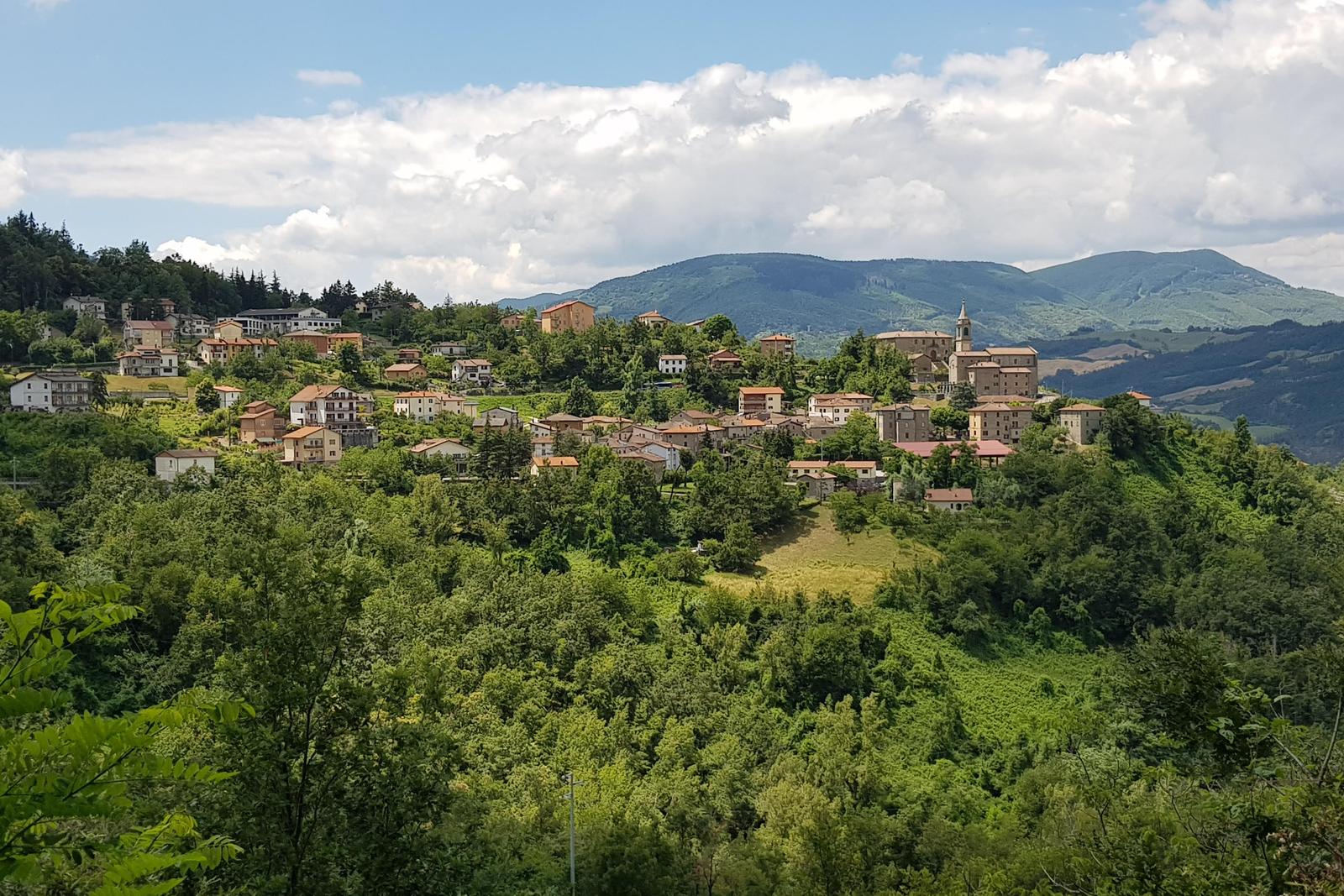 July 5th - We cycled from Lake Garda to Isera. It was 85kms and 650 metres of elevation in sweltering 32'C temperatures. One short hill was so steep that I burst out laughing when I saw it ahead. I then peddled ferociously to get as far up it as I could, laughing all the time, before having to hop off and push the bike the rest of the way.
Nice bicycle route when leaving Lake Garda. It wasn't long before we were on narrow roads and climbing. We cycled through loads of vineyards it was so pretty.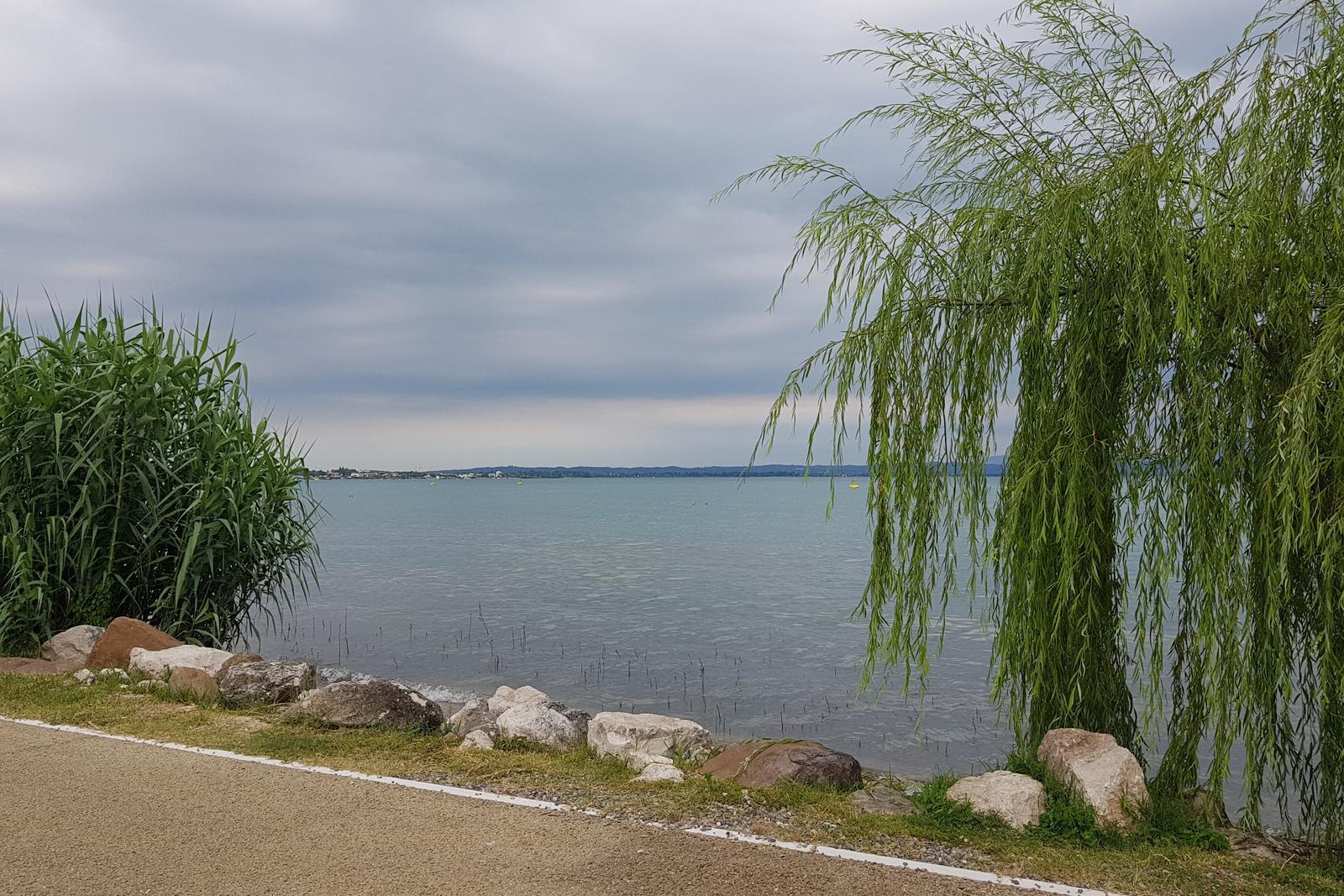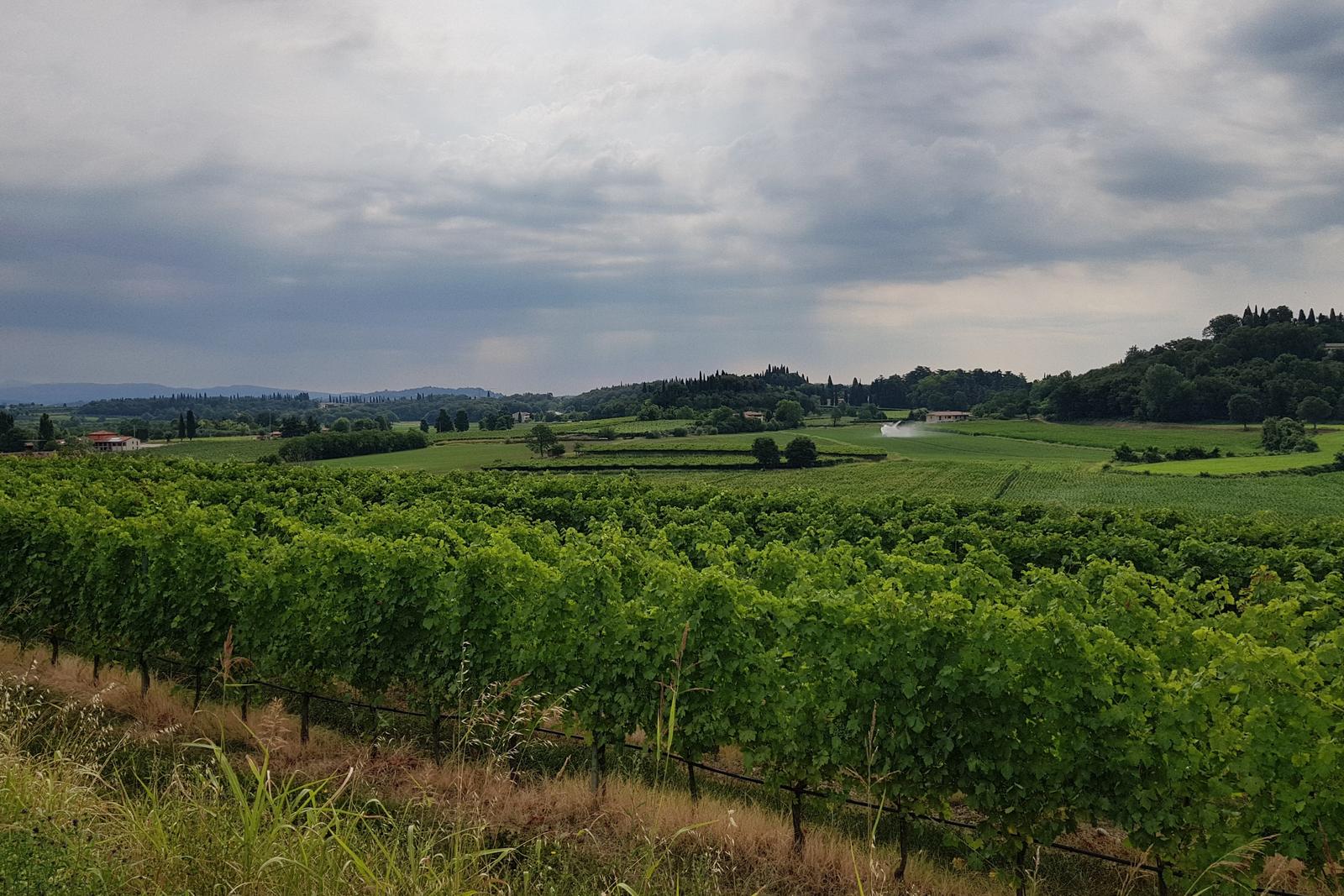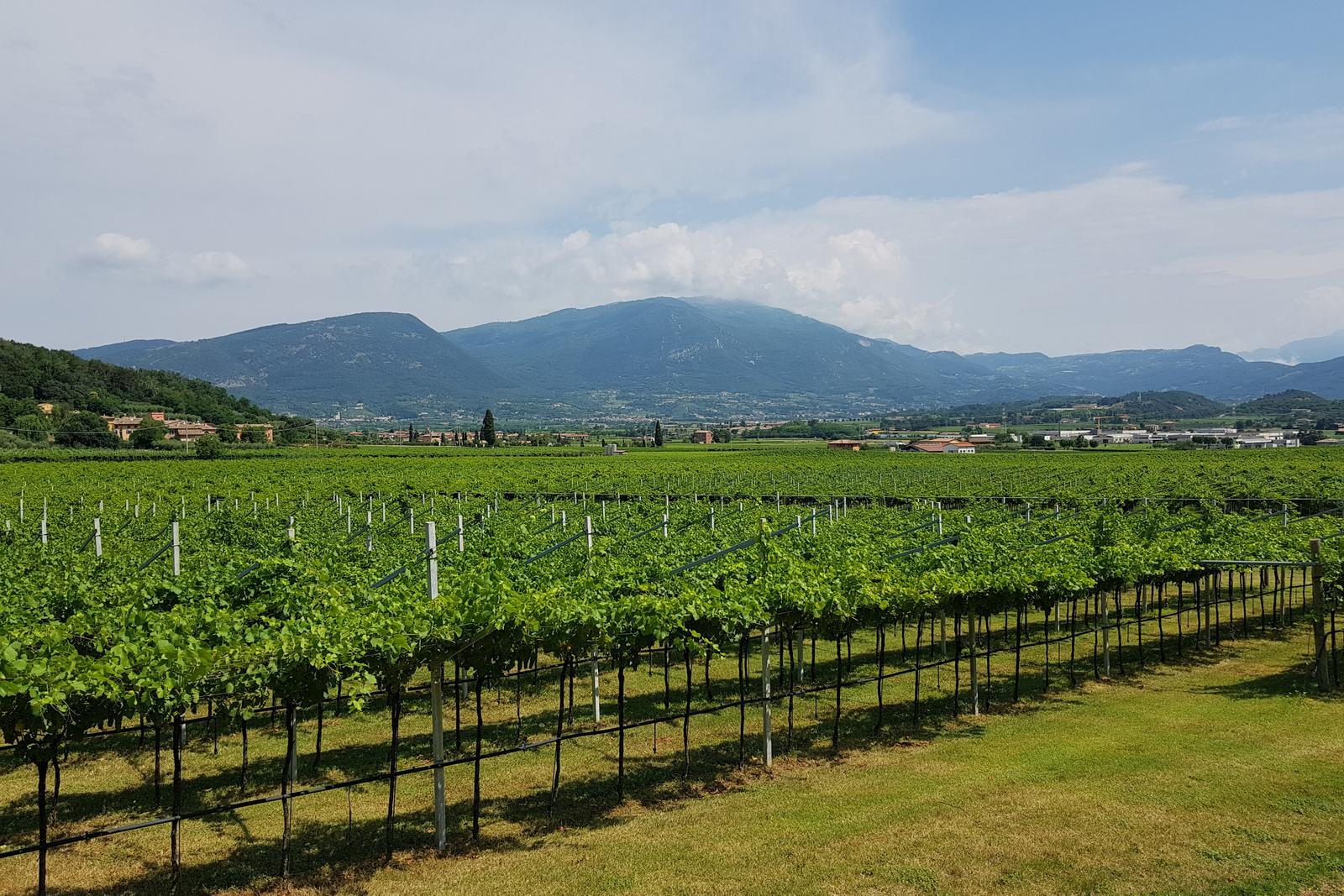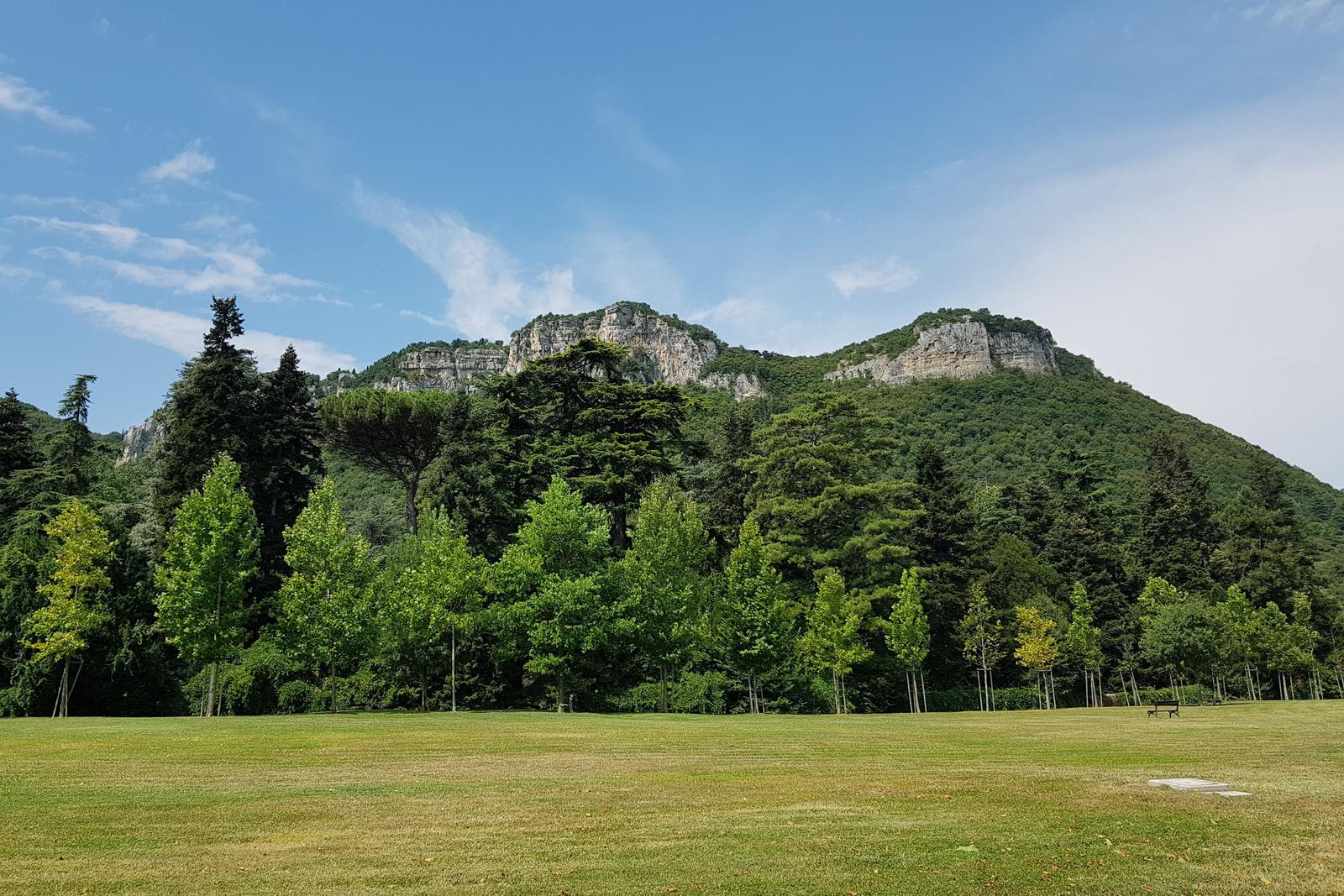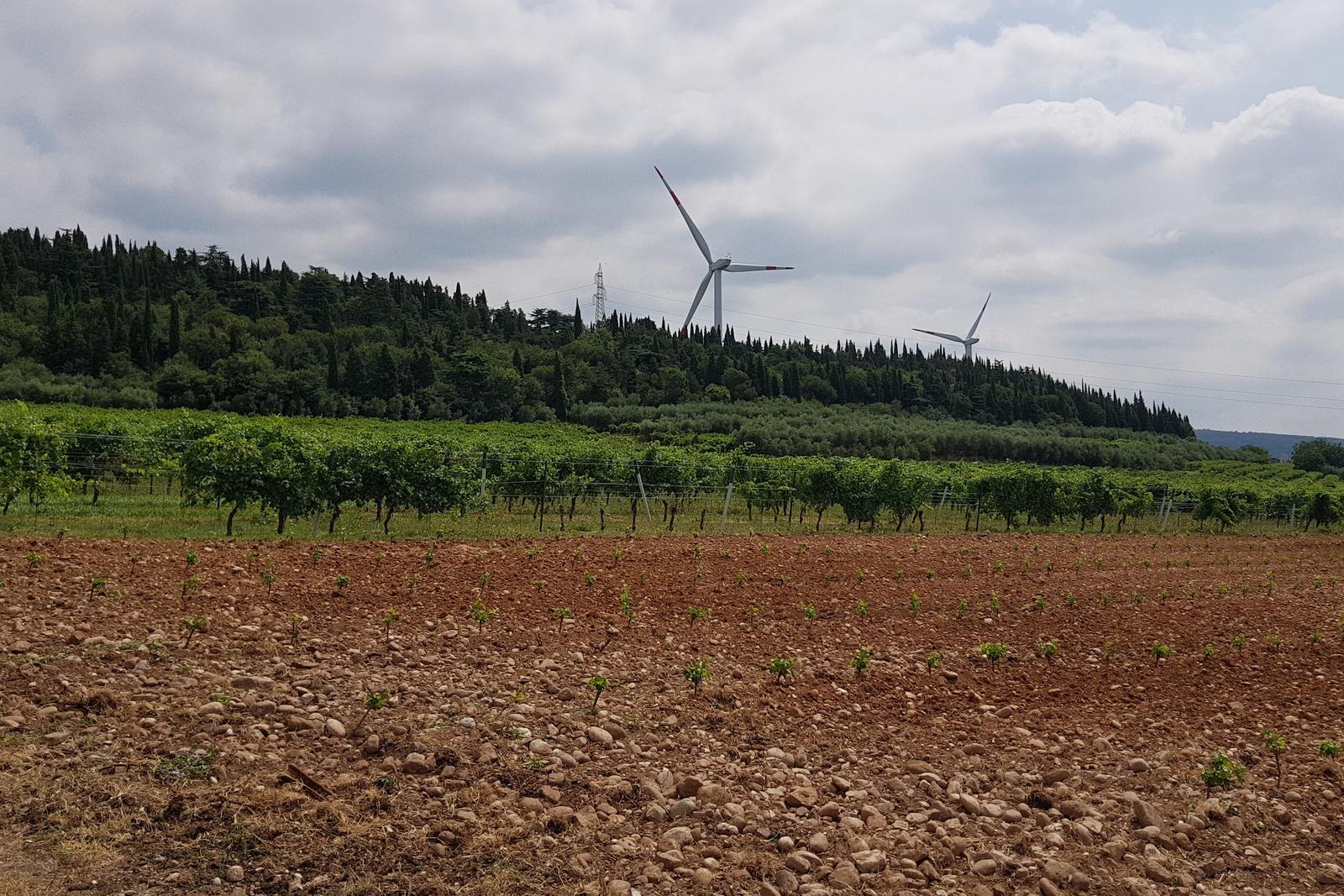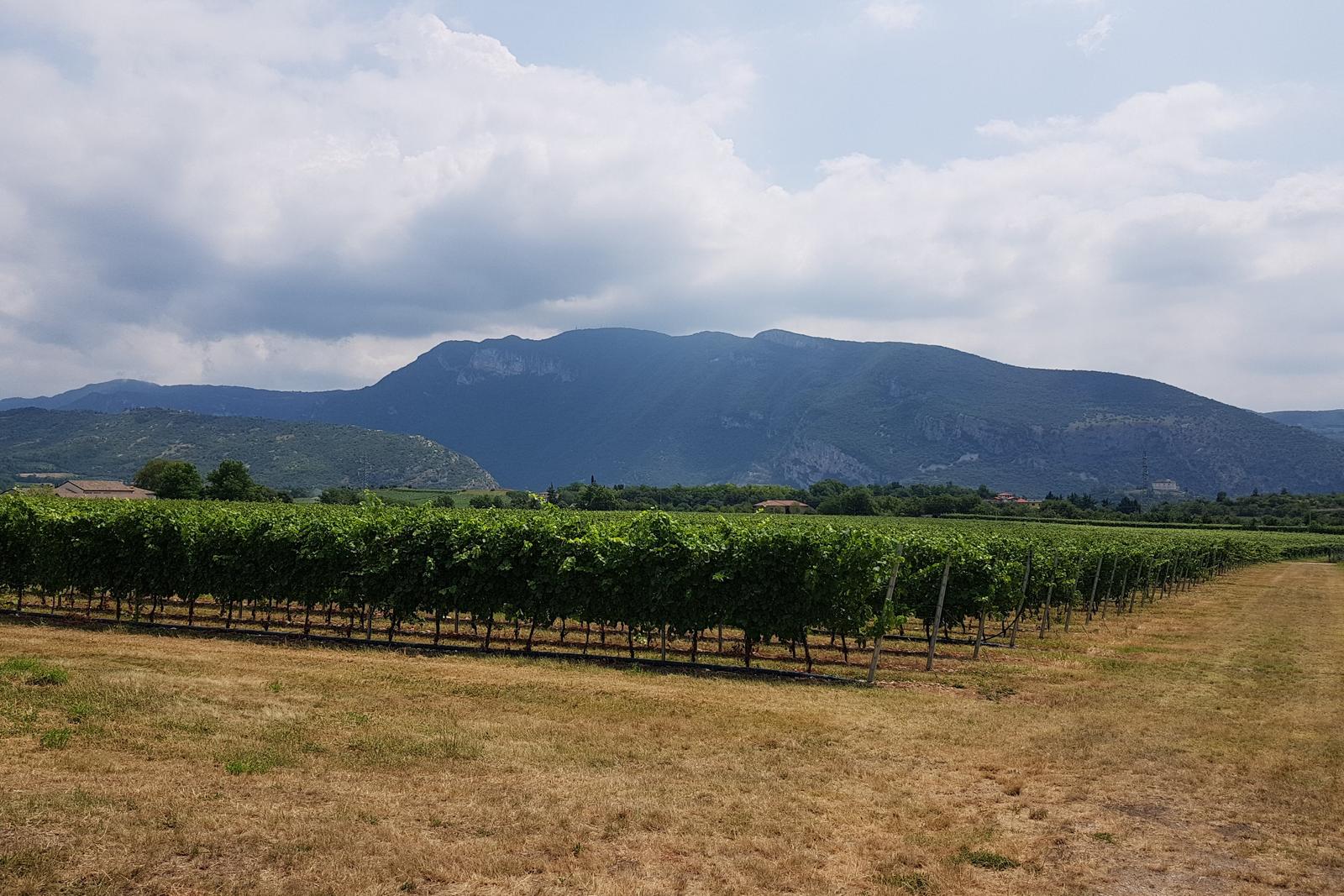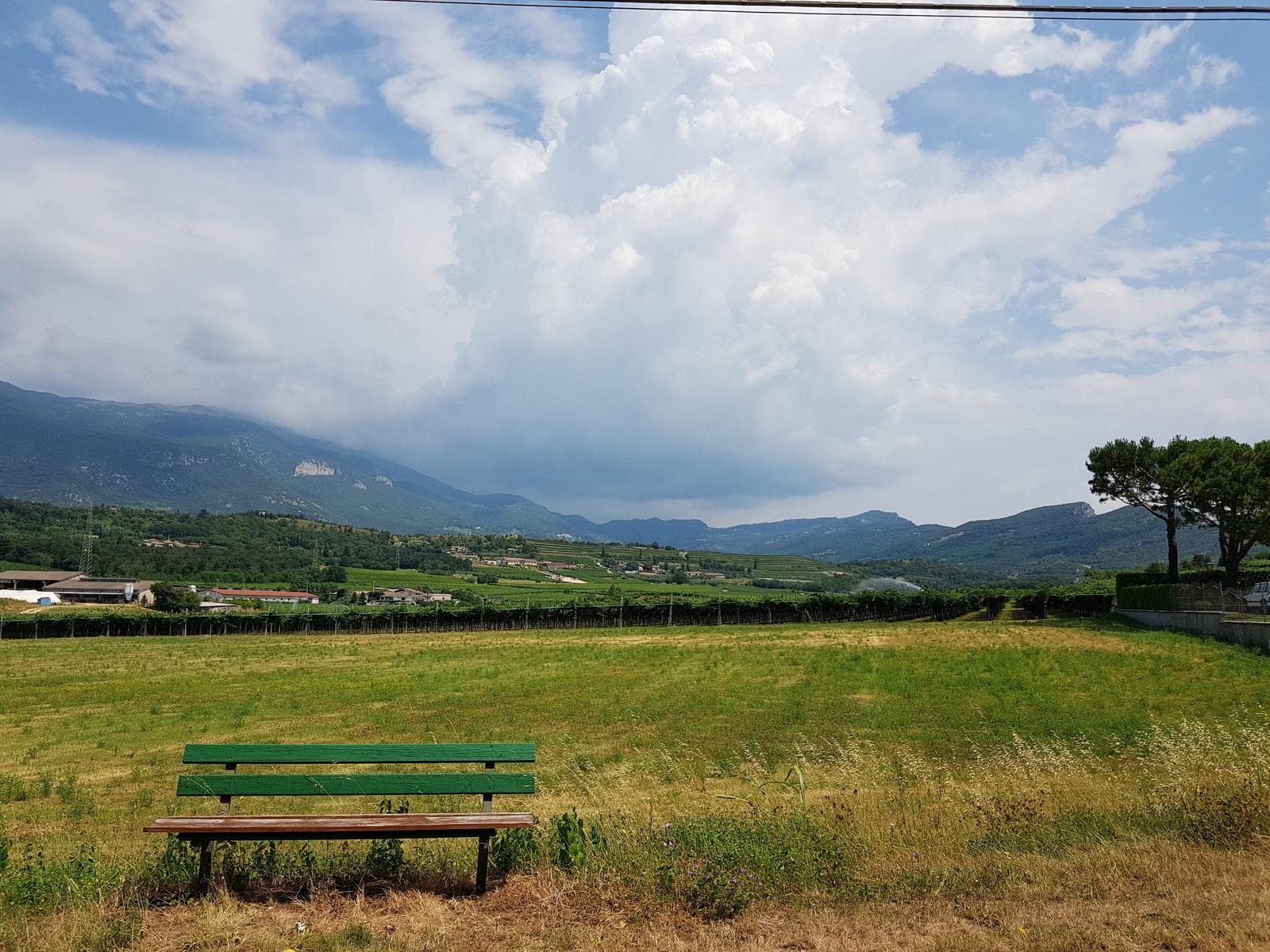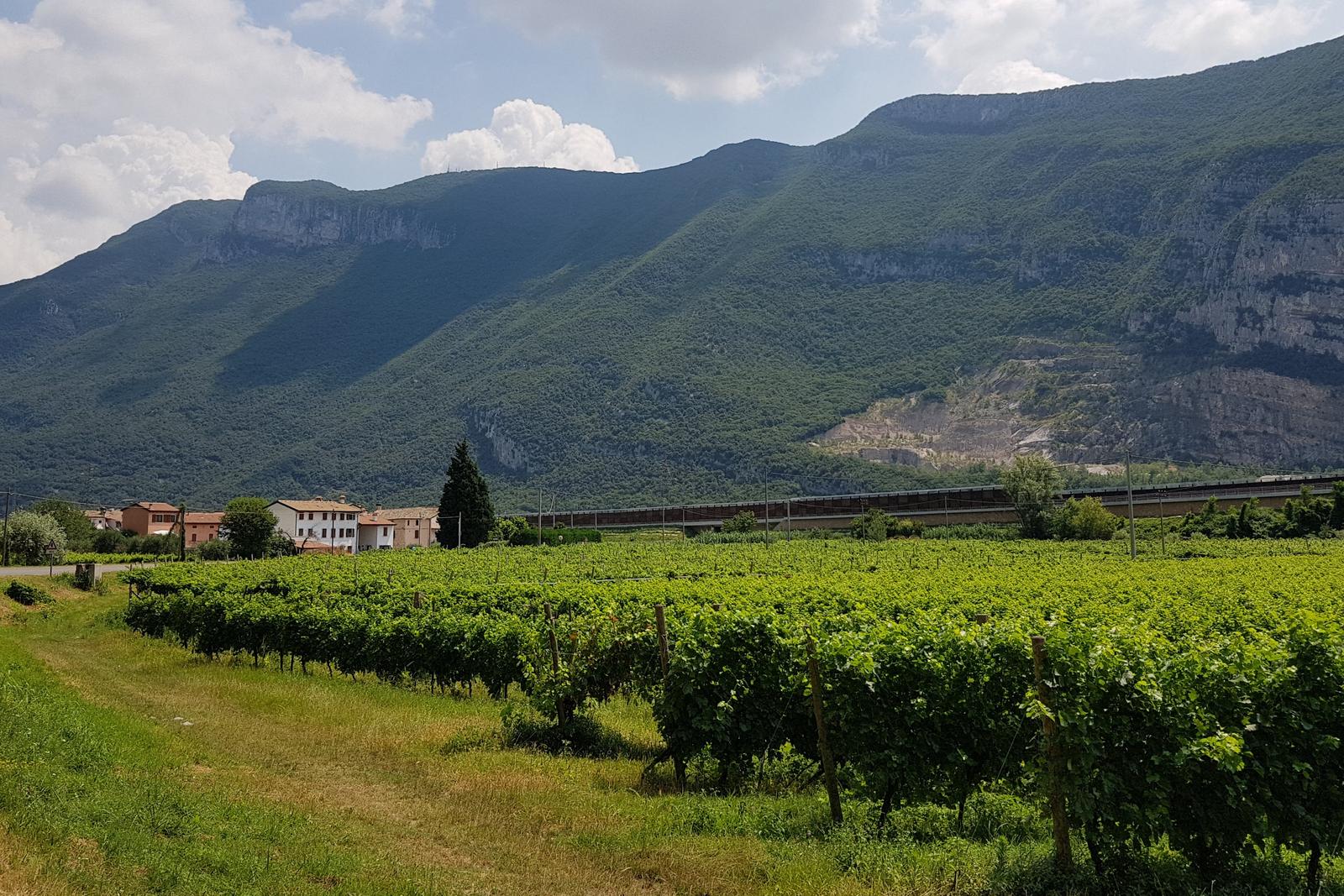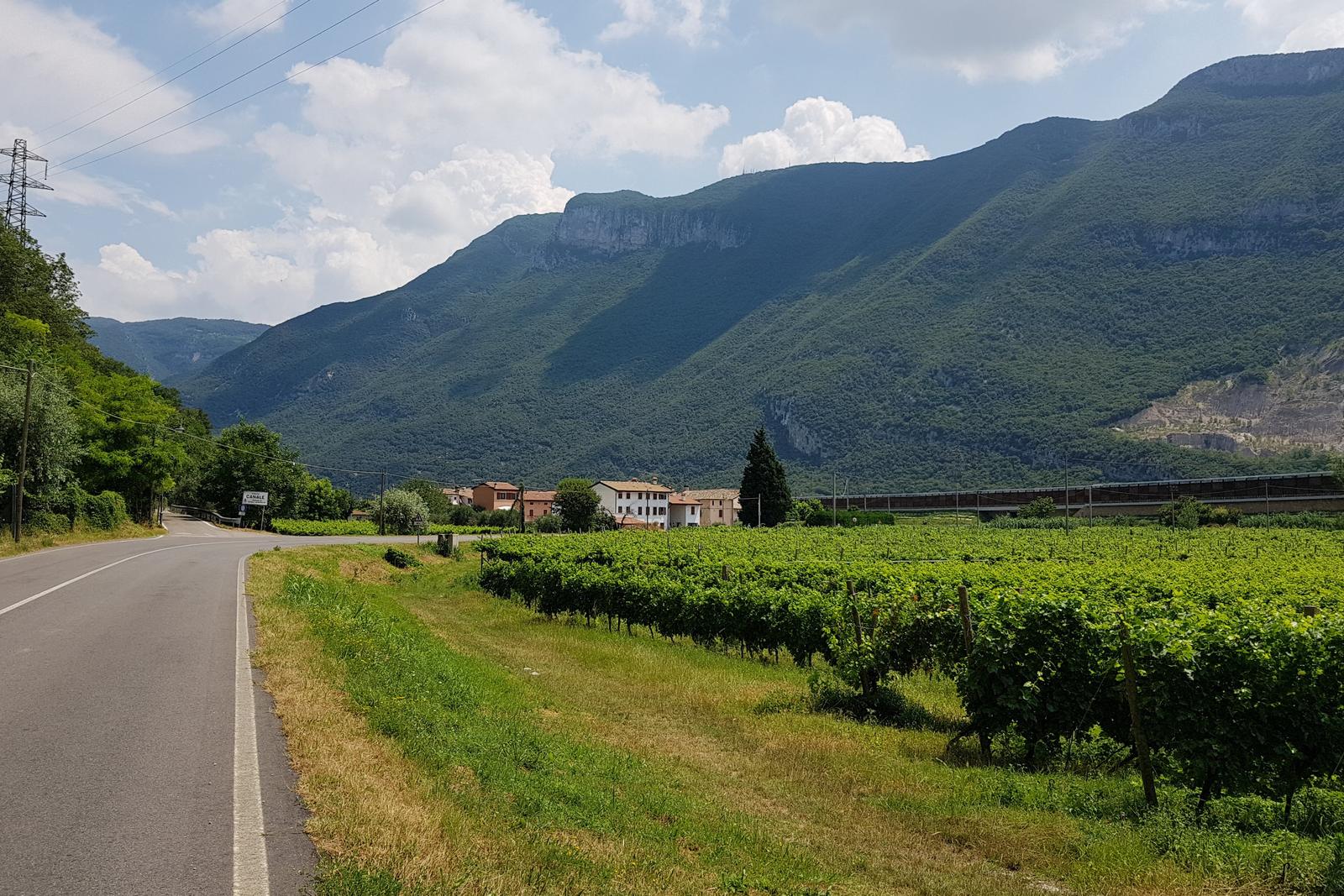 Around lunch time we found ourselves on fabulous paved bicycle lanes and we were able to get some speed as we made our way through the lush green valley surrounded by vines and mountains.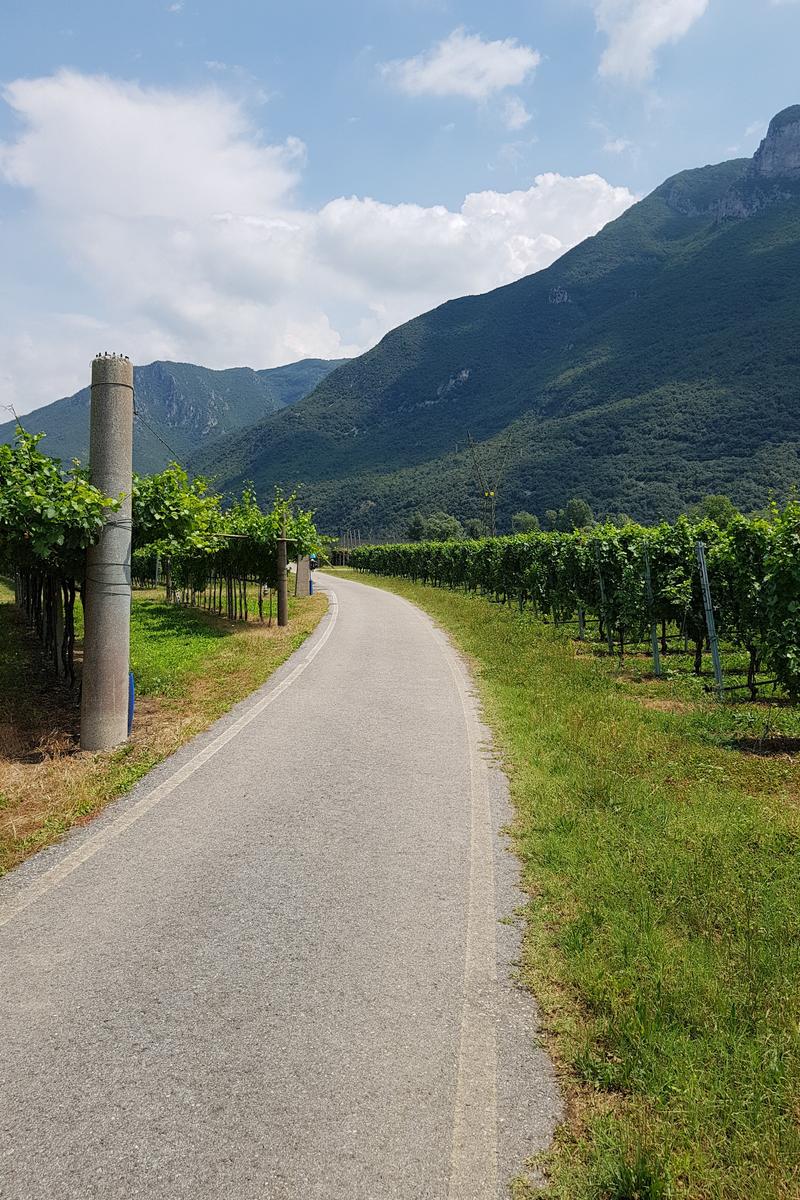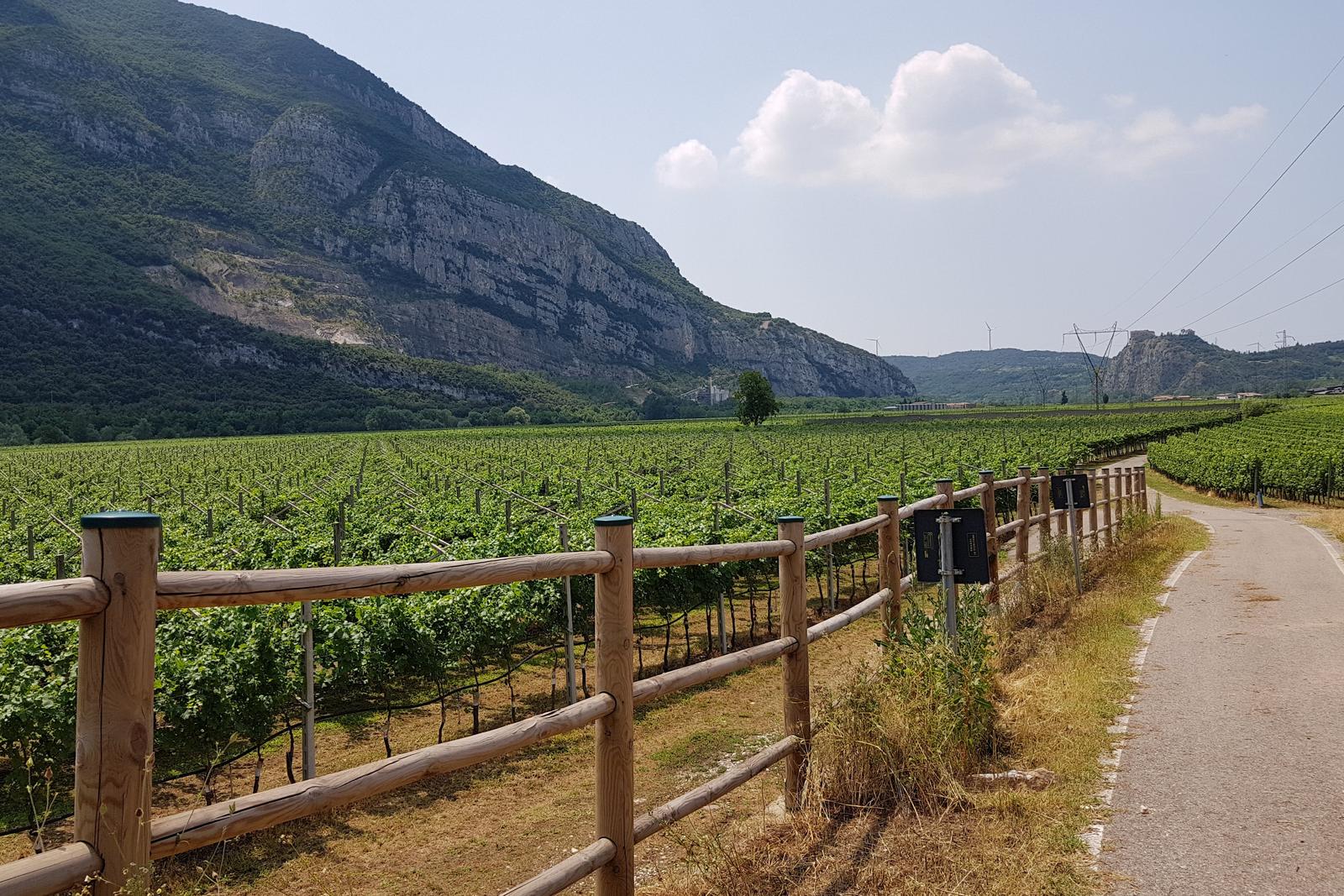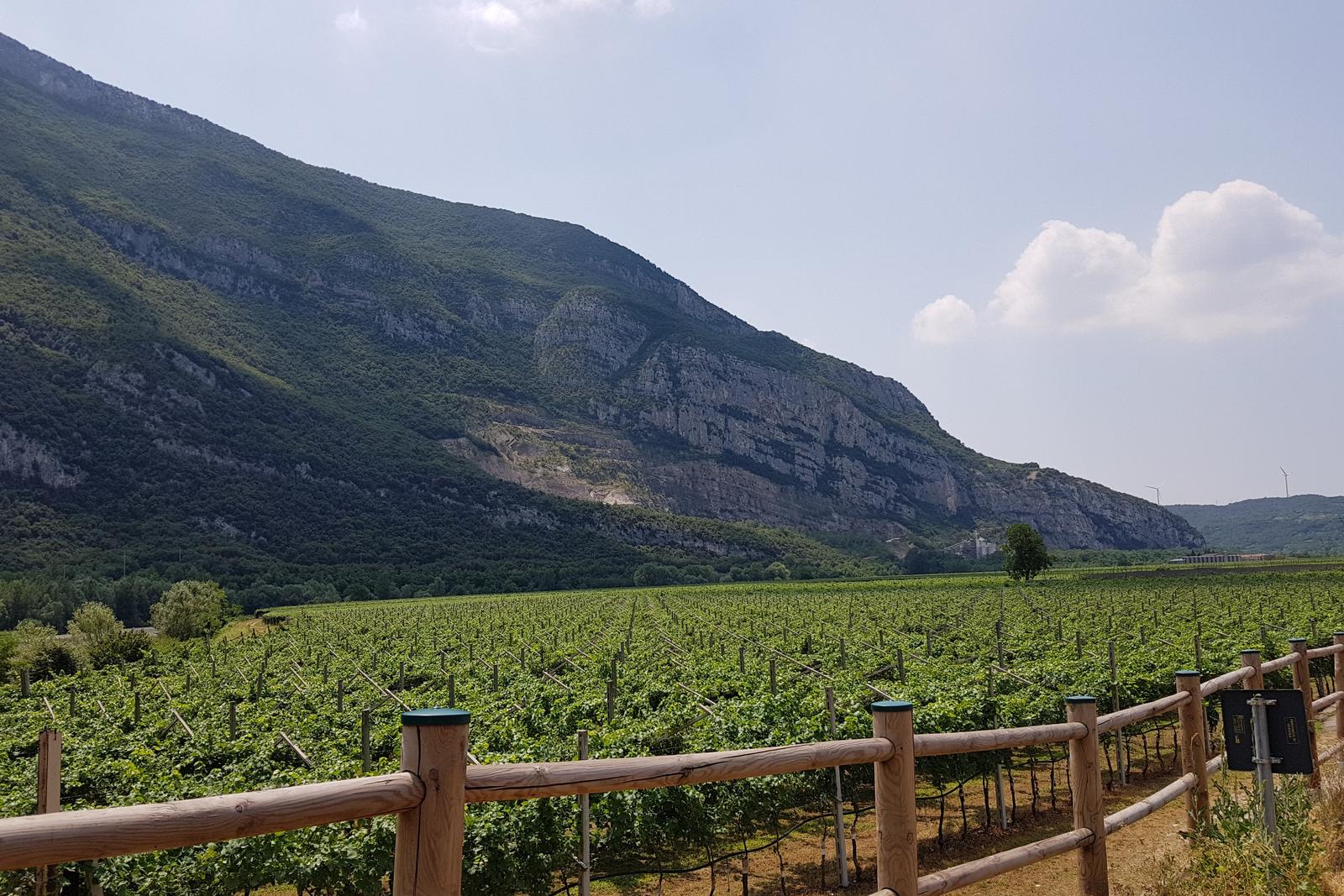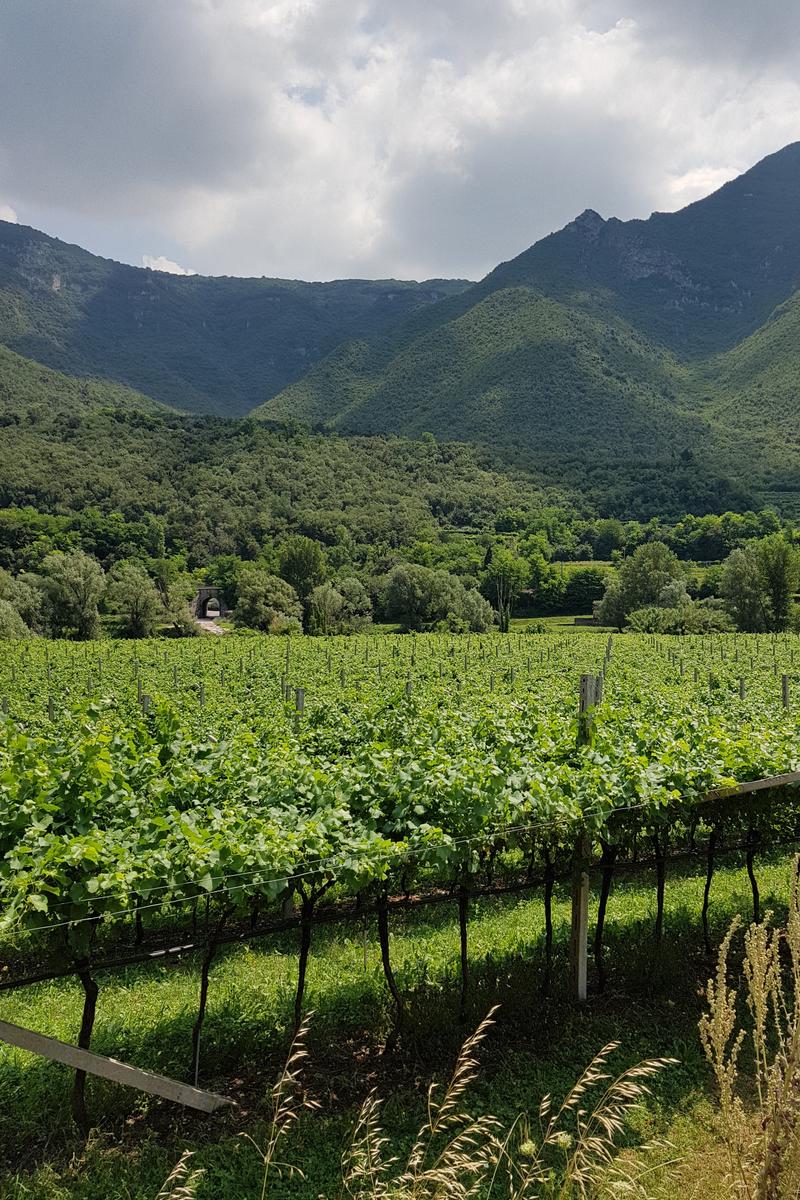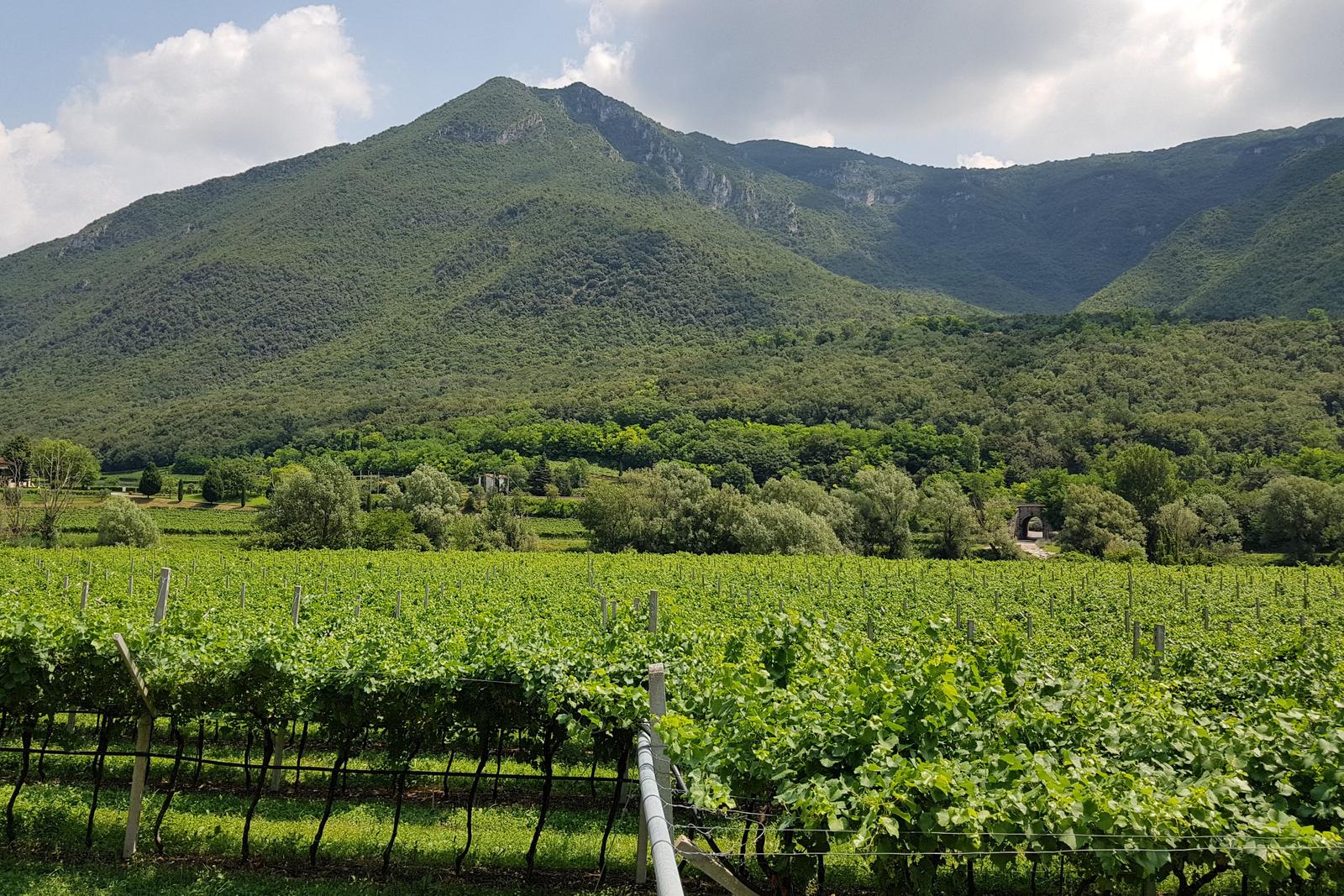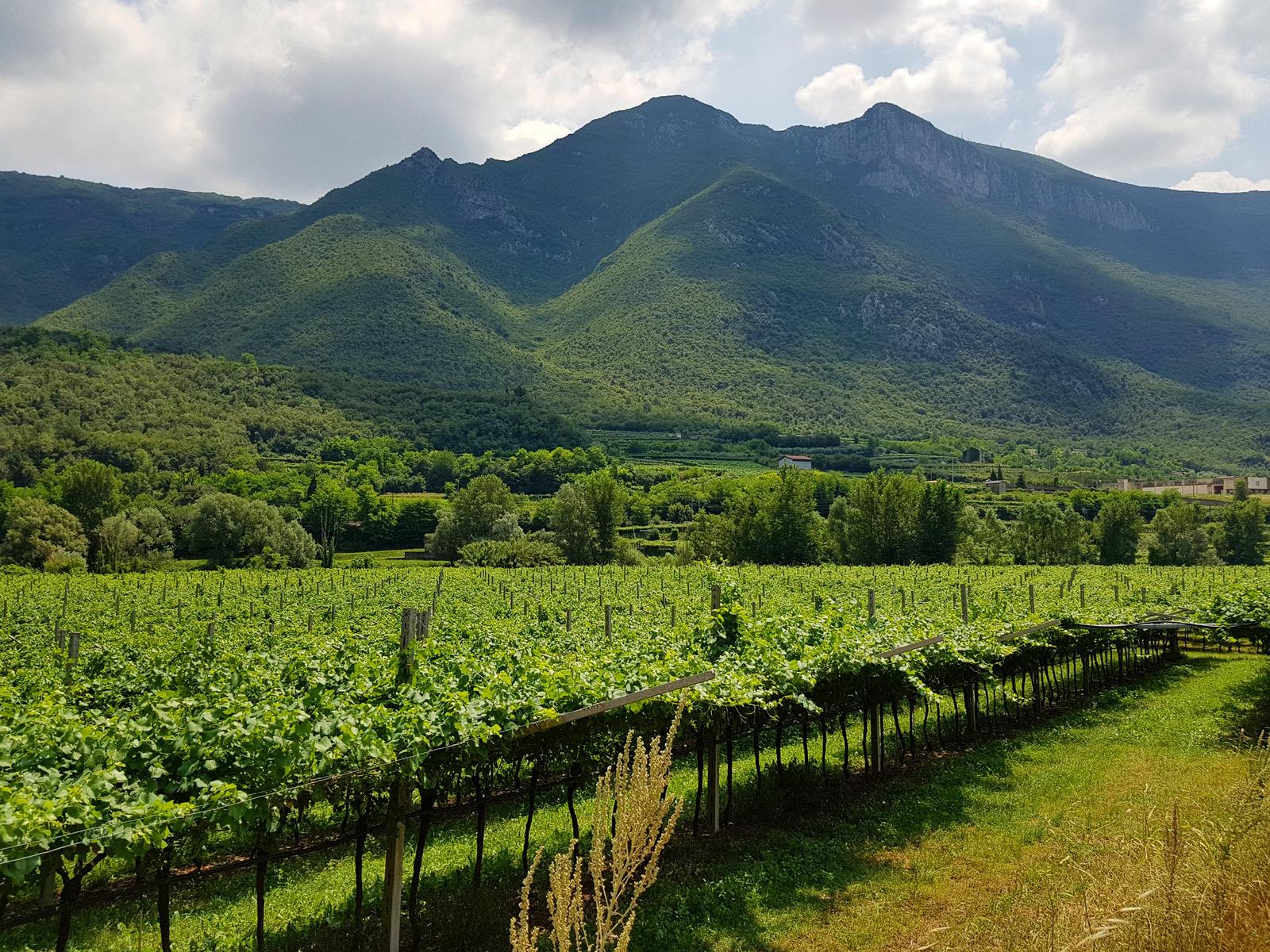 There was still plenty of climbing over the rolling hills, through small villages/towns.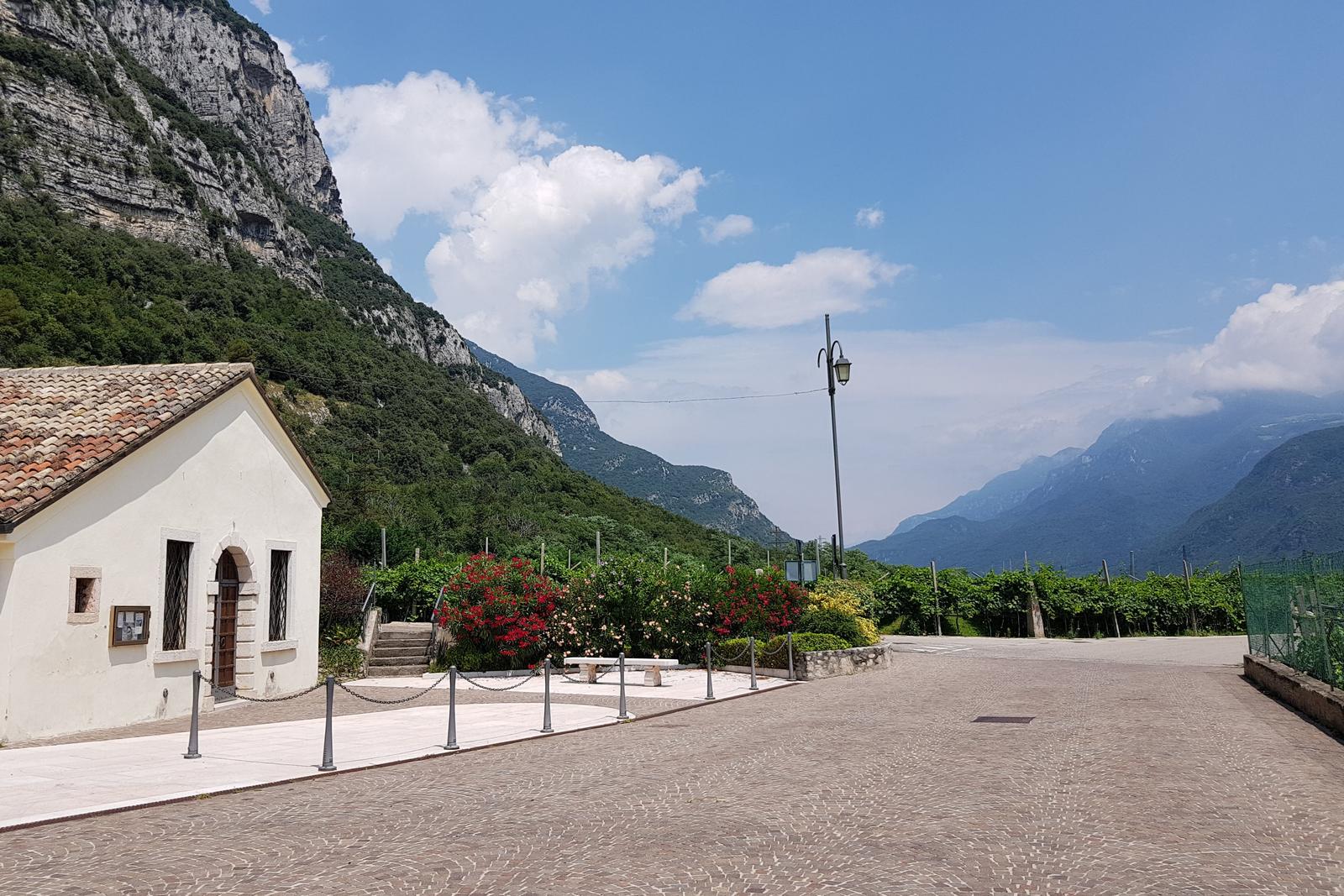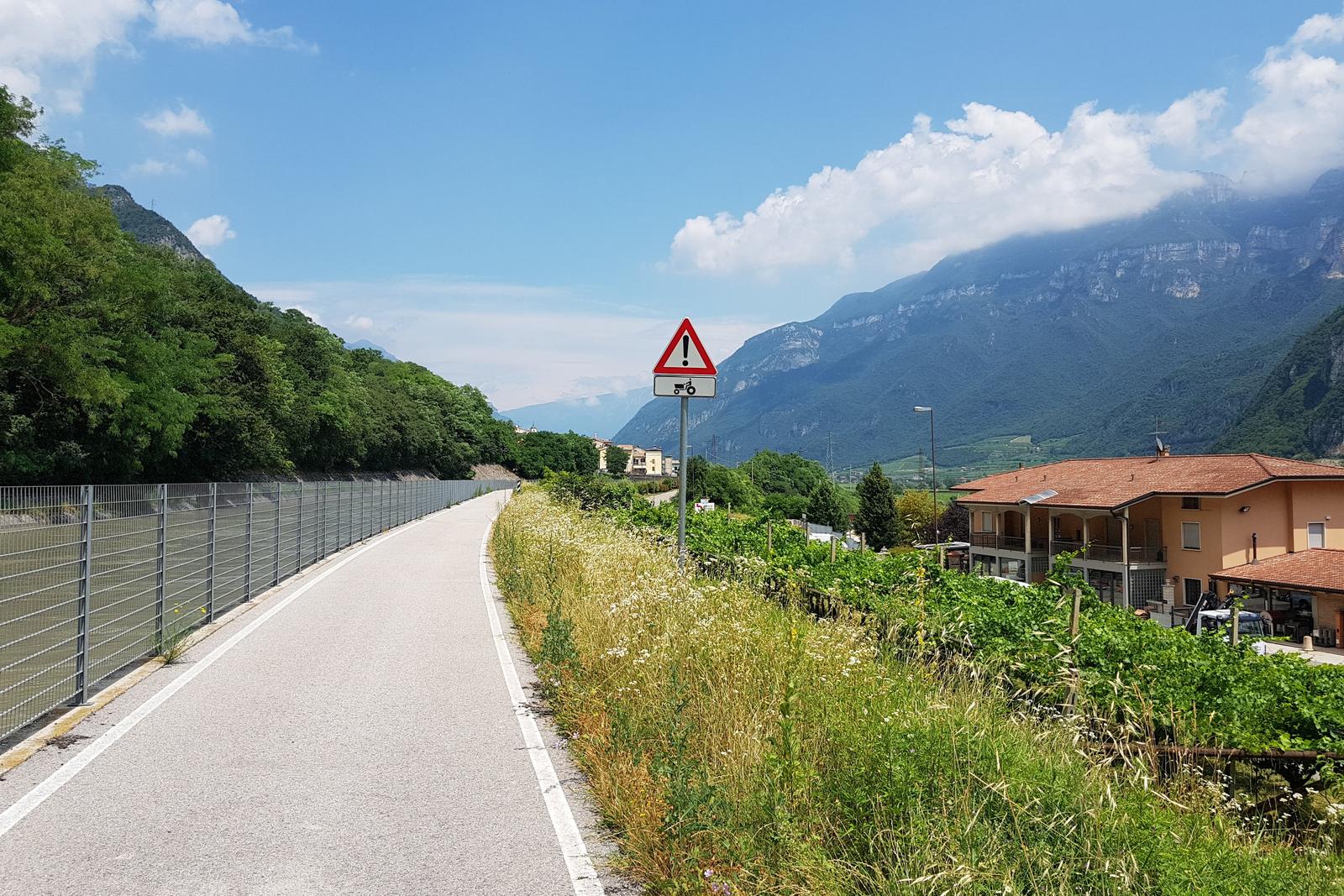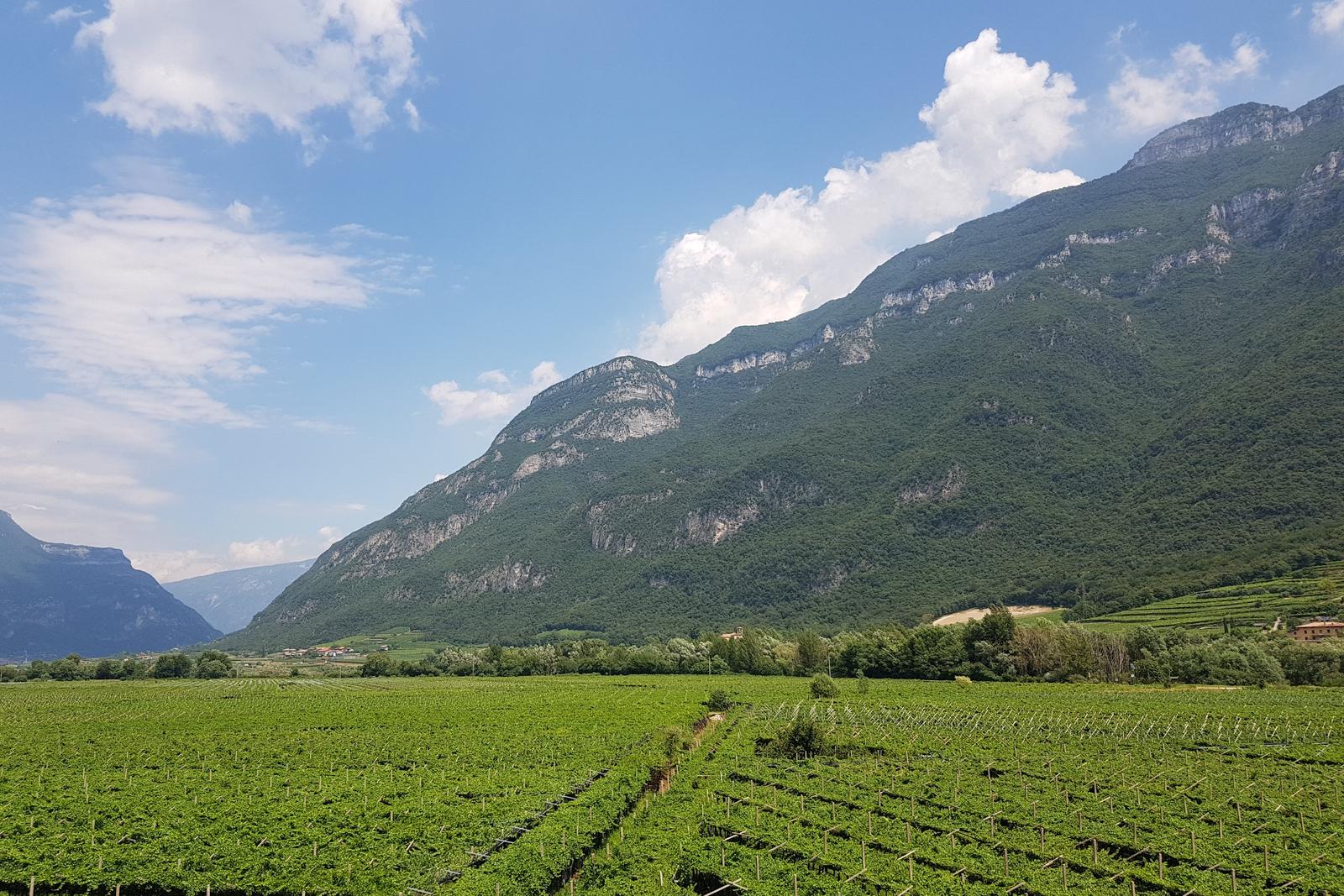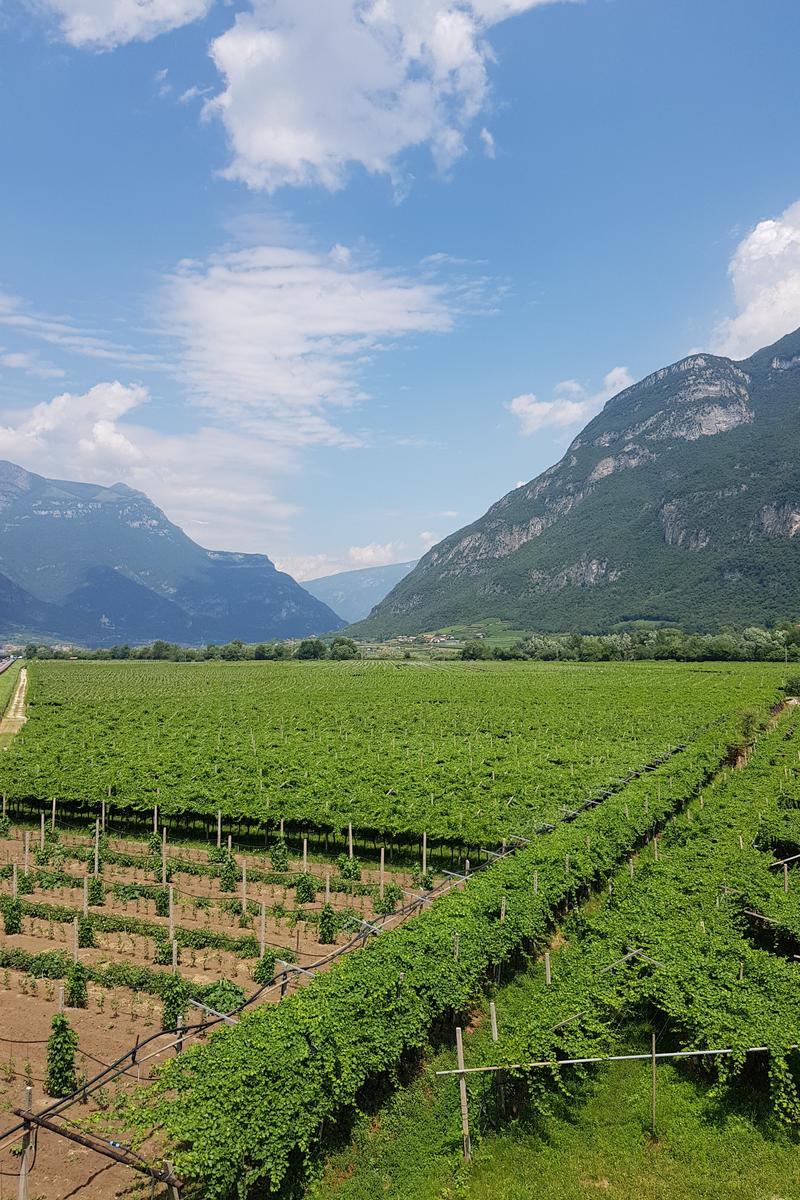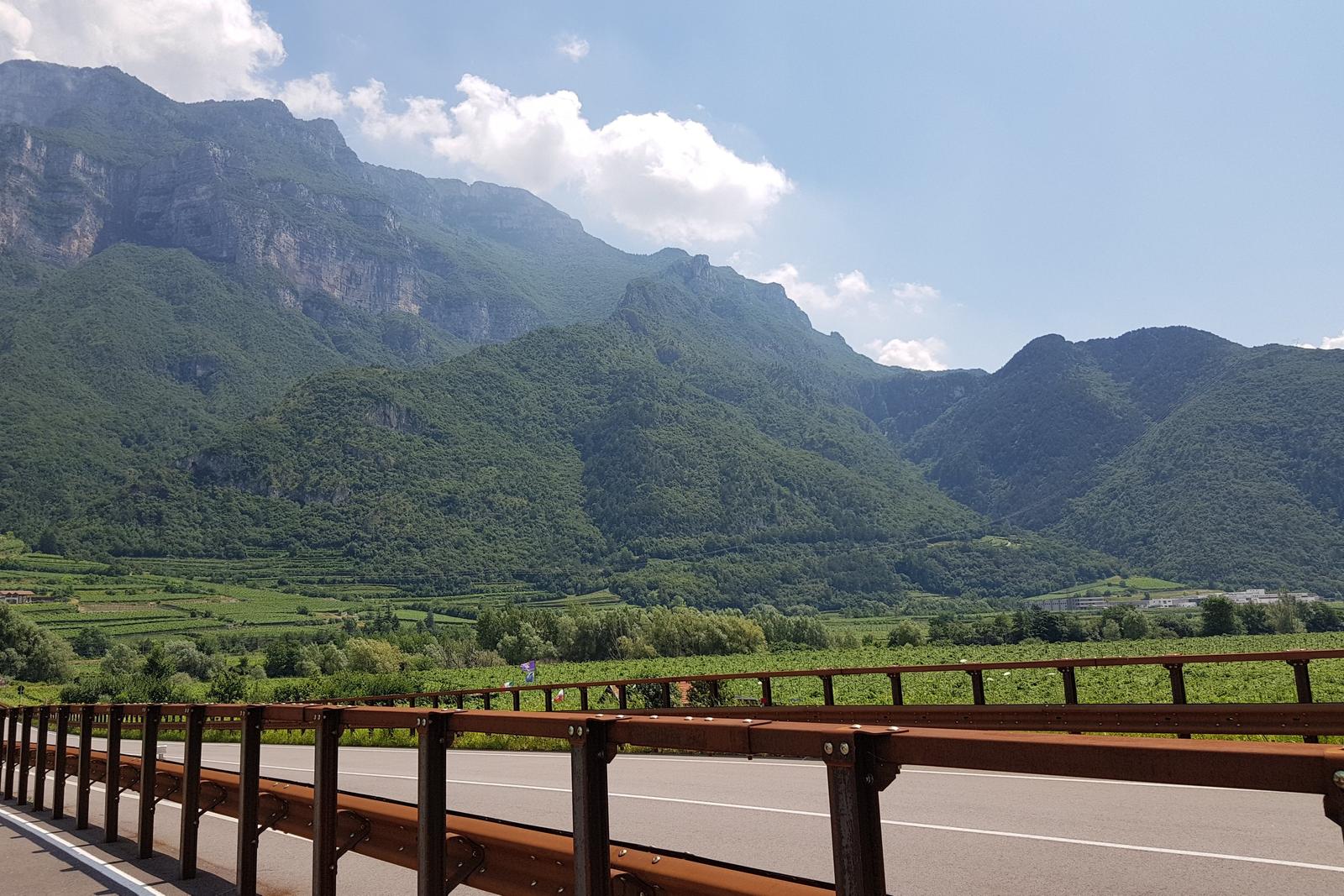 It was so lovely being back on the bicycle paths and seeing some signage. It allowed us to focus on cycling and the scenery and forget about finding our way, the signs did that for us.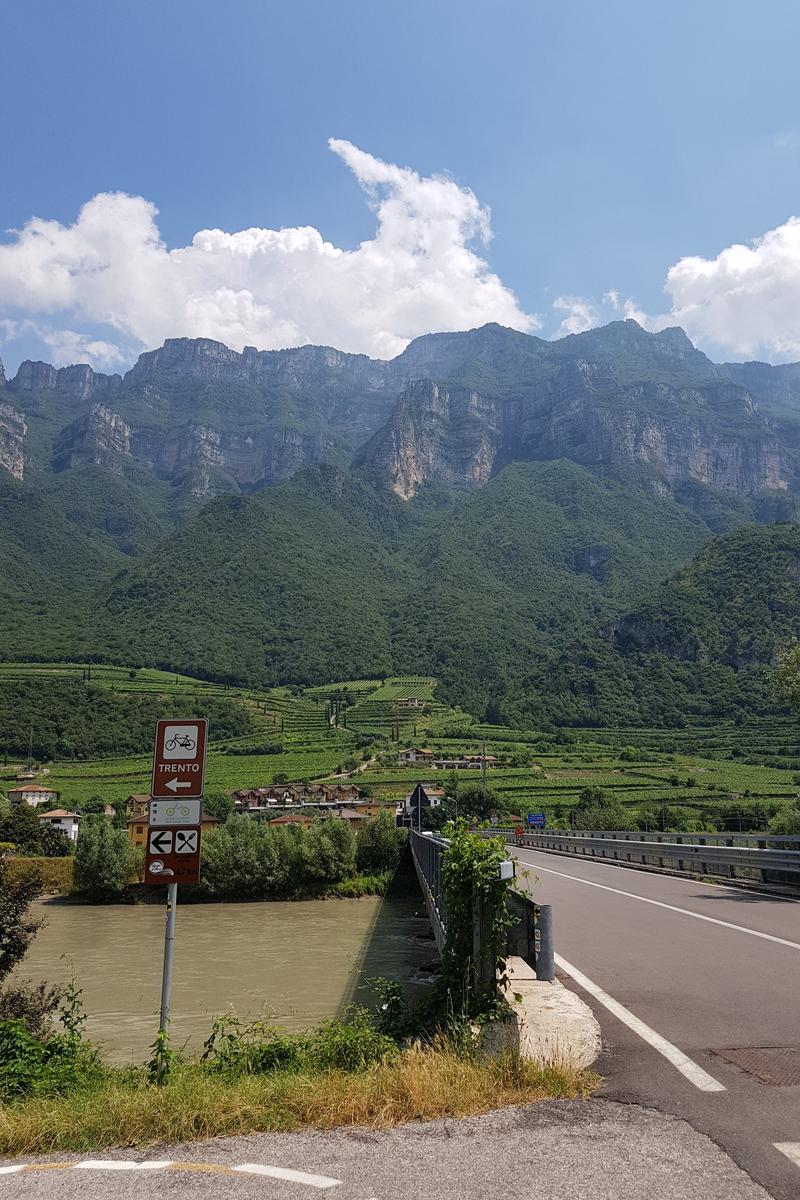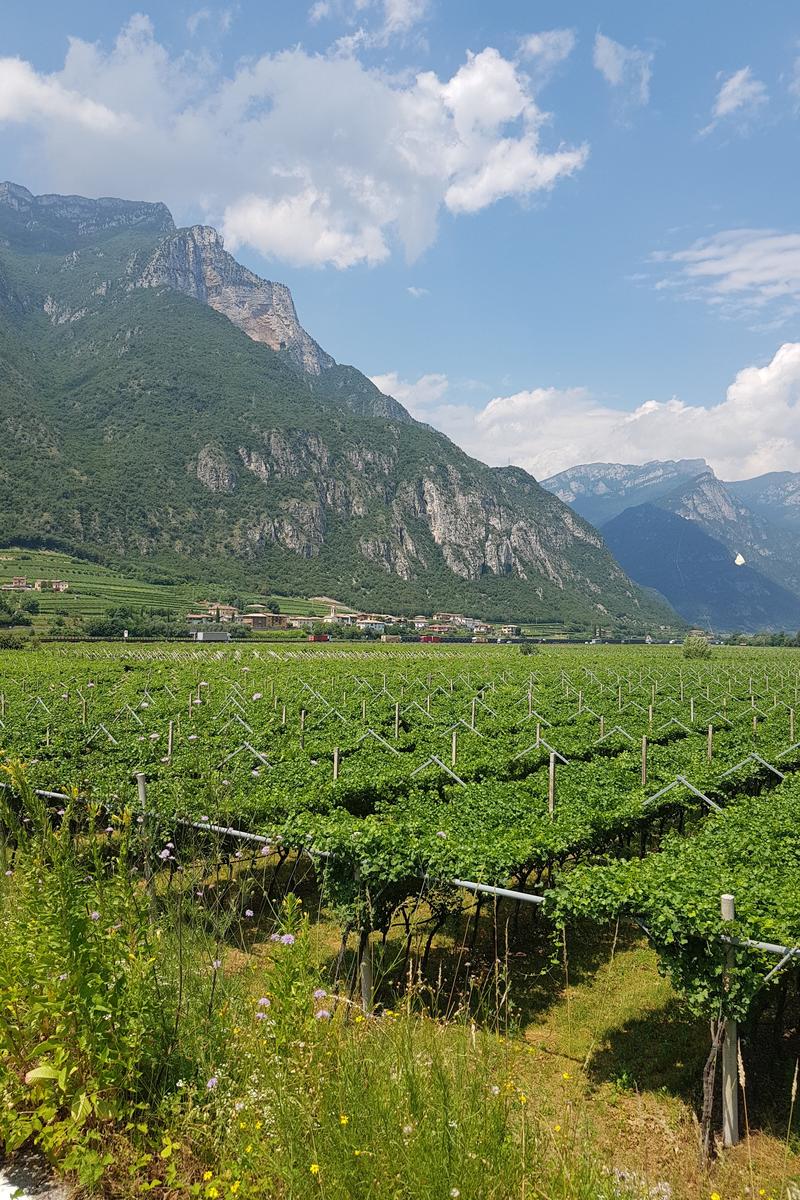 July 6th - We cycled from Isera to Leifers. It was another 85kms and 200m elevation. We set off early on paved bike paths surrounded by vines and amazing views. However by lunch time we had slowed considerable due to a terrible headwind.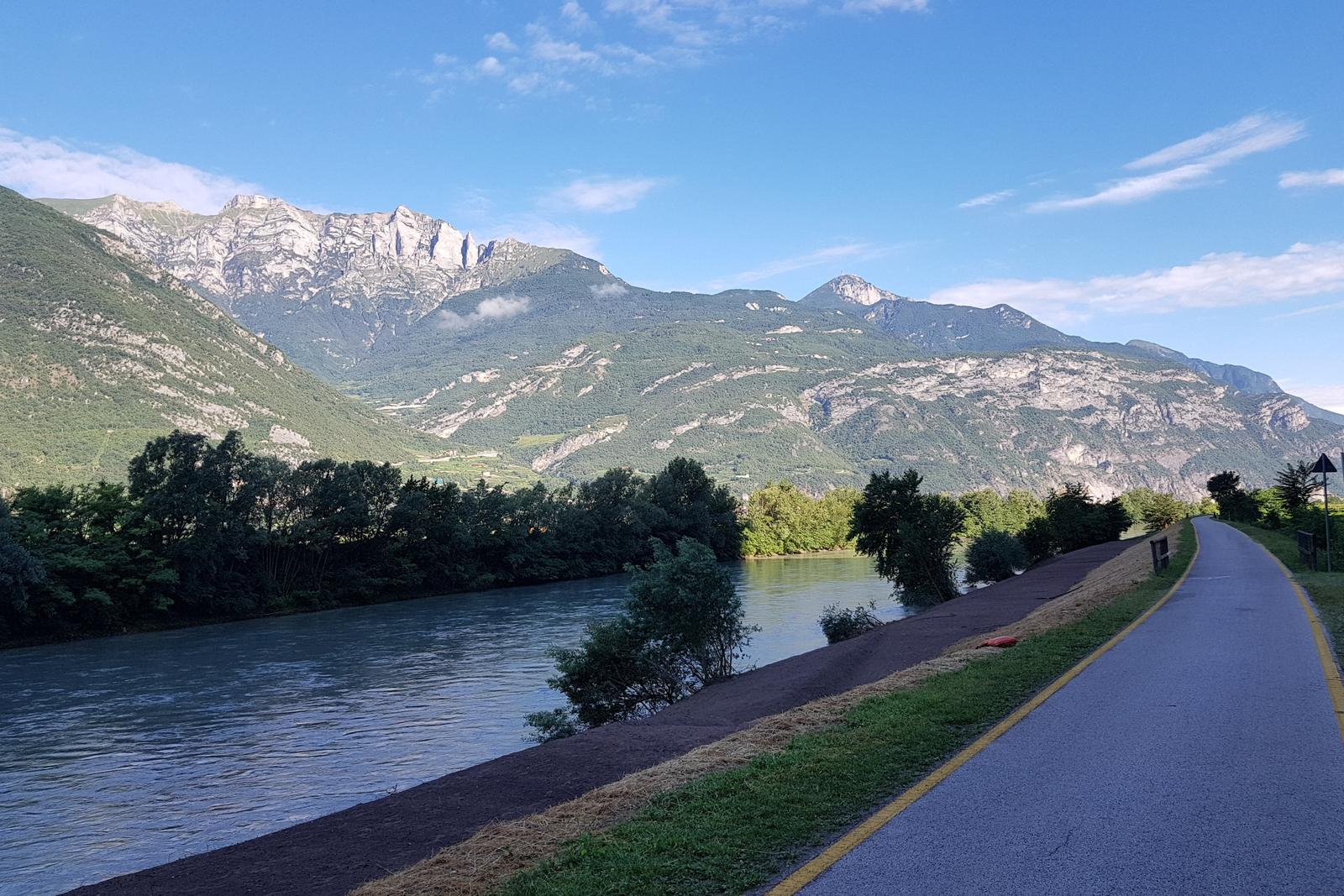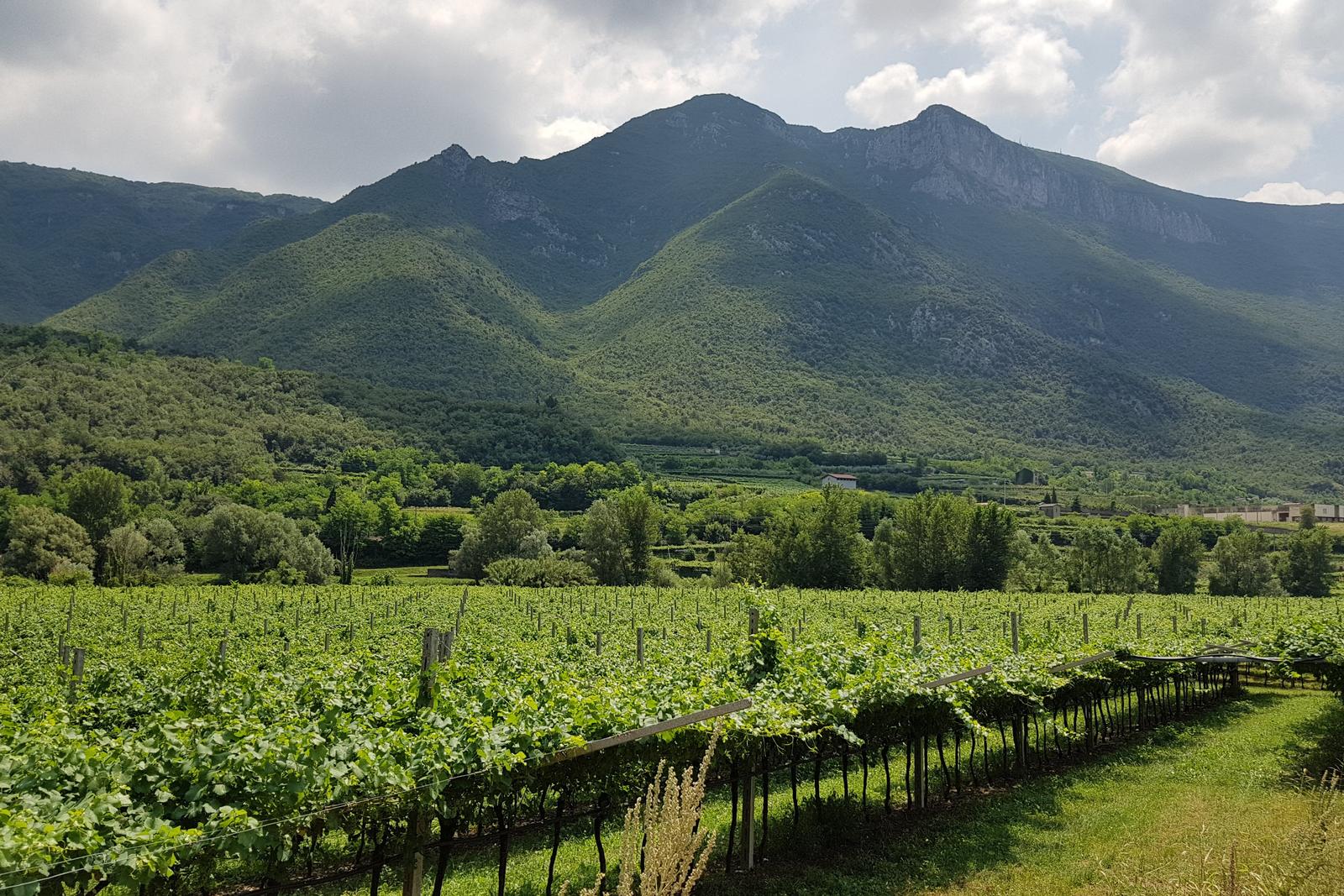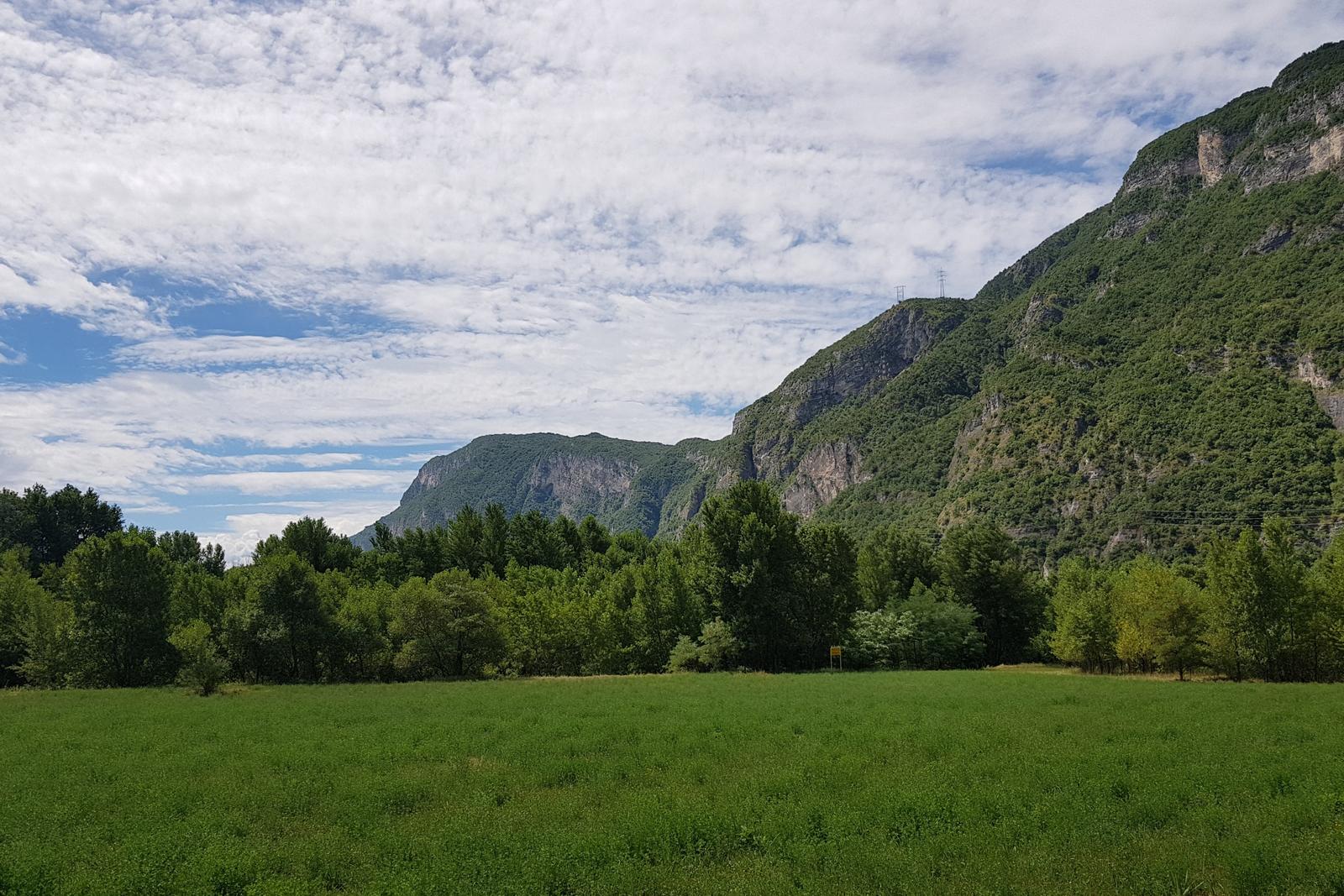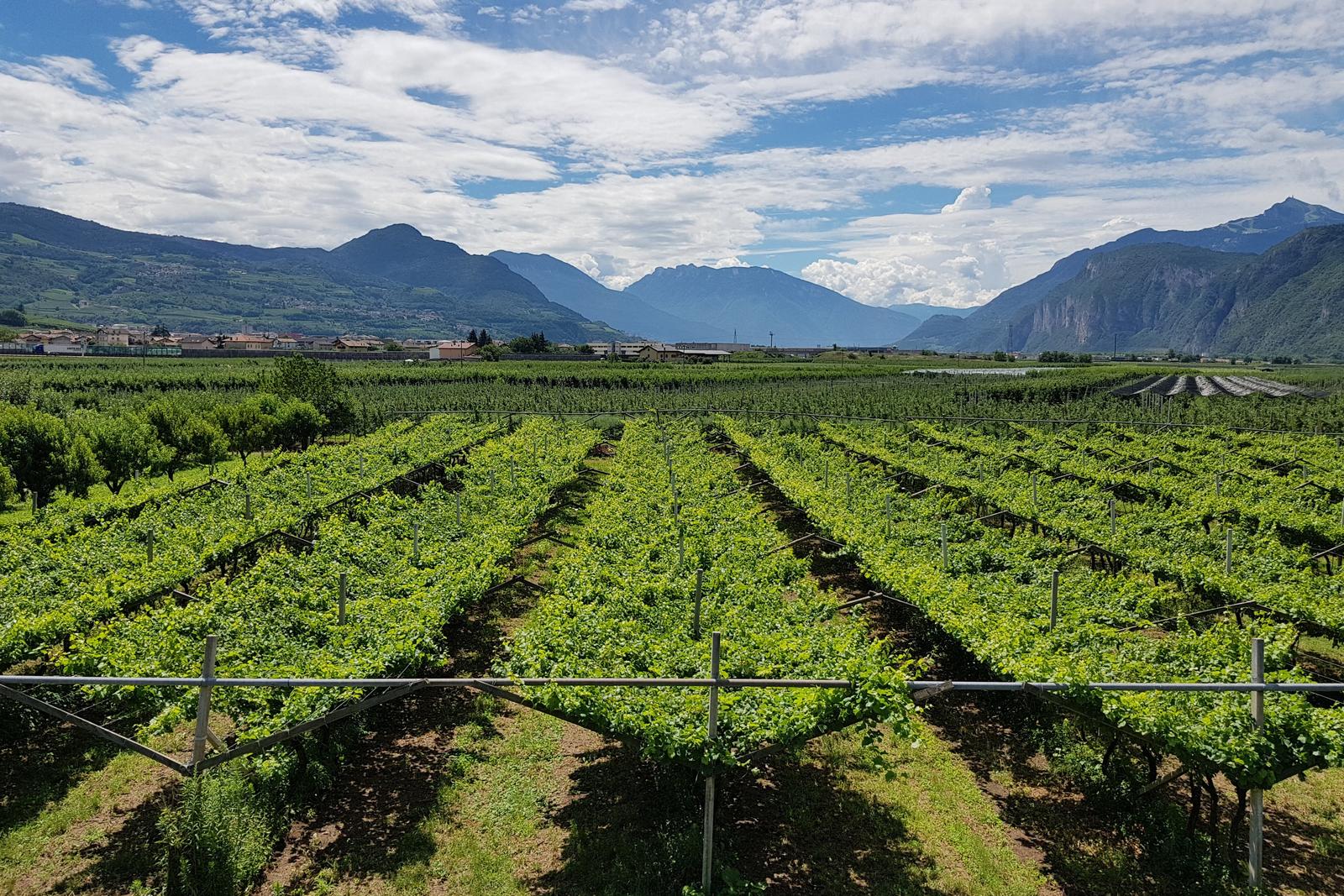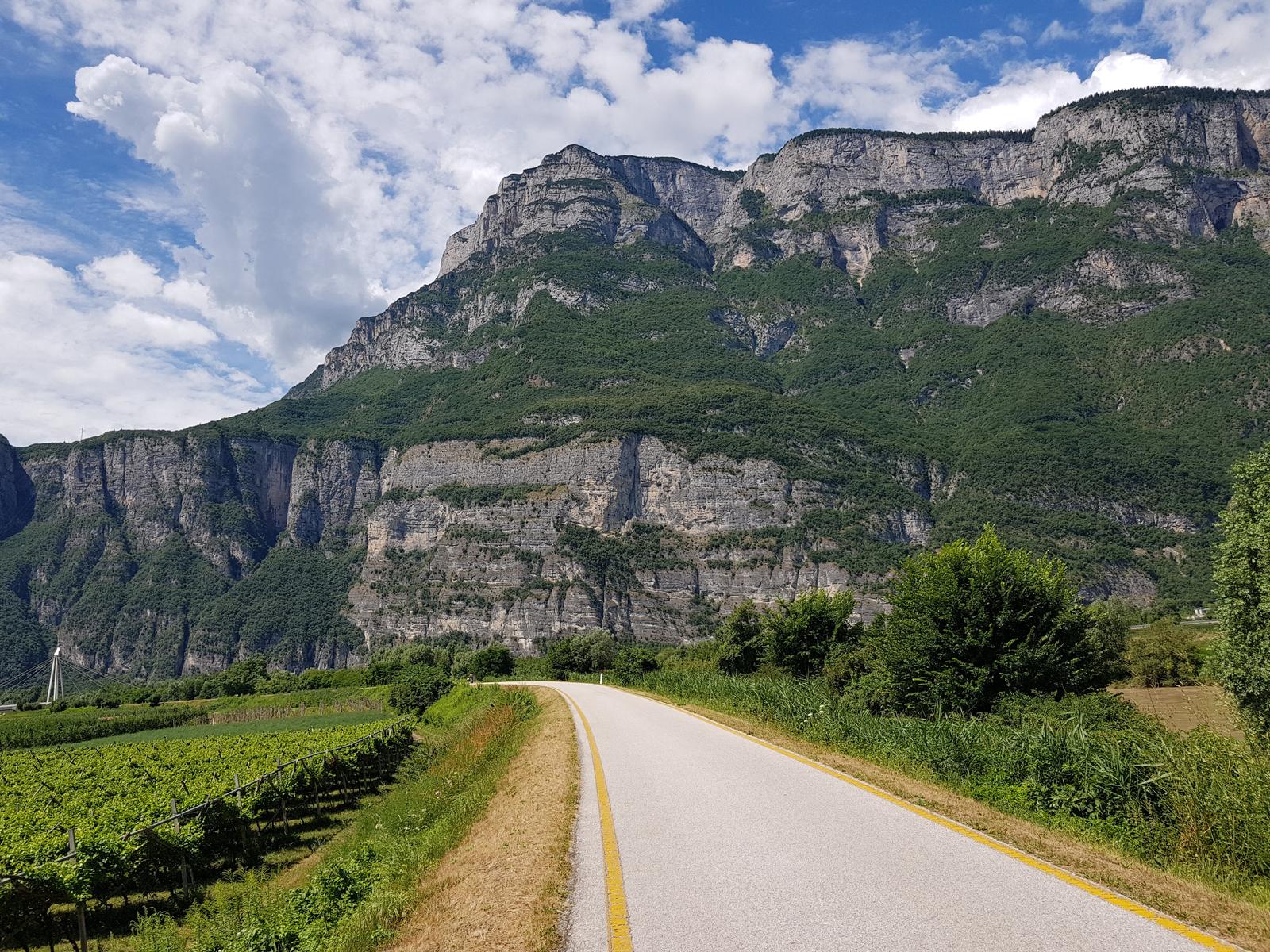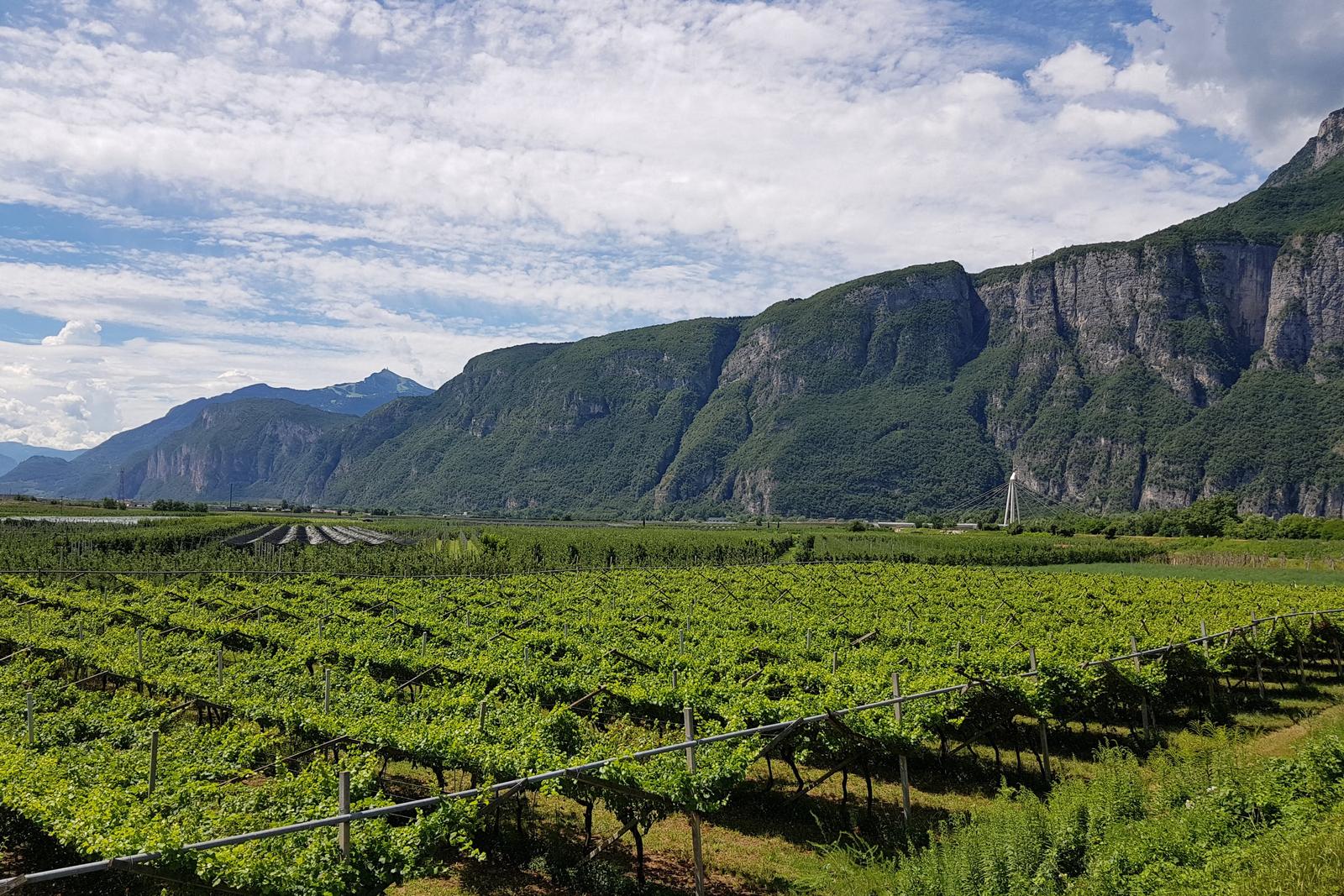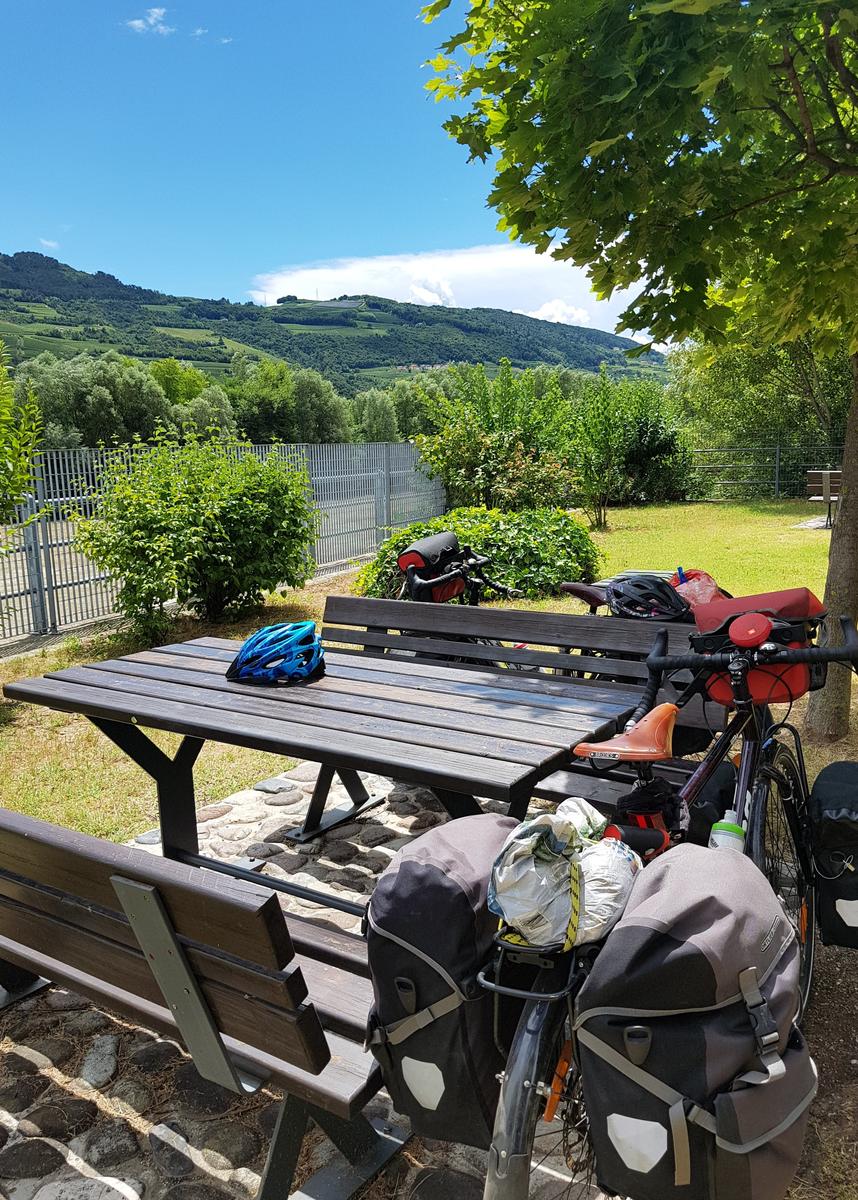 July 7th - We cycled from Leifers to Tschars. It was 67kms and 520 metres elevation. 32'C … boy did we sweat and one steep hill that J couldn't even cycle up and cars were struggling with. There was a lovely picnic spot in the town at the top of said hill though :-).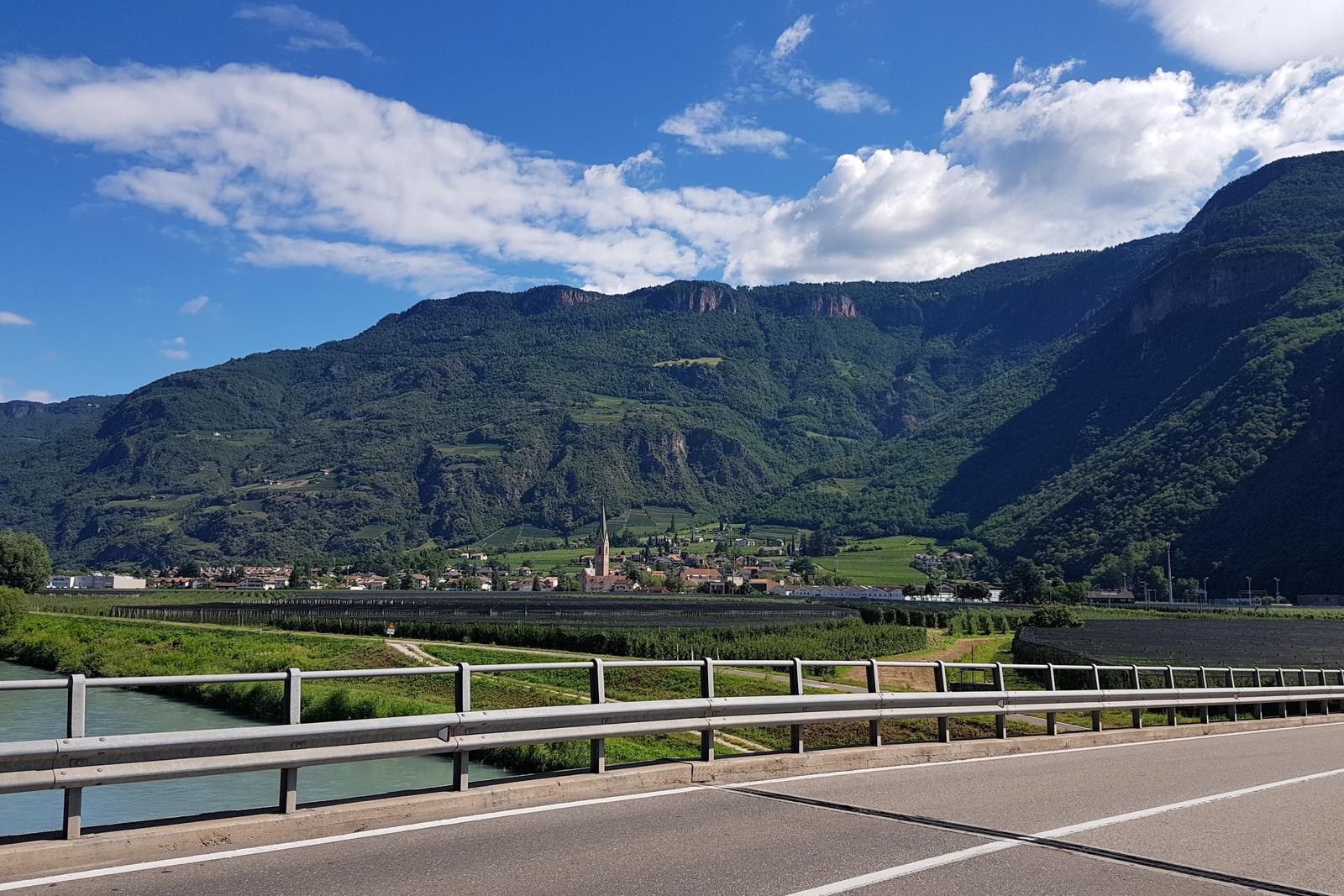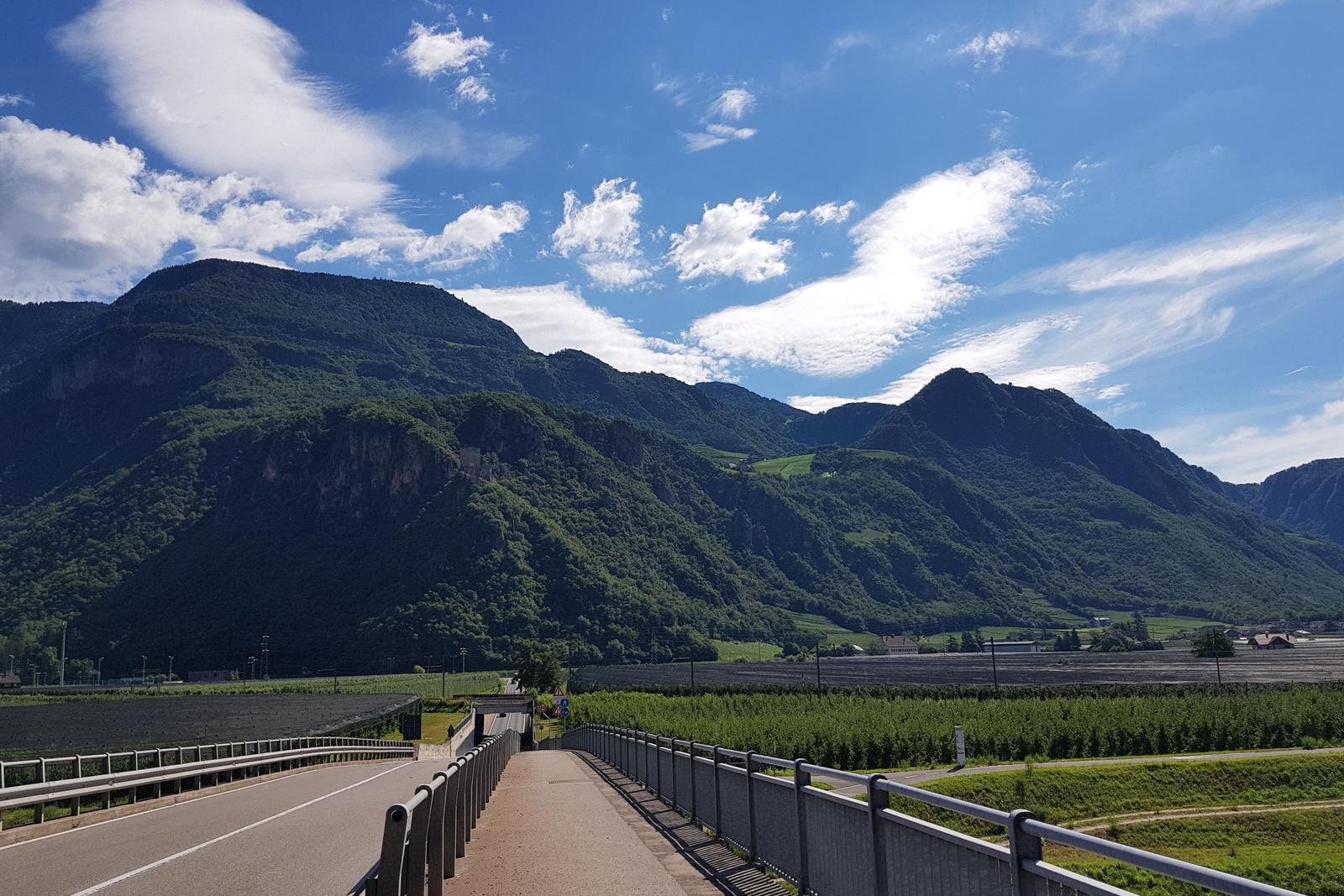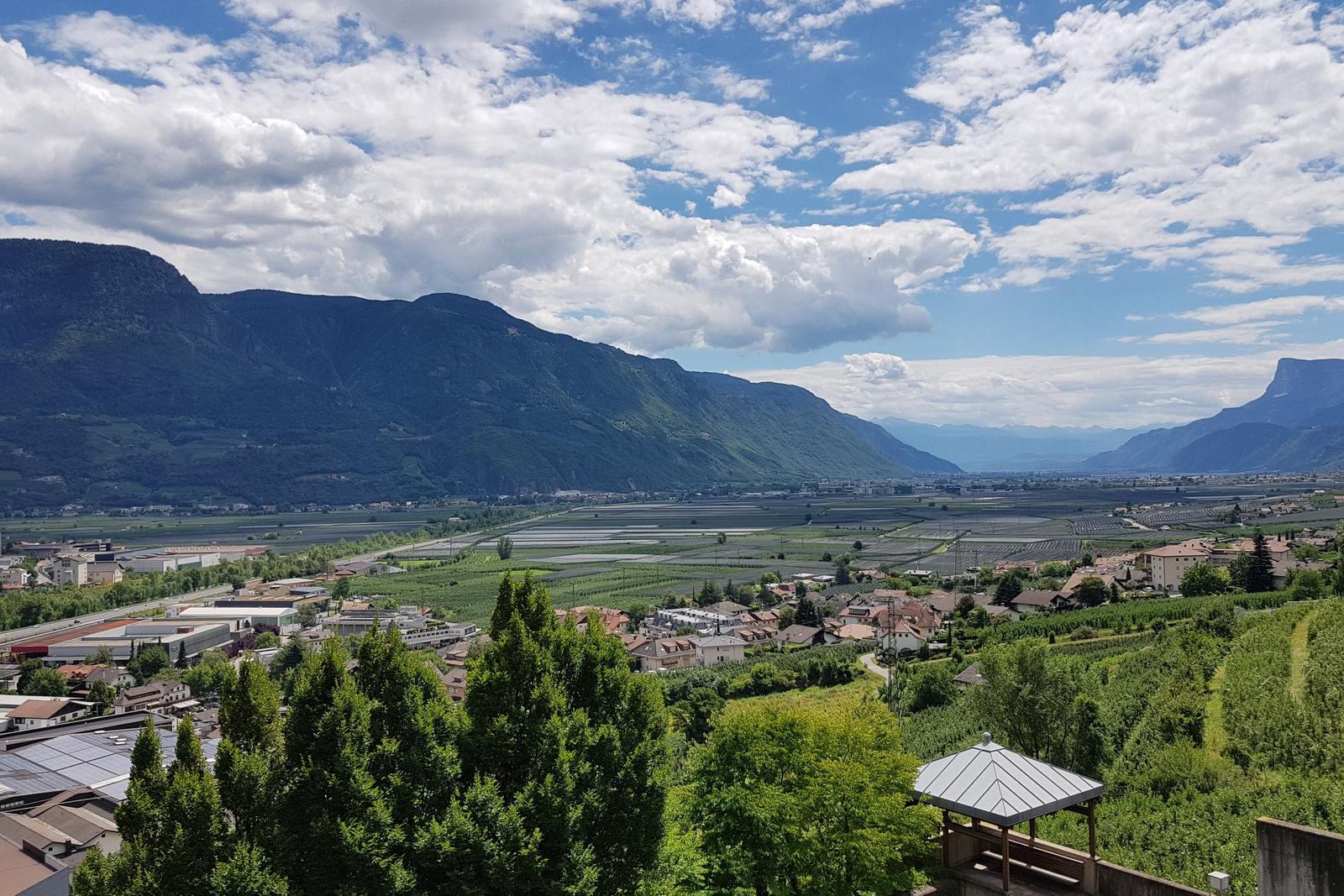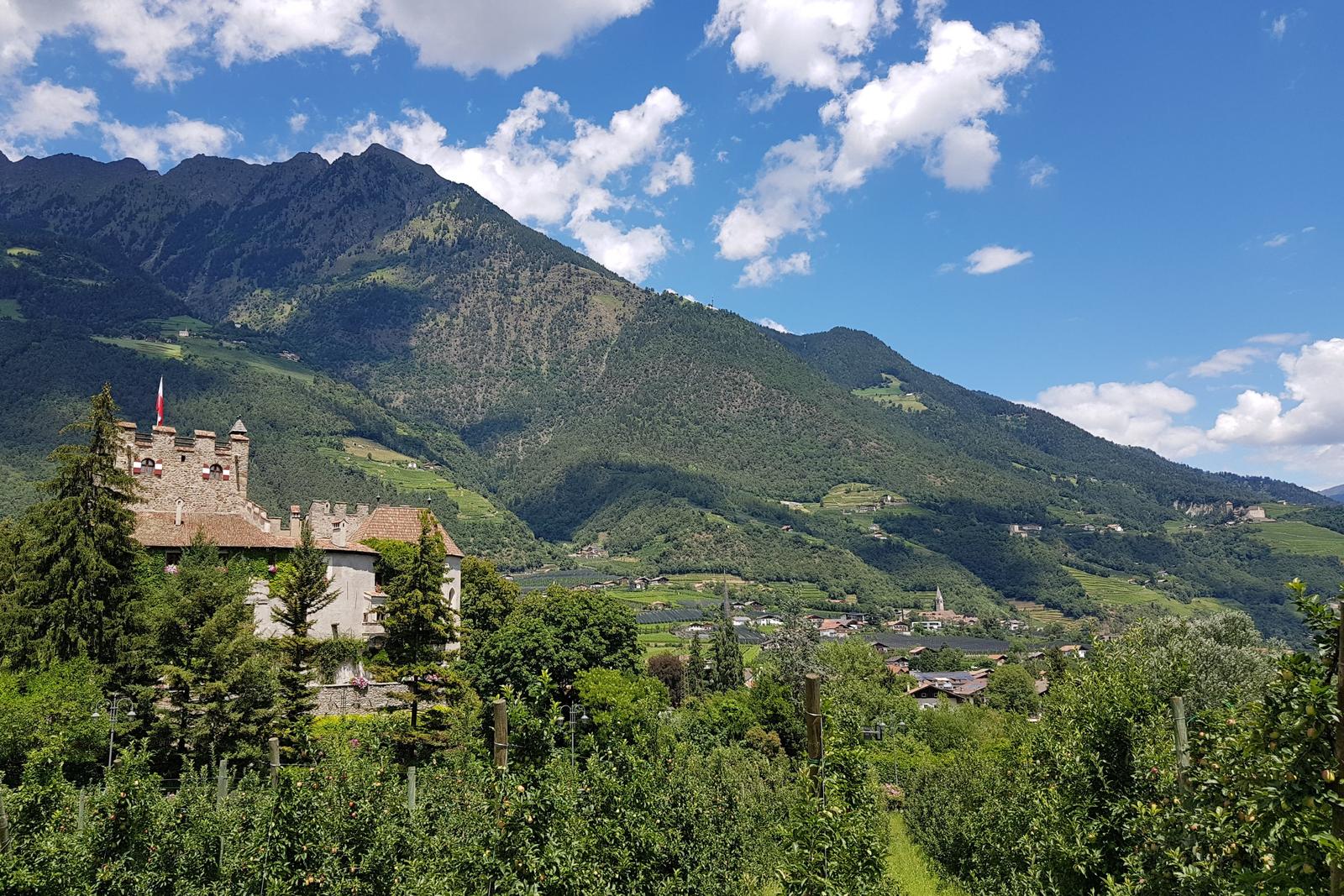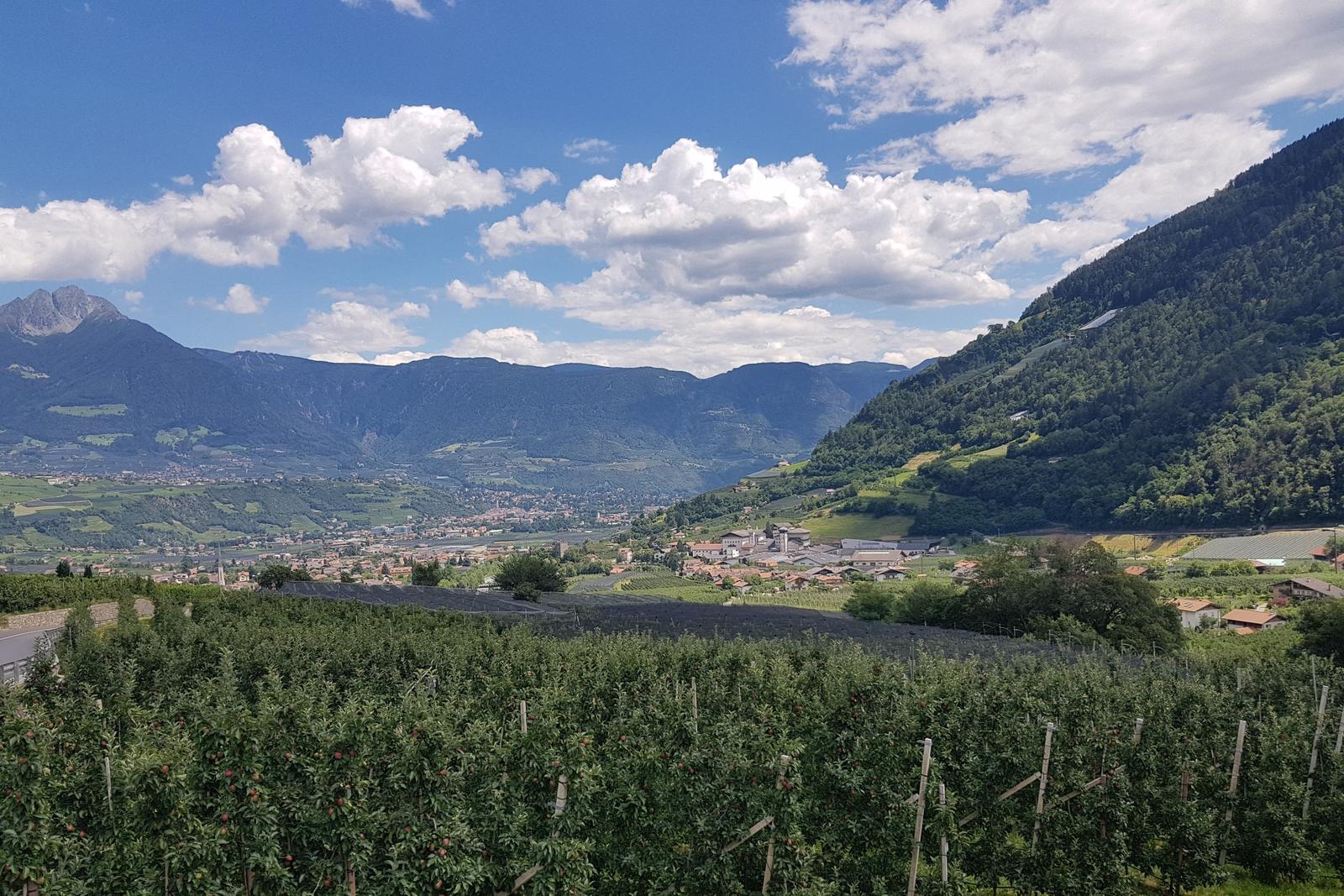 July 10th - We cycled from Tschars (Italy) to Nauders (Austria) across/over the Alps. It was 70kms and 1030 metres of elevation and 32'C. We were cycling over the Reschenpass 1455m. We had been warned and read that this was a tough cycle. We left our accommodation early that morning to try and get some kms done before it got too hot. We also had a few days break before this cycle. For me, it definitely wasn't the hardest cycle we did. I found Lucca to Barberino far worse. However, we were the only two people cycling up the bicycle path on fully loaded bikes. The majority of cyclists were freewheeling down against us on their mountain bikes having been dropped at the top that morning. The few that were cycling up with us had maybe one pannier, or none at all and/or electric bikes. Needless to say we attracted a lot of attention as we peddled our way up and up, pumping sweat. The looks of disbelief as we arrived at the top were worth the effort. That was a satisfying cycle, a real feeling of accomplishment.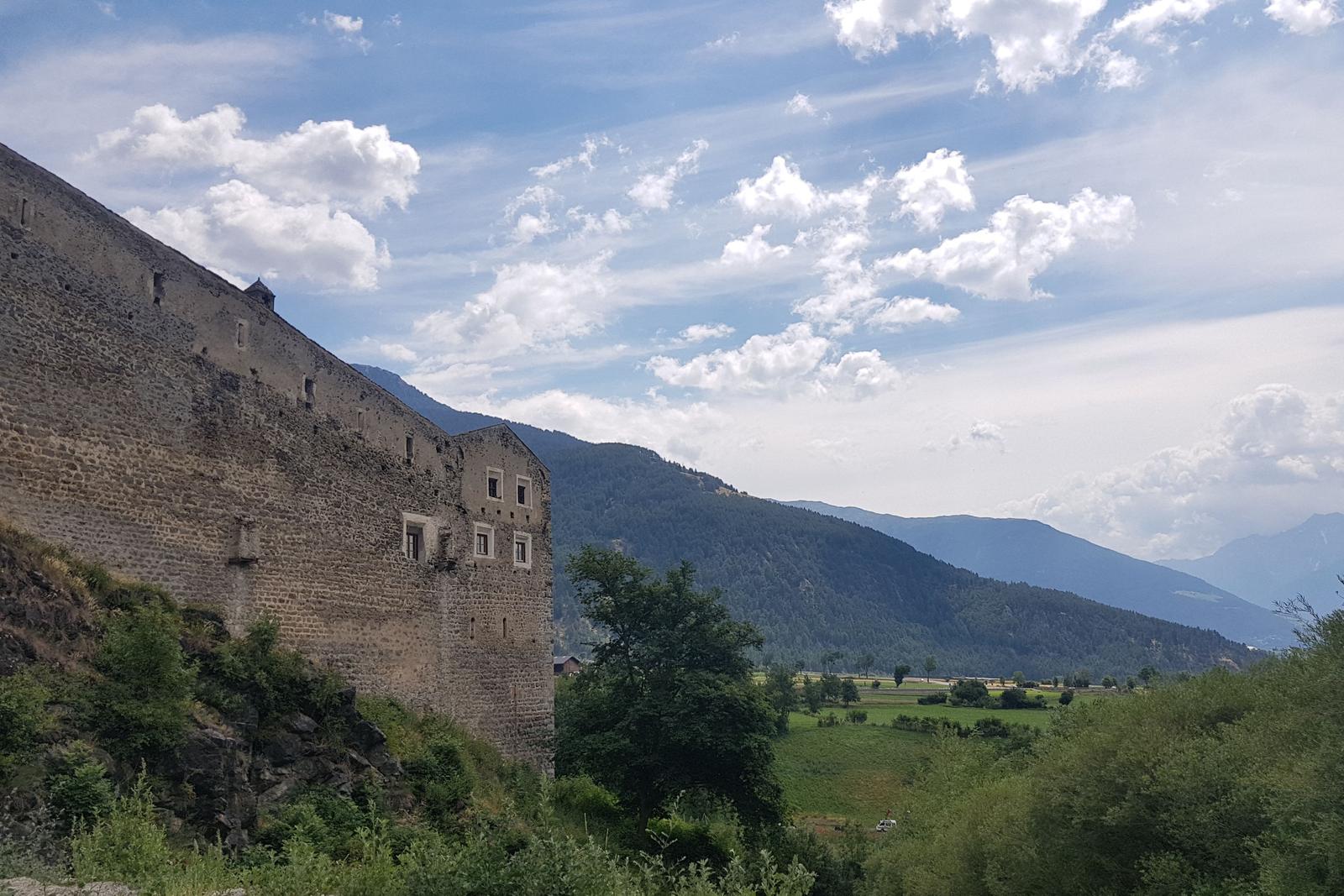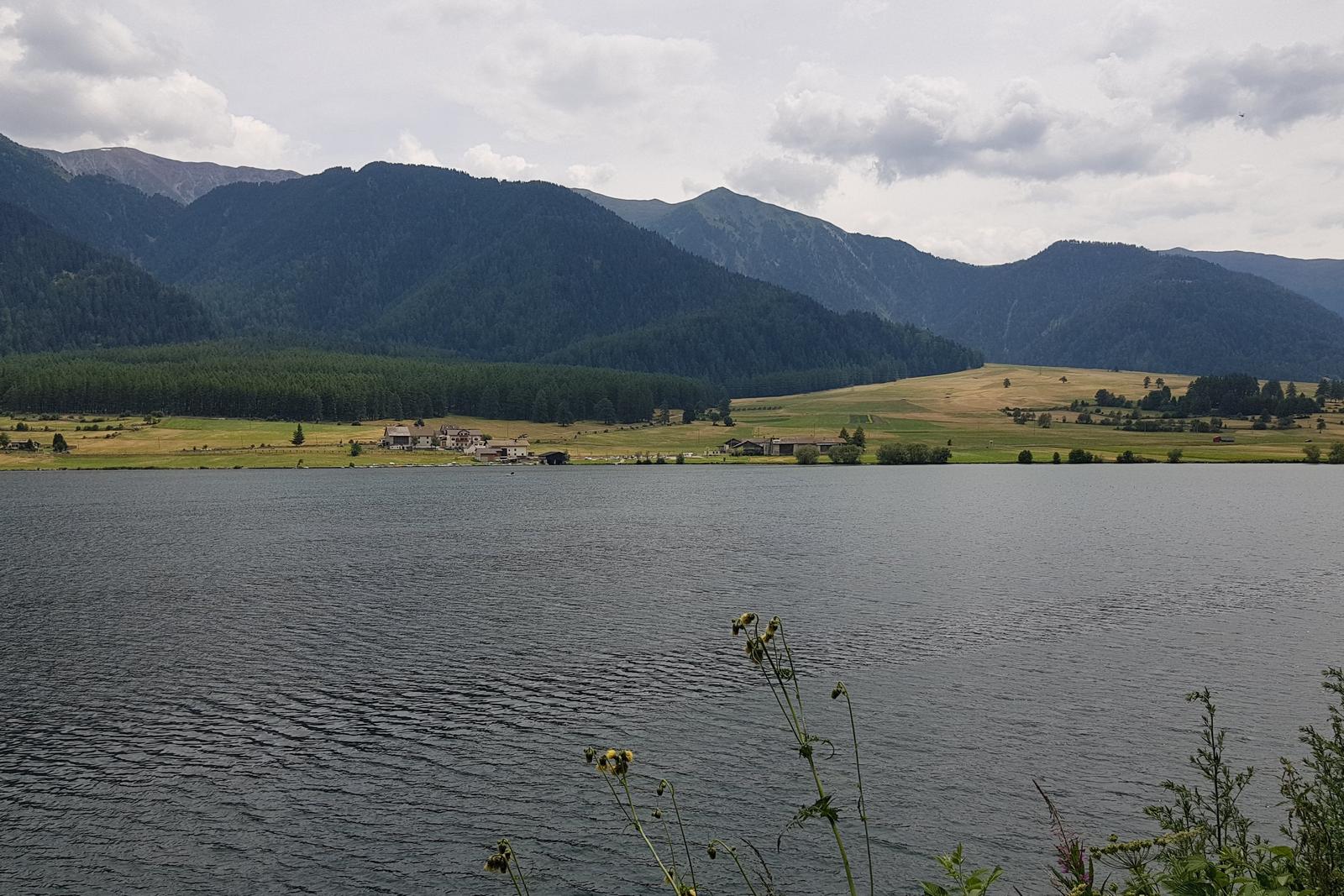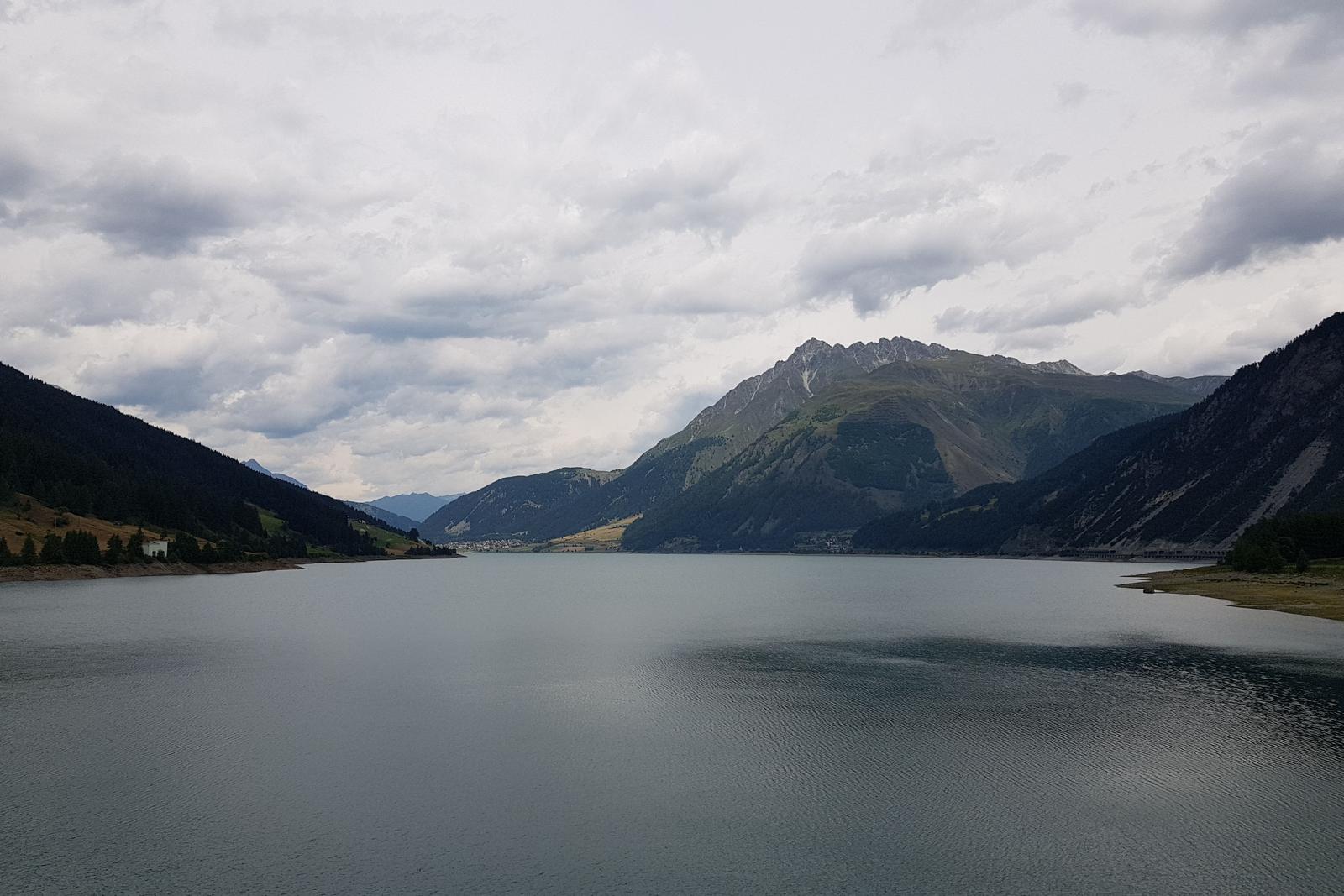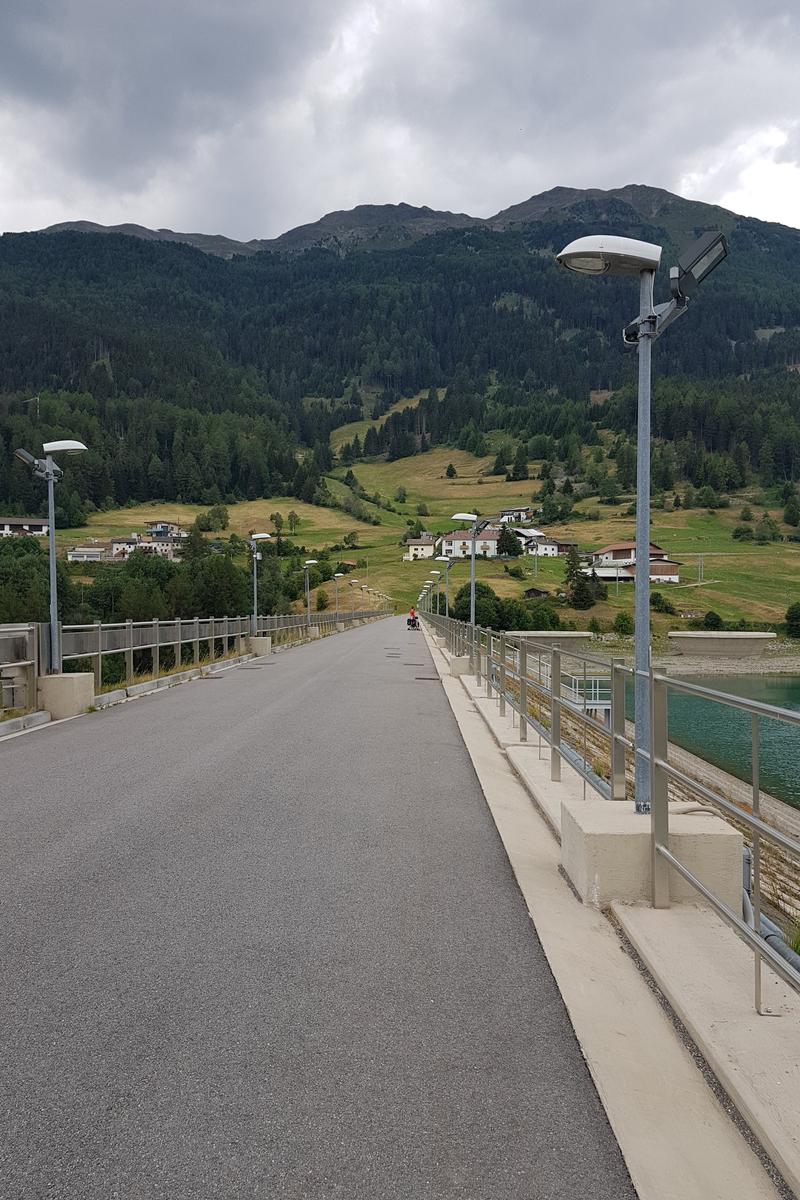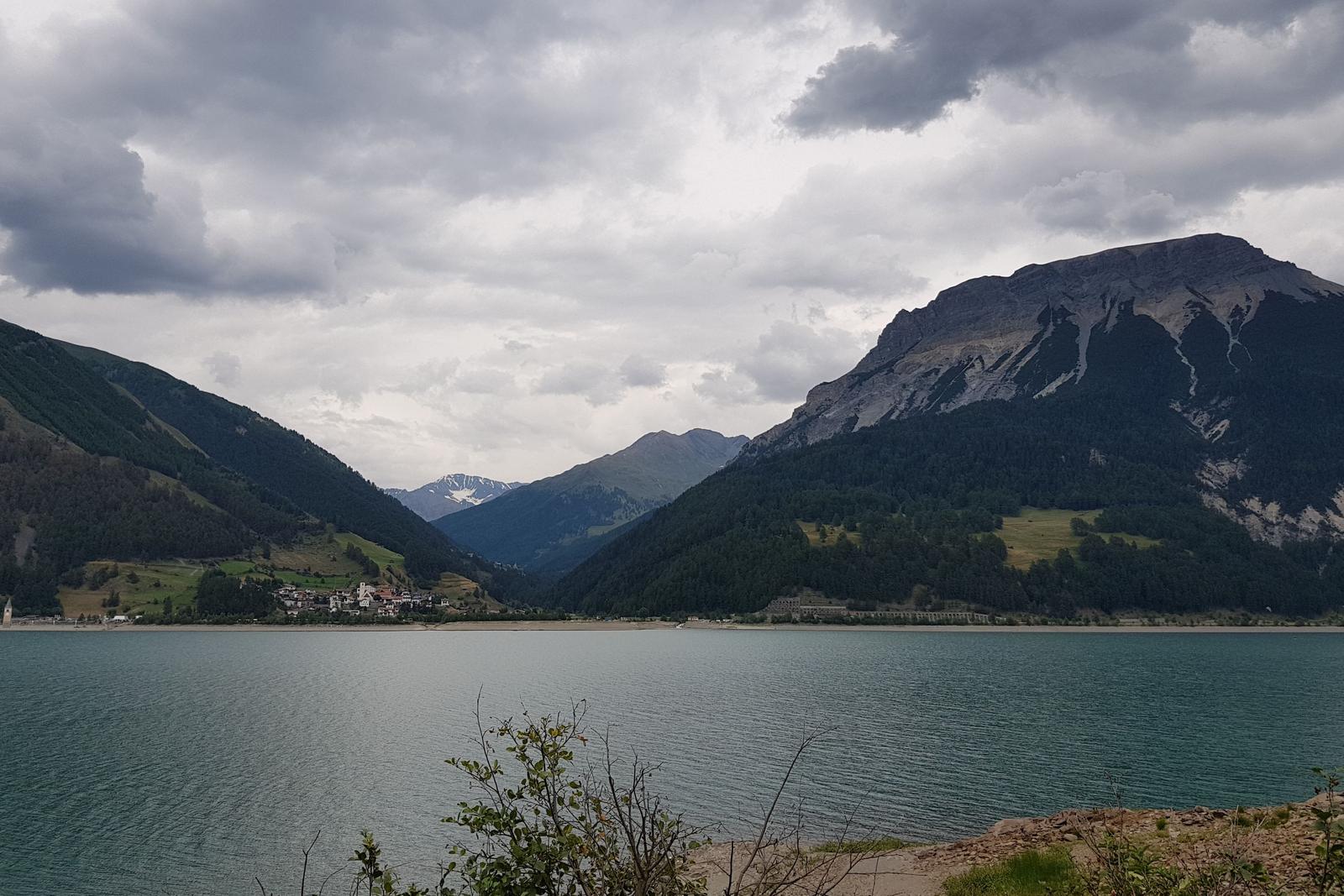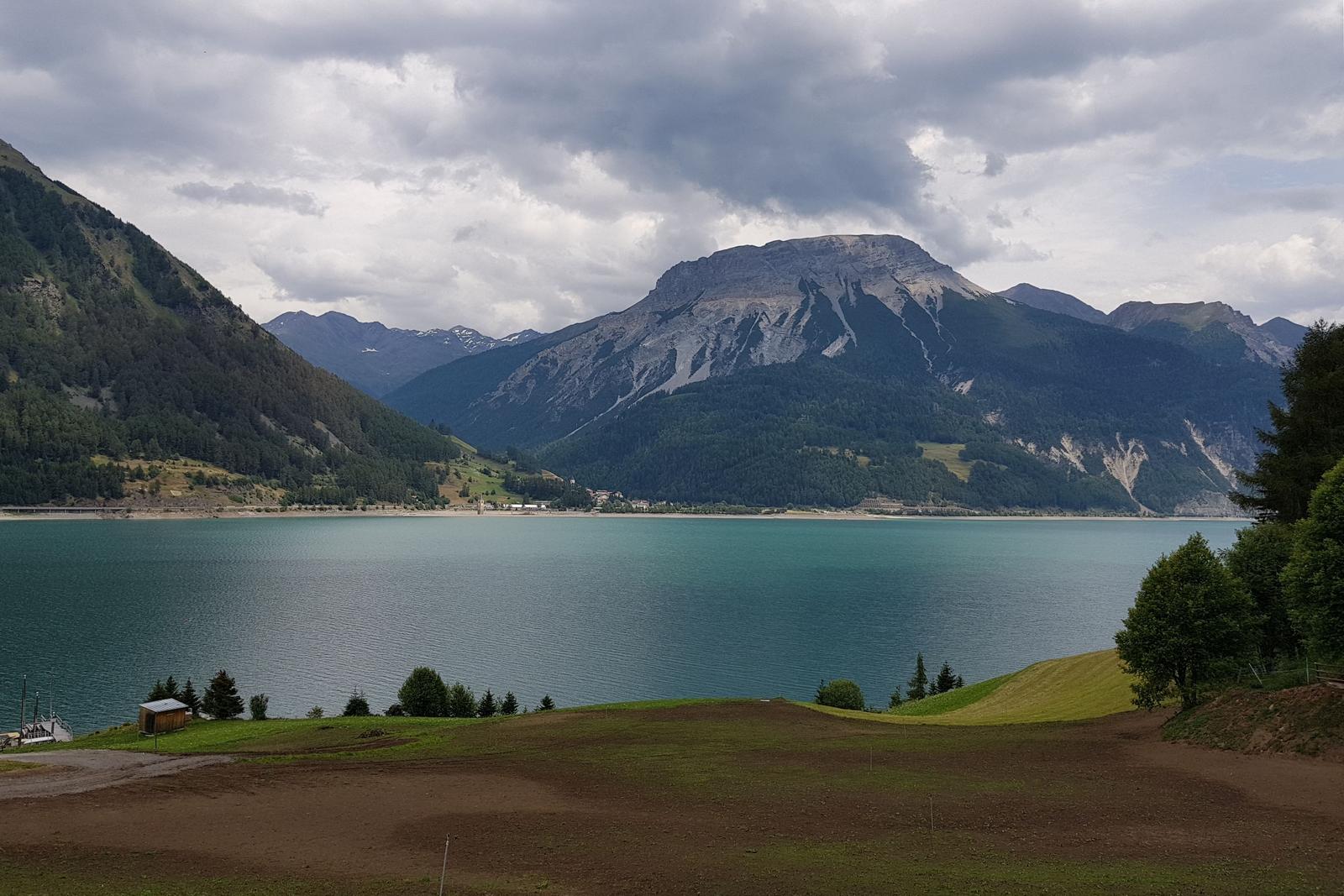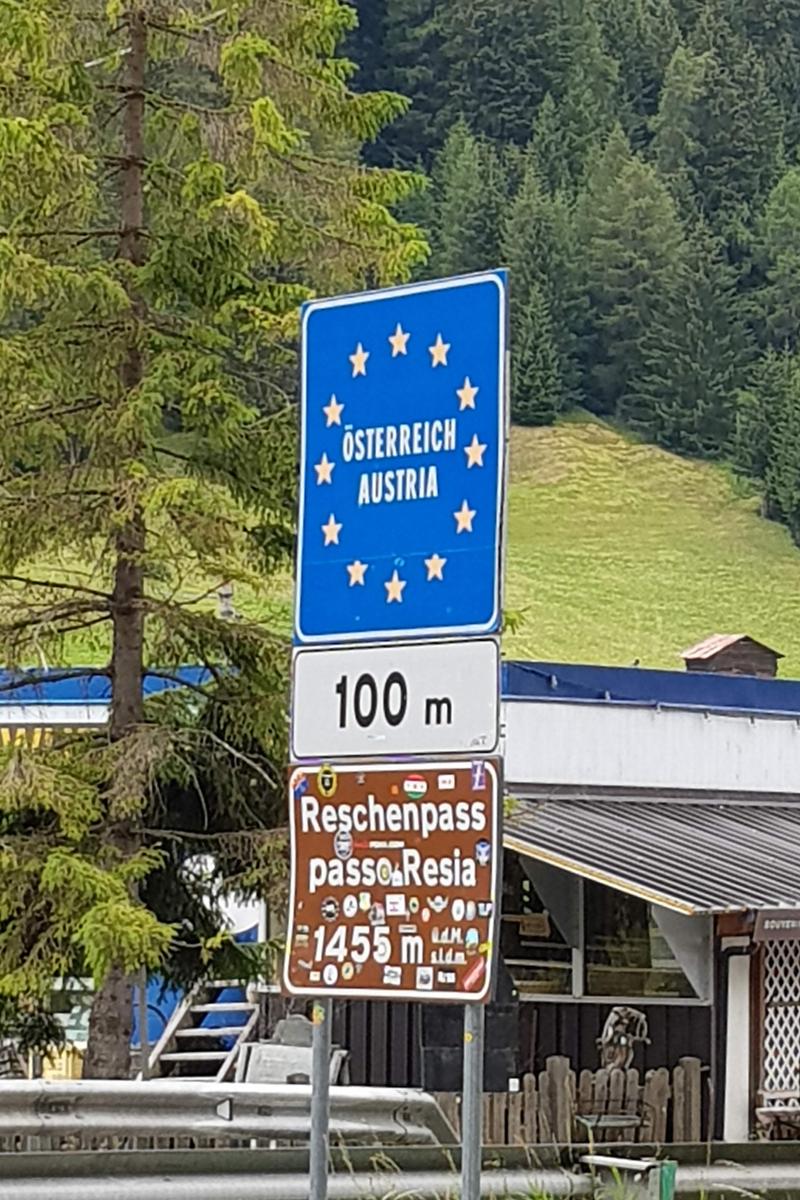 ---
Of course another enjoyable aspect of the Italian bike tour was all the lovely people we met along the way. We stayed in a lot of Airbnbs and our hosts were so nice. One host gave us a guided tour of the town in his car when we arrived, showing us the best places to eat and drink and so on. Another host who was out of town during our stay had his lovely parents meet us to check us in and out. They only had a couple of words of English and we of course had only a couple of words of Italian. However, with a lot of hand gesturing, pointing and Google Translate we got on just fine. We wished we had more Italian as we would have loved to have shared a glass of the delicious local red wine they gifted us with them.
---
FINAL THOUGHTS
Would I cycle the same Italian bike touring route again knowing what I do now?… Yes I would, have you seen the photos - what an amazing landscape! I would definitely change something though, to make it a little easier.
Possible Changes?
Perhaps carry less panniers, so carry less weight, this would make the long steep climbs a lot easier.
Skip certain sections and/or tunnels by using public transport or renting a car.
Cycle at a different time of year i.e. not in the hottest Summer months.
All in all, we had a wonderful time. Italy is truly stunning and I would love to go back there with my bike in the future for some more hill torture. I have my eye on the Amalfi coast as well as Sardinia for a future bike tour, definitely in the shoulder season though.
---
If you've any questions, suggestions or just want to say hello, contact me via the Contact Form, Instagram (@noroadlongenough) or By Email noroadlongenough1@gmail.com