Ink Farm Food excites with fantastic Israeli cuisine, juices and much more; the staff are extremely friendly and welcoming, the space is cool and decorated with amazing "street art" style works.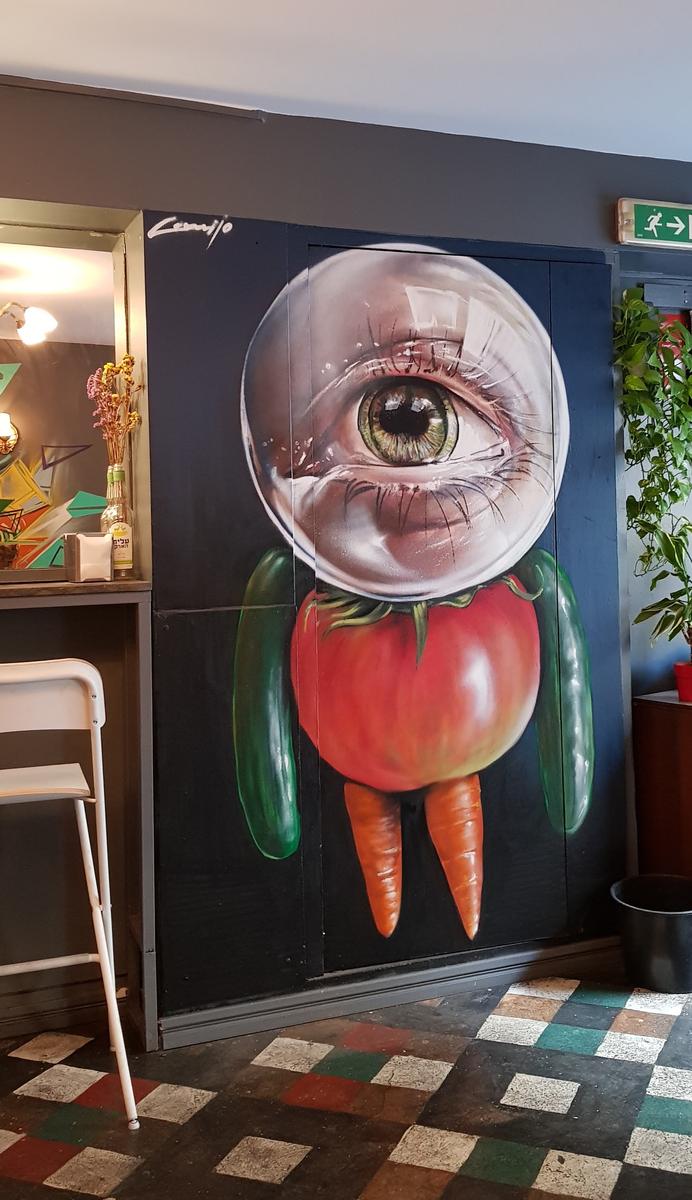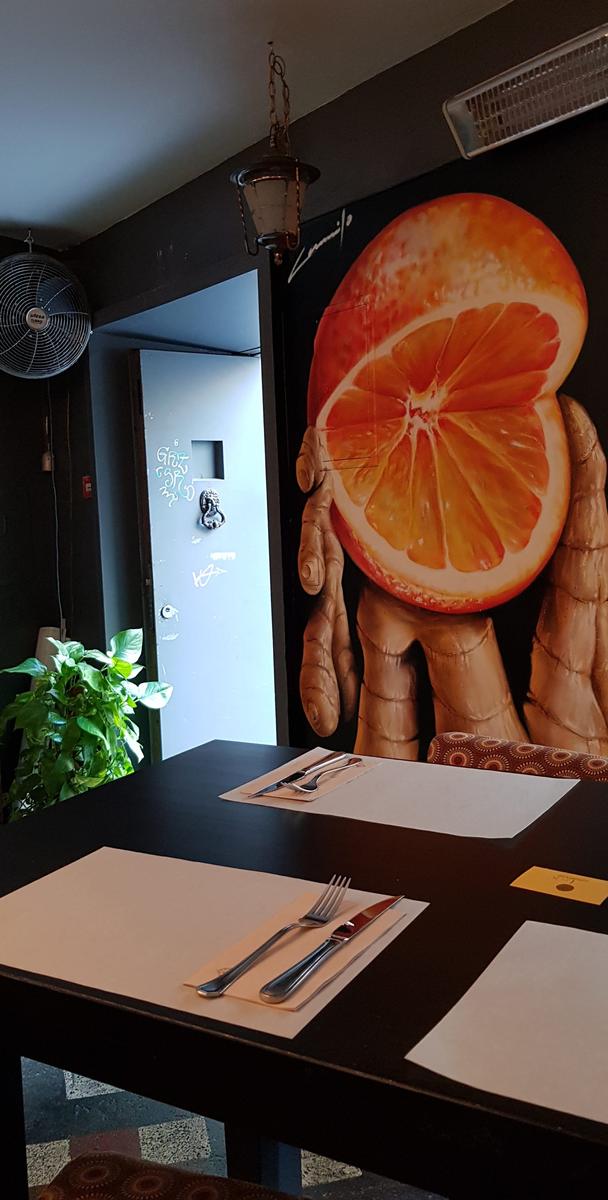 Located on a narrow cobbled street, R. Mal. Saldanha 10, near the Miradouro de Santa Catarina. It is a kin to taking a breath of fresh air when you step off the ever busy Calcada do Combro - phew that street is an experience in itself, with the traffic, trams, bollards, pigeons and pedestrians it is like one long obstacle course! But now you are on the calm R. Mal Saldanha (although there are usually a couple of drug sellers on this street but a simple "No thank you!" does the job there!).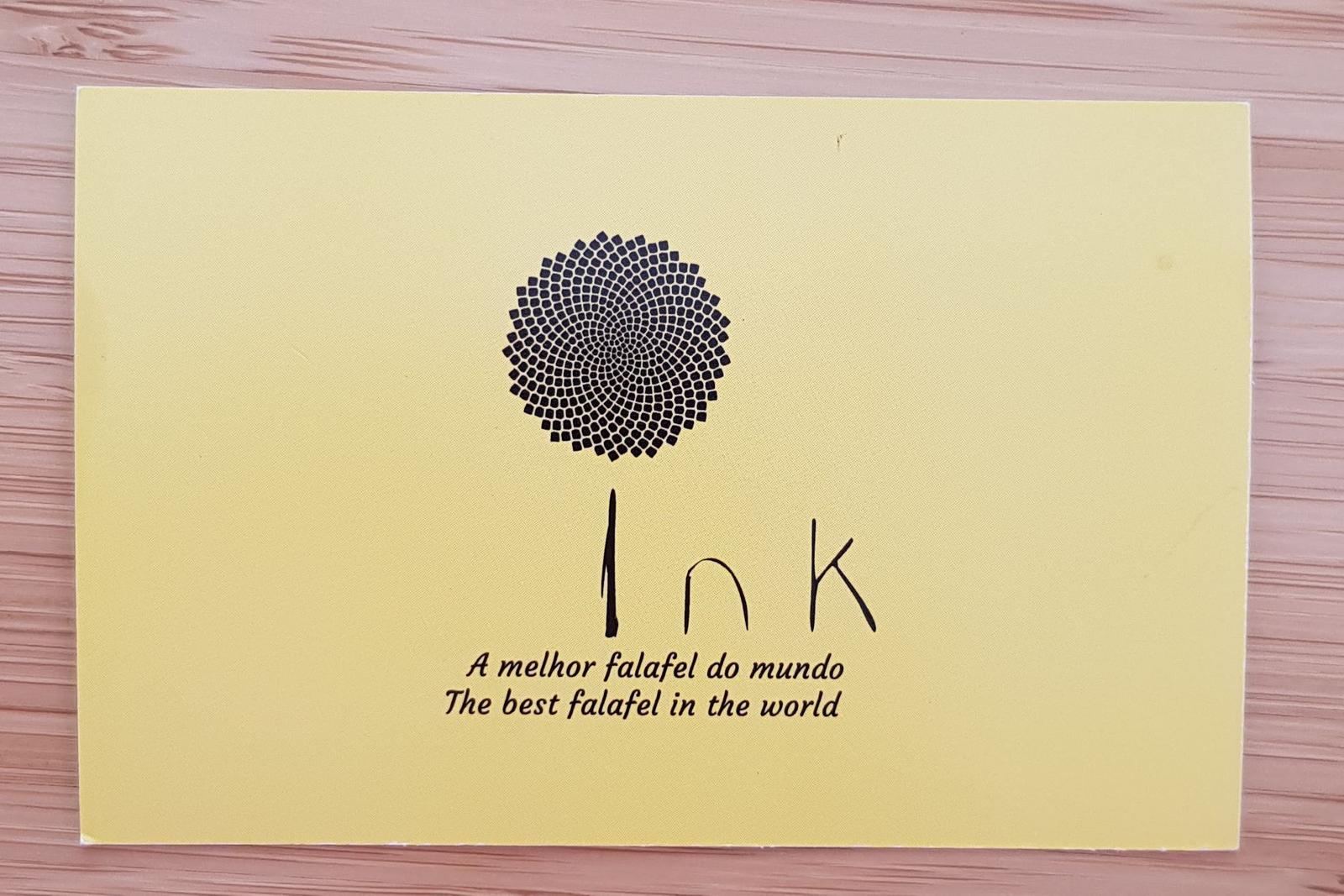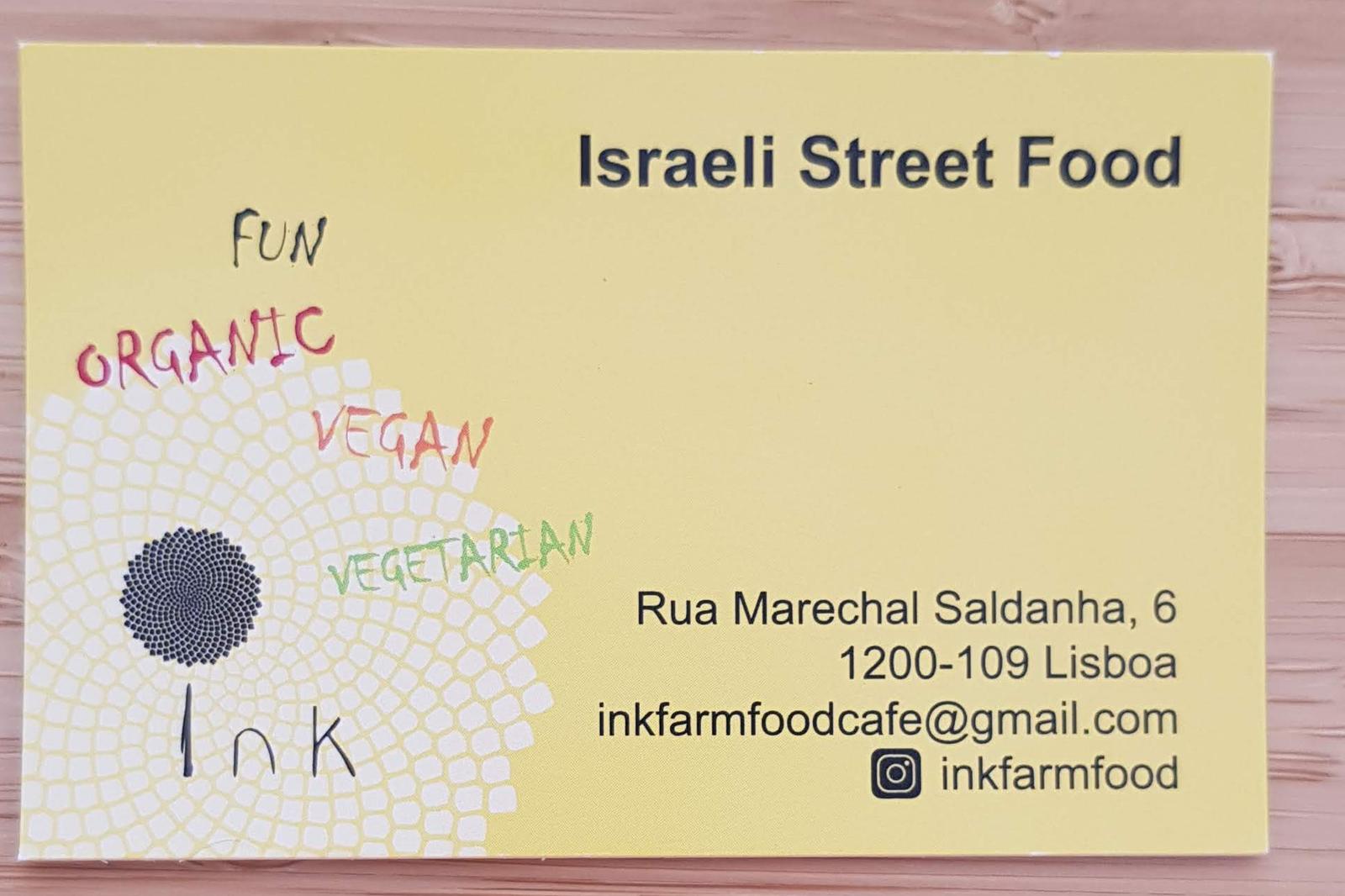 ---
A quick side note about Miradouro de Santa Catarina. It is quite a nice lookout. I say "quite" as there are currently barriers blocking some of the lookout area and obscuring the view somewhat. It looks like they have been there for some time judging by the height of the weeds around them! Regardless of this, it is a popular spot for picnics/grab 'n' go snacking and of course drinking as there are benches.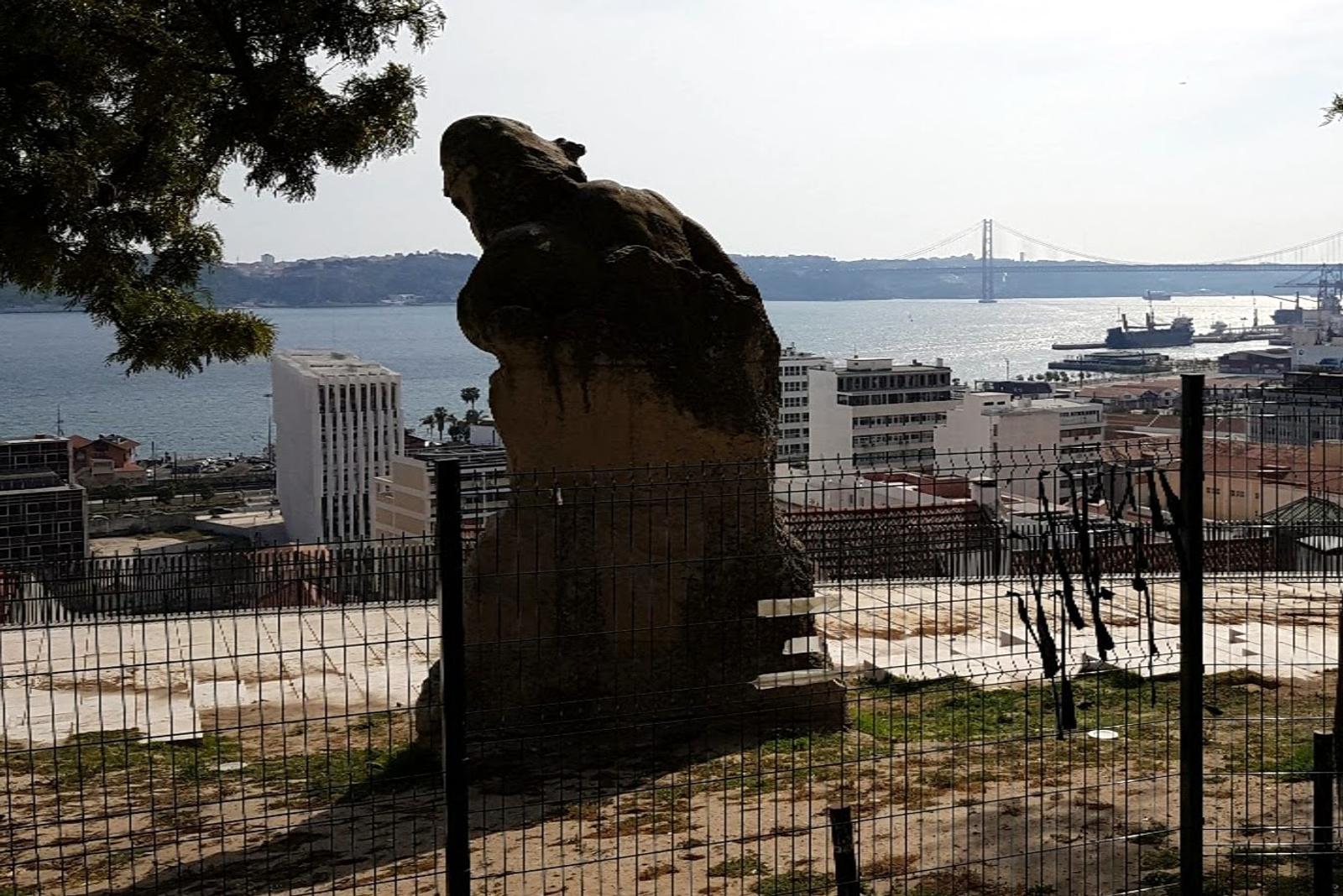 The beautiful Verride Palácio de Santa Catarina Hotel is also located there.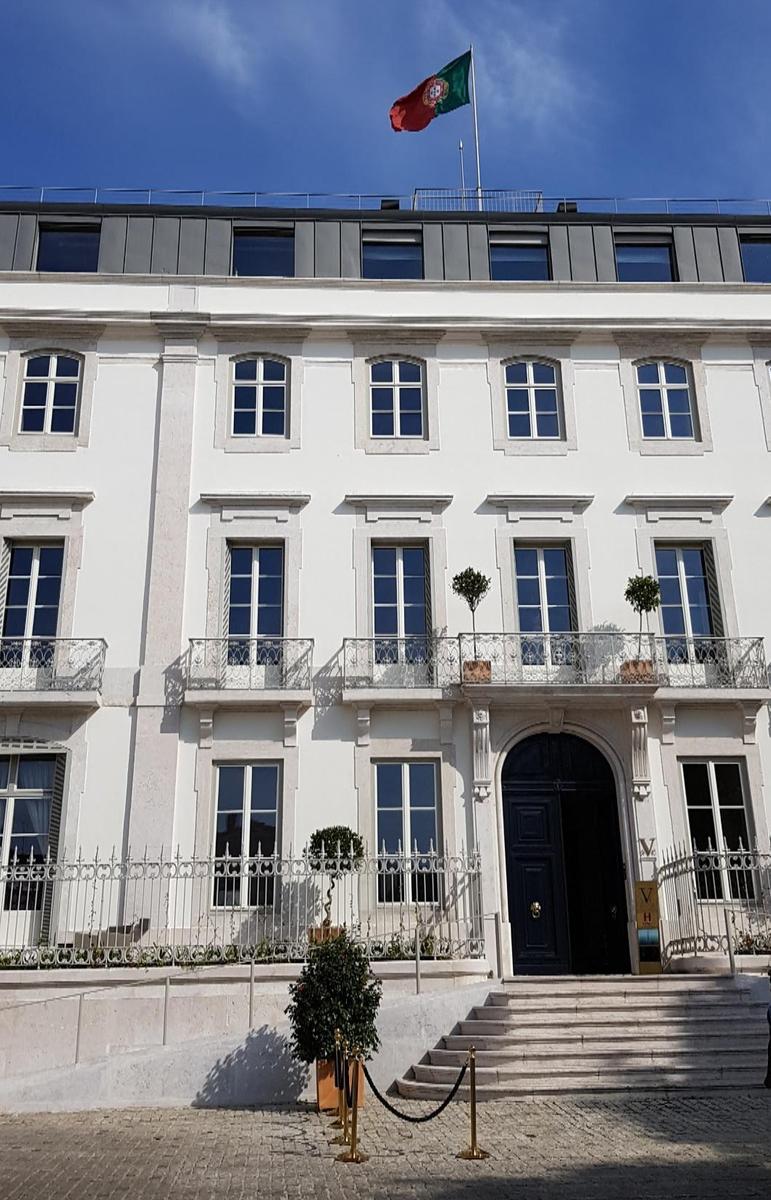 In addition, there is a bar/coffee "cabin" with seating (on the left), a casual affair, the type you will find in all the parks here in Lisbon. There is also the more formal Noobai Rooftop Bar and Restaurant which we haven't been to yet but has received great reviews online and has been very busy any time we have been in that area. It has a great terrace and is definitely on our every growing to do list! One final place worth mentioning is the Restaurant Pharmacia which has a great comfortable outdoor seating area, perfect for relaxing.
---
OK back to Ink Farm Food, prepare to have a really great experience! We went to the counter and the male working (possibly the owner) explained the whole menu to us while we each munched on a falafel with tahini (that he gave us to try for free while we made our selection) - already we were impressed not only by his hospitality but also by how AMAZINGLY delicious the falafel was!!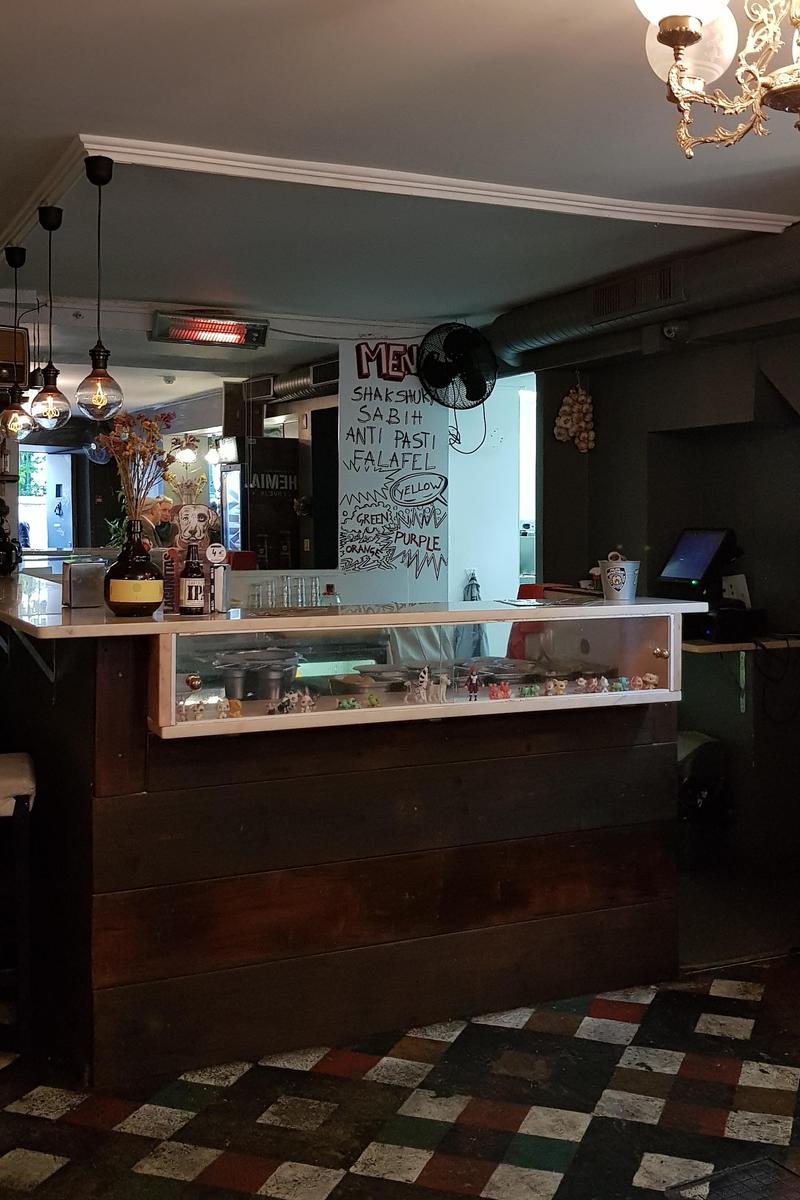 We choose a plate each with different side dishes. I went for their potato and egg side and J chose their cauliflower based dish (I am sorry I did not get the right names, next time!). So, the plate comes with a salad, your side dish (there is a choice of four), one falafel, hummus and tahini. We also got a portion of falafels extra on the side. Their covert of bread with a spicy herb oil was great too and we happily ate that while waiting for our plates to be ready.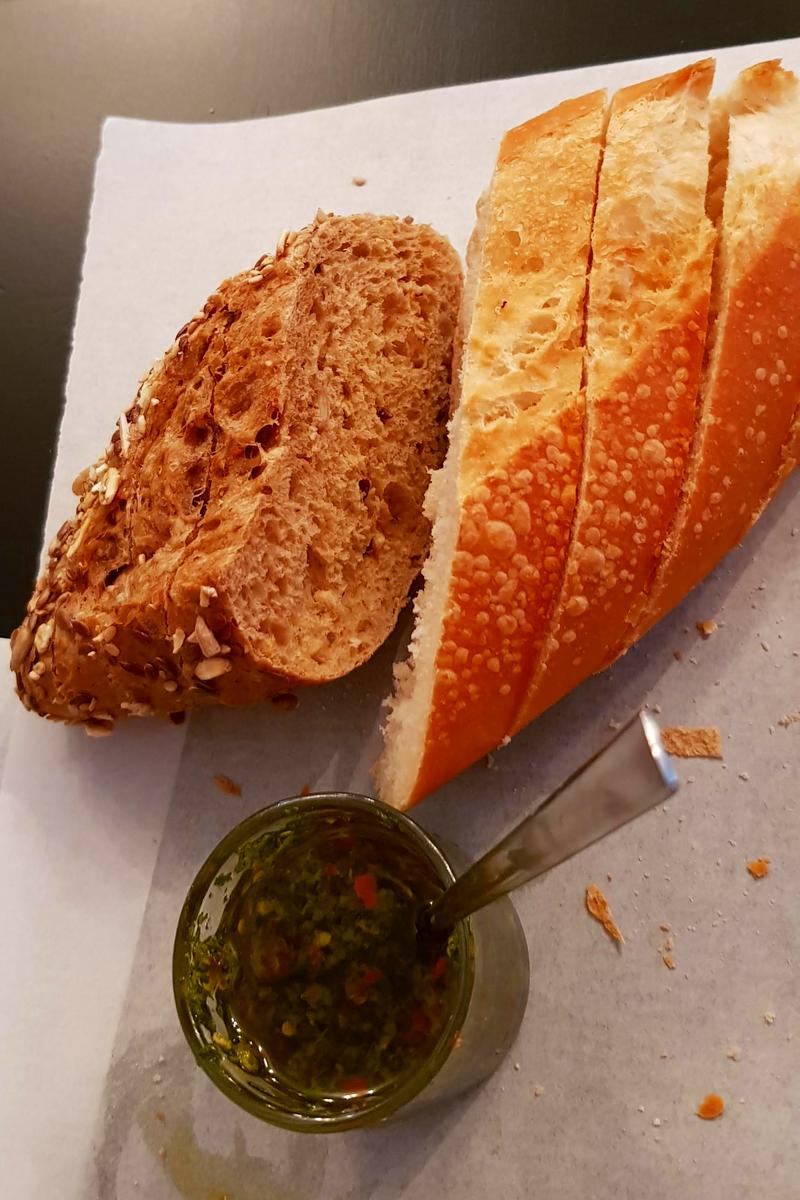 The plates did not take long, we could see them being prepared from our seat! I never mind waiting for freshly prepared food, especially when it was so good when it did come! The falafels were warm and crispy on the outside, perfectly cooked.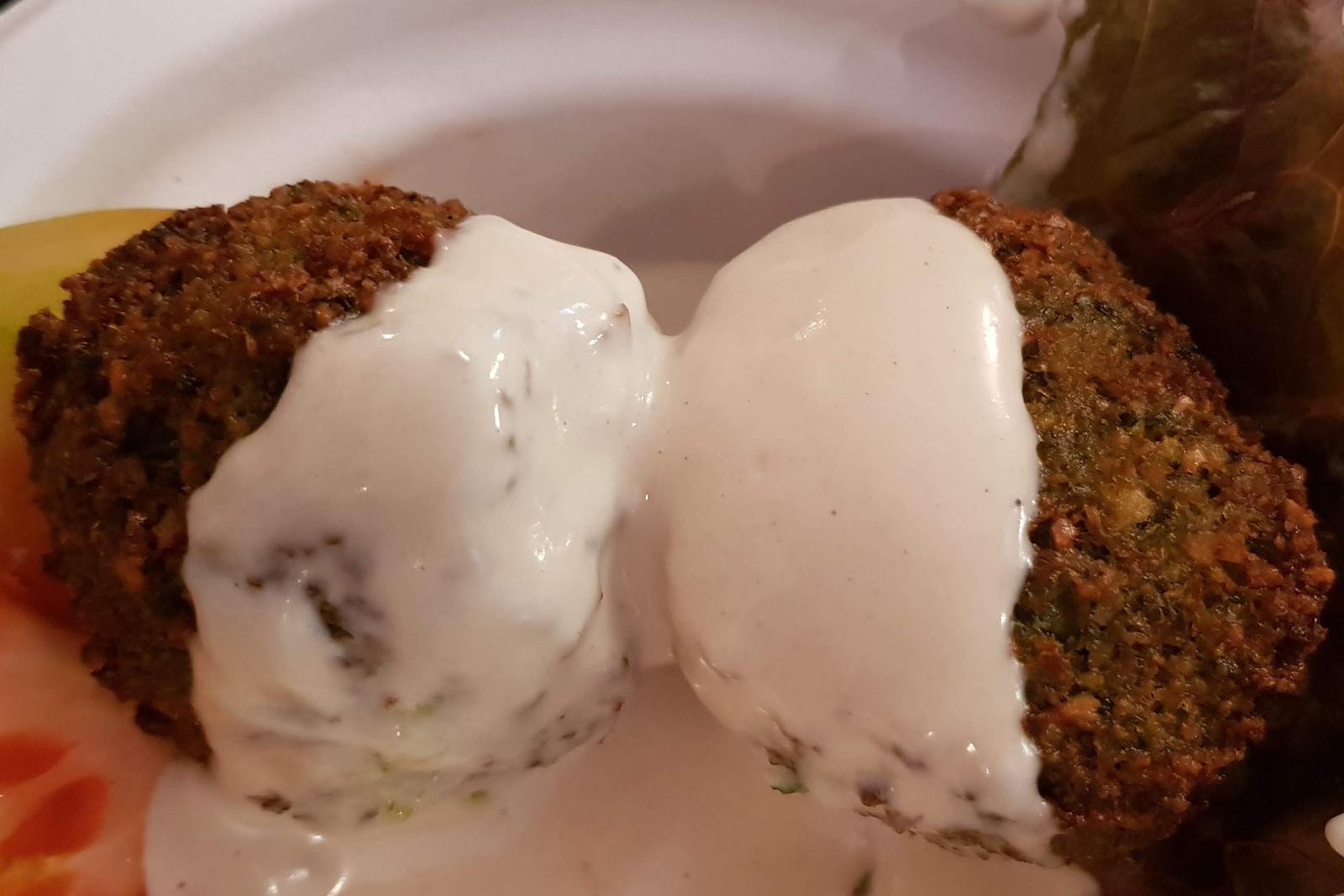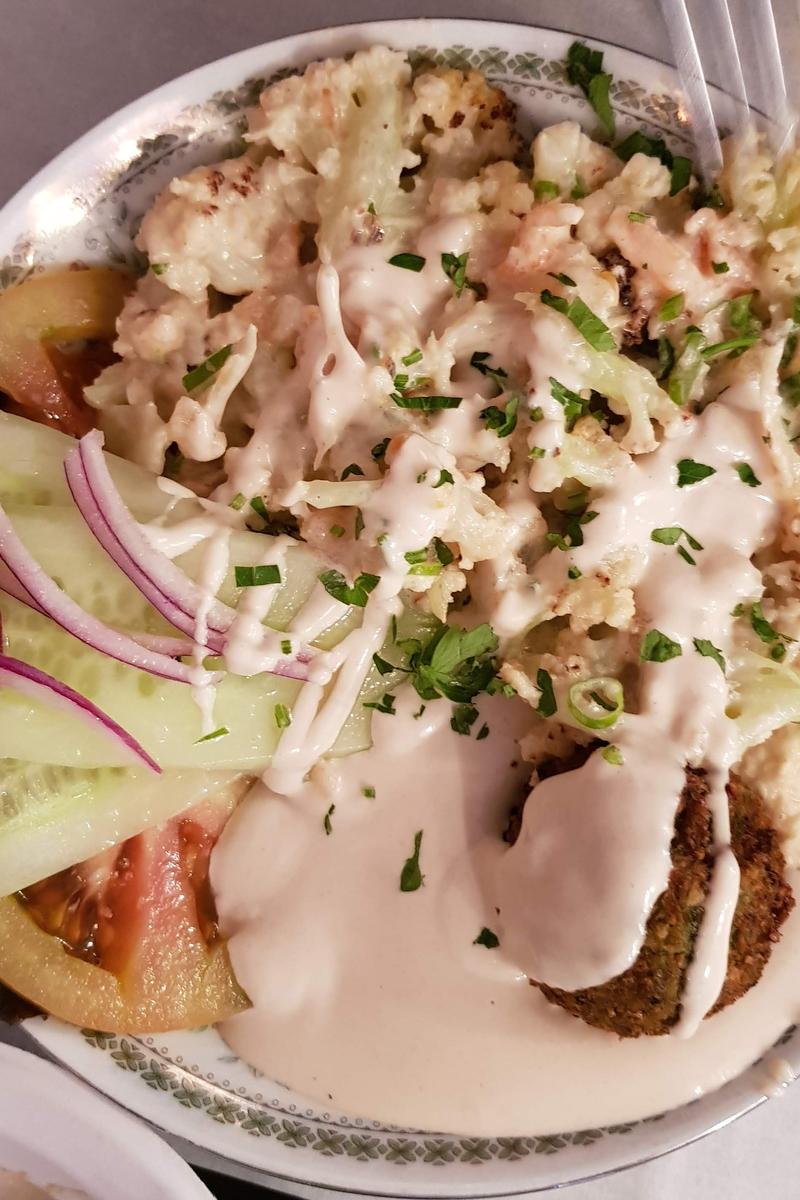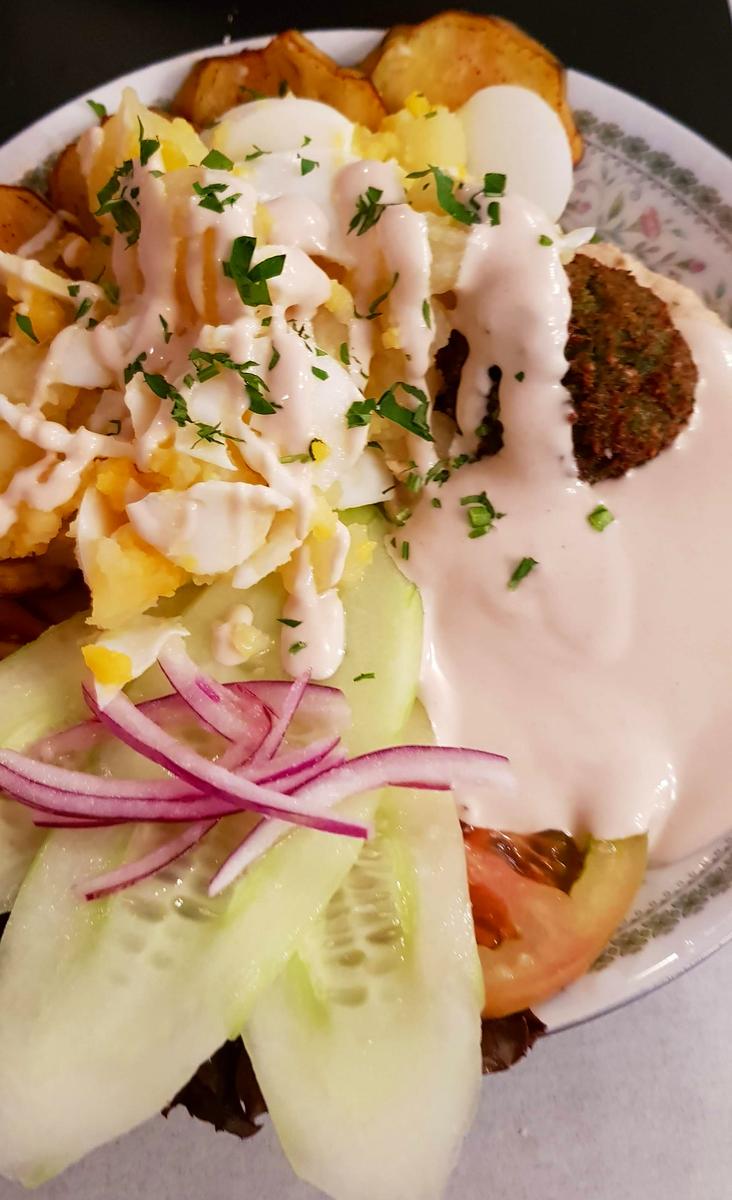 I think Ink Farm Food is now our favourite falafels in the city… The Lebanese Corner coming in as a close second (actually different flavoured falafels). Can't wait to go back and try the other sides next time!
---
If you've any questions, suggestions or just want to say hello, contact me via the Contact Form, Instagram (@noroadlongenough) or By Email noroadlongenough1@gmail.com