An Afternoon in Sesimbra!
Sesimbra is a hugely popular resort town, loved by the Portuguese (and overseas tourists) and located approximately 40 minutes South of Lisbon city. Sesimbra boasts a pristine coastline which of course means beautiful beaches, stunning scenery and an abundant supply of fresh seafood.
The nearby Parque Natural da Arrábida (located between Setúbal and Sesimbra) attracts a huge amount of people to this area due to its great hiking paths and beaches that boast beautiful turquoise water.
To the west of Sesimbra town, there is a headland that runs all the way to Cabo Espichel which is another popular area to tour and explore. There you will find the lighthouse Farol Cabo Espichel, the Sanctuary of Cabo Espichel, lots of beaches, hikers and bird watchers!
---
We visited Sesimbra on a lovely sunny day (warm but overcast when we first arrived) in December 2019. We left Lisbon around 10am. Luckily we had no trouble finding parking in Sesimbra town opposite the promenade that runs along the sea front. I guess trying to find parking in peak Summer time would be a very different story but at least there is a one-way system in place.
From the moment we stepped out of the car we felt like we were "home". Coming from a coastal town in Ireland (and Ireland being an island too of course), you don't realise how much you miss living by the sea until you return to it. It was so nice to be outside the city, away from the noise and craziness for a few hours. Here is what we got up to!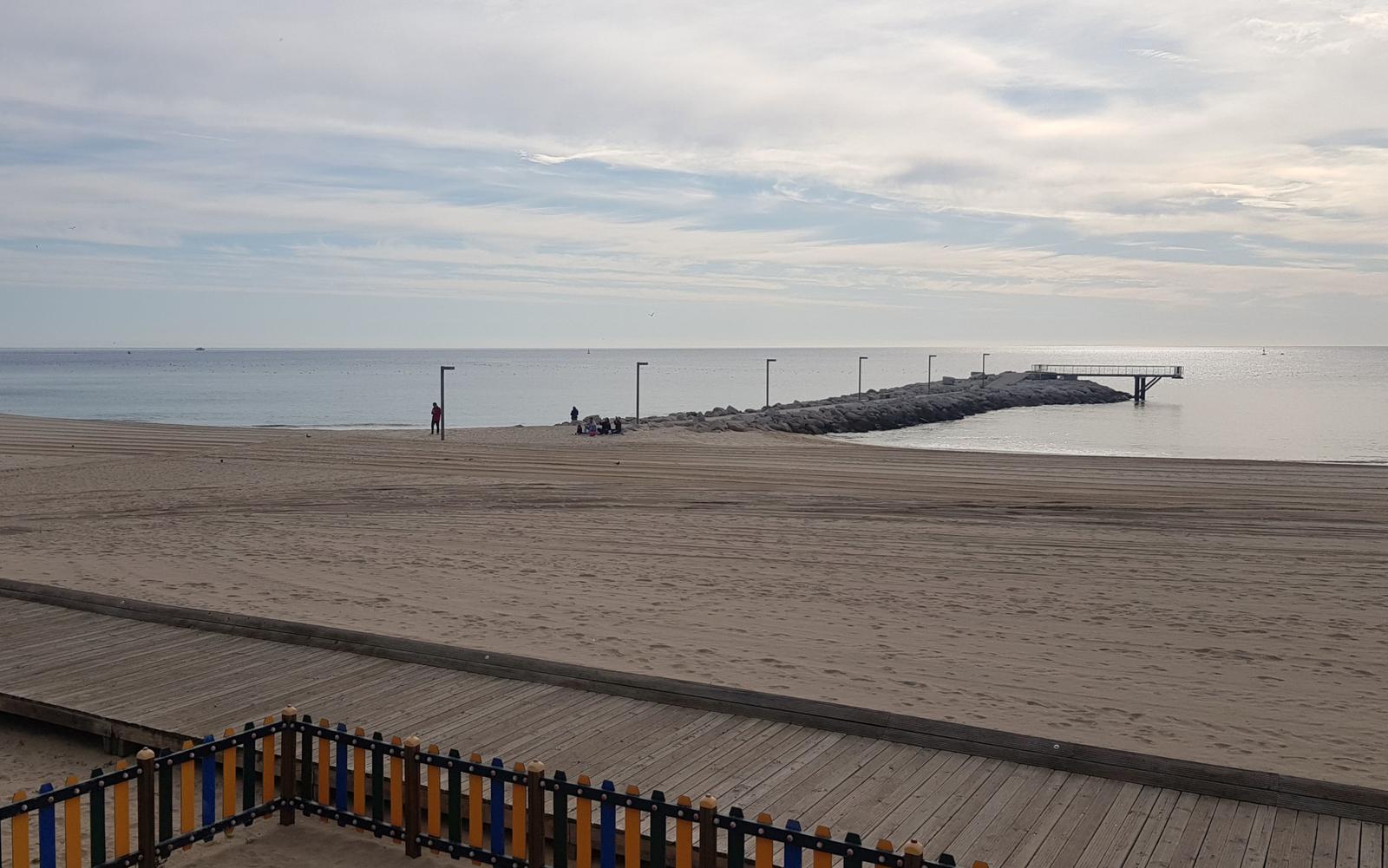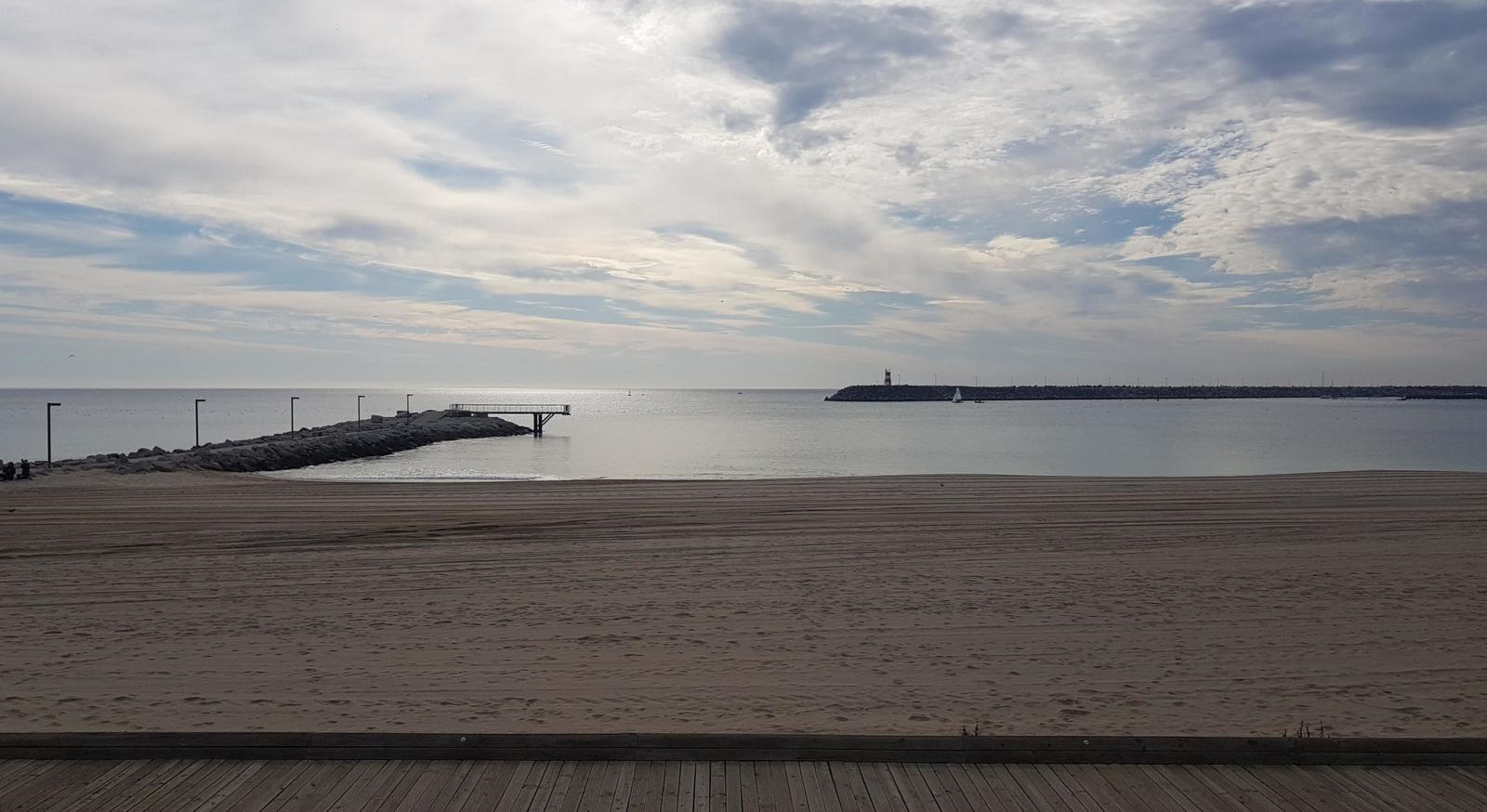 ---
A Promenade Walk & Coffee.
We strolled along the promenade, took a few photos and stopped for a very cheap espresso €0.80 (Yes, 80 cent) in Café Imperial. It was warm enough to sit outside while we consumed our coffees.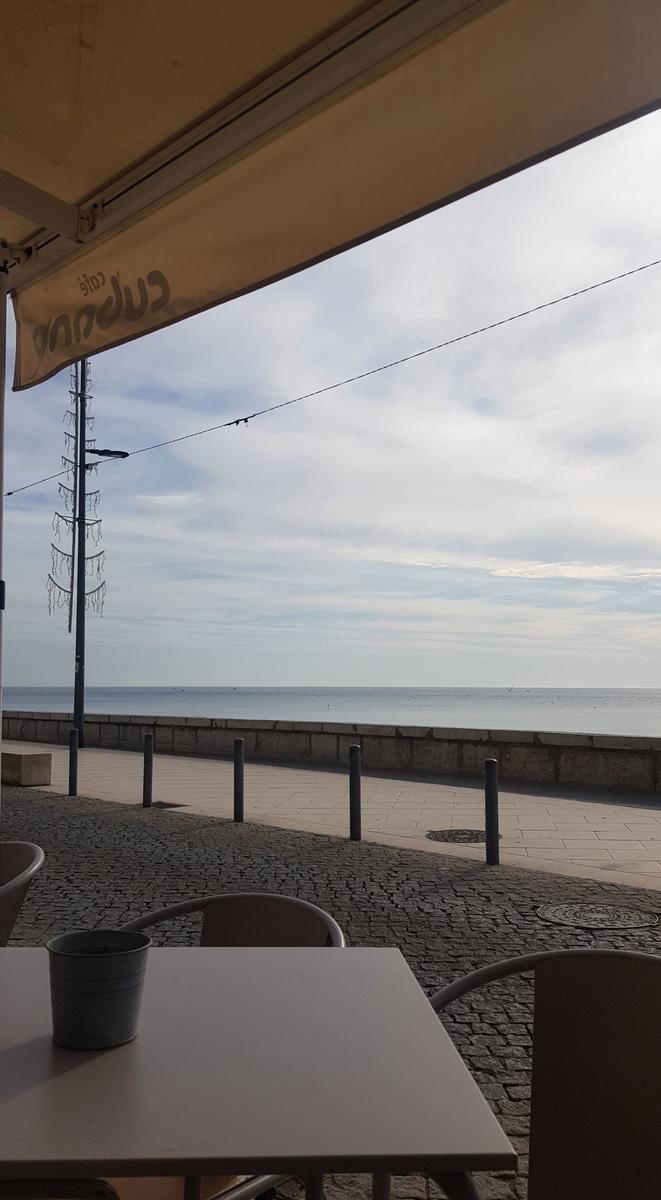 ---
More Walking & Lunch in Aloha Cafe!
Sometime later, after walking around some more we decided we were ready for lunch. This is what we were most excited about as we had researched and found the very highly rated Aloha Cafe and we couldn't wait to try it out for ourselves.
We were so lucky with the weather, it was warm enough to sit outside on the large terrace at Aloha Cafe that overlooks the sea and promenade.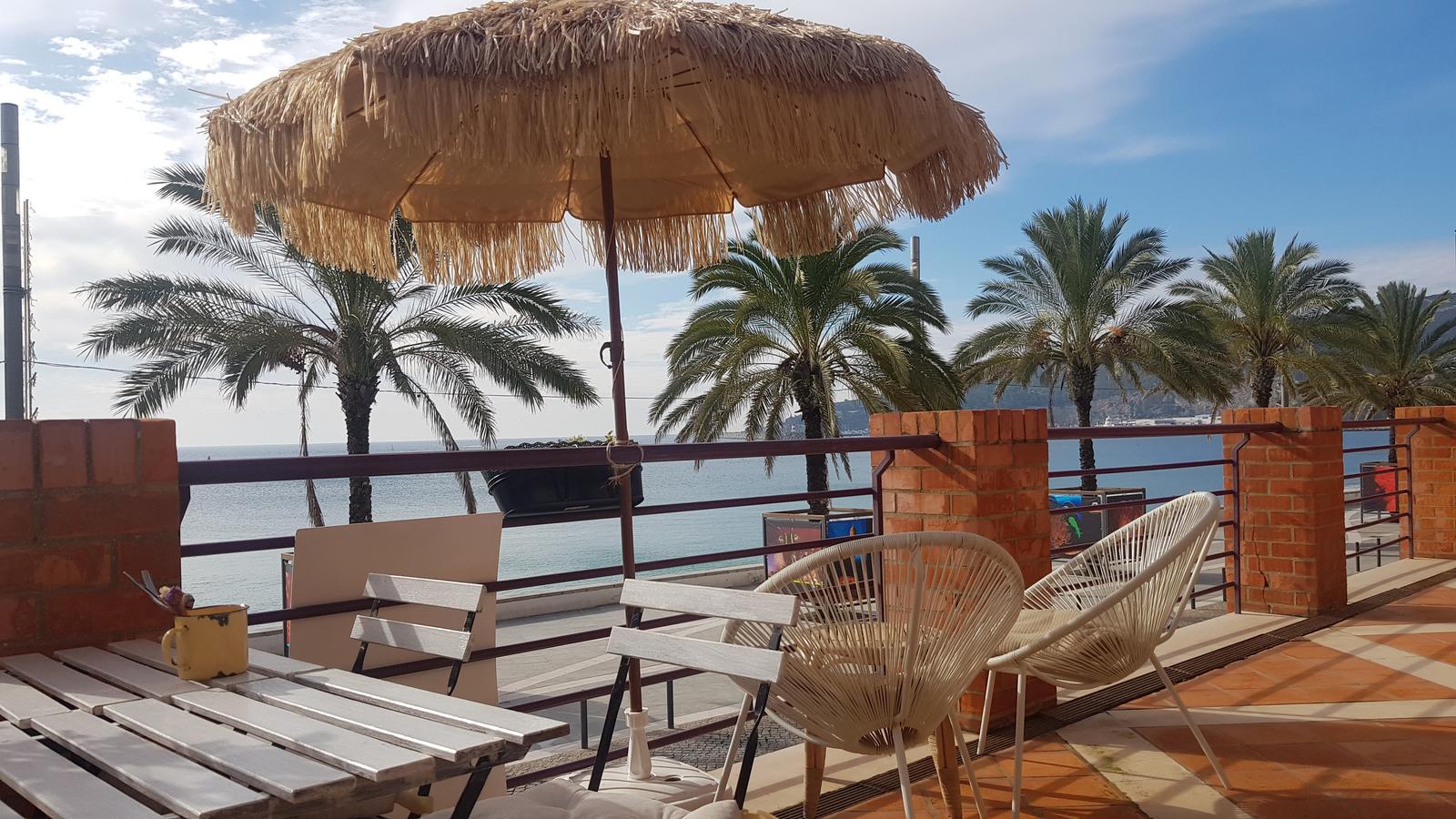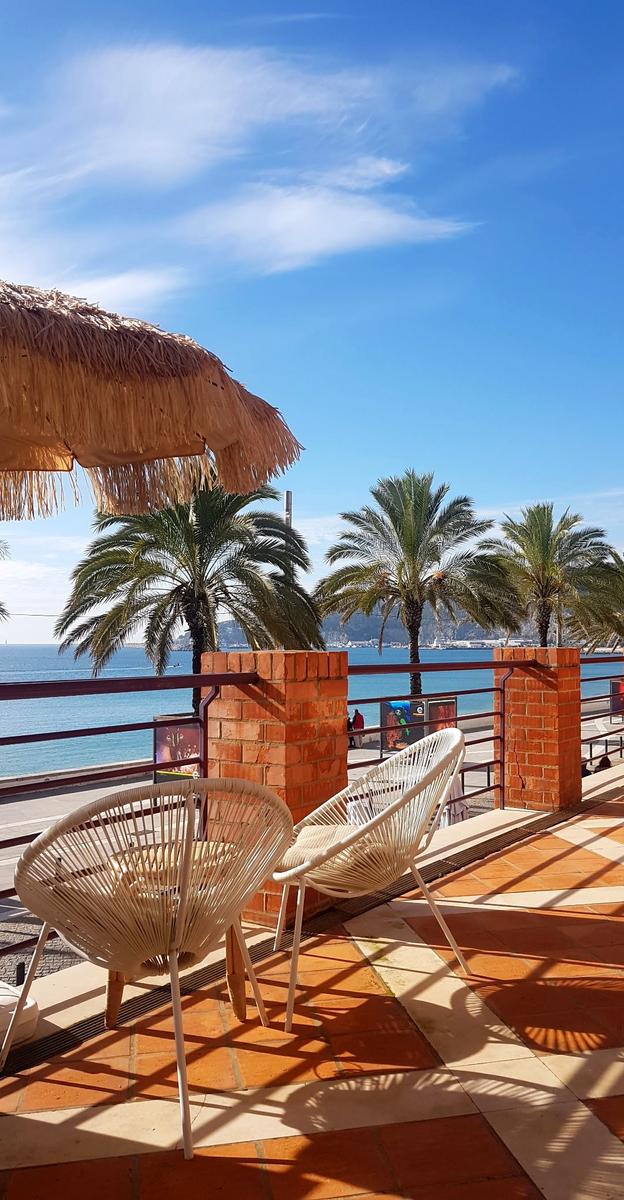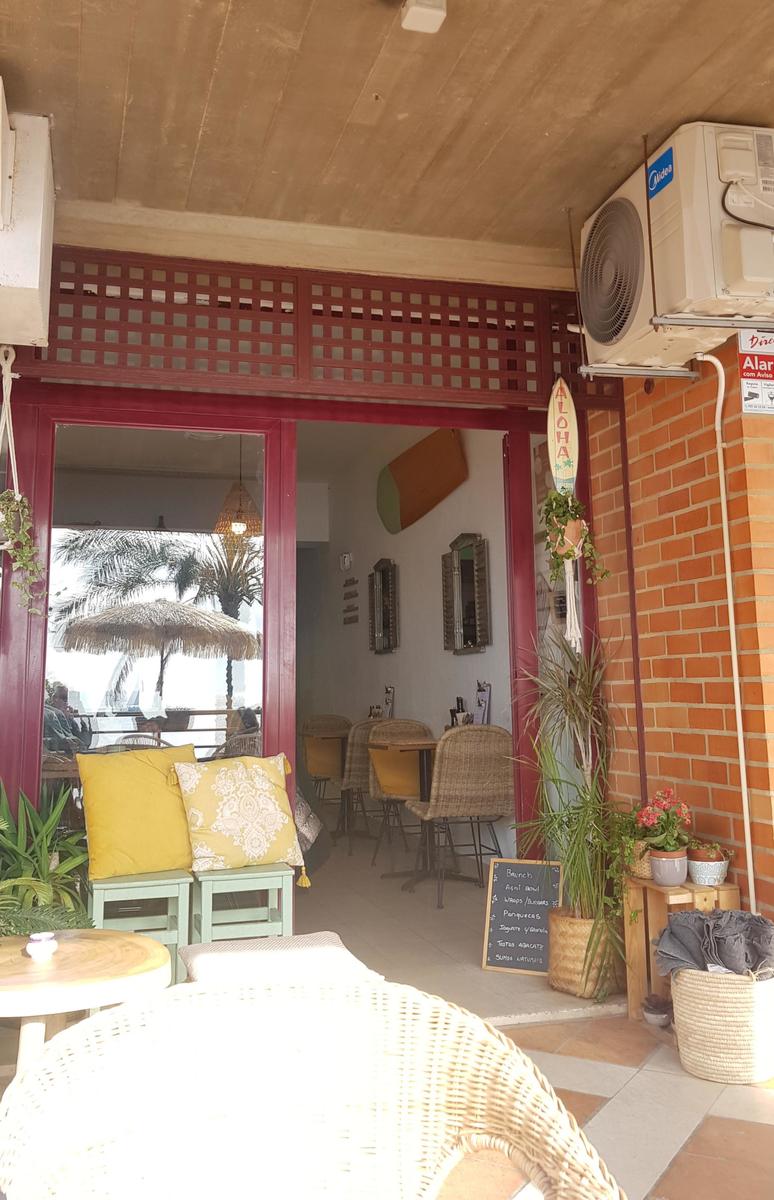 It took us a while to settle on our order as the menu was so good, everything sounded delicious. I went for a burger that included fried banana and was absolutely divine, quite possibly the nicest vegetarian burger I have ever had! The combination of flavours, including the burger, the additional salads and the dressing on it, it was heavenly.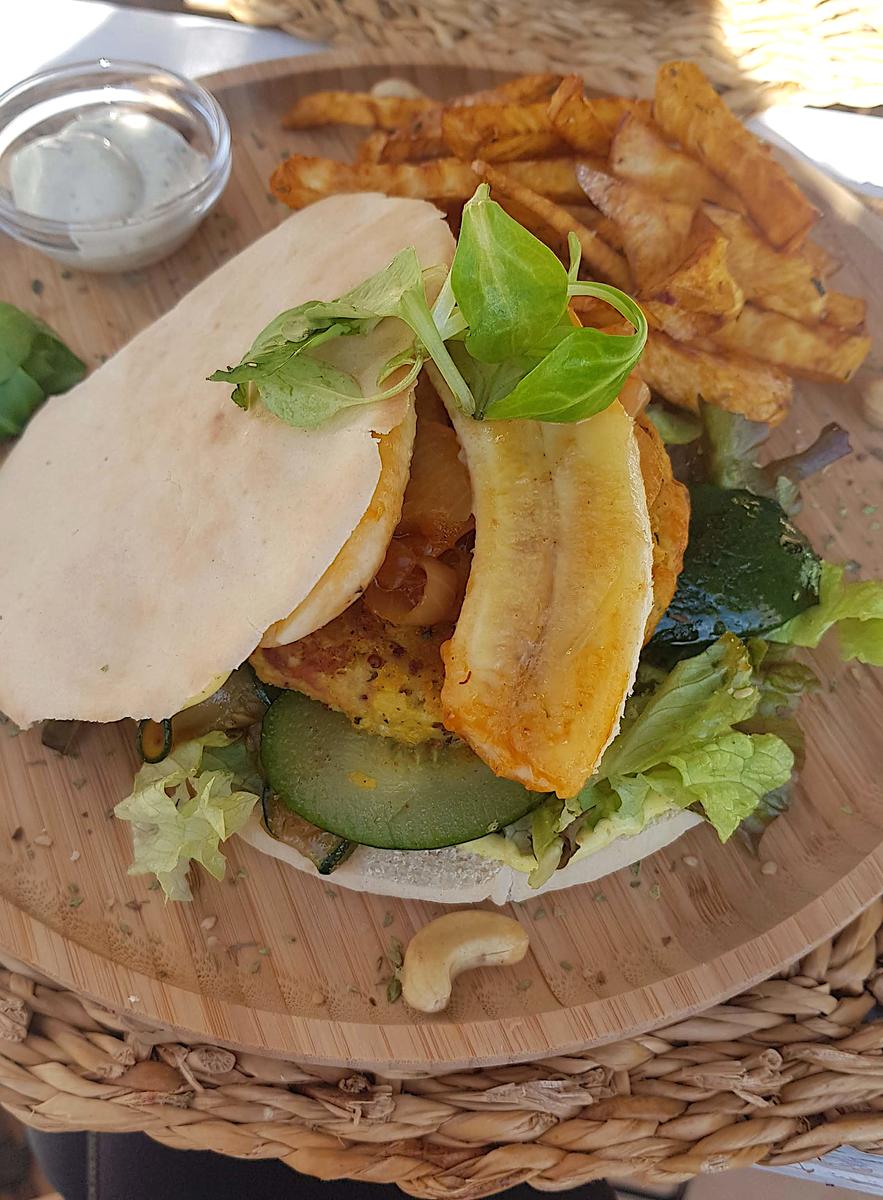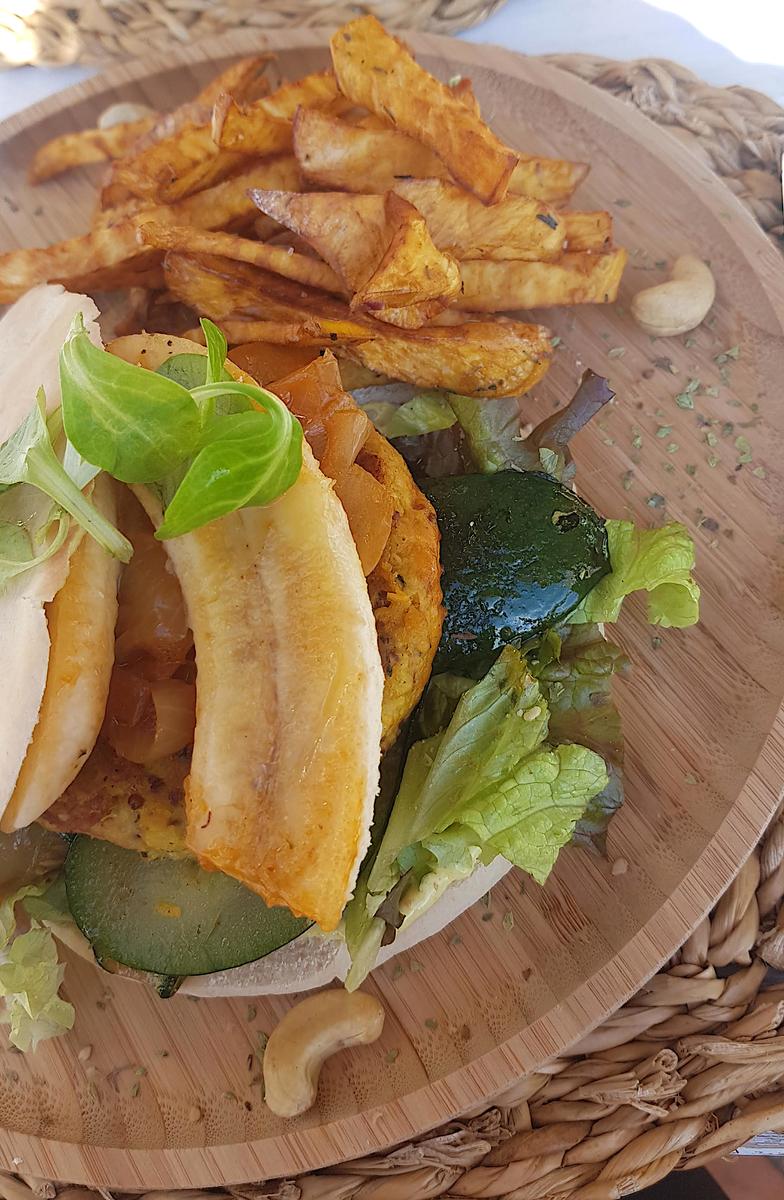 J also had a burger, the Burger do dia and loved it too: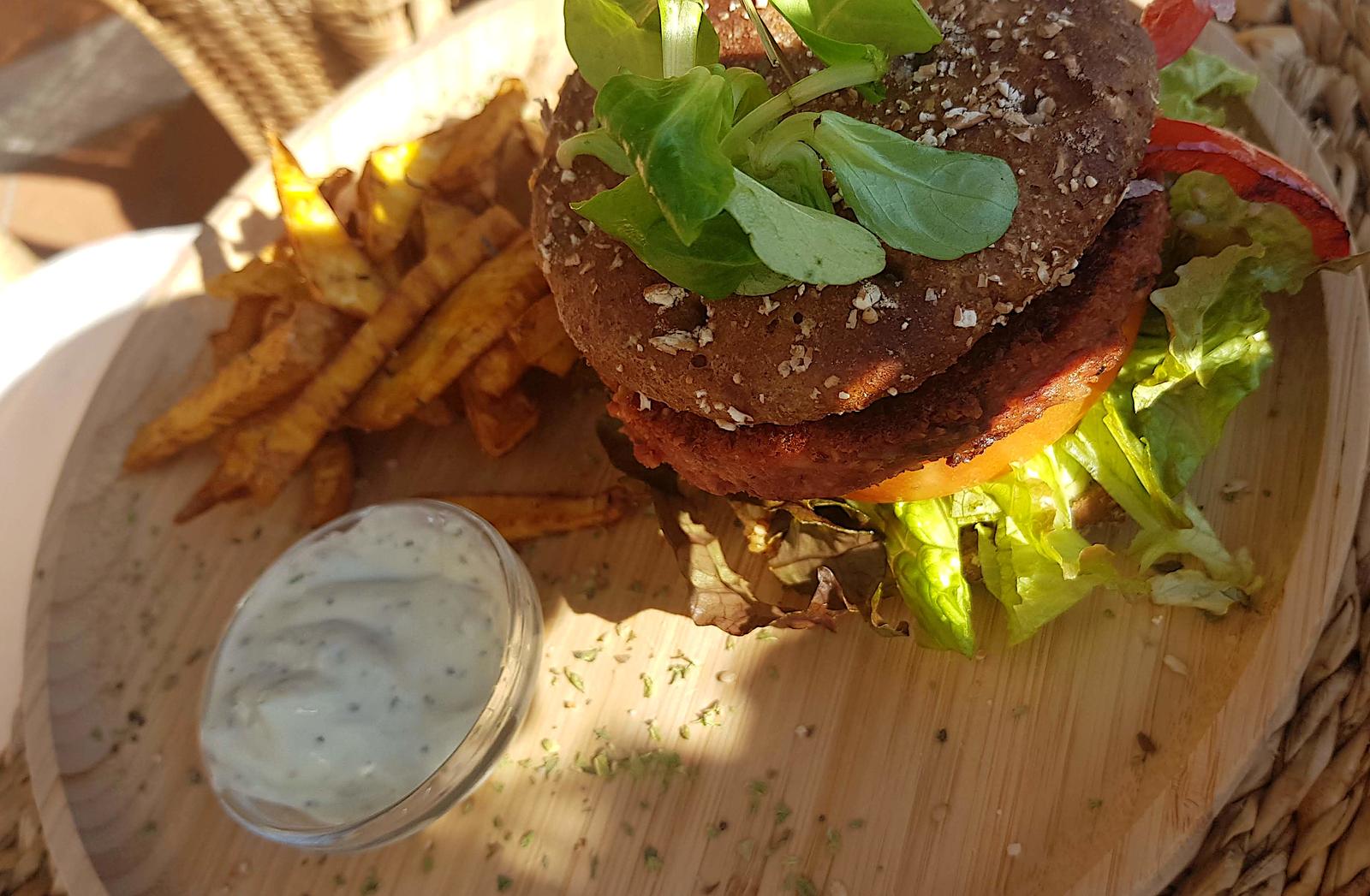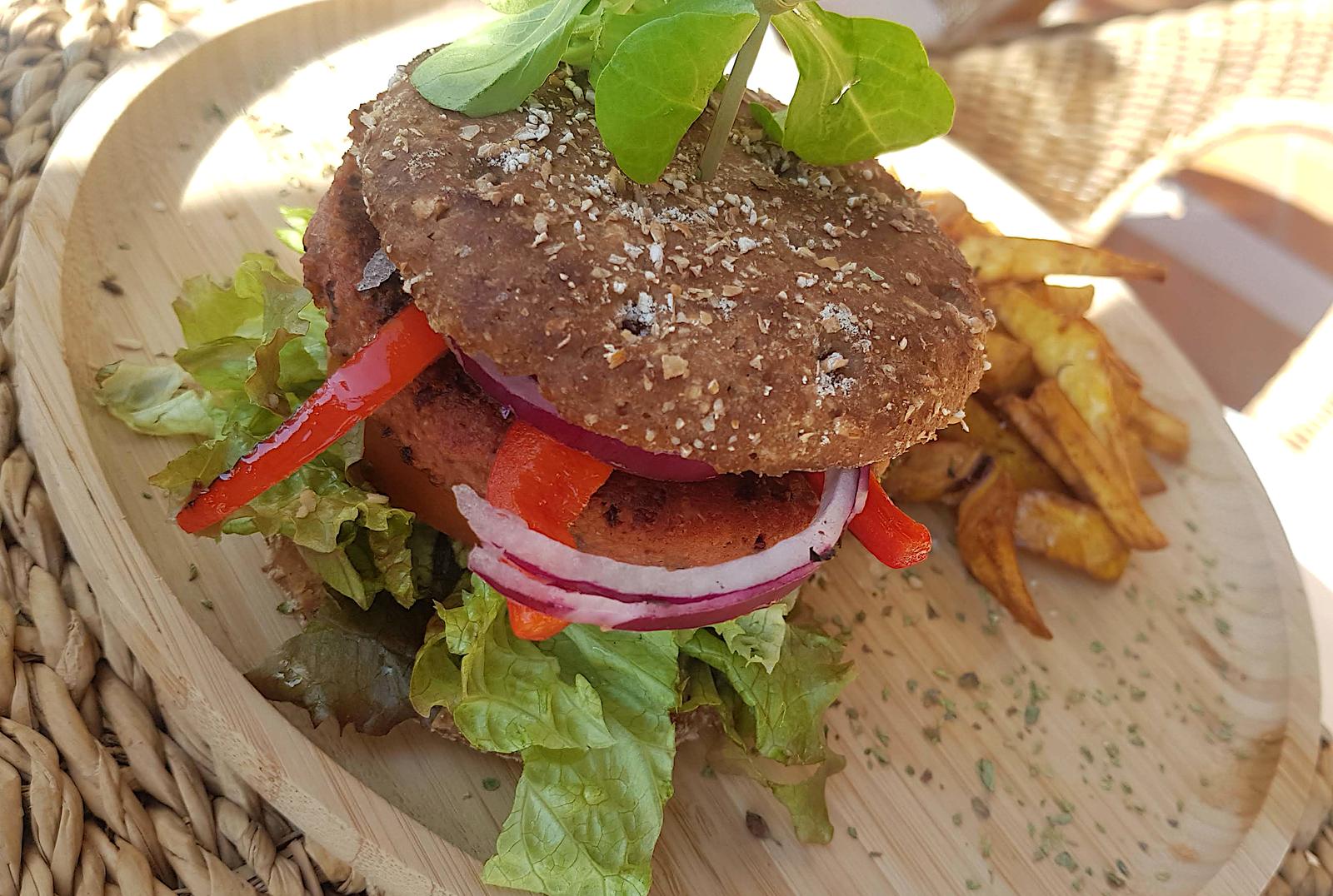 For dessert we shared a slice of their home-made carrot cake that I chose after checking out their cake display inside. We had an americano each too of course! Aloha Cafe was an absolute winner, oh my god my burger, I am still dreaming about it.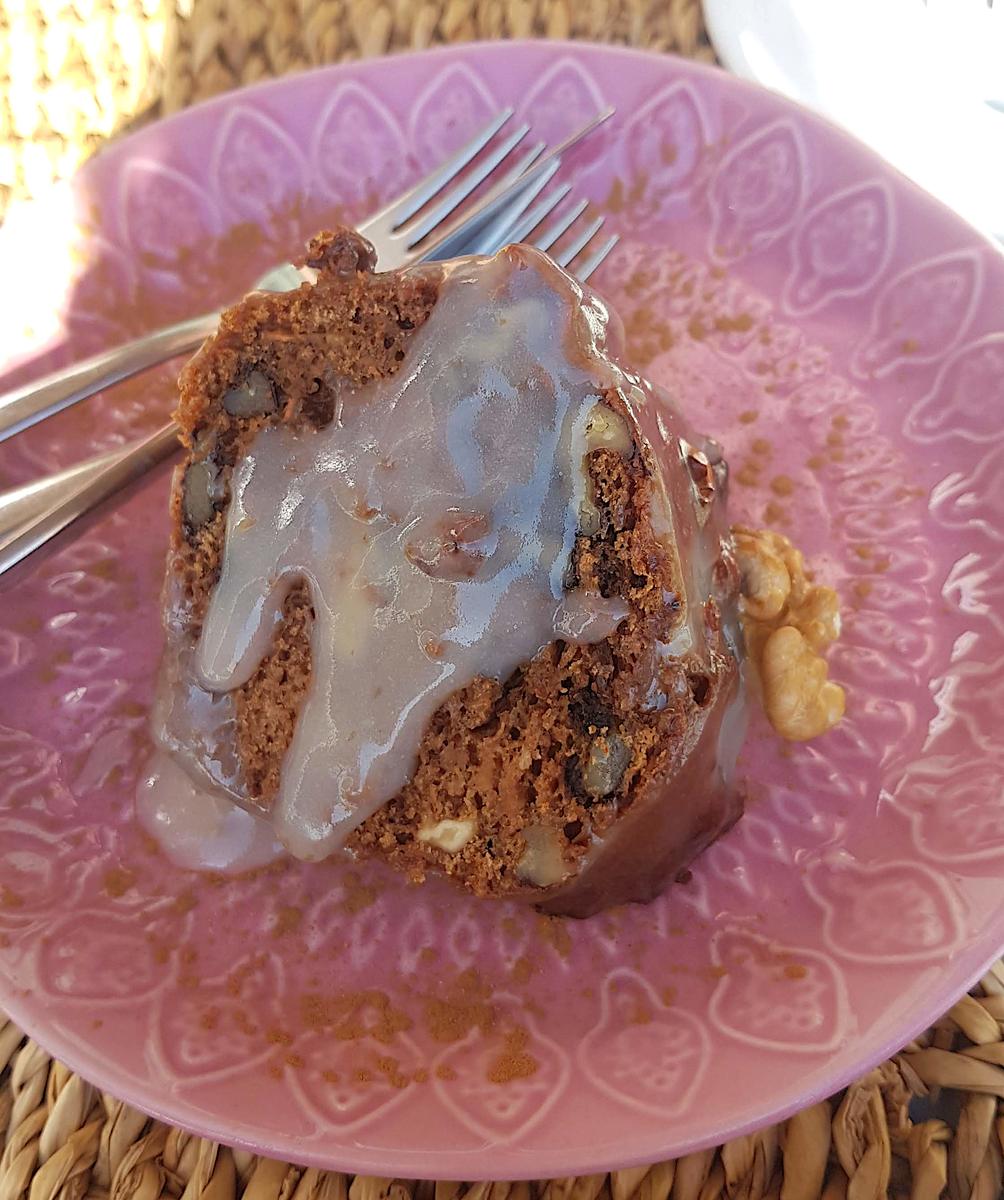 ---
Walking Off Lunch & Some Sunbathing!
With our stomachs full, we headed for another walk to the end of the promenade and onto the beach there: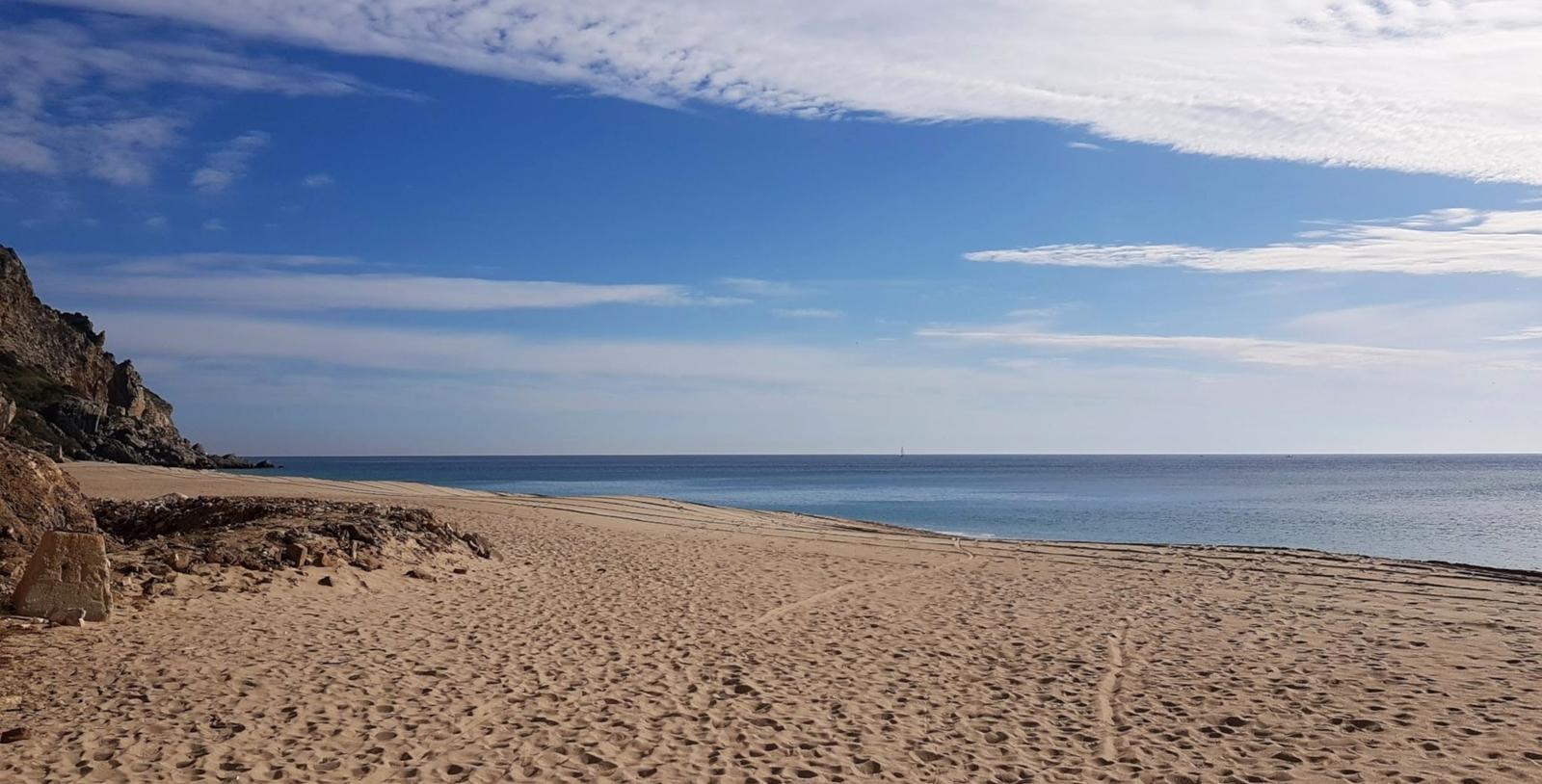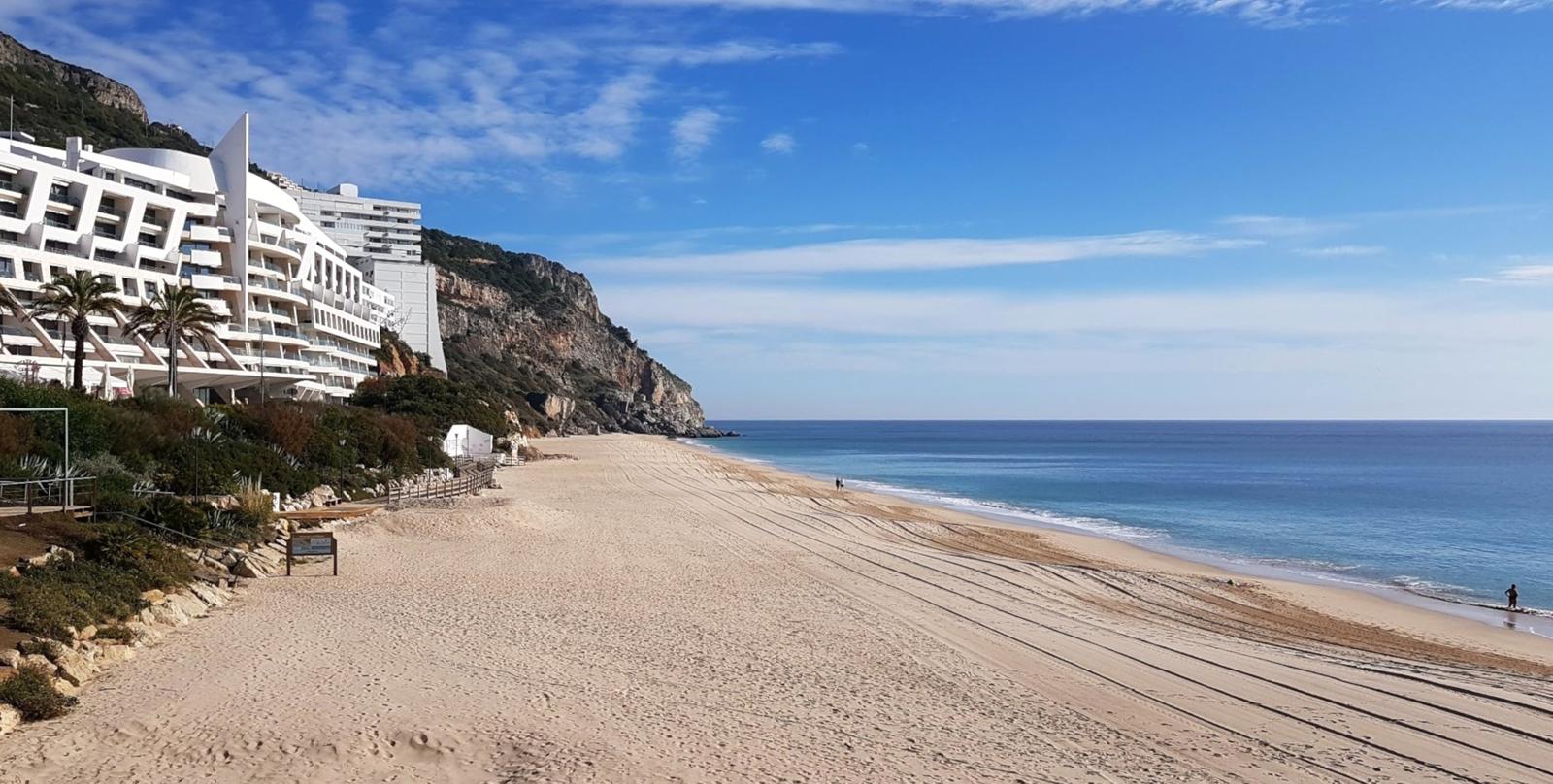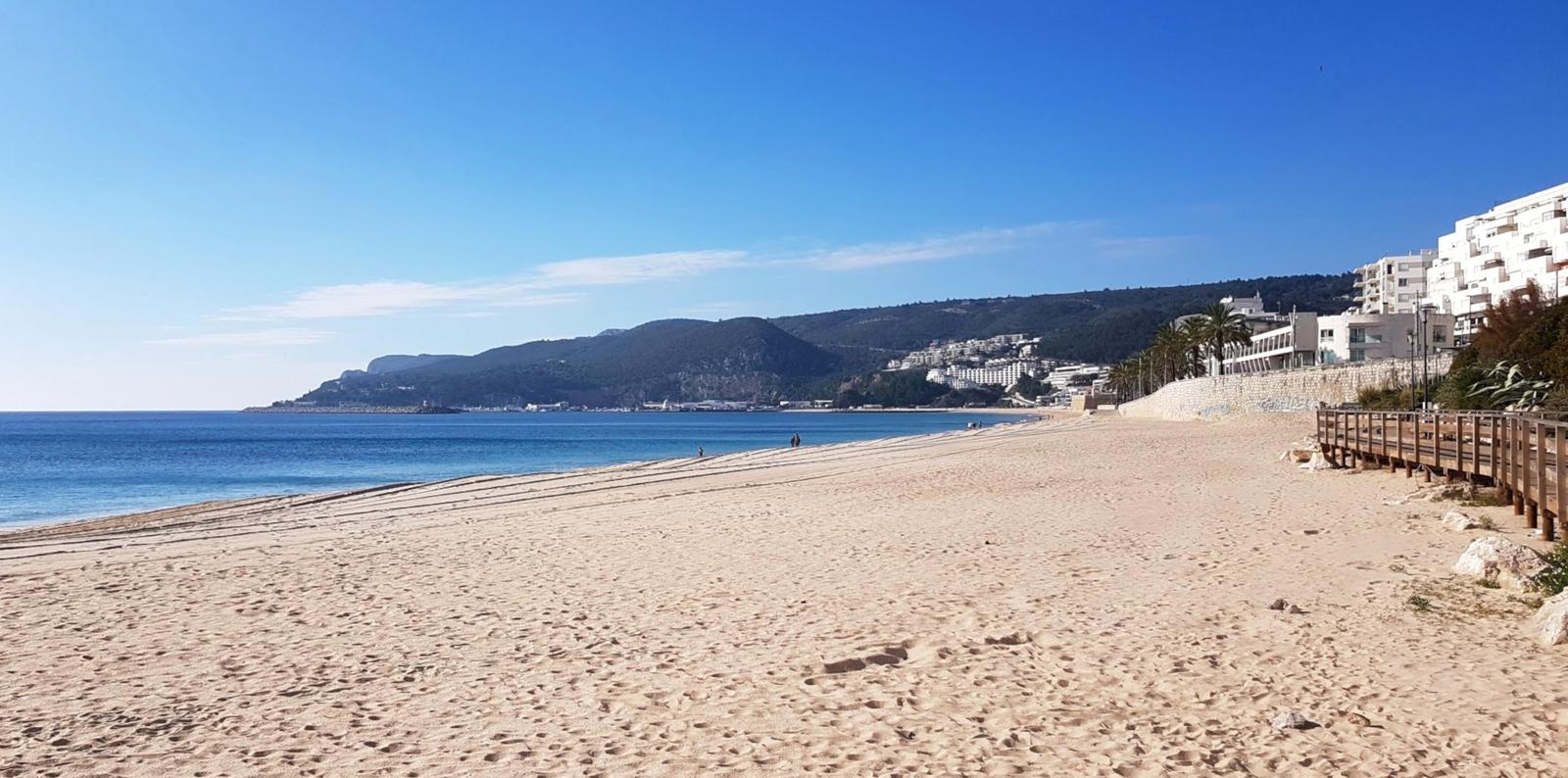 We walked back, once again along the promenade but with a few detours to explore some of the Sesimbra's narrow streets.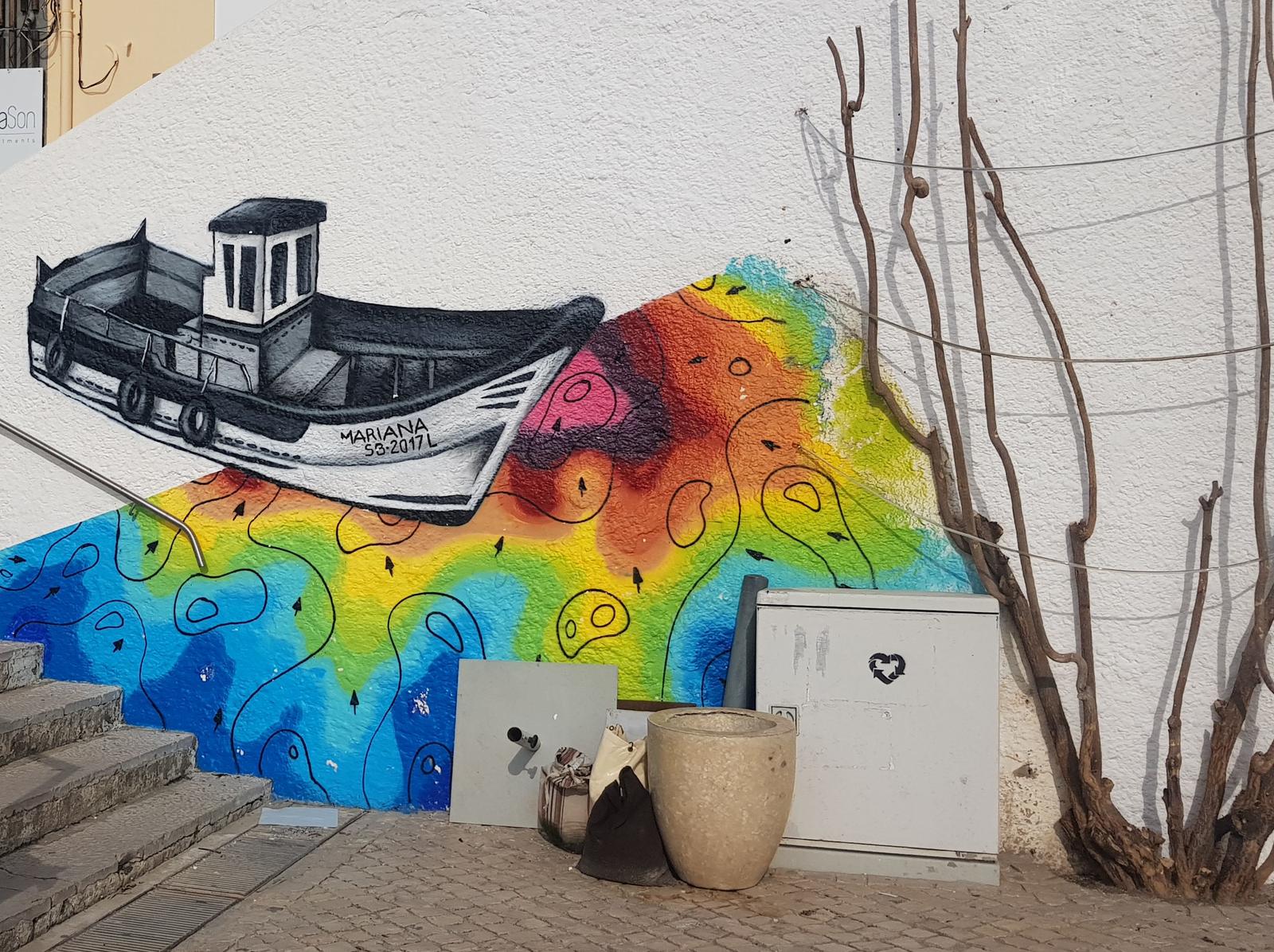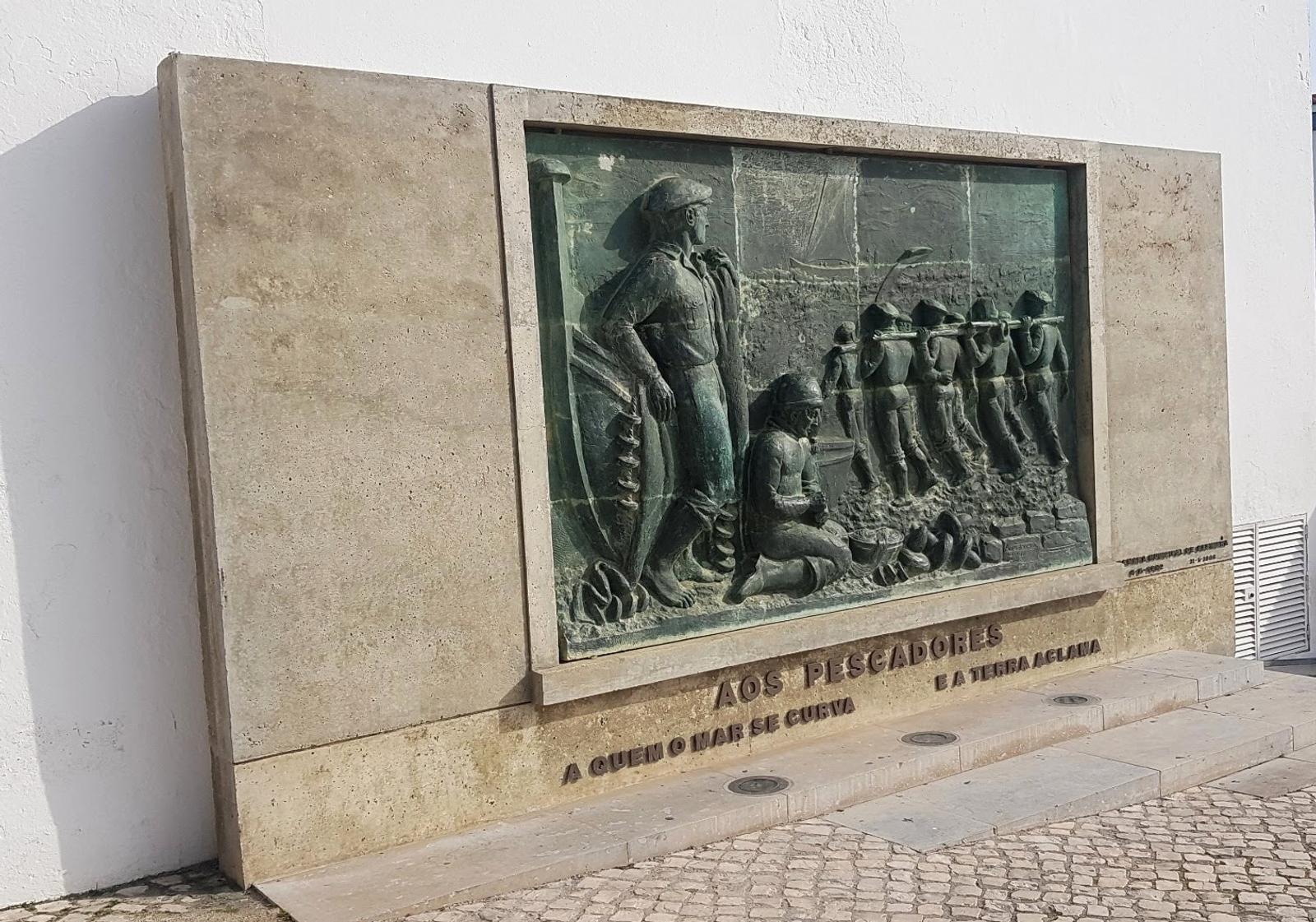 We sat on the wall (pictured below) in the sun for a little relaxation and "sunbathing".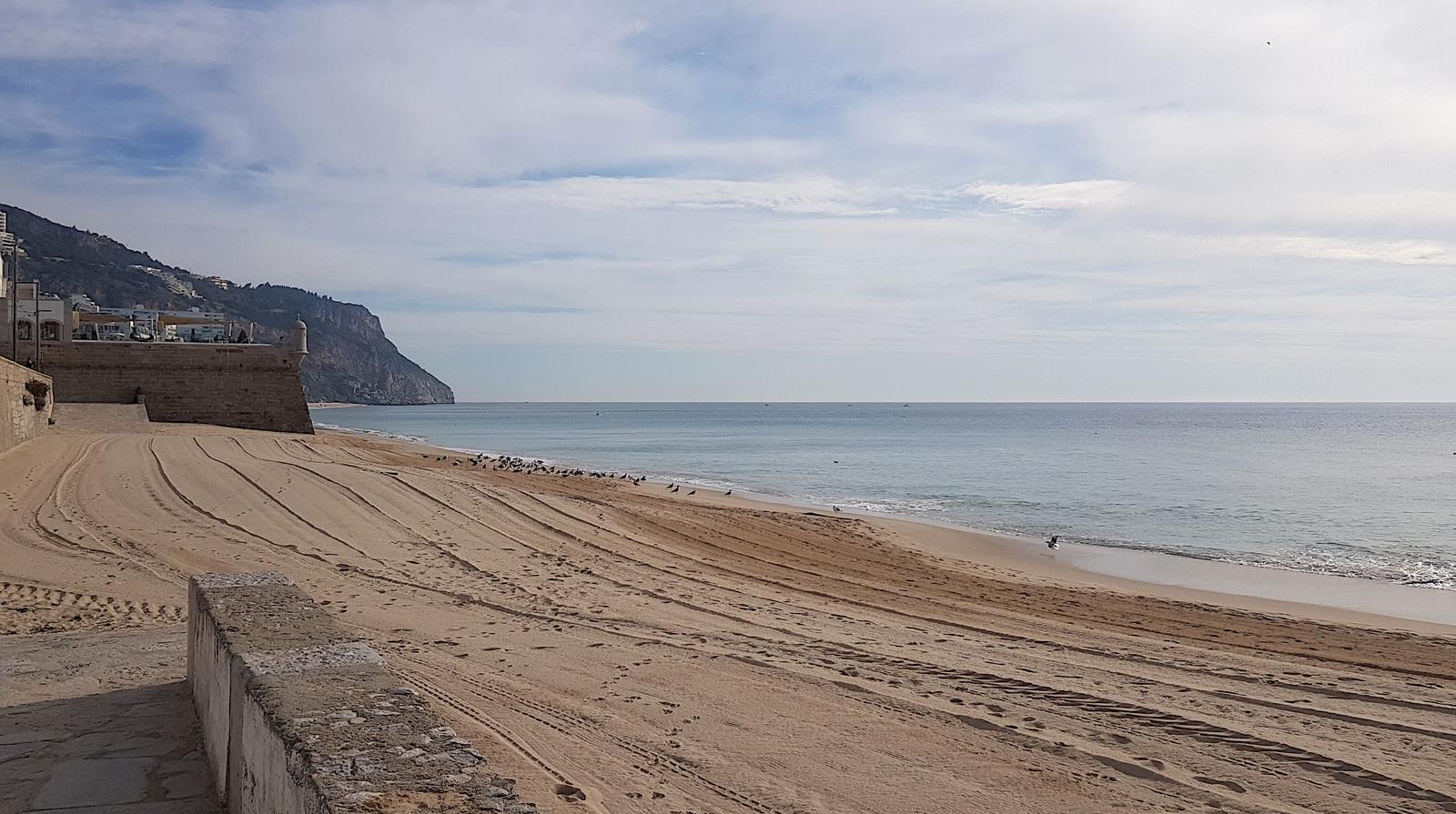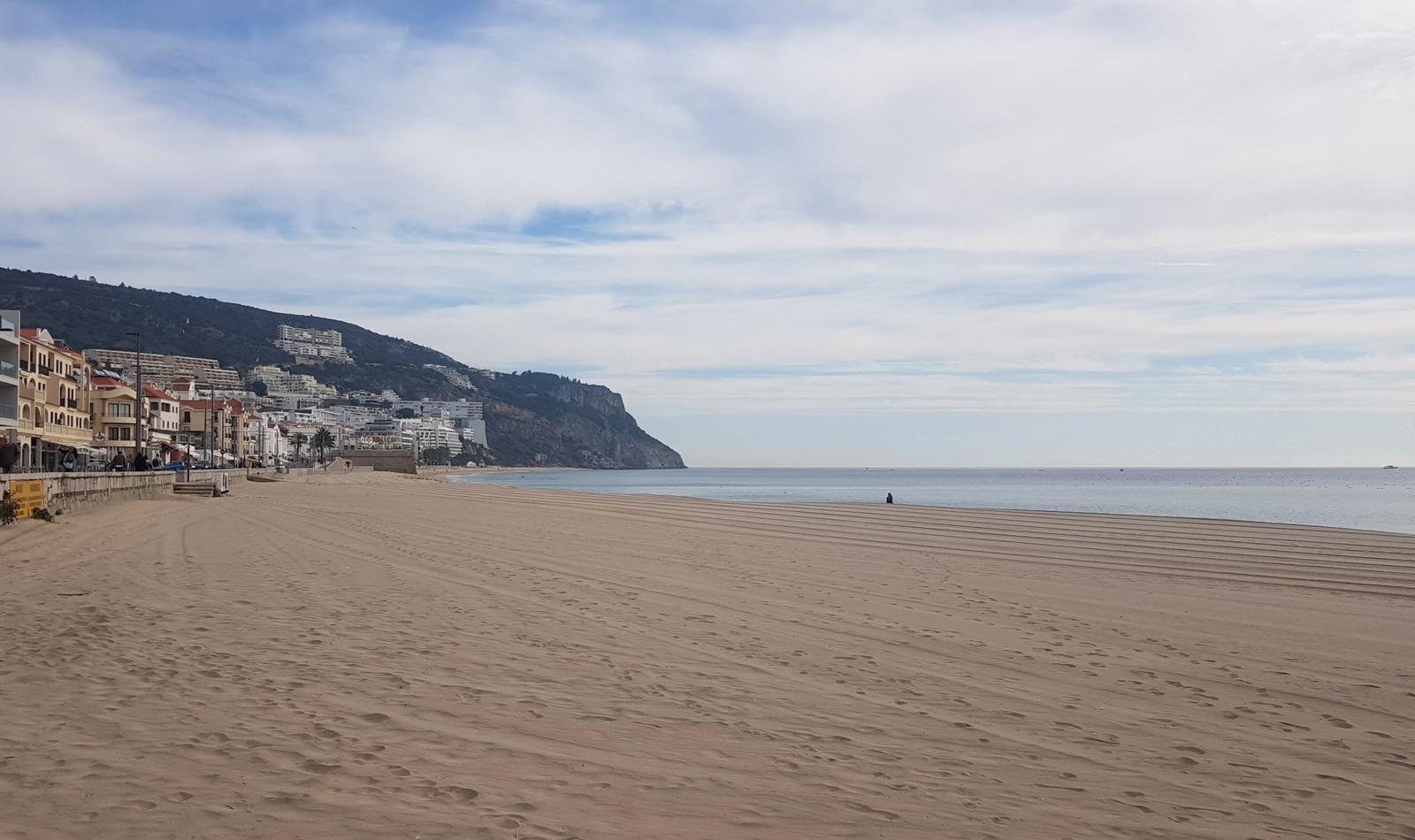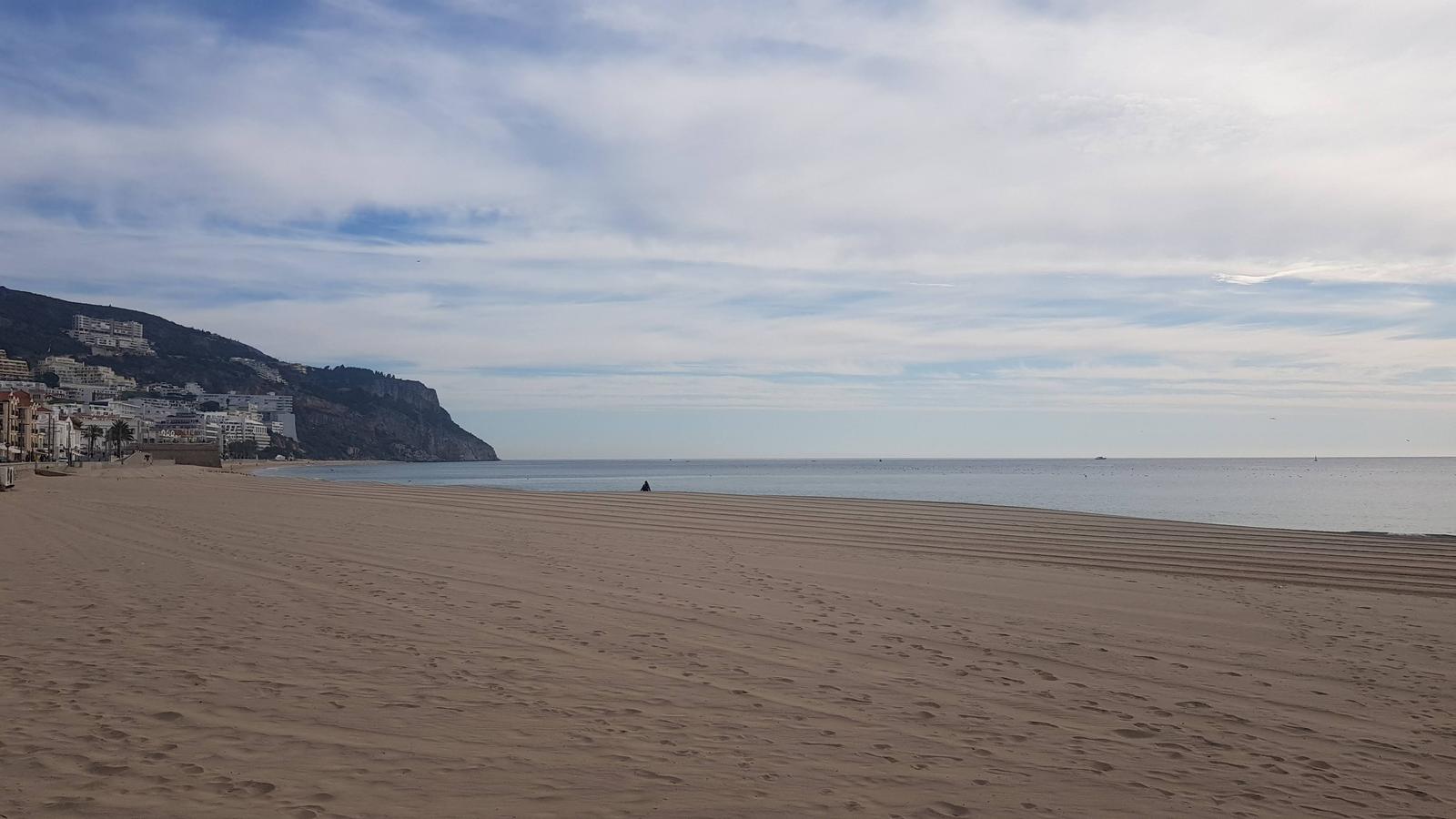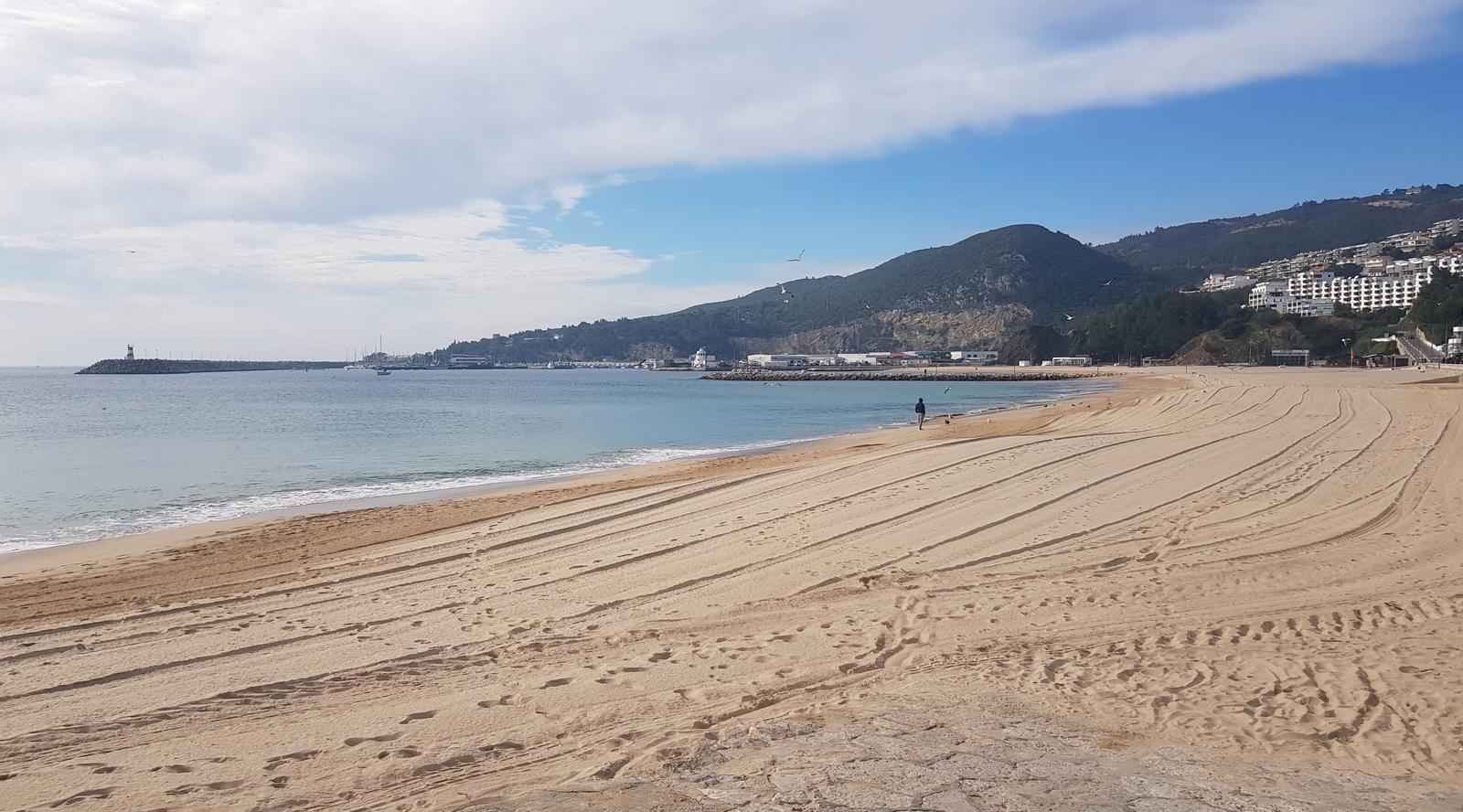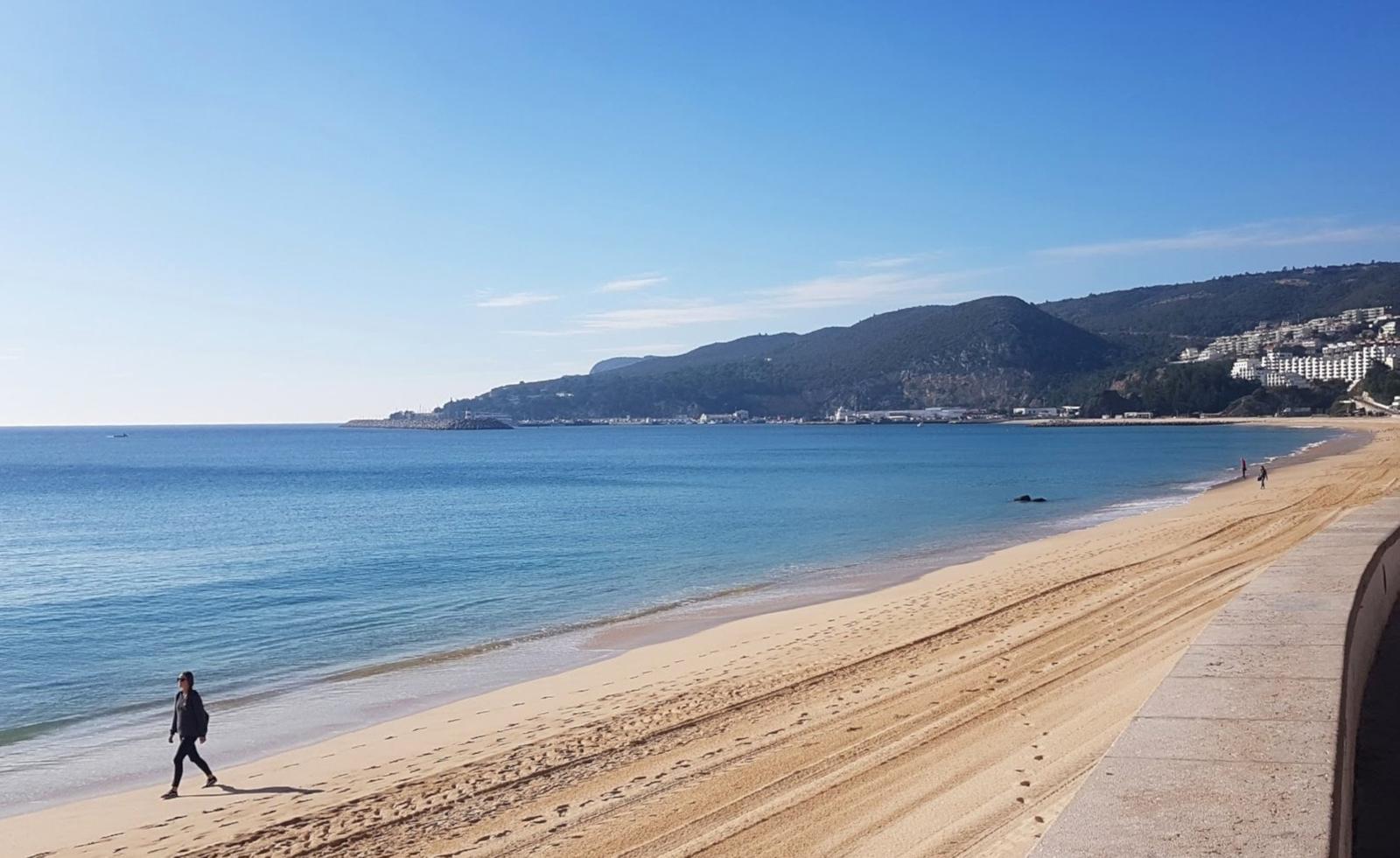 ---
Visiting the Castelo de Sesimbra.
Reluctantly we said goodbye to Sesimbra town and hopped back in the car. We drove the short distance to the Castelo de Sesimbra, which dates back to the 10th Century. We had no issue finding parking right at the start of the old cobbled road/path up to the Castle.
A little way up this path we discovered a hiking trail that leads directly to the town. We will definitely take the trail from the town of Sesimbra next time.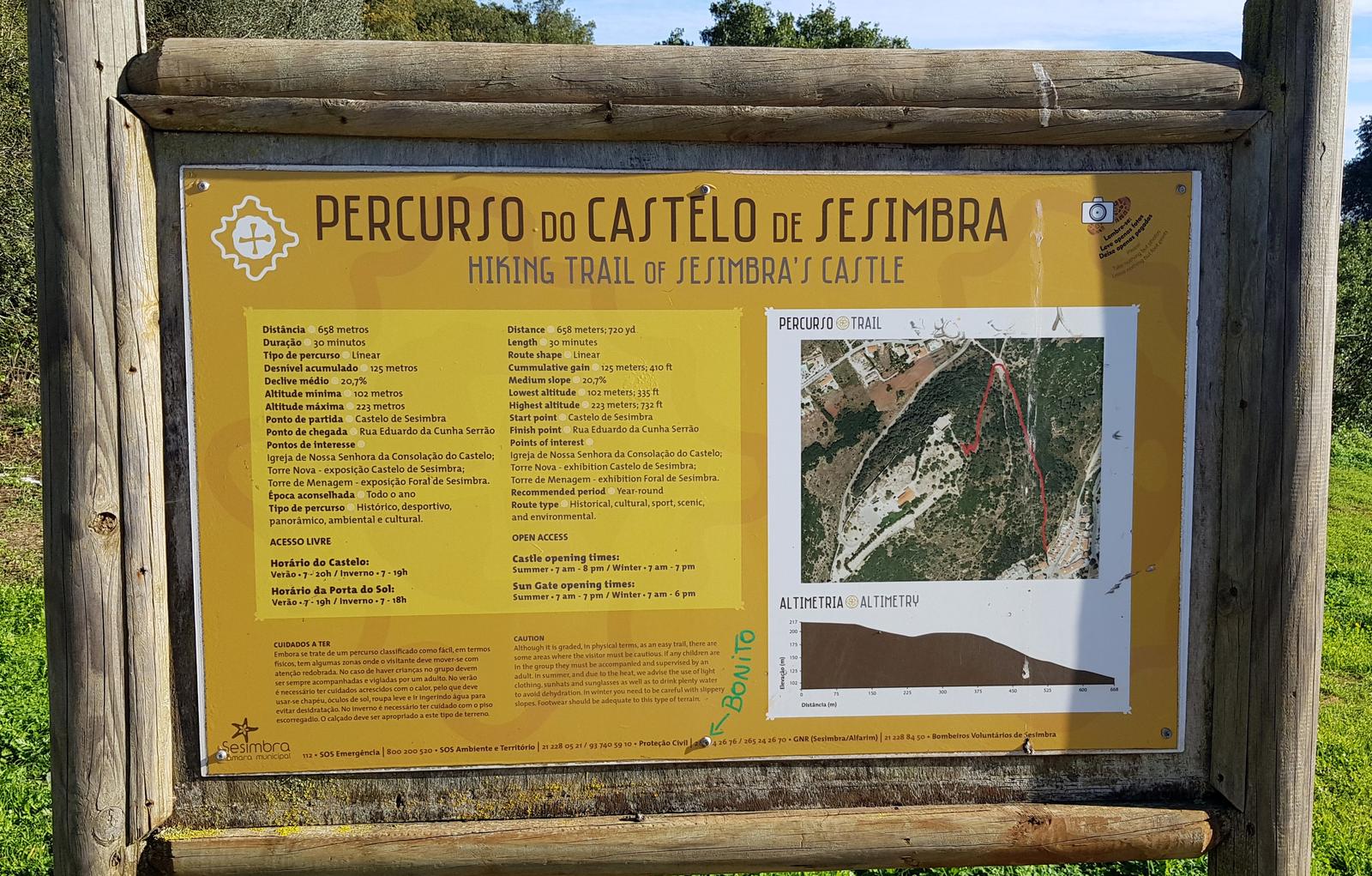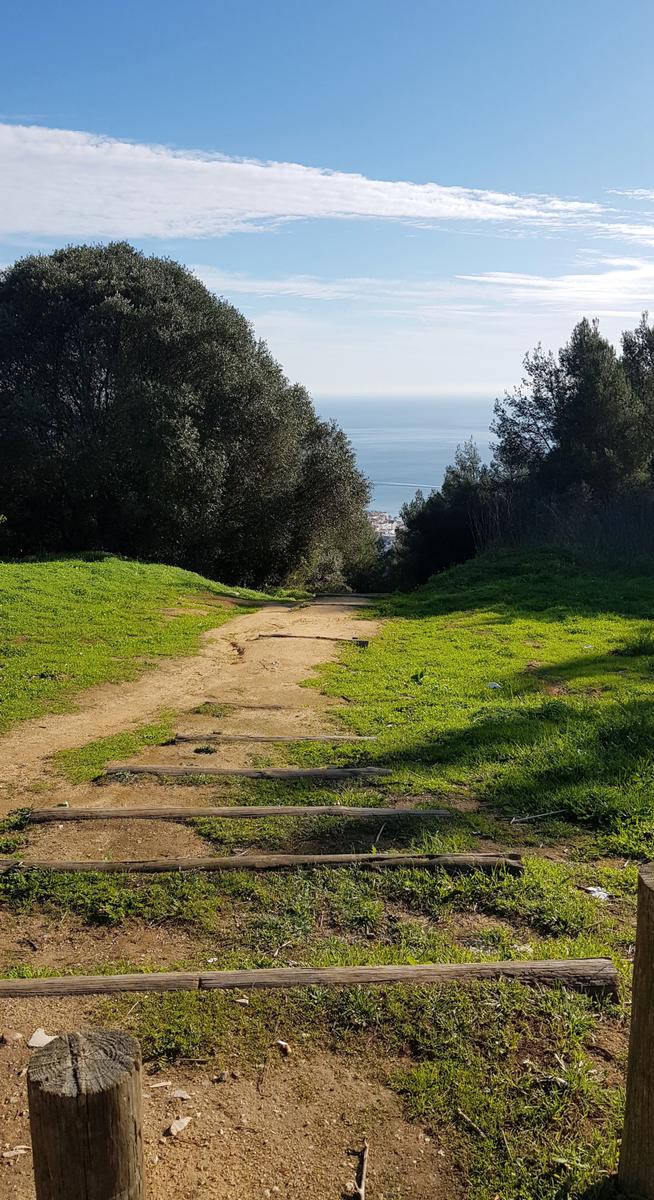 From the Castle you are rewarded with panoramic views of the town, the stunning coastline and the surrounding landscape.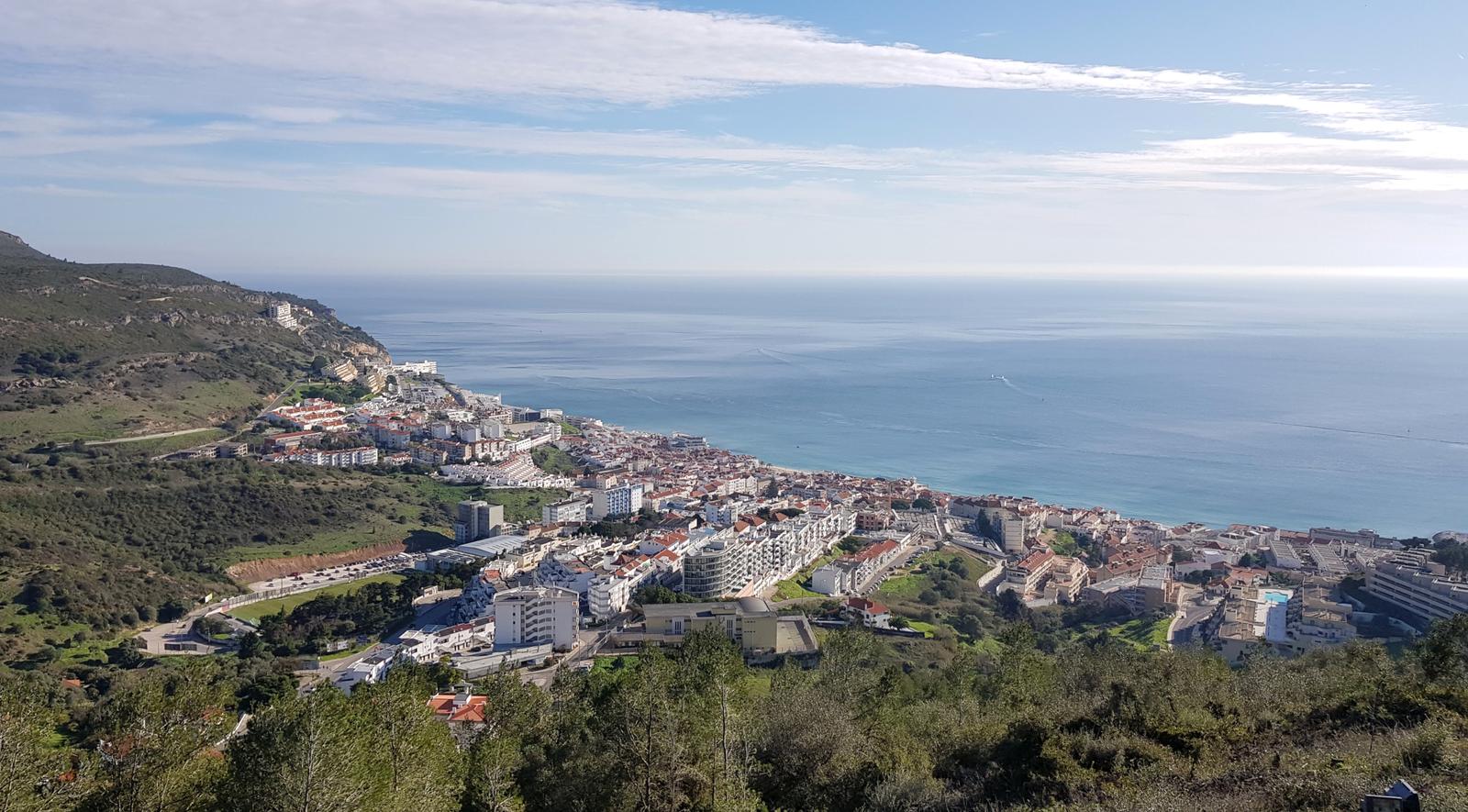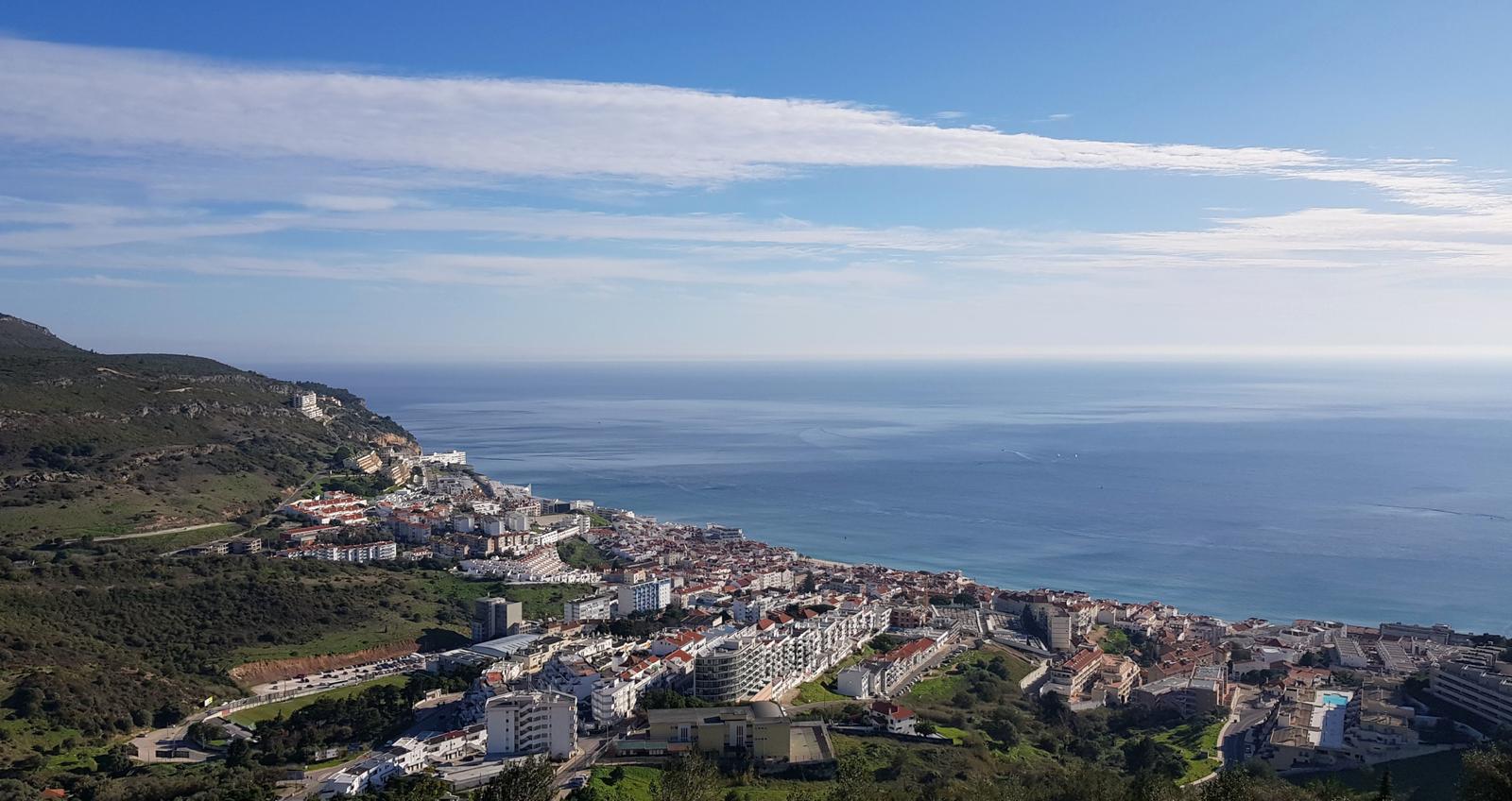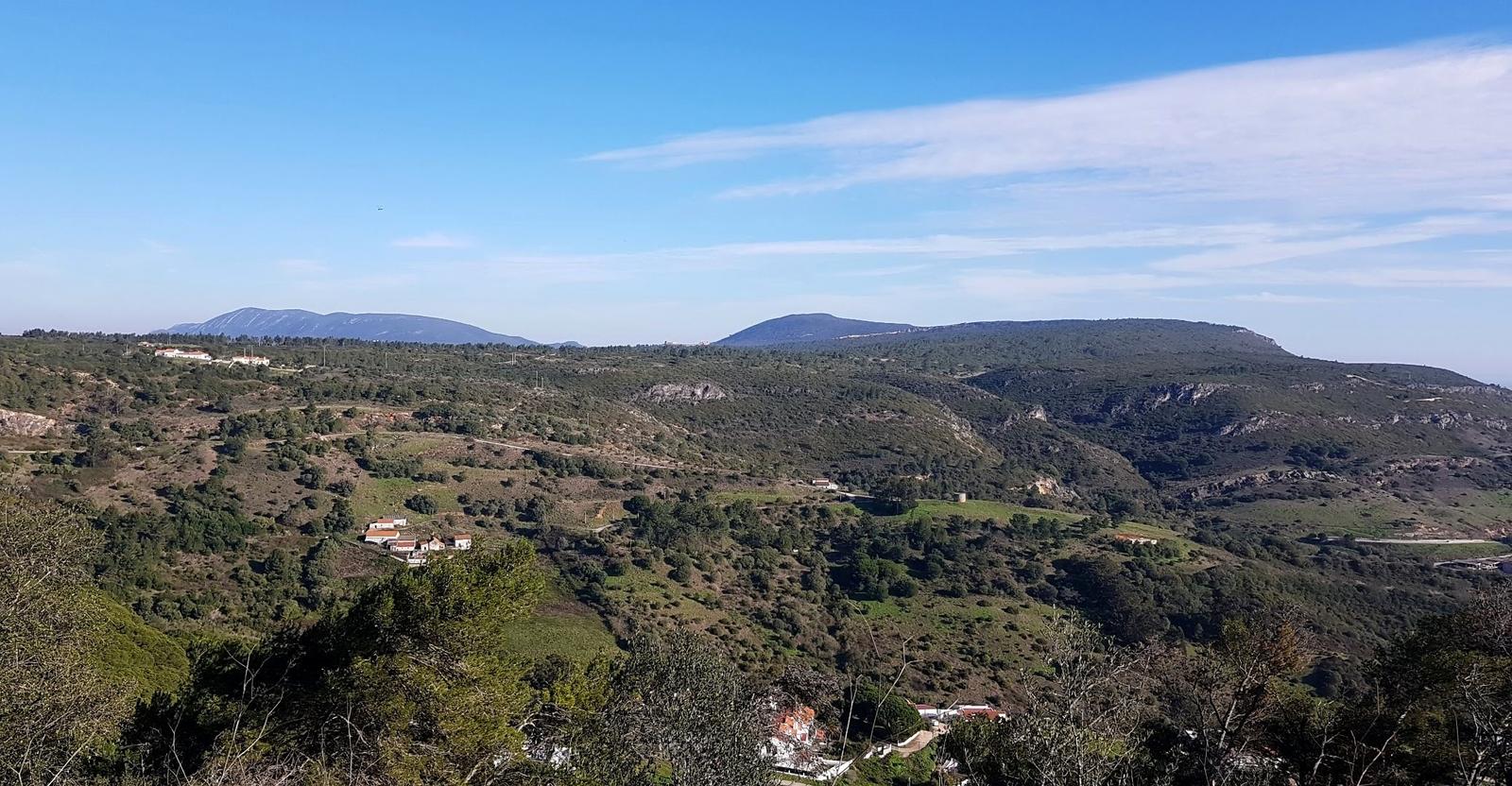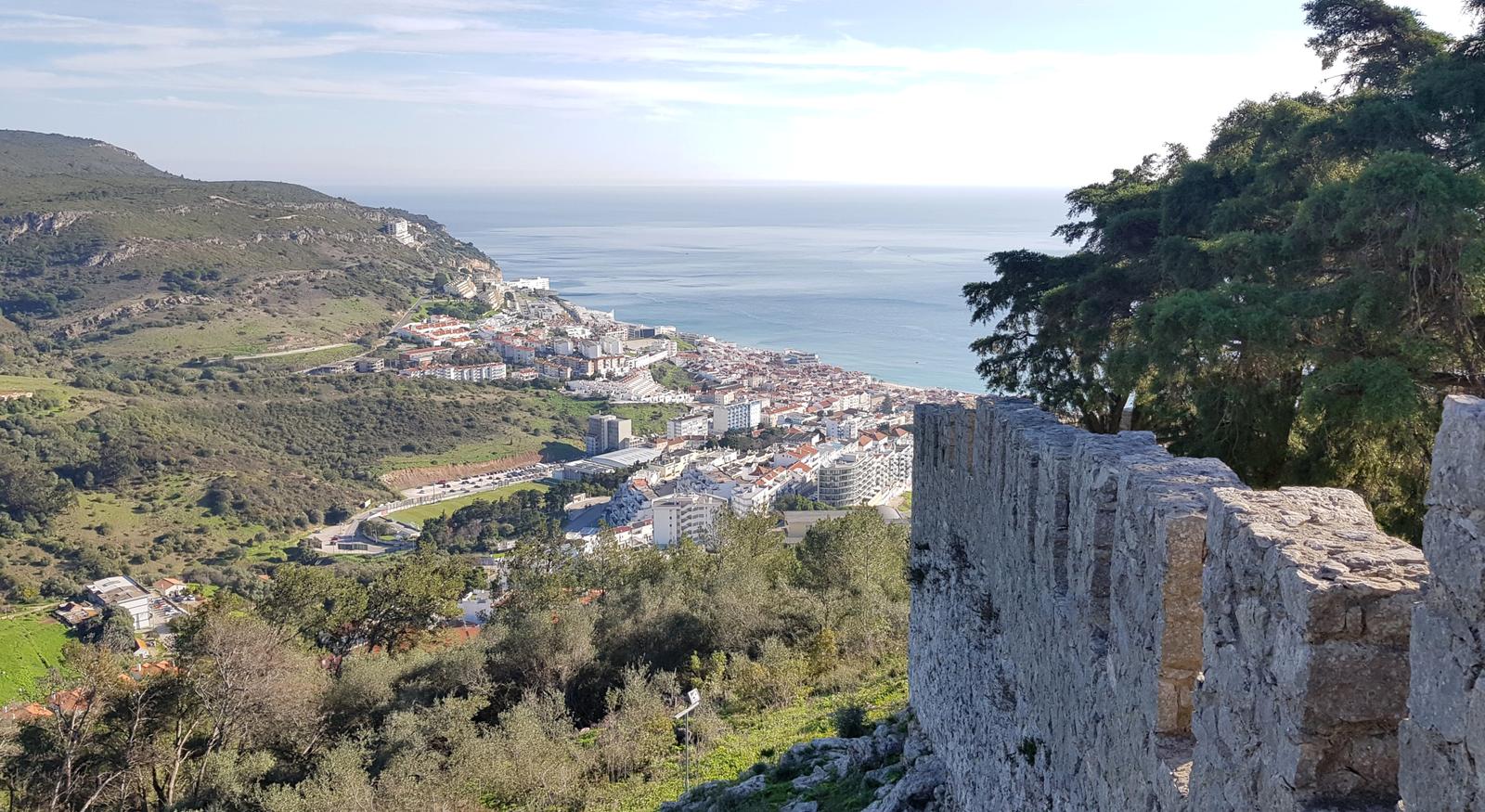 Once you are inside the perimeter walls of the Castle you can walk around as you wish, exploring towers and finding the best views. There is also a church and a cafe although we did not visit either. It is a little "rough & ready" so don't visit here expecting manicured gardens and paved pathways!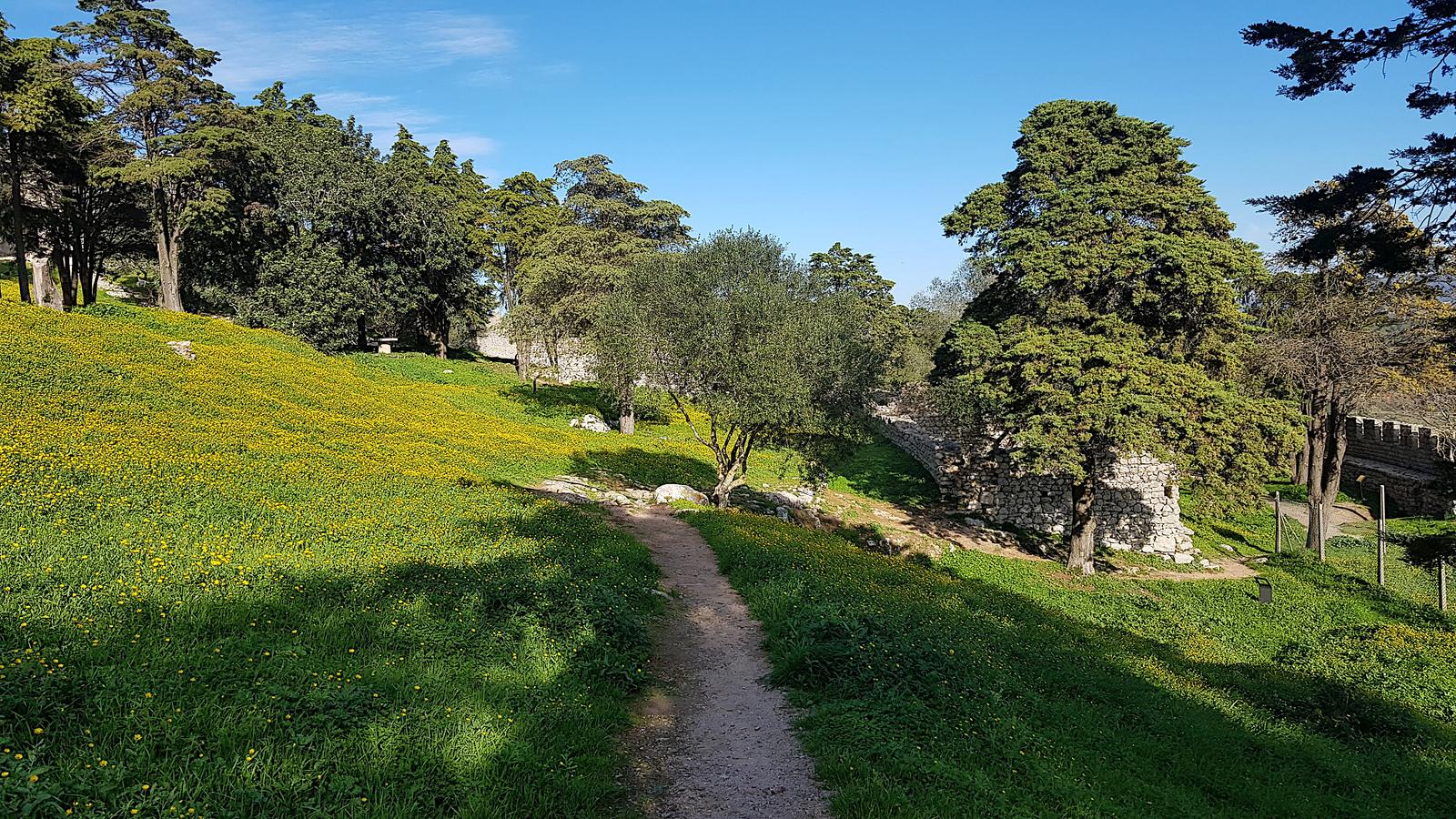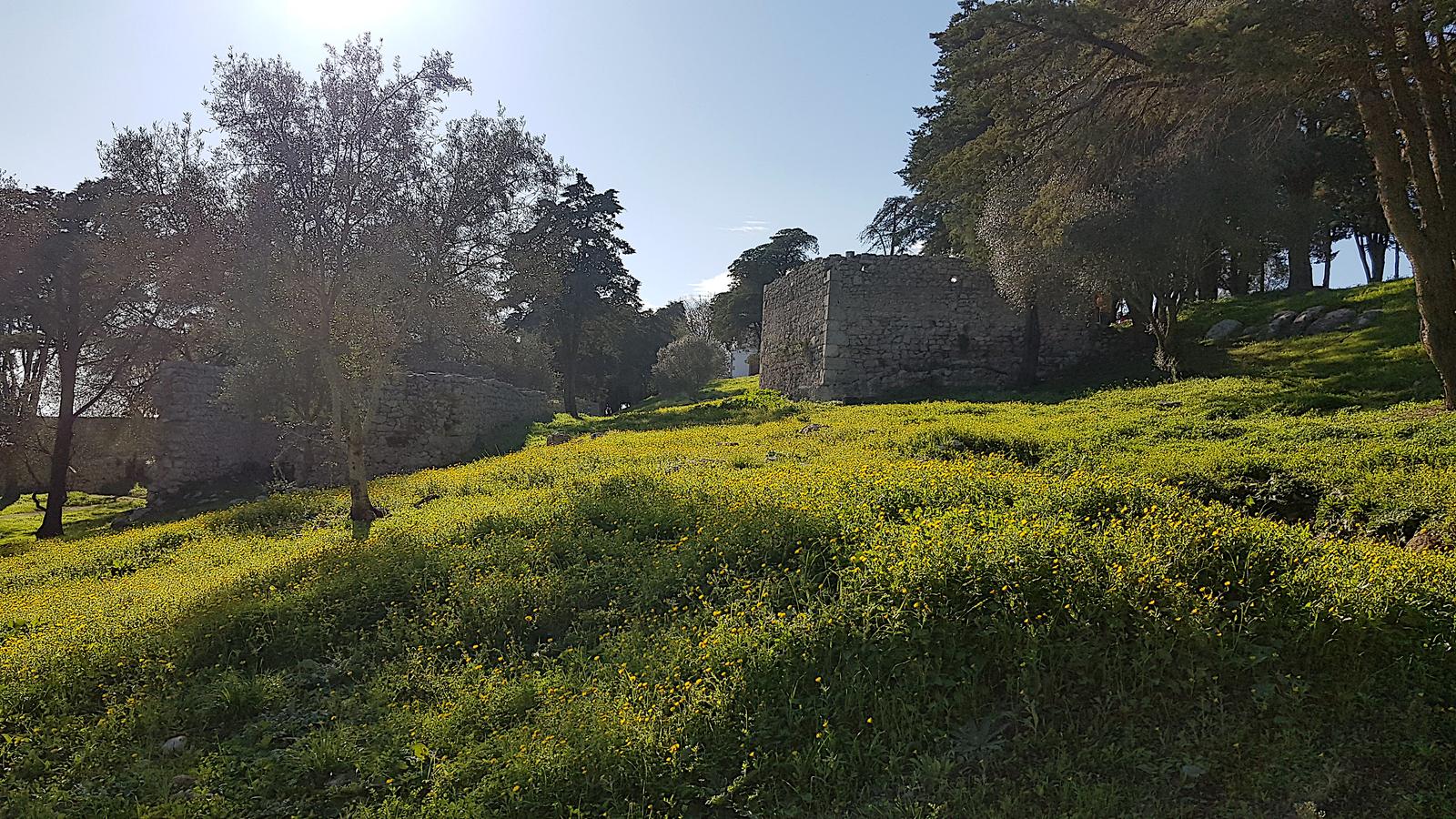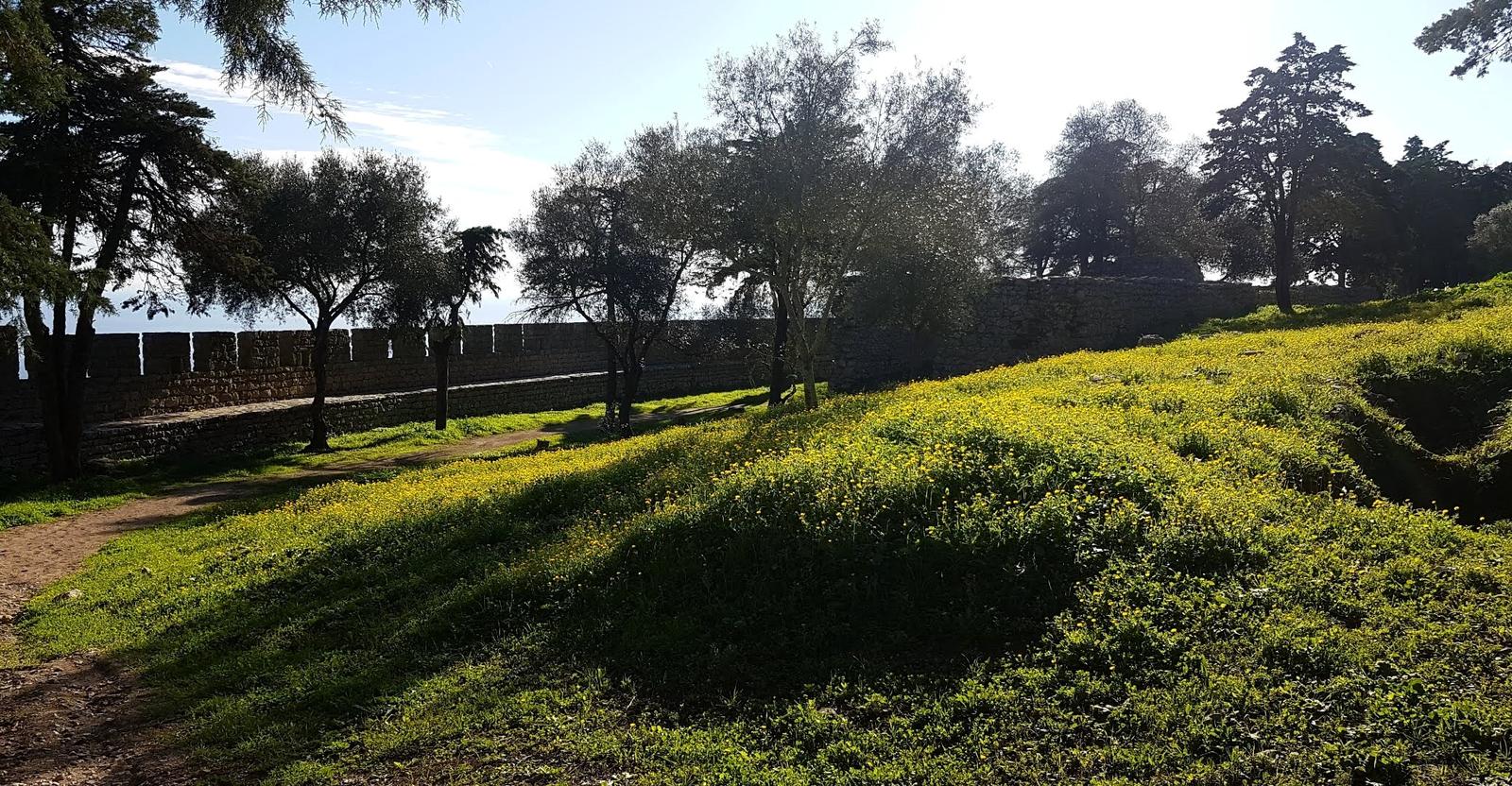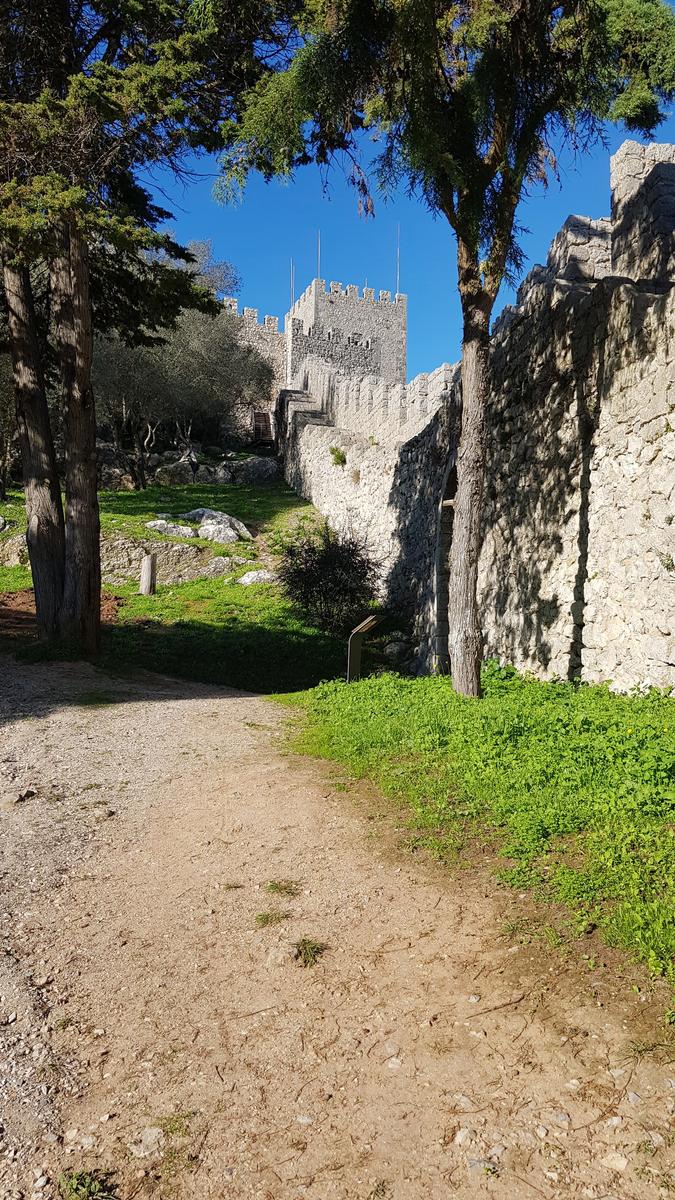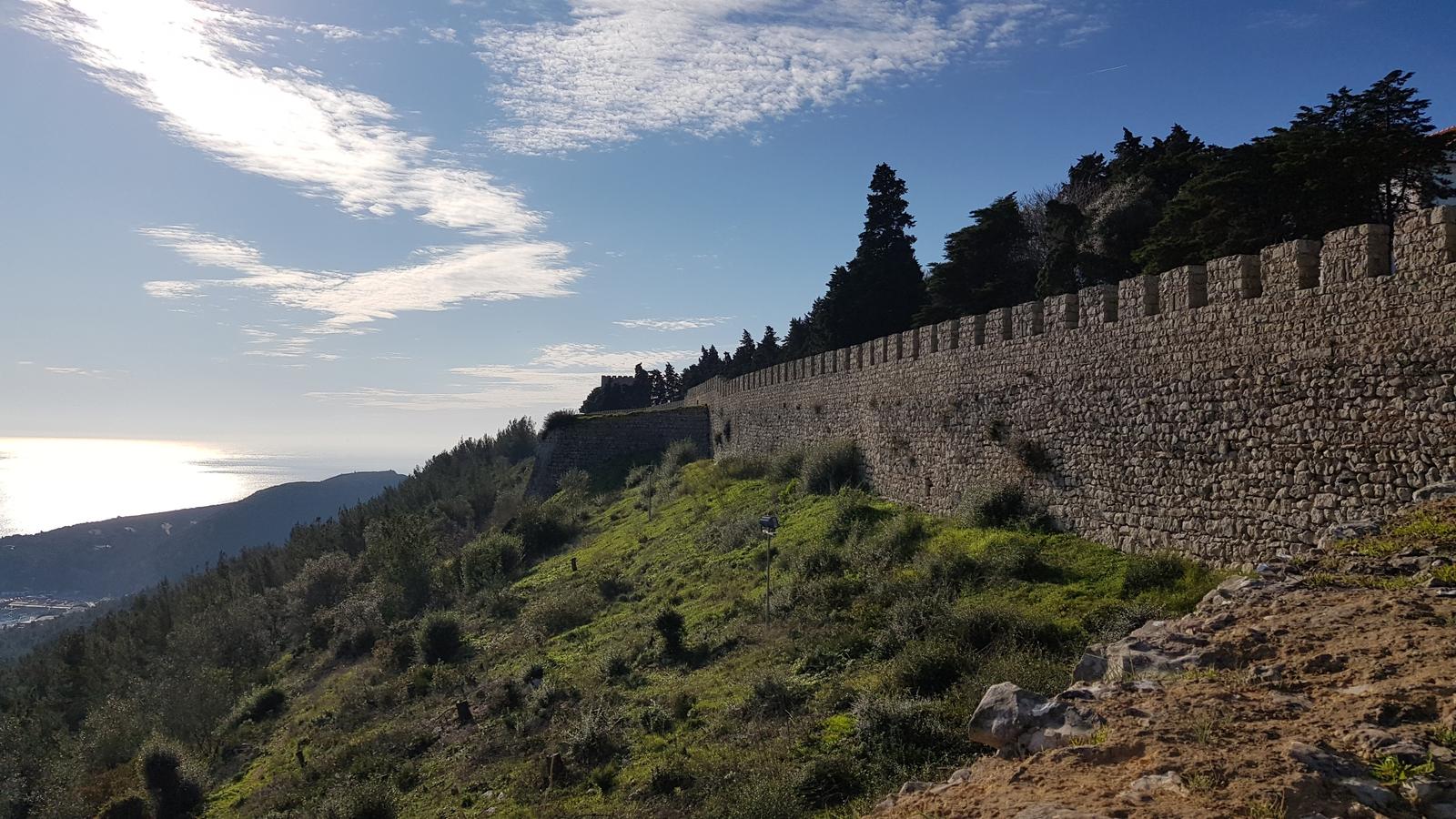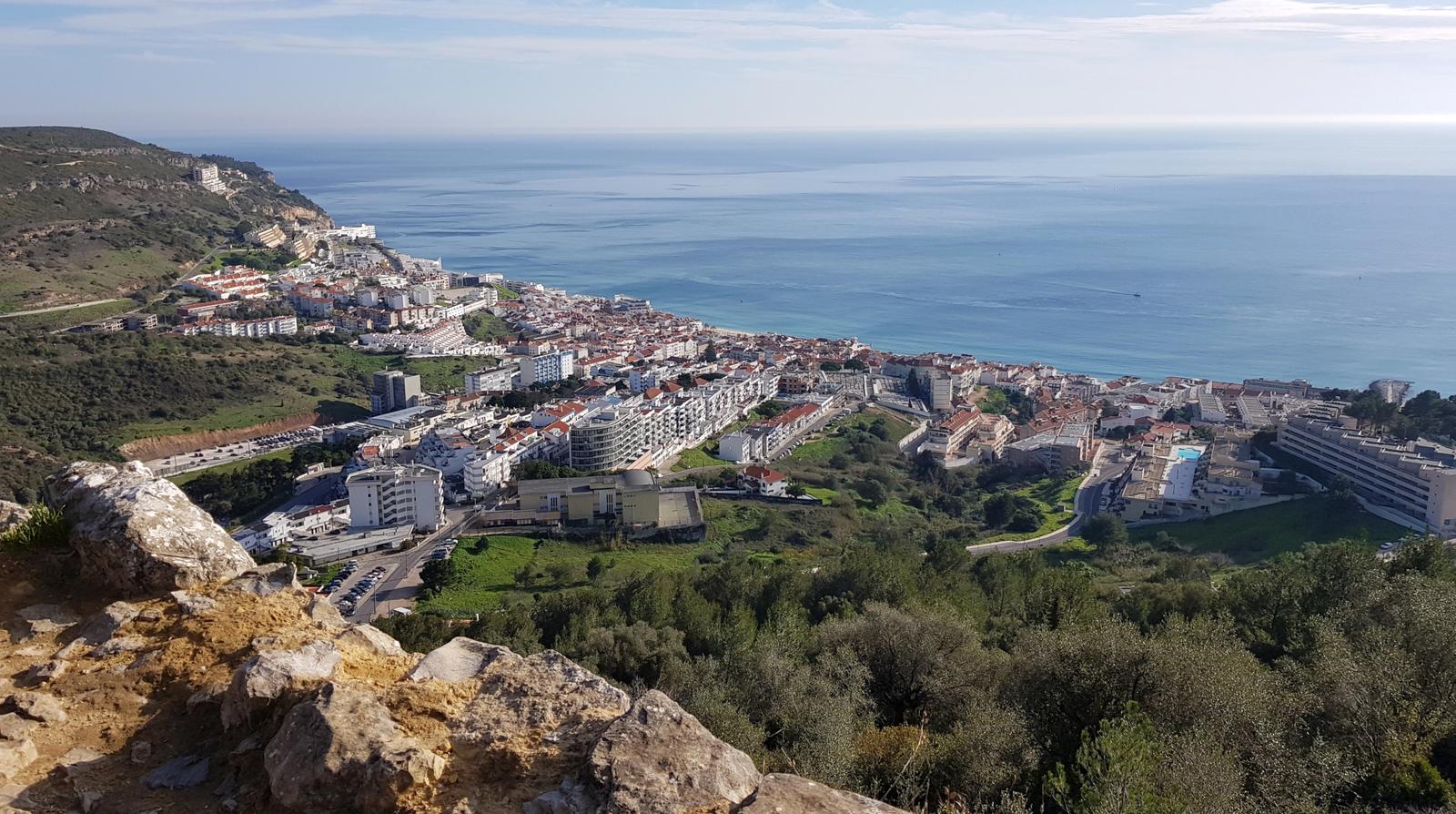 ---
Back To Lisbon We Go!
Well, that was it, once we were finished at the Castle we made our way back to Lisbon feeling relaxed and refreshed, full of fresh sea air and ready to face busy city life for another few weeks ;-). Sesimbra is such a lovely town, we can't wait to go back very soon!
---
If you've any questions, suggestions or just want to say hello, contact me via the Contact Form, Instagram (@noroadlongenough) or By Email noroadlongenough1@gmail.com