Our Hiking Trip to Serra da Lousã, Portugal:
I can't believe it has been a year since we were hiking and running trails in Serra da Lousã. We spent four nights there in September 2020. As usual we booked a house (via Airbnb), stocked up the in the local supermarket and did not see much of the town of Lousã due to the Covid-19 situation. While travel was permitted and cafes etc. were open we preferred to limit our contact with others during these times.
---
Where We Stayed:
Our rental house was a few kilometres outside Lousã and we loved it. It was so quiet, super clean and we had a big garden and direct access to forest trails. A few photos of the house: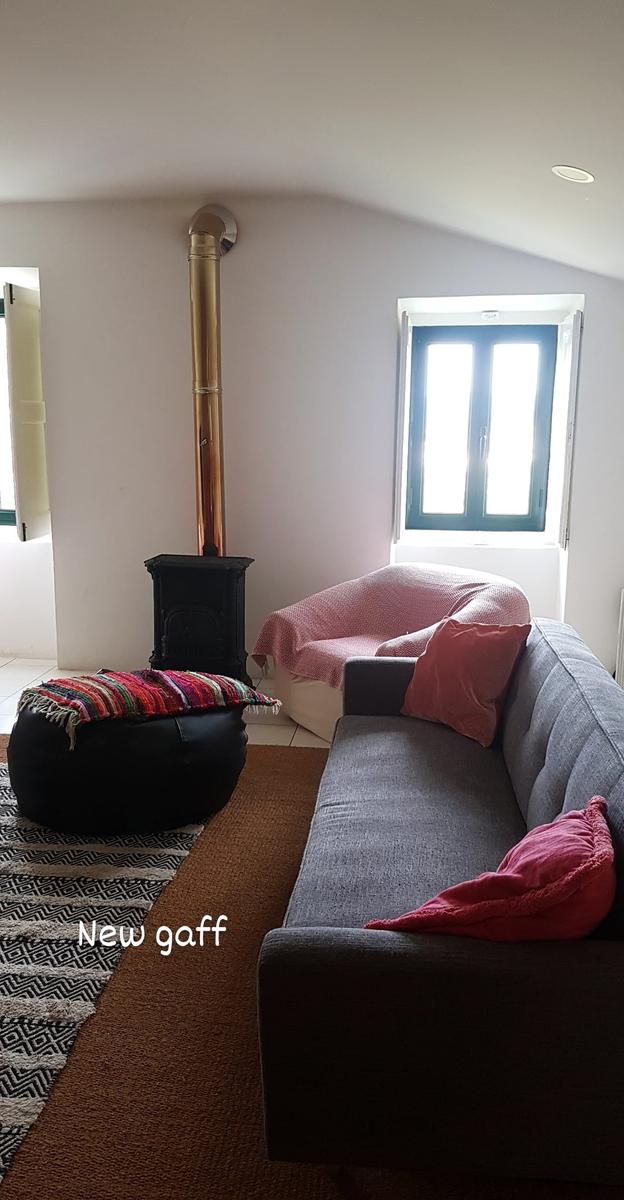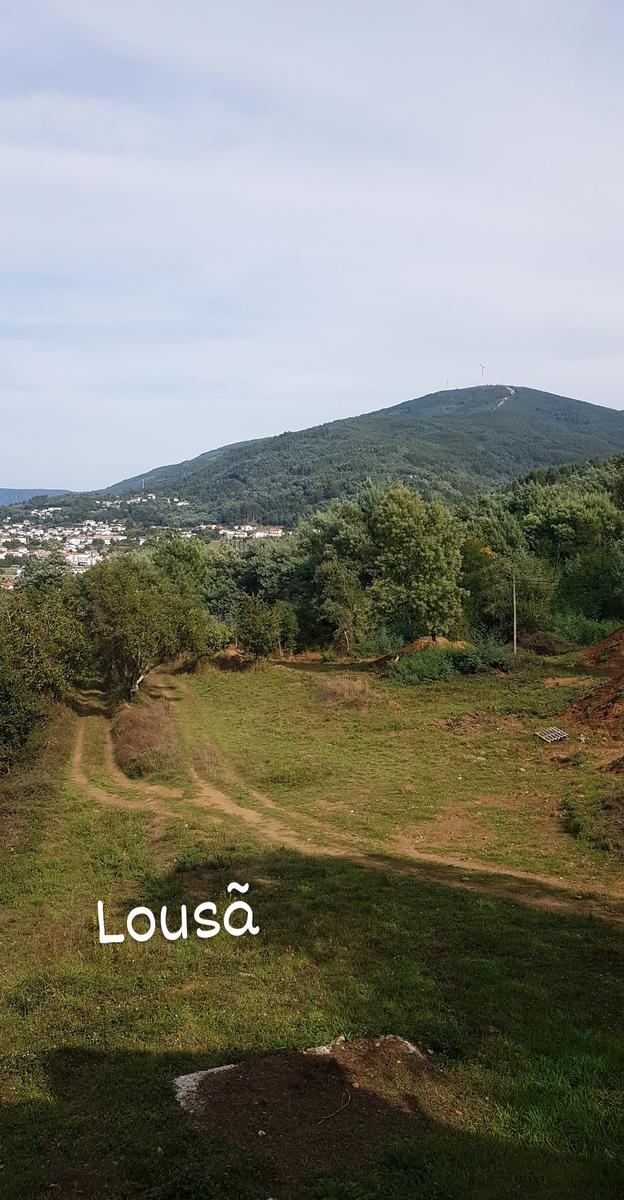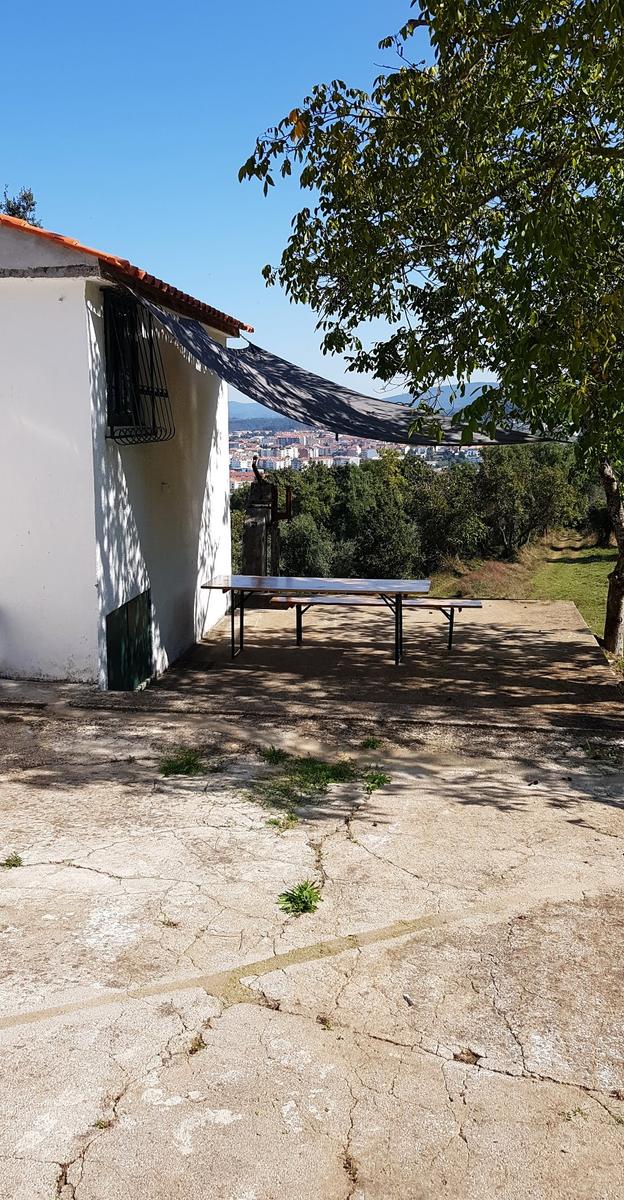 ---
Where is Serra da Lousã?
Serra da Lousã is located in Central Portugal, on the border of the municipalities of Coimbra and Leiria. It is about a one hour drive from the city of Coimbra and a one hour fifteen minute drive from the city of Leiria.
The highest peak in Serra da Lousã is Alto do Trevim. You can expect to find gorgeous forest trails including mountain biking trails and lots of wildlife.
One of Serra da Lousãs main attractions are its Schist Villages which I will talk about more below!
---
Hiking & Exploring Serra da Lousã - What We Did!
1. Vale de Nogueira to Terreiro das Bruxas (and back):
This was my first hike in Lousã. At 8.45am, armed with a GPX on my watch I headed up the very steep climb to Vale de Nogueira, about 200 metres of elevation in one kilometre or so! Things got very sweaty very quickly. Once again we were really lucky with great weather and high temperatures for most of our stay.
I passed some very cute goats on the way up: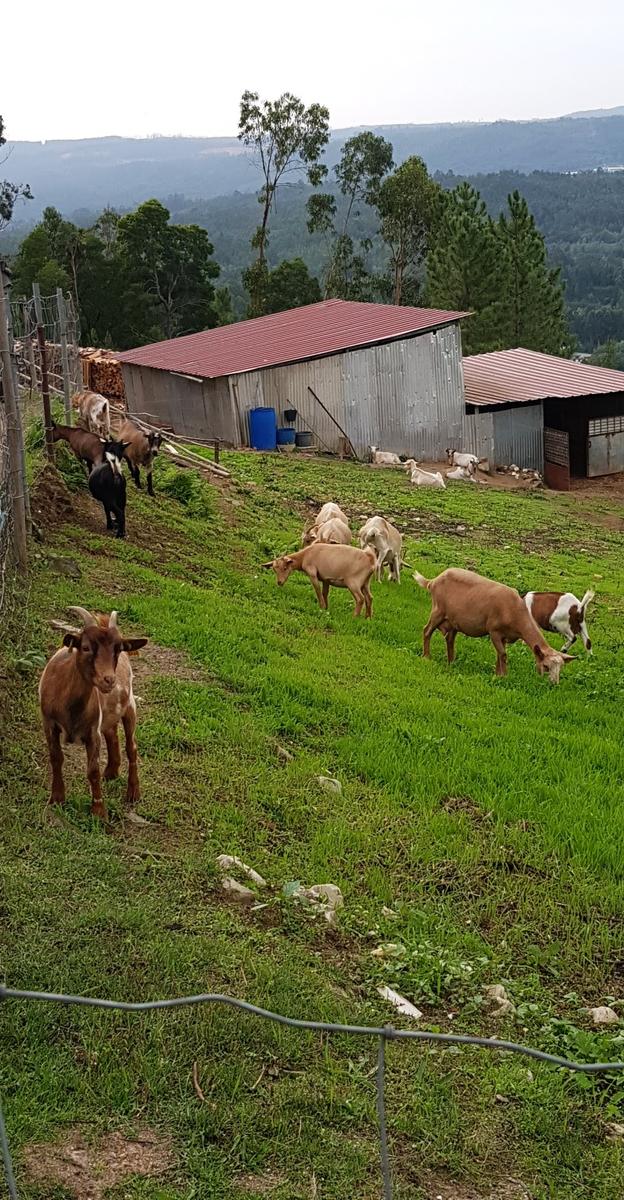 "What you looking at?":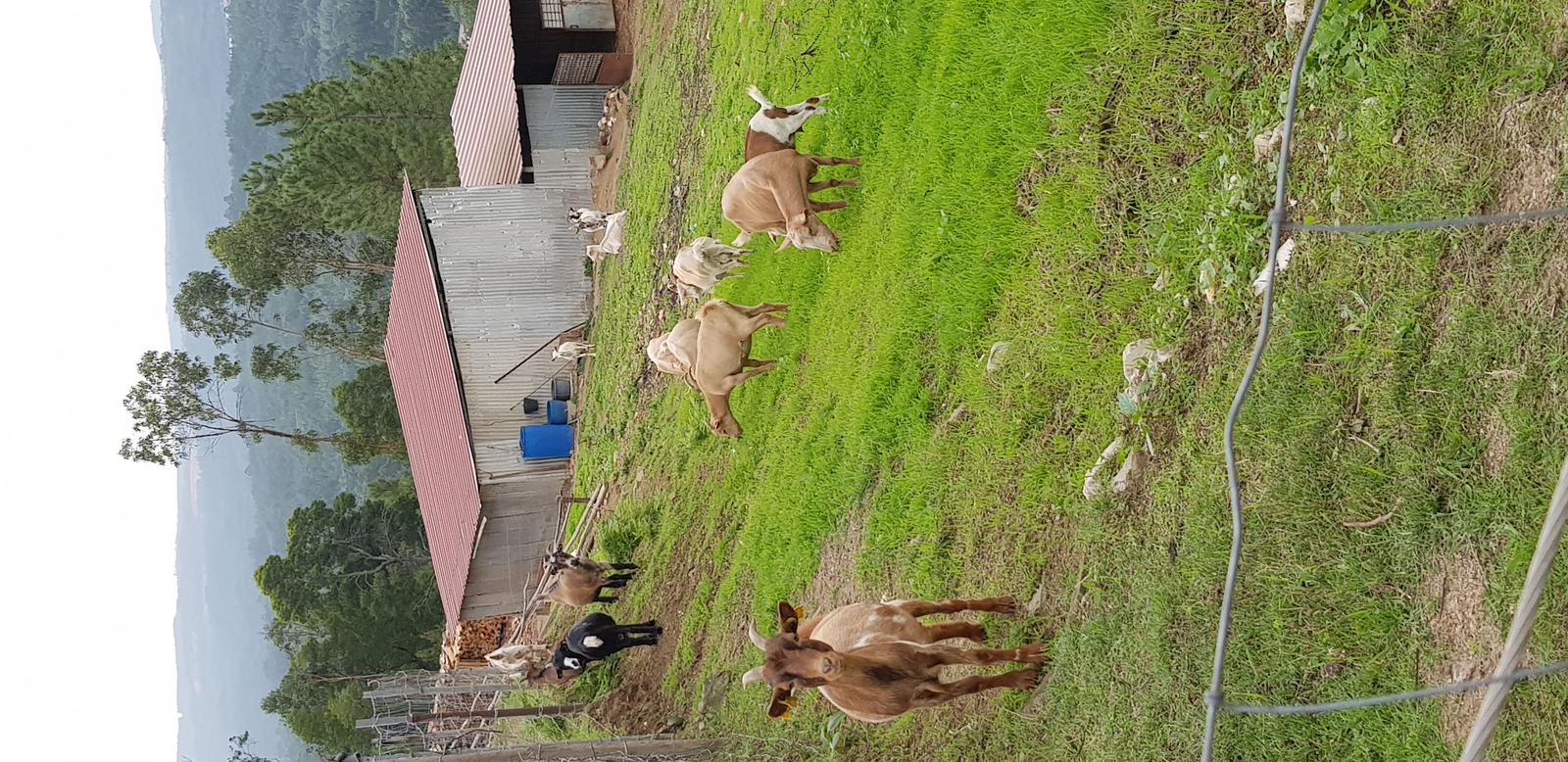 And the view back towards Lousã was lovely too: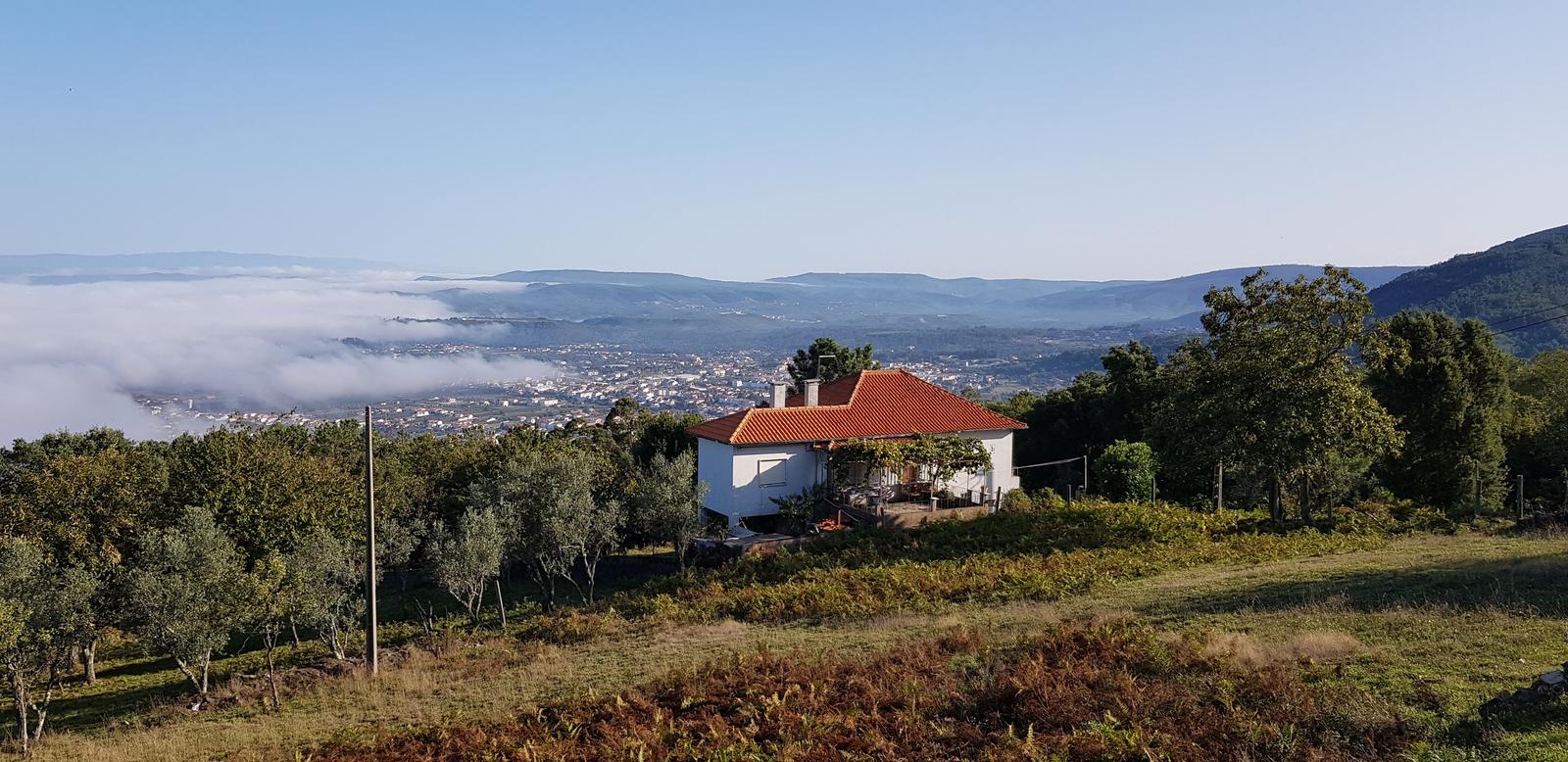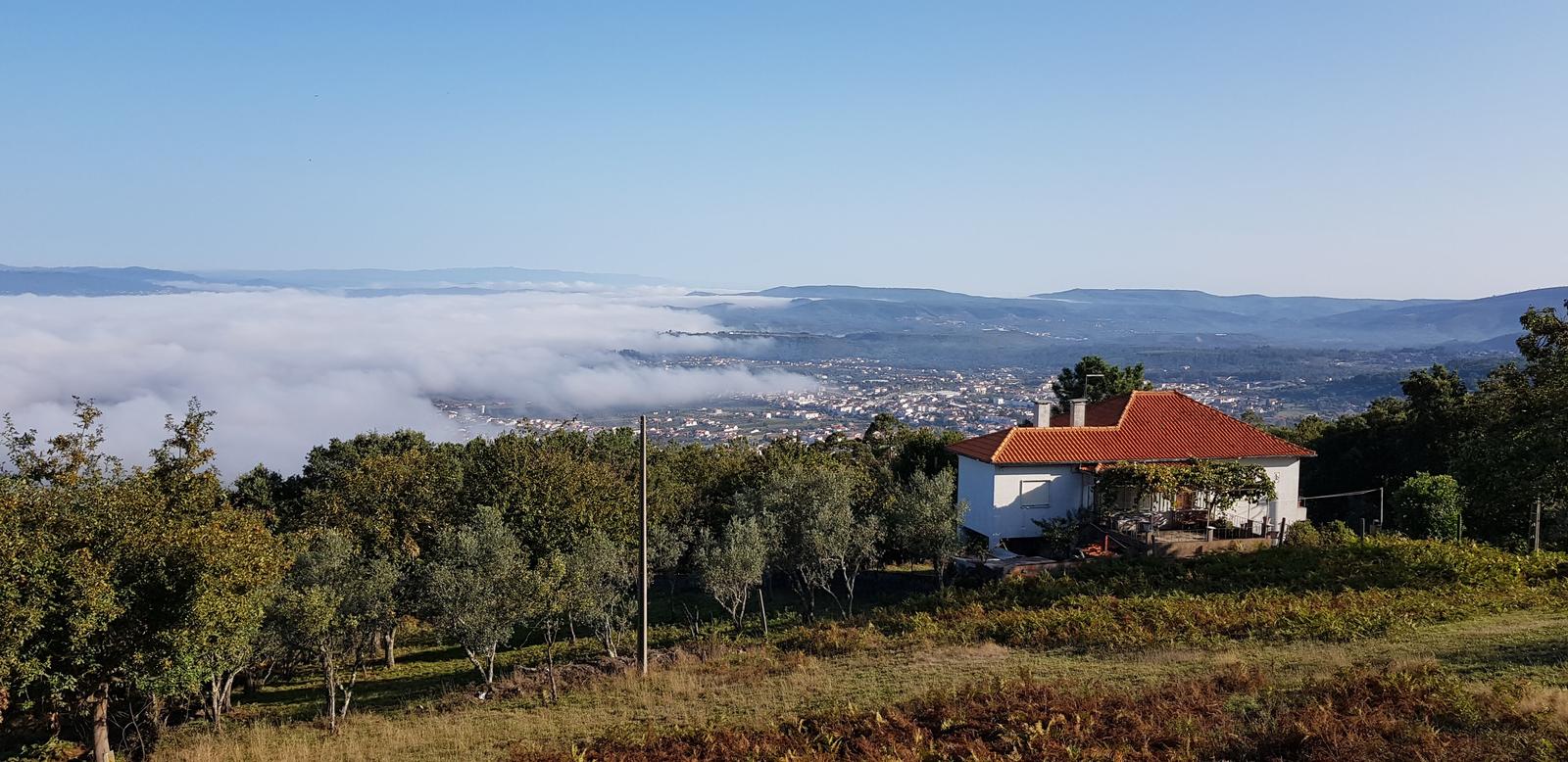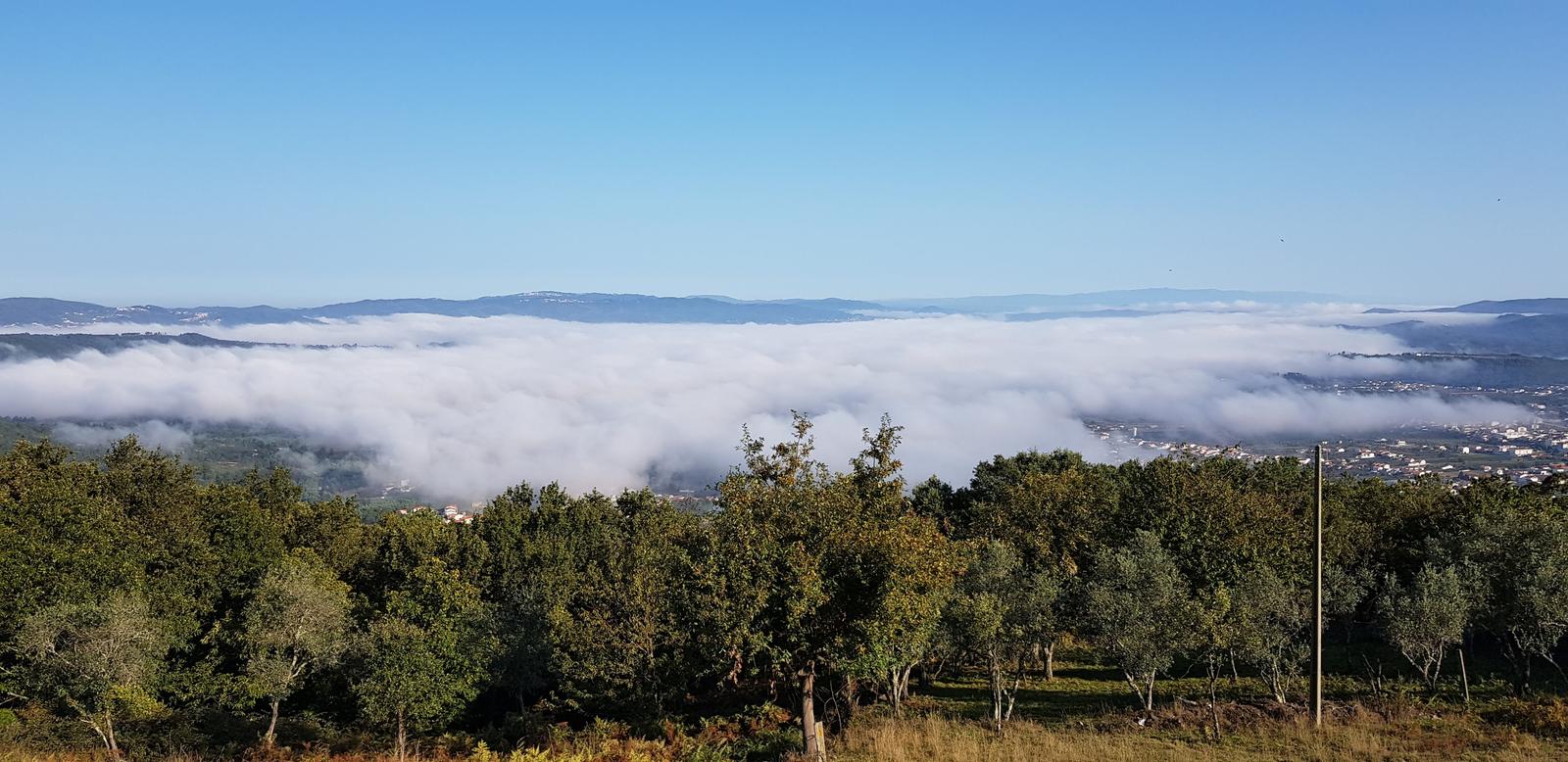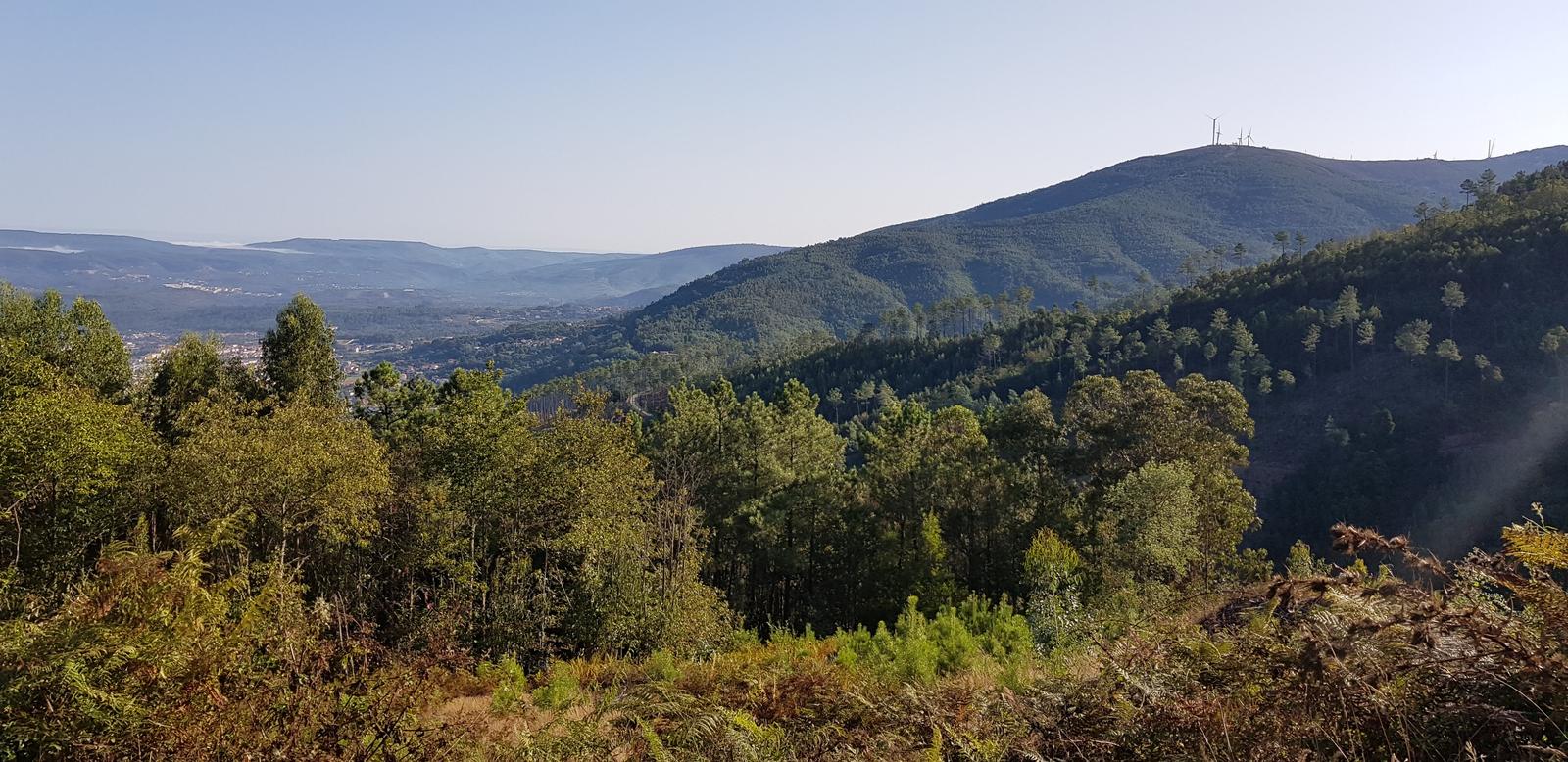 Finding the trail from Vale de Nogueira was very straightforward, there were hiking signs and markers in the village (and I had my GPX).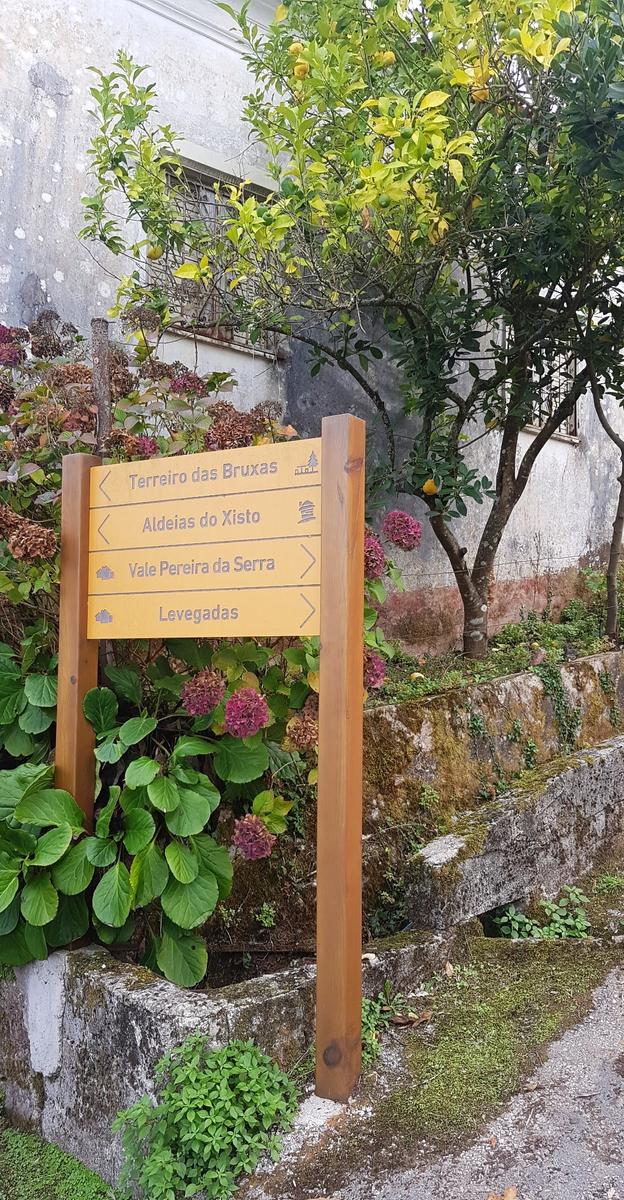 The trail began on cobbles: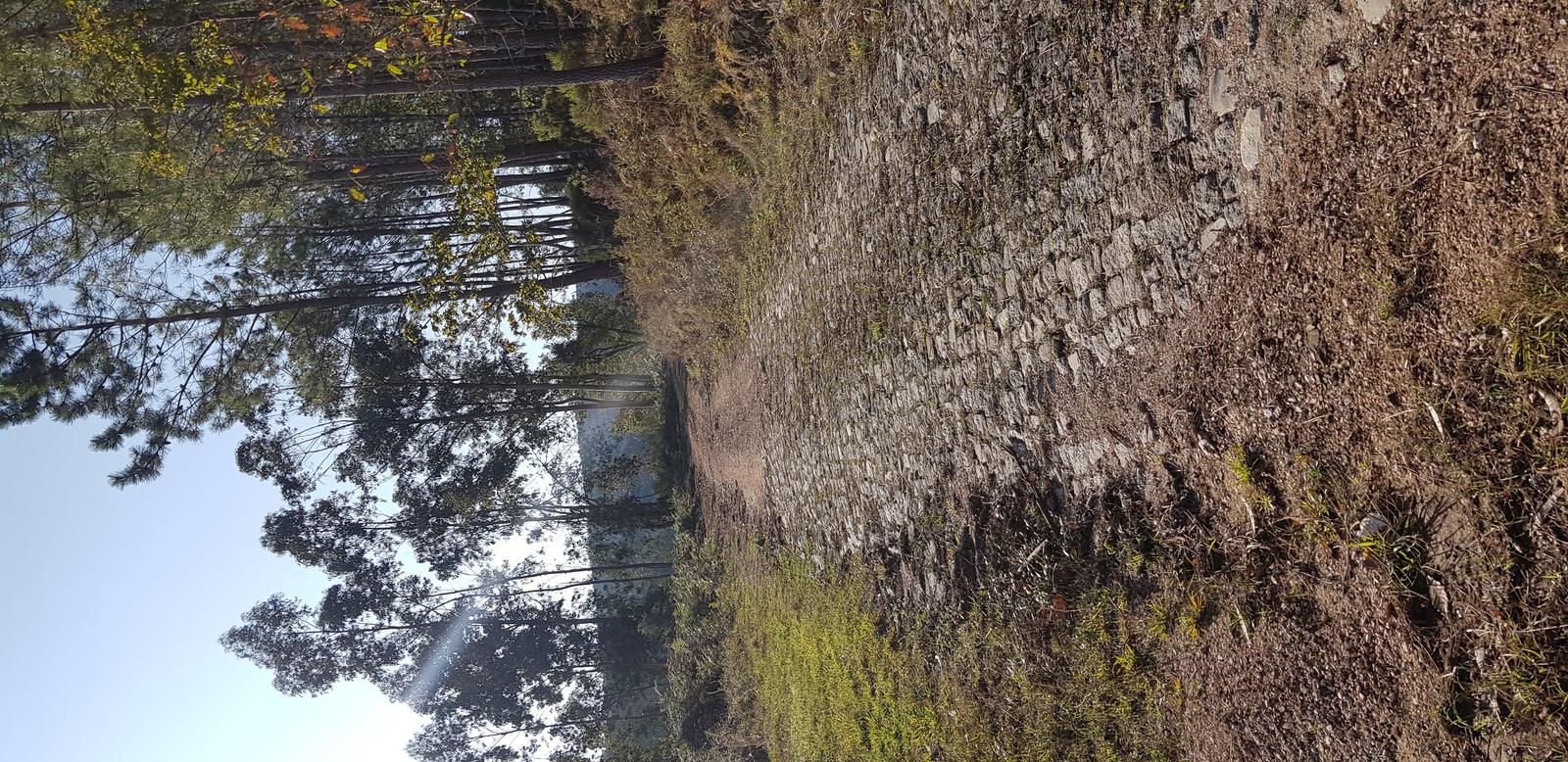 But soon it turned to dirt: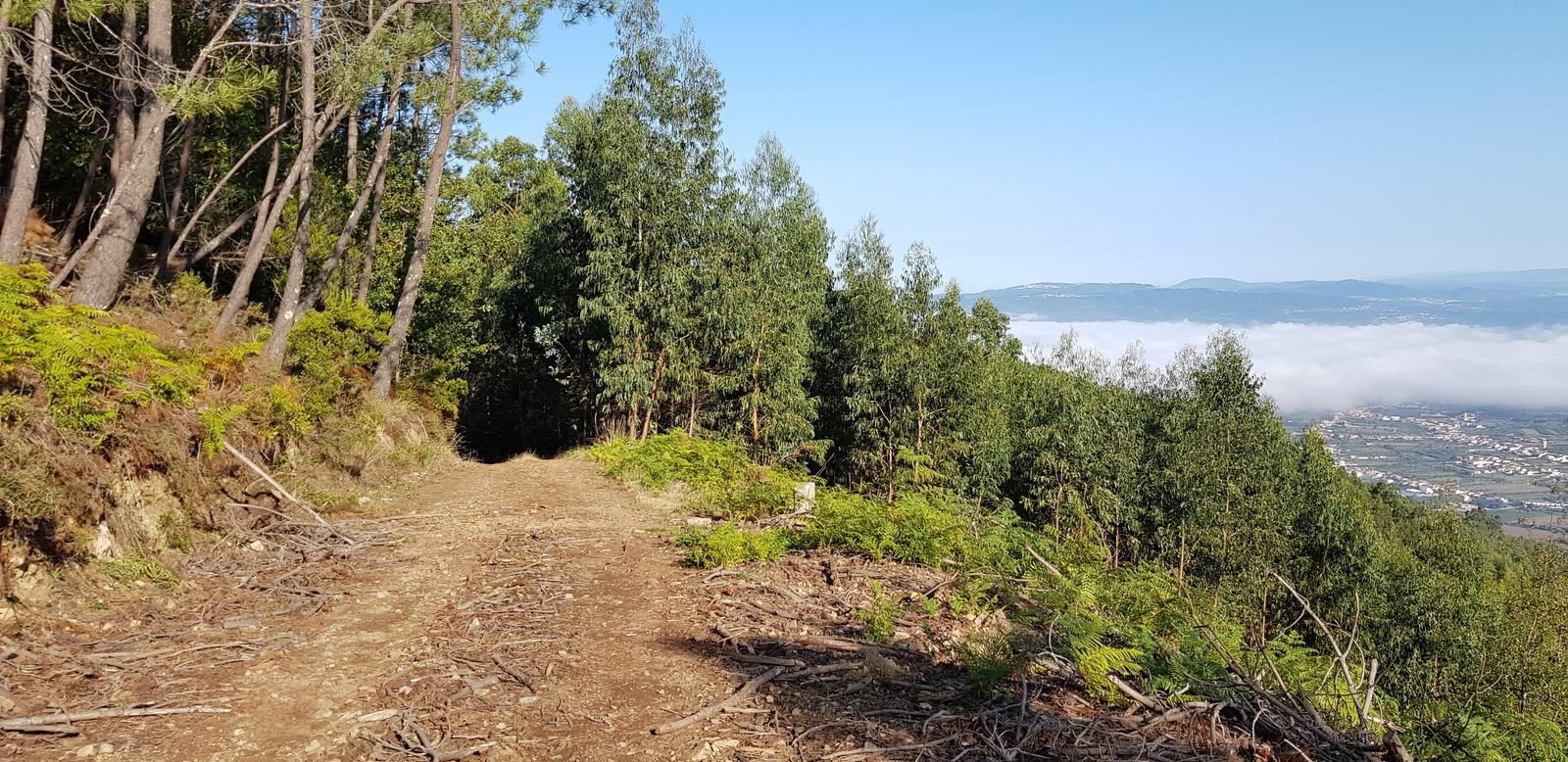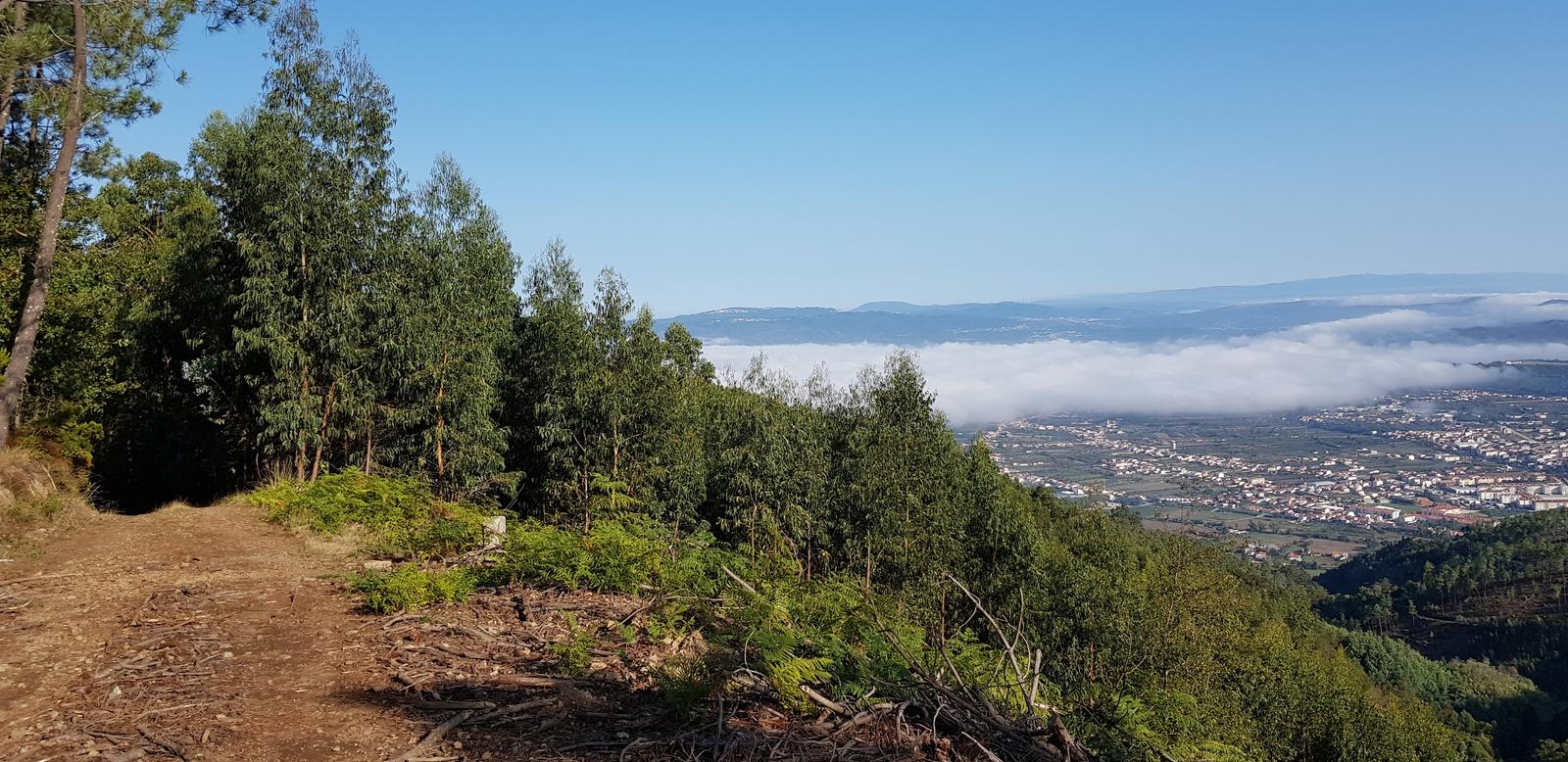 And the view was also really nice: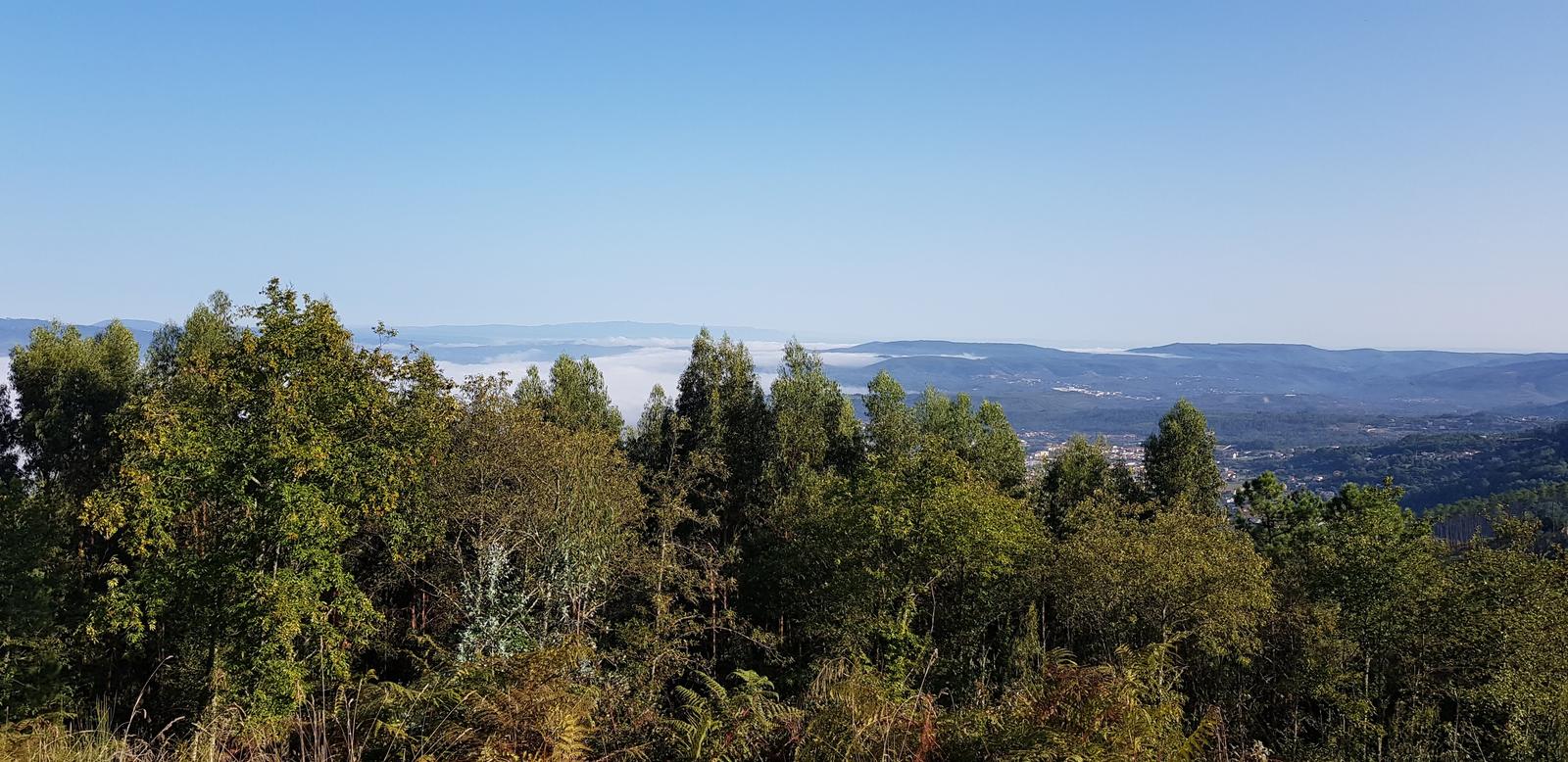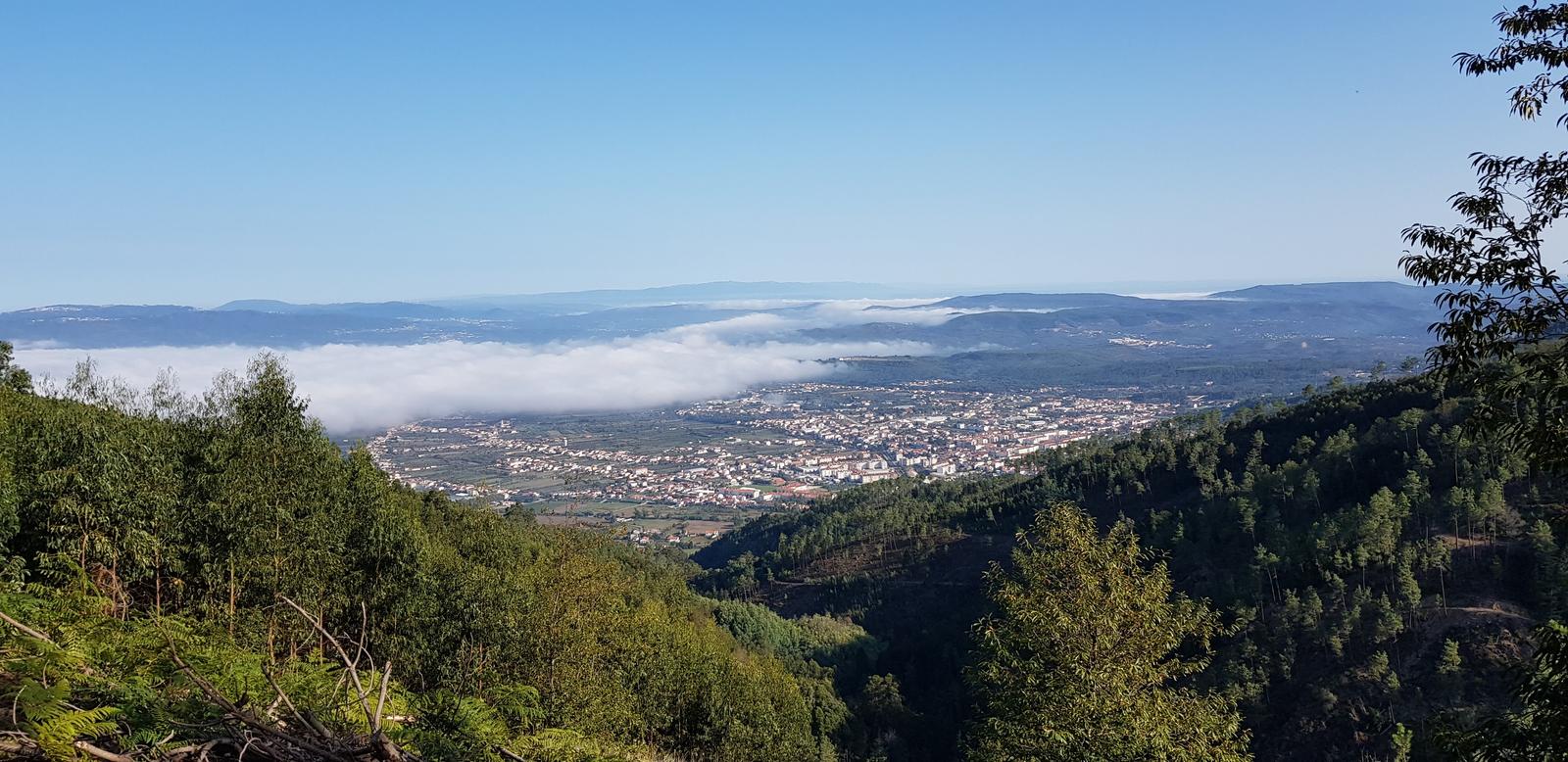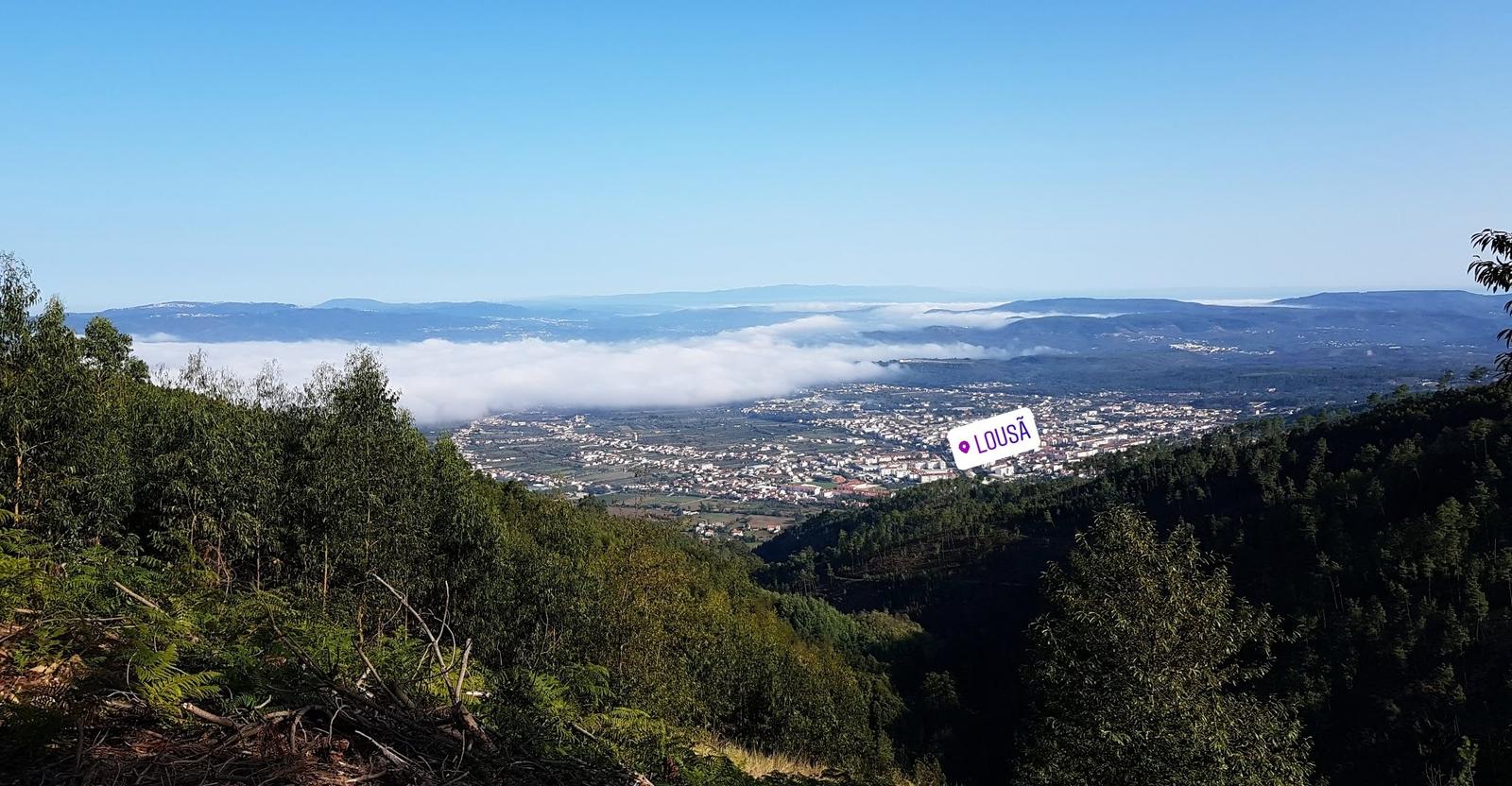 After a few kilometres I came to some proper trail signs: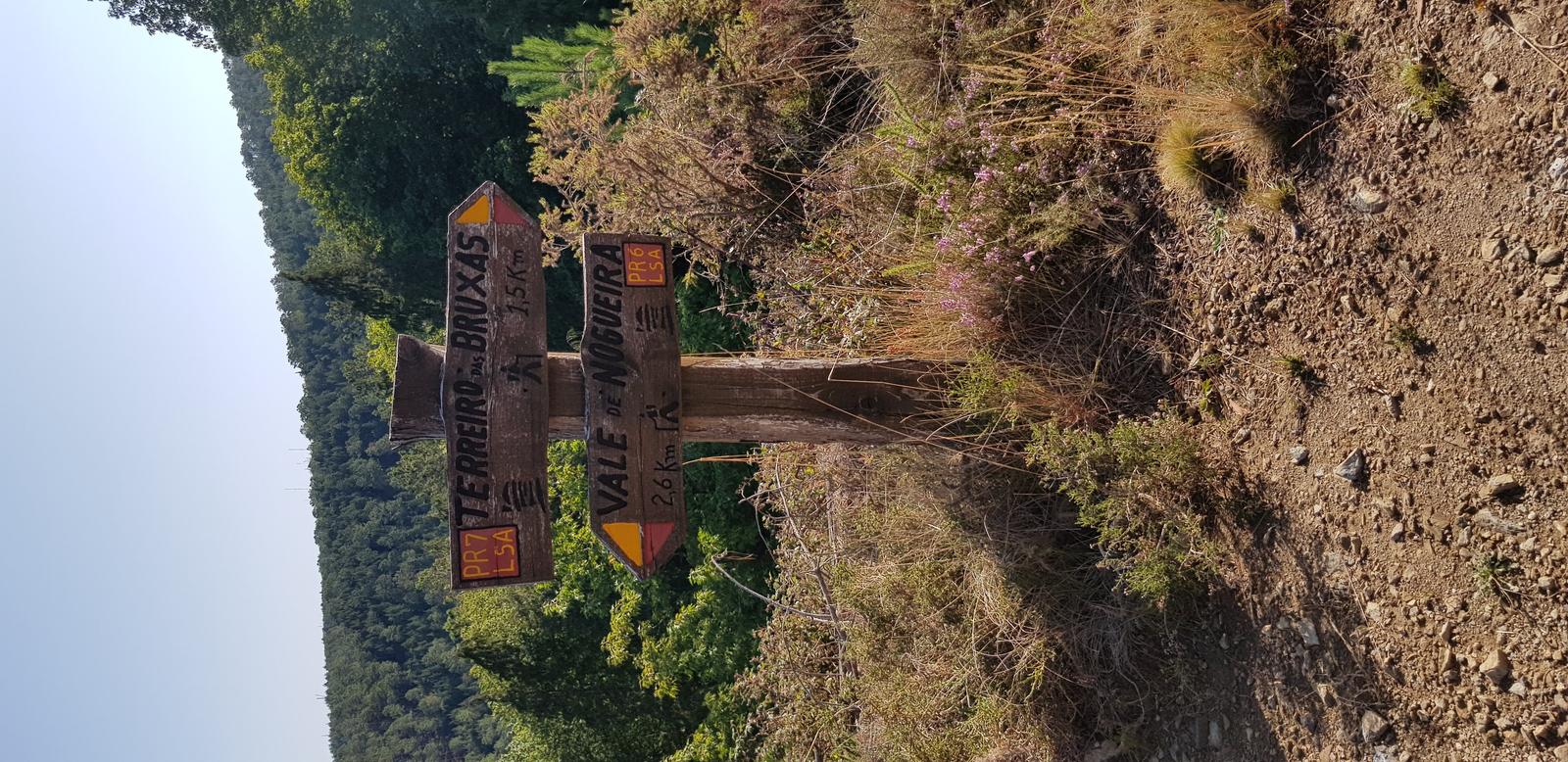 I made it to Terreiro das Bruxas following some of the PR7 route/trail which you can read more about here. Terreiro das Bruxas is the perfect place to have a picnic as it has lots of picnic tables, BBQs and shaded areas to relax. You will find yourself surrounded by trees and nature. There is also a car park here and it would be a good place to leave your car and set off on foot to explore some of the close by Schist Villages.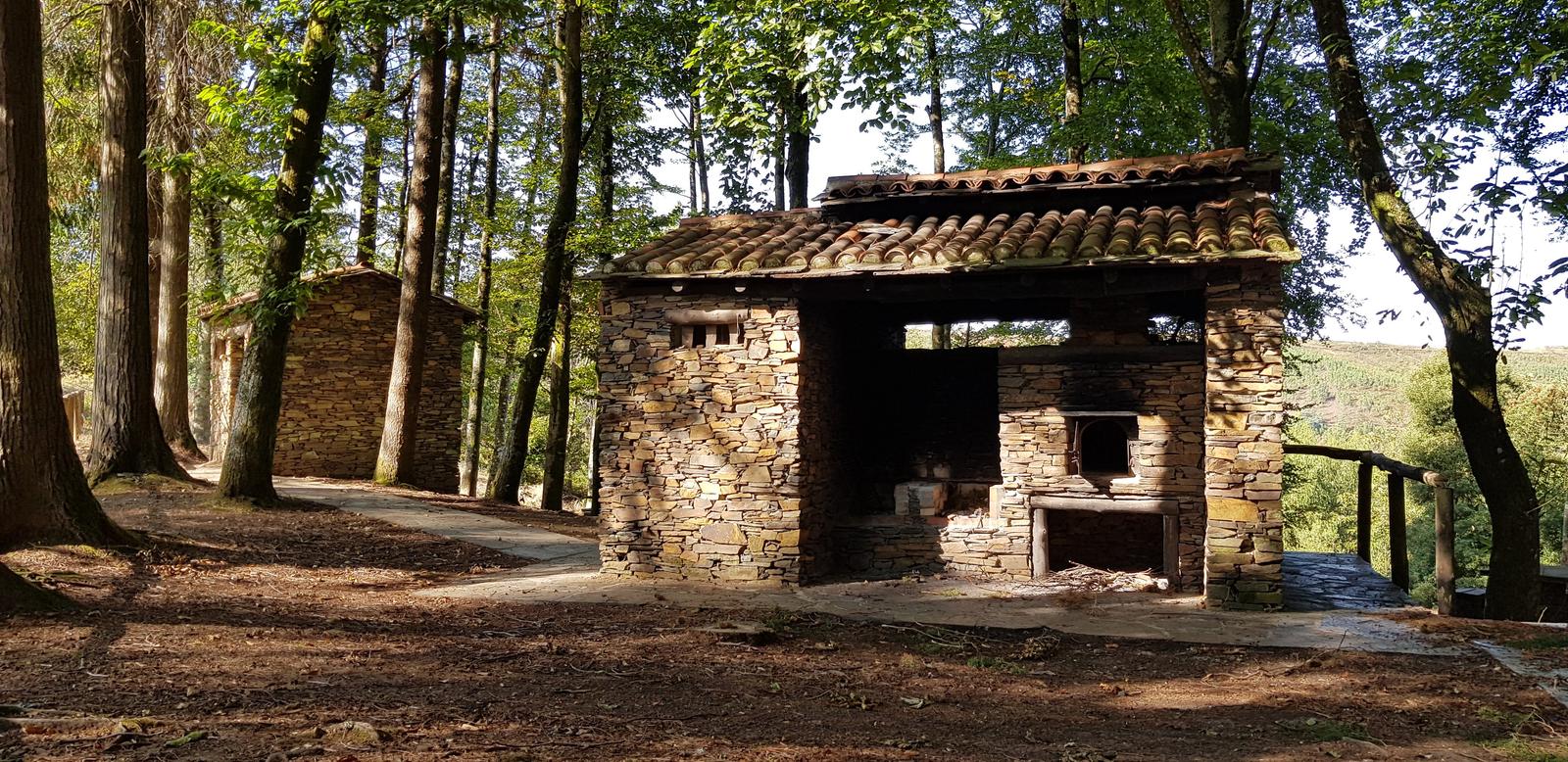 This was my turn around point for today, a nice easy enough 5 kilometre hike to here. I headed back the same way: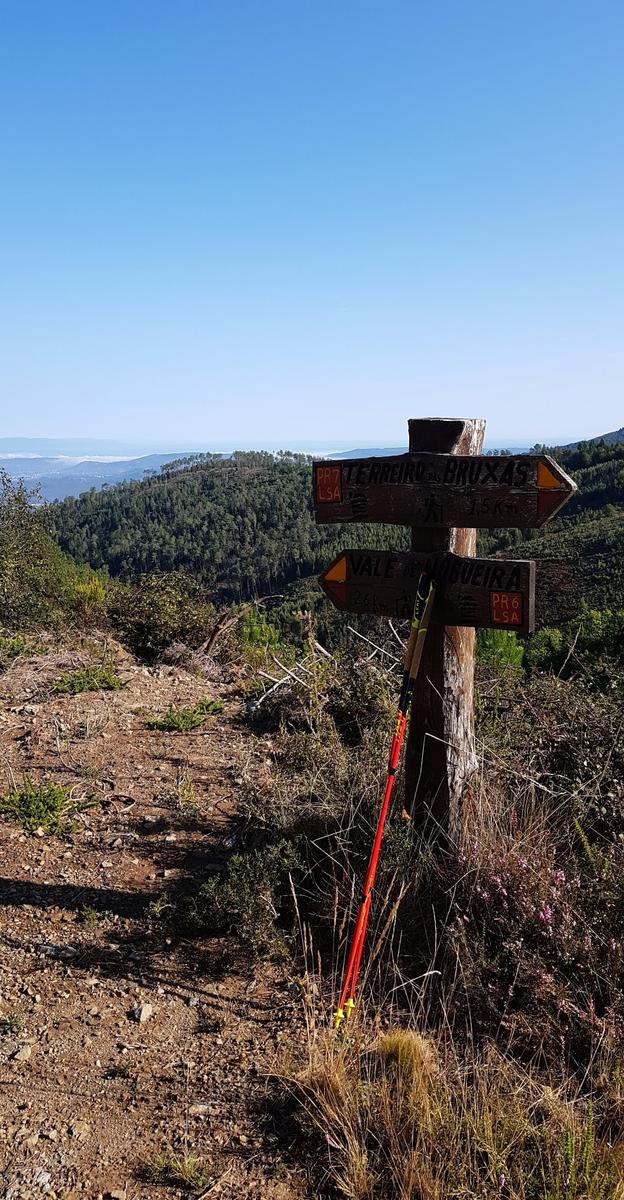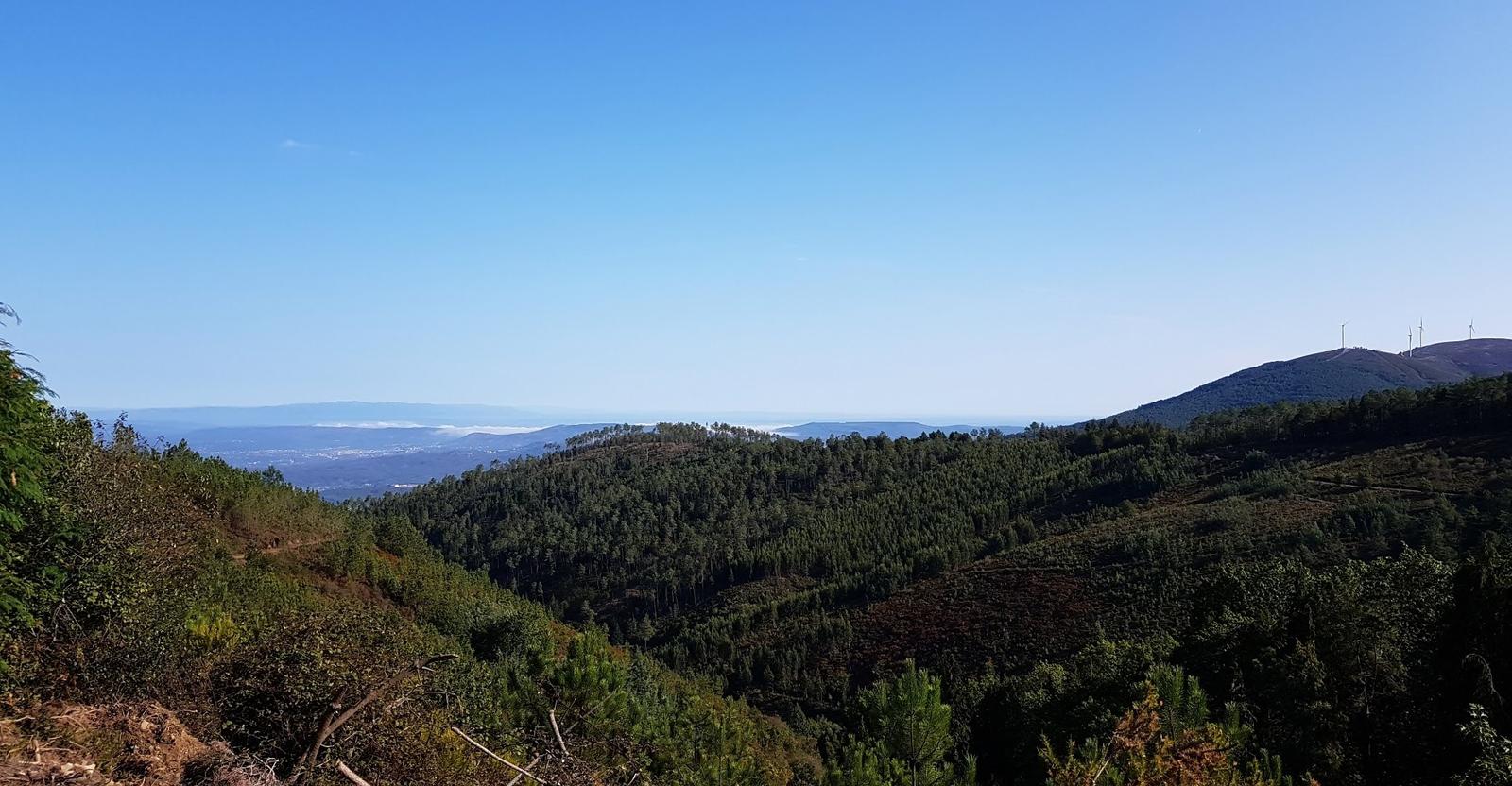 Great views on the way back but I was looking forward to getting out of the heat once I had left the cool shaded forest areas behind!
---
2. Schist Village Loop:
Just shy of 18 kilometres this loop I created (a GPX route) was Lousã -> Vale de Nogueira -> Chiqueiro -> Talasnal -> Casal Novo -> Vale de Nogueira -> Lousã. I have another blog Visiting Schist Villages in Central Portugal all about this hiking route and the Schist villages themselves so I will keep it brief here!
I headed off early back up the steep hill to Vale de Nogueira and from there I continued back onto the forest trails that I had walked the day before. As I had been on this trail already, I knew where to go and I took the most direct route to the aforementioned Terreiro das Bruxas.
Once there I headed down to the main road and clicked onto a new trail, again the GPX was great and there were also some signposts. After 7.5 kilometres I made it to my first Schist village of Chiqueiro: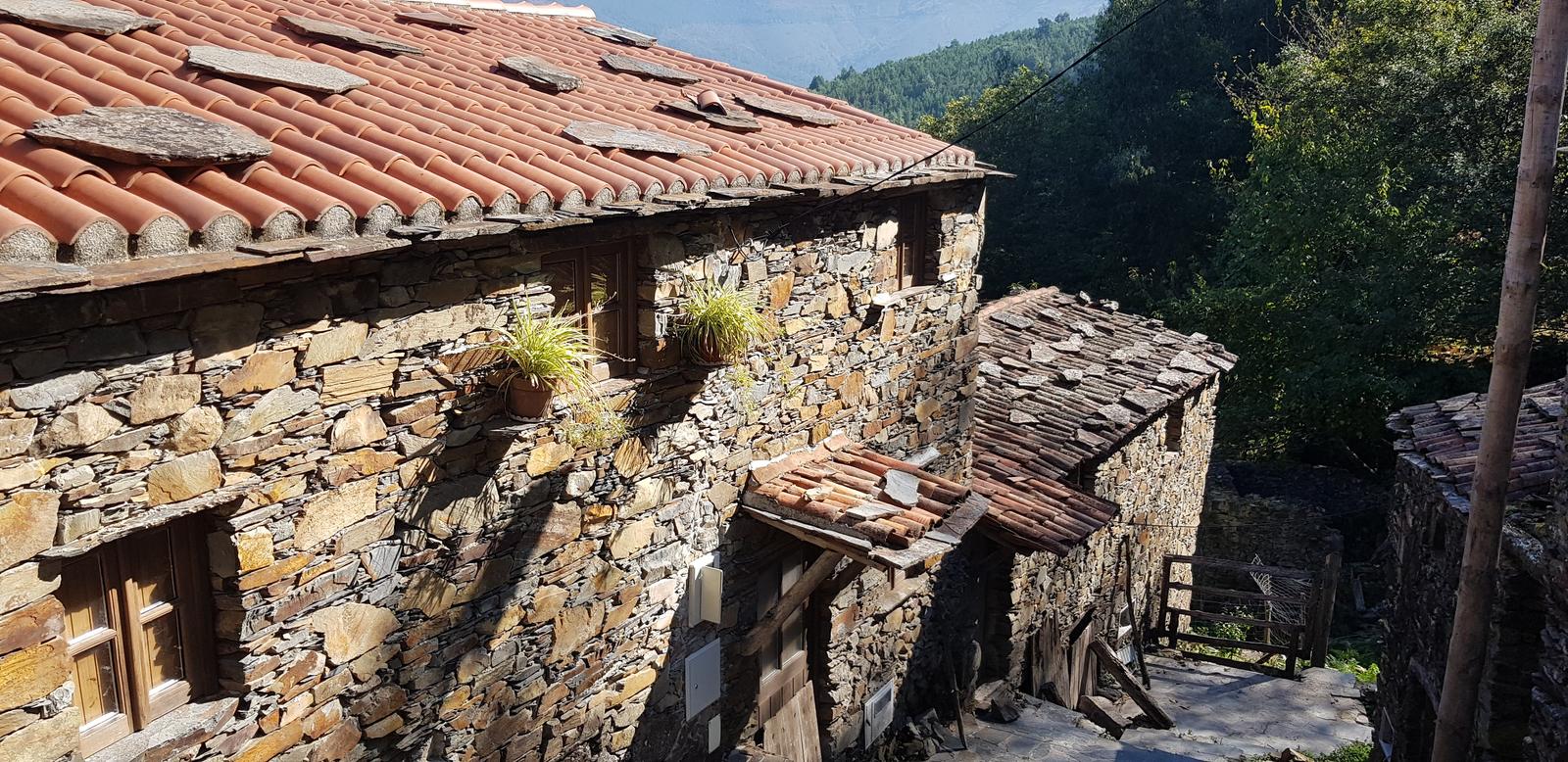 About one kilometre further along the hiking trail and I was at my second Schist village Talasnal: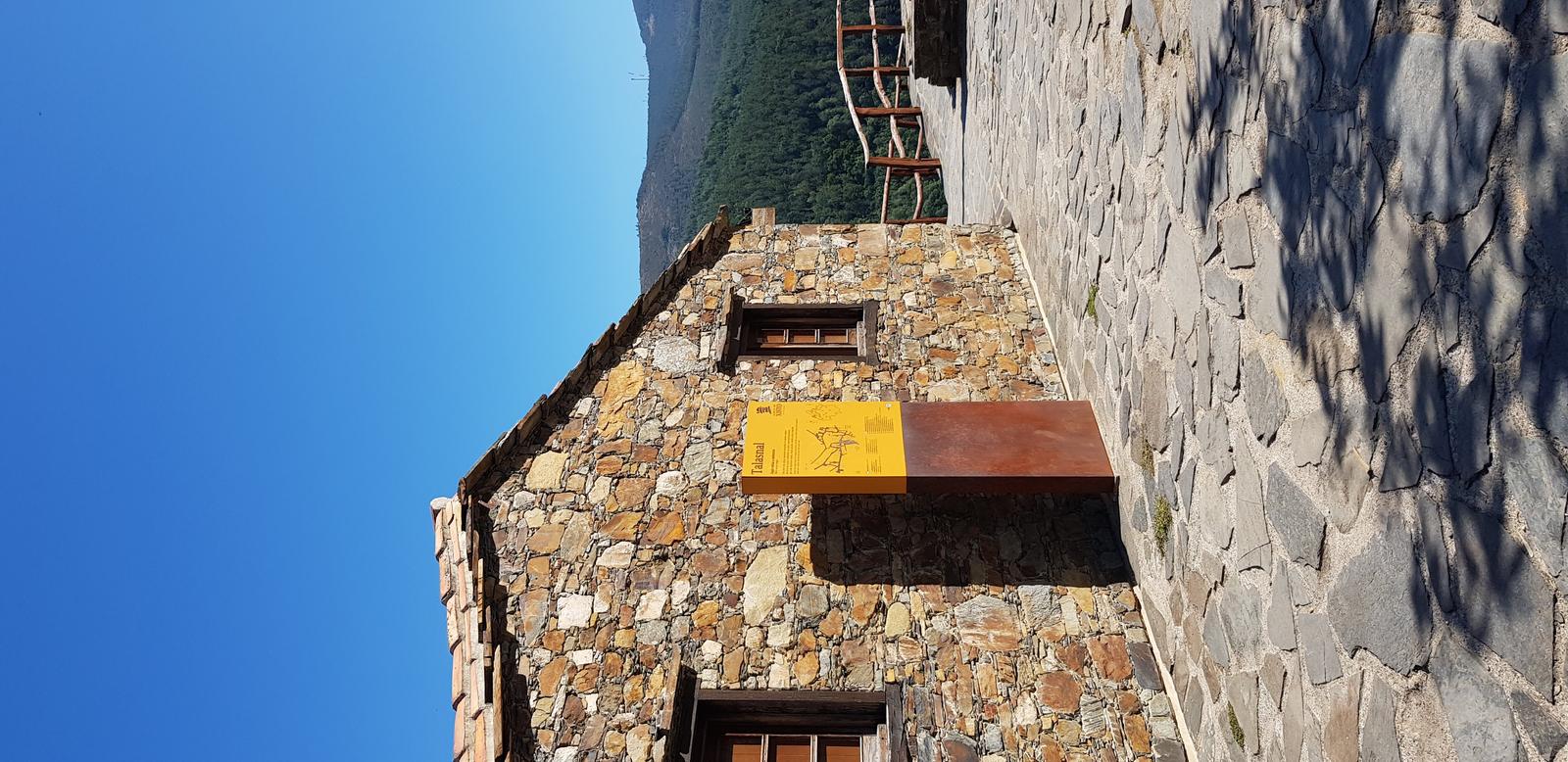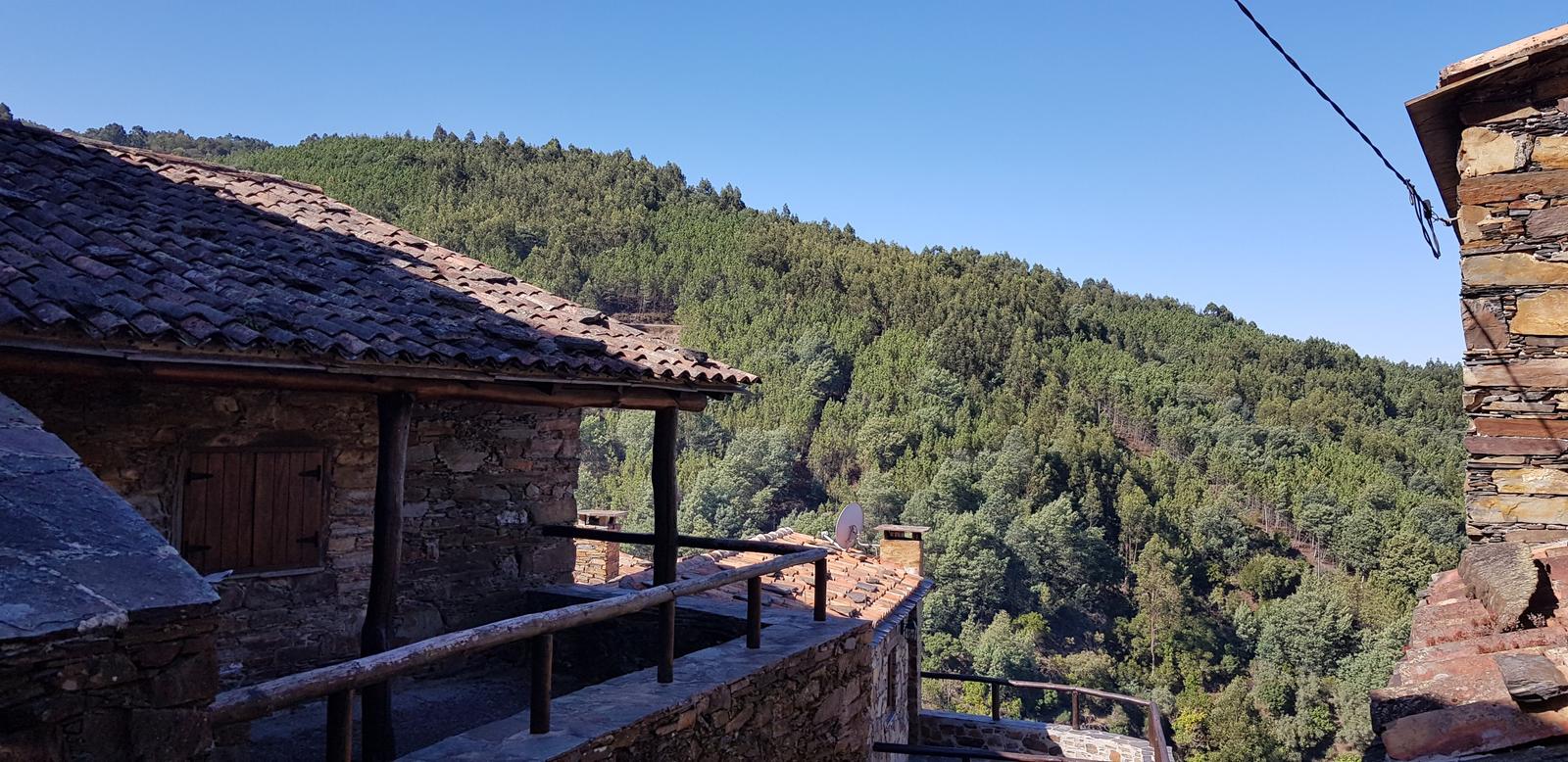 Another 1.5 kilometres on the trail and I was at my third and final Schist village, Casal Novo: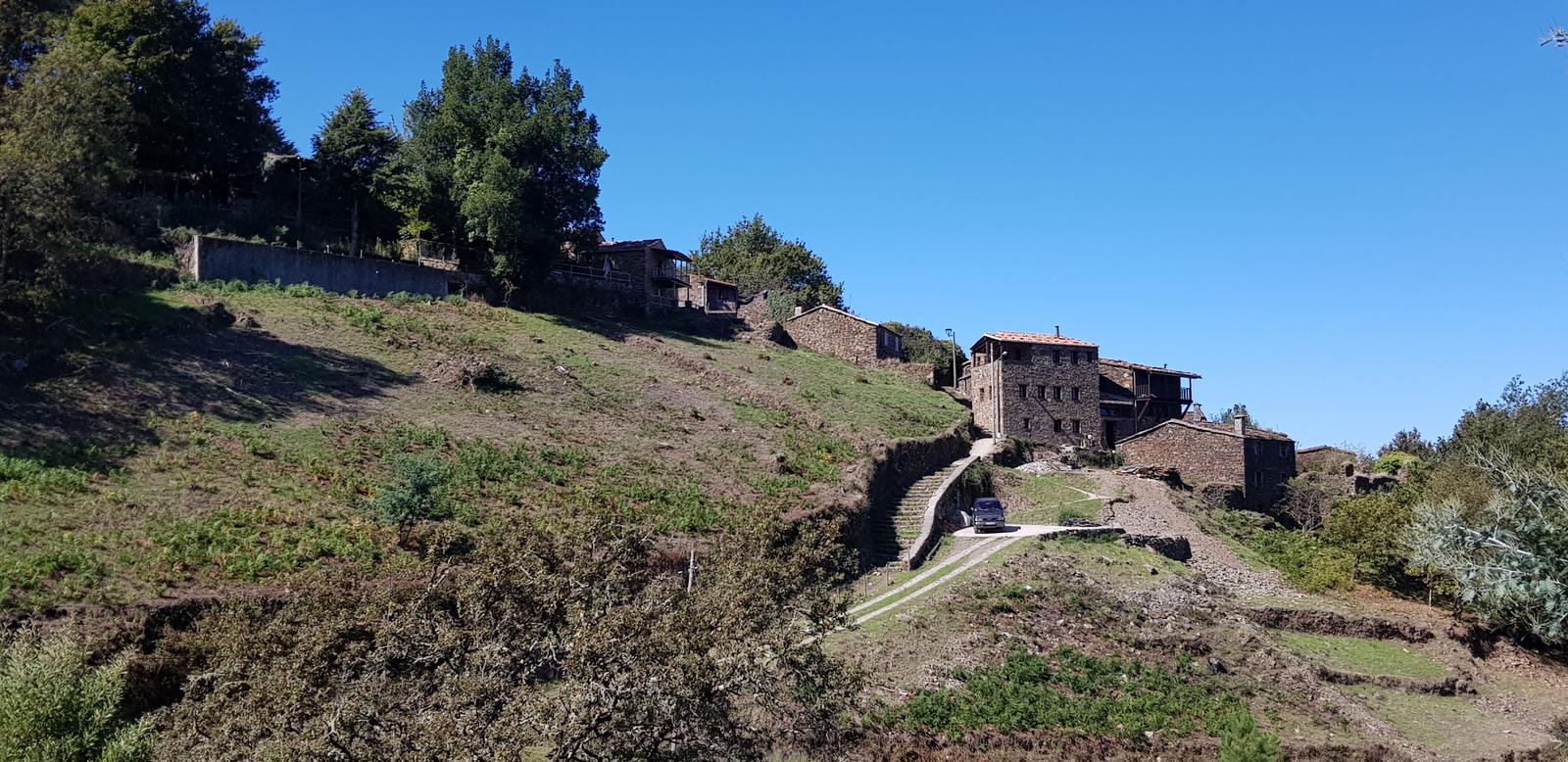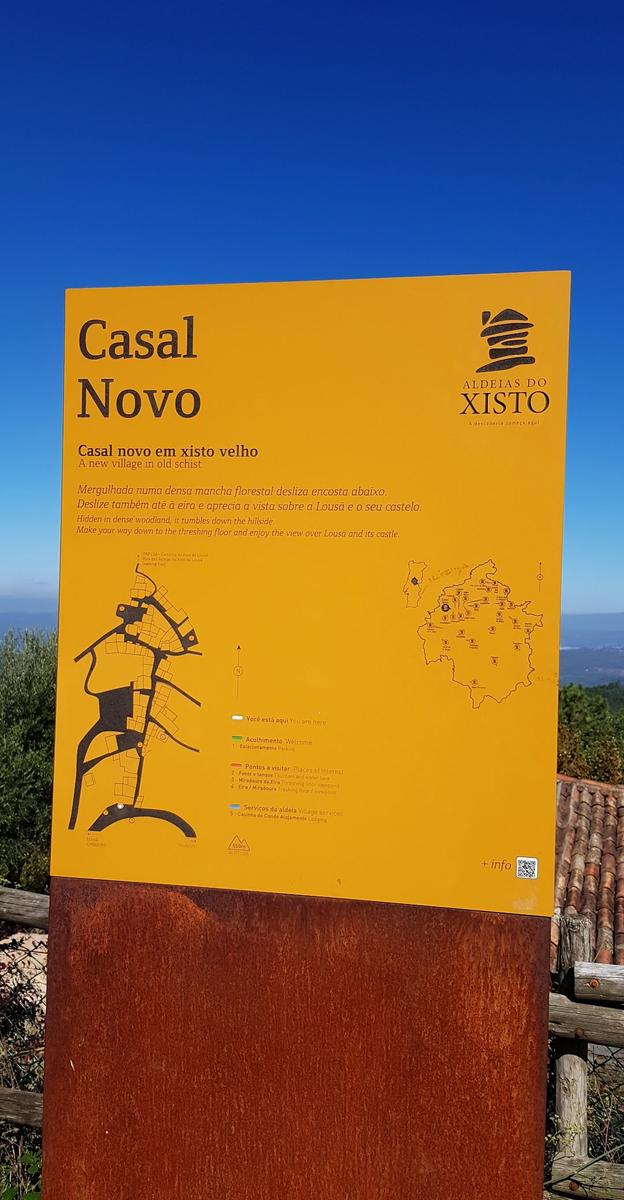 I left Casal Novo and looped back around to Terreiro das Bruxas and of course, back to our Airbnb in Lousã. This was my favourite hike as I got to see so much and the trails were really nice and easy to follow.
---
3. "This is Lousã" Viewpoint:
If you visit the above Schist villages then a very easy and worthwhile add on is a stop at the This is Lousã viewpoint. It is a great viewpoint and also a place where you could enjoy a picnic under the shade of the forest. There is also a toilet here and parking. It is not too far from Terreiro das Bruxas either.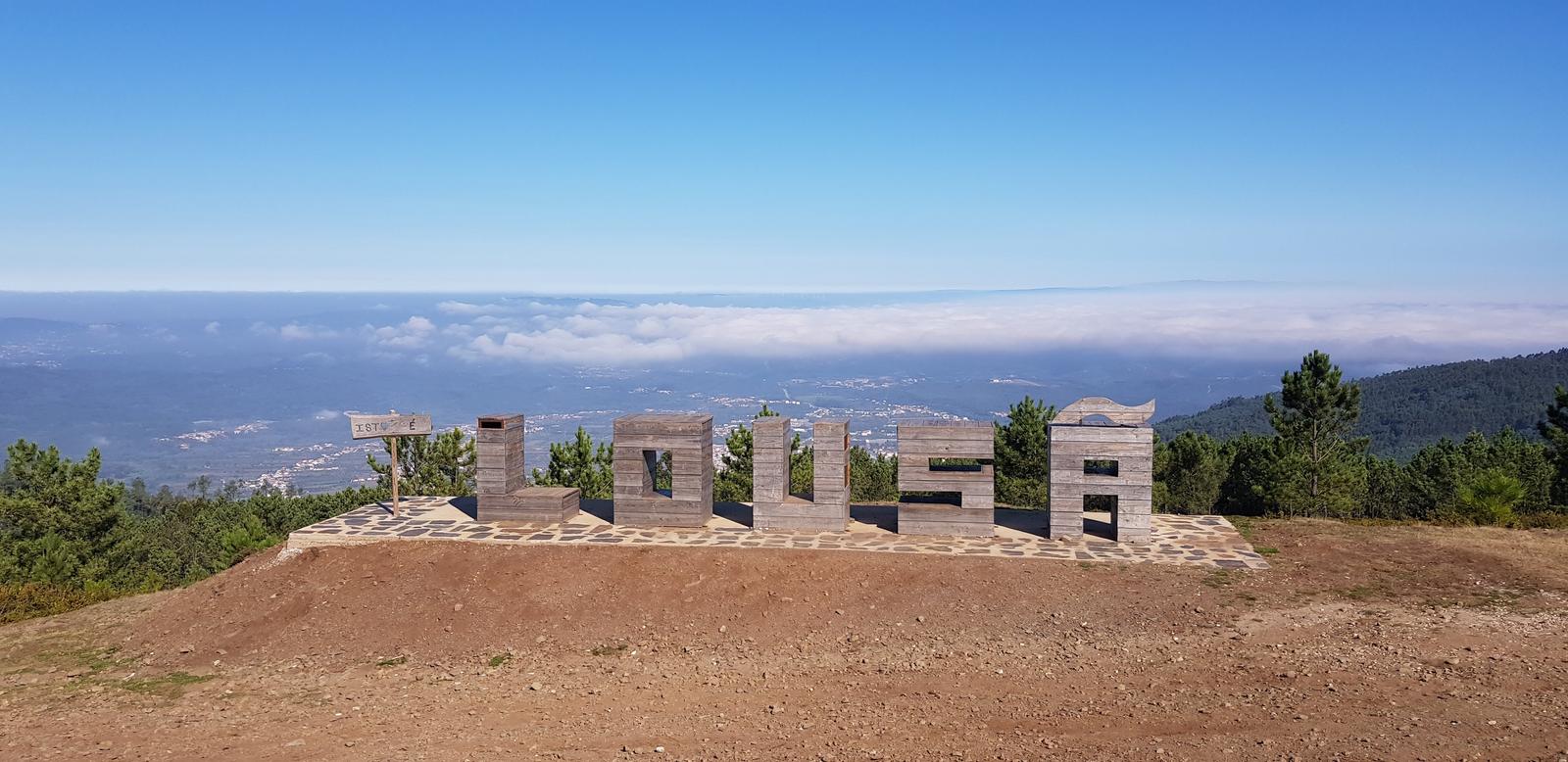 As you can see, I had the place to myself!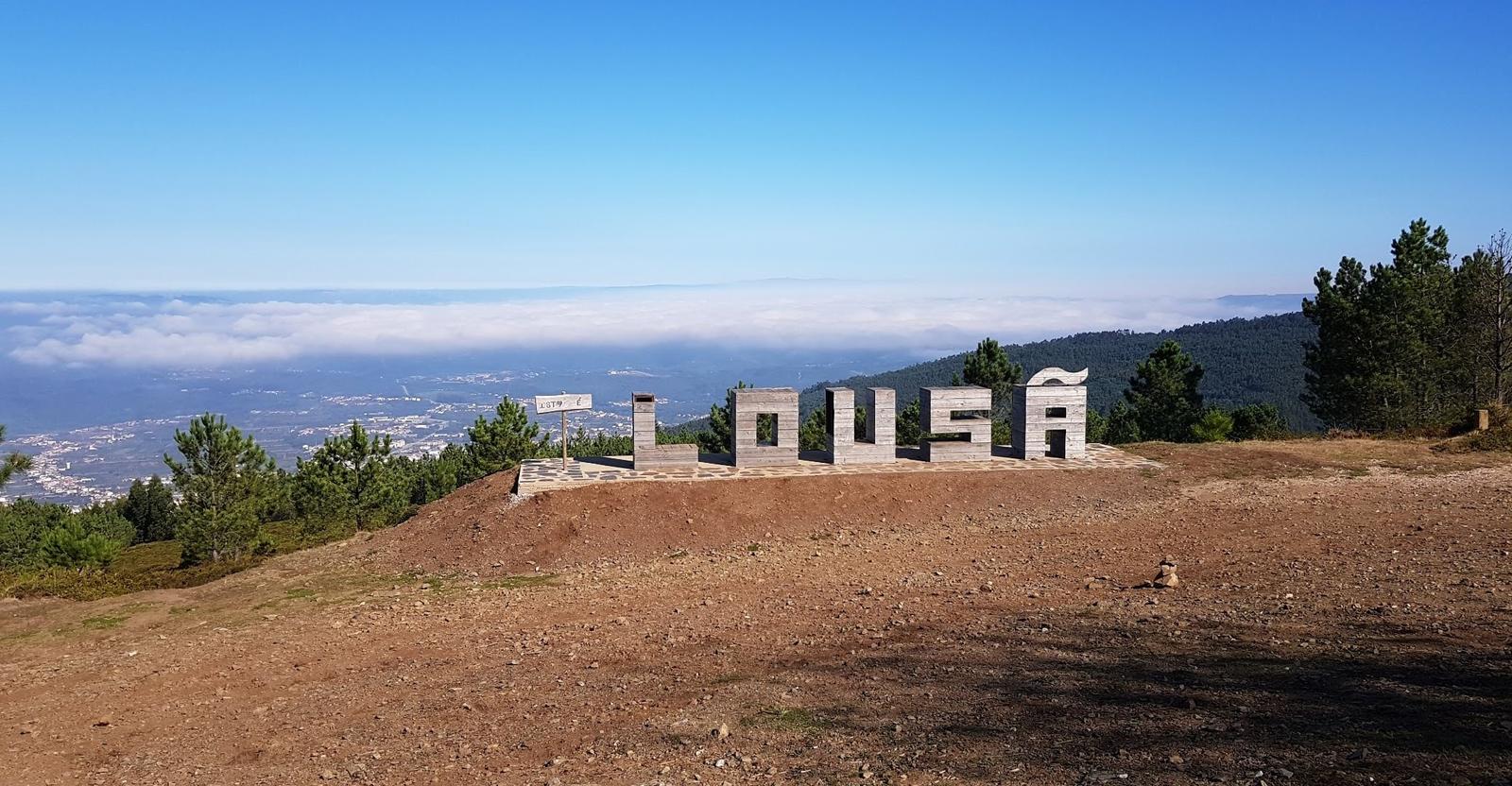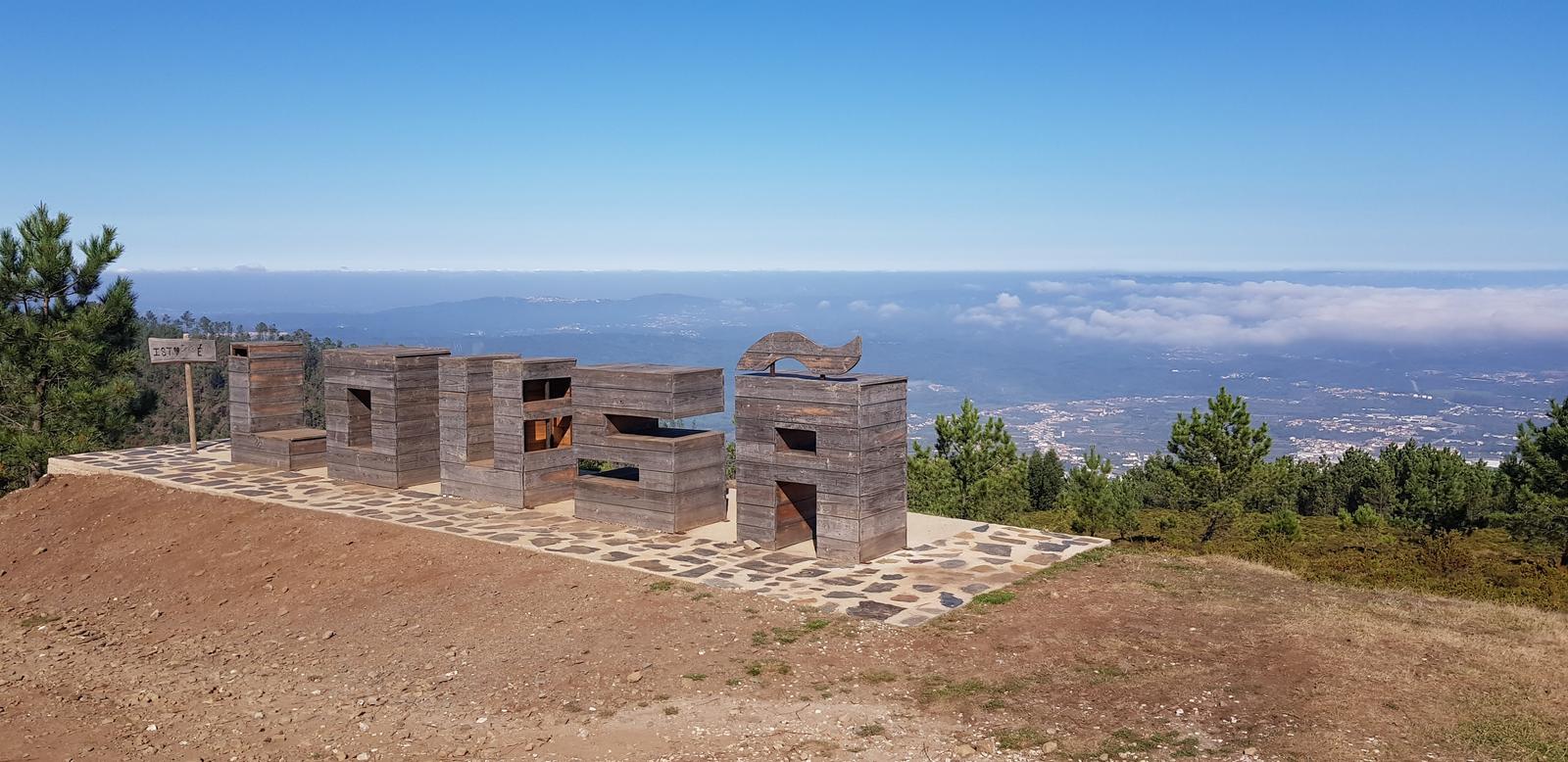 ---
4. Walking the Boardwalk from Lousã to Castelo da Lousã and then to Cabeço da Ortiga:
The wooden boardwalk Passadiços da Sra. da Piedade from Lousã to Castelo da Lousã is really nice and is only a short distance from the town, it starts here.
It was overcast but warm the morning that I was walking it. Here is the view from the start: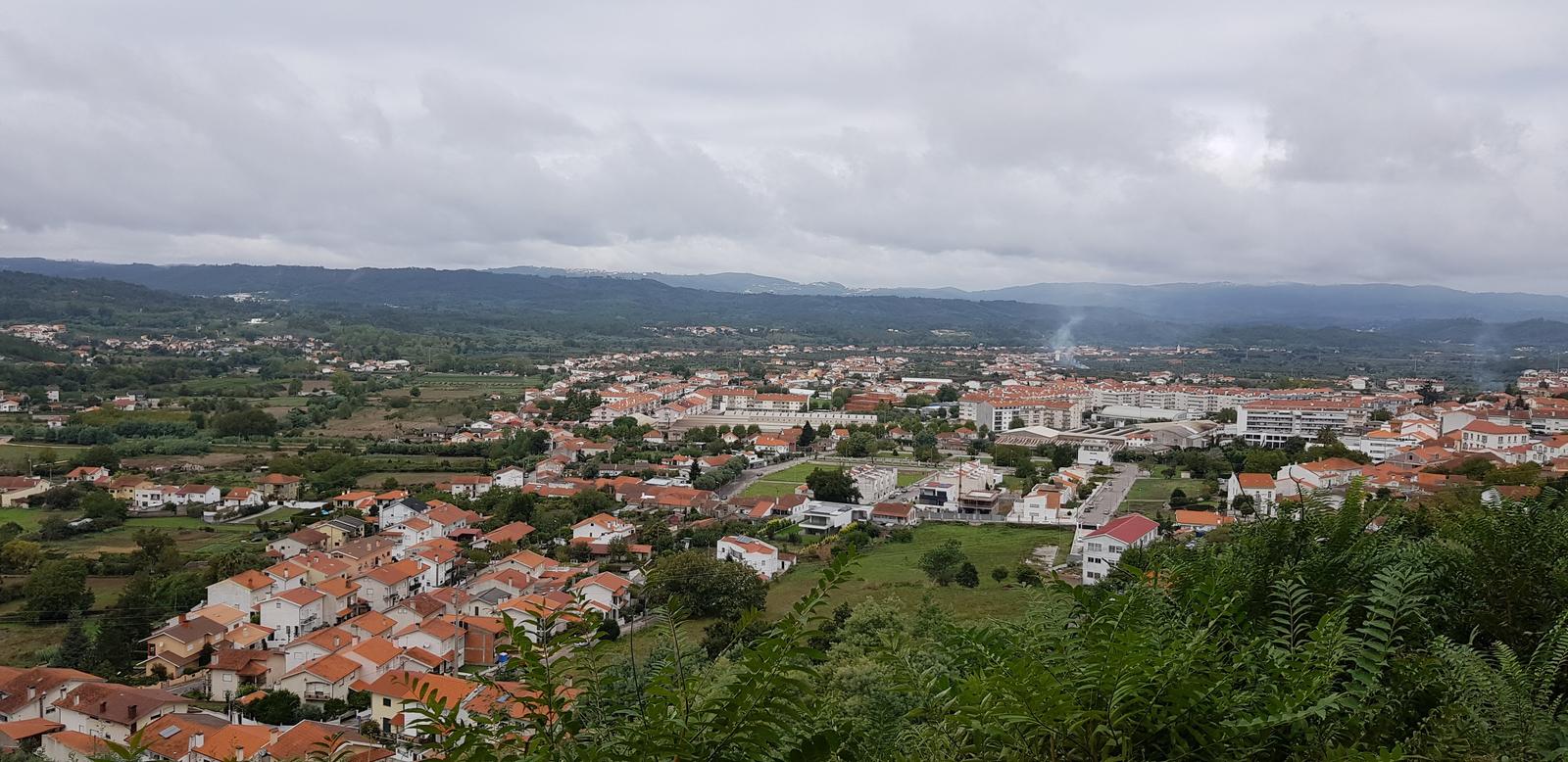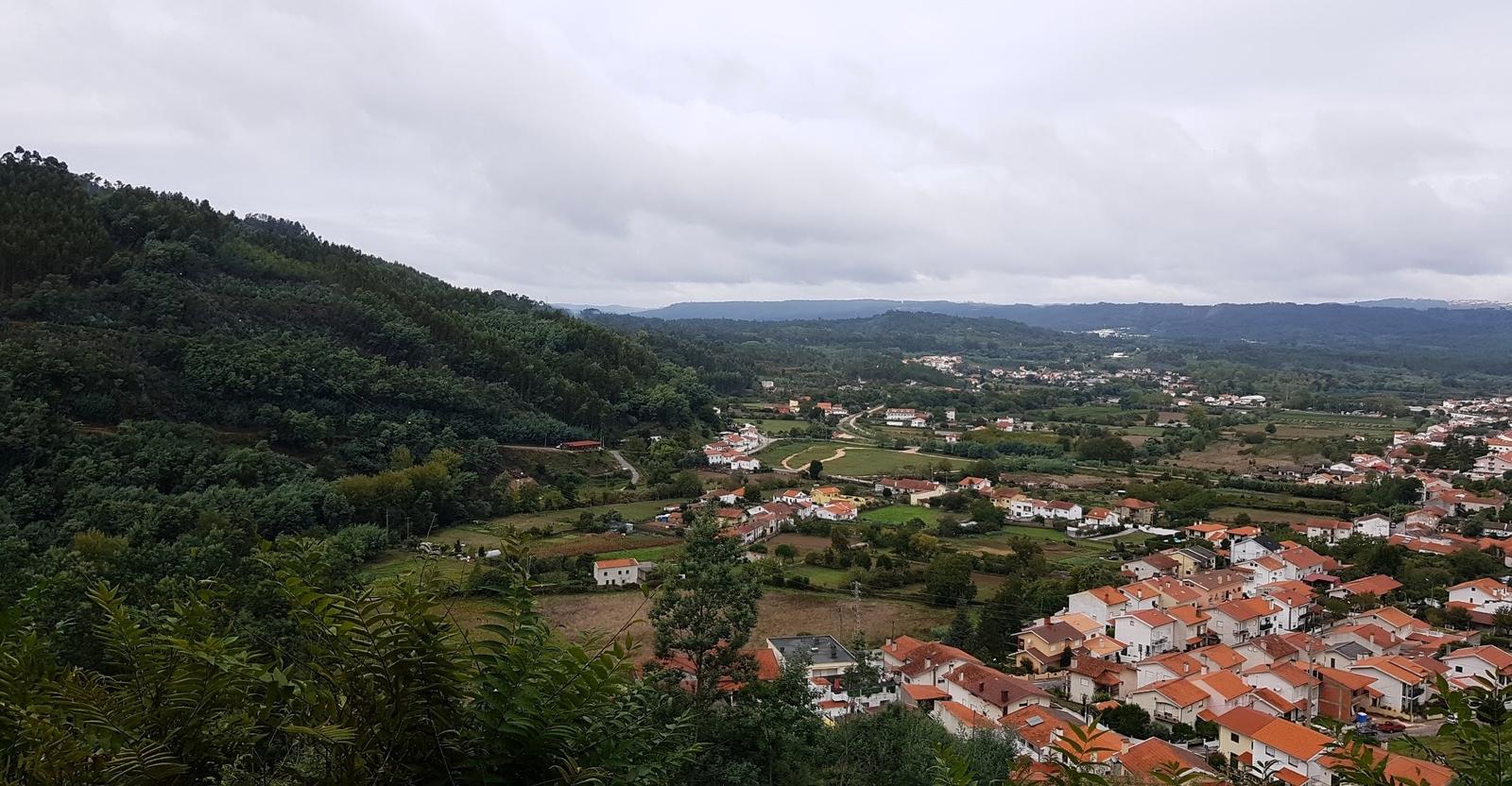 It is very easy to spot the start of the walk: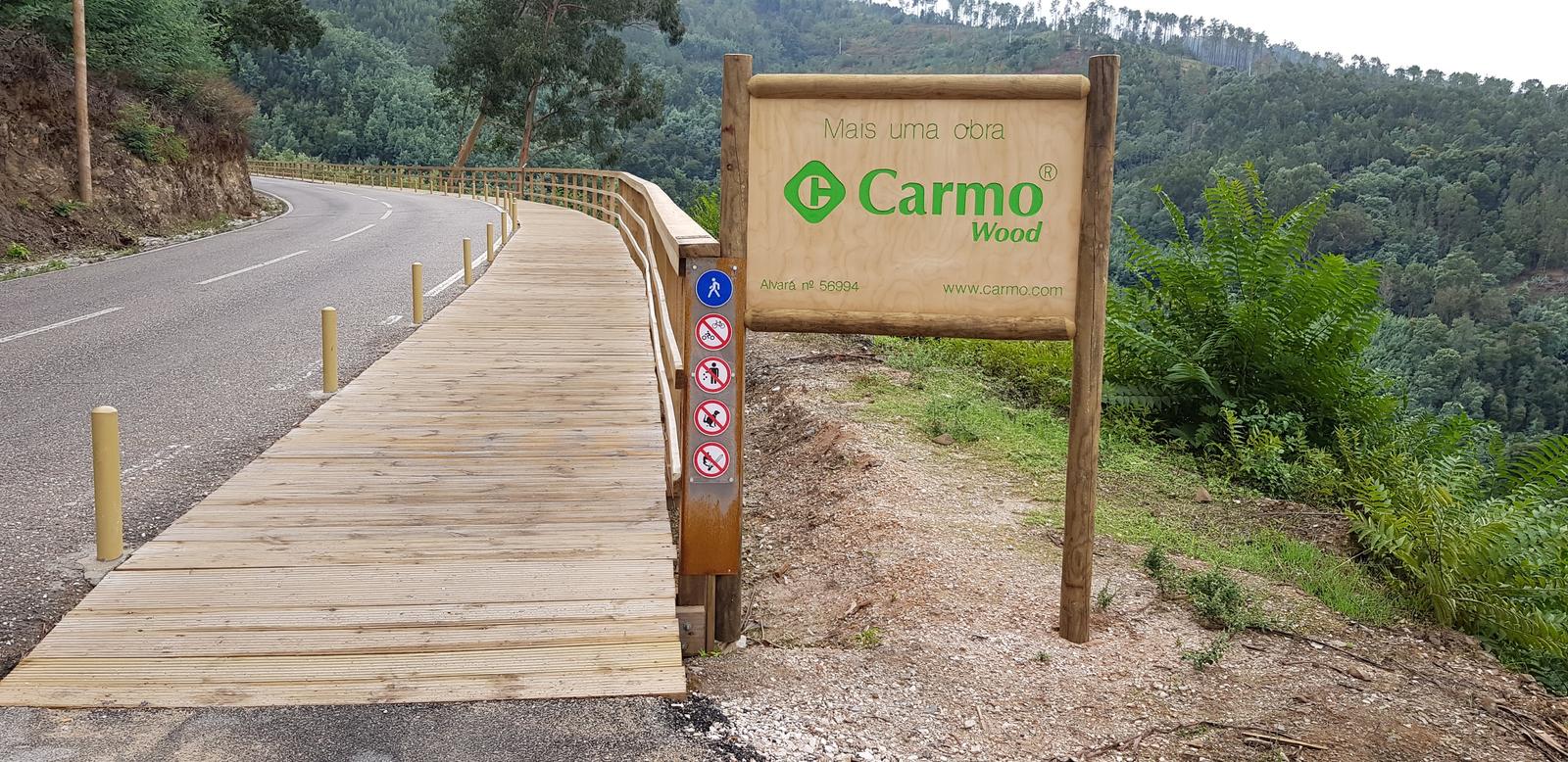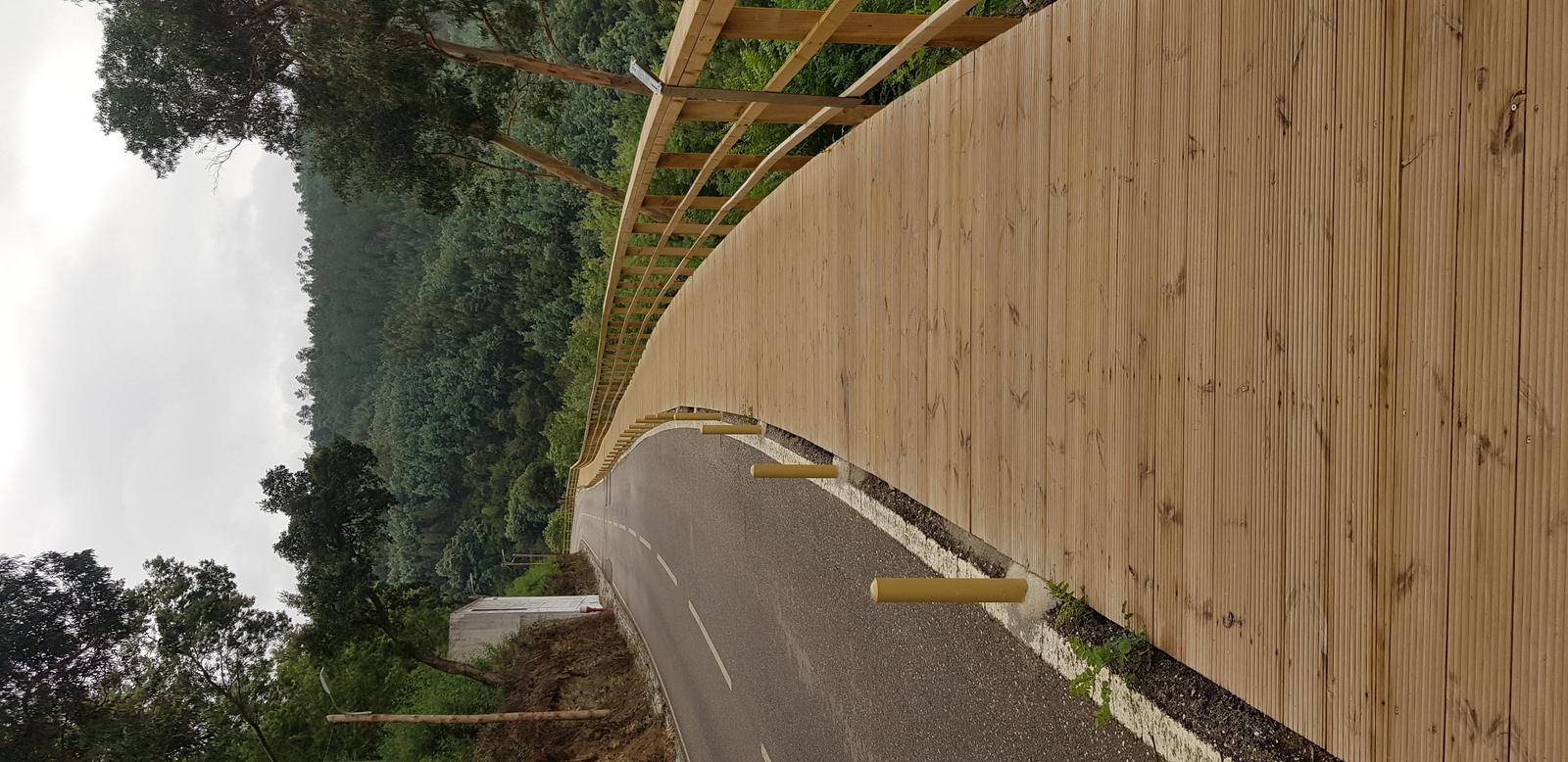 You can see Castelo da Lousã in the distance: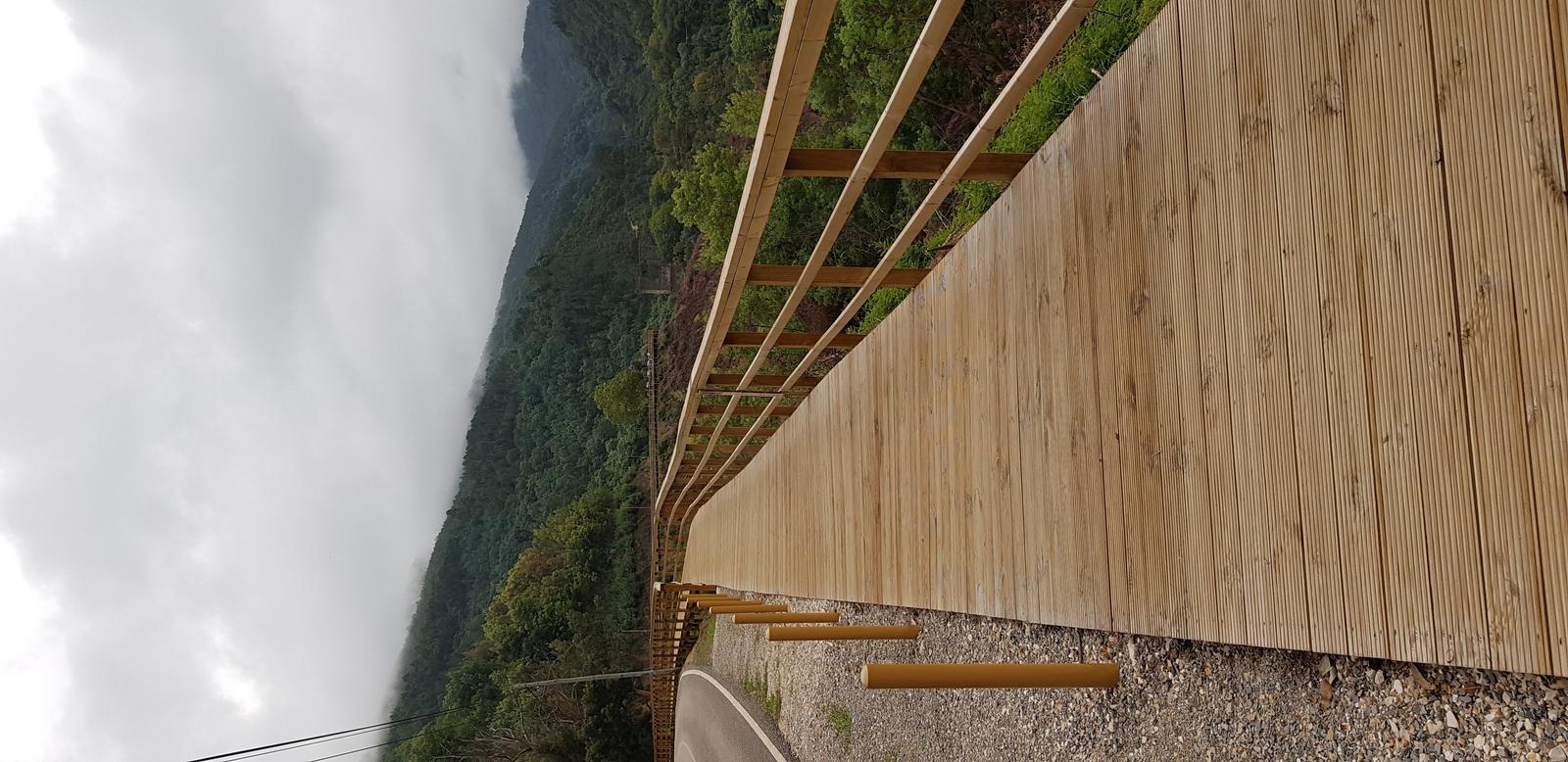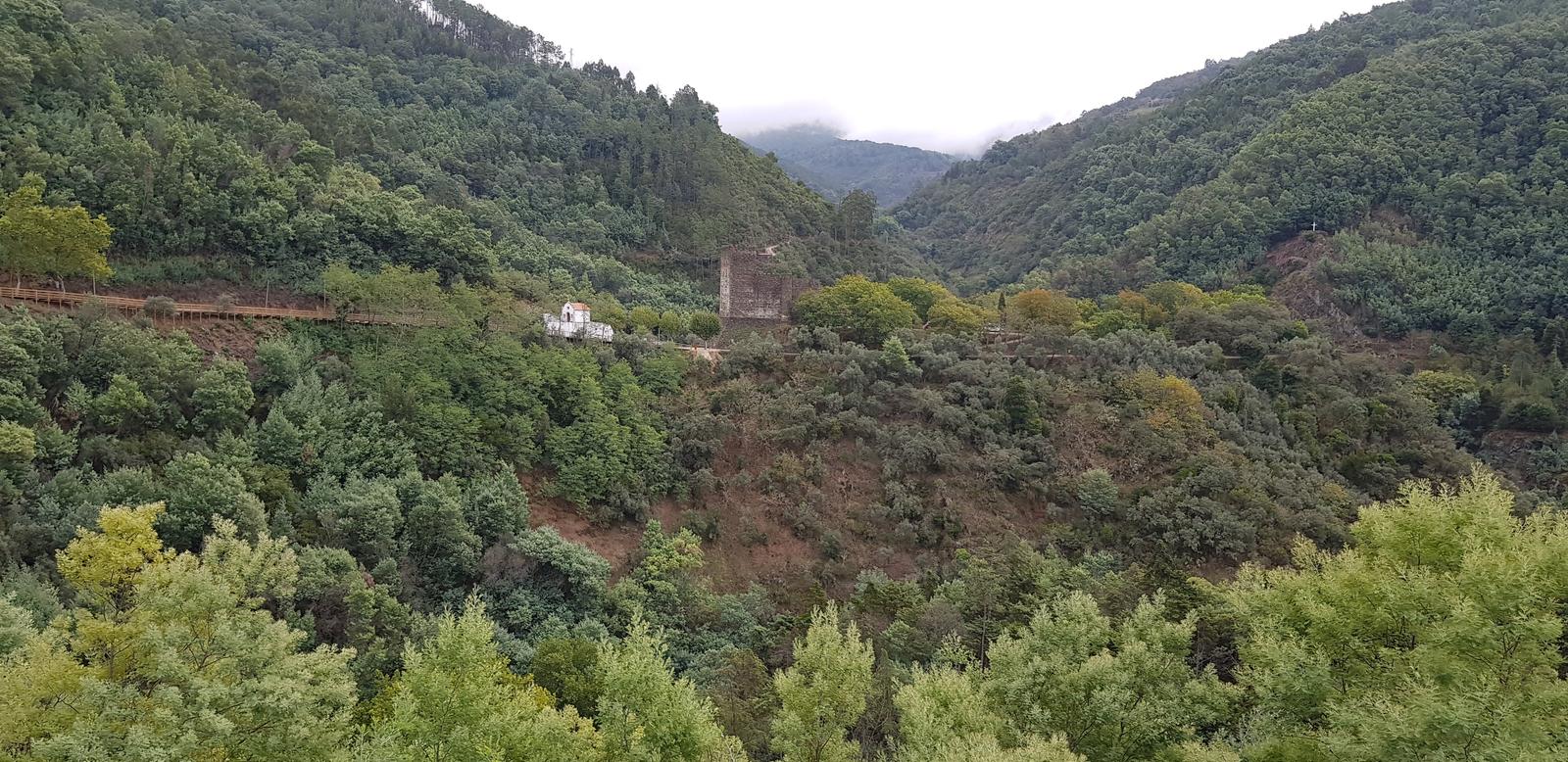 Signpost once you reach the castle: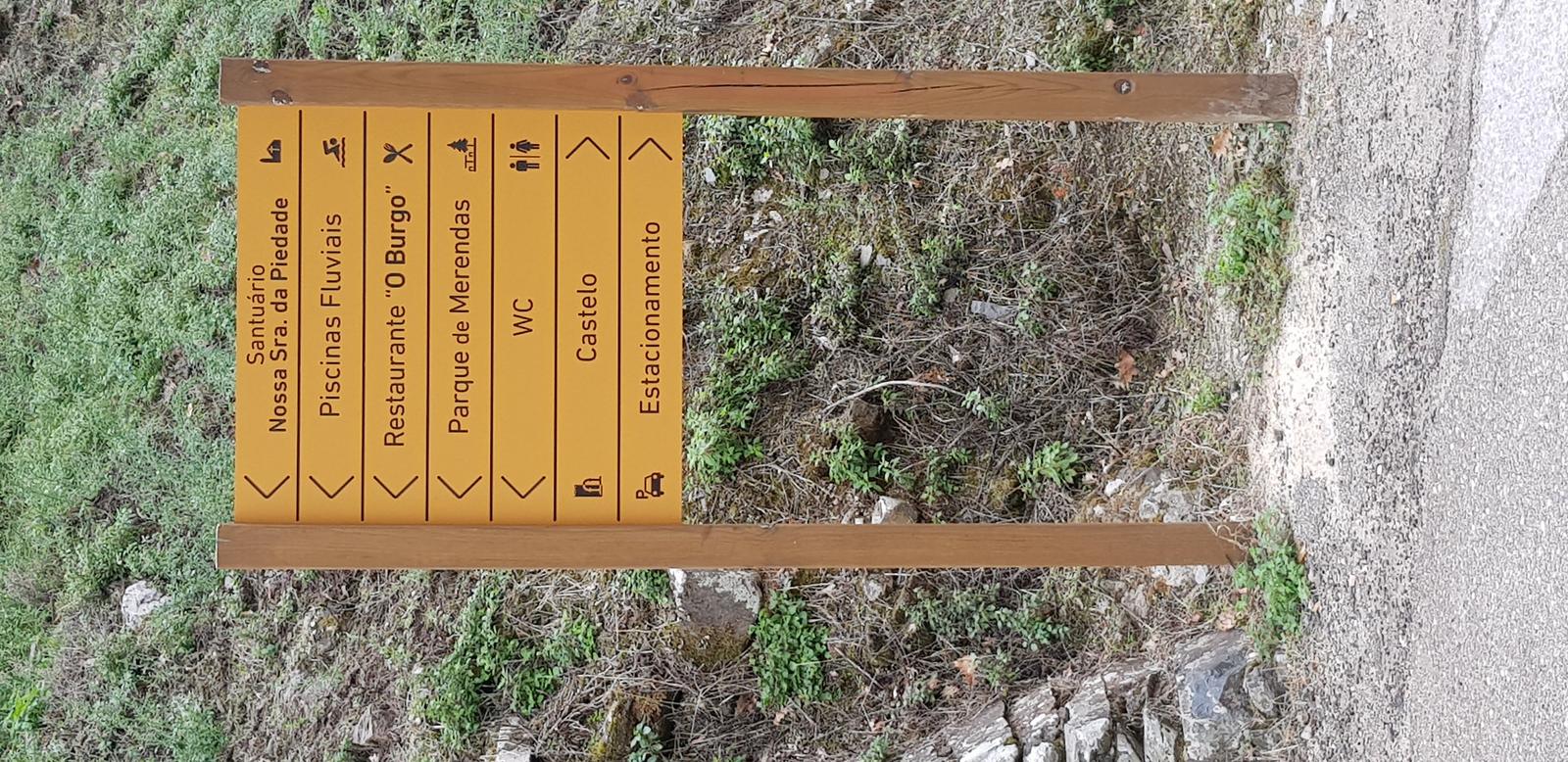 I just walked around the exterior of the castle. There were a few other tourists around.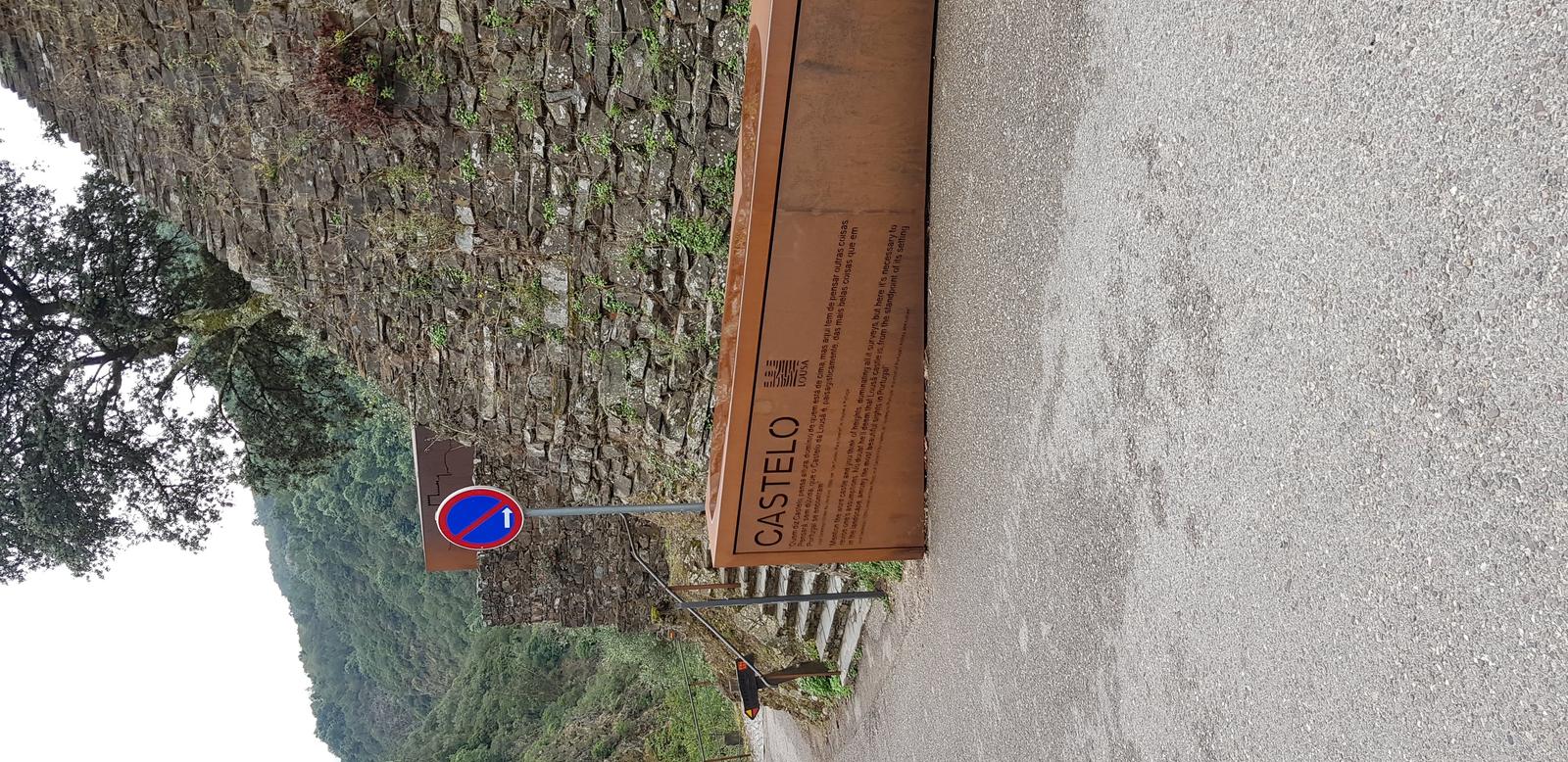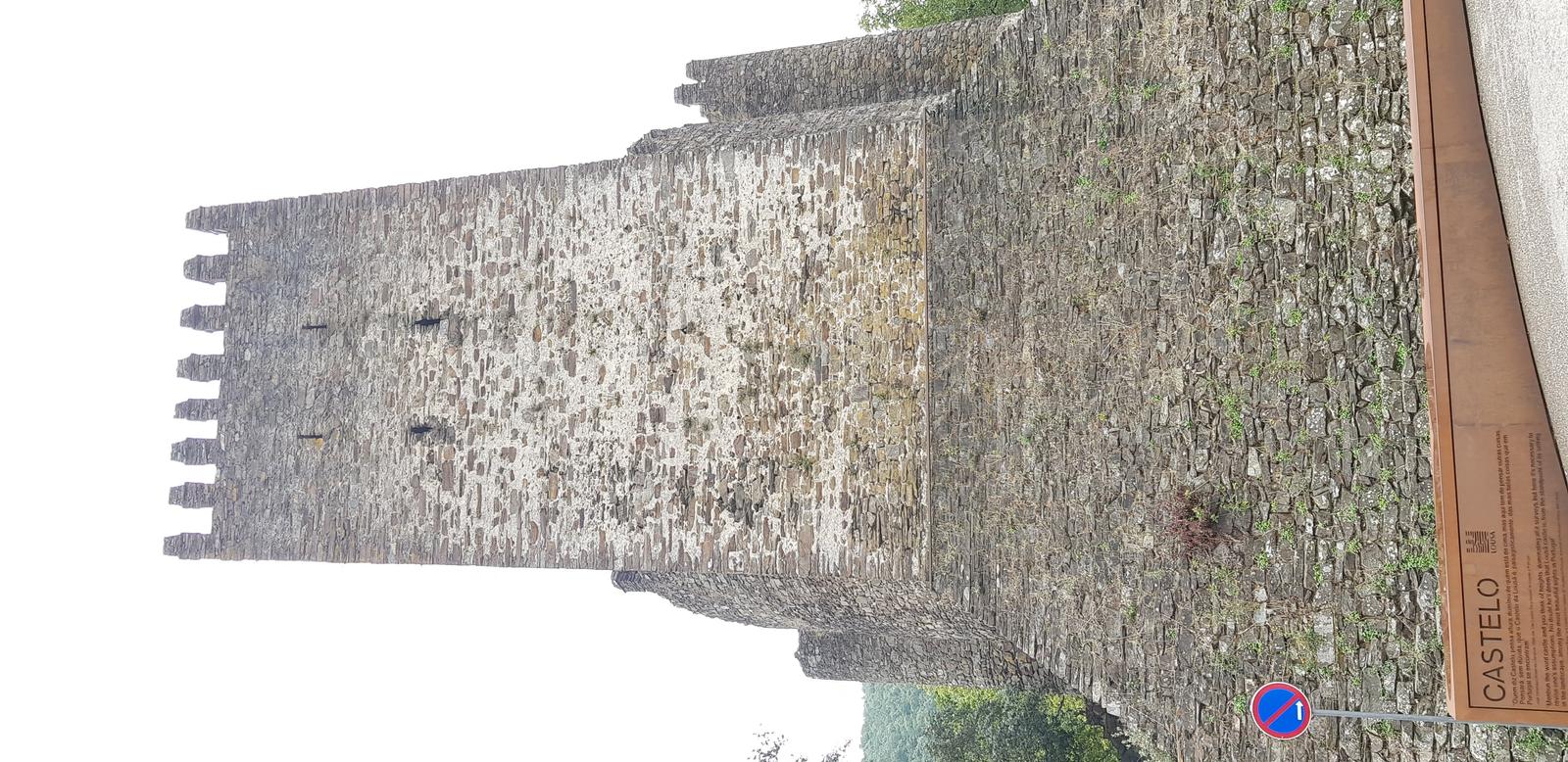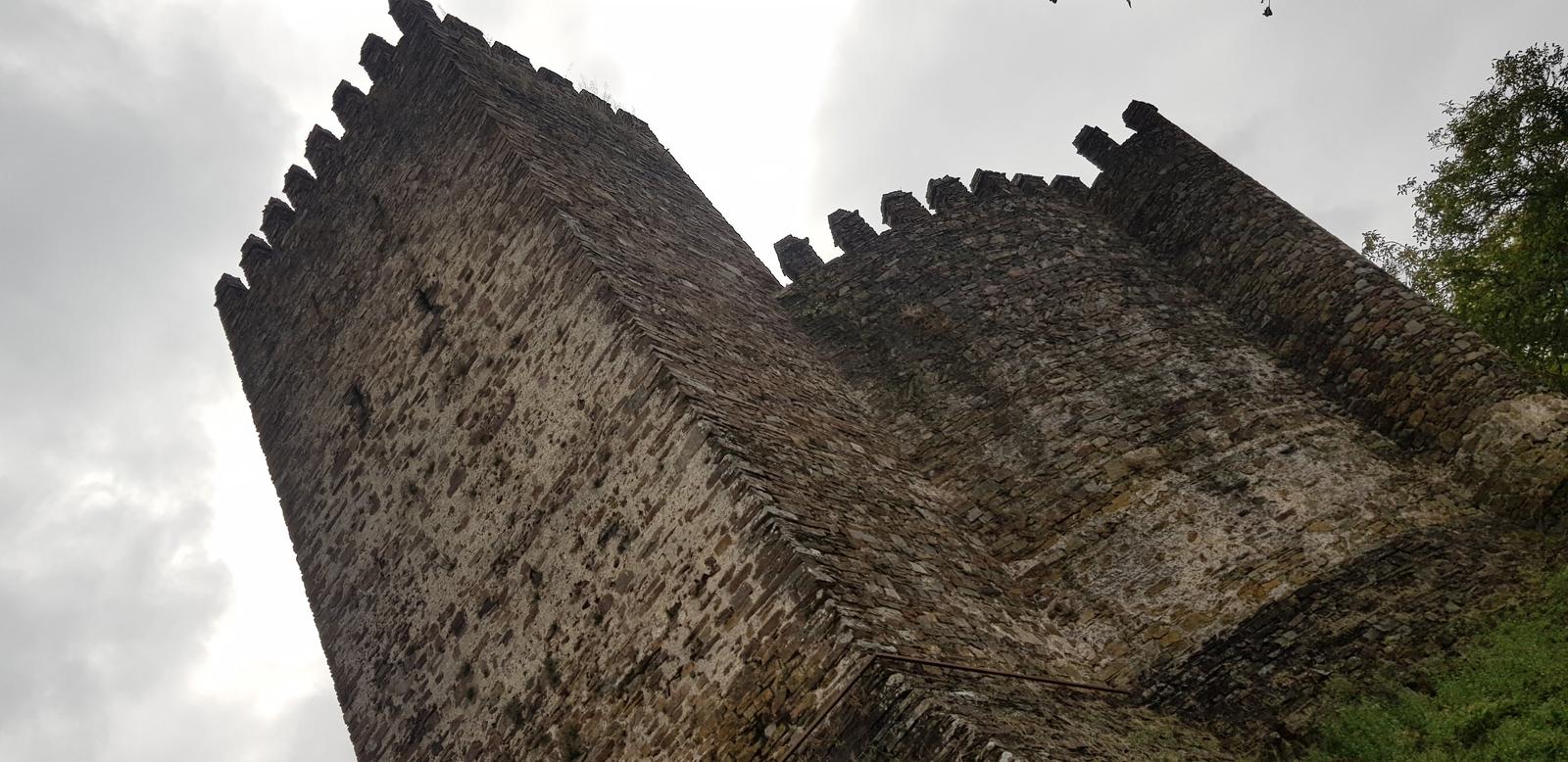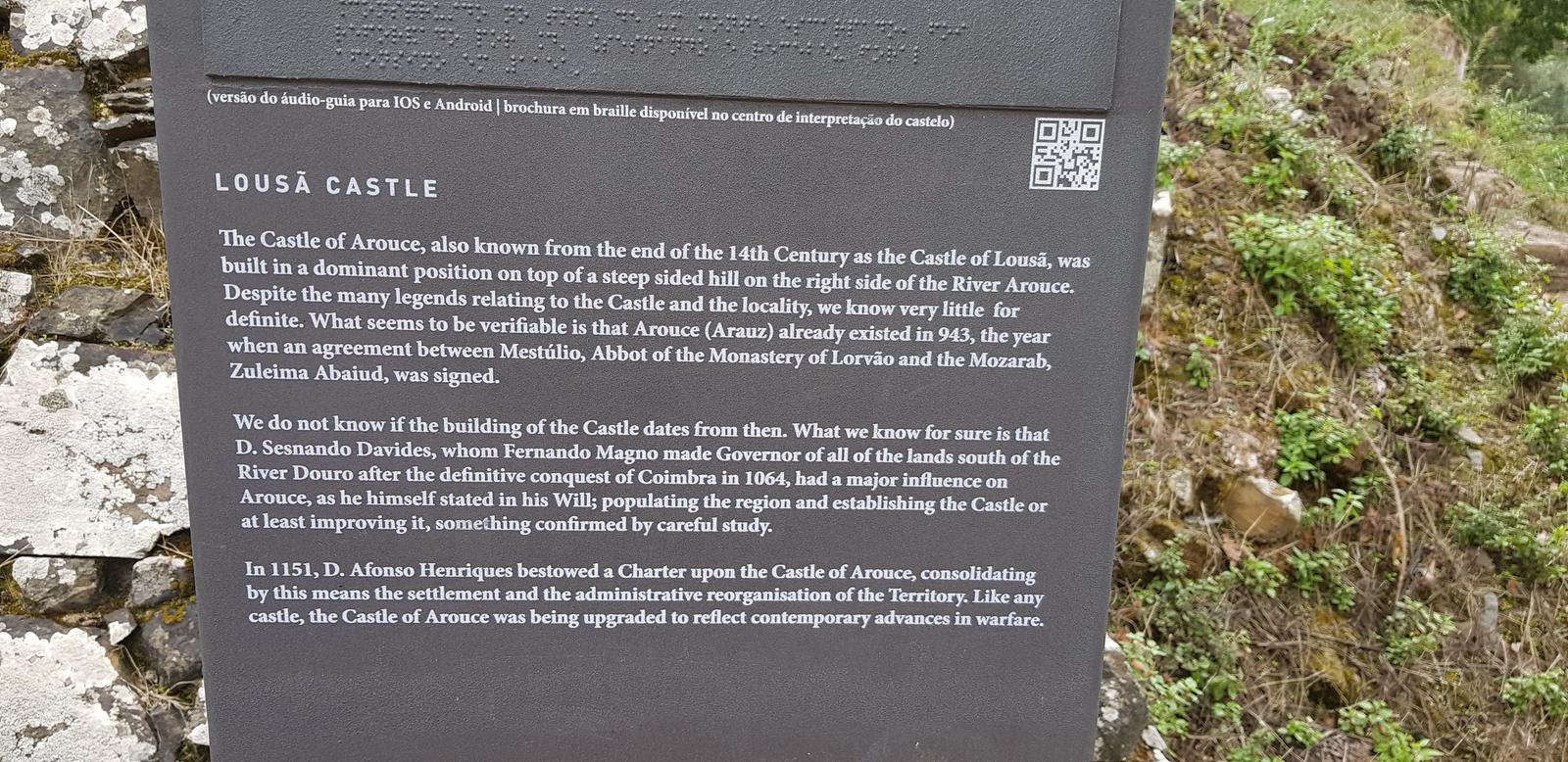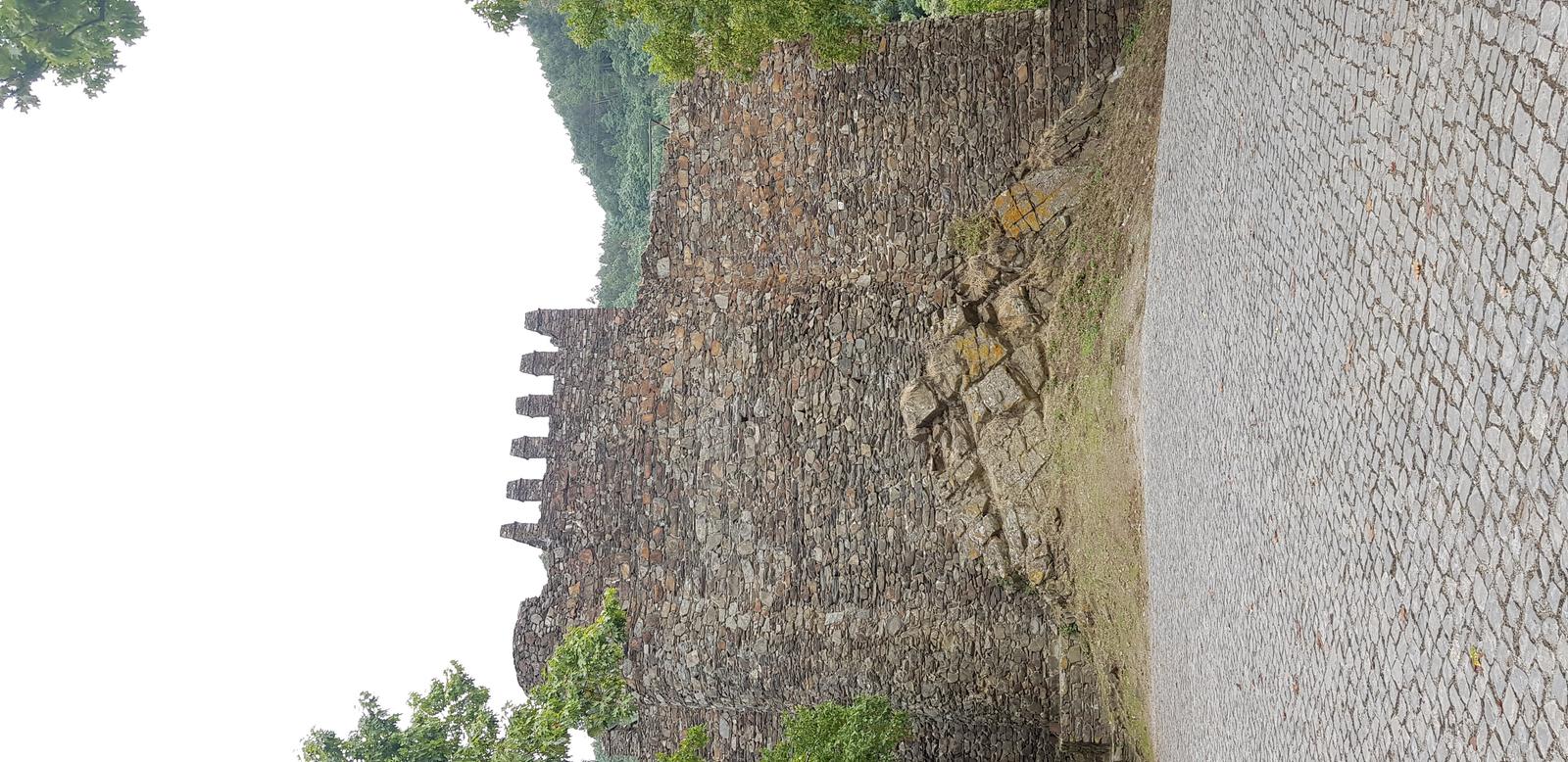 What I presume was once a dwelling located below the castle: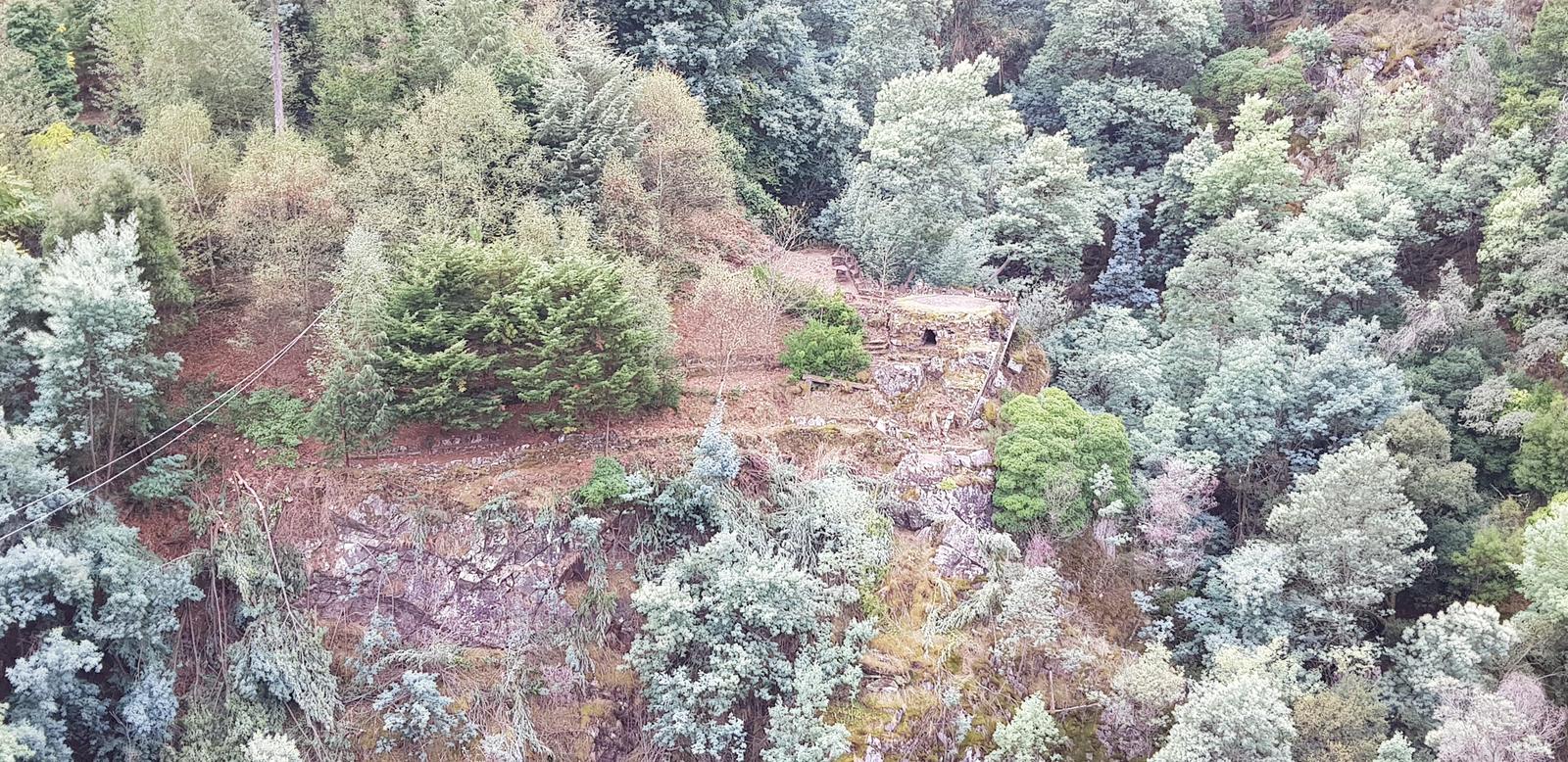 And a cross way up on a hill above the castle: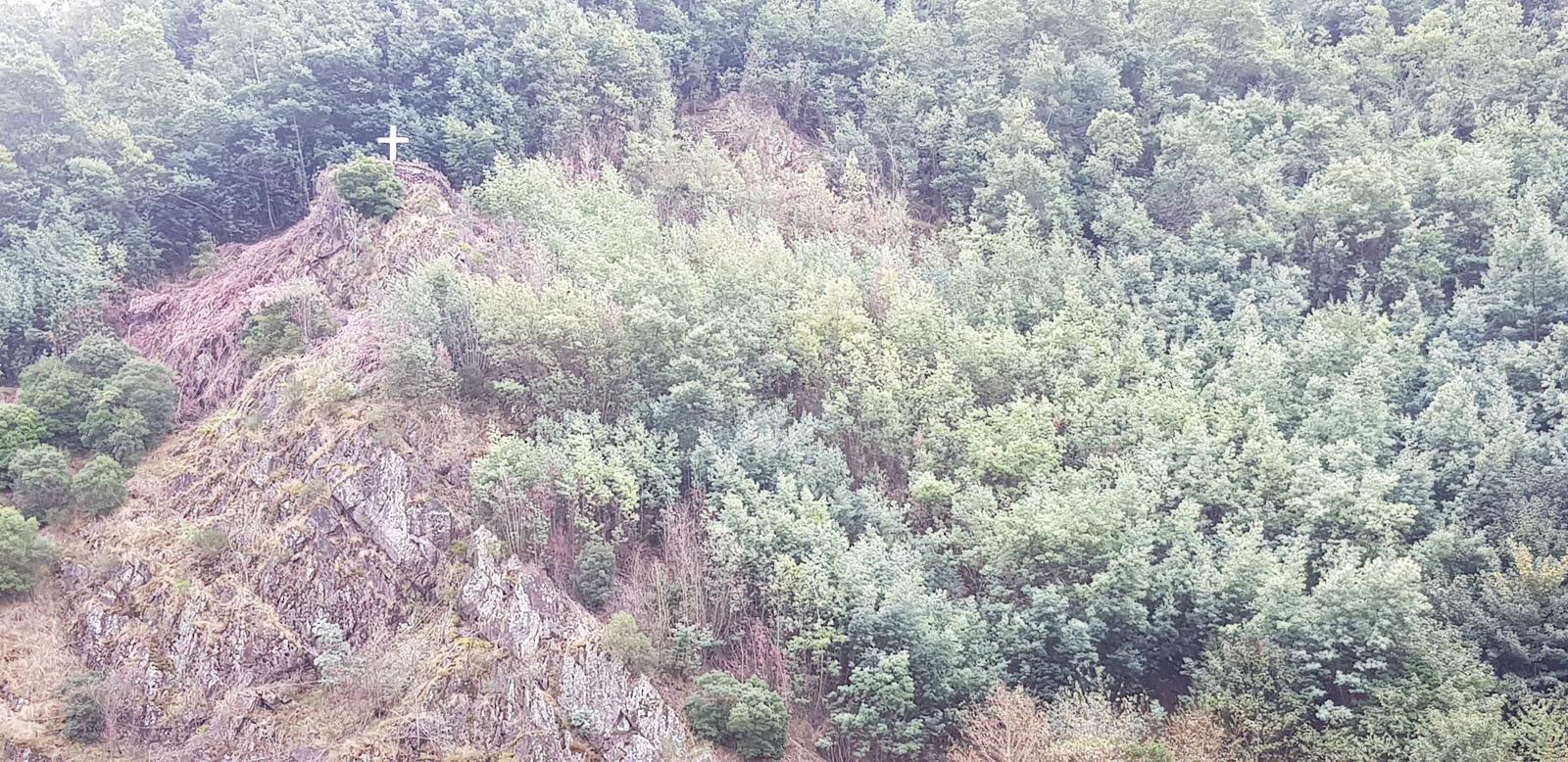 Mushrooms!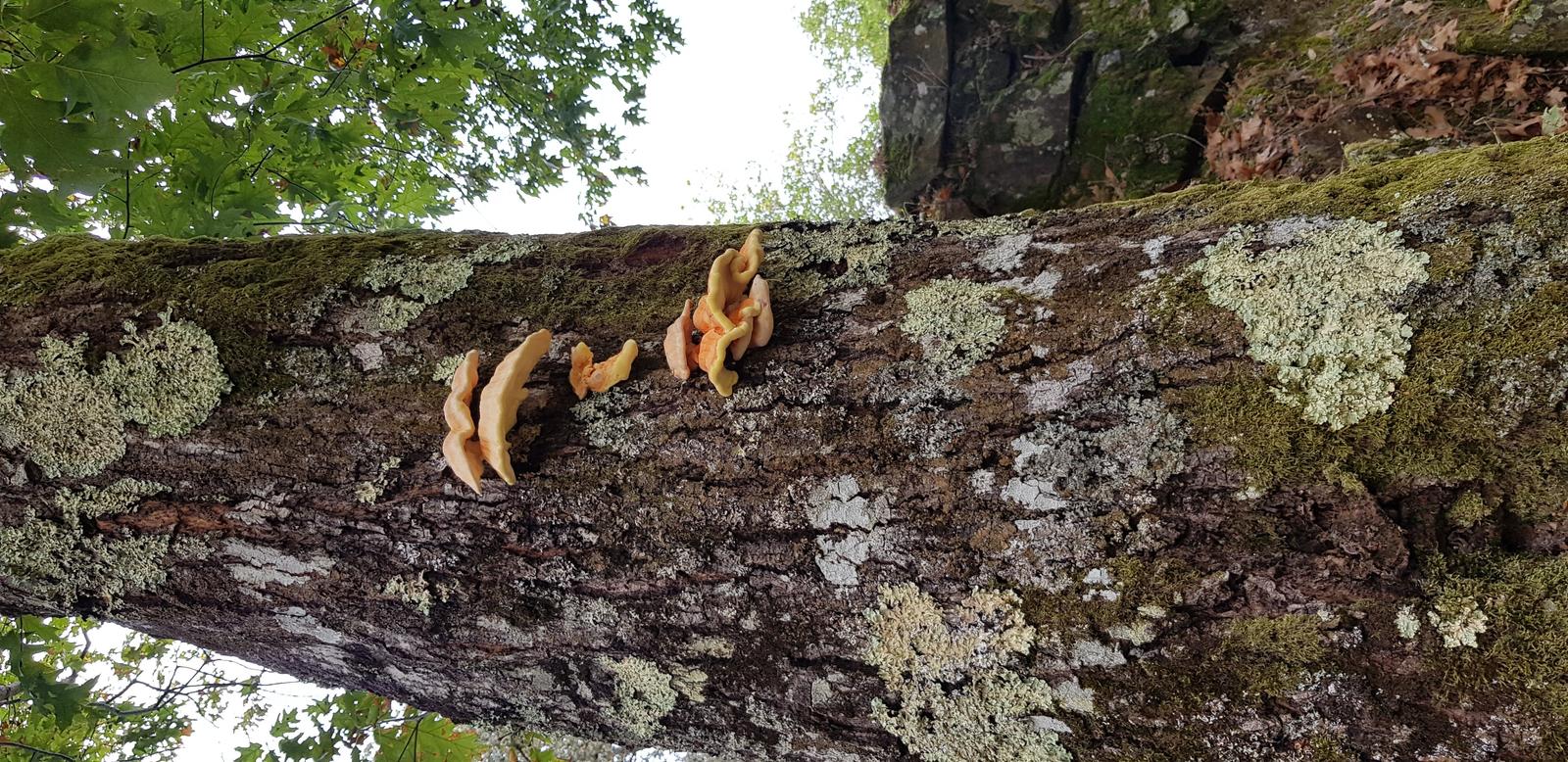 Outside the front of the Castelo da Lousã the wooden boardwalk continues down to the Santuário de Nossa Senhora da Piedade: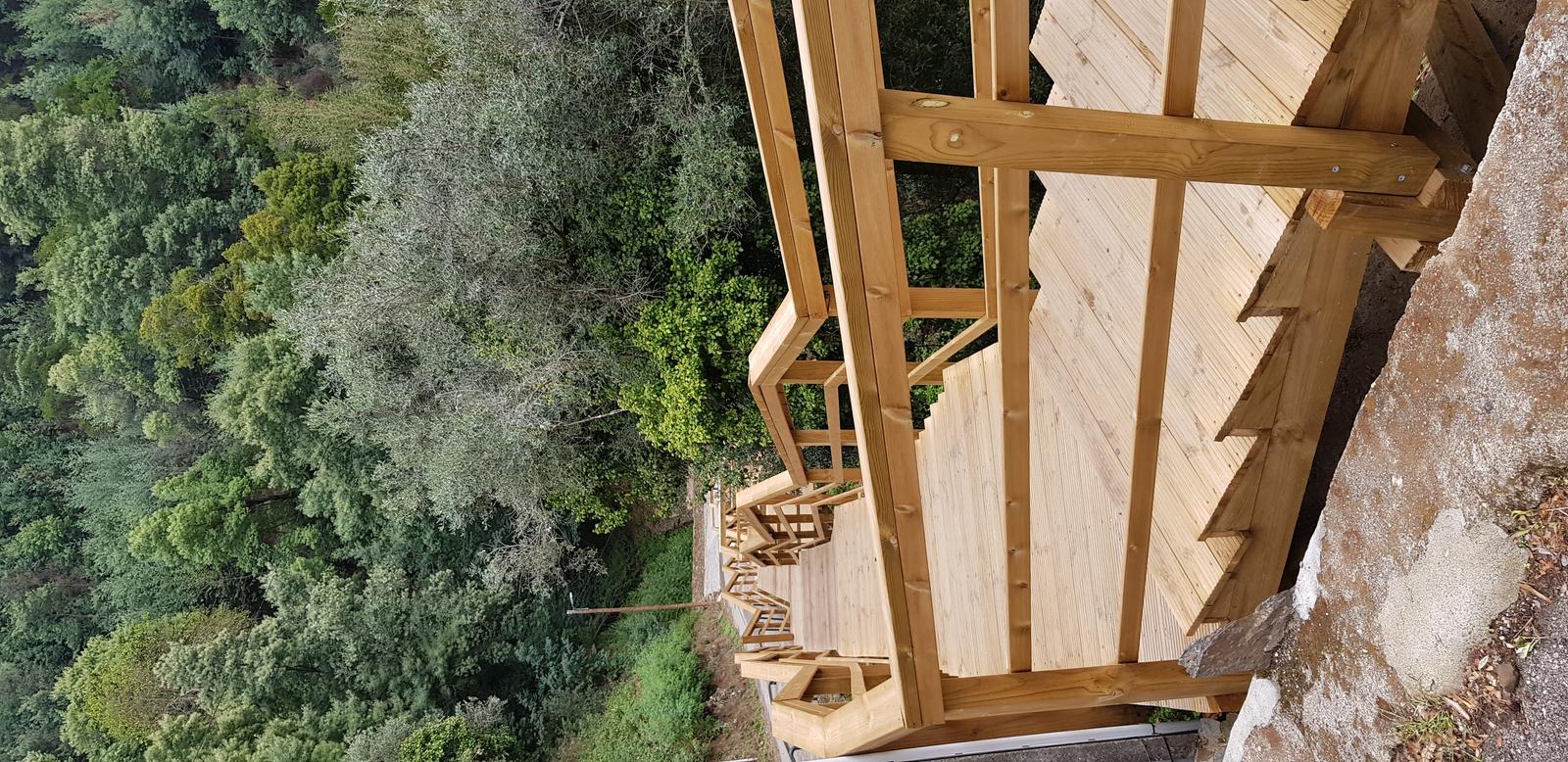 J met me here and as we had a long hike ahead of us to reach Cabeço da Ortiga we just observed the sanctuary from afar: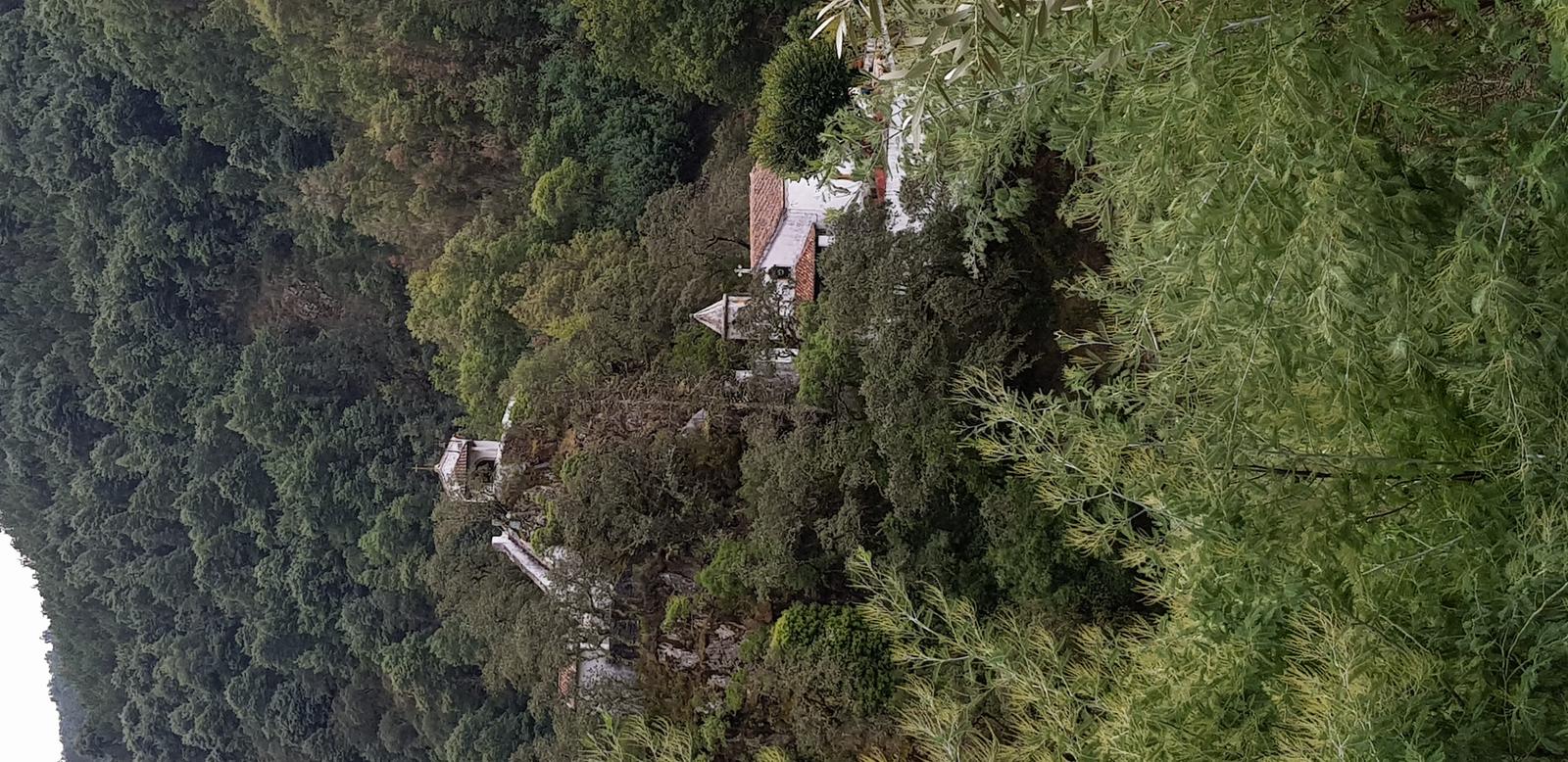 And so we left the boardwalk and headed up a marked trail opposite the entrance to the castle. There was actually a pretty good view of the castle from the trail and you can see the boardwalk in the background too: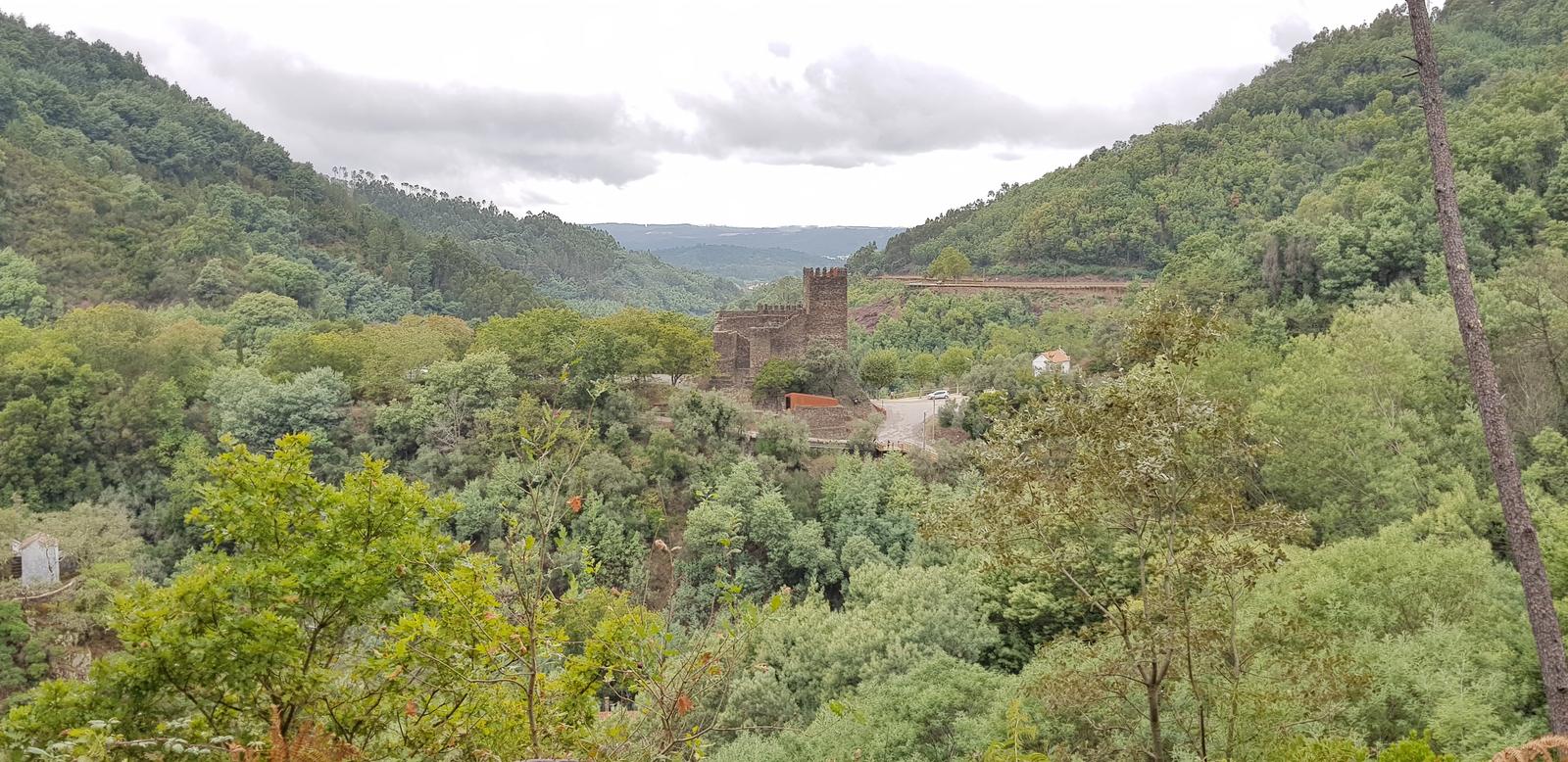 We also got a better view of the Santuário de Nossa Senhora da Piedade: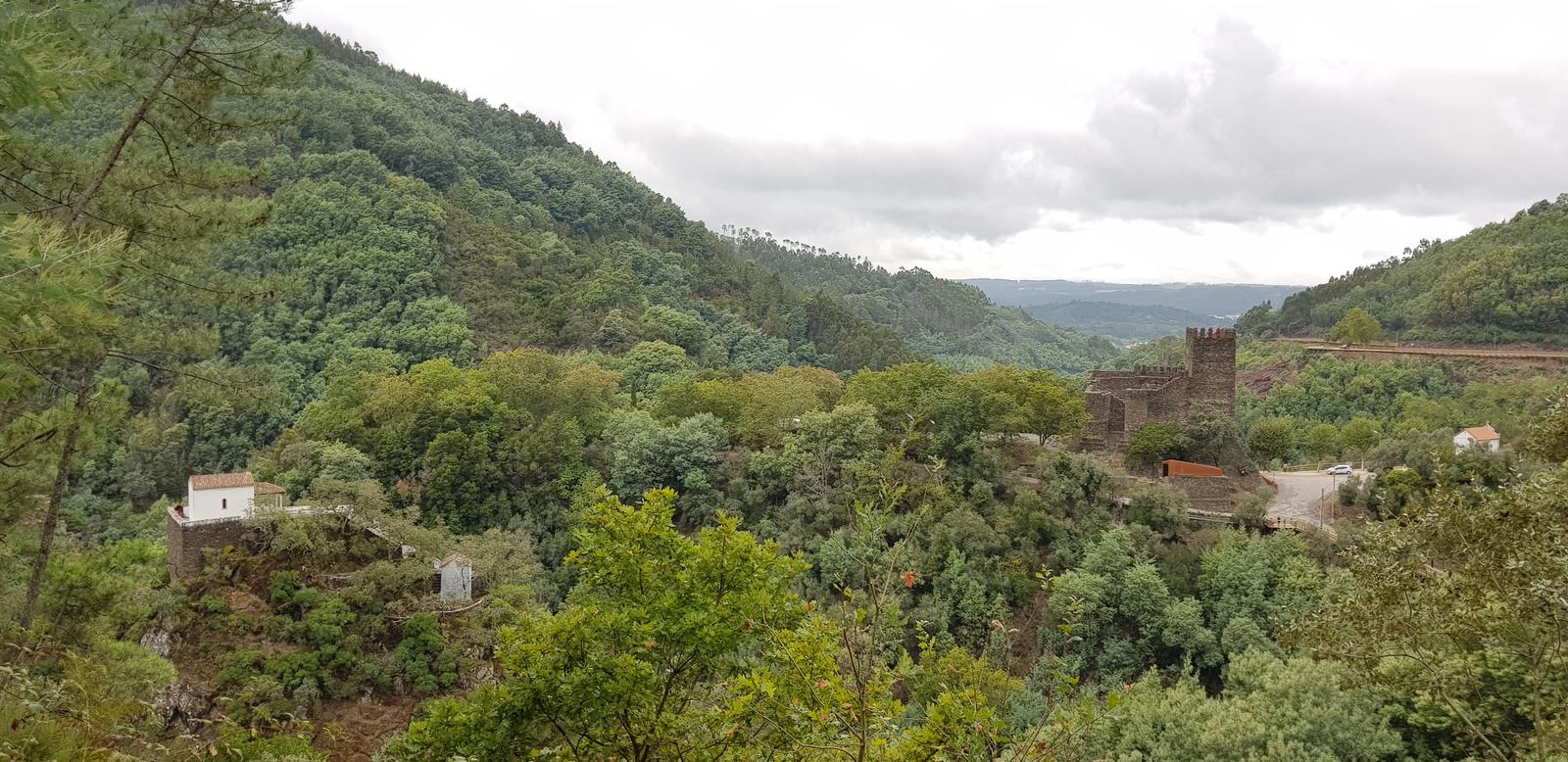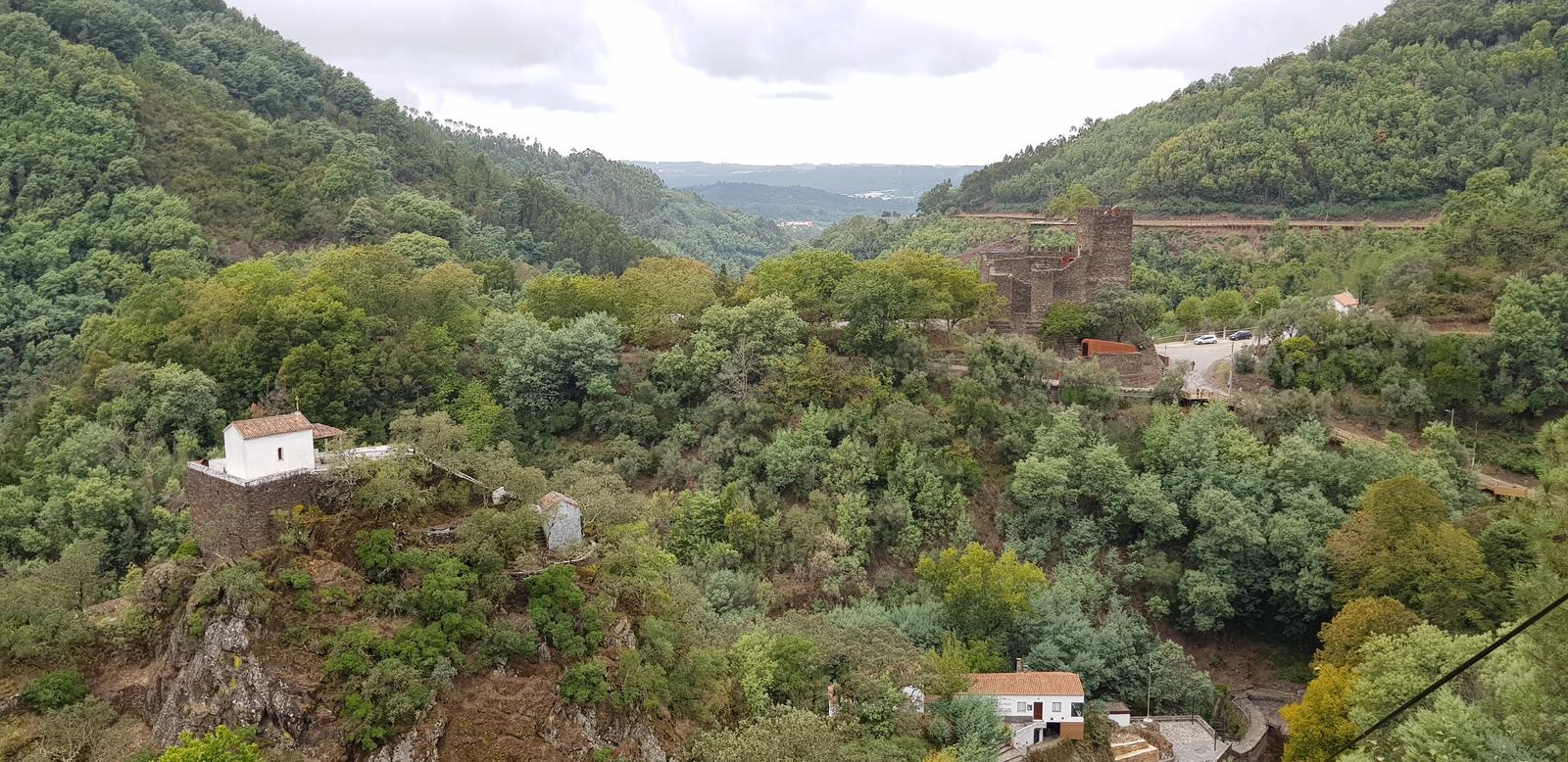 We kept following the trail which soon turned into a load of stone steps which ascended steeply up to this church: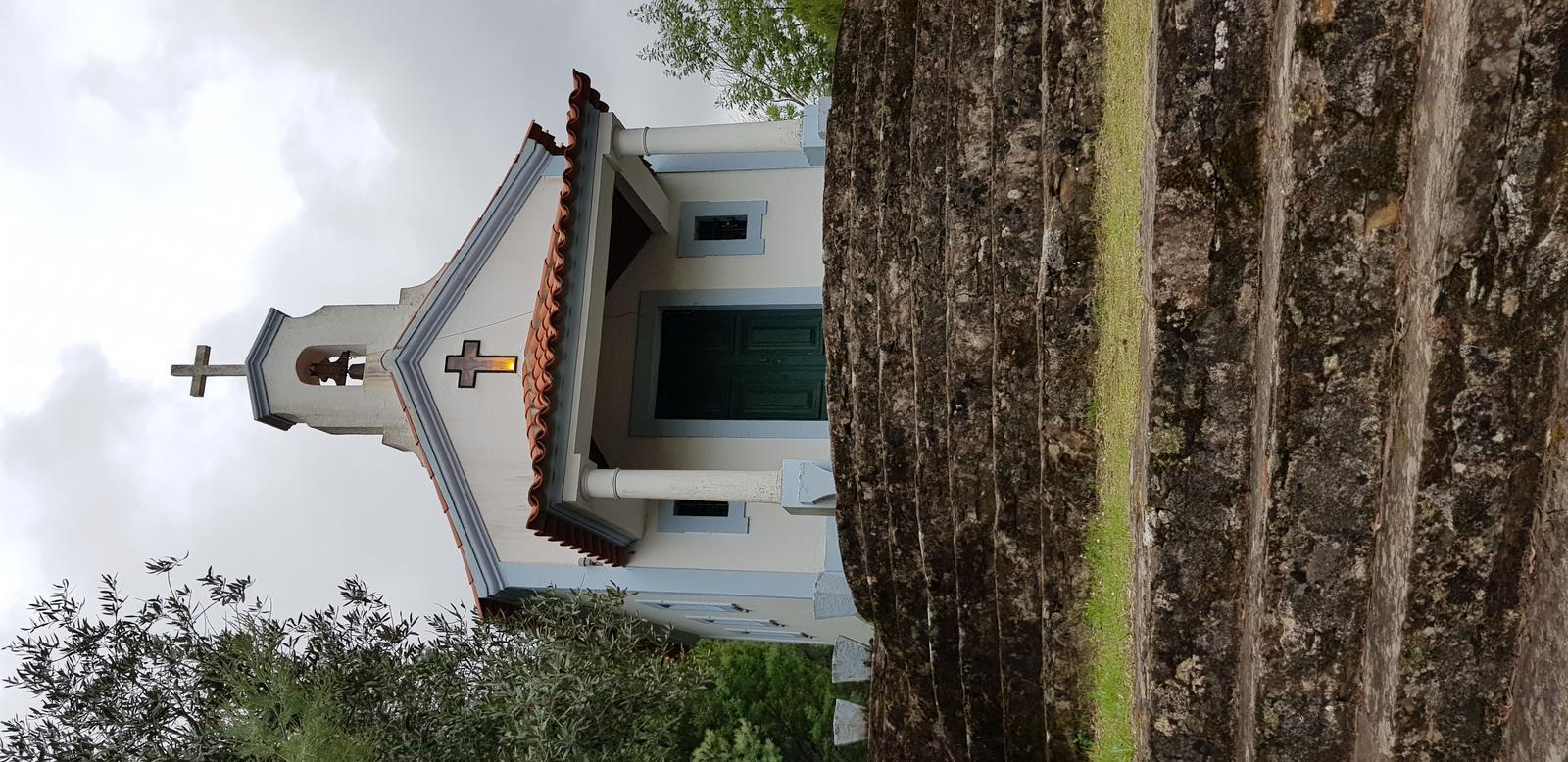 The next section of the trail was quite hard to follow, even with a GPX, it was definitely not a well used track and I don't think we would recommend it - boy was it steep and there were a lot of fallen trees and debris that we had to climb over. Below is a photo of about the only flat section we had: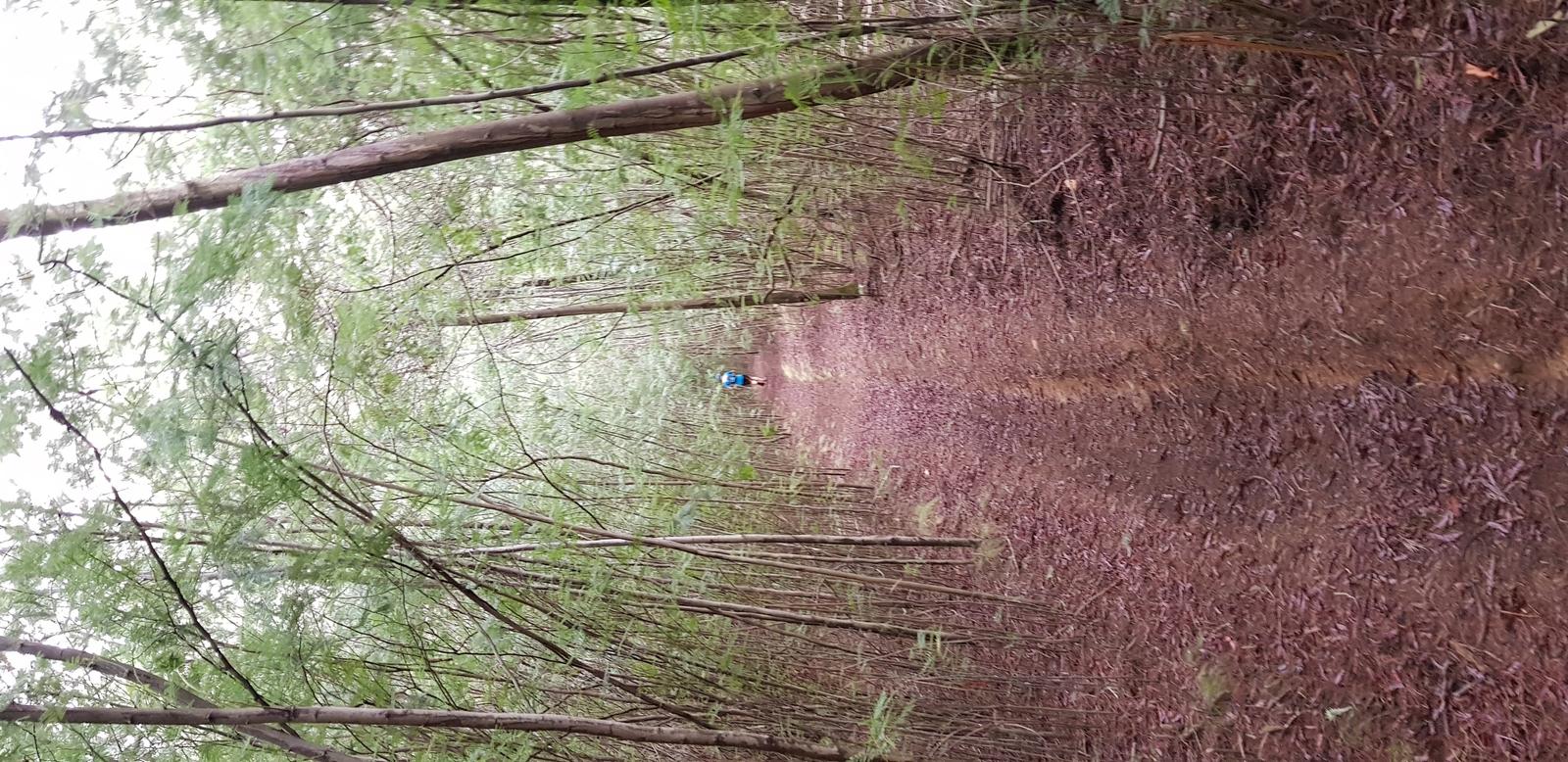 We finally popped out of the dense forest and had a little light and a bit of a view once again. It was windy up here and a lot cooler than when we started out in Lousã. From here the path was easy to follow and was marked: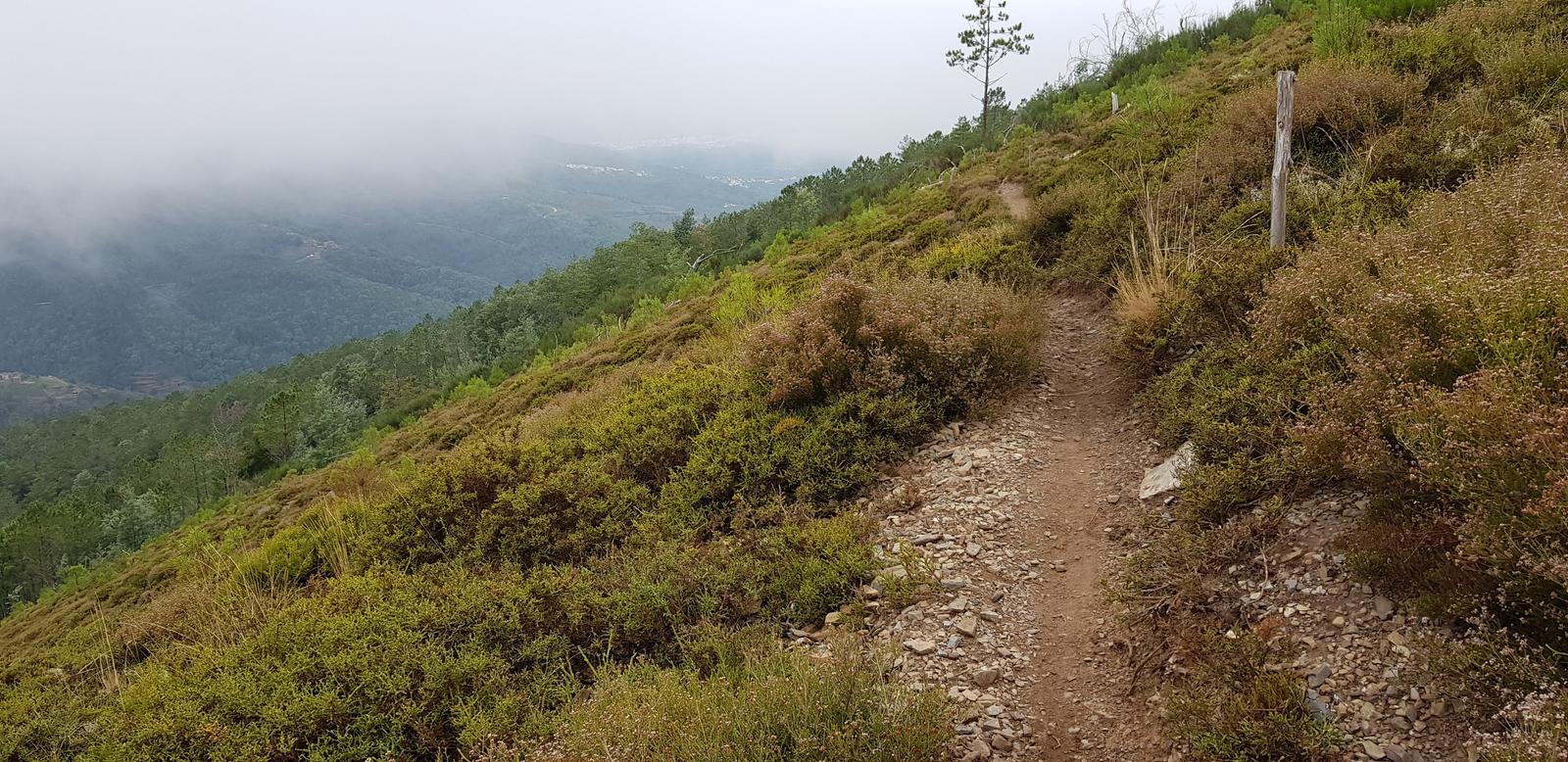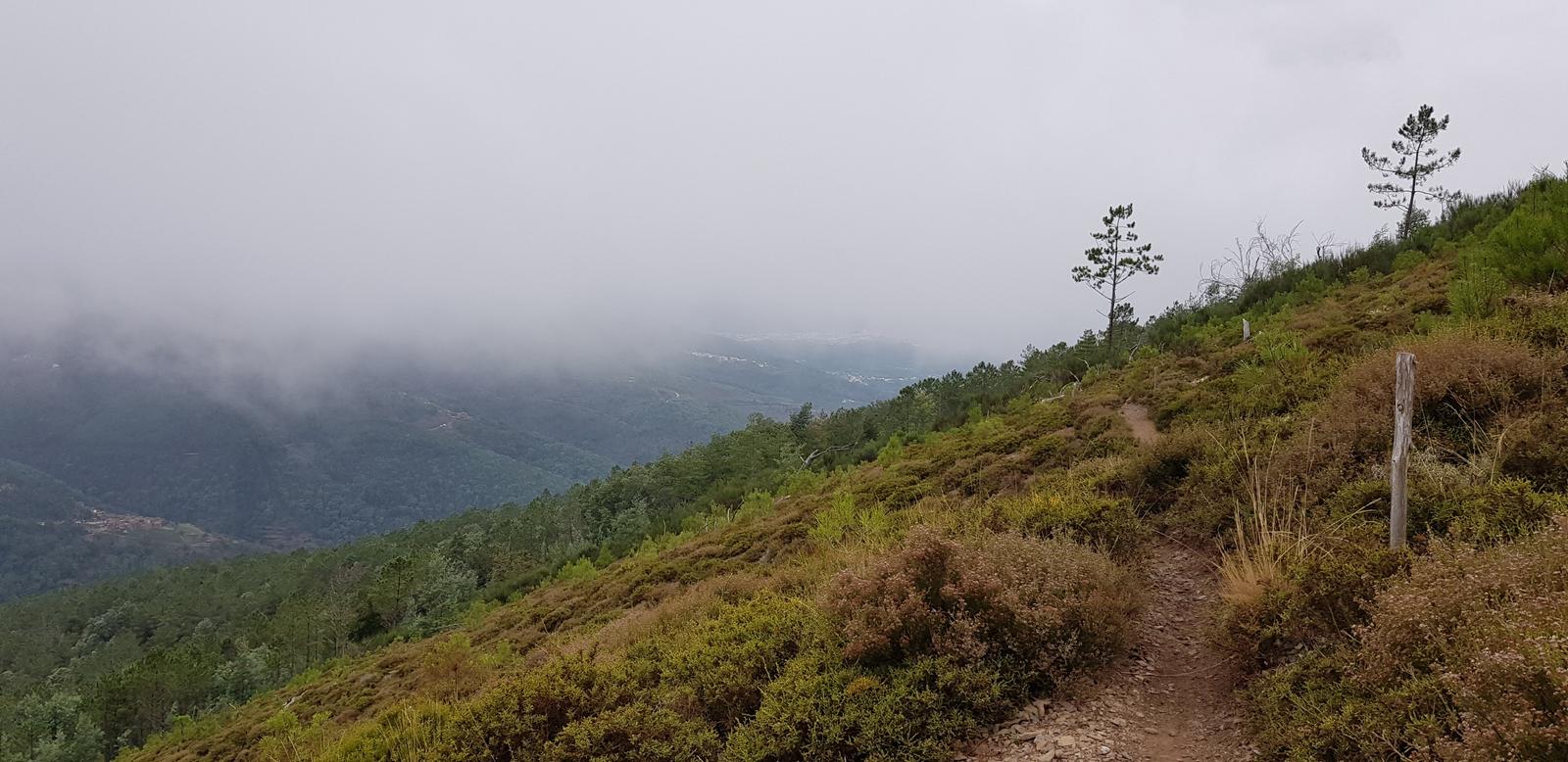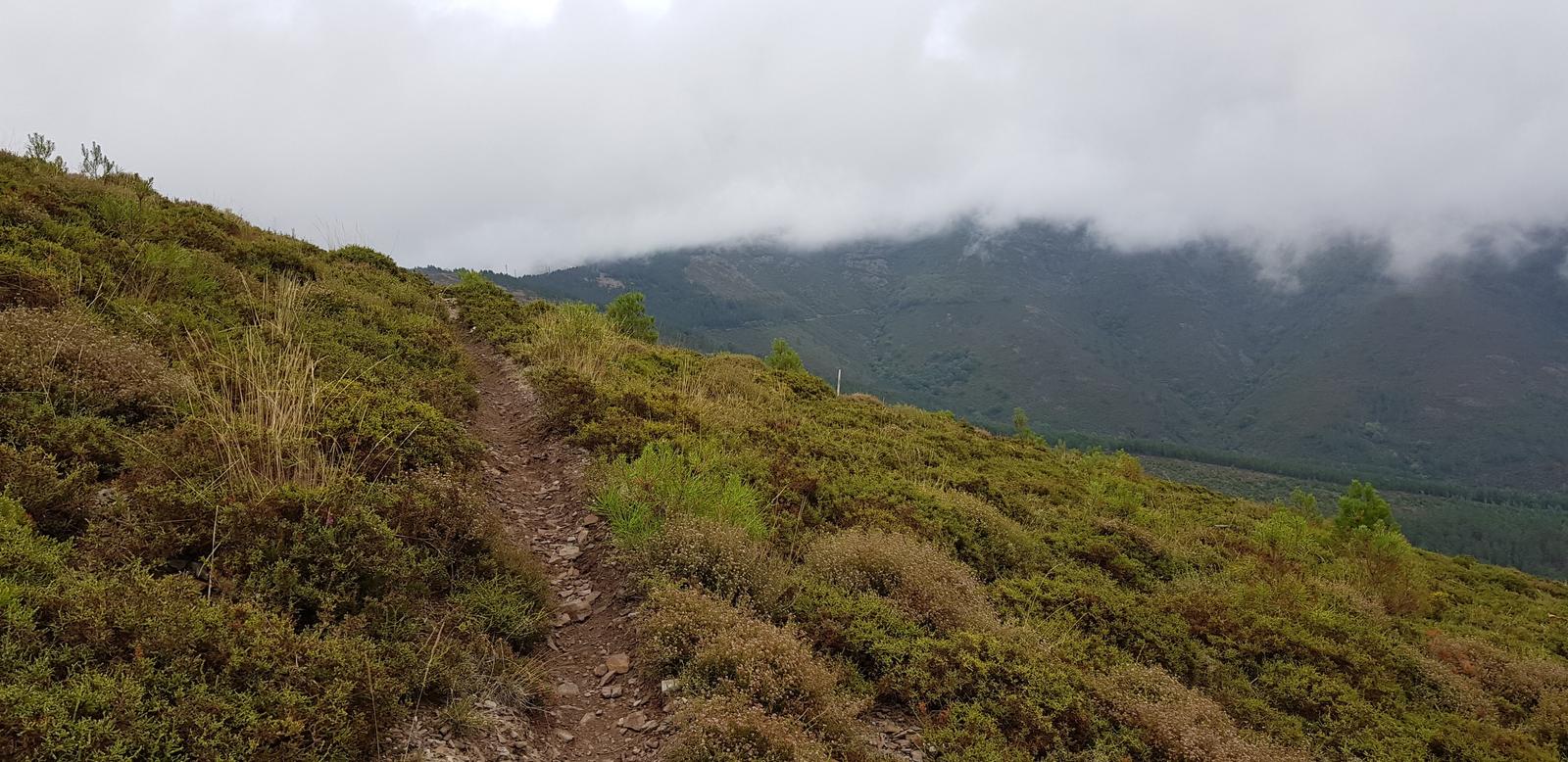 AND we could see Cabeço da Ortiga at the top!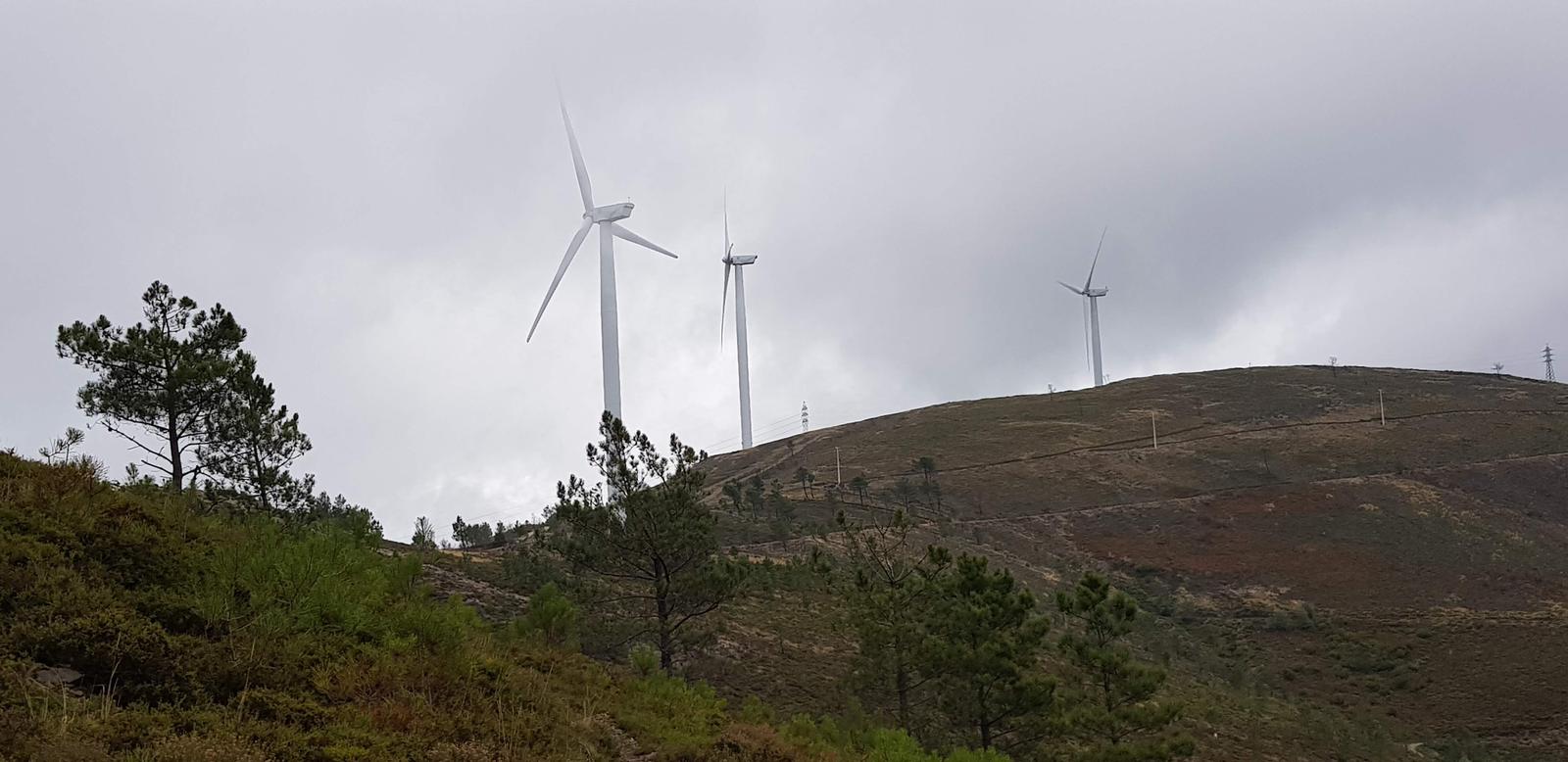 So we headed that direction but below I am looking back the way we had come from: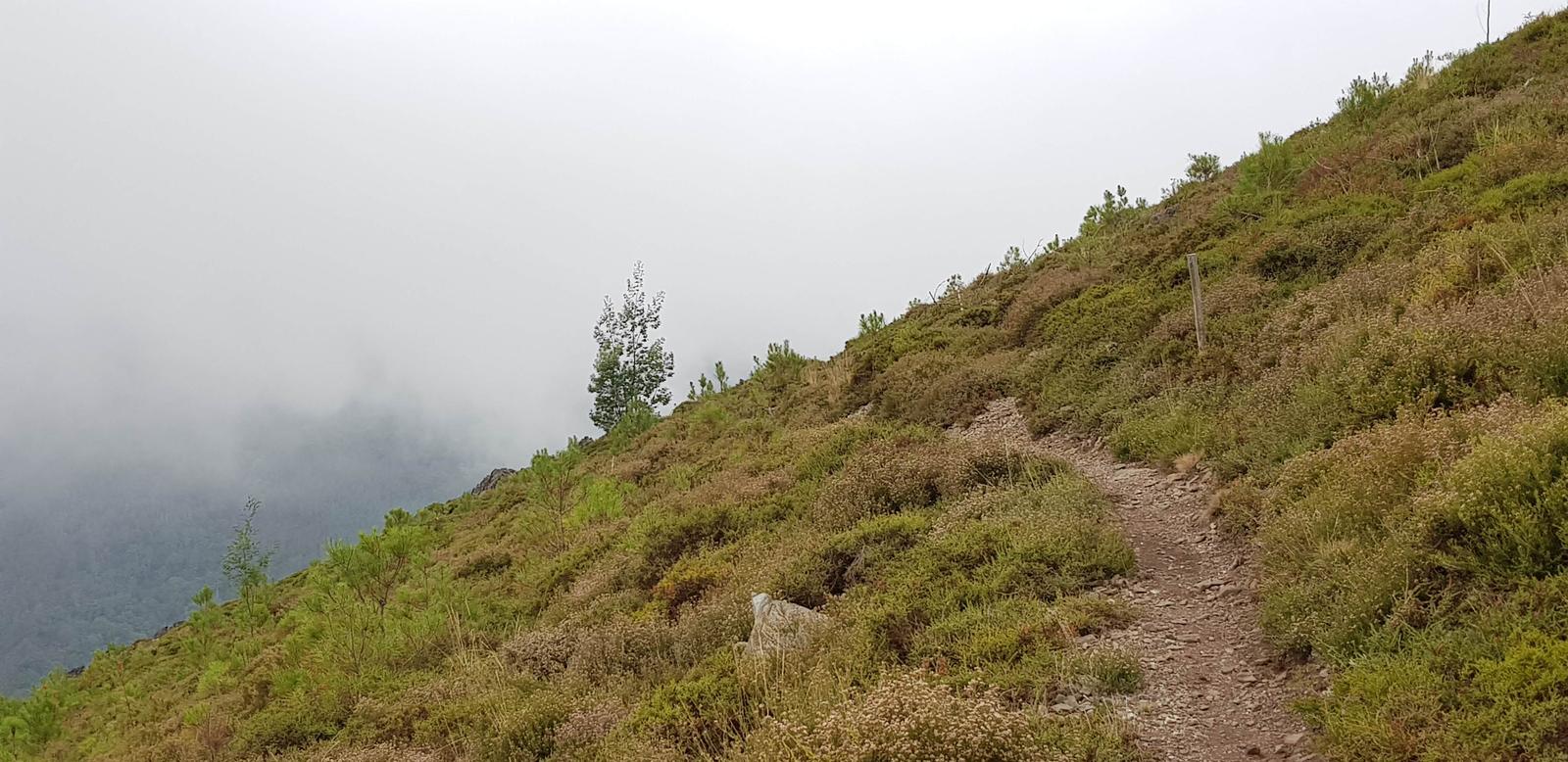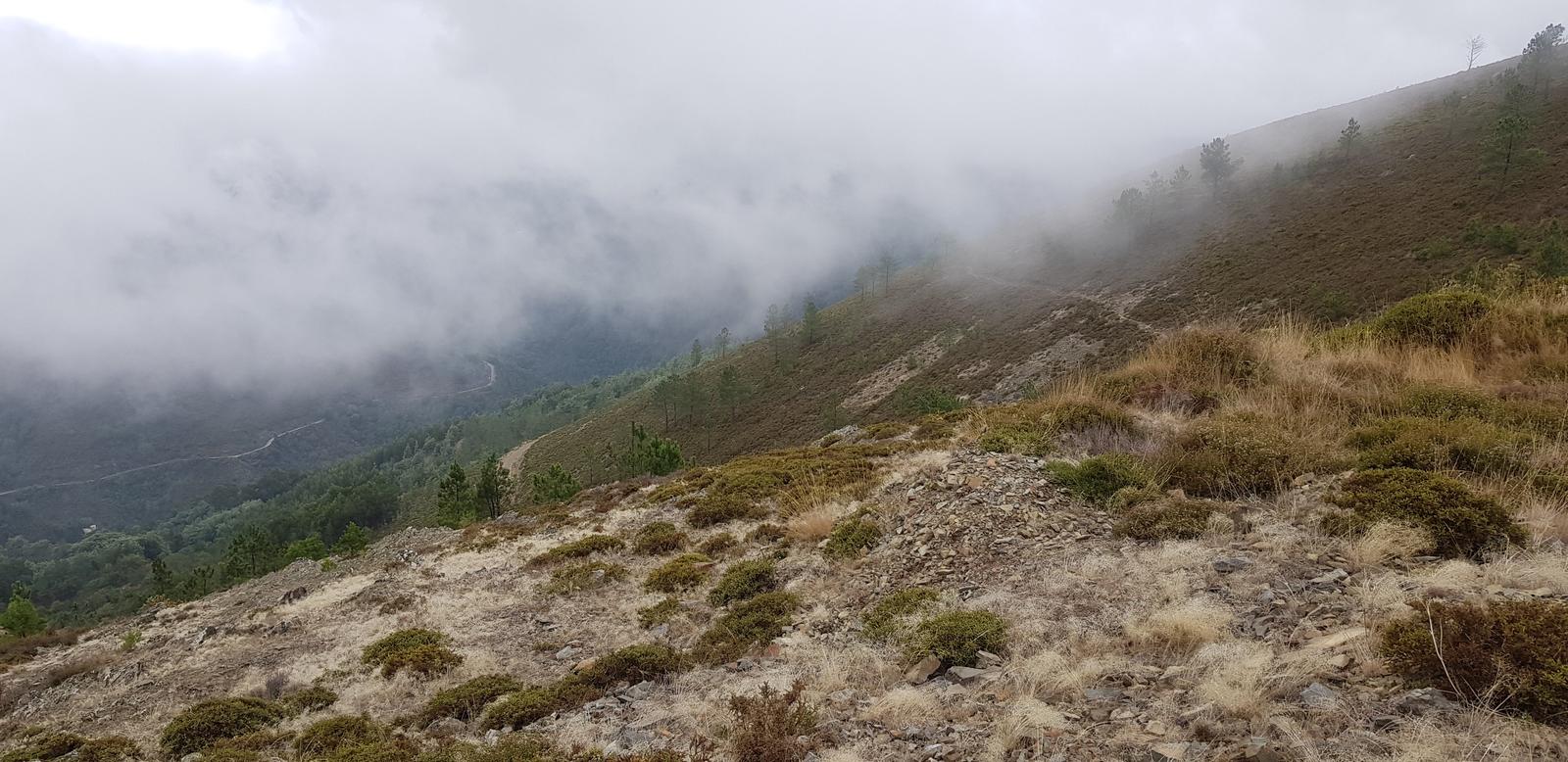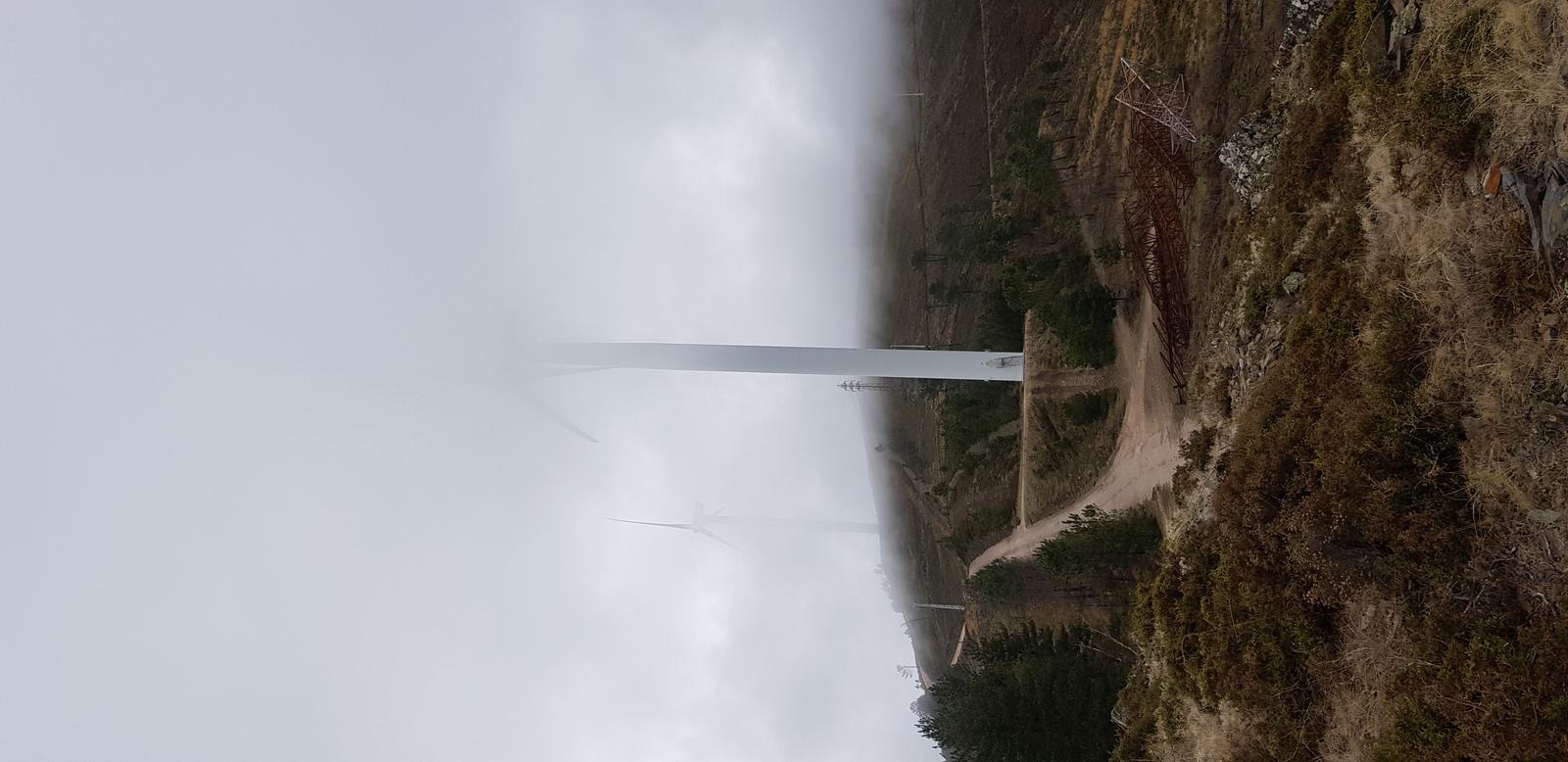 You can see the official stone marker for the top in the photo below: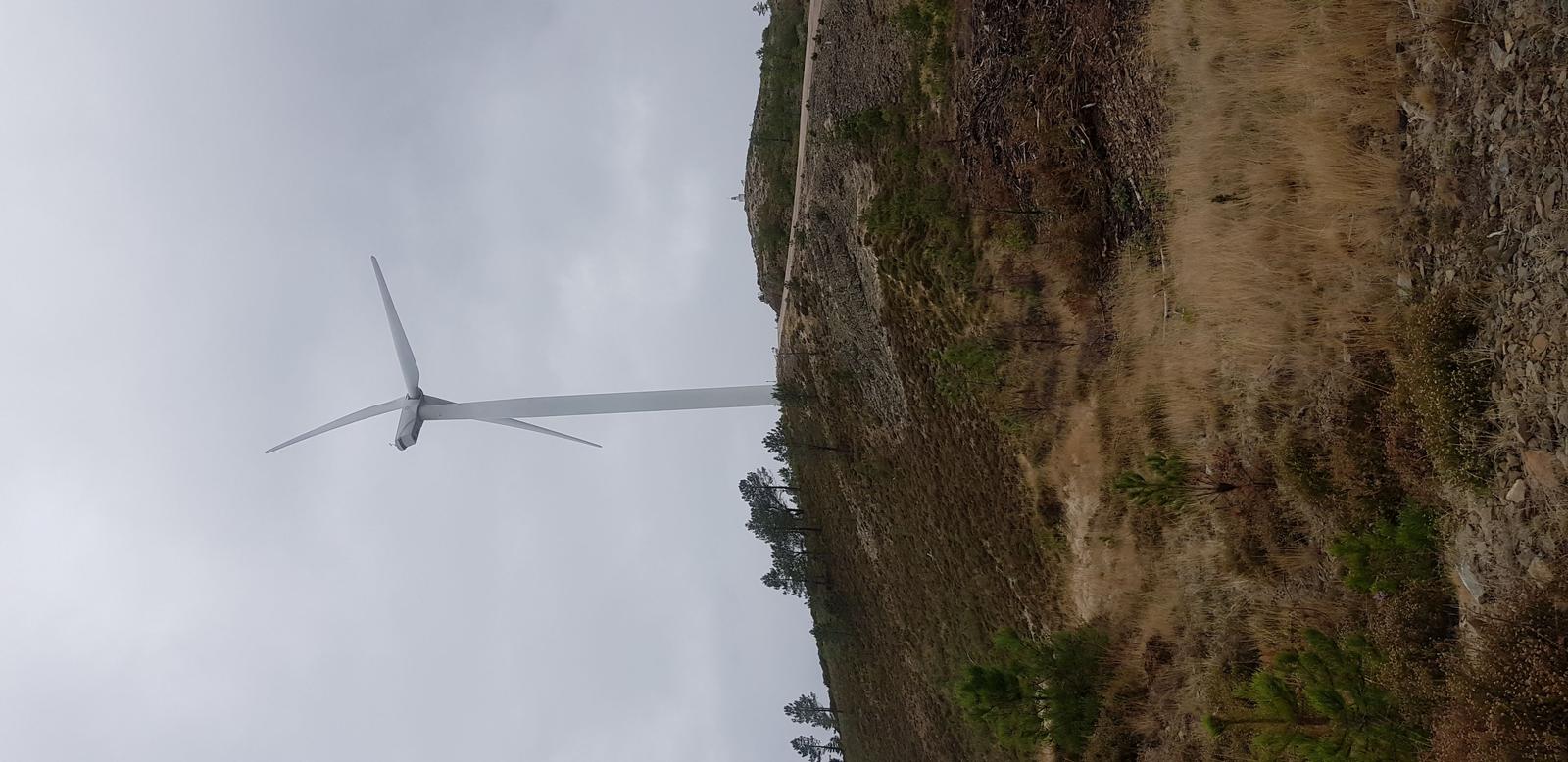 Below is the view from the stone marker, not the best when we were there due to the cloud cover/weather: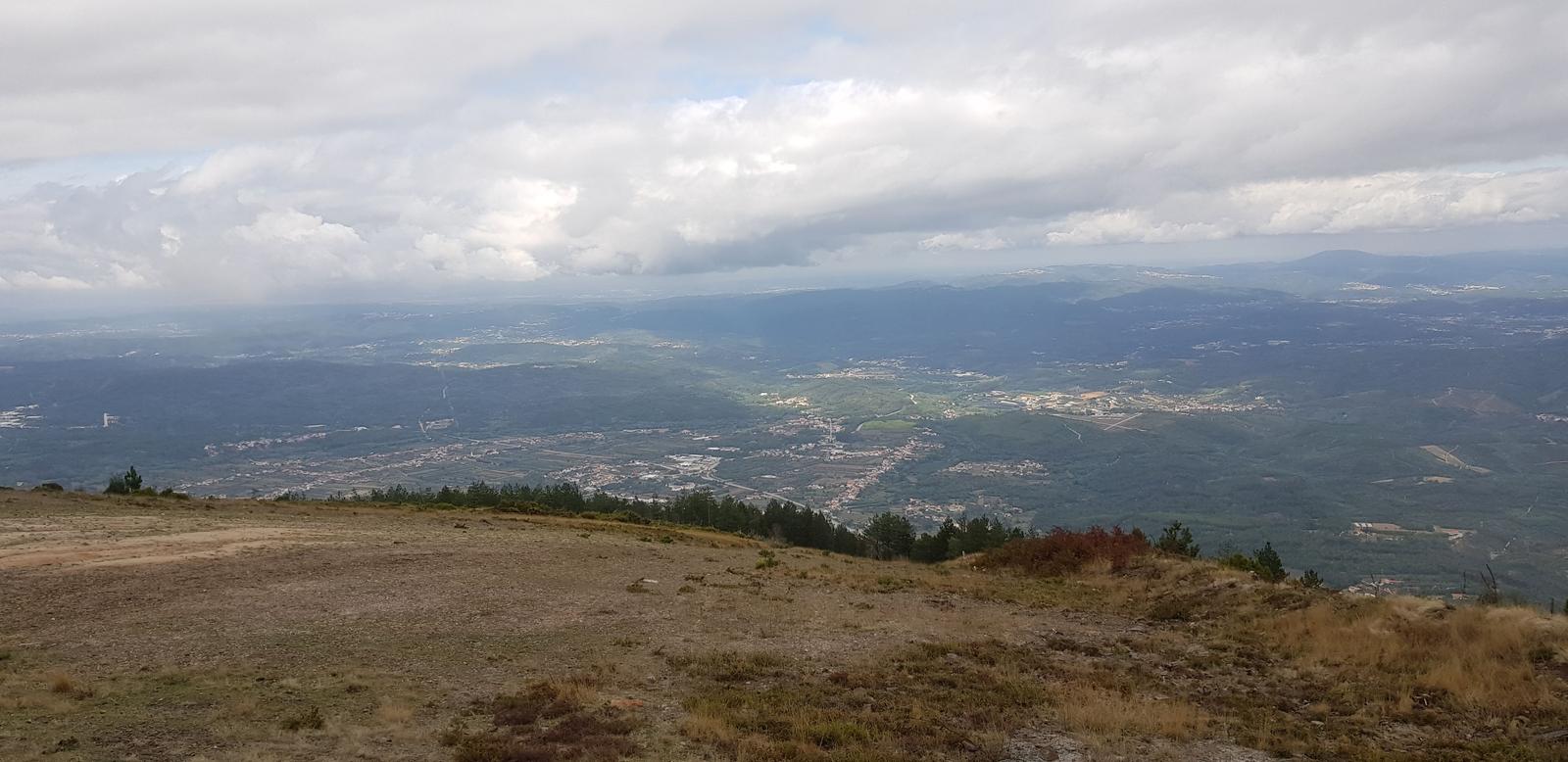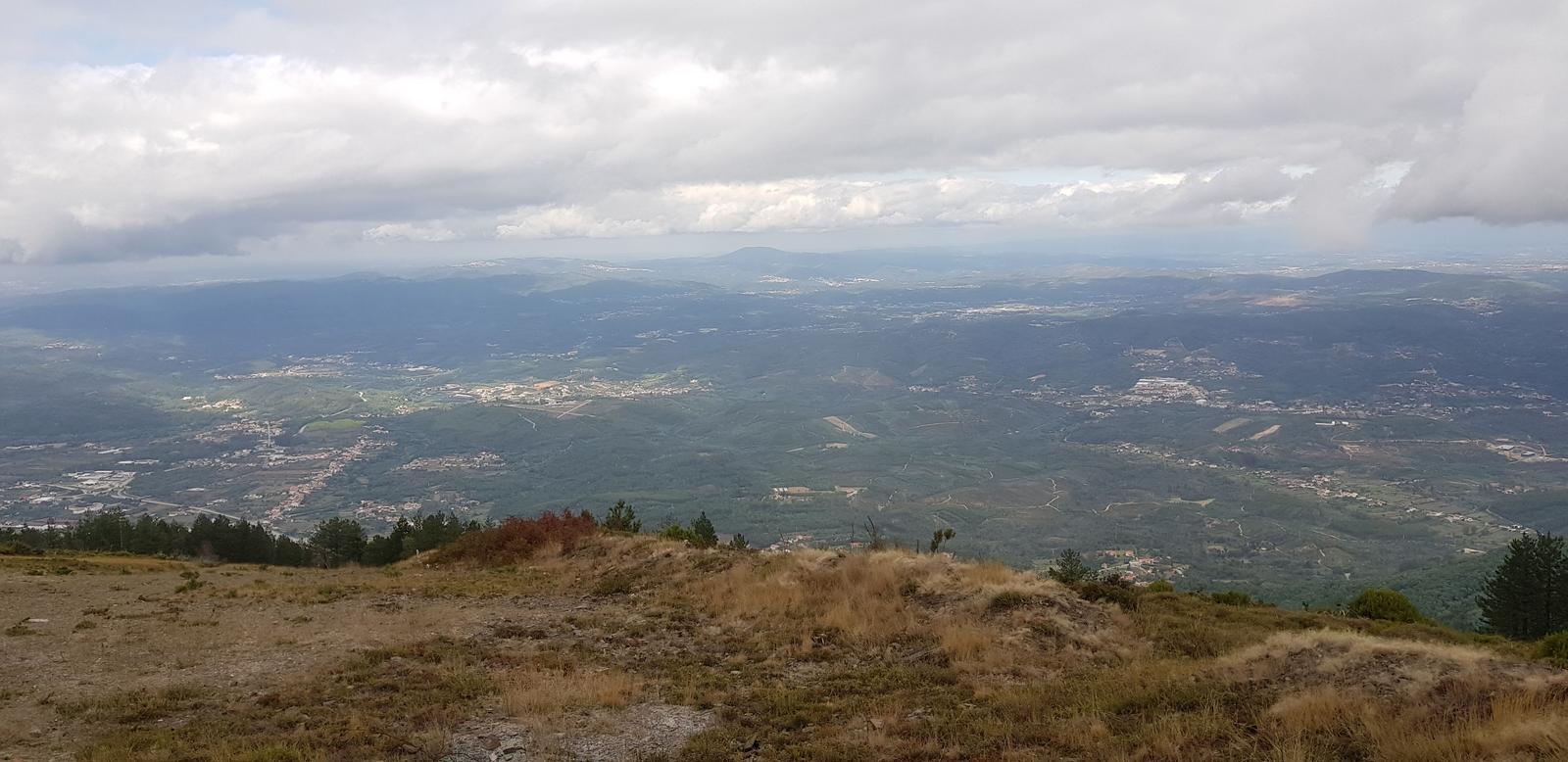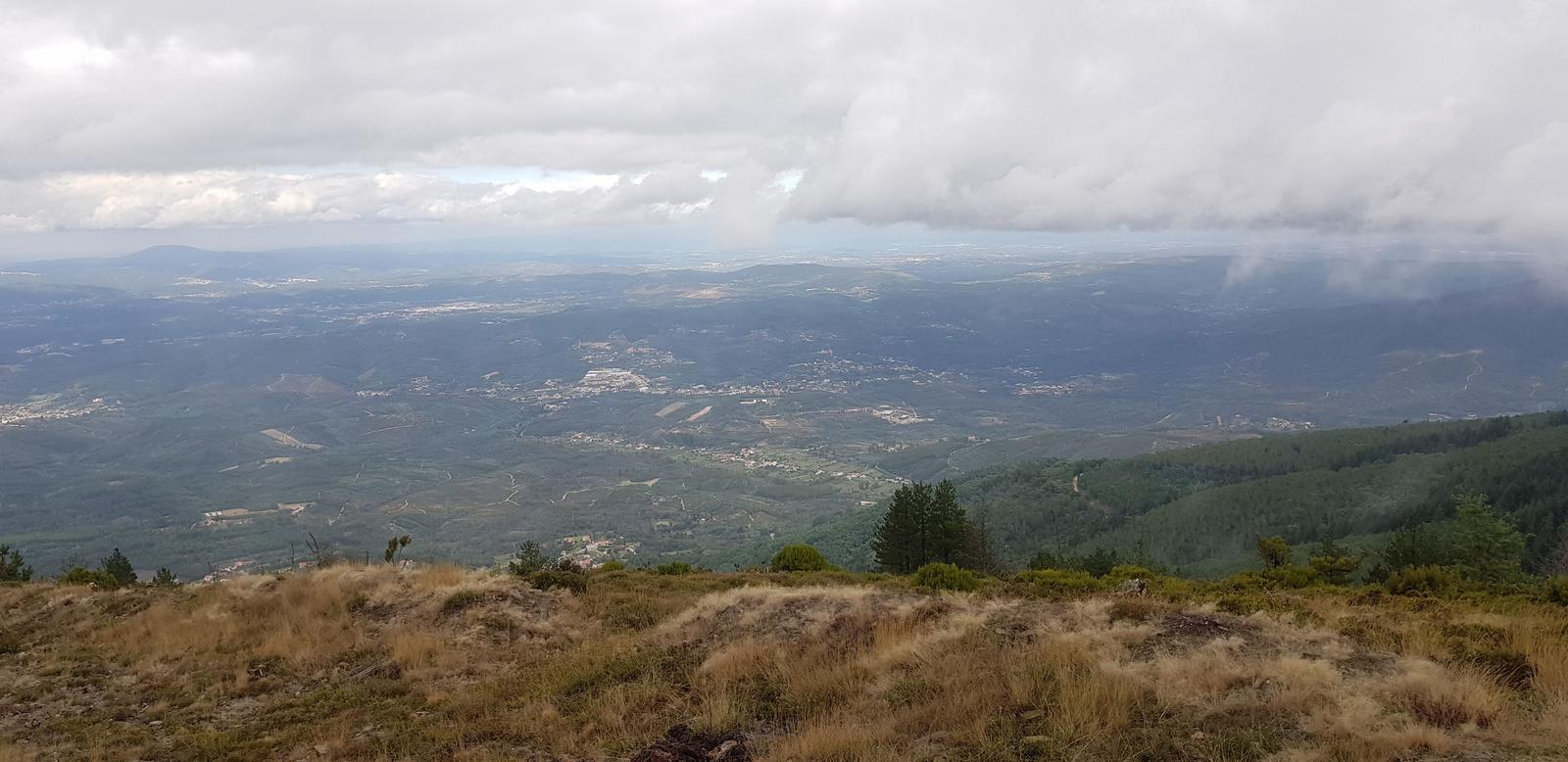 After a few photos we headed back down but via a different route that was more direct but extremely steep. It was a logging road and we passed the loggers at work.
Overall, the section from the castle to Cabeço da Ortiga was nice, a great workout but it would have been impossible to navigate without a GPX in my opinion, we even struggled at times with the GPX as there were a lot of intersecting paths close to each other so choosing the right one was challenging at times. I was so glad J was with me or I would probably still be wandering around the thick forest trying to find my way out!! You could hike up and down the logging road as it would be very easy to follow but be warned it is SO steep that you would certainly want a decent fitness level - those legs will burn!
---
Leaving Lousã!
After four nights our stay in Lousã was over and I think our tired legs were happy to have a day off from the trails! After visiting somewhere new I always ask myself would I return and in the case of Lousã my answer is "YES"- I will return here and I look forward to checking out more great trails. I have already decided the area that we will base ourselves the next time so we can have some new adventures and hopefully explore Lousã centre properly too, without the threat of Covid-19 hanging over us.
Note: If you want any of the GPX routes just send us an email and we can send them directly to you.
---
If you've any questions, suggestions or just want to say hello, contact me via the Contact Form, Instagram (@noroadlongenough) or By Email noroadlongenough1@gmail.com