EXPLORING GRANADA, SPAIN
The first thought I had when we got to Granada was "Wow, how does anyone drive here?" - this was during our taxi ride from the main bus station to our Airbnb in the Albaicín area of Granada. I was in awe of the very friendly taxi driver as he negotiated the maize like narrow streets of the town, dodging tourists with cameras at every bend and reading the house numbers to find our accommodation - what a skill! (If you have been to Granada I'm certain you will agree with me!)
That first night we took it easy, we just walked the surrounding streets of our accommodation. We found ourselves in Plaza de San Miguel Bajo which was so busy, it was like one giant party! We quickly realised we were going to love our short stay in Granada!
There was another reason for our quiet first night in Granada and that was because I had booked us tickets to visit the beautiful Alhambra for the following morning so we needed to get to bed early to be rested! I was really looking forward to visiting the Alhambra and it did not disappoint.
Day 2 - Part 1 - Visiting the Alhambra, Granada.
Having researched online I kept seeing the same advice with regards to visiting the Alhambra:
Book your visit online in advance.
Go early!
Do not miss your allocated Palace visit time slot!
As we walked to the Alhambra at 7.30am we were very happy with our decision to have an early night. We laughed when we passed couples and groups who were still out from the night before! If you didn't know it already, Granada has a buzzing night scene!
The Alhambra is stunning, from the distance and up close.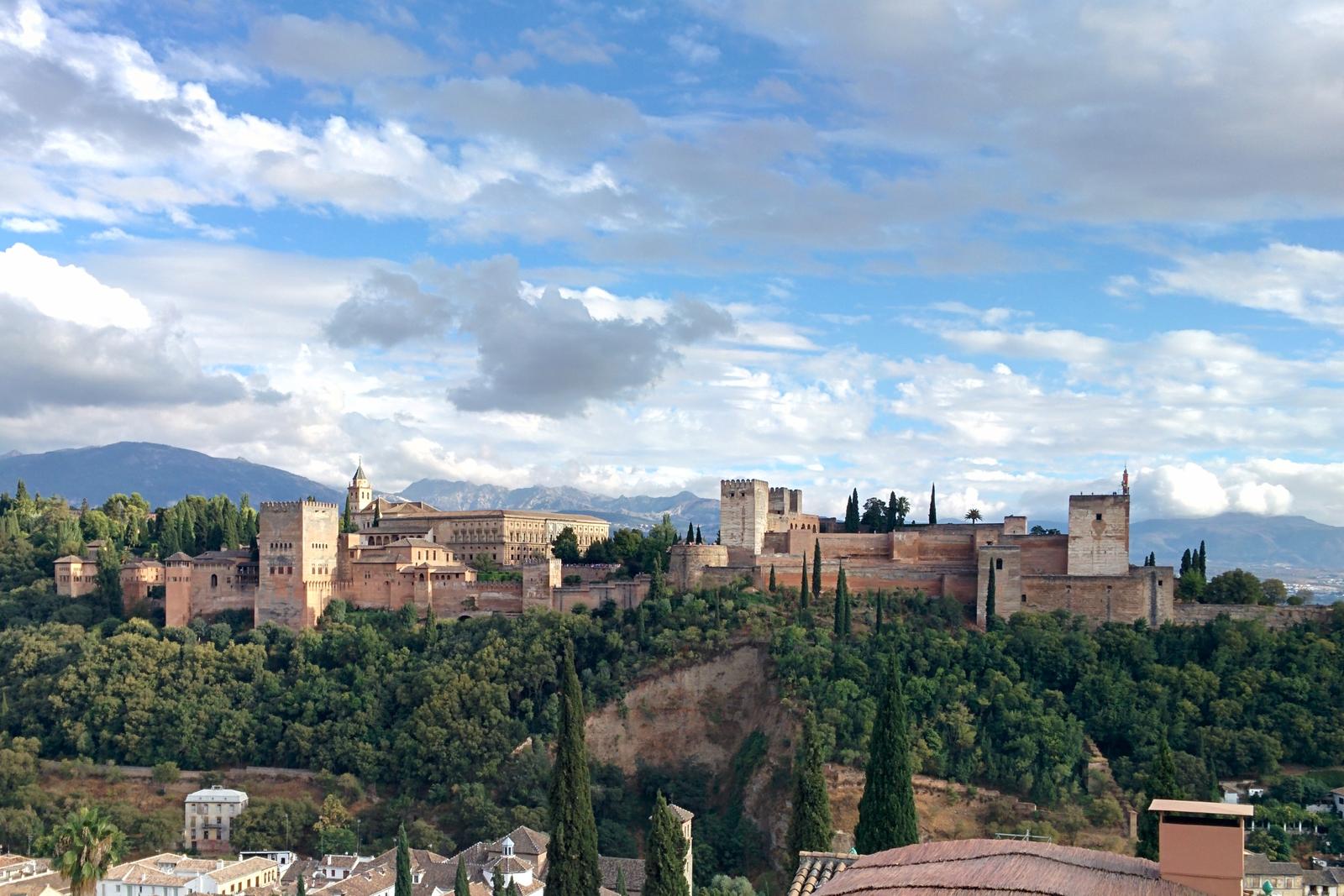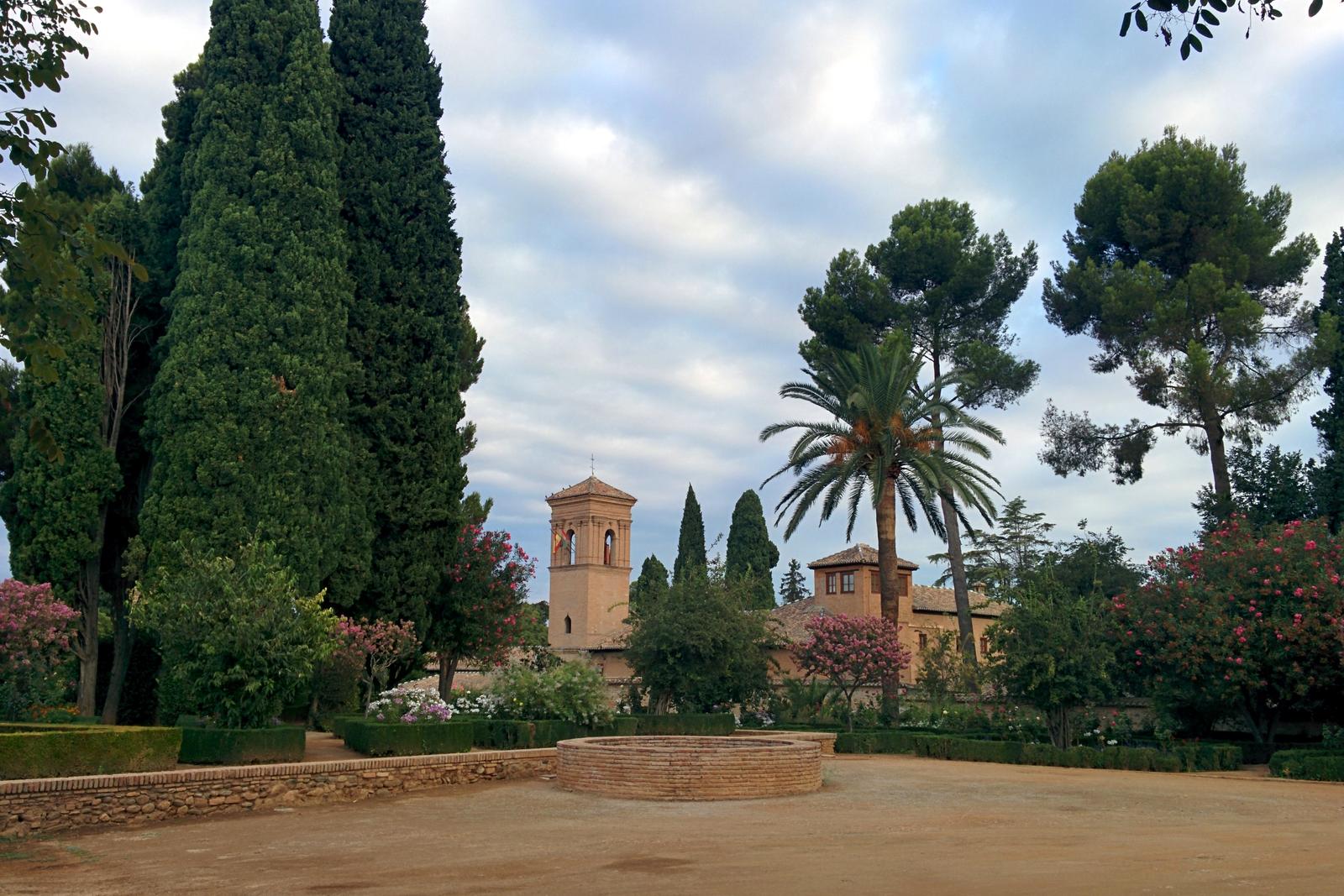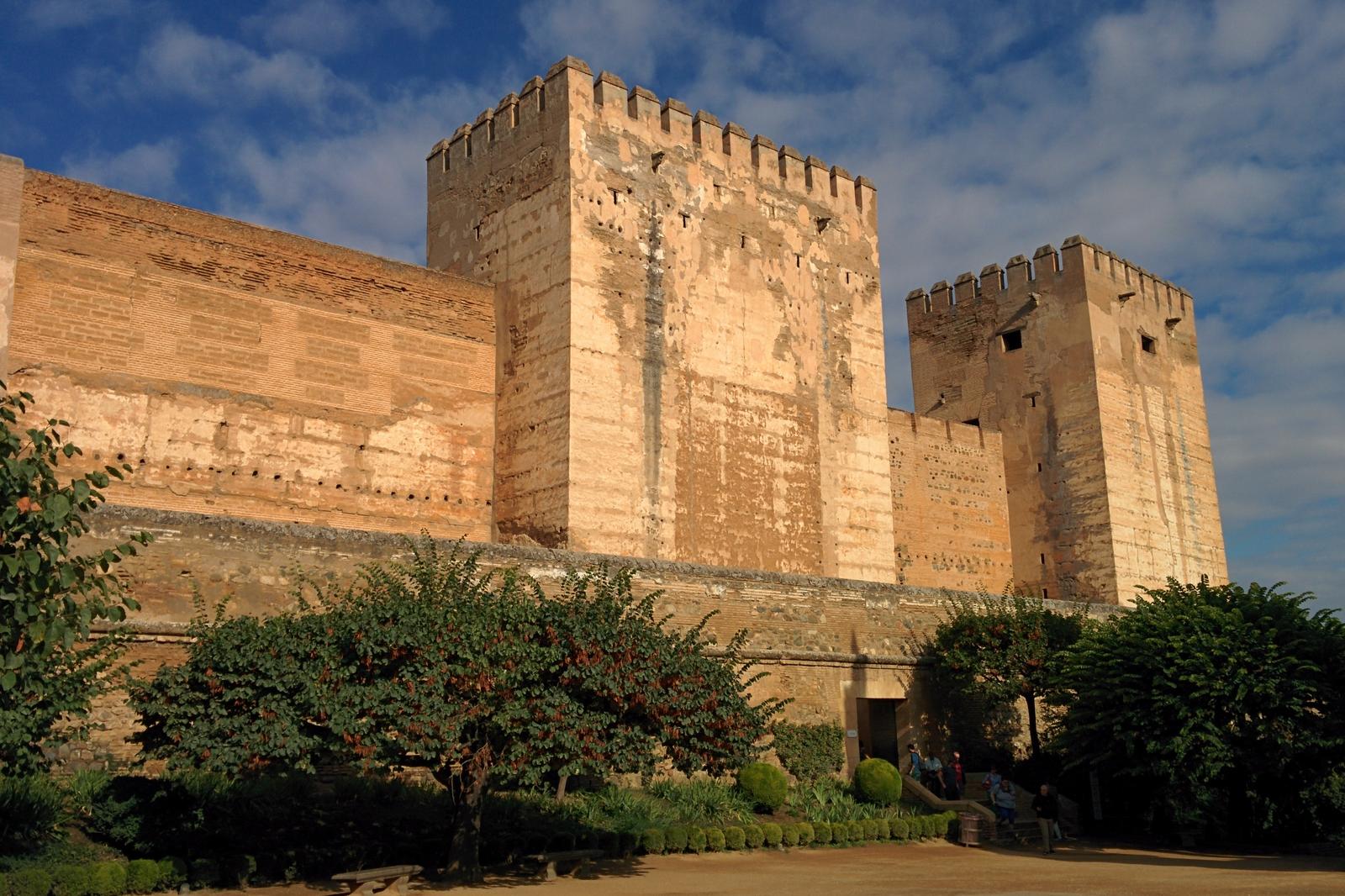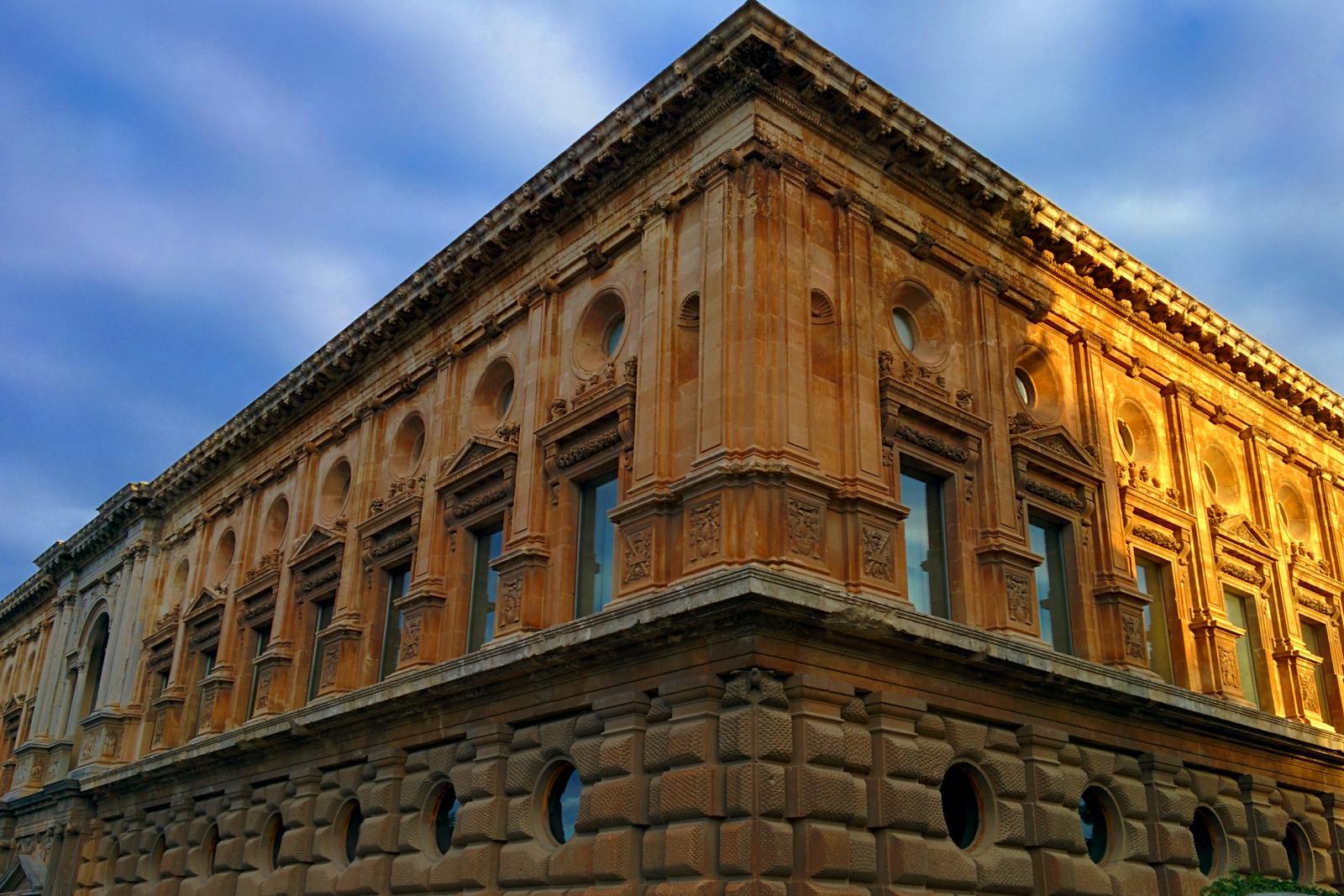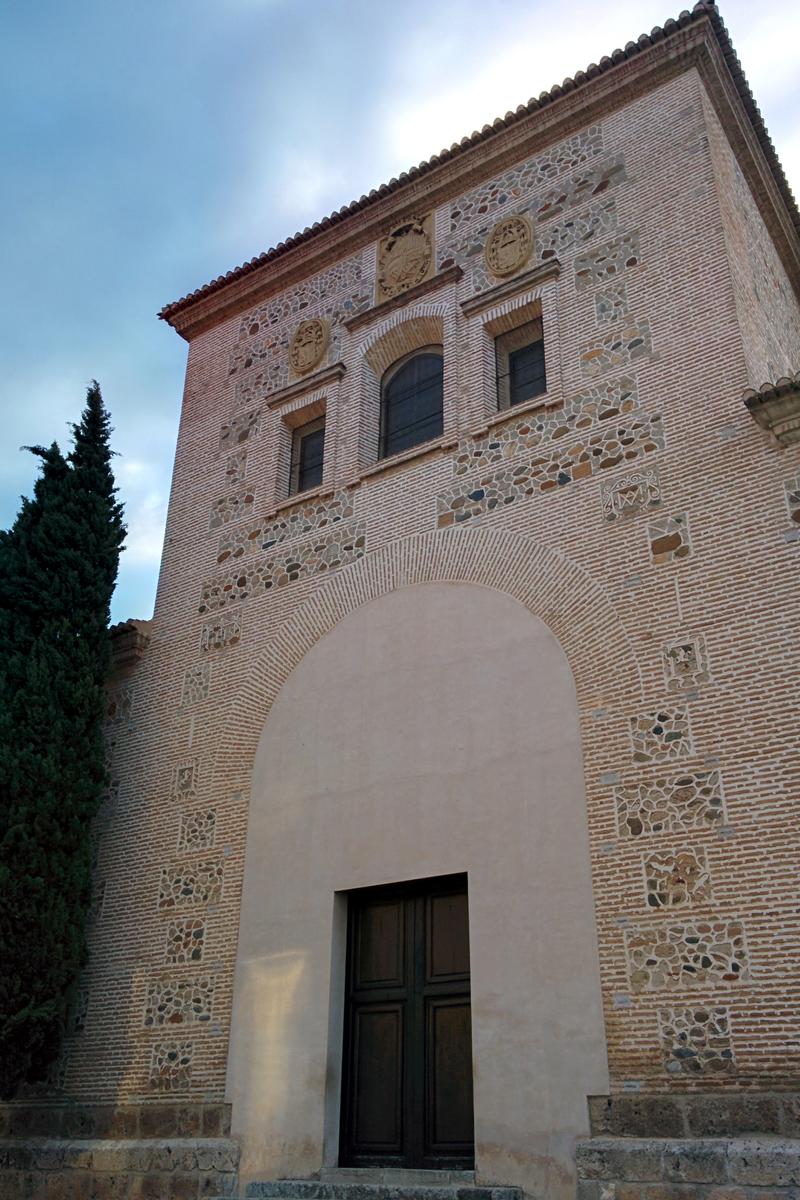 The Alhambra is accurately described as: "… one of the most celebrated works of medieval Islamic architecture, and perhaps the only surviving site that displays the splendour of the last Islamic rule of Spain. Its history is complex and its functions diverse, but one thing is for certain: it is an architectural and engineering marvel". Read more about the history and all things Alhambra on its website here.
The entrance to the Alhambra was already busy when we arrived. We printed our tickets using the self-service machines. I had purchased the General Admission ticket for €14 (plus €1.40 tax) as well as audio guides for €6.50 each. We went in at 8.20am and made our way towards the Nasrid Palace in time for our 9am tour/viewing slot, stopping to take some photos along the way. We spent about 1 hour in the Palace once we did enter at 9am. The Palace was so beautiful and well worth seeing inside. As you would expect, it was extremely busy and we found it hard to take photos with large guided-tours taking place. Sometimes we noticed that if we went ahead of the large guided tours we might get a moment or two to take in the next area and take a few photos before the crowd descended, so this is what we did as much as you could! The tile mosaics within the Palace were amazing, very detailed and colourful, at times overwhelming as you attempted to take it all in!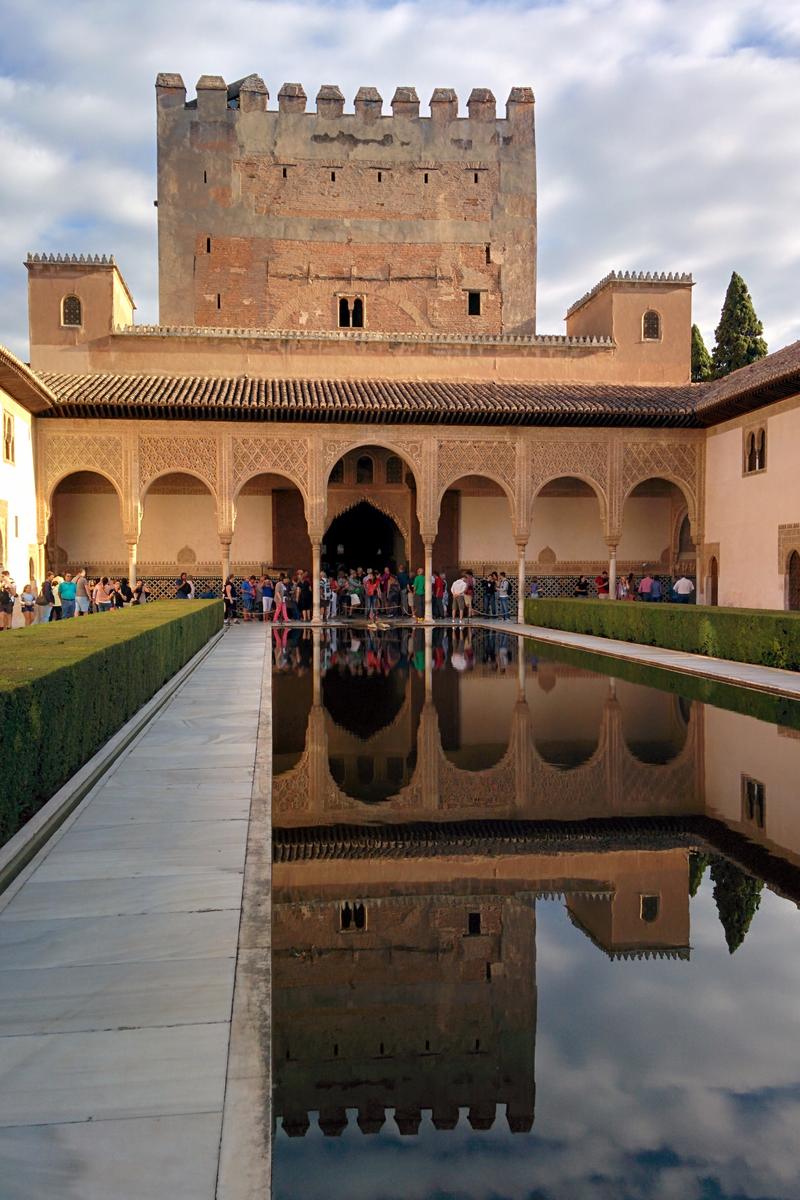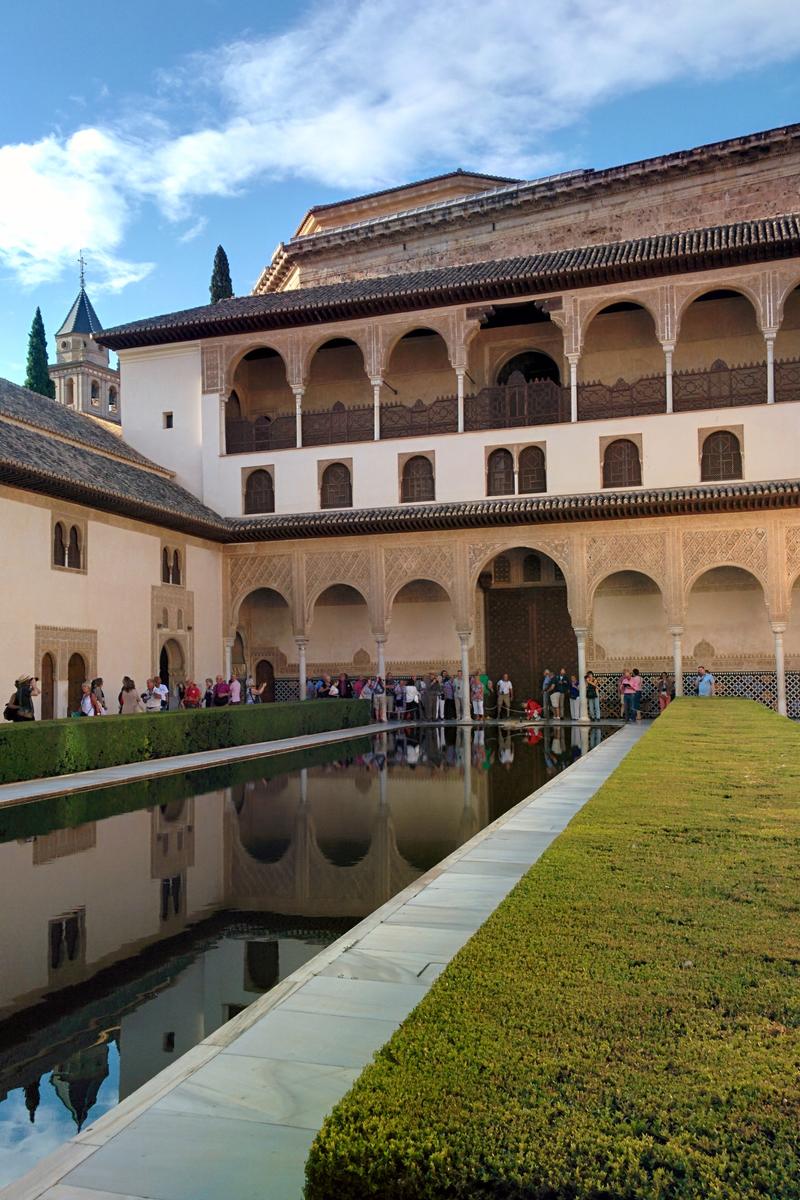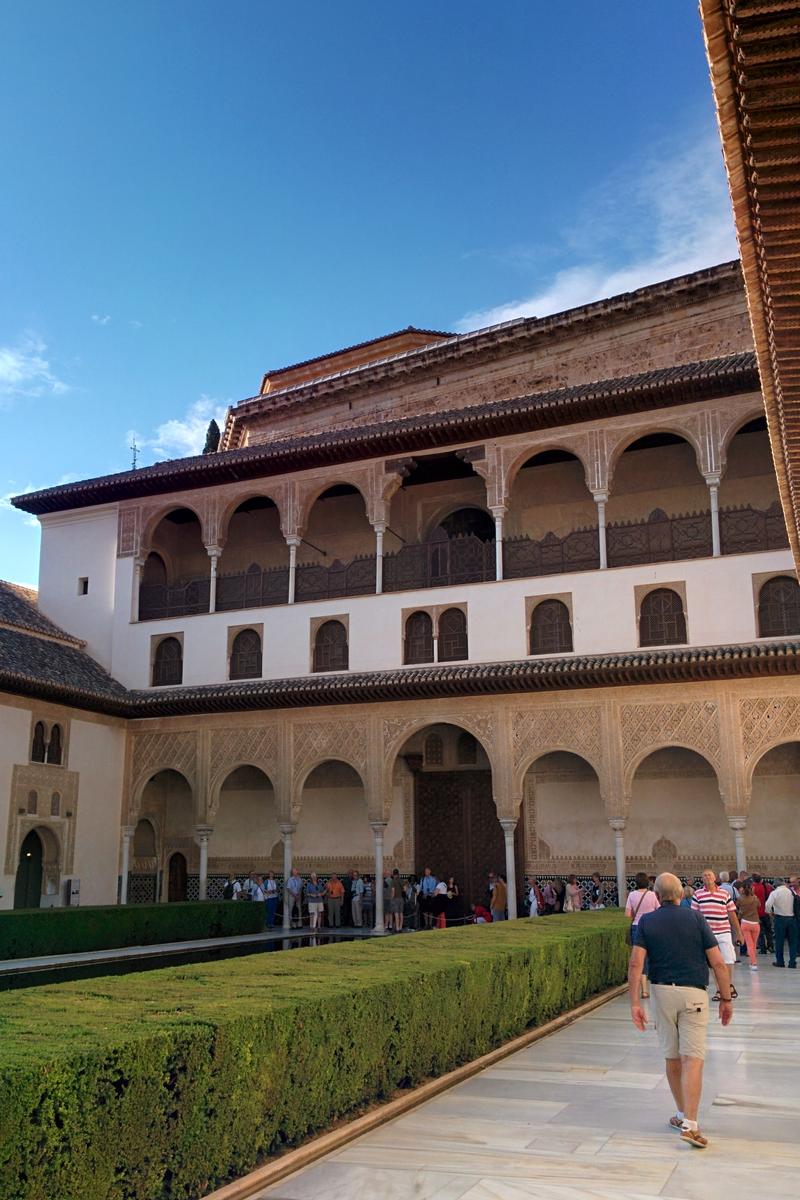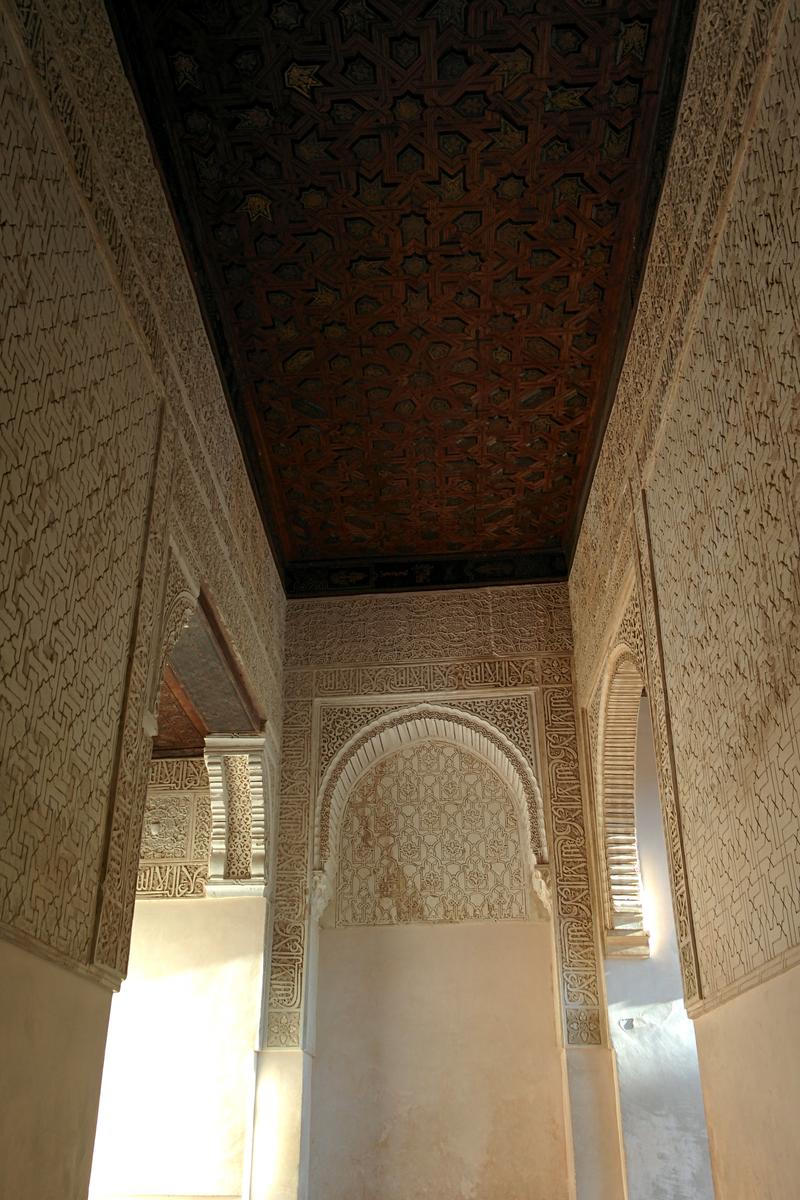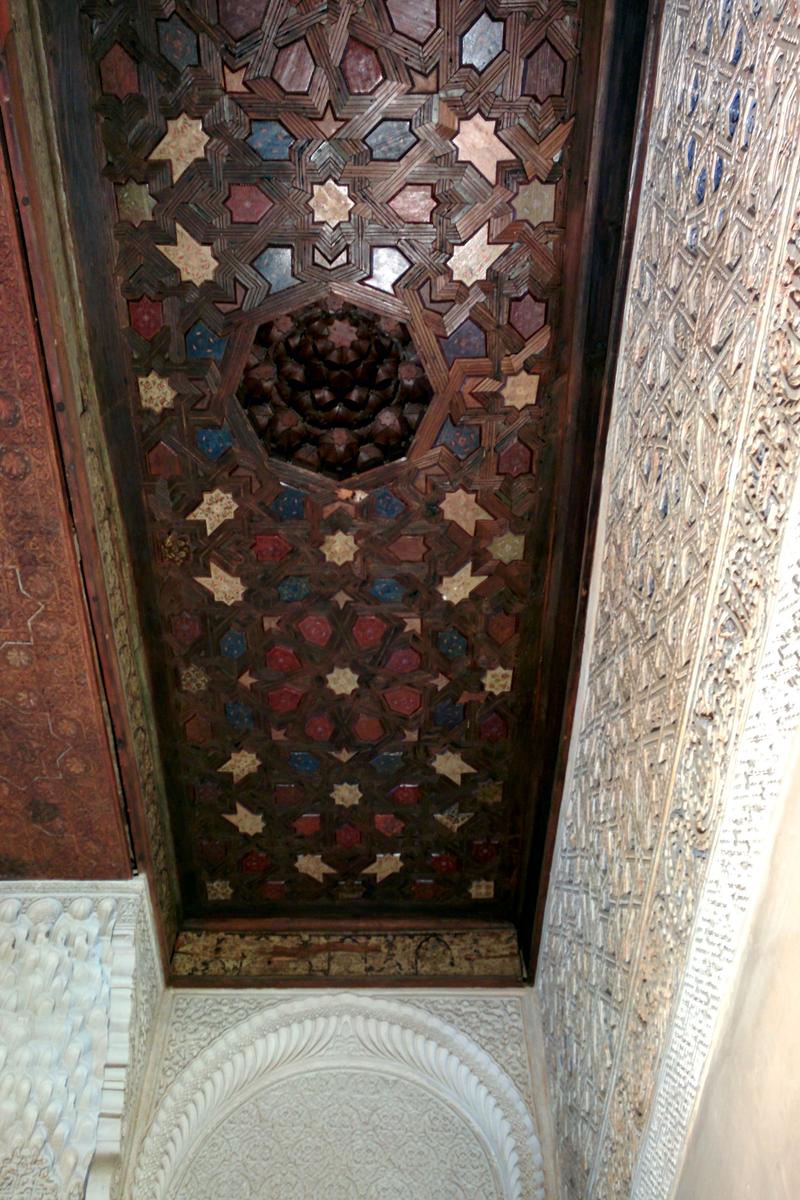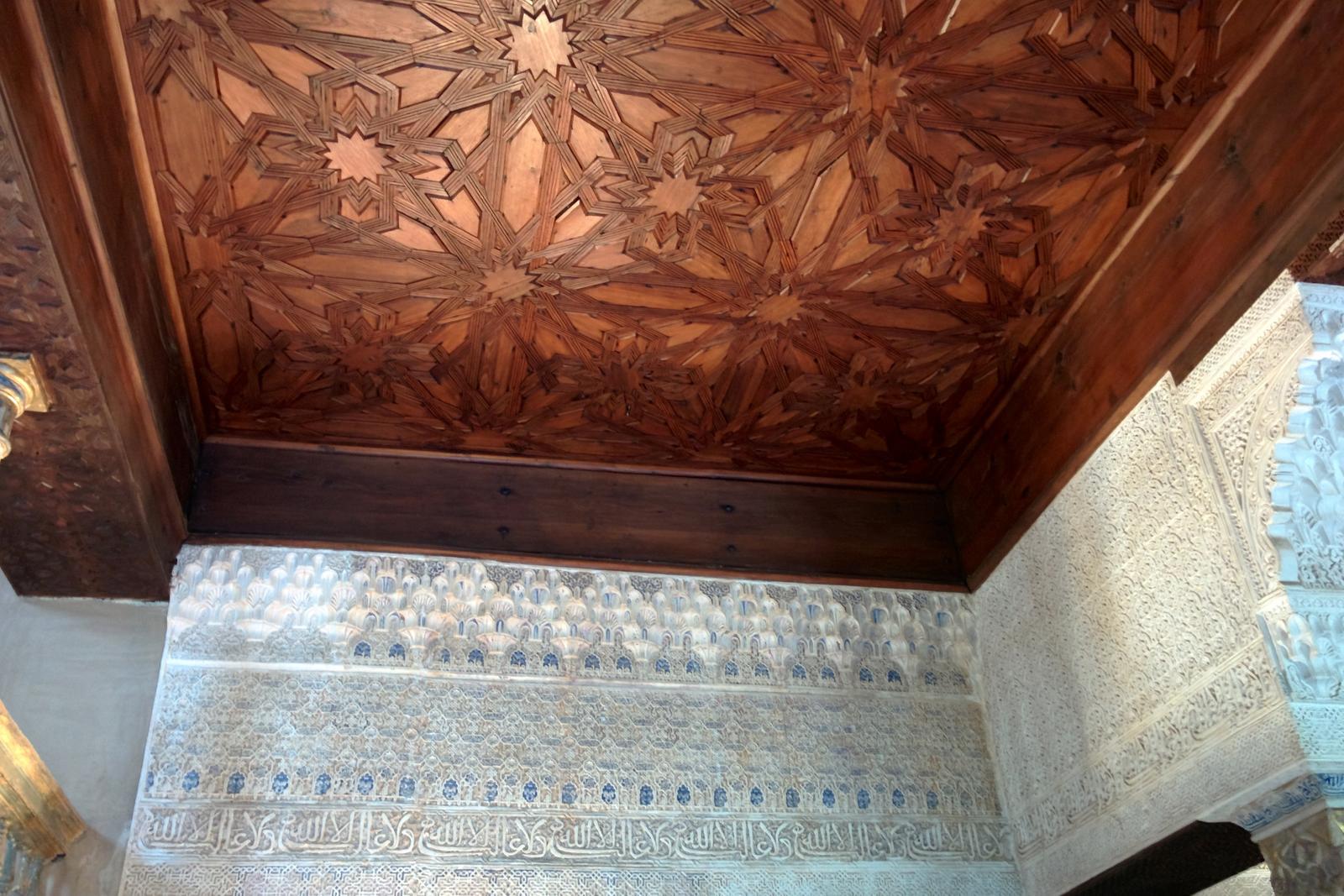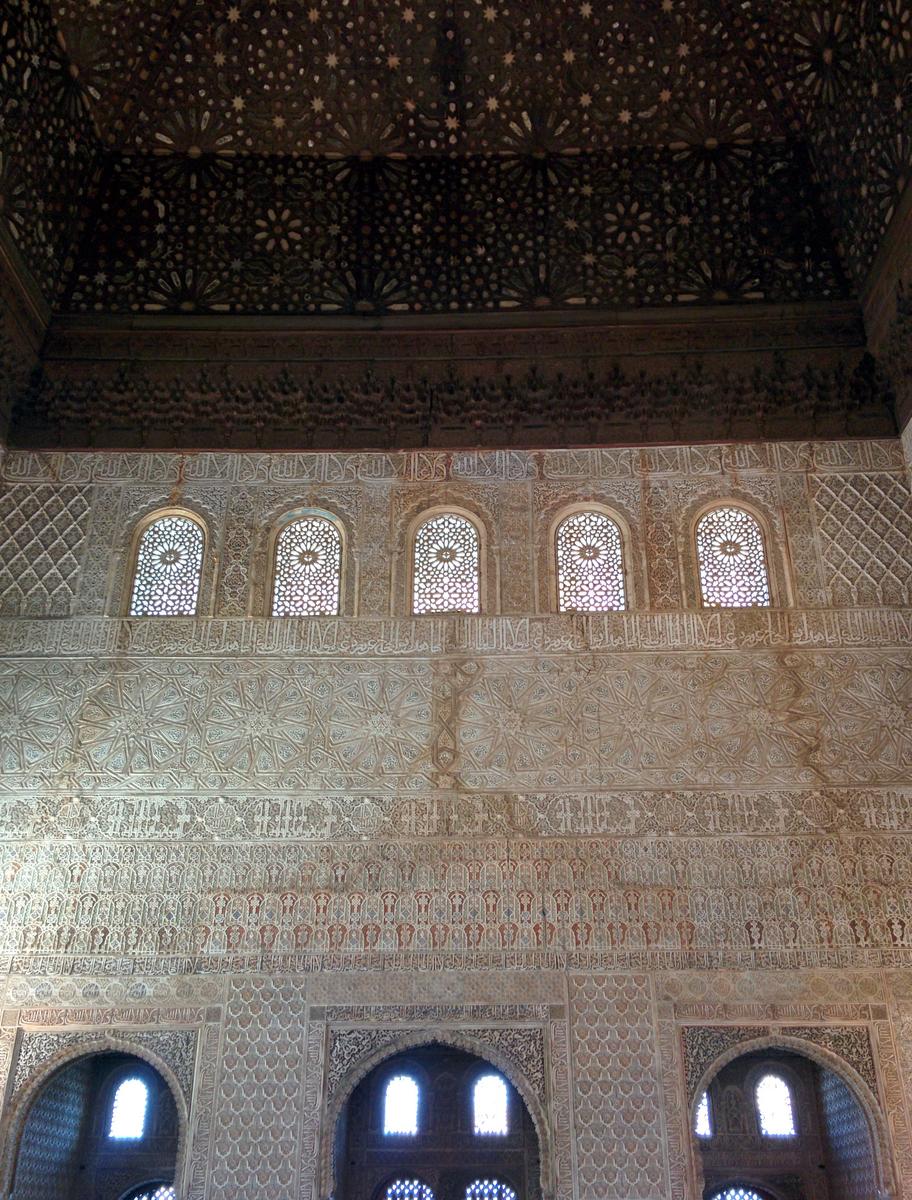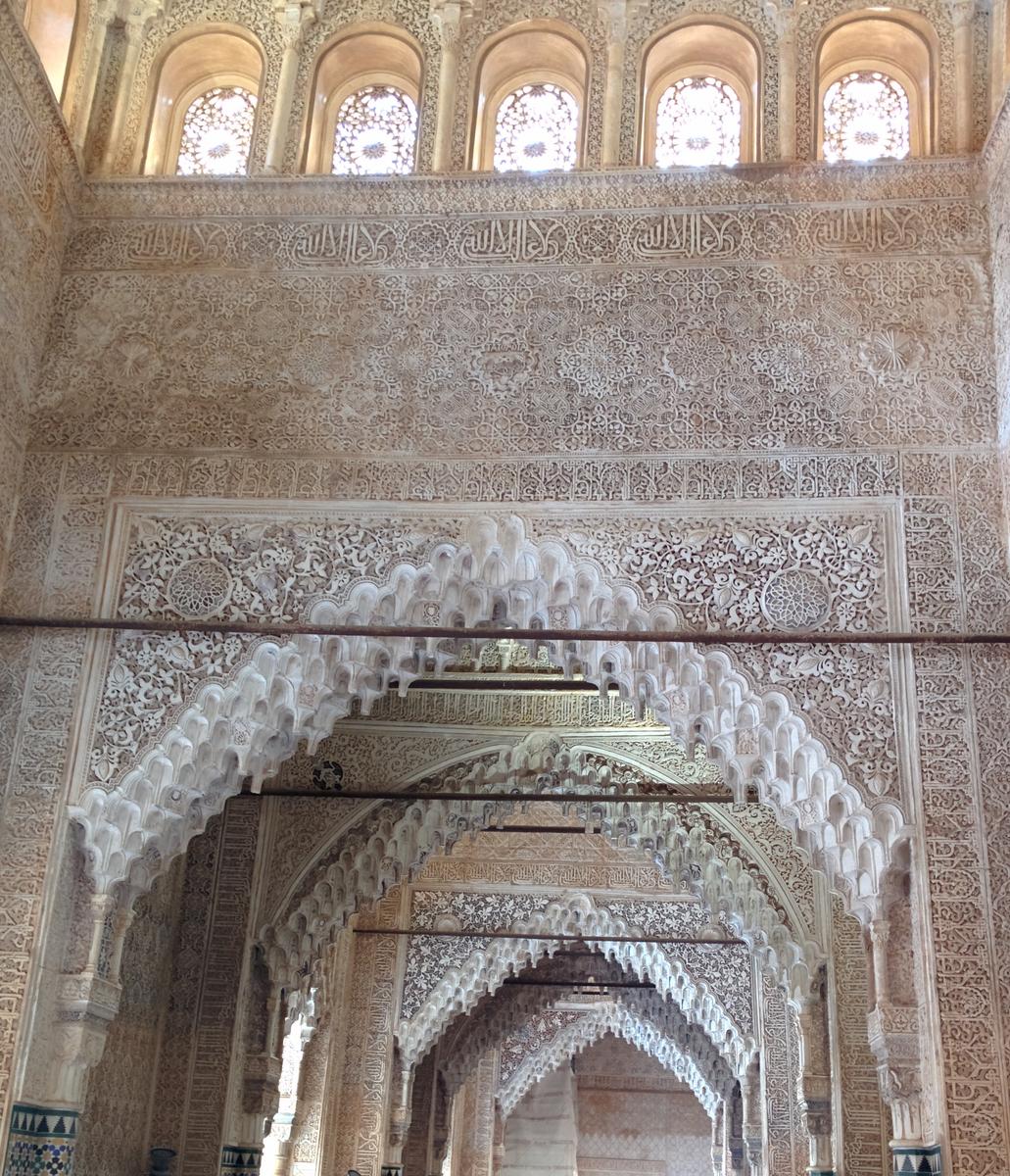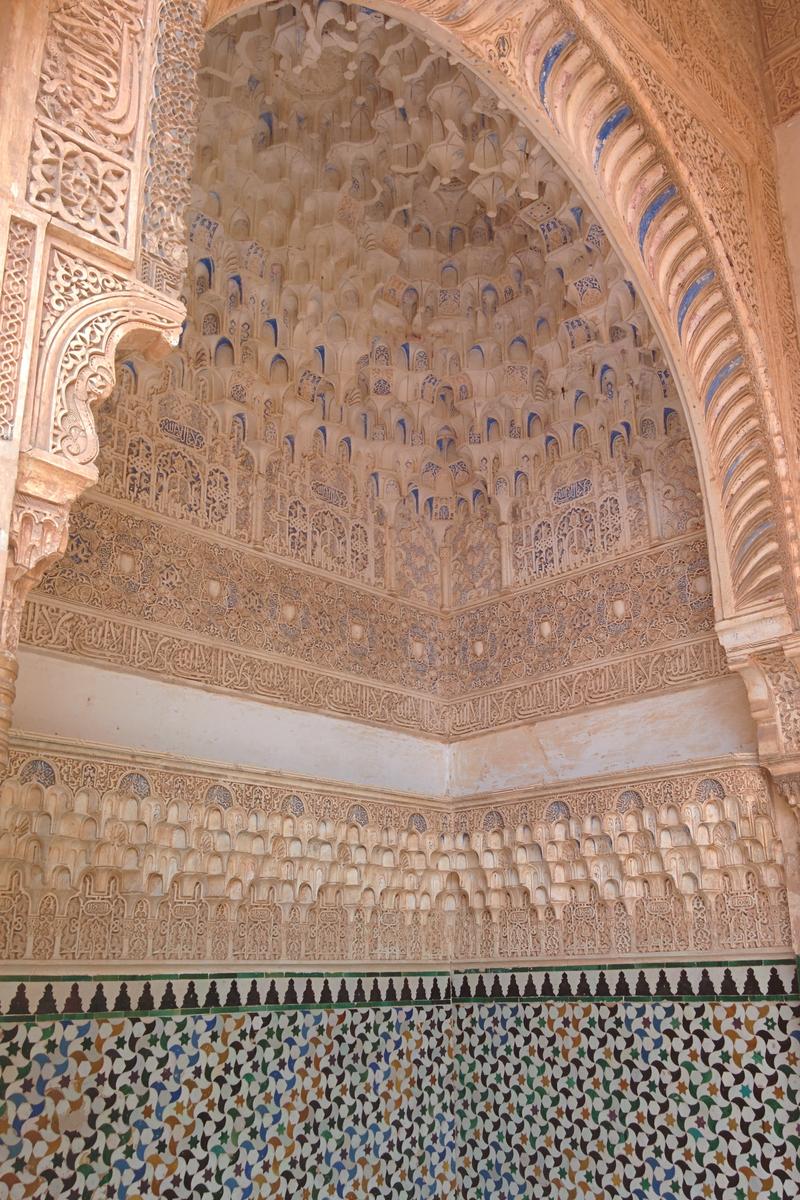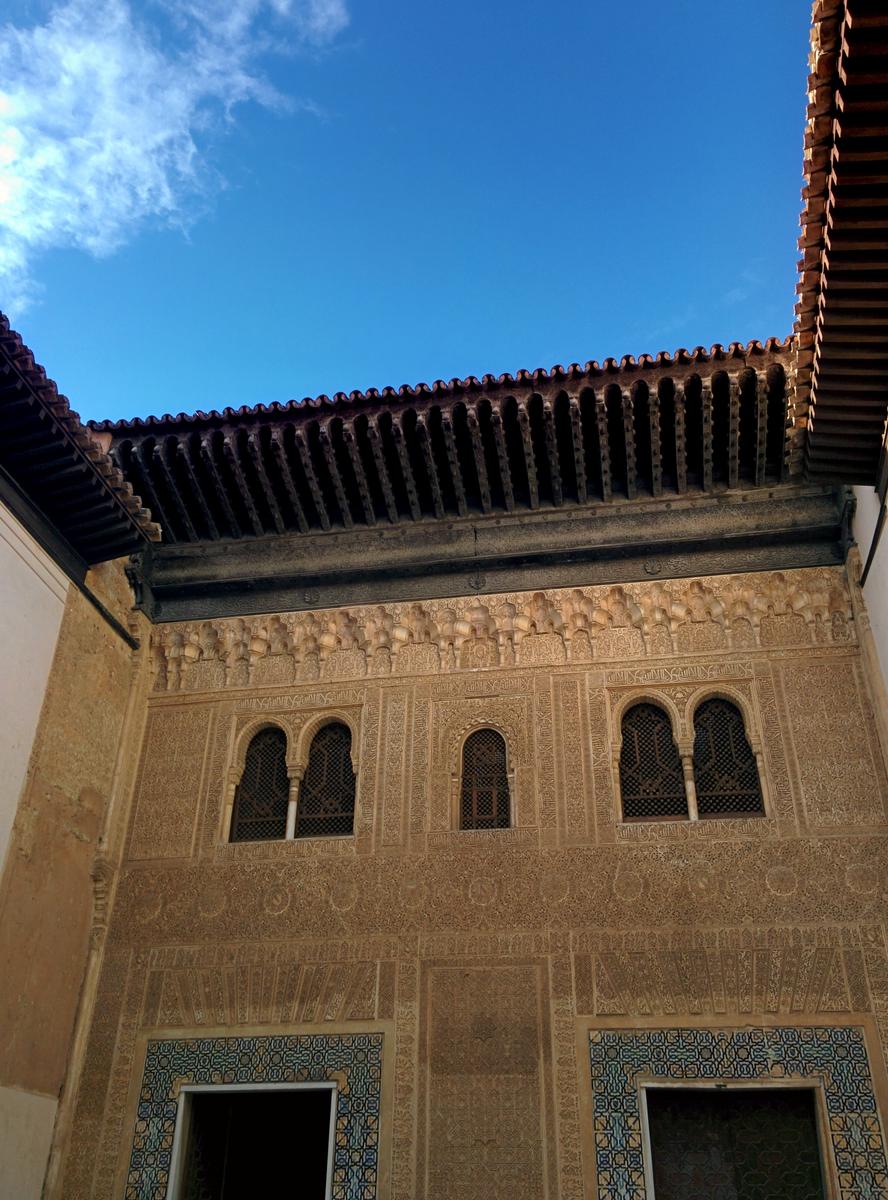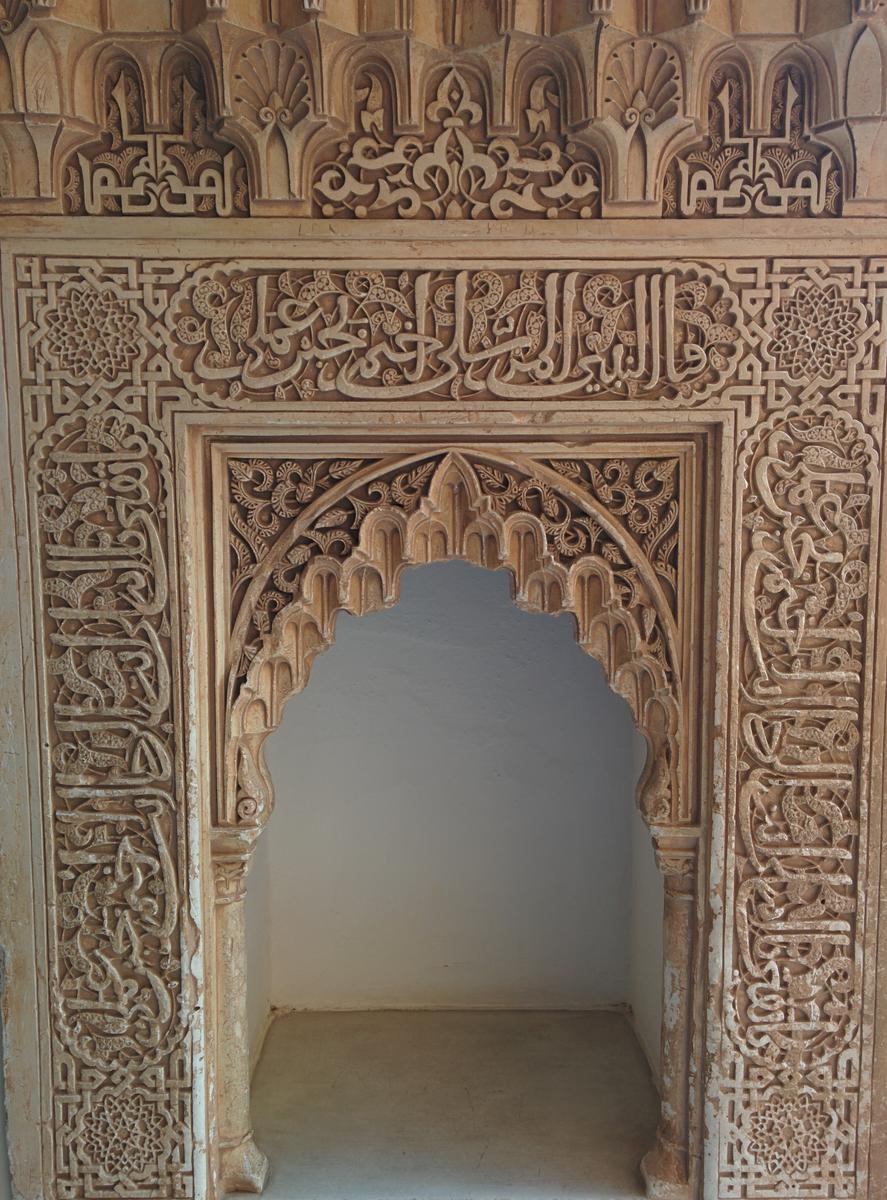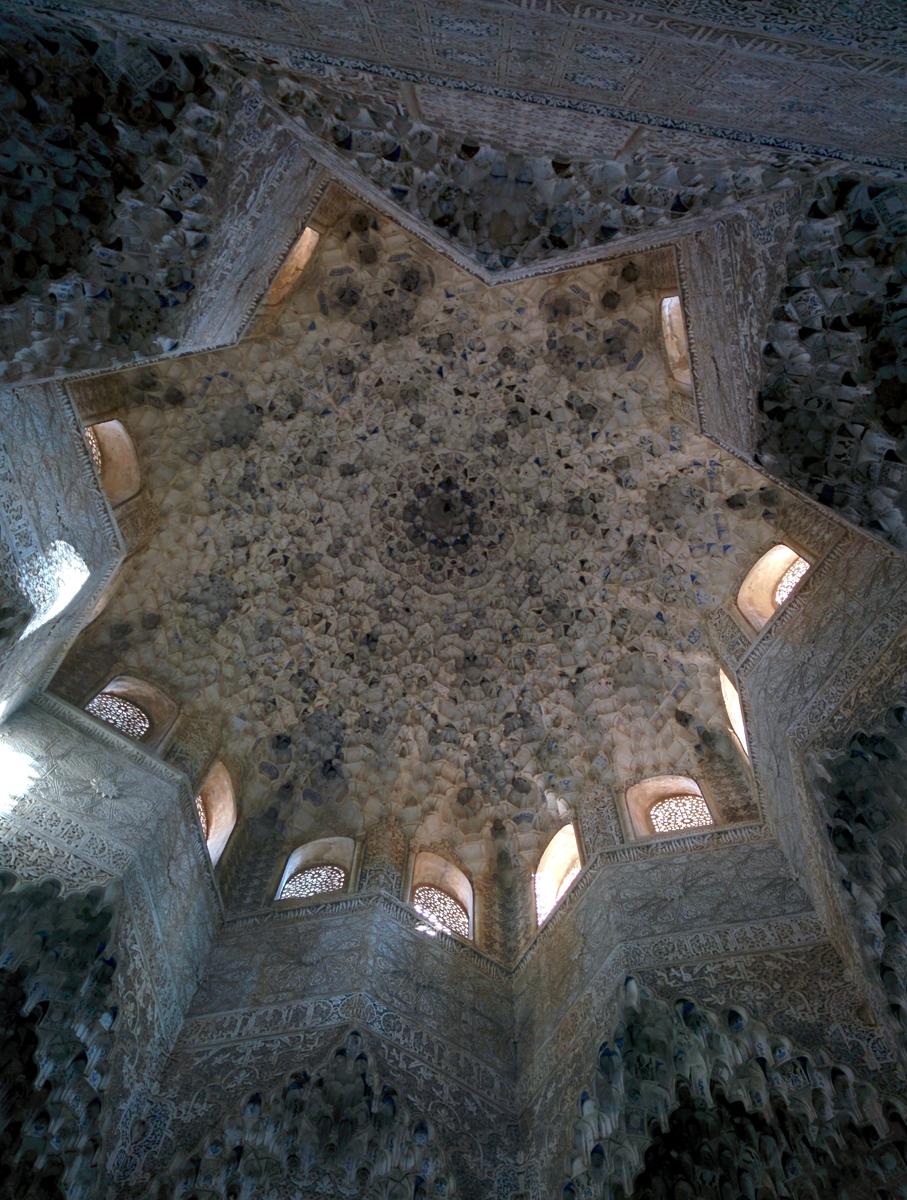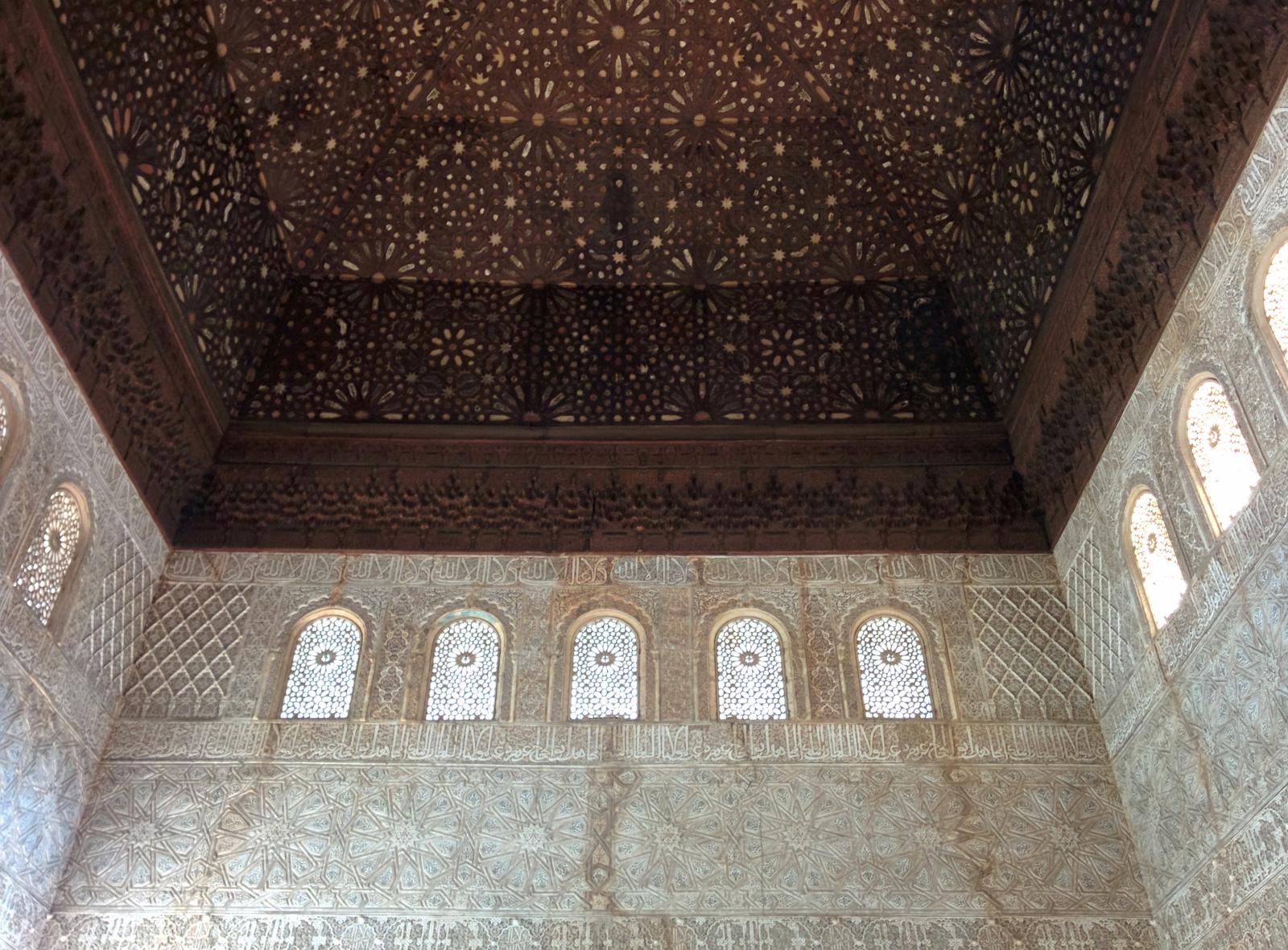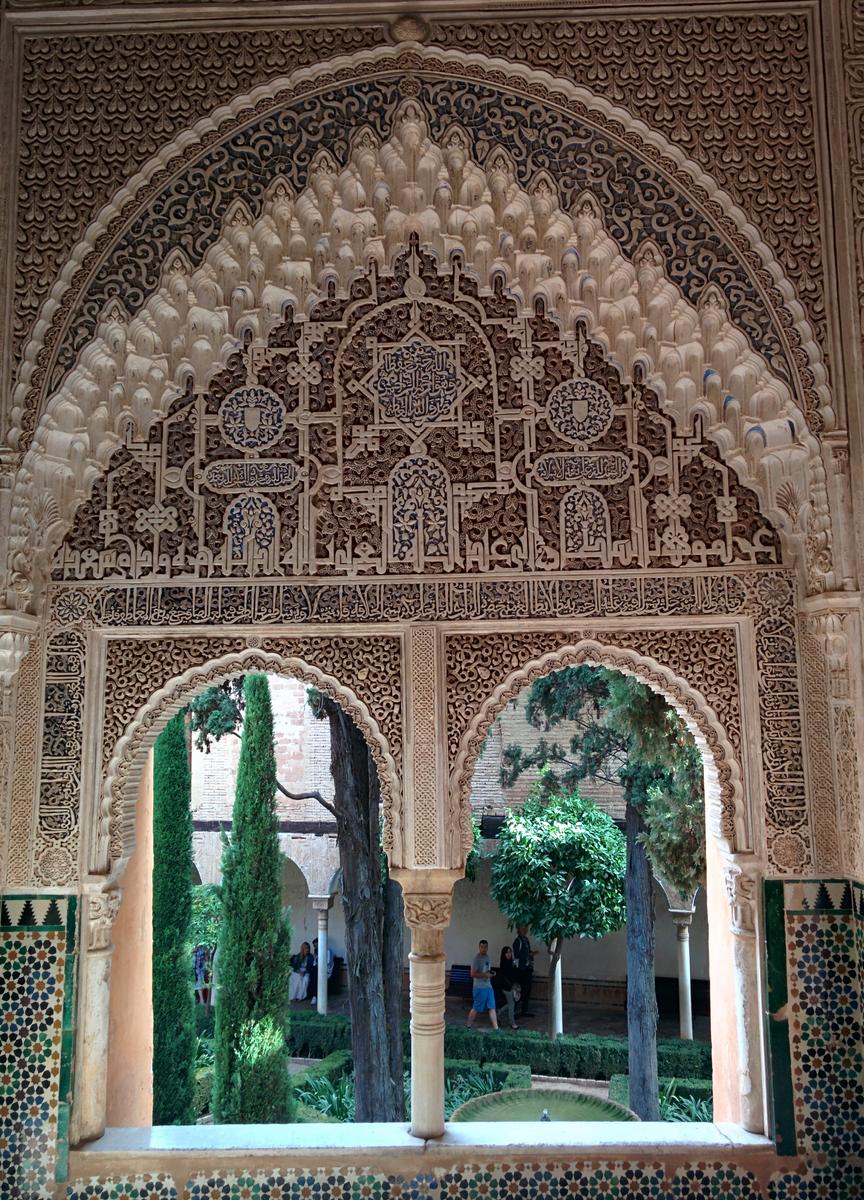 There are some lovely views over Granada and the surrounding areas from the Alhambra also.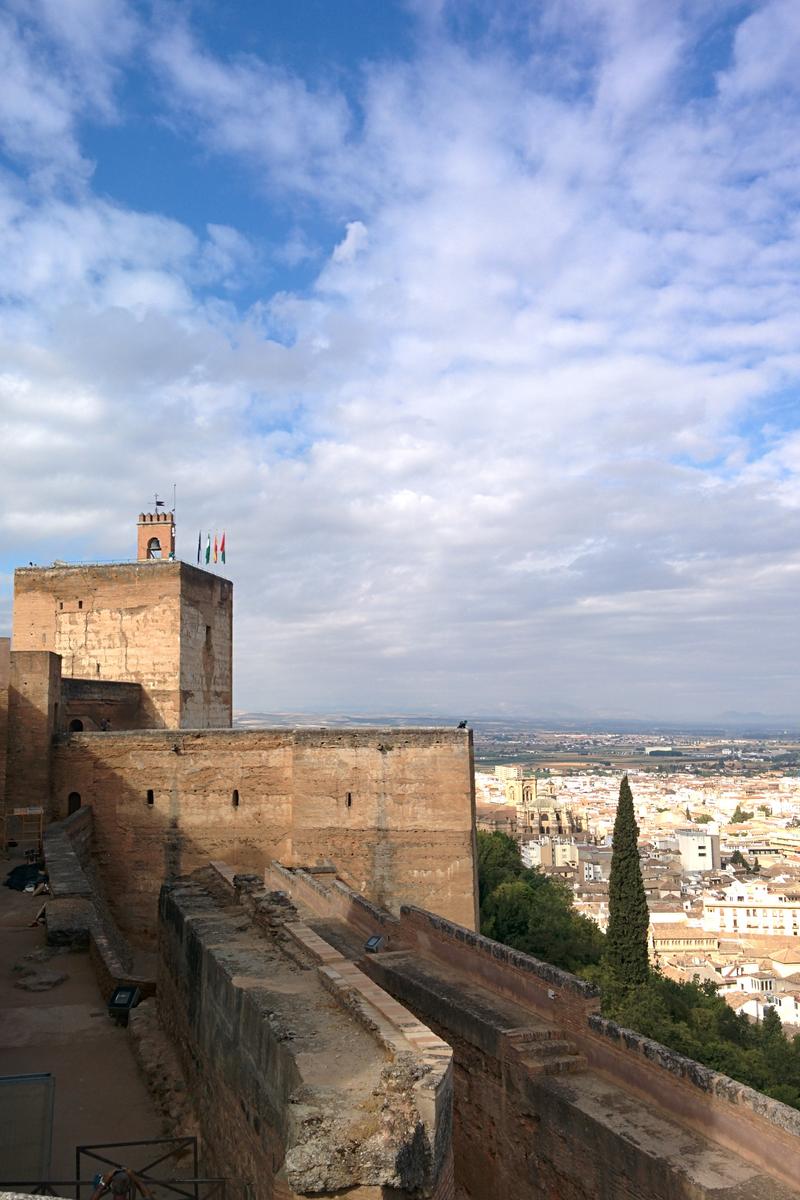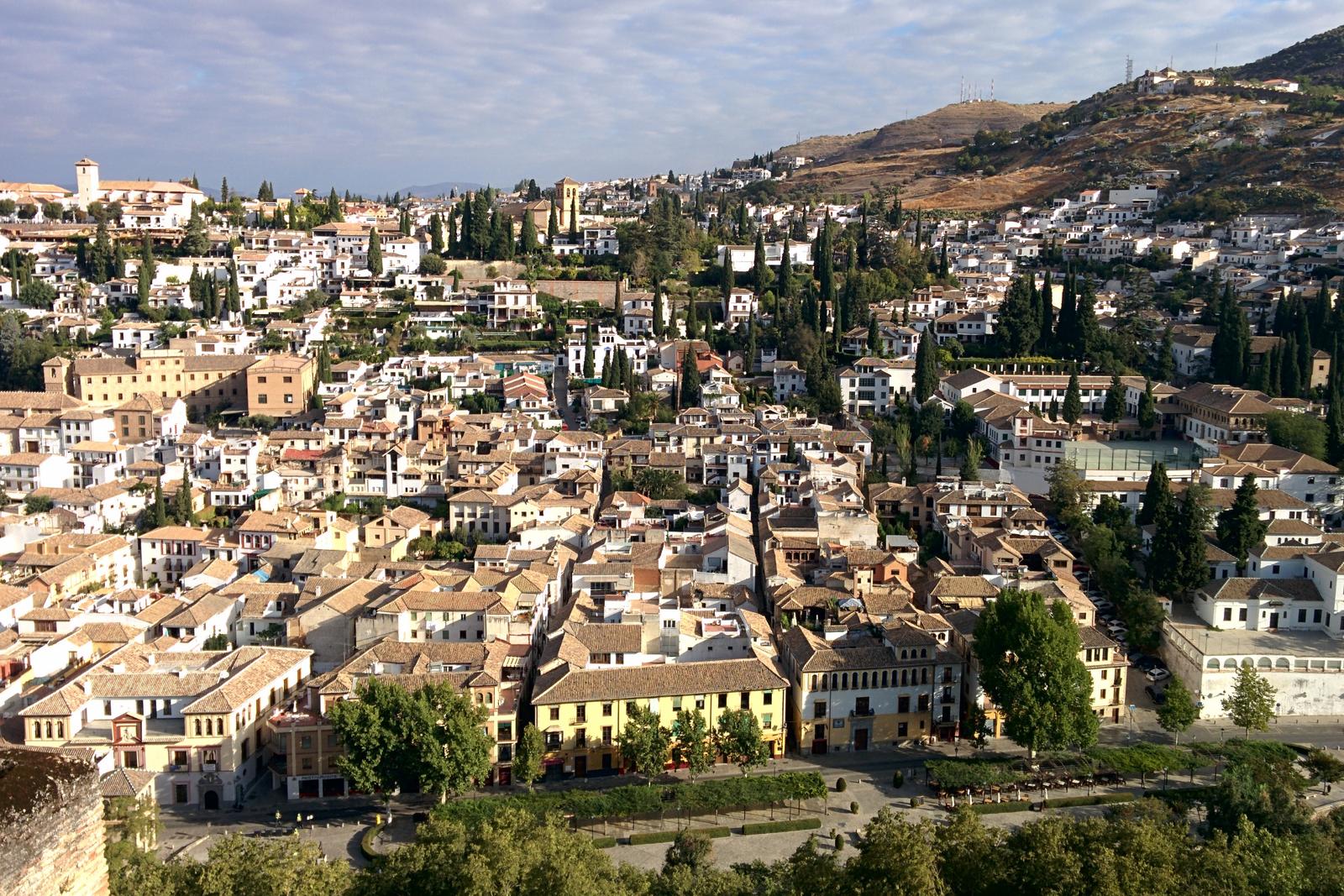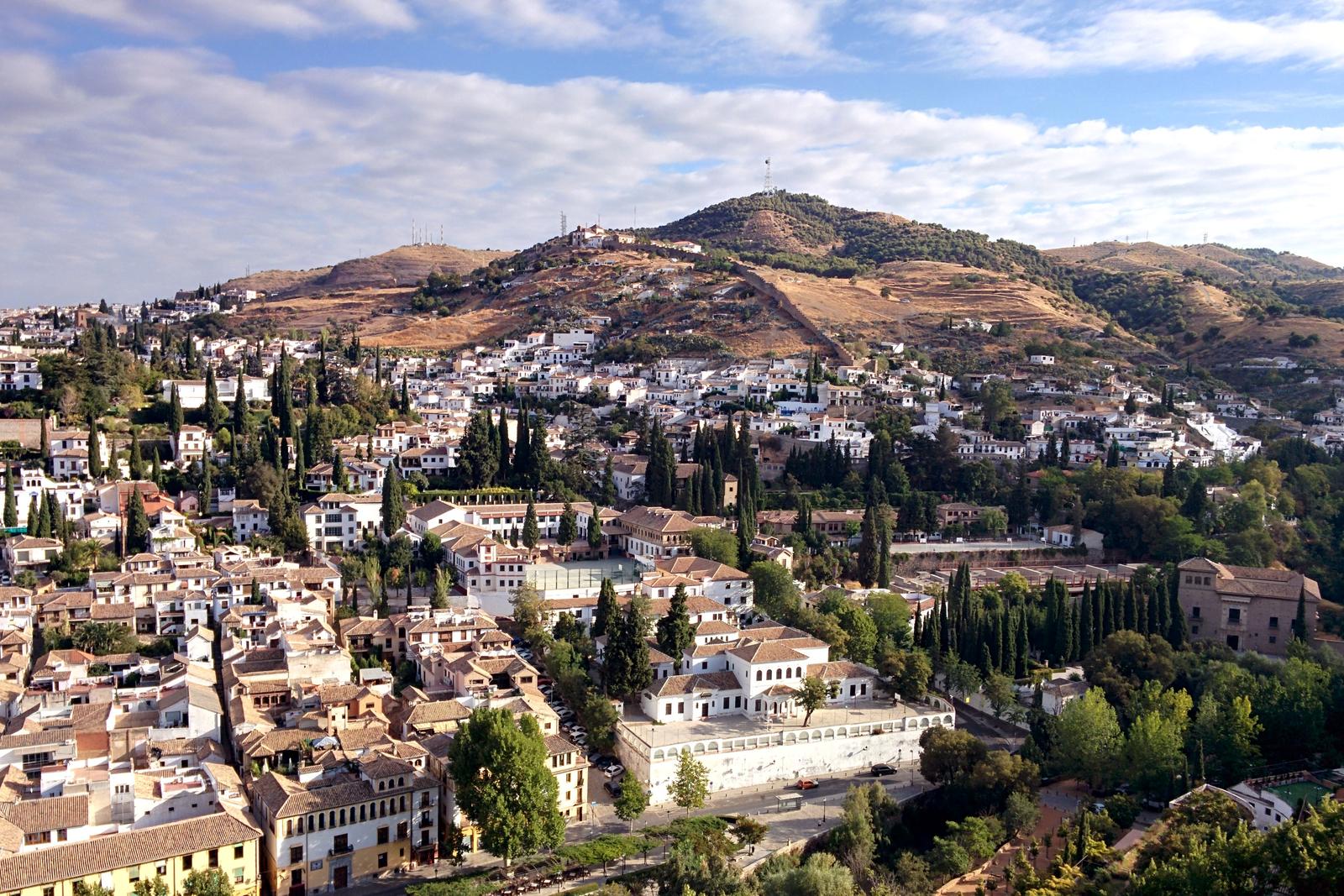 For the next few hours we made our way around the rest of the Alhambra, taking in as much as we could. The main features for us were the Alcazaba, the Palacio Carlos V and lastly the Gereralife where we walked the gardens before entering the building. Once again we were so impressed by the detailed mosaics, tiles and use of water throughout. We left the Alhambra at 1pm, the heat of the day was rising and the volume of tourists was really increasing, we were so glad we visited early!
A few images from the Generallife: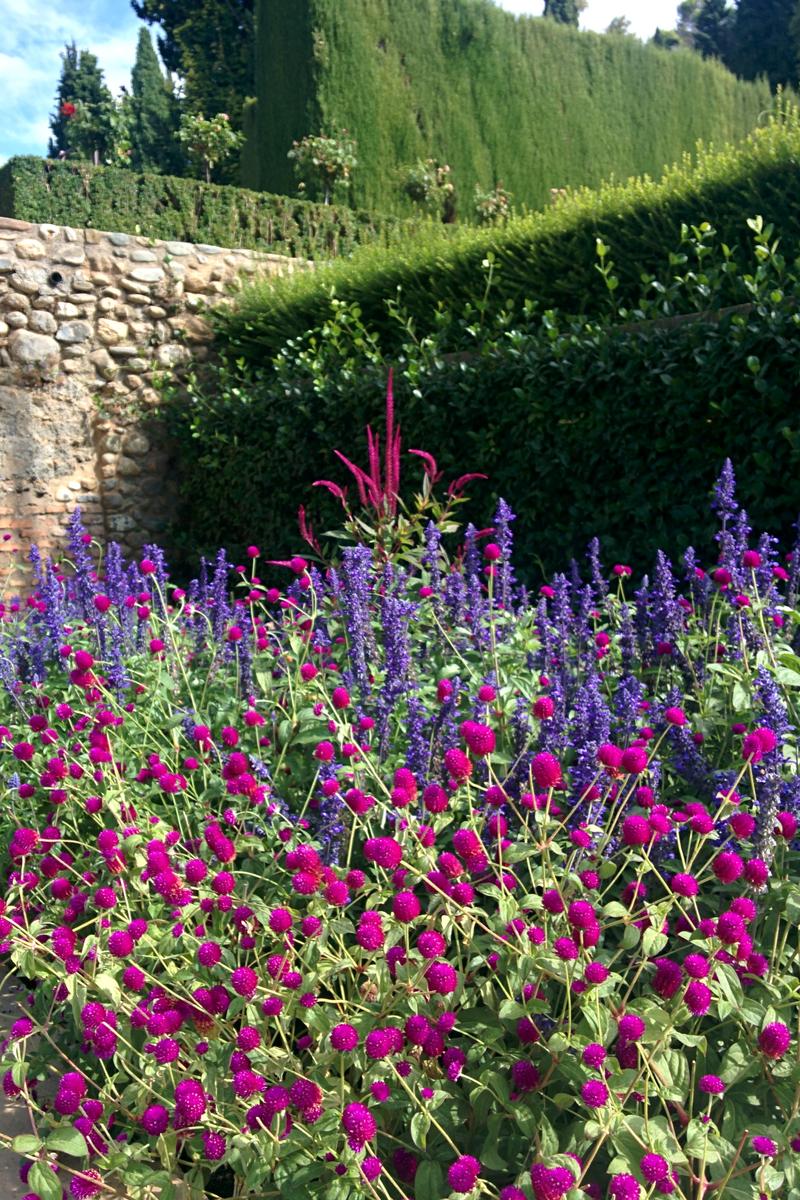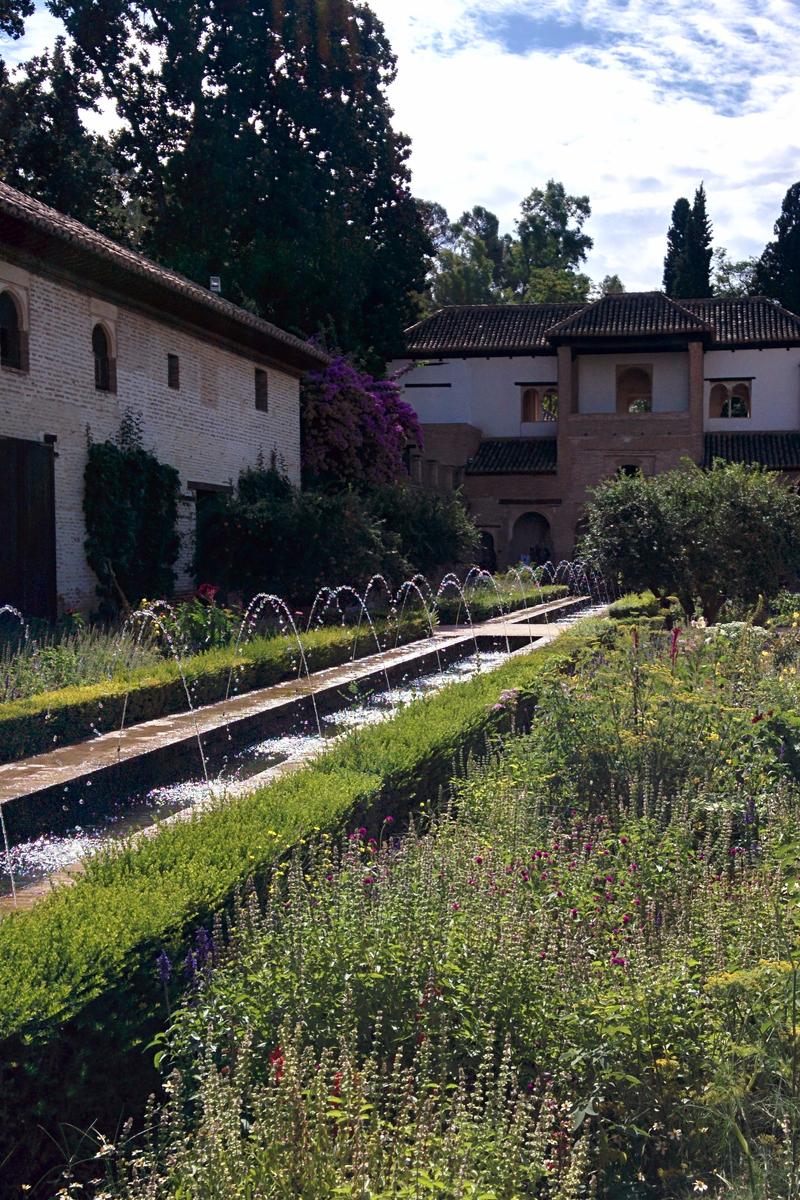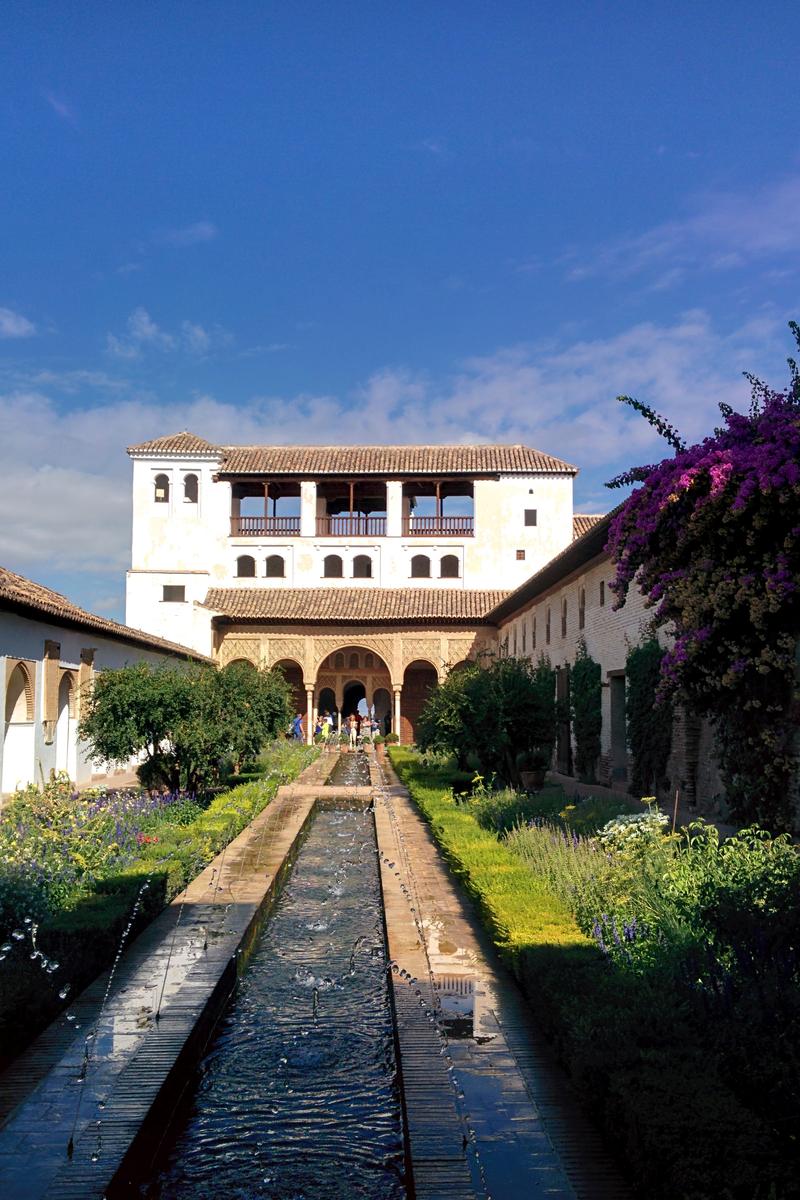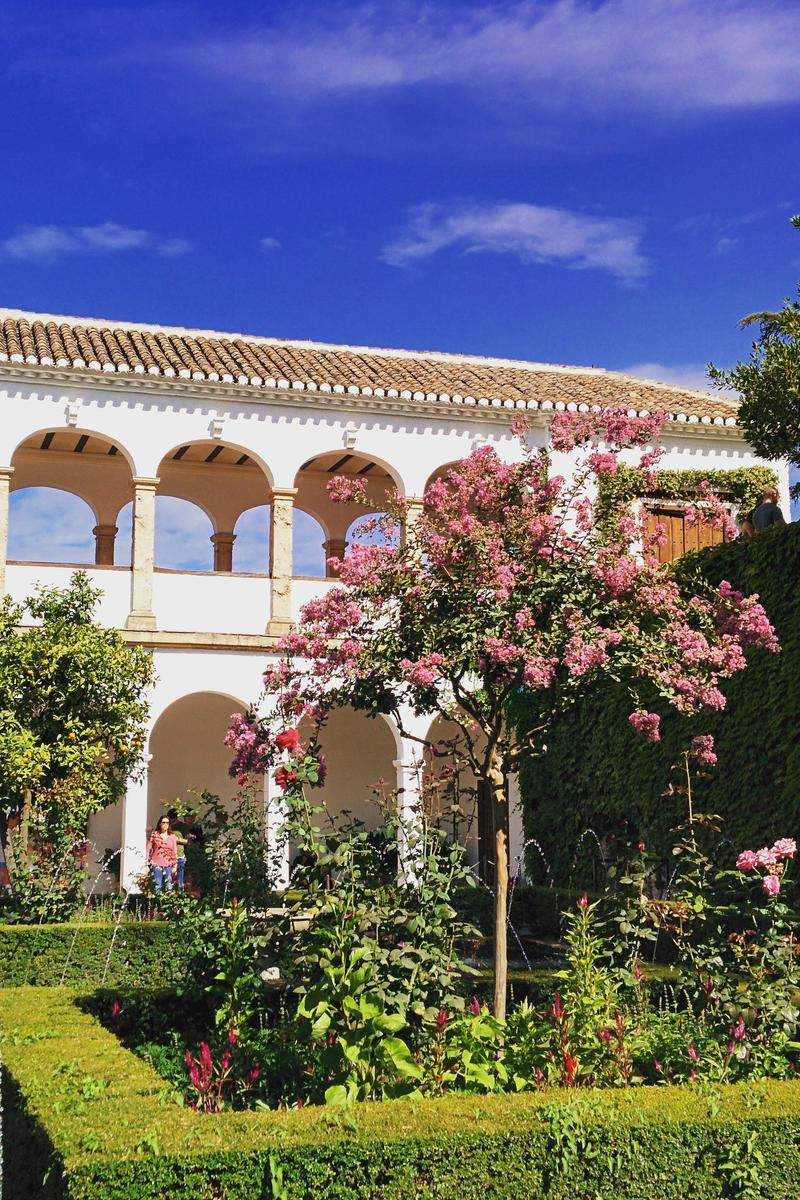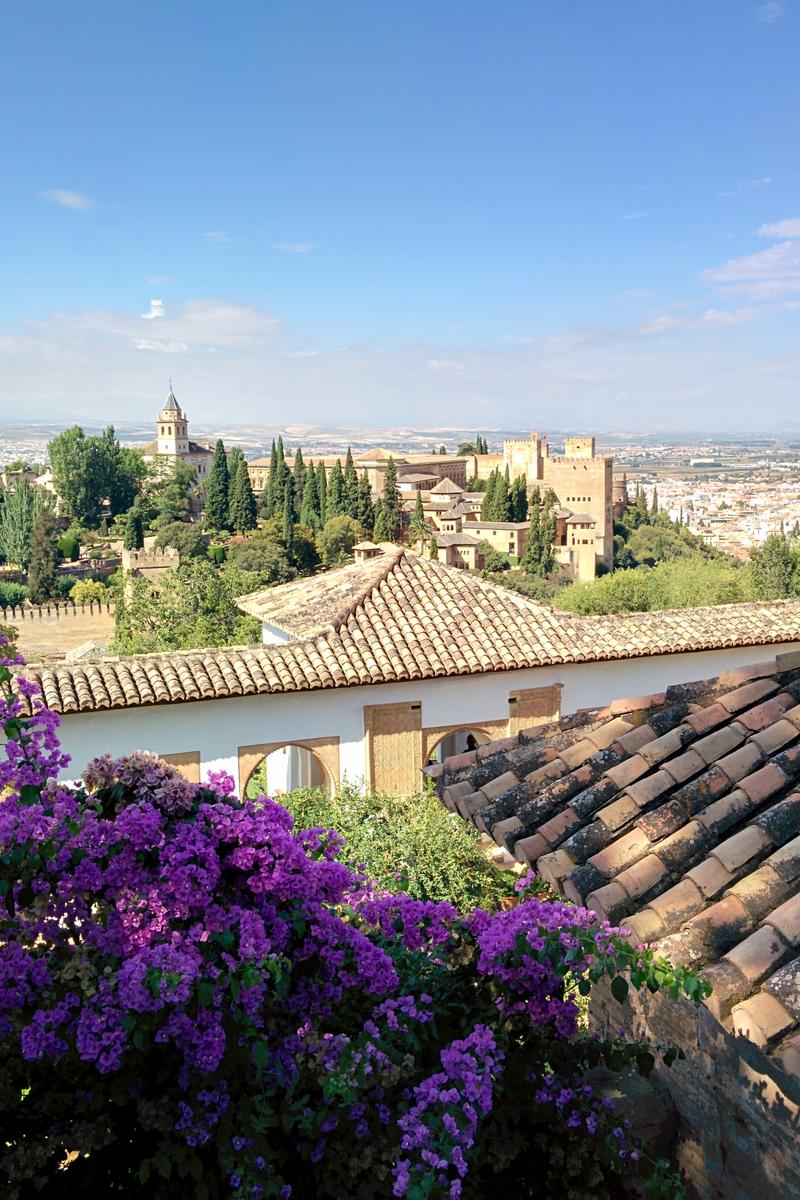 And some more from walking around the Alhambra in general: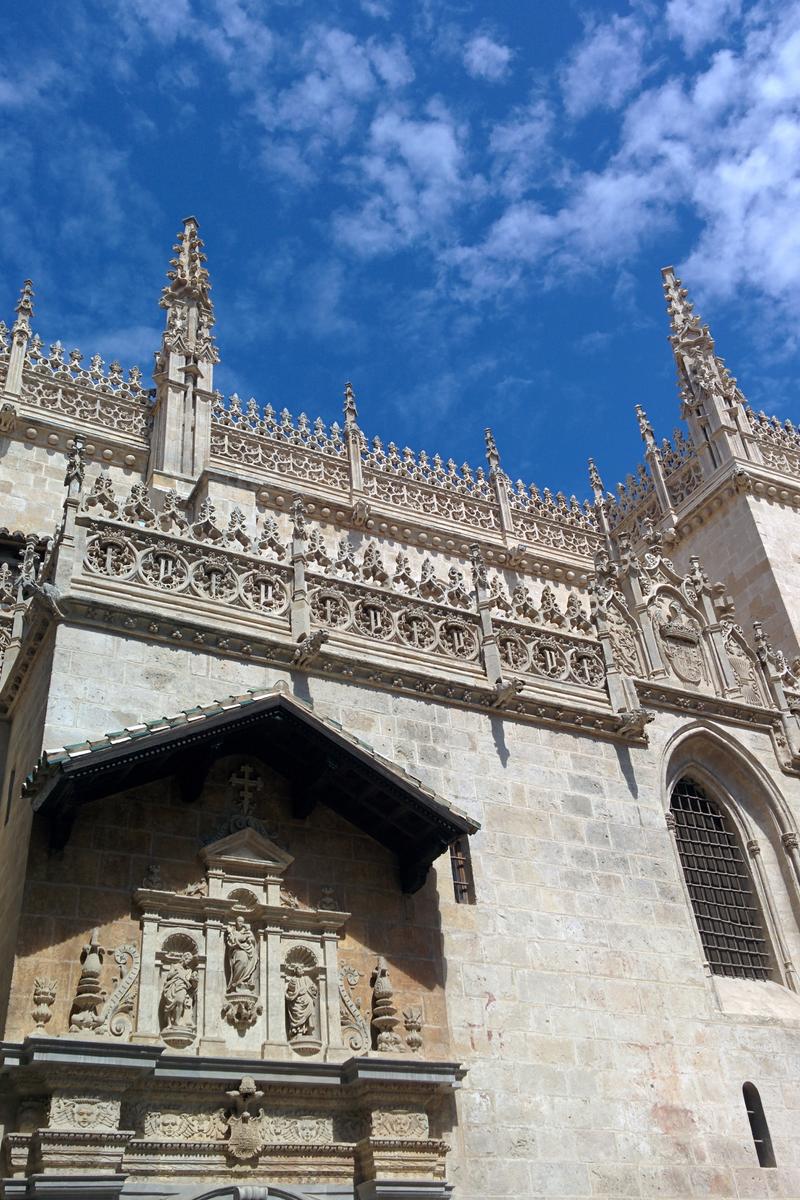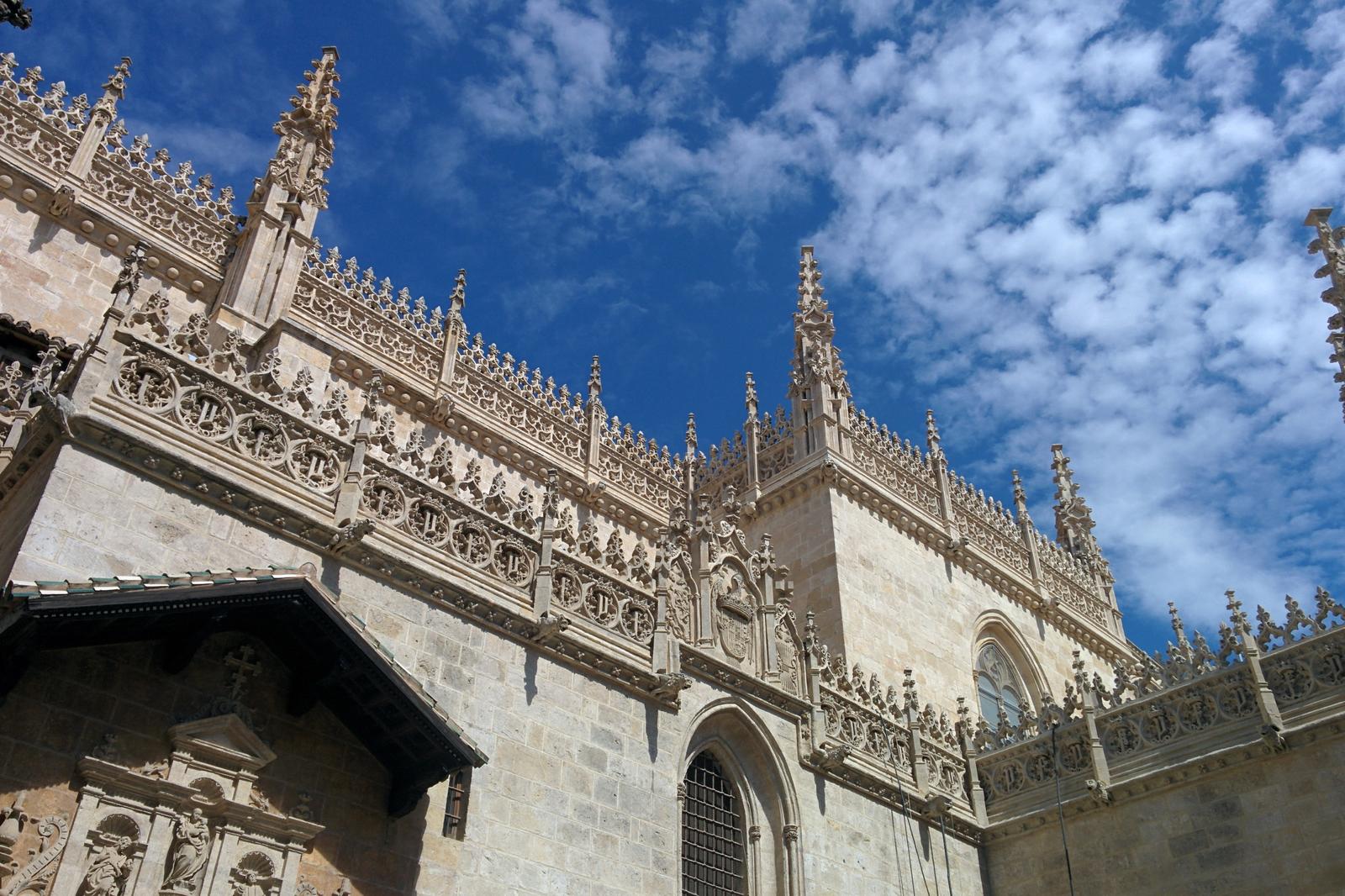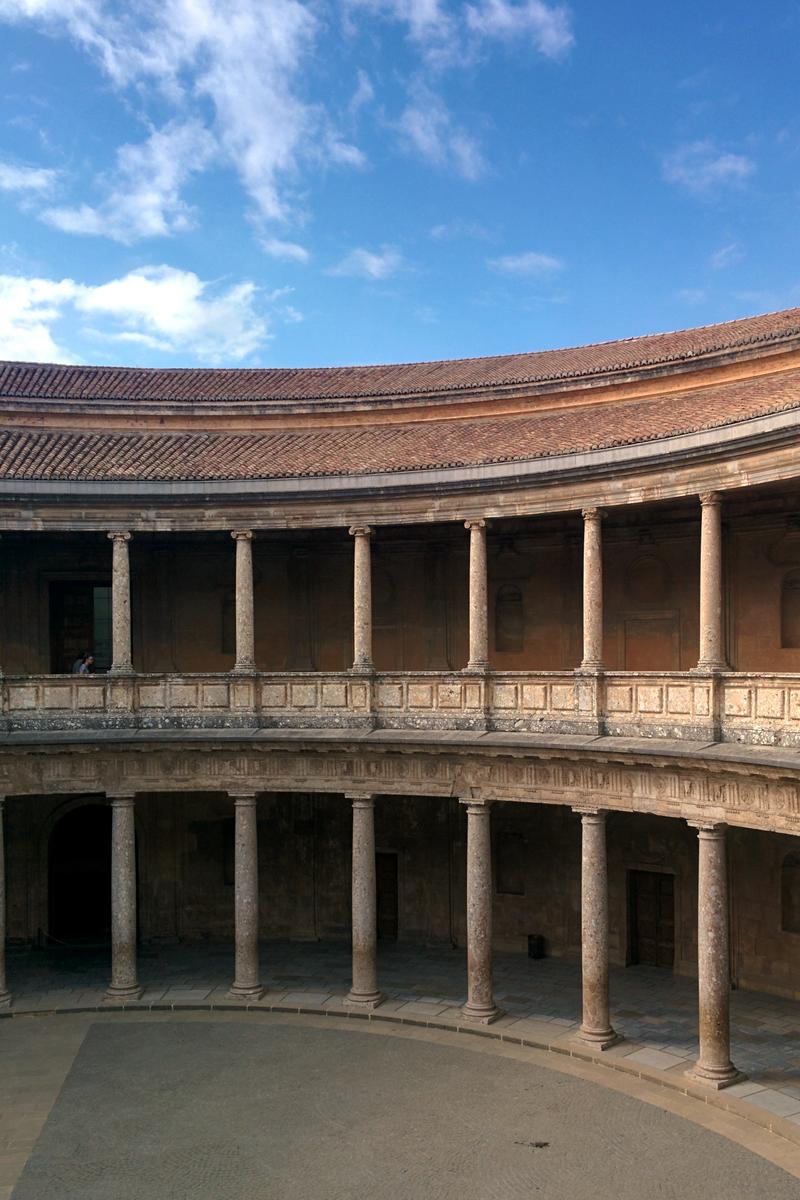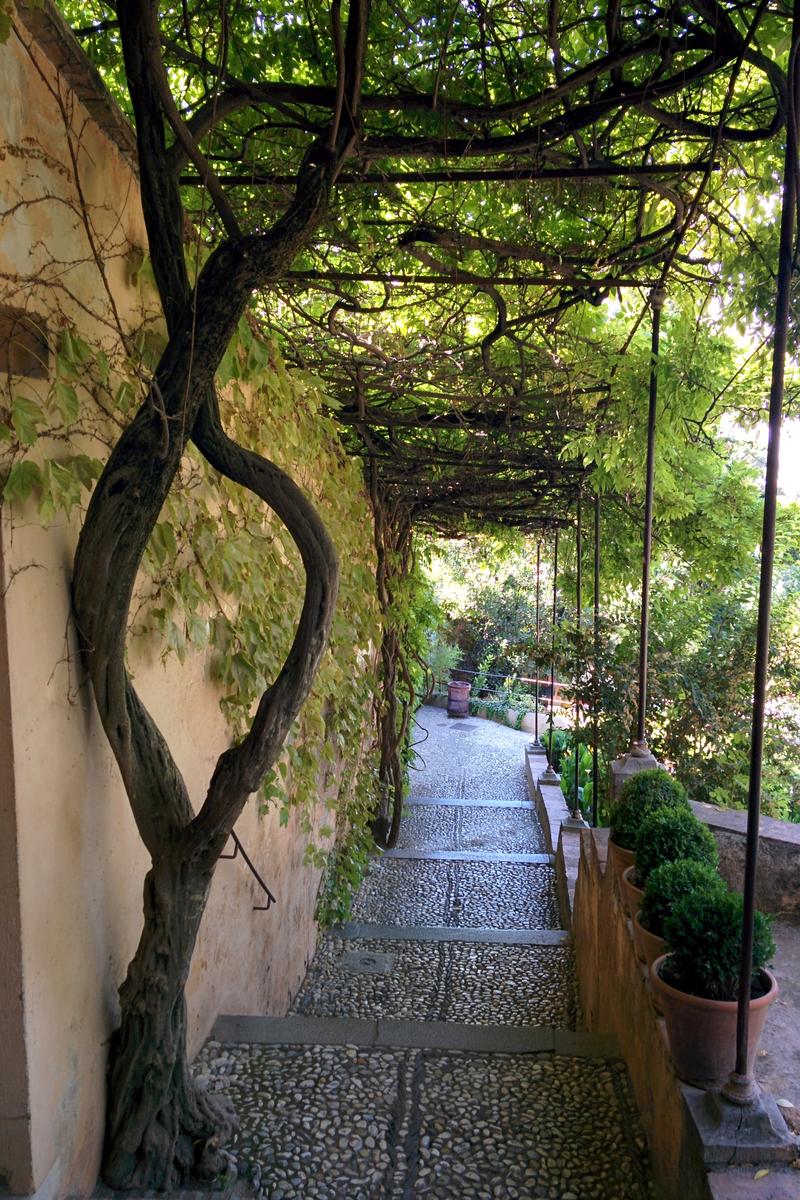 Read more about the Alhambra and its superior water supply system here and here.
Day 2 - Part 2 - Granada City Wandering
We headed for the city centre and did even more walking around the city (be sure bring comfortable flat shoes, cobbled streets + hills + high heels = never ends well).
We found ourselves in the bustling Plaza Bib-Rambla and happily took a seat (at last) at the Gran Café Bib-Rambla where we enjoyed a delicious hot chocolate with churros (Granada is known as the churro capital of Spain) and boy were they delicious, definitely the best I have ever had. We enjoyed the break from walking and did some people watching.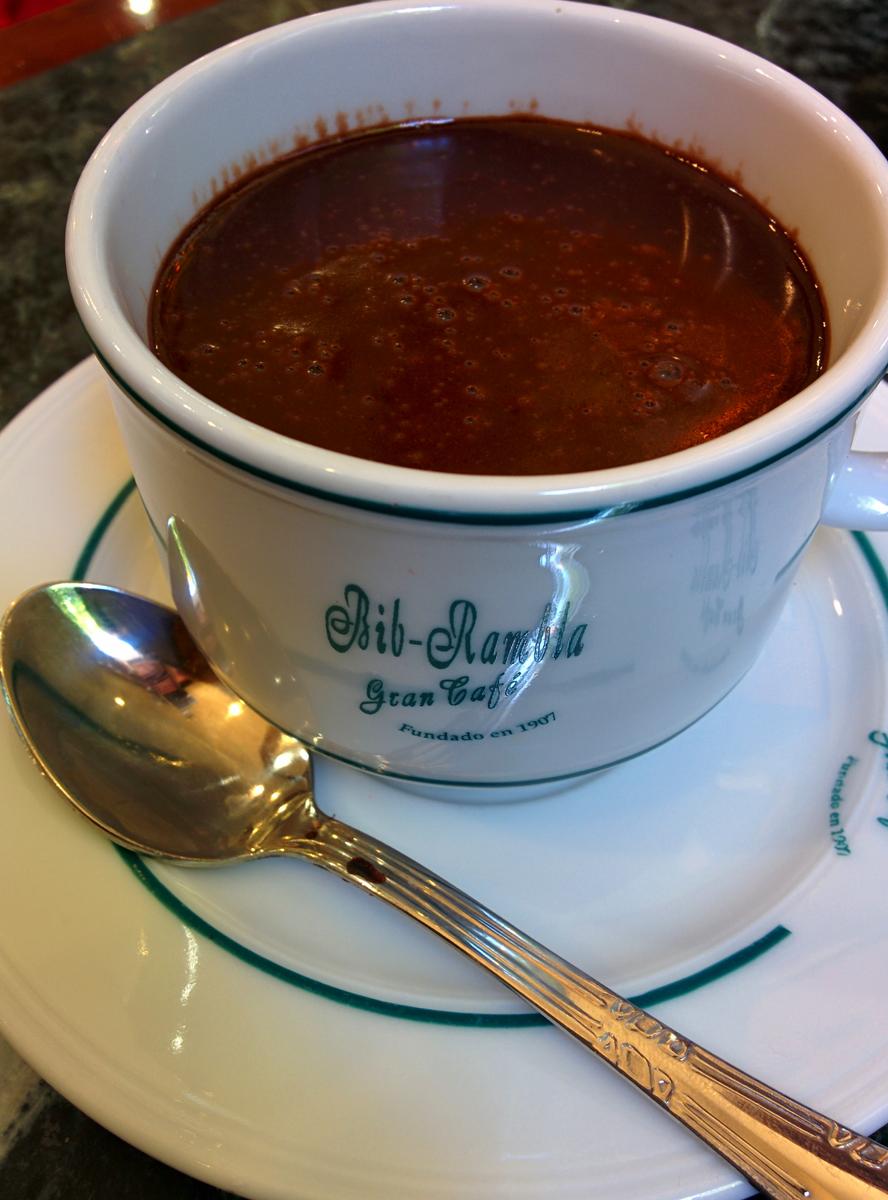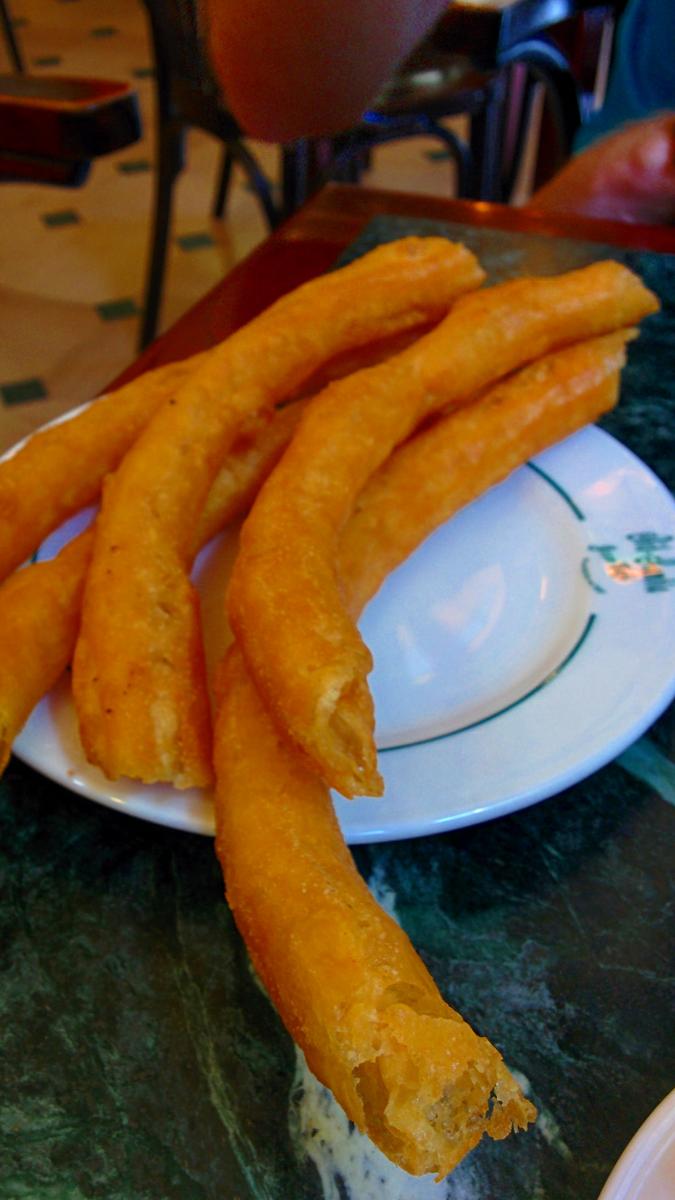 Later after more walking, discovering even more winding narrow cobbled lanes and streets lined with shops selling Moroccan produce, teas, clothes and so much more we grabbed ourselves a tasty falafel wrap (late lunch) on the go and made our way to the Alhambra Mirador for some more photos.
That night we dined in a Moroccan Restaurant called Arrayanes. It was really busy and we were lucky to get a table. We shared a starter of Arabic Salad with three types of Arabic bread. I had a lamb tagine for main and J had a chicken skewers (he was not a vegetarian then). The meal was very flavoursome and we left happy and satiated.
We decided to walk home along the river and visited the Plaza Nueva (New Square), which despite its name is actually the oldest square in Granada. Next stop - BED zzzzzzzzzz.
Day 3 Granada City
We took it easy in the morning as there was heavy rain with thunder and lightening - oh we were so happy we had done the Alhambra yesterday! When it dried up we did some more city walking, found a market and bought some fresh food and made ourselves lunch back at our apartment.
Despite the intense heat of the afternoon we decided to go for tea and a fresh juice in Abaco TE. Luckily we got a great table on their third floor roof terrace which provided us with a beautiful panoramic view of the city.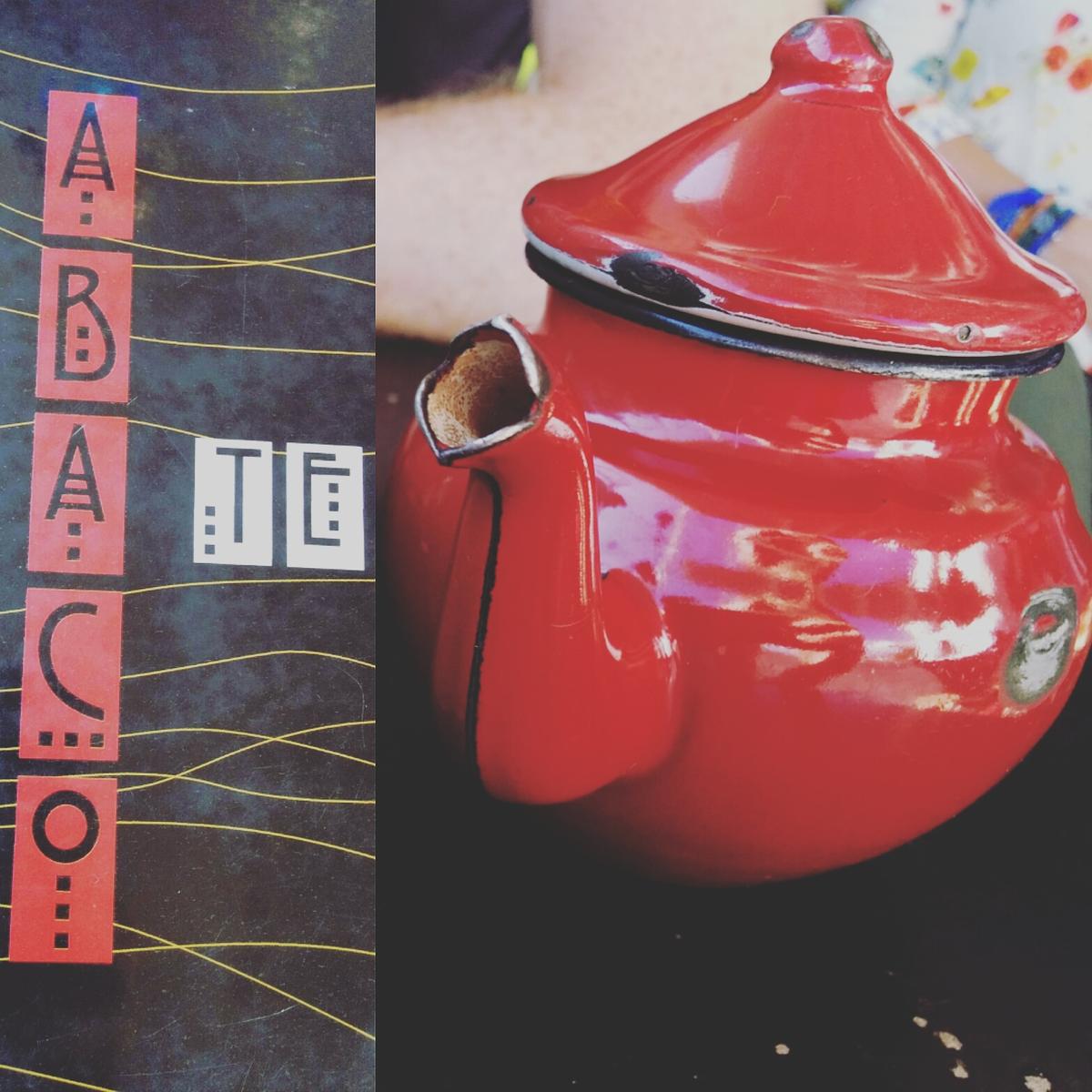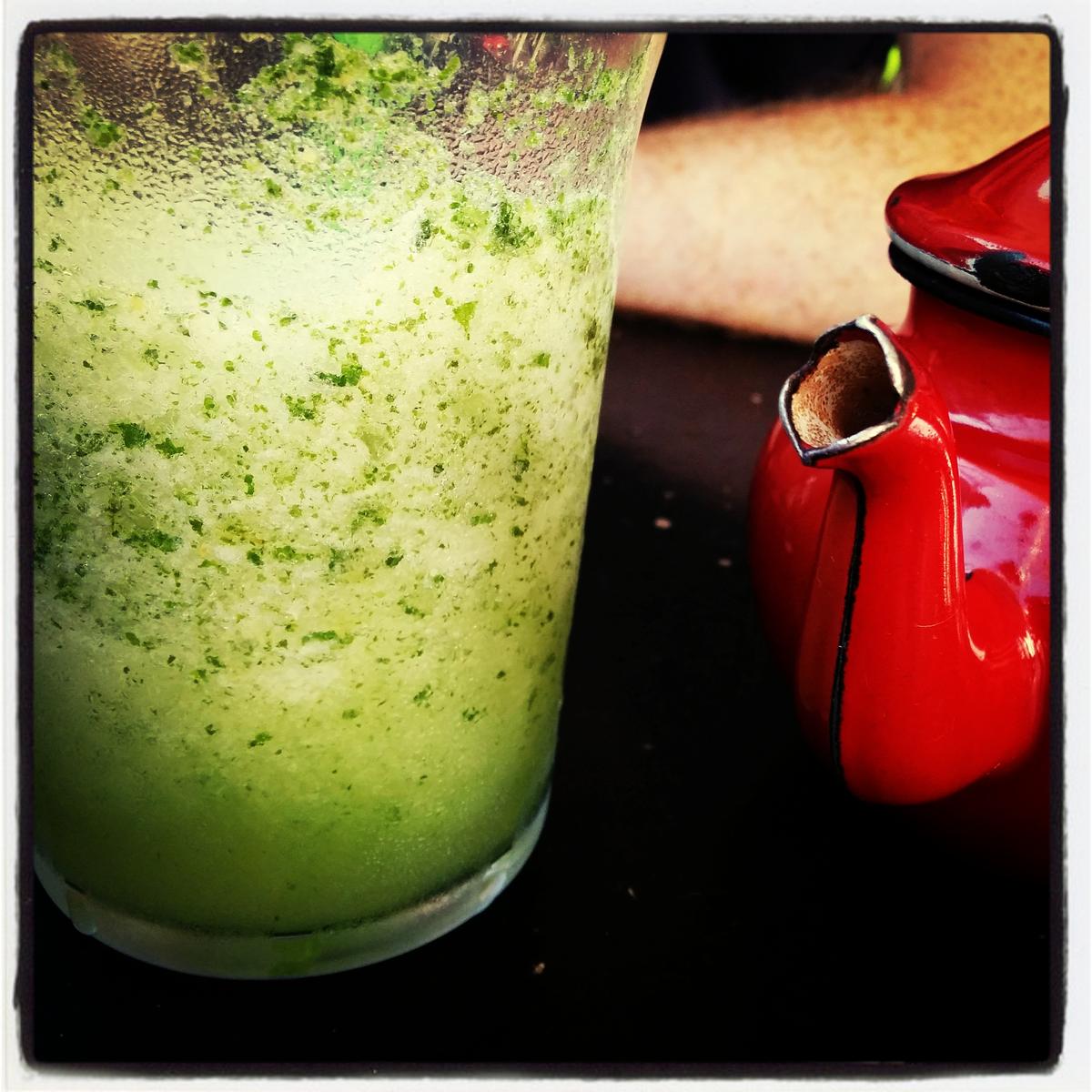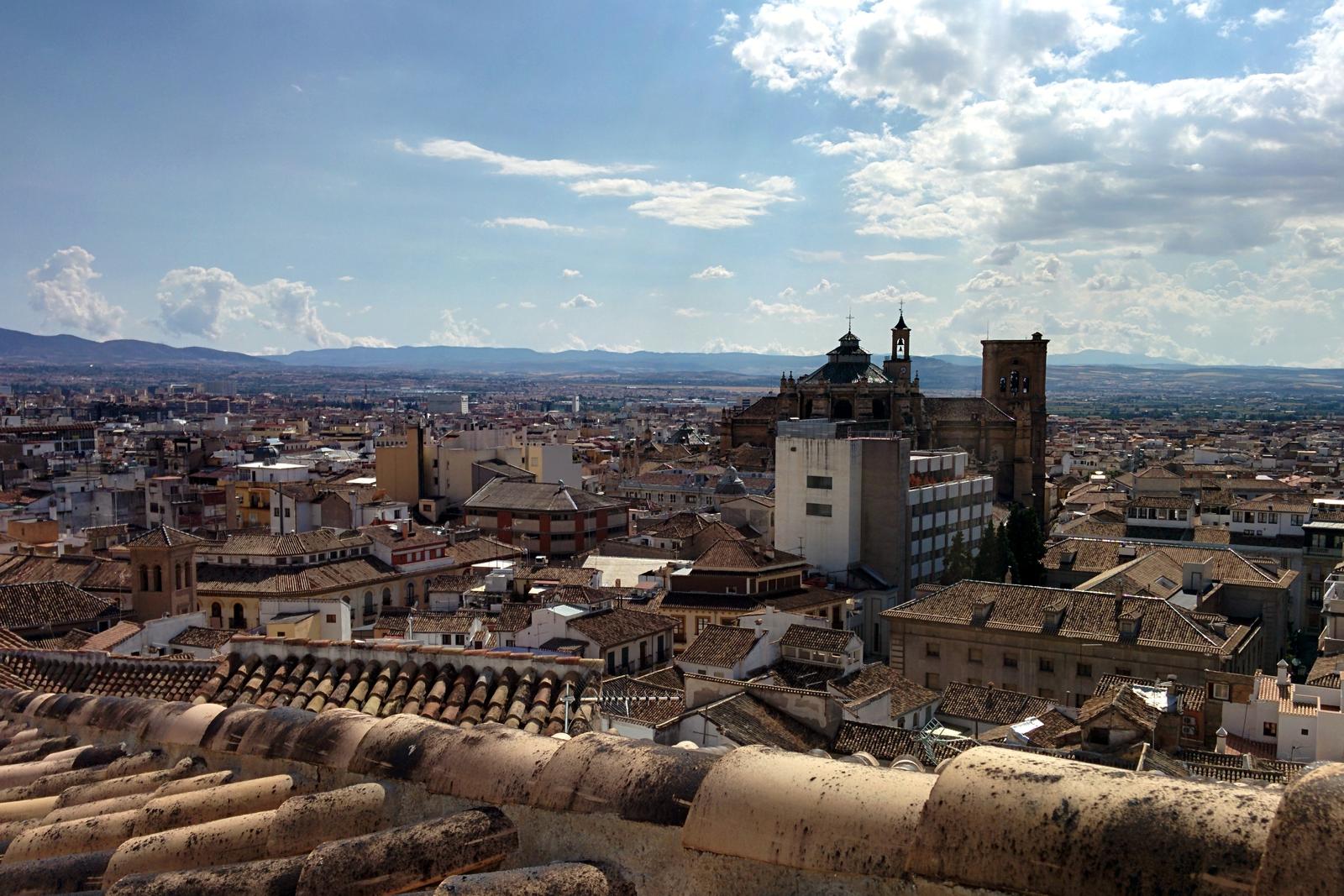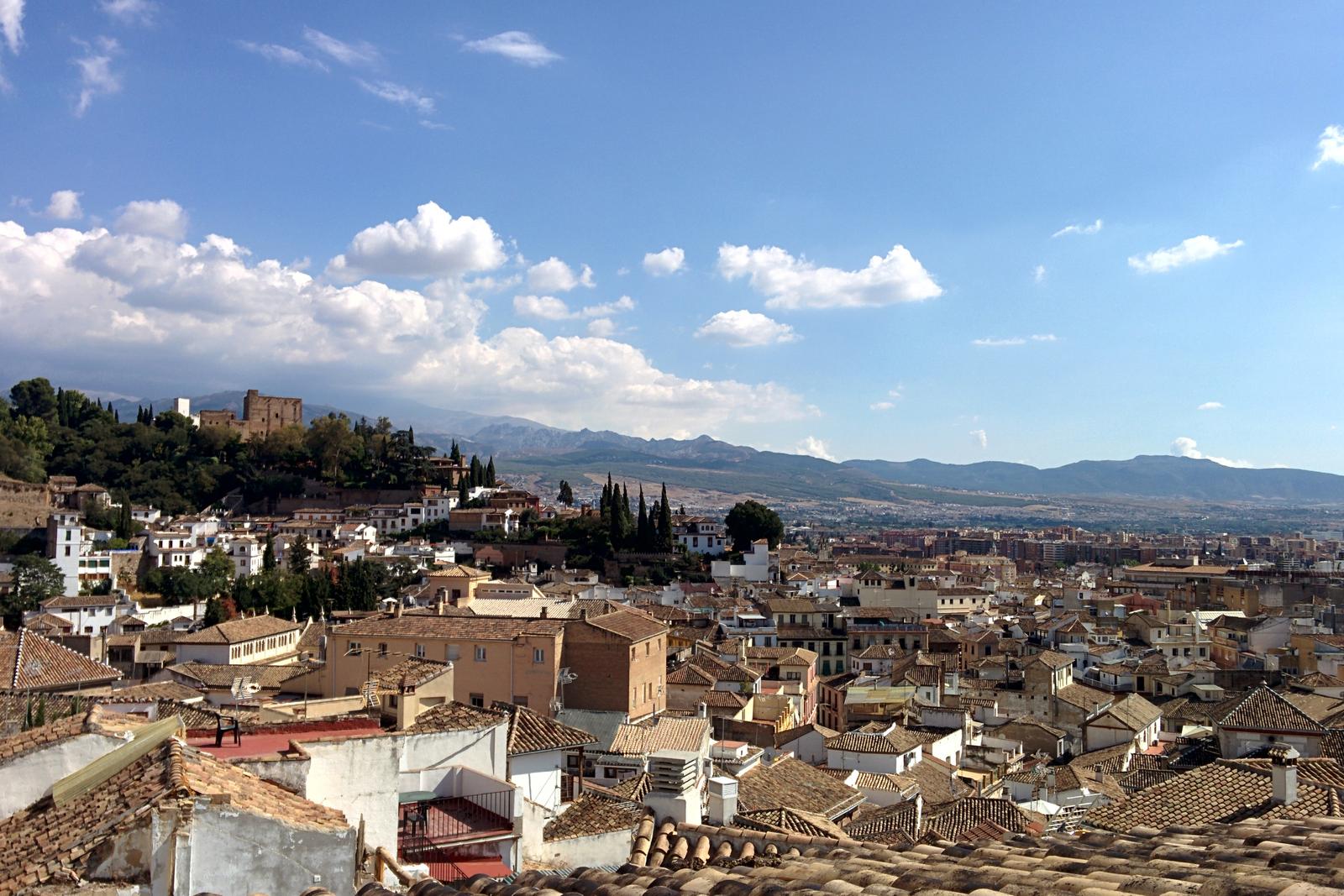 Later we went for dinner in a vegetarian Restaurant Hicuri Art Vegan where we both had three courses for €13.50 and a vegetable juice - it was delicious and such good value!!
Day 4 Granada City
This was a pretty relaxed day as we were catching up on work. We both went running which was a struggle in the heat! Later we went for our final meal in Granada and chose another vegetarian establishment. Botánico Café has a bright and modern interior and friendly staff. We shared an extremely delicious vegetarian quesadilla to start. For my main I had egg noodles with vegetables and "pork" and J had "chicken" fajitas - both were really tasty and filling. We walked home via the city centre for one last look at the city which we knew we were going to miss and will definitely return to in the future.
---
Granada is truly stunning. You don't need to do much tourist activities to enjoy it, we loved simply wandering around the cobbled streets and seeing where we ended up. There are so many cafes, bars and restaurants everywhere you can stop for refreshments as often as you wish, with all the walking you will need to!
---
If you've any questions, suggestions or just want to say hello, contact me via the Contact Form, Instagram (@noroadlongenough) or By Email noroadlongenough1@gmail.com