When we moved into our apartment in Estrela, our new landlady gave us some local tips and recommendations. One of the places she suggested and described as "marvellous" was Mercado de Campo de Ourique. I had heard of this market but I never realised it was as good as it is and on our doorstep. You can visit the markets Facebook page here.
The Mercado de Campo de Ourique is like a mini version of the infamous Mercado de Ribeira now known as the Time Out Market Lisboa which we have already been to a number of times. However, I can definitely say that while Mercado de Campo de Ourique is much smaller and so doesn't have the huge variety or the capacity of the Time Out Market, it definitely has more charm, a more local clientele and is certainly cheaper than the Time Out Market.
We recently spent a leisurely Saturday evening in Mercado de Campo de Ourique. We arrived early, 6.30pm, ahead of the crowds and had no problem getting a table. By 9pm the place was packed and there wasn't a free seat or table to be found!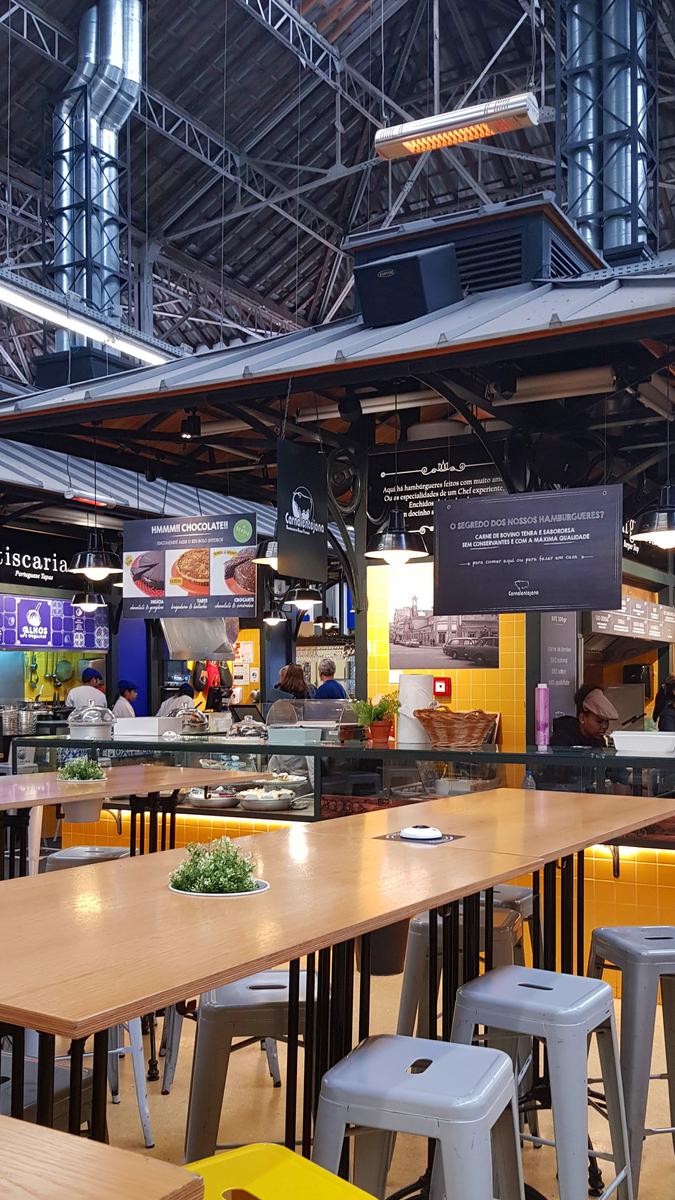 That evening I enjoyed a few glasses of a lovely red Duoro from Vinhos do Mercado which were a very reasonable €3 a glass (I paid €5.50 a glass for a similar wine in the Timeout Market). J drank a few Sagres Beers from the Gin Corner, the cheapest beer so far at €2.50 a 40cl glass (€4.50 in Timeout Market). As a snack we had delicious vegetarian gyosas €3.65 for 4, from Praca Japonesa they were mouthwatering good!
Later in the evening we went to the Hummus Bar and shared falafels with home-made hummus (€7.90) and an arabic salad (€3.90).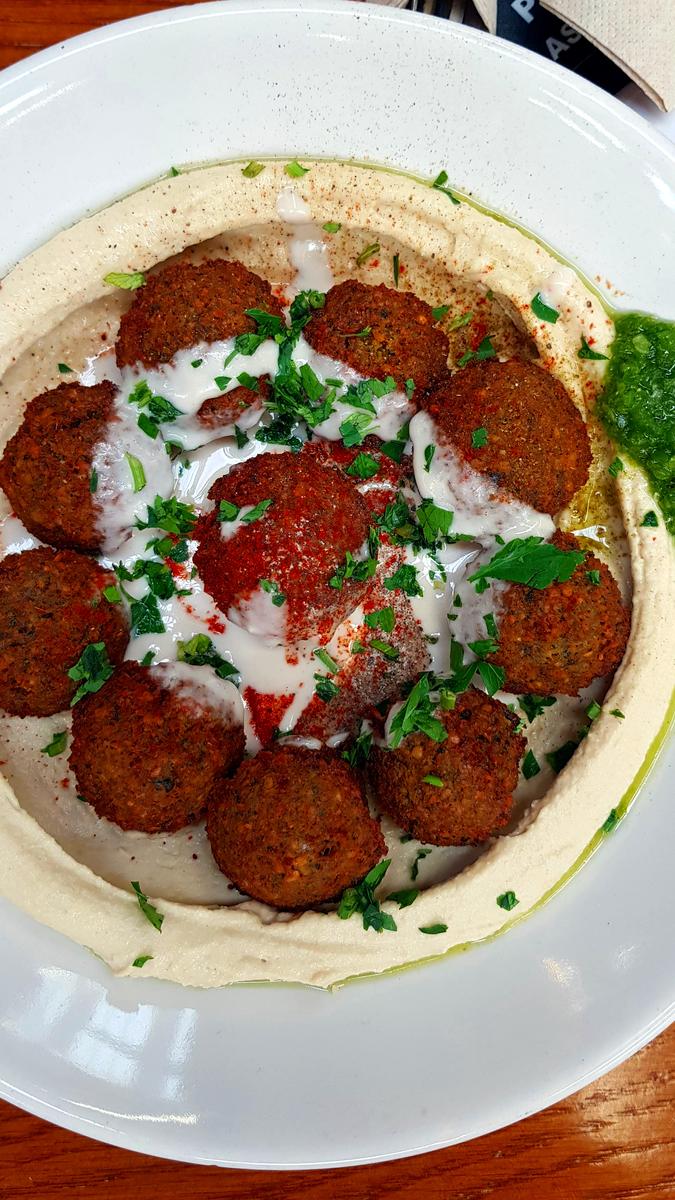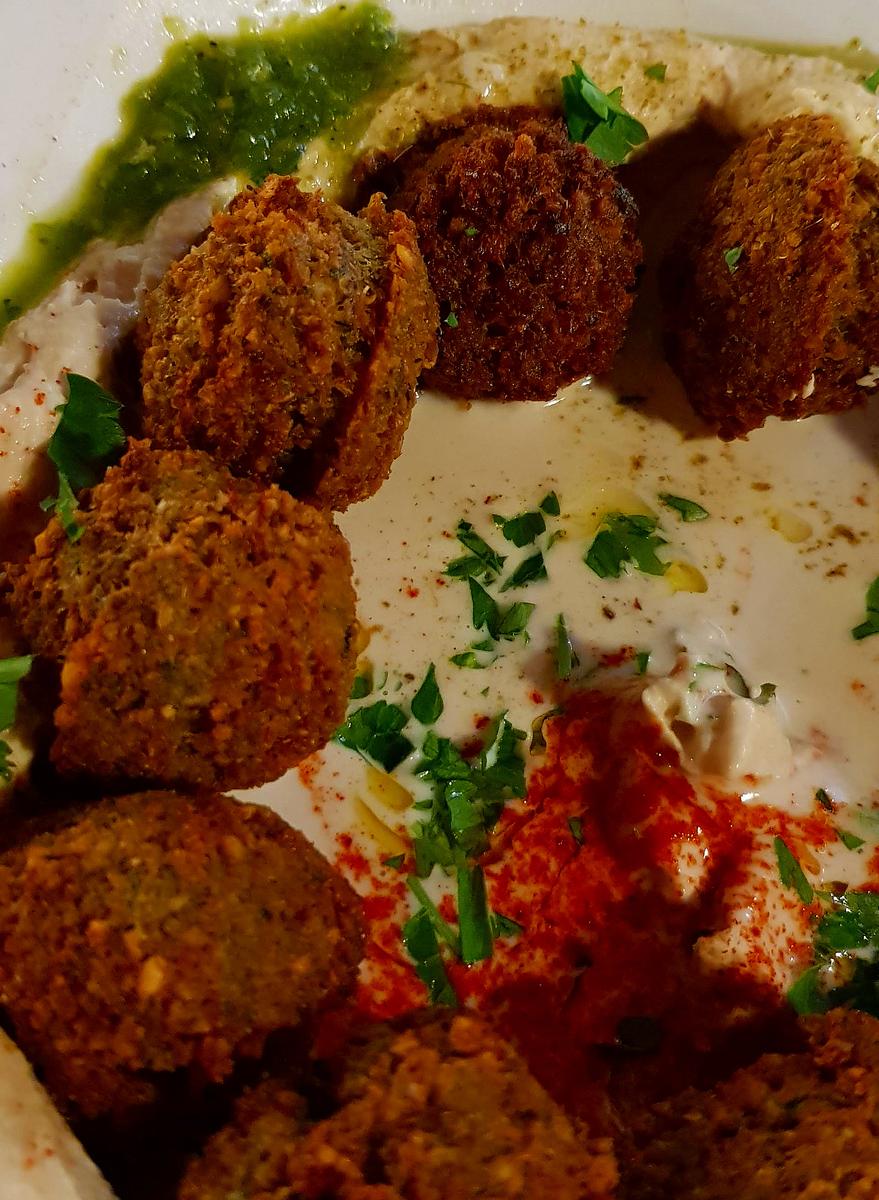 Of course we also had to have dessert when Depois was so close. We shared a mini lemon meringue pie (€3.50) and a nutella tarte (€3.80). We also had an espresso each (€1.40 for the two). Then we very happy and very full!
There is usually live music Friday, Saturday and Sunday evenings in the market. Another Saturday evening we sipped a few delicious gins from the Gin Corner and listened to some live music. The Gin Corners "Puerto de Indias Strawberry" (€8) is divine and their "Martin Miller" (€9) isn't bad either!
At the weekend, lunch times are equally as busy as the evenings! We have been to the market on a Sunday lunch time and there was barely a seat to be found. That day we demolished two absolutely scrumptious chickpea, mango, feta (for me) salad bowls from Verde Healthy Fusion. The staff are really nice and they have a great menu with plenty to choose from.
My bowl with feta!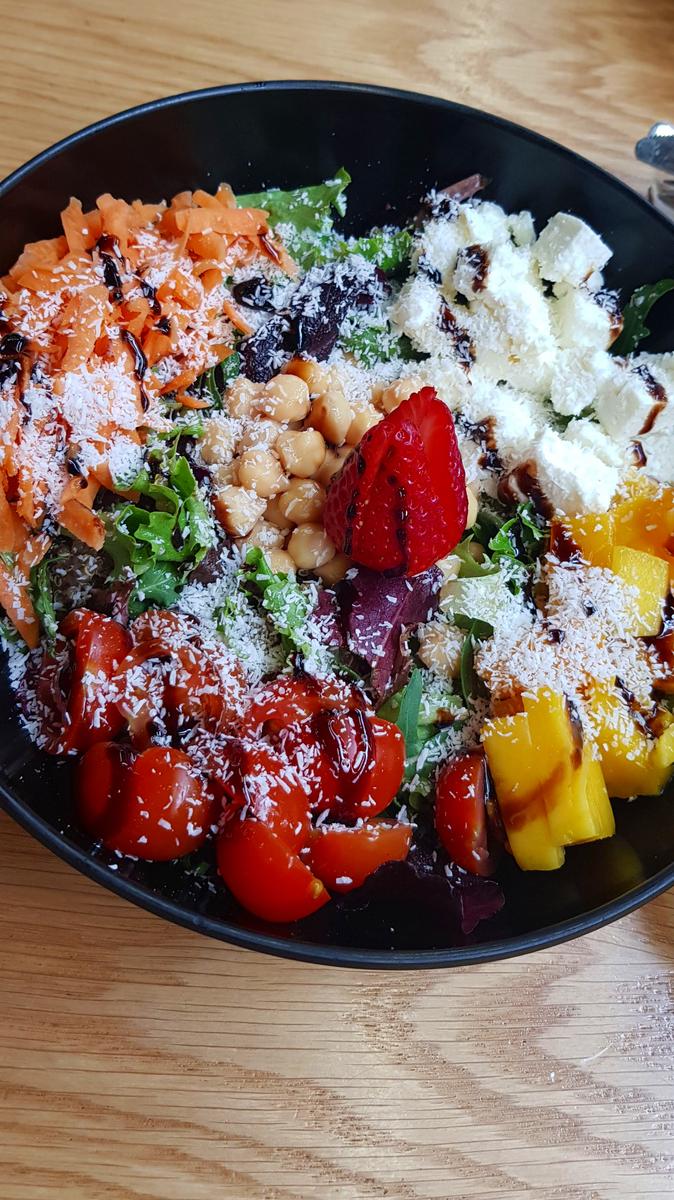 Jers minus the feta!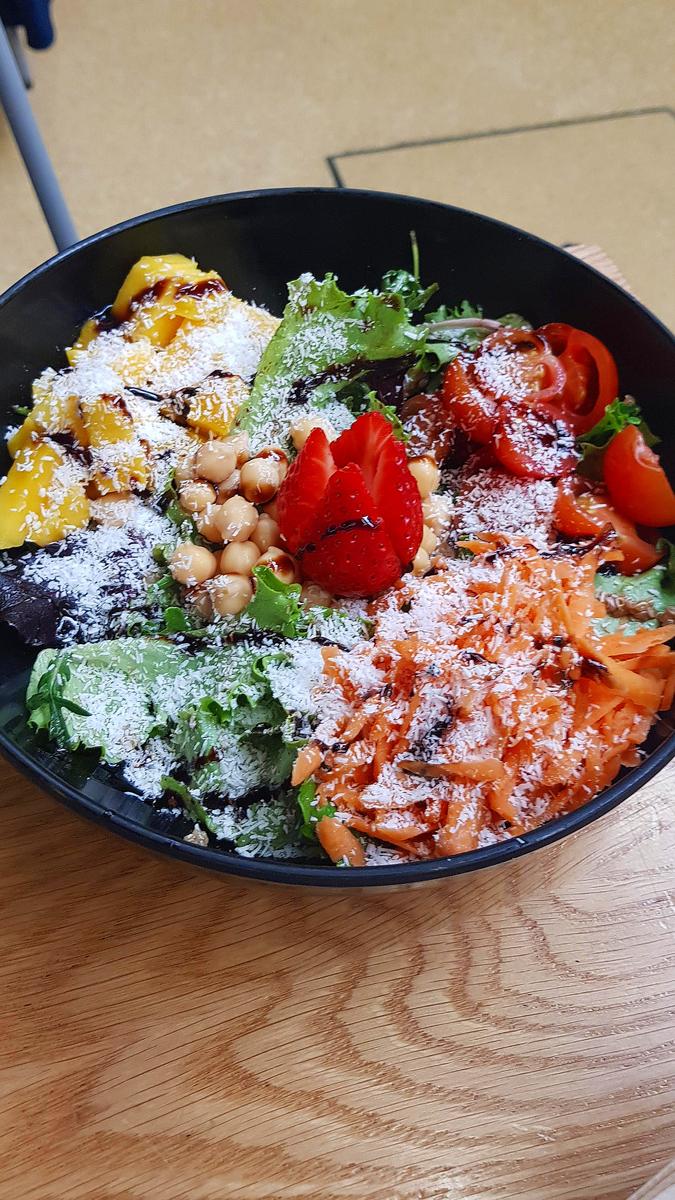 I am already looking forward to our next trip the Mercado de Campo de Ourique! Of course it also has the more traditional market stalls selling fruit, vegetables, breads, cheeses, dried foods and more, so you get supplies to go also!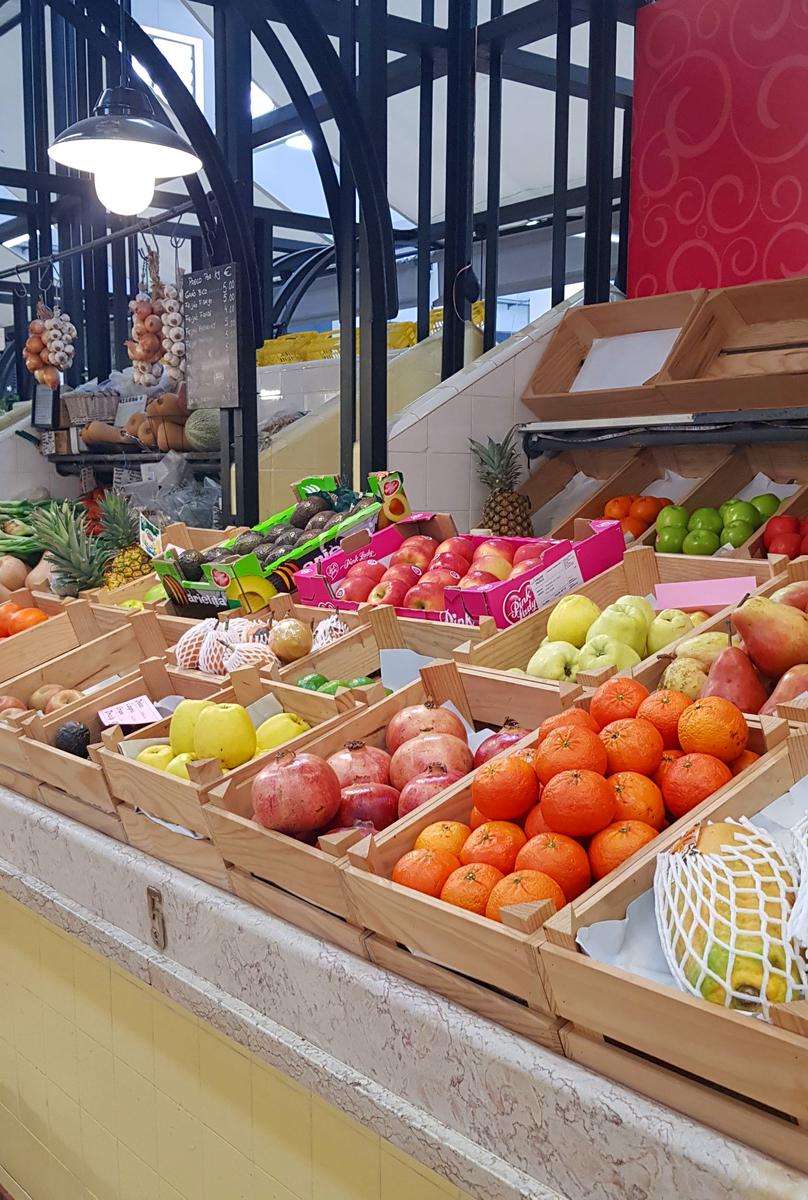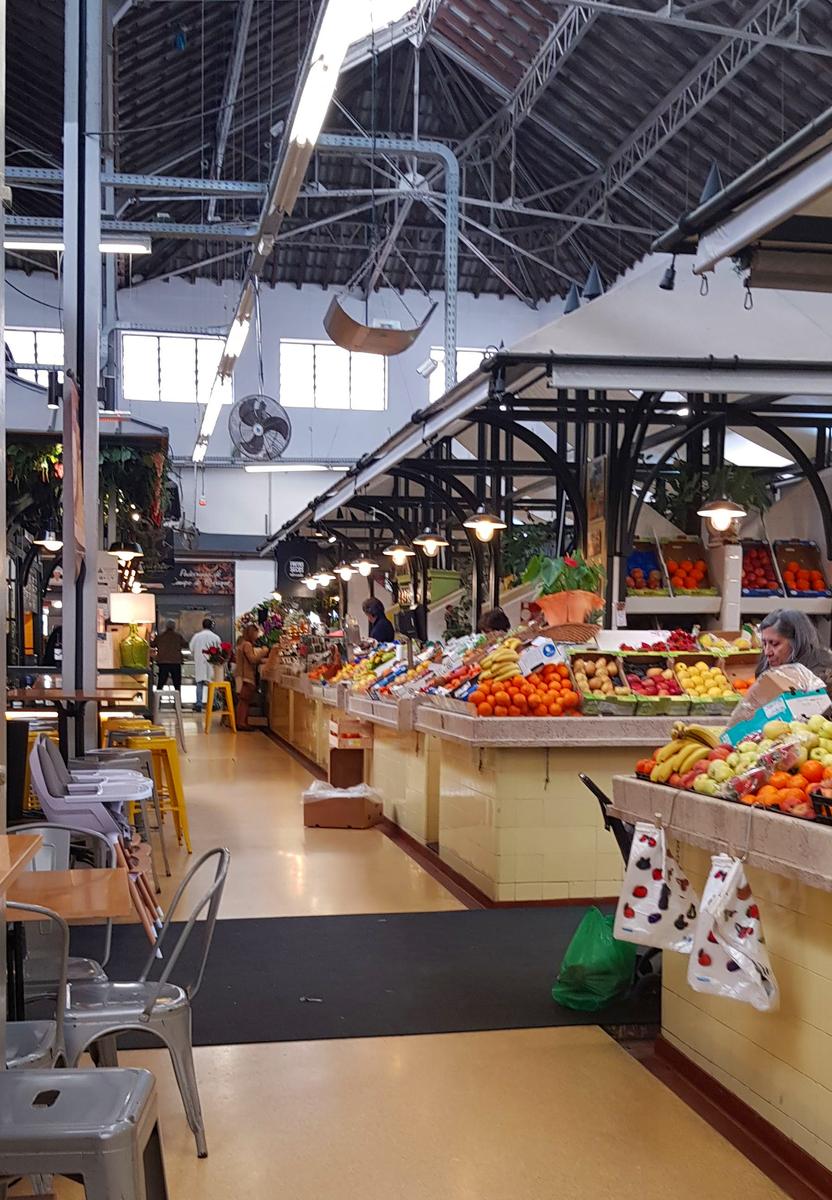 ___
MORE INFORMATION:
Read more about the market here and here!
Check out some fabulous photos of the market here!
Find the market on TripAdvisor here!
Read more about the Hummus Bar here!
More information about Depois can be found here!
---
If you've any questions, suggestions or just want to say hello, contact me via the Contact Form, Instagram (@noroadlongenough) or By Email noroadlongenough1@gmail.com