Parque Florestal de Monsanto
If you are living in (or just visiting) Lisbon then I am sure at some stage, no matter how much you love the city, you will find yourself craving a little bit of nature, some time away from the crowds and the traffic; a break from the noise of everyday life in a bustling city. When you do, go straight to Parque Florestal de Monsanto, it is the perfect place to relax and enjoy a cycle, walk, hike or a run along beautiful forest trails. For those who like mountain biking there are loads of marked trails (some with jumps) to explore and you will be sure to meet lots of other mountain bikers doing the same.
Parque Florestal de Monsanto is the largest green space in Lisbon, also affectionately referred to as "the green lung of Lisbon". It is a protected forested area to the west of Lisbon, just north of Belém. According to www.travel-in-portugal.com:
"This district was heavily mined and quarried for limestone during the 18th and 19th centuries, and the various ruined mills found around the park serve as a reminder that the area also saw intensive agricultural activity in its past. In the 1930s, the forest was replanted with a diverse range of flora, using local farmers and prisoners from Monsanto Fort Prison to carry out the heavy work." (Source here).
I tried to find the exact size of the park for this article but it proved more difficult then I thought it would be. There are so many different "opinions" about its size! I'm going to go with Wikipedia which states it is "2500 acres or 10 square kilometre" in size. So, while I am not certain about the size, I know that it is big enough to get lost in, as I have many times! Here is a map to ensure you don't get lost when you visit: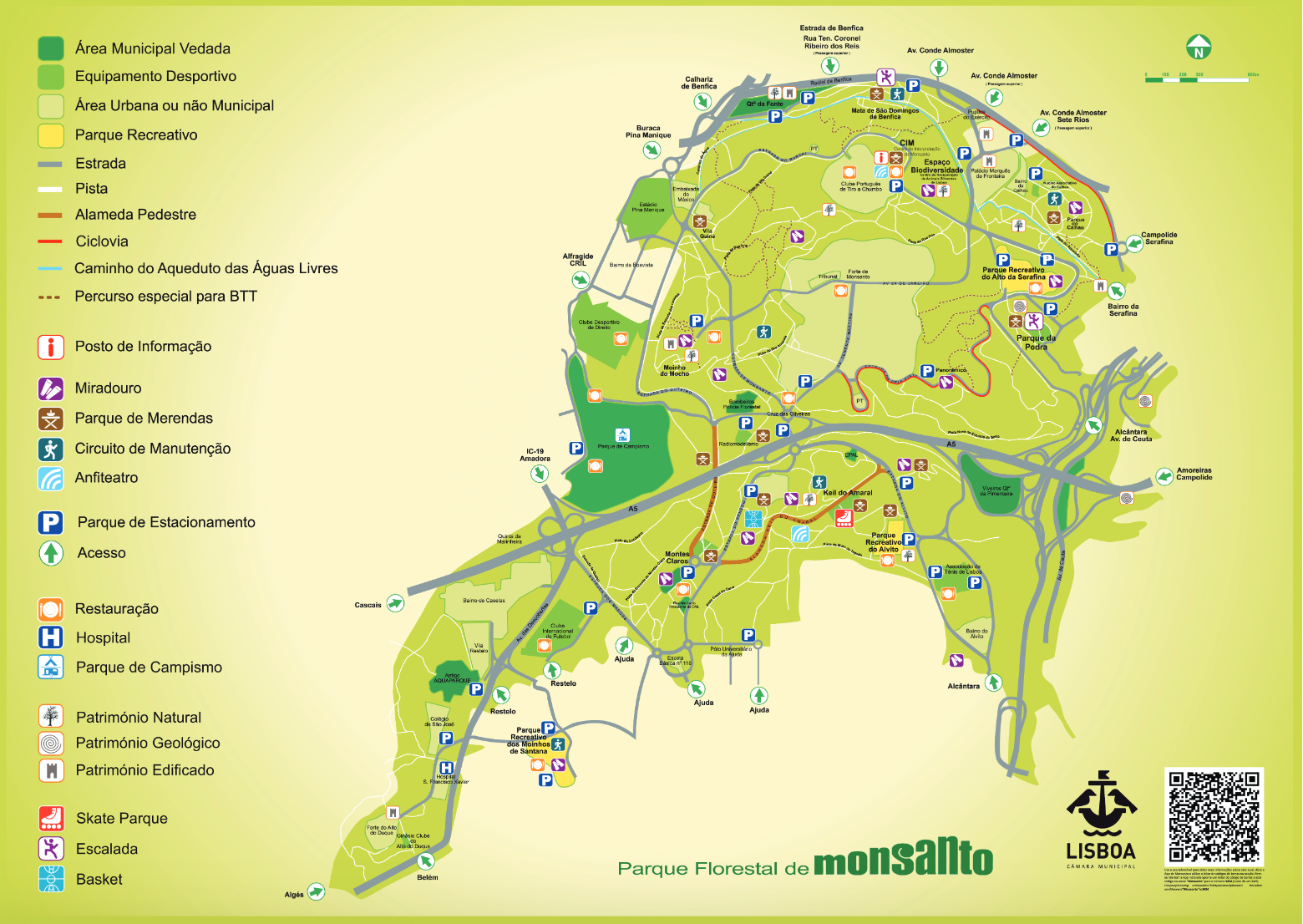 Due to its location, Monsanto Park is easily accessed from all areas of city. The best buses to take, that actually pass through the park are the 723 and the 729. You can also drive (there is parking), take a taxi or Uber, walk, jog, run or cycle to the park. You can camp, rent a spot for your motor-home/camper-van or rent a bungalow from Lisboa Camping & Bungalows which is situated inside Monsanto Park.
A popular route to the park is via the Corredor Verde de Monsanto (Green Corridor of Monsanto). This track begins at the northern end of the beautiful Parque Eduardo VII, just off Rua Marques de Fronteira. This route takes approximately one hour by foot.
---
Our Run To Monsanto Park:
Because of where we live in Lisbon, we normally run to the park, approaching it from the Alcântara/Ajuda districts. There is some cool graffiti on the way: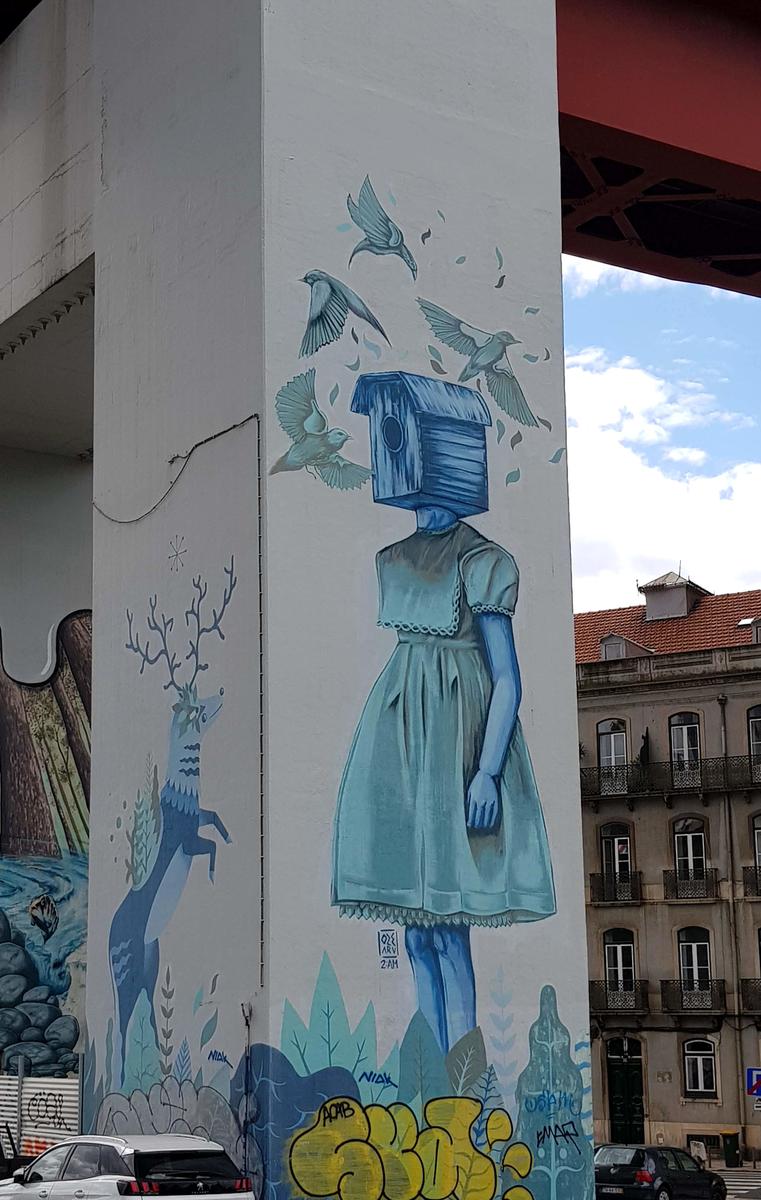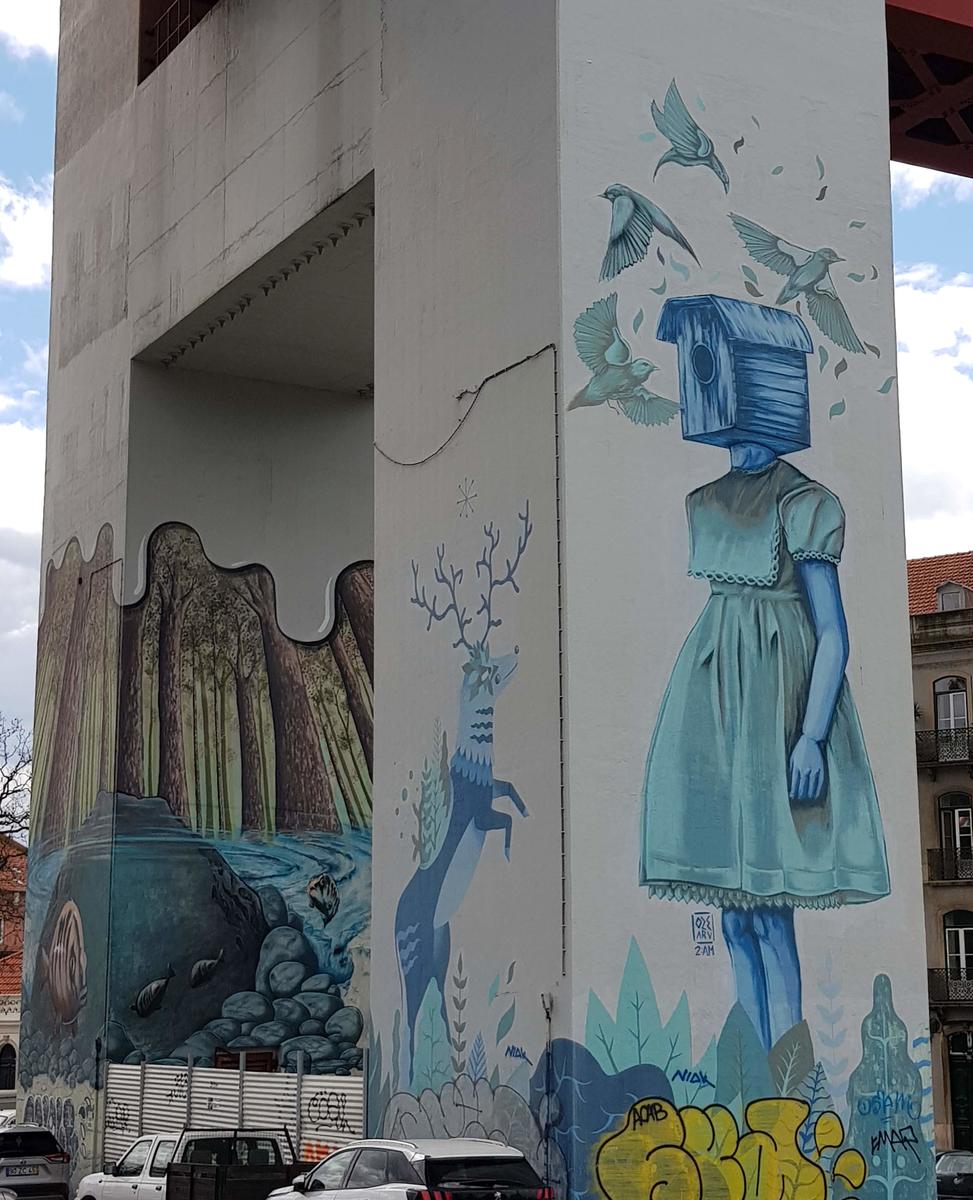 The graffiti marks the start of a decent incline that lasts all the way to Monsanto Park. However you are rewarded mid way, at the Miradouro do Barrio do Alvito with great views of the city: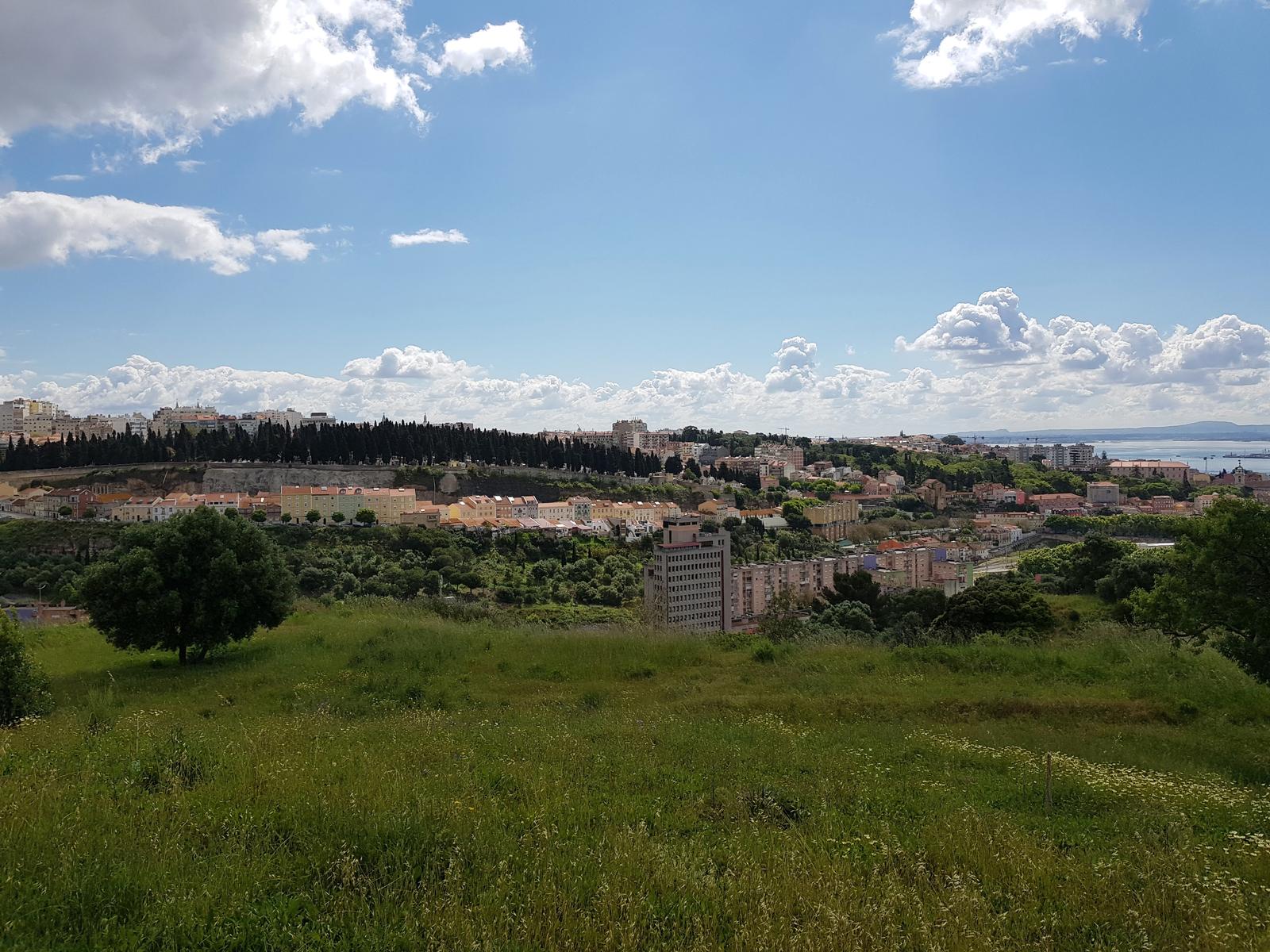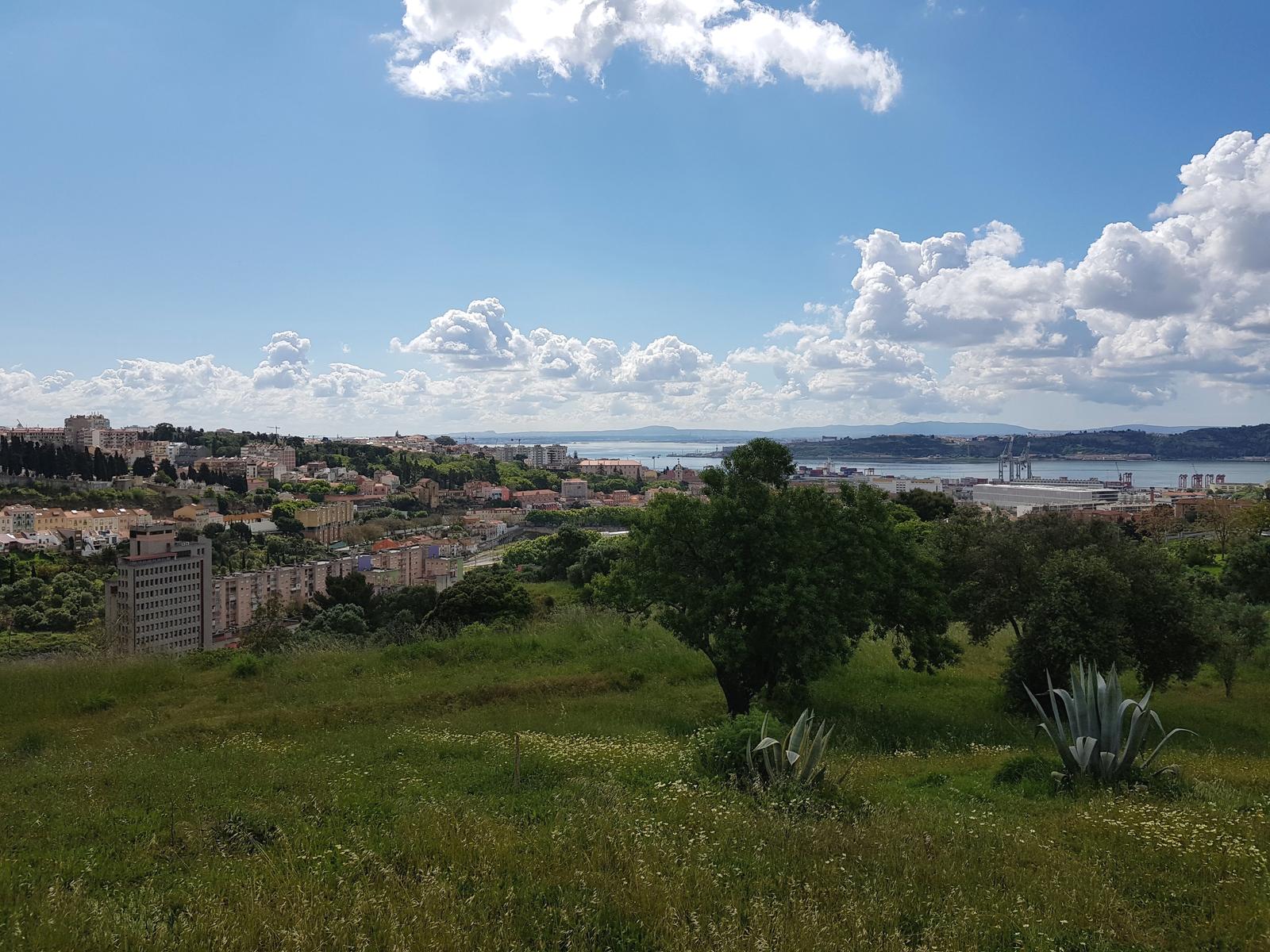 And the Ponte 25 de Abril: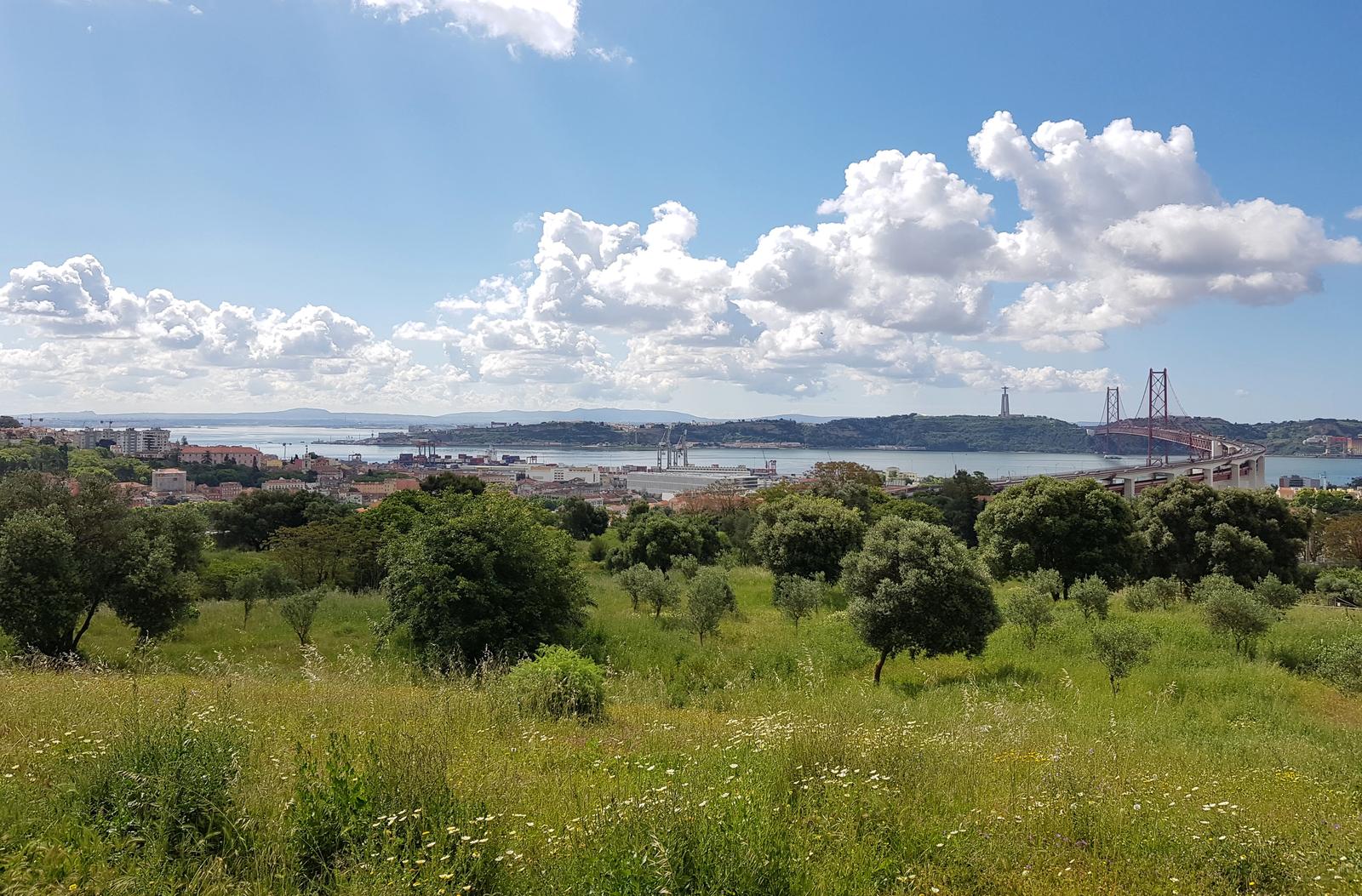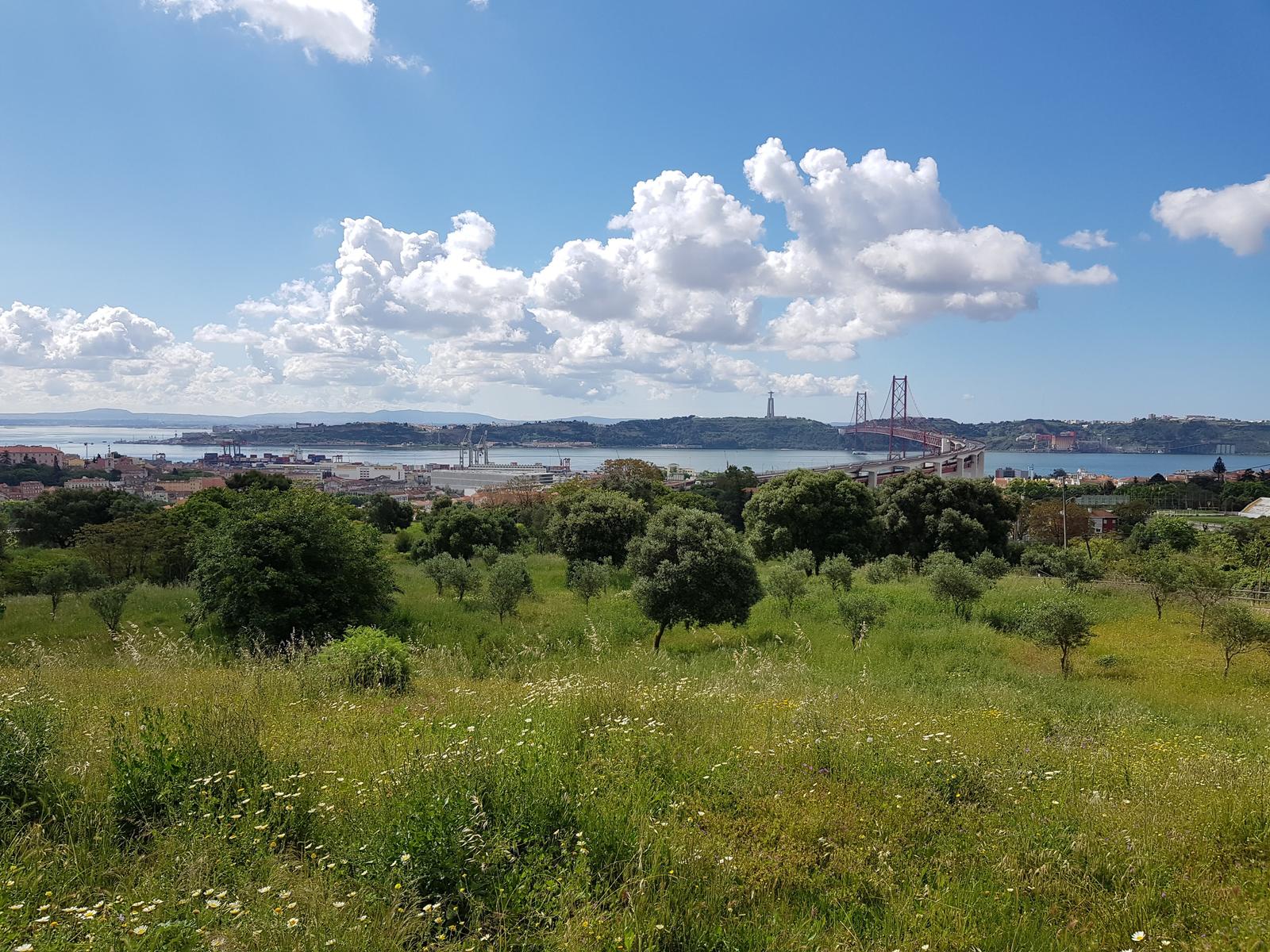 And the Cristo Rei of course: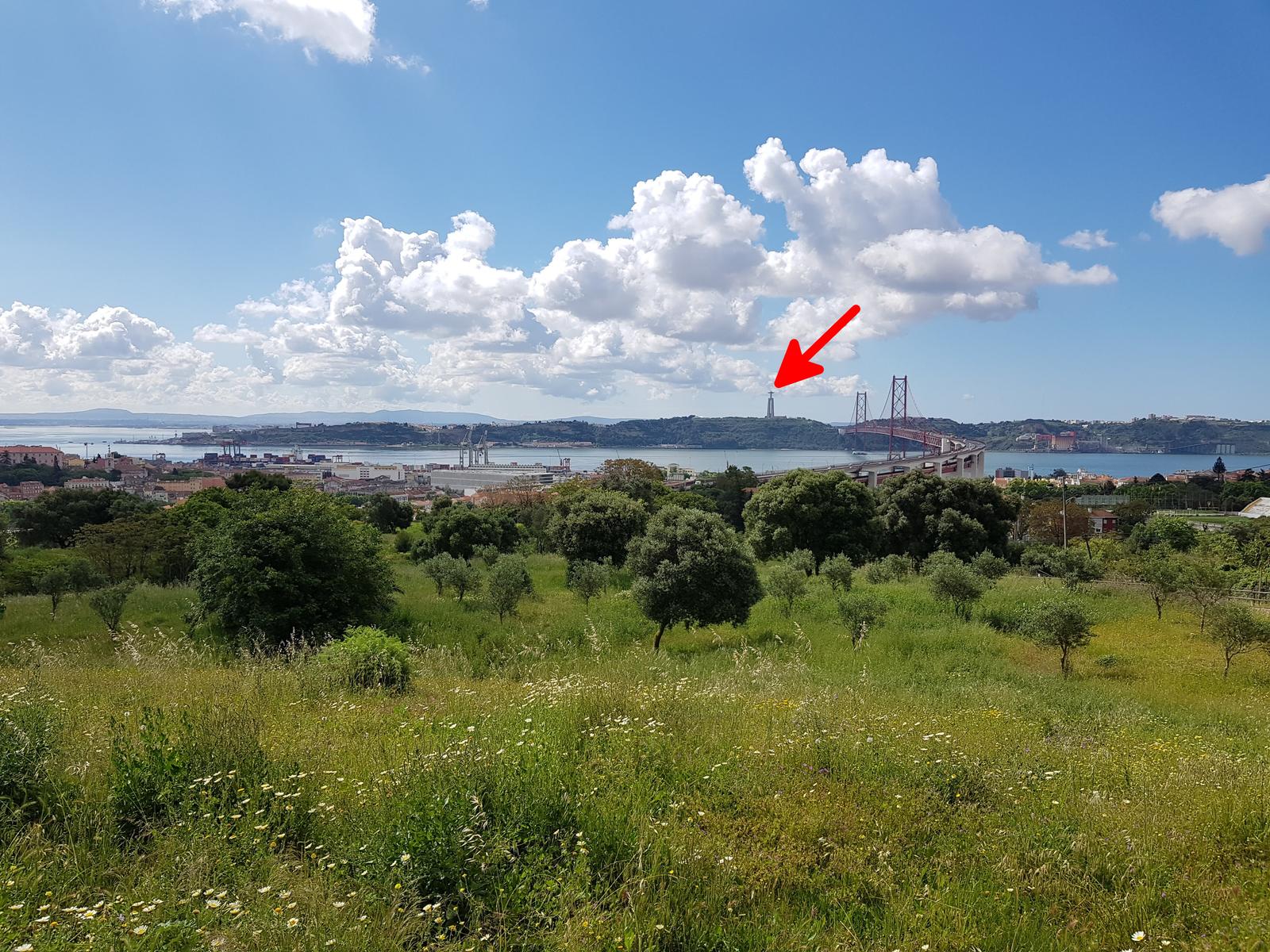 The arrow below is pointing to the easily identifiable Amoreiras Shopping Center which lies to the East side of Lisbon/Monsanto Park: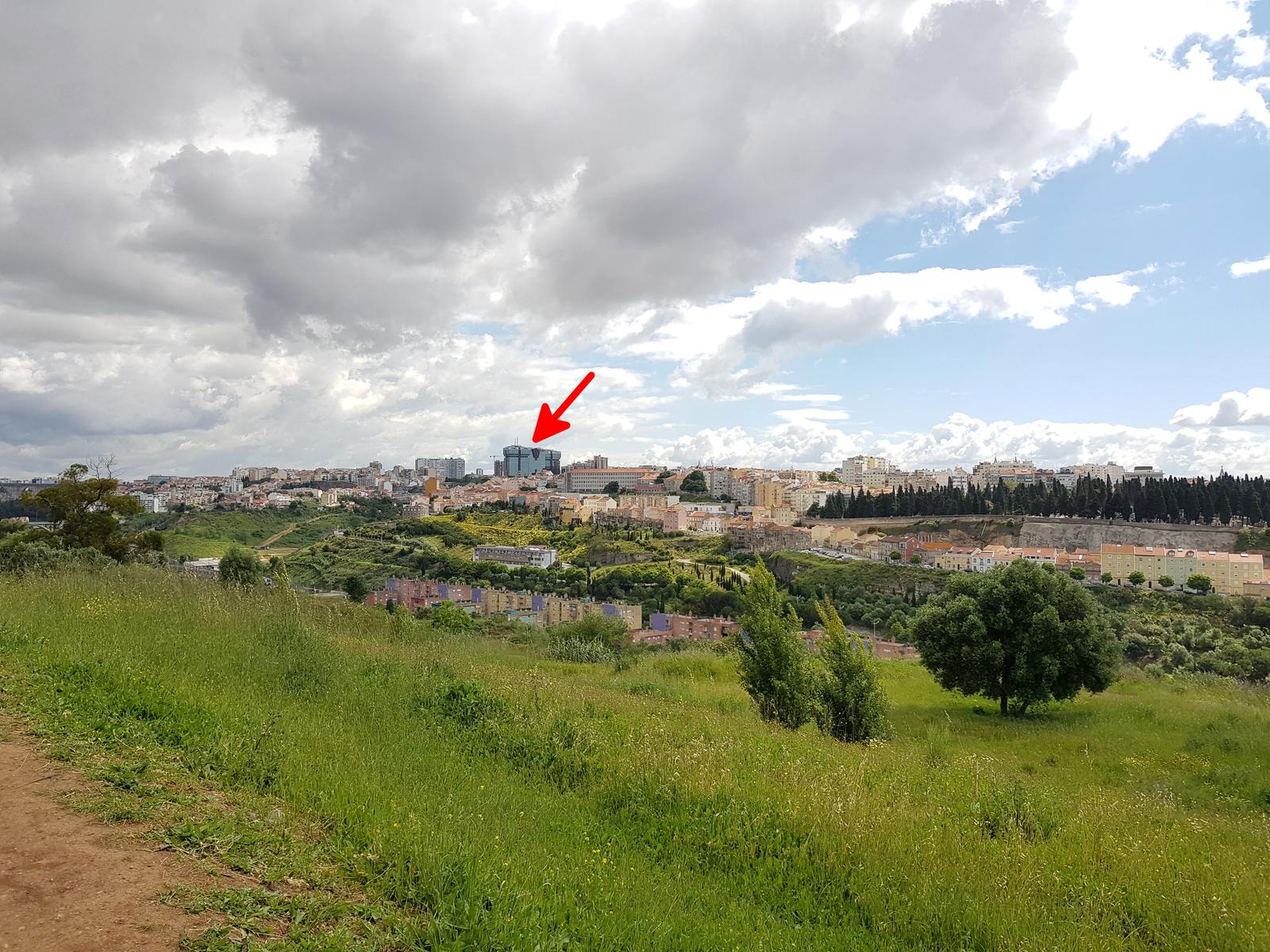 Of course the weather is not always good in Lisbon, but the view is still pretty nice - thunder and rain clouds in May 2020: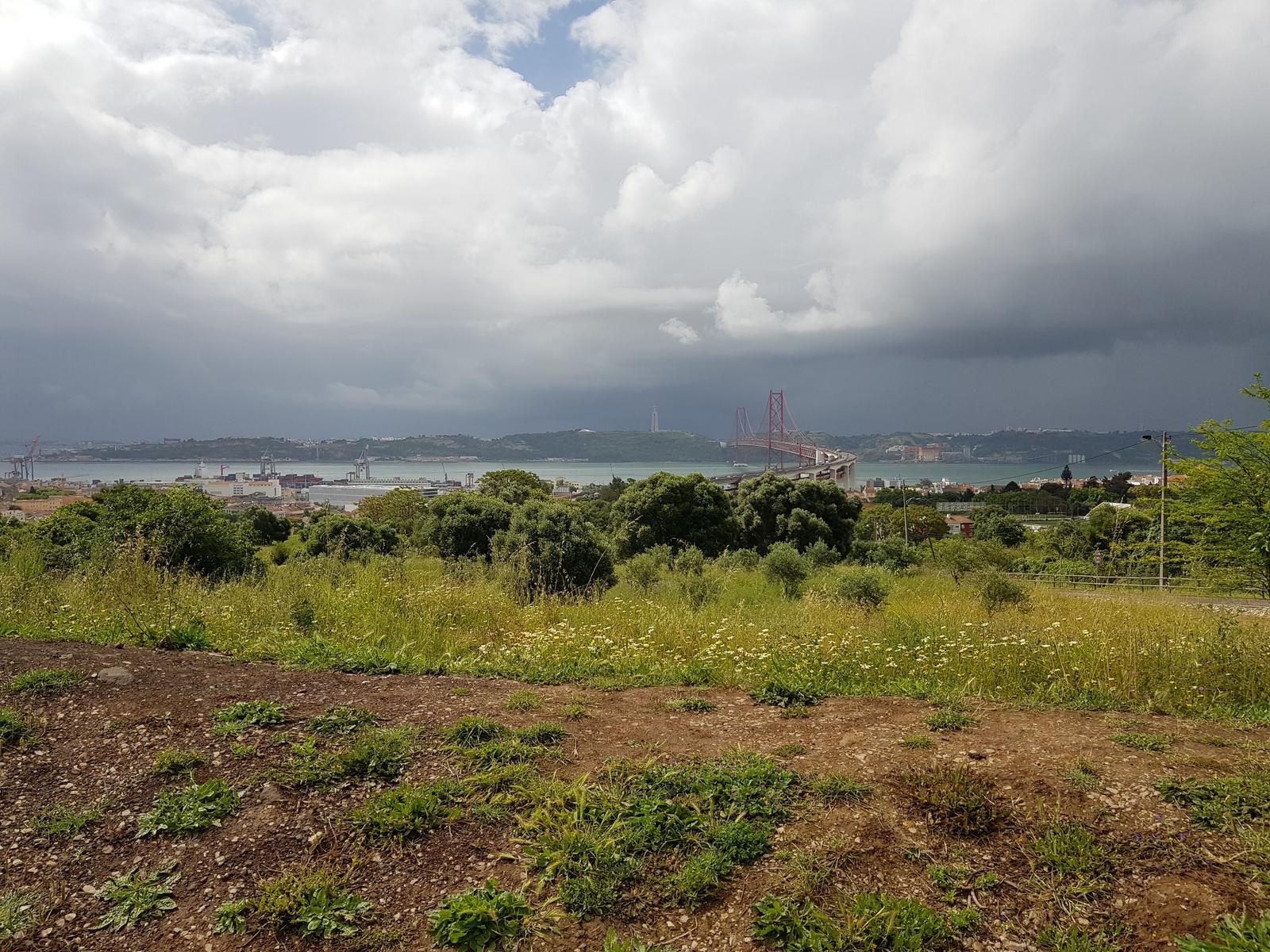 ---
Seasonal Changes at Miradouro do Barrio do Alvito:
The view from the lookout of Miradouro do Barrio do Alvito and the flora within Monsanto Park are beautiful and so interesting to visit in any/every season as the view and plant life/flora changes so much.
Below, a photo from April 2020 when there was still some green grass to be seen: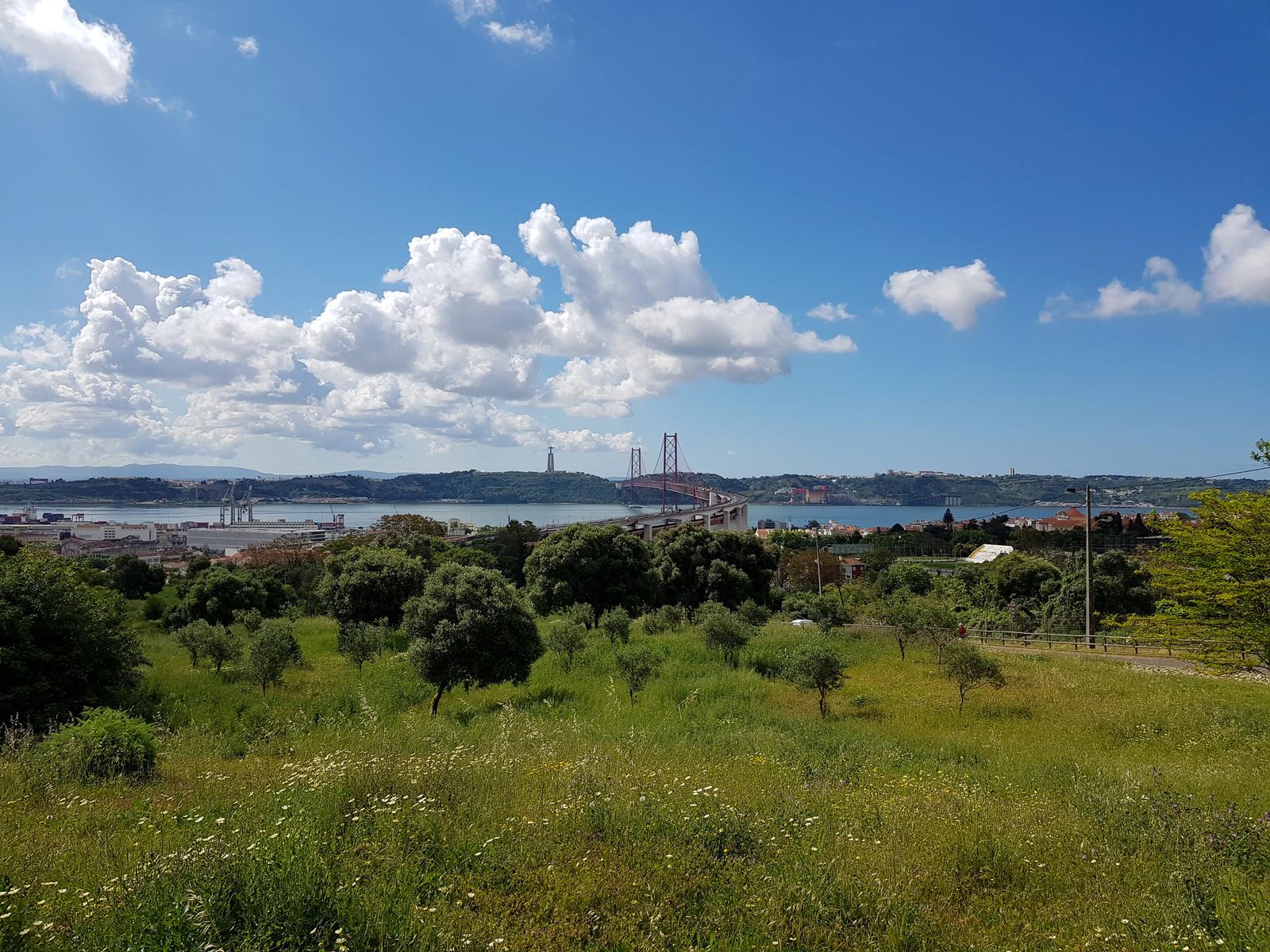 Warmer/drier weather quickly changed the colour of the grass - from April 2020 (above) to May 2020 (below):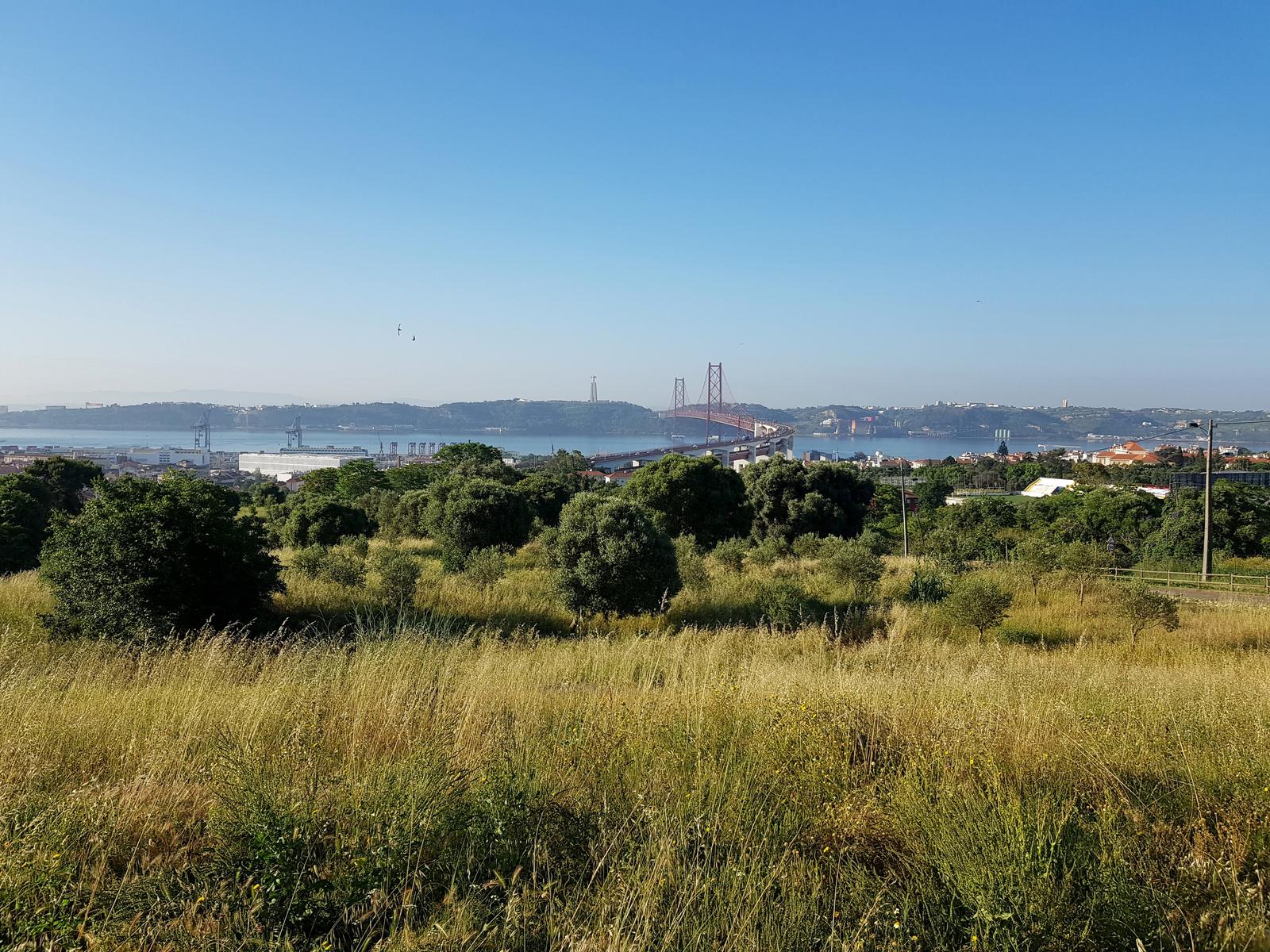 And then into June 2020 … more yellow, less green!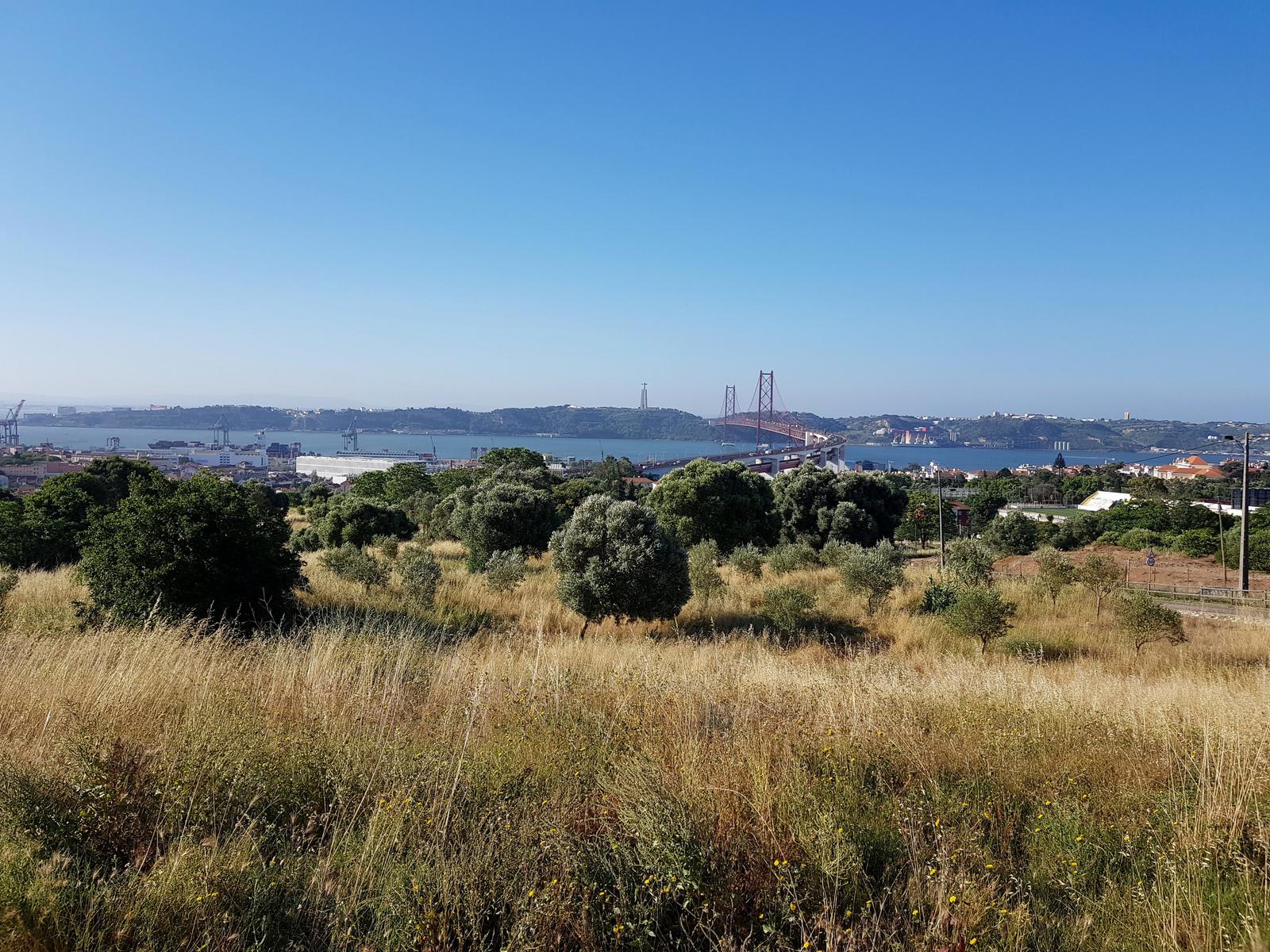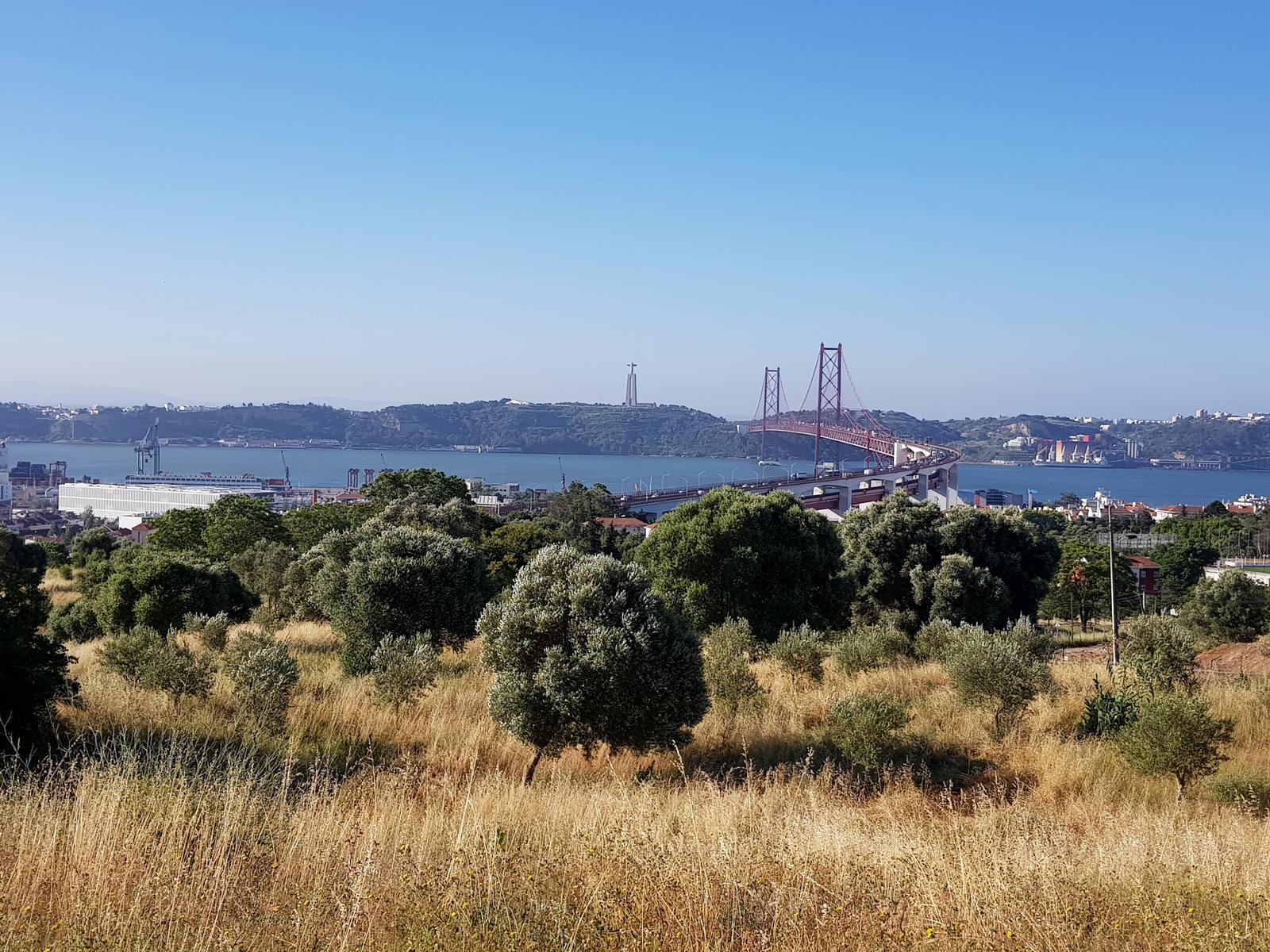 July 2020 even drier: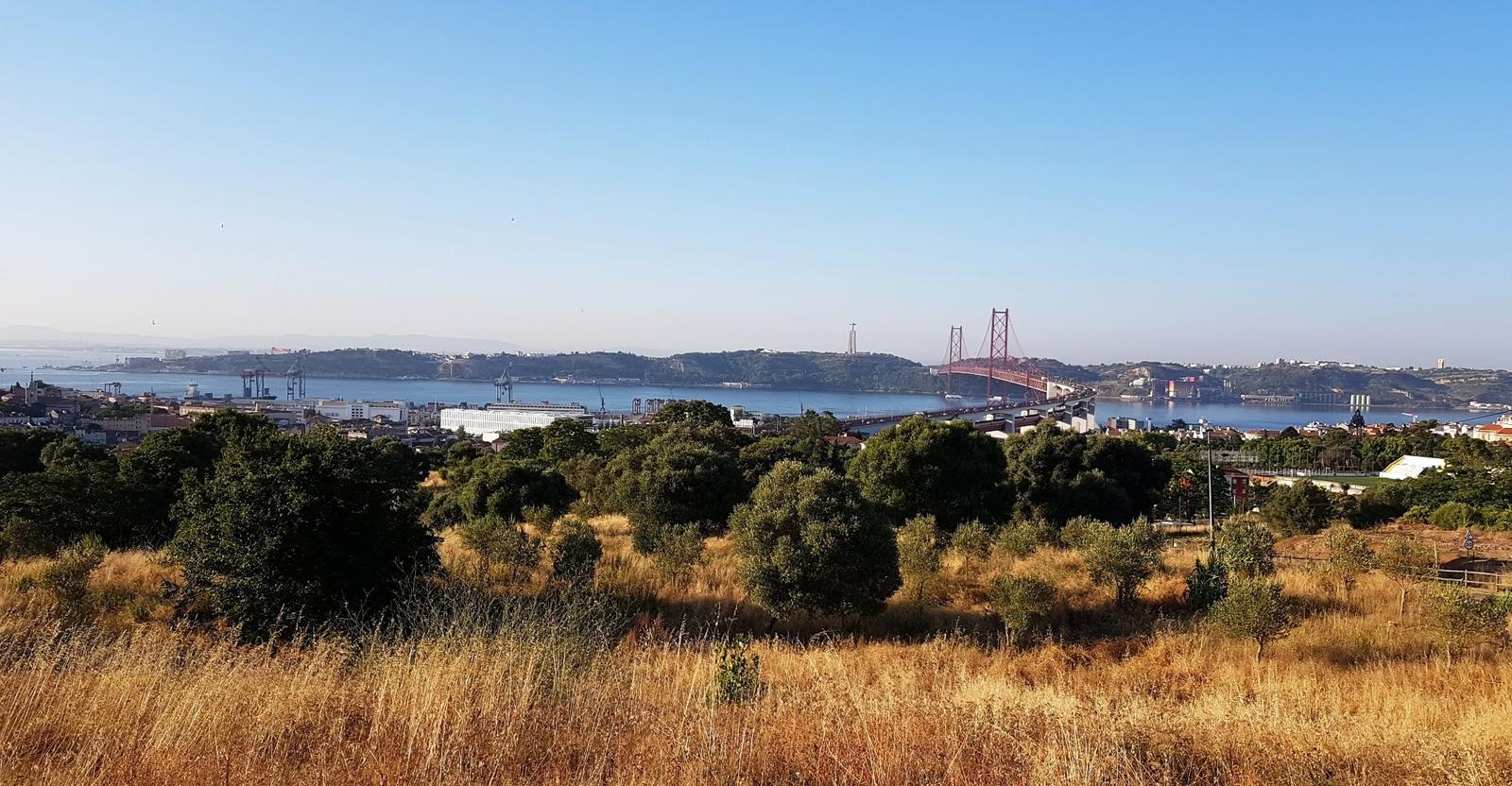 Then in August 2020, the grass was cut by the municipality to reduce fire risk (we guess):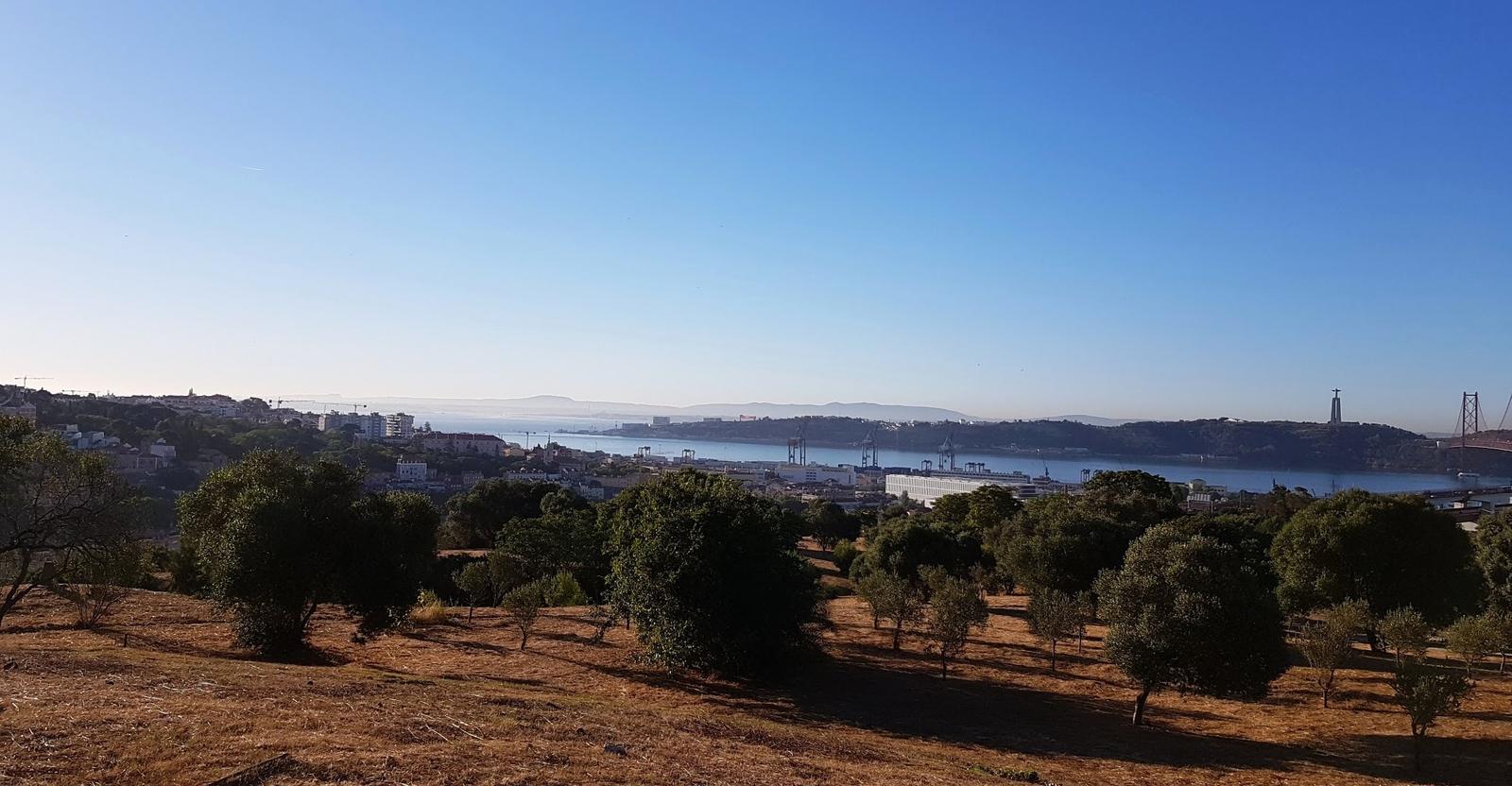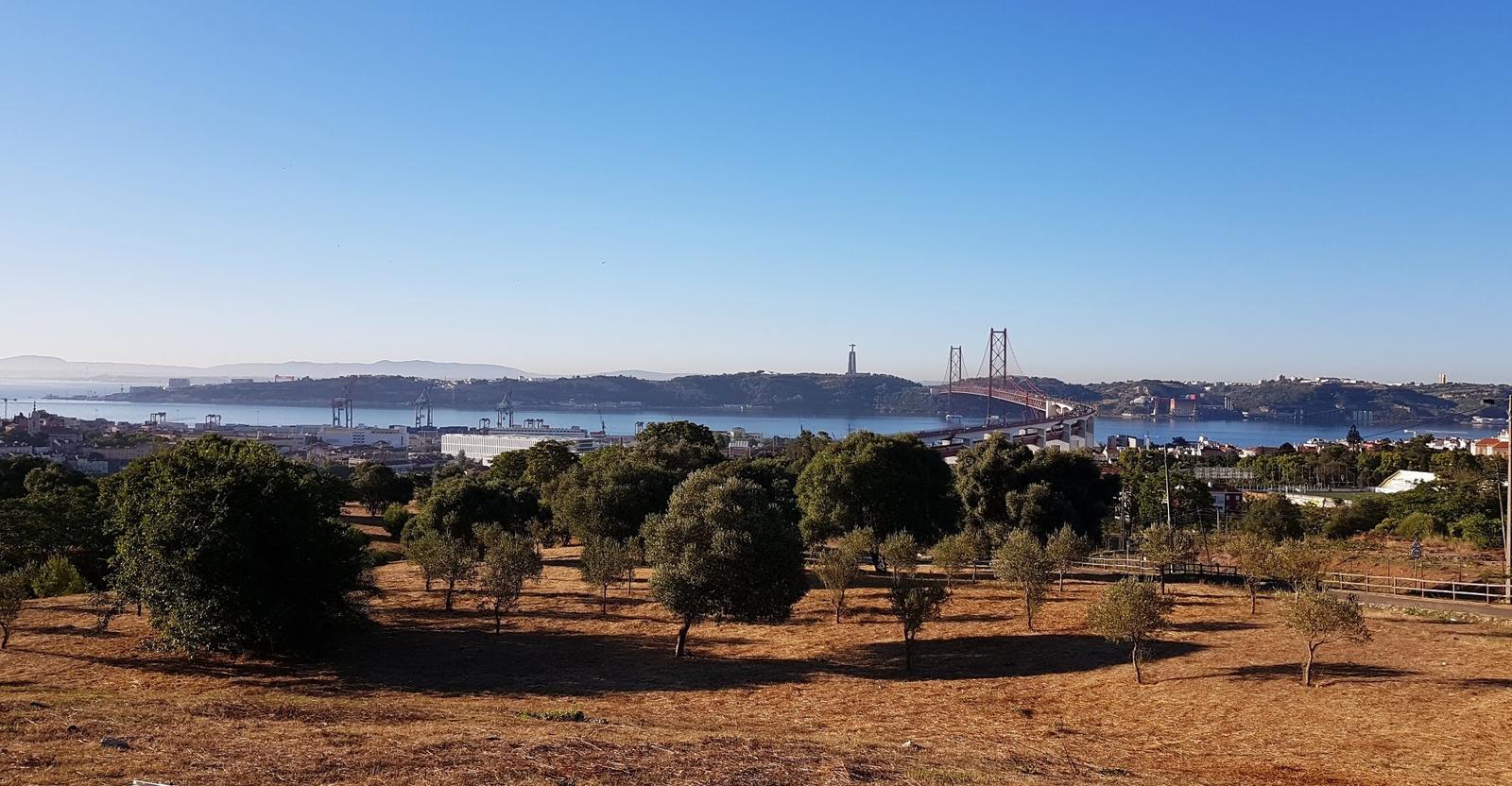 October 2020 (below) with some green starting to sprout and fog sitting on the river: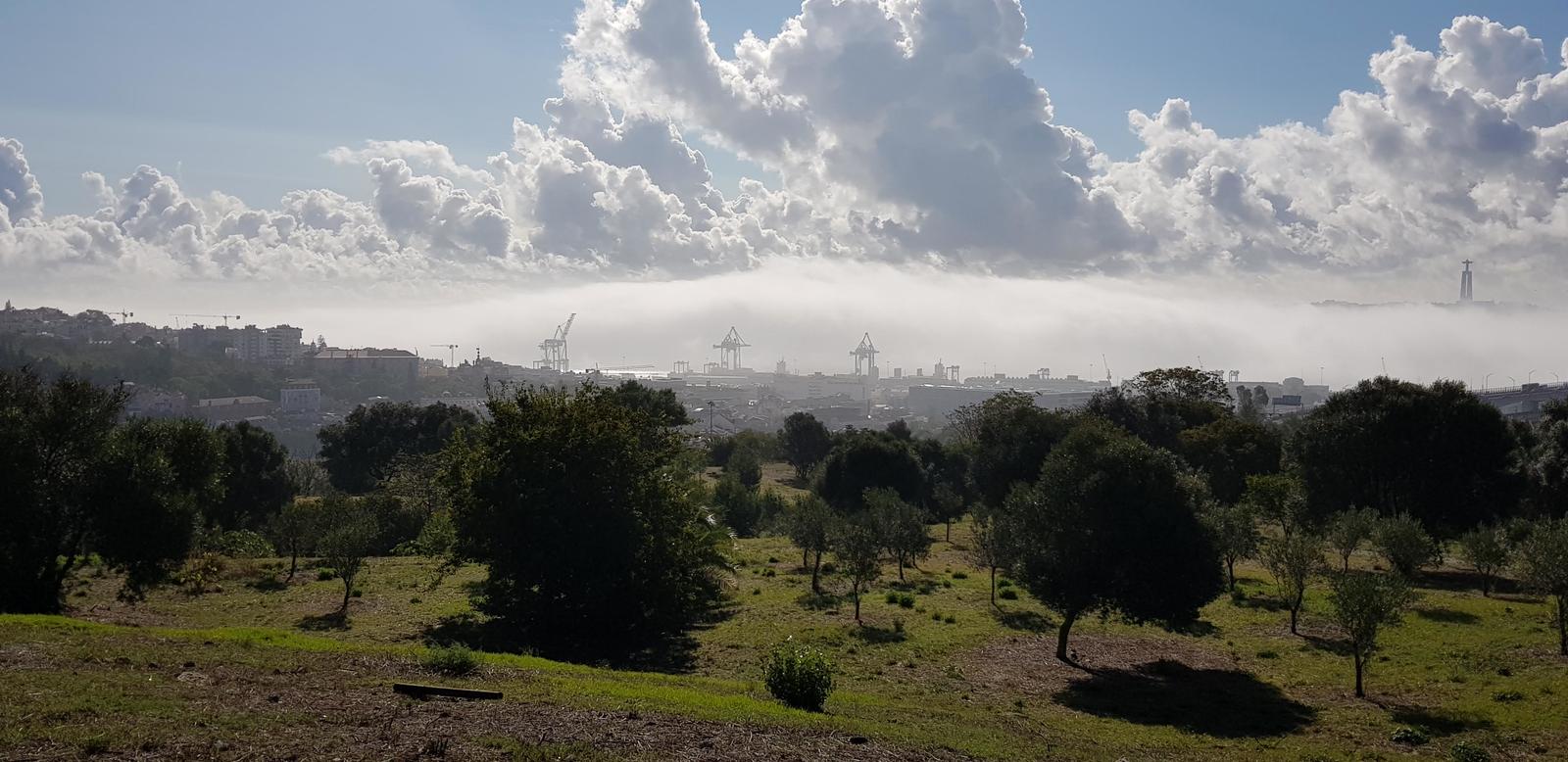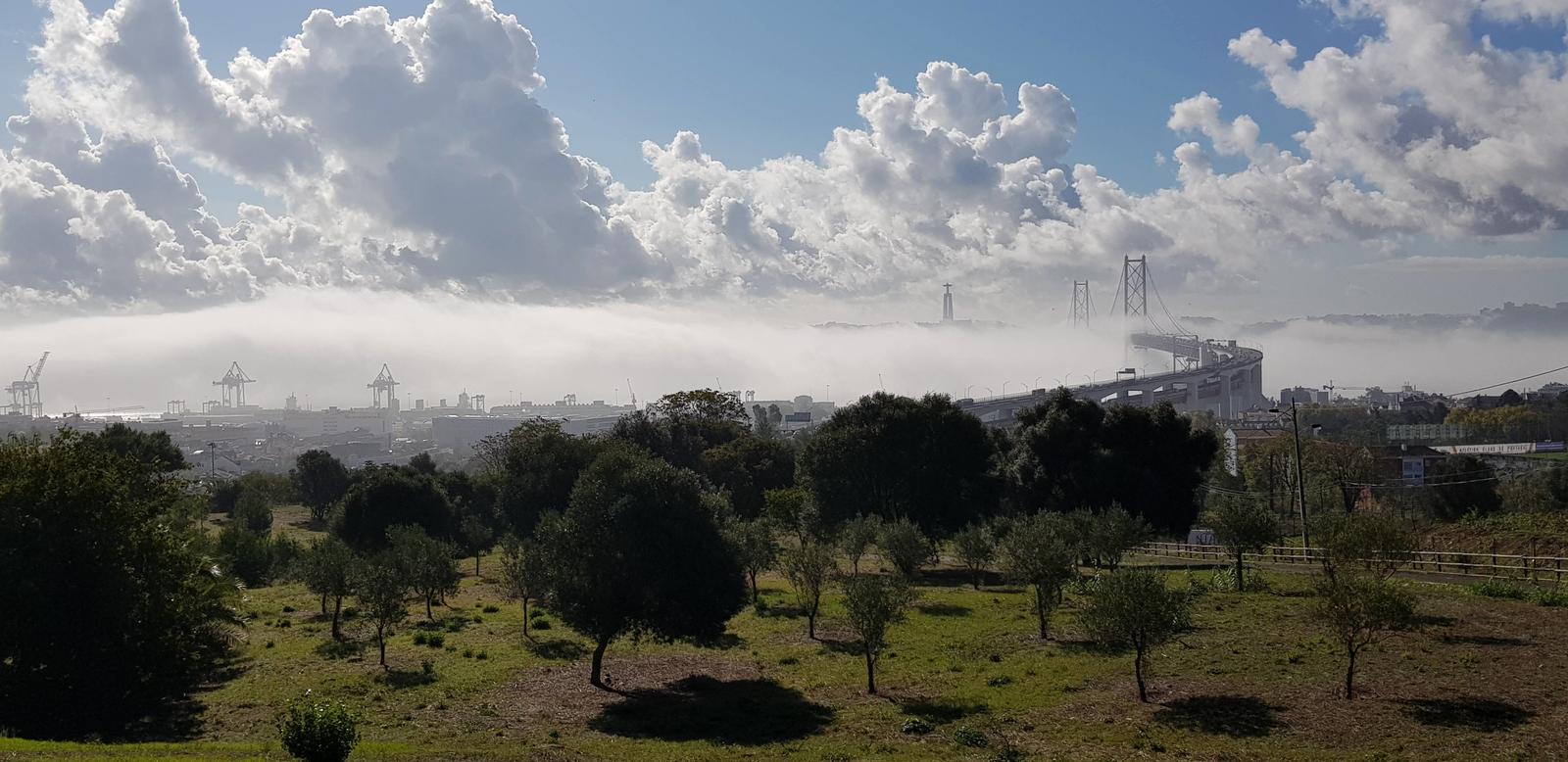 Below, November 2020, I loved seeing the green returning: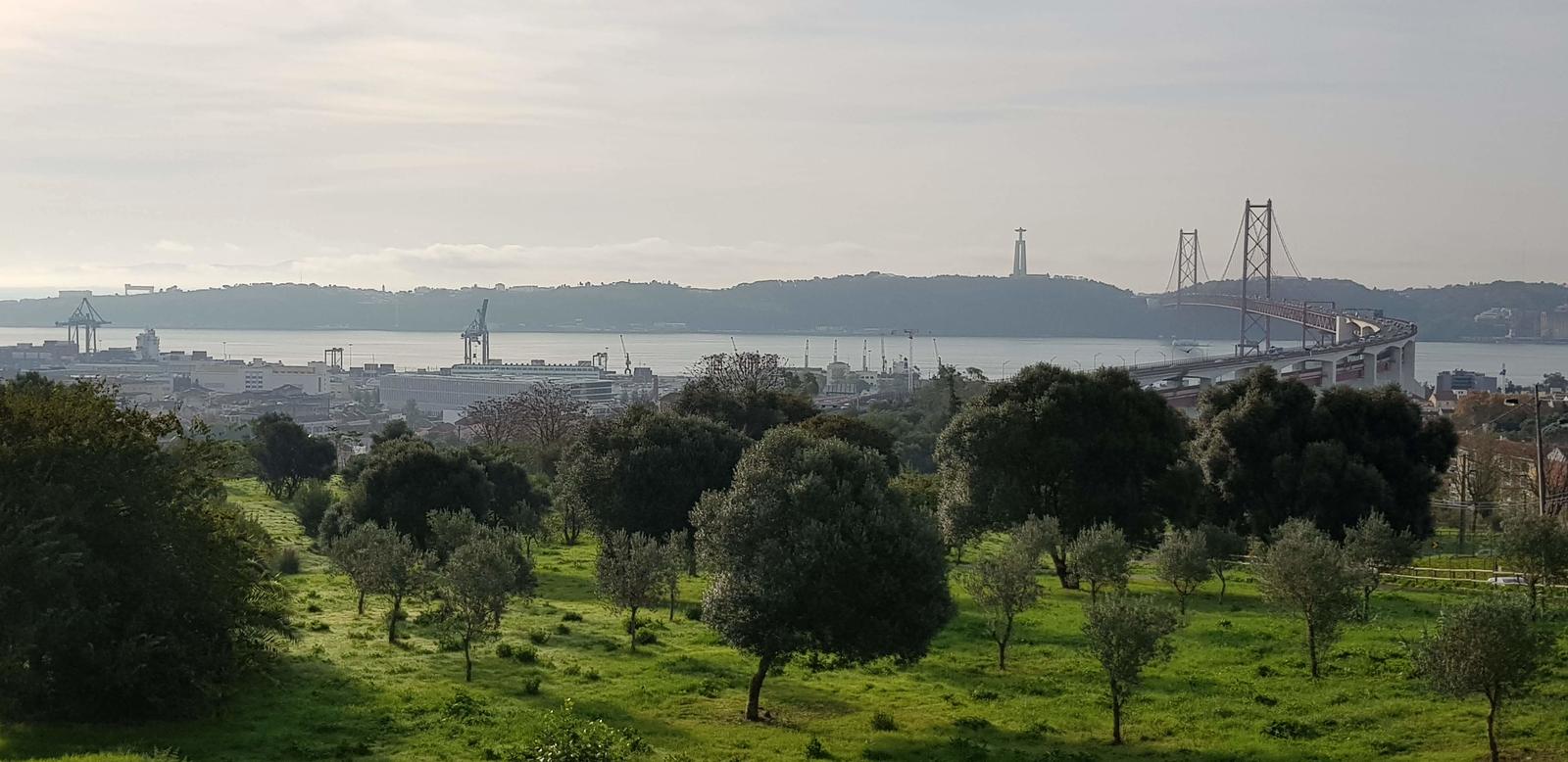 And finally, December 2020 (below). Unfortunately due to Covid-19 restrictions, I have not been to Monsanto Park yet this year (2021) but hopefully soon!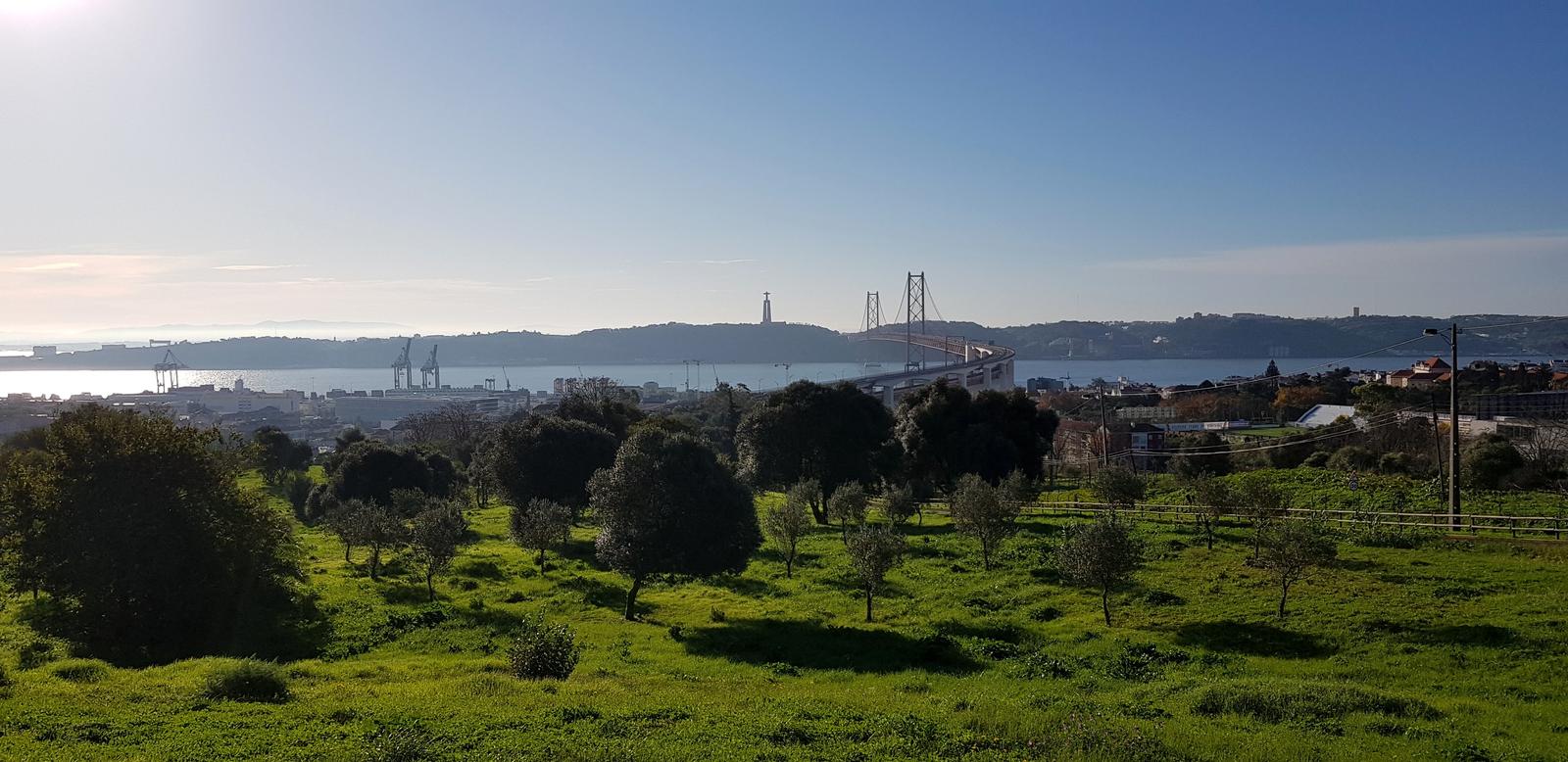 ---
Seasonal Changes in Parque Florestal de Monsanto:
Now some seasonal shots from within Monsanto Park starting with April 2020 daisies: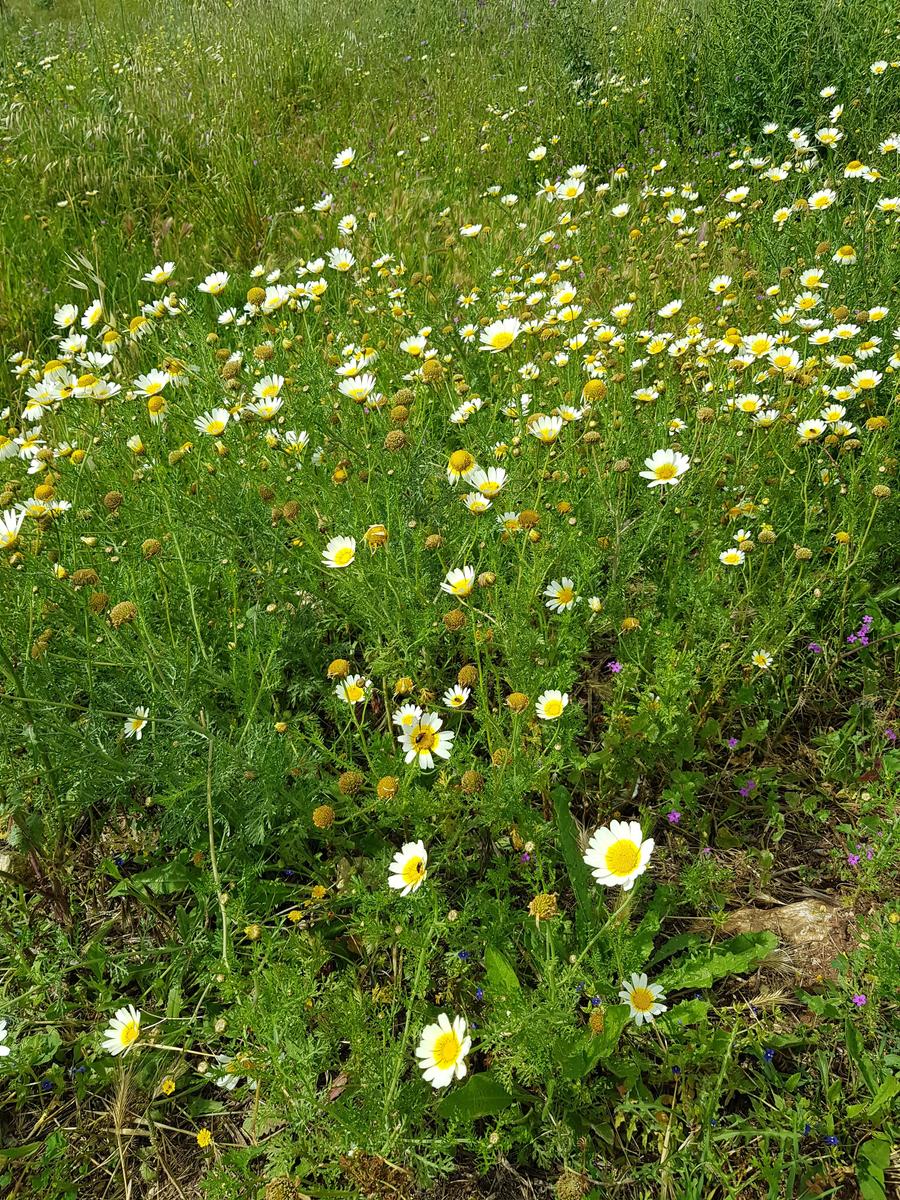 More April wild flowers along the trail: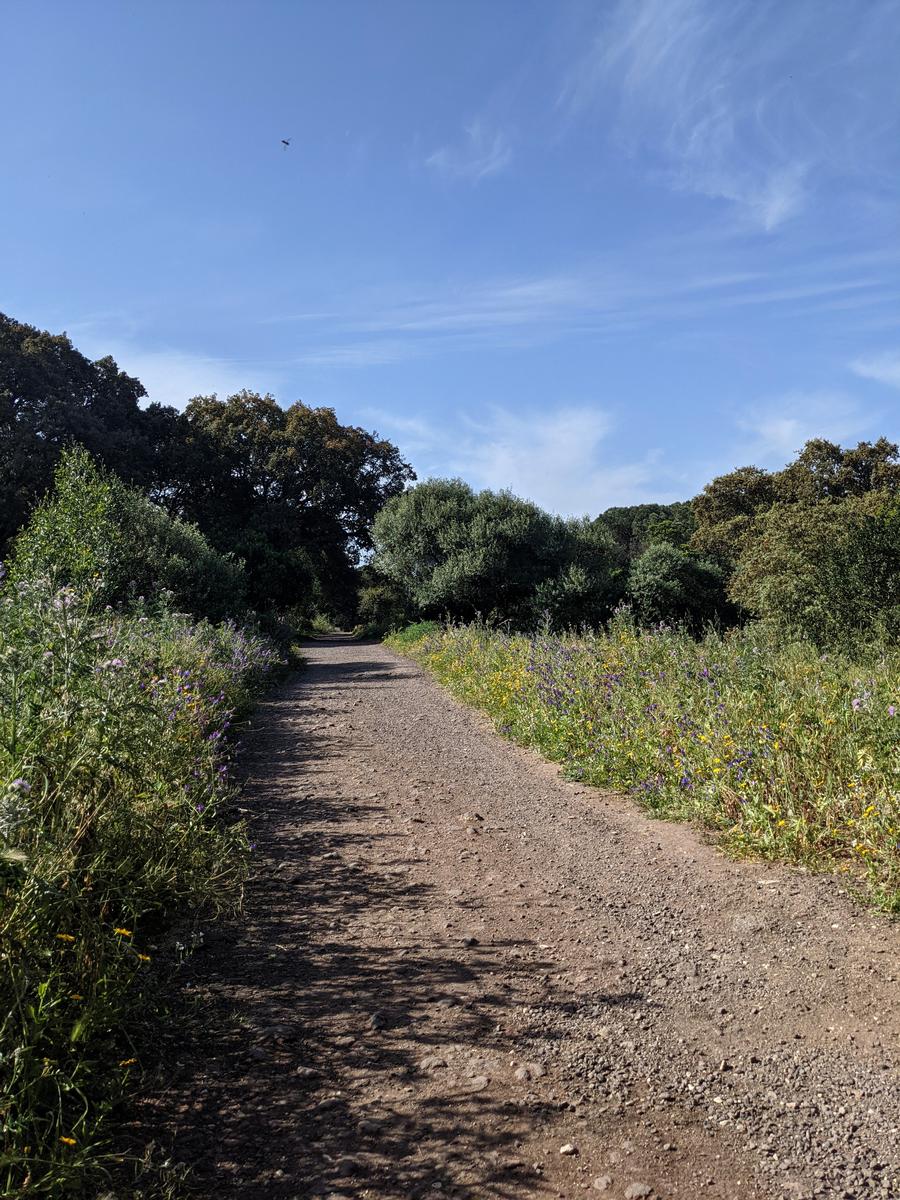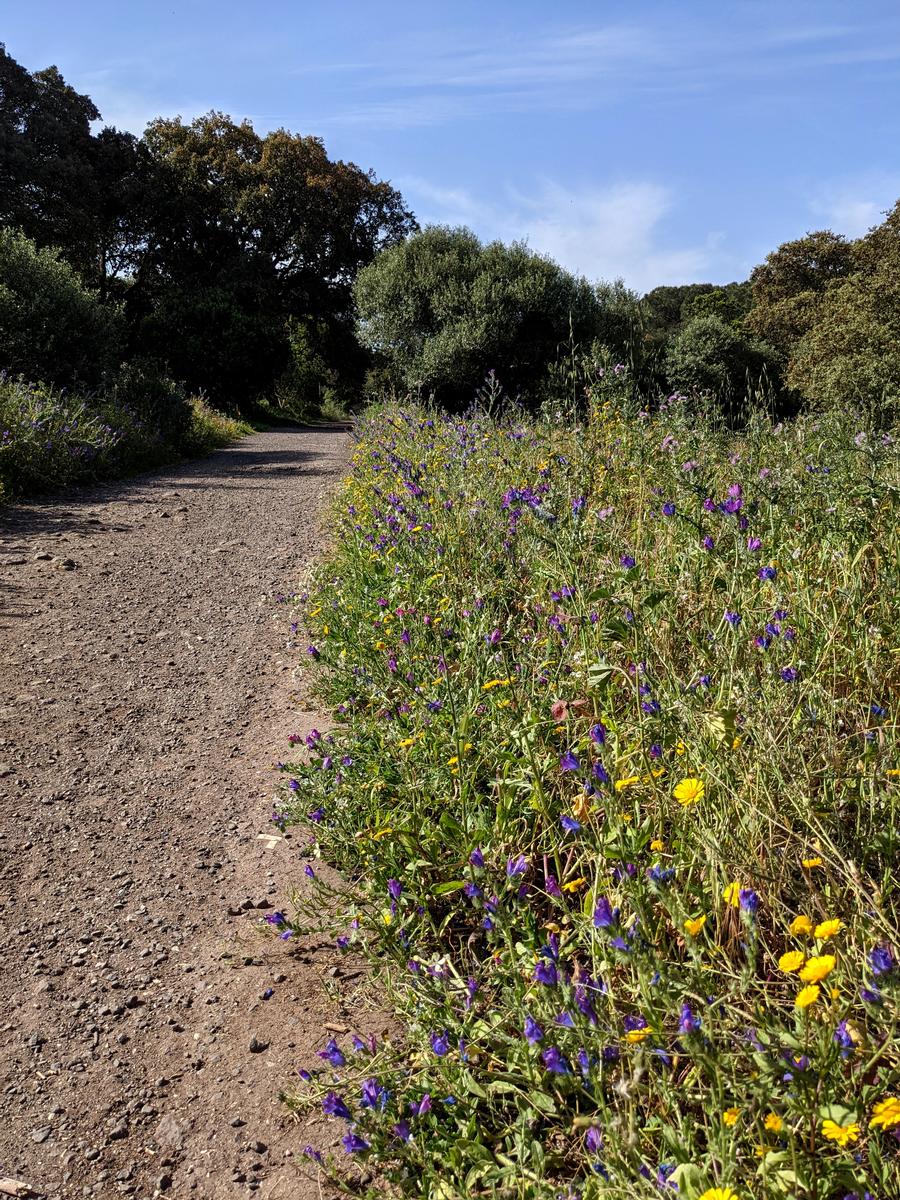 Some shaded trail sections also in April: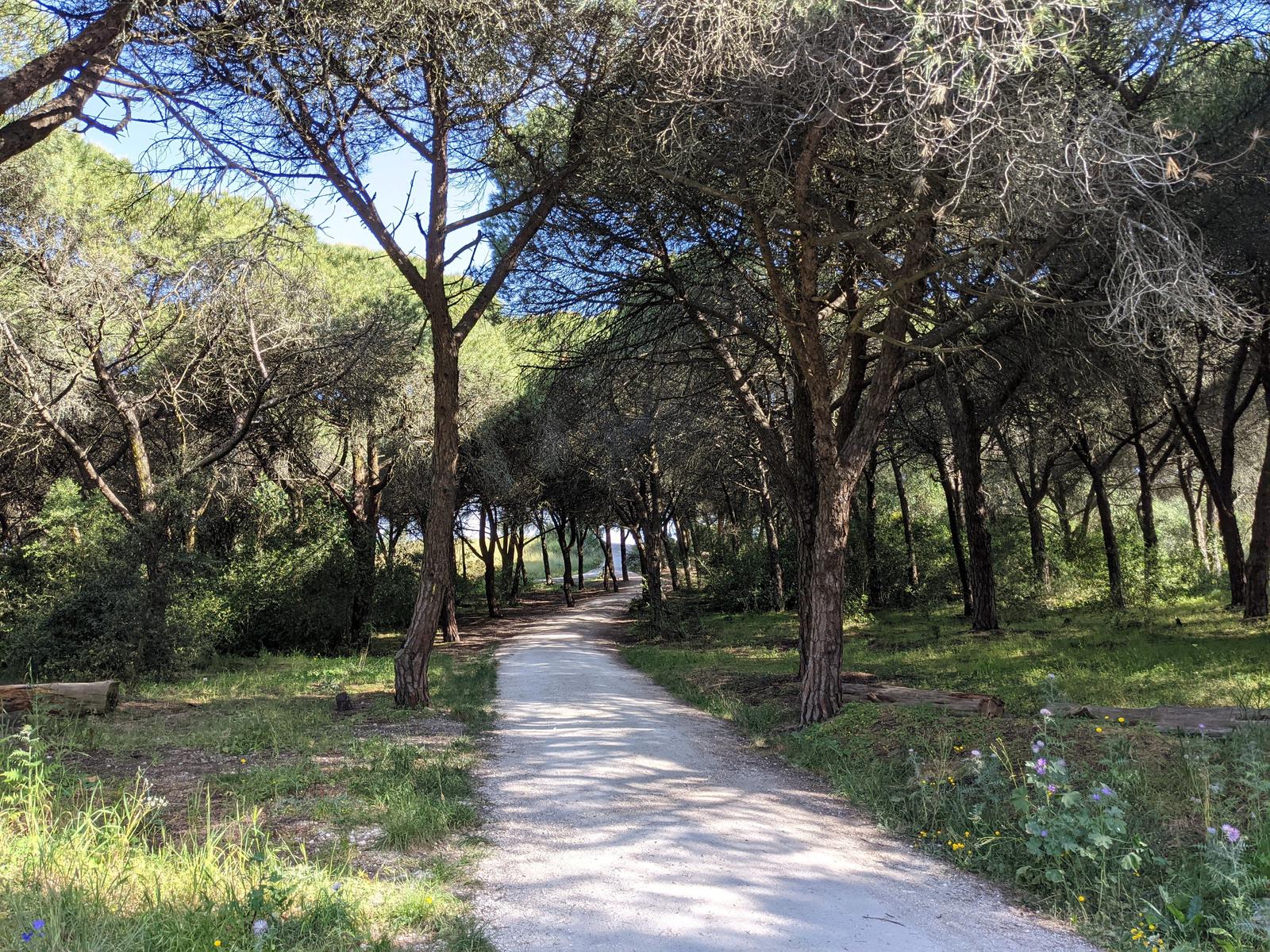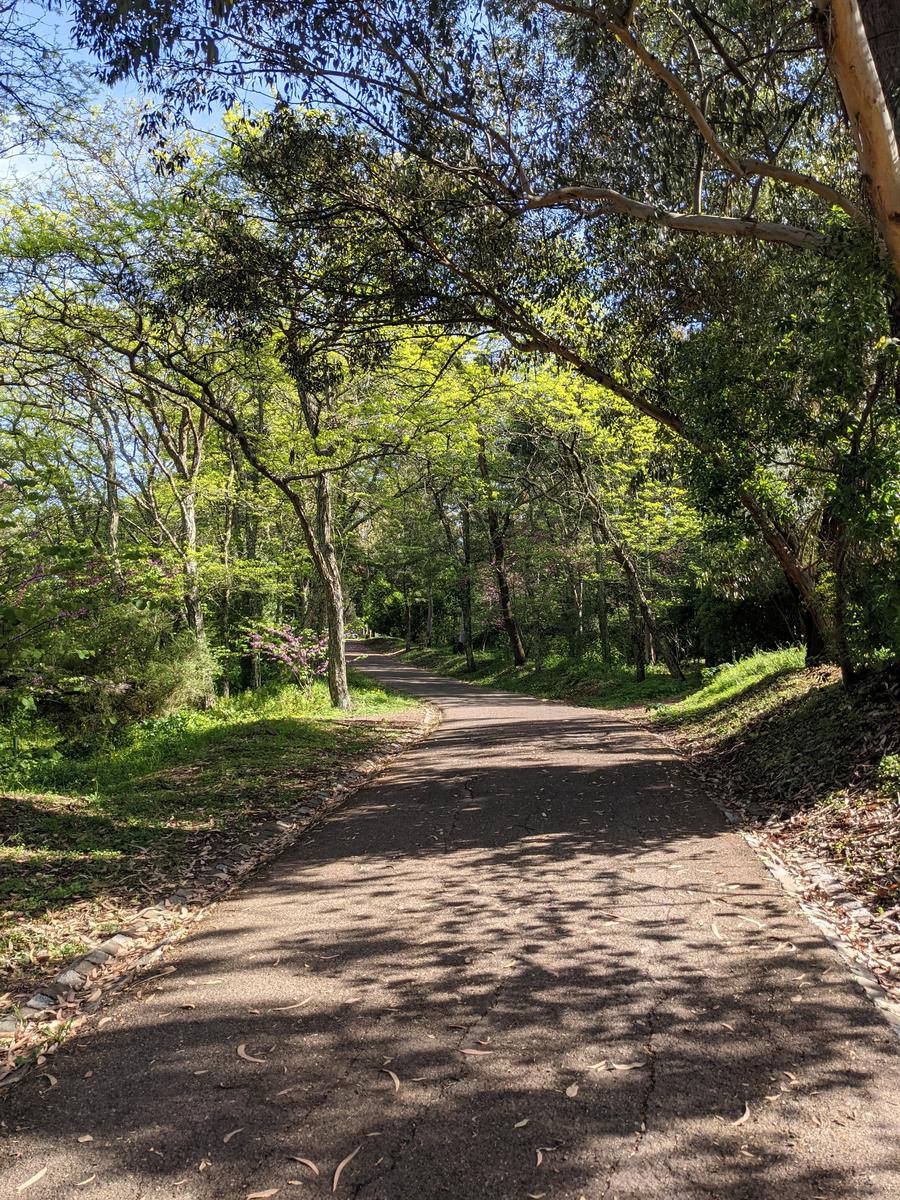 May 2020 brought even more gorgeous wild flowers (lupins I think) to one of my favourite trails in Monsanto Park: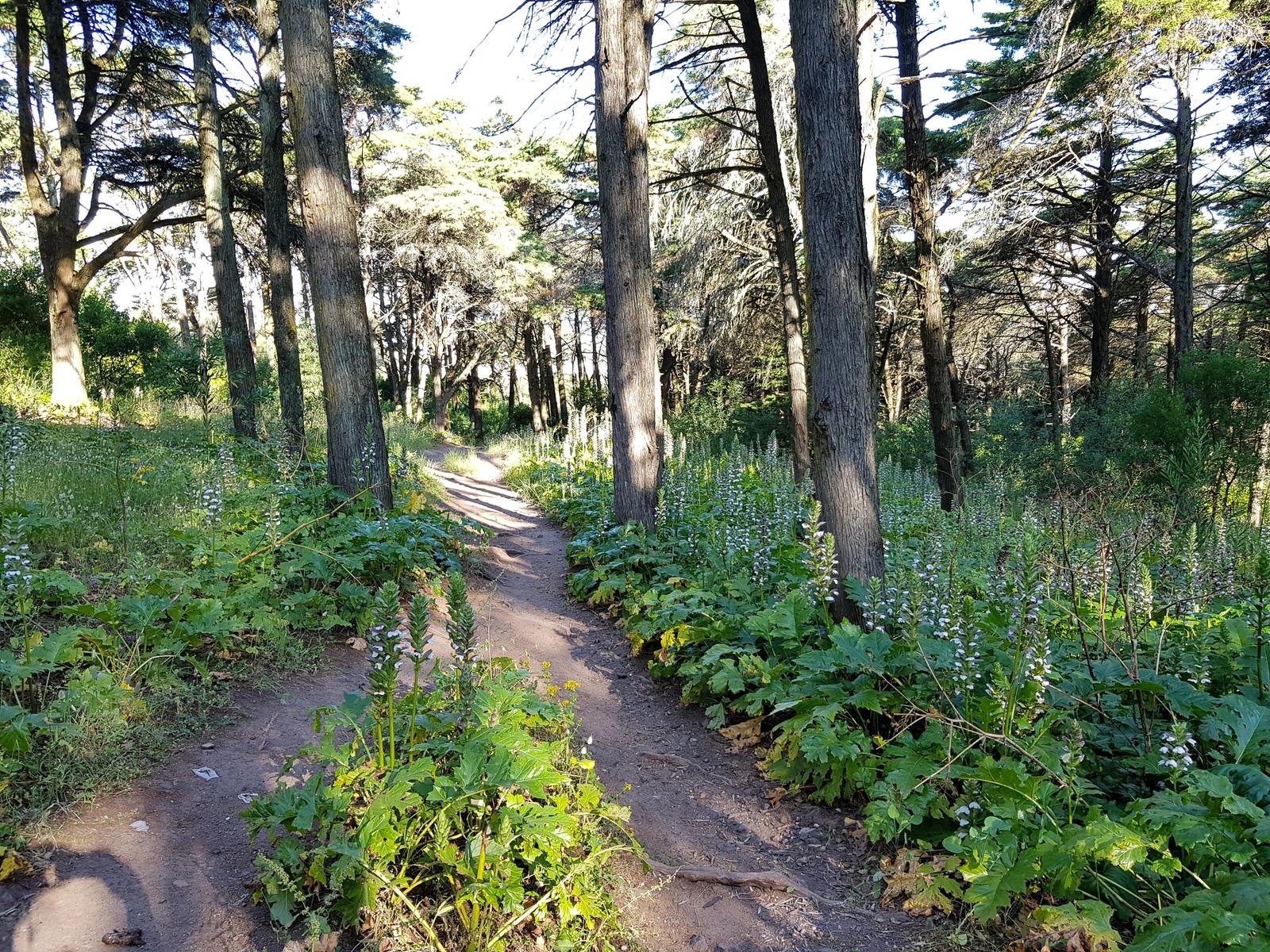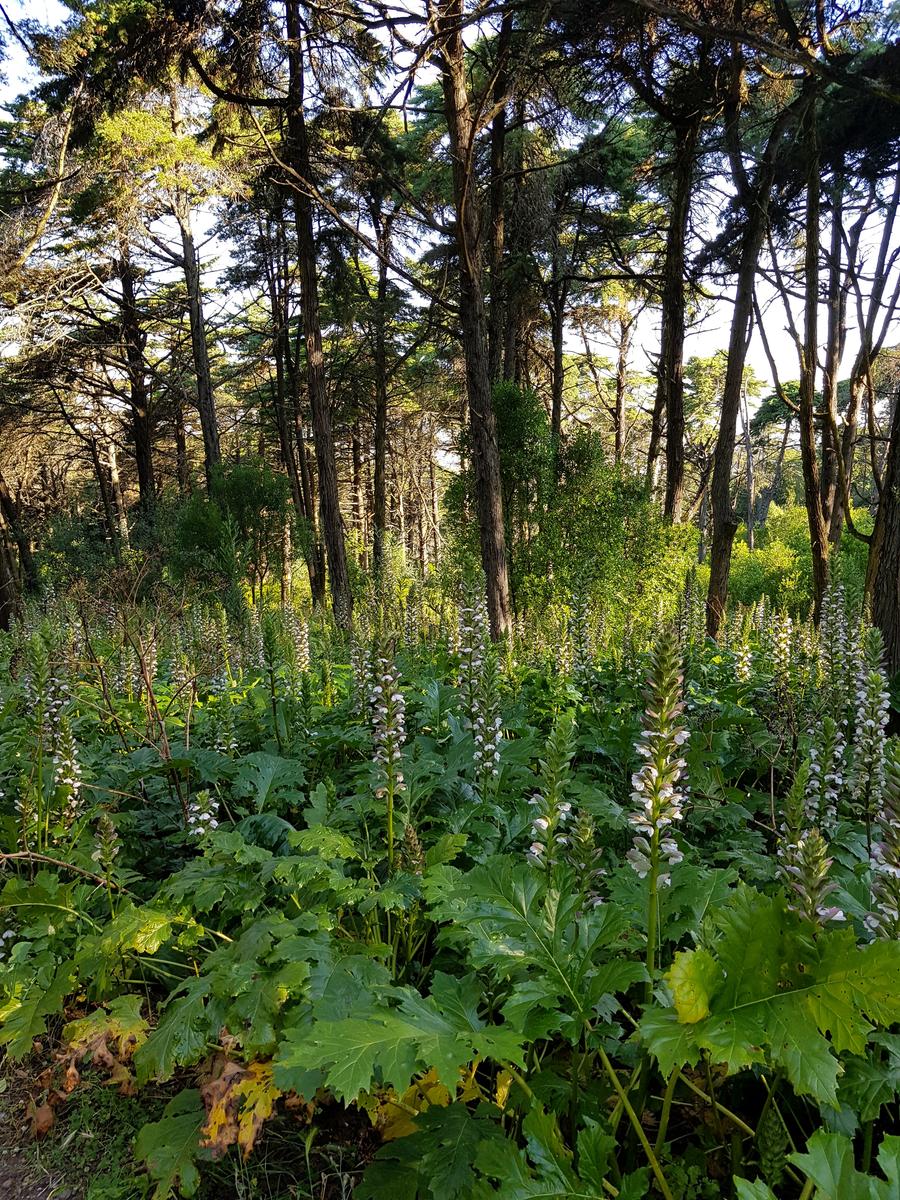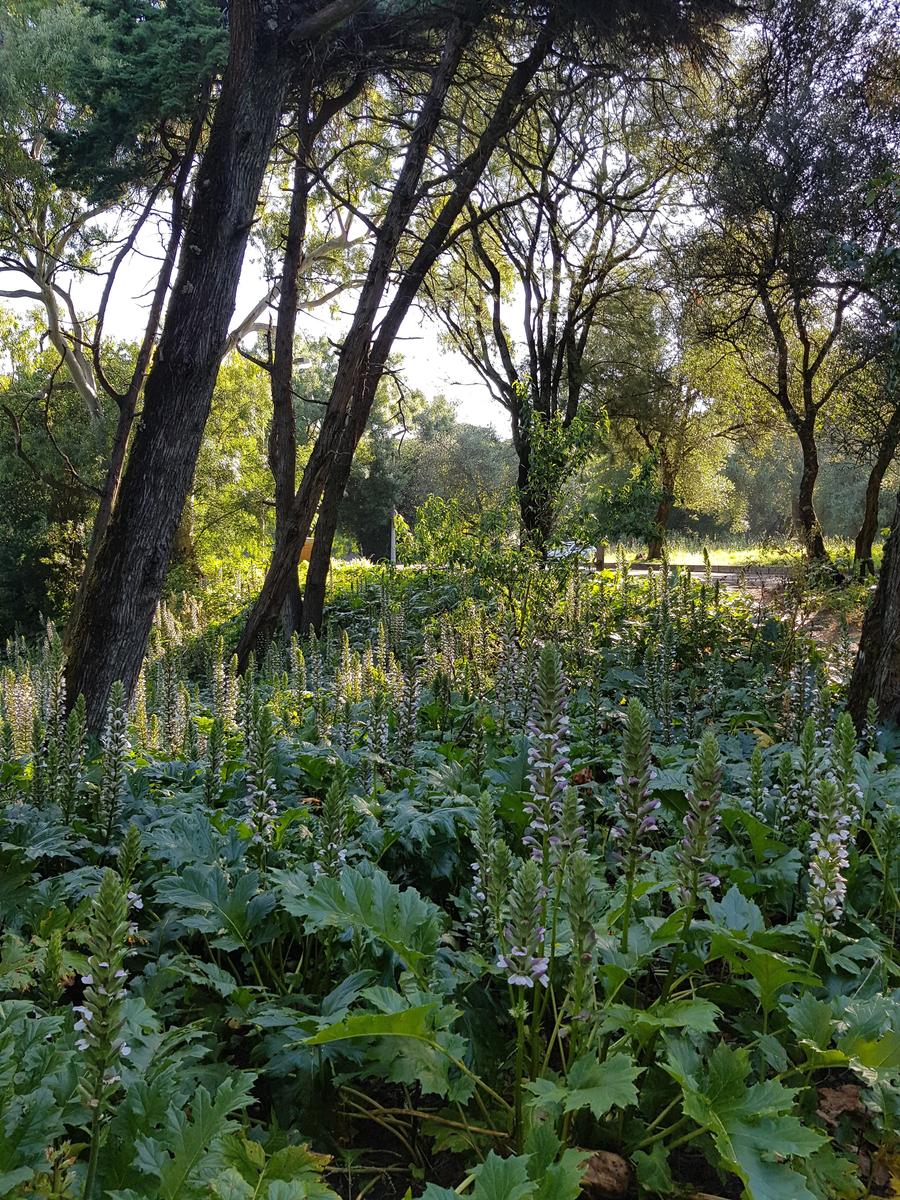 At the other side of Monsanto, facing West, lots more flowers in May 2020: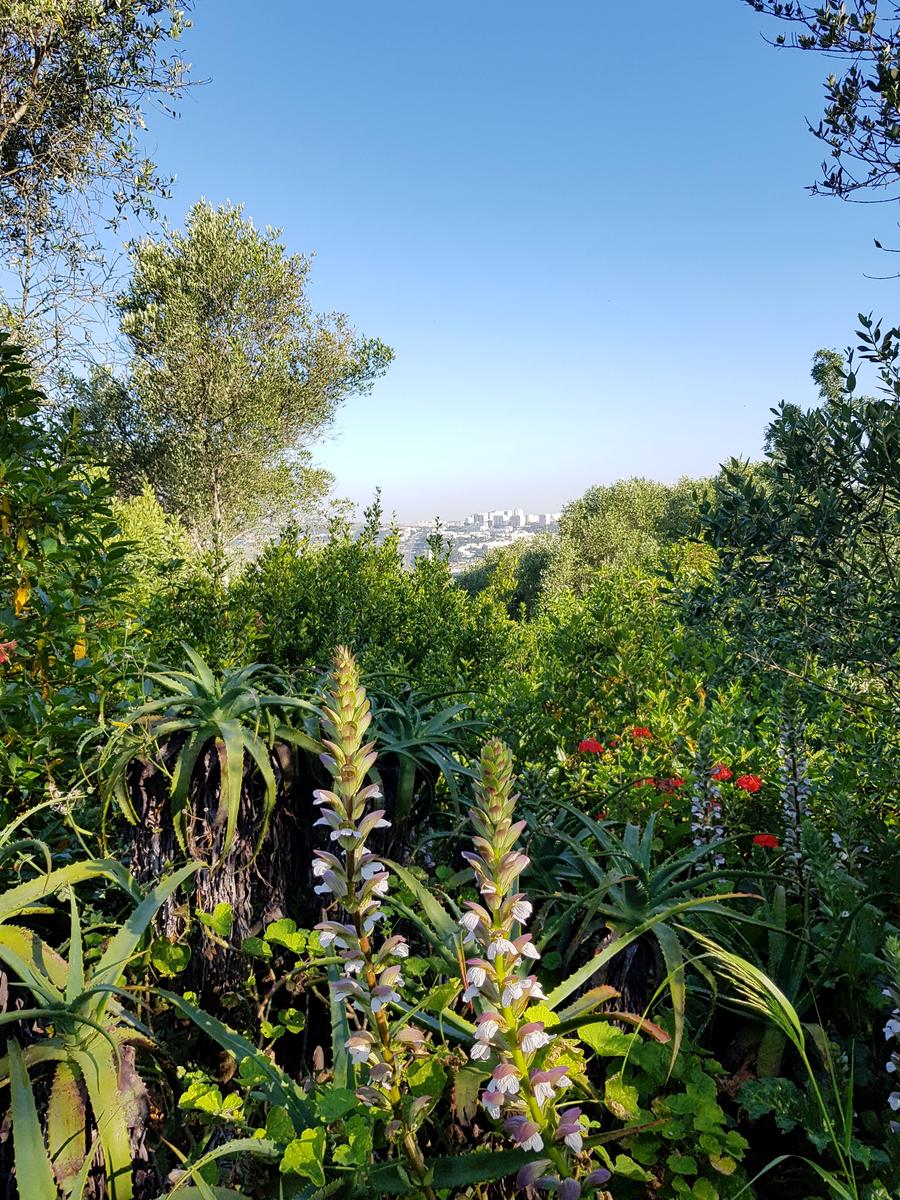 June 2020 - still green under the tree canopy but an overcast trail running day: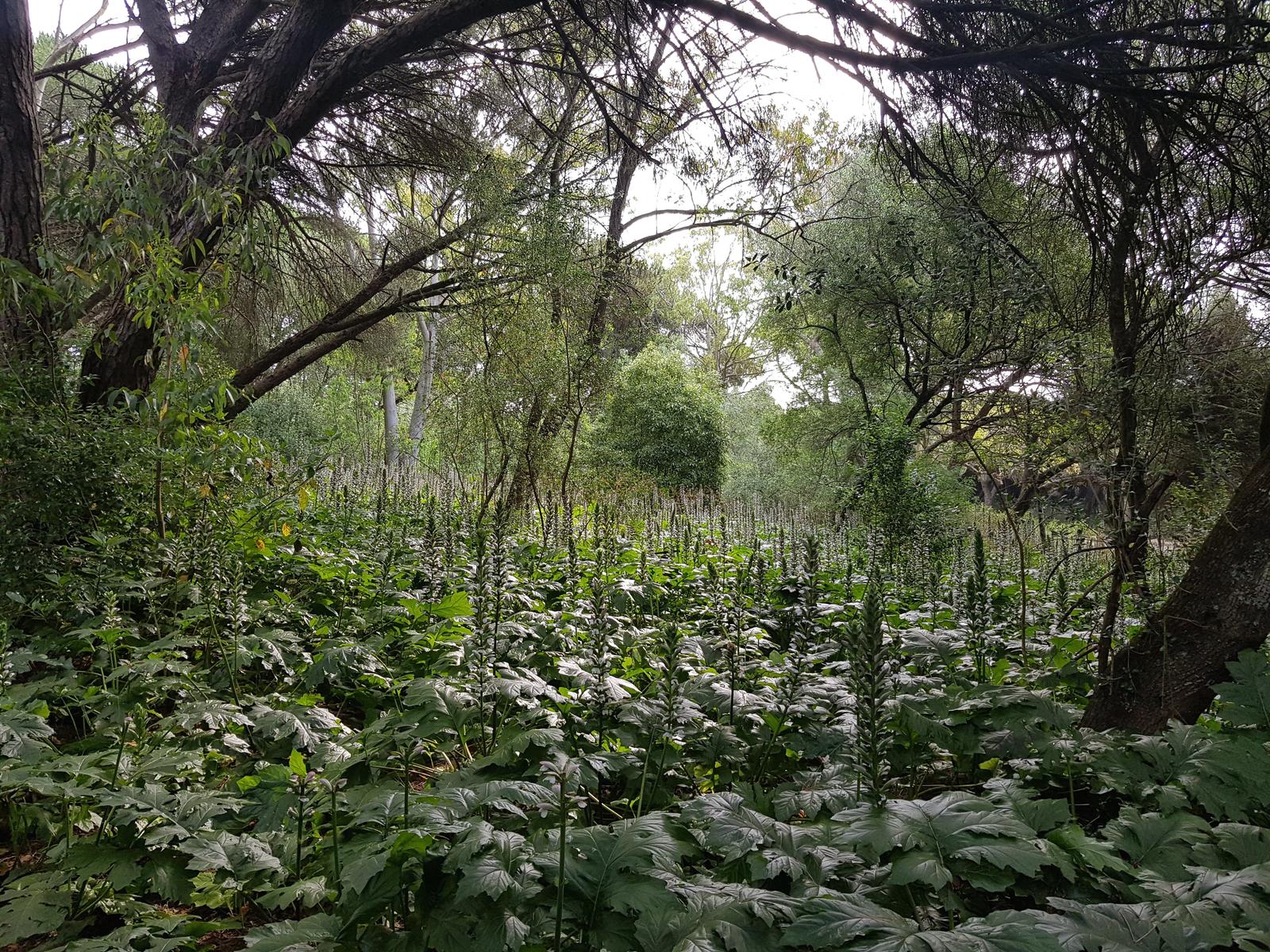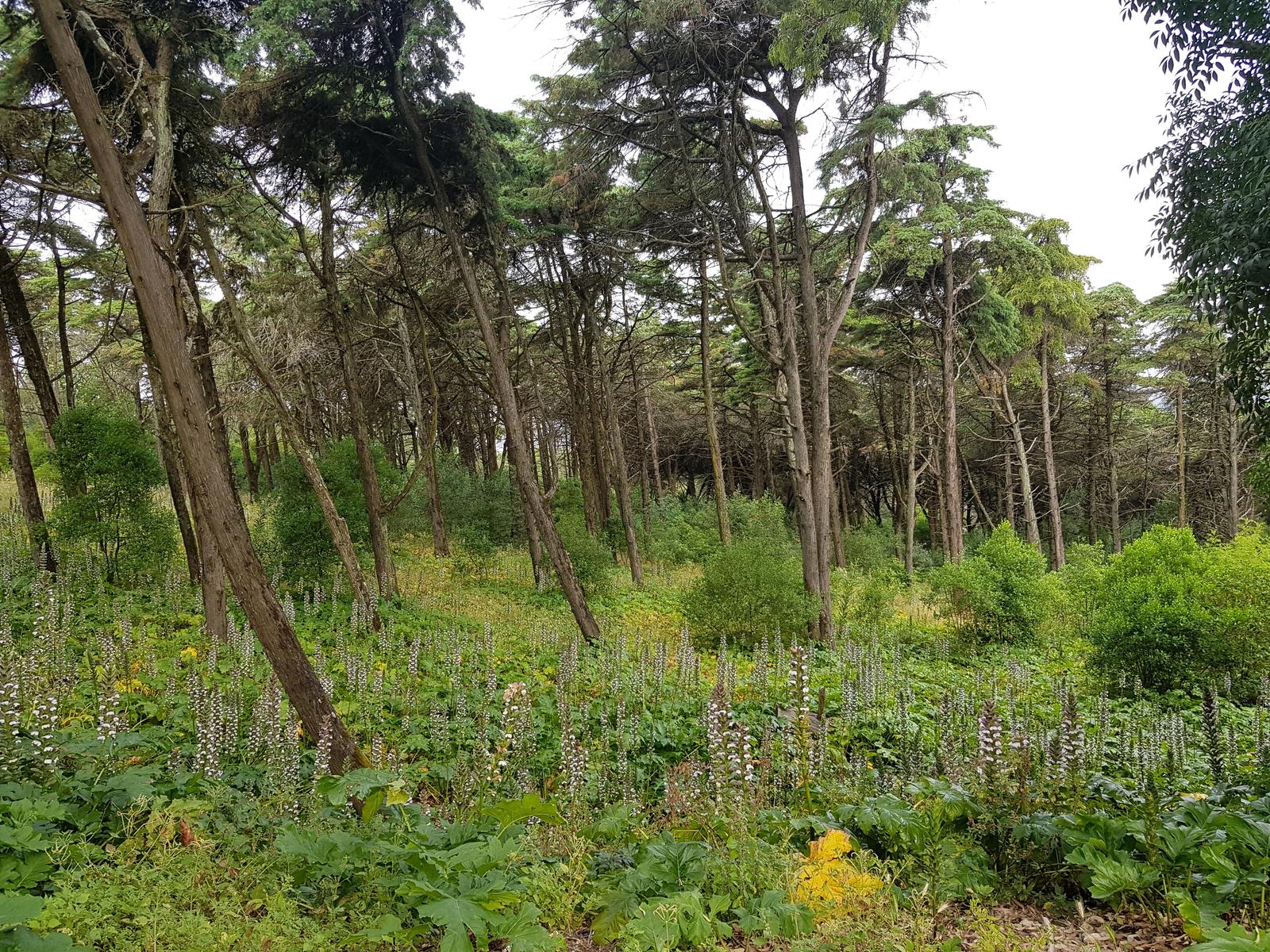 Almost florescent green along the trails on a moist November 2020 morning: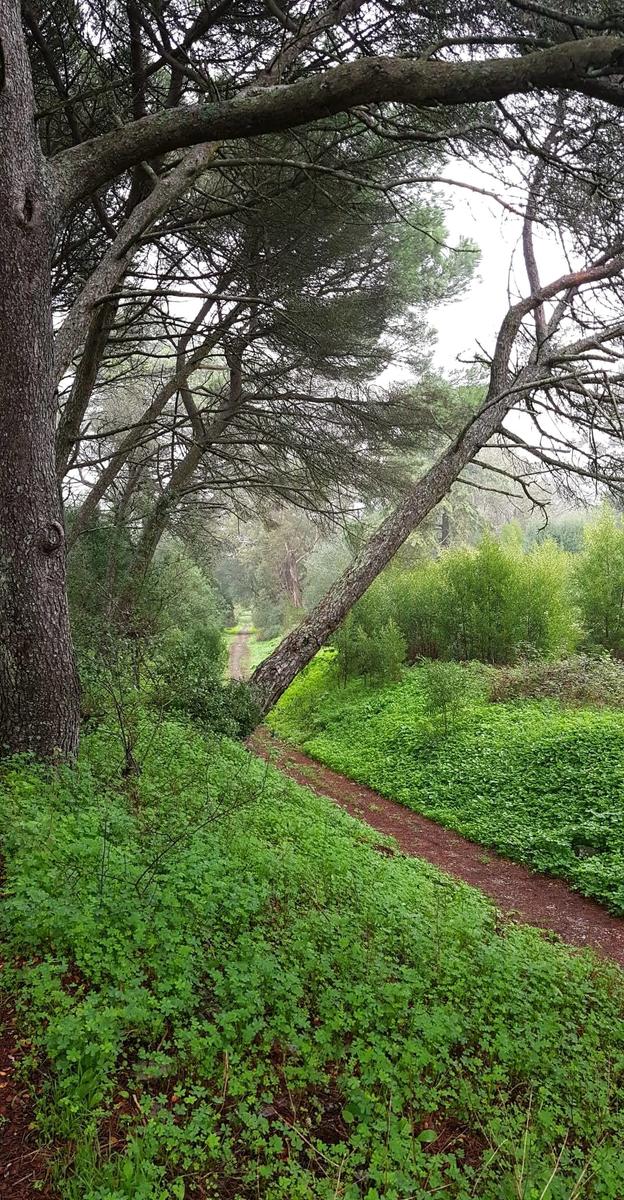 A gorgeous morning in December 2020 at the Ajuda side of Monsanto Park: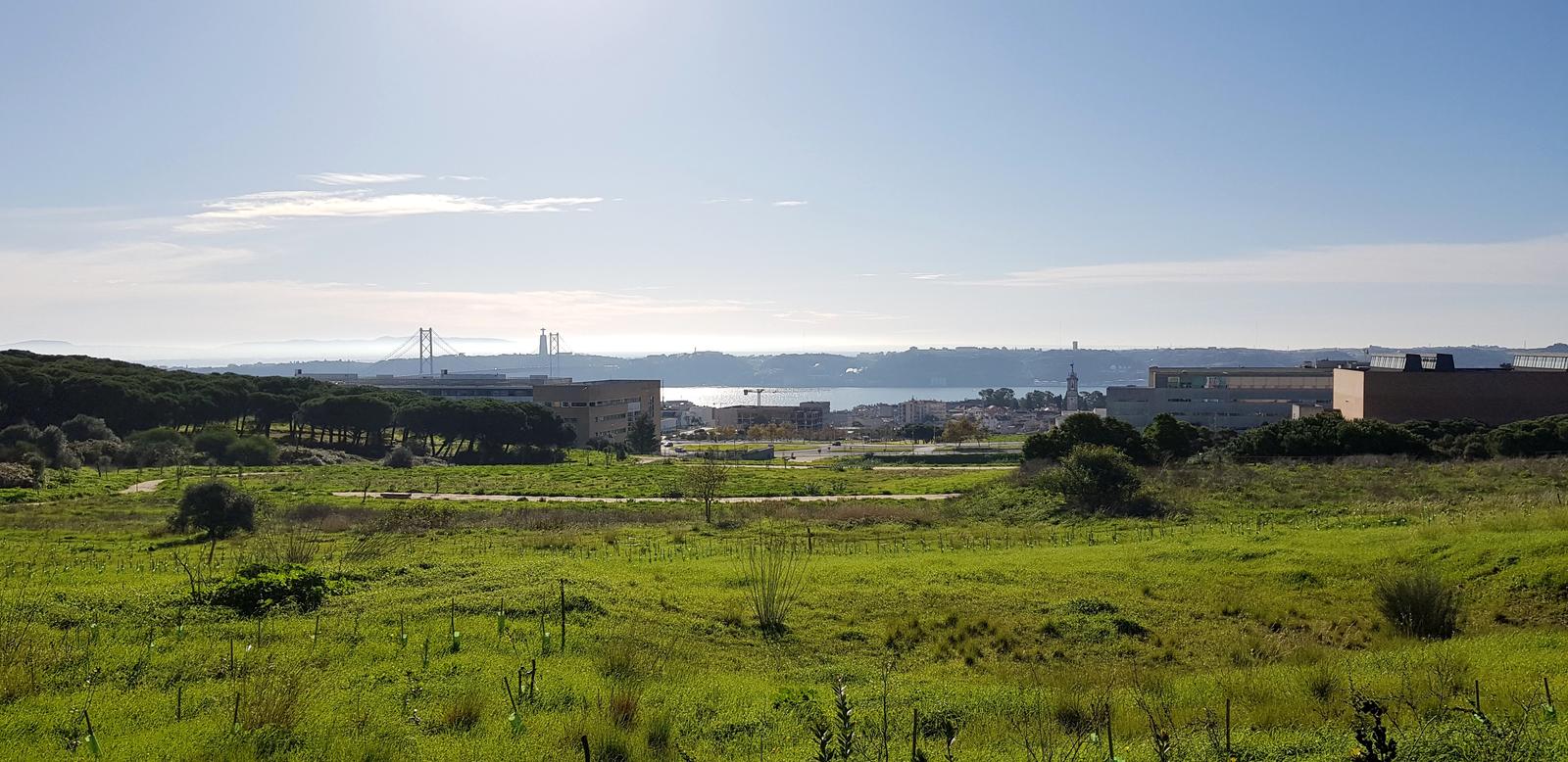 The same view below, but it is from July 2020, a lot less green then!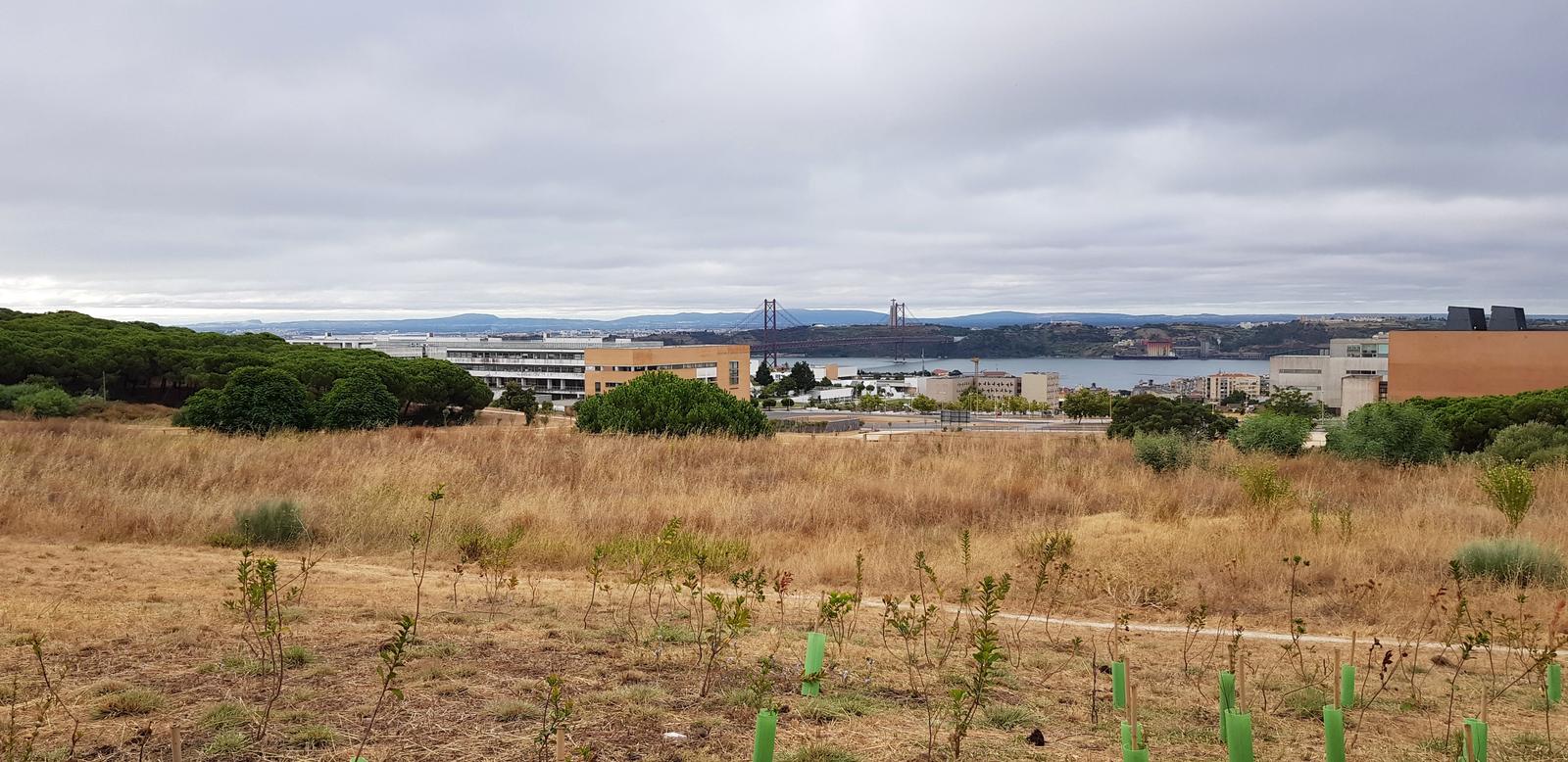 The trails in this area are mainly sand: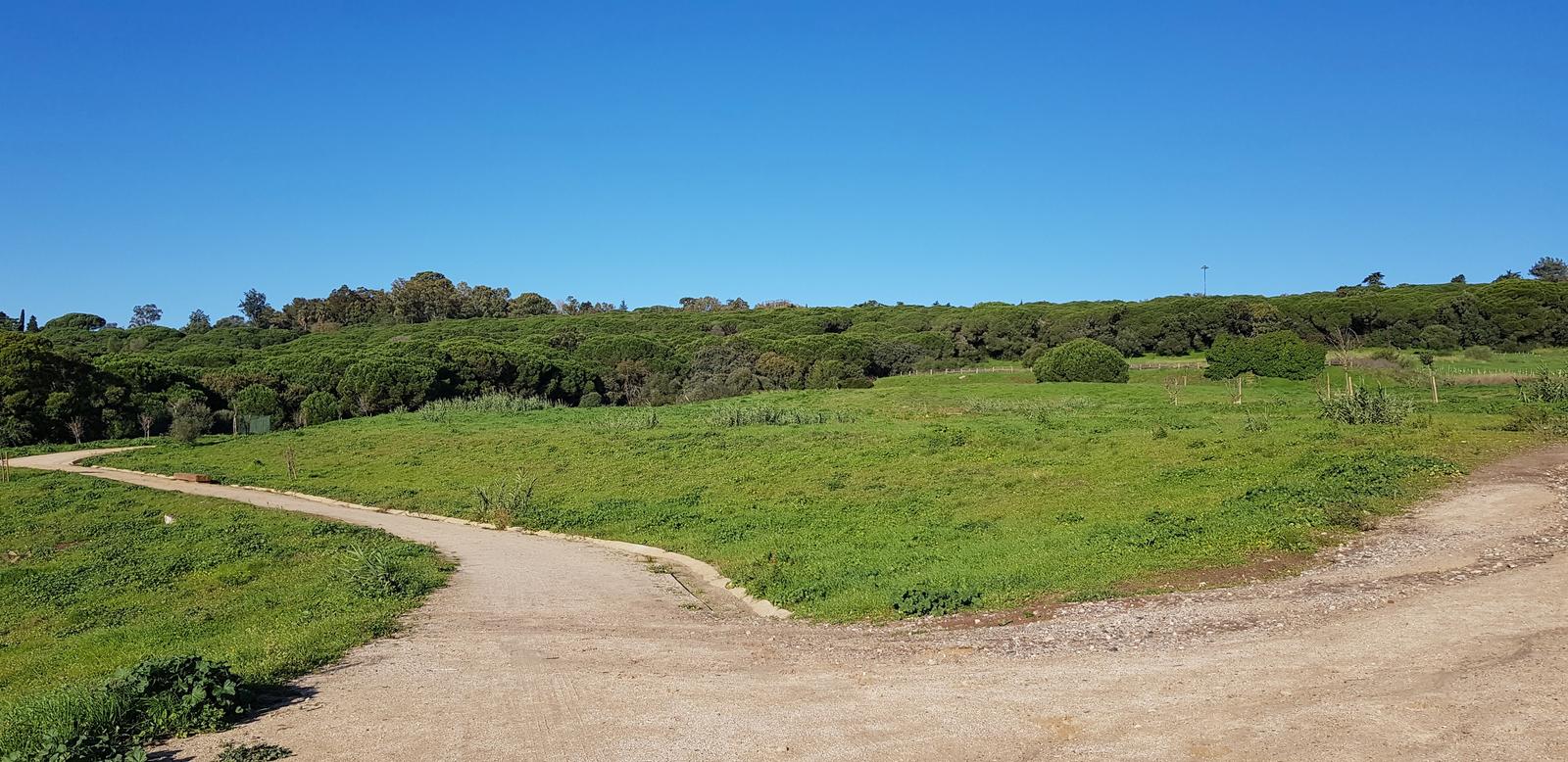 ---
Tarmac Paths & A Skateboard Park!
Monsanto Park has well maintained/landscaped areas where you will find tarmac paths, an outdoor amphitheatre, sports courts, a skatepark, multiple play areas for children, outdoor exercise equipment and much more. The tarmac paths are ideal for those with young children with e.g. a buggy or kids on bicycles/scooters/roller skates etc.
Below is the probably the busiest and widest tarmac path that runs through the park: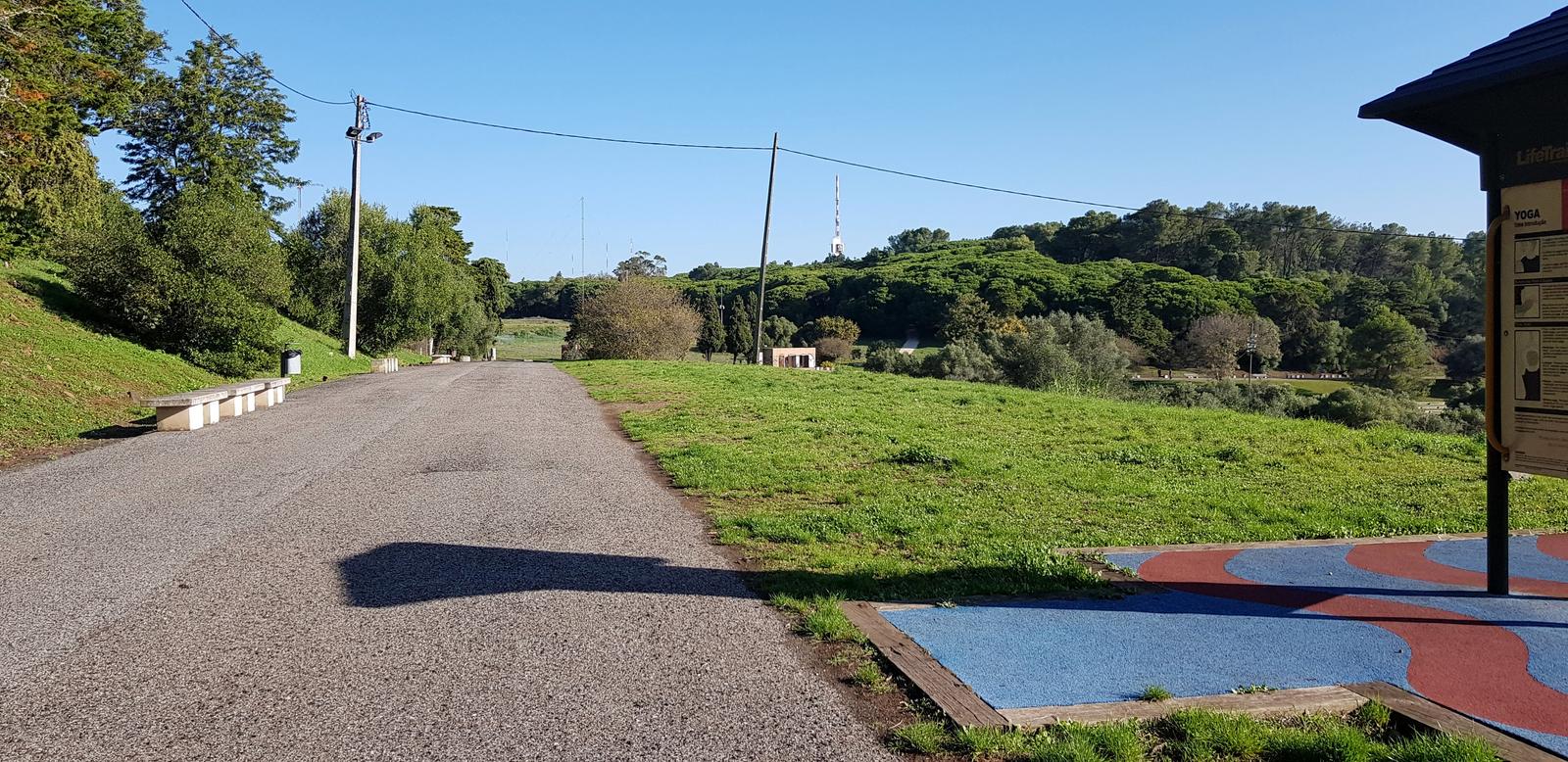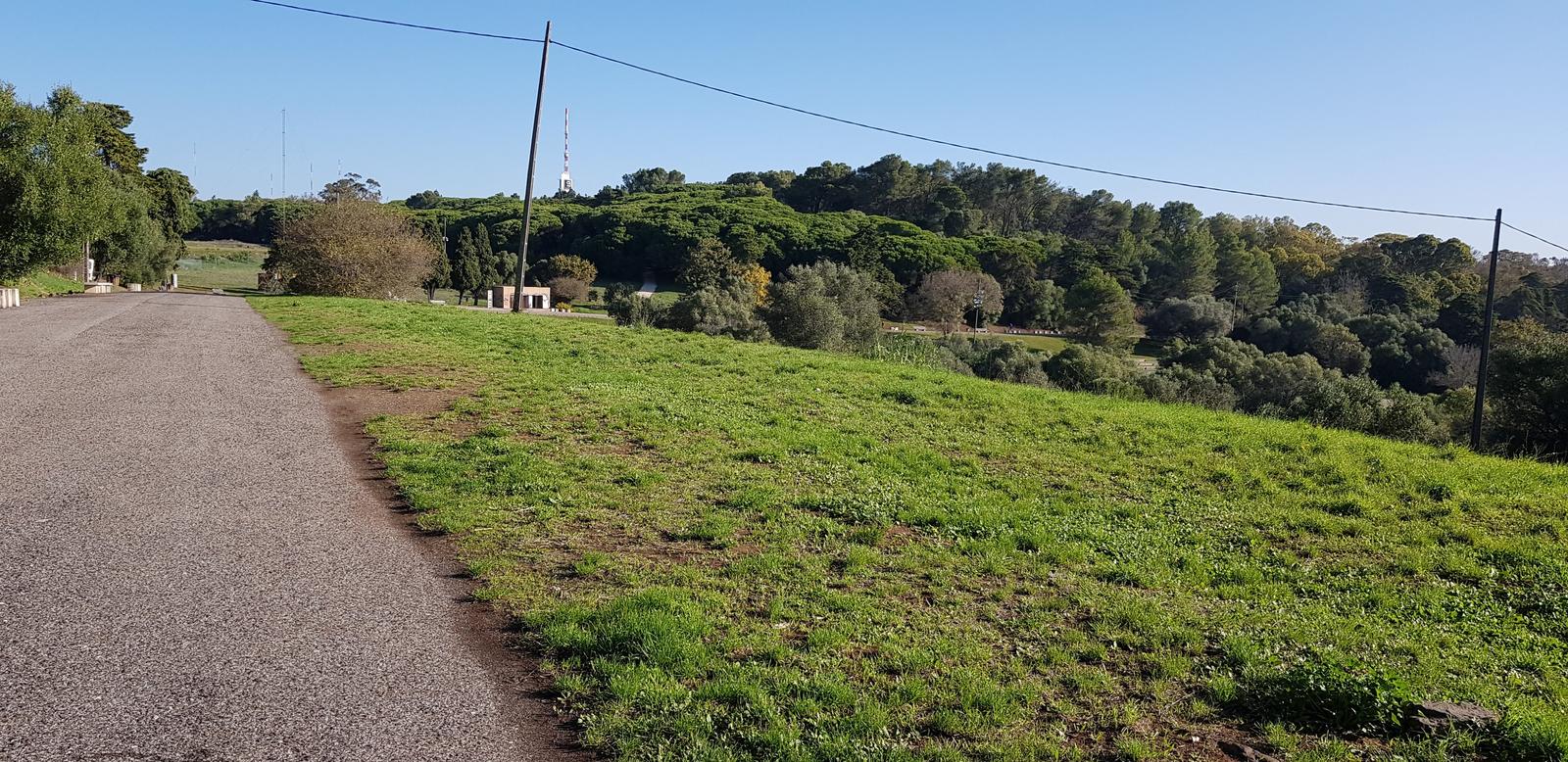 It goes right past the amphitheatre, pictured below: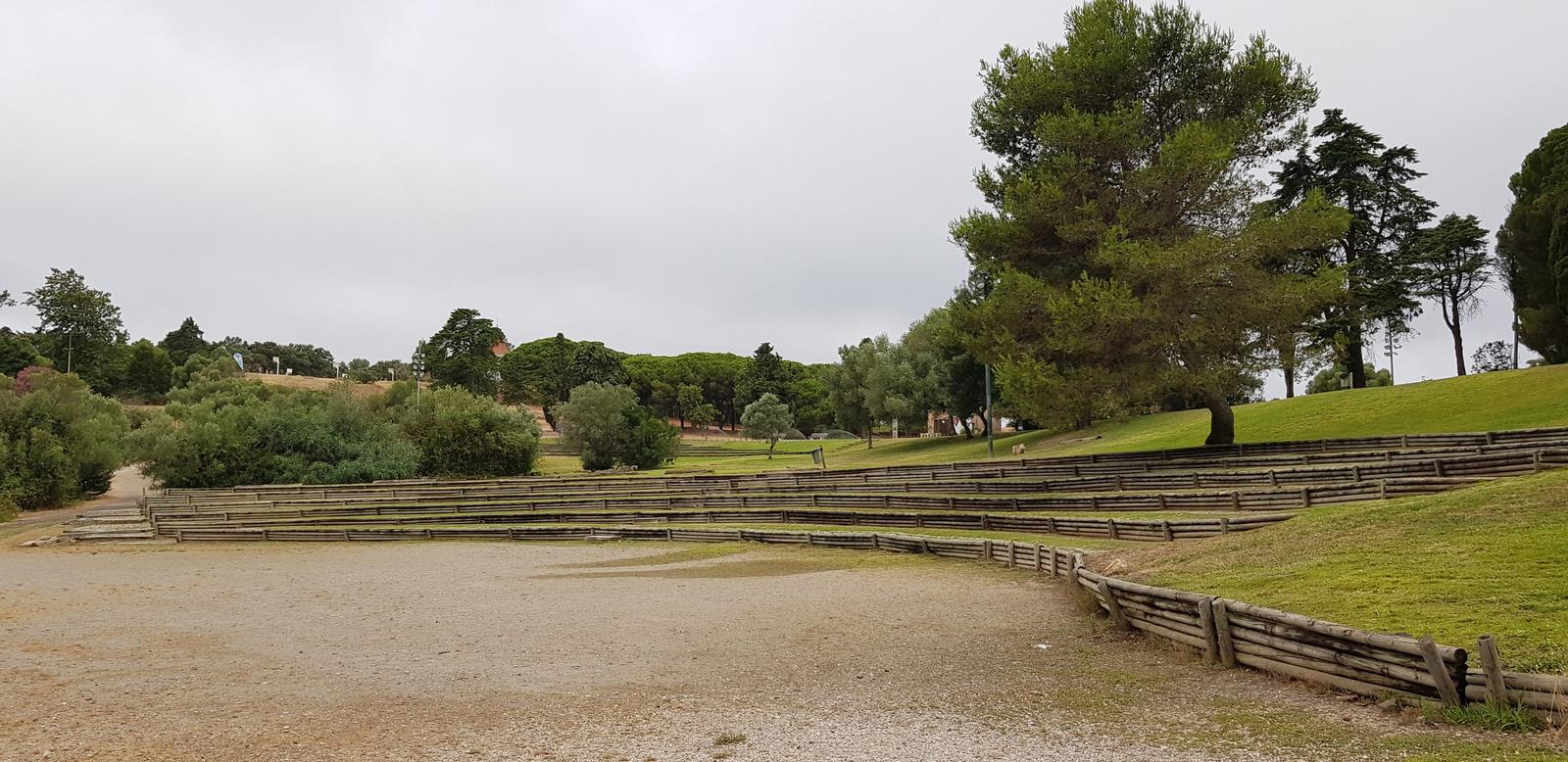 Opposite the amphitheatre are some public toilets and (sometimes) a snack bar. Further along (heading East) on your right there are more toilets, the skatepark and sports courts as well as a playground, they are all along the "red road" area. There is also lots of outdoor exercise equipment dotted along this tarmac route and some water fonts too. In other locations in the park there are a couple of restaurants (opening times depending on Covid-19 restrictions). Benches and picnic areas are can be found dotted throughout the park, these are ideal when you want to spend more time at the park and stop to enjoy a picnic.
---
Forget The Tarmac Paths & Show Us The Trails!
Of course our favourite part of Monsanto Park is running on the epic forest trails (and avoiding the tarmac paths). Depending on the time of year, some trails will be covered in pine needles that are so nice to run - soft and bouncy! There is a wide variety of terrain to be found, lots of hills if you want to push yourself, tree roots to hop over and gravel to skid along. If you use headphones/earphones when you run, I would advise you to be careful/aware on the narrow single lane tracks as they are shared with mountain bikers, I've learned this from experience and I always keep one ear "unplugged" to listen out for approaching bikes, often at high speed! There are A LOT of mountain bikers in Monsanto Park.
Below are some May 2020 trail shots, heading up from Miradouro do Barrio do Alvito to Monsanto Park: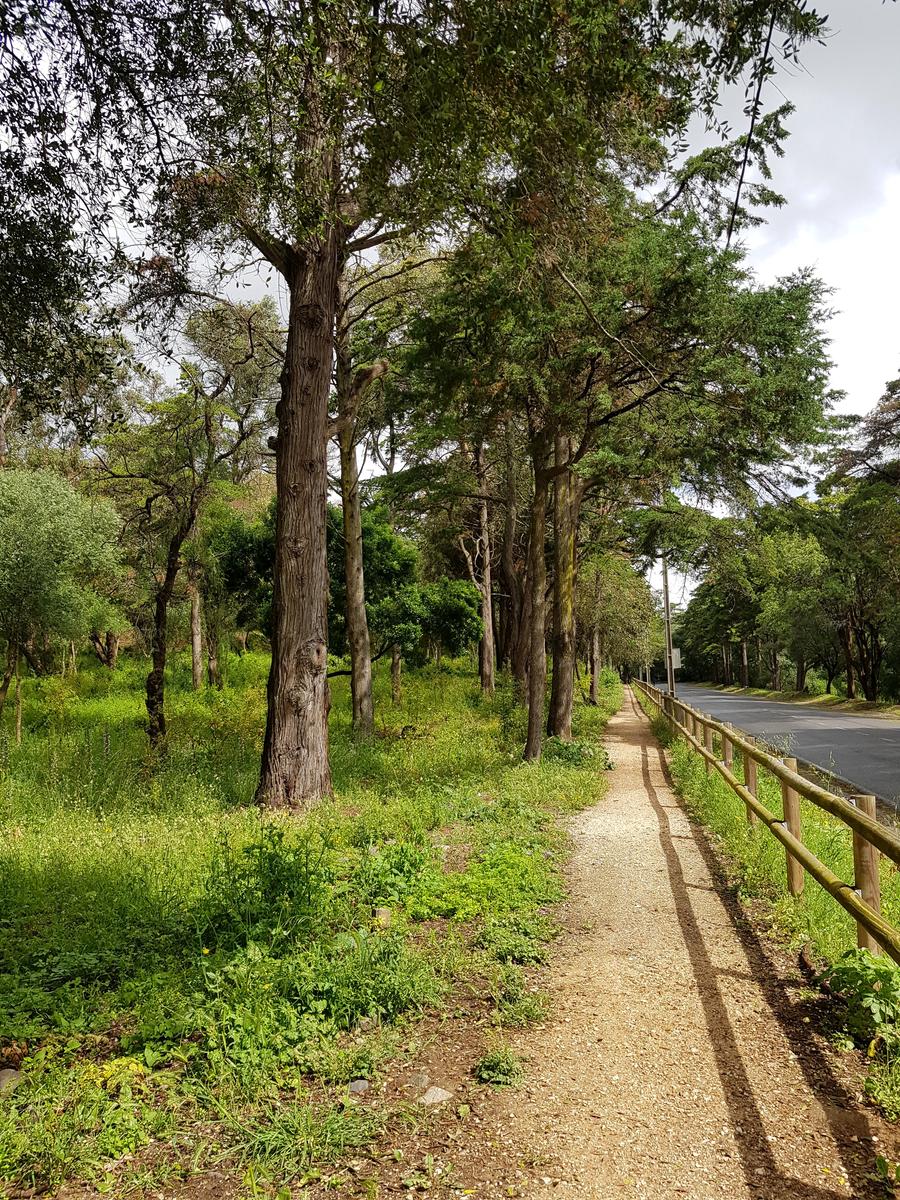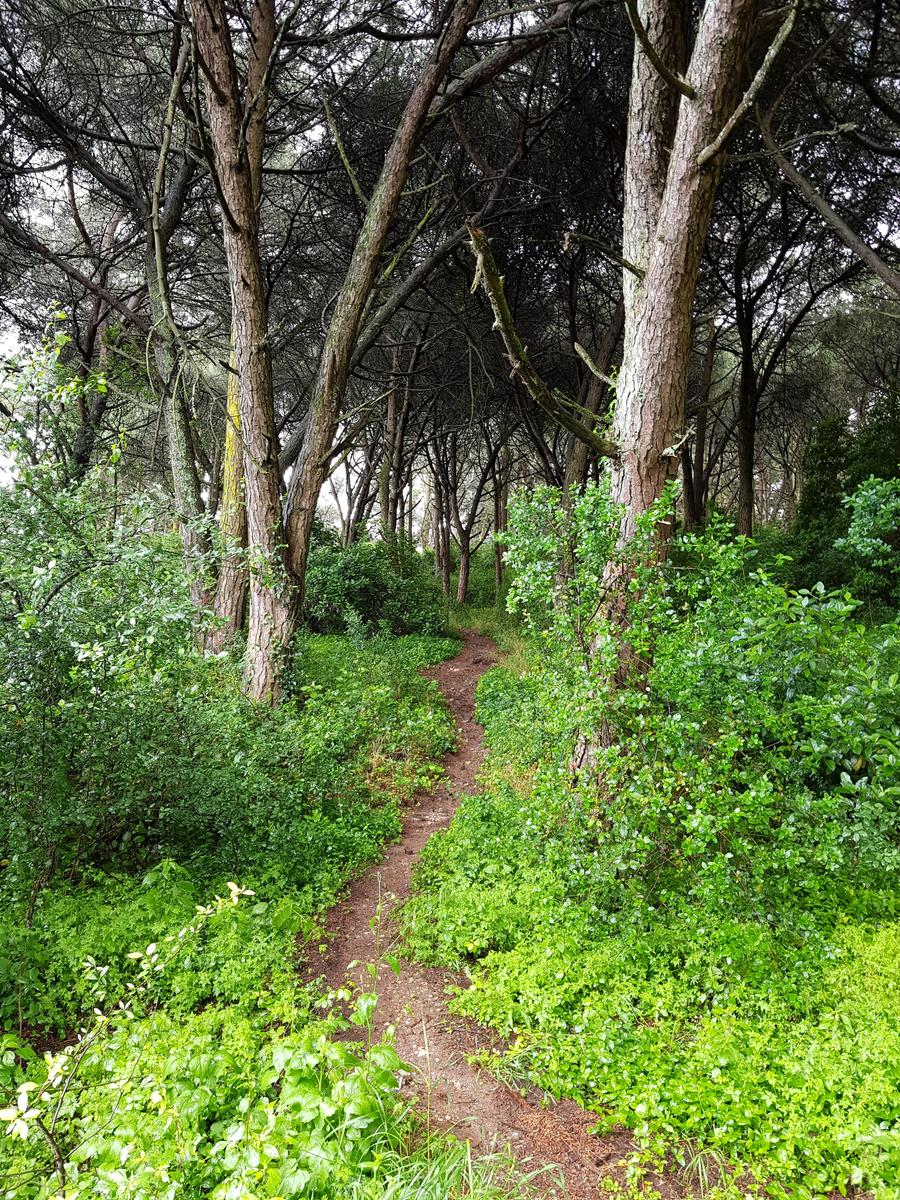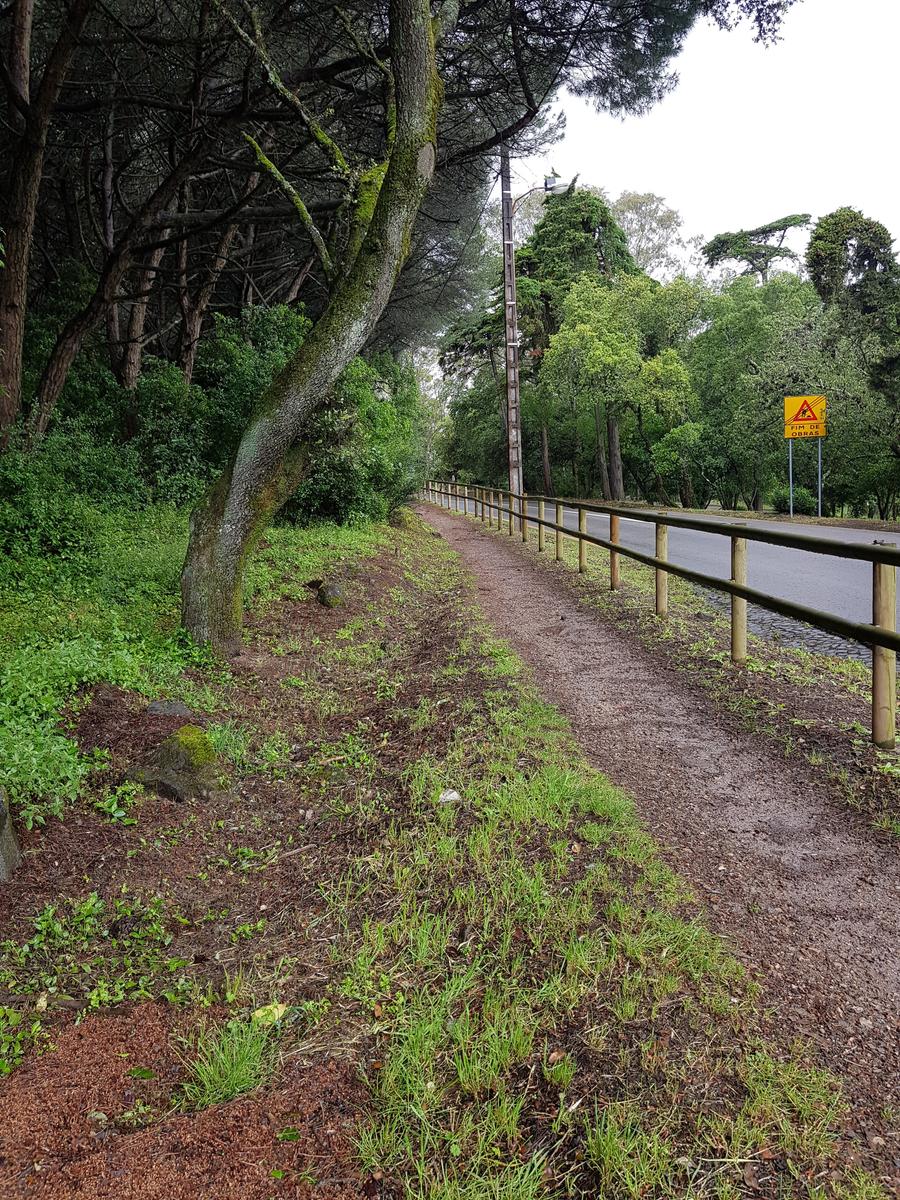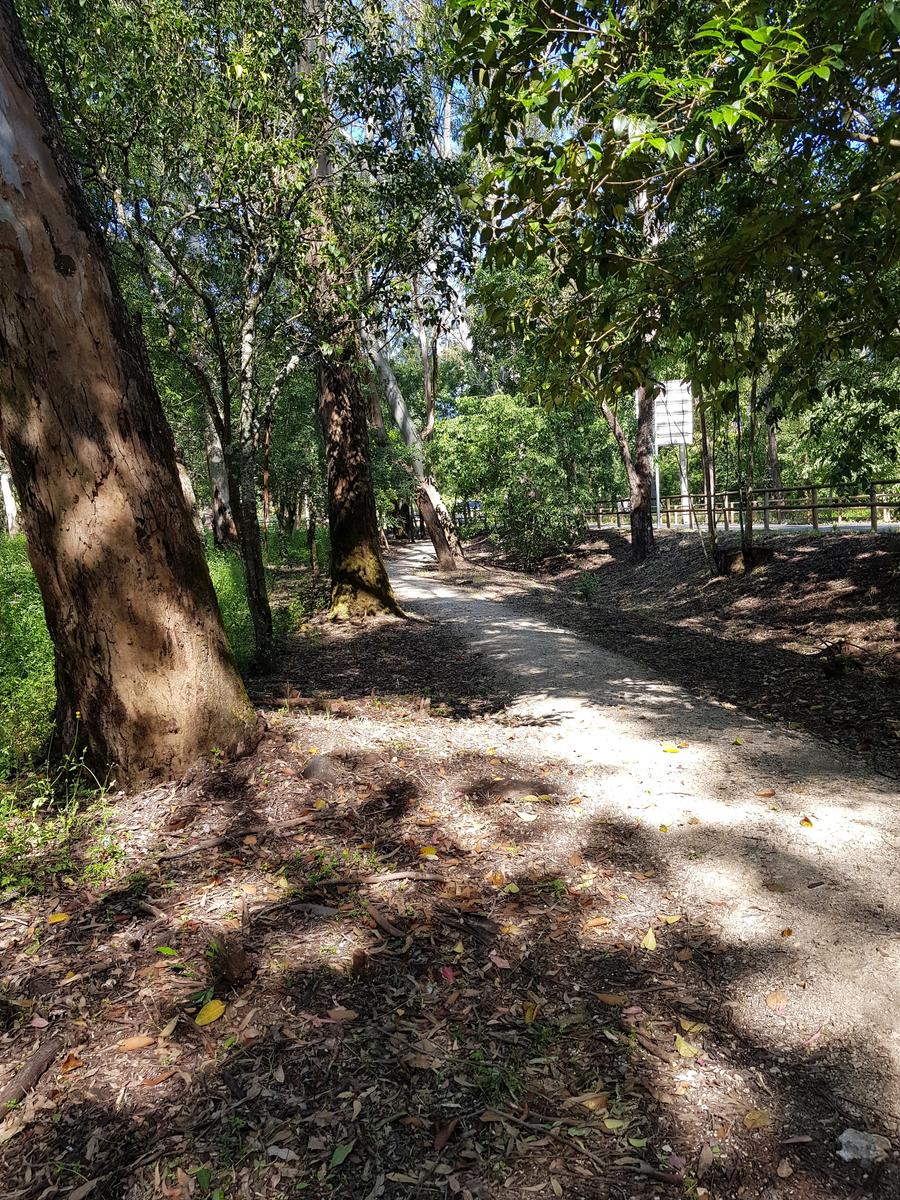 One of my favourite areas within the park, you can loop around this whole area: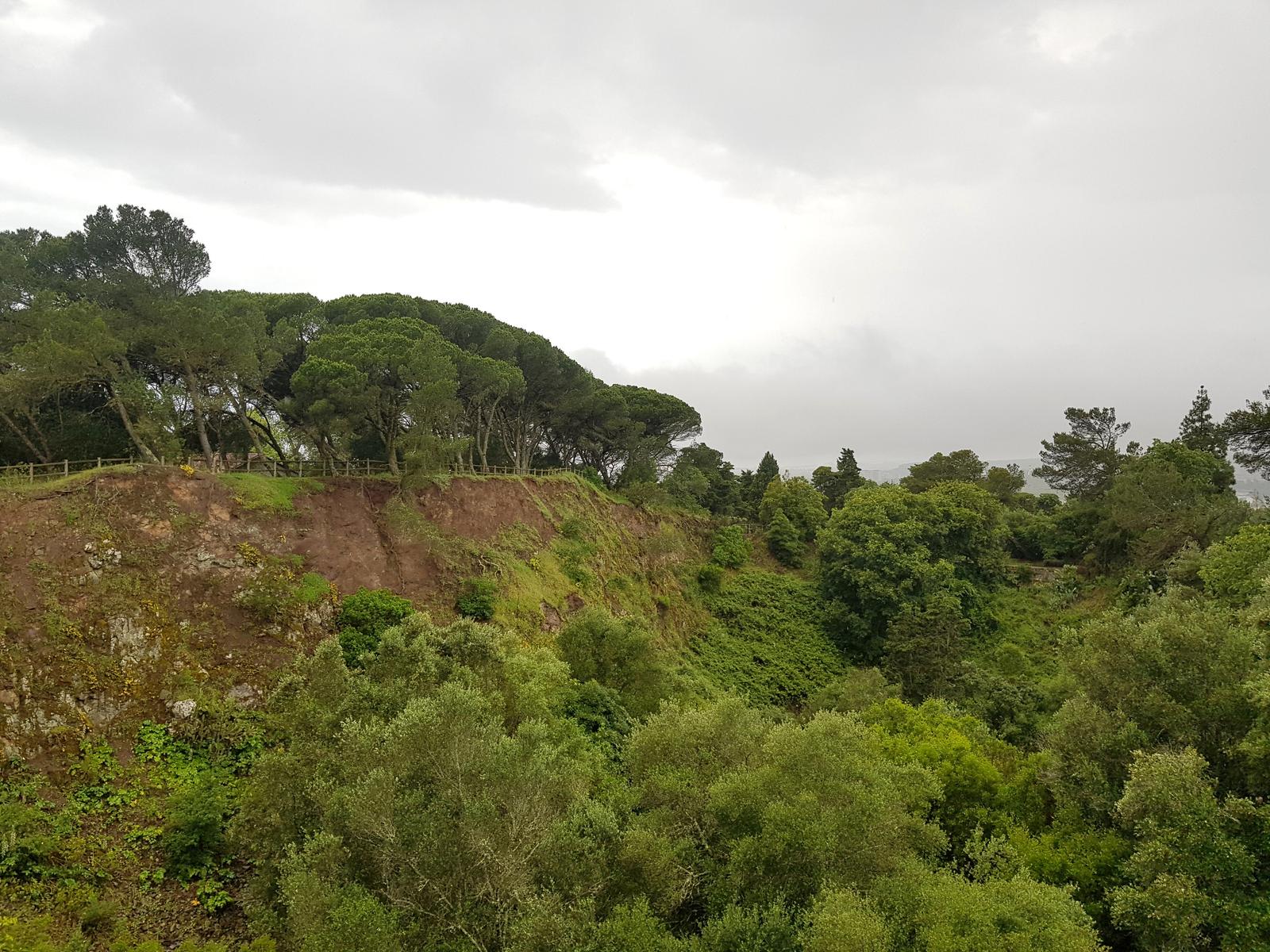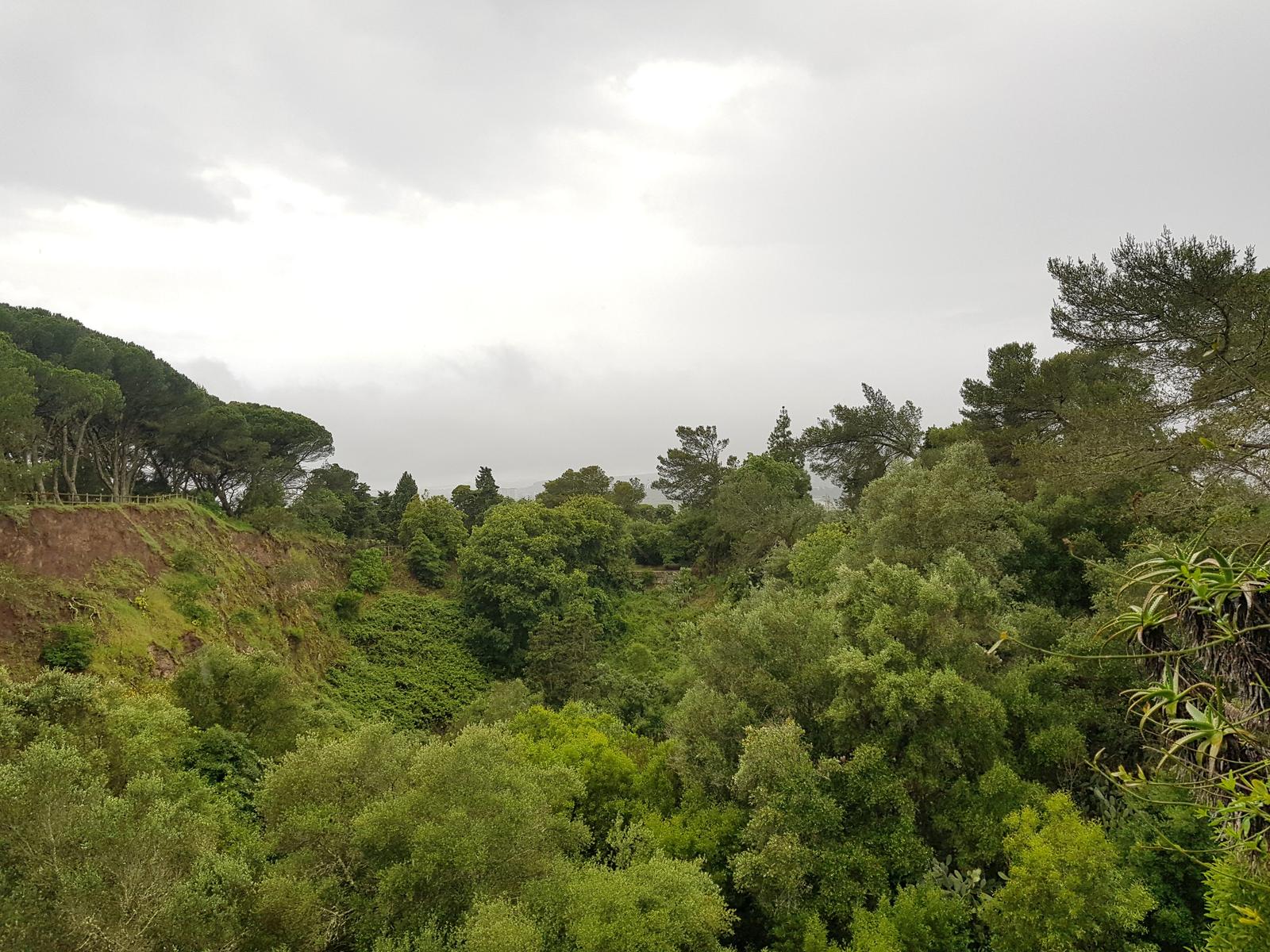 Below, the same route but on a sunny day!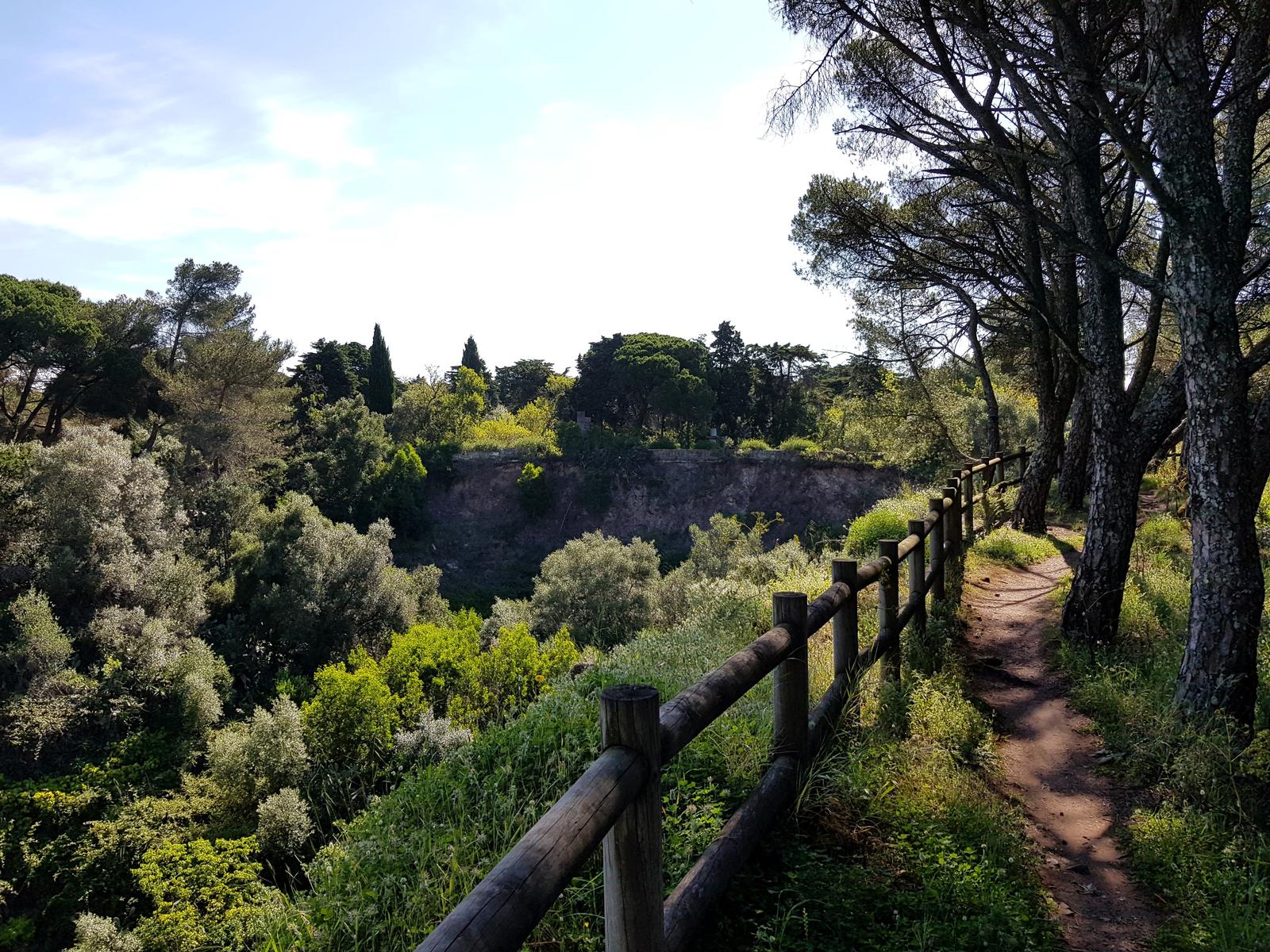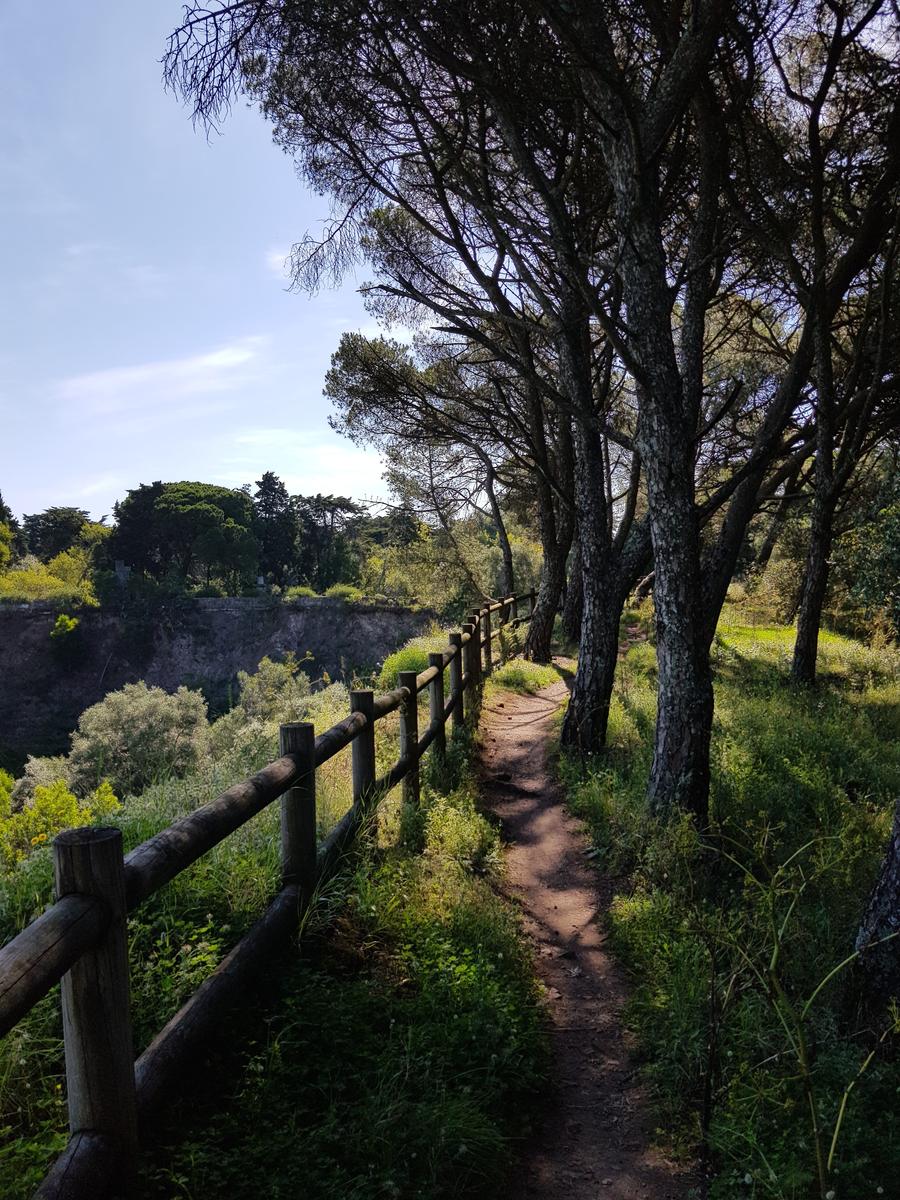 Don't be fooled by the next two photos, that is one hell of a long uphill (or downhill if you are wise):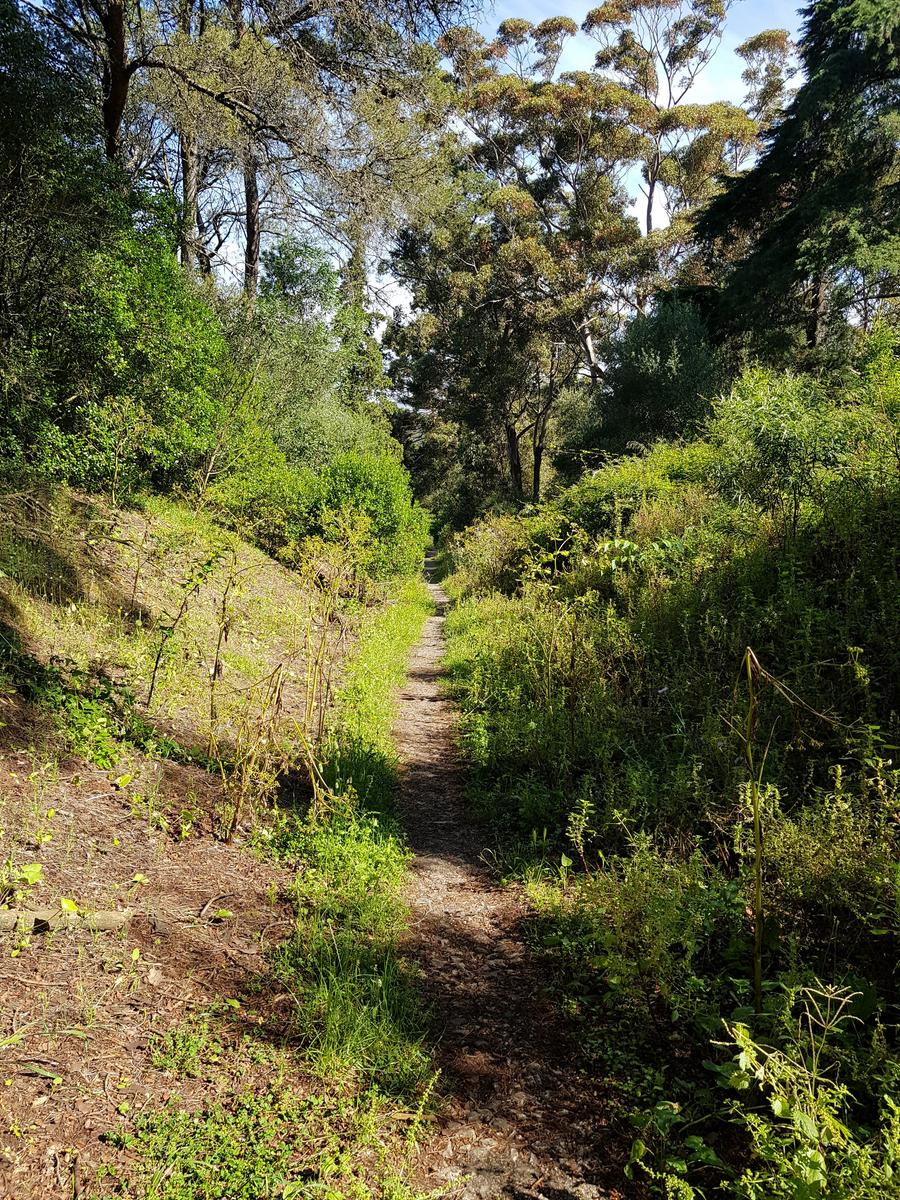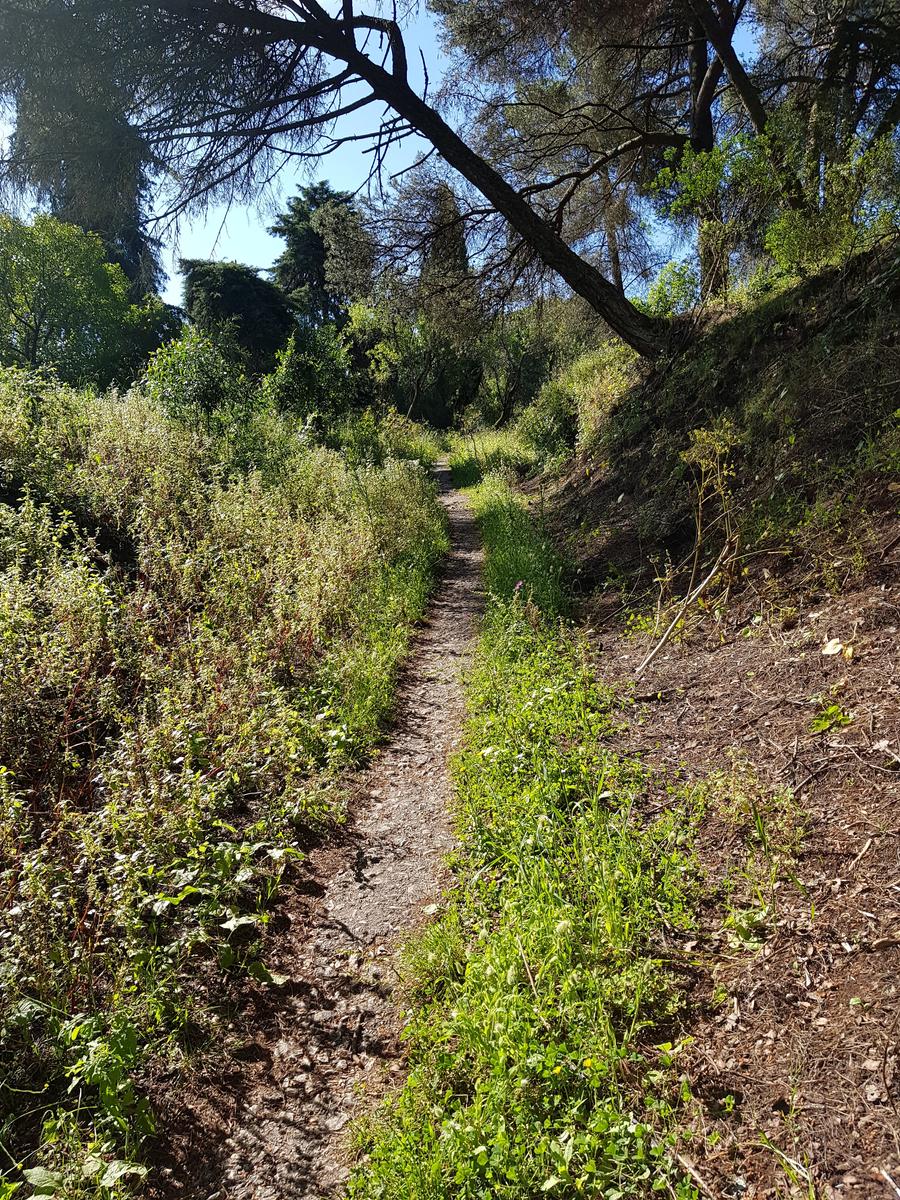 The other trails I love (below) surround the Jardim dos Montes Claros that is inside Monsanto Park: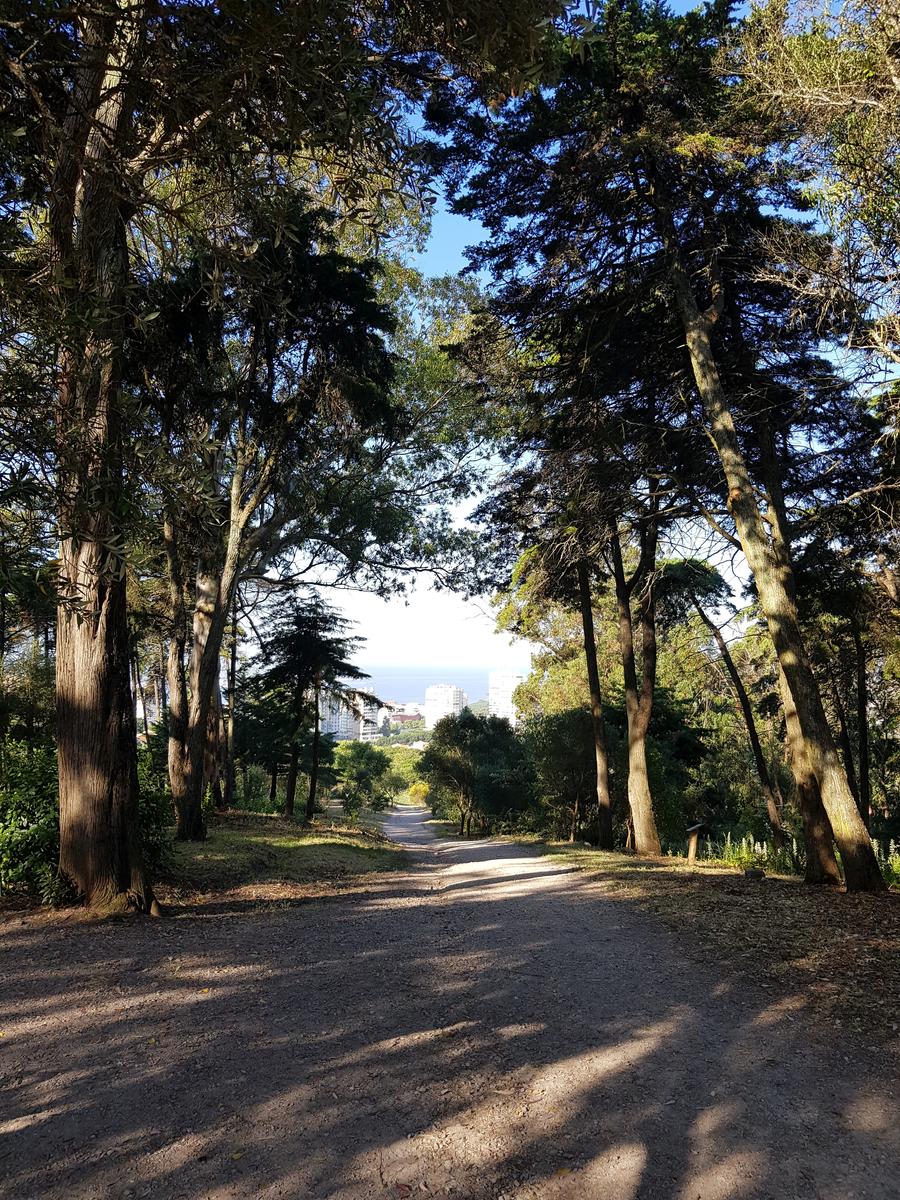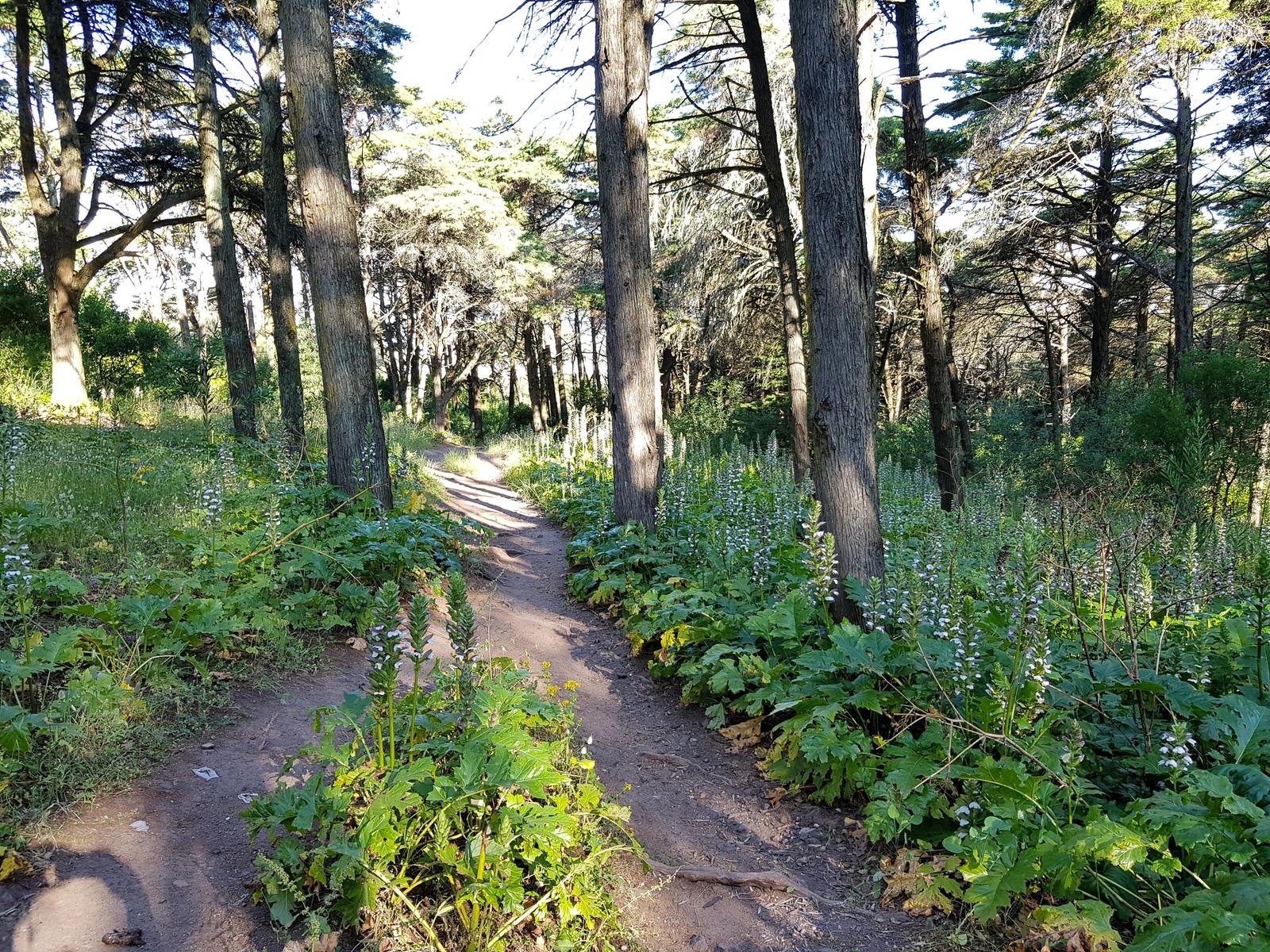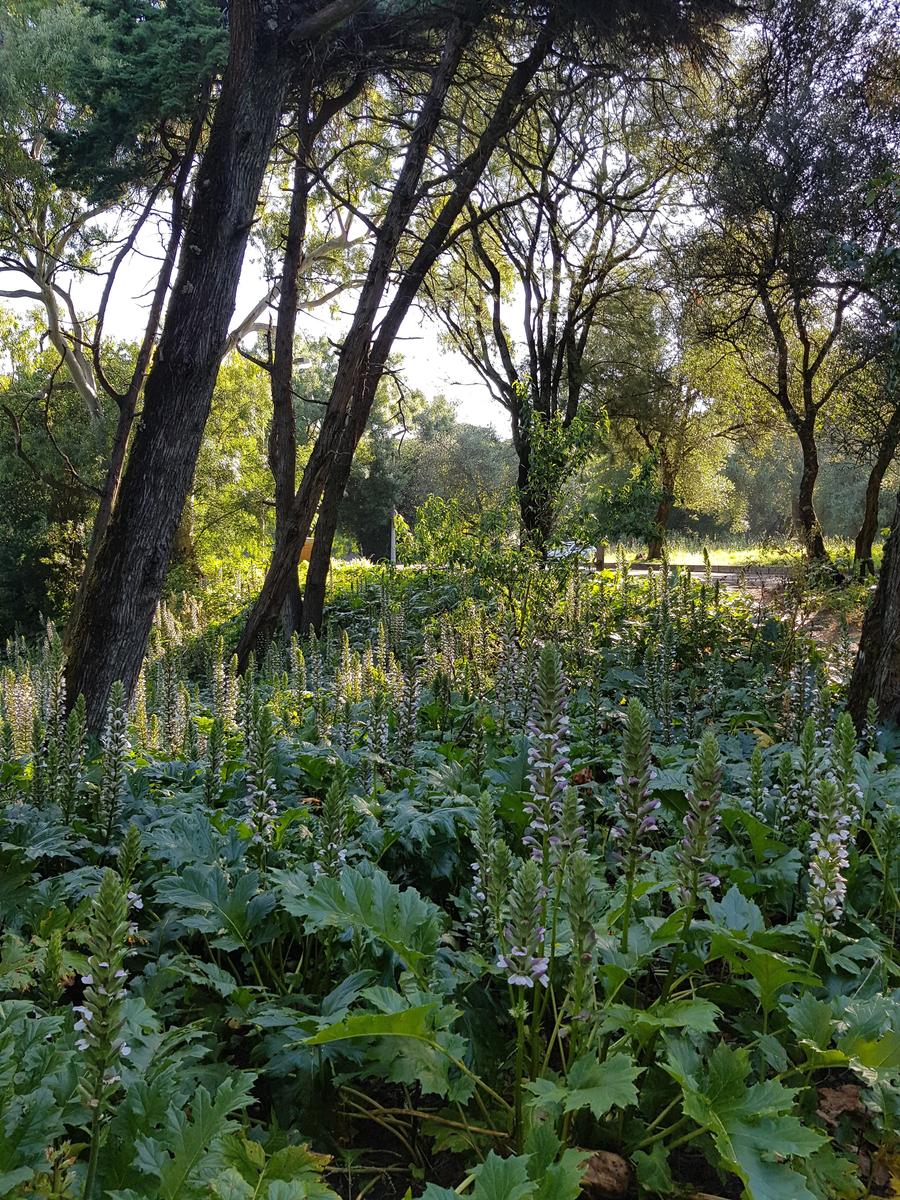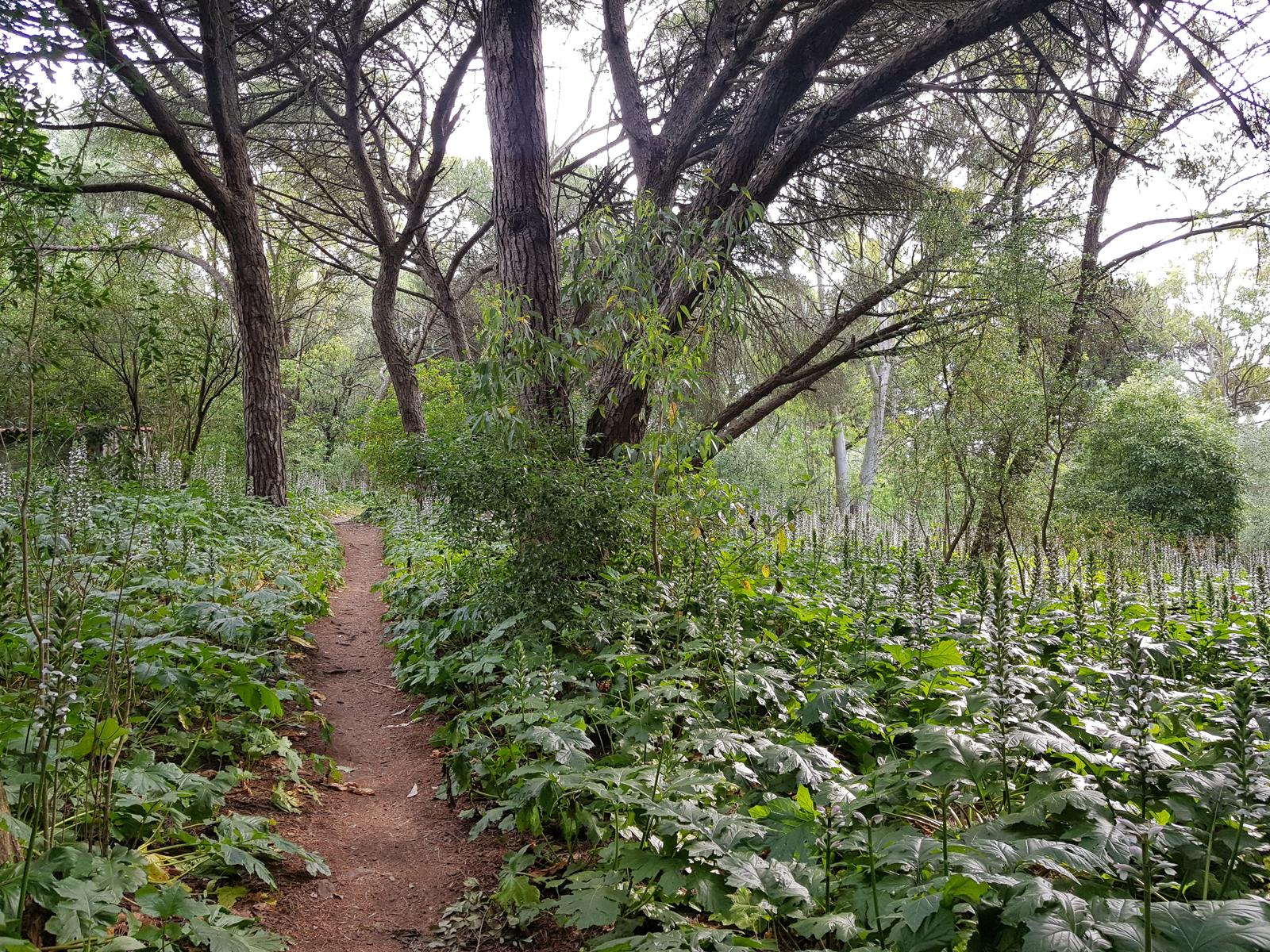 The aforementioned "carpet of pine-needles" in November 2020: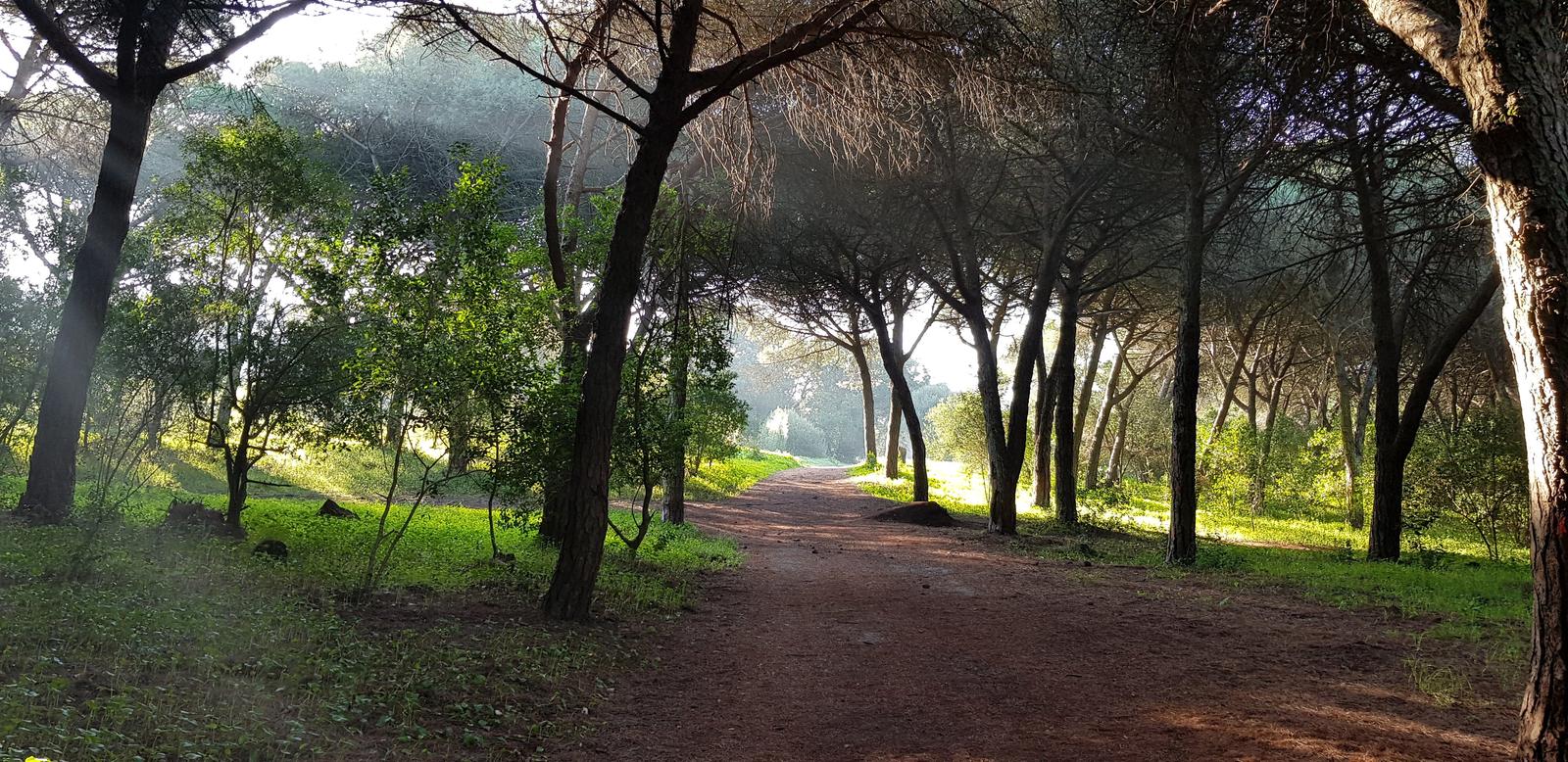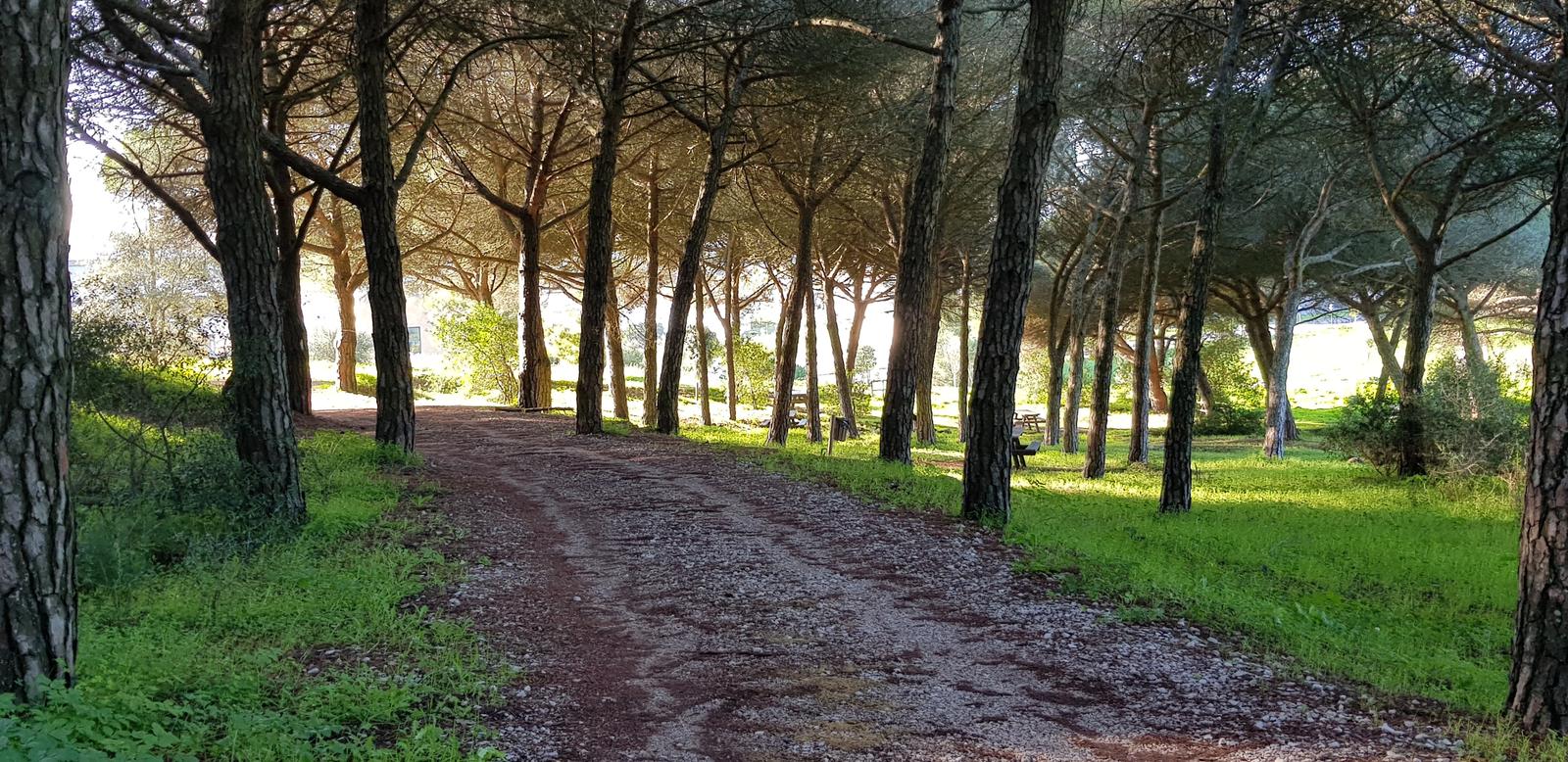 You will also find trail markers and maps to help you orientate yourself: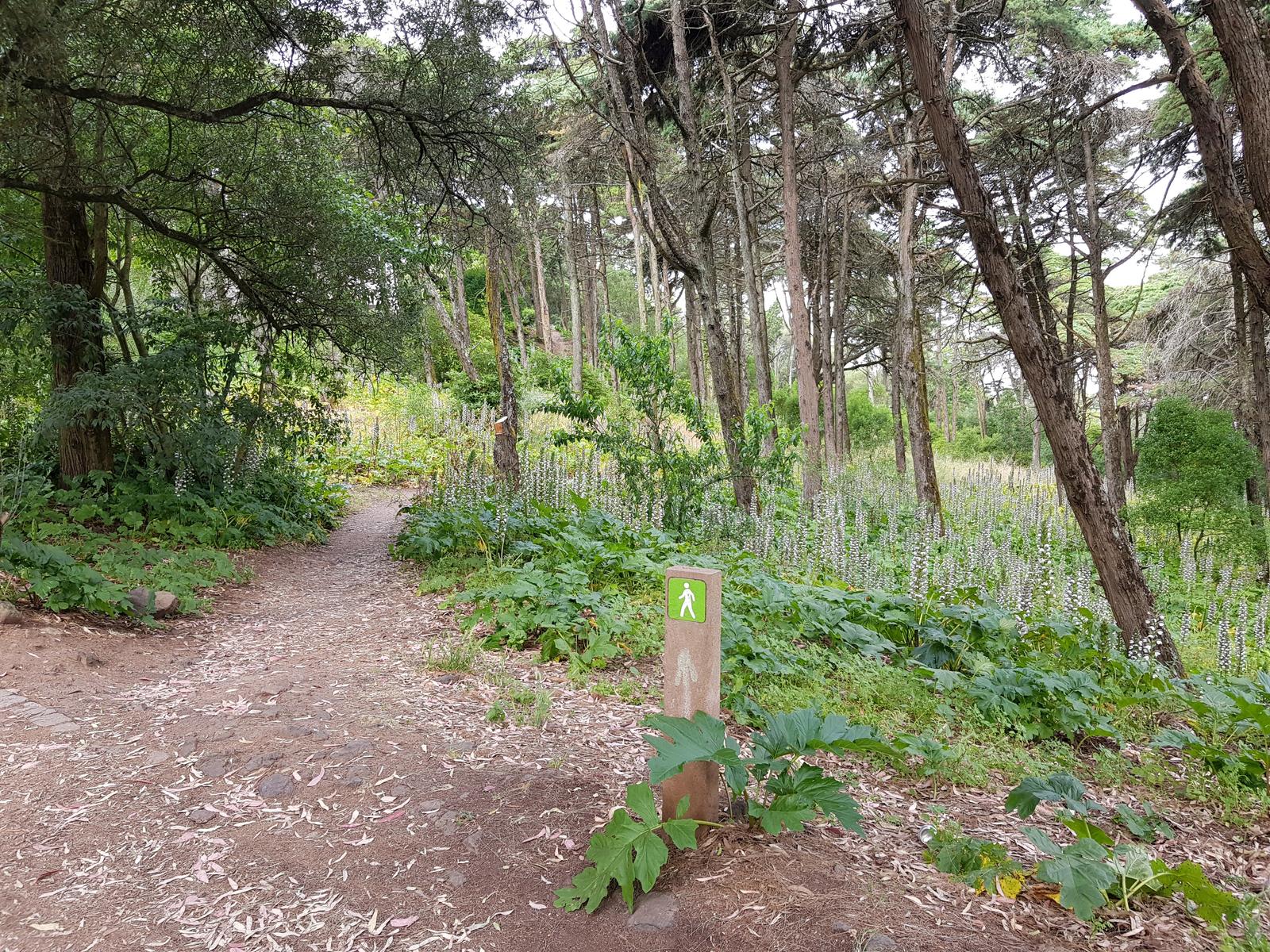 ---
Visiting the Jardim dos Montes Claros:
Another lovely area to visit within the park is the aforementioned Jardim dos Montes Claros (Garden Montes Claros). The pond always has lots of ducks pottering around. There are toilets here too and a water font although it is a hard one to tame and tends to shoot out at force - you have been warned ;-)! There are frequently camper-vans parked in the car-park here and personal training sessions taking place within the grounds of the garden.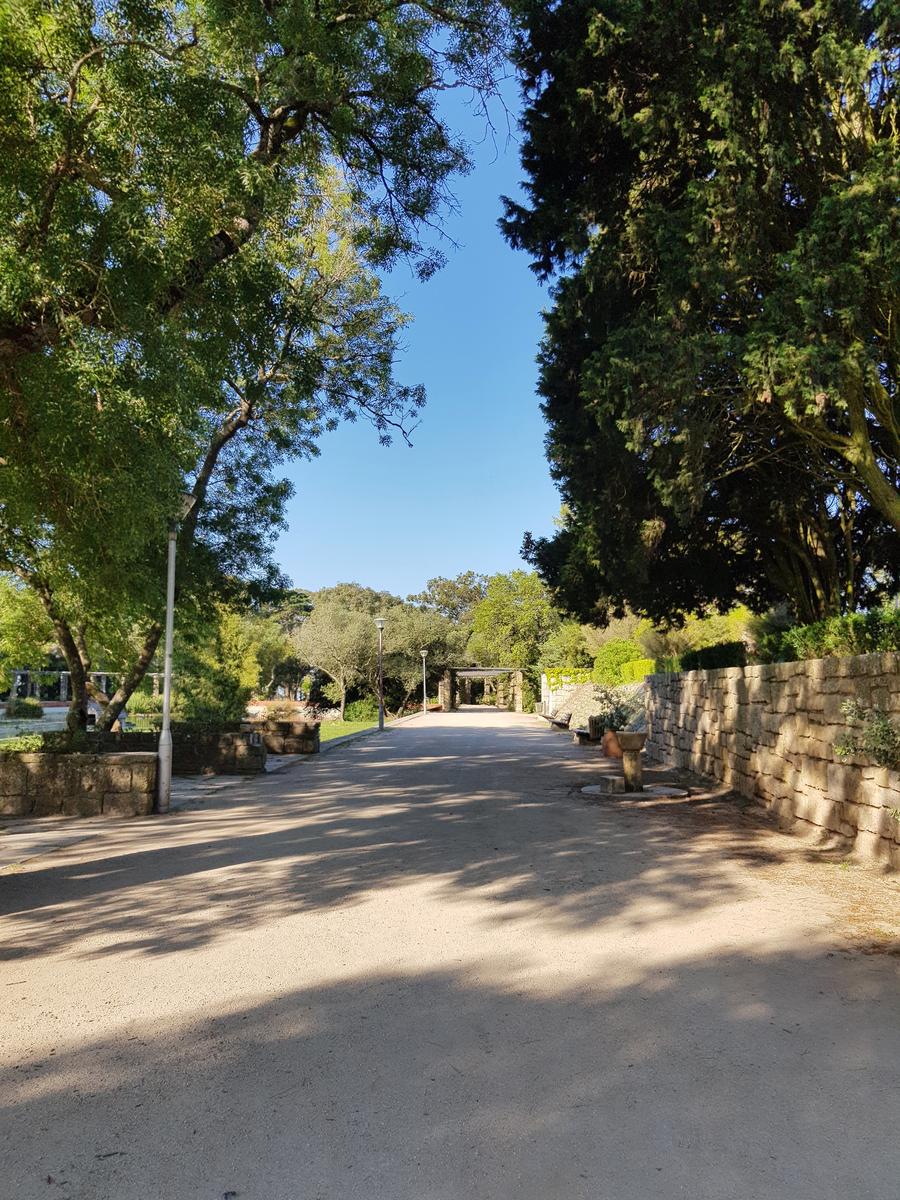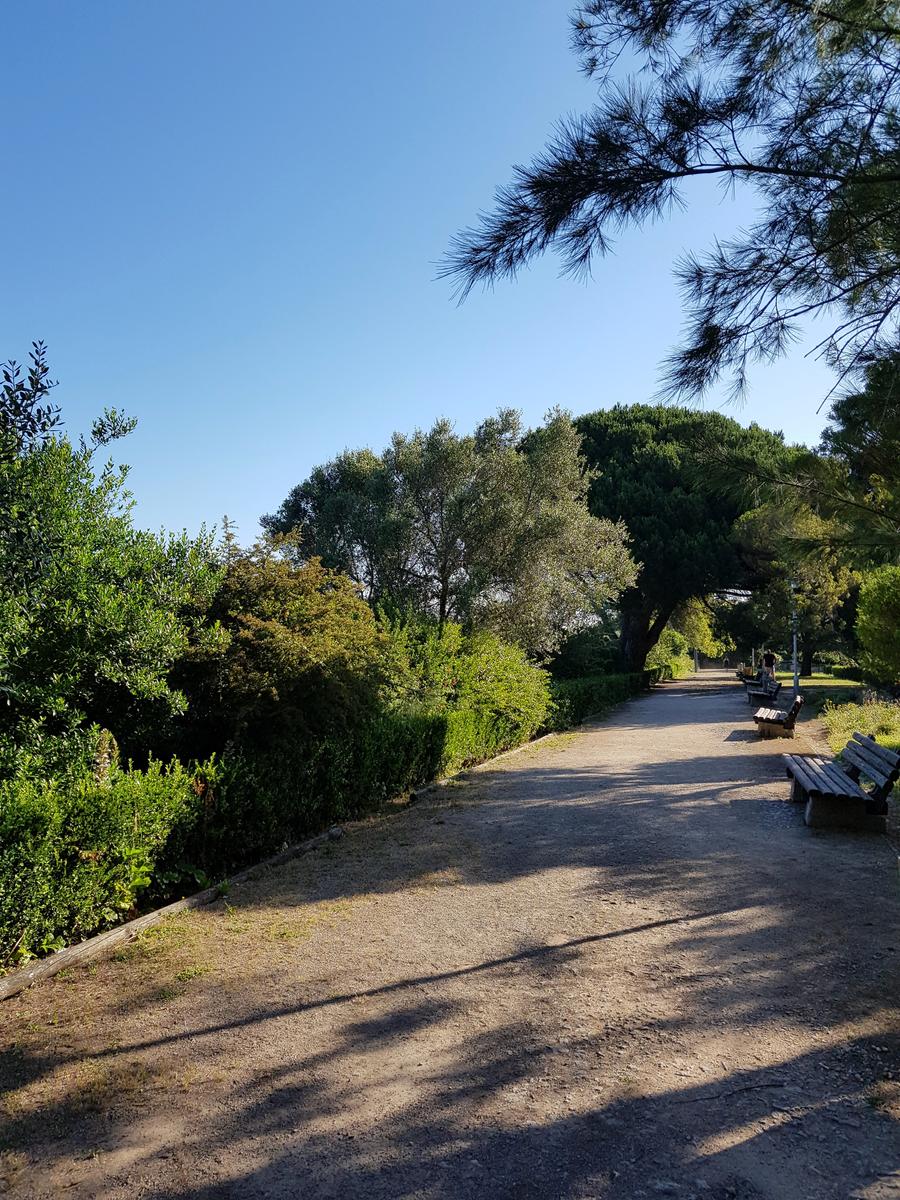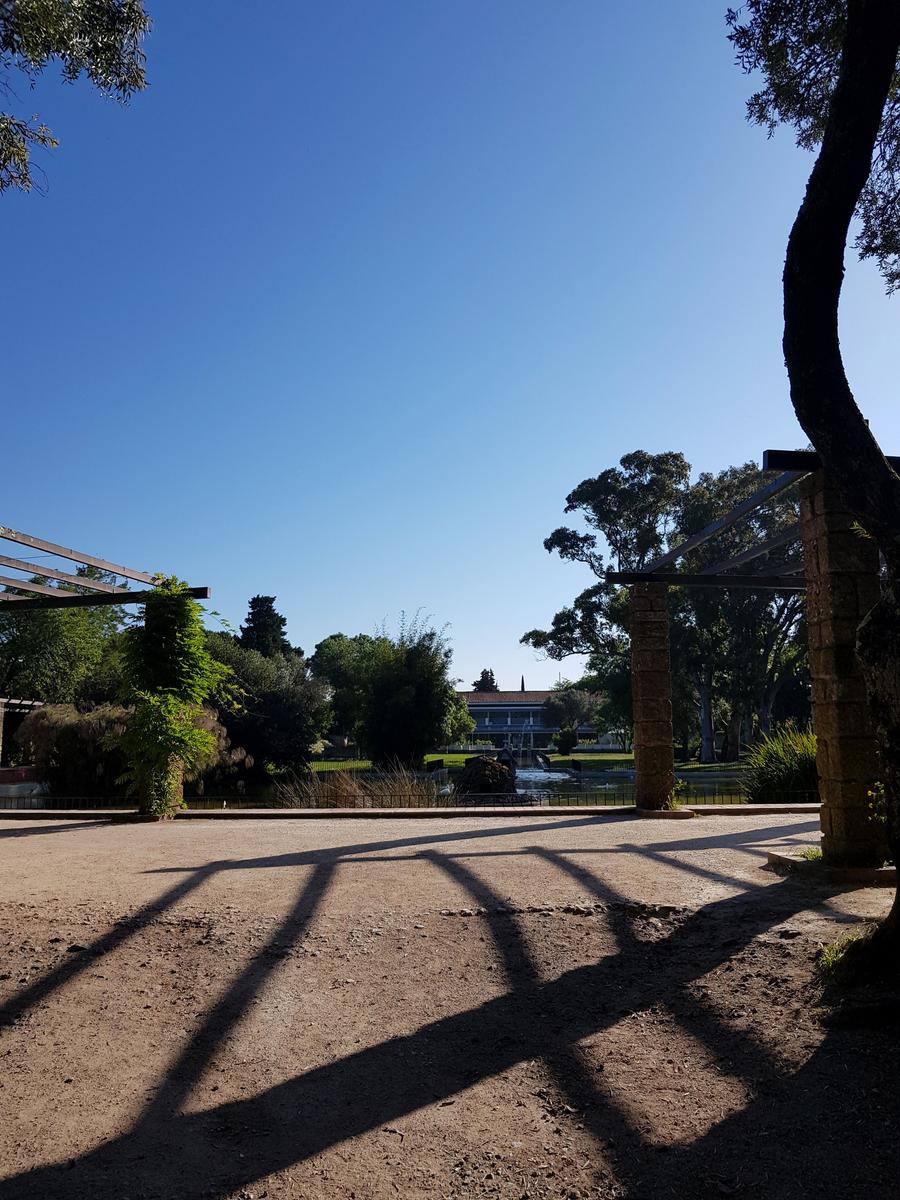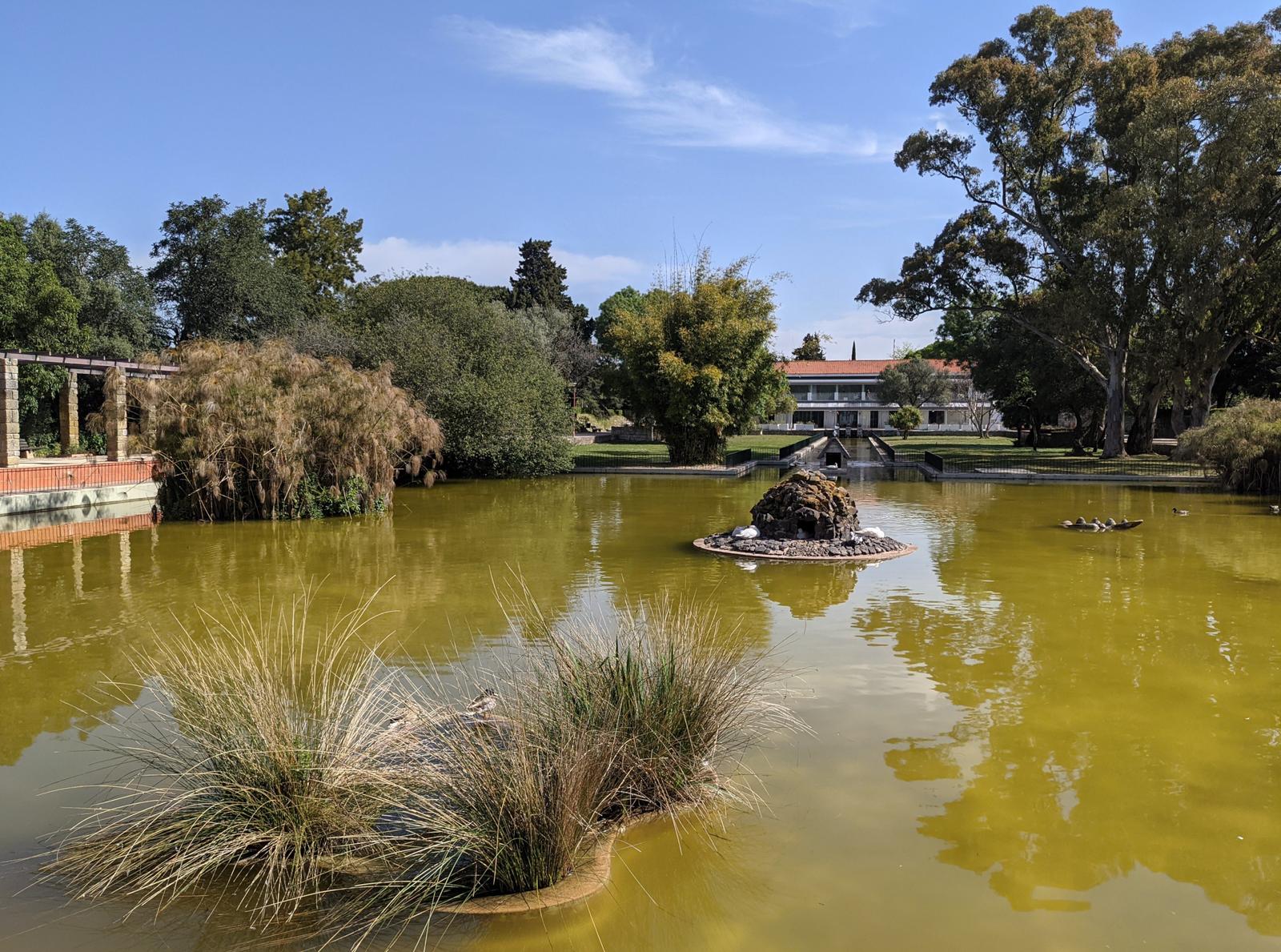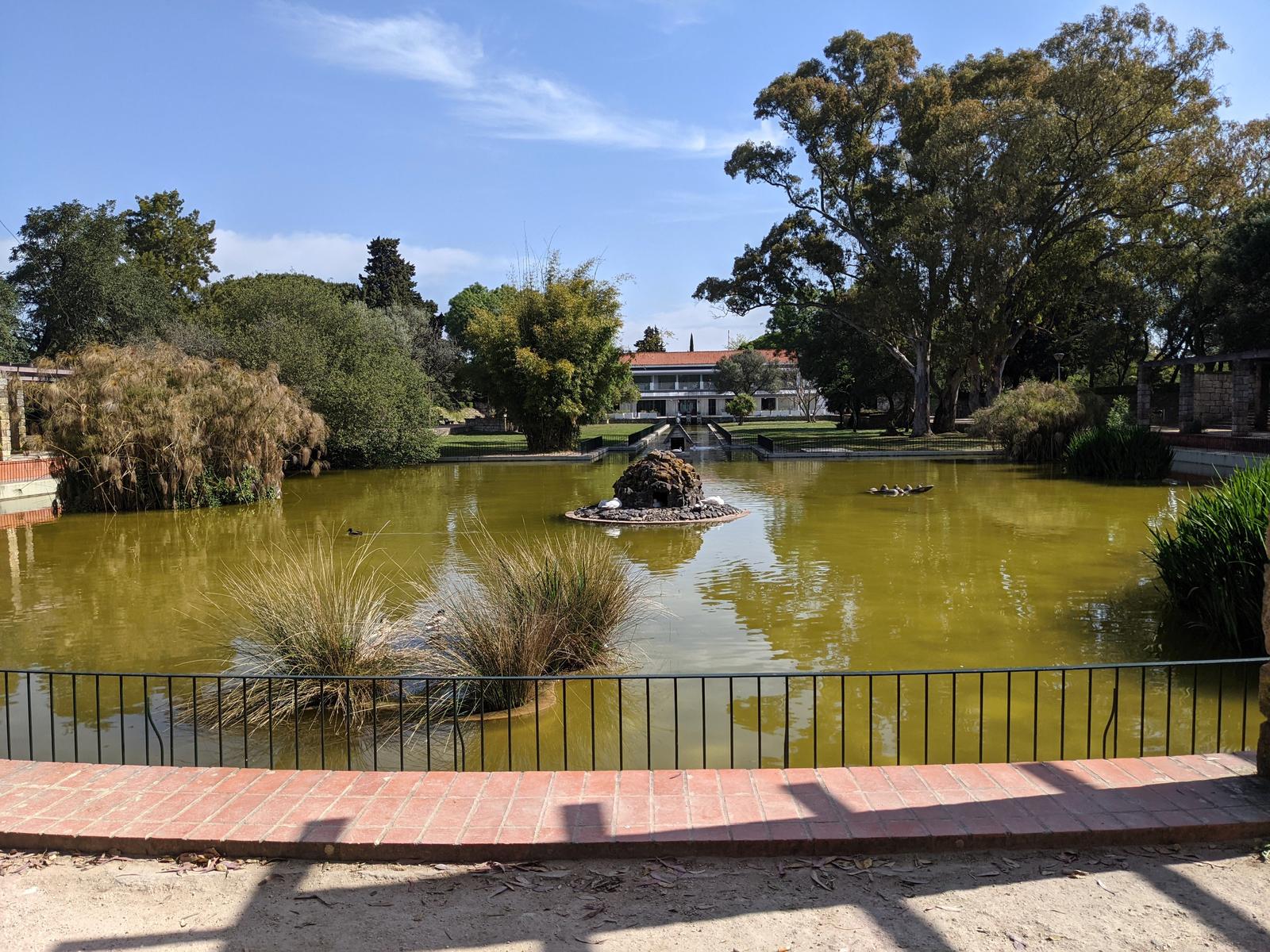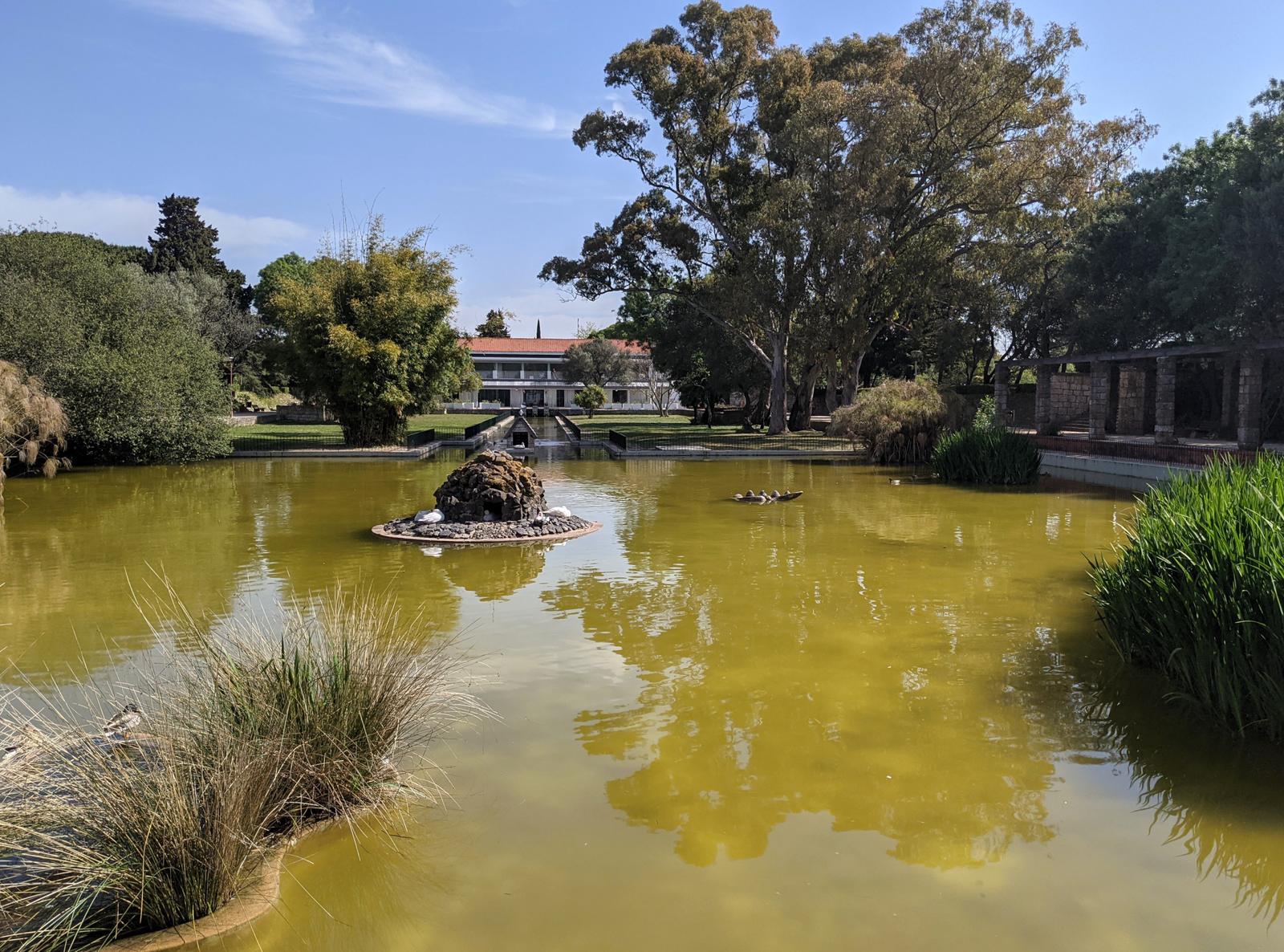 ---
You could definitely spend a full day exploring the trails and other attractions of Parque Florestal de Monsanto. A clear day would be best to really experience the great views and would highlight the beauty of the park even more, however I have loved some of my damp trail runs, at least you are nice and cool although with the rolling hills you are still guaranteed to work up a sweat. I hope you liked this article and it has inspired you to check out Parque Florestal de Monsanto for yourself.
---
If you've any questions, suggestions or just want to say hello, contact me via the Contact Form, Instagram (@noroadlongenough) or By Email noroadlongenough1@gmail.com