If you are looking for tasty authentic (we think) Korean food in Lisbon then look no further than K-Bop located at Rua Palma 41, close to the Martim Moniz metro station.
K-Bop is located on the first floor of a large building in a small food court, above a fantastic Asian supermarket. When you walk in the main door of the building, walk up the short stairway in-front of you (downstairs is to the Asian supermarket) and keep right, K-Bop will then be the second stall on your left.
Note: There are other food stalls located in the same small food court as K-Bop, such as Vietnamese and Thai. We have only ate at K-Bop but the food from the other places also looks so good!!
On the two occasions (so far) that we have been to K-Bop we have had their bibimbaps (J gets his without the meat) and both times they have been delicious. Place your order at their counter, then pay and you are given a buzzer. Grab a seat and wait for your buzzer then head up and collect your food - easy!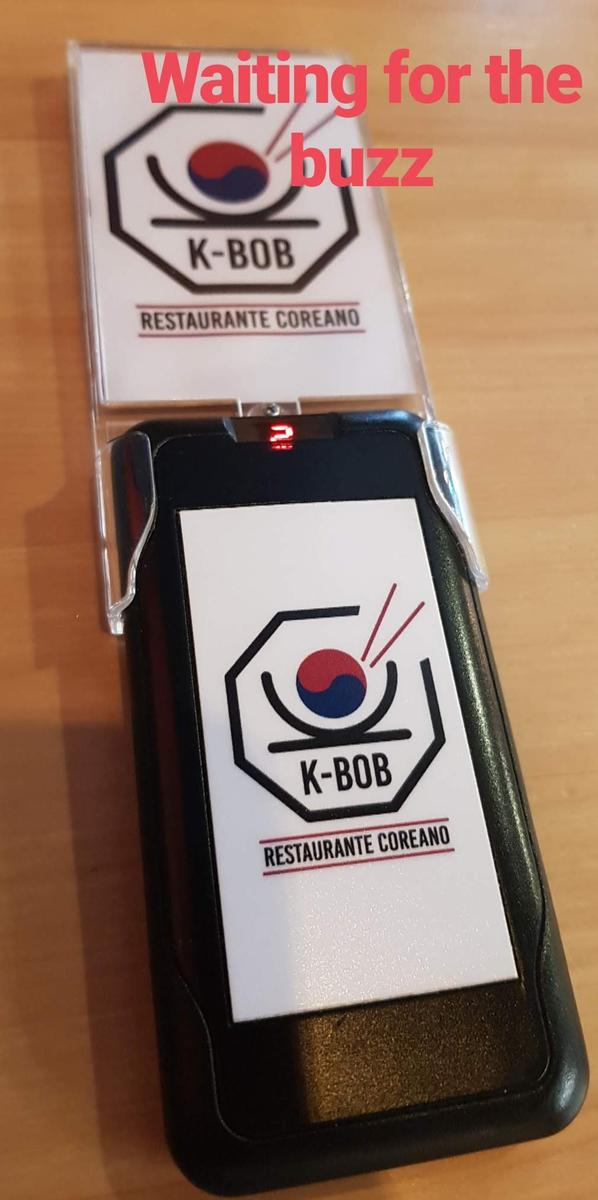 The food is made to order and so is fresh and hot when you get it. In the case of the bibimbaps they are served in traditional hot dolsot (stone-pot/bowl) and come with yummy Korean spicy sauce and a small bowl of kimchi.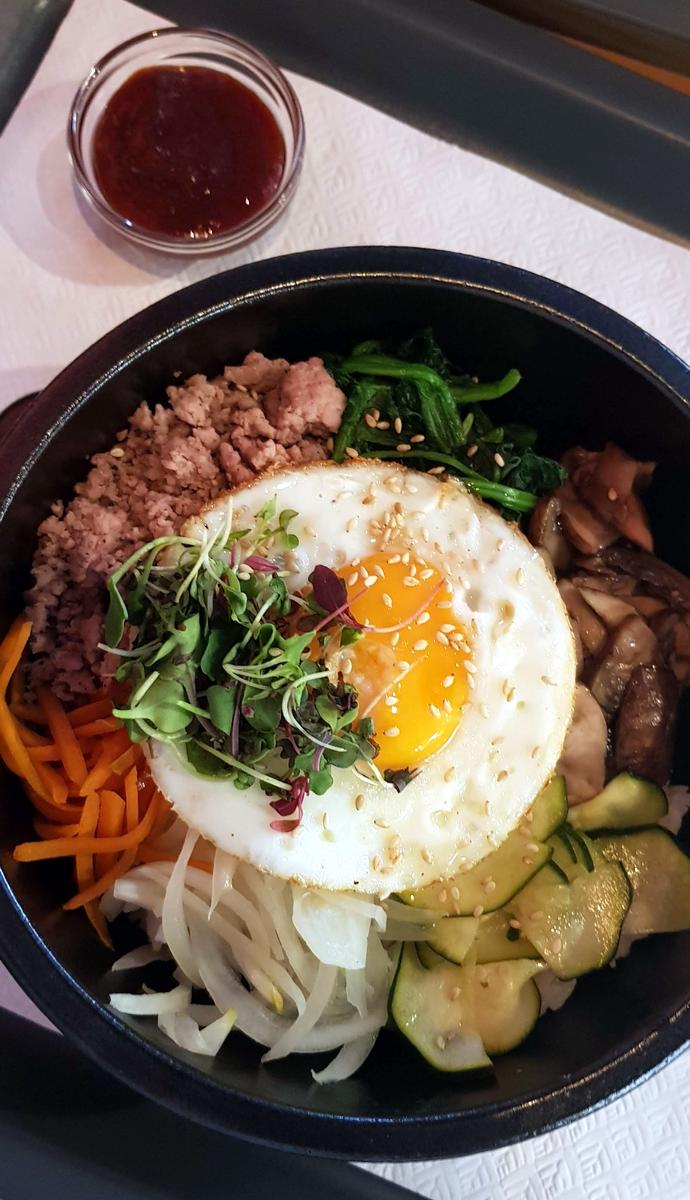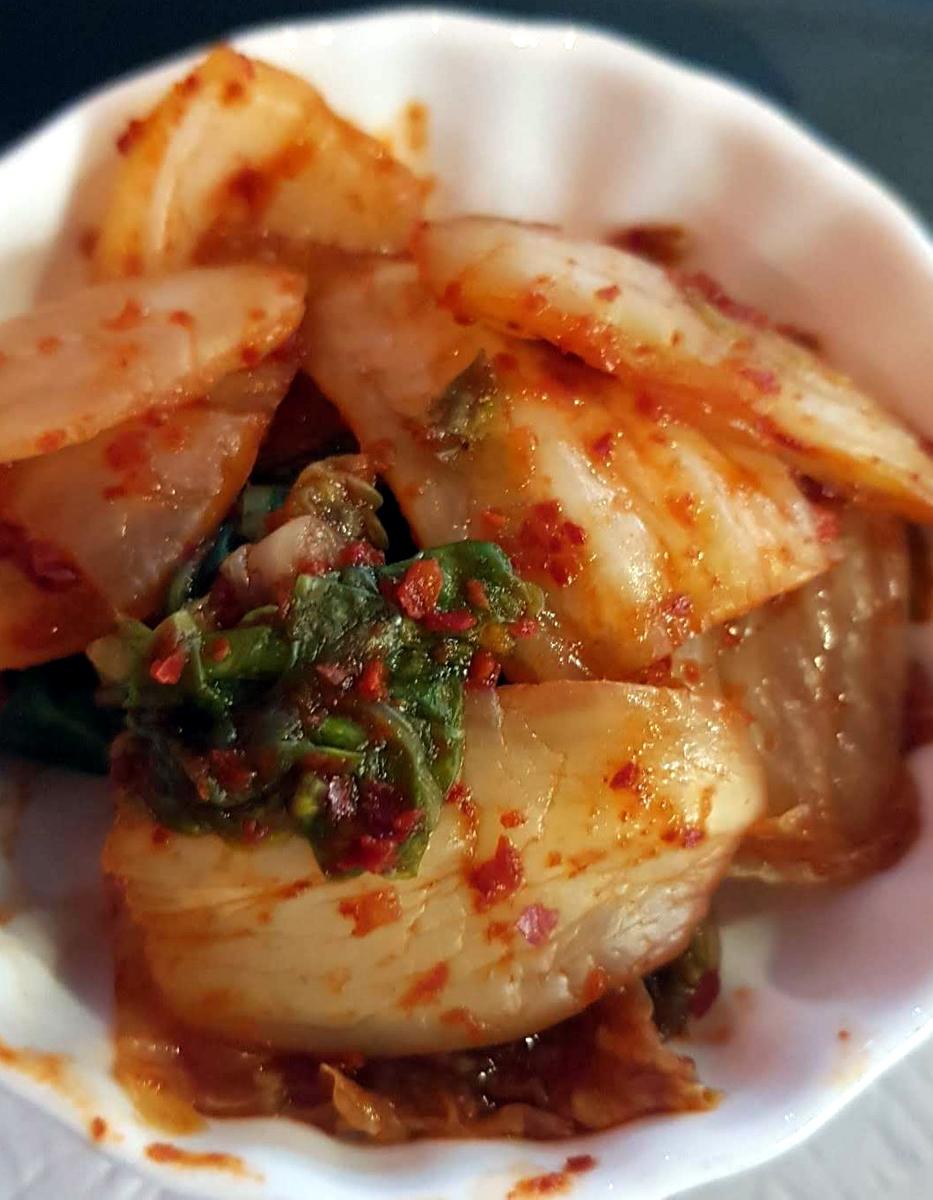 We really should try a different dish the next time … they do a tofu dish so perhaps J will give it a go!
---
If you've any questions, suggestions or just want to say hello, contact me via the Contact Form, Instagram (@noroadlongenough) or By Email noroadlongenough1@gmail.com