Exploring Reykjavík!
The last stop on our road trip around Iceland was Reykjavík. On our first day in Reykjavík we just relaxed in the apartment as we were wrecked from moving around non-stop for the previous 9 days. That first day in Reykjavík was also VERY WET so it was the perfect excuse to catch up on work from the comfort of our Airbnb. Two other days were spent on day trips outside of Reykjavík. One day we visited the Þingvellir/Thingvellir National Park and another day we visited the Blue Lagoon. You can read about our experiences in both here.
When we did get out and exploring in Reykjavík, this is what we did!
---
1. Visited the Aurora Centre in Reykjavik.
Visiting the Northern Lights Centre - Aurora Reykjavik was the first thing we did, it was really close to our Airbnb so it seemed like the perfect place to start.
In the centre you can:
"Take a walk through history and learn how people and cultures around the world saw the Northern Lights via legends and myths connected to this amazing phenomenon. In our multimedia exhibition we offer interactive displays as well as a specially equipped 'photo booth' where you can learn how to adjust your camera settings should you want to try your hand at capturing the auroras yourself." (Source here).
There are lots of information boards as you walk around the centre: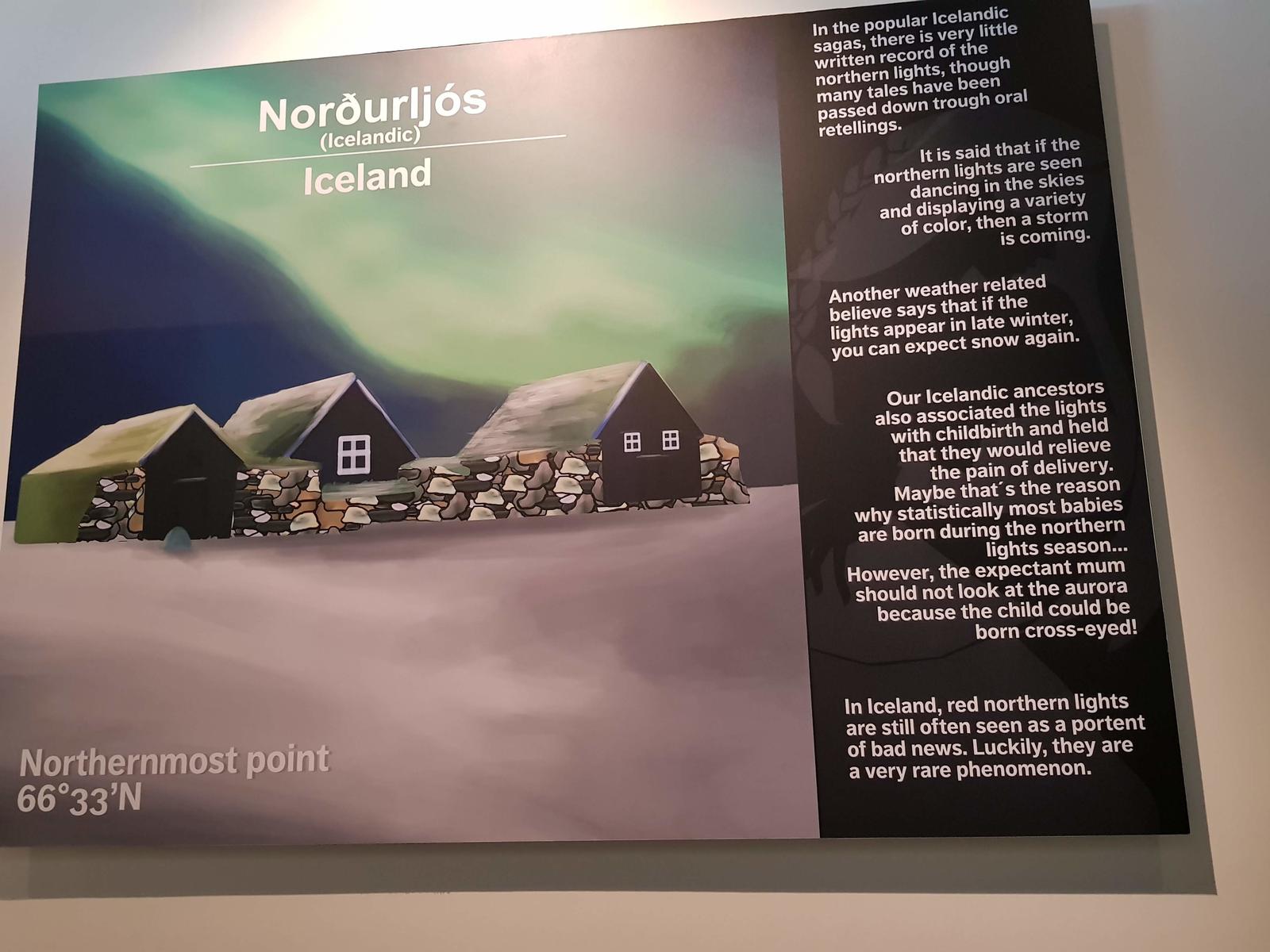 A very interesting and enjoyable experience. It was a bit of fun too, posing in front of the northern lights, the best photos we got of them - lol! The staff were so nice, happy to chat and seemed to really enjoy their jobs. There is also a lovely cafe and gift shop in the centre. We bought our tickets in advance online on their website as it was cheaper to do so.
---
2. Walked Along the Seafront & Harbour & Explored the City Centre.
This is a must do/see activity. Even on a cold day, it is refreshing. There is a paved path for most of the walk. Along the way are some cafes, bars and restaurants if you wanted to rest or to have a warming drink. On a sunny day I could definitely imagine sitting out in the sun along here and part-taking in some people watching!
We started at the aforementioned Aurora Reykjavik and walked all the way to the Sun Voyager. The Sun Voyager is:
"Sólfar/Sun Voyager is a dreamboat, an ode to the sun. It symbolizes the promise of undiscovered territory, a dream of hope, progress and freedom." (Source here).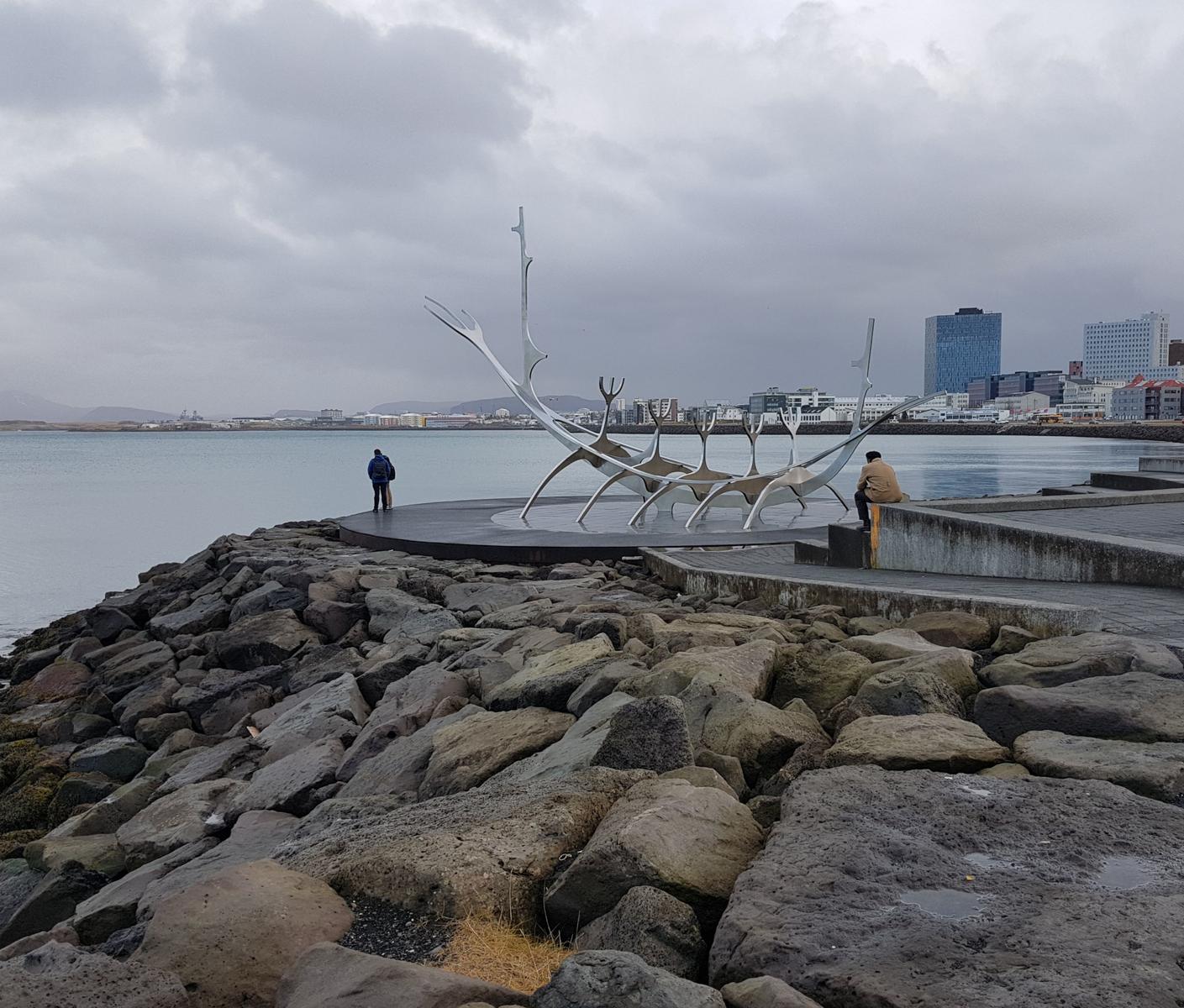 ---
Of course we also spent some time walking around the central area of Reykjavík. The National Gallery of Iceland is lovely as is the nearby Hljómskálagarður Park. It is very easy to explore the city by foot. We also visited the Icelandic Phallological Museum (Hið íslenzka reðasafn) as it was constantly recommended online but honestly I don't know why, I would advise you to skip it - a real tourist spot with a hefty entrance fee.
---
3. Visited the Harpa Concert Hall & Conference Centre.
If you do the aforementioned seafront walk, it will bring you right past the stunning Harpa Concert Hall & Conference Centre. The architecture of this building is so impressive. Be sure to go inside for a closer look! On the day we visited there was a big travel conference taking place so access was restricted but we were able to go inside the lower level and walk around.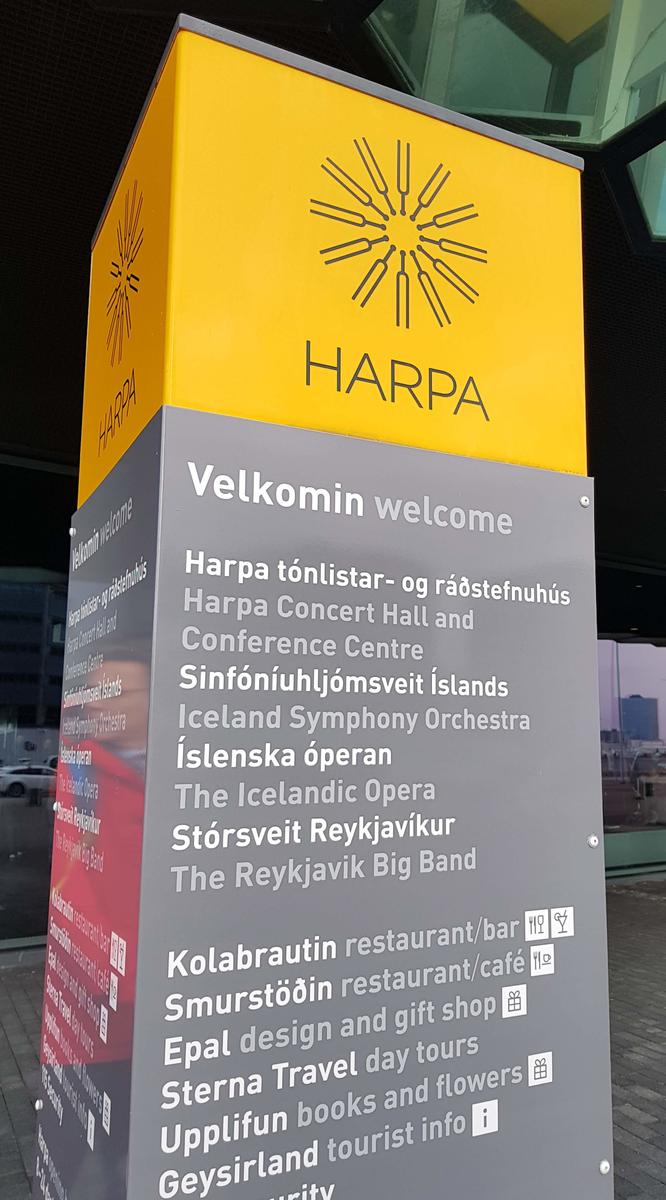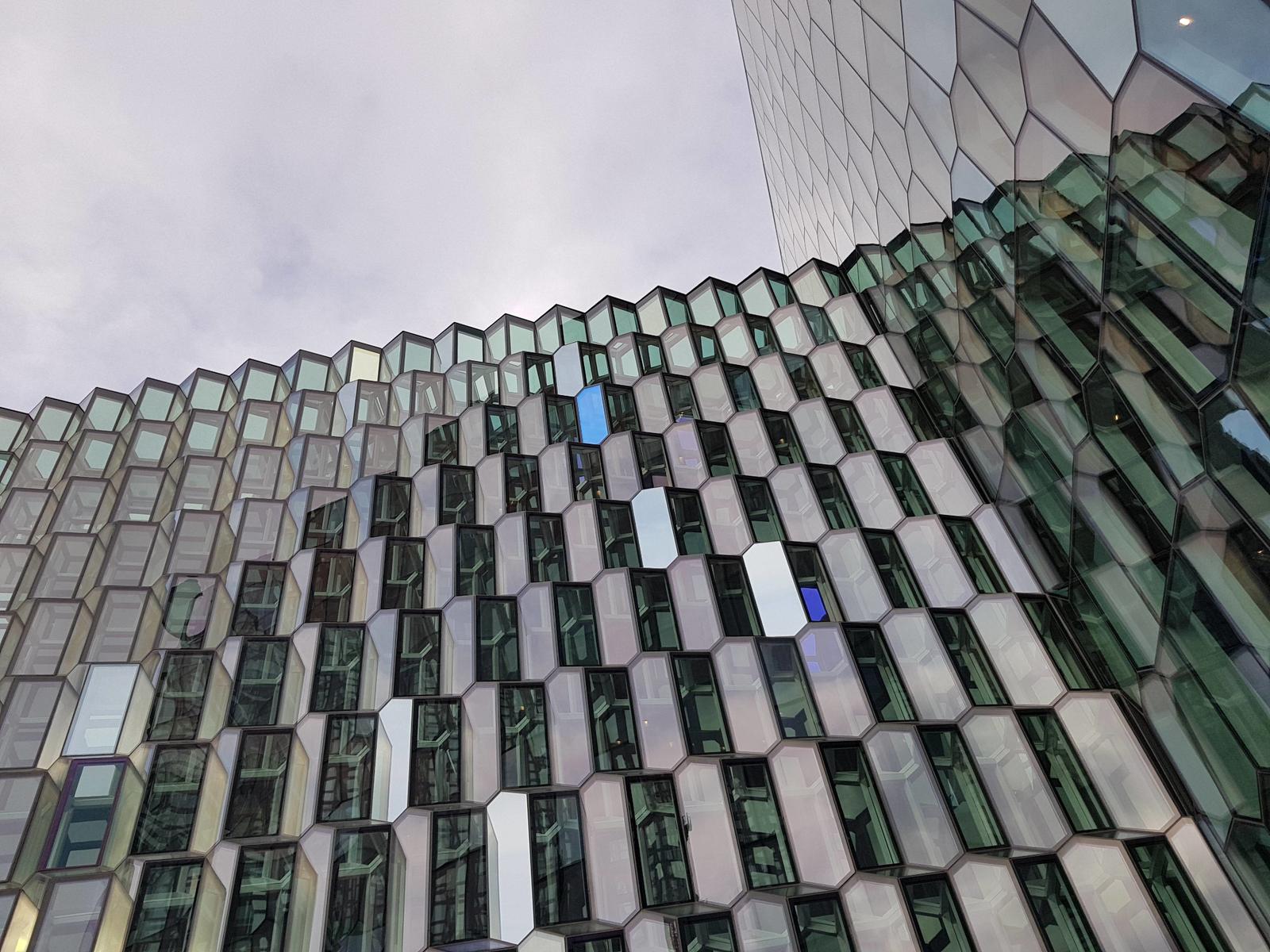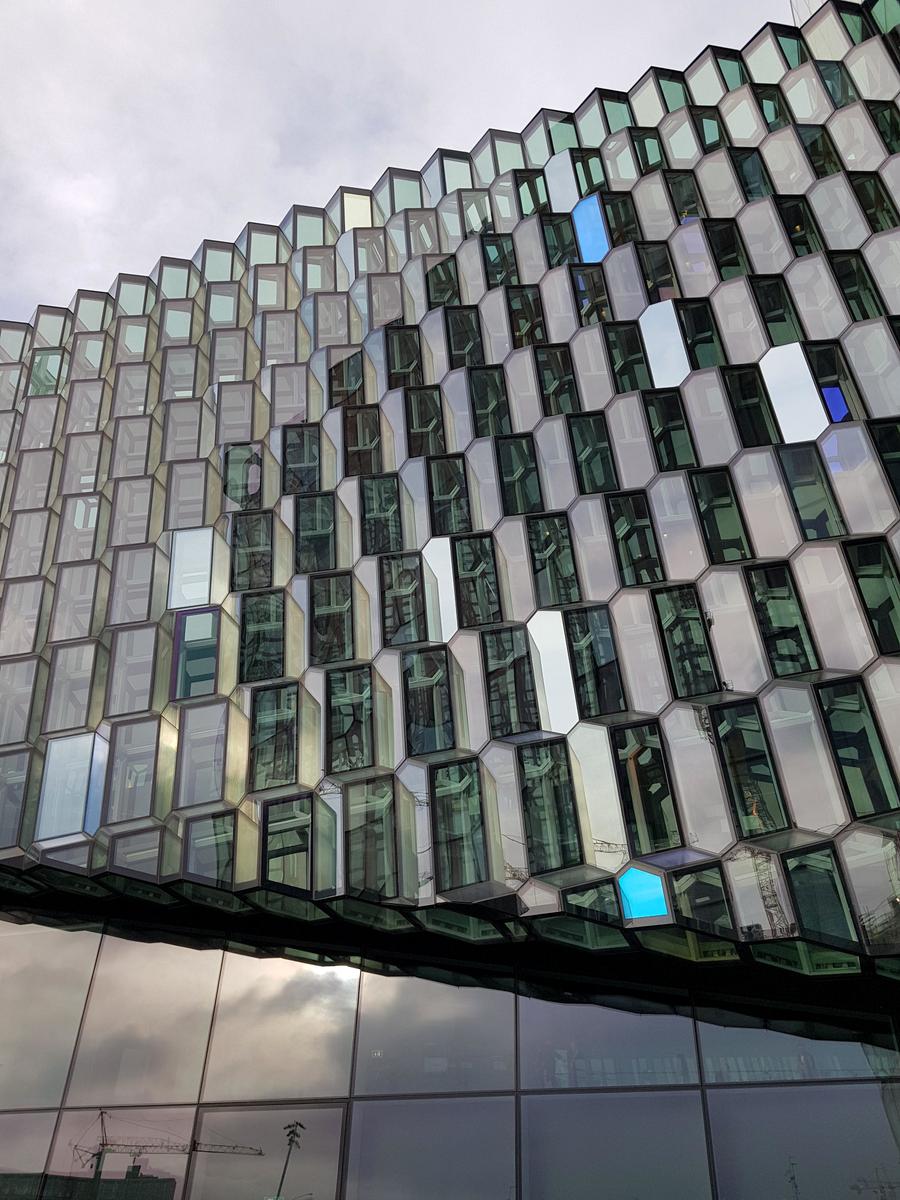 ---
4. Visited Hallgrímskirkja Church.
Probably Reykjavík's most recognisable landmark, the Hallgrímskirkja Church is the largest church in Iceland and for this reason it is pretty easy to find when you are in Reykjavík.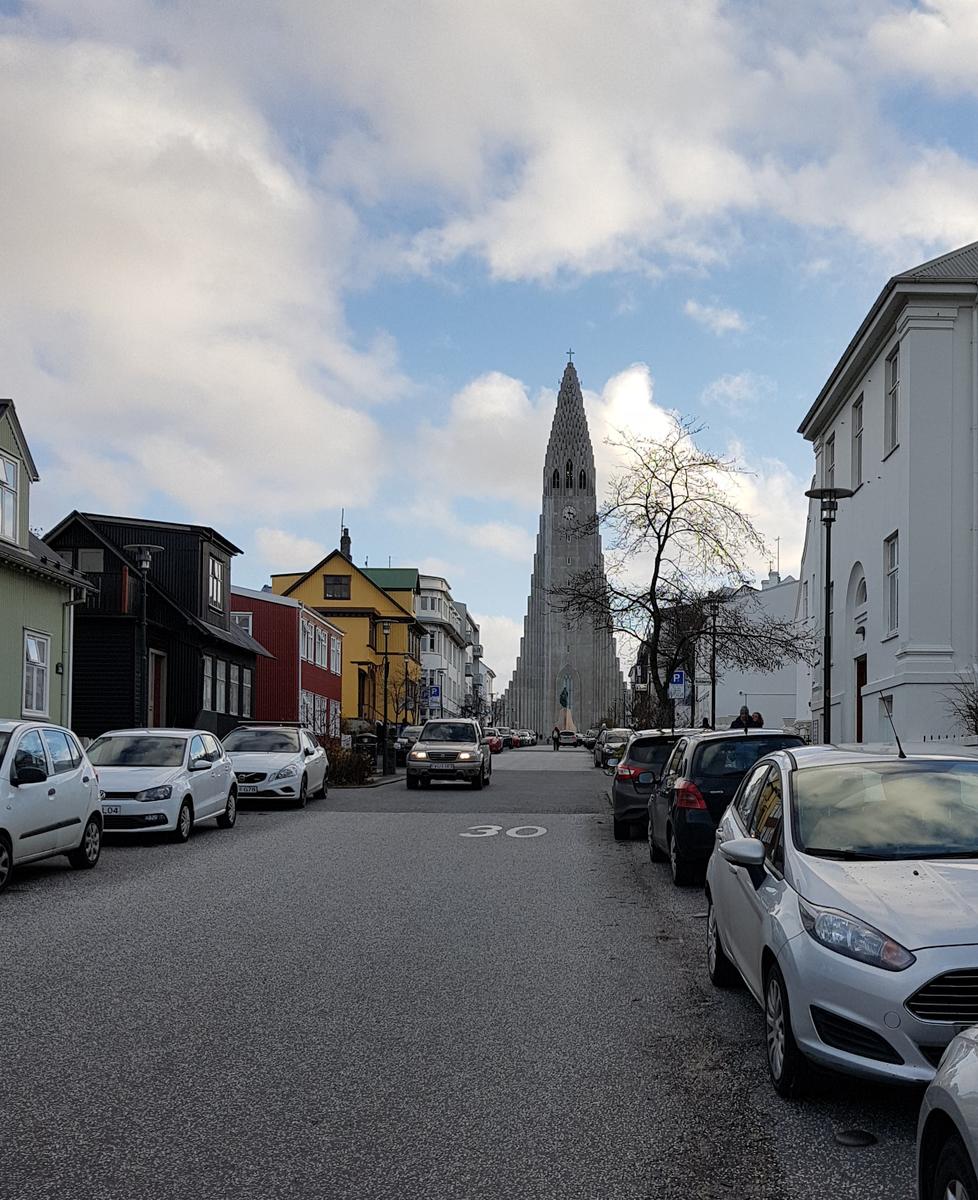 The church it was:
"… designed by the late Guðjón Samúelsson in 1937, who was often inspired in his endeavours by the fascinating shapes and forms created when lava cools into basalt rock. Construction of the church began in 1945 and ended in 1986, with the tower completed long before the rest of the building. The crypt beneath the choir was consecrated in 1948, the steeple and wings completed in 1974 and the nave consecrated in 1986." (Source here).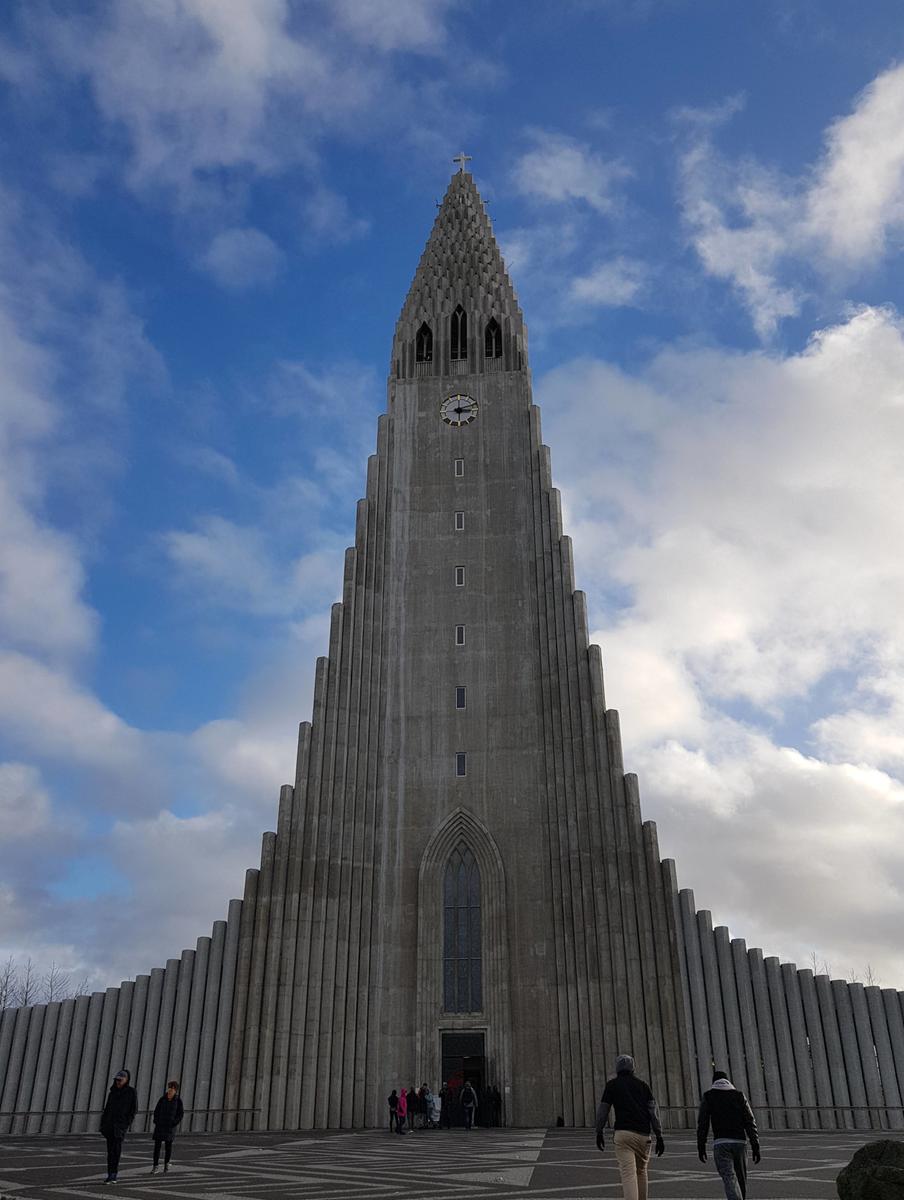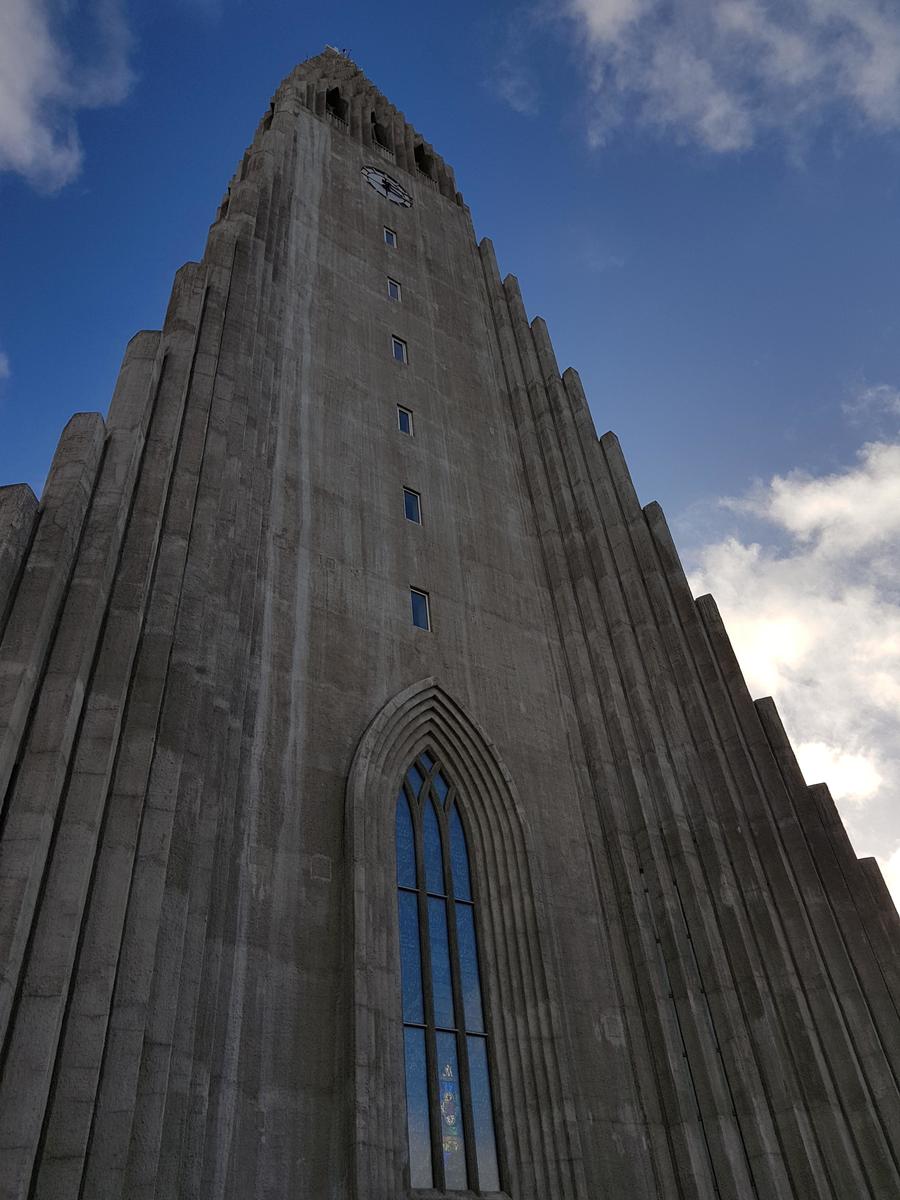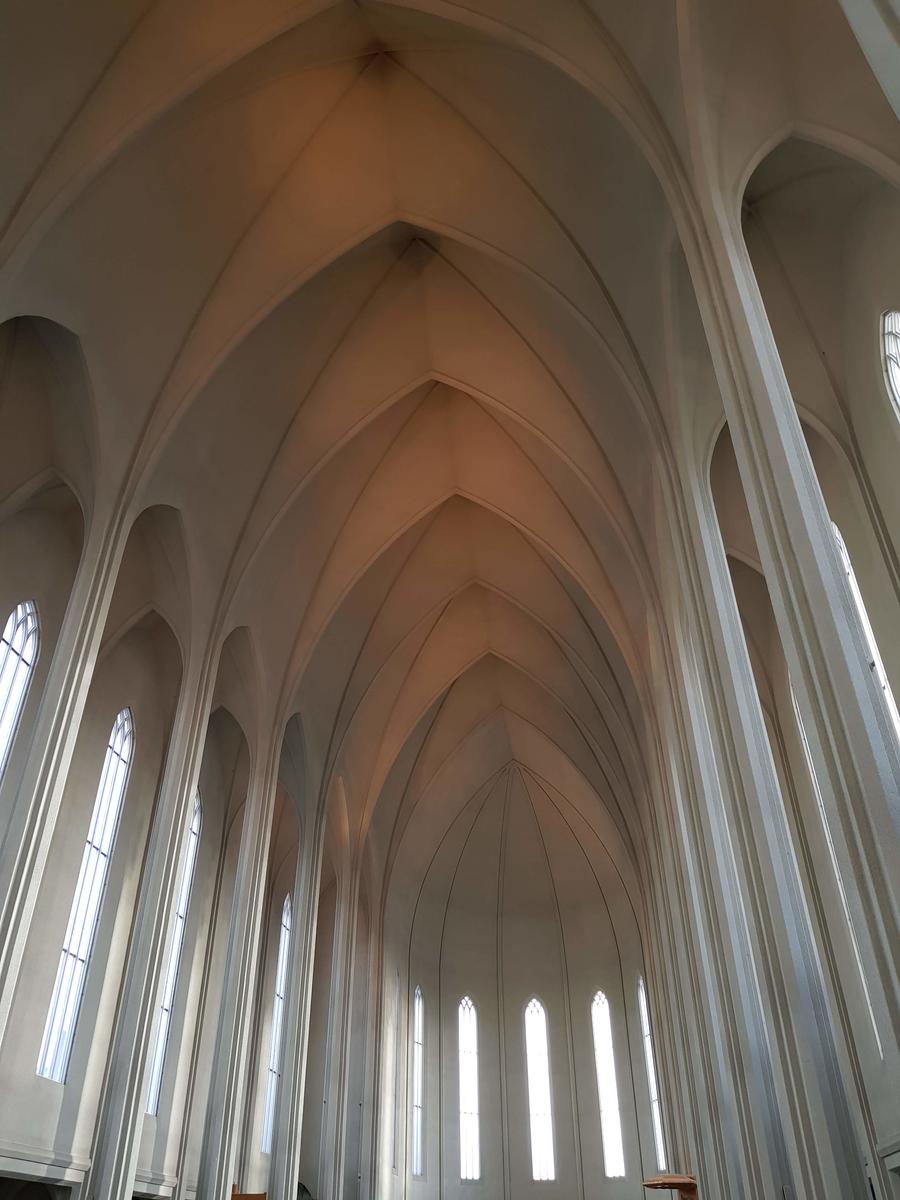 You can visit the top of the church where there is a viewing platform for 360' view of the city - we didn't do it as they day was very cloudy/overcast so I don't think the view would have been great but in hindsight I wish we had just gone up for a look anyway as we intended on going back but never did!
---
5. Relaxed in Café Babalú.
Café Babalú is really close to the Hallgrímskirkja Church and so is the perfect next stop on your walking tour of Reykjavík. Café Babalú is easily identifiable with its bright orange exterior.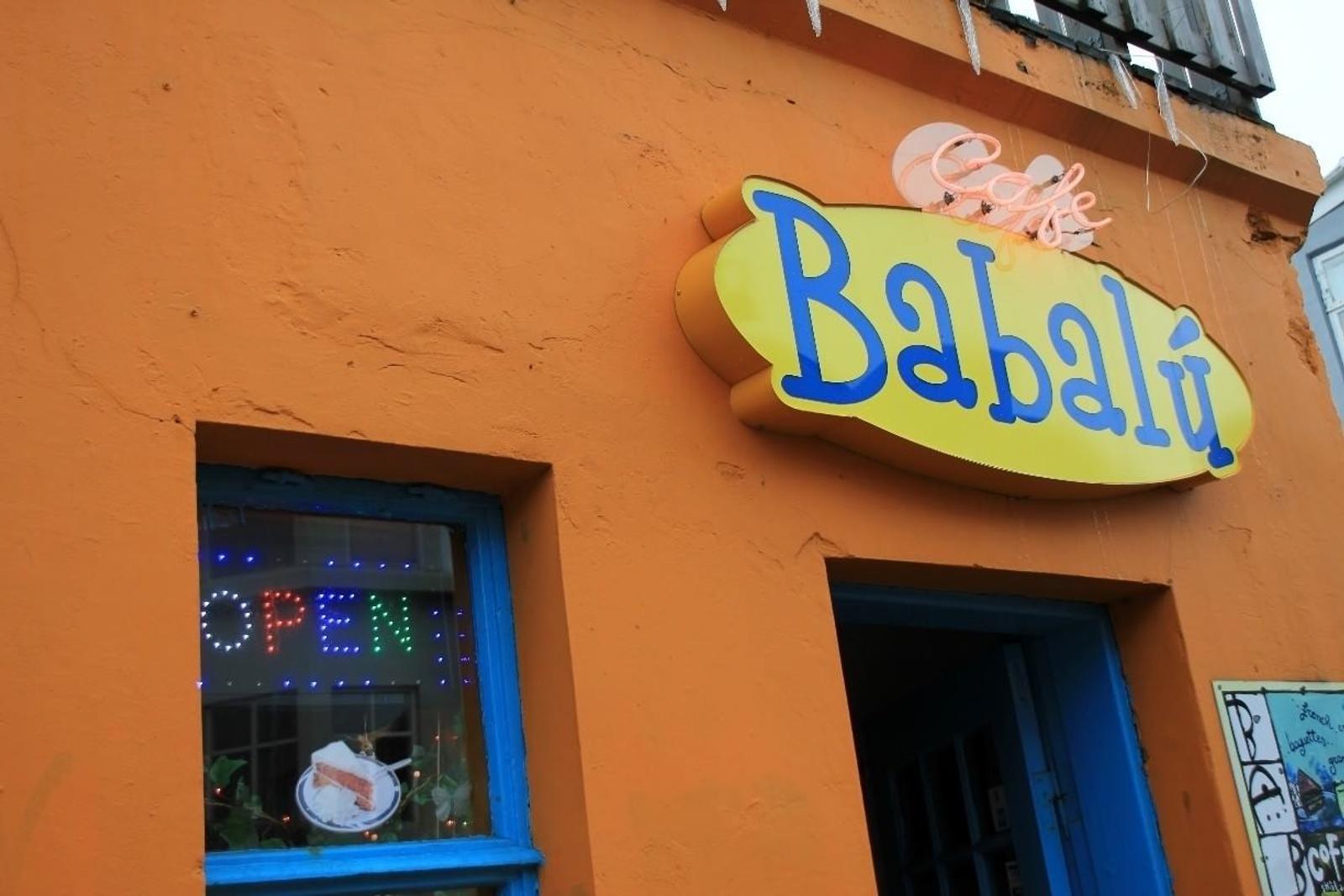 Inside it was so warm and comfortable and it was also very busy. The interior boasts an eclectic mix of ornaments and knick-knacks and when we visited, Halloween decorations too!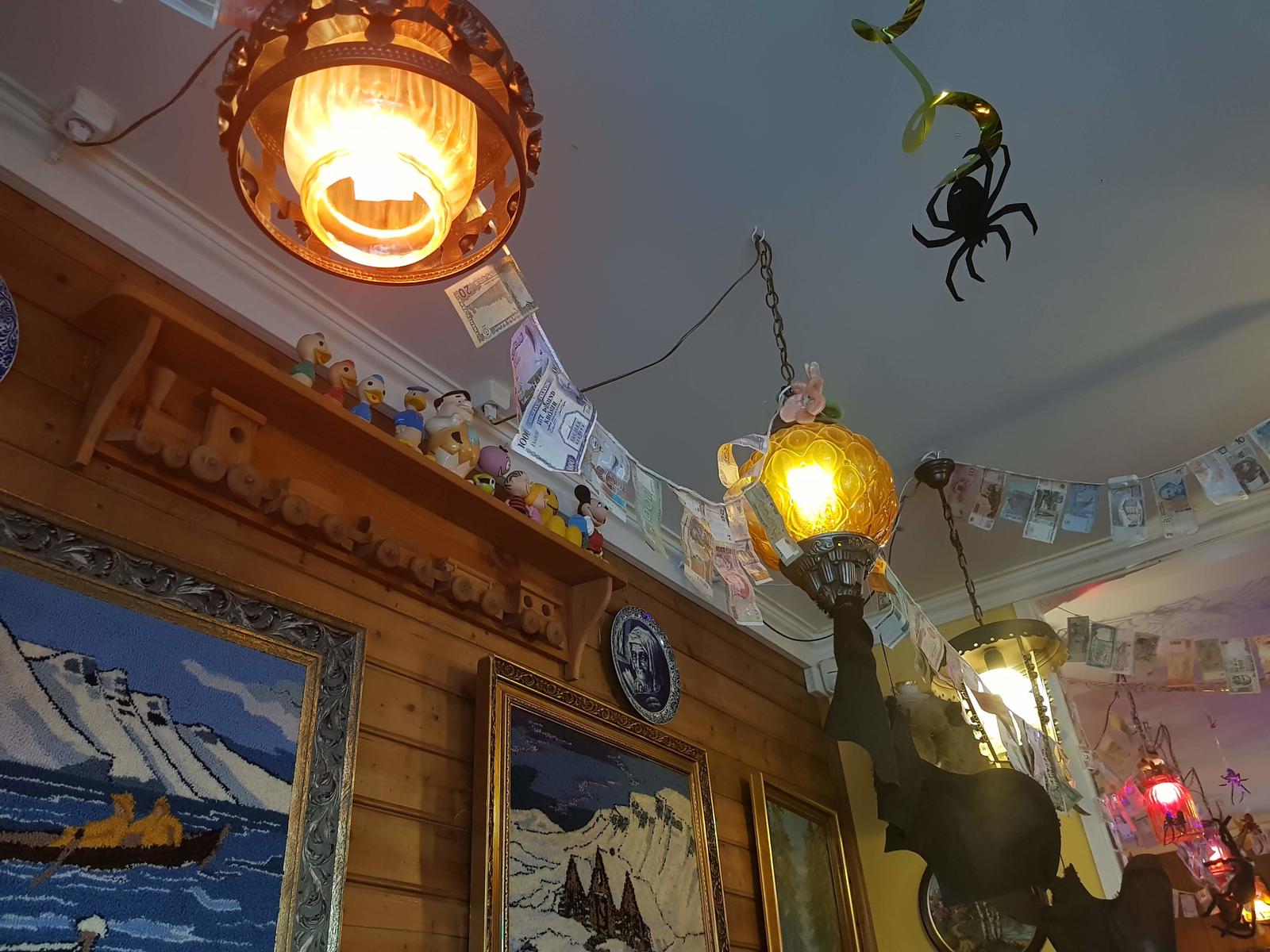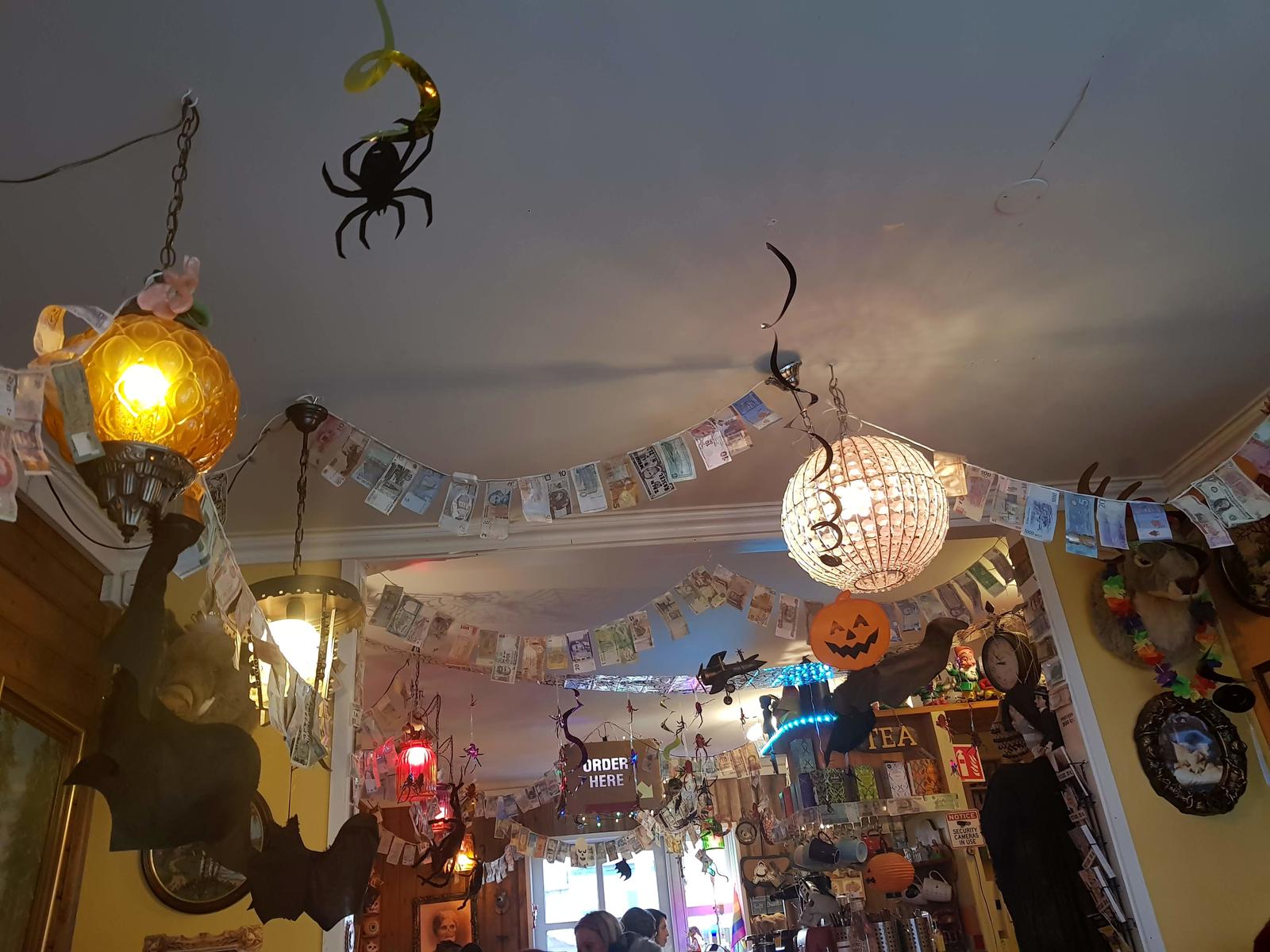 I recommend trying their hot chocolate, it was scrumptious!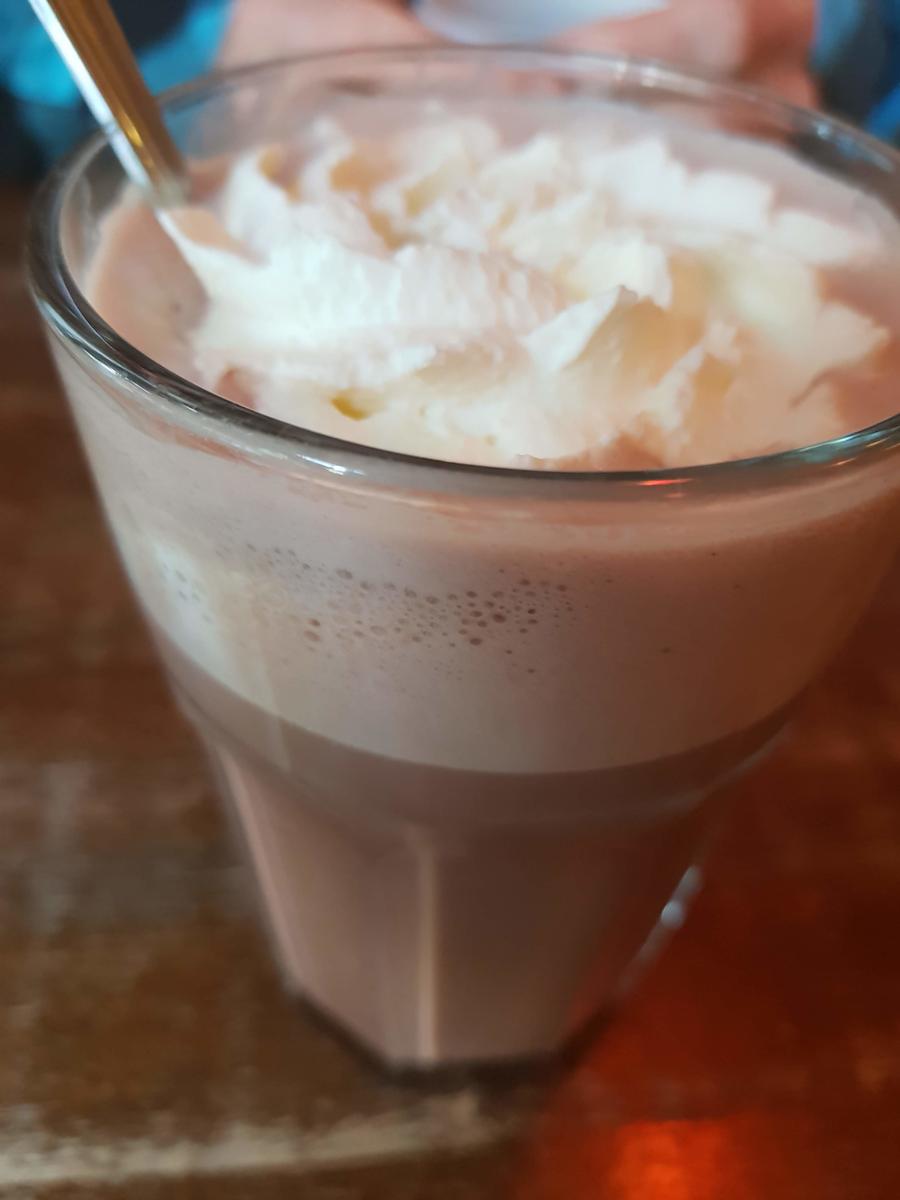 ---
6. Enjoyed A Happy Hour Drink (or two)!
You're on holidays, going for a drink is inevitable so just save yourself a few Krona and have one during happy hour in Reykjavík. For more about happy hour, see our other article here.
---
We visited Bravó which was a great find. A very relaxing informal bar in which to hang out. Alcohol is cheap by Icelandic standards, the music is good and the staff are welcoming. There was a real mix of locals and tourists in there which is always a good sign.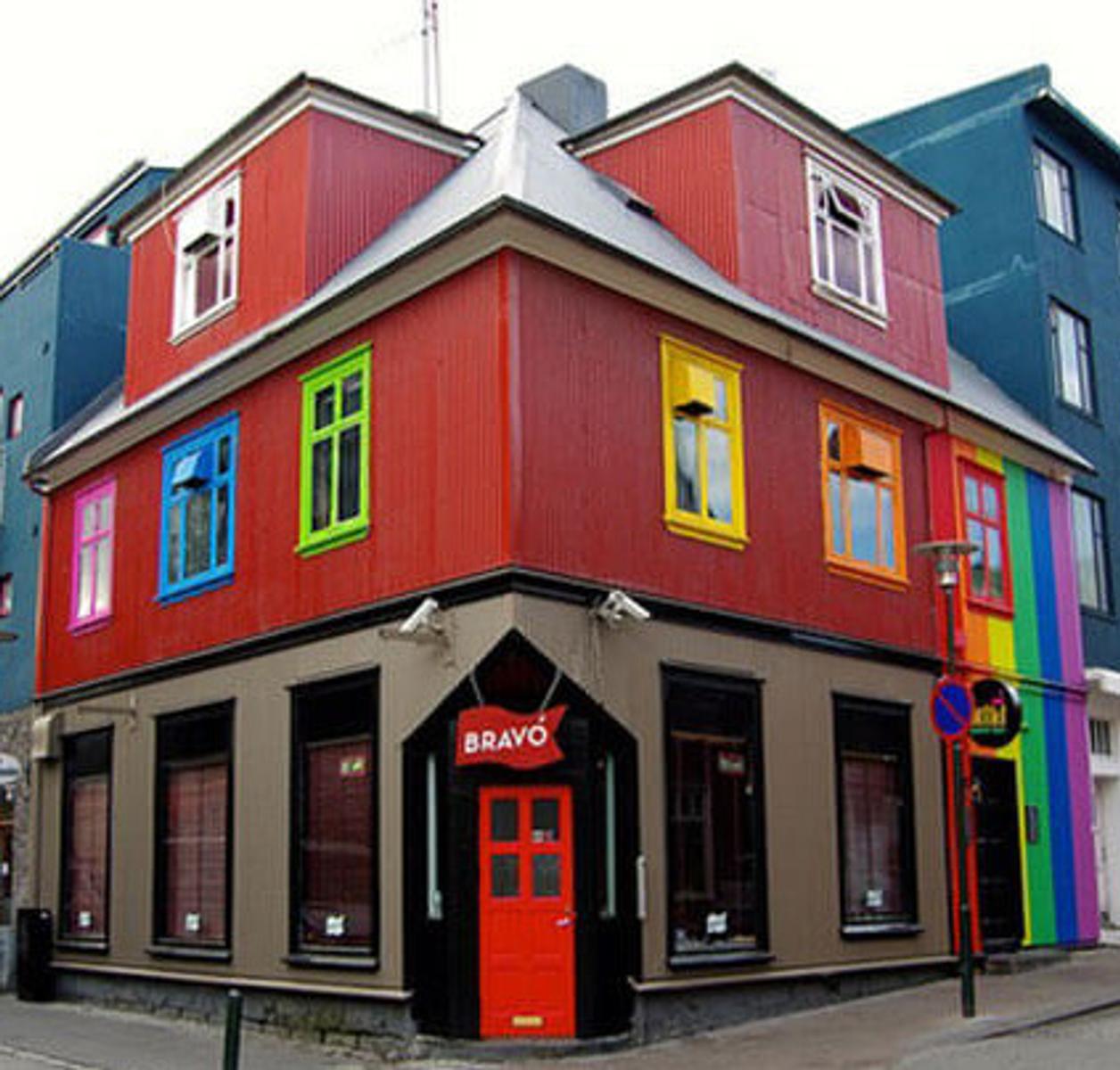 ---
Another place we liked was Stofan Cafe. It has a quirky interior with lots of pretty worn out but comfortable couches and downstairs where we were sitting they had board games and books that you could use. As the name would suggest (it is a cafe not a bar), Stofan Cafe is a popular place for food and coffees but we just had a drink as it was late in the evening when we visited. A great people watching venue!
---
In our opinion if you had one day in Reykjavík, that would be enough to see all the main sites and a fit in a museum too as it really is quite small. Reykjavík is definitely a great base from which to explore the wider area though, with lots of guided tours leaving from there you will have plenty of options. If I was tight on time, I would just spend a day in Reykjavík (or half a day), see the main attractions (e.g. Harpa, Hallgrímskirkja, Sun Voyager etc.) and use the rest of my time to visit the big Icelandic attractions in the area such as the Blue Lagoon, Thingvellir National Park and so on.
---
If you've any questions, suggestions or just want to say hello, contact me via the Contact Form, Instagram (@noroadlongenough) or By Email noroadlongenough1@gmail.com