Ronda is a beautiful city in the Provence of Malaga that oozes charm and character. We spent a few nights in Ronda during a heatwave at the end of August 2015. Our Airbnb was very centrally located, just off the main street which made it very easy to explore the city.
Ronda is definitely a very walk-able city; it has a lot of extremely narrow cobbled streets, one way streets, pedestrian zones and appeared to have a lack of parking available which means it is a nightmare to negotiate by car for a non-local. Pack your walking shoes and thank me later!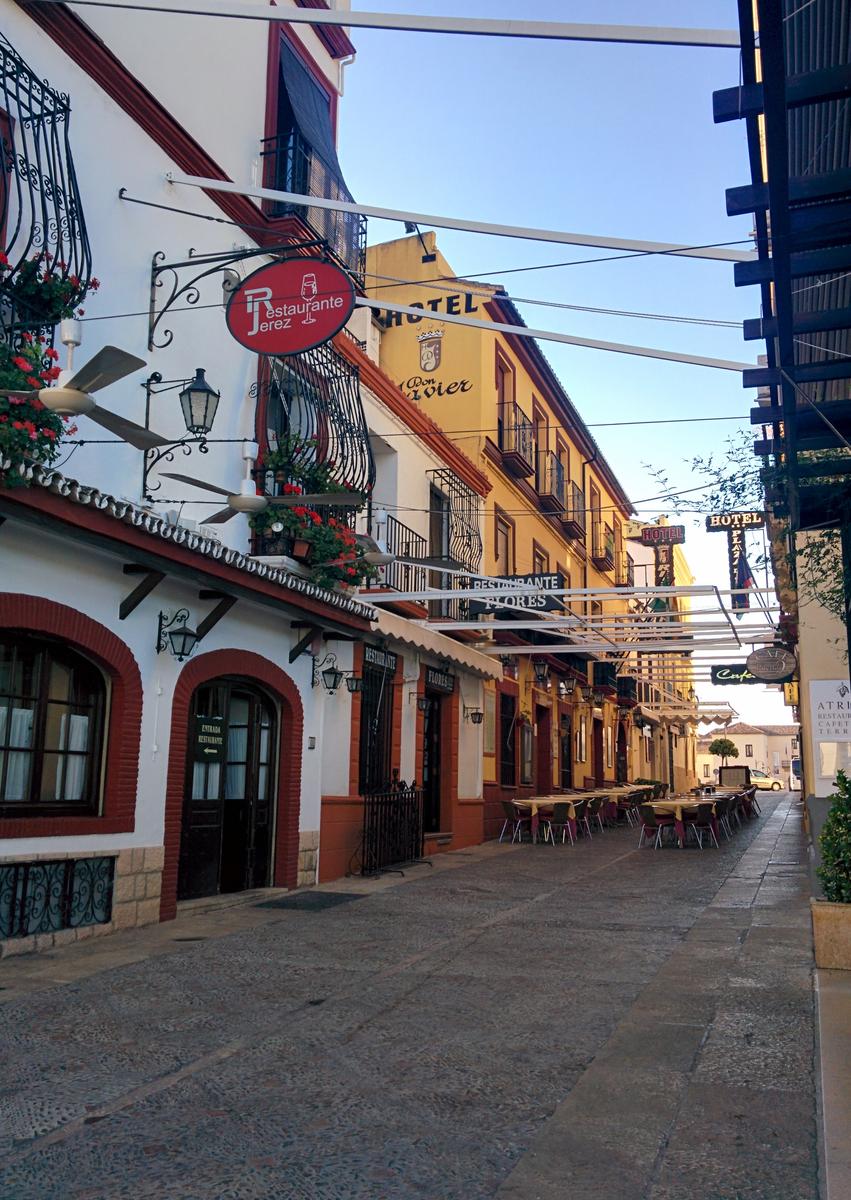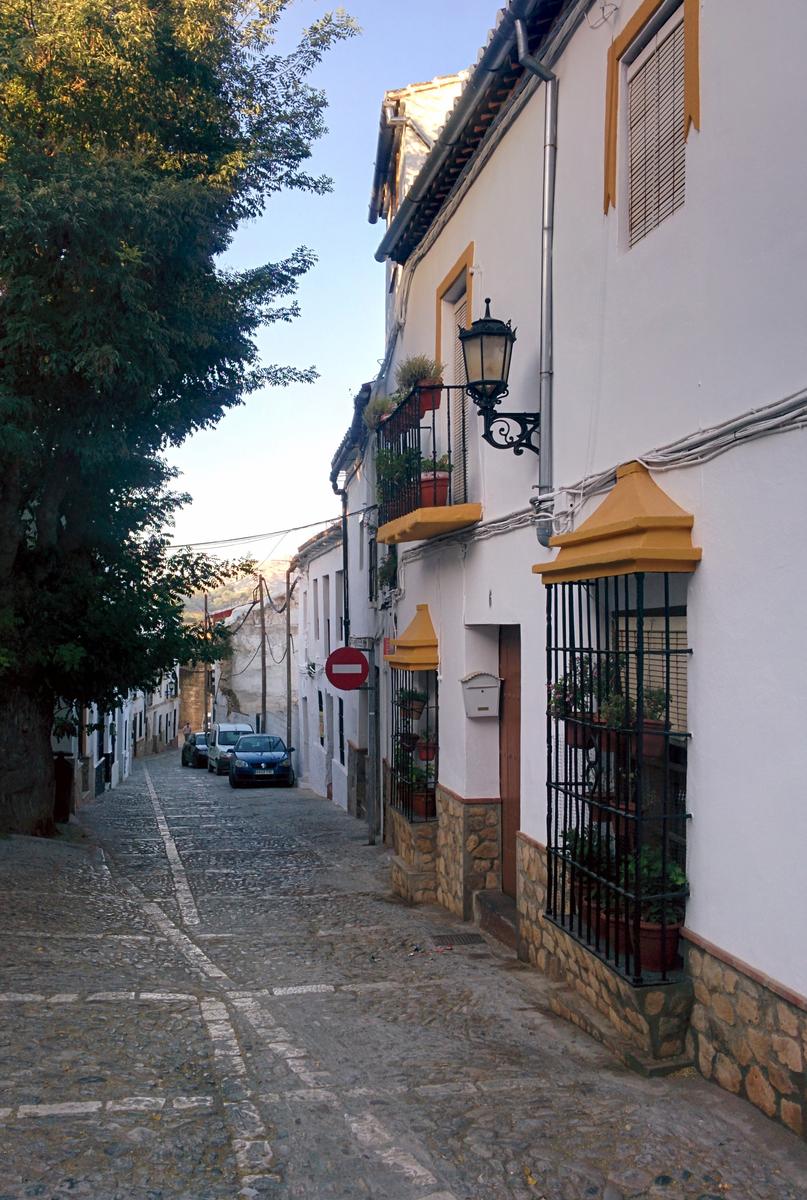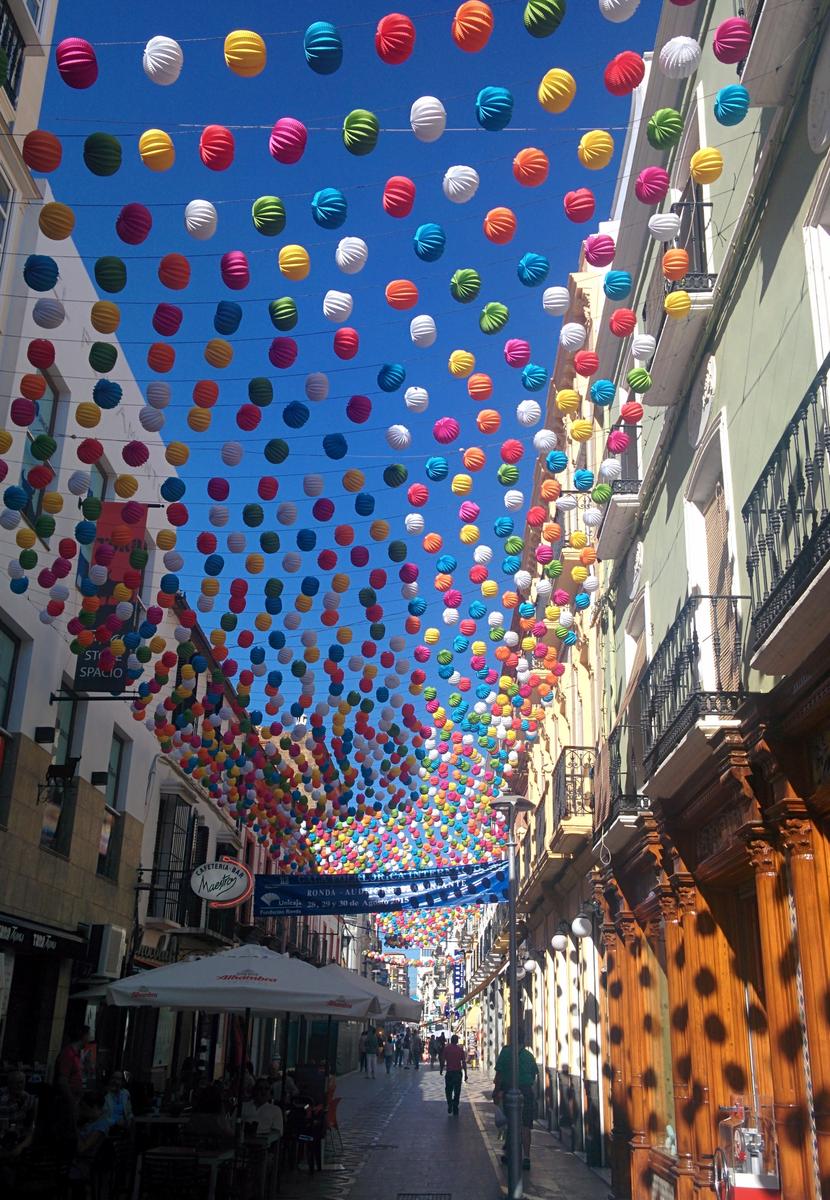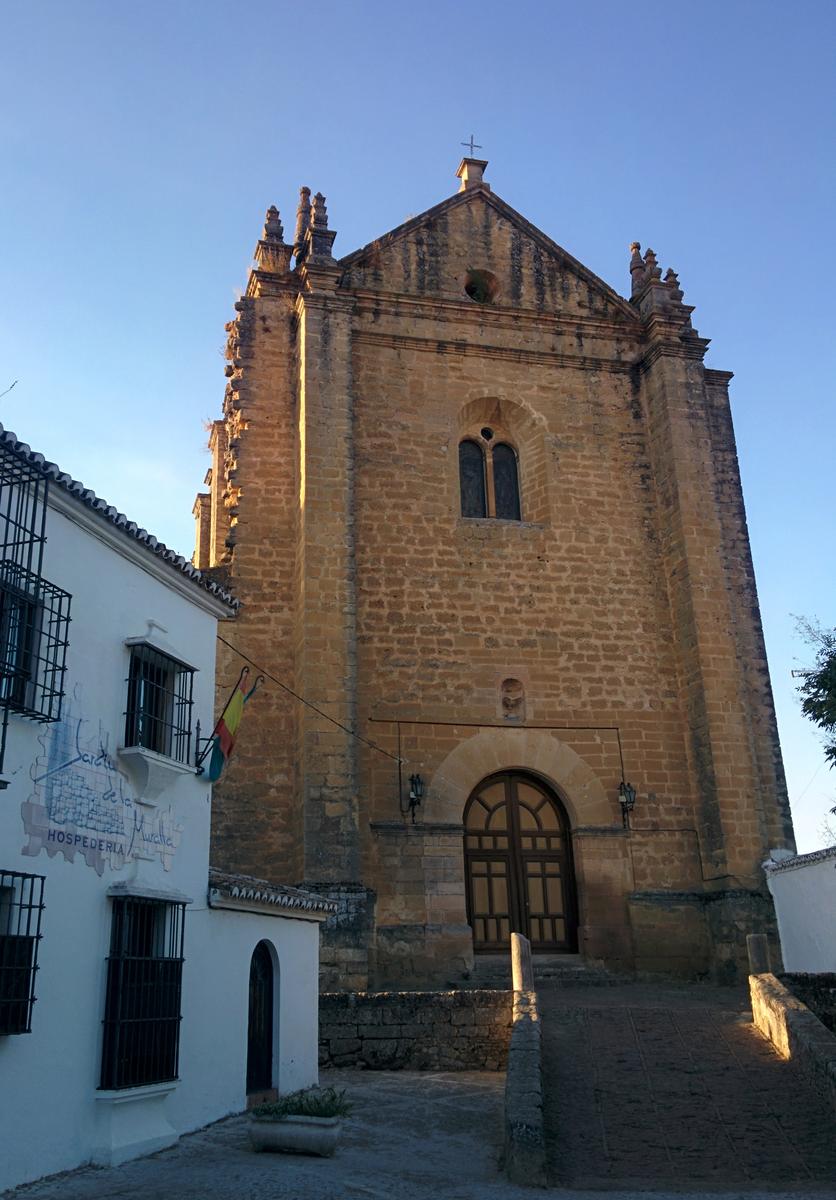 One of the fist things you will see when you get to Ronda is the Puente Neuvo and the El Tajo Gorge. If you have ever seen a photo of Ronda, it is is most likely this that you saw! They are truly beautiful and make sure to return at different times of the day during your stay to see how they change in the light. You can walk down underneath the bridge also. These are some photos from below the bridge: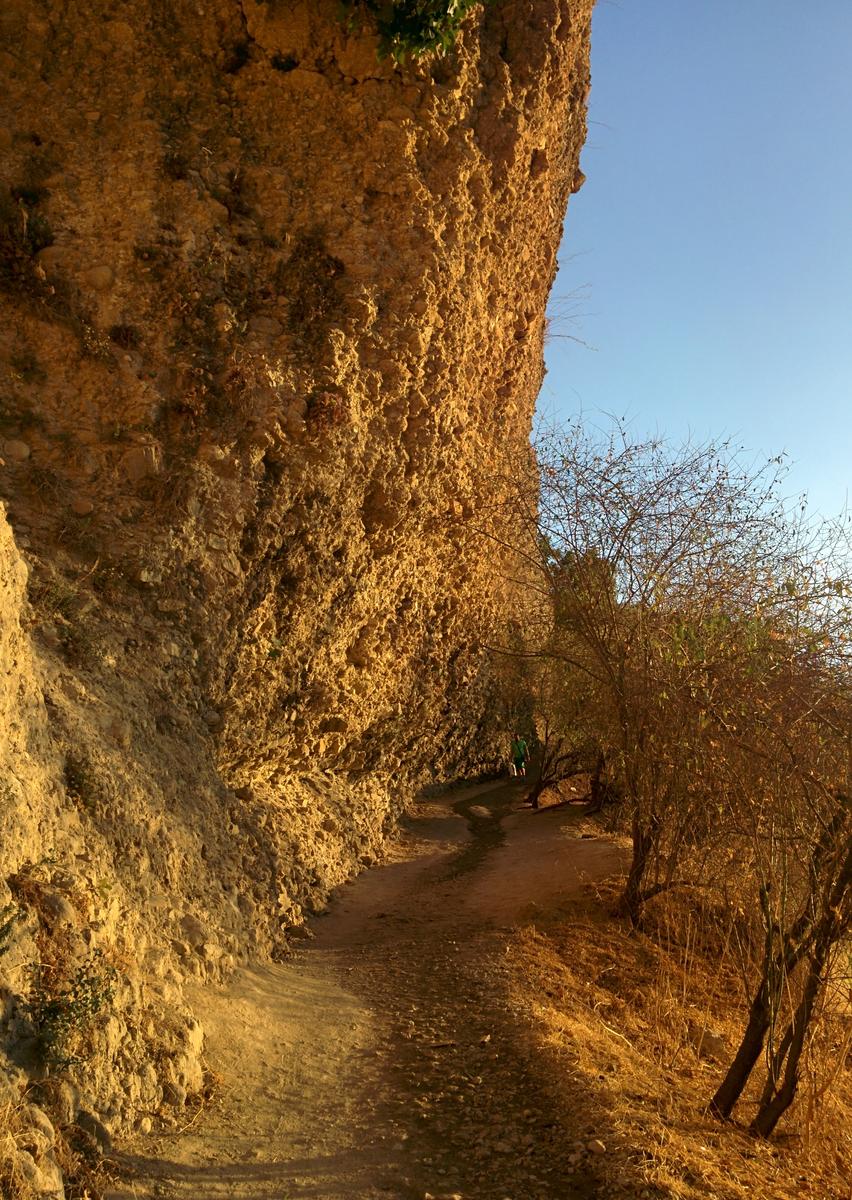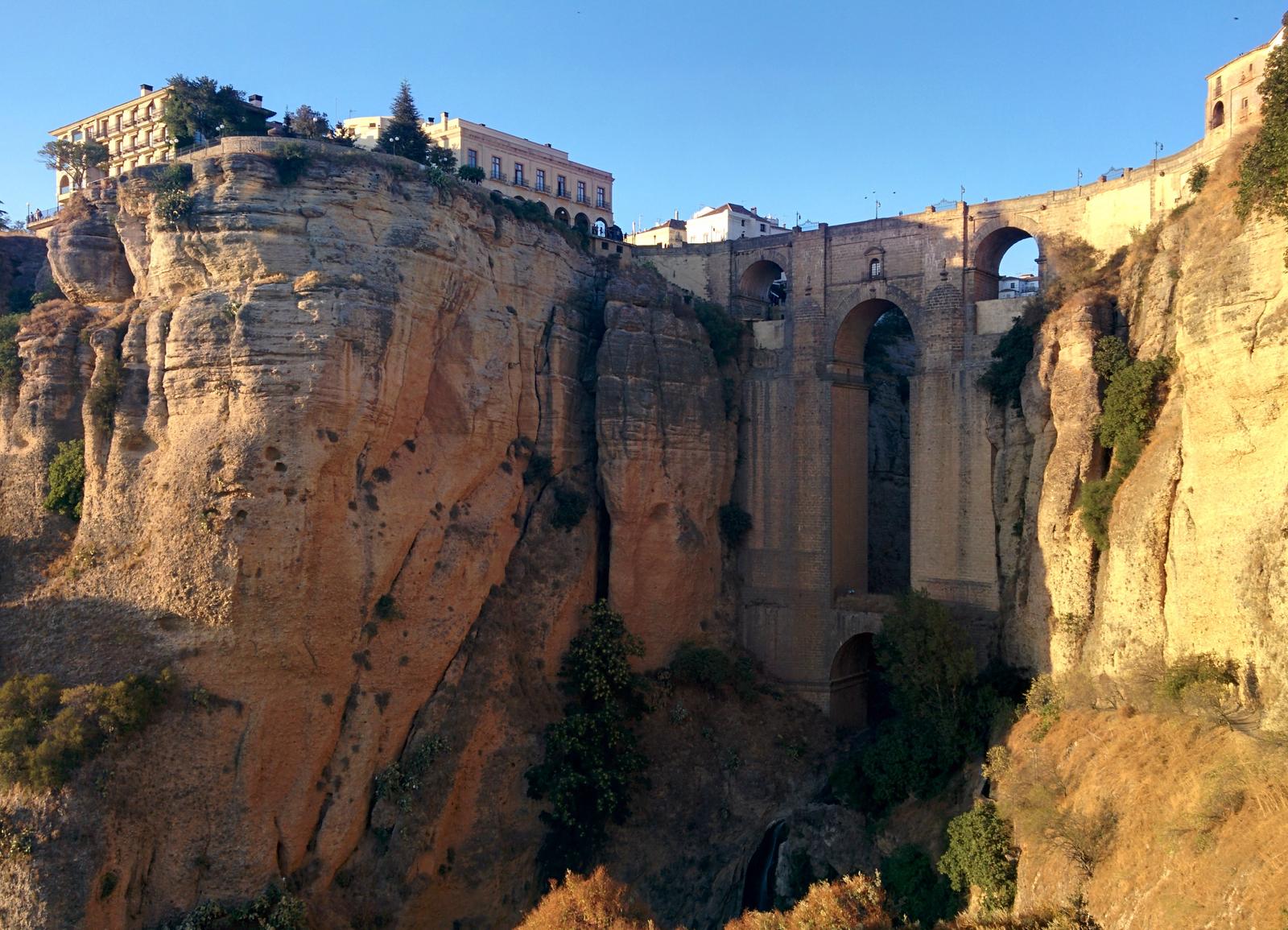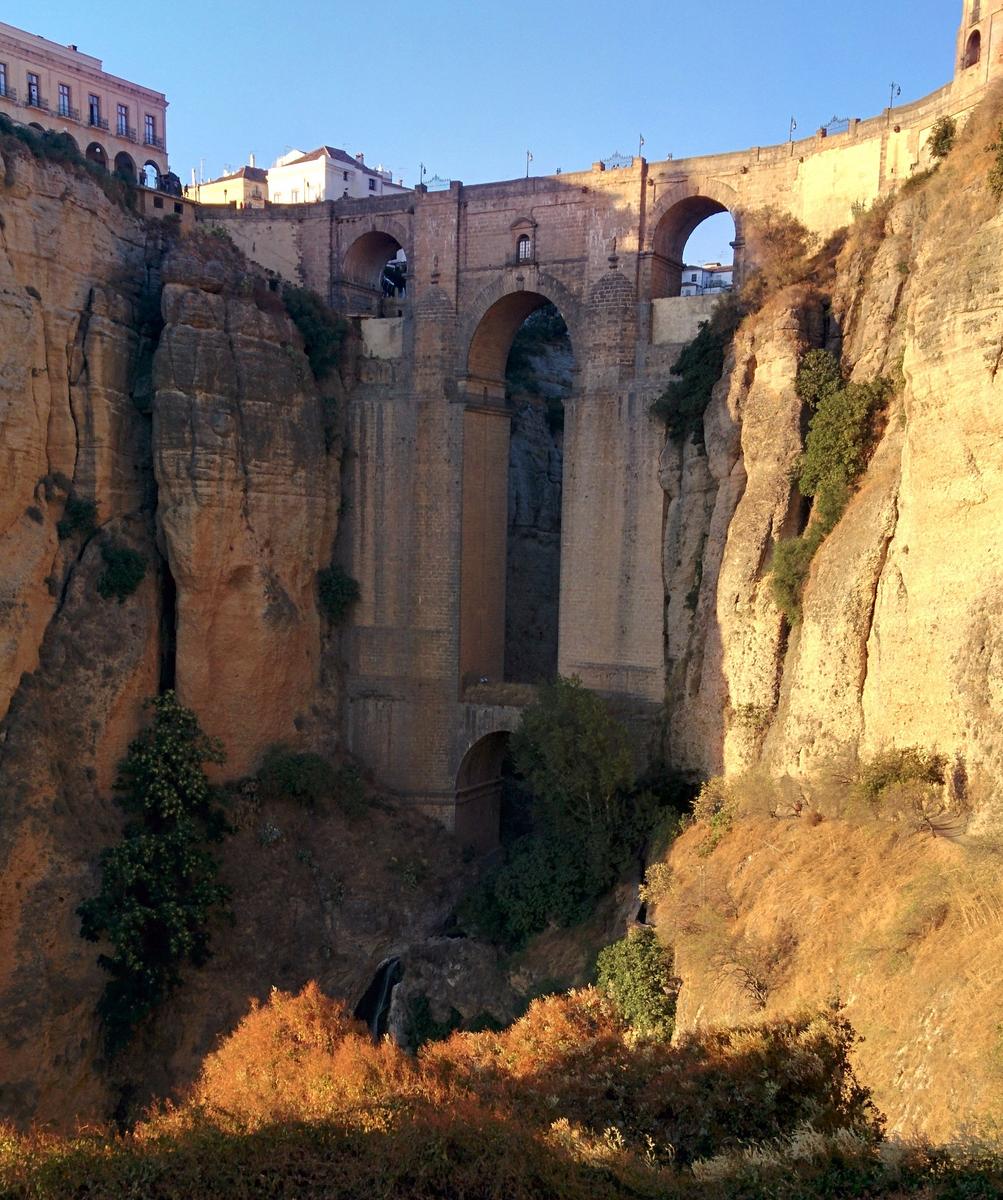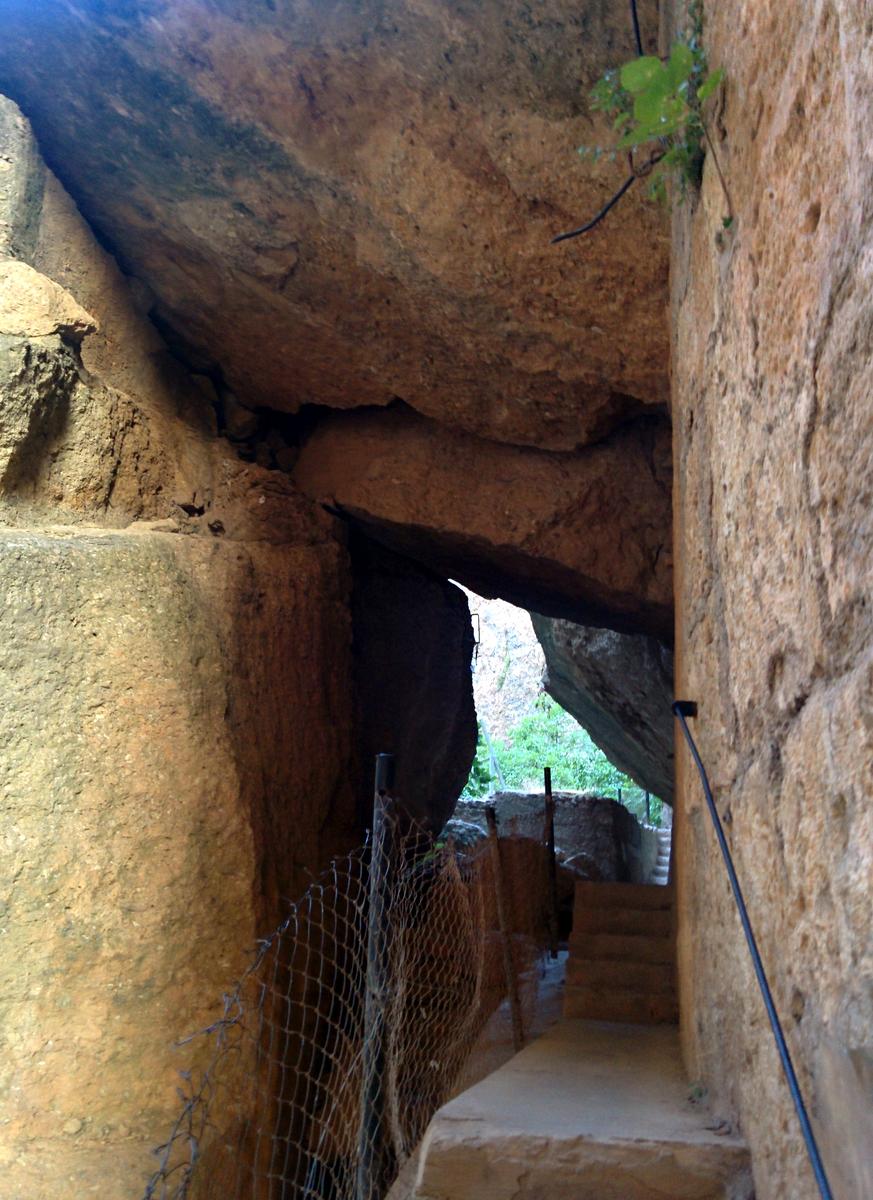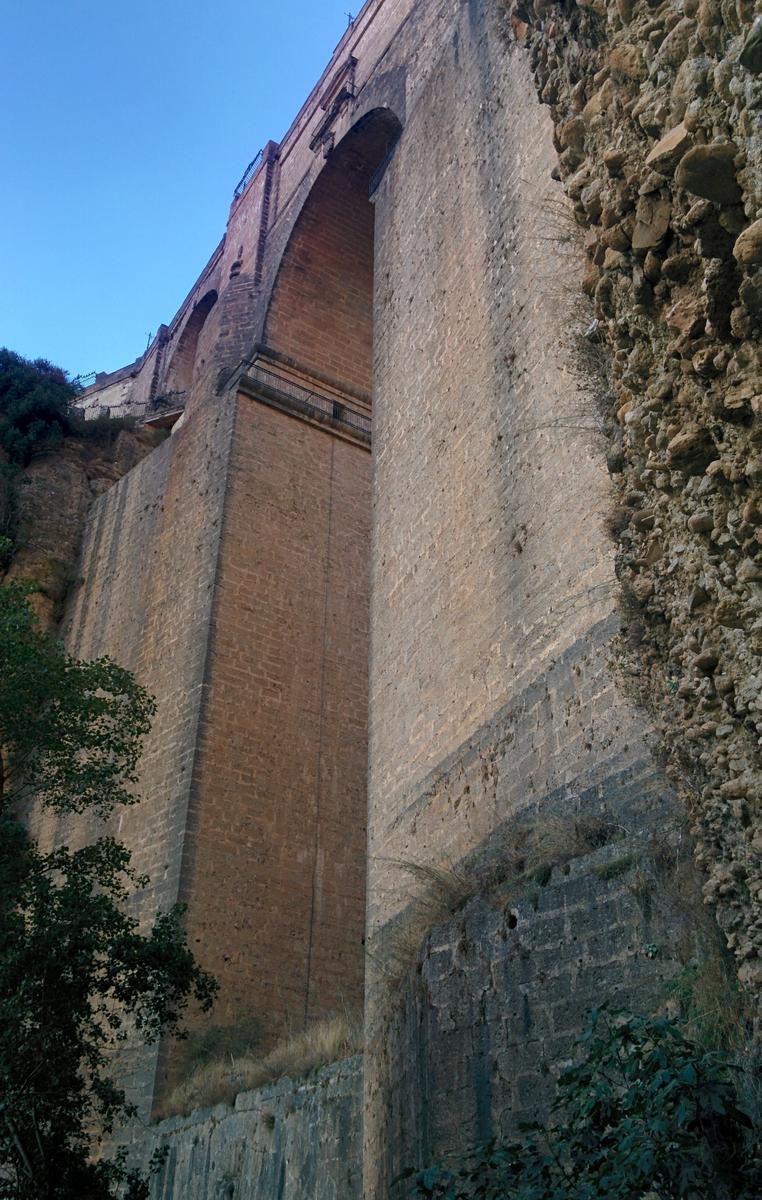 We went for a run at 8am one morning in Ronda, we had to go early due to the aforementioned heatwave and we were rewarded with the beautiful sight of hot air balloons over the city!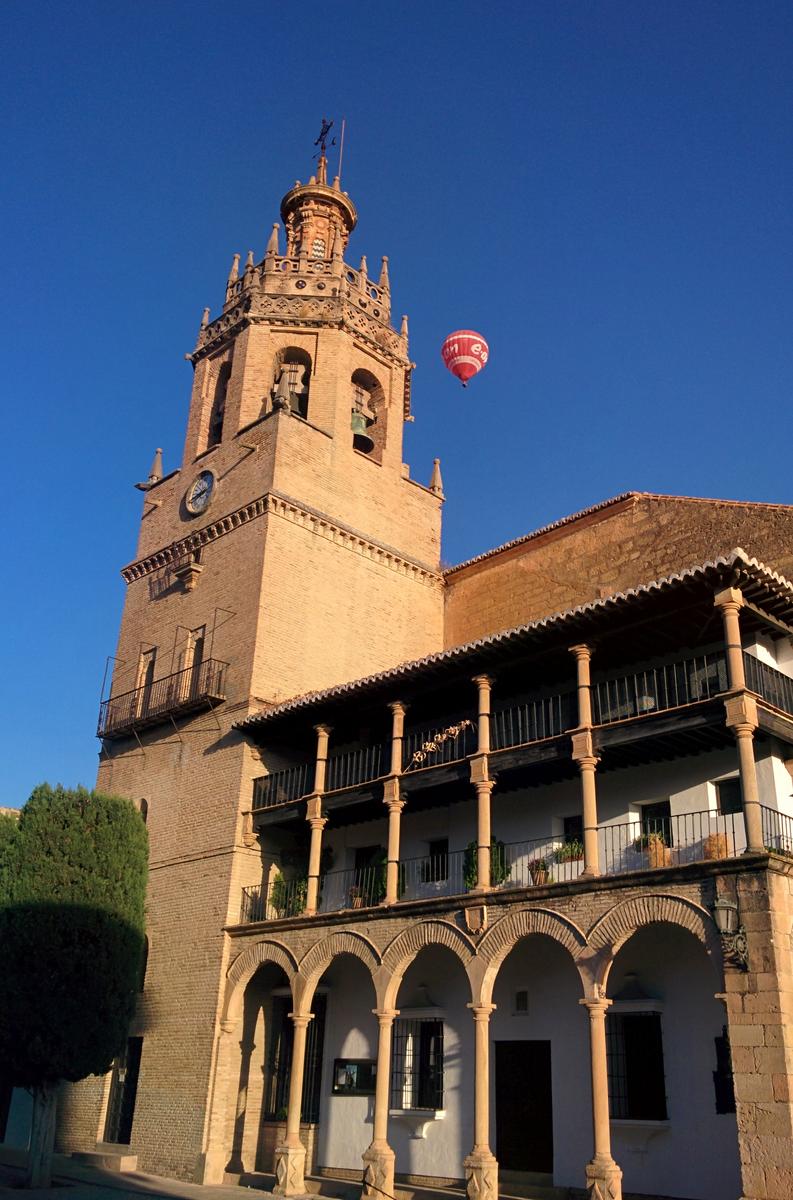 These are some photos from another run around Ronda!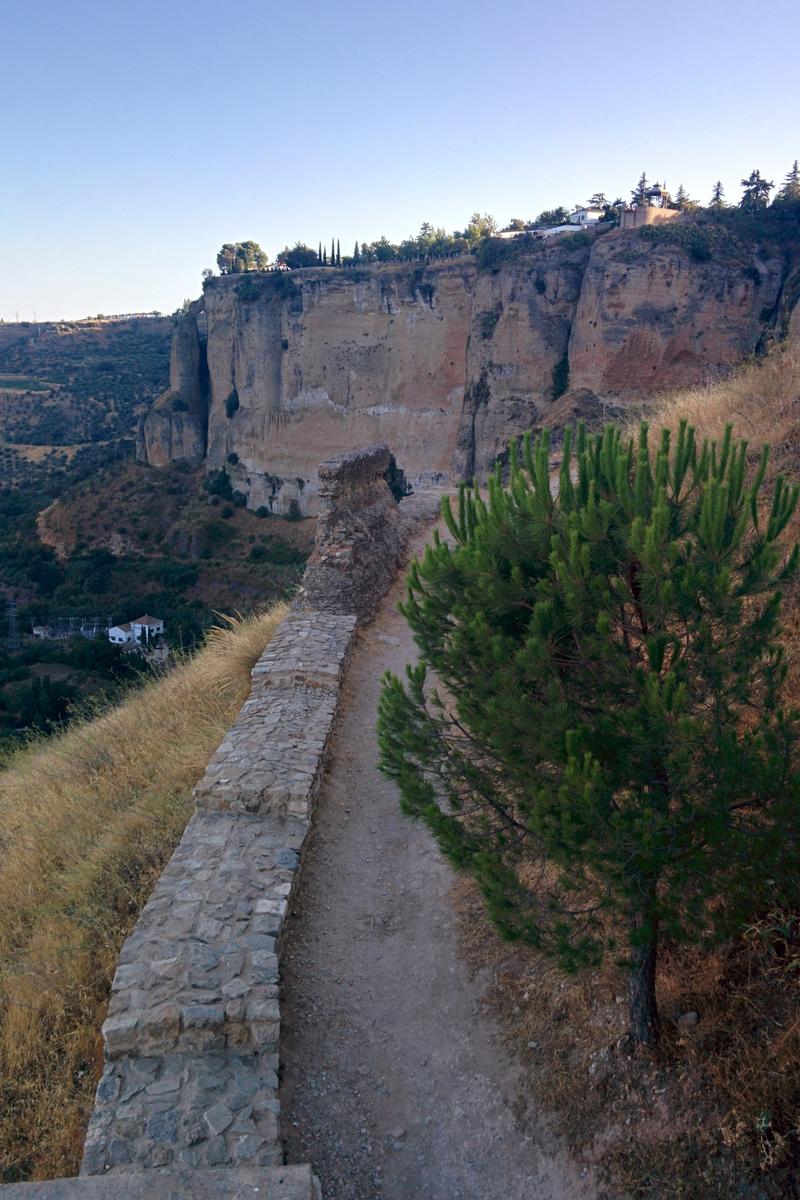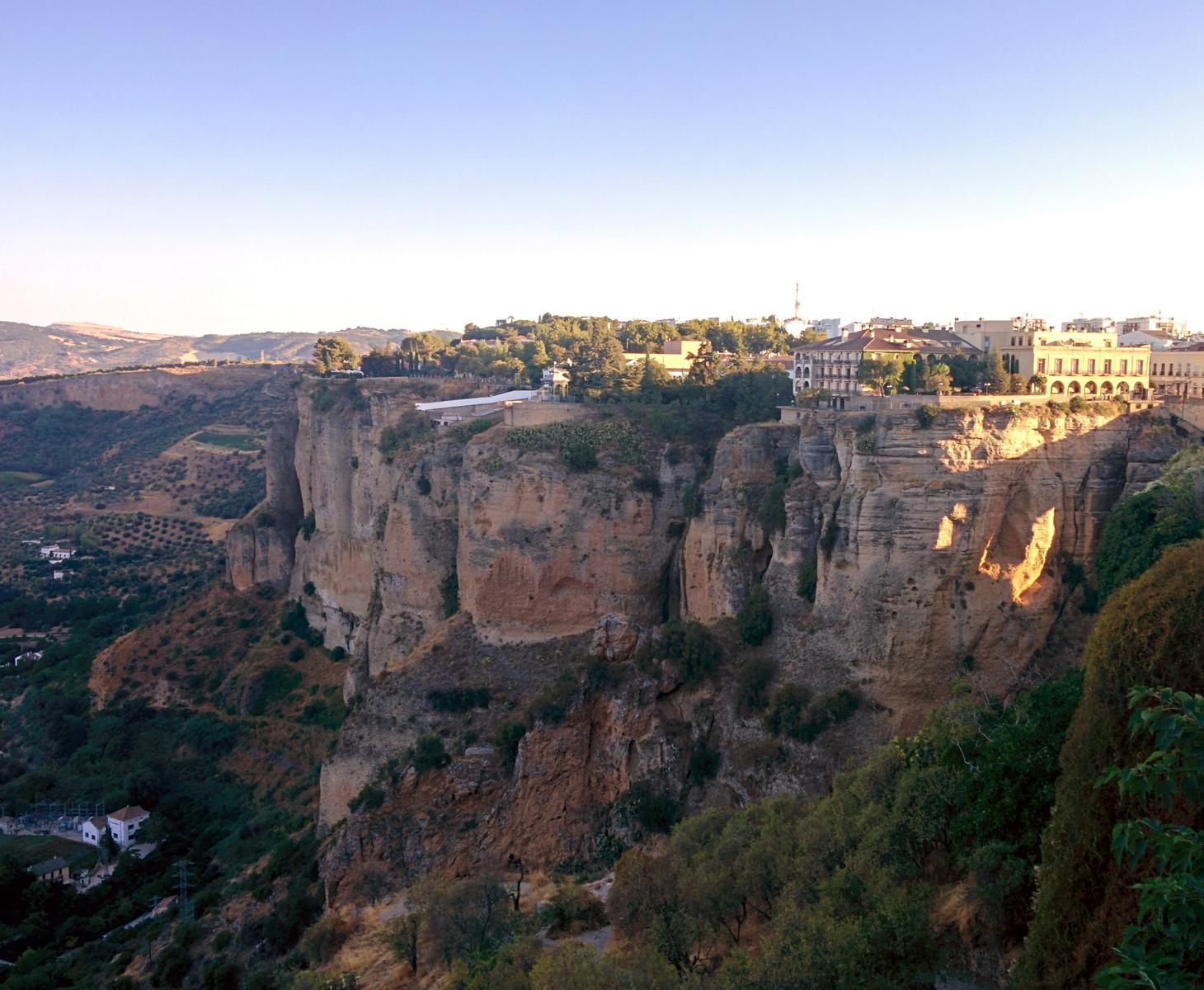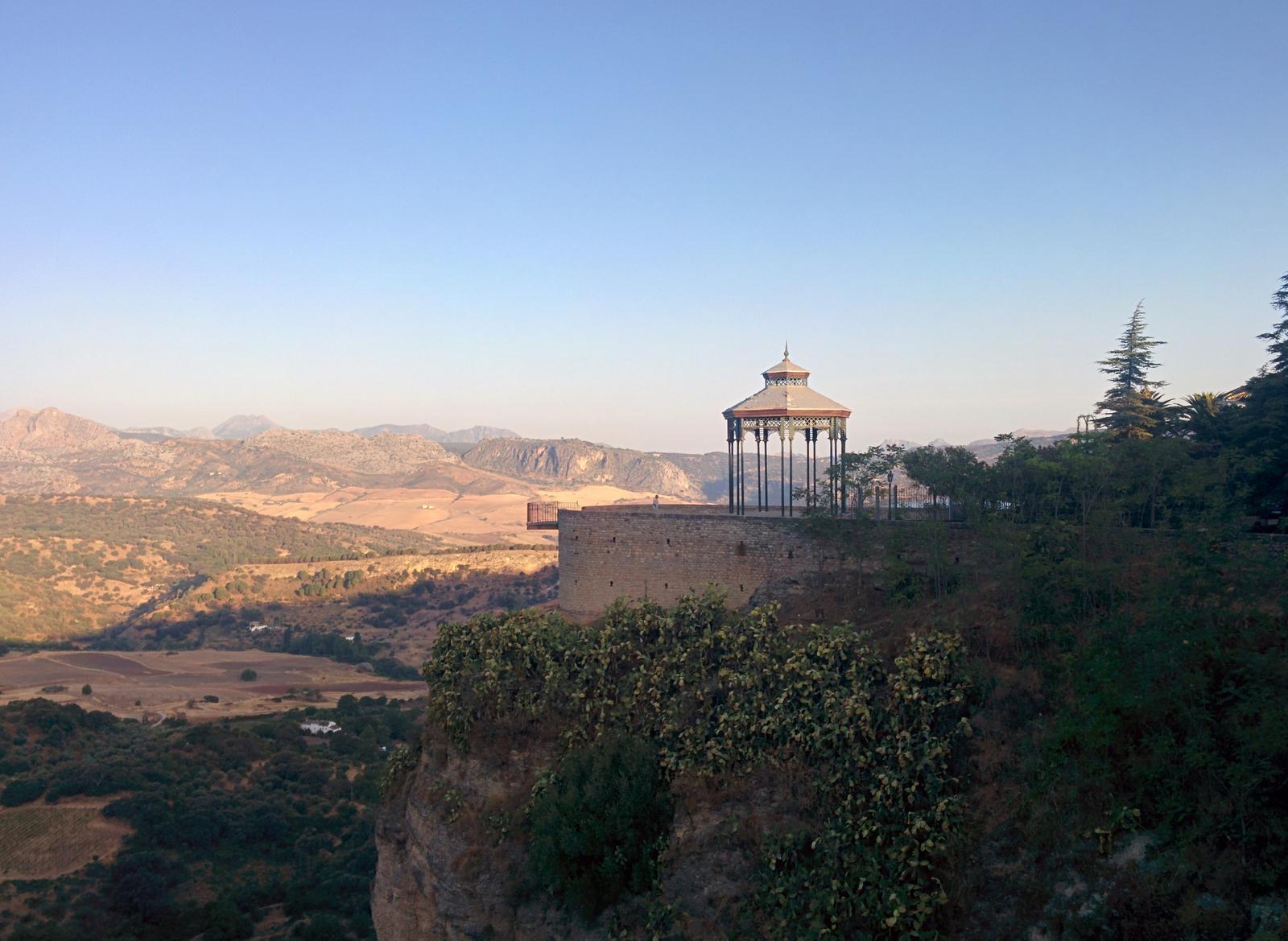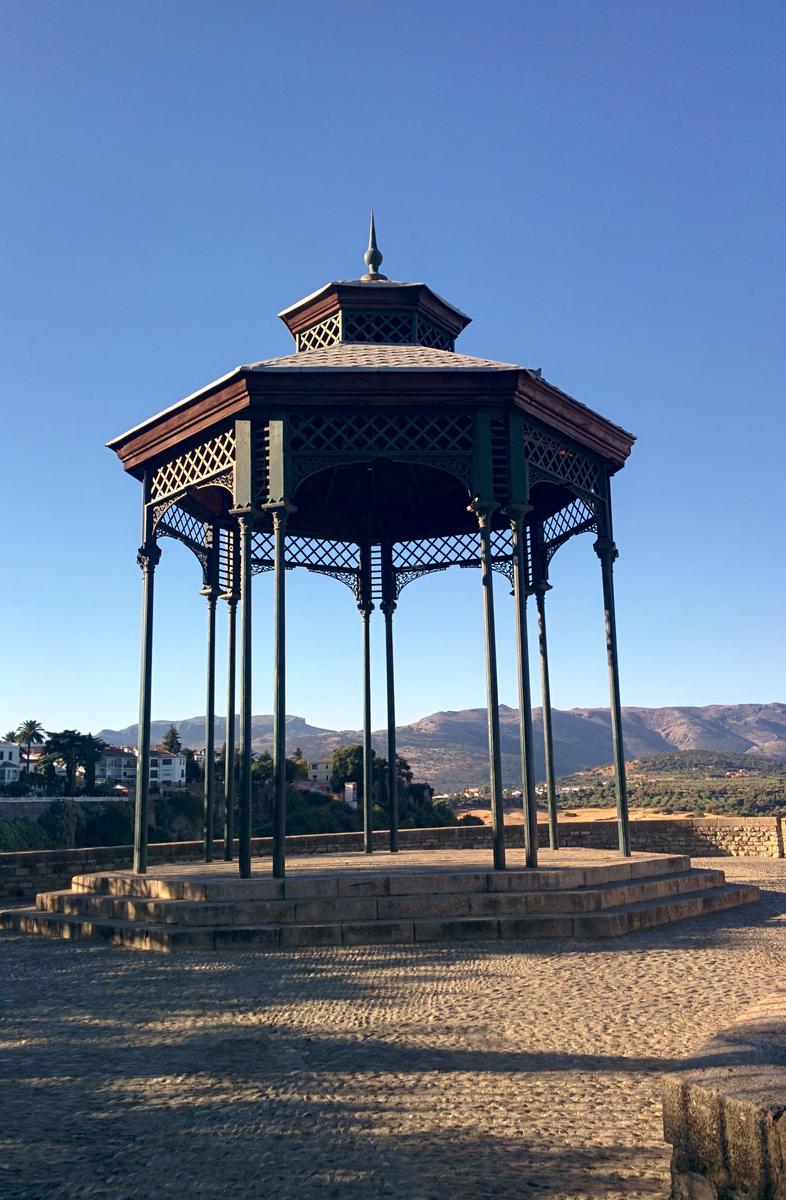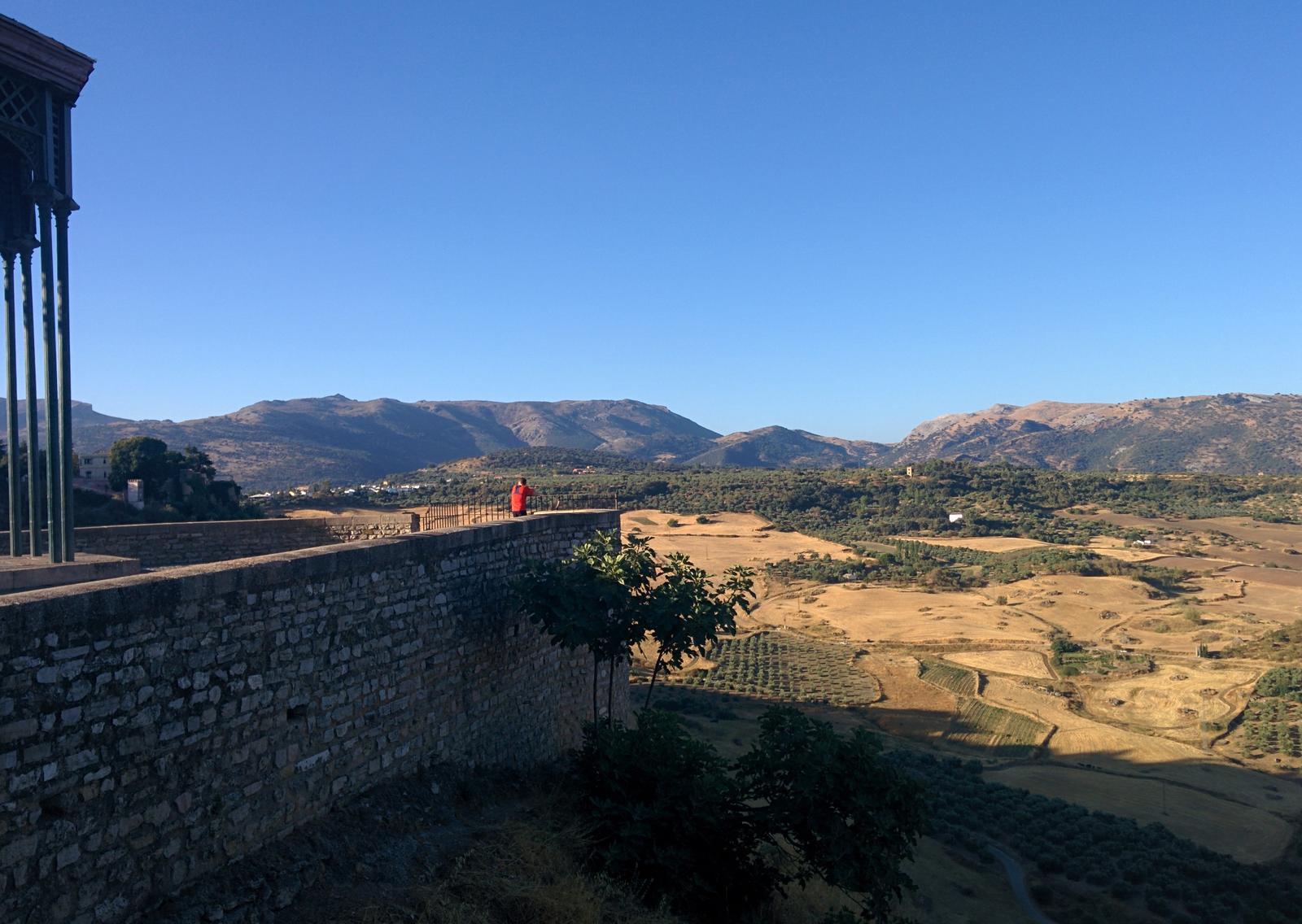 Another interesting feature of Ronda are its city Arab walls and City Gates.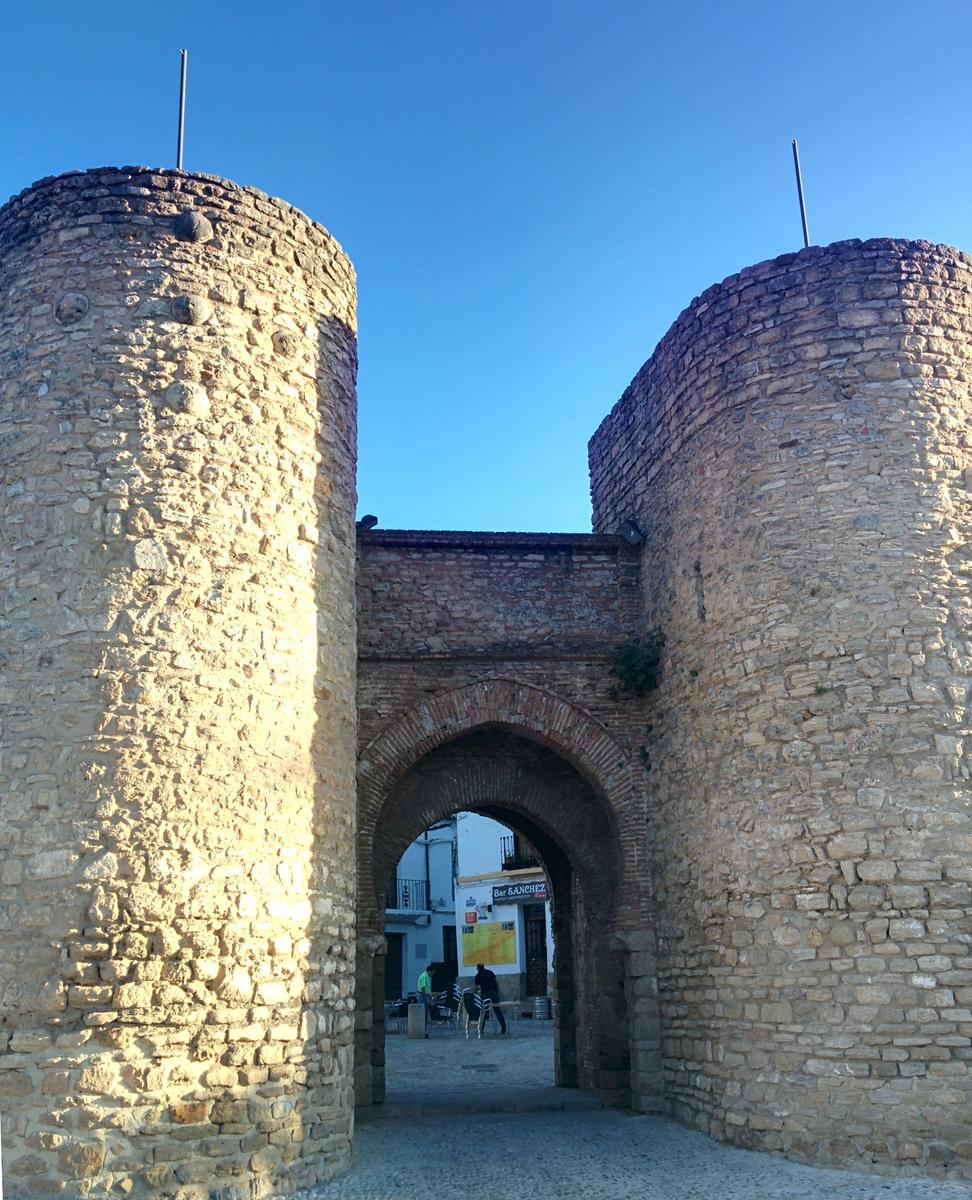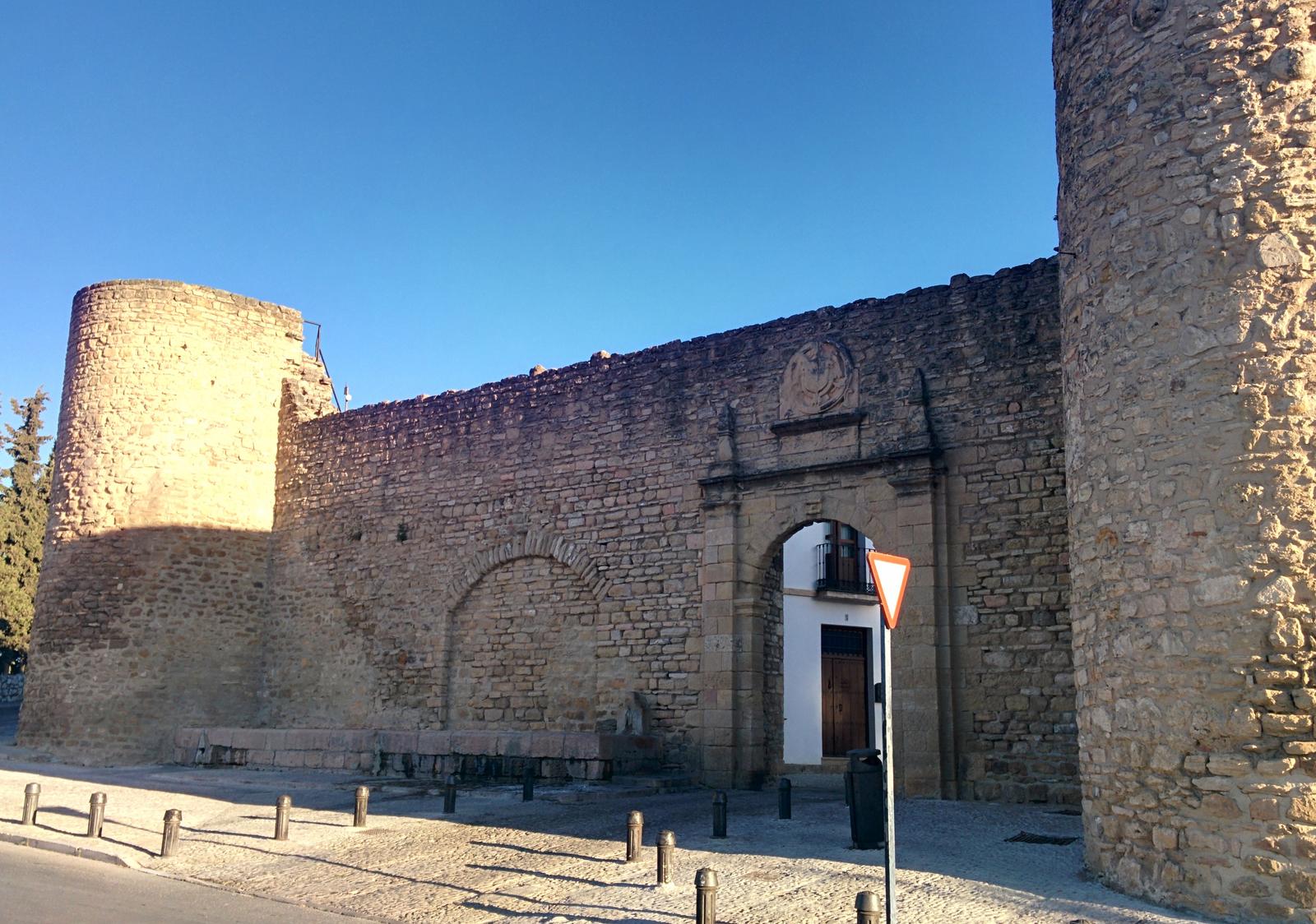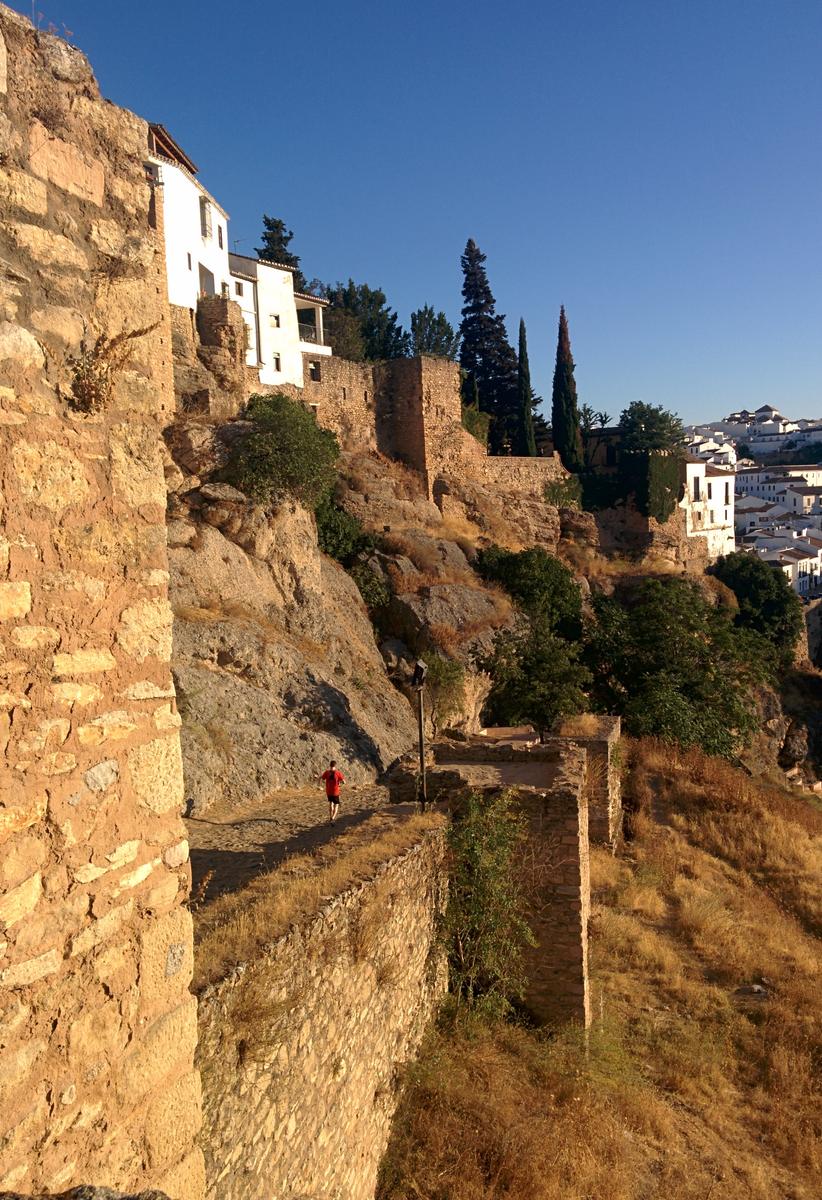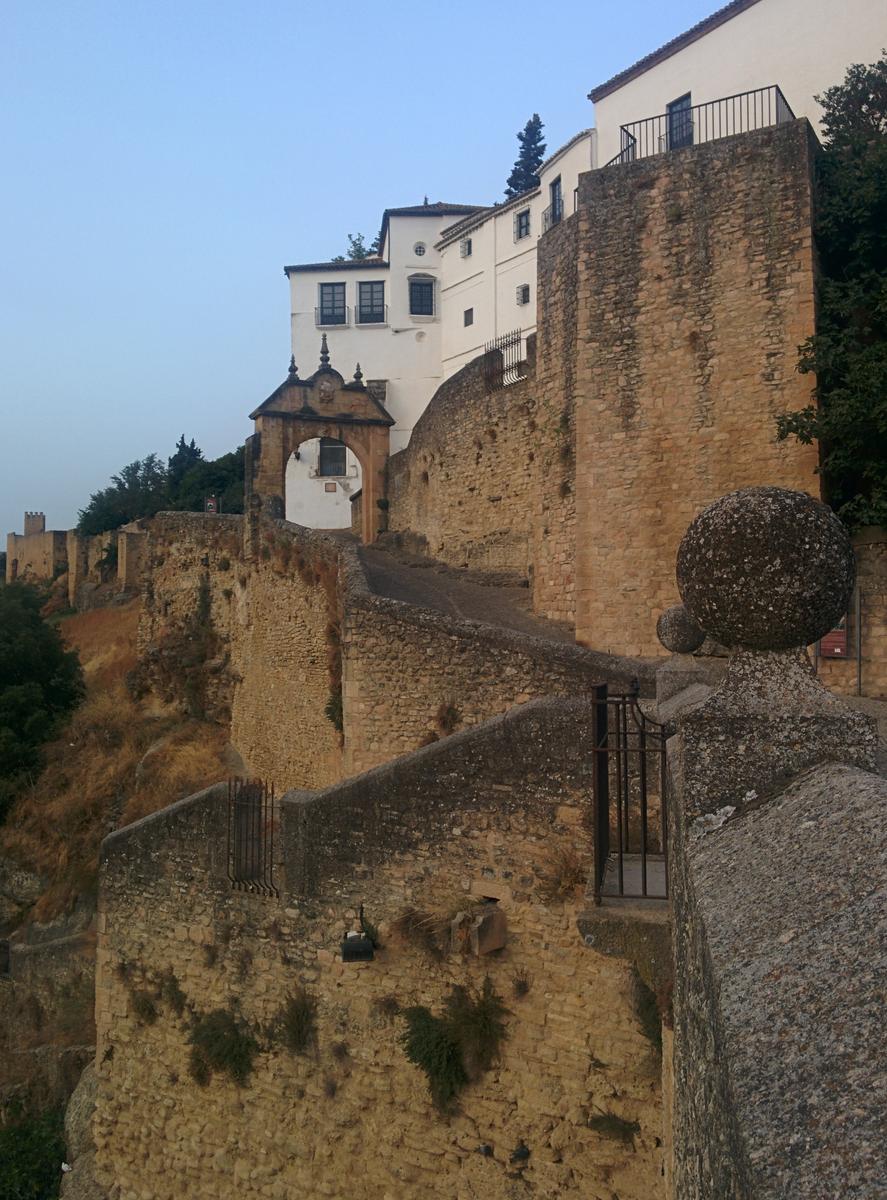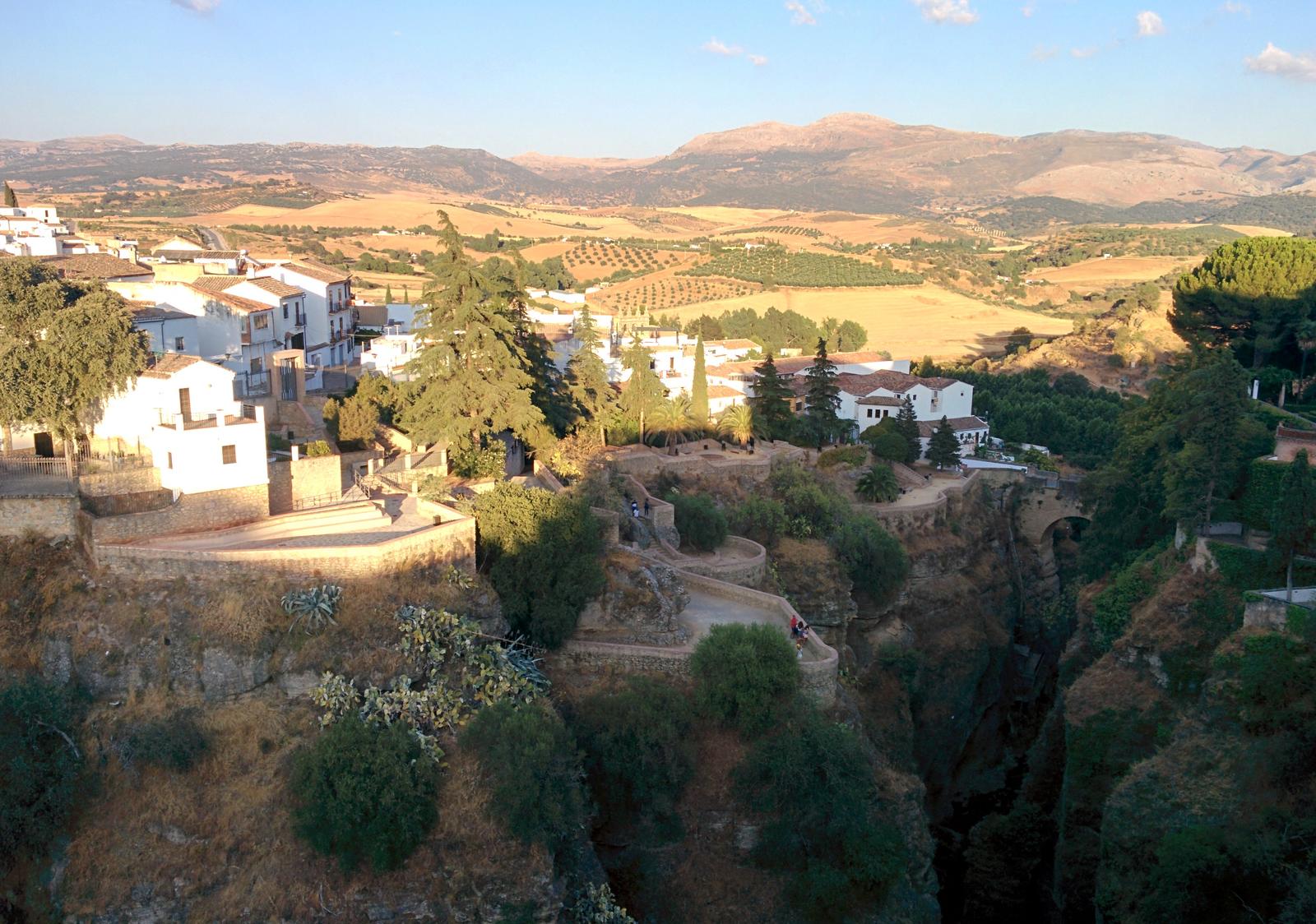 We really enjoyed our visit to the Plaza de Toros/Bull Ring which at the time was €8.50 including an audio guide. Here are a few photos from our visit: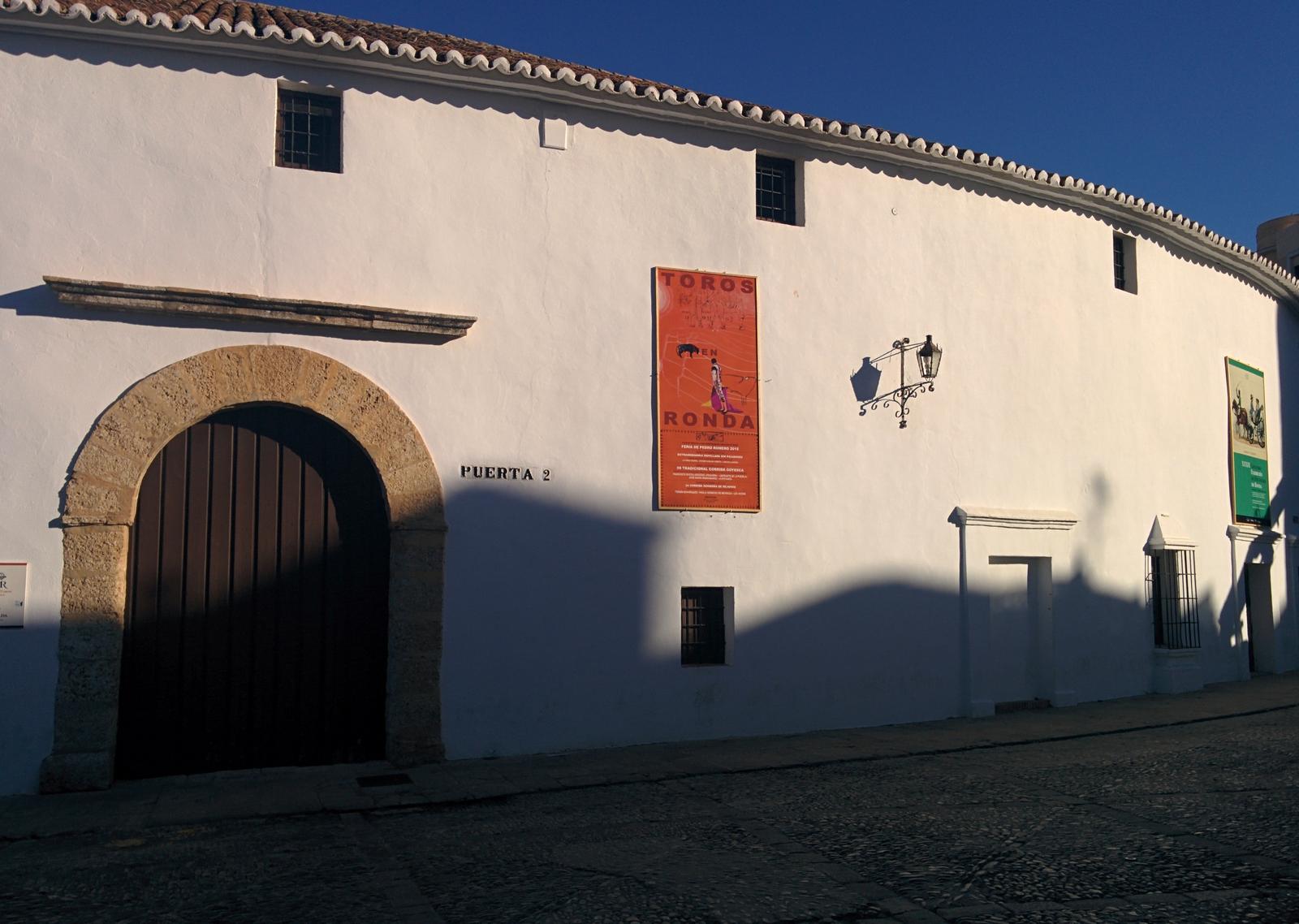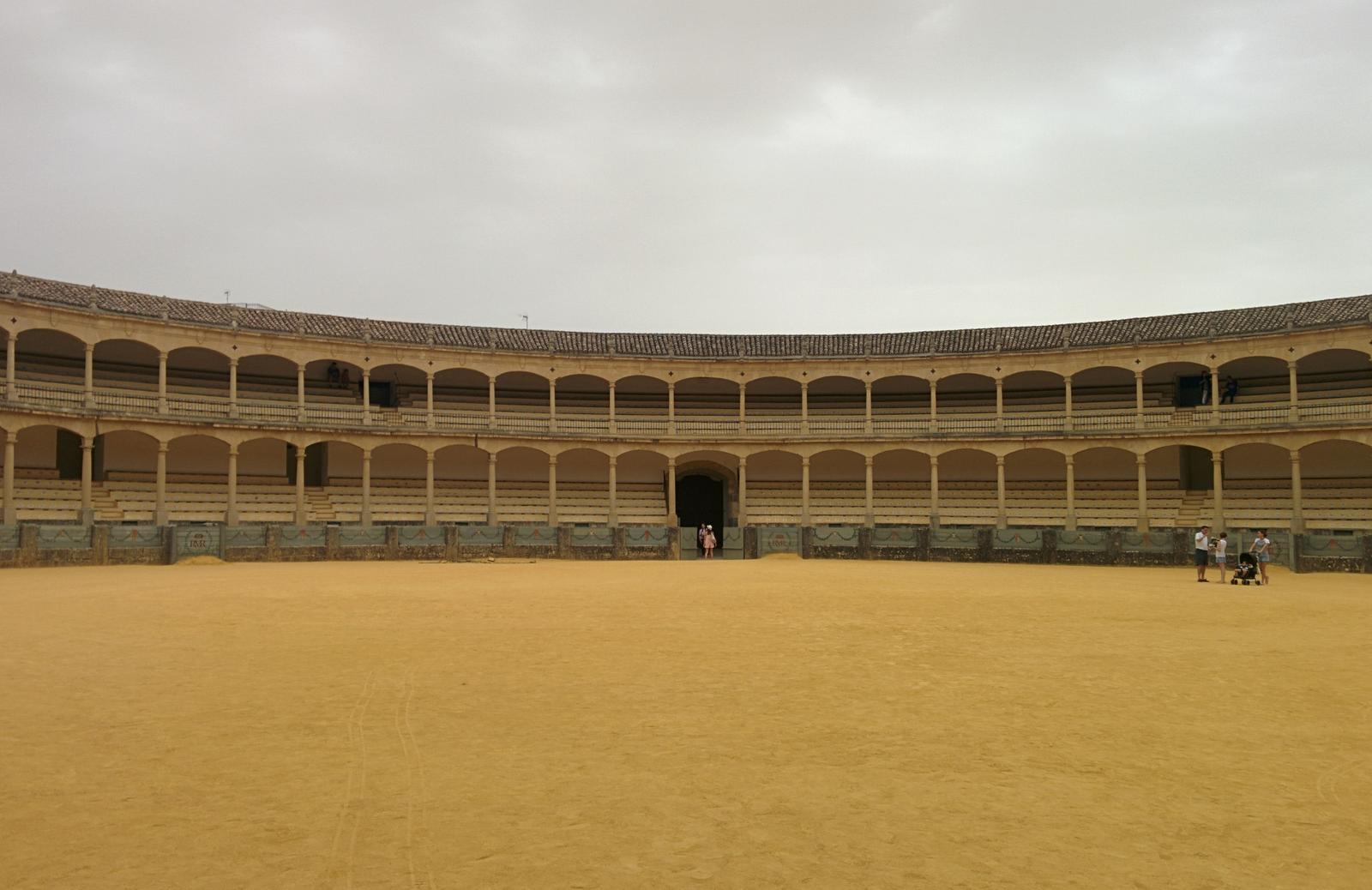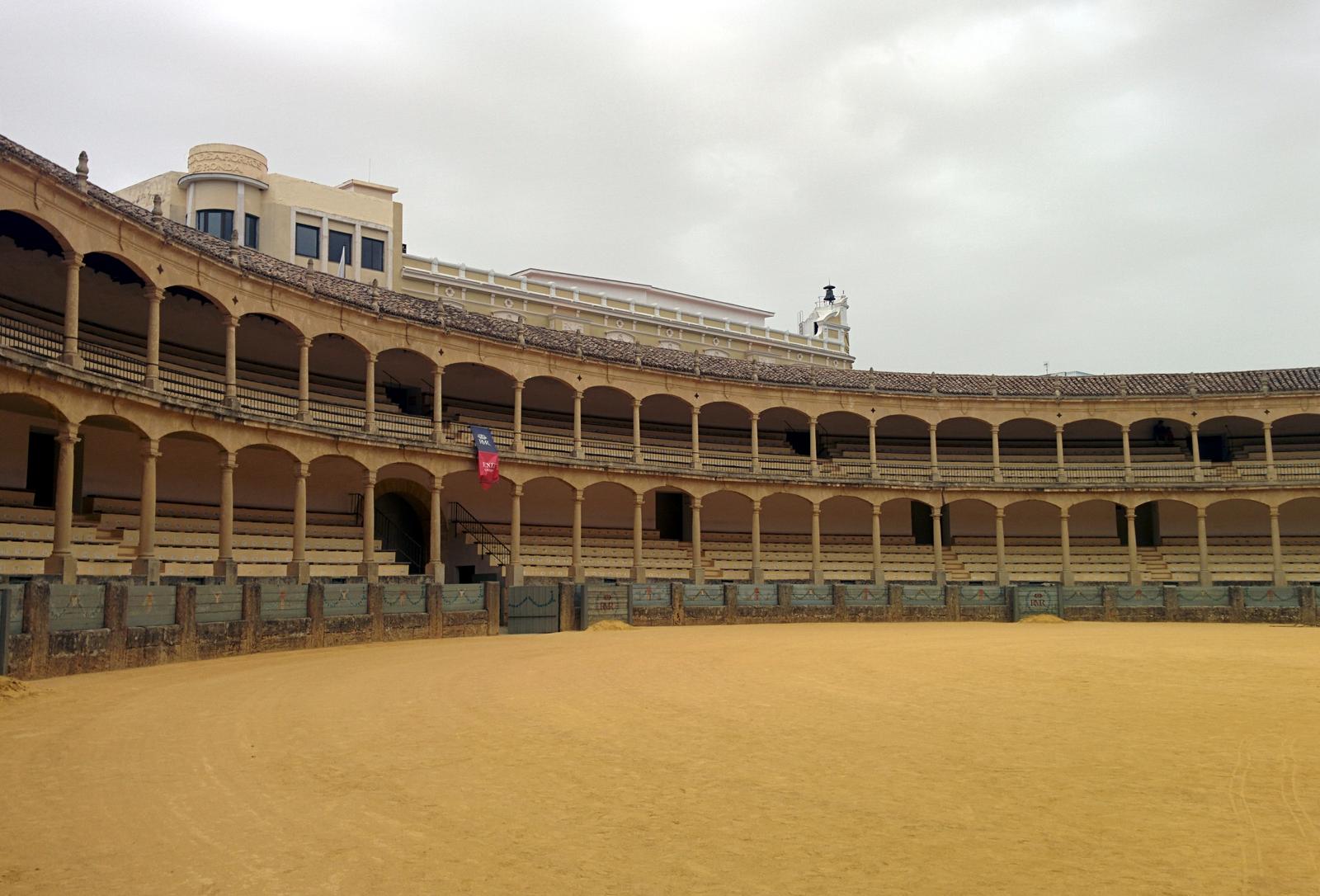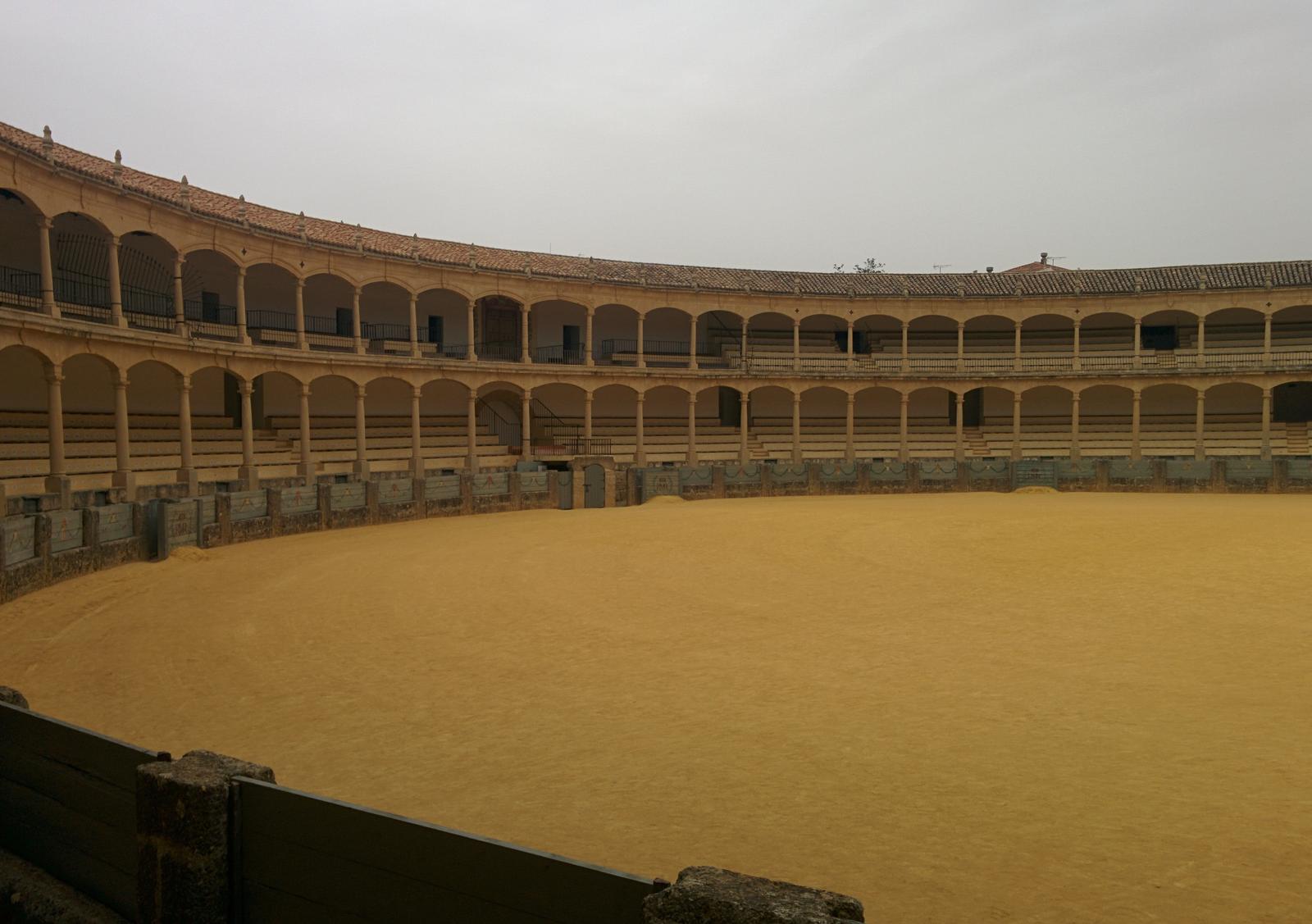 We visited the Water Mines (Casa Del Rey Moro) - The house of King Moro which in its interior has a water catchment mine of Arab origin: "It is a complex Islamic work that descends to the bottom of the Tagus where the Guadalevín River flows. It was built taking advantage of a natural vertical crack where a staircase carved into the rock with more than 200 steps and that descends vertically about a hundred meters. In its interior a series of rooms is located, from cisterns to rooms, which were used as a powder keg and grain deposit. The House of the Moorish King that houses this Islamic work, the house can not be visited although the mine and its valuable terraced gardens are visited, with constant presence of water in fountains and channels, designed and built in 1923 by the prestigious architect and landscaper Forestier, of French origin, commissioned by the Duchess of Parcent. It is a garden on different levels, saved by staircases decorated with tiles and marked by fountains and ponds covered by water lilies."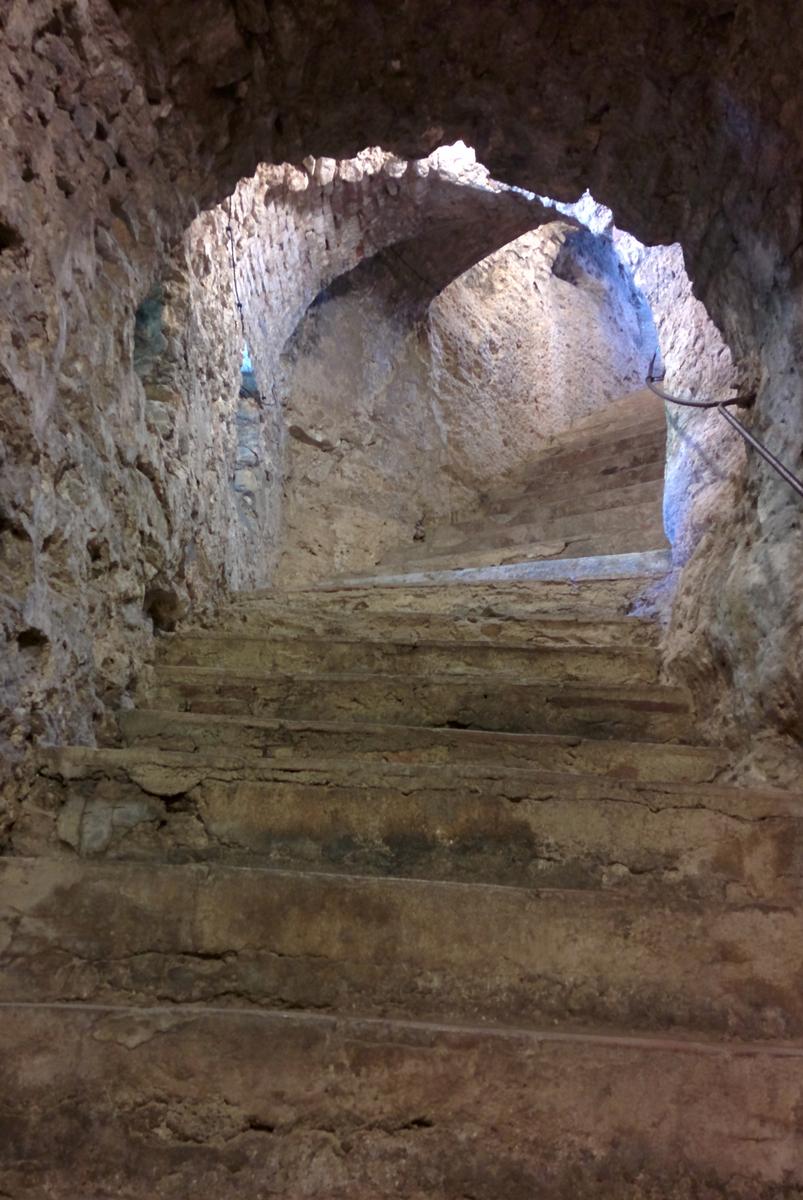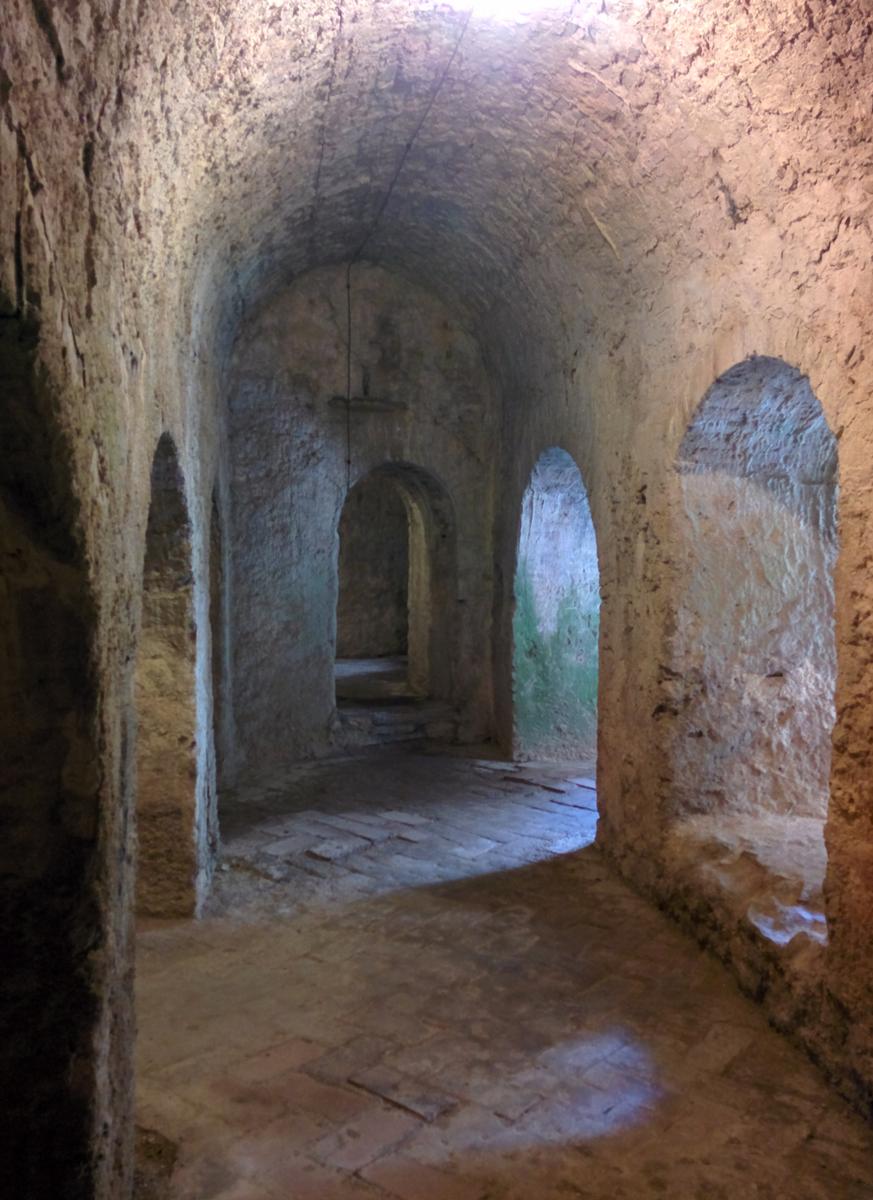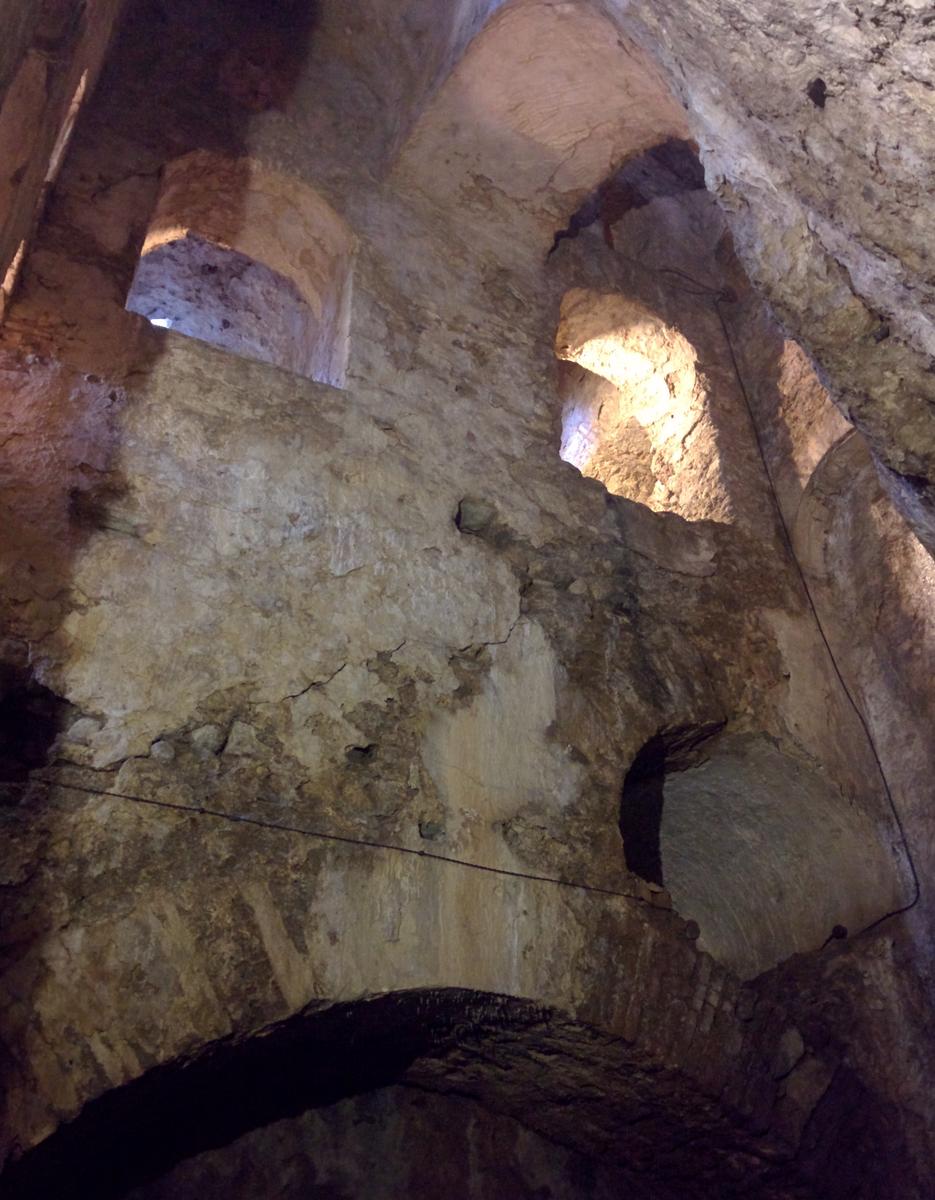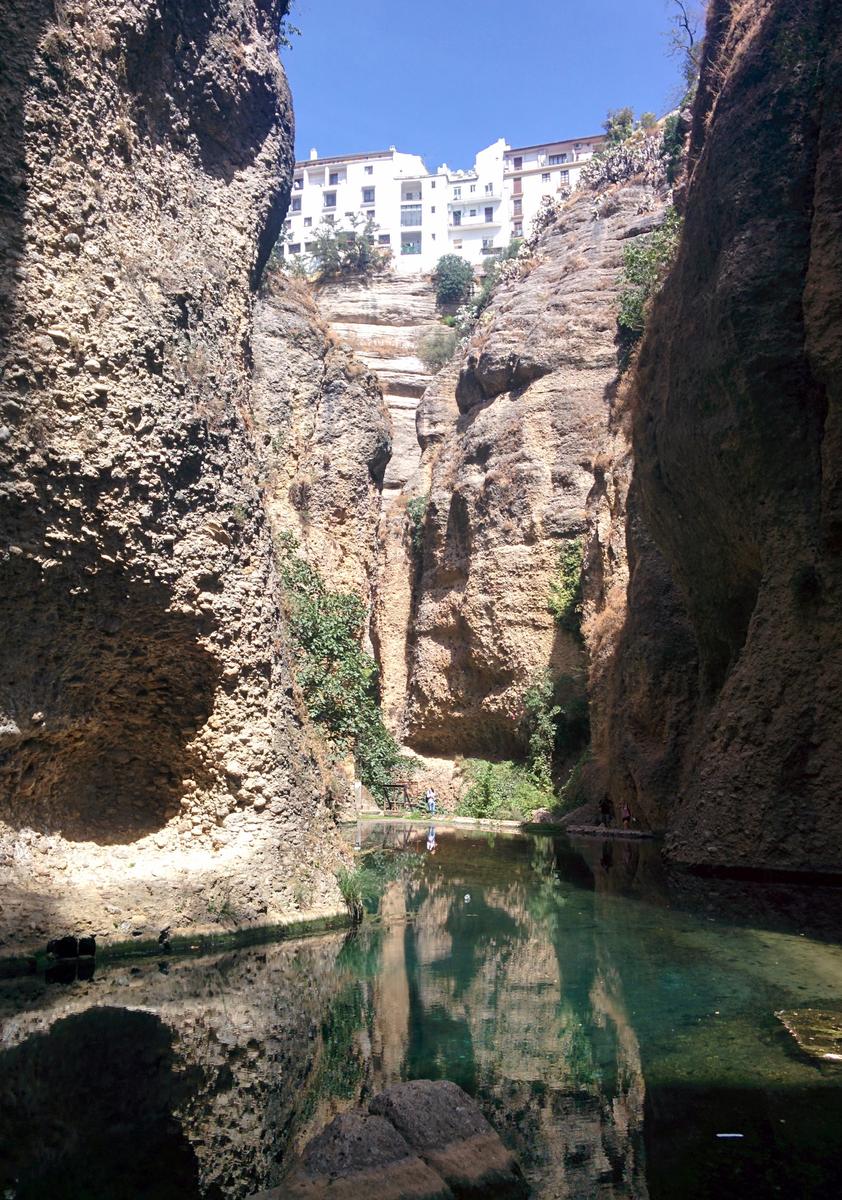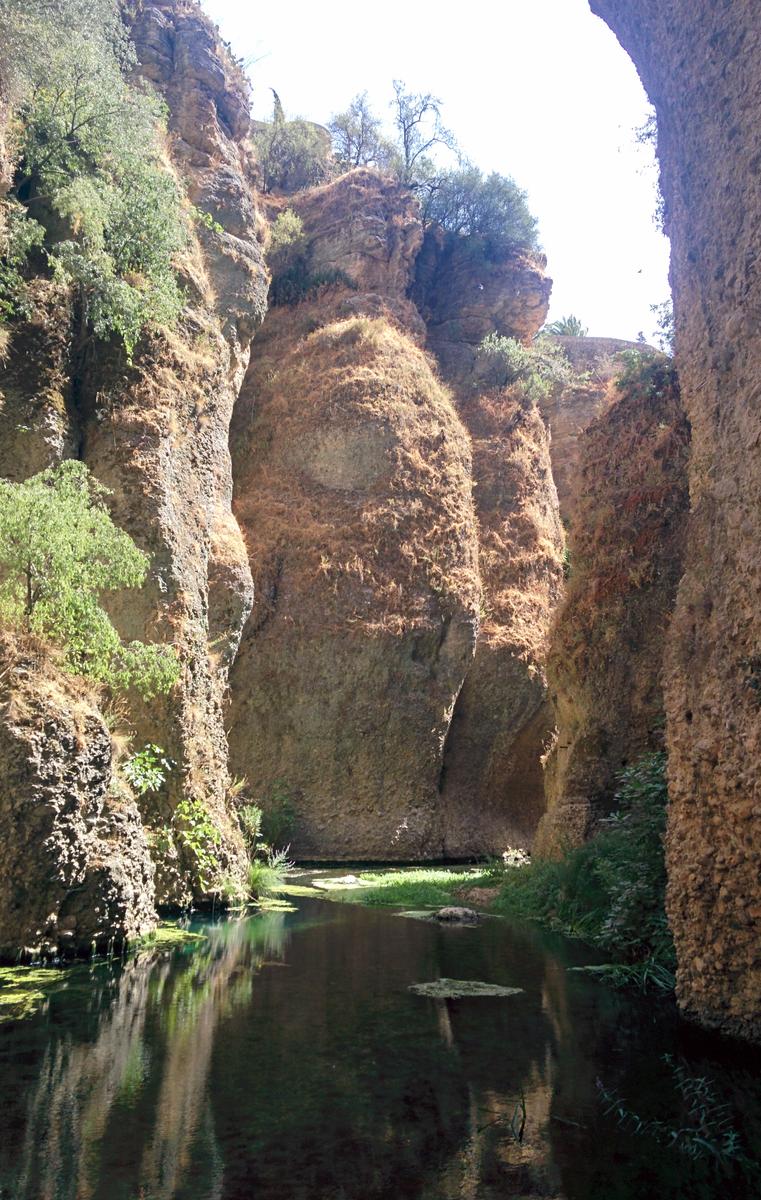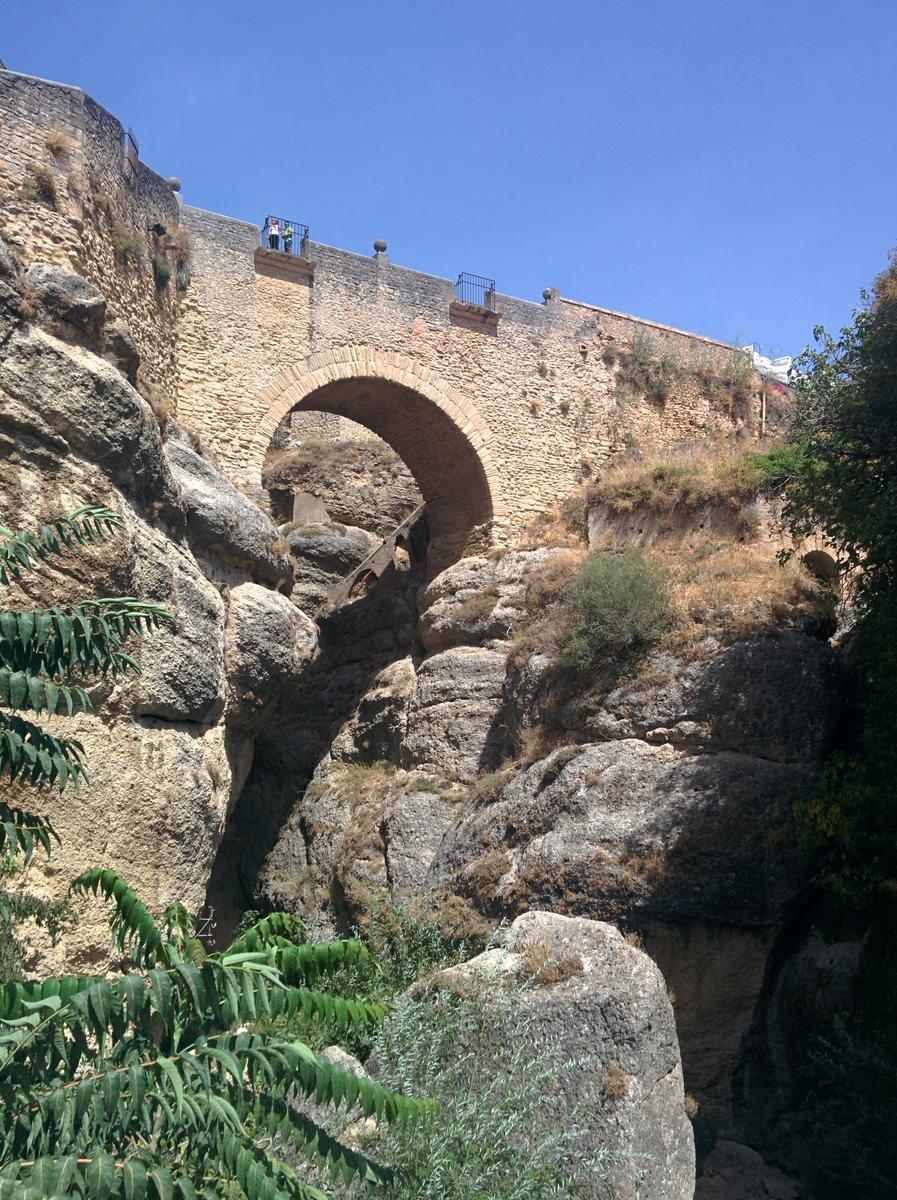 There are also beautiful gardens here, the Jardin de Forestier, with a lovely view and it is a very pleasant place to sit and relax in the shade.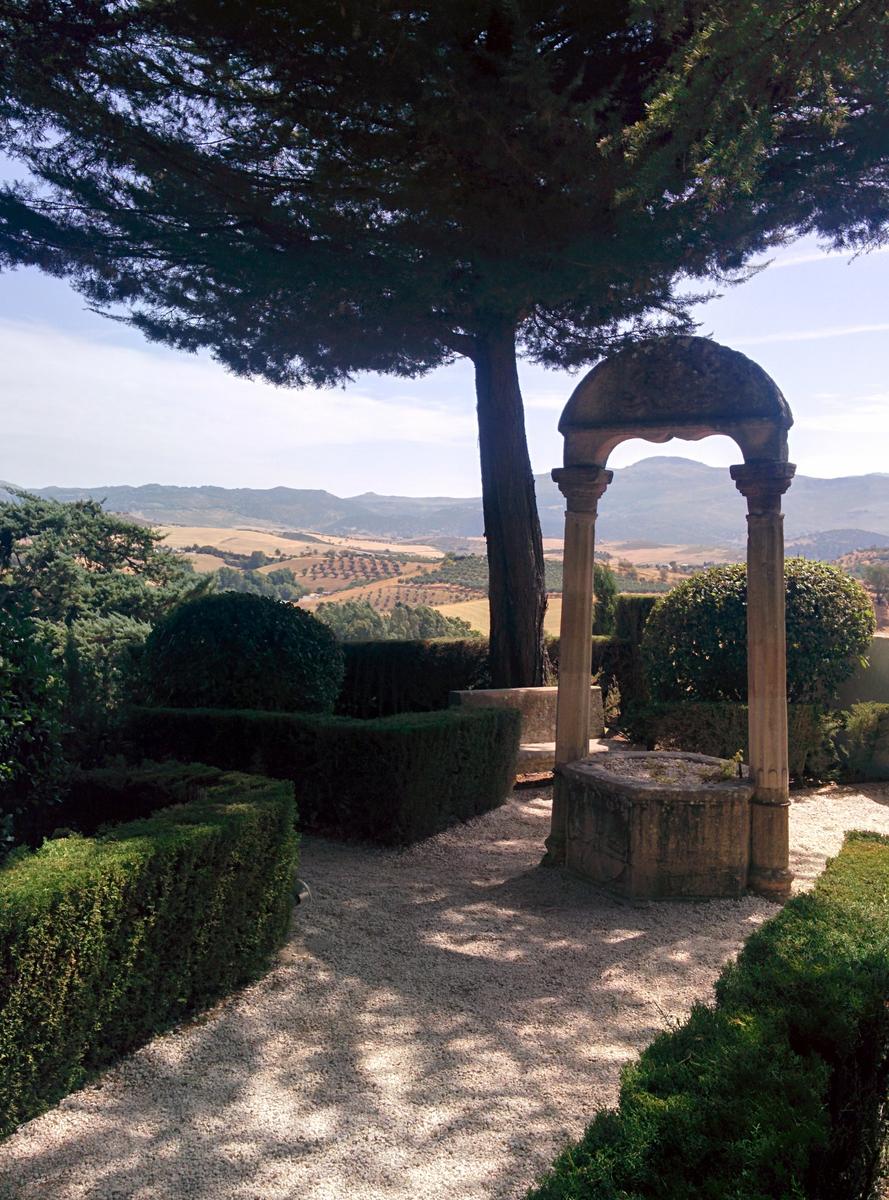 We also walked to the Arab Baths but due to the heat we decided to just observed what we could from outside and not go in, something to do next time we visit!
Finally, we had the most amazing tapas and wine one evening in De Loco. A husband and wife team run this restaurant. We dined outside in the balmy evening heat, next to the Arab walls and one of the city gates. It was an amazing experience, that days menu was written in pencil on a piece of paper. We were asked not to photograph the menu or food however judging by TripAdvisor this is no longer the case. The quality of the food is superb and the prices are very reasonable. I recommended this restaurant to my sister and her husband and they ate there twice during their stay in Ronda in 2018 and loved it too! Be sure to book De Loco in advance of your visit.
Want to do a day trip from Ronda, check out our Ronda Day Tripping Blog!
---
If you've any questions, suggestions or just want to say hello, contact me via the Contact Form, Instagram (@noroadlongenough) or By Email noroadlongenough1@gmail.com