Our Escape to Garvão!
A couple of weeks ago we took advantage of our newly acquired freedom (from Covid-19 restrictions), packed up our car and headed to Garvão for four nights (Friday to Tuesday). We stayed in a private villa which was located about one kilometre from the small town of Garvão. It was an ideal location, hidden away with only a handful of other houses. The villa was surrounded by green rolling hills filled with wildflowers and the air was filled with birdsong by day and "frog-song" by night. We spent our evenings relaxing on the terrace taking in the beautiful sunsets.
Of course, although we are in a period of Covid-19 deconfinement here in Portugal, we still minimised our interactions with others by staying in private accommodation and self-catering all but one meal. We did enjoy one long leisurely outdoor lunch in the close-by city of Ourique, located about 15 kilometres from Garvão.
---
A Little About The Area:
Garvão is located in municipality of Ourique in the district of Beja. Beja is located in the Alentejo region of Portugal. The Alentejo region:
"… is set in the South of Portugal, between the Tagus River and the Algarve. The East borders Spain and the West is bathed by the Atlantic Ocean. It is an extensive region, essentially rural and sparsely populated, which makes up about one third of Portugal. The beauty of its landscapes and the wonder of its archaeological, monumental, architectural and ethnographic heritage and, par excellence, its cuisine and wines, provide the visitor with exceptional experiences to be discovered through nature and cultural tourism." (Source here).
I am already planning our return visit to this part of Alentejo. I look forward to being able to see more sights and do more exploring (without Covid-19 risks). I am especially looking forward to visiting some of the many famous wineries in the area.
Garvão is a small town. There are a few cafe/bars and there is a small supermarket. The city of Ourique is lovely. It has a large supermarket and lots of restaurants, cafes and bars and a new modern tourist office.
---
The Villa:
The weather was glorious for the entire four days and we made the most of the terrace, large garden, BBQ and swimming pool.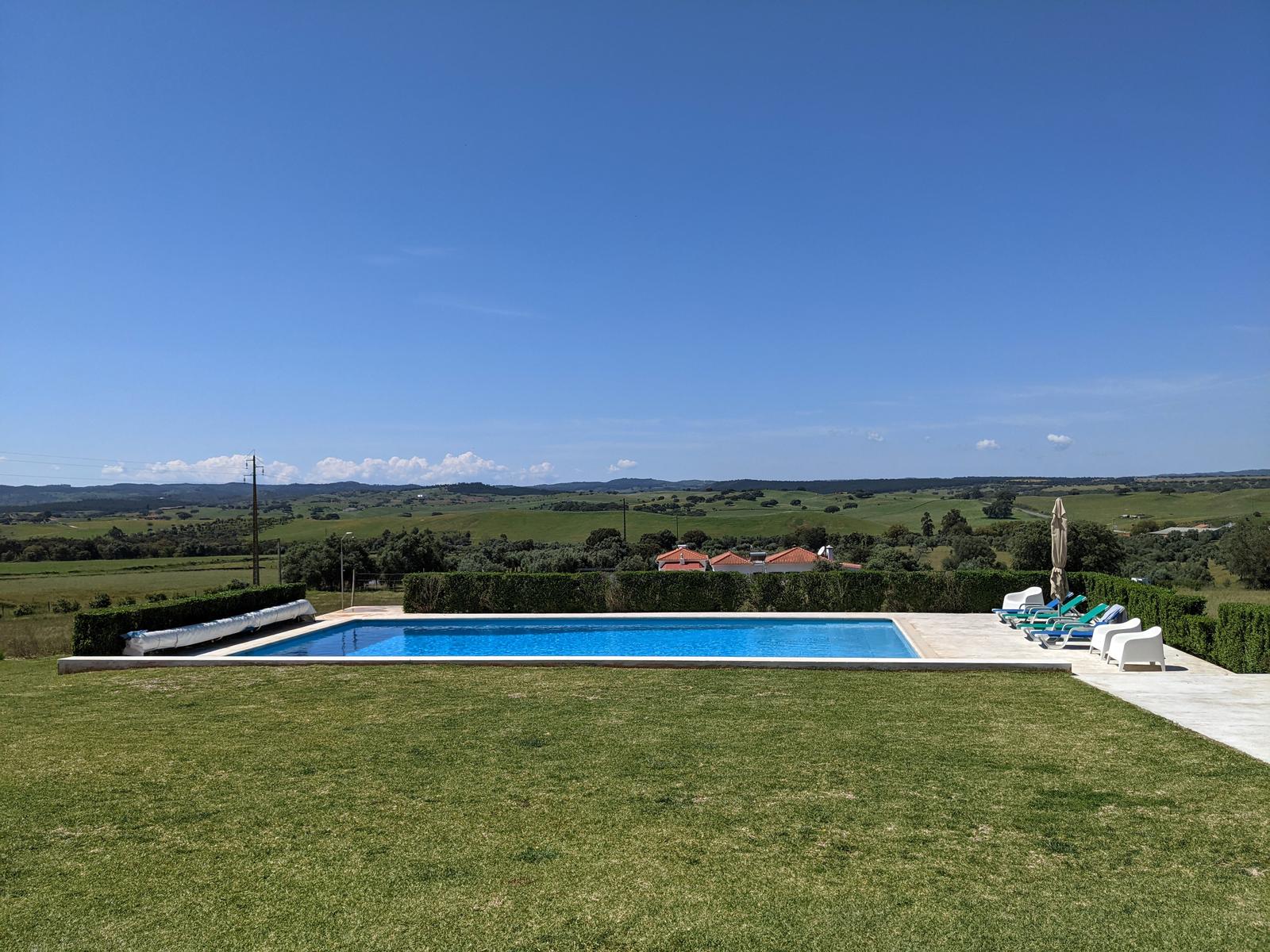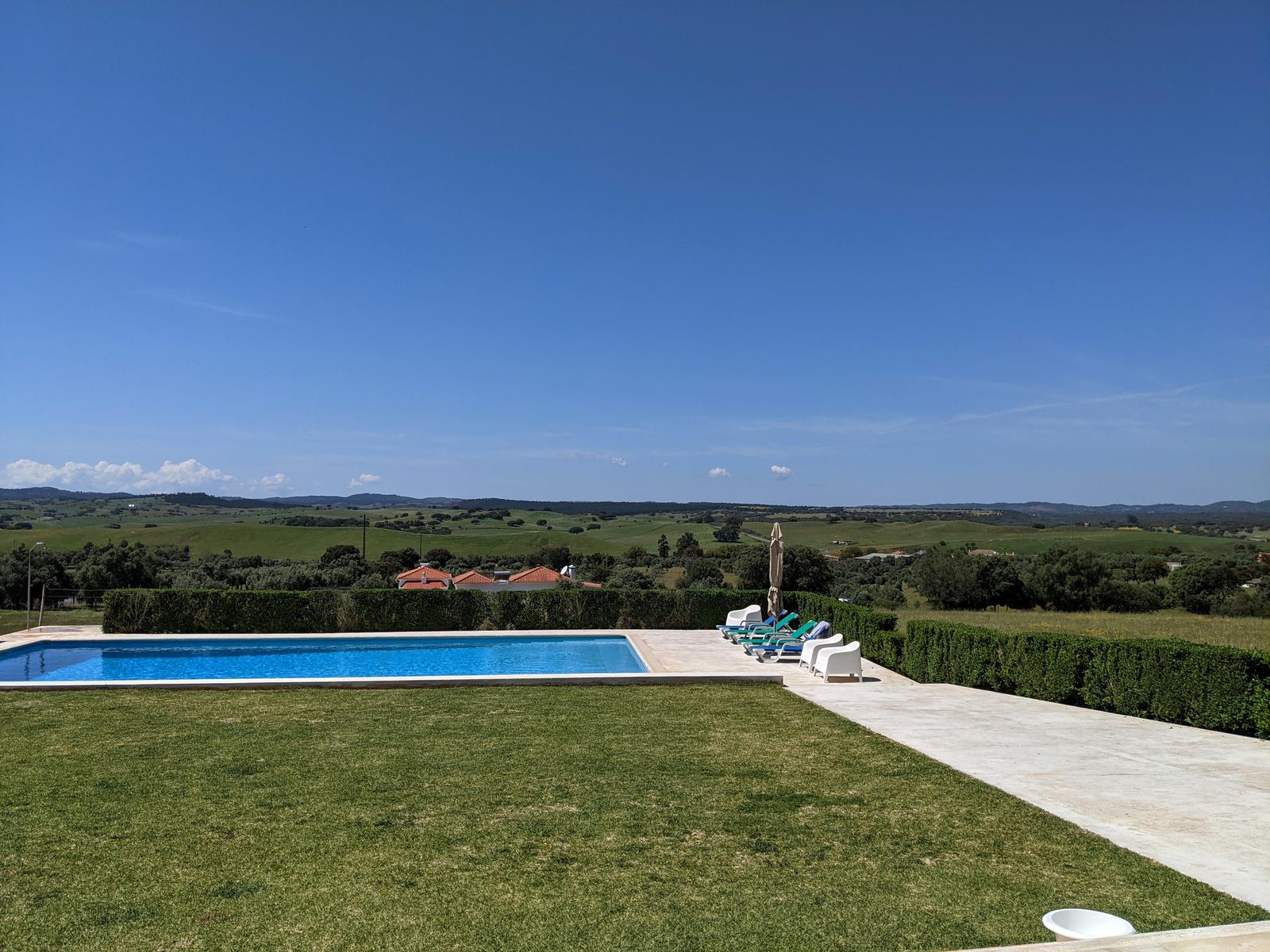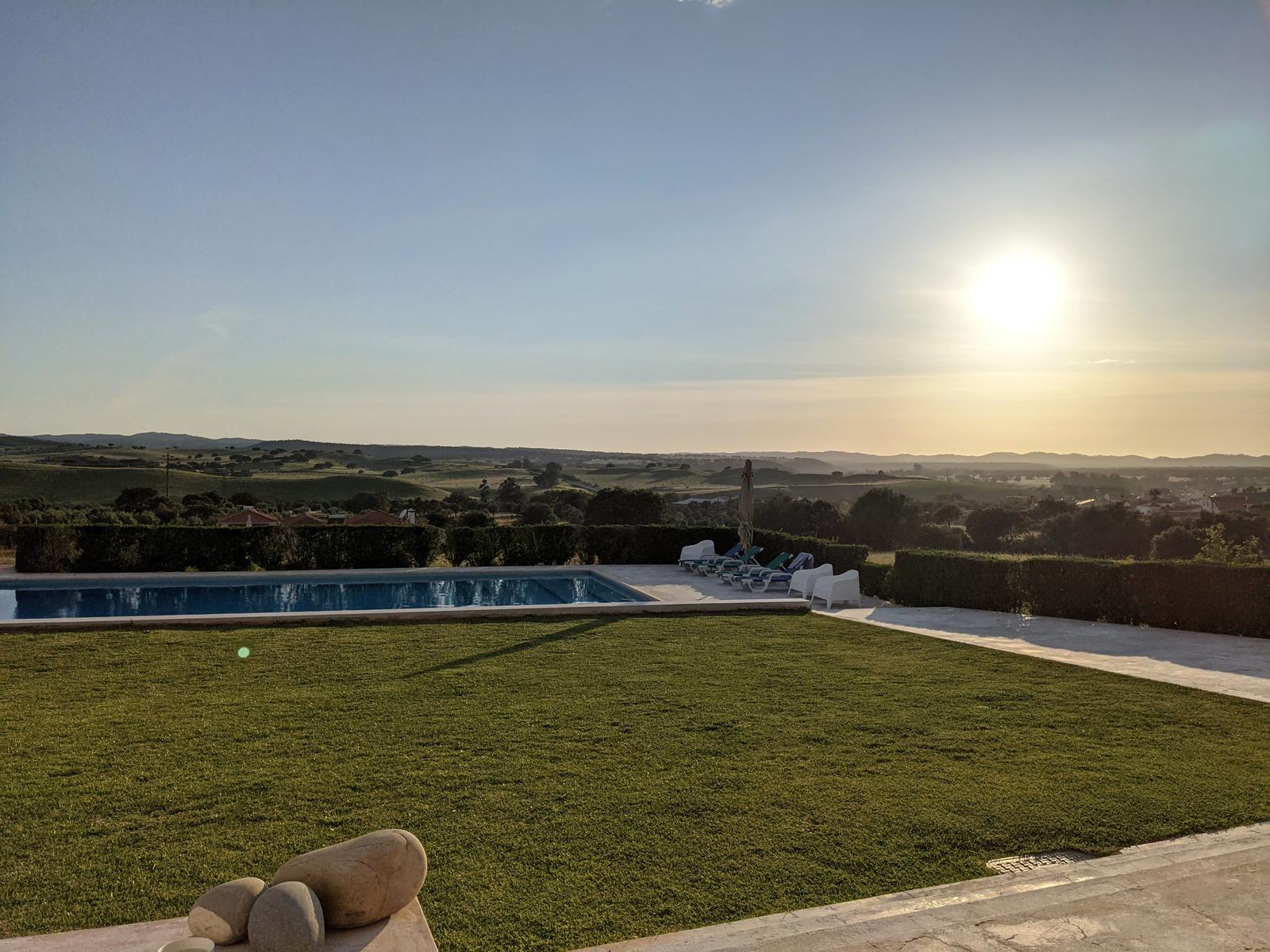 Every evening was spent right here watching the sunset: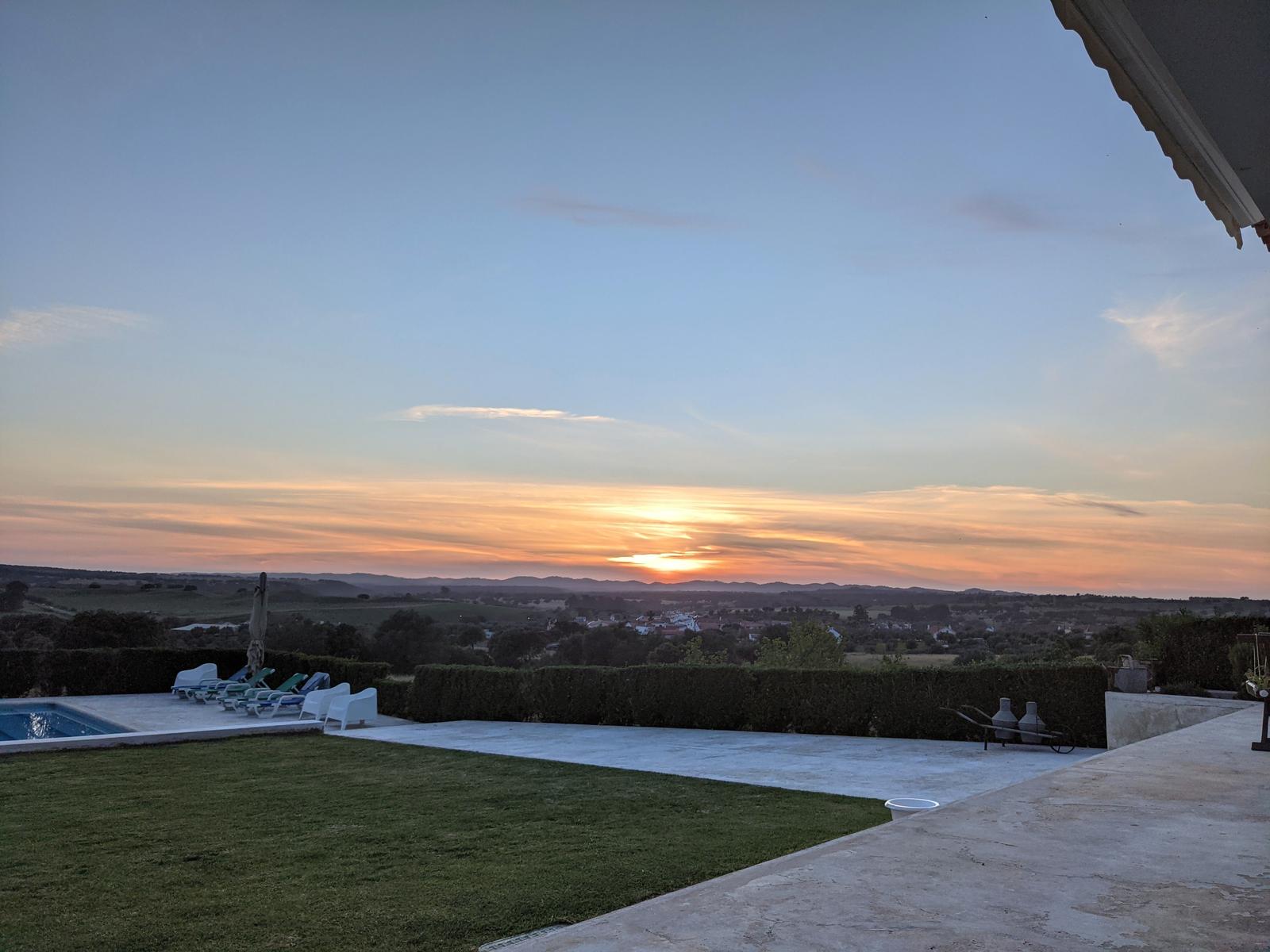 ---
Wildflowers & Red Dirt Trails:
We spent the mornings/early afternoons wandering local trails. Running or walking (or a mix of both) depending on how energetic we were feeling and how early we managed to get going before the heat built up. I was blown away by how beautiful the scenery was and found myself constantly stopping to look at wildflowers, study stork nests, bird watching and/or trying to locate a singing bird camouflaged in the green trees and stopping to talk to cute dogs along the way (I can't be the only person who talks to random dogs).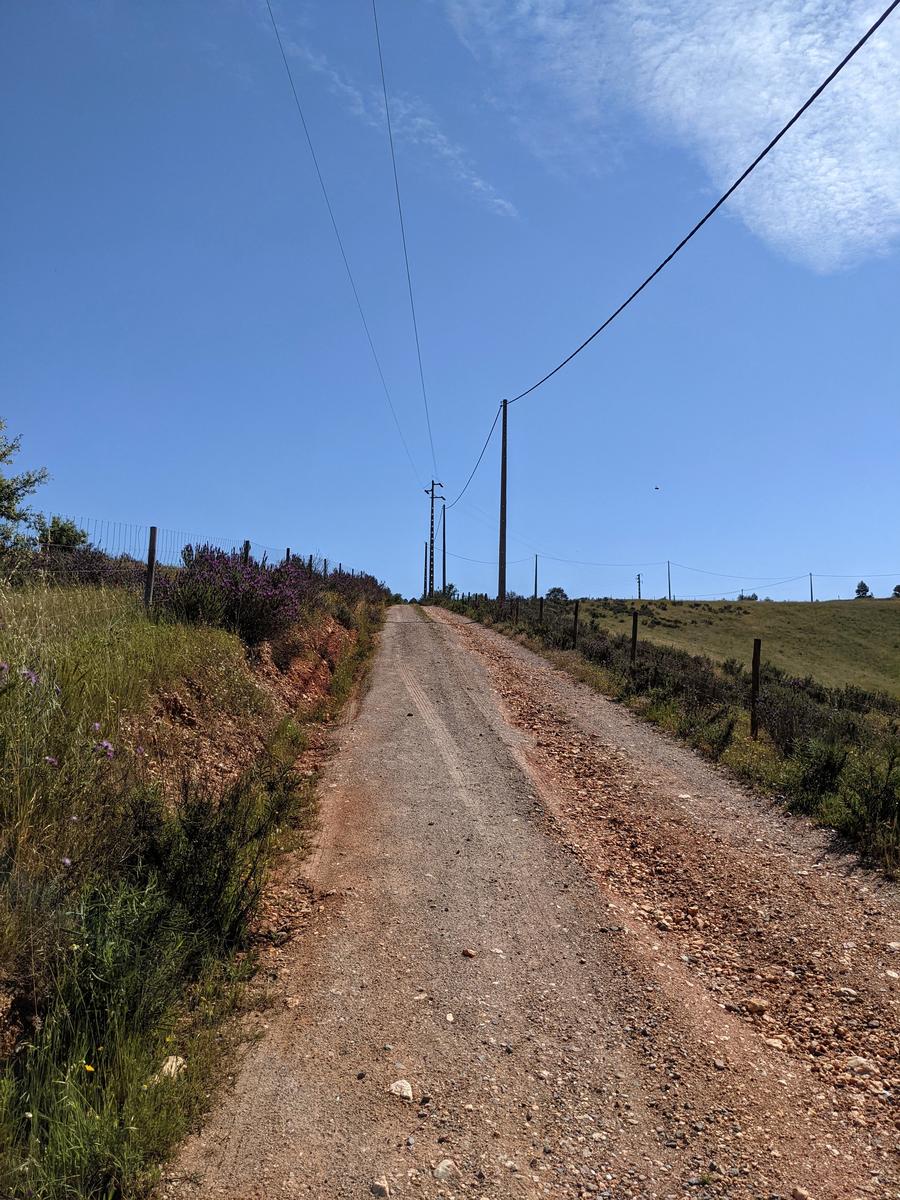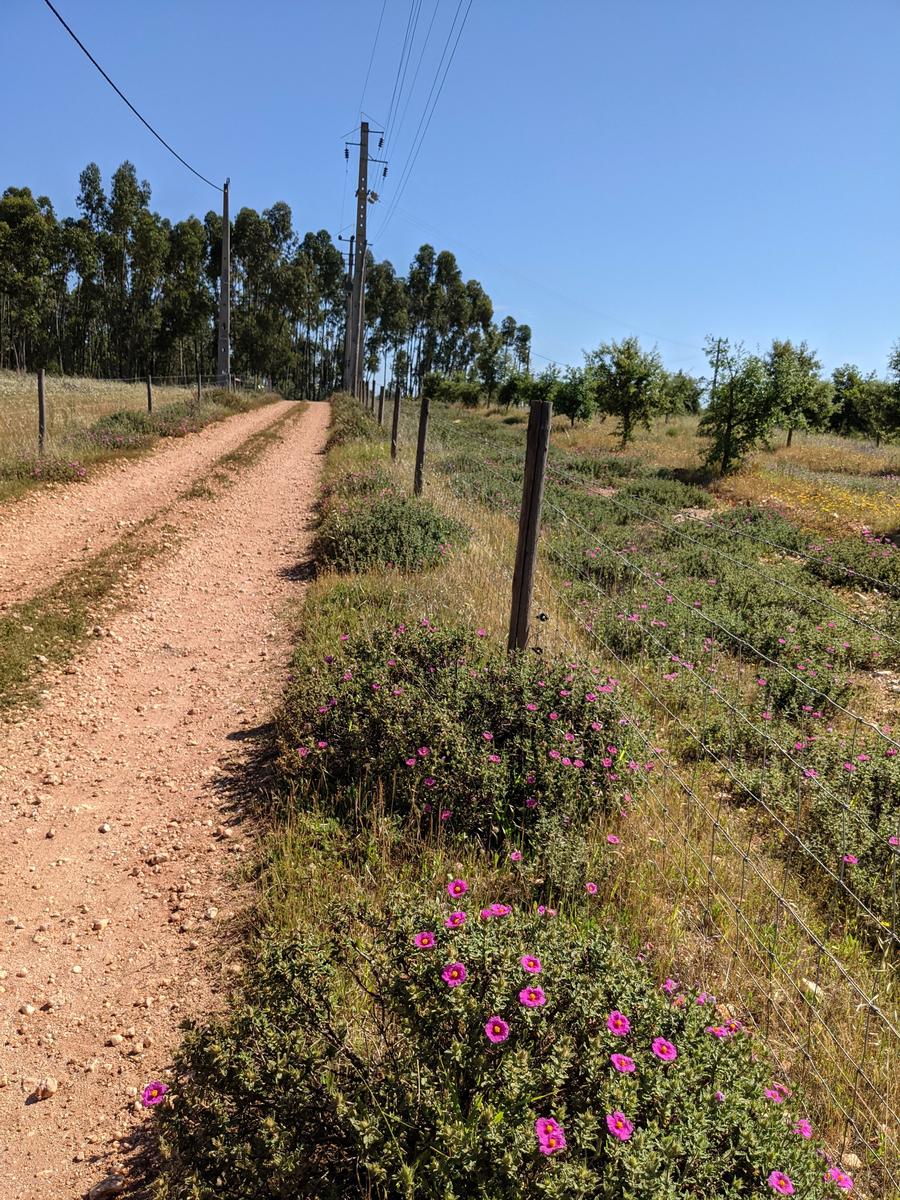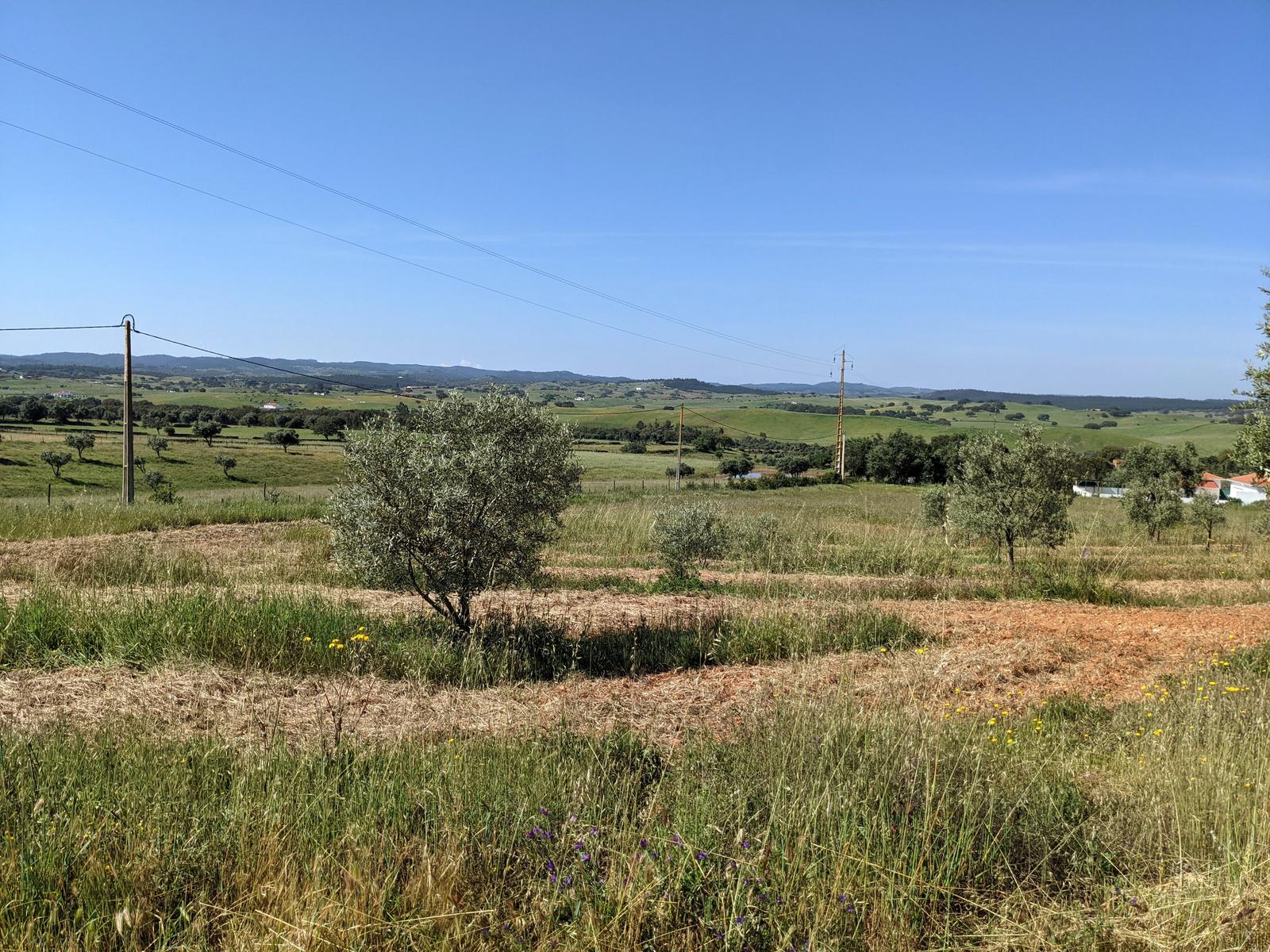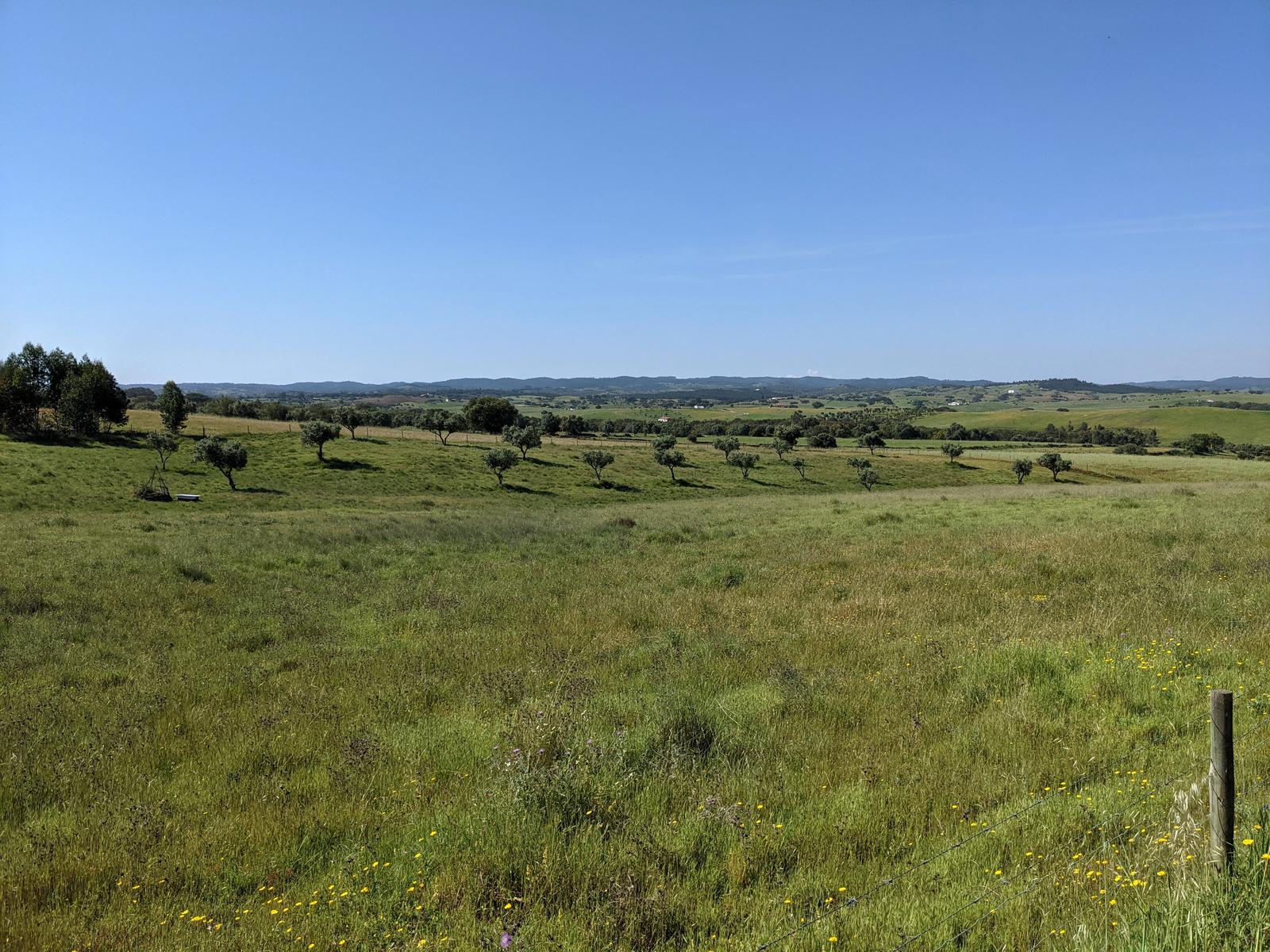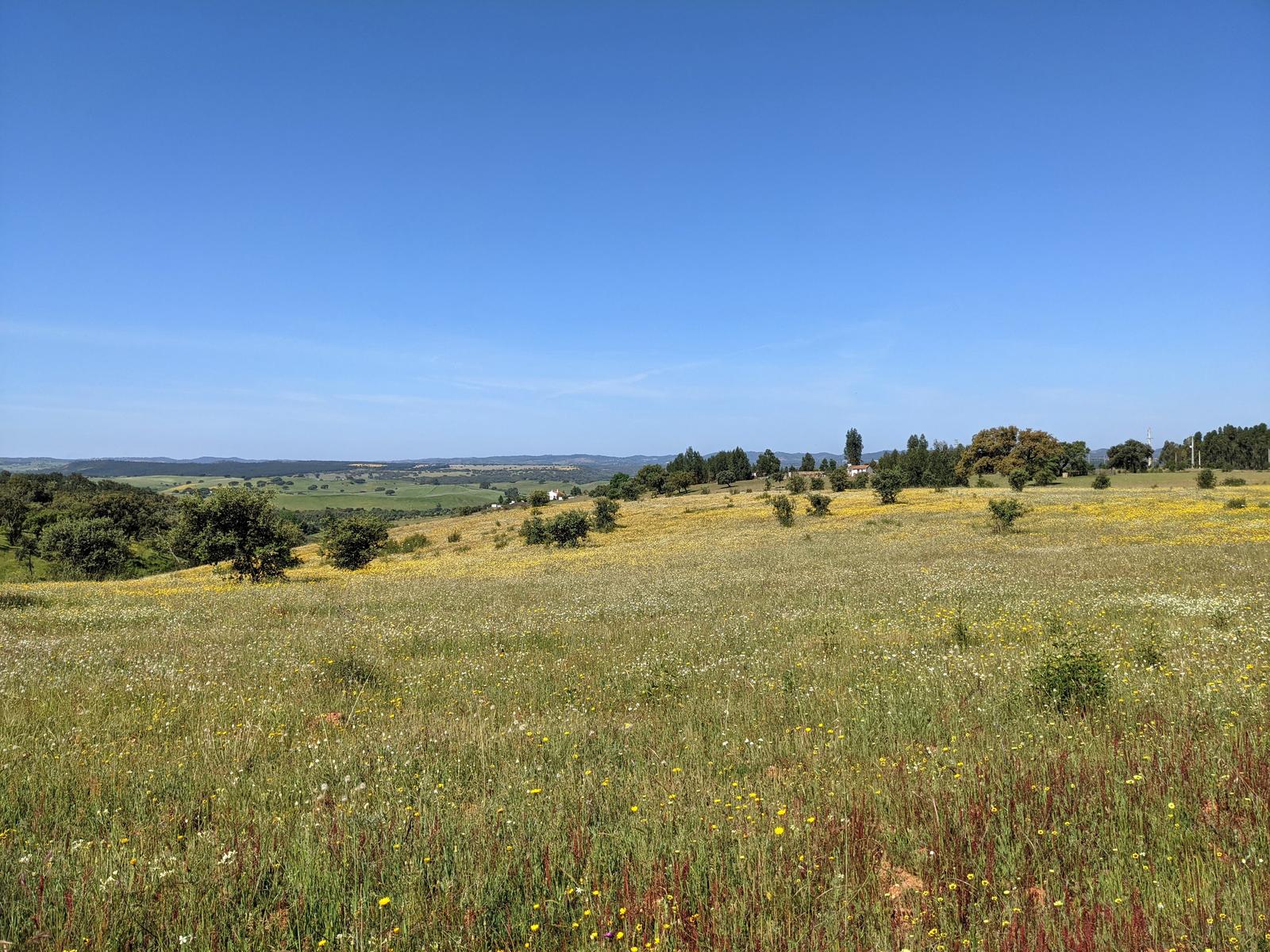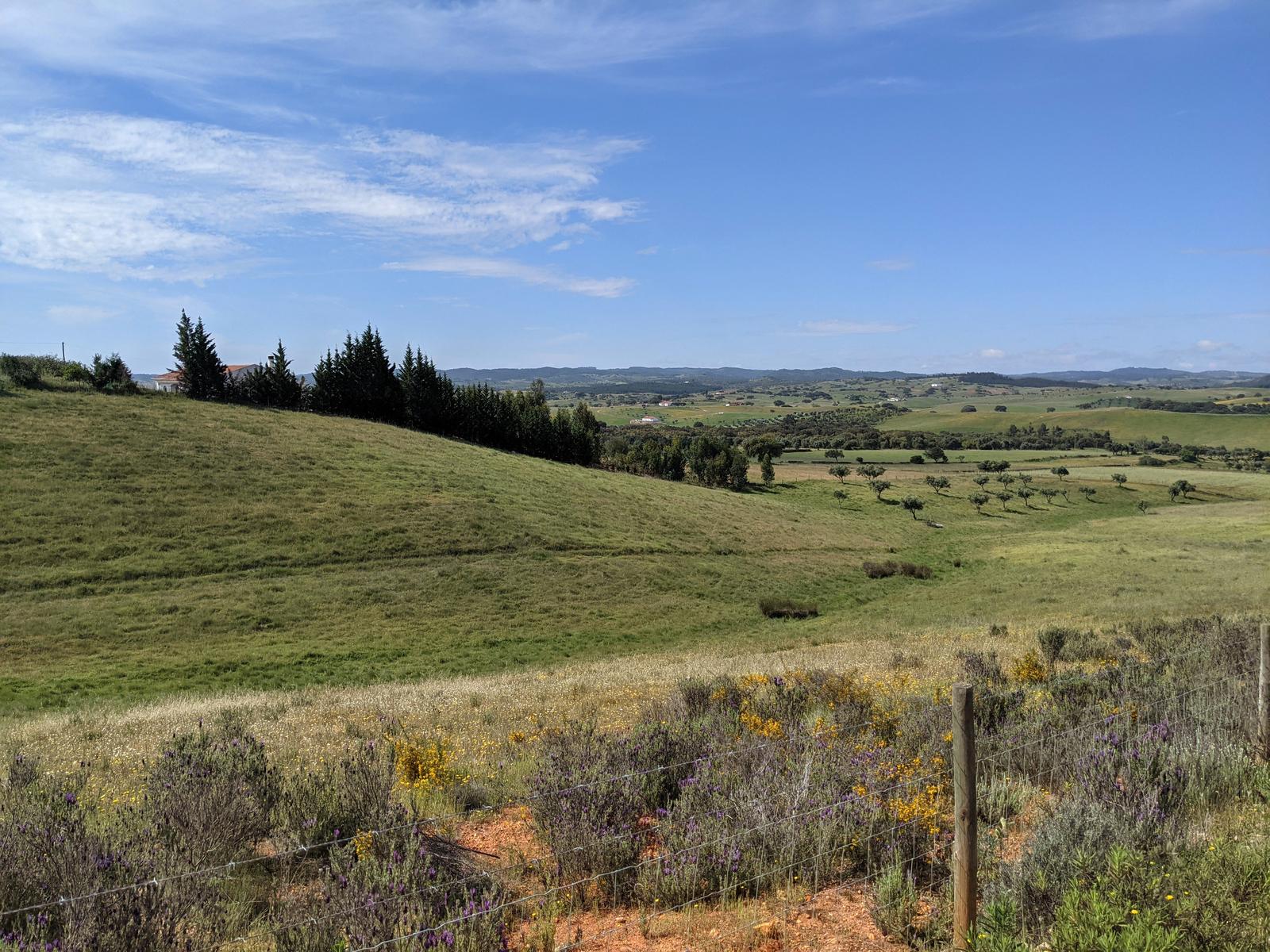 My favourite view below, about 2kms from the villa: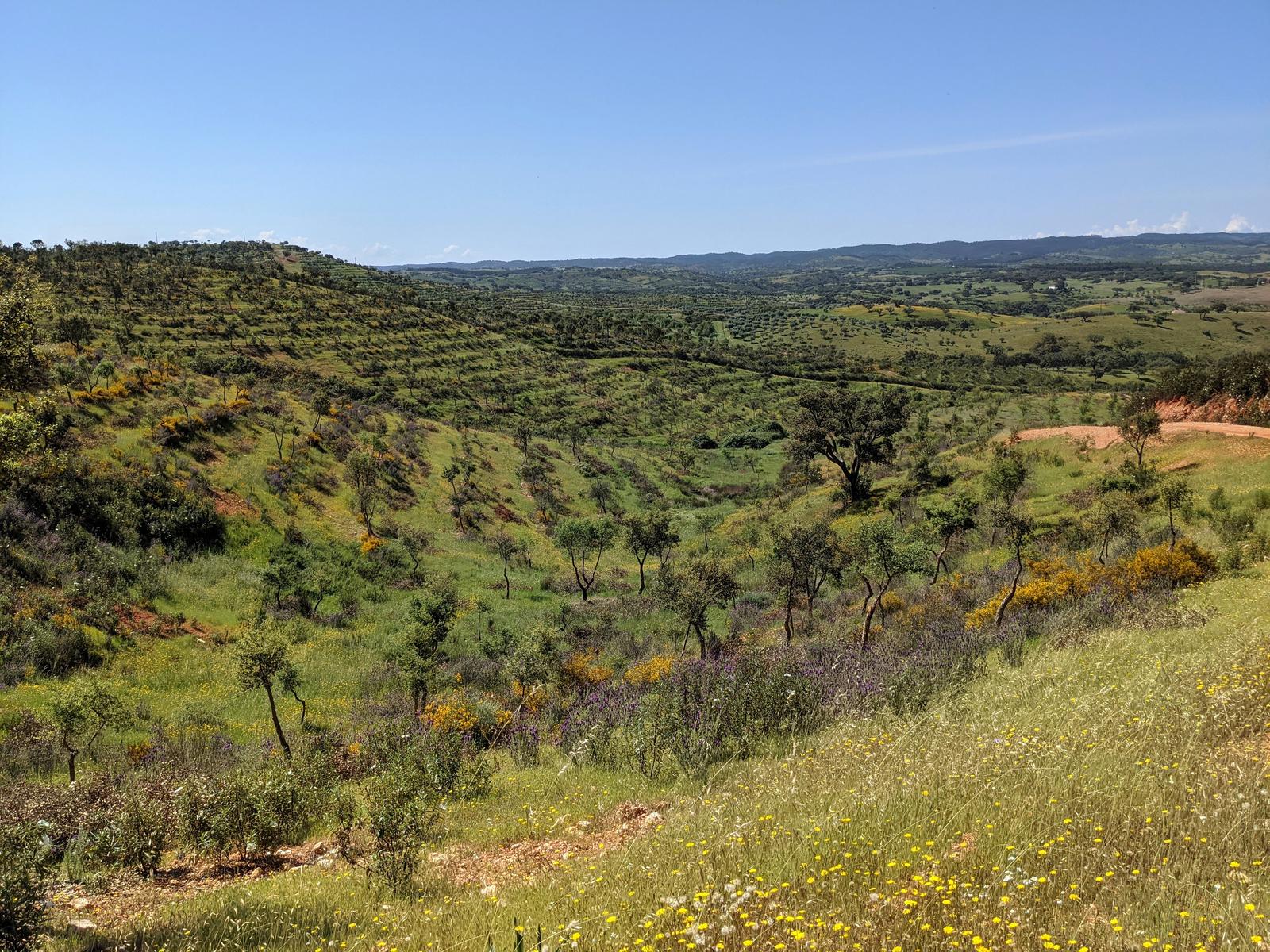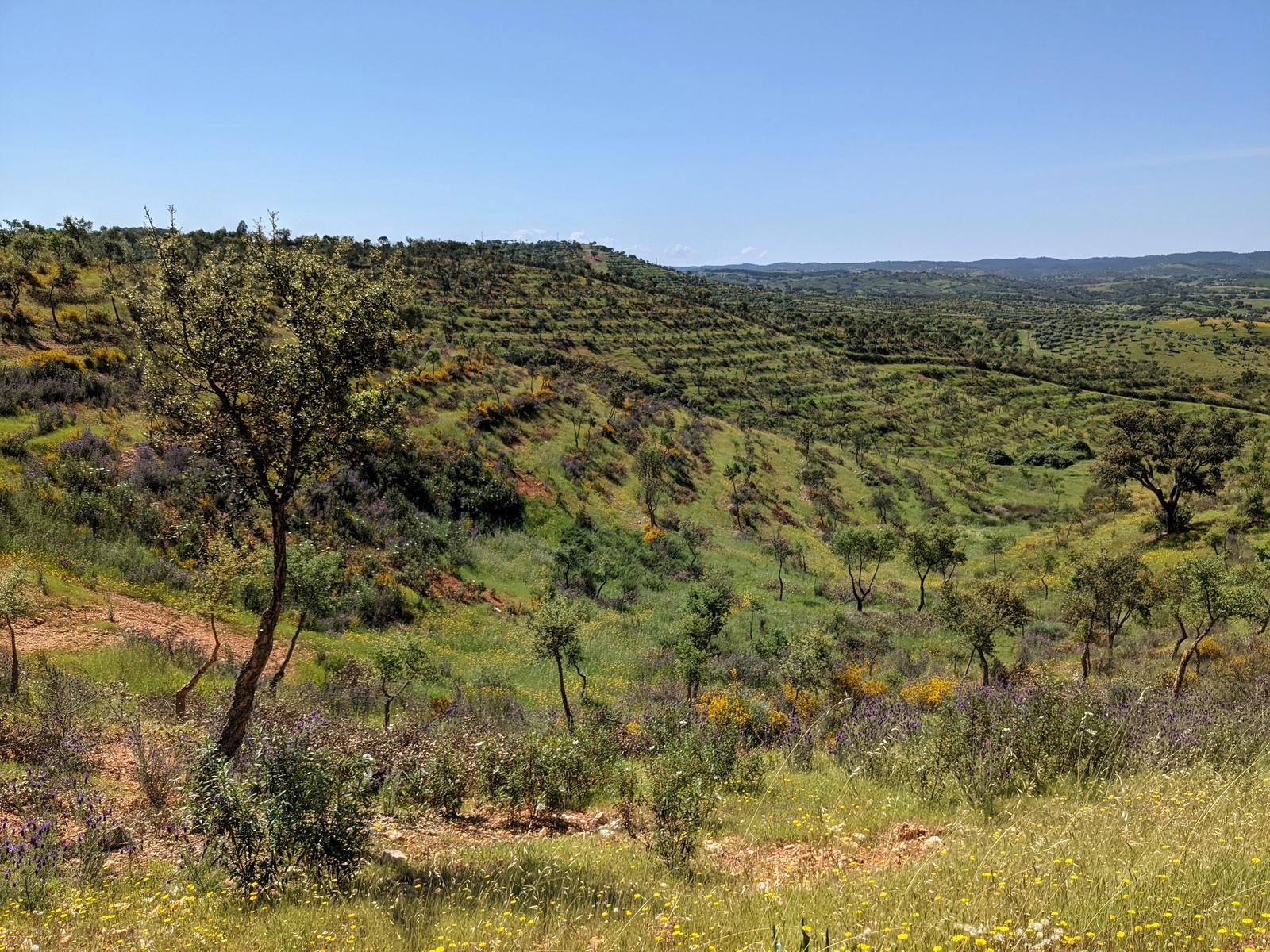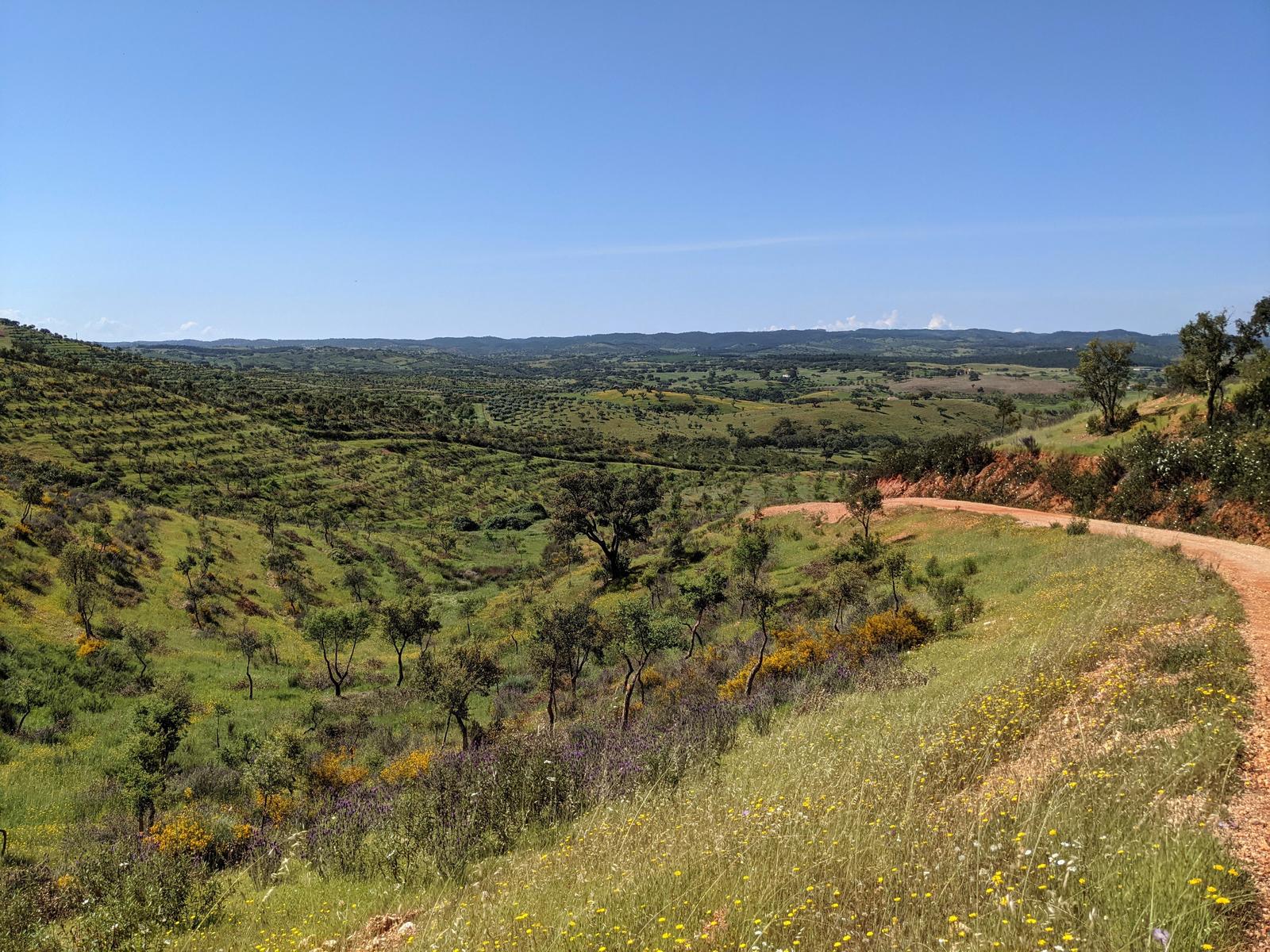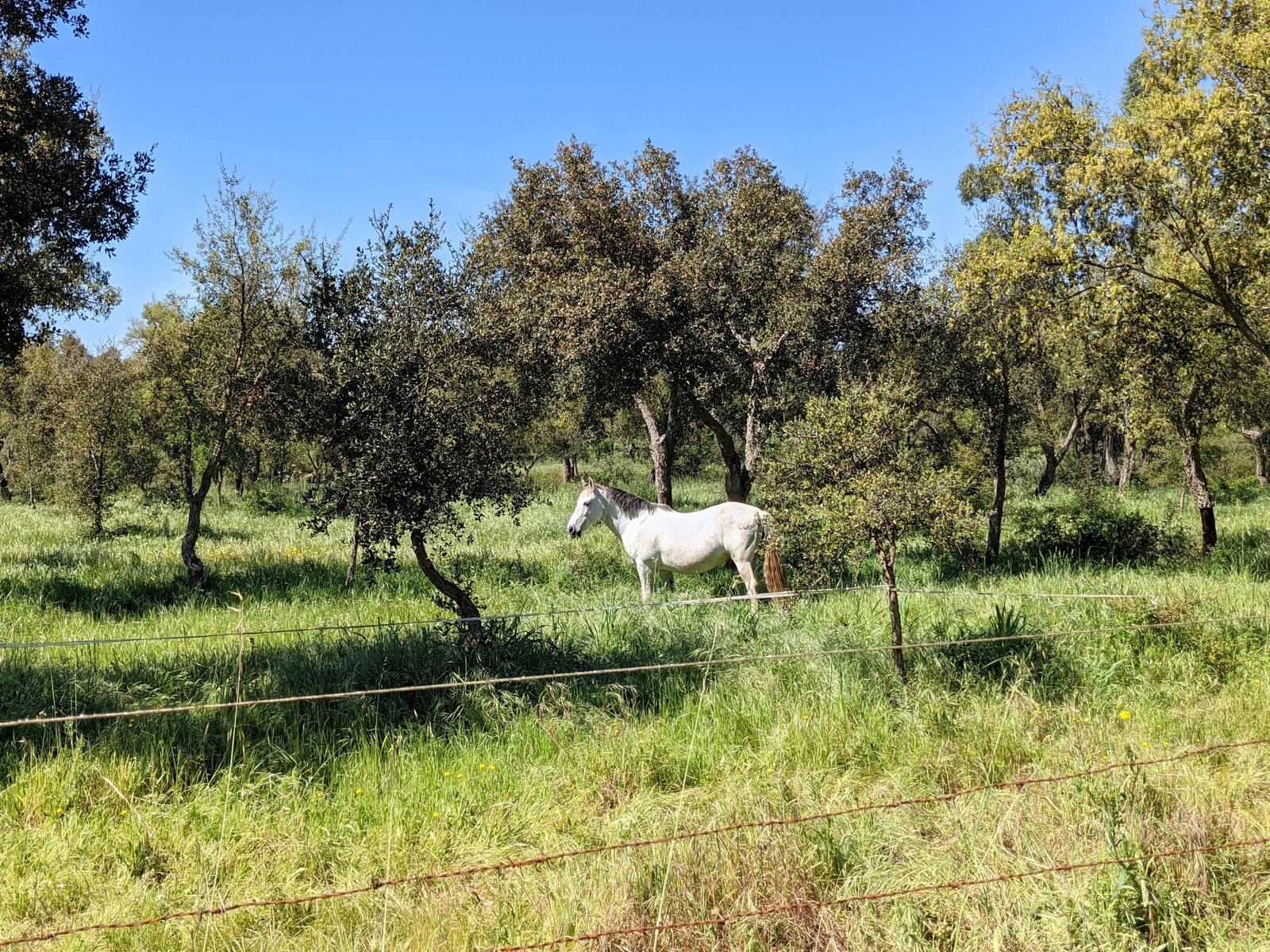 Cork trees: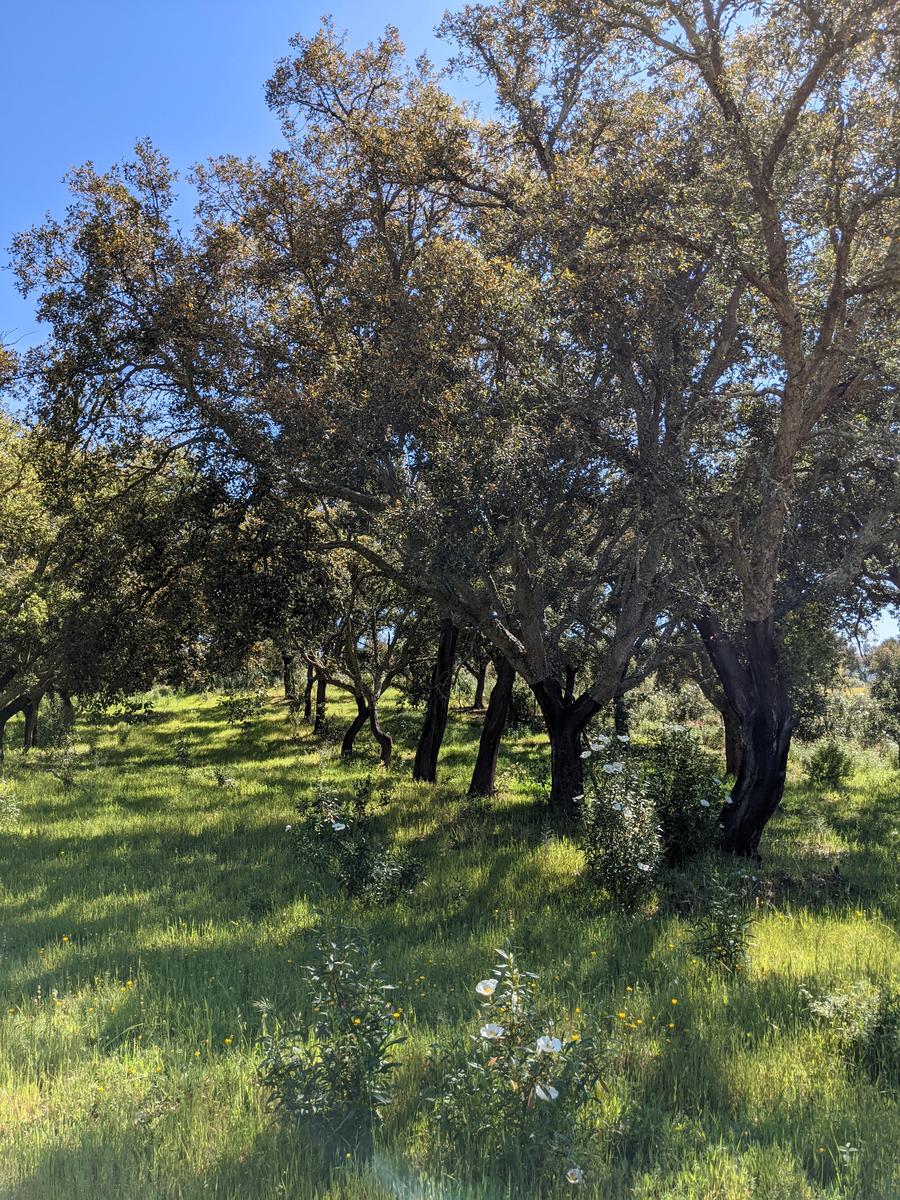 The only sign I passed below: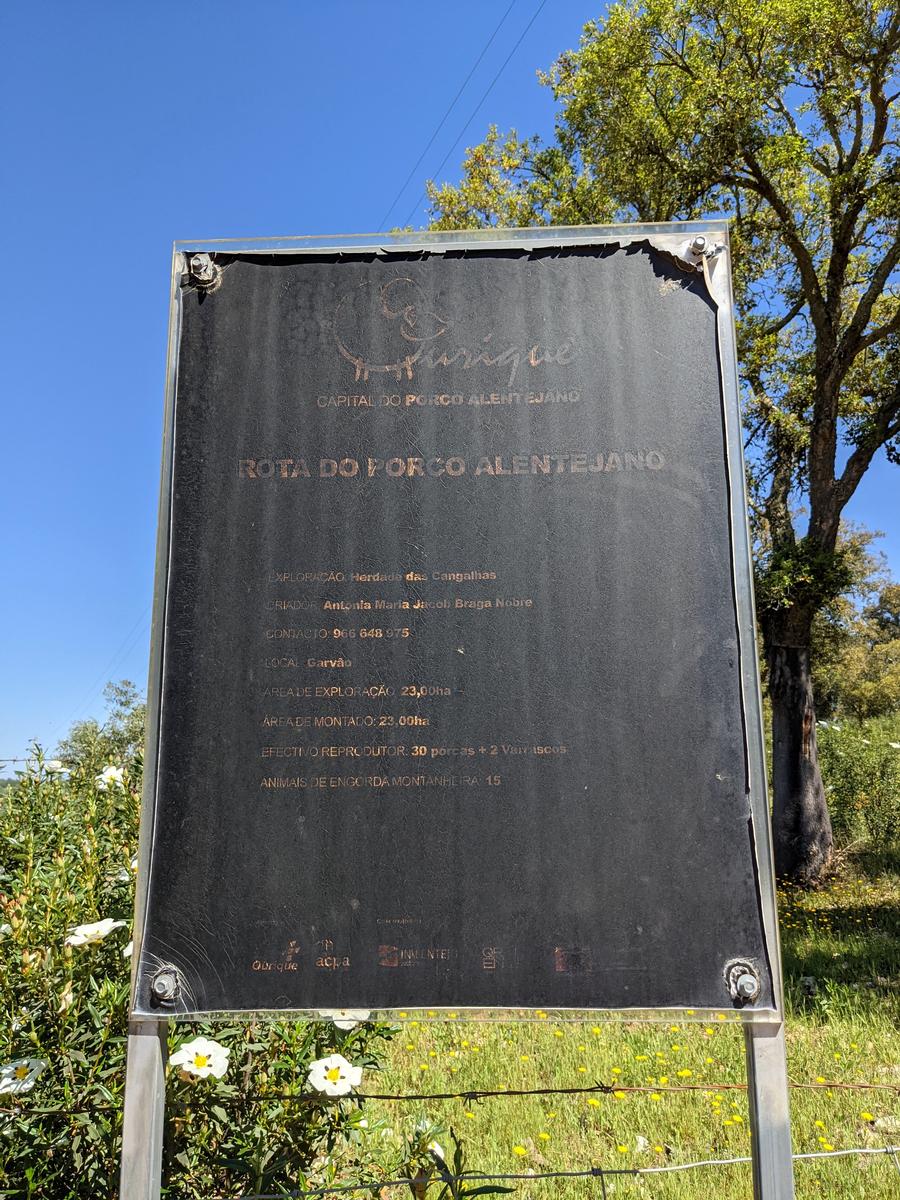 So many wildflowers, all along the the trails: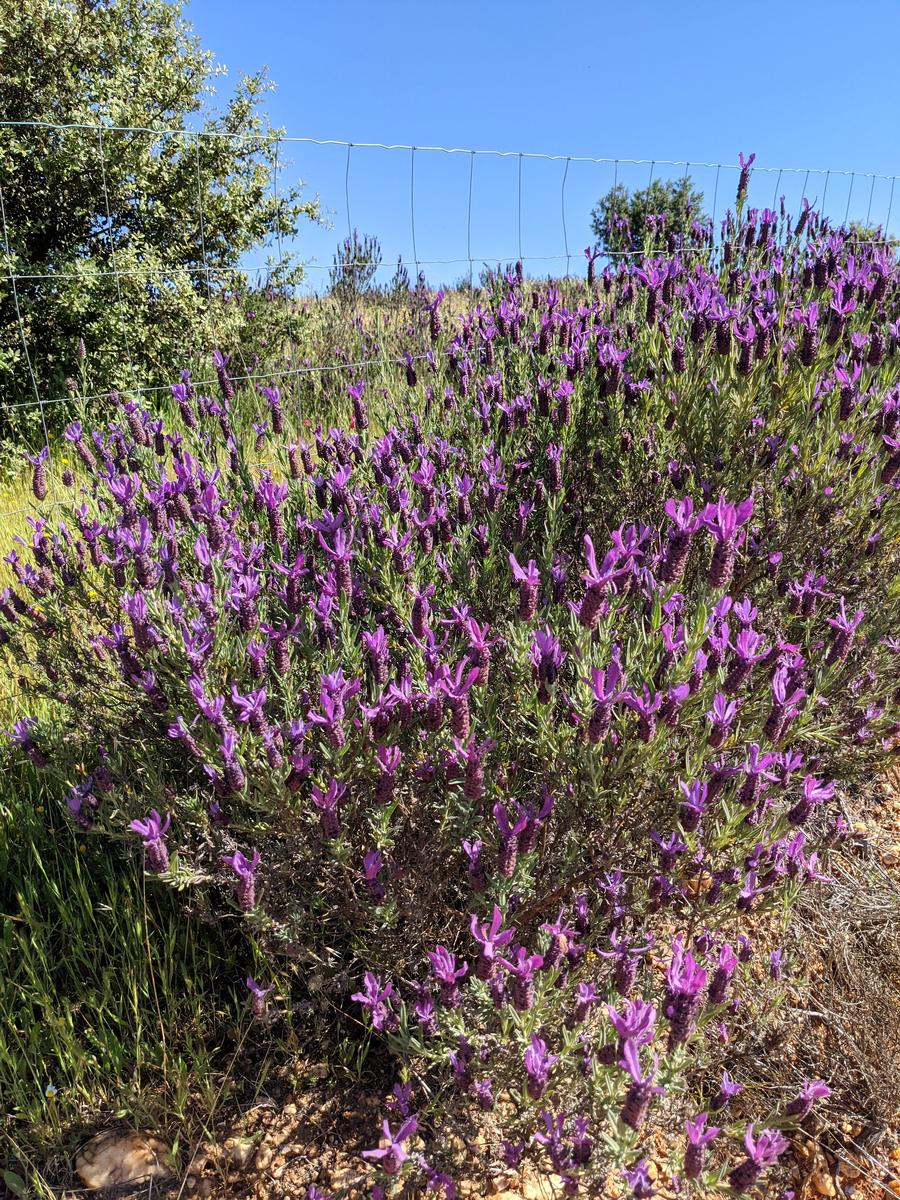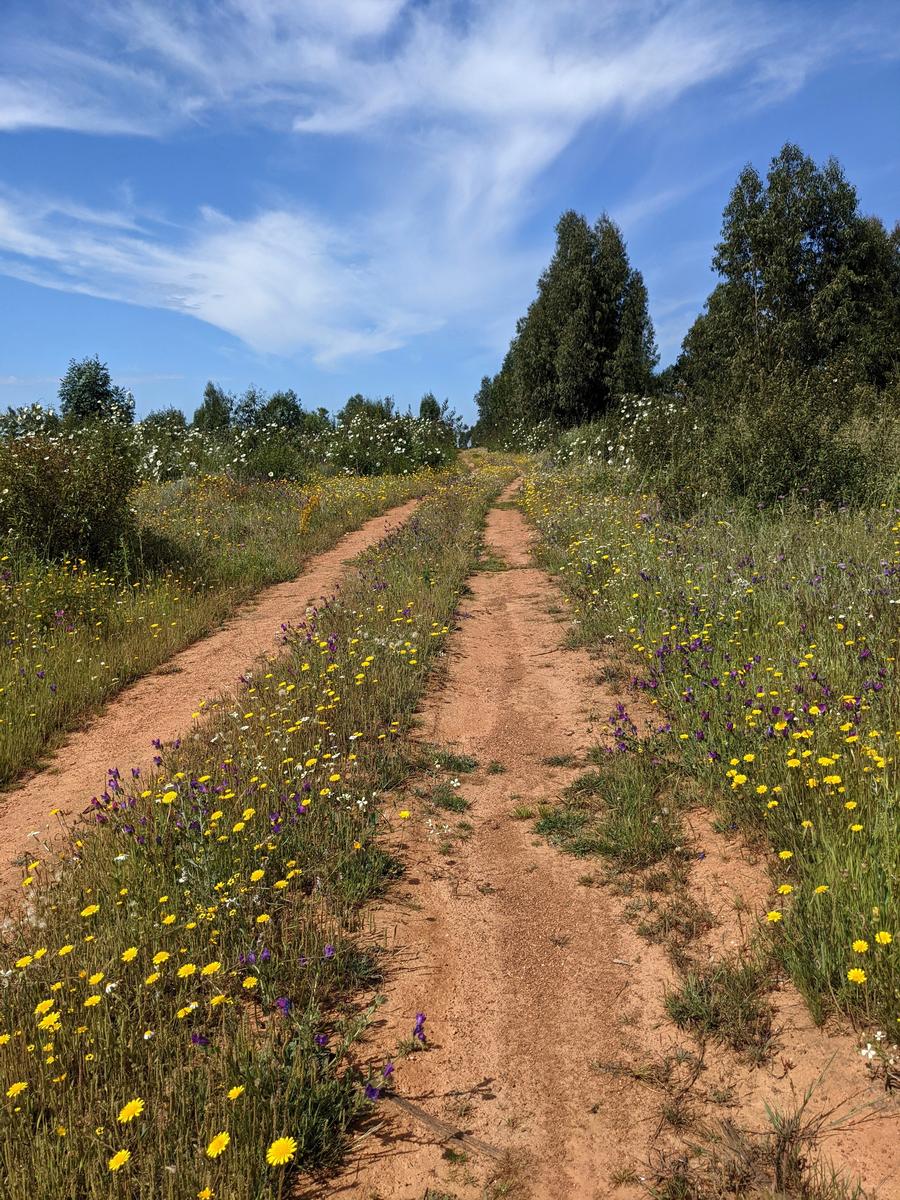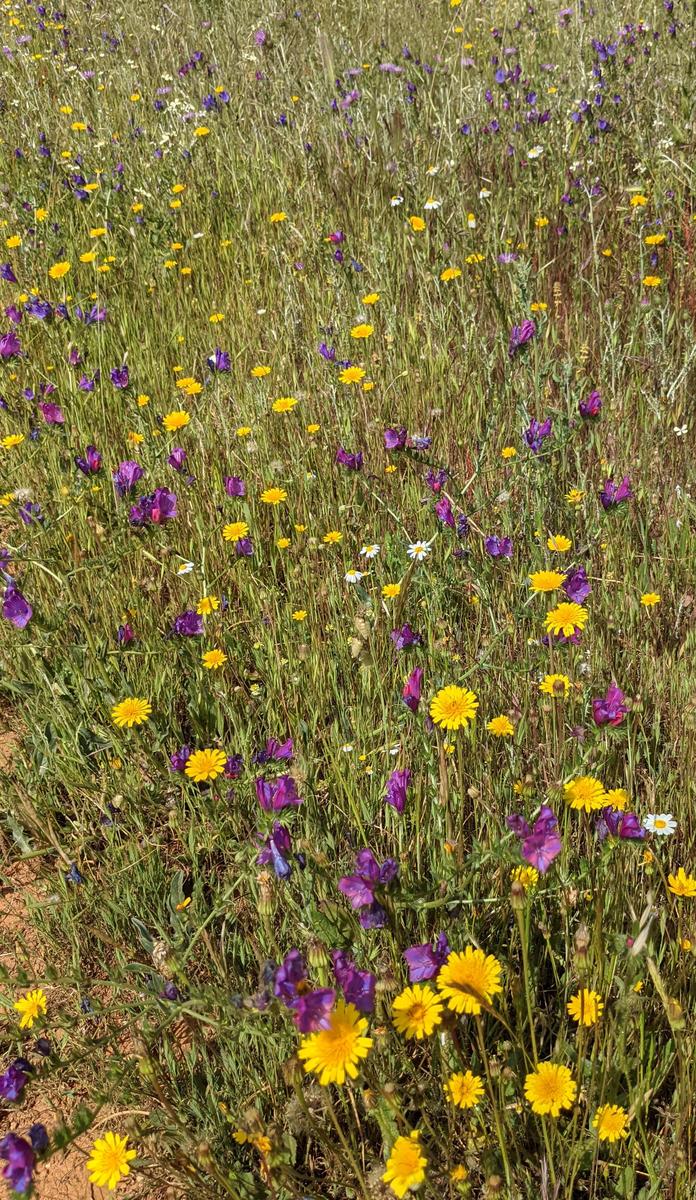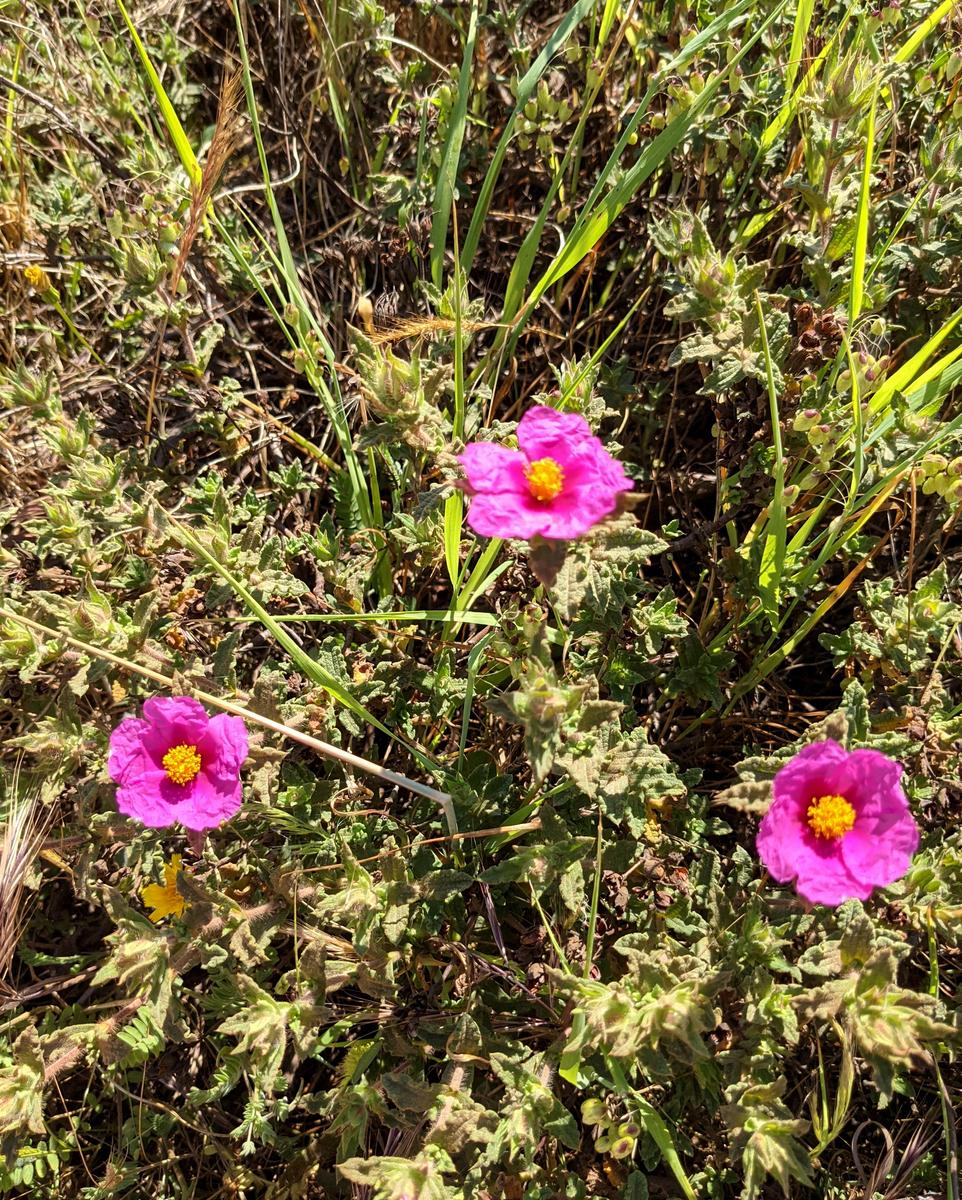 I think the flower/plant pictured below must be a pest/invasive species (although a pretty one) as it is absolutely everywhere, even as we drove to Garvão, the fields were full of it: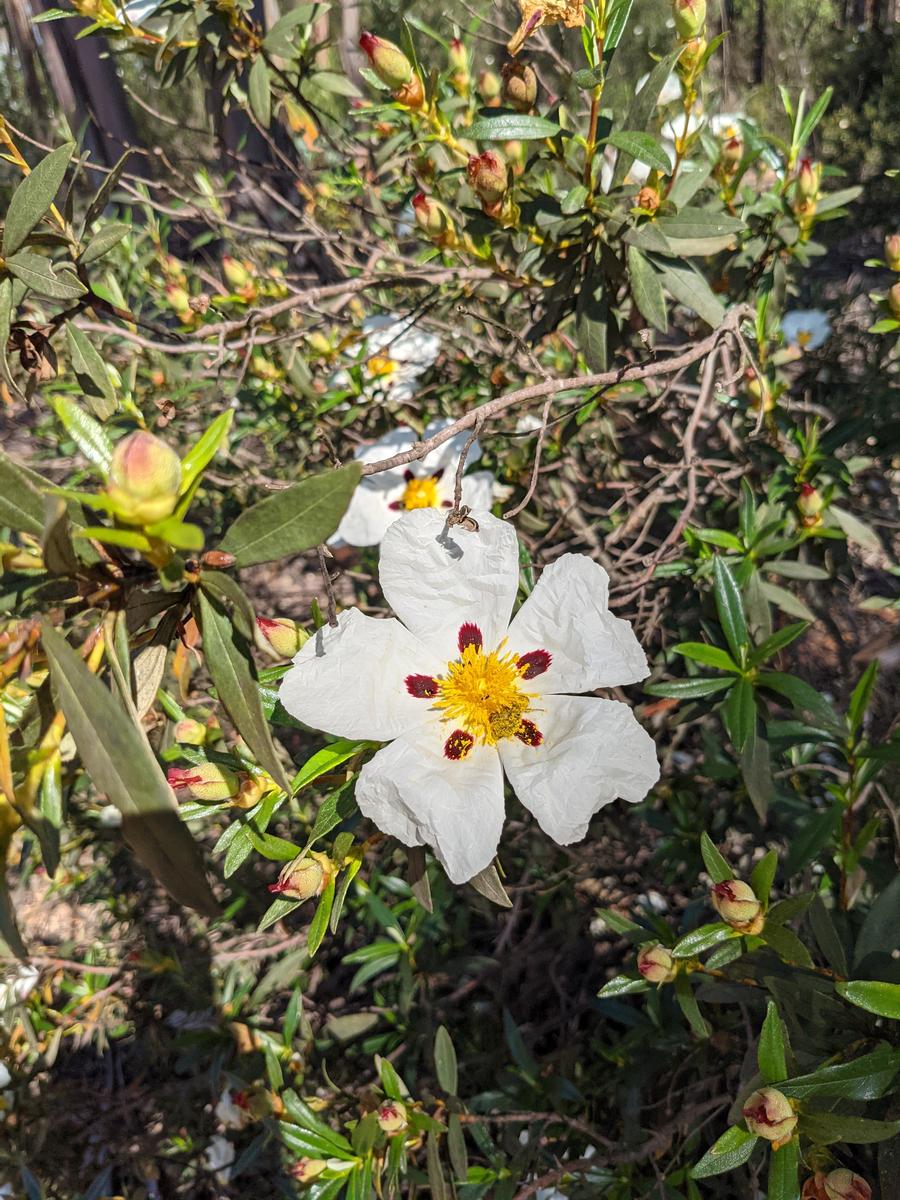 Always time for a spot of stork watching. Their nests are so impressive!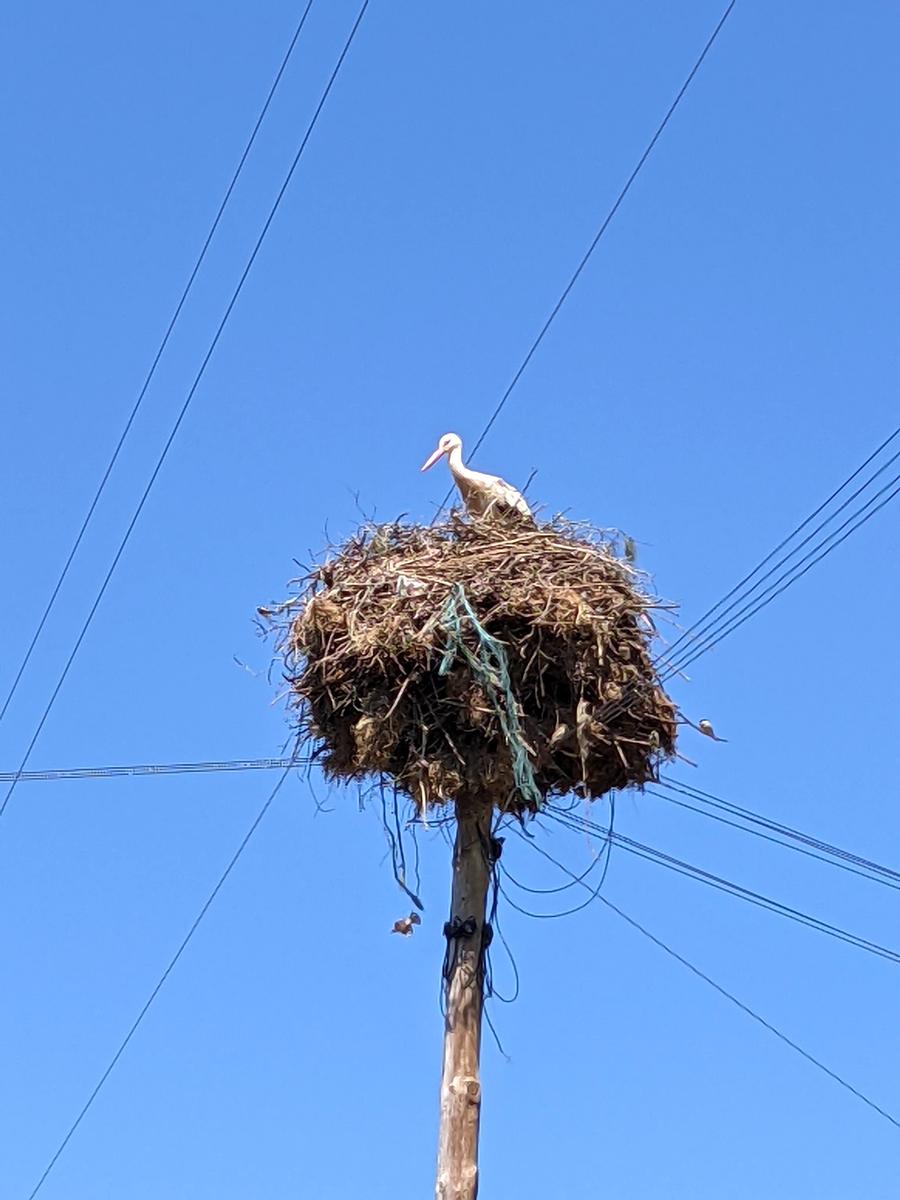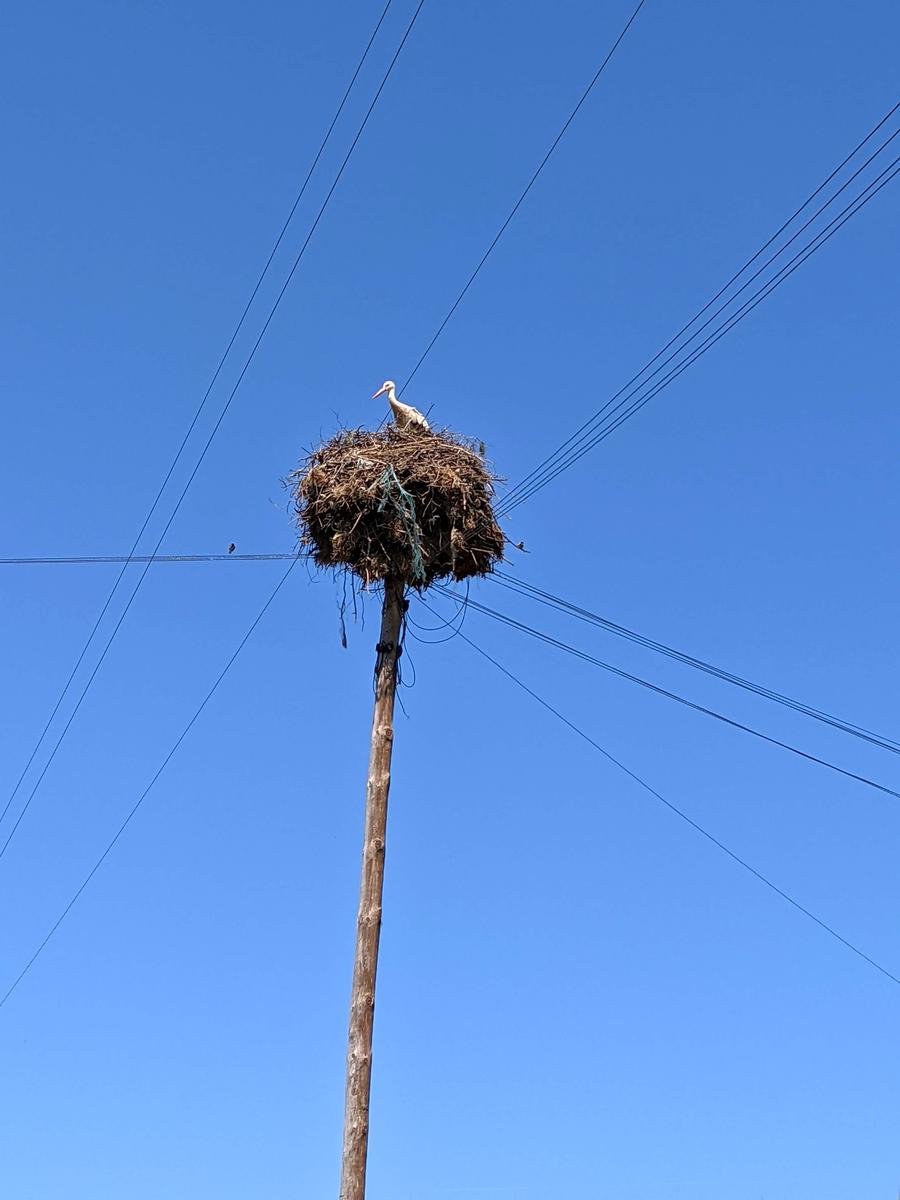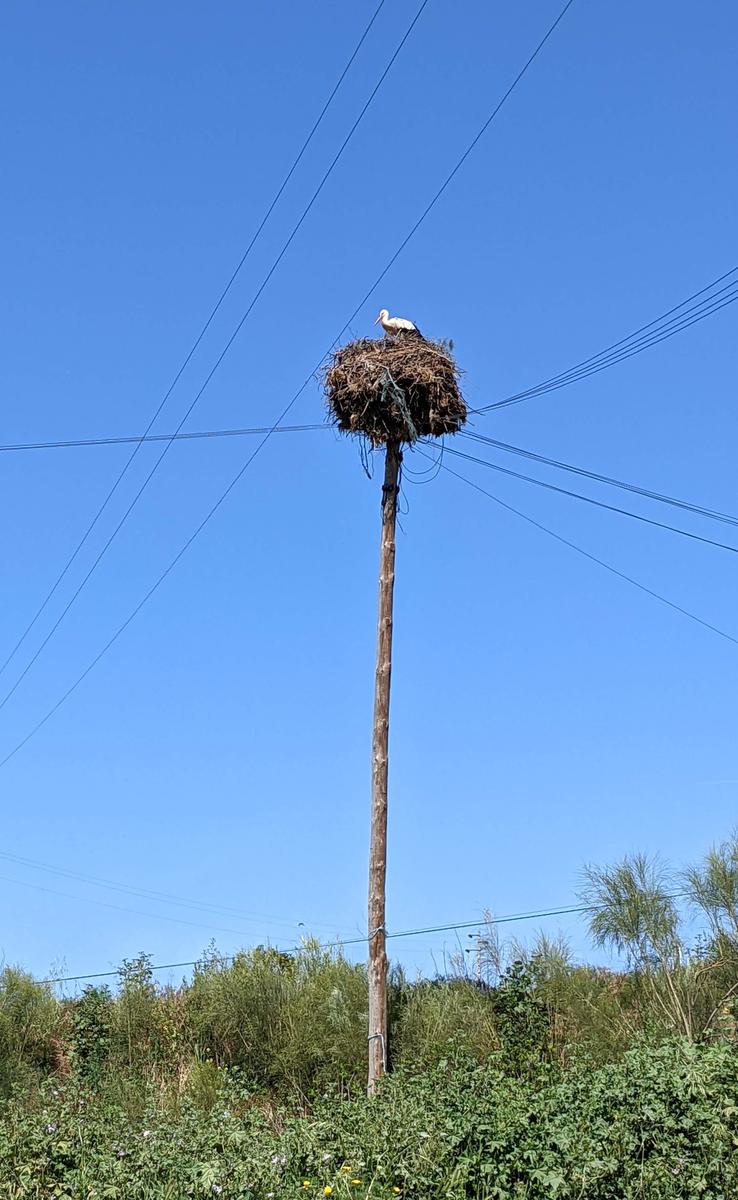 Another day and a new trail, this time heading towards the Barragem Monte da Rocha on a very hot morning: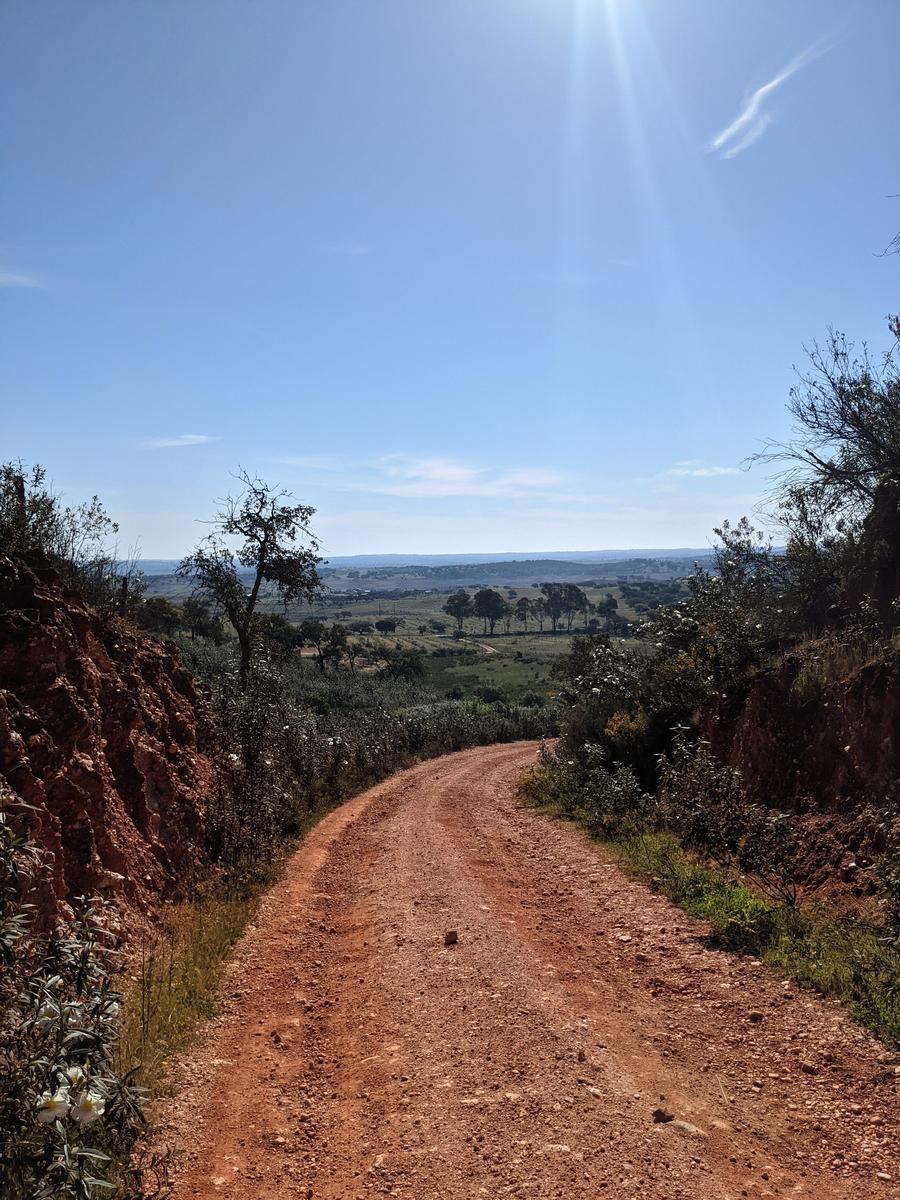 Not the best photos, but we made it to the West side of the barragem: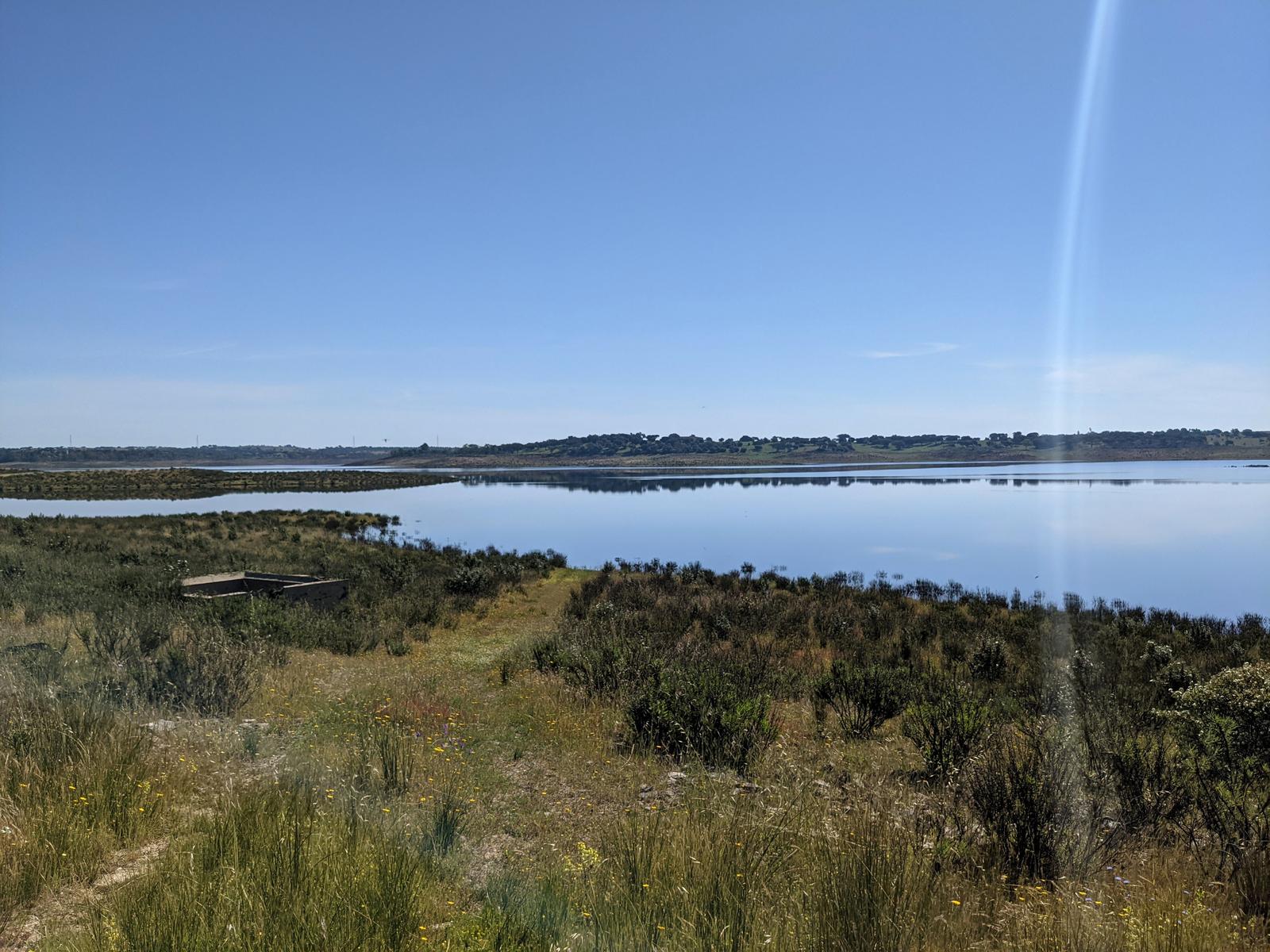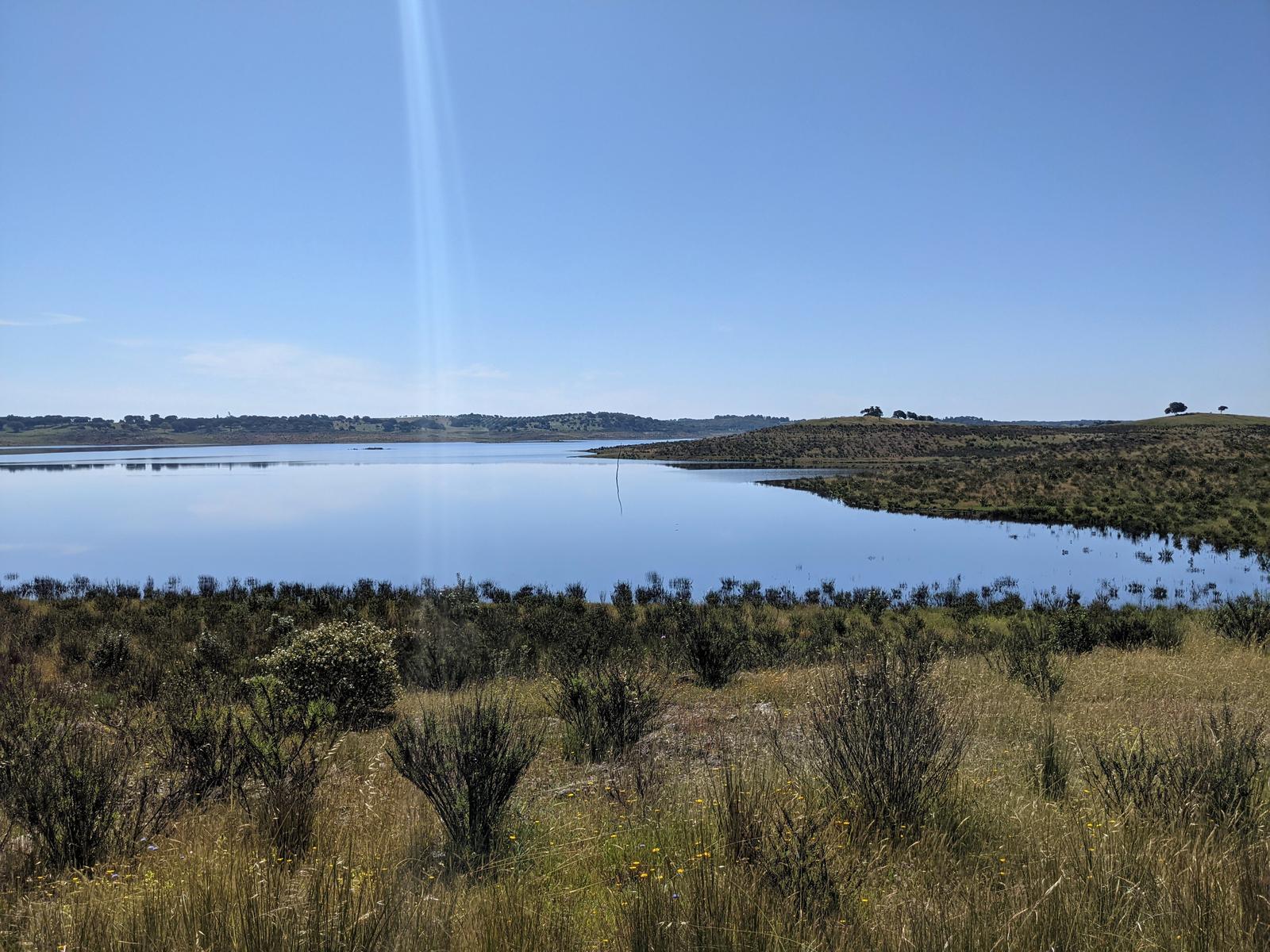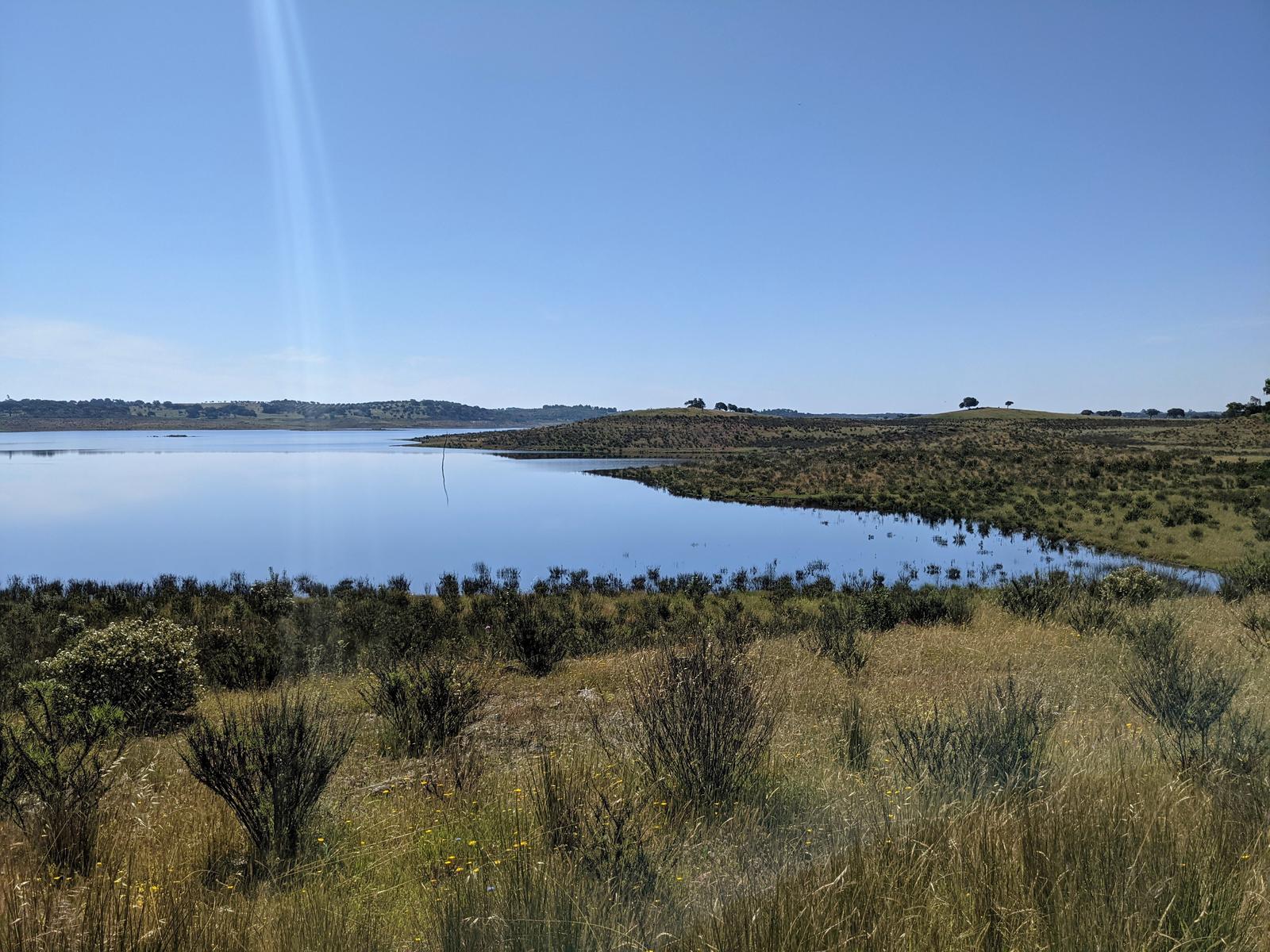 There were plenty of wildflowers there too: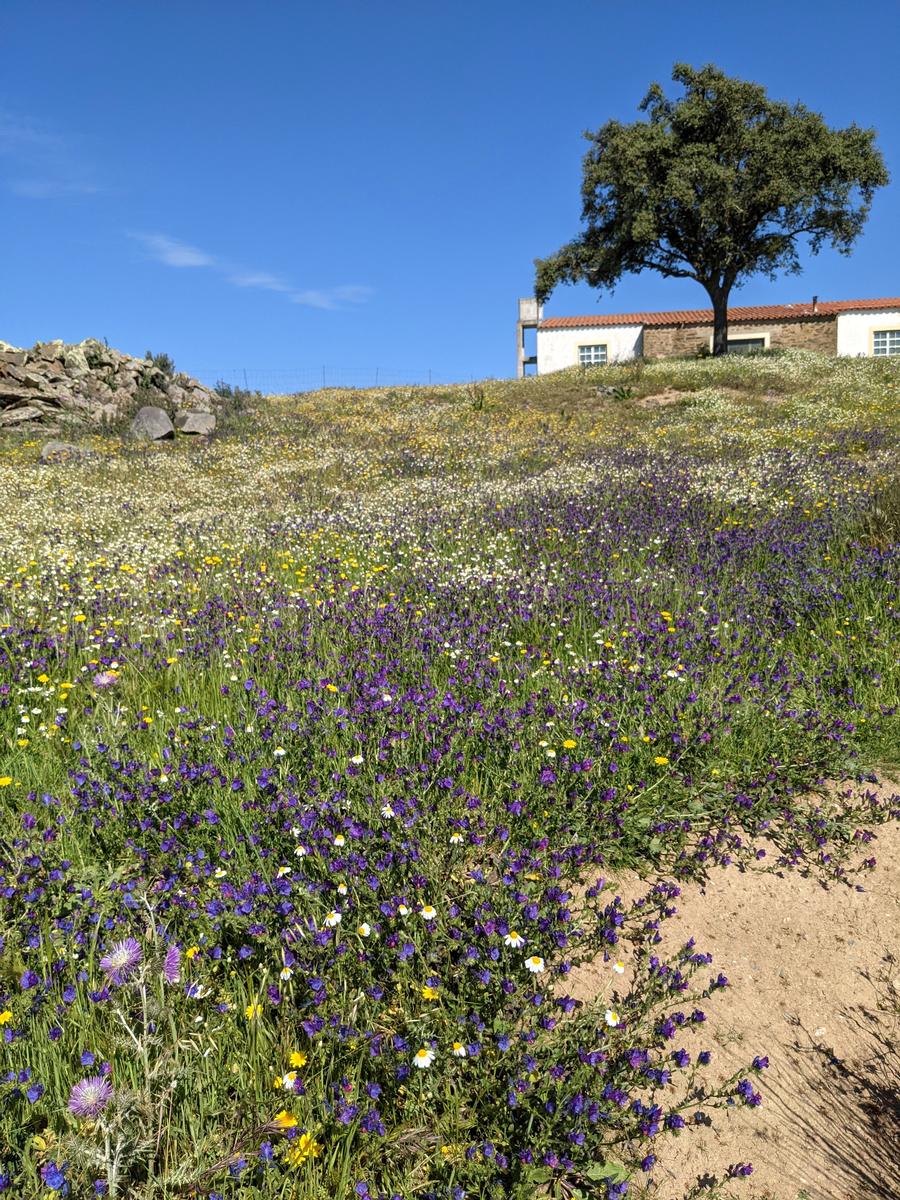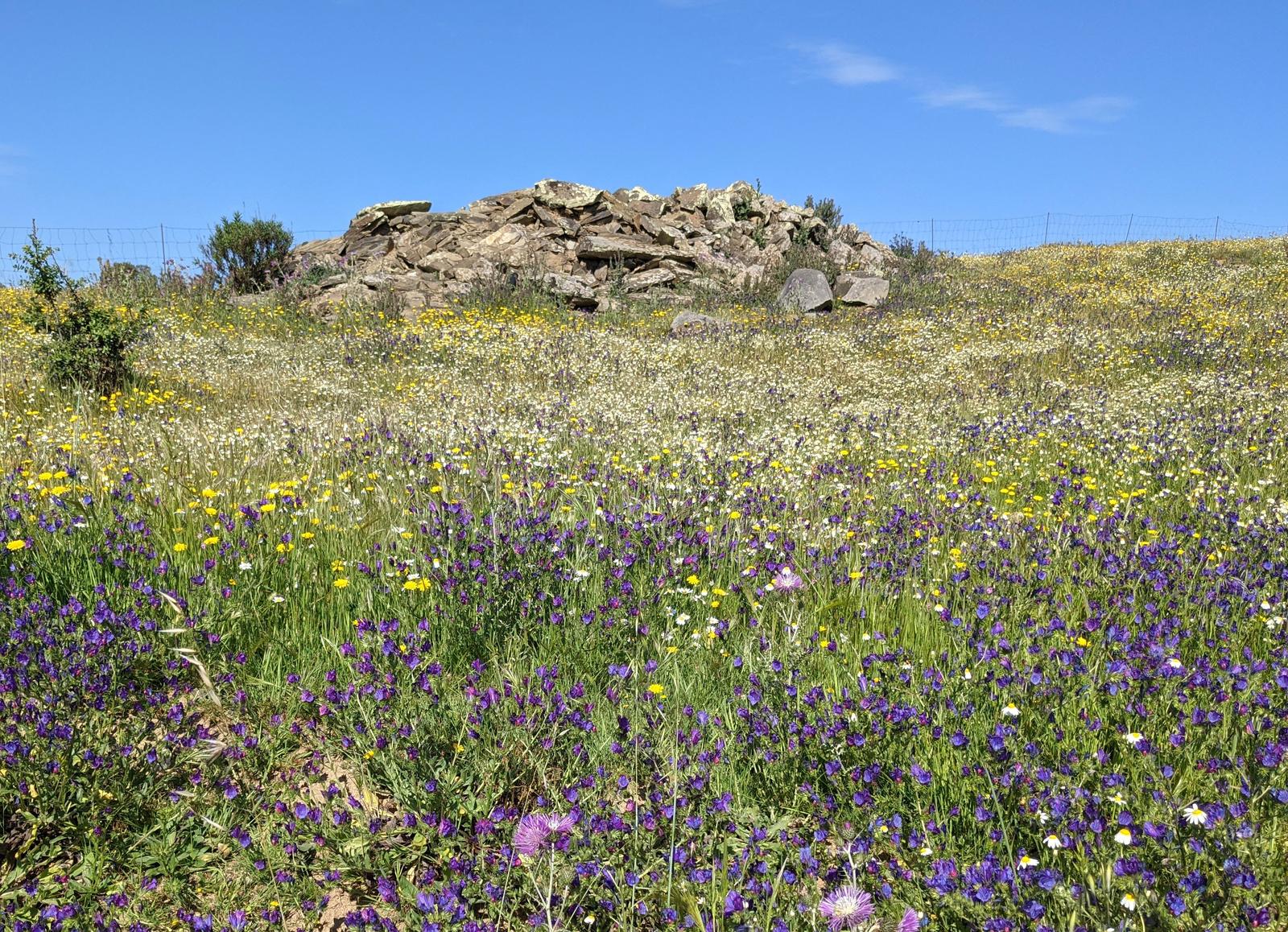 Further along the trail, a beautiful view: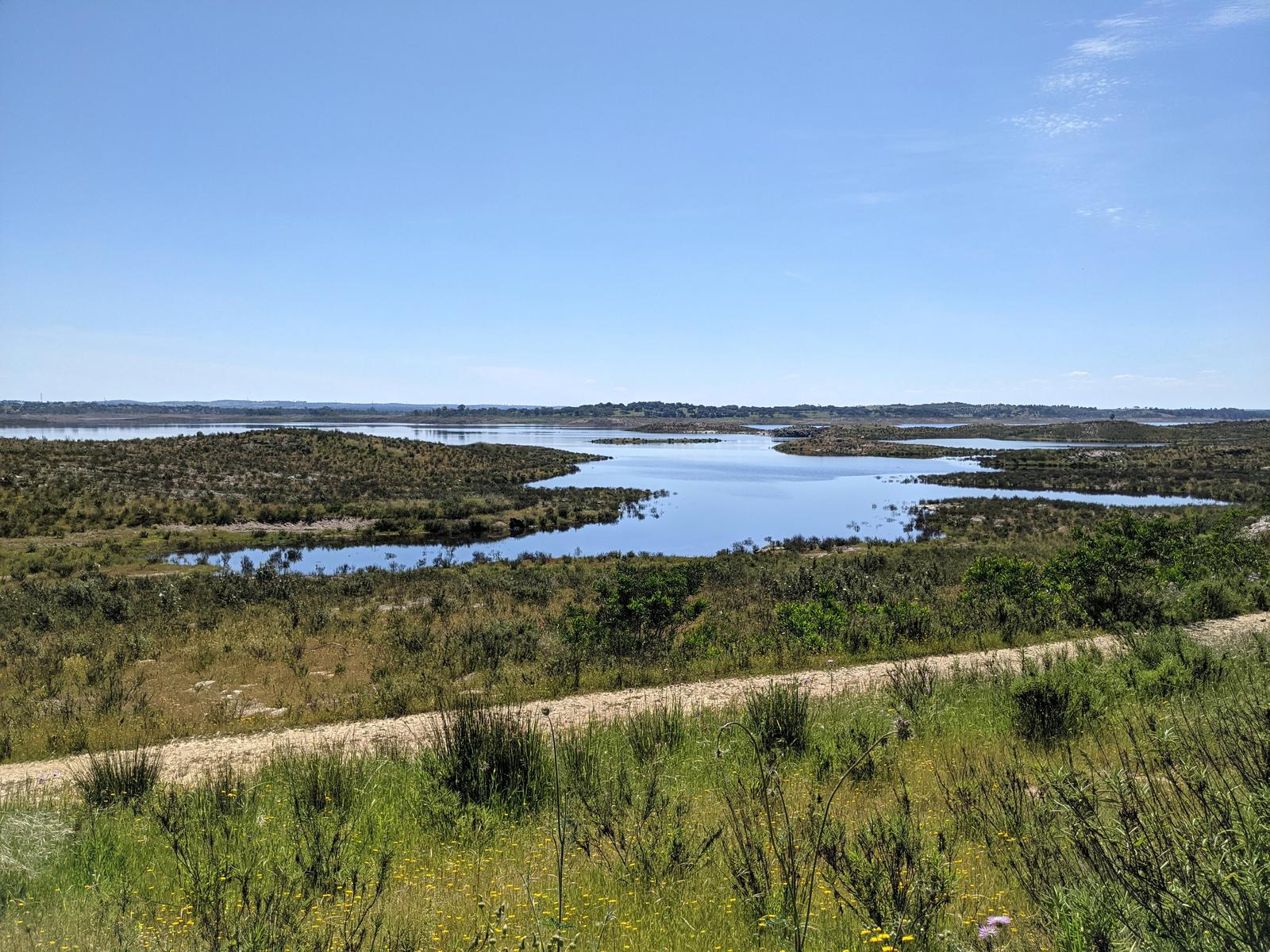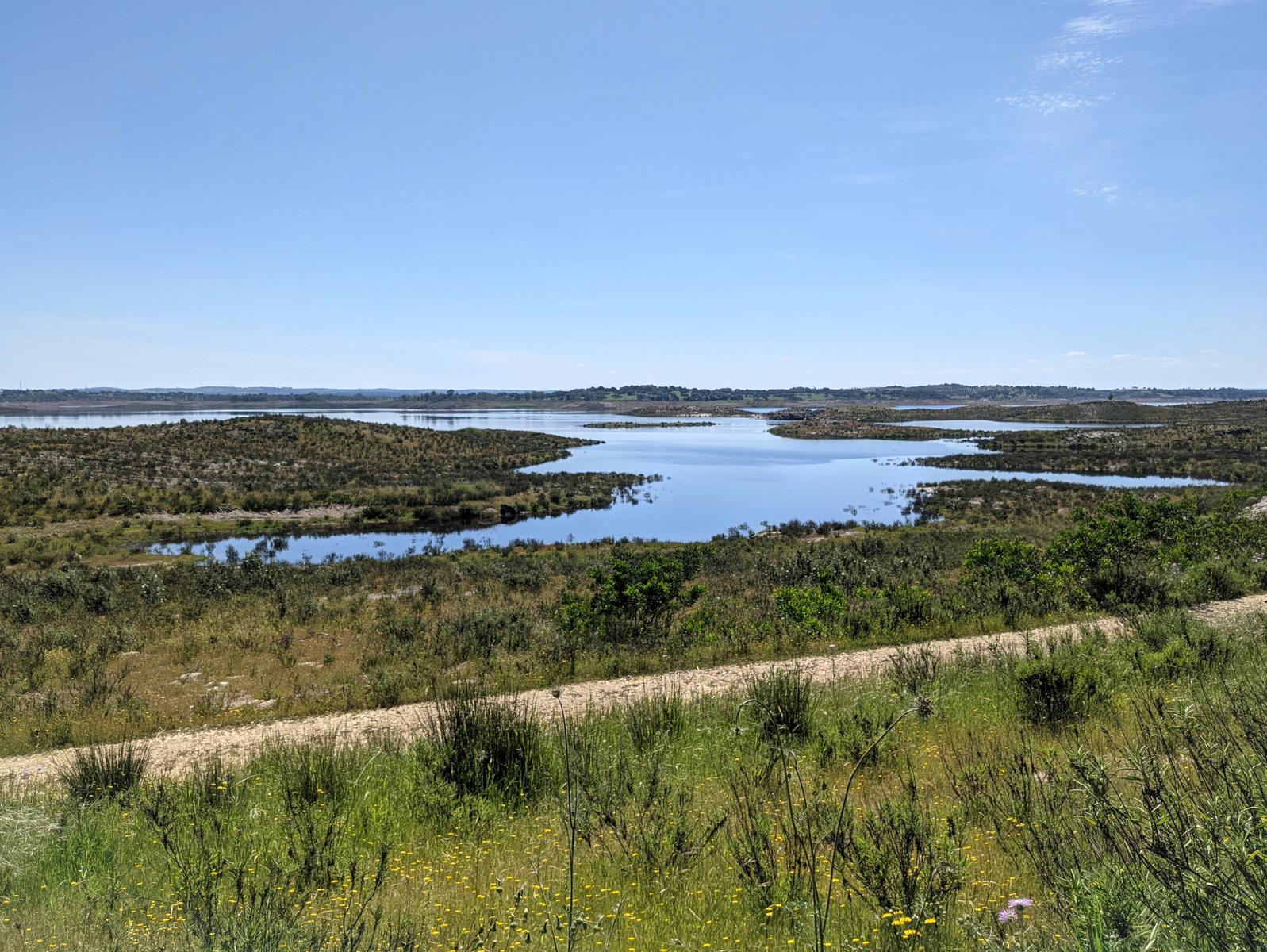 We returned part of the way via the road but it was quiet and so green: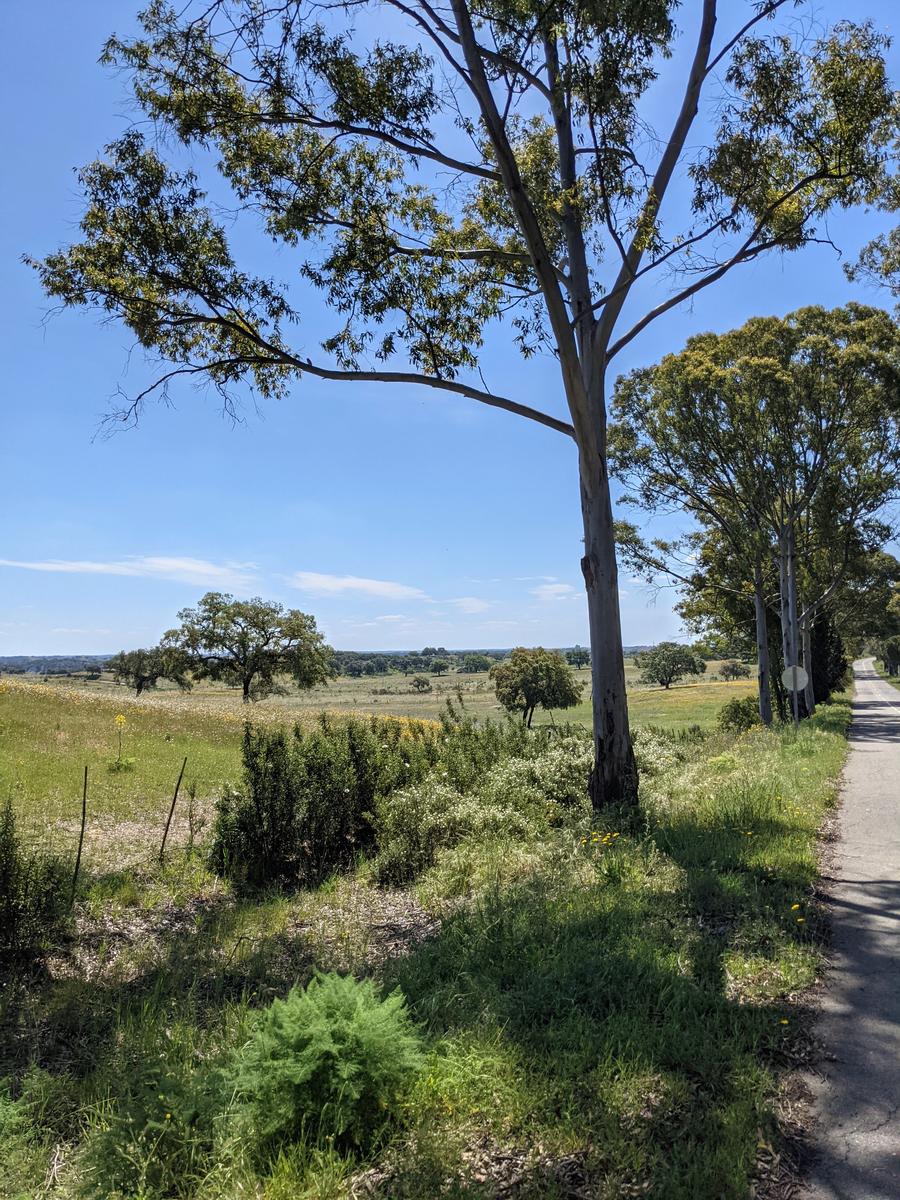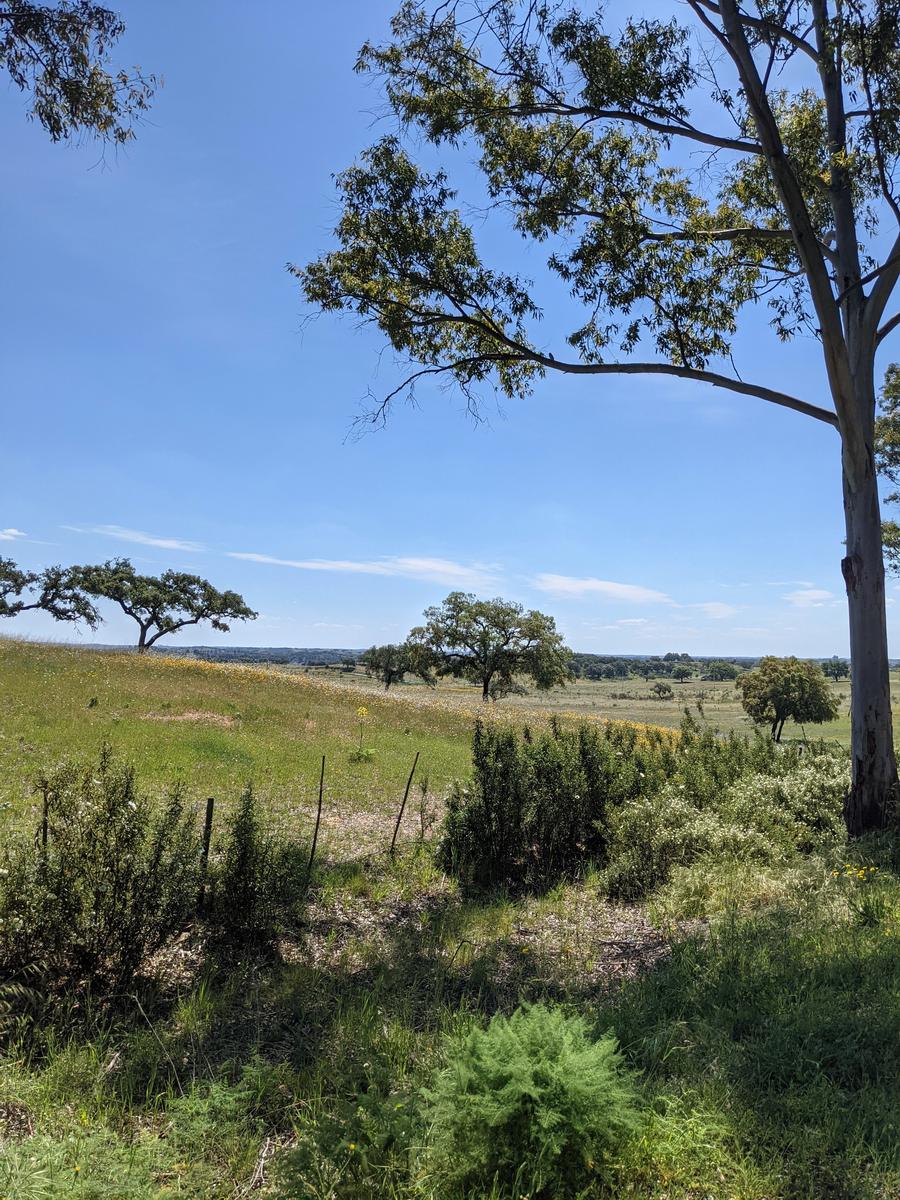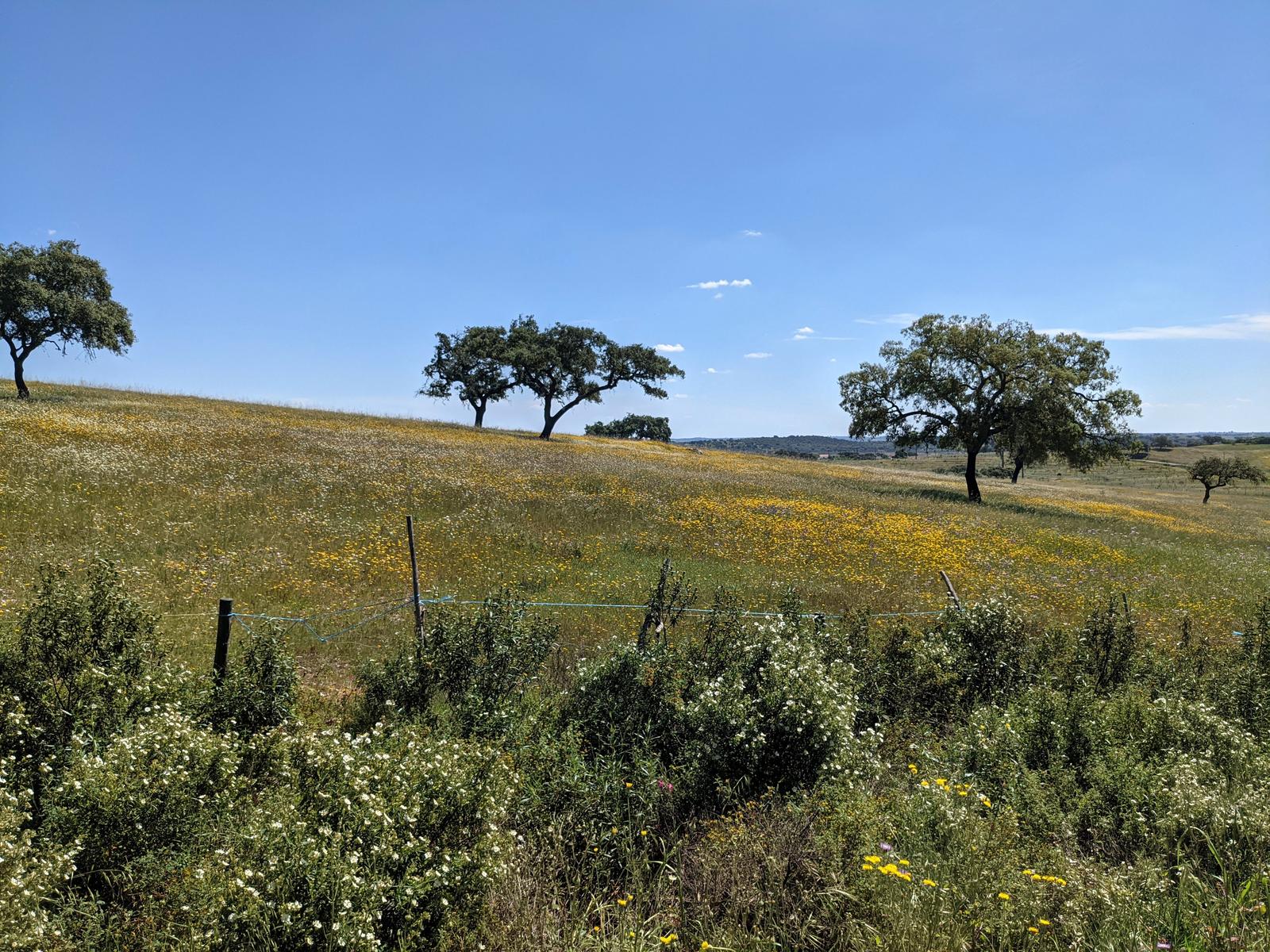 ---
And just like that, our stay came to an end. A great few days on some wonderful trails - can't wait to go back!
---
If you've any questions, suggestions or just want to say hello, contact me via the Contact Form, Instagram (@noroadlongenough) or By Email noroadlongenough1@gmail.com